One of the oldest cities on Earth, rising from the desert plains is Yazd, Iran's most exotic cities and will have you entranced from the moment you step foot into its legendary old town.
Surrounded by deserts on all sides, Yazd might not have the huge 'must see' buildings of other cities in Central Iran but instead, it's entire urban fabric and way of life draws tourists in.
A city with no peer – Yazd and its historic laneways, ancient ruins, beautiful rooftop views and burgeoning dining scene (all in an arid desert) deserves a spot on any Iran itinerary for this alone. Of course, there is a lot more to this sleepy city to justify at least a couple of days – and most travelers report extending after they arrive, in case you think you might.
Take a look for yourself at the best things to do in Yazd, you're not going to want to miss a single one!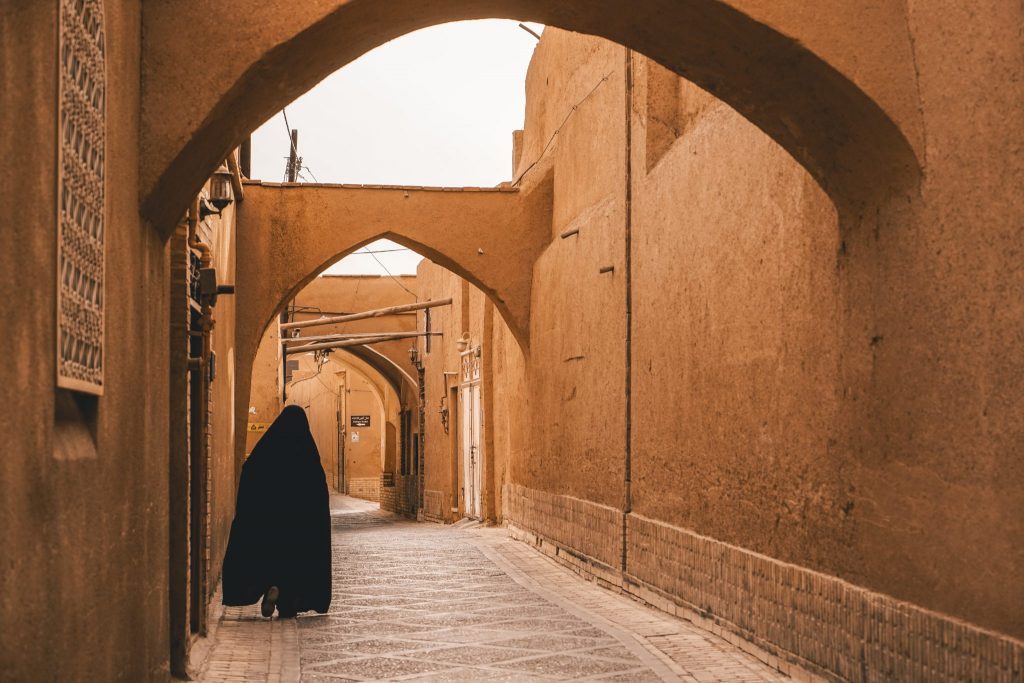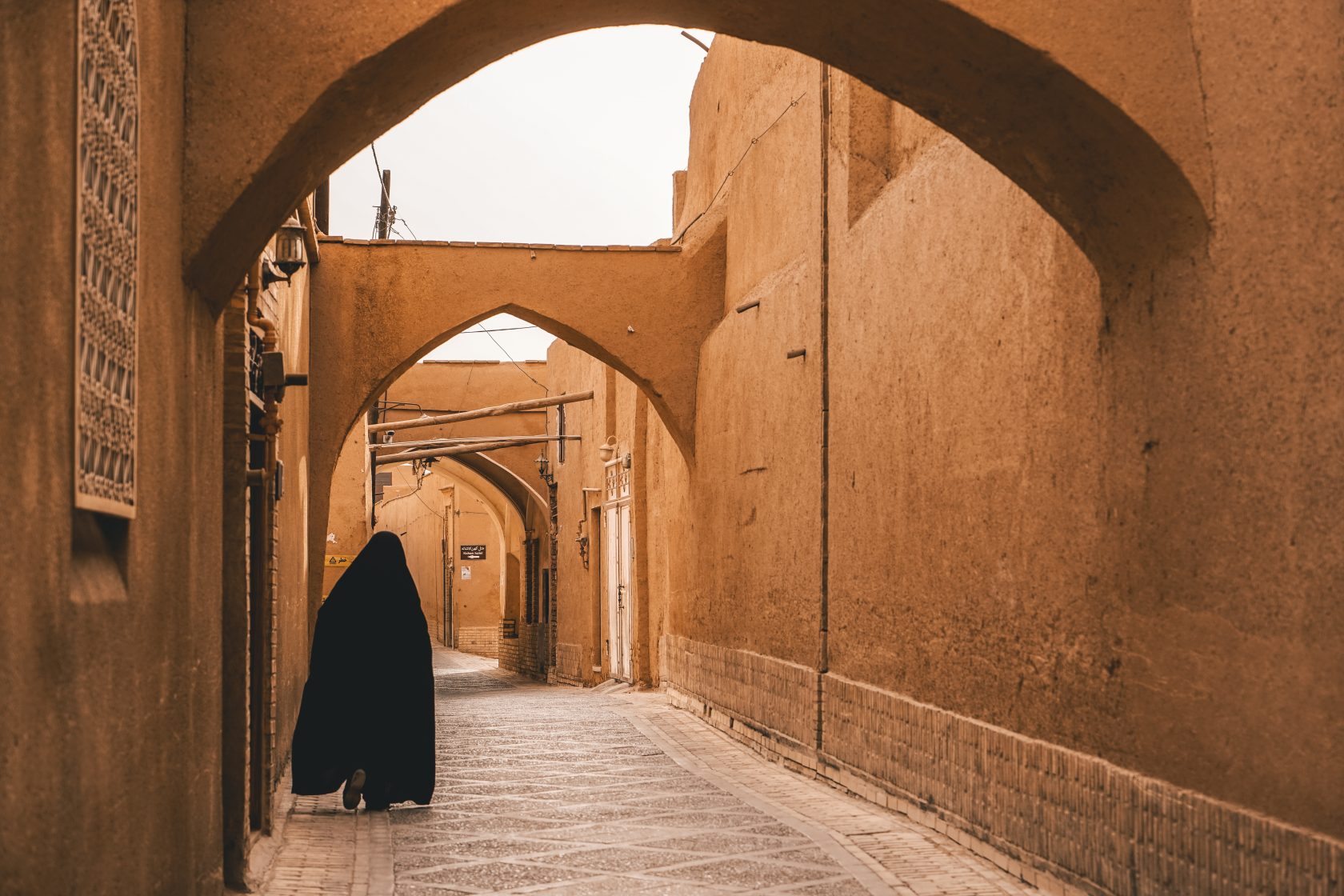 10 Amazing Things To Do In Yazd, Iran: A Storybook City Hidden In The Desert 🇮🇷
1. Rooftop Cafes of Yazd
One of the best ways to experience Yazd is on one of it's many, many iconic roof-top cafes!
Cool in summer and heated with plastic covers in winter, there is no better way to waste a few hours than taking in the surreal view with a cup of coffee and some traditional Yazd food. You should try as many as you can because each has a different view and style but three of my favorites where the Fazeli Hotel Coffee Shop for sunset, Cafe Fooka with its incredible milkshakes or Art House Cafe with its panoramic view of the entire old town.
There are however dozens to explore, so if you have the time – why not spend a day cafe-hopping in Yazd to find your preferred view?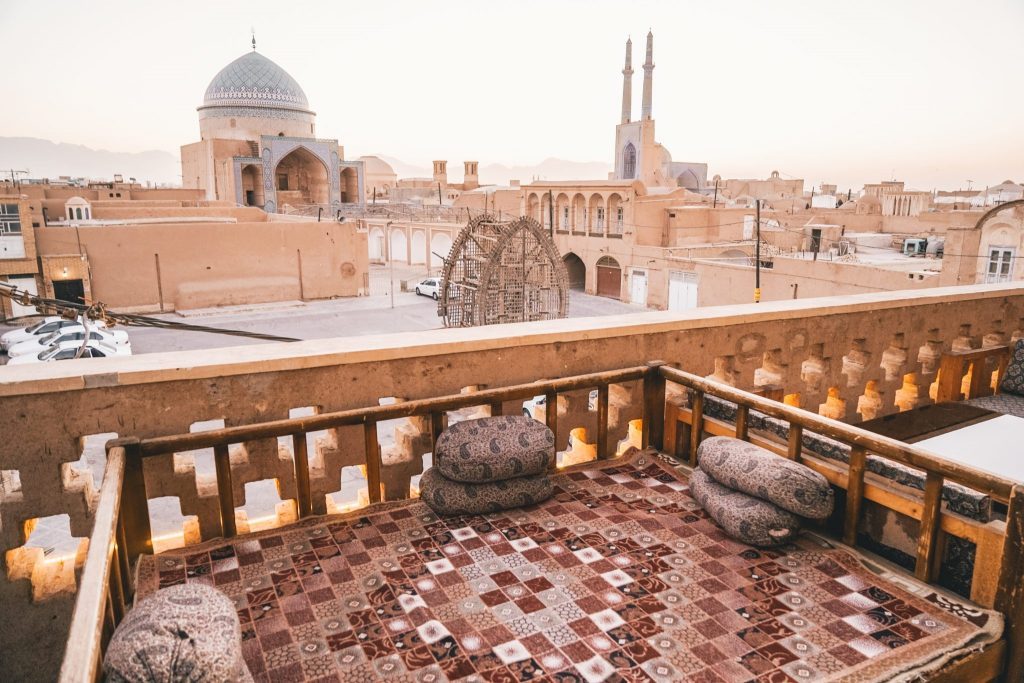 2.Yazd Water Museum
The best museum in Iran to learn about the intriguing history of the qanats (underground aqueducts) of Iran, which have UNESCO World, Heritage Listing.
Yazd has some of the oldest and best-maintained qanats which were essential to this desert cities survival in the past as fresh, cold water was brought underground from nearby mountains. Spend your time exploring the history and process taken to build these feats of engineering, all in a stunning restored mansion where you are free to explore – both above and below ground.
A true-must visit in Yazd for anyone even with a passing curiosity to how this incredible town – one of the oldest in the world – was able to survive in such extreme conditions.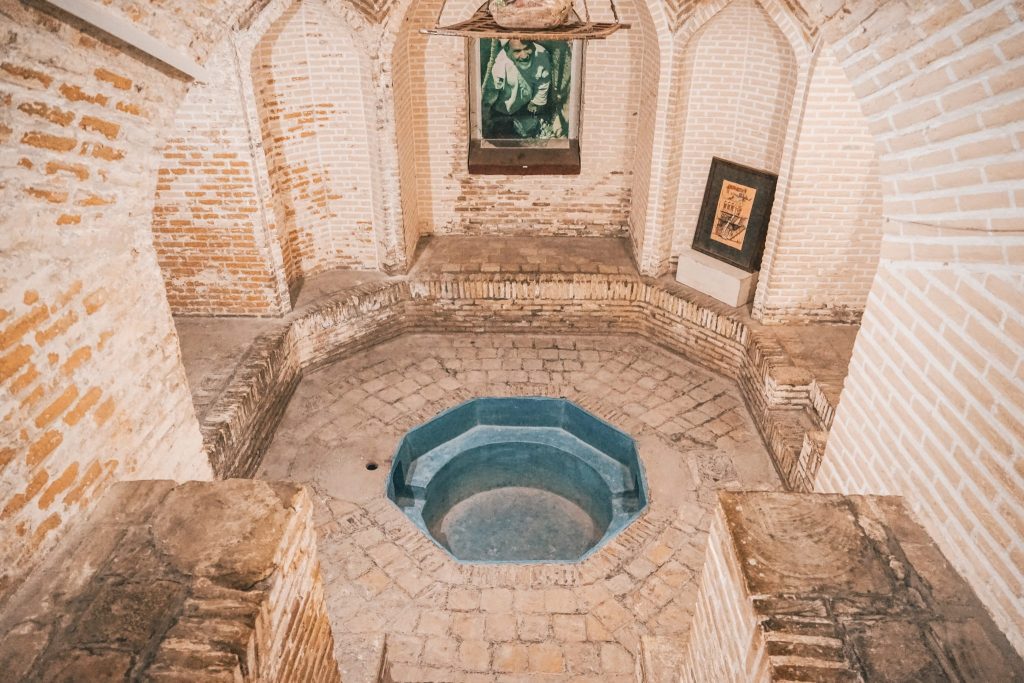 3. Fazeli Hotel Yazd
The perfect mix of a traditional hotel in a recently renovated building, with the best location in town – only 50 meters to the Grand Jāmeh Mosque of Yazd.
The Fazeli Hotel has all the amenities you could want – including plenty that are just not possible in many traditional hotels – such as en-suite bathrooms and soundproofing, and we thought was the best way to experience the traditional accommodation of Yazd in the Old City without compromising on quality or sleep!
With competitive prices, modern bedding, free breakfast, in-room heating, and air-con as well as a funky rooftop bar with one of the best views of Yazd – The Fazeli Hotel is the perfect accommodation option in Yazd, and a welcome choice to retreat back to in the strong mid-day sun.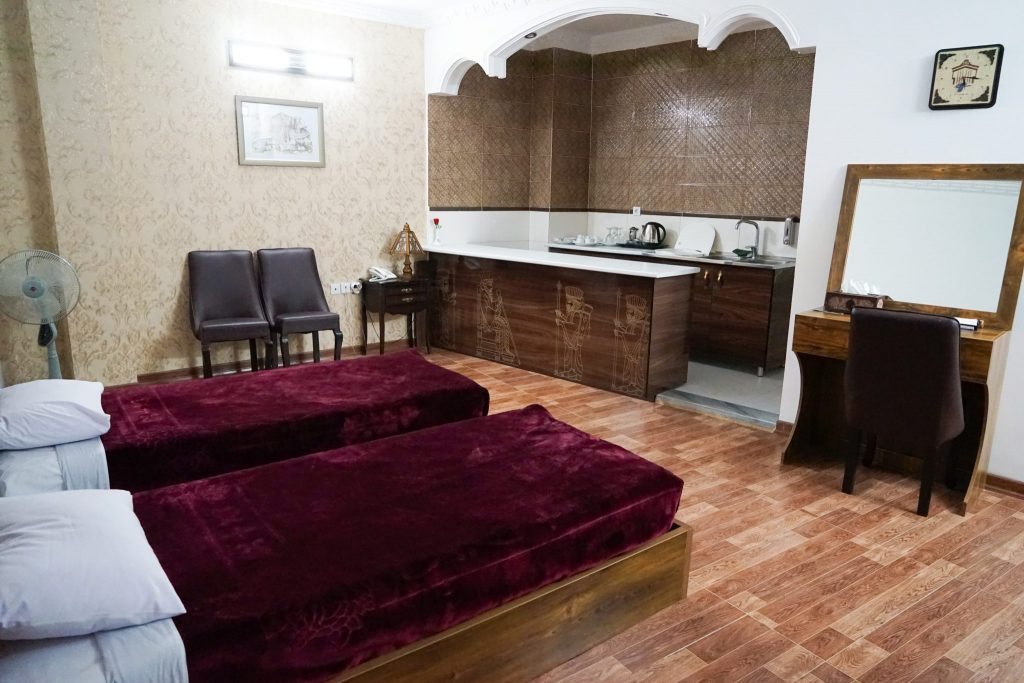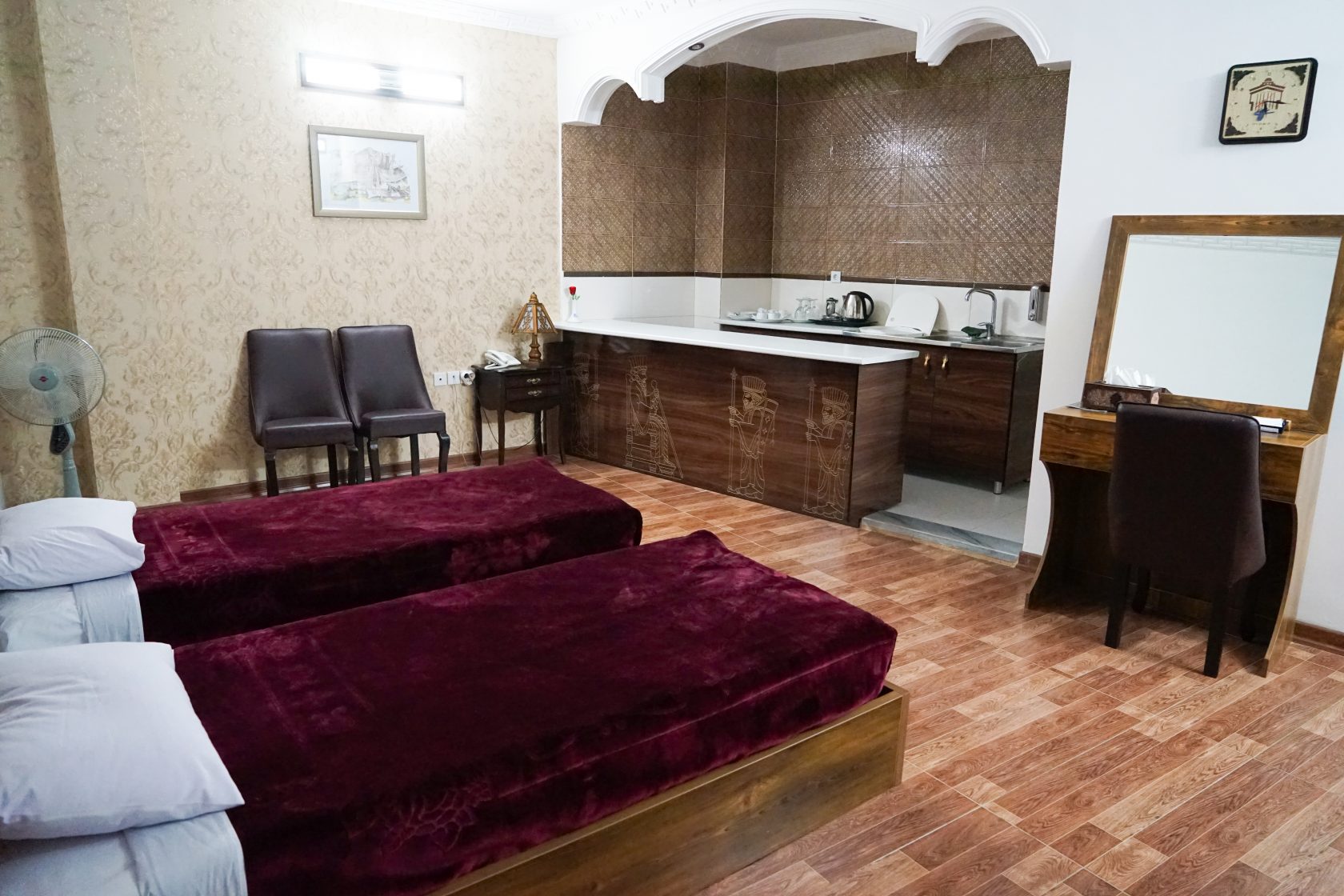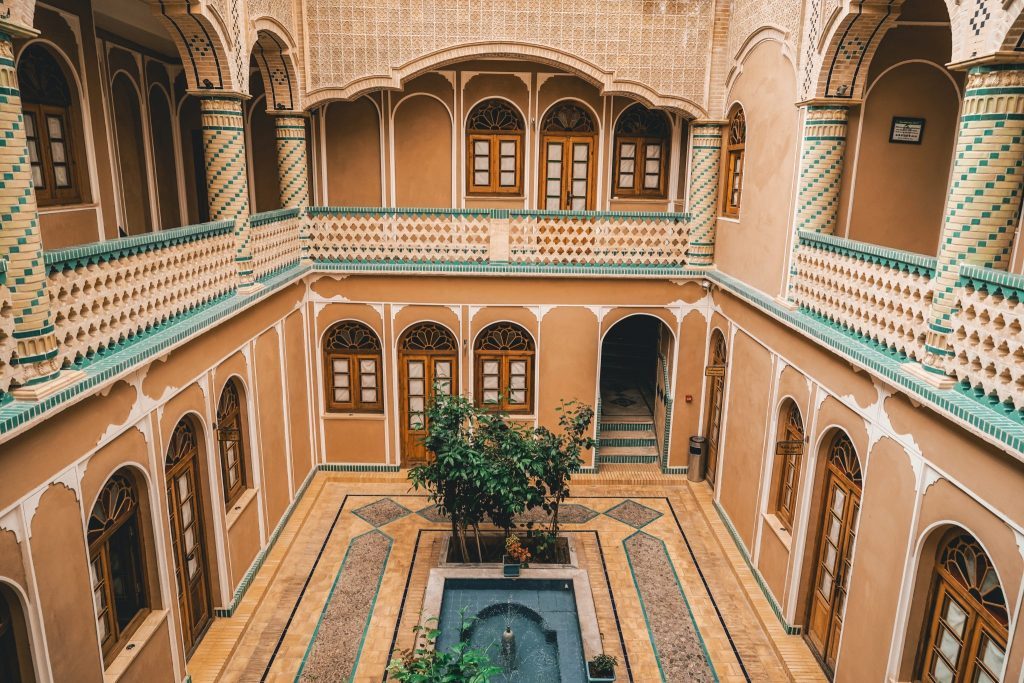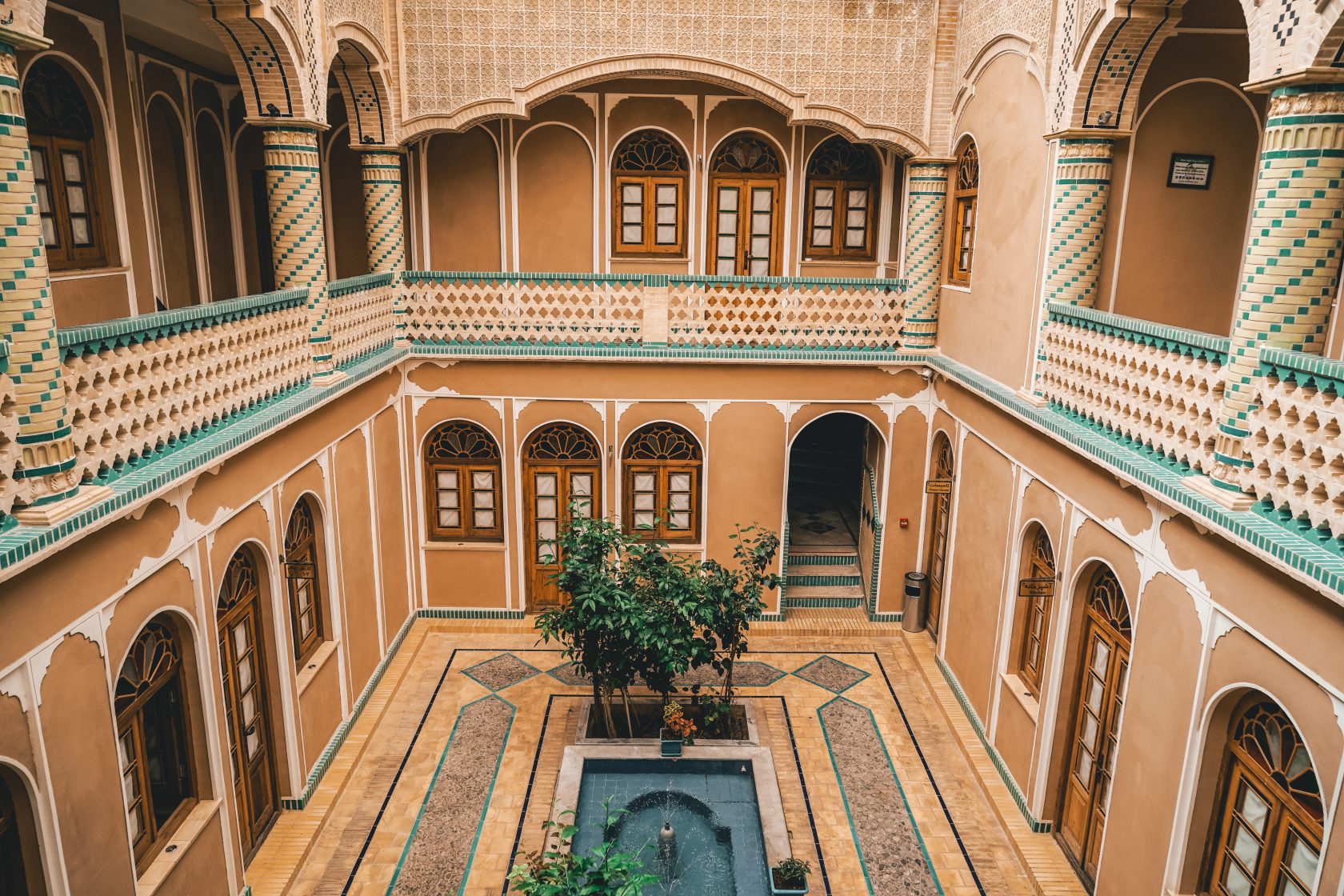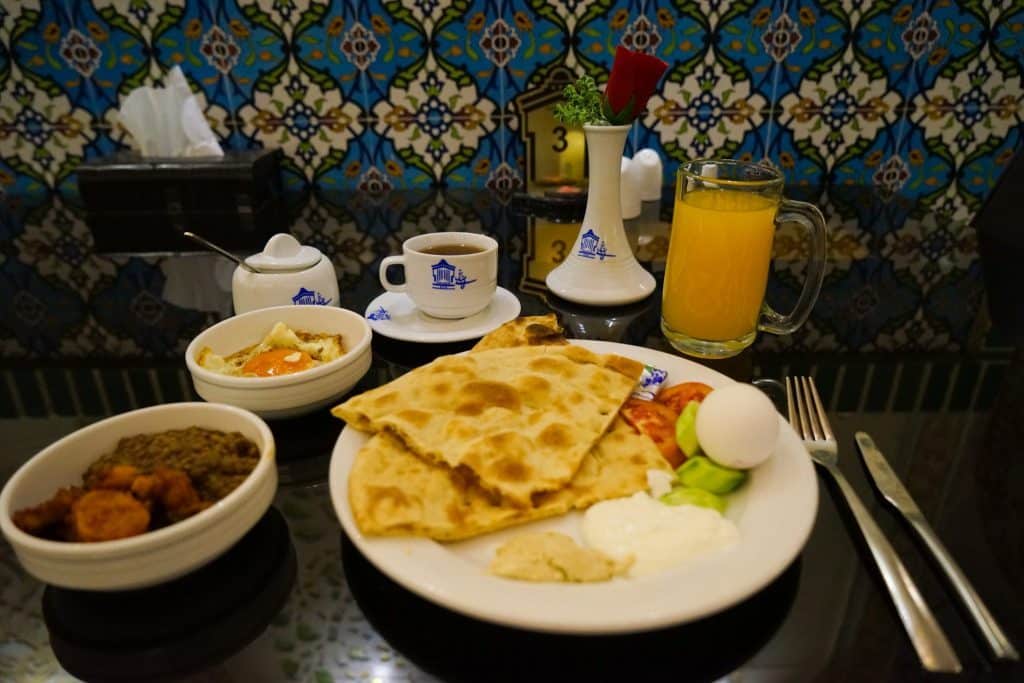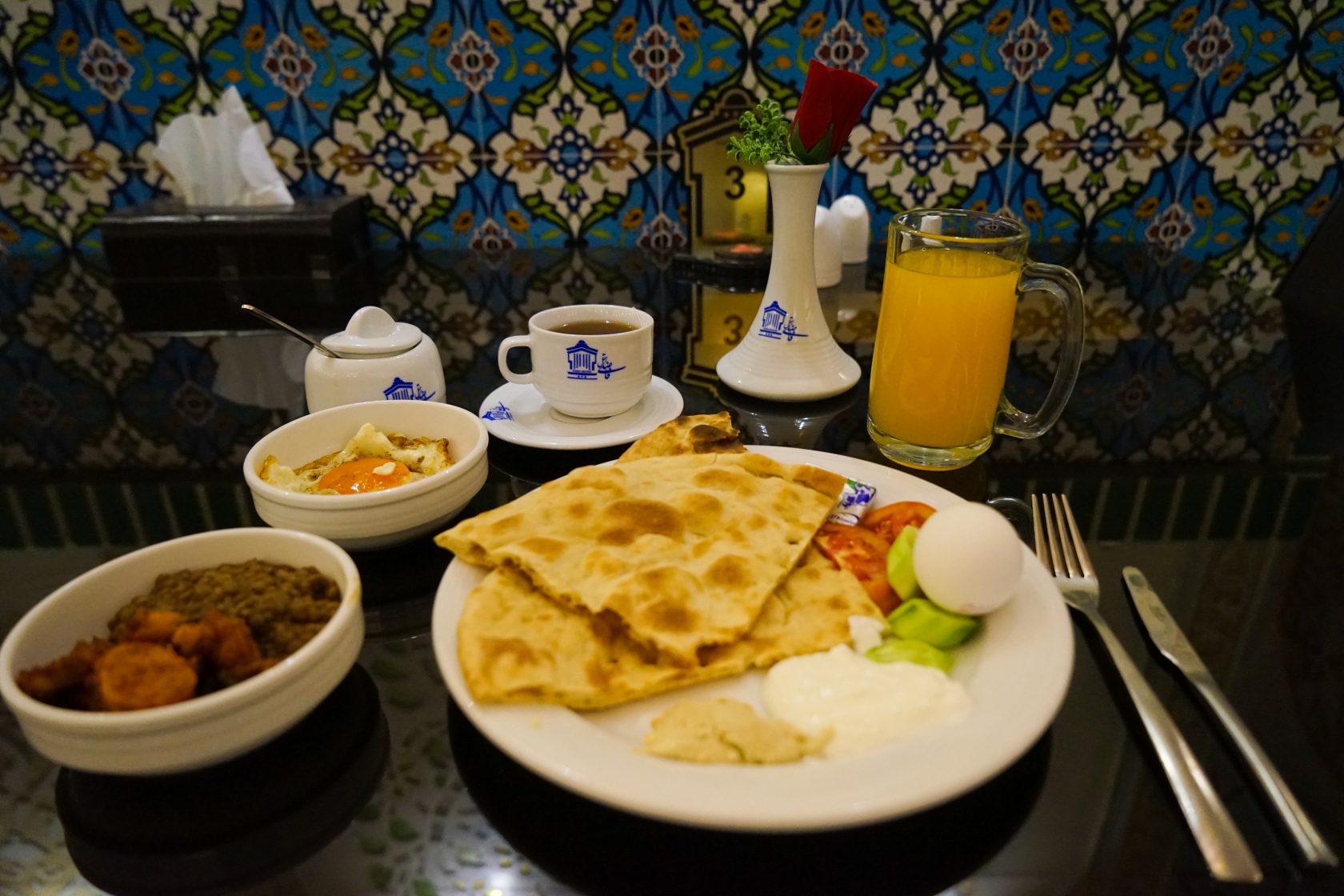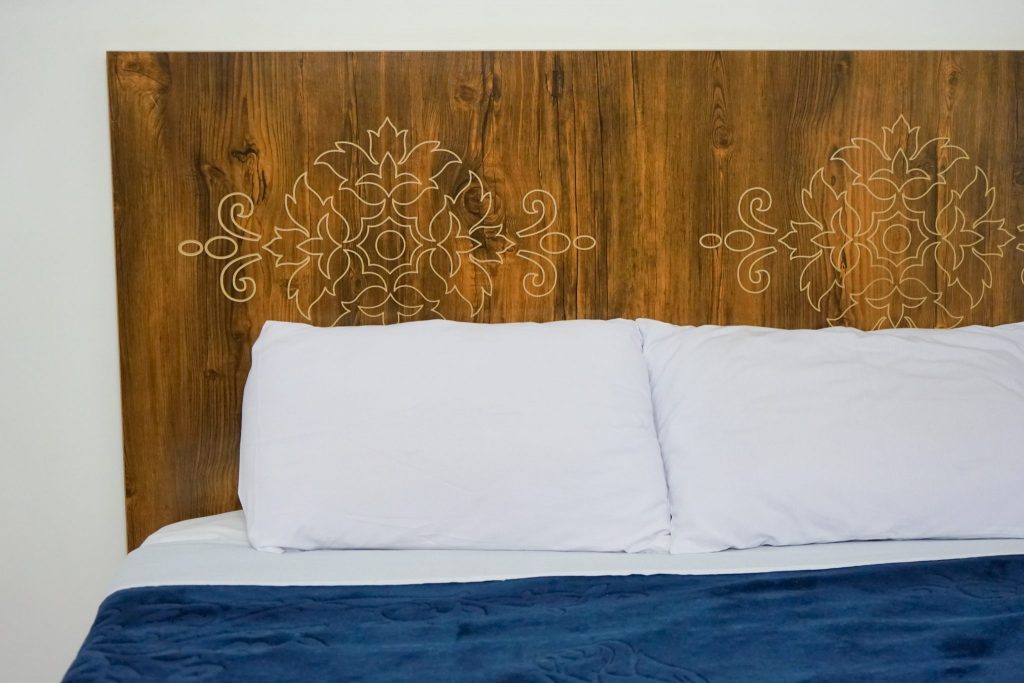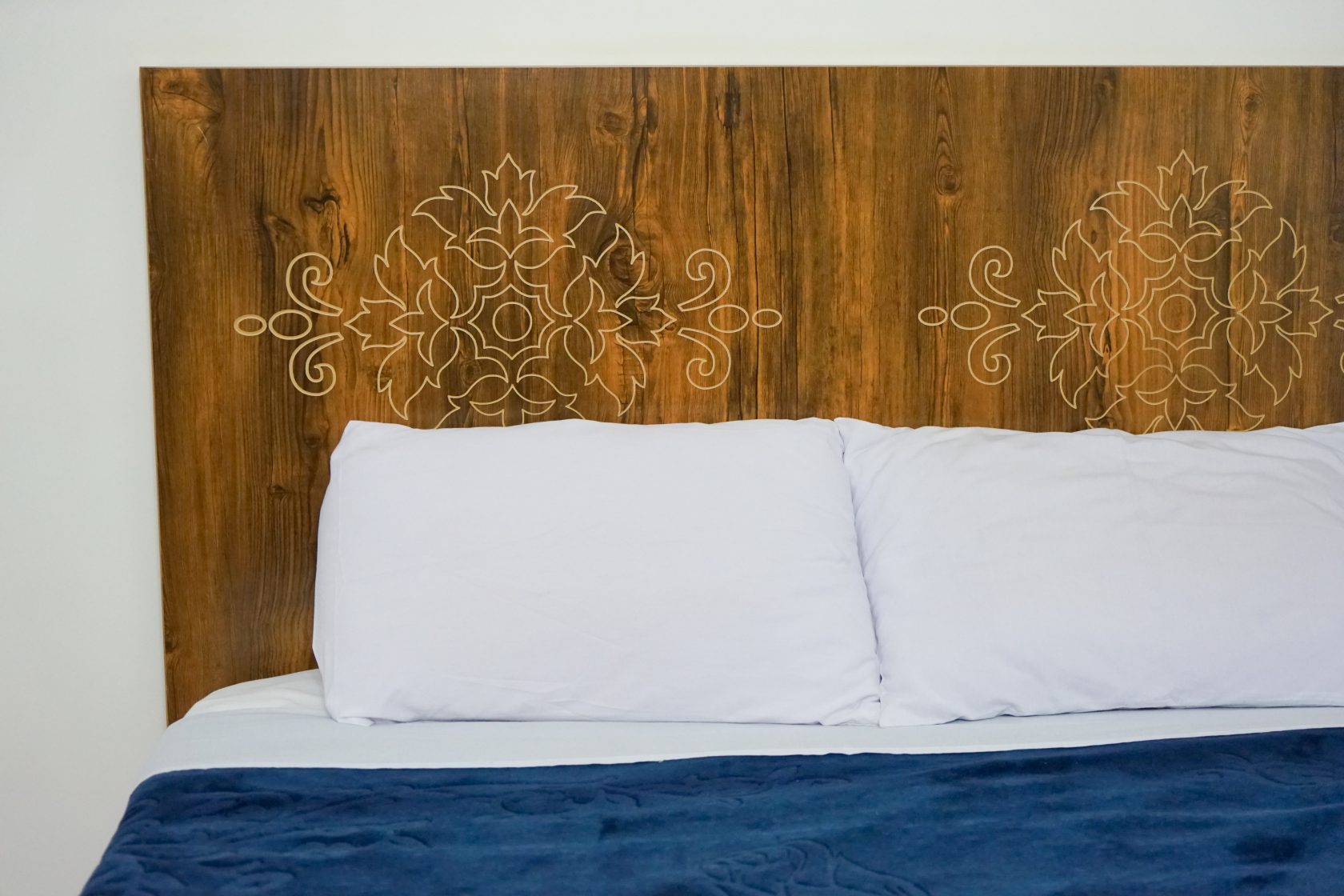 4. Saheb Azalan Club Zurkhaneh
Completely unique in Iran, the Saheb Azalan Club Zurkhaneh is a repurposed water reservoir now used as a gym by practitioners of an ancient sport which used music and wooden clubs for exercise.
Entrance is 50,000 for foreigners and you can stay as long as you like – training takes place around 5 pm every day. Bring a book and sit for hours listening to the rhythmic chants and drum beats as men, young and old, undertake this mysterious routine right in front of you.
Women are welcome to watch, but not to participate.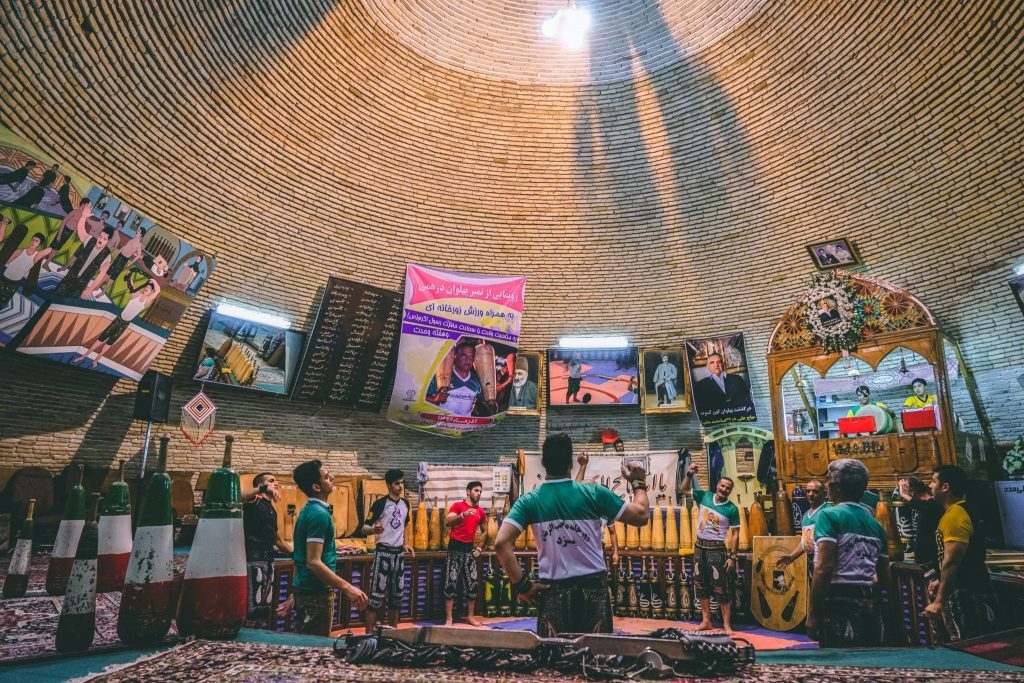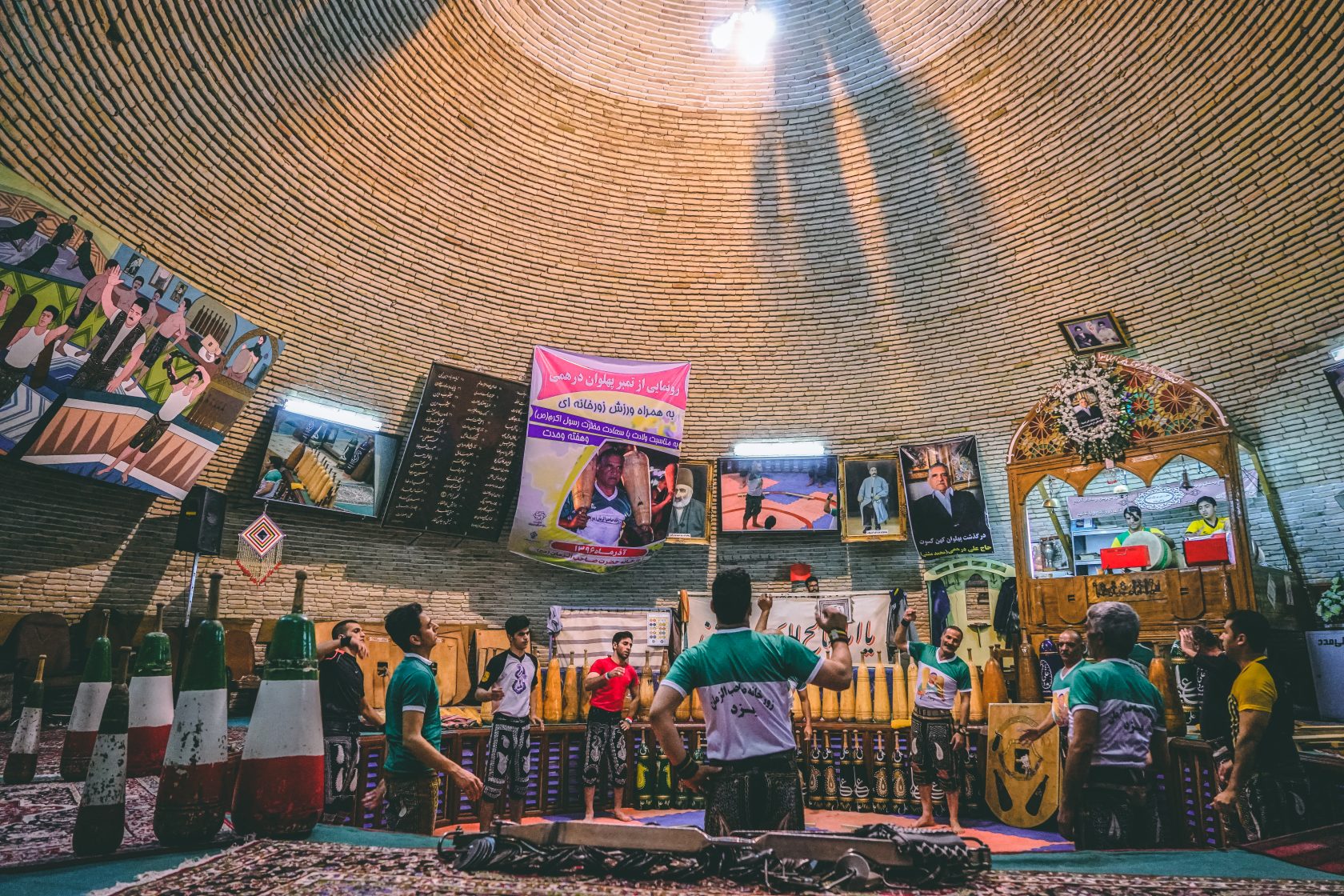 5. Jameh Mosque of Yazd
Looming over the old town of Yazd, this stunning building with twin minarets is worthy of a visit just to see the incredible tile work and restoration the mosque underwent in the 1960's.
There are also many interesting calligraphic patterns of note and colorful designs, which if you're lucky the ticket seller at the front desk will insist on showing you – keep an eye out for the swastika symbol and repeating patterns of important names.
This is also one of the best places to see the Qanats of Iran UNESCO Site, with a small stairway down off the main courtyard – Though it is frequently closed as the water is rather polluted these days sadly.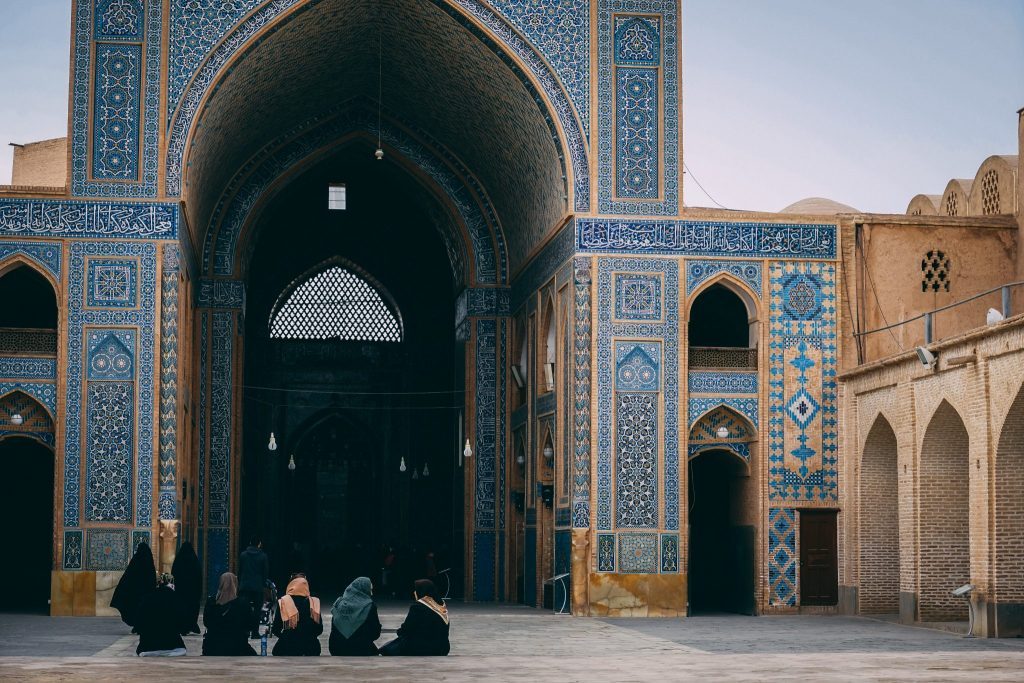 6. Towers of Silence
Abandoned for over 50 years, these twin outposts used in the past as part of Zoroastrian ceremonies are a must visit. On the edge of town, on a wind-swept desert at times it feels straight out of a sci-fi movie as you explore the crumbling buildings and climb the twin, barren hilltops for stunning views of Yazd and over to the distant mountains. There is nothing else quite like this in Iran, and only a 15-minute taxi trip from the Old Town of Yazd.
You can also visit the Ateshkadeh, or the Zoroastrian Fire temple, to learn more about this ancient religion though it's entrance fee and underwhelming building and gardens means only those with a true interest should visit.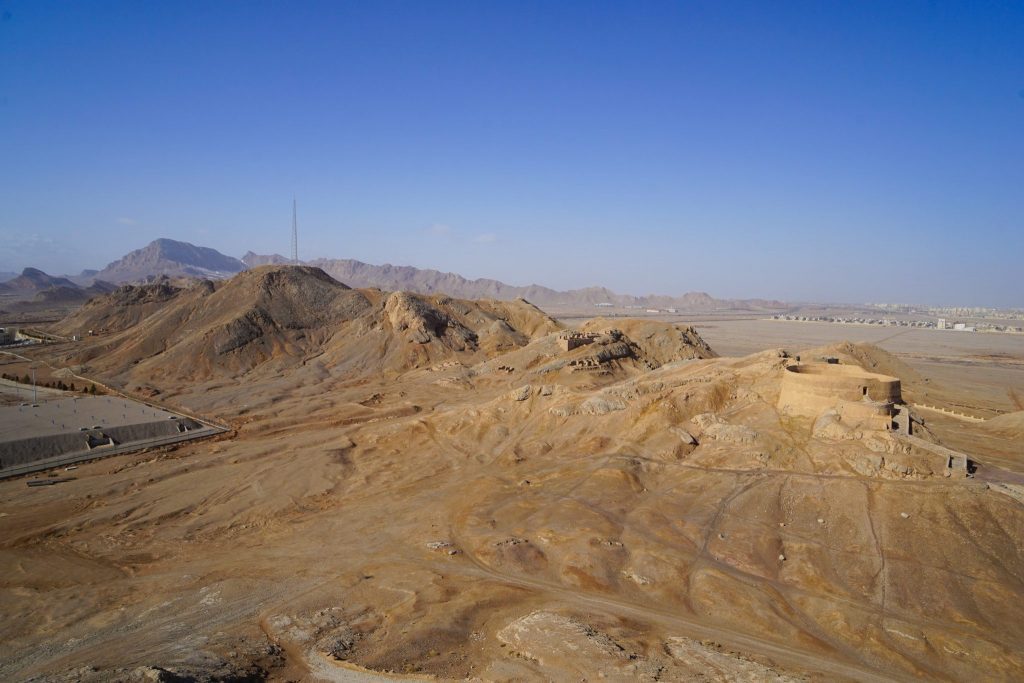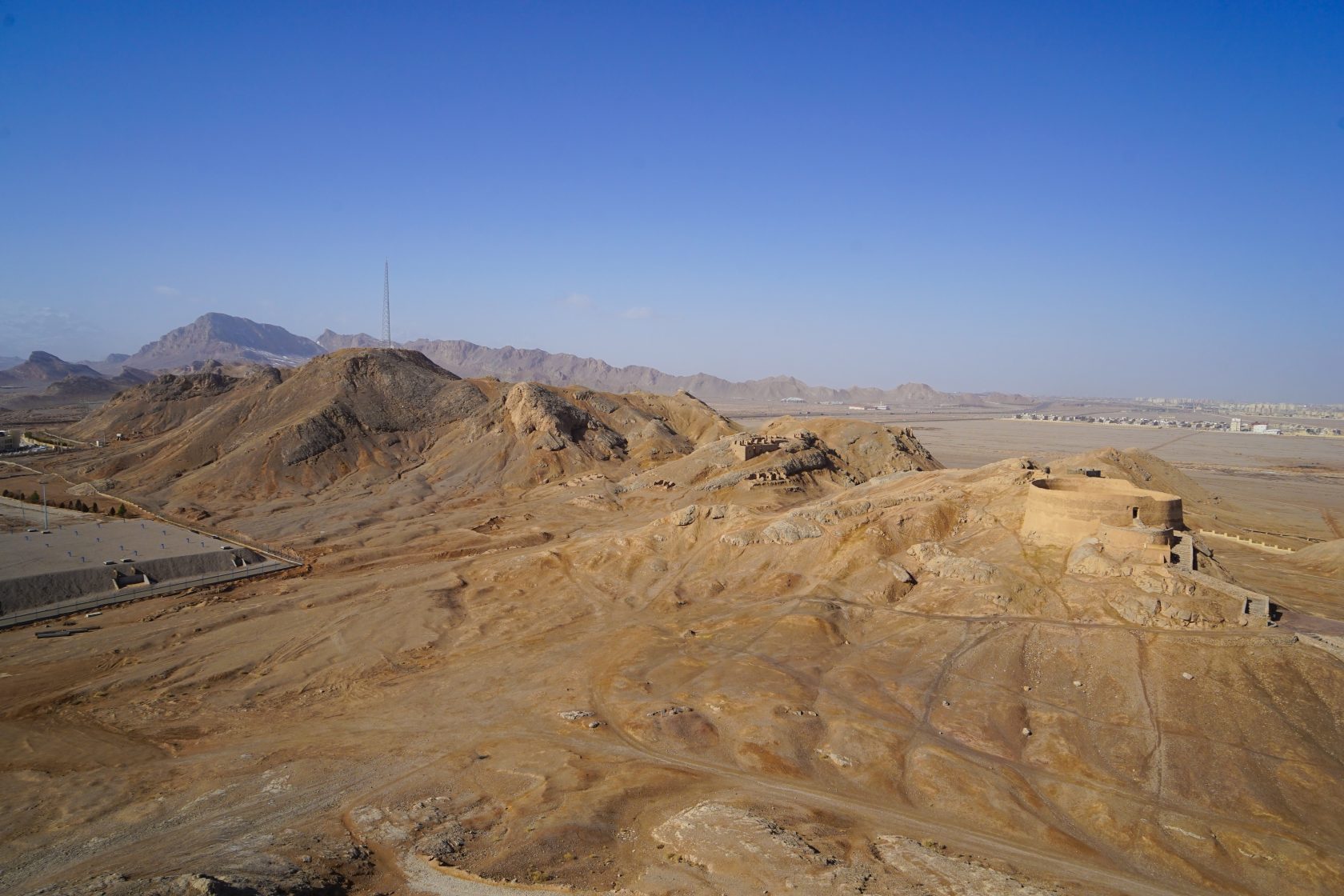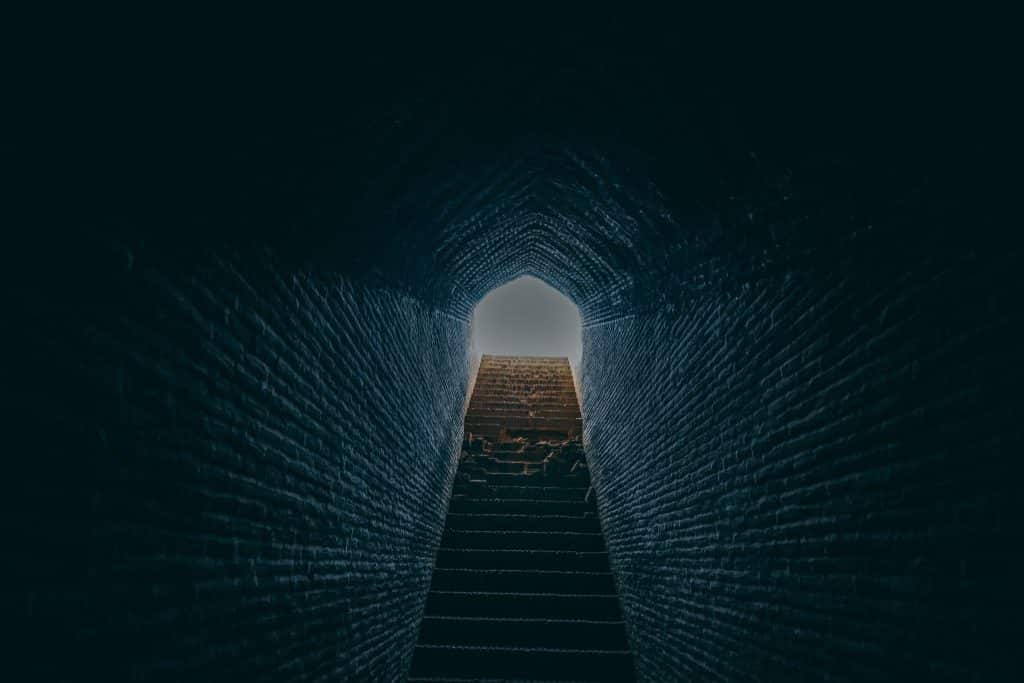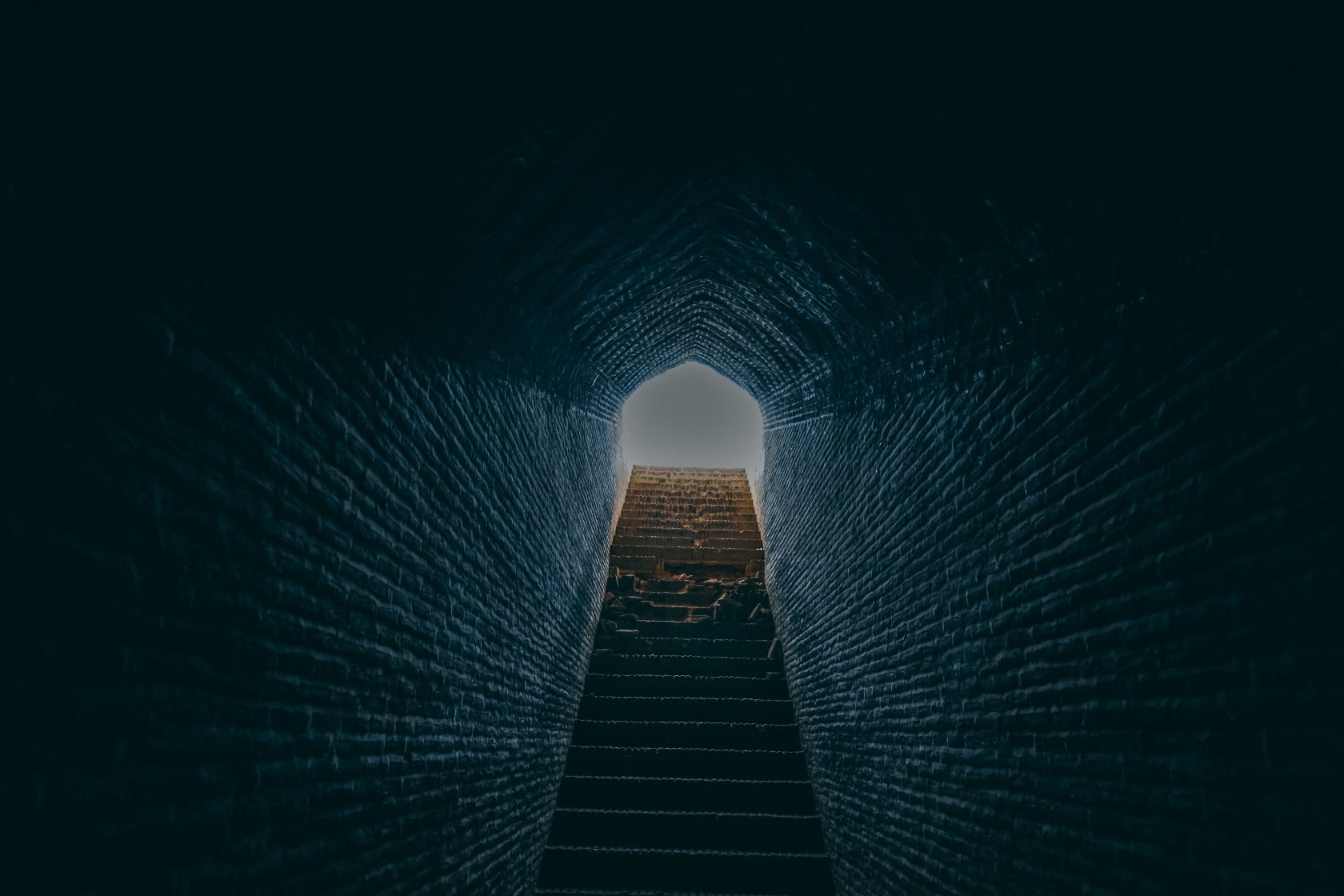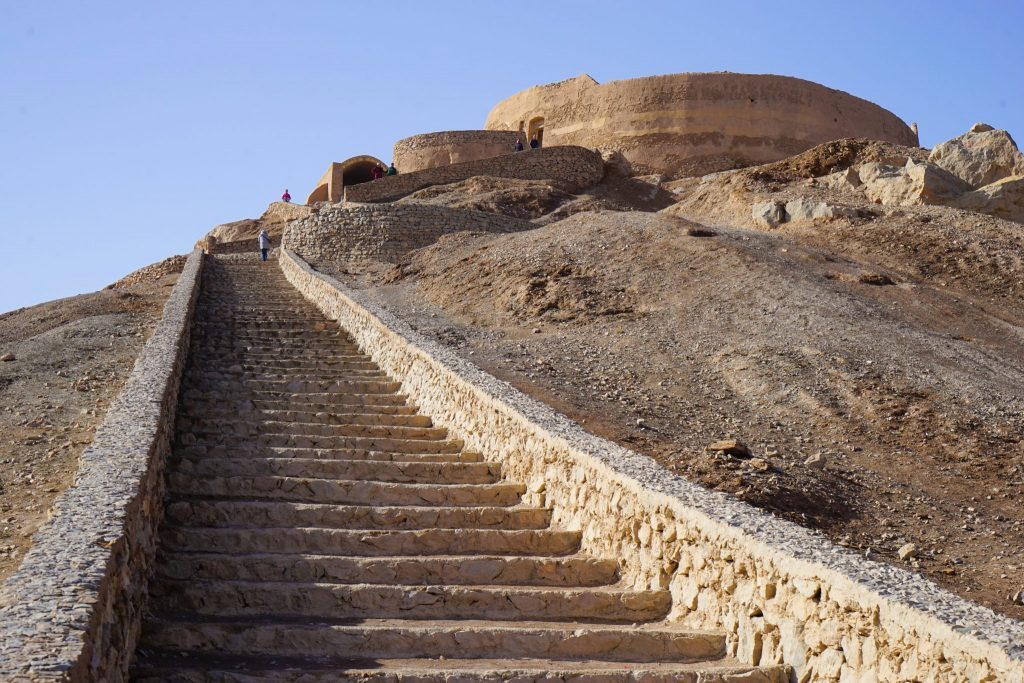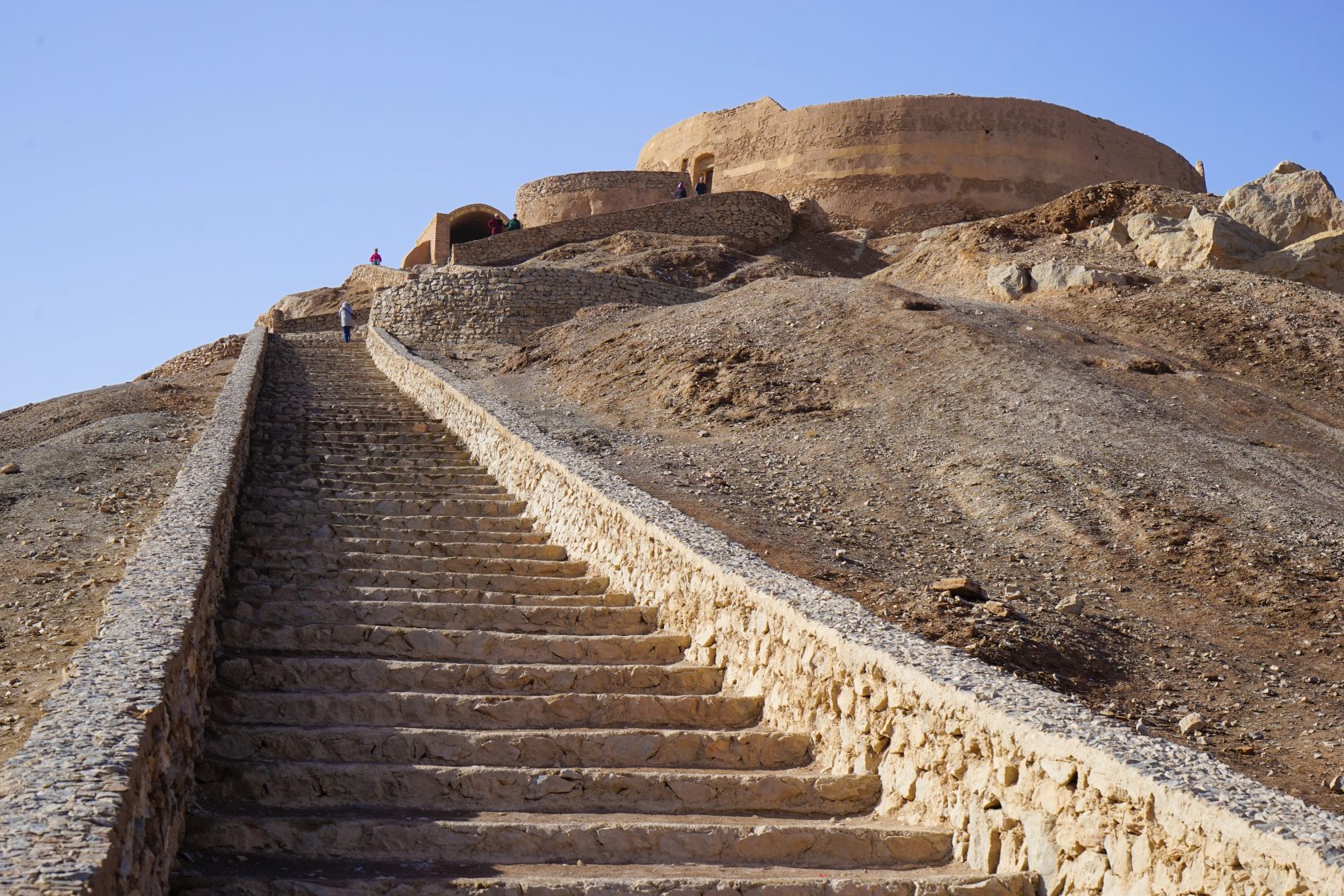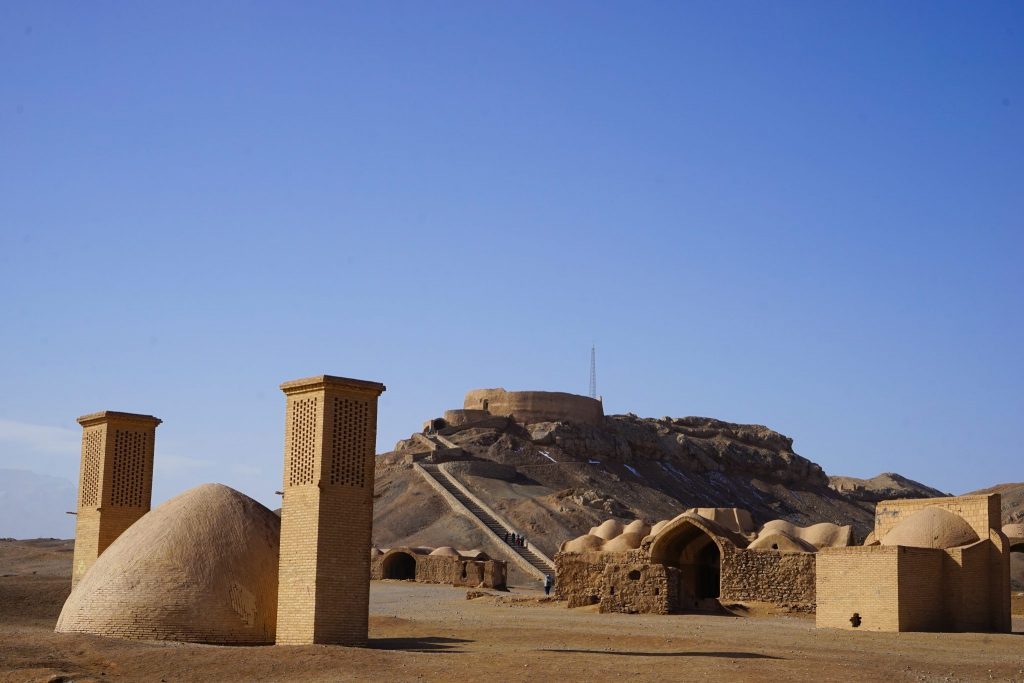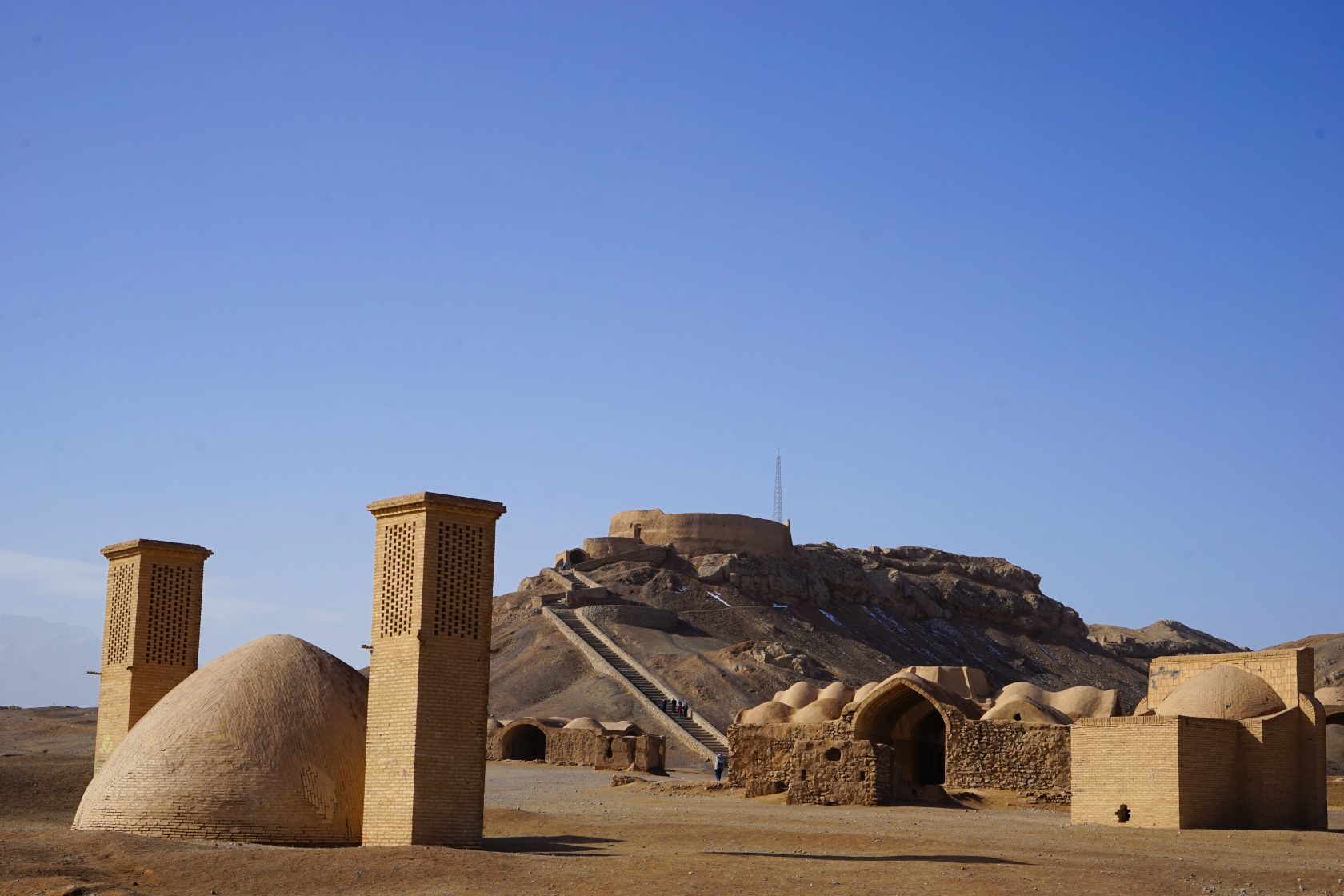 7. Yazd Desert Tour
With Yazd being a desert city, it should be no surprise that undulating sand dunes are only 30 minutes drive away.
Best explored at sunset, the best operators will have a 4X4 and really let you explore these mesmerizing formations while giving you the ride of your life, before an optional camel tour and bonfire as the stars come out from above.
While not as unique as the Kaluts of Kerman, the Yazd Desert is still an incredible sight to behold and will likely be a highlight of your trip to Yazd.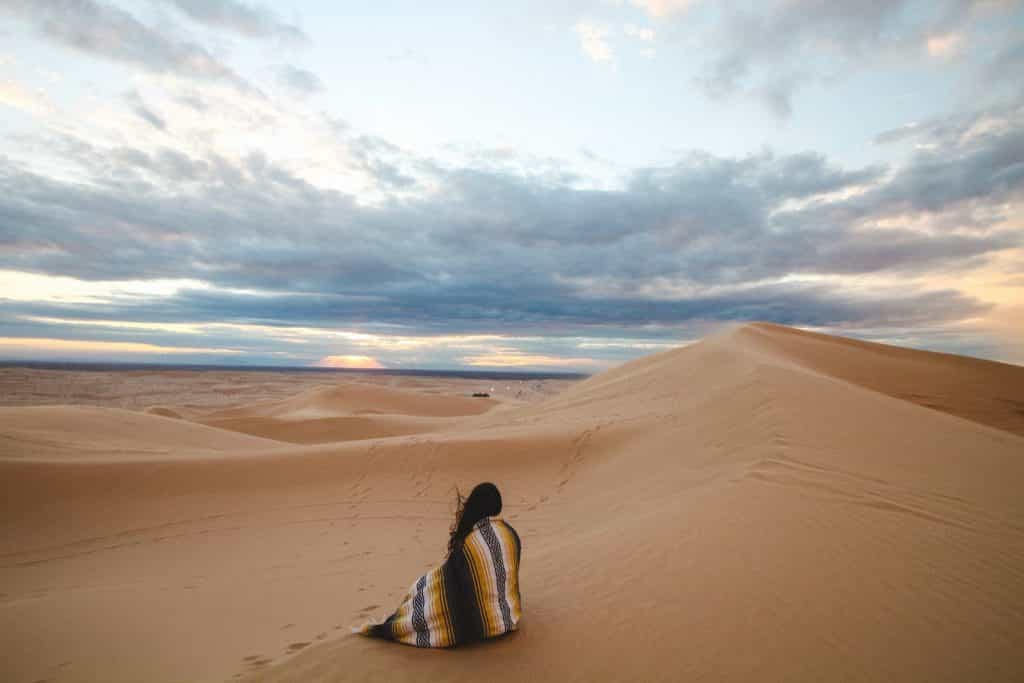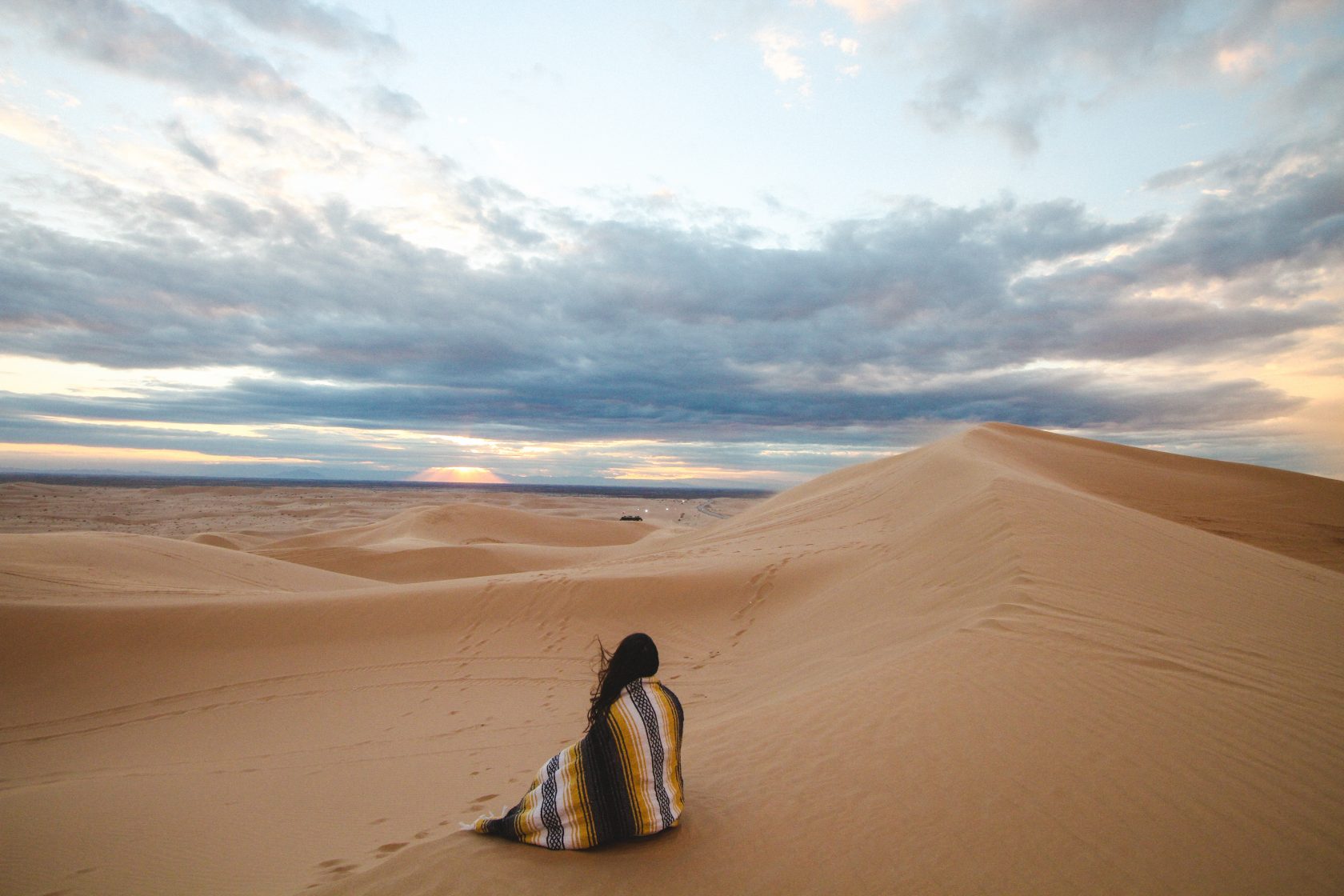 8. Yazd Kahn Bazaar
What more could you want than endless alleys and covered archways full of glittering gold, gorgeous rugs, spices, and history… Nothing, that's what.
No matter how many cities in Iran you visit you always need to check out the local bazaar and the Bazaar in Yazd is no exception. Eerily deserted in parts, bustling in others and thoroughly modern in one particular section, take your time to explore these twisting alleys after dark when most people come out after a scorching day to enjoy the refreshing breeze, chat and pick up a few essentials!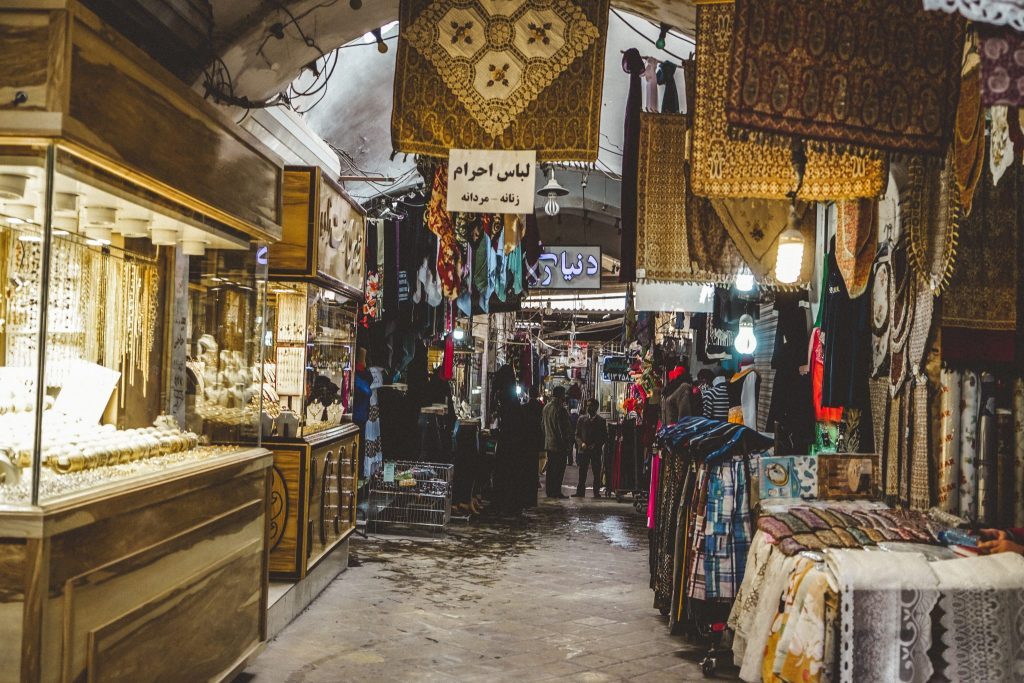 9. Old Town of Yazd
Not all those who wander are lost, but you sure will be after taking a few wrong turns in this complex, mud-brick maze.
One of the oldest human settlements on Earth, the Old Town of Yazd is a mix of residential palaces and homes surrounded by tall walls and winding alleys, creating a labyrinth from which you are unlikely to ever find your way out without help.
Find your way around and explore every street you can, and discover all the hidden courtyards, beautiful wooden doors, photogenic spots and light shafts that make Yazd such a special UNESCO World Heritage site.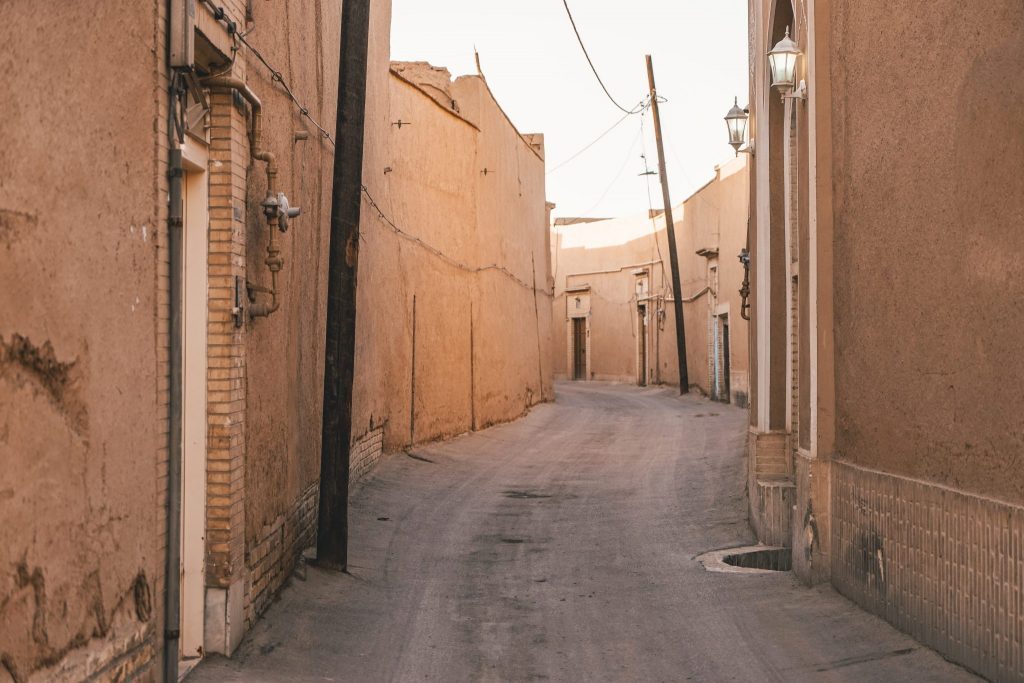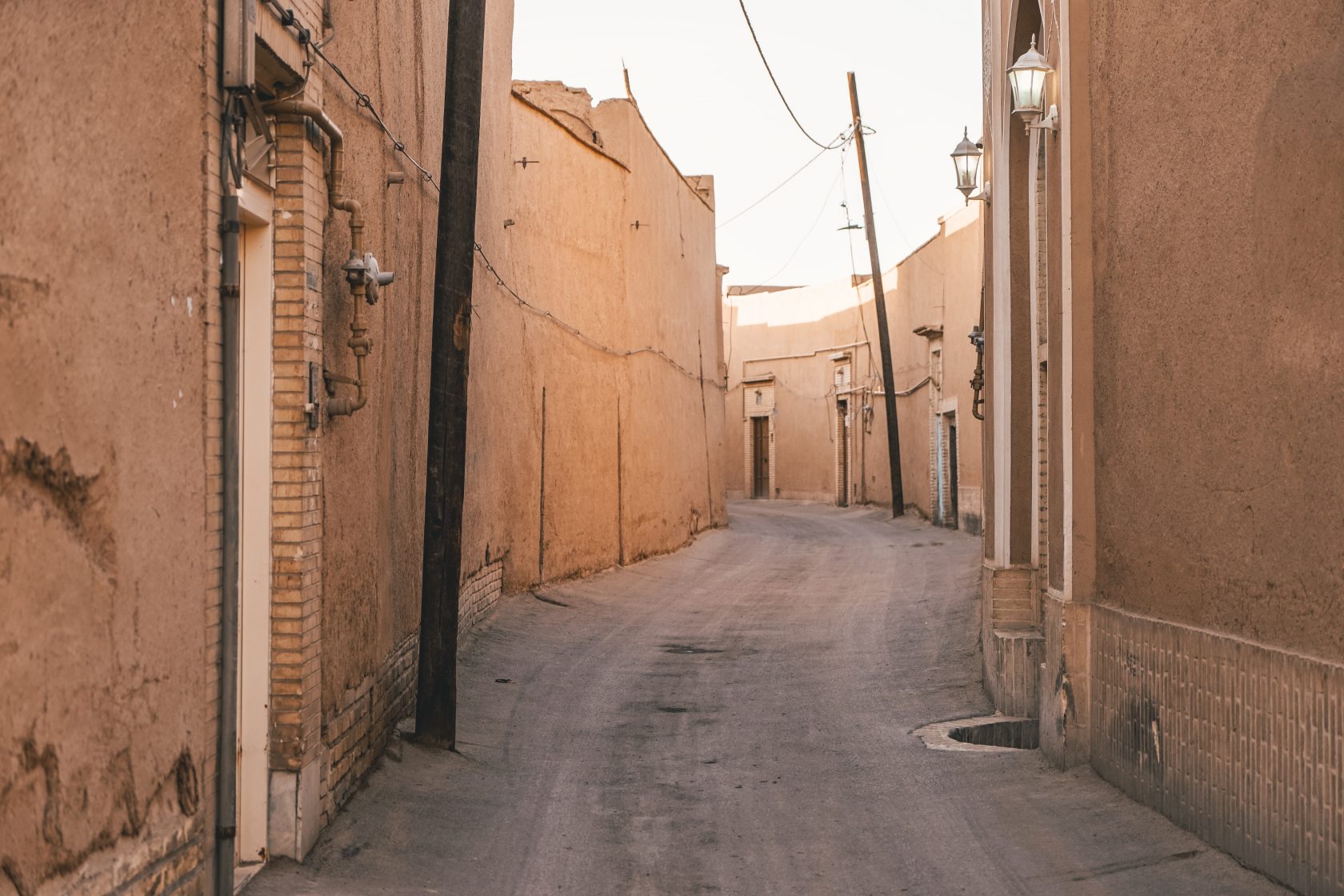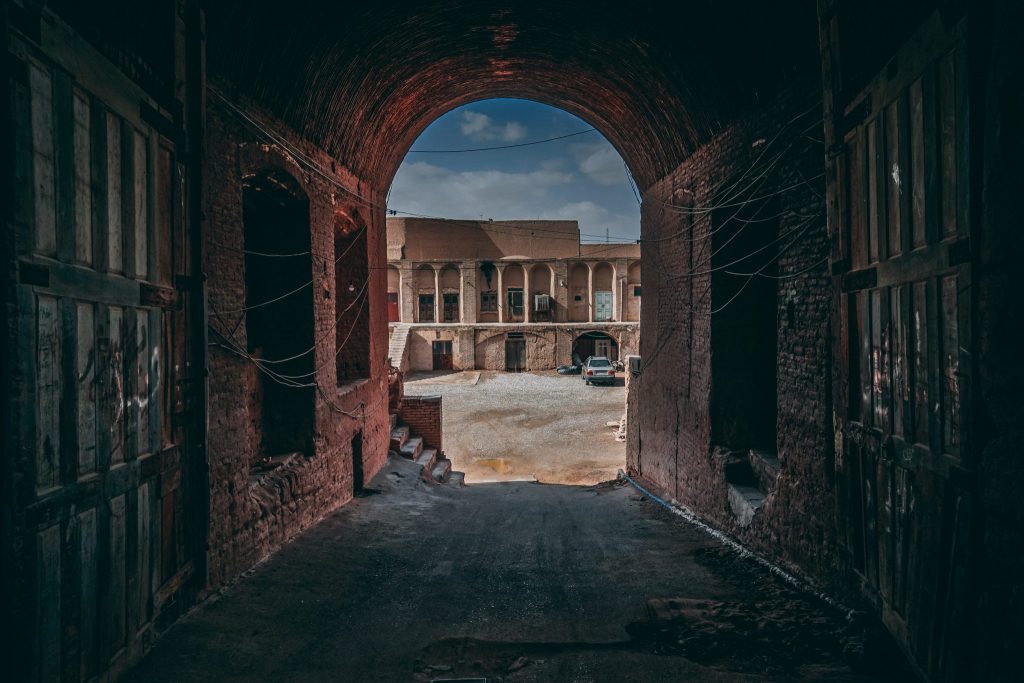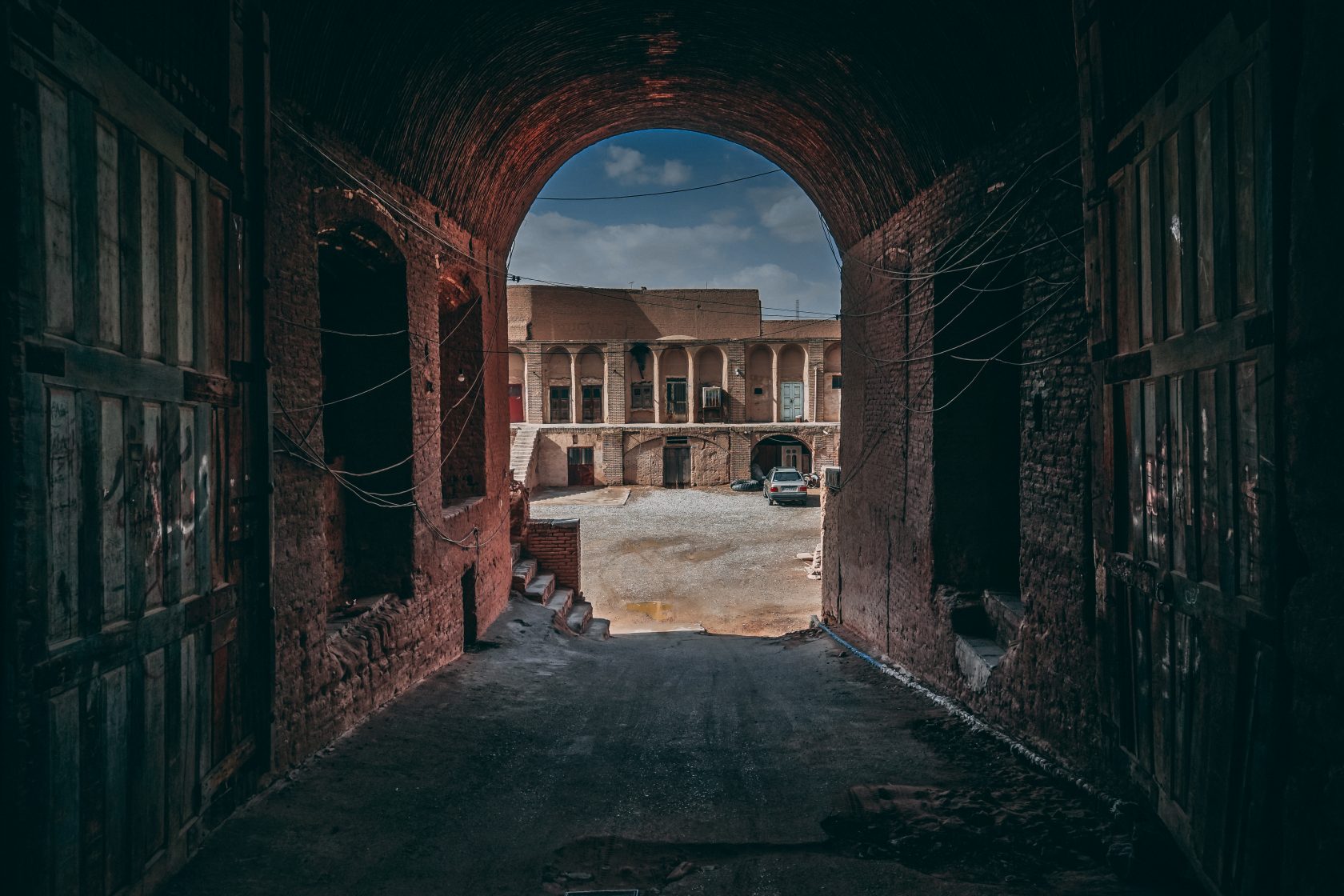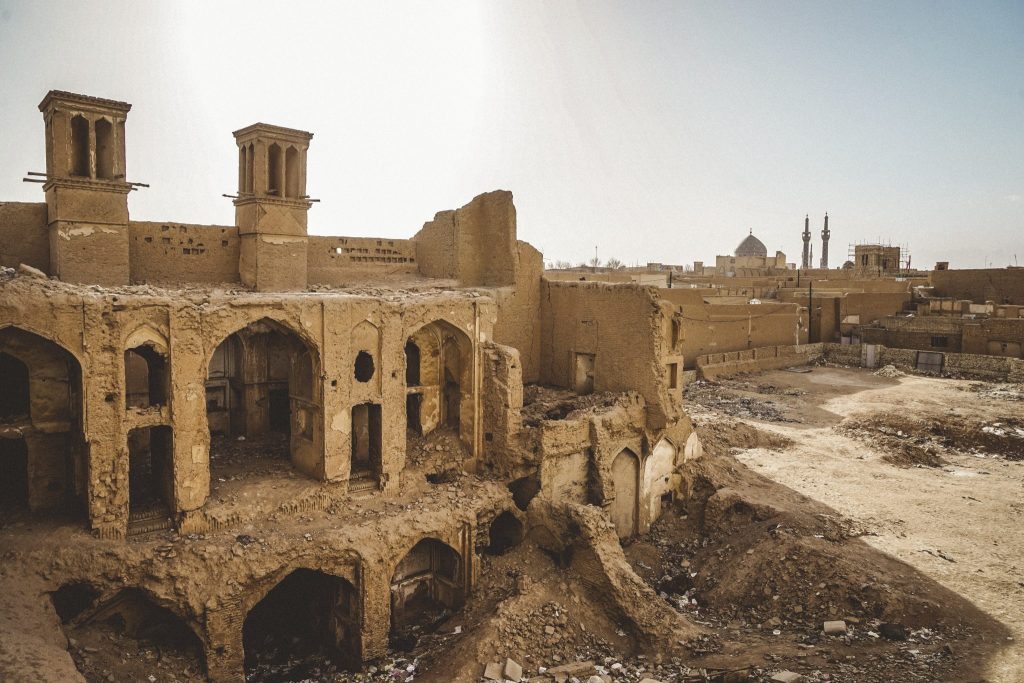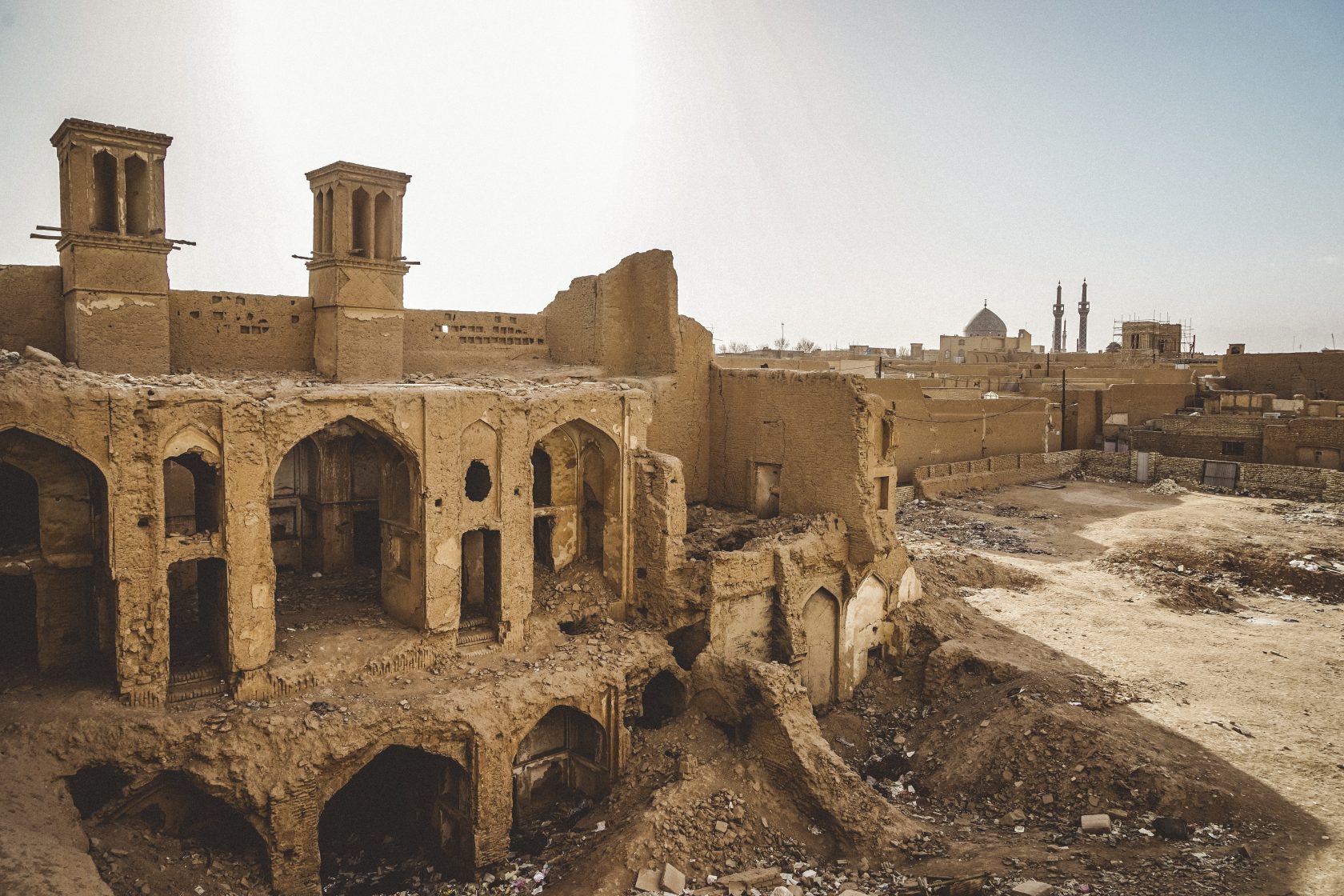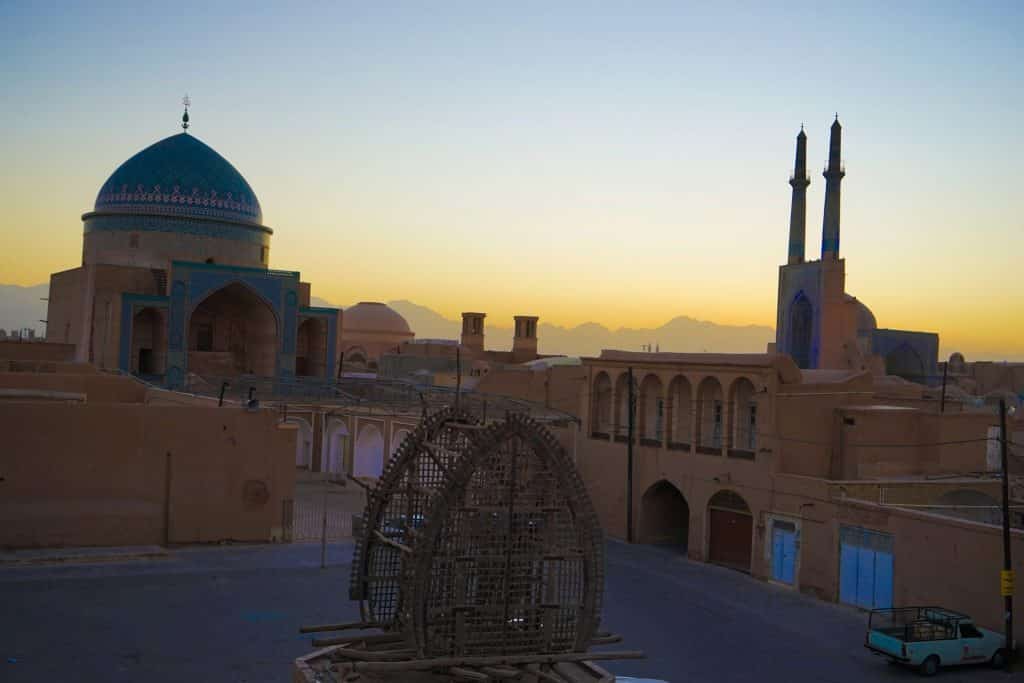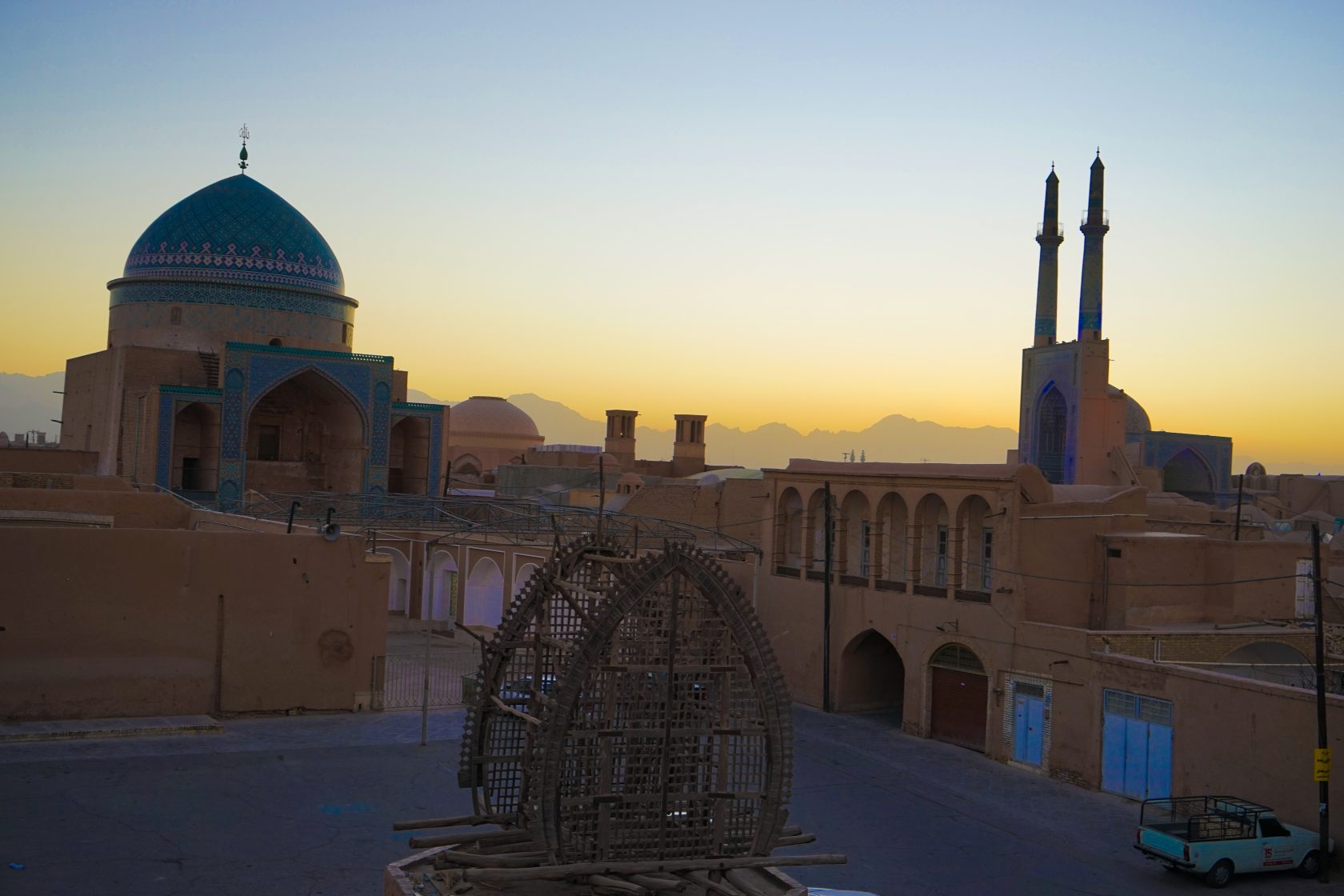 10. Amir Chaqmaq Complex
An icon of Yazd and one of the largest structures of its type in Iran, the Amir Chakhmaq Mosque is a photographers dream and best visited in the soft afternoon light or in the evening when it is perfectly illuminated.
Inside there is a small bazaar to explore, but most locals prefer to sit around the fountains in the evening chatting and enjoying the view of the imposing three-story facade. There is no way currently to explore inside further, but then again – its free to take in the best view from the outside!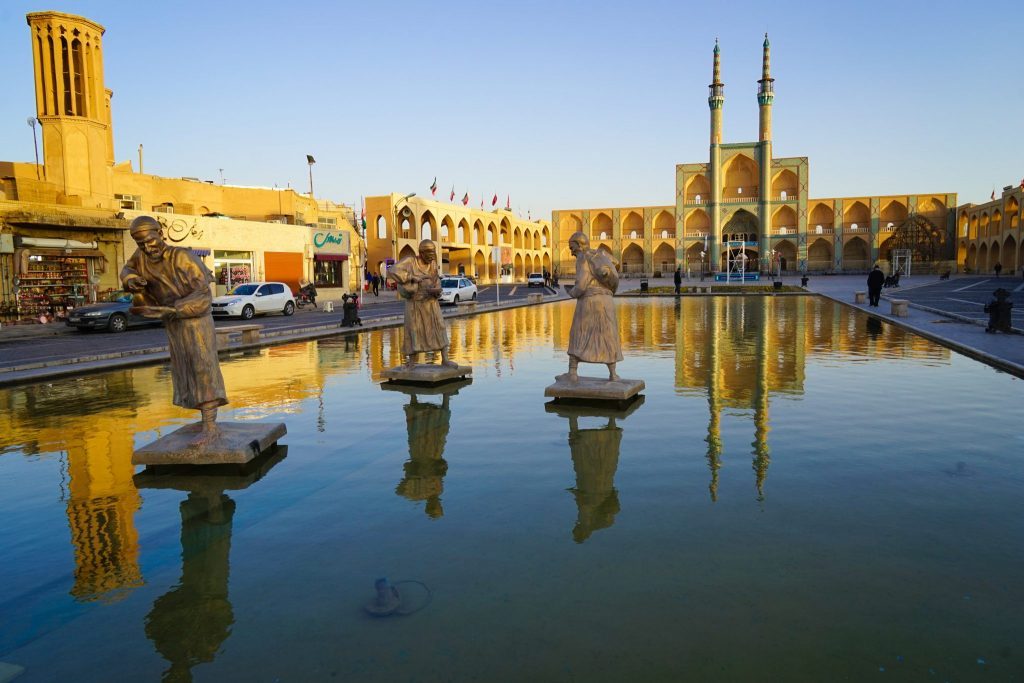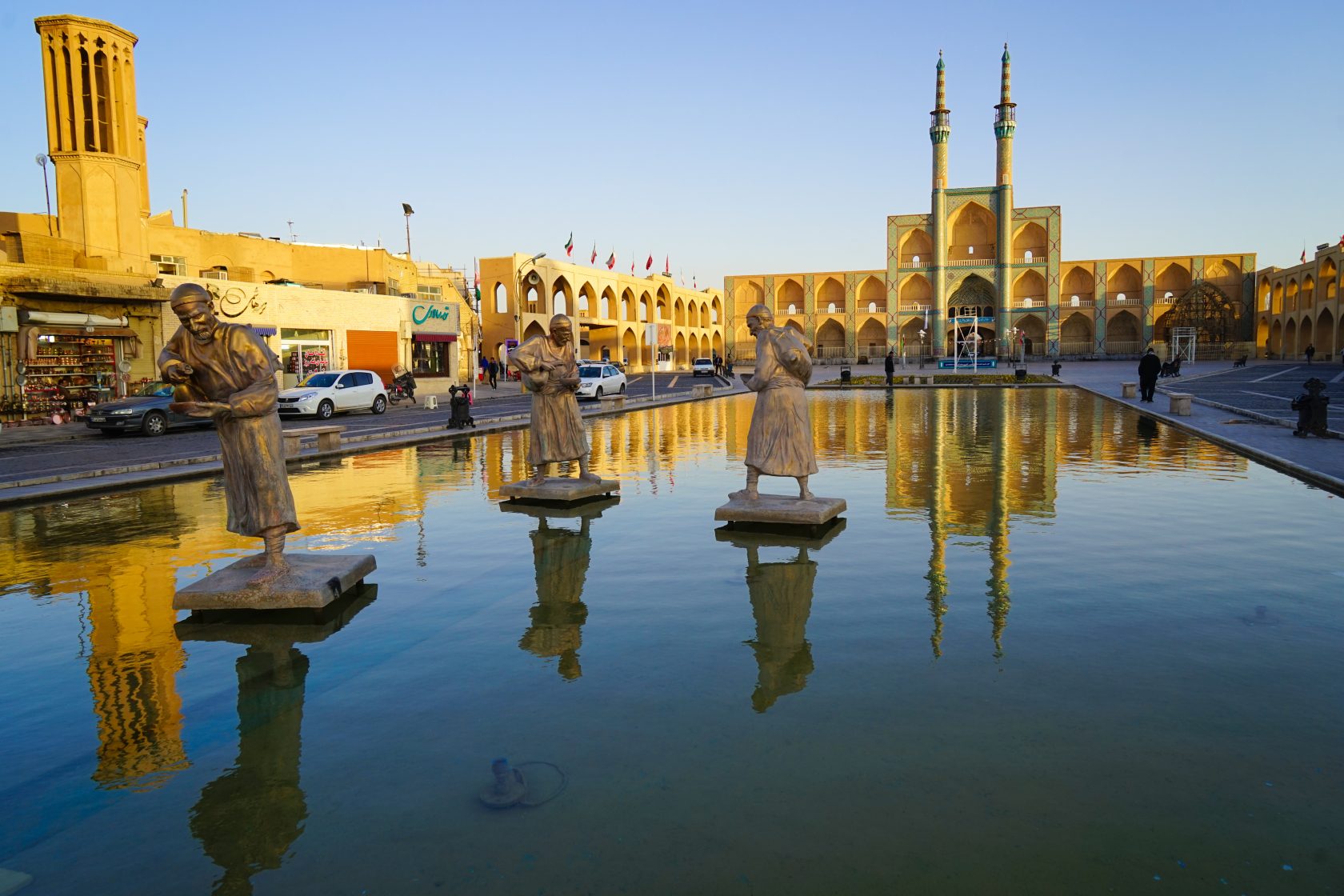 How To Get To Yazd Iran
Located in the center of Iran, getting to Yazd is easiest via bus, train, and flight.
There are direct flights to Tehran daily, and weekly flights to Istanbul, UAE, Sharjah, Kuwait, and Doha. You can also find direct flights to most major cities in Iran at least once a week. From Tehran, the overnight sleeper train is the best option and takes around 10 hours, or you could take a bus from Tehran and other cities in Central Iran including Esfahan and Kerman.
As a major transport hub in Iran and the greater region, you should have no problem getting in and out of Yazd.
The bus station and train station are quite far out of town so you should book at the reputable travel agency in the main street of the Old Town to avoid a taxi trip, but if you are heading the Shiraz or Kerman they might have some interesting – and affordable – day trip options to maximize your time!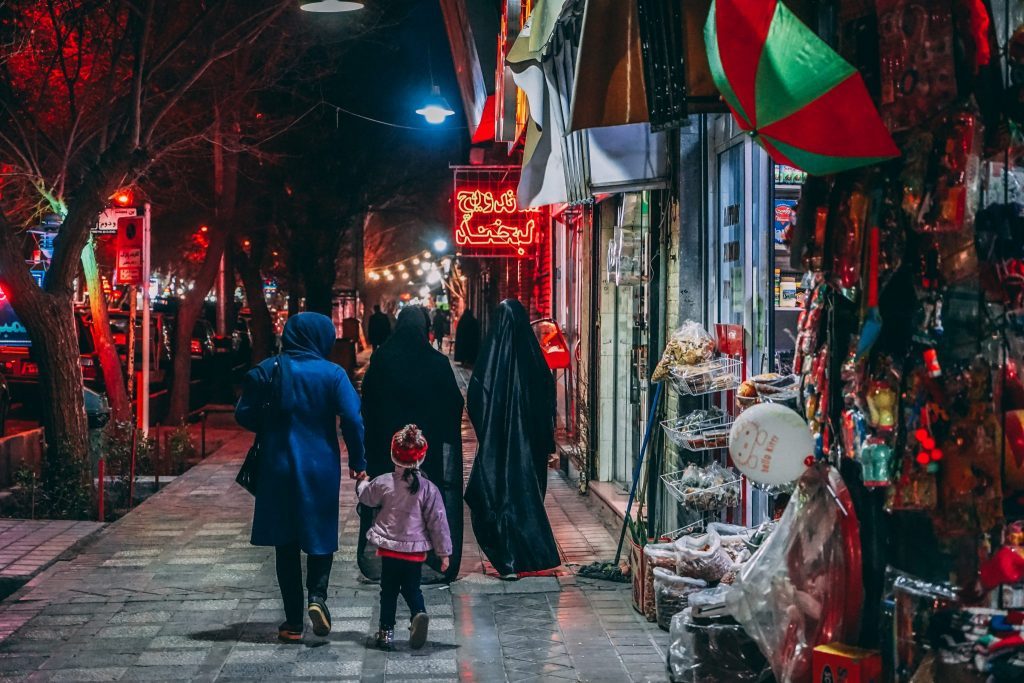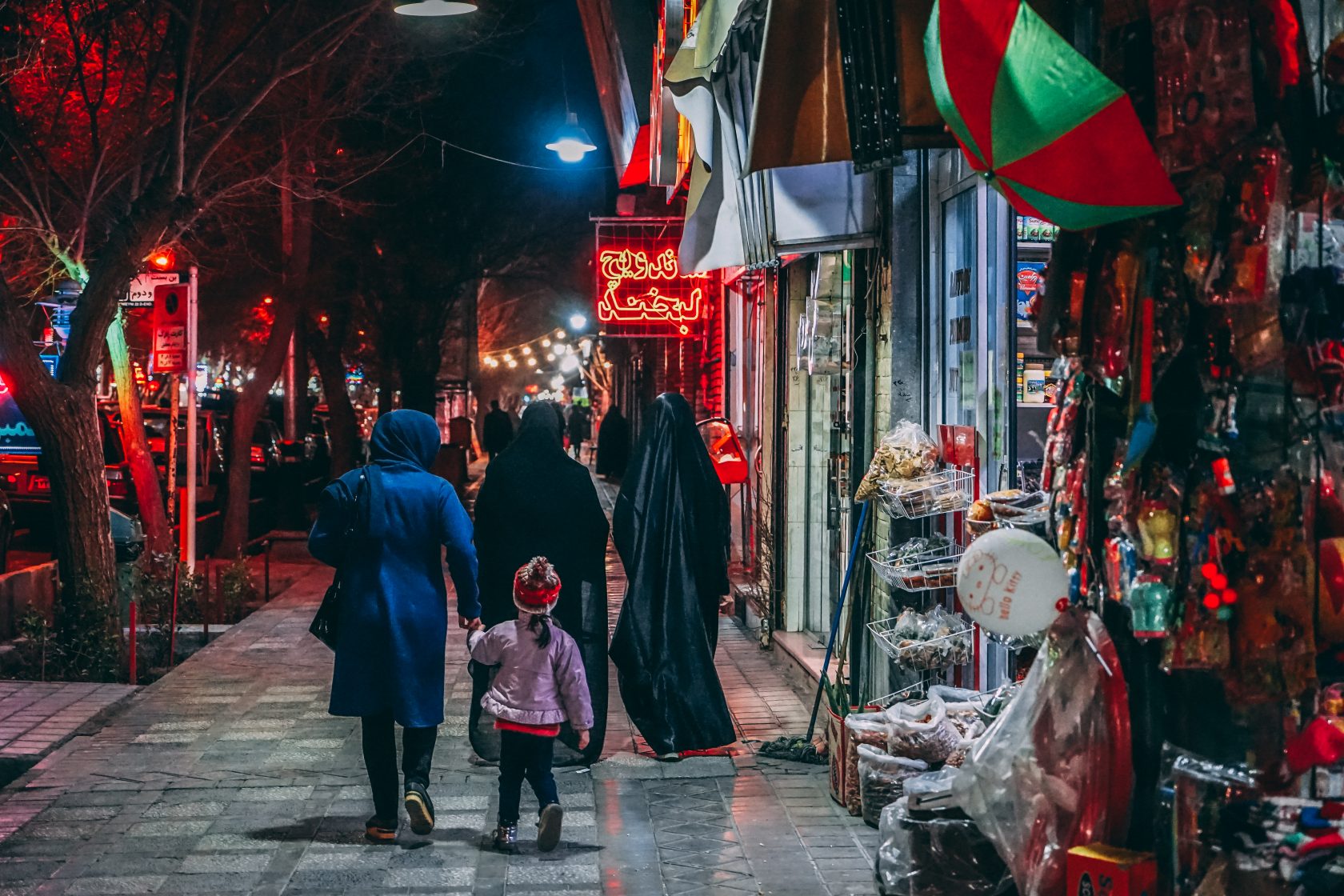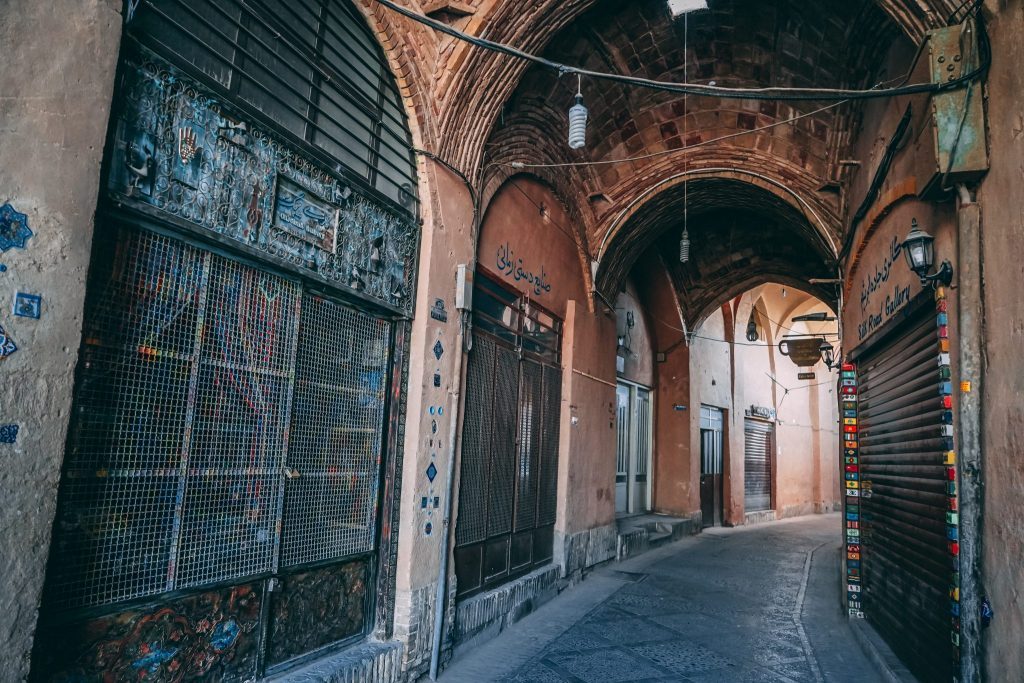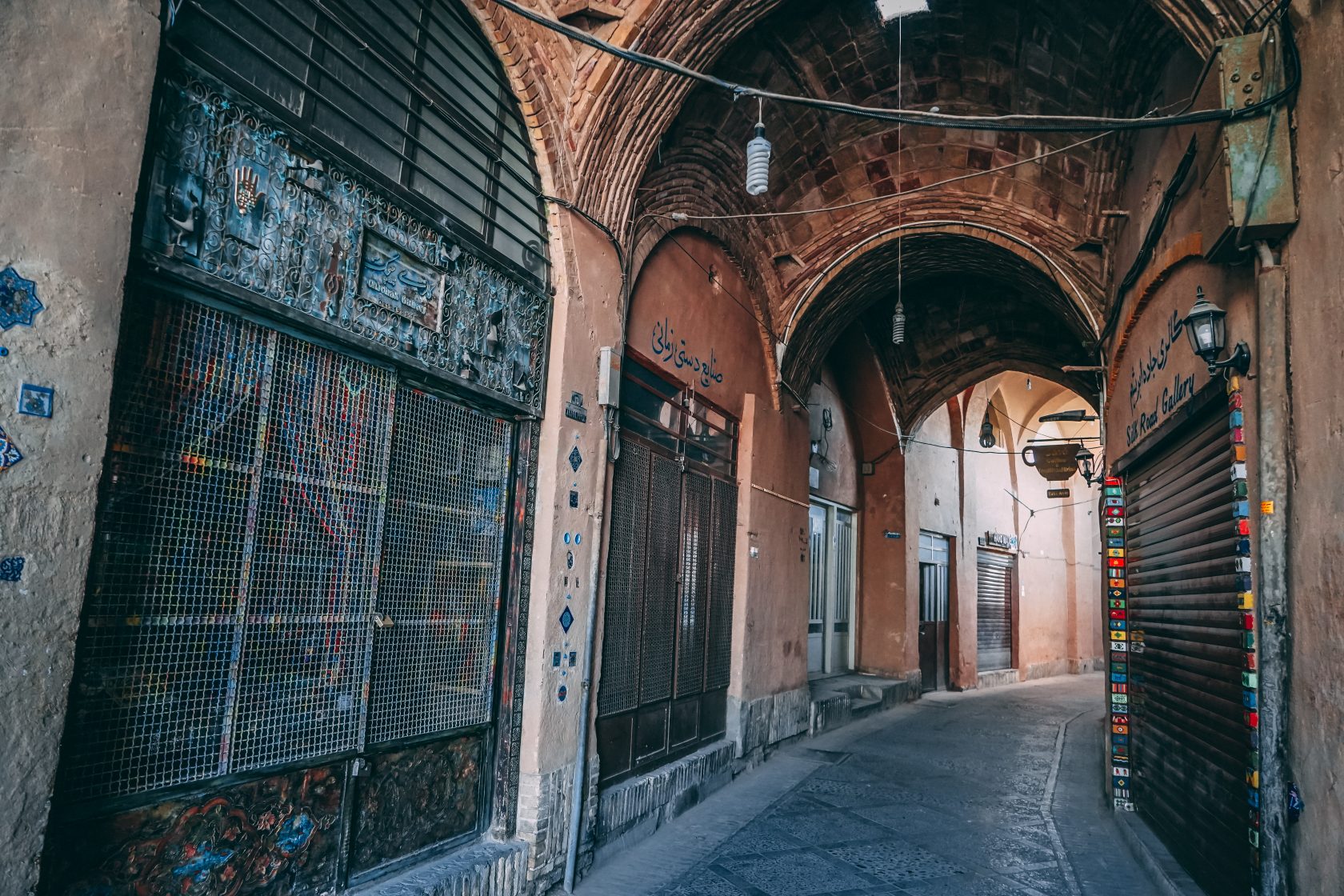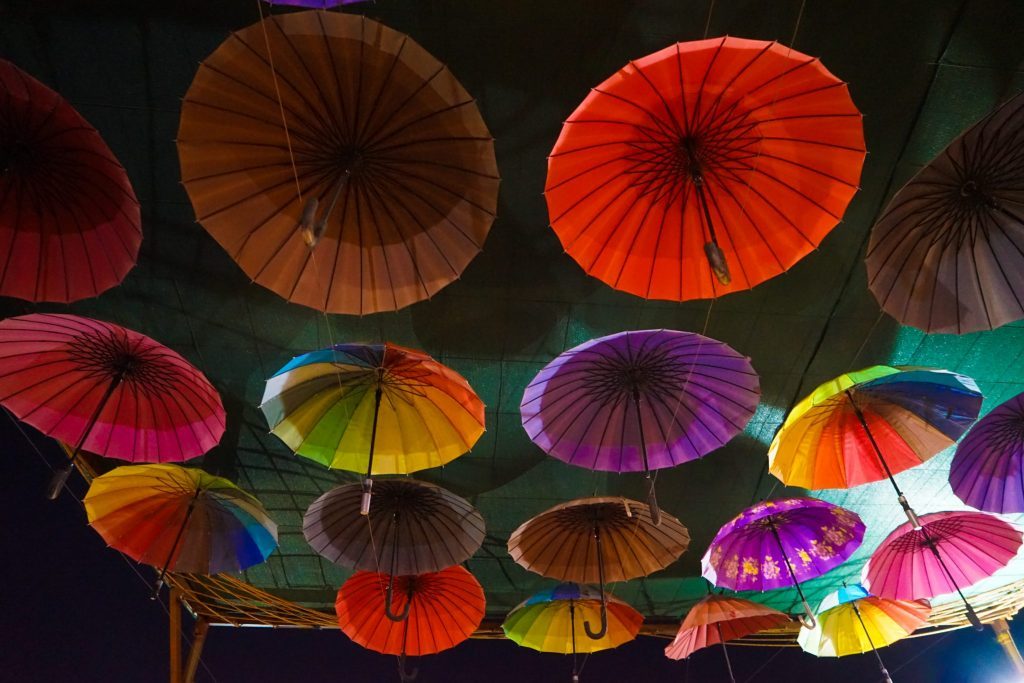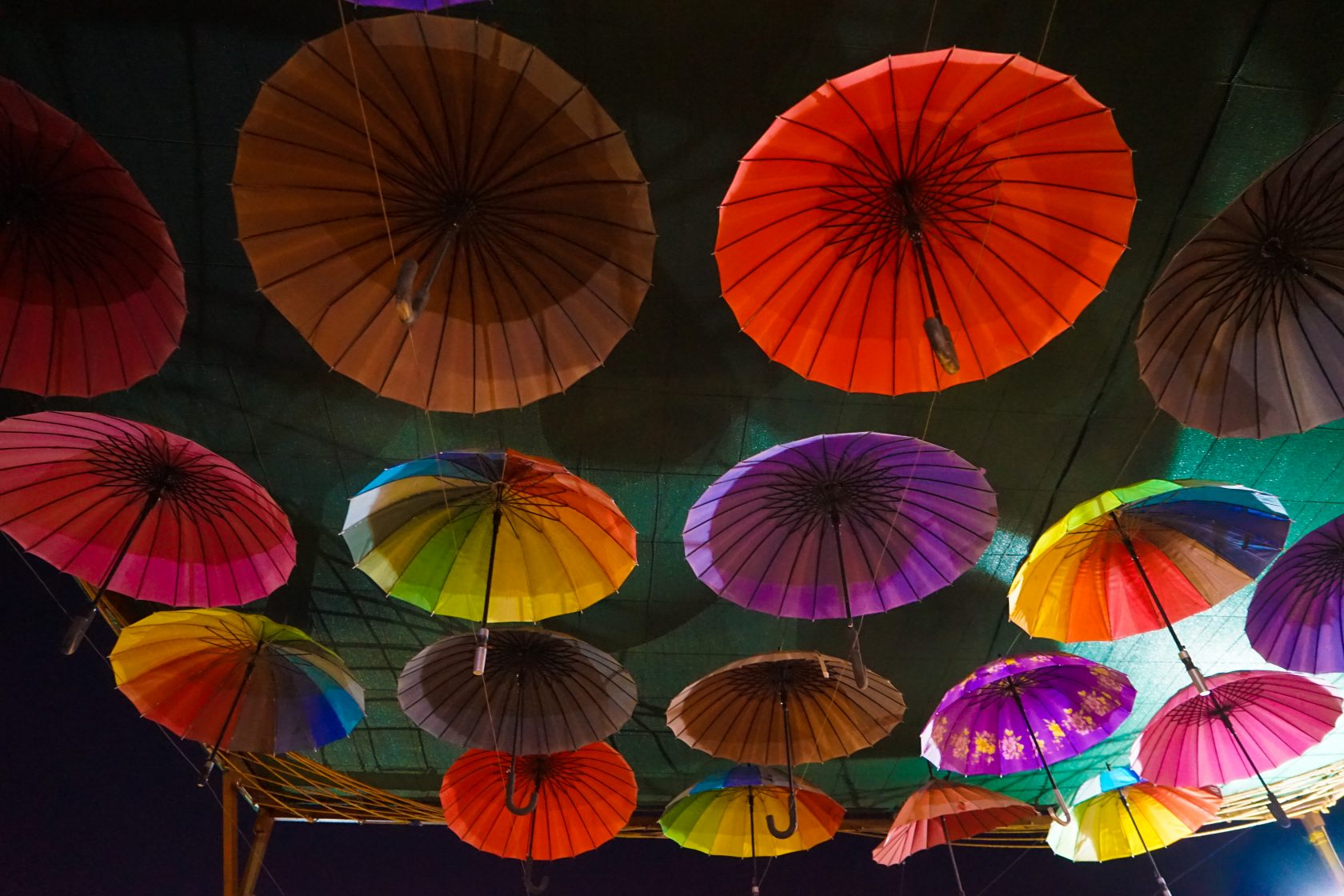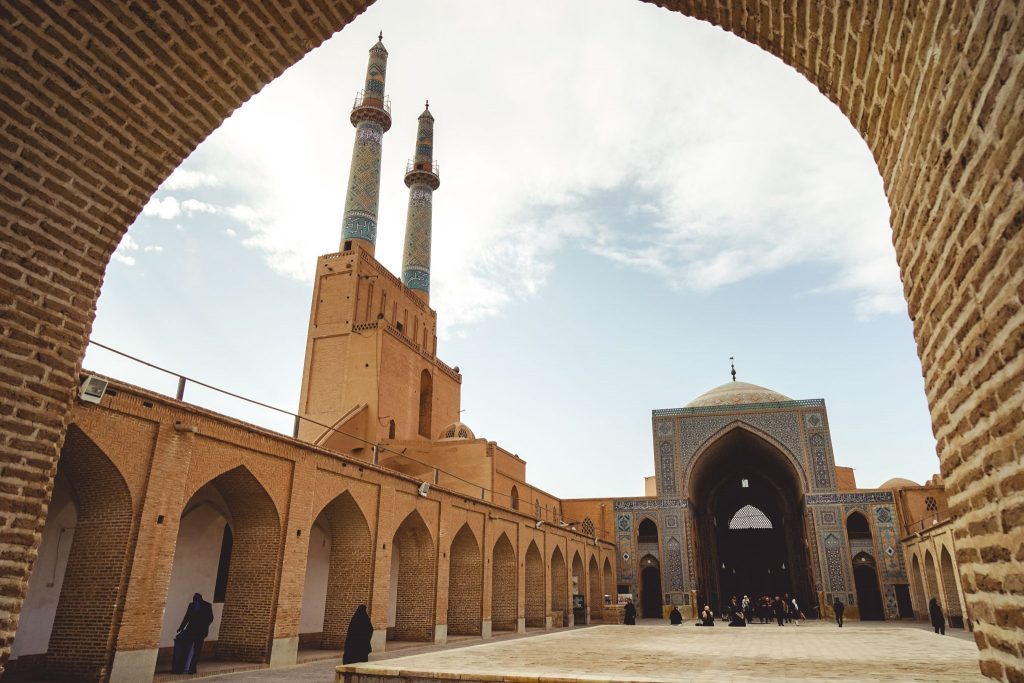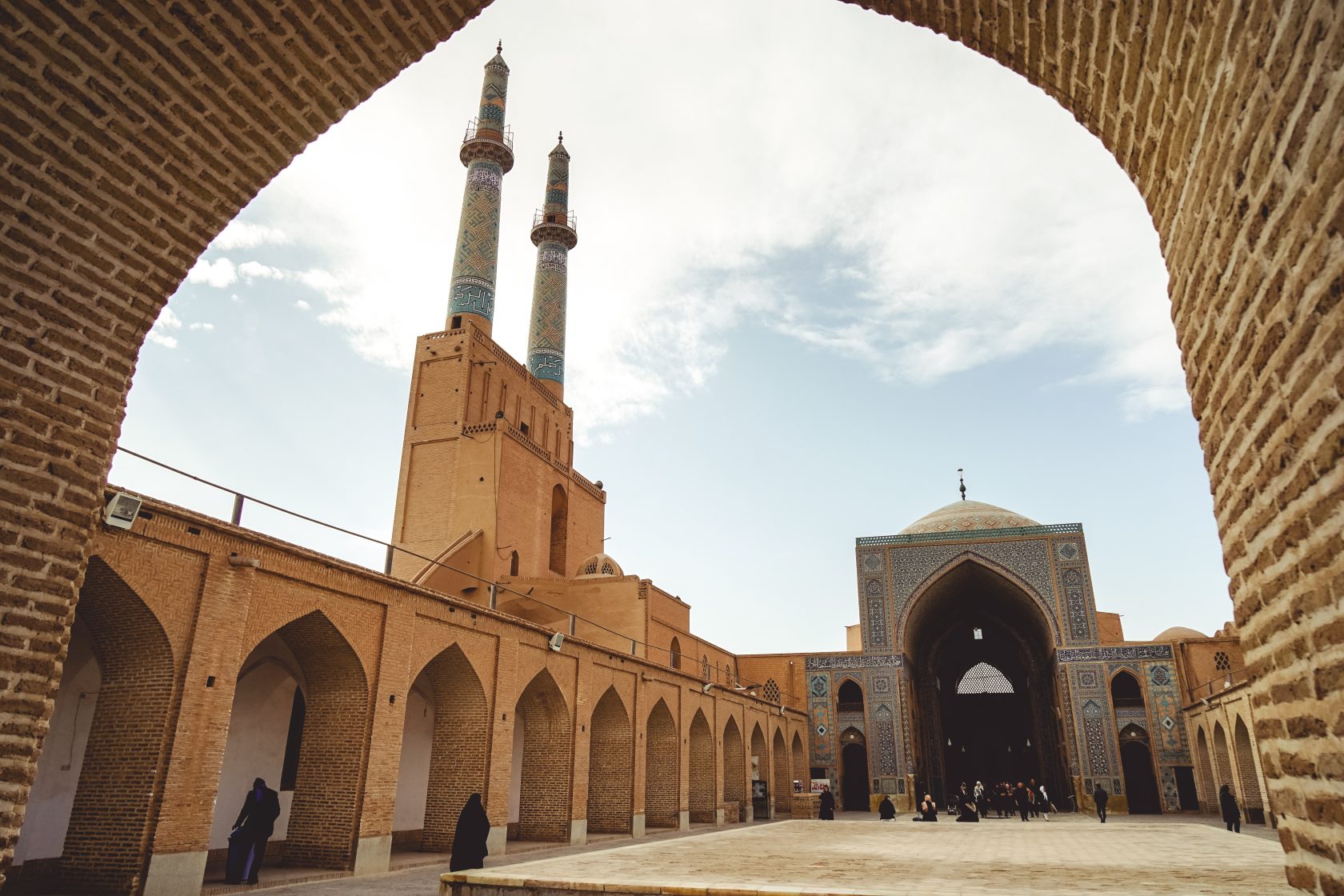 Where To Go After Yazd When You Visit Iran
Planning on exploring more than just one city in Iran?
Here are some great other guides and cities to continue on your trip around Iran – or you can just check out these top things to do in Iran.
And if you want even more adventure – and to get out into nature while exploring where every our heart desires in Iran – why not consider hiring a rental car in Iran?
What could be better right!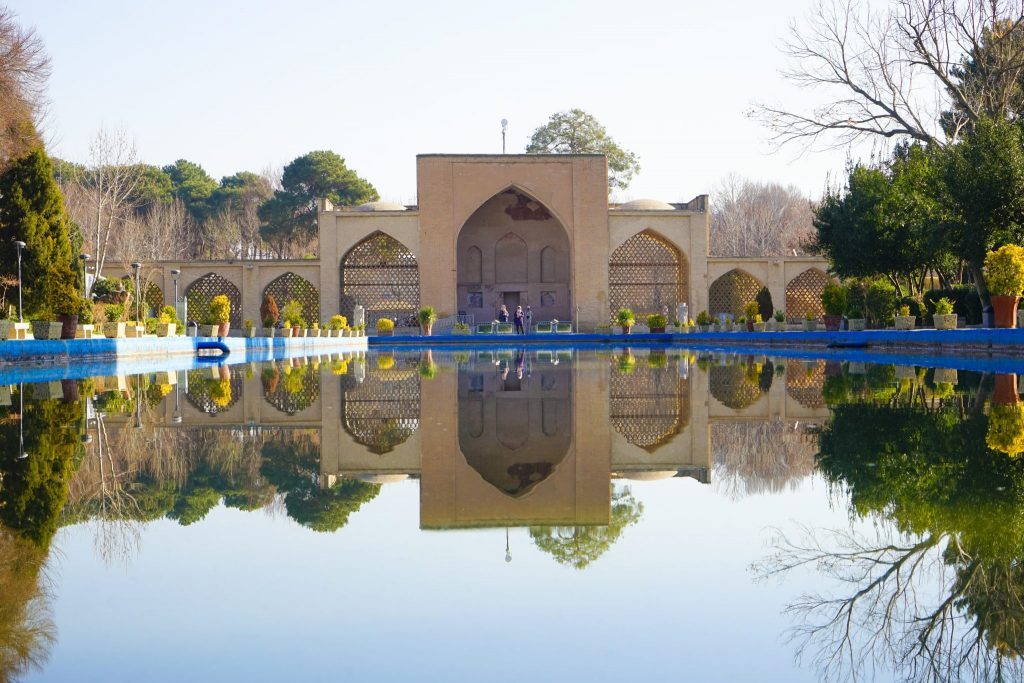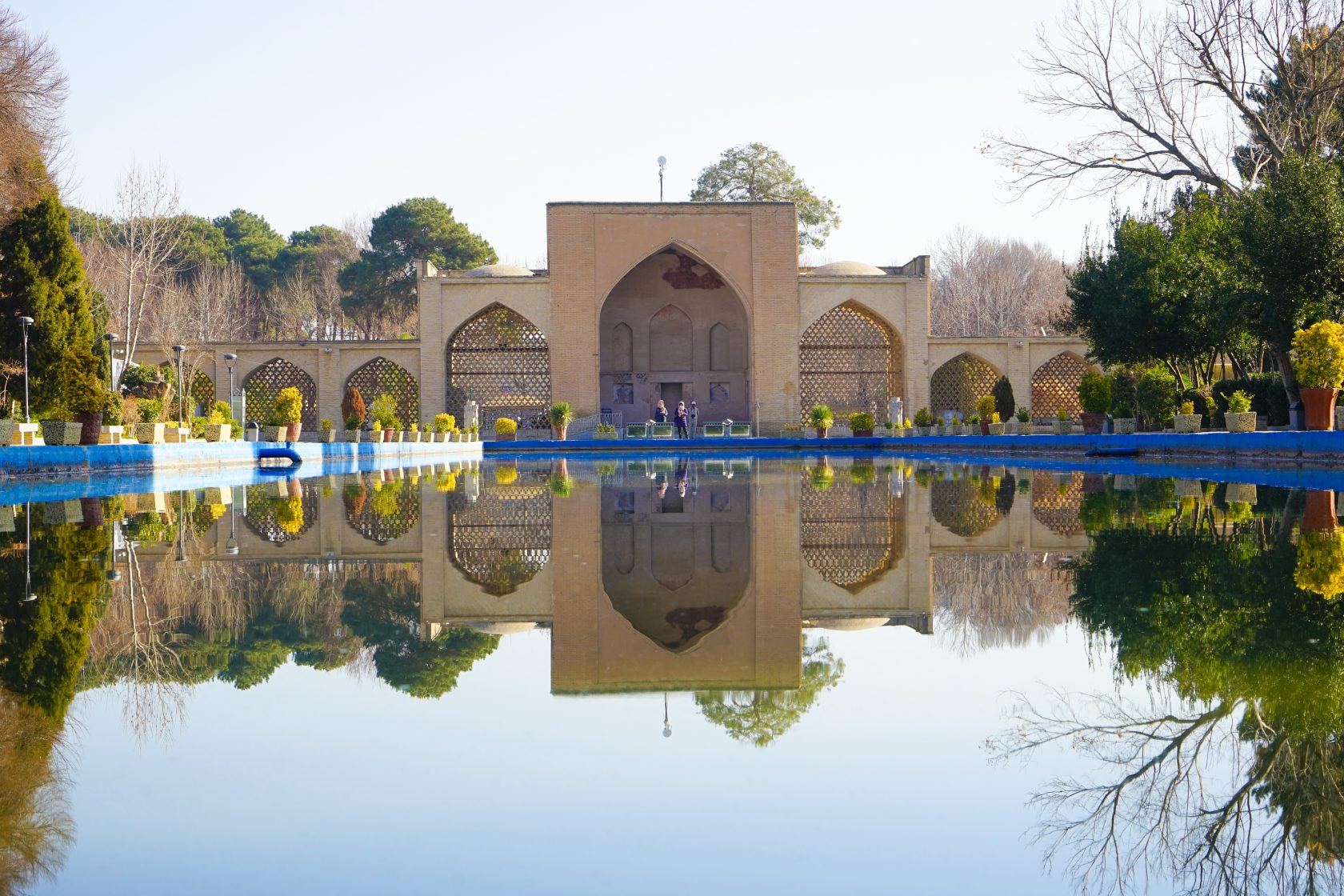 Bam – A UNESCO World Heritage Listed Fortress in South Iran. This famous desert castle was devastated by an earthquake in 2003 but after a 15-year renovation is now back and open for business. Find out more in this Arg-e Bam Travel Guide 2018: Now The Most Quake-Proof City in Iran
Kerman – A rather plain city surrounded by some of the best desert landscapes in Iran. Get off-the-beaten-track and see Iran without the tourists with these 10 Things To See And Do In Kerman Iran.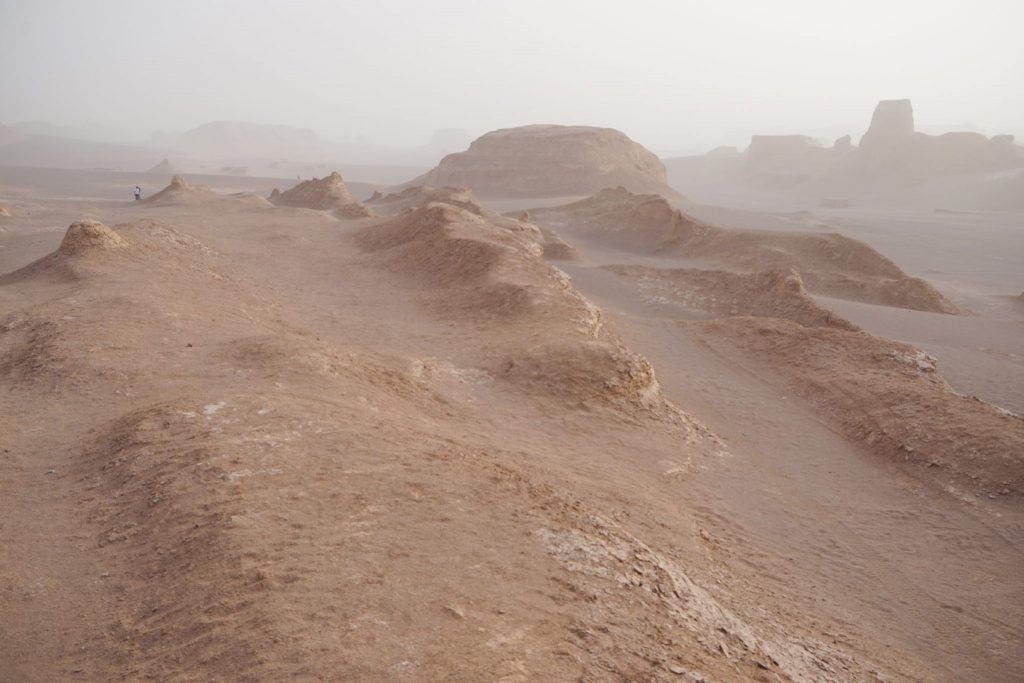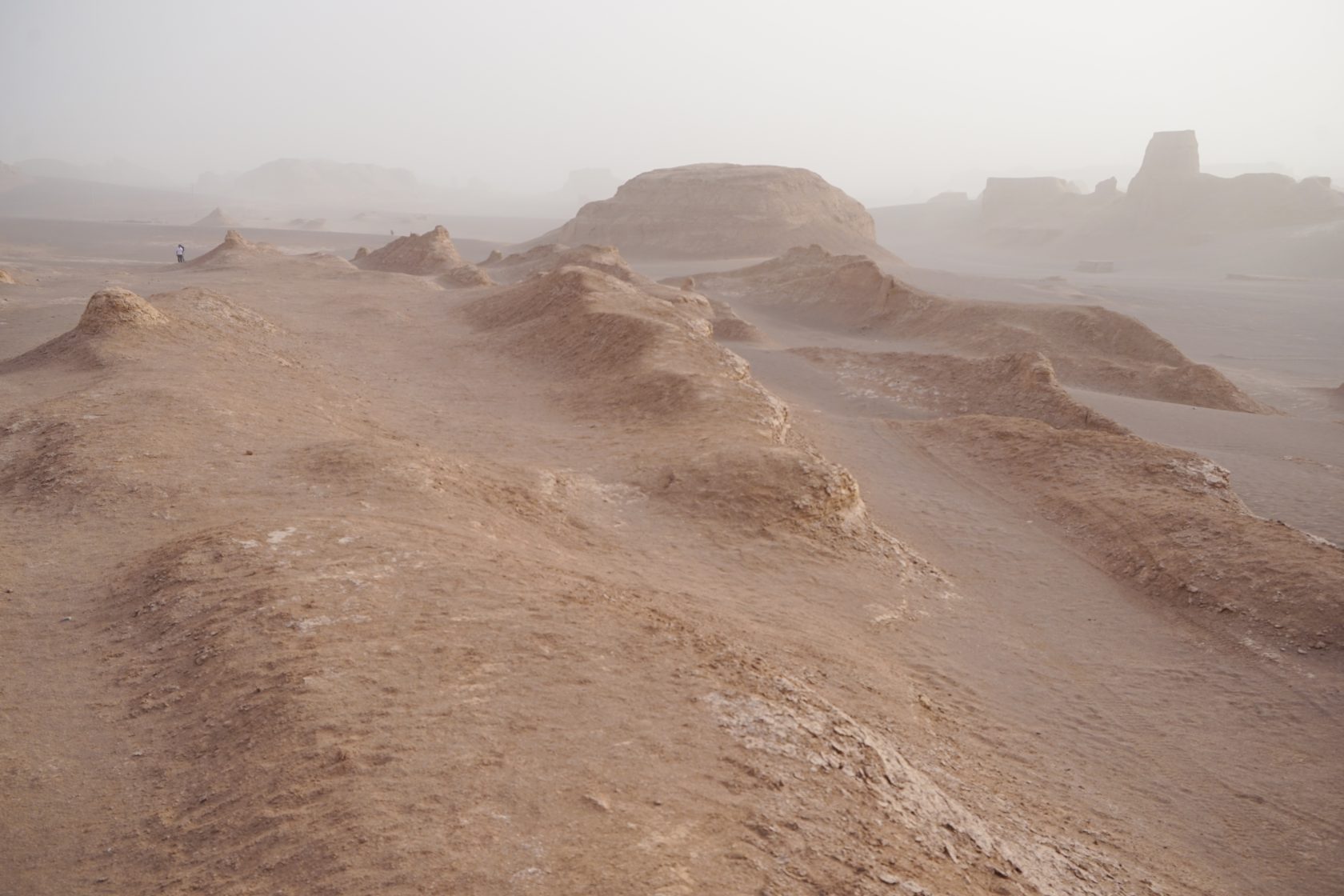 Isfahan – The most beautiful and grand city in Iran, with 3 UNESCO sites and stunning architecture – This is one city you just cannot miss. On Iran's Golden Triangle, read the ultimate guide to Isfahan.
Shushtar – A hidden gem if ever there was one, Shushtar is really off-the-beaten-track but you will be rewarded by some of the friendliest people in Iran, incredible ancient structures and delicious food! Find out everything you need to visit Shushtar in Iran.
Tabriz – The largest city in Northern Iran with unique Azari culture, the most beautiful bazaar in Iran and with a spectacular mountain backdrop. Read these 12 Epic Things to do in Tabriz, the 2018 Tourism Capital City of Islamic Countries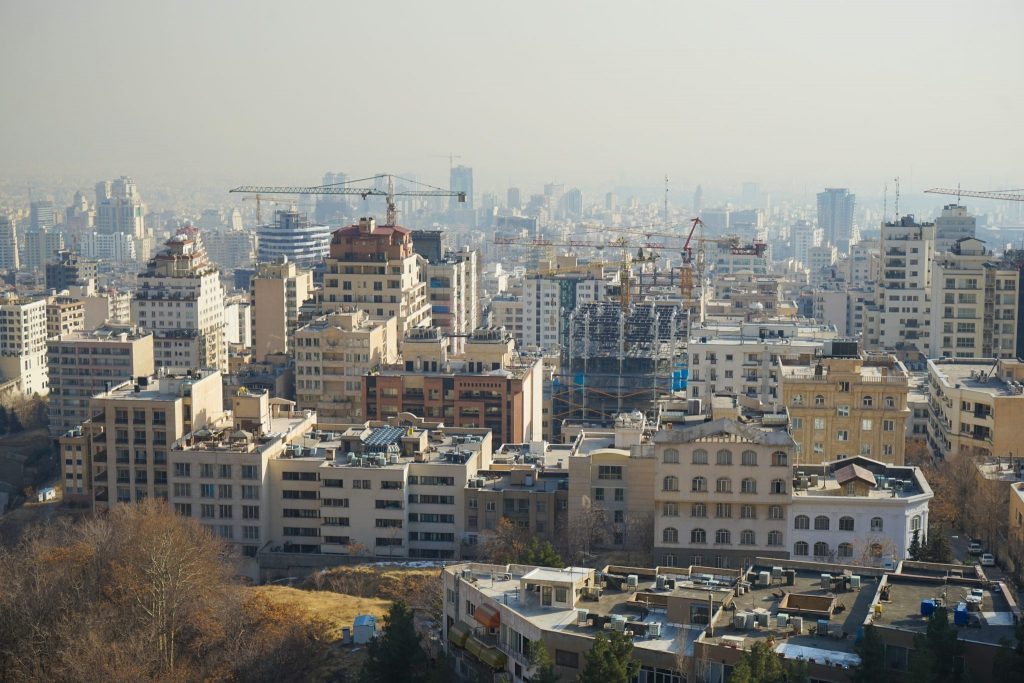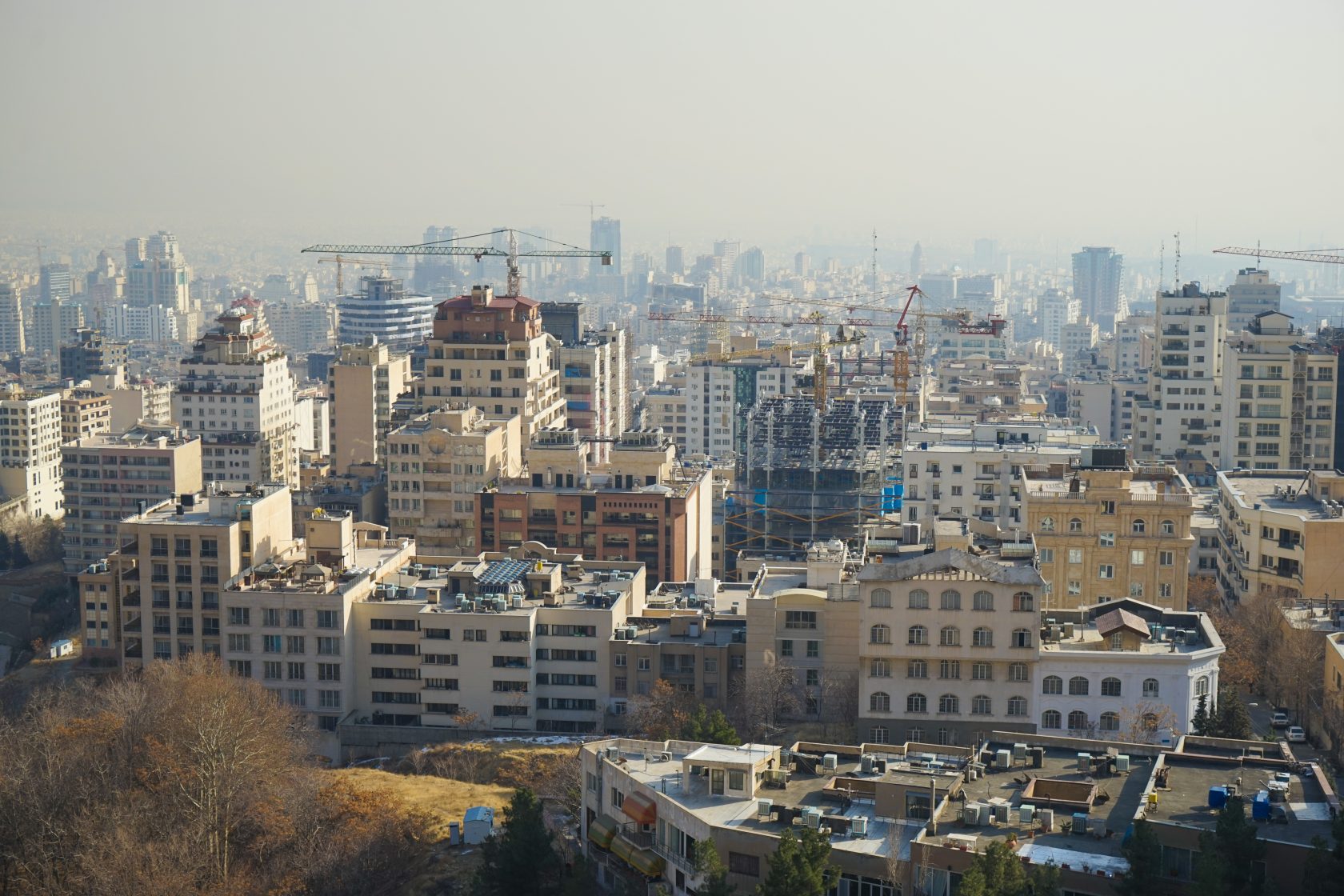 Tehran – The largest city in Iran often skipped over by travelers. Once you get past the smog and traffic, however, you will find a relatively liberal city with the largest cultural institutions in the country. Click through to the ultimate guide to Tehran to find out more.
Shiraz – Often referred to as the cradle of Persian civilization, explore multiple ancient ruins, beautiful mosques, delicious food, and surreal natural landscapes. Intrigued? See these 12 unmissable things to do in Shiraz, Iran.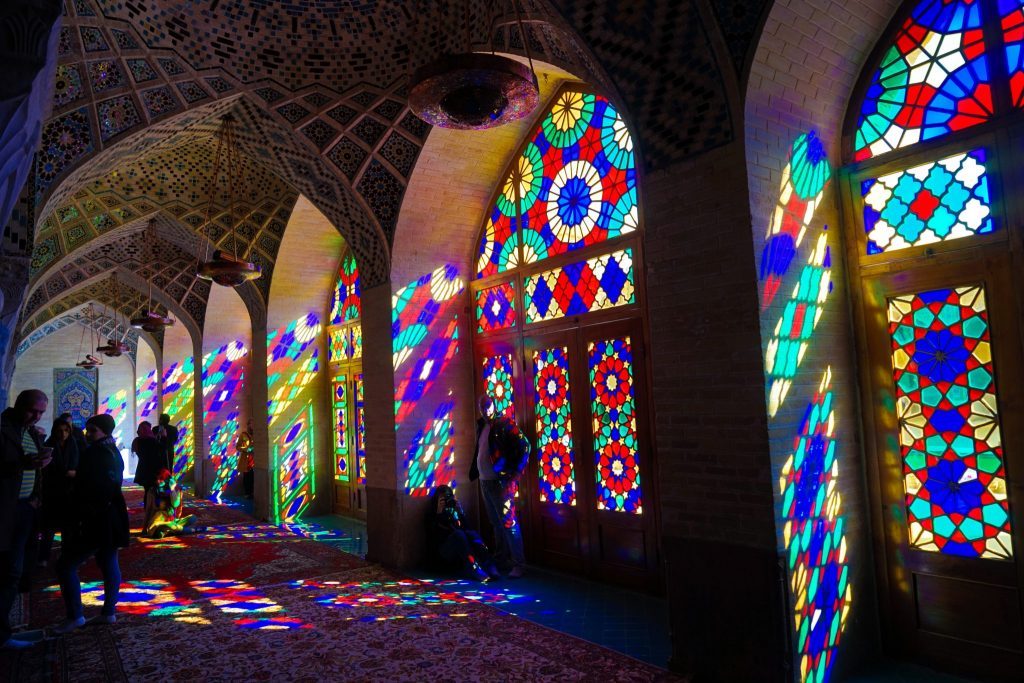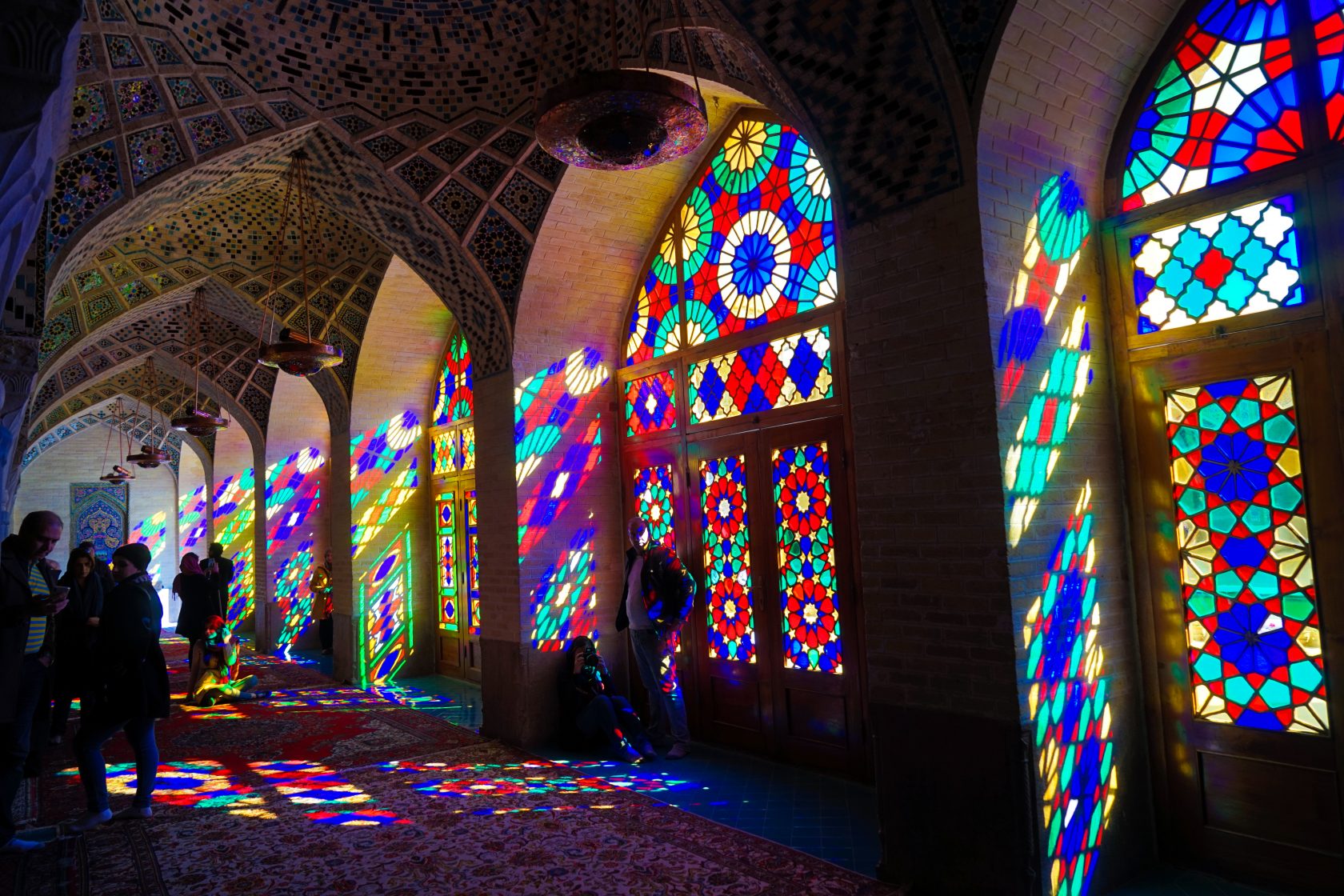 Further Things To Consider Before Any Adventure
Now you're all set and prepared to explore our big wide world, why not sort out everything else out all in one go? If necessary for your travel plans make sure you have brought proper travel insurance, protected your privacy by getting a secure VPN, compared all the top hotel booking sites to find just what you're after, reserved an unbeatable rental car price and - of course - booked the best flight deals!
Or maybe just forget it all and go for a last-minute cruise or effortless tour instead?
Many budget travelers (including me) indulge in worldwide airport lounge access, so we can experience luxury while still slumming it in economy. Naturally, we would never leave home without a more general travel guide since we couldn't possibly cover everything here!
Just add an adventurous attitude and plenty of smiles - they go a long way - and that about covers it all! Now go out, find your own path and don't forget to share your best inspiration stories with me on Facebook, Twitter, and Instagram...I'd love to hear from you!