The question on everyone's mind…Is it worth the time to visit the desert citadel of Bam after the devastating earthquake?
The short answer is yes, with 99% of reconstruction complete as of 2018 with breathtaking life-size sandcastle towering over a desert oasis is a site you just cannot miss in Iran.
Situated in a vast desert plateau in the southern reaches of Iran, the Bam Citadel rises up like a Phoenix again from the intimating earthquake after being almost entirely leveled in the 2003 Bam Earthquake.
Tracing it's origins back to the 6th century BC in the Achaemenid Period, the oasis town and citadel of Bam didn't experience it's golden era until much later in the 7th til 11th centuries when it was one of the key stops on the Silk Route transporting goods between Asia, Europe, and the Middle East.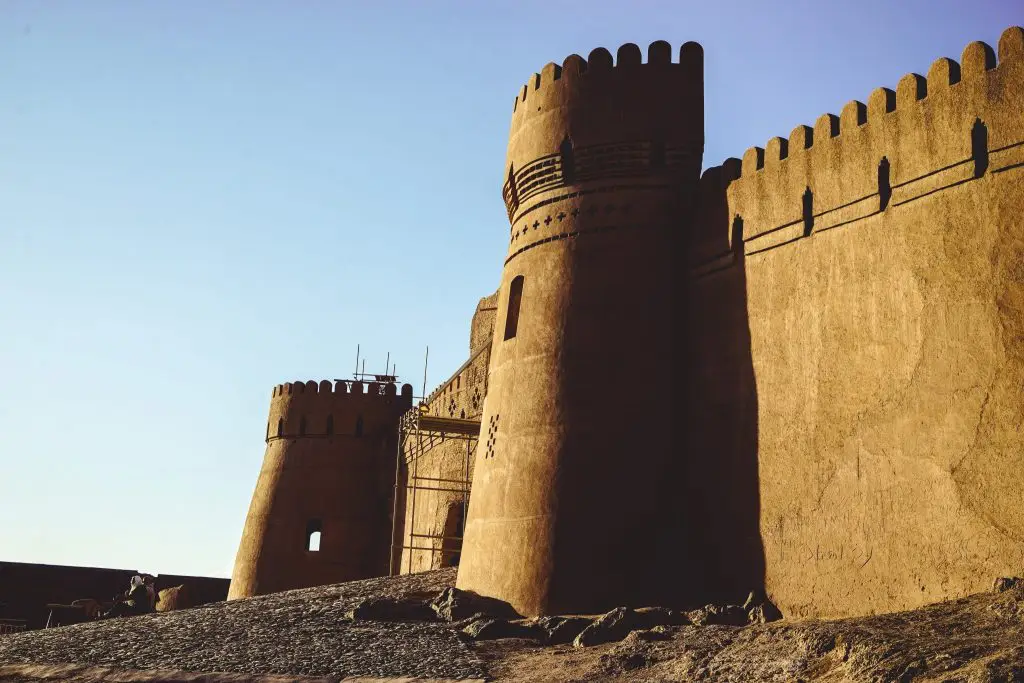 Thanks to a series of underground irrigation canals, life was able to flourish in this inhospitable environment and Bam thrived as a trading center – resulting in the Arg-e Bam, the citadel which today is the best (and most photogenic) example of a medieval fortified town built using mud layers.
Awarded UNESCO World Heritage Status after the devastating earthquake of 2003, heritage experts from within Iran and aboard have worked tirelessly for over a decade to restore the cultural landscape of Bam including orchards, cisterns, and many ancient buildings. – around 23,000 hectares – of which the Bam Citadel is only one small part off.
Today, 99% of the project to save Bam is complete and the citadel is back ready to accept visitors. Interesting the sections of the Bam landscape have been left on purpose as UNESCO does now allow countries to entirely hide the effects of earthquakes – since Earthquakes themselves are historic events.
None the less – the work done to rebuild Bam is nothing short of miraculous, making it now the 'most quake-proof city in Iran' and a worthwhile stop on any trip to Iran. Read on to discover the highlights of Bam and its Cultural Landscape.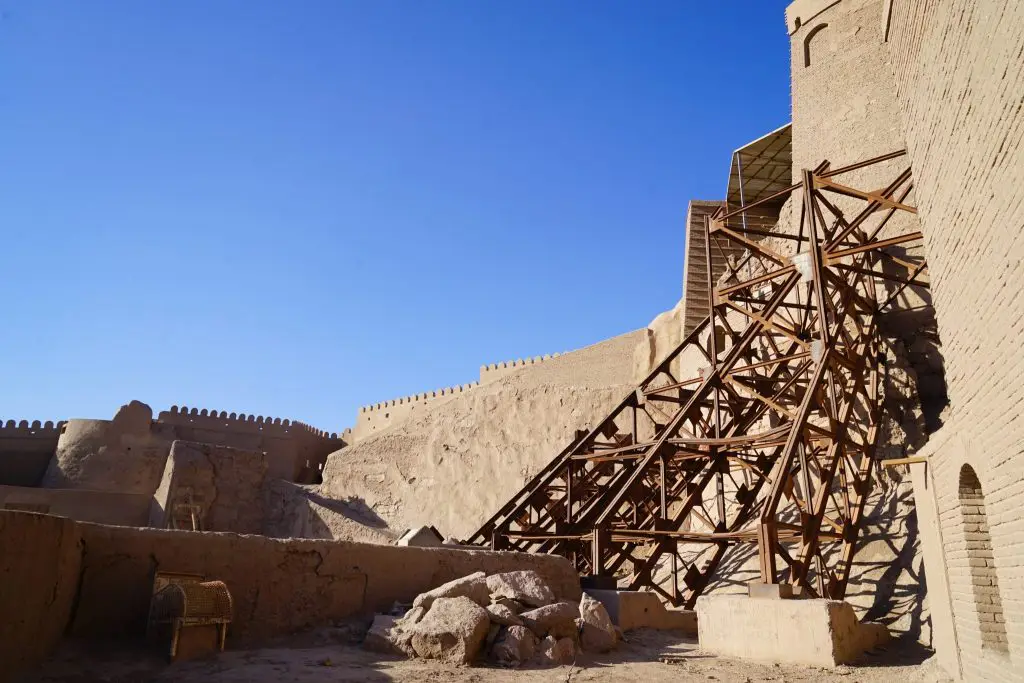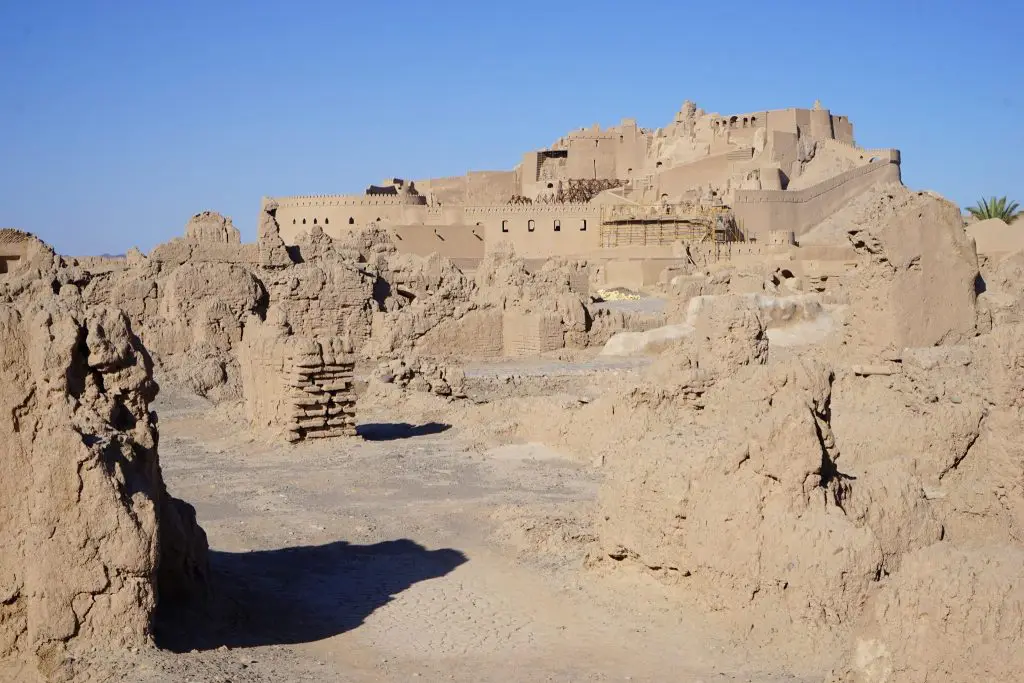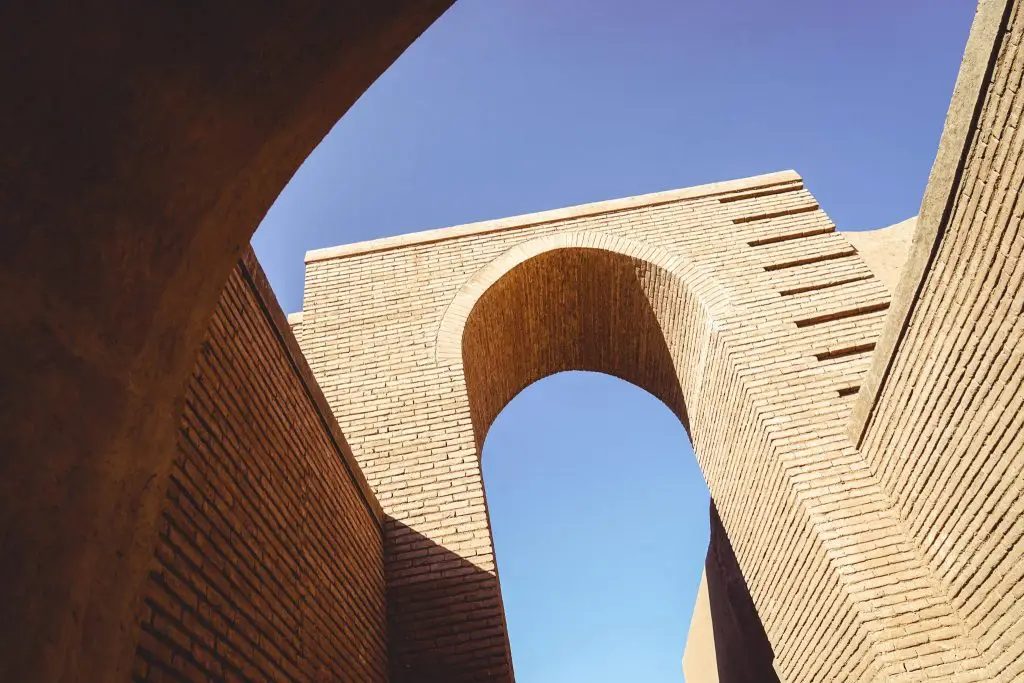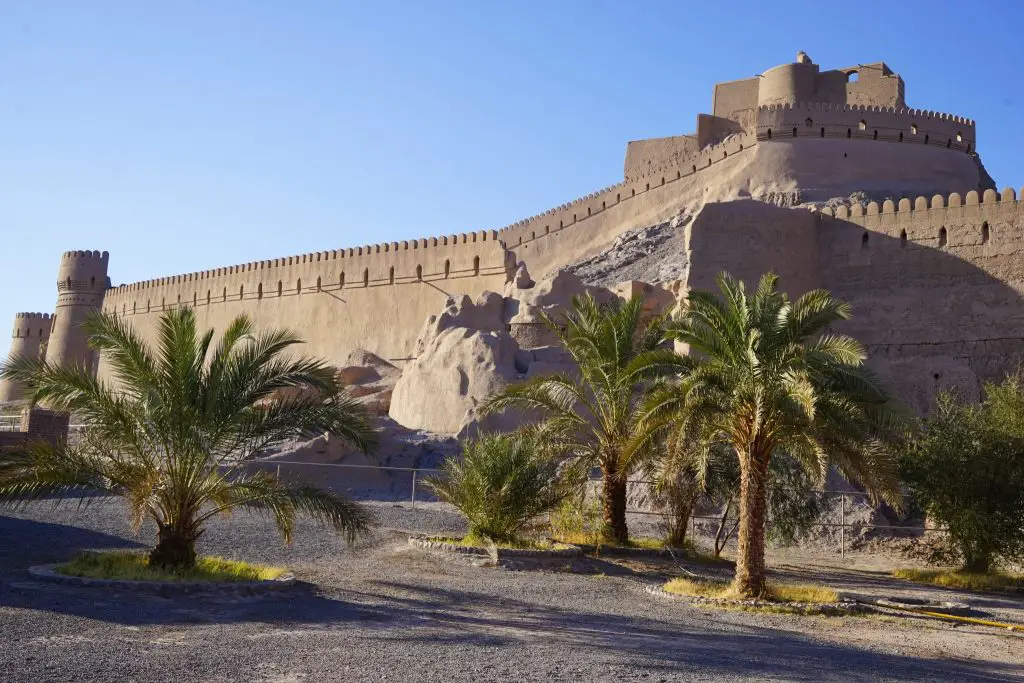 Arg-e Bam Iran Today: Now The Most Quake-Proof City in Iran 🇮🇷
Spots To See Within The Arg-e Bam UNESCO World Heritage Site
Ignore all earlier reports that suggest Bam is still closed for business, as of 2018 99% of the reconstruction has taken place and the most interesting areas of the site are all open again for visitors.
While work is likely to continue on into the future on some of the less interesting areas (and scaffolding is still in place) there is plenty of interesting spots to see with Arg-e Bam to ensure an incredible visit and that you won't go away feeling you 'missed out' on anything.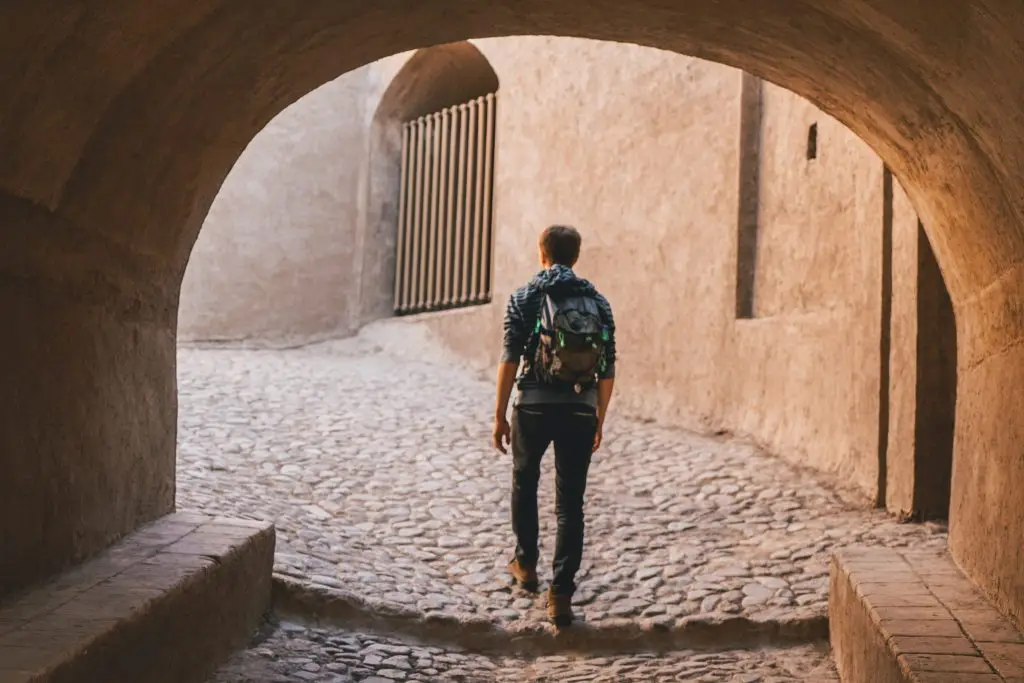 The most interesting features of the current Bam citadel you cannot miss are:
The Bam Barracks – Used by the government militia since the early Islamic period. Be sure to take time here to experiment with the courtyards unique acoustic characteristics.
The Governor's House – The highest point of the citadel of Bam, for many years the Governor's House / Palace has been closed to the public but as of 2018 it is fully open again and visitors can see the baths, pavilion, observatory lower and well – as well as take in the spectacular views from the top.
Tekiyeh – The central square of Bam citadel surrounded by photogenic cambers. In the past, it was used for religious and public ceremonies.
Hamman (Public Baths) – Though still in a state of disrepair, it's worth seeking these out as much can still be made out of the separate men and women's sections and of their original look.
Jame Mosque of Bam – Built during the introduction of Islam to Iran with alterations occurring in the centuries after, the mosque is still considered one of the holiest places for the citizens of Bam.
The Bam Bazaar – While no longer in use sadly, the old bazaar has been beautifully rebuilt including its vaulted ceiling.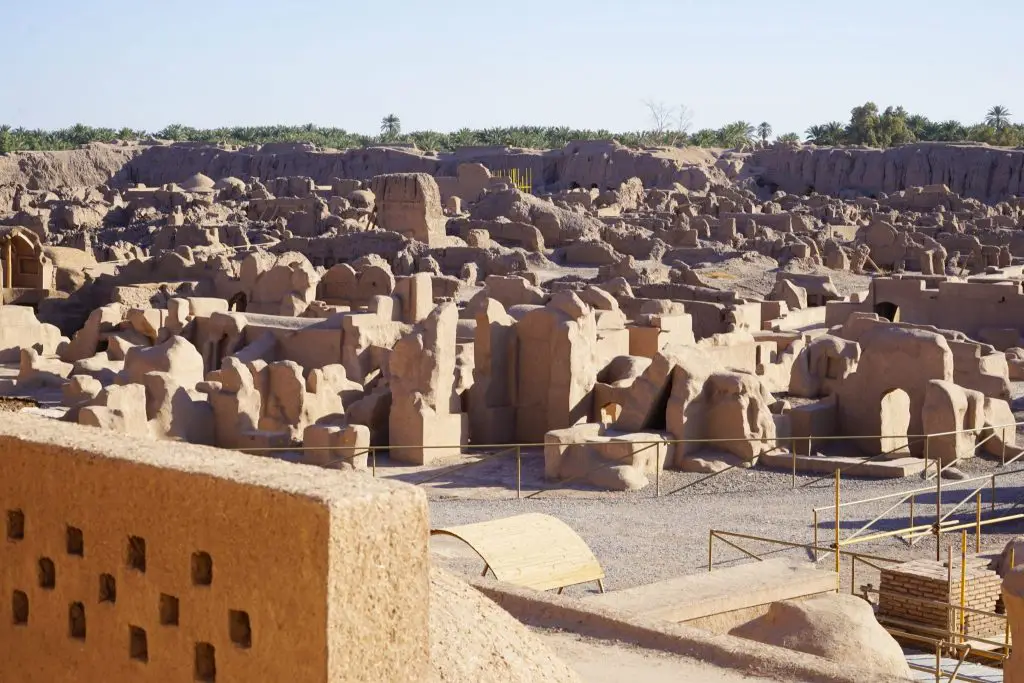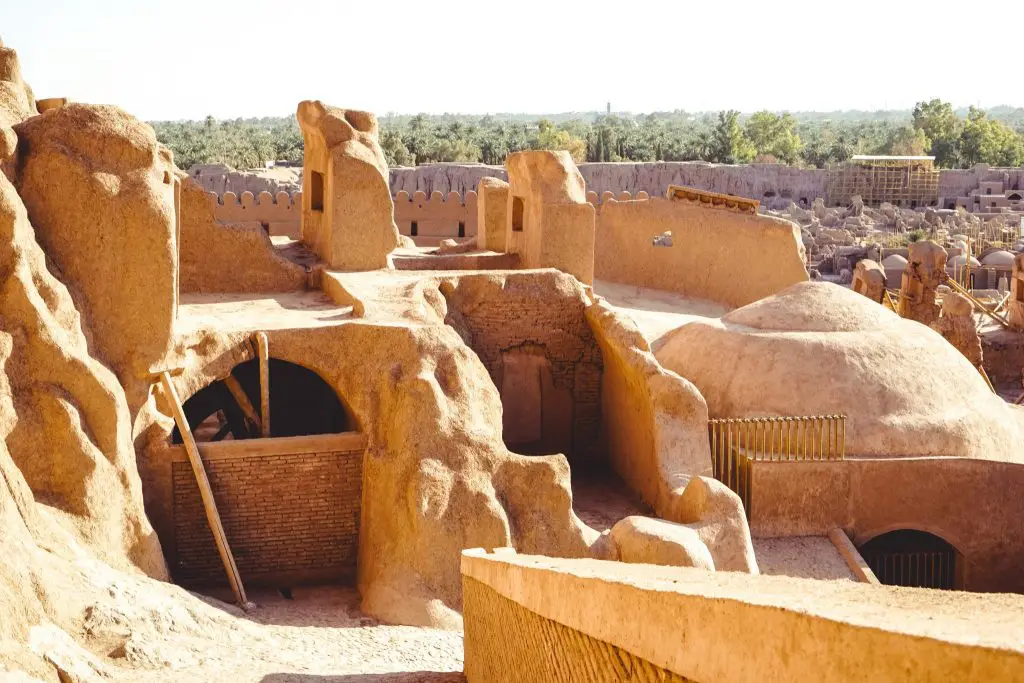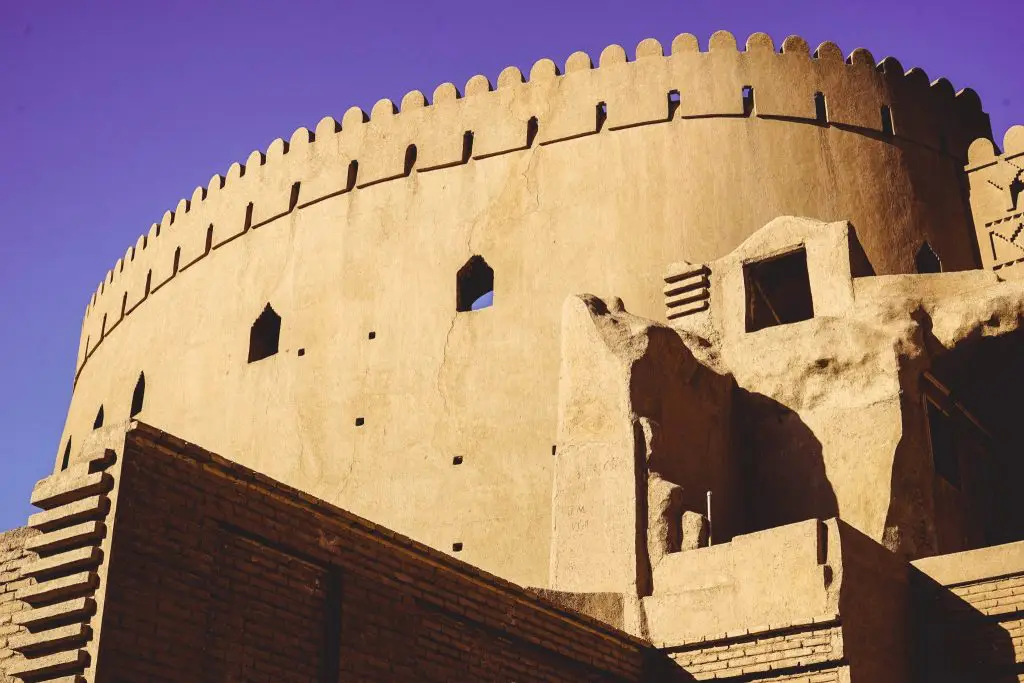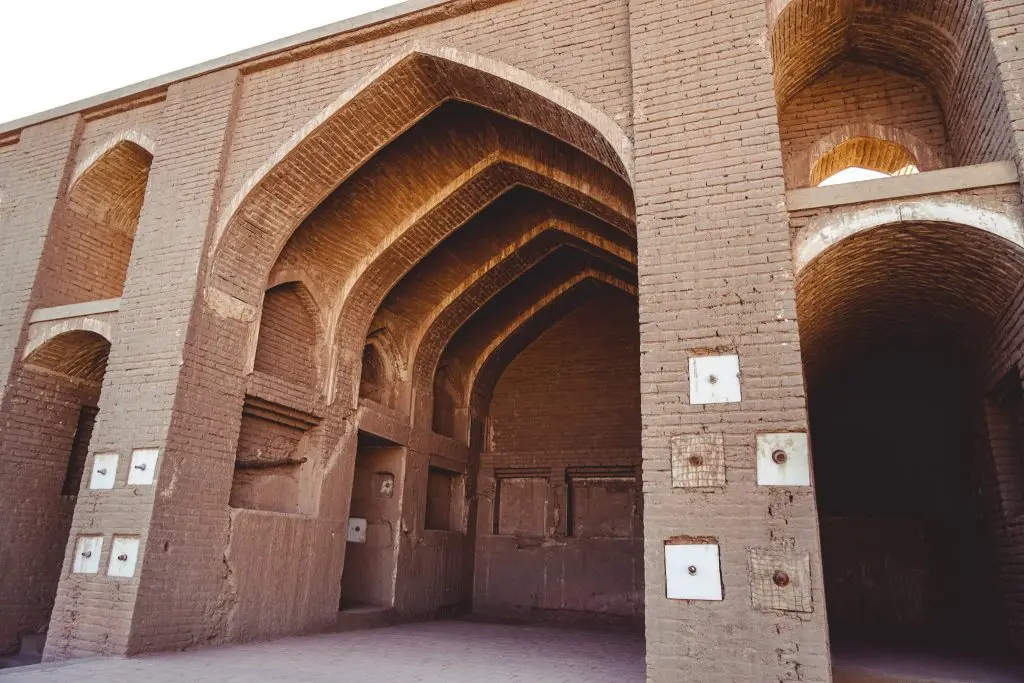 Other Things To Do In Bam
While the main reason to visit Bam in undoubtedly for it's unique citadel, it would be a shame to go all that way and miss the other components of the Bam Cultural Heritage Landscape – especially if you opt to stay overnight in Bam on the way to or from the Pakistan border.
Time – and earthquakes – has been cruel to many of these structures but the desert environment has eroded many in remarkable ways creating a sort of desolate beauty.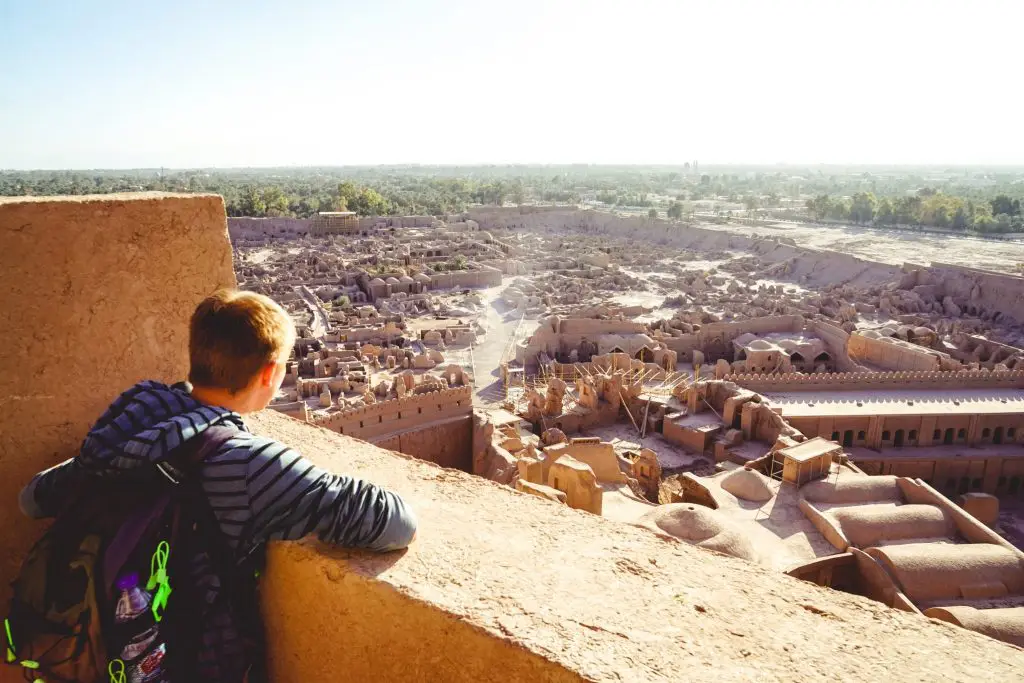 Who knows if the powers that be will ever get around to repairing many, but for now the other things to do in Bam you shouldn't miss are:
The Ice House – A large store-house and shading walls originally used to preserve ice from winter through into the hot summer months.
Ameri House – A glimpse of the glory of the Qajar period can be found in this aristocratic house built for the governor of Bam's son.
Dokhtar Castle – A castle built during the Sasanian period, not much is left standing but you can still make out the original three floors and gates.
Mirza Ebrahim Tomb – One of the most famous noble people from the Qajar period, the tomb is an interesting visit and is including on the National Heritage List of Iran.
The Vakil Complex – Constructed by the Kerman governor during the Qajar period, it includes a bazaar, bath, mosque, and caravanserai.
Khawjeh Afagh Tomb – A famed Iranian poet from the 13th century, his real name was Norsat Aldin Kaboud and he permanently rests here after a brutal murder.
The Bam City Wall – Dating back to the introduction of Islam in Iran, remnants of the Bam City Wall can be found in the north of the city.
Rahim Abad Koushk – Built across two floors in the early Islamic Period, this is a unique example of Iranian Islamic architecture and included on the Iranian National Heritage List.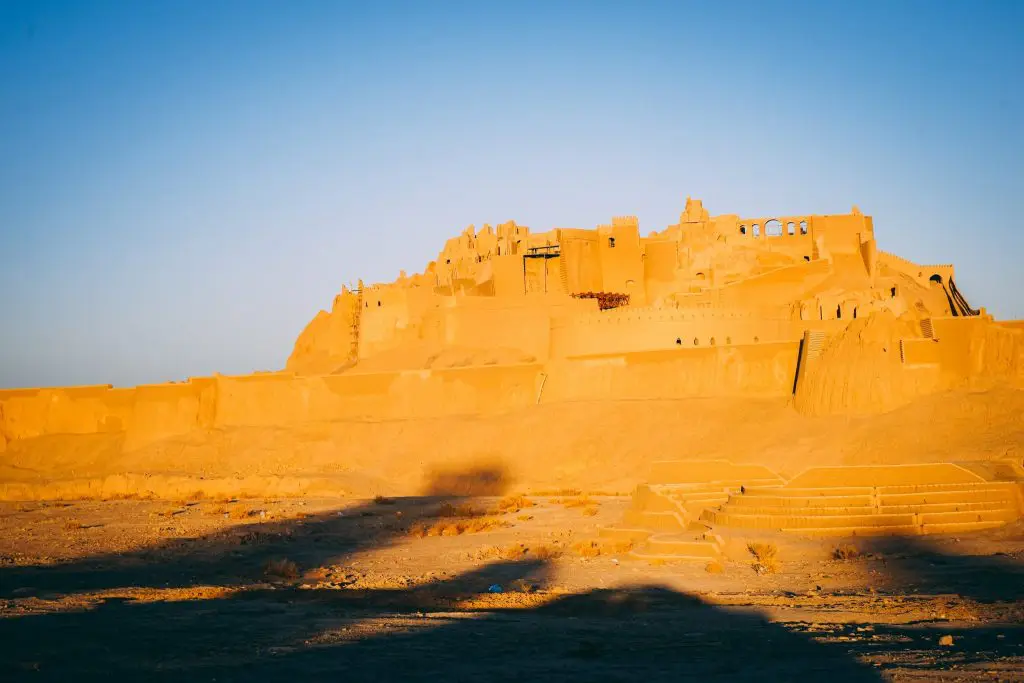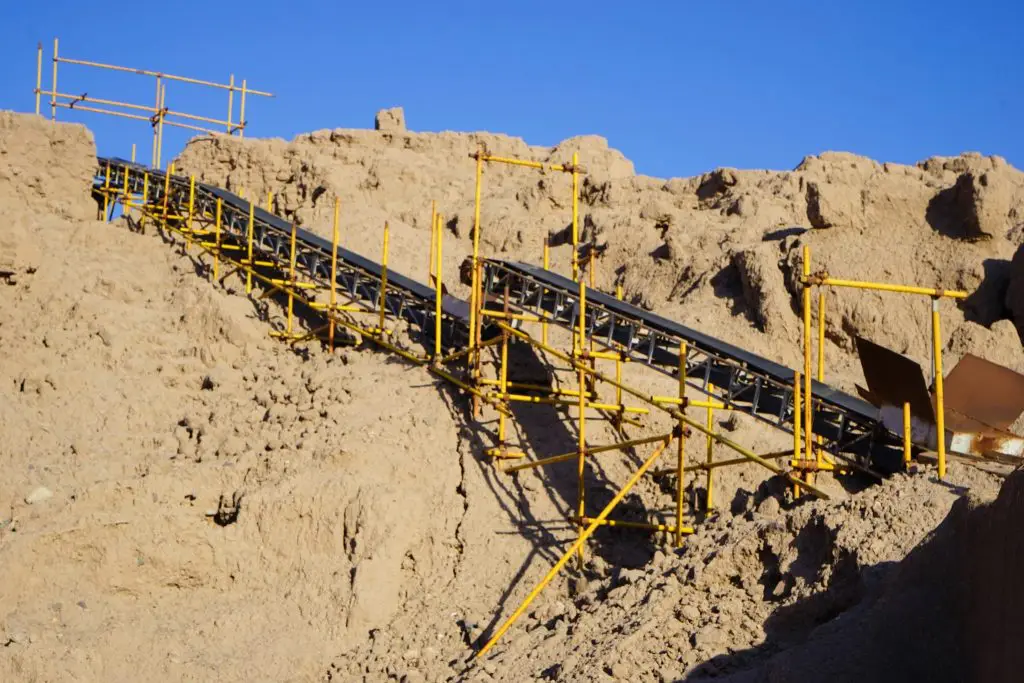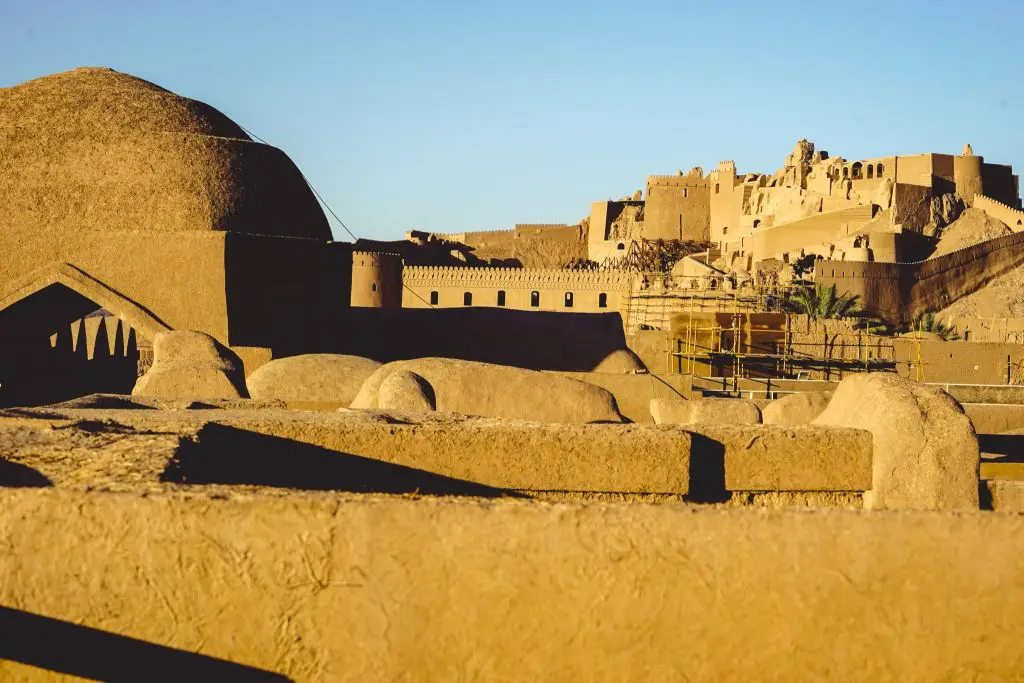 How To Vist Bam Iran
Most travelers will choose to visit Bam on a return trip from the major town of Kerman (2 hours north driving) however there a variety of other ways to reach Bam if you have other ideas.
There are direct flights to Tehran-Mehrabad Airport with both Iran Aseman Airlines and Mahan Air and can be reached via night-trip on the route Tehran-Kashan-Yazd-Kerman-Bam which continues on to Pakistan. If traveling as a return day-trip from Kerman the most cost-effective option is shared taxi is there is more than one person – We booked for 1.2 million rials from Hotel Akhavan total and the total trip was around 7 hours.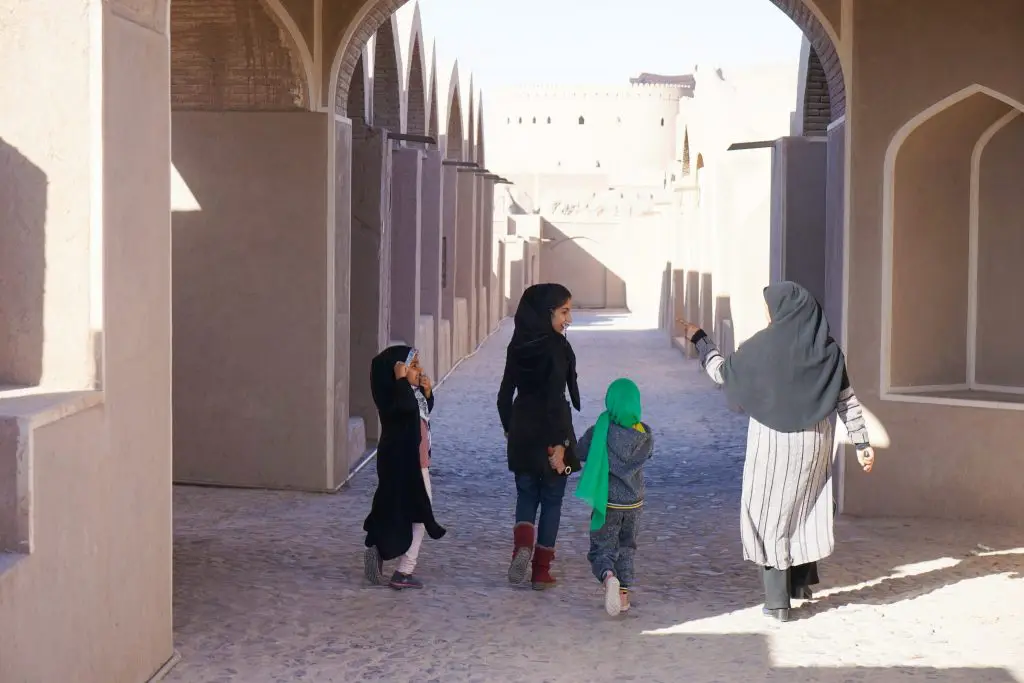 You can also take a bus or shared taxi, but the expense of getting to and from drop-off points make these a less desirable option in my opinion.
So long answer short, it is totally worth the effort to visit the fortified town and citadel of Arg-e Bam. There is nothing else like it on earth, and the incredible work was undertaken in its restoration has left Bam as the most quake-proof city in Iran – so hopefully this cultural heritage of the world can now last another 2,500 years or more!
While staying overnight in Bam might be an option for many travelers, the most convenient option for visit Bam for more travelers will be a round-trip taxi option from Akhavan Hotel in Kerman (and don't miss checking out these other amazing things to do in Kerman)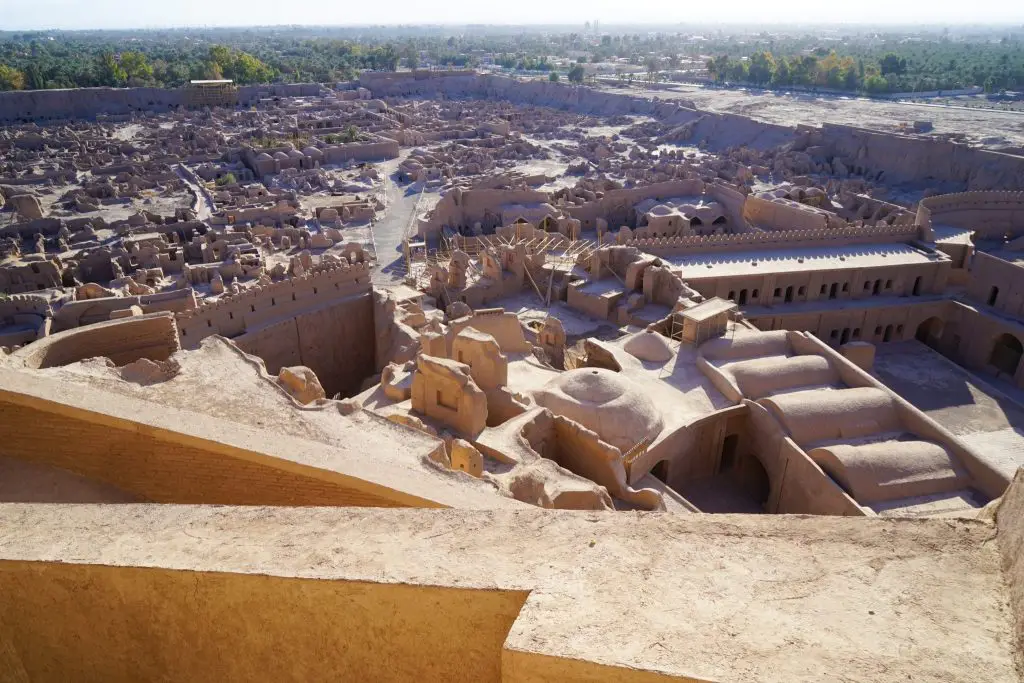 Where To Go After Bam When You Visit Iran
Planning on exploring more than just one city in Iran?
Here are some great other guides and cities to continue on your trip around Iran – or you can just check out these top things to do in Iran.
And if you want even more adventure – and to get out into nature while exploring where every our heart desires in Iran – why not consider hiring a rental car in Iran?
What could be better right!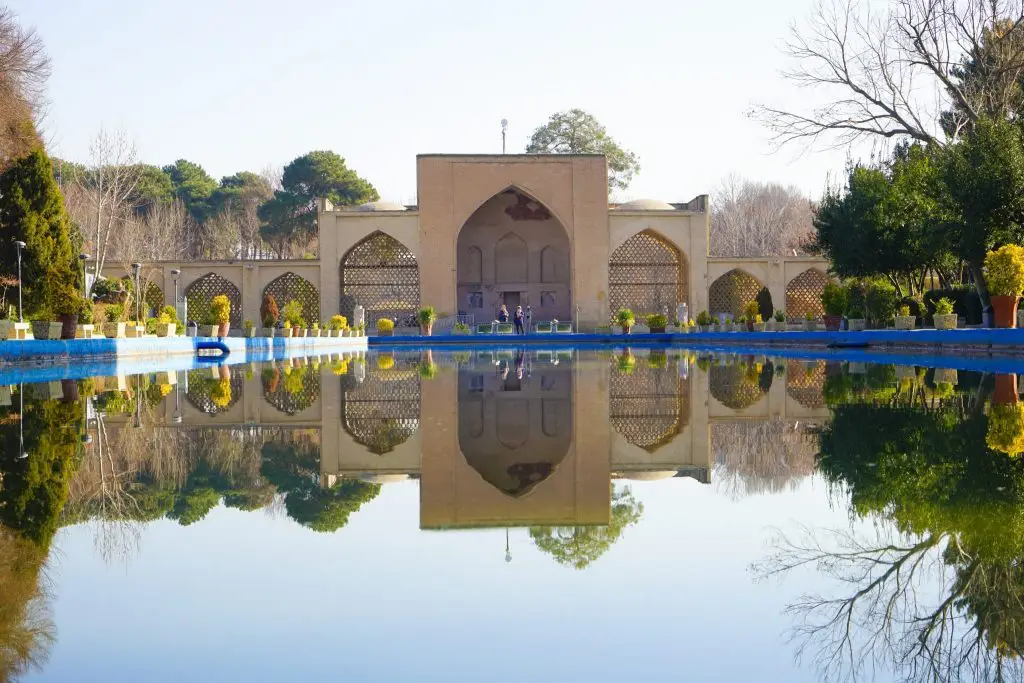 Yazd – An ancient city that appears miraculous out of a desert plateau. Yazd is one of Iran's biggest highlights and one of the most unique cities on Earth. Check out these 10 amazing things to do in Yazd, Iran.
Kerman – A rather plain city surrounded by some of the best desert landscapes in Iran. Get off-the-beaten-track and see Iran without the tourists with these 10 Things To See And Do In Kerman Iran.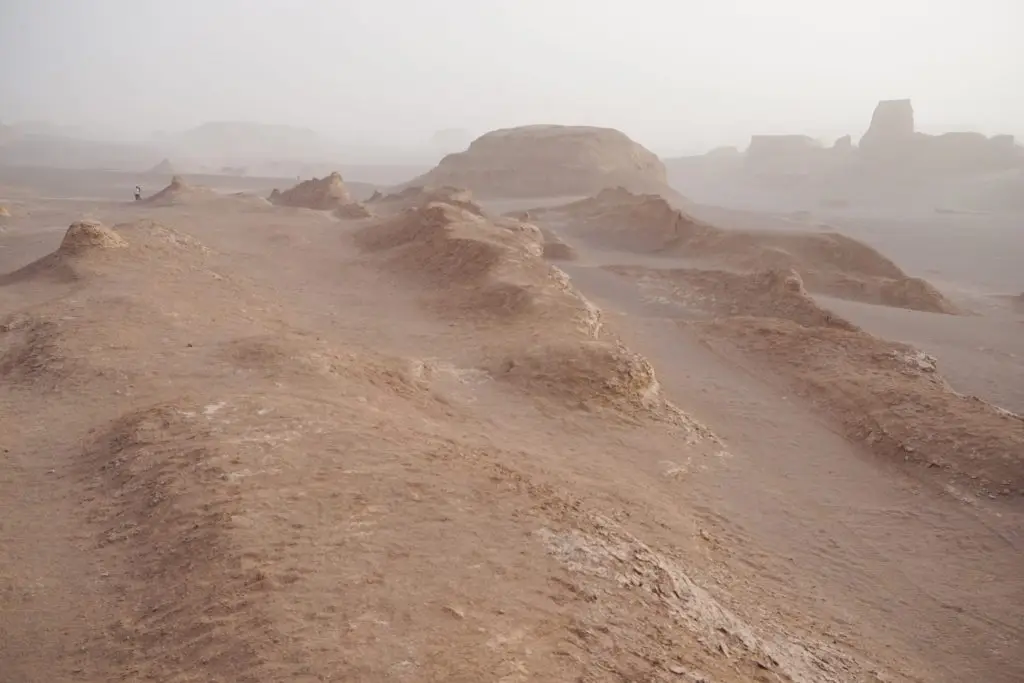 Isfahan – The most beautiful and grand city in Iran, with 3 UNESCO sites and stunning architecture – This is one city you just cannot miss. On Iran's Golden Triangle, read the ultimate guide to Isfahan.
Shushtar – A hidden gem if ever there was one, Shushtar is really off-the-beaten-track but you will be rewarded by some of the friendliest people in Iran, incredible ancient structures and delicious food! Find out everything you need to visit Shushtar in Iran.
Tabriz – The largest city in Northern Iran with unique Azari culture, the most beautiful bazaar in Iran and with a spectacular mountain backdrop. Read these 12 Epic Things to do in Tabriz, the 2018 Tourism Capital City of Islamic Countries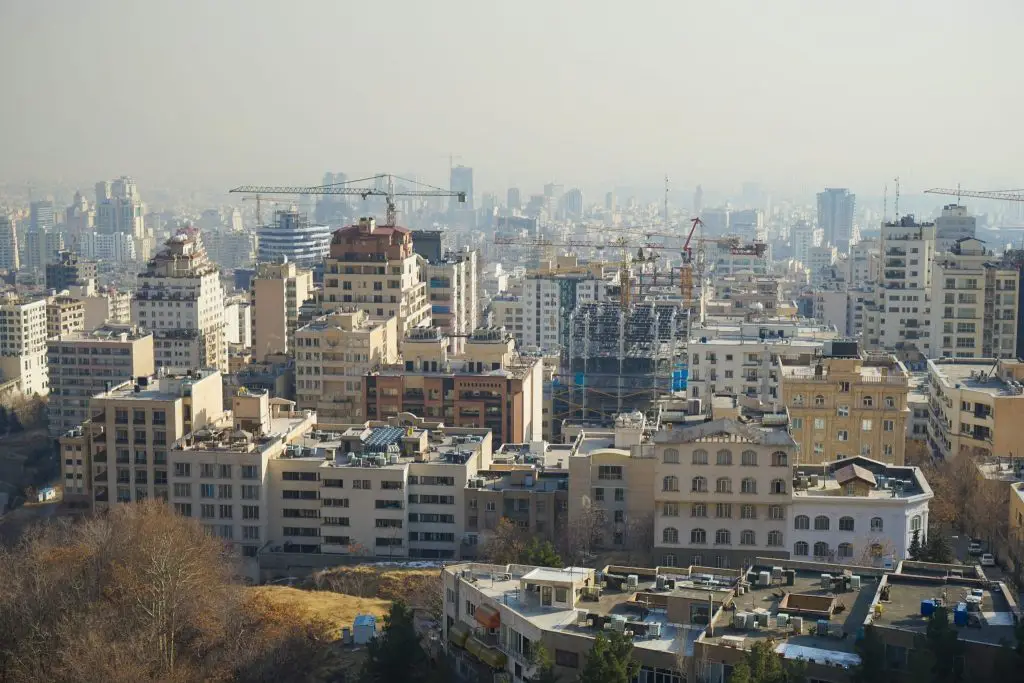 Tehran – The largest city in Iran often skipped over by travelers. Once you get past the smog and traffic, however, you will find a relatively liberal city with the largest cultural institutions in the country. Click through to the ultimate guide to Tehran to find out more.
Shiraz – Often referred to as the cradle of Persian civilization, explore multiple ancient ruins, beautiful mosques, delicious food, and surreal natural landscapes. Intrigued? See these 12 unmissable things to do in Shiraz, Iran.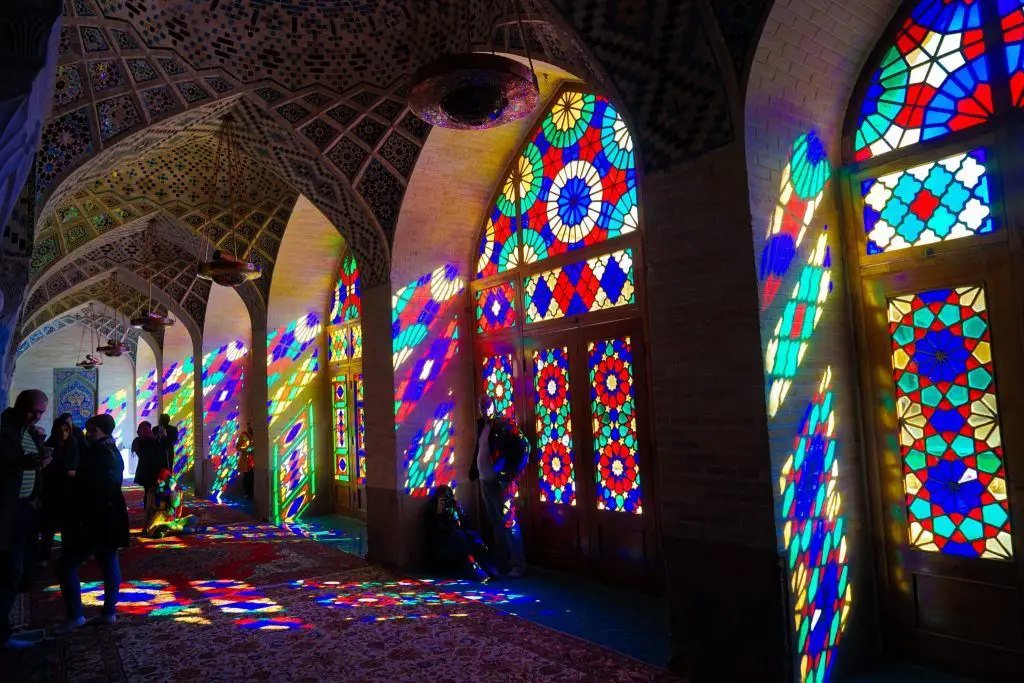 Staying Connected While Travelling
In today's increasingly connected world, staying online while traveling has become essential for a seamless experience. That's where eSIMs come into play, revolutionizing the way we access mobile networks during our global adventures. Say goodbye to hunting down local SIM cards at the airport; eSIMs provide instant activation the moment you land, sparing you the fortune usually spent on international roaming and allowing you to genuinely travel like a local (without getting hopelessly lost!).
With eSIMs, tasks like restaurant recommendations and reservations, up-to-the-minute public transport instructions, checking opening hours, and accessing further information become a breeze. And, of course, sharing your journey on social media is easier than ever. To stay connected wherever you roam, consider using either Airalo or Holafly. Airalo boasts the most extensive range of destinations worldwide, offering smaller data bundles tailored to your needs, while Holafly provides unlimited data packages and fantastic EU data deals.
So why wait? Embrace the future of travel connectivity with eSIMs and make your next journey effortlessly smooth.
Further Things To Consider Before Any Adventure
Now you're all set and prepared to explore our big wide world, why not sort out everything else out all in one go? If necessary for your travel plans make sure you have brought proper travel insurance, protected your privacy by getting a secure VPN, compared all the top hotel booking sites to find just what you're after, reserved an unbeatable rental car price and - of course - booked the best flight deals!
Or maybe just forget it all and go for a last-minute cruise or effortless tour instead?
Many budget travelers (including me) indulge in worldwide airport lounge access, so we can experience luxury while still slumming it in economy. Naturally, we would never leave home without a more general travel guide since we couldn't possibly cover everything here!
Just add an adventurous attitude and plenty of smiles - they go a long way - and that about covers it all! Now go out, find your own path and don't forget to share your best inspiration stories with me on Facebook, Twitter, and Instagram...I'd love to hear from you!