There is a reason that Iran is termed "the jewel in Islam's crown" – like a prized jewel, it's colorful, intricately beautiful and brings joy. Iran is one of the world's oldest civilizations, combining fascinating history, incredible food and glorious foods with a warm welcome.
Following these places and things to do in Iran is guaranteed to make a memorable trip here for any ambitious traveler.
If you're in any way interested in the past, you'll find plenty to feast on here, from the captivating ruins of Persepolis to the ancient Elamite complex of Chogha Zanbil, history has never felt closed than when you're exploring old Persia.
You can follow in the paths laid by Alexander the Great or Genghis Khan and wonder at how such beauty can still be felt in the modern age.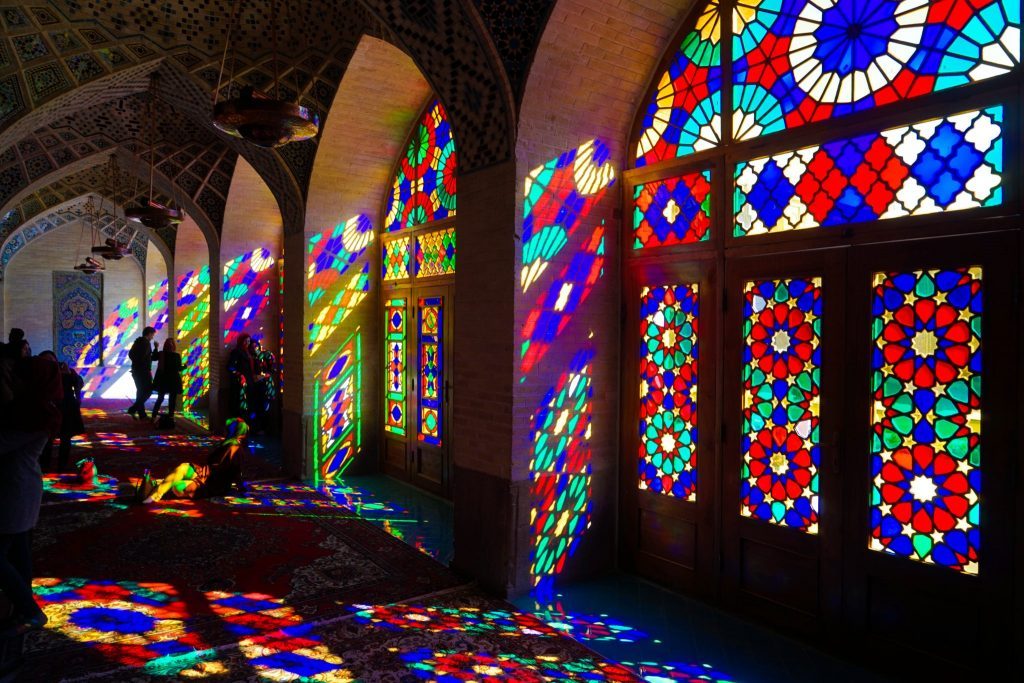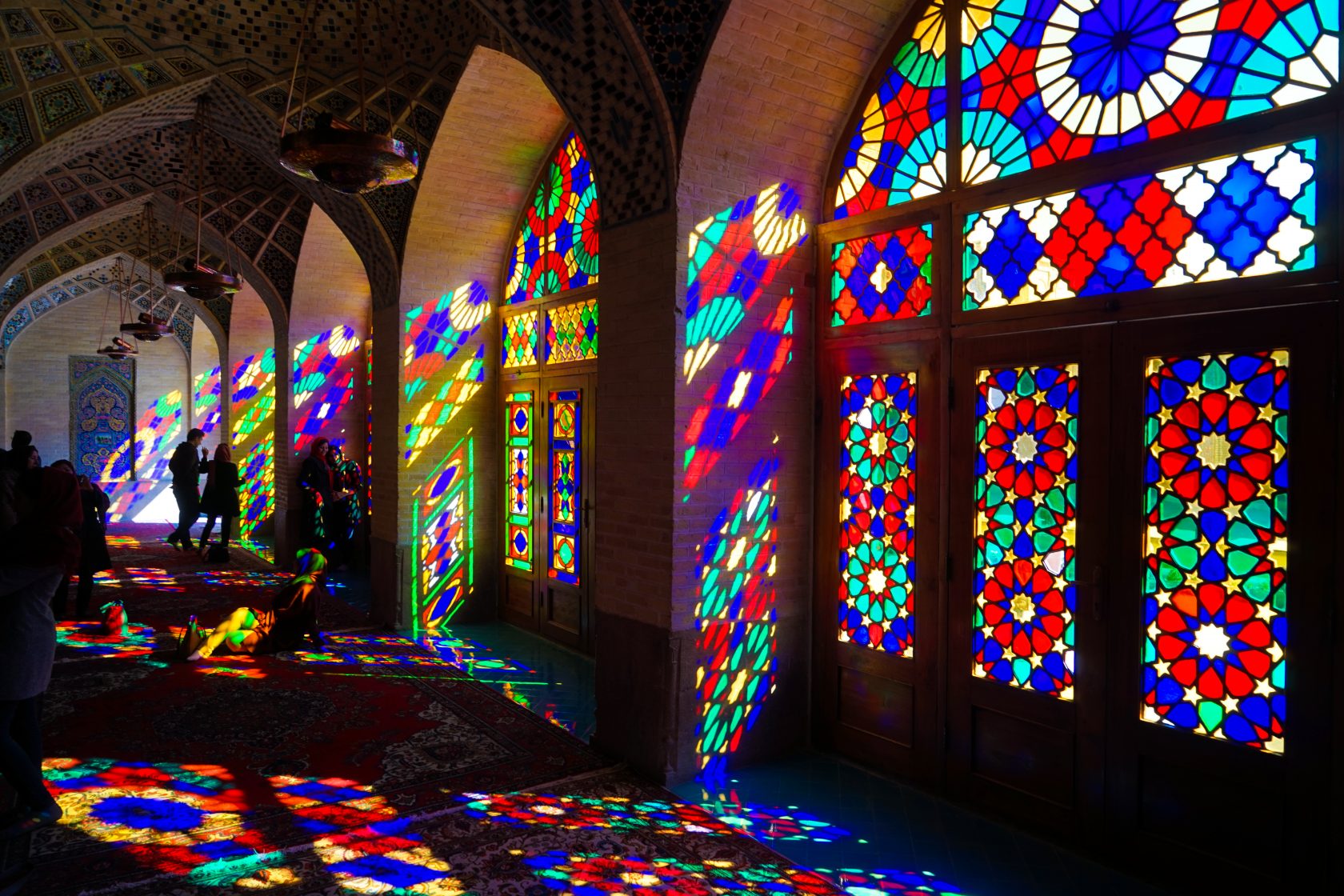 Even if ruins are not your thing, there are masses to satisfy any lover of aesthetic beauty.
Iran is home to some truly exquisite architecture, with elegant tiled spires and minarets on mosques, delicate palaces and carefully landscapes gardens to stroll in. People in Iran place a premium on grace and sophistication, not only in their architecture but also in their manners.
You can expect to be welcomed with open arms and more invitations to tea or dinner than you know what to do with. It's a wonderful opportunity to really get to the heart of the country, so make the most of these times to learn more about this rich and complex place.
You'll find yourself inundated with suggestions of what to do, so to help you narrow it down, here are our suggestions of the best places to visit and things to do in Iran.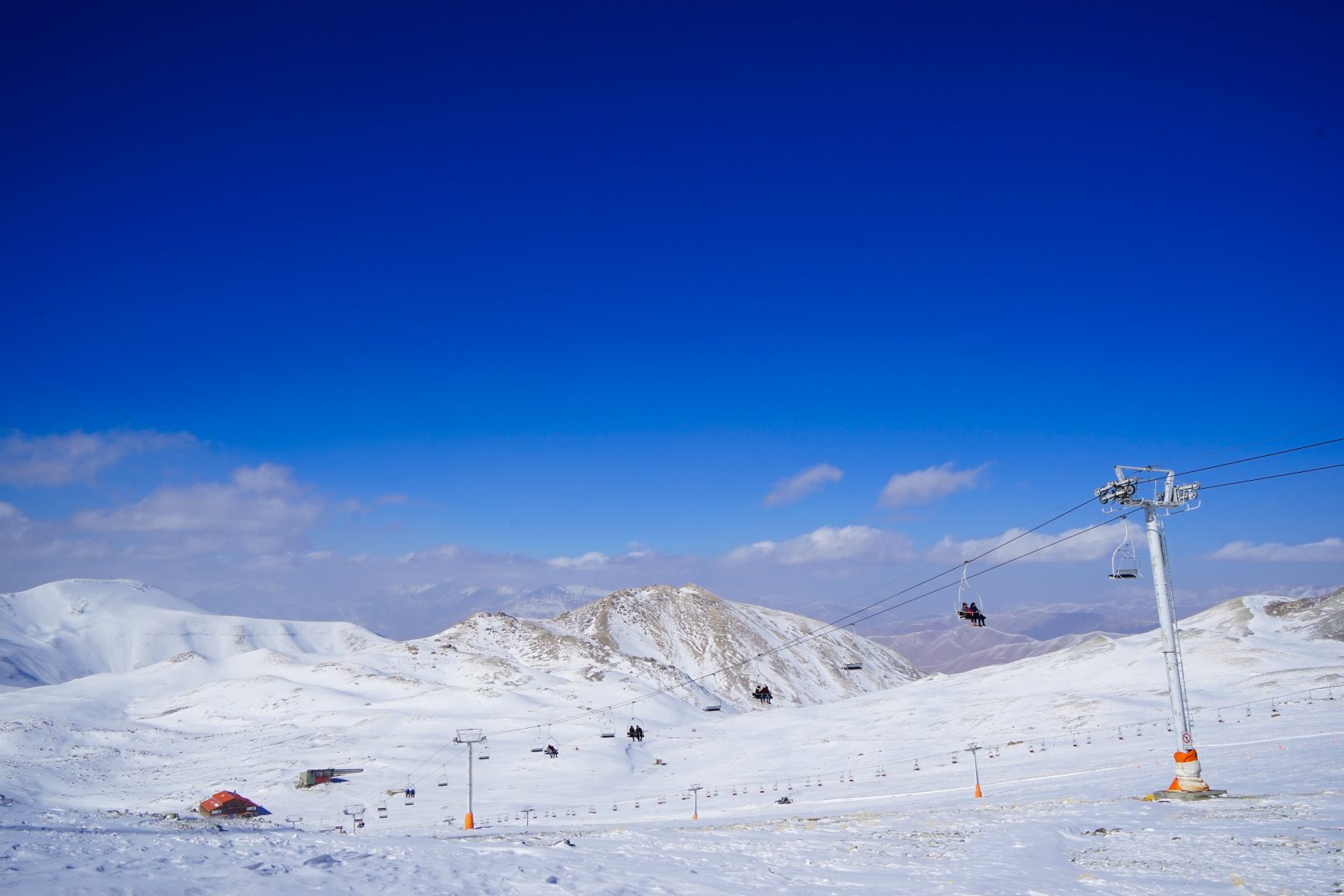 32 Top Things To Do In Iran: Modern Hospitality Meet Ancient Beauty 🇮🇷
Summit Mt Damavand, The Tallest Mountain In The Middle East
A majestic stratovolcano that climbs steeply from the Central Alborz mountain range, Mt Damavand is Asia's highest volcano and the tallest mountain in the middle east.
Often referred to as the roof of Iran, Mt Damavand is 5,610 m tall and is still considered active – even though its last known eruption was 5350 BCE ± 200 years.
It is the second most prominent mountain in Asia after Mount Everest. It is located along the southern coast of the Caspian Sea, around 66 kilometers (41 miles) northeast of the city of Tehran. And yet, despite its proximity to the capital, Mt Damavand does not even register on most travelers list of top places to visit in Iran. Don't make the same mistake.
With its Fuju-esque profile, summiting Mt Damavand is not particularly difficult with 16 routes up. The most popular is the classic southern route, as is a gradually sloping walk-up — the most dangerous aspect is attitude sickness, which claims lives every year and the occasional belch of sulfuric fumes from the summit.
A guide is recommended for these reasons and is generally included if you arrange a three-day tour from Iran. The best time to summit is in August, though even then, the weather can change rapidly, so dress appropriately. There are huts along the way, but fill out and have no way of booking — which is again why an organized tour is recommended.
Most visitors return to Tehran on the same day as they summit, but you could consider staying in Abgarm village after which has several accommodation options located around hot springs.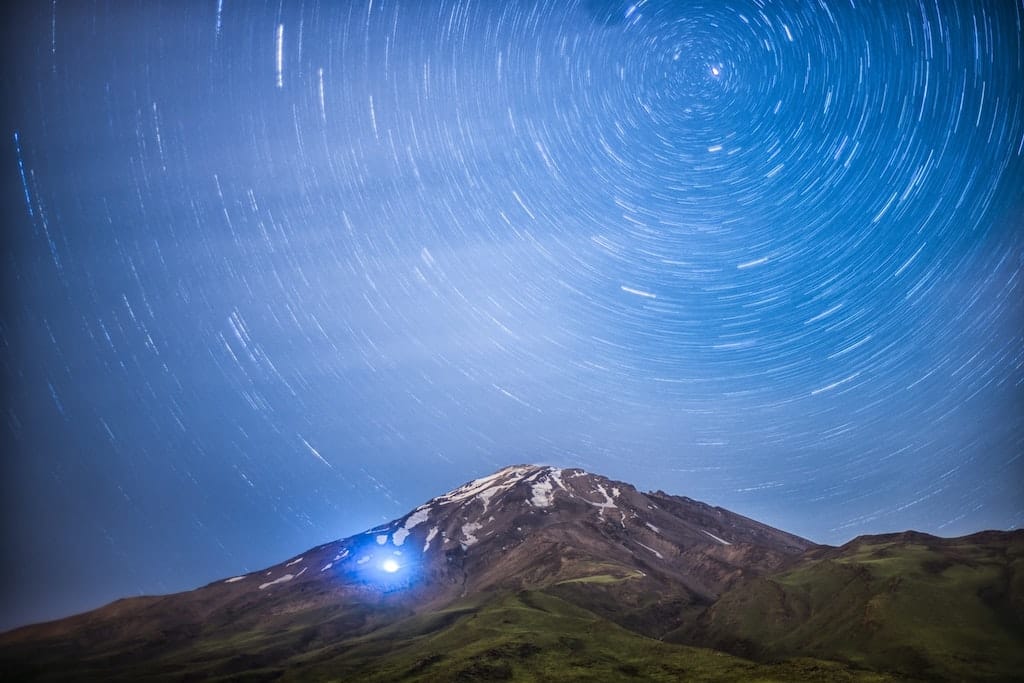 Marvel At The Ancient Ruins Of Persepolis
One of the greatest ruins from the ancient world, no trip to Iran would be complete without marveling at Persepolis, and it's many, many sights.
Built by architects from all over the first Achaemenid Empire, the scale here defies belief, and you can wander for hours and hours and still be totally amazed.
Dating back to 515 BC, Persepolis may have been ruined for millennia. Still, it was not forgotten by the Persian and was the centerpiece of the extravagant 2,500 Year Celebration of the Persian Empire in 1971 under the last Shah of Iran.
Be sure to stay for sunset and pick out a great spot of Mt Rahmat to watch the entire ruins and desert enveloped in a soft red glow.
Commonly visited from Shiraz, there are many options for tours to the inspiring Persepolis. Try to take one with a qualified guide to gain a deeper appreciation for the historical significance of this world heritage site.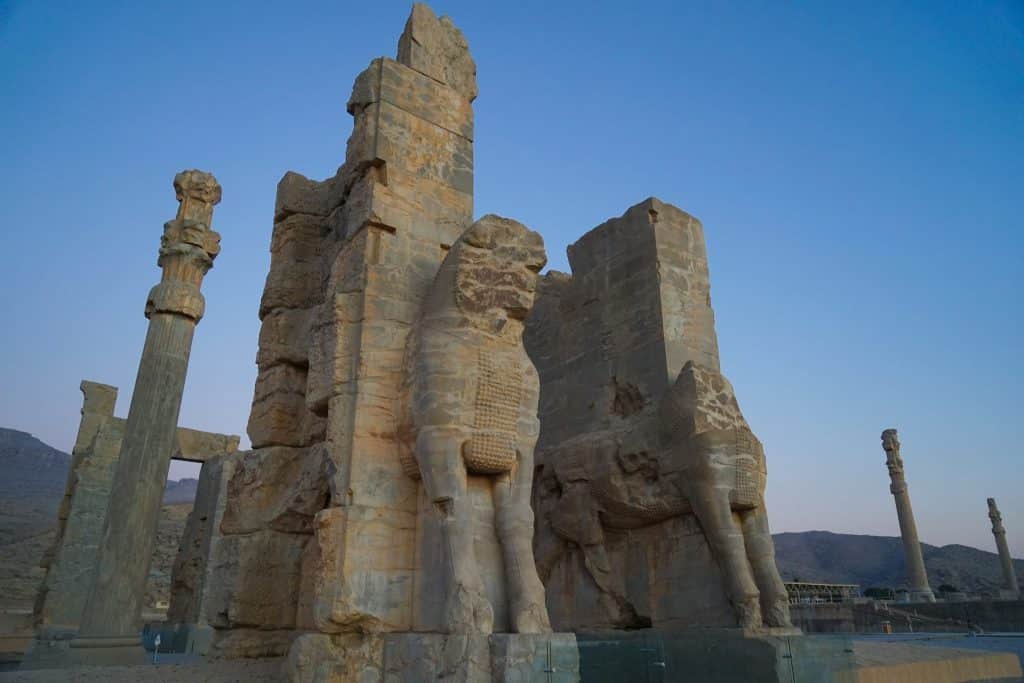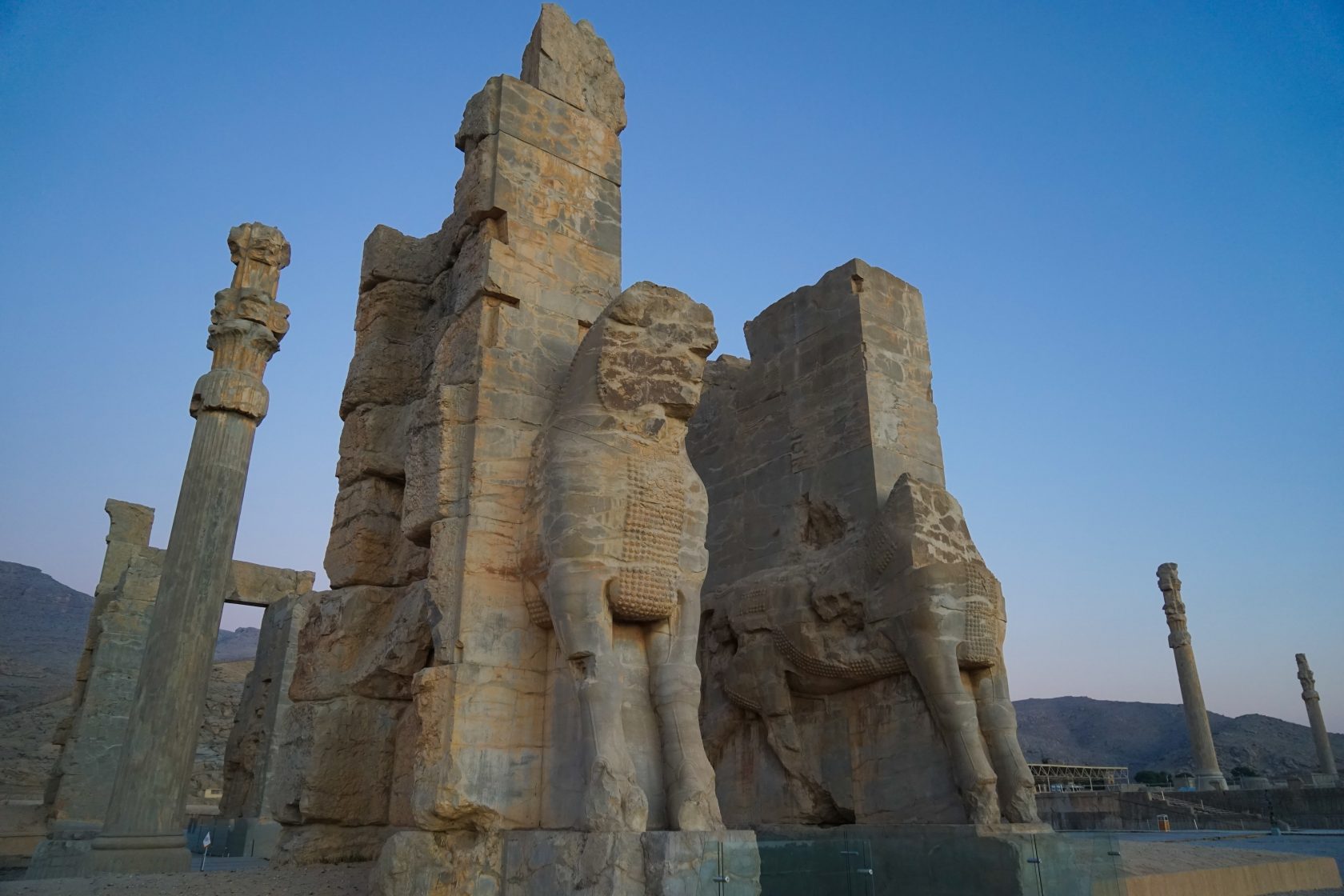 Explore The Fascinating Streets Of Tehran
Set at the foot of a stunning mountain range, Iran's traffic-clogged capital is chaotic, dynamic, and utterly enthralling.
It's also the most liberal and secular place you can find in this staunchly Islamic country, so starting here is a good way to ease into the country. Not that it always feels relaxing, with over 8 million people living busy lives, but there are pockets of serenity in the garden or even the trails in the nearby foothills.
Spend some time here visiting the photogenic Grand Bazaar, or the many museums (we love the Museum of Contemporary Art). A must-see attraction is the UNESCO world heritage site of the extravagant Golestan Palace – expensive, it might be, but totally worth it.
Between the sightseeing, stop for coffee in Tehran's liberal coffee shops and get a taste of the progressive elements behind the regime.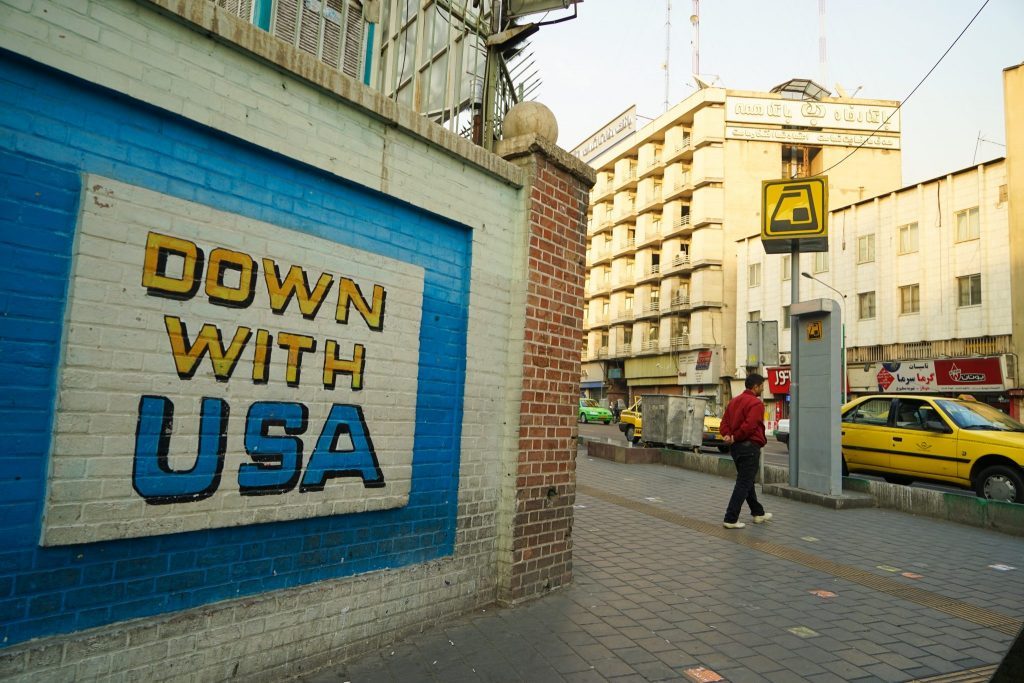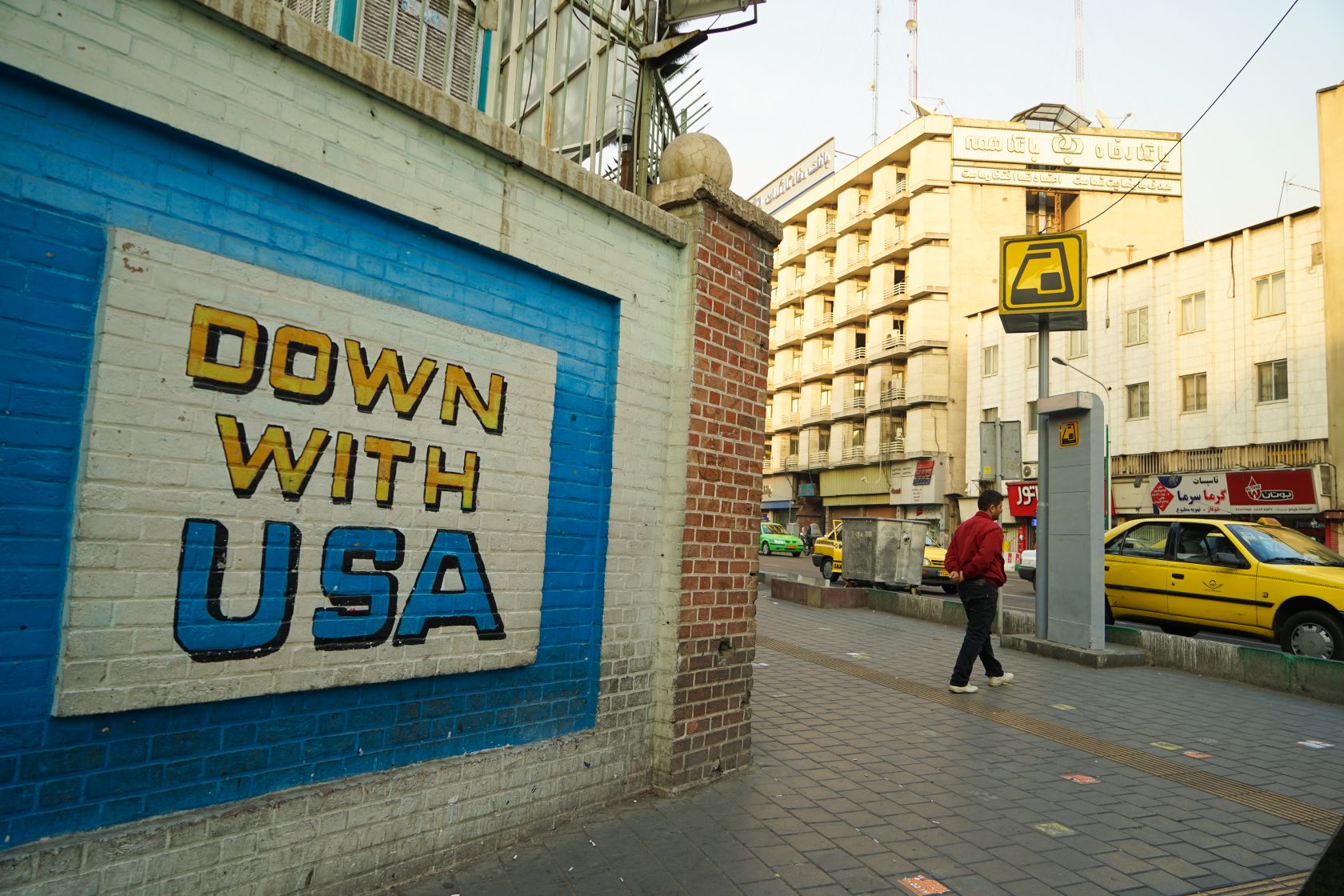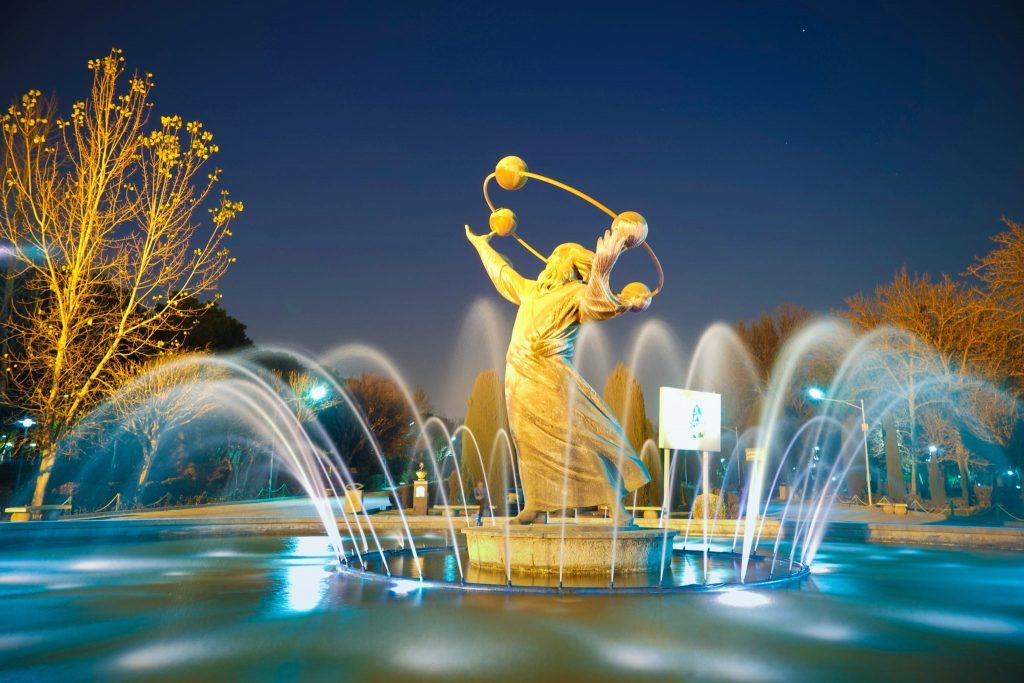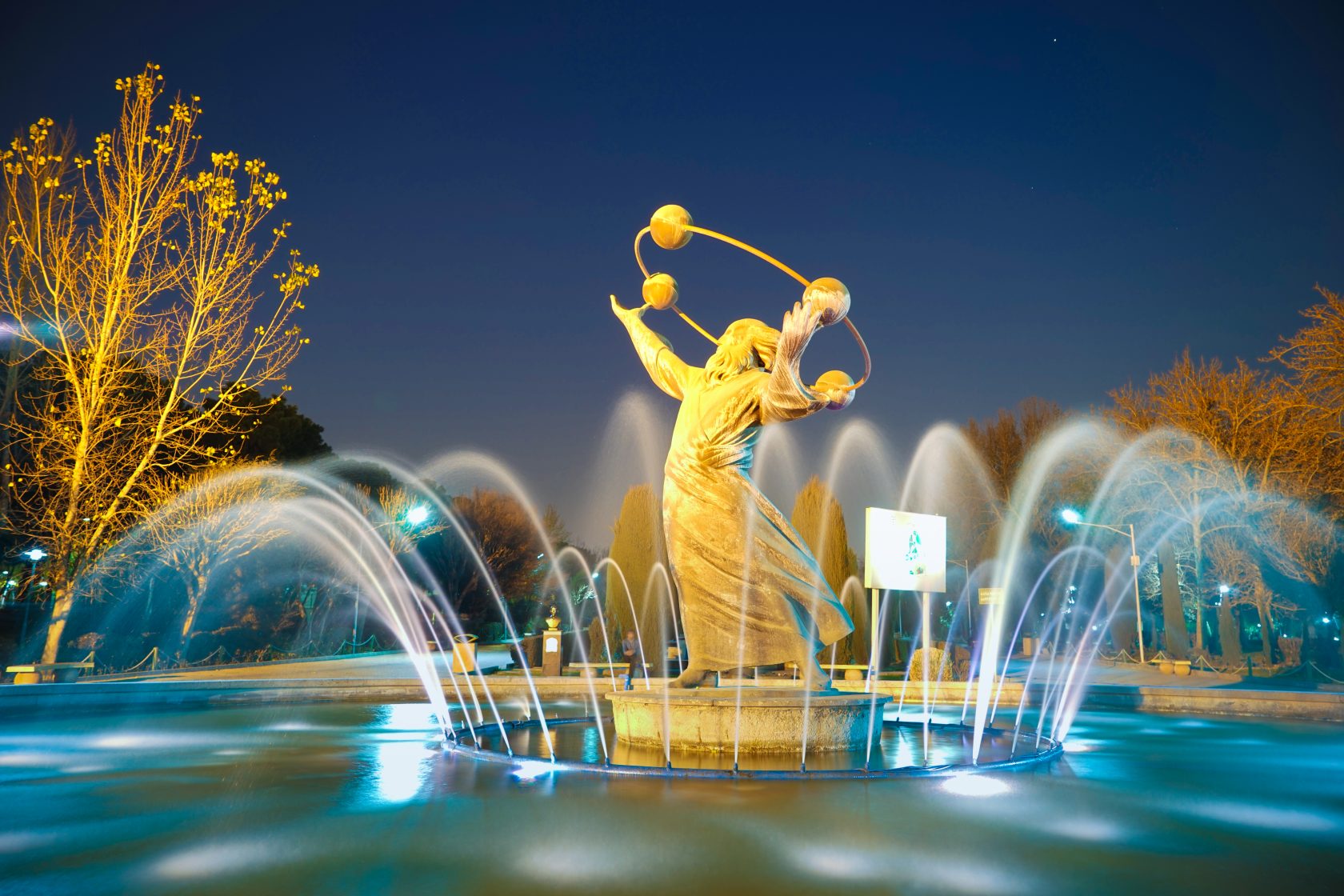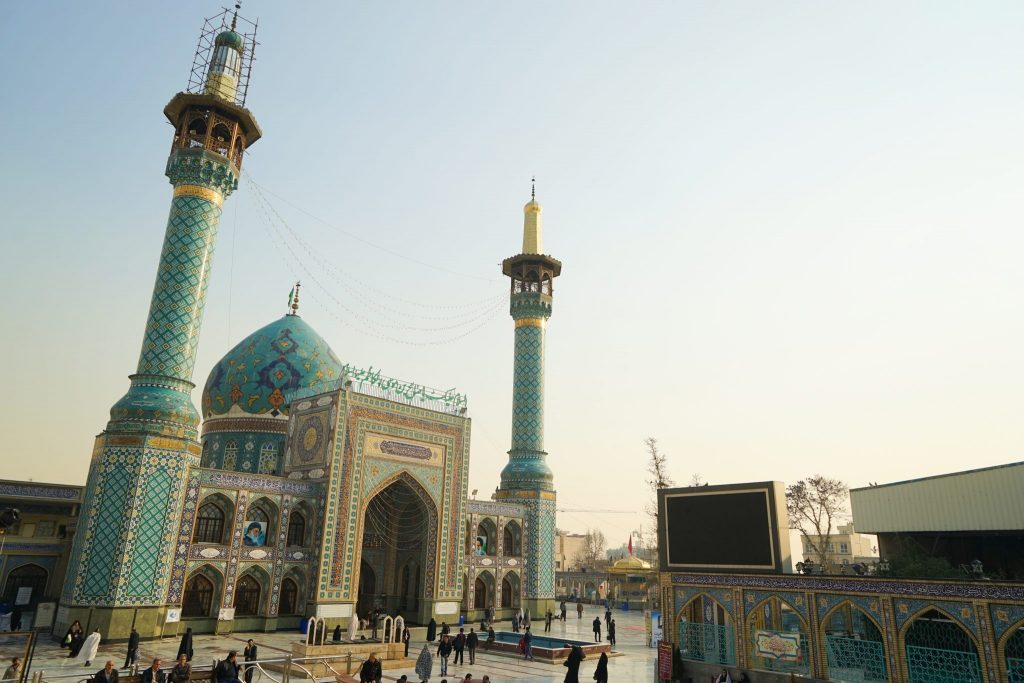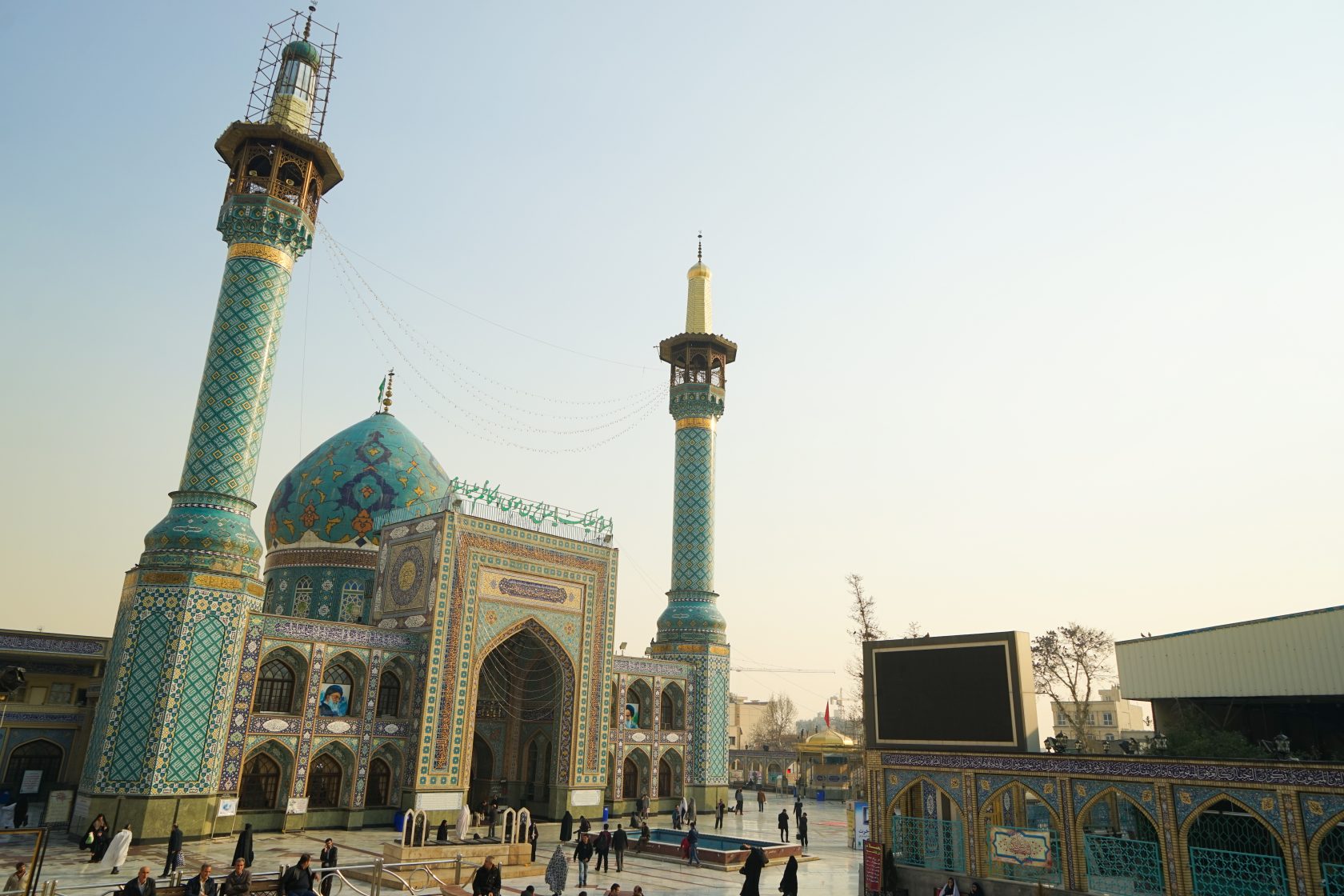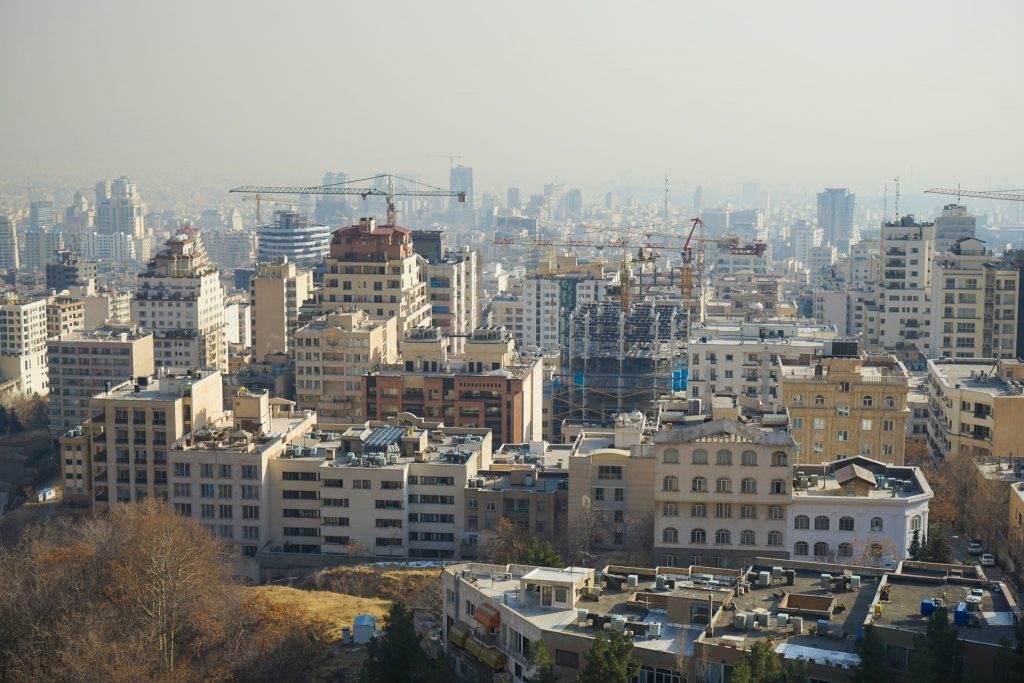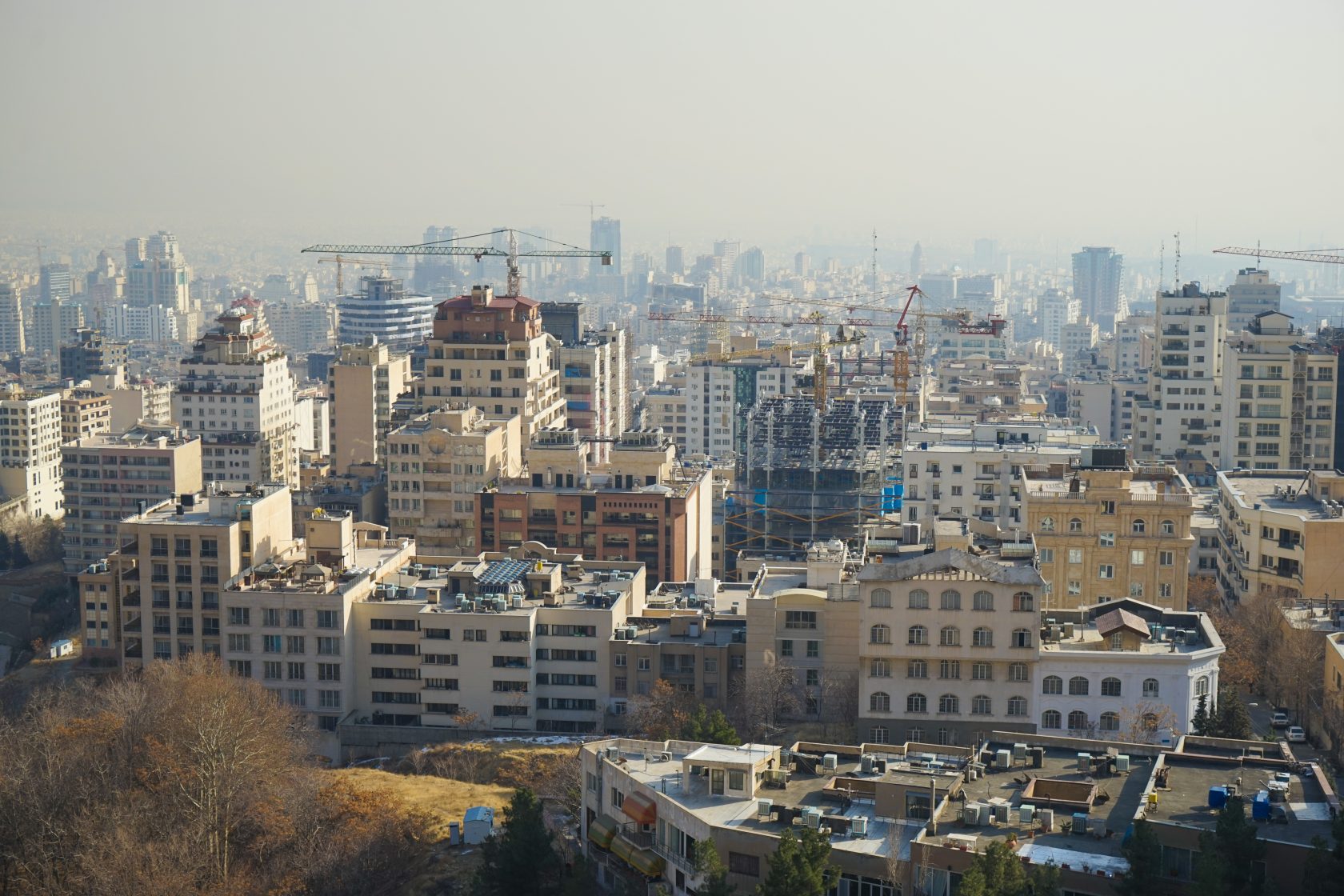 Stroll Through Eye-catching Design And Architecture In Kashan
In their hurry to get out of Tehran and on to the more famous Iran landmarks, many travelers skip by Kashan — this is a mistake.
Kashan is an alluring oasis city on the hem of the Great Dasht-e Kavir (a large desert lying in the middle of the Iranian plateau) and one of the most captivating places to visit in Iran. It possesses an assemblage of architectural spectacles, an evocative bazaar, and the divine UNESCO listed Fin Garden, the oldest existing garden in Iran.
To add to the appeal, Kashan has some Iran's best traditional hotels, including the incredible Manouchehri House, offering nine renovated rooms around a magical central courtyard.
Kashan is also famed for its production of rose water, sold throughout the city. If you can time your visit in April, the climate is most palatable, and the entire city smells of roses from the surrounding fields or traditional workhouses around the city. It is said that Kashan is the city where the three wise men set off for Bethlehem.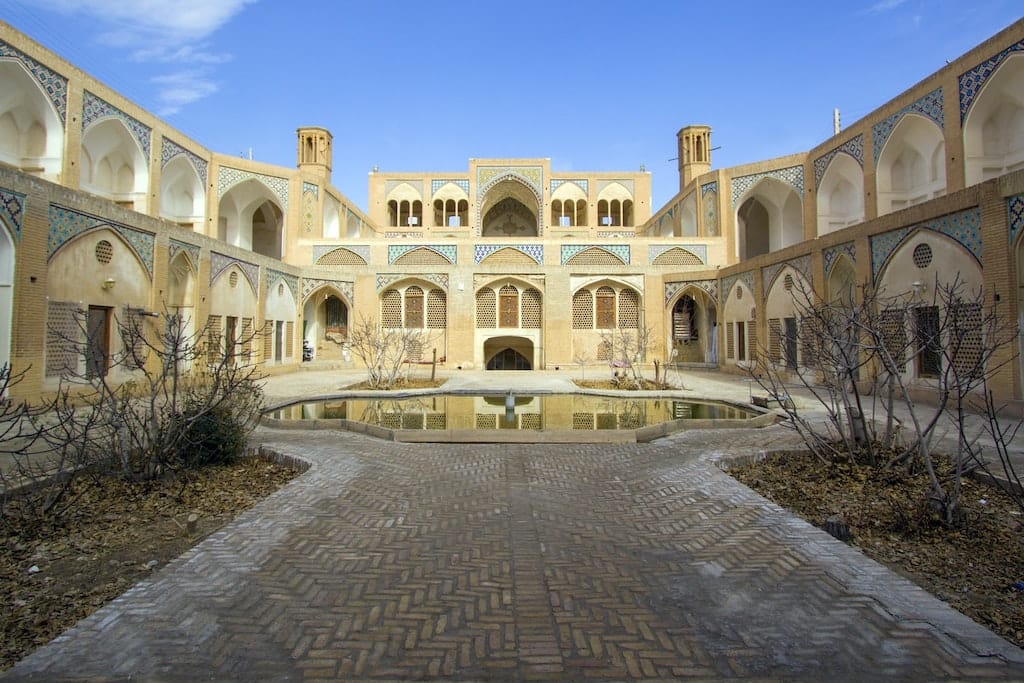 Experience The Vastness Of The Kaluts / Lut Desert
The trump card of the Kerman region, a trip out to the Lut Desert UNESCO Site to see the eerily barren wasteland, is an absolute must. Out here – nothing at all grows, and dramatic erosional features known as Kaluts are the main drawcard.
The Kaluts is best seen at sunrise or sunset due to the dramatically changing color; you just can't visit Iran without making the trip out there. There are around 30 oasis deserts collected here, and man ruined tradition outposts now being reclaimed from by the stands of the sands.
Be careful in summer as the Lut Desert is one of the hottest and driest locations on Earth, and you do not want to be outside in peak hours, though. In winter, you will need a jacket.
Be sure to spend a few hours wandering around, climbing, and exploring this utterly unique natural phenomenon. Guided tours from Kerman are the easiest way to get out here, which take in the Kaluts along with other famous attractions out here: Mahan and Rayen. For the ultimate experience, organize to camp overnight in the desert under an enchanting sea of stars.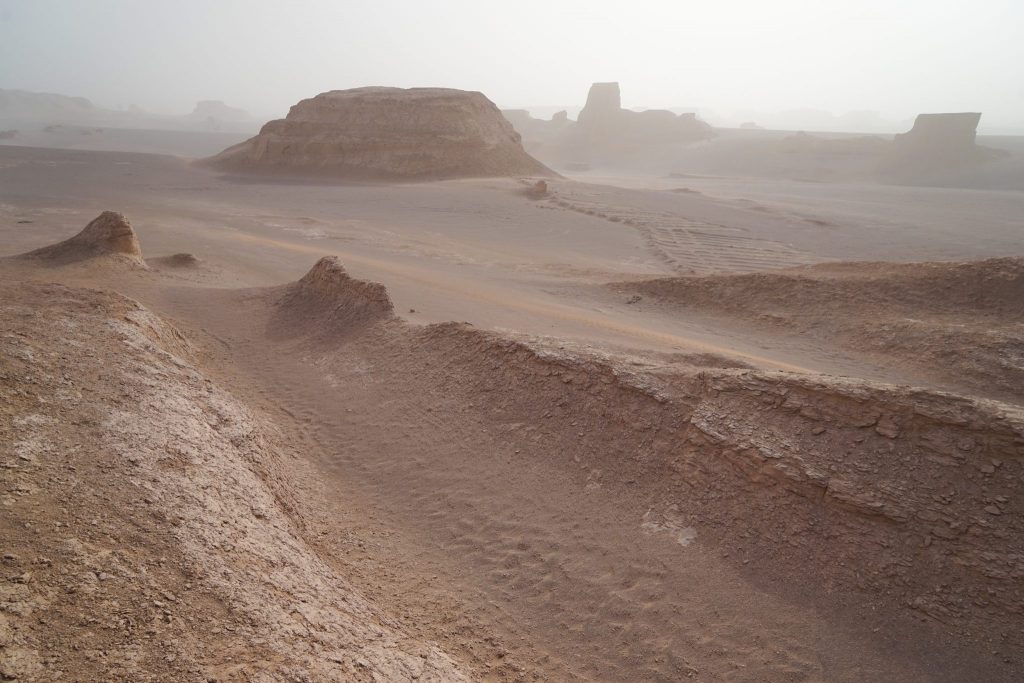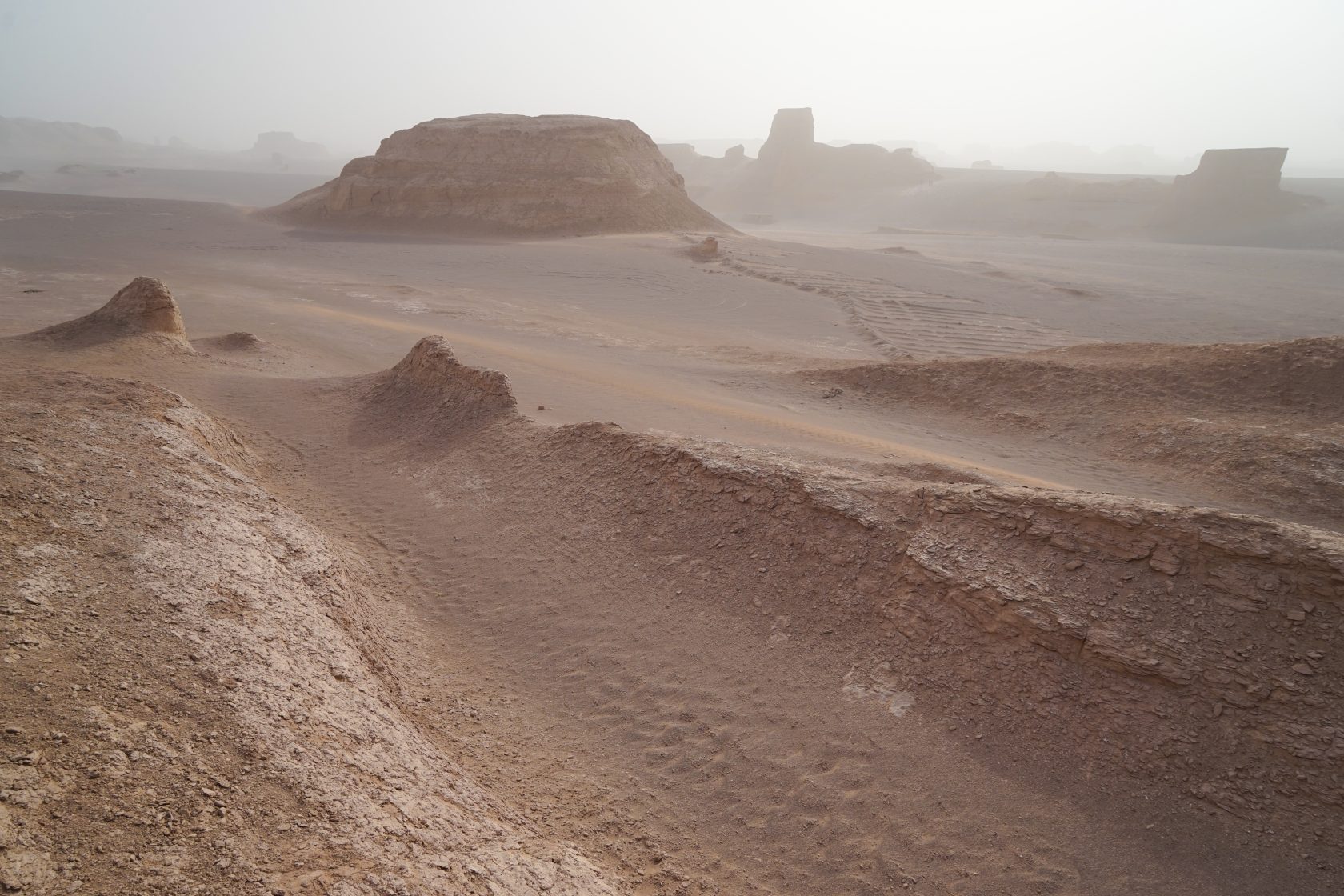 Be Uplifted In Mashhad, Iran's Most Holy City
Iran's second-biggest city and holiest, Mashhad has a population of 2.9 million and more than enough sights to keep you busy for days, if not weeks.
Its most famous highlight is the elegant, colossal, and ever-evolving Haram Shrine Complex, which commemorates the martyrdom of Shiite Islam's eighth Imam, Imam Reza in AD 818.
Imam Reza's assassination is still mourned well over a millennium later with over 20 million pilgrims uniting here each year to pay their reverences. Even non-Muslim will find the entire experience of this very public outpouring of grief incredibly touching – and will likely feel compelling to visiting multiple times to experience the ever-changing atmosphere here. At sunset or during evening prayer is the most poignant opportunity to visit.
Some spaces are restricted to Muslims, though even those not here for prayer can catch glimpses of the holiest spaces from the entranceways.
Beyond the shrine, Mashhad has several important museums, a lively bazaar famous for its carpets, and the not-to-be-missed Hezardestan traditional Teahouse, with fabulous food and live music.
Visiting during No Ruz and major Muslim holidays is not the best ideal, with most accommodation sold out months in advance and transport links operating at full capacity. However, outside of this, Mashhad can be very affordable.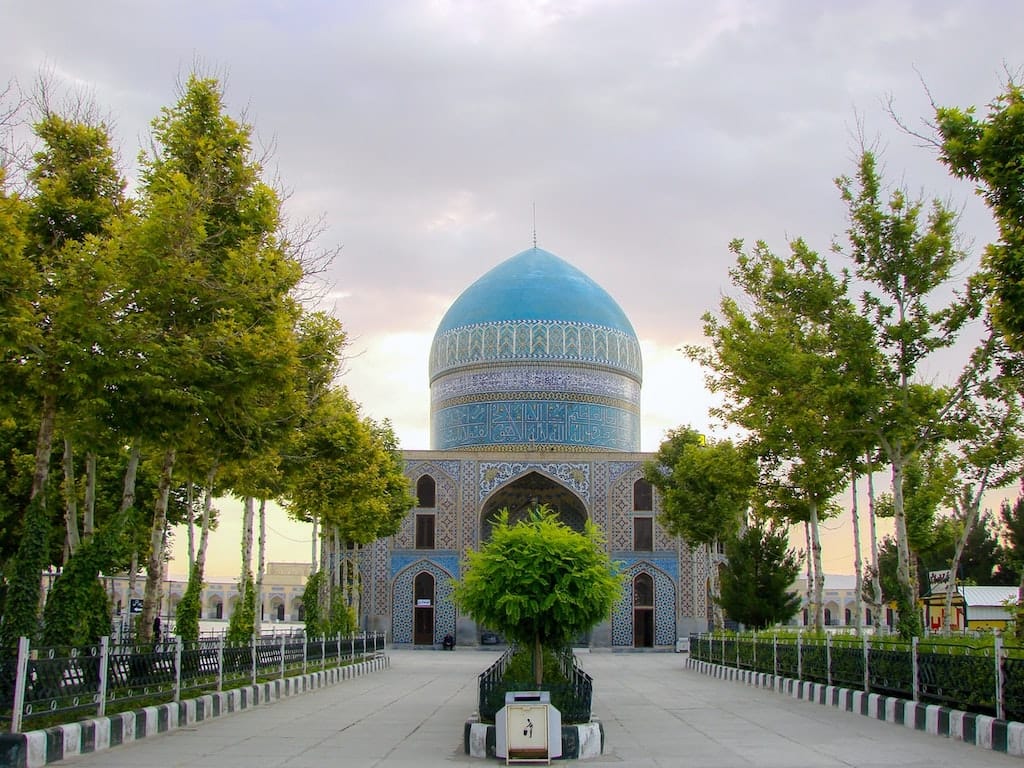 Get A Taste Of The 'Real' Iran In Kerman
We won't lie to you – of all the beauty to be found in Iran, not much of it is in Kerman!
Nevertheless, its mix of different cultures – here, Persians live with more subcontinental Baluchi people – have created an interesting city with an ancient covered bazaar where you can learn more about what day-to-day life in Iran is like.
You can easily spend hours in the bazaar and once you're finished there, head to Fath Abad Garden at sunset to enjoy the night lights. Coffee shops are fast becoming a part of daily life here, as well as in Tehran, so spend time here chatting to local students and liberals.
Aside from the attractions in the city, one of the best things to do in Iran is to get out into the Lut Desert around Kerman to see the natural wasteland, stunning in the fading or dawning light.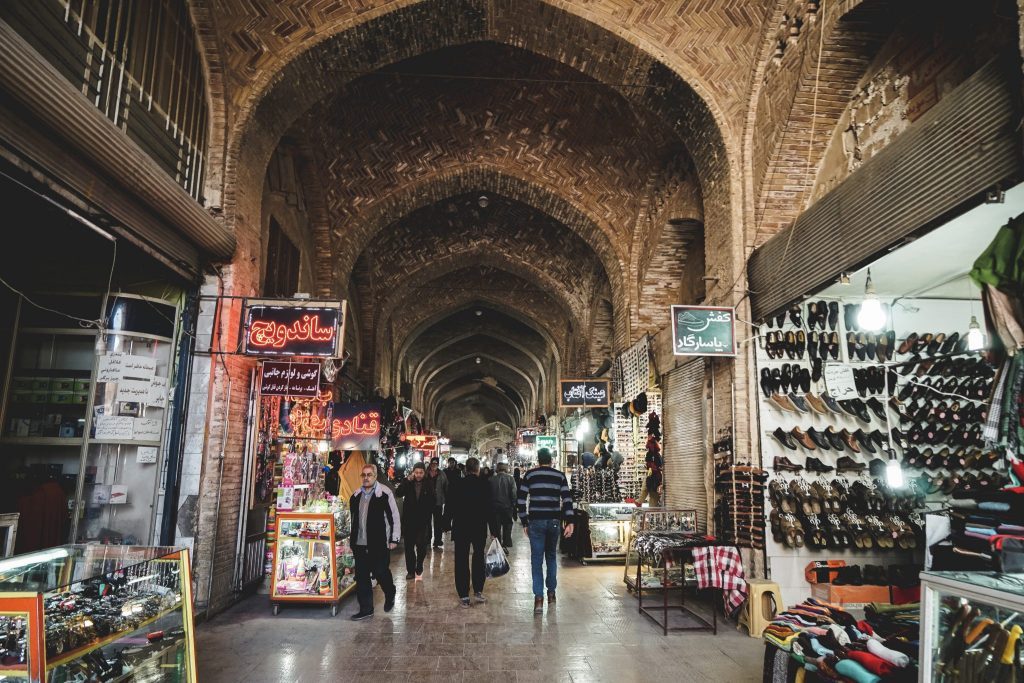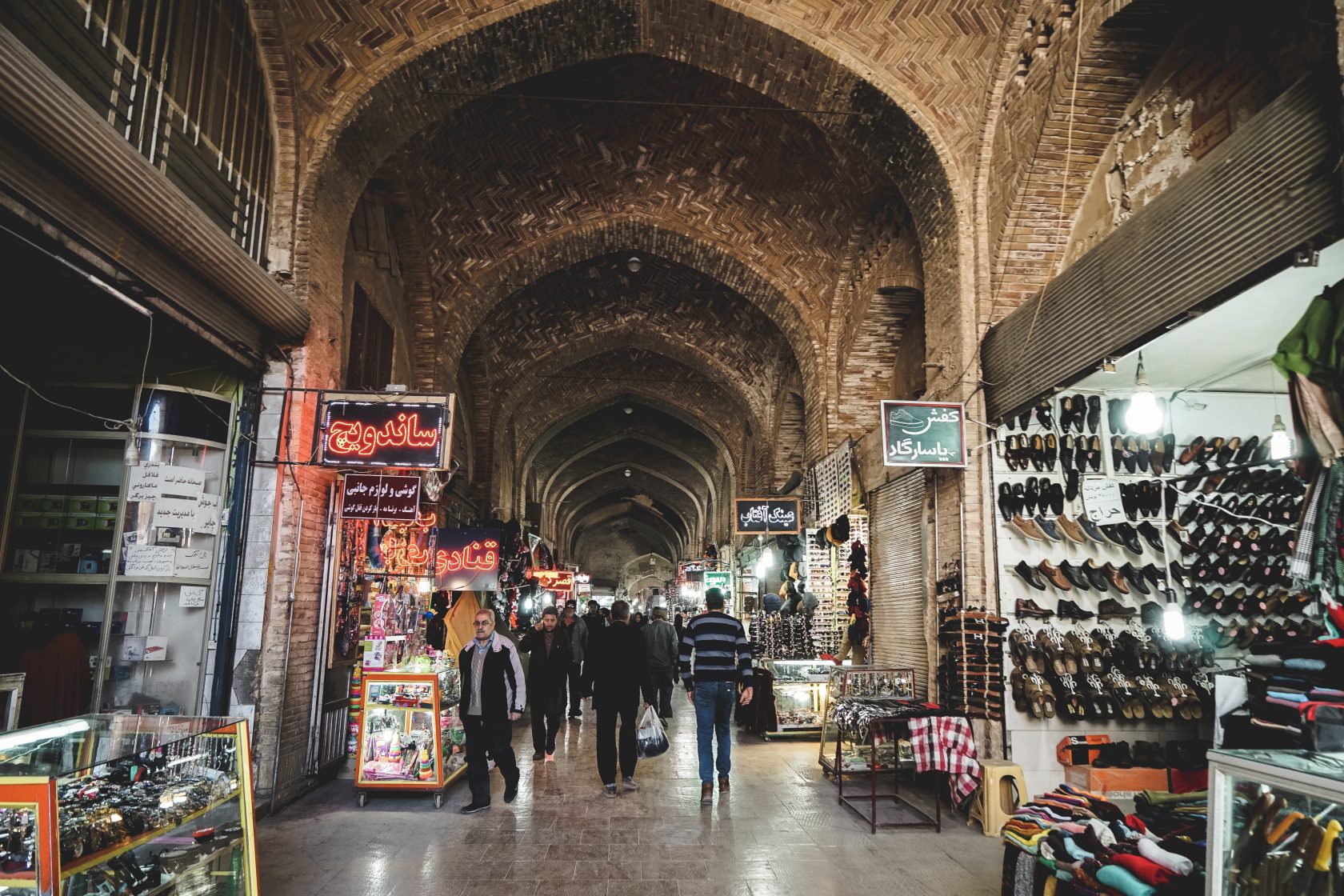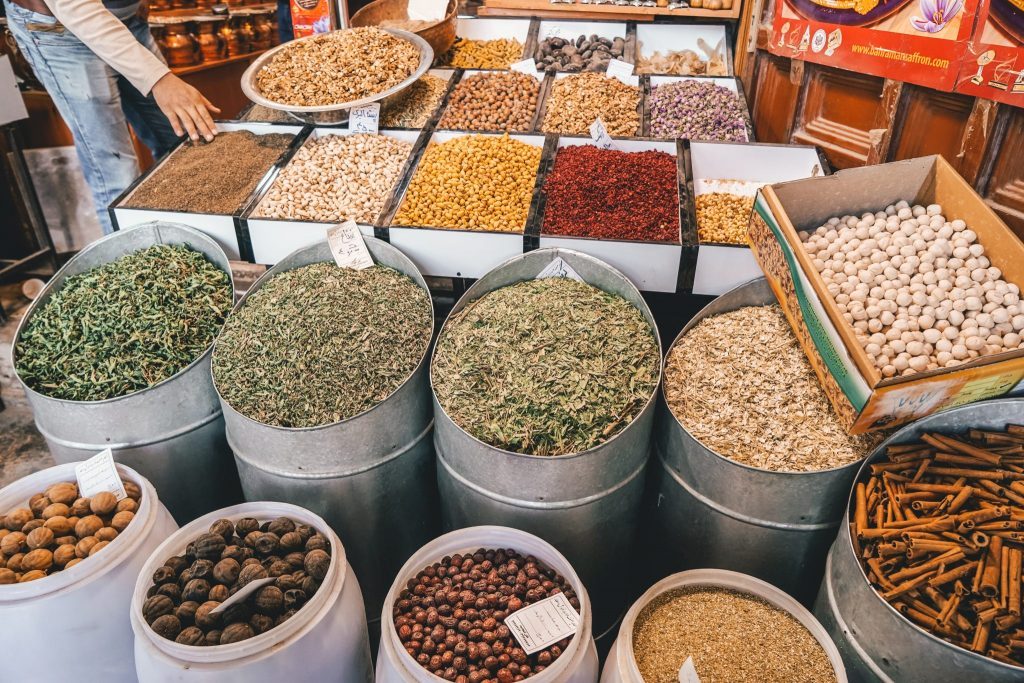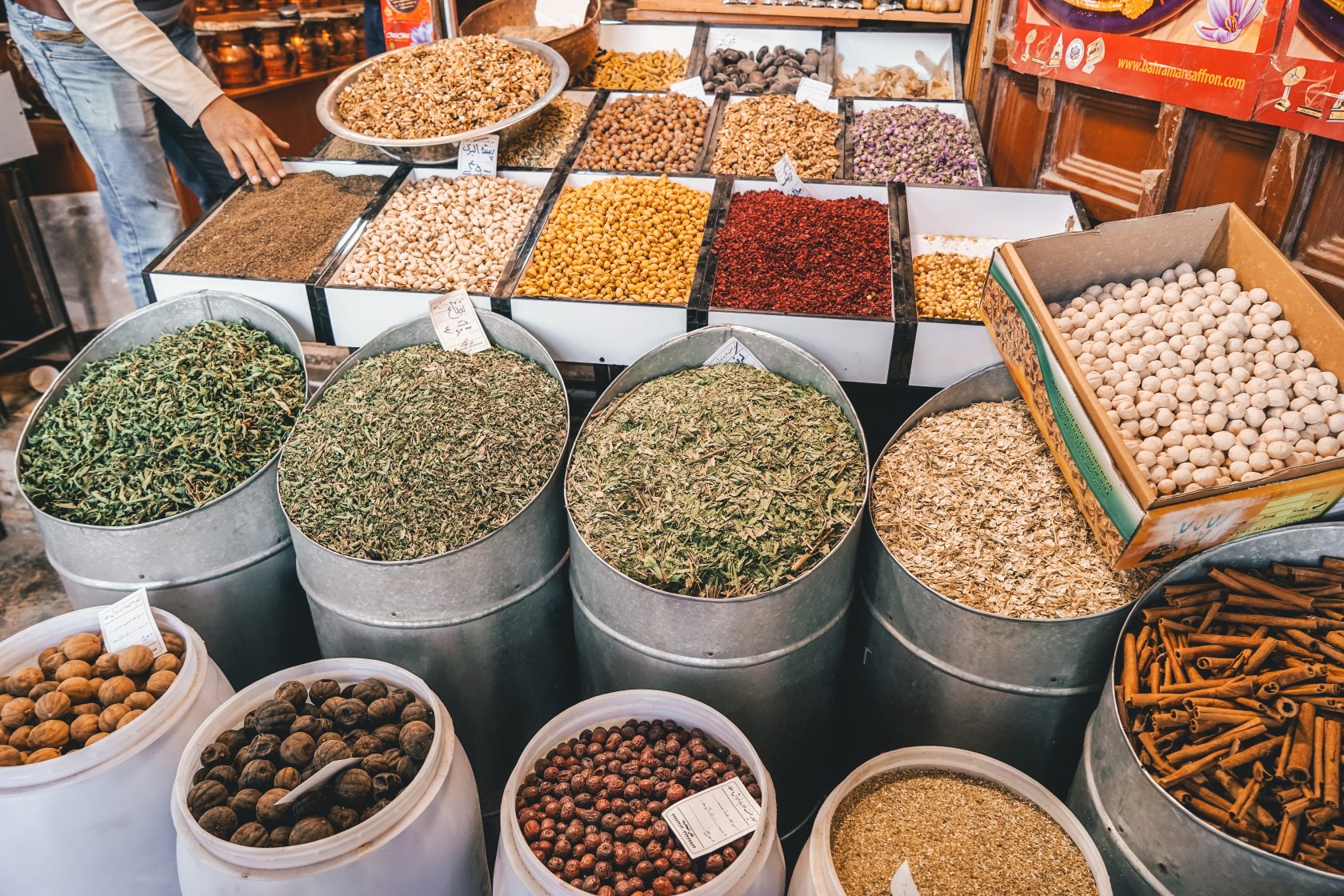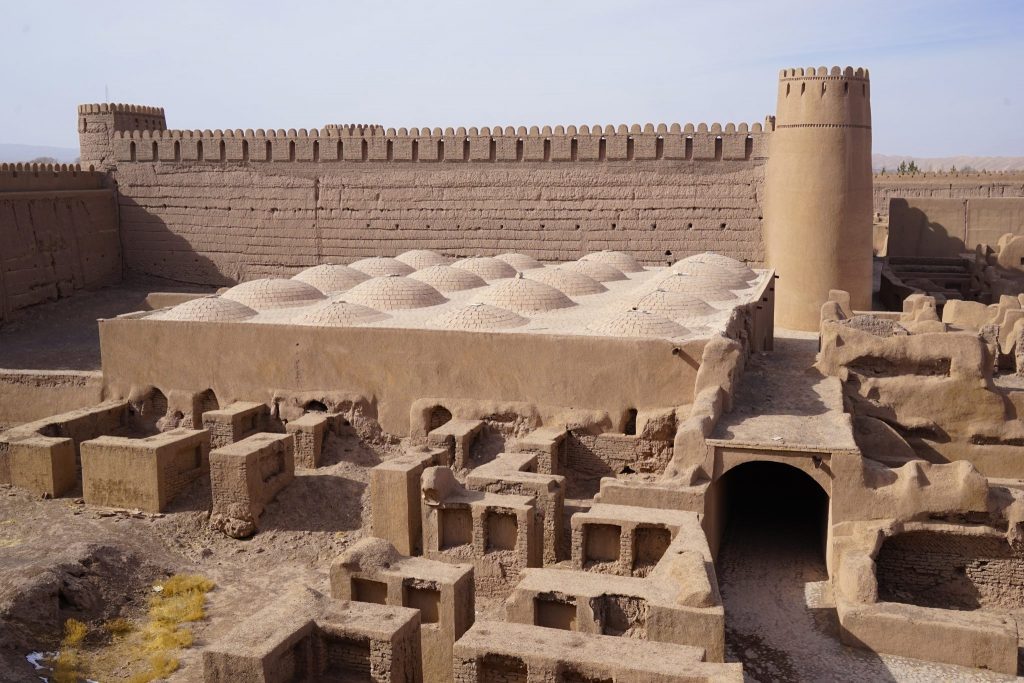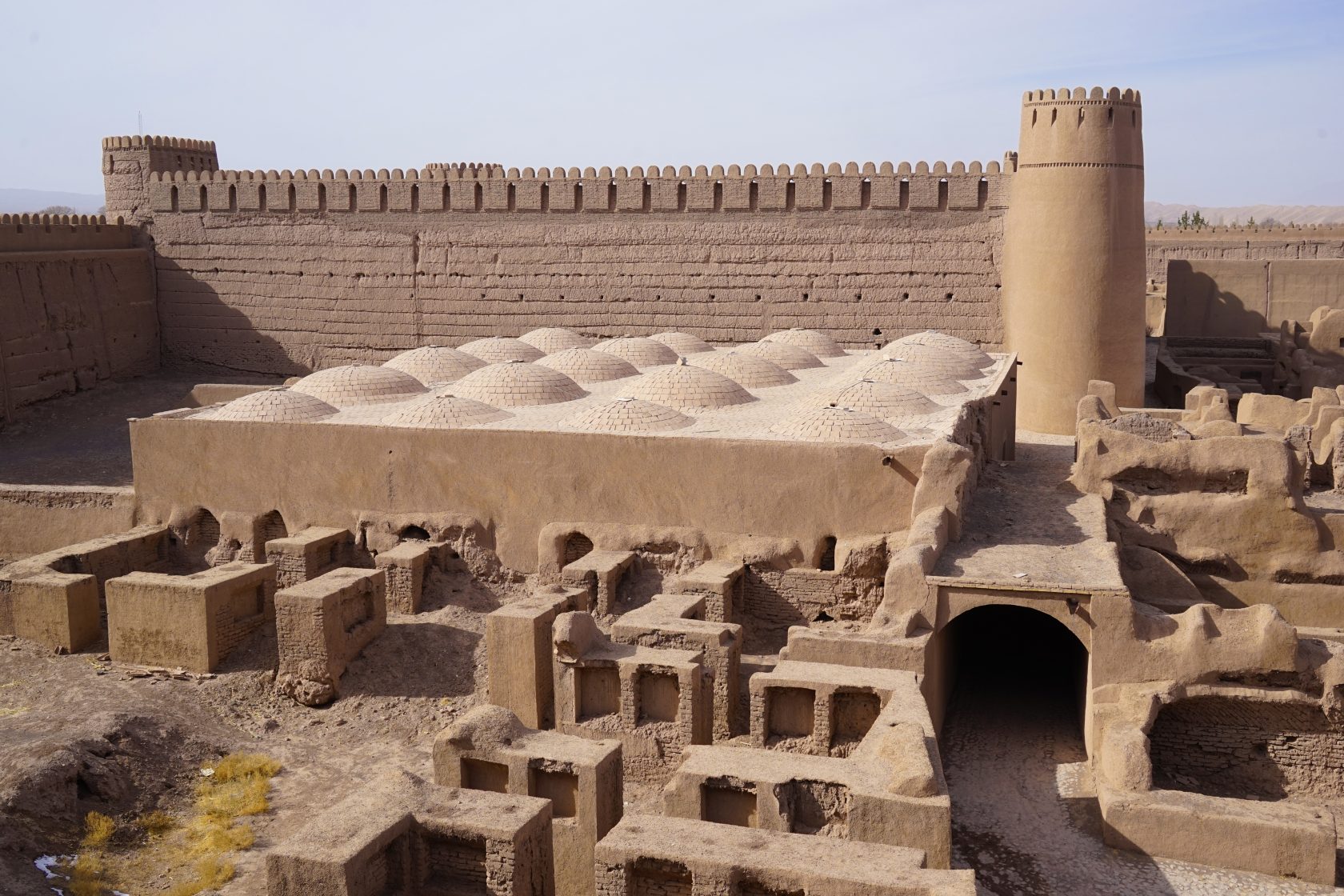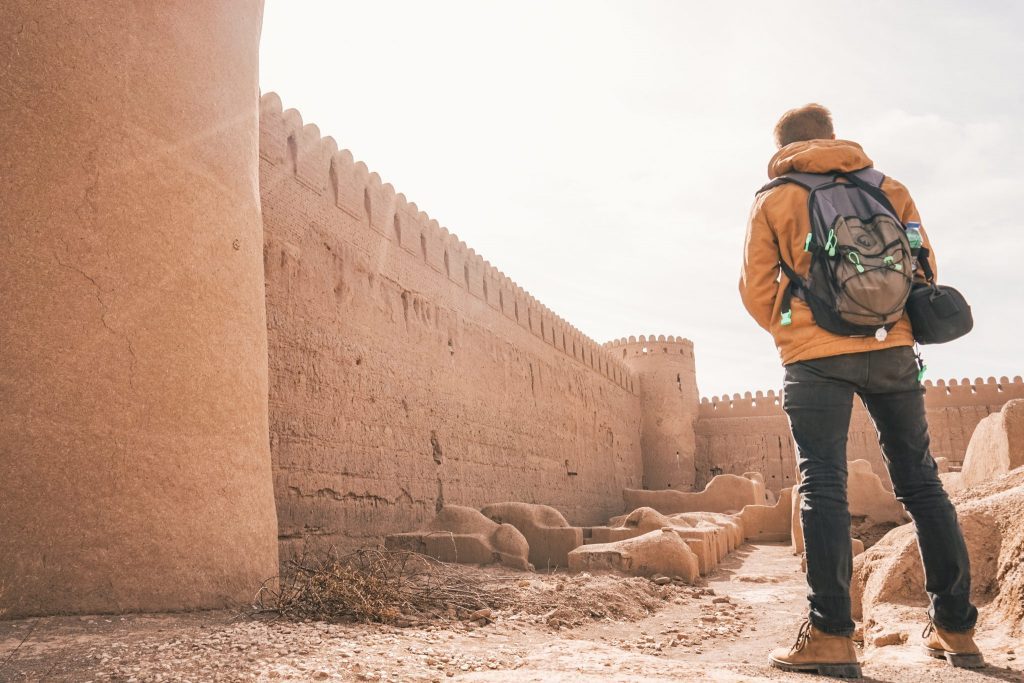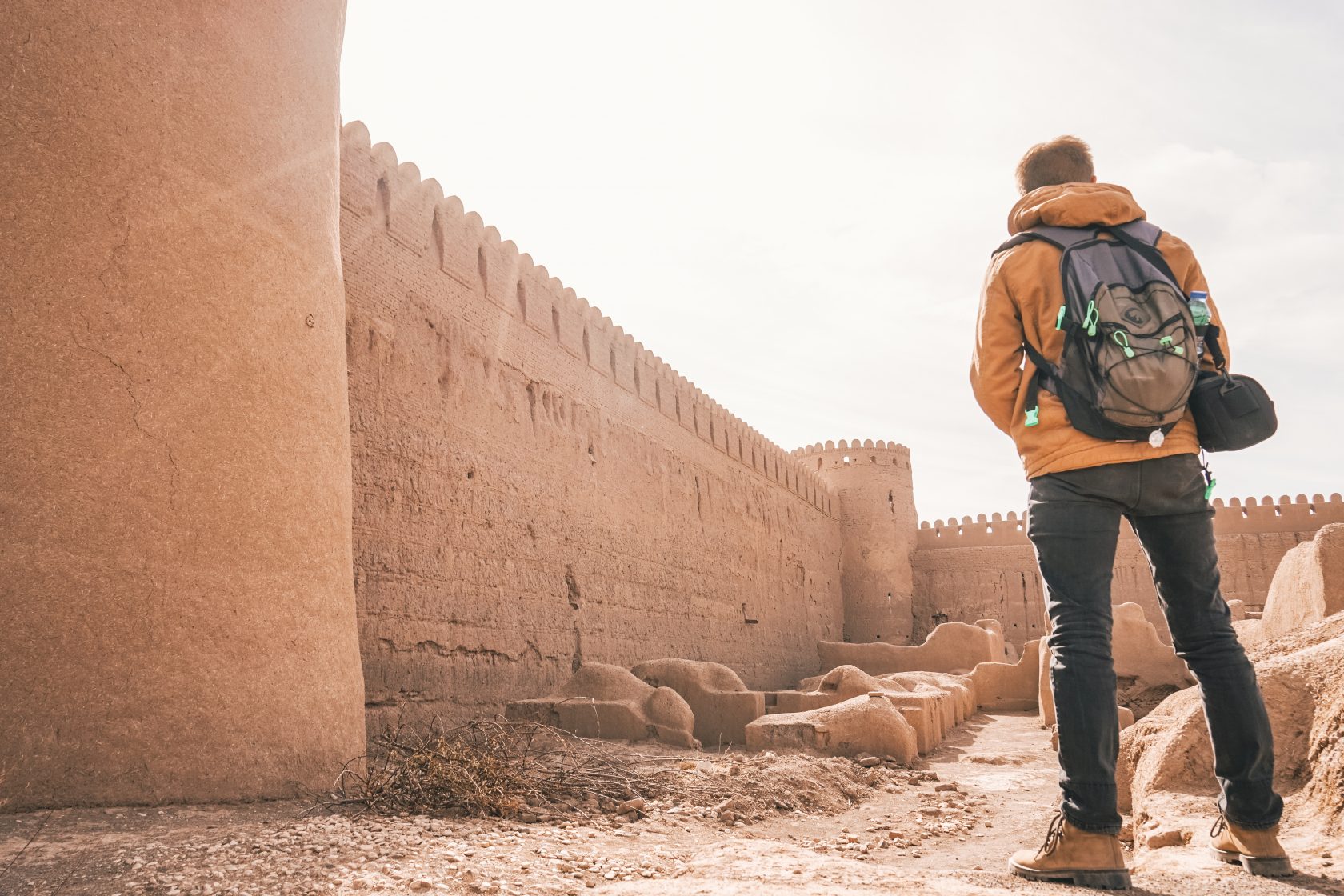 Relax In The Mountains Of Palangan With Kurdish Hospitality
Another picturesque mountain town in Iran, Palangan is a delightful genuine spot that has yet to see mass tourism like Masuleh or Kandovan — yet! It also has the distinction of being home to a majority-Kurdish community.
There isn't much 'to do' here, except interacting with the warm locals who will be more than happy to proffer suggestions as to activities. Don't be surprised when you are invited in for tea or dinner. Only around 800 people live here, and there is no official hotel — but some small rooms are rented out. Many tourists chose to come just for a day trip, which is currently the best option given the lack of facilities.
Palangan can be reached by private taxi from Kermanshah or Sanandaj, or by savari should you want the full experience.
See The UNESCO-listed Mosques Of Ancient Ardabil
The city of Ardabil hidden in the dry mountains of eastern Azerbaijan offers the UNESCO-listed Sheikh Safi-od-Din Mausoleum, snow-topped mountains, and a beautiful drive across a windswept plateau covered in snow during the winter month.
There are also plenty of historic bridges, a beautiful bazaar, and the famous Ardabil honeycomb and black havla. Both are a must for those with a sweet tooth. You should not miss out on visiting Shah Abbas Restaurant for a delicious traditional meal in an old bath-house or Cafe Cinema for delightful coffee with a distinctly Hollywood theme (complete with an Iron Throne from Game of Thrones!)
Ardabil can be visited on a (long) day trip from Tabriz, or you can stay overnight, though most of the sleeping options are rather dire. If you stay, Mt. Sabalan is nearby (Iran's third highest mountain) and can be climbed in the summer months with ease. In the winter, there is the Alvares Ski resort nearby and the hot springs town of Sarein (also spelled Saryen or Sarein) to explore.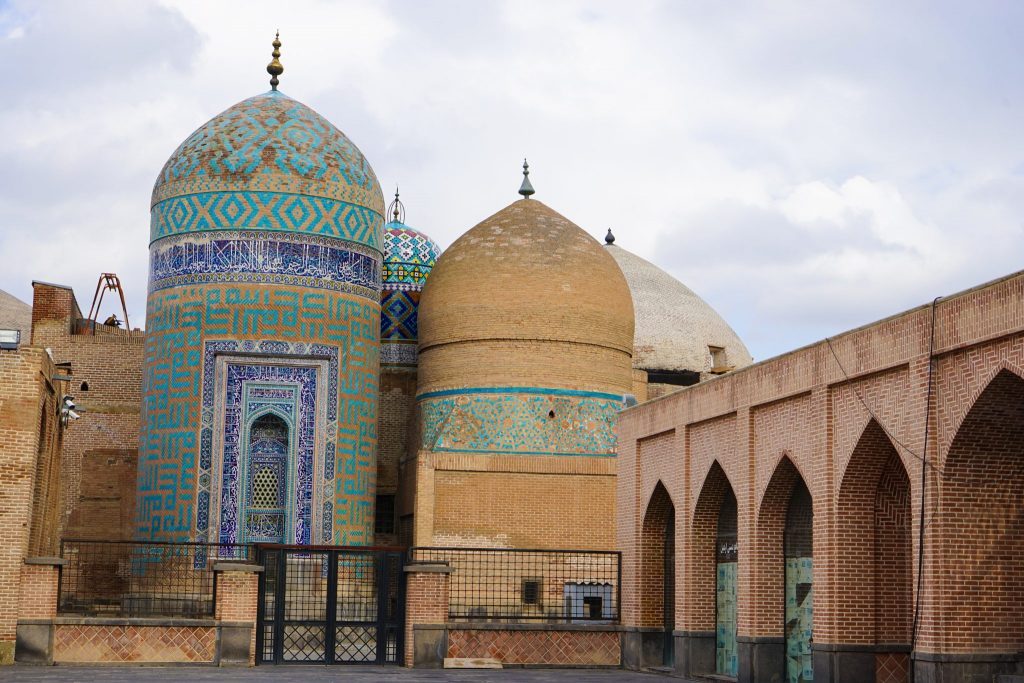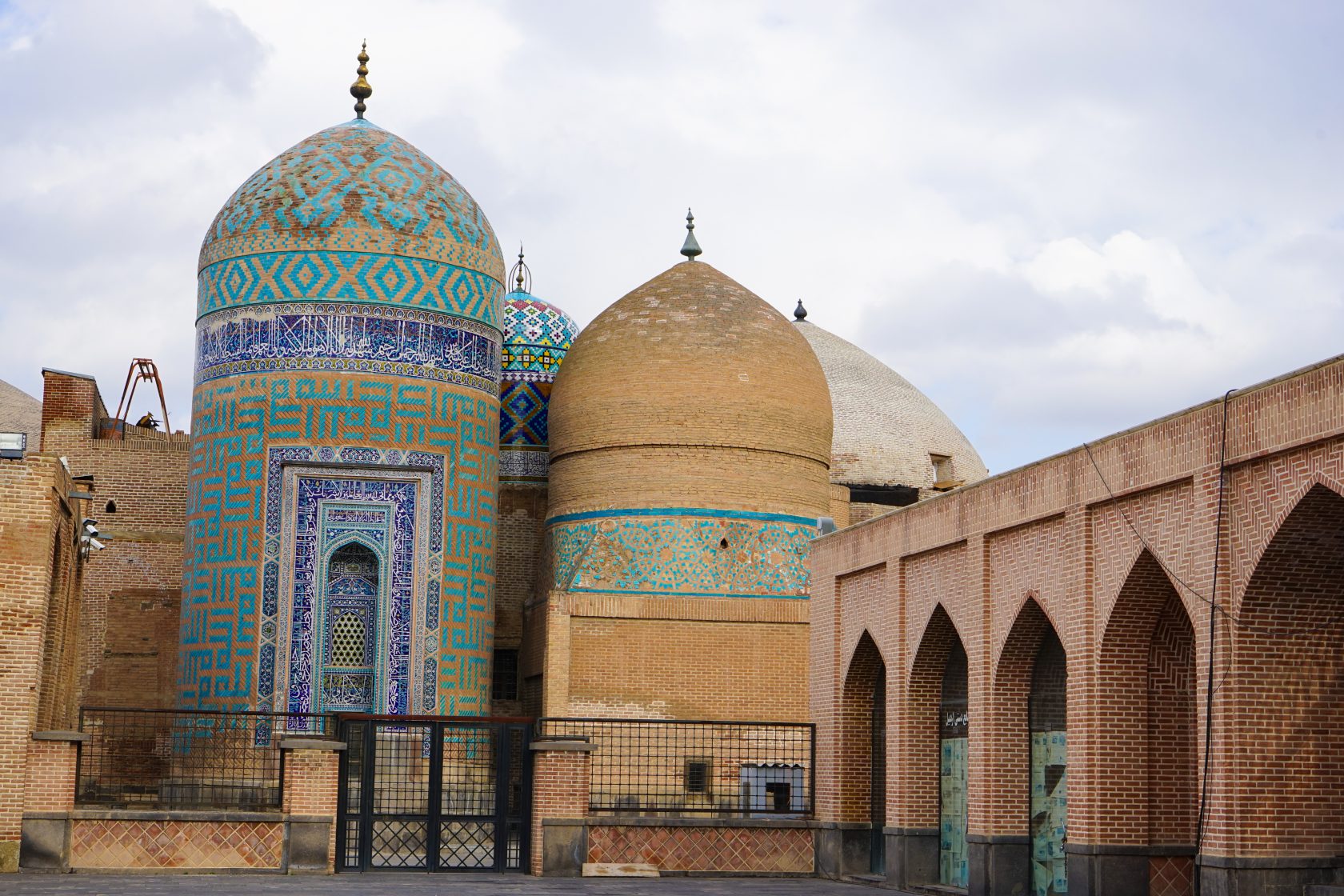 Unwind In The Resorts Of Kish Island
Named the Pearl of the Persian Gulf, the Kish Island was supposed to be Iran's answer to the resorts of Dubai or Kuwait City.
A 91.5-square-kilometer retreat island off the southern coast of Iran, Kish Island is a free trade zone with many malls, bizarre tourist attractions, and luxury resort hotels.
KISH has been Iran's most hedonistic spot since it was set up by the Shah in the 1970s and developed as a place to shop, swim and stay with a relatively liberal atmosphere. By Iranian standards, don't expect anything like Bali or Miami. Largely ignored by foreign tourists who generally come to Iran specifically for its different sights and culture, Kish is the chance to experience a different side of Iran.
There are healthy reefs offering some of the best scuba diving in Iran, a water park, and even an overwater hotel, Toranj Marine Hotel. Things can get expensive here, but you can still explore Kish Island on a budget thanks to a purpose-built 40-kilometer bike path that encircles the whole island.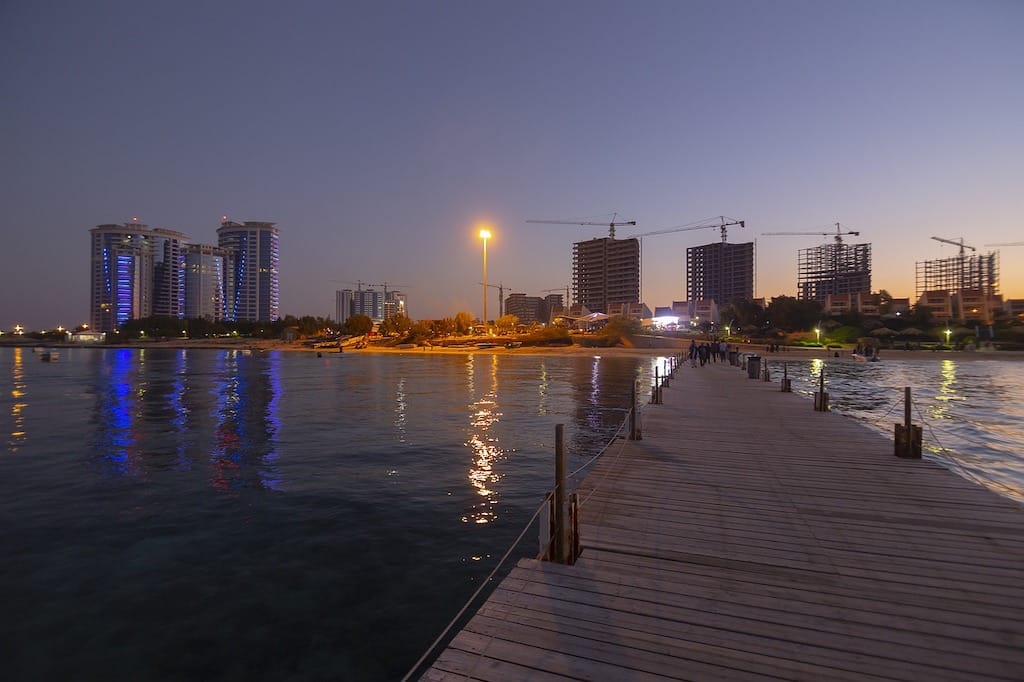 Get Cultural In Shiraz
It might be a bit out of the way, but Shiraz is definitely a worthwhile place to experience while in Iran.
As you might have guessed from the name, the city was once famous for its namesake wine (no longer, alas) and was also the heart of Persian culture for 2000 years. In fact, many of the stunning buildings were built when it was the Iranian capital.
Sometimes known as the city of poets, travelers here will find the graves of Hafez and Sa'di, so can make pilgrimages to the resting places of these famous writers. Wonder at the rainbow colors in the Pink Mosque or wander the Citadel of Karim Kahn fortress in the city. The biggest draw for many tourists in Shiraz is the nearby ruins of Persepolis, the ancient city of the first Achaemenid Empire – stay until sunset where the fading glow brings a humbling stillness to something that has lasted so many years.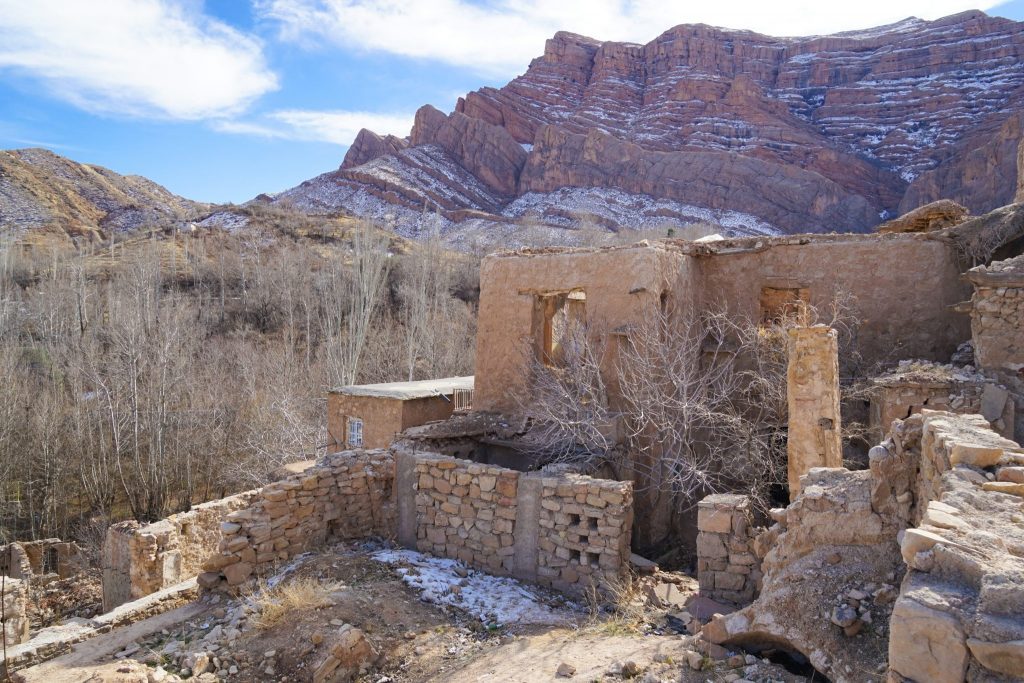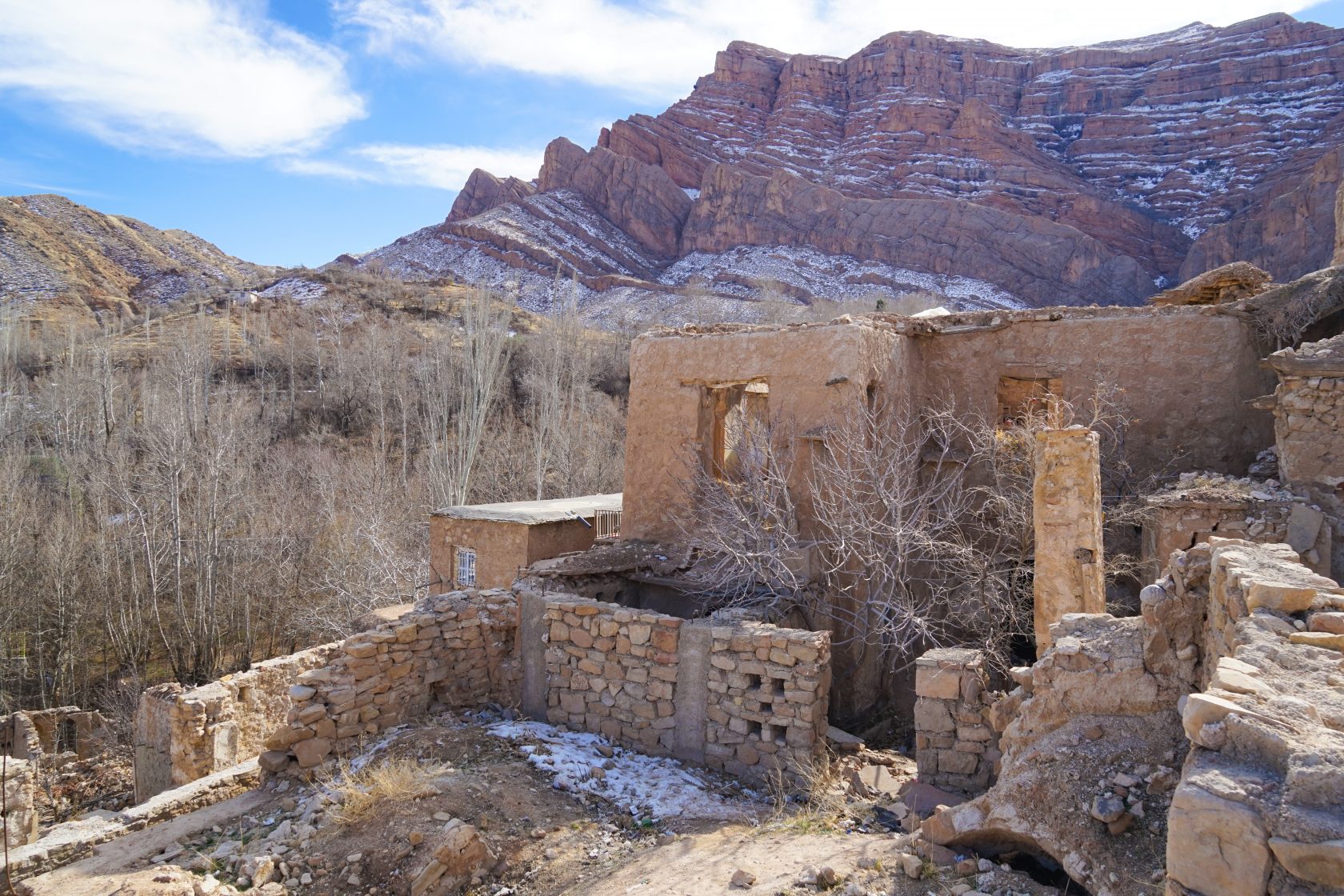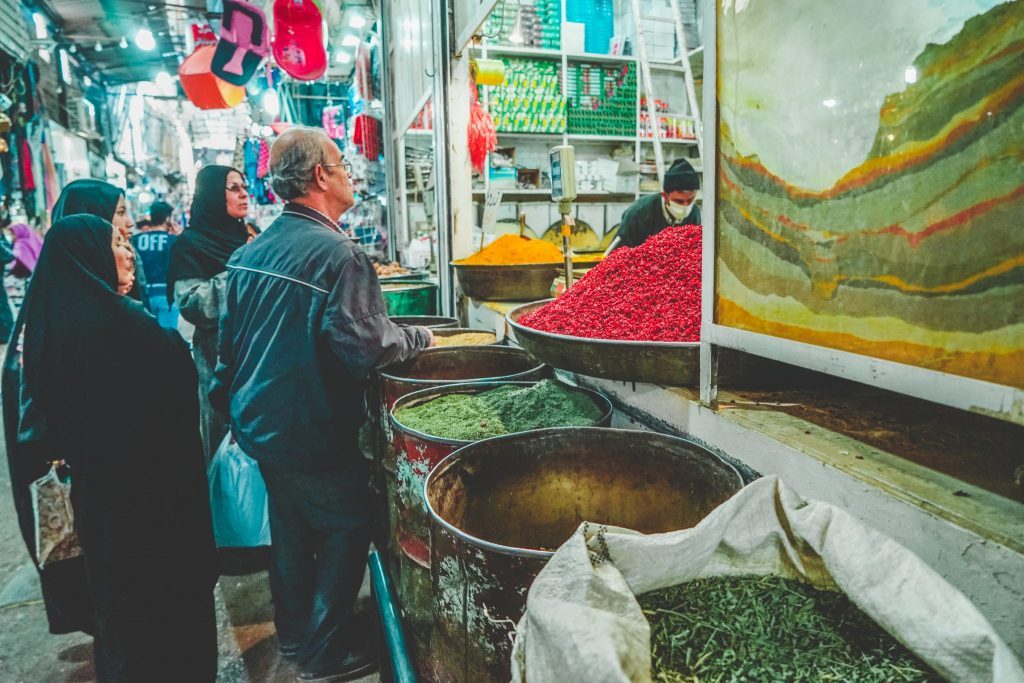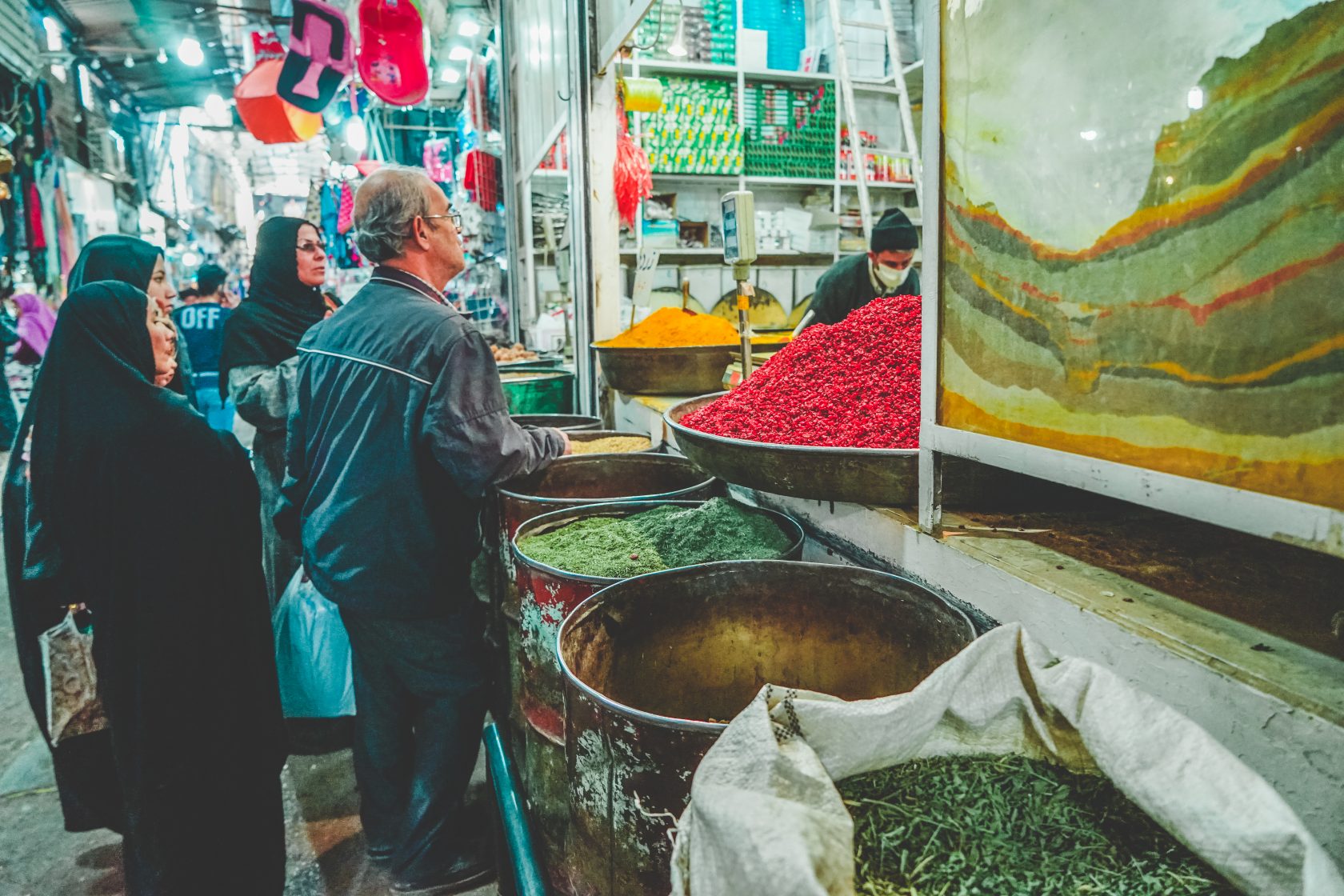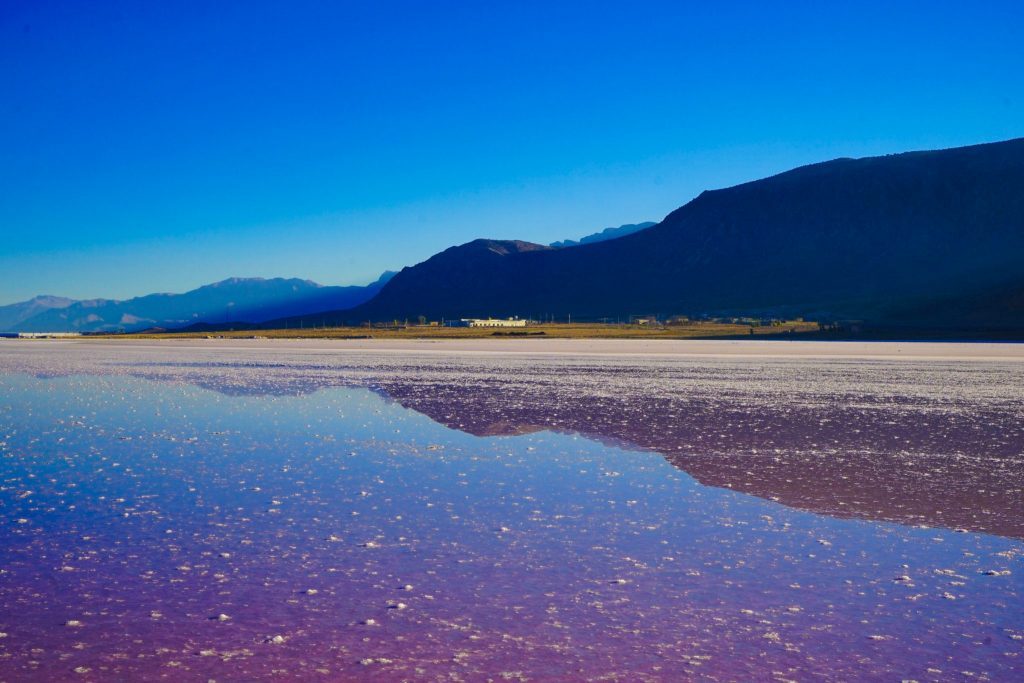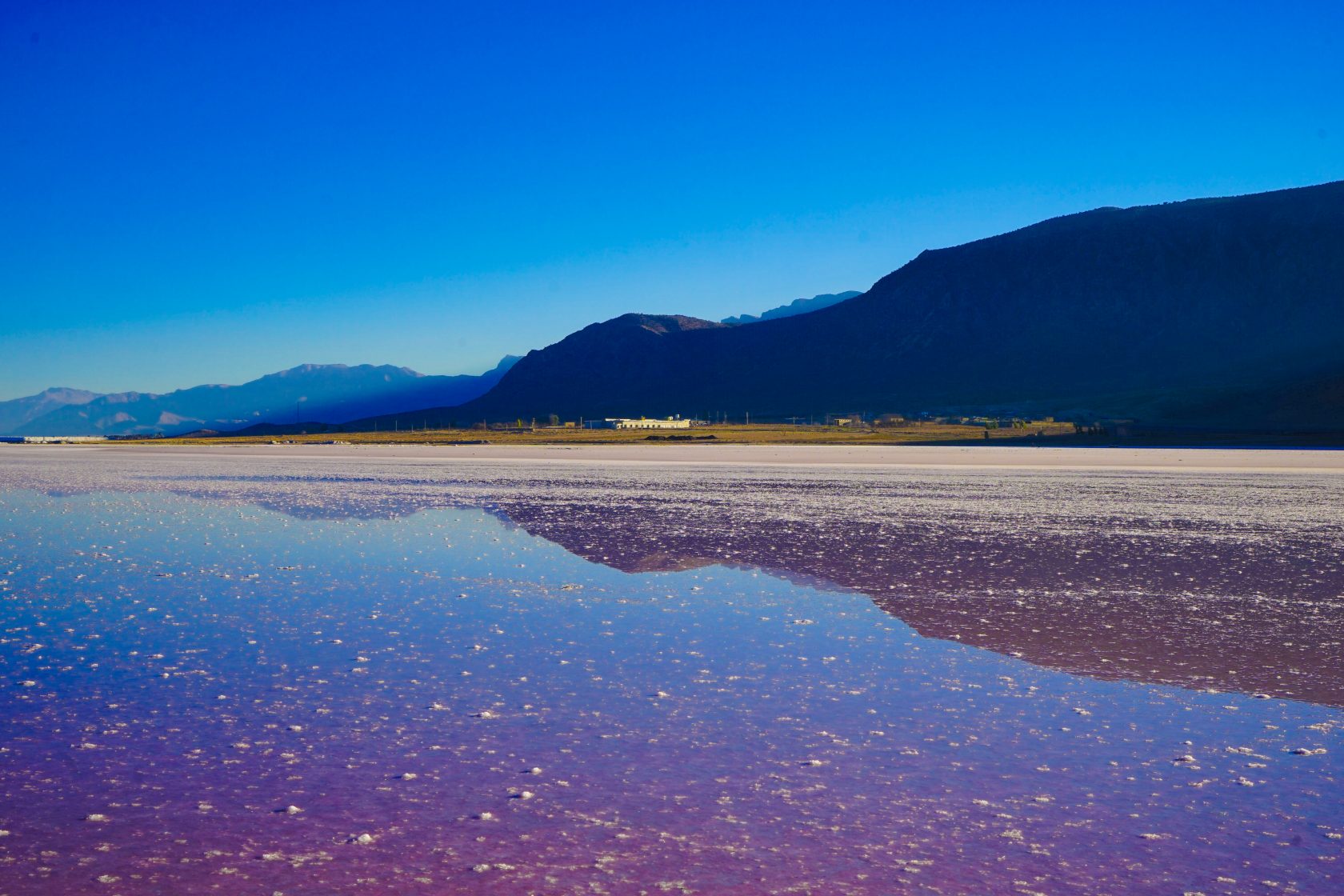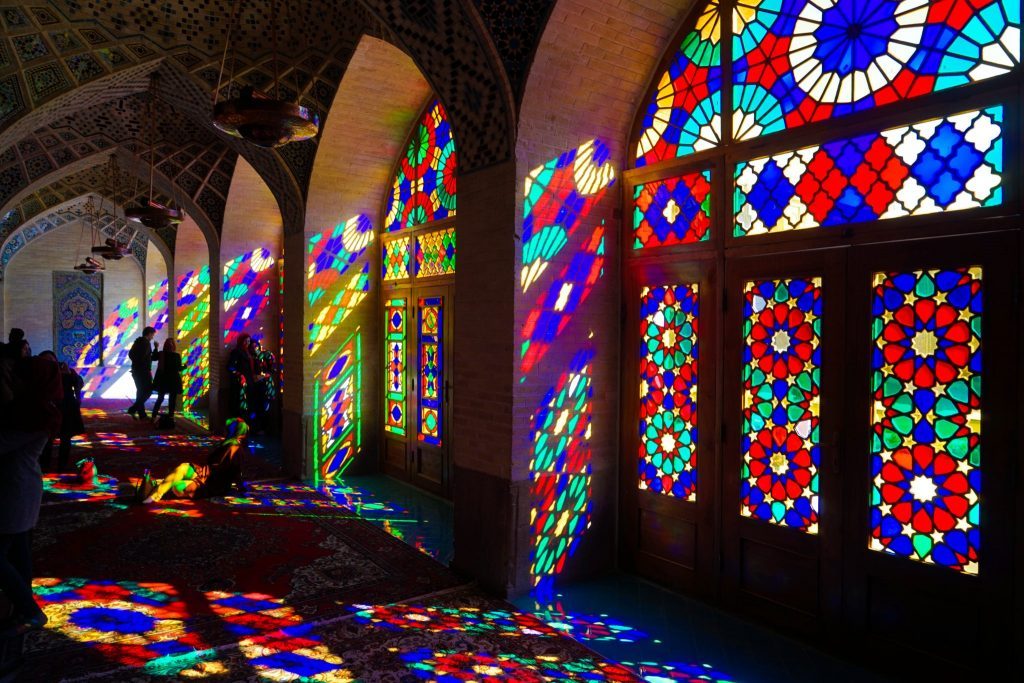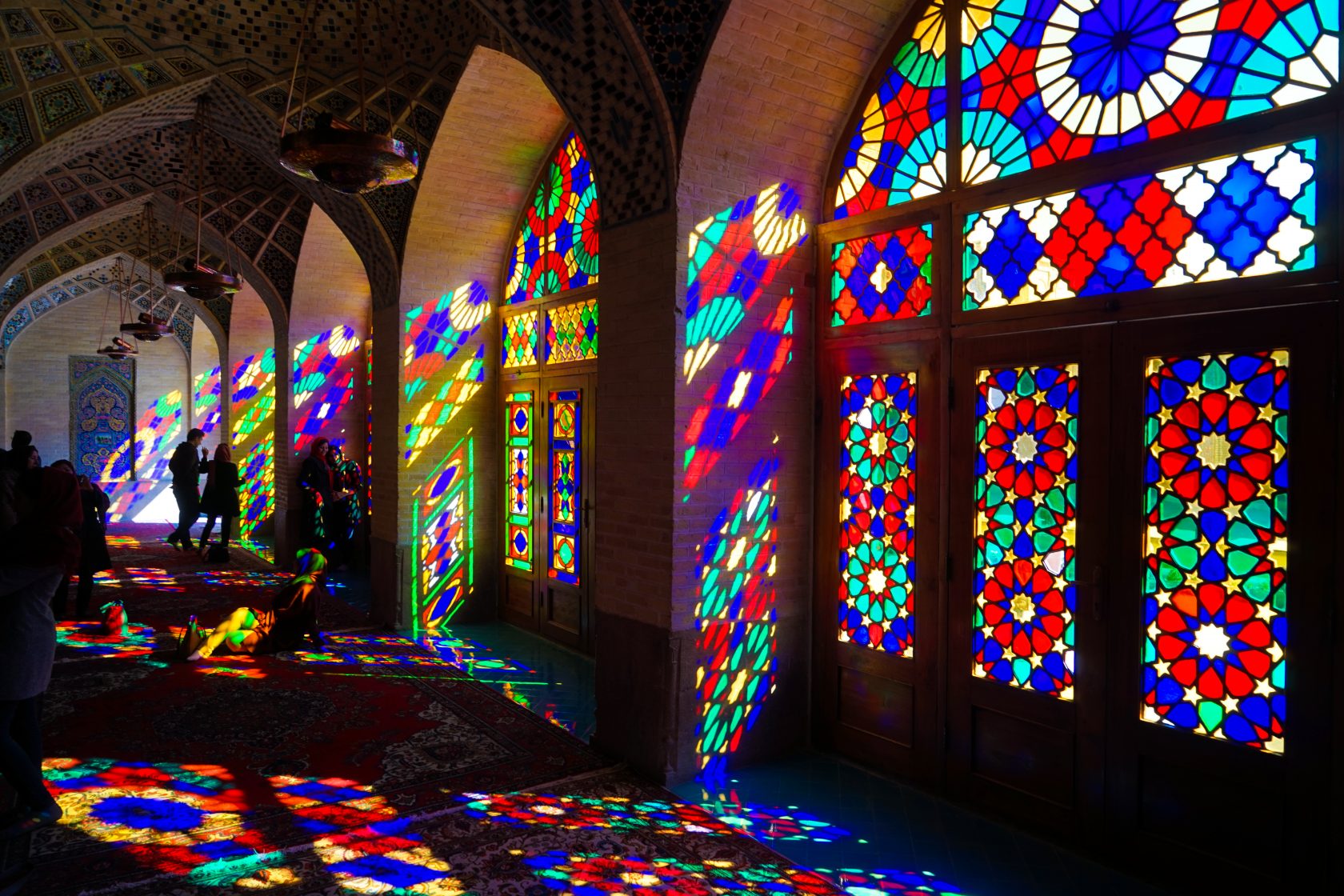 Visit The Shia Pilgrimage Sites Of Qom
Qom or Ghom is Iran's second holiest city after Mashhad and is home to
the magnanimous Hazrat-e Masumeh shrine and many of the hardline clerics who have ruled Iran since the 1979 revolution.
While many tourists seem to skip over Qom, a visit here is one of the best things to do in Iran if you want to understand the county's current political and religious situation. Shiite scholars and pupils come from not only Iran but also around the world to study here, explore the significant array of religious bookshops, and pay reverence at the shrine. Compared to cosmopolitan Tehran, Qom is almost another world and conspicuously more pious.
You will need to dress conservatively and be mindful of your behavior – more so than in other more liberal areas of Iran. The shrine, the old bazaar, and the energetic main square are all worth visiting. Easily reachable on a day trip from Tehran, or as a stopover on route to Kerman, Qom is exceptionally busy on Fridays, and religious festivals, so plan accordingly.
And while you are here, do not miss the famous sohun confectionary delight, a traditional Persian saffron brittle toffee. It is famed around Iran and is sold in tins at many shops. Best enjoyed with a glass of tea, a tin makes an excellent gift to locals around Iran or friends back home.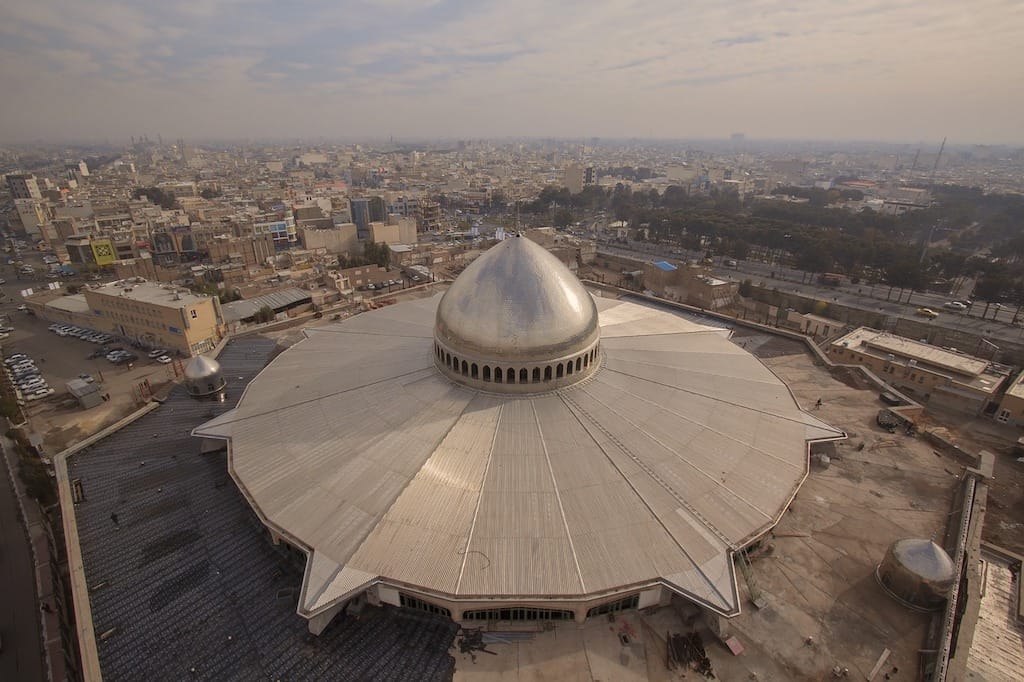 Wander The Kandovan Man-Made Cliff Dwellings
Like something straight out of a fantasy novel, the bizarre troglodyte cliff dwellings of Kandovan are only an hour away from Tabriz.
One of the top sites you cannot miss in Iran, you should try to visit in the afternoon when the sun shines on the rock face and gives off a special glow. With plenty of shops and restaurants to explore, you might even be tempted to stay the night in the Kandovan Laleh Rocky Hotel – one of the world's most unique hotels and build straight into the cliff face!
The village has an admission fee and plenty of hiking options in the surrounding hillsides. Crowds flock here in the morning, so consider a hiking trip in the morning and come back down in the afternoon when many tourists have left, and the light is softer.
Find A True Desert Oases In Garmeh
The classic desert oasis you might imagine when you think of Persia, Garmeh is a 1500-year-old mud-brick village dotted with swaying date palms and centered around a small fresh-water spring filled with fish.
Hardly on the tourist trail in Iran, Garmeh has become a bit of a hidden gem thanks to some enterprising locals who organize camel treks, mountain-village visits, and hikes to hot springs in the area.
The only place we would ever consider staying is Ateshooni, one of the best homestays in Iran and exceeds the already high standards set by Iranian hospitality. A 300 years old house renovated to keep its ancient style, with traditional home-cooked food and comfortable dorms and private rooms.
Don't miss the open-air cafe nearby, belonging to the owner's brother, where you can try camel BBQ.
Situated on the edge of Iran's central desert, you can get here by bus from Tehran, Esfahan or Yazd, with a 35-kilometer taxi connection from Khur – the nearest bus station.
Enjoy A Feast For The Eyes In Gorgeous Isfahan
Sometimes described as "a living museum", Isfahan is the most popular tourist destination in Iran and once you get there you won't be surprised. With towering mosaic minarets and domes, ancient Persian architecture, elegant bridges, and no less than three UNESCO world heritage sites in Isfahan, it feels like there's the perfect picture around every corner.
The main UNESCO site is the Naqsh-e Jahan Square, an enormous expanse where locals stroll in the cooler evening and take in the fountain display; head here at dusk to enjoy the spectacle. There are numerous other museums, bazaars, and historic buildings to take in – and this is all before we even mention the mouth-watering food.
Oh, the food. Fesenjan (Pomegranate Walnut Stew), Tahdig (Crunchy Fried Rice), Kabab koobideh (Barbecued ground lamb with parsley and onion). The list is endless. It is nothing short of incredible, and Isfahan has them all for you to try.
Try everything once, is our motto!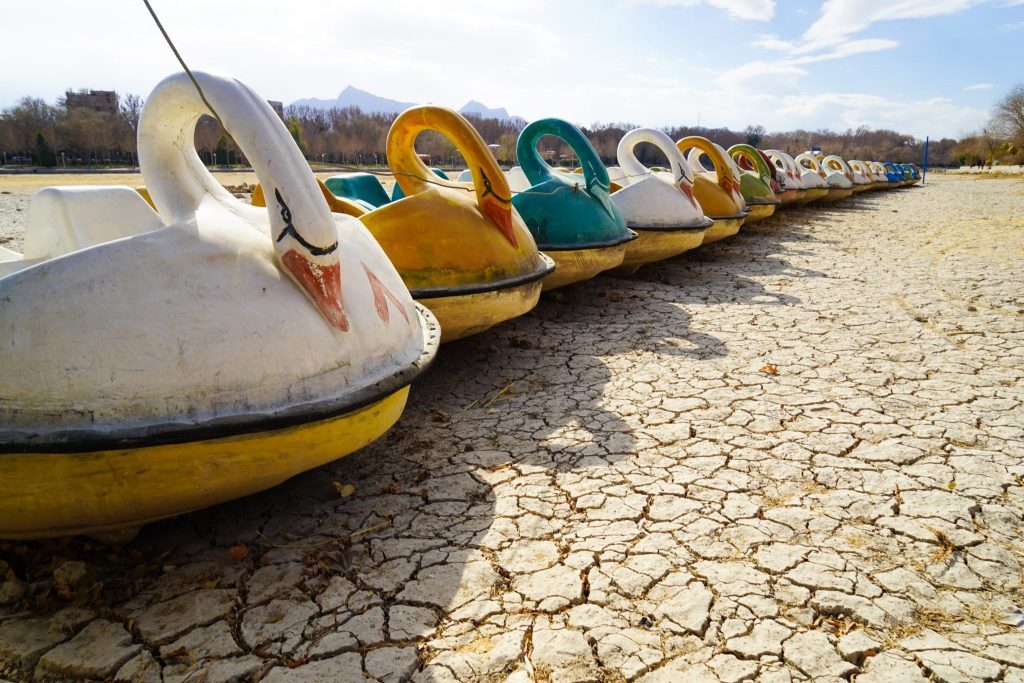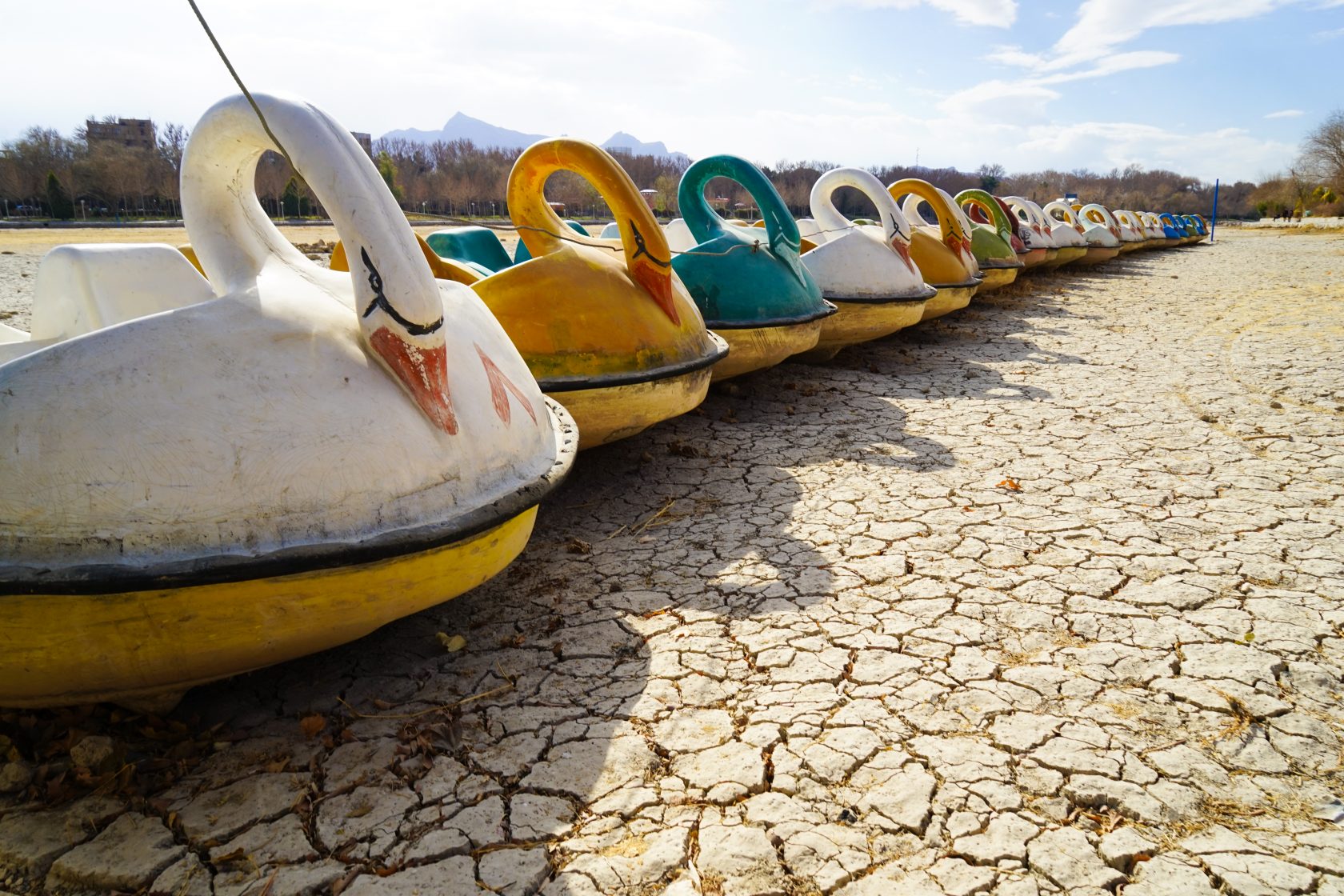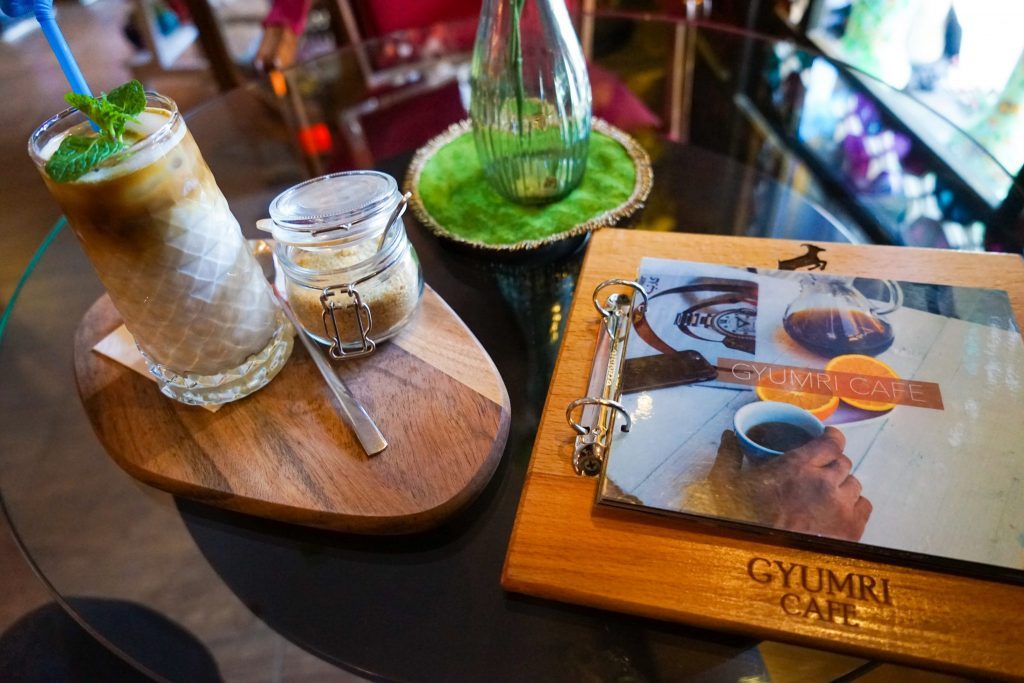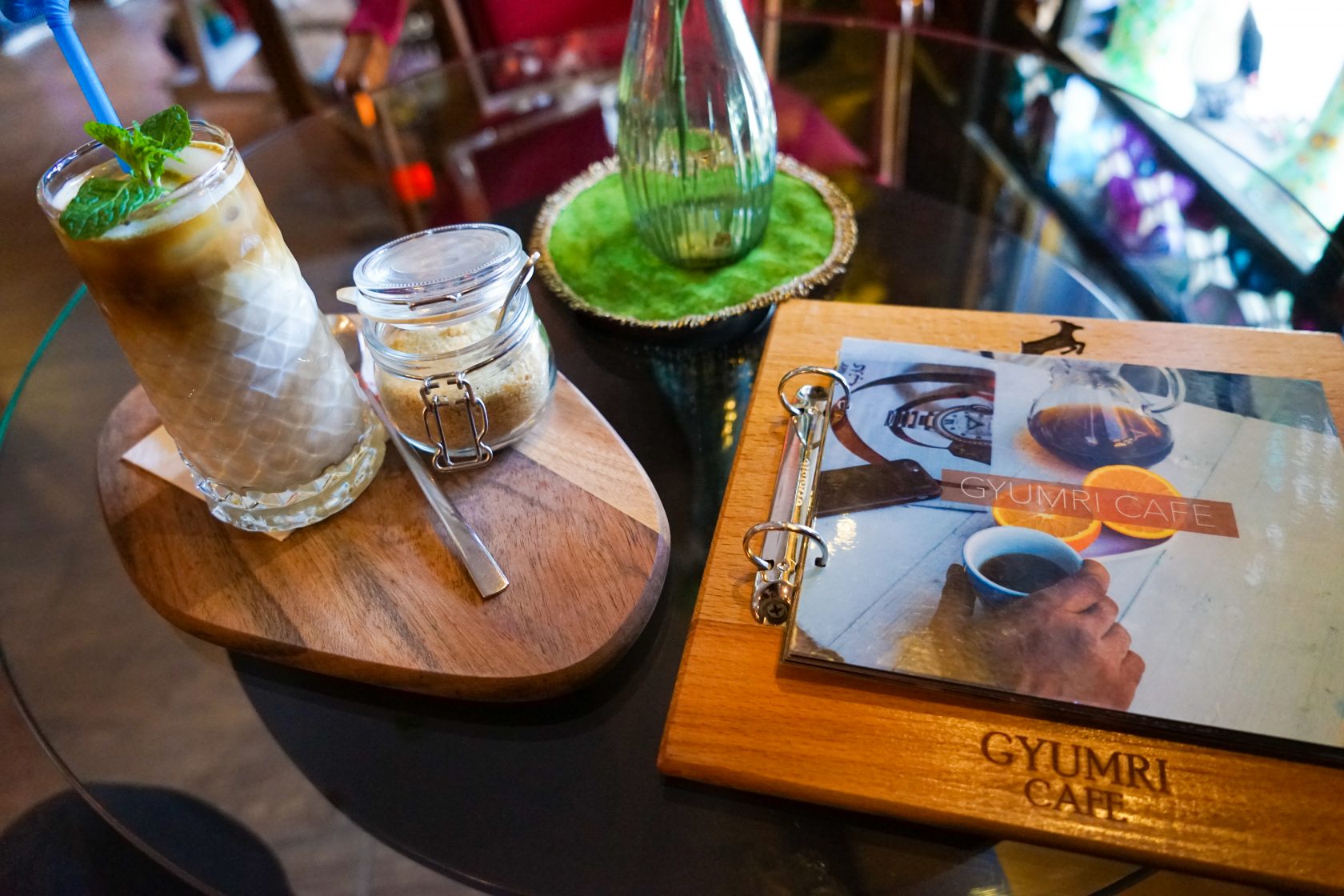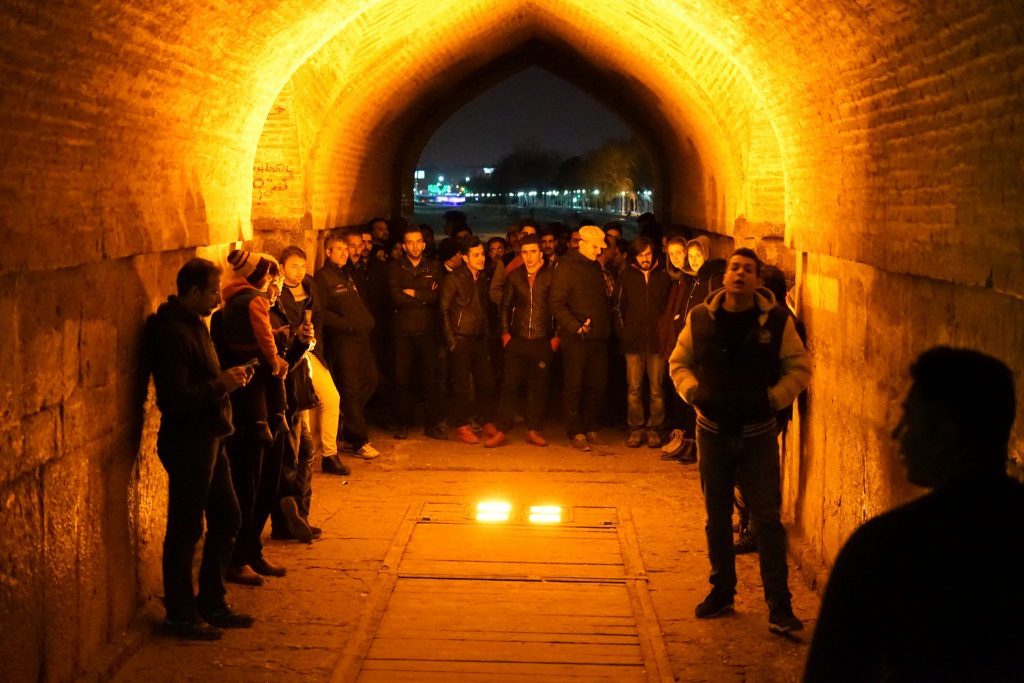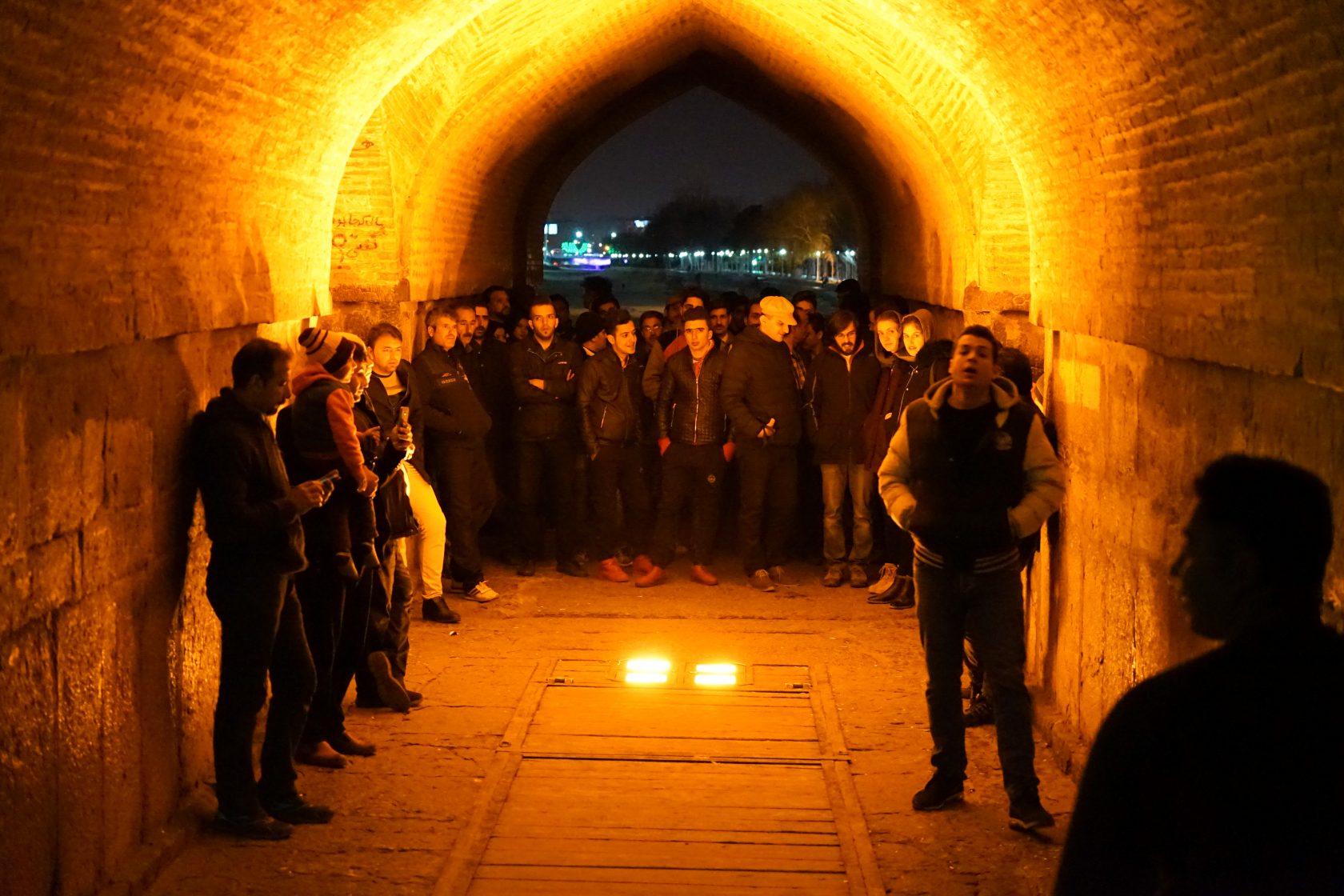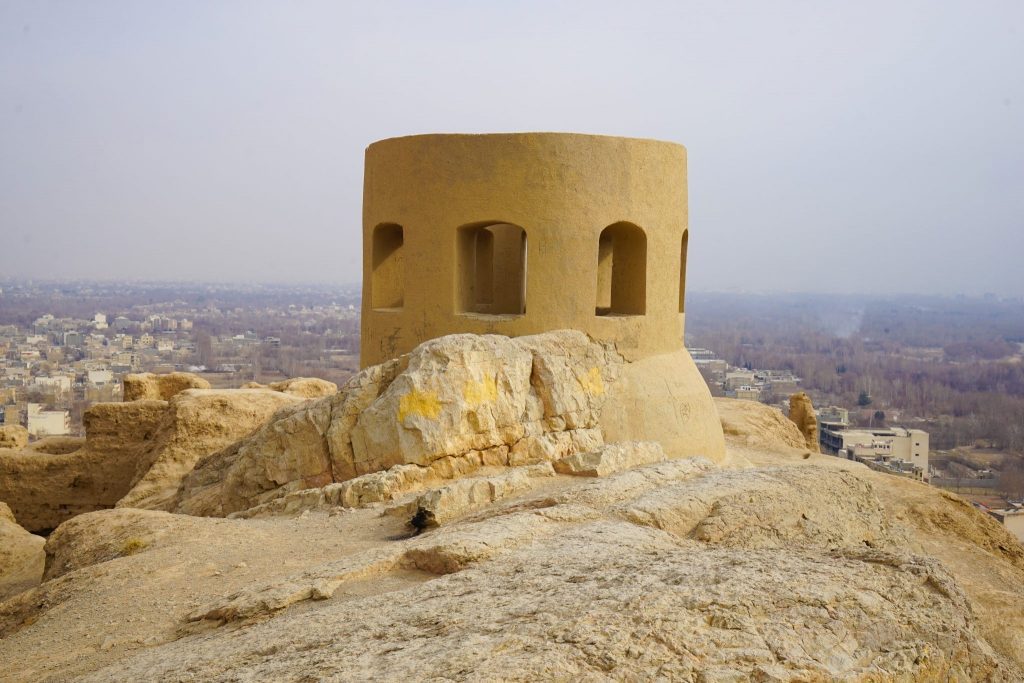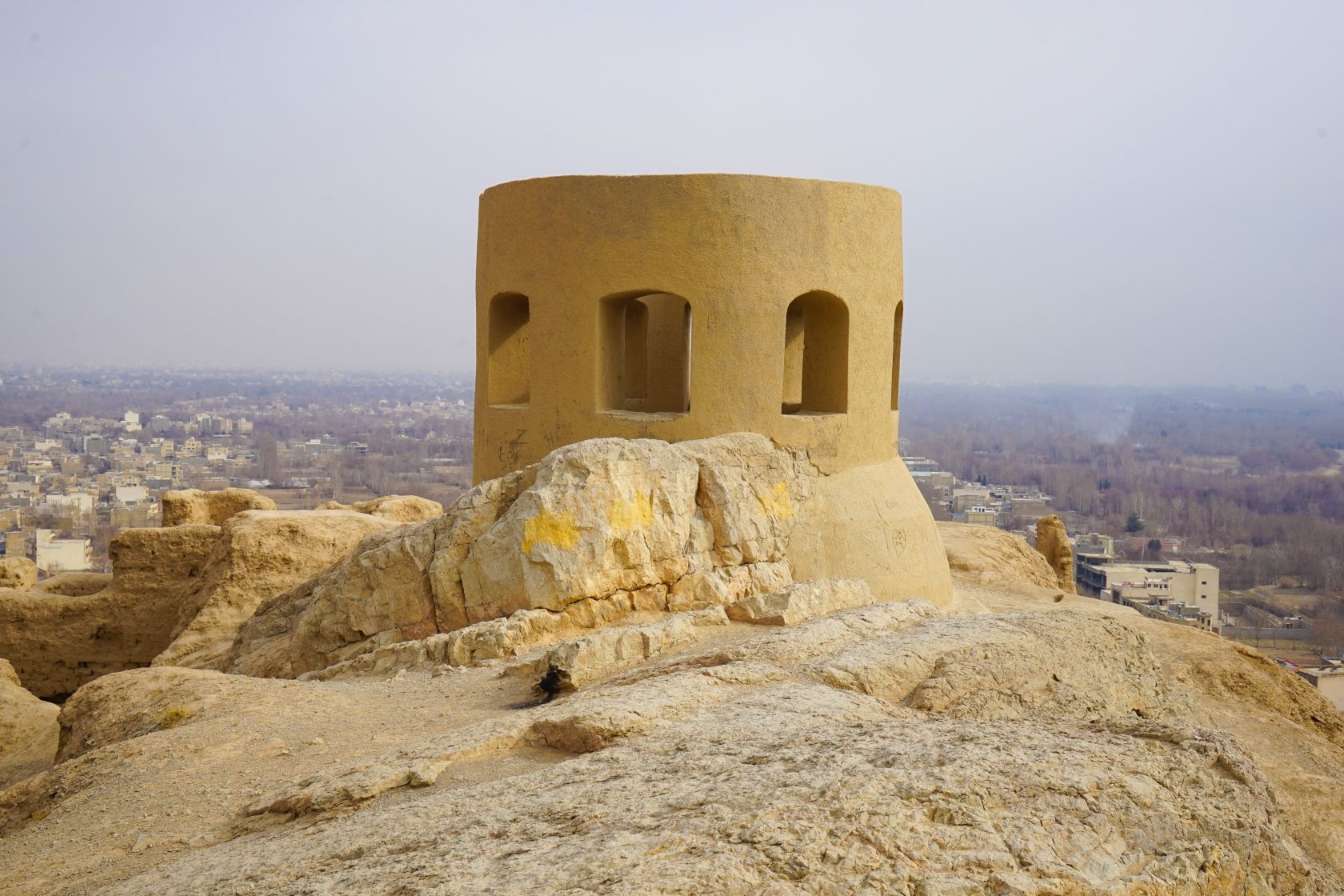 Go Hiking In The Mythical Alamut Valley
Snuggled in amongst jagged hills, canyons, and pinnacles of the legendary Alamut Valley remains the broken ruins of more than 50 ravaged fortresses that once formed the home base for the medieval world's most dreaded religious cult. The Middle East is not known for its hiking, but the Alamut Valley could change that.
The most famous of which is the fabled Castles of the Assassin, where those who undertake the arduous trek are rewarded with a captivating history lesson. It was here that followers of Hasan-e Sabbah (1070–1124) shelters, a spiritual leader of Islam's apostate Ismaili sect, known as 'Assassins.'
The entire Alamut Valley area proposes a tantalizing invitation to travelers looking to hike, investigate, and reflect — with a mixture of treks to suit all athleticism levels.
For day trips, the best base in Qazvin, which is largely filled with Iranian tourists who come here for a pleasant weekend retreat in this impressive mountain-rimmed valley. For those wanting a less relaxation and more a 'once-in-a-lifetime adventure,' there is the trans-Alborz crossing to the Caspian hinterland – complete with a mule and views you'll never forget.
Roam The Oft Overlooked Ruins Of Pasargadae
The ancient ruins of Pasargadae – built by the armies of Cyrus the Great in 546 BC – is often overshadowed by Persepolis, but let us be clear: Pasargadae is worth a visit in its own right.
It is also a UNESCO World Heritage Status located smack-bang in the middle of a flat, arid plateau. Big sky and big ruins await you here, and while the ruins of this earlier era might not be as impressive as Persepolis – this is considered to be the home base of the first world empire to respect and include cultural diversity…Almost 2,500 years ago!
One of the top highlights of Iran, Pasargadae is best accessed on a day trip from Shiraz and can conveniently be combined with a trip to nearby Persepolis.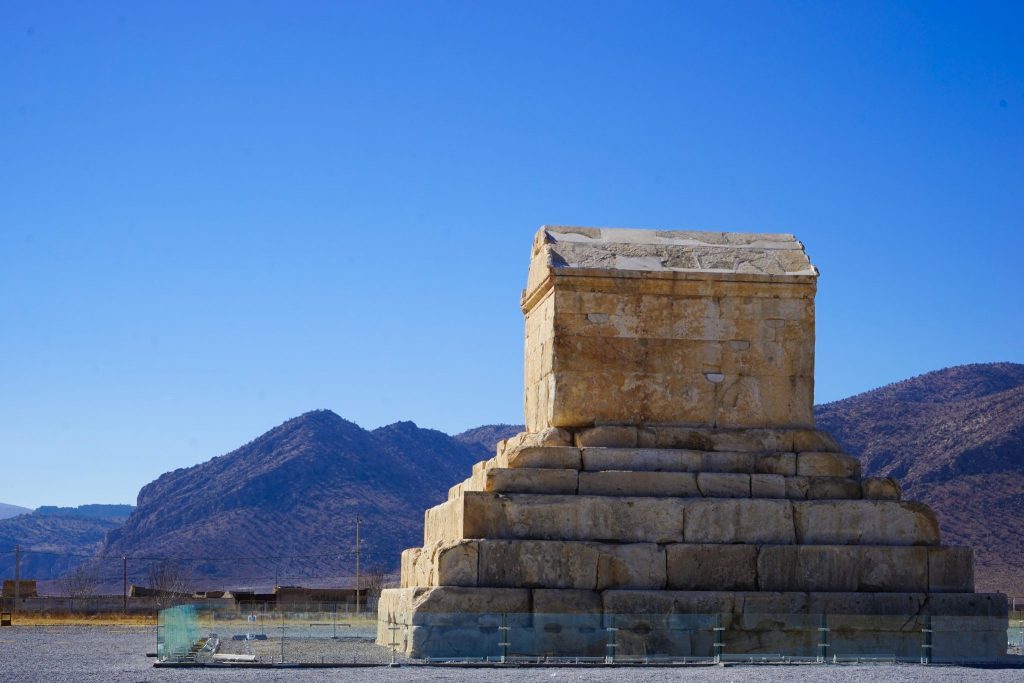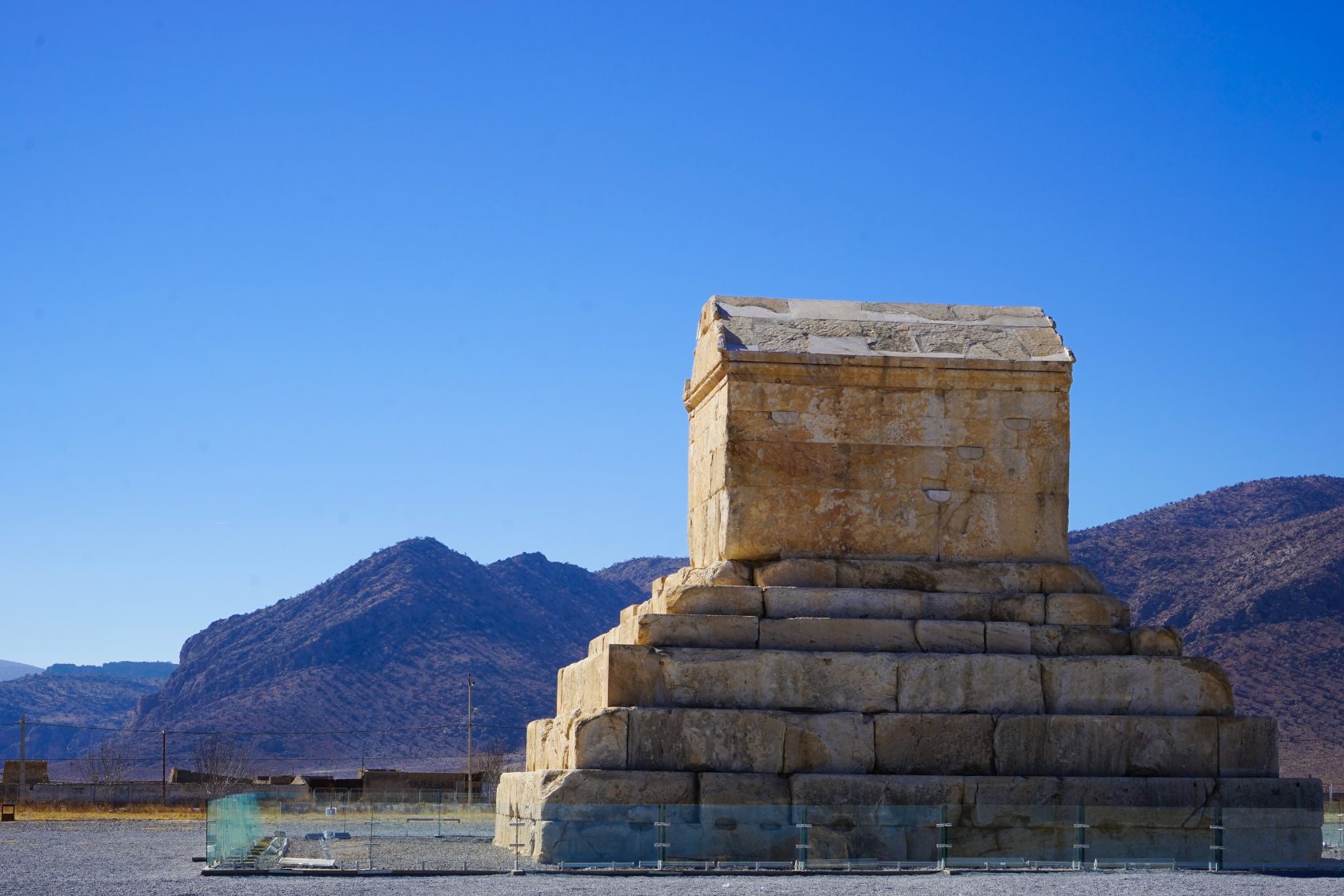 Explore Iran's Largest Iran, Qeshm Island
With 1,330 square kilometers, Qeshm is not only the largest island in Iran but also the largest in the Persian Gulf.
The Iranian government recognized its potential for heavy industry due to an abundance of natural gas, creating a free-trade zone in the 1990s – but tourism does not seem to have been a priority.
This is somewhat confusing given the abundance of biologically diverse mangrove forests, beautiful beaches, and traditional Bandari villages here, a refreshing experience compared to the glistening skyscrapers across the Gulf in places like Doha.
The interior is sun-scorched and permeated with geologically significant features, including phenomenal canyons, caves and valleys, large parts of which are preserved as part of a UNESCO geopark. You'll find the world's longest water cave, Tirian, and the magical Valley of the Stars.
A paradise for nature lovers, there is also excellent bird-watching and opportunities to spot dolphins and turtle (either by snorkeling or scuba diving). Almost the antithesis of luxurious Kish, Qeshm remains refreshingly lively and persists in the age-old Bandari way of life. If an authentic, traditional island experience is top of your list of things to do in Iran – read: without luxurious hotels and brands, Qeshm Island will not disappoint.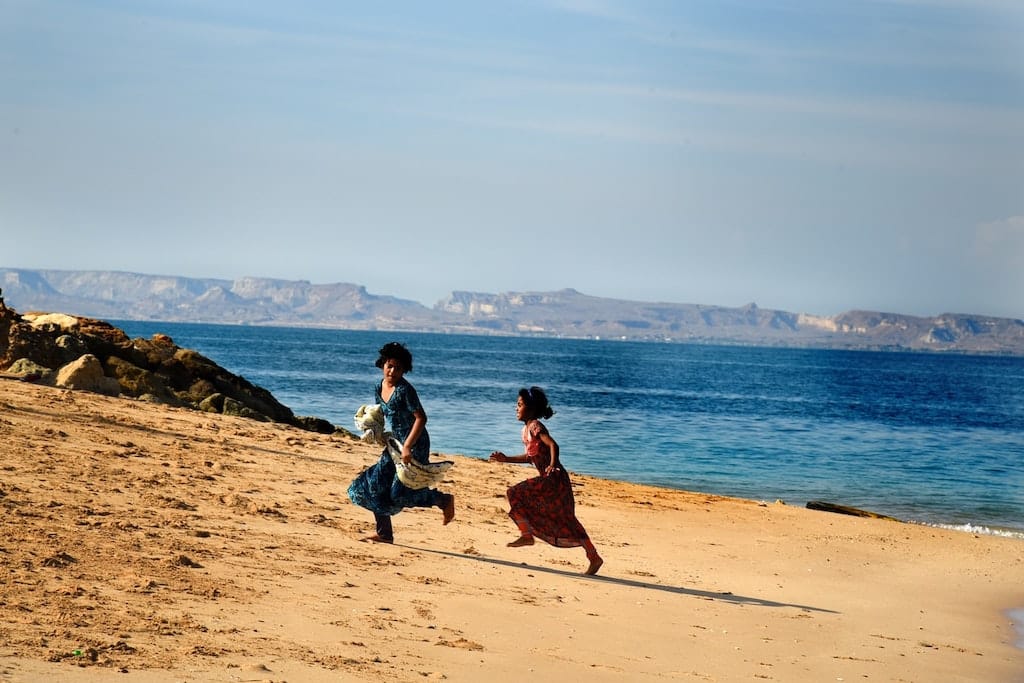 Be Impressed By The Improbable Mil-e Radkan Tower
A complicated astronomical tower developed by one of the most celebrated Persian scholars of the Islamic Golden Age, Radkan mounts some 30 meters (100 feet tall) in plains of northeastern Iran.
The brick tower baffled researchers and tourists for centuries, but it is now though Radkan was used to collect invaluable information about the stars' movements in the sky. This was an age of remarkable scientific discovery, and the structure of Radkan was adopted to determine the beginning of seasons, the start of Nowruz, the Iranian New Year, and even leap years.
The solstices align perfectly to shine light through the doors of the structure, and the 12 walls correspond to the 12 months in a year. An unbelievable feat — and one of those monumental places in Iran that remind travelers of the advancements made in Persia while Europe was back in its dark ages.
Located around 9 kilometers off the Quchan-Mashhad Highway is the Radkan Village, with a scattering of ancient mud ruins and a former ice house. The Radkan tower is about 3 kilometers from here. Taxi's wait at the turnoff to take you to Chenaran, or you can negotiate to visit the tower and then continue to central Mashhad.
You can stay at the gorgeous Radkan Arg Ecolodge if you fancy spending a little longer and seeing the tower against the starry night sky.
Learn The Stories Of Yazd
This desert city has history, intrigue, and atmosphere in spades and is definitely one of the best places to visit in Iran. Yazd is also one of the oldest cities on Earth, ensuring you'll have you entranced from the moment you step foot into its legendary old town.
Here it's not about hitting all the sites; instead, take it slow as you explore the tangled streets and lanes, perhaps heading up to a rooftop café for a break and a view of the city.
If you've been busy in Tehran or Isfahan, this is the perfect place to kick back and enjoy a more relaxed pace of life. Another highlight is the Old Town, a baked-mud labyrinth with hundreds of hidden gems; or, the Yazd Water Museum, one of the best things to do in Iran if you're fascinated by engineering and how a desert city maintained its water supply.
In fact, even if that's not your top interest, you'll still find it interesting!
A city with no peer – Yazd and its historic laneways, ancient ruins, beautiful views, and burgeoning dining scene (all in an arid desert) deserves a spot on any Iran itinerary for this alone. Of course, there is a lot more to this sleepy city to justify at least a couple of days – and most travelers report extending after they arrive, in case you think you might.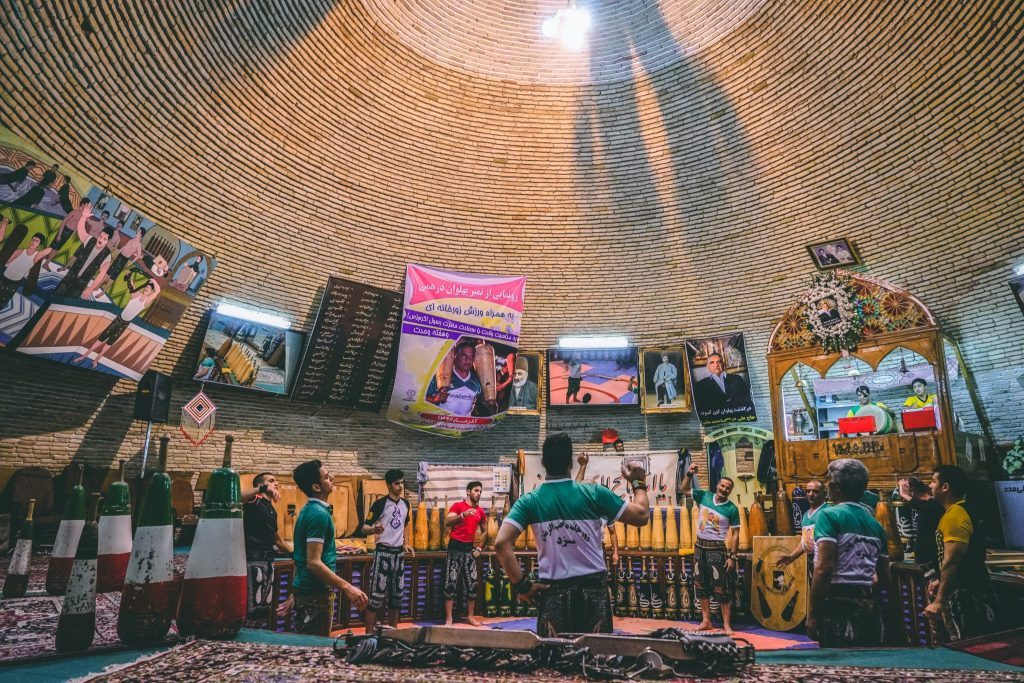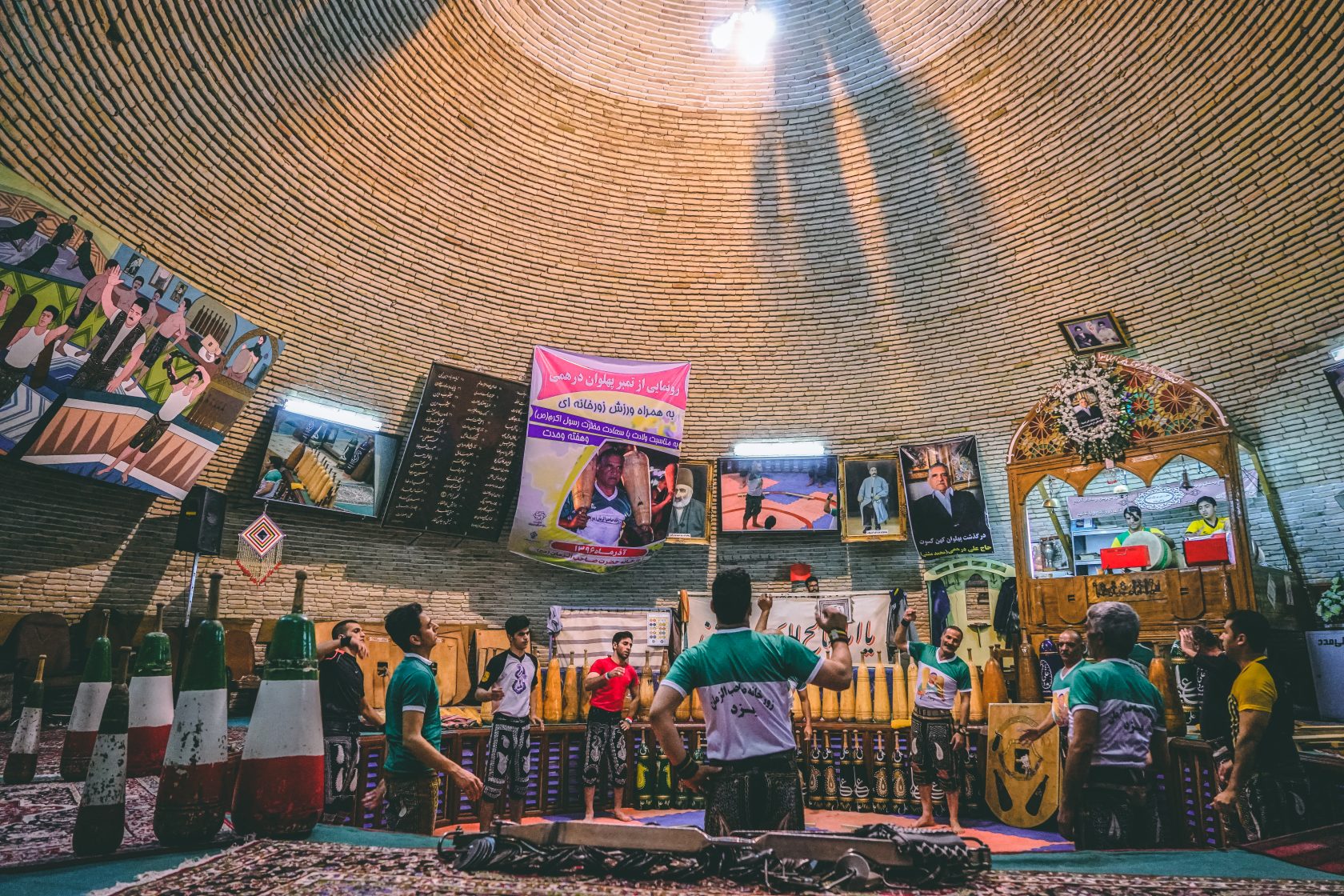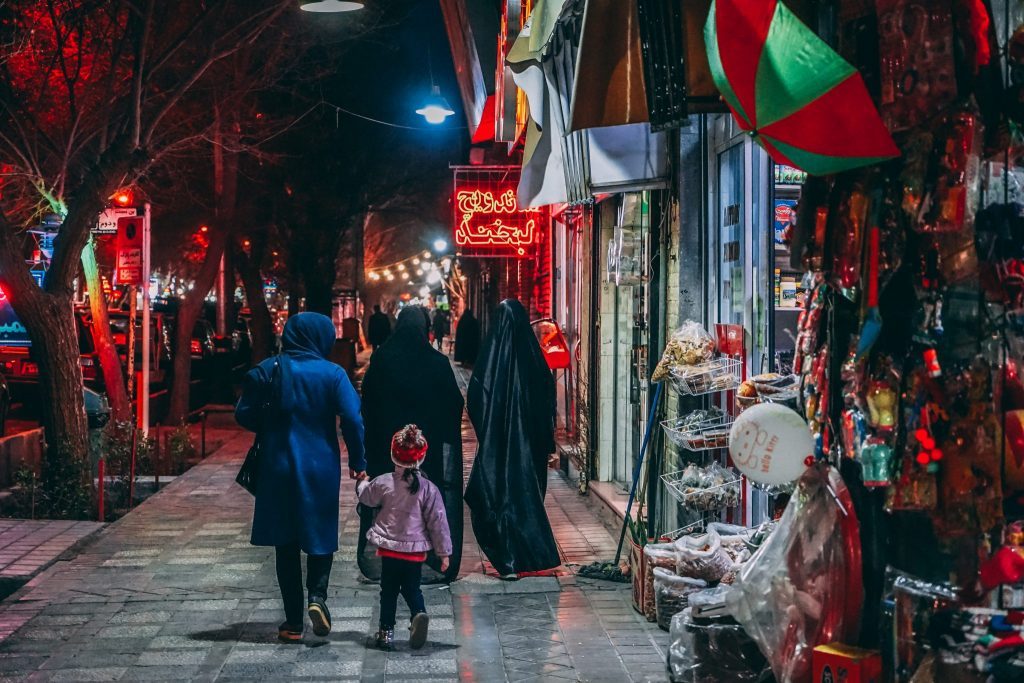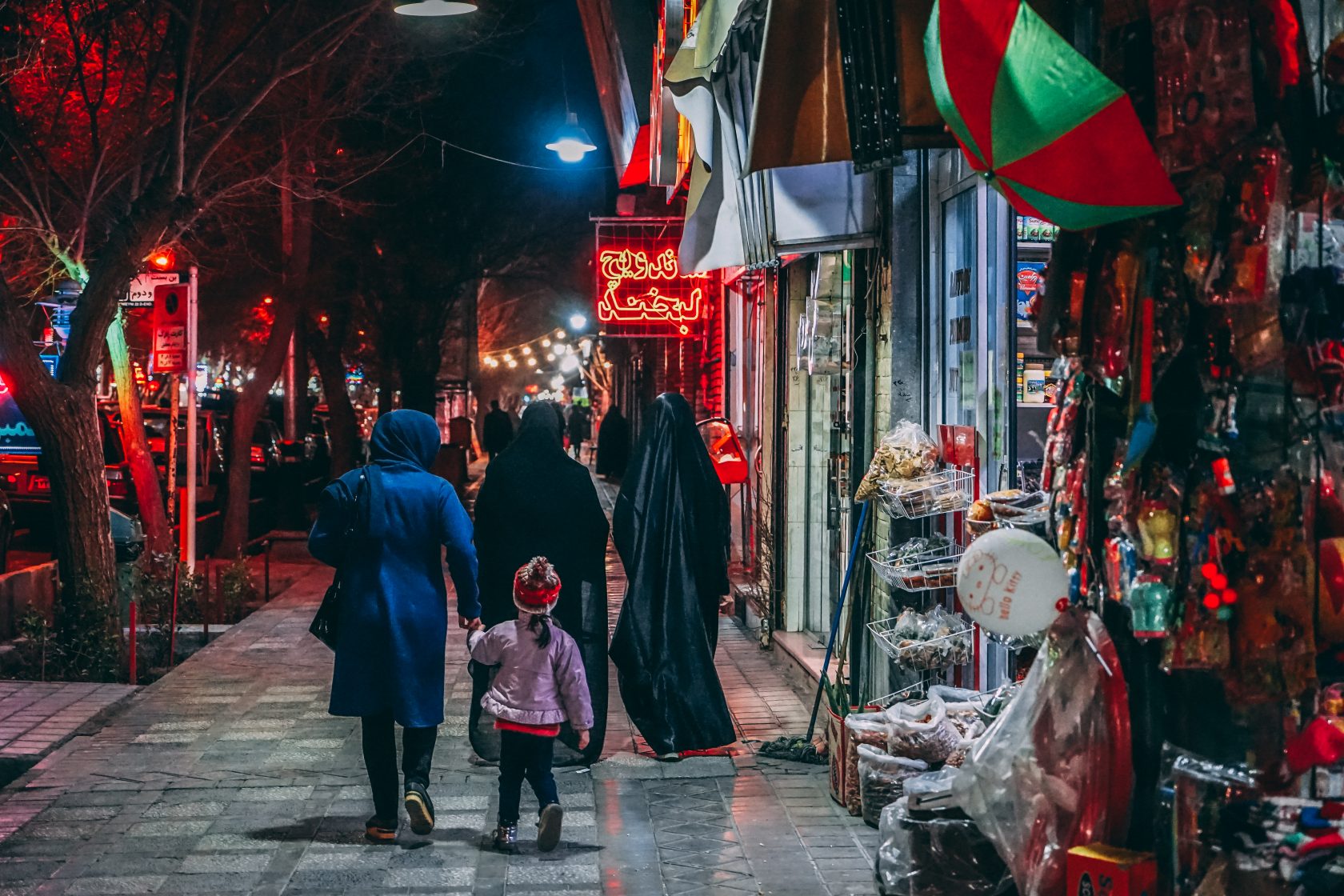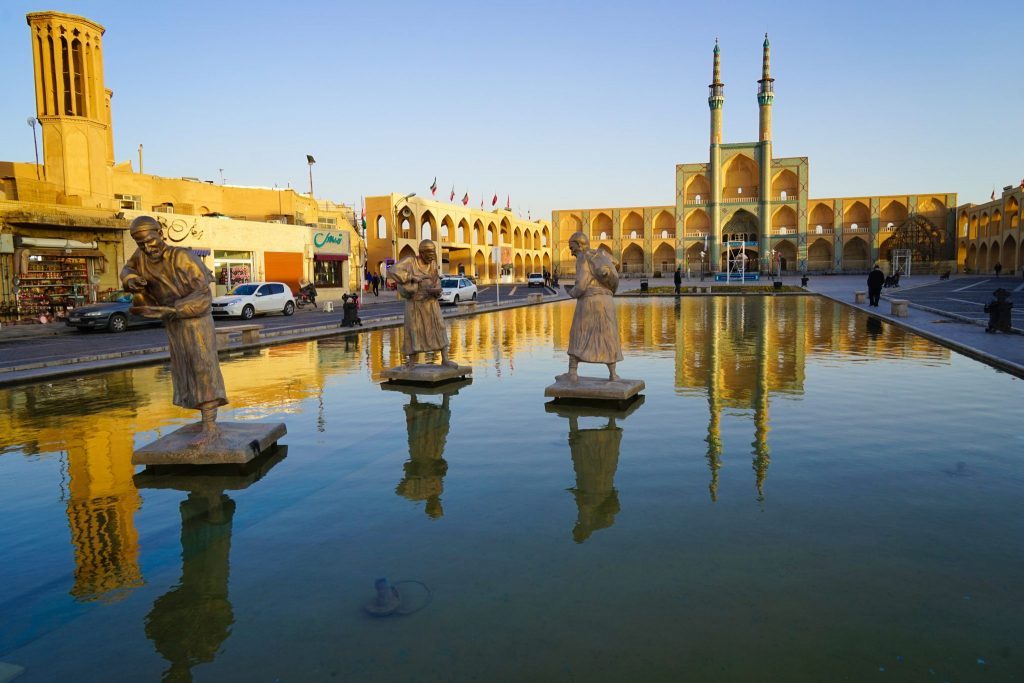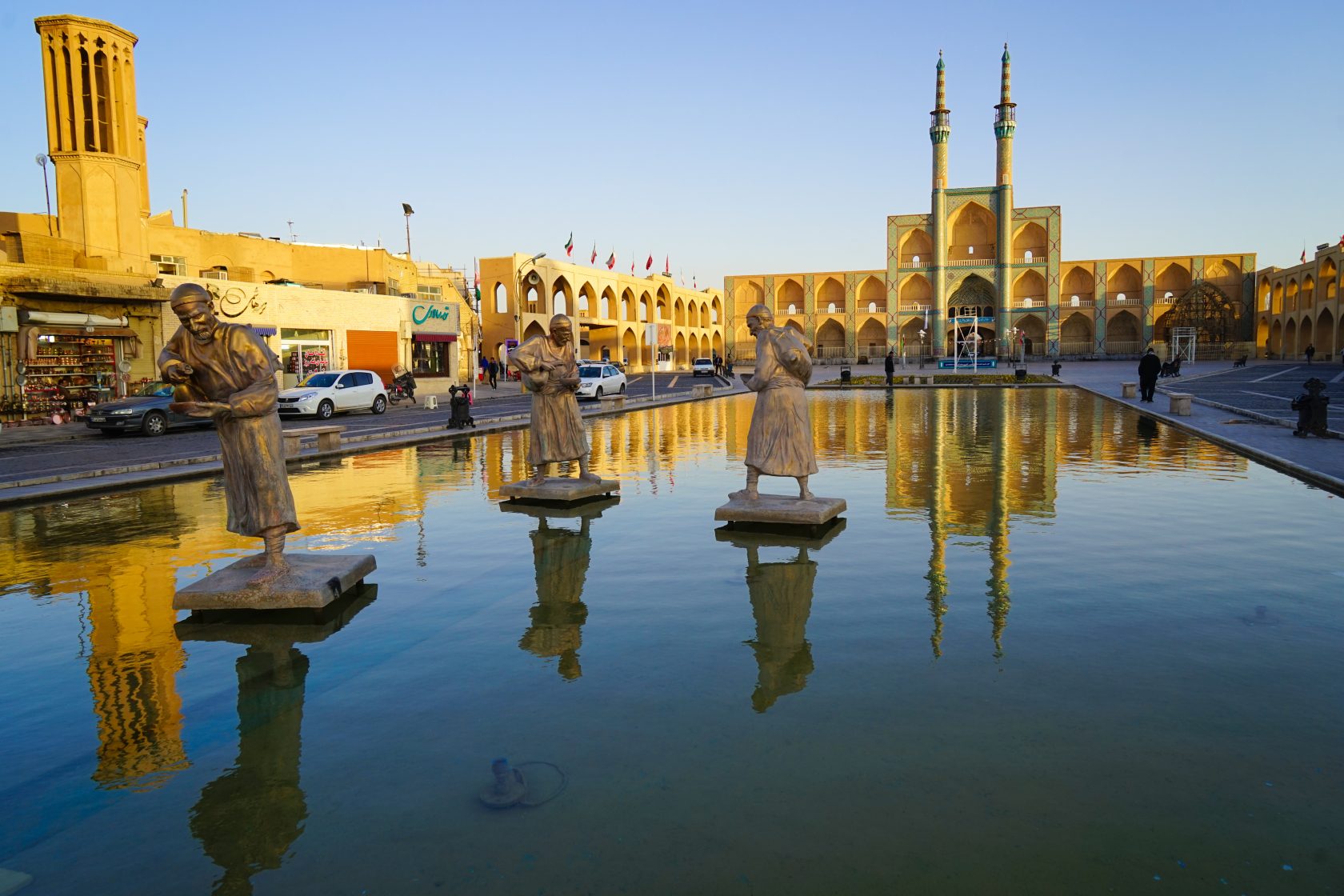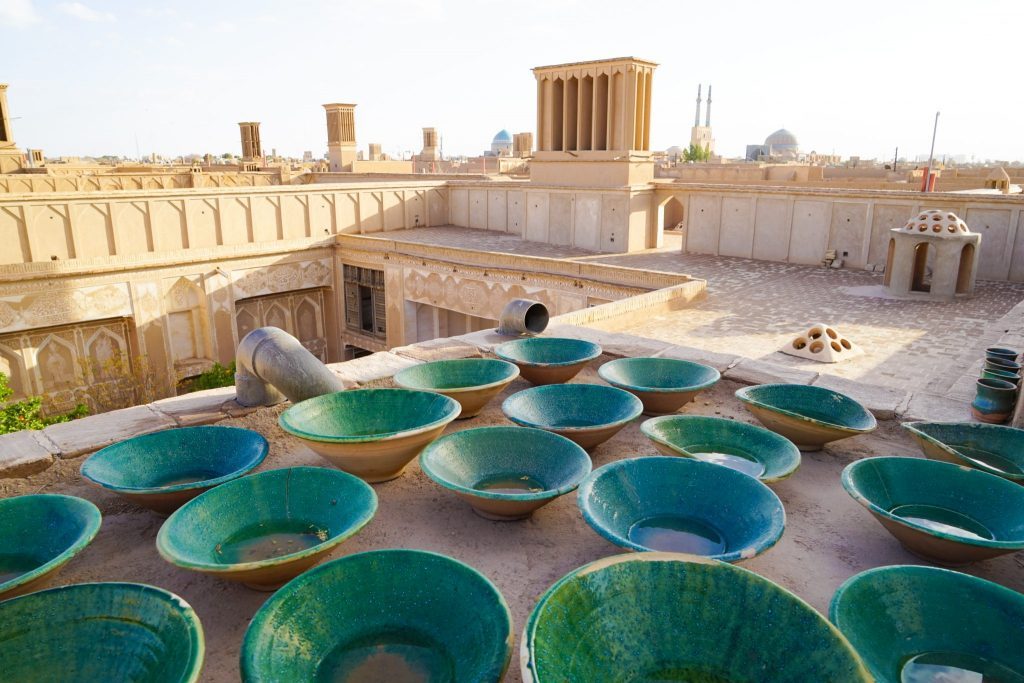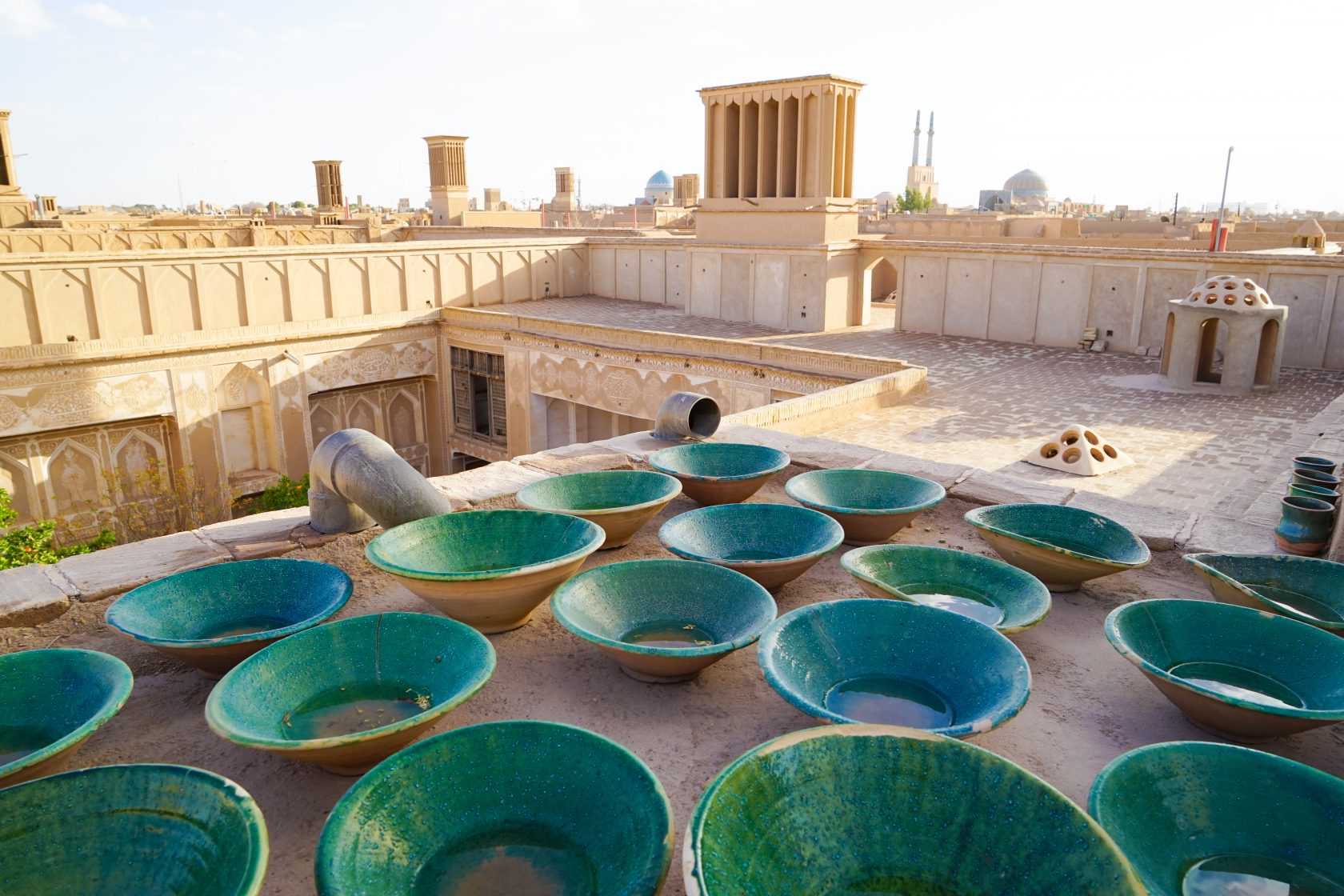 Get To Know The Nomads Of The Zagros In Bavanat
Don't let the big cities of Iran fool you, around two million Iranians from numerous different ethnic groups still live a largely nomadic existence here. Qashqa'i and Bakhtiyari nomads are two such groups, moving around the Zagros Mountains with their goats in search of pasture each spring and autumn, before heading to the coast for winter.
Understandably there are many ways to experience this local wandering culture, but one of the best has to be by staying in the hills of Bavanat in Khamseh. Bavanat is a 20-kilometer long valley separating the Zagros Mountains for the arid deserts to the north and is famed for its walnut.
A homestay here operated by Abbas Barzegar has been developed to showcase the rural and nomadic life of the region to intrigued tourists with guided tours, home-cooked meals, and organized the camping in the hills with nomads. There are few indulgences, but why would you expect there to be? The views, delicious yogurt, and gracious locals are plenty reason enough to go.
A handy stopping point between Shiraz and Yazd, this is a one-of-a-kind place where you are guaranteed authentic experience, unique memories, and all profits returned to the community.
Explore The Crumbling Adobe Mess Of Ghalat
Ghalat (or Qalaat) is a scruffy adobe village on the edge of the mighty Zagros Mountains and slowly becoming one of Iran's most popular tourism destinations, but not for its architecture. Instead, it is known locally as the 'Amsterdam of Iran,' which might give you an idea why so many young Iranian head here…
While drug cultivation may have taken off in Ghalat, the major drawcard for us was not the smell of weed in the air, but the mountain hiking, delicious food, and pictorial views.
Best avoided on the weekend when visitors from Shiraz make it a bit of a madhouse, you should also not miss the chance to visit Grandma's House for some of the best food you will eat anywhere in Iran.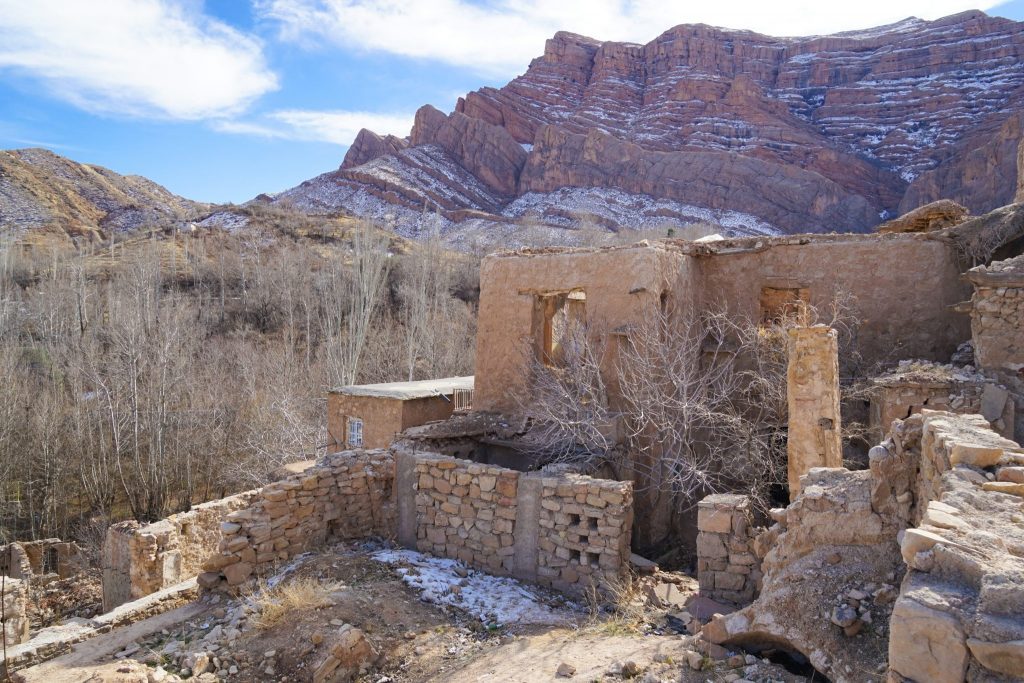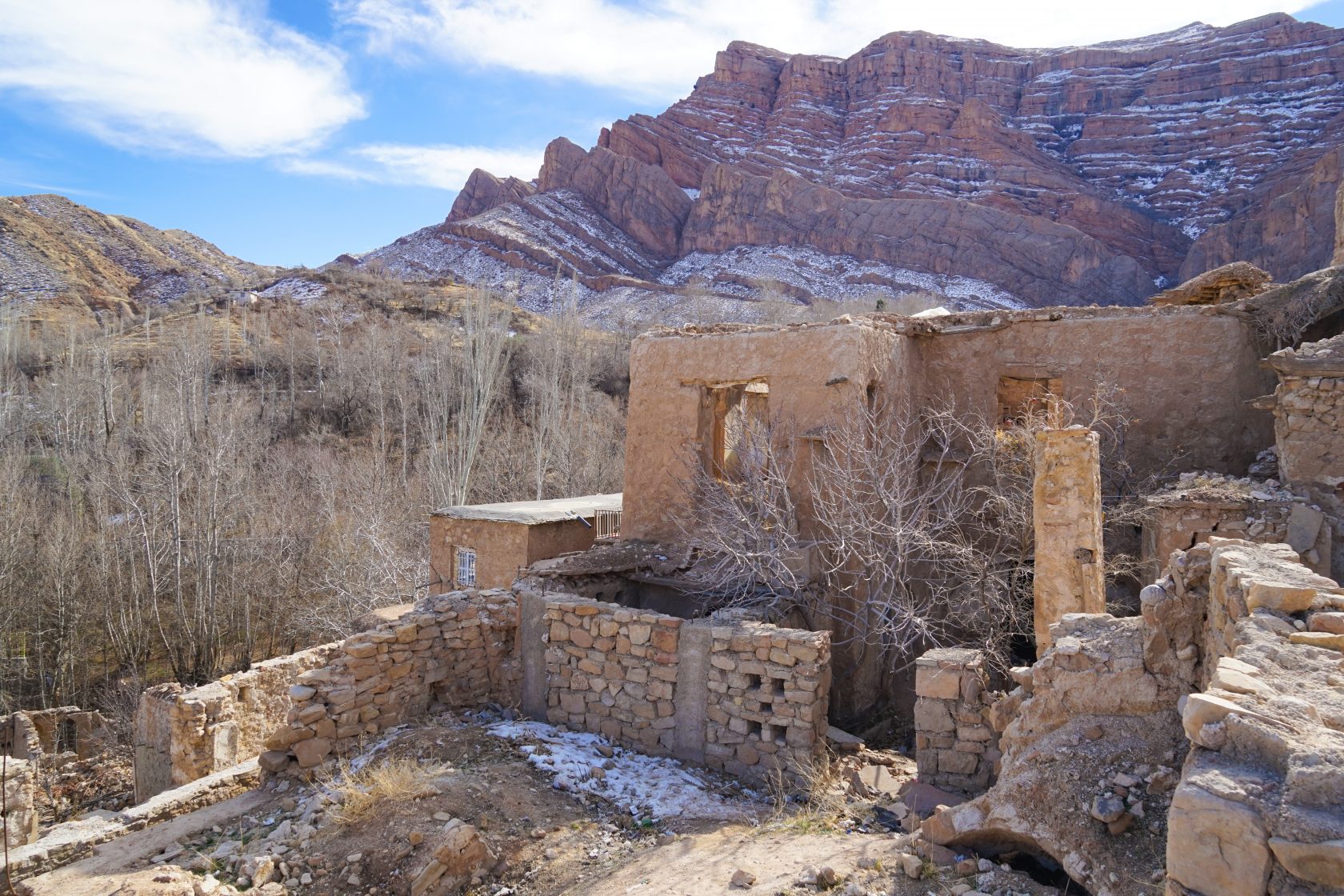 See The Otherworldly Desert City Of Toudeshk
The deserts of Iran might be cold at night, but the welcome is always warm – especially in Toudesk-Cho.
Located almost in the dead center of Iran, Toudeshk-Cho, is the older part of the Toudeshk desert village with a population of just 400. It was an important stopover point on the traditional Silk Road but is now more famed for the authentic desert village experiences it offers to travelers on their way between Esfahan and Yazd.
For sci-fi fans, think an Iranian Tatooine with low mud-brick buildings, intriguing wind towers, and an interminable expanse of nothingness all around. Thankfully, the locals are far more hospitable here than Tatooine.
The Tak-Taku Guesthouse is the go-to place here, a charming courtyard house run by Mohammad and his family, who are happy to help organize unique experiences for you in the surrounding area. Eat and sleep the Iranian way, use their bikes, take a walking tour around town or visit the local hammam — an unusual attraction in Iran.
If you have the time and budget, the overnight camping expedition in the shifting dunes of the surrounding Varzaneh Desert are otherworldly and one of the best things to do in Iran. Otherwise, the sunset trip and camel-riding expeditions are also great options for those short of time.
Stray Away From The Beaten Track In Shushtar
If you're anything like us, the idea of discovering somewhere that very few travelers have ever been before is intoxicating. Voila, Shushtar, the heart of early Persian culture but now an oasis seldom visited by outsiders. If the three UNESCO World Heritage Sites (a hydraulic system dating back to 5th century BC, the Pol-e Shadorvan Bridge, and the Susa ruins) don't tempt you, the traditional food will!
A truly unique experience is the Lashka Bridge Dining experience, pavilions sticking out over the flowing river where you can sip tea and enjoy local meals. It's definitely one of the best things to do in Iran if you're looking for an authentic experience. On the topic of food, you can also taste a range of pickled items, go on a food industry tour and sample Shushtar cookies, delicately spiced and more-ish.
Shushtar is also one of the best places in Iran to connect with locals as you are likely not even to see another tourist during your entire visit and Iranians will be eager to talk to the foreigners who have endeavored to explore their historic city.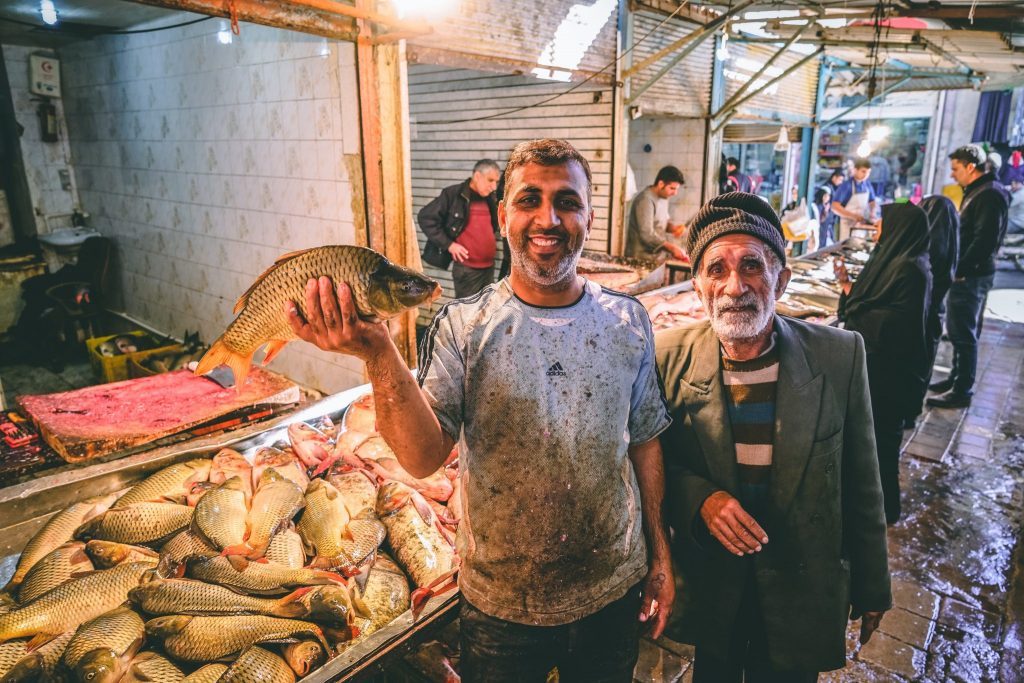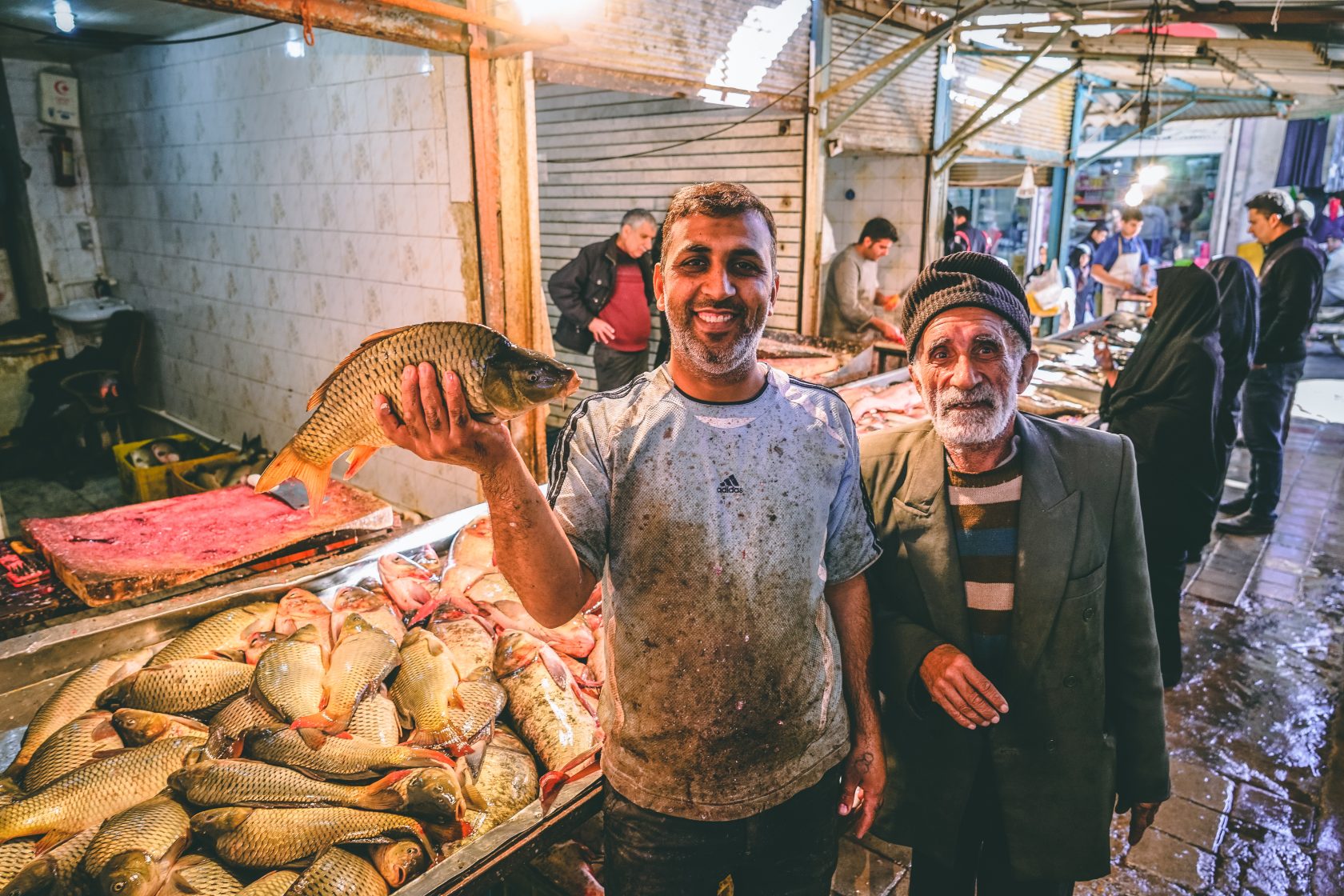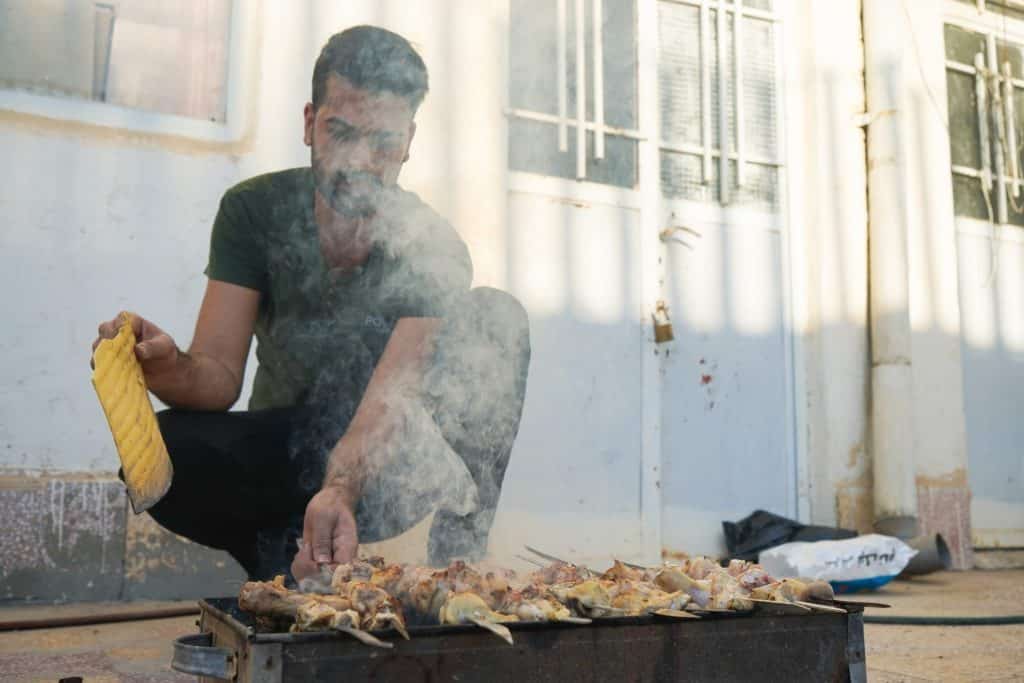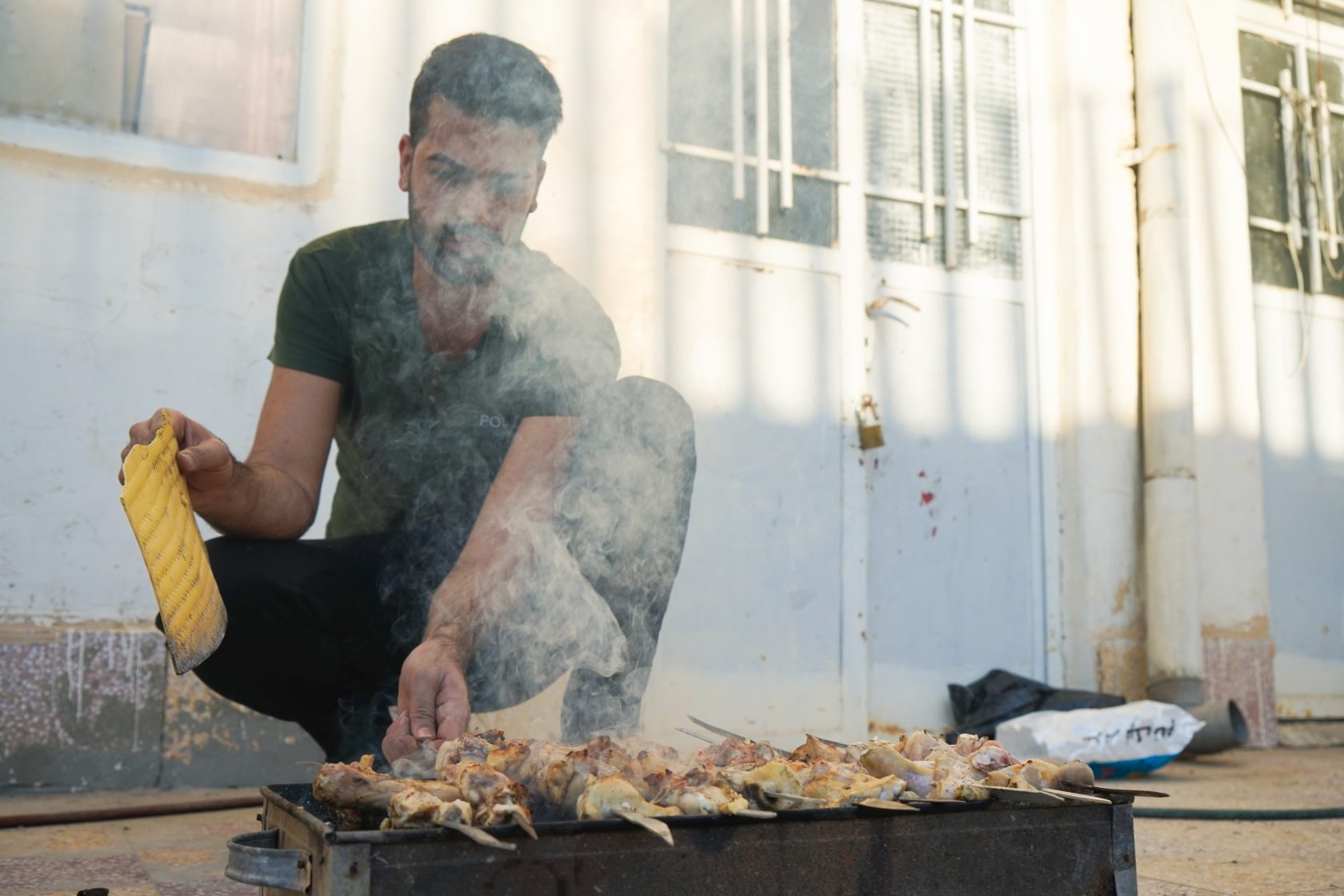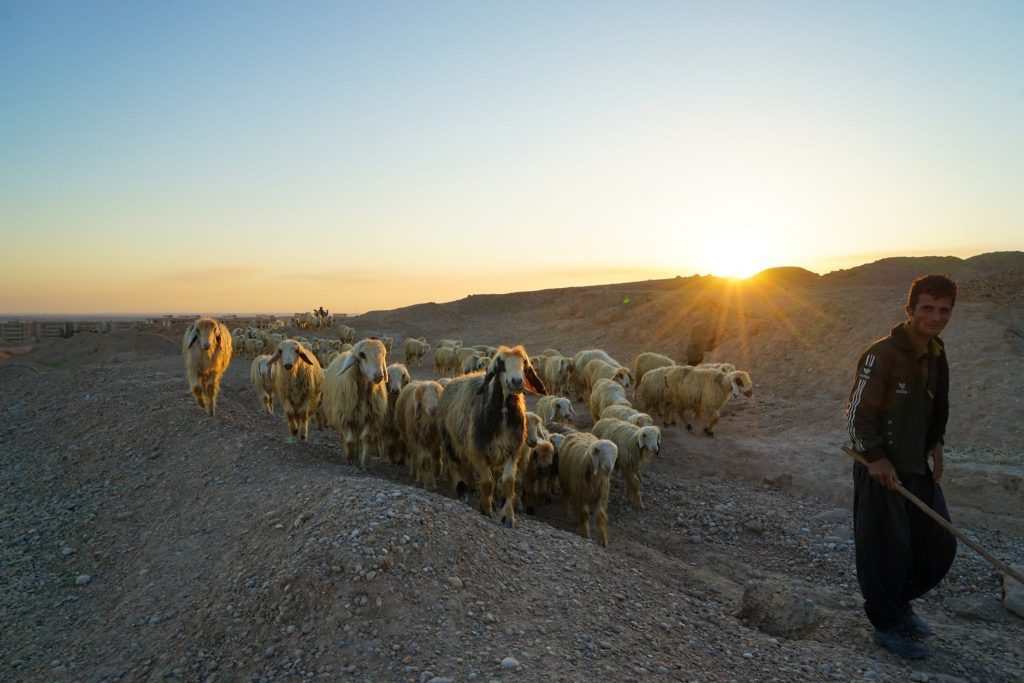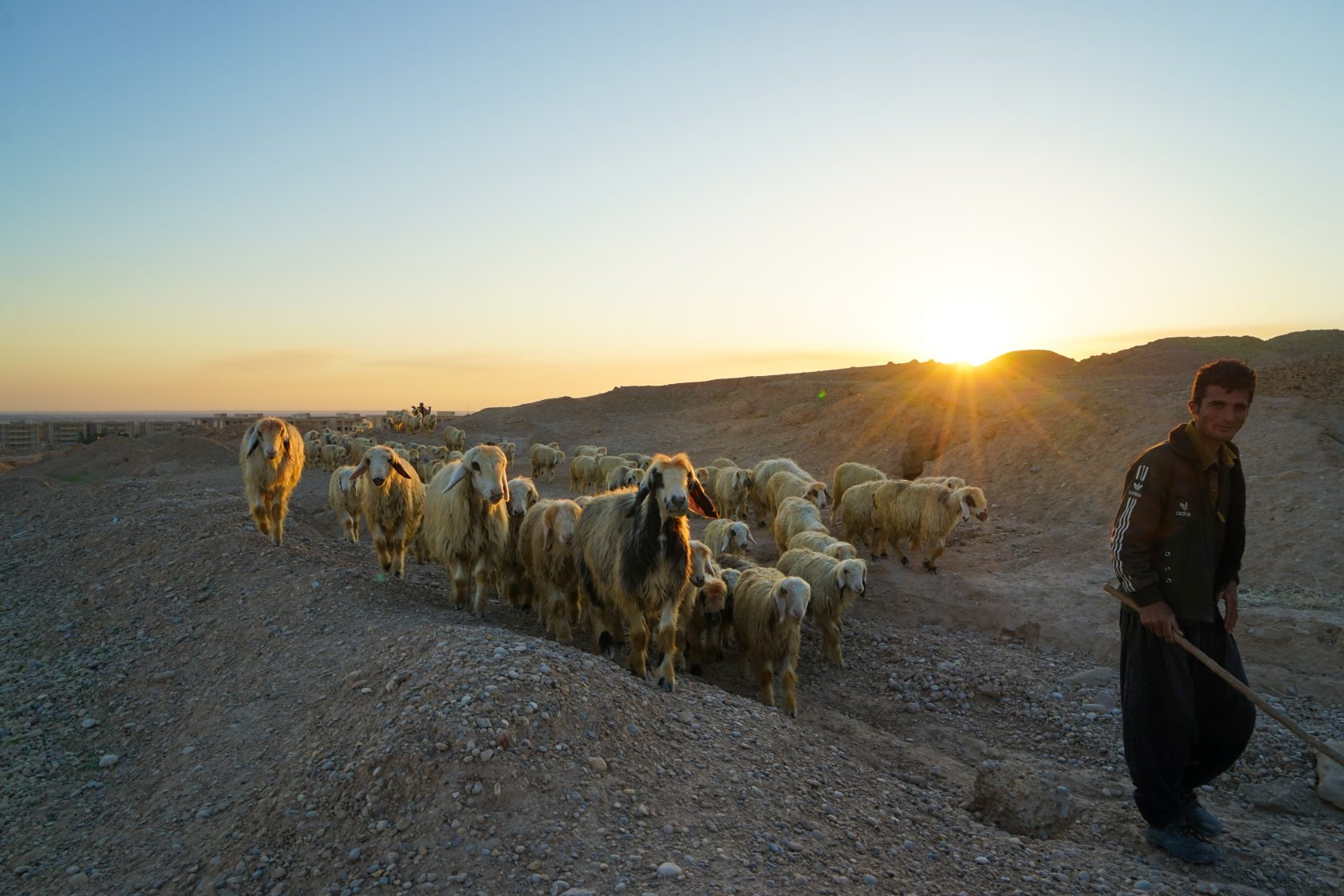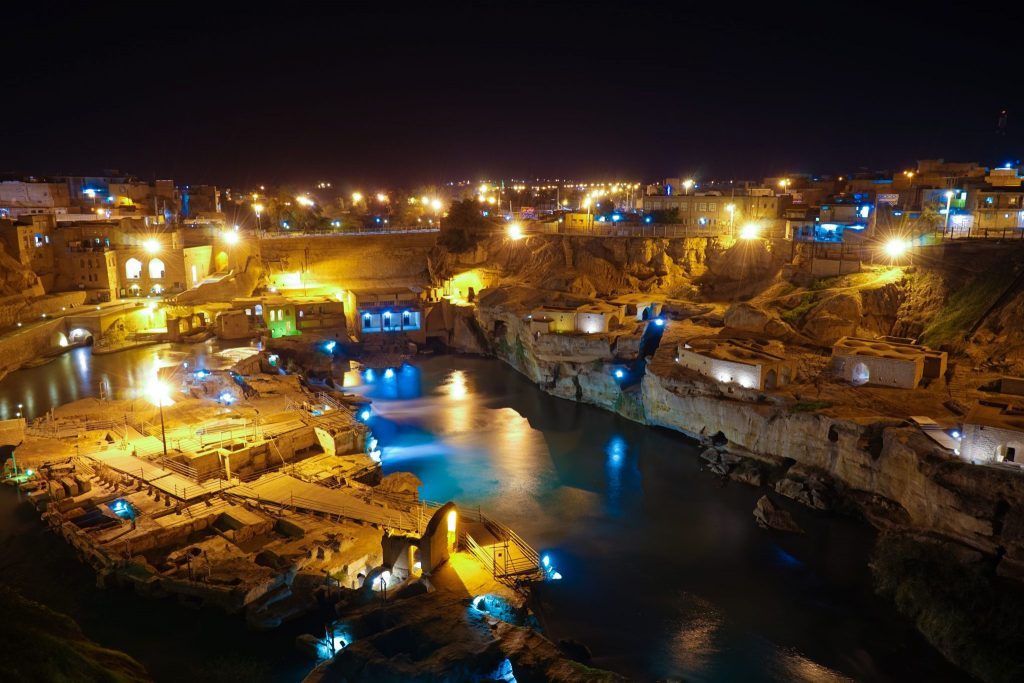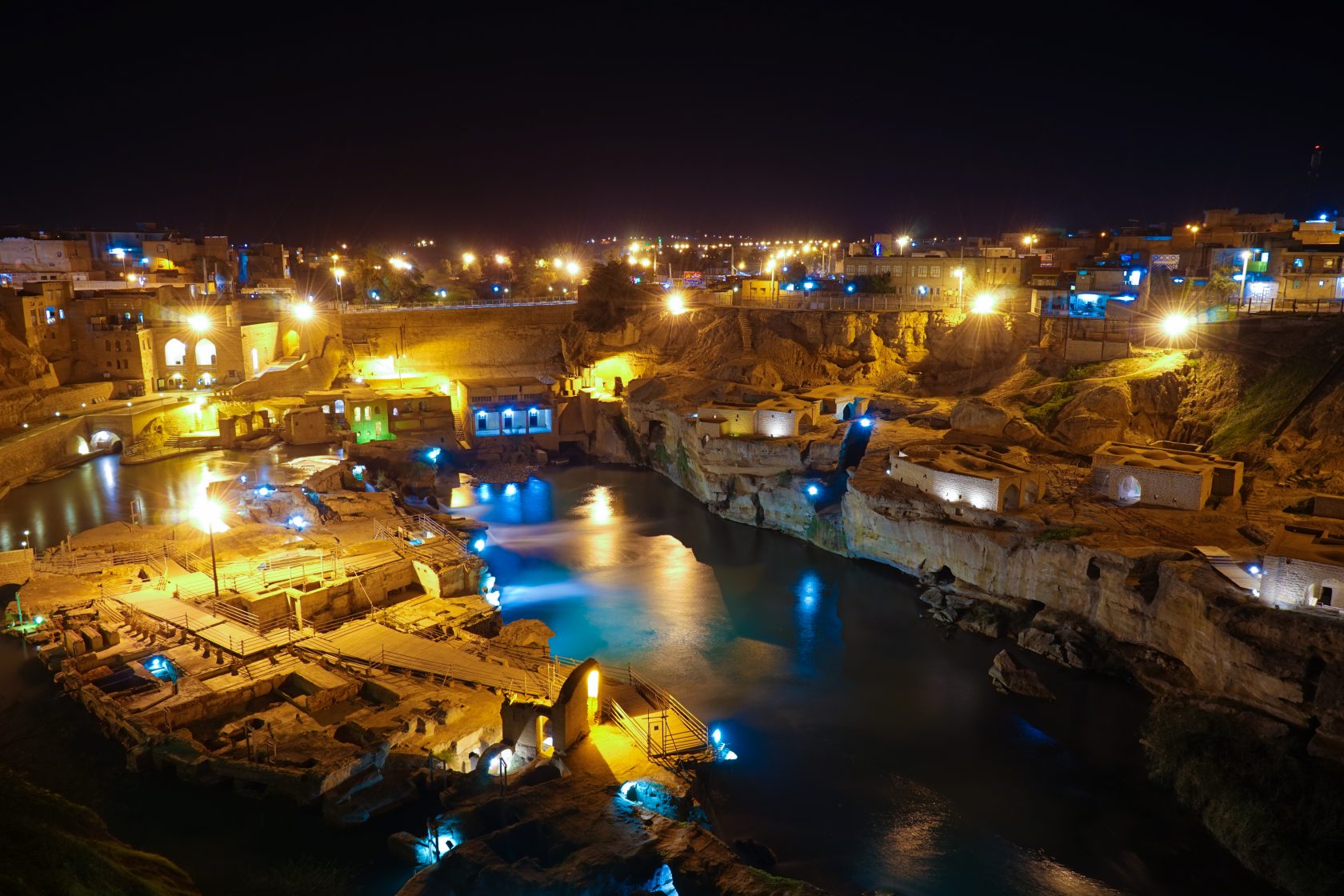 Escape To The Red Barrens Of Hormuz Island
A small island and town off the southwest coast, Hormuz is one of the best places to visit in Iran for those who want to get really off the beaten track.
While Hormuz was an important city in medieval times, even being visited by Marco Polo around 1275, it has languished in the centuries since and today has a small population of around 6,000.
The only way to explore the island is will local guides who await you at the ferry terminal with motorcycles and rickshaws to show you the sights— there are virtually no cars here. The natural beauty of this island is reminiscent of the red hues common in Australia, and multi-colored salt formations cover much of the island. Most tours include stops around the desolate rocky landscape and to the beautiful beaches untouched by modernity.
You should also visit the ruins of a 16th century Portuguese Fort, the Fort of Our Lady of the Conception, one of the last surviving markers of Portuguese colonial rule in the Persian Gulf built to protect profitable trade routes back to Porto and Lisbon.
A speedboat trip of around 45 minutes connects Hormuz Island with Bandar Abbas on the mainland, and with Qeshm. This makes a day trip to Hormuz an attractive option from either point, or a creative stopover on route.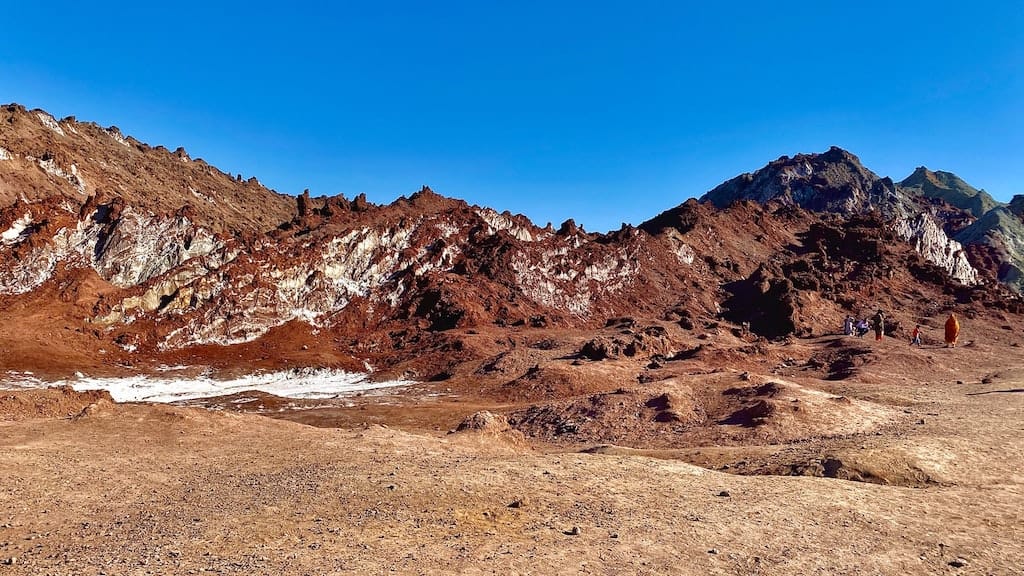 Revel In The Charming Magic Of Masuleh
Over 1000 years old, Masuleh is one of Iran's most charming villages and one of its most touristed.
Located around 1,050 meters above sea level in the Alborz mountain range, near the southern coast of the Caspian Sea, the village of Masuleh itself has an elevation difference of 100 meters as it clings – or rather grows – up the mountain slope.
A popular haunt on the Iran backpacker trail thanks to its earth-colored houses, Masuleh presents a picture-perfect scene and plenty of Instagrammable spots. Then there are the cute herbal shops, ubiquitous souvenir stands, nice cafes, and varied restaurants to explore.
During the day, tourists swarm the village rooftops and narrow passageways, and it can be hard to find the magic of this place, but if you do stay overnight, you will be duly rewarded. Spend the day hiking the surrounding mountains and come back when the coaches have left in the last afternoon to quiet streets and the mystical shadows of sunset set in.
It seems almost every villager is renting out their room, but we loved the renovated suites of Abbas Bamdad with stunning views. Its position up the slope makes it a climb to get here, but you will lose many tourists by staying up here.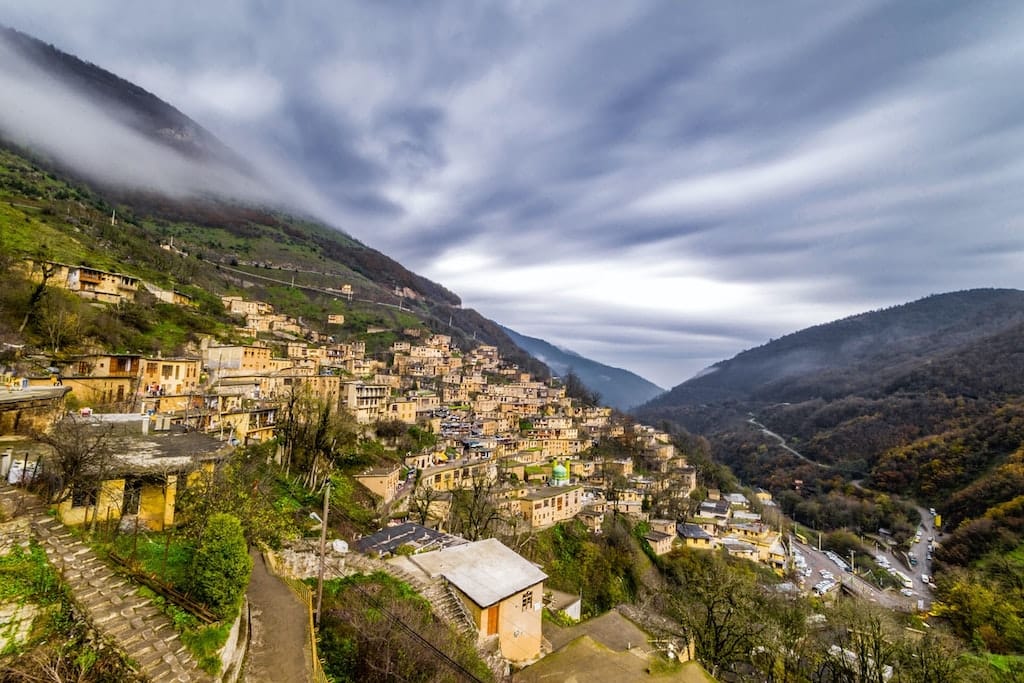 Easily Summit Mt Tochal With The Tochal Telecabin / Sky Lift
If Tehran's inevitable smog gets a bit too much for you, why not head to the mountains with the Tochal Telecabin / Sky Lift, located just to the north of Tehran.
You can make a 45 minutes trip straight up and couple your efforts with a short scramble to easily summit Mt Tochal (3933m). As you would expect, the views from up here are out of this world – both of the mountains and back down over the chaos that is Tehran. If you're feeling fit, there is plenty of hiking opportunities at the different stations along the way!
Popular with locals looking for a weekend day trip, just don't make the same mistake as us and try to visit the Tochal Telecabin during the week. We were told it is closed for the first three days after the weekend, every week, which means the Tochal Telecabin opening hours are supposedly Wednesday – Saturday.
The best solution is to call ahead before making the trip out there (best reached by taxi) and to go early as the last car back down is apparently 3 PM…
Like many things in Iran, it's better not to question it!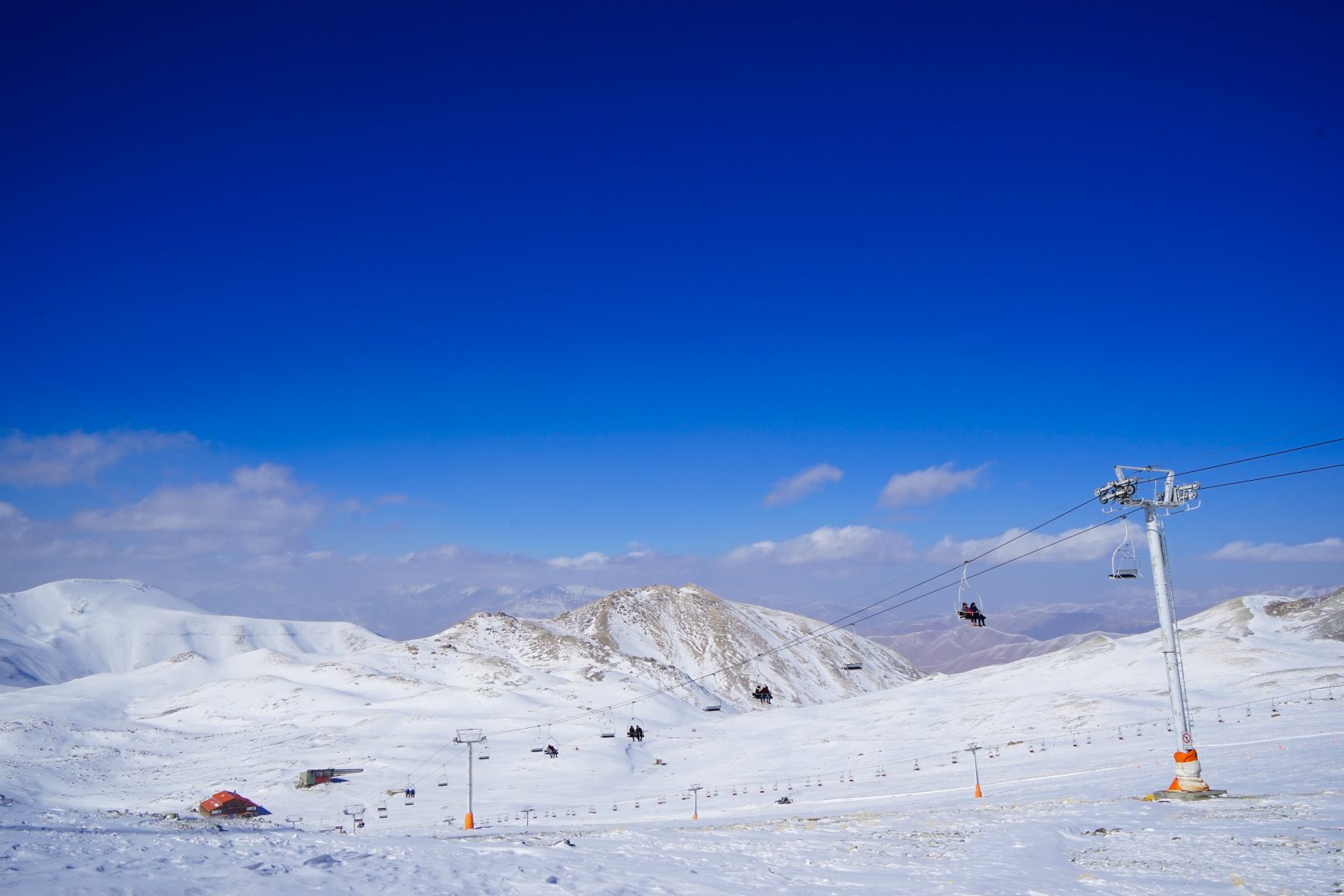 Go Through The Gates Of Paradise To Discover Tabriz
Located on a high-up plane in the hills in north-western Iran, this extensive city is rich in history, culture and there's a pretty epic bazaar here, too.
Yes, we know we keep talking about bazaars, but they really are the most fascinating places to go and the one in Tabriz is UNESCO listed and could easily be explored for a day or more. In 2018, the city was actually chosen as the Tourism Capital City of Islamic Countries – a just reward for all its attractions.
When you finish gaping at the mosaics of the spectacular Blue Mosque, people-watching at El Goli Park (a popular courting-spot) and resisting the urge to buy All The Persian Rugs, head out of the city to explore the starkly beautiful hills around the city. The Tabriz Telecabin takes you to the top of Eynali Mount to enjoy the views.
If you're particularly energetic, you could even walk up there! Sprawling, with the best bazaar in Iran, beautiful architecture, and plenty of Azeri cultures to boot – there has been no better time to visit Tabriz then right now!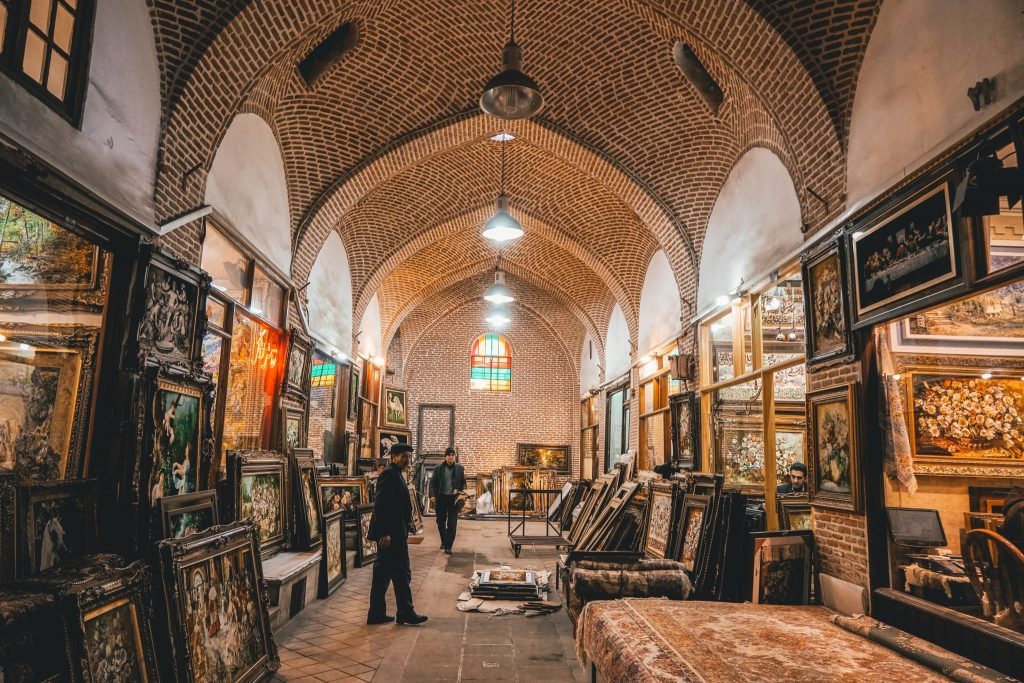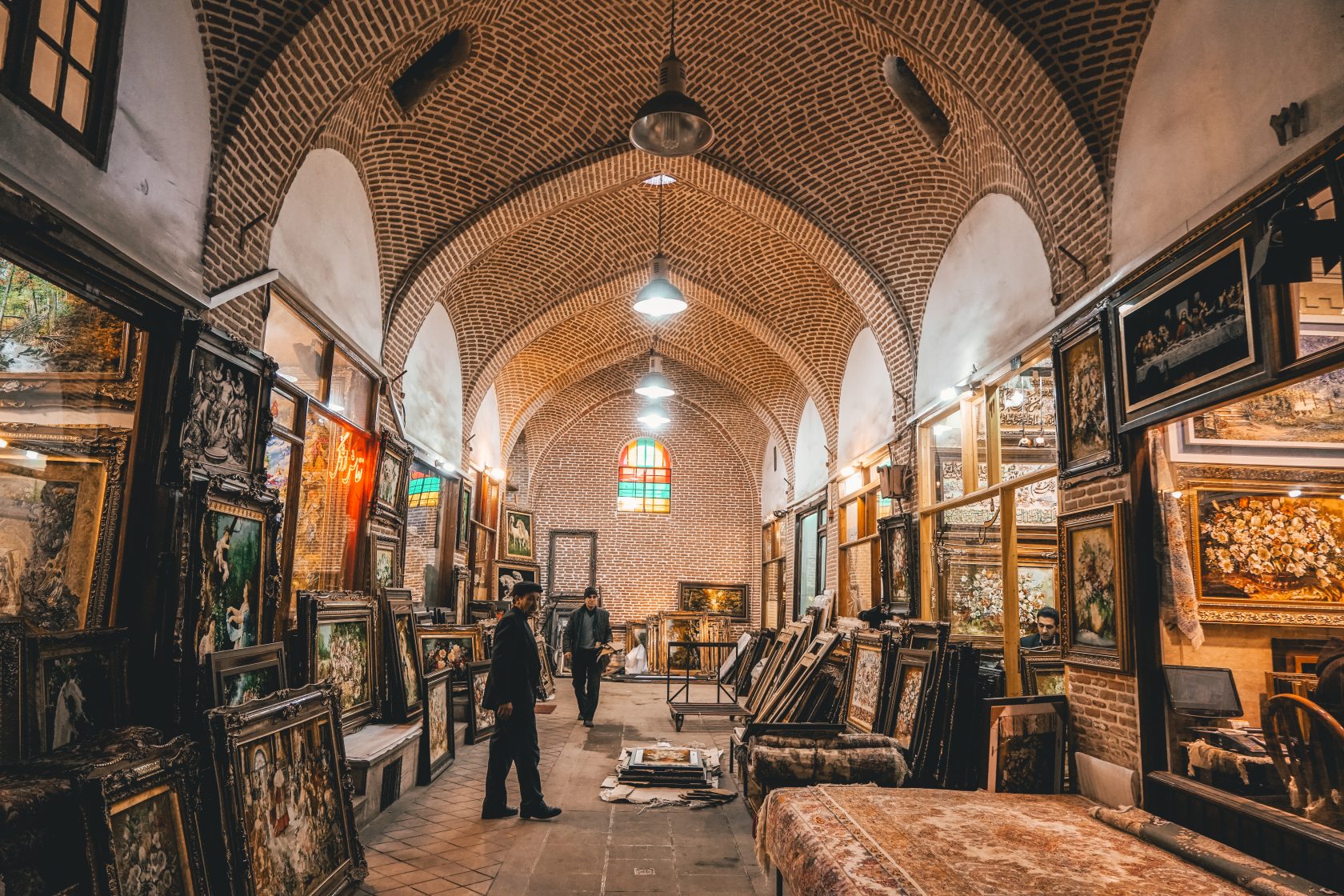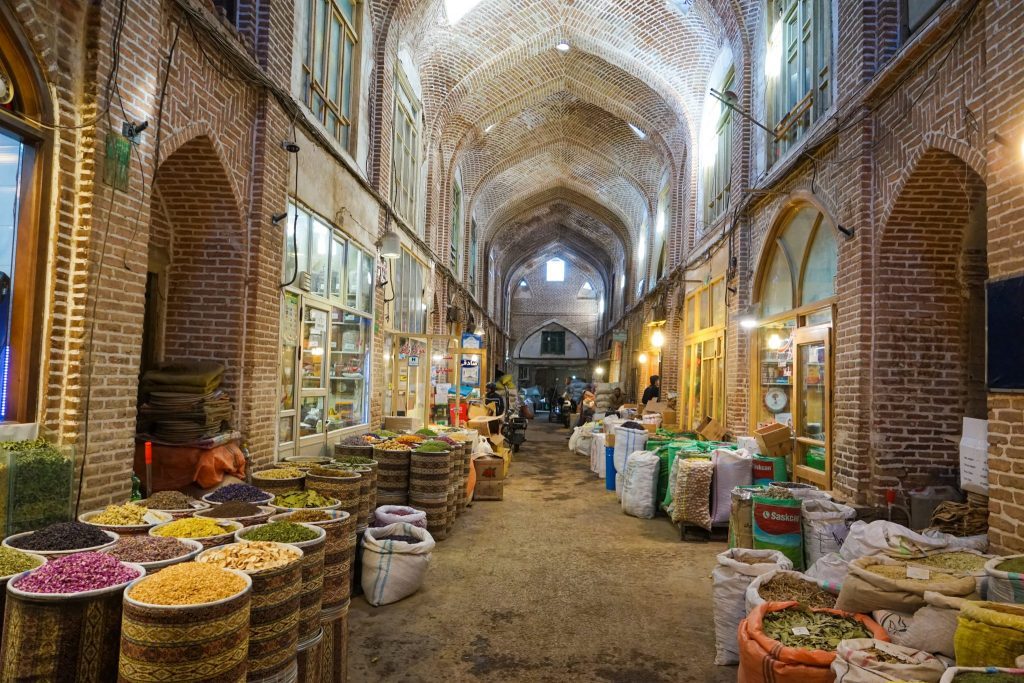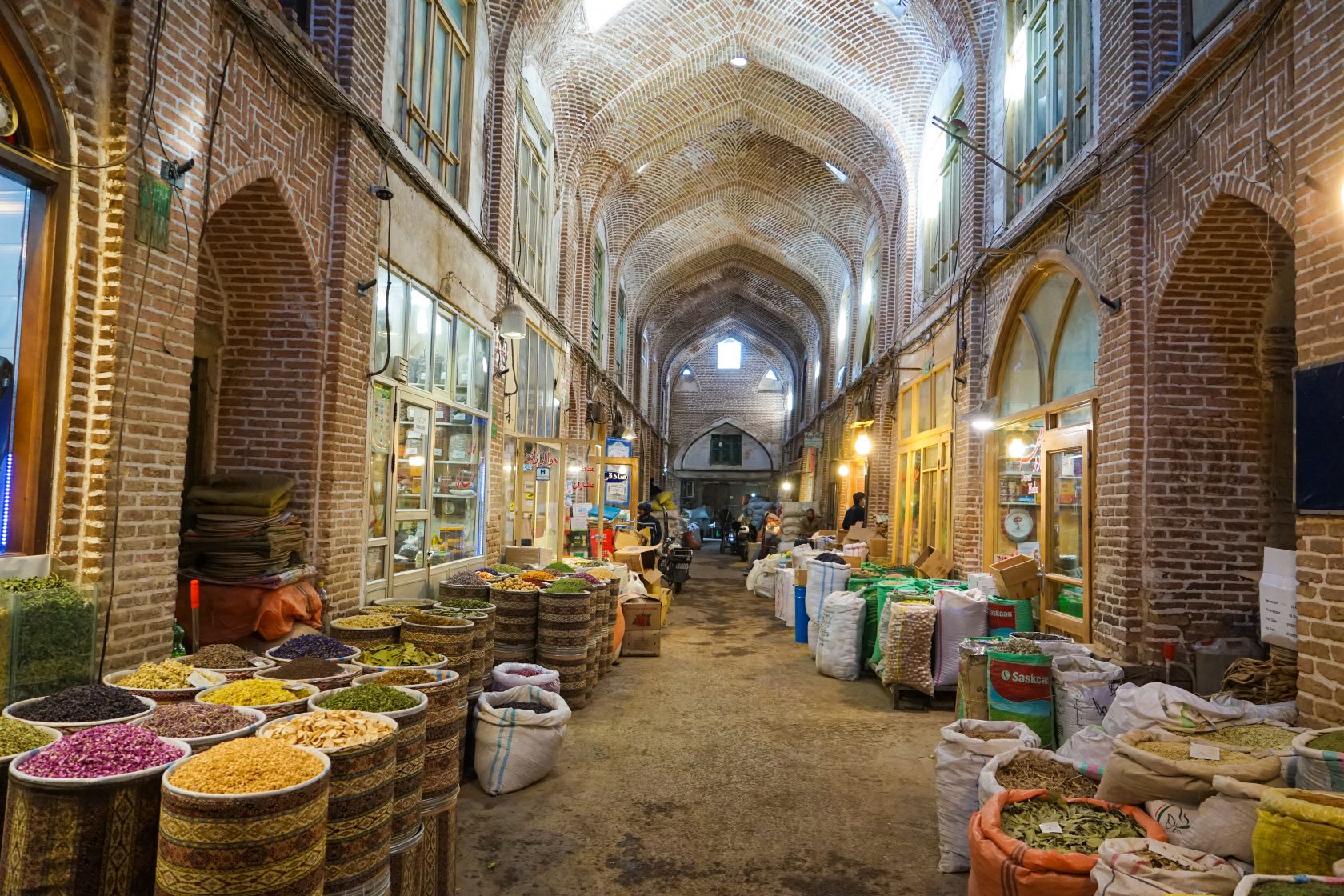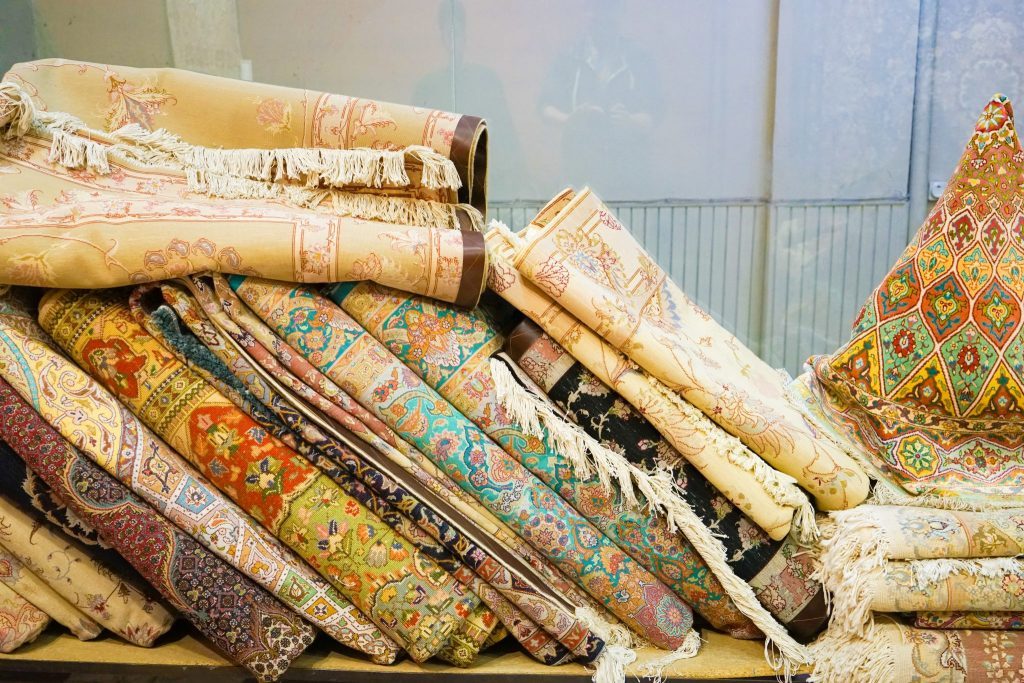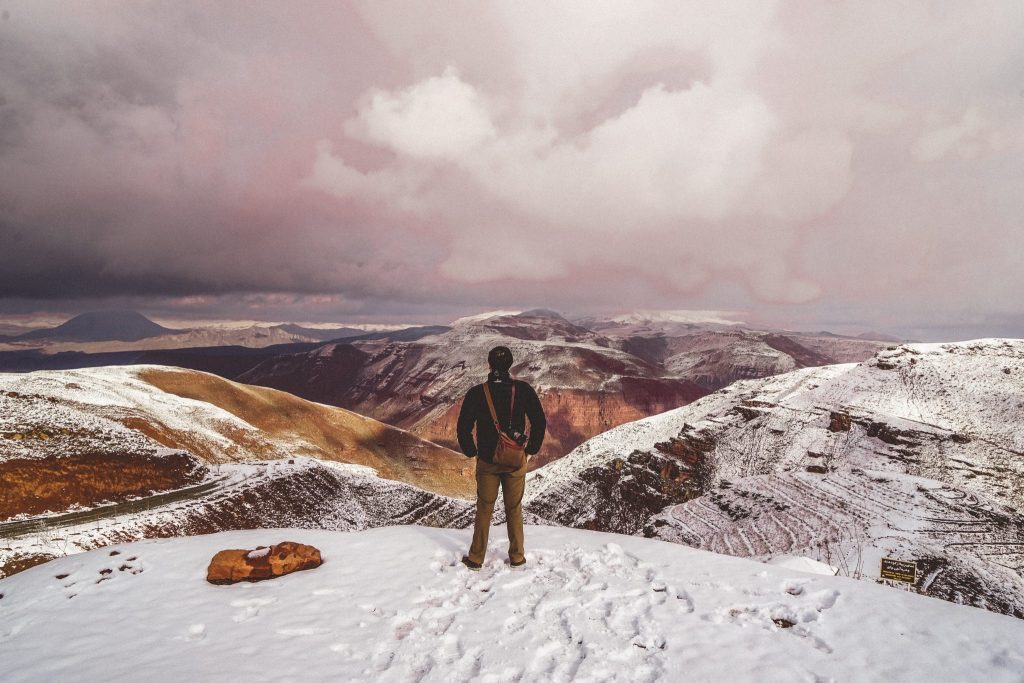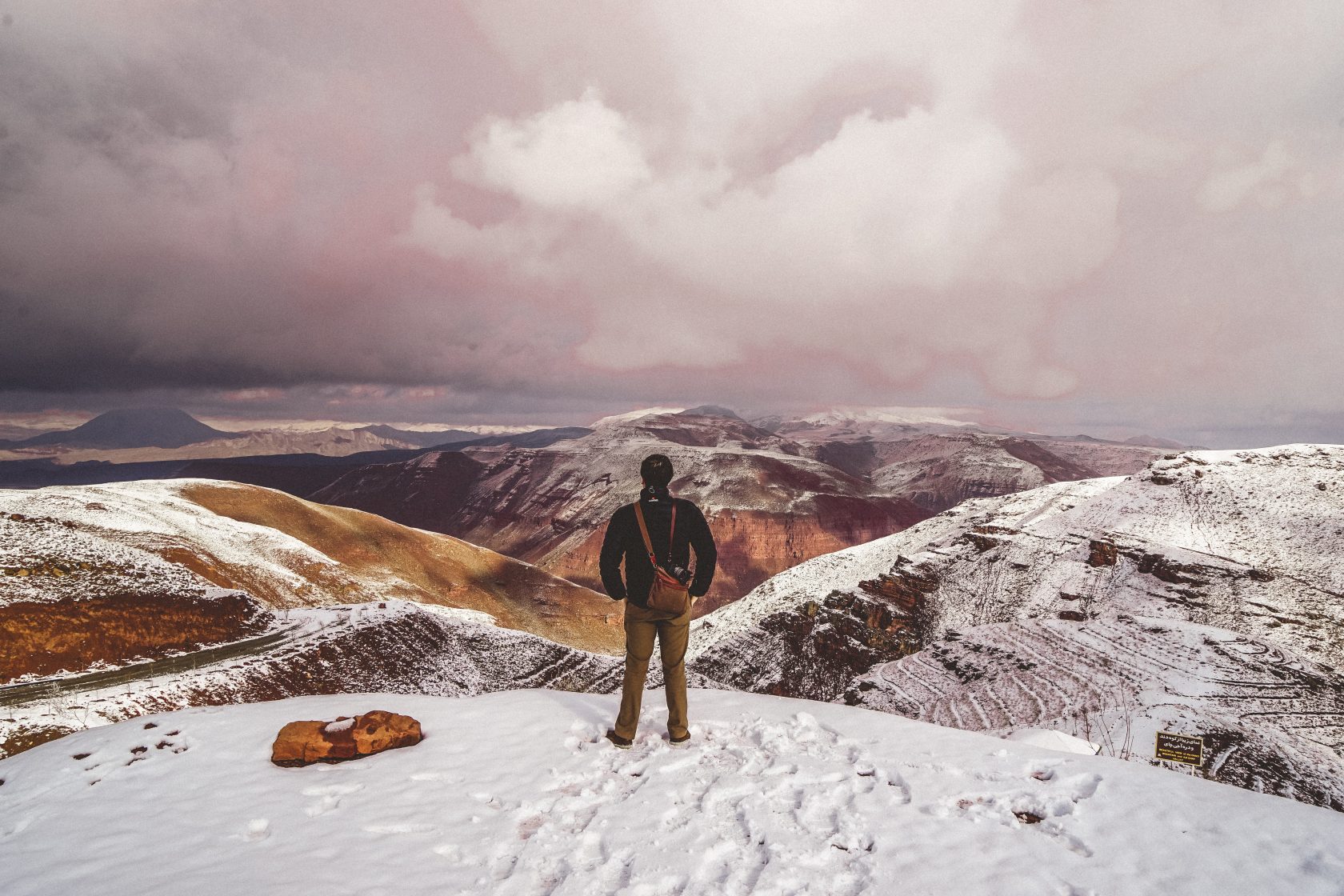 Explore Susa, The Oldest Urban Settlement In Iran
If you make your way to Shushtar in Iran, you have to go on a day trip to UNESCO World Heritage Listed Susa, which dates back to the 5th century BC.
The Elamite, Persian and Parthian cultures can trace their heritage back here – though sadly the Susa site itself is a tad underwhelming with only small walls remaining to help you imagine what it once looked it. However, the onsite museum is terrific, as are the desert foxes that wander around the ruins in the afternoon.
While you are out this way, don't miss the opportunity to visit Daniel's Shine, the final resting place Daniel of 'Daniel and the Lion's Den' fame – where there is a beautiful small but busy altar besieged by vibrant markets.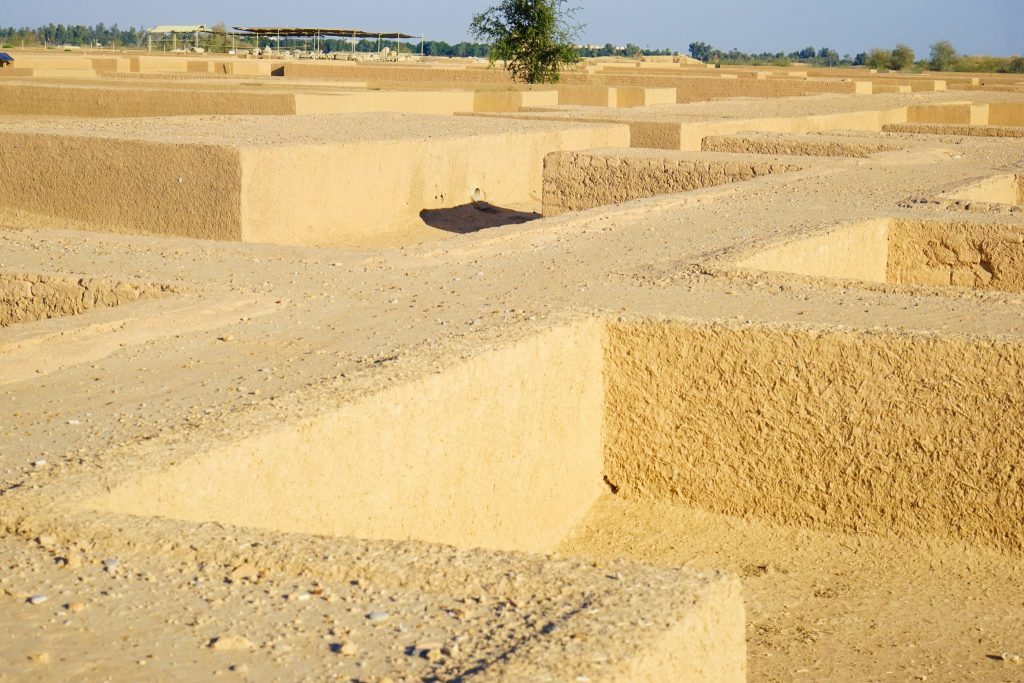 Try Your Hand At Skiing In Iran
When you think of Iran skiing is probably not the first association you make — but high-altitude Iran has more than 20 ski fields and rather affordable prices.
Most of the biggest ski resorts are conveniently clustered around Tehran, with Shemshak and Dizin being the most popular with international snow bunnies looking for steep downhills and fresh powder.
Popular with Tehran's upper middle class, the slopes are some of the most liberal parts of Iran and a unique way to experience this historic country. Chalets and ski passes are economical, especially compared with other Western ski destinations — and far cheaper than skiing in Lapland, Finland. Package deals can be arranged in advance through several local operators, or on the ground through accommodation providers.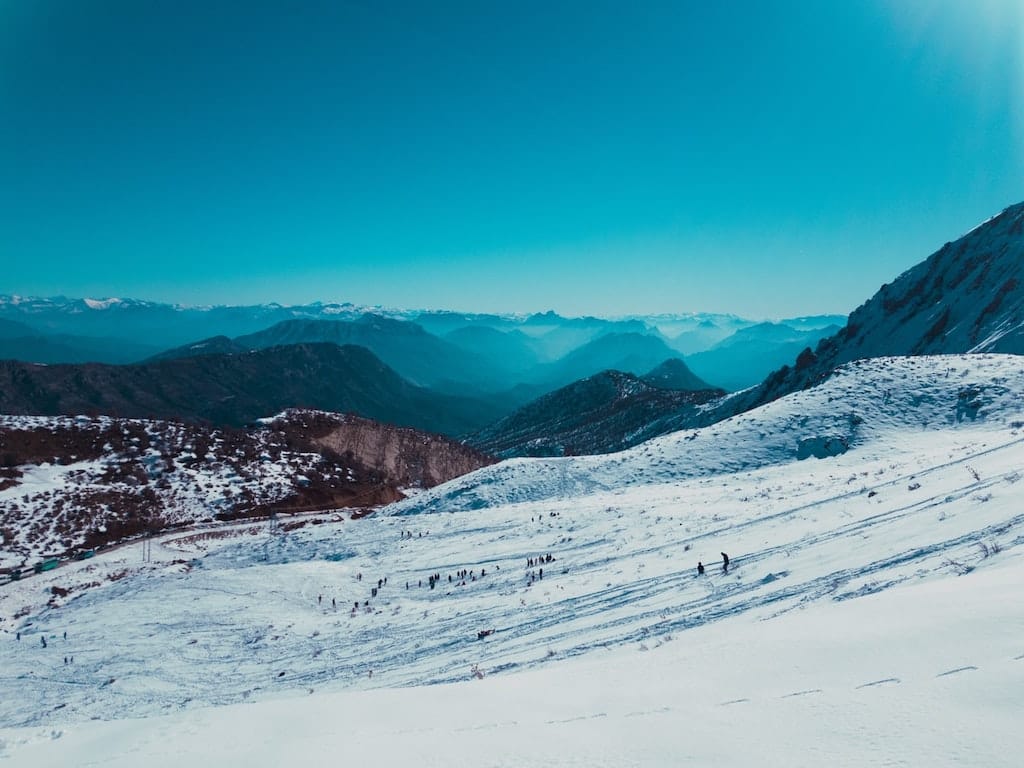 Marvel At Aladaglar, The Colored Mountains Of Iran
We have previously told you of the rainbow mountain of Argentina, Peru, and China – and now, let us introduce the incredible Aladaglar, The Colored Mountains Of Iran.
Positioned about 25 kilometers northeast of Tabriz between Ahar and Khajeh, on the road to Babak Castle, the colorful eroded hills rise out of an otherwise rather bleak and treeless plateau.
The mountains have slowly been forming over the past 15 million years, creating a masterpiece of art in which it seems like nature has painted the mountain with whichever colors it pleased.
A rainbow might be a bit of a stretch as the mountain are predominately brown and grey, but some of the slops have reds, oranges, and yellows. And worth making a trip to, especially at sunset when the glow of the sun sets the golden and copper tones afire and some pigments appear as blue or white.
Aladaglar, The Colored Mountains Of Iran can be reached by taxi – taking around 30 minutes or so each way, or can be viewed out the window of the bus as you travel along the Tabriz – Ahar Highway. If you are an avid photographer, it is best to head out on a tour with a local guide who knows the best spots for lighting.
See The Wonder Of Restoration In Quake-Proof Arg-e Bam
Situated in a vast desert plateau in the southern reaches of Iran, the Bam Citadel rises up like a Phoenix again from the intimating earthquake after being almost entirely leveled in the 2003 Bam Earthquake.
Tracing it's origins back to the 6th century BC in the Achaemenid Period, the oasis town and citadel of Bam didn't experience it's golden era until much later in the 7th til 11th centuries when it was one of the key stops on the Silk Route transporting goods between Asia, Europe, and the Middle East.
Despite the 2003 earthquake catastrophe, the government was undaunted in its efforts to restore the spectacular site – which looks like a larger-than life-sandcastle towering over the nearby town.
It's quite a sight, and the fact that it is there to be enjoyed now is a testament to the patience and commitment of the restoration team.
Even as you wonder at the feat of human perseverance, you'll also enjoy walking through living history, including the old bazaar, barracks, and the central square (Tekiyeh). It's one of the best things to do in Iran not only because of its grandeur and sheer scale — because also because of the way it captures the feel of the past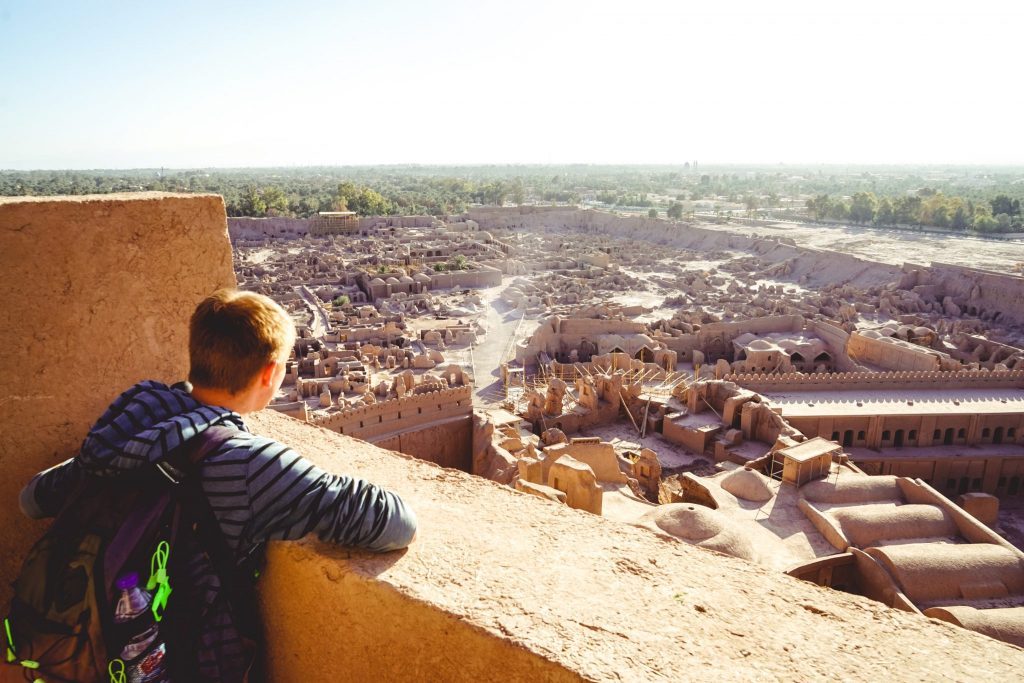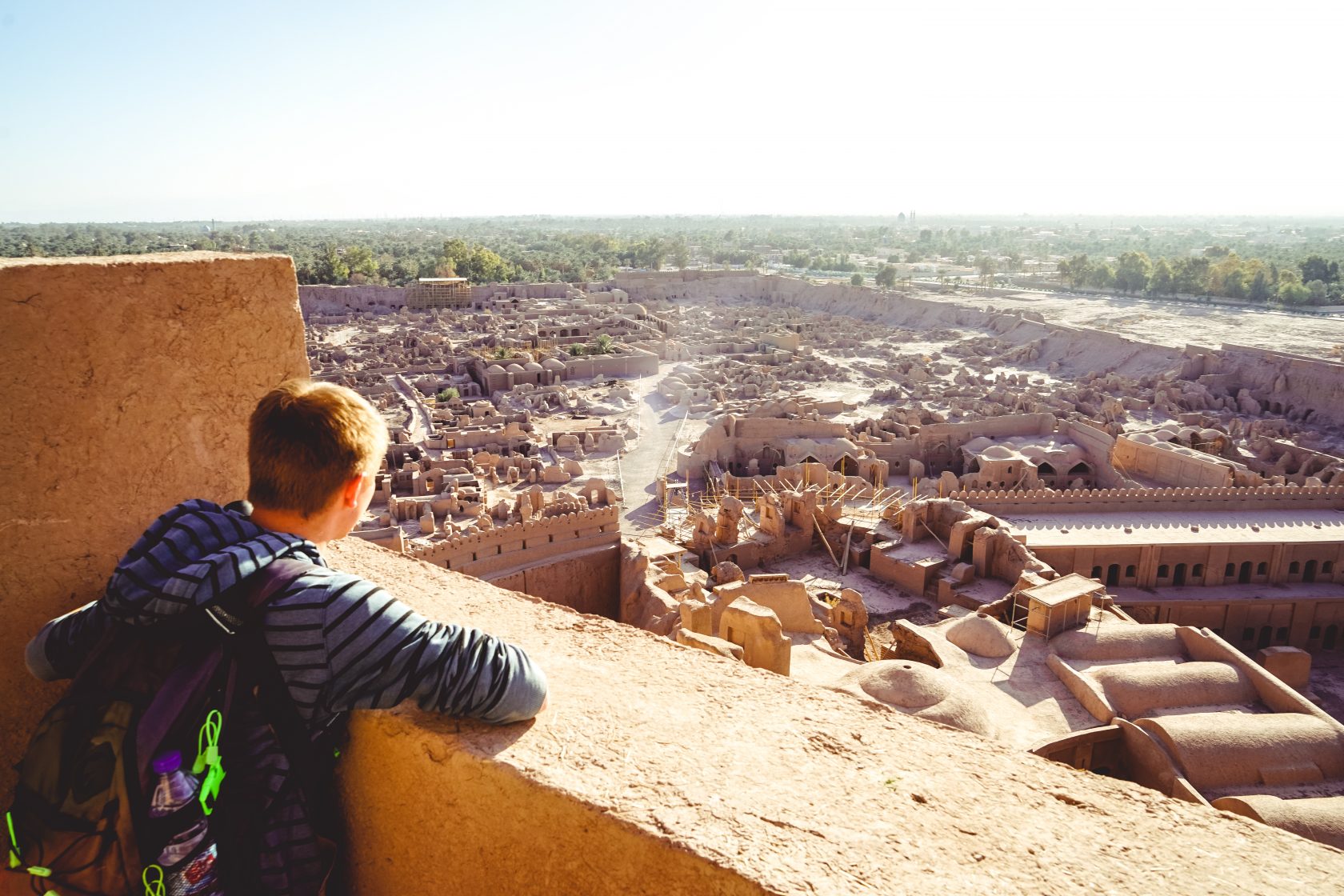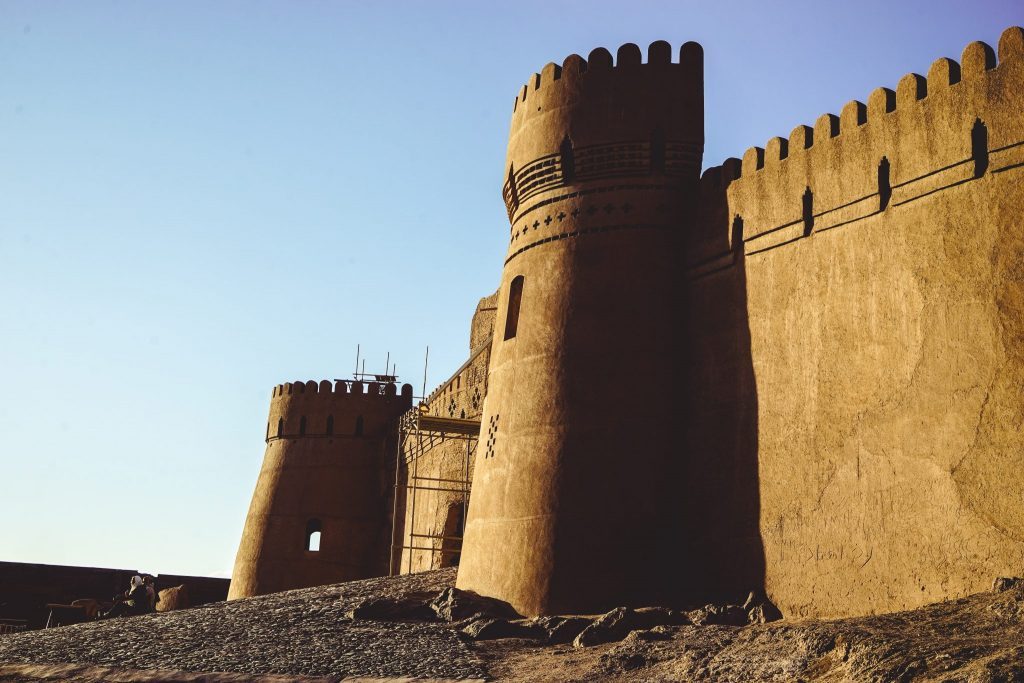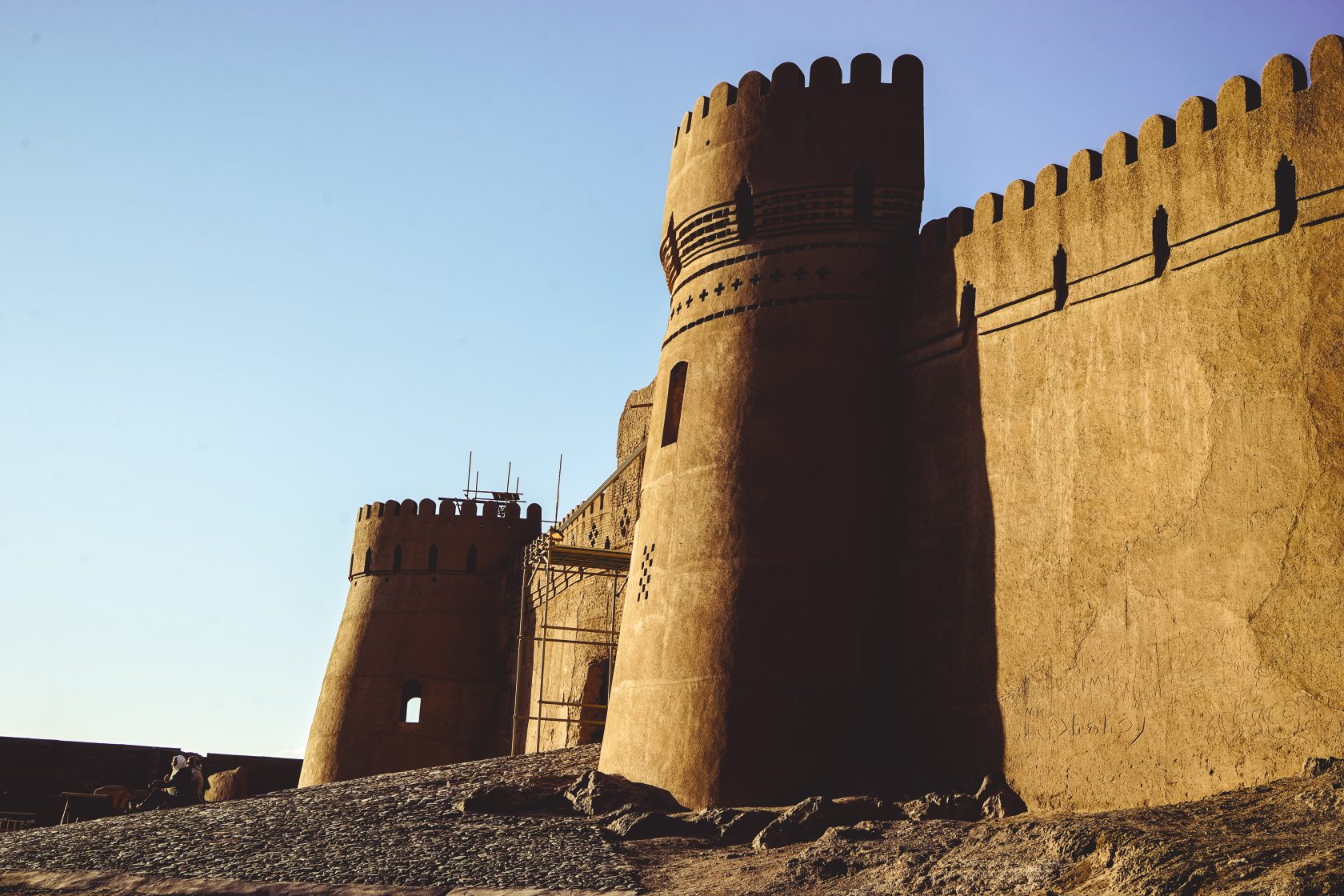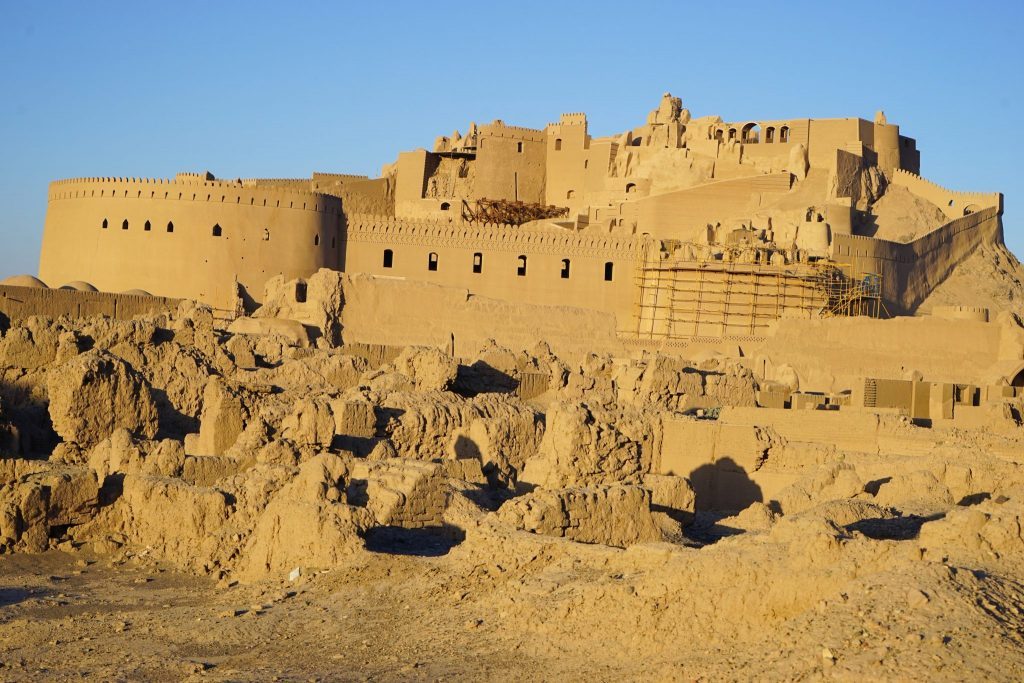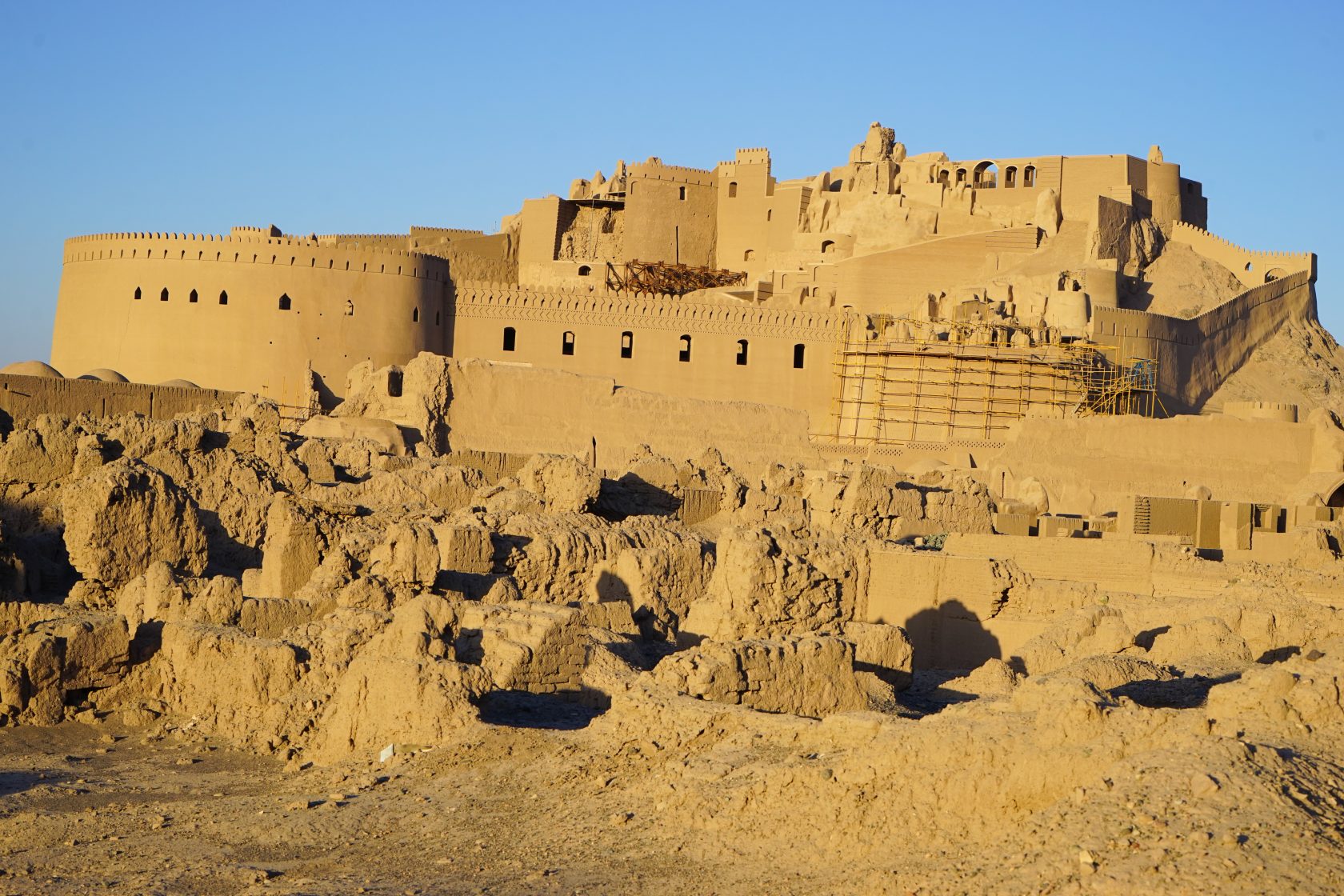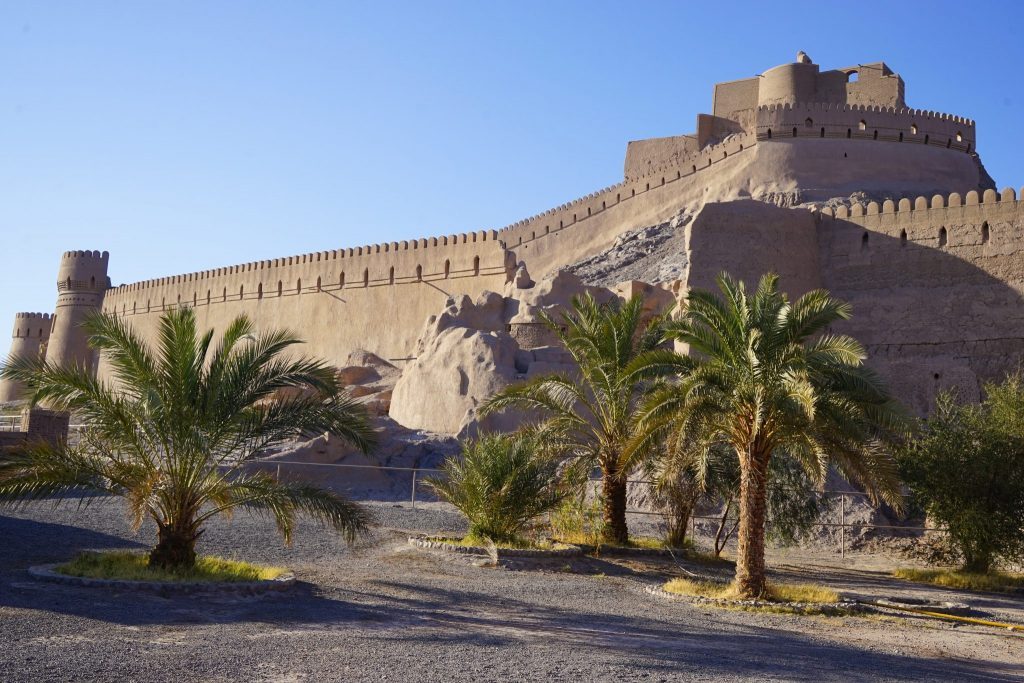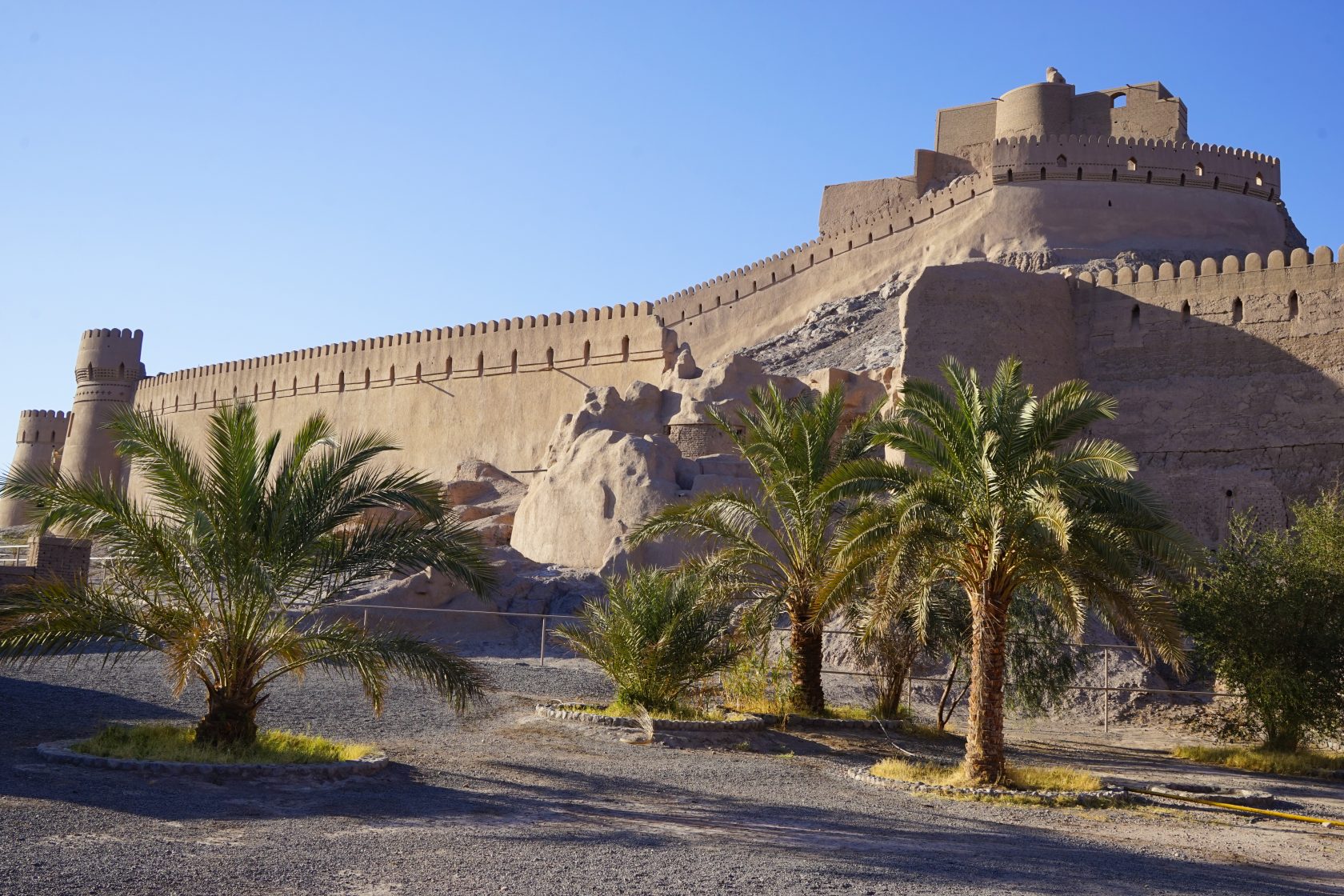 Further Things To Consider Before Any Adventure
Now you're all set and prepared to explore our big wide world, why not sort out everything else out all in one go? If necessary for your travel plans make sure you have brought proper travel insurance, protected your privacy by getting a secure VPN, compared all the top hotel booking sites to find just what you're after, reserved an unbeatable rental car price and - of course - booked the best flight deals!
Or maybe just forget it all and go for a last-minute cruise or effortless tour instead?
Many budget travelers (including me) indulge in worldwide airport lounge access, so we can experience luxury while still slumming it in economy. Naturally, we would never leave home without a more general travel guide since we couldn't possibly cover everything here!
Just add an adventurous attitude and plenty of smiles - they go a long way - and that about covers it all! Now go out, find your own path and don't forget to share your best inspiration stories with me on Facebook, Twitter, and Instagram...I'd love to hear from you!