Be prepared to have your breath taken away and for your jaw to drop, because Finland is one of the most spectacular travel destinations you'll ever have visited. It's like exploring a magic kingdom, but one with gastronomic delights and a nightlife that would make Narnia envious.
Are you looking for things to do in Finland? You are spoilt for choice in this gorgeous Nordic country filled with Moomins, reindeer, endless expanses of Taiga forest, pristine lakes, friendly locals, and exciting cities.
Sitting on the eastern frontiers of Europe, Finland offers an exciting adventure travel destination for those who are willing to make the effort to get here. Unlike other hot spots over-run by tourists – yes, we are talking about you, Prague, London and Vienna – in Finland, you are presented with a unique opportunity to experience the local culture.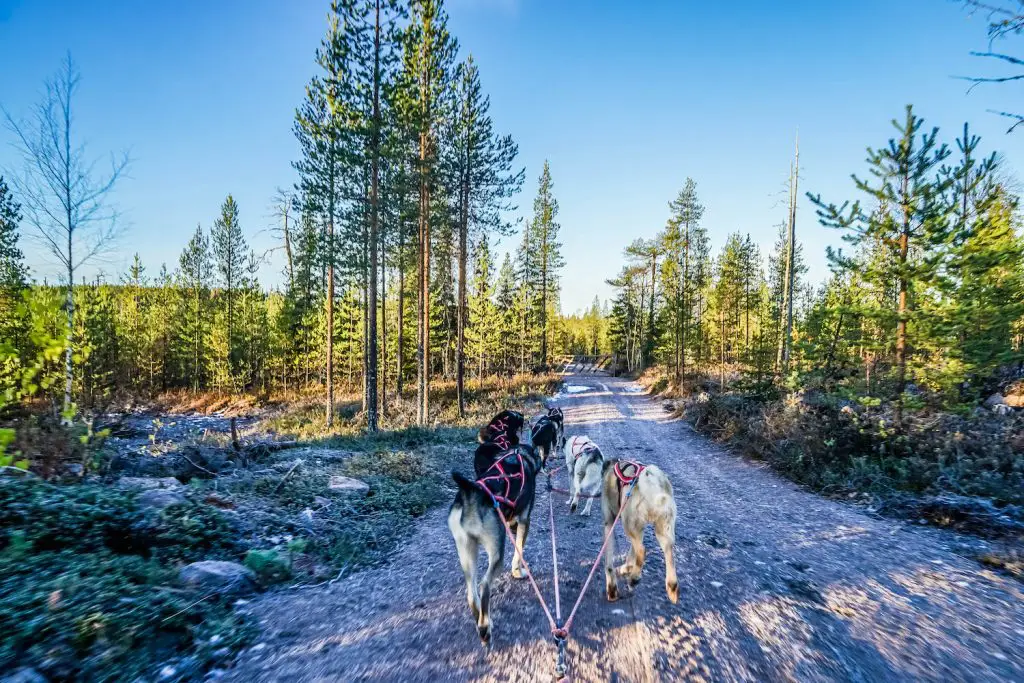 Whether it's hiking under the midnight sun, hunting of aureola lights in the depths of winter, sweating it out in a sauna, or enjoy coffee and pulla in a cozy coffee shop, there are so many things to do in Finland.
Finns, of course, are notoriously shy, but don't let this put you off. They are proud of their unique heritage and cultural achievements – a surefire way to get them to open up is to let them know how much you love Finland. Sure, you are probably going to have to initiate the conversation but give them a few beers, and you'll wonder how Finns ever got their reputation as quiet and reserved.
Much like their Estonian brothers across the Baltic in Tallinn, alcohol consumption here is some of the highest in the world – but can you really blame them with the long, dark, and harsh winters?
There are so many things to do in Finland, but one of the best ways to see this country is by hiring a car and exploring its wilderness. A Finnish road trip is never a bad choice!
One of the most appealing things about Finland is its beautiful nature. Breathtaking expanses of forest, picturesque lakes, and stunning skies speak to the wildness in all of our souls. The land is supremely unspoiled, making the landscape here stand out from other, more populated countries. There are plenty of outdoor things to do in Finland, from canoeing and kayaking to hiking and skiing. And wild camping is not only allowed, but encouraged!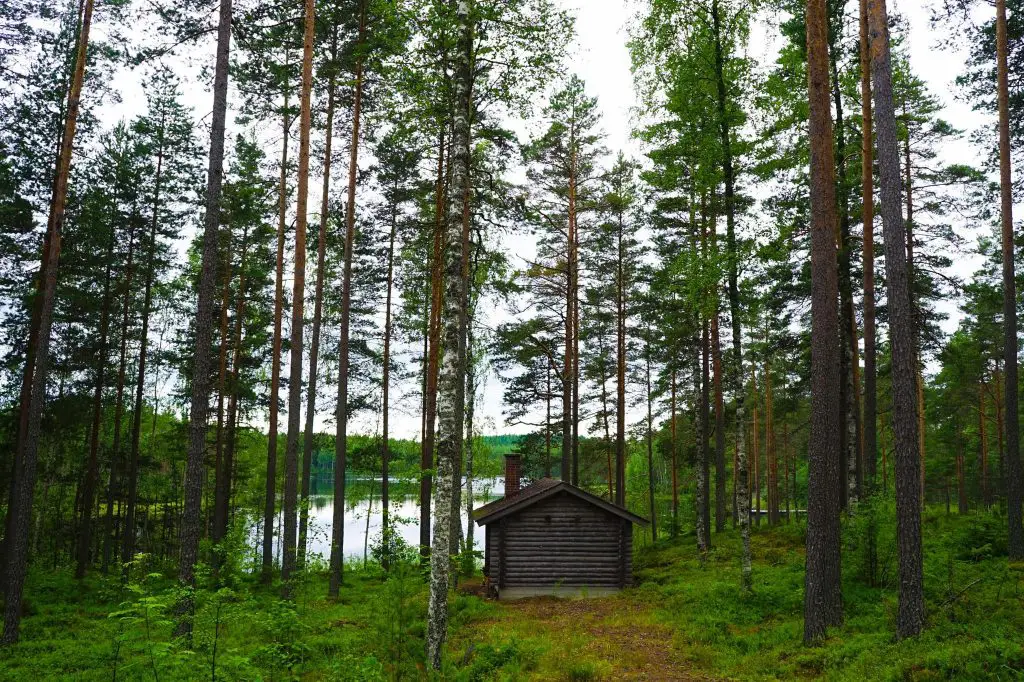 Whether you're here in the short but vivid summer or the infamous winter, you'll find plenty to enjoy. Watersports, outdoor beers, and music festivals abound during the summer. The winter brings its own sense of otherness, and visitors can enjoy it from the ice hotels or on their trips to try and see the Northern Lights.
But it's not just the wilderness that makes Finland so attractive; its cities are every bit as fascinating. A famously liberal and innovative country, cities like Helsinki, Tampere, and Turku are lively and forward-thinking rich in design, foraged food, and trendy bars. Finns might not be famous talkers, but once you get a few drinks in them, they're as friendly as the next person, and always happy to tell you more about their country.
So where to go first on your Finnish adventure? To get you on your way, we will share a few Finnish highlights to help you get started on your list of things to do in Finland. By no means comprehensive, hopefully, this at least inspired you to visit what also certainly Europe's quirkiest and most fascinating country.
Read on for more details on some of our favorite things to do in Finland.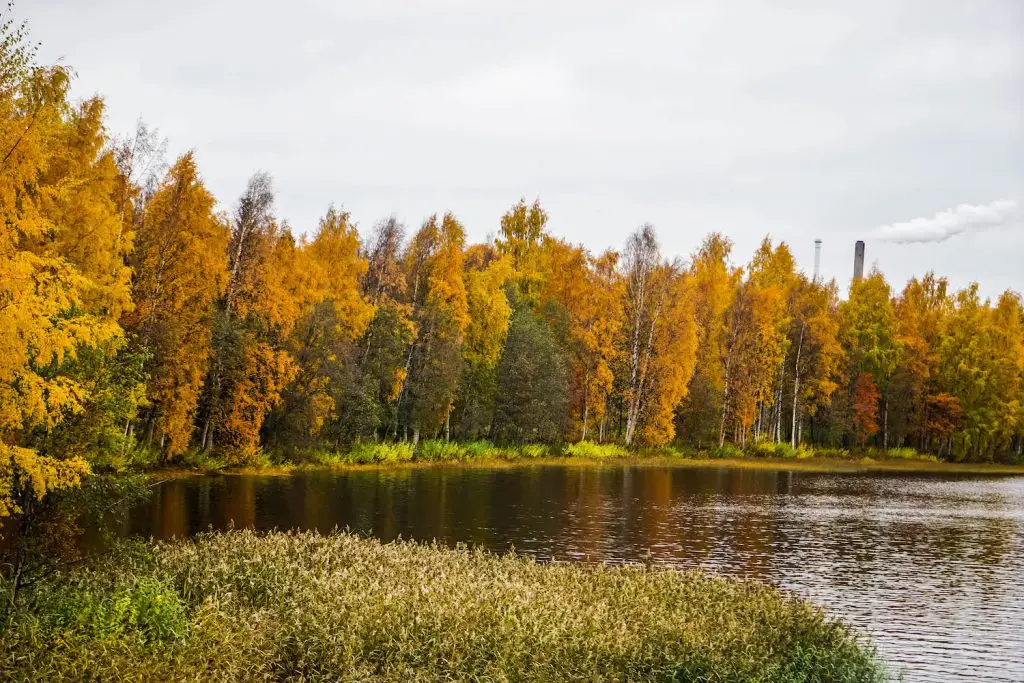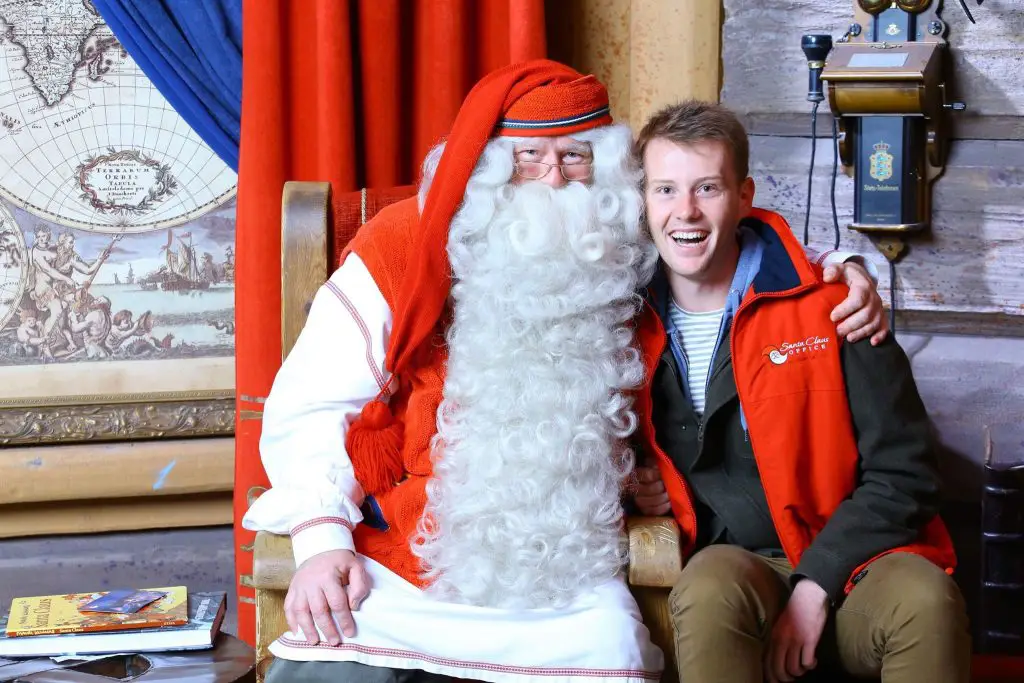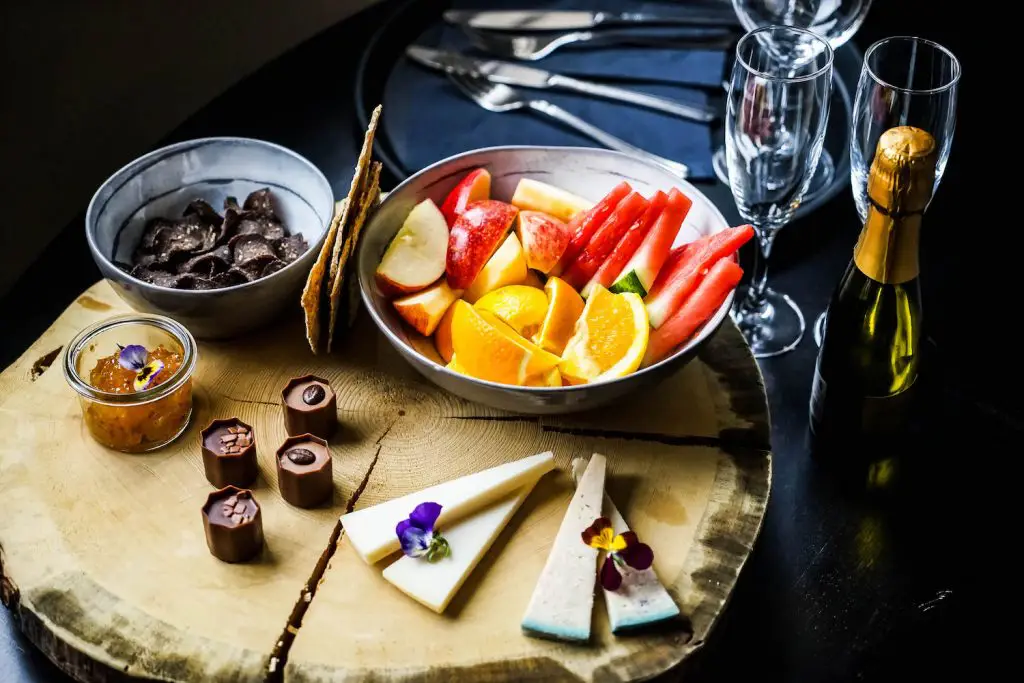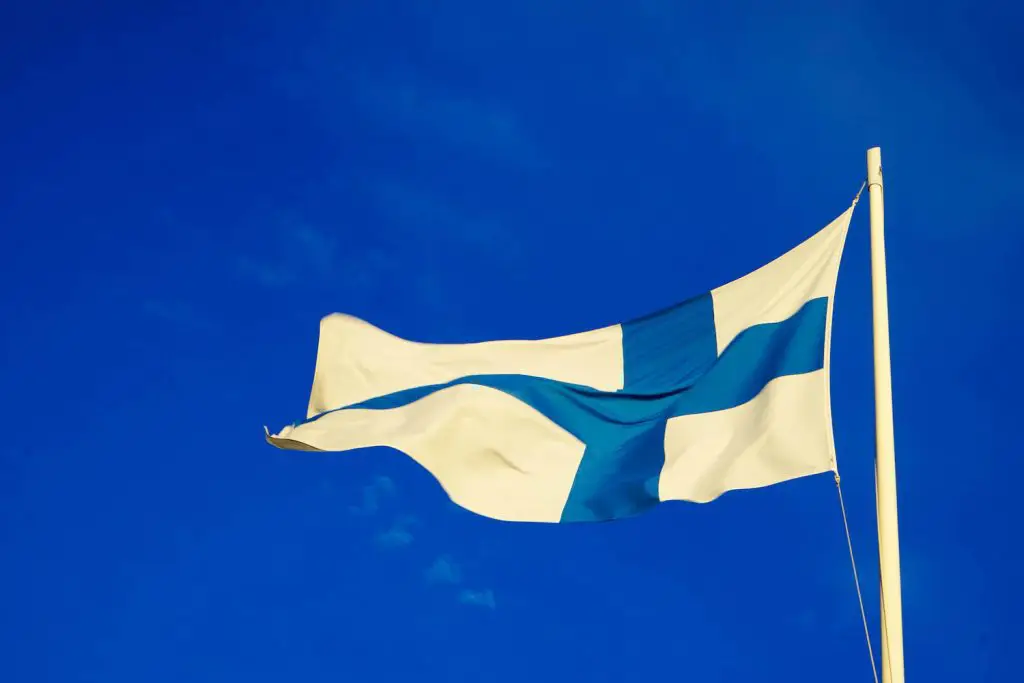 25 Actually Cool Things To Do In Finland: Europe's Weirdest, Most Magical Country! 🇫🇮
#1. Get Close to History in Turku
Finland's oldest city, Turku, hasn't let losing its capital city status in 1812 hold it back from developing into a fun and lively destination with plenty to keep visitors busy. The Aura River weaves through ancient streets and squares, resulting in lots of picturesque riverside cafes to stop and enjoy a cup of coffee along with a delicious Karelian pie!
As well as relishing the view, you can also soak up the history that surrounds you. Turku Castle, the largest surviving medieval building in Finland, is the obvious starting point, and then there are the numerous museums. We also loved the repurposed bars; after all, who doesn't want to drink in an old prison or pharmacy? These are a testament to the quirky nature of this creative city.
It's definitely somewhere that you discover Turku more each time you go, so worth repeat visits.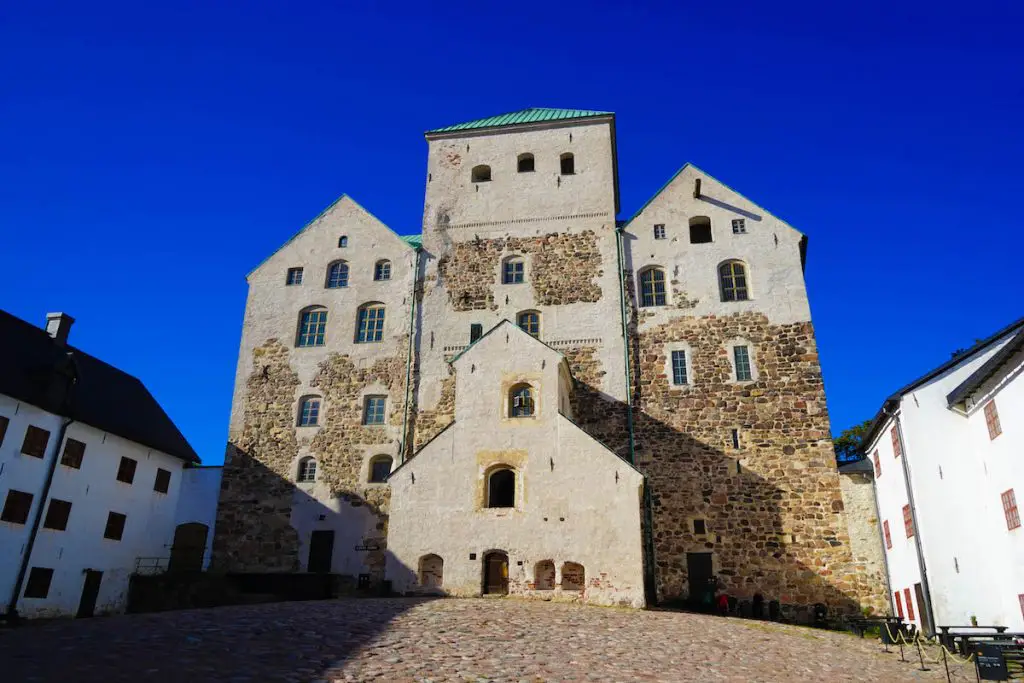 #2. See The Rare Finnish Lake Seals
Hidden away in Lake Saimaa, one of the largest natural freshwater lakes in Europe is something you won't see anywhere else on Earth – the 'norppa' or Saimaa ringed seal.
Located in southeastern Finland, this unique species of seal found itself separated from other ringed seals by the receding ice at the end of the last Ice Age. As such, it evolved to live in freshwater, and today around 360 of these seals live in this lake.
The large-eyed and ice-loving seal is also one of the world's most endangered – and if you want to spot them, you should sign up for a safari expedition to find them. The best months to spot these seals are in the early summer (May and June) when the ice has melted from the lake, and the seals can be easily spotted sunbathing on rocks. They also shed their winter fur around this time, which helps them stand out more.
There are a variety of tours, but our favorite is a kayak tour where you paddle around Lake Saimaa's islands on the lookout for the endangered seals. Your guide will also tell you more about these fascinating animals and their way of living, and if also about other wildlife in the area.
For nature lovers, this unprecedented wildlife spotting opportunity has to be one of the top things to do in Finland – and well worth the effort.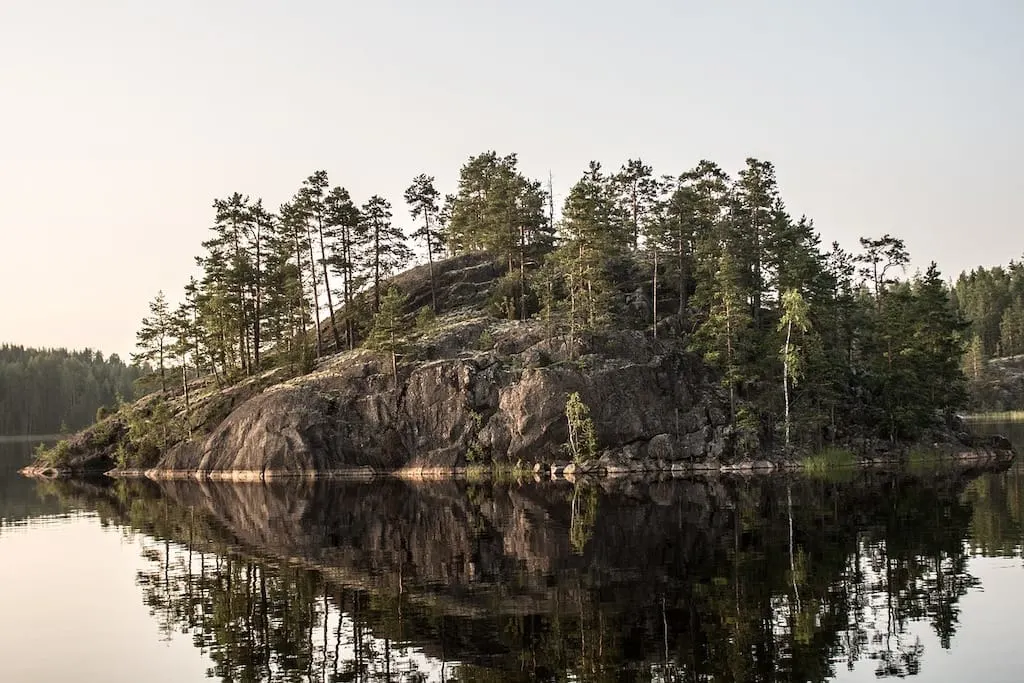 #3. Discover the 'Real Finland' in Tampere
Tampere is apparently the number one travel destination for Finns, which is a pretty good advertisement if you ask us – and that's before we even factor in the Moomin museum! It's a down-to-earth city that has worked to regenerate the industrial buildings that once ran the economy here.
It's set between two huge lakes, so there's a real sense of nature never being far away, even as you enjoy the urban lifestyle. As well as the gruff but friendly nature of the locals, the Moomin vibes and plenty of saunas ensure this is a truly authentic Finnish experience. You can also spend some time exploring the industrial and textile history of the city.
And then? Just explore! There are hidden gems around every corner, which is why visiting Tampere is one of our favorite things to do in Finland.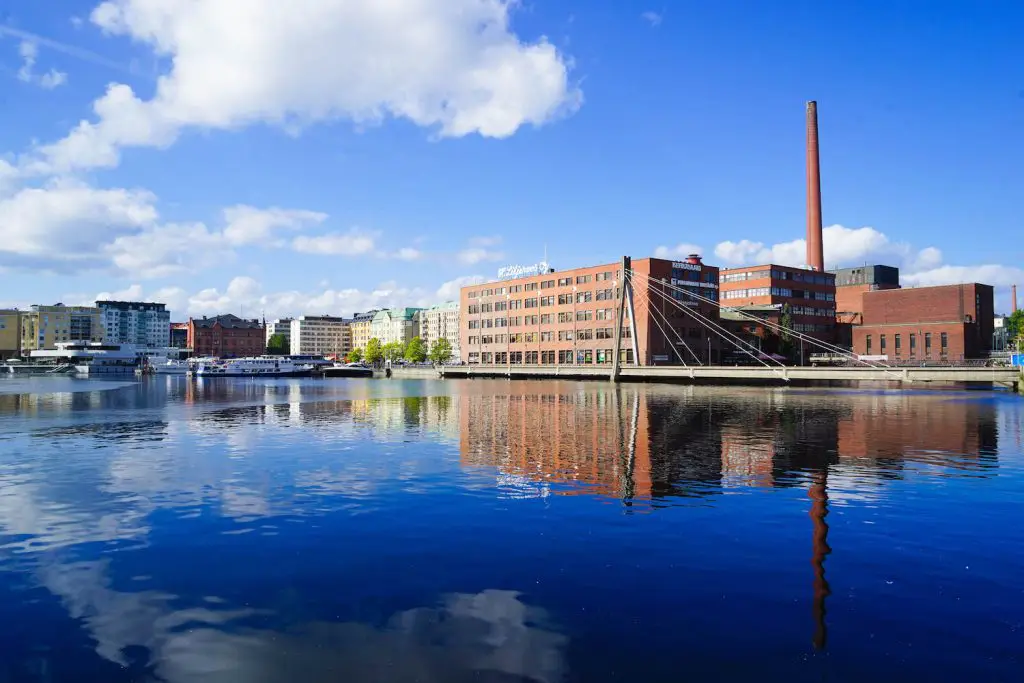 #4. Stay At The Otherworldly Kemi Ice Hotel
A hotel made entirely out of ice and snow; the wonderfully Kemi Snow Hotel in Lumilinna is a must when visiting Finland in winter. While even reading about a snow hotel might be enough to give you the shiver, spending a night here is an ethereally elegant, extravagant, and artistic affair. This is about as close to 'touristy' as Finland gets, and like most things this Nordic Country does – this snow hotel is flawlessly executed.
The main building of the Snow Castle serves everyone visiting, but you'll want to stay overnight in their guest rooms to get the full experience. The average temperature inside is -5°C, but don't worry – the beds are made with lambskin and your sleeping bags with fleece interiors. It's simply magical, and many of the rooms are decorated with ice carvings.
There is a shared bathroom facility (heated) and plenty of other highlights of the property. Your entire stay here is an experience, from the majestic Snow Castle, the divine Snow Chapel for weddings, several huge sculptures with light effects alongside the Gemstone Gallery and Snow Castle Exhibition. You won't be bored here.
There are even weekly programs allowing different activities and experiences for guests to choose from in the surrounding area.
Located in Lapland, the Kemi-Tornio Airport is only 10-minutes away, but most guests are here on a more extensive Finnish road trip. You will never forget sleeping in this fantastical snow castle, which theme changes every year – and is always utterly out of this world. If you are lucky enough to get a room (you need to book quite far in advance to avoid missing out), make sure you have dinner here. The tables are made of huge blocks of ice, and seats are pelt covered logs!
#5. Experience Nature in Prosperous Oulu
Finland's tech and business hub might not have the edgy feel of Helsinki or Turku, but Oulu is a great city to visit if you want to get even closer to the country's epic nature without losing out on your city creature comforts. It's particularly beautiful in summer when the water between the islands that make up the city glistens in the sunshine.
There are plenty of beautiful parks and walks by the waterfront. The Hupisaaret Islands are home to a stunning city park where you can walk, cycle, and visit museums. Being so close to the countryside means there are lots of authentic Lappish dishes to be sampled at the restaurants and Market Hall.
Oulu is also a gateway to Lapland and all the wonders that can be explored there.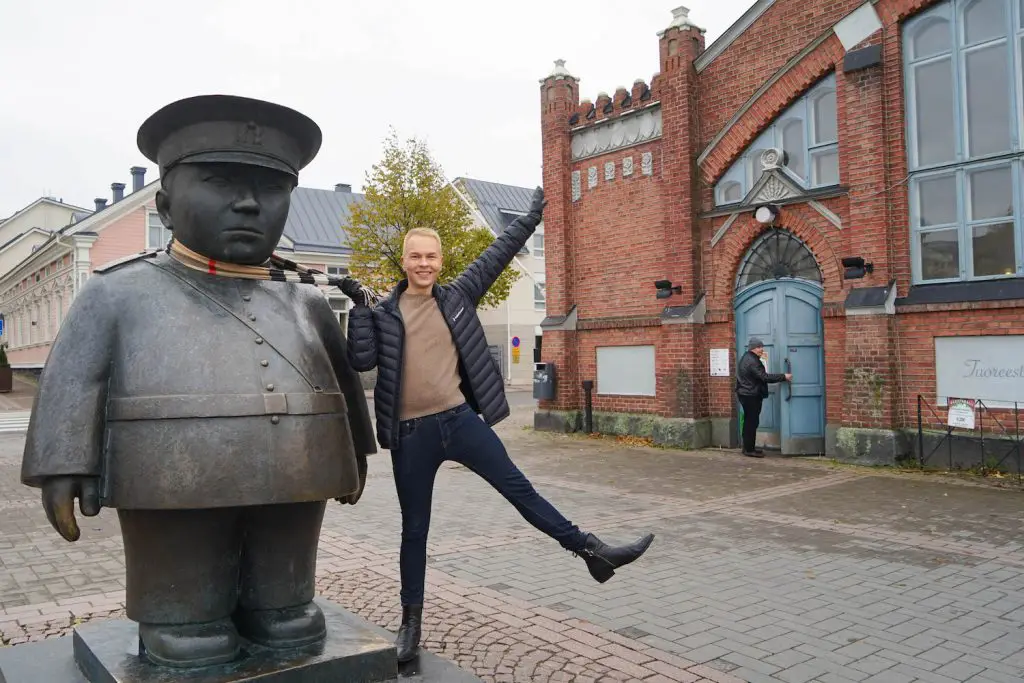 #6. Trek Through Resplendent Arctic Fell Country At Urho Kekkonen National Park
A national park in north-eastern Lapland, established in 1983 that covers 2,550 square kilometers and is one of Finland's largest protected areas.
This immense park stretches eastwards from the resort town of Saariselkä into the wilds of Finnish Lapland and through to the Russian border. There is a variety of trails for beginning and through to those with extensive wilderness experience can ski and trek then stay in welcoming wilderness huts. At the same time, the Aurora Borealis often shines down at night in the winter.
The hiking trails in the Urho Kekkonen National Park are classified as 'Out onto the Fell', which are simple and theme-based, and 'Out into the Wilderness' trails, which are more difficult and for those with more experience. The nine 'Out onto the fells' are ideal for day hikes and well-marked with symbols to allow you to enjoy the scenery instead of map-reading.
Located in the boreal forest zone, the feeling of the expansive wilderness here that continues far beyond the horizon is hard to describe – but a must for lovers of nature. In the winter, the Urho Kekkonen National Park also has 250 kilometers of maintained skiing trails.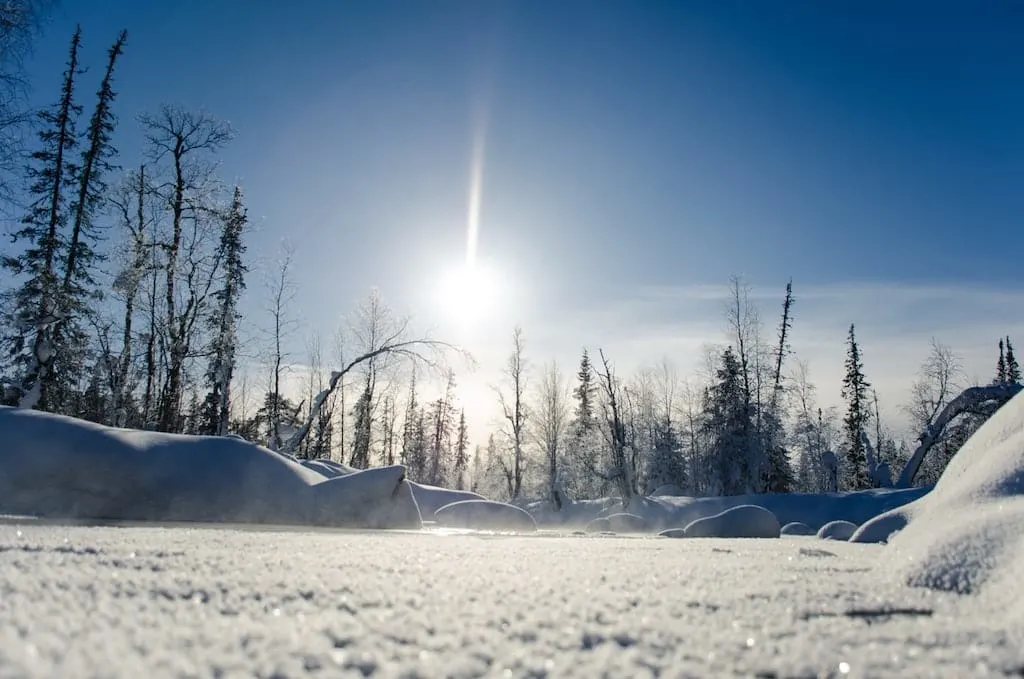 #7. Be Inspired by Design in Helsinki
Helsinki is as cool as everyone says it is – perhaps even more so – so no wonder it's one of our top things to do in Finland! Located on the Baltic Sea, the cityscape smoothly interacts with the inlets, bays, and islands. There is culture and design around every corner. For lovers of art, there's even an entire Design District to keep you busy. An art nouveau train station and modernist church are only two of the many architectural delights.
As with everywhere in Finland, nature is never far away – although if you prefer an urban scene, you can just stick to that. A night out in Helsinki is an experience not to be missed (just don't try to keep up with the Finns!), and there is some incredible food to be tried – as with everything in this design-focused city, the food can be enjoyed with the eyes before the tastebuds!
Things might be expensive here, but you can always get a Helsinki card to make your trip cheaper. Or, hop on a ferry over to Estonia for the day – with its much lower prices!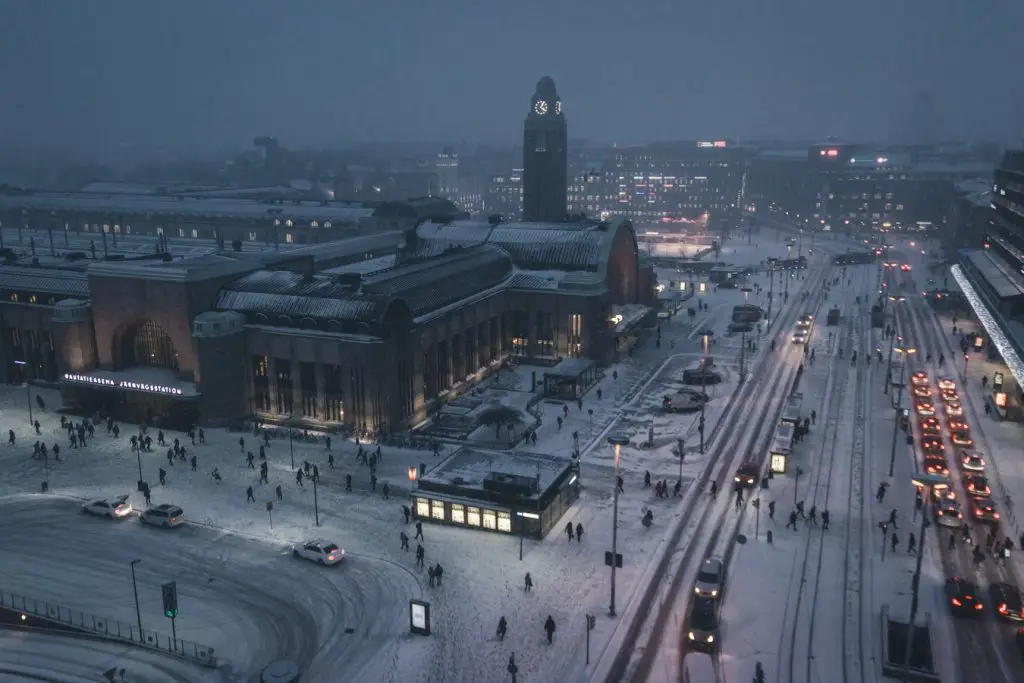 #8. Relax At The Stunning Seaside Beaches Of Hanko
The southernmost town in Finland, Hanko is famed as the home of Finland's most exquisite beaches with 130 kilometers of coastline – of which 30 kilometers are sandy beaches.
A popular spa resort-town for the Russian nobility to relax at while Finland was still a Grand Duchy under Russia, Hanko has many elegant buildings that date back to this period, including the Hanko Casino (which was never a gambling establishment, but rather a past banquet hall of the spa).
There is a copious amount of Russian wooden villas to explore from the St Petersburg gentry era, mostly located in the suburb of Appelgrenintie. Another must-see spot is the famous Hotel Continental (now the Hotel Regatta) built in the renowned Jugendstil style and recently renovated to return it to its former glory in 2013.
Today visiting Hanko is still a very regal affair with fine dining, luxe bars, and charming cafes – by Finnish standards at least. Summer is the best time to explore this long sandy peninsula, but it would be well worth your effort to time a visit for the sun, sand, and party ambiance of the enormous Hanko Regatta race help annually.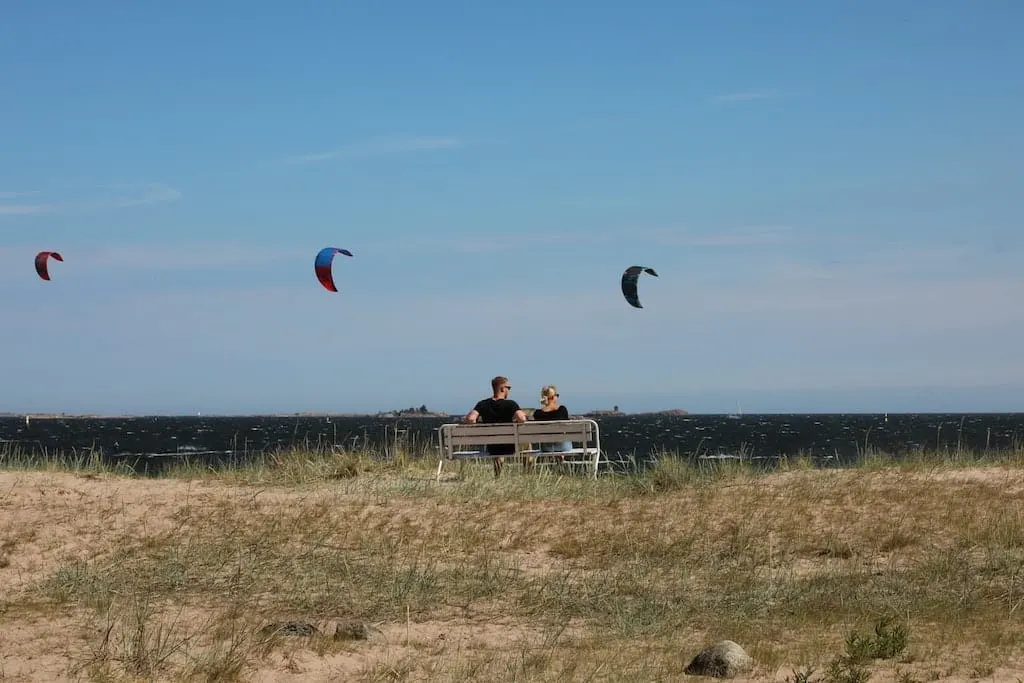 #9. Explore Lapland from Rovaniemi
The capital of Lapland, Rovaniemi, is a dark horse among cities in Finland, quickly coming into its own with sophisticated dining, innovative drinks and plenty of saunas to keep you warm after a day in the snow with huskies. We love that you can use this as a base to explore the arctic wonders of Lapland, getting out into the wilderness while knowing there is a chic hotel and a cocktail waiting for you at the end of it.
The Arktikum Science Museum alone is one of the most fascinating things to do in Finland and is a way to learn about the furthest North without needing to wrap up warm. You can also meet that most iconic of Lappish creatures, a reindeer! There are also restaurants unique enough to compete with Turku (although don't mention that to anyone from there!).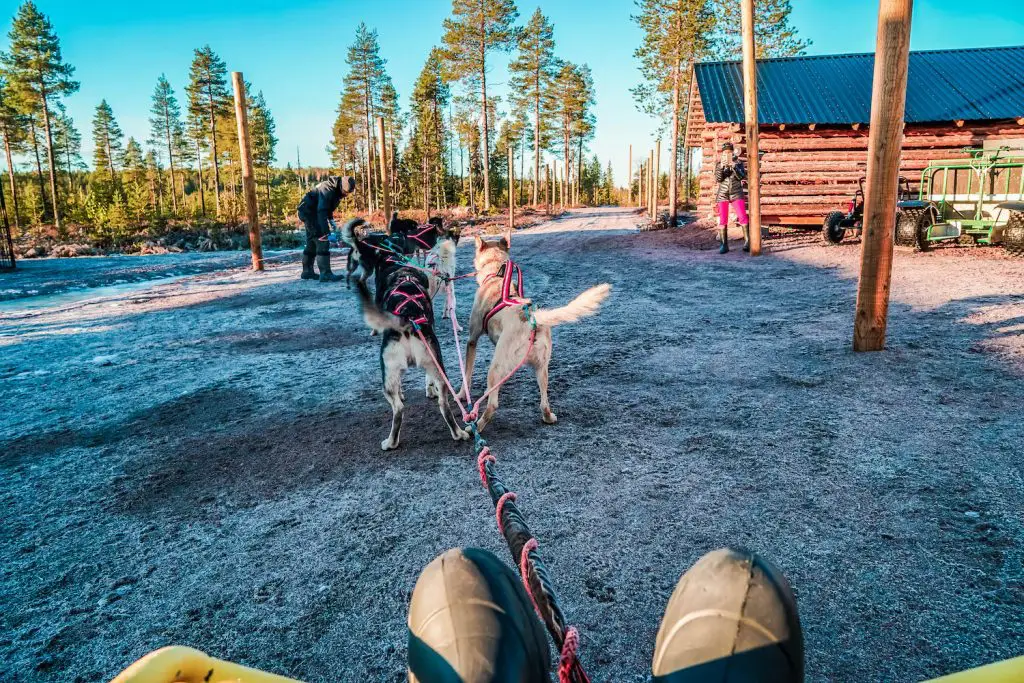 #10. Enjoy Jaw-Dropping Scenery in Ylläs
Finland's highest skiable fell, Ylläs has some of the most beautiful mountain scenery you can find. The villages on either side – Äkäslompolo and Ylläsjärvi – provide ample accommodation options including three Lapland hotels and there's always loads going on (in the winter – reindeer tend to take over in the summer!).
Even if you're not that into skiing, you can enjoy snow safaris, trips to reindeer farms, husky sleigh rides… or a hot chocolate with brandy in one of the cafes!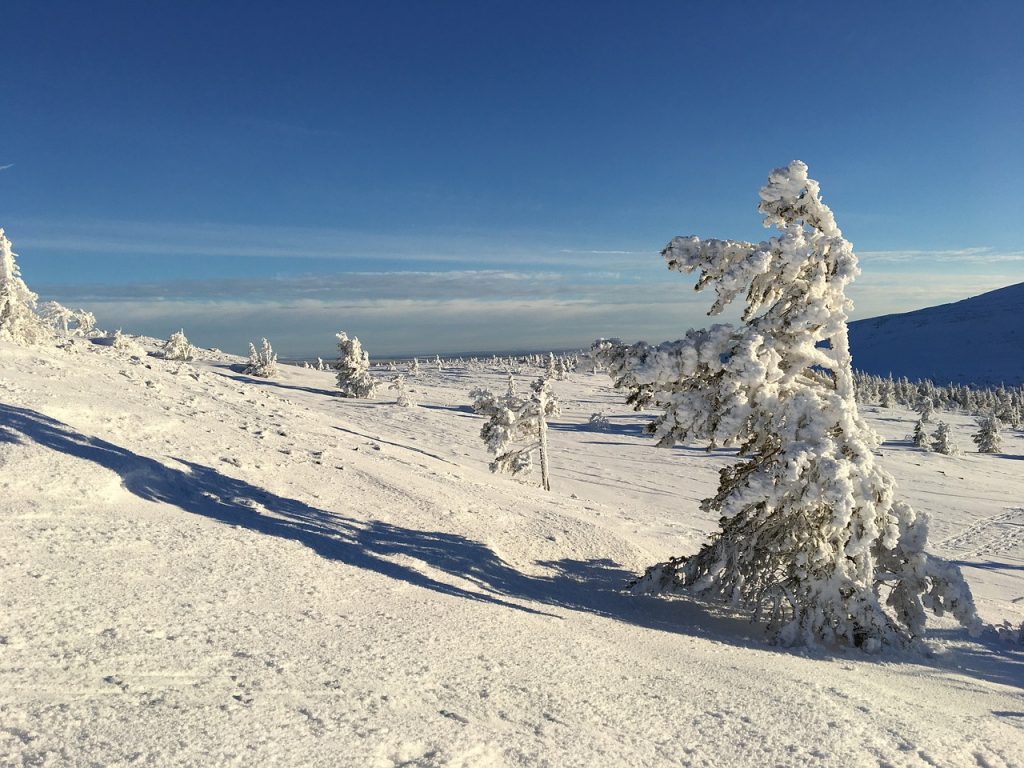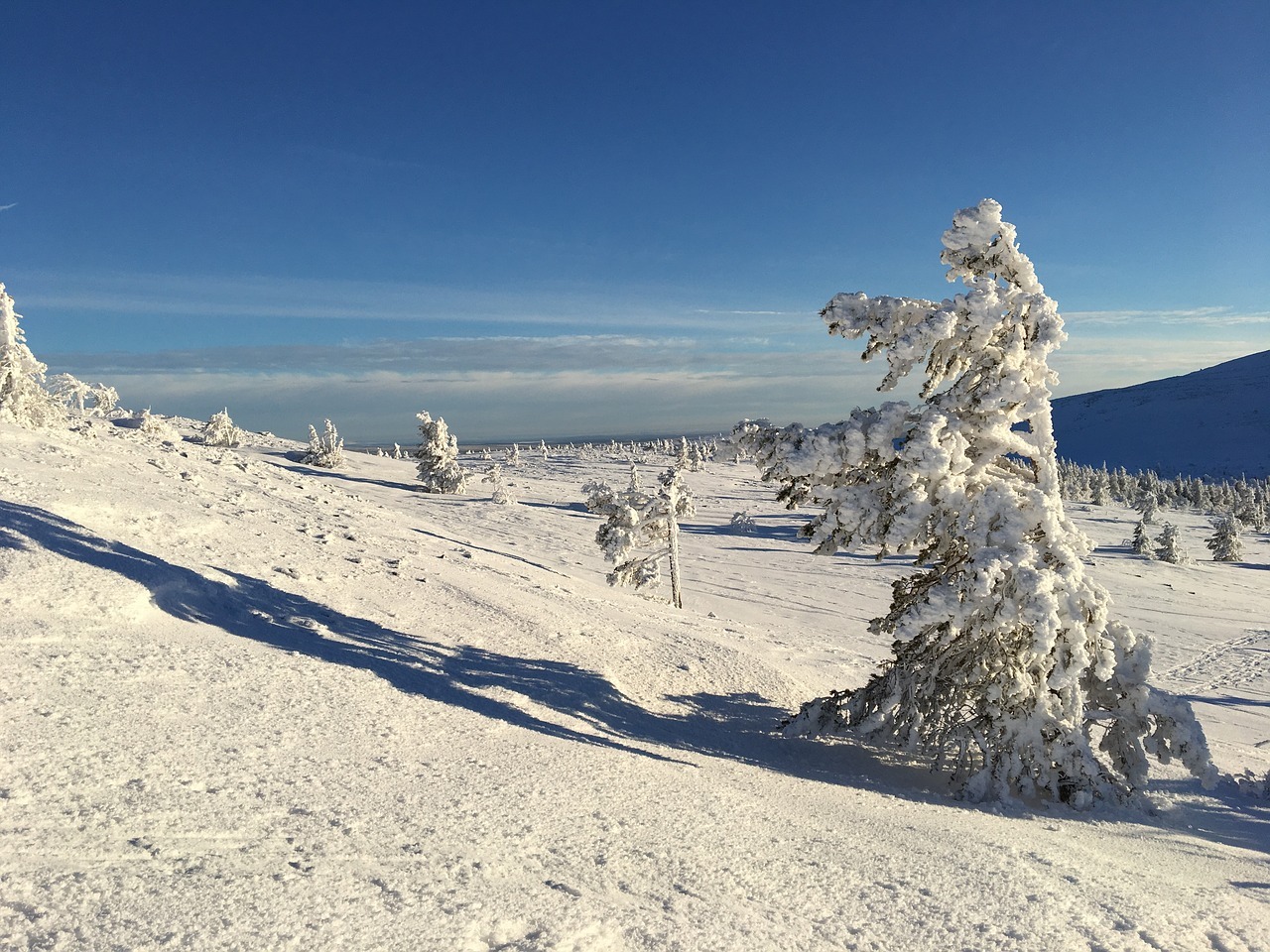 #11. Visit The Tallest Lighthouse In The Nordics, Bengtskar
While visiting Hanko in Finland, you should also make an effort to get to Bengtskär lighthouse, located about 25 km (16 mi) southwest of the city. Standing 52 meters tall, Bengtskär lighthouse is the tallest lighthouse in the Nordic region. Built back in 1906, it is now home to the first lighthouse museum in Finland.
Found on a skerry (a small rocky island), this is the southernmost inhabited place in Finland and can be visited by a short ferry trip from the village of Kasnäs. The naked granite skerry is around 2 hectares with only sparse vegetation and the Bengtskär lighthouse, yet 15,000 people visit the island annually. This is because the Soviets tried to blow up the lighthouse during the Continuation War in 1941, but the Finnish garrison post here managed to repel them. Known as the Battle of Bengtskär, the lighthouse has since become an immense source of local pride.
The wind-swept landscape is spiritually refreshing and a must for those who love history and nature. There is even a hotel here, a cafe and sauna, making staying overnight a tempting proposition. It is quite the effort to get here after all, so why rush off.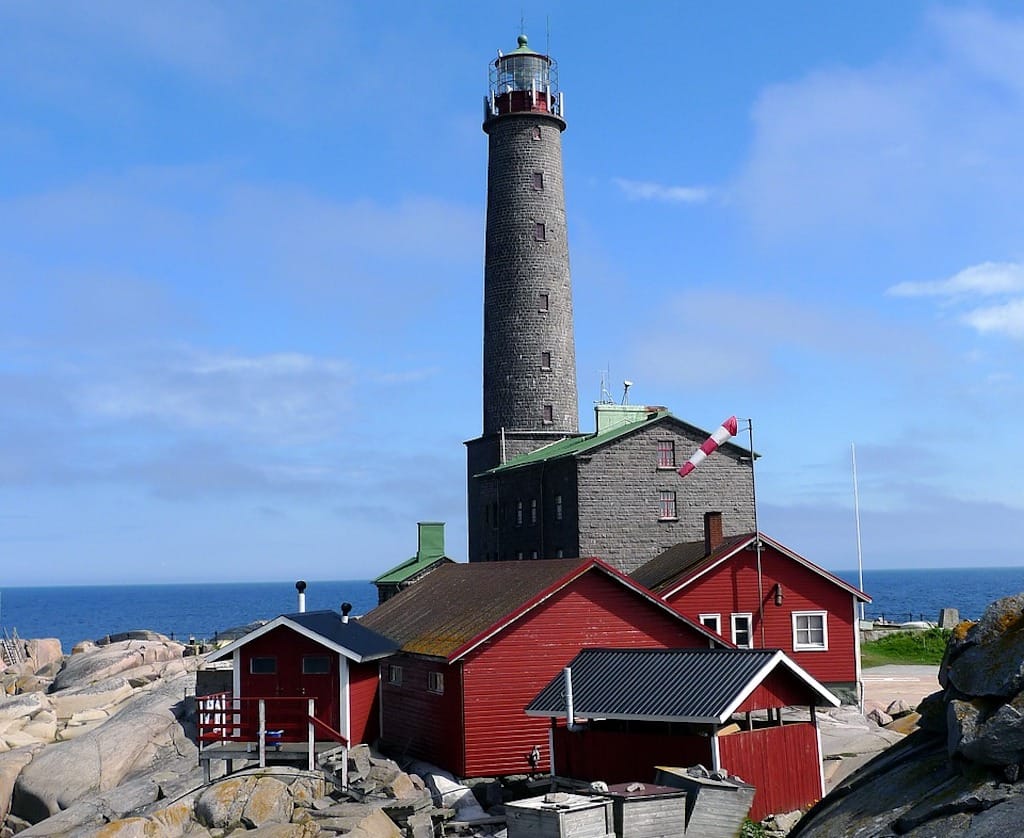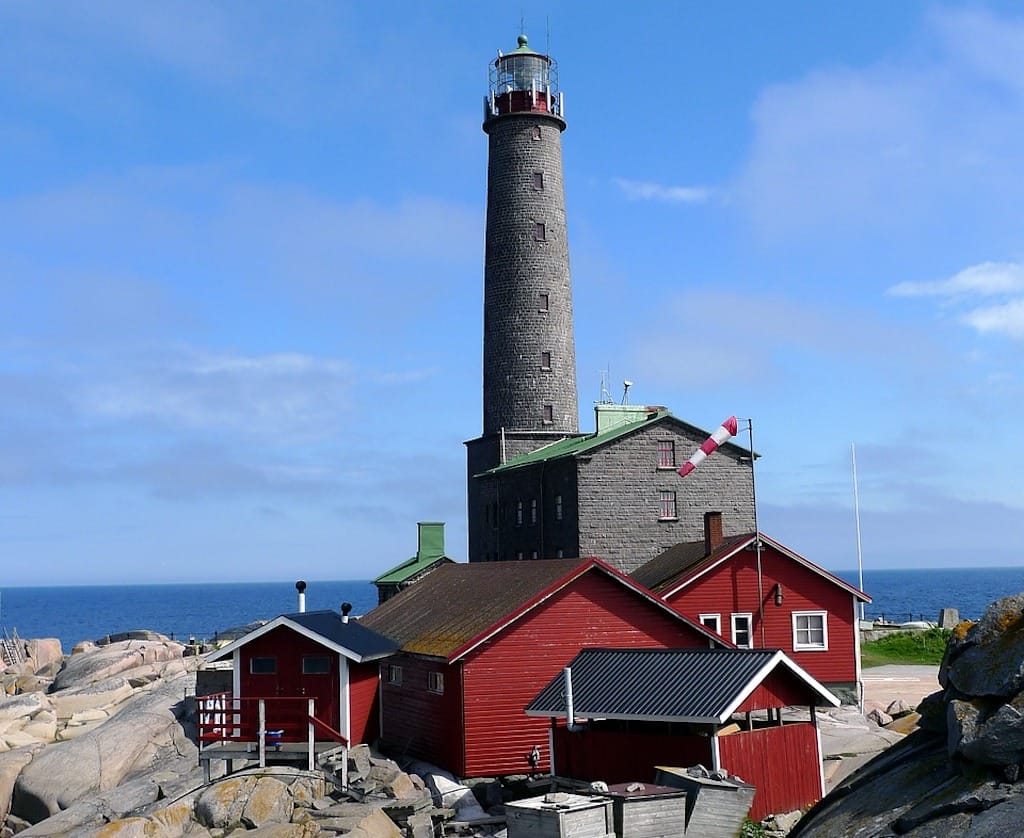 #12. Eat Your Way Around Porvoo
Porvoo is an adorable town 50 kilometers away from Helsinki that is Finland's second-oldest settlement. Here you'll find colorful wooden houses lining cobblestone streets and a wealth of antique shops and craft stores. Despite its age, it's not backwards, and the dining scene is fantastic.
There are tons of places that specialize in Nordic cuisine, so get your taste buds ready for reindeer meatballs, lingonberries, and multiple mouth-watering sweet treats. When it's this cold, calories need to be doubled, right?!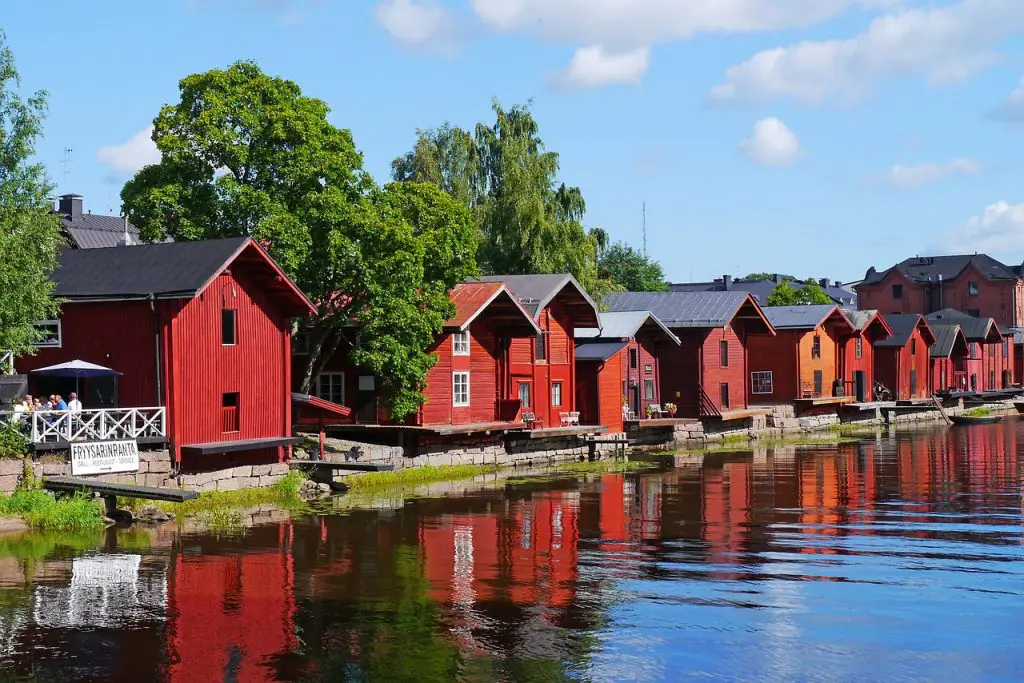 #13. Go Bear Watching in Eastern Finland
While you are far more likely to spot Karhu (a Finnish beer brand meaning bear in Finnish with a bear as its mascot) on your travels in Finland, you could always go hunting for the other type while you are here.
The brown bear is the national animal of Finland. It is still possible to see them in the wild in Eastern Finland around Kuhmo and Kuusamo, about 200 kilometers from Oulu along the border with Russia. Thousands of these incredible beasts live in the taiga forest in the northeast of Finland and cross back and forth to Russia. And a few cunning tour operators have set up operators to help you see them in the wild!
This is typically done in a bear hide, where you spend a silent night with some meat or salmon left out to attract these incredible creatures. It is an experience like no other, and not something you will soon forget. Even if you don't get lucky with the big one, you can still spot elk, flying squirrels, and wolverines from the safety of a hide.
Summer is the best time to locate the bears, from April to August, though for a few weeks in July, they are mating – and therefore not interested in sniffing out a meal.
Even better? In season there is a guaranteed 99 percent chance with most operators to see the King of the Forest.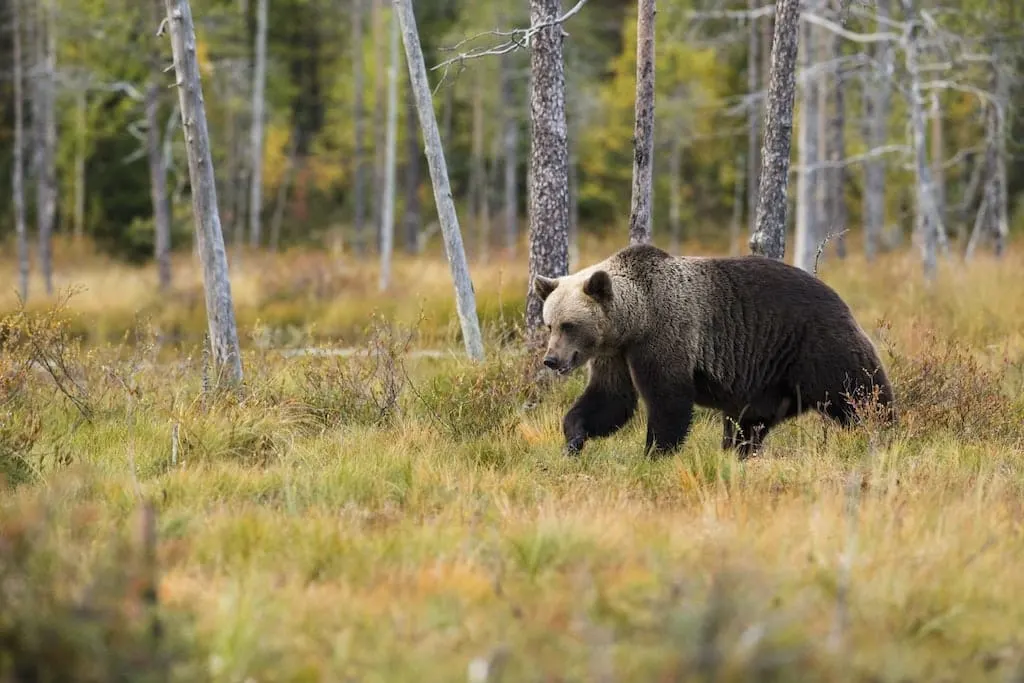 #14. Get Snow-Happy in Levi
Fancy a white Christmas or some time whooshing down snow-covered slopes? Levi is one of the things to do in Finland for you! The country's most popular ski resort is great for its accessibility and range of accommodation to suit many budgets, so it's perfect whether this is your first ski holiday or your hundredth.
If you're here in the summer, you can experience the midnight sun phenomenon, while in the winter, you might have a chance to see the Northern Lights. Whatever season you visit in, the area is well known for some great nightlife.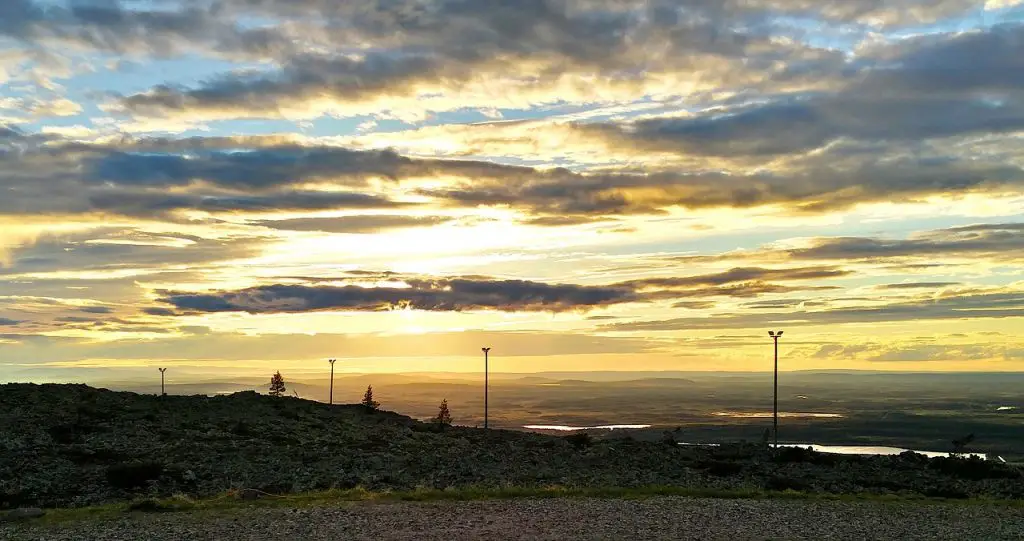 #15. Party Like Never Before At Any Of Finland's Incredible Music Festivals
Finland has a thriving cultural scene and puts specific emphasis on the arts and music in its world-class education system. So, no matter what style of music you like – Finland has an option for you. There is everything from Suomi pop and classical music to rock, heavy metal, and Finnish rap.
Finland's enthusiasm for every type of music is revealed in its glut of summer festivals that form a perpetual wall of sound across the entire country.
There are simply too many to include here, but we would argue one of the best ways to expire Finland is to attend a music festival (well, after having a sauna. There is the Savonlinna Opera Festival taking place beneath an exalted island castle, the Sibelius Festival in Lahti with music from Finland's most famous composer, the alternative arts and culture festival in Flow Festival or Ruisrock one of the world's oldest and most significant rock festivals in Turku.
Then there are the tango festivals, country music, air guitar world championships, jazz and folk music. Whatever your pleasure, Finland has a music festival to suit.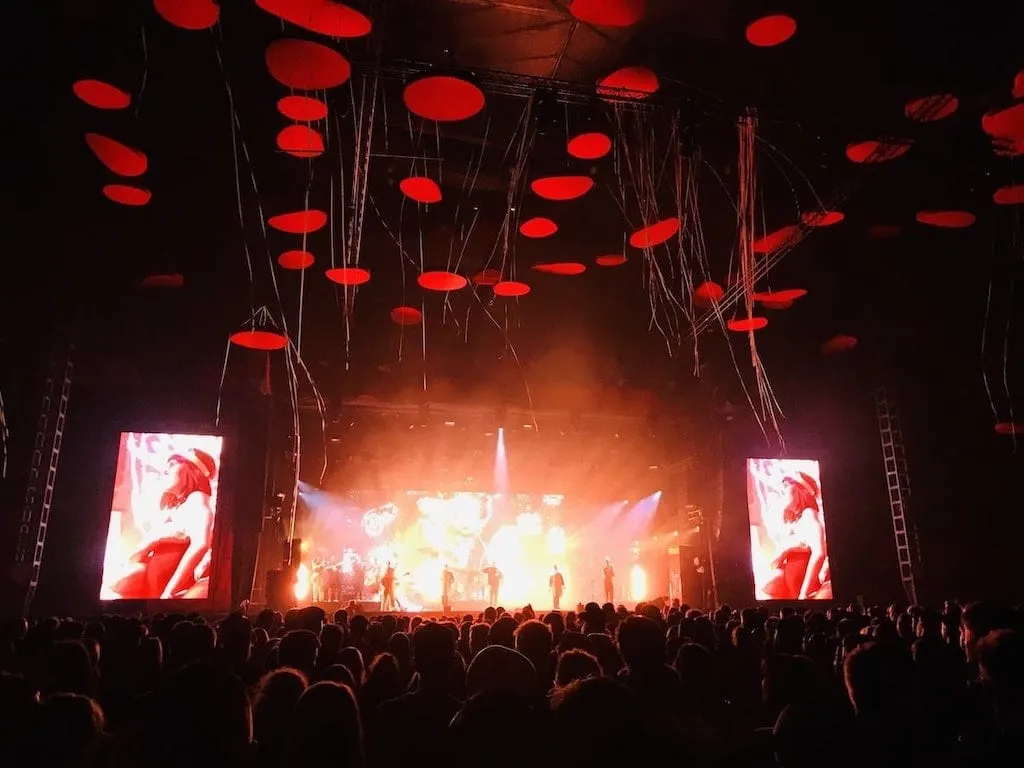 #16. Experience Cabin Living at Oulanka National Park
Even when we talk about city living in Finland, nature is never far away; sometimes, of course, it's nice to get even closer to the wild outdoors. The remote Oulanka National Park is the perfect place to do this. The main hiking trail is a glorious 80 kilometers – but you don't have to walk all of it! There are numerous other trails around the beautiful rivers, canyons, and waterfalls.
To truly experience the outdoors, stay overnight in one of the cabins in the park, or even an open wilderness hut (in summer only!). These are extremely rustic, with basic facilities, but if you're on the hunt for an adventure, it'll be perfect for you!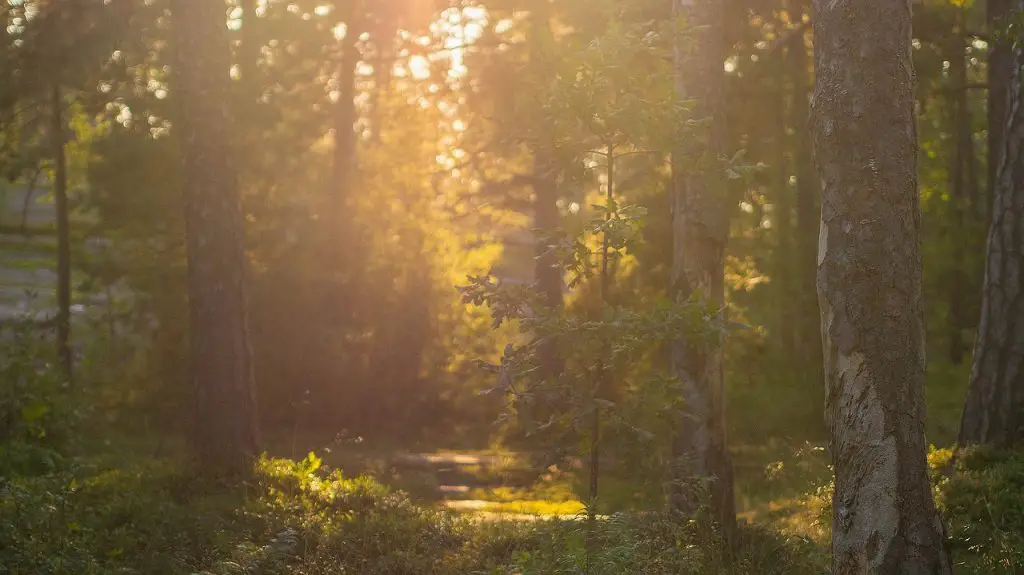 #17. Explore Modern Life And Architecture In Jyväskylä
A university town in the western part of the Finnish Lakeland, Jyväskylä, is the third-largest city in Finland – but for some reason is frequently overlooked by both domestic and international tourists.
We are not quite sure why this is, but Jyväskylä is a youthful and innovative city, with a lot going on. And we are willing to vouch for it as a place to visit in Finland. With one in every third person living in Jyväskylä studying -the city has a buzzing air of possibility and optimism.
Most famously Jyväskylä is the city where world-famous architect Alvar Aalto was raised – and he designed around 30 buildings in the Jyväskylä Region. Fittingly, there is a museum design by Aalto where you can immerse yourself in his architecture, design, and personal history.
Jyväskylä is also known as Finland's City of Light and is a great place to visit in the dark of winter. There are over 100 permanent light illuminations, including bridges, art installations, and buildings. To wander around at night here is rather magical, and a sure-fire way to get rid of the winter blues.
It also has a wonderful lakeside location, 35 maintained swimming beaches, and the famous 'love heart lake in Finland' called Savilammit. Finally, petrol heads won't want to miss Finland's largest sports event, the Neste Rally Finland, held in July–August and dubbed the "Grand Prix of Rallying".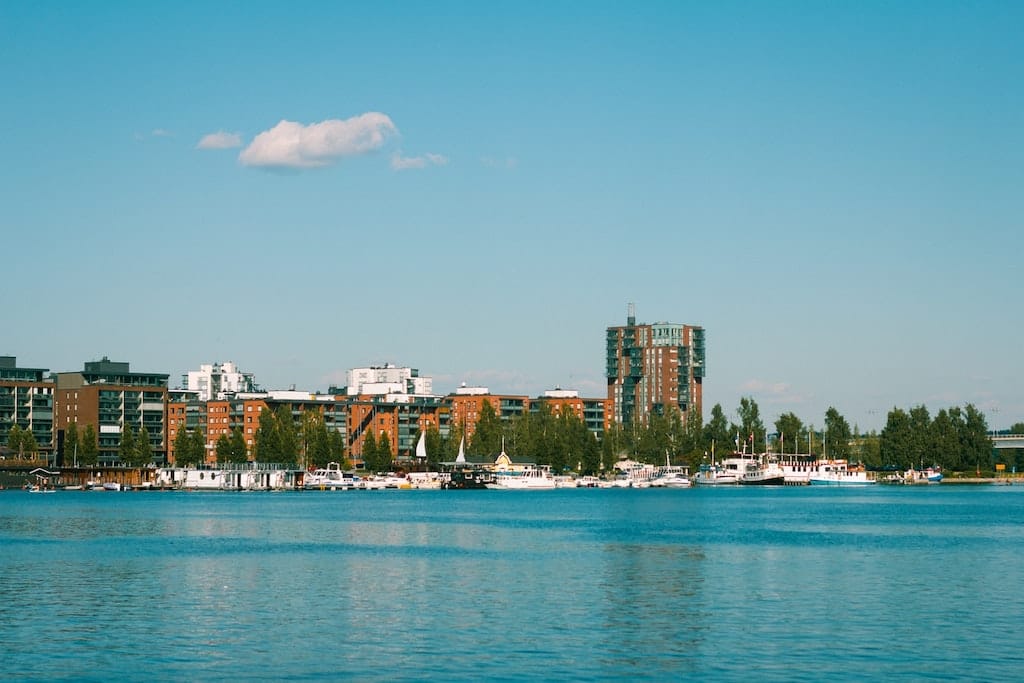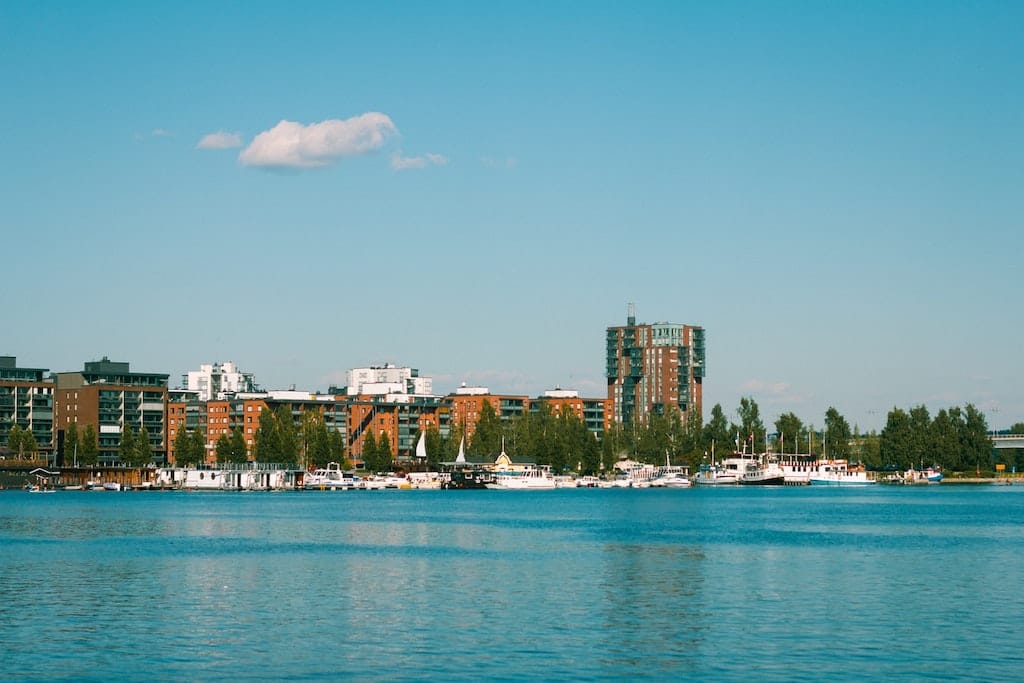 #18. Have a Traditional Finnish Summer in Naantali
Naantali, a cute little town 18 kilometers east of Turku, is a popular spot for a summer day-trip – one of the locals' favored things to do in Finland. It's a bit of a ghost town over winter, but once the days start to lengthen Naantali's picturesque Old Town comes to life with people window shopping or visiting Moominworld (that's right, Moomin island is here).
You can hike the 'Love Trail' to the top of the Copper Mountain and on the way peek at the president's summer house, or join the Finns taking a stroll around the Marina. There are some stunning sunsets over the sea to round off those long summer days.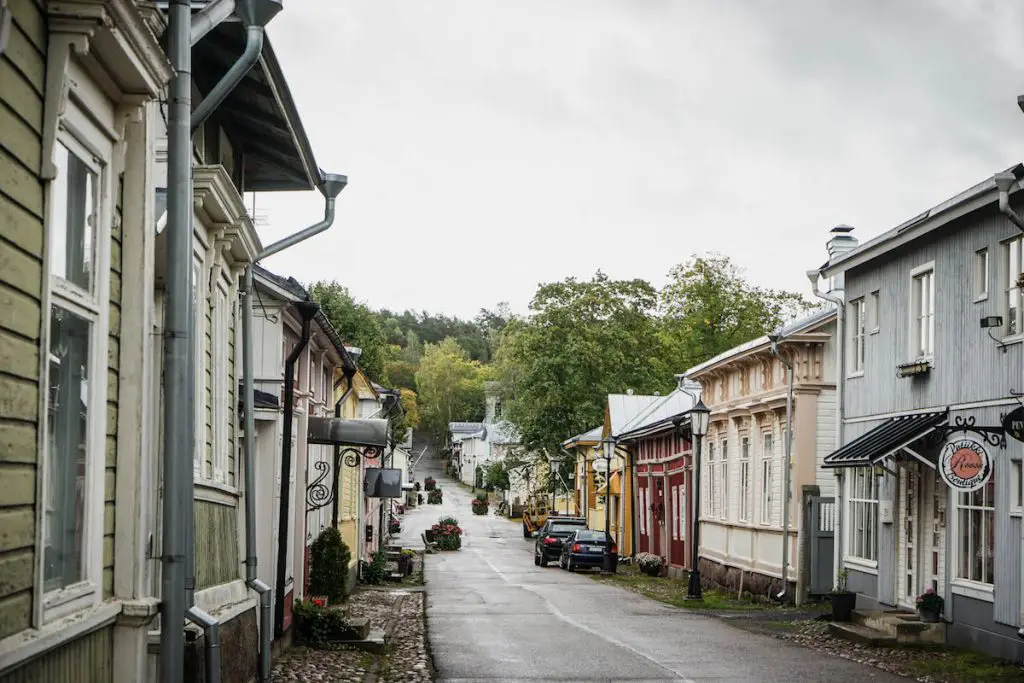 #19. Hop-On A Ferry And Discover The Åland Islands
The magnificent Aland archipelago is a bit of a geopolitical anomaly due to its position halfway between Finland and Sweden, and a decision made in1920 by the League of Nations.
Thus, today the islands are an autonomous region within Finland, yet they speak Swedish, having their own flag, stamps, and parliament. Around 28,000 people live here, although significant numbers of Swedish-speaking Finns from elsewhere in Finland maintain summer cottages or residences across the island.
To visit, you'll want to head to the 'capital' of the Åland Islands, Mariehamn, via ferry on the main island of Fasta Åland. From here, you explore the countless little villages and remote beaches of the archipelago's central islands, which are connected by bridges and free cable ferries. Distant outlying islands require a car ferry to reach. From Mariehamn, is around 160 kilometers to Turku, and a similar distance to Stockholm, the capital of Sweden.
Besides the stunning coast topography and solitude, Aland has a state-of-the-art maritime museum, a brewery producing blueberry beer, and a gorgeous 14th-century castle. Plan to spend at least a few days.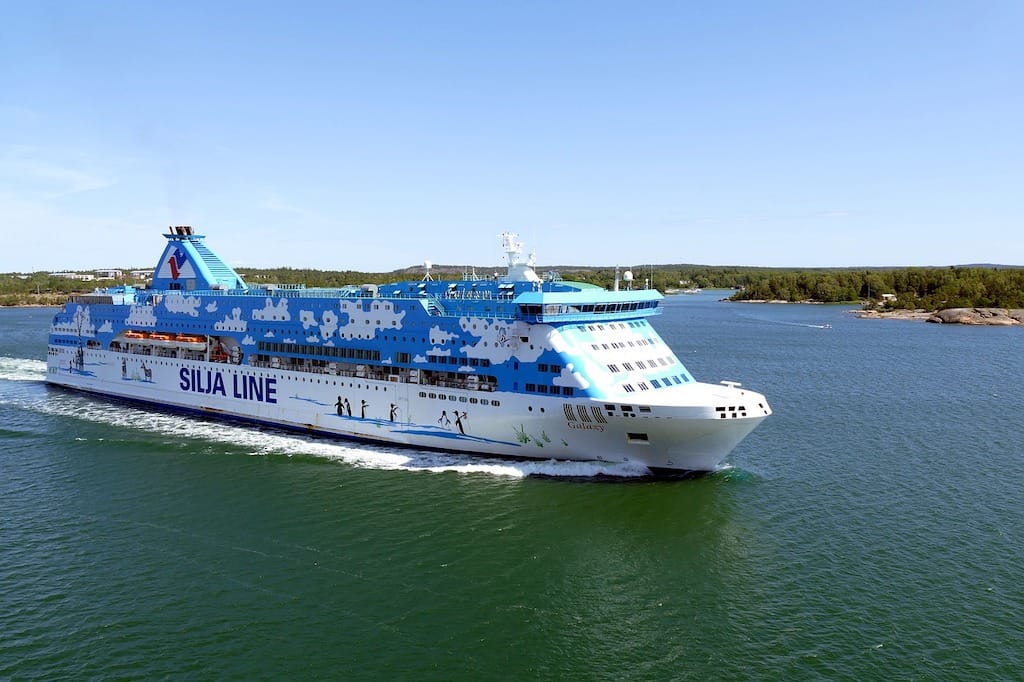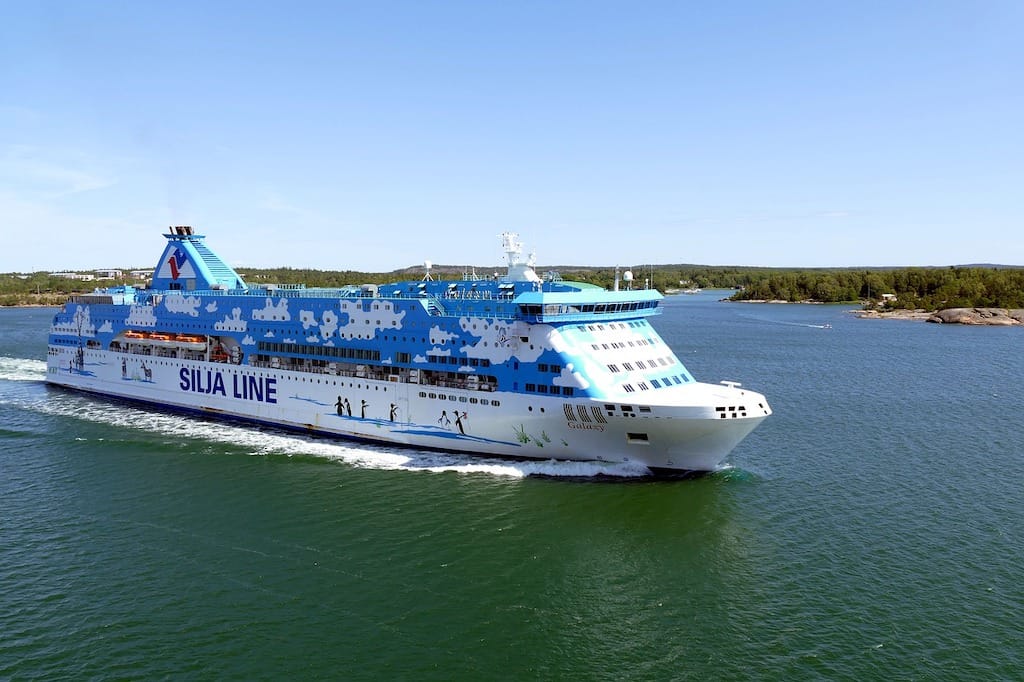 #20. Explore The World-Heritage Listed Old Town Of Rauma
Rauma is the largest preserved wooden town in the Nordic countries and is one of Finland's hidden delights. Established on the Gulf of Bothnia, Rauma is one of the oldest harbors in Finland and was built up around a Franciscan monastery. Although devastated by fire in the late 17th century, wandering Rauma today is still a magical experience. The city has managed to preserve much of its ancient vernacular architecture and charm.
Besides its incredible wooden buildings, Rauma has a penchant for lace-making – a core industry here since the Middle Ages. There is even an annual festival dedicated to this refined material – though today, much of the city's wealth comes from tourism and as an export hub for Finnish paper.
The Old Town of Rauma is filled with intimate cafes, small shops, and a few artisan studios – and is most alive and authentic during the weekdays. Be sure to visit the Rauma Museum (spread across four sites) and take a walking tour of the Old Town using a free map available at the local tourist office. There are over 500 18th- and 19th-century wooden buildings, and this map helps you discover the best of them!
To make your trip here even more unique, stay at the fabulously off-beat Kylmapihlajan Majakka Hotel, a 1950s lighthouse hotel.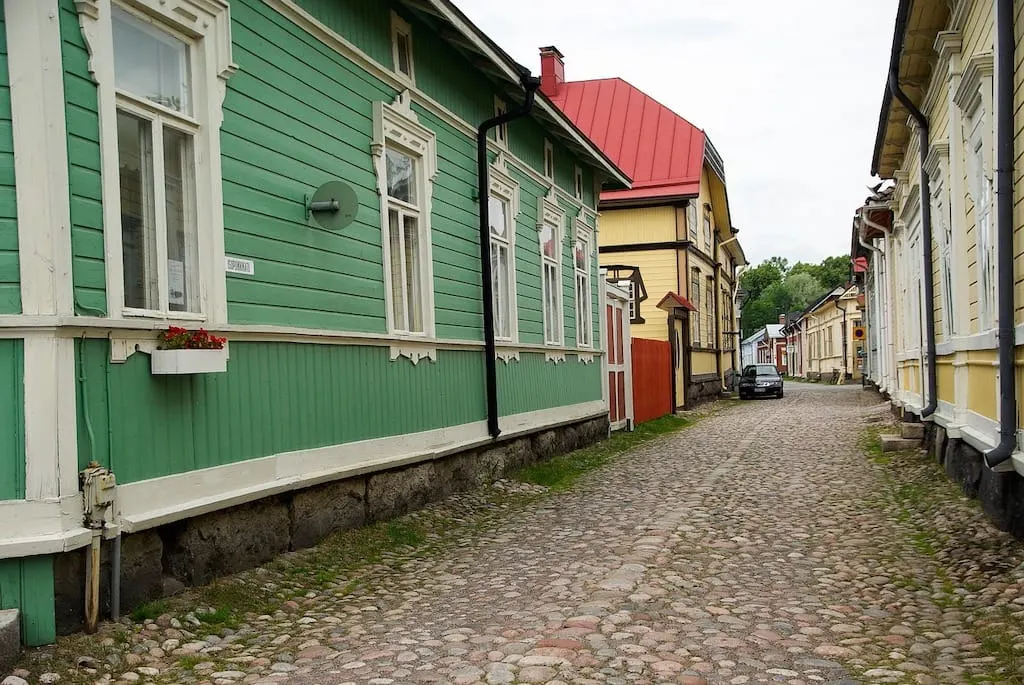 #21. Get Lost In The Charm Of Savonlinna, Finland's Prettiest City
Savonlinna is undoubtedly one of Finland's loveliest towns, set on series of islands between lakes. There is a lot to love here in this classic Lakeland settlement, but the highlight has to be one of Europe's most beautiful castles, Olavinlinna, perched on a rocky island.
It is nothing short of spectacular and well worth the effort to here. The 15th-century three-tower castle is the northernmost medieval stone fortress still standing anywhere in the world – and quite the sight to behold. The castle plays host every July to a world-famous opera festival – if you can time your visit, but as long as the sun is shining, this animated city is rewarding to visit.
There are also modern cafes, extensive national parks, an intriguing museum about Finnish forestry, the world's largest Wooden Church (Kerimäki Church), and a fun steamboat cruise.
A stunning yet non-touristy Finnish city, Savonlinna is a hidden gem – and one of the best places to visit in the Nordics.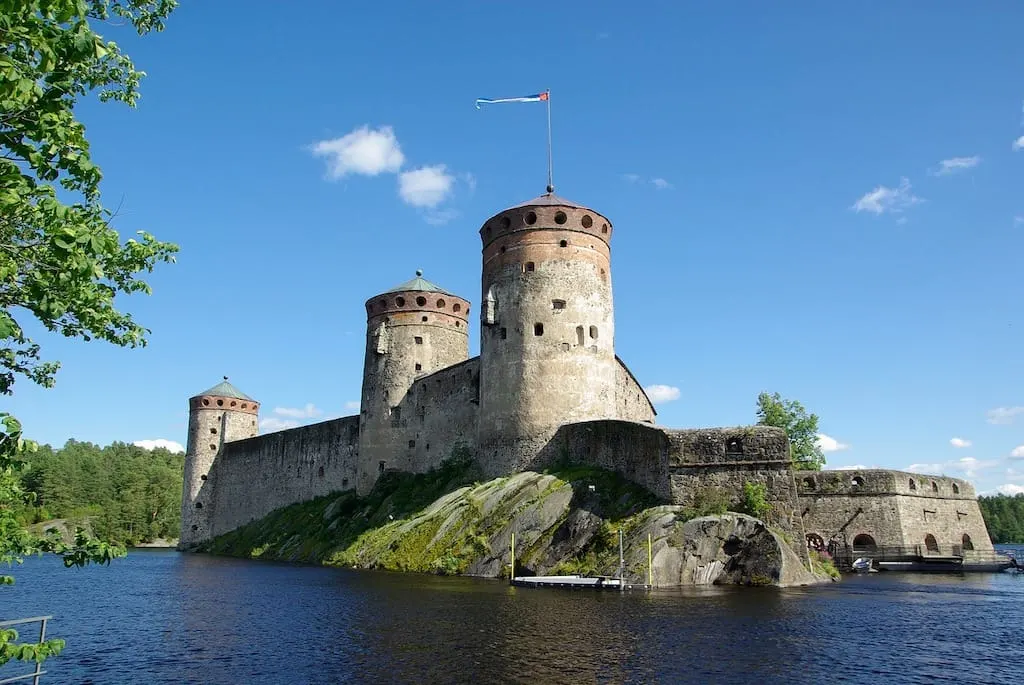 #22. Stop By The Harmonious Centre Of Seinäjoki
It is fair to say Seinäjoki is not on most people's Finland itineraries but is a worthy proposition to consider thanks to its incredibly diverse roster of events and architectural contributions from Alvar Aalto.
The town library, Lakeuden Risti Church, and central administrative buildings here were are designed by Alvar Aalto, mainly between 1960 and 1968. The Seinäjoki ensemble embodies one of Aalto's most significant works and is internationally notable as the architectural whole is represents. For those who want to explore modern architecture in Finland, Seinäjoki cannot be missed.
The other reason to visit? The fantastic line of events that take place here annually – distinguished even by Finnish standards.
Known as the city of Festival, the most famous are Tangomarkkinat, a tango festival that typically attracts more than 100,000 visitors, Vauhtiajot, a motor racing event/music festival, and Provinssirock, one of Finland's oldest rock festivals. There isn't too much else here, but Seinäjoki is still worth the detour from those hugging the coast on a Finland road trip – and well-served by the countries rail network.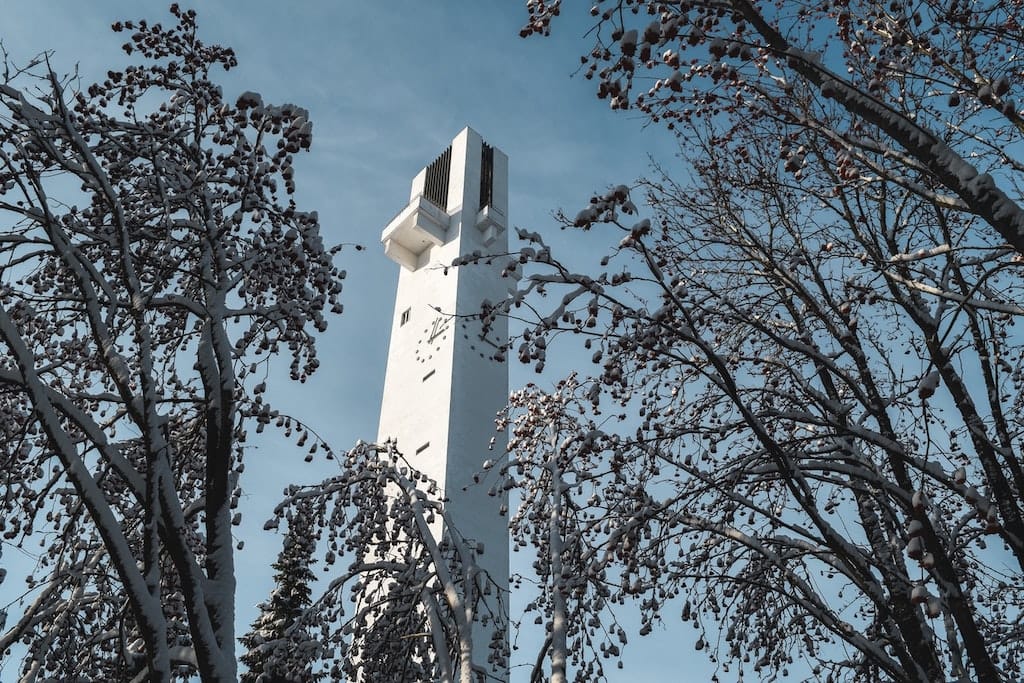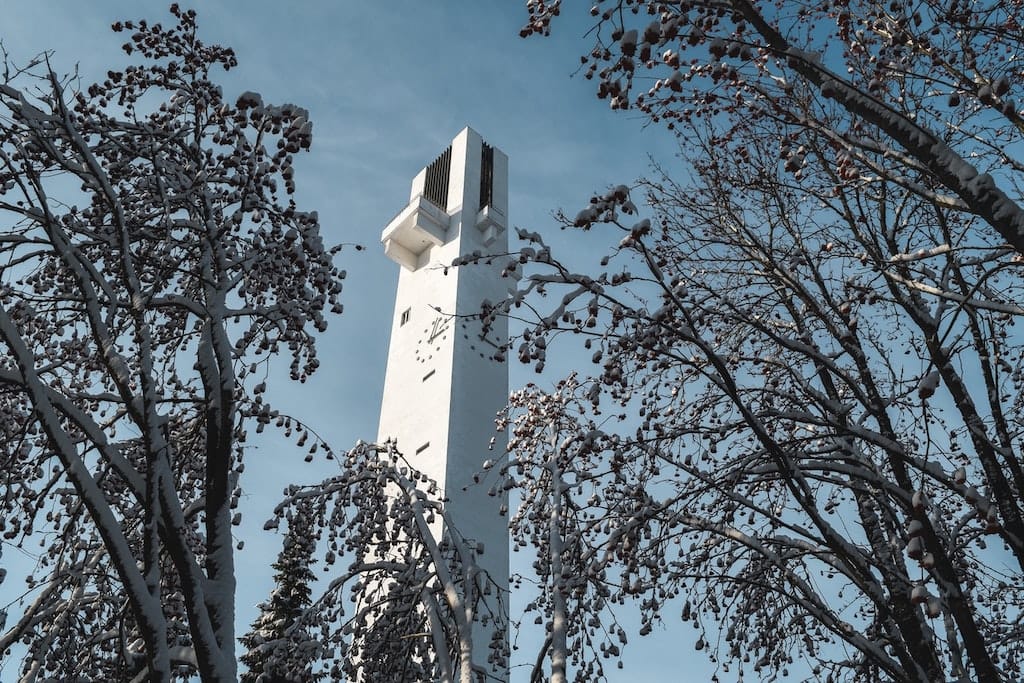 #23. Investigate The Weirdly Rising Landscape Of The Kvarken Archipelago
Another UNESCO World Heritage Site in Finland (shared with Sweden), the Kvarken Archipelago, is a must-visit for nature and geology lovers. Situated in the Gulf of Bothnia, the 5,600 islands of the Kvarken Archipelago emphasize unique ridged washboard moraines formed during the melting of the continental ice sheet in the last age between 10,000 to 24,000 years ago.
The Archipelago is even today still continuously rising from the sea. This is a process called glacio-isostatic uplift, whereby land previously weighed down by glaciers is rebounding. Thus, the rates of land rising here is some of the fastest in the world, and as a result, islands rise and unite, peninsulas extend, and lakes emerge from bays and advance into marshes and peat fens.
The land here has risen roughly 285 meters in the last 10,000 years. For scientists, this yields exceptional opportunities to understand Earth processes further – and for visitors, it means plenty of extraordinary outdoor activities and unique landscapes to explore. Bird-watching, cycling, sailing, canoeing, fishing, and trekking are all popular in the area.
One of the best things to do is the Valsörarna Nature Trail, or head to the Pohjanmann Museo, which has a brilliant exhibition on the geological processes taking place here – complete with storm and lighting effects.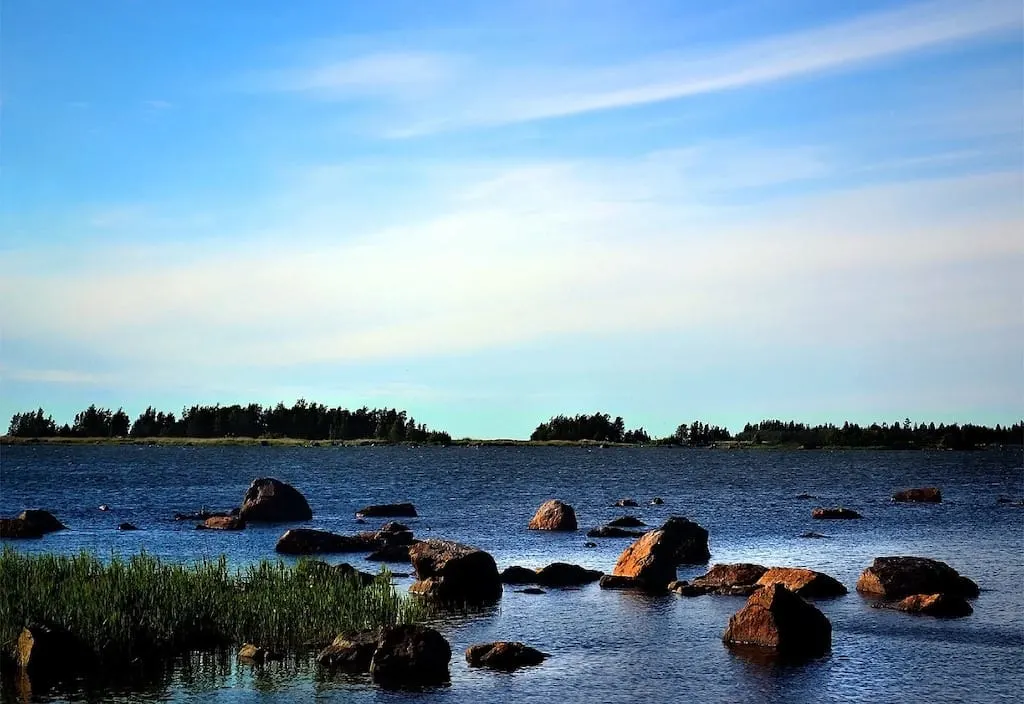 #24. Breathe The World's Purest Air At The Pallas-Yllästunturi National Park
Pallas-Yllästunturi National Park is Finland's most popular national park, covering an area of 1,020 square kilometers in Western Lapland. The dreamy landscape is dominated by a chain of fells stretching for around 100 kilometers and boreal taiga forests. The Pallastunturi Fells, in particular, is one of Finland's national landscapes.
Most visitors come here to appreciate the landscapes and enjoy the extensive network of paths and trails, with dozens of trails for hiking and skiing with all difficulty levels catered for. Whether you want to walk, mountain bike, paddle, ski, or snowshoe – there is a trail for you.
The area has mires, heath forests, old-growth forests, open fells, and herb-rich forests, and is you take the famous Hetta-Pallas trail (the oldest marked hiking trail in Finland) you'll be able to experience them all.
There are three visitors' centers and numerous towns and ski resorts on the edge of the park to use as a base. Ylläs is the most popular and is a successful cross country and downhill skiing Centre. The nearest railway station is at Kolari, and the closest airport is Kittilä Airport.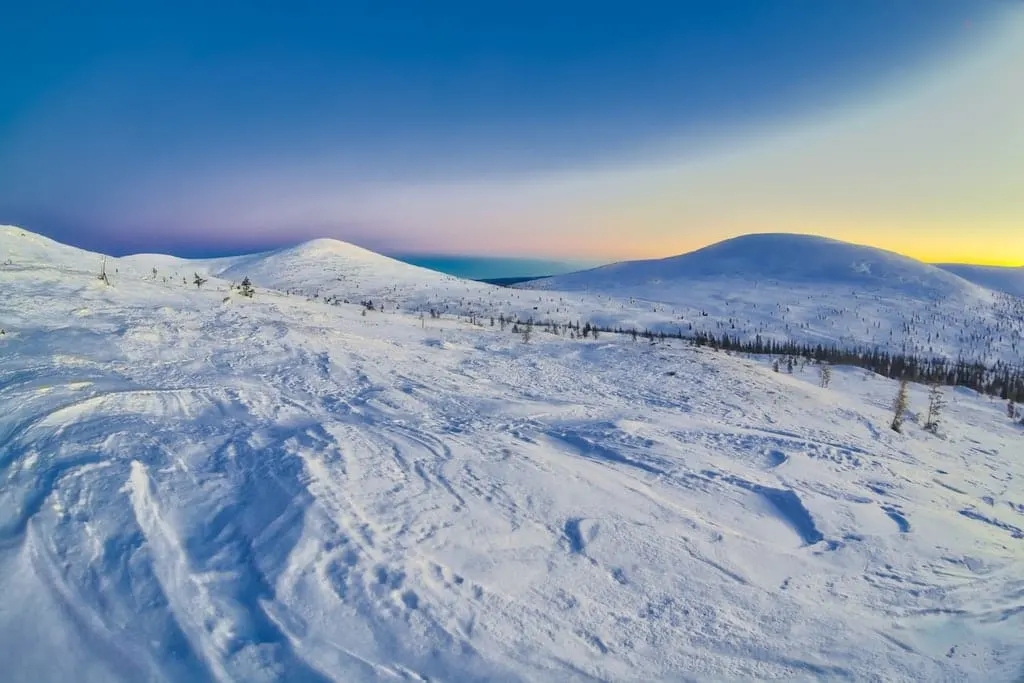 #25. Learn About Sami Culture In Inari
The small village of Inari is one of the best places to visit in Finland to get close to Sami culture. Situated on the edge of Lapland's largest lake, Inari has cute hotel and cabin accommodation and an extensive range of nature tours and Sámi culture tours on offer year-round.
Don't miss a visit to the Siida Museum, one of the best museums in Finland that provides a fabulous overview of the Sami people and their environment. Here you can learn about the transition of Sami from a seminomadic culture to modern times, and Northern Lapland ecology. Inari also hosts the spectacular Sajos Sami Cultural center, with the Sami parliament.
There is also plenty of incredible wilderness walking the surrounding area, reindeer farms, Sami handicrafts, and husky sled excursions. Not to mention opportunities to see the Midnight sun and northern lights.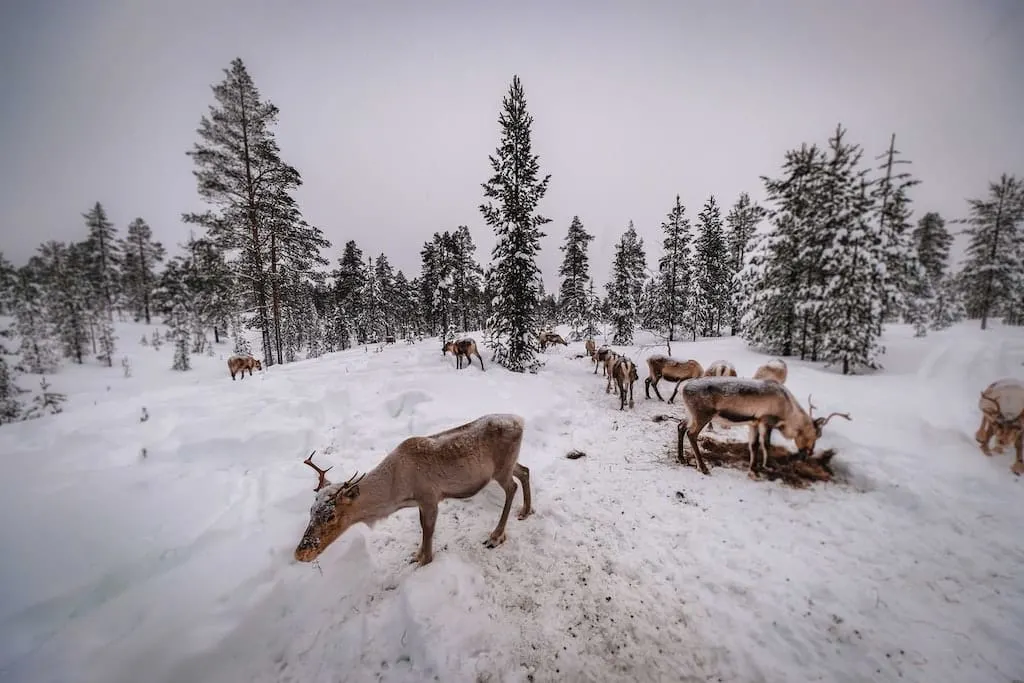 Staying Connected While Travelling
In today's increasingly connected world, staying online while traveling has become essential for a seamless experience. That's where eSIMs come into play, revolutionizing the way we access mobile networks during our global adventures. Say goodbye to hunting down local SIM cards at the airport; eSIMs provide instant activation the moment you land, sparing you the fortune usually spent on international roaming and allowing you to genuinely travel like a local (without getting hopelessly lost!).
With eSIMs, tasks like restaurant recommendations and reservations, up-to-the-minute public transport instructions, checking opening hours, and accessing further information become a breeze. And, of course, sharing your journey on social media is easier than ever. To stay connected wherever you roam, consider using either Airalo or Holafly. Airalo boasts the most extensive range of destinations worldwide, offering smaller data bundles tailored to your needs, while Holafly provides unlimited data packages and fantastic EU data deals.
So why wait? Embrace the future of travel connectivity with eSIMs and make your next journey effortlessly smooth.
Further Things To Consider Before Any Adventure
Now you're all set and prepared to explore our big wide world, why not sort out everything else out all in one go? If necessary for your travel plans make sure you have brought proper travel insurance, protected your privacy by getting a secure VPN, compared all the top hotel booking sites to find just what you're after, reserved an unbeatable rental car price and - of course - booked the best flight deals!
Or maybe just forget it all and go for a last-minute cruise or effortless tour instead?
Many budget travelers (including me) indulge in worldwide airport lounge access, so we can experience luxury while still slumming it in economy. Naturally, we would never leave home without a more general travel guide since we couldn't possibly cover everything here!
Just add an adventurous attitude and plenty of smiles - they go a long way - and that about covers it all! Now go out, find your own path and don't forget to share your best inspiration stories with me on Facebook, Twitter, and Instagram...I'd love to hear from you!