Be prepared to have your breath taken away and for your jaw to drop, because Finland is one of the most spectacular travel destinations you'll ever have visited. It's like exploring a magic kingdom, but one with gastronomic delights and a nightlife that would make Narnia envious.
Are you looking for things to do in Finland? You are spoilt for choice in this gorgeous Nordic country filled with Moomins, reindeer, endless expanses of Taiga forest, pristine lakes, friendly locals, and exciting cities.
Sitting on the eastern frontiers of Europe, Finland offers an exciting adventure travel destination for those who are willing to make the effort to get here. Unlike other hot spots over-run by tourists – yes, we are talking about you Prague, London & Vienna – in Finland, you are presented with a unique opportunity to experience the local culture.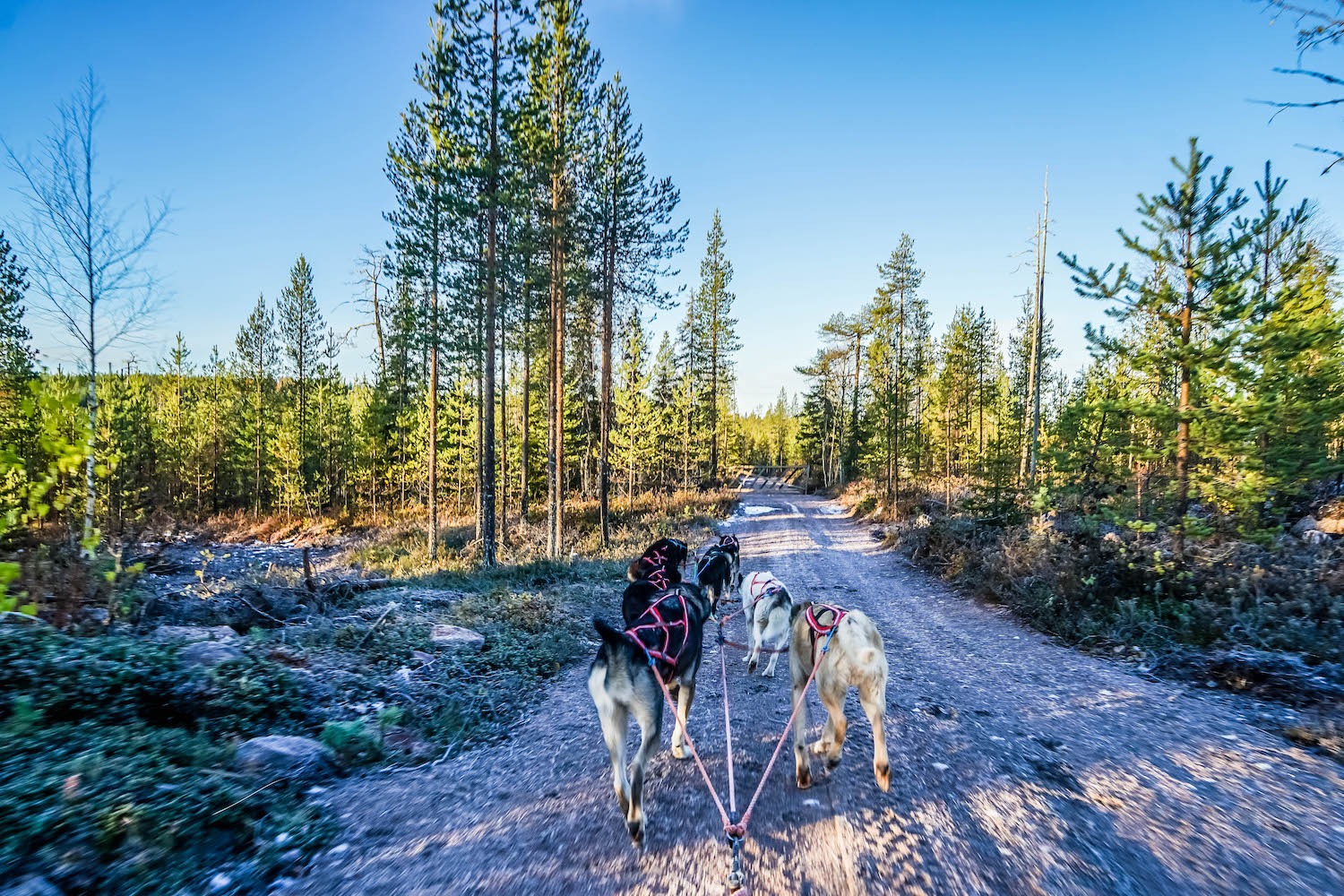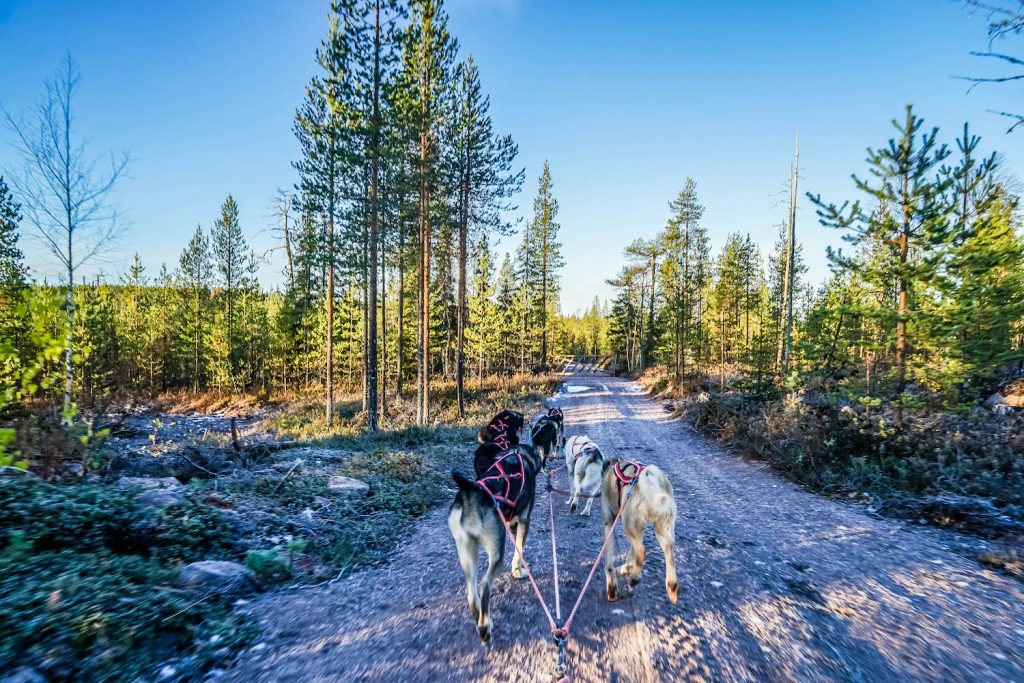 Whether it's hiking under the midnight sun, hunting of aureola lights in the depths of winter, sweating it out in a sauna, or enjoy coffee and pulla in a cozy coffee shop, there are so many things to do in Finland.
Finns, of course, are notoriously shy, but don't let this put you off. They are proud of their unique heritage and cultural achievements – a surefire way to get them to open up is to let them know how much you love Finland. Sure, you are probably going to have to initiate the conversation but give them a few beers, and you'll wonder how Finns ever got their reputation as quiet and reserved. Much like their Estonian brothers across the Baltic in Tallinn, alcohol consumption here is some of the highest in the world – but can you really blame them with the long, dark, and harsh winters?
There are so many things to do in Finland, but one of the best ways to see this country is by hiring a car and exploring its wilderness. A Finnish road trip is never a bad choice!
One of the most appealing things about Finland is its beautiful nature. Breathtaking expanses of forest, picturesque lakes, and stunning skies speak to the wildness in all of our souls. The land is supremely unspoiled, making the landscape here stand out from other, more populated countries. There are plenty of outdoor things to do in Finland, from canoeing and kayaking to hiking and skiing. And wild camping is not only allowed, but encouraged!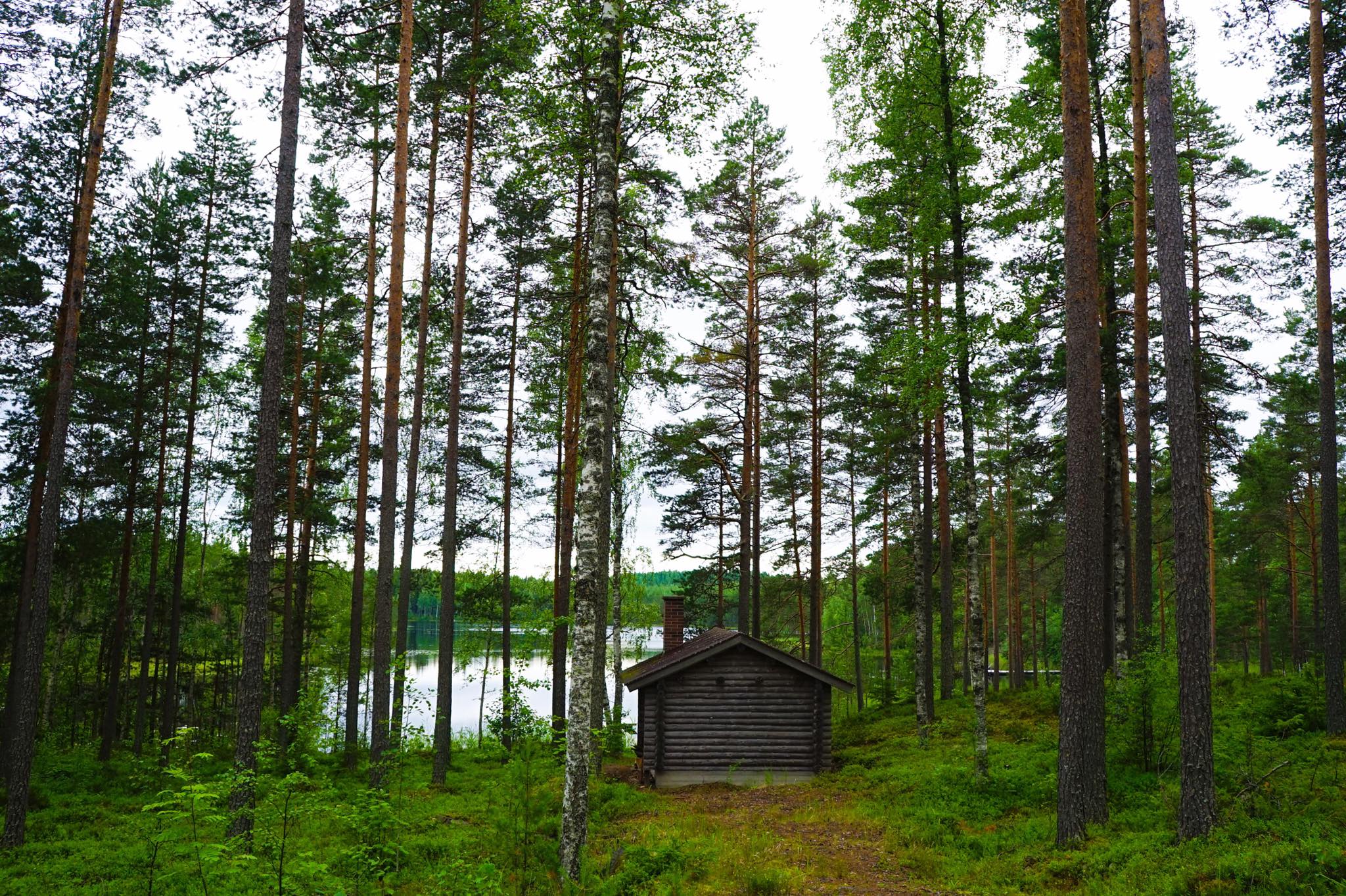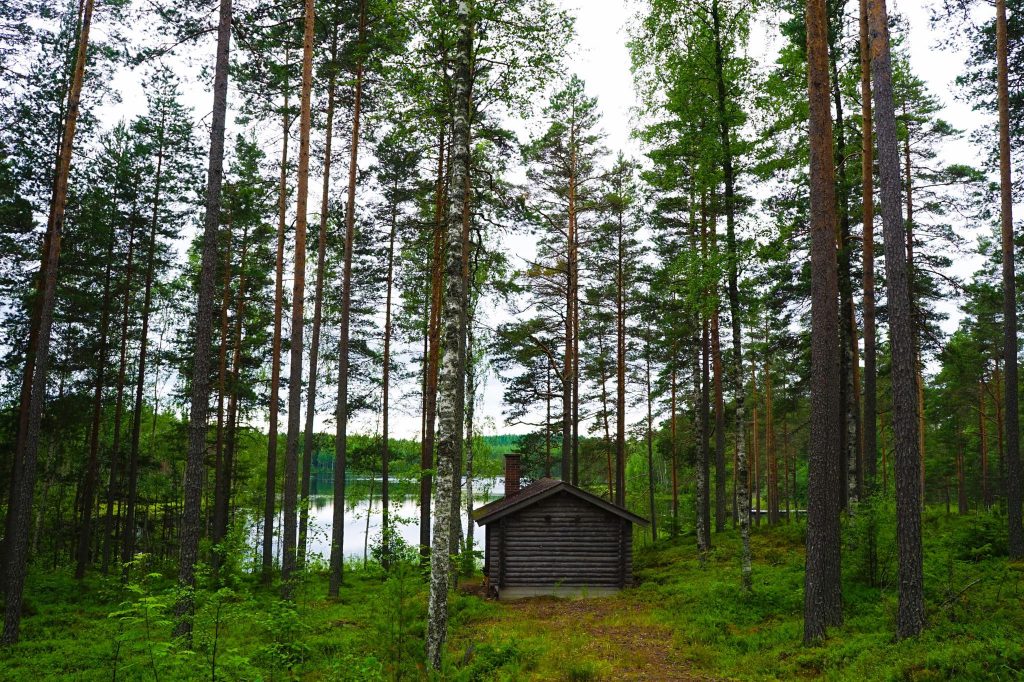 Whether you're here in the short but vivid summer or the infamous winter, you'll find something to enjoy. Watersports, outdoor beers, and music festivals abound during the summer. The winter brings its own sense of otherness, and visitors can enjoy it from the ice hotels or on their trips to try and see the Northern Lights.
But it's not just the wilderness that makes Finland so attractive; its cities are every bit as fascinating. A famously liberal and innovative country, cities like Helsinki, Tampere, and Turku are lively and forward-thinking rich in design, foraged food, and trendy bars. Finns might not be famous talkers, but once you get a few drinks in them, they're as friendly as the next person, and always happy to tell you more about their country.
So where to go first on your Finnish adventure? To get you on your way, we will share a few Finnish highlights to help you get started on your list of things to do in Finland. By no means comprehensive, hopefully, this at least inspired you to visit what also certainly Europe' quirkiest and most fascinating country….Read on for more details on some of our favorite things to do in Finland.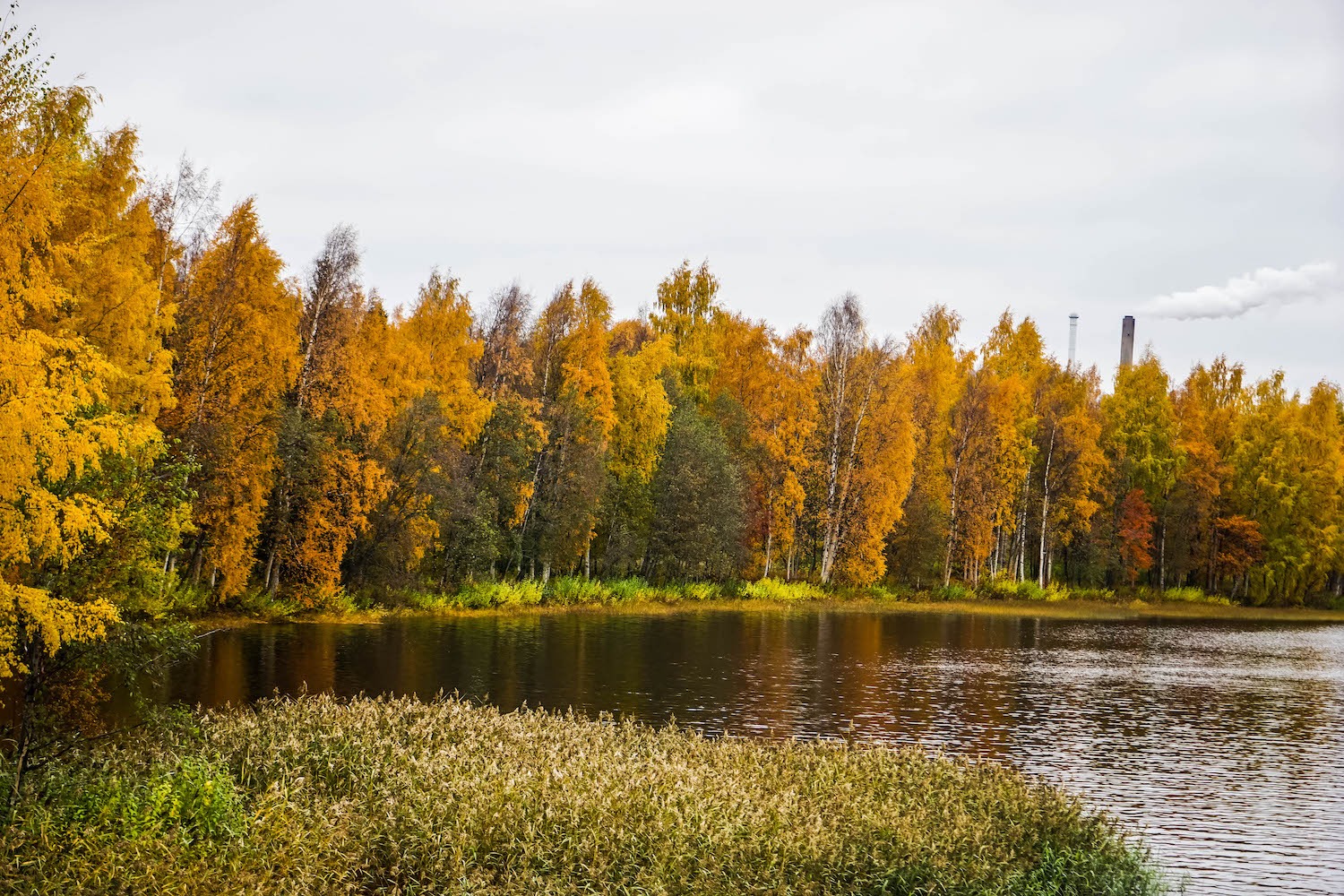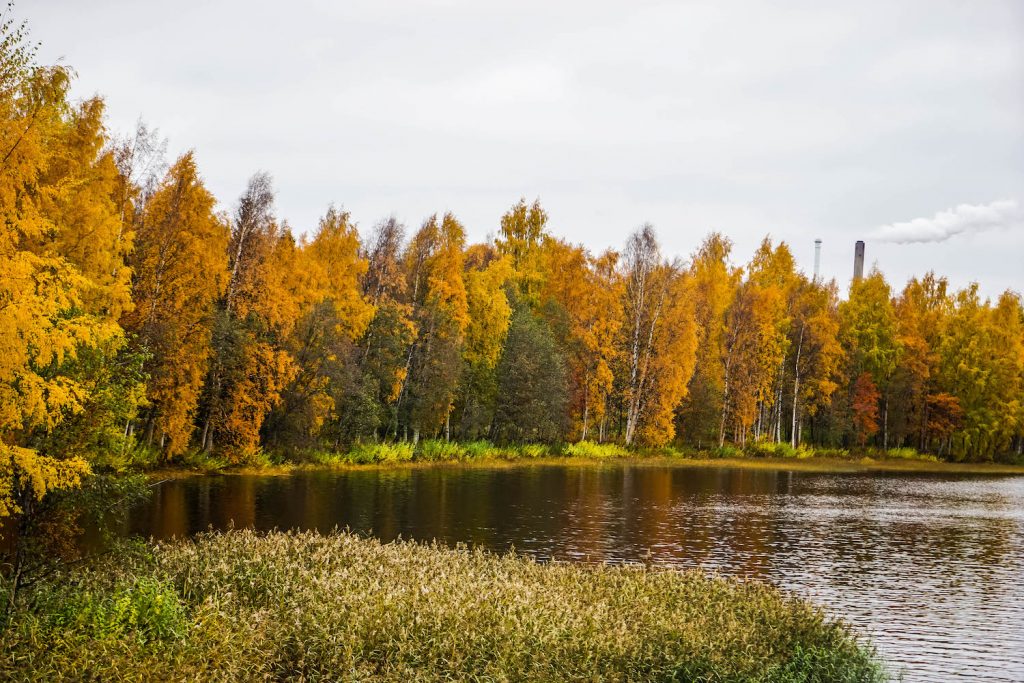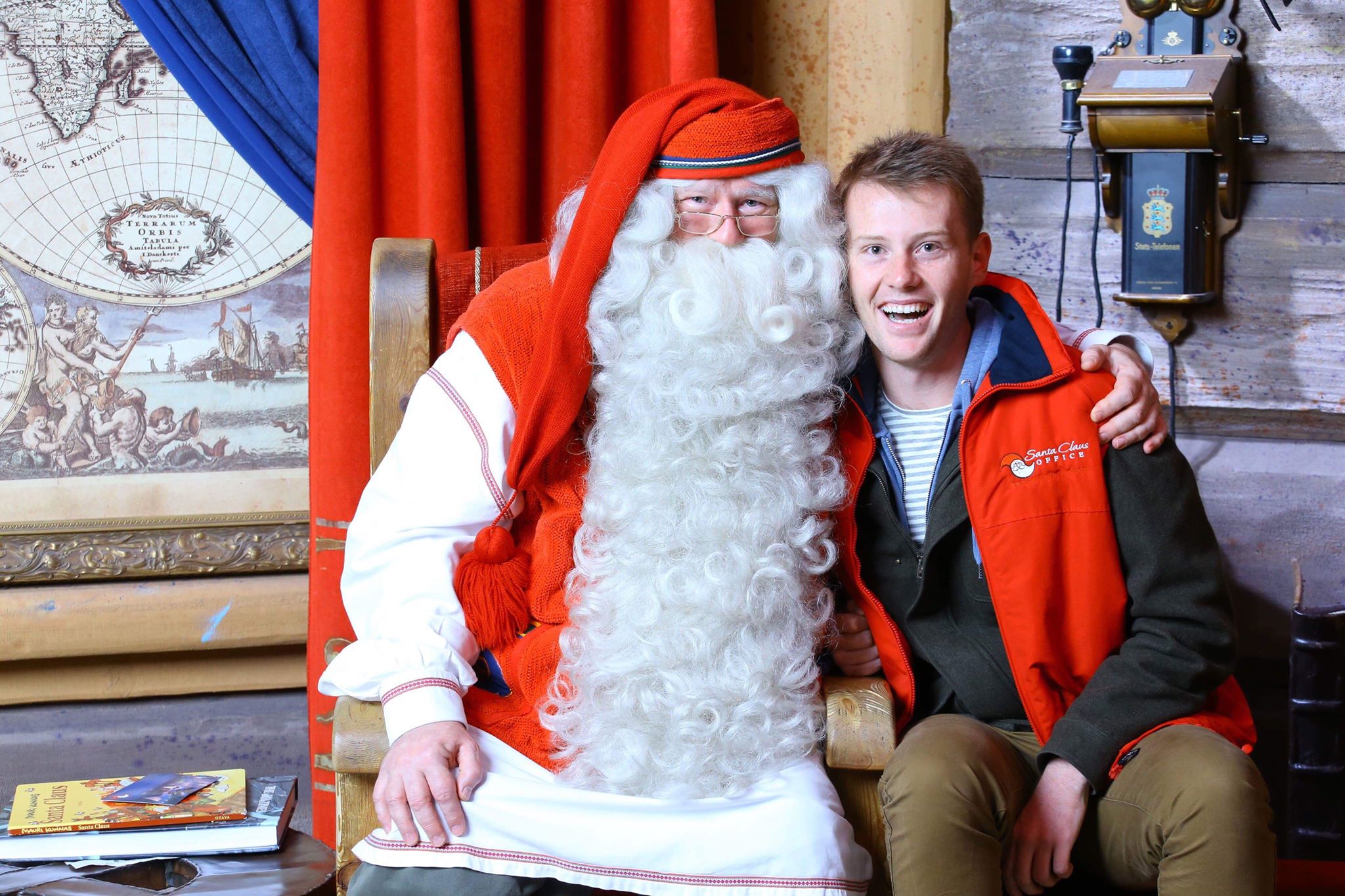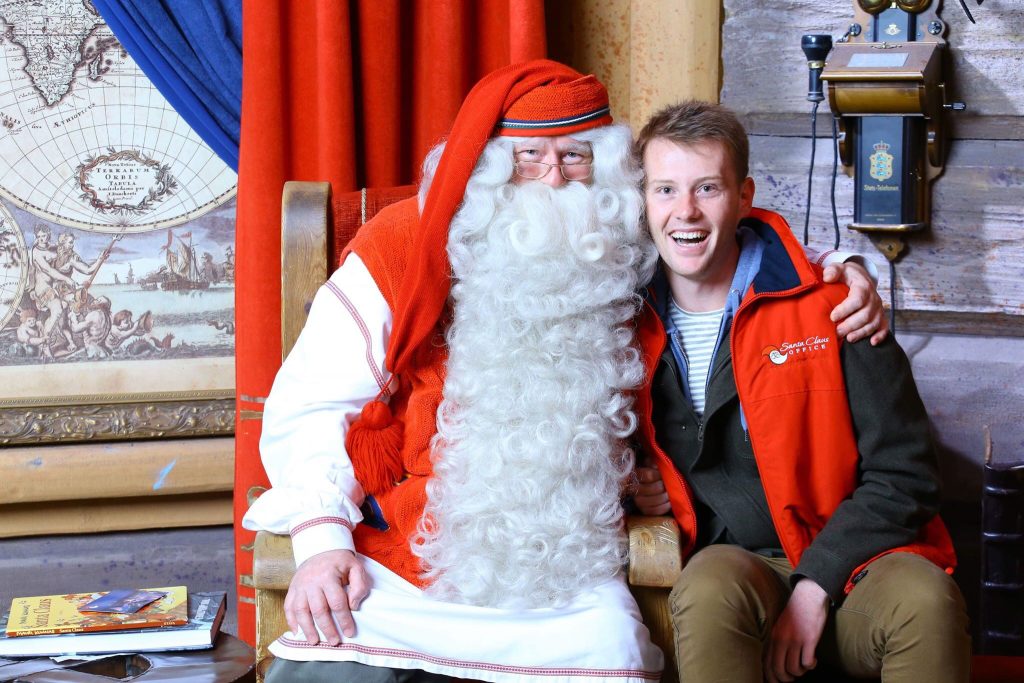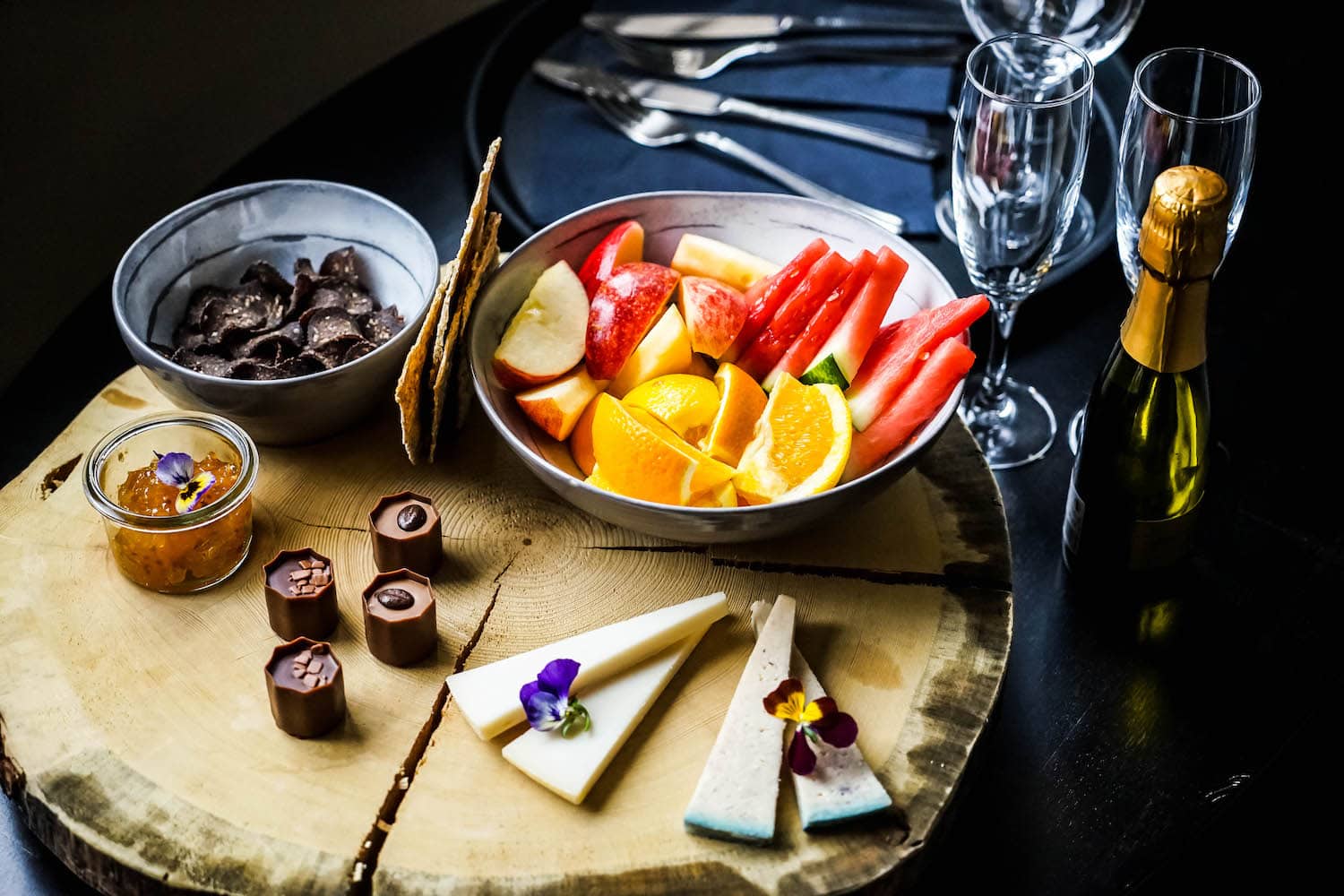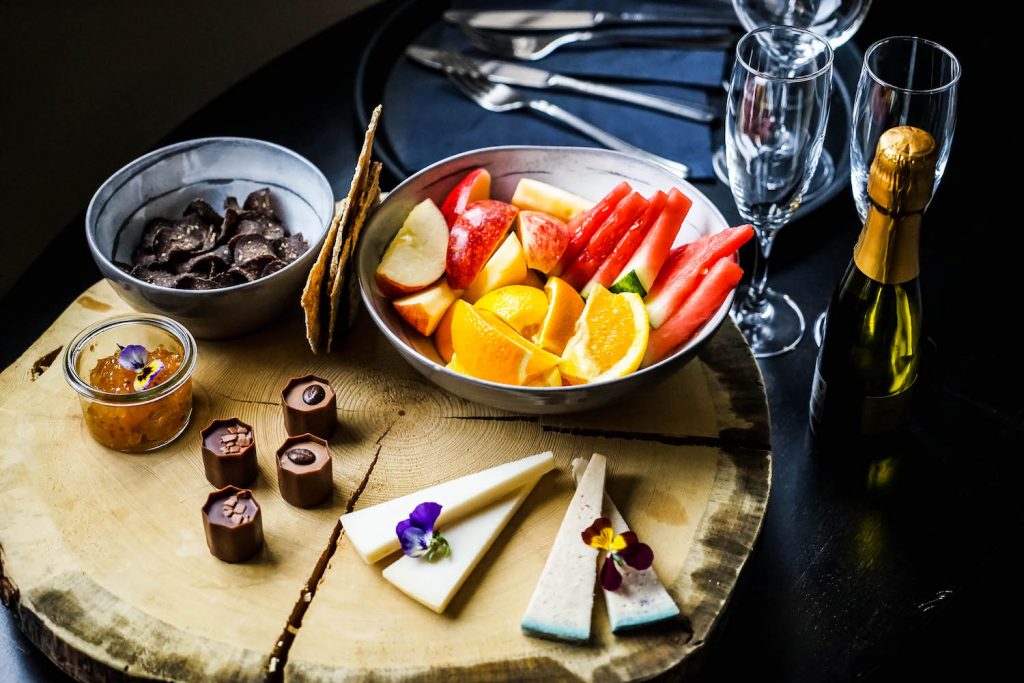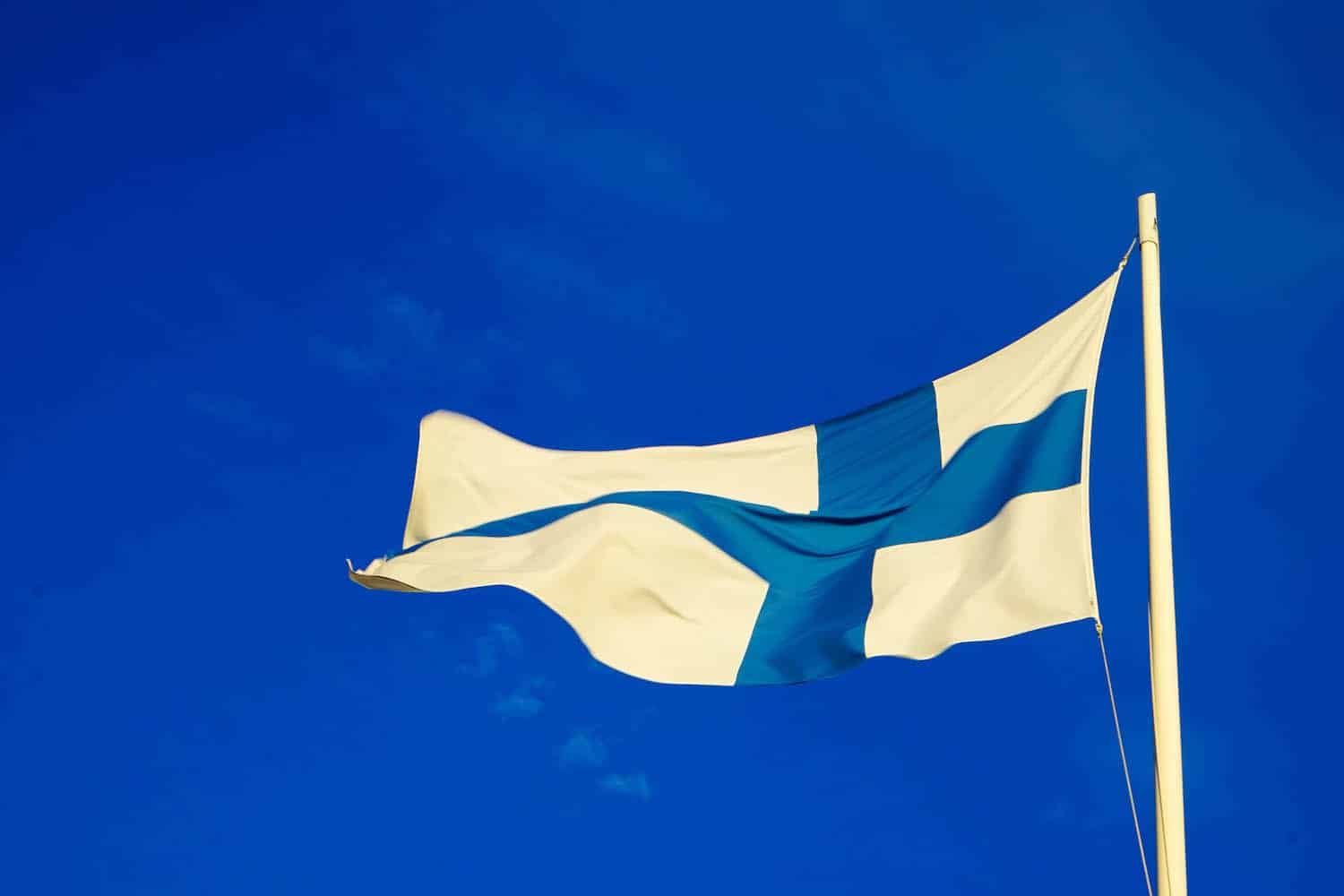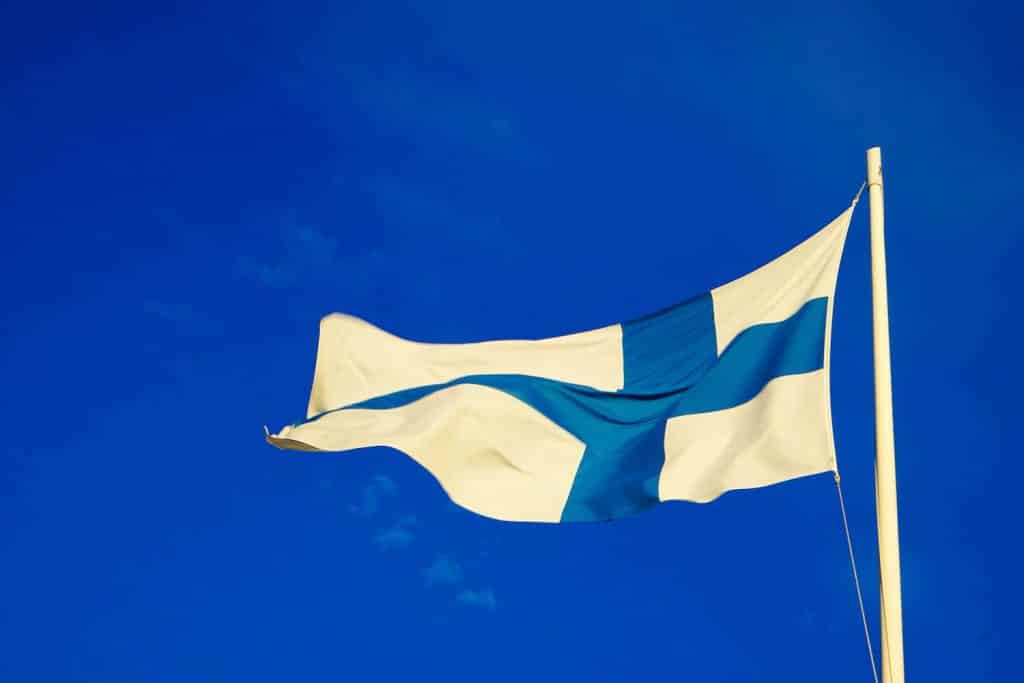 Actually Cool Things To Do In Finland: Europe's Weirdest, Most Magical Country! 🇫🇮
Get Close to History in Turku
Finland's oldest city, Turku hasn't let losing its capital city status in 1812 hold it back from developing into a fun and lively destination with plenty to keep visitors busy. The Aura River weaves through ancient streets and squares, resulting in lots of picturesque riverside cafes to stop and enjoy a cup of coffee along with a delicious Karelian pie!
As well as relishing the view, you can also soak up the history that surrounds you. Turku Castle, the largest surviving medieval building in Finland, is the obvious starting point, and then there are the numerous museums. We also loved the repurposed bars; after all, who doesn't want to drink in an old prison or pharmacy? These are a testament to the quirky nature of this creative city.
It's definitely somewhere that you discover Turku more each time you go, so worth repeat visits.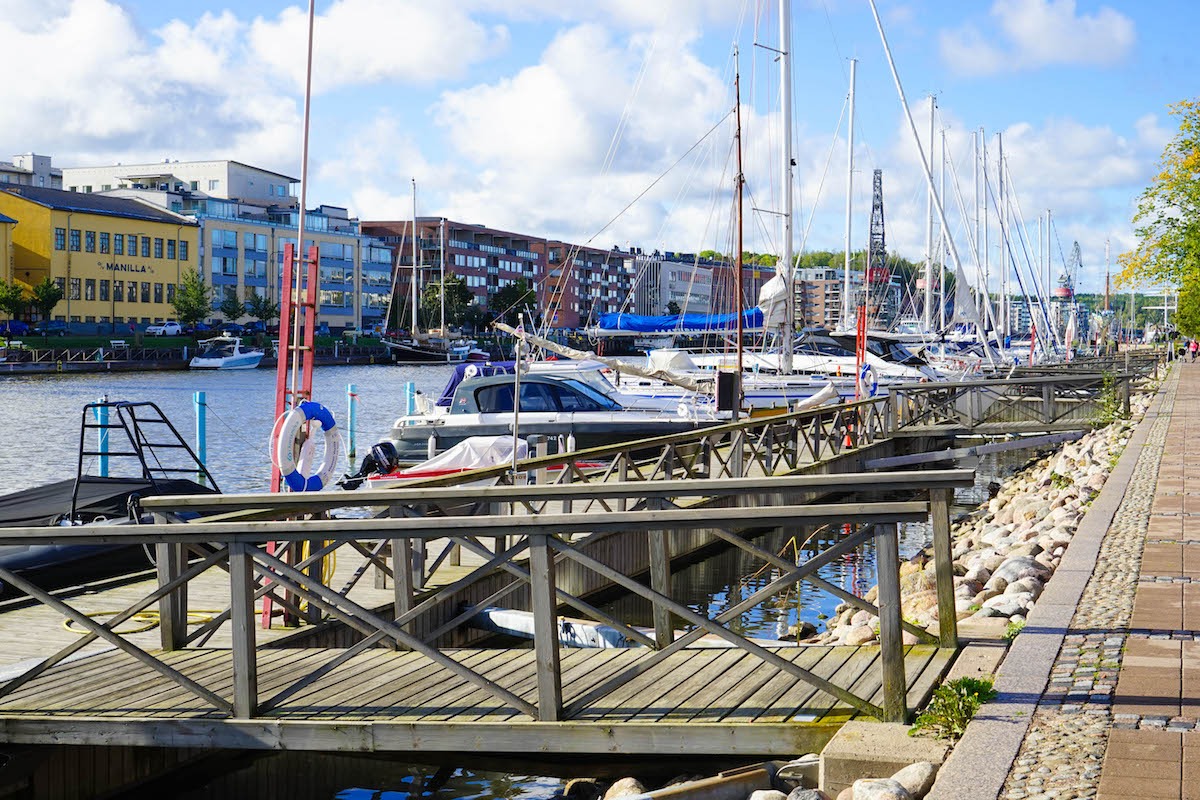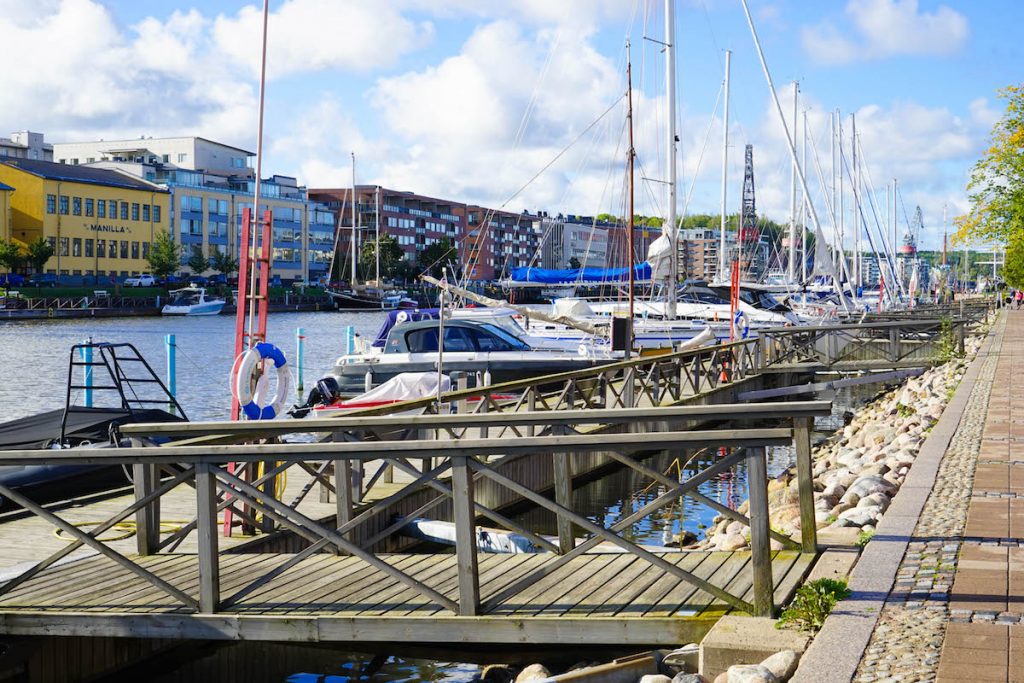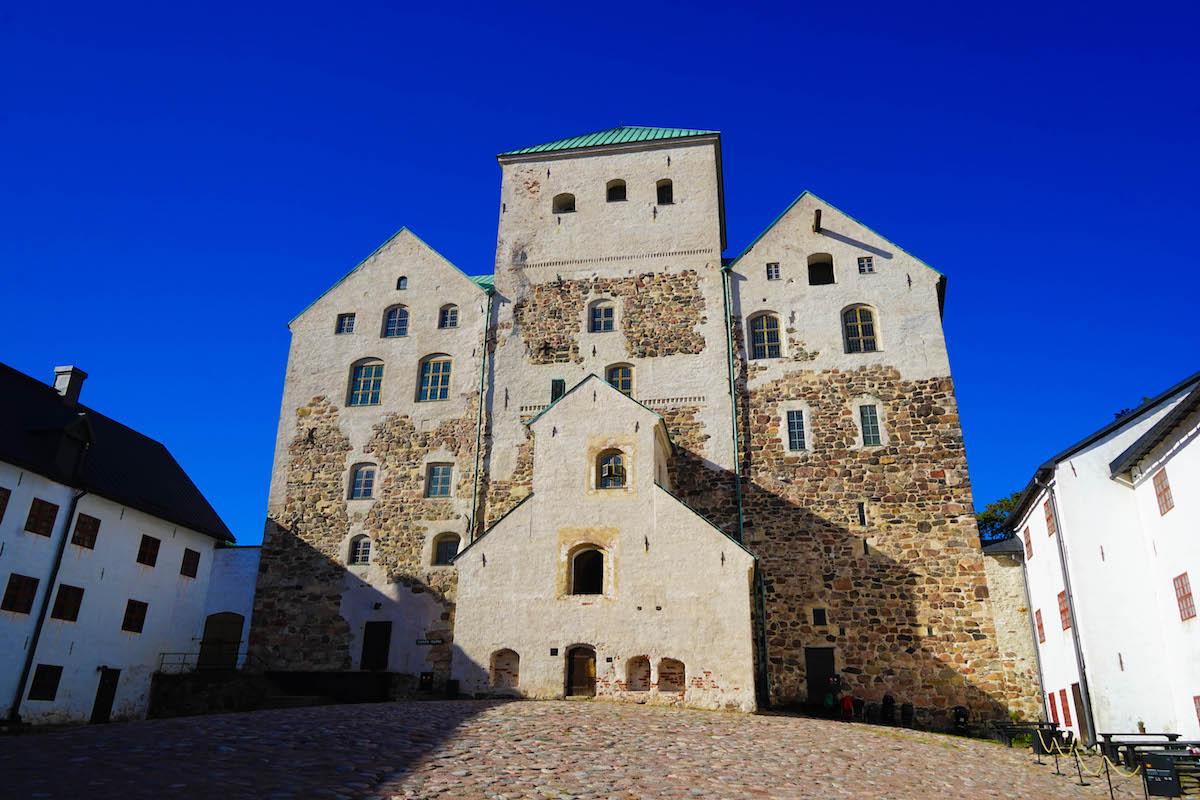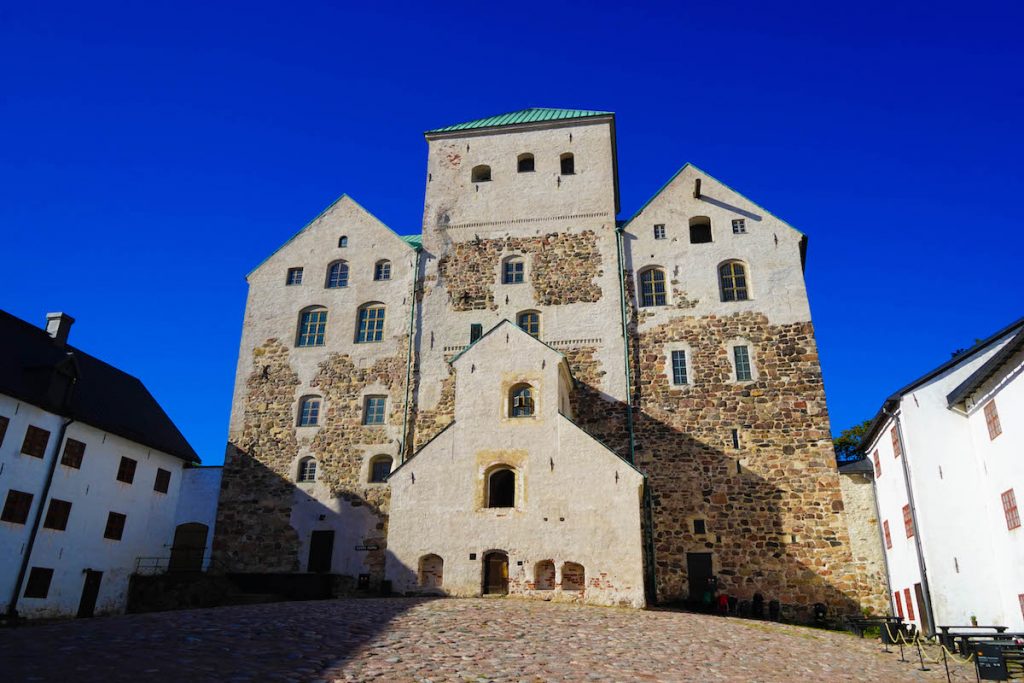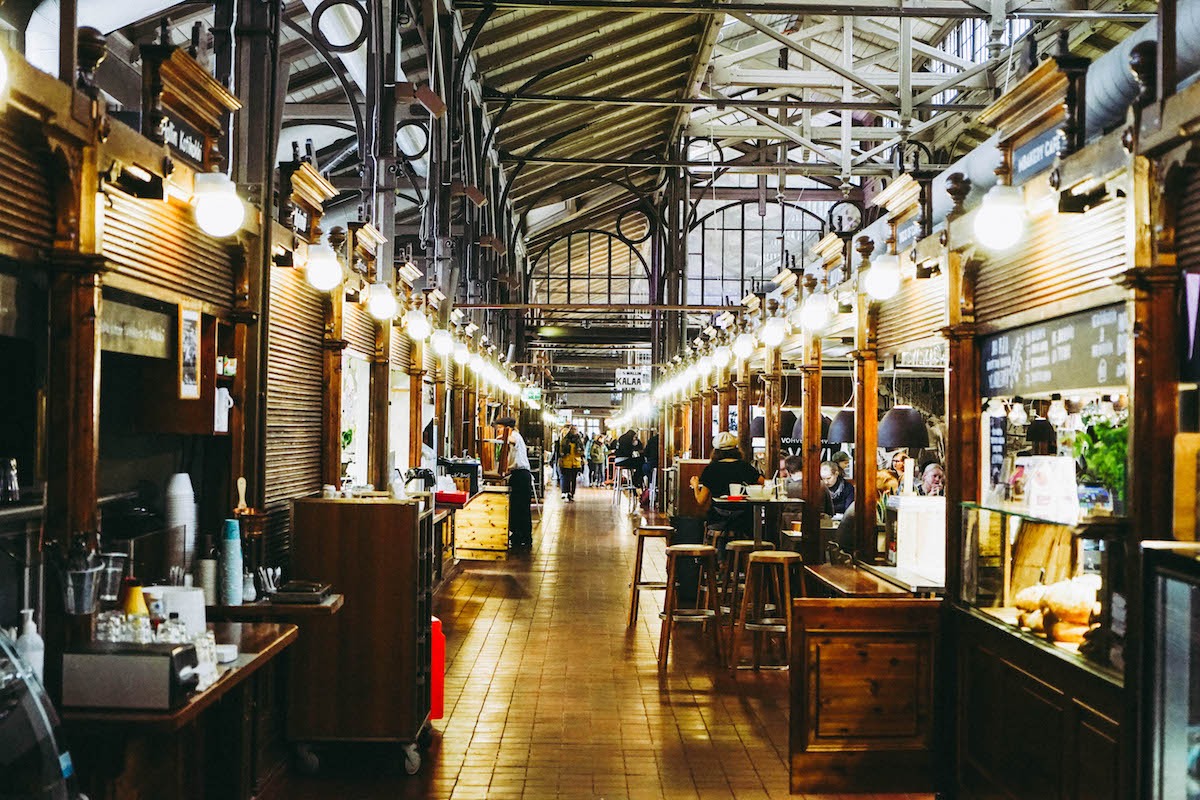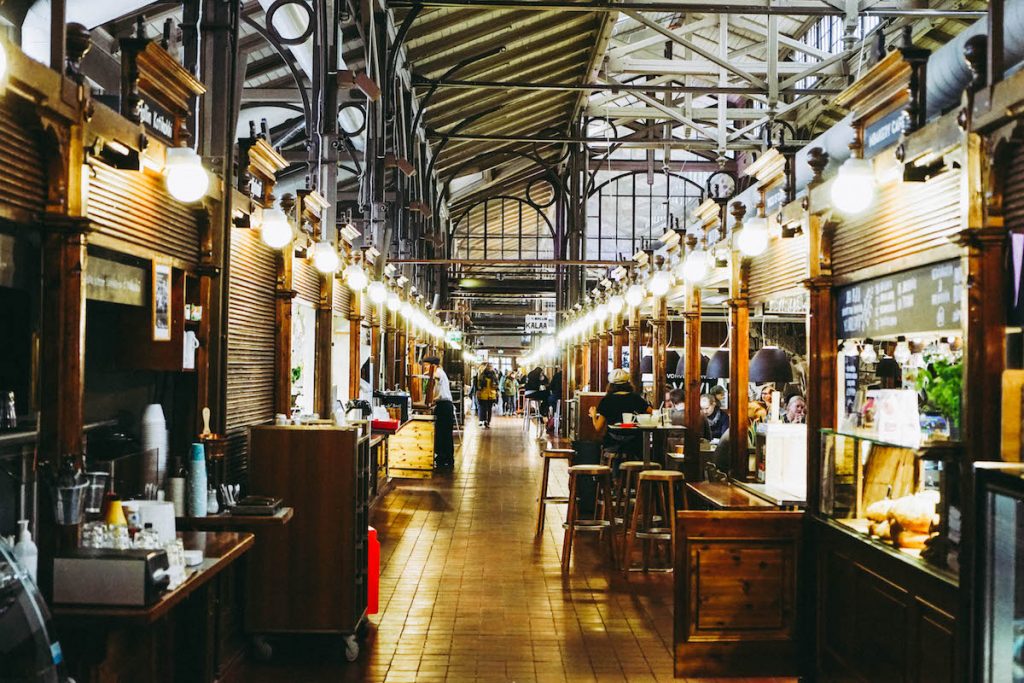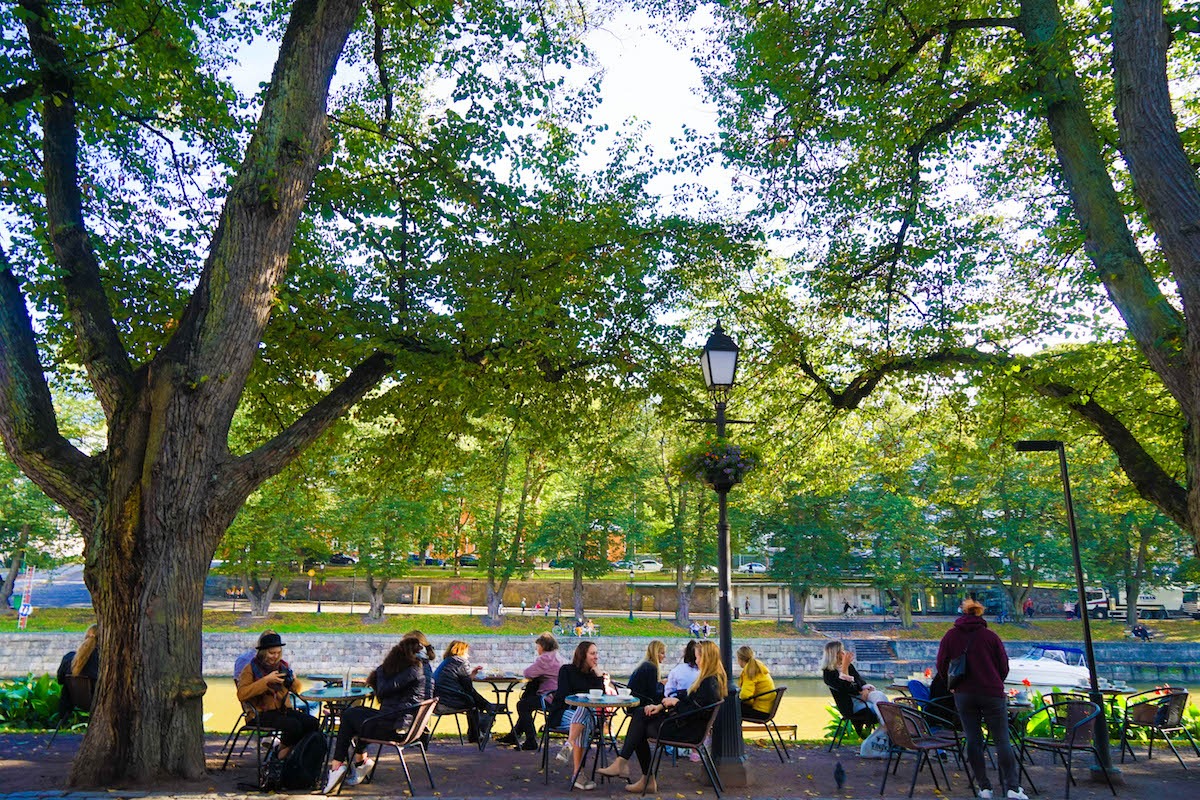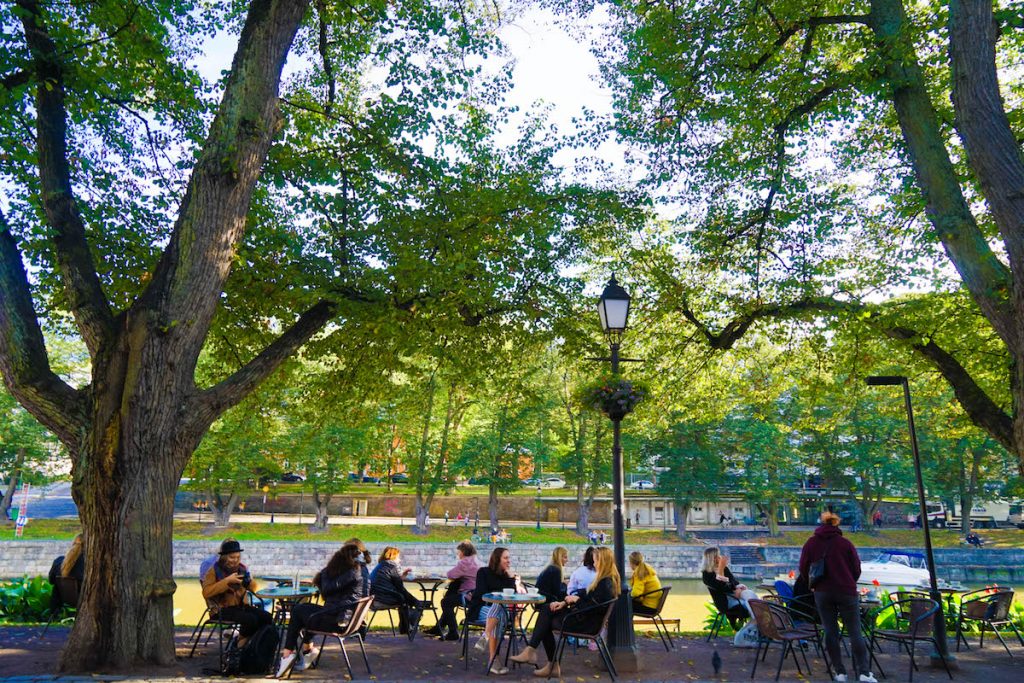 Eat Your Way Around Porvoo
Porvoo is an adorable town 50 kilometers away from Helsinki that is Finland's second-oldest settlement. Here you'll find colorful wooden houses lining cobblestone streets and a wealth of antique shops and craft stores. Despite its age, it's not backwards, and the dining scene is fantastic.
There are tons of places that specialize in Nordic cuisine, so get your taste buds ready for reindeer meatballs, lingonberries, and multiple mouth-watering sweet treats. When it's this cold, calories need to be doubled, right?!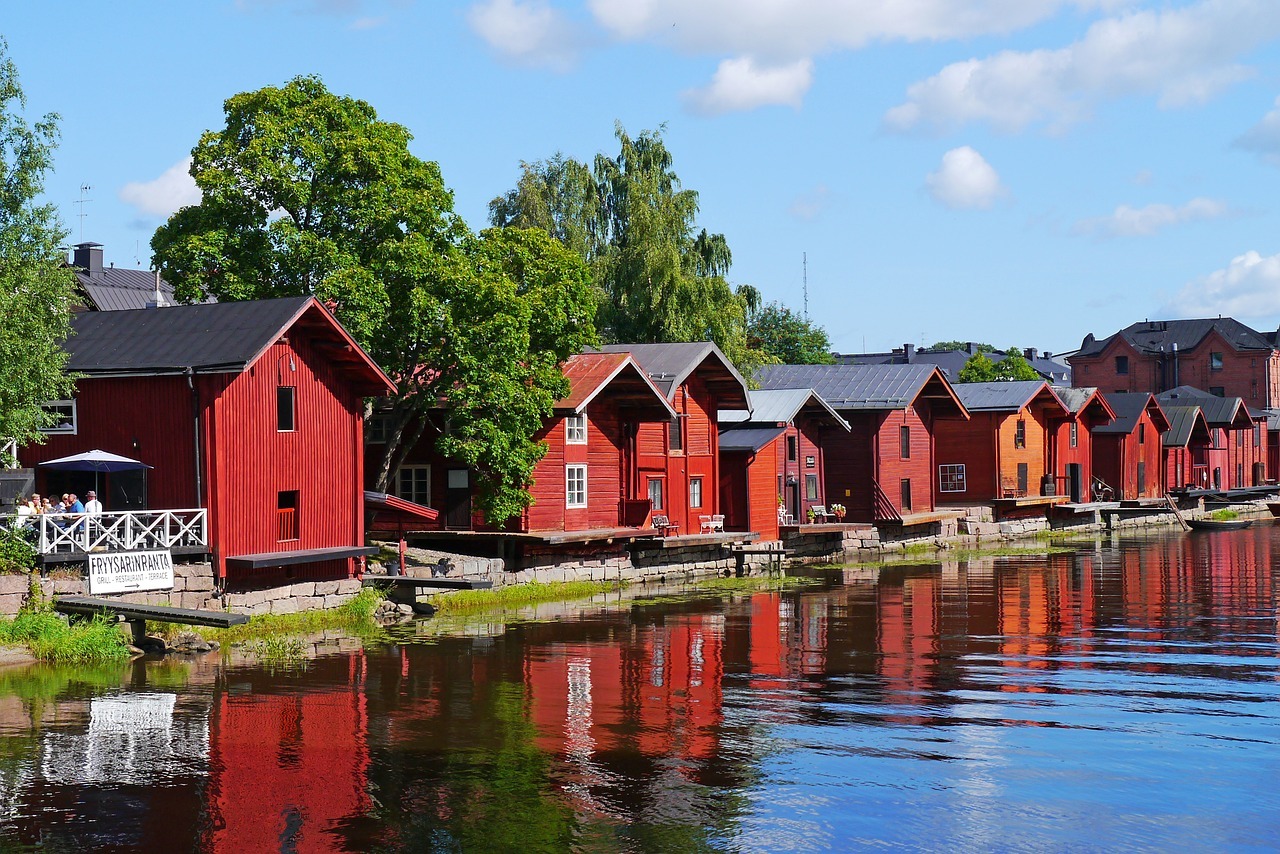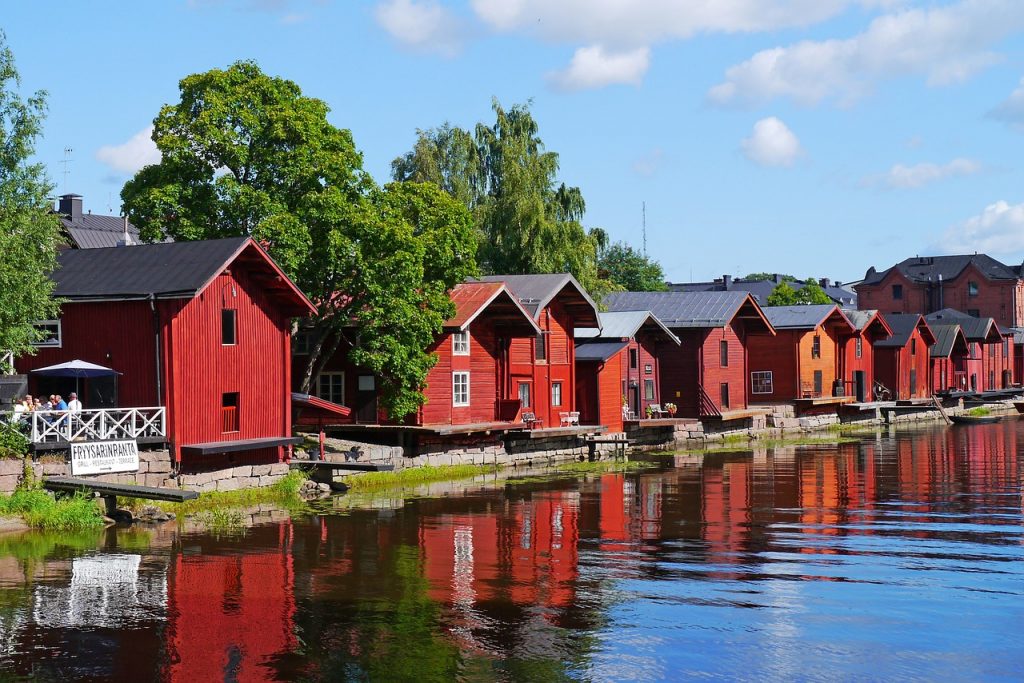 Discover the 'Real Finland' in Tampere
Tampere is apparently the number one travel destination for Finns, which is a pretty good advertisement if you ask us – and that's before we even factor in the Moomin museum! It's a down-to-earth city that has worked to regenerate the industrial buildings that once ran the economy here.
It's set between two huge lakes, so there's a real sense of nature never being far away, even as you enjoy the urban lifestyle. As well as the gruff but friendly nature of the locals, the Moomin vibes and plenty of saunas ensure this is a truly authentic Finnish experience. You can also spend some time exploring the industrial and textile history of the city.
And then? Just explore! There are hidden gems around every corner, which is why visiting Tampere is one of our favourite things to do in Finland.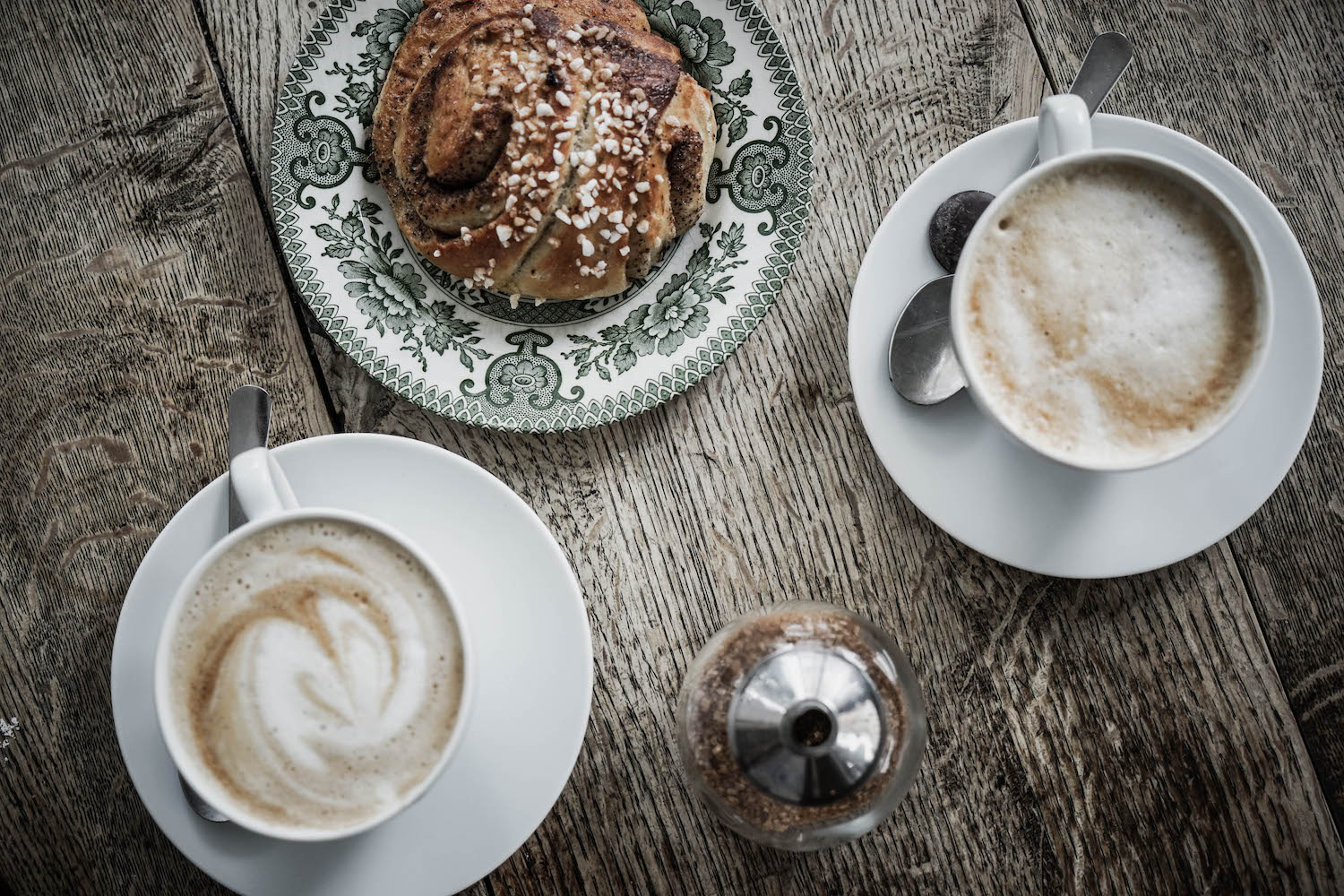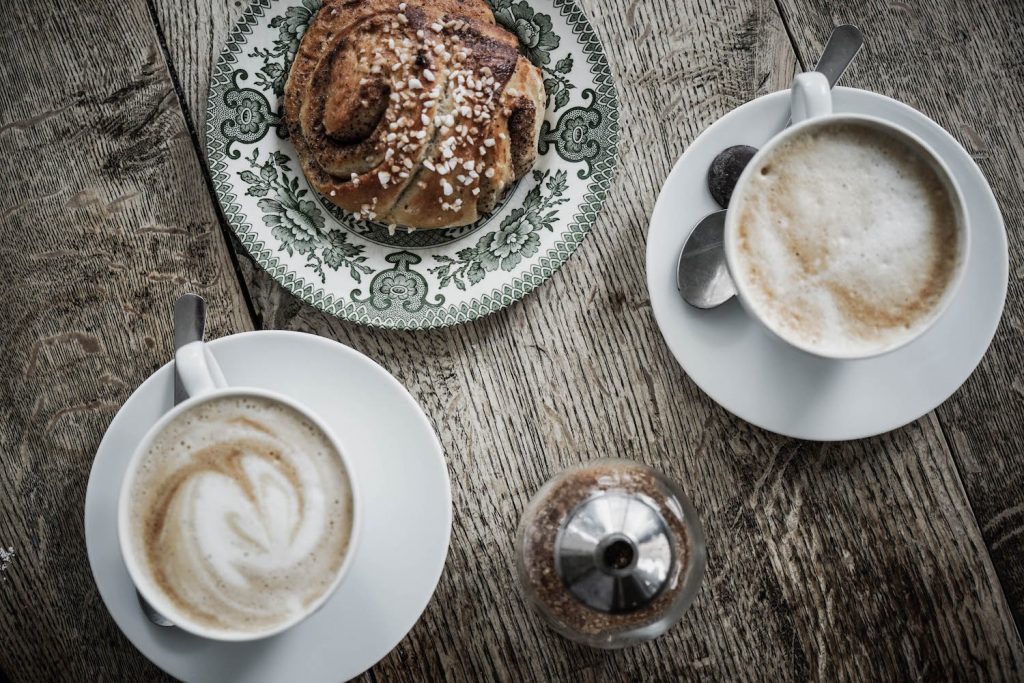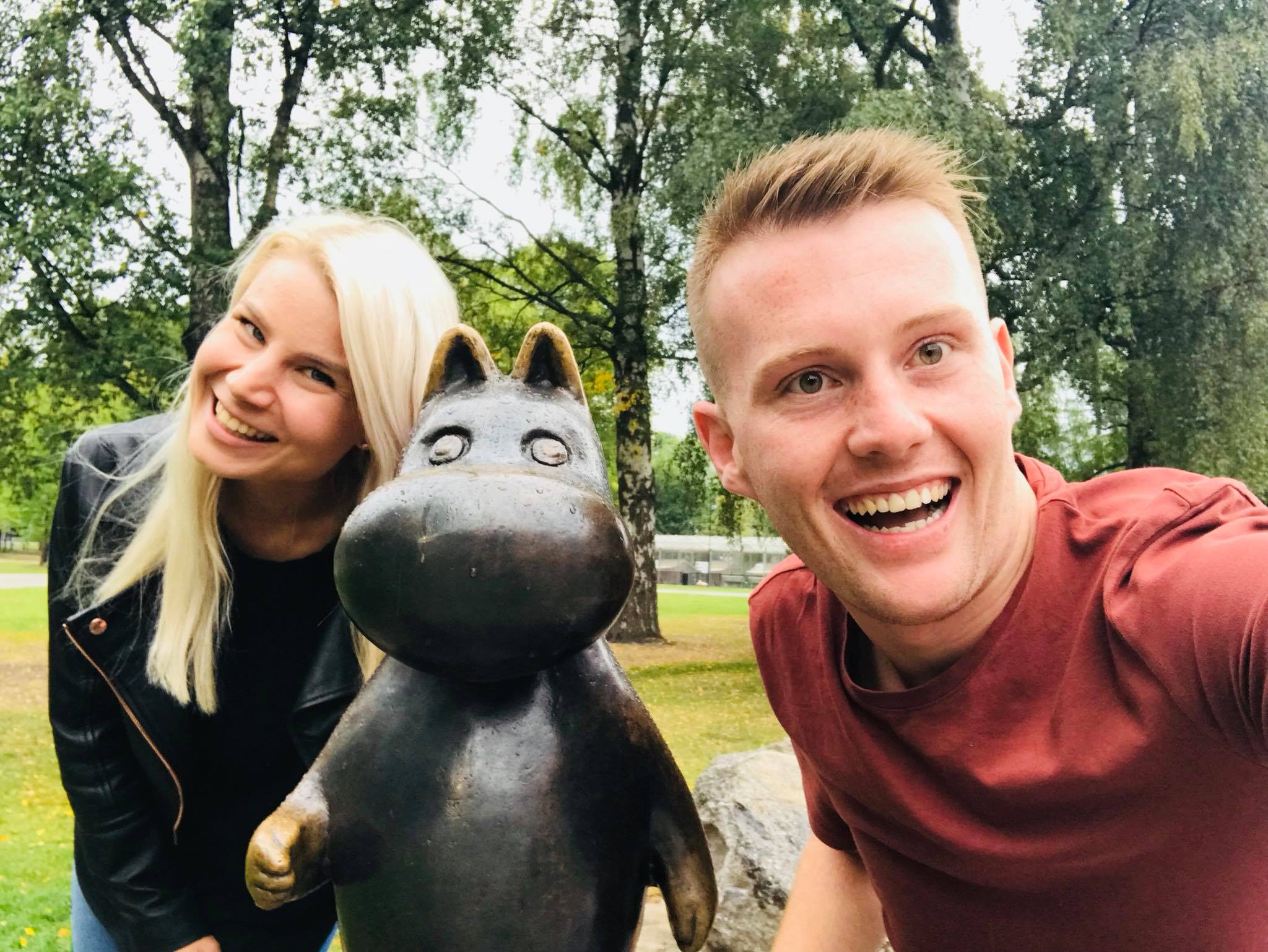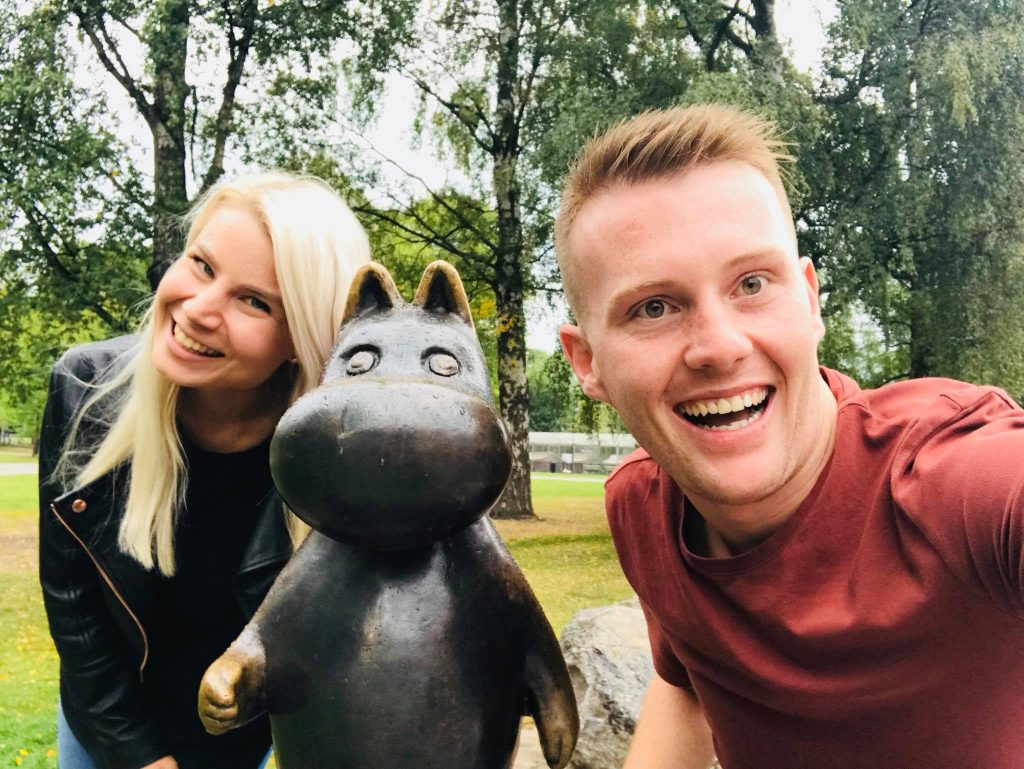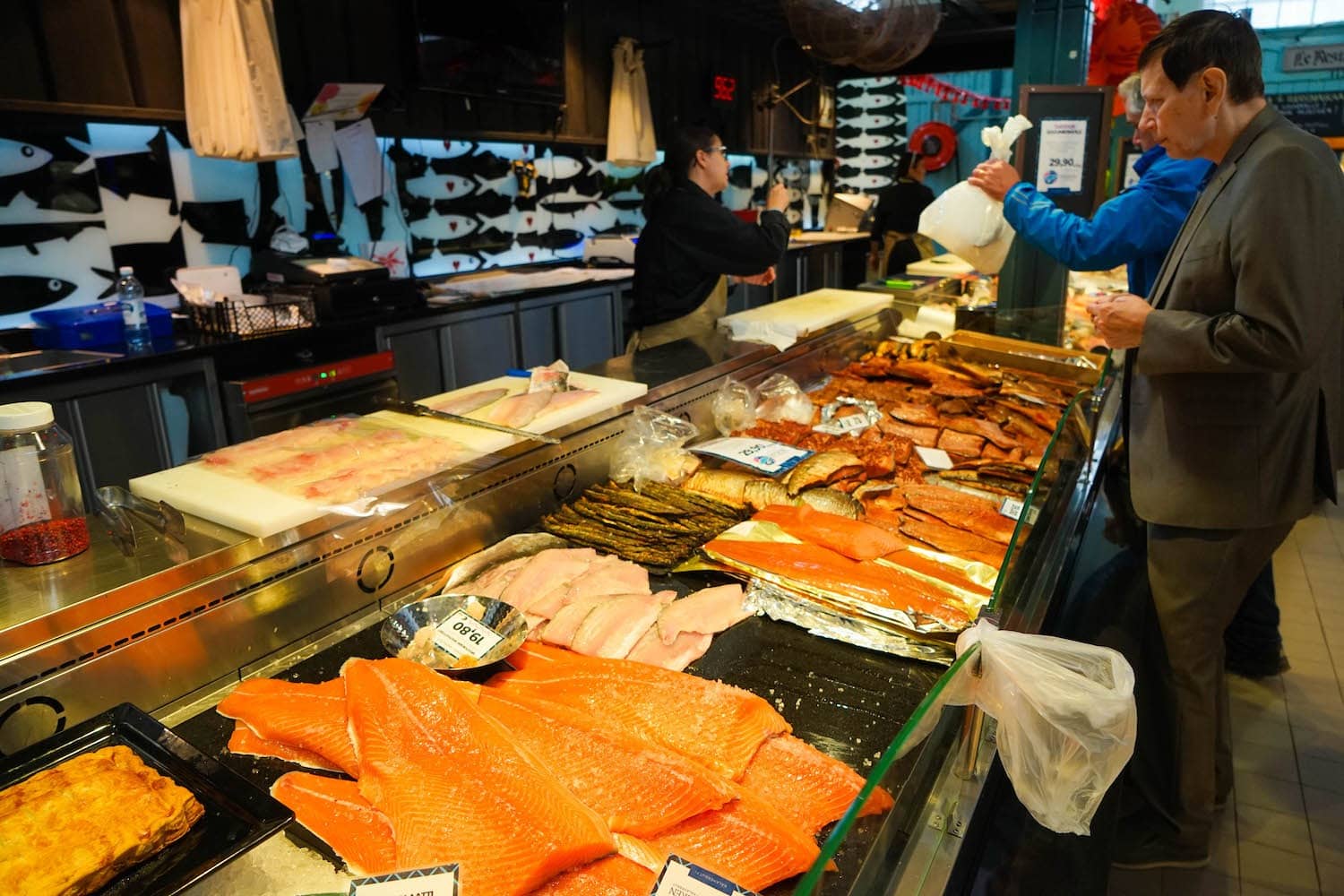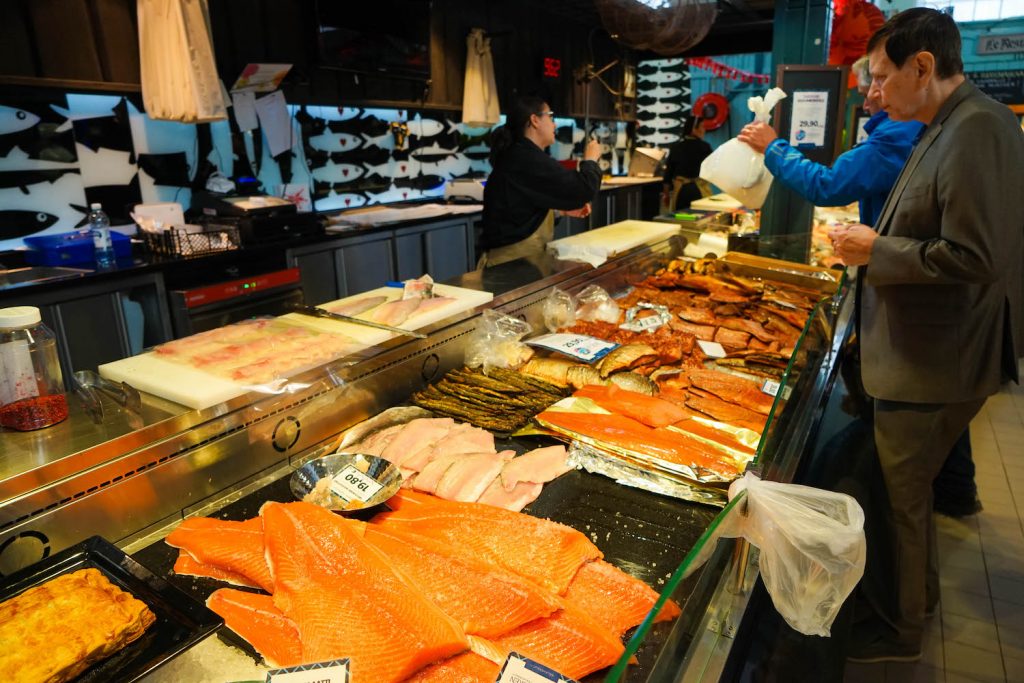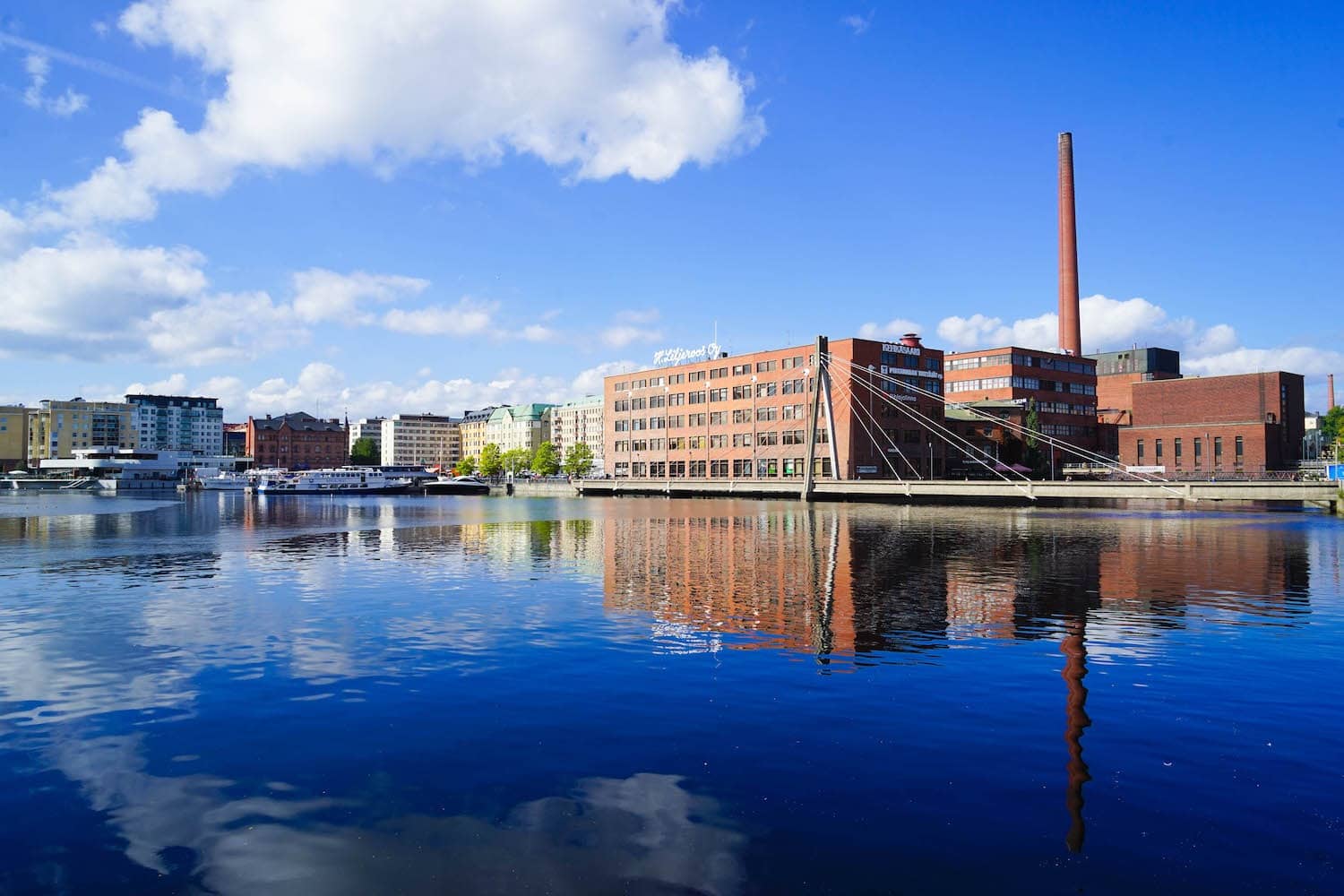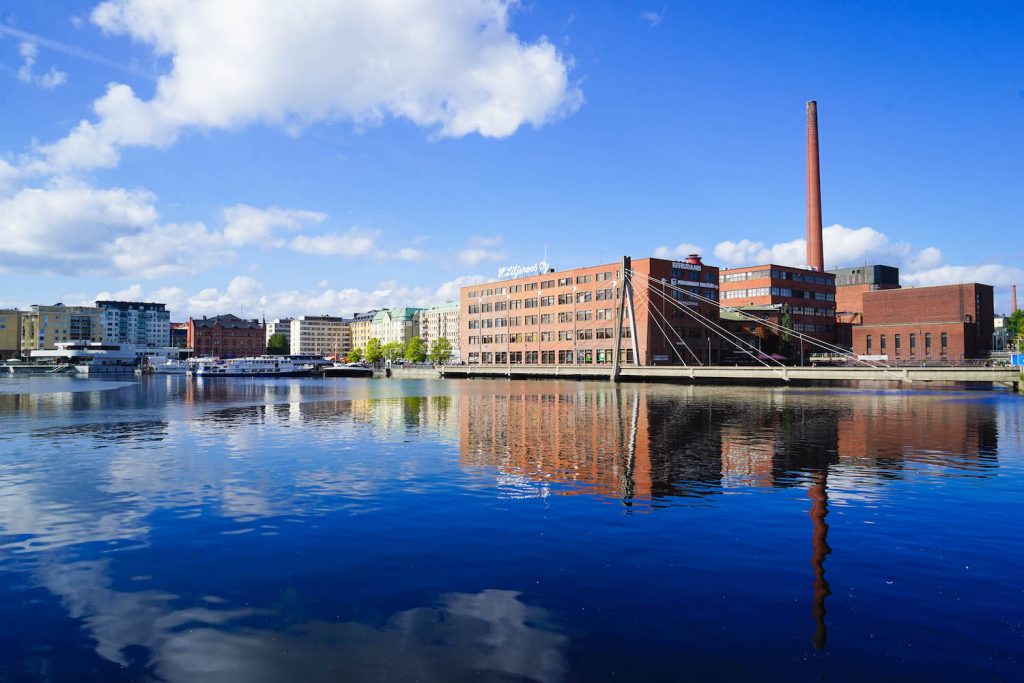 Get Snow-Happy in Levi
Fancy a white Christmas or some time whooshing down snow-covered slopes? Levi is one of the things to do in Finland for you! The country's most popular ski resort is great for its accessibility and range of accommodation to suit many budgets, so it's perfect whether this is your first ski holiday or your hundredth.
If you're here in the summer, you can experience the midnight sun phenomenon, while in the winter, you might have a chance to see the Northern Lights. Whatever season you visit in, the area is well known for some great nightlife.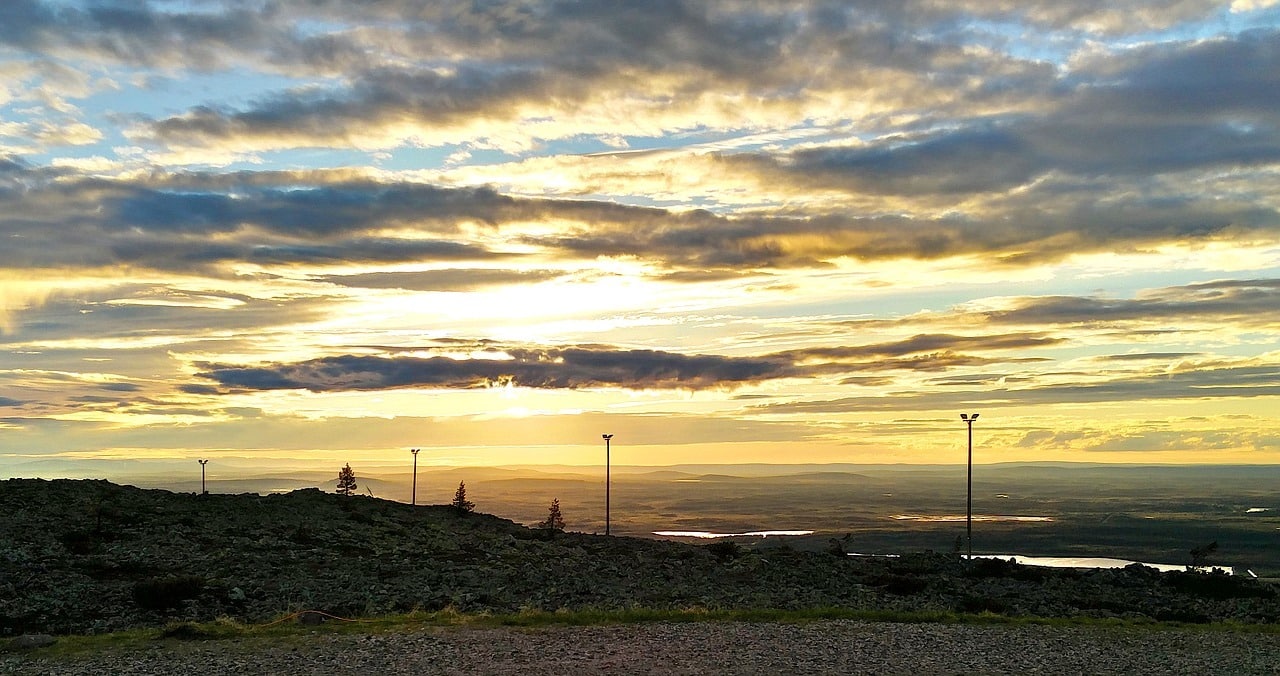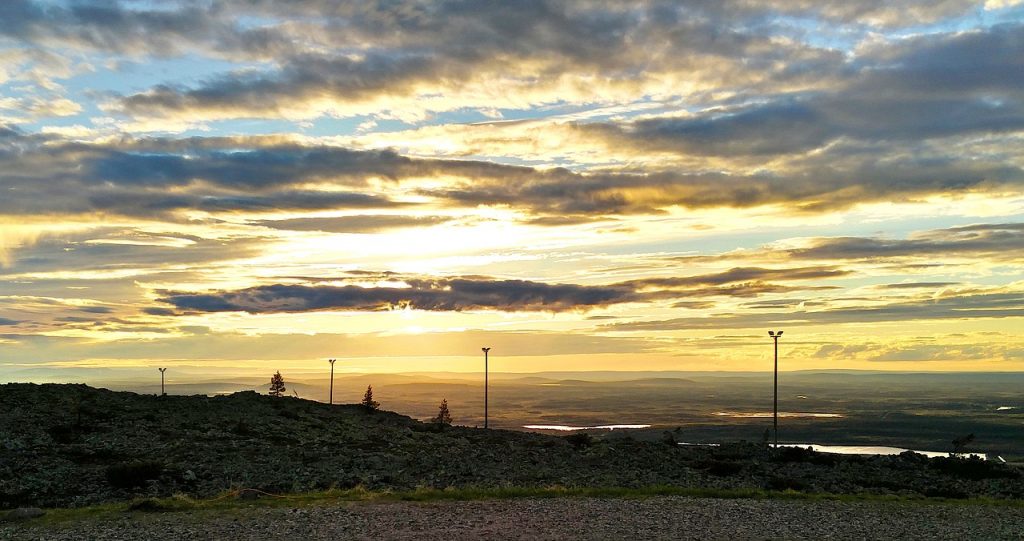 Experience Nature in Prosperous Oulu
Finland's tech and business hub might not have the edgy feel of Helsinki or Turku, but Oulu is a great city to visit if you want to get even closer to the country's epic nature without losing out on your city creature comforts. It's particularly beautiful in summer when the water between the islands that make up the city glistens in the sunshine.
There are plenty of beautiful parks and walks by the waterfront. The Hupisaaret Islands are home to a stunning city park where you can walk, cycle, and visit museums. Being so close to the countryside means there are lots of authentic Lappish dishes to be sampled at the restaurants and Market Hall.
Oulu is also a gateway to Lapland and all the wonders that can be explored there.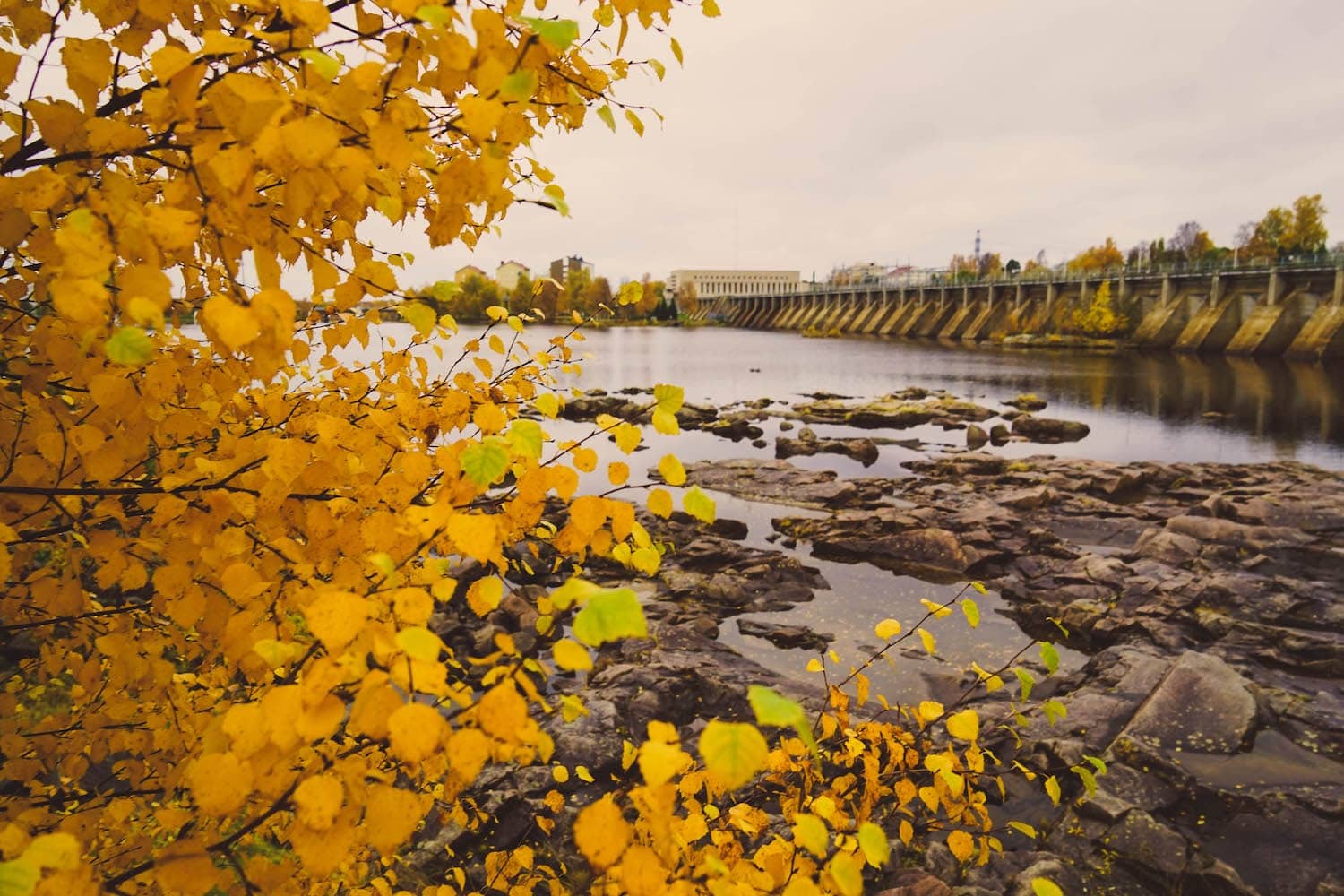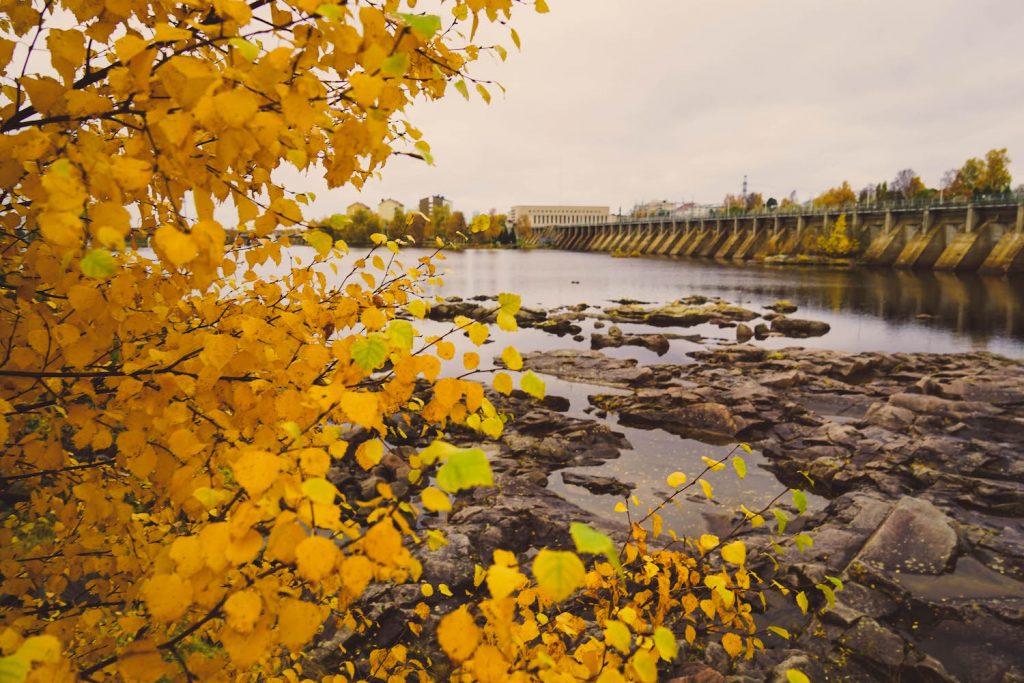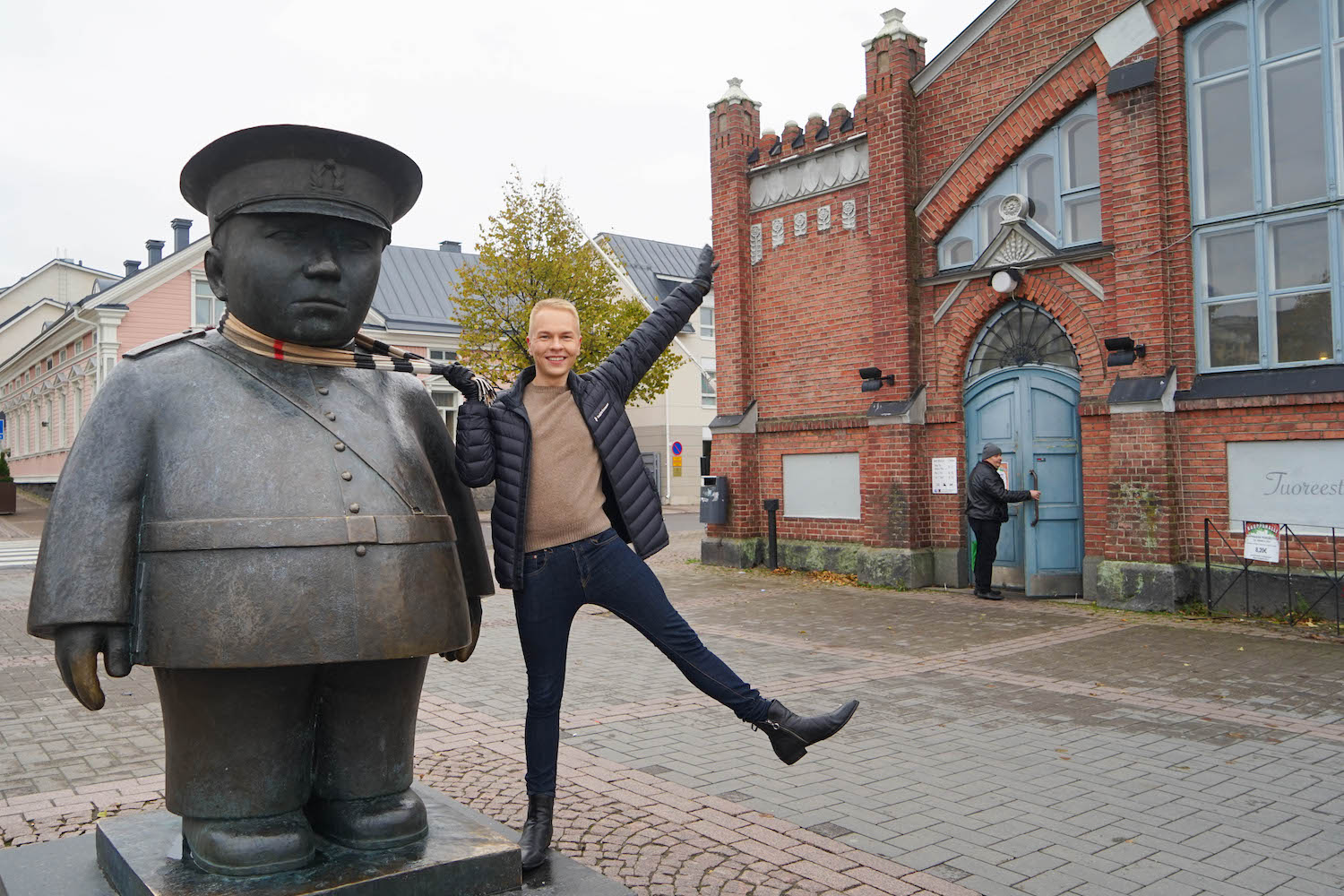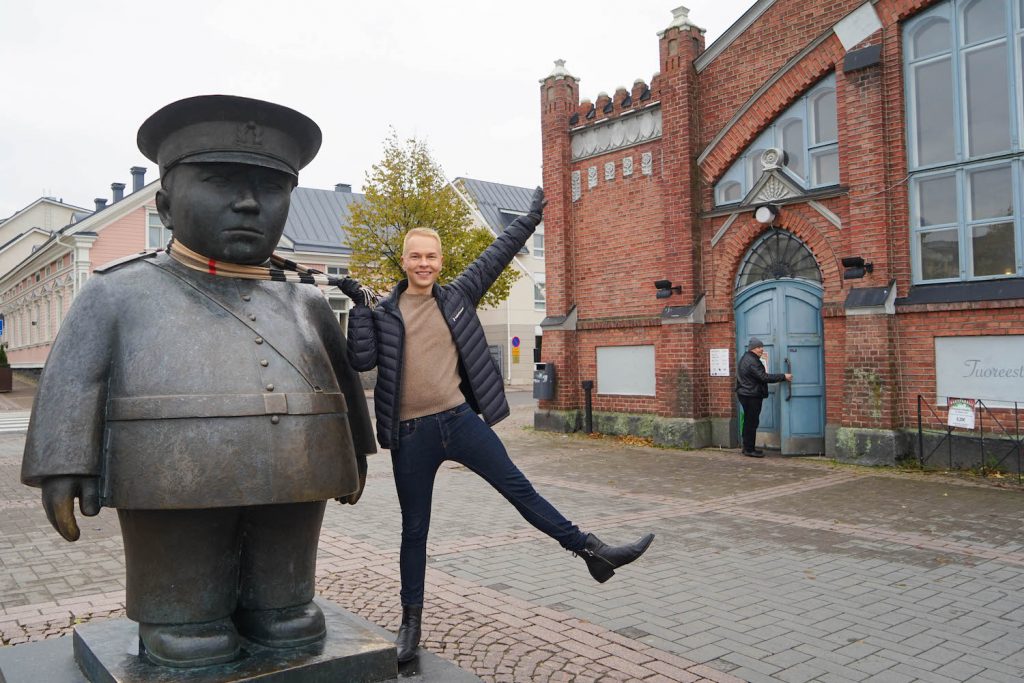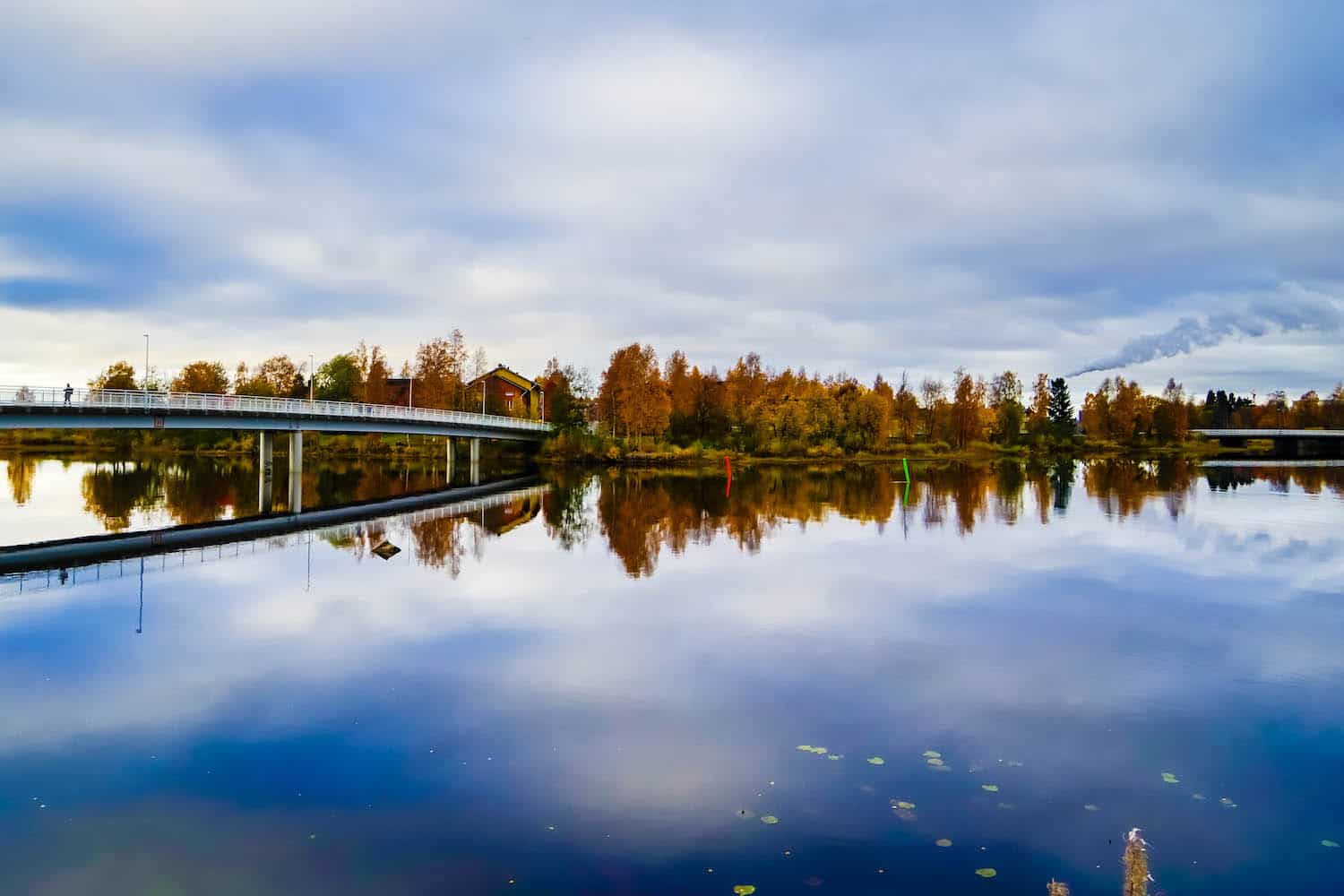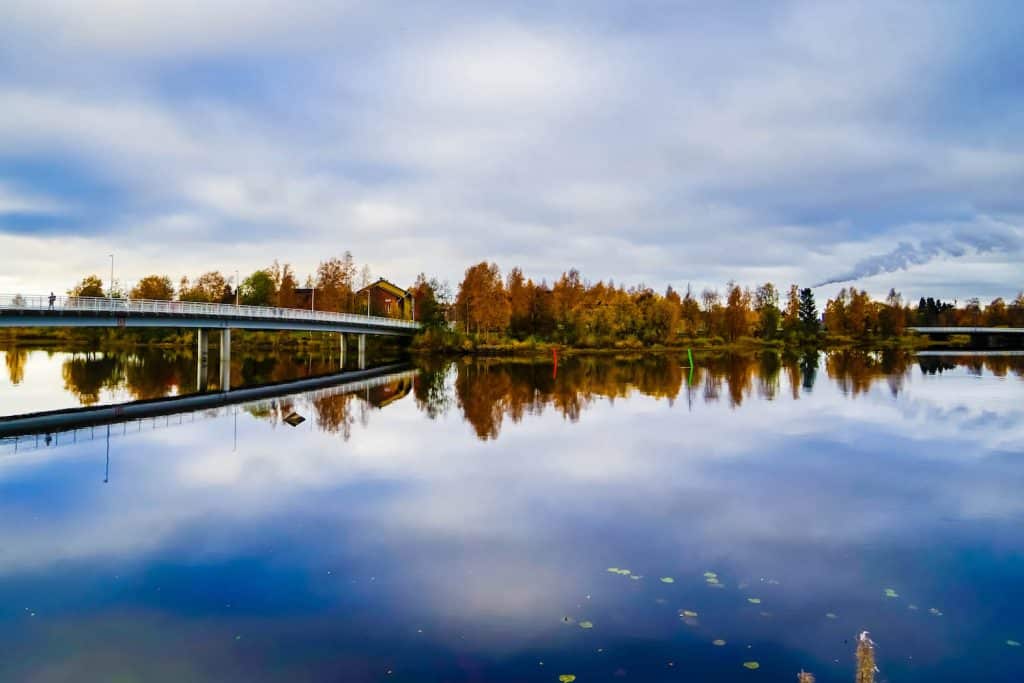 Experience Cabin Living at Oulanka National Park
Even when we talk about city living in Finland, nature is never far away; sometimes, of course, it's nice to get even closer to the wild outdoors. The remote Oulanka National Park is the perfect place to do this. The main hiking trail is a glorious 80 kilometers – but you don't have to walk all of it! There are numerous other trails around the beautiful rivers, canyons, and waterfalls.
To truly experience the outdoors, stay overnight in one of the cabins in the park, or even an open wilderness hut (in summer only!). These are extremely rustic, with basic facilities, but if you're on the hunt for an adventure it'll be perfect for you!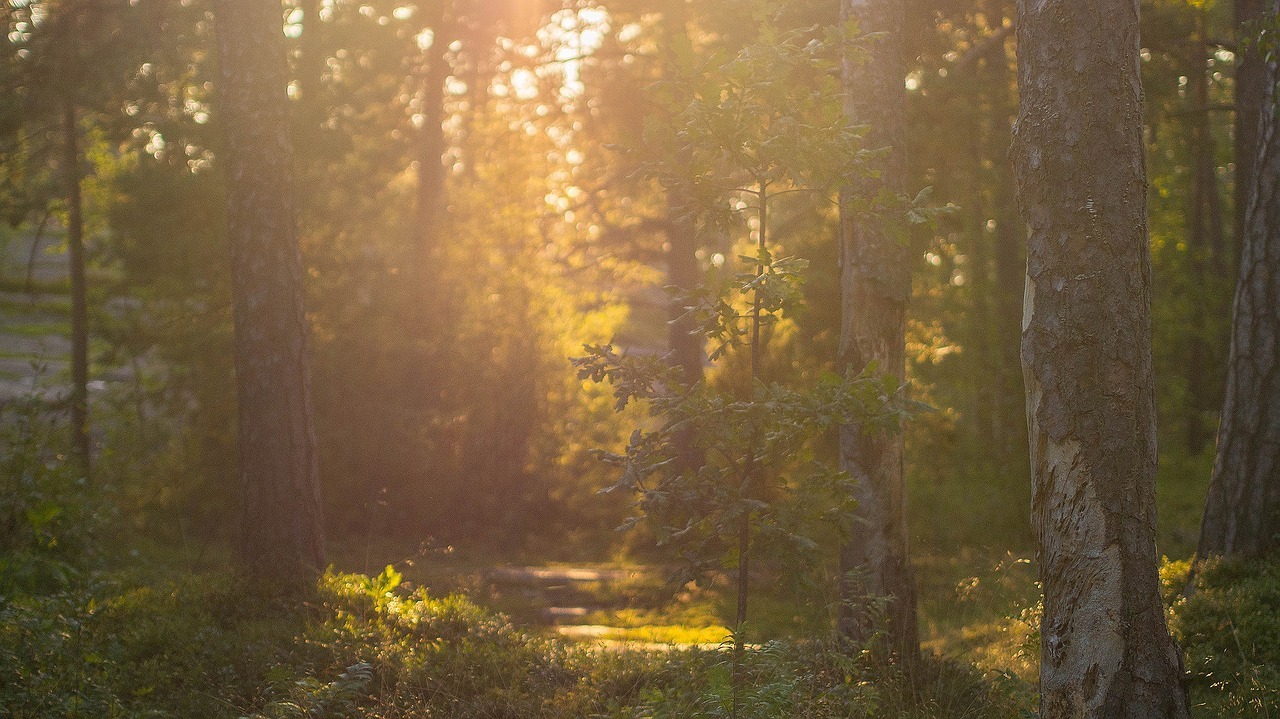 Be Inspired by Design in Helsinki
Helsinki is as cool as everyone says it is – perhaps even more so – so no wonder it's one of our top things to do in Finland! Located on the Baltic Sea, the cityscape smoothly interacts with the inlets, bays, and islands. There is culture and design around every corner. For lovers of art, there's even an entire Design District to keep you busy. An art nouveau train station and modernist church are only two of the many architectural delights.
As with everywhere in Finland, nature is never far away – although if you prefer an urban scene, you can just stick to that. A night out in Helsinki is an experience not to be missed (just don't try to keep up with the Finns!), and there is some incredible food to be tried – as with everything in this design-focused city, the food can be enjoyed with the eyes before the tastebuds!
Things might be expensive here, but you can always get a Helsinki card to make your trip cheaper. Or, hop on a ferry over to Estonia for the day – with its much lower prices!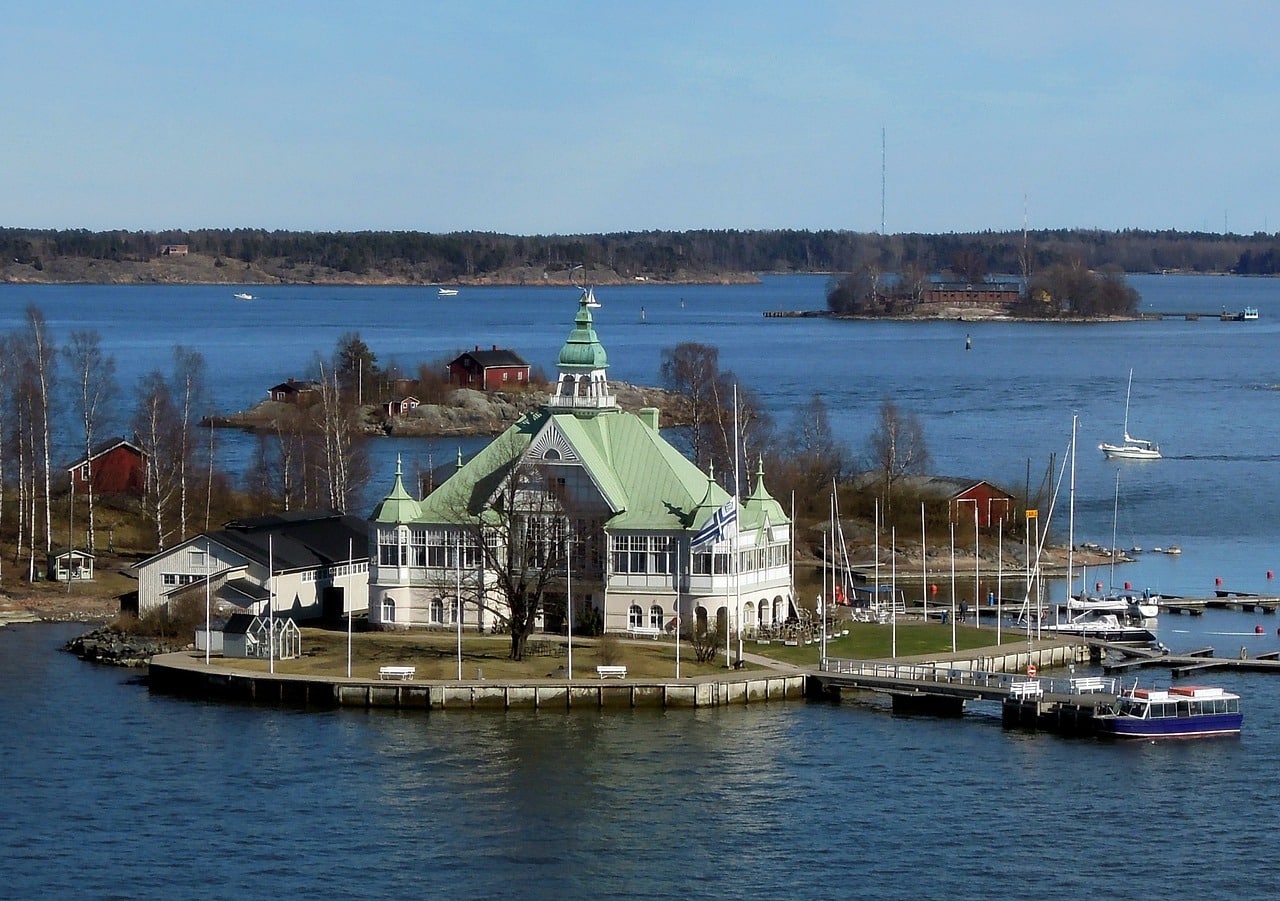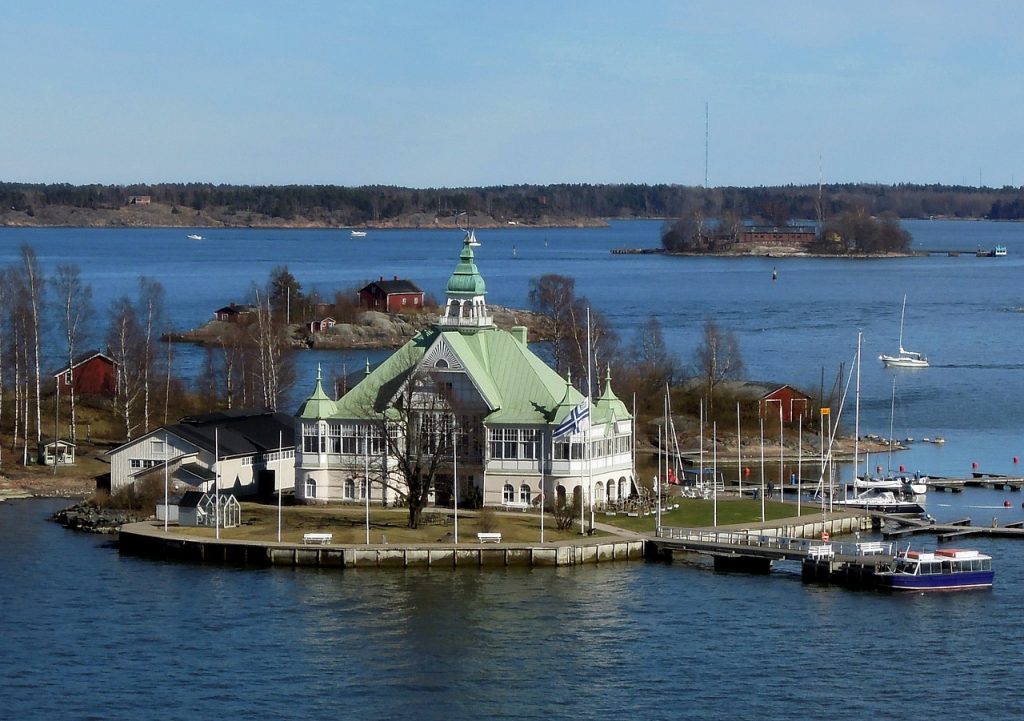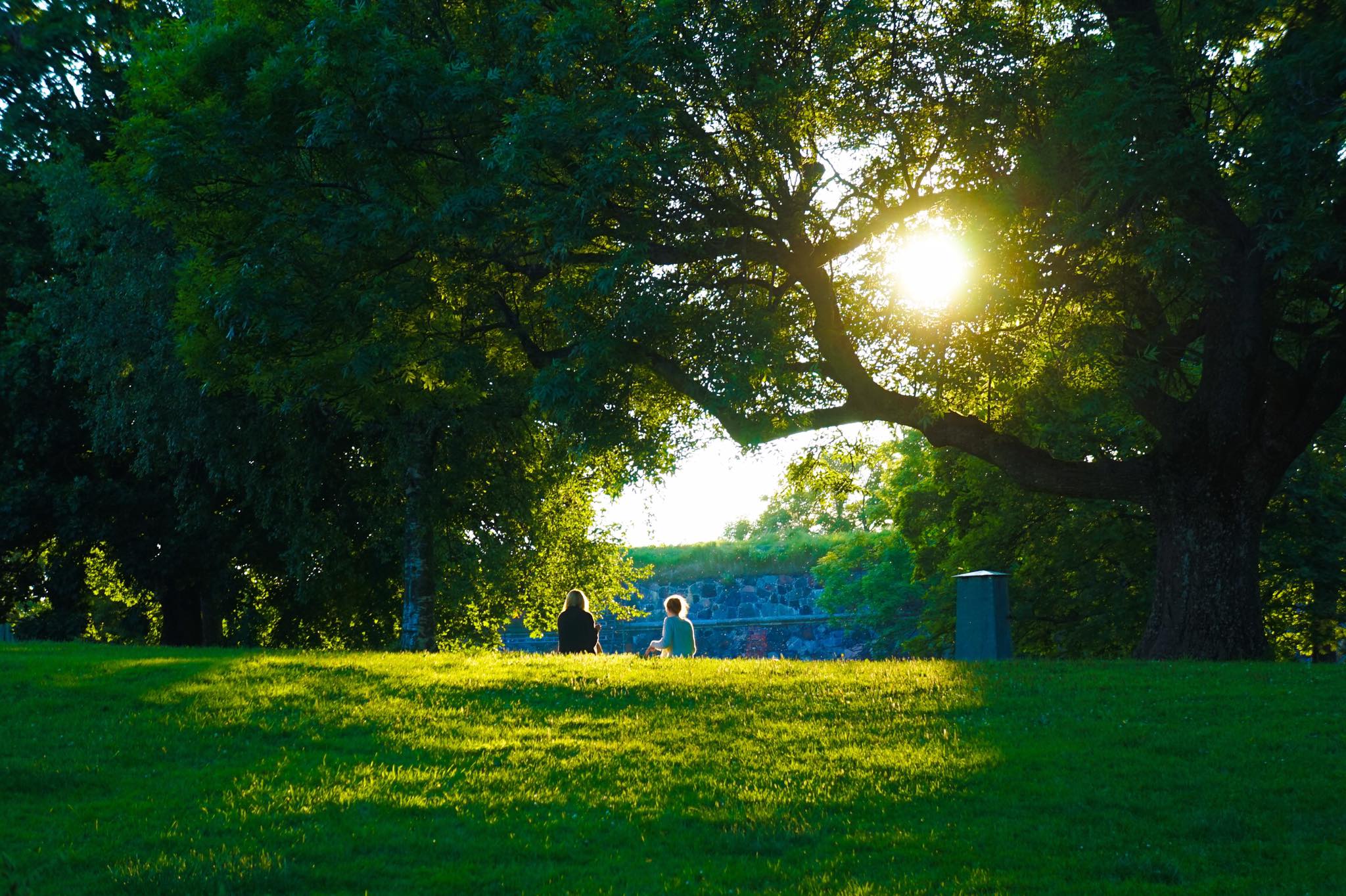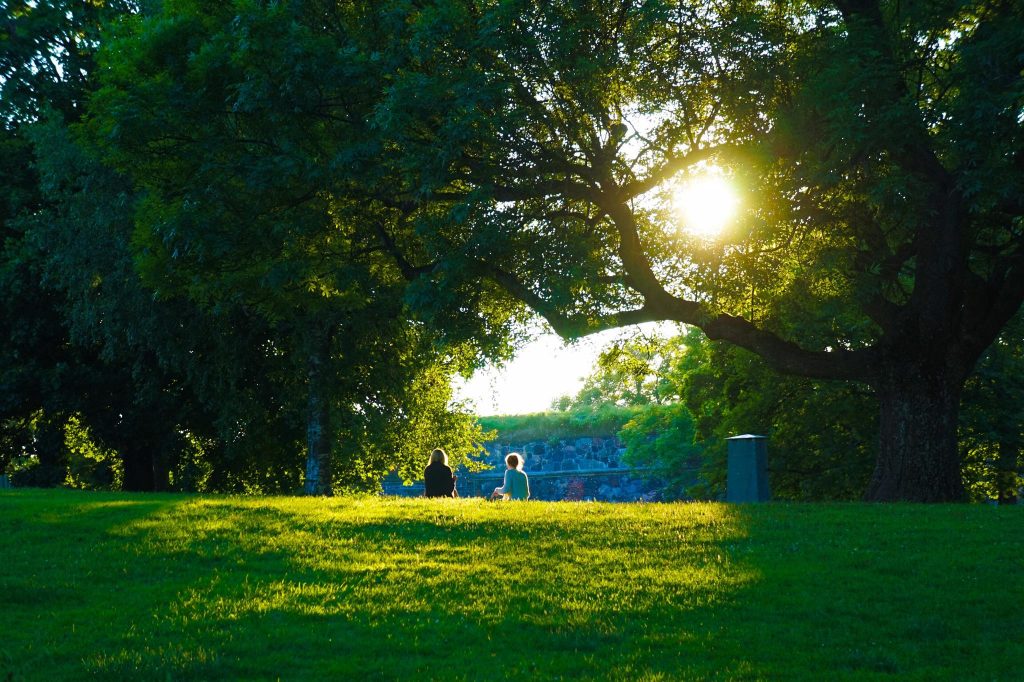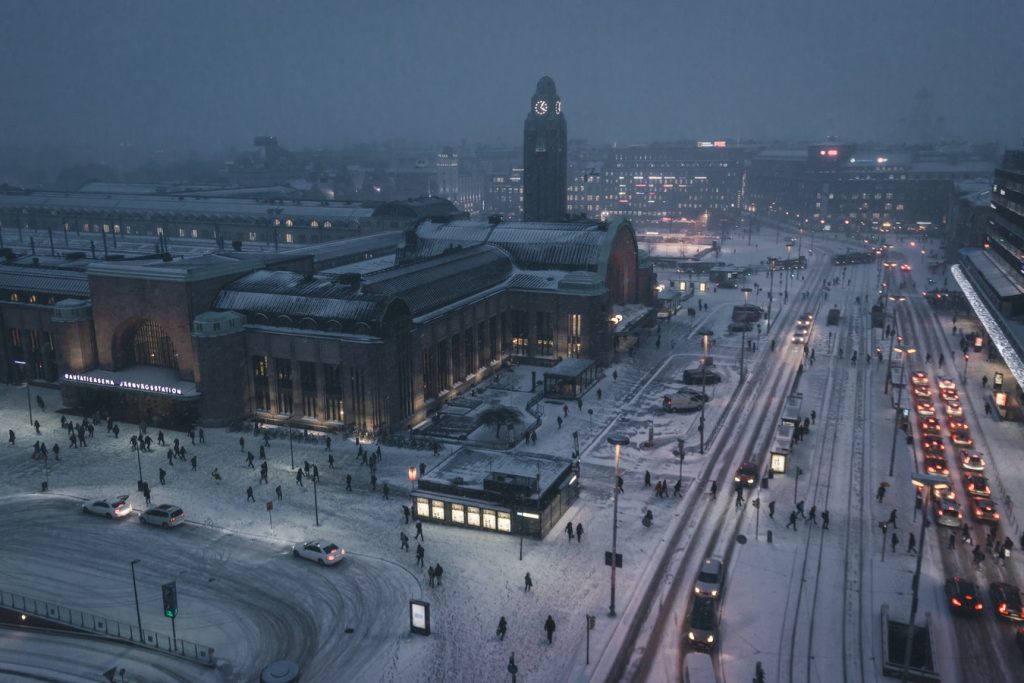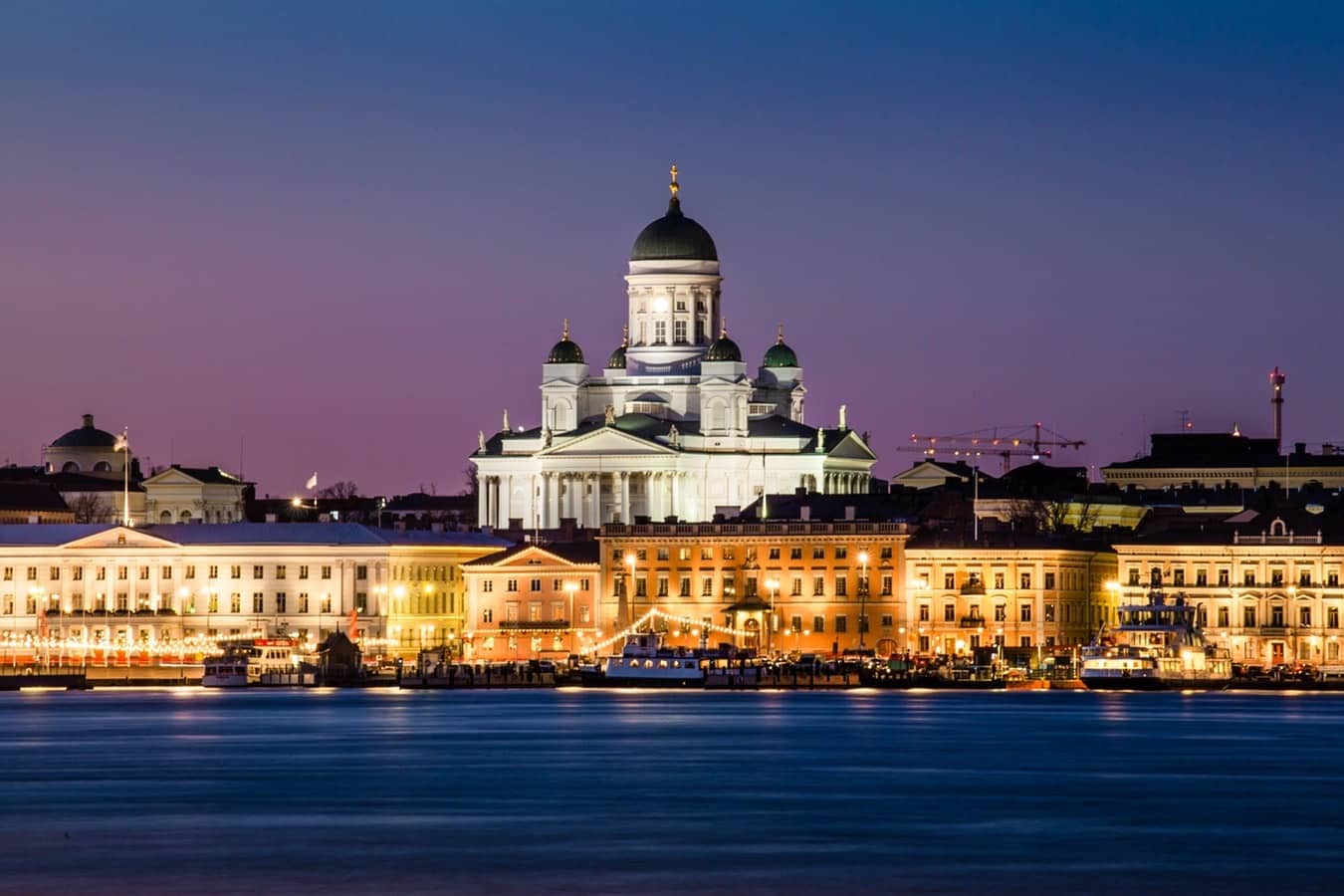 Have a Traditional Finnish Summer in Naantali
Naantali, a cute little town 18 kilometers east of Turku, is a popular spot for a summer day-trip – one of the locals' favored things to do in Finland. It's a bit of a ghost town over winter, but once the days start to lengthen Naantali's picturesque Old Town comes to life with people window shopping or visiting Moominworld (that's right, Moomin island is here).
You can hike the 'Love Trail' to the top of the Copper Mountain and on the way peek at the president's summer house, or join the Finns taking a stroll around the Marina. There are some stunning sunsets over the sea to round off those long summer days.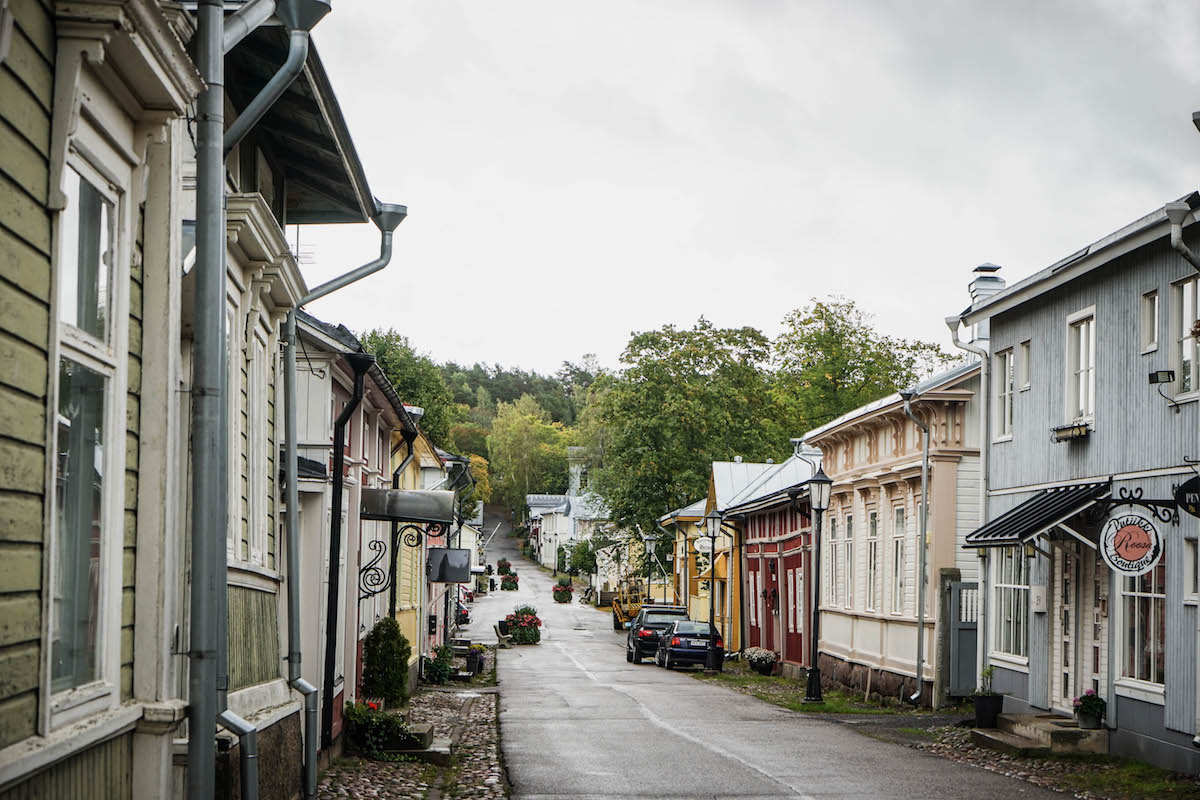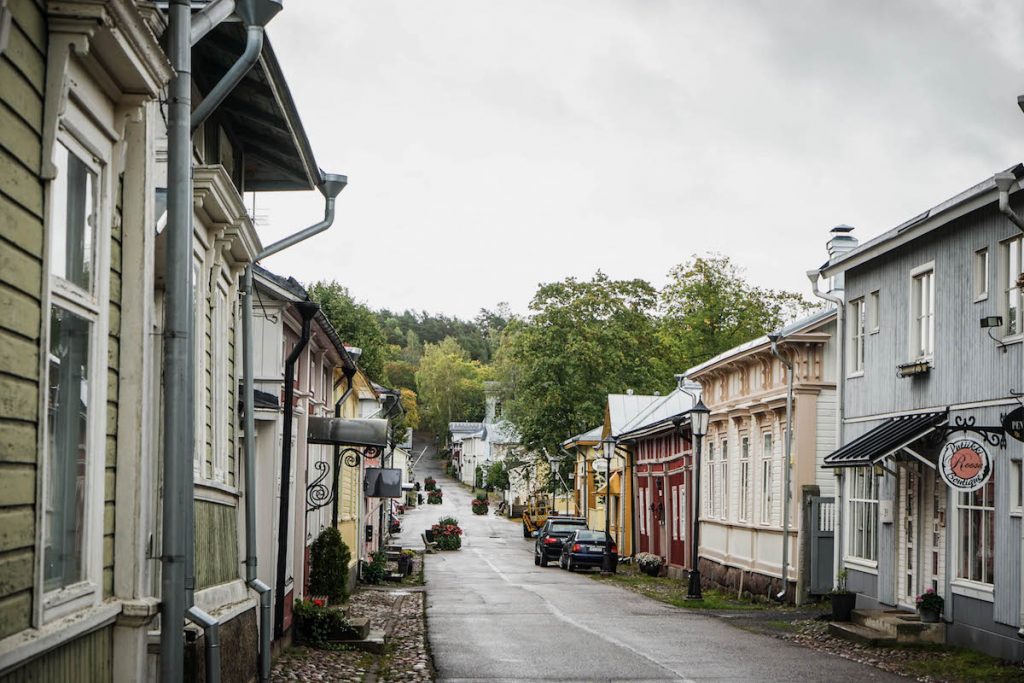 Explore Lapland from Rovaniemi
The capital of Lapland, Rovaniemi, is a dark horse among cities in Finland, quickly coming into its own with sophisticated dining, innovative drinks and plenty of saunas to keep you warm after a day in the snow with huskies. We love that you can use this as a base to explore the arctic wonders of Lapland, getting out into the wilderness while knowing there is a chic hotel and a cocktail waiting for you at the end of it.
The Arktikum Science Museum alone is one of the most fascinating things to do in Finland and is a way to learn about the furthest North without needing to wrap up warm. You can also meet that most iconic of Lappish creatures, a reindeer! There are also restaurants unique enough to content with Turku (although don't mention that to anyone from there!).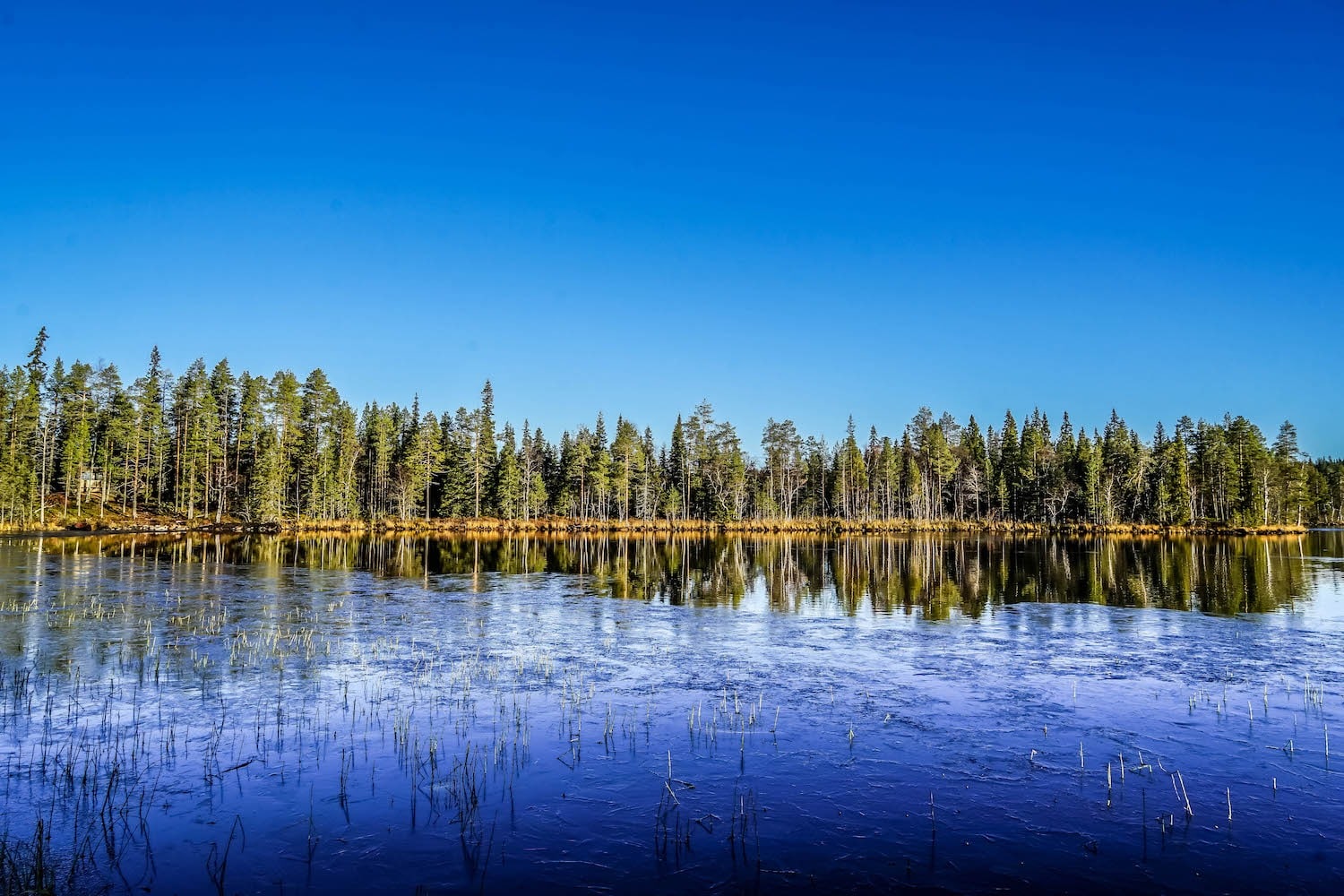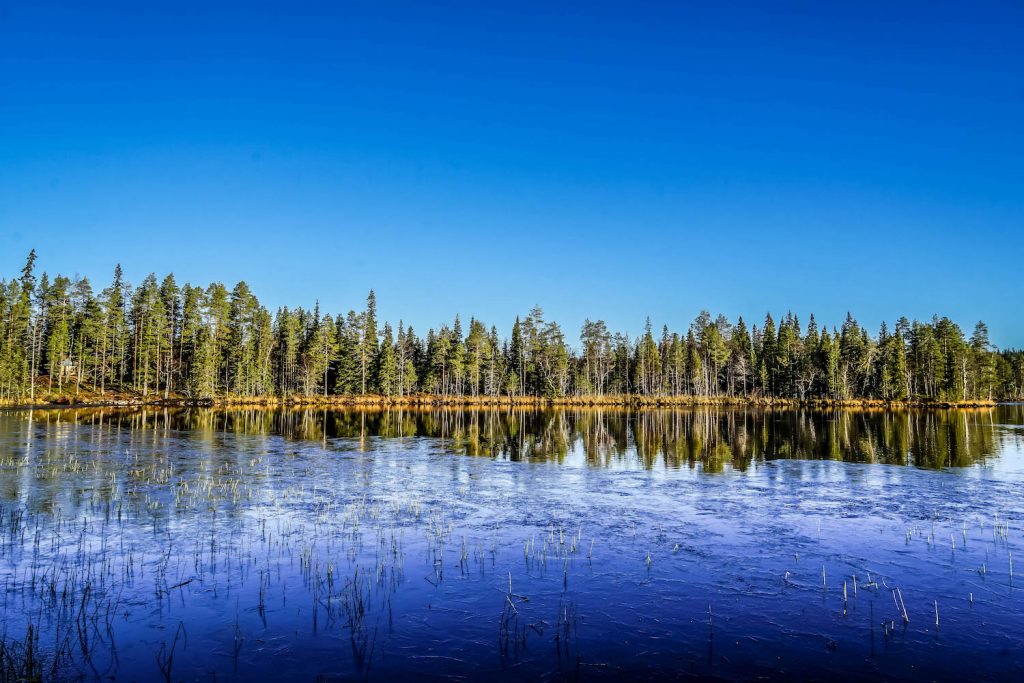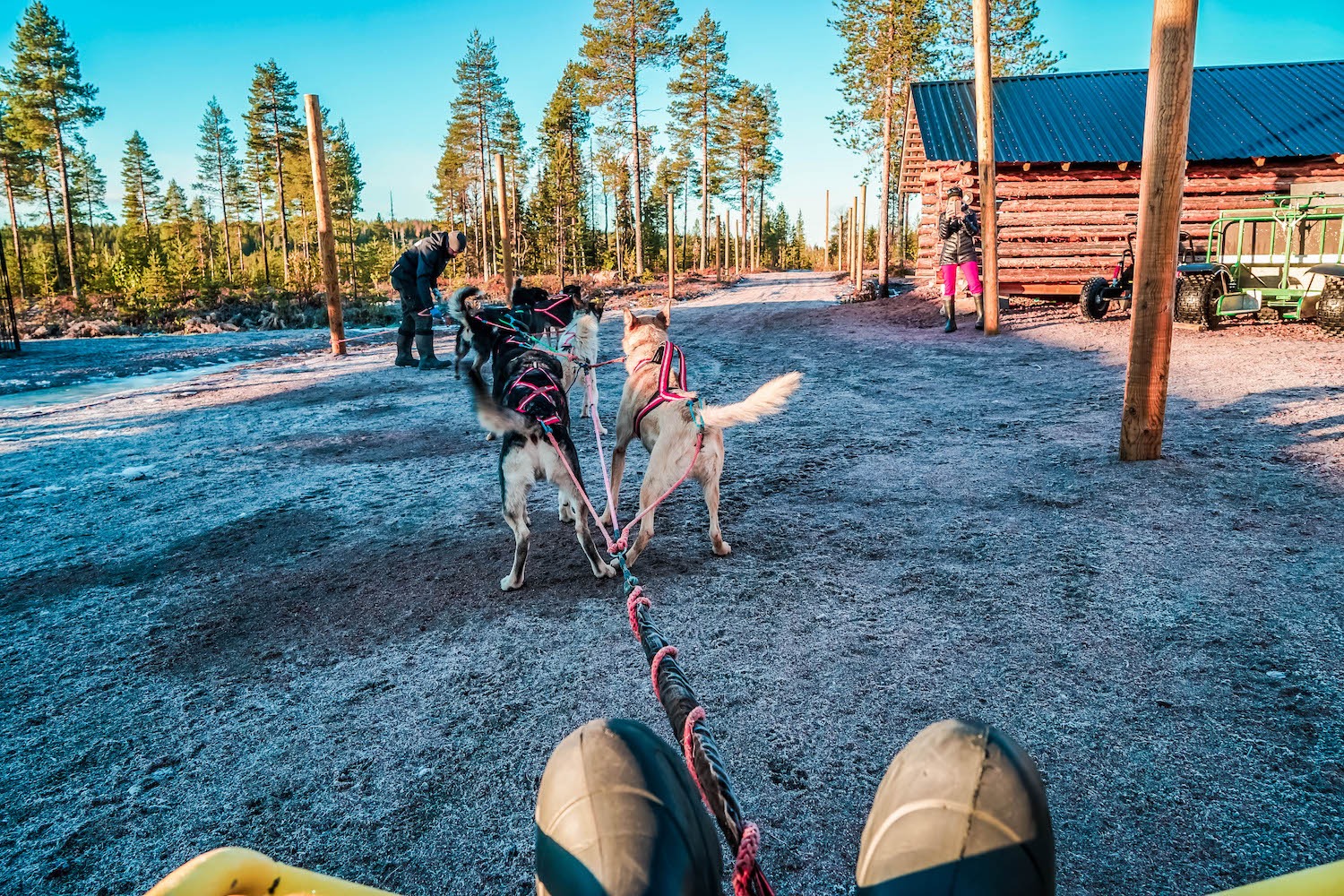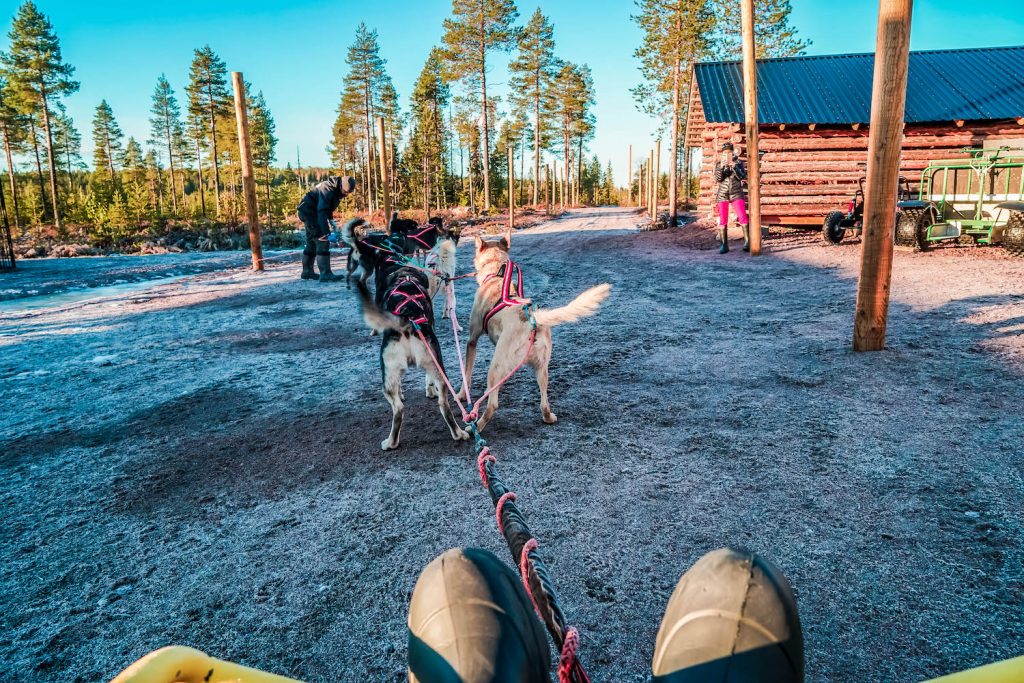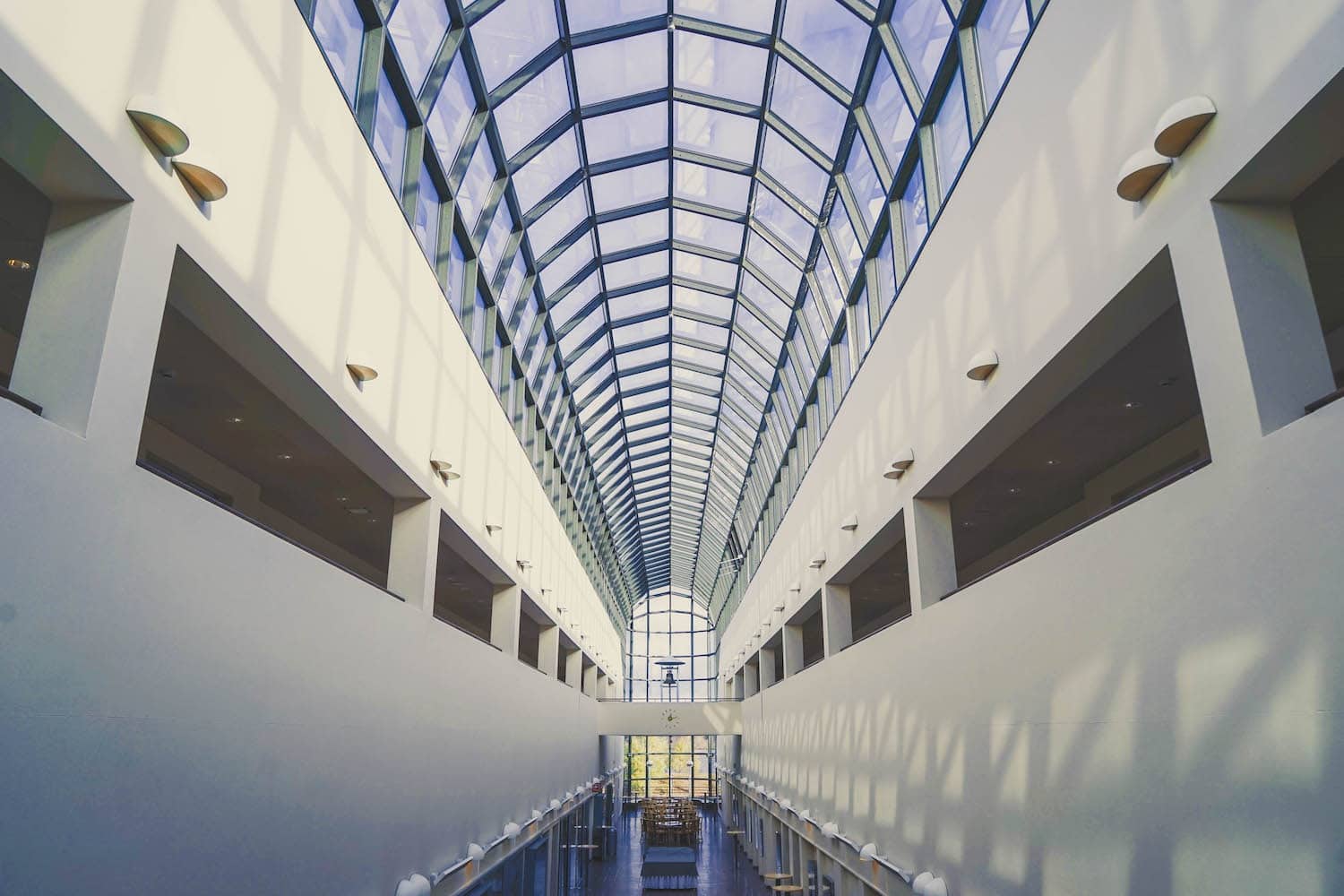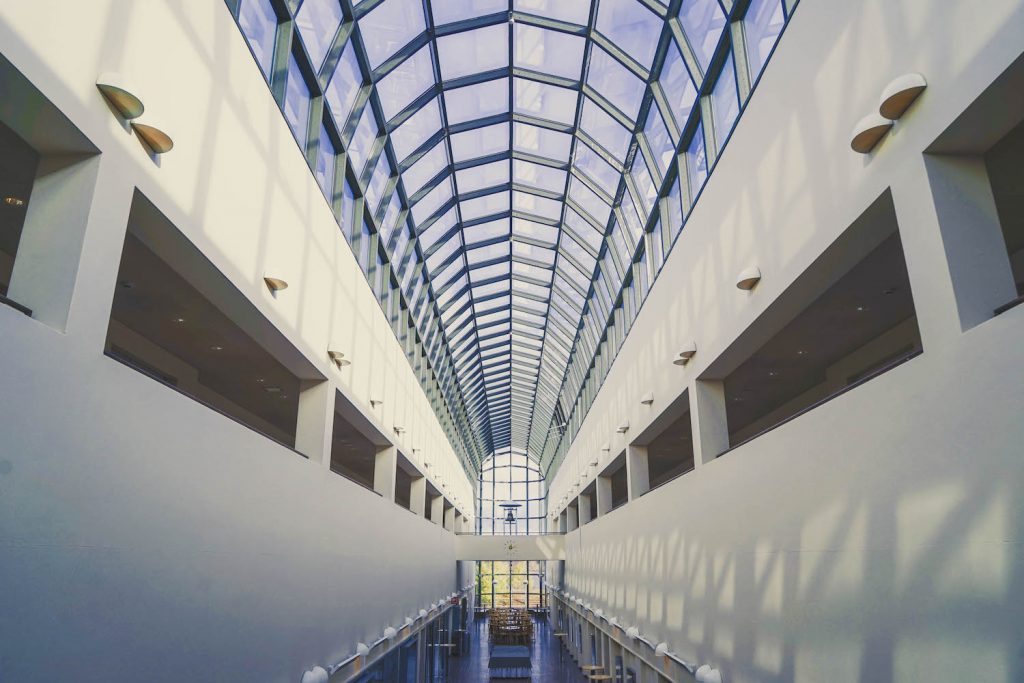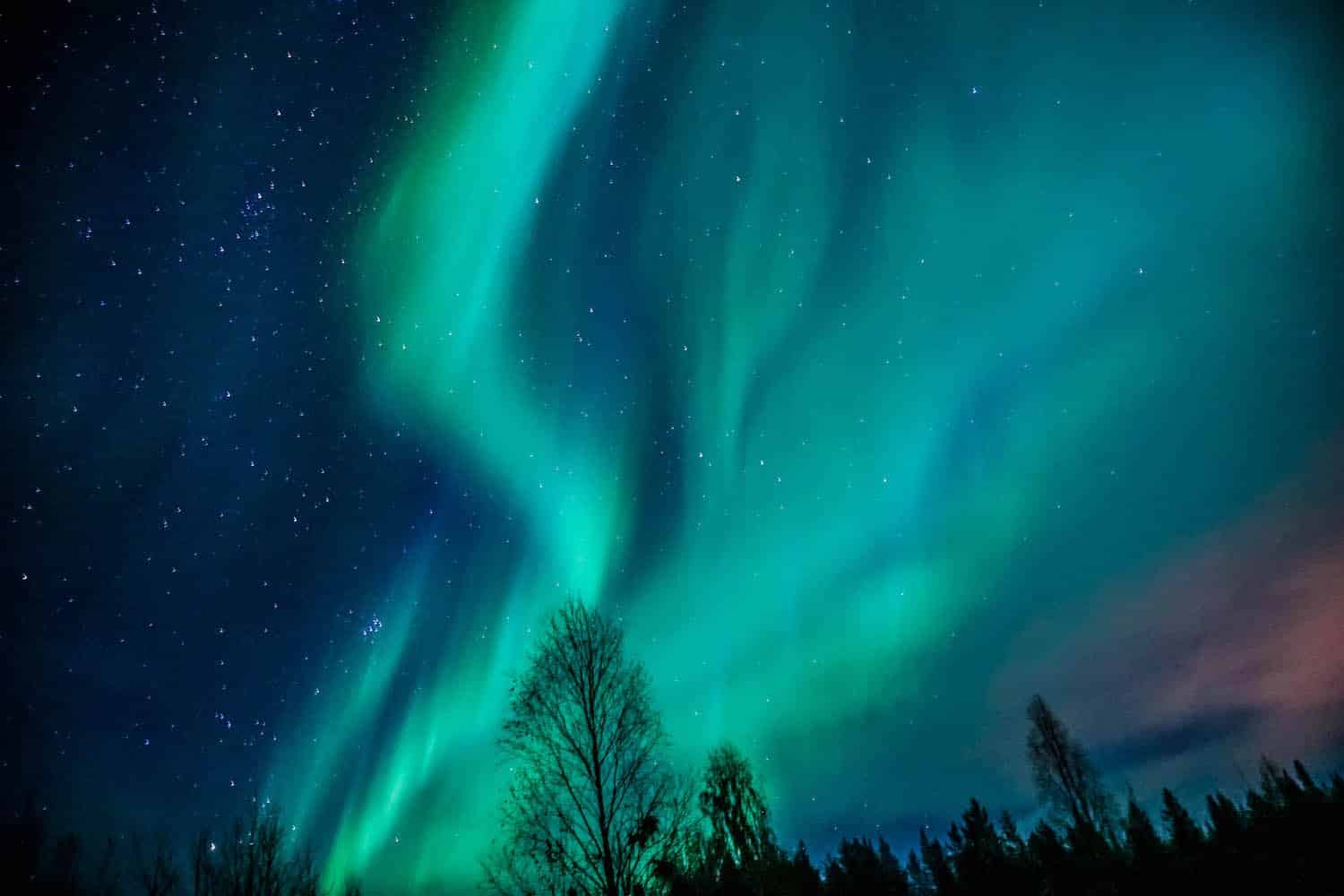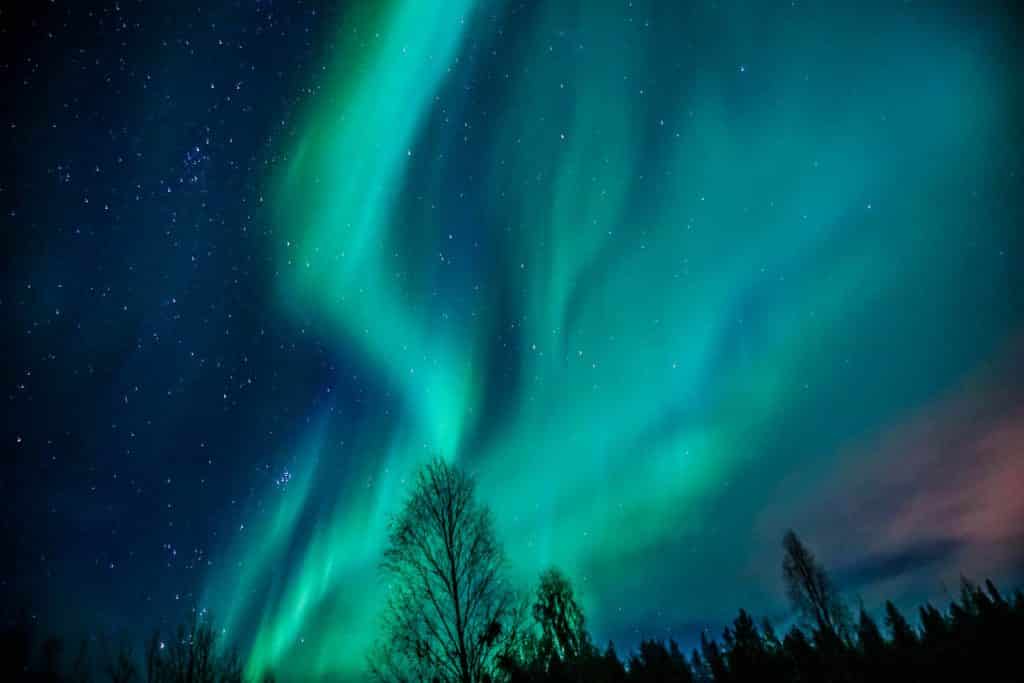 Enjoy Jaw-Dropping Scenery in Ylläs
Finland's highest skiable fell, Ylläs has some of the most beautiful mountain scenery you can find. The villages on either side – Äkäslompolo and Ylläsjärvi – provide ample accommodation options including three Lapland hotels and there's always loads going on (in the winter – reindeer tend to take over in the summer!).
Even if you're not that into skiing, you can enjoy snow safaris, trips to reindeer farms, husky sleigh rides… or a hot chocolate with brandy in one of the cafes!