Regular readers will know about our love for Finland. Helsinki is beautiful, quirky and a manageable size. Basically, it's our dream capital.
Whether we're getting to know the locals in one of the cozy bars or admiring the architecture along the boulevards, there are few places we'd rather visit.
But absence makes the heart grow fonder, as they say, and we're also big fans of day trips from Helsinki. Obviously, the surrounding islands, particularly the UNESCO-highlighted fortress of Suomenlinna, make for lovely excursions. However, keen adventurers will be thrilled to learn that a brief 2-hour ferry journey will take you 80km across the Baltic Sea to Tallinn.
After all, why visit one country when you could visit two?
It helps, of course, that Estonia's capital is 110% worth visiting. An incredibly photogenic place where every corner has a story, its fascinating past is complemented by a lively present-day atmosphere. There's something for everyone here – history buffs, foodies, explorers – and visitors feel totally at home in this relaxed city. In fact, you might be tempted to make this more than a day trip!
Around 9 million people use the Helsinki-Tallinn-Helsinki route every year – you'll be in good company! So, what do you need to know about the Helsinki to Tallinn ferry?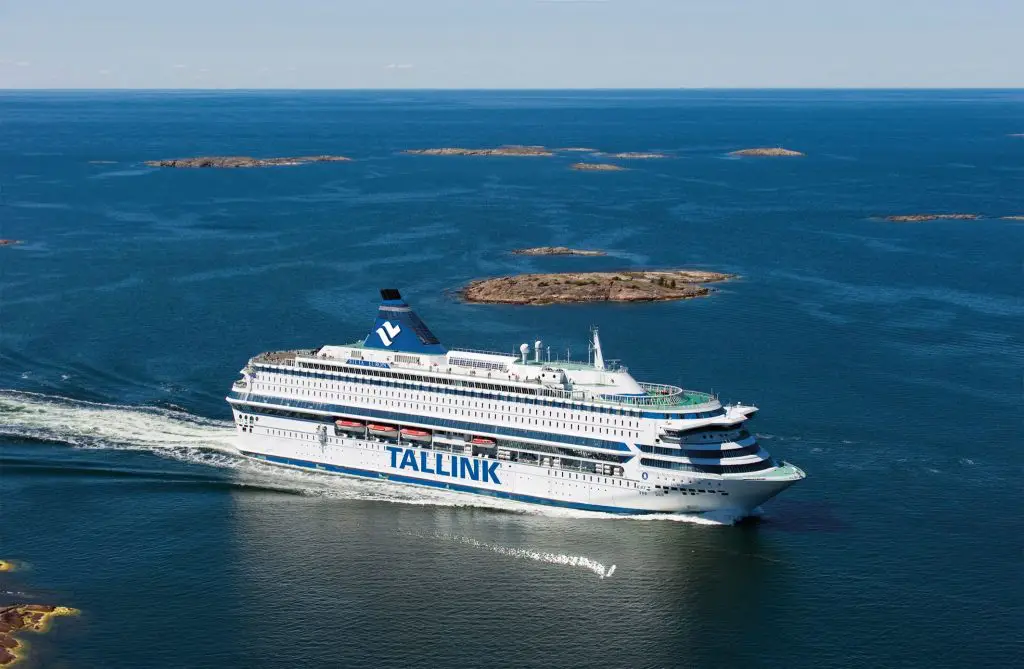 The Ferry Lines
A common misconception is that there's one simple ferry line that shuttles to-and-fro between the two capitals, while in fact there are three operators: Tallink Silja, Viking Line and Eckerö. Don't get confused with the cruise ships on offer as these will only take you around the Baltic Sea, rather than getting you safely to Tallinn!
You don't have to take a round trip with only one line. In fact, it might well work out quicker to go one way with one ferry company and come back with another.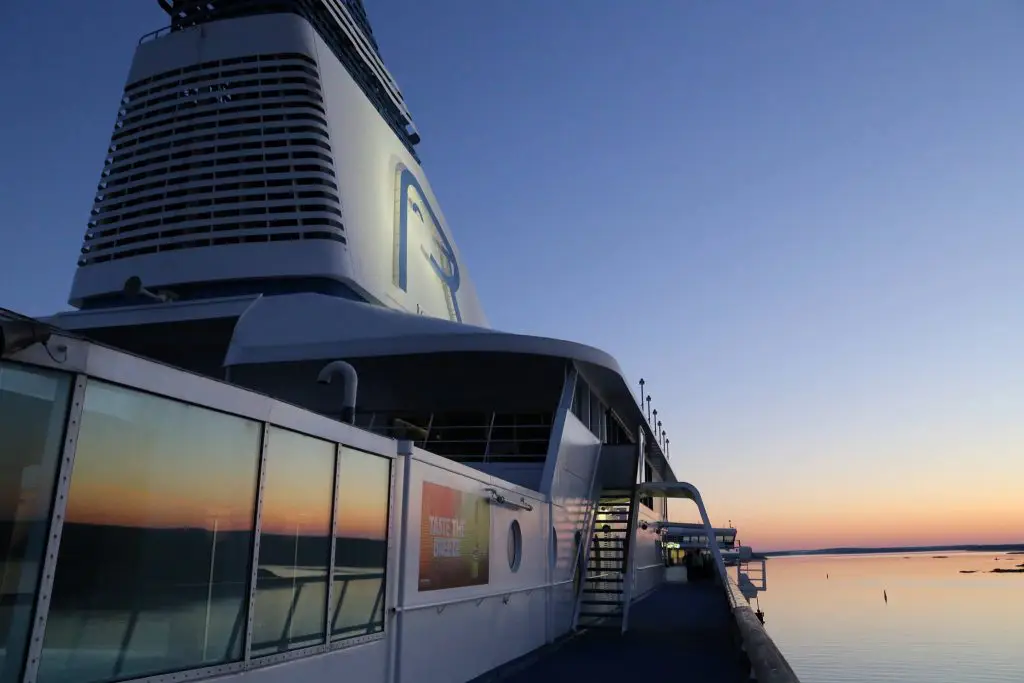 Prices vary quite dramatically from season to season but tend to start at about €19 for a one-way foot passenger ticket.
As you might imagine, winter is much cheaper. In fact, prices on the Eckerö line can go down to as little as €10 in the depths of winter. As temperatures rise, so do the prices, with peak point being around about midsummer. Foot passenger tickets are cheaper, but all three ferry lines offer foot or car ferry options.
You can buy your tickets directly with the ferry companies or use a booking engine to search across all three ferry lines to find the best deal. Usually Eckerö tickets come out the cheapest but it's worth noting that it's also the slowest journey – about 3 hours, compared with Viking's 2 and a half hours and Tallink Silja's 2 hours.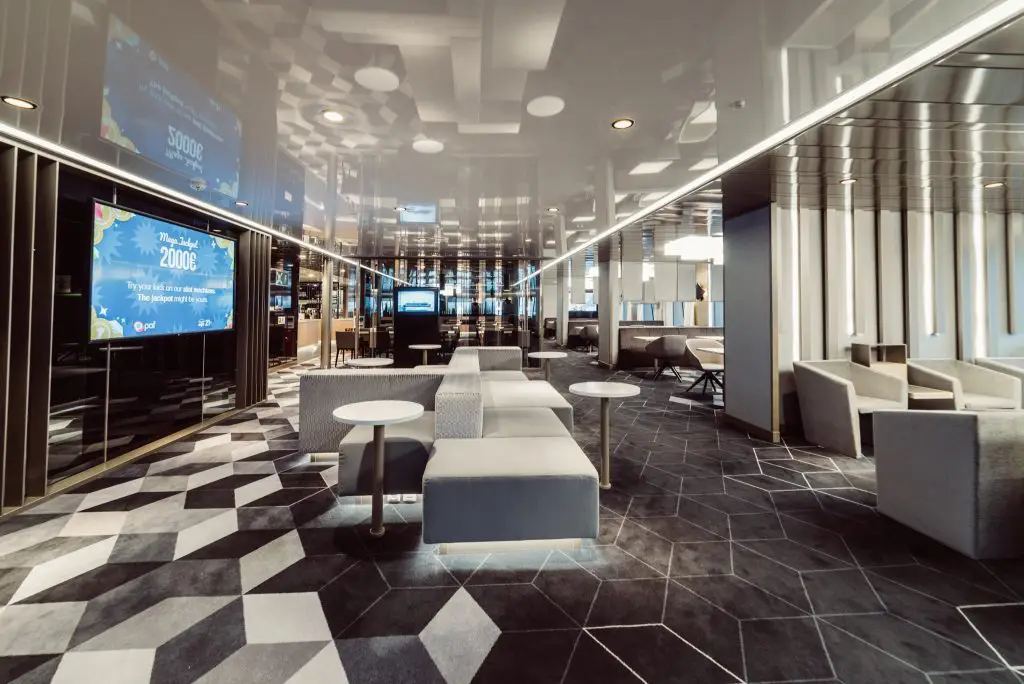 Where Can I Go From?
One of the most important pieces of information you need about your Helsinki to Tallinn ferry experience is that there is more than one terminal in each city. Therefore, it's very important you know your ferry and terminal details. No one wants to turn up all ready to head to Tallinn only to realize you're in the wrong place!
In Helsinki, you'll find the West Terminal 2 (Tallink Silja and Eckerö services) in the West Harbour and the Viking Line Terminal (unsurprisingly, this is where the Viking Line departs from!) in the South Harbour. Recently, Tallink Silja started running a ferry from Olympia Terminal in South Harbour, so seriously, check those tickets carefully!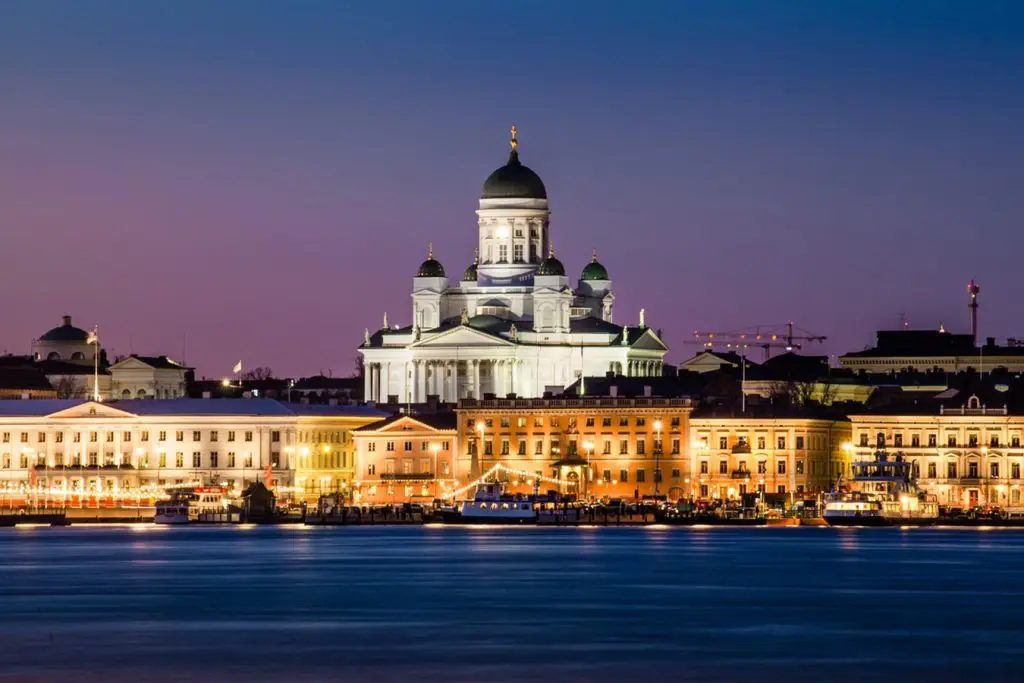 West Terminal 2 is walking distance from the center of Helsinki, but you can also take a tram there. It's a striking combination of a red brick building and a modern grey one. The Eckerö and newer Tallink Silja ships go from the modern building; only the Tallink Silja Europa boat leaves from the red-brick terminal.
Tallinn has Terminal A for the Viking and Eckerö lines and Terminal D for the Tallink Silja one. Both are pretty conveniently located, with Terminal A being closer to the Old Town and Terminal D sitting near both the more modern city center and the Old Town.
There is luggage storage at the terminals at both ends of the trip so you can leave heavy bags to help you explore the new city unencumbered. These range from luggage rooms with attendants to coin-operated lockers but in every case, you'll have somewhere to leave your stuff.
If you are thinking of going from other Finnish cities like Oulu, Rovaniemi, or Tampere, sadly you will have no such luck. You will need to catch the train to Helsinki. This is the same for Turku where you can only take a ship to Stockholm.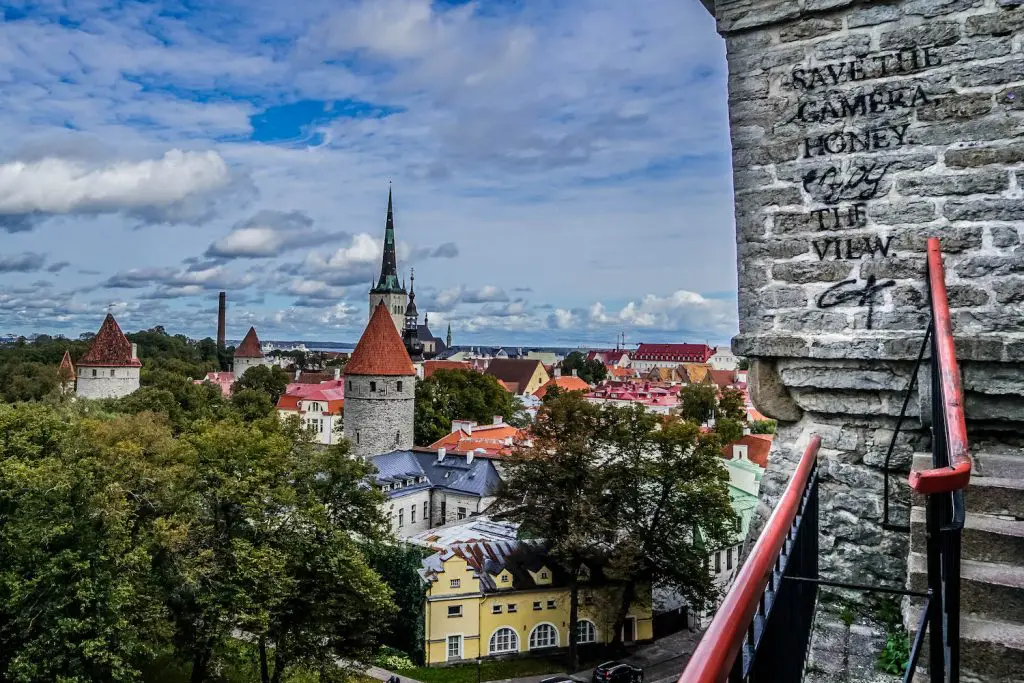 How Often Does The Ferry Go?
If you're taking the Helsinki to Tallinn ferry for a day trip, we'd obviously recommend leaving as early as possible, but there are crossings throughout the day. Between the three ferry lines there are up to 12 sailings daily. What that means for us travelers is that there's plenty of choices, and we love that! Tallink Silja has the most crossings, with up to 6 per day, while Viking and Eckerö go about 3 times a day.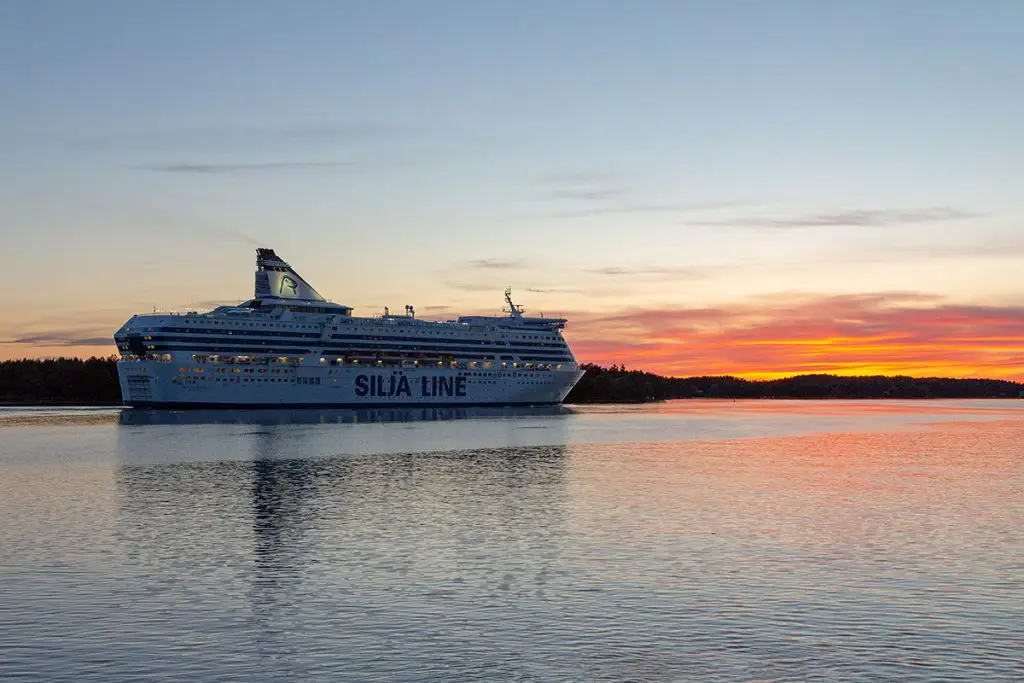 What Happens On Board?
Despite the fact that these are short (ish) trips, the ferries between Helsinki and Tallinn tend to be very well-equipped. It's not the Titanic, sure, but it's a pretty great way to travel – with a much happier ending! Taking the ferry to Tallinn is a popular activity with Finns, so you'll see a lot of locals kicking back and enjoying the trip with a drink, a game of bingo or even a dance.
All the boats have a range of spots for refreshment: restaurants (where you can pre-book your breakfast sitting), cafes and a bar that opens from about 7:30. There is plenty of outside seating for the summer crossings and it's a real pleasure to bask in the sunshine with a beer or coffee watching the Finnish coast glide by. If you're travelling in winter, you can enjoy the entertainment in the bars – there are often musicians entertaining the crowds.
Tallink Silja even has a business lounge if you want to treat yourself – prices start at about €90. On board the Eckerö ferries you'll see the Eckerö market, a shop that travellers mainly use for the discount (by Finnish standards) booze. You'll see a lot of Finns travelling back from Estonia with trolleys of beer and spirits.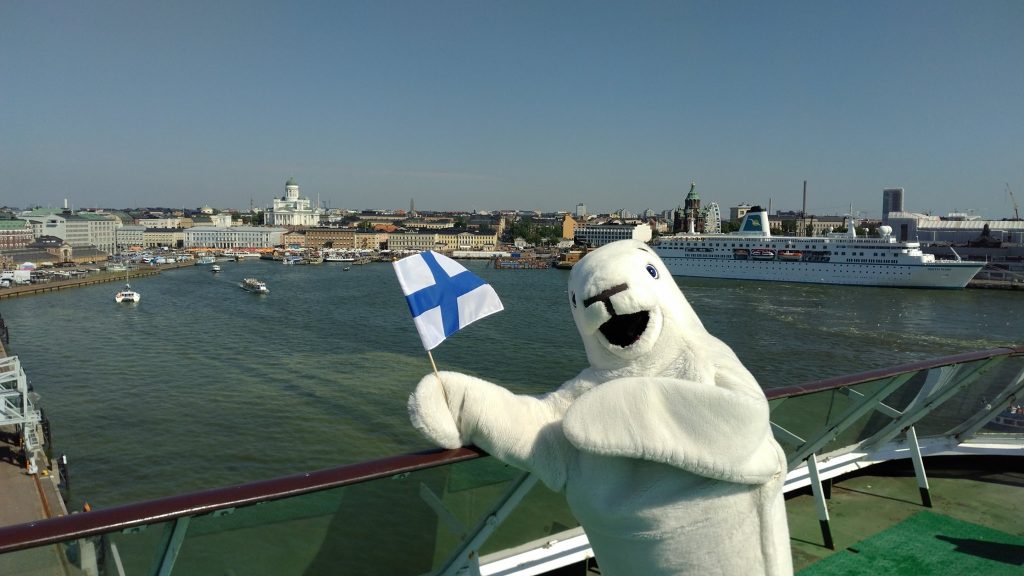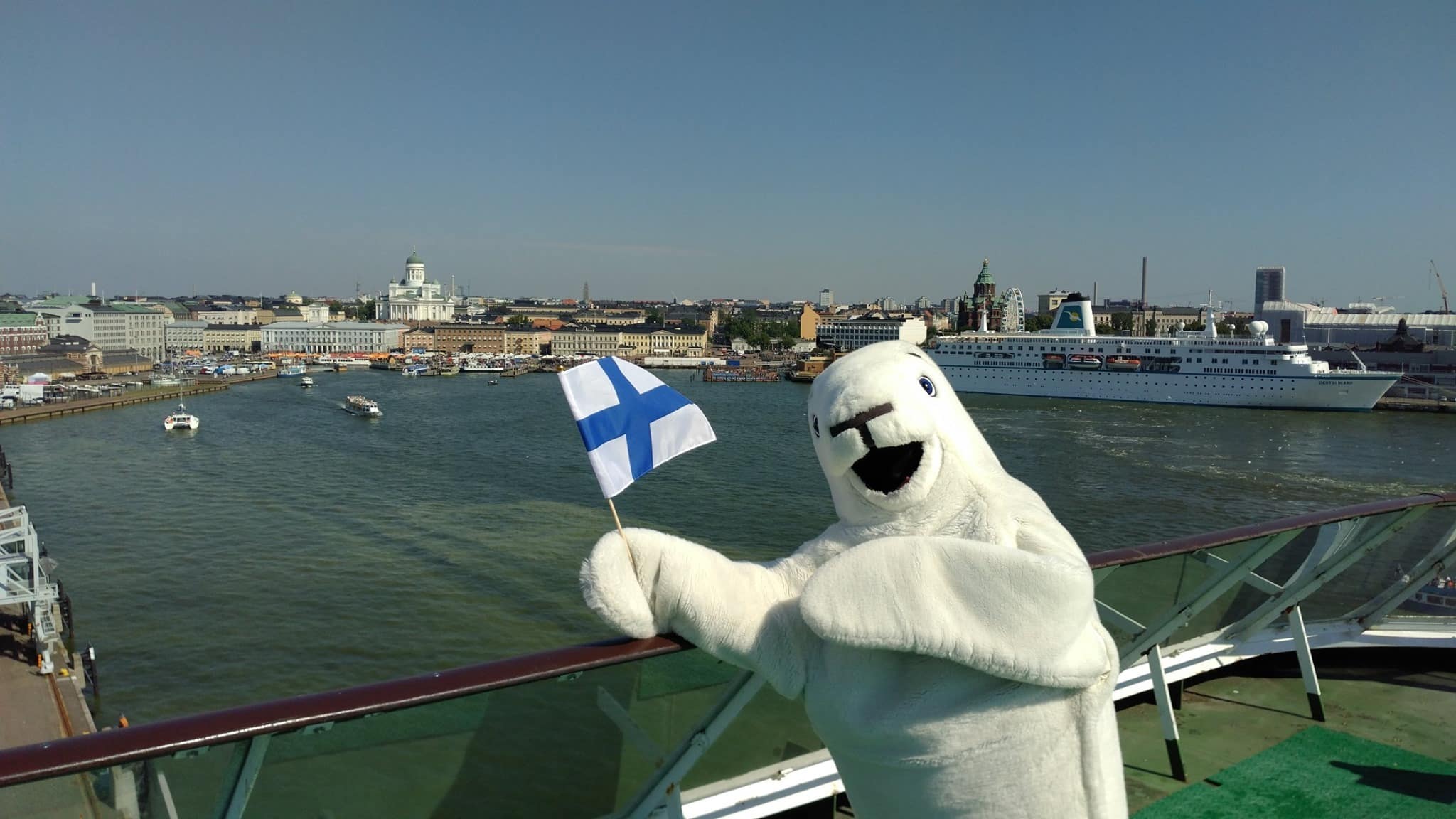 Tips For Taking The Helsinki To Tallinn Ferry
We know this might sound obvious, but please remember your passport! Because it's such a convenient trip, it barely feels like you're crossing borders but the last thing you want is to be stuck in the terminal at Tallinn.
In our humble opinion, the best boat award goes to the Tallink Silja's Megastar, mainly because it's the newest. In fact, most of the Tallink Silja ships are modern; they also make the fastest crossings (aside from the Europa). Naturally, this means that this is the most expensive option – there's always a catch!
Whatever ferry you end up on, there are glorious views, particularly of the archipelago of Helsinki, so get there early and grab a seat outside or by the window so you can drink it all in. It's always great when you find a journey that's like a sightseeing trip in itself – the Helsinki to Tallinn ferry is one of these and an absolute delight.
And … our final tip? Book your tickets in advance here for the lowest cost – sailings frequent sell-out and much like airlines, their prices go up closer to sailing. For those who are using the Helsinki Card to save money in Finland, you can get a discount of 20% on this day trip to Tallinn.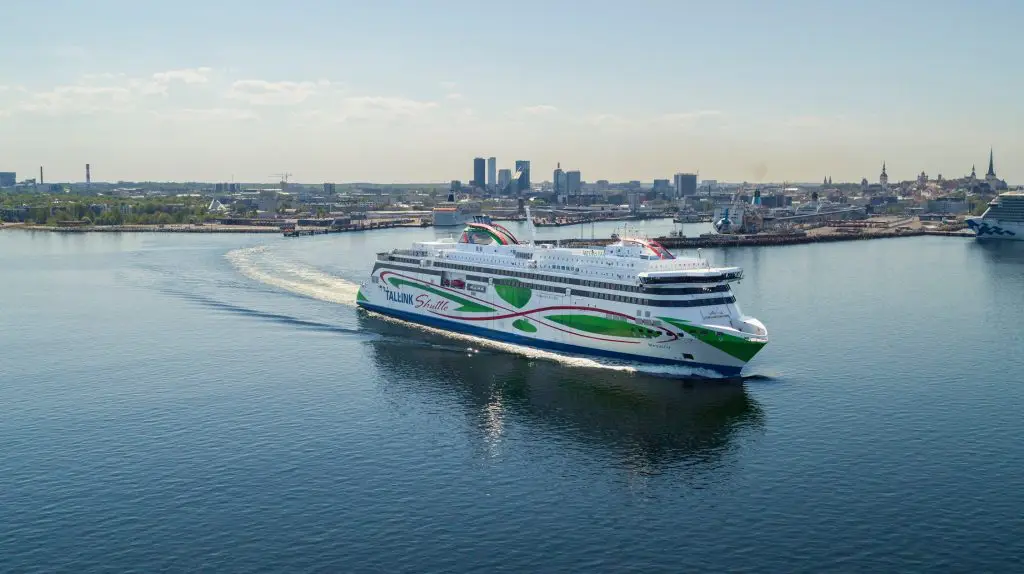 Staying Connected While Travelling
In today's increasingly connected world, staying online while traveling has become essential for a seamless experience. That's where eSIMs come into play, revolutionizing the way we access mobile networks during our global adventures. Say goodbye to hunting down local SIM cards at the airport; eSIMs provide instant activation the moment you land, sparing you the fortune usually spent on international roaming and allowing you to genuinely travel like a local (without getting hopelessly lost!).
With eSIMs, tasks like restaurant recommendations and reservations, up-to-the-minute public transport instructions, checking opening hours, and accessing further information become a breeze. And, of course, sharing your journey on social media is easier than ever. To stay connected wherever you roam, consider using either Airalo or Holafly. Airalo boasts the most extensive range of destinations worldwide, offering smaller data bundles tailored to your needs, while Holafly provides unlimited data packages and fantastic EU data deals.
So why wait? Embrace the future of travel connectivity with eSIMs and make your next journey effortlessly smooth.
Further Things To Consider Before Any Adventure
Now you're all set and prepared to explore our big wide world, why not sort out everything else out all in one go? If necessary for your travel plans make sure you have brought proper travel insurance, protected your privacy by getting a secure VPN, compared all the top hotel booking sites to find just what you're after, reserved an unbeatable rental car price and - of course - booked the best flight deals!
Or maybe just forget it all and go for a last-minute cruise or effortless tour instead?
Many budget travelers (including me) indulge in worldwide airport lounge access, so we can experience luxury while still slumming it in economy. Naturally, we would never leave home without a more general travel guide since we couldn't possibly cover everything here!
Just add an adventurous attitude and plenty of smiles - they go a long way - and that about covers it all! Now go out, find your own path and don't forget to share your best inspiration stories with me on Facebook, Twitter, and Instagram...I'd love to hear from you!