Finland's fourth-largest city Oulu offers urban culture and a convenient jumping on point to the exceptional nature of Northern Finland and Lapland.
Sure, Oulu might be more famous as a tech hub and business city, but there are still enough exciting things to do in Oulu to keep tourists busy for a few days!
Prosperous Oulu ideally located on the shores of the Gulf of Bothnia is a mixture of beautiful parks, waterfront beauty, Nordic design, and relaxing cafes.
Life is easy here (if you ignore the harsh winter). While things are considerably more animated in the long summer days, Oulu offers something unique and exciting no matter which season you visit in.
And yes, we are well aware Finns might scoff to here that Oulu is on our list of top places to see in Finland, but hear us out. There is a lot to love here. Especially if you enjoy really getting to understand local culture and off-the-beaten-travel trave.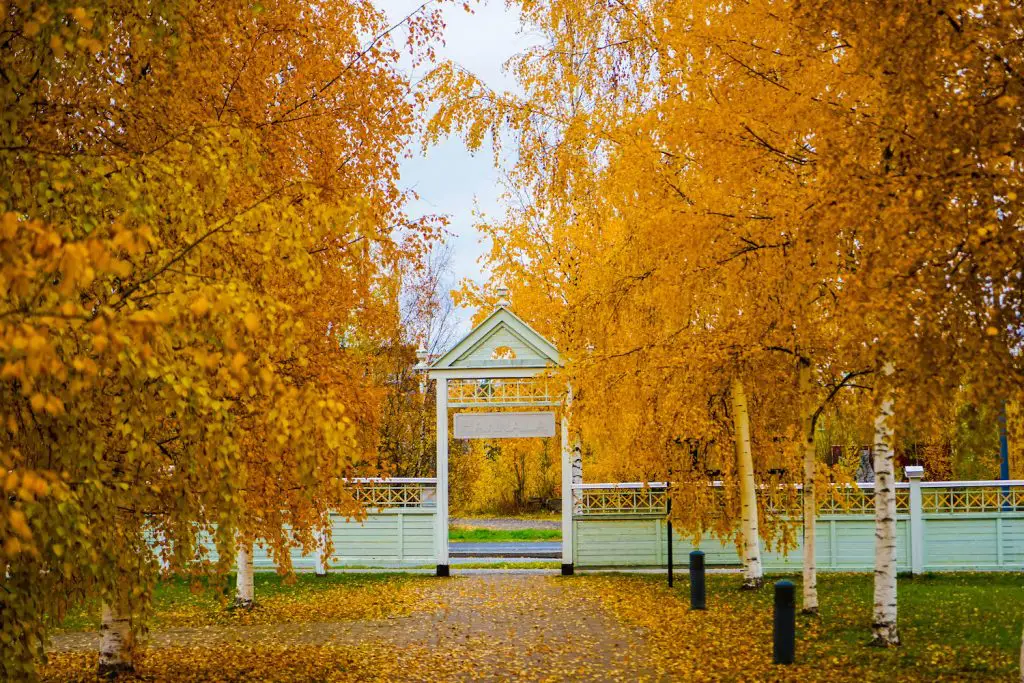 Once known for wood production, tar, and salmon and famed within Finland as a significant hub for the one-time tech darling Nokia, Oulu, the world's northernmost tech hub, is making a comeback.
Today is a substantial and diverse high-tech center as arising from the proverbial ashes of Nokia, particularly within IT and wellness technology, and Oulu, as a result, is experiencing some of the most dramatic population growth in the Nordics, fostering innovative new companies and exciting global players.
There is no glitz and glory tech and gimmicky novelty apps here, but a more reserved tech scene being built around R&D for a sustainable long-term future.
One bitten, twice shy as they say.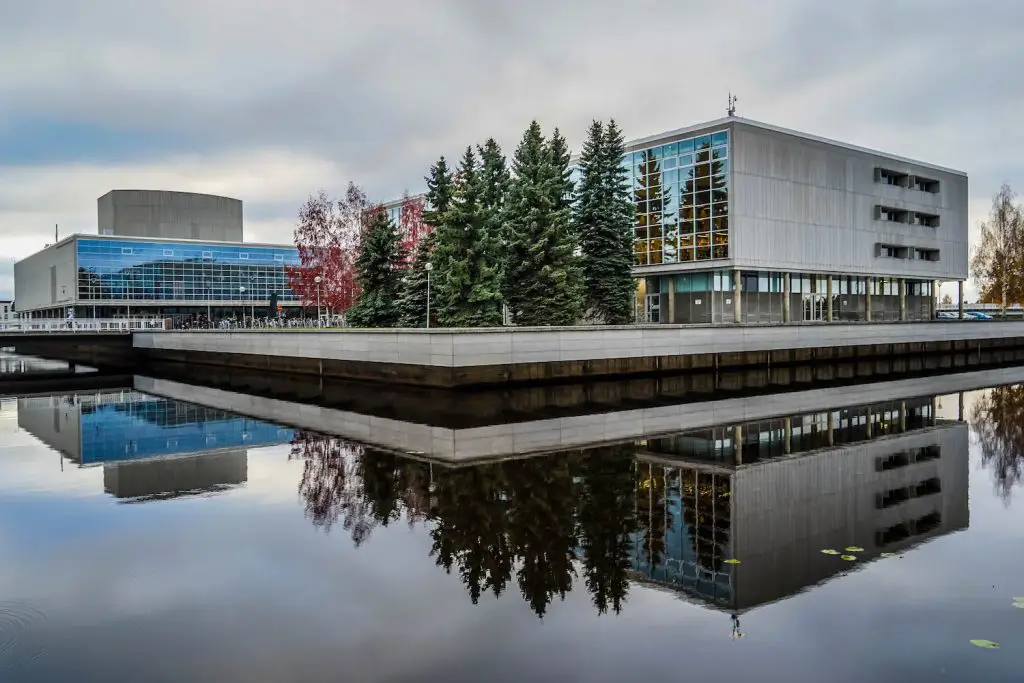 Sadly this reserved scene means you won't find the cool millennial startup spaces and accompanying hipster districts that you can find in Tallinn, Taipei, and Vienna – but with time, I hope these will come as Oulu realizes that to attract the top talent it needs … more.
It's a fun destination for a few nights as part of a more extensive trip, but Oulu, as of right now, is not a stand-alone destination. No matter how cheap the flights are to its airport (the second largest in Finland…)
Best combined as part of a Northern adventure to Lapland and Rovaniemi, and easily reachable by train from Turku, Tampere, and Helsinki in the South, Oulu is a quirky little stop with plenty of hidden delights and off-the-beaten-track charm to warrant a visit.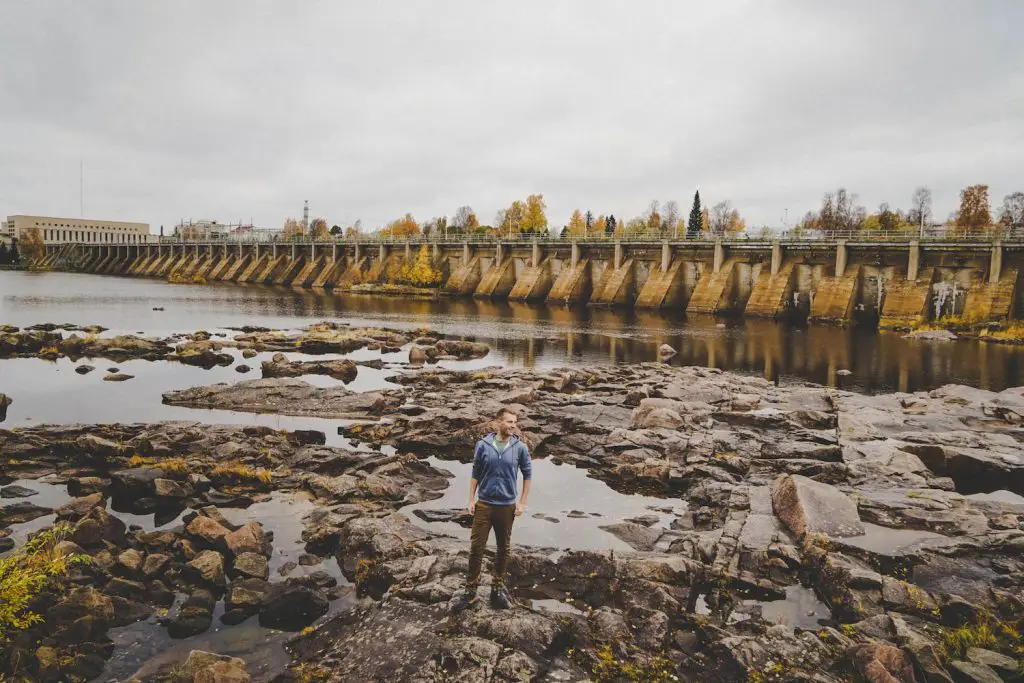 15 Fun Things To Do In Oulu: Northern Peace Meets Coastal Finland 🇫🇮
1. Wander The Idyllic Wooden Town of Pikisaari
A tranquil wooden town and industrial area await sightseers just across the river from Oulu's Market Square – easily connected by a flashy modern bridge no less!
Pikisaari was named after the pitch distillery established here in the 17th century; the neighborhood was also a vital boat building located there at the time. Oulu's oldest wooden buildings are now found here, although sadly, many were burned to the ground by the British in 1854 during the Crimean War.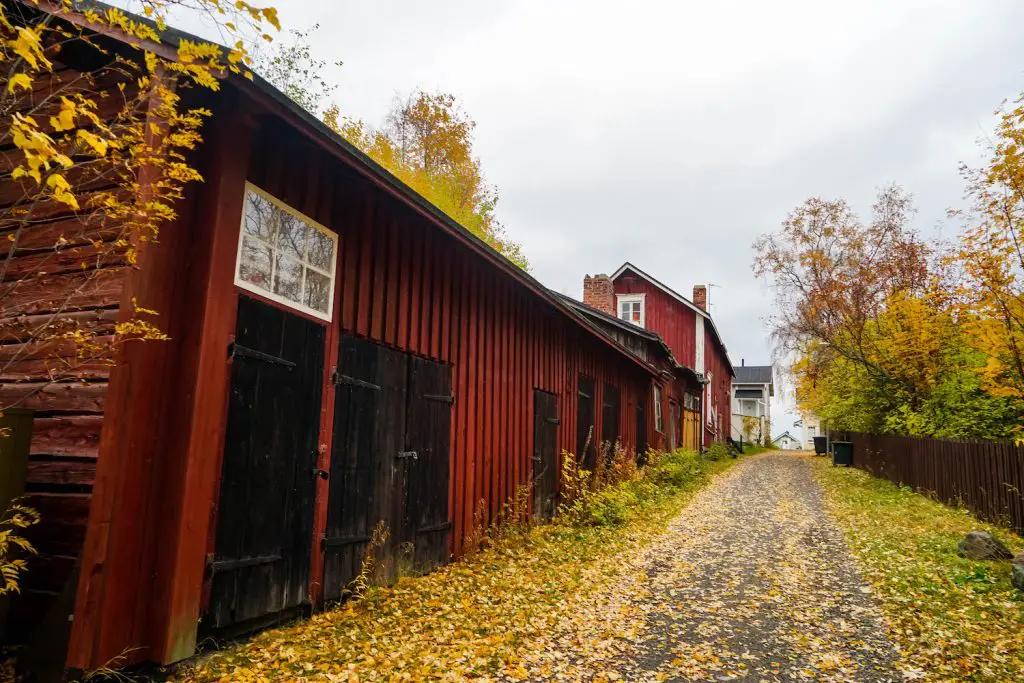 Yes, I had to do some googling as well, but the Baltic was a theatre during the Crimean War, known in Finland as the Åland War, which makes sense given the proximity to Saint Petersburg, the Russian capital. Poor Oulu suffered from being under Russian control at the time.
Today many of Pikisaari's residents are active artists and craftsmen since, in the 1970s, the City of Oulu gave over the site of the former wool mill to the Arts and Crafts School of Oulu. Besides hosting a cute artisan crafts store, there is also a lovely café, a fine dining restaurant, and several parks, beaches, and outdoor walkways/cycle paths that follow the riverside.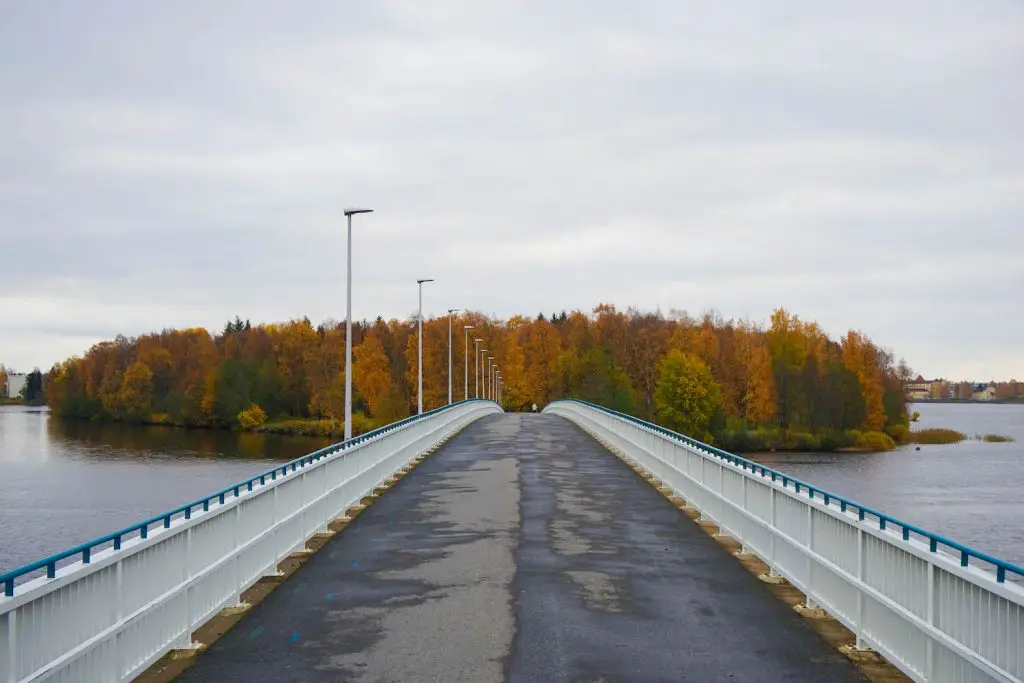 2. Get Inspired By Finnish Originality In Oulu's Design Shops
Finnish design is so very en vogue right now, and it is easy to see why. The design here is a way of living, more than just pretty objects but something to be woven seamlessly into life – part of everything around you but never drawing or distracting focus.
Attention to detail and quality is paramount – and the epitome of good design is an intractable timeless quality, meaning when you find something you like, you know you will have it for life.
As the celebrated Finnish designer and architect Alvar Aalto famously said: " Nothing is ever reborn, but neither does it totally disappear and that which has once been born will always reappear in a new form."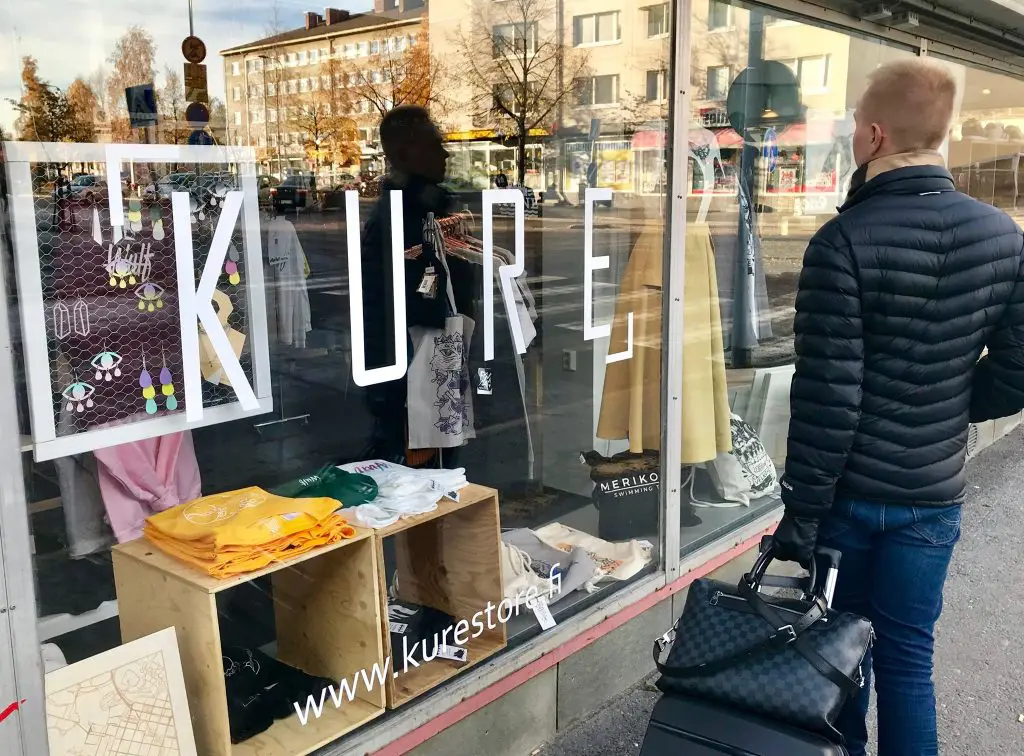 While Oulu doesn't quite have the fabulous design scene of Turku, there is still plenty of local creatives producing wonderfully unique works for you to admire – or better yet, take home and cherish for a lifetime.
One of the best places to browse such works is at Kure, a store that stocks an eclectic range of Finnish design products, including those already globally famous and more up-and-coming designers.
They also have a relaxing lounge area to sip coffee and ponder how much you can realistically fit in your suitcase for the flight back home. You could also try Lovi for wooden creations from the forests of Finland, Merimaaria for women's clothing and home furnishings, or Finlayson for gorgeous Finnish textile designs.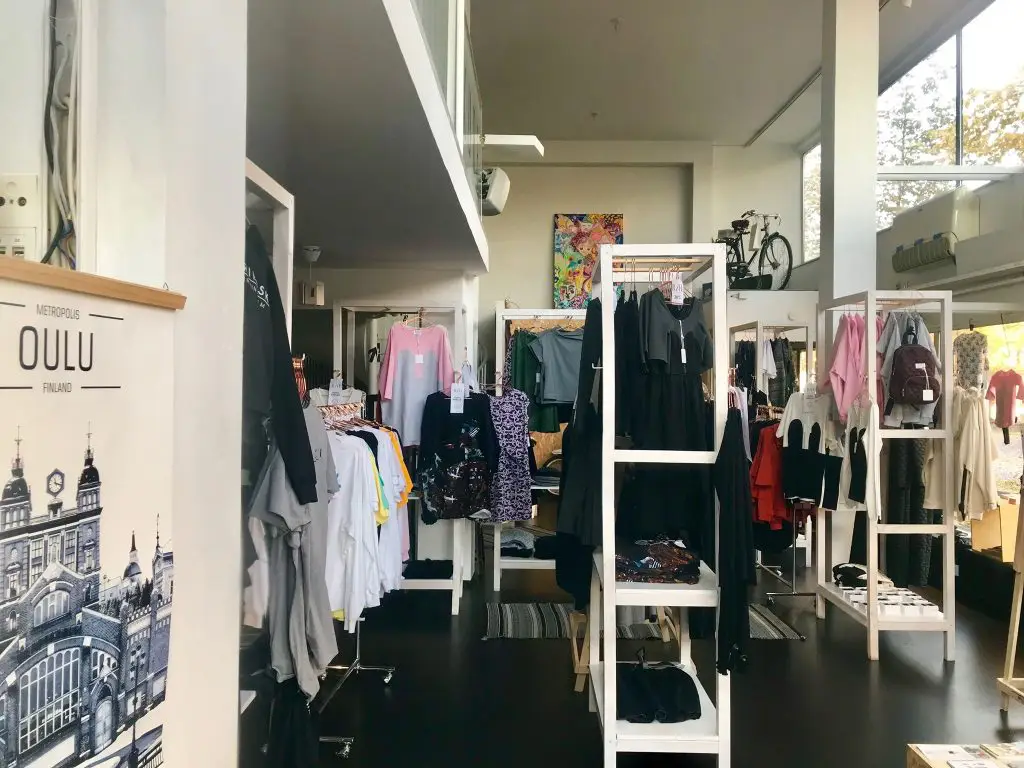 3. Embrace The Arctic Spirit With A Stay At The Lapland Hotels Oulu
Centrally located with many of the top Oulu highlights right on your doorstep, the recently renovated Lapland Hotels Oulu offers you a luxurious stay influenced by the authentic styling, hospitality, nature, and myths of Lapland.
Elegant yet understated, the entire hotel honors the ultra-clean Lapland wilderness, with clean design and charming views – plus most importantly generous rooms with comfortable beds for a night of uninterrupted sleep.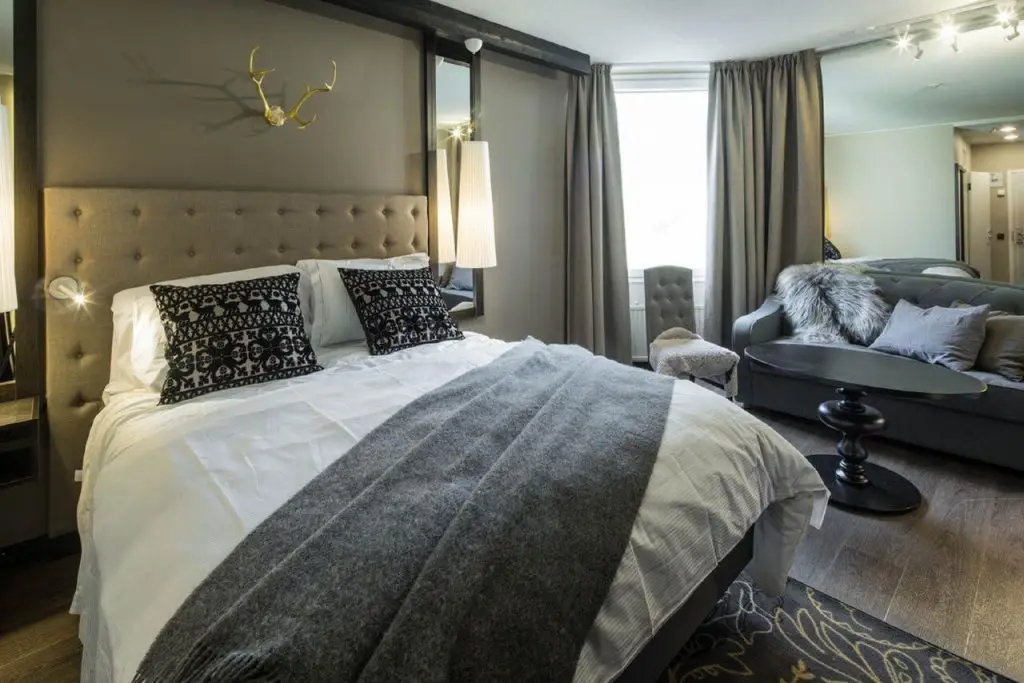 Excellent materials from the pillows to the adaptive mattresses are core to the concept here, and the small details are never lacking. For example, wirelessly streaming your electronic devices to flat-screen TVs is easy. There is an array of high-quality bath products, and a well-stocked mini-bar and mini-store in the lobby offer creative and tempting Finnish food products.
While the atmospheric Kitchen & Bar Oula is known for exceptional take of Nordic nature in its food and drink menu, I was always drawn to end my night in the sophisticated swimming pool and sauna – Uniquely Finnish and the best possible way to calm and relax before sleeping.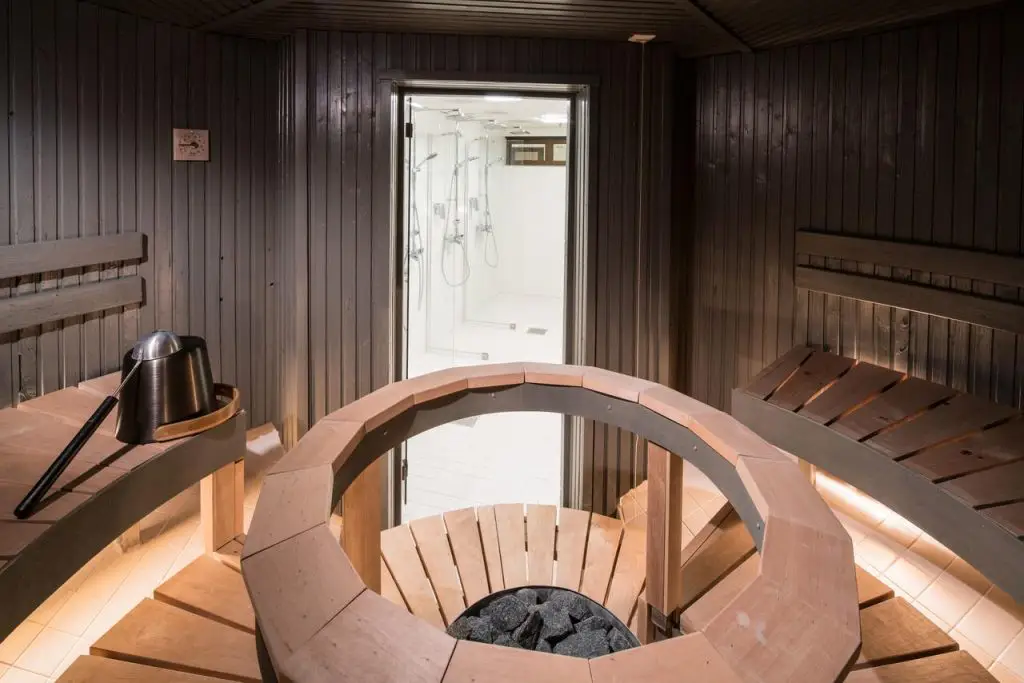 Of course, if you want to really spoil yourself, then indulge in a premium room or suite which boast private in-room sauna and balconies so you can heat up and then cool off in blissful serenity with a beautiful view towards the Oulu Cathedral, that majestically dominates the city center of Oulu.
Trust me – it's ridiculously addictive, and you will feel fabulously refreshed afterward.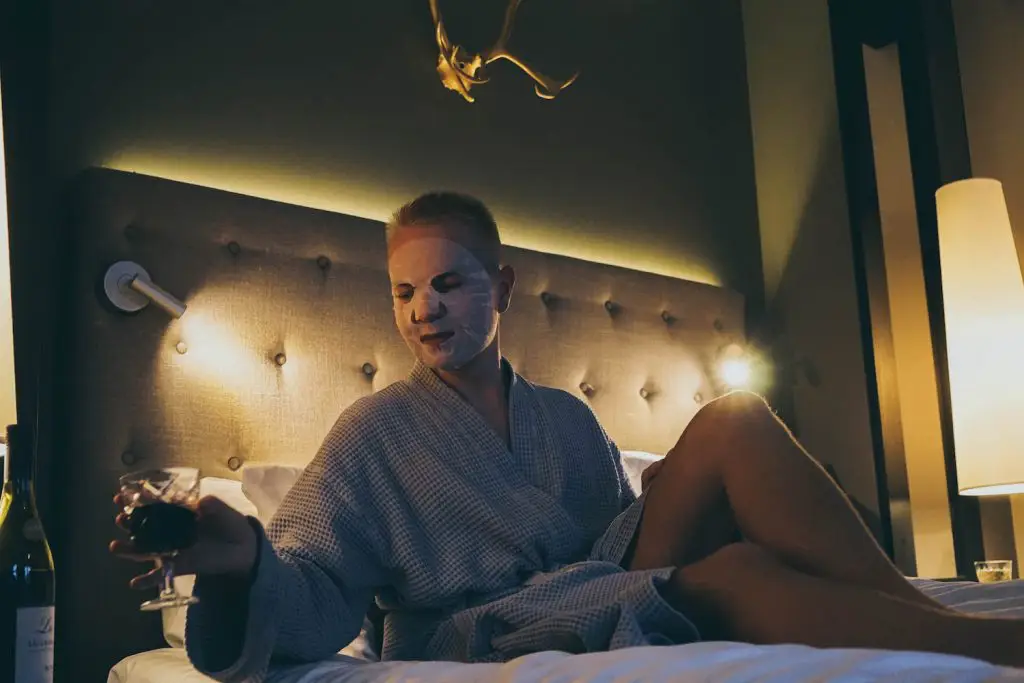 Another must-do is the breakfast buffet (which also is included) offers a taste of Traditional Finnish cuisine, with an exceptional bread selection, Finnish fish specialties including three varieties of salmon, smoothies, berry soup, made-to-order omelets and being Finland, plenty of coffee.
You can even start your day with the famous Mustamakkara / Finnish Blood Sausage – originally from Tampere but served here with a faithfully Lappish twist in that it is made with reindeer meat!
Overall, Lapland Hotels Oulu offers the chance to stay unique in Oulu, to experience the effortless harmony and tranquillity of Lapland in an urban surrounding with friendly staff and a mystical ambiance. A proudly Finnish company, if you don't manage to get to the vast wildernesses and rugged landscapes of Lapland, the Lapland Hotels Oulu at least gives you a taste!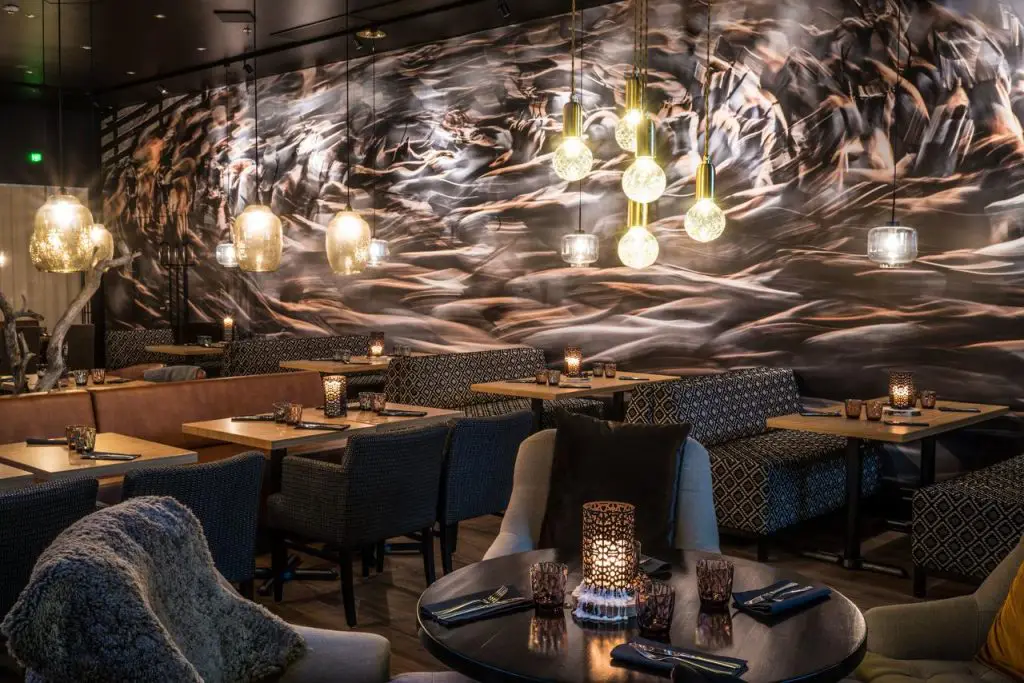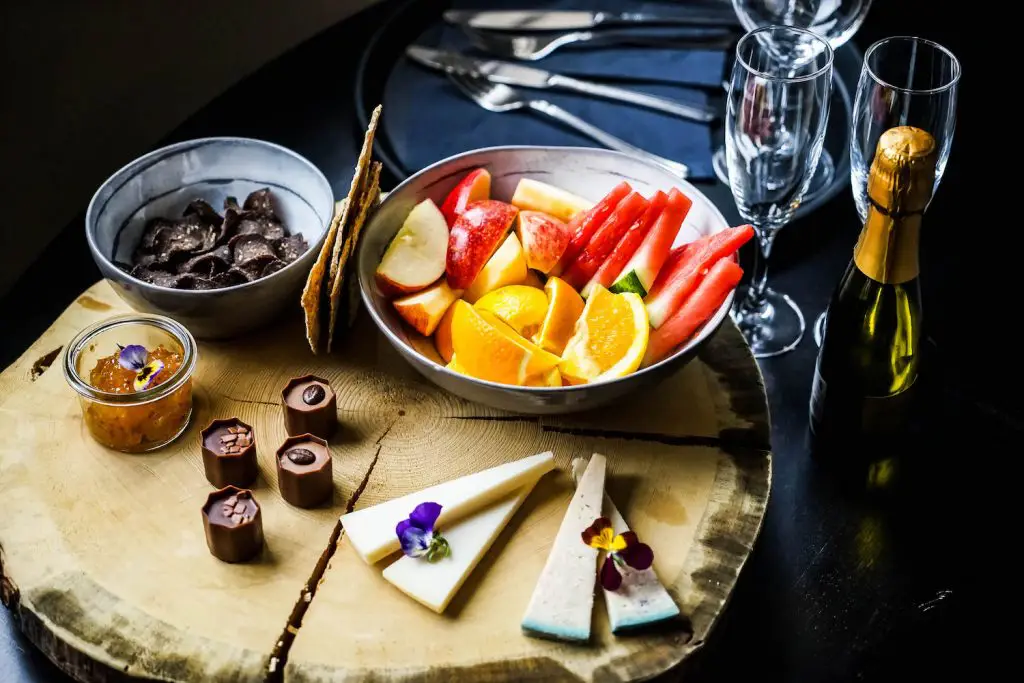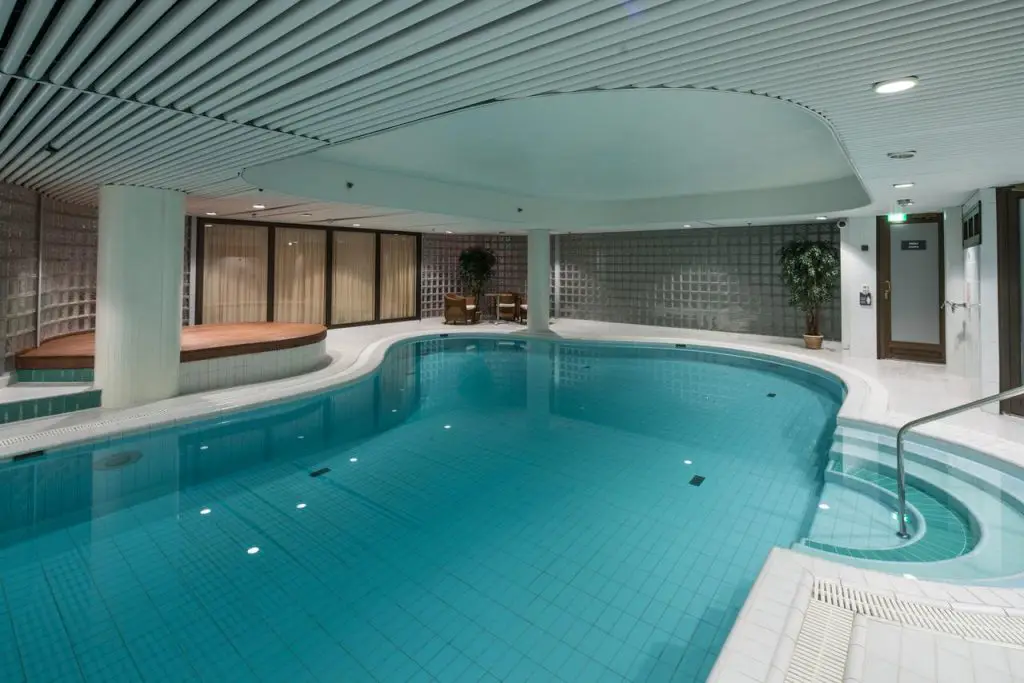 4. Head To The Nallikari Beach Hidden In Beautiful Woodlands
Just a short 45-minute walk from Oulu City Center lays Nallikari, a seaside resort popular as a local 'living room' year-round. In the summer sunbathers flock here to this one-kilometer long sandy beach, and the area is crowded with cyclists, beach volleyball players, and families all enjoying the warm weather.
In winter, however, the sea freezes over in solid ice, and you have the opportunity to walk on sea ice, try ice-fishing or practice your photography with this bizarre landscape.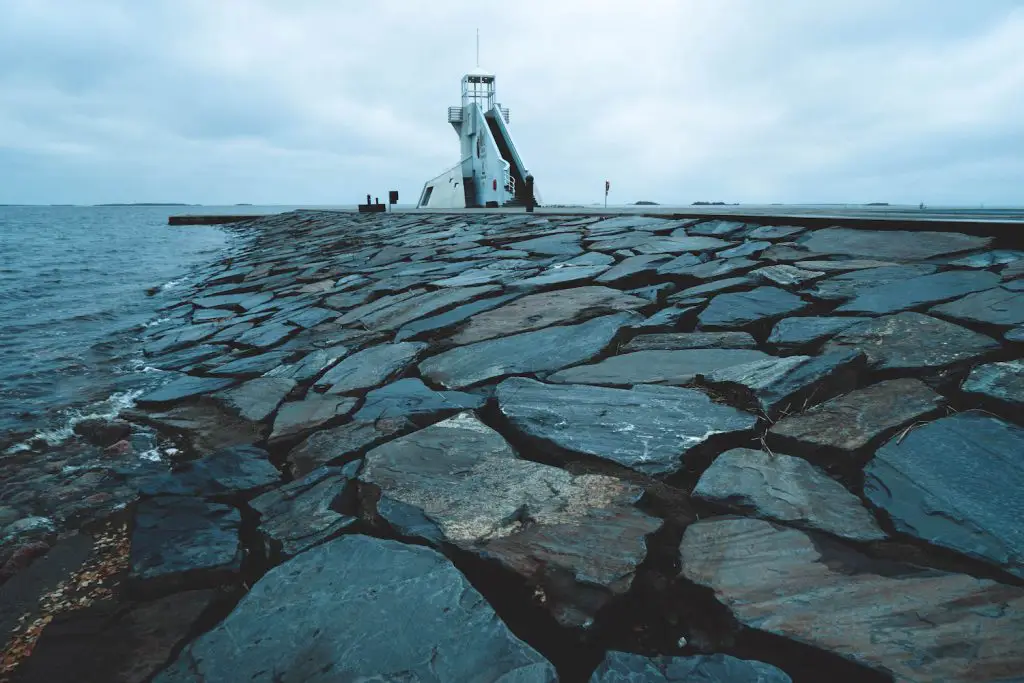 I visited during autumn and enjoyed the gorgeous colors, quiet ambiance, and sipping coffee at the Nallikari Restaurant while enjoying the views.
There is not much going on, which actually added to the appeal for me. While walking is the most picturesque way to get to Nallikari, you can also take local bus routes 15 and 15N.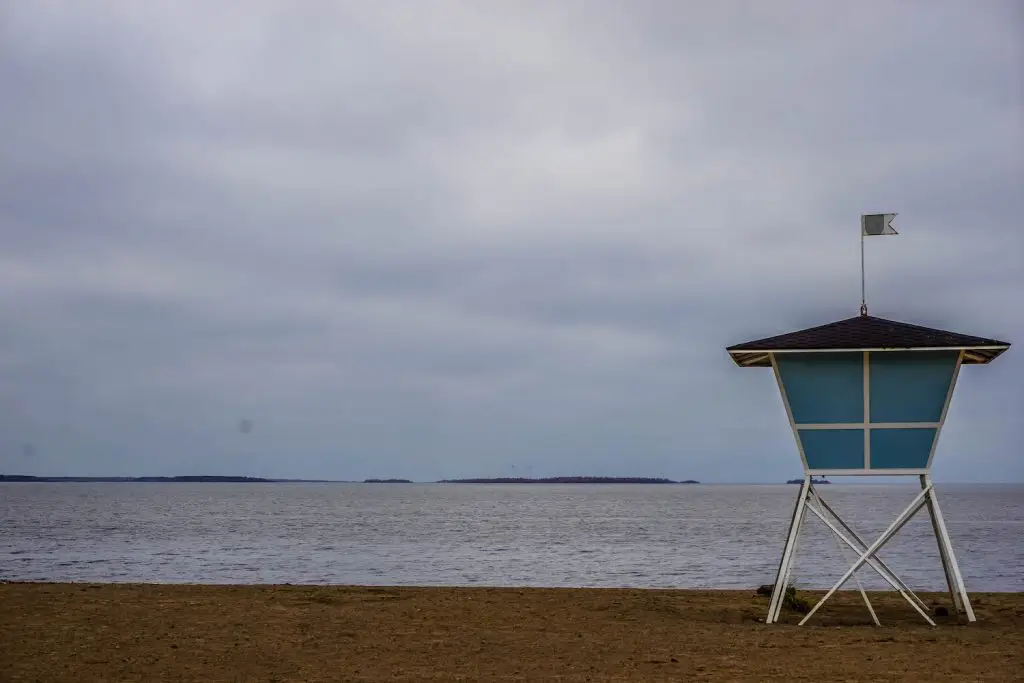 5. Lose Hours In Conversation Over Coffee And Pulla Like A True Finn
Ahhh, coffee and pulla – could there be anything more Finnish. Combine it with a sauna, and you have essentially summed up life in Finland. Pulla, a cardamom coffee braid bread, should always be served where ever coffee is available in Finland. While many Finnish families bake it at home, you can also stop by Cafe Tuokio in Oulu to try this iconic duo.
A modern cafe with an easy-going atmosphere, delicious Karelian Pies, and board games, Tuokio is perfect for a rainy afternoon, chatting with friends, or just watching the world go by.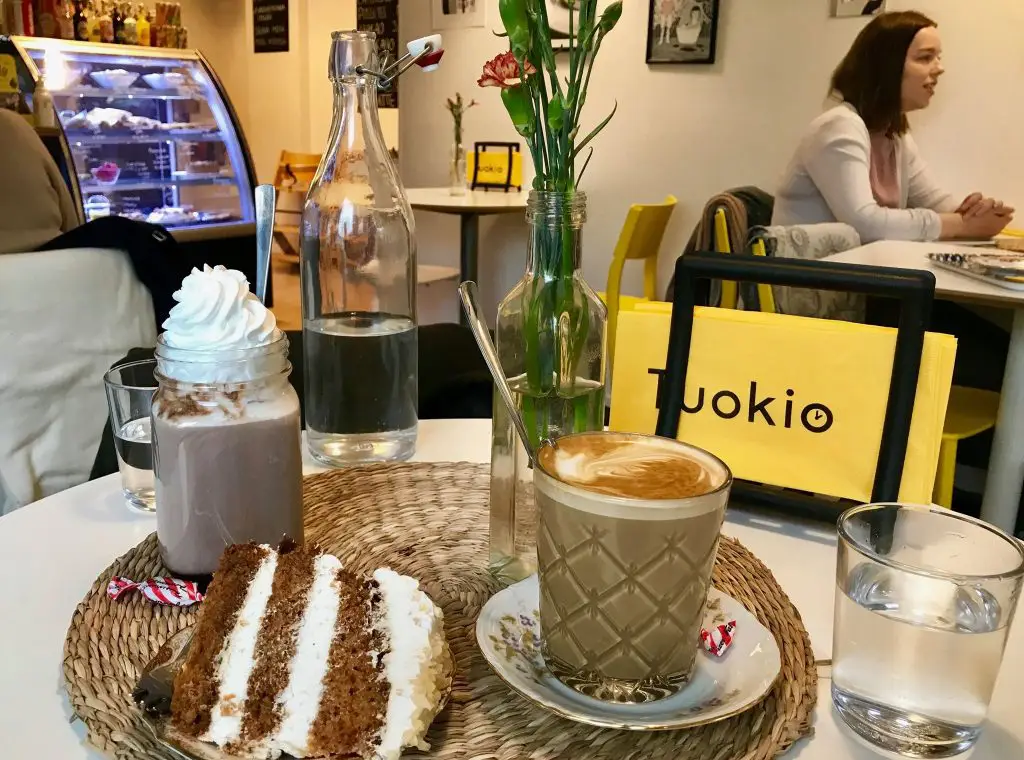 All of the coffee served here comes from freshly ground beans and, according to them, roasted with pure love, courage, and adventure – perfect for fuelling up between all the other fun things to do in Oulu. If pulla is not your thing, they also have baked pastries, cakes, gingerbread, sandwiches, and an amazing hot chocolate.
Salty and sweet with something for everyone tastes, the relaxing atmosphere at Cafe Tuokio in Oulu beckons you in and invites you to stay as long as you want. You could also try Cafe Rooster, which has a more modern, trendy atmosphere or Potnia Artisan Coffee Roaster in the Oulu Market Hall.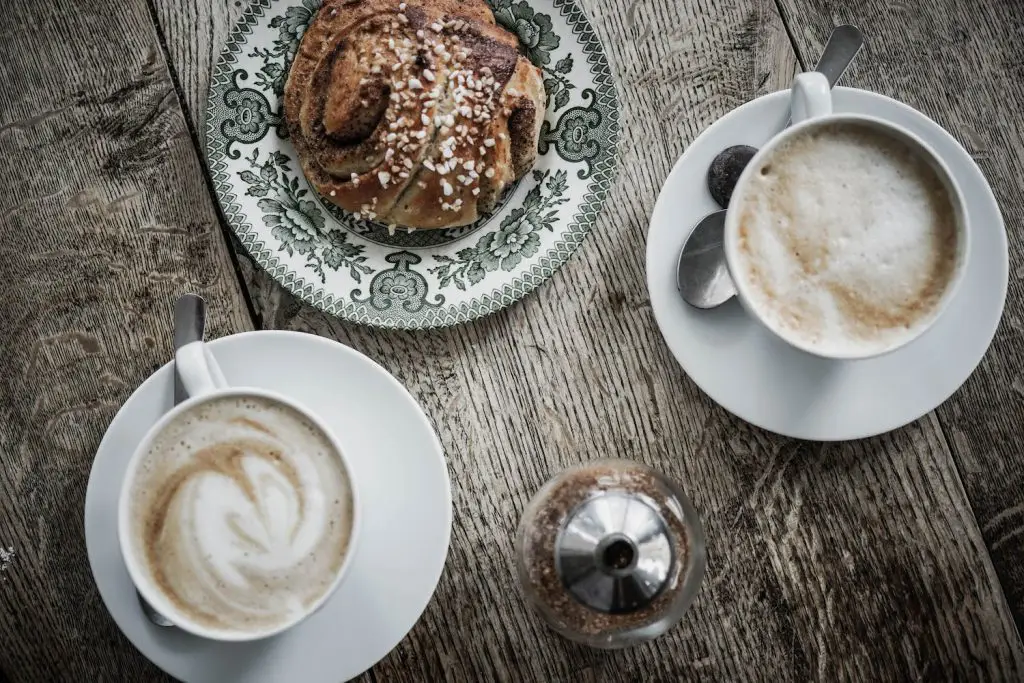 6. Hire A Car And Discover The Best Of Finnish Nature
Sure, there is a lot to see and discover in Oulu – but everyone knows Finland is a country that appreciates nature, and so to really experience it you need to hire a car in Oulu and spend a few days exploring it! In fact, you can camp almost anywhere you want in Finland, so it is even easier to get amongst it.
A world of wild contrasts, between the annual seasons, awaits you if you are ready for an adventure. Swimming holes transform into nature's ice-skating rinks, forests change colors from lush green to deep oranges, beaches, and the sea into otherworldly ice-scapes – thick enough to drive on, and long warm summer nights gradually evolve into the dark, short winter days.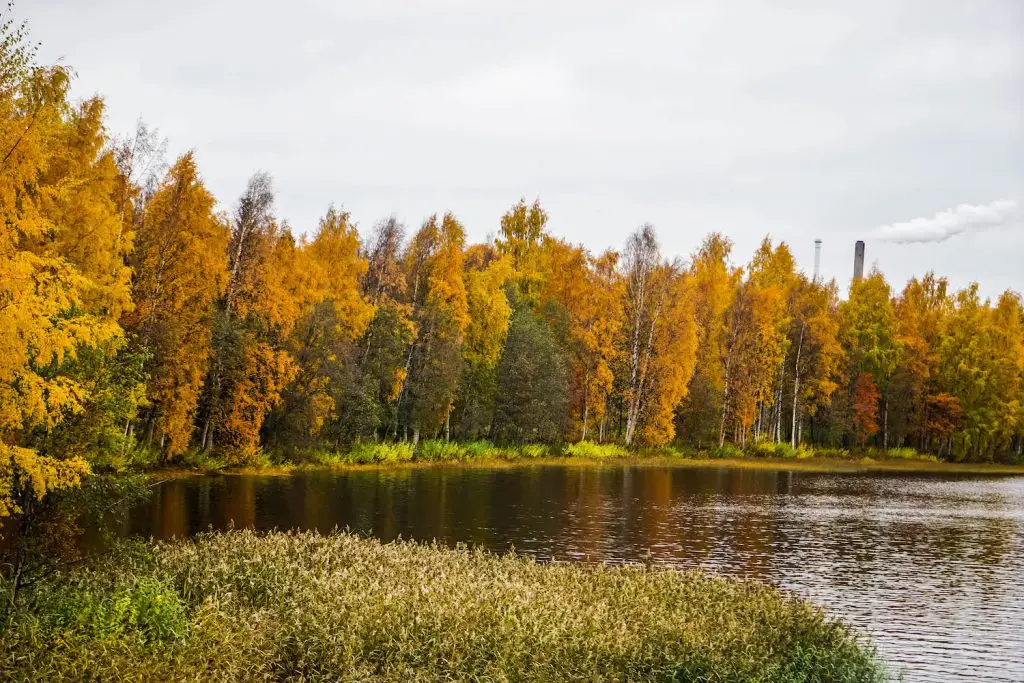 Water is never too far away, and dense forests eternally loom nearby. Not to mention open bogs, quaint farmland, or rocky seashores – all quintessential parts of Finland's varied natural scene and frequently found in dramatic interplay.
Finland is actually Europe's most forested country, with around 70% of the land covered with trees. There is a lot of choice near Oulu – you can head in any direction and find something interesting.
Still, popular options are the Sanginjoki Forest with marked trails and spots to make fires, Pilpasuo, an undrained swampland developed on a 3,000-year-old seaside meadow and Hailuoto, the largest island in the Gulf of Bothnia and one of Finland's national landscapes.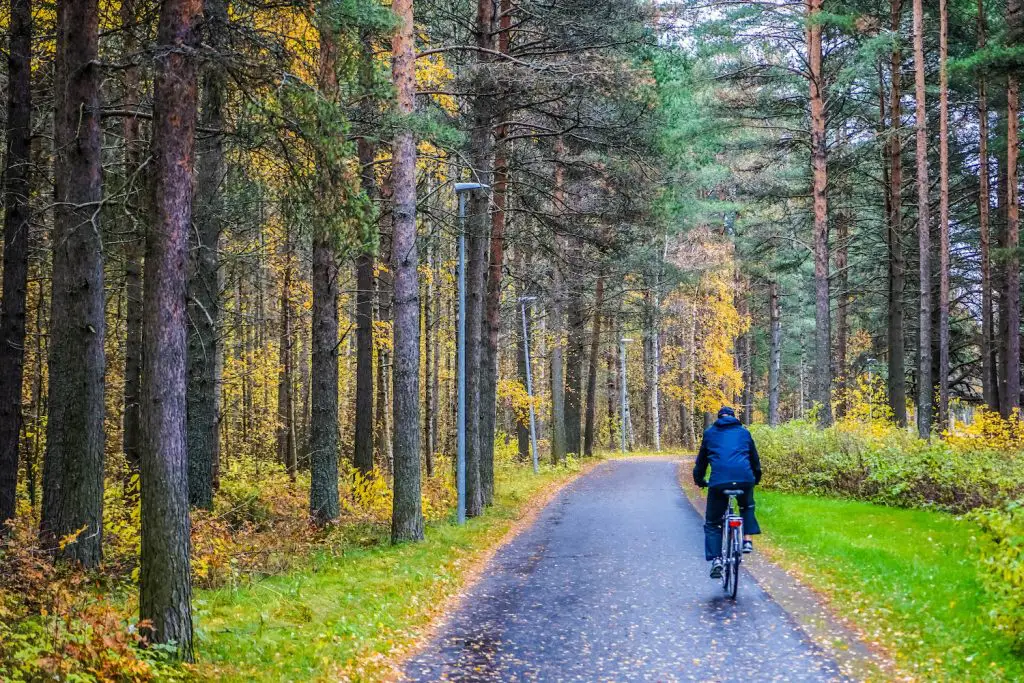 7. Put Your Brain To The Test At the Tietomaa Science Centre
The first science center opened in Finland back in 1988, today the Tietomaa Science Centre still offers an unforgettable experience to visitors and a fun environment for learning, enjoying yourself, and engaging in entertaining exploration.
The Science Centre Tietomaa was one of the most recommended things to do in Oulu when I was asking locals for advice. With more than 150 hands-on attractions and demonstrations across its themed exhibitions, I quickly understood why.
The Science Centre Tietomaa also opened new exhibitions every year, exploring different fields of science and technology. I particularly enjoyed the M.O.B sea-themed display with its speedboat simulator and the X or Y looking into genetics.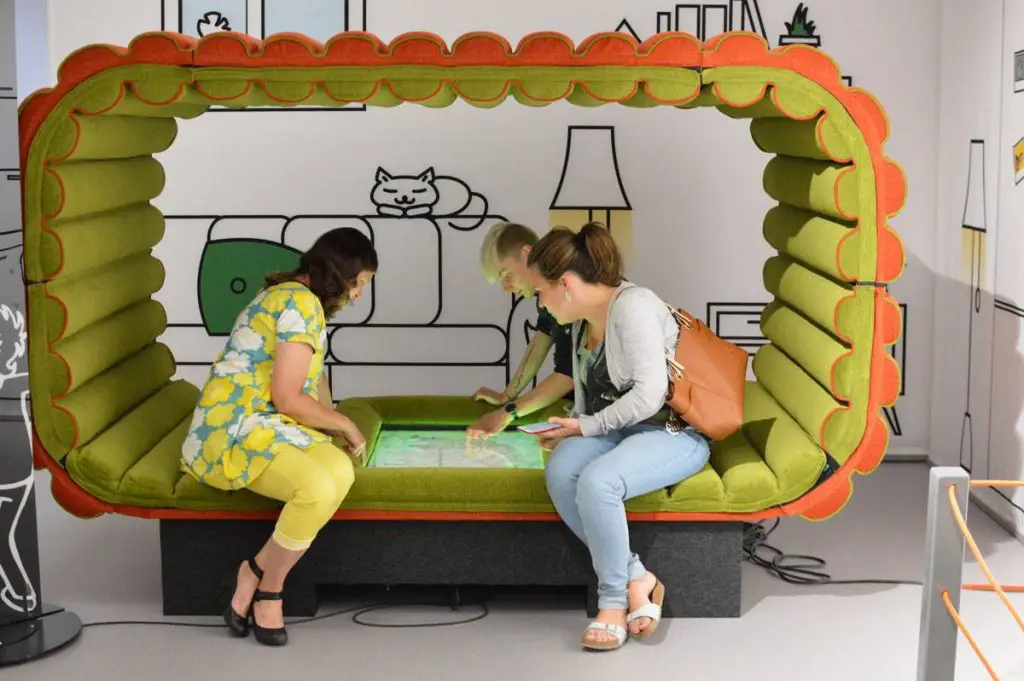 The Science Centre also boasts a giant screen cinema showing intriguing 3D films that are guaranteed to take your breath away. It's actually the second-largest screen in Finland and does an incredible job of bringing nature scenes to life right in front of your eyes.
The main exhibitions are located in a converted former power station – which is rather fitting. Also, part of the Science Centre Tietomaa is the Tietomaa tower, a local landmark of the Oulu cityscape that used to serve as the water tower of the tanning plant. Here a beautiful glass-walled elevator whisks you up 35 meters to the top floor of the tower for extraordinary views over Oulu.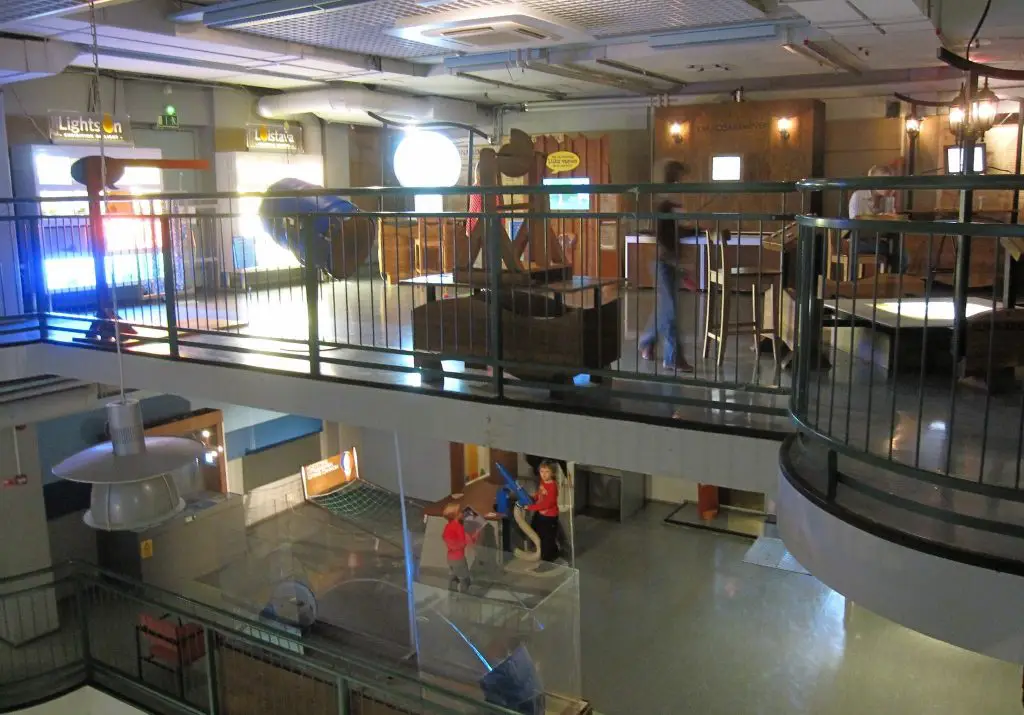 8. Make Friends With Fluffy Siberian Huskies At Loihakka
Husky dogs are undeniably cute and cuddly, as well as being fierce runners – so it should come as no surprise that embarking on a sled dog tour or visiting a husky kennel is one of the top things to do in Oulu.
If you have ever wondered what it is like to drive your own dog team, then Oulu is an excellent place to try out this unique and rare experience while enjoying nature in a different sort of silence. Or maybe you just want to pat and take selfies with all these gorgeous animals – I won't judge (and in fact, that was my first priority!).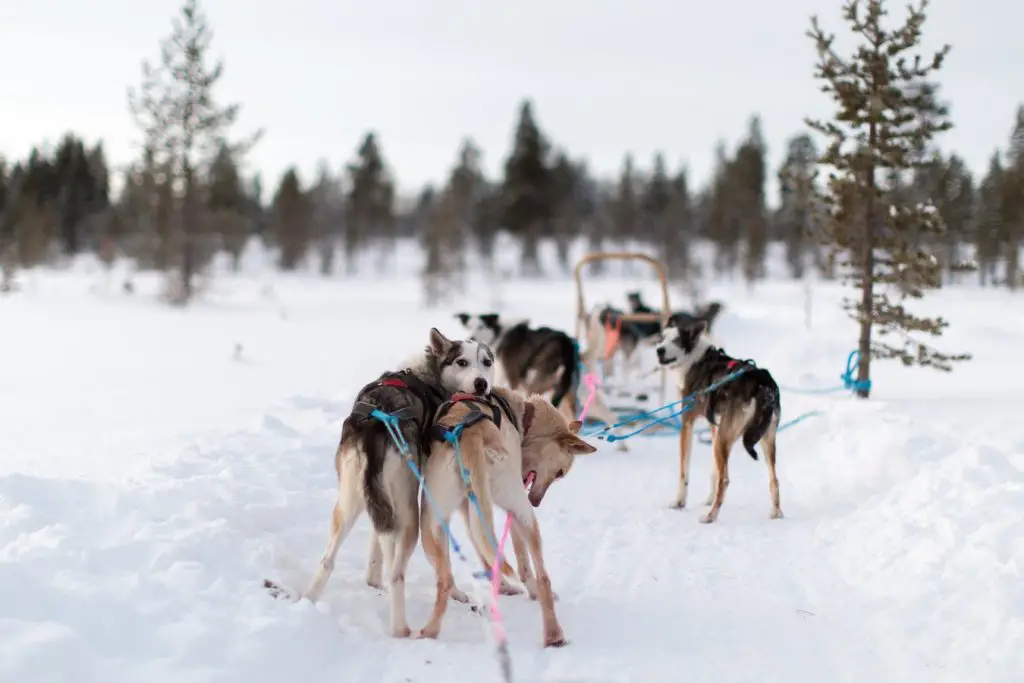 For husky adventures in Oulu, Loihakka is your best bet with fifteen years of experience in husky safaris around Northern Finland and in the Oulu region. All their dogs are individuals in their own right, and the team here takes pride in showcasing cheerful and well-tended dogs. The latter is always happy to give visiting explorers an unforgettable experience in the wilderness.
All year round Husky Kennel Visitings can be organized for a very reasonable cost where you are warmly welcomed to meet all the charming individuals of their husky pack. Still, Husky sledding in winter is obviously the highlight.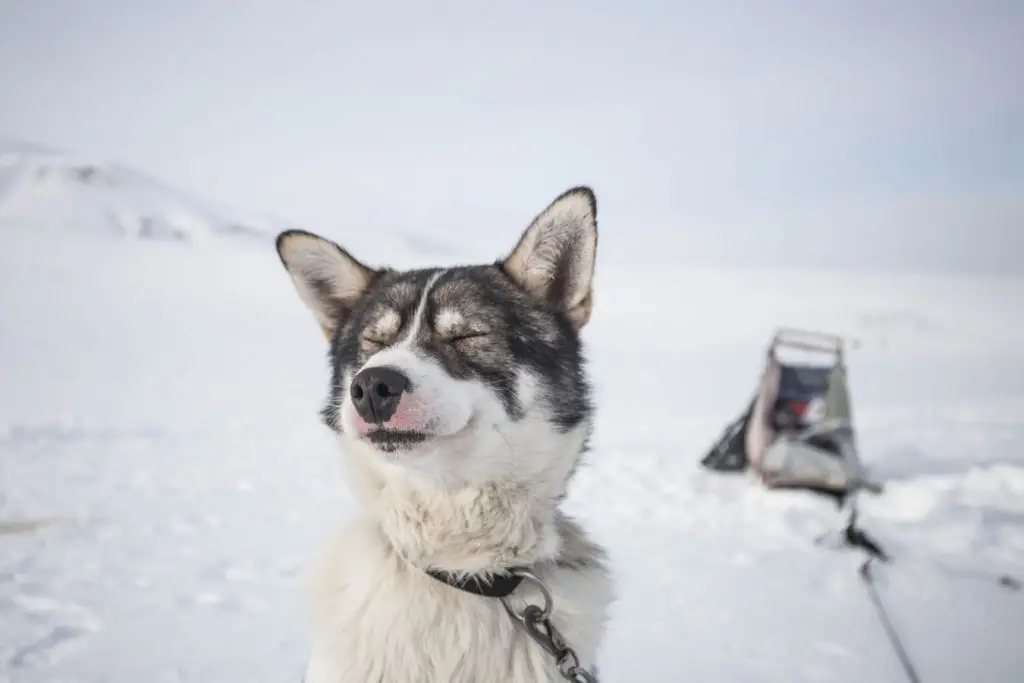 From January to April (weather and snow permitting), get a crash course in the history of Siberian Huskies, their use, and the handling of the dogs than actually get amongst all the wagging tails of friendly huskies as they take you for a wild ride! A unique opportunity to try mushing (driving) the sled yourself and to feel the primordial power of the ancient breed in Finnish nature.
Loihakka also offers various other programs such as ice-fishing and Arctic firelight dinners if you want to combine multiple experiences together.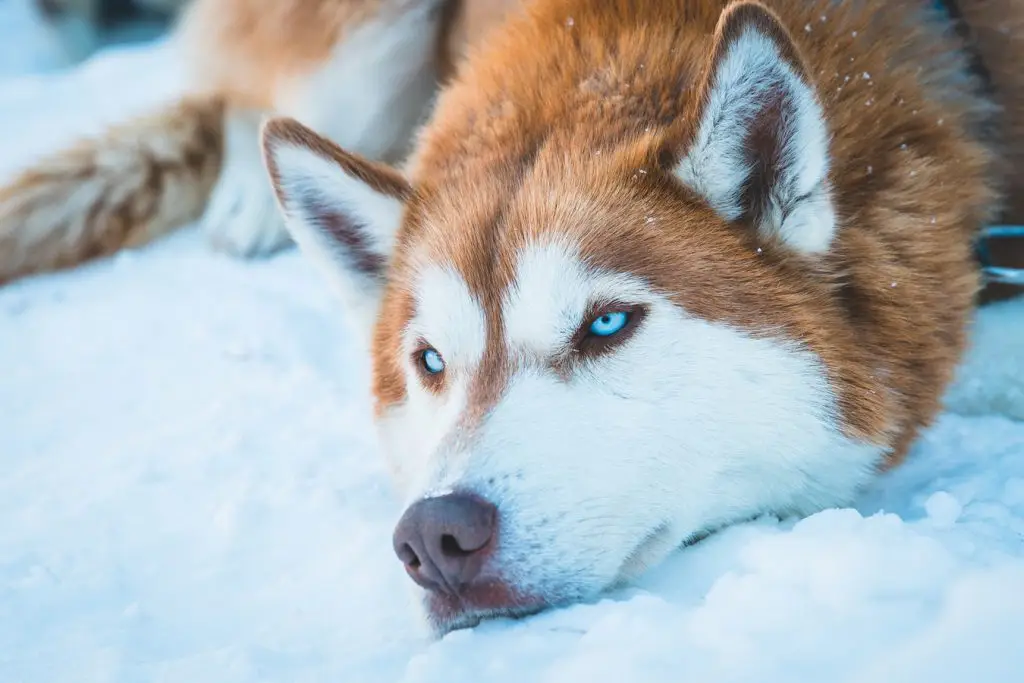 9. Embrace Seasonal Nature At The Hupisaaret Islands City Park
Just outside the Oulu city center is the Hupisaaret Islands, all connected by a series of small bridges and hosting various bike paths, museums, greenhouses, and a warm summer cafe. If you are short on time, this is the perfect place to plan a quick escape and take in the beauty of Finland in all seasons.
Snow-covered in winter, bright orange and yellow in Autumn and bursting with flowers in spring – the Hupisaaret Islands City Park is always a joy to visit.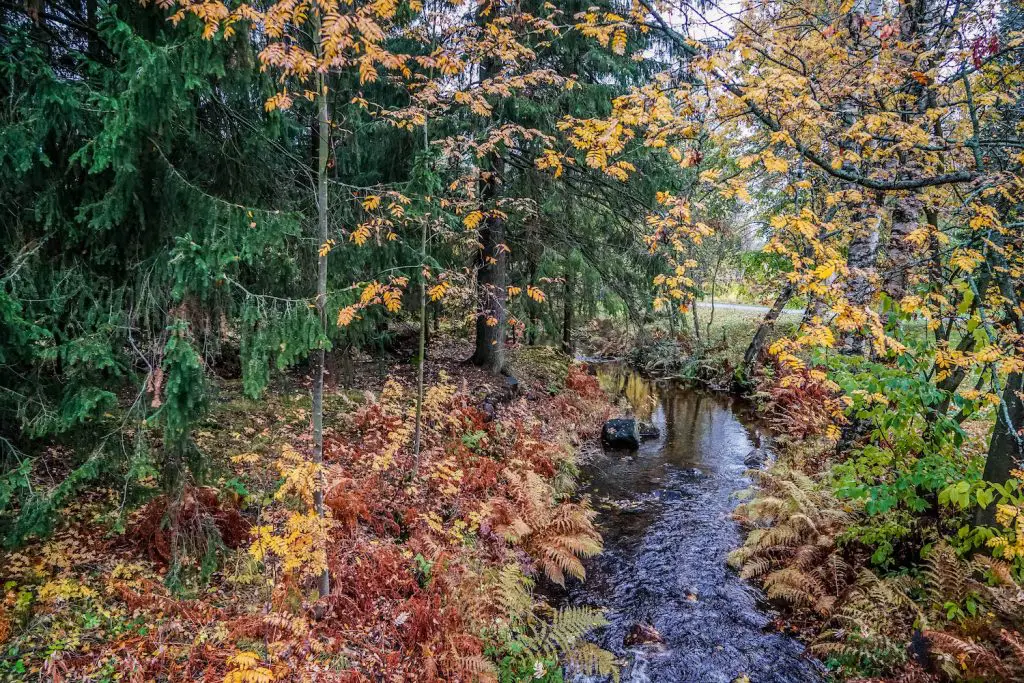 Opened in the 1860s and located in the delta of the River Oulu, be sure to stop and pose on the iconic white bridges located around the park. Another highlight is the observation platform built to look out over the salmon climb with 64 steps constructed so that the fish could bypass the monstrous hydroelectric dam to reach their upstream spawning grounds.
If you are lucky enough to visit in Autumn, you have a good chance of seeing this natural phenomenon up close and personal, which is very unusual for an urban environment.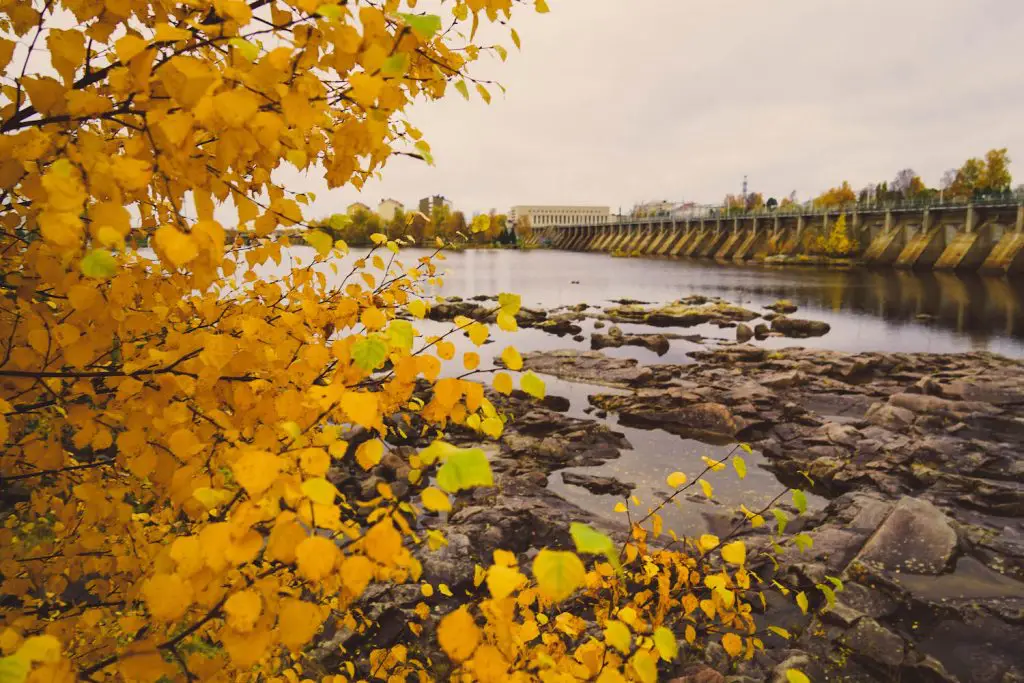 10. Delight In The Unique Tastes Of Nordic Nature At Oula
I firmly believe food is an essential component of how we experience travel, and if you also want to let your taste buds experience North Finland and Lapland, then the tasting menu at Kitchen & Bar Oula is the perfect way to do it.
The mains and tasting menu option here is very reasonably priced for Finnish standards, served in a sophisticated yet casual setting that allows you to totally relax and enjoy the experience. Across the menu, you will find game food from the northern forests and fells as well as fish and seafood from lakes of Lapland and the Arctic Ocean.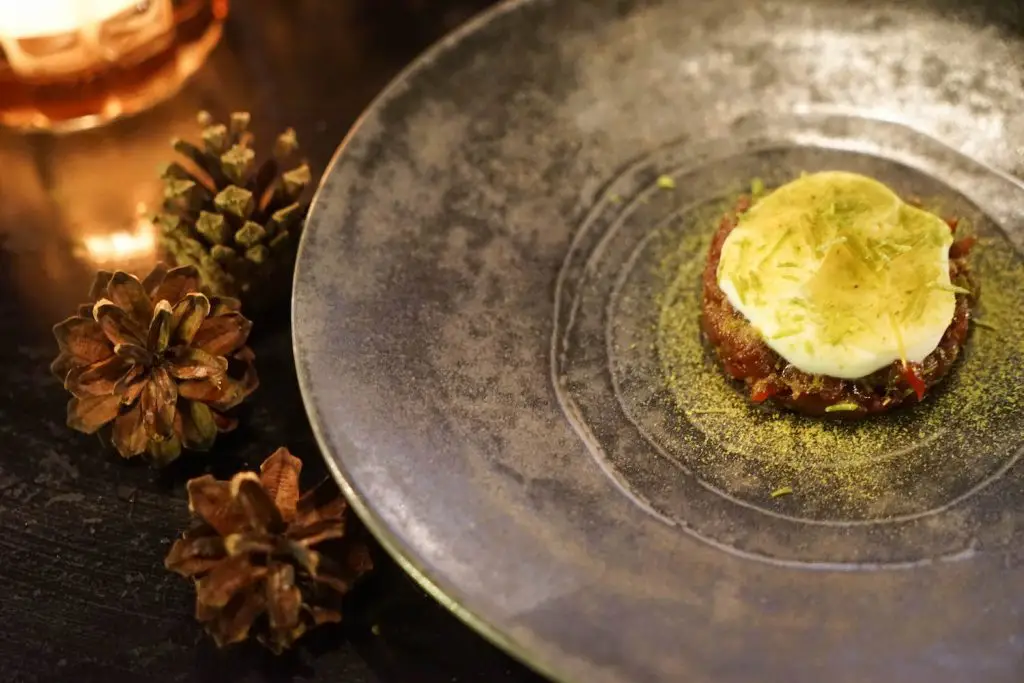 Wild berries, herbs, and vegetables all make features, while their charcoal grill adds an authentic Lappish taste to meat and fish. Kitchen & Bar Oula makes heavy use of fresh seasonal ingredients, so the menu changes accordingly, but some intriguing elements include reindeer, almond potatoes, fried lichen, and Nordic mushrooms.
I had the surprise menu, which is ever-changing but was delicious, well-thought-out, and it perfectly combines Lappish and Finnish ingredients with Oula-esque inventiveness and daring spirit. The reindeer tartare was fabulously invigorated, as was the King Crab soup and cloudberry sorbet. Needless to say, the wine pairings are also highly recommended and perfectly matched to every course.
Really there are no bad choices to be made across the entire menu as everything is focussed on the idea that the intense flavors of Lapland don't need magic in the kitchen, as they are magical enough by themselves – so the chefs here are merely accentuating nature's work.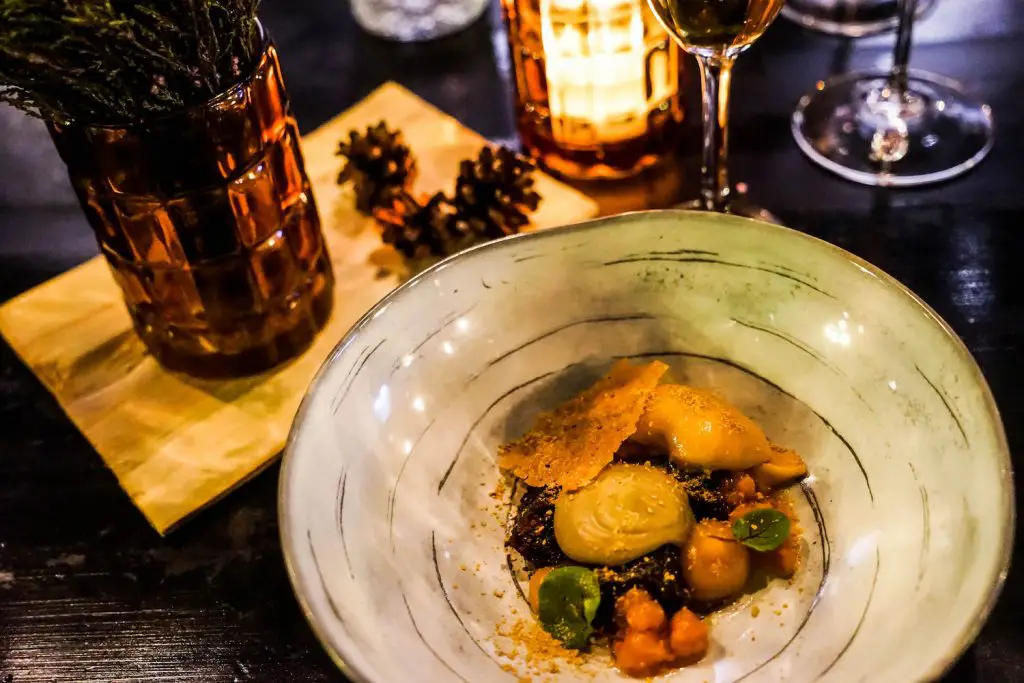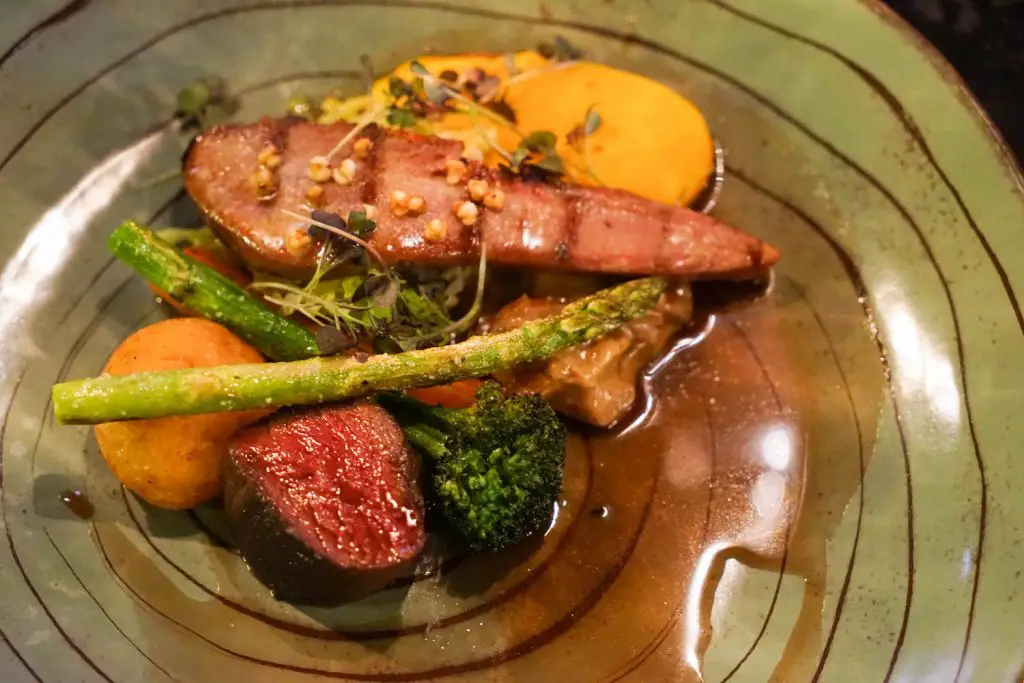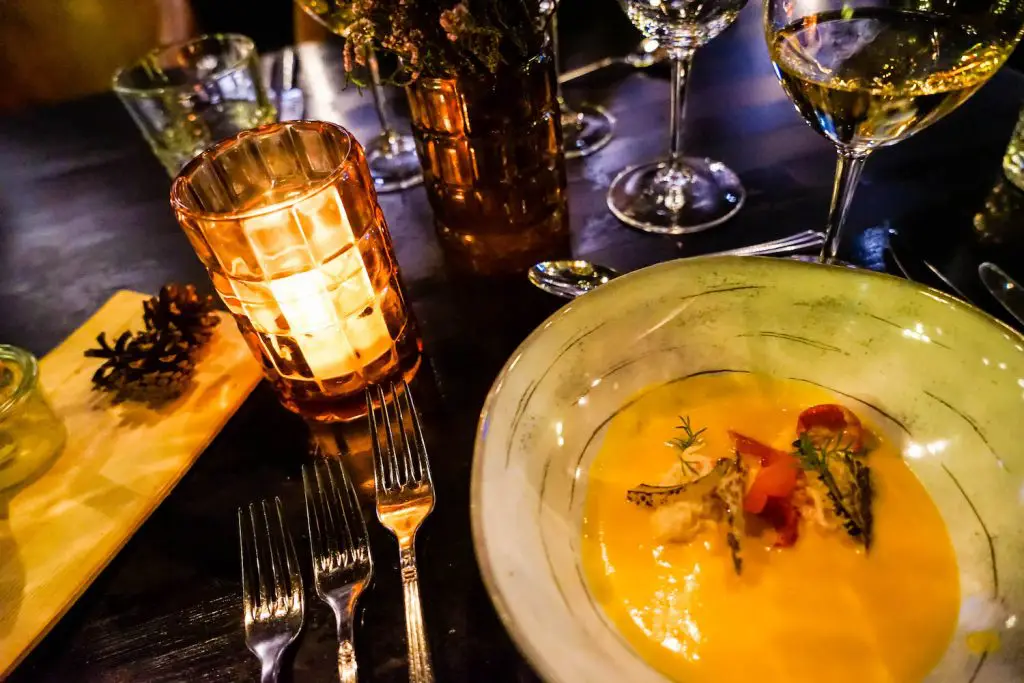 11. Tempt Your Tastebuds At The Oulu Market Hall
If you want to discover Authentic Finland, an excellent place to start is through their food – and while I might have an obsession with modern fusion dining and innovative restaurants, sometimes you can't go past the classics. And for this, I give you the Oulu Market Hall, a historical gem on the Old Market Square in the center of Oulu opened way back in 1901.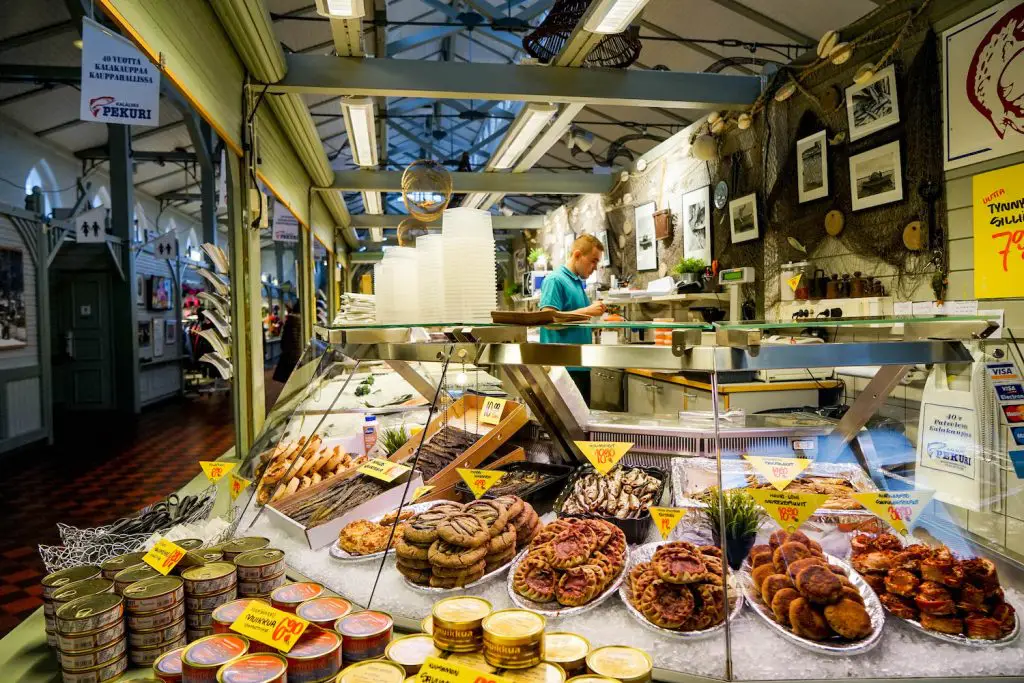 For over 110 years, locals have faithfully flocked to the Oulu Market Hall, as it has always maintained its reputation for high-quality food and craftsmanships. Today you can find plenty of ready-made food products, the best quality raw materials for cooking and baking, fresh bread, fish, meat, cheeses, or even taste more modern Asian flavors.
There are also several cafés, perfect for satisfying hungry tourists whose energy is waning but still wants to explore Oulu. The daily reindeer soup special is always a popular option.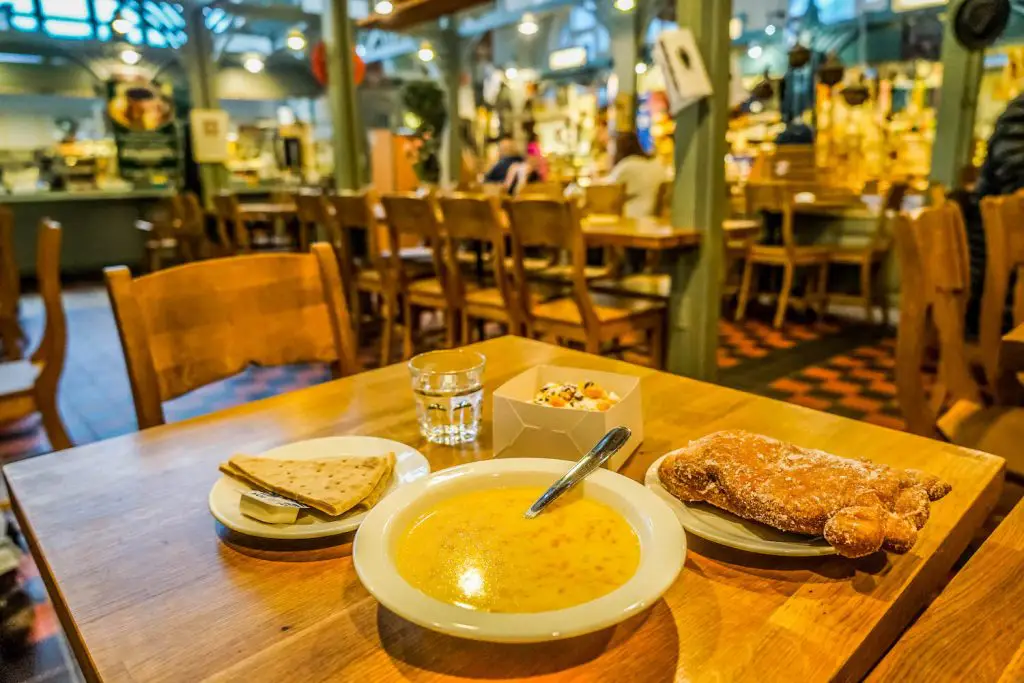 All the stall owners are friendly and are happy to share their decades of experience and passion for local cuisine, so be sure to take the time to pop in and sample whatever takes your fancy, or grab a seat and a coffee. At the same time, you watch everyone go about their daily life. Silent observation is oh-so-Finnish, after all!
Don't forget to take a photo with Toripolliisi (The Bobby at the Market Place in English) bronze sculpture located outside the front door. Made by sculptor Kaarlo Mikkonen in 1987, Toripolliisi is now somewhat of an icon in Oulu and honor all the policemen who once patrolled the market square here.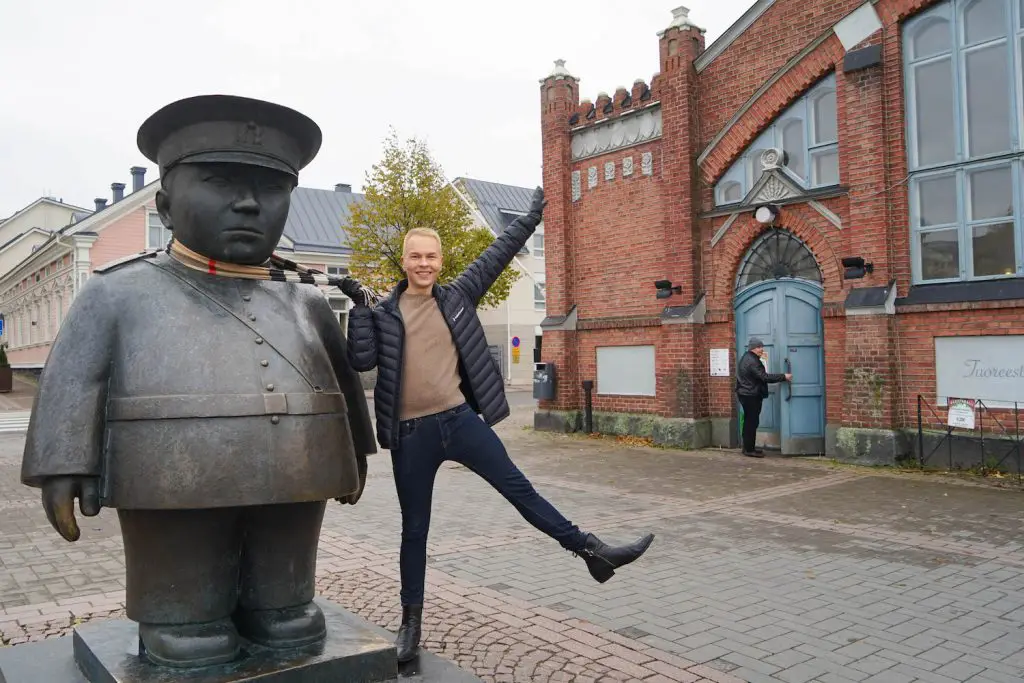 12. Get Historical At The Northern Ostrobothnia Museum
If you want to learn more about the history of Oulu, there is no great place to head than the Northern Ostrobothnia Museum. Telling the story of Oulu, Northern Ostrobothnia, and Finland memorably, there is a collection of roughly 80,000 items and a sizeable archive of photographs collected here since the museum opened over 120 years ago.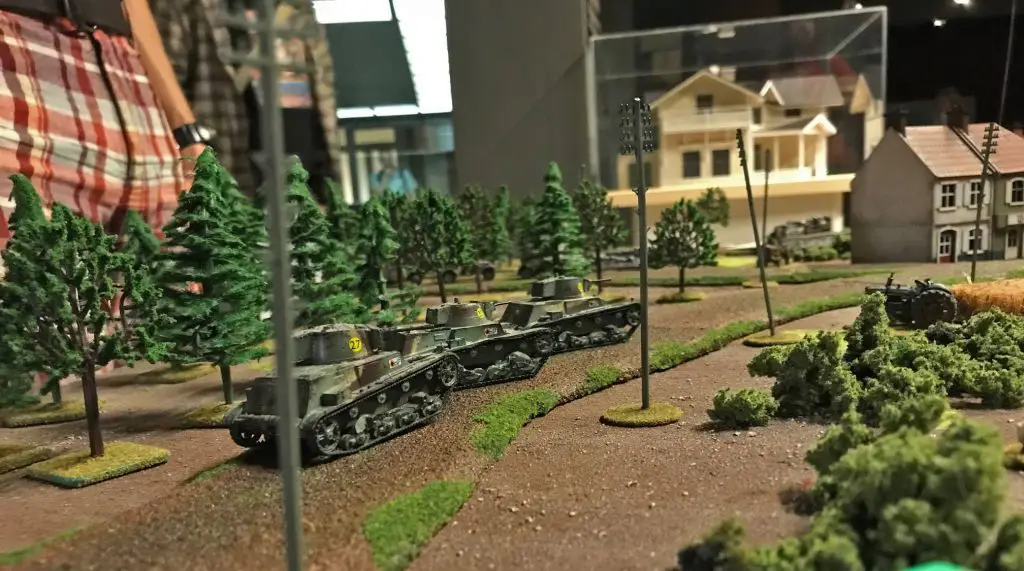 There are many highlights here spread across multiple floors, including a Koiramäki (Doghill) exhibition based on the popular children's books by Mauri Kunnas, and displays delving in into the harsh working-class life in the Vaara district of old. There is also a large scale model of Oulu city center from 1938 – showing the city as it was before the bombings of World War II.
Interestingly the museum is actually older than the building it is currently housed in as the original building (on the same site) burned down in 1929 and was rebuilt in 1931. The modern building is in the stark architectural style of 1920s classicism, which is somewhat notable in itself.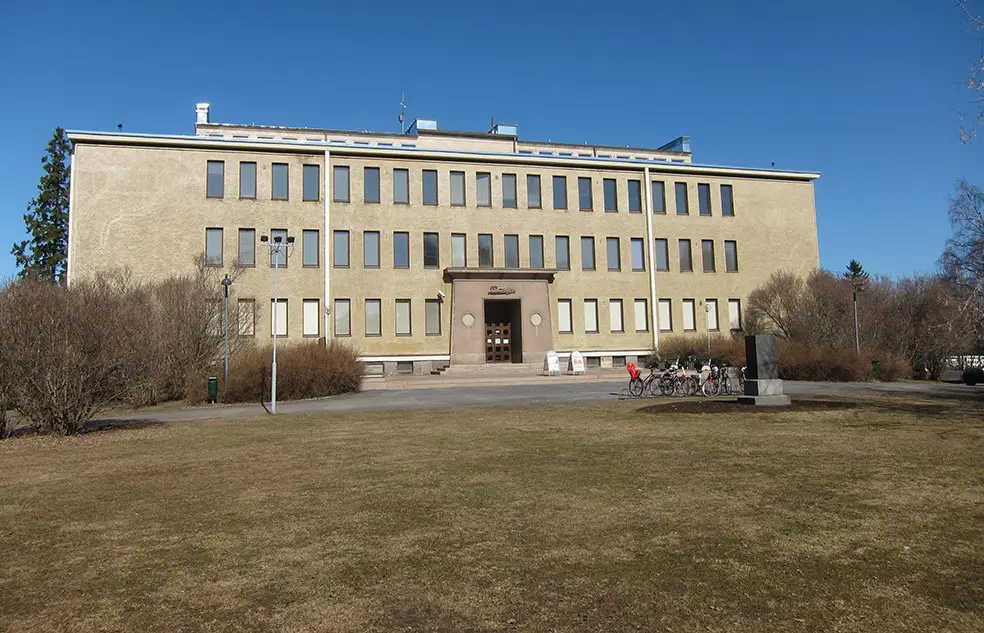 13. Party Like A Finn In The Diverse Oulu Nightlife Scene
What? You thought we could round off a list of things to do in Oulu without talking about drinking and experiencing authentic Finnish culture?
In winter, Finns drinks because there is nothing else to do – and in the brief summer they drink to celebrate, after all, there is no time to waste! Pubs and bars often don't close until late, and while Finns are not known for their small talk, if you give them a chance (and maybe force the first minutes of conversation), they are proficient in English and in Oulu delighted to chat the night away with exciting foreigners.
Just brush up on your Finnish facts beforehand – they will love it!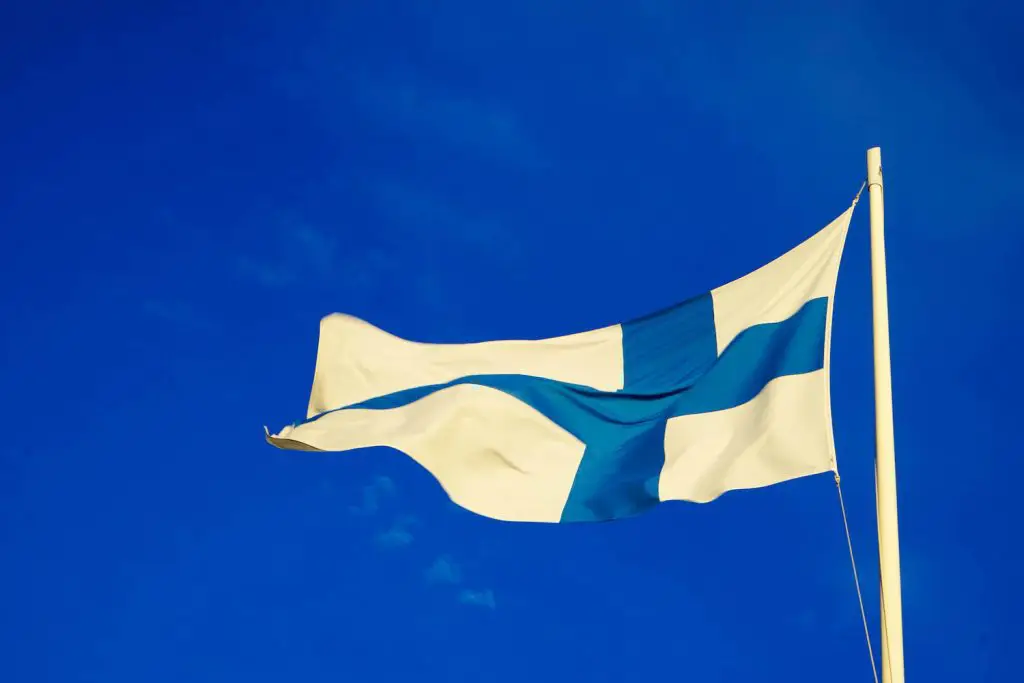 Helsinki might claim to be the nightlife capital of Finland, but Oulu has the advantage of a vivacious and adaptable nightlife scene fuelled by a large student scene. Not to mention everything is centrally located, making it extremely easy to bar hop and explore.
Want to enjoy perfect cocktails in intimate surroundings, to chat with locals until the sunrises – or just relax with a refreshing beer in a warm environment…Oulu nightlife has something for everyone!
Listing all the fun bars, clubs, and cocktail bars in Oulu is an entirely different article, but we have put together just a quick few of our favorites…
Viinibaari Vox is a stylish little wine bar with a large selection and intimate surroundings perfect for conversations. At the same time, Cafe Kuluma is a more typical Finnish bar – well known for its flaming Rammstein drink. Peppers Karaoke is legendary and a great place to see Finns come out of their shell while owning Finnish and Western love ballads, or to dance the night away in pure euphoria, you can't go past the three-story Mango Nightclub.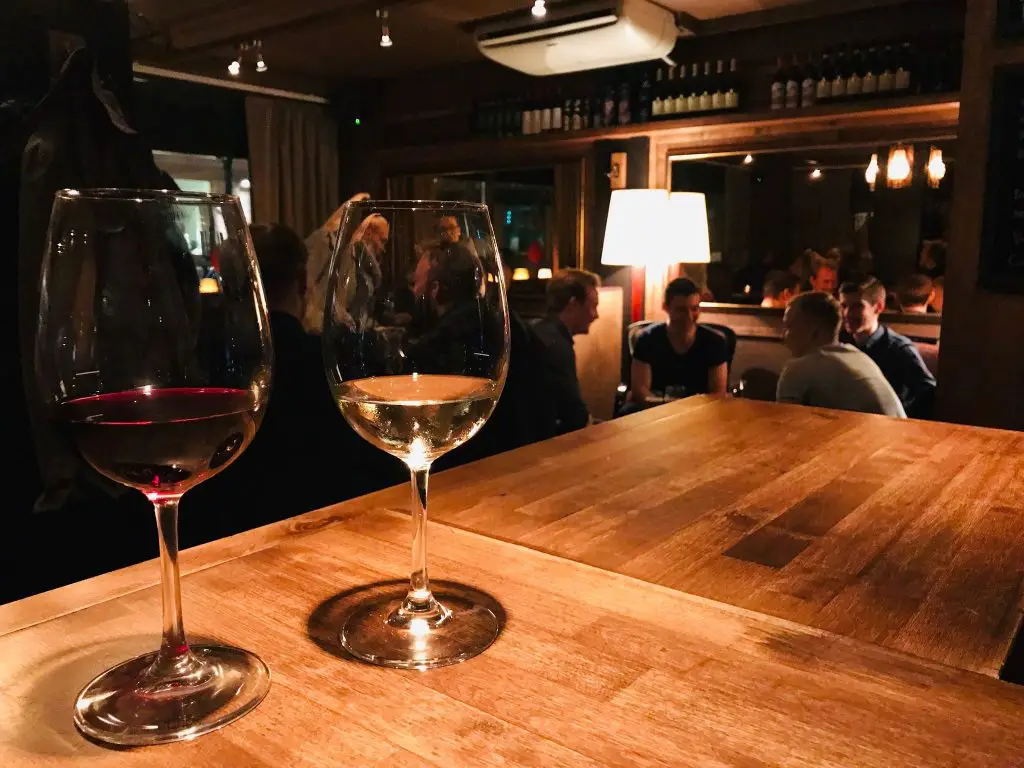 A word of warning, however, Finns, when drinking often gets a quality called 'Sisu,' it can't be translated, but basically, it means they will just go for anything, no matter what the obstacles are. High prices, northern winters, work the next day – Some Finns won't stop at night when enjoying their night out, and trying to keep up with them is often a fool's task.
Go at your own pace, know your limitations, and don't feel the need to keep up with these seasoned pros on your authentic Finnish drinking experience in Oulu, and you will be just fine!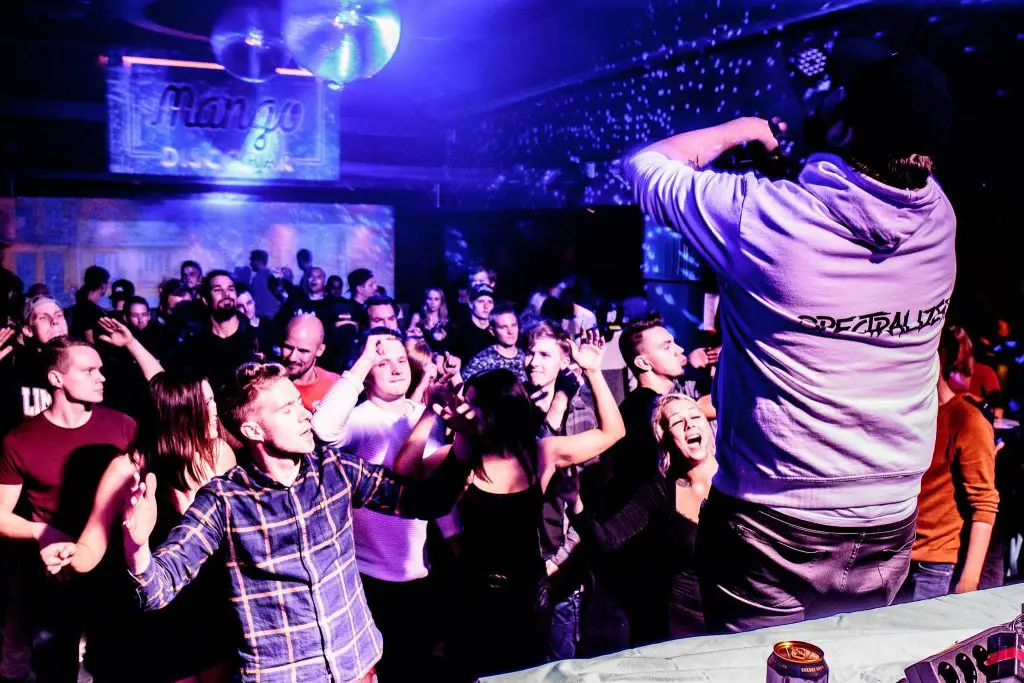 14. Glimpse The Surreal Northern Lights In Oulu
In Finland, people used to think the Northern Lights resulted from the flick of a fox's tail through a snowdrift. While Rovaniemi might be a more famous Aurora spotting destination – it is also possible to see the work of this busy little firefox in Oulu during the dark part of the year.
Now, if you didn't already know, the bright dancing lights of the aurora are essentially collisions between electrically charged particles sent out by the sun and gaseous particles in the Earth's atmosphere.
The most frequently seen auroral color, a pale yellowish-green, is manufactured by oxygen molecules while Nitrogen collisions produce blue or purplish-red aurora. The converted all-red auroral displays are created only at heights of 200 miles by high-altitude oxygen and are the rarest of all exhibitions.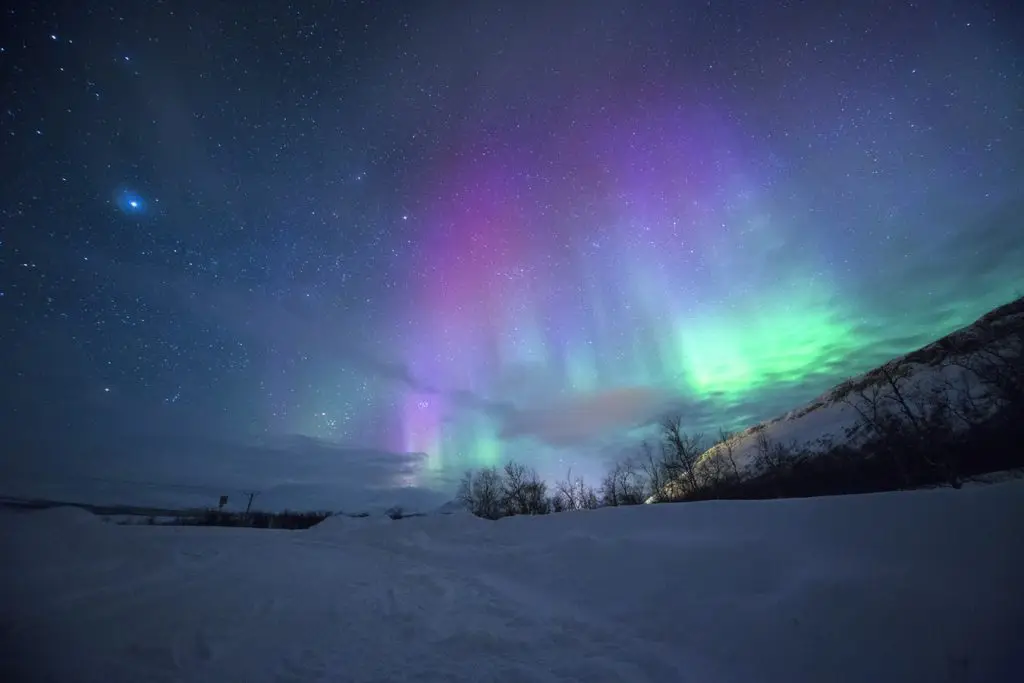 The Northern Lights can only be seen in an irregularly shaped oval centered over the magnetic pole in the Northern or Southern hemisphere. In most occurrences, the auroras are mirror-like images in North and South, occurring at the same time, shape, and color.
However, because one hemisphere is in darkness while the other is in the light, it is impossible to visibly see both displays at the same time.
Areas without 'light pollution' are then, of course, the best places to watch for the lights and luckily Oulu has plenty of dark wilderness on its doorstep – if you have hired a car in Oulu then you can head out to some popular auroral spotting areas only a short drive from the city. The Hupisaaret Islands City Park near the Lapland Hotel Oulu is also a nice, dark spot to view them from within the city.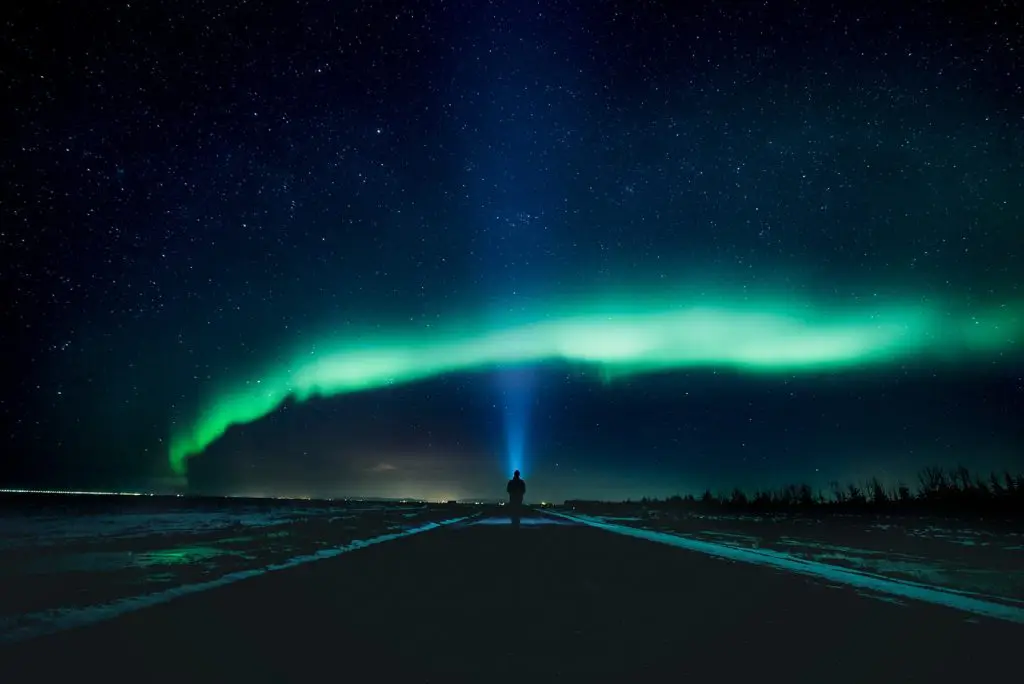 The aurora season in Oulu is from September through to mid-April. The rest of the year, it is simply too bright to view the Northern Lights in Oulu. The Northern Lights are always unpredictable, however, and there is absolutely no guarantee they will make an appearance while you visit Oulu.
While you can use an Aurora forecast app in Oulu and then dash down to the Hupisaaret Islands City Park for a good chance of seeing the action, the best way to see the displays is on an experienced tour with a guide who knows all the best photography spots.
In Oulu, there is only one reputable operator: Salamapaja, offering photography tours and workshops in the Oulu area. If you are visiting during the Northern Lights season, get in touch with the team here as they will have a better idea of local weather conditions and recent aurora activity.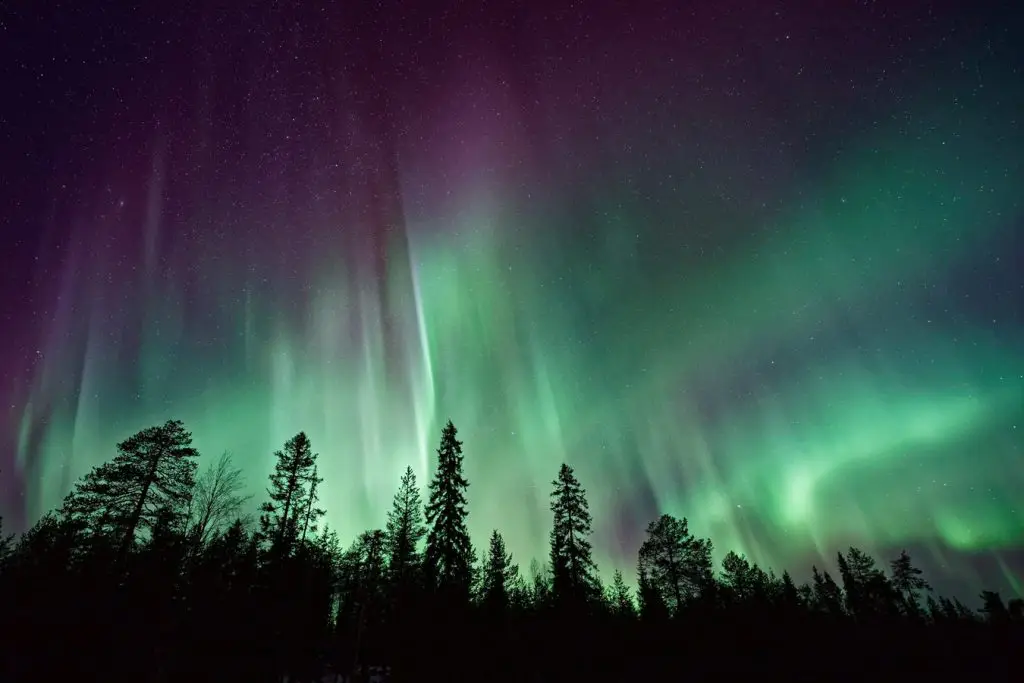 15. Get Your Creative Fix At The Oulu Museum of Art
Oulu might be more famous for business trips and high-tech, but that doesn't mean you can't add a little high-brow culture to your trip.
For this, all you need to do is head to the beautiful Oulu Museum of Art on the edge of the Hupisaaret Islands park. The displays of the Oulu Museum of Art provide a systematic cross-section of the visual arts of the wider region, investigating distinctive themes and collections, and showcasing highpoints from Finnish and international art.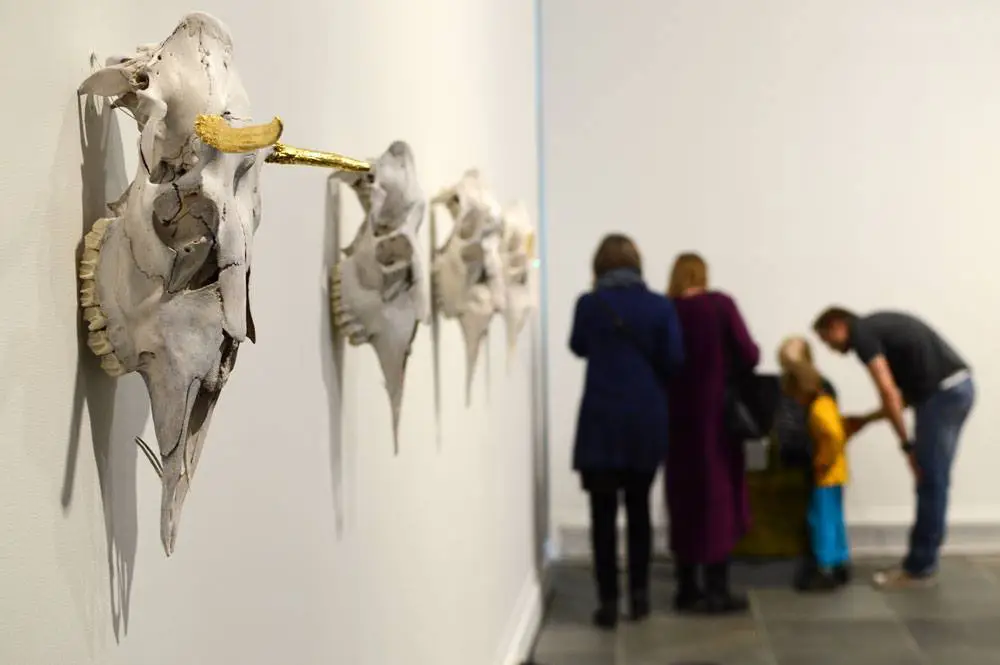 Many of the annually changing exhibitions involving topical contemporary art without forgetting local and regional perspectives and feature both celebrated and young local artists to watch.
Establish in 1963; the Museum now hosts more than 4000 works of art – too many to fill one building, so many are loans out and can be spotted around the cities public buildings and spaces, including schools, public parks, and libraries.
I should also mention that the Oulu Museum of Art is worth visiting in itself as the old Brothers Åström factory building that previously houses the famous tanning factory's offices and the canteen.
Attractive and charming, both inside and out, the Oulu Museum of Art is one of the top things to do in Oulu for any culture vulture or admirer of art.