Situated right on the Arctic Circle in Finnish Lapland, there are so many things to do in Rovaniemi more than I could ever have imagined.
Sure, there is Northern Light viewing, the astounding beauty of Lapland and so many fluffy Huskies — not to mention the official residence of Santa Claus — but the city of Rovaniemi itself is also experiencing a coming of age.
Finally asserting its urban spirit (after spending almost 70 years recovering from the near-total destruction of the retreating Nazis in 1944) Rovaniemi is now quietly cool, confident, and maybe even a little sexy.
Lappish design, a world-class museum, fine dining, boutique hotels, and student fuelled nightlife are just some of the many highlights which make Rovaniemi a phenomenal base from which to explore the unspoiled and mythical wilderness of Lapland.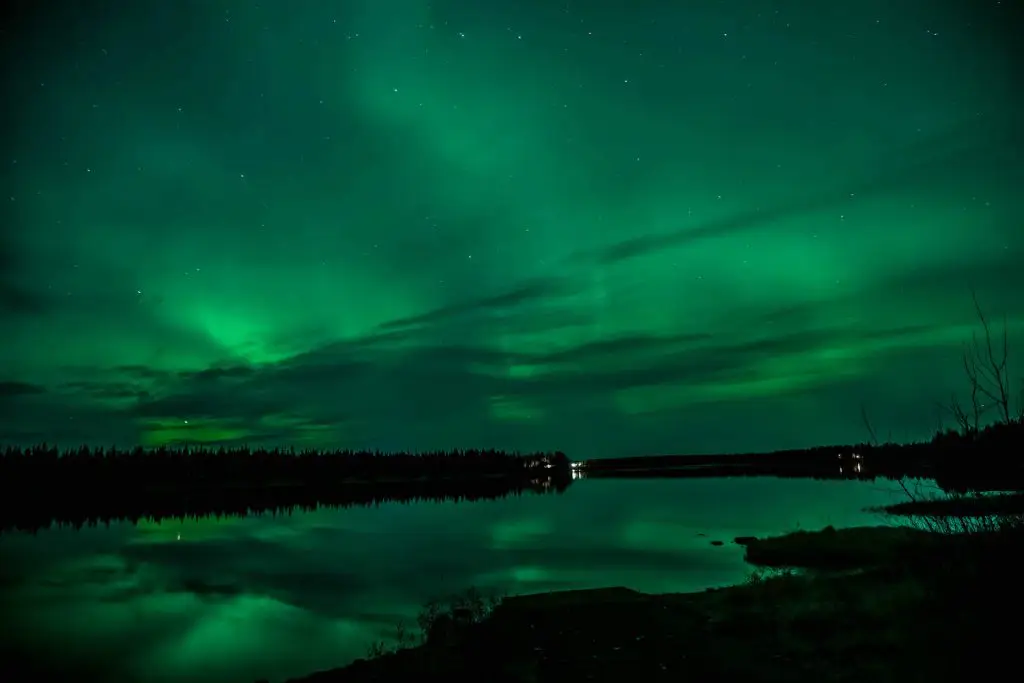 While exploring the last great wilderness of Europe is undoubtedly rather dreamy, what transforms Rovaniemi into a once-in-a-lifetime travel destination is how easy everything is.
Rovaniemi allows you to quickly get amongst untouched nature during the day while then returning to a relaxing evening of Arctic-inspired craft cocktails, excellent Nordic dining, and herbal sauna treatments.
How many other destinations can say as much?
Don't let Rovaniemi's utilitarian buildings or quiet locals put you off, there is so much more to this intriguing city than meets the eye! It is easily one of the best places to explore in Finland, and should under no circumstances be skipped!
So why not let me help you discover it ….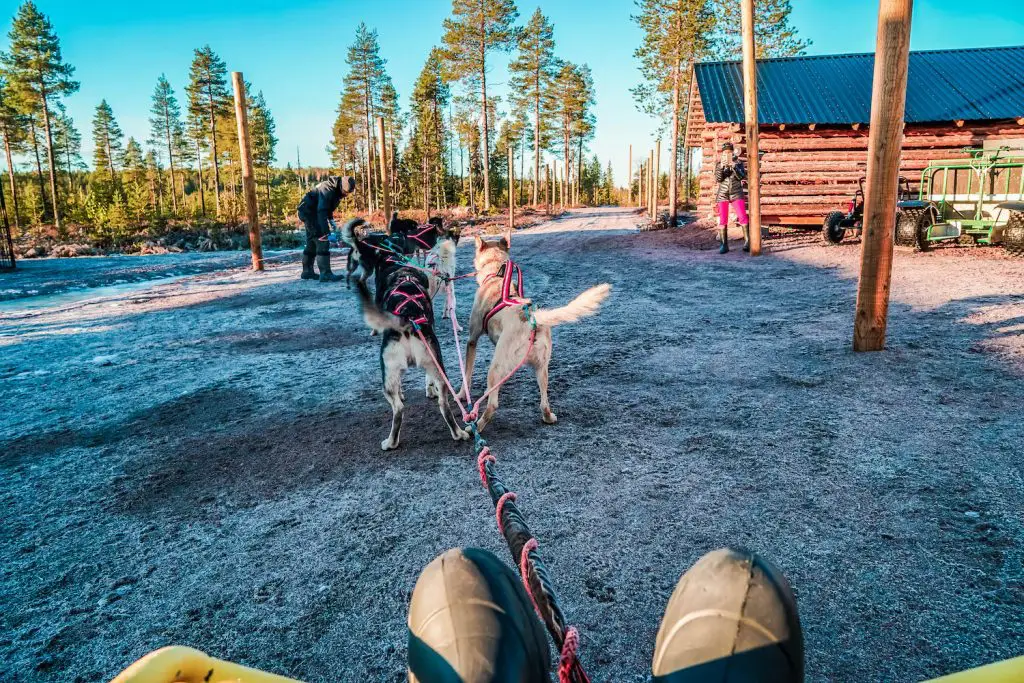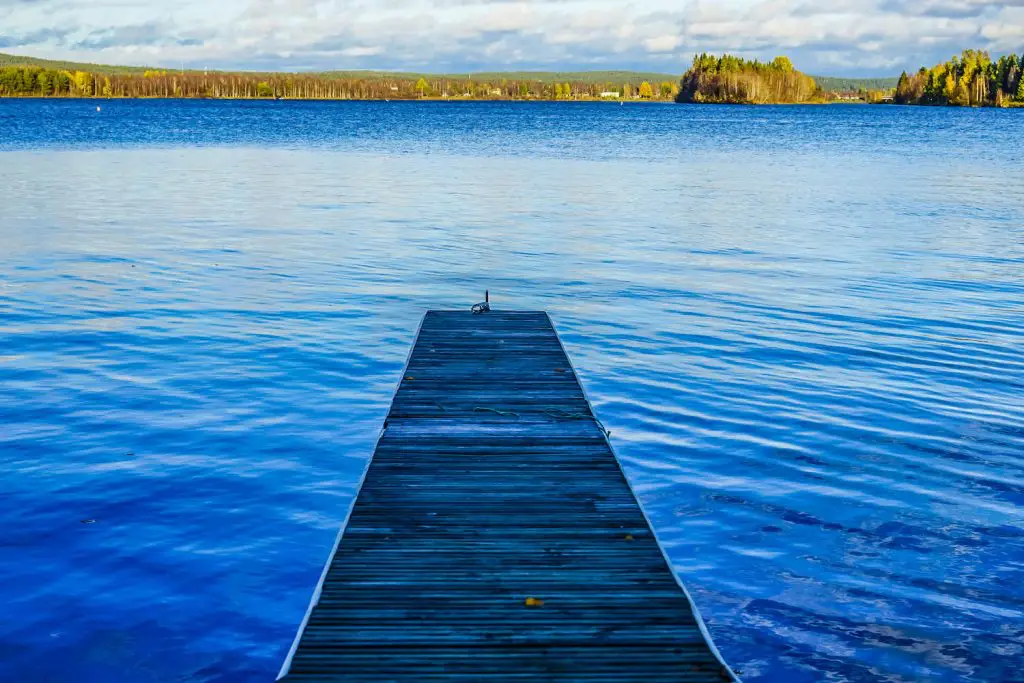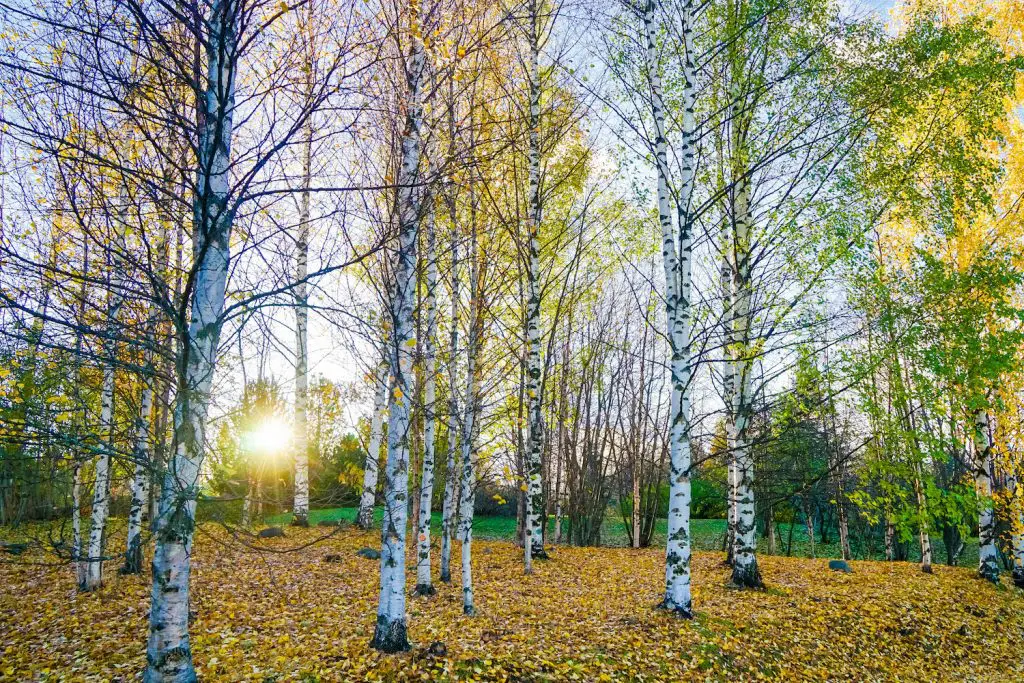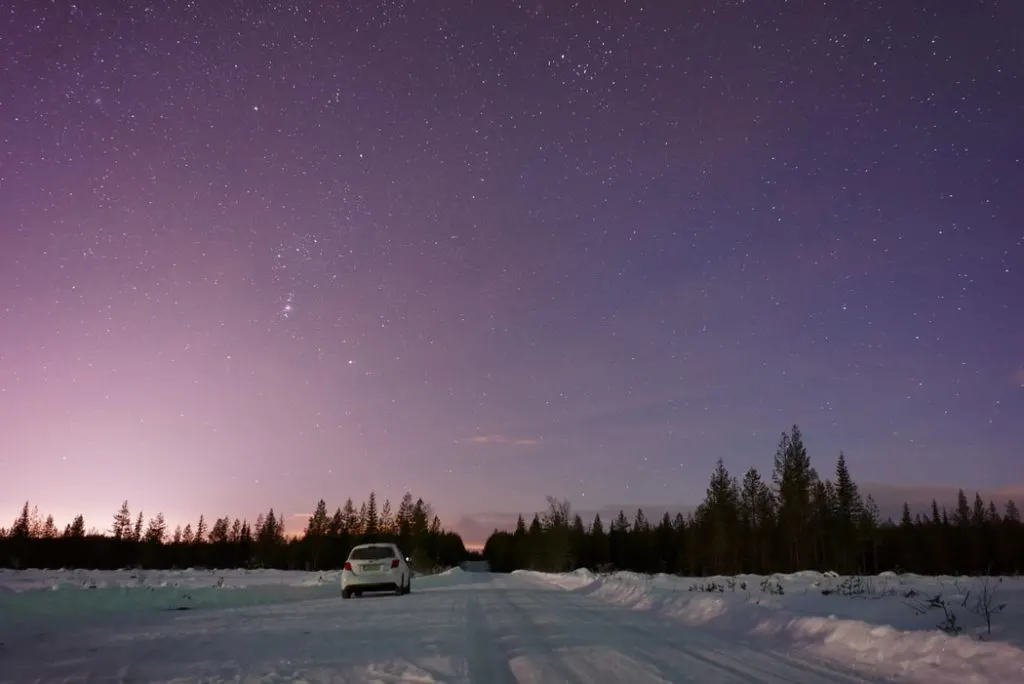 20 Fun Things To Do In Rovaniemi: The Capital of Lapland 🇫🇮
1. Meet – And Promptly Fall In Love With – A Finnish Reindeer
Ok, I am not going to lie here. I was tempted just to keep this Rovaniemi thing to do all to myself, because – well, my new reindeer best friend Snow and I bonded for life. And I don't want to share him.
But yes, in Rovaniemi you can see and feed reindeer behind Santa Claus's Office from the early summer until the beginning of autumn – no need to book, just had over 5€ and pet, feed and take as many selfies with them as you want— with absolutely no time limit (unless closing time is a limit?).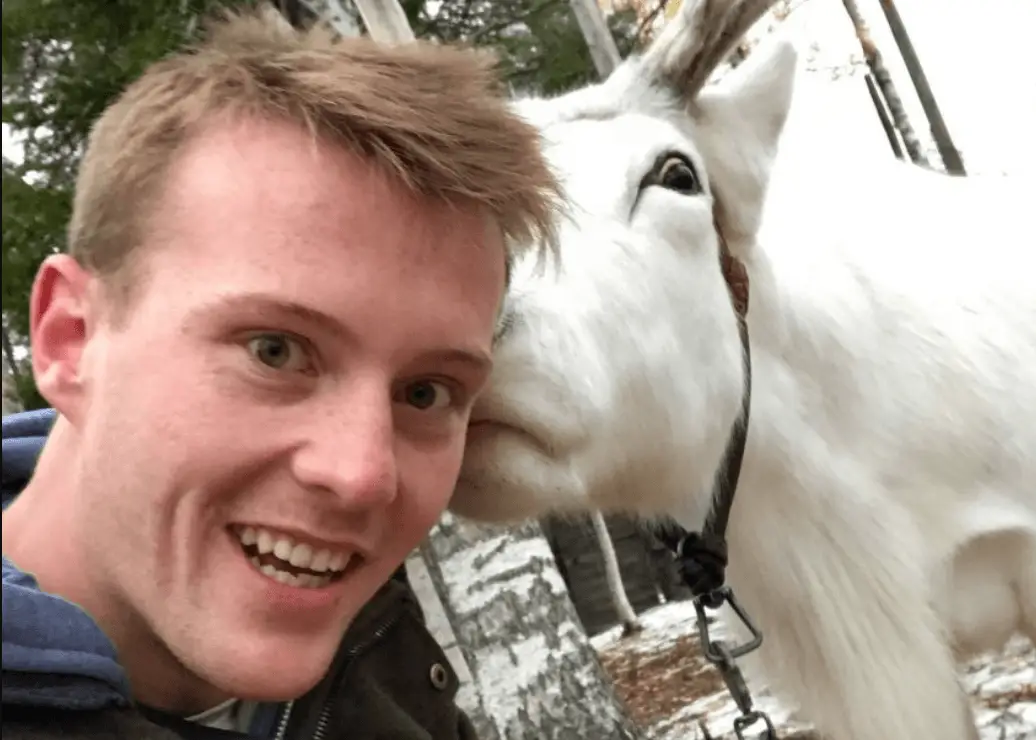 Trust me, it is amazing, and I personally could have spent hours here getting up close and personally with these soft and gentle-hearted creatures. If you are visiting at other times of the year, you can also hike or sled ride with them! As soft as silk and smelling like marshmallows, be sure to ask your guide all about each individual reindeer and the history of reindeer herding in the region.
It's true that the number of reindeer in Lapland is roughly equal to the number of people, and that like Australia, Finns also eat their most iconic animal. If you are wondering why they eat them, it is because otherwise in a number of years the reindeer would take over Lapland and then who would deliver all the presents at Christmas?
But I am assured once a reindeer is named; it is never eaten – So Snow and his friends at Santa Claus Reindeer will always be safe and waiting for my return!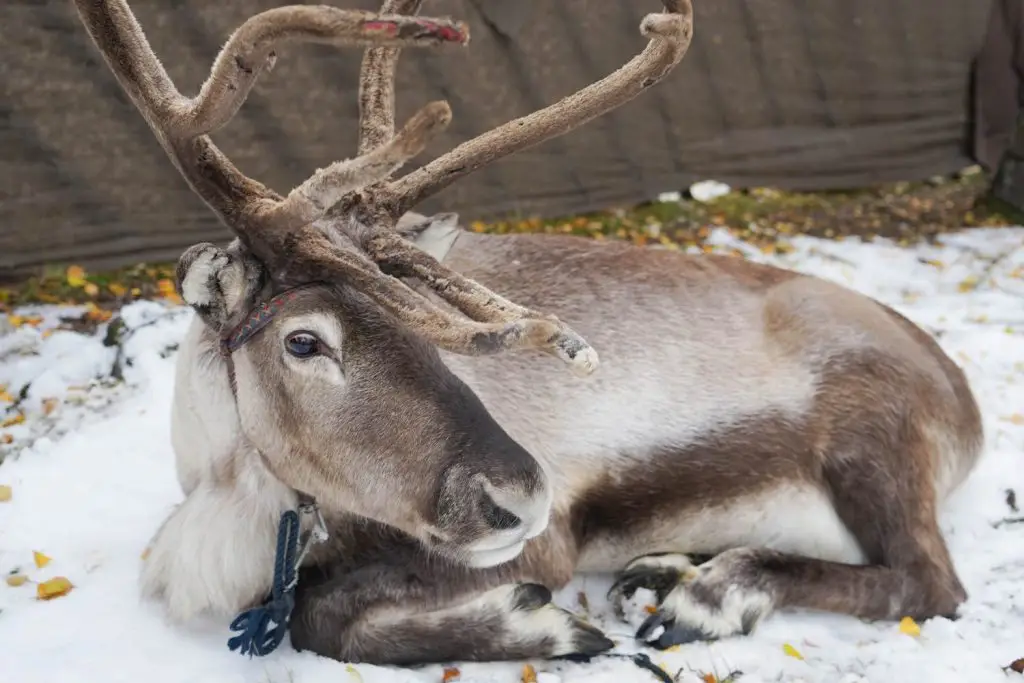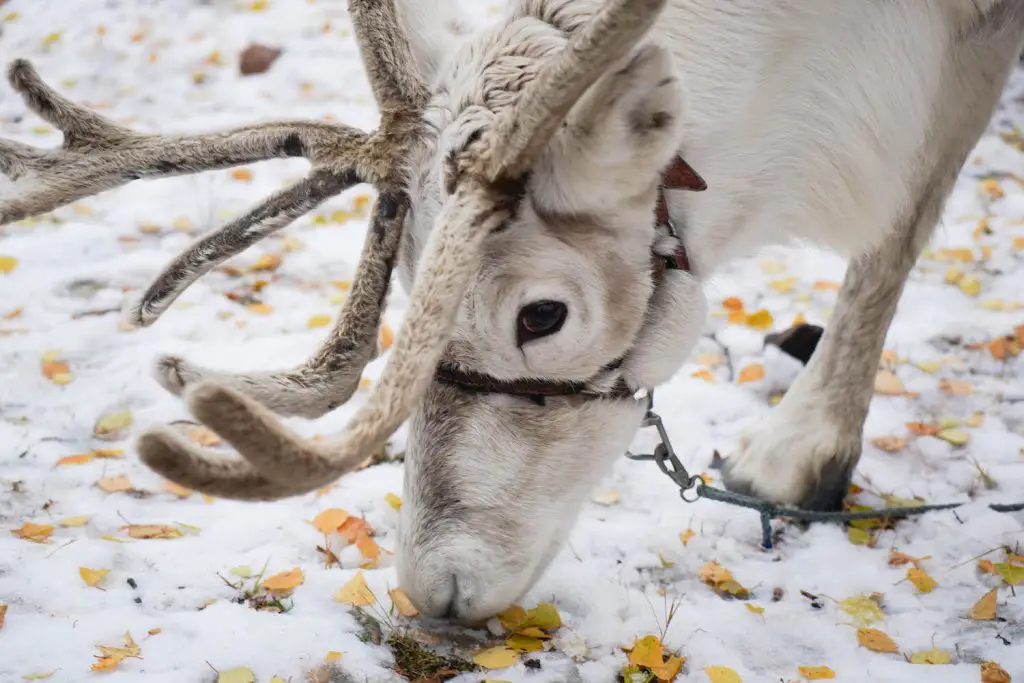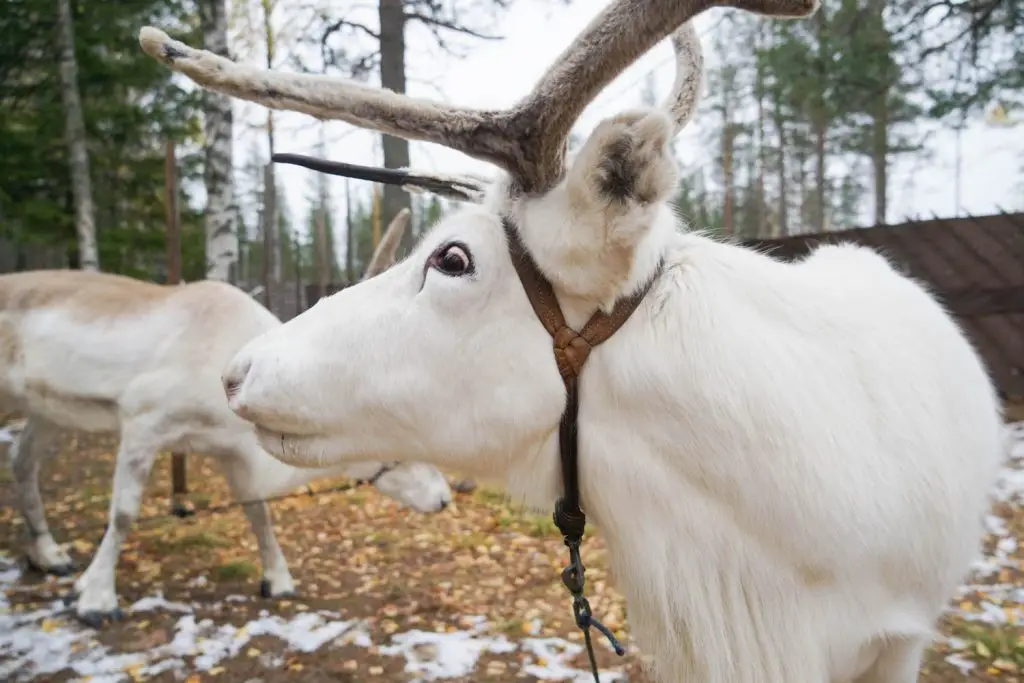 2. Learn About Northern Nature, Culture, and History At The Iconic Arktikum Science Museum
If you only visit one museum in Rovaniemi (or even the entirety of Finland), the Arktikum Science Museum would be my absolute top recommendation.
Focussed on Arctic Science and the history of Finnish Lapland in particular, there is a lot to take in here, and spending an entire day here is not out of the question. There is an ever-changing range of temporary exhibitions but the main permanent exhibits exploring the 'Northern Ways' and what life is like in the world's northernmost regions.
There is also an awesome video room giving you the experience of the Northern Lights, even in the middle of summer, and exhibitions showcasing the everyday life and stories of Lapland.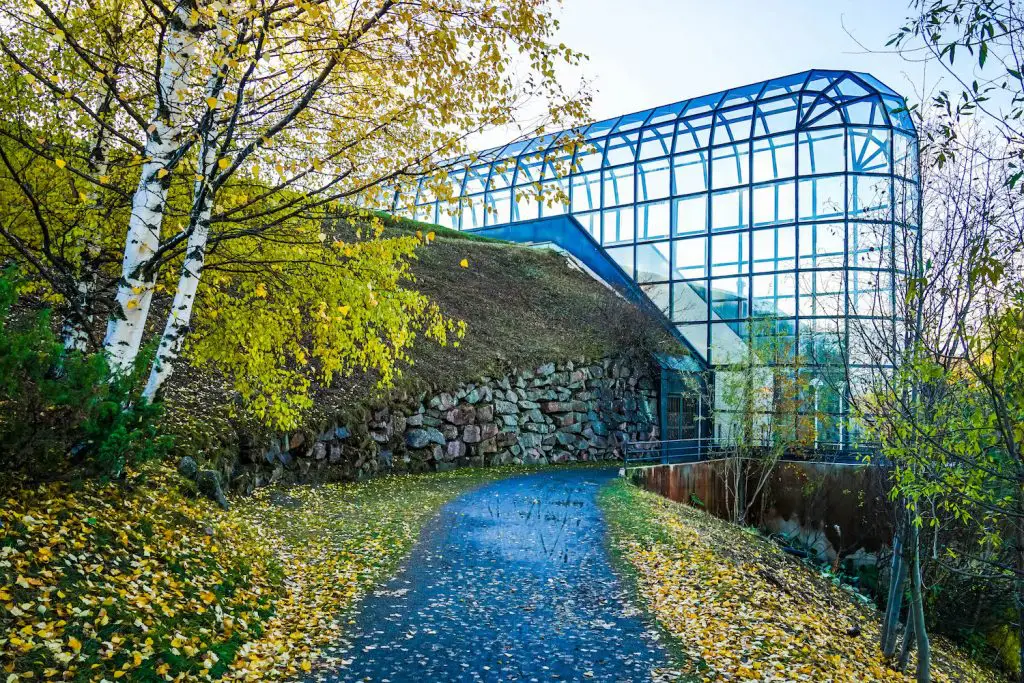 One of the most politically interesting rooms is dedicated to the history of Petsamo, or the eastern 'arm' of Finland which gave the country access to the coast of the Arctic Ocean from 1920 to 1944. Indigenously inhabited by the Sami people for millennia in 1533, it became part of Russia and then part of Finland in 1920. The area was captured by the Red Army and incorporated into the Soviet Union in the subsequent 1944 Peace Treaty.
Following the Peace Treaty, the local Skolt Sami was given the choice of relocating to Finland or staying in Soviet Russia – and unsurprisingly, most opted to move to Finland. The area is considered essential for its ice-free harbor and its deposits of nickel.
Although there remains discussion in Finland about the return of the ceded territories, including Karelia and other areas, both Russia and Finland have officially stated there is no open territorial dispute.
So, it looks like for the foreseeable future, Finns are going to have to continue through Norway to reach the Arctic Sea.
If you have ever wondered how people or wildlife survive in such extreme temperatures, why the indigenous Sami people are distinctively different from other ethnic groups or what environmental changes global warming will bring to the region in the future – this is the place to go!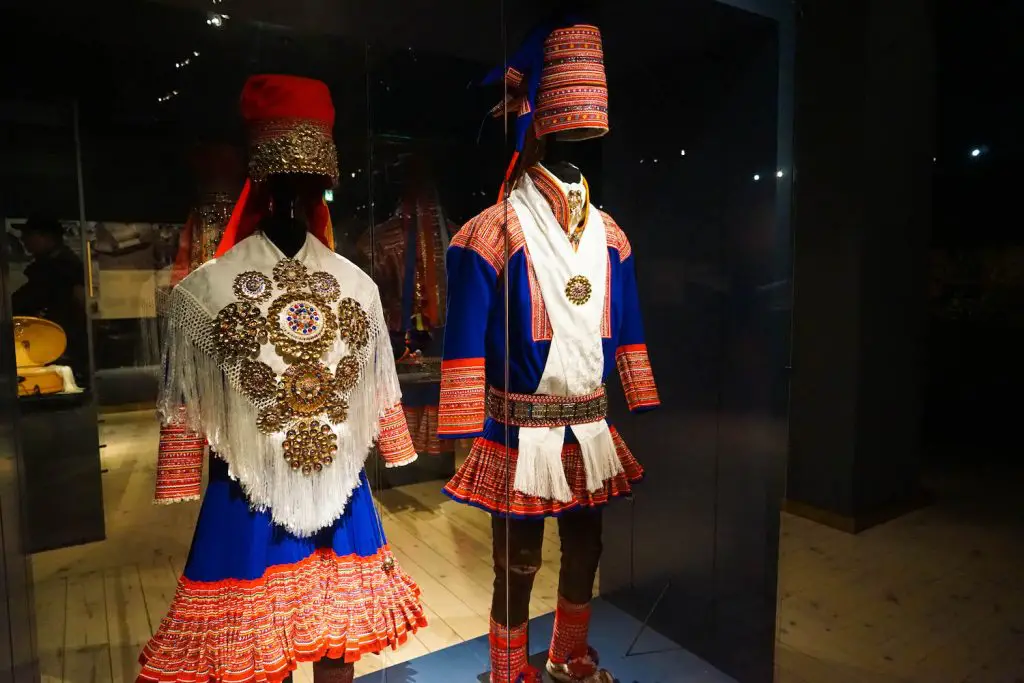 Besides being a world-class museum (and the perfect place to escape the cold of winter), the outside of the Arktikum Science Museum is just as extraordinary as the inside and a must-see for architecture lovers.
The most prominent part of the building is the 172-meter-long glass tube over the main exhibition space, which makes for a perfect Instagram shot. Afterwards, take a stroll outside you will quickly see the entire museum is 'buried,' mimicking the way Arctic animals often take cover from the harsh, cold winter by burrowing under the snow.
For the best value, consider the Culture Pass, which allows you access to the top three museums Rovaniemi: Arktikum, the Rovaniemi Art Museum, and the Science Centre Pilke. Or if you are on a more extended trip around Finland, there is also a Museum Card which allows entry to 250 museums throughout Finland over a whole year and pays for itself after visiting just six museums typically.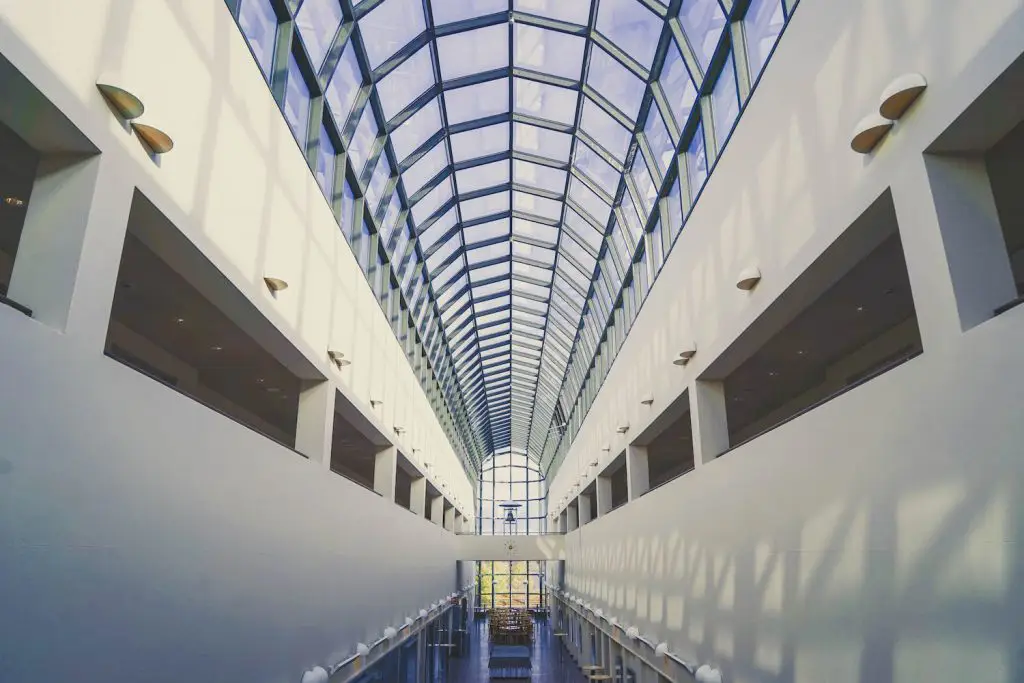 3. Lose Hours In Conversation Over Coffee And Pulla At Café & Bar Koti
Ahhh, coffee, and pulla – could there be anything more Finnish. Combine it with a sauna, and you have essentially summed up life in Finland.
Pulla, a cardamom coffee braid bread, should always be served where ever coffee is available in Finland. While many Finnish families bake it at home, you can also stop by Café & Bar Koti in Rovaniemi to try this iconic duo. A modern hostel café with an easy-going atmosphere, Café & Bar Koti is perfect for a rainy afternoon, chatting with other travelers – or enjoying the frequent array of social events held here.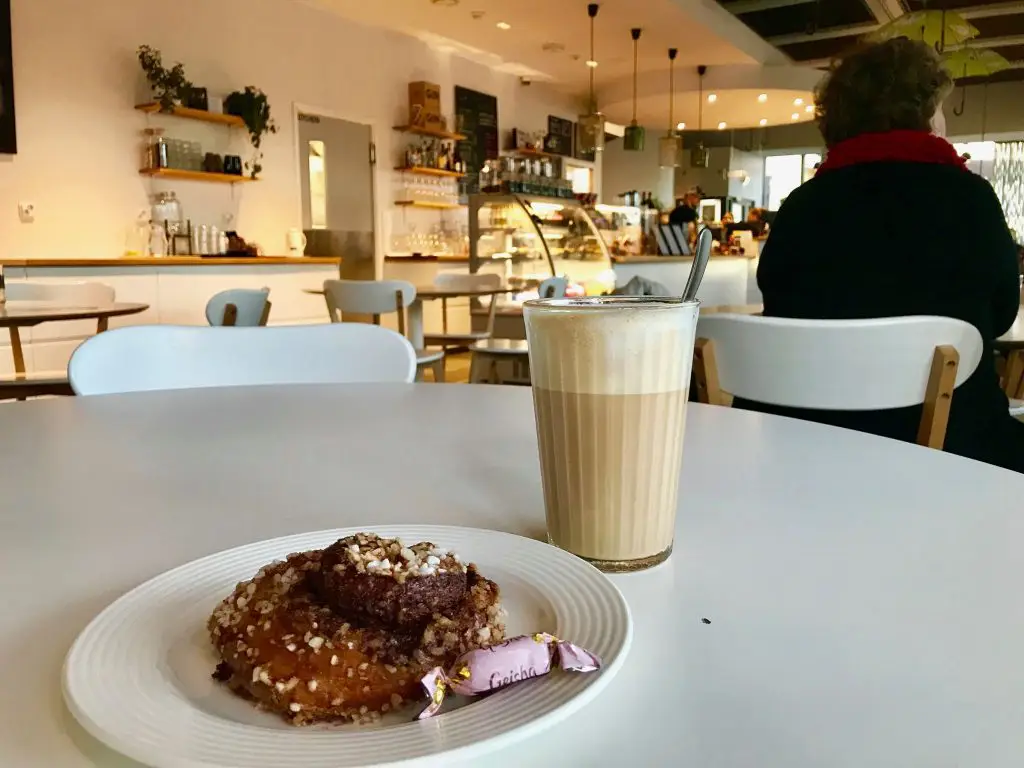 All of the coffee served here comes from freshly ground beans and, according to them, roasted with pure love, courage, and adventure – perfect for fuelling up between all the other exciting things to do in Rovaniemi. If pulla is not your thing, they also have baked Finnish pastries, cakes, gingerbread, and a daily soup lunch special, including fresh-baked bread, a plentiful salad buffet, coffee, and tea.
Salty and sweet with something for everyone, the relaxing atmosphere at Café & Bar Koti beckons you in and invites you to stay as long as you want.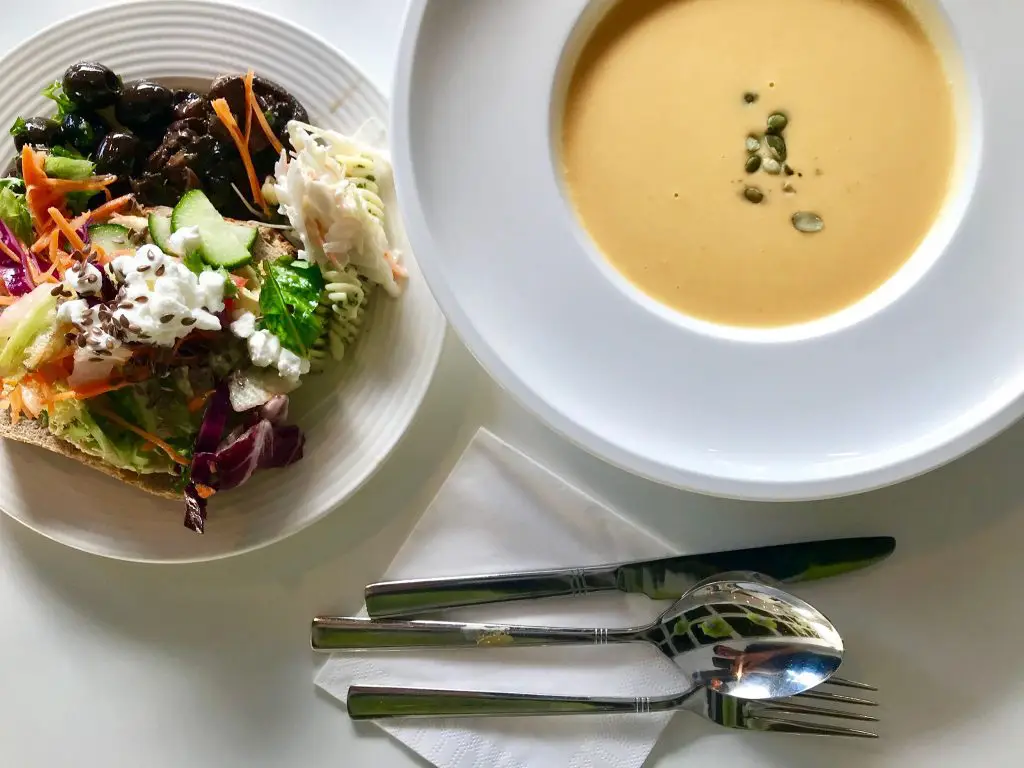 4. Get Your Creative Fix At The Rovaniemi Art Museum
Rovaniemi might be more famous for Northern Lights, Husky Rides, and A Certain Jolly Old Man, but that doesn't mean you can't add a little high-brow culture to your trip.
For this, all you need to do is head to the Rovaniemi Art Museum inside the Korundi House of Culture. Focussed on Finnish contemporary art and Northern art, the annually changing exhibits always feature Lapland artists who either worked in the region or were born here. Both celebrated and young artists to watch can be found here.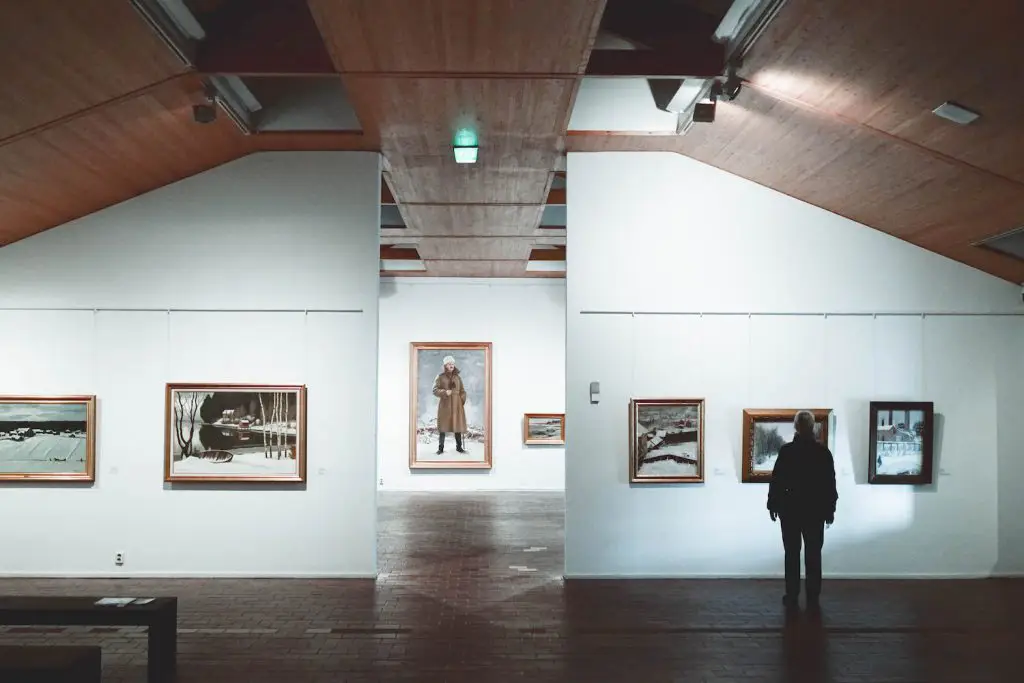 As you would expect from artists who live in such a beautiful area, most of the art here explores, or is at least influenced by, the natural beauty of Lapland. What fascinating me the most, however, is how, through the different time periods, you can see the prevailing views of nature.
From the romanticism which went hand-in-hand with industrializing, which sought to exemplify the magnificence of nature's sights. After all, untamed nature and pristine wilderness were the very opposite of culture and an escape from the dirty cities. Later styles show a more realistic style of painting that is closer to nature, or even gritter works, especially after the Finnish Civil war.
Interestingly the Rovaniemi Art Museum / Korundi House of Culture is housed in a converted old post bus depot, one of the very few buildings in Rovaniemi that survived the German retreat in the Second World War. Rising like a phoenix from the bricks of ruined buildings and chimneys around Rovaniemi, today, the Rovaniemi Art Museum is an intriguing blend of modern art, classical works, local history, and functional architecture.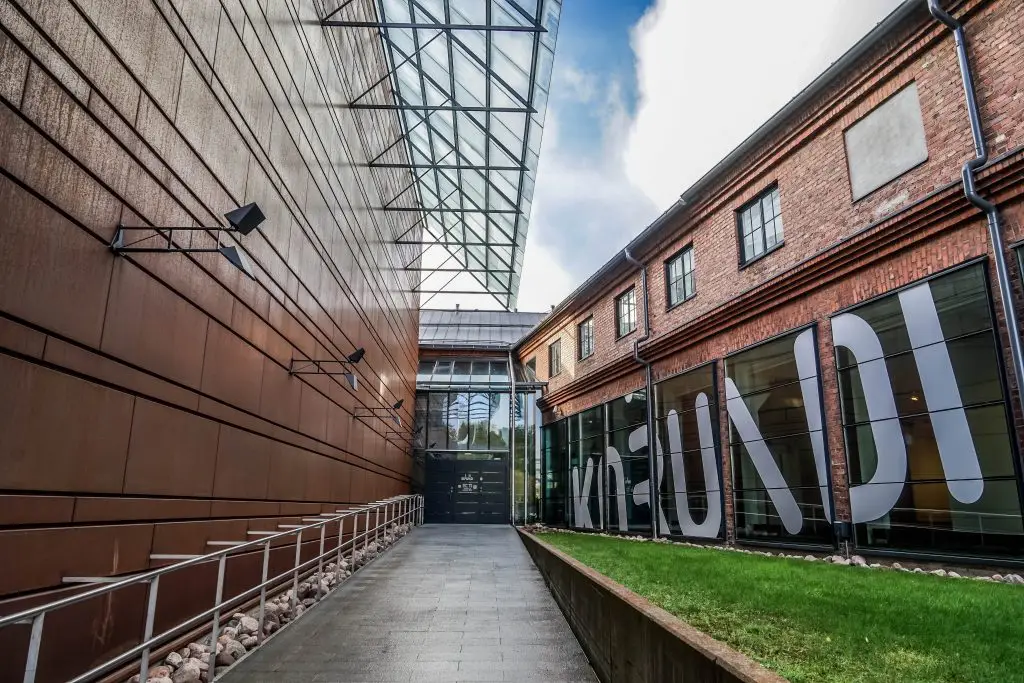 5. Venture Out To Angry Birds Park, But Look Out For The Dastardly Green Pigs!
A world phenomenon Angry Birds, a playful video game franchise focussed on adorable multi-colored birds who try to save their eggs from green-colored pigs – this is possibly one of the best-known contemporary Finnish brands.
Not only was the original Angry Birds game responsible for me almost failing university (they are highly addictive after all.) but its success has spawned 18 other game titles, two films, a television show, toys, food, print products and – yes an official Angry Birds Park right here in Rovaniemi.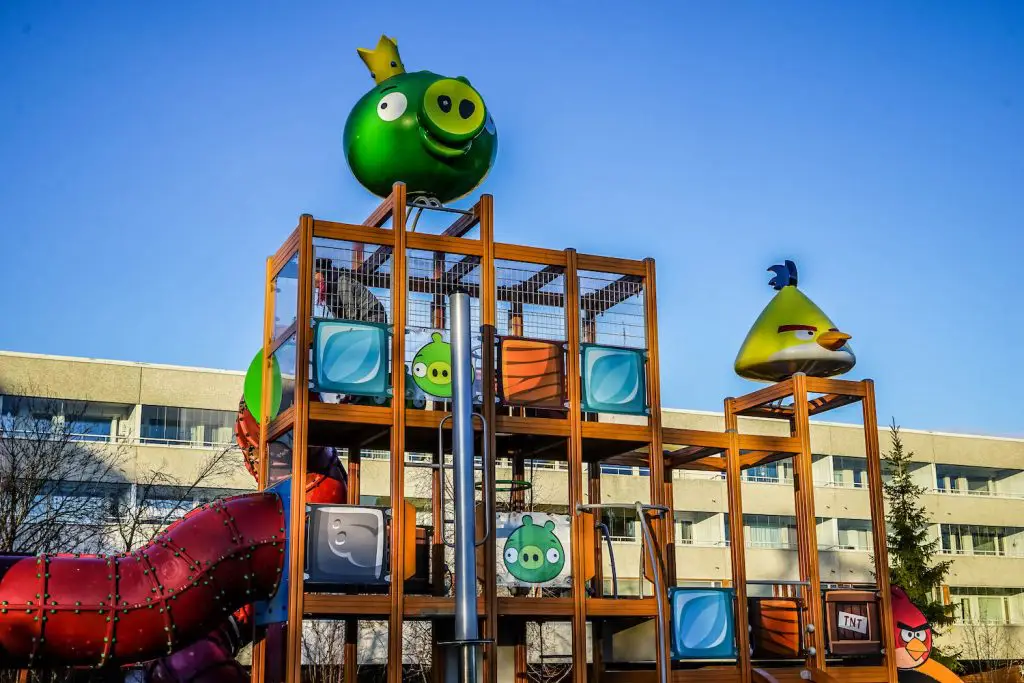 Unleash your inner children (or bring your own) as you enjoy this fun and frivolous park located on the riverbank, within an easy walking distance from the city center. There is also a ropewalk, slides, swings and climbing frames, all with designs inspired by the hit video game characters. And don't forget the super-cute little mini-soccer field and running track!
Will it be the highlight of your visit to Rovaniemi? I hope not – but it is a quirky small park that is free to visit and perfect for taking photos and relaxing. If you do have children-in-tow, then this is an unmissable attraction!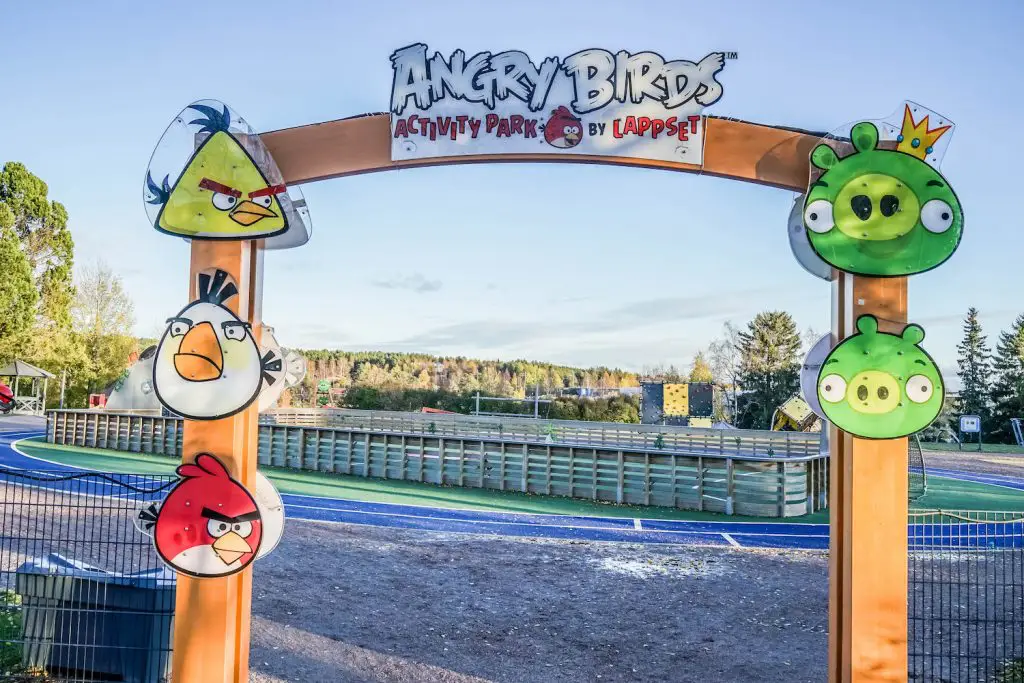 6. Get Inspired By Finnish Design At The Arctic Design Shop
Finnish design is so very en vogue right now, and it is easy to see why. Design here is a way of living, more than just beautiful objects but something to be woven seamlessly into life – part of everything around you but never drawing focus or distracting.
Attention to detail and quality is paramount – and the epitome of good design is an intractable timeless quality, meaning when you find something you like, you know you will have it for life.
As the celebrated Finnish designer and architect Alvar Aalto famously said: " Nothing is ever reborn, but neither does it totally disappear and that which has once been born will always reappear in a new form."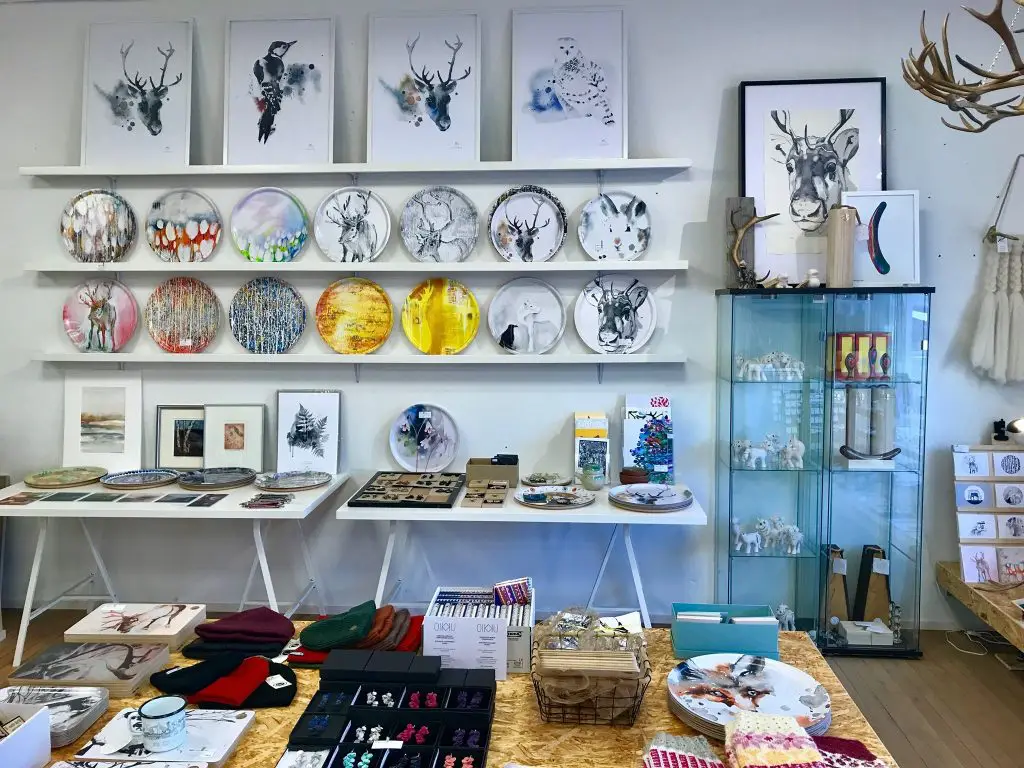 While Rovaniemi doesn't quite have the fabulous design scene of Turku, there is still plenty of local creatives producing wonderfully unique works for you to admire – or better yet, take home and cherish for a lifetime.
One of the best places to browse such works is the Arctic Design Shop, a concept store in the city center of Rovaniemi, which showcases trailblazing designers starting their career from the local University of Lapland as well as from around the greater Lapland area.
Ever evolving and changing, the Arctic Design Shop is currently managed by entrepreneur/designer Tea Latvala who herself is quite the character and owns Teatiamo, a startup that blends design and high-end pleasure products.
God, I love Finland.
At the Arctic Design store, there is also a welcome range of products (and prices) with something for everyone. Jewelry, home decor, textiles, prints, food, clothing, and yes – reindeer art – and all in abundance. So, be sure to stop by and take a look. You never know what will pique your curiosity.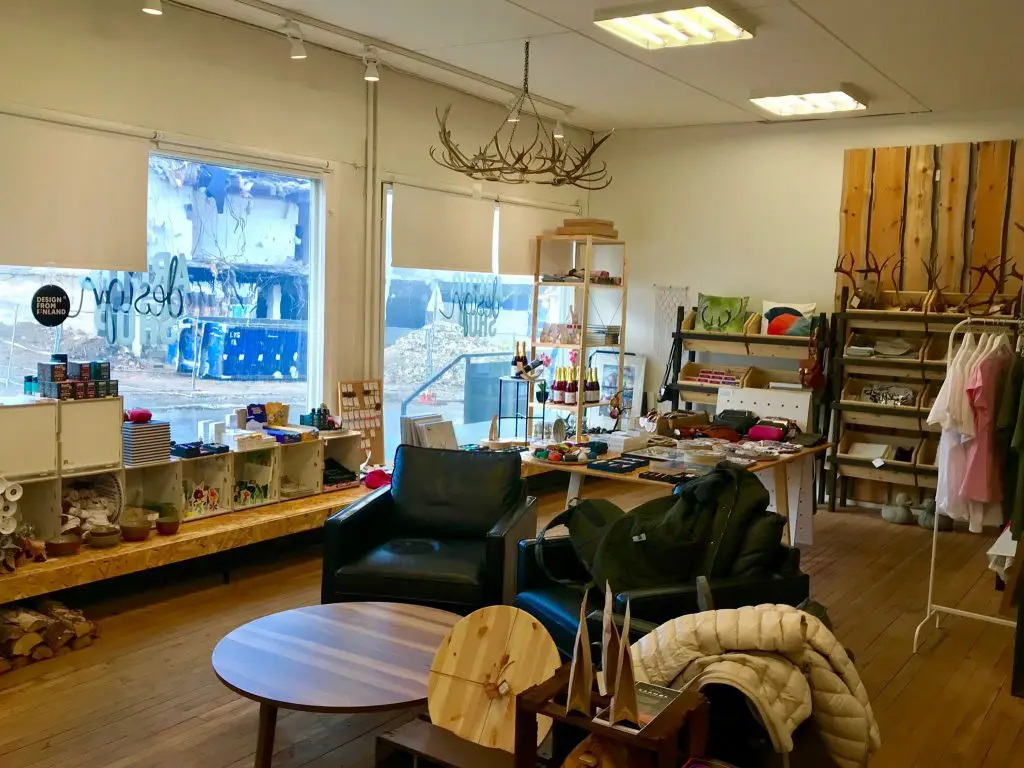 7. Take A Riverside Stroll Or Dip Into The Arktikum Beach
Quietly tucked away in front of the Arktikum Museum, along with the picturesque shoreline of the Ounasjoki River, is a hidden Arctic garden on a small island spanning seven-hectare.
While you should visit this charming location just for its quiet solitude and views of the Ounasjoki River, there is also an interesting display of a variety of alpine vegetation species, each of which is uniquely adapted to surviving the harsh northern climate of Lapland and the Arctic.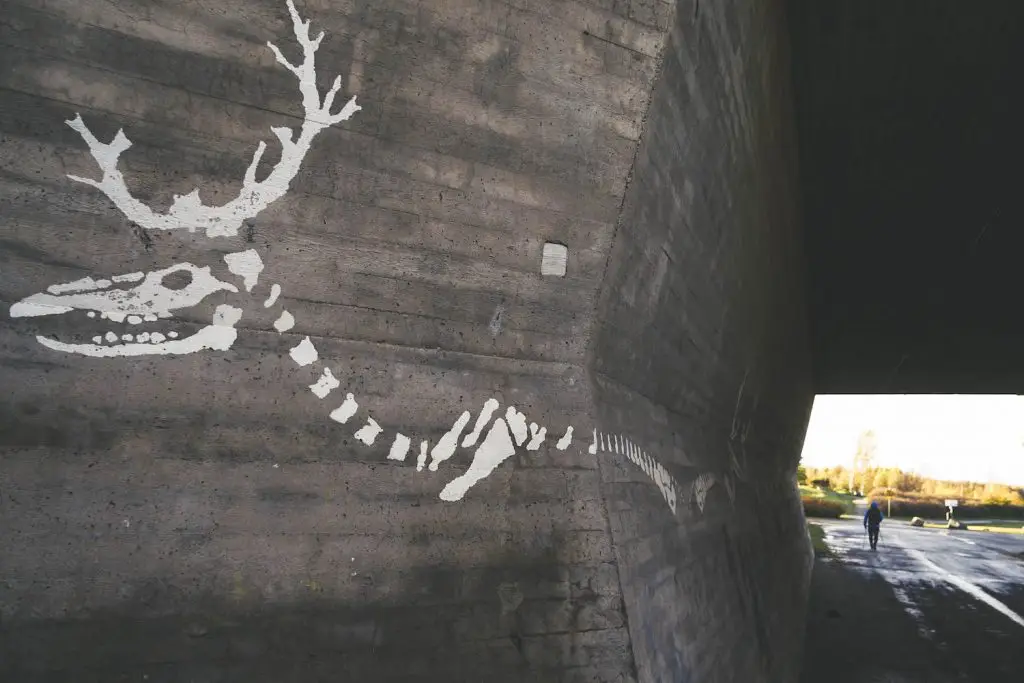 There is a reason to visit here every season, from the summer months when you can swim under the midnight sun shining on the beach from the north or in winter when the Arktikum beach is one of the best places in Rovaniemi to see the northern lights. In autumn, you can see the gorgeous orange and red colors of the changing trees and spring tempt visitors with new life peeking out from the now snow-free ground.
The trail from Arktikum Beach also extends all the way to the south of Rovaniemi along the Ounasjoki River, so if you want to take a long walk in the sun, this is a peaceful and beautiful place to do it.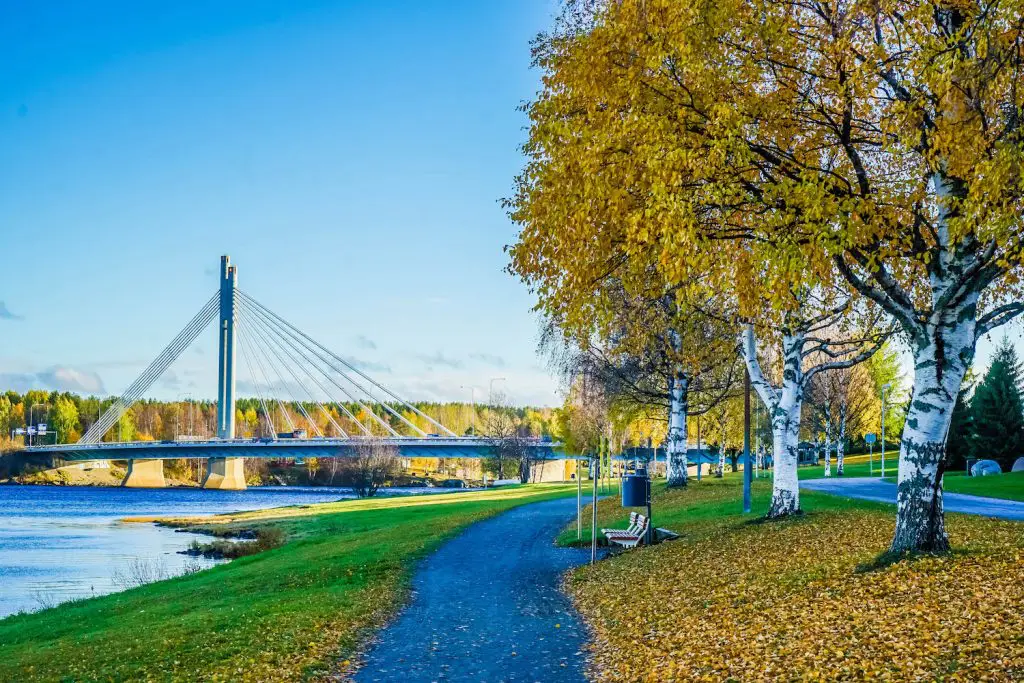 8. Embrace The Arctic Spirit With A Stay At The Chic Arctic Light Hotel
You have got to sleep somewhere in Rovaniemi, so why not try out the best hotel in Finland, and one of the best new hotels on the planet according to Travel+Leisure?
Elegant yet understated, the Arctic Light Hotel – a contemporary family-owned hotel, exudes Lappish hospitality and design at every turn. Needless to say, I was excited to stay at this urban Arctic hideaway based on previous reviews, but even this high-bar was quickly exceeded.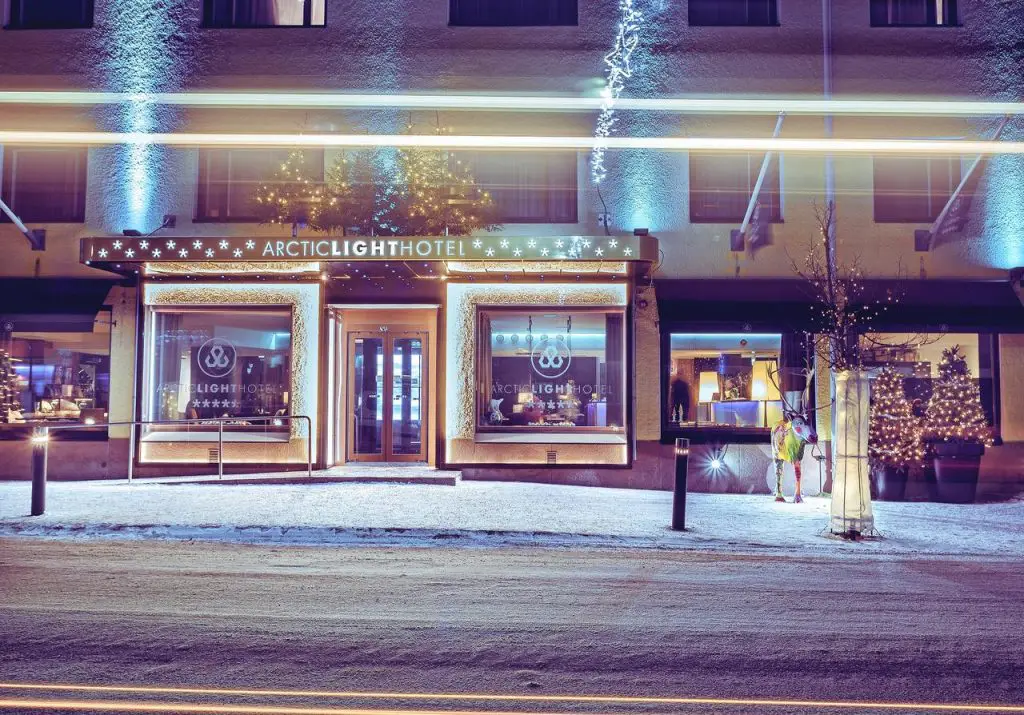 Housed in a 1950's building and former City Hall of Rovaniemi, the Arctic Light Hotel is literally only steps away from all the main attractions of Rovaniemi and major shopping and cultural areas – including one block to the river if you need to dash out quickly to try spot the Northern Lights.
From the cozy lounge, spacious rooms, and relaxed sauna (available for private bookings to enjoy all to yourself), everything here was about the guest's supreme comfort and full of personalized touches. The breakfast was also a highlight, designed by a Finnish TV chef who I have never heard of (Sara La Fountain?), but the results speak for itself …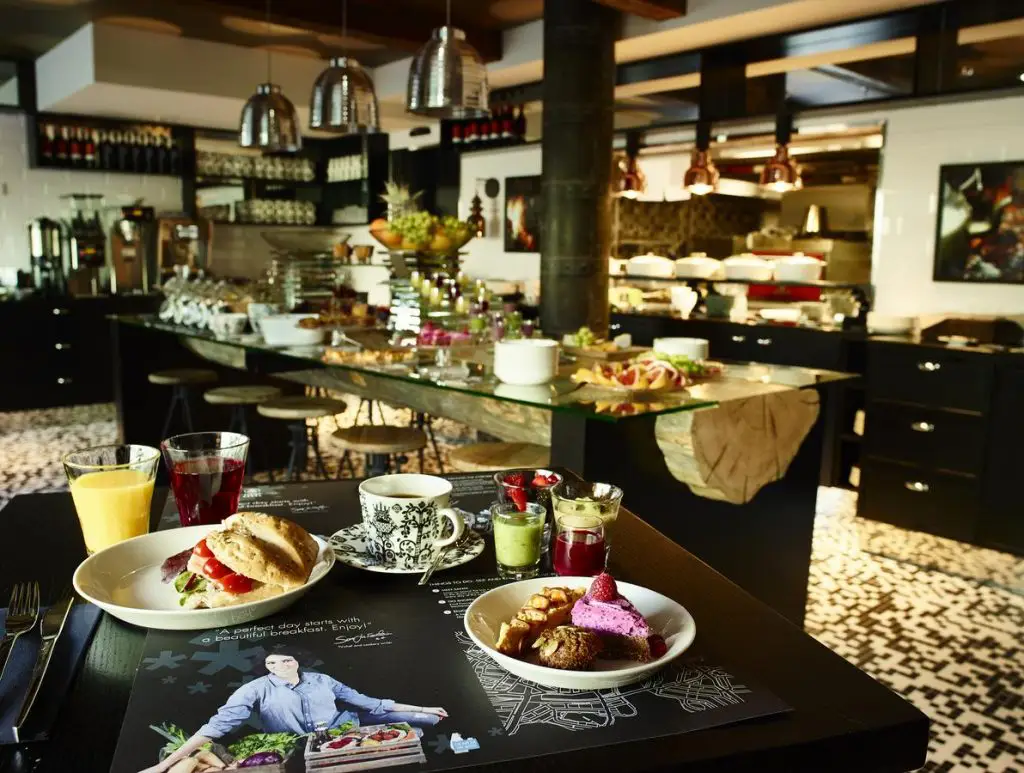 Smoked reindeer spread, fresh berries, a range of juice, divine pastries, a hot buffet, smoothie shots, and much more. It can be as healthy and energizing as you want it to be, or carb-heavy and comforting as you desire. Given the negative temperatures outside, I obviously chose to destroy my diet and build up some insulting fat supplies – and have no regrets!
There are 57 bespoke rooms here, including six glamorous lofts, each with a burst of creative grandeur, whether it is nature-inspired "dynamic wallpaper," an intricate chandelier or custom artwork.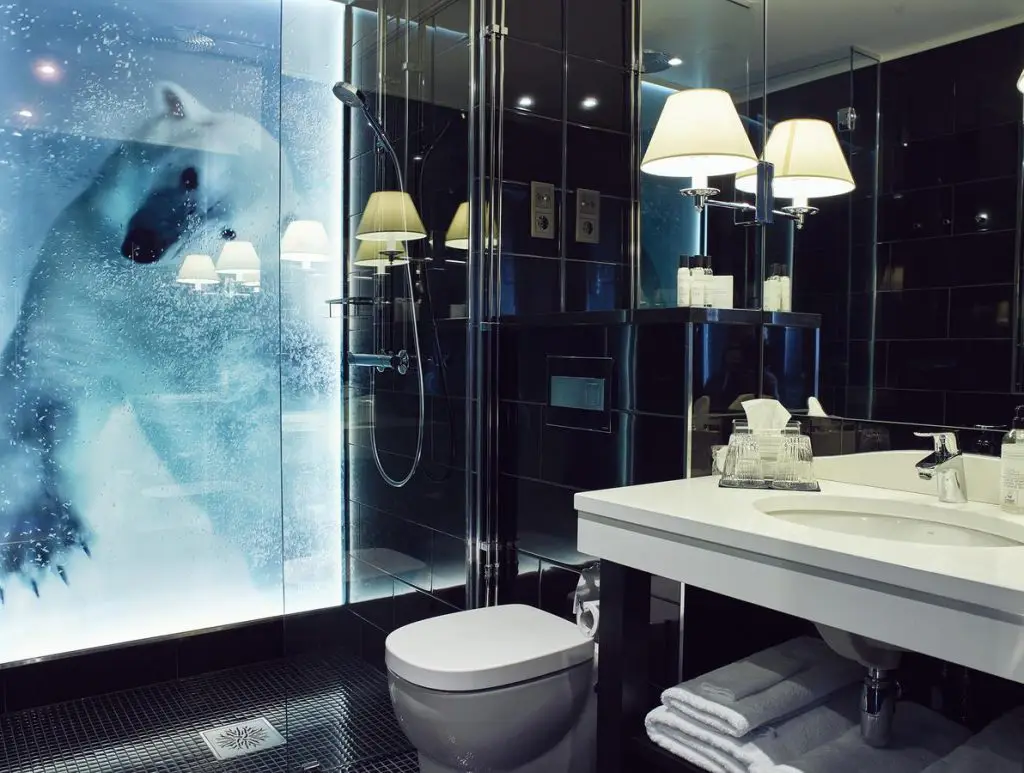 Oh, and the headboards all have inlaid star designs, so it feels like you are sleeping under the clear northern sky – and a cute soft toy mascot is always waiting on your bed along with a reindeer throw.
A boutique hotel that is supremely adept at marrying Lappish heritage with the ultimate in contemporary style, the Arctic Light Hotel offers the perfect stay influenced by the authentic styling, hospitality, nature, and myths of Lapland.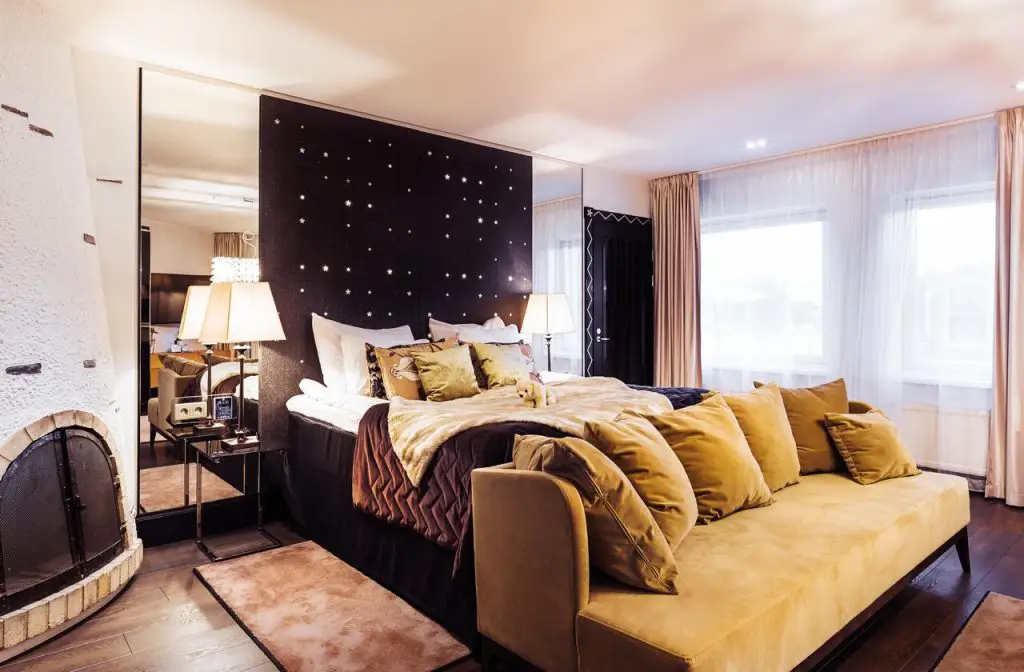 9. Tempt Yourself With Unique Food And Cocktails At Café and Bar 21
While Turku might be the self-proclaimed food capital of Finland and Helsinki remains obsessed with chasing the trendy New Age Nordic food culture ala Copenhagen (with prices to match). In essence, Rovaniemi holds some of Finland's more unique restaurants and has specially cultivated the growth of creative dining culture in recent years.
Just one such place I become obsessed with was Cafe & Bar 21, a stylish cafè and a cocktail bar in the centrum of Rovaniemi, inspired by great restaurants and bars around the world. Fusing Lappish elements and ingredients with the style and international fair of New York, Tokyo, and Sydney — it's fair to say Cafe & Bar 21 has been a crazy success, with both trendy locals and foreign guests vying for tablespace.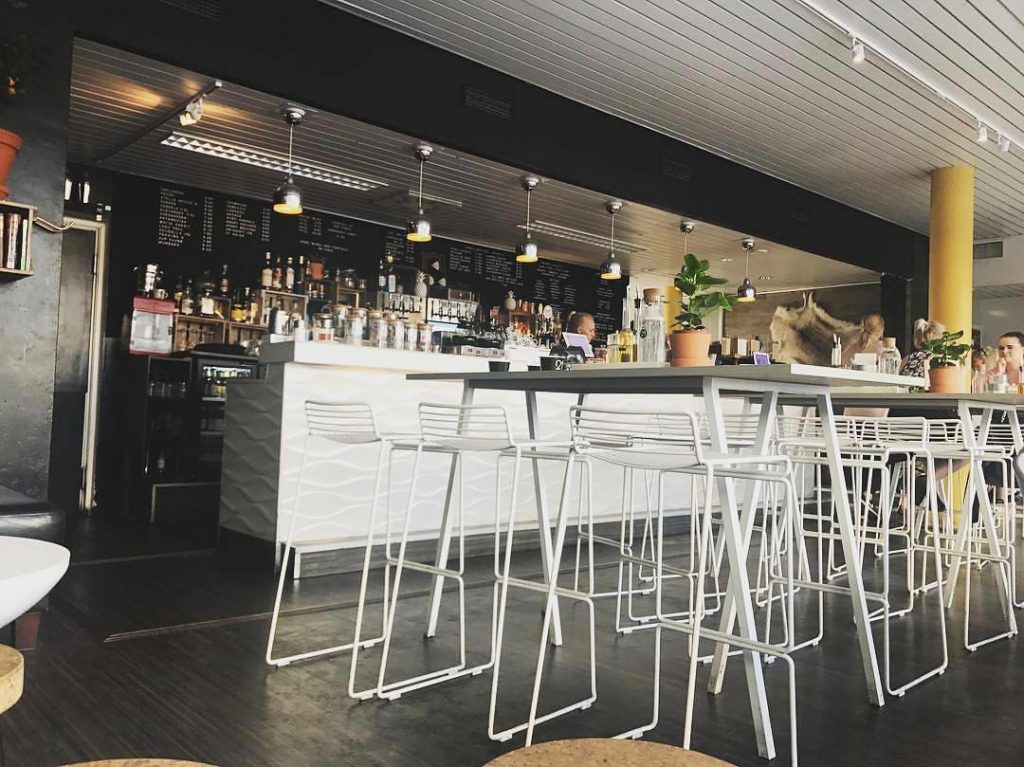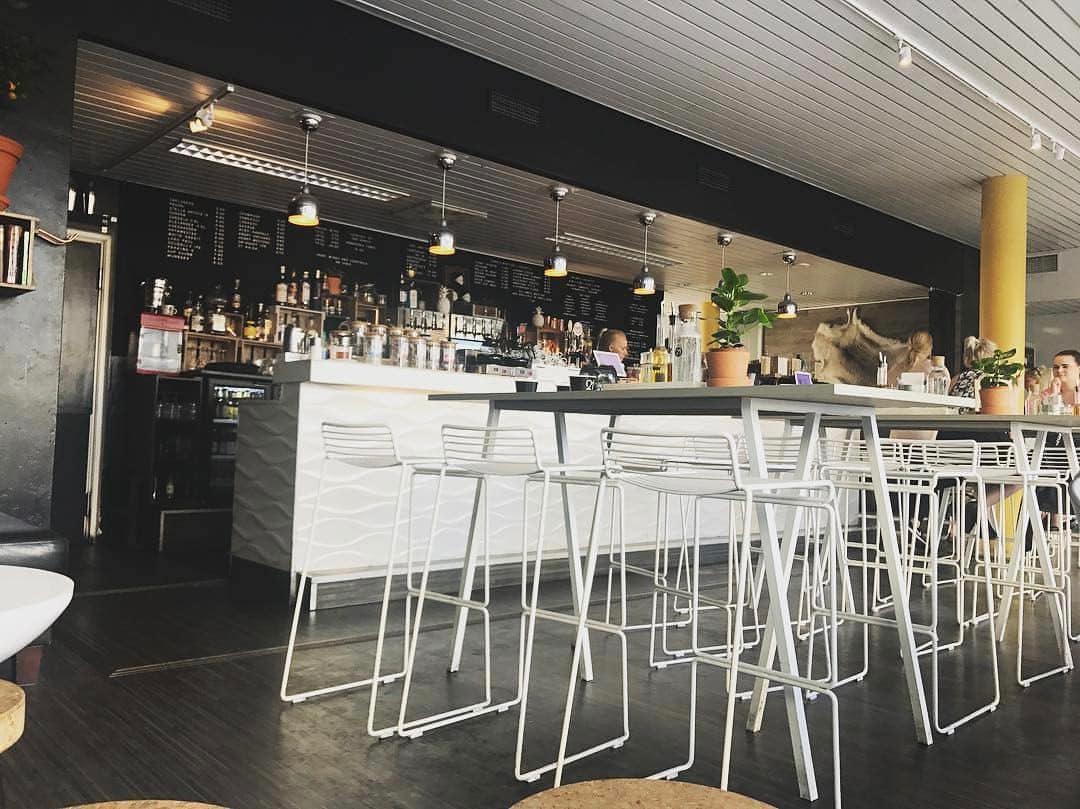 With a very minimalist / Nordic chic interior, Cafe & Bar 21 offers personal and friendly service, tasty food, and affordable prices.
Try their heavenly cloudberry waffles, reindeer potatoes, a bowl of creamy smoked salmon soup with rye bread or the unique Lappish Tapas with fresh gravlax, reindeer sausage & lingonberry jam, house mustard, rye chips with smoked salmon and smoked reindeer mousse, Lappish squeaky cheese & cloudberry jam.
Or why not treat yourself to a Lapland Mojito or Carmel Popcorn cocktail with Jim Beam Honey, popcorn, walnuts, caramel, and home-made vanilla gelato?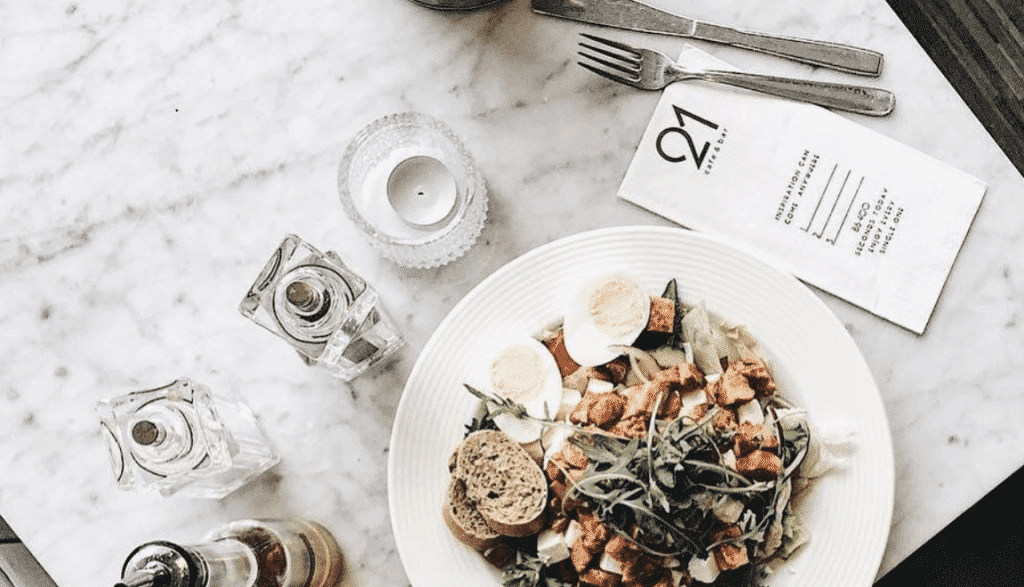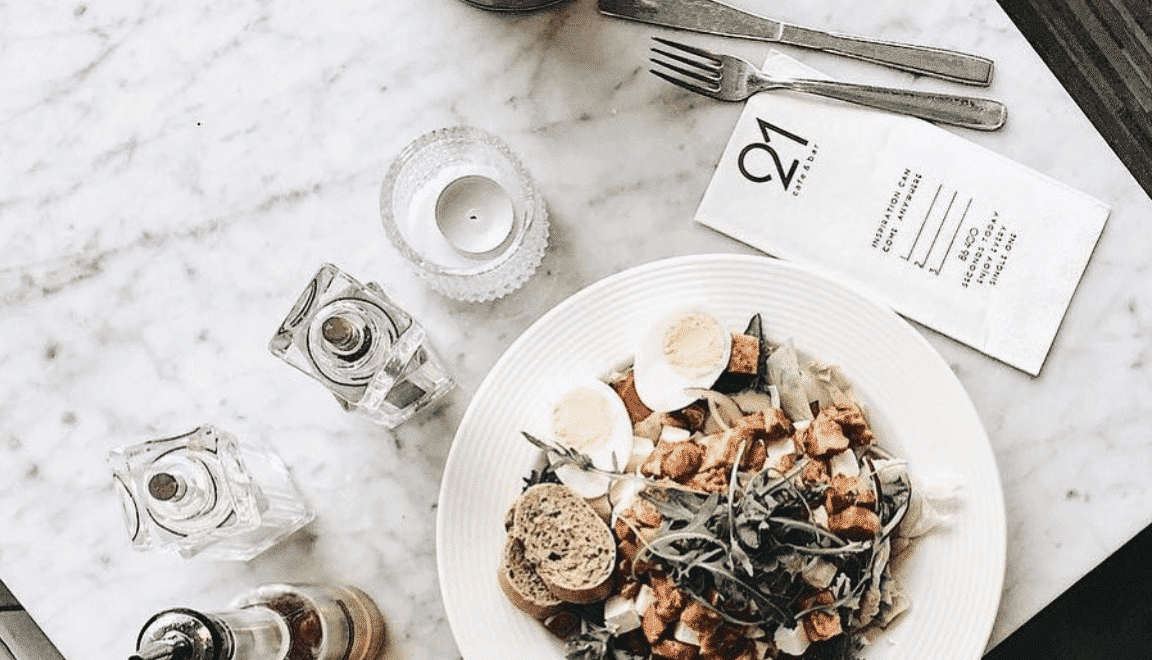 With quality cocktails, unique food, a relaxed atmosphere, and local flavors – what's not to love!
I'd also be amiss if I didn't mention Yuca, part of the same establishment, and offering delicious Mexican street food. Their daily lunch deals from 11 am to 2 pm (Monday to Friday) are incredibly good value, and I recommend you go for the burrito bowl alone. Finland can be expensive, but this is one of the best deals I found in my entire time here.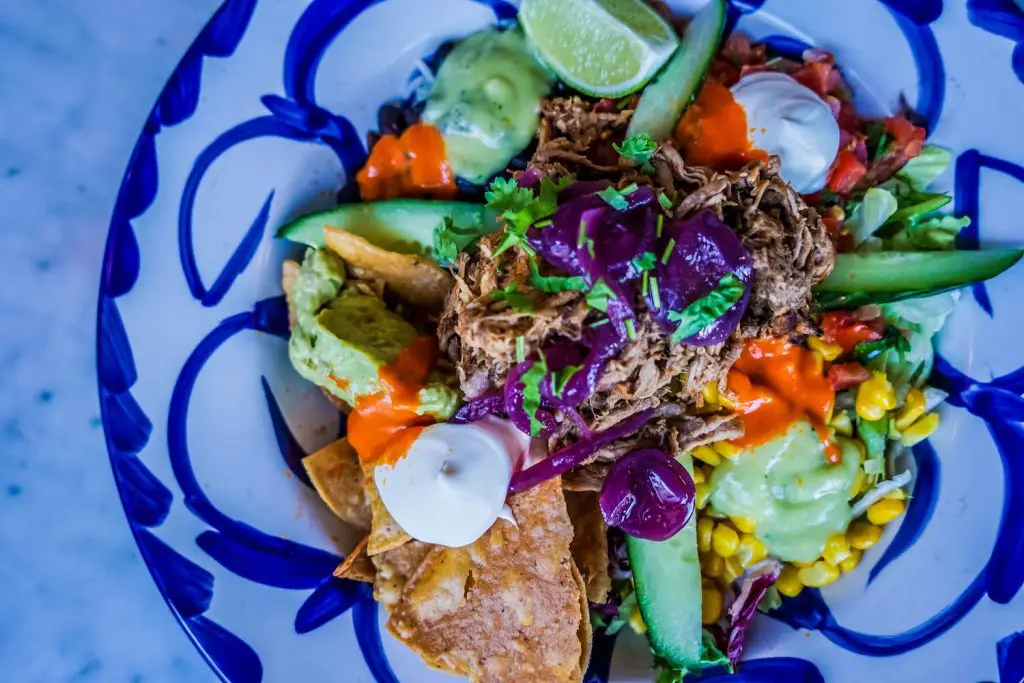 10. Get Up Close And Personal To Finnish Wildlife at Ranua Zoo
Next time someone says to you that Finland doesn't have Polar Bears, you can tell them they are all fake news.
Yes, yes – technically, Ranua is a different city south of Rovaniemi, but it's close enough to warrant inclusion – and is still the world's northernmost zoo and one of Lapland's leading tourist attractions.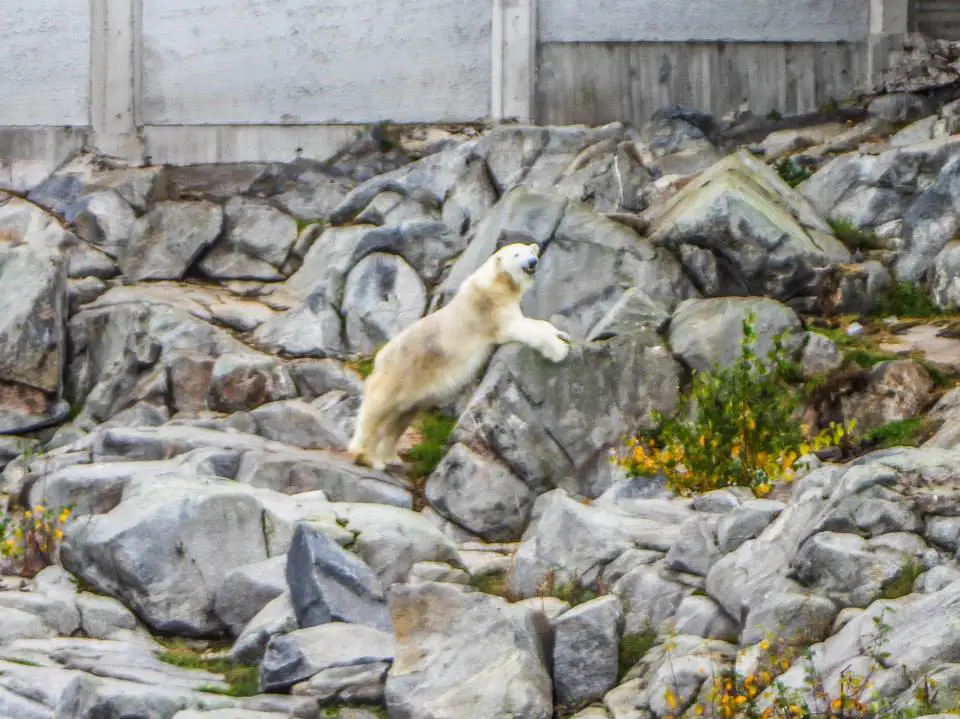 This arctic wildlife park is all year round, and its fun safari services offer an extraordinary opportunity to watch arctic animals up close and in an authentic environment. At last count, there were over 50 species of wild animals at Ranua Zoo, and there is also a domestic animal park section if you just want to pat cute and cuddly things.
My favorite wild animals where were the arctic fox, brown bear, fish otter, grey wolf, lemmings, and yes, polar bears, all amid beautiful Northern woods.
There is also plenty of other things to do besides animal watching at Ranua Zoo. Visitors are invited to brush up on the area's geology by inspecting arctic rocks at the Rock Park, partake in the animal feeding events, say Hi to the park mascot, Jonne, the Polar Bear or ride a Finnish horse.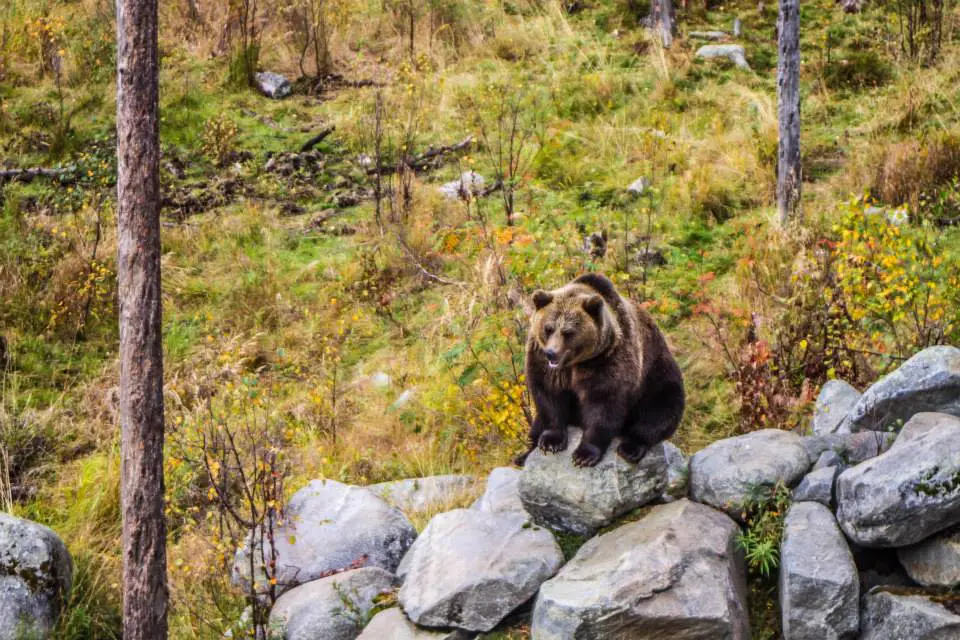 If that is still not enough, the park also offers overnight accommodation, nature trekking, and sled dog excursions in conjunction with a local operator. Still, really – Ranua Zoo is best experienced on a day trip before returning to the comparative bustle of Rovaniemi.
You can quickly get here by hiring a car in the summer months, or taking a bus in the winter when driving here is considerably more dangerous. There are also excursions available from many tour operators in Rovaniemi.
The park also offers packages with which you can combine accommodation, trekking in nature, and maybe a visit to a local sled dog farm to your park visit.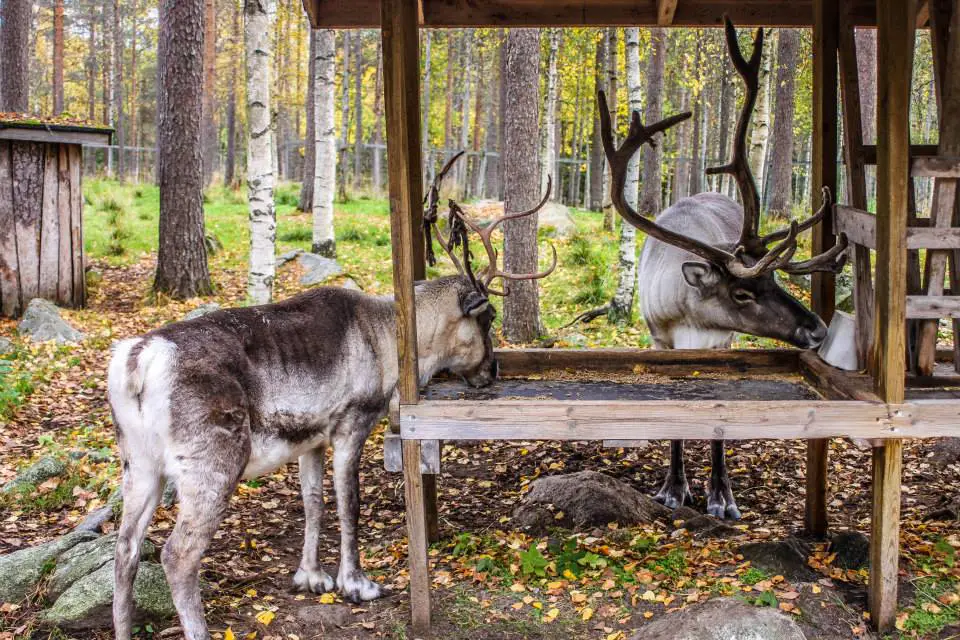 11. Stumble Upon Bargain Curios At The Rovaniemi Second-Hand Market
Yes, I was just as surprised to hear this too – from a fashionista no less. After all, Rovaniemi is more famous for its Northern Lights and Husky viewing tours then thrift store treasure hunts, but trust me: if you dig around here for a few hours you are guaranteed to find something awesome for a ridiculously low price
It all makes sense when you think about it, as after the Lapland War, almost everything was destroyed, and a generation had to rebuild from scratch.
So they saved absolutely everything, taking care of their possessions and over time filled up sheds and garages with an eclectic assortment of clothing, homeware, Finnish memorabilia, and bric-a-brac.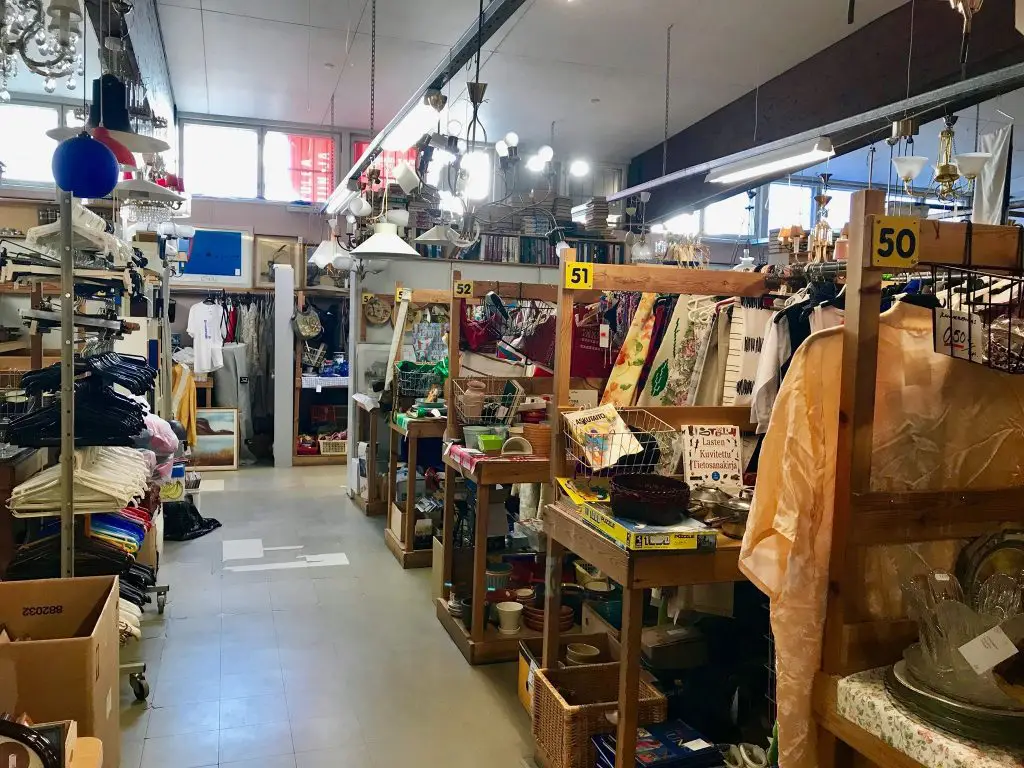 Elaborately decorated teacups, small vases, decorated eggshells, Moomin merchandise, porcelain figurines, painted miniatures, and fur coats were all stored away for a rainy day.
Today, however, minimalism is in. Finland is booming, and a new generation is cleaning out the sheds – bring their collections to Tuhat-Tori, the oldest flea market in Rovaniemi, and Lapland's first self-service thrift store where sellers put their own prices on goods in their small stalls. Not quite as grand as our favorite flea market in Lisbon, but still a real 'diamond in the rough'.
Good for your wallet, the earth, and your street credit – if done right – browsing Tuhat-Tori is like stepping back into a time machine. Their collection is as extensive as it is versatile, and prices are low. So whether you need a new winter coat to keep warm, an alternative souvenir you can guarantee no one else is bringing back, or just want to find the weirdest items you can — Tuhat-Tori is the place!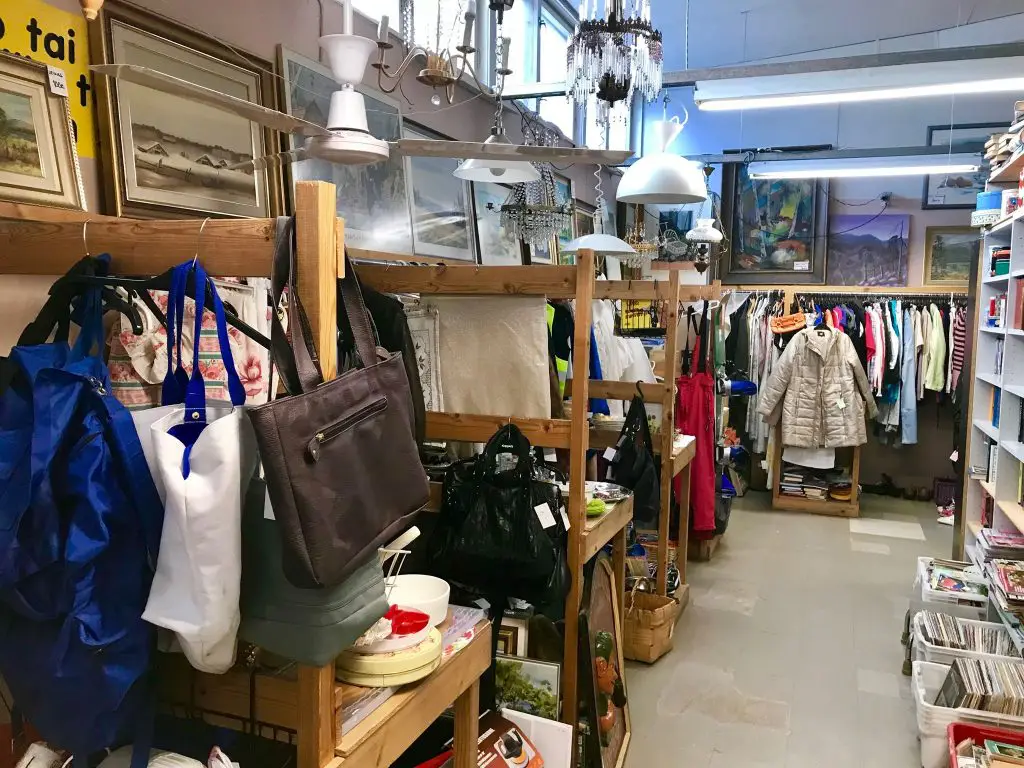 12. Pop Into The Visionary Rovaniemi Library Designed By Alvar Aalto
Finland is a country of readers, named the world's most literate nation by the UN. At the same time, Finns are also among the world's most passionate users of public libraries – with each Finn borrowing, on average, 10.8 books per year.
As you might expect then Finland's cities are havens for library lovers, and it's not hard to see why Finland's libraries are so popular when 84% of the country lives in urban areas, and there are long, dark, and harsh winters. Libraries here have become not just places to borrow books and read, but vital places for socializing – a sort of indoor town square.
To experience this uniquely Finnish phenomenon, just head to the Rovaniemi City Library, which is also an architectural gem in its own right. Designed by Alvar Aalto, along with a host of other civic complex buildings as part of his reindeer antler-inspired masterplan, he produced following the devastation of WW2; the Rovaniemi City Library is just gorgeous!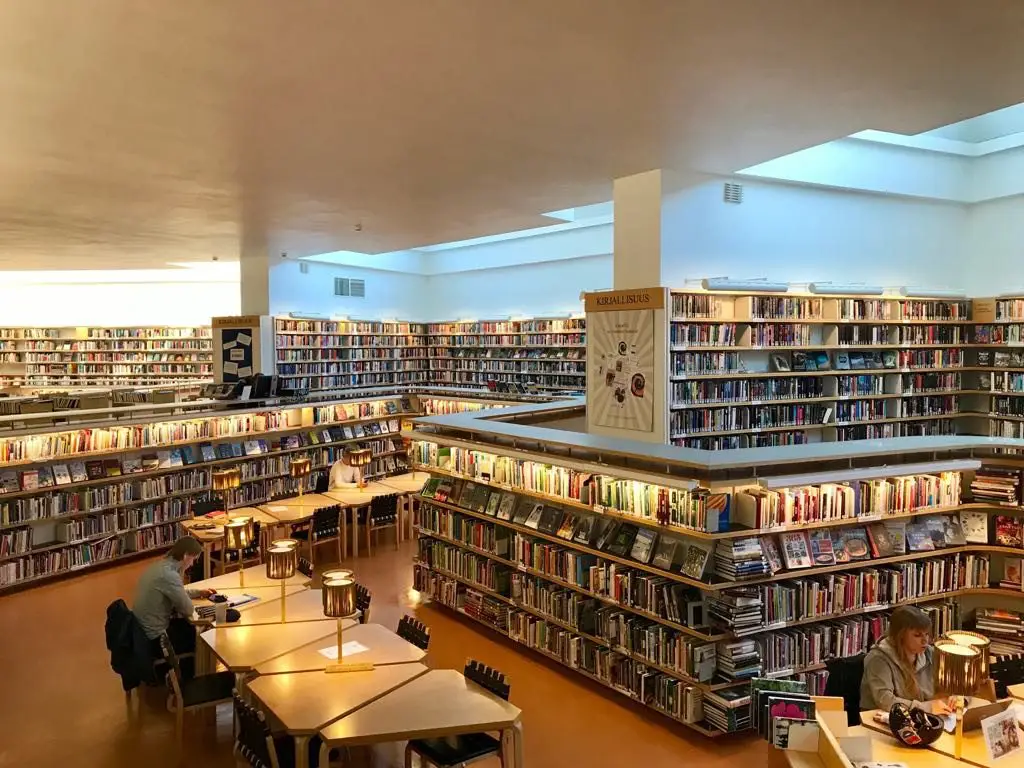 While the outside of the library is low-slung, lean, and somewhat discreet, the interior is thought-provoking, refined, and oh-so-inviting with sunken reading rooms, tall shelves of books and skylights which invite in as much light as humanly possible without producing shadows thanks to an elegant arch and lowered ceiling.
Bespoke fixtures are everywhere here from the signature door-handles ("the handshake of a building") to Aalto's unrivaled array of lamps, everything here is deceptively simple and beautifully orchestrated.
The theme of Aalto's Rovaniemi library design was social equality, and inside this is evident with people-sized spaces and unembellished entrances that make everyone feel welcome. A treasured icon often missed by tourists, and a physical manifestation of Finnish equality – don't miss the opportunity to be wowed by the Rovaniemi library.
And if that is not enough reason to go, there is also free WiFi.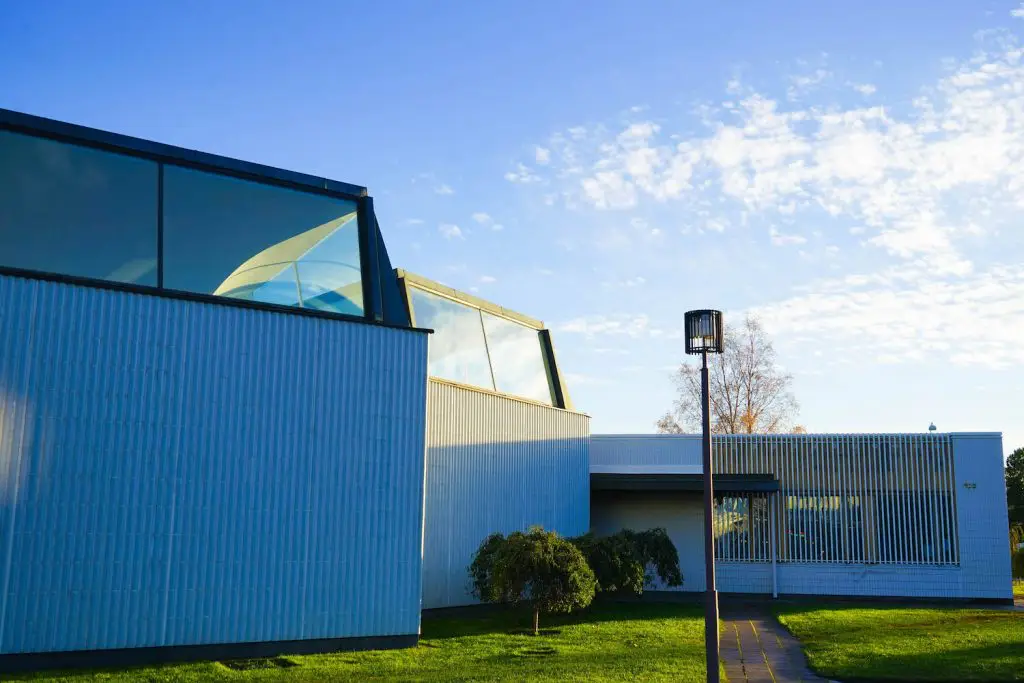 13. Glimpse The Surreal Northern Lights With Beyond Arctic
In Finland, people used to think the Northern Lights resulted from the flick of a fox's tail through a snowdrift — so I can only assume that little firefox was pretty busy on the night I visited.
Now, if you didn't already know, the bright dancing lights of the aurora are mostly collisions between electrically charged particles sent out by the sun and gaseous particles in the Earth's atmosphere.
The most frequently seen auroral color, a pale yellowish-green, is manufactured by oxygen molecules while Nitrogen collisions produce blue or purplish-red aurora. The converted all-red auroral displays are produced only at heights of 200 miles by high-altitude oxygen and are the rarest of all presentations.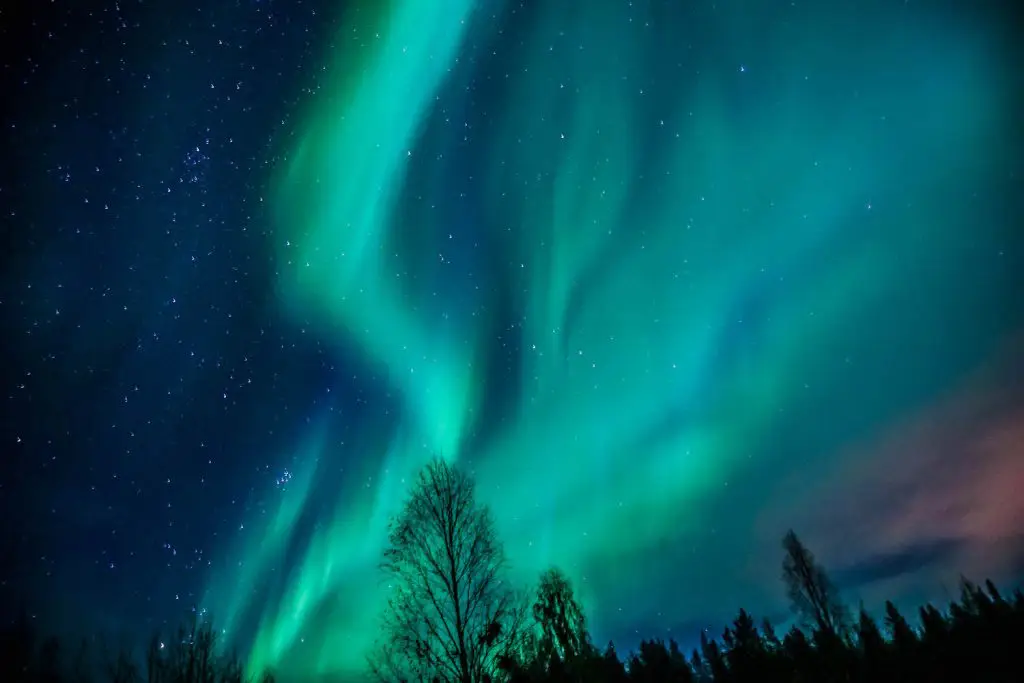 The Northern Lights can only be seen in an irregularly shaped oval centered over the magnetic pole in the Northern or Southern hemisphere. In most occurrences, the auroras are actually mirror-like images in North and South, occurring at the same time, shape, and color. However, because one hemisphere is in darkness while the other is in the light, it is impossible to actually see both displays at the same time.
Areas without 'light pollution' are then, of course, the best places to watch for the lights, and luckily Rovaniemi has plenty of dark wilderness on its doorstep – making it one of the world's most popular auroral spotting destinations. The Northern Lights around 200 nights of the year in Lapland – and one out of every three nights from Rovaniemi. Even just a few hundred kilometers south in Oulu however, your chances are a lot less.
The Northern Lights are always unpredictable, however, and there is absolutely no guarantee they will make an appearance while you visit Rovaniemi. You could also try wild camping in Finland to increase your chances, but you had better bring the right weather for the rather frigid temperatures at night.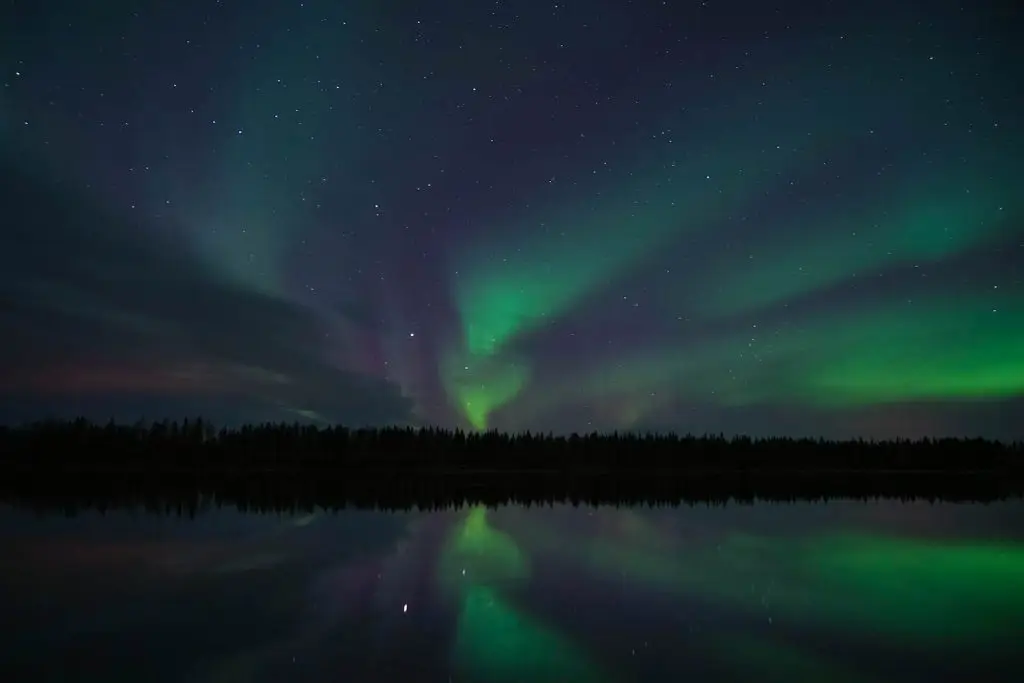 While you can use an Aurora forecast app in Rovaniemi and then dash down to the Arktikum beach for a good chance of seeing the action, the best way to see the displays is to get out and photograph the fantastic Northern Lights on a tour with professional guides who are adept showcasing visitors the magic of Lapland.
While there are many tour companies in Rovaniemi, I chose Beyond Arctic because of their stellar reviews and specialization in photography. These guys are real Aurora hunters and have a genuine determination to find the Northern Lights each and every night.
Relying on background research into local weather and Aurora forecasts, live information feeds while on the road, local knowledge of all the best viewing spots and a willingness to go the extra mile you can put your trust in Beyond Arctic to help you get front row tickets to the show of a lifetime!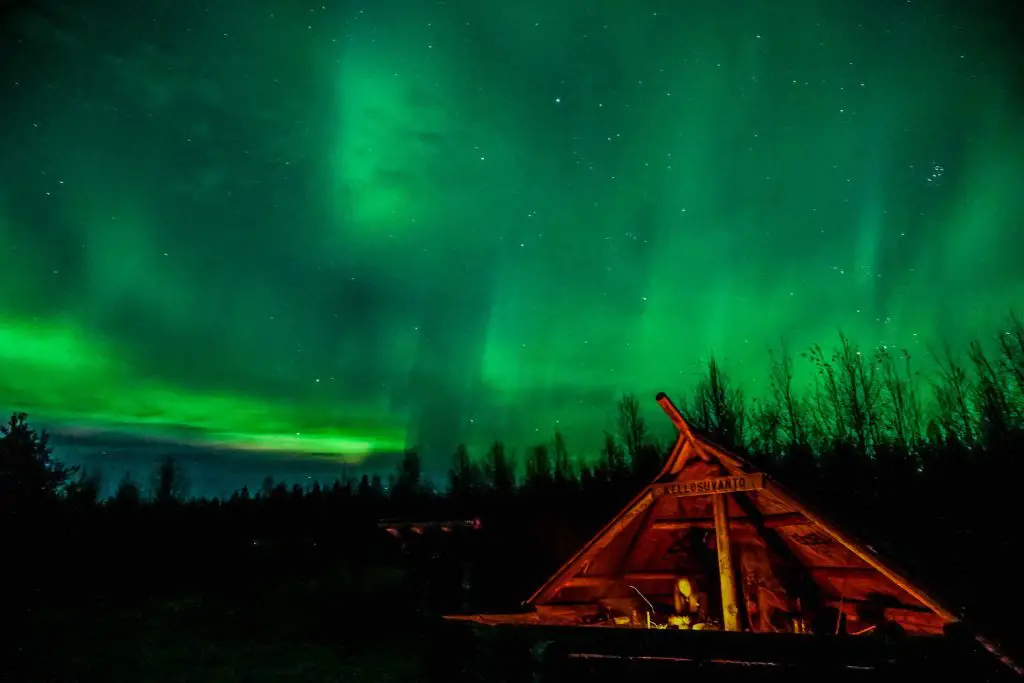 They have 50 locations from which they choose the best ones each night, small group sizes, and a policy of not going out during cloudy weather (so you don't waste your money).
Not to mention high-quality tripods, hot chocolate, sausages to roast by the fire if you get cold during a shot, and professional photographer guides who are happy to help you discover all the best settings on your camera.
One of Lapland's top tour company specialized in Aurora photography if you want the unique privilege of watching the show as the firefox flicks its tail through the snowdrift and lights up the sky – Beyond Arctic are the people to talk to!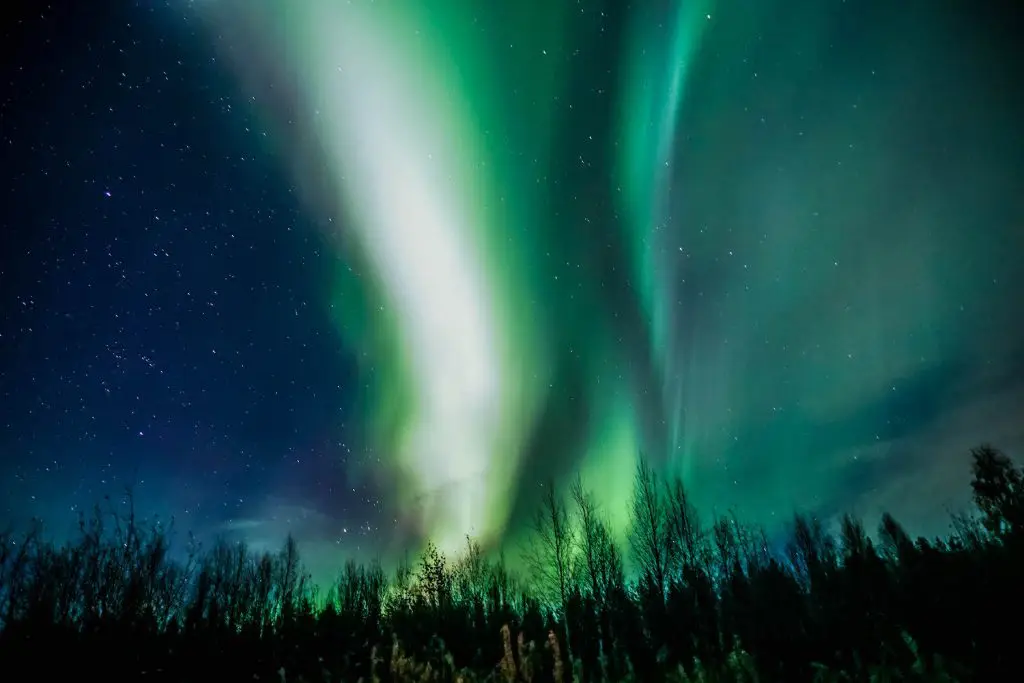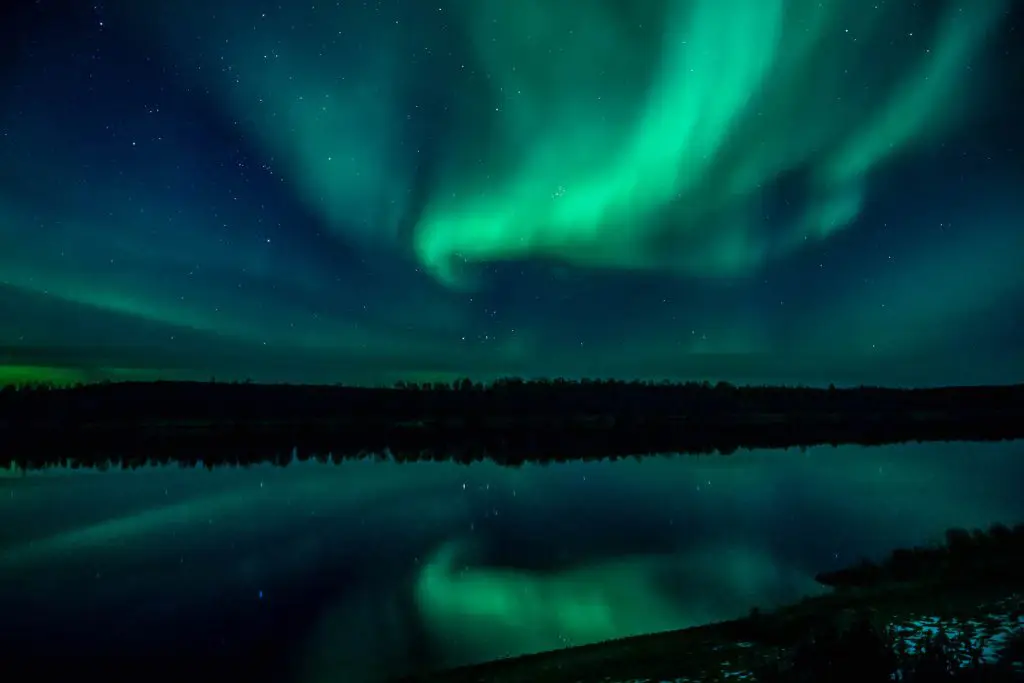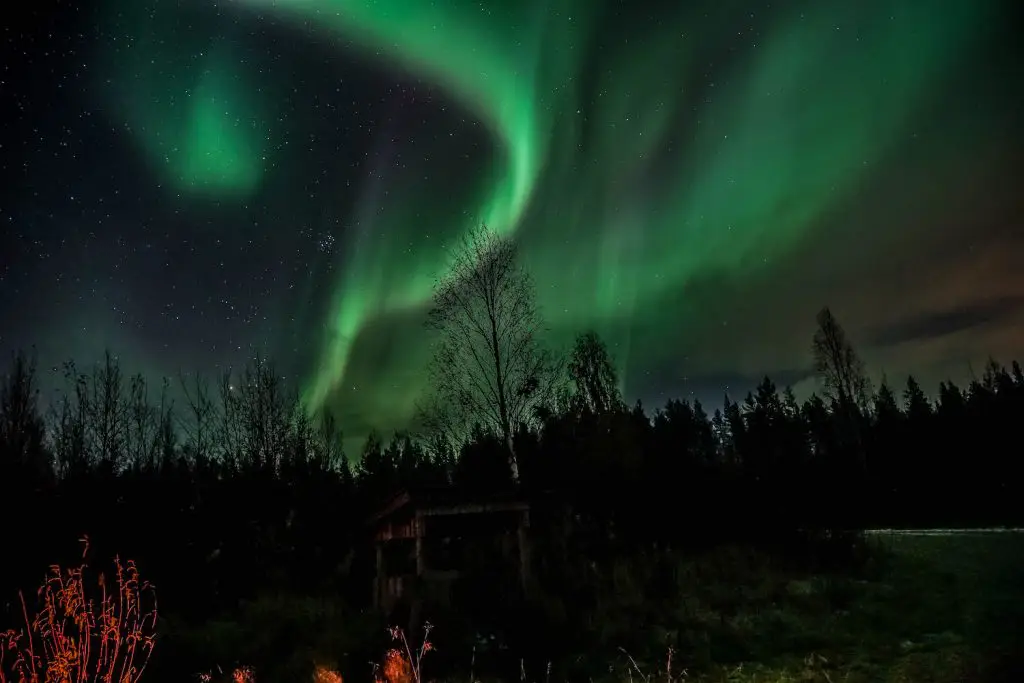 14. See Absolutely Everything At The Santa's Igloos Arctic Circle
Ok, it is not often I recommend two hotels – but this unique experience is one thing I just had to talk about….
Sleeping under the stars an Northern Lights while in complete luxury. Yes, thanks to these newly constructed glass-roofed Santa's Igloos Arctic Circle, you have the opportunity to sleep beneath the starry skies with a 360º glass roof – perfect for Northern Lights viewing.
Each igloo is exceptionally well heat insulated to ensure guests are not bothered by the cold in even the unkindest of times at night – and the temperature is the same as in your average hotel room. But let's be clear – this is not your average hotel room.
The roofs of these iconic igloo's are made from electrically heated glass, which means the glass will not cool but instead evenly distributed warmth to ensure all the snow and ice melts off the roof, leaving you with uninterrupted views of the sky. Also, the igloo has underfloor heating, a modern sauna, and outdoor Jacuzzi with views into the surrounding forest.
Intended for year-round use, these unique accommodation options are perfect for enjoying Lapland's ever-changing nature – and not only the northern lights but the midnight sun, autumn colors, and polar winter nights!
While Santa's Igloos Arctic Circle are fabulous and allows you to embrace nature, this secluded feeling also makes it easy to miss all the other amazing things to do in Rovaniemi. I would suggest splitting your time between these fabulously chic igloos and Arctic Light hotel in the city for the full experience.
No matter what you choose, however, immersing yourself in the luxurious Santa's Igloos on the Arctic Circle is a unique, once-in-a-lifetime experience you won't ever forget.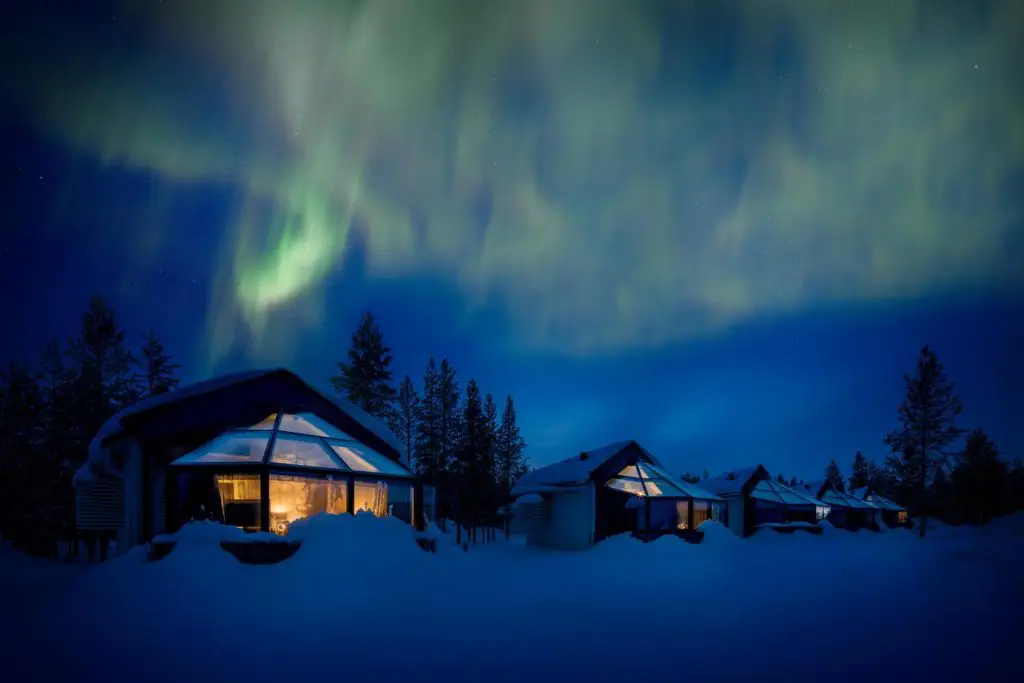 15. Plan A Visit To The Ethical Bearhill Husky Kennel in Rovaniemi
Husky dogs are undeniably cute and cuddly, as well as being fierce runners – so it should come as no surprise that embarking on a sled dog tour or visit a husky kennel in Rovaniemi is one of the most popular activities around.
If you have ever wondered what it is like to drive your own dog team, then Rovaniemi is the perfect place to try out this unique and rare experience while enjoying nature in a different sort of silence. Or maybe you just want to pat and take selfies with all these gorgeous animals – I won't judge (and in fact, that was my first priority!).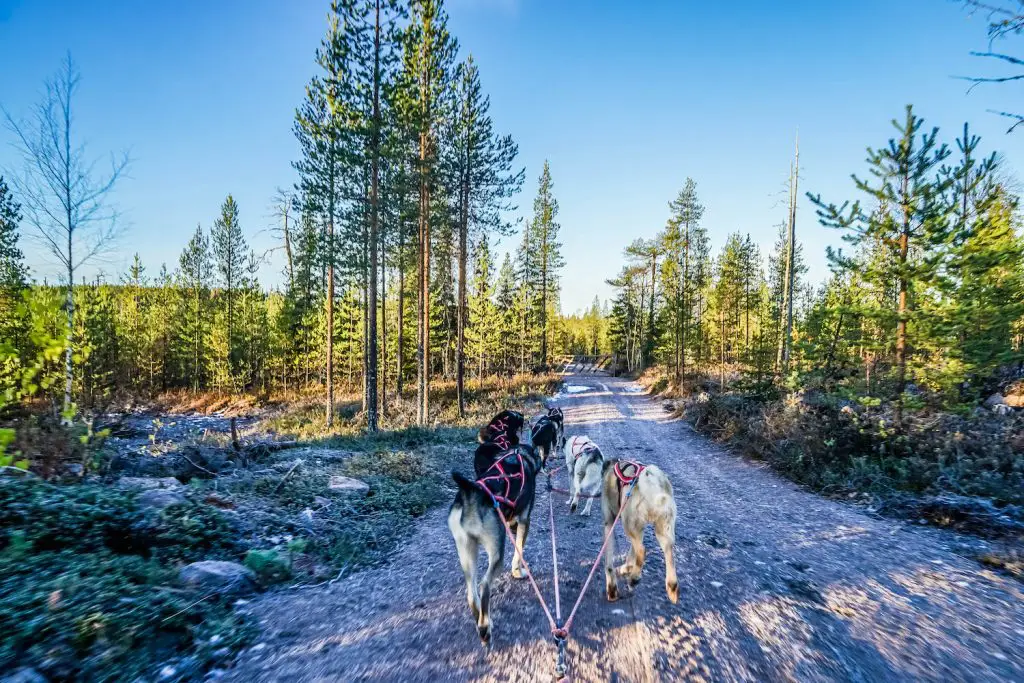 Yes, Husky tours are great fun – but as a traveler, it is essential you consider all the options and opt for an ethical and reputable husky operator – one in which the overriding goal is sustainable business practices and letting their dogs just be the best dogs they can be.
Here, I can whole-heartedly recommend BearHill Husky Tours, a family-run husky kennel where everything is done for the betterment of the dogs, the staff, and the environment – all of which result in more fabulous visitor experience.
Eco-buildings and large modern kennels (all of which can be seen by the guest) are standard here, as you will quickly see on a guided tour, but I also loved that BearHill Husky Tours operates (almost) all year round, besides a few weeks break in the heat of summer.
This is amazing because while it is impossible to run dogs if the temperature is higher than +15 C, it allows the dogs to interact and enjoy human company year-round – rather than being kept in their cages all summer until the winter high season.
For more information on their Philosophy and Ethics on old dogs, puppies and population see their clear and transparent website.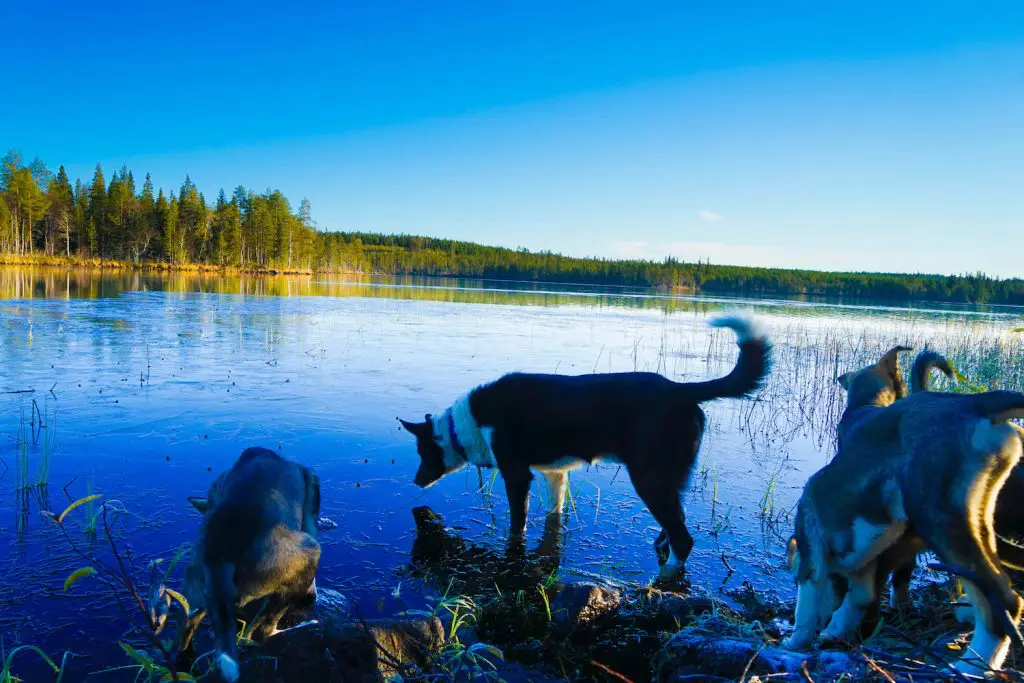 Yes, if you find a husky tour that is not open in summer or has areas of its kennels closed off to guests, you can safely assume animal welfare is not the main priority as it is here. The second you arrive at BearHill Husky Tours (with convenient, free transfers from Rovaniemi), the passion of owner Valentijn is visible, infectious even.
This is a man that loves dogs and learning about them, with every fiber of his being. He can – and will – talk for hours about the intricacies of dog training, the history of huskies, breeding, and their nutrition, so if nothing else, you will leave here with a Ph.D. in huskyology.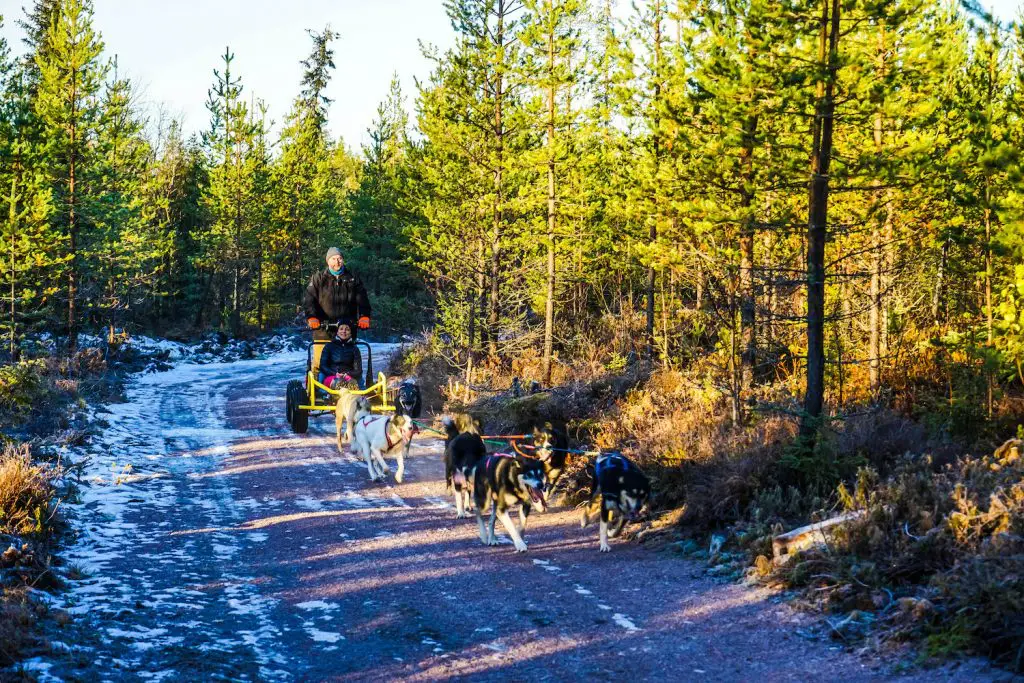 While Valentijn ensures all guests have time to cuddle and get up close with their dog team, the main highlight is getting out-and-about with the Huskies – either with a sledding tour in winter, husky cart tour in autumn or walking in summer.
Set on a gloriously quintessential piece of Finnish wilderness, with silent forests and a lake, BearHill Husky Tours has a variety of tours and options to suit every interest and desire.
Woof-woof!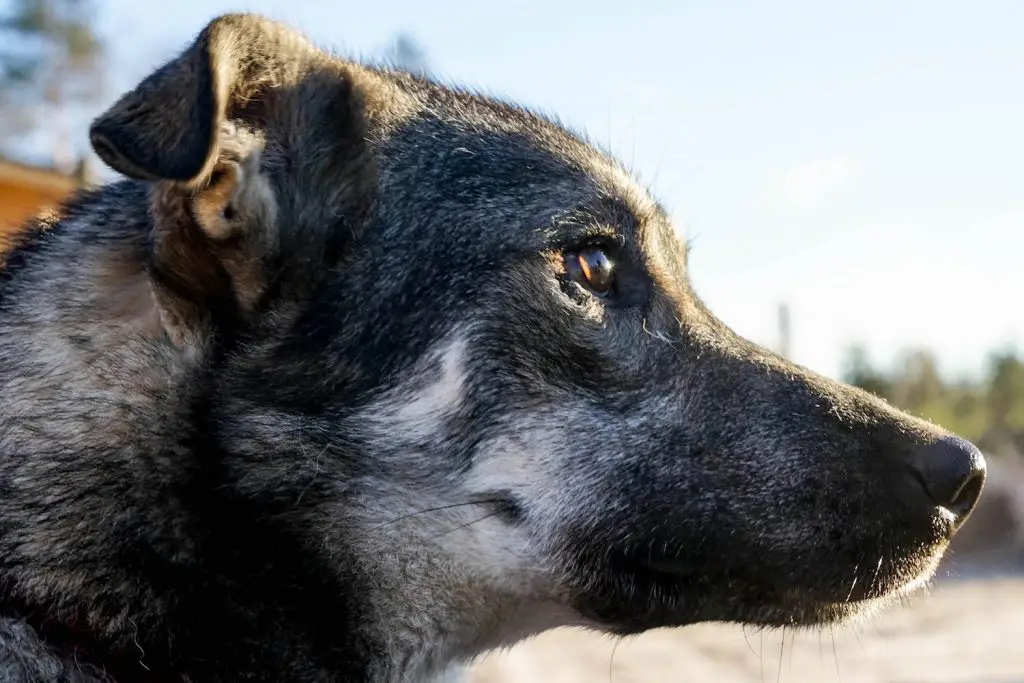 16. Escape The City And Explore The Hillside of Ounasvaara
Located only a 15 minute walk out of Rovaniemi across the iconic Jätkänkynttilä, or Lumberjack Candle Bridge is Ounasvaara. Sure, it is not the biggest or the highest hill in Lapland, but it surely is the most cherished by locals who flock here in all seasons thanks to its extensive network of trails perfectly suited for running, cross-country skiing, nature admiring and mountain biking
The local sports center Santasport is an excellent place to stay with a large pool if you want to go swimming or – more importantly – an extensive range of rental services for basically every outdoor activity you might want to try. Mountain bikes, cross-country skis, snowshoes, or e-fat bikes. You name it, and Santasport can probably sort you out.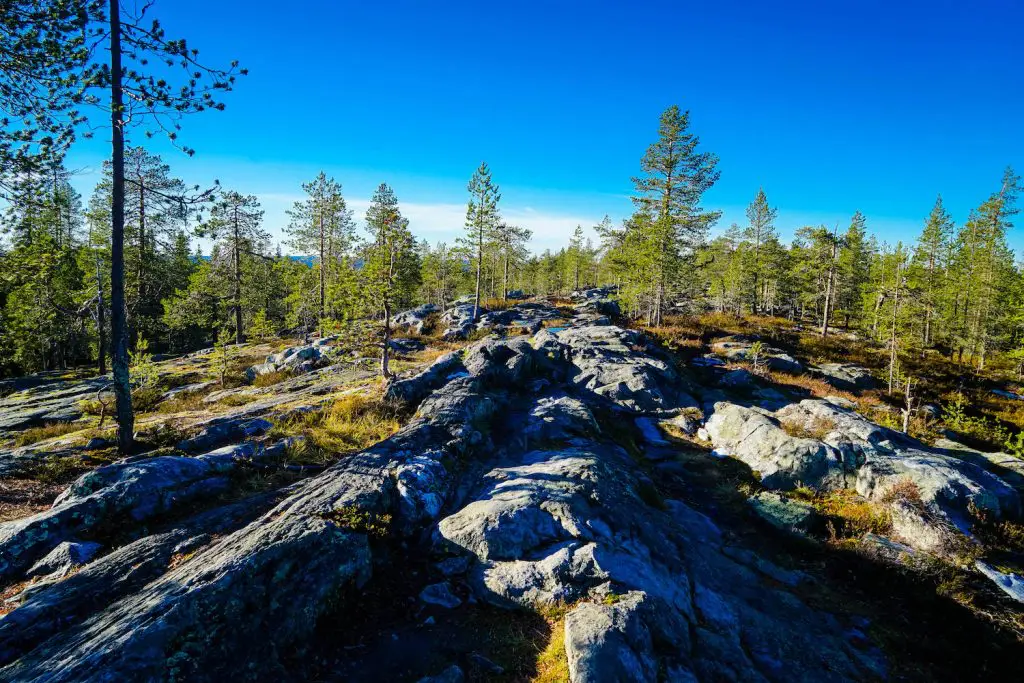 Adventure seekers can sign up to guided mountain-biking tours with tour companies in town, but I just wanted a bit of fresh air so opted for the summer trail to an Observation Tower with surreal views over the surrounding nature.
For bonus points finish up at the Lapland Hotels Kitchen Sky restaurants, one of the best in the city with stellar views and fabulous food all inspired by the scents, the flavors, the frost, the sun and the sounds of Lapland. Although I might be a tad bias here as I admittedly am obsessed with the Instaworthy Stays of the Chic Lapland Hotels Range.
If reckless and wild is more your style, the Huima Adventure Park here is an exhilarating challenge daring you to figure your way between treetops using a complex system of ropes, bridges, and nets. Finally, here you can also find Ounasvaara Ski Resort, which during the winter months, offers all the wintry sports like downhill skiing, snowboarding, and skiing.
And you somehow thought skiing wasn't going to feature as one of the things to do in Lapland! As if!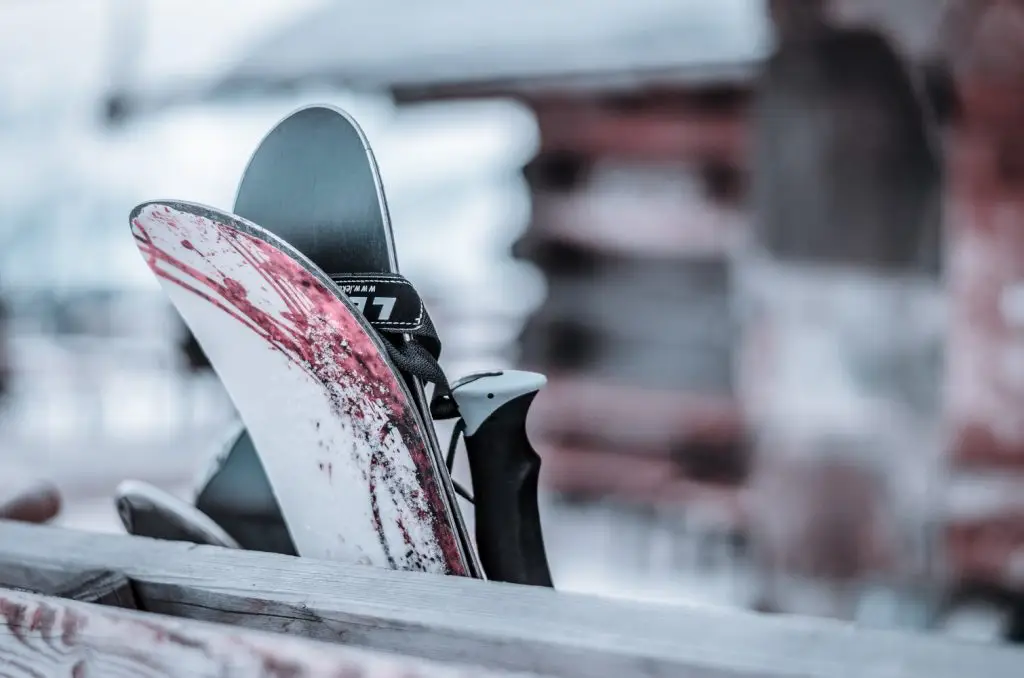 17. Completely Relax With An Authentically Finnish Sauna Experience
The traditional sauna was invented in Finland, and hot steam and ice-cold water have been a way of life in Finland for over 2000 years – long before the health benefits of sauna bathing were noted scientifically in the 18th century!
Public saunas are the best place for tourists to get a crash-course in this intrinsic part of Finnish culture, and no visit to Rovaniemi would be complete without an authentic Finnish sauna experience. Tampere might be the sauna capital of the world, but you still have a few options in Rovaniemi, so why not give it a go!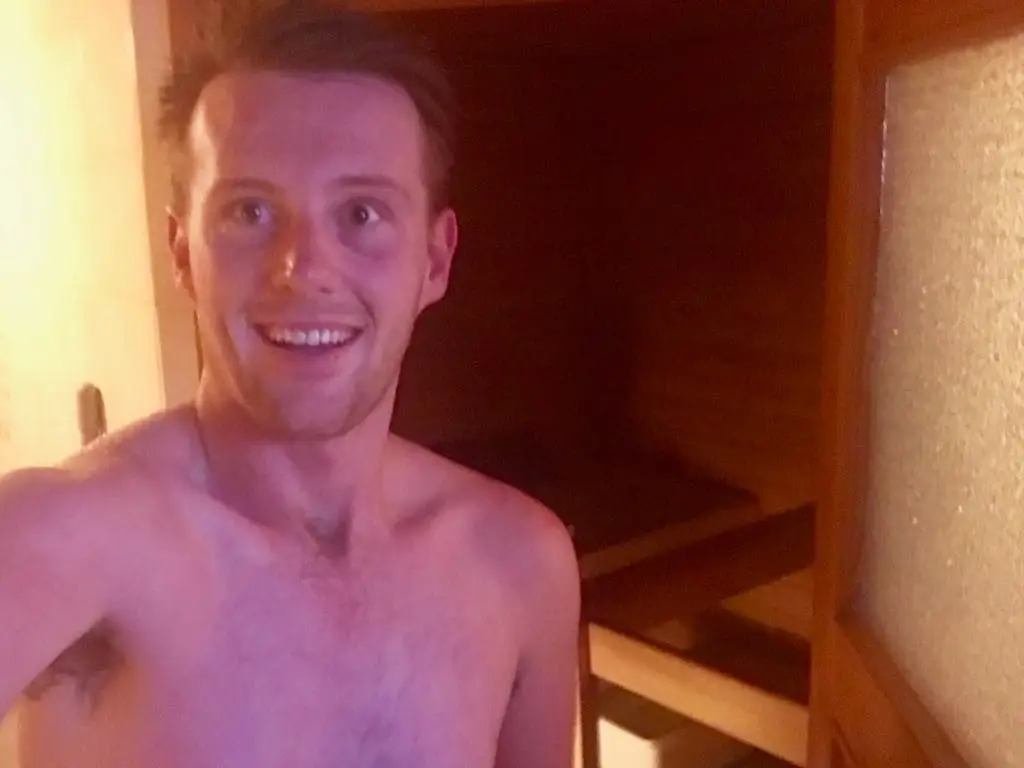 If you are short on time, you can always book into your accommodation's sauna – Arctic Lights Hotel offers private sauna bookings complimentarily for their guests daily while Hostel Café Koti has daily sessions reserved for guests separated by gender.
Sauna, however, is at the very core of Finnish culture and so to have an authentic experience in Rovaniemi, you should get in touch with B&B Kotitie, an incredible nature-based accommodation option in the middle of the town.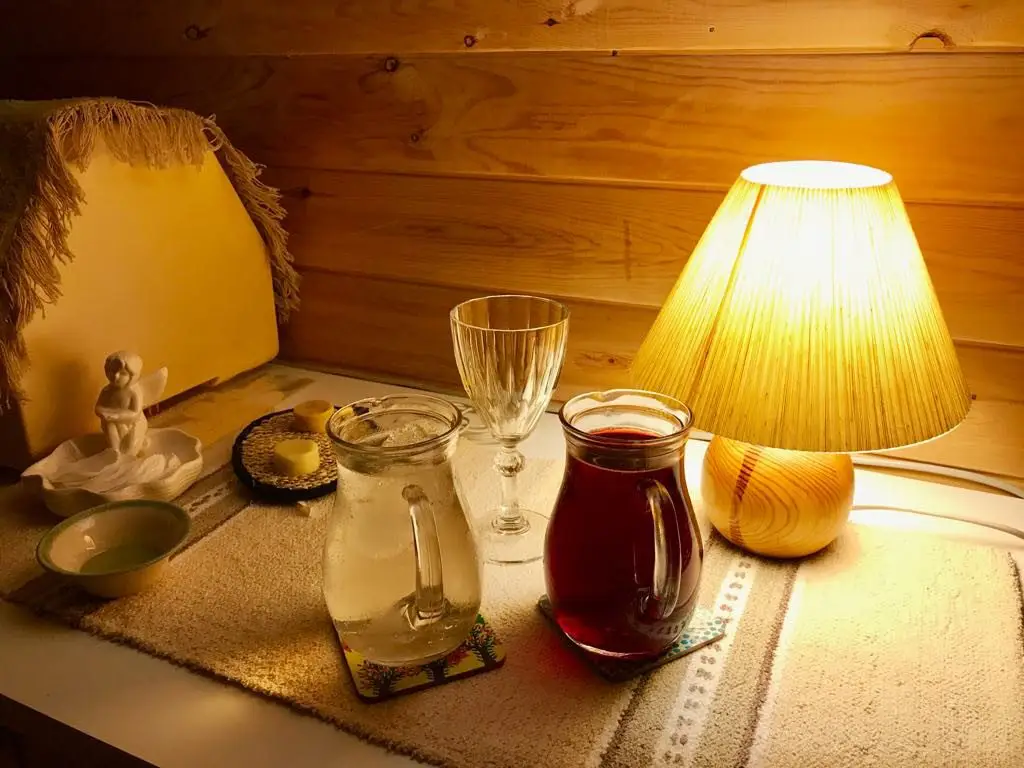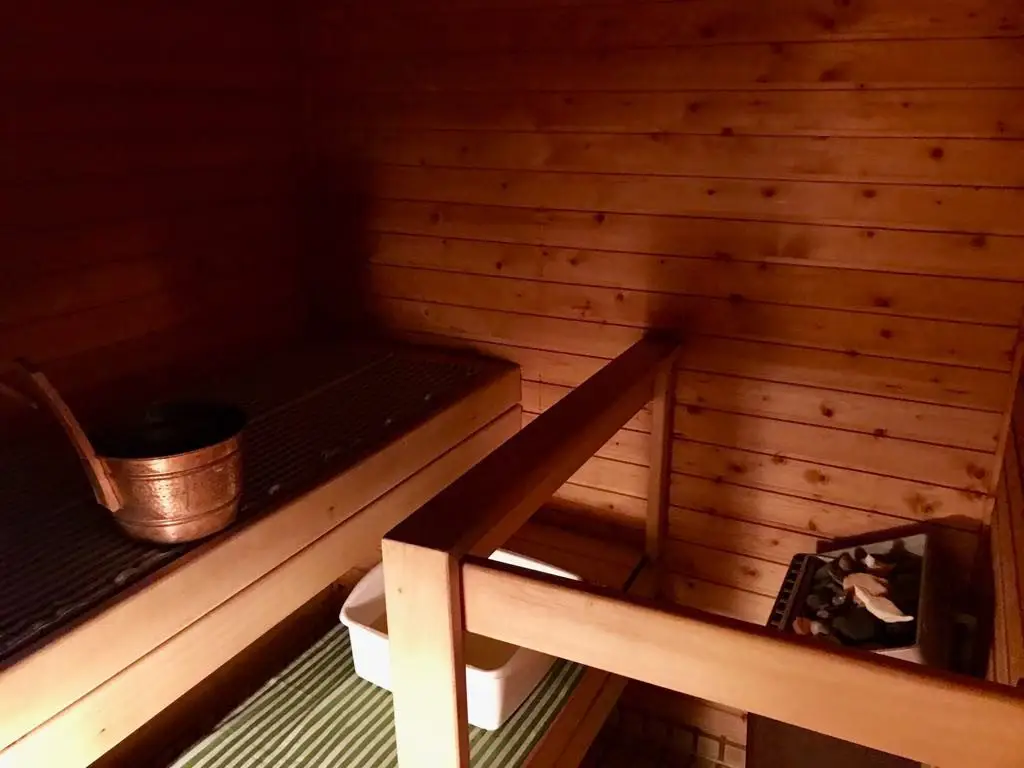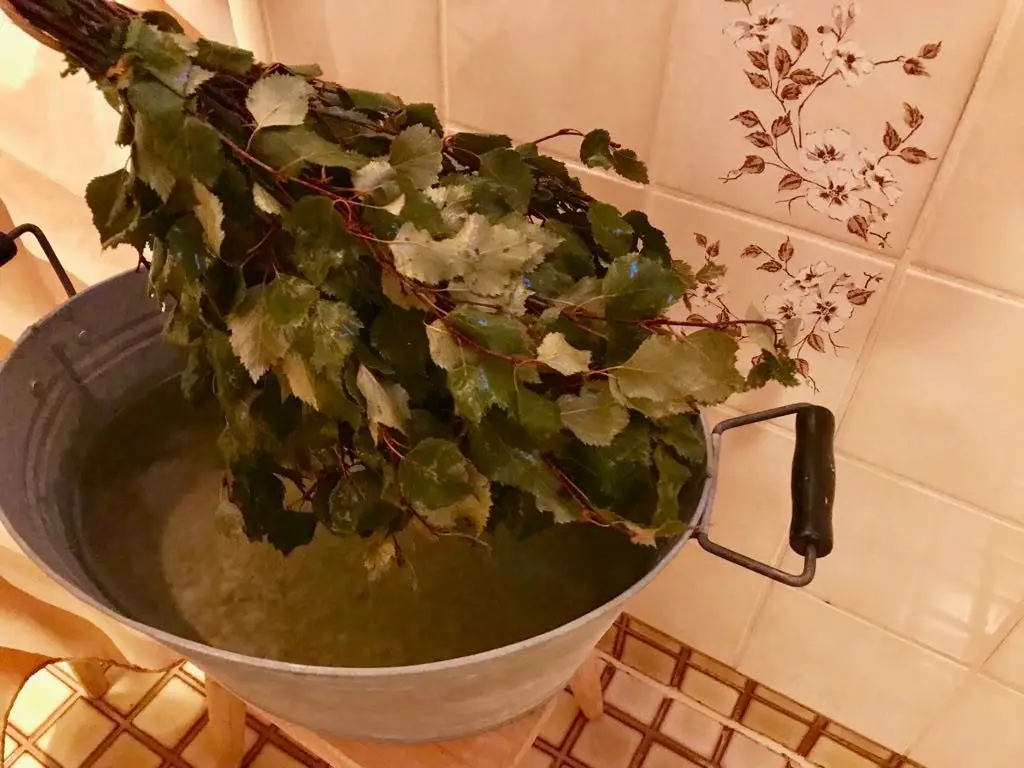 Guest or not, Aini and Pekka offer a fabulous sauna experience complete with herbal treatments and traditional Finnish vasta (birch-tree branches tied together and used to swat skin to improve circulation).
Having traveled extensively in Finland over many separate trips, I can honestly say this is one of the best sauna experiences I have ever had – from the home-made soaps and oils direct from Finnish nature, to the refreshing sauna drinks and food everything was just wonderfully perfect.
Aini and Pekka are focussed on everything naturally and good, so after your sauna, be sure to ask them about their work in natural care and treatment. Or about their excursions to in summer and winter to their lake house, where you can also enjoy the sauna along with fishing, picking berries, mushrooms, and herbs.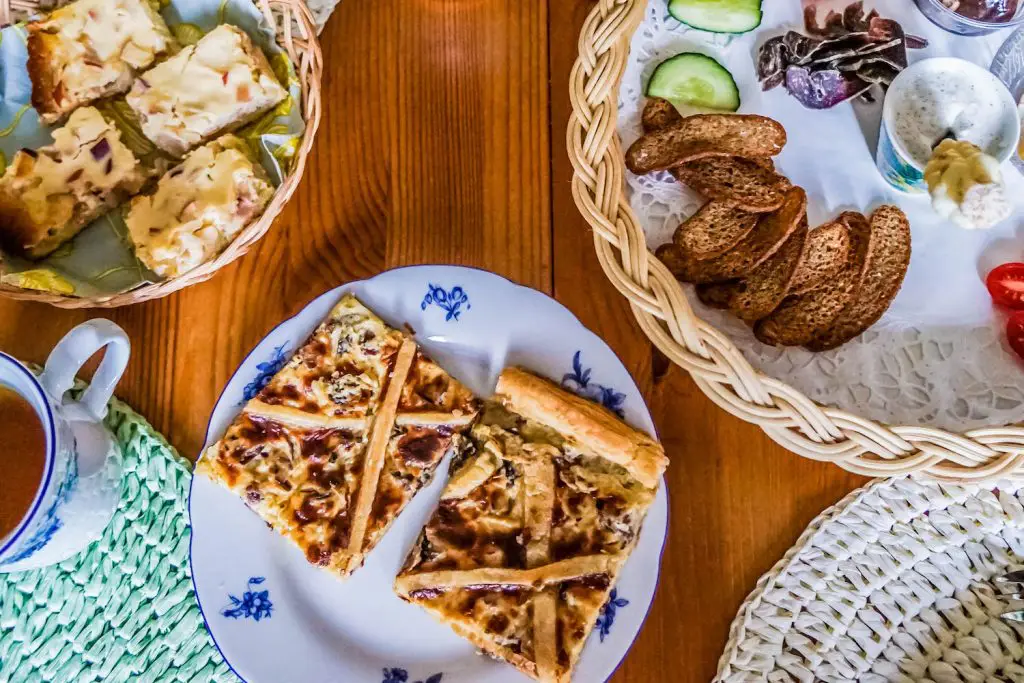 18. Party Like A Finn While Experiencing The Diverse Rovaniemi Nightlife Scene
What? You thought we could round off a list of things to do in Rovaniemi without talking about drinking and experiencing authentic Finnish culture in Rovaniemi?
In winter, Finns drinks because there is nothing else to do – and in the brief summer they drink to celebrate, after all, there is no time to waste! Pubs and bars often don't close until late, and while Finns are not known for their small talk, if you give them a chance (and maybe force the first minutes of conversation), they are proficient in English and in Rovaniemi generally delighted to chat the night away with exciting foreigners.
Just brush up on your Finnish facts beforehand – they will love it!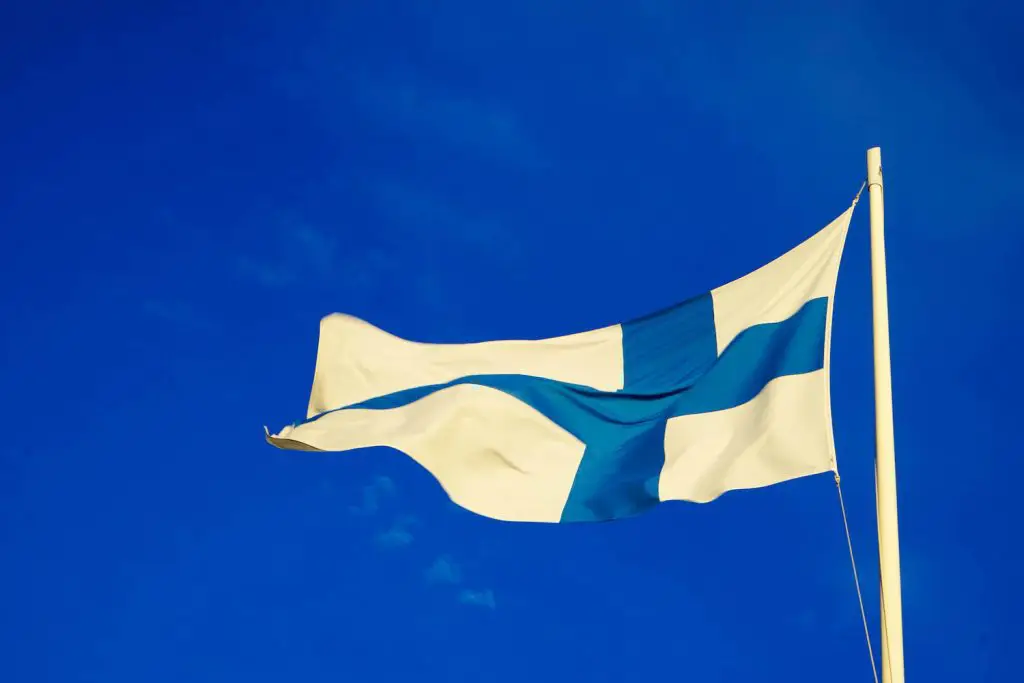 Helsinki might claim to be the nightlife capital of Finland, but Rovaniemi has the advantage of a vivacious and adaptable nightlife scene fuelled by a large student scene. Plus; everything is centrally located, making it extremely easy to bar hop and explore.
Want to enjoy divine cocktails in intimate surroundings, to chat with locals until the sunrises – or just relax with a refreshing beer in a warm environment. Rovaniemi nightlife has something for everyone!
Listing all the fun bars, clubs, and cocktail bars in Rovaniemi would need its own separate article, but we have put together some of our favorites…The Bull Bar and Grill is a fun yet casual 'rock and roll' American-themed bar, offering sports games, beer pong, and a fun mix of tourists and locals. Poorly suited for serious wife-to-husband talk, but perfect for boisterous drinks with friends.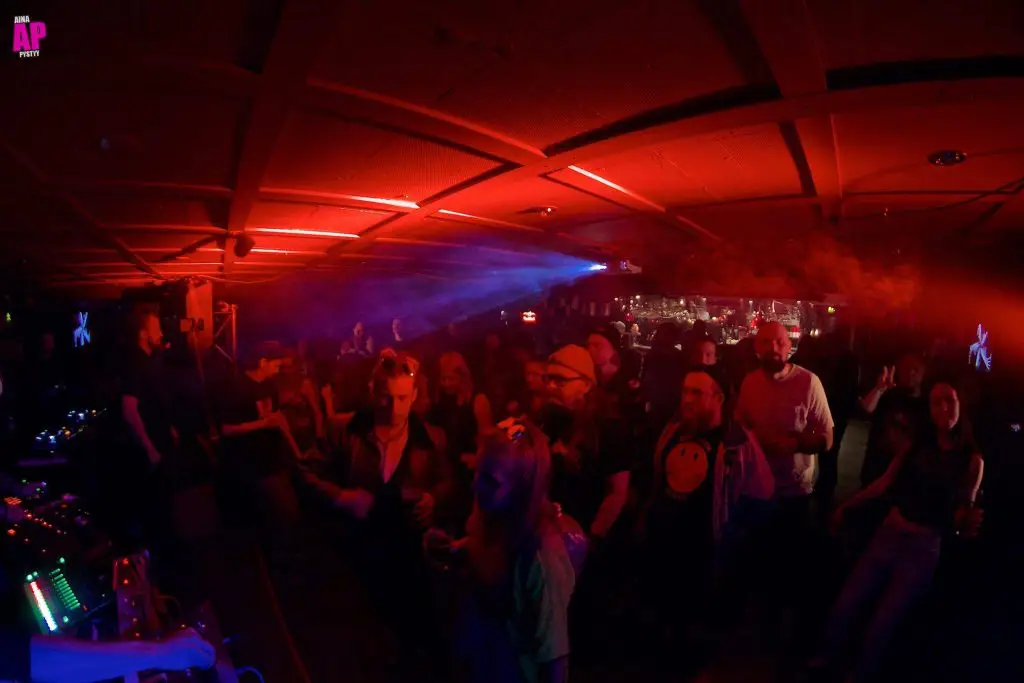 For a more refined experience, try the Plan B cocktail lounge offering craft cocktails inspired by Arctic nature, or Hemingway's Rovaniemi has a relaxed summer terrace, frequent live music, and a good selection of board games for quieter evenings.
A word of warning —Finns, when drinking, frequently reveal a quality called 'Sisu.' It can't be translated, but basically, here it means they will just go for anything, no matter what the obstacles are. High prices, arctic winters, work the next day – Some Finns won't stop at night when enjoying their night out, and trying to keep up with them is often a fool's task.
Go at your own pace, known your own limits, and don't feel the need to keep up with these seasoned pros on your authentic Finnish drinking experience in Rovaniemi, and you will be just fine!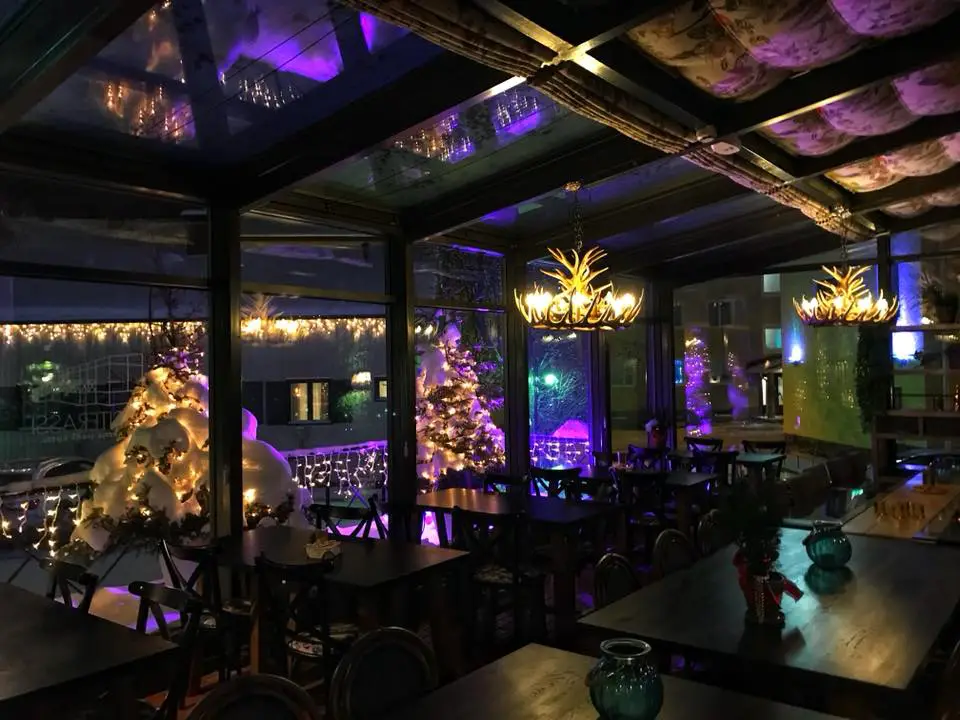 19. Relish Arctic Flavors from the Ocean and the Forest At Arctic Boulevard
I firmly believe food is essential to how we experience travel, and if you also want to let your taste buds experience Lapland, then the tasting menu at Arctic Boulevard is the perfect way to do it.
Mains and tasting menus are very reasonably priced for Finnish restaurants, served in a sophisticated yet casual setting that allows you to relax and enjoy the experience. Across the menu, you will find game food from the northern forests and fells as well as fish and seafood from lakes of Lapland and the Arctic Ocean.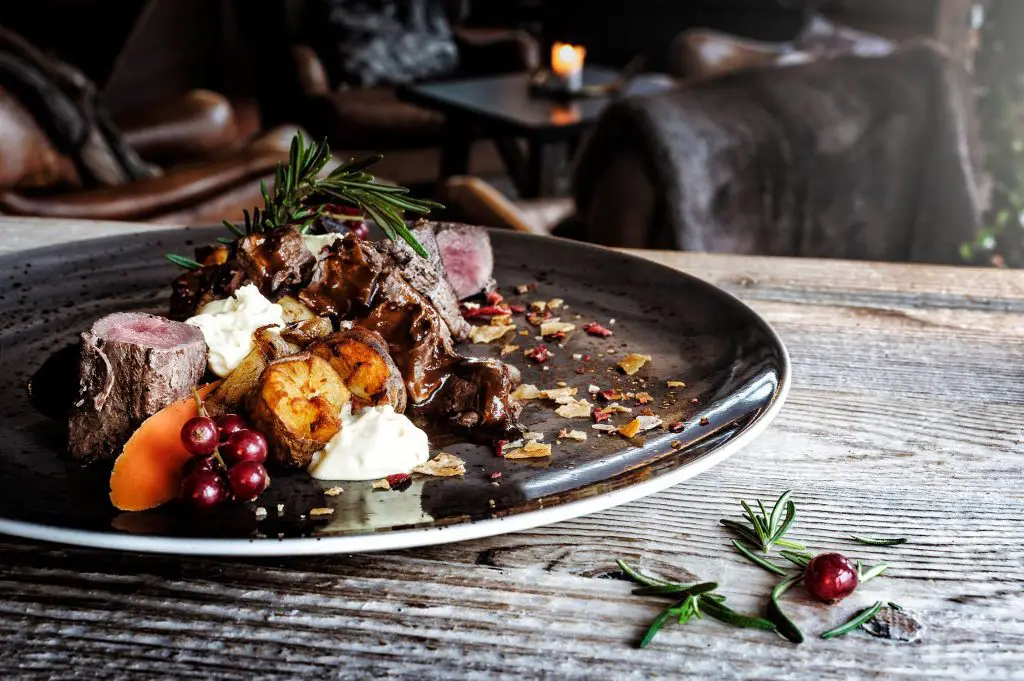 Wild berries, herbs, and vegetables all make features, while their charcoal grill adds an authentic Lappish taste to meat and fish. Arctic Boulevard makes heavy use of seasonal ingredients, so the menu changes according, but some highlights include the Charcoal-grilled willow grouse and reindeer, Whitefish from Lake Inari, Creamy crab soup and Meadowsweet mousse and blueberries.
Really the entire menu is well thought out and focussed on the idea that the intense flavors of Lapland that don't need magic in the kitchen, as they are magical by themselves – so the chefs here are merely accentuating nature's work.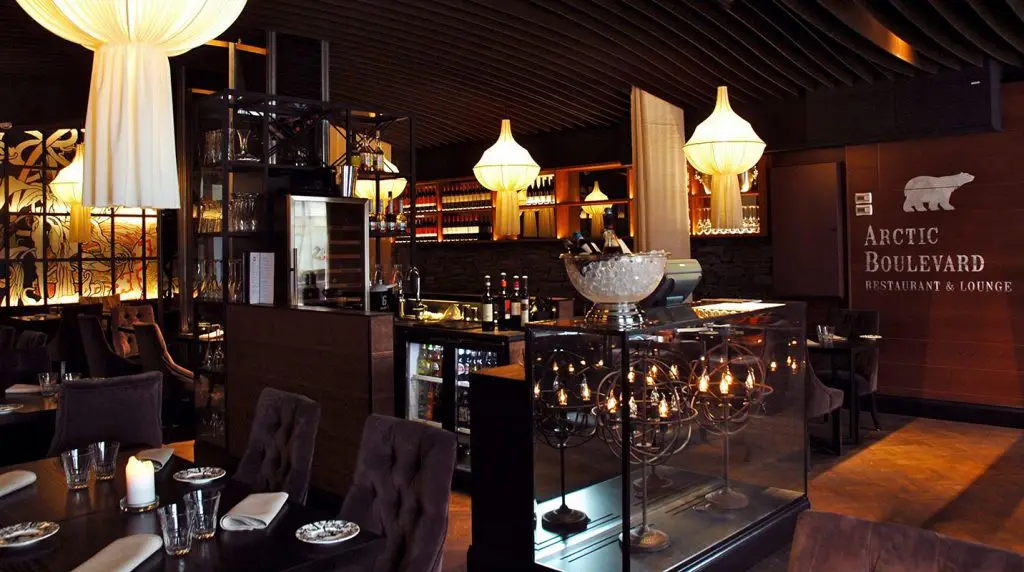 20. Rejoice In Christmas All-Year-Round At The Santa Claus Village
Are you trying to find the real Santa? Look no further as this is the place to go!
Yes, no discussion of the best things to do in Rovaniemi would be complete without Santa Claus Village, this is the Official Hometown of Santa Claus (or joulupukki in Finnish) after all!
The Santa Claus Village offers a wide range of activities – you can send a postcard from Santa Claus's Offical post office, get a ride on a sleigh pull by a reindeer, shop for kitschy souvenirs, chat with the helping elves or cross over the arctic circle. You will have the experience of a lifetime, and most crucially, you can meet the jolly man himself – Santa Claus!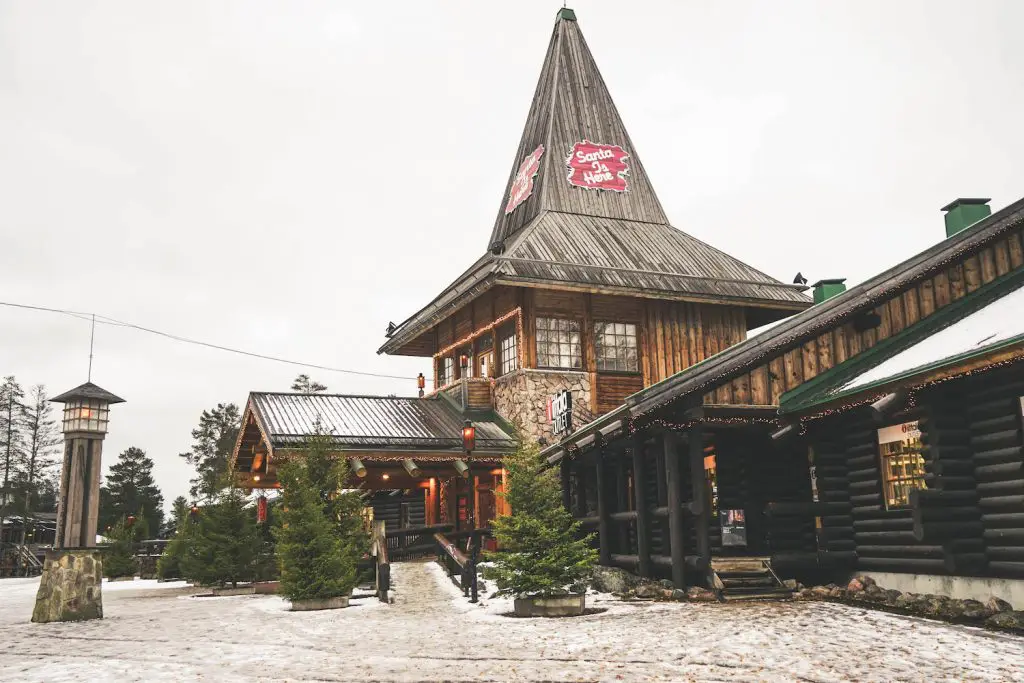 Yes, Santa Claus spends time at the Santa Claus Village every day of the year, completing his sole mission in life; to improve the well-being of children and instill kindness of grown-ups, while spreading love, goodwill, and the Christmas Spirit all around the globe.
Meeting Santa went better than I personally expected as we talked about weird and wonderful subjects, he displayed a lot of interest in my travels around Finland and helped me understand a few quirks of Finnish society.
This is not just a rushed 30-second meet-and-greet but a memory to cherish for a lifetime – although obviously visiting at less busy times and seasons will ensure you get more time with Santa. Yes, visiting in December might seem like the best idea, but really, if you want to negotiate yourself off the naughty list, the warmer summer months are your best bet!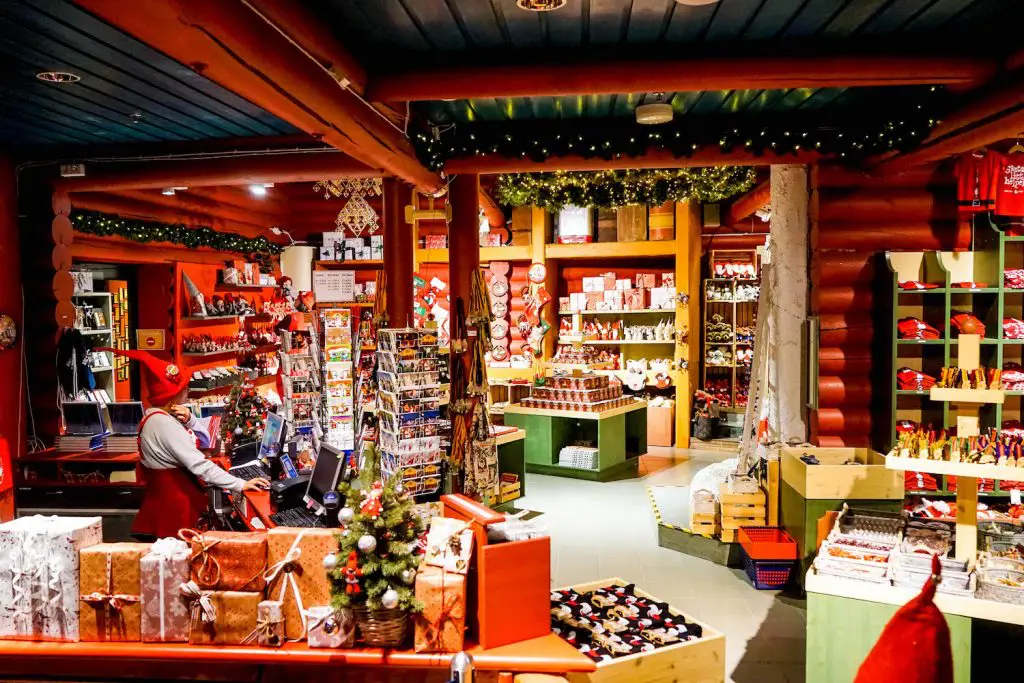 The entrance to meet Santa is free, but you will probably feel compelled to take a fun photo souvenir to remember the experience. You can also purchase personalized Christmas cards year-round and have them arrive later for Christmas, which is a fun way to surprise yourself or your friends and family later on!
Even if you are not into the Christmas spirit, it is a short trip out from Rovaniemi City, the lights and decorations are really beautiful, and you can pop into the Arctic Cabin – hastily constructed in 1950 for a visit by Eleanor Roosevelt to see Lapland and the post-war reconstruction of the city.
This was the first real effort to attract visitors to stop by this Arctic Circle landmark, which was pretty successful as even seven years on the Santa Claus Village is one of the biggest travel destinations in Rovaniemi and Lapland, drawing in hundreds of thousands of people annually – each of who come to leave with their own unique and unforgettable memory.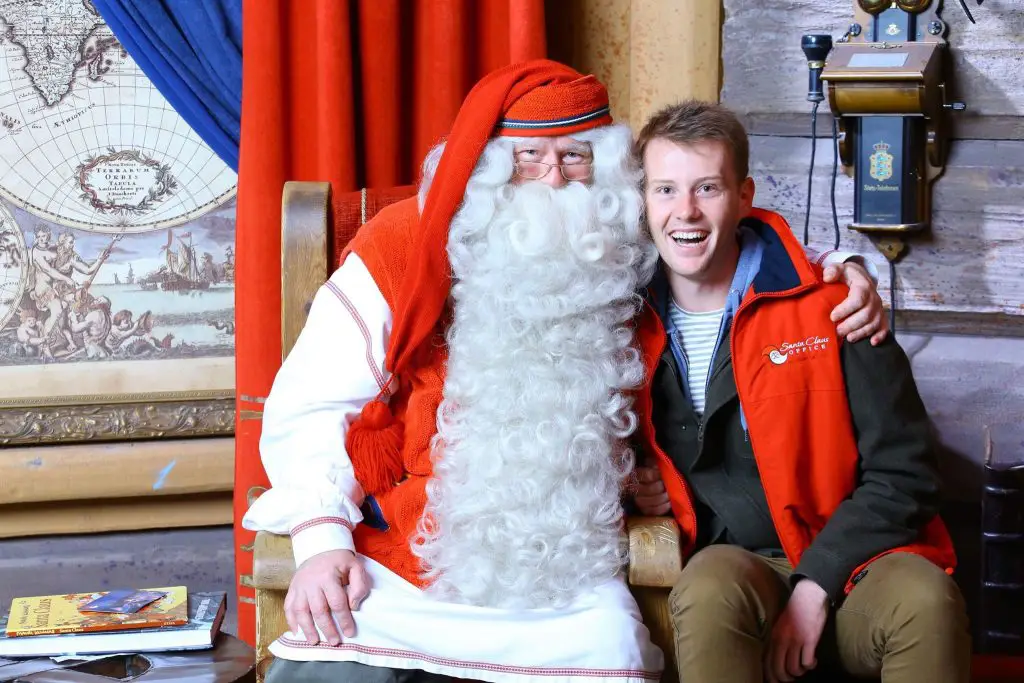 Where To Stay In Rovaniemi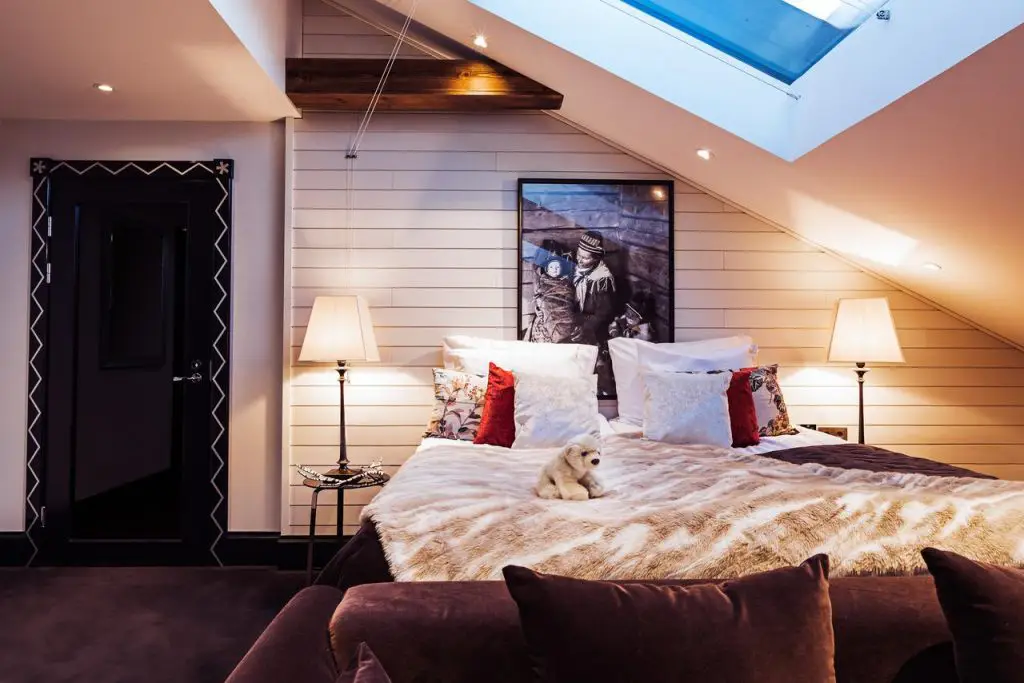 A warm, contemporary hotel with ultrachic rooms have nature themes throughout. Nespresso machines, rainfall showers, private sauna bookings, and an amazing breakfast come as standard. A luxe option that I personally loved when I stayed here.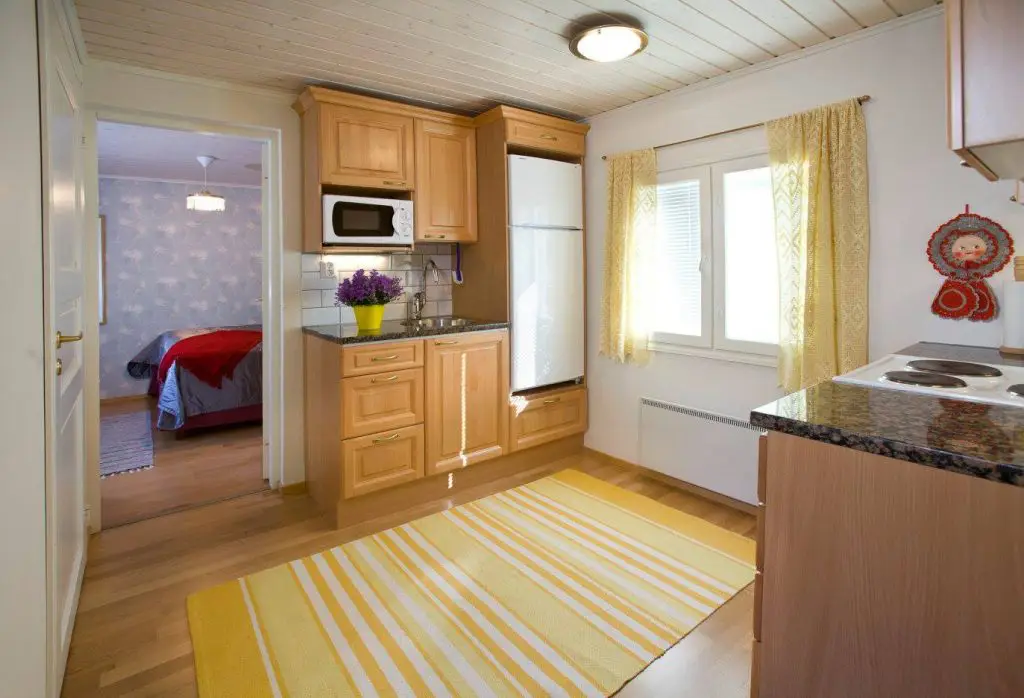 A fabulous bed and breakfast with natural food, homely touches, and the nicest owners. In a wooden house, only a few minute's walk from town, there is an annex studio, upstairs bedroom, fully equipped kitchen, bathroom, and sauna!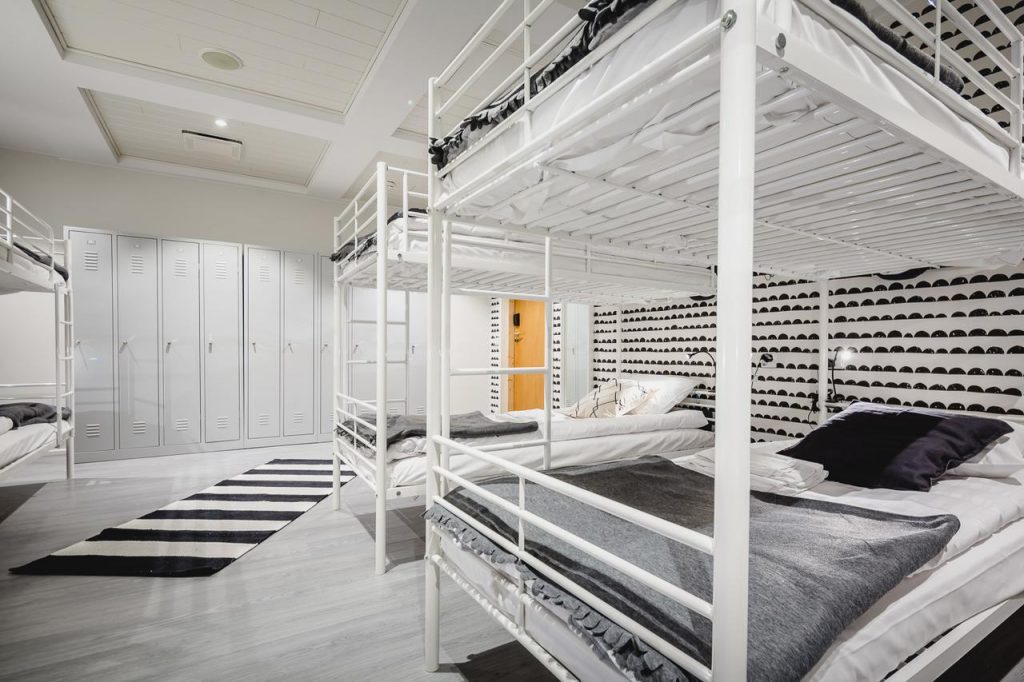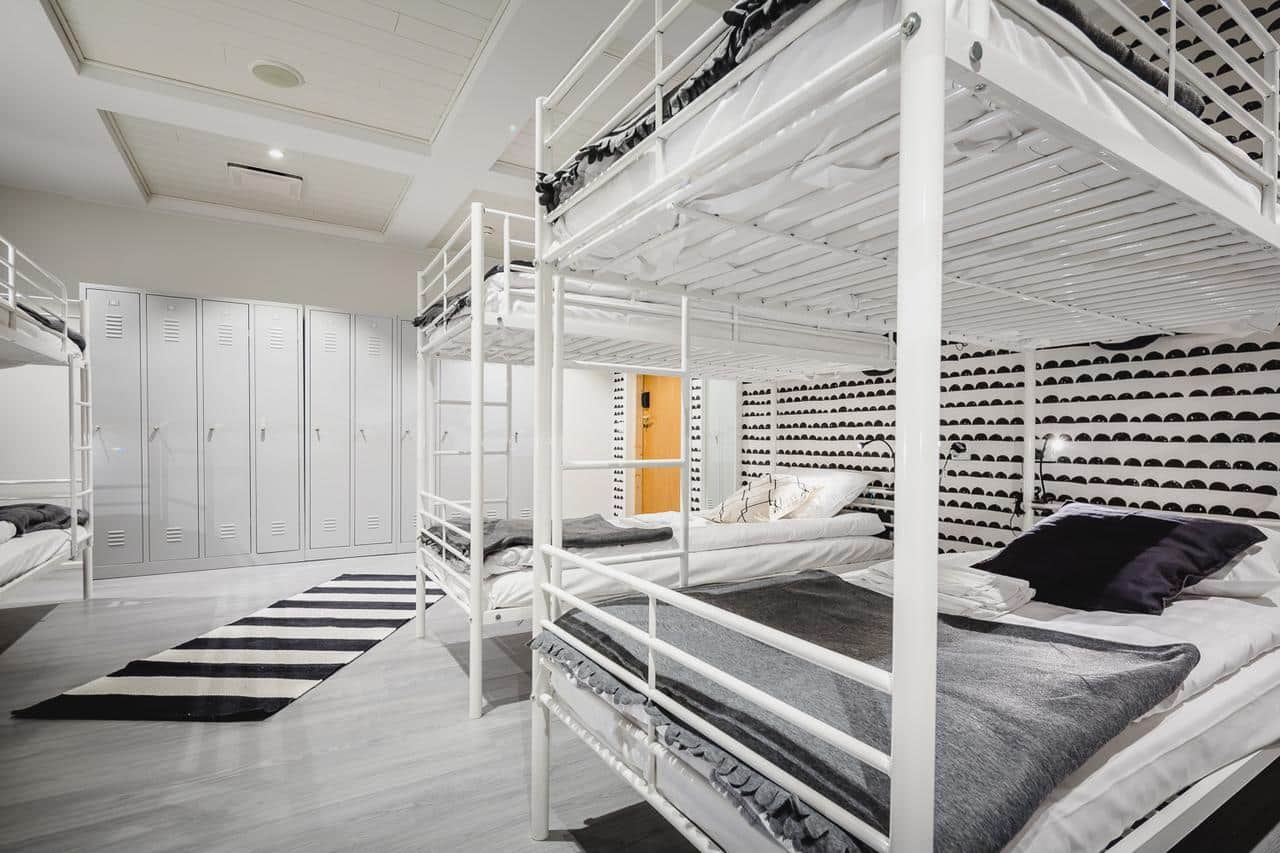 Affordable quality accommodation in the heart of Rovaniemi. Hostel Café Koti´s private rooms and dorms are furnished in Scandinavian style and offer incredible value – plus the chance to bond with other travelers!