Tampere – Finland's second-largest urban area, is authentically Finnish, a place to connect this down-to-earth culture and unique gastronomy set against a backdrop of quirky revitalized industrial buildings and the iconic Tammerkoski rapids.
Helsinki might be the pulsing capital, but with all these things to do in Tampere, you will see here is where the real Finland begins.
A bold claim I know, but there is a reason Tampere is the #1 travel destination for Finns looking to explore their own country more. Finland has a rich and intriguing culture if you are willing to take the time to seek it out –and Tampere is the perfect place to start.
Slow-paced, filled with eccentric museums, remarkable dining, a ridiculous amount of saunas, and of course – the world's only Moomin Museum, Tampere is a destination with something for everyone!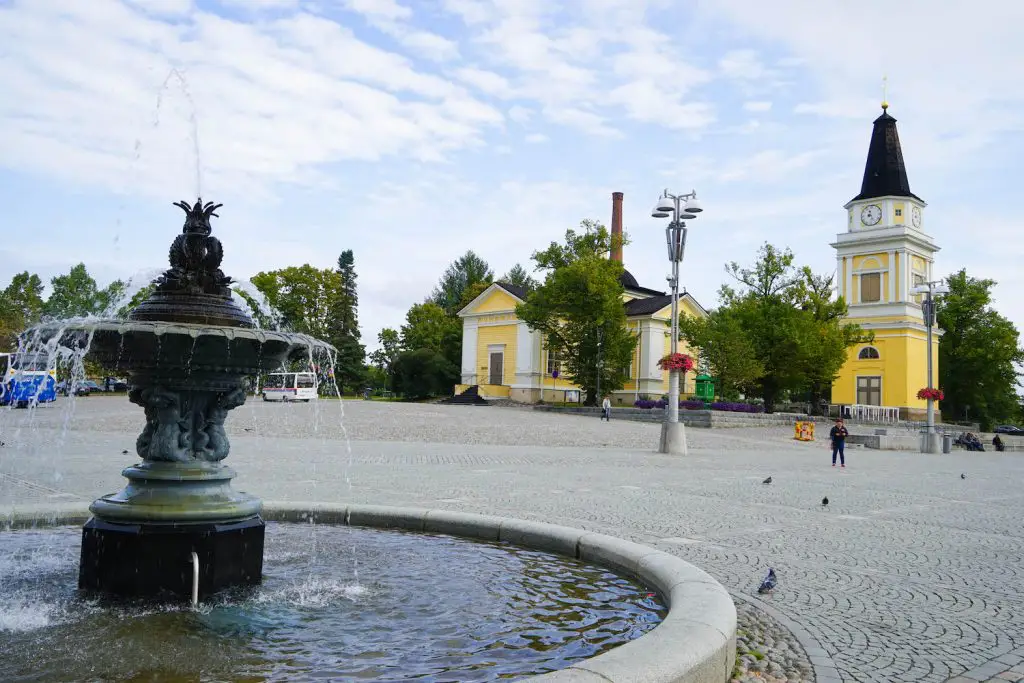 Set between two vast lakes (there are over 200,000 in Finland!) Tampere is not your traditional European 'fairytale' city but instead a refreshingly different mix of open-public spaces, red-brick industrial buildings, quaint cafes, and grassy banks to relax on. An industrial town re-invented for the modern era, where you will find something for everyone.
While this guide couldn't possibly cover everything to do in Tampere or the surrounding area – half the fun is discovering your own hidden gems in leafy parks or along with the cobblestone parks, there is also a lot to unearth in the surrounding area. This is the heart of Finland's lake region after all – a huge area of pine forests, lakes, rivers and picturesque summer cottages.
Finns are uniquely connected to nature – so why not considering hiring a car and searching for lake holiday houses to complete your Finnish experience!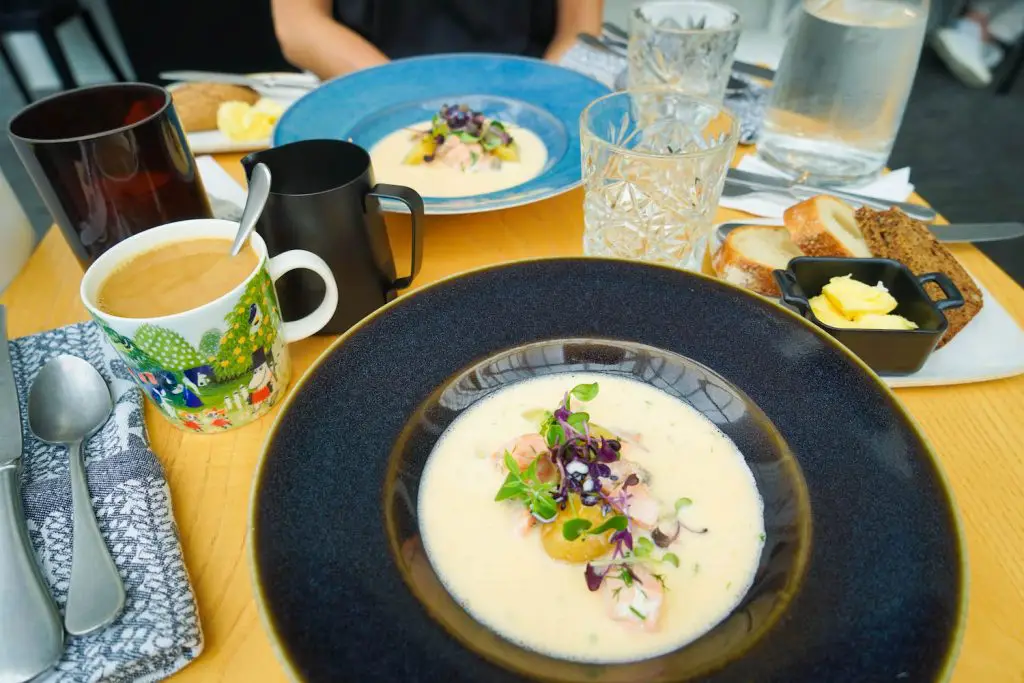 With all these useful things to do in Tampere guide, you can also arm yourself with a few facts about Finland to endear yourself to the warm locals when they inevitably ask what you think of Finland.
Finns have a firm sense of national identity, and even knowing a little of Tampere's industrial history with textile and metal industries, including Finlayson or Tampere's tragic role in the Finnish Civil War, will quickly gain you friends – as will discussing your love of sauna!
If you get lost or have any questions, take comfort in the fact that the hospitality of Finns easily overrides their customary reserve and anyone in Tampere will be happy to help a lost tourist!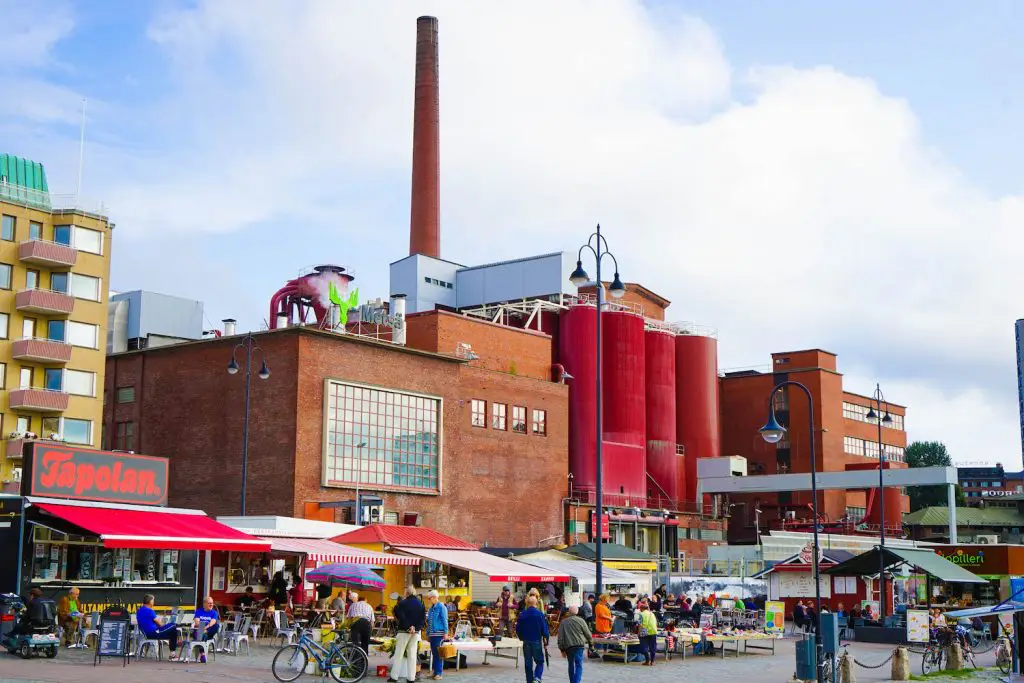 Discover The Real Finland With These 15 Top Things To Do In Tampere! 🇫🇮
1. Relax With The Perfect Sauna Experience At Tullin Sauna
Tampere is the sauna capital of the world, with over 20 public saunas dotted around for anyone to indulge in – anytime throughout the year.
While you are undoubtedly spoilt for choice, the most leisurely sauna to visit in Tampere – and my favorite regarding design, hospitality, and uniqueness – is Tullin Sauna, conveniently located just a few minute's walk from the city center.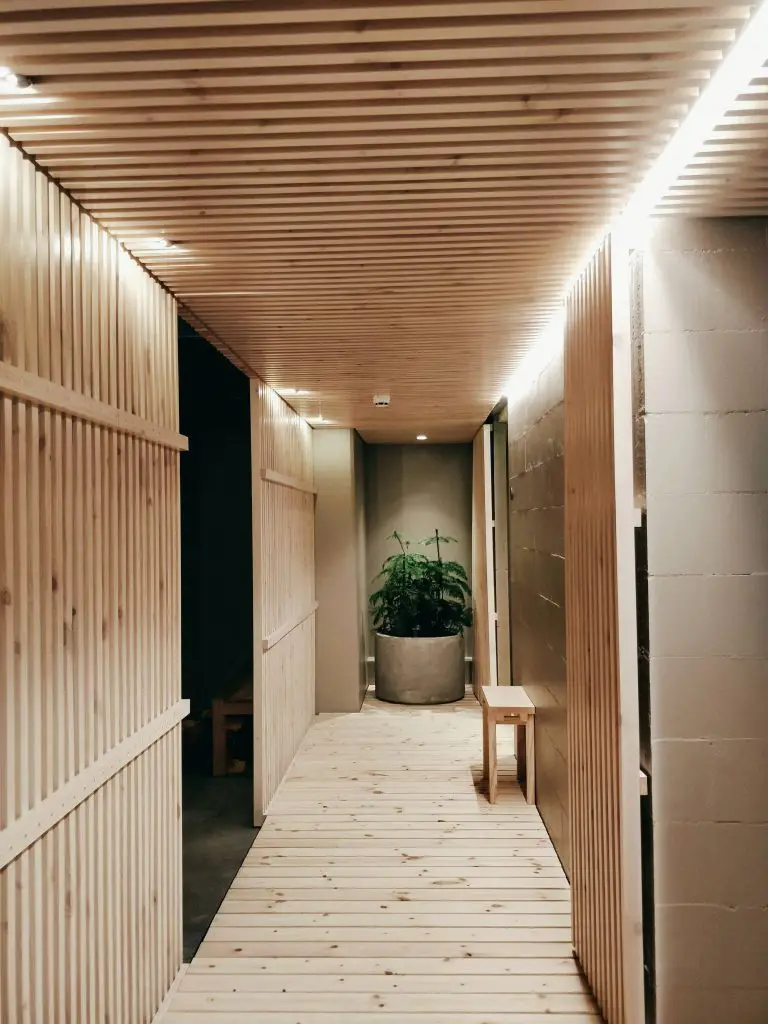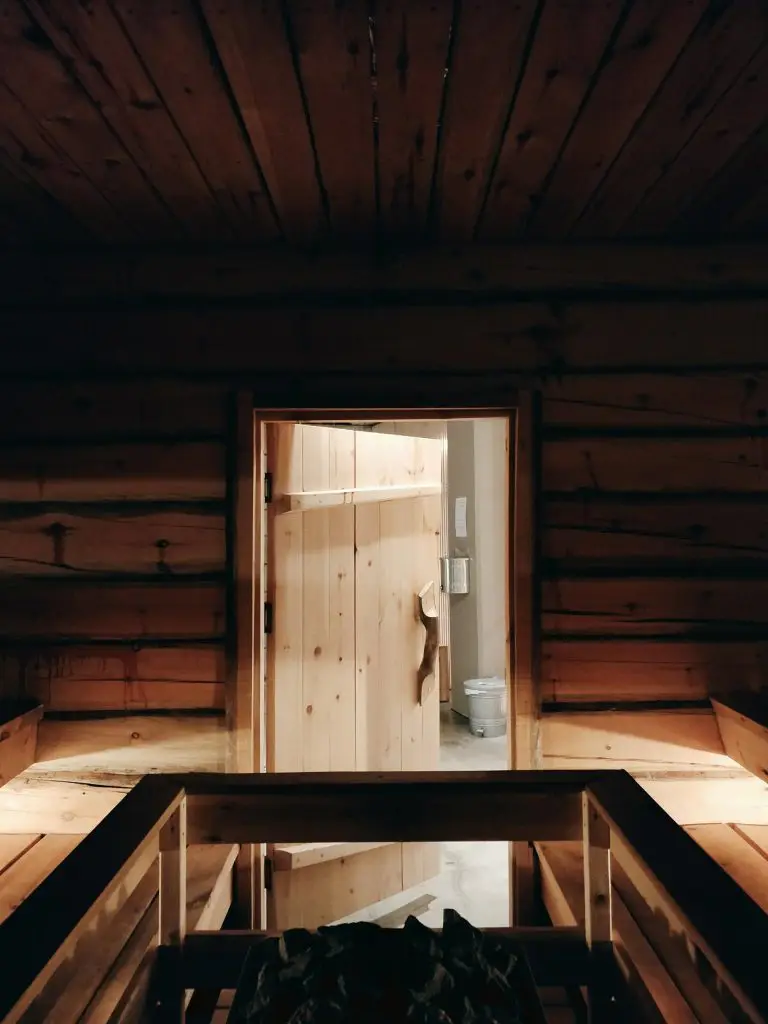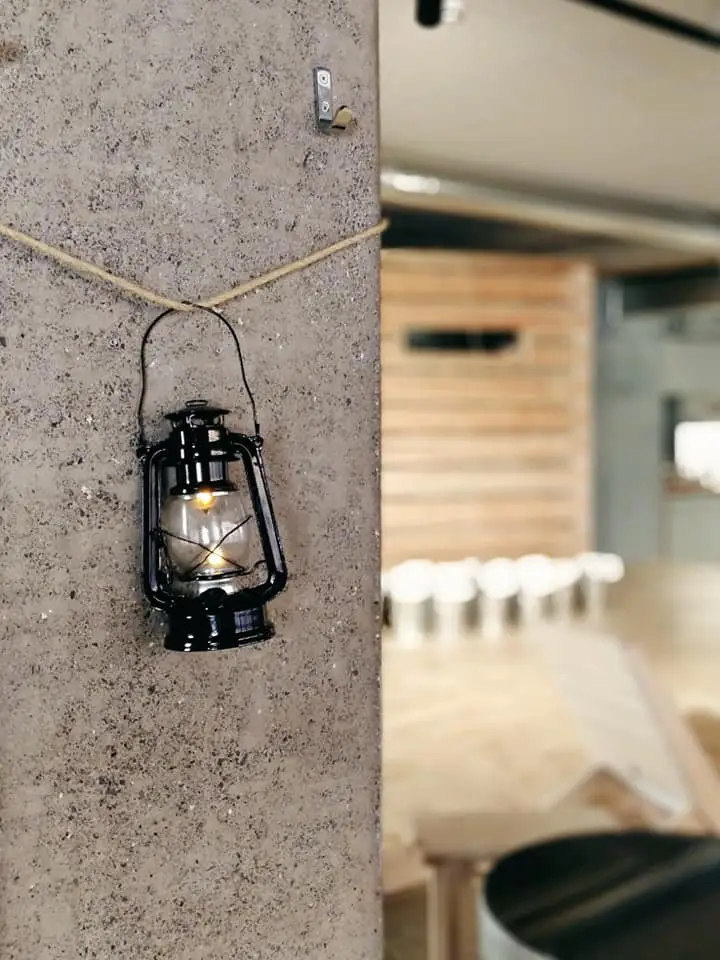 Public saunas are the best place for tourists to get a crash-course in Finnish people and culture, and this is where the concept for the unique Tullin Sauna lies: a welcoming environment with a good mix of locals and visitors coming together to experience the Löyly (steam), maybe a few drinks and some incredible traditional Finnish food with a twist.
If you have read our content in Rovaniemi, Oulu, or Turku, you will know we are obsessed with modern Finnish cuisine, and it all started here!
Tullin Sauna is tucked away in an old industrial building (how very Tampere!), and yet inside is chic Nordic design and two hand-crafted saunas made from 100-year-old logs. Both saunas are unisex, so tourists are not thrown to far out of their comfort zone – yes, that means thankfully a bathing suit is needed, and friends, couples, and everyone can enjoy the sauna together.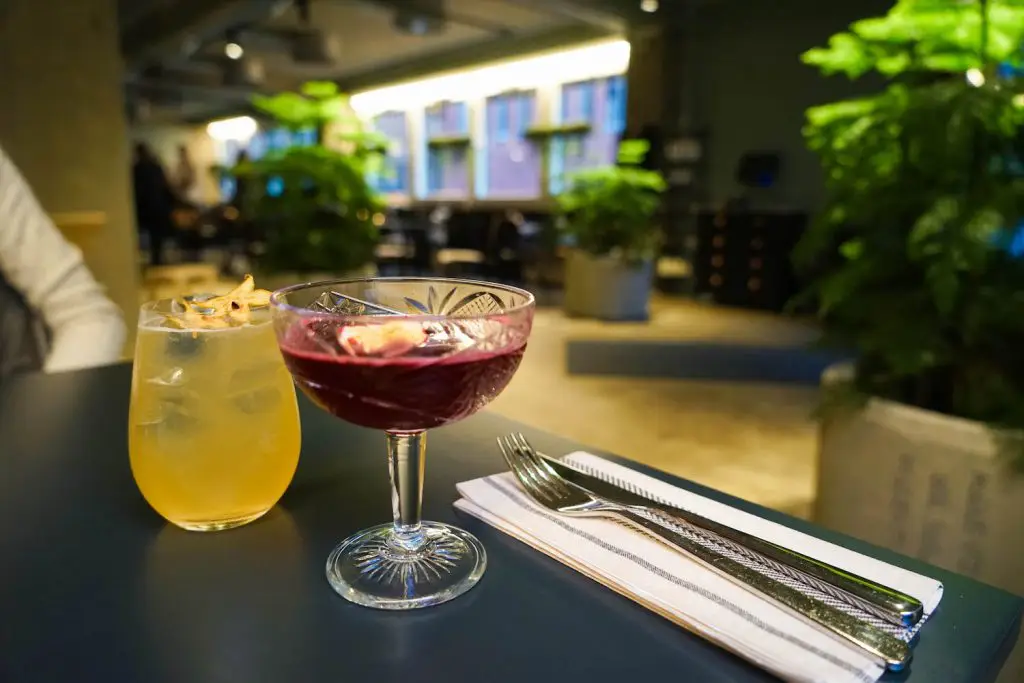 They are very reasonably priced also include a towel, soap, lockers – really everything you need, and you can enjoy a refined yet relaxed meal in their innovative bistro beforehand.
Creative and delicious cocktails are available, including one using an 'eco-syrup' small-batch brewed from unused fruit garnishes ('The Sauna Muse' it is divine) and others using cloudberry, birch or beetroot syrup.
Seriously, they are worth stopping in for alone. Still, the meals are just as fabulous, including juniper berry popcorn, home-made black sausages with lingonberry-rosemary jam (perfect after-sauna food), or horse burgers!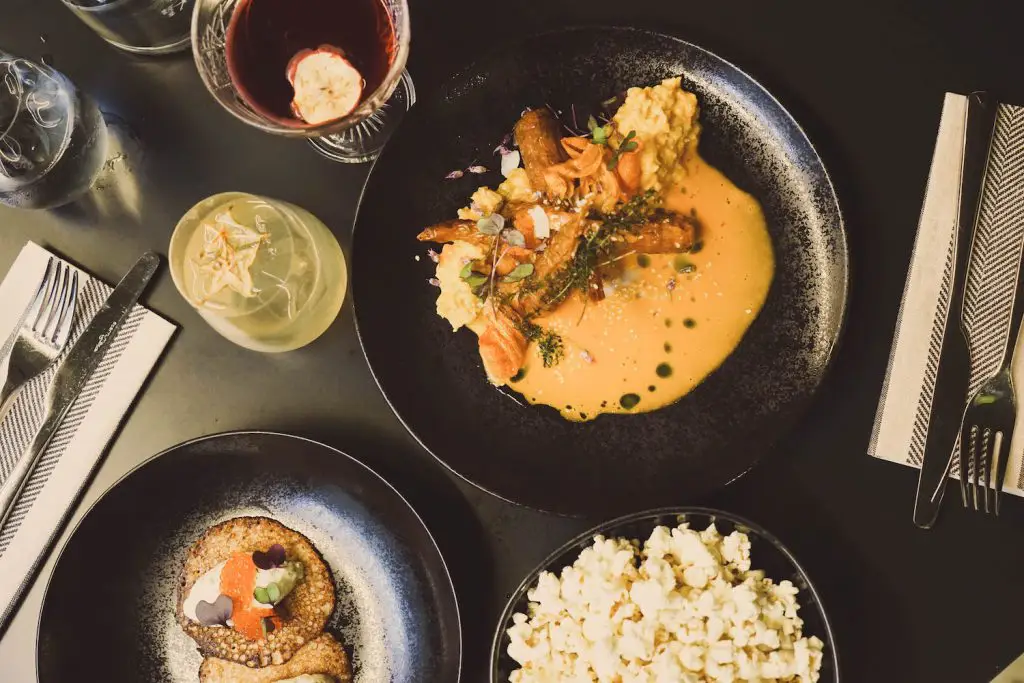 Tullin Sauna represented a novel concept for me, and I honestly wasn't sure what to expect. But let me be clear- it really works and is one of the best ways to experience sauna in Tampere. A few cocktails, a uniquely Finnish meal, a few long sauna sessions, and then returning for a quick dessert after dinner….
You could easily spend hours and hours here, and why shouldn't you! I know when I am next in Tampere Tullin Sauna, one of the first places on my list to head back to!
2. Reconnect With Your Inner Child At The Epic Moomin Museum
One of the best reasons to visit Tampere is hands down, to attend the world's only Moomin Museum where thousands of people every year come to pay tribute to this adorable family of white and roundish trolls with their cute large snouts.
So classically Finnish, if you have never heard of these crazy characters who reside in the idyllic and peaceful Moominvalley, then there is even more of a reason to visit the Tampere Moomin Museum –
If only because the wondering exhibition focusses on retells the entire story of the Moomins, beginning from the Great Flood, continuing on to the mystery at the lighthouse and covering the puzzling disappearance of the Moomins …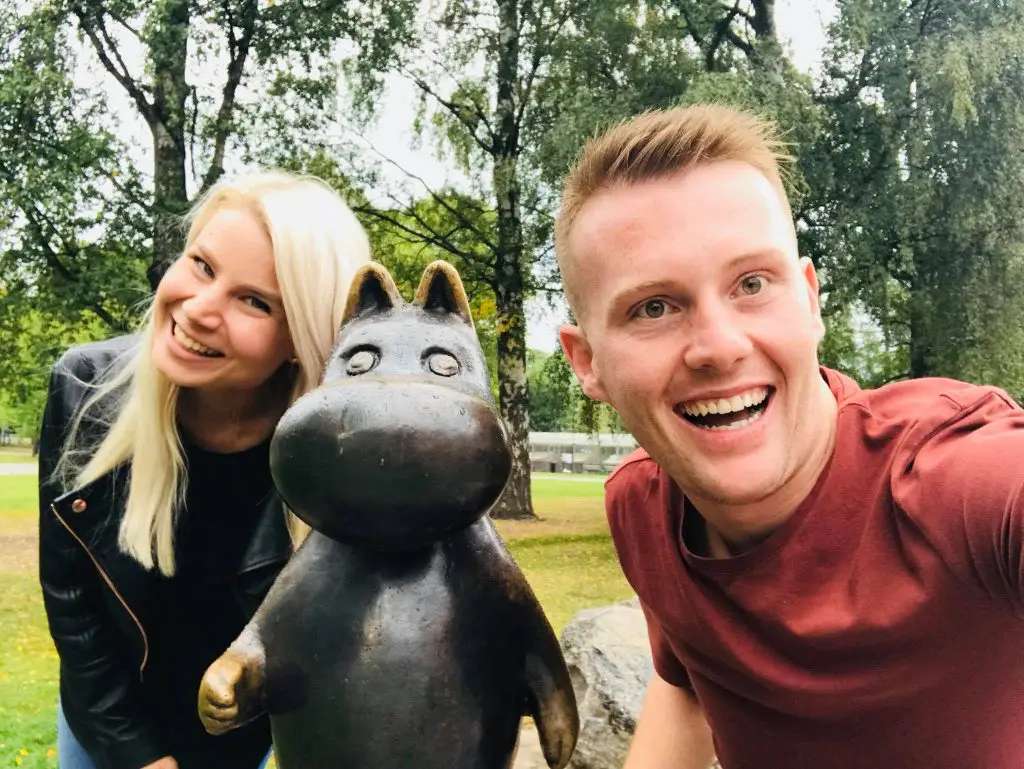 Created by the Finnish author Tove Jansson between 1945 and 1977, the Moomin books have been translated into over fifty languages. They are loved around the world – but nowhere more so than in Finland where the books and TV shows were a core part of the many Finnish lives growing up.
Be warned; however, the Finns take their Moomins very, very seriously and as one told me: 'you can say whatever you want about my mother, but don't you dare speak ill of the Moomins!'
Back at the Moomin Museum, there are free tours included with the entrance ticket every Saturday and Sunday at 3 pm, but not to worry, everything is in English so you can happily visit anytime. Allow a few hours to explore the dioramas, audio-recordings, original prints, and more – you can't rush one of the top highlights of Finland after all!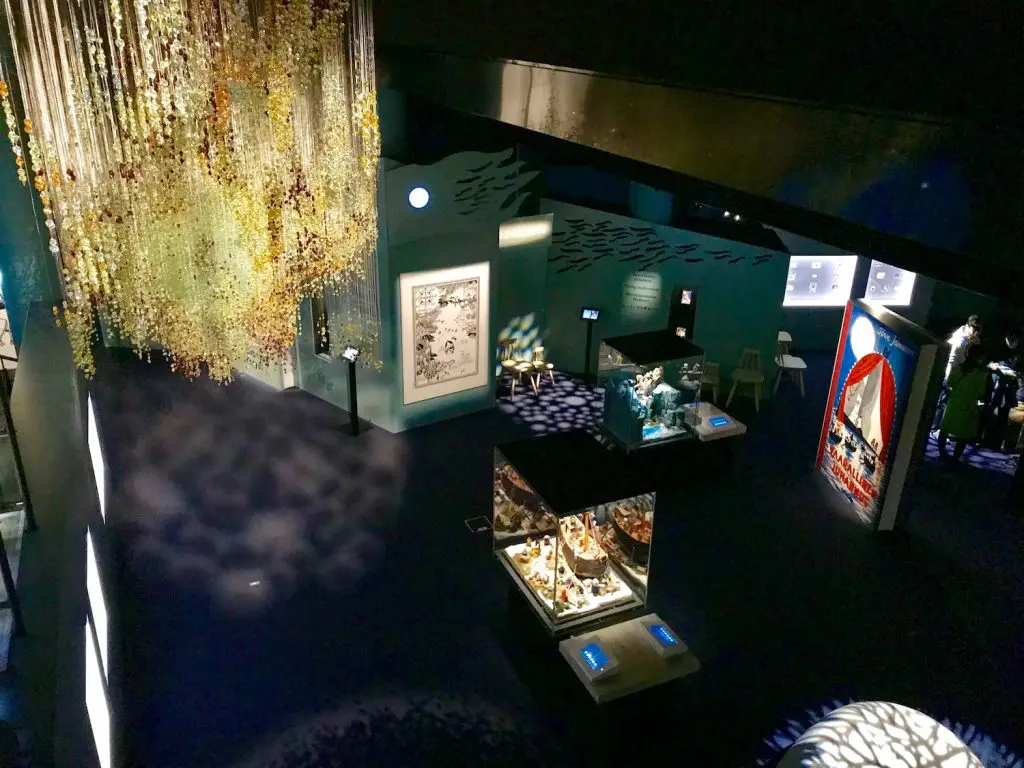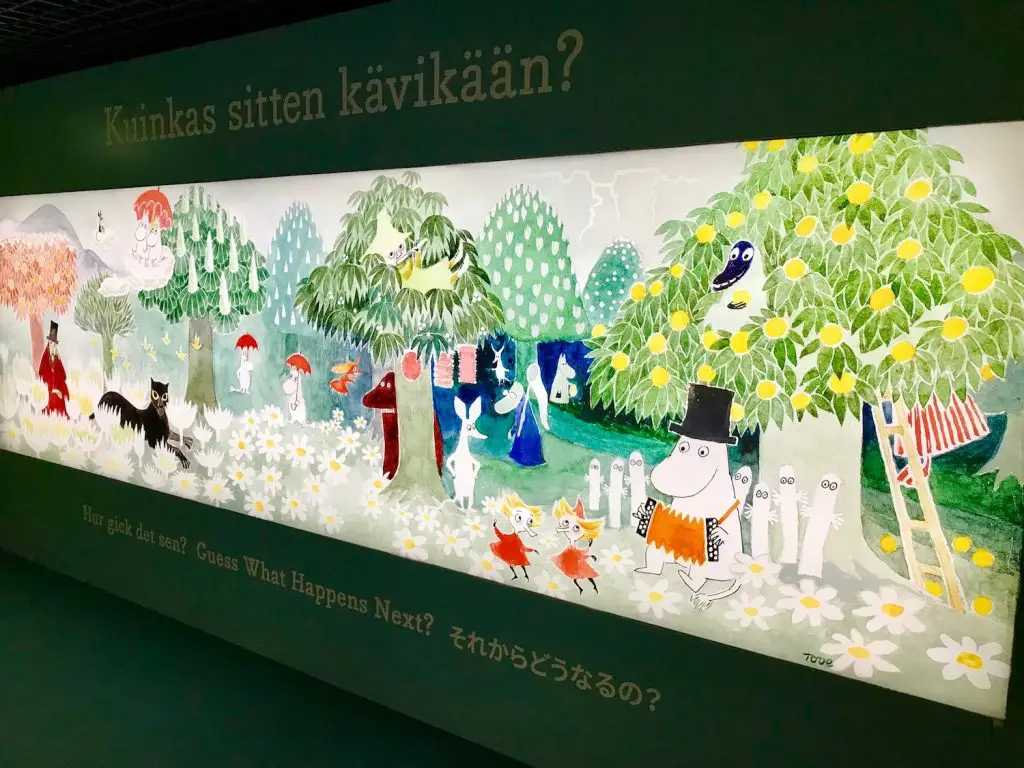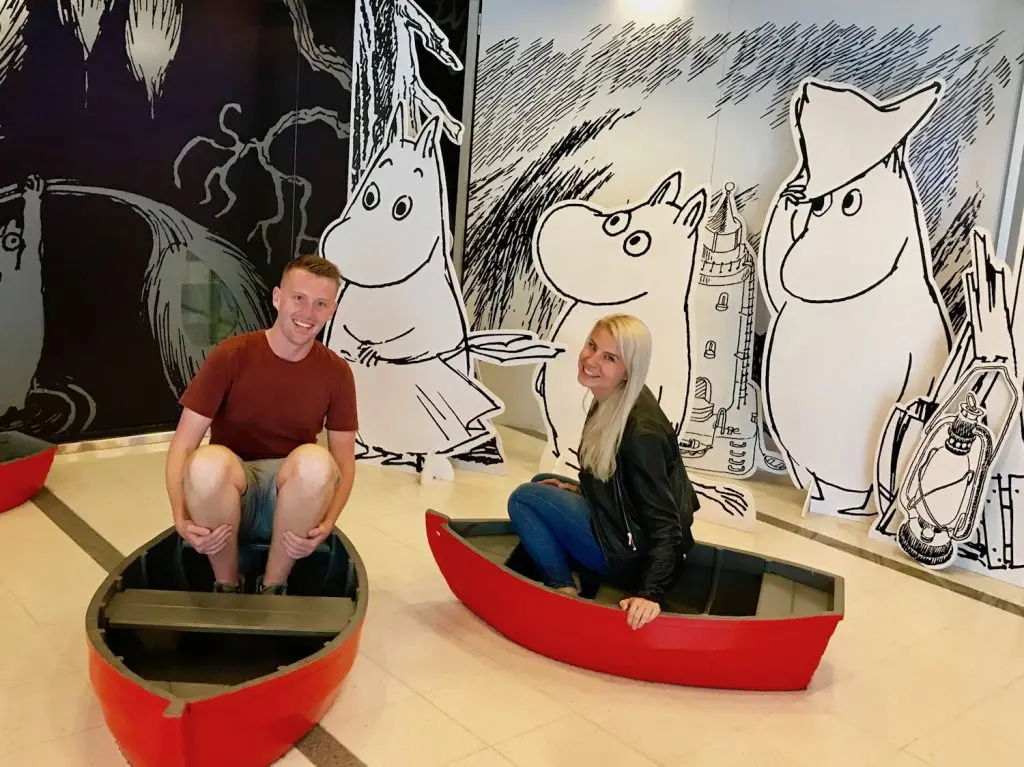 3. Treat Yourself With The Restaurant Tuhto Moomin Menu
Trust me, after you visit the adorable Moomin Museum, you are going to want to rush home and binge-watch these delightful creations on Netflix.
Still, there is another way to get your fix: with the delightfully innovative Moomin menu at the Tuhto restaurant next door. Welcoming, authentic, and casual, Tuhto offers dishes inspired by locally sourced and organic produce. Their Moomin menu is unique and takes your taste buds on a culinary journey through Moomin Valley.
Mouth-watering creamy salmon soup just like Snufkin would have prepared, home-grown Pork with spruce tips and wild mushrooms just like those Moomins collect in their magical woods – and of course – the comforting traditional pancakes and strawberry jam just like Moominmamma would make!
There is also cute Moomin plates, cups, and pots – plus a delightful surprise for you to take home at the end…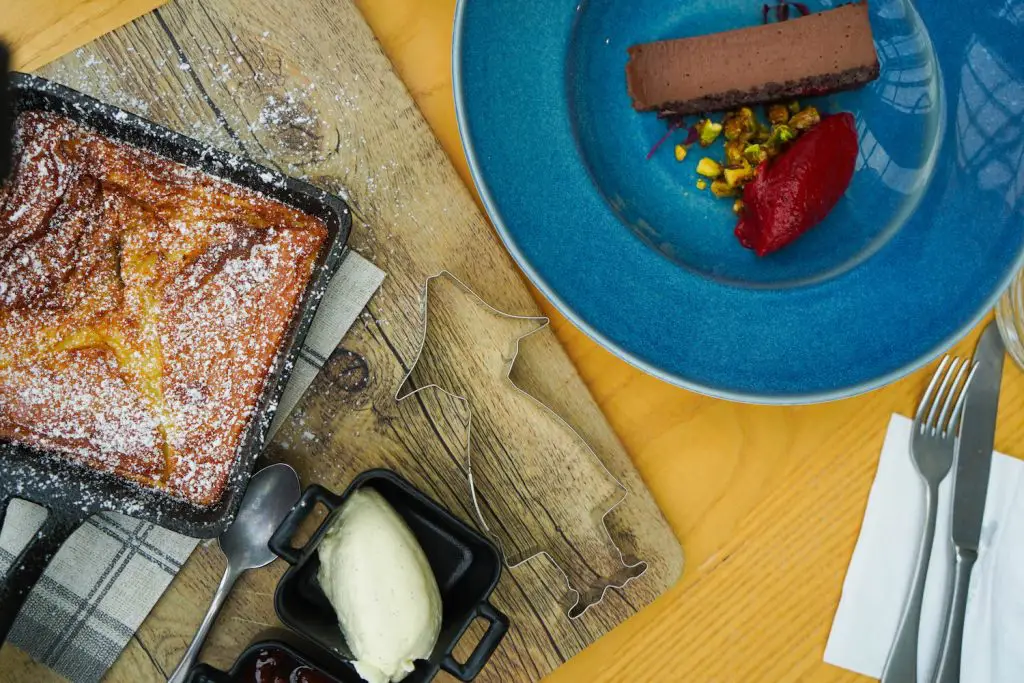 4. Indulge In Style At The Panoramic Restaurant Näsinneula
For a special night, you will never forget, any Tampere local will quite literally point you towards Restaurant Näsinneula, the fine-dining rotating restaurant atop Tampere's iconic Näsinneula tower.
Not only is Näsinneula the highest place you can dine in the Nordic countries, but it offers panoramic views across the ridges, lake, and rooftop of Tampere.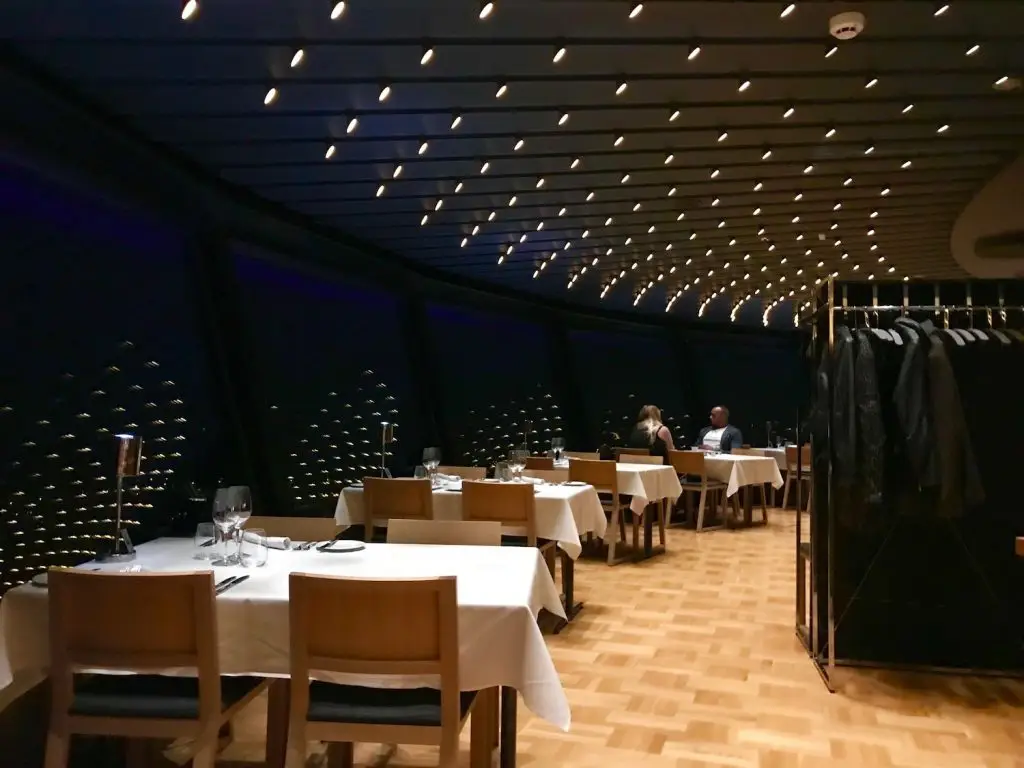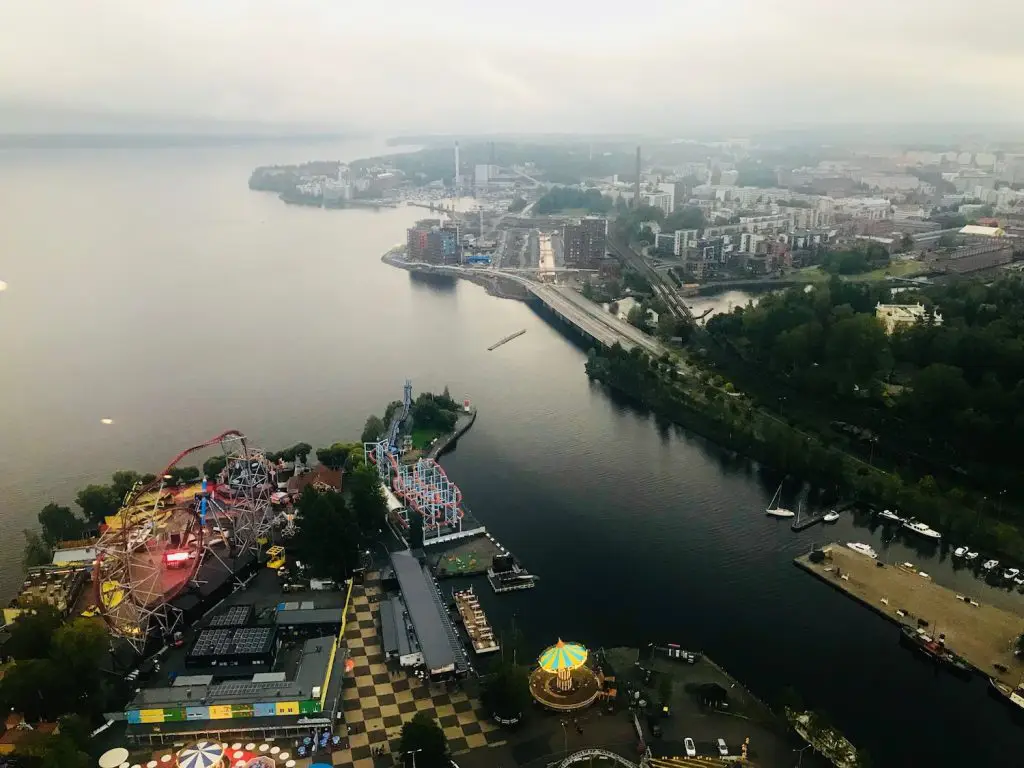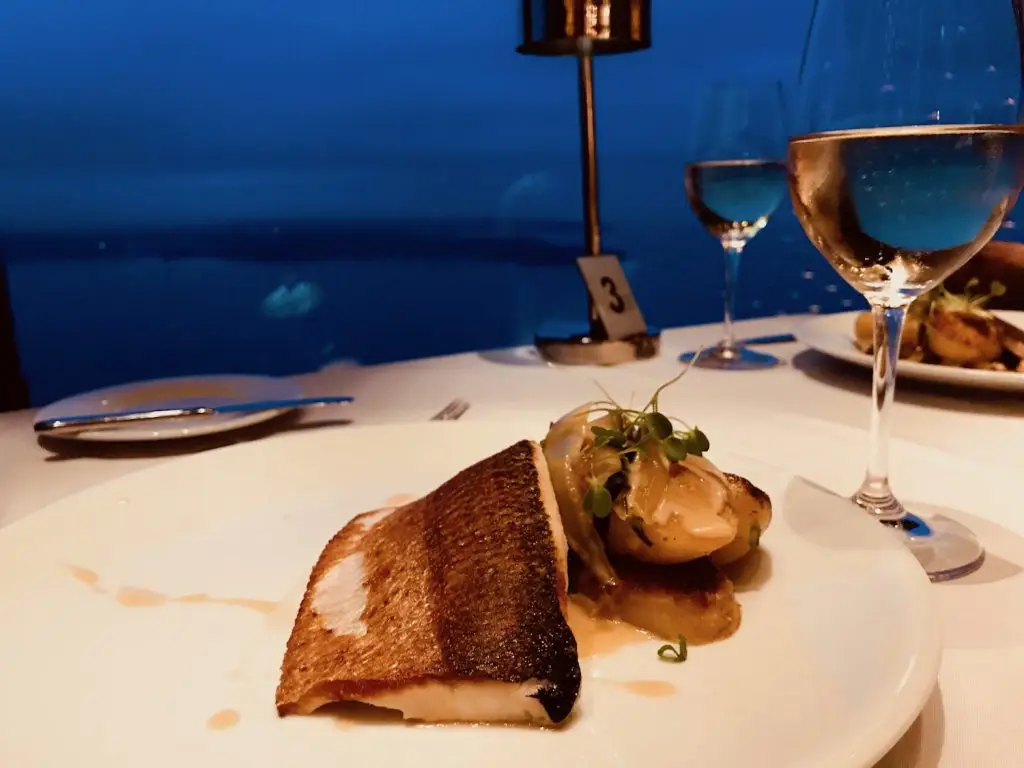 Day, night, winter, summer – the view is always front and center; it draws you in with its ever-changing views as the restaurant completes its full revolution every 45 minutes. Of course, Restaurant Näsinneula is more than just panoramic views, with an excellent menu filled with the best seasonal and local ingredients from around Finland and updated several times a year.
Think fresh crayfish from a nearby lake, gourmet cheese, freshly picked strawberries, and veal from a farm you could probably spot from this aerial vantage point.
While this experience does not come cheap, an exceptional meal at Näsinneula perfectly complimented by international wines was not expensive as I would have assumed – and is actually very reasonable compared to Helsinki. Considering how the atmosphere begs you to linger, the quality of the service, sublime food and panoramic views – an evening (or lunch) at Näsinneula is a worthy splurge and one you will not soon forget!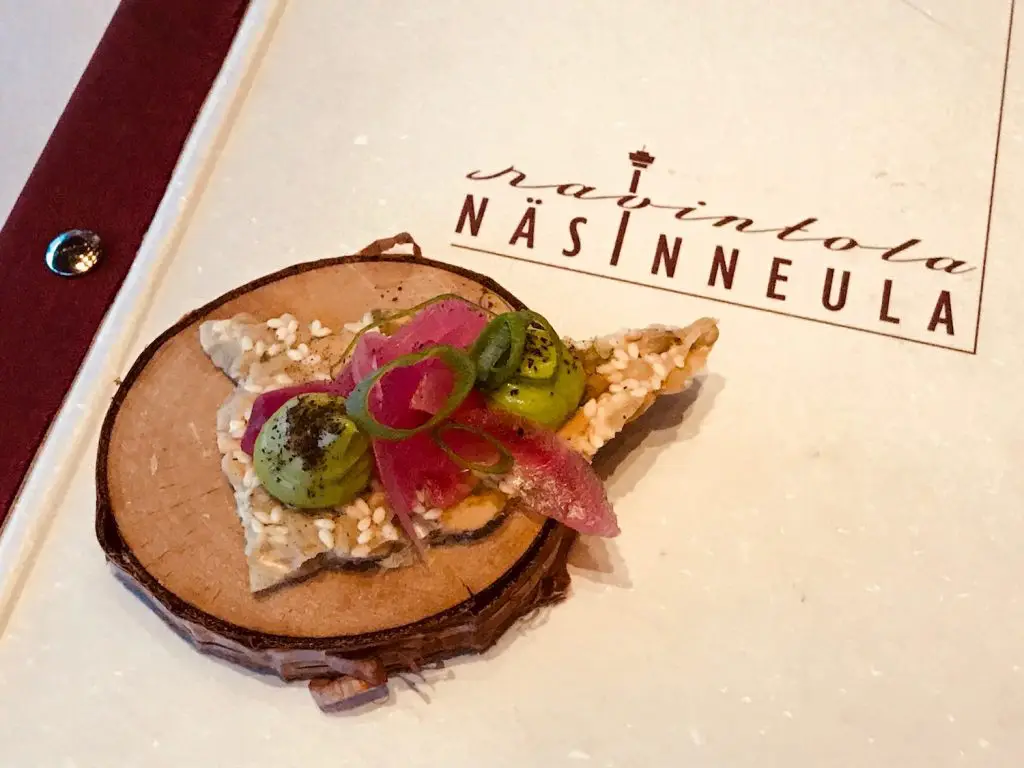 5. Learn About Life On A Traditional Finnish Farm At The Doghill Fairytale Farm
Spend the day at the adorable Doghill Fairytale Farm, and you will take a step back in time with this idyllic historic farm world.
Based around the famous children's book series in Finland called Koiramäki (Dog Hill) by featuring anthropomorphic dogs illustrator Mauri Kunnas, Doghill Fairytale Farm is a charming town and imaginative farm filled with atmosphere, animals to pat, old wooden buildings and plenty of exploring for the young, and young at heart!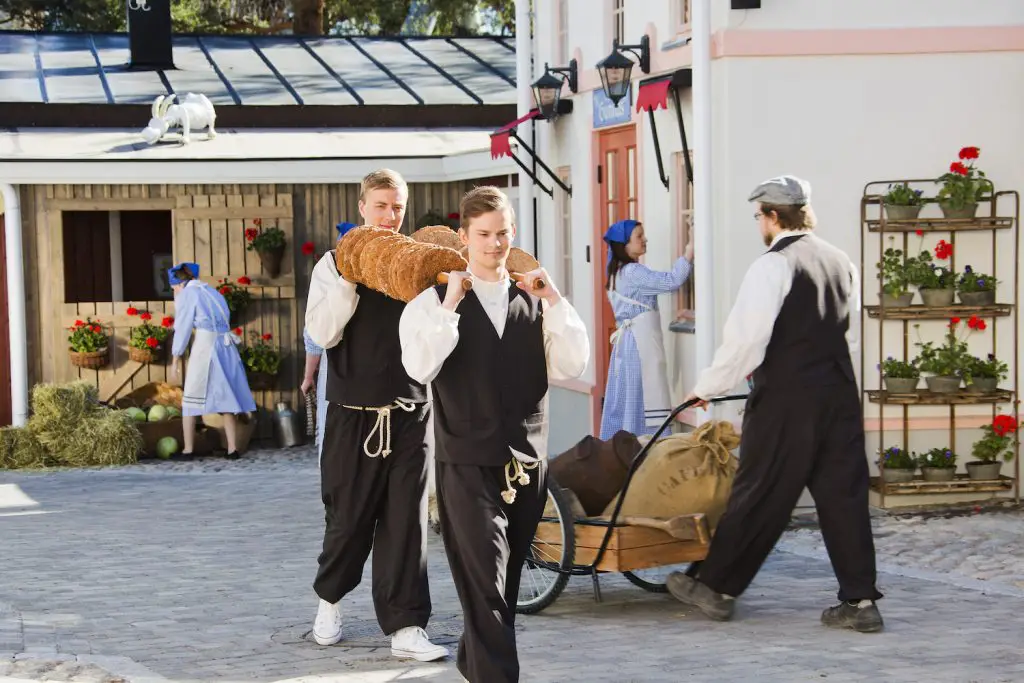 Doghill Fairytale Farm has a lot going for it with a charming little town and a beautiful farm, both of which offer plenty of exciting things to see and do. There are over twenty different species of animals, from Finnish farm animals, such as cows, sheep, and chicken, to some more exotic creatures, including mangalitza pigs, alpacas, and goats.
Of course, and my favorite, there are cute puppies here to play with, plenty of shows and events, traditional snacks, and even an annual Christmas event where you can meet the real Santa Claus, gorge yourself on gingerbread cookies, and pat as many reindeer as you want! What better way to immerse yourself in the holiday spirit!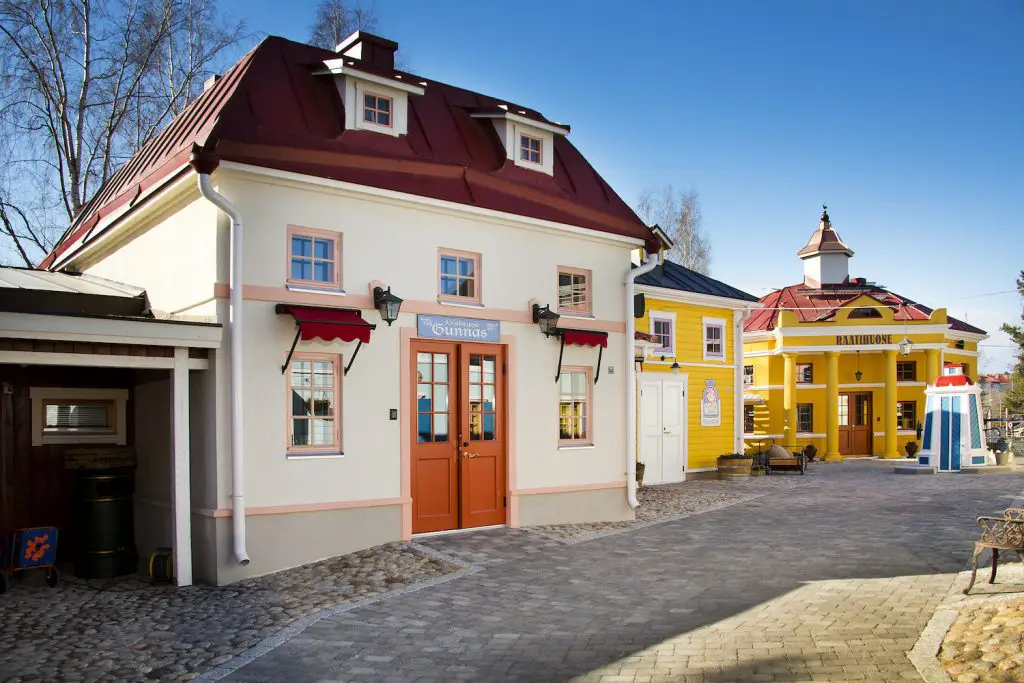 6. Surround Yourself By The Young & Stylish At The Trendy Muusa Sunday Brunch
Sure, the brunch concept is not traditionally Finnish and has only become popular in the past decade. Still, today this happy marriage of breakfast and lunch is a staple of any young and trendy Tampereans weekend calendar – and really who would want to say no to a sumptuous feast?
Many Tampere brunch spots have a focus on traditional foods – but since you are obviously staying at the fabulous Lapland Hotel with their epic breakfast – you won't need more of the omelets, cakes, and preserves, rye bread, Karelian rice pies, and porridge. Luckily there is the hyper-trendy Muusa Brunch with an inspired buffet of Mediterranean, Middle East, and North African cuisine.
Starting on Sunday 's at midday it works out perfectly for those who might have an issue with rising early, there is a queue of fashionable girls and guys all vying to get into the cities most relaxed brunch spot known for combining local, fresh and seasonal ingredients with laid-back interior design and good conversation.
There is a lot of variety, and special requirements such as gluten-free and vegan are well catered for with their creative offerings.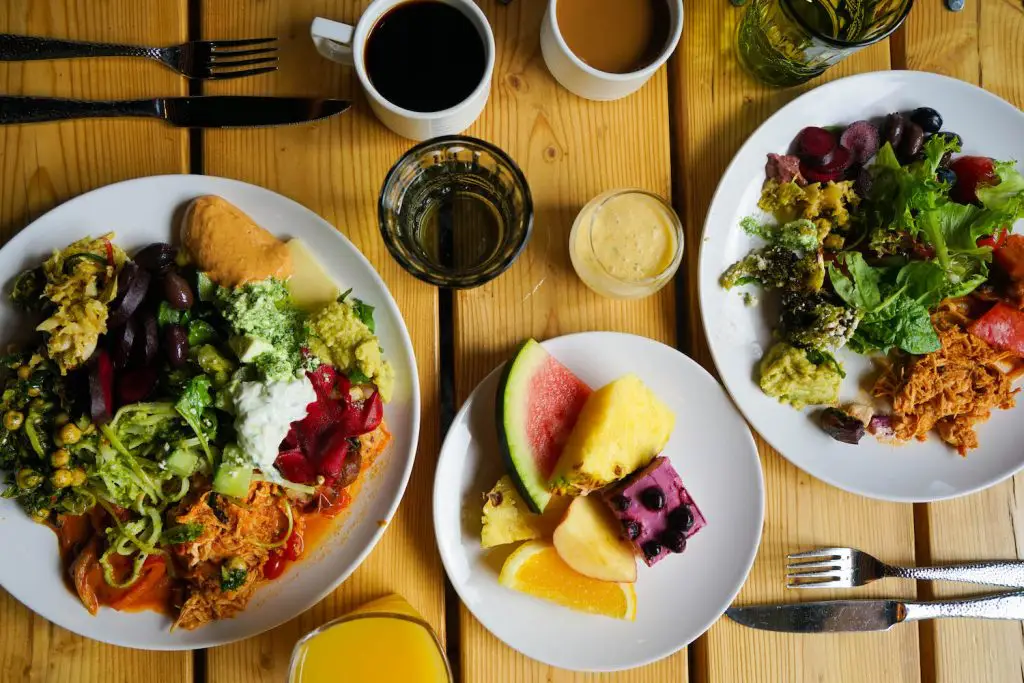 7. Familiarize Yourself With The Mini-Museums At Vapriikki
Vapriikki is the most intriguing building in Tampere, set up on the banks of the Tammerkoski rapids in a converted 1880s building that is quintessentially Tamperean and was once used by the engineering works of Tampella Ltd.
Inside you will find housed mini-museums and exhibits focussed on history, technology, and natural sciences including some of the countries most uniquely Finnish museums like the Natural History Museum of Tampere, the Media Museum Rupriikki, the Mineral Museum, the Finnish Hockey Hall of Fame, the Doll Museum, Postal Museum and The Finnish Museum of Games.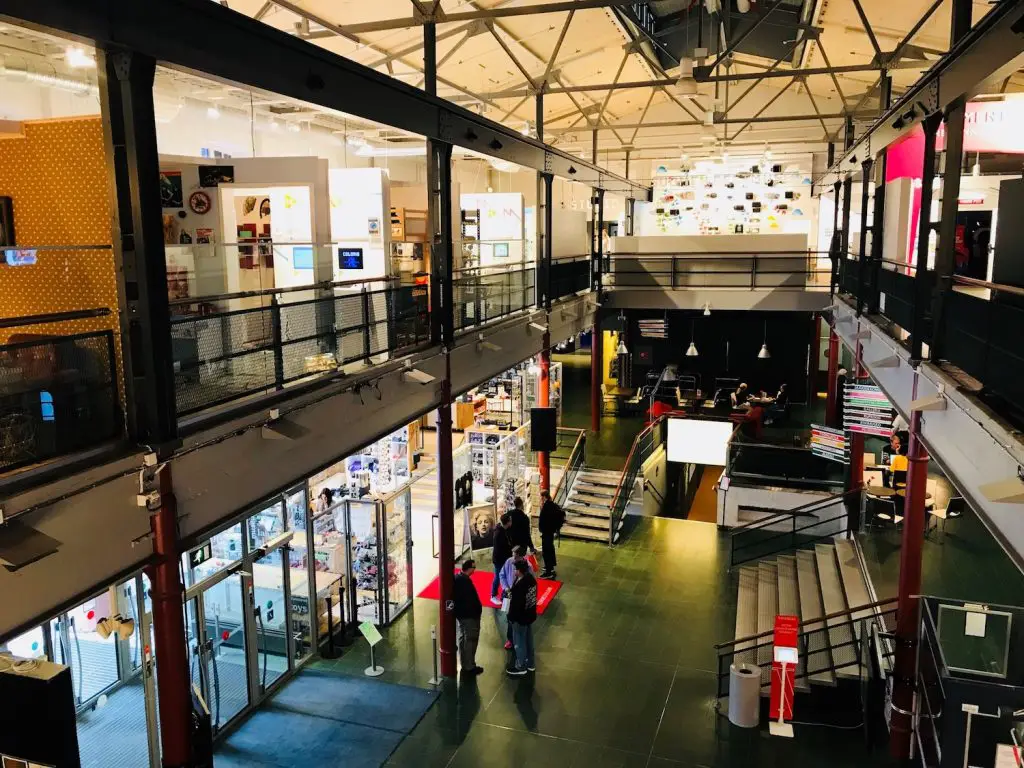 Ever wondered about the history of Finnish game development outside of Angry birds, the history of Nokia, how mail was once delivered across Finland and the world, or how many creepy dolls it takes to keep you up at night? Probably not – but a visit to Vapriikki will tell you all this and much, much more.
One of the best things to do in Tampere and a fantastic way to spend a day when the weather is less co-operative!
The Vapriikki entrance ticket is also great value at 13€ for all exhibitions and museums, but the entrance is free on Fridays between 3 and 6 pm if you are really on a budget in Finland.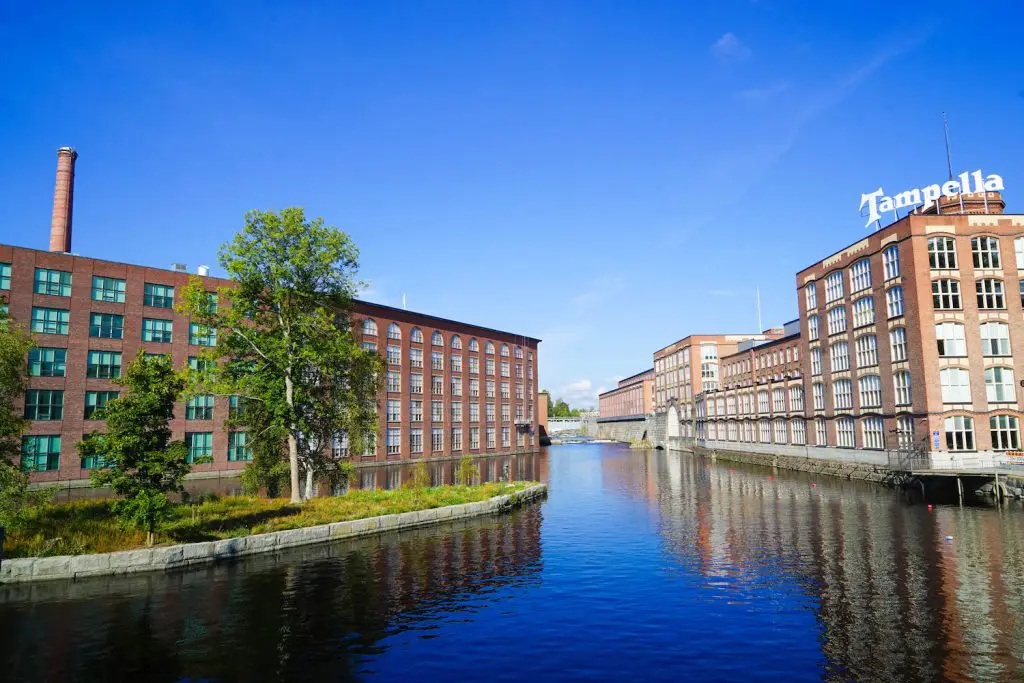 8. Discover Finlayson, Finland's Most Beloved Home Textile Manufacturer
Finland's first industrially manufactured textiles producer was established initially in Tampere in 1820, Finlayson has since been on an (almost) 200-year journey to becoming another of Finland's most iconic brands.
The original home of Finlayson in Tampere was a city-within-a-city and had its own police, currency, hospital, school, and workers quarter, and until 1920 was the biggest industrial district in the Nordics.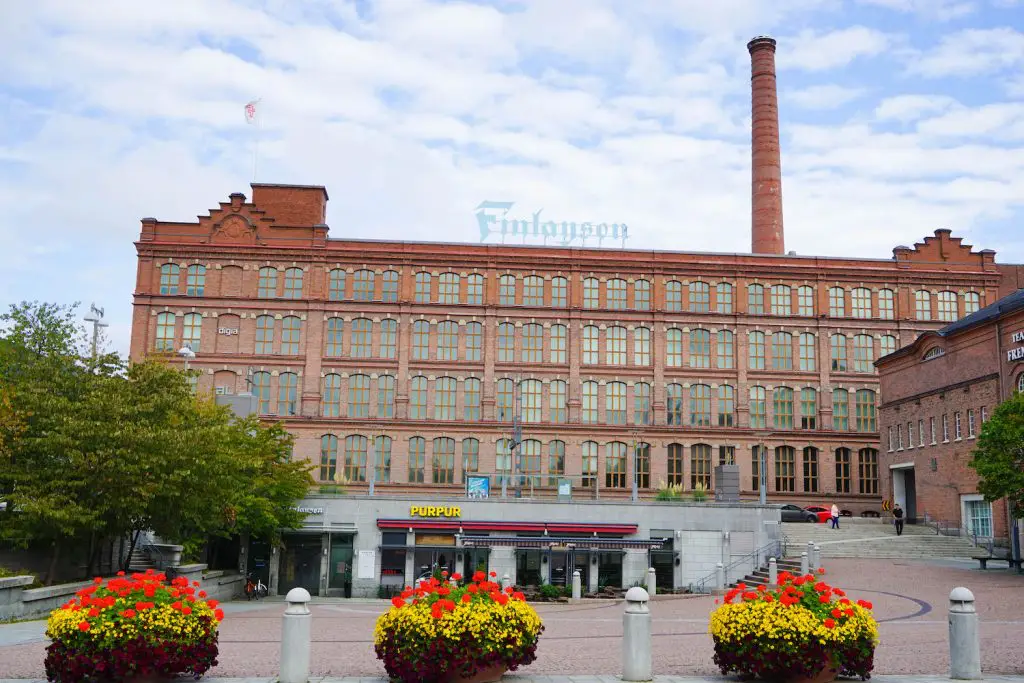 Today, the original Finlayson Industrial Area in Tampere has been repurposed as a contemporary and nifty center with vibrant restaurants, cute cafés, and cultural spaces, including the world's only spy museum. There original Finlayson factory store is still located and operating in the factory area and should not be missed!
They have a beautiful and creative range with many products suited for that perfect souvenir – frequently teaming up with the most famous Finnish artist and brands, like the Moomins or Tom of Finland.
Producing famously quality products with a life cycle as long as possible, some of their products have a unique 50-year guarantee and are a mainstay of many Finnish homes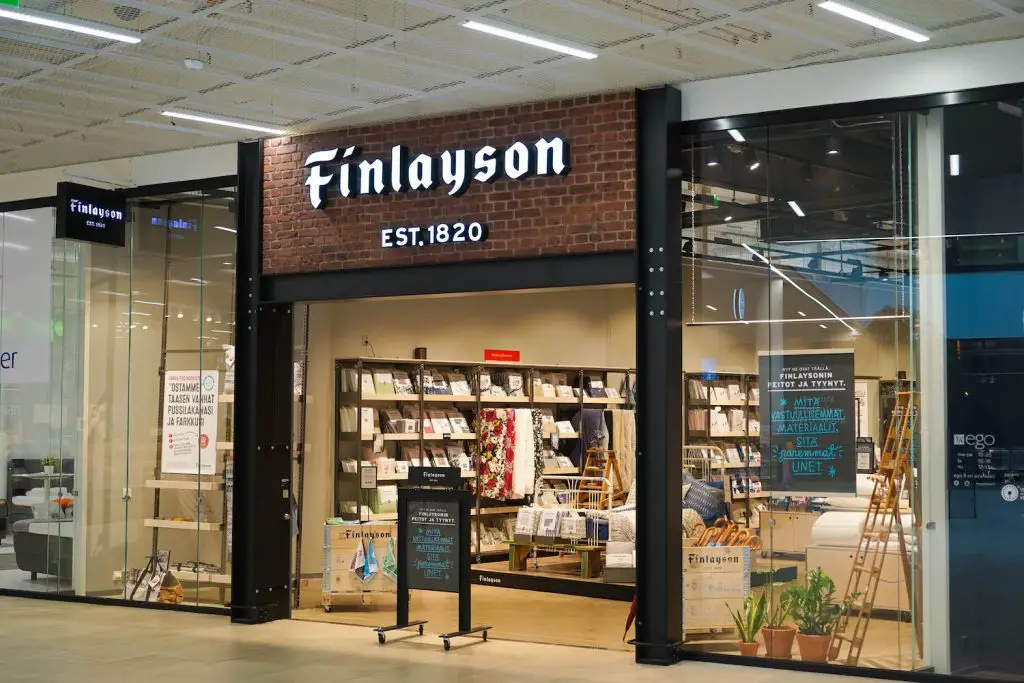 9. Slow Down And Unwind At The Elegant Tampere Fazer Cafe
Fazer, Finland's most valuable brand was founded by Karl Fazer back in 1891 and now sells confectionery all over the world – most famously the Fazer's classic Fazer Blue milk chocolate, Geisha hazelnut candy, Dumle chocolate-covered toffees and a range of salmiakki products, like Fazer salmiakki, Tyrkisk Peber, and salmiakki chocolate.
Sure, a visit to a supermarket in Tampere will help you quickly become acquainted with the many, many products produced by Fazer but a more stylish way is merely to pop into the beautifully designed Tampere Fazer Café in the heart of the city (and right on the edge of the Tammerkoski rapids!).
While you can enjoy a simple coffee made with their own Fazer Blend coffee bean, I recommend a visit here for their delicious artisan cakes and Fazer's own original ice cream creations, including the cute Fazer Moomin.
There is also a very instagrammable collection of espresso-based coffee drinks made from Fazer confectionery include Wiener Nougat Latte, Fazer's Blue Cappuccino, and Fazermint Espresso Con Panna – and the Feisha Geisha drink. Wander in, let your stomach tempt you, and get acquainted with this uniquely Finnish brand and the delicate and delightful menu…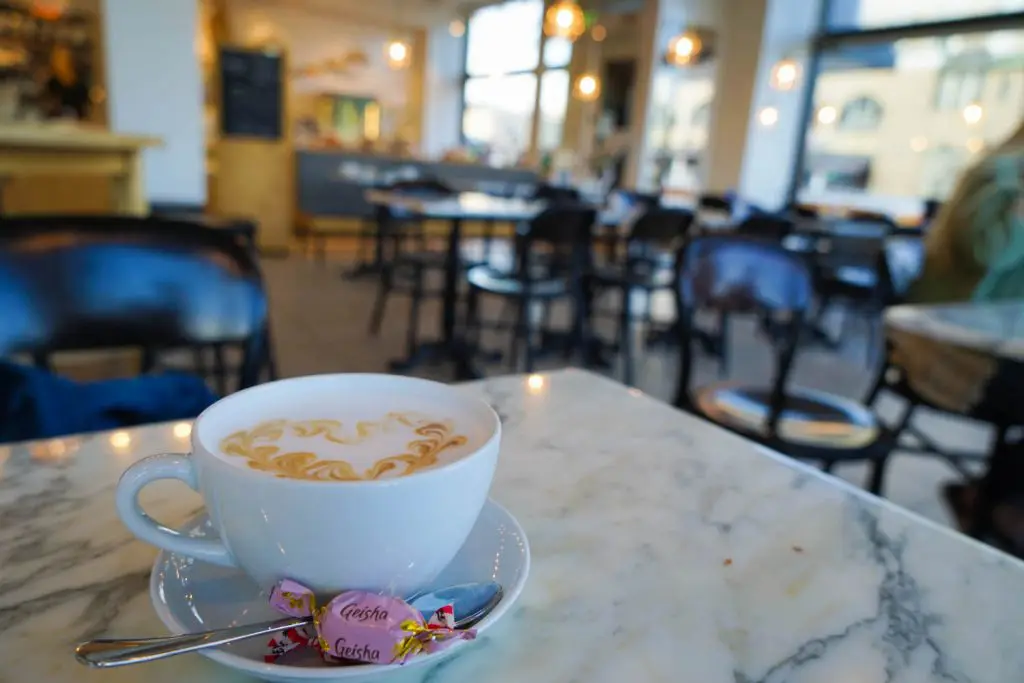 10. Experience Lappish Peace and Design At The Lapland Hotel Tampere
Centrally located with many of the top Tampere highlights on your doorstep, the recently renovated Lapland Hotels Tampere offers you a deluxe stay influenced by the authentic styling, hospitality, nature, and myths of Lapland.
Elegant yet understated, the entire hotel honors the ultra-clean Lapland wilderness, with clean design and charming views – plus most importantly large, large rooms with comfortable beds for a night of uninterrupted sleep.
As we later found out, this is a simple yet very efficient formula which made us fall head-over-heels for the entire Lapland hotel chain…
While the atmospheric timber-beam Kitchen & Bar Dabbal is known for exceptional take of Nordic nature in its food and drink menu, I am always drawn to end my night in the sophisticated top-floor sauna with both steam and infra-red sauna – Uniquely Finnish and the best possible way to calm and relax before sleep.
Another must-do is the breakfast buffet (which is included) offers a taste of Traditional Finnish cuisine, with an exceptional bread selection, Finnish fish specialties including three types of salmon, smoothies, berry soup, made-to-order omelets, Karjalanpiirakka and being Finland, plenty of coffee.
You can even start your day with the famous black sausage of Tampere – albeit with a faithfully Lappish twist in that it is made with reindeer meat!
Overall, Lapland Hotels Tampere offers the chance to stay unique in Tampere, to experience the effortless harmony and tranquillity of Lapland in an urban surroundings with friendly staff and a mystical ambiance.
A proudly Finnish company, if you don't manage to get to the vast wildernesses and rugged landscapes of Lapland, the Lapland Hotels Tampere at least gives you a taste!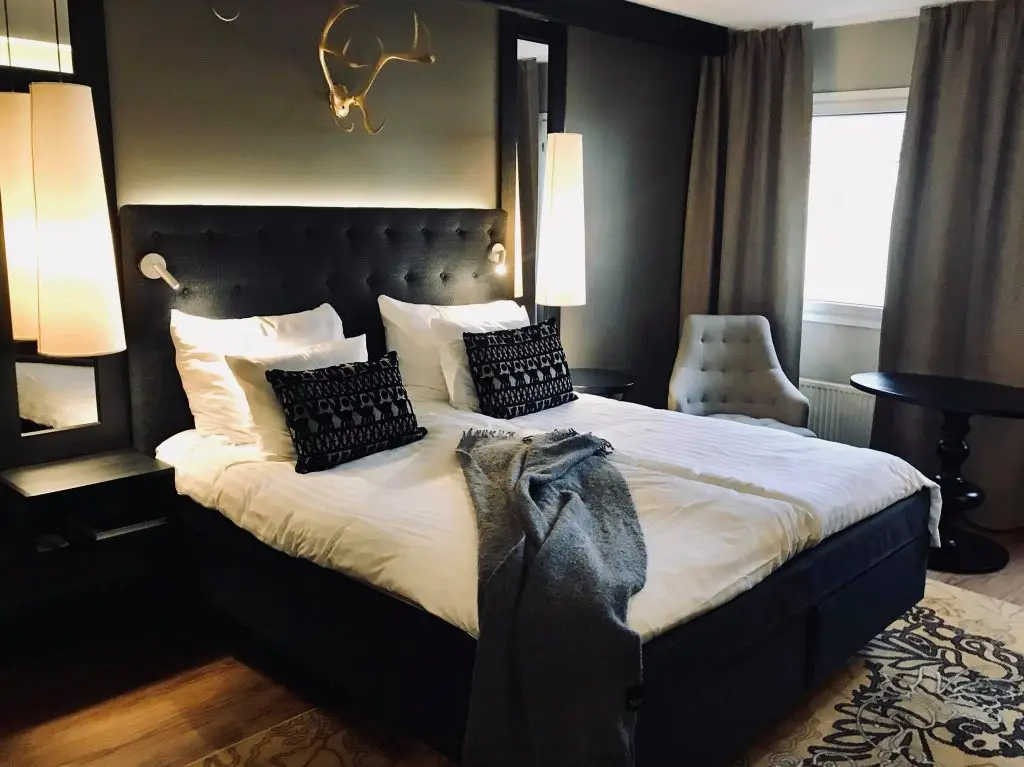 11. Tempt Your Tastebuds At The Tampere Market Hall, The Largest Market Hall In The Nordics!
If you want to discover Authentic Finland, an excellent place to start is through their food – and while I might have an obsession with modern fusion dining and innovative restaurants, sometimes you can't go past the classics.
And for this, I give you the Tampere Market Hall, the largest market hall in all the Nordics…Take that Oslo and Copenhagen!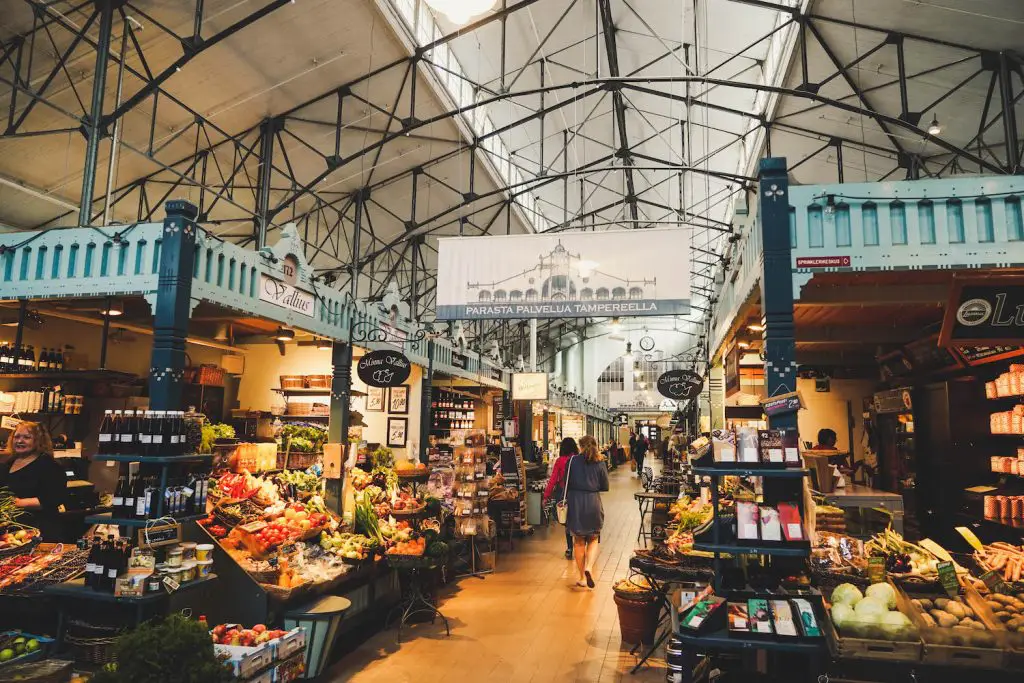 Tucked away right in the city center, this unassuming hidden gem is much beloved by locals who have faithfully flocked here since it opened in 1901. Today, the 32 different stalls, cafes, and vendors all offer only the best of traditional Finnish cuisine and is the perfect place to sample the delightfully quirky through to the outrageously delicious.
Local delicacies, the famous Tampere Black Sausage, regional cheese, so-much-fish, beautiful buns, pastries, and much much more – You name it, and chances are you can find it here- always locally produced and of the highest quality! What else can you say when they have been in business for over a century?
All the stall owners are friendly and are happy to share their decades of experience and passion for local cuisine, so be sure to take the time to pop in and sample whatever takes your fancy, or grab a seat and a coffee. At the same time, you watch everyone go about their daily life.
Silent observation is oh-so-Finnish, after all!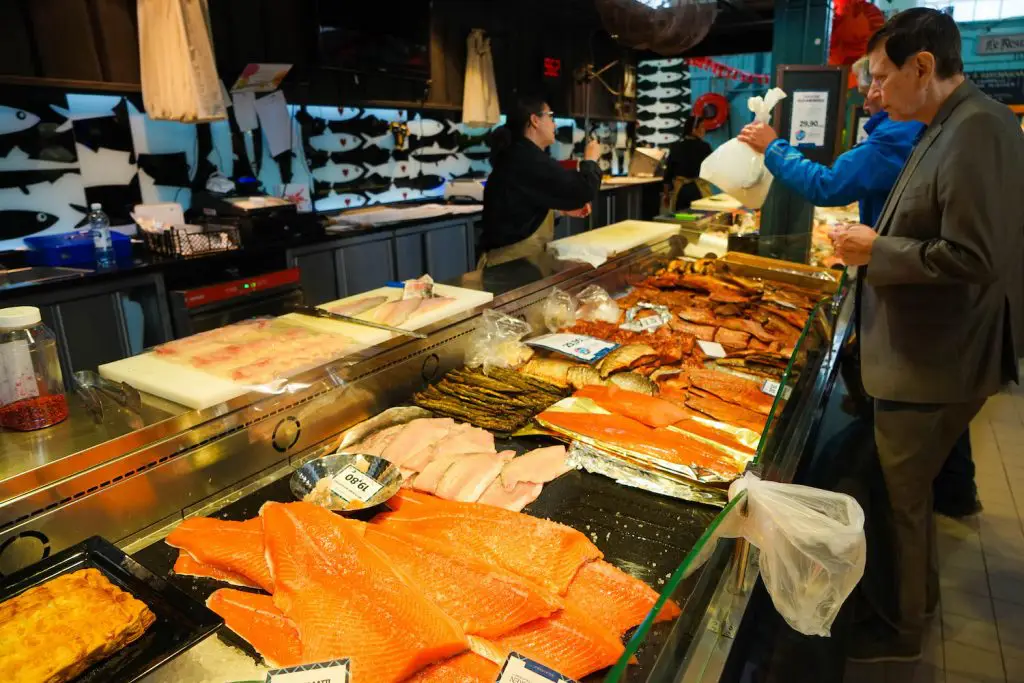 12. Wander Around The Hyper-Local Tammelantori Farmers Market
Tammelantori is an animated marketplace, farmers' market and flea market only a few blocks from the Tampere Railway station – and one of the best displays of genuinely local life in Tampere.
Season produce is hawked here, including berries, flowers, vegetables, cured fish, and meats, but as a visitor, you should just choose a sunny day, take a wander and then grab a coffee at the café in the middle of the market. Maybe with a pastry or one of the tempting sandwiches?
This is the joy of Tammelantori for me; you will see people from all walks of Finnish life here gathering for long, lazy chats, to gossip, or just watch the world go by. If you love people watching as I do, this is probably the best place to visit in Tampere – narrowly beating out the more upscale Laukontori market by the harbor.
In addition to the simple café, there are is an eclectic selection of food stalls serving everything from fish burgers and deep-fried fish to chips, meat patties, and local Tampere sausages.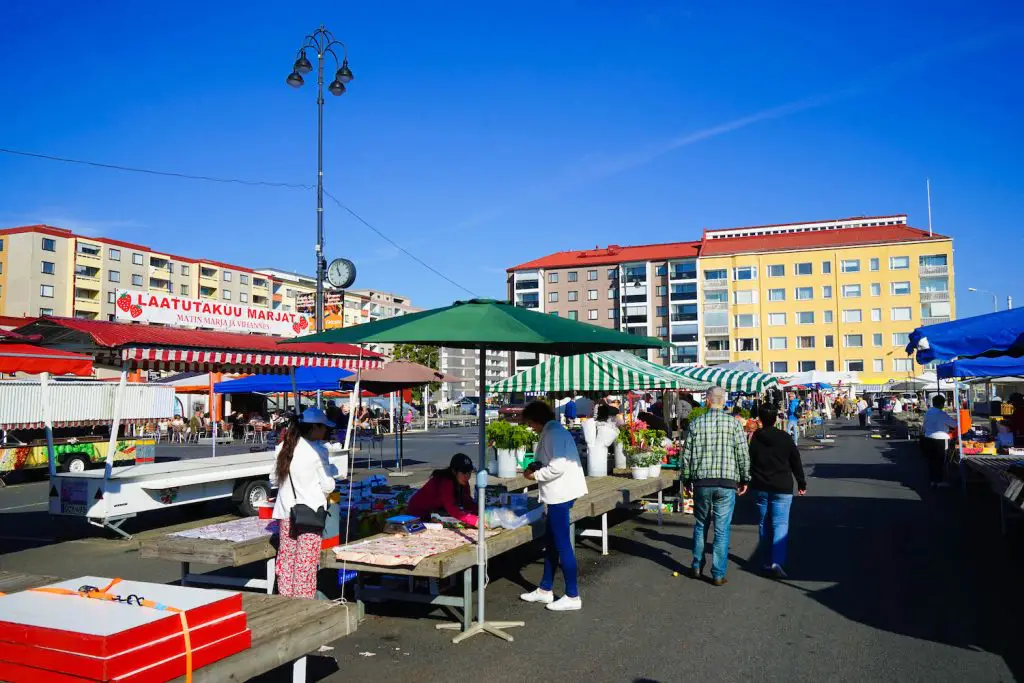 13. Venture Out To Angry Birds Land, But Look Out For The Dastardly Green Pigs!
A world phenomenon Angry Birds, a playful video game franchise focussed on adorable multi-colored birds who try to save their eggs from green-colored pigs – this is possibly one of the best-known contemporary Finnish brands.
Not only was the original Angry Birds game responsible for me almost failing university (they are highly addictive after all..) but its success has spawned 18 other game titles, two films, a television show, toys, food, print products and – yes an official Angry Birds Land right here in Tampere.
Housed within the Särkänniemi, this is the most popular amusement park in Finland, entrance is free and found inside the epic Angry Birds Land, there is an adventure course with secret passages, fun rides, shops, kiosks, and games!
Sure, they might market it at children, but I think its perfect for selfies, exploring, tempting yourself with their cute Mighty Eagle Snacks and Red Bird Sweets and finding all the eggs hidden by the villainous green pigs!
Of course, you shouldn't make the trip out here (a 25-minute walk from the Tampere city center) without also exploring the rest of Särkänniemi with its six thrilling roller coasters, two water rides, the High Voltage -Power Surge thrill ride, the X rotating 360° pendulum ride and around 20 other fun rides to discover.
For me, the best part was admission to the park ground is free, and you can buy just single-ride tickets or splash out and get a full day pass, including admission to all rides, the Doghill Fairytale Farm, Aquarium, Näsinneula Observation Tower and Planetarium for only €42!
Oh, and ride lines are generally much shorter than places like Disneyworld Orlando or most other theme parks I've visited so you can actually ride more and wait for less time…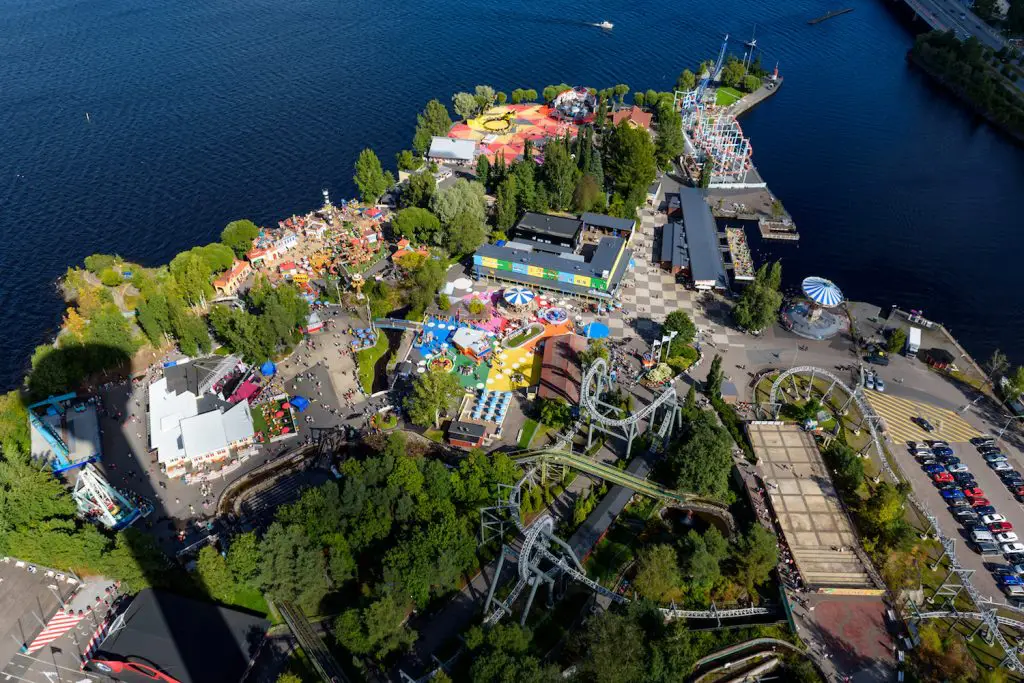 14. Lose Hours In Conversation Over Coffee And Pulla At Café Runo
Ahhh, coffee and pulla – could there be anything more Finnish. Combine it with a sauna, and you have essentially summed up life in Finland.
Pulla, a cardamom coffee braid bread, should always be served where ever coffee is available in Finland. While many Finnish families bake it at home, you can also stop by Café Runo in Tampere to try this iconic duo. A nostalgic and slightly whimsical café located on a romantic corner in the Tampere Old Town, with a mix of indoor and outdoor seating, Café Runo is perfect for those lazy afternoons – or getting that perfect Insta shot.
All of the coffee served here comes from freshly ground beans and, according to them, roasted with pure love, courage, and adventure – perfect for fuelling up between all the other exciting things to do in Tampere. If pulla is not your thing, they also have organic and gluten-free goods, baked pastries, cakes, gingerbread, and pies.
Salty and sweet something for everyone, the relaxing atmosphere at Café Runo beckons you in, coddles you in its warm embrace, and begs you to never, ever leave.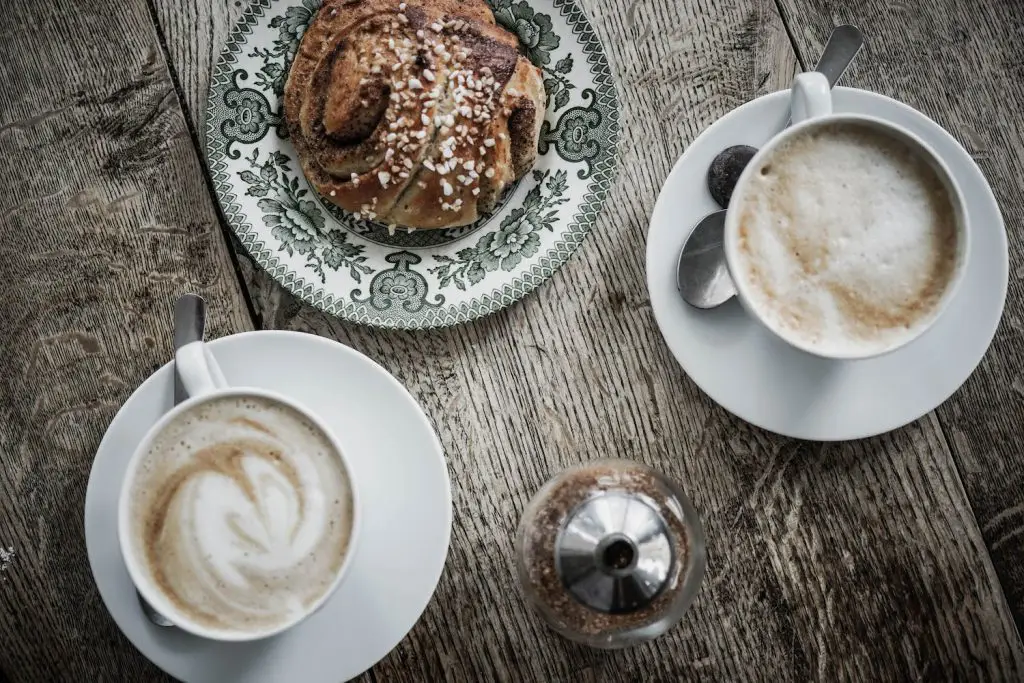 15. Party Like A Finn While Experiencing The Diverse Tampere Nightlife Scene
What? You thought we could round off a list of experiencing authentic Finnish culture in Tampere without talking about drinking! In winter, Finns drinks because there is nothing else to do – and in the brief summer they drink to celebrate, after all, there is no time to waste!
Pubs and bars often don't close until 4 am, and while Finns are not known for their small talk, if you give them a chance (and maybe force the first minutes of conversation), they are proficient in English and in Tampere delighted to chat the night away with exciting foreigners. Just brush up on your Finnish facts beforehand – they will love it!
Helsinki might claim to be the nightlife capital of Finland, Tampere has the advantage of a vivacious and adaptable nightlife scene that is all located around the Hämeenkatu, making it extremely easy to bar hop and explore. Want to enjoy divine cocktails in intimate surroundings, feel the bass pulse through you until the sunrises – or just relax with a refreshing beer on a sunny terrace…
Tampere nightlife has something for everyone!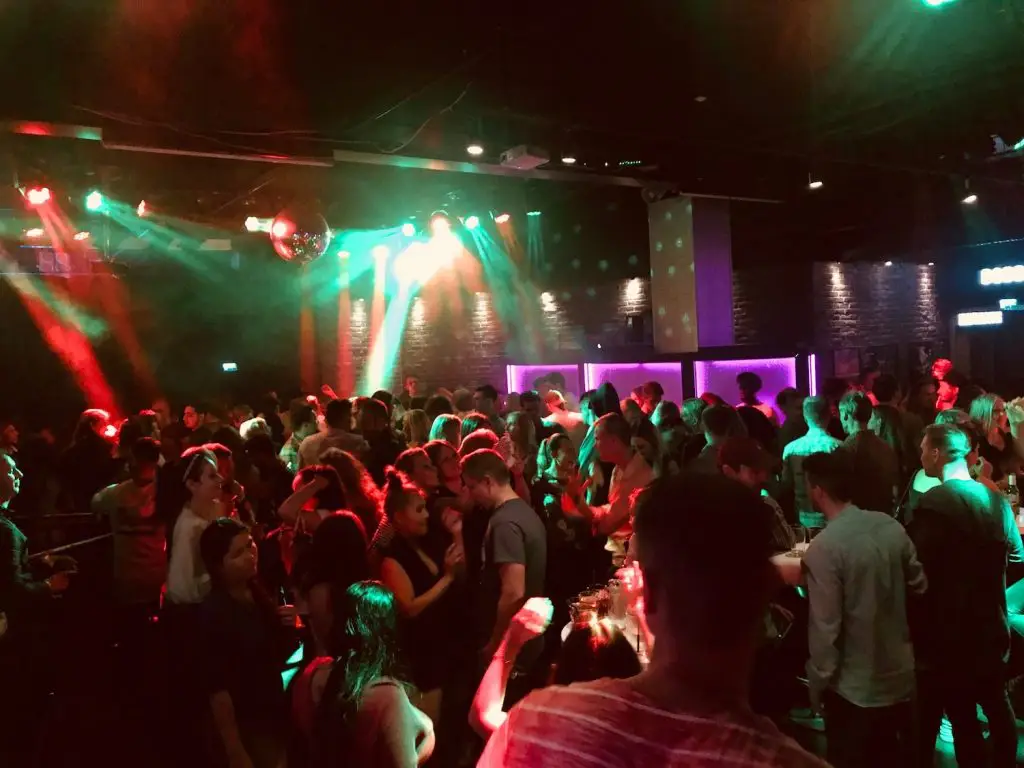 Listing all the fun bars, clubs, and cocktail bars in Tampere is an entire another article, but please – do not head straight for the Aussie Bar!
Instead, consider Tullikamari, a cool historic custom house pumping a diverse range of music, Pub Wanha Posti, set it an old post office with over 90 kinds of beer or the glamourous Moro Sky Bar, a laid-back cocktail bar on the 25th floor of the Solo Sokos Hotel Torni Tampere with a tremendous view over the city of Tampere.
A word of warning, however, Finns, when drinking often gets a quality called 'Sisu,' it can't be translated, but basically, it means they will just go for anything, no matter what the obstacles are. High prices, arctic winters, work the next day – Some Finns won't stop at night when enjoying their night out, and trying to keep up with them is often a fool's task.
Go at your own pace, known your own limit, and don't feel the need to keep up with these seasoned pros on your authentic Finnish drinking experience in Tampere, and you will be just fine!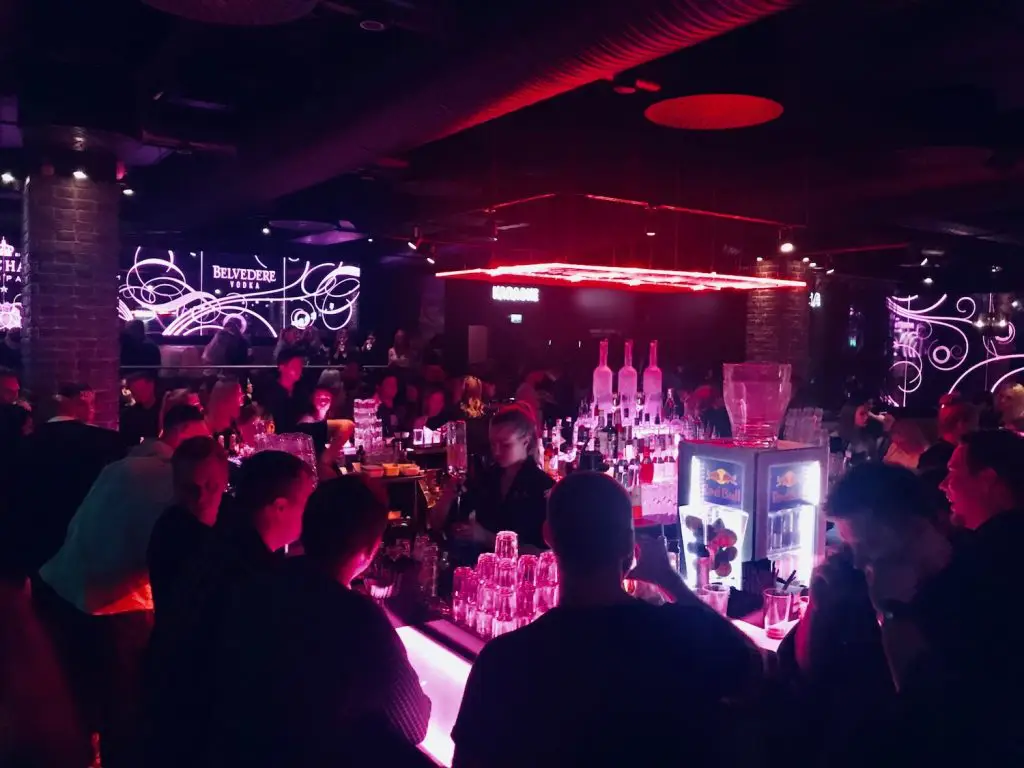 Staying Connected While Travelling
In today's increasingly connected world, staying online while traveling has become essential for a seamless experience. That's where eSIMs come into play, revolutionizing the way we access mobile networks during our global adventures. Say goodbye to hunting down local SIM cards at the airport; eSIMs provide instant activation the moment you land, sparing you the fortune usually spent on international roaming and allowing you to genuinely travel like a local (without getting hopelessly lost!).
With eSIMs, tasks like restaurant recommendations and reservations, up-to-the-minute public transport instructions, checking opening hours, and accessing further information become a breeze. And, of course, sharing your journey on social media is easier than ever. To stay connected wherever you roam, consider using either Airalo or Holafly. Airalo boasts the most extensive range of destinations worldwide, offering smaller data bundles tailored to your needs, while Holafly provides unlimited data packages and fantastic EU data deals.
So why wait? Embrace the future of travel connectivity with eSIMs and make your next journey effortlessly smooth.
Further Things To Consider Before Any Adventure
Now you're all set and prepared to explore our big wide world, why not sort out everything else out all in one go? If necessary for your travel plans make sure you have brought proper travel insurance, protected your privacy by getting a secure VPN, compared all the top hotel booking sites to find just what you're after, reserved an unbeatable rental car price and - of course - booked the best flight deals!
Or maybe just forget it all and go for a last-minute cruise or effortless tour instead?
Many budget travelers (including me) indulge in worldwide airport lounge access, so we can experience luxury while still slumming it in economy. Naturally, we would never leave home without a more general travel guide since we couldn't possibly cover everything here!
Just add an adventurous attitude and plenty of smiles - they go a long way - and that about covers it all! Now go out, find your own path and don't forget to share your best inspiration stories with me on Facebook, Twitter, and Instagram...I'd love to hear from you!