Turku, the oldest city in Finland, is a stimulating fusion of historic buildings, contemporary design, delectable dining, and buzzing nightlife. Add to the mix the dreamy River Aura – the heart and soul of Turku – and plenty of relaxed cafes, and you can quickly see the appeal of an urban escape to this eclectic city.
And you thought Turku would just be a sleepy city still mourning its loss of capital city status in 1812. Not a chance!
If you are planning an escape to Turku, you should know half the fun is exploring at your own pace and letting yourself wander. To get your bearing, the Turku Castle and Turku Cathedral are the two poles of Turku, linked by the River Aura – between these points, almost everything of immediate interest to a tourist can be found…
Following the tranquil Aura River makes it challenging to get lost, but most of the 'new city' is also built on an easy-to-navigate grid pattern thanks to the tragic Great Fire of Turku in 1827, which destroyed much of the old town.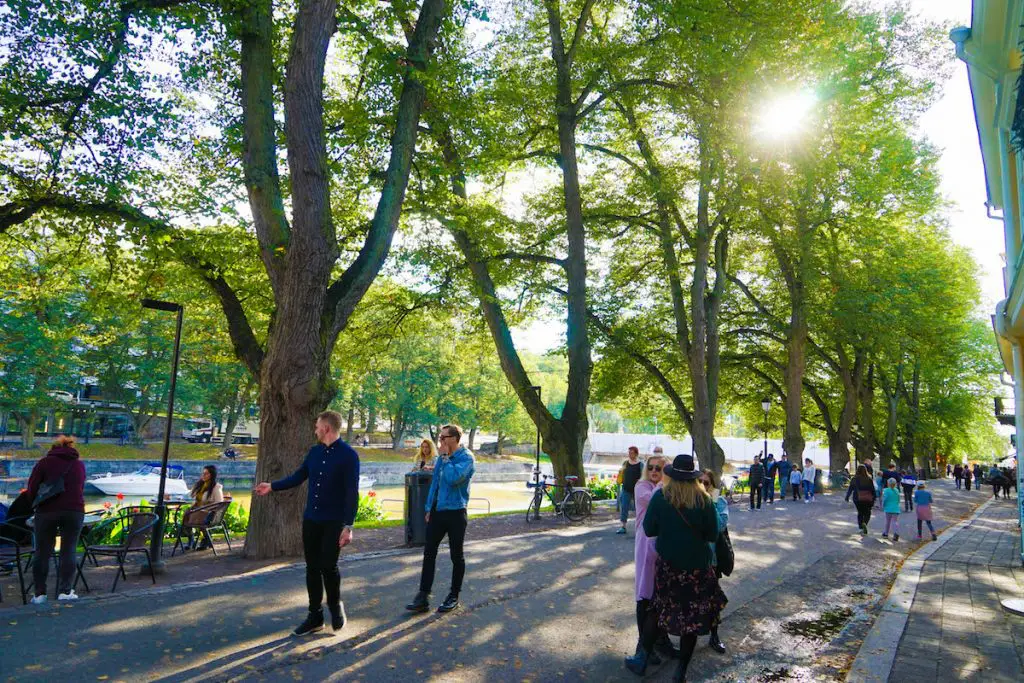 This fire was actually the worse in the entire history of Finland and the Nordics and has been partially blamed on a lack of available extinguishers because so many people happened to be visiting a market in Tampere that day.
Given the rivalry between these two cities, which continues until this day, it is probably fair to say Turku has never quite forgiven them…
Turku is also blessed with hundreds of local events taking place regularly, so be sure to ask your accommodation at check-in what is going on. There is the annual Turku Day, the Night of Art, the Medieval Market of Turku, or the Turku Christmas Eve ceremony, just to name a few.
And then there are the summer music festivals to be on the lookout for including Ruisrock, Finland's oldest and largest annual rock festival, Down by the Laituri and Turku Jazz.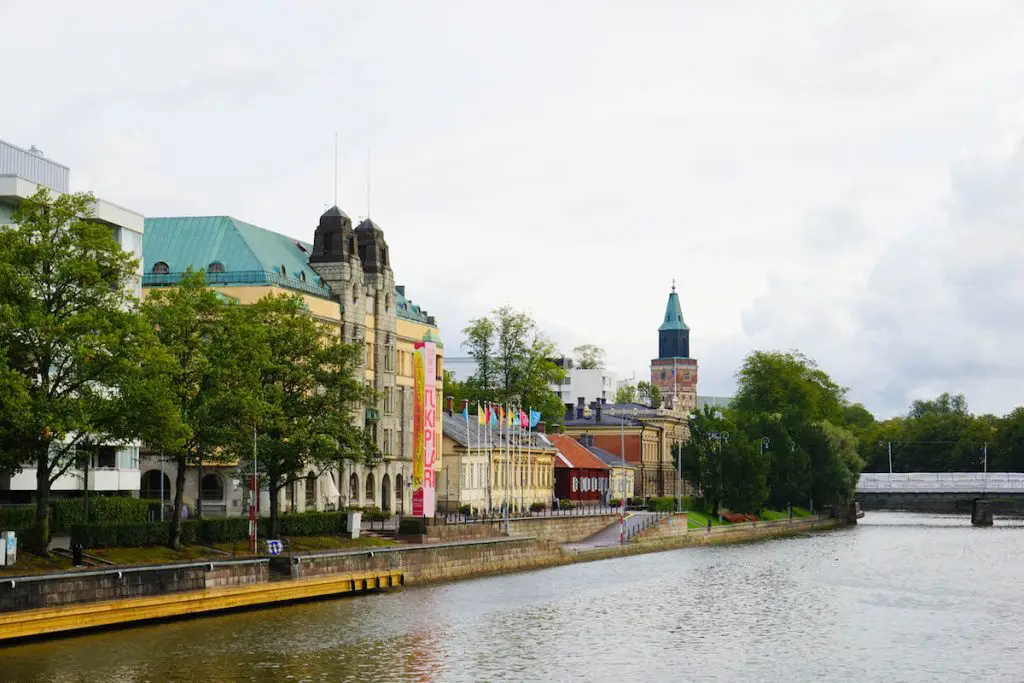 If you are visiting during any of these fabulous events, I'll forgive you for skipping many of these fantastic things to do in Turku as you simply embrace the festive atmosphere that takes over the city – but if you are looking for excuses to plan a trip to Turku (that are open year-round) then let me tempt you with culture, food, design, and history.
Turku is not called the Paris of Finland for nothing…. and we are not kidding when we say it's one of the most beautiful places in all of Finland!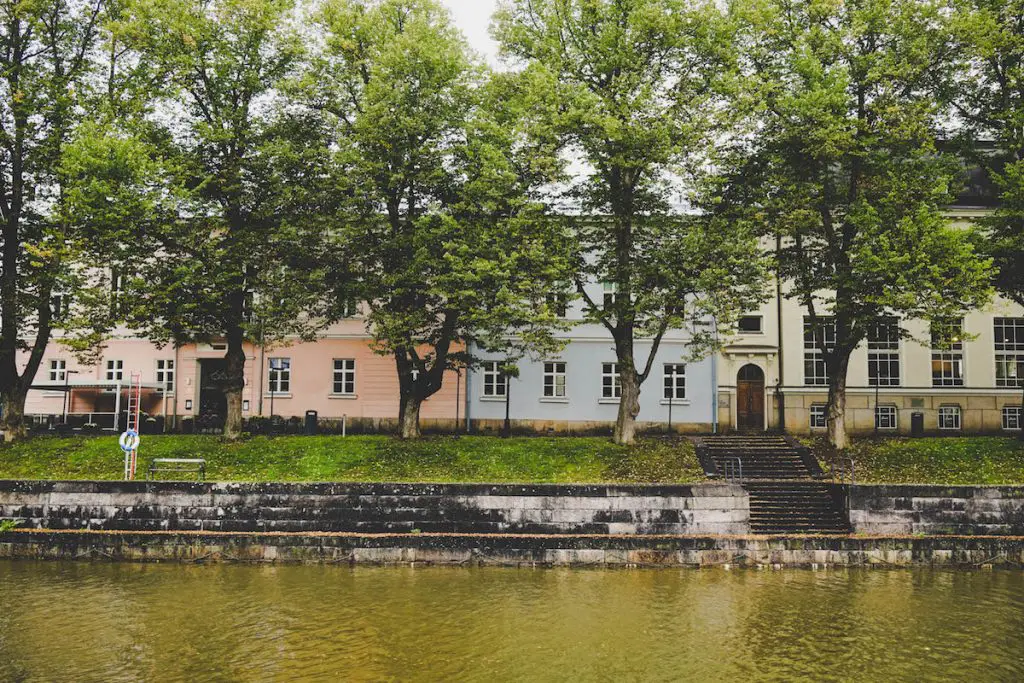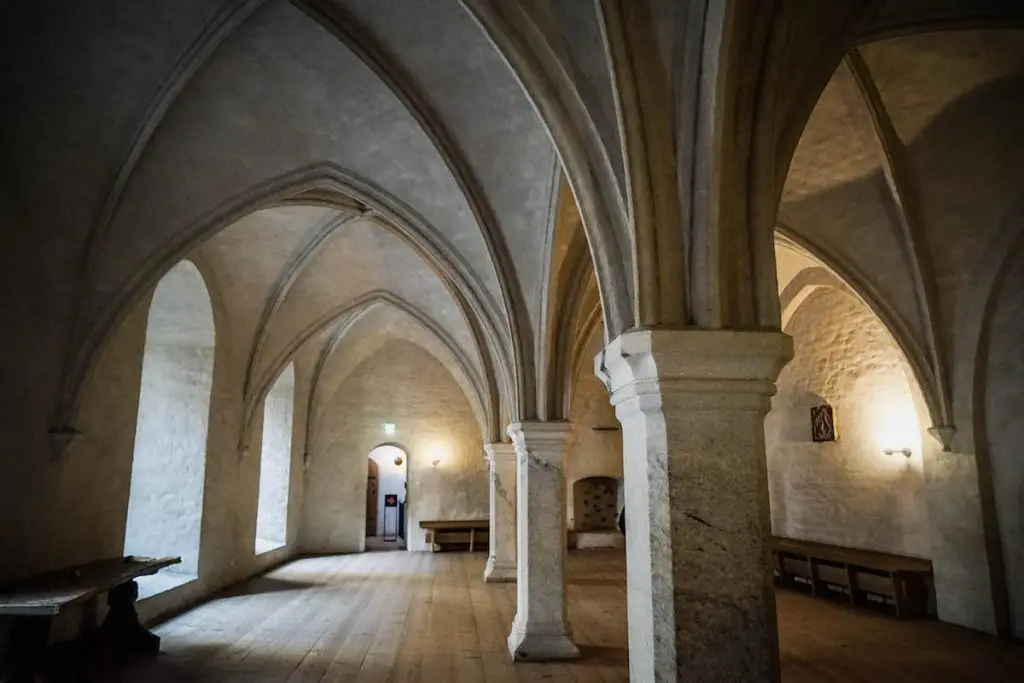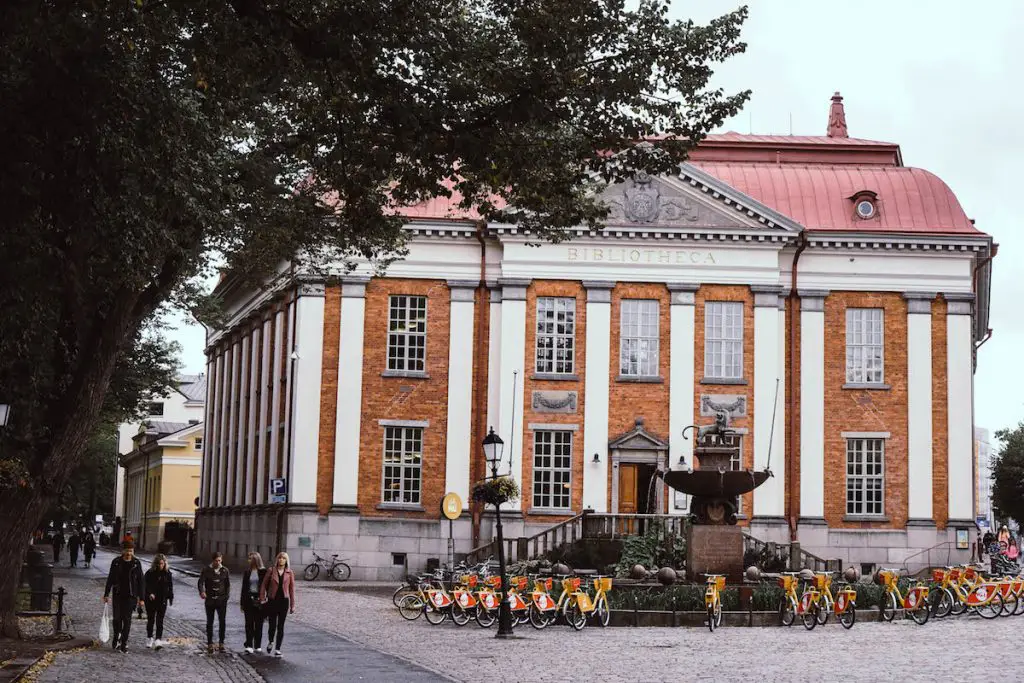 Ten Fantastic Things To Do In Turku That Are Sure To Inspire A Visit! 🇫🇮
1. Discover Gastronomic Bliss With A Make-Your-Own Turku Food Tour…
Let's start with food and get a taste of the best of Finnish cuisine in Turku, the self-proclaimed food capital of Finland – though I personally think it deserves the title.
More casual, affordable, and accessible than Helsinki (which chases the trendy New Age Nordic food culture ala Copenhagen, with prices to match) – Turku holds a number of Finland's oldest and more unique restaurants and has specially cultivated the growth of creative dining culture in recent years.
To discuss of all of my beloved restaurants in Turku would necessitate a whole other guide – or perhaps a book – but thankfully the talented team at Visit Turku has come up with a rather ingenious concept: a Turku Food Walk Card where you can pick and choose from distinctive dishes at authentically local restaurants.
Just purchase the card, then select your favored five from the ten restaurants on offer and start your tasting tour; they give you three days to complete it, which is perfect.
Leading you straight to the beating heart of Turku's food culture, most of the restaurants are located along the River Aura, making a fabulous walk/waddle while you enjoy inspired cuisine.
Think a Brewery Sausage Plate along with the trimmings in a renovated school-house brewery, a warm chicken open-faced sandwich with Aura blue cheese sauce on a romantic riverboat, or a delicious seafood starter in one of Turku's oldest cellar restaurant.
At only 44 euros, I thought the card was incredible value and a great way to experience the Turku dining scene on a budget. The Food can easily be purchased at Tourist Information at Visit Turku or online, and even better – the team has organized an additional 15% discount for you when using the card, because although you are by no means required to purchase anything else …A glass of wine is perfectly paired with all these atmospheric surroundings.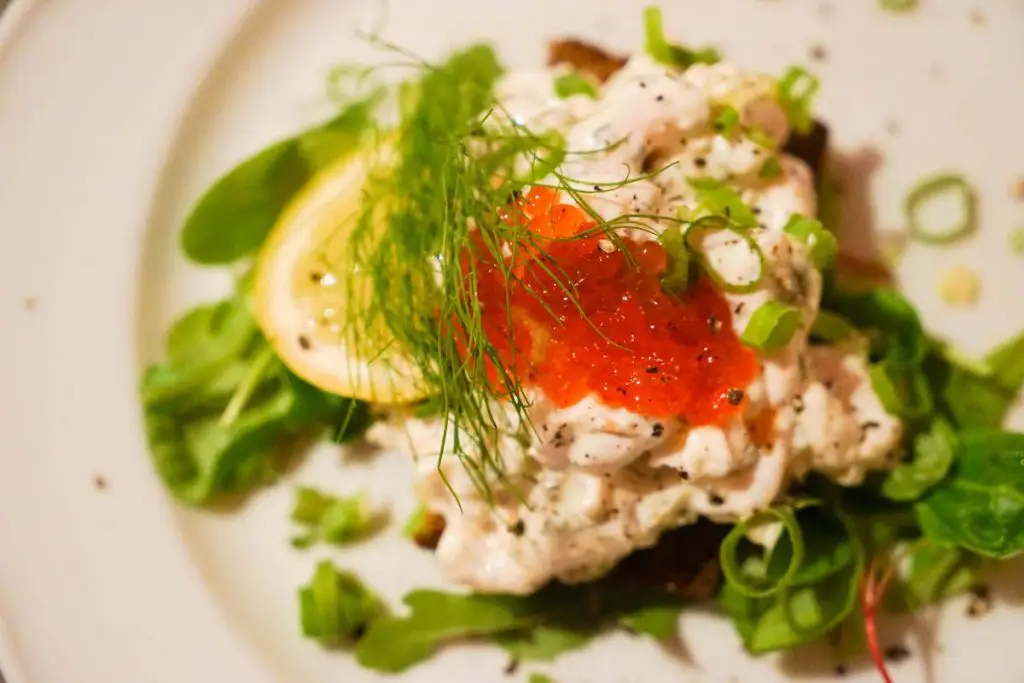 2. Explore On Of The Oldest Buildings In Finland, Turku Castle!
Sure, the tragic Great Fire of Turku might have wiped out most of this cities medieval grandeur, but thankfully the glorious fortress of Turku Castle was spared from any damage being further out of town.
It is recognized today as the largest surviving medieval building in Finland and one of only remaining three castles in Finland, along with St. Olaf's Castle in Olavinlinna and Häme Castle in Hämeenlinna.
Still standing magnificently on the edge of the river Aura as it has since the 1280s, Turku Castle is perhaps the cities most iconic attraction and is easily one of the most visited tourist sites in all of Finland.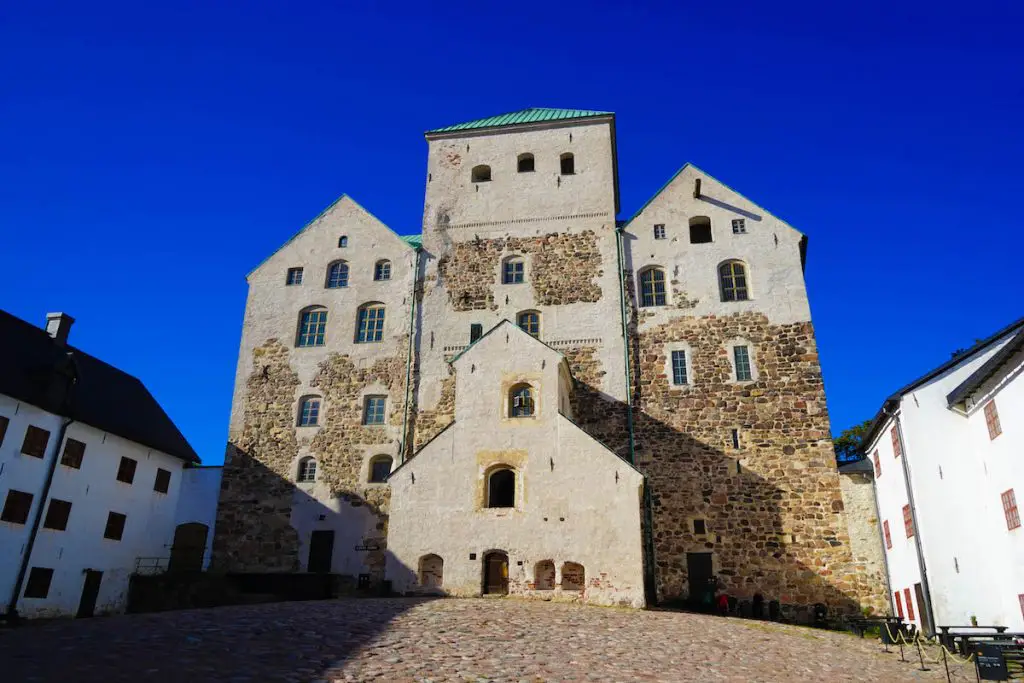 During its convoluted history, the castle has been used as a defensive bastion, a royal court, an administrative center, a prison, storehouse, and barracks. While a museum has occupied the site in some form or another since 1881 is was not until 1987 when a mammoth renovation was completed – starting prior to the Second World War but interrupted by Finland's two wars with the Soviet Union.
As the saying goes, however, good things take time, and the end result is nothing short of jaw-dropping. Not only is the castle completely restored and oh-so-photographic but also hosts comprehensive exhibitions regarding the Castle's history and that of Turku / Finland. Guided tours are available in English in June, July and August.
Plan at least a few hours to take in everything here and try not to get lost as you wander the maze of halls and chambers, admiring the utter grandeur and contemplating all the dramatic events which have unfolded within.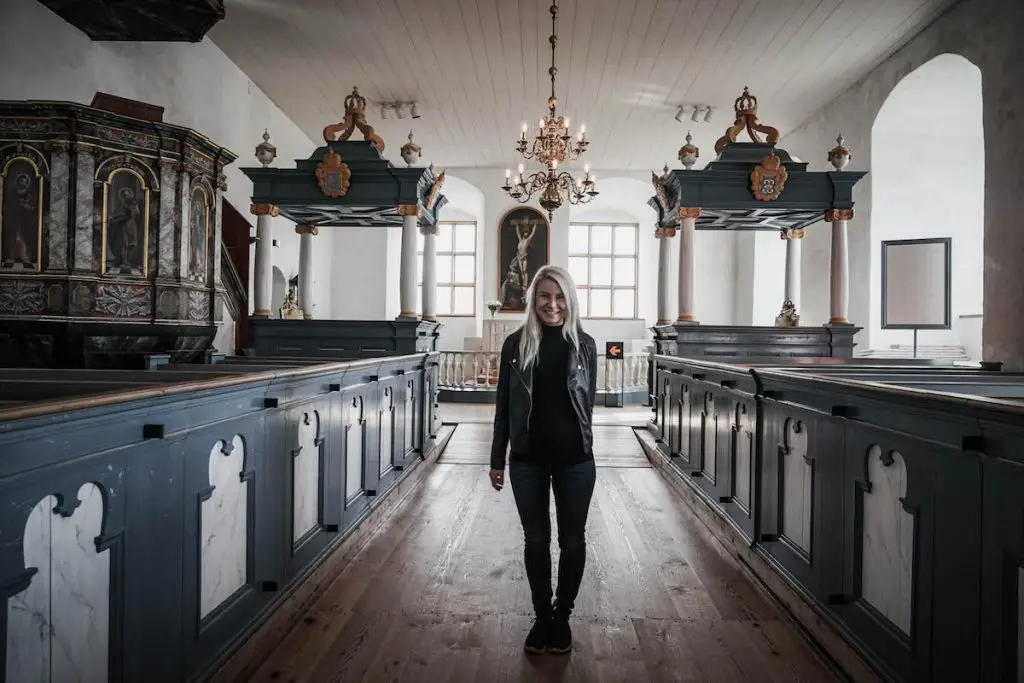 3. Get Inspired By The Best Of Finnish Design In Turku
Finnish design is so very en vogue right now, and it is easy to see why. Design here is a way of living, more than just pretty objects but something to be woven seamlessly into life – part of everything around you but never drawing focus or distracting.
Attention to detail and quality is paramount – and the epitome of good design is an intractable timeless quality, meaning when you find something you like, you know you will have it for life.
As the celebrated Finnish designer, Alvar Aalto famously said: " Nothing is ever reborn, but neither does it totally disappear. And that which has once been born will always reappear in a new form."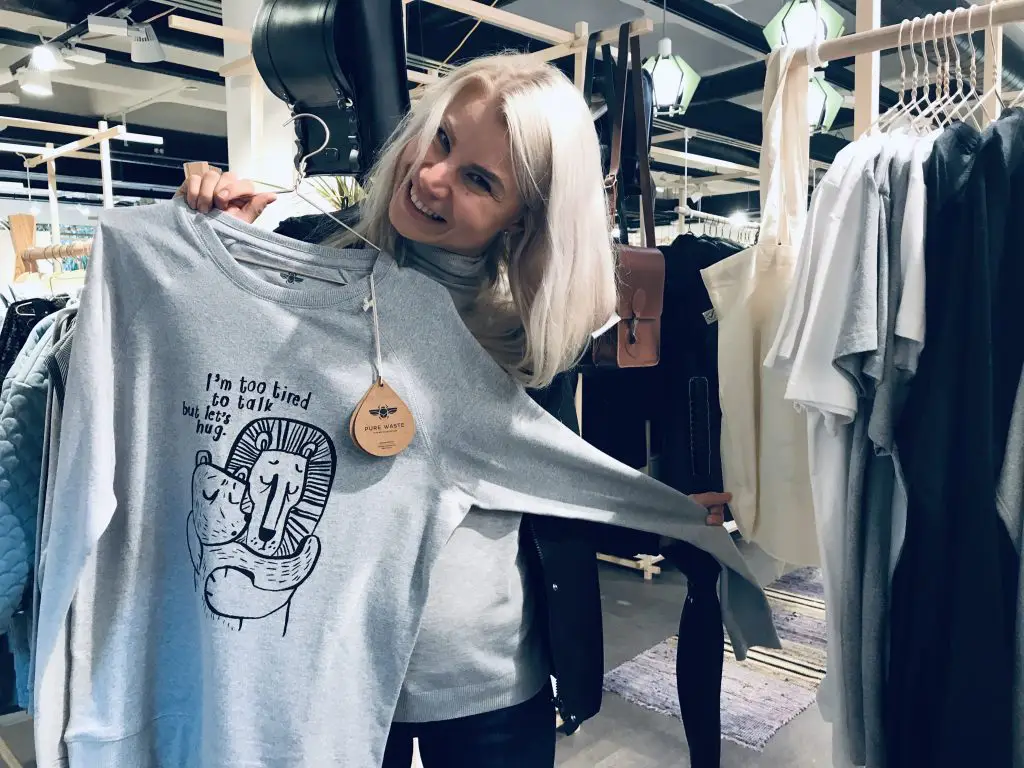 While Finnish design is visible across the nation, Turku seems to have outdone everyone else and created a nurturing bubble where designers and artists have flocked.
As a result, visitors are rewarded with an almost bohemian spirit – and if they know where to look – can find everything from fabulous art, beautiful books, eco products, vintage clothing, new-age Finnish design and more. While you can wander and discover at your own pace, the Turku Treasure Map provided indispensable for hunting down the best of this city's design gems and boutiques – so be sure to download and save to your phone.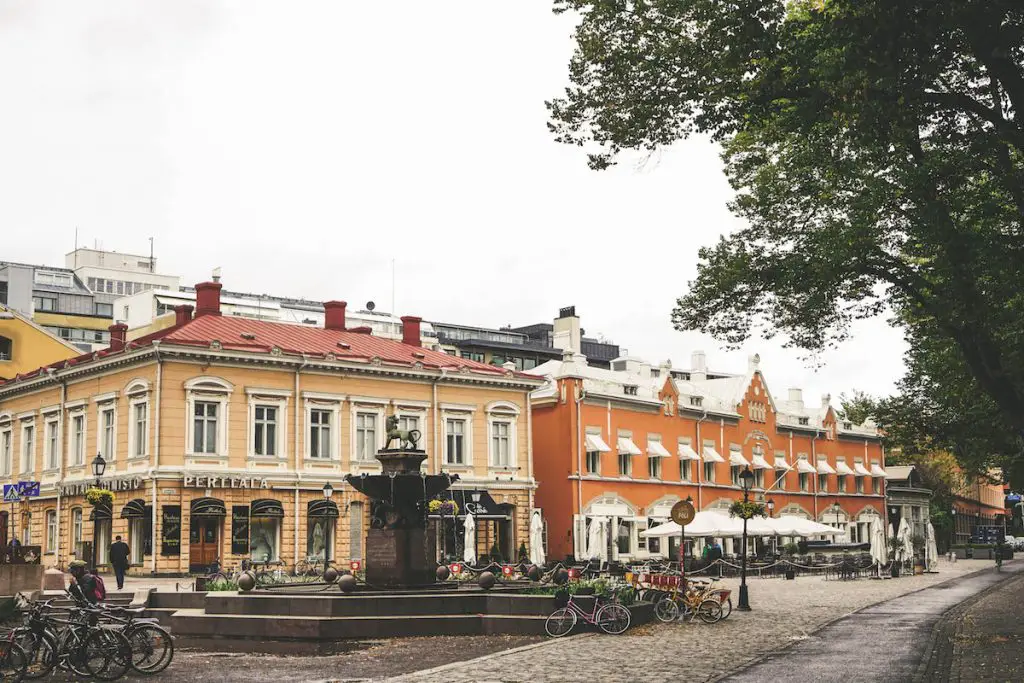 If you are short on time, head to Forum Kortteli for the Puf Design Market, a concept store with all of the top Finnish designers and new local designers every month – but there is so much more to discover around town. Independent comic books (Turun Sarjakuvakauppa), high Finnish fashion (OMB Boutique), Turku design objects perfect for souvenirs (Kui Design), clothing from all-natural materials (Kaisla) and eco-designs (Dama Design).
If you are looking for something extraordinary, local textile and interior designers Saana ja Olli are the talk of the town with beautiful products made from durable European 100% hemp fabric and manufactured transparently in Southwestern Finland.
Their products are also available online and in different stores include the Puf Design Market.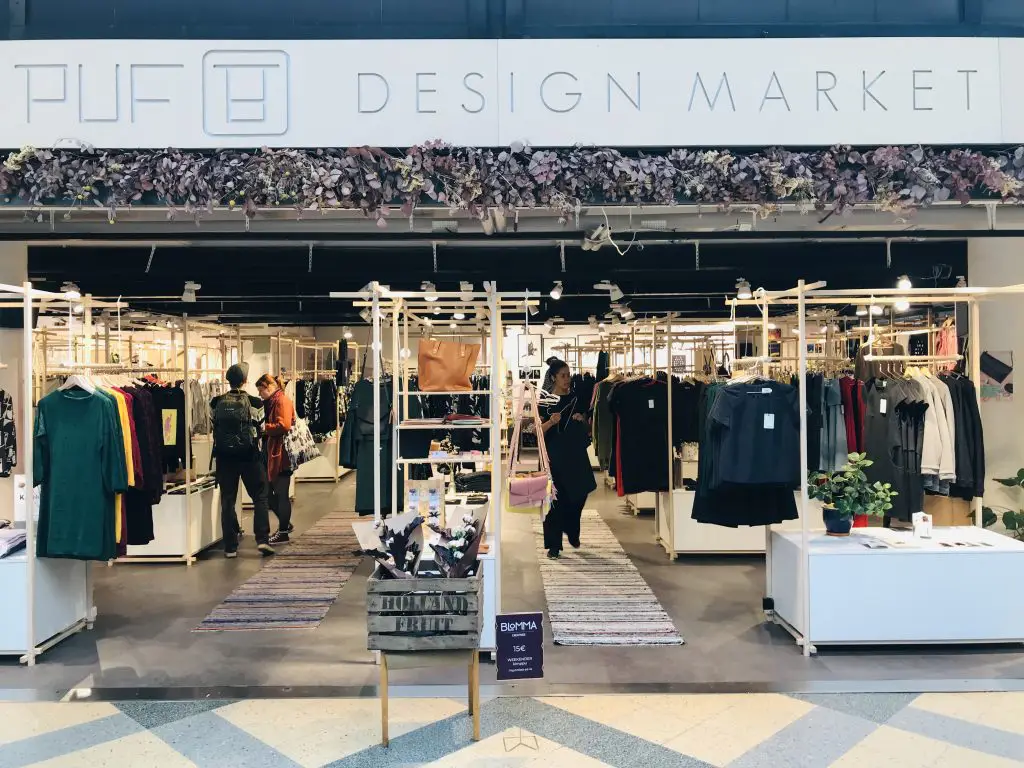 4. Relax And People Watch In One Of Turku's Many Wonderful Cafes
Anyone who is even vaguely familiar with Finnish culture knows they hold two things sacred above all else: coffee and sauna. While Tampere has claimed the title of Finland's Sauna Capital, Turku could well claim to be its Coffee Capital with an eclectic and inspired collection of cozy coffee shops and trendy cafes offering something for everyone.
Honestly, you could lose hours or days relaxing in many of Turku's most exquisite cafés – and you wouldn't be the first too! How else do you think the average Finn consumes 2.64 cups of coffee per day!
Many coffee shops have a thing called santsikuppi, basically meaning when you buy a cup of filtered coffee, you can enjoy the second refill free – inviting you to stay longer, people watch and perhaps enjoy pulla, a Finnish sweet bread that traditionally accompanies coffee. Or Karlien Pies are another delight you can never go wrong with.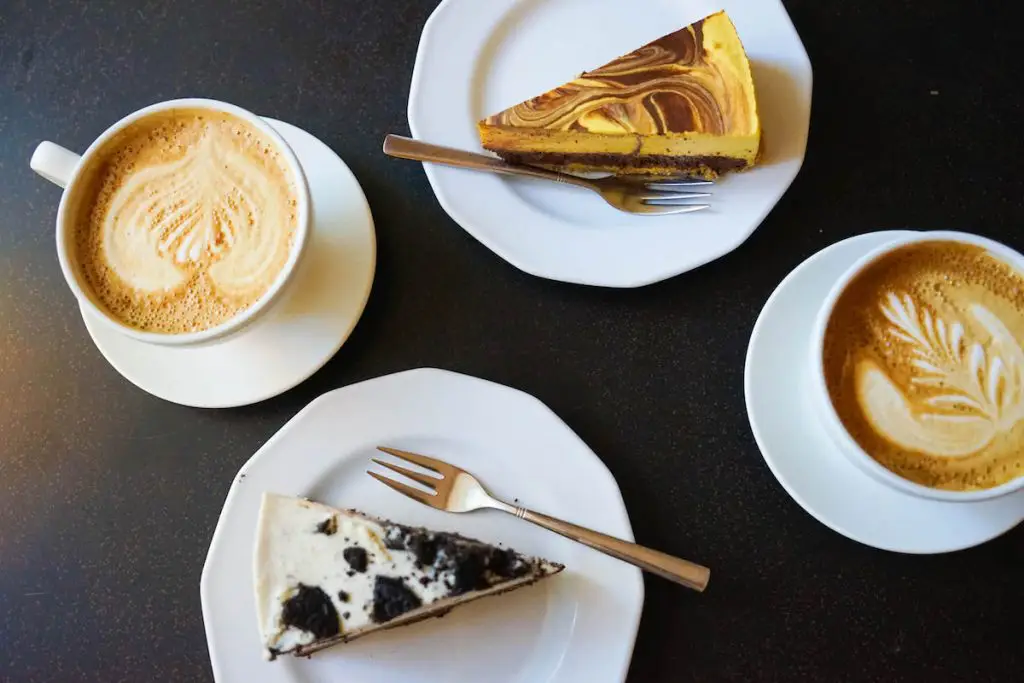 In Turku, you are truly spoilt for choice when it comes to coffee shops and cafes. Still, you place you have to go is Café Art, home to several Finnish Barista Champions and occupying a beautiful spot riverside – perfect for relaxing outside during the summer or for getting warm and cozy in winter (though I prefer Rovaniemi and Lapland at this time…)
You could also try Tiirikkala, a very Nordic chic coffee shop with white walls and an inviting outdoor rooftop terrace, Pieni Kirjapuoti, a straightforward yet cozy café, an independent bookshop or the bustling M Kitchen & Café, home to baked goods recently named the best in Finland!
If you are feeling extra adventurous you can try track down the Kaffillari, a small moving coffee bike providing coffee where it is needed more (you can also find on Instagram) or just ask a local for their favorite coffee shop in Turku – trust me, everyone will have a very strongly held opinion!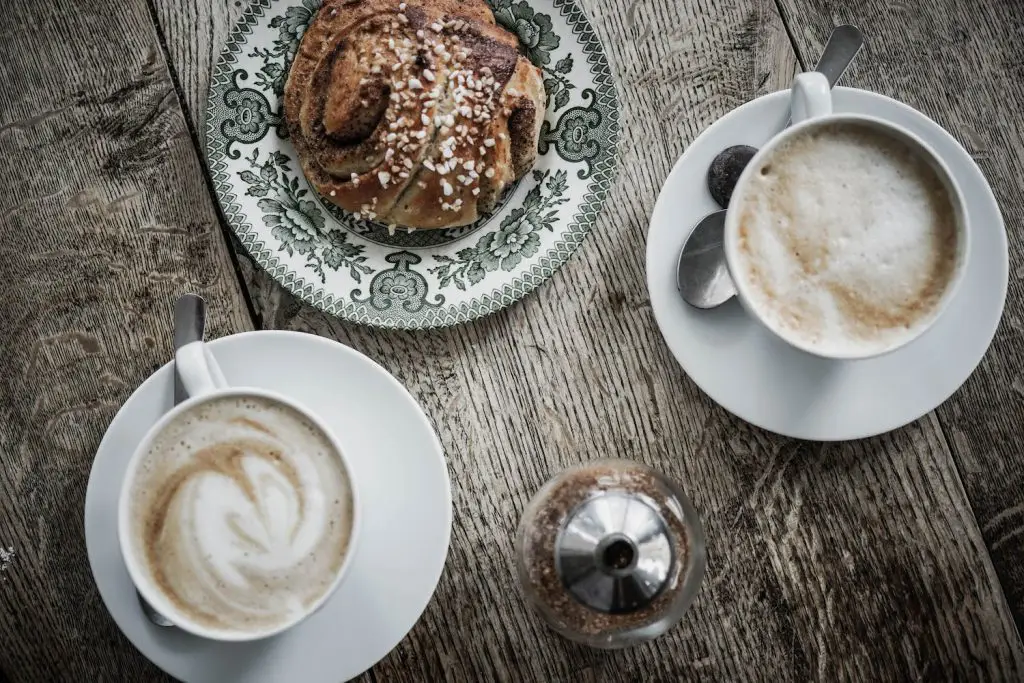 5. Admire Nordic Art In The Iconic Turku Art Museum
While local attempts to compare the Turku Art Museum with the Louvre might be a little exaggerated (this is the 'Paris of Finland' remember), that does not it is not worth a visit in and of itself.
Featuring distinct and high-grade exhibitions, the Turku Art Museum introduces locals and visitors alike to the mesmerizing world of art, with everything from classic art to cutting-edge contemporary exhibitions, but with a strong focus on its extraordinary Nordic, surrealist & pop art collections.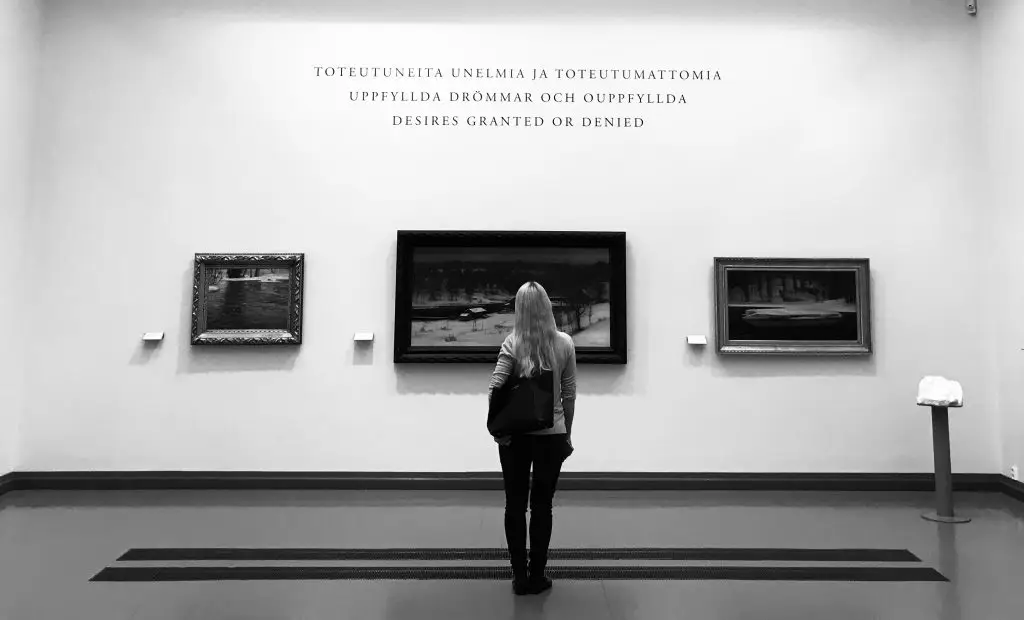 Housed inside an imposing National Romantic granite palace completed in 1904 specifically to display art, the Turku Art Museum is considered a national treasure for its extensive collection of art from Finland's Golden Age -around the turn of the 20th Century. Still, I'd argue it is today considering the proliferation of Finnish design and art galleries in Turku!
After you have had your fill of the art collections, be sure to enjoy a relaxed drink or meal in the designer Café Victor with its terrace views over the city and fresh daily offerings including delicious pastries, high-quality coffee and a varied lunch every day.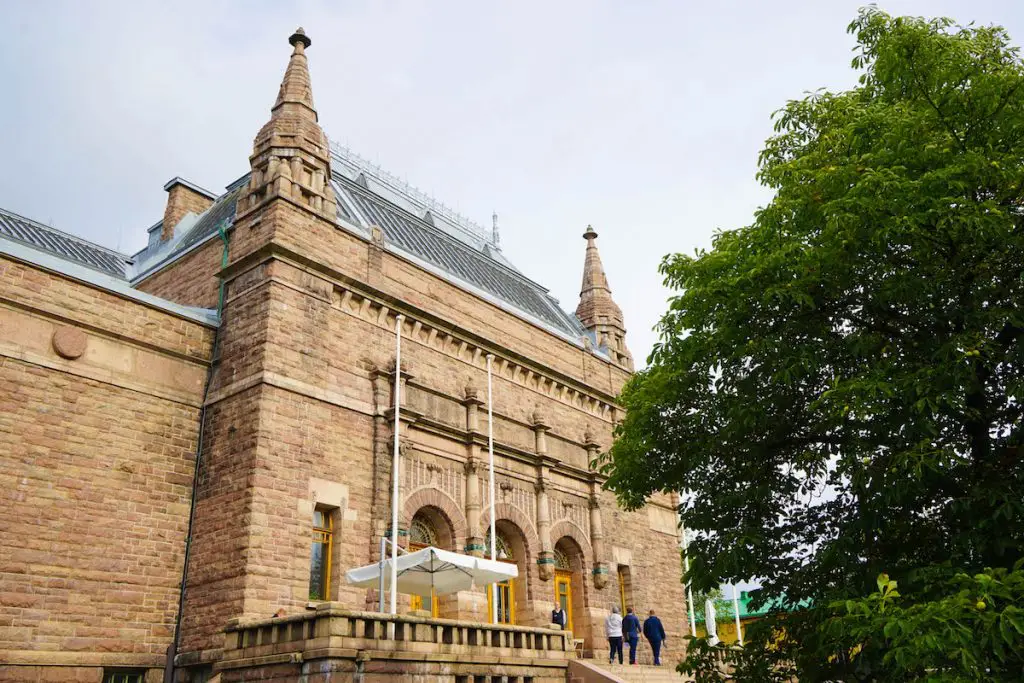 6. Give New Meaning To Repurposed In Turku's Retro Bars
To balance all the history, culture, and art – you might want to step into 21st-century Turku and indulge in some light (or heavy) drinking. If this is the case, you are in luck as Turku is a student town with plenty of local watering holes, nightclubs, and chic cocktail bars…With over 120, you just need to ask yourself, 'what is your poison?'.
My suggestion would be to start off with what I am naming 'The Turku Retro Pub Crawl' – a visit to five utterly unique establishments with something that should appeal to everyone. Feel free to skip some or tour over multiple nights – and as always, ask locals for more recommendations if these don't sound right for you!
That's what I also did in Oulu, and it worked just as well.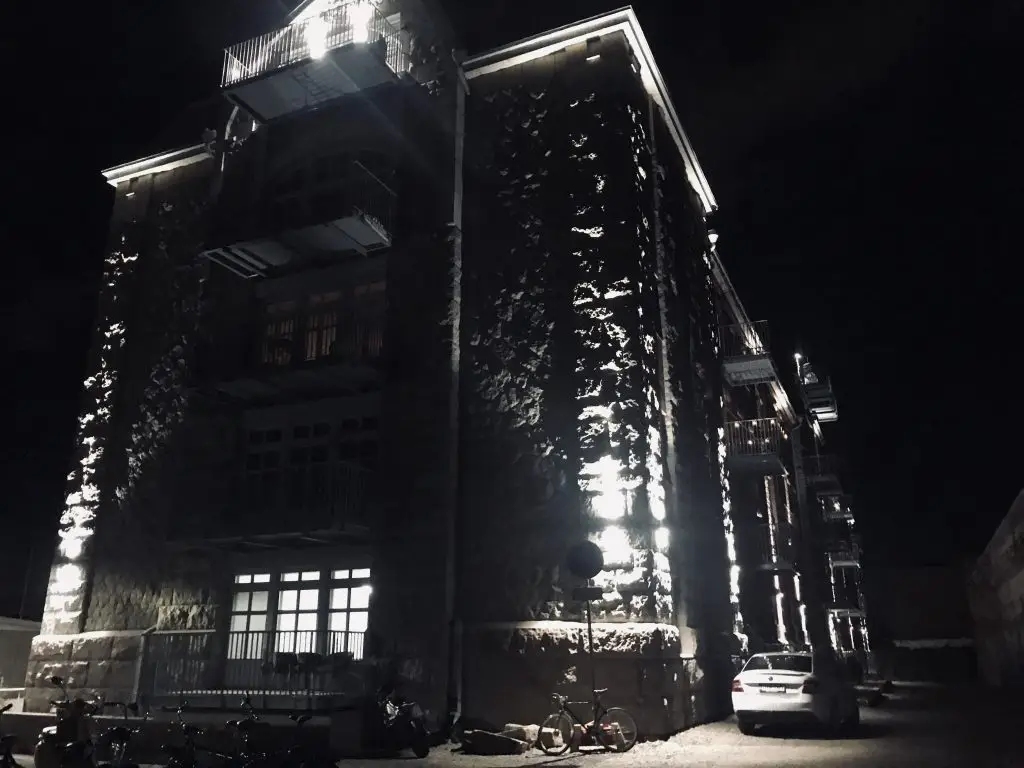 The first stop of my Turku Retro Pub Crawl is the furthest out of town, and not a pub at all but Kakola, an upscale restaurant located in an old prison! Yes, better to start your night here than end up in one, right?
To be clear, there is a bar here, and while for dinner (which is excellent) reservations are recommended, you can always just wander in and order a beer or wine and enjoy the bizarre ambiance. The prison brawls and gang tattoos of Finland's most notorious prison have been replaced by white-tablecloths, romantic candles, and dinner jackets…Welcome to Kakola.
Next, head back down the River Aura to Uusi Apteekki Pub, a genuine old pharmacy that merely has replaced the pills and tonics with dozens of beers, whiskeys, and ciders. Everything else remains exactly the same, down to the cash register and medicine drawers – though everything on offer here is more likely to make you feel worse rather than better the next morning!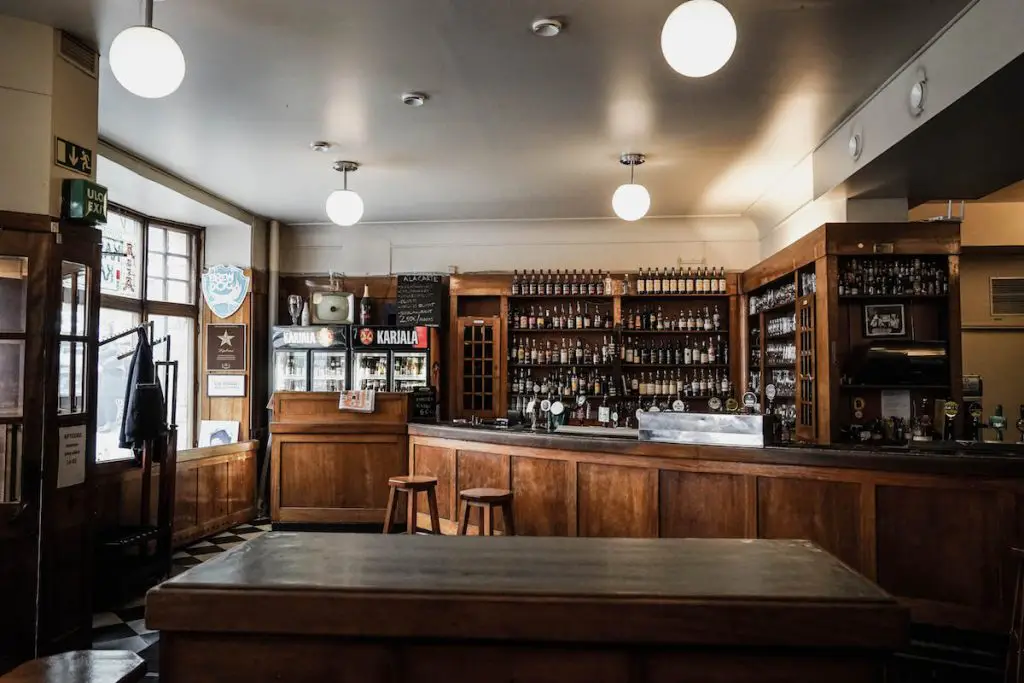 Your third stop should be The Old Bank Bar, which, as you might have guessed, is a bar in an old bank. The cashier's cage now stocks over 200 beers and other tibbles, while the grand hall has tables and faded booths arranged around the old granite pillars.
You will probably need a trip to the bathroom by now – which is good as downstairs; you can get a peek into the old vault doors and safety deposit rooms protected within. Sure, if you deposit your money here, you are never likely to see it again, but the experience alone is worth it!
Our fourth stop is a local institution Panimoravintola Koulu, a colossal brew-pub housed in a barely converted Neo-Renaissance-style old schoolhouse from 1889. In the summer, there is a relaxed beer garden, but I'd still recommend grabbing one of their craft beers and exploring the main rooms with chalkboards, world maps, wooden tables, and chairs.
Drinking at Koulu sure does bring back memories, and made me question if I might have enjoyed school more if we were allowed to drink beer freely in class all day.
If you are feeling peckish, they have some incredible pub grub too.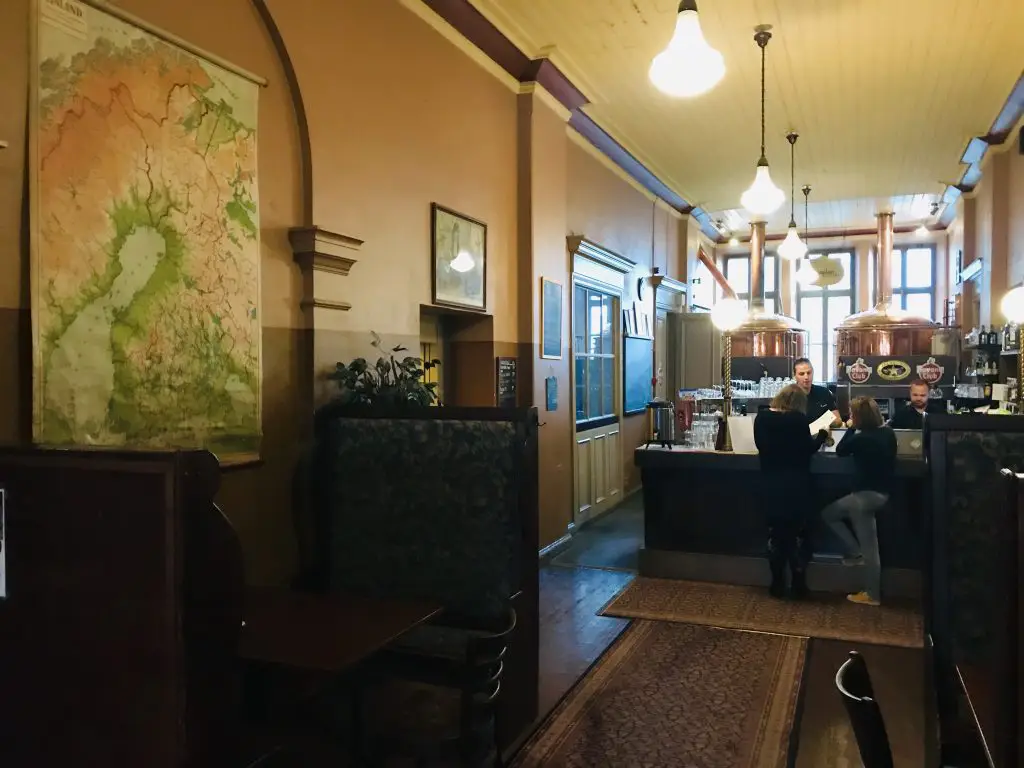 Our final stop on our Turku Retro Pub Crawl is the Waterloo Pub, a circular building in Puutori square, that once served as a public restroom for the Turku Bus Station. Perhaps Finland's most famous toilet, and certainly its most fun, Waterloo today is a fun British pub known for its extensive collection of beers, ciders and other drinks from the British Isles and as a center of entertainment with weekly live music and retro discos.
While this might have been the final stop of my night, if you think you manage more, just follow the crowds heading to any of the nearby nightclubs or upscale cocktail bars…Though none as quite as weird and bizarre as these spots, each of which deserved its own place on any earnest list of things to do in Turku!
7. Try Traditional Finnish Delicacies At The Turku Market Hall
While the Turku Food Walk is the best way to experience the exciting and contemporary food scene here – if you want to delve into traditional Finnish cuisine, the Turku Market Hall is your best bet!
A stunning architectural gem completed in 1896 and saved from destruction in 1976., today, the faithfully renovated Turku Market Hall still manages to capture the enchanting and nostalgic atmosphere of a bygone era.
Three hundred thousand bricks and over 42 tons of iron parts come together in perfect harmony to provide shelter for everything from traditional meat and fish counters to young and fresh entrepreneurial dining experiences and even a train carriage café.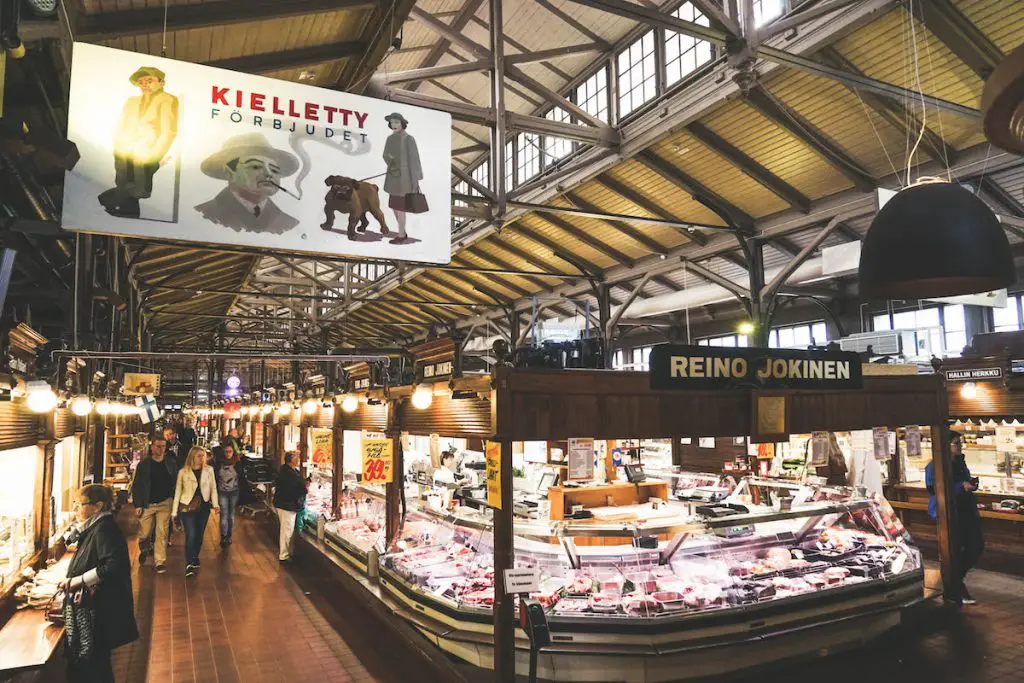 The perfect place to sample the delightfully quirky through to the outrageously delicious local delicacies, the famous Turku Raisan Sausage, regional cheese, so-much-fish, beautiful buns, pastries and much much more – You name it, and chances are you can find it here- always locally produced and of the highest quality!
What else can you say when they have been in business for over a century?
All the stall owners are friendly and are happy to share their decades of experience and passion for local cuisine, so be sure to take the time to pop in and sample whatever takes your fancy, or grab a seat and a coffee. At the same time, you watch everyone go about their daily life. Silent observation is oh-so-Finnish, after all!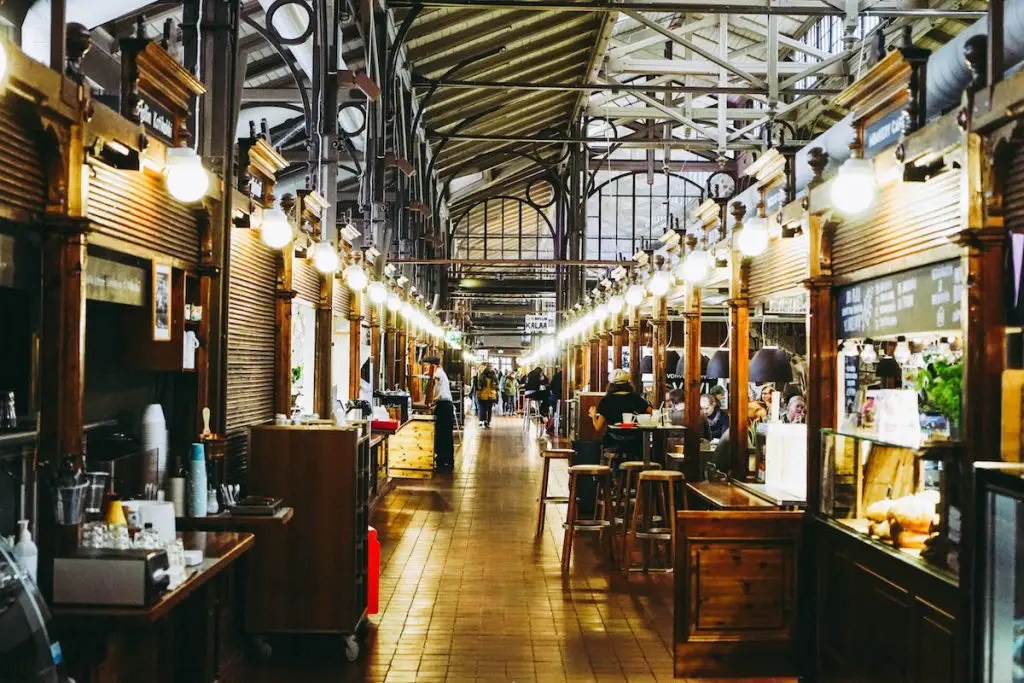 8. Dive Into Turku's Curious History With A Museum Walk Card
In Finland's oldest city, you just know there have plenty of intriguing museums to visit. Ranging in size and interest, if you are a hardcore museum-goer and plan on visiting more than a few, then the Museum Walk card available at the Visit Turku Tourist Information is going to be your most cost-effective option allowing you to visit any of the 12 participating museums at one time.
One must-visit spot is the Pharmacy Museum and The Qwensel House, the oldest wooden building in Turku (just barely surviving the Turku Fire) and today hosting a bizarre medicine museum and a display of life in 18th century Turku. Another not-to-be-missed museum is the Aboa Vetus & Ars Nova housed in a 1928 palace and hosting two museums: one to contemporary art and another underneath exploring the recently excavated ruins and rediscovered artifacts of medieval Turku.
Perhaps no one other attraction in Turku better exemplifies the cities fusion of Old and New.
Other personally highlights were the Luostarinmäki Handicrafts Museum, an open-air museum allowing you to wander and explore a continuous district of wooden houses that miraculously survived the Turku fire thanks to their sheltered hill-top position and the Forum Marinum, a lively Maritime museum telling the story of Finland's maritime history – with plenty of boats to explore!
Of course, there are other highlights, including the aforementioned Turku Castle and Turku Art Museum, and personal interests and tastes can differ, so be sure to check out a full list of Turku museums here.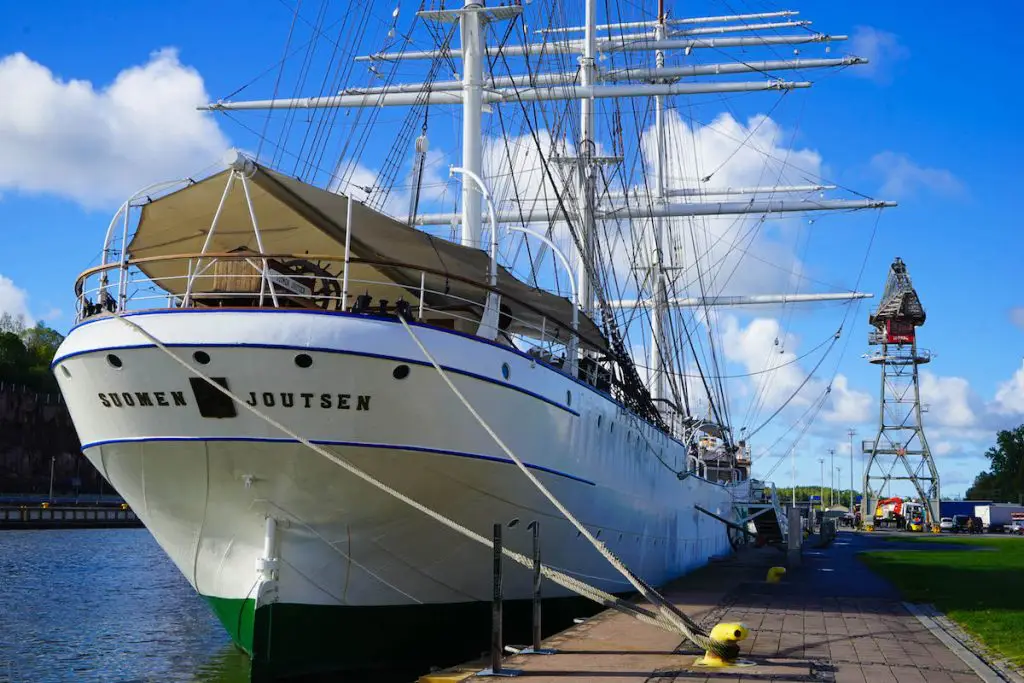 9. Embrace The Moomin Madness And Old Finland At Nearby Naantali
Ok – not technically in Turku but easily reachable by car or bus, Naantali is one of the most unique places in Finland, and I could not leave any list of things to do in Turku complete without it.
Naantali is a tranquil old wooden town which draws in tourists from all over Finland and the world with its energetic marina promenade fronted by sunny restaurant terraces. Then there are the colorful laneways littered with coffee-shops, designer boutiques, and, of course, Moominworld – an island adventure packed with activities, attractions, and experiences inspired by the bizarre (and much beloved) Moomin creations of Tove Jansson.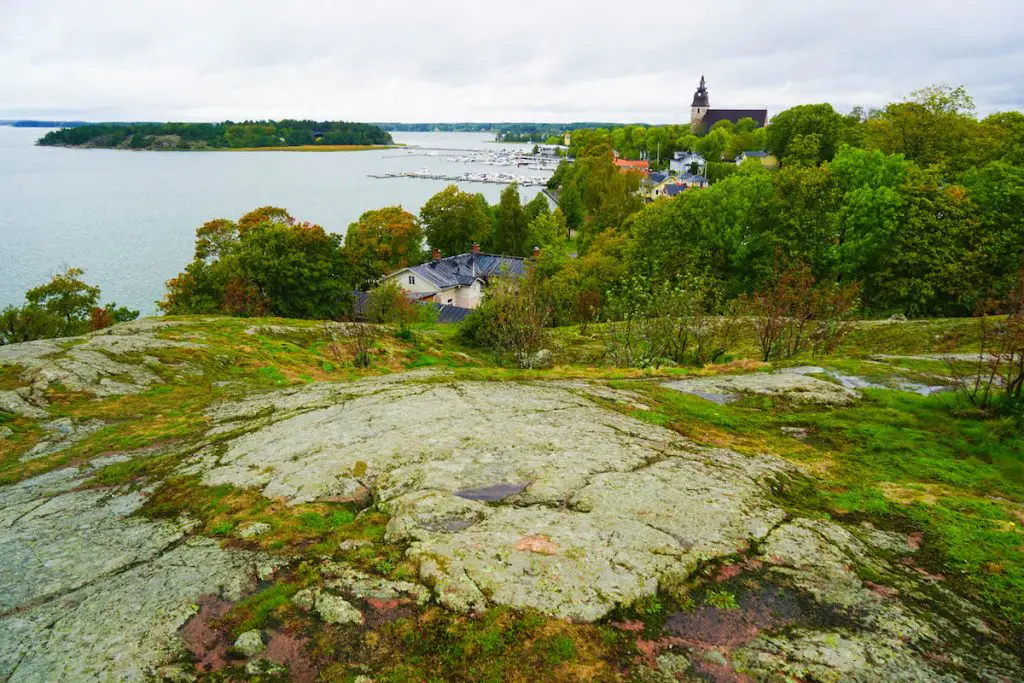 There is also the medieval Brigittine convent Vallis gratiae to explore, the reason for Naantali's original existence, which still dominates its skyline or the Naantali Spa Hotel, the largest spa in the Nordic countries, if you want to stay and relax for a few days.
I also loved the rather curious urban/rural divide, which means you can be hiking a forest trail with fabulous views out over the rocky archipelago one minute and in the bustling center the next.
The official summer residence of the President of Finland, the Kultaranta estate, is also located nearby in the Luonnonmaa, which you can see from the hill behind Naantali. So I can't be the only one who thinks this little town is something special.
Sure, it is more of a summer tourist destination and mostly closes up shop in the winter but there is just something captivating about meandering around its silent streets when no one else in sight that would lead me to recommend a visit here any time of year. Or maybe that is just me!
If you want to arrive in style, you could also consider the steamship S/S Ukkopekka, which makes a leisurely journey daily in summer from Turku right into the heart of Naantali's old town.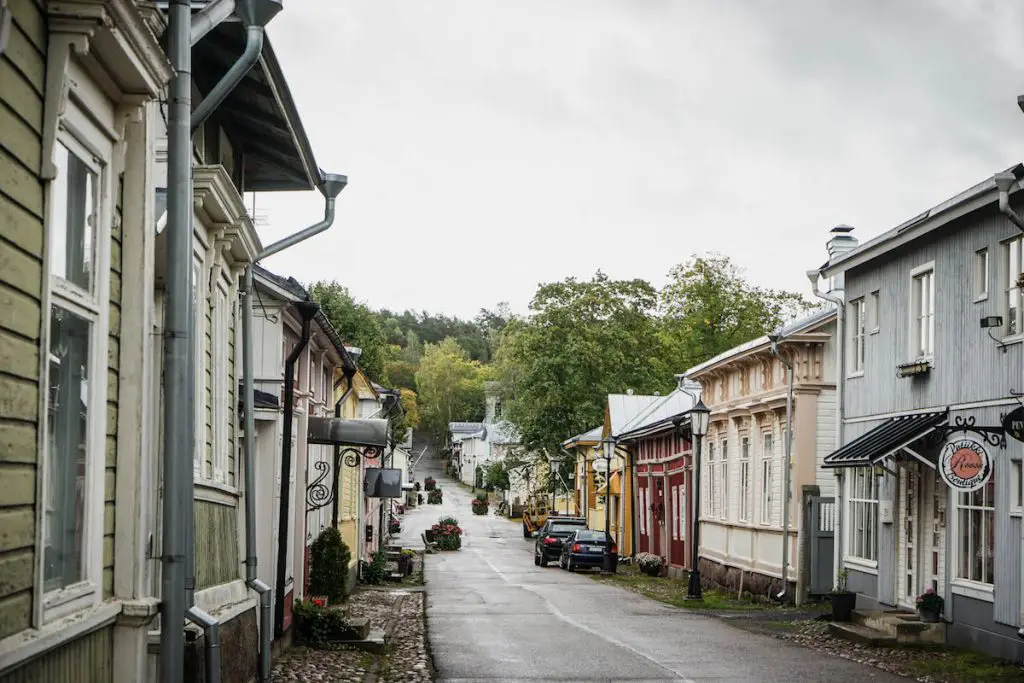 10. Wander Along The Timeless And Mesmerizing River Aura
If you are ever wondering – How is Turku the Paris of Finland, just take a walk along the River Aura and you are bound to draw comparisons with the Seine. The banks of this famous river have been inhabited for over 6,000 years and are an intrinsic part of Finland's cultural heritage.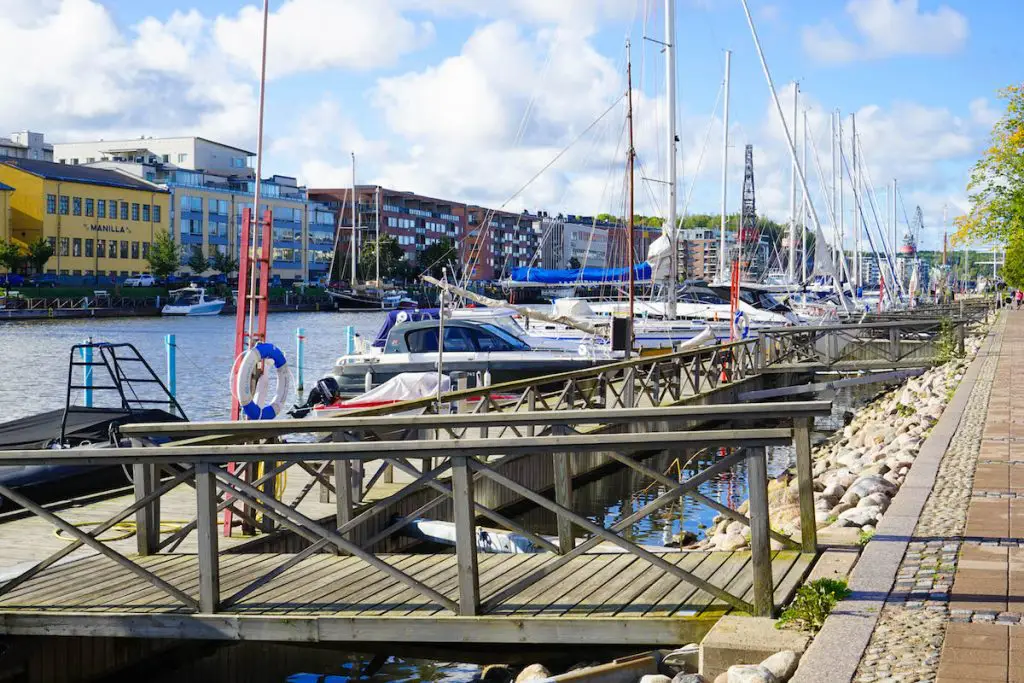 Turku is inseparable from the River Aura, and while the Great Fire may have somewhat orientated the new city away from its gorgeous banks – they have by no means be forgotten.
The Turku riverbank is every local's favorite place to stroll or bike – with a 3.5 kilometers stretch from the Turku Castle to the Turku Cathedral and Old Great Square being the most popular (in case you were not convinced Turku is, in fact, a medieval city). With the exciting array of cafes, restaurants, and Turku riverboat dining – a real, local specialty – you can spend the entire day without letting the river out of your site, and why would you want to!
If you want some structure, Visit Turku has put together a fantastic walking tour along the river from which you'll get an excellent overview of Turku's history and present day. On a sunny day, there are plenty of rest spots to lap in the sun from funky container cafes and outdoor dining – but even on rainy days or at night, there is always magic in the air. No matter the season, the River Aura will still be one of my favorite things to do in Turku.
And I'm sure it will be yours too!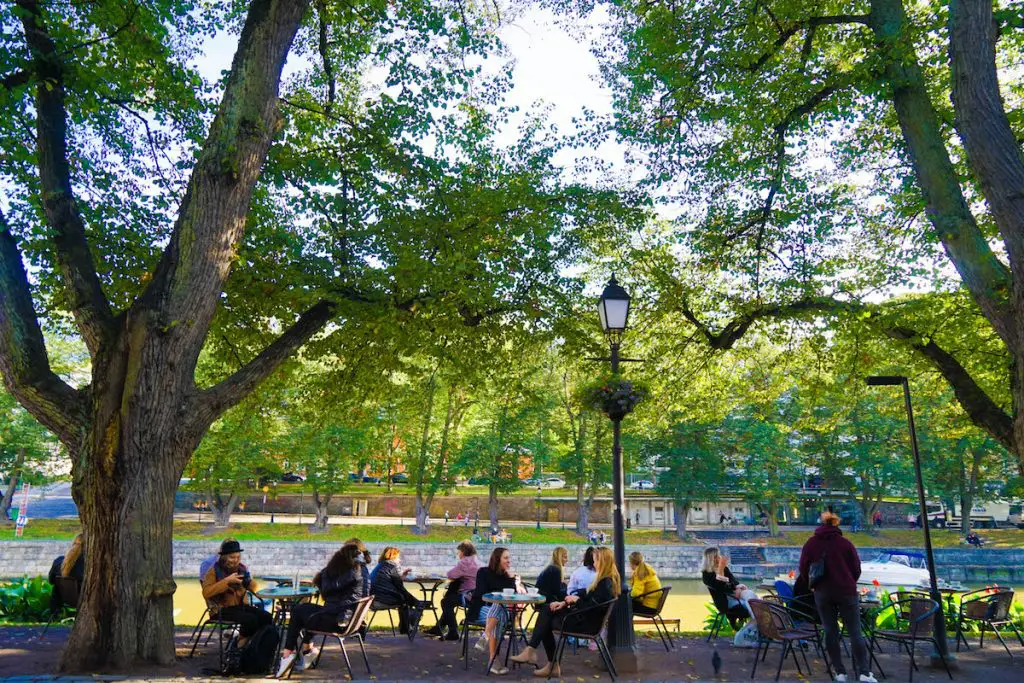 Where To Stay In Turku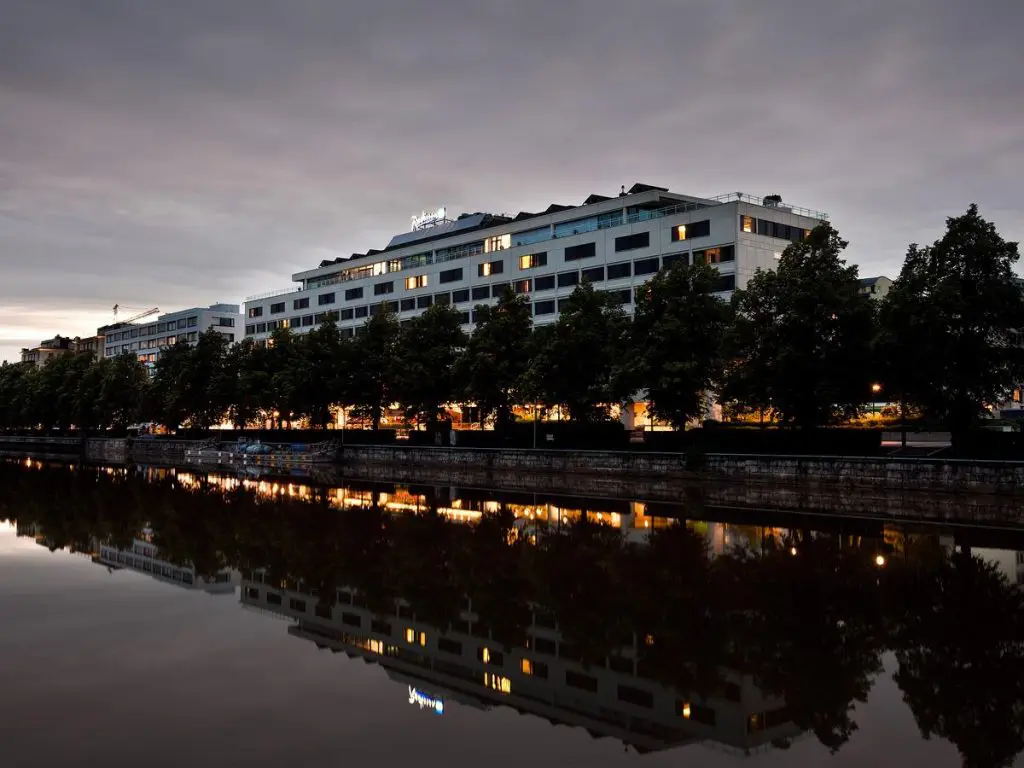 Overlooking the Aura River in central Turku, this luxury eco-friendly hotel offers refined service, spacious and elegant rooms, three saunas, and fabulous service. Splurge on a river view for a Turku stay you will never forget!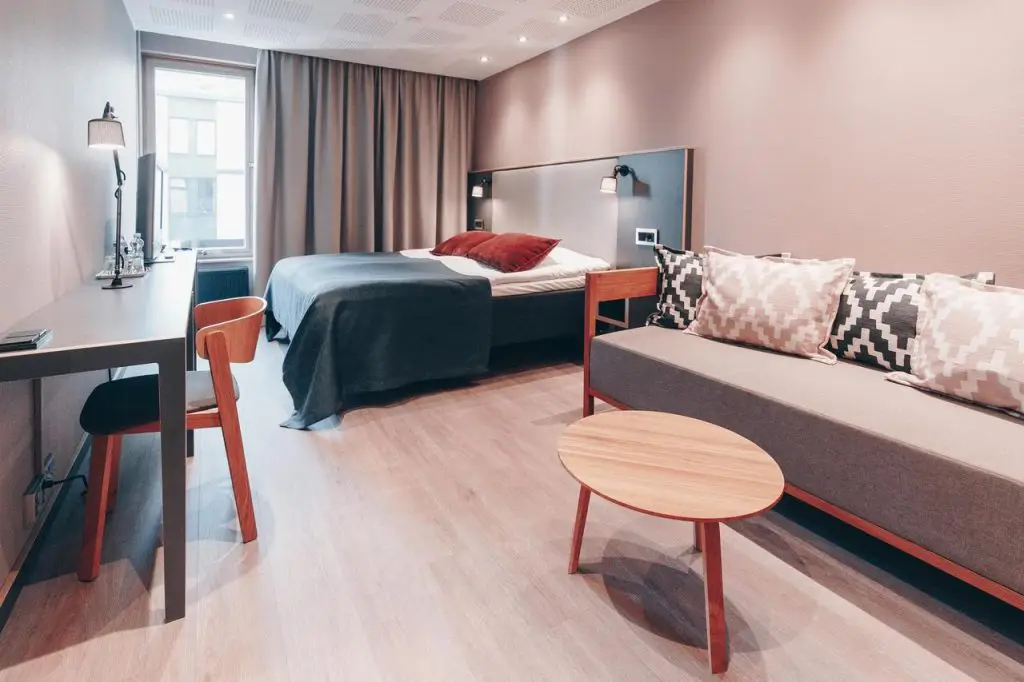 An extremely stylish and funky design hotel in downtown Turku. With individually decorated rooms, a lobby bar, and sauna, this is our favorite mid-range hotel option in town. The outstanding breakfast is worth a stay alone!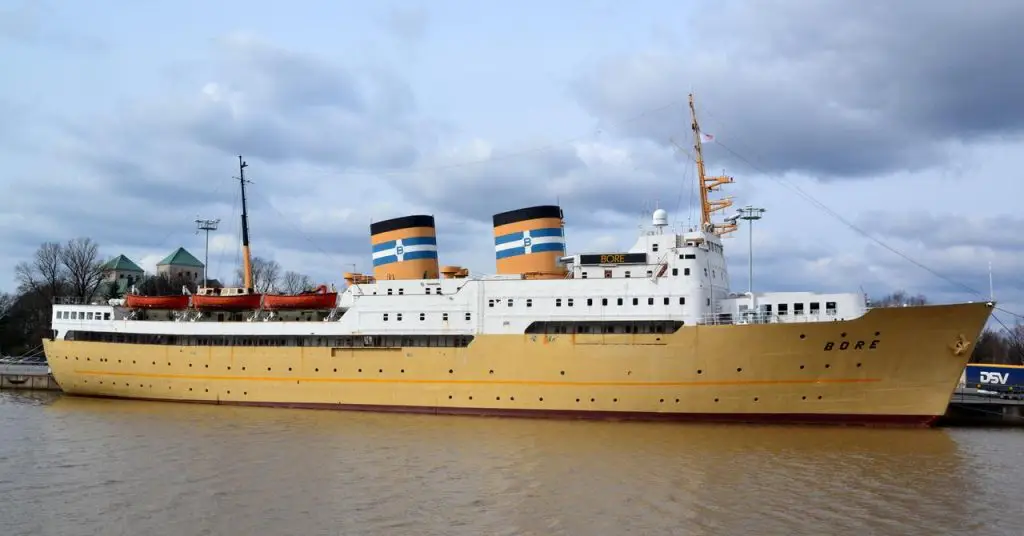 Docked in the Aura River in Turku, this boat hostel offers cabins with private bathrooms and free sauna access in the morning. If you are on a budget or just want a completely unique stay, you can't go wrong here! *I'm on a boat*
Staying Connected While Travelling
In today's increasingly connected world, staying online while traveling has become essential for a seamless experience. That's where eSIMs come into play, revolutionizing the way we access mobile networks during our global adventures. Say goodbye to hunting down local SIM cards at the airport; eSIMs provide instant activation the moment you land, sparing you the fortune usually spent on international roaming and allowing you to genuinely travel like a local (without getting hopelessly lost!).
With eSIMs, tasks like restaurant recommendations and reservations, up-to-the-minute public transport instructions, checking opening hours, and accessing further information become a breeze. And, of course, sharing your journey on social media is easier than ever. To stay connected wherever you roam, consider using either Airalo or Holafly. Airalo boasts the most extensive range of destinations worldwide, offering smaller data bundles tailored to your needs, while Holafly provides unlimited data packages and fantastic EU data deals.
So why wait? Embrace the future of travel connectivity with eSIMs and make your next journey effortlessly smooth.
Further Things To Consider Before Any Adventure
Now you're all set and prepared to explore our big wide world, why not sort out everything else out all in one go? If necessary for your travel plans make sure you have brought proper travel insurance, protected your privacy by getting a secure VPN, compared all the top hotel booking sites to find just what you're after, reserved an unbeatable rental car price and - of course - booked the best flight deals!
Or maybe just forget it all and go for a last-minute cruise or effortless tour instead?
Many budget travelers (including me) indulge in worldwide airport lounge access, so we can experience luxury while still slumming it in economy. Naturally, we would never leave home without a more general travel guide since we couldn't possibly cover everything here!
Just add an adventurous attitude and plenty of smiles - they go a long way - and that about covers it all! Now go out, find your own path and don't forget to share your best inspiration stories with me on Facebook, Twitter, and Instagram...I'd love to hear from you!