Is it just us, or is everyone suddenly talking about Lisbon? Portugal's capital seems to be top of the visit-list for 90% of the people we know, and our Insta-feed is full of sunny images of its beautiful, hilly cityscape.
Now we've been there; we totally get it. Lisbon isn't only stunning to look at (although it is definitely that); it's fun, culturally rich, and historically fascinating. Plus, there are pastel de nata everywhere.
Need we say more?
Actually, the food generally is a huge part of Lisbon's attraction. Its coastal location means that fresh seafood abounds and the kitchens here have found creative ways to work with it. Whether you're eating in the Michelin-starred spots, food markets, or your local taverna, you're sure to come away happily satiated.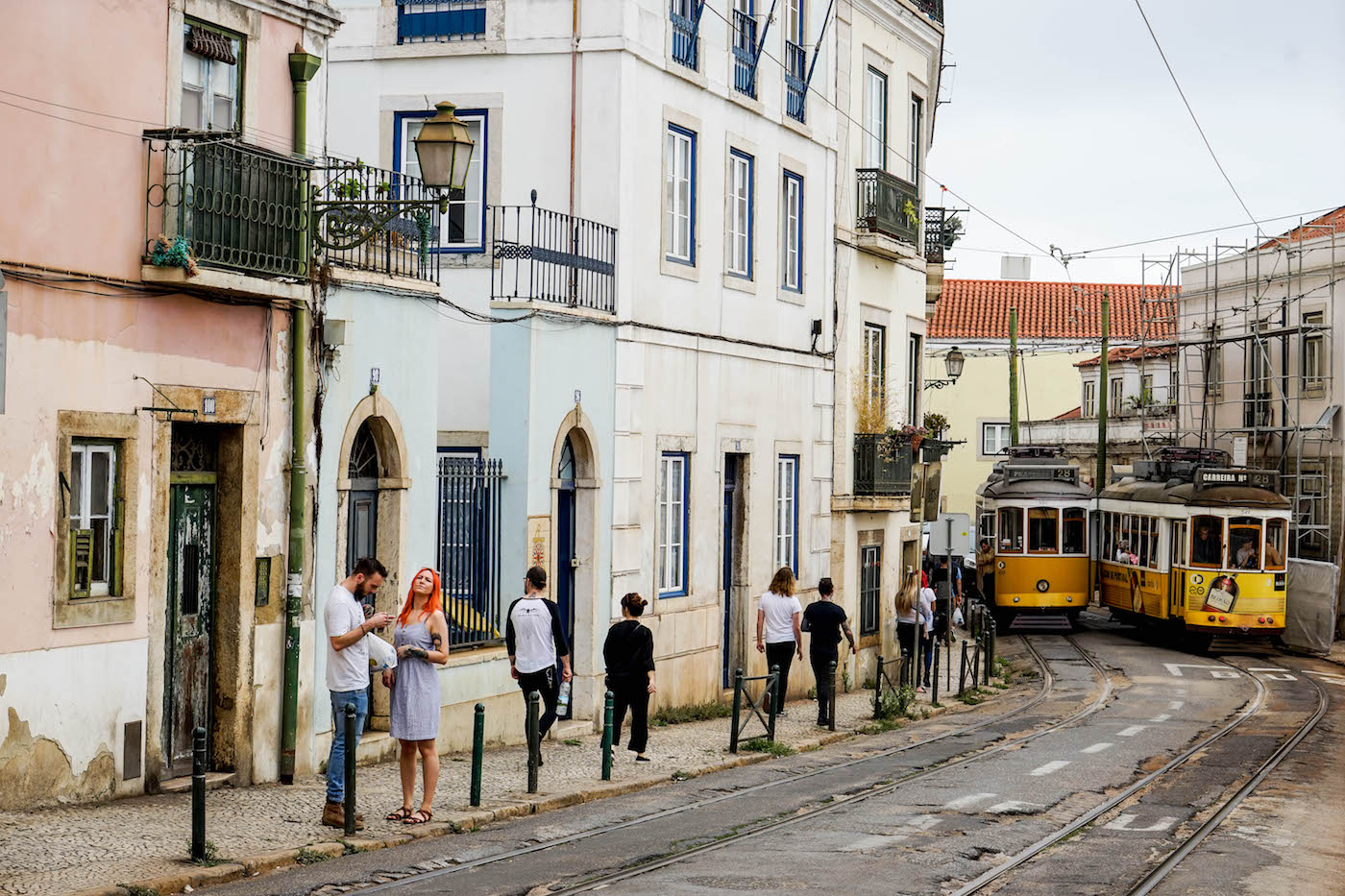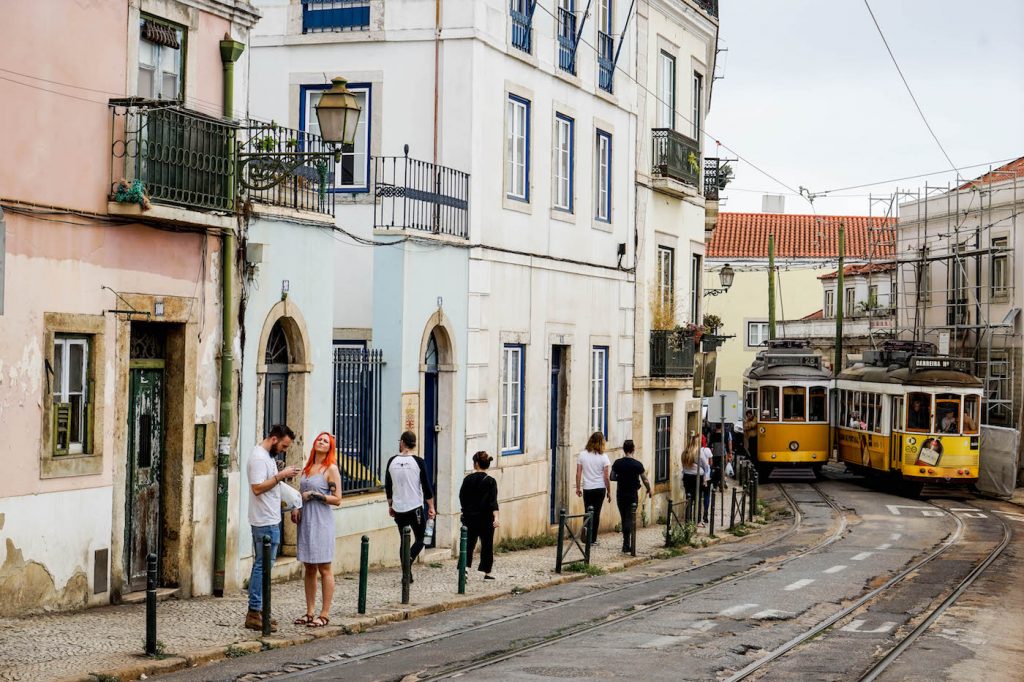 To work off all that food, you're going to need to do a lot of sightseeing. Luckily, Lisbon's got plenty to offer in that regard, and given that it's built on seven hills, you'll easily be able to justify another pastel de nata or two. To help you enjoy the scenery, the city has viewpoints (miradouros) atop each hill. Here you can stop for a drink, take photos, or simply take in the sight of this beautiful place and the sea beyond.
You could happily spend whole days simply walking around, but there are plenty of places to stop. Galleries like the Gulbienkian, Belem Cultural Centre and the MAAT have thoughtful and engaging exhibitions, there are masses of antique shops and flea markets to browse, and there are museums focusing on everything from Roman mosaics to navigation.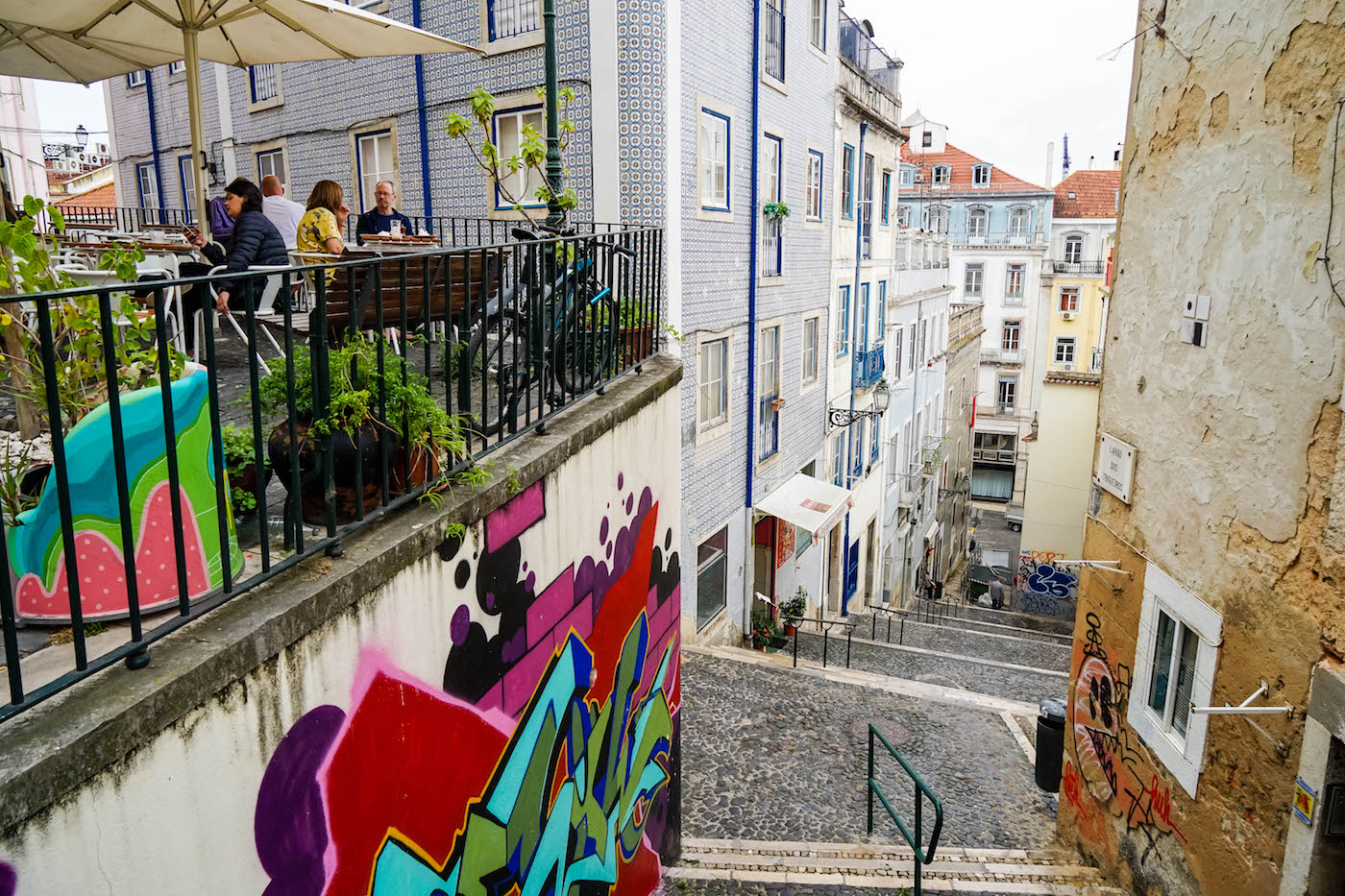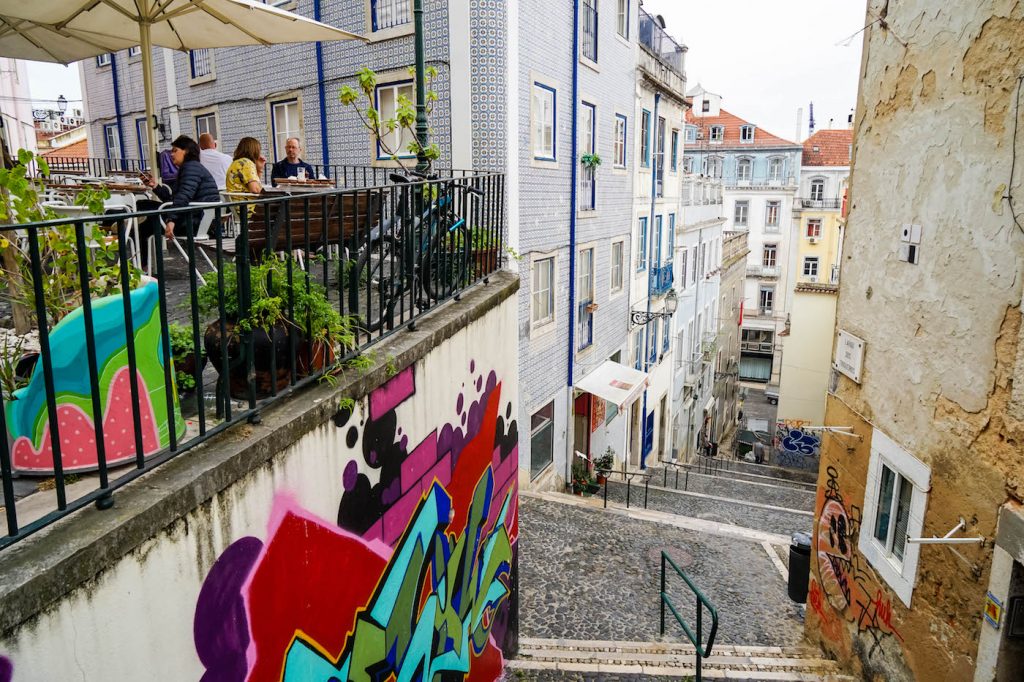 Our tip is to take plenty of breaks while sightseeing in Lisbon because you'll want to save energy for the night. Streets that are lethargic by day transform into outdoor bars by night. From glamorous cocktails to fado houses to dive bars, there's something to suit every drinker. This city loves to party, and it shows. Crack open a street beer on your way to a bar and prepare to go with the flow.
But our love for Lisbon extends far beyond its phenomenal range of attractions – it is the vibe, the people, the weather, the culture. This is a city that is equally comfortable letting you enjoy relaxed coffee in a cafe or encouraging you to party until dawn with wild nightlife. Everyone we met seemed happy and proud that a foreigner would come to enjoy their beautiful city.
Overtourism and rising prices might be creeping problems in some areas and with certain attractions. Still, overall the people of Lisbon were very welcoming to us and did everything they could to ensure our experience was perfect.
Safe, inspirational, diverse, accepting, warm, colorful, and hospitable – it is safe to say we were more than a little obsessed with Lisbon. So, where to start? Here are some (and only some!) of the best things to do in Lisbon.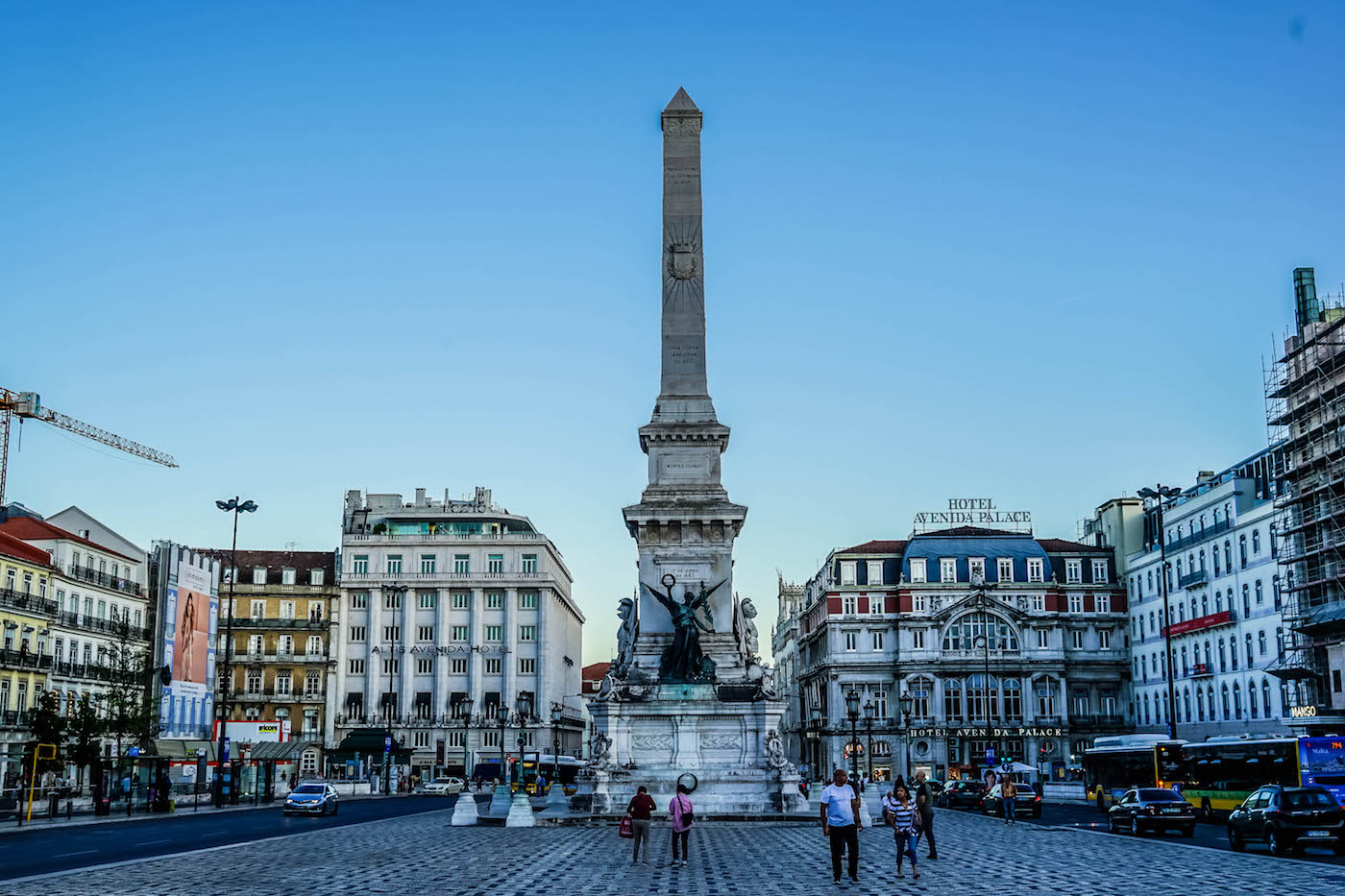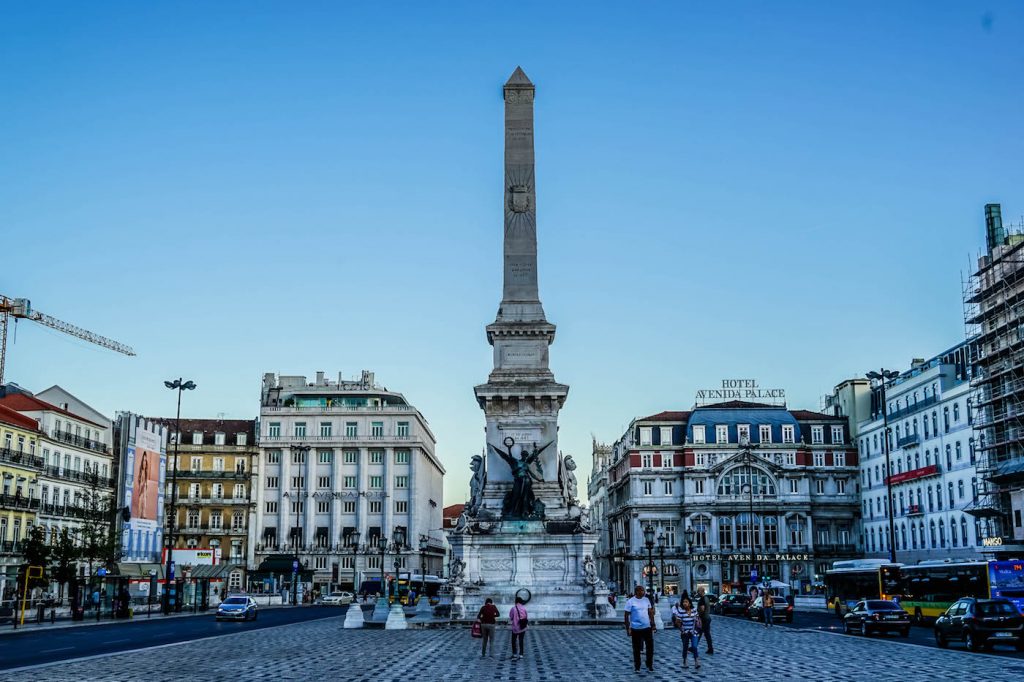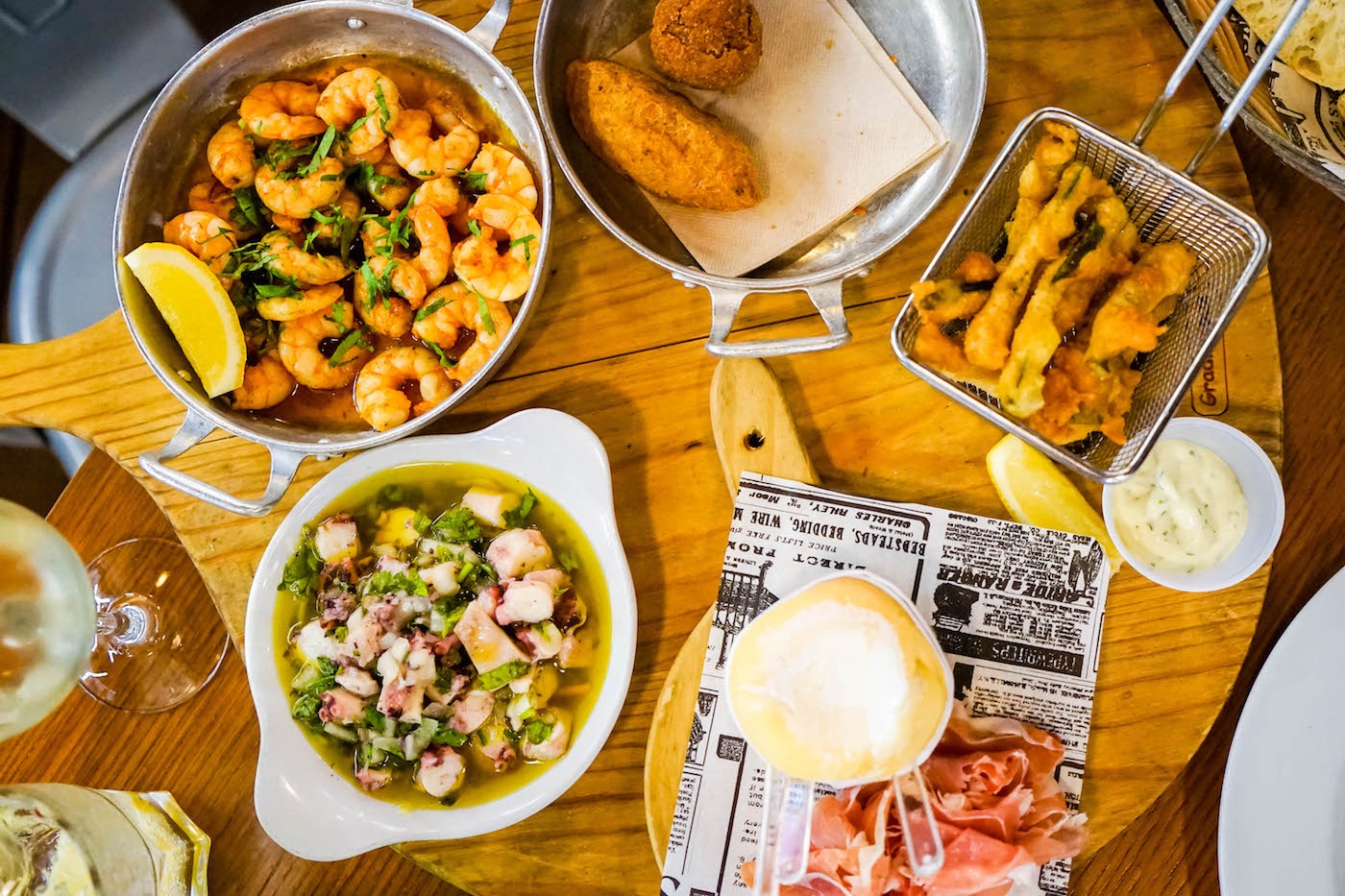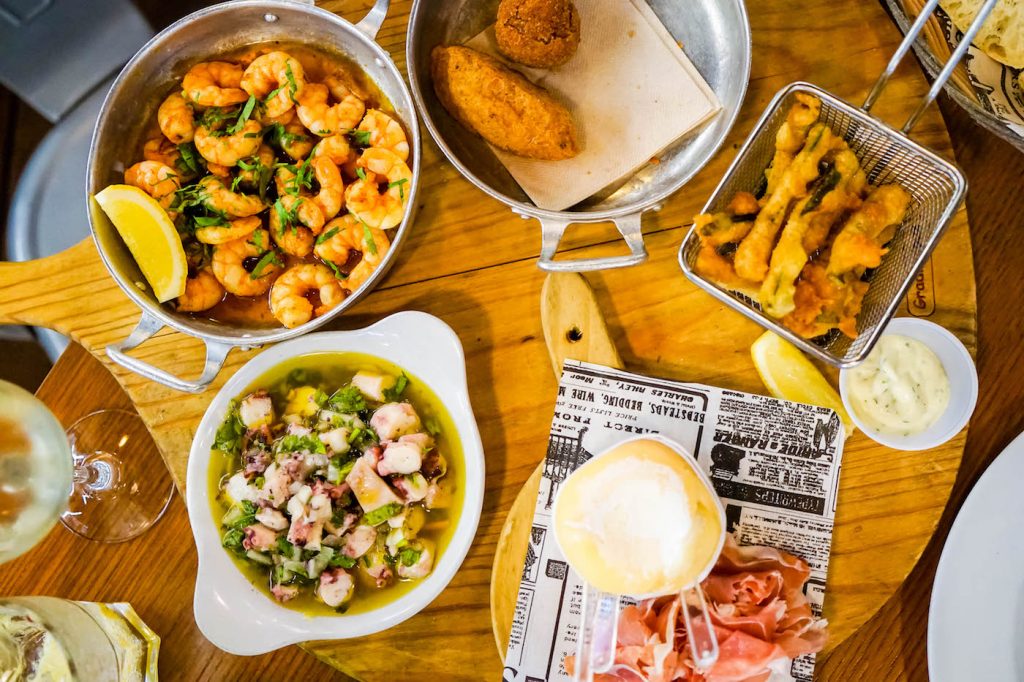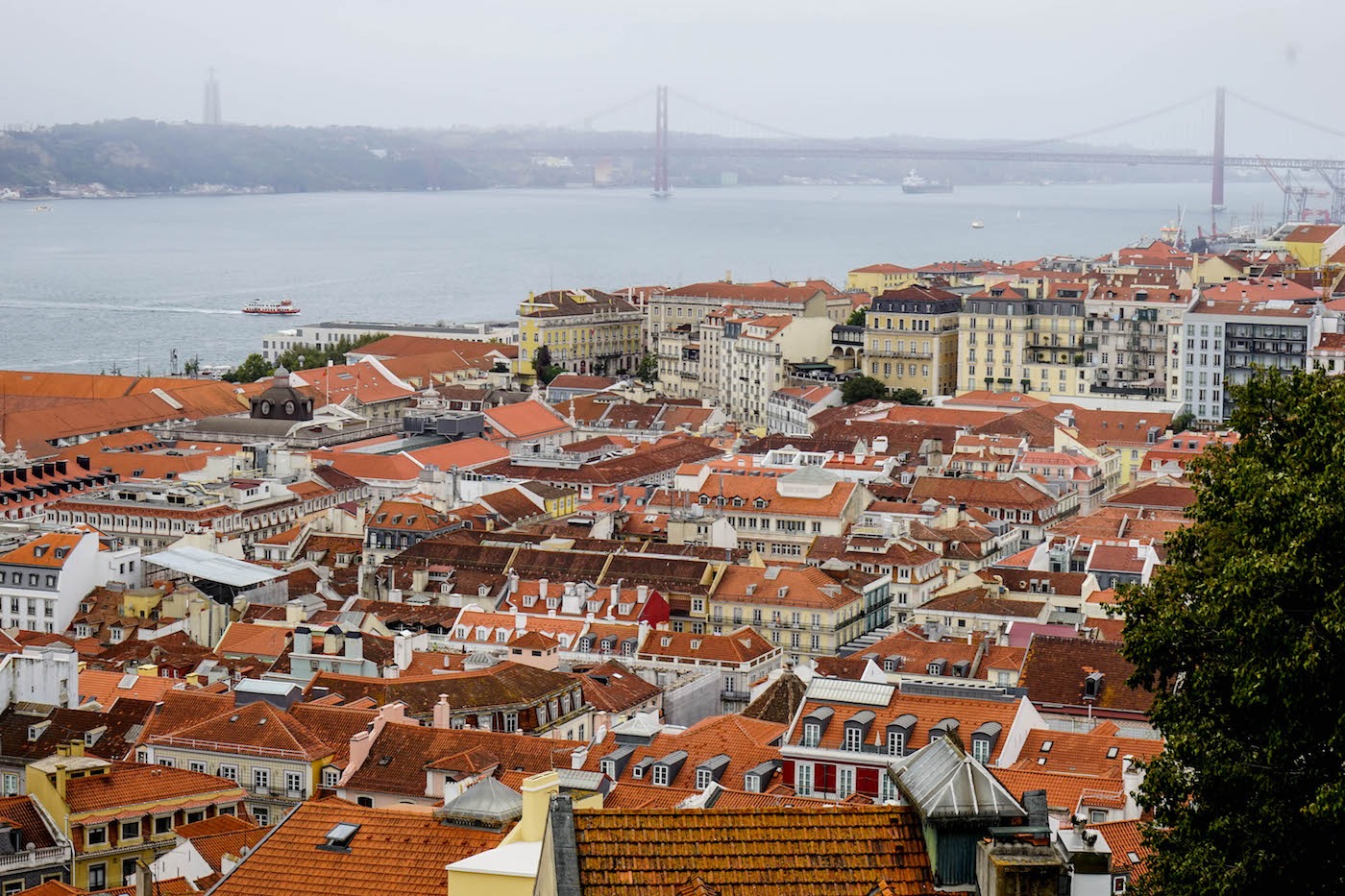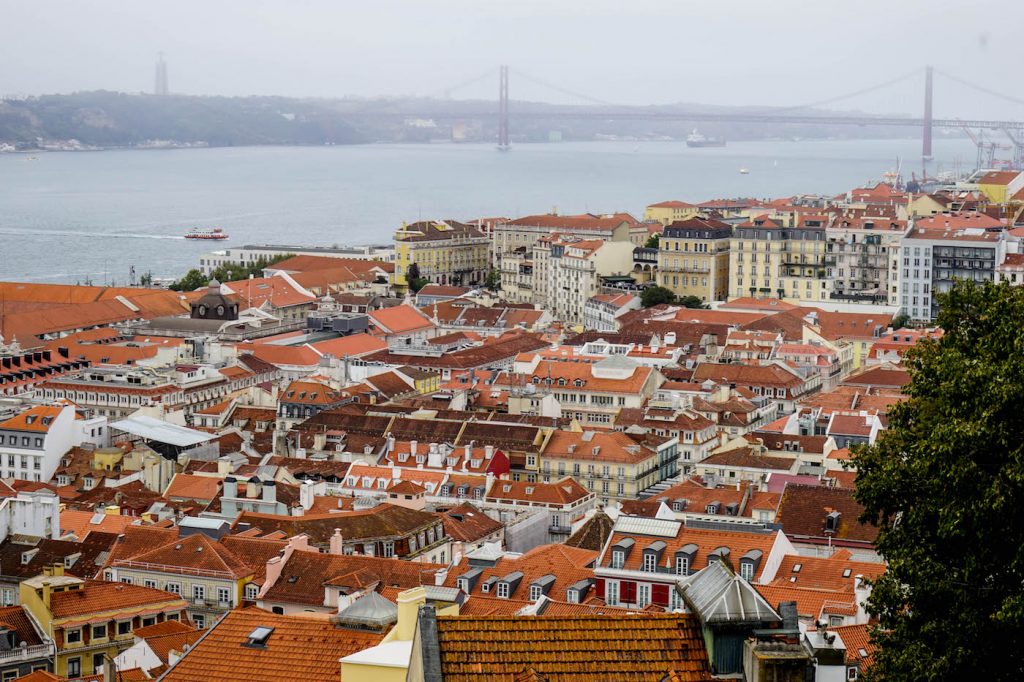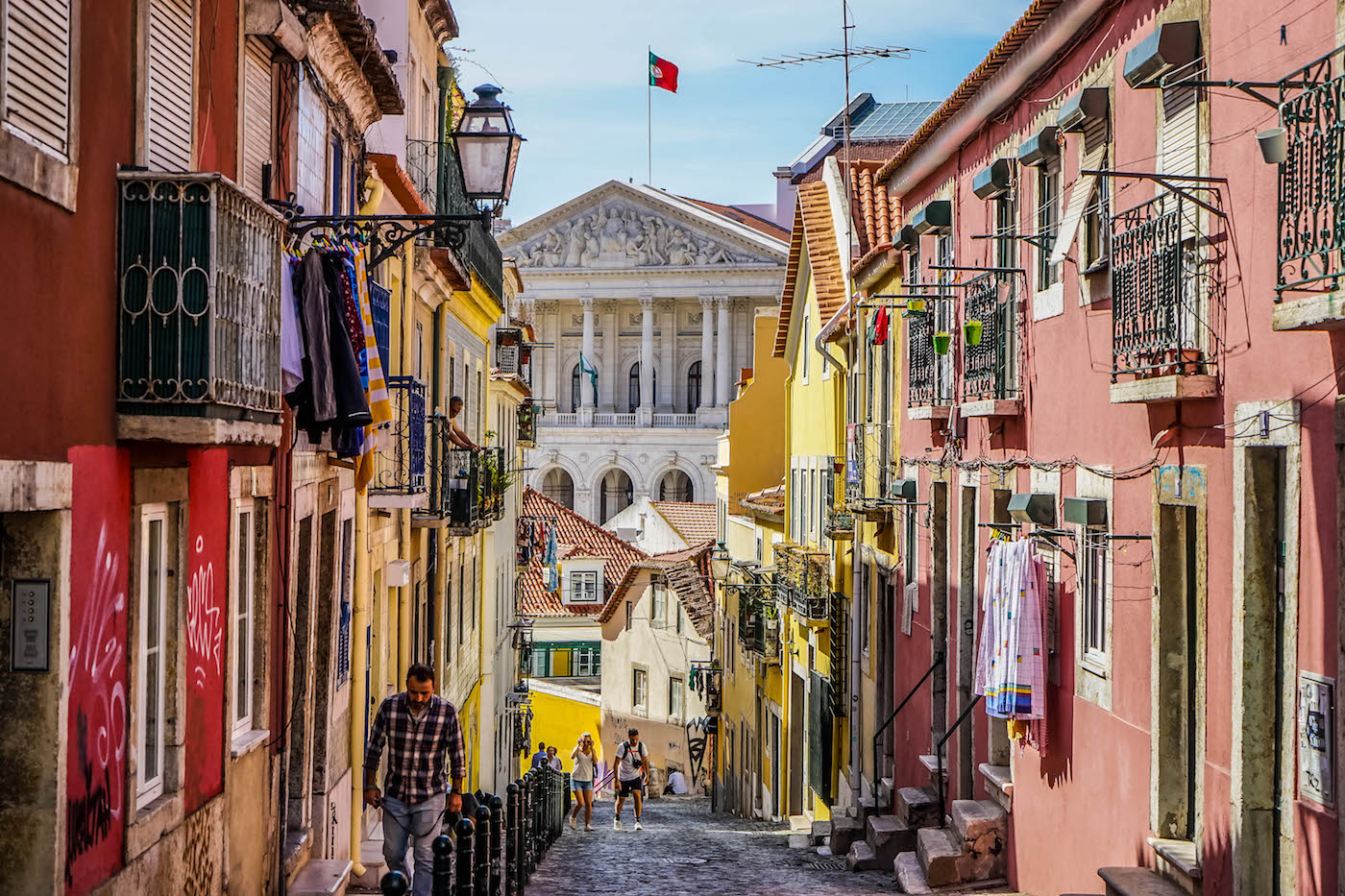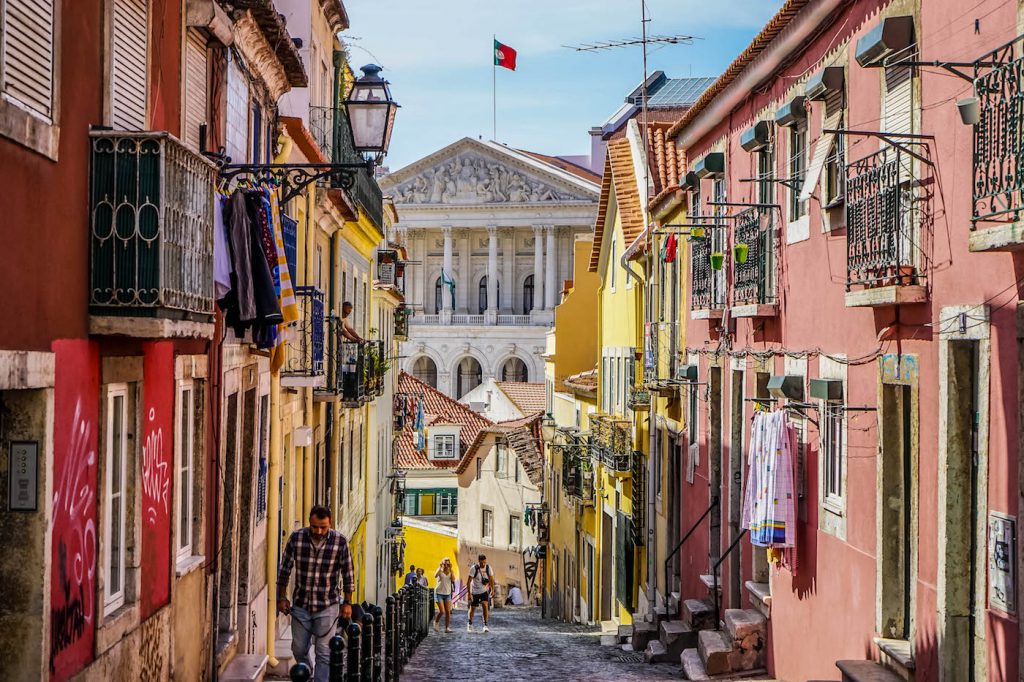 25 Unique Things To Do In Lisbon: Portugal's Chic And Inspiring Capital! 🇵🇹
#1. Marvel At The Ornate Belem Tower
As gorgeous as Lisbon is, it doesn't have much in the way of instantly recognizable sights. Not in the way the Eiffel Tower symbolizes Paris or Westminster Abbey evokes London, in any case. This 16th-century tower on the bank of Tagus River is the closest the city gets to an iconic structure. Built to protect the coast from attacks during the Age of Discoveries, this World Heritage Site's exterior has dozens of intricate carvings, including exotic animals, nautical symbols, and spheres.
It's so ornate that visitors spend ages spotting the different aspects of the decoration, in particular, the worn carving of a famous rhinoceros. To fully appreciate the design, it's best to take a boat tour so you can see all the way around. In comparison, the interior is pretty sparse, so if there are long queues, we wouldn't recommend waiting for hours to get in. You get some great views over the water and hills from the top floor, and you can get a Belém Tower fast track entrance ticket in advance…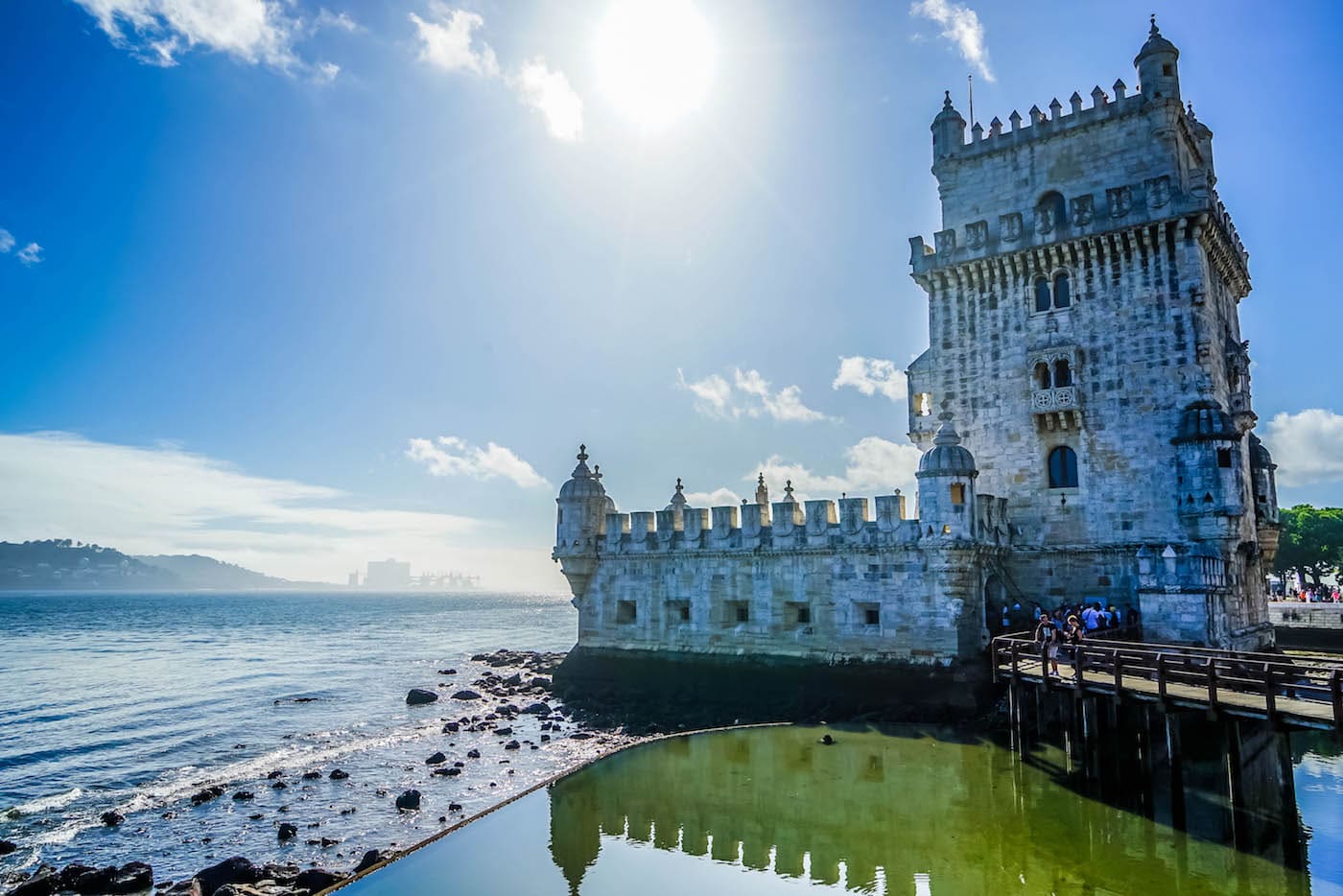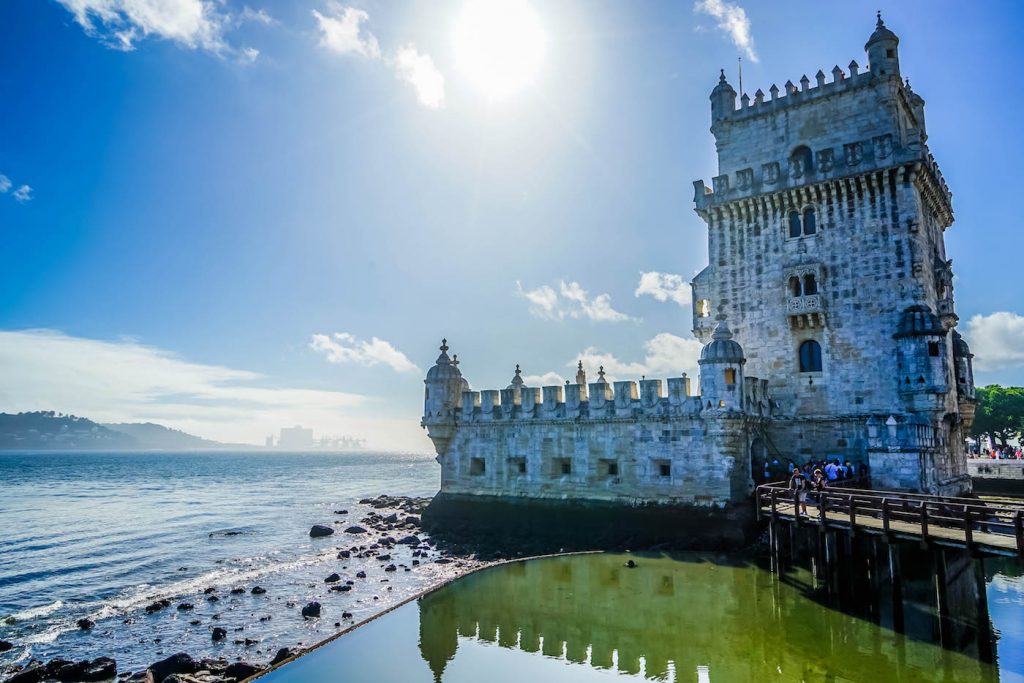 #2. Explore Beautiful Sintra On A Day Trip
Described time and time again as a place from a fairy tale, how can you resist making the 40-minute trip from Lisbon to this spectacular town in the foothills of the Sintra Mountains. The natural surroundings create a mystical air as dense green forests seem to hide magical secrets, and the mountains roll around. Amidst all this, you'll find a UNESCO World Heritage-listed town center full of vividly-colored palaces and villas. The turrets, domes, and spires of the palaces are so intricate and precise; you really do feel as if you're in a Disney castle, and the crockery could come to life at any moment.
There's a lot to see here, so wear your comfiest shoes. Head to the romanticist Pena National Palace on top of the hill (its yellow and red walls are unmissable), walk the medieval Castle of the Moor and discover more at the museum in the Sintra National Palace. As well as marveling at these feats of architecture, leave plenty of time to wander through the vegetation and by lakes straight out of a fantasy novel. Every stone breathes stories, so enjoy the special atmosphere at Sintra.
You can opt to explore Sintra on a day tour, which in many ways is easier and more relaxed, but for those who like to do it on their own we recommend taking the train from Rossio station in Lisbon to the Sintra train station then ambling along to the gorgeous village center.
Once there, taste the local delicacies (Travesseiros and Queijadas) at Casa Piriquita and enjoy the spectacular Pena Palace and explore nearby Quinta da Regaleira. From Sintra, then take the bus to Cabo da Roca, stop off for the extra-ordinary views, then continue on the next bus to the resort town of Cascais before returning back by train to Lisbon – having had the perfect day!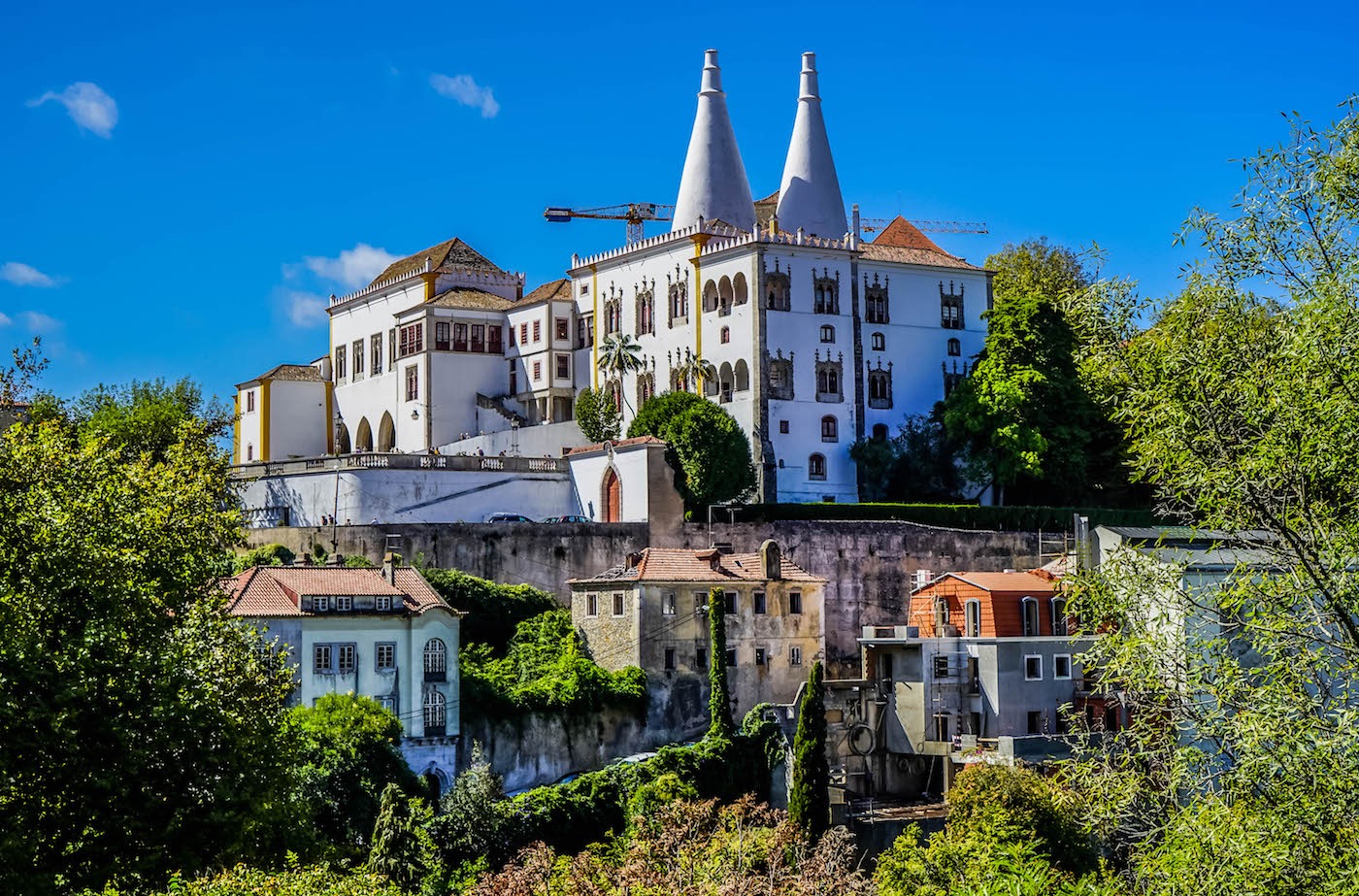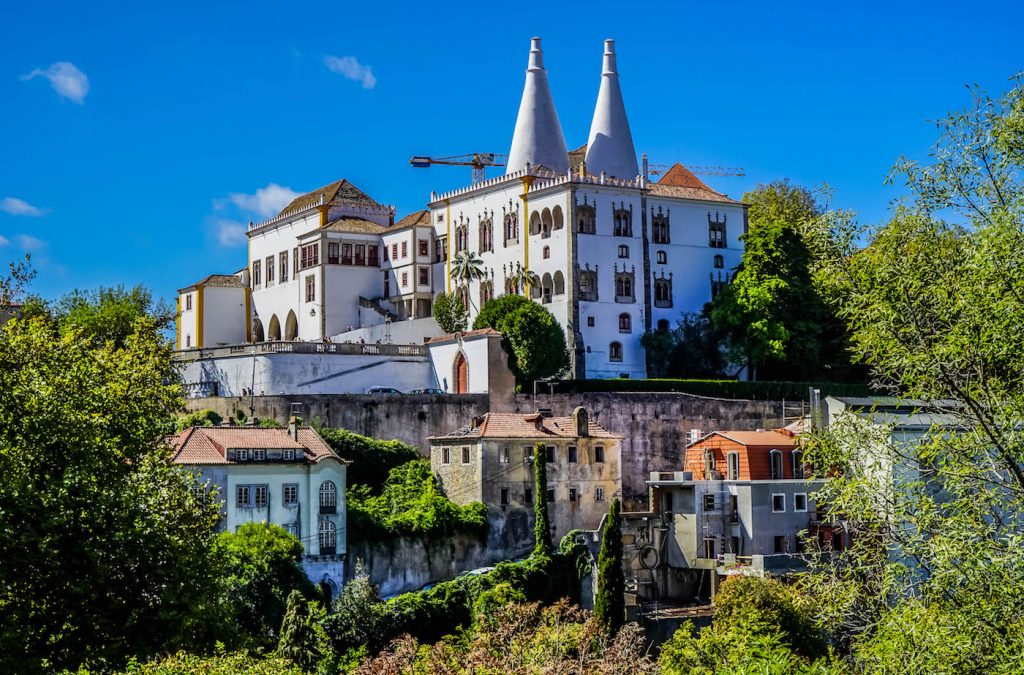 #3. Be Awed By The Jerónimos Monastery
Part of the same UNESCO site in Belem, this spectacular monastery, is one of the must-see things to do in Lisbon. Impressive for its sheer size alone, it's hard to believe it began life as a small chapel where monks helped sailors about to leave port by providing a place for prayer and confession. When Vasco de Gama returned triumphant after he discovered India, King Manuel ordered the construction of the monastery on the site where he spent his last night. The result was this monumental building that stands not only as a memory of the Age of Discoveries but also as a prime example of Late Gothic architecture.
It was dissolved in 1833 and became a school before extensive restoration work brought it back to former glory. Now, the glowing stone cloisters with their delicate arches and intricate carving astound visitors daily, as do the towering columns and roof of the church. Every carving is unique, and, as with Belem Tower, you can spend hours spotting symbols of the time. Jerónimos is also where the recipe for pastel de Belem was developed – the forebearer to the pastel de Nata, so it would be rude not to have one with a coffee after a visit here.
Entrance is included with the Lisbon Card, or you can get a separate skip-the-line-ticket by booking in advance…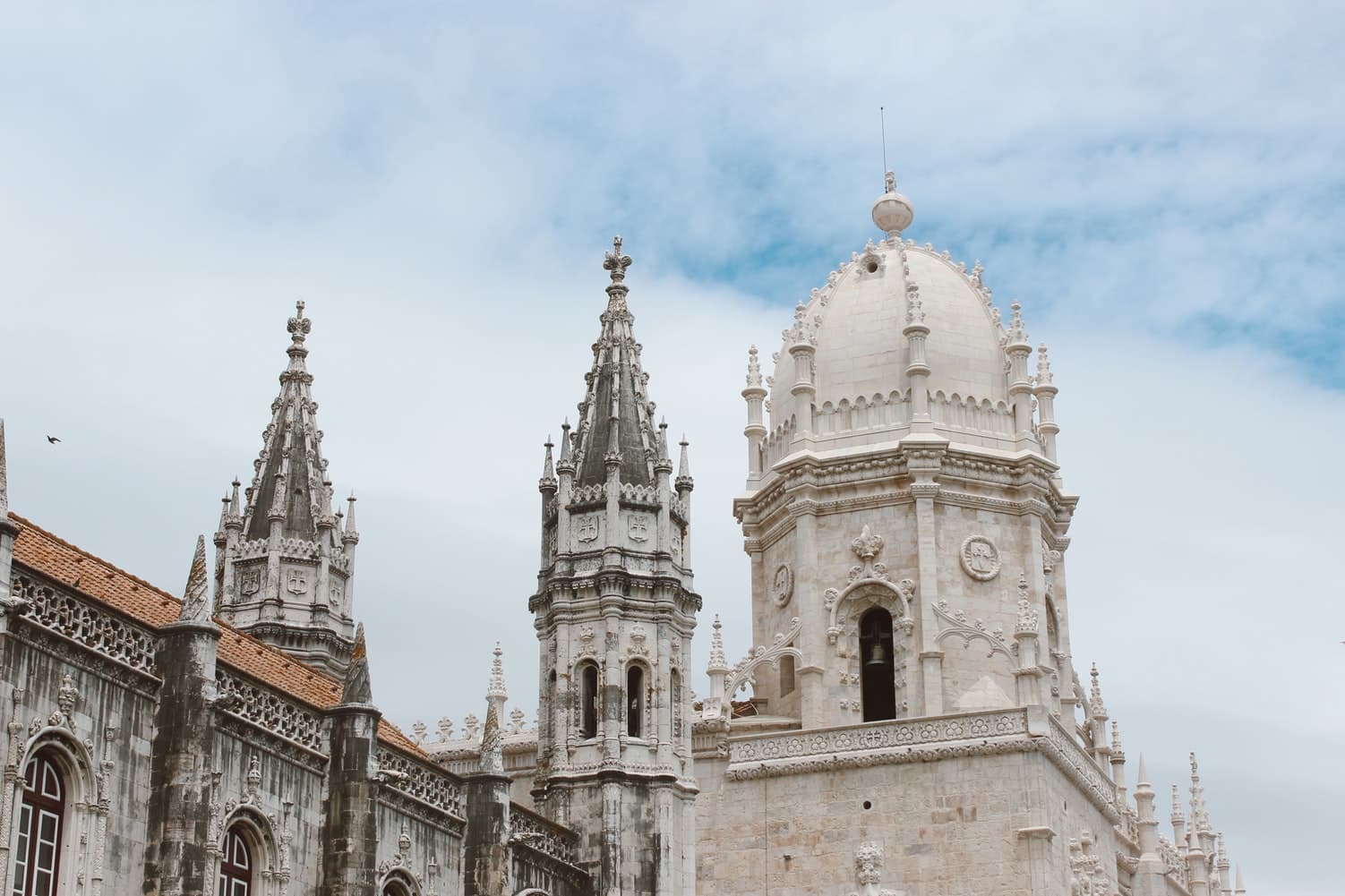 #4) Get Lost In The Wonders Of The Lisbon Flea Market
Held every Tuesday and Sunday, this incredibly fun and vibrant market spills out across multiple streets and plazas in around the Campo de Santa Clara, a square by the National Pantheon, from dawn till early afternoon. Incredibly this market tradition in Lisbon is thought to have taken place in one form or the other since the 12th century. Today it offers a gloriously eclectic collection of crafts, clothing, pottery, nostalgic treasures, CDs, cameras. Really, you name it, and it can be found here.
Plan a good few hours to comb through all the individual stalls if you have something particular in mind – but otherwise, just wander the streets, stopping every few minutes when something inevitably catches your eyes. We loved that prices were very affordable here, and the sellers were not at all pushy making time here relaxing and enjoyable. Chances are you'll find one or two wonderful items to take home with you – so make sure you leave a bit of extra room in your luggage. What more perfect souvenir could there be of Lisbon after all…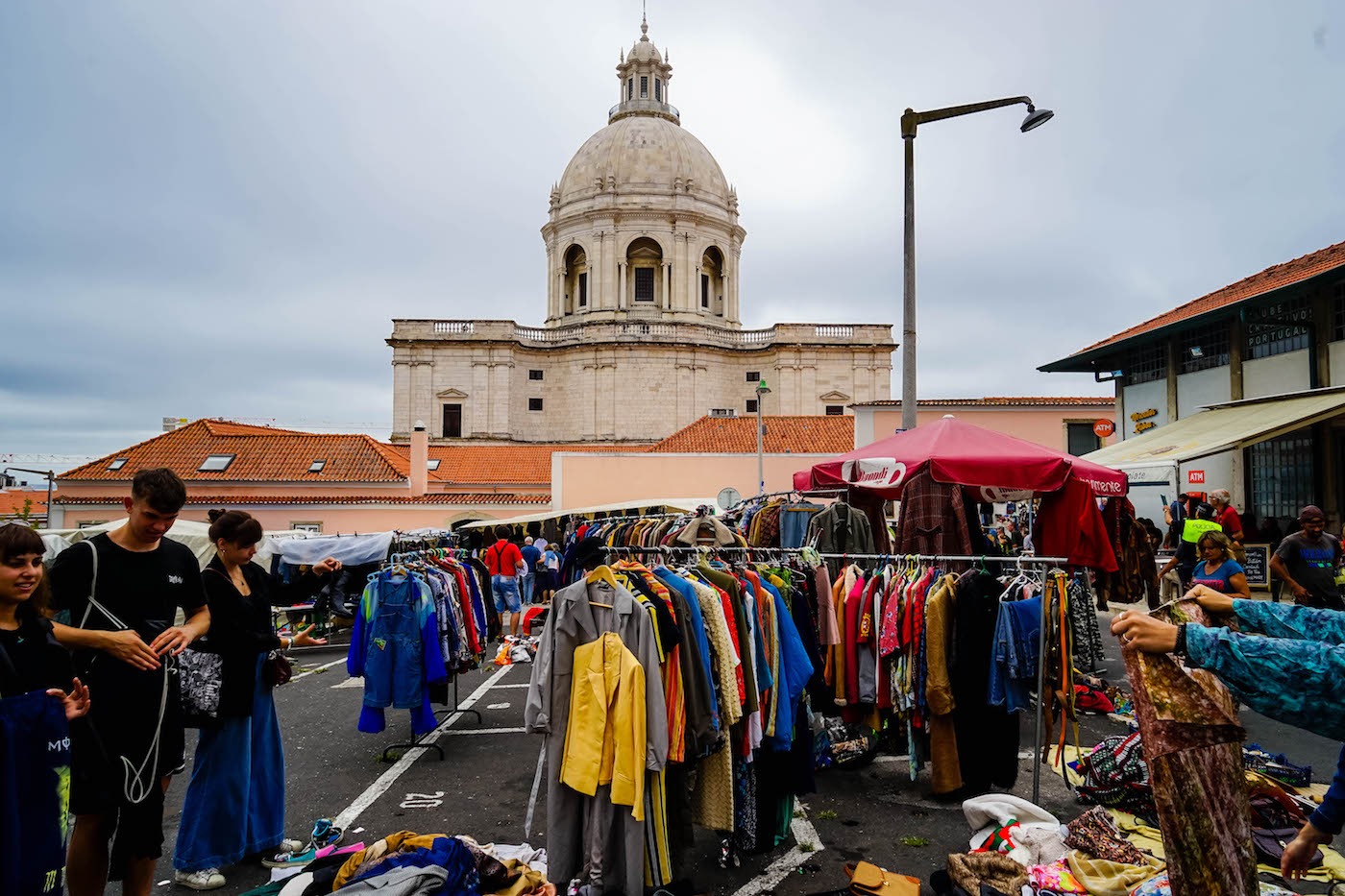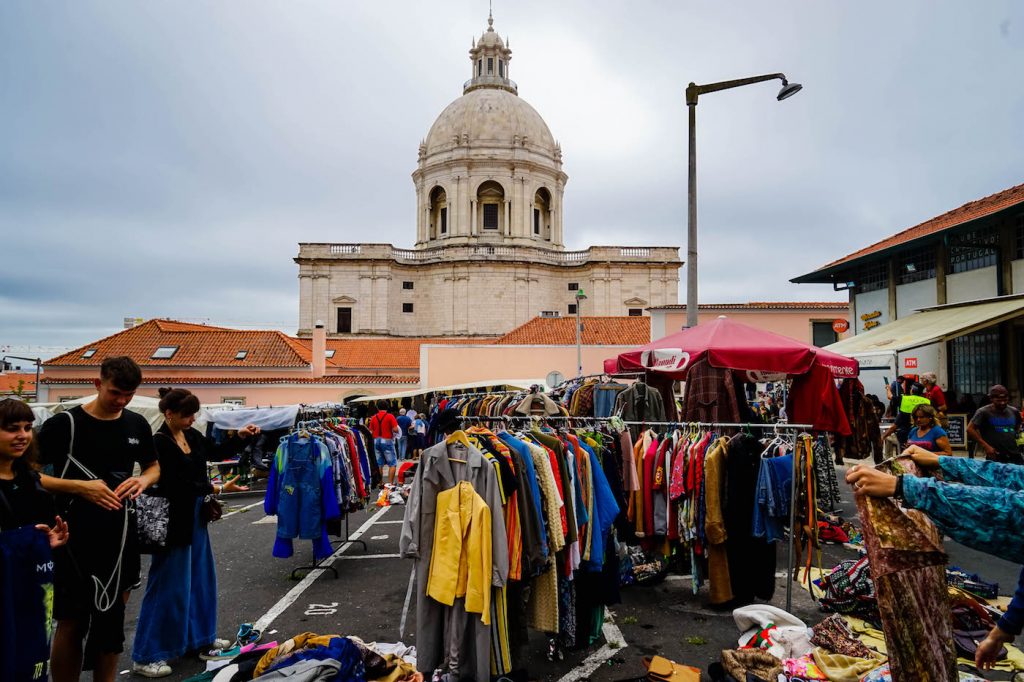 #5) Be Overwhelmed By The Encyclopedic Art Collection Of The Calouste Gulbenkian Museum
Operated a part of the Calouste Gulbenkian Foundation, one of the wealthiest foundations in the world, inside the Gulbenkian Museum, you will find one of the world's most significant private collections of art incorporating pieces from around the world starting in antiquity and well, including anything and everything since.
The private collection of a single man, Calouste Gulbenkian, who made his wealth in oil as the founder of the Iraq Petroleum Company. The impetus for the selection here is "only the best," explaining the exceptional quality of works on display here. There are around 6000 items in the museum's collections, but only about 1000 are on display as part of the permanent exhibition with examples by almost every western European master artist imaginable. Many of the works trace back to the Soviet sale of Hermitage paintings in 1930 and 1931 when Calouste Gulbenkian was one of the first foreign buyers and trading them for oil with the Russians.
The museum was purpose-designed as a showcase for the collection rather than repurposing another building, a rather novel idea when it was established in 1957. As a result, the surrounding landscape, the museum building, and artwork on display interact and blur. A unique treasure that takes at least one full day to fully explore and a jewel in the crown of Lisbon's cultural attractions. For extra time skip long visitor lines with a pre-purchased admission ticket.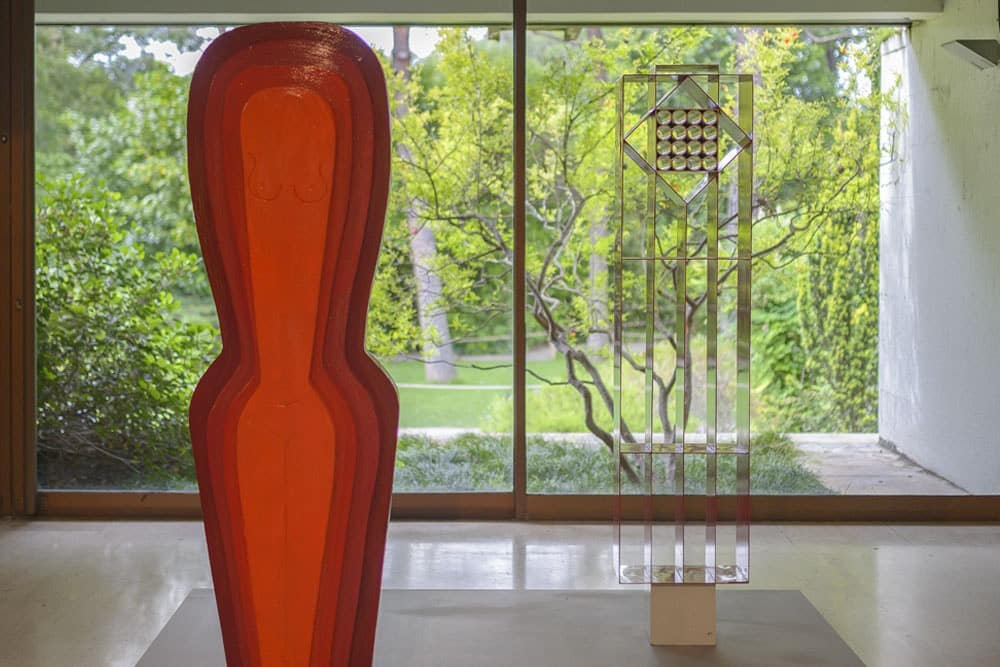 #6) Treat Your Inner Gastronaut With A Lisbon Food Tour
If we have said it once, we have said it a thousand times: the best way to get to know as culture is through its food, and in Lisbon, that means heading out on a food tour. There are quite a few operators to chose from by we loved Taste Of Lisboa Food Tours, run by a passionate group of locals who are dedicated to showing you the best hidden Portuguese food treasures and showcasing the incredible Lisbon food culture.
We opted for their trendy market, food, and cultural walk and spent four fabulous hours strolling off the beaten path in the real Lisbon and experienced seven foodie spots that brilliantly link tradition with modernity. All food and beverage tastings are included, and not only will you get an expert guide who will fervently pass on their knowledge on the history of the food you try, the neighborhood, the city, and – well, anything else you might be interested in. The food was the perfect mixture of savory and sweet, the wine was absolute perfection, and we left feeling that we have explored a part of Lisbon many tourists would never get to on their own.
We do not want to give too much away but suffice to say you should try to fit this tour in at the beginning of your trip to Lisbon as you'll be inspired and empowered to sample more of Lisbon's amazing cuisine on your own after.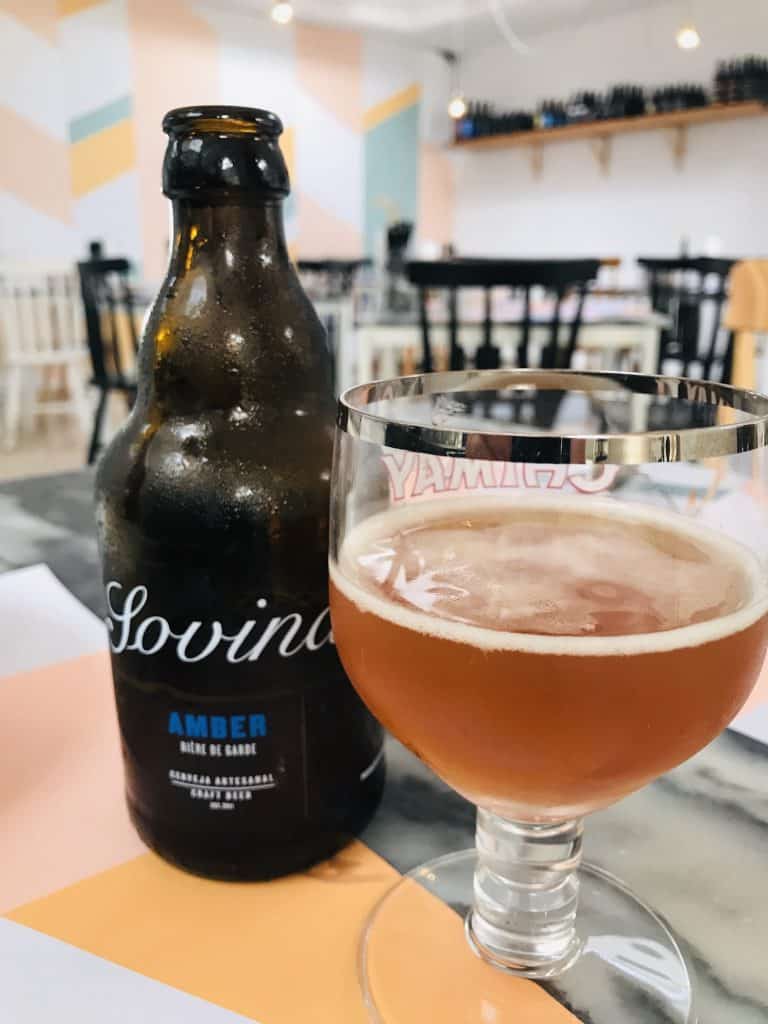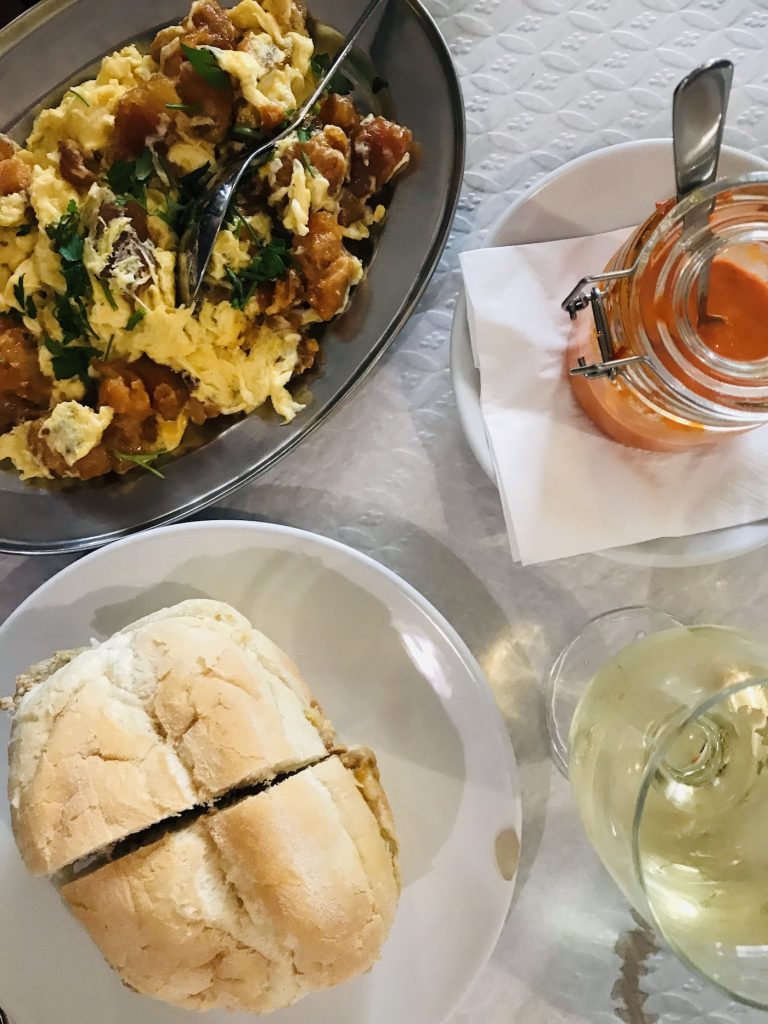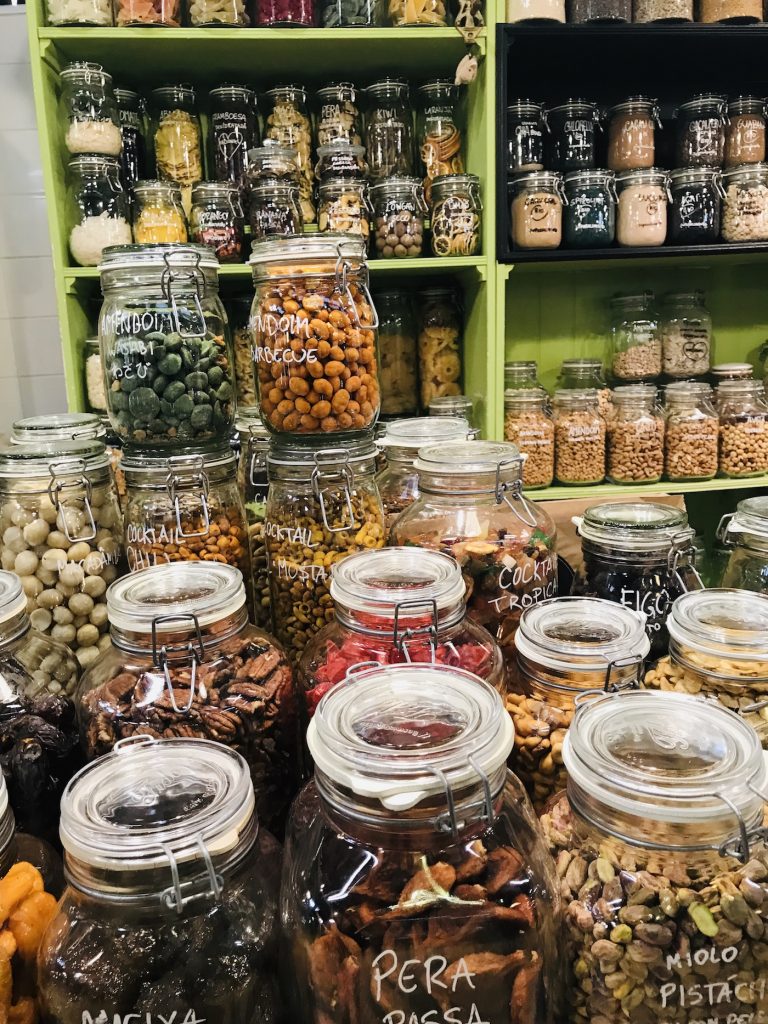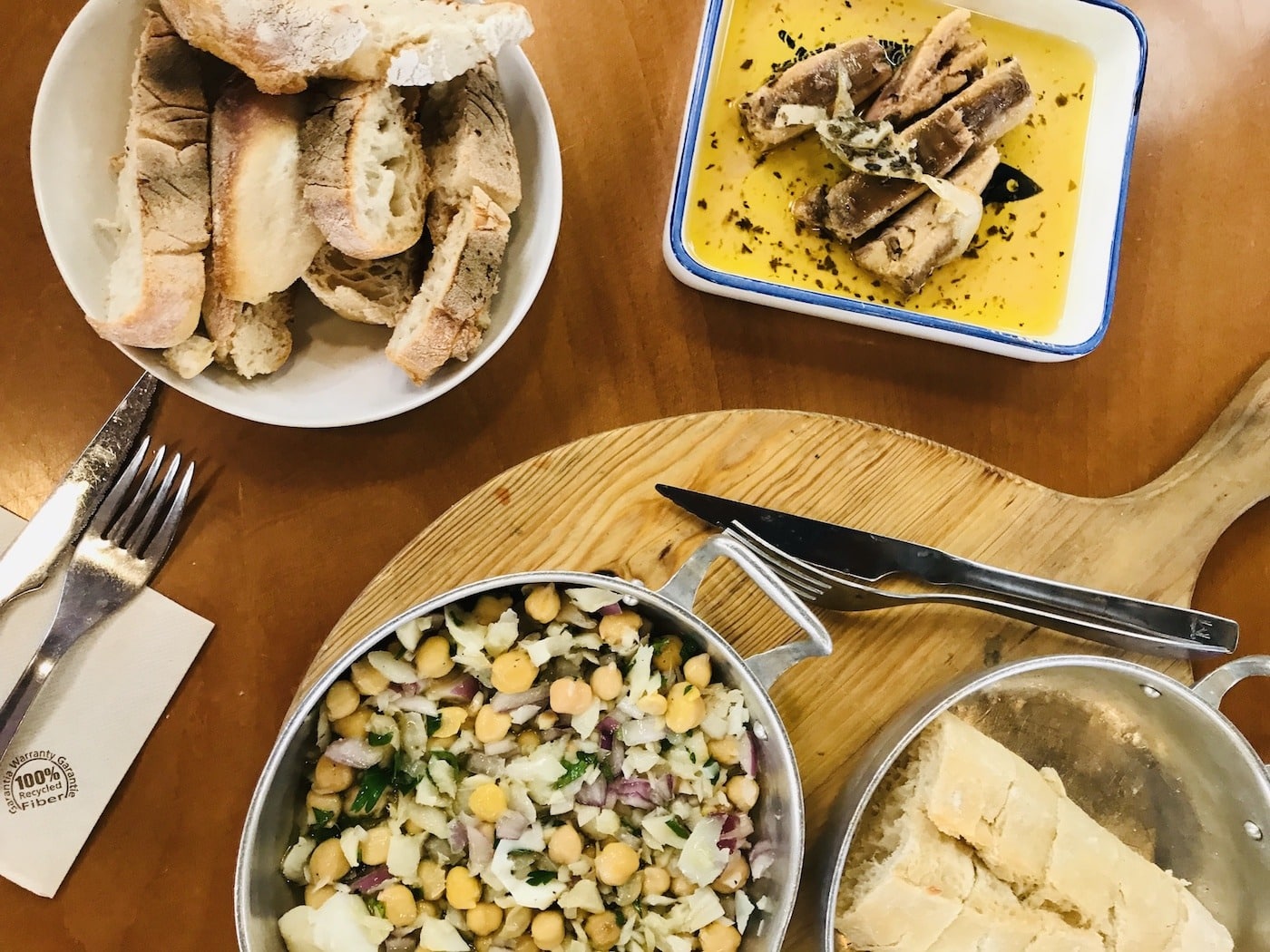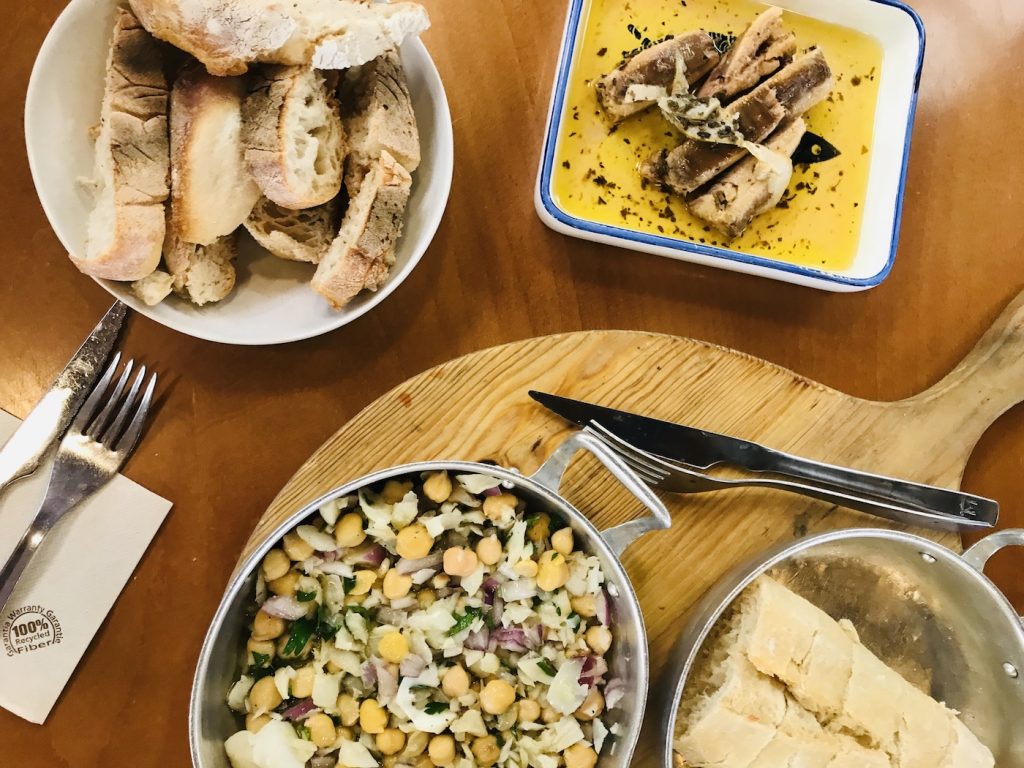 #7) Stop Off At The Incredibly Hip And Cool LX Factory
While we love Lisbon's historical sights, it's also exciting to spend time exploring its contemporary side. This cutting-edge arts center is an excellent place to start. In the mid-19th century, an enormous industrial complex was built in Alcantara, but was abandoned by the company 50 years later. After sitting derelict for decades, it has now become a symbol of the city's creative regeneration. Now it's a lively hub that's home to dozens of shops, restaurants, and cafes, art and yoga studios, and event spaces.
There's an exciting range of events, from film screenings to parties to concerts. Even when there's not something on, it's a great place to come to shop, sip coffee or beer and chat. It's an arty crowd here, but definitely not in an off-putting way (as is sometimes the case). Head to LXeesecake for huge slices of cheesecake, stock up on Portuguese produce at MoreThanWine, then mingle with the hip crowd.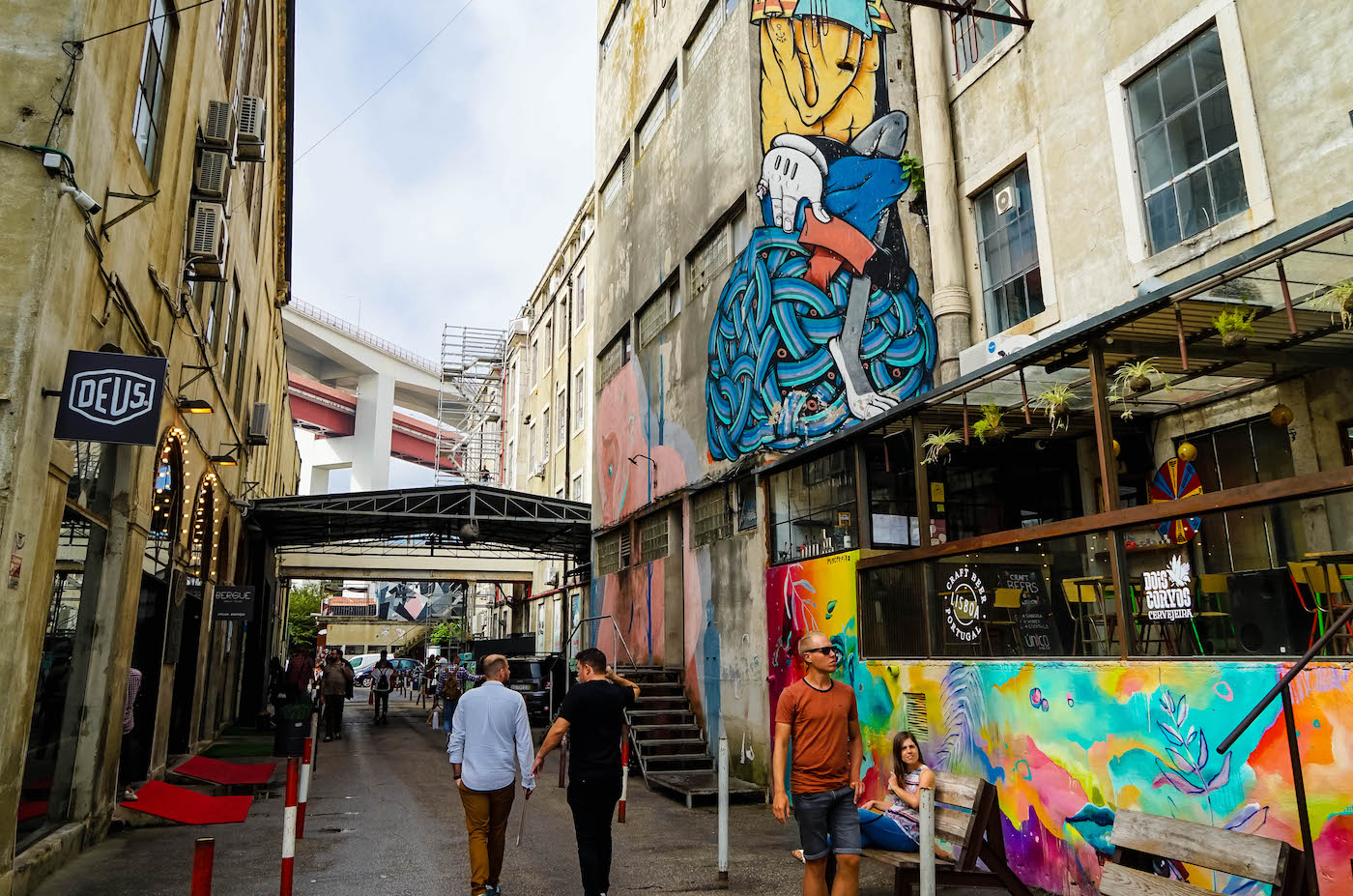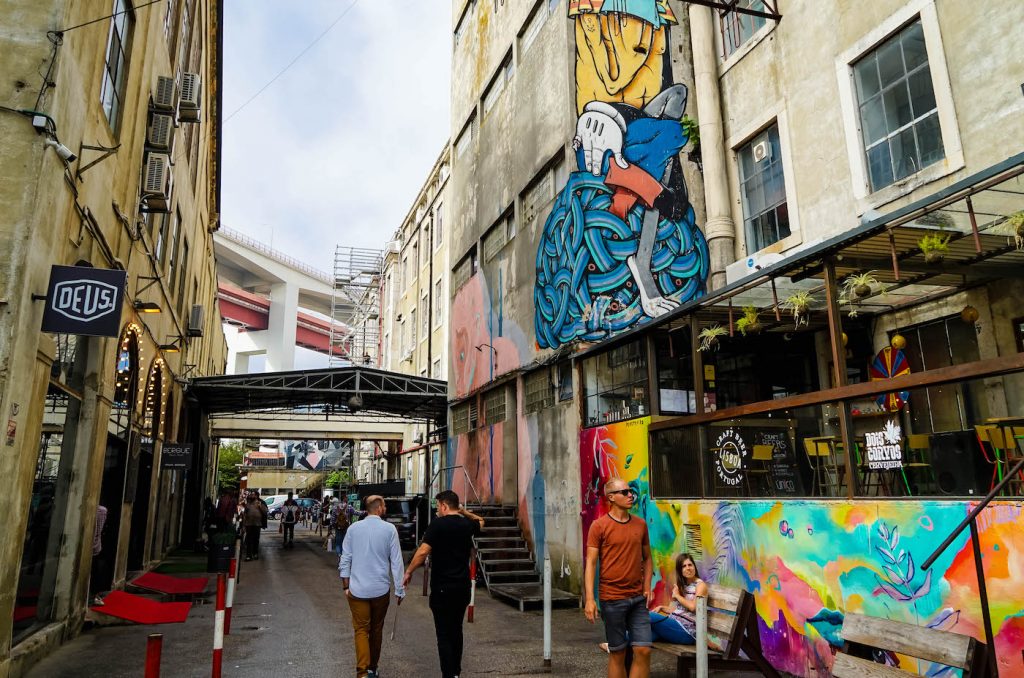 #8) Eat Your Way Around The Time Out Market Lisbon
If you know us at all, you know we love a contemporary food court. The Mercado da Ribeira's doors first opened in the late 19th century, and since 2014 it has been a gourmet food court owned by Time Out Magazine. It's a bright and airy open space that houses over 40 food kiosks. These are manned by a mixture of top chefs and enterprising locals, offering a massive range of cuisines.
The stalls line the sides of the hall while drinking spots occupy the center space. It gets pretty busy at peak times, but this merely adds to the vibrant buzz. It's the ideal place to come for food if everyone in your group has a hankering for something different, and the fun atmosphere helps get a night out started.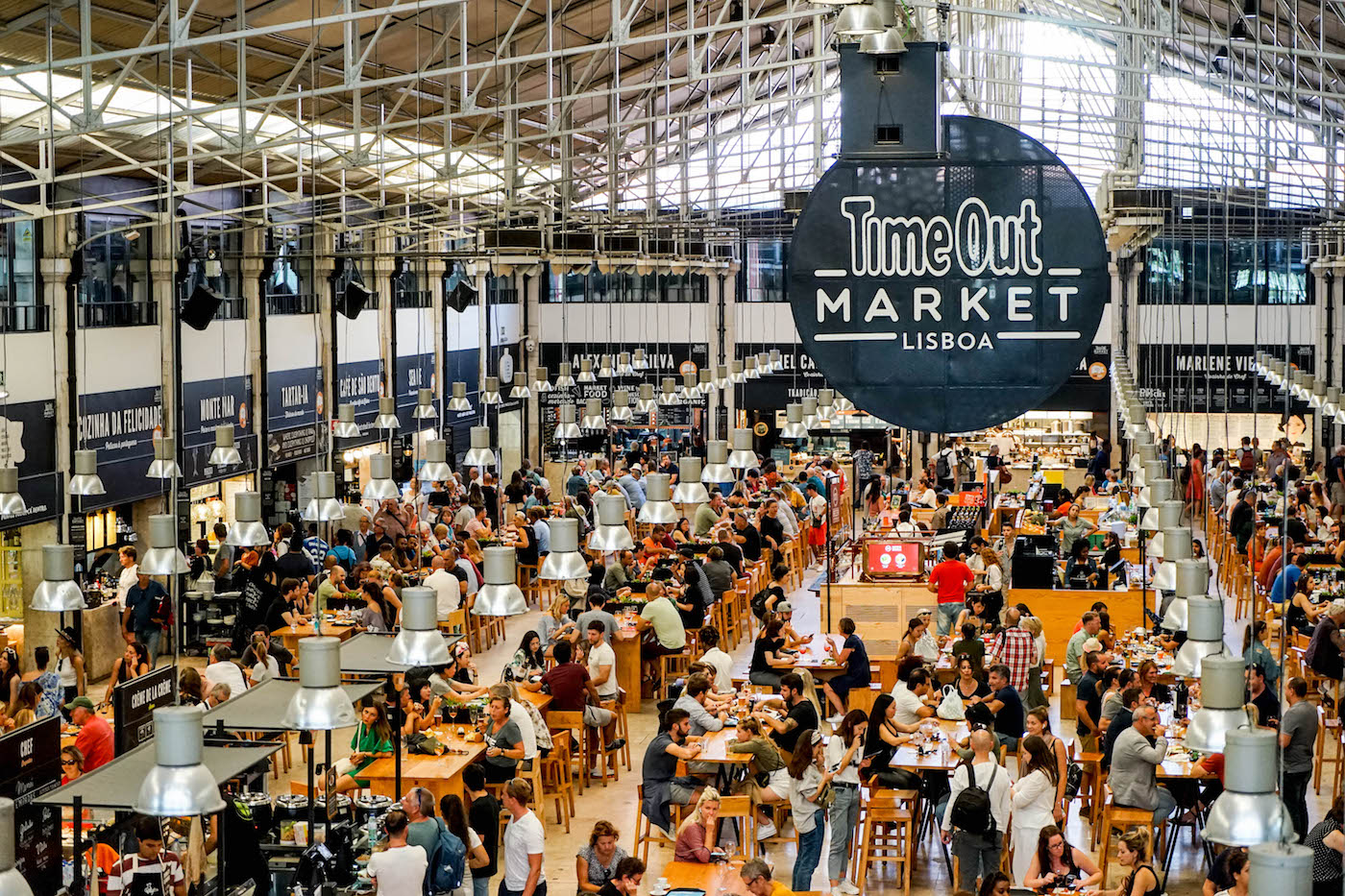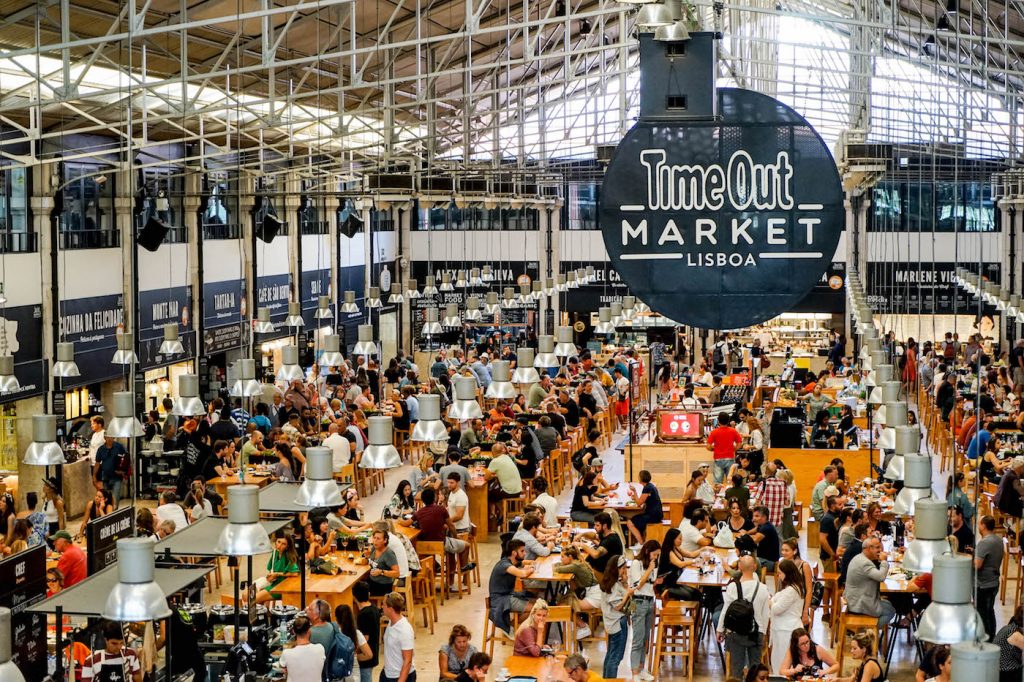 #9) Catch One Of The Many Famed Fado Performances In Lisbon
One of the most amazing and cultural heritages of Lisbon, Fado is a music genre that can be traced to the 1820s and today characterized by mournful tunes and lyrics, often about the sea or the life of the poor. Today there are many bars and spaces to bare witness to this beautiful art form around Lisbon – though some are more touristy than others. Some sessions can be found with esteemed fado singers, others with amateurs, depending on your budget and what vibe you are looking for—there certainly is no shortage around town come nightfall.
This music genre is integral to the Portuguese experience, and no tradition better encapsulates the passions of Lisbon than the sounds of Fado, recognized by UNESCO as part of the Intangible Cultural Heritage of Humanity. Raw, emotional, and utterly unforgettable – you can either enjoy at a local watering hole over a glass of wine or head to a fado house for the full immersive experience – along with a meal. Either way, most travelers to Lisbon will list bearing witness to Fado as amongst their most cherished memories of the city.
There are too many options to list, but for those who like to be organized, you can always go to the Chiado show if you reserve your ticket in advance.
#10) Get Your Sugar High On At Pop Cereal Café
In case you have been living under a rock, the trend of Cereal Cafes has been sweeping the world, and uber-cool Lisbon is not one to miss out on a trend. Their answer? The vivid, pop-art inspired Pop Cereal Café in Barrio Alto with over 150 types of national and international cereals for you to sample and try.
And no, they don't just offer cereal! There is a whole experience of flavors, textures, various kinds of milk, and toppings available to create an infinite combination that is limited only by your imagination. If you get overwhelmed easily, there are some rock-solid preset menus set by the team here are dozens of tests and crazy experiments, or you can also just enjoy their crazy freakshakes or delicious coffee as you take in the interior design.
Affordable, fun, and insanely Instagrammable – they also have a location in Porto if you don't quite get the chance to visit in Lisbon.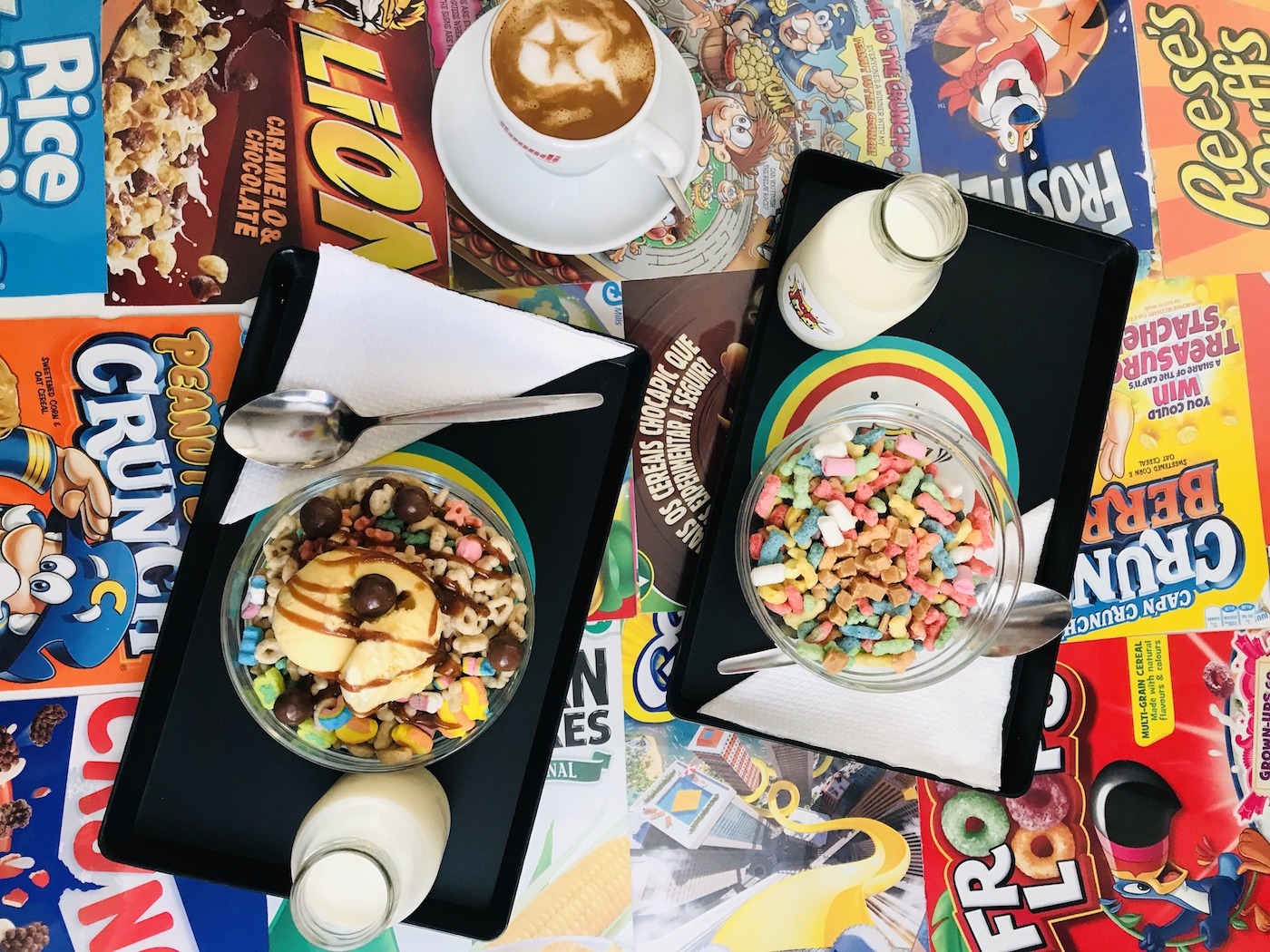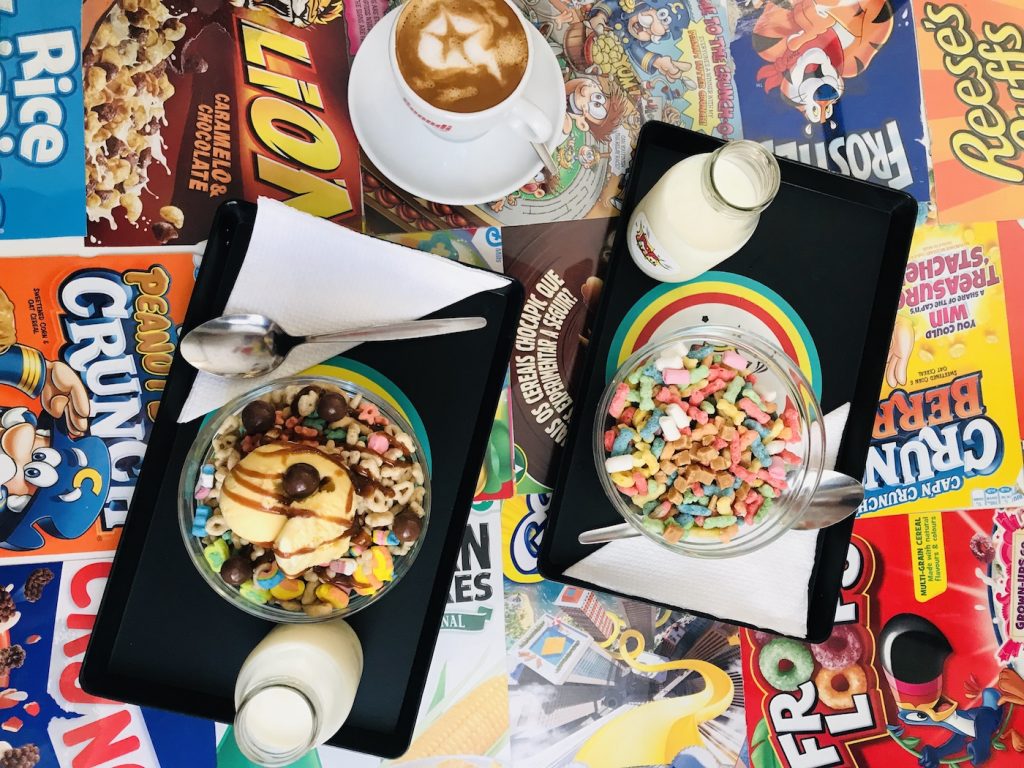 #11) Lap Up Cocktails And City Views At The Park Rooftop Bar
We love rooftop bars, and judging by the proliferation of them in Lisbon, we are not the only ones. There are so many beautiful options to try, and we encourage you to go to more than one. As for the best – well, our vote has to go to Park, an actual rooftop parking lot that has been transformed into a hip, elevated garden terrace with views across Barrio Alto and to the 25 de Abril Bridge. You know, that famous James Bond film location?
The entrance is actually through a still-in-use and somewhat grungy carpark building, so in many senses, this is a hidden bar, but once you get to the top floor you will be meet with an oh-so-chic spot to lap up the sun by day or to enjoy the city lights and vibing DJ music by night. Unlike many other rooftop bars around the world that trade on their location alone, Park actually offers incredible food and cocktails at affordable prices and a diverse line-up of music that hits the mood just right from Brazilian beats and house to light pop and jazz. There are also occasionally outdoor movies and themed parties to spice things up – as if the offering here was not tempting enough.
Trendy but not inaccessible, this is an absolute must-do when in Lisbon and the perfect way to relax for a few hours or to start the night off strong. If you want to get a seat with the prime view, we recommend arriving just after they open, however, and to bring a hat and sunscreen as there is no sun protection…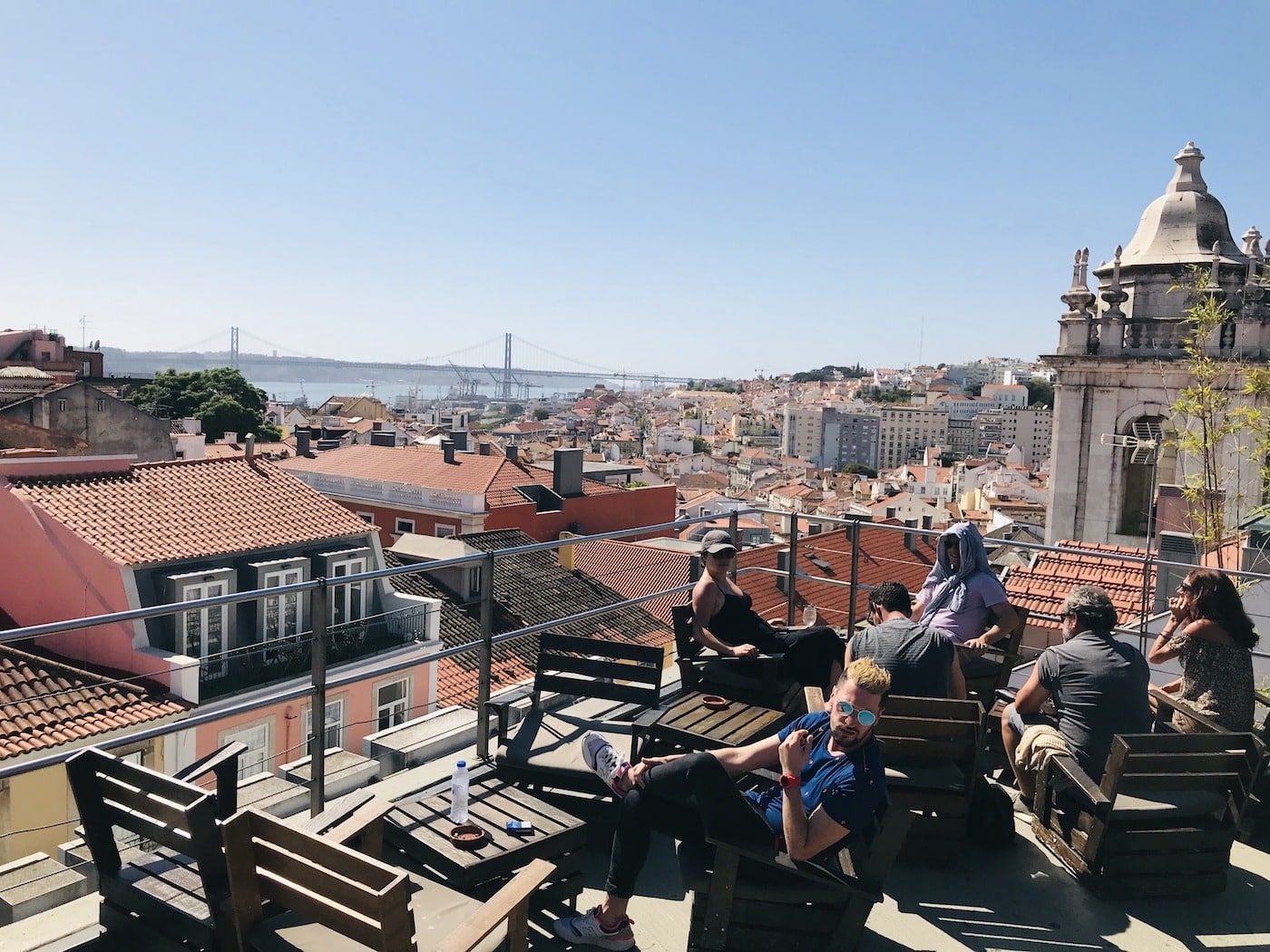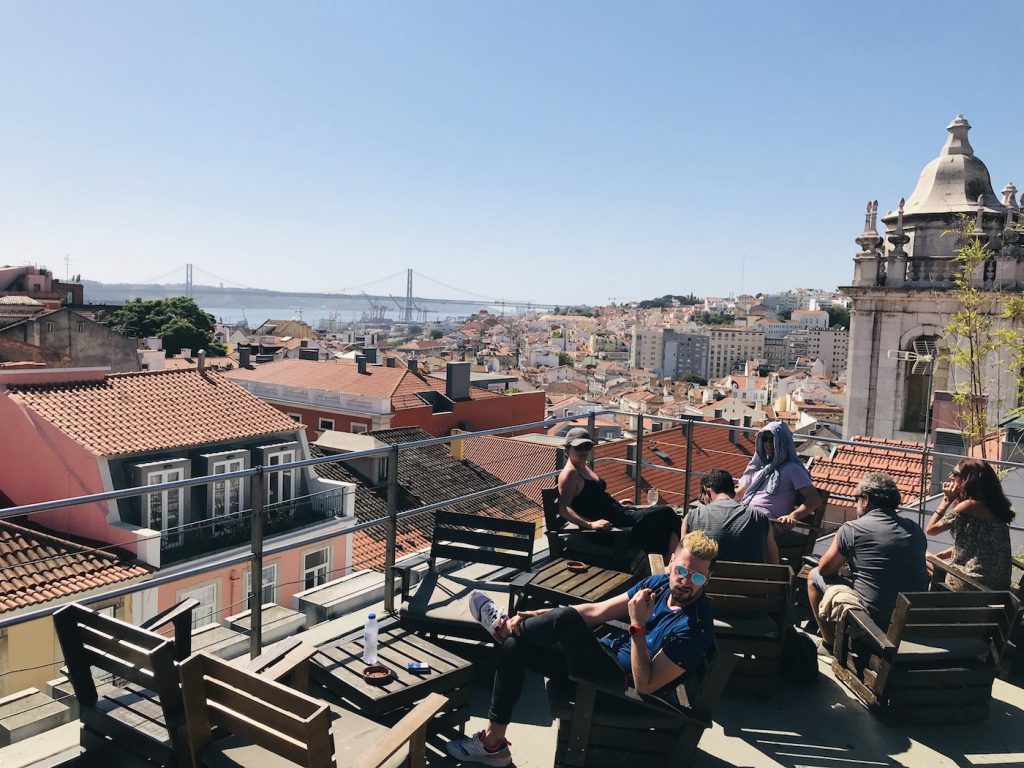 #12) Meet The Explorers At The Padrão dos Descobrimentos
You might have gathered from other entries on this list that Portugal is pretty proud of its Age of Discoveries – this impressive monument confirms that. This period of the 15th and 16th centuries put the country on the map as the most powerful seafaring nation at the time and sent naval adventurers like Henry the Navigator, Vasco de Gama, and Ferdinand Magellan out into the big wide world.
Shaped like a caravel (a Portuguese ship) at sea, this Monument of the Discoveries features Henry (who only went on one voyage and got his reputation for the many of the expeditions he commissioned in both Lisbon and Lagos) at the prow and 33 other significant figures perched along the decks. It's a striking structure, and the view from the top is equally as enthralling.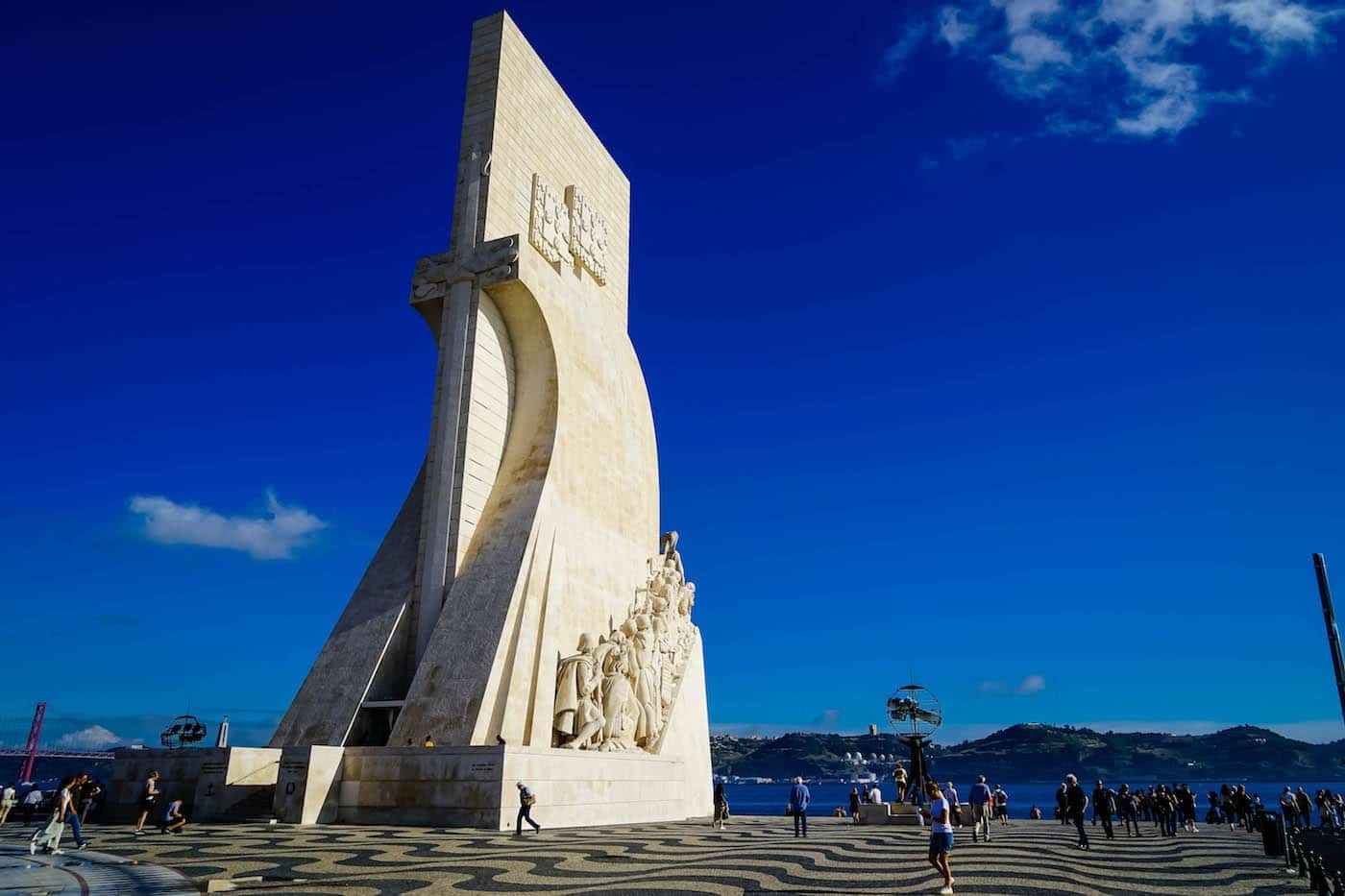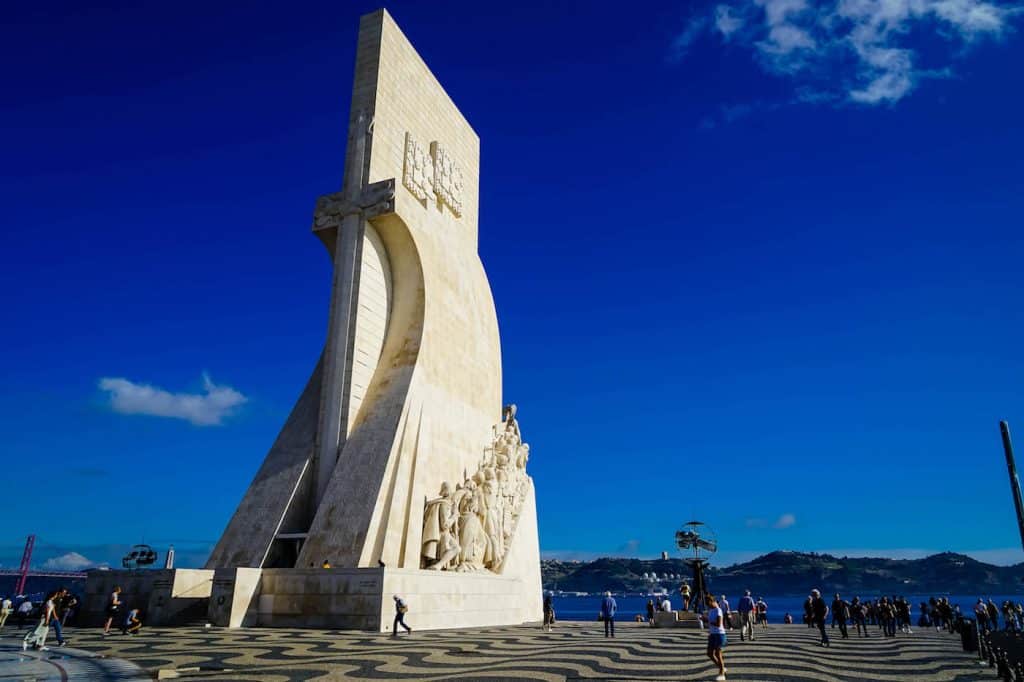 #13) Enjoy Sunset At The Avenida Ribeira das Naus
This relaxed waterfront area between Praça do Comércio and Cais do Sodré was once where many of the great Portuguese explorers' ships were built. But in the 20th century, like many cities, Lisbon has largely neglected and turned away from its waterfront. Today, after an innovative redevelopment back 2013, this glorious space has been given a new lease on life – and the people of Lisbon are flocking back here in droves to enjoy the airy landscaped promenade.
A contemporary new public space with many quiet spots to sit and enjoy the view, it is also perfect for lapping in the sun, people watching, or enjoy a few drinks from vendors that pop up along that way. There is a modern bar with DJ halfway along that is also worth a stop-off – or a large patch of grass perfect for picnics. A two-lane road still annoying runs through here which is closed to traffic on Sundays – the best time to visit Avenida Ribeira das Naus in our opinion- and we sincerely hope Lisbon has the foresight to close it permanently. There is a small beach here, but swimming is not allowed—nor recommended due to water quality issues.
Take a book, a drink, a hat – or whatever you want; there is no right or wrong way to enjoy this space. But one thing is certain. It will become one of your favorite Lisbon spots and entice you back time and time again..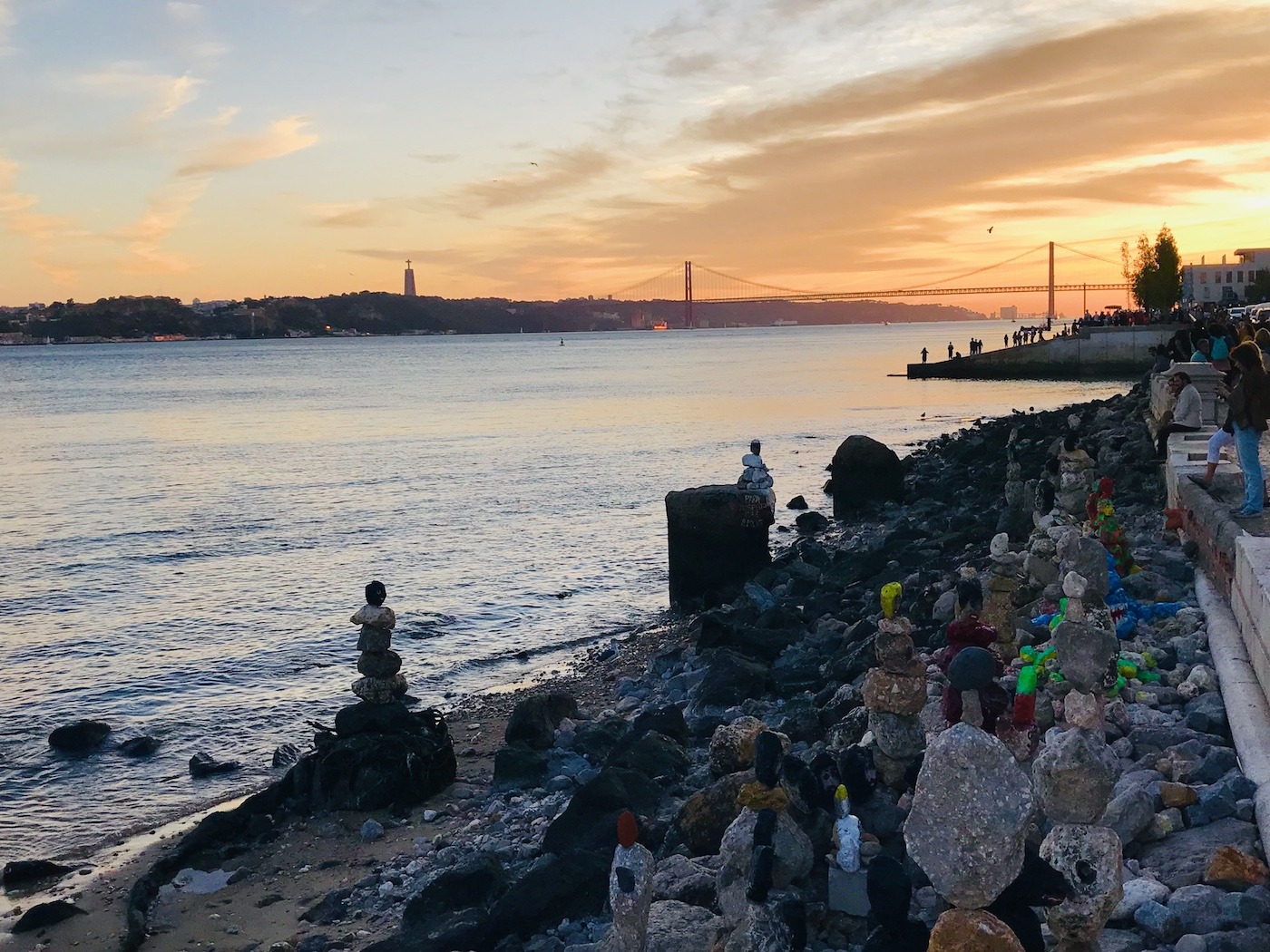 #14) Get In On The Portuguese Canned Fish Craze
Yes, as weird as it might seem, canned fish is very much a thing in Portugal – and Lisbon – and there is far more on offer than just sardines. This tradition makes sense when you consider that Portugal has one of the biggest maritime zone in Europe, the oldest active cannery in Europe. Until the mid-20th century, canned fish was one of the country's most famous exports. Things may have changed a lot since then, but today the crafty Portuguese have turned what might otherwise be a mundane and uninteresting product into a boutique, gourmet food of distinction.
Thanks to a significant reinvention of the product, Portugal exports almost the same quantity of canned fish today as 50 years ago thanks to new technology and incredible marketing. And let's be clear here: we are not just talking about stinky sardines or tuna for your salad – today there is everything on offer from anchovy to horse mackerel, from octopus to eel, and yes – sardines and tune. But not only that, there is a variety of sauces and flavors giving an insane range of choice, all with impeccably high quality – and, well, the results speak for themselves.
You could go to The Fantastic World Of Portuguese Sardines, a very touristy souvenir shop that showcases fancy tins of Portuguese sardines in a wacky setting – including own in a circus-like atmosphere. For a more authentic experience, we recommend stopping by Sol e Pesca, a fishing-themed nook serving canned fish with wine or Loja das Conservas, a free temple/museum dedicated to canned fish and their history. Either way, canned fish is as Portuguese as pastel de nata or Piri Piri Chicken, and no trip to Lisbon would be complete without at least trying a tin.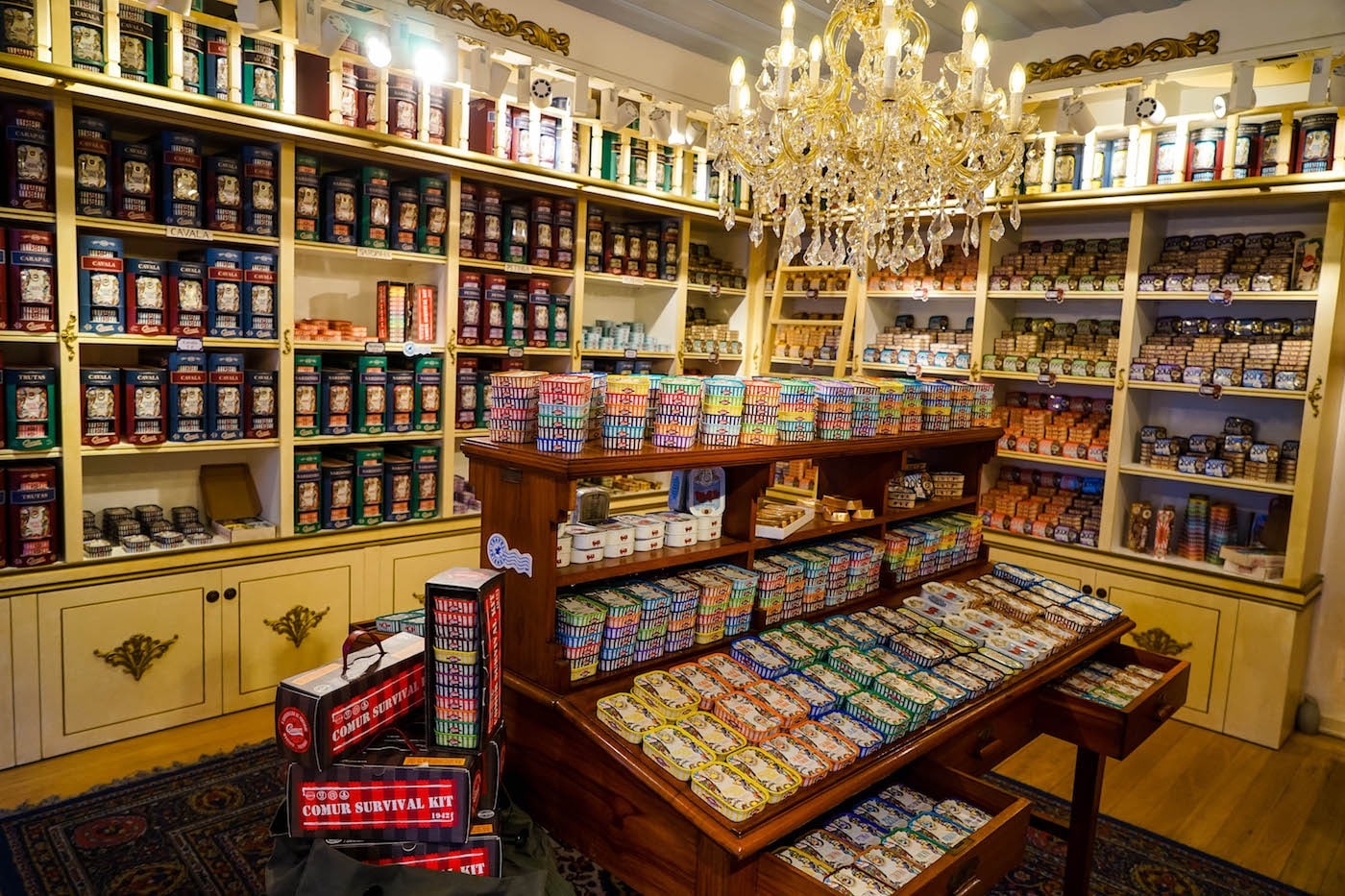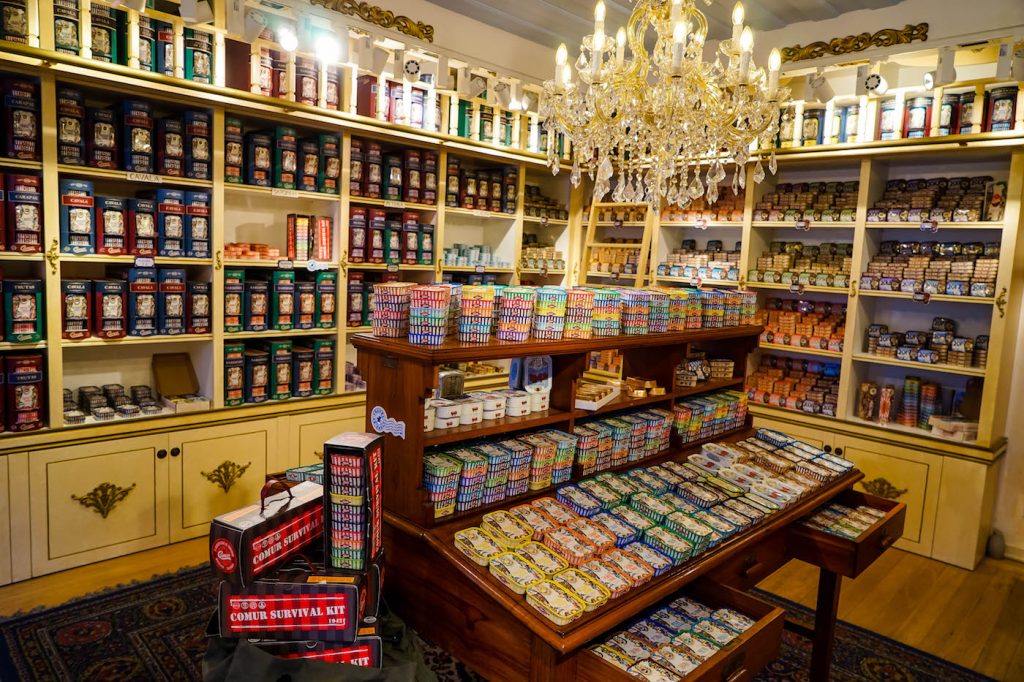 #15) Amble Around The Grand Praça do Comércio
If all the expansive and beautiful squares in Lisbon were having a competition, this one would definitely win! A stroll through this 18th-century plaza is like a stroll through history. It was once where visitors arriving by boat would first encounter the city, so the square is open on the riverside. Opposite the water is the famous yellow façade, with its imposing arch marking the way to the rest of Lisbon.
You will encounter an enormous statue of Dom Jose I on a horse in the center of the square, see more carvings of explorers on the Arco da Rua Augusta, and possibly walk across the spot where Dom Carlos I and his son were assassinated, thus marking the end of the monarchy. Promenade under the porticeos to see if you can catch a glimpse of the wealthy guests at the boutique Pousada de Lisboa on the northern side, or visit Lisbon's oldest café.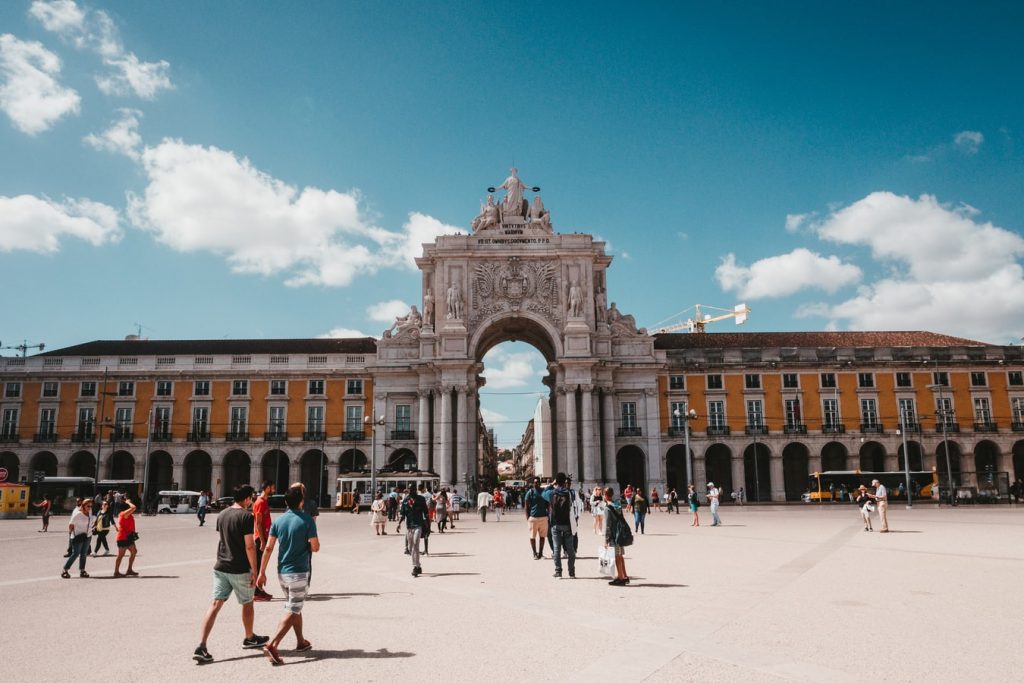 #16) Save Your Breath With A Ride On The Glória Funicular
The cheerful yellow tram that shuttles back and forth on this funicular railway is another iconic image of Lisbon that we're sure you'll instantly recognize. In a city renown for its hills, its funiculars serve as elevators for citizens to get up and down its steep slopes every day and The Glória is probably the busiest, offering local residents and tourists a short-cut to the Bairro Alto bars. It runs from 7 am to midnight most days and makes for a bit of fun. This is a steep hill with a gorgeous view from the top, so it's definitely worth saving your legs by hopping on board. At the very least, make sure you get a picture of the charming car making its way up the slope.
The Glória Funicular was established back in 1885 after the Lavra Funicular, the first in Lisbon and a few years before the Bica Funicular – all of which help to make help make the city's hills a little more manageable and are equally worthy of a ride. Being part of Lisbon's public transport network, you can use the Viva Viagem Card on all trams, funiculars, and lift in the city and is especially worthwhile if you have a 24/48/72-hour transport pass or the Lisbon Card. Tickets can also be purchased from the driver but are more expensive.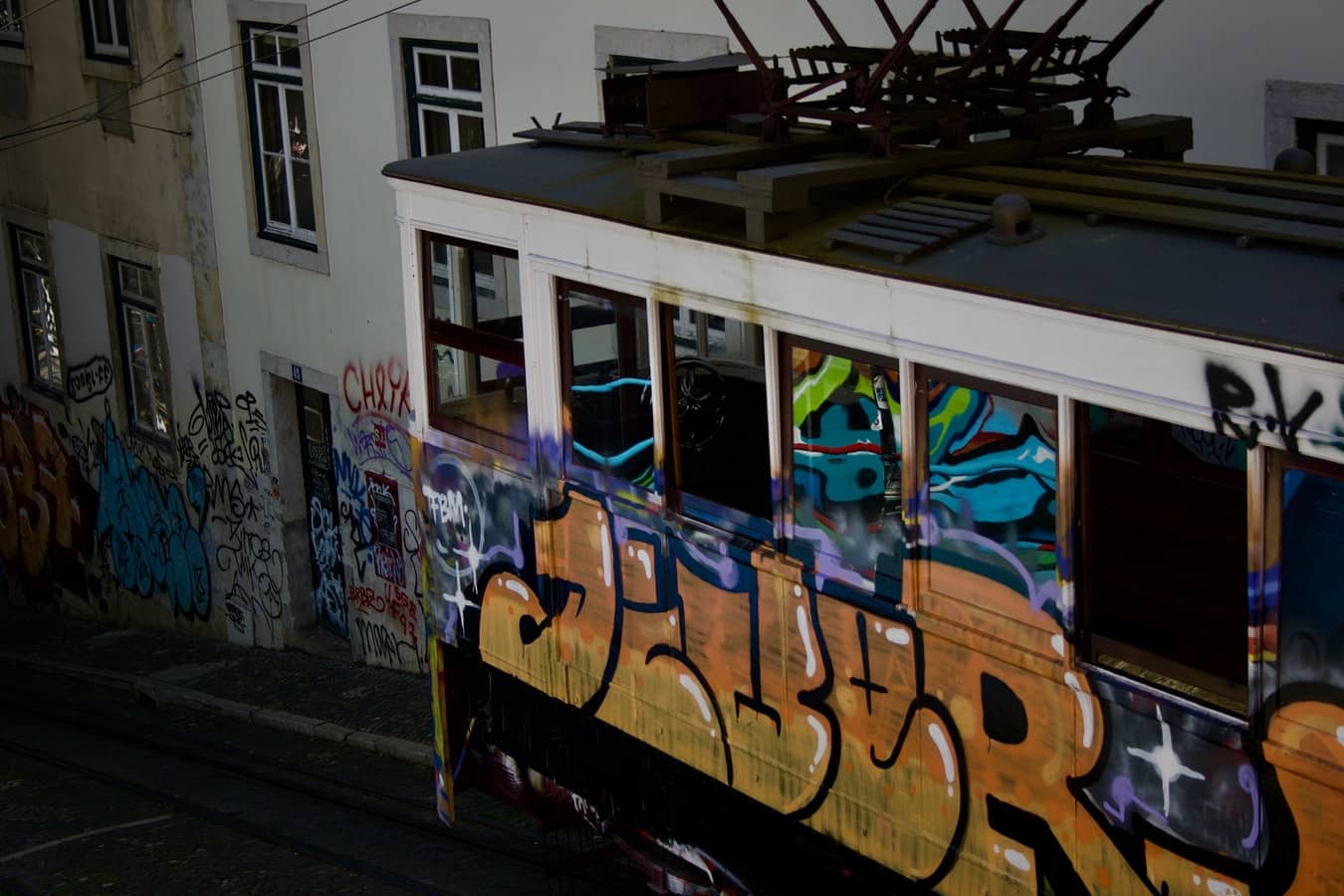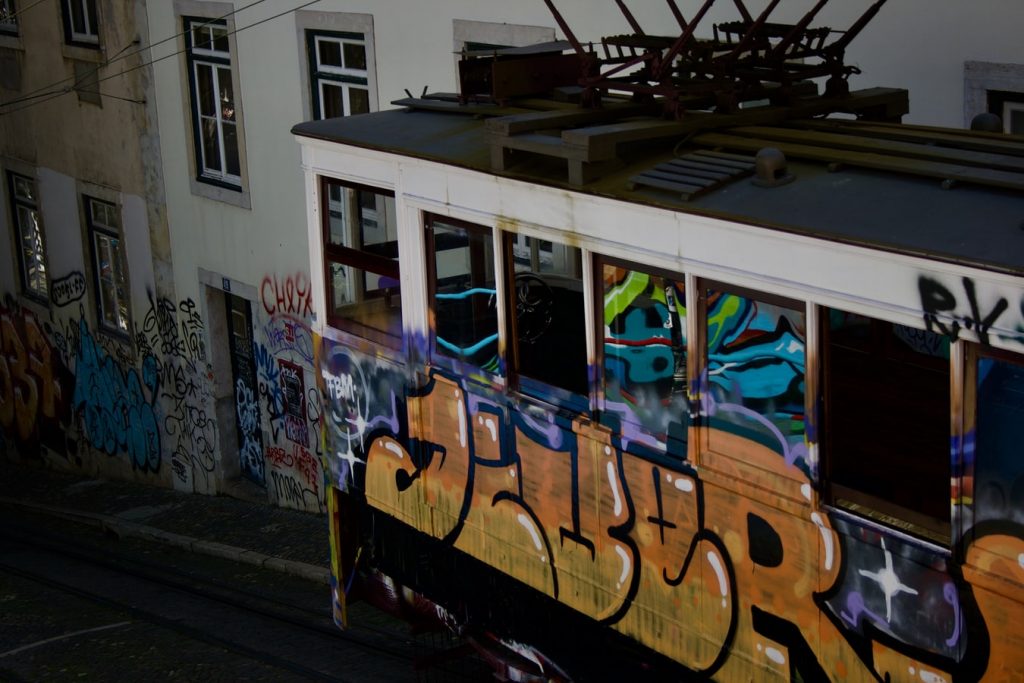 #17) Have A Fun And Wild Night Out In Bairro Alto
A trip to the slightly down-at-heel, open-to-all Barrio Alto is one of our favorite things to do in Lisbon – although we wouldn't limit it to only one trip! It's a maze of narrow lanes, colorful buildings, and bohemian shops that seems quiet during the day but transforms into what feels like one big party by night (we wouldn't recommend staying here unless you want to join in the party until the small hours). While we loved the gay scene in Providence, the ultra-lux bars of Singapore and the free-spirited bolero salsa scene of Cuban nightlife—Bairro Alto is another beast entirely.
After enjoying the sunset at the Santa Caterina viewing point, head back into the hub of the neighborhood to explore the many restaurants, bars, Fado houses, and clubs that open their doors. There's a vibrant atmosphere that attracts a huge range of people. That's not to say you should only go to Barrio Alto at night. The streets are also home to art museums, some beautiful churches, and alternative shops.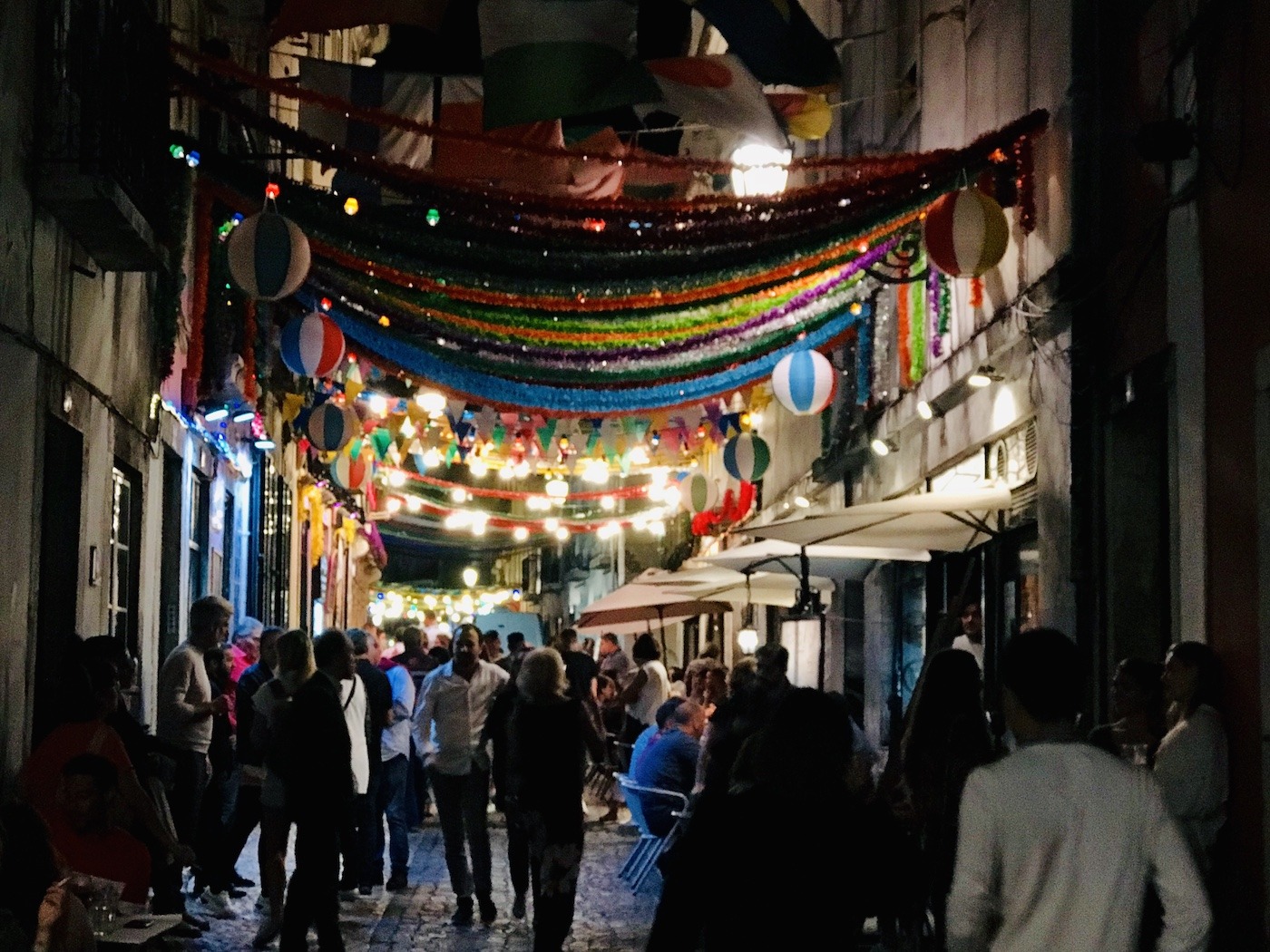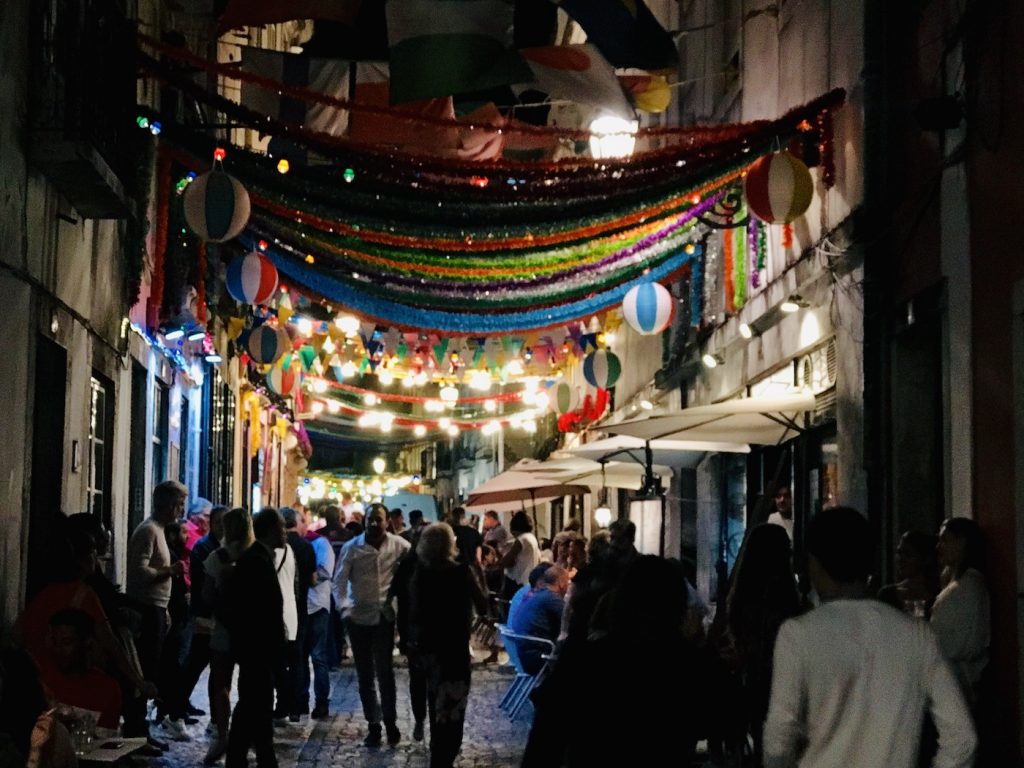 #18) Sit Back, Relax And Unwind In The Enticing Principe Real Garden

This upmarket public garden with an iconic centuries-old Portuguese Cedar tree in its center is the perfect place to escape the hustle-and-bustle of Lisbon – even if it is only for an hour.
Perfectly positioned close to Barrio Alto or Principe Real, this cute garden is only a little over 1 hectare. It has two cute cafes, plenty of shade, park benches, chess tables, and even a weekly market of organic products on Saturday. Much like places in Latin America like Mexico City or Granada, public parks are still very much a center of life for locals here who come to converse, relax, escape their in-laws, or just for a quick espresso pick-me-up. So why not join then, embrace the slower pace of life and indulge in some fabulous people watching.
Lisbon is as much about a feeling and state-of-mind as it is about its attractions, after all. You can thank us later…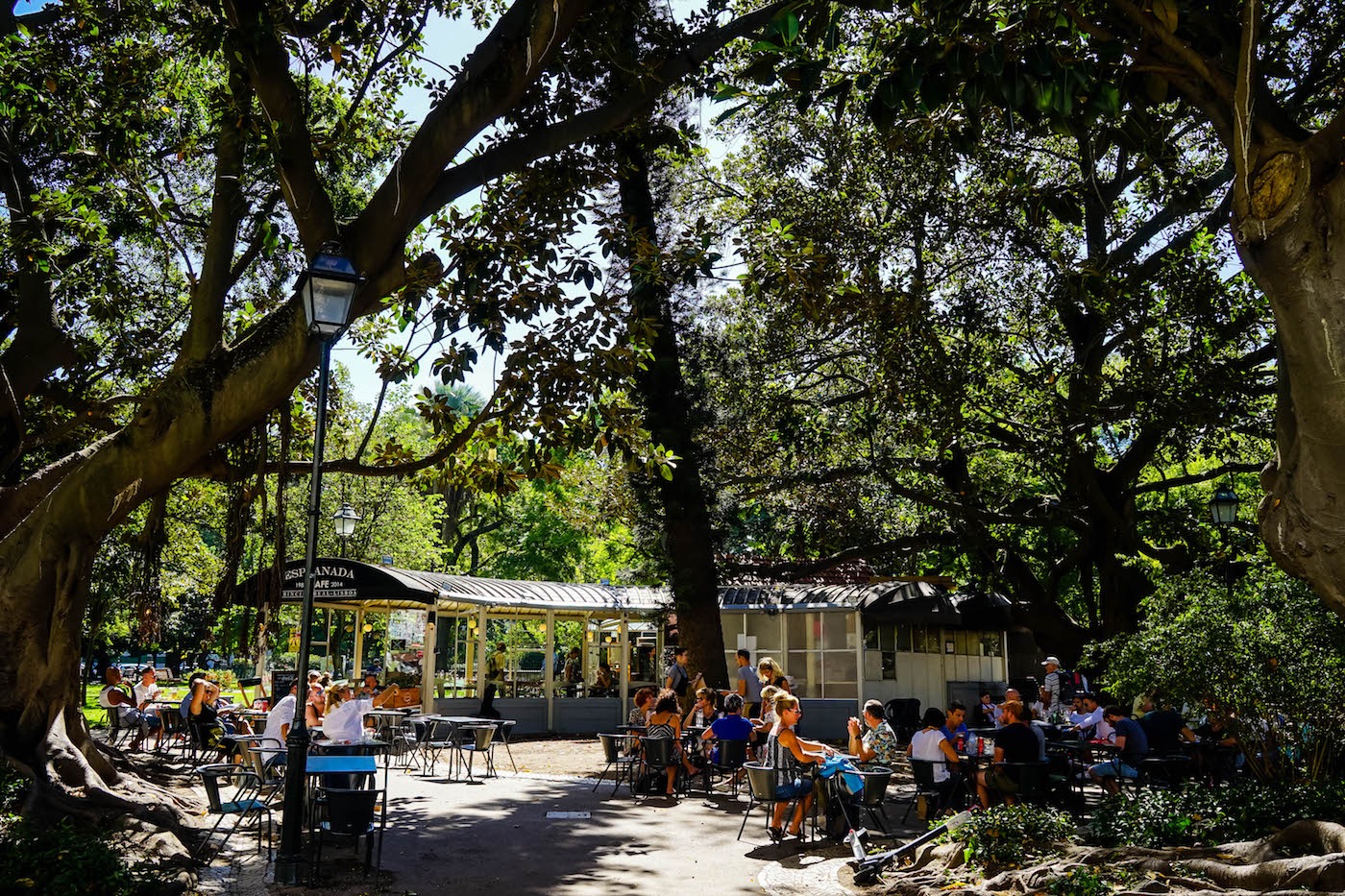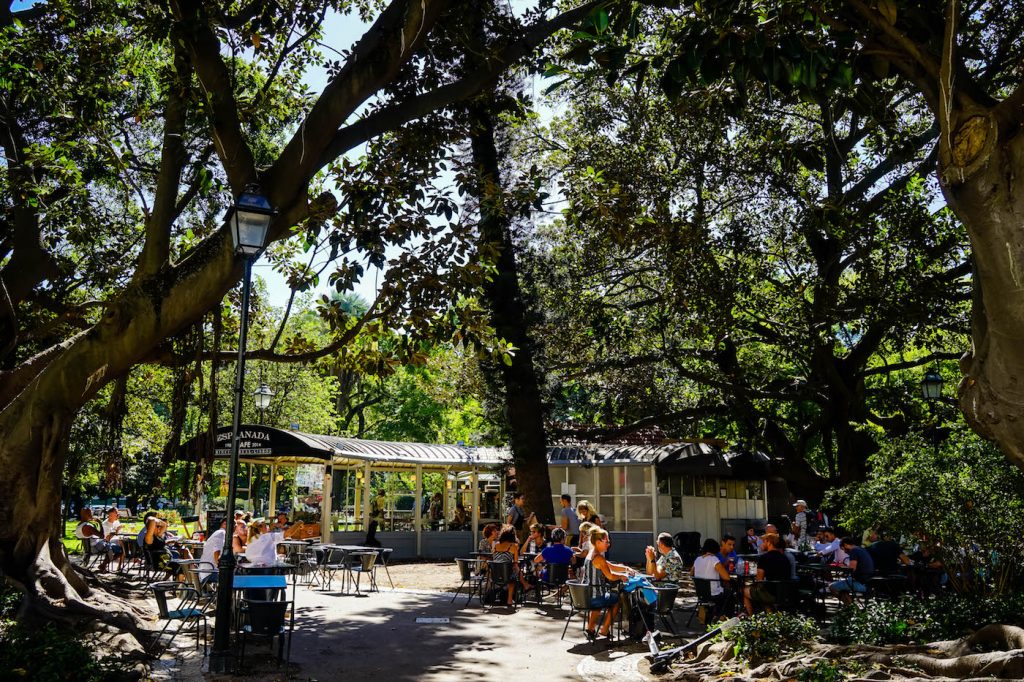 #19) Explore The Best Of Portuguese Design At The Embaixada Concept Store
Opposite the Príncipe Real Garden is this uber-stylish 19th-century Arabian Palace palace turned shopping mall hosts a series of national brands and artists focused on Portuguese design, craftsmanship, fashion, gastronomy, and culture. Tradition and contemporary design are wonderfully blended here, and a wander through is warranted even to admire the innovative respect for architectural heritage.
If you are not sold on the architectural merits or designer offerings of the Embaixada Concept Store, there is also a wonderful bar "Gin Lovers," tempting patrons with a long list of gins or a relaxed and novel restaurant 'Atalho Real; offering unique fresh meat cuts from around the globe…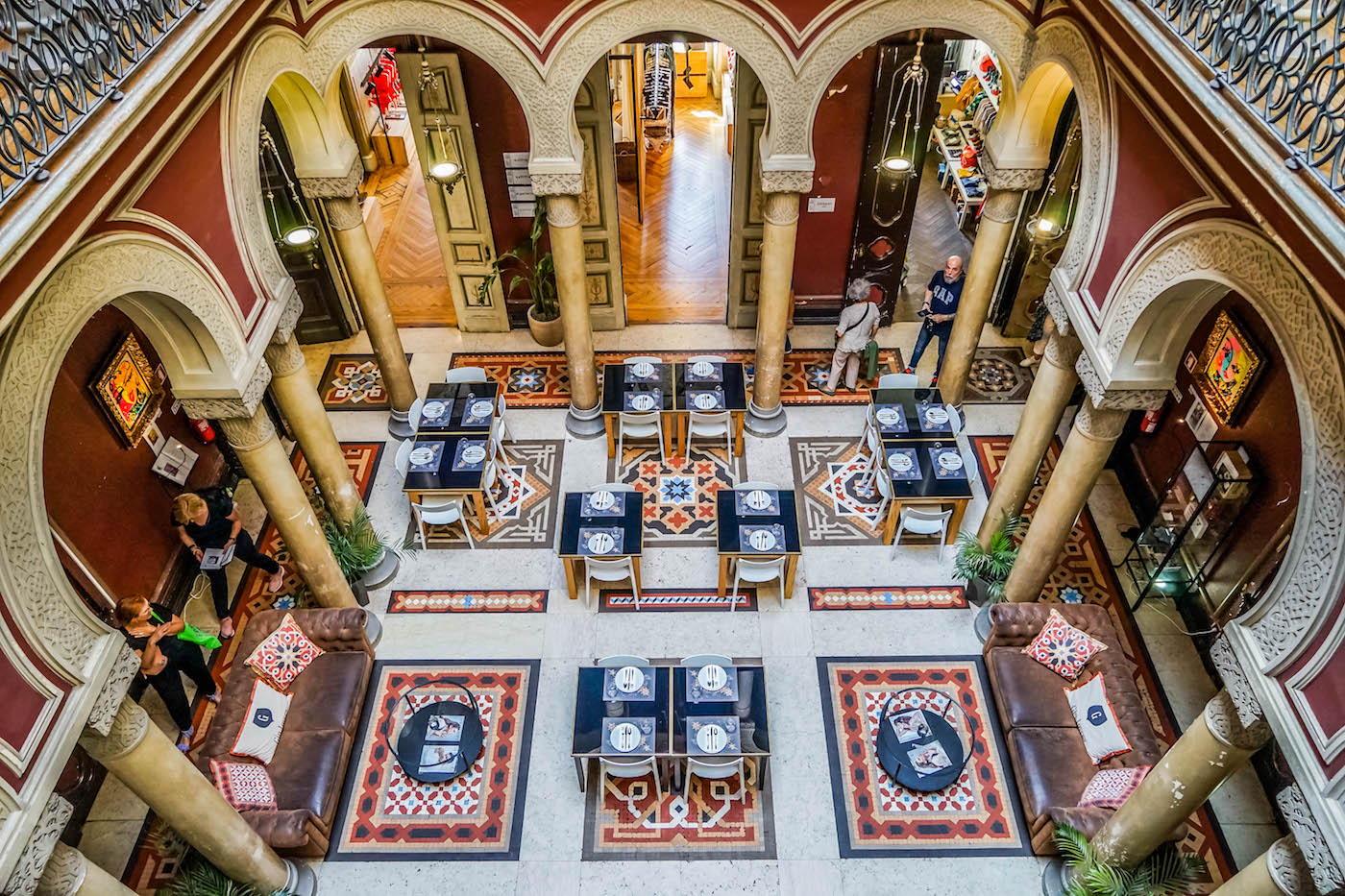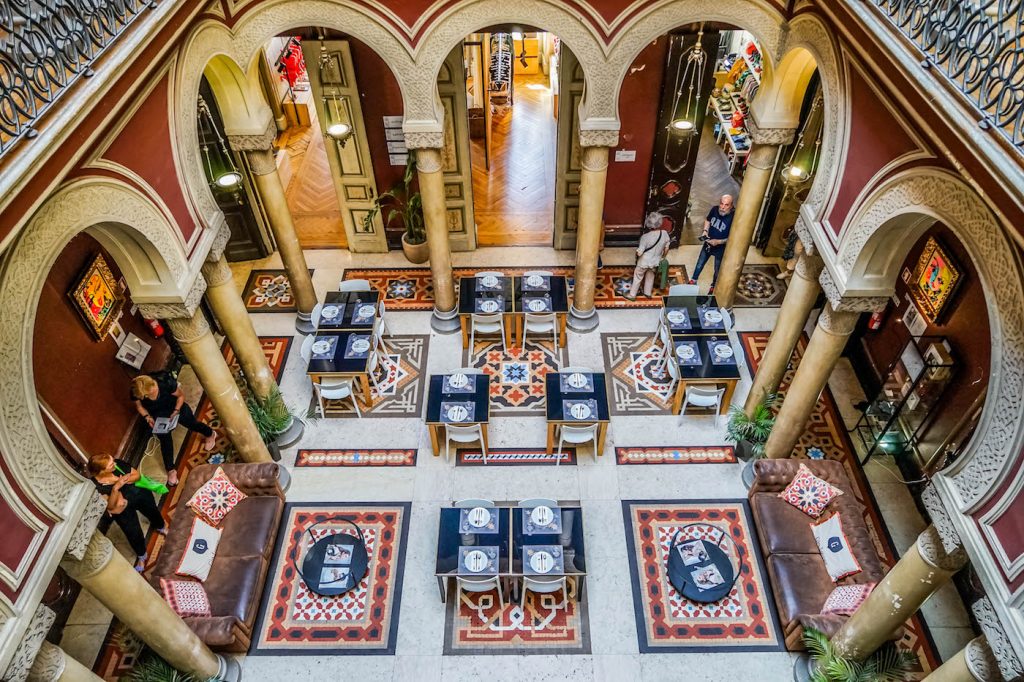 #20) Gaze Upon Lisbon Under The Stars At The Carmo Convent
One of the most melodramatic tourist sights in Lisbon currently has to be the jaw-dropping roofless Carmo Convent and Church. No longer a place of worship proper, this glorious Gothic husk encourages you to imagine its former grandeur while somehow becoming even more beautiful.
A monastic complex built between 1389 and 1423, the Carmo Convent was damaged beyond repair in the great earthquake of 1755. After that point, it was still kept for different functions, including a garrison for a sharpshooter battalion and sawmilling shop. In 1864 it was turned into a museum, and today visitors can drop by during the day to learn about archaeological form different periods of Portugal past.
We, however, recommend instead visiting at night for a 45-minute multisensory light show, Lisbon Under The Stars, which uses 360º digital animation, live-action, and special effects projections to tell the intriguing history of Lisbon. Head back in time to witness the first caravels leaving during the Portugal Discoveries, stop off at the mysterious landscapes reached by these brave navigators and bare witness to the earthquake of 1755, and the subsequent rebuilding of the city.
Taking place once nightly during the summer, with encore shows on Friday and Saturdays – this is one of our favorite things to do in Lisbon and something utterly unique and different. There are no seat assignments, so you are also free to wander and enjoy the spectacle from different angles – adding even more to the immersive experience.
#21) Marvel At The National Monument Lisbon Cathedral
No list of things to do in Lisbon would be complete without at least a few churches – this is Europe after all – but the Lisbon Cathedral is exceptional and worth a visit even for those who are suffering from church fatigue. The oldest church in Lisbon, built-in 1147, the Cathedral has endured many earthquakes during over the years. It is an intriguing mix of different architectural styles as a result of modifications, renovations, and restorations over the centuries.
From the gothic vaulted ceiling and Romanesque iron gate and motifs to the glorious neoclassical and Rococo chapel, this Cathedral entranced visitors – and being free also makes it one of the main attractions of the city. The stained glass windows, the construction details, the history – whatever your reason for visiting, you will not be disappointed.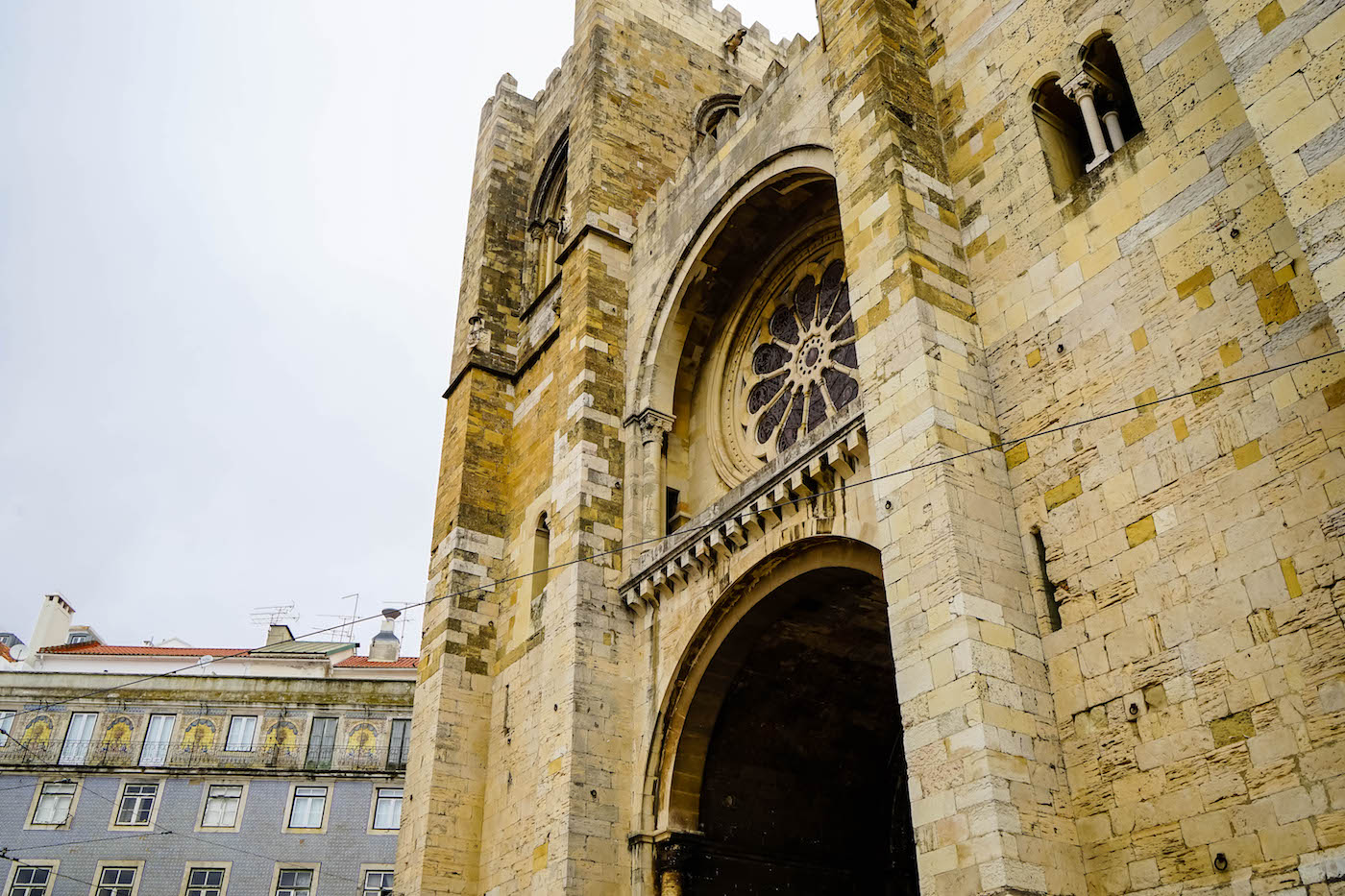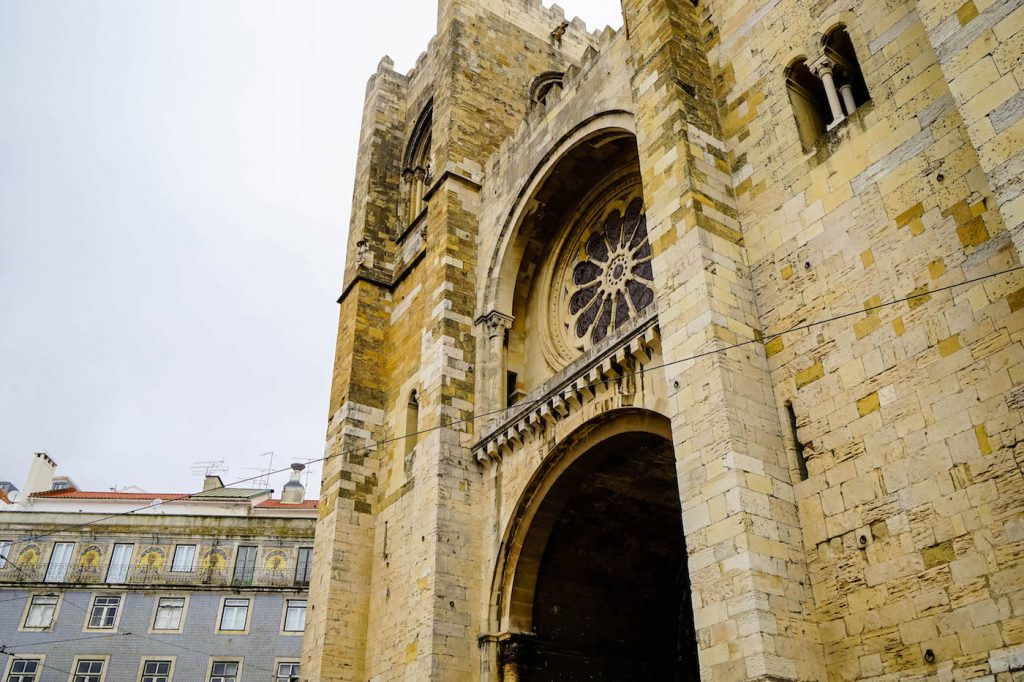 #22) Step Back In Time At Castelo de São Jorge
If you've ever wondered what those ancient walls in the background of most photographs of Lisbon belong to, here's your answer. This 11th-century fortress towers above the city, its craggy walls contrasting with the elegant red rooftops of the rest of the city. It was dedicated to St George in the late 14th century by King John I, presumably to impress his English bride. Even if you're not interested in the fascinating history of these fortifications, you'll love Castelo de São Jorge for the spectacular views.
Nowadays, visitors can wander along the walls and through the hushed courtyards, enjoy the camera obscura in the Tower of Ulysses, see relics in the galleries and explore the Moorish traces at the Archaeological Site. The sense of history is thick in the air here. The hill has seen civilizations come and go, from the Visigoths to the Romans to the Moors. Enjoy soaking up the atmosphere and learning more about Lisbon's past. Plus, did we mention the view?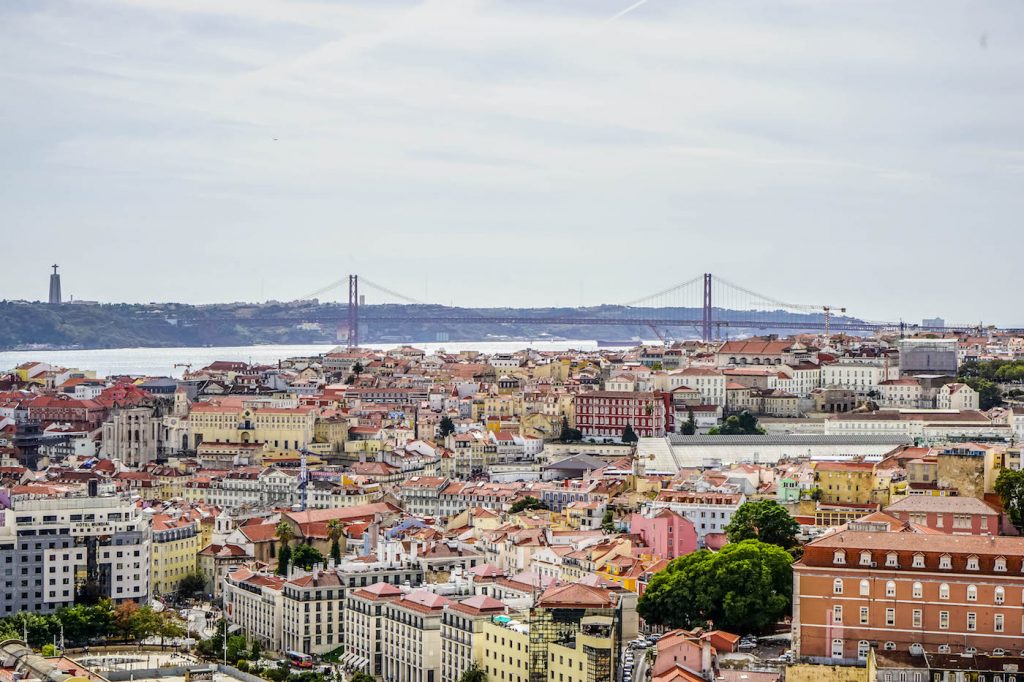 #23) Head Underwater At The World-Famous Lisbon Oceanarium
Opened in 1998 as part of Expo '98 in Lisbon, the Oceanário de Lisboa is a physical ode to the centuries-old bond between the Ocean and Portugal. The centerpiece of in Parque das Nações, a redeveloped area on the Tagus River used for the Expo this amazing Oceanarium is the largest indoor aquarium in Europe and visited by over a million people every year, making it one of Portugal's most popular cultural attractions.
World renown, the exceptional exhibitions organized here along with the intriguing, symbolistic architectural features of the buildings, guarantee an unforgettable experience for any lovers of nature and life under the sea. Designed by Chermayeff, who also designed the Osaka Aquarium – the world's largest – the Oceanário de Lisboa resembles an aircraft carrier and is built on a pier in an artificial lagoon. Inside there is a vast collection of marine species with everything from penguins and seagulls to otters, sharks, rays, and seahorses.
In total, there are around 16,000 animals from across 450 species, including the exceedingly rare Sunfish, which is found in only a few aquariums around the world.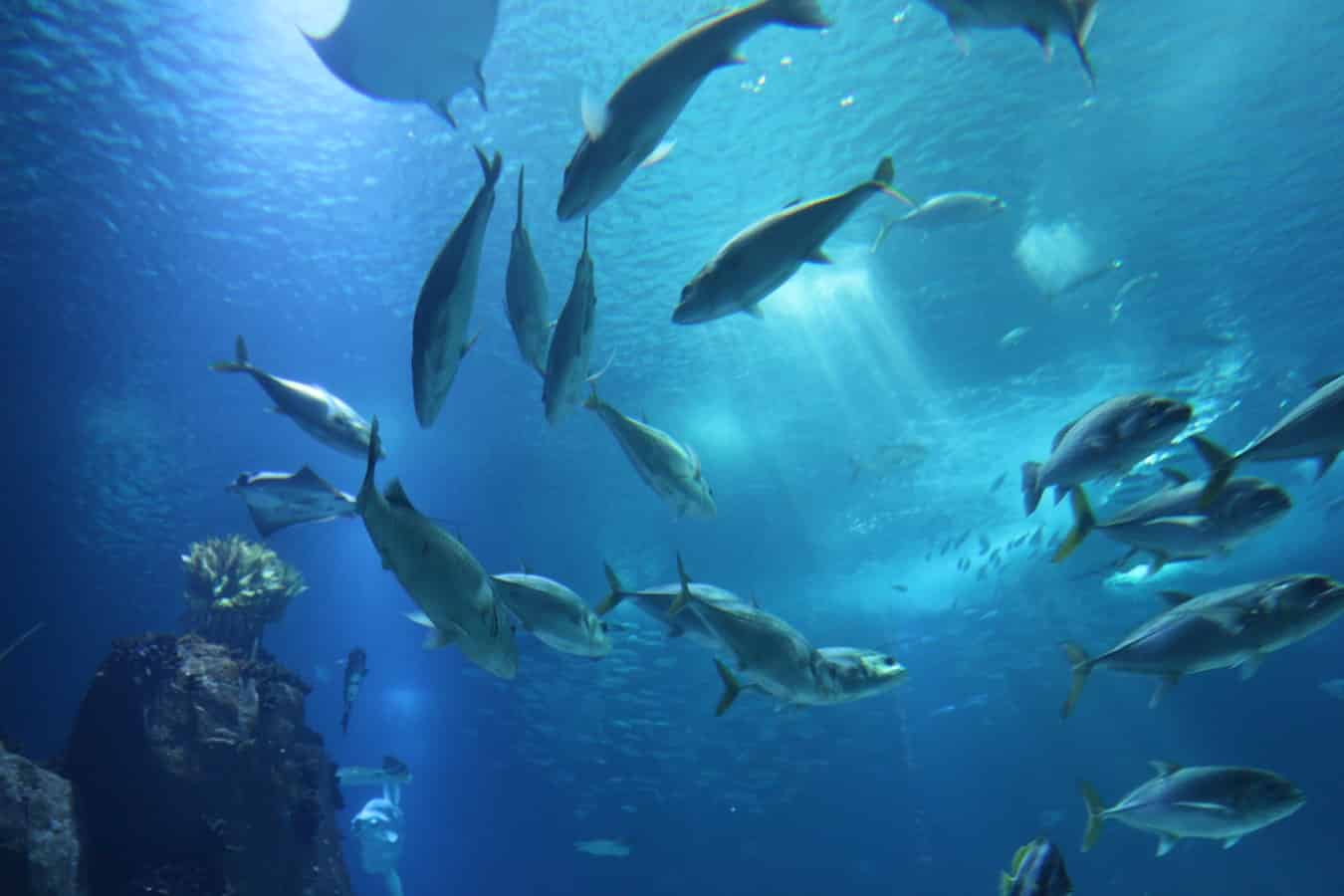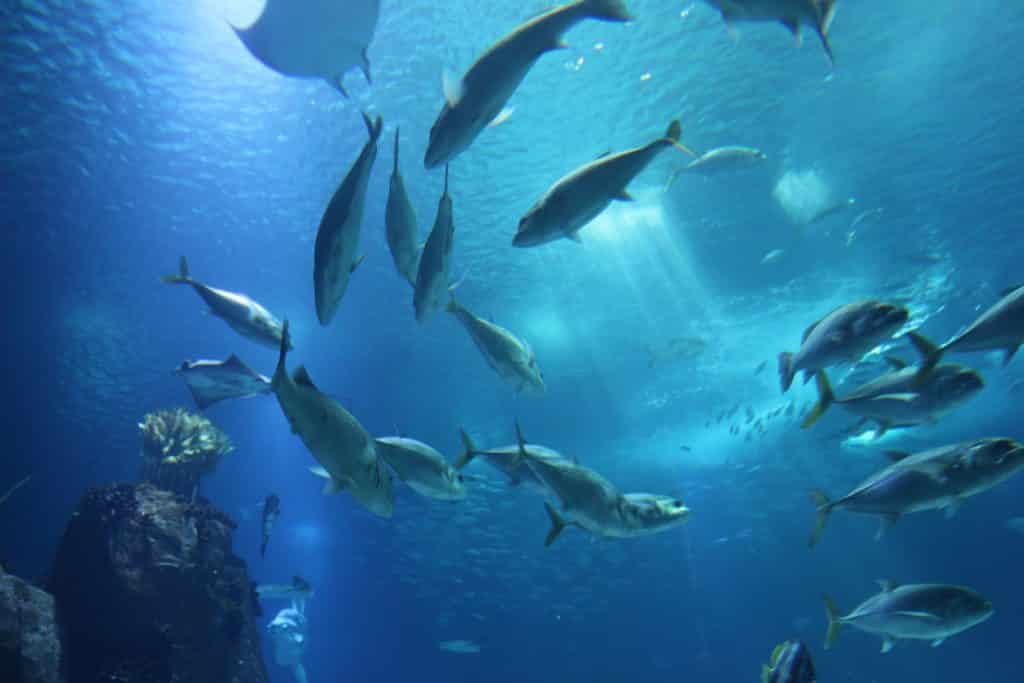 #24) Embrace Contemporary Art At The Museum of Art, Architecture, And Technology
One of the most visited museums in Lisbon, this jaw-dropping museum, MAAT, opened in 2016 at the cost of €20 million on a prestigious site next to the River Tagus. Here, the iconic Tejo Power Station, one of Portugal's most admired examples of industrial architecture from the first half of the 20th century, and a flagrantly cosmopolitan new art hall coexist together and provide exhibition spaces for national and international contemporary artists, architects and thinkers. The two buildings are then integrated by a glorious outdoor park, and access to both is included in one ticket price. All initiatives which inspire creative thinking and new ways of acquiring and developing knowledge are welcome here, leading to a very diverse and often unexpected array of installations.
The Museum of Art, Architecture, and Technology is worth a visit alone simply to admire the views from the rooftop, to bask in the mesmerizing architecture of the building, and to walk along the shoreline paths – even if you are not the biggest art lover. An instant icon of modern Lisbon that we are sure you will be as obsessed with as we were.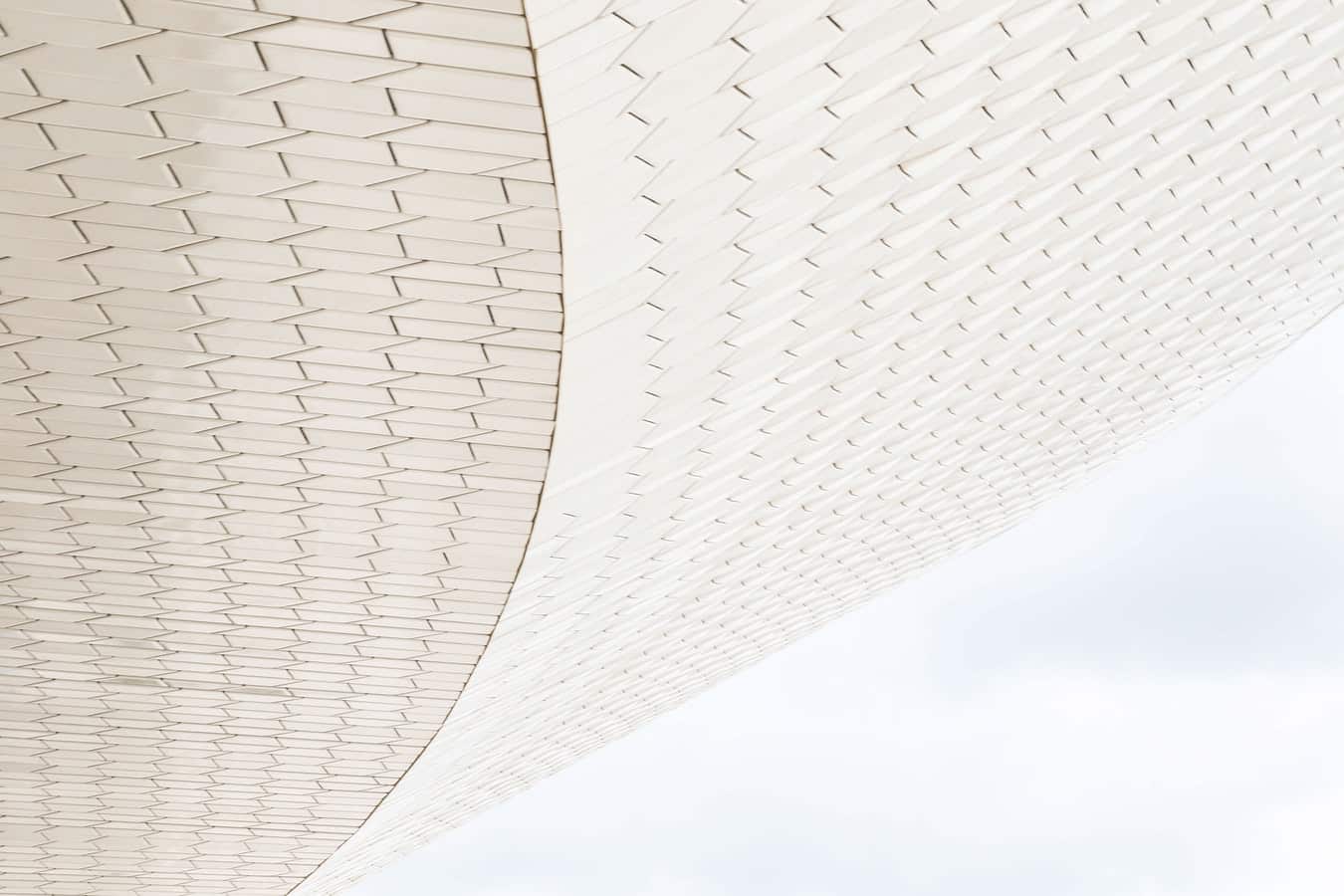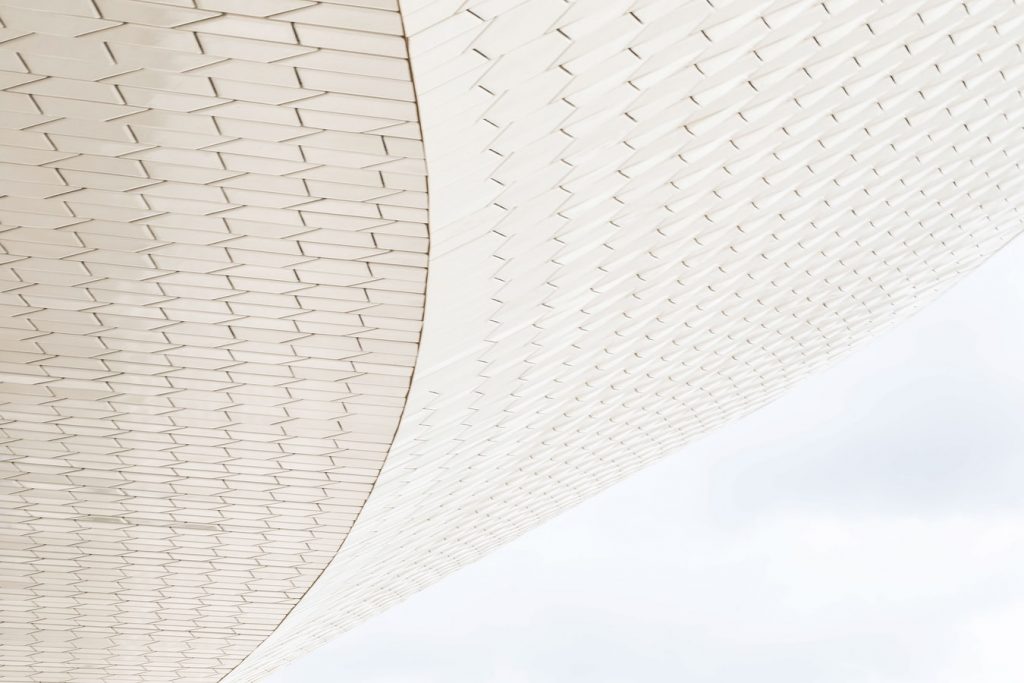 #25) Stay In Affordable Luxury With The Independente Hostel & Suites
Your stay in Lisbon should be as utterly unique as the city itself, and after a long search, we thankfully found the perfect solution, the stunning Independente Hostel & Suites.
A short walk from the Restauradores metro station with Barrio Alto nightlife and refined Principe Real on your doorstep, this refined, adults-only hostel-hotel hybrid concept is housed in an elegant art deco mansion – and is like no other accommodation we have seen before. There are upscale dorms for social budget travelers and refined vintage-style suites with balconies for those who want to splash you out a bit. There are also two very trendy restaurants/bars on site, a sunny terrace and a relaxed lounge for meeting other travelers.
Perfect for the modern traveler who wants to embrace the city, there is no room service, no mini-bar or pool. Instead, you will find a young, hospitable and passionate team who will help you discover the best "off the beaten track" gems in Lisbon. You can expect fun activities like live performances by local musicians, film screenings, and other group gatherings to encourage sociability – and a deeper connection with Lisbon.
Prices are very affordable, especially if booked in advance, and the reviews speak for themselves….