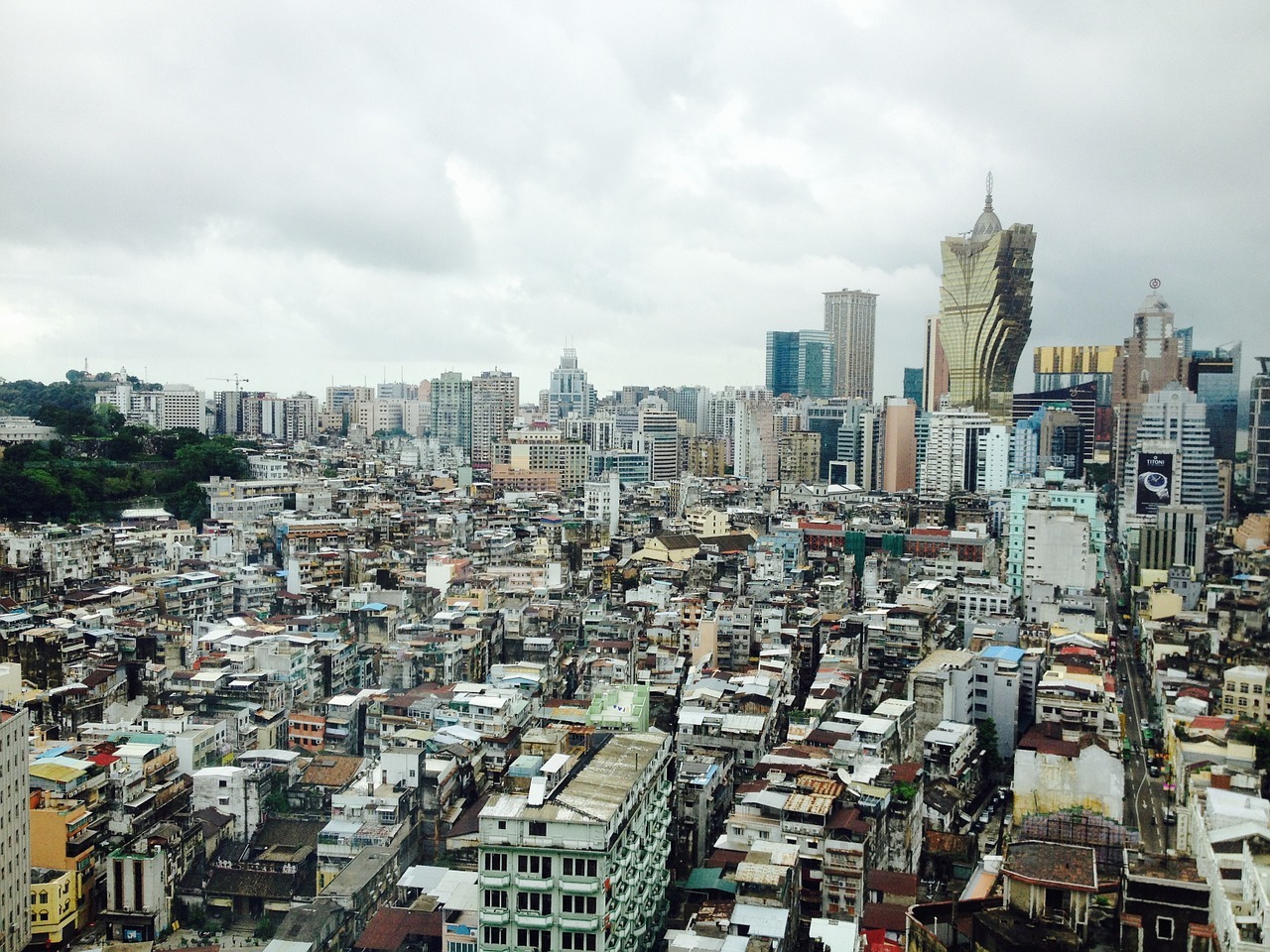 For the longest time, Macau has been the ideal side trip for tourists visiting its neighboring destination, Hong Kong. Conveniently accessible via ferry, the casino city is almost always automatically added to the itinerary in order to make the most out of every visit.
But if you still think that gambling in Macau is as good as it gets, you're absolutely wrong. As a matter of fact, there are tons of activities in store for you here without involving putting money on the table. Vibrant, historical, and gastronomic—three best words to describe Macau in a nutshell.
Home to glitzy casinos and world-class extravaganzas, the city is alive for all types of travelers.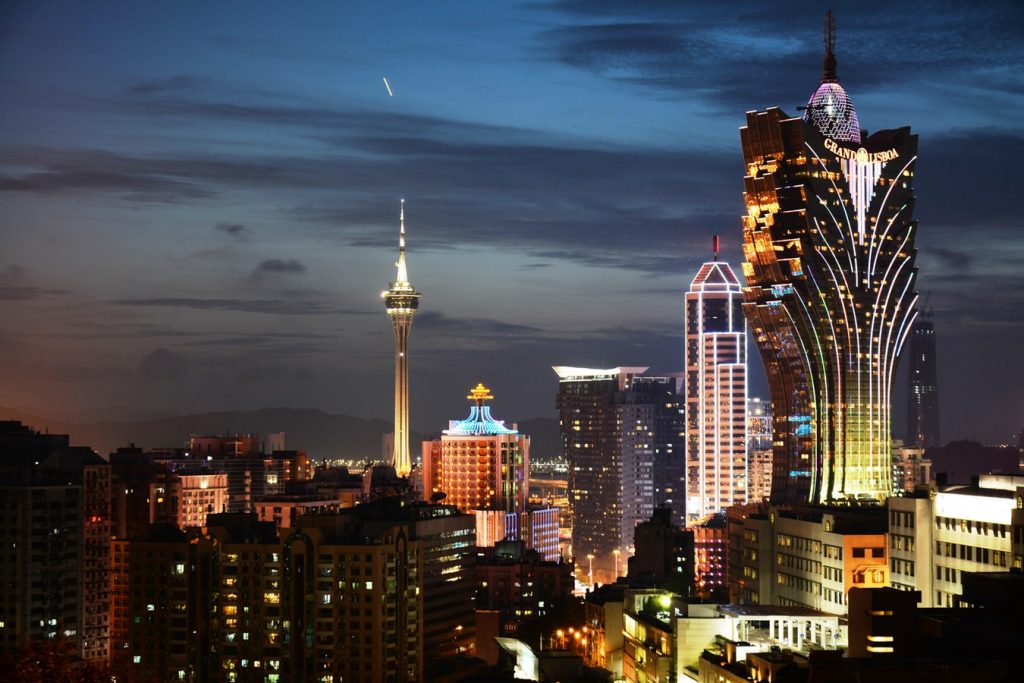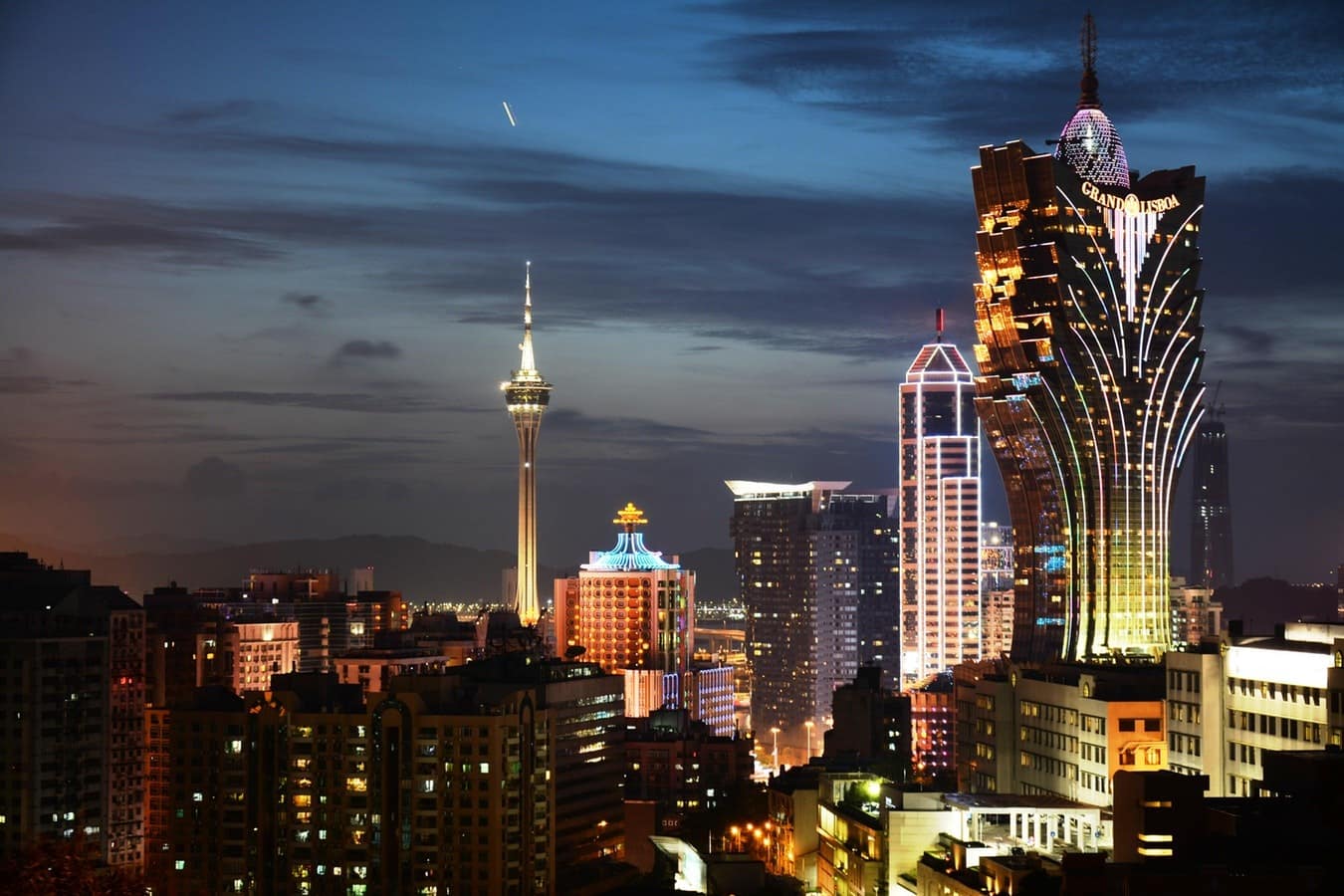 Whether you're flying here to experience Macau's energetic party scene or coming over with the whole family to enjoy a colorful holiday vacation, there's surely something that will fit the taste of every member in the group. And it is all possible even on a 1-Day Trip to Macau from Hong Kong by boat.
The city is not just all about glamour though…
Deep within a stunning skyline of sparkling establishments are centuries-old temples and breathtaking cathedrals—a fascinating combination between traditional and modern; a living proof that Macau is truly a city of amusing contrasts. And as if these aren't captivating enough, wait until you get a dose of Macanese cuisine.
From African chicken to egg tarts, pork chop buns, and almond cookies, right here is an interesting blend of Chinese and Portuguese that will surely leave you wanting for more. Seriously, we have not eaten this well since Singapore or Taipei!
Sounds exciting? Pack your bags while we show you how to have an adventure of a lifetime in the Las Vegas of Asia! Get your passports ready, because Macau, here we come!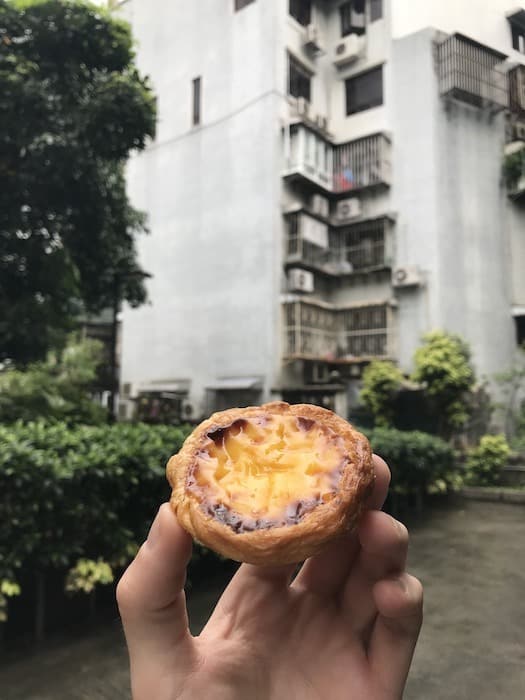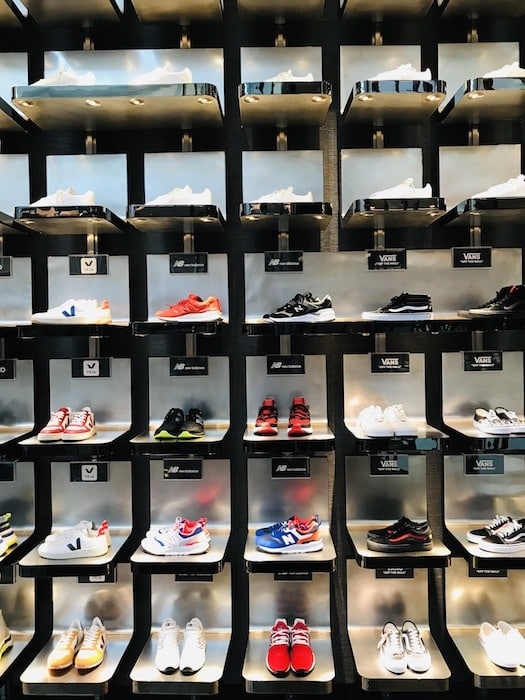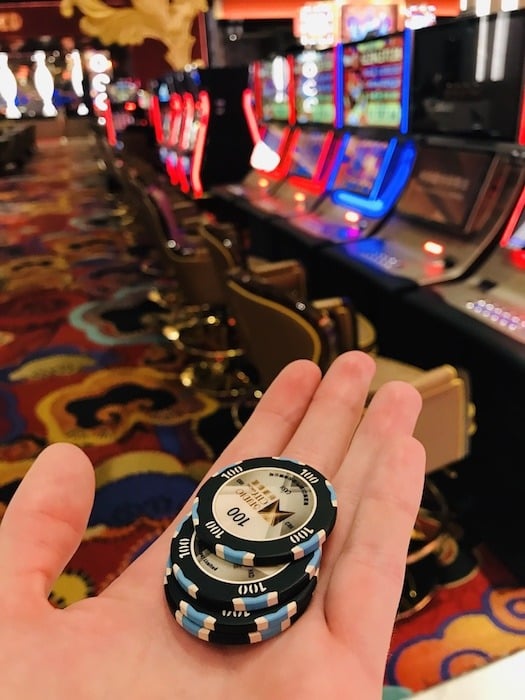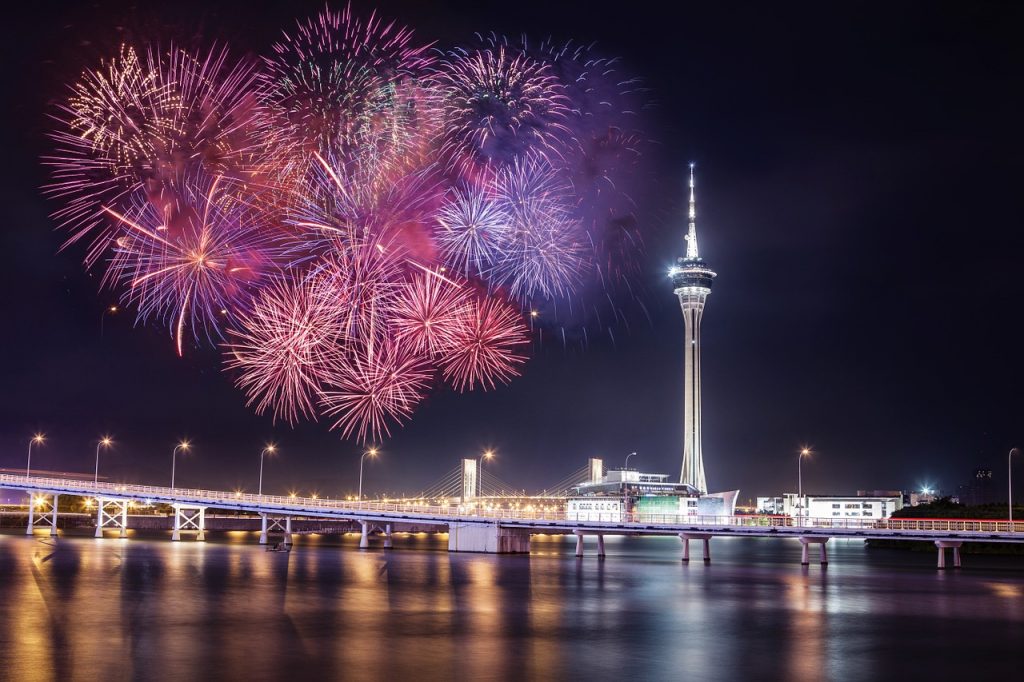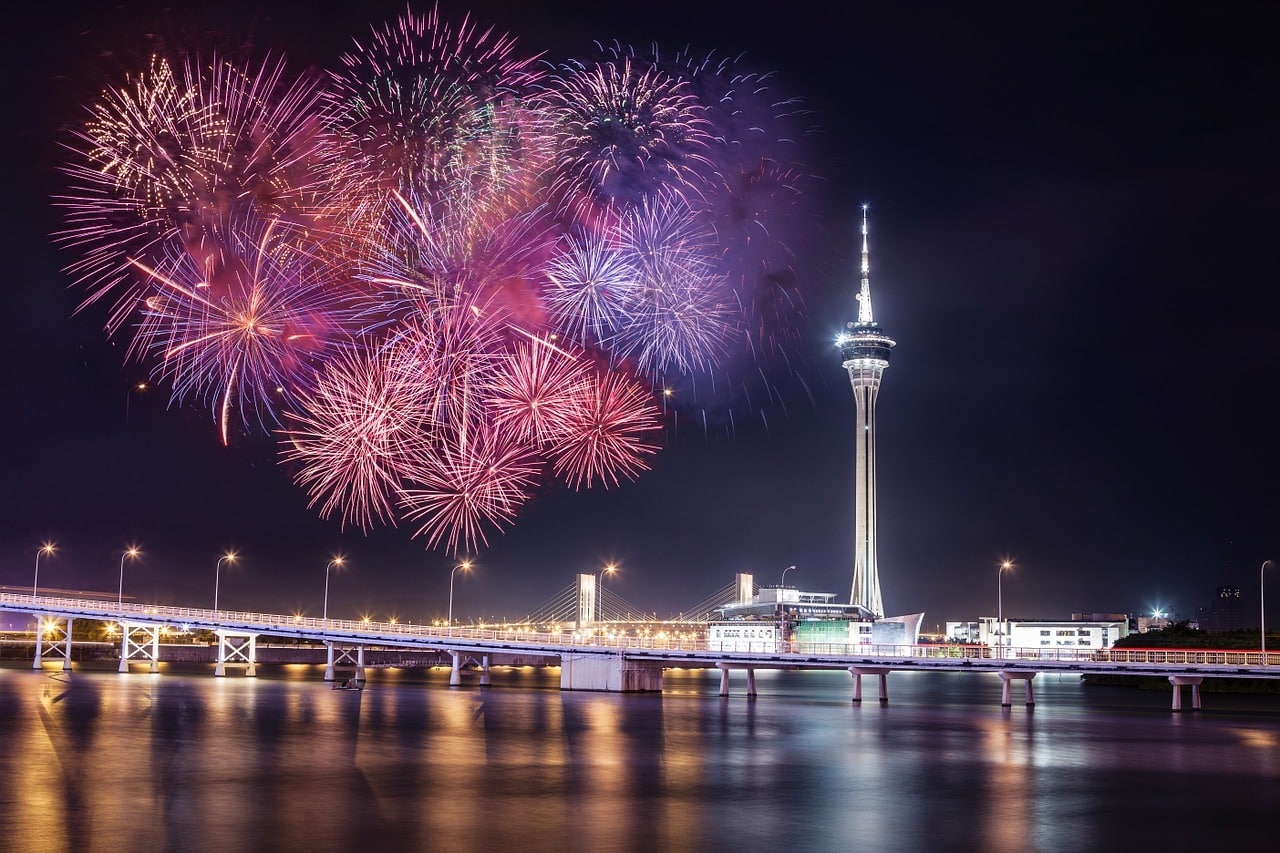 10 Awesome Things to Do in Macau | History, Performances, Amusement Parks and Food! 🇲🇴
#1. Get A 360-Degree View Of The City At Macau Tower
What better way to kickstart the trip than by getting a perfect view of the city that you're about to explore in the next few days? A member of the World Federation of Great Towers, Macau Tower Convention & Entertainment Center is one of the most remarkable towers in the city.
Opened in 2001, the establishment has since been a must-see attraction for tourists who want to experience the best that Macau has to offer. Walk the 360-degree observation deck or dine with the panoramic view of the city. But for the adrenaline junkies, we challenge you to start off your trip on a high note—literally!
Get on a blood-pumping experience as you walk, climb, bungy jump, or sky jump from the world's highest commercial sky jump facility.
Would you dare try it?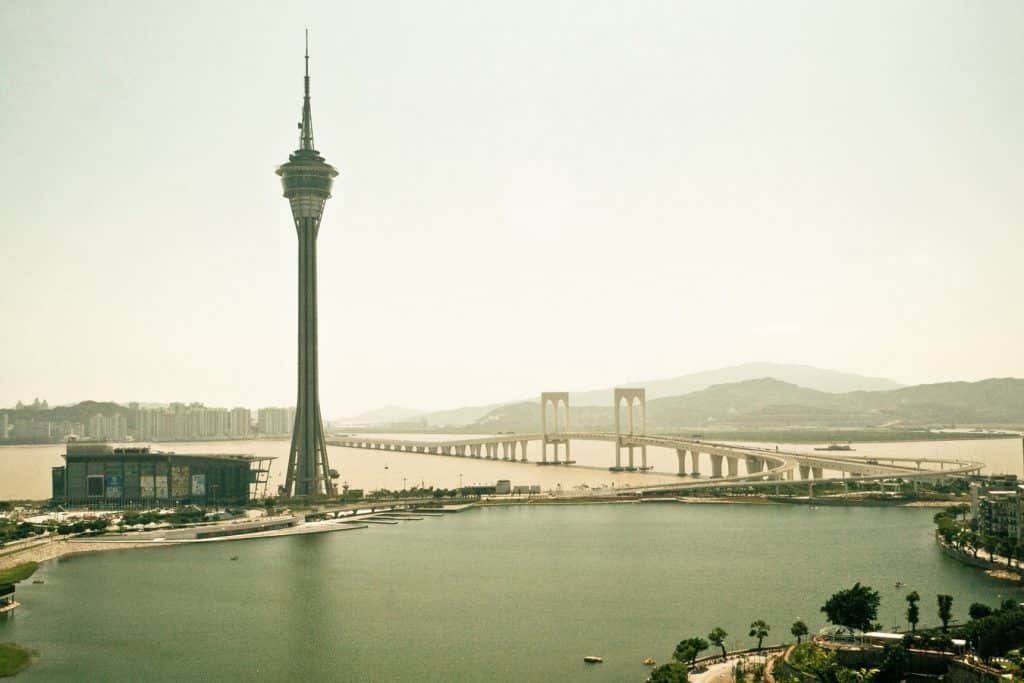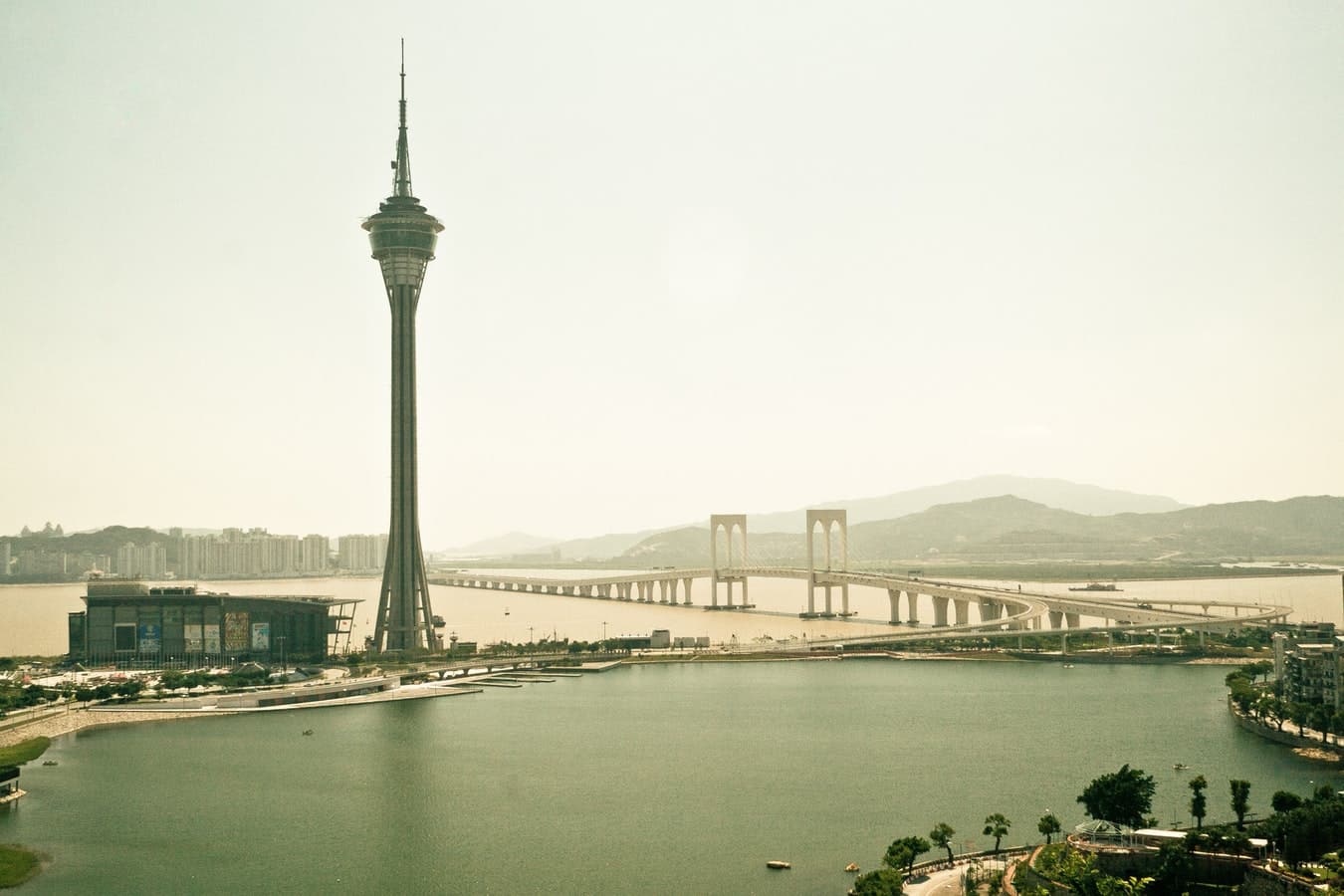 #2. Set-Up A Photoshoot At Senado Square
With its beautiful Portuguese pavement and European style buildings, this UNESCO World Heritage Site is easily one of the best places in Macau to get your scroll-stopping, Instagram-worthy shots.
This public plaza is more than just a photogenic destination though. Deep inside the narrow streets of Senado Square are blockbuster restaurants like Wong Chi Kei and Tou Tou Koi, must-try food stalls such as Kam Wai Beef Offal and Silva Cafe, as well as other shopping stalls.
This is a highly suggested place if you want to slow down a bit from your eventful touring and go for some leisurely walks, window shopping, and unplanned food trip with your travel buddies.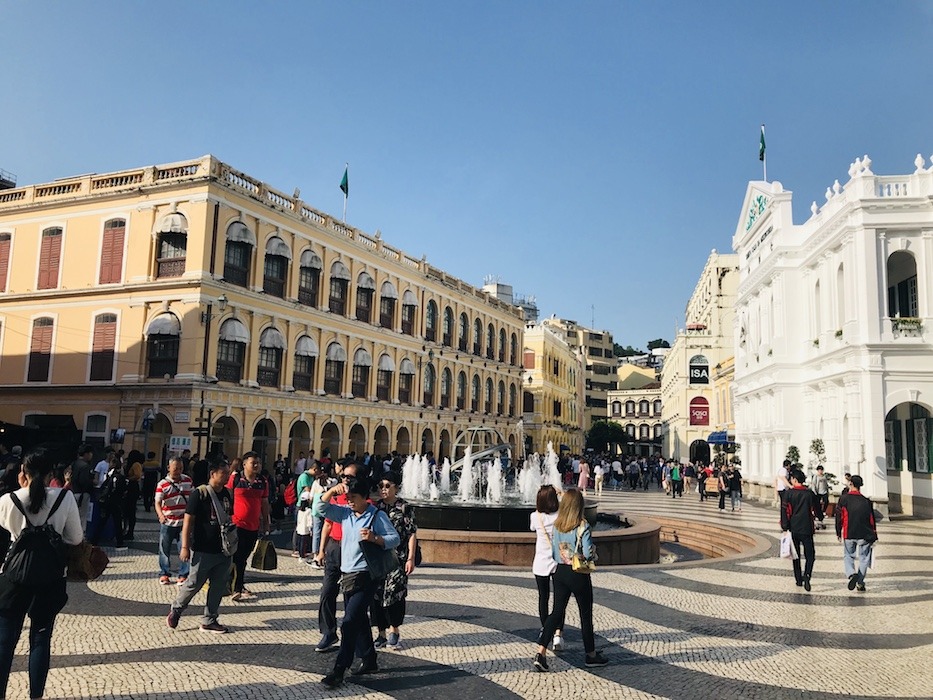 #3. Eat Your Way To The Ruins Of St. Paul
Situated at Senado Square, the Ruins of St. Paul is arguably the most iconic landmark in Macau. Also considered as a UNESCO World Heritage Site, no one should visit the city and leave without seeing this remarkable piece of history with the naked eye. Stand at the foot of the stairs to get an awe-inspiring view of the ruins or atop of it to get a semi-aerial view of the busy square below.
As much as the attraction itself is a sight to see though, the alley leading to it takes a fair share of the credit as well. The passage leading to the landmark can be a bit of a long walk, but not if you're in for a walking feast. Expect a lane of food stalls offering a free taste from beef jerkies to almond cookies, peanut candies, and pork floss rolls.
We're telling you, it's going to be the most epic food trip that you never expected – and eating previously unknown food has to be one of the most unique experiences not to be missed on any Macau itinerary!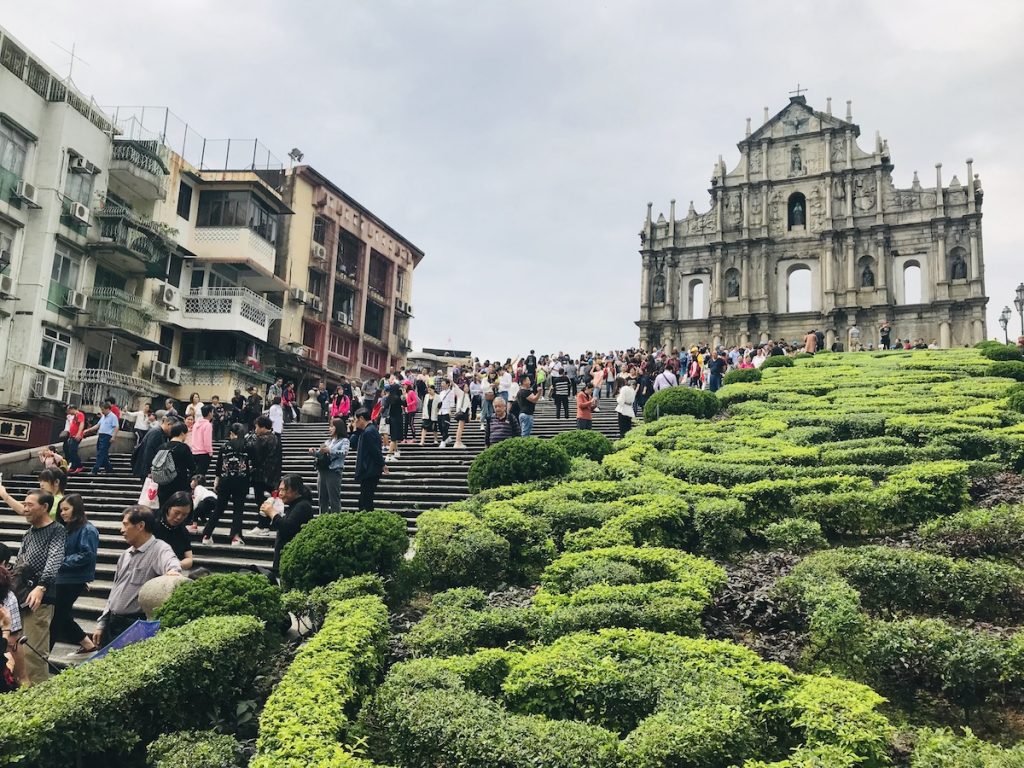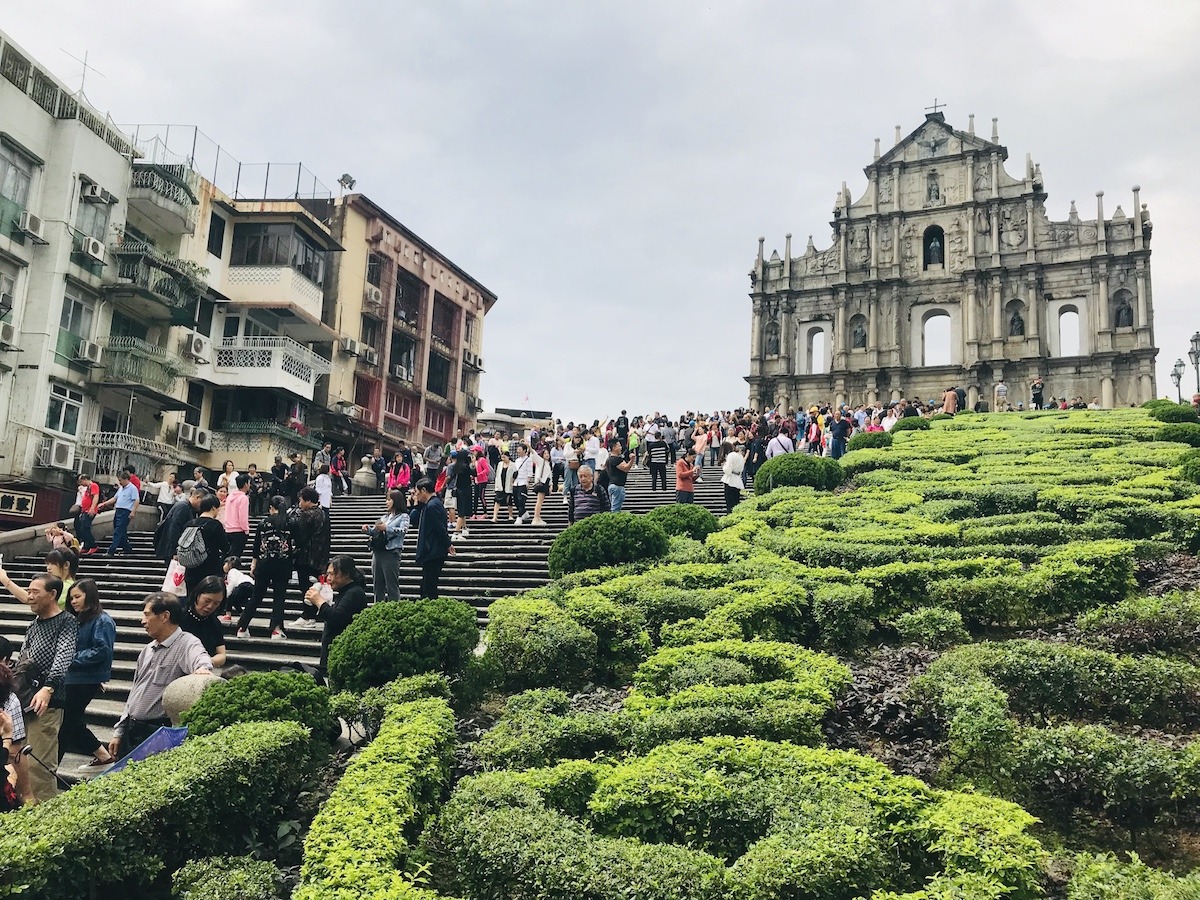 #4. Get To Know The Old Macau Better At Mount Fortress
While you're already at the Ruins of St. Paul, make the most out of your tour by checking out Mount Fortress. This is yet another UNESCO World Heritage Site located just right next to the ruins.
Perched atop a hill, overlooking the peninsula in all directions, it might be a little bit surprising how this amazing spot for a view has once become a crucial part in shaping the peninsula's history. To give you a brief background, this tourist attraction was a strategic location to defend the city from its biggest invaders, the Dutch.
So, yes, if you're wondering, the view from up here is nothing less than amazing…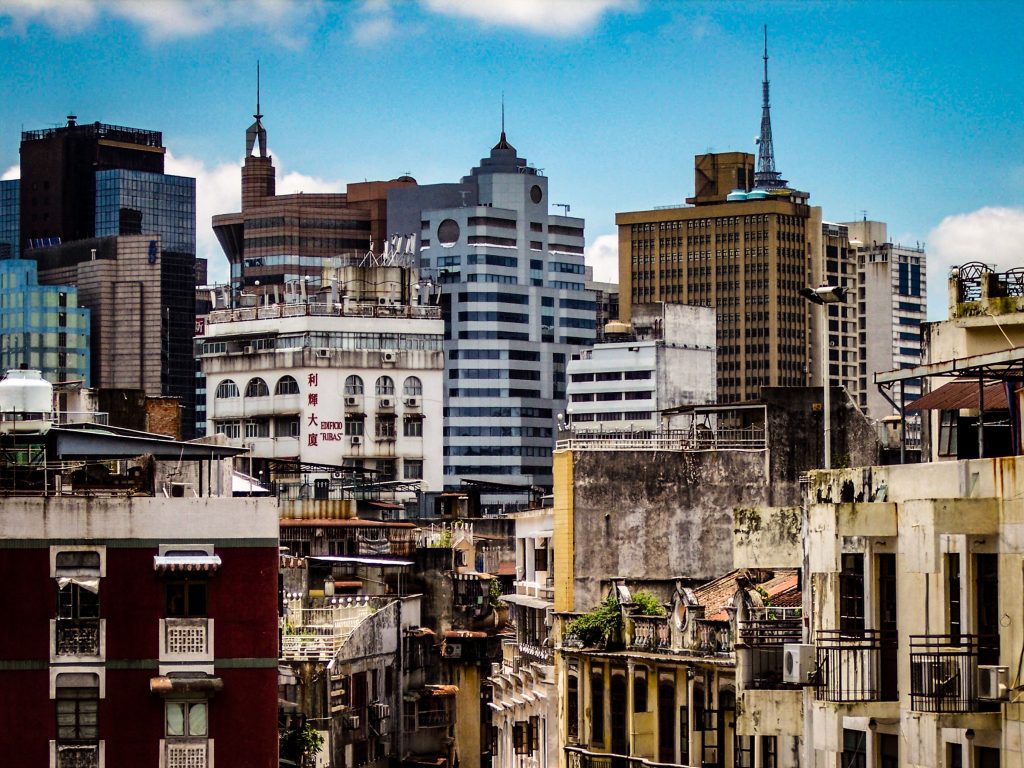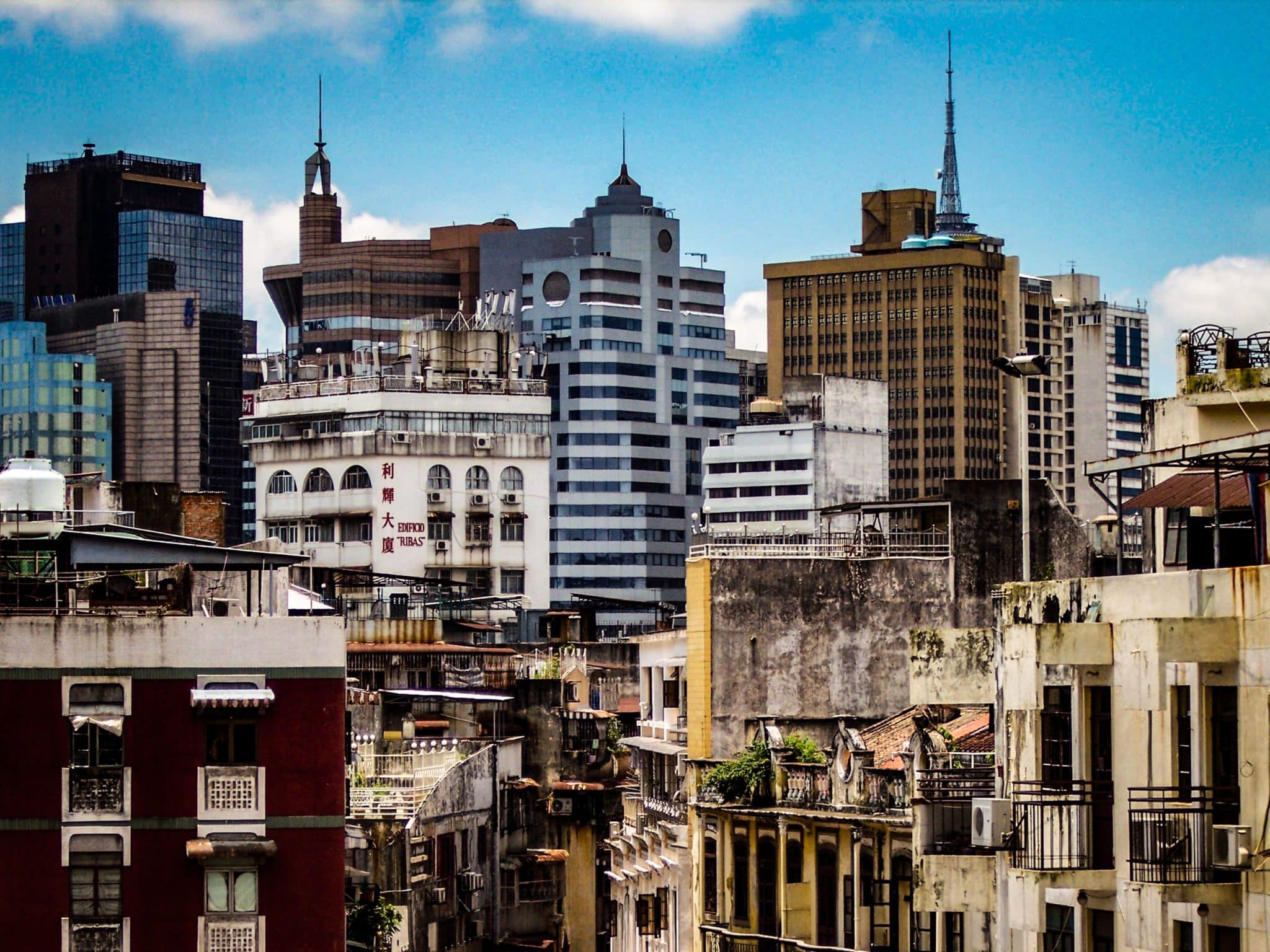 #5. Ride A Gondola At The Venetian Macau
Traveling with your girlfriend, wife, or soon-to-be fiance? Set on the Vegas-like Cotai Strip of the city, The Venetian Macau has it all figured out to make this trip the best one yet.
With its magnificent architecture, inspired by the real-life Venice in Italy, the resort has become a tourist attraction by itself. Set-up an unforgettable date at The Venetian Macau. Hop on an affordable gondola ride and tour around the Grand Canal while being serenaded by an authentic Italian gondolier.
Here's a tip, this one right here is one of the most romantic spots for a yes-worthy proposal.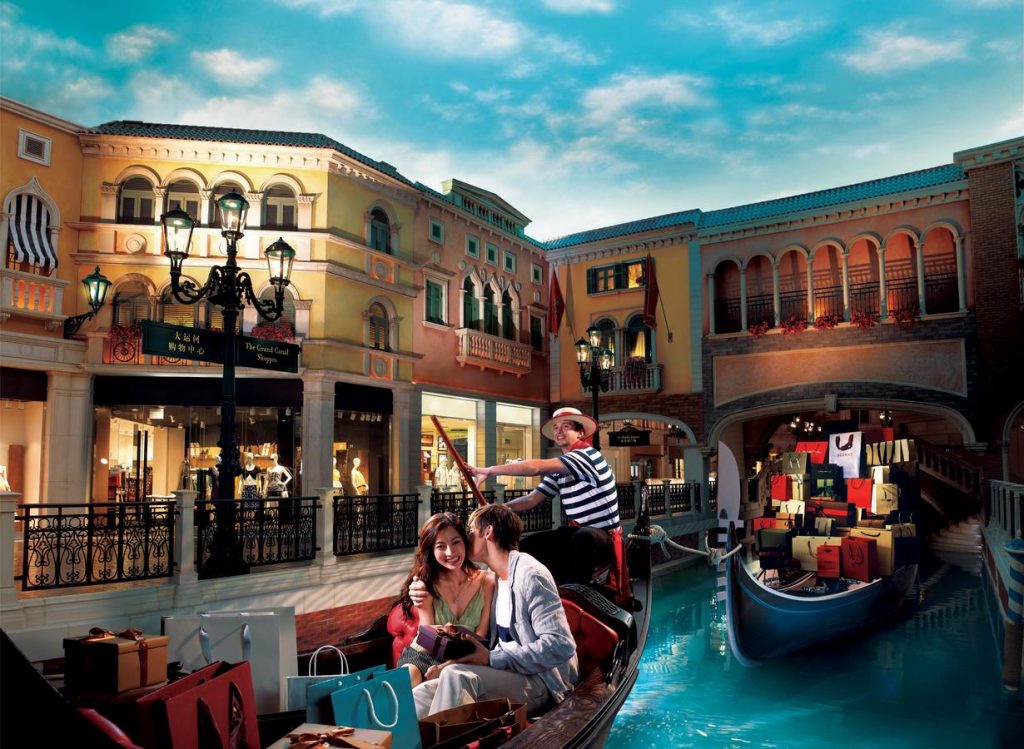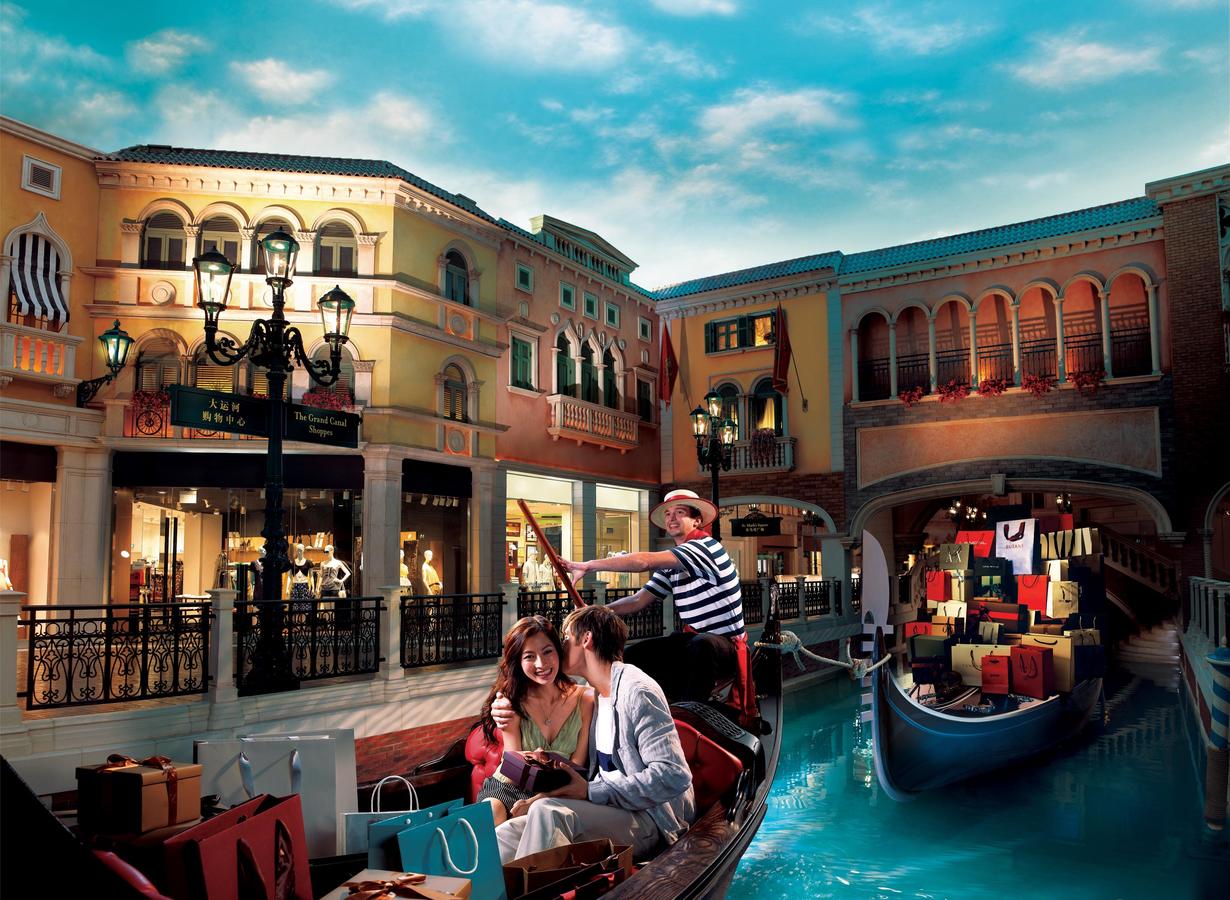 #6. Enjoy An Hour And More Of The World's Largest Pool-Based Performances
The Cotai Strip of Macau is all about glitz and glamour. You can't expect less than gleaming casino resorts and jaw-dropping entertainment.
City of Dreams is one of these, a palatial hotel offering world-class extravaganzas that will leave you wowed and clapping. The House of Dancing Water and Elekron are some of the city's most sought after performances – so if you plan to go, make sure you have your tickets booked in advance.
USD 250 million, 3.7 million gallons of water, 18-meter fountain jets, and an ensemble of talented performers—no expense have been spared to produce the most breathtaking shows in Macau. Prepare to be in awe with death-defying acrobatics, splendid costumes, and other brilliant acts.
These are the type of performances that you will want to watch over and over again…and are guaranteed not to find in other Asian cities…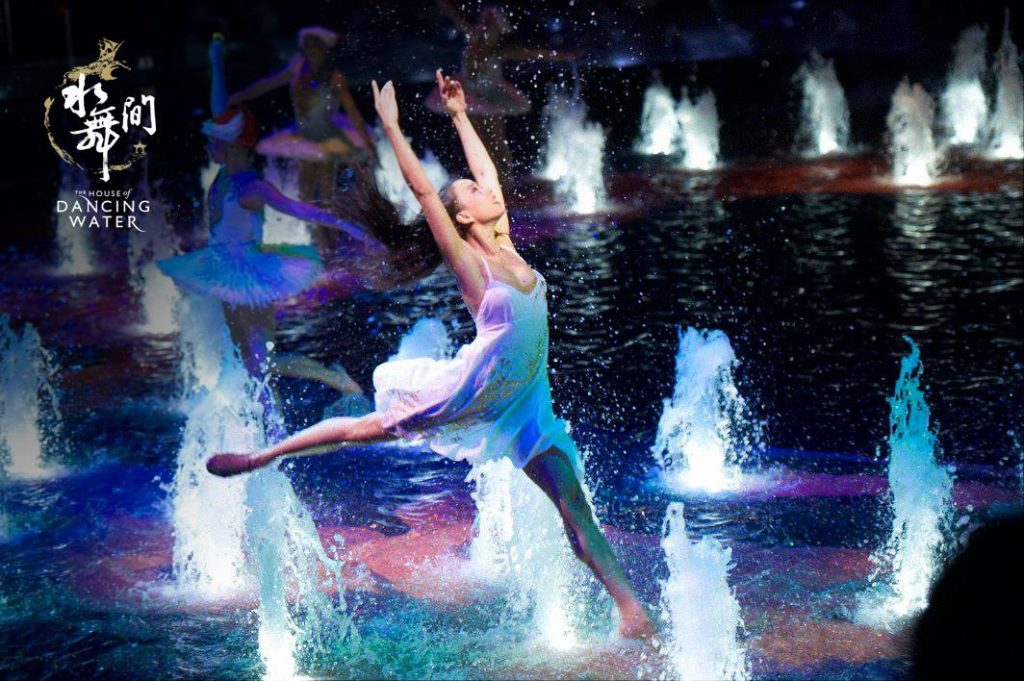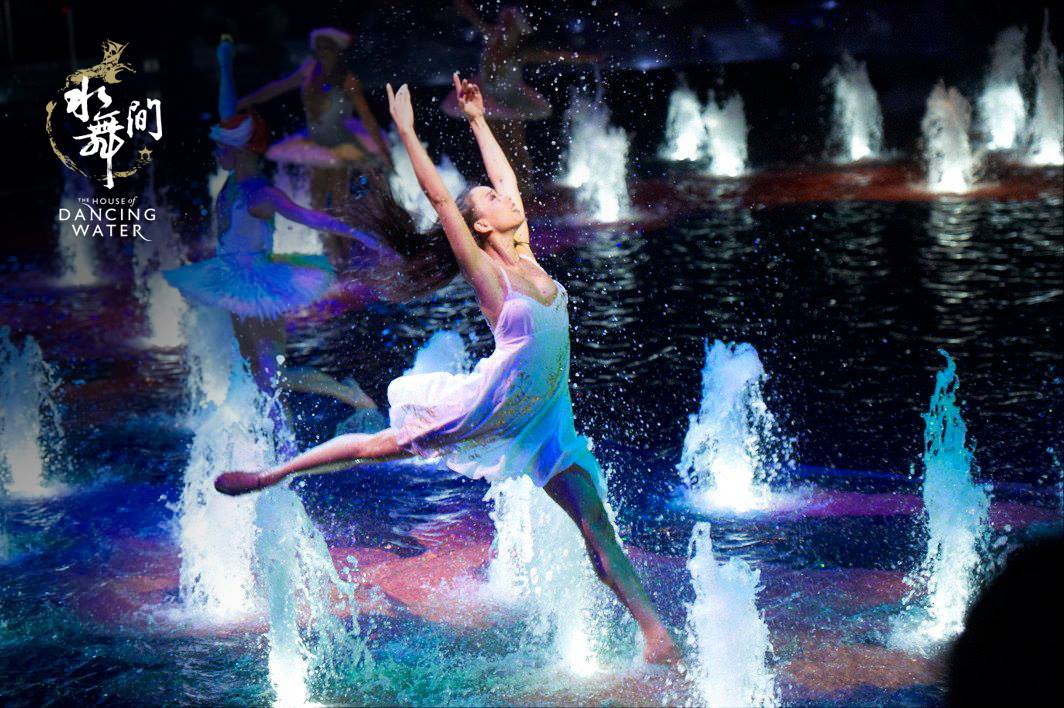 #7. Hike Your Way Up Guia Hill
By now you may have already realized how much World Heritage Sites there is in Macau, which proves how historically rich the peninsula is.
Yes, Guia Fortress is another UNESCO acknowledged tourist destination, being responsible for military defense back in the days. The attraction features the Chapel of Our Lady of Guia, an old military fort, and the infamous Guia Lighthouse, which, by the way, was the first-ever lighthouse on the China coastline.
Also, as it is situated in Guia Hill, the highest mountain in the Macau Peninsula, the attraction offers an amazing view of the city.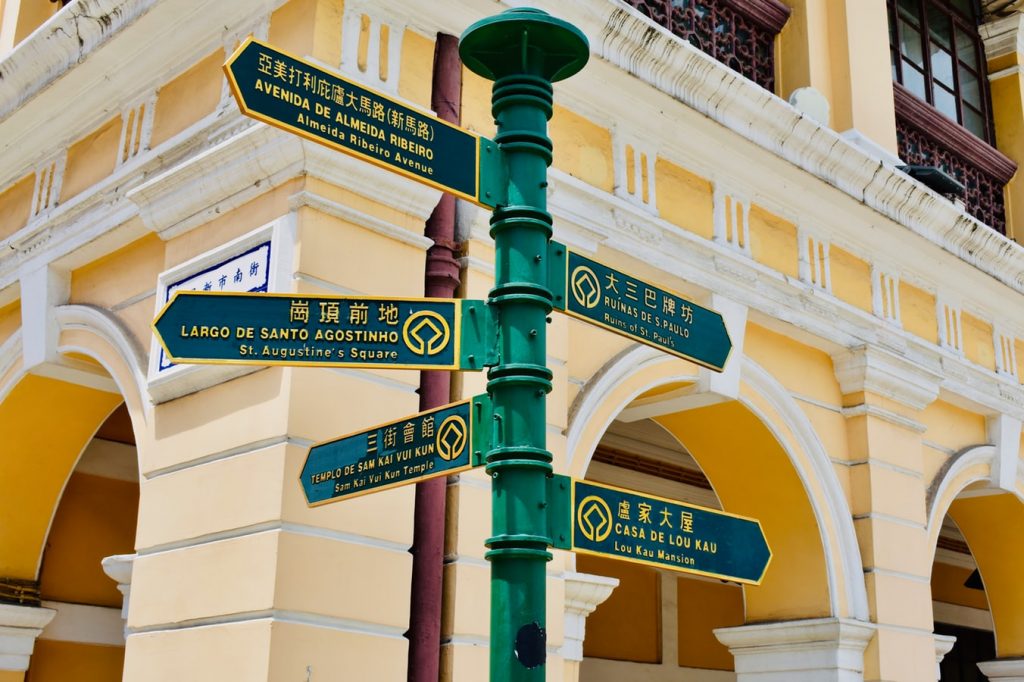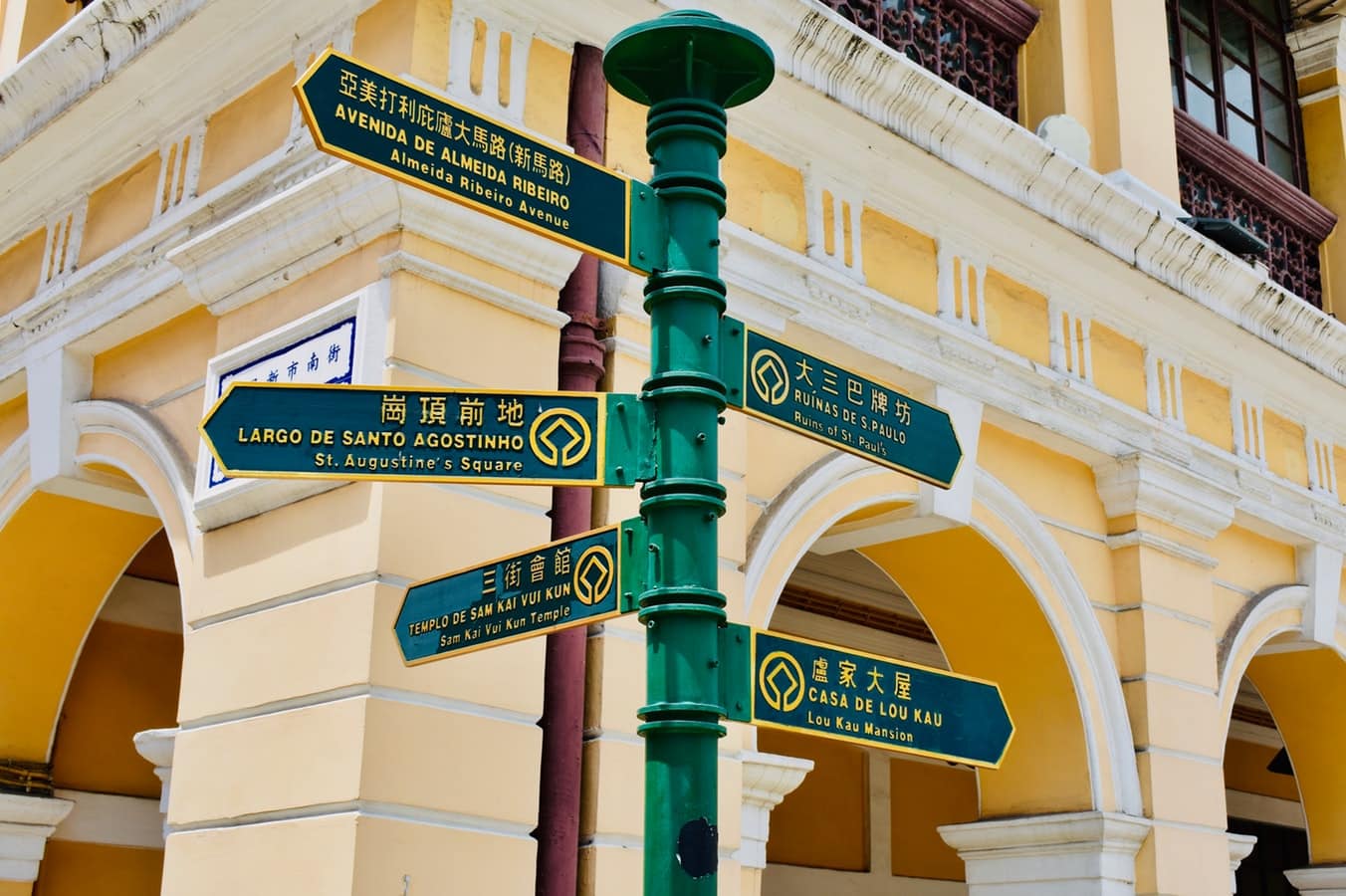 #8. Immerse Yourself In The Underwater World Of Zhuhai Chimelong Circus & Chimelong Ocean Kingdom
Conveniently accessible from Macau is Zhuhai, a city from the southern coast of Guangdong province in China. Bus transportation is available via Zhuhai Jiuzhou Travel Transport Ltd. to get to the venue of another can't-miss performance called the Zhuhai Chimelong Circus.
Indulge yourself in the underwater world extravaganza at the renowned Hengqin Theatre in Zhuhai. With acts such as dances, illusions, and animal shows played by international performers from different corners of the globe, you and your travel buddies are surely in for a treat!
Finish off your day at the Chimelong Ocean Kingdom, an ocean theme park housing one of the world's largest aquariums. Get yourself acquainted with exotic marine animals, ride roller coasters, and have a sumptuous feast—all of these inside the #1 theme park in Zhuhai.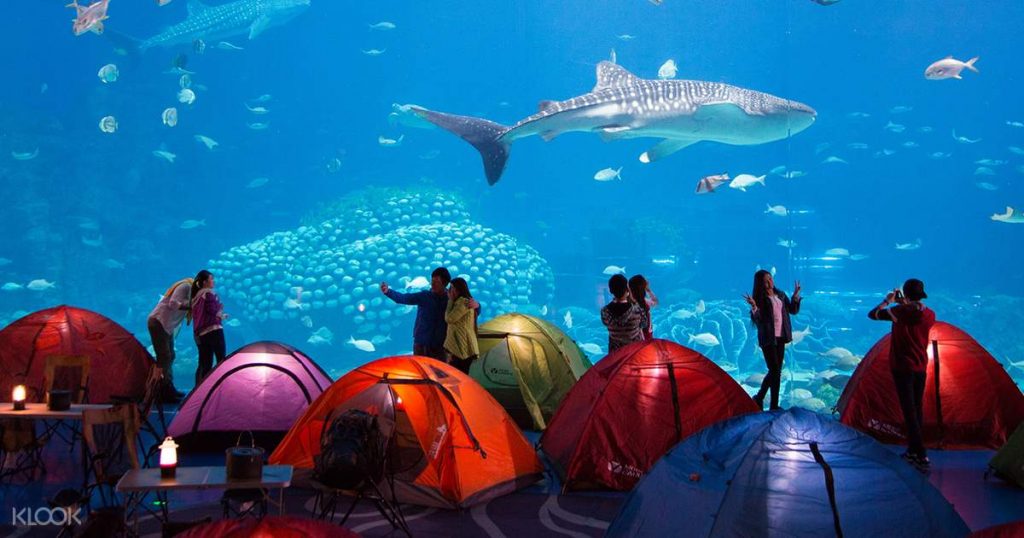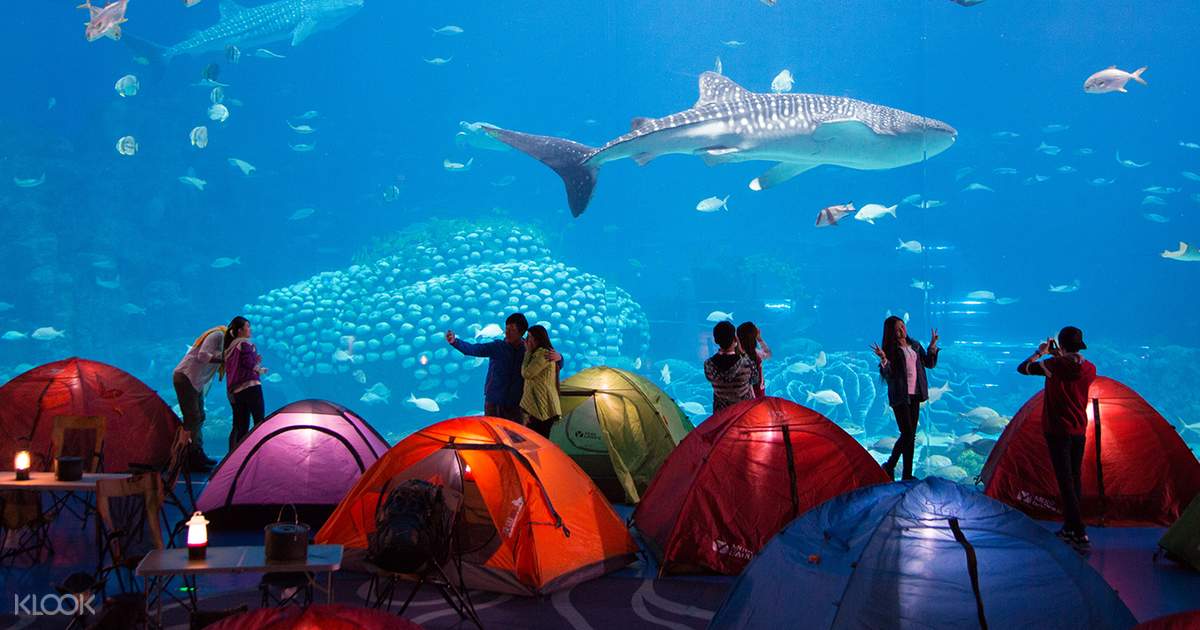 #9. Pay Homage To Matzu At A-Ma Temple
Just when you thought you've already seen the best of Macau, the city will surprise you for more of its awesome heritage attractions.
Built all the way back in 1488, the temple was dedicated to Matzu, the Taoist sea-goddess. Here's a fun fact, a legend suggests that the A-Ma Temple is the inspiration for Macau's name. When Portuguese seafarers landed and asked around for the name of the place, they misheard the pronunciation of the locals and started calling it Macao since then.
Just a few minutes from the bustling city, visit this place if you want a quick getaway from the busyness of the urban jungle. Yet another UNESCO World Heritage Site, this temple consists of six main parts waiting to be discovered—the Gate Pavilion, the Memorial Arch, the Prayer Hall, the Hall of Benevolence, the Hall of Guanyin, and the Zhengjiao Chanlin.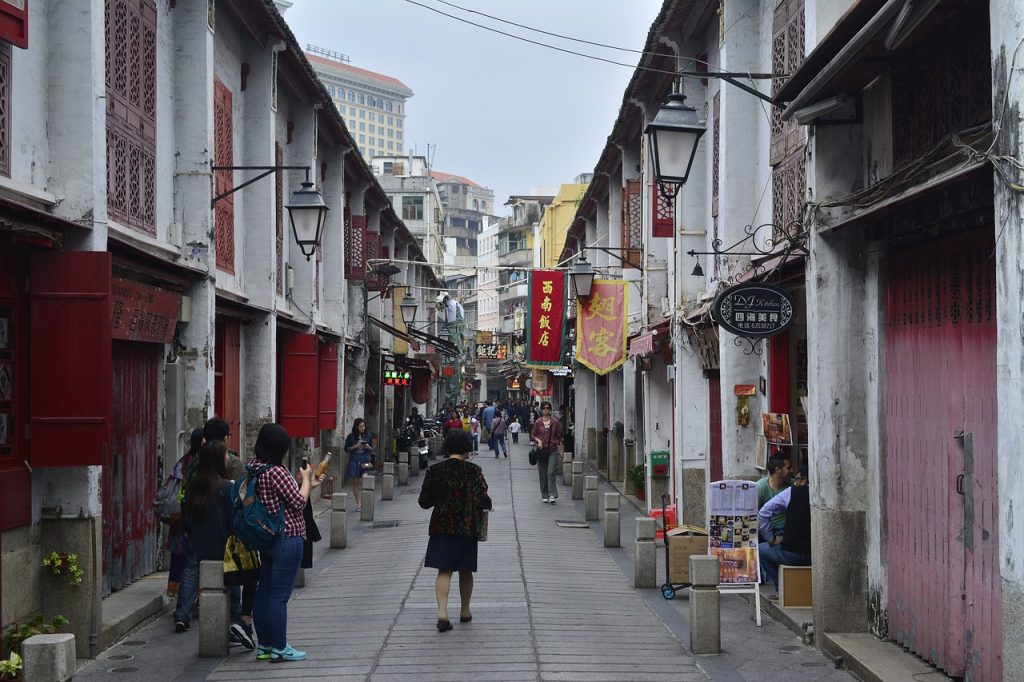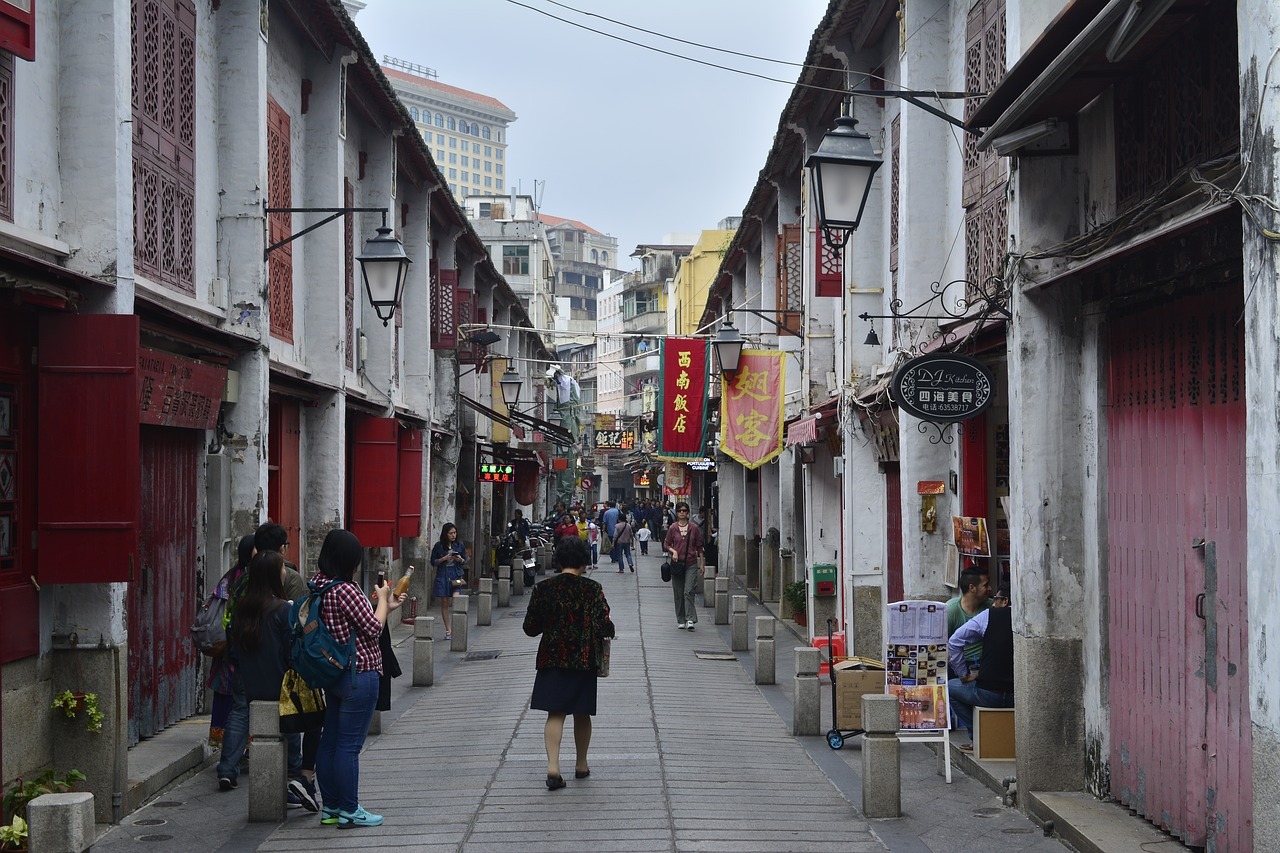 #10. Cap Off The Trip With A Relaxing Spa Treatment At Banyan Tree Spa
Is there a much better way to end a jam-packed trip than by getting a well-deserved trip to the spa? We say it's unlikely there is one! Treat yourself to a pamper session at Banyan Tree Spa, a top-rated spa and wellness center according to TripAdvisor – and us! Shake off the exhaustion and remaining stress. Rejuvenate yourself and get ready to go back afresh as you prepare to travel home.
Nothing beats getting a relaxing massage from the hands of professional therapists after a fun-filled exploration of the city!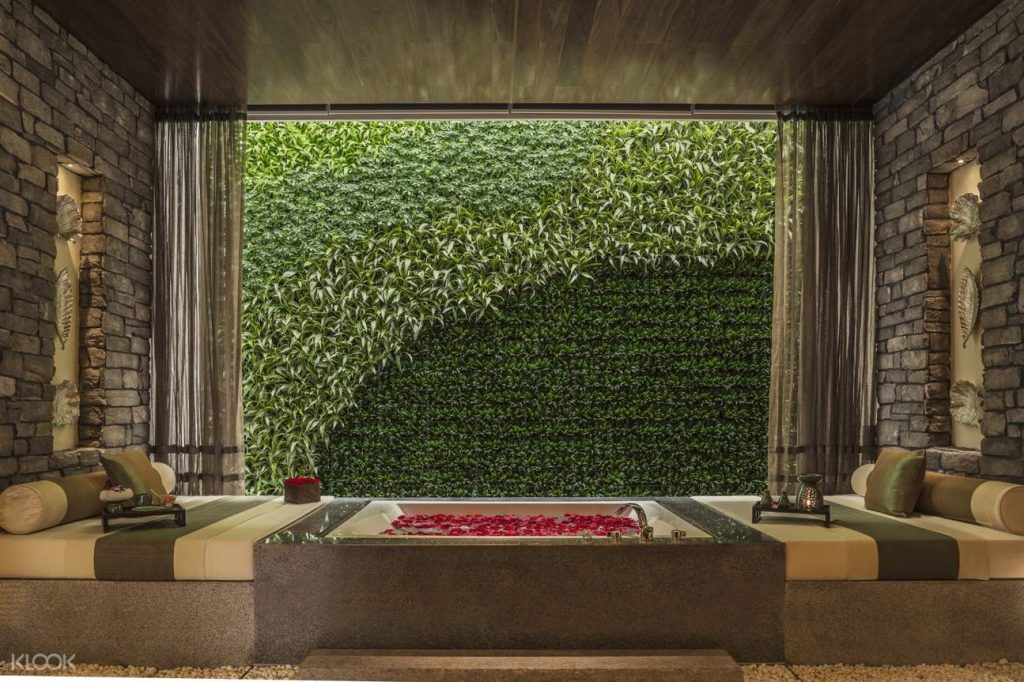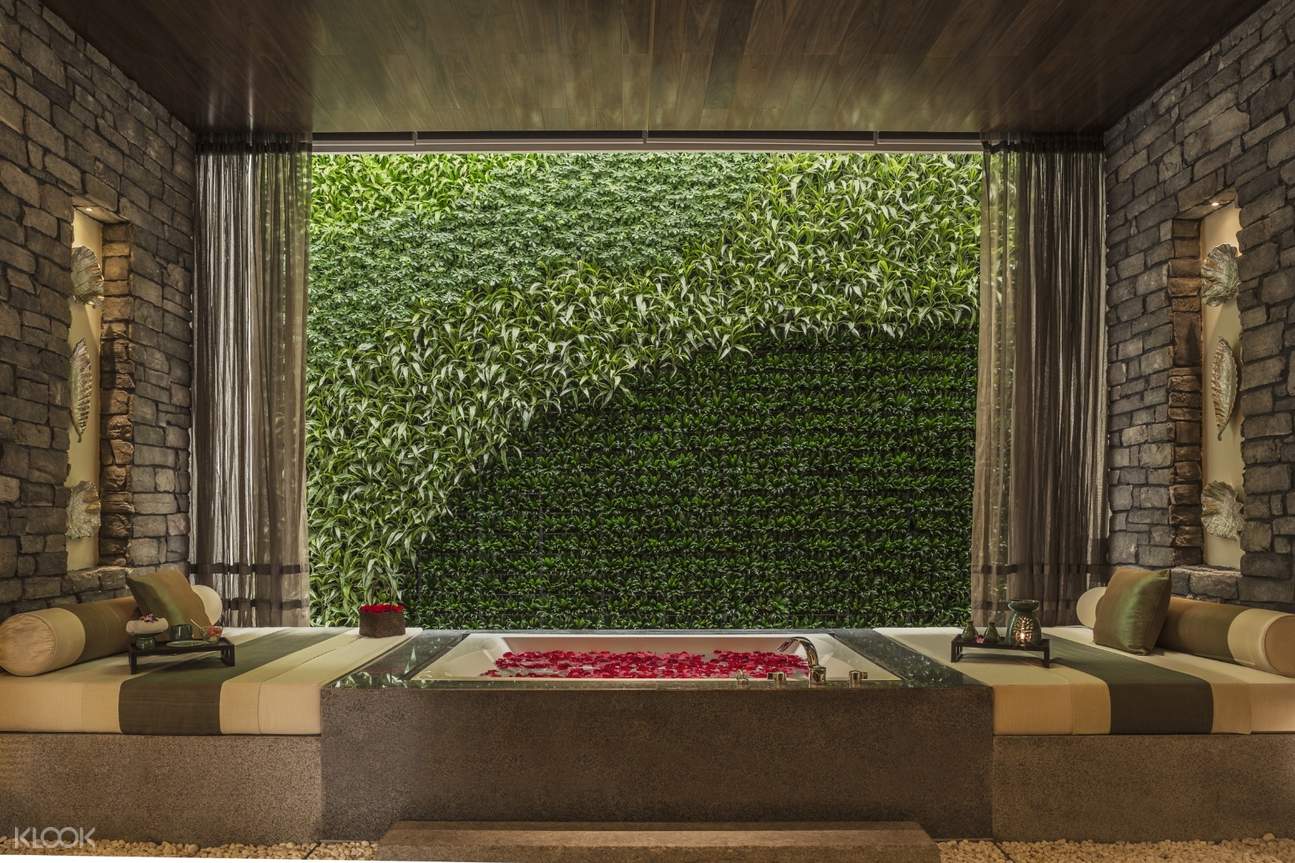 Further Things To Consider Before Any Adventure
Now you're all set and prepared to explore our big wide world, why not sort out everything else out all in one go? If necessary for your travel plans make sure you have brought proper travel insurance, protected your privacy by getting a secure VPN, compared all the top hotel booking sites to find just what you're after, reserved an unbeatable rental car price and - of course - booked the best flight deals!
Or maybe just forget it all and go for a last-minute cruise or effortless tour instead?
Many budget travelers (including me) indulge in worldwide airport lounge access, so we can experience luxury while still slumming it in economy. Naturally, we would never leave home without a more general travel guide since we couldn't possibly cover everything here!
Just add an adventurous attitude and plenty of smiles - they go a long way - and that about covers it all! Now go out, find your own path and don't forget to share your best inspiration stories with me on Facebook, Twitter, and Instagram...I'd love to hear from you!