Longshan Temple
Founded in 1738, Longshan Temple in the Wanhua district was once the centre of urban culture in Taipei. Head here not only to observe religious life but also locals discussing community affairs and settling disputes. An excellent example of classic Taiwanese architecture be sure not to miss the one of a kind pair of bronze dragon columns at the entrance and appreciate the detailed woodwork and paintings that fill the roofs and halls.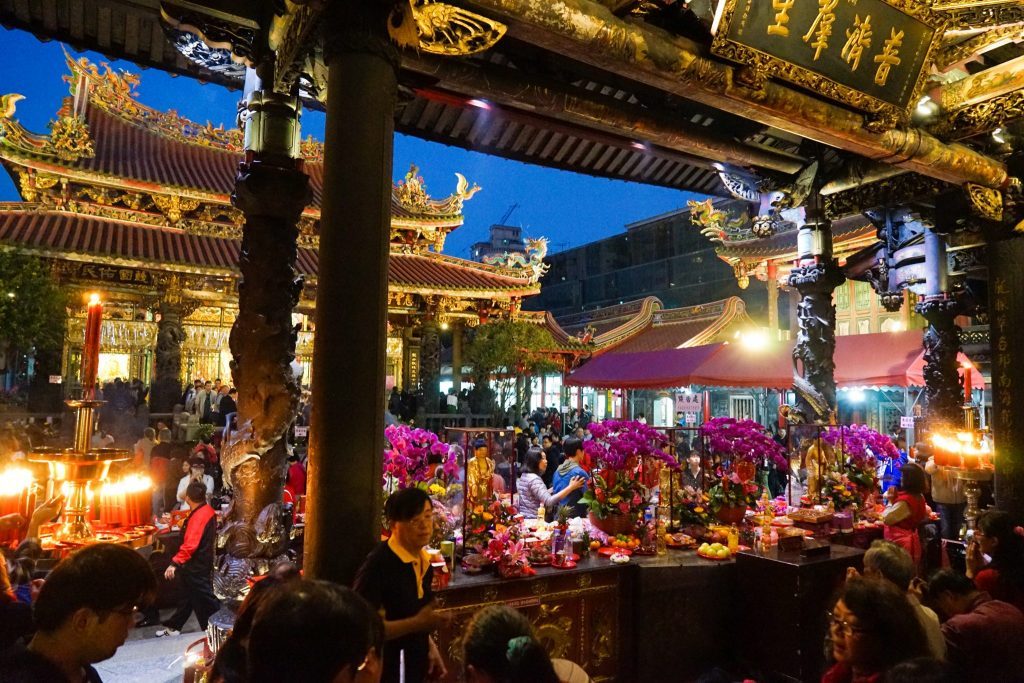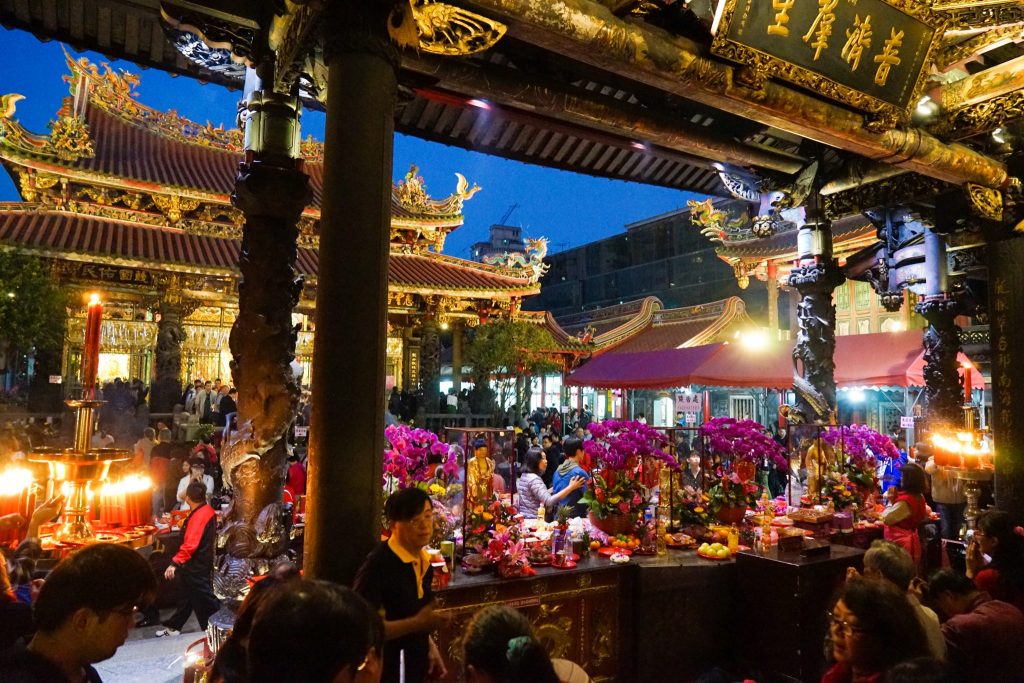 Elephant Mountain Taiwan
The centrepiece of the Taipei skyline is indisputably Taipei 101 and there is no better place to take it in than the top of Elephant mountain Taiwan. This small mountain not far from the downtown CBD has meandering trails to its peak. Just 183m tall it rewards walkers with stunning views across the city while huge stones near the top provide the perfect photo spot for that iconic Taipei 101 view. Head to the Elephant Mountain Taiwan for sunset to see the city bathed in red but avoid in the weekends if you're not a fan of crowds.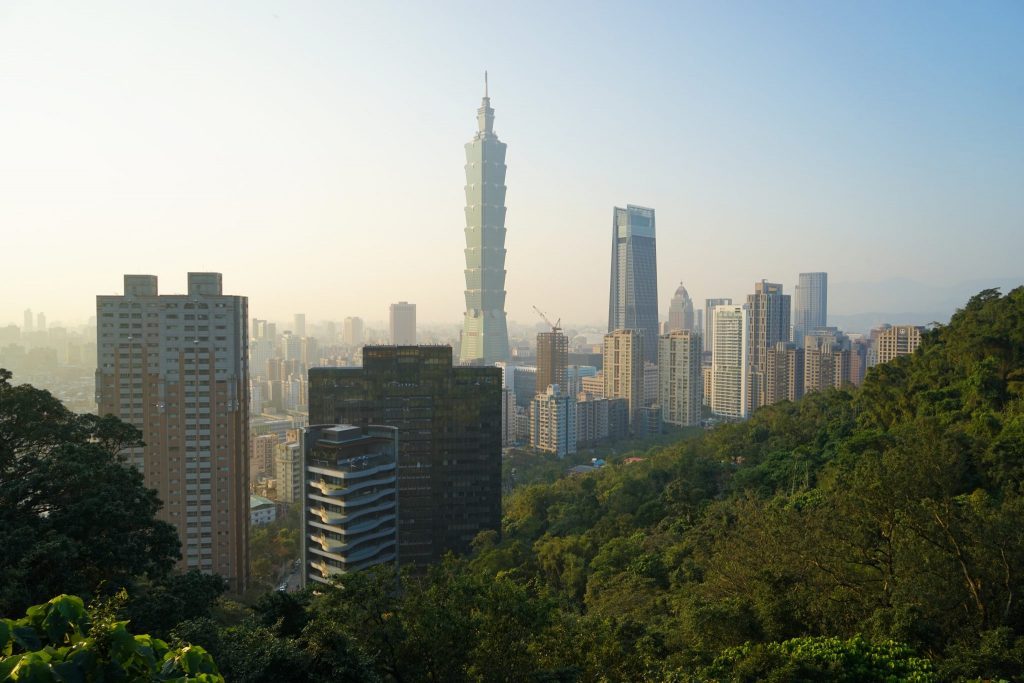 Dihua Street
Constructed in the 1850s, Dihua street, then known as Centre street has been the centre of local Taiwanese commerce ever since. More than 70 historical buildings still stand with shop keepers inviting shoppers to survey their array of traditional goods such as medicines, spices, herbs, dried fruit and incense to name a few. If you're here around Chinese New Year the street is at its busiest the 2 weeks before with Taipei residents in search of necessities for the holiday festivities.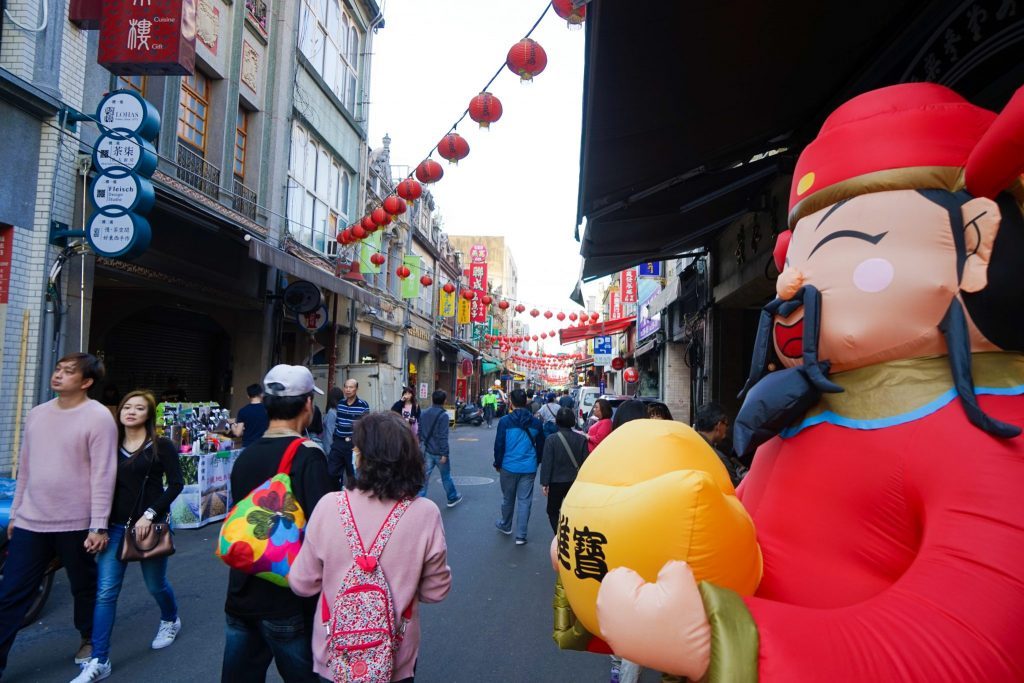 Taipei Riverside Bike Path
Thanks to the efforts of the city government the once dirty and polluted Tamsui and Keelung rivers now offer a scenic view to cyclists. Popular with both locals and tourists the newly opened cycleways provide an excellent way to experience the leisurely side of Taipei. Simply rent a bike from the city's public bike-share system, youbike, outside MRT stations and take in the cityscape before making your way to the riverside to see Taipei from a new angle. And if you really love it there is plenty more cycling in Taiwan.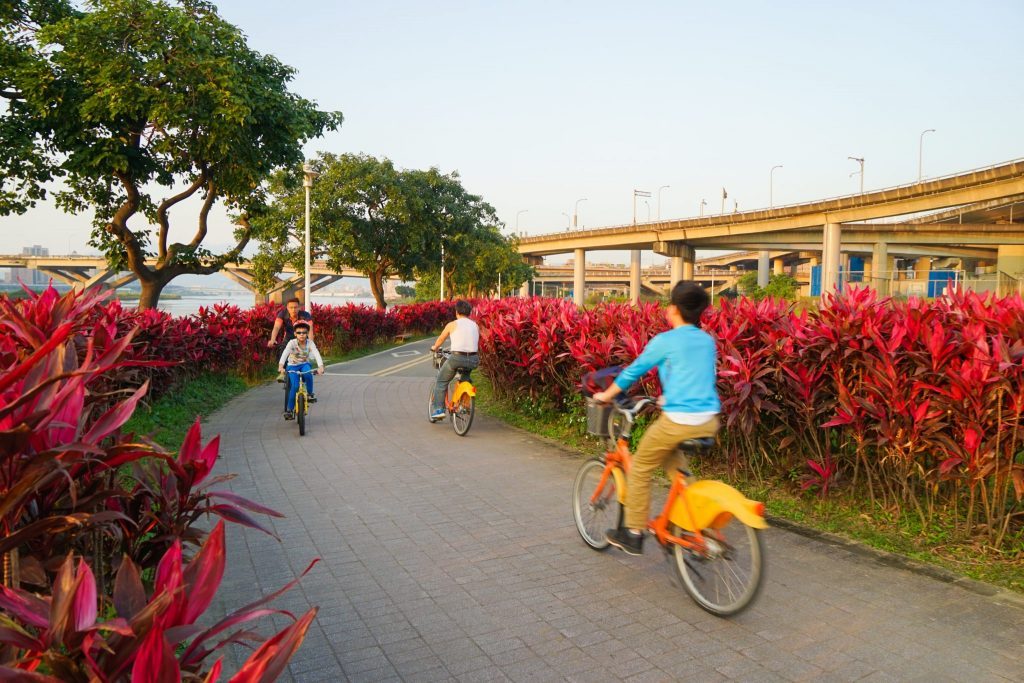 Taipei Botanical Garden
The Taipei Botanical garden is a great way to escape the hustle and bustle of the city. Located right in the city downtown the 9 hectare garden was founded in 1921 but dates back to 1897 where the Japanese colonial government set up a gardening institute here. Take a relaxing stroll and enjoy the flowers and native trees while getting lost in this lovely green space. The Lotus flowers on the lake is popular sight in summer but locals come year round to admire this collection of tropical plants.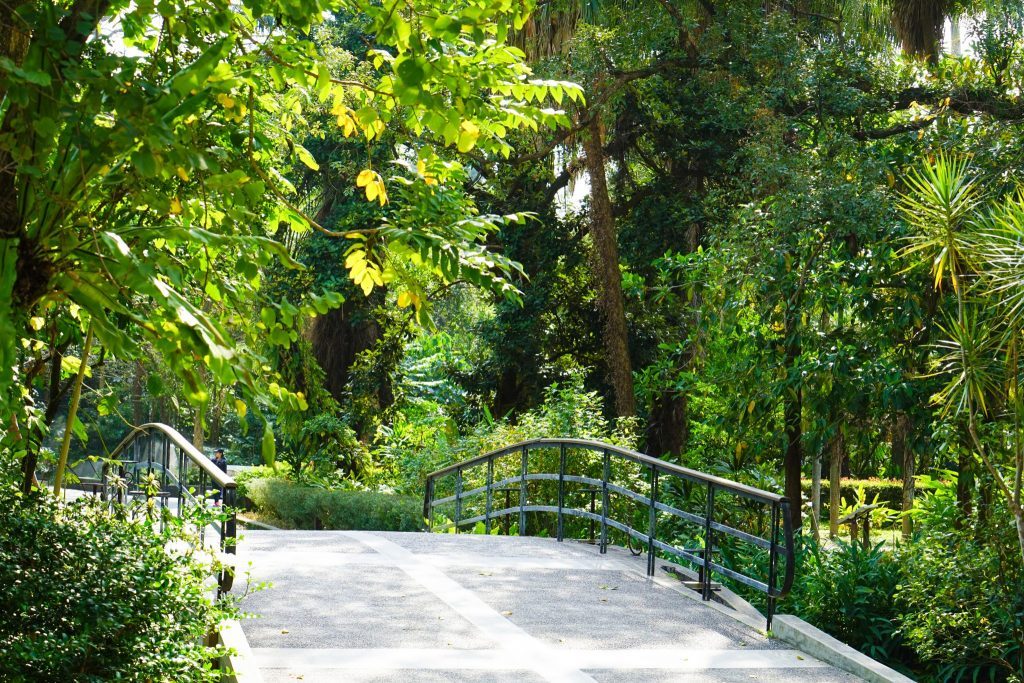 Liberty Square / Freedom Square Taipei
Also known as Freedom square and covering a space of 240,000sqm, this serves as the public gathering place of choice in Taipei since it's completion in the 1970s. On passing through the giant main gate the square is home to 3 major landmarks. Flanked by the Taipei National concert hall and to the other side the National theatre the massive  National Chiang Kai-shek Memorial Hall stands at its far end. Symbolic and historic in its design and architecture it truly is an impressive public space and a must see for any visit to Taipei.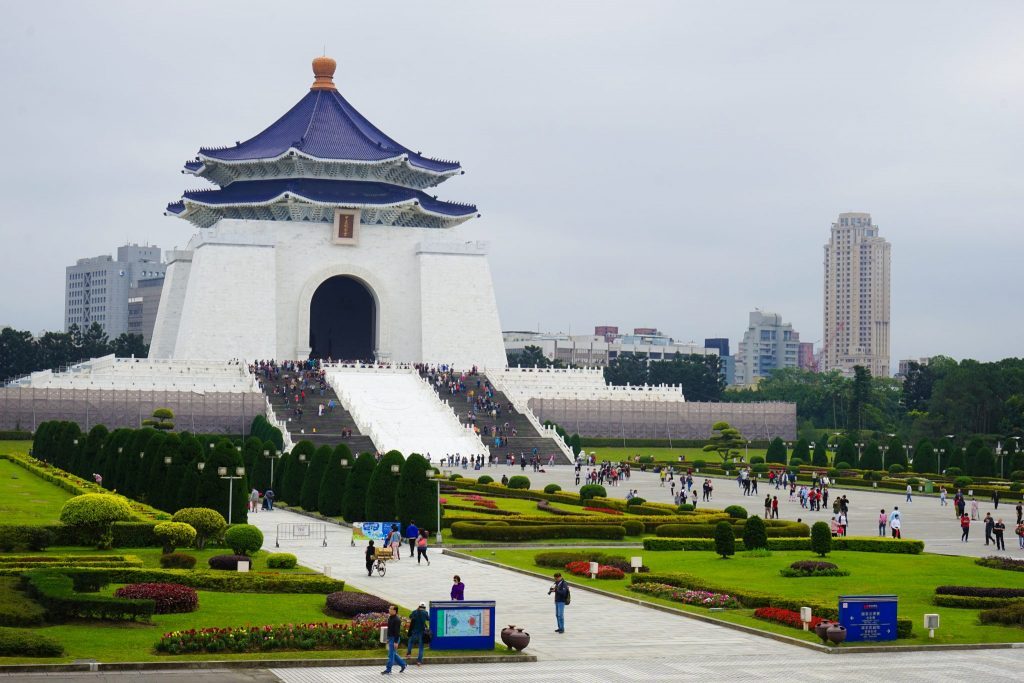 Pet Halfway House Taipei / Taipei Dog Cafe
Get a double shot of cute at the Pet Halfway House and Cafe. Not your usual pet cafe, here they not only serve great coffee but also take in stray and homeless pets. Given a thorough clean up and a bit of love these guys are then eager to meet you for plenty of pats and attention. Not only do you get your fix for some fluffball fun but you also know you're helping toward a good cause at the same time.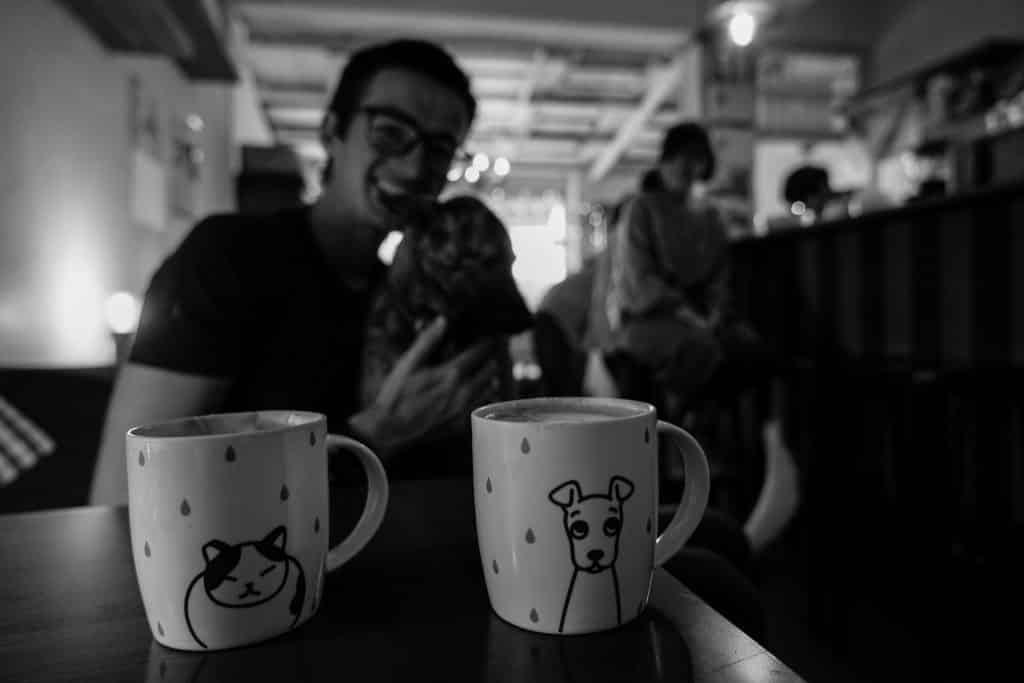 Raohe Street Night Market
One of the most famous (and oldest) night markets in Taipei, conveniently located only a few minutes walk from amba Taipei Songshan hotel. Come nightfall watch as 600 meters of delicious Taiwanese snacks, drinks and full-blown restaurants materialize and it seems almost everyone in Taipei – local or otherwise – come out to savour the smells and flavours! Want our advice to find the best places to eat at Raohoe Night Market? Just find the longest lines and you will never be disappointed!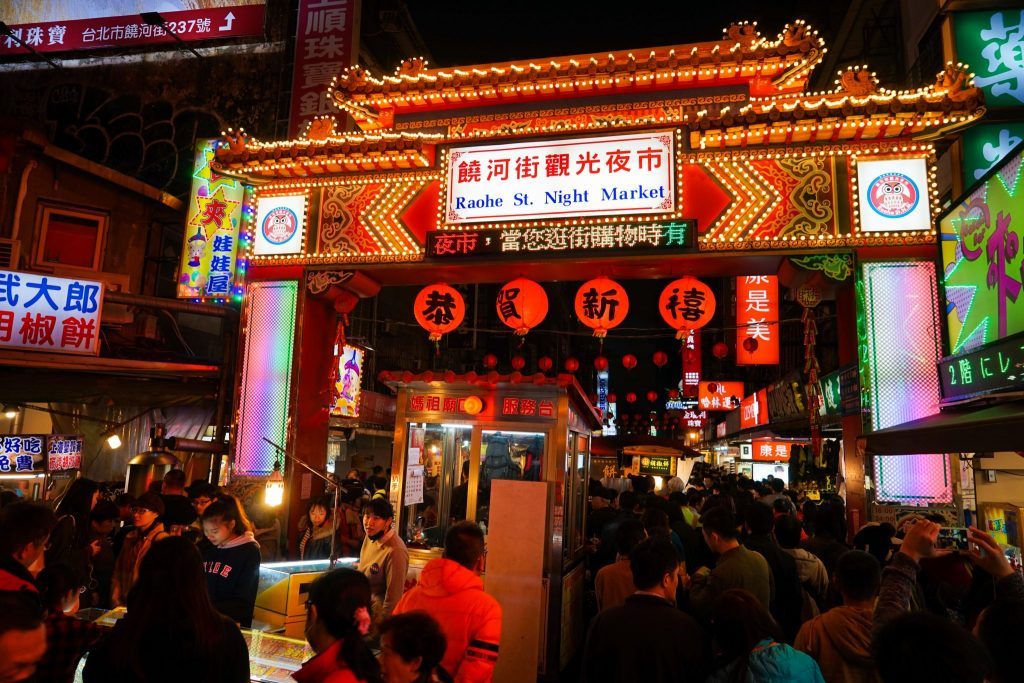 Ciyou Temple
One of Taipei's oldest temples dedicated to the goddess of the seas. Impressive in size and covered in opulent decoration – complete with a elaborate roof covered in immortals and dragons – be sure to explore all six levels to truly appreciate the Ciyou temple's beauty! Perfectly paired with an evening trip to the Rahoe Street night markets which begins right outside the front entrance.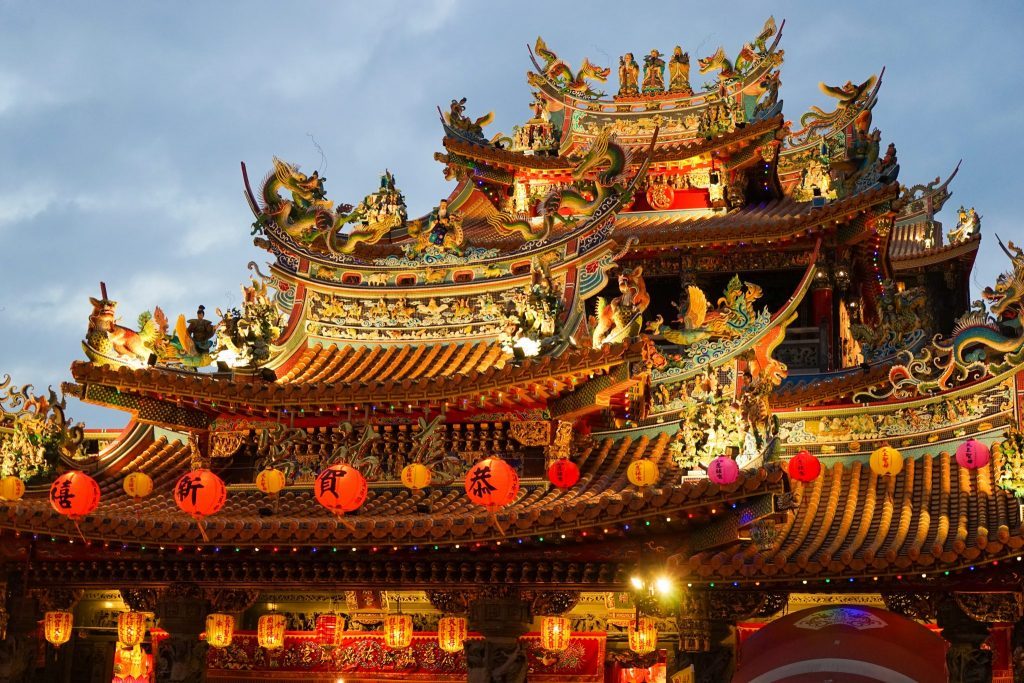 Snake Alley
Previously known as the epicentre of vice and prostitution in Taipei, this night market has transformed over the past decade and is now the place to go for obscure food and Fear Factor style eating challenges – though there does not seem to be any prize but traveller street credit for eating turtle testicles, dried flying lizards and as expected plenty of snake related dishes. Honestly, I'm not a fan of seeing the poor snakes caged up next to hundreds of live mice – but to each is their own, and besides: there is plenty of other delicious 'more normal' food here anyway, and a great vibe!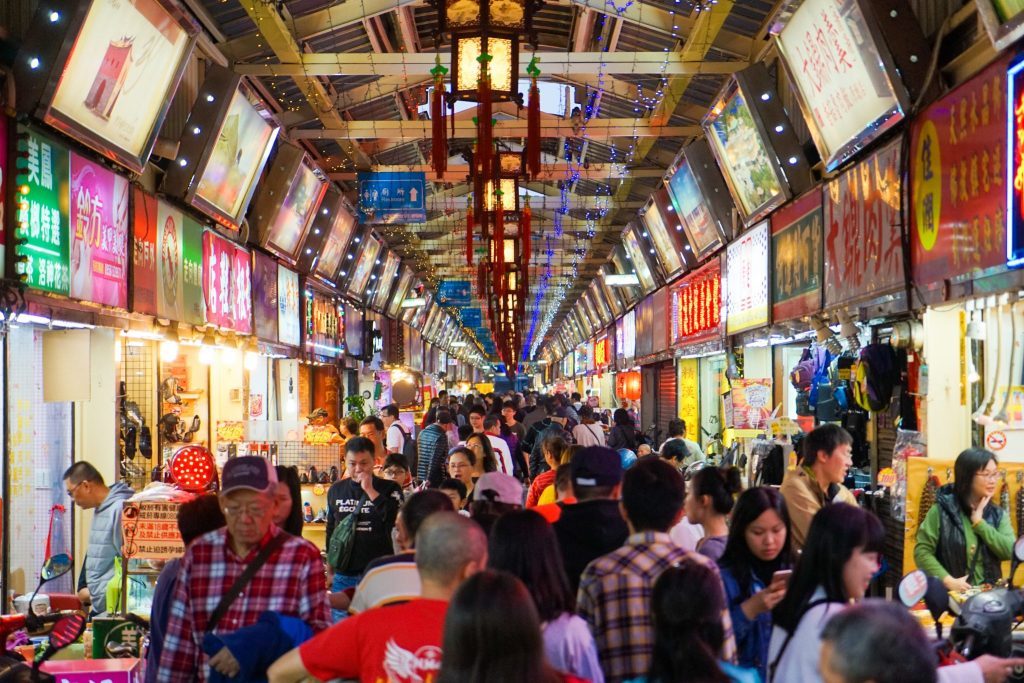 National Museum Of History Taipei
Located in the Botanical garden are not only beautiful flowers but one of the best collections of Chinese art in the world at the Taipei national museum of history. Exhibits are small, covering a wide range of dynasties, but most works are masterpieces. The entrance corridor boasts exquisite Buddhist sculpture, including a mesmerizing nine-layer stone tower with the thousand Buddhas motif which hails from the 5th century AD. Not to miss for any history buff.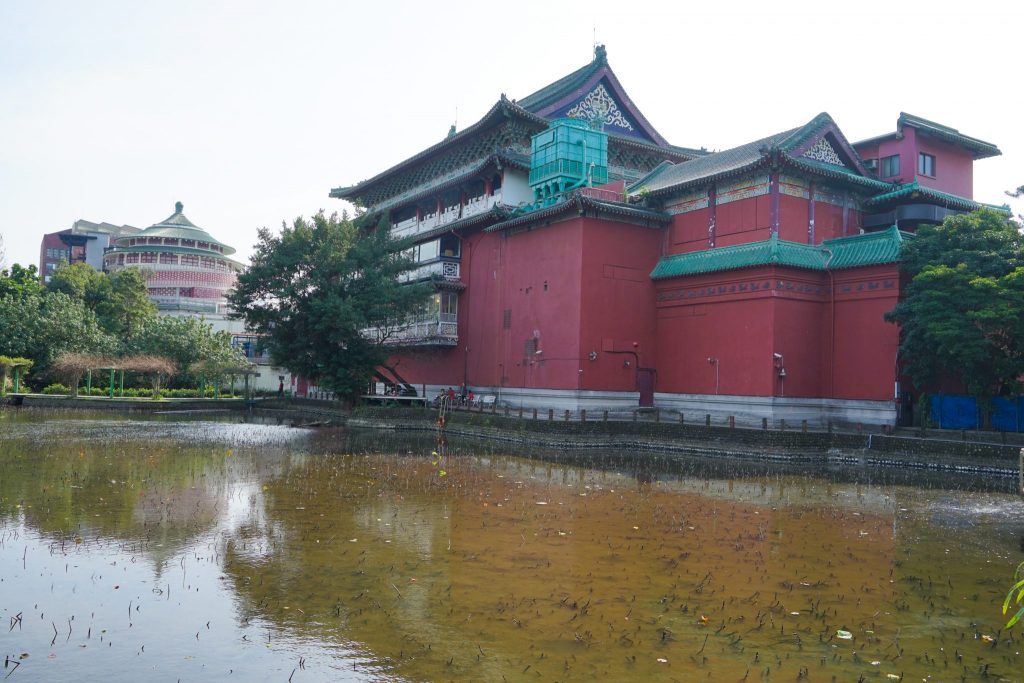 Taipei Eats Food Tour
Visiting a country is not just about seeing their top rated attractions, but discovering their cuisine – and this applies doubly for Taipei, a city which seems to run on delicious small bites and hidden gems. The problem however is finding such places, and where to even start! Thankfully, there is Taipei Eats Food Tour which offers to help you experience and taste amazing Taiwanese dishes all over the city. Skip breakfast for this one as you head to local markets and down dark lane-ways to find the absolute best food stops in Taipei and try everything from cold sesame noodles and pork belly stuffed Taiwanese burgers to stinky, stinky tofu and the notorious betel nut! You will be full for days and feel like you have seen more of Taipei than you ever could have on your own – A must do activity in Taipei!
[photosetgrid layout="31″]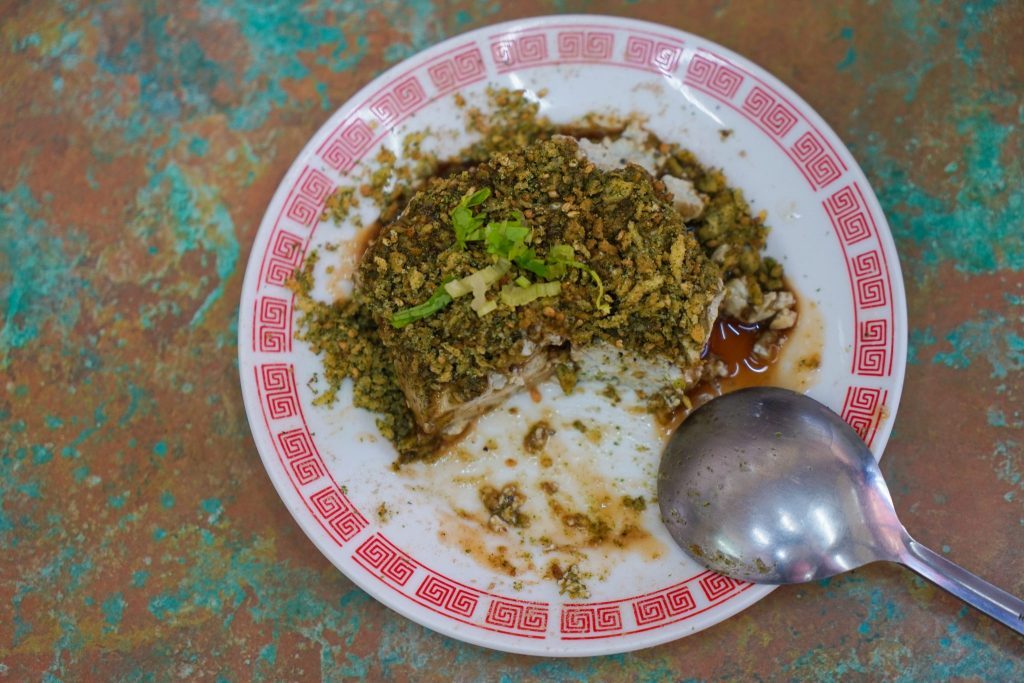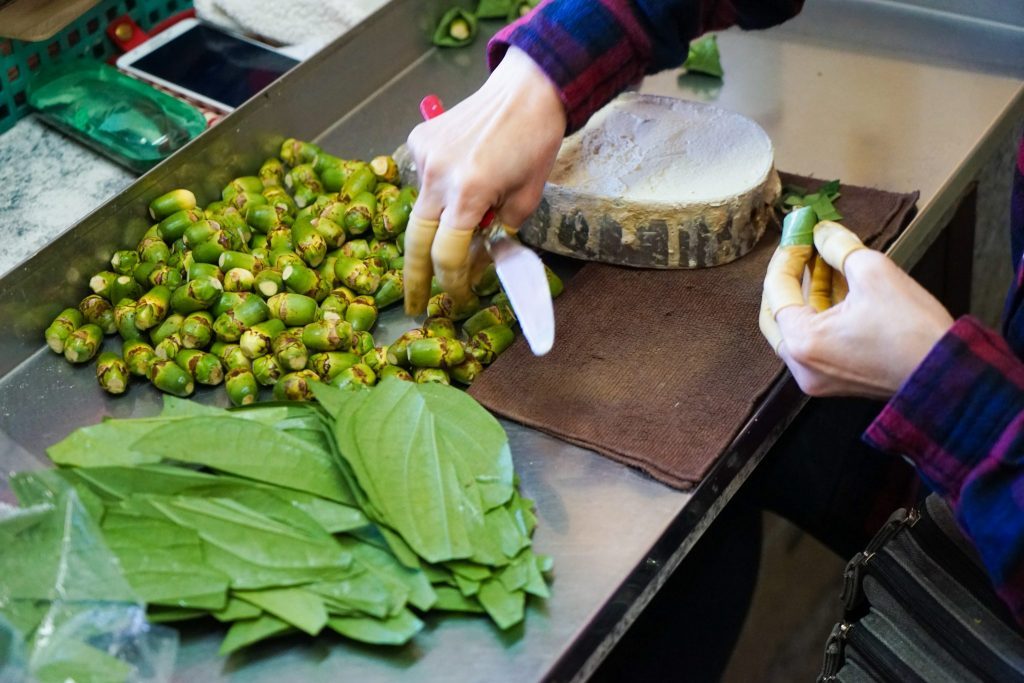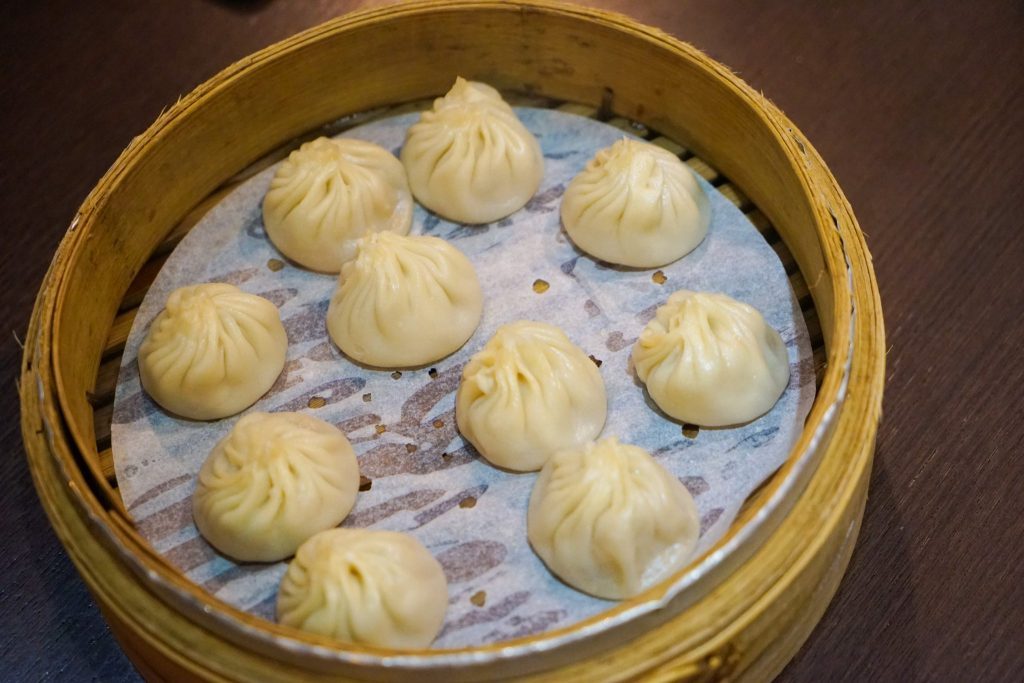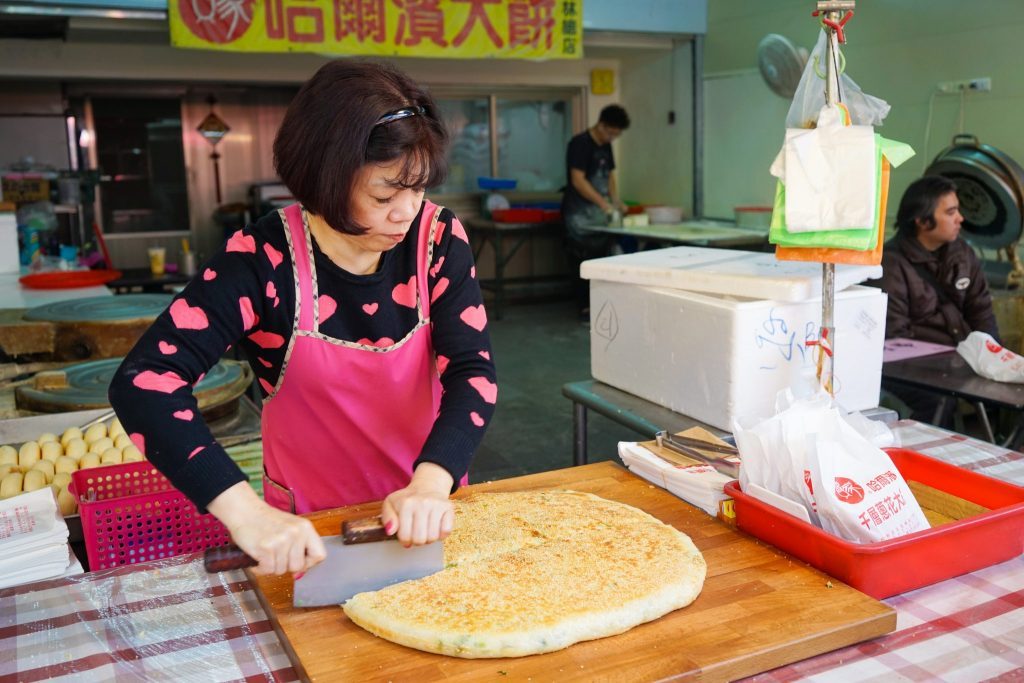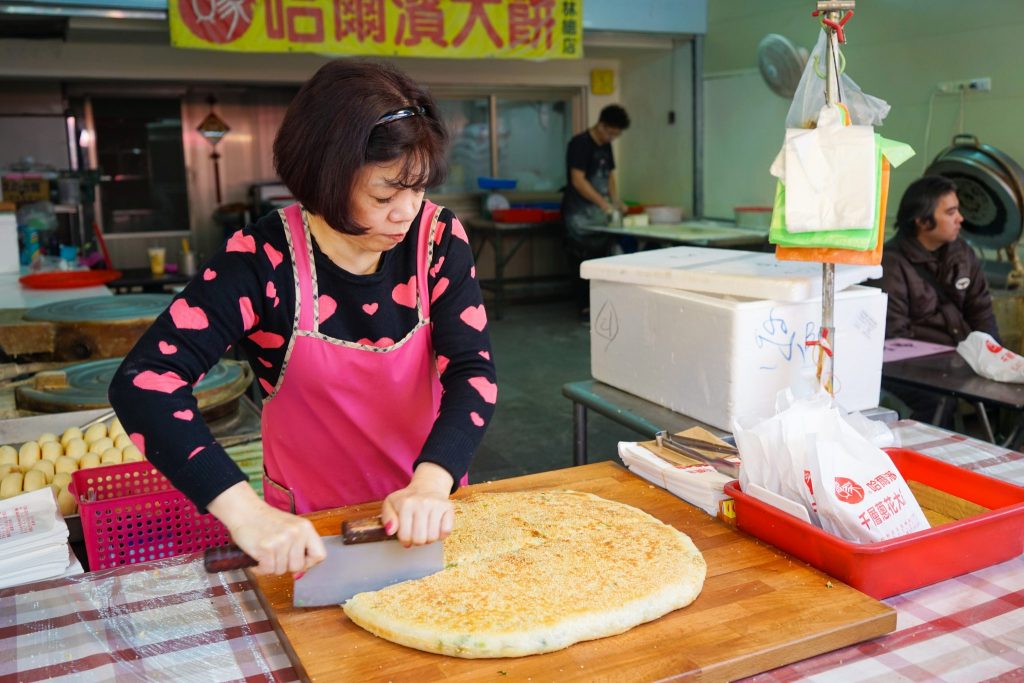 Taipei Red House
Built in 1908 the Taipei Red House is a  rare architectural design with a crusiform structure connecting with an octagonal tower. Currently an art culture venue with exhibitions and performance space the Taipei Red House building began its life as a public market. The area around the Red House still maintains a connection to it beginnings, holding an artistic inspired market during the weekends – and a few boutique craft shops inside. At night enjoy hanging out at the busy bar scene which has become popular with Taipei's LGBT community.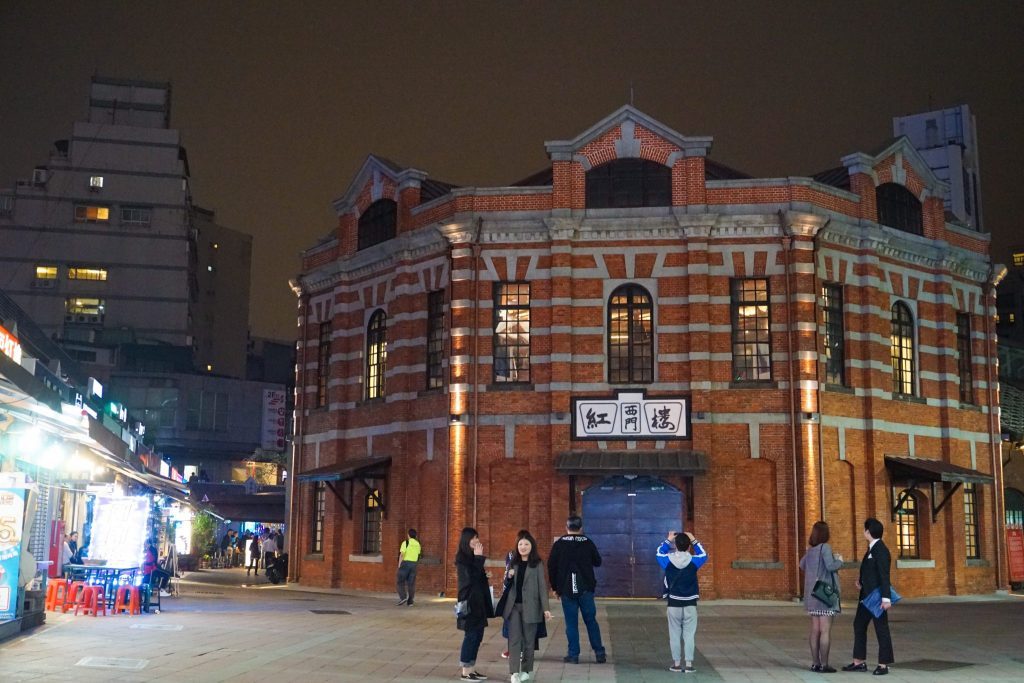 Rainbow Bridge
Literally a bridge with a twist. Looking up when walking along this bridge you can imagine a dragon swimming in the surface of a river. Visit at night when the bridge is lit up in a multitude of colours which give it its name. Located close the Rahoe Street night market it makes for an interesting little venture or see it while cycling along the banks of the Keelung river.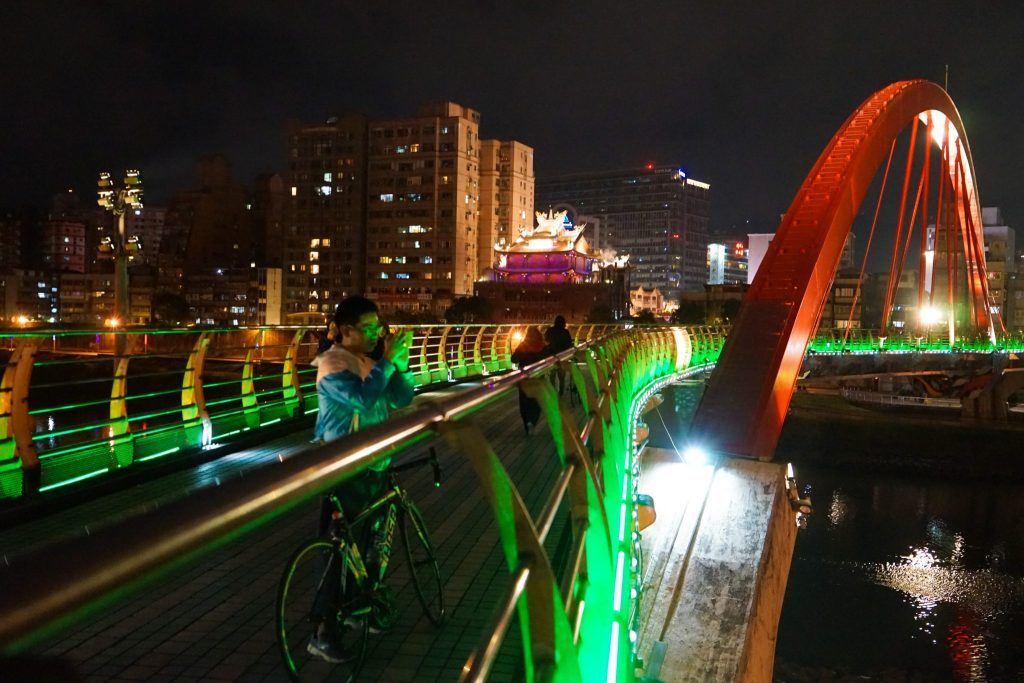 Taipei 101
The real must see of any trip to Taipei the 101 commands attention as it towers above the city's skyline. Once the tallest building in the world you can make a trip to its observation deck on the 91st floor. Also home to the world's highest Starbucks it's possible to make it to the 35th floor for the price of a coffee, but reservation is required in advance. Or if heights aren't for you then you can still appreciate this magnificent building from below or cast a view across it from atop Elephant mountain.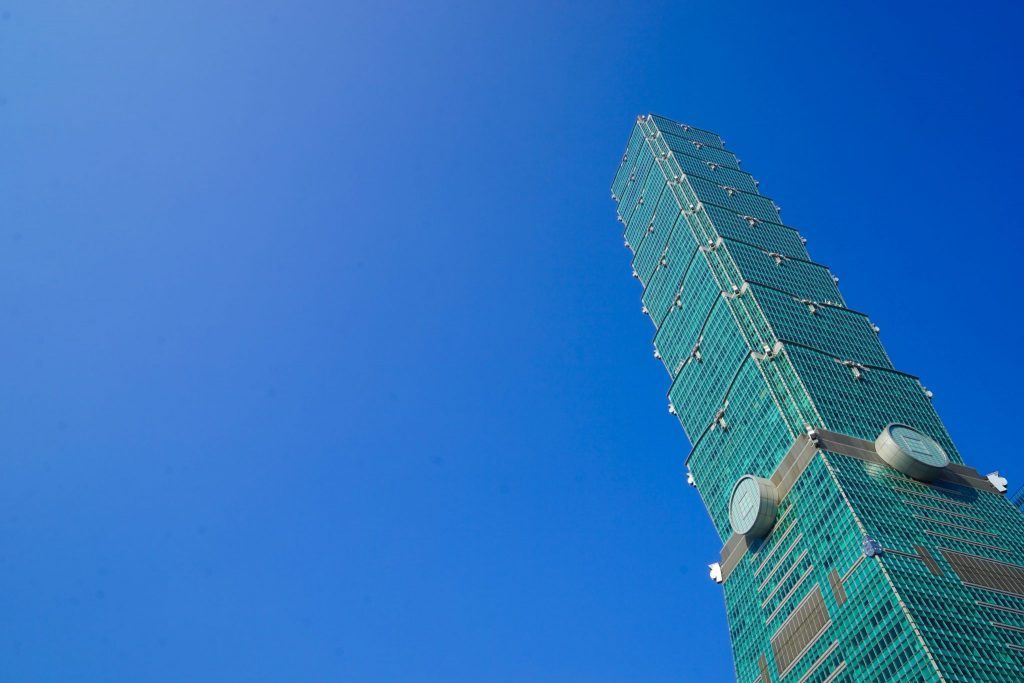 Dazzling Cafe Box Toast
Not sure if this ups the game for toast or ice-cream but either way it's something Id never seen before. The latest ice-cream delivery trend in Taipei is believe it or not, toast. Imagine a lightly toasted box of sweet bread absolutely covered in your choice of ice cream, sauces and all kinds of sweet goodies. Maybe a way to finally make it ok to have ice-cream for breakfast!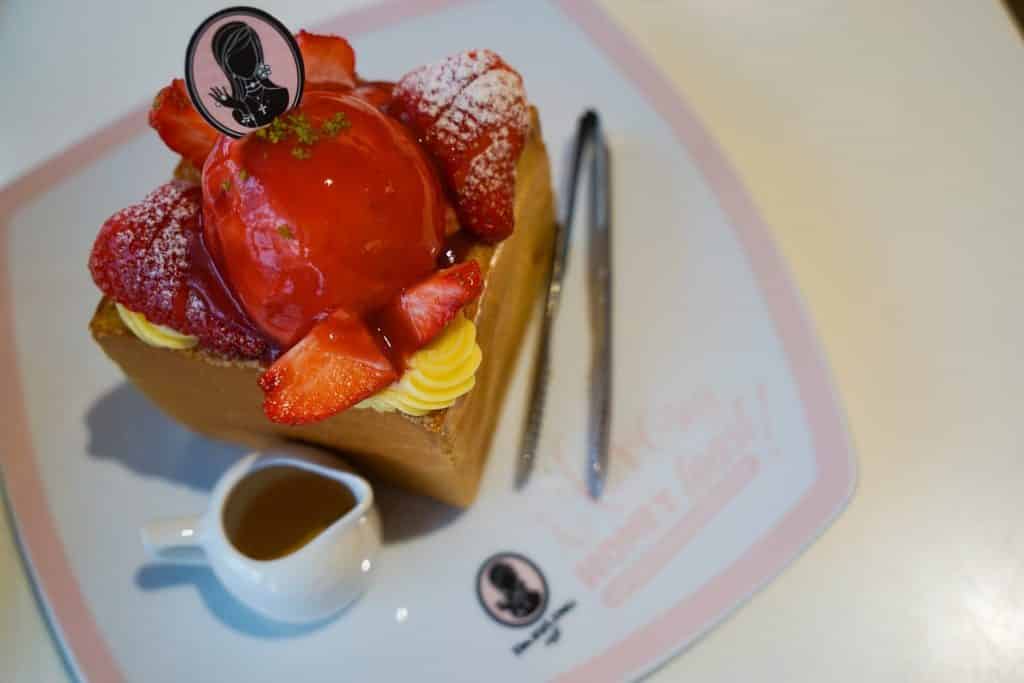 Museum of Contemporary Art (MoCA) Taipei
If you're interested in Taiwanese art, this is the place for you. The museum of contemporary art houses a combination of both modern and contemporary art work but also exhibits on Taiwanese colonial architecture during the Japanese colonization. A great place to lose a few hours in!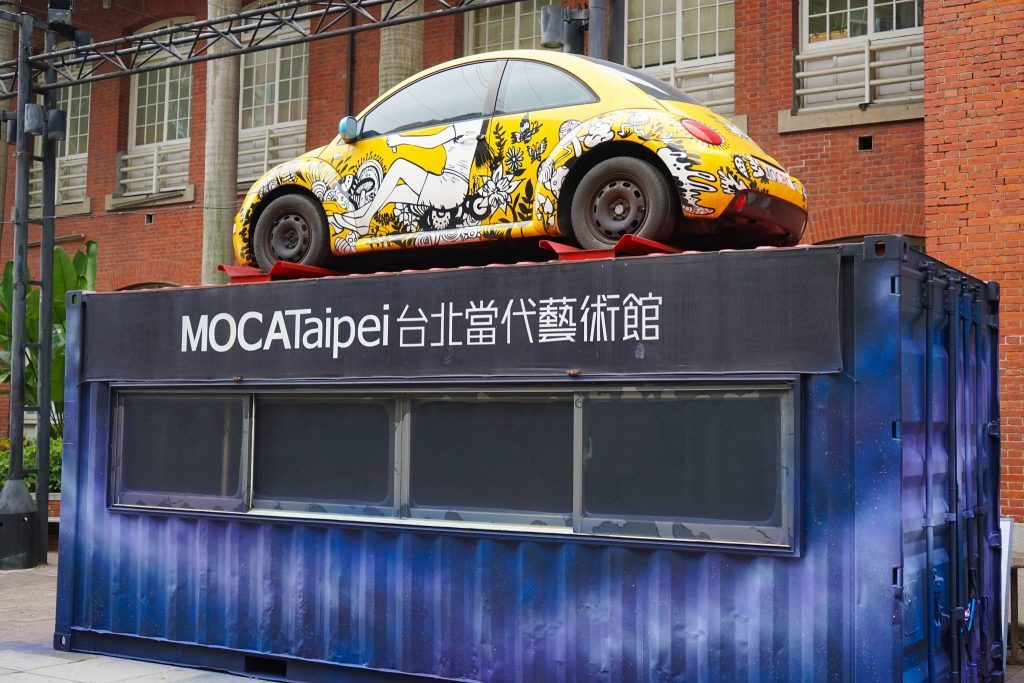 Ximending Shopping
Termed the "Harajuku" of Taipei by the local tourism board, Ximending is a crazy maze of pedestrian streets filled with everything you could possibly imagine including quirky cafes, branded clothing, soft toys, claw machines and plenty of food. A popular hang-out for teens and street performers – and taken over by food carts in the evening – shopping in Ximending is something you will either love or hate, but either way you won't know unless you go. At night is the best time for you to visit as the neon lights of Ximending shine bright and it seems the entire of Taipei comes out for the spectacle (and the nearby bar street / Red House gay district of Taipei is worth a pop-in too!) To be right in the centre of all the action (and to escape it when needed) – why not consider a stay at the hip and chic amba Taipei Ximending hotel?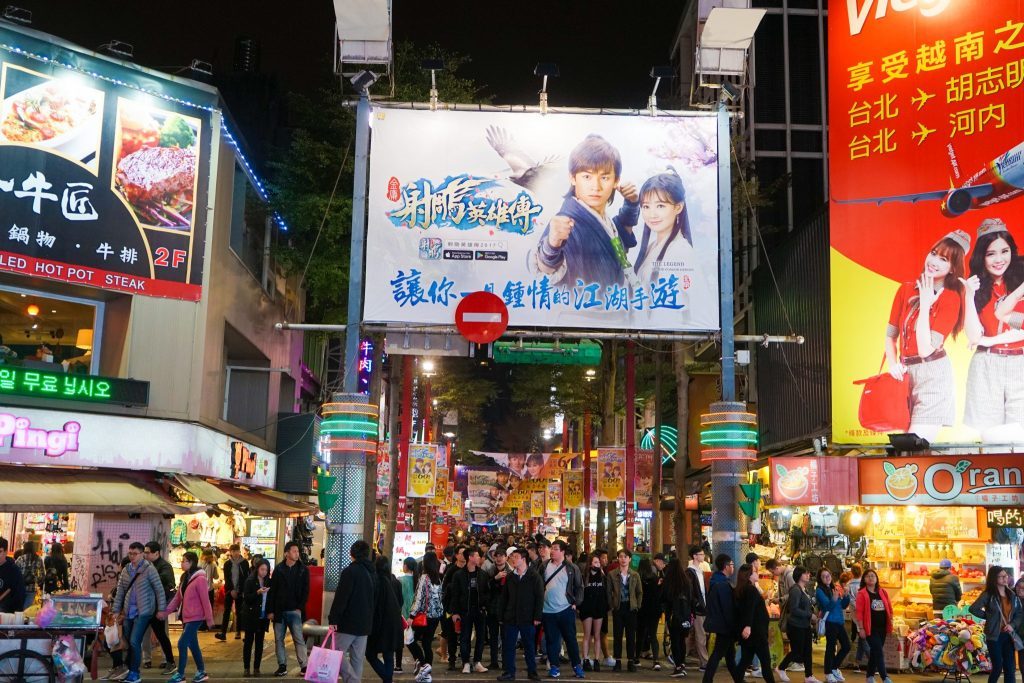 Looking for somewhere trendy to sip some of the best cocktails Taipei has to offer? Then there's no going past Mud. Hidden within the base of the amba Taipei Zhongshan hotel this is the type of place that makes you feel as if you're in on a secret that only the best few know. A chilled out atmosphere with quirky design and tucked away down an unassuming stairway this is a brilliant place to unwind and treat yourself to some of the best cocktails in the city.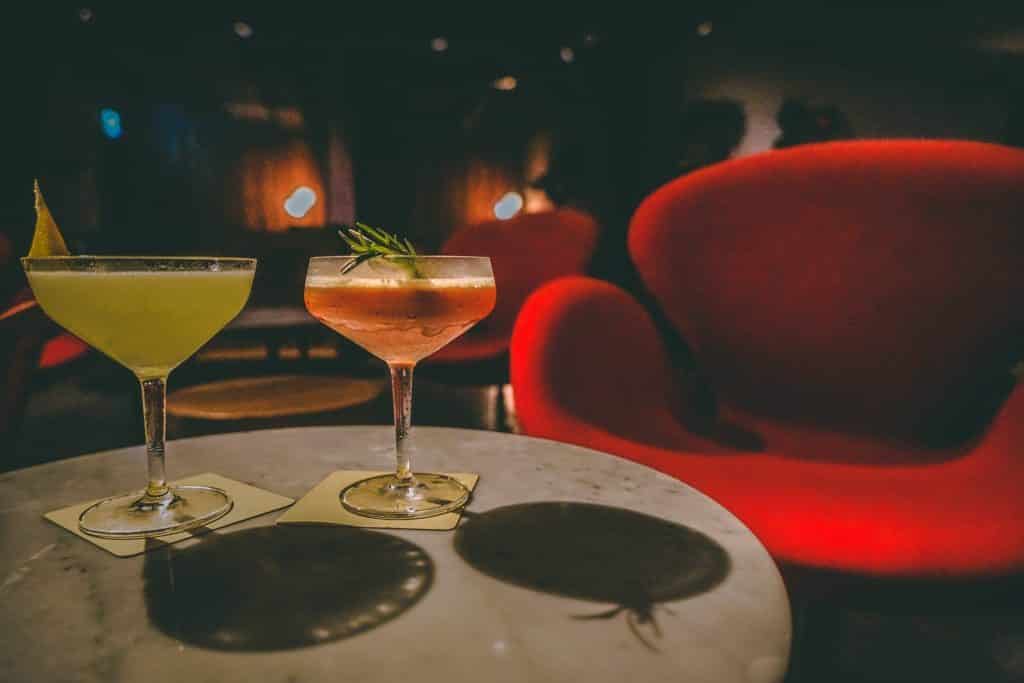 National Taiwan Museum
A stunning museum with the building itself a national historic site the National Taiwan museum is the oldest in the country and a must see. Walking through the giant halls you'll find displays on earth sciences, zoology, and botany that are relevant to Taiwan. Through themed exhibitions the museum aims to show the importance of the cultural and biological diversity of this planet with a fun and modern approach.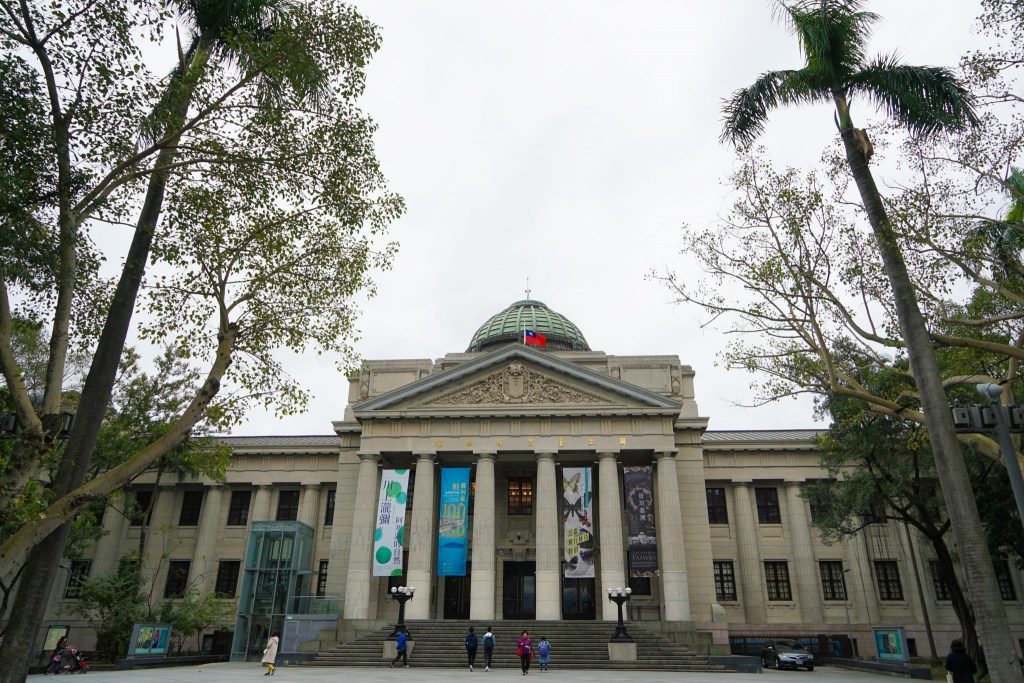 Crane Game Arcades Taipei
As you wander through the streets of Taipei you'll no doubt come across one of these curious not so oddities. Resembling something like a children's casino you'll be surprised to find plenty of adults joining in the fun too. Bright colors, blaring music and packed with anything from soft toys to iPhones, see if you're up to the challenge. Yes we know they're all probably rigged but for a couple of bucks what's the harm in having a little fun and what were you going to do with that change anyway…..who knows, you might even get lucky.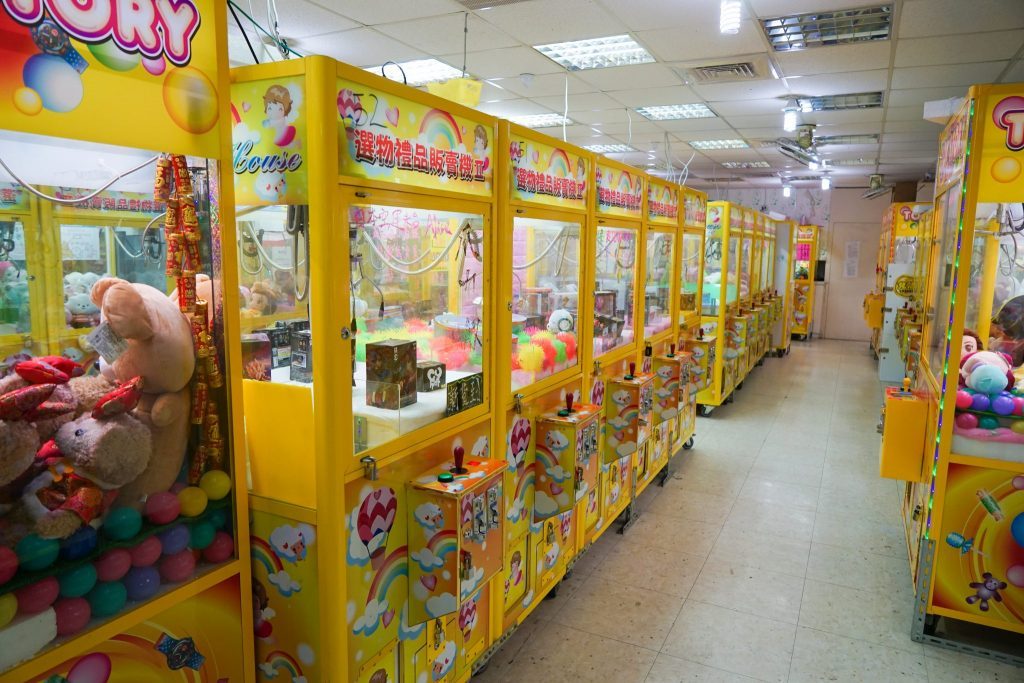 Alice is Coming: Alice in Wonderland Themed Cafe
Asia is known for its sheer number of weird and bizarre cafes and Taipei is often the home of many of these trends. One place you will love is the Alice is Coming themed cafe styled like… you guessed it Alice in Wonderland. The food was rather delicious and drinks imaginatively named, you will share the experience with many cute couples canoodling over their Mad Hatter Tea Party. The staircase leading up to the second-floor restaurant does feel like you are being transported to another realm, though the ambience is somewhat lost when Taylor Swift and P!nk singles were belted out over classic Alice songs. Great for a laugh and to get some great photos, eating at Alice is Coming Taipei is actually around the same price as other normal cafes so why not give it a shot!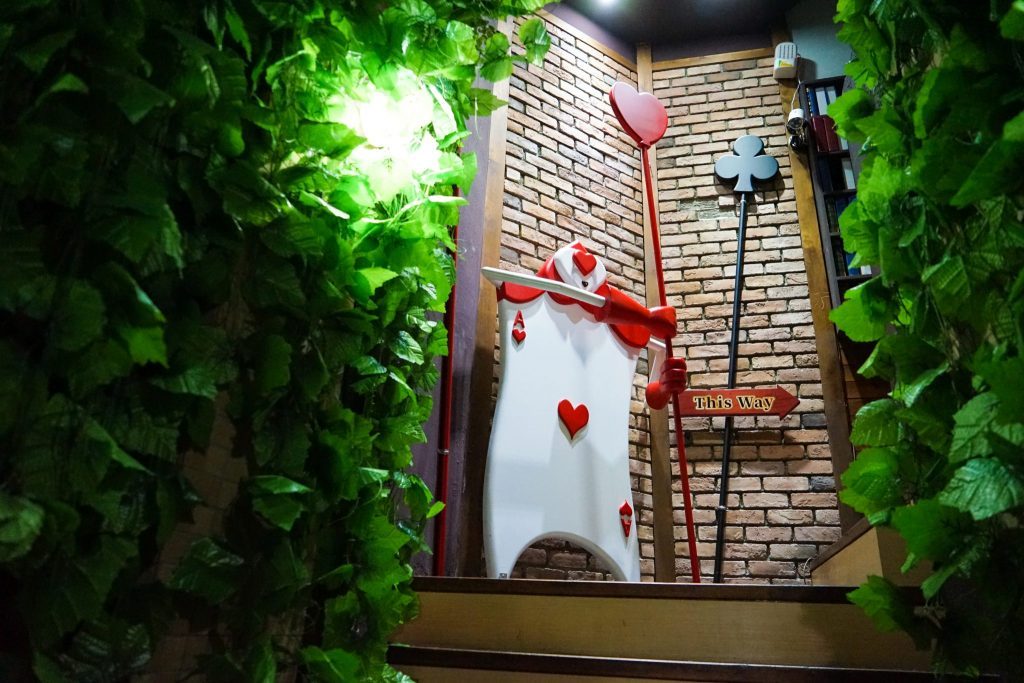 At first glance this may appear like a good old American diner but don't let its outside appearance fool you. This modern take on an American classic is anything but old – though the comfort food served up here is just as comforting as the original (or dare we say better?). The most popular order – for good reason – is Grandma's Buttermilk Boneless Fried Chicken with pickled watermelon, white cream gravy and Cajun hot sauce, which locals seem to be addicted to, but you should also accompany this with some delicious homemade buttermilk biscuits, hot wing lollipops and finish with a buttermilk and bourbon butterscotch pudding parfait. It doesn't get much better than this – Unless you try the blueberry iced tea, in which case it does! An excellent fusion of your favourite American food with a Taipei twist it's no doubt a must visit restaurant in Taipei. Buttermilk is popular with both locals and visitors – so book ahead to avoid disappointment!
[photosetgrid layout="31″]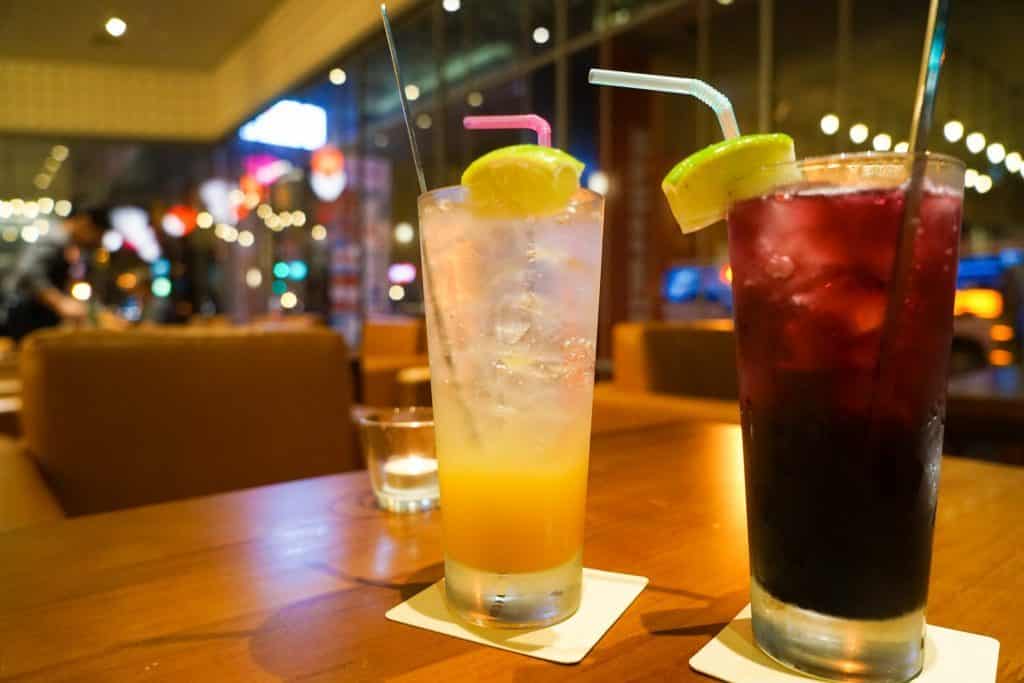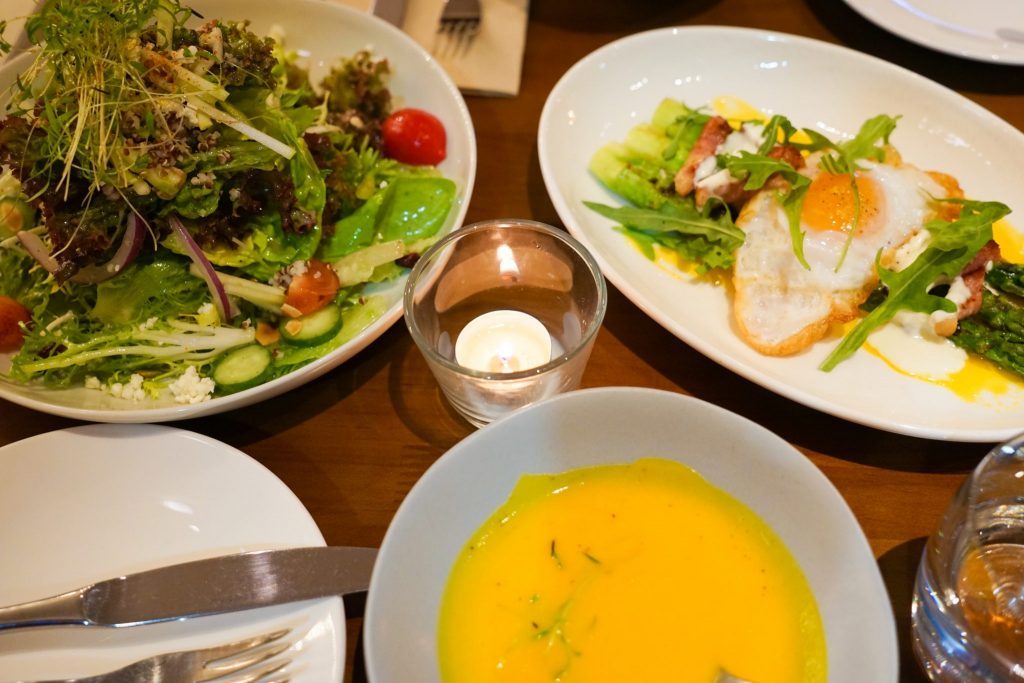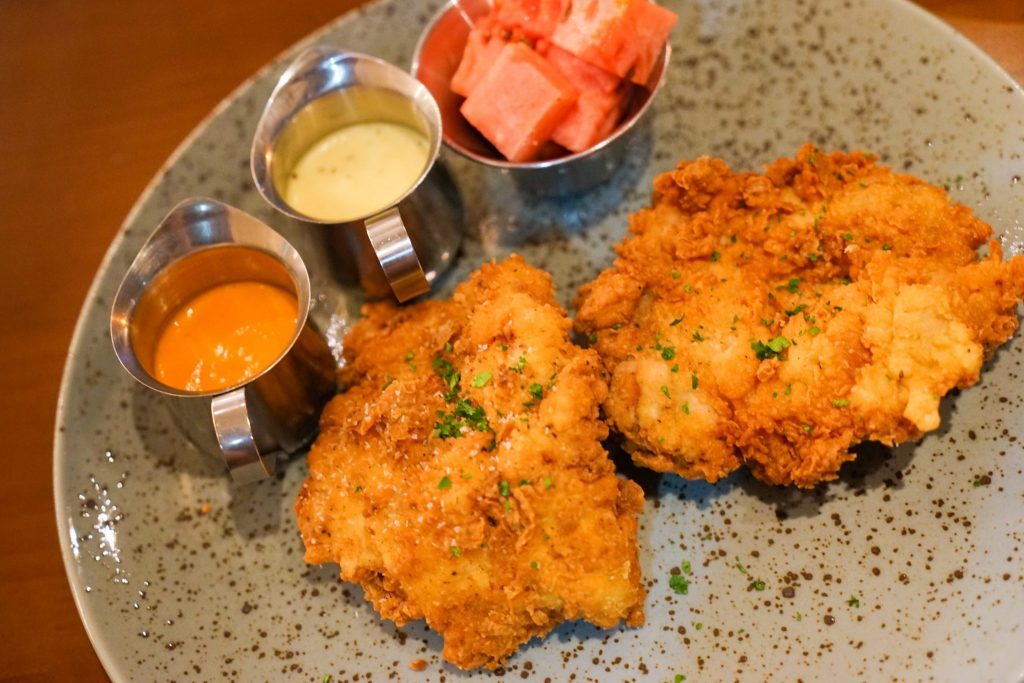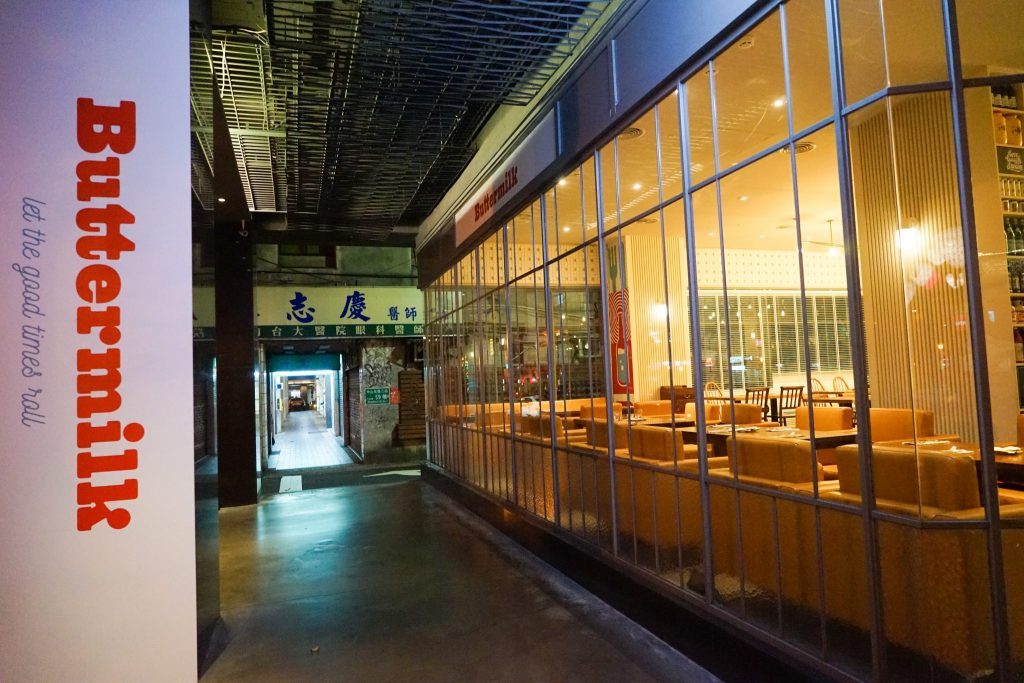 Maji Maji Square Food Market
Newly opened with a slow-pace atmosphere meant for sauntering and enjoying life, you should not pass up a visit to the Maji Maji Square Food Market on the weekend (and the surrounding attractions). Bazaar-style with restaurants, small shops and vendors offering food from all over the world there are also plenty of children playing at the Maji Maji Square theme park which is great for people watching and soaking up the energy of the area. There is also a cool Lego cafe in Taipei here called BrickWorks…