Taipei, the Capital of Taiwan, is a vibrant metropolis with enough attractions to fill months, if not years. While the towering Taipei 101 skyscraper might be the star attraction, most travelers will tell you that Taipei is so much more about the feel of the city.
With its unique blend of Chinese culture threaded with Japanese and American influence, you're guaranteed to be surprised and delighted at every turn – but still, it helps to have a guide: so why not start with these quintessential things to do in Taipei!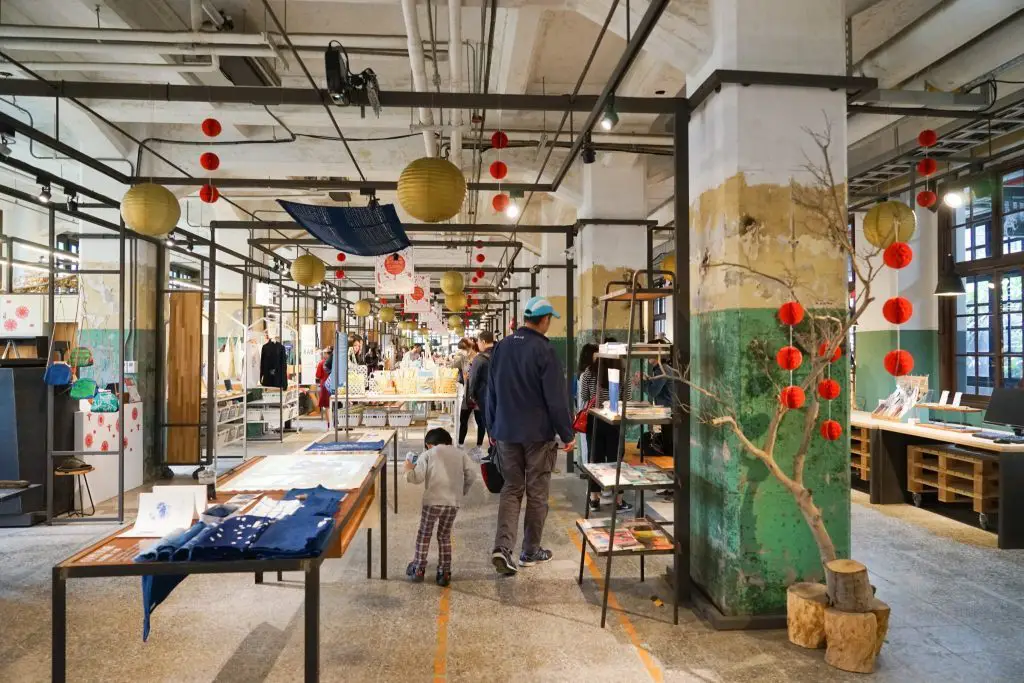 But first – a proviso – Taipei is genuinely a vast city, and there is no way you are going to see everything here…no matter how much time you have! Approach Taipei with the idea that you are going to want to return time and time again (because you will!), and then you won't get stressed about trying to fit in everything.
Finding the right location in Taipei can totally make your entire experience, so deciding where to stay in Taipei is super-important. Luckily we discovered the trendy new hotel group: amba, during our recent visit, and got our perfect 'Taipei 101 coffee' moment at amba Taipei Songshan hotel.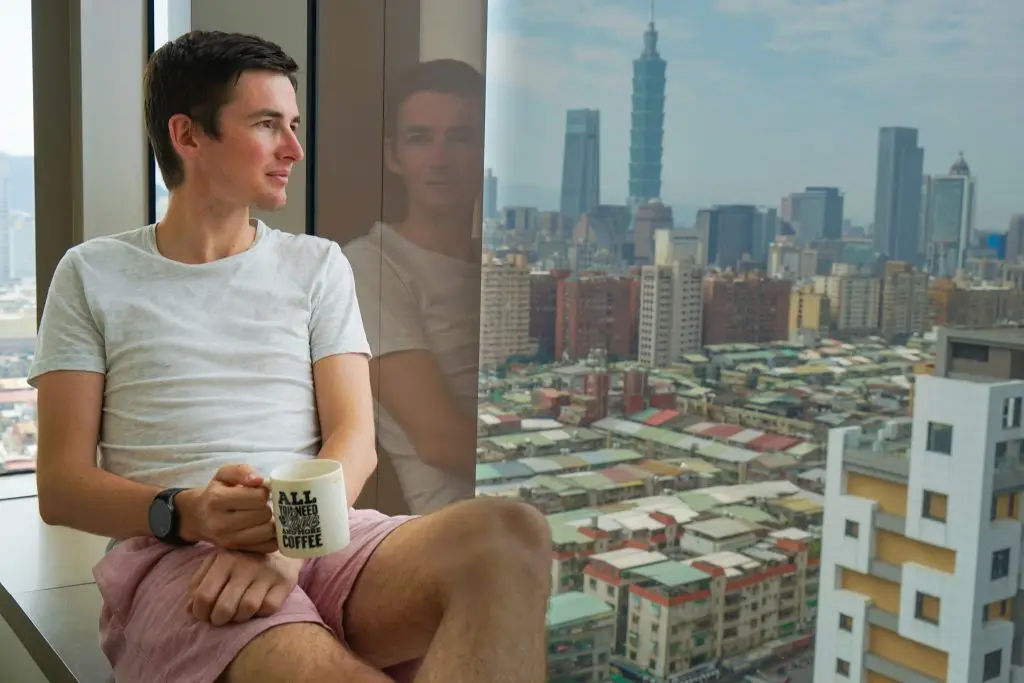 Travel is all about the memories after all – and there is no reason why these can't be made back at your Taipei hotel as well! To get through all of these Taipei things to do, you will need around 3-4 days and to stay focused on the central Taipei districts of Songshan, Xinyi, Zhongzheng, Zhongshan, Wanhua and Datong.
We have also made exploring easier with a companion article giving a step-by-step Taipei itinerary for three days! However, if you can spare a few more days, there are some incredible day trips from Taipei, and you can find some inspirational ideas at the end of the article!
Or check out our more comprehensive articles that focus on where to stay in Taipei and all the best day trip options from Taipei…
---
Before exploring Taipei, arrange an eSIM to avoid hefty international roaming fees. Staying connected while traveling is essential, and eSIMs have transformed mobile network access for globetrotters.
No need to search for local SIMs at the airport; eSIMs offer a hassle-free experience upon arrival. They save time and money while preventing loss or damage to physical SIMs. To stay connected, consider Airalo or Holafly, the biggest names in global eSIMs.
Airalo offers a wide variety of destinations and smaller data bundles, while Holafly has unlimited data packages and excellent EU data deals. Don't delay; enhance your travel experience with eSIMs for seamless connectivity.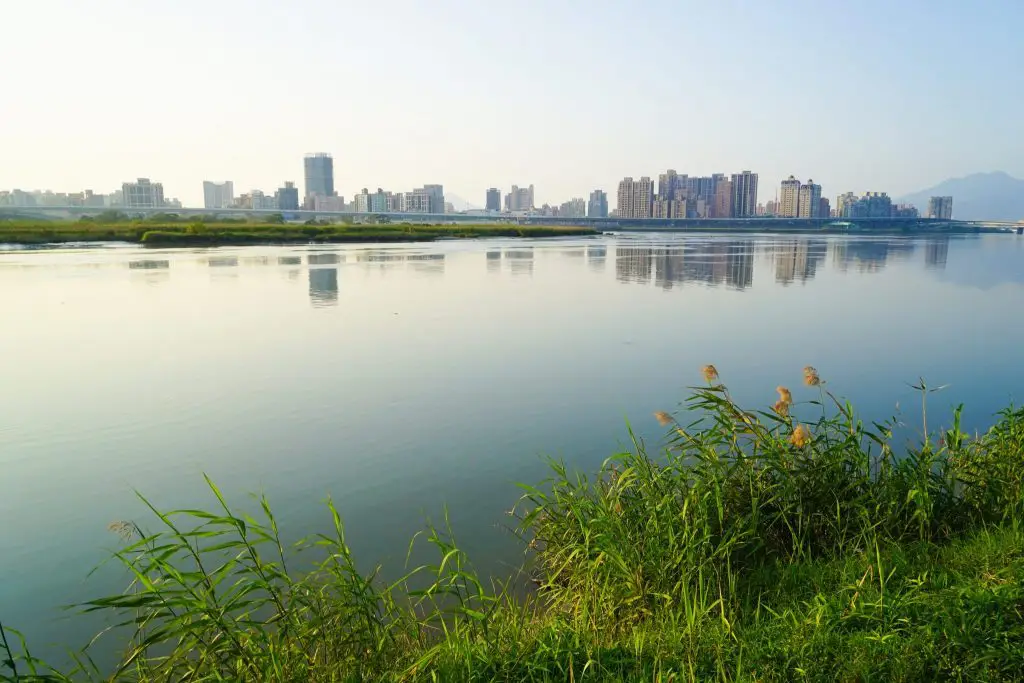 25 Fun Things To Do In Taipei: Taiwan's Fast-Paced And Fabulous Capital 🇹🇼
#1. Longshan Temple
Founded in 1738, Longshan Temple in the Wanhua district was once the center of urban culture in Taipei. Head here to observe not only religious life but also locals discussing community affairs and settling disputes.
An excellent example of classic Taiwanese architecture, be sure not to miss the one of a kind pair of bronze dragon columns at the entrance and appreciate the detailed woodwork and paintings that fill the roofs and halls.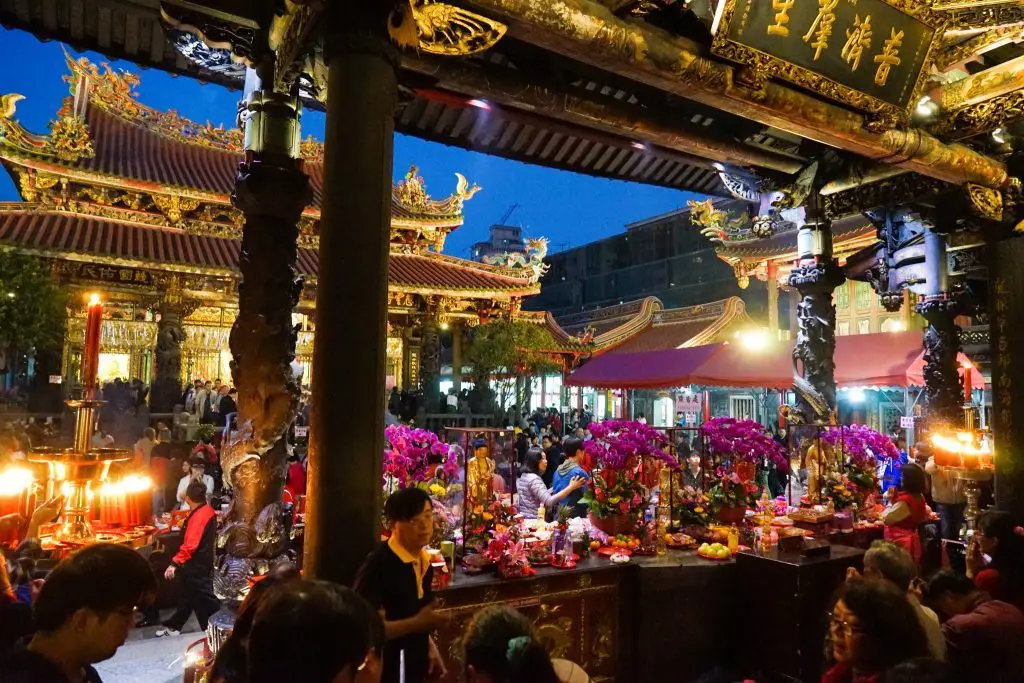 #2. Elephant Mountain Taiwan
The centerpiece of the Taipei skyline is indisputably Taipei 101, and there is no better place to take it in than the top of Elephant mountain Taiwan.
This small mountain not far from the downtown CBD has meandering trails to its peak. Just 183m tall, it rewards walkers with stunning views across the city while huge stones near the top provide the perfect photo spot for that iconic Taipei 101 view. Head to the Elephant Mountain Taiwan for sunset to see the city bathed in red but avoid at the weekends if you're not a fan of crowds.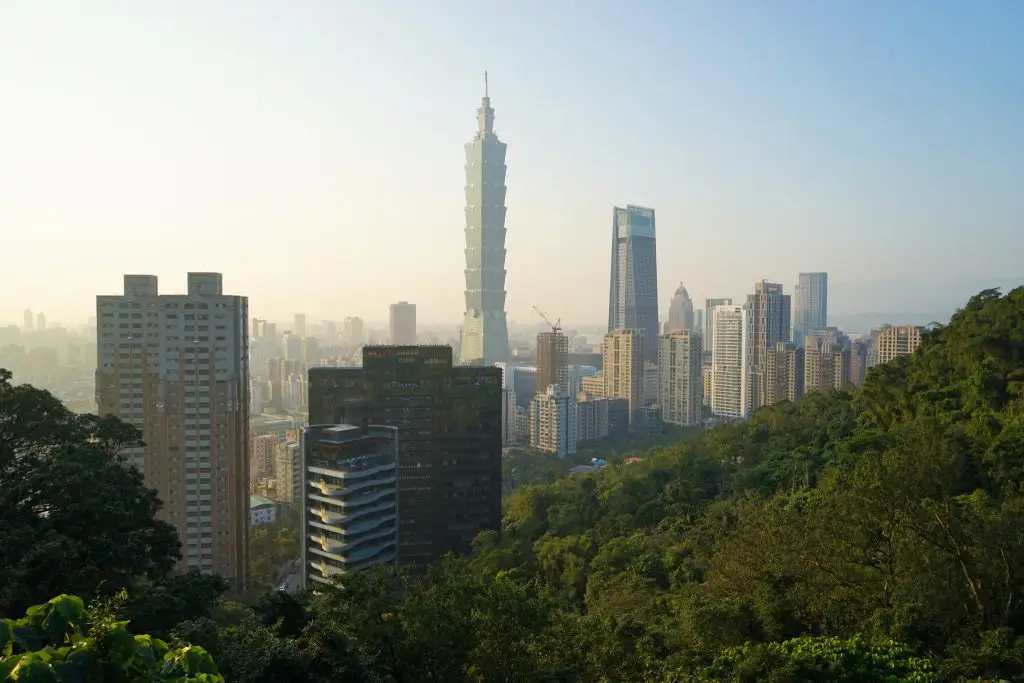 #3. Dihua Street
Constructed in the 1850s, Dihua Street —then known as Centre Street — has been the center of local Taiwanese commerce ever since.
More than 70 historical buildings still stand with shopkeepers inviting shoppers to survey their array of traditional goods such as medicines, spices, herbs, dried fruit, and incense, to name a few. If you're here around Chinese New Year, the street is at its busiest the two weeks before with Taipei residents in search of necessities for the holiday festivities.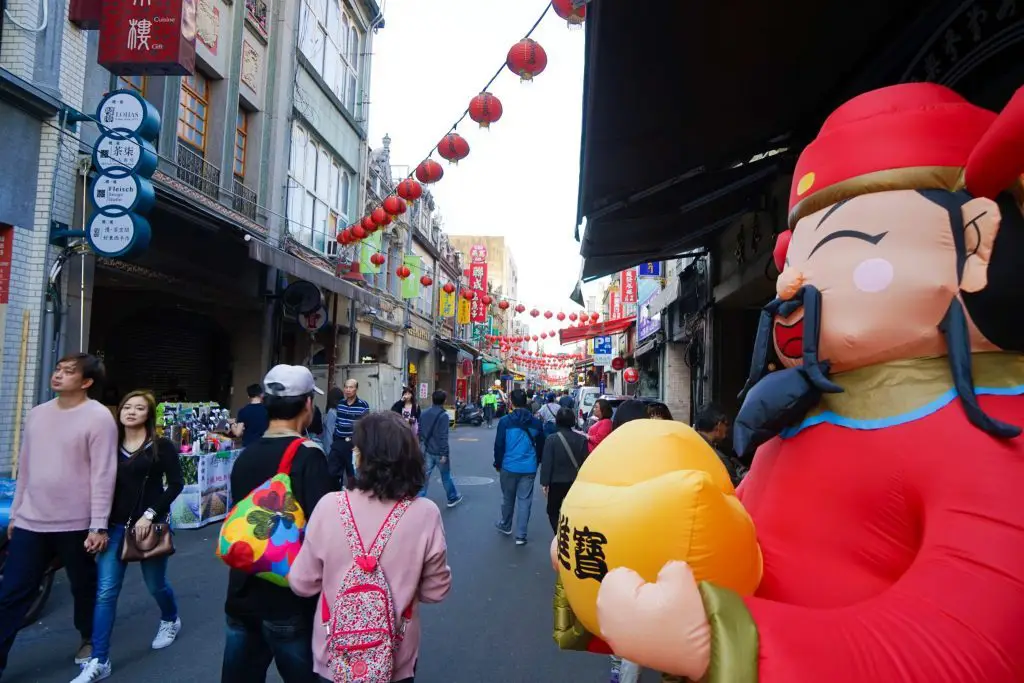 #4. Taipei Riverside Bike Path
Thanks to the efforts of the city government, the once dirty and polluted Tamsui and Keelung rivers now offer a scenic view to cyclists.
Popular with both locals and tourists, the newly opened cycleways provide an excellent way to experience the leisurely side of Taipei. Simply rent a bike from the city's public bike-share system, Youbike, outside MRT stations, and take in the cityscape before making your way to the riverside to see Taipei from a new angle.
And if you love it, there is plenty more cycling in Taiwan.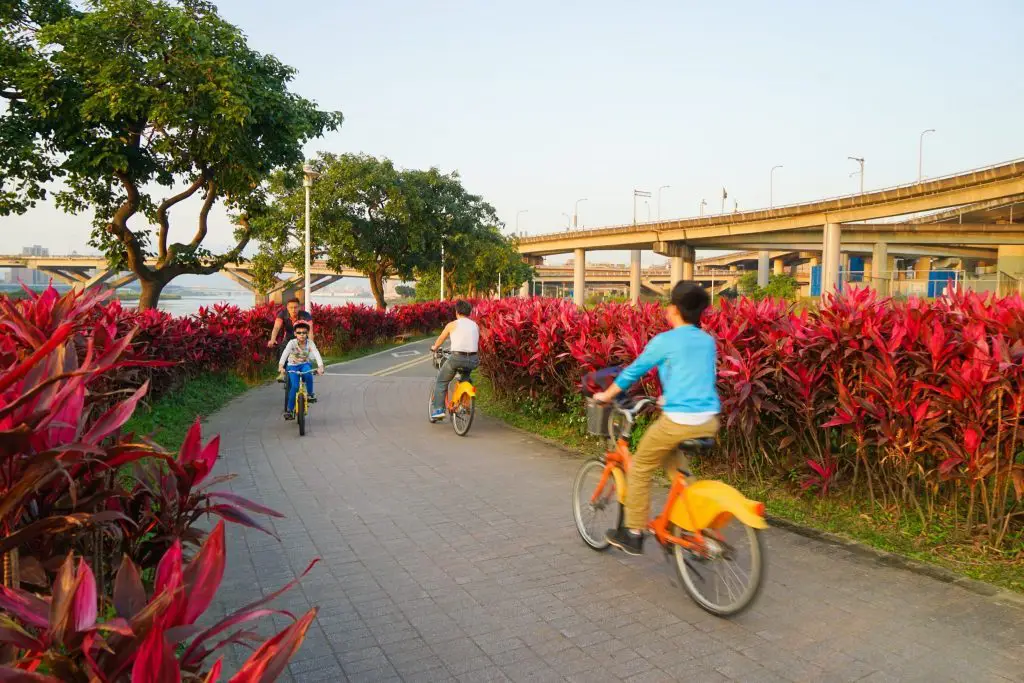 #5. Taipei Botanical Garden
The Taipei Botanical garden is a great way to escape the hustle and bustle of the city.
Located right in the city downtown, the 9-hectare garden was founded in 1921 but dates back to 1897, where the Japanese colonial government set up a gardening institute here. Take a relaxing stroll and enjoy the flowers and native trees while getting lost in this lovely green space.
The Lotus flowers on the lake are a famous sight in summer, but locals come year-round to admire this collection of tropical plants.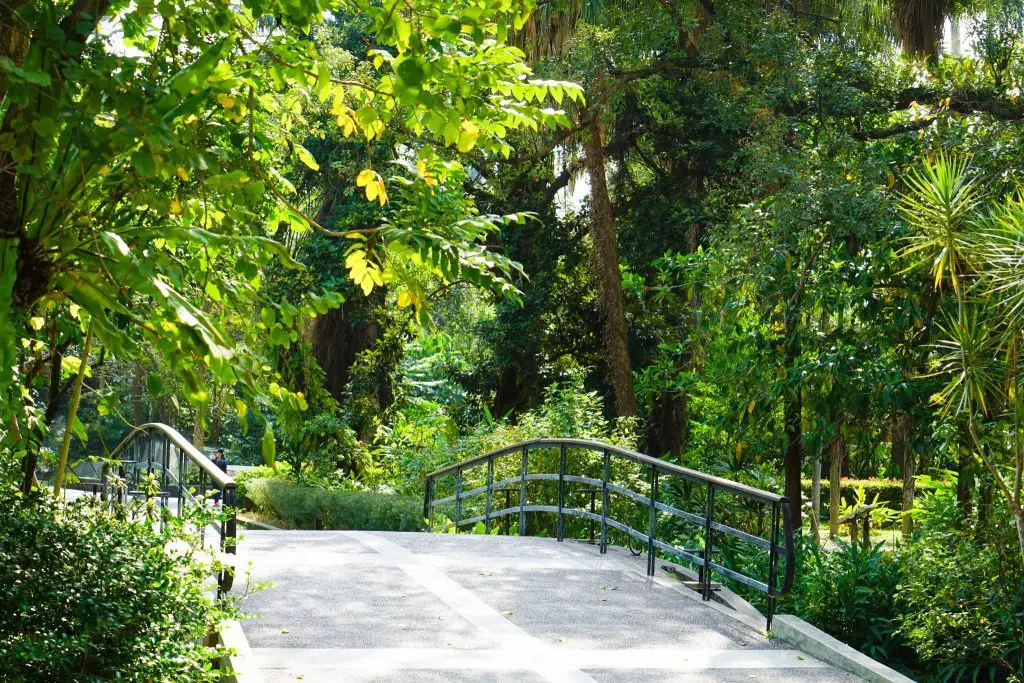 #6. Liberty Square / Freedom Square Taipei
Also known as Freedom square and covering a space of 240,000sqm, this serves as the public gathering place of choice in Taipei since it's completion in the 1970s.
On passing through the giant main gate, the square is home to 3 significant landmarks. Flanked by the Taipei National concert hall and to the other side the National theatre, the massive National Chiang Kai-shek Memorial Hall stands at its far end. Symbolic and historic in its design and architecture, it truly is an impressive public space and a must-see for any visit to Taipei.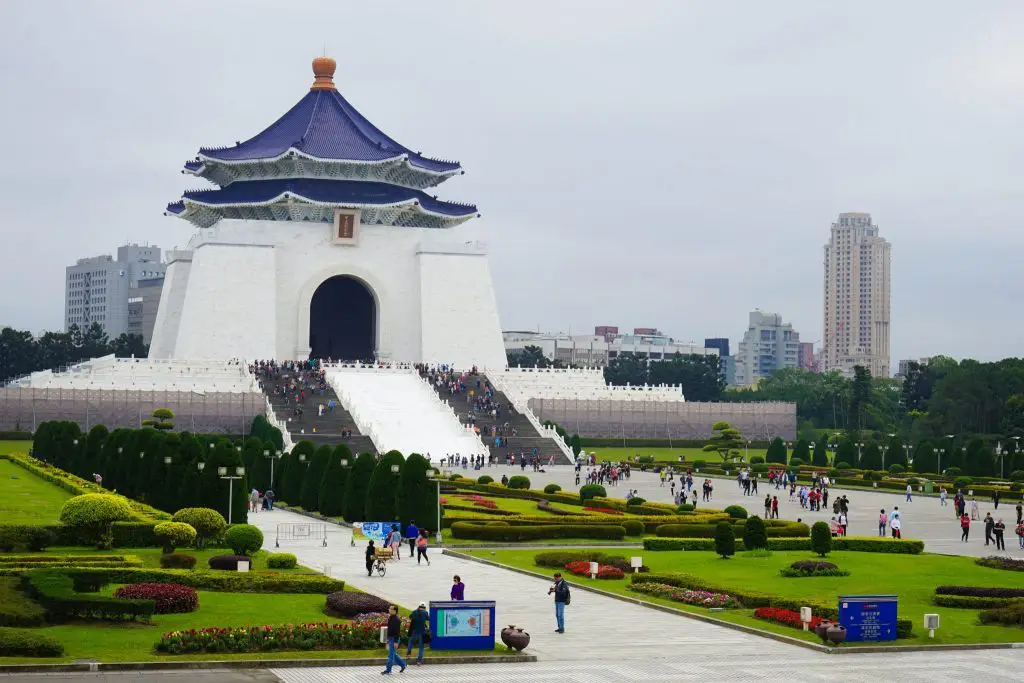 #7. Pet Halfway House Taipei / Taipei Dog Cafe
Get a double shot of cute at the Pet Halfway House and Cafe. Not your usual pet cafe, here they not only serve great coffee but also take in stray and homeless pets. Given a thorough clean up and a bit of love, these guys are then eager to meet you for plenty of pats and attention.
Not only do you get your fix for some fluffball fun, but you also know you're helping toward a good cause at the same time. Not quite as fun as the dog cafe in Hong Kong or hedgehog cafe in Tokyo, but I'd never complain about any time spent with furry friends…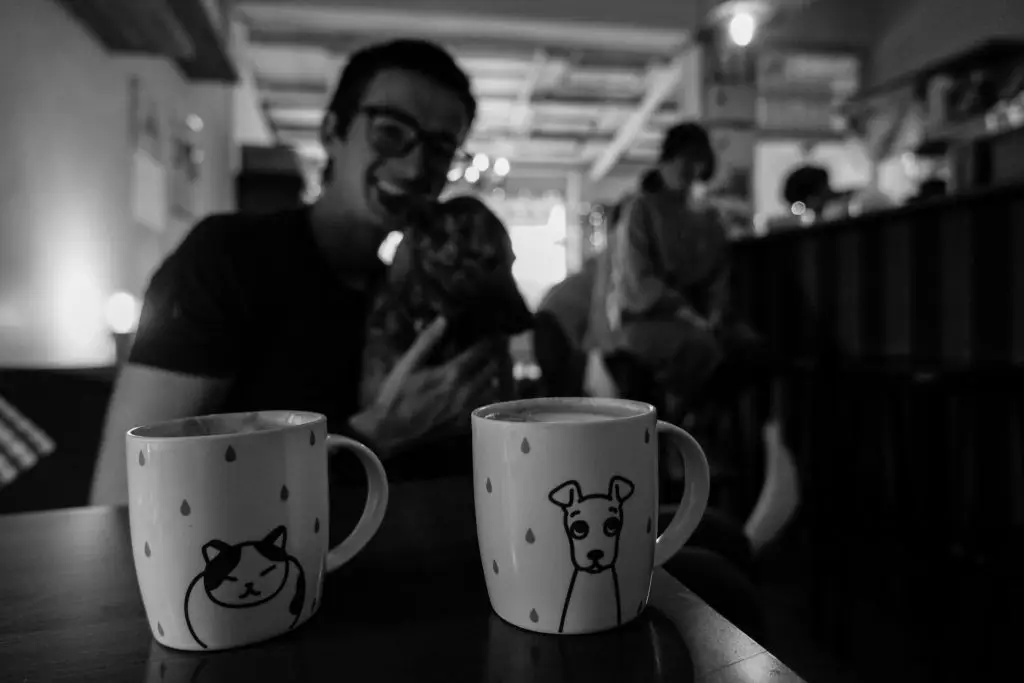 #8. Raohe Street Night Market
One of the most famous (and oldest) night markets in Taipei, conveniently located only a few minute's walk from amba Taipei Songshan hotel.
Come nightfall watch as 600 meters of delicious Taiwanese snacks, drinks, and full-blown restaurants materialize, and it seems almost everyone in Taipei – local or otherwise – come out to savor the smells and flavors!
Want our advice to find the best places to eat at Raohe Night Market?
Just find the longest lines, and you will never be disappointed…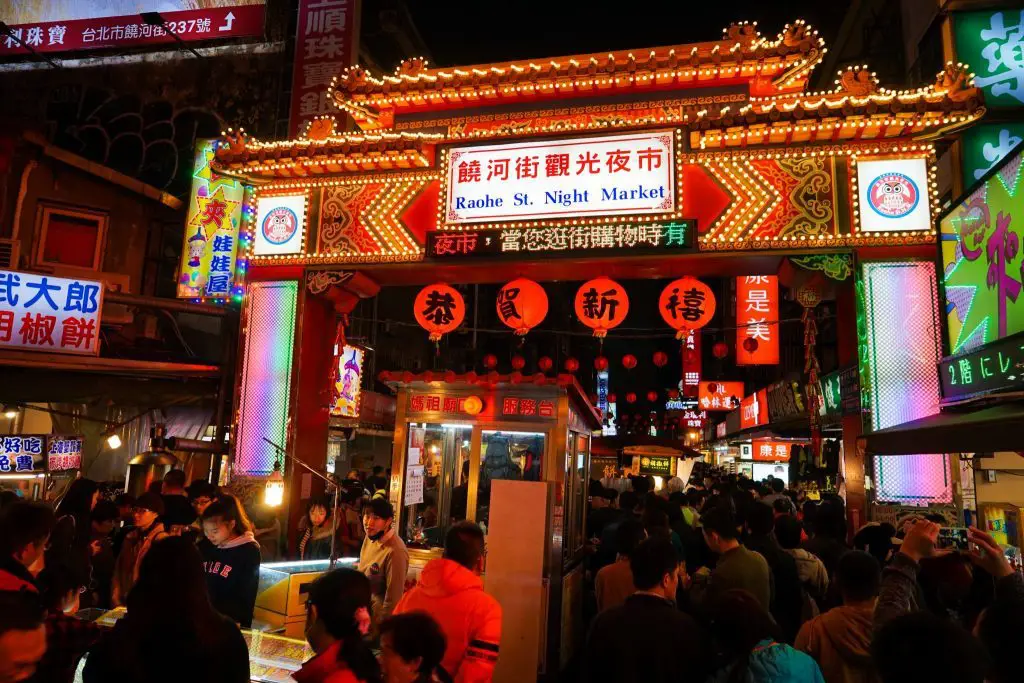 #9. Ciyou Temple
One of Taipei's oldest temples dedicated to the goddess of the seas.
Impressive in size and covered in opulent decoration – complete with an elaborate roof covered in immortals and dragons – be sure to explore all six levels to truly appreciate the Ciyou temple's beauty! Perfectly paired with an evening trip to the Rahoe Street night markets, which begins right outside the front entrance.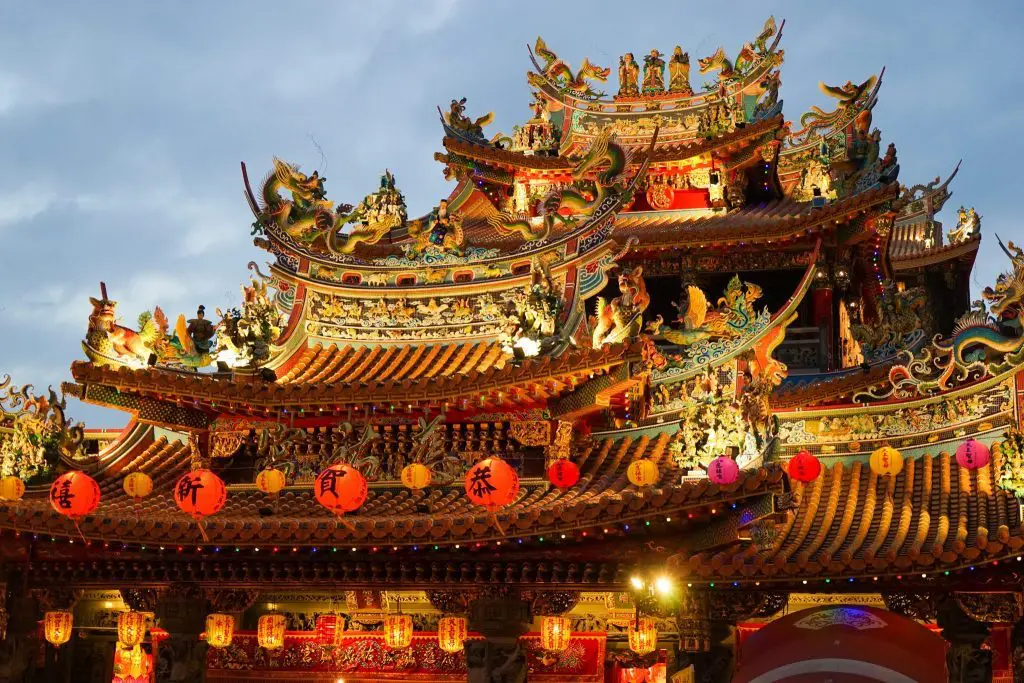 #10. Snake Alley
Previously known as the epicenter of vice and prostitution in Taipei, this night market has transformed over the past decade and is now the place to go for obscure food and Fear Factor-style eating challenges.
There does not seem to be any prizes, but I guess you can gain traveler street credit for eating turtle testicles, dried flying lizards, and — as expected — plenty of snake-related dishes.
Honestly, I'm not a fan of seeing the poor snakes caged up next to hundreds of live mice – but to each is their own, and besides: there is plenty of other delicious 'more normal' food here anyway, and a great vibe!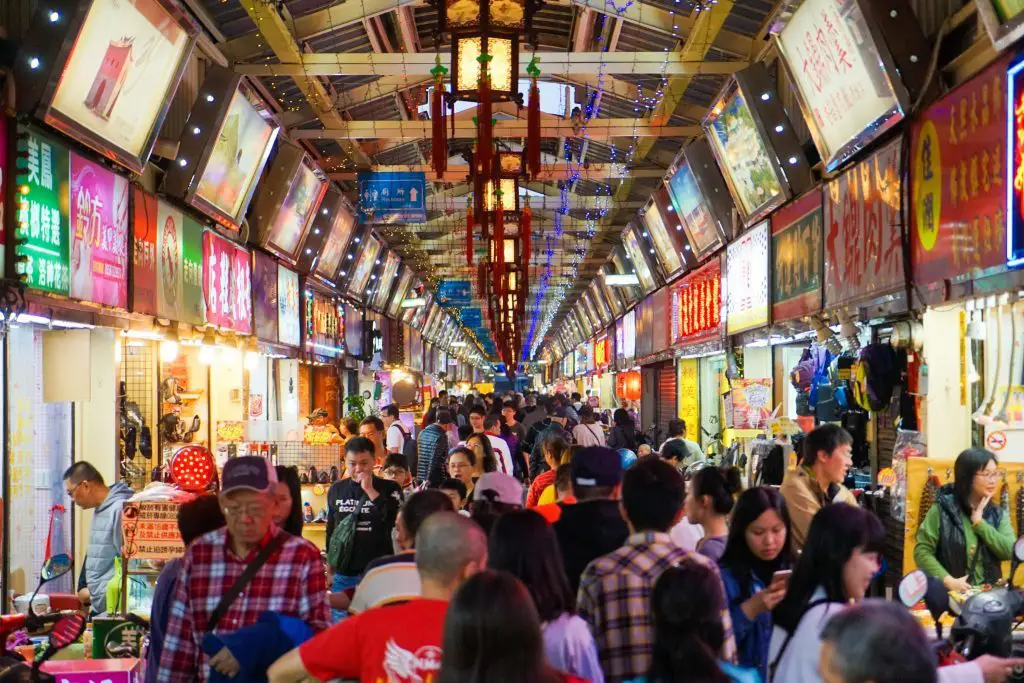 #11. National Museum Of History Taipei
Located in the Botanical garden are not only beautiful flowers but one of the best collections of Chinese art in the world at the Taipei national museum of history.
Exhibits are small, covering a wide range of dynasties, but most works are masterpieces. The entrance corridor boasts exquisite Buddhist sculpture, including a mesmerizing nine-layer stone tower with the thousand Buddhas motif, which hails from the 5th century AD.
Not to miss for any history buff.
#12. Taipei Eats Food Tour
Visiting a country is not just about seeing their top-rated attractions, but discovering their cuisine – and this applies doubly for Taipei, a city which seems to run on delicious small bites and hidden gems.
The problem, however, is finding such places, and where to even start! Thankfully, there is Taipei Eats Food Tour, which offers to help you experience and taste amazing Taiwanese dishes all over the city. Skip breakfast for this one as you head to local markets and down dark lane-ways to find the absolute best food stops in Taipei and try everything from cold sesame noodles, and pork belly stuffed Taiwanese burgers to stinky, stinky tofu and the notorious betel nut!
You will be full for days and feel like you have seen more of Taipei than you ever could have on your own – A must-do activity in Taipei.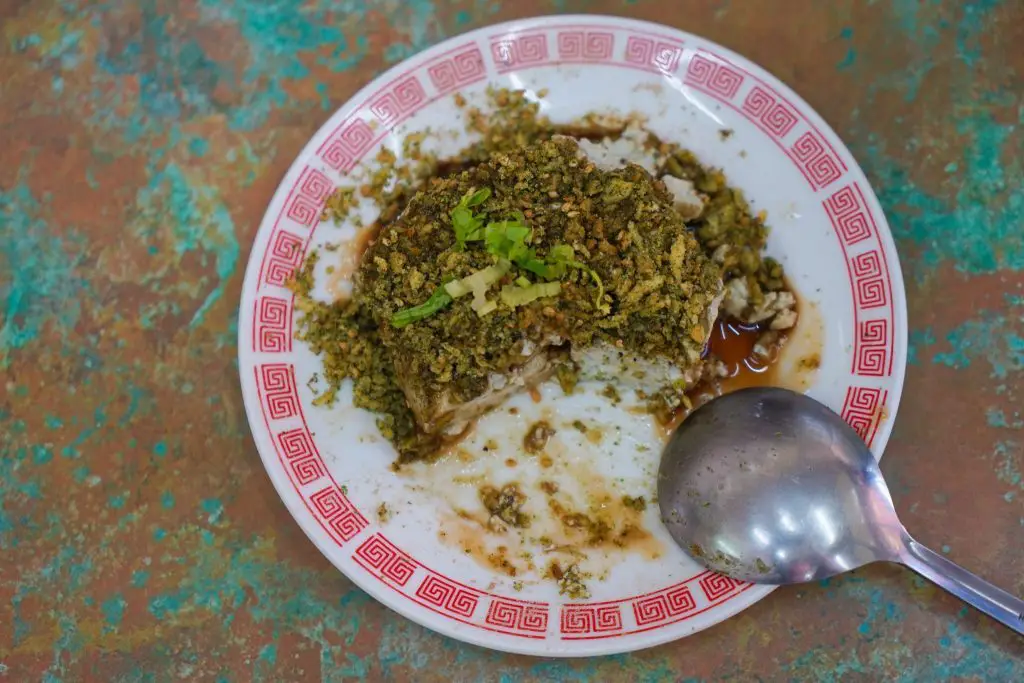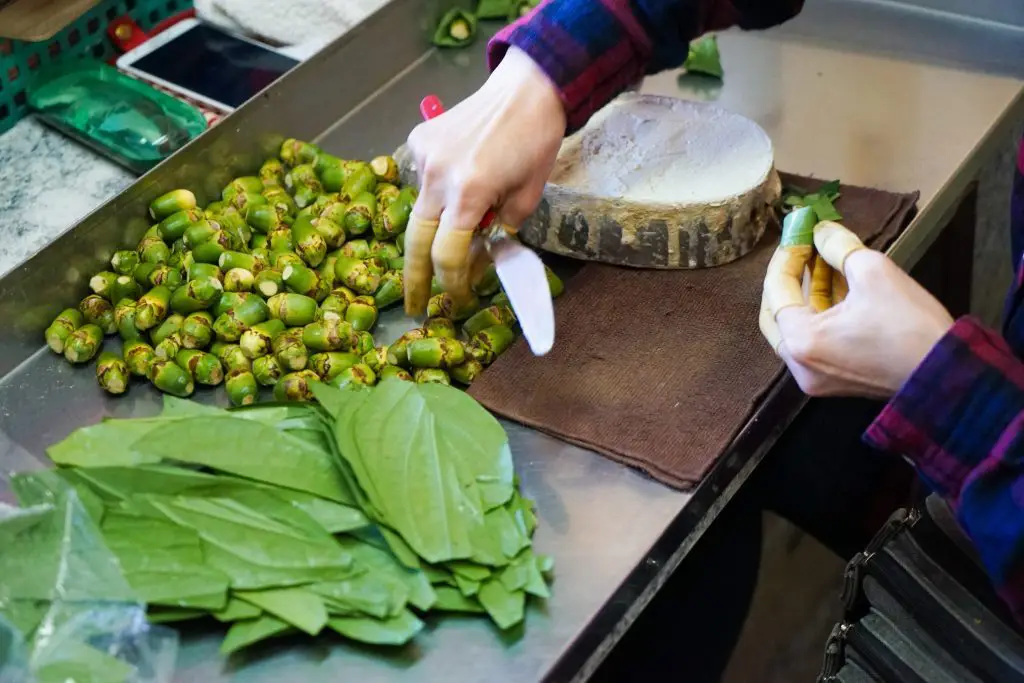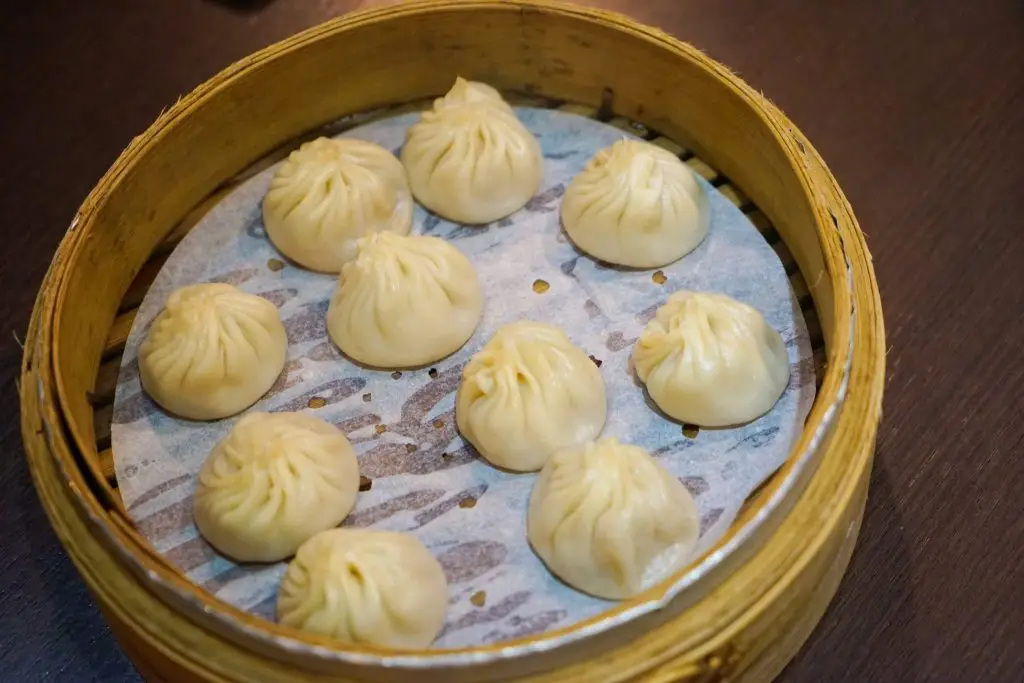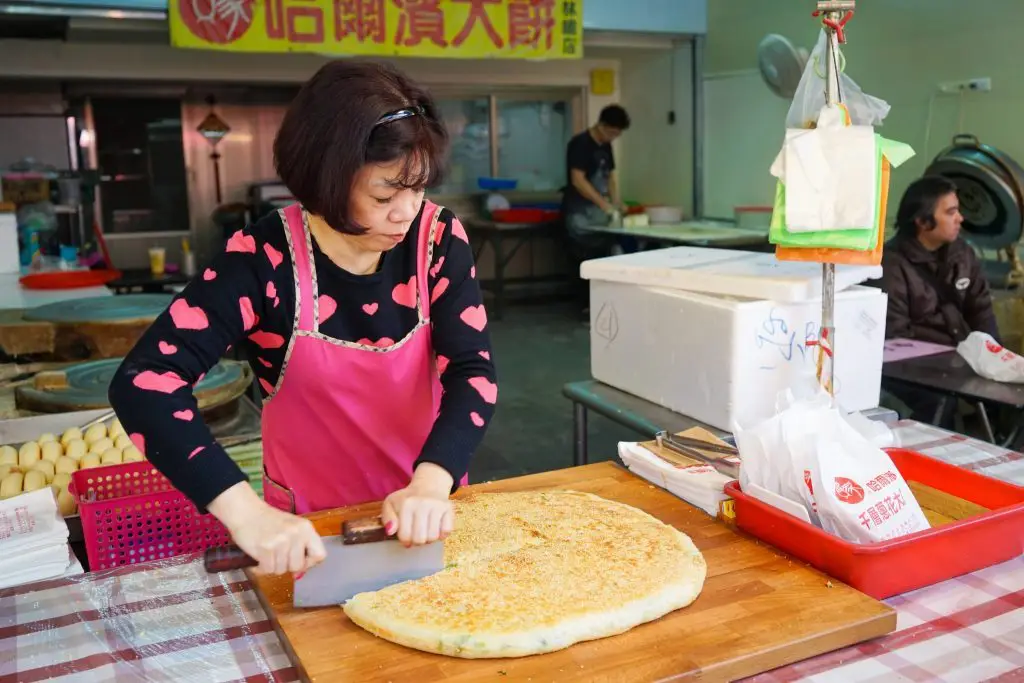 #13. Taipei Red House
Built in 1908, the Taipei Red House is a rare architectural design with a cruciform structure connecting with an octagonal tower.
Currently an art culture venue with exhibitions and performance space, the Taipei Red House building began its life as a public market. The area around the Red House still maintains a connection to its beginnings, holding an artistically inspired market during the weekends – and a few boutique craft shops inside.
At night enjoy hanging out at the busy bar scene, which has become popular with Taipei's LGBT community.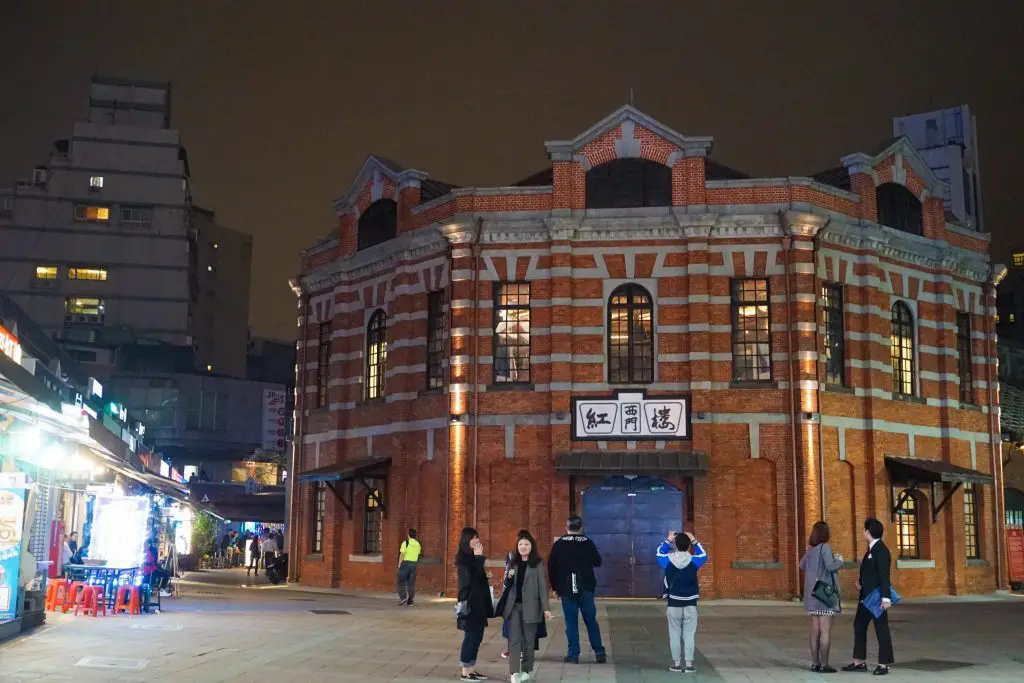 #14. Rainbow Bridge
Literally a bridge with a twist. Looking up when walking along this bridge, you can imagine a dragon swimming on the surface of a river.
Visit at night when the bridge is lit up in a multitude of colors which give it its name. Located close to the Rahoe Street night market, it makes for an exciting little venture, or you can see it while cycling along the banks of the Keelung River.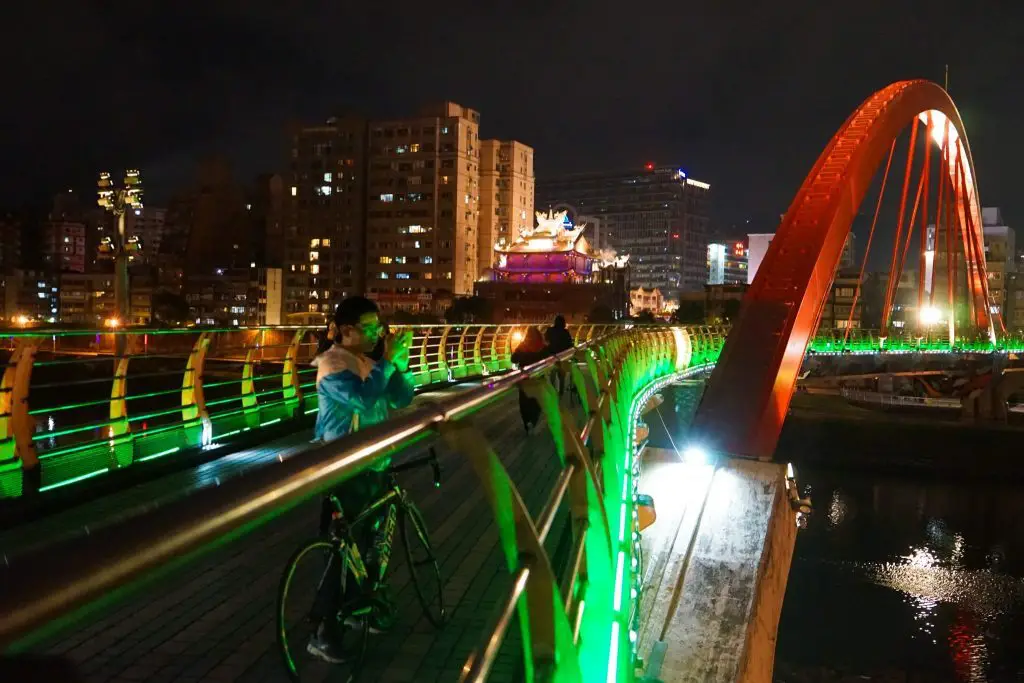 #15. Taipei 101
The real must-see of any trip to Taipei the 101 commands attention as it towers above the city's skyline.
Once the tallest building in the world, you can make a trip to its observation deck on the 91st floor. Also, home to the world's highest Starbucks, it's possible to make it to the 35th floor for the price of a coffee, but a reservation is required in advance. Or if heights aren't for you, then you can still appreciate this magnificent building from below or cast a view across it from atop Elephant mountain.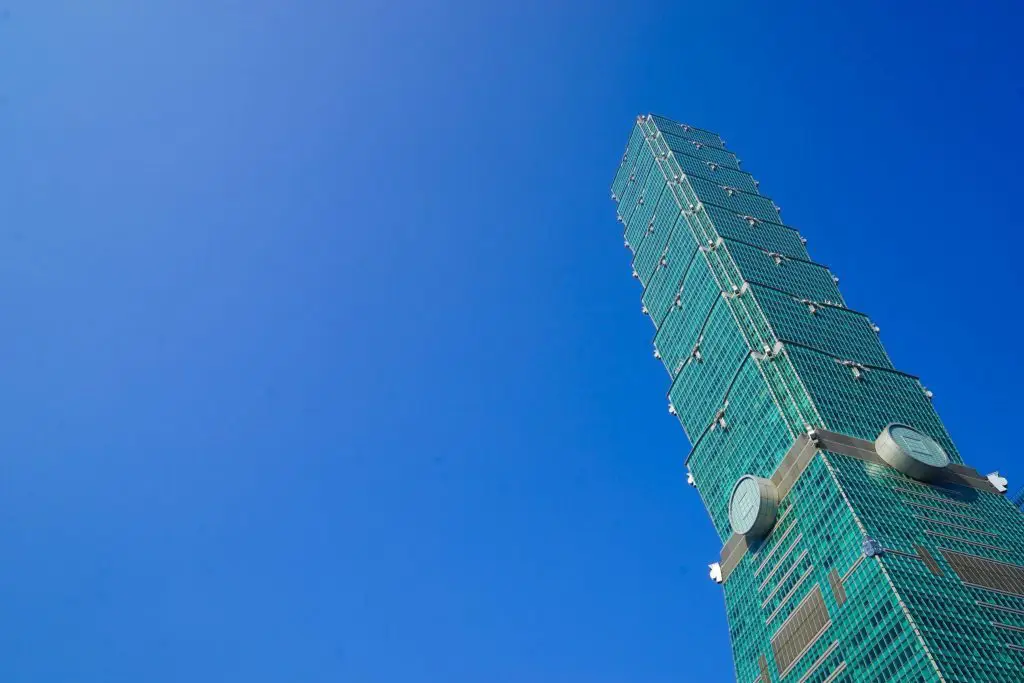 #16. Dazzling Cafe Box Toast
Not sure if this ups the game for toast or ice-cream, but either way, it's something I'd never seen before.
The latest ice-cream delivery trend in Taipei is – believe it or not – toast.
Imagine a lightly toasted box of sweet bread absolutely covered in your choice of ice cream, sauces, and all kinds of sweet goodies. Maybe a way to finally make it ok to have ice-cream for breakfast!
#17. Museum of Contemporary Art (MoCA) Taipei
If you're interested in Taiwanese art, this is the place for you. The museum of contemporary art houses a combination of both modern and contemporary artwork but also exhibits on Taiwanese colonial architecture during the Japanese colonization.
A great place to lose a few hours in!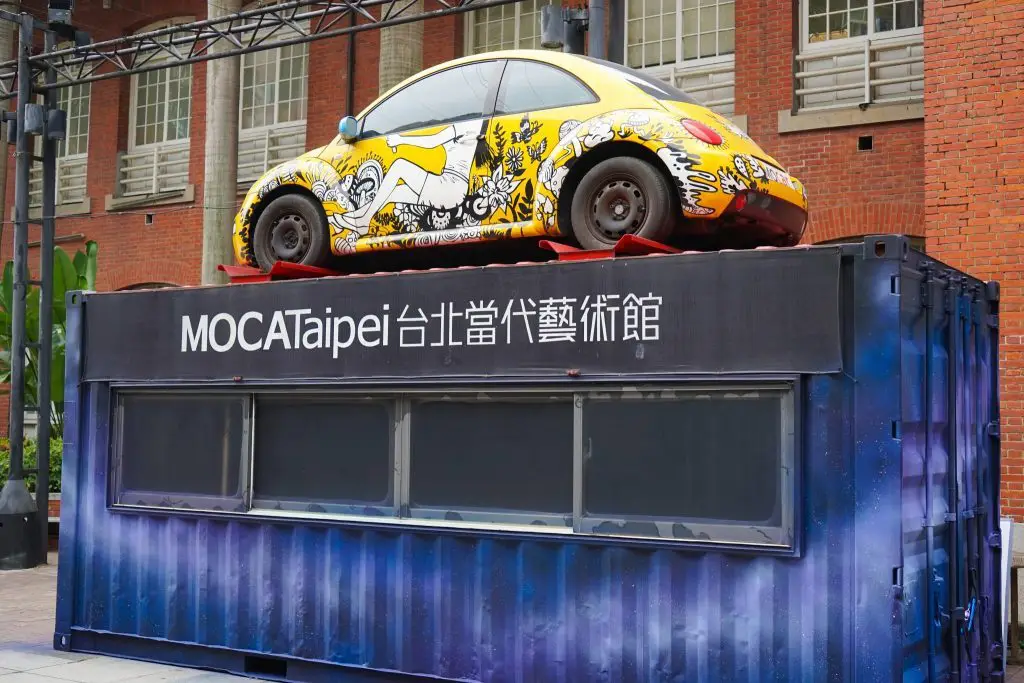 #18. Ximending Shopping
Termed the "Harajuku" of Taipei by the local tourism board, Ximending is a crazy maze of pedestrian streets filled with everything you could possibly imagine, including quirky cafes, branded clothing, soft toys, claw machines and plenty of food.
A popular hang-out for teens and street performers – and taken over by food carts in the evening – shopping in Ximending is something you will either love or hate, but either way, you won't know unless you go. At night is the best time for you to visit as the neon lights of Ximending shine brightly, and it seems the entire of Taipei comes out for the spectacle (and the nearby bar street / Red House gay district of Taipei is worth a pop-in too!).
To be right in the center of all the action (and to escape it when needed) – why not consider a stay at the hip and chic amba Taipei Ximending hotel?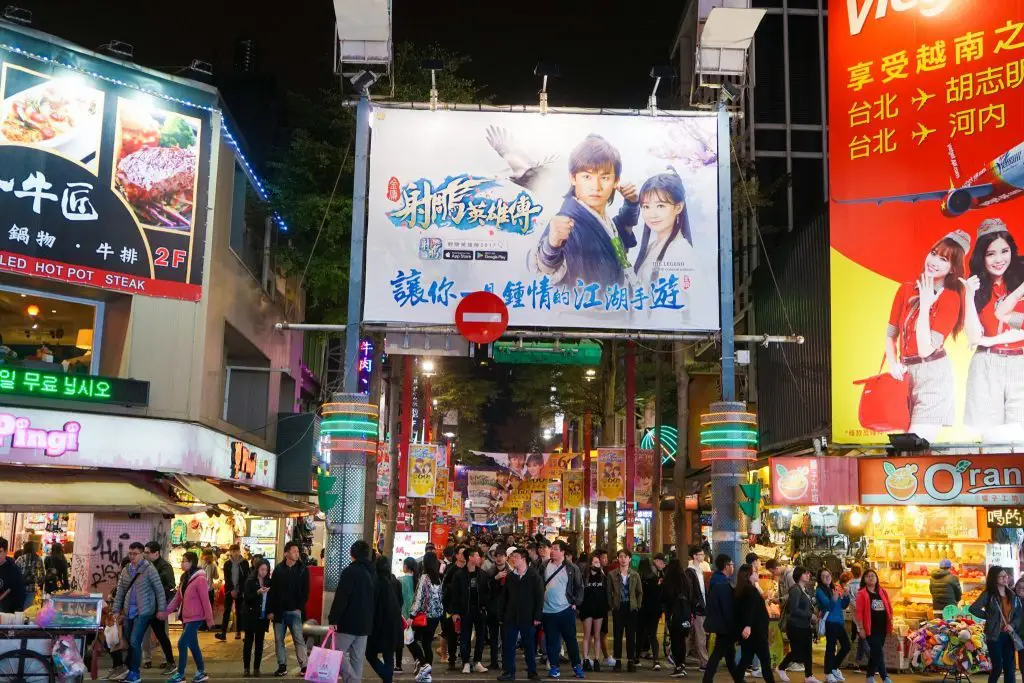 #19. MUD Cocktail Bar
Looking for somewhere trendy to sip some of the best cocktails Taipei has to offer?
Then there's no going past Mud. Hidden within the base of the amba Taipei Zhongshan hotel, this is the type of place that makes you feel as if you're in on a secret that only the best few know. A chilled out atmosphere with quirky design and tucked away down an unassuming stairway. This is a brilliant place to unwind and treat yourself to some of the best cocktails in the city.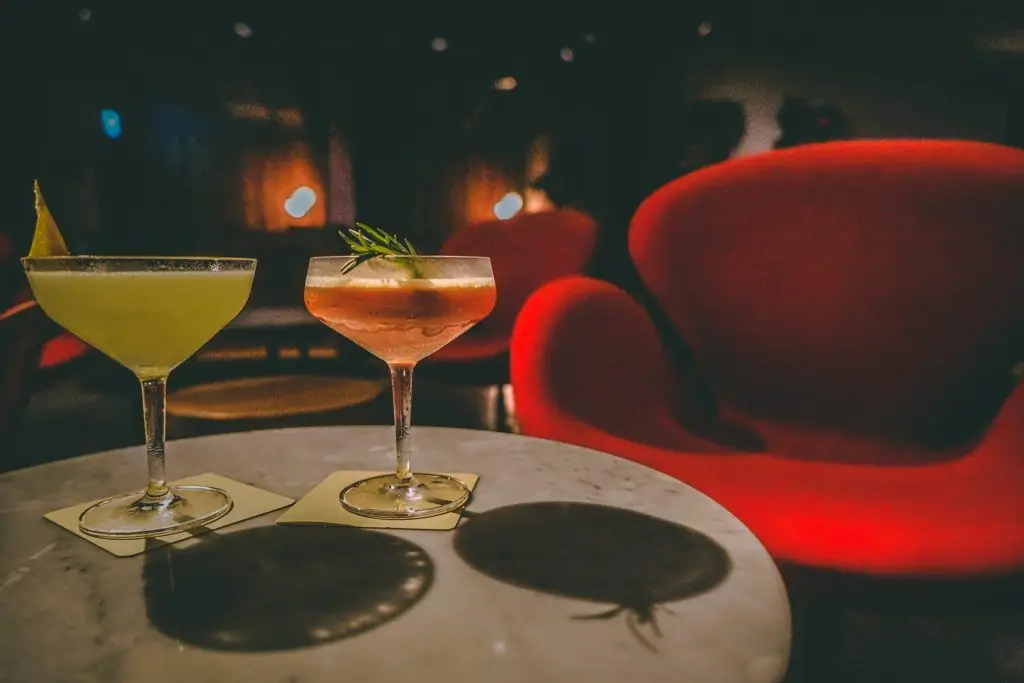 #20. National Taiwan Museum
A stunning museum with the building itself a national historic site, the National Taiwan Museum is the oldest in the country and a must-see.
Walking through the giant halls, you'll find displays on earth sciences, zoology, and botany that are relevant to Taiwan. Through themed exhibitions, the museum aims to show the importance of the cultural and biological diversity of this planet with a fun and modern approach.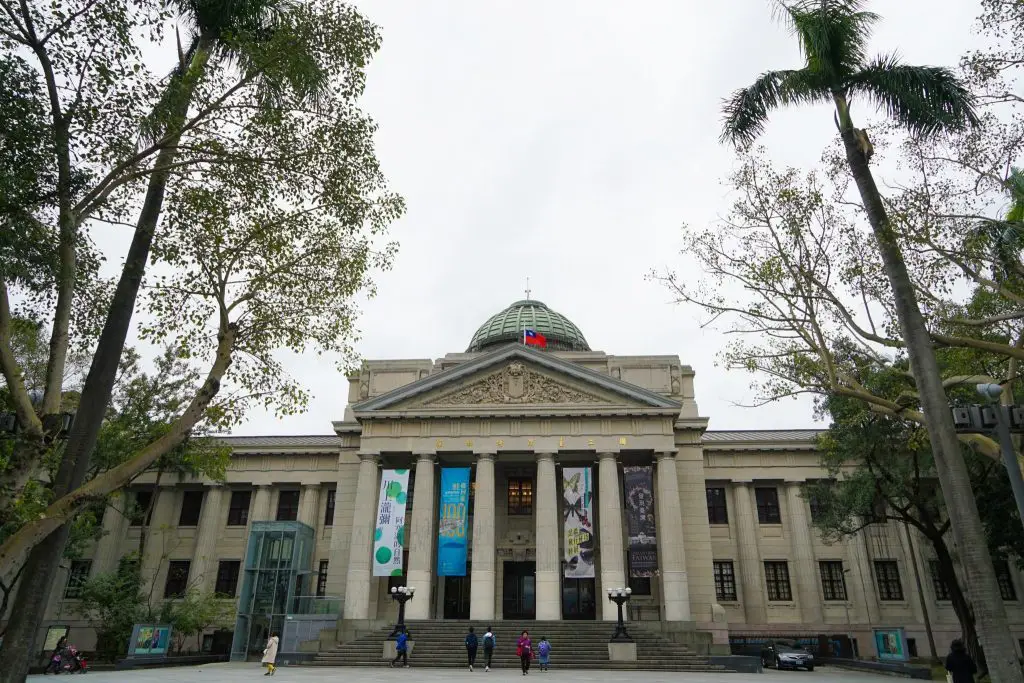 #21. Crane Game Arcades Taipei
As you wander through the streets of Taipei, you'll no doubt come across one of these curious oddities.
Resembling something like a children's casino, you'll be surprised to find plenty of adults joining in the fun too. Bright colors, blaring music, and packed with anything from soft toys to iPhones, see if you're up to the challenge. Yes, we know they're all probably rigged, but for a couple of bucks what's the harm in having a little fun and what were you going to do with that change anyway…..
Who knows, you might even get lucky!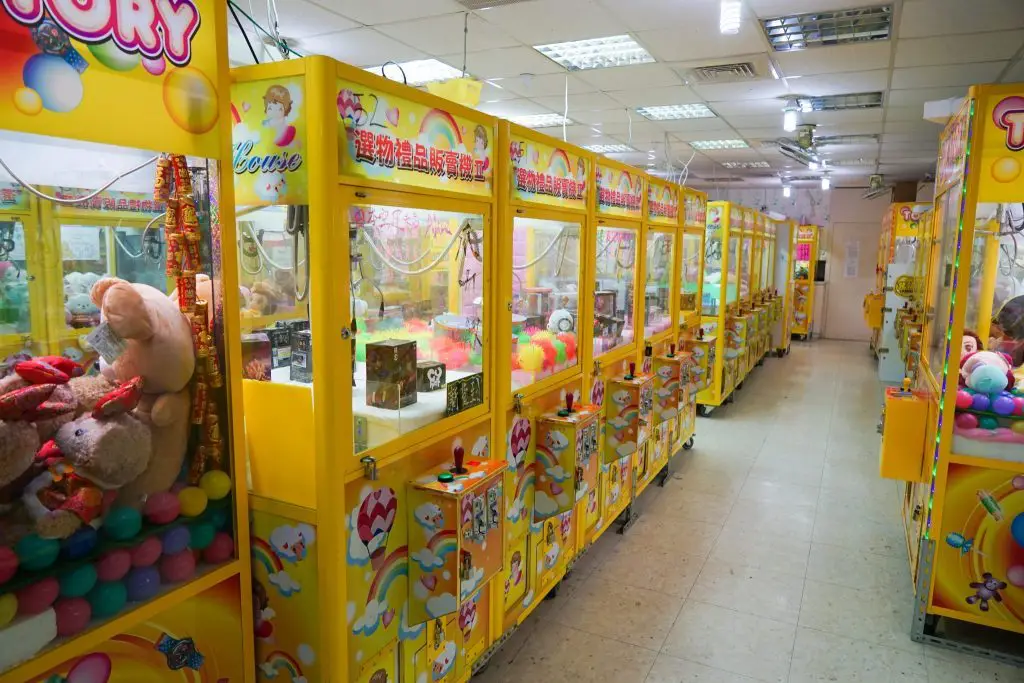 #22. Alice is Coming: Alice in Wonderland Themed Cafe
Asia is known for its sheer number of weird and bizarre cafes, and Taipei is often the home of many of these trends.
One place you will love is the Alice is Coming themed cafe styled like — you guessed it, Alice in Wonderland. The food was rather delicious and drinks imaginatively named; you will share the experience with many cute couples canoodling over their Mad Hatter Tea Party.
The staircase leading up to the second-floor restaurant does feel like you are being transported to another realm, though the ambiance is somewhat lost when Taylor Swift and P!nk singles were belted out over classic Alice songs. Great for a laugh, and to get some great photos, eating at Alice is Coming Taipei is actually around the same price as other ordinary cafes, so why not give it a shot!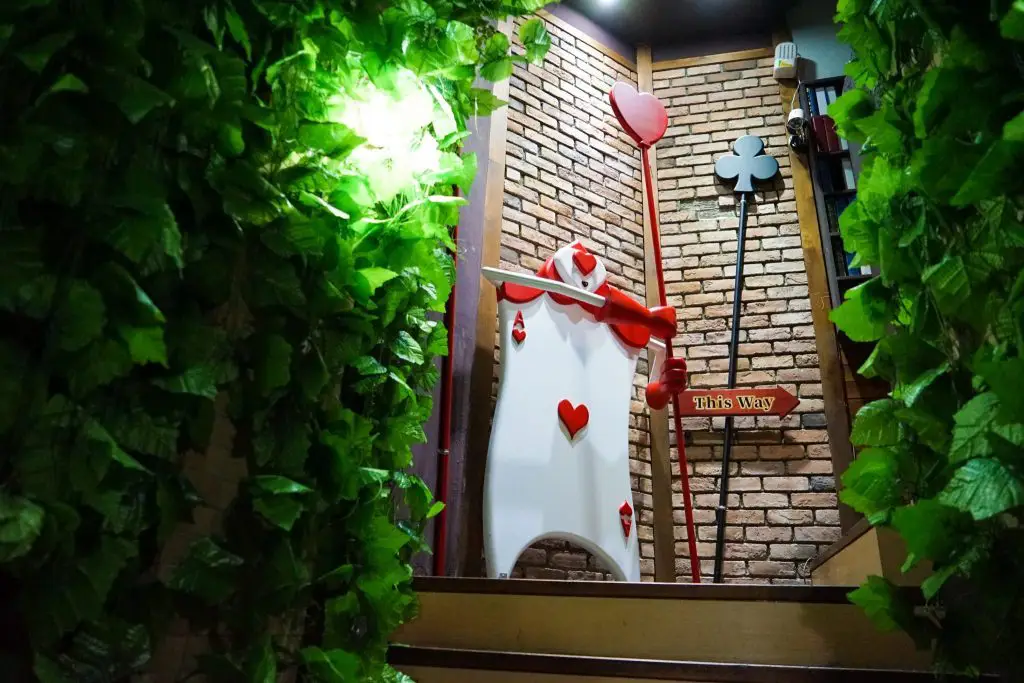 #23. Buttermilk Modern American Restaurant
At first glance, this may appear like a good old American diner, but don't let its outside appearance fool you.
This modern take on an American classic is anything but old – though the comfort food served up here is just as comforting as the original (or dare we say better?). The most popular order – for a good reason – is Grandma's Buttermilk Boneless Fried Chicken with pickled watermelon, white cream gravy, and Cajun hot sauce, which locals seem to be addicted to. You should also accompany this with some delicious homemade buttermilk biscuits, hot wing lollipops, and finish with a buttermilk and bourbon butterscotch pudding parfait.
It doesn't get much better than this – Unless you try the blueberry iced tea, in which case it does! An excellent fusion of your favorite American food with a Taipei twist it's no doubt a must-visit restaurant in Taipei. Buttermilk is popular with both locals and visitors – so book ahead to avoid disappointment!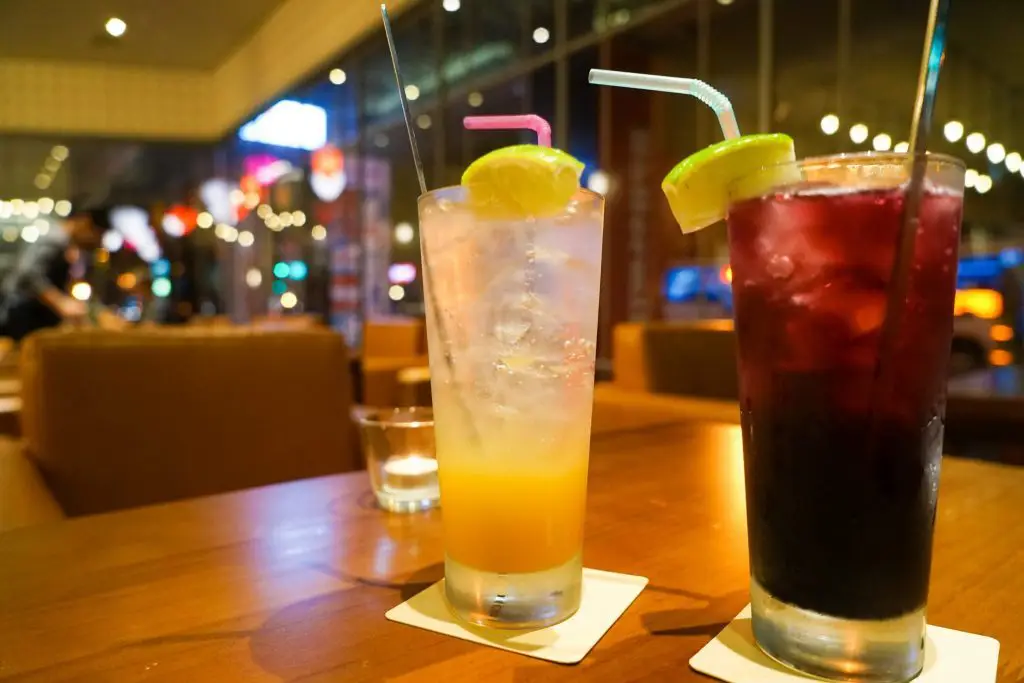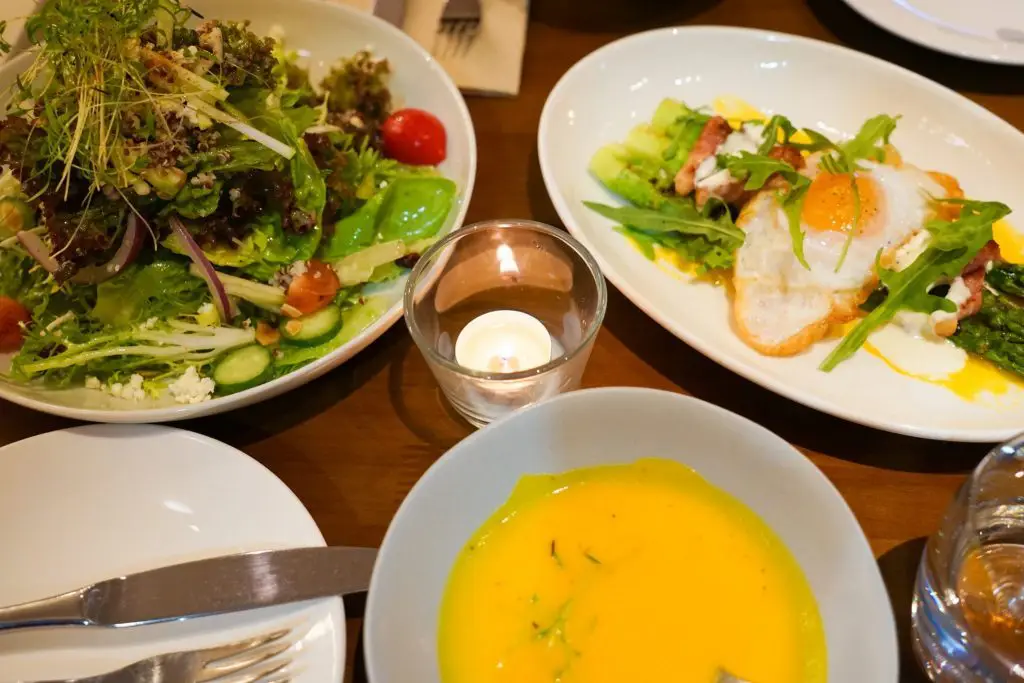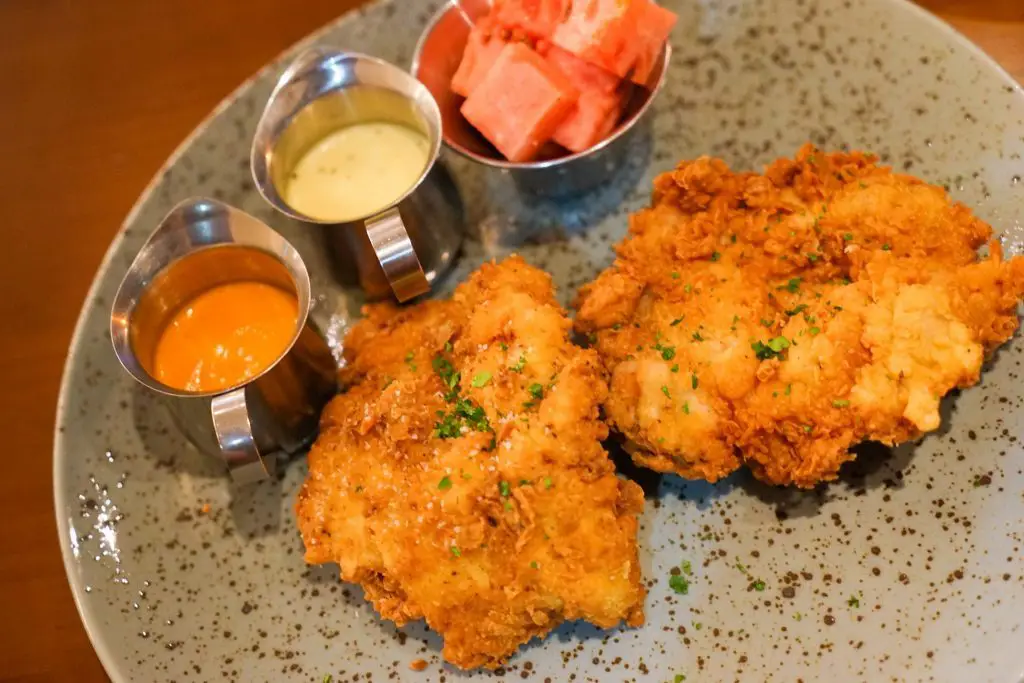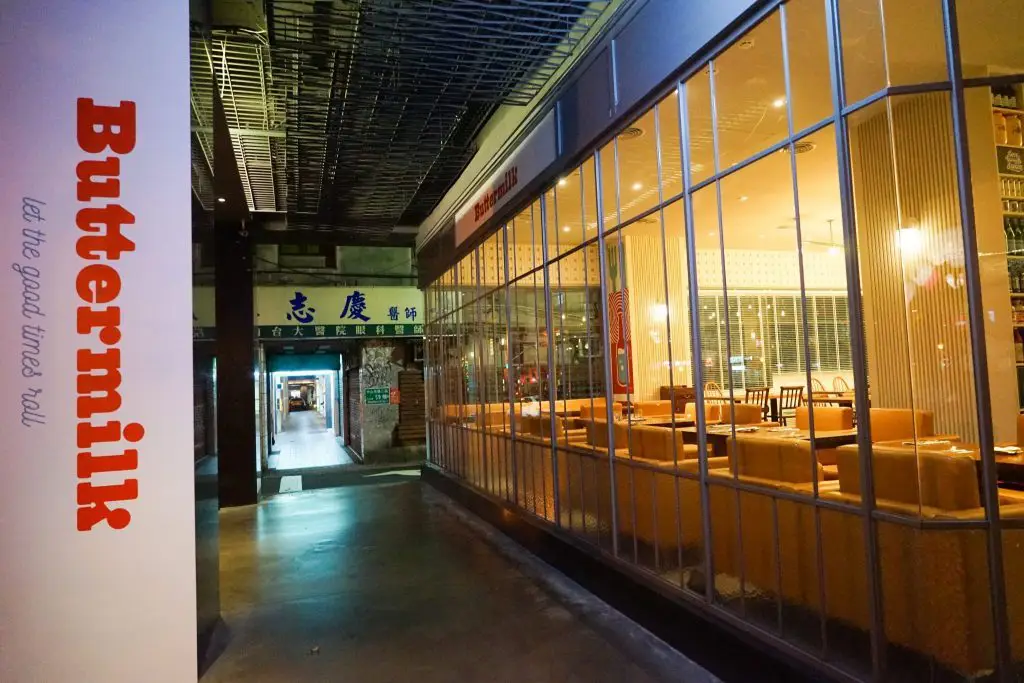 #24. Maji Maji Square Food Market
Newly opened with a slow-paced atmosphere meant for sauntering and enjoying life, you should not pass up a visit to the Maji Maji Square Food Market on the weekend (and the surrounding attractions).
Bazaar-style with restaurants, small shops, and vendors offering food from all over the world. There are also plenty of children playing at the Maji Maji Square theme park, which is great for people-watching and soaking up the energy of the area. There is also a cool Lego cafe in Taipei here called BrickWorks.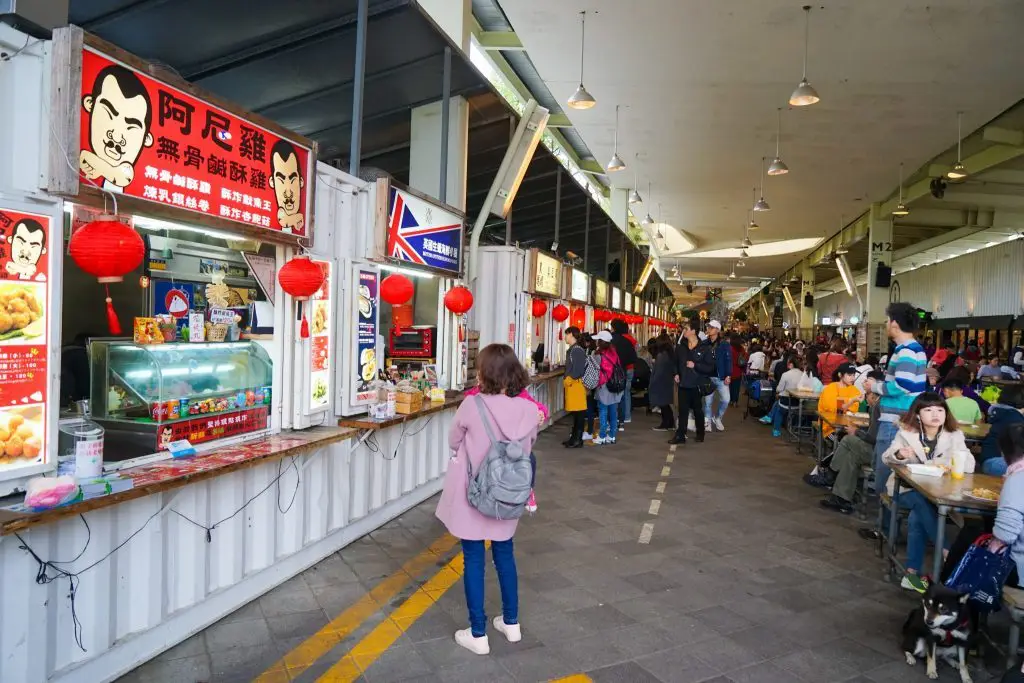 #25. Hsing Tian Kong Temple

A popular temple in the center city, most likely due to its devotion to the patron God of the businessman, you'll be sure to find many busy workers stopping by on their way to work.
Although of relatively new origin, it is still more than worth a look with its more modern design combined with traditional carvings and decoration – especially around the end of the lunar month when the air is thick with incense, and many Taiwanese come out to seek answers to life's questions.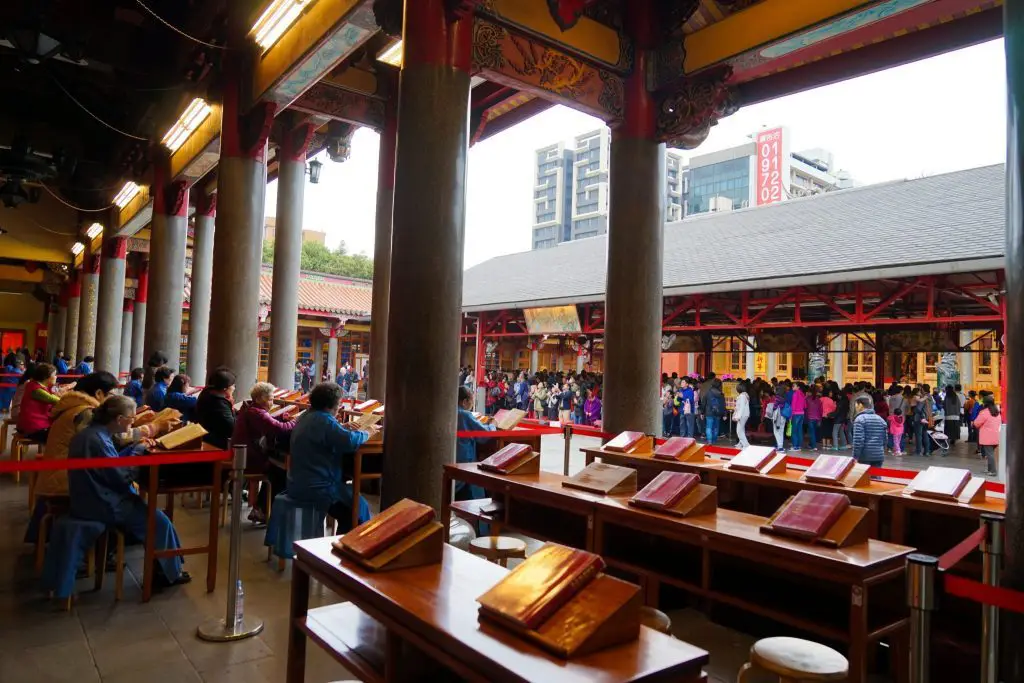 Bonus: Lin An Tai Historical House And Museum

One of the oldest and few traditional houses preserved in Northern Taiwan. A brilliant example of early architecture, in particular famous for its delicate carvings.
Now serving as a museum, take a stroll through its rooms and many courtyards, enjoy the view across the lake from the pagodas and allow yourself to be transported back in time.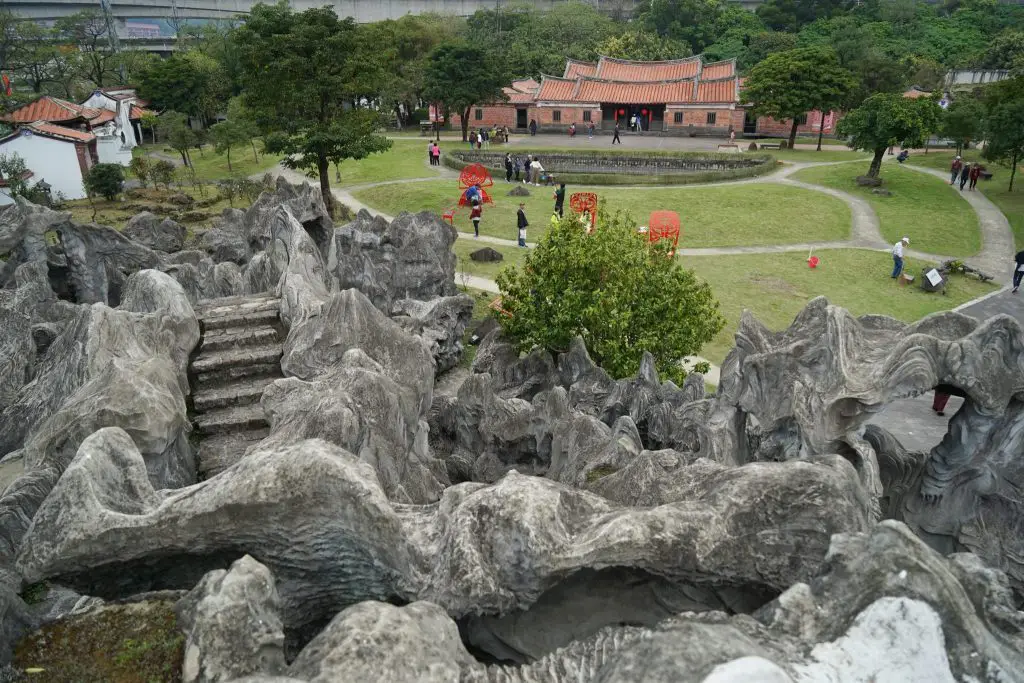 Where To Stay In Taipei For The Perfect Visit!
amba Taipei Songshan hotel
A standout even in the highly competitive Taipei luxury hotel scene, the amba Taipei Songshan hotel has it all and is guaranteed to leave you wanting for nothing!
Situated on the upper floors of the modern highrise, this lavish hotel in Taipei offers a unique perspective of the Keelung River, the iconic Taipei 101, the Songshan region, and — well, nearly the whole city! You will be momentarily rendered speechless (and then quickly snap plenty of photos) of their unique Sky Lobby on the seventeenth floor, with a 'in vogue without even trying' vibe.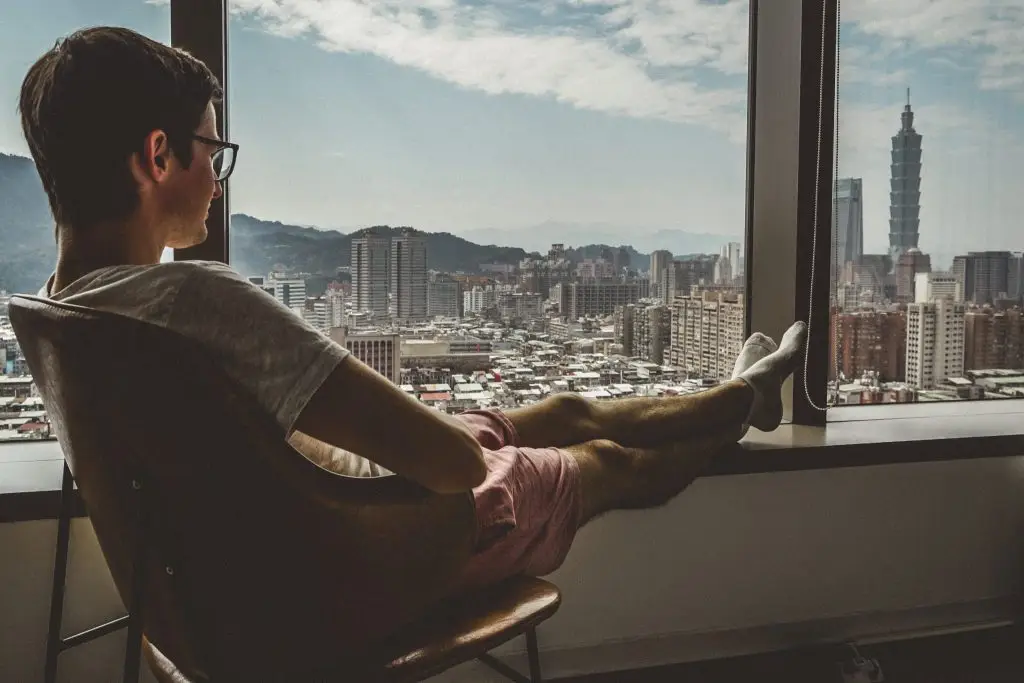 For most guests, the ultimate reason for staying here is the open rooms with a magnificent yet simple design, expansive city views and eco-accommodating enhancements (though you can be sure the finer touches of luxury are provided for – such as a gorgeous Bluetooth speaker box crafted from wood, premium toiletries or dedicated WiFi routers in every room!).
The amba Taipei Songshan is one hotel you won't have any desire to leave… ever – and with a scrupulous wood-fire restaurant on location (celebrated by locals for its 'thank God for its the end of the week' weekend brunches), blisteringly fast WiFi, chic cocktail bar and oversized beds you can genuinely feel at home here!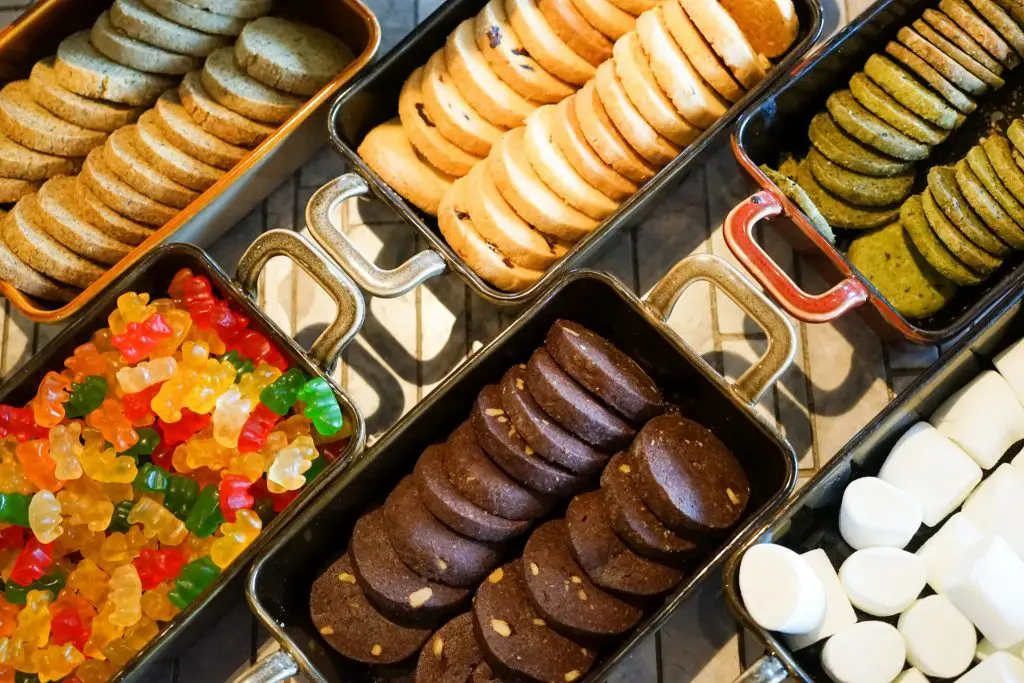 When you figure out how to drag yourself away to explore the city, you will happily find shuttle transport direct to Taipei 101 complimentary from the front-entryway, the Songshan Train and Metro Station underneath your feet or the famous Raohe Street Night Market's only a stone's throw away…
Hand's down one of the best new hotels in Taipei, and one of our favorite hotels in the world – the amba Taipei Songshan hotel is the perfect place in Taipei to stay for hip and cool stay with a dose of refined luxury!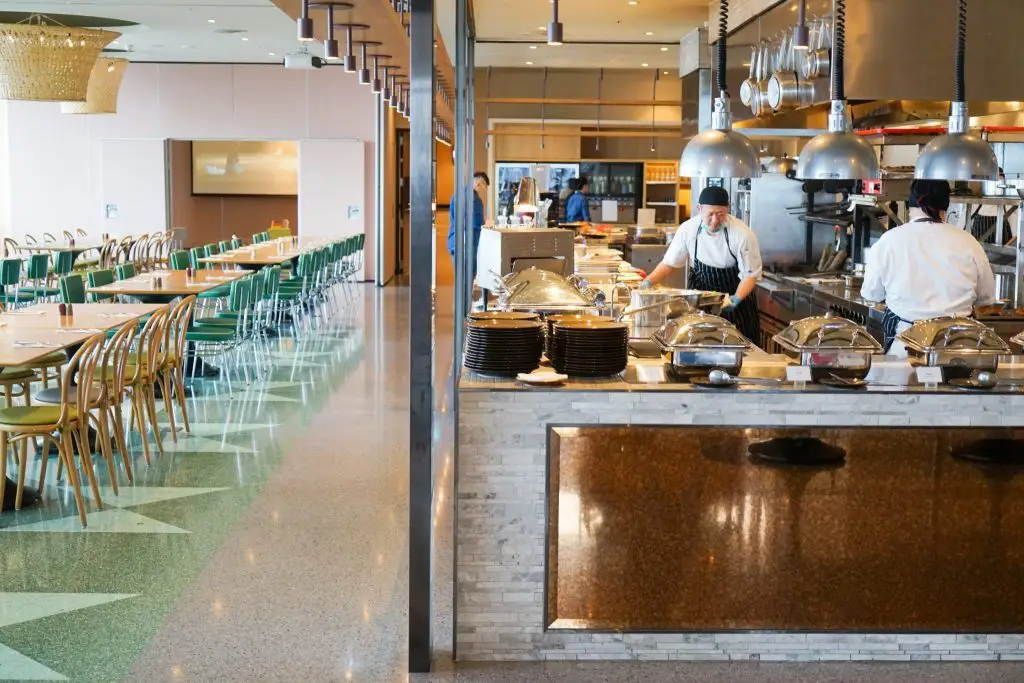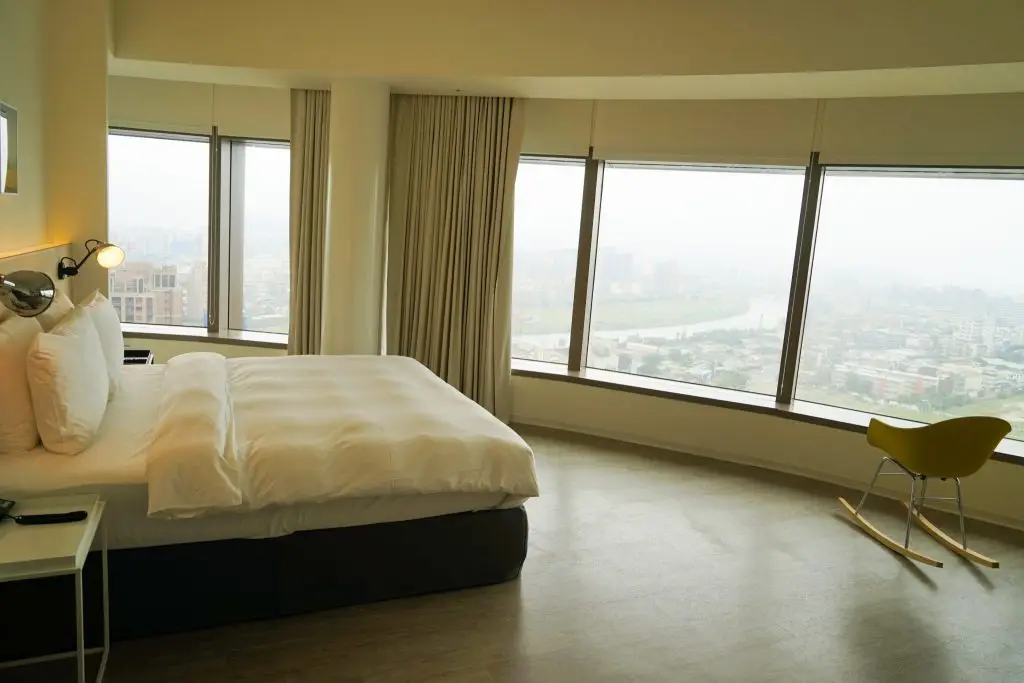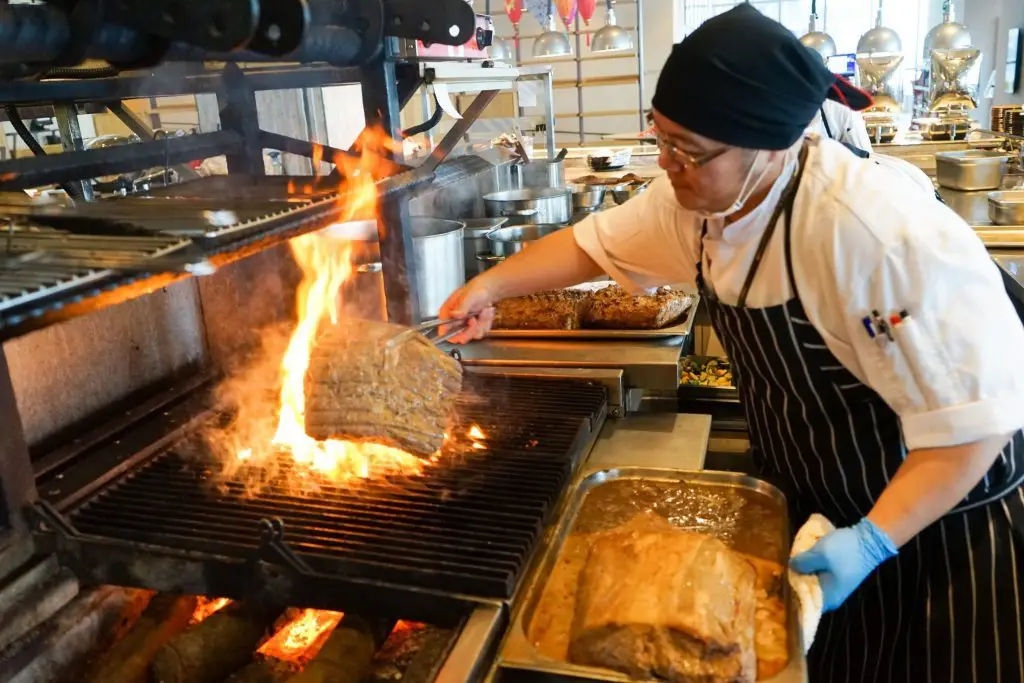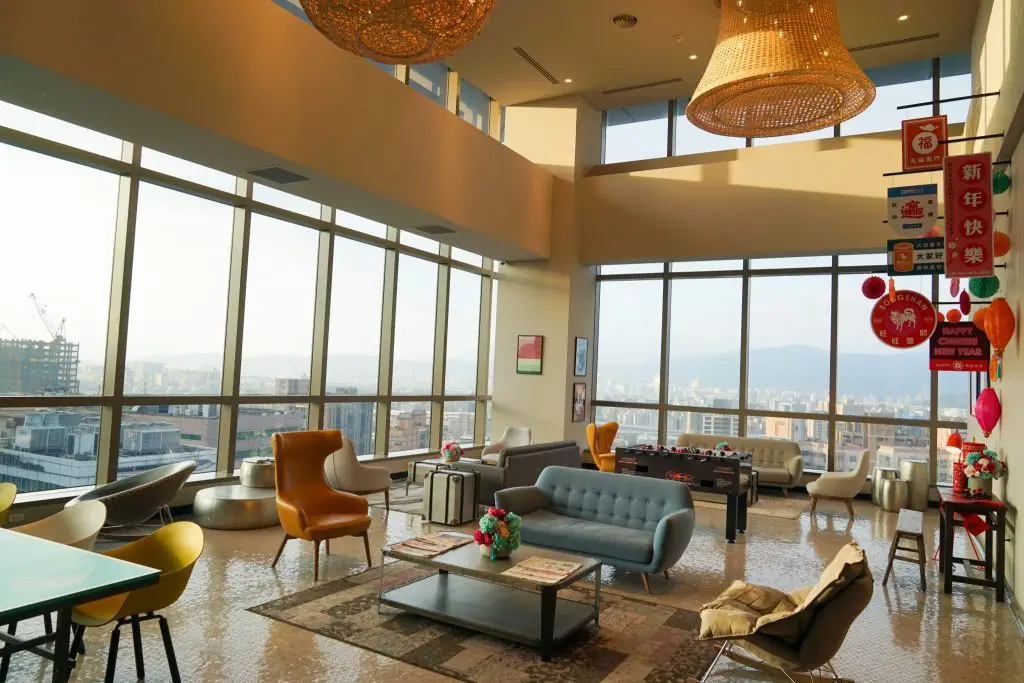 amba Taipei Ximending Hotel
Located right in the heart of the super-trendy Ximending district, with the Taipei Metro Ximen Station and Red House Bar Street only a few minutes away, the retro-modern amba Taipei Ximending hotel is a popular choice for any traveler in Taipei looking for quality, location and nightlife – all at a great price.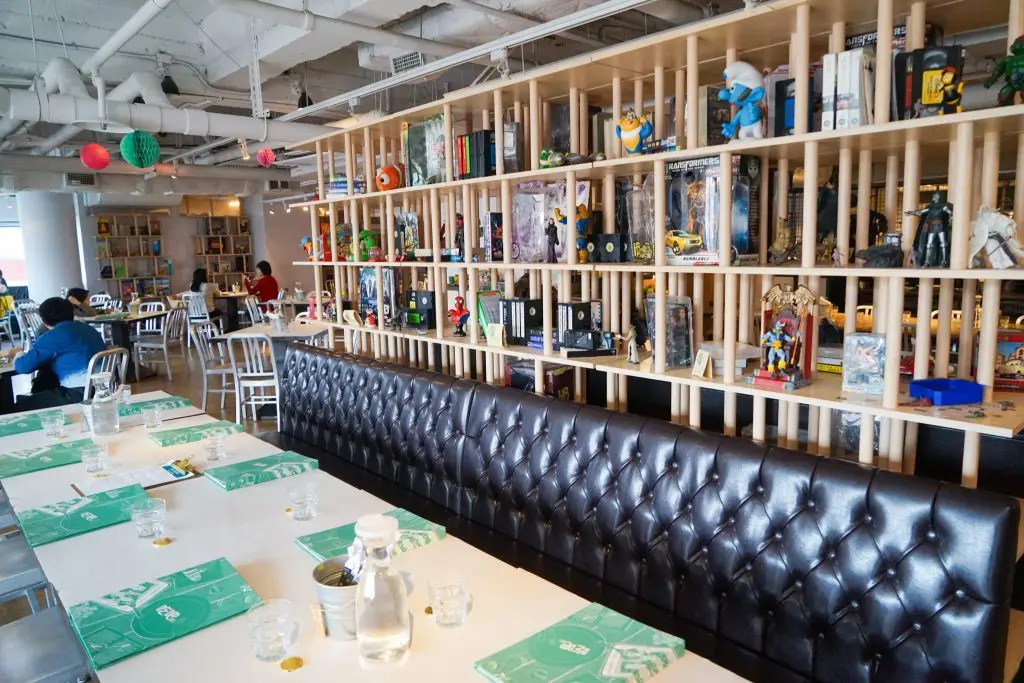 Housed on the upper levels of a recently renovated department store, this boutique hotel presents 160 designer rooms, a trendy casual dining/pizza restaurant and trendy bar pumping out hottest beats and live music on the weekends (not to mention the innovative cocktail collection!). Surprisingly, however, given it's somewhat chaotic location, inside the hotel rooms is whisper-quiet, providing a nice respite from the external world. Let's be honest, when traveling —everyone needs this at times!
The included breakfast is a delicious mix of standard Western and Eastern fare with some delicious treats thrown in the mix. It is perfect considering Taipei often has a sleepy start, and finding food before midday can be a bit difficult at times!
Our favorite mid-range hotel option in Taipei in one of the top locations, the amba Taipei Ximending hotel, is easily one of the best places to stay in Taipei for value, a good night's sleep and funky design. As they say: location is everything!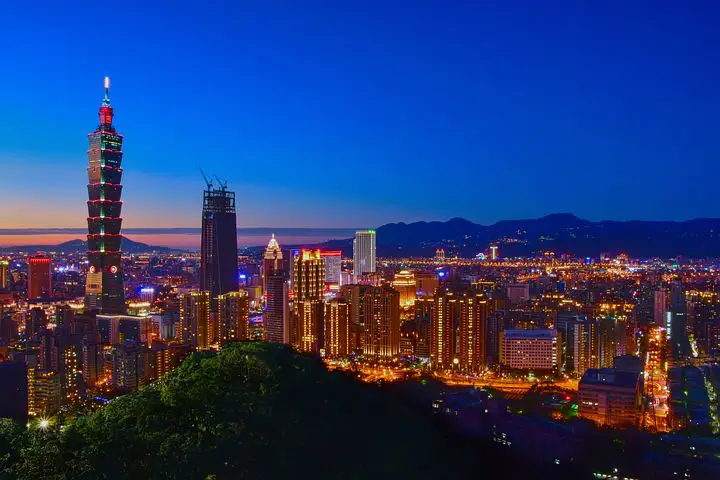 Staying Connected While Travelling
In today's increasingly connected world, staying online while traveling has become essential for a seamless experience. That's where eSIMs come into play, revolutionizing the way we access mobile networks during our global adventures. Say goodbye to hunting down local SIM cards at the airport; eSIMs provide instant activation the moment you land, sparing you the fortune usually spent on international roaming and allowing you to genuinely travel like a local (without getting hopelessly lost!).
With eSIMs, tasks like restaurant recommendations and reservations, up-to-the-minute public transport instructions, checking opening hours, and accessing further information become a breeze. And, of course, sharing your journey on social media is easier than ever. To stay connected wherever you roam, consider using either Airalo or Holafly. Airalo boasts the most extensive range of destinations worldwide, offering smaller data bundles tailored to your needs, while Holafly provides unlimited data packages and fantastic EU data deals.
So why wait? Embrace the future of travel connectivity with eSIMs and make your next journey effortlessly smooth.
Further Things To Consider Before Any Adventure
Now you're all set and prepared to explore our big wide world, why not sort out everything else out all in one go? If necessary for your travel plans make sure you have brought proper travel insurance, protected your privacy by getting a secure VPN, compared all the top hotel booking sites to find just what you're after, reserved an unbeatable rental car price and - of course - booked the best flight deals!
Or maybe just forget it all and go for a last-minute cruise or effortless tour instead?
Many budget travelers (including me) indulge in worldwide airport lounge access, so we can experience luxury while still slumming it in economy. Naturally, we would never leave home without a more general travel guide since we couldn't possibly cover everything here!
Just add an adventurous attitude and plenty of smiles - they go a long way - and that about covers it all! Now go out, find your own path and don't forget to share your best inspiration stories with me on Facebook, Twitter, and Instagram...I'd love to hear from you!