One of the world's most fascinating countries, Brazil offers the adventure-hungry traveler a wealth of choice. Whether you want to hike in the jungles, lie on the beach or dance in the streets, you can do that here. From tranquil beaches to vibrant cities to lush rainforests, the country spans a huge variety of landscapes.
If you're not already captivated by its scenery and biodiversity, you'll be hooked by the culture. There are energy and a love of life that runs through every aspect of Brazilian culture. Samba dancing, drumming in Carnival, indigenous and Portuguese influences, mouthwatering food; all of these aspects and more combine to create an atmosphere that you'll want to stay in forever.
And if you decided to, you could since it is easy to complete your Brazil Visa application online.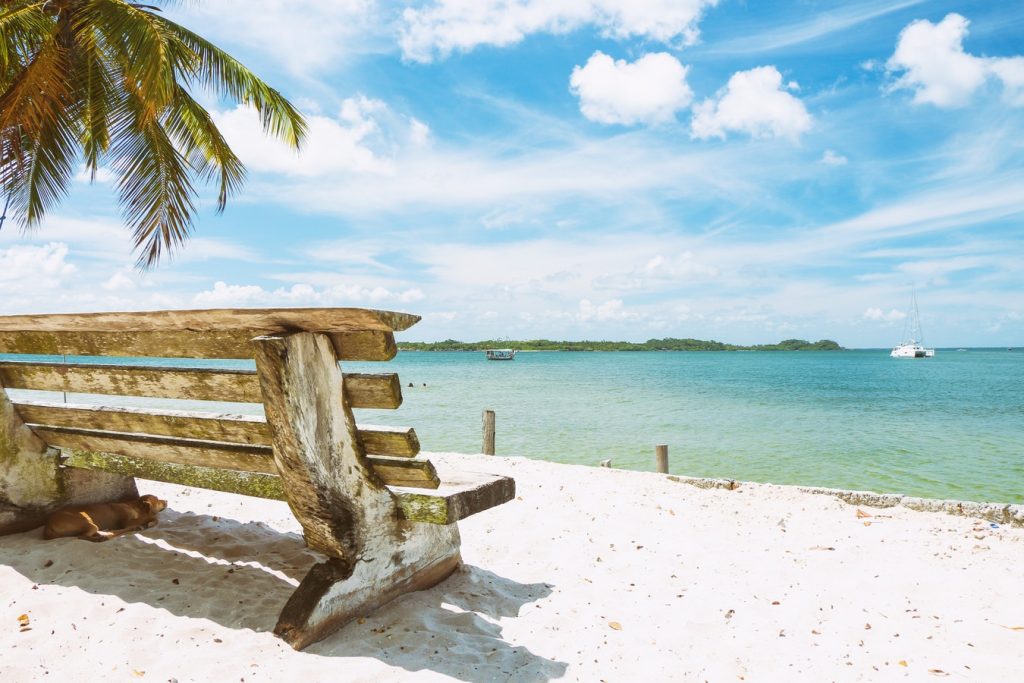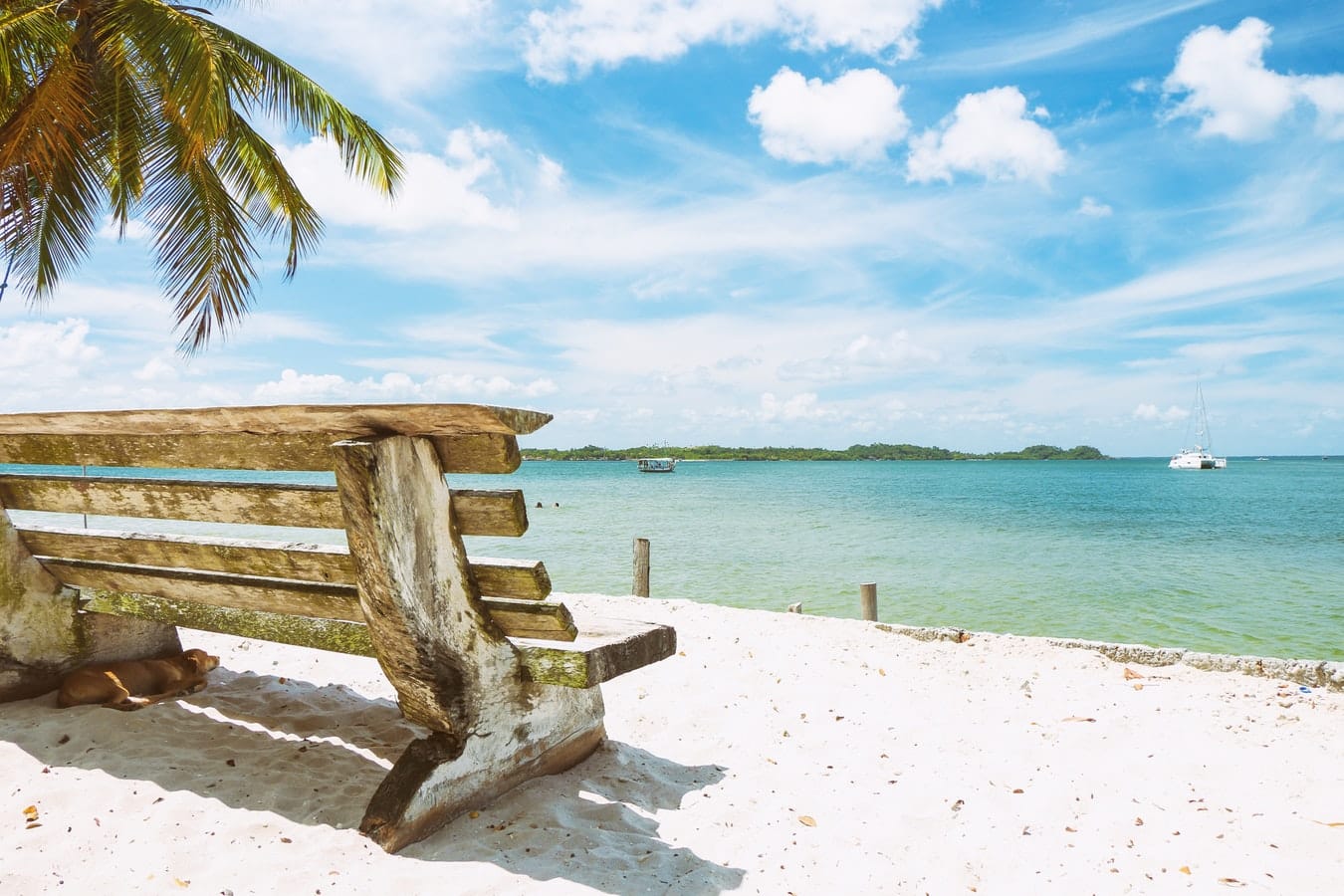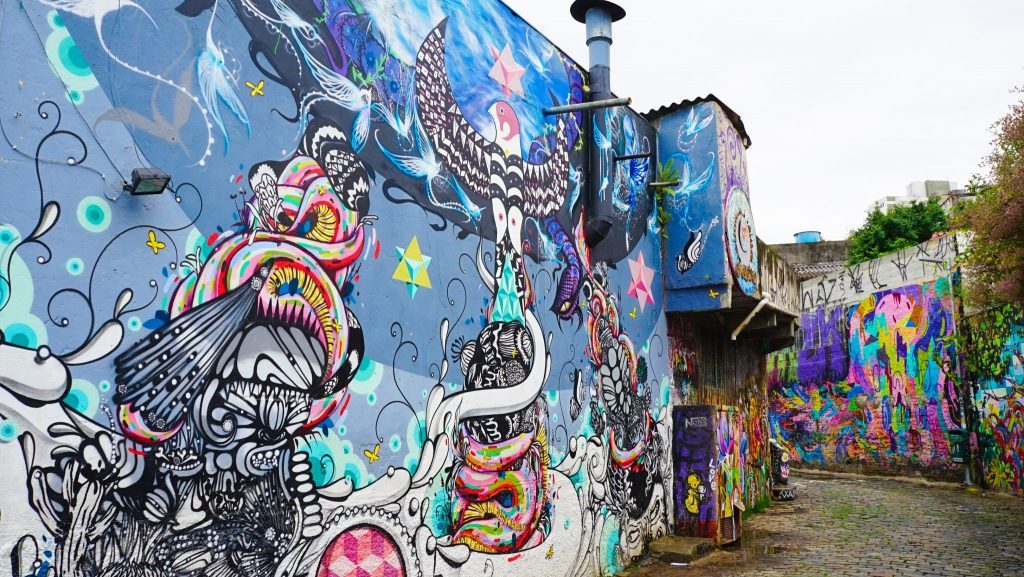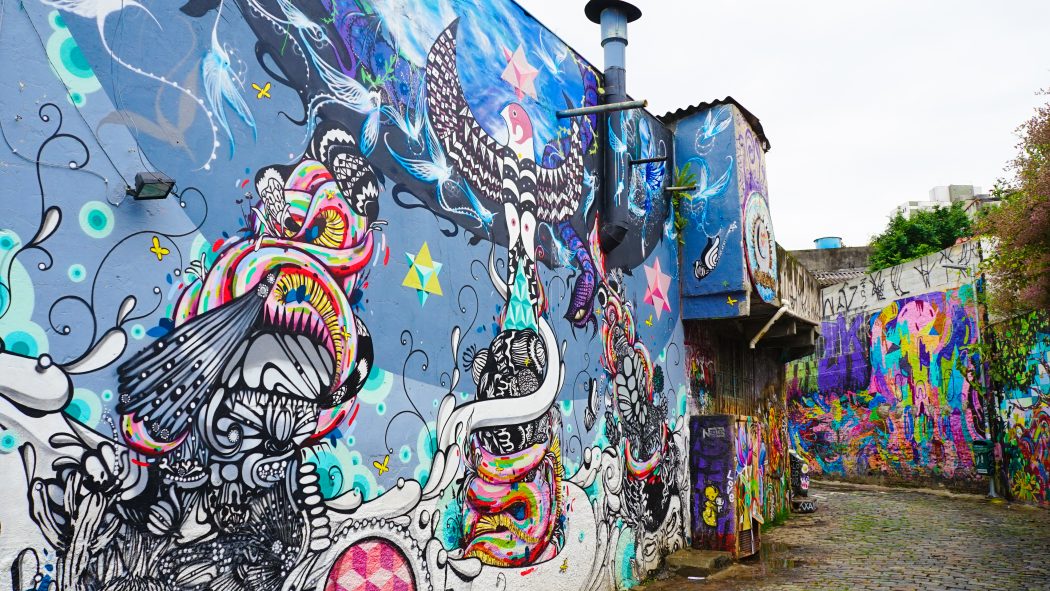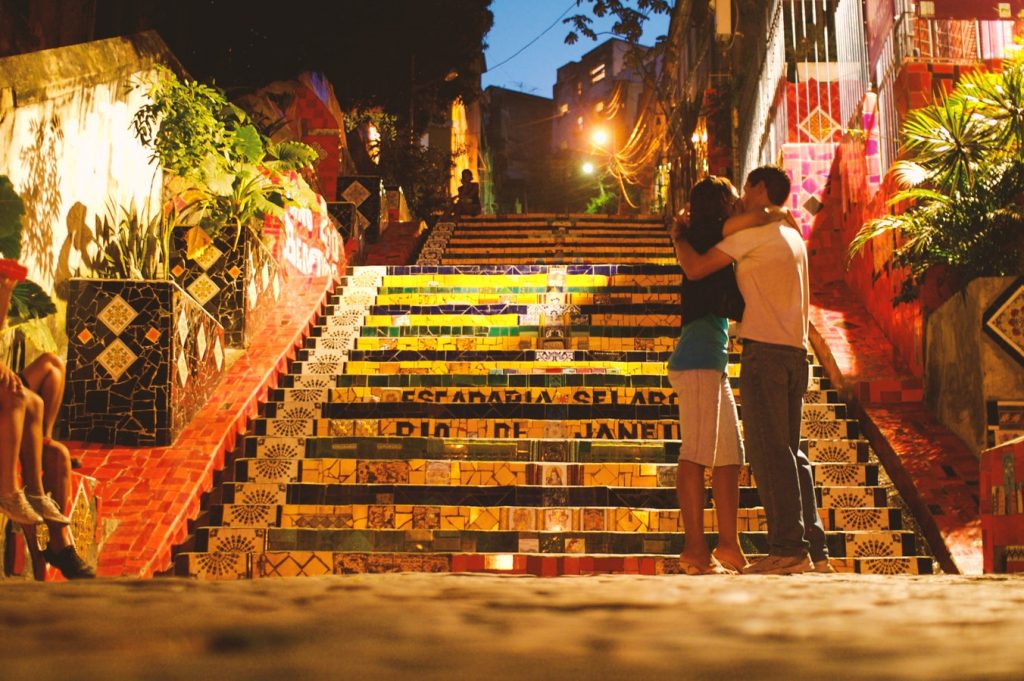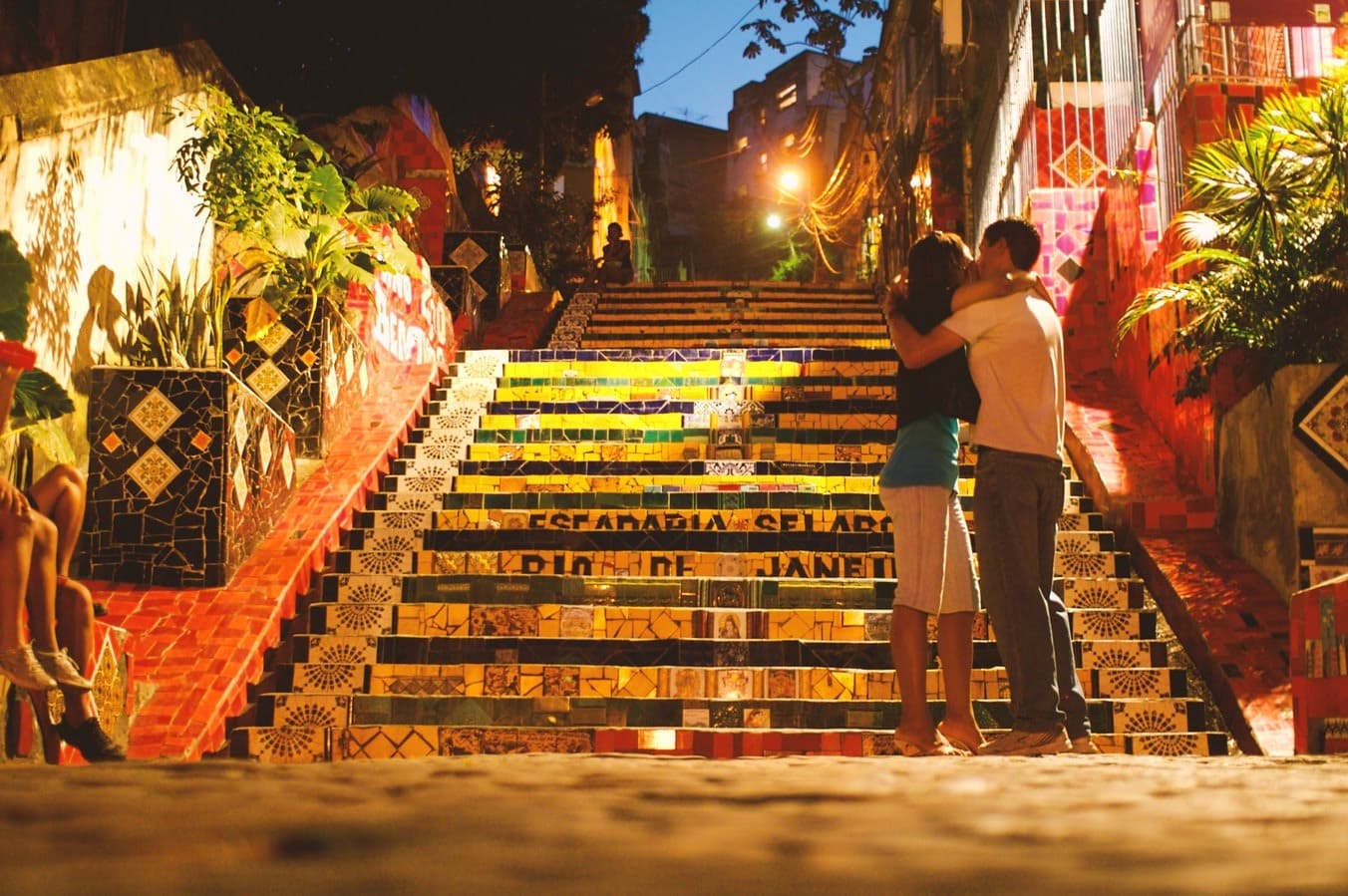 And, to put it plainly: Brazil loves to party! You'll have heard of Carnaval, of course; a cacophony of music, dancing, and general joy. There are also diverse festivals going on throughout the year, great nights out in the cities and towns; not to mention just any quick drink turning into dancing at dawn!
So, what are some of the best things to do in Brazil? With so much on offer, how can you narrow it down? We've got some suggestions below.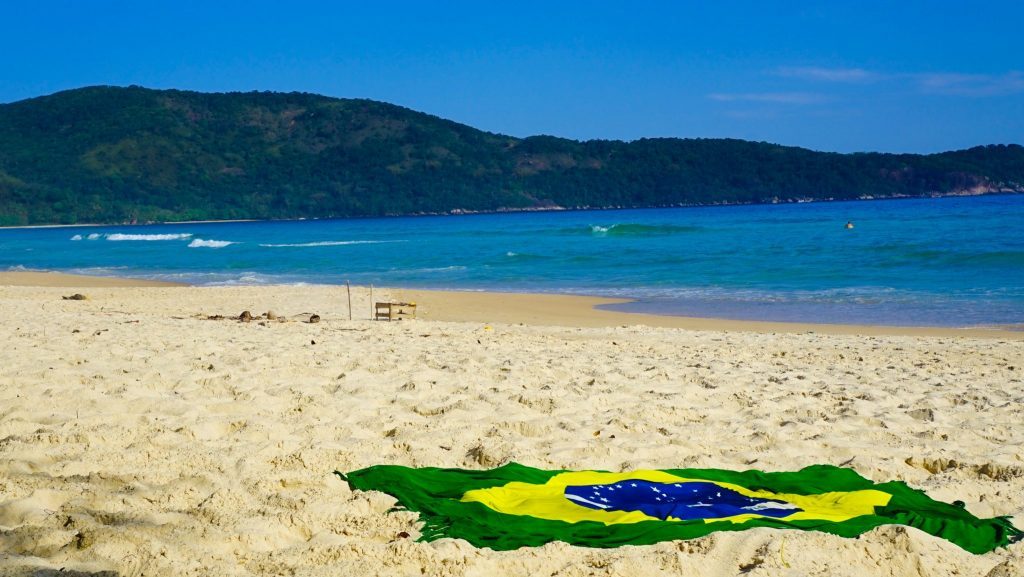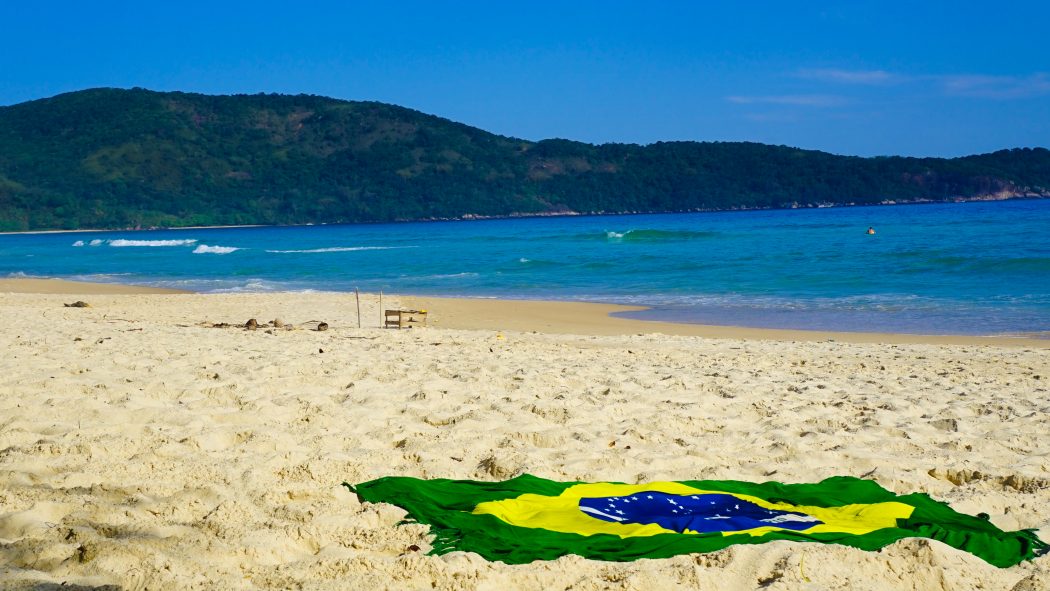 The Best Places to Visit And Things To Do In Brazil! 🇧🇷
Rio de Janeiro
World-famous for its Copacabana and Ipanema beaches, Christ the Redeemer statue and wild Carnaval, Rio de Janeiro is absolutely top of the list of things to do in Brazil. We can't pretend it's a quiet place, but it's got a relaxed, carefree attitude that is intoxicating for travellers.
Otherwise known as the Cidade Marvalihosa (Marvelous City), here you'll find lush forests and mountains circling the city while the beach acts as the city's backyard.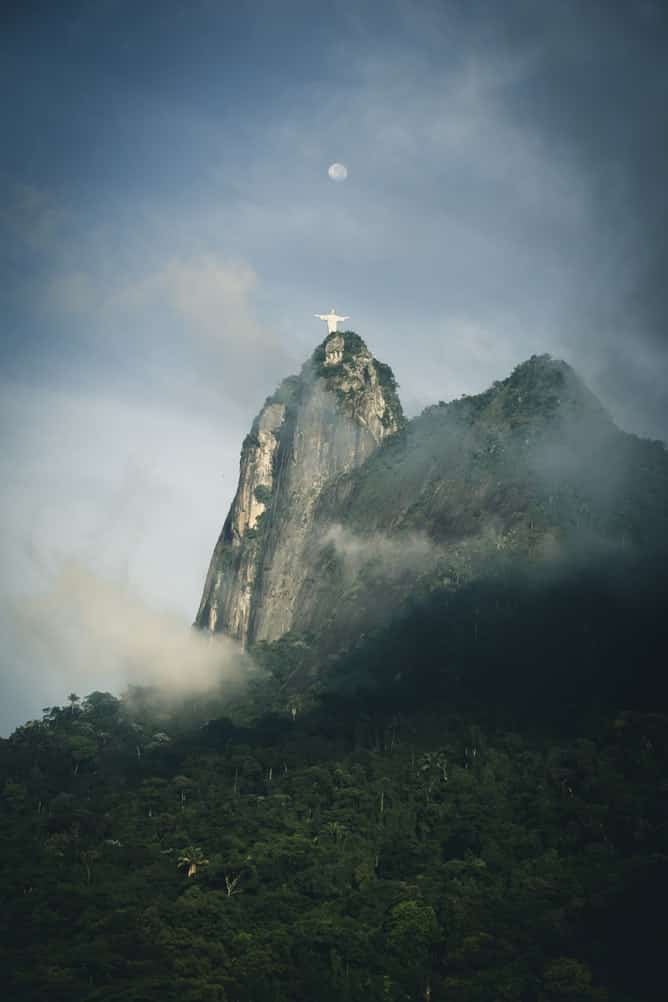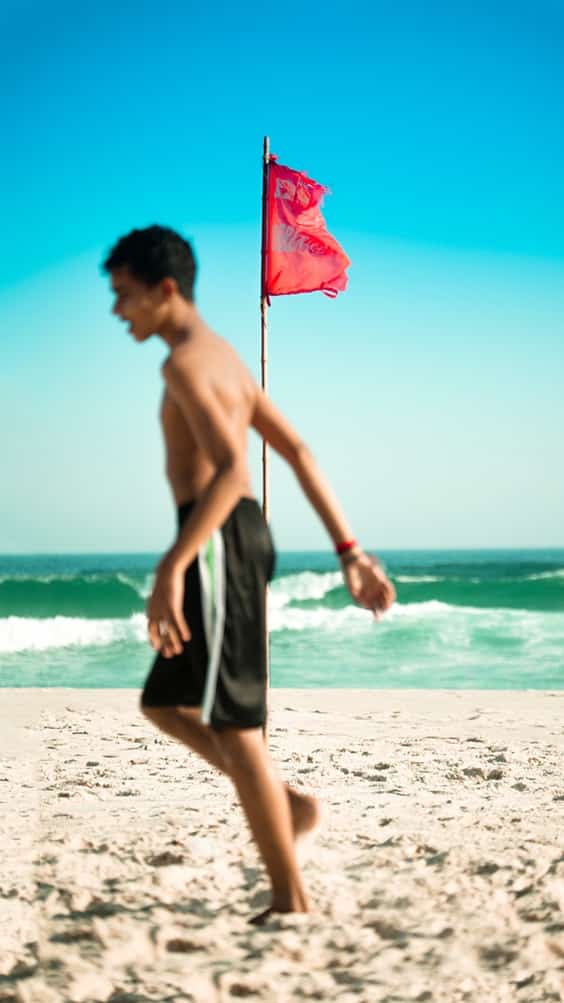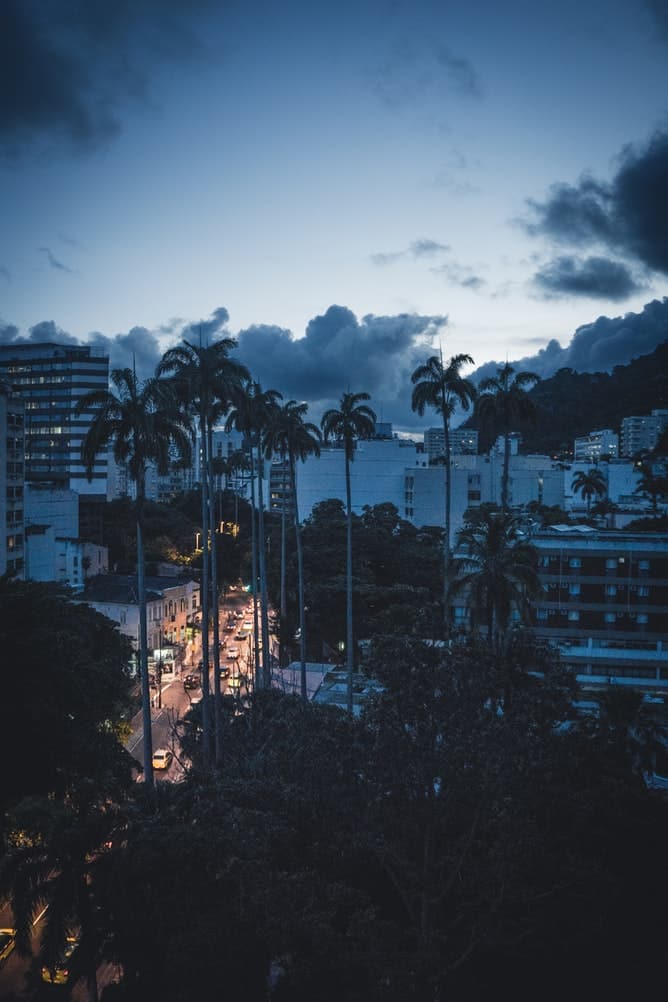 You can hike, surf, sail or rock climb – or just chill on the sands, if you'd rather! It's a stunning landscape for a city and you'll never stop appreciating the beauty. And, of course, the magical Ilha Grande is only a few hours down the coast…
The rich and varied history means there's plenty to discover among Rio's myriad attractions. That is, if you want to leave the endless fun of the bars and the beach. Arriving at a festival time means you'll soak up even more of the joyful celebration, whether it's a big football match, Carnaval or weekend samba parties. New Year is also a pretty spectacular time to enjoy all that makes Rio special.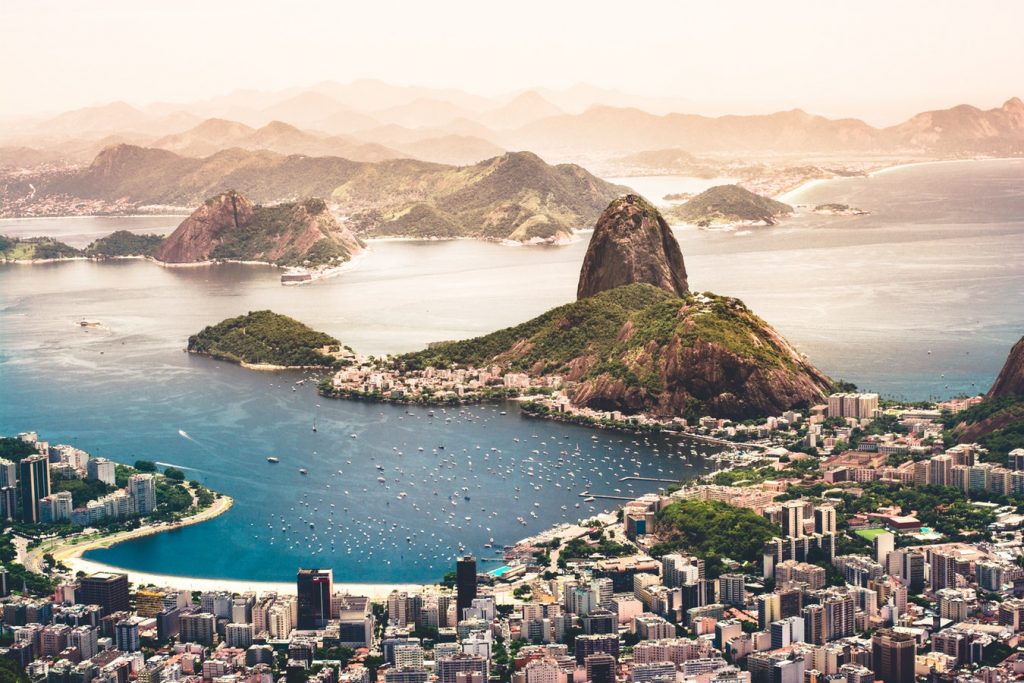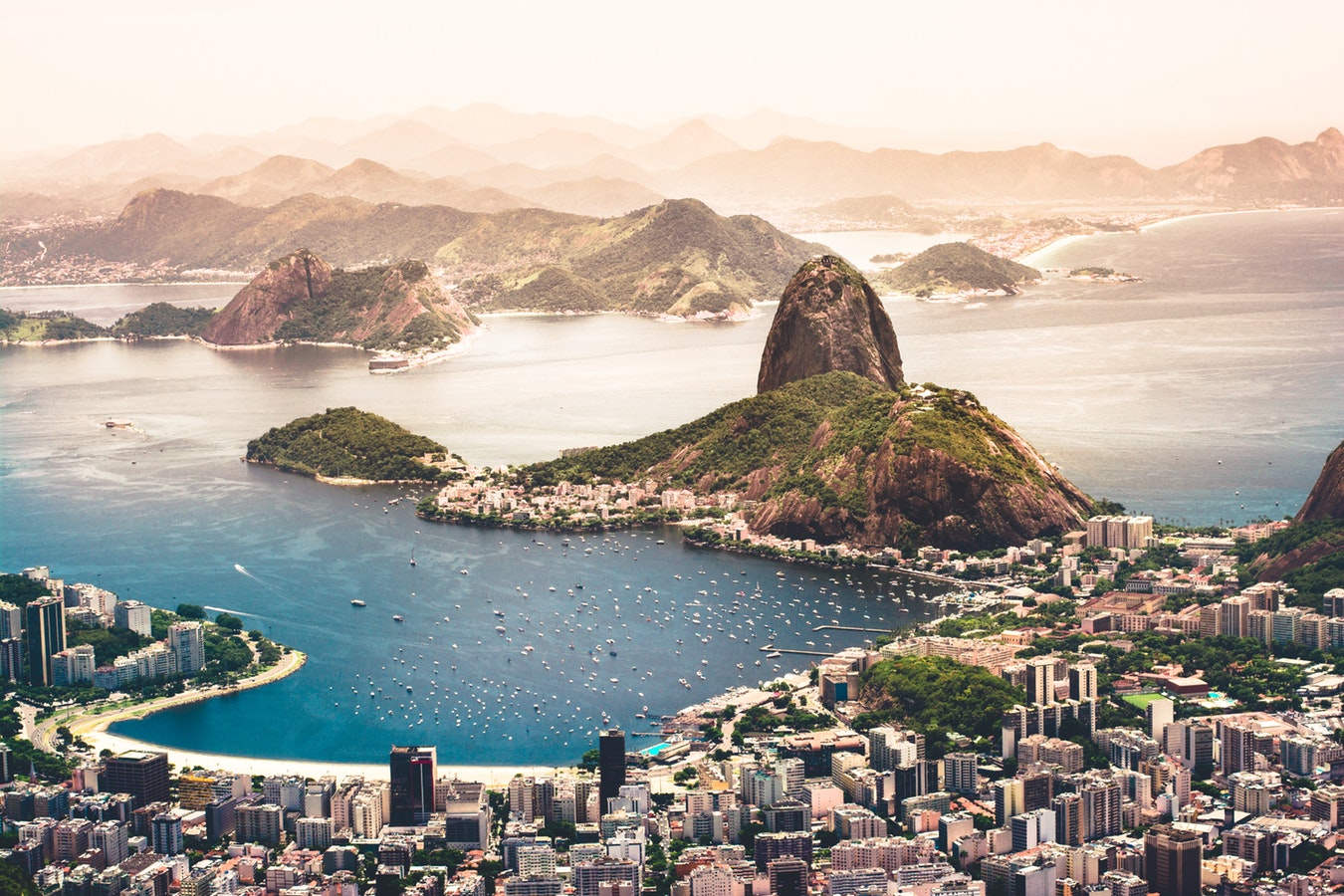 Sao Paulo
What Sao Paulo lacks in Rio-style beauty and landscape, it more than makes up for in energy and pride. Ask any resident and they'll tell you at length how they'll never live anywhere else – so it's definitely somewhere that travelers should check out. Traffic galore there may be but there's plenty to experience in this bustling cosmopolitan city.
It's the art center of Brazil so, as might be expected, there are a wealth of museums, galleries and cultural centers. Not to mention all the street art.
Head downtown for the historic area and many of the main attractions; head to the other areas for more of an insight into the daily life of the Paulistanos.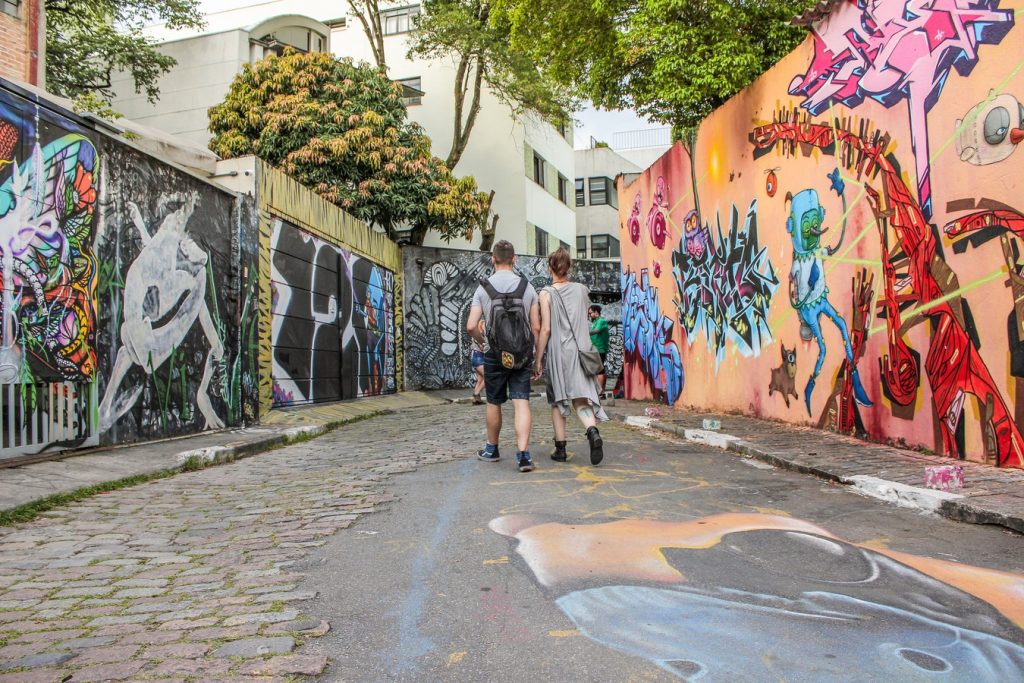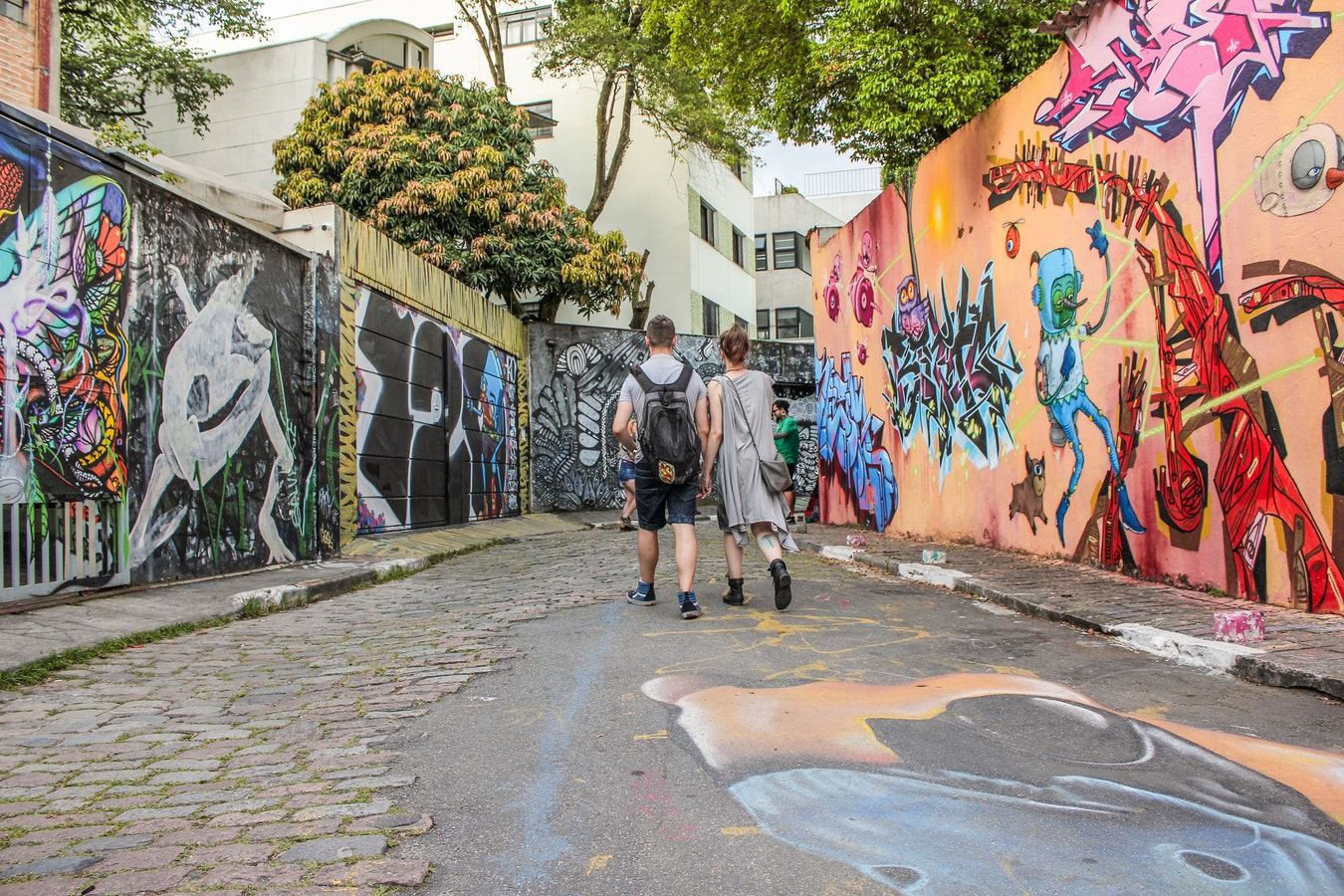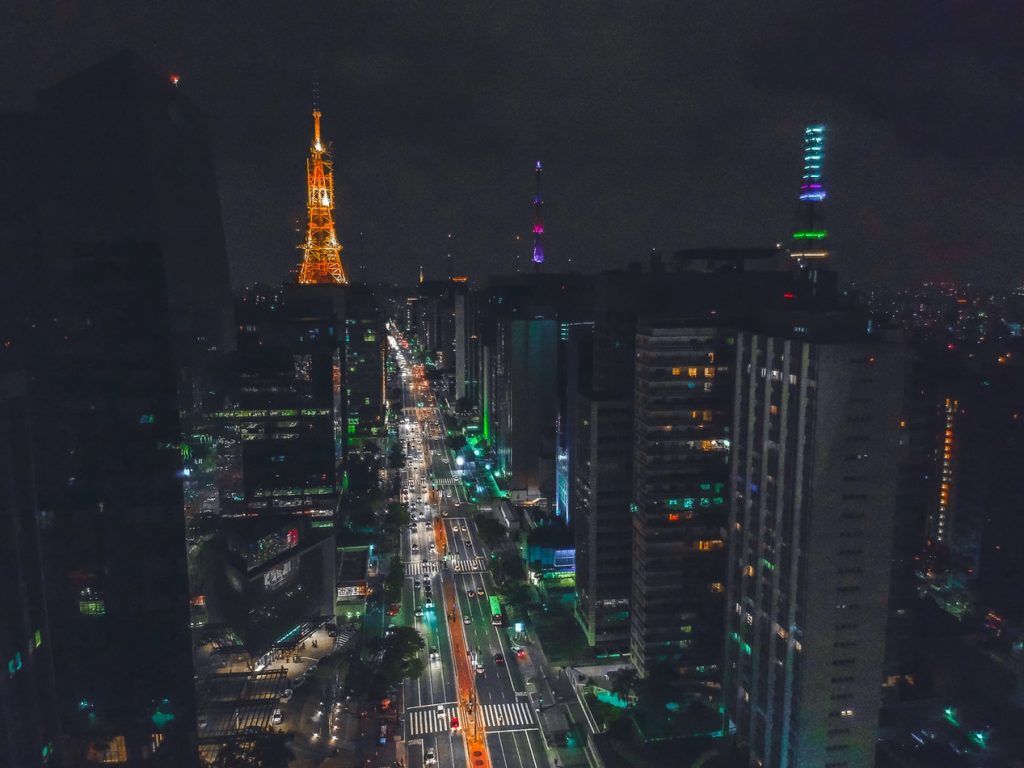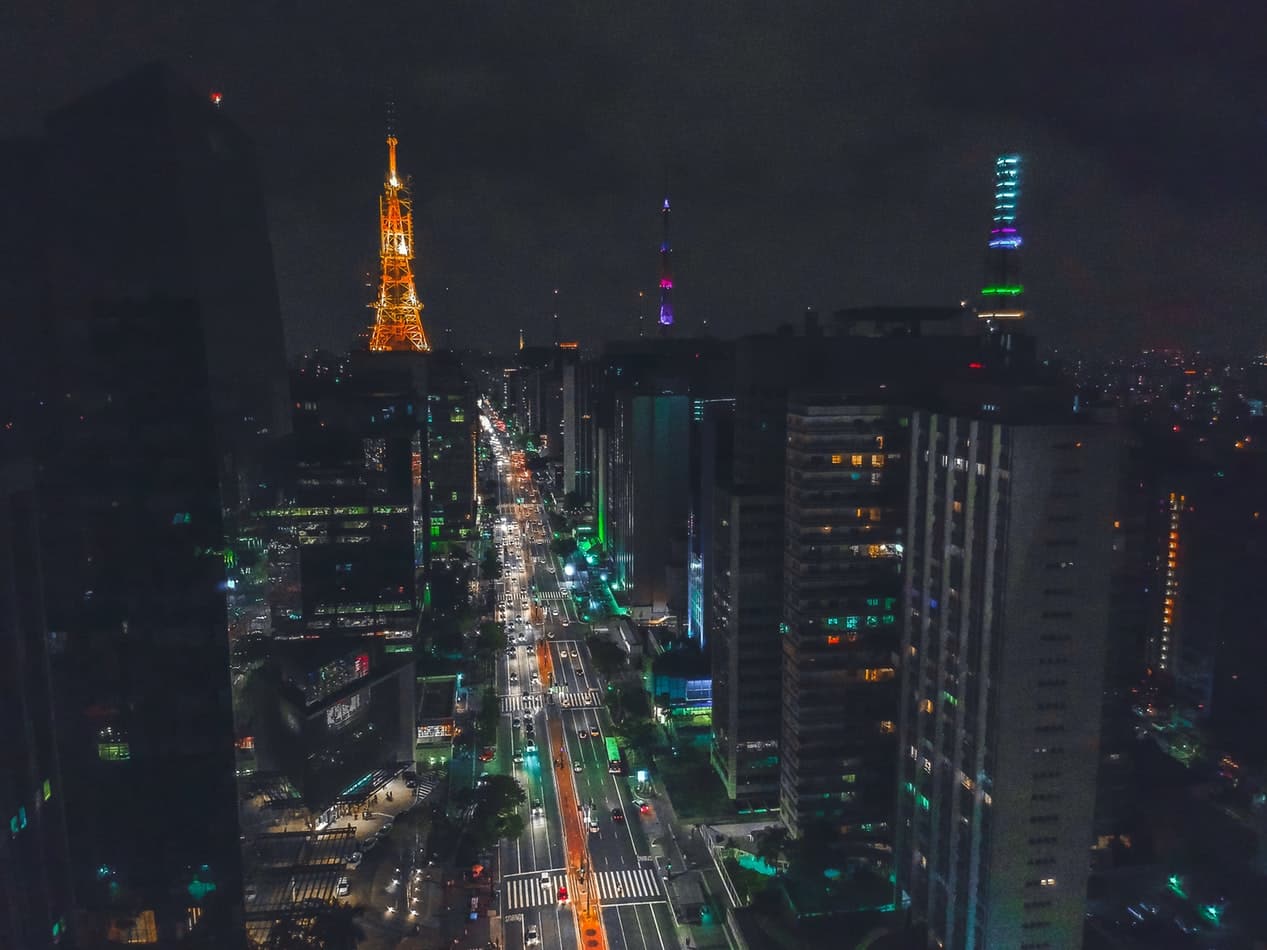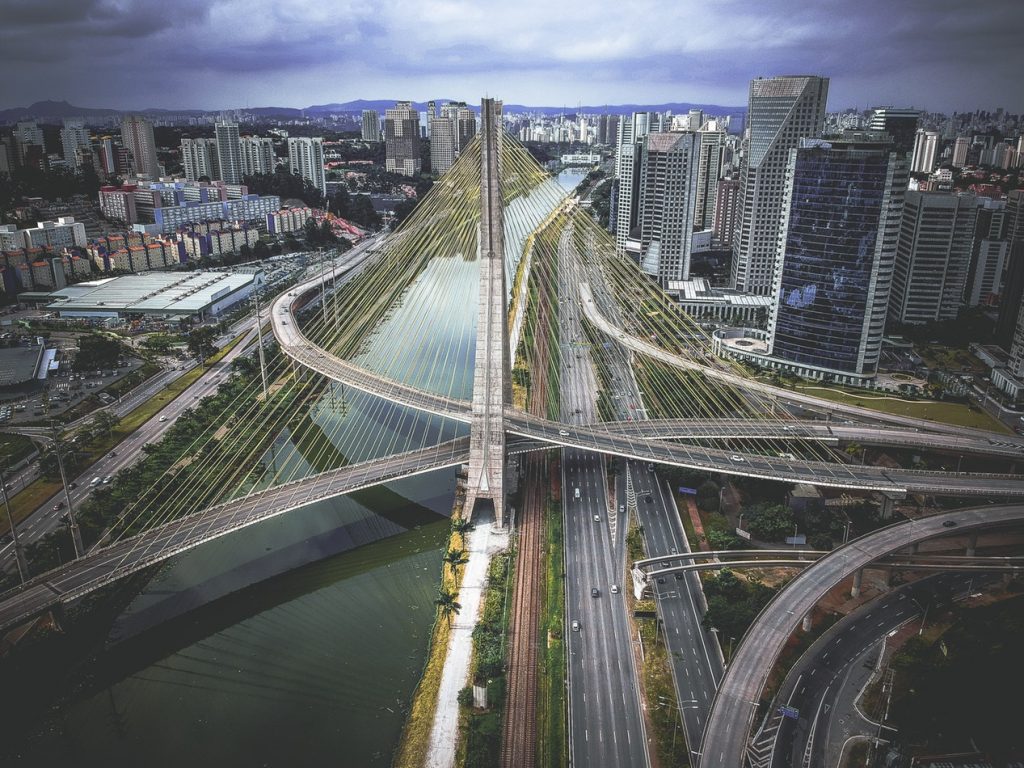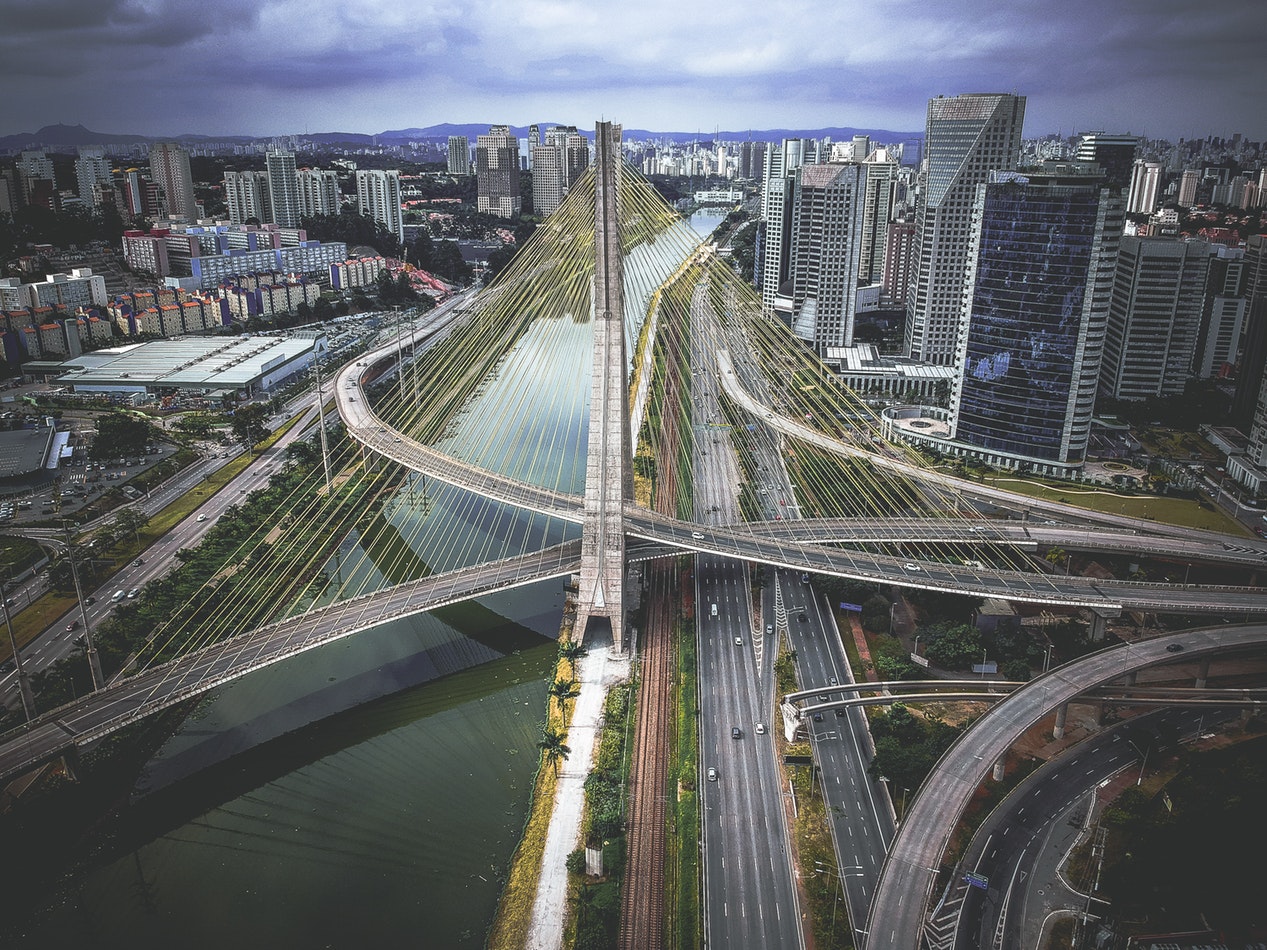 In the evenings, aside from a great nightlife, there is always something happening, whether it's theatre, musical performance and international events.
We love heading to Avenida Paulista on a Sunday to join in the masses of people walking, cycling and rollerblading along the temporarily pedestrianized street. The city is also home to a wide range of culinary delights and it's definitely one of the top places to go in Brazil for foodies.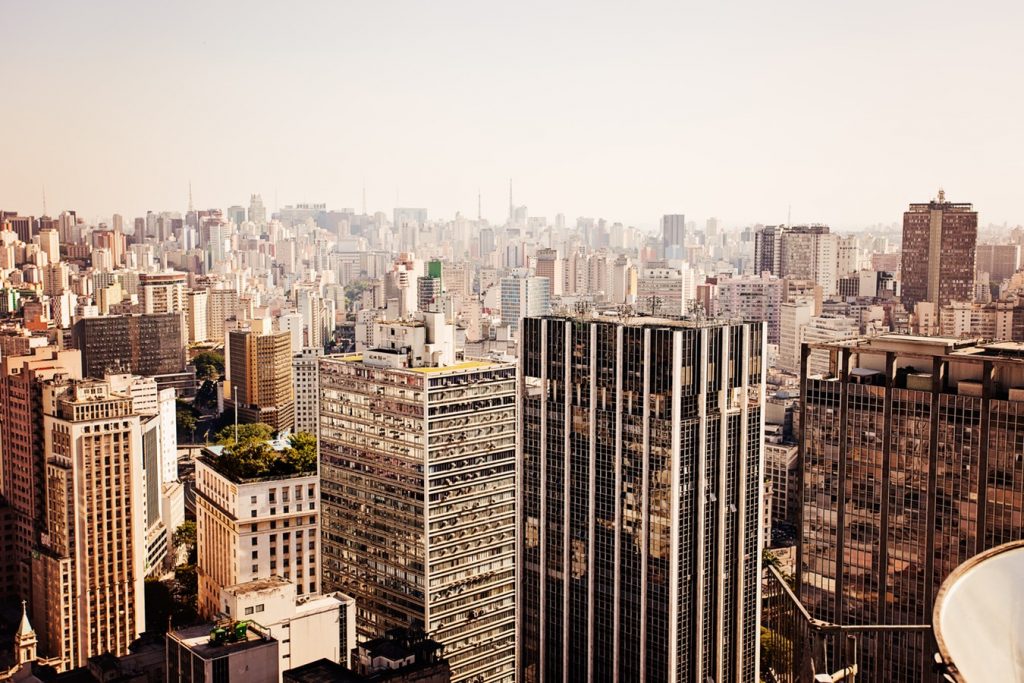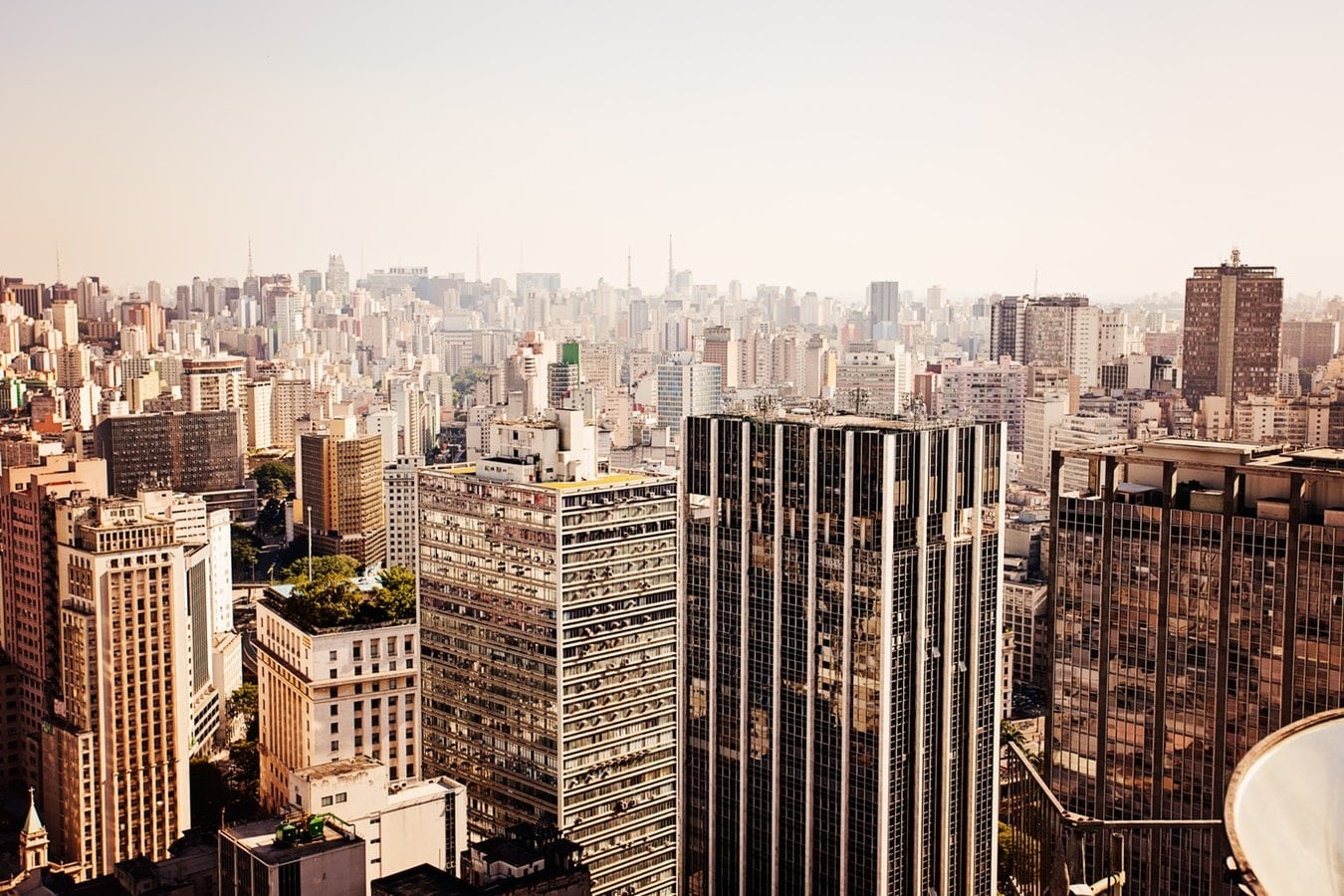 Iguazu Falls
As well as fascinating cities, Brazil also has some of the most stunning natural wonders in the world; the awe inspiring Igauzu Falls are among these. There are 275 separate drops along the 2.7 kilometers of the falls, which separate Argentina and Brazil. From the Brazilian side, you go to the Igauçu National Park to enjoy the spectacle.
There's an intricate series of footpaths and walkways that enable visitors to get up close to the natural beauty and on the Brazilian side there's a long pathway along the canyon.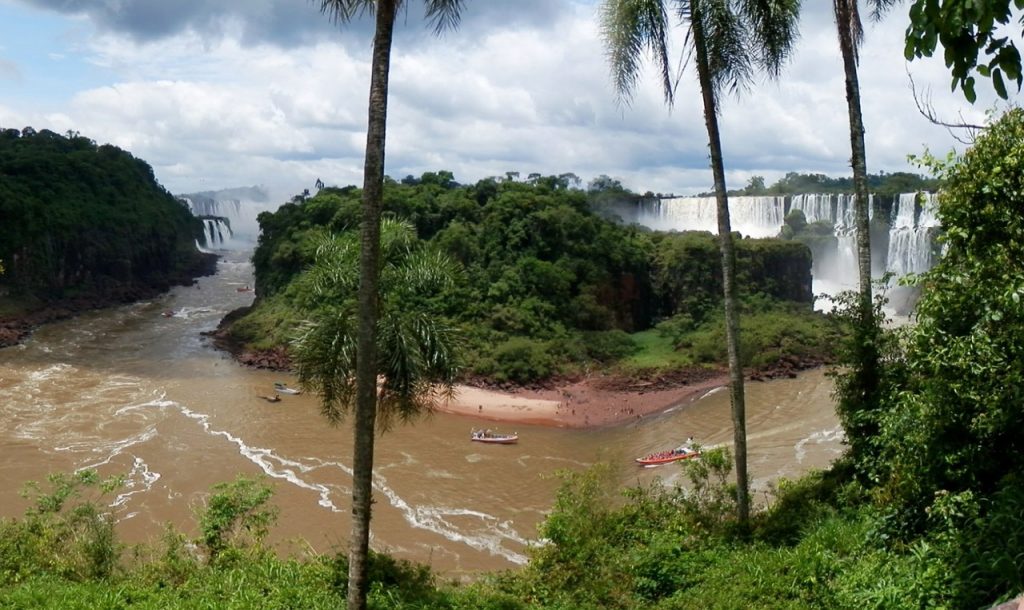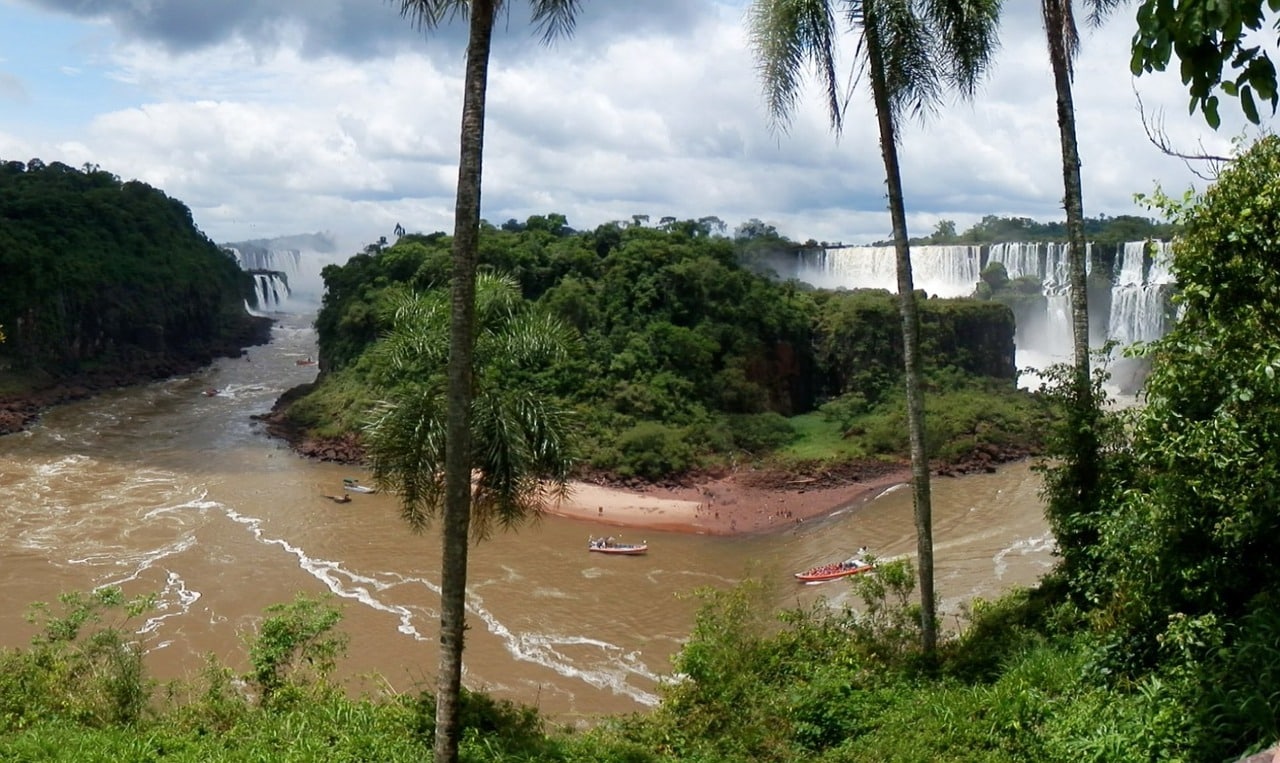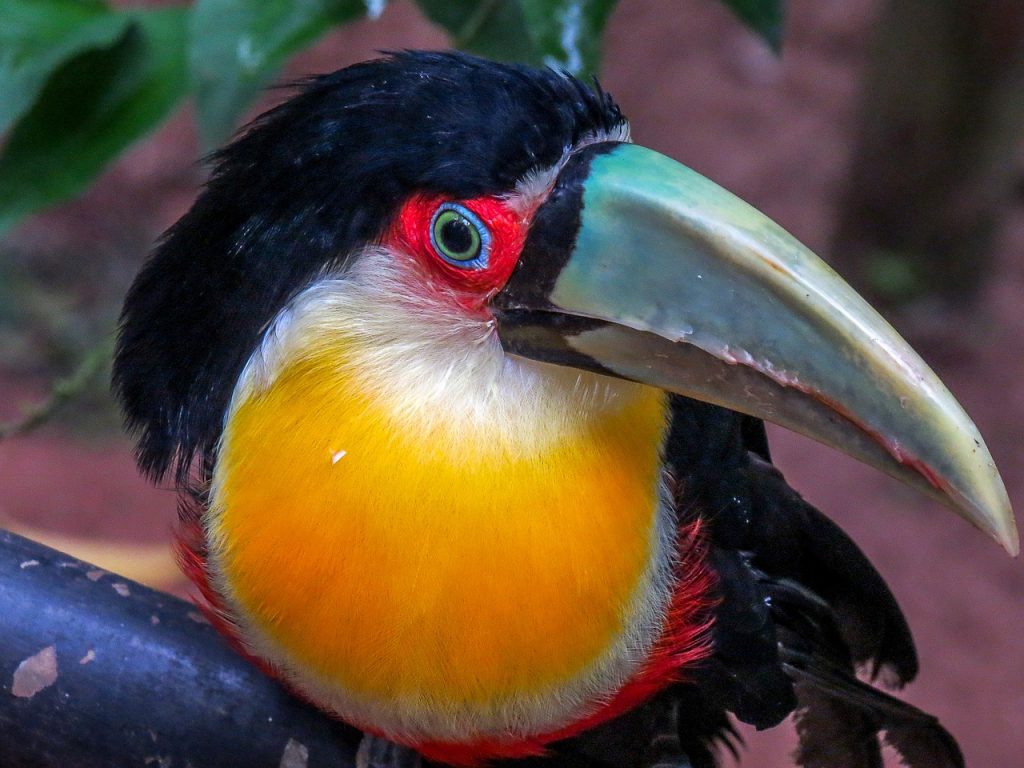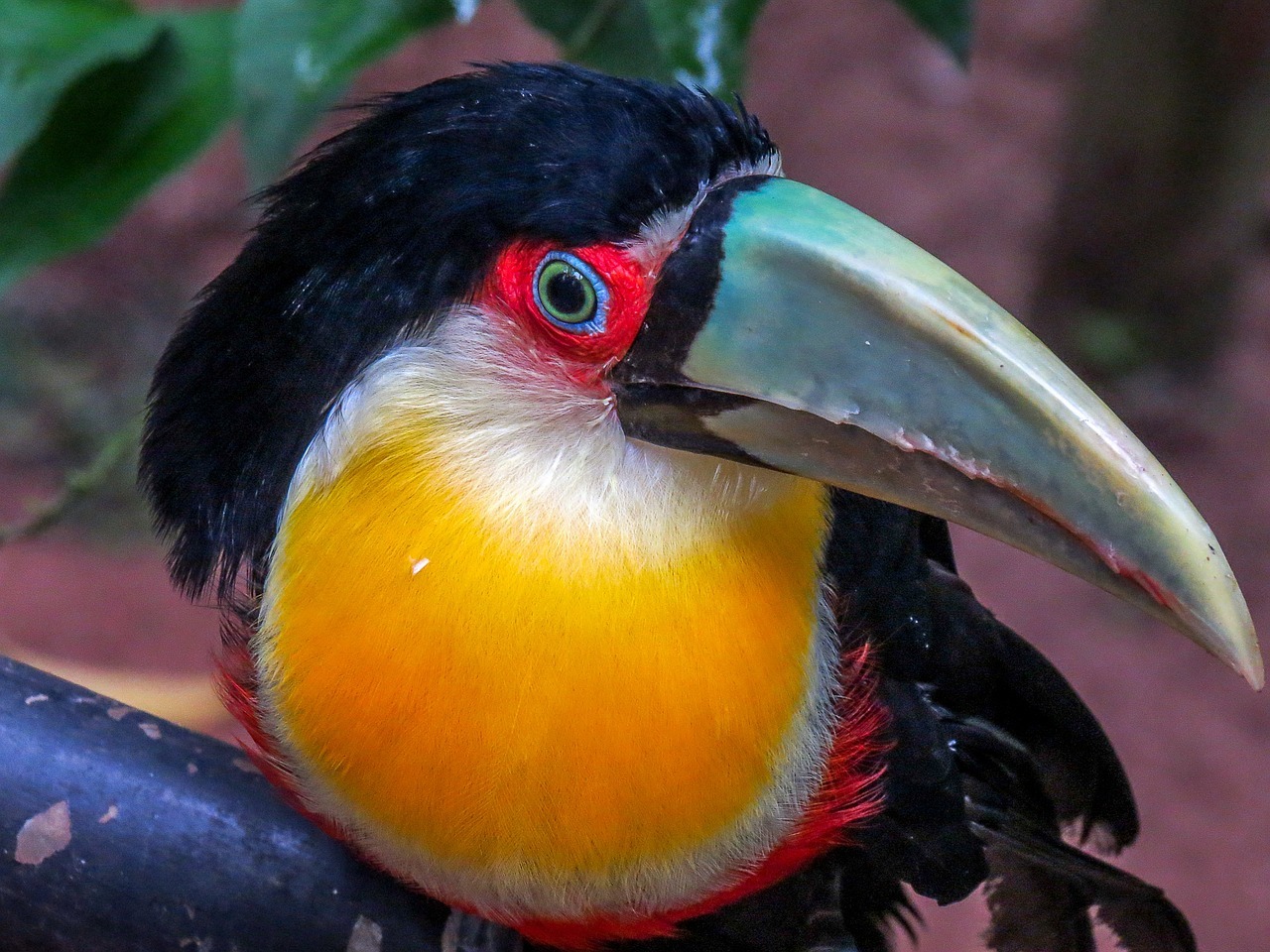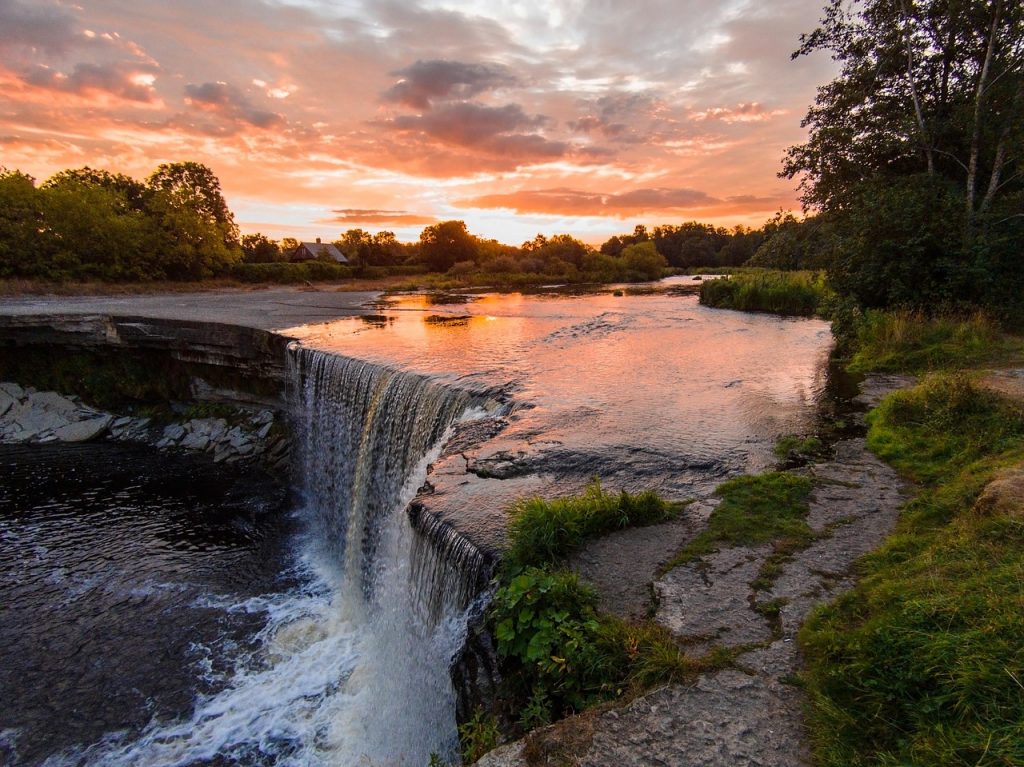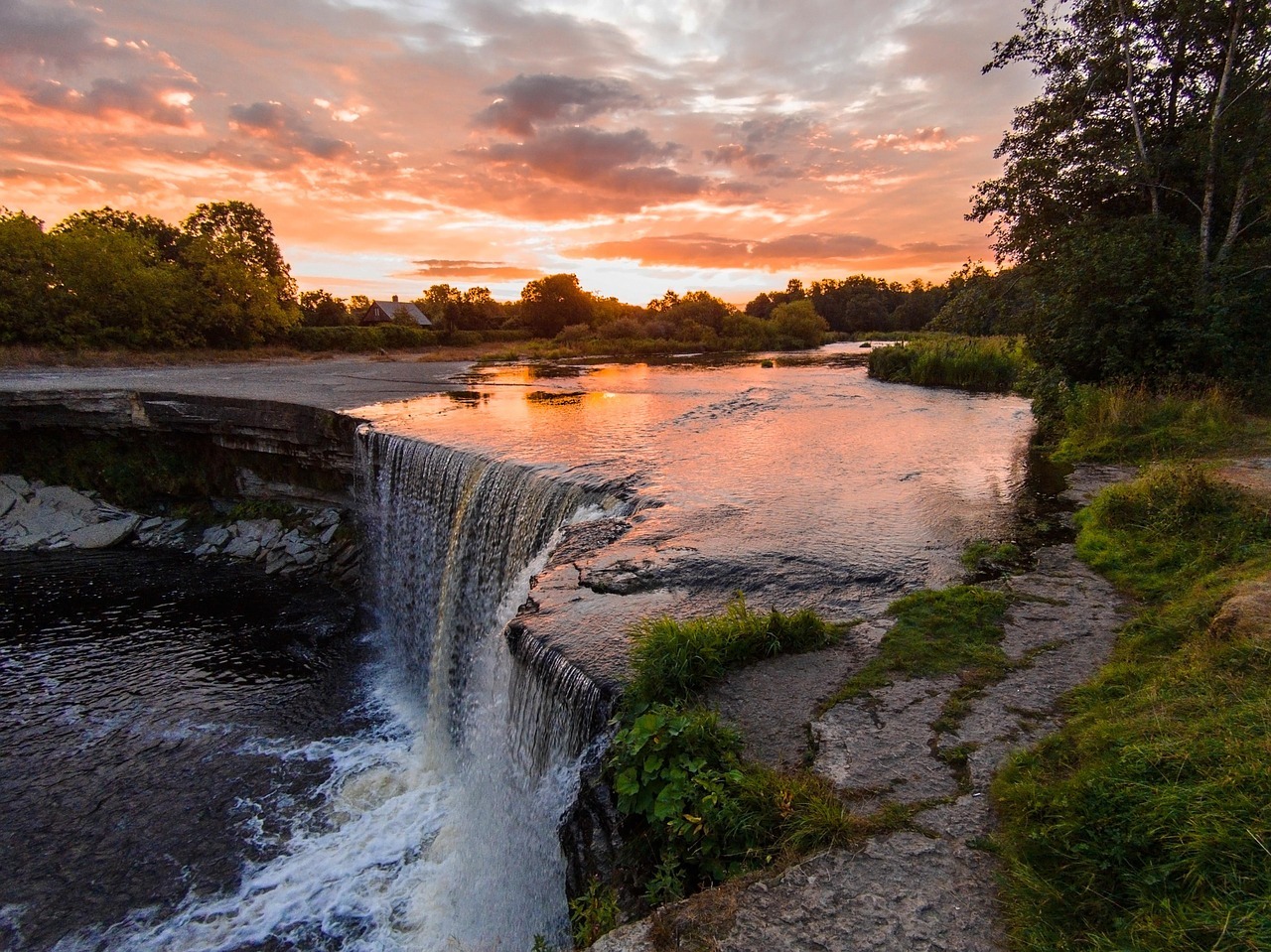 A must-see for everyone is Devil's Throat, a narrow chasm that takes half of the river's flow along; you can imagine the power and noise of the water there.
Get a panoramic view of the falls from the trail or splurge on a helicopter ride for the bird's eye perspective. Stay in the nearby town of Foz de Igaucu so you can get up early to beat the heat and the crowds; then enjoy being mesmerized by the majesty of this remarkable place.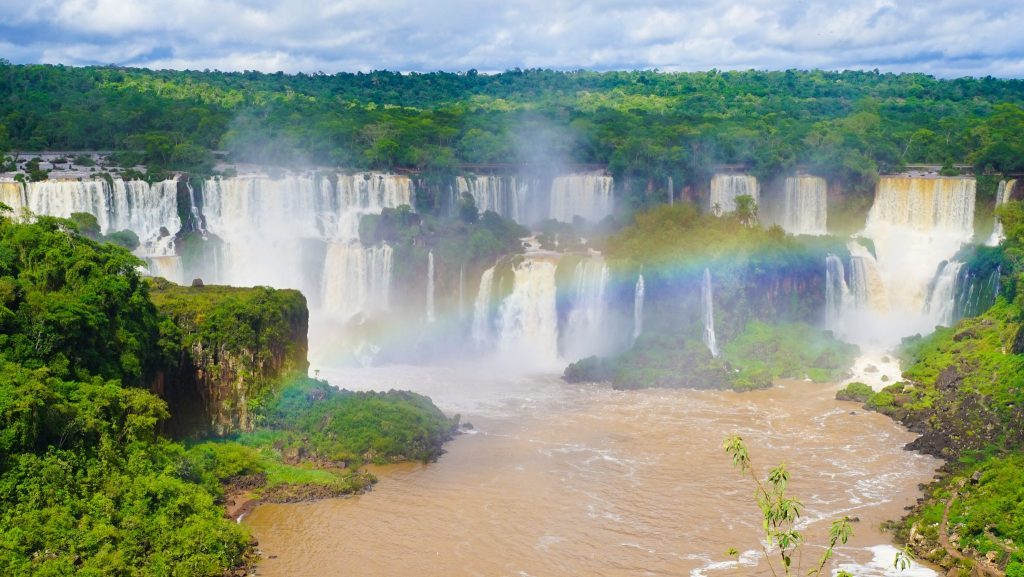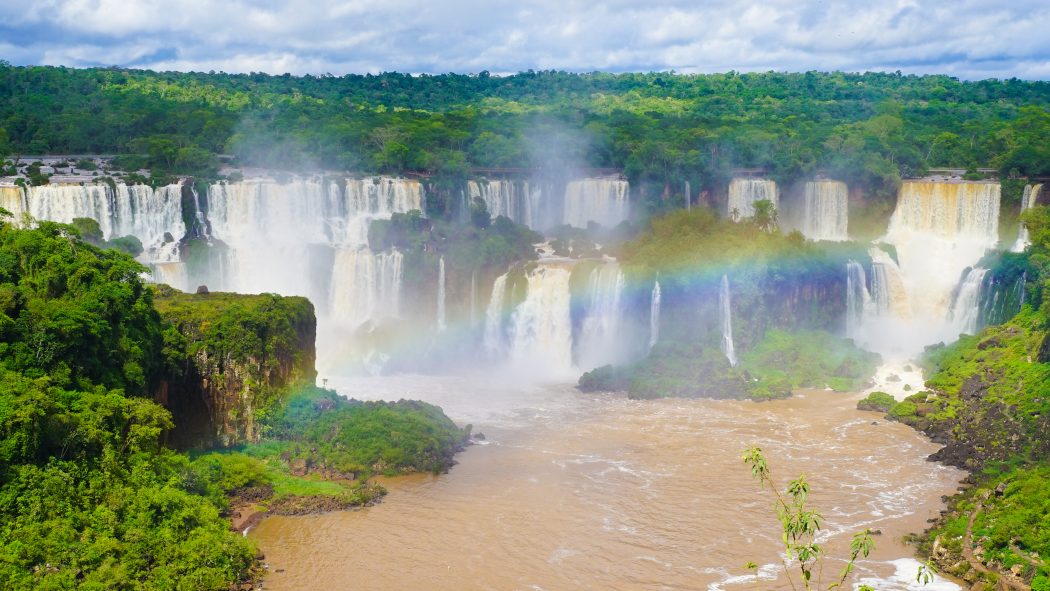 Brasilia
If you're looking for things to do in Brazil that give you more of a perspective on the country, then Brasilia is one of those. Established as the capital city in 1960, it was a utopian vision of organized urban design in response to the perceived chaos of Rio and Sao Paulo.
It was designed in the shape of a crucifix but is also often compared to an airplane, with Eixo Monumental forming the central body with the star attractions laid out along it and two wings making up the residential and commercial sectors.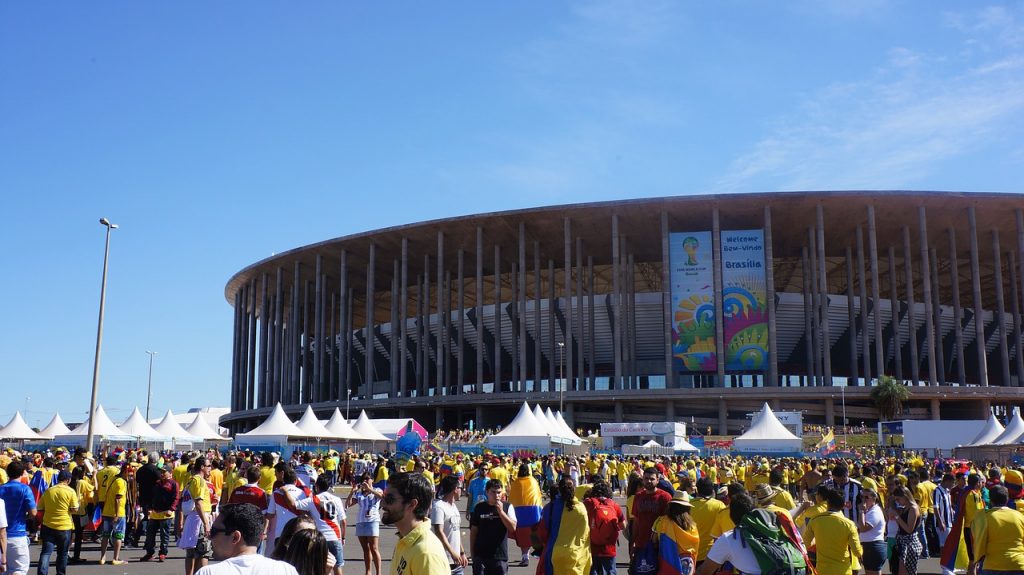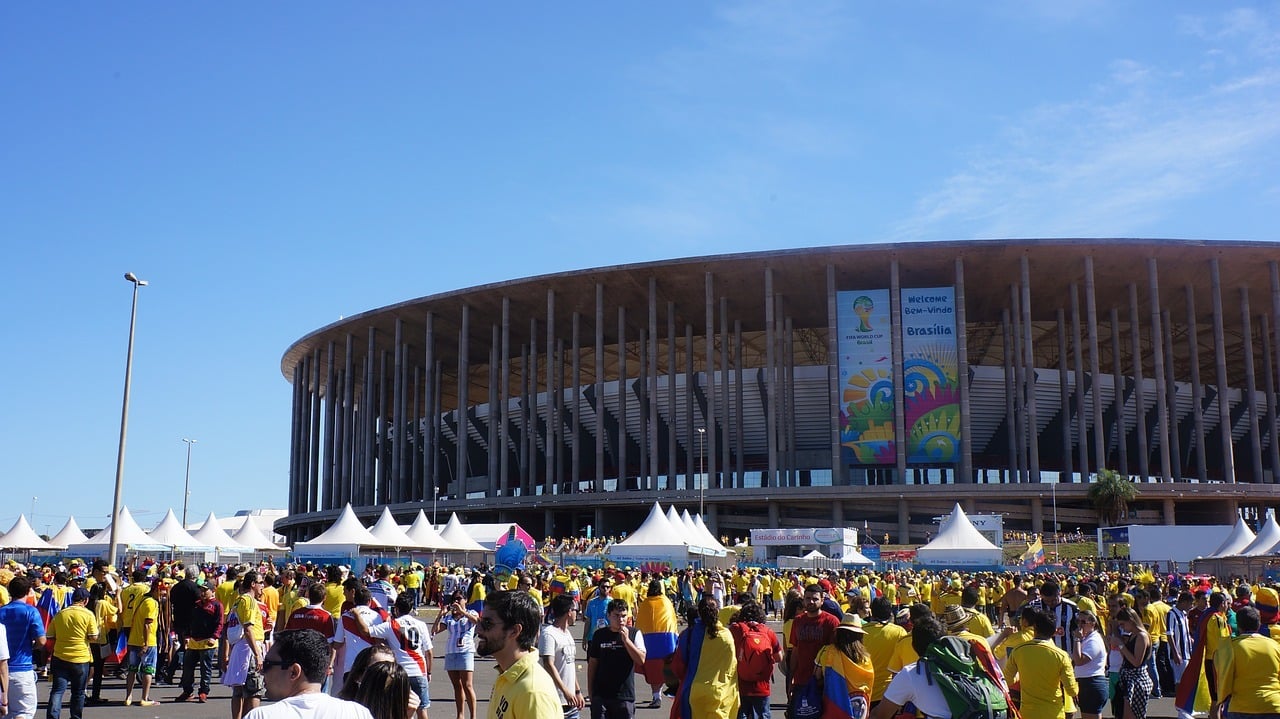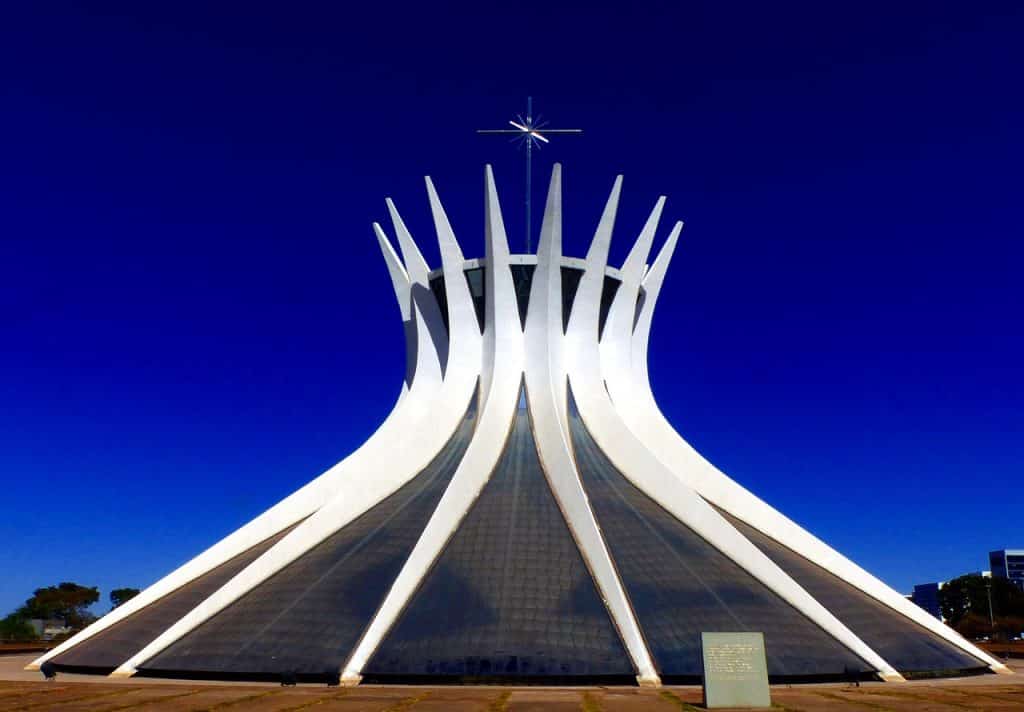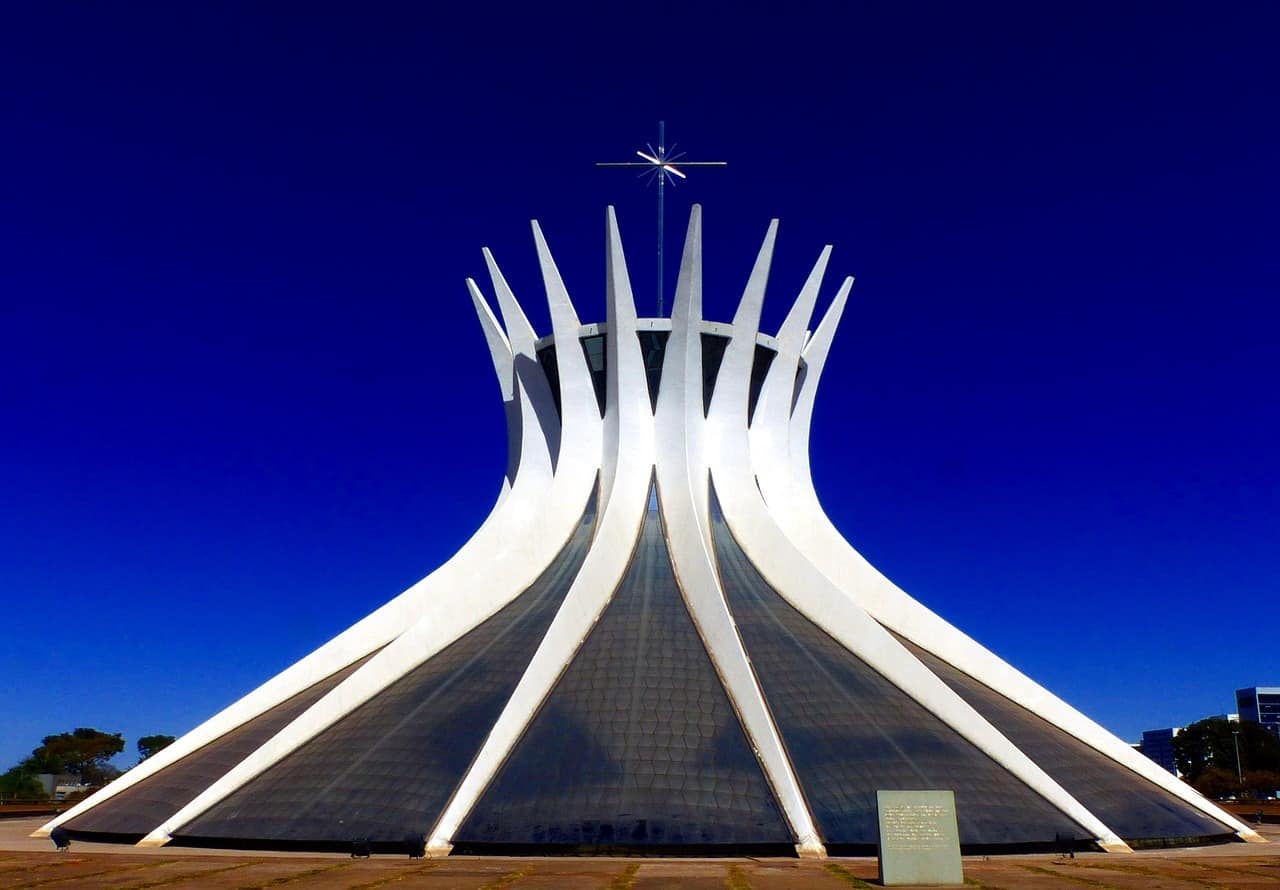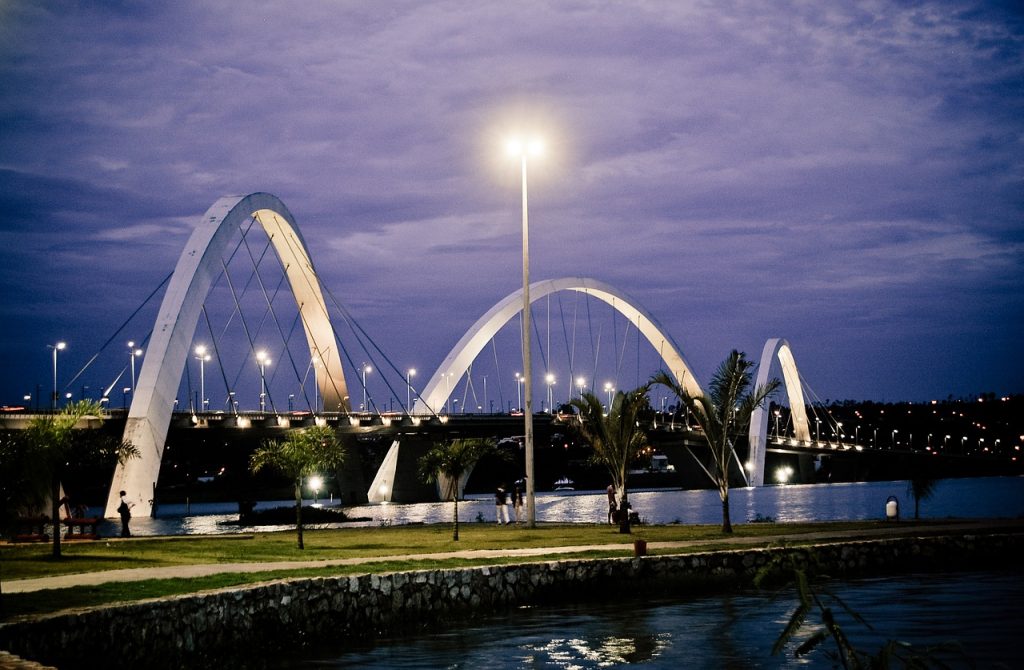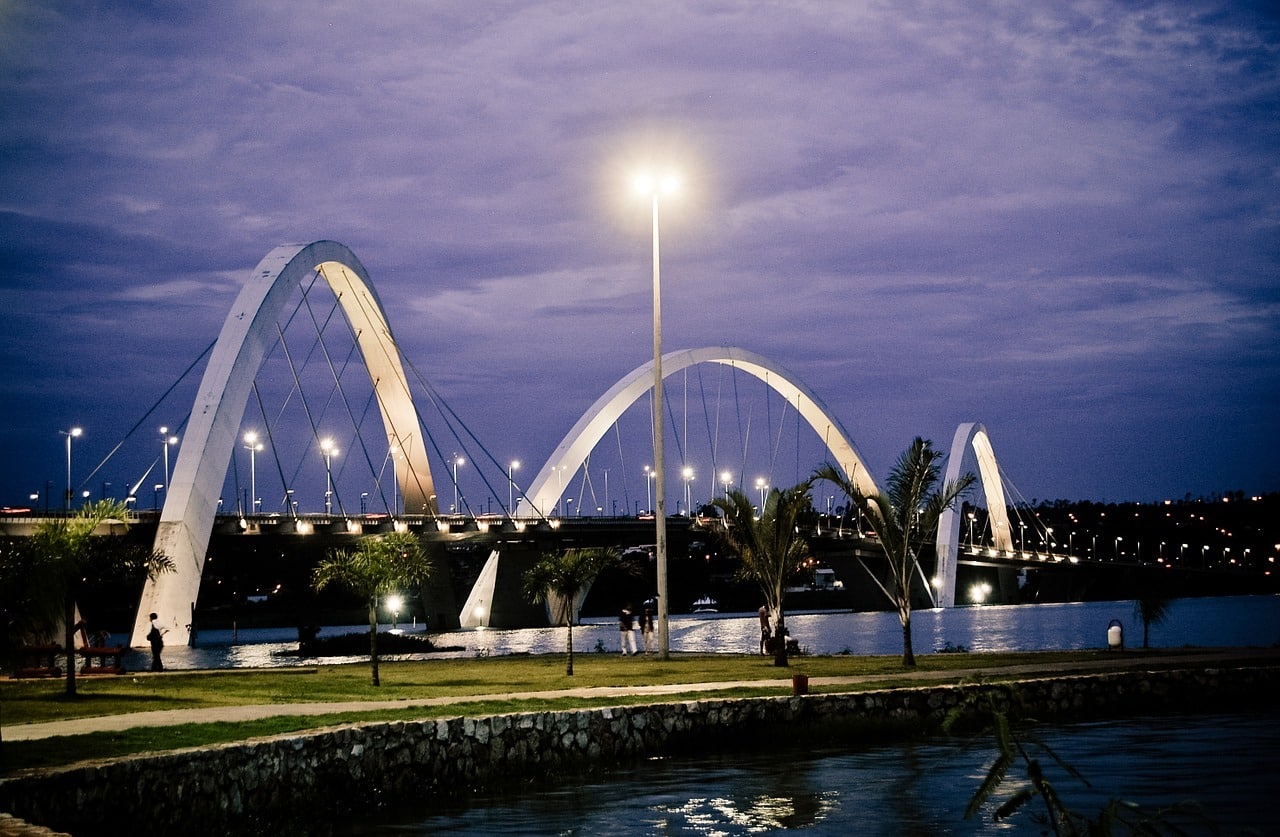 It's a spread-out city with lots of spaghetti junctions so you can't walk around it the same way you would other cities, but there's still plenty to discover.
Head up to the viewing platform of the Television Tower to appreciate the city plan or stroll past the government buildings on the Esplanade of the Ministries. Go bar hopping, starting at old favorite Beirute, or enjoy culinary experiences in some of Brasilia's ever-increasing contemporary restaurants.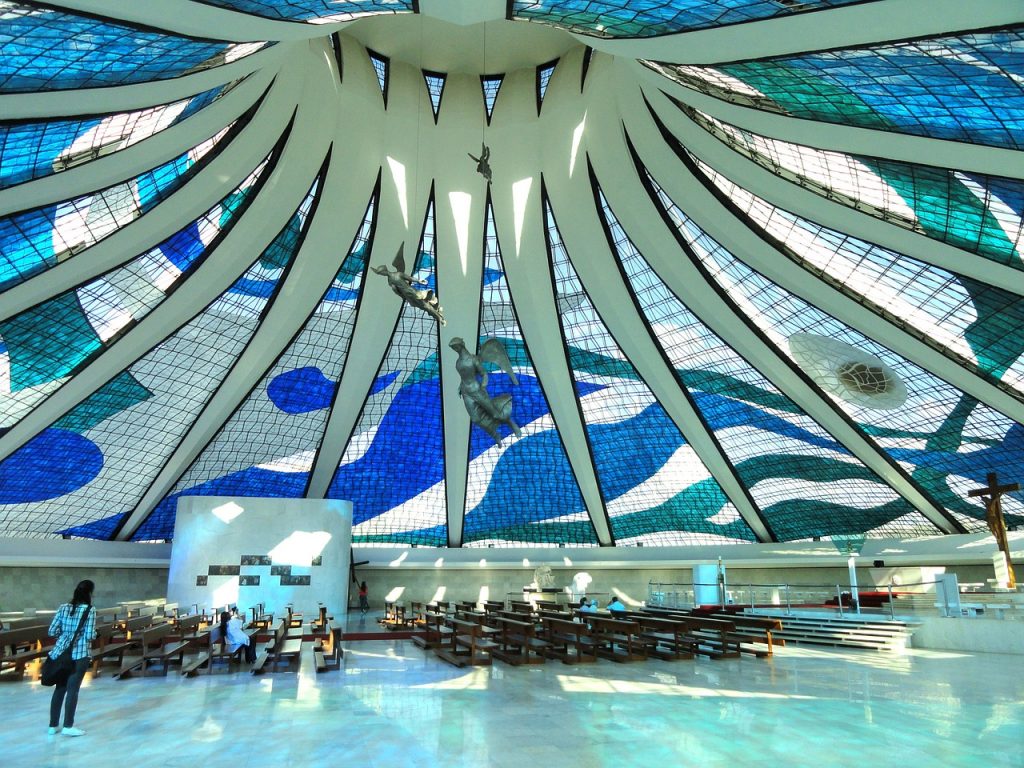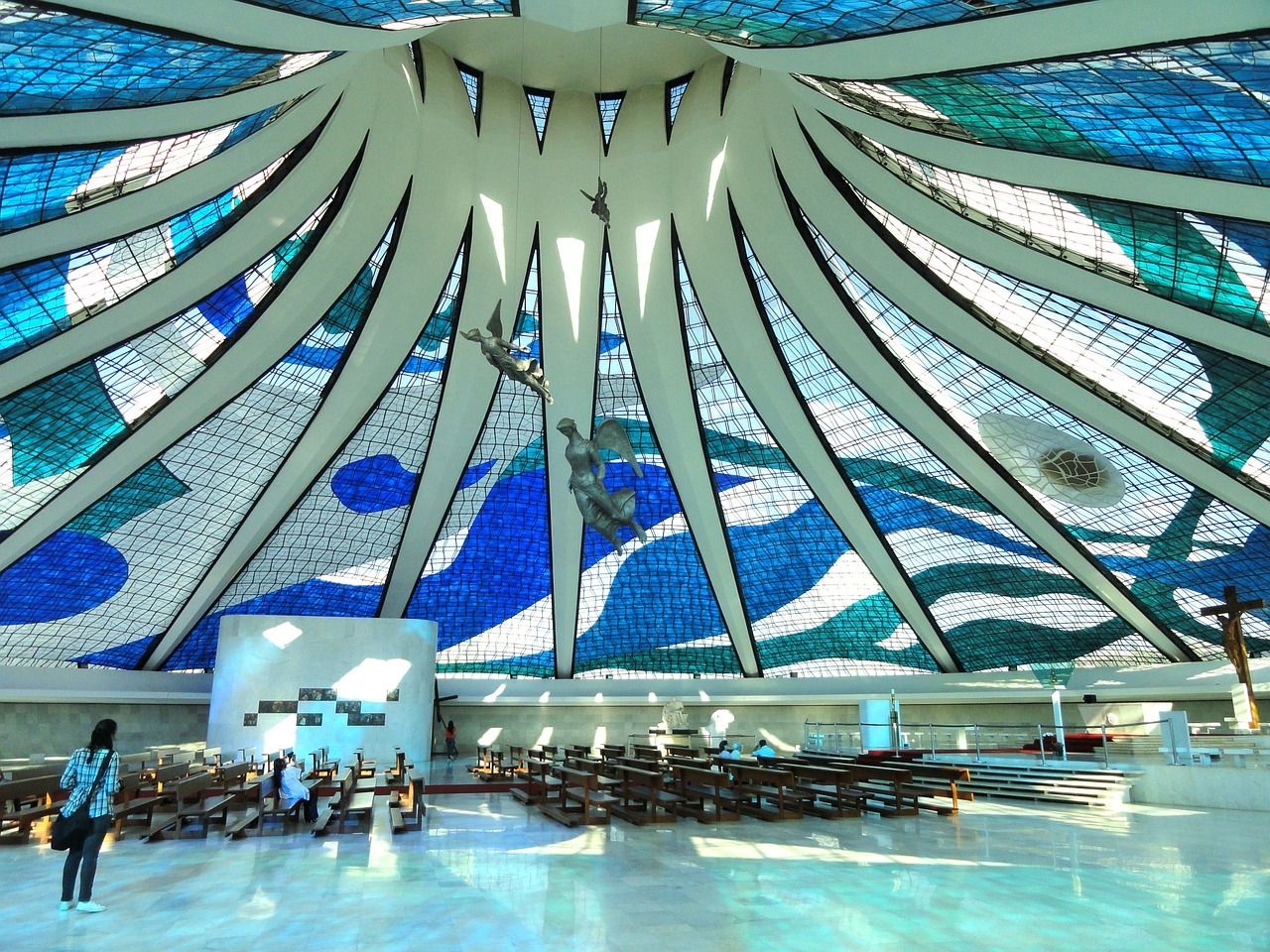 Lençóis Maranhenses National Park
A must-visit destination for anyone fascinated by the natural landscape, this 1550 square kilometer national park is a spectacular area filled with dunes, lagoons and beaches. Its undulating dunes give the park its name – 'Lençóis' means 'bedsheets' and these expanses really do look like sheets draped across the land.
The rains between May and September get filtered by the sand to create incredibly clear blue lakes between the hills of sand. You can choose whether you navigate the area on foot, on horseback or in a car; whatever you do, you won't regret making the effort to come here. It's got an almost otherworldly quality, making a dramatic impact.
The most convenient way to explore is to stay at Barreirinhas on the river although if you don't mind heading somewhere more remote, Santo Amaro and Atins are more peaceful bases.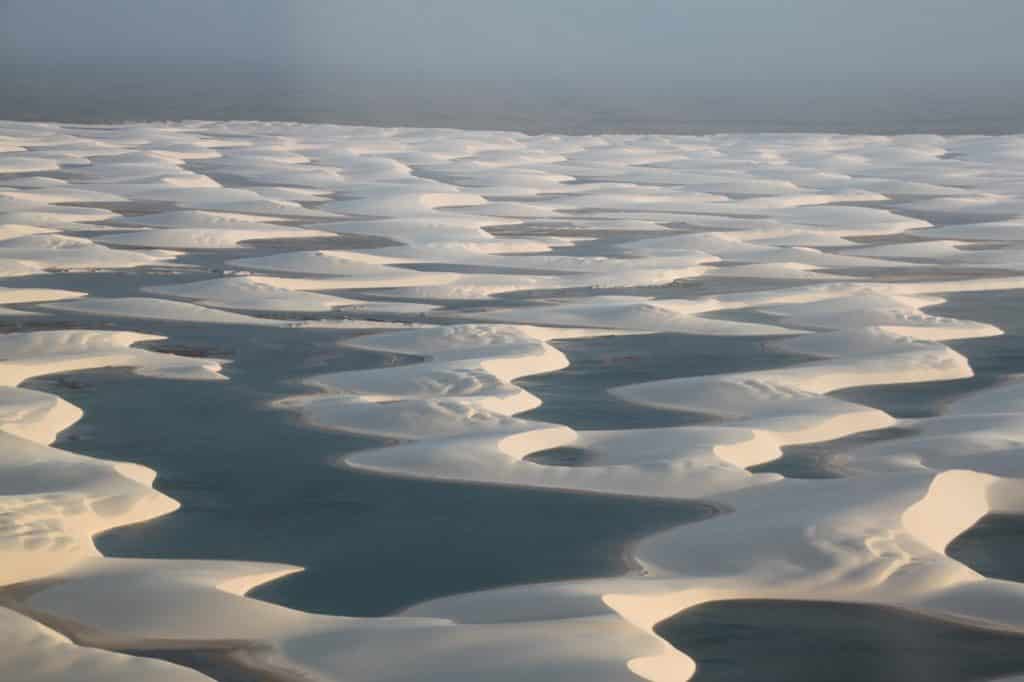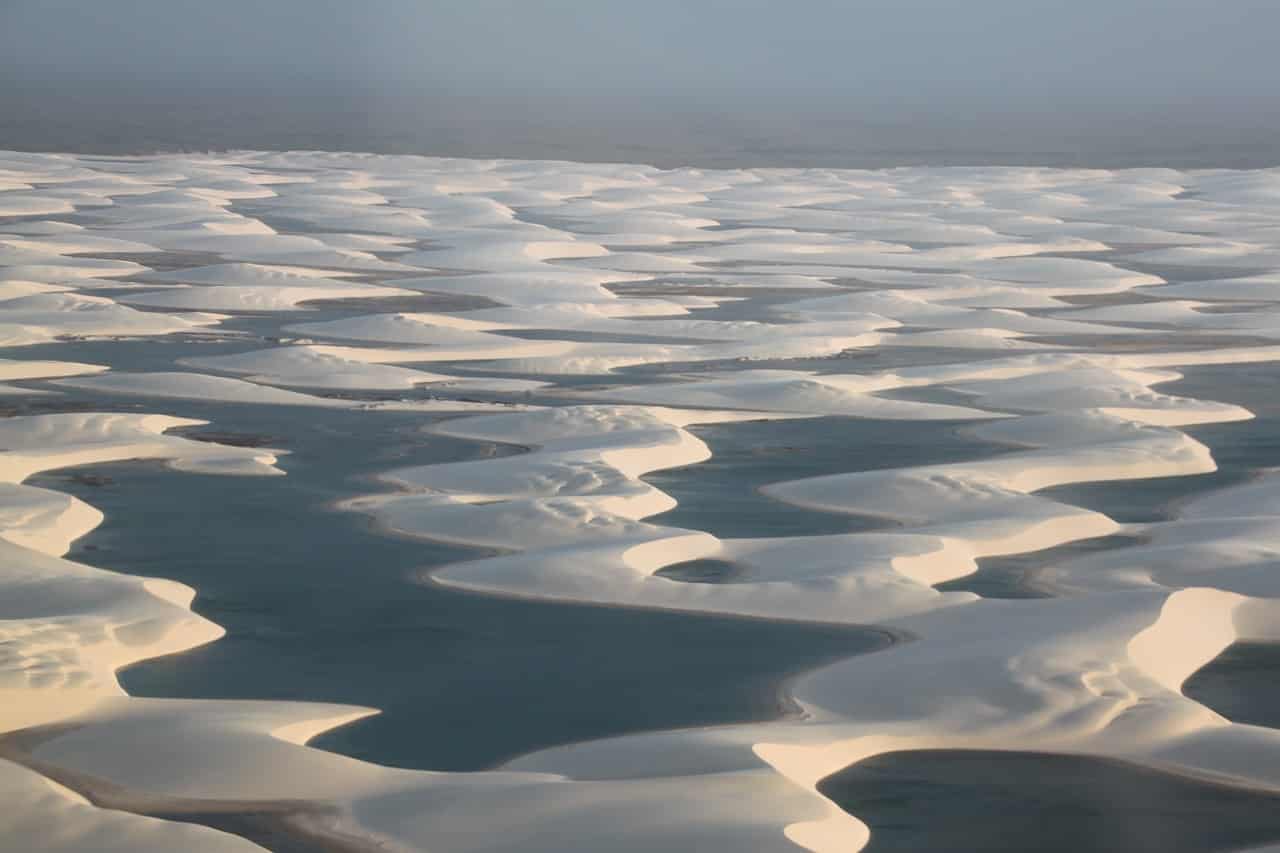 Amazon From Manaus
The Amazon has captured the imagination of hundreds of thousands of people throughout the ages and for good reason. Its incomparable ecosystem and diverse flora and fauna are fascinating not just to biologists, but to travelers, which is why going on an Amazon Rainforest River Tour on the Rio Negro is so popular!
Cruising down the Amazon River taking in the quiet majesty of the area is one of the things to do in Brazil that just can't be missed.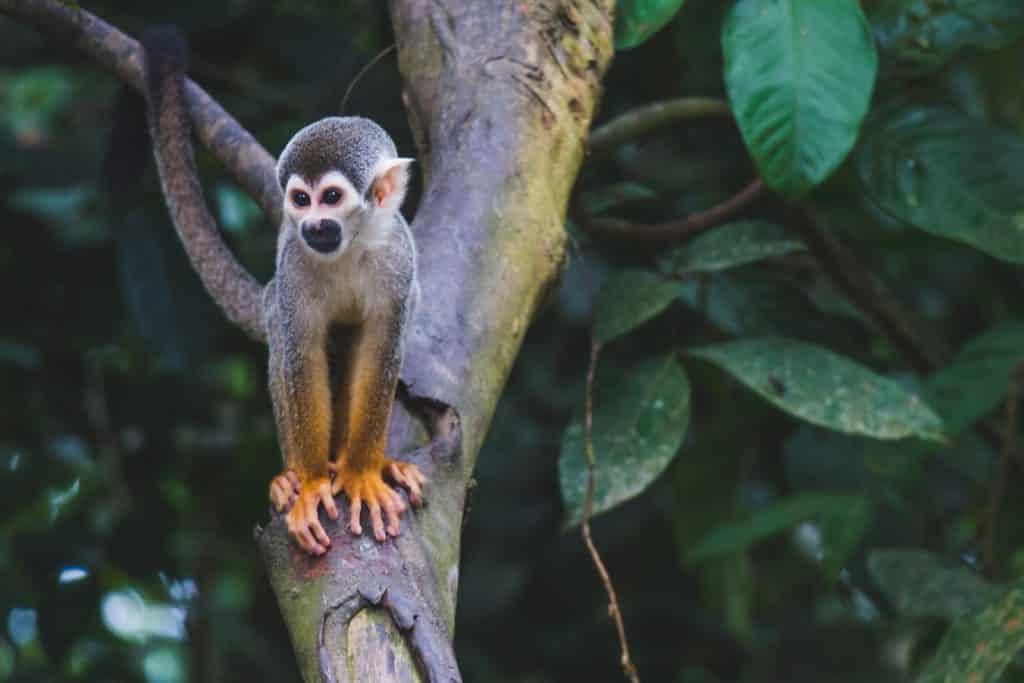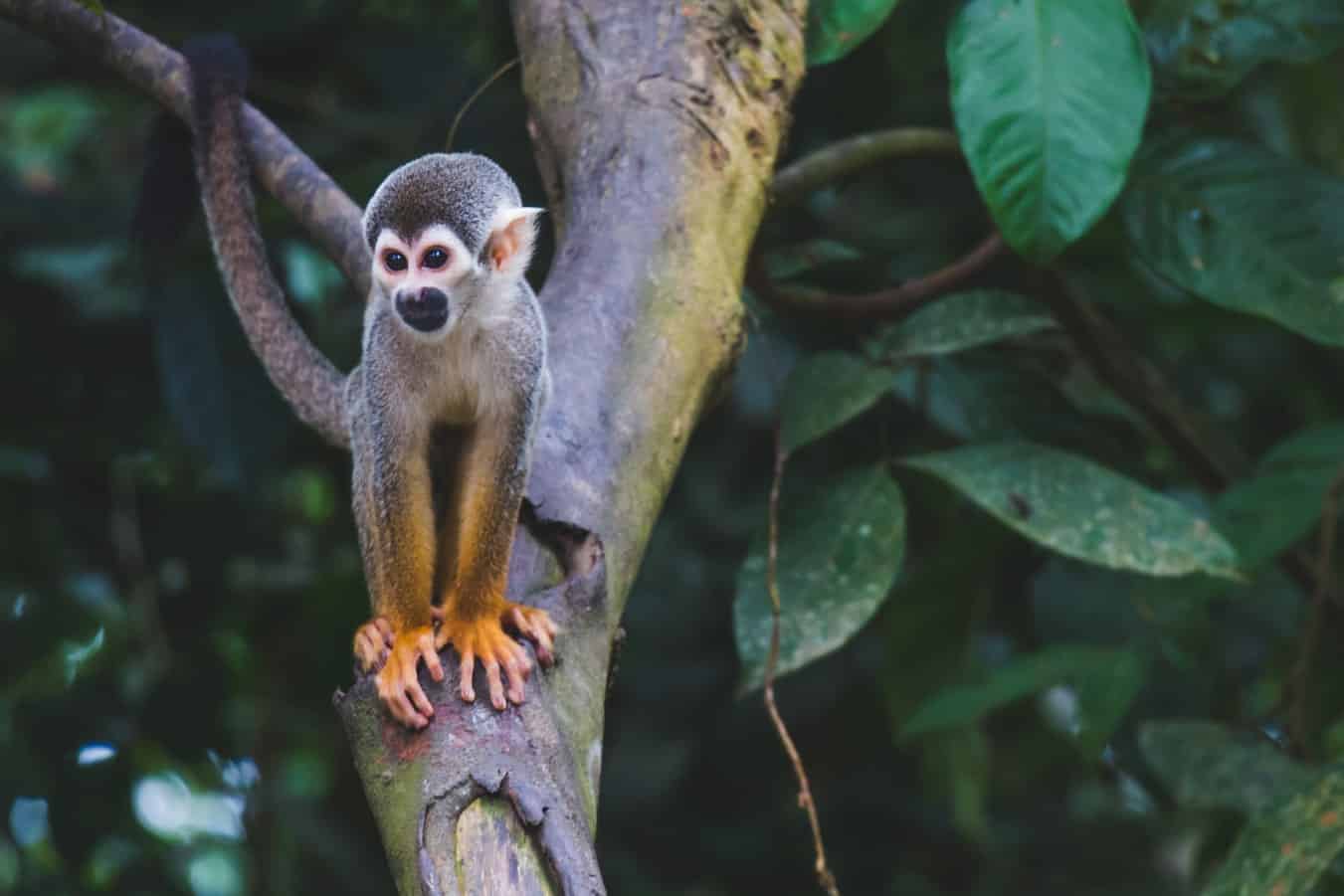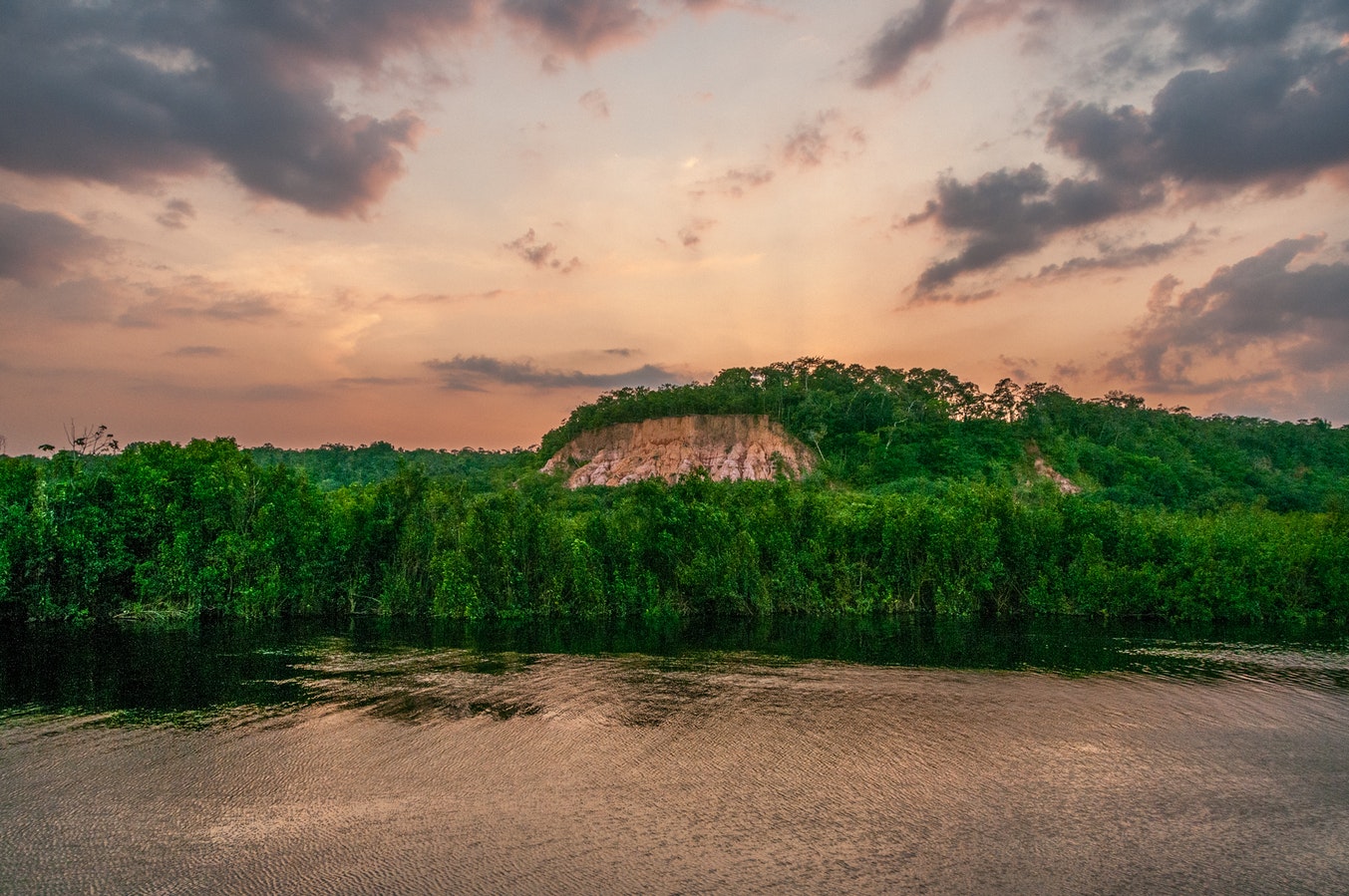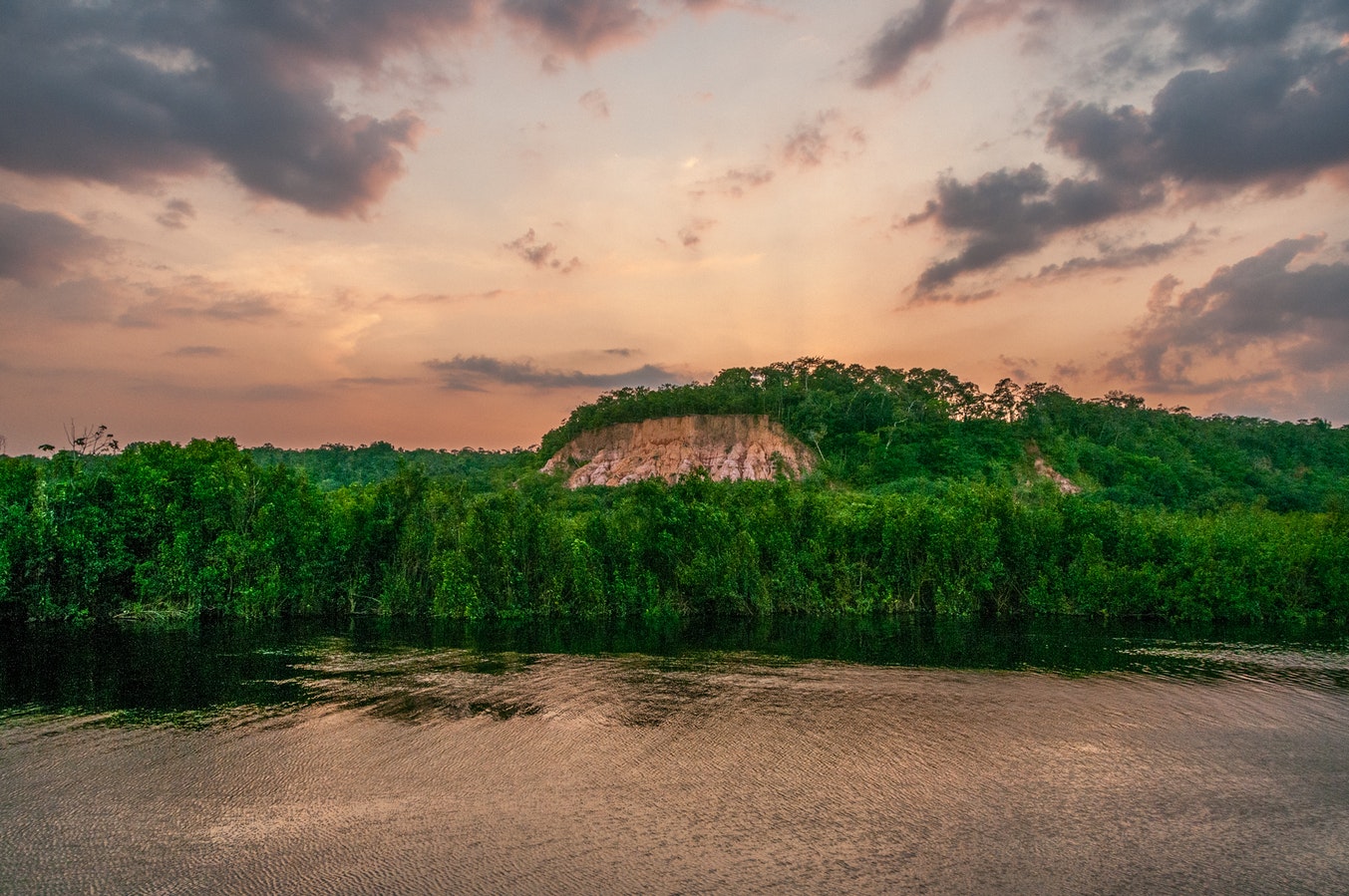 Manaus is the largest city nearby and definitely the most convenient location you can explore from. Here you'll find a wide range of accommodation options and tour operators to fit every budget. And prices are a lot lower here than what you can find in the Equadorian Amazon or Peruvian Amazon if that helps…
You can go on organized hikes into the jungle, canoe trips or even go fishing. All of these are unforgettable experiences to help you appreciate the power of the river and the life it generates around it.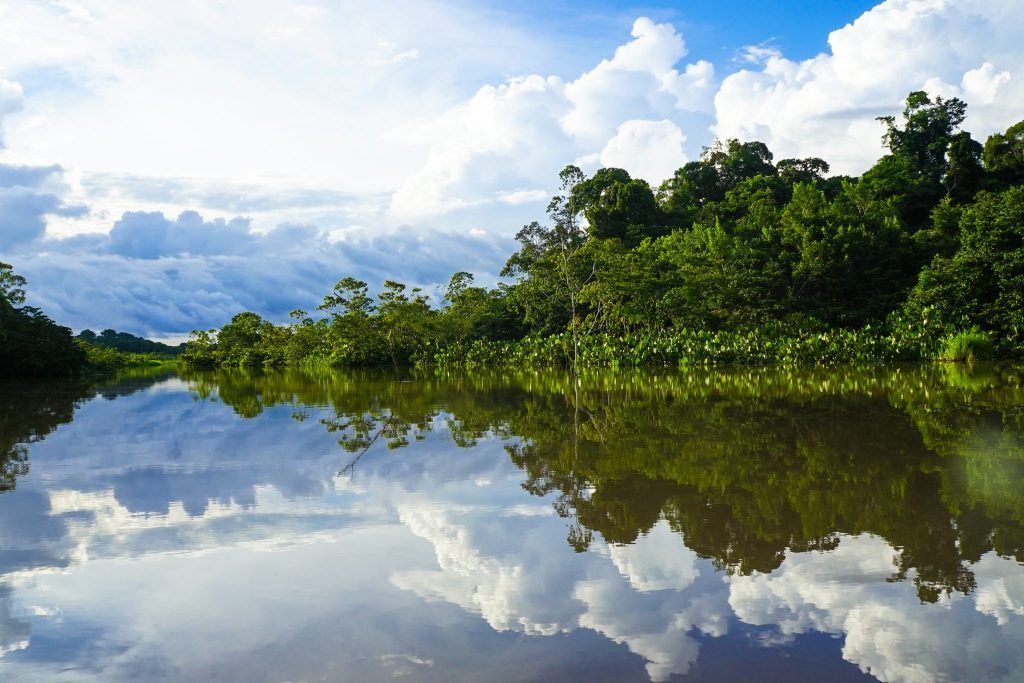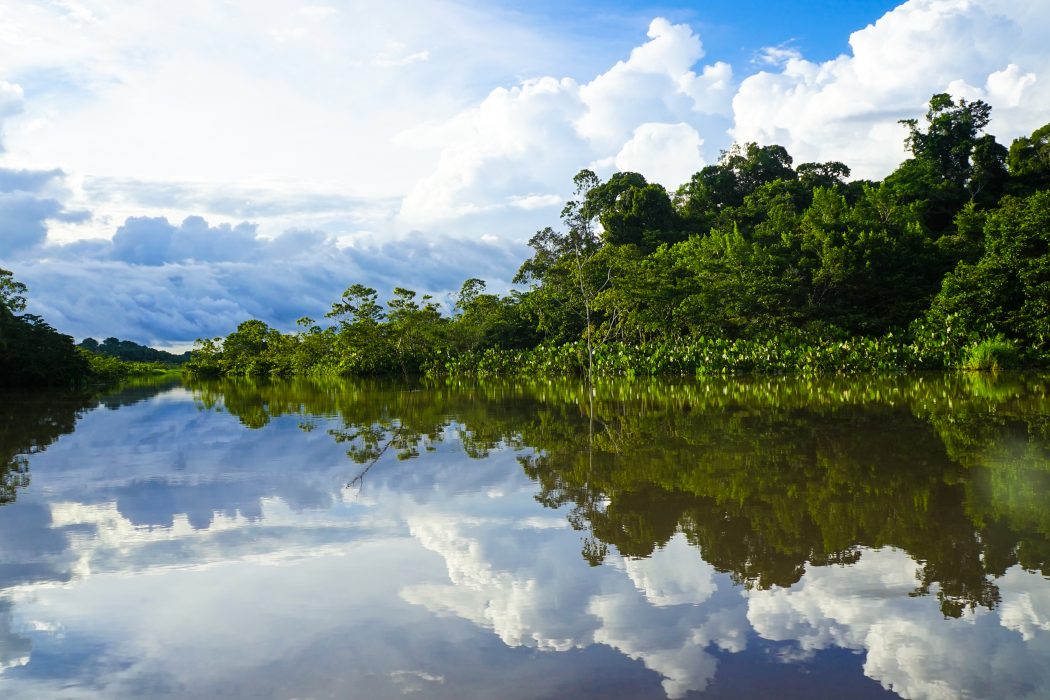 Ouro Preto
If you're tired of the mega-cities yet still want to experience town life in Brazil, Ouro Preto is the place to go. It's one of several colonial towns in the state of Minas Gerais that date back to the 18th-century gold rush and by far the most beautiful.
It's not just historically important for the gold mining but also for being the setting for the country's first independence movement. That is probably why they made if a UNESCO World Heritage Site.
If you have traveled to places like Lisbon, Portugal, or Lagos you'll really be able to see the influence of Portugal on Ouro Preto. In fact, Ouro Preto actually has some of the best-preserved Portuguese colonial architecture, with few signs of modern urban development—unlike Macau.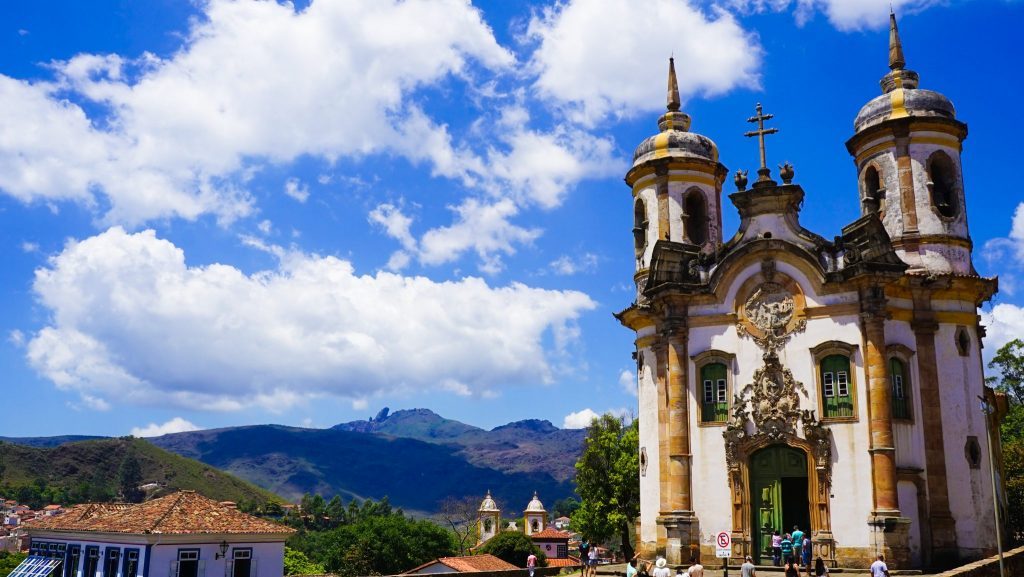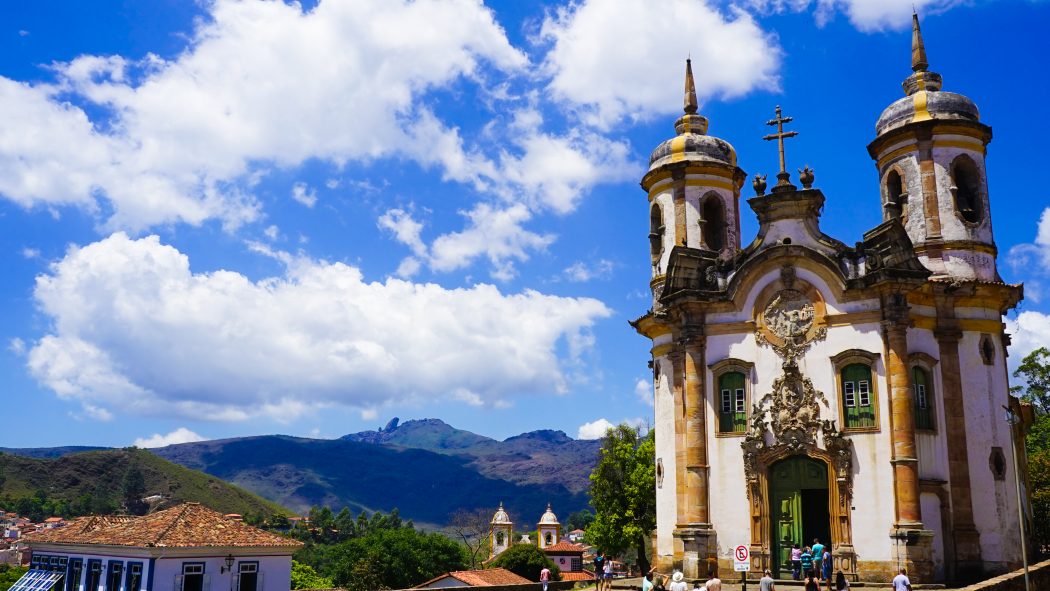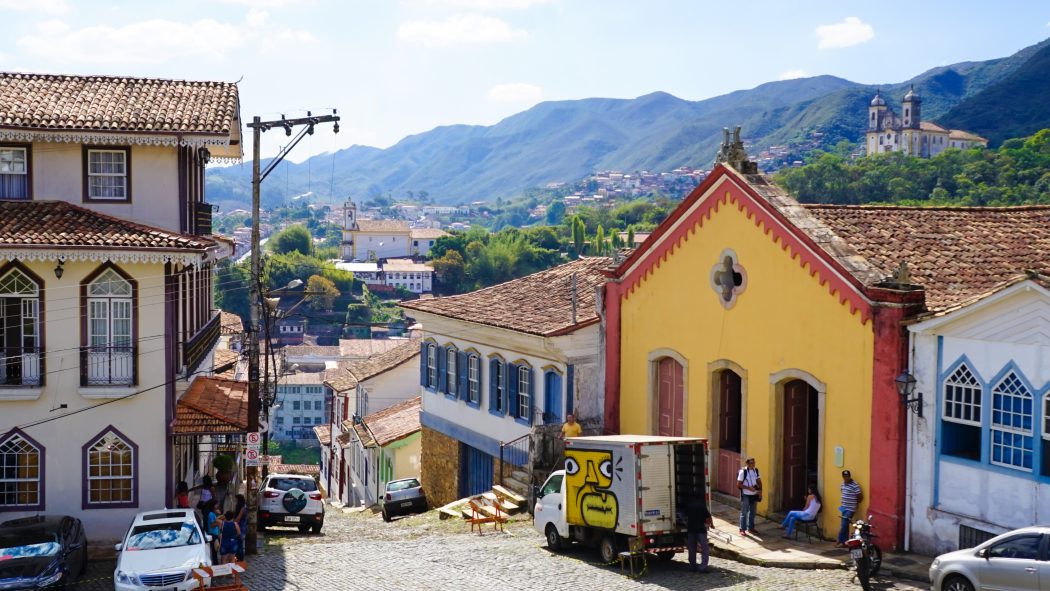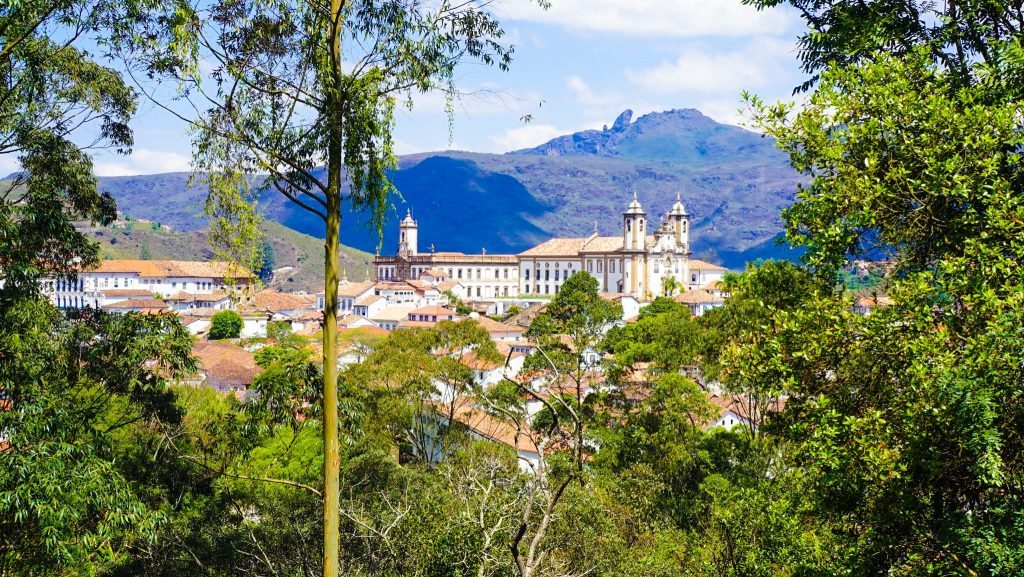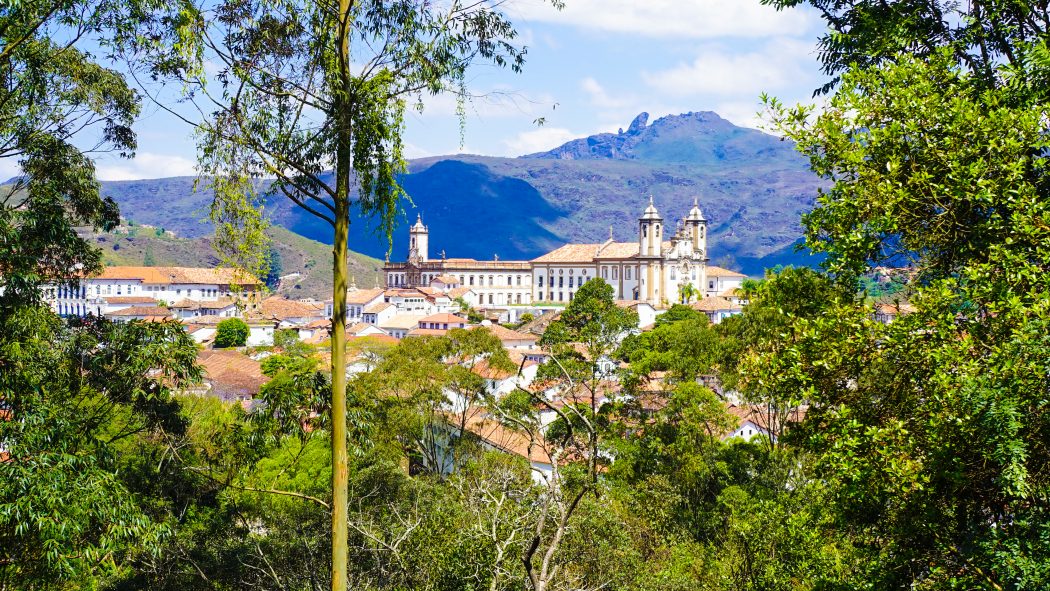 Sure it might not be that easy to get to, but the best places never are and you will be justly rewarded with a fairytale town like no others. It's pure magic!
There's so much joy here in getting lost in the narrow, cobbled, steep streets (not to mention you'll have thighs of steel by the time you're done!) and the views once you get to a vantage point are incredible.
It's also one of the more artistic things to do in Brazil with a range of art galleries and cultural centers showing off the mineiro art.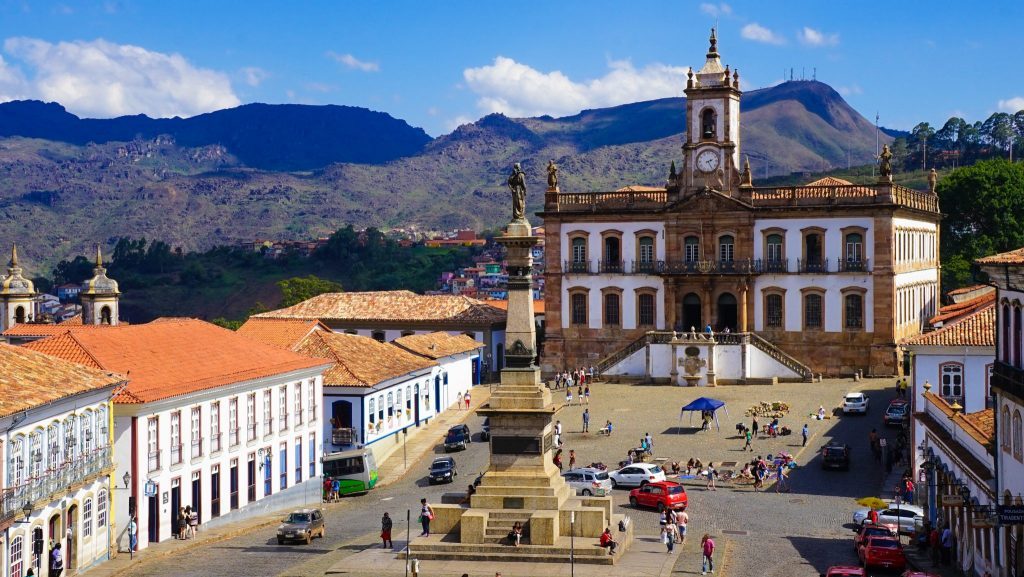 The Pantanal
Another of the most incredible natural sites in Brazil, the Pantanal is virtually unpopulated. It's an enormous wetland covering approximately 210,000 square kilometers and hosting an amazing variety of animals.
Definitely, one for the nature lovers, the wildlife here is unmissable if you like to see creatures in their natural habit.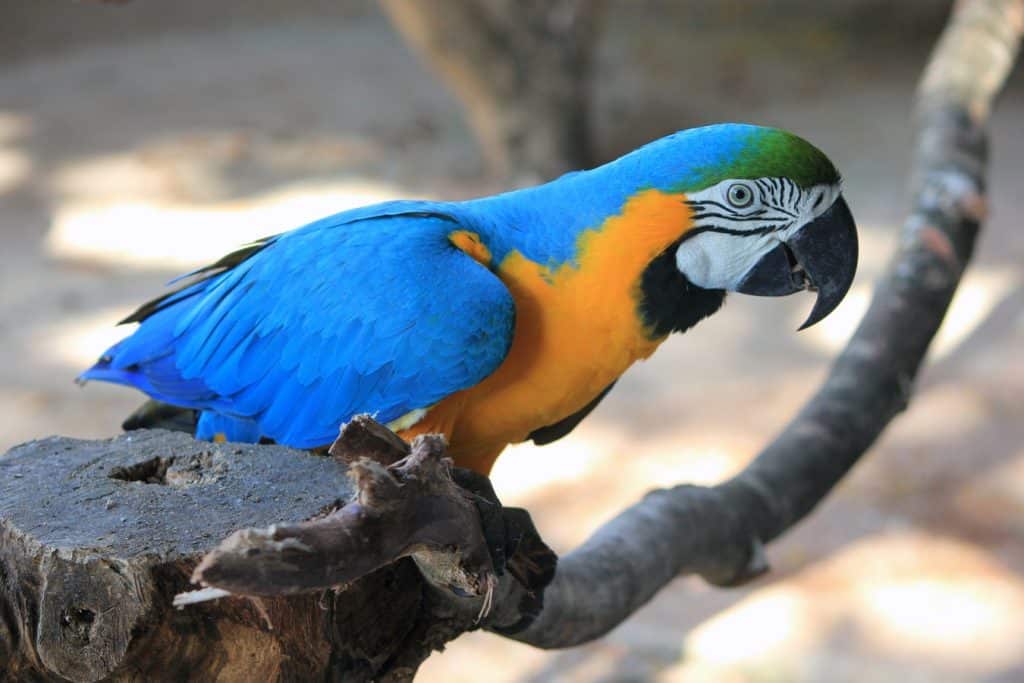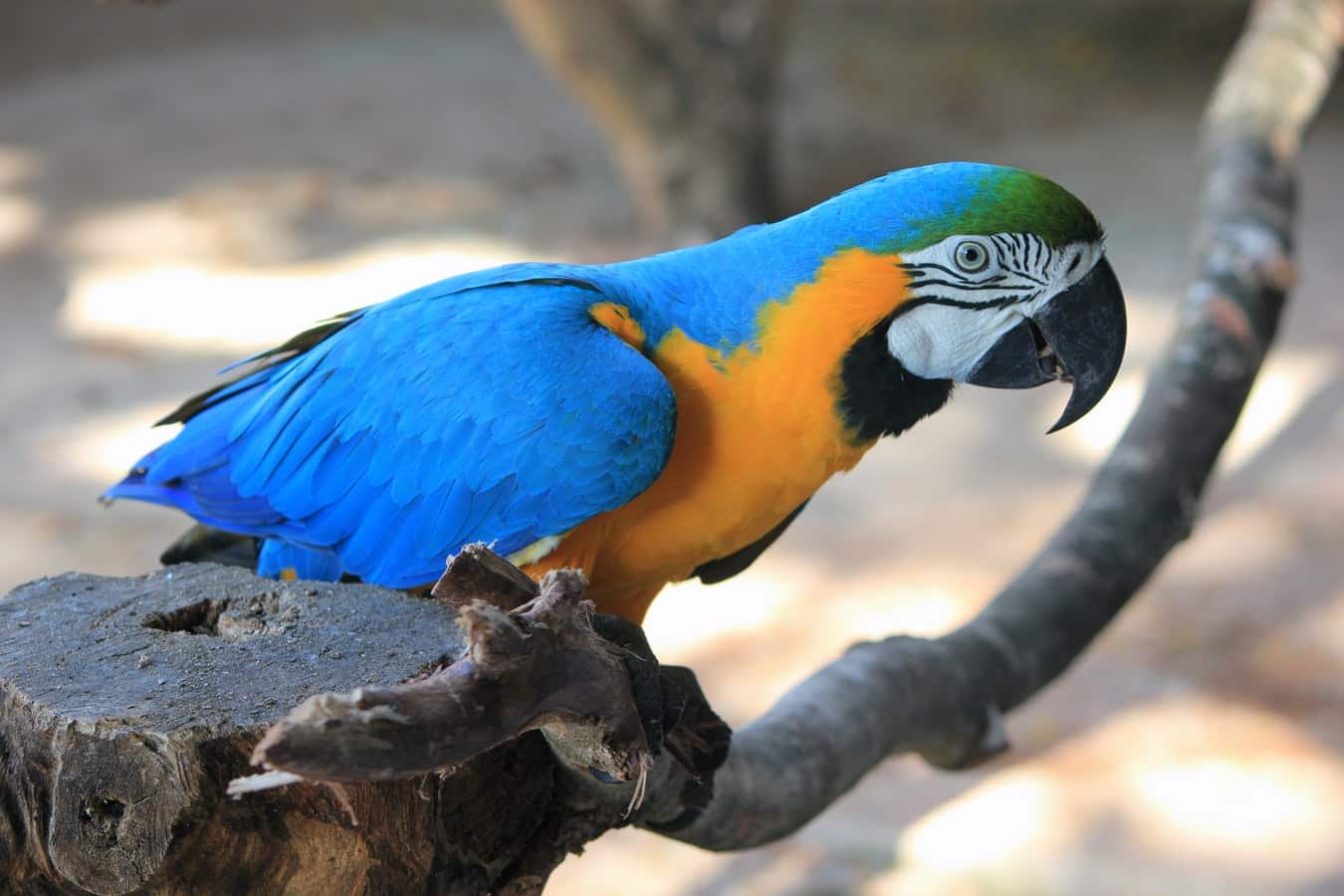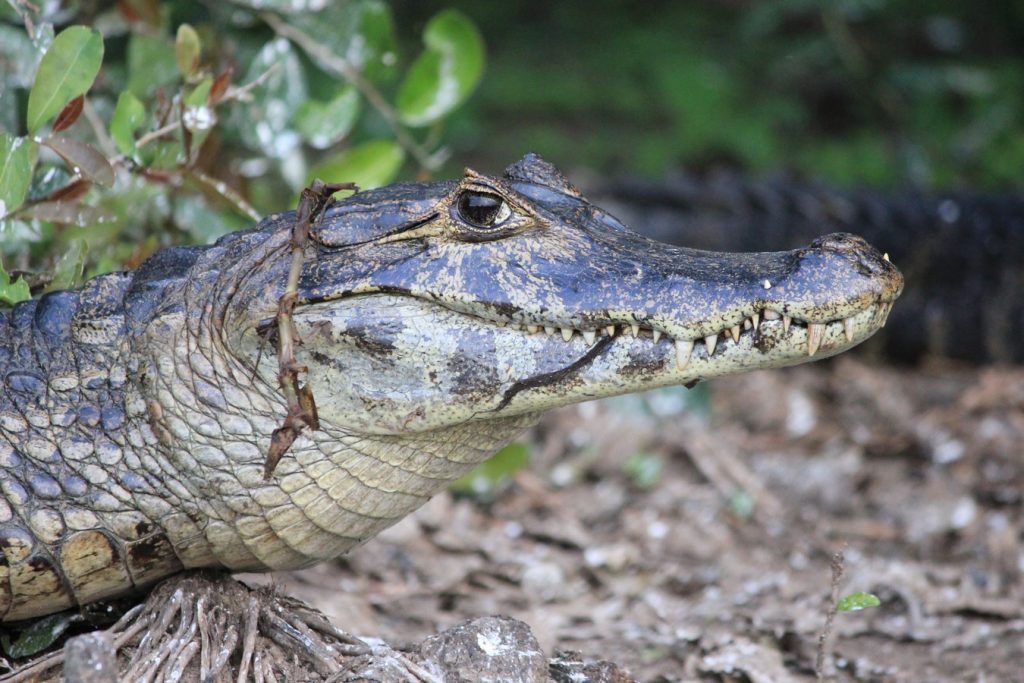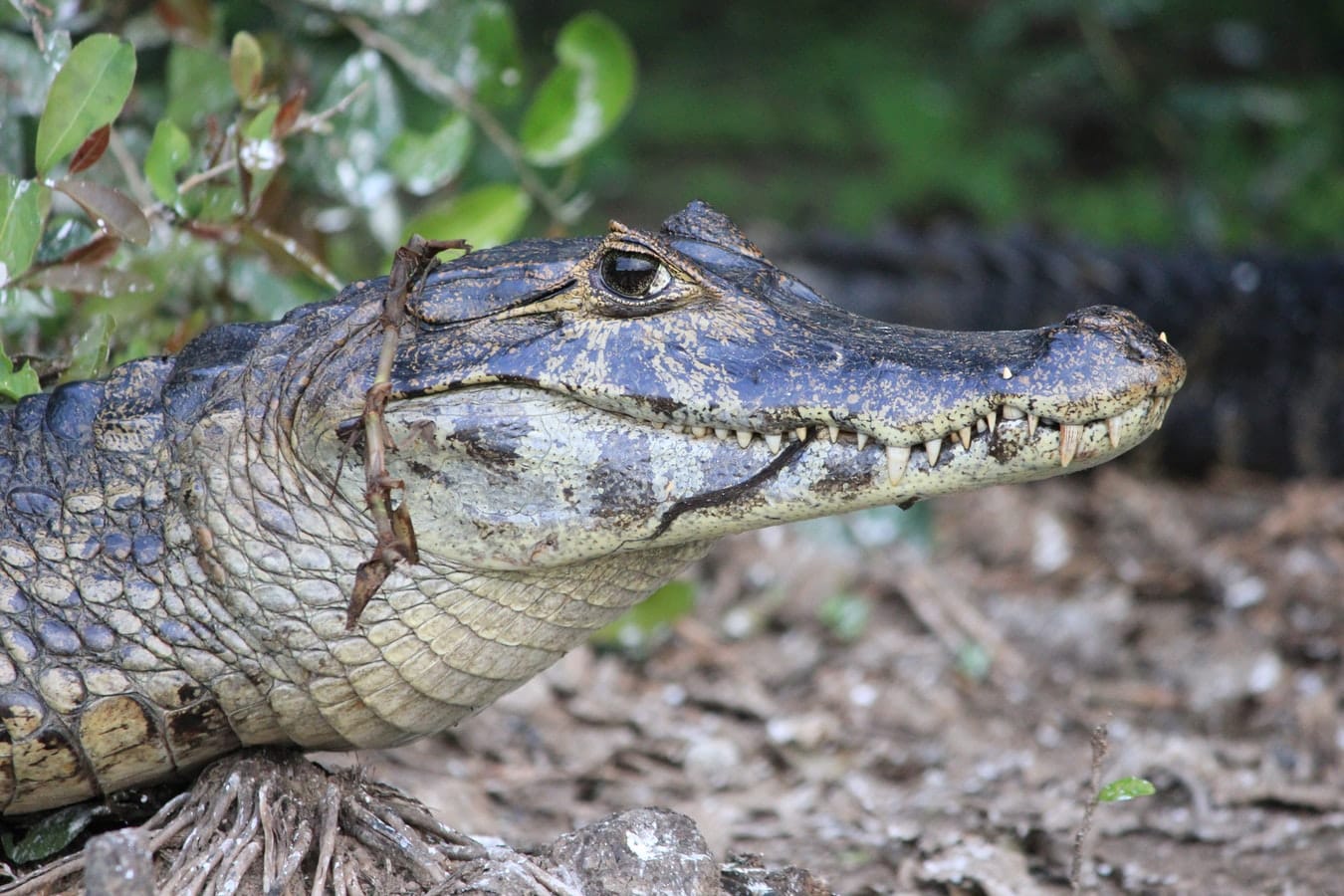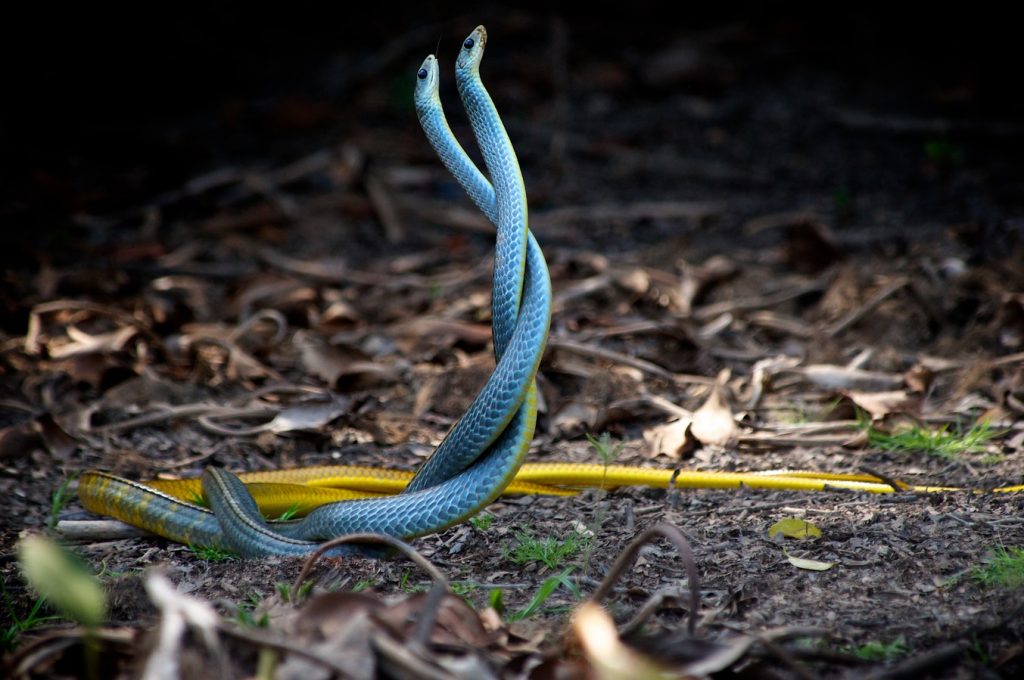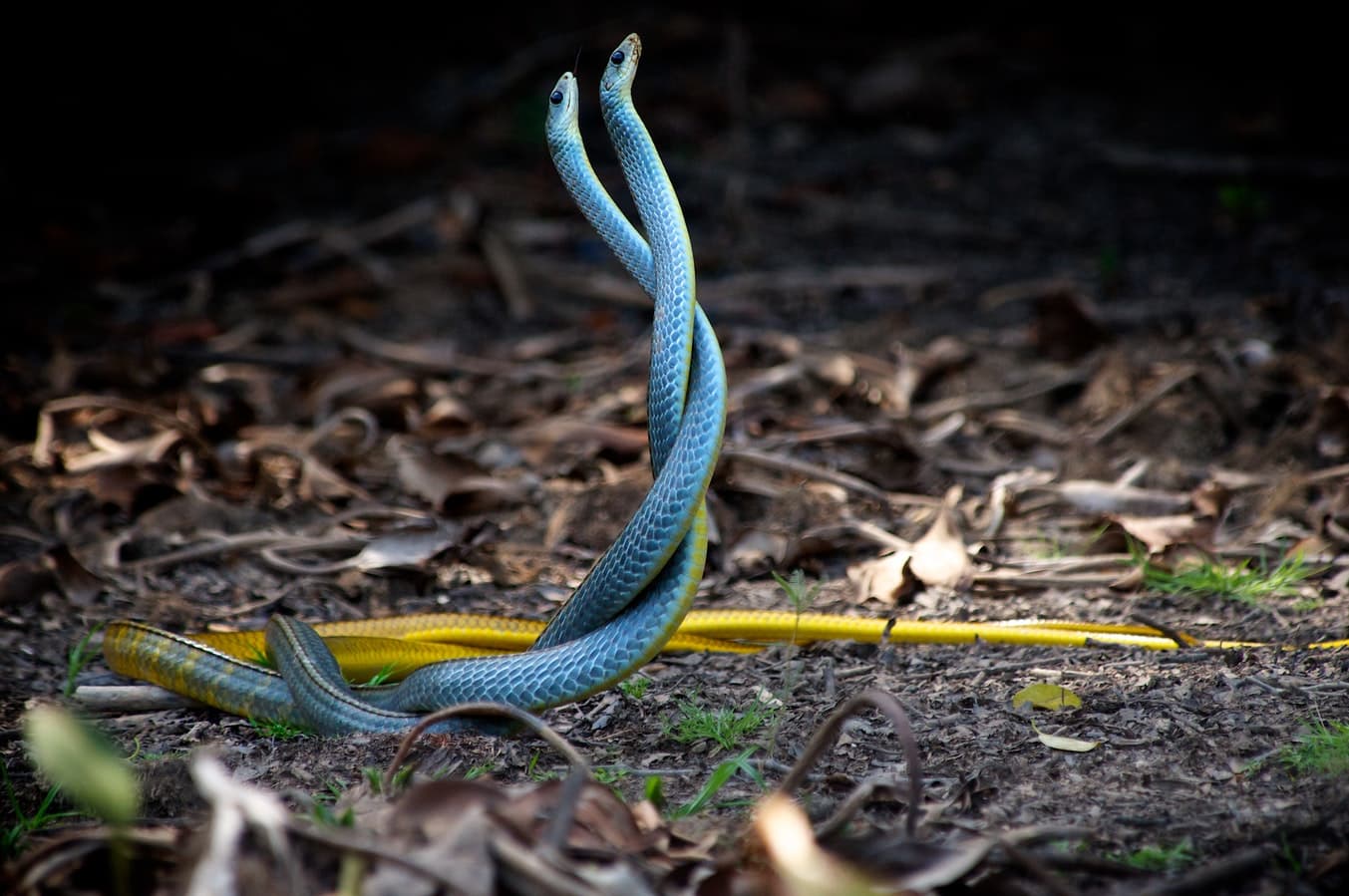 Another UNESCO World Heritage Site, the Pantanal Conservation Area actually consists of a group of four protected areas with a total area of 187,818 ha.
Positioned in western central Brazil at the south-west corner of the State of Mato Grosso, the protected site stewards 1.3% of Brazil's Pantanal region, one of the world's largest freshwater wetland ecosystems.
The headwaters of the region's two primary river systems, the Cuiabá and the Paraguay rivers, are found here, and the wealth and diversity of its vegetation and animal life are magnificent.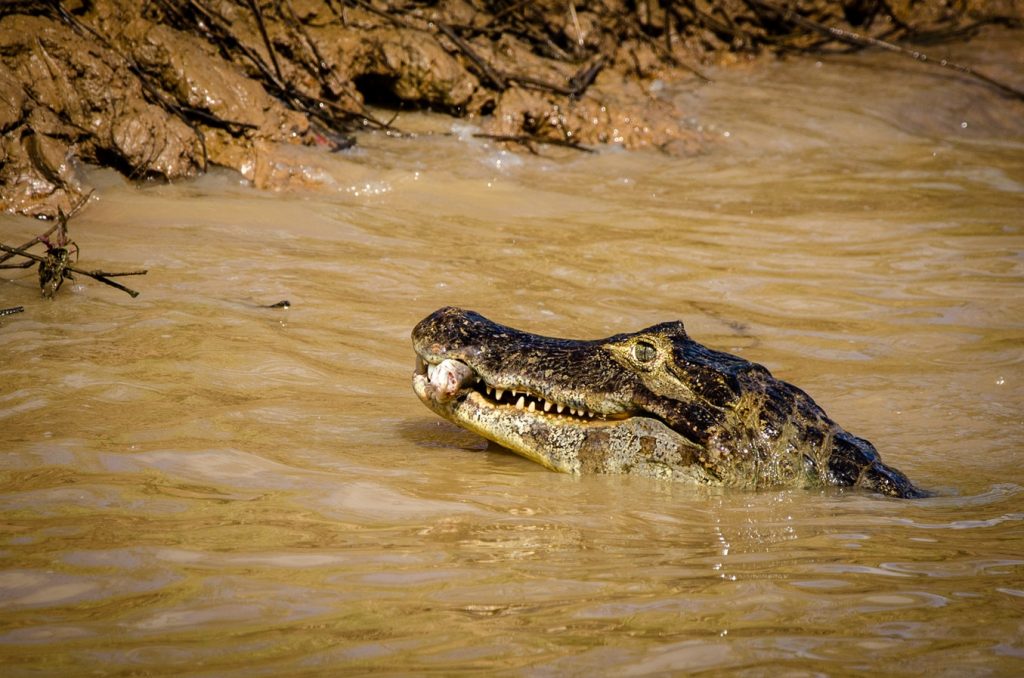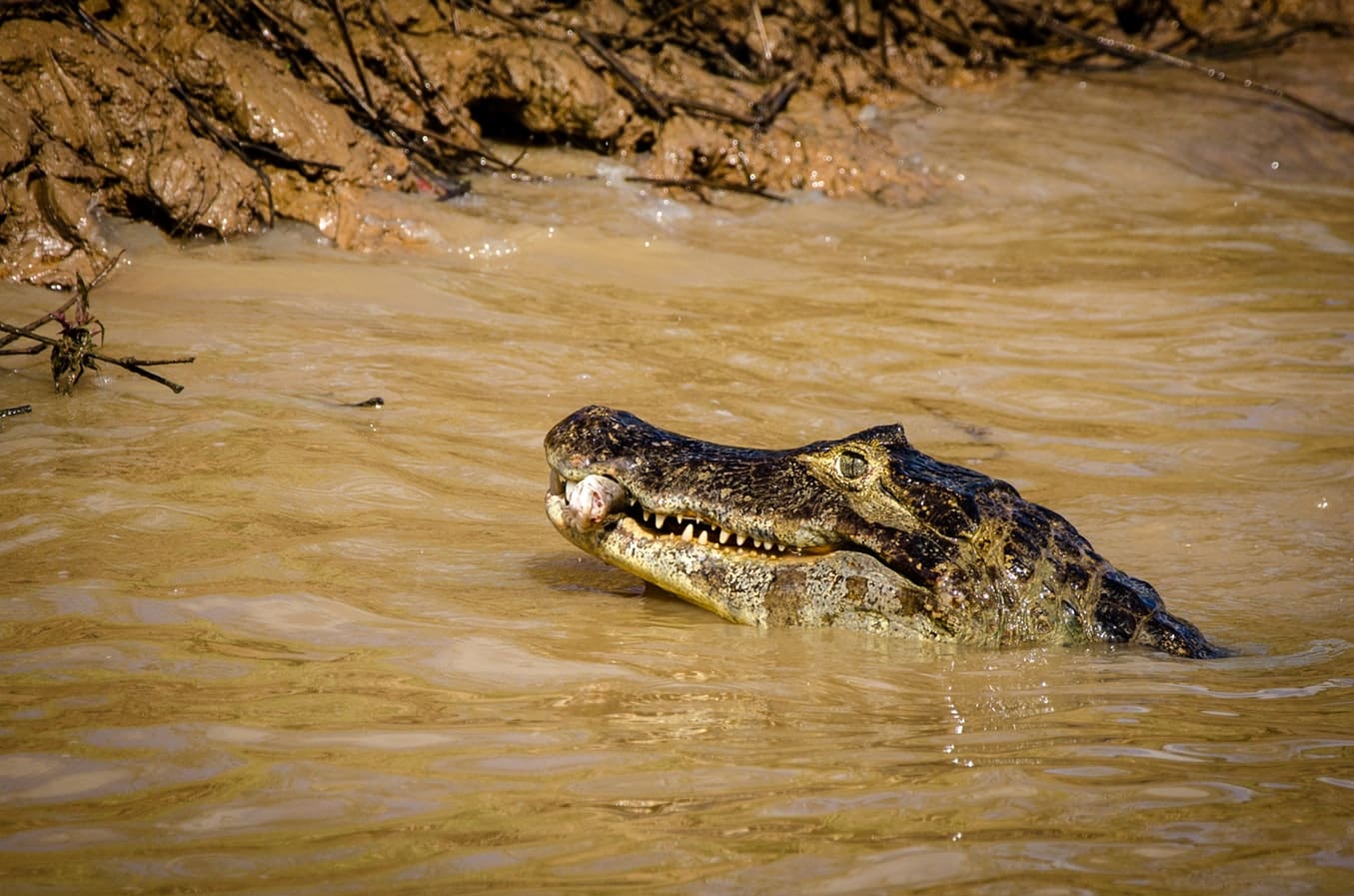 Carnaval
From secluded natural beauty to wild and wonderful festivities with a cacophony of noise and color. An annual festival held in the run-up to Lent, this is a time where cities let loose with parades, music, and dancing.
A lot of dancing.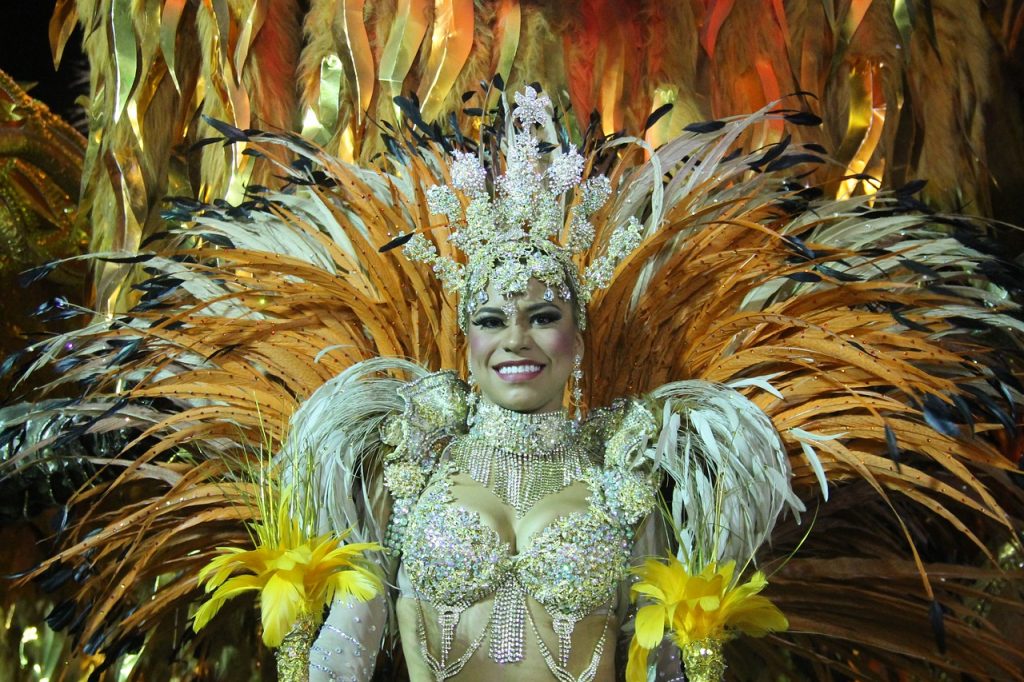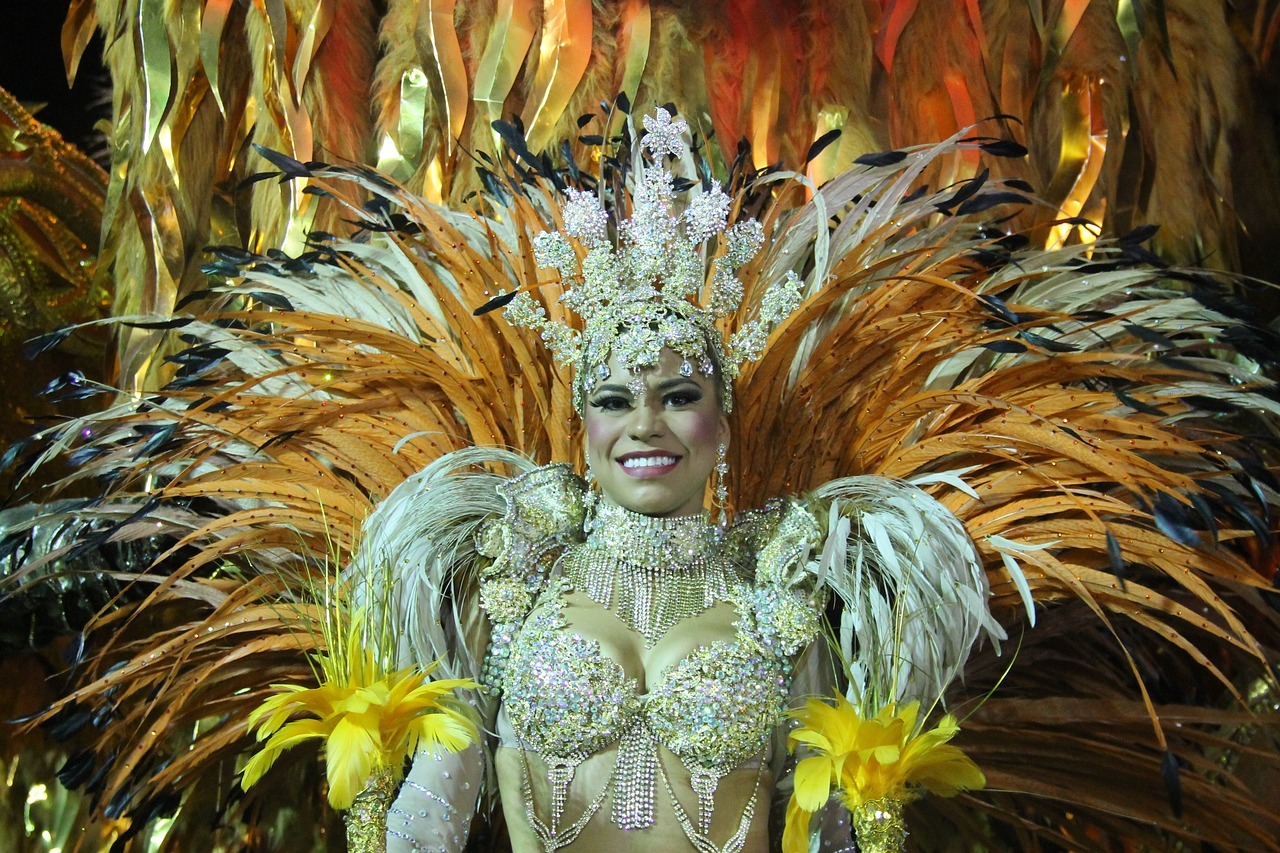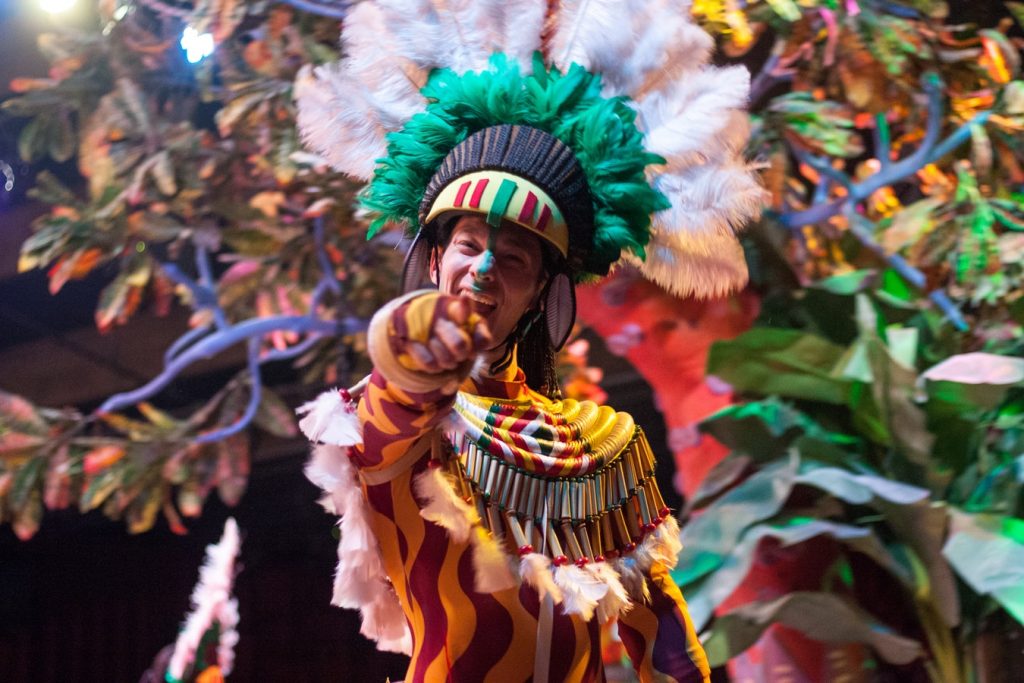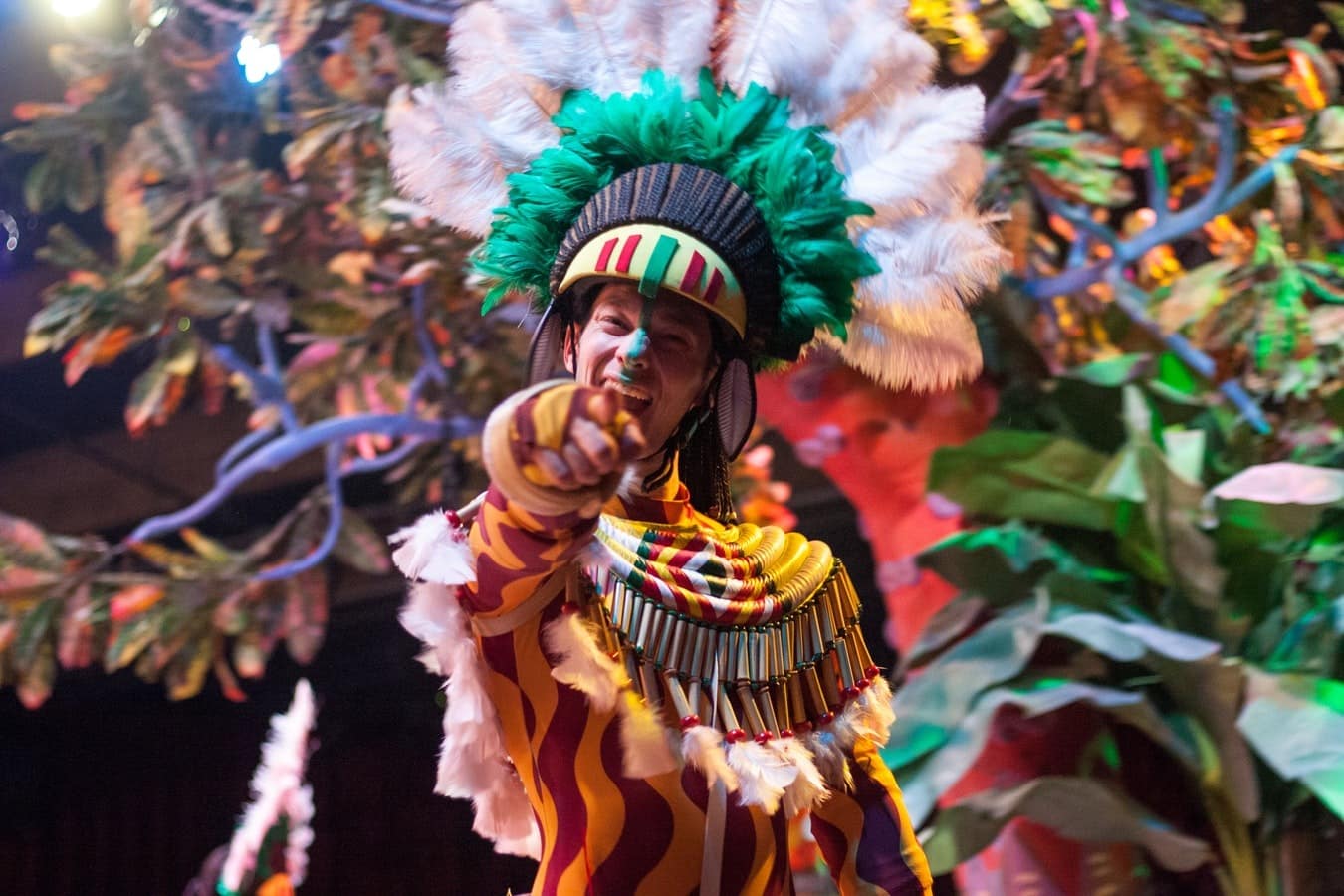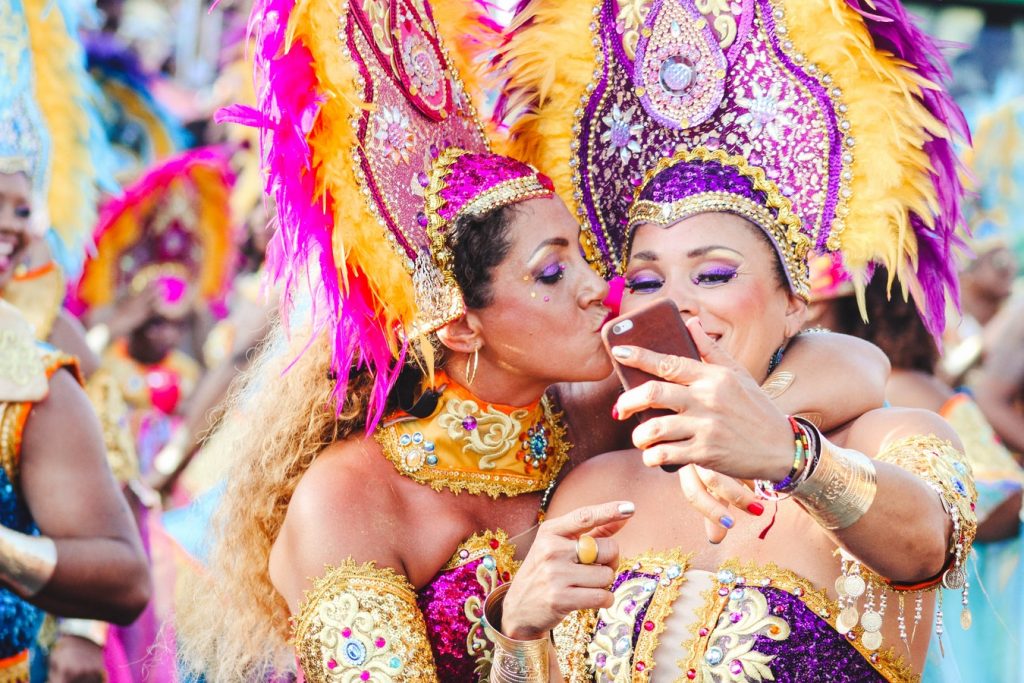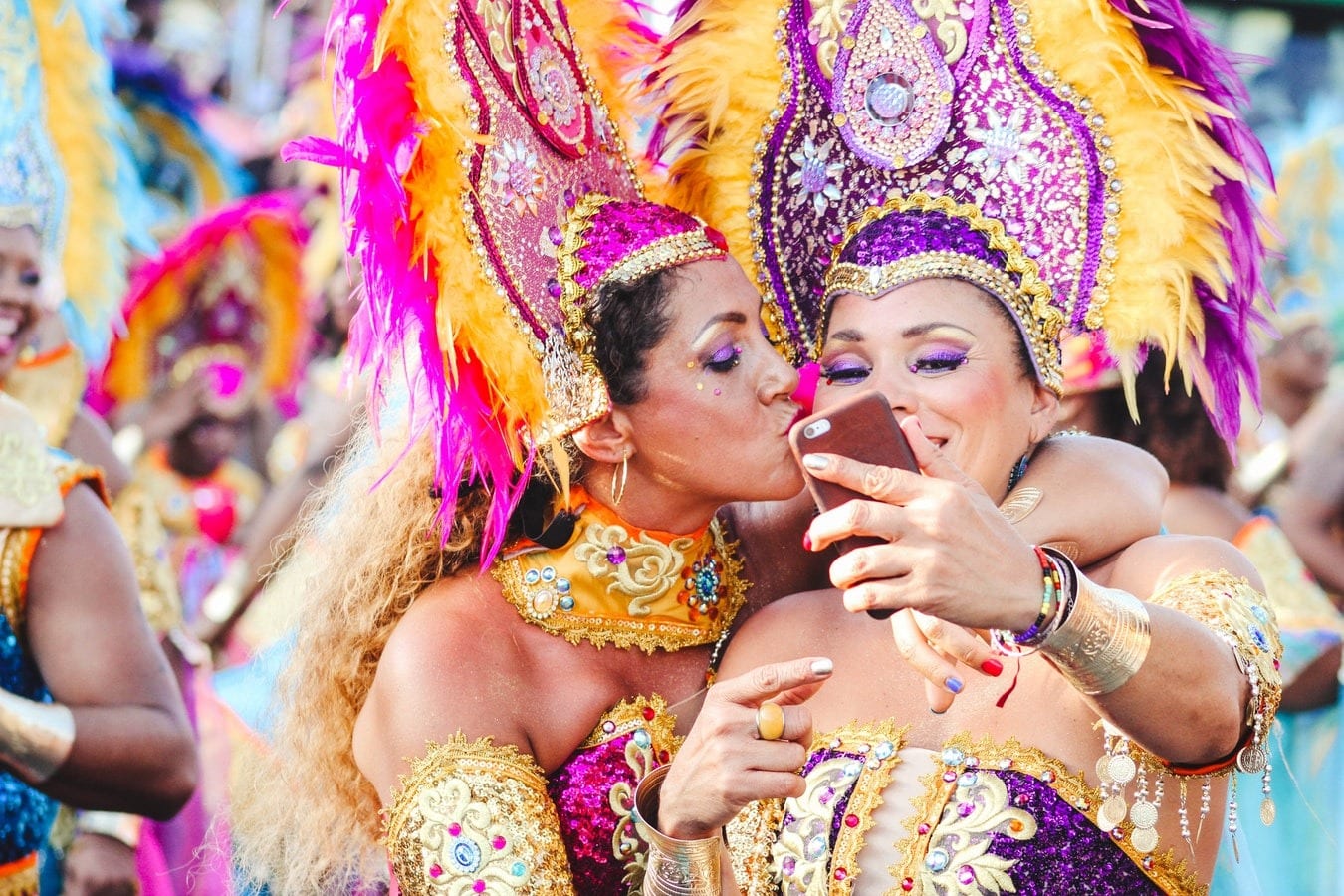 While the Rio Carnaval is the most famous, you can go to any city in Brazil at this time and experience the best party you've ever been to.
In the Southeast Region you'll hear a lot more samba; in the Northeast, more frevo and maracutu. Whatever the music and wherever you are, shine your sequins and get ready for spectacle galore!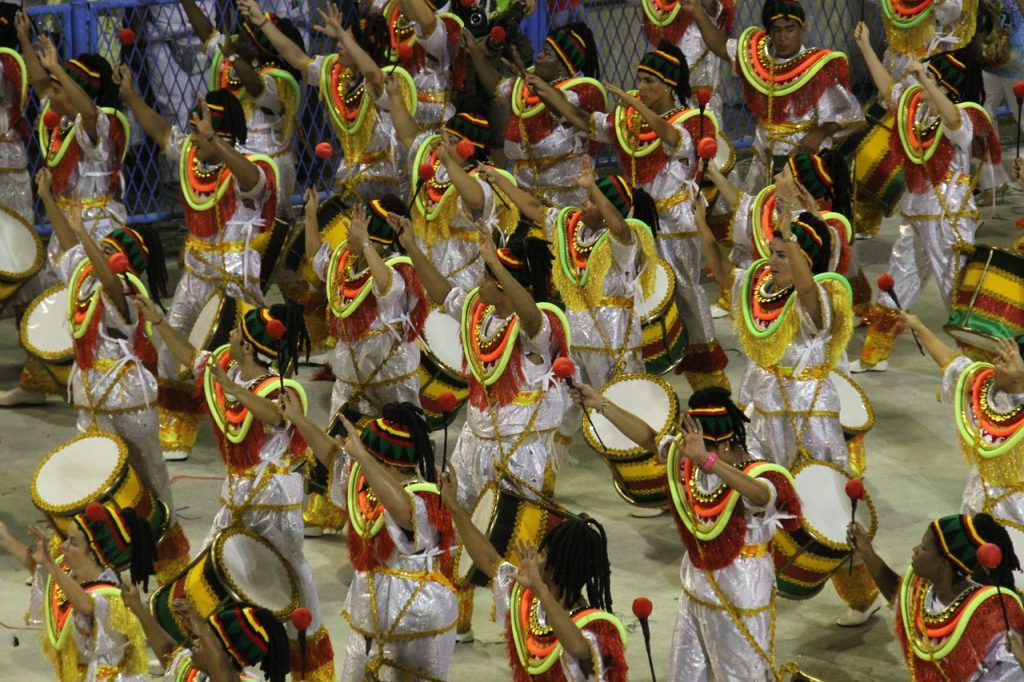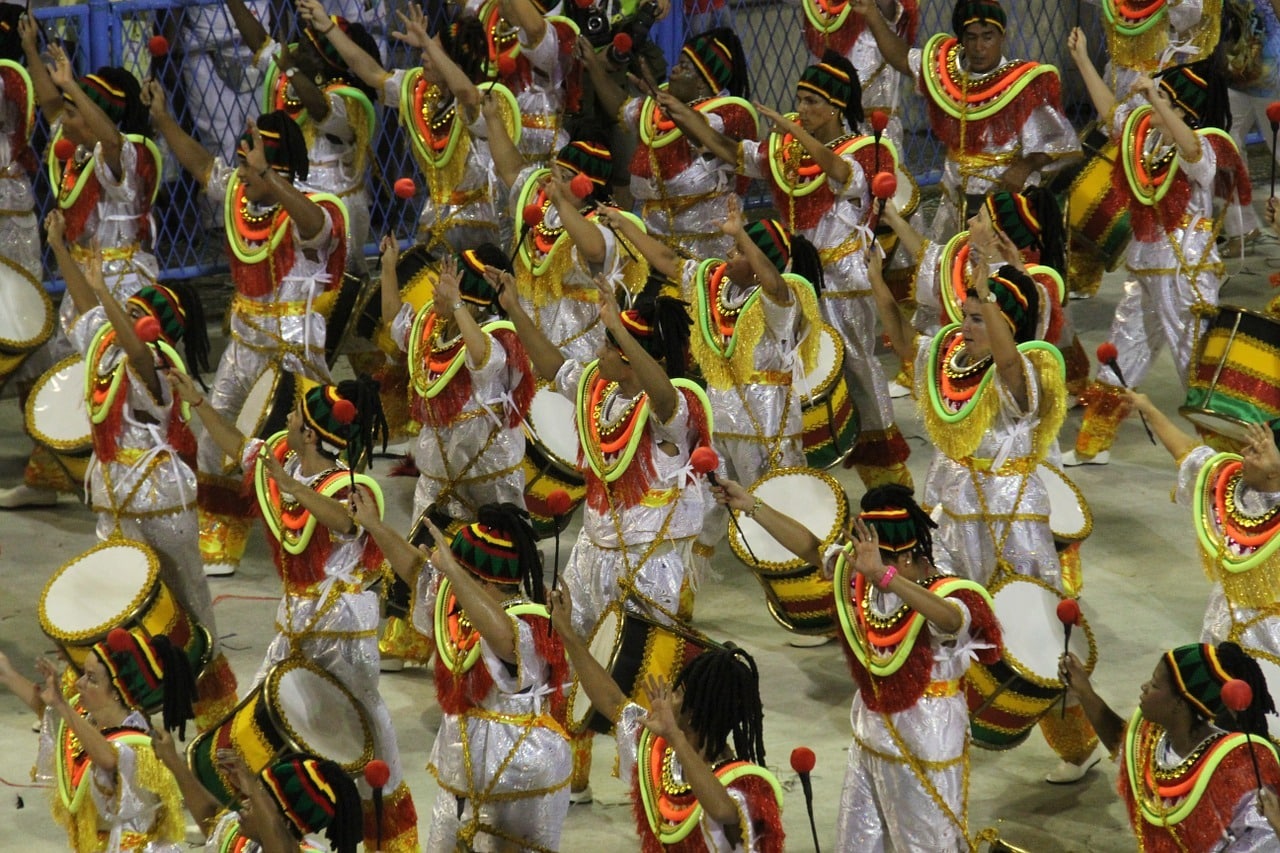 Salvador City
We love Salvador, Brazil's third-largest city, for its lively mix of cultures and styles, its 17th and 18th century architecture and its endless vibrancy. This is the epicenter of Brazil's Afro-Brazilian community and where the best music and culture can be found.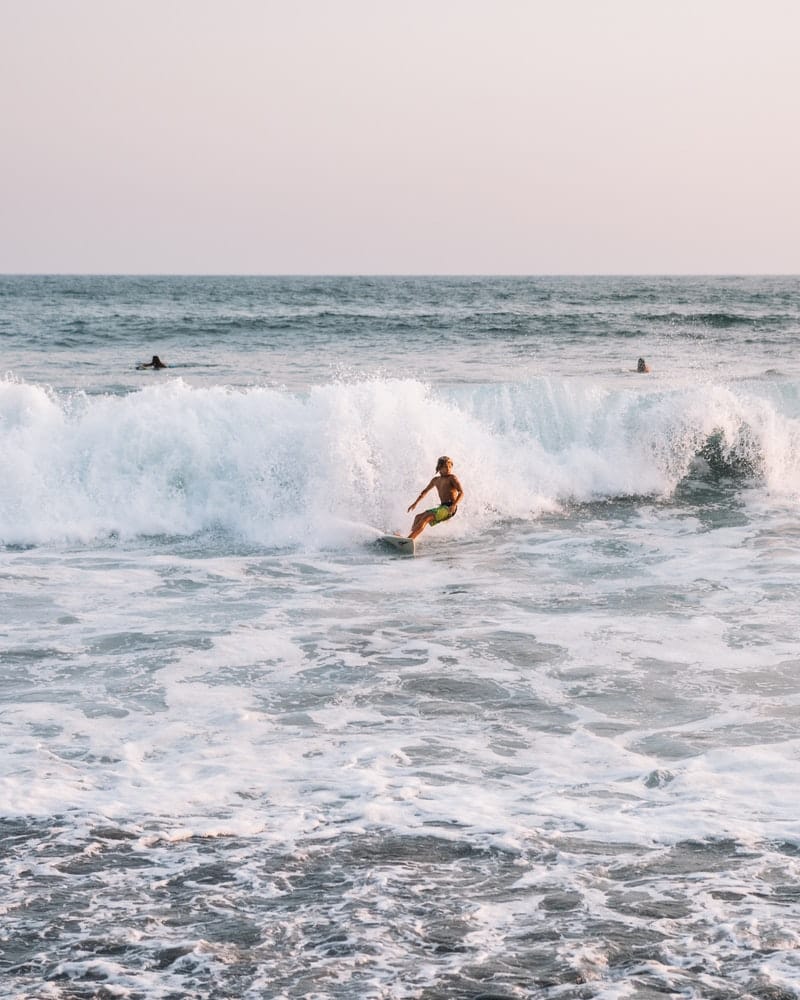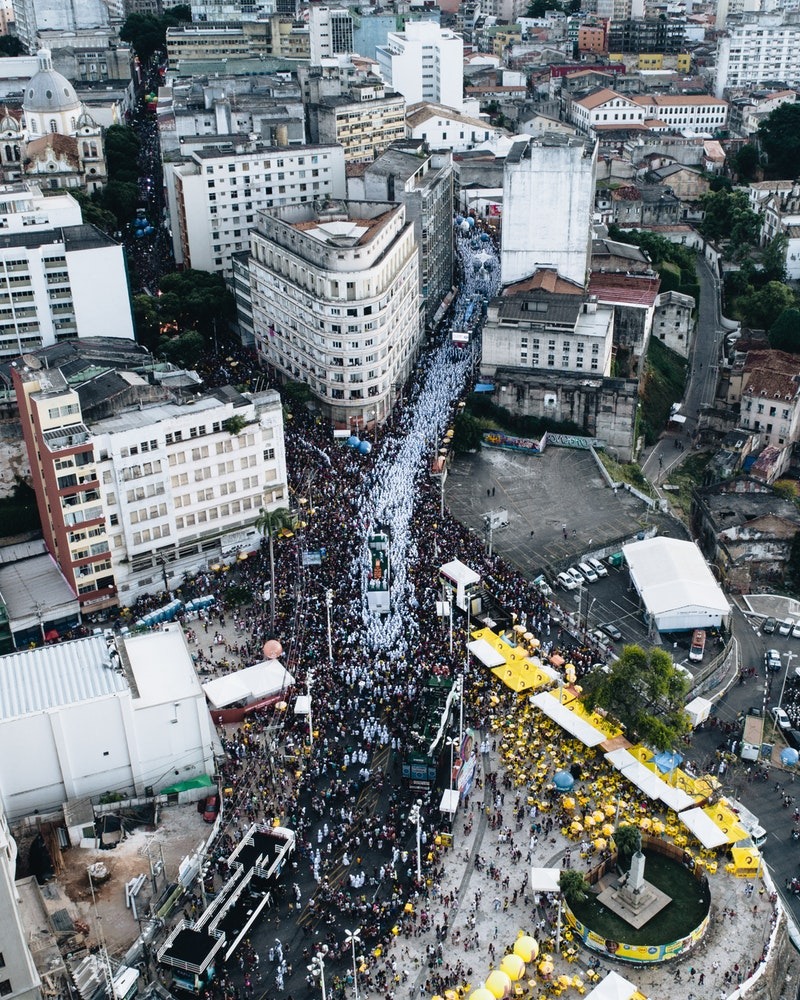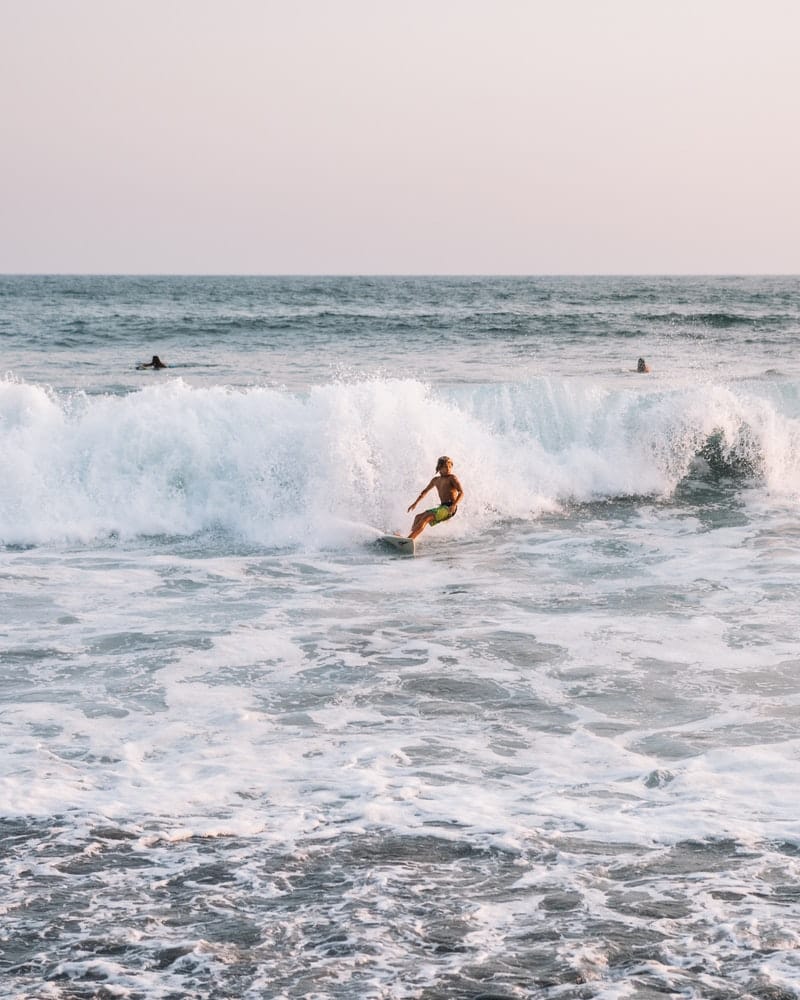 Of all the things to do in Brazil, make Salvador one of them. During the days, explore streets so picturesque that you feel like you're in a movie; at night, enjoy delicious food in one of the many restaurants.
In between times, chill on the beach. This is a city that likes to live, so enjoy being part of it!