One of the world's most fascinating countries, there are so many things to do in Brazil that adventure-hungry travelers are spoilt for choice. Whether you want to hike in the jungles, lie on the beach or dance in the streets, you can do that here.
From tranquil beaches to vibrant cities to lush rainforests, the country spans a huge variety of landscapes — and as a result, there are so many places to visit in Brazil.
If you're not already captivated by its scenery and biodiversity, you'll be hooked by the culture. There are energy and a love of life that runs through every aspect of Brazilian culture.
Samba dancing, drumming in Carnival, indigenous and Portuguese influences, mouth watering food; all of these aspects and more combine to create an atmosphere that you'll want to stay in forever.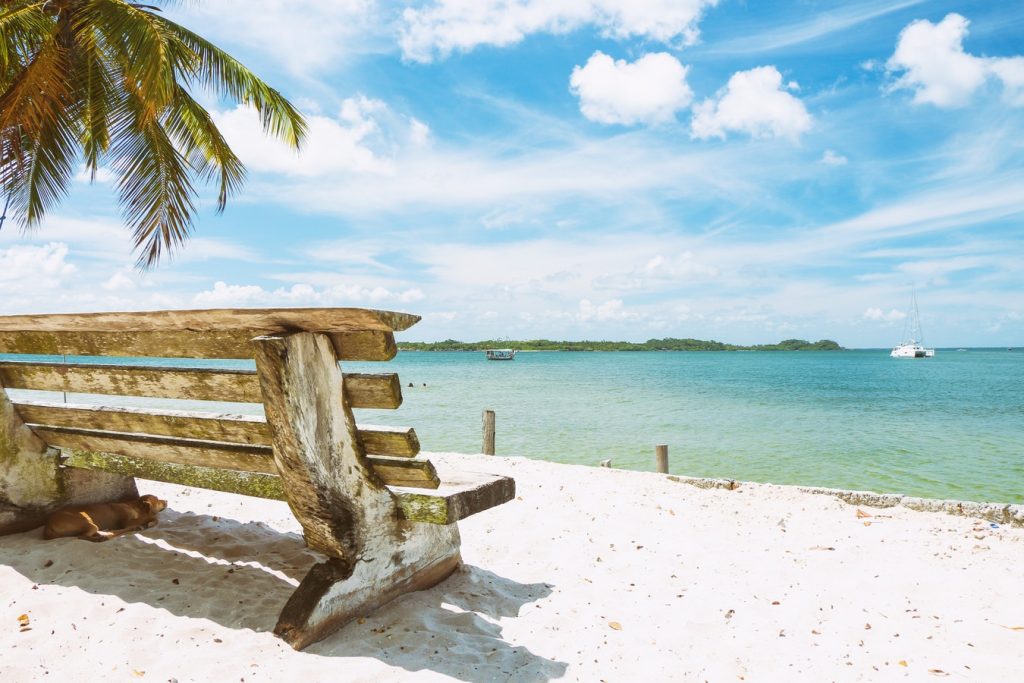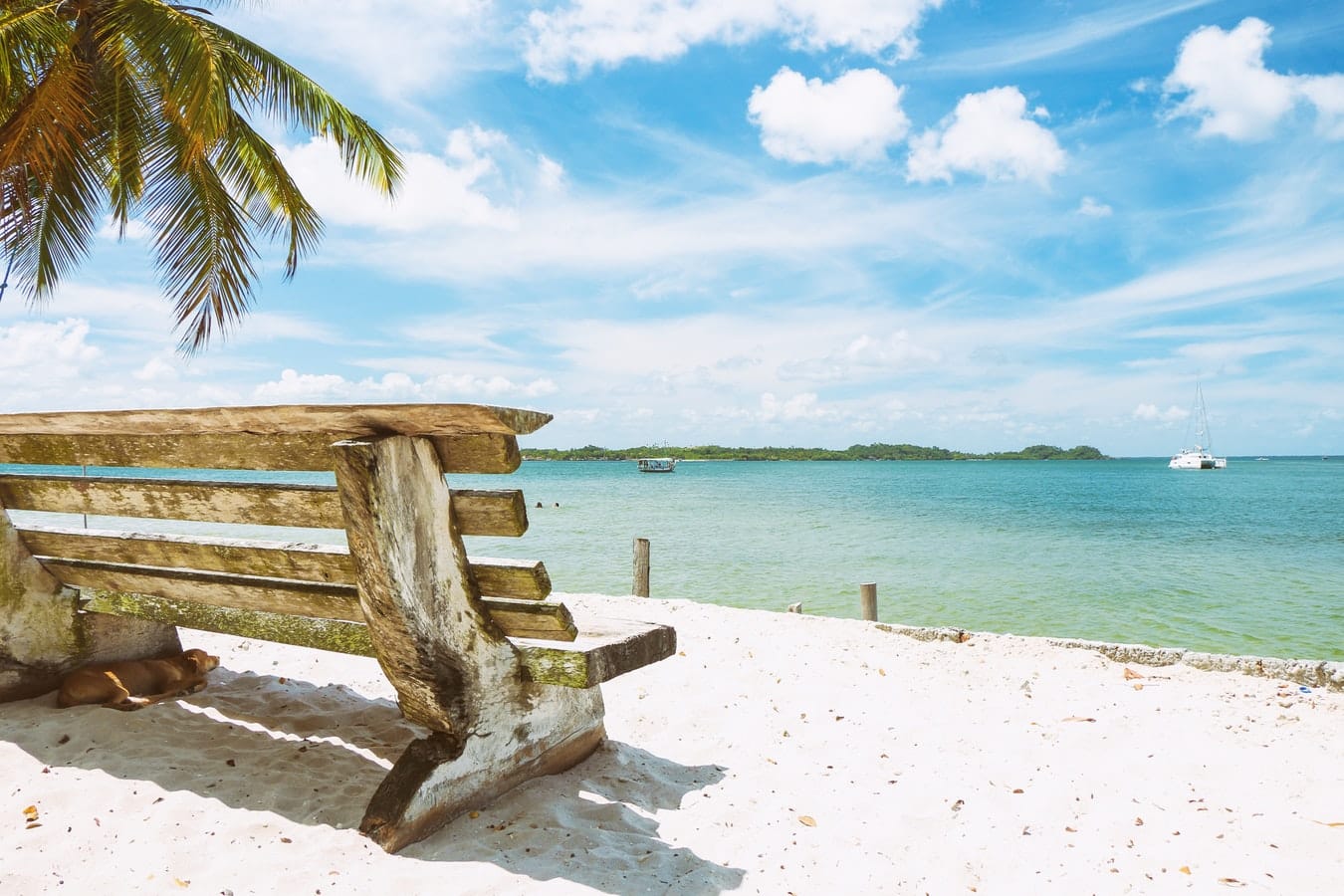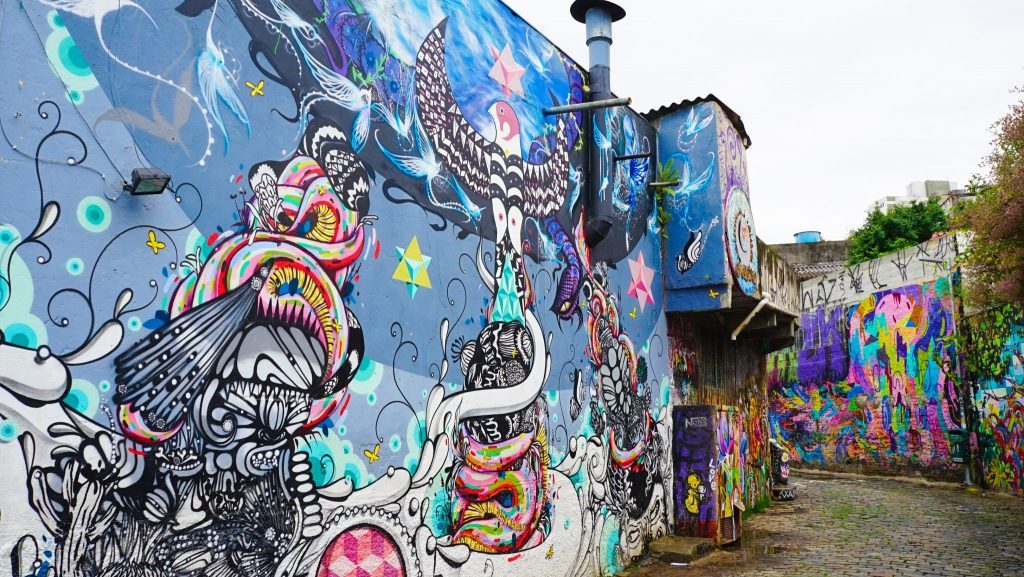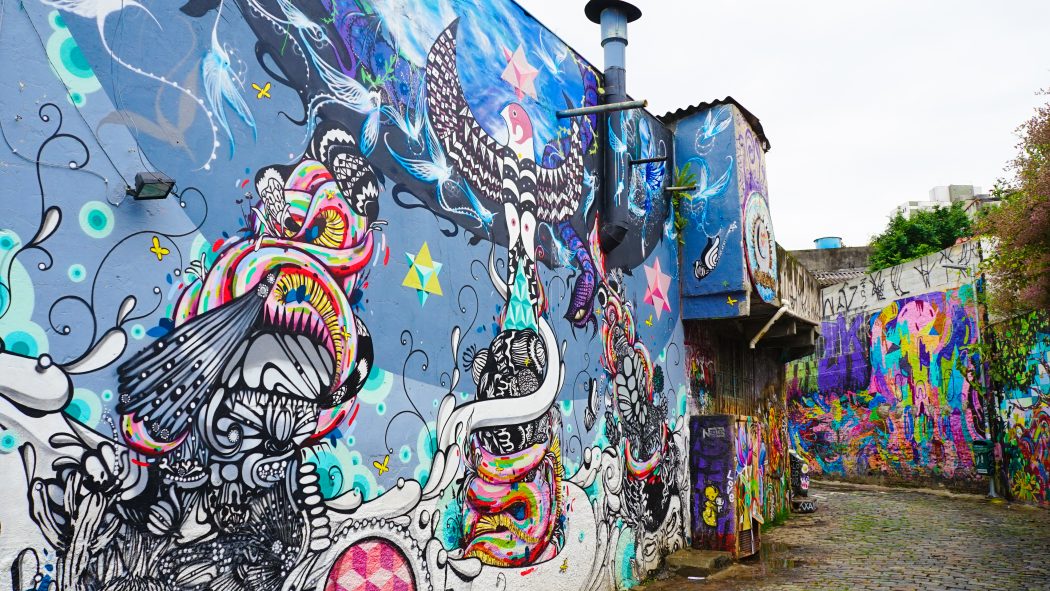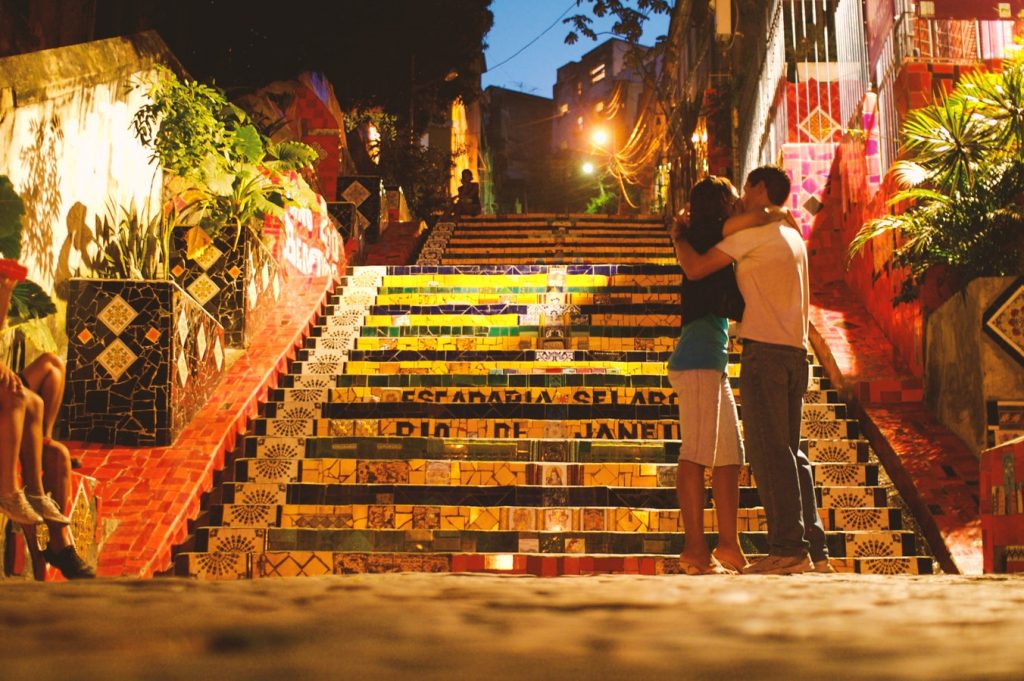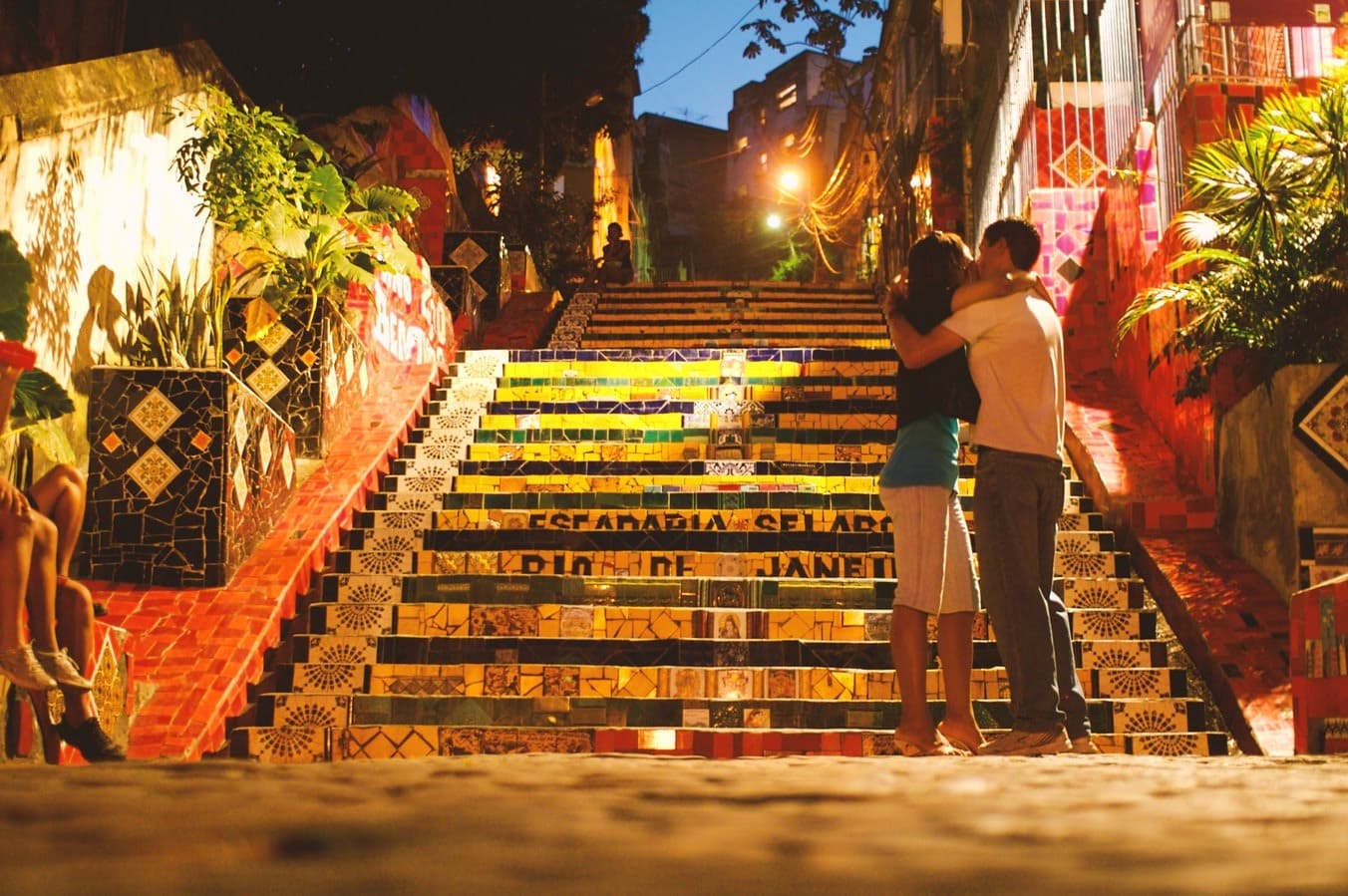 And, to put it plainly: Brazil loves to party!
You'll have heard of Carnaval, of course; a cacophony of music, dancing, and general joy. There are also diverse festivals going on throughout the year, great nights out in the cities and towns; not to mention just any quick drink turning into dancing at dawn!
So, what are some of the best things to do in Brazil? With so much on offer, how can you narrow it down? We've got some suggestions below.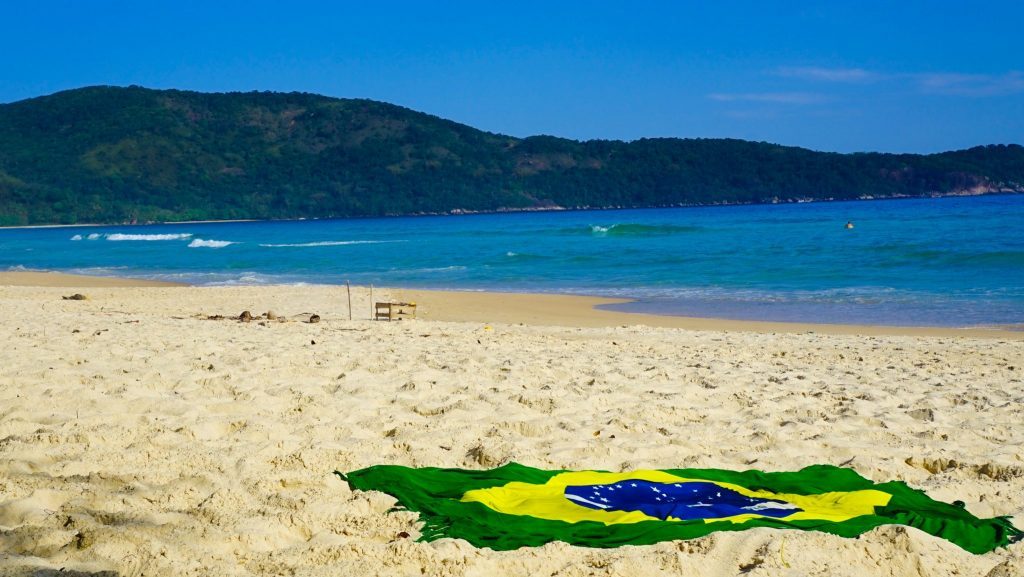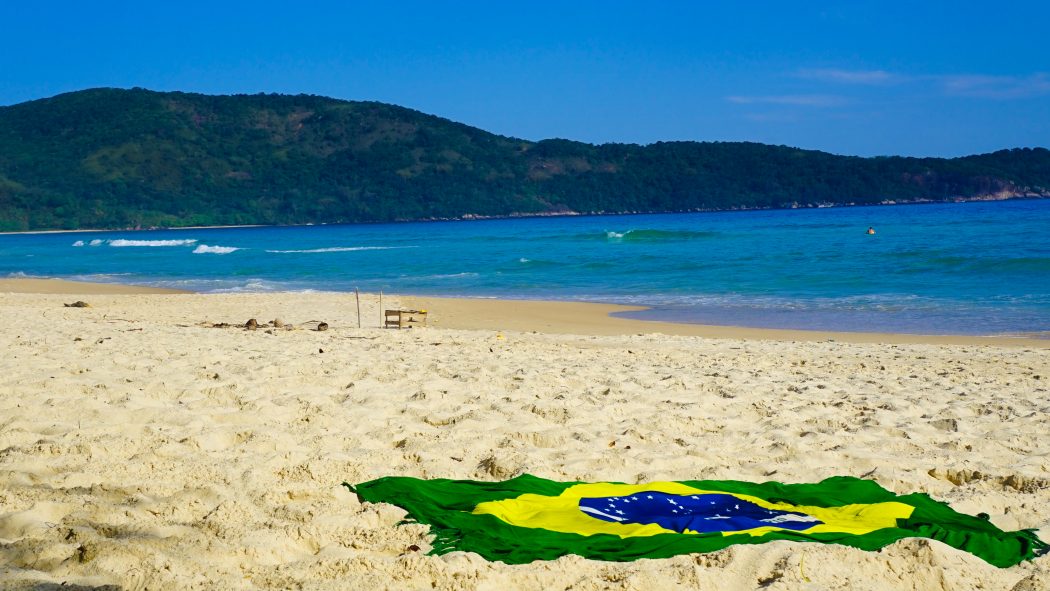 The 25 Best Places to Visit And Things To Do In Brazil! 🇧🇷
Rio de Janeiro
World-famous for its Copacabana and Ipanema beaches, Christ the Redeemer statue and wild Carnaval, Rio de Janeiro is absolutely top of the list of things to do in Brazil. We can't pretend it's a quiet place, but it's got a relaxed, carefree attitude that is intoxicating for travelers.
Otherwise known as the Cidade Marvalihosa (Marvelous City), here you'll find lush forests and mountains circling the city while the beach acts as the city's backyard.
You can hike, surf, sail or rock climb – or just chill on the sands, if you'd rather! It's a stunning landscape for a city and you'll never stop appreciating the beauty. In a city this, well, marvelous, it's hard to get past the superlatives and decide exactly what to do — so to help, we have put together a list of the top things to do in Rio de Janeiro Brazil!
The rich and varied history means there's plenty to discover among Rio's myriad attractions. That is, if you want to leave the endless fun of the bars and the beach. Arriving at a festival time means you'll soak up even more of the joyful celebration, whether it's a big football match, Carnaval or weekend samba parties. New Year is also a pretty spectacular time to enjoy all that makes Rio special.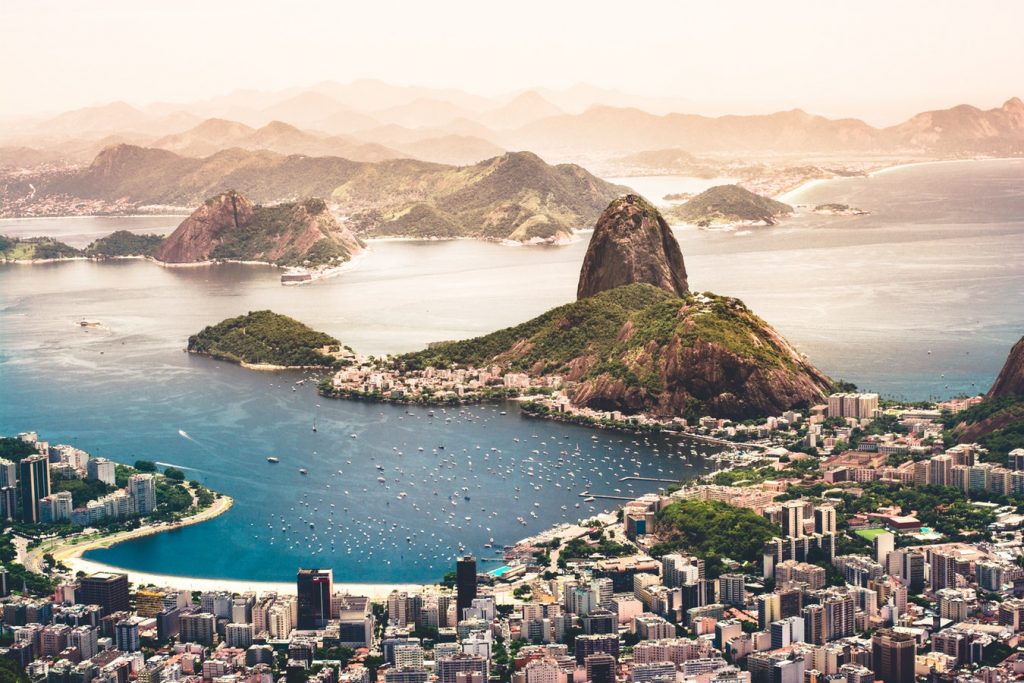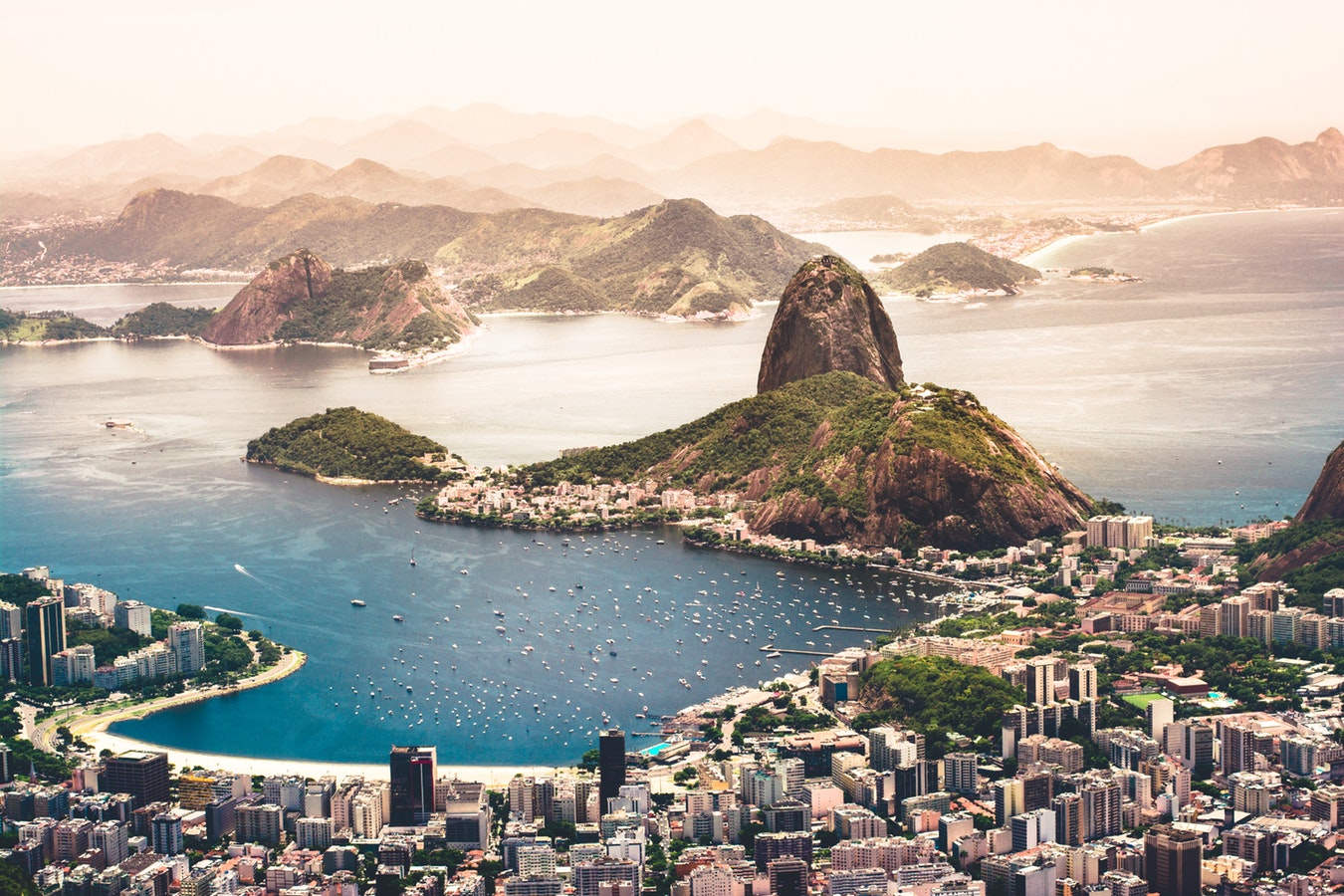 Fernando de Noronha
The tropical oasis of Fernando de Noronha is in an entire league of its own. The isolated tip of a submerged ocean volcanic, the archipelago of Fernando de Noronha, lies 271 miles (350 km) off Brazil's northeast coast and consists of 21 islands.
A UNESCO World Heritage Site with a sensitive ecosystem, tourist numbers here are restricted to around 450 to 500 people per day. But the lucky few that make it here are duly rewarded …
Fernando de Noronha has everything you could want from an unforgettable island getaway. Picturesque scenery, majestic seascapes, fine white sand beaches, bountiful diving, animated snorkeling, turquoise waters, and oh-so-much-more.
Only one island in the chain is inhabited, with a population of around 5,000 people. Otherwise, most of the rest of this paradisaical retreat is left to the seabirds, reptiles, turtles, and exotic marine life. A nature lover's paradise, Fernando de Noronha can be compared to Fiji, an arresting beach island scene straight out of a Hollywood film set.
There are a limited number of flights daily, so getting here – and accommodation once you arrive – is not particularly cheap. Still, if you can stretch your budget, Fernando de Noronha is worth every cent.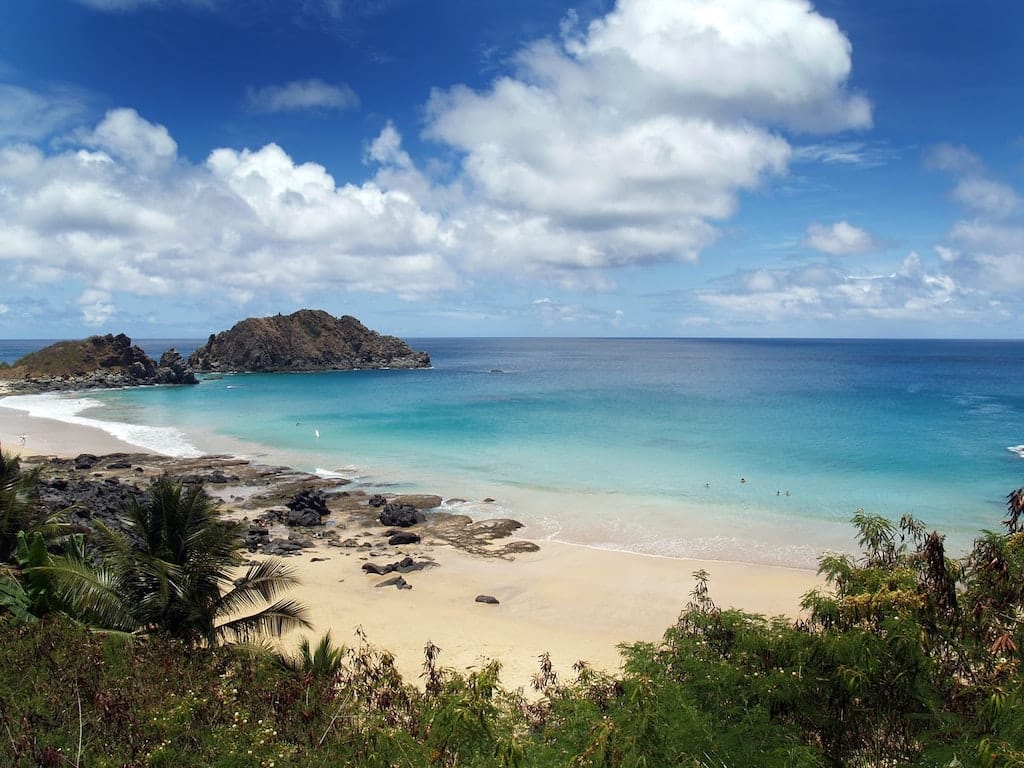 Iguazu Falls
As well as fascinating cities, Brazil also has some of the most stunning natural wonders in the world; the awe-inspiring Iguazu Falls are among these. There are 275 separate drops along the 2.7 kilometers of the falls, which separate Argentina and Brazil. From the Brazilian side, you go to the Igauçu National Park to enjoy the spectacle.
There's an intricate series of footpaths and walkways that enable visitors to get up close to the natural beauty and on the Brazilian side, there's a long pathway along the canyon.
A must-see for everyone is Devil's Throat, a narrow chasm that takes half of the river's flow along; you can imagine the power and noise of the water there.
Get a panoramic view of the falls from the trail or splurge on a helicopter ride for the bird's eye perspective. Stay in the nearby town of Foz de Iguacu so you can get up early to beat the heat and the crowds; then enjoy being mesmerized by the majesty of this remarkable place.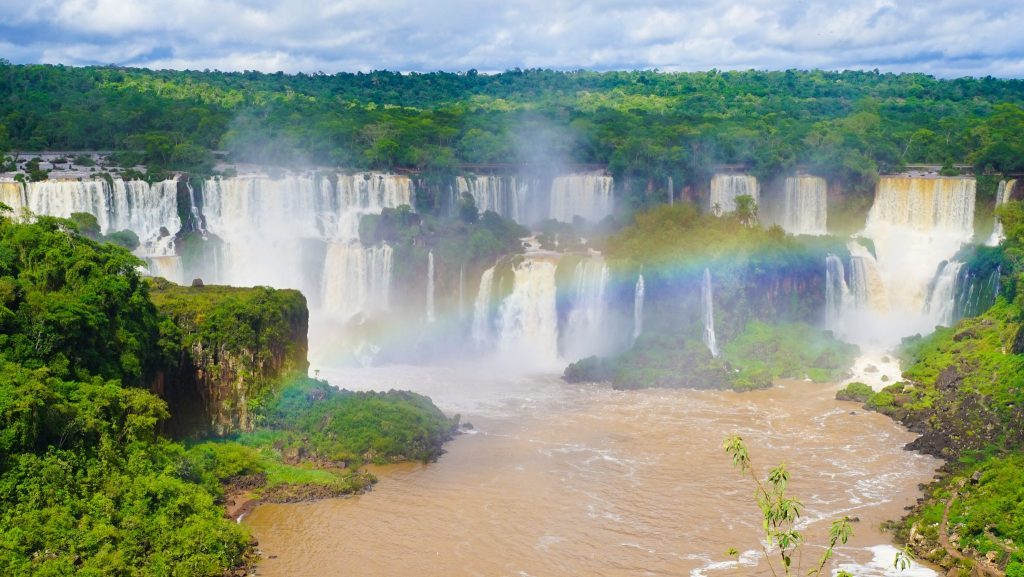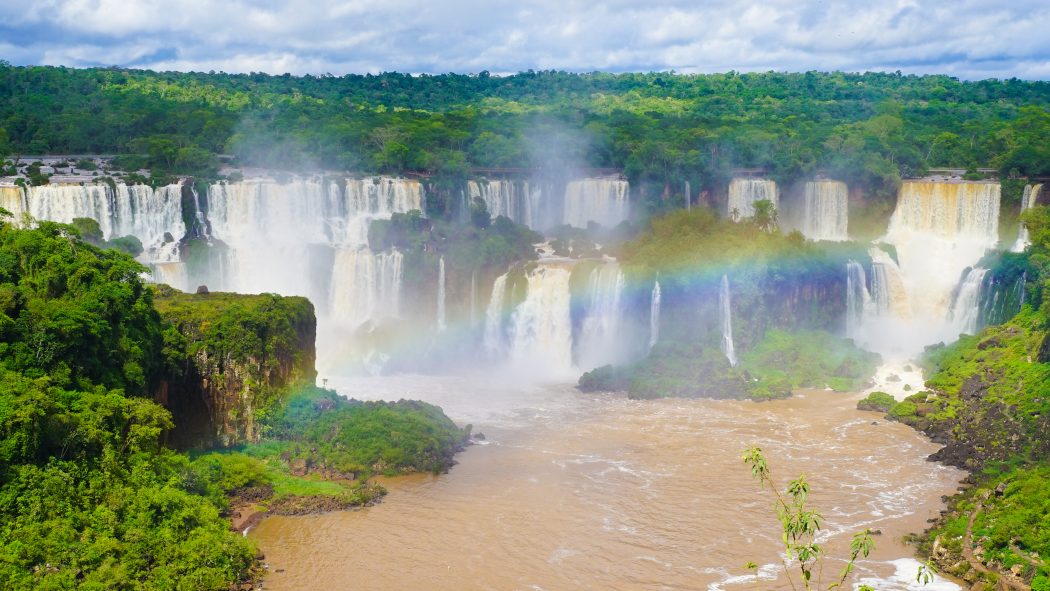 Recife & Olinda
Recife and Olinda are sister cities on Brazil's northeast coast that stand within sight of each other. Both started life as colonial cities under Portuguese rule, exploiting the vast richness of the New World, but over the centuries Recife has pulled ahead while Olinda has kept its small-town charm. The juxtaposition of both is tantalizing, and ensuring visiting them together is one of the top things to do Brazil.
Recife, the capital of Pernambuco state, has a booming population and everything from charming canals and vividly painted colonial buildings to glistening skyscrapers, palm-fringed beaches, and exuberant nightlife. An energetic and inspiring city, Recife also has plenty of entertainment and cultural attractions, more than a dash of grit and growing traffic problems. A true metropolis – warts and all.
In contrast, Olinda – just a short bus trip to the north – has very much maintained its colonial charm and clings to a slower pace of life. Position on a hillside overlooking the Atlantic Ocean, this UNESCO World Heritage site is an artsy counterpart to Recife with galleries, workshops, baroque churches, convents, monasteries, and wonderfully preserved houses and manors.
It is rare in the world to find two destinations that contrast and complement each other so completely. On their own, each would be worth a visit – but together, they become one of the absolute top highlights of Brazil.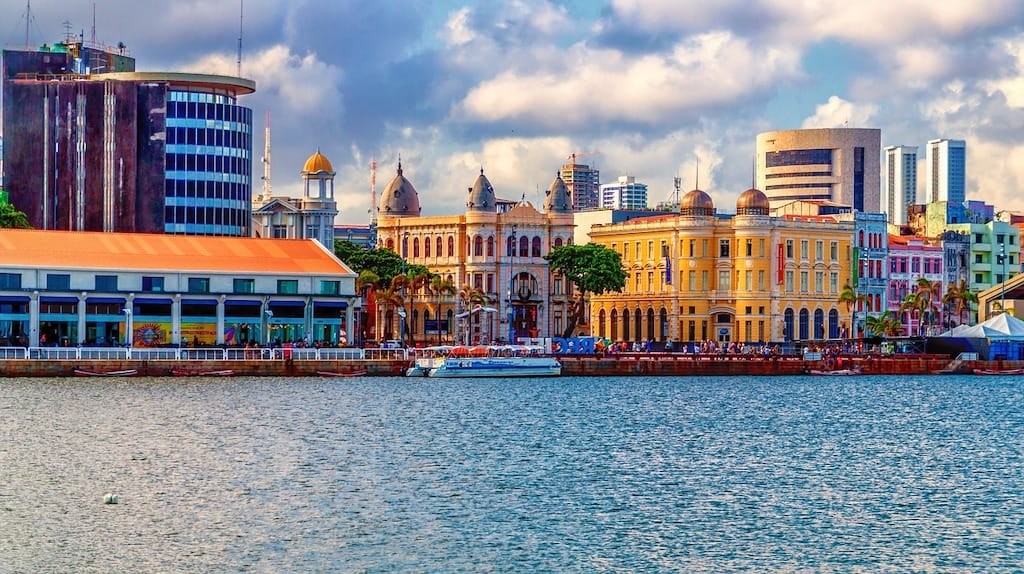 Lençóis Maranhenses National Park
A must-visit destination for anyone fascinated by the natural landscape, this 1550 square kilometer national park is a spectacular area filled with dunes, lagoons, and beaches. Its undulating dunes give the park its name – 'Lençóis' means 'bedsheets' and these expanses really do look like sheets draped across the land.
The rains between May and September get filtered by the sand to create incredibly clear blue lakes between the hills of sand. You can choose whether you navigate the area on foot, on horseback or in a car; whatever you do, you won't regret making the effort to come here. It's got an almost otherworldly quality, making a dramatic impact.
It's easy to see why it is called one of the most beautiful places in Brazil – and people make the considerable effort to get here.
The most convenient way to explore is to stay at Barreirinhas on the river although if you don't mind heading somewhere more remote, Santo Amaro and Atins are more peaceful bases.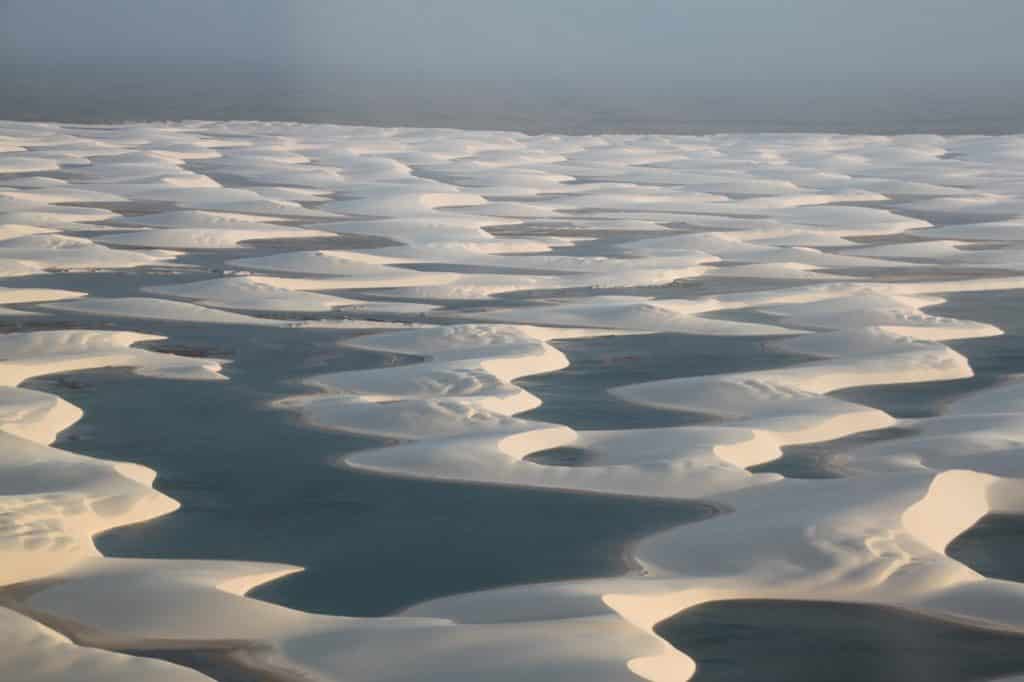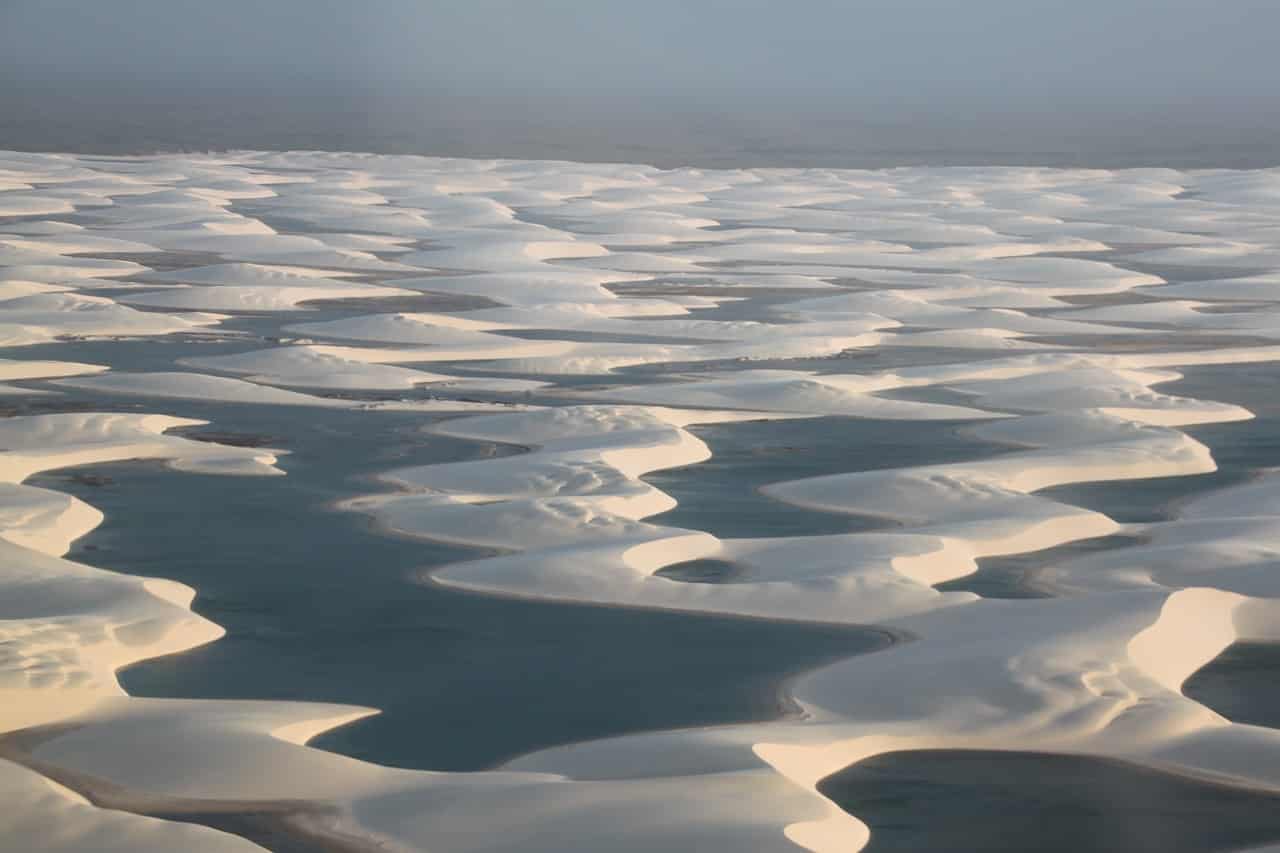 Parque Nacional da Chapada Diamantina
An expansive national park in eastern Brazil, Chapada Diamantina attracts adventurous tourists looking for nature, hiking, colonial wonders, and off-the-beaten-track experiences. And boy, do they find it here.
An almost untouched wonderland of cascading waterfalls, intrepid hiking, and panoramic views – the entire park sits atop an otherworldly 41,751 square kilometers (16,120 sq. mi) plateau bounded by cliffs in central Bahia.
The most famous attraction is the Fumaça Waterfall, one of the tallest waterfalls in Brazil, which at 340 m tall evaporates in a mist before even reaching the ground. Another famous highlight is the cauldron-like Devil's Pool, with its deep black water and sinister history, or the enormous sandstone-and-quartz Lapão Cave.
Parque Nacional da Chapada Diamantina offers everything from day hikes to multi-day journeys. There are plenty of trained local guides happy to help you organize your expeditions once you arrive. The old colonial mining towns of Lençois and Mucugê are popular bases for exploring the park and offer cobblestone streets, outdoor cafes and a cute range of pousadas (a boutique inn that provides a more intimate experience than your traditional hotel).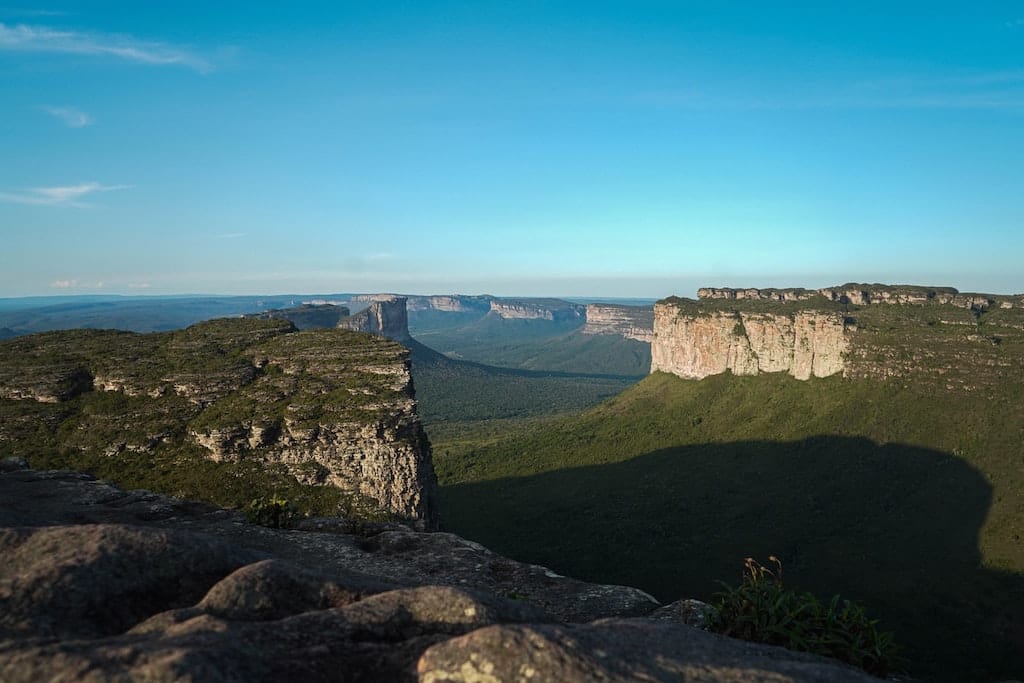 Ouro Preto
If you're tired of the mega-cities yet still want to experience town life in Brazil, Ouro Preto is the place to go. It's one of several colonial towns in the state of Minas Gerais that date back to the 18th-century gold rush and by far the most beautiful.
It's not just historically important for the gold mining but also for being the setting for the country's first independence movement. That is probably why they made if a UNESCO World Heritage Site.
If you have traveled to places like Lisbon, you'll really be able to see the influence of Portugal on Ouro Preto. In fact, Ouro Preto actually has some of the best-preserved Portuguese colonial architecture, with few signs of modern urban development—unlike Macau.
Sure it might not be that easy to get to, but the best places never are and you will be justly rewarded with a fairytale town like no others. It's pure magic!
There's so much joy here in getting lost in the narrow, cobbled, steep streets (not to mention you'll have thighs of steel by the time you're done!) and the views once you get to a vantage point are incredible.
It's also one of the more artistic things to do in Brazil with a range of art galleries and cultural centers showing off the mineiro art.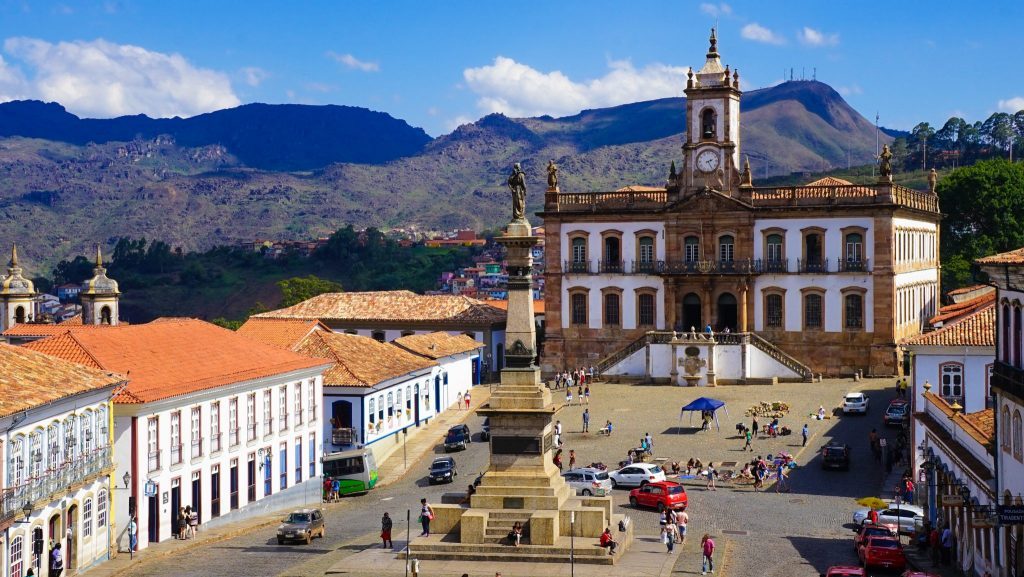 Ilha Grande

Do you dream of cocktails at sunset? White sand under your toes and the sound of waves crashing on the beach? A stress-free location away from chaos where no cars are allowed, prices are low, and your biggest worry will be 'Açai or Coconut for lunch?'
Well then, do we have the island for you.
Ilha Grande is a fabulous tropical island located only a few hours bus and boat trip away from Rio de Janeiro on Brazil's stunning southeast coastline.
Yes, this could be all yours: gorgeous blue skies, empty beaches, and that tempting ocean. Just imagine…
It's a natural paradise with 99% of the island being covered in natural Atlantic Rainforest, only one small town and a series of paths crisscrossing the dense vegetation leading to deserted beaches.
Yes, it sounds like heaven— and that's because it probably is.
Then there is the thriving (but laid-back) nightlife scene, incredible sunsets, fantastic snorkeling, funky monkeys, range of affordable accommodation islands, and abundance of caipirinhas. Most people who travel here end up extending their stay, but it's hard to know beforehand if you will like it, and how long you will need, so we have put together a more comprehensive guide to things to do in Ilha Grande to help you fall in love with this magnificent place.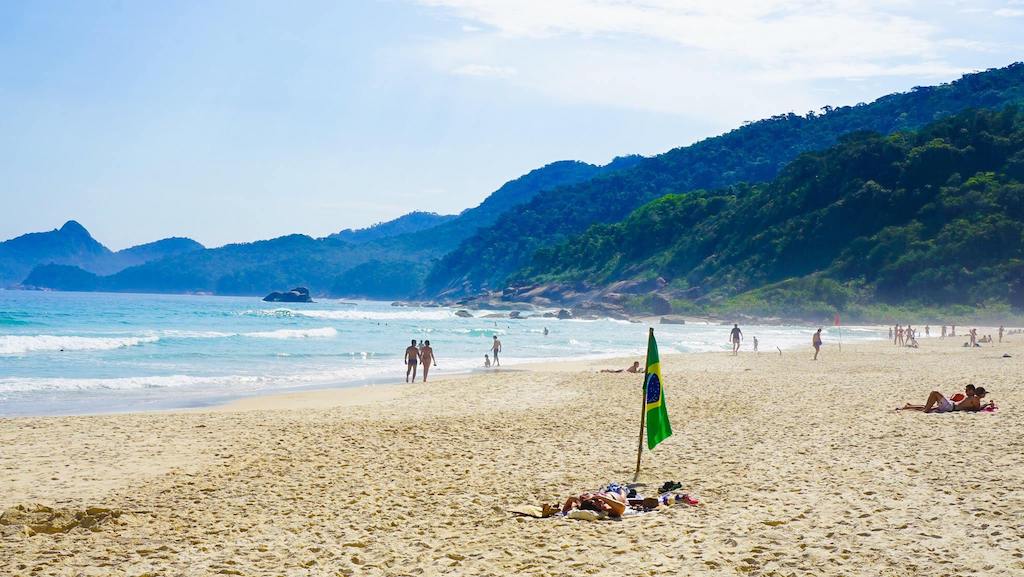 From secluded natural beauty to wild and wonderful festivities with a cacophony of noise and color. An annual festival held in February in the run-up to Lent, this is a time where Brazilan cities let loose with parades, music, and dancing.
A lot of dancing.
While the Rio Carnaval is the most famous, you can go to any city in Brazil at this time and experience the best party you've ever been to. The entire county celebrates Carnaval and unifies for almost a week of non-stop partying.
In the Southeast Region you'll hear a lot more samba; in the Northeast, more frevo and maracutu. Whatever the music and wherever you are, shine your sequins and get ready for spectacle galore!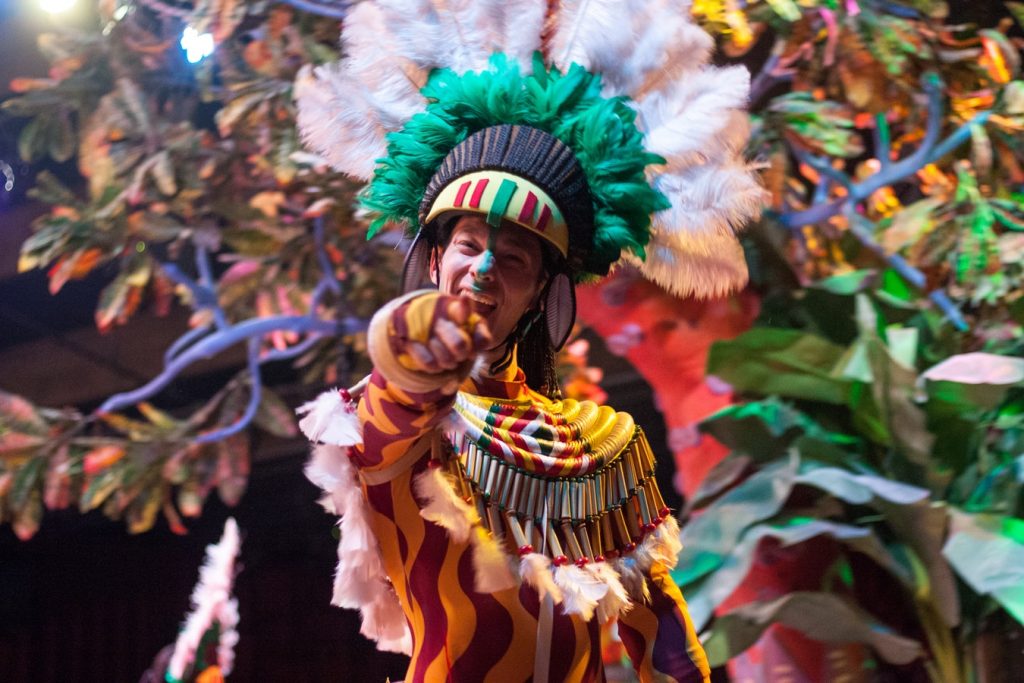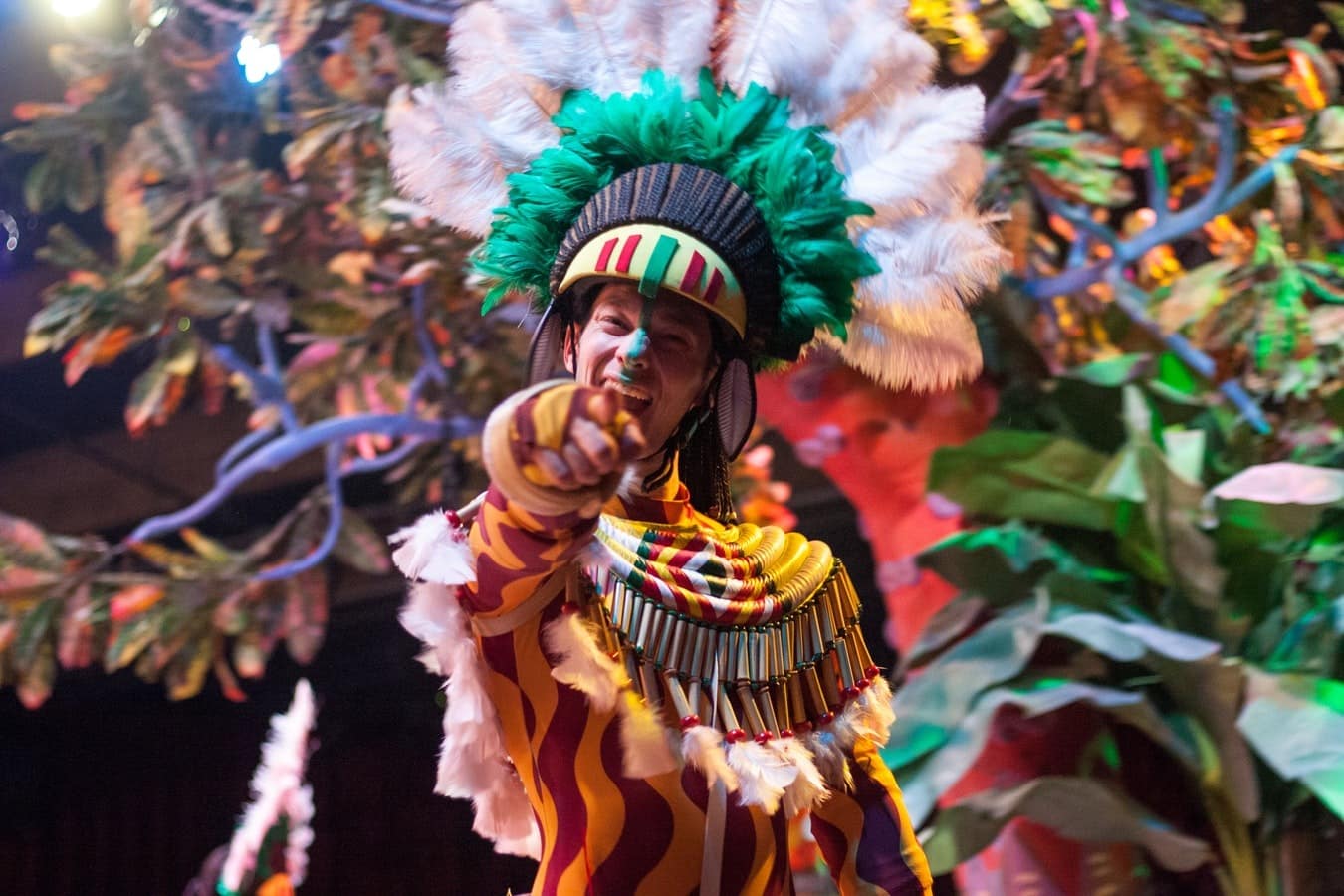 Bonito
Freshwater snorkeling in heavenly Bonito one of the best-kept secrets in Brazil, though its popularity is growing.
Bonito is an eco-tourism hub in Mato Grosso do Sul state in Southern Brazil. The encompassing area has garnered a reputation for its crystal-clear rivers, huge, stalactite-covered cavern, and a bounty of colorful fish.
Located on the edge of the great Amazon basin, Bonito is a mirror into the underworld – similar to the great cenotes of Tulum and Cuba. While unassuming on the surface, there is a reason by Bonito is named after the Portuguese for "beautiful."
While snorkeling in the magical waterways that end in shallow (and warm) pools as clear as glass is the main highlight, Bonito is also the jumping-off point for expeditions into the Pantanal region, filled with jaguars, boa constrictors, and colorful birds. Then there are the river-beaches on clear water lakes, zip-lining adventures, paddle boarding, scuba diving, and fantasy waterfalls.
An aquarium come to life; Bonito is a jungle-laden paradise with just enough eco-tourism operators to make life easy— yet not enough to destroy what makes this spot so enchanting.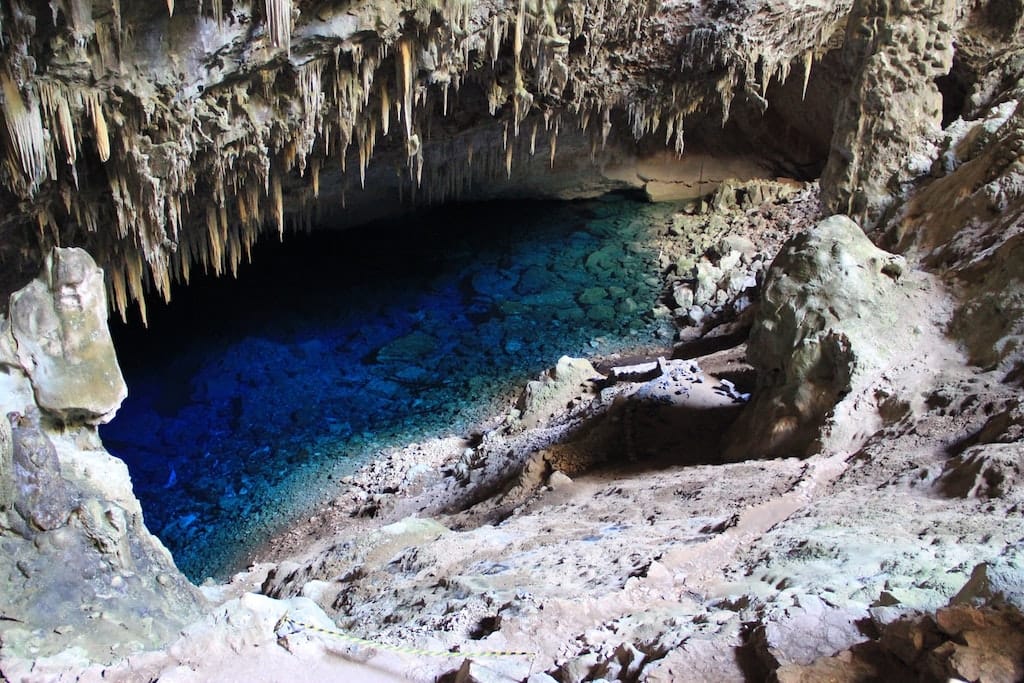 Florianópolis
The capital of southern Brazil's Santa Catarina state, Florianópolis, is the place to go for beach resorts, surfing, boating, and a heavy German influence.
Most of the city lies on the spectacular 54-kilometer-long Santa Catarina Island and connected to a mainland commercial area via the famous Pedro Ivo Campos Bridge. The frontier between Portuguese and Spanish empires, the region was filled with German-speaking immigrants in the 1820s to act as a buffer – and has had a lasting legacy.
These immigrants kept their small family-owned farming practices, similar to North America at the time, yet vastly different from the mega-plantation culture of most of Brazil. This resulted in Florianópolis having a healthier legacy of equality and egalitarian policies than the rest of the country — a trend that continues today. Not to mention a wild Oktoberfest festival, fascinating history, and a flourishing cultural scene.
For tourists, there is sun, sand, and surf aplenty, with beach hopping being the most popular attraction. The seafood and beer are both expectedly standout, as is the sophisticated city vibes. With over a hundred beaches, all encircled by picturesque hills covered with lush Atlantic Forest vegetation – it is impossible not to love this unique place in Brazil.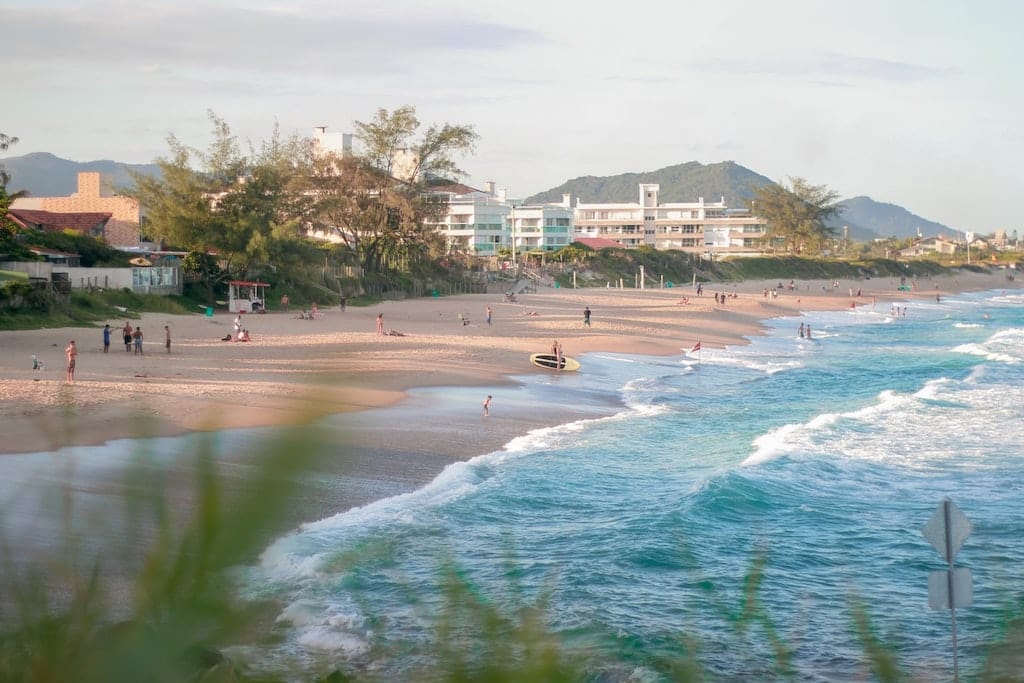 Sao Paulo
What Sao Paulo lacks in Rio-style beauty and landscape, it more than makes up for in energy and pride. Ask any resident and they'll tell you at length how they'll never live anywhere else – so it's definitely somewhere that travelers should check out. Traffic galore there may be but there's plenty to experience in this bustling cosmopolitan city.
It's the art center of Brazil so, as might be expected, there are a wealth of museums, galleries and cultural centers. Not to mention all the street art.
Head downtown for the historic area and many of the main attractions; head to the other areas for more of an insight into the daily life of the Paulistanos. In the evenings, aside from a great nightlife, there is always something happening, whether it's theatre, musical performance and international events.
We love heading to Avenida Paulista on a Sunday to join in the masses of people walking, cycling and rollerblading along the temporarily pedestrianized street. The city is also home to a wide range of culinary delights and it's definitely one of the top places to go in Brazil for foodies.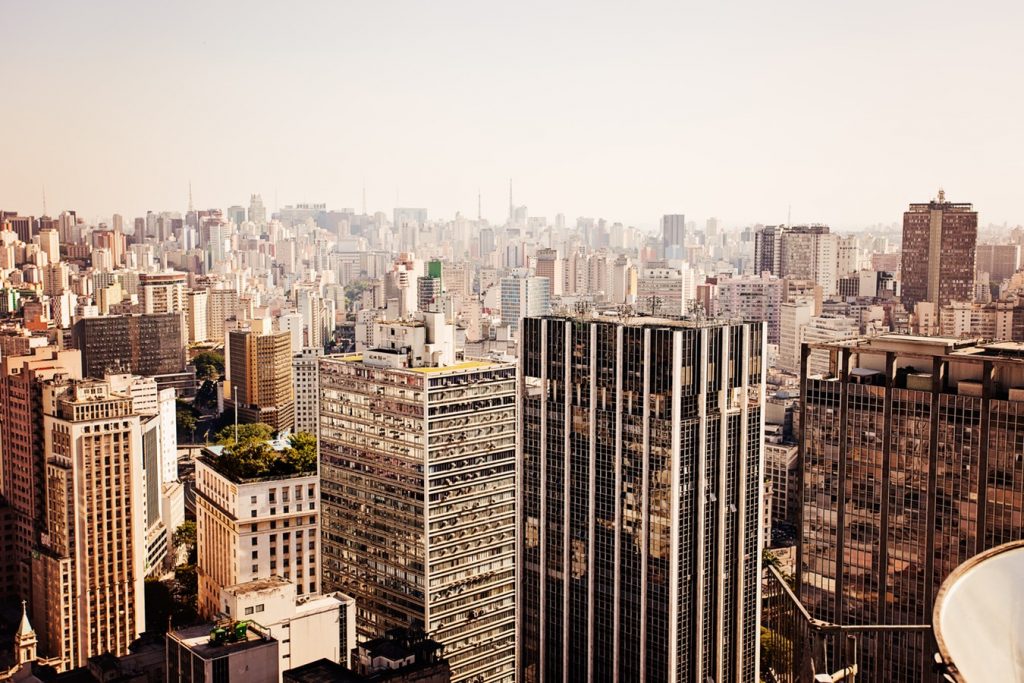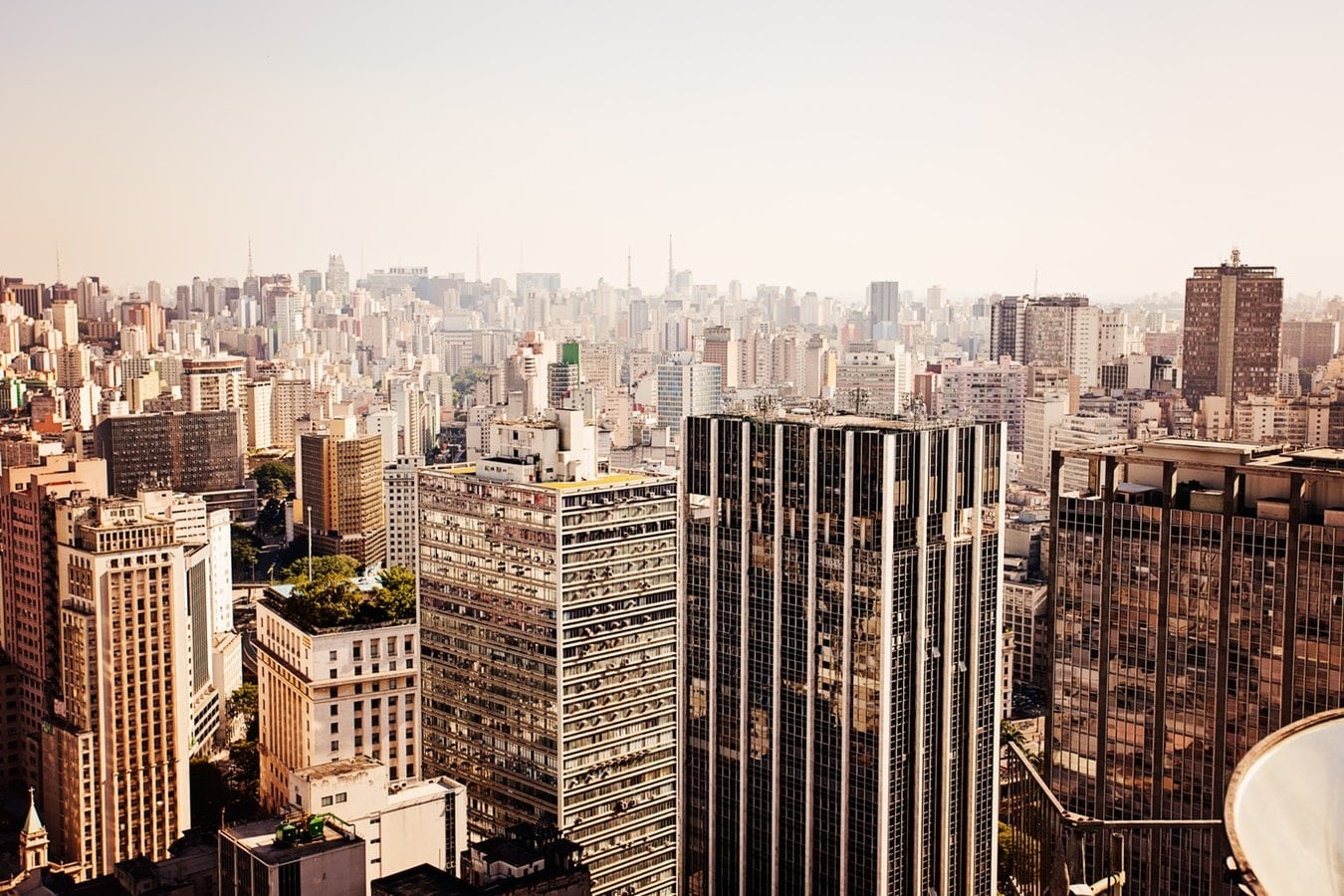 Tiradentes
Another contender for the most beautiful town in Brazil, Tiradentes in the Brazilian state of Minas Gerais, is an unspoiled case of Portuguese colonial architecture. It is so well preserved and so appealing, you would at times think you have mistakenly wandered into a movie set – and will catch yourself thinking,' how can a place be so perfect.'
Gorgeous homes set along cobblestone roads enveloped by green mountains and a truly majestic church: Tiradentes is the kind of place dreams are made of. Except it is real. When gold became scarce, this historic mining town was largely forgotten and fell into decay. Crucially, this meant it wasn't modified or ravaged by growth and modernity.
When tourism began to trickle back here in the late 1970s, intrepid guests were rewarded with exceptionally preserved Baroque structures thanks to the years of isolation.
Beyond the obvious visual appeal, there is a booming restaurant scene, lush forest hikes, and some wonderfully insightful museums. The charming São José Fountain should not be missed, along with the vintage steam train that runs between Tiradentes and the magnificent Serra São José grouping of quartzite blocks.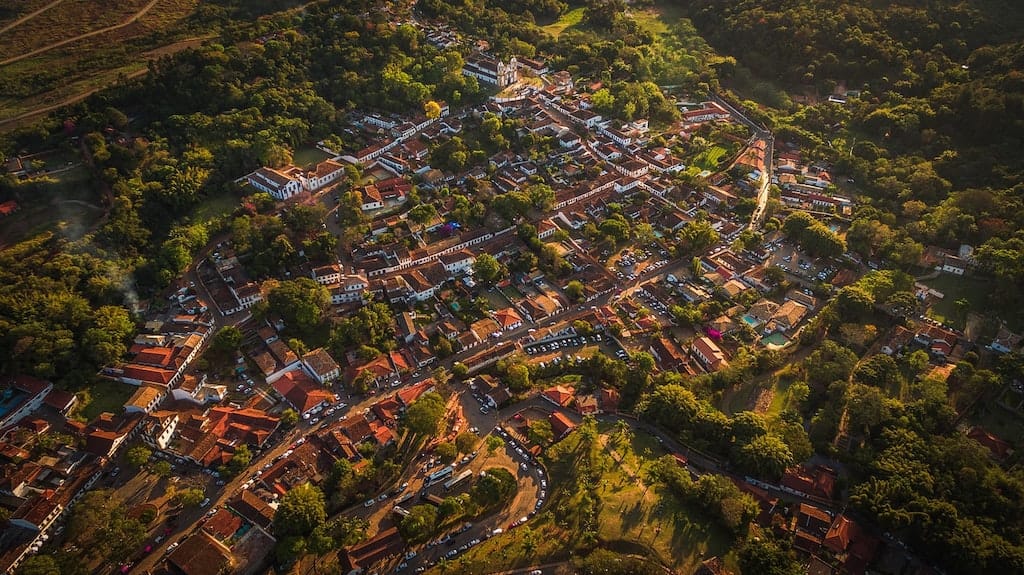 Brasilia
If you're looking for things to do in Brazil that give you more of a perspective on the country, then Brasilia is one of those. Established as the capital city in 1960, it was a utopian vision of organized urban design in response to the perceived chaos of Rio and Sao Paulo.
It was designed in the shape of a crucifix but is also often compared to an airplane, with Eixo Monumental forming the central body with the star attractions laid out along it and two wings making up the residential and commercial sectors.
It's a spread-out city with lots of spaghetti junctions so you can't walk around it the same way you would other cities, but there's still plenty to discover.
Head up to the viewing platform of the Television Tower to appreciate the city plan or stroll past the government buildings on the Esplanade of the Ministries. Go bar hopping, starting at old favorite Beirute, or enjoy culinary experiences in some of Brasilia's ever-increasing contemporary restaurants.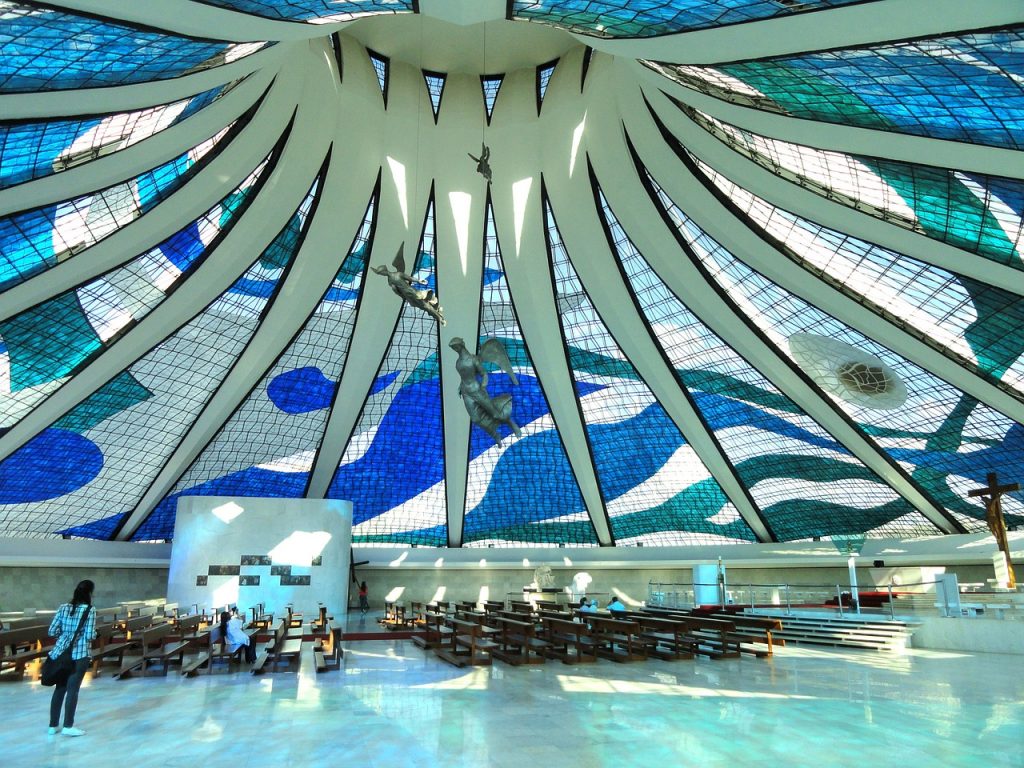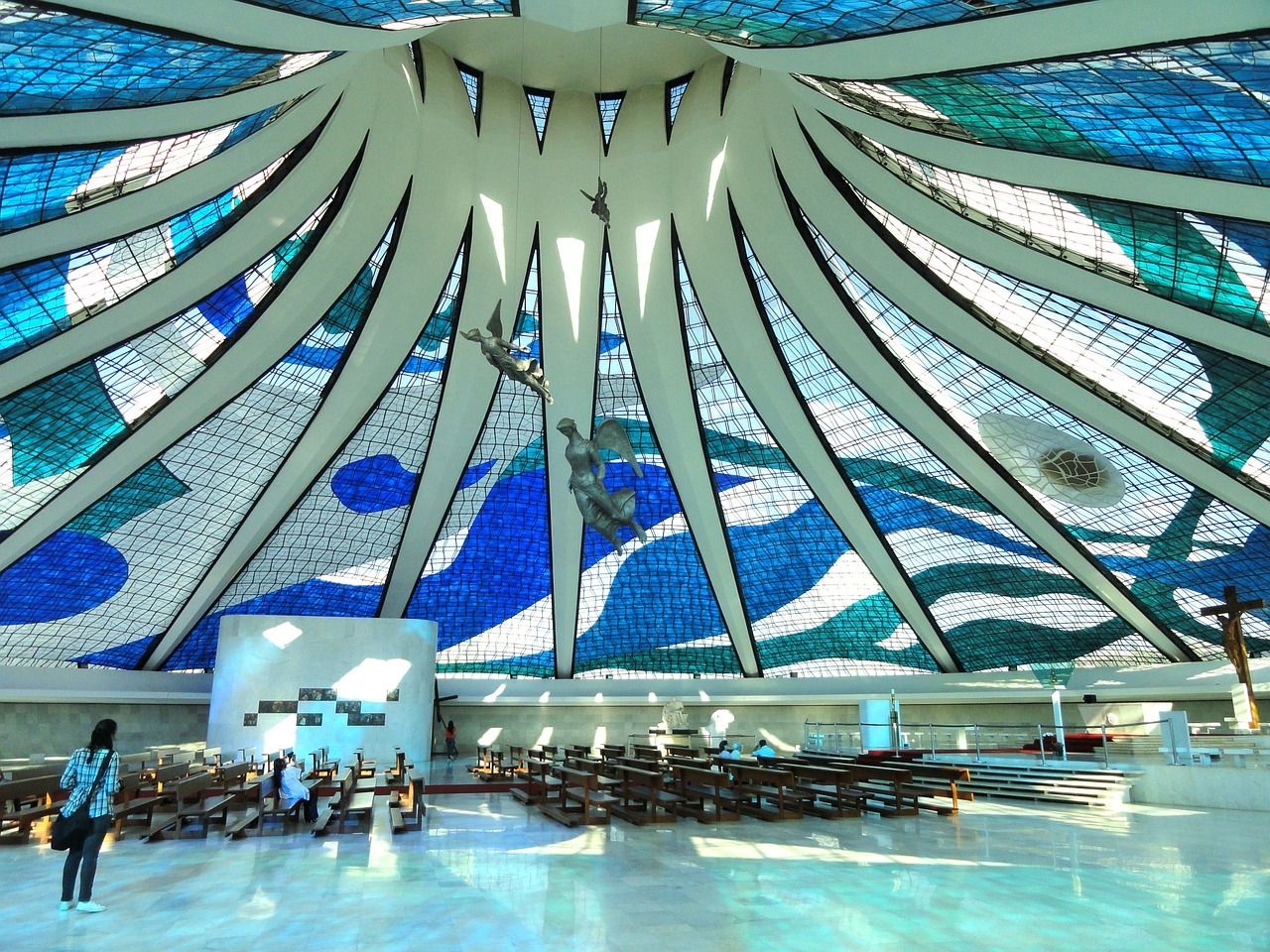 Paraty
A small town popular with backpackers, Paraty is flanked by the jaw-dropping mountains on Brazil's Costa Verde and supremely positioned between Rio de Janeiro and São Paulo.
The perfect place to break up a trip, Paraty has a lot going for it with a rich Portuguese colonial center including cobbled streets and many excellent 17th- and 18th-century buildings due to its history as an important port during the Brazilian Gold Rush.
Today more of a popular artist refuge and tourist hotspot than an export hub, Paraty was recently recognized by UNESCO as a World Heritage Site along with the nearby island of Ilha Grande.
Paraty is a welcome escape from the city madness, with tropical hiking, horseback riding, boat cruising, and snorkeling. Or you can just spend hours exploring the colonial-era streets, darting into small cafes, whitewashed churches, and modern galleries. Paraty has long been a beloved getaway for residents of Rio, but now the cosmopolitan vibes have been taken a step further with the influx of international vacationers.
In August, Paraty host the annual Festival of Cachaça, and in May, there is the Paraty Bourbon Jazz Festival, which includes many of the world's top artists. Add to this the 65 islands and 300 beaches nearby, a fun cook school, a slew of bars and luxe lodgings, and it is safe to say Paraty will firmly keep its status as one of the best places to visit in Brazil for the foreseeable future.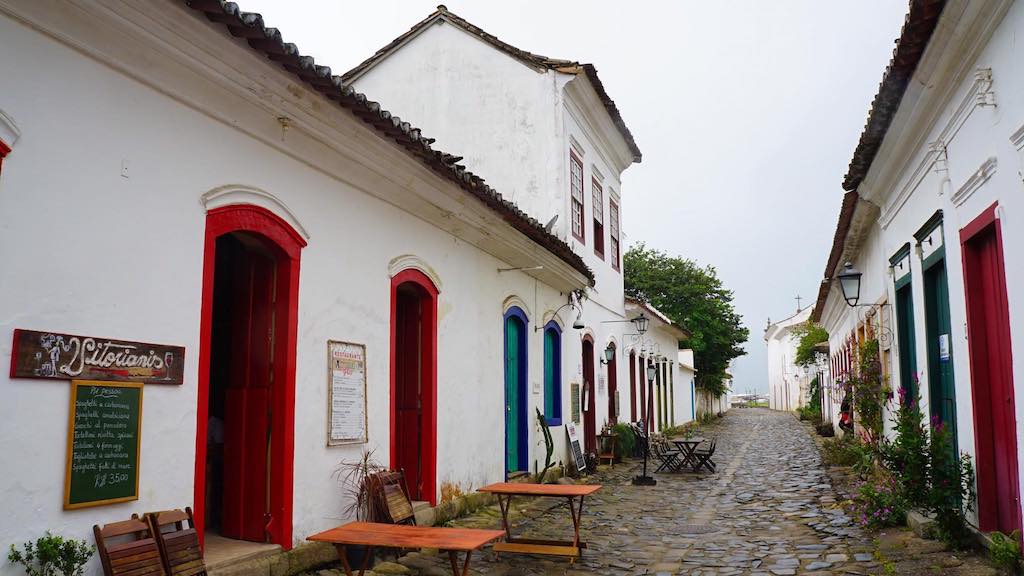 Amazon From Manaus
The Amazon has captured the imagination of hundreds of thousands of people throughout the ages and for good reason. Its incomparable ecosystem and diverse flora and fauna are fascinating not just to biologists, but to travelers, which is why going on an Amazon Rainforest River Tour on the Rio Negro is so popular!
Cruising down the Amazon River taking in the quiet majesty of the area is one of the things to do in Brazil that just can't be missed.
Manaus is the largest city nearby and definitely the most convenient location you can explore from. Here you'll find a wide range of accommodation options and tour operators to fit every budget. And prices are a lot lower here than what you can find in the Ecuadorian Amazon or Peruvian Amazon if that helps…
You can go on organized hikes into the jungle, canoe trips or even go fishing. All of these are unforgettable experiences to help you appreciate the power of the river and the life it generates around it.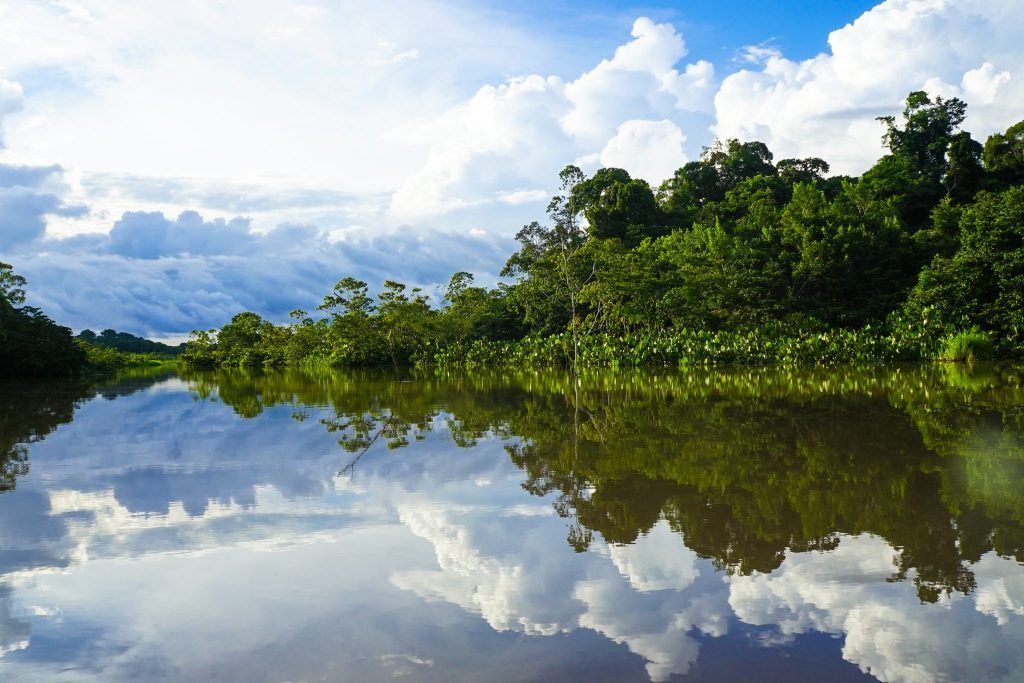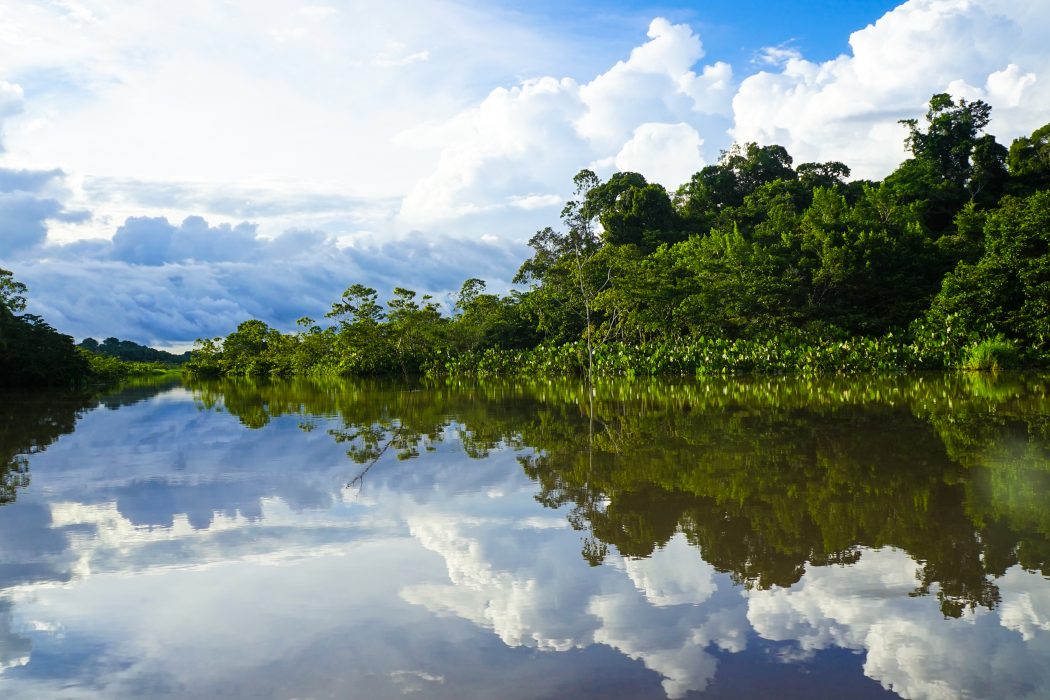 São Miguel das Missões
São Miguel das Missões in Rio Grande do Sul state is a monumental Spanish Jesuit mission ruins from the 17th century.
It was built because the Jesuits at the time of colonization were on a mission of evangelizing the Indigenous people of Bacia do Rio Prata (a territory that today is spread across Argentina, Paraguay, and Brazil), to preserve their culture and language and protect them from Portuguese slave traders. Eighteen such villages were built as places where converted Indigenous people lived, to adapt their lifestyle to Christianity.
The Jesuits were eventually expelled under the Treaty of Madrid when the area was transferred from Spain to Portugal. The Guaraní tribes who lived here refused to comply with the order to relocate from their homelands, and thus a joint Portuguese-Spanish army attacked and defeated the Guaraní. The São Miguel das Missões was left in ruins, the Guaraní were killed and enslaved, and this great social experiment ended.
The ruins today have a 'paradise lost' feel to them, with an incredible museum and many gorgeous viewpoints to appreciate the scale of the undertaking.
In 1984 the Mission was listed as World Heritage under the Jesuit Missions of the Guaranis listing, along with three others in Argentina including the equally impressive San Ignacio Mini.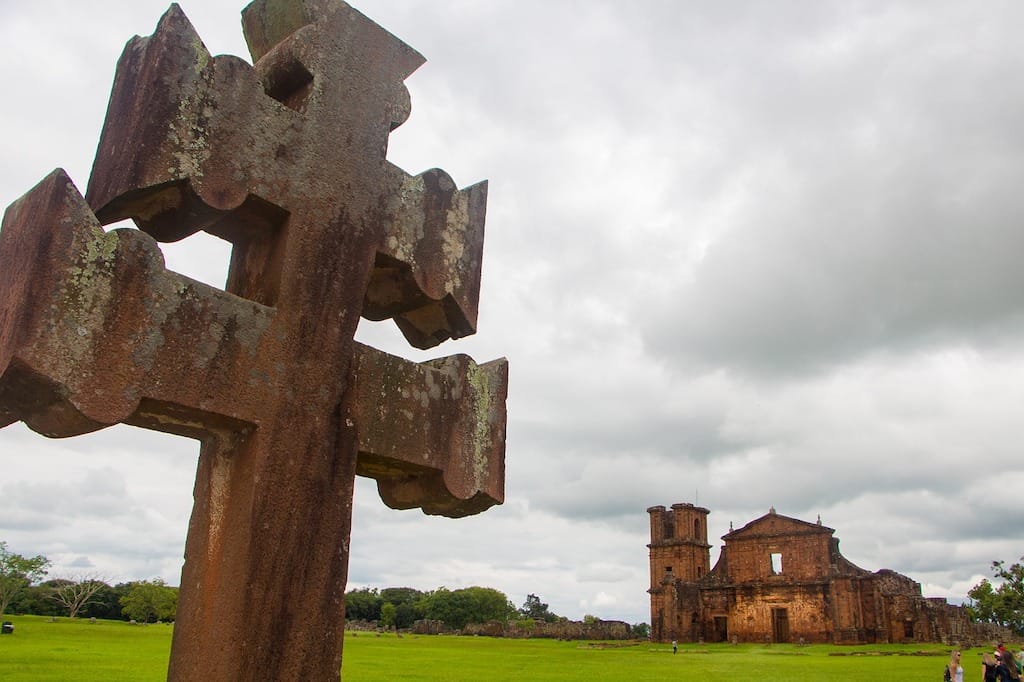 Alter do Chao
Hidden in the murky depths of the famous Amazon jungle, Alter do Chao is a quirky and offbeat beach destination that boasts astonishing white sandy stretches that will convince you you've somehow traveled to Brazil's famous north coast.
Located around 33 kilometers west of the already isolated Santarém, Alter do Chao is most well-known for its Ilha do Amor (Island of Love), an arresting island ringed by a white-sand beach. But there is much more to this place than just beaches; there is a three-fingered lagoon to investigate – either by canoe or stand-up paddleboard – and boat tours into the surrounding Amazon.
You should not miss a trip to Ponta do Cururu at sunset where large numbers of pink and grey dolphins gather for an evening meal. An ethereal experience — to say the least.
Positioned on a major tributary of the Amazon river between Belem and Manaus, the isolation of Alter do Chão's and retreat from the modern world is the appeal here – and the main reason why there are so few visitors. A lack of roads in the region means the main way to get here is by flying to Santarém and then catching the bus. You'll be duly rewarded for your efforts.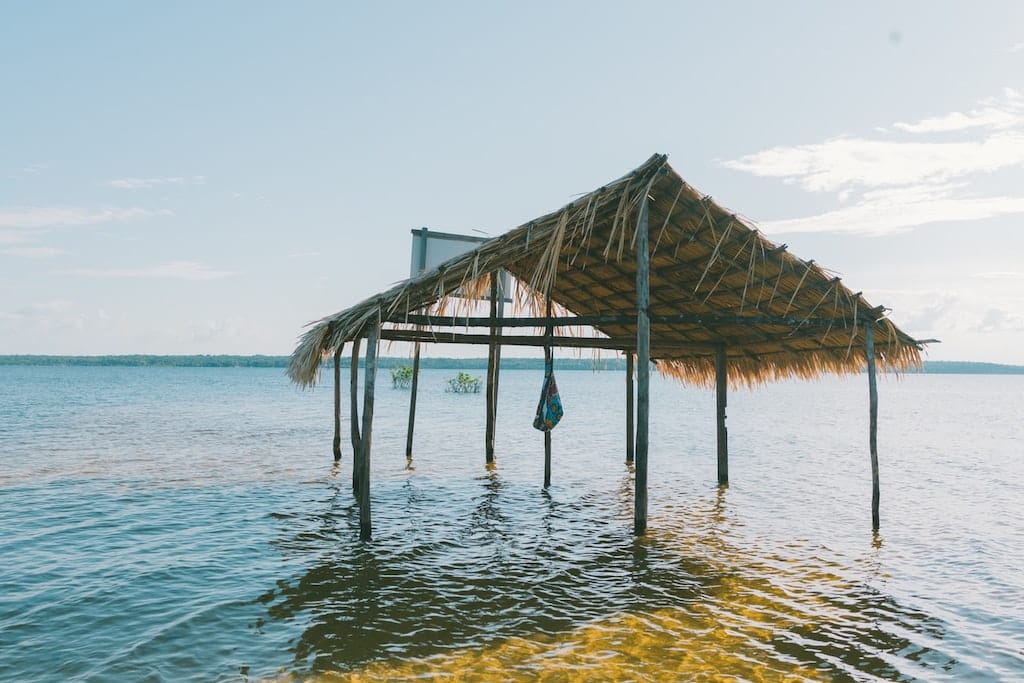 Belo Horizonte
While not on most tourist itinerary for Brazil, landlocked Belo Horizonte is the capital city of Brazil's Minas Gerais and the countries sixth-largest city.
A lively, industrial and gritty city – architectural lovers should not miss this city and the Pampulha Lake Architectural Complex, home to an assortment of incredible designs by Brazil's modernist architect Oscar Niemeyer. There is the wavy-topped Church of St. Francis of Assisi, a casino, a ballroom, the Golf Yacht Club, and various other edifices all in collaboration with famed landscape architect Roberto Burle Marx and give a hint to what he would later build in Brasília.
The artificial lake itself is also stunning and has capybara living around its edge.
Back in the concrete jungle, Belo Horizonte is a sprawling mess – but has plenty of charm if you are willing to seek it out. The Instituto de Arte Contemporânea Inhotim is the world's largest open-air contemporary art museum with 87 acres of beautiful gardens— then there is a vibrant central market and a revitalizing museum scene.
Ouro Preto is also a short distance away, making Belo Horizonte a convenient stopover point.
The Pantanal
Another of the most incredible natural sites in Brazil, the Pantanal is virtually unpopulated. It's an enormous wetland covering approximately 210,000 square kilometers and hosting an amazing variety of animals.
Definitely, one for the nature lovers, the wildlife here is unmissable if you like to see creatures in their natural habit. Another UNESCO World Heritage Site, the Pantanal Conservation Area actually consists of a group of four protected areas with a total area of 187,818 ha.
Positioned in western central Brazil at the south-west corner of the State of Mato Grosso, the protected site stewards 1.3% of Brazil's Pantanal region, one of the world's largest freshwater wetland ecosystems.
The headwaters of the region's two primary river systems, the Cuiabá and the Paraguay rivers, are found here, and the wealth and diversity of its vegetation and animal life are magnificent.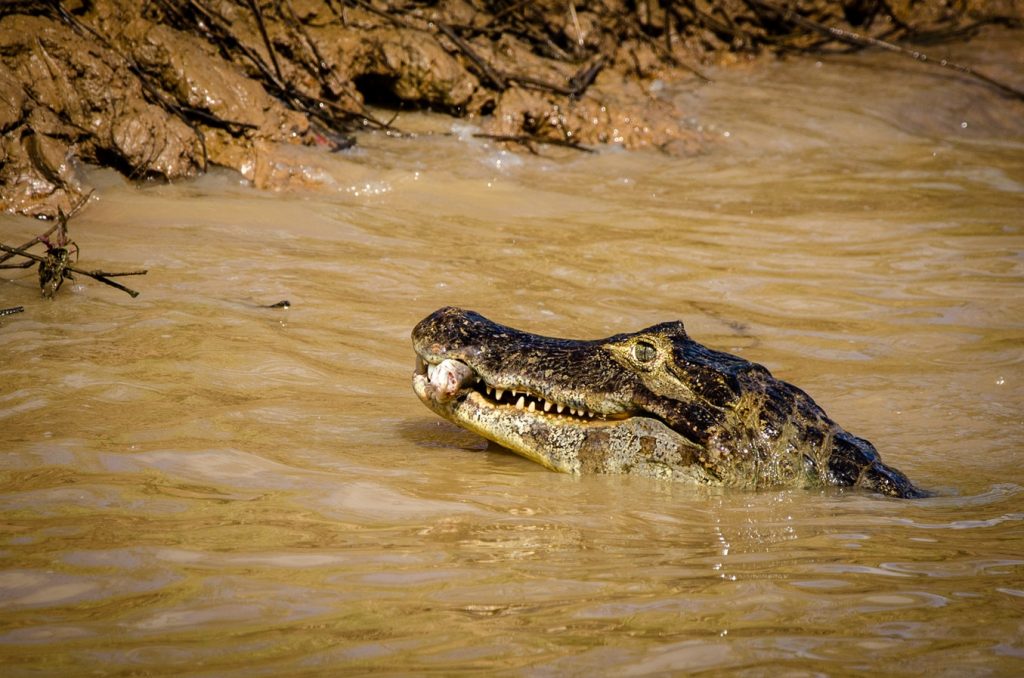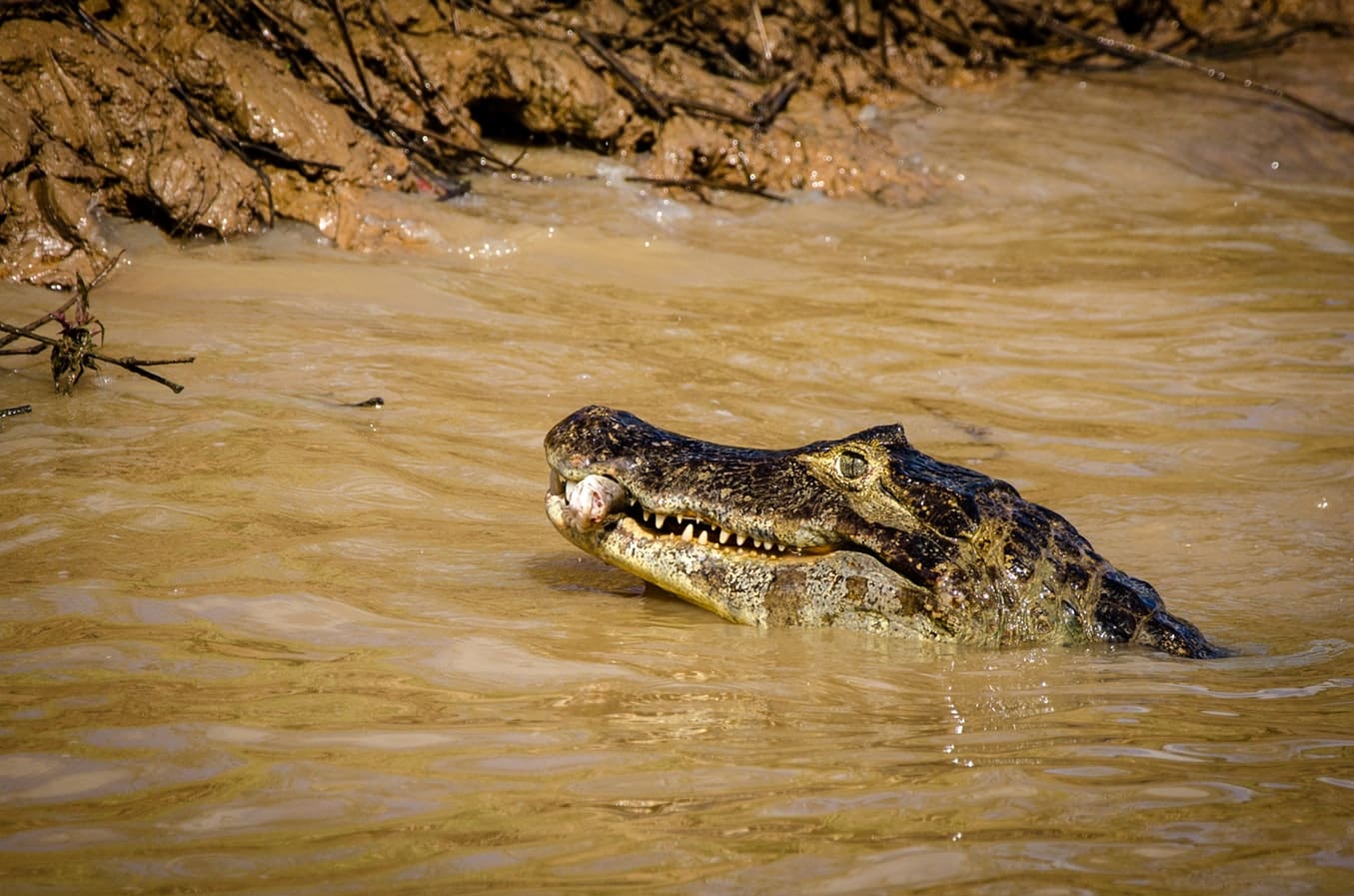 Belem
Belém, the largest city of the state of Pará in the country's north, is the eastern gateway to the Amazon River.
2.5 million people reside in this tropical metropolis, which has benefited throughout its history from a position approximately 100 km upriver from the Atlantic Ocean.
While many might flit through this transit hub in a rush to more exotic adventures, you should spend a few days exploring the dynamic city filled with mango trees, vibrant markets, museums, and a growing restaurant scene. For a while during the rubber boom in the late 19th century Belem was known as the 'tropical Paris; with electricity, grand monuments, streetcars, and a sophisticated European vibe – though today Belem is very much forging its own path.
The standout highlight has to be the colorful riverfront district Cidade Velha (old town) filled with Portuguese-colonial architecture similar to Lagos or Porto – with plenty of ornate churches, picturesque azulejo-tile houses, and an extensive 17th-century fort.
Another 'must-see spot' is the vast Ver-o-Peso open-air market located on Guajará bay's docks and hawking exotic Amazonian fish, unknown fruit, and indigenous handicrafts. It is considered one of the largest markets in Latin America, and you can spend at least a few hours perusing the items on sale, interspersed with breaks for a gratifying bowl of pulped açai berries at one of the stands and a cold bottle of Tijuca beer to top it all off.
In the evening – try to catch an opera or performance at the Theatro da Paz, which would look right at home in Vienna or Buenos Aires.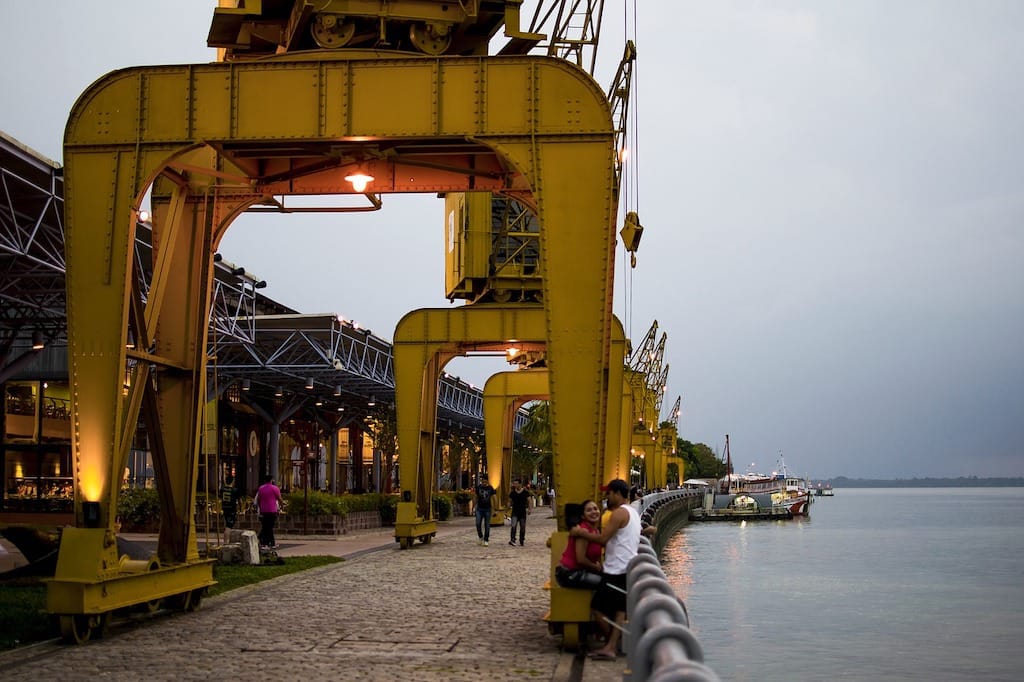 Salvador City
We love Salvador, Brazil's third-largest city, for its lively mix of cultures and styles, its 17th and 18th-century architecture, and its endless vibrancy. This is the epicenter of Brazil's Afro-Brazilian community and where the best music and culture can be found.
Of all the things to do in Brazil, make Salvador one of them. During the days, explore streets so picturesque that you feel like you have stepped back in time, especially in the center (Pelourinho); at night, take a ride on the 85 meters Art Deco Lacerda Elevator on your way to a delicious meal in one of the many restaurants. Architecturally blessed and culturally diverse, Salvador was the first capital city of Brazil and has it all.
In between times, chill on the beach. This is a city that likes to live, so enjoy being part of it!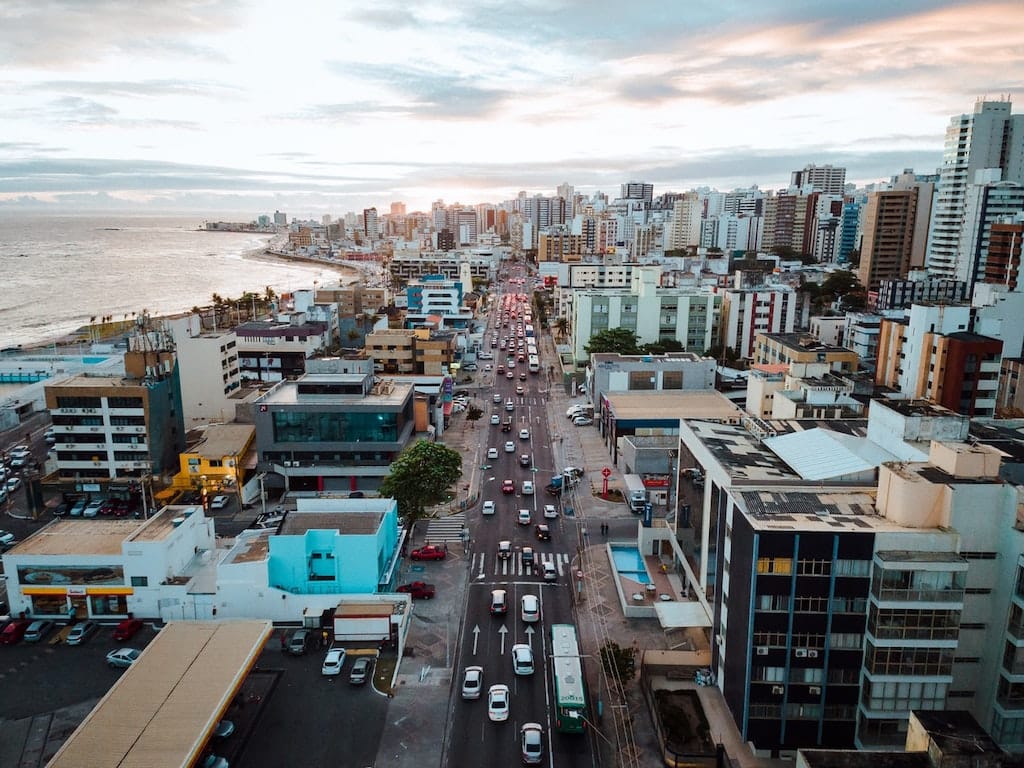 Chapada dos Veadeiros National Park
An improbable eco-tourism destination, the remote Chapada dos Veadeiros National Park in the central Brazilian state of Goiás is 650 square kilometers of big sky country. There are rolling hills, lush flora and fauna, dramatic canyons, and plenty of hiking trails to keep you occupied for at least a few days.
Rivers crisscross the park (and surrounding private land), creating a lattice of canyons, cliffs, and rivers – usually with a waterfall somewhere to allow for a refreshing dip at the end of the hike. There is an abundance of orchids, and iconic wildlife species like jaguars, armadillos, jaguars, and toucans.
Guides are no longer required to hike here, but if you want to learn about the biodiversity here, they are recommended. The Travessia das Sete Quedas hike, in particular, is simply magical, a 23-kilometer trail through a spectacular canyon and crossing the Rio Preto river twice. You can do it all in one day, or overnight in a campsite with seven small waterfalls nearby.
Chapada dos Veadeiros National Park access is from the nearby town of São Jorge, which connects to kooky Alto Paraíso de Goiás and the rest of the start.
Vale dos Vinhedos
Who would have expected one of the top things to do in Brazil to be to visit wine country, but yes – the Vale dos Vinhedos Wine Region proves this marvelous country does have it all.
Located in the southern state of Rio Grande do Sul between the cities of Garibaldi, Bento Gonçalves, and Monte Belo do Sul, this area has a strong Italian influence. It also offers the unique properties required in terms of soil, climate, topography, and culture to create a desirable bottle of wine.
Vale dos Vinhedos covers 82 square kilometers (32 square miles) and is home to over 30 wineries and an influential national grape and wine research bureau. Miniature estates sit alongside larger wineries providing
plenty of options for wine tours, with most allowing drop-in visitors.
Even for those who don't like wine, the attractive area also houses a cornucopia of cheese factories, art workshops, craft houses, restaurants, and boutique accommodations. The work of the Italian immigrants over the last 150 years has culminated in Vale dos Vinhedos getting a reputation for outstanding vintages, particularly Cabernet Sauvignon and Merlot. It was even recently named one of the world's ten best wine travel destinations recently, joining the likes of Queenstown in New Zealand or Champagne in France.
While not yet swamped with international tourists, the Vale dos Vinhedos is exceptionally popular with locals and has a well-established collection of rural inns and tourist routes. You'll be rubbing your eyes and thinking you have been transported to Italy or Northern California.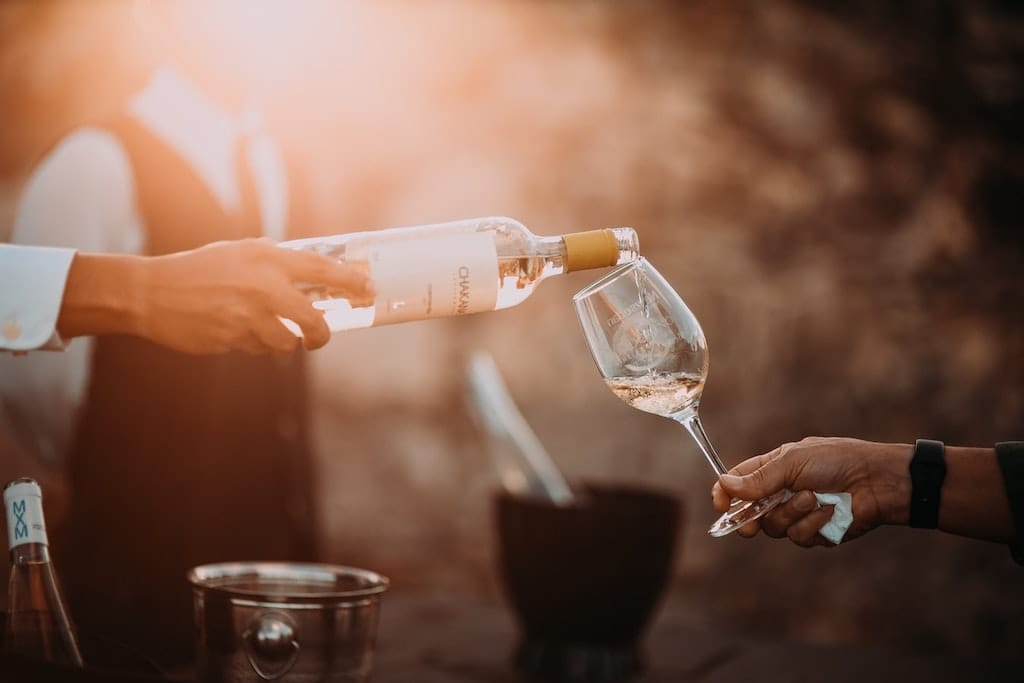 Armação dos Búzios
One hundred eighty kilometers from Rio de Janeiro is Armação dos Búzios – or just Búzios for the devoted, a renowned seaside town where Rio's elite flock each weekend.
An urbane Eden of greenery, clear waters and narrow cobblestone streets create an enduring appeal that has seen Búzios transform over the past 50 years from a small fishing village to Brazil's St. Tropez. Located on a jutting peninsula,
Búzios is a collection of three settlements and 17 beaches with oceanfront dining, an arresting harbor, and all the expected tourist amenities.
There is everything from hostels to high-end hotels and more options for relation, shopping, and nightlife then we could ever cover. It is hard to know where to start. And then there are the off-shore islands, ideal for diving, world-class gastronomy, world-class galleries, and boutique shopping.
But our favorite activity has to be people watching here. Buzios attracts the most fashionable people from not just Brazil but around the world. So, as you might imagine, one of the best things to do is simply choose a seat at a pavement cafe, order a Caipirinha, and watch the gorgeous people go by…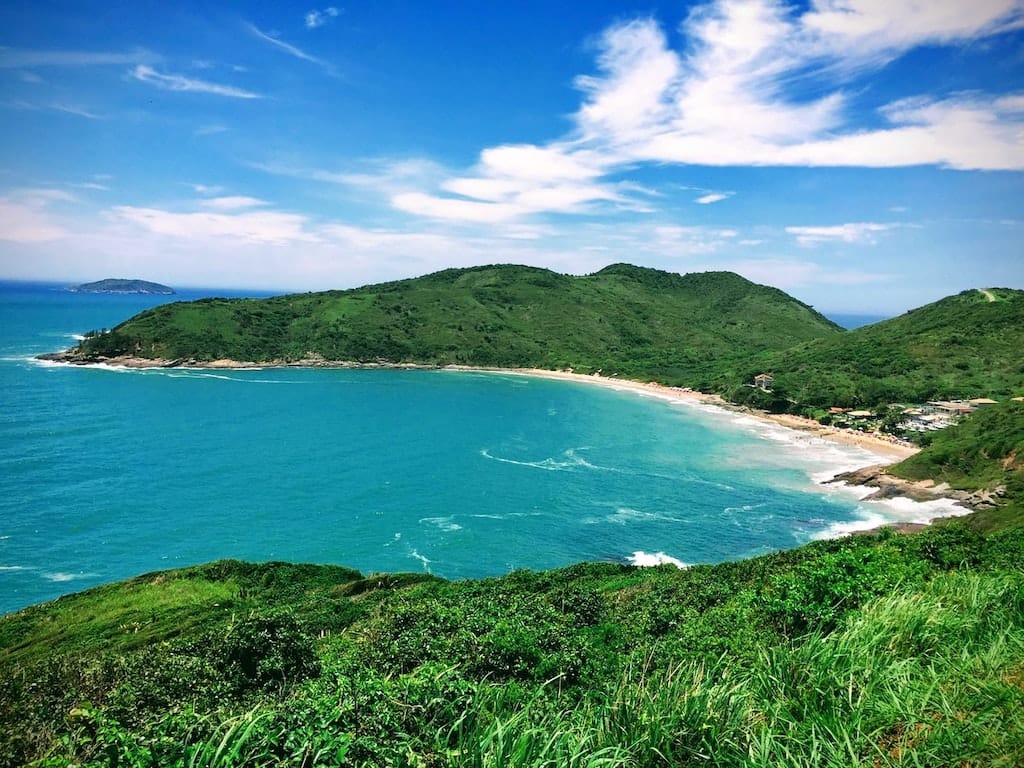 Further Things To Consider Before Any Adventure
Now you're all set and prepared to explore our big wide world, why not sort out everything else out all in one go? If necessary for your travel plans make sure you have brought proper travel insurance, protected your privacy by getting a secure VPN, compared all the top hotel booking sites to find just what you're after, reserved an unbeatable rental car price and - of course - booked the best flight deals!
Or maybe just forget it all and go for a last-minute cruise or effortless tour instead?
Many budget travelers (including me) indulge in worldwide airport lounge access, so we can experience luxury while still slumming it in economy. Naturally, we would never leave home without a more general travel guide since we couldn't possibly cover everything here!
Just add an adventurous attitude and plenty of smiles - they go a long way - and that about covers it all! Now go out, find your own path and don't forget to share your best inspiration stories with me on Facebook, Twitter, and Instagram...I'd love to hear from you!