Buenos Aires is a city like no other. A city of tango, food, shopping, and nightlife. A city that inspires to greatness, that gets under your skin and is both confident and cool, sexy, and fabulous. An oasis of European splendors tucked away in South America.
Any true Porteños (the city's residents) will tell you how they are far closer to their European brothers than the rest of the continent.
And while the relationship might be somewhat one-sided, there is no doubt that Buenos Aires is the lovechild of old-world European grandeur and sexy, hot, smoldering Latin passion.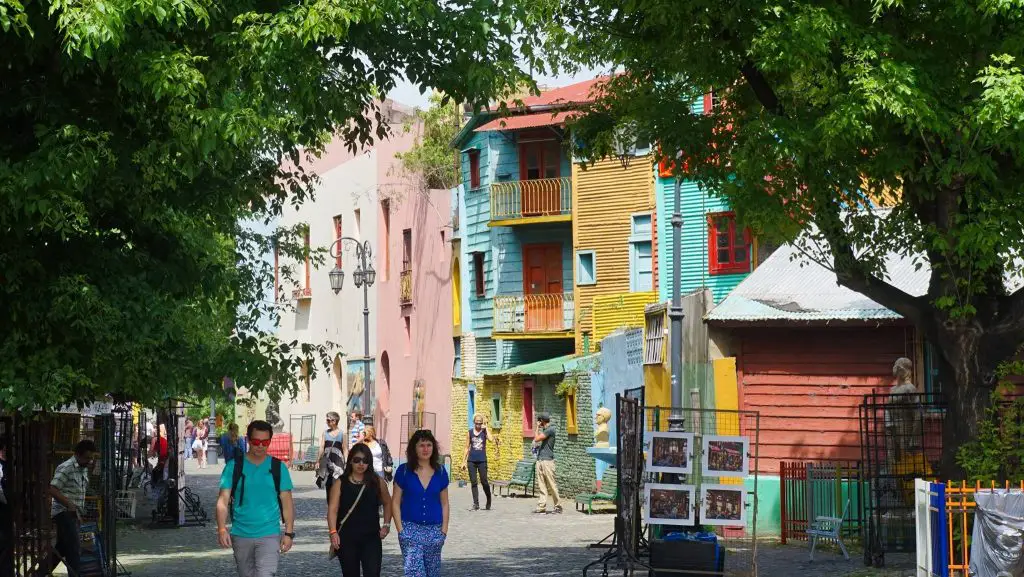 Buenos Aires has forever been made to endure comparisons as the 'Paris of the South.' Still, in reality, it's the opposite – an eclectic and mismatched composition of changing ideas and architecture.
A fan of any building style thinkable will undoubtedly be able to find it here, alongside something completely contrasting – an uneasy partnership of architecture that somehow just works. Just one of the reason's why Buenos Aires should be on every list for top things to see in Argentina.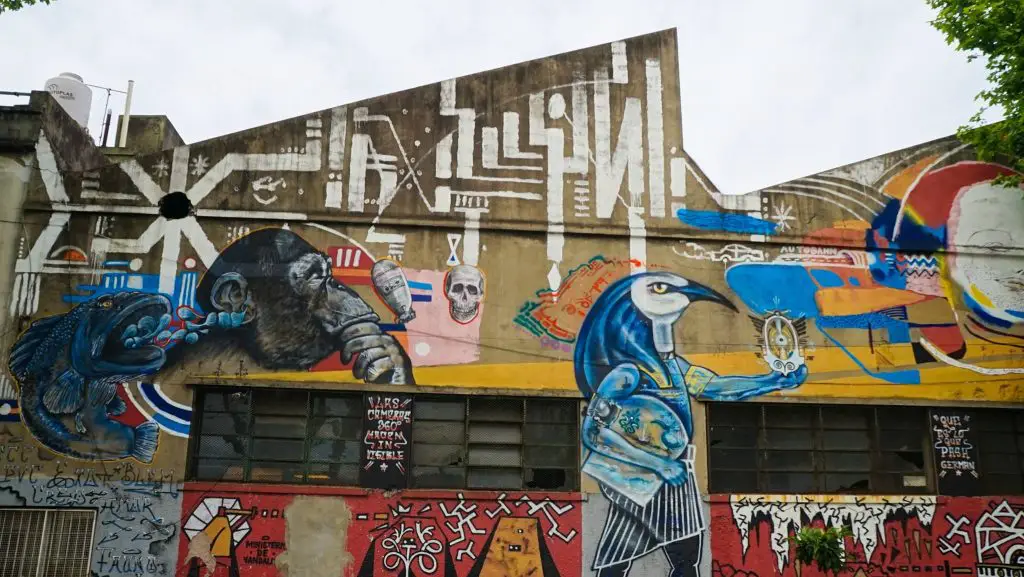 Beyond the high-rise buildings, the long Latin nights, pizza and pasta galore, busy avenues, milongas (dance events), and street-side cafes come together to create this dynamic city.
It's fiery Latin heart burns brightest as night falls, and men and women congregate in city plazas and parks with strategically places plywood for a night of tango and pure passion.
A city with a twist, that you can fall in love with, dream about and yet not quite pin down. I loved every minute in Buenos Aires and want to proclaim it to the world – And so I have put together my list of the top things to do in Buenos Aires.
This city can be overwhelming, chaotic, and frustrating, but trust me – you need to visit Buenos Aires, give her some time, and you will fall for her too!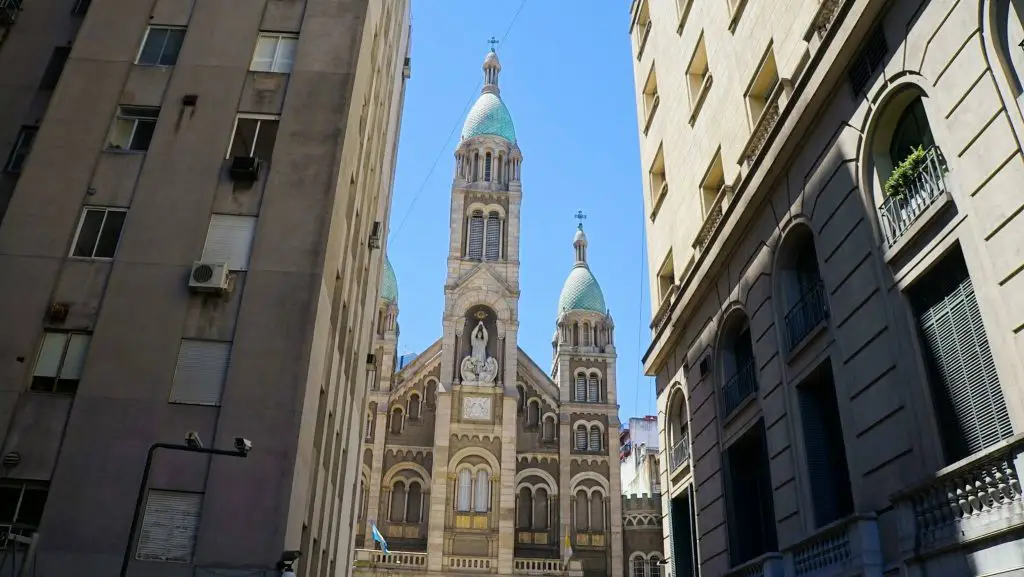 15 Top Things You Absolutely Must See in Buenos Aires Argentina! 🇦🇷
1. Grab Your Walking Shoes And Explore This City's Eclectic Architectural Ensemble.
BA may be known as the 'Paris of the South,' but it's not hard to find practically every style of the world on display here. Discover them all on your Buenos Aires trip!
2. Visit Buenos Aires' Recoleta Cemetery – One Of The Most Unique Buenos Aires Attractions.
Pay your respects to the cities fabulously rich and wealthy's deceased and marvel at their opulent tombs. Undoubtedly one of the world's most extra-ordinary graveyards.
3. Wander The Streets And Downtown Of Buenos Aires.
Admire the world's widest boulevard, and the air of sophistication as the city comes to life all around you. What to see in Buenos Aires? Vibrant city life at the play, of course!
4. Sniff Out A Bargain In San Telmo's Antique Market.
Every Sunday, the cities largest market comes to life, extending across 5km of city streets. Every treasure, trinket, and trophy you could possibly imagine are on display here, and then some.
No Buenos Aires sightseeing expedition would be complete without a good bargain hunt! Venture along from the main square, and you'll find another mile of markets selling all sorts of handicrafts and souvenirs. Bargain hard, and ensure you have plenty of luggage space to take it all home with you.
Not quite as fabulous as the Campo de Santa Clara Flea Market of Lisbon, but close enough!
5. Hang Around After Sunset For The Cities Most Lively Street Performances.
In San Telmo, after the markets pack away, the street is taken over by drummers, flag wavers, and samba dance groups all moving to their own beat and making the atmosphere positively infectious.
A mini-carnival and top of my list of things to do in Buenos Aires when I return…again, and again and again!
6. Hunt Down One Of The Cities Many Milongas (Dance Events).
Tango is the life and soul of this city, and nowhere can you see it displayed better than these informal gatherings that occur around the town each night. Cheaper and more authentic than a touristic tango show, make sure you get up and give it a go yourself.
Don't be shy; this is one of those can't miss Buenos Aires things to see!
7. Admire The Stunning Array Of Street Art Adorning Walls Throughout The City.
Graffitimundo [a non-profit] runs regular tours around the city and hosts some artists in its galleries. Check out my guide to street art when you visit Buenos Aires.
8. Explore The Barrio (District) Of Puerto Madero: The Recently Renovated Old Port Area Of Buenos Aires.
One of the top Buenos Aires attractions and a thriving entertainment area – in a city that famously faces away from the sea this neighborhood offers a point of difference and intrigue.
9. Take A Free Walking Tour And Discover More Of The Cities Past And Present Through Politics.
A novel Buenos Aires sightseeing option to be sure! Argentina has a relatively short yet rollercoaster history that you don't want to miss out on. Find out more about why I love free walking tours here.
10. Shop Till You Drop (Or Your Credit Card Begs You To Stop At Least!).
Buenos Aires is a true shopper's paradise and is covered with shopping arcades lined with a plethora of clothing and shoe stores, leather shops, and everything in between.
What — not at all the Buenos Aires attractions have to be educational! Have fun!
11. Make A Day Trip To La Plata – The Capital City Of The Province Of Buenos Aires.
An under-rated destination full of hidden gems that will surprise you – the cathedral and natural history museum being prime examples. An off-the-beaten-track destination for sure – but 100% worth it and one of the top things to see in Argentina (besides Buenos Aires City!).
If you have longer in BA, there is a much wider range of fabulous day trips you might consider.
12 Engorge Yourself On Delicious Steak And Red Wine At One Of Buenos Aires Many Many Delicious Steakhouses Or Parrillas.
Check out this guide for the best places to eat and drink in BA! Yup, stumbling home with a belly about to explode is one of the most iconic things to do in Buenos Aires…
13. Escape The Urban Jungle In The Buenos Aires Ecological Reserve.
This 360-hectare green area on the edge of Puerto Madero which offers a respite from the heat and pace of city life. One of the more relaxing things to do in Buenos Aires…
14. Discover More Colors Than You Ever Thought Possible In The Gritty-Yet-Hip La Boca!
No list of Buenos Aires things to see would be complete without the colorful neighborhood of La Boca, live with street performers, tango, odd coffee shops, and eclectic art and design.
Stay for an hour or a day, but this is one place you cannot miss when you visit Buenos Aires!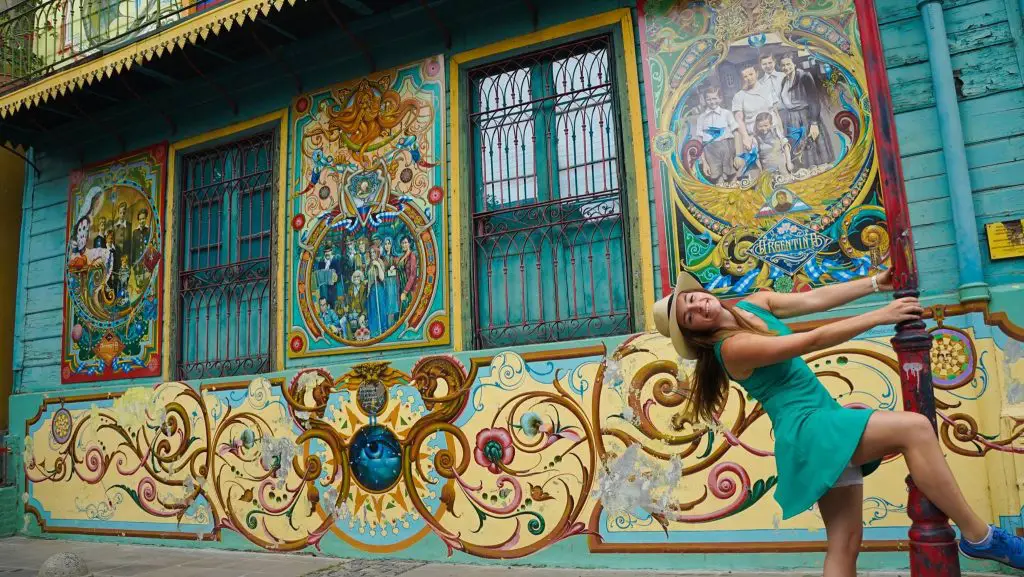 15. Lose Yourself In The Many Restaurants, Galleries, Artworks, And Design Stores Of Palermo.
There are simply too many to list, but half the joy is in finding them for yourself, right! Yup, a bit of a cop-out, but the last thing to do is discover your own Buenos Aires things to see and report back!
So there you have it, the top things to do in Buenos Aires! More than just tango and steak (though these are integral components to any Buenos Aires trip…
Let me know what you think of this incredible Latin city when you visit Buenos Aires, and as always, if you feel I have missed some essentials out, please share with me below!