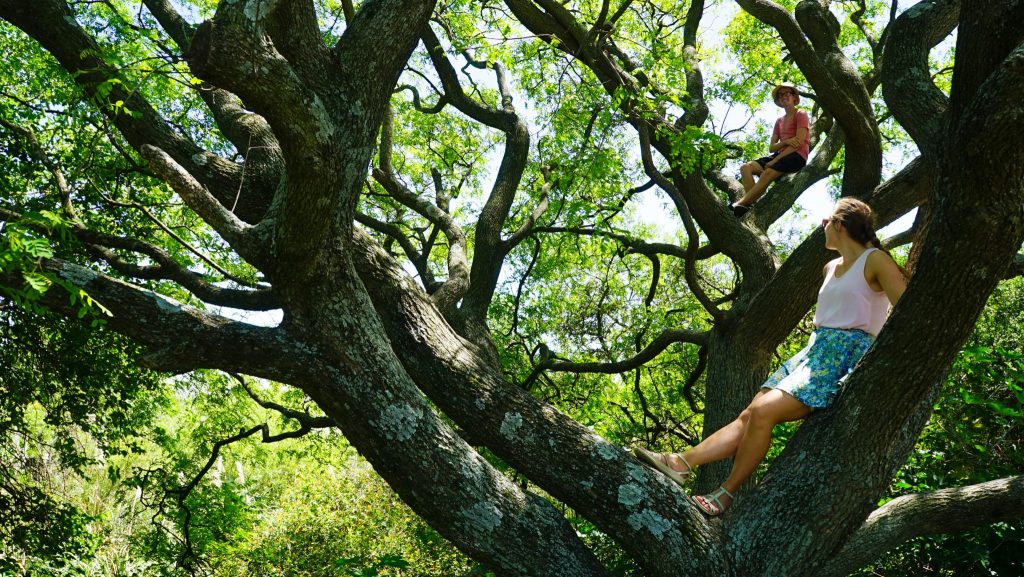 Chaotic, beautiful, and vibrant, this Argentinian mega-city is an intoxicating mixture of old and new. The hotchpotch of architecture means that while it's got its fair share of concrete jungles, there are also plenty of gems to discover; French and Italian influences can be found in the grand streets.
During the day, you can explore Buenos Aires many charming neighborhoods filled with beautiful art galleries, museums, and parks. Try to make time to catch a football game in La Bombonera Stadium to soak up the spectacular atmosphere on game day. And don't forget to take time to enjoy the colorful murals
At night Buenos Aires comes (even more) alive. It's a nocturnal place where the party doesn't really get started until midnight. There's live music, plenty of bars, jazz nights and, of course, clubs where you can dance till dawn (or beyond). Speaking of dancing, don't forget to see a tango show – or learn how to do it yourself.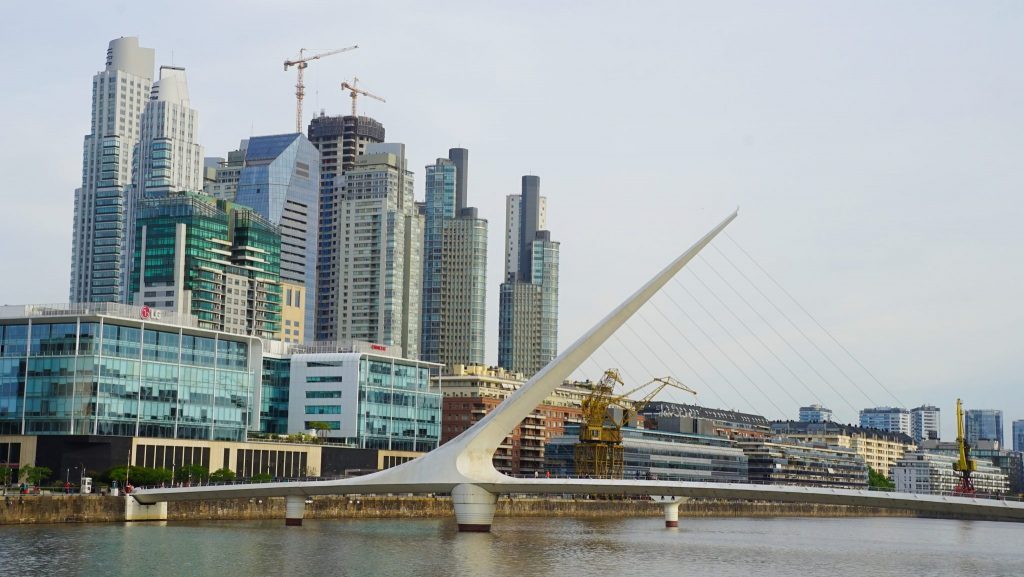 Buenos Aires is a carnivore's paradise. Famous for its steaks for good reason, there's nothing quite like a juicy meal of savory sides of beef with a good bottle of Argentinian red wine. Vegetarians fear not – the ice-cream is for everyone, and a cone of dulce de leche is the perfect way to end a night in the city.
There's more than enough things to do in Buenos Aires to keep hungry travelers active for days, but, of course, once you get a taste for Argentina, you're going to want more. That's why we've got some suggestions for amazing day trips from Buenos Aires. They're a great way to experience more of the surrounding countryside before heading back to the city for a night out.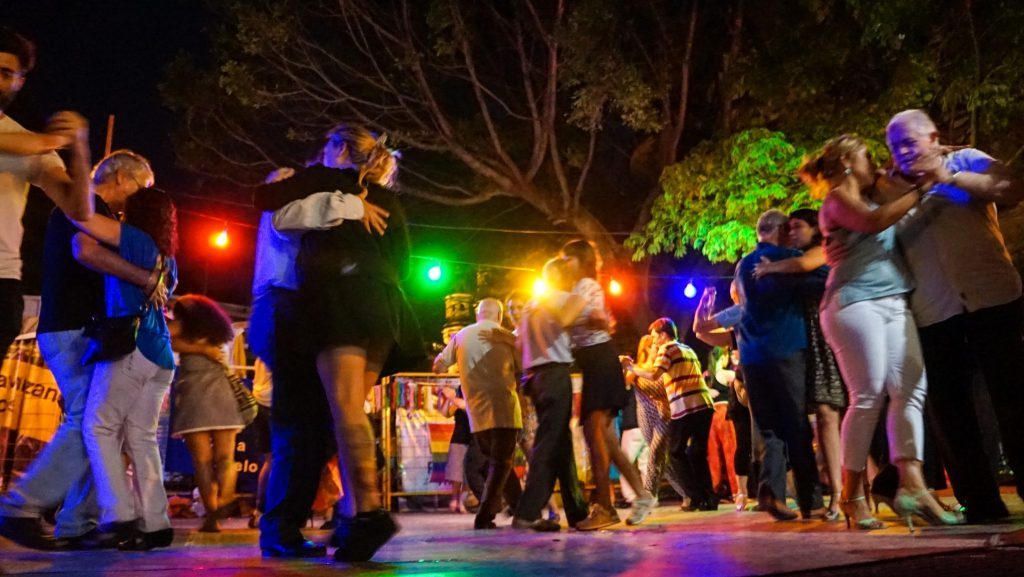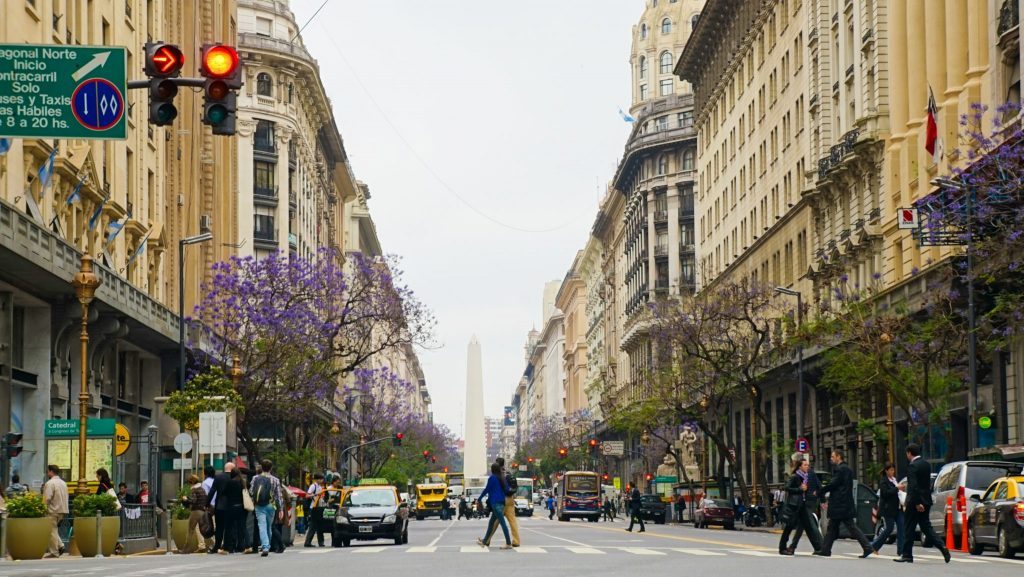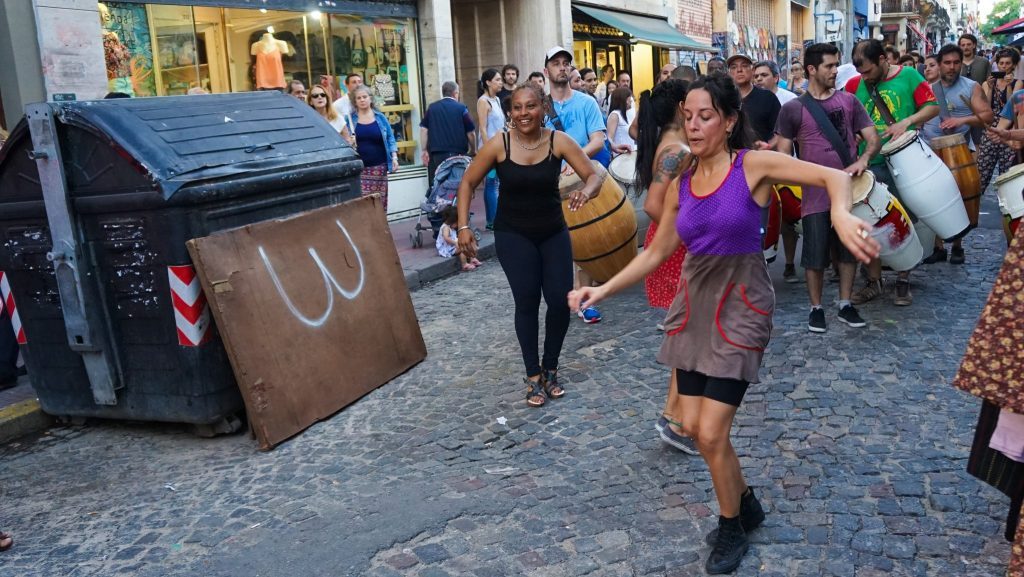 Get Inspired With All These Fun Day Trips From Buenos Aires! 🇦🇷
Getaway from the city buzz for a different kind of authentic atmosphere – 'gaucho' (cowboy) life in the wild Argentinian countryside. The pampas are the wide-open plains where crops are grown, and life is led under the vastness of the sky. It's a wonderful thing to see while you're in Argentina.
This day trip from Buenos Aires takes you through the pampas on a comfortable coach while a local guide explains more about the area. Your destination is San Antonio de Areco, a historic village; you can walk around here before heading to an estancia (a ranch). Those of you with the skills or courage can head out horseback riding, or for a more chilled approach, go on a 'sulky' (a horse cart).
Afterward, have a delicious BBQ lunch with grass-fed meat as you've never tasted before, and then watch a demonstration of gaucho skills. It's such a nice feeling to relax after a good meal and enjoy watching dancing and horseback skills that have been passed down generation to generation.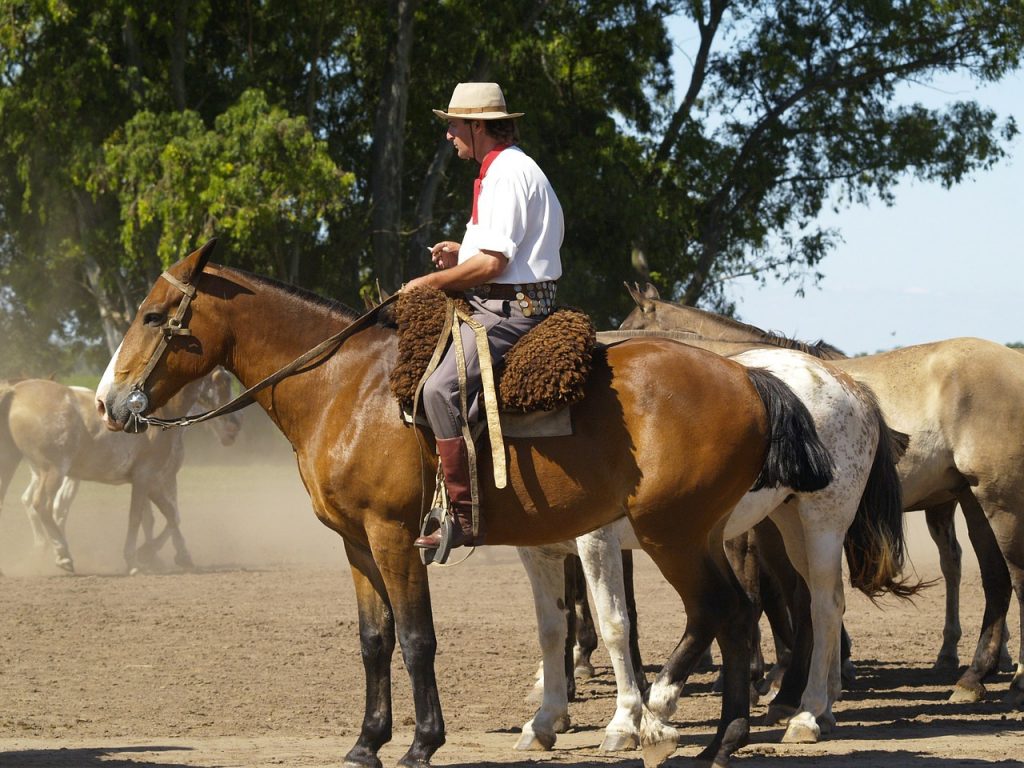 Believe it or not, going to a whole other country is actually one of the day trips from Buenos Aires. This coastal city is the capital of Uruguay and well worth a visit. All you need is your passport and the spirit of adventure! You even get to travel on a ferry to get there and enjoy views of the Latin American coastline.
With its combination of European and Latin American cultural influences, Montevideo has a unique atmosphere and is a great place to explore. On this trip, you get an hour and a half tour showing you some of the highlights, from the restored Solis Theatre to the colonial architecture of the Plaza Independencia.
After this tour, you have the afternoon free to do as you wish, whether that's a long lunch, shopping at the independent stories, or visiting some of the museums and cultural centers. However you like to explore a new city, you have the opportunity to do that now. One of our favorite parts is actually the ferry ride back, where you approach Buenos Aires in the magical dusk, with memories of another good day's adventure in a different city.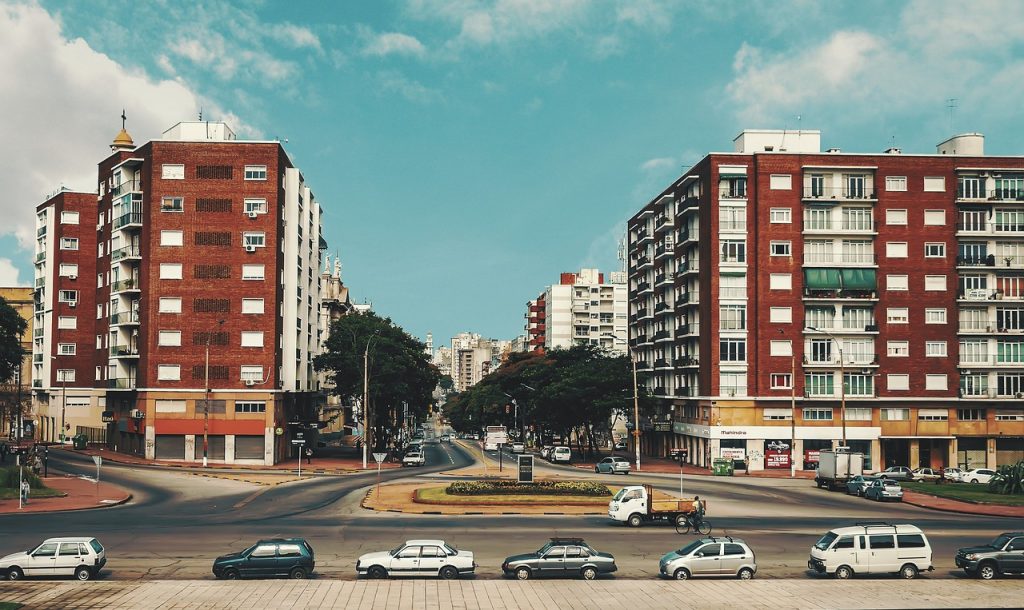 This is another trip to Uruguay, this time with a change of pace as you swap the busy streets of Buenos Aires for this stunning UNESCO-listed town on the Rio de la Plata. It's another chance for a scenic ferry ride before exploring the tranquil streets of Colonia.
You get a full day, so relax and enjoy it. After the ferry trip across, join a walking tour of Colonia's best attractions. The cobbled streets and Portuguese / Spanish buildings make for attractive sights, and the history is fascinating. If it helps, you can imagine Colonia as something of a mini-Lisbon or Porto. Take the rest of the day on your own, sampling Uruguayan dishes at the restaurants and exploring the museums and their collections of ceramic tiles.
You could even try and head to the Colonia del Sacramento Lighthouse, where you'll get 360-degree views of the region. If you'd rather stay on the ground, wander along the coastline at your leisure. It's definitely worth a trip if you've got some extra days in Buenos Aires.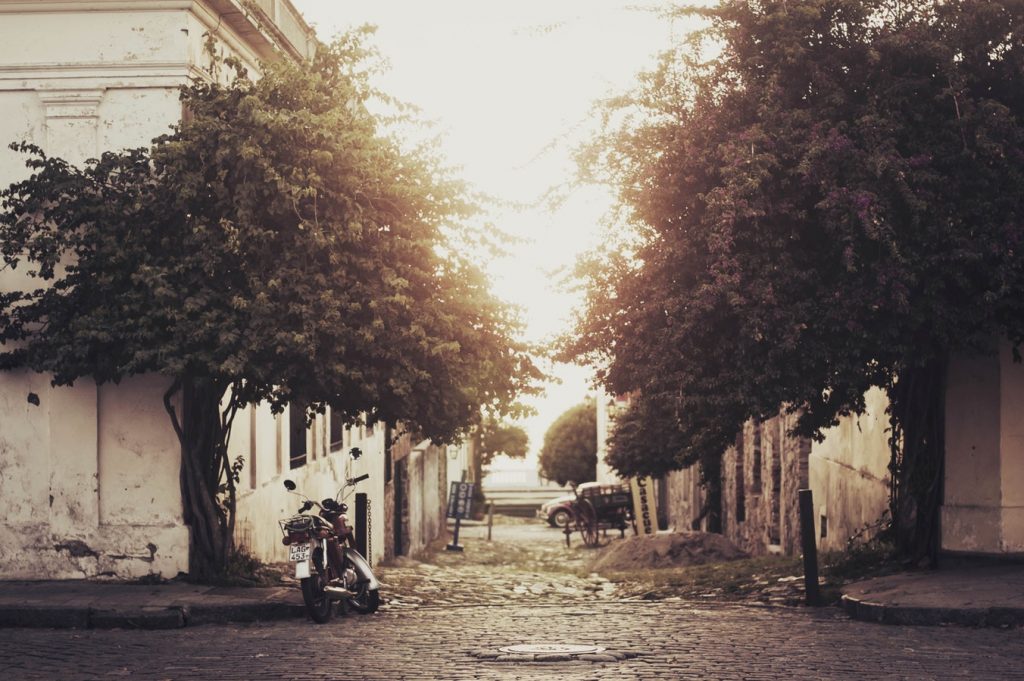 You know us well enough by now to know that we love boat tours. There's something so novel and magical about seeing a country from the water, whether it's the sea, a river, or a lake. That's why this Delta tour is one of our favorite day trips from Buenos Aires – breath in the fresh air, get out of the city and learn a bit more about Argentina at the same time.
The day starts with a morning cruise in a motor launch around the Tigre Delta and the northern areas of the Rio de la Plata. Have refreshments on board while you get a different angle on Buenos Aires. When the sun is shining, this is idyllic.
Back on dry land, a bus takes you to explore San Isidro, where you can do a walking tour of the Cathedral and surrounding the historical center of the town. There are plenty of picturesque cobbled streets and old bungalow homes in this affluent area outside Buenos Aires. It's always interesting to see a different side of a city, and this trip offers just that.
One of the great natural wonders of the world, the Iguazu Falls are the largest waterfall system in the world, located in a spectacular setting between Brazil and Argentina. Almost 3km of cascading waterfalls in a national park; this, if nothing else, is worth dragging yourself away from the delights of Buenos Aires for.
It's not the simplest or the cheapest day trip, but it is 100% worth it when you see this awe-inspiring sight. If the powerful rushing water isn't fascinating enough, explore the surrounding lush rainforests. There are plenty of options on this tour, as you can choose between a hike or a riverboat tour, depending on your mobility and preference. There's a package with a boat tour or one where you clamber along footbridges to see the falls from different angles.
Get up close and personal with The Devil's Throat, the narrow gulf that gathers half of the river's flow, creating a cacophony of noise and energy that can only be imagined! Roam the pathways to find hidden corners of peace in the forests and get panoramic views of the multiple quirks of these jaw-dropping waterfalls.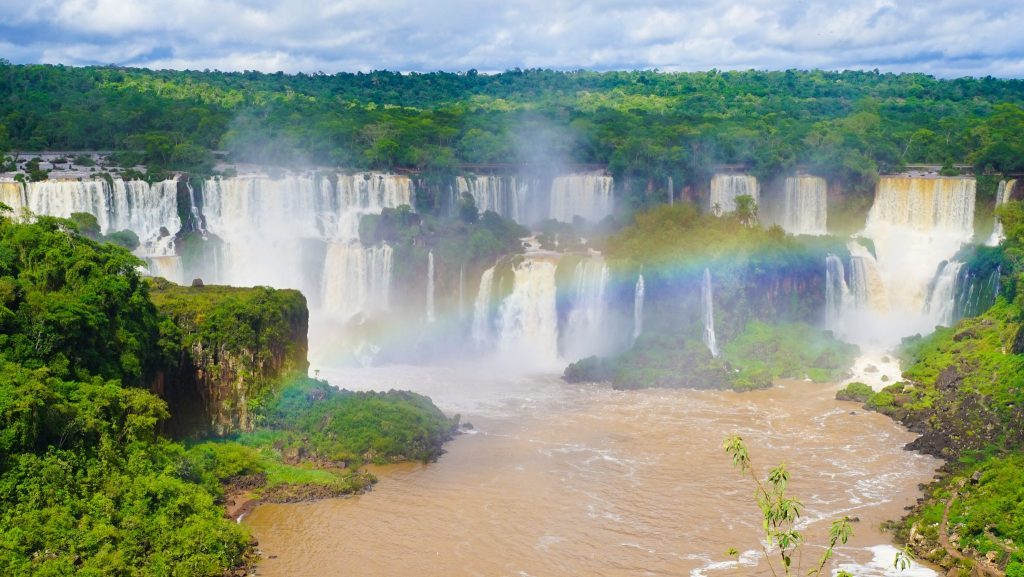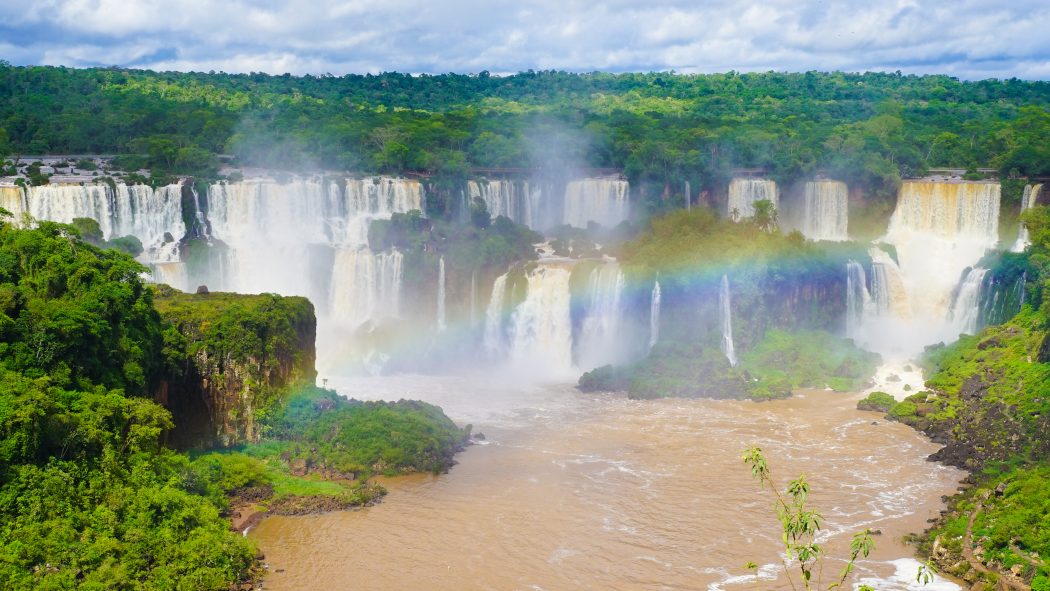 Only an hour from the city, this trip to the lively university town of La Plata is one of the more convenient day trips from Buenos Aires. Its distinctive geometric design is a result of it being the first planned city in South America. There's a careful grid of diagonal avenues and streets crisscrossing to create a star shape.
See it all for yourself on this informative half-day tour. You'll get history and stories from an experienced guide as you drive around the city drinking in the intriguing architecture. One of the stops is the Cathedral, among the biggest churches in Argentina. It was inspired by European churches; this neo-Gothic building towers above the city. You'll also get to see the university that gives the town its vibrant energy, as well as the Natural Science Museum based there.
Now, to the stars – both those in the sky and those on stage. Head to the astronomical observatory to learn about the skies of the Southern hemisphere, then to the opera house for a peek behind the curtains. These sights and the fascinating background of the city make it a worthwhile trip, and you'll still be back in Buenos Aires for a late lunch!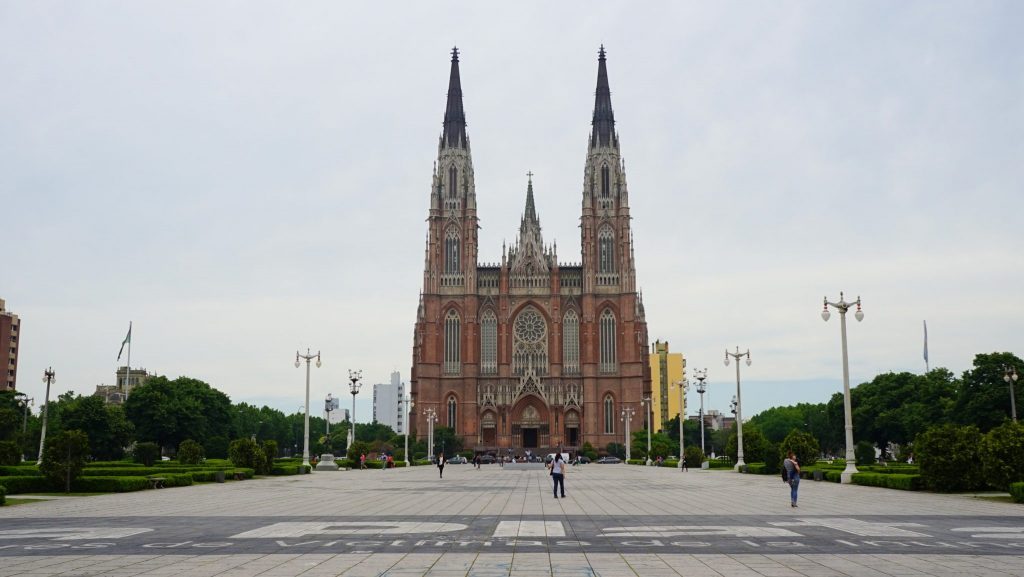 Buenos Aires is such a magnificent city that it can suck you in, but it's definitely a good idea to get involved in these day trips to learn more about the country and get a different angle on the city.
Further Things To Consider Before Any Adventure
Now you're all set and prepared to explore our big wide world, why not sort out everything else out all in one go? If necessary for your travel plans make sure you have brought proper travel insurance, protected your privacy by getting a secure VPN, compared all the top hotel booking sites to find just what you're after, reserved an unbeatable rental car price and - of course - booked the best flight deals!
Or maybe just forget it all and go for a last-minute cruise or effortless tour instead?
Many budget travelers (including me) indulge in worldwide airport lounge access, so we can experience luxury while still slumming it in economy. Naturally, we would never leave home without a more general travel guide since we couldn't possibly cover everything here!
Just add an adventurous attitude and plenty of smiles - they go a long way - and that about covers it all! Now go out, find your own path and don't forget to share your best inspiration stories with me on Facebook, Twitter, and Instagram...I'd love to hear from you!