Japan's third-largest city, Osaka has always been known as a place you can let your hair down and have a good night out. Perhaps because it was traditionally the city of the merchant classes, it had no need to maintain the dignity that Tokyo and Kyoto did; so instead, it dropped its inhibitions a bit.
A port town in Western Japan, we can't pretend that Osaka is full of architectural grandeur and beauty, but it's certainly vibrant. Neon signs are flashing up and down the streets, and the city's many pubs (izakayas) are always buzzing.
You can wander along the charming river and find plenty to catch your attention.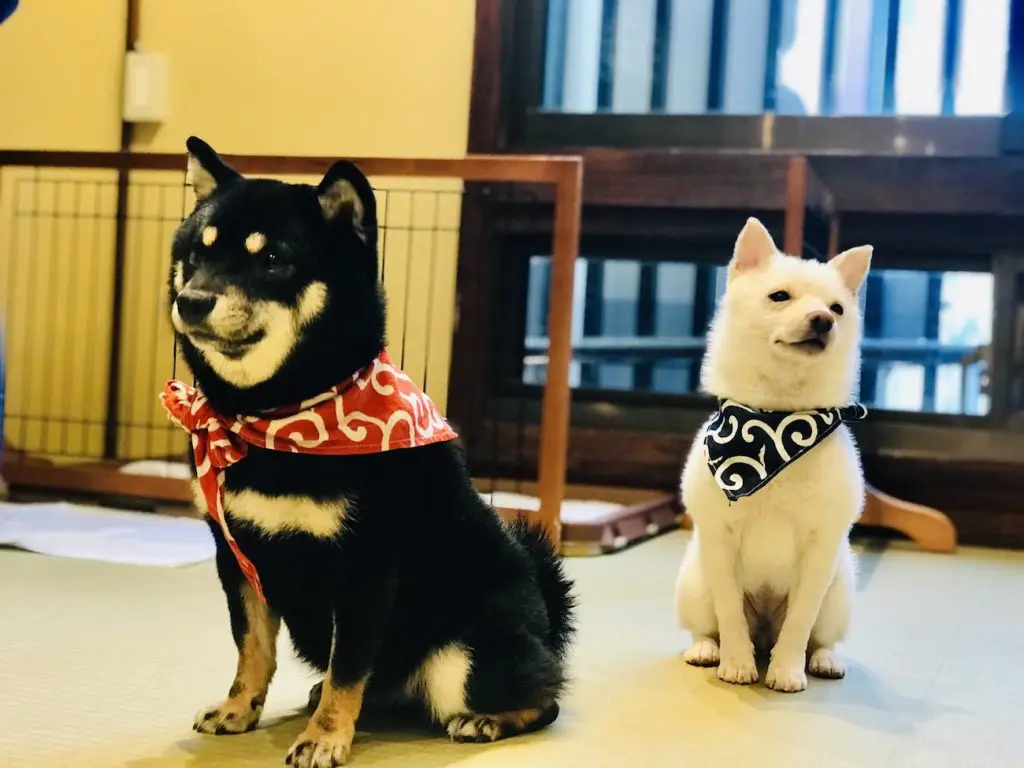 There are plenty of more 'typical' sightseeing activities to partake in here – art museums, an imposing castle, a sky building, an aquarium – and they're all worth seeing. Still, the real joy in Osaka lies in exploring the streets and eating the food. Not for nothing is the city known as 'Japan's Kitchen,' and you might even hear the phrase kuidaore, which translates as 'eat yourself bankrupt.
It's hard to eat yourself bankrupt in a place where so much of the great food is found at traditional takeaways, stalls, and arcades – from savory pancakes to octopus dumplings. You can enjoy a lot of these delicacies in the famous Dotonbori area along the canal, which is also the perfect place for after-dark people-watching.
Everyone in Japan will tell you that the Osaka locals are friendly (sometimes they might not mean it in a positive way if they're more traditional), and you'll undoubtedly notice a difference from other Japanese cities as soon as you arrive.
So, in between eating, what are the other best things to do in Osaka?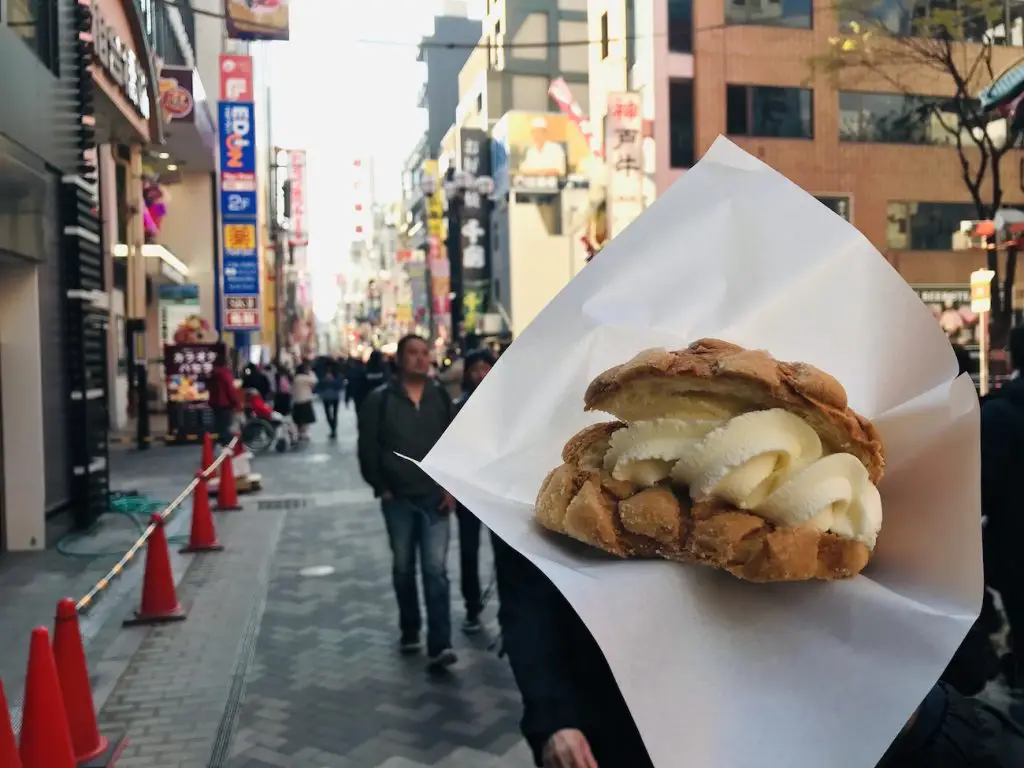 11 Things To Do In Osaka: Architecture, Nightlife And Street Food Galore 🇯🇵
Sure, Tokyo has Disney, but Osaka is home to Universal Studios Japan, an immersive and exhilarating step into the world of film. With ten themed areas, you'll easily be able to spend a whole day here enjoying the vast range of rides and attractions and re-enact scenes from your favorite movies.
There's a Waterworld section; the Jaws ride at Amity Village, Jurassic Park, and the famous Minion Park with 3D Ride; you'll also be transported to New York, San Francisco, and Hollywood. The most popular section, for good reason, is the Harry Potter realm. Here you can discover all the backdrops of the epic films, from tasting sweets at Honeydukes to getting your own wand at Ollivander's like we did at the Wizarding World of Harry Potter in Orlando.
The high point is the 4D ride, Harry Potter, and the Forbidden Journey. Hold on to your pointed hat; this alone is worth the ticket!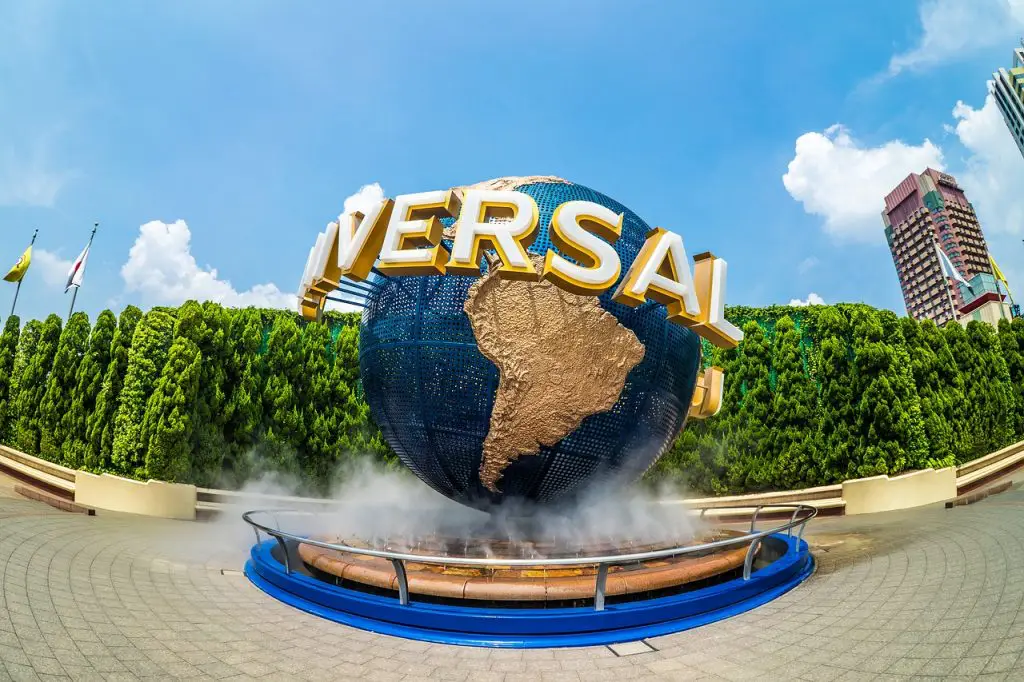 Out in the Bay area, you'll find this indoor aquarium with a world of underwater fun to experience. With 27 huge tanks, it's one of the world's biggest aquariums (along with Lisbon's) and showcases some of the most amazing creatures of the sea from around Japan and the Pacific Ocean. We loved that each tank was themed for a different area, for example, the Maldives or the Falkland Island, and that you can see tens of thousands of animals.
These include the whale shark, rays, and fish. The seals were obviously totally adorable, and things like the jellyfish surprisingly hypnotic. We found the spider crabs a bit too like spiders, but they are also fascinating to watch if you're not too afraid of spiders!
There are feeding shows and interactive exhibits at the Osaka Aquarium, all designed to make you feel a little closer to the fantastic underwater world.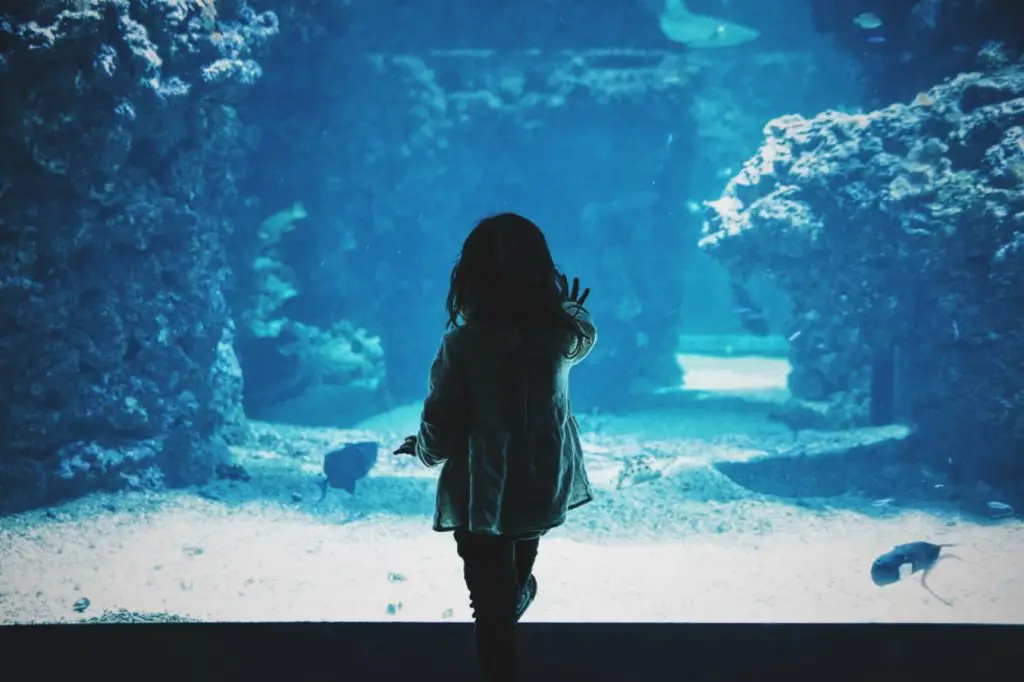 One of the great things about Osaka is how convenient it is to explore the Kansai Region; seeing Arashiyama and Nara Park is easy to do, and the ideal escape from the lively city.
The former is renowned for its beauty, and when you arrive in the mountain landscape, you can see why. The otherworldly bamboo forest is a definite high point, and if you go in spring — the cherry blossom is sublime. You'll also get to see the Daibutsu Buddha, an imposing bronze figure.
It's a chance to travel back in time to when Nara was Japan's imperial capital; indeed, it is easy to imagine how the scenery was back then, as surely it hasn't changed. Nara Park is home to over 1000 tame deer that wander freely around the area and are happy to be fed by visitors.
Feeding deer by hand is a unique experience, and to do it in such a beautiful setting is just the cherry on top of the cake.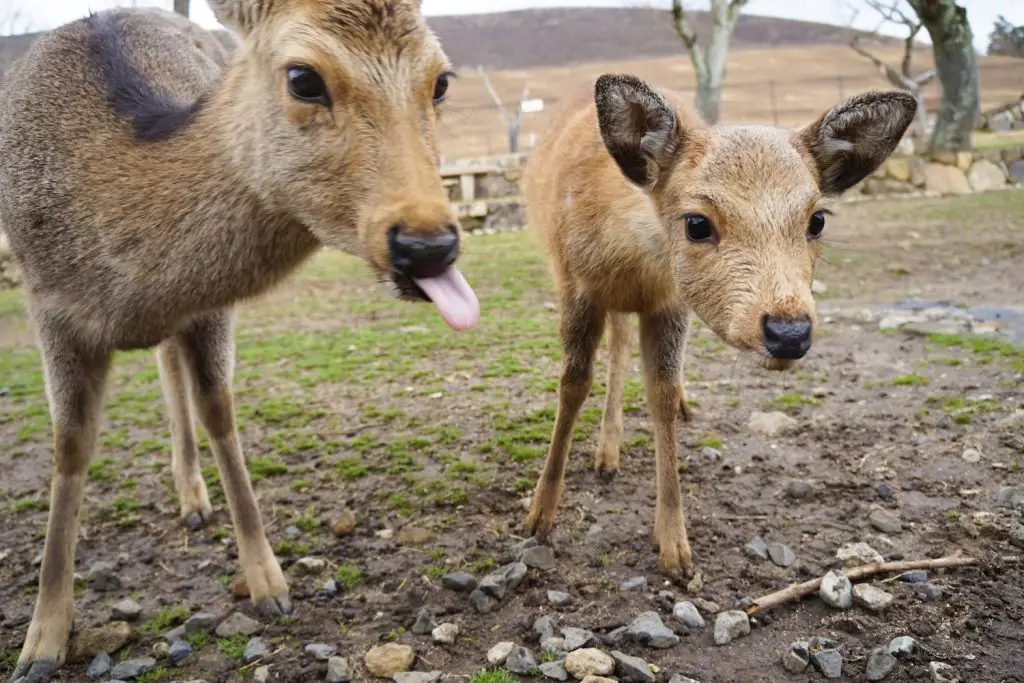 From historical and magical to some good, silly fun, this go-kart sightseeing trip is one of the most enjoyable things to do in Osaka. Sometimes you just want to rocket around the city streets in a brightly-colored go-kart, don't you? And on this trip, you can even dress up in a character onesie to add to the effect, choosing from options like Pikachu, Santa Claus, and Elmo.
The two-hour tour will take you around the more well-known areas of Osaka, such as Dotonbori, Namba, and past the castle. You can go at any time of day, although we particularly enjoyed the evening as seeing the sun go down and the neons flicker on really added to the atmosphere. Be prepared to get a lot of attention from pedestrians as you shoot around at up to 60km per hour – you practically become a tourist attraction yourself!
Curious? We have a full review of our go-karting time in Tokyo to give you an idea of what to expect.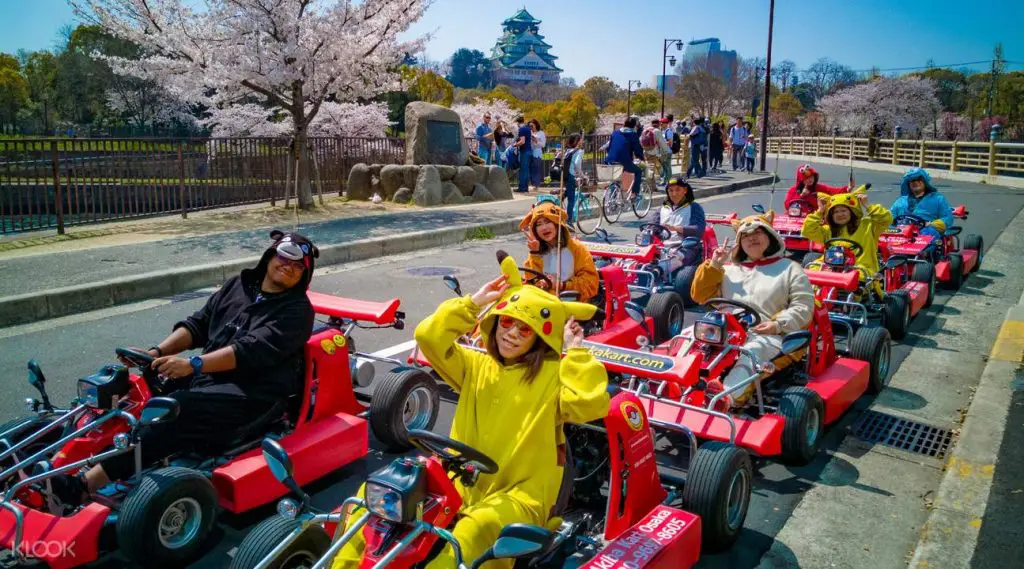 We love a LEGOLAND both for the childhood nostalgia it evokes and the fact that they're never too over-the-top. This fun theme park is one of our most beloved things to do in Osaka if you want to take a break from historical sightseeing and eating — or if you're traveling with kids, of course. Here you can hop on a train ride to explore the fascinating world of Lego and have an immersive movie experience in the 4D cinema.
The best part, however, is when you learn more about how Lego is made and the millions of things you can do with it. Some of the creativity on show is staggering, and you can try your hand at building masterpieces yourself in the Master Builder Academy. Seeing Osaka built in Lego is hard to beat, but you can give it a shot!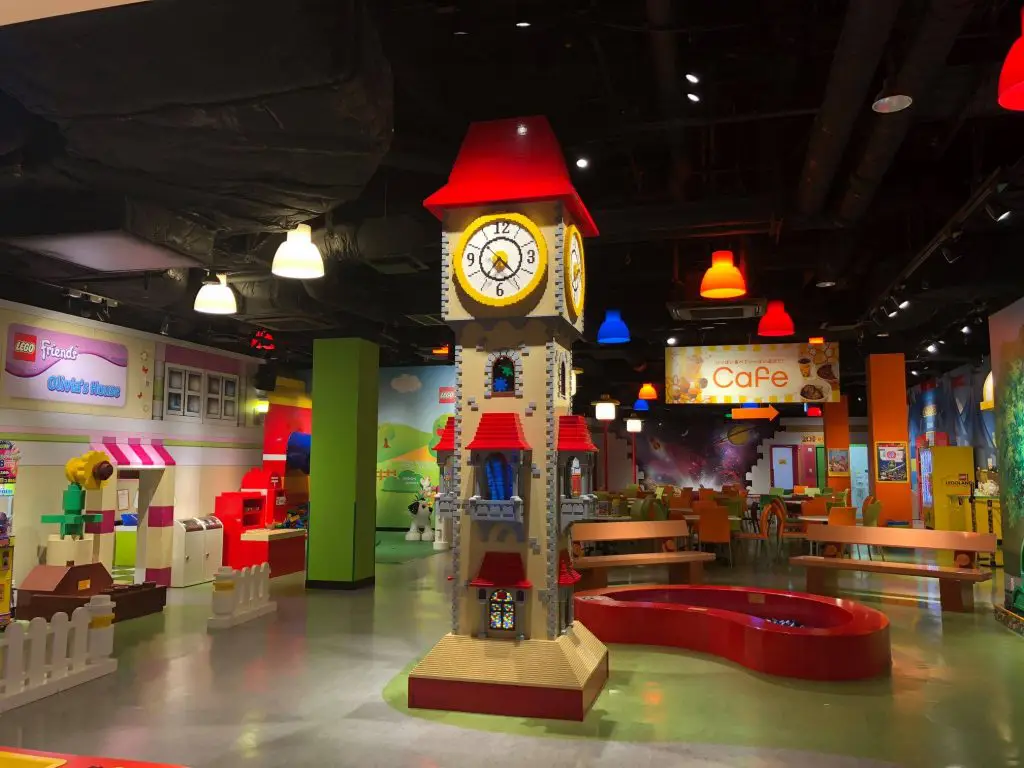 Osaka Castle might not look like the stereotypical medieval castle from fairy tales – it's far more interesting than that! This is, in fact, a reconstruction of the original castle, which was built in 1583 but burnt down in 1665.
In 1931 this version was built; while it maintains authenticity on the outside, the interior is entirely modern. Surrounding the building, you'll find a gorgeous garden (complete with 600 cherry trees), stone walls and moats, secondary citadels, and turrets to explore.
A museum inside tells you all about the history of the castle and its city. One particularly magical way to experience the building is on a night walk, where you can wander the castle at night and see a range of light installations and projections bringing a new vibe to the many corners of the building and grounds.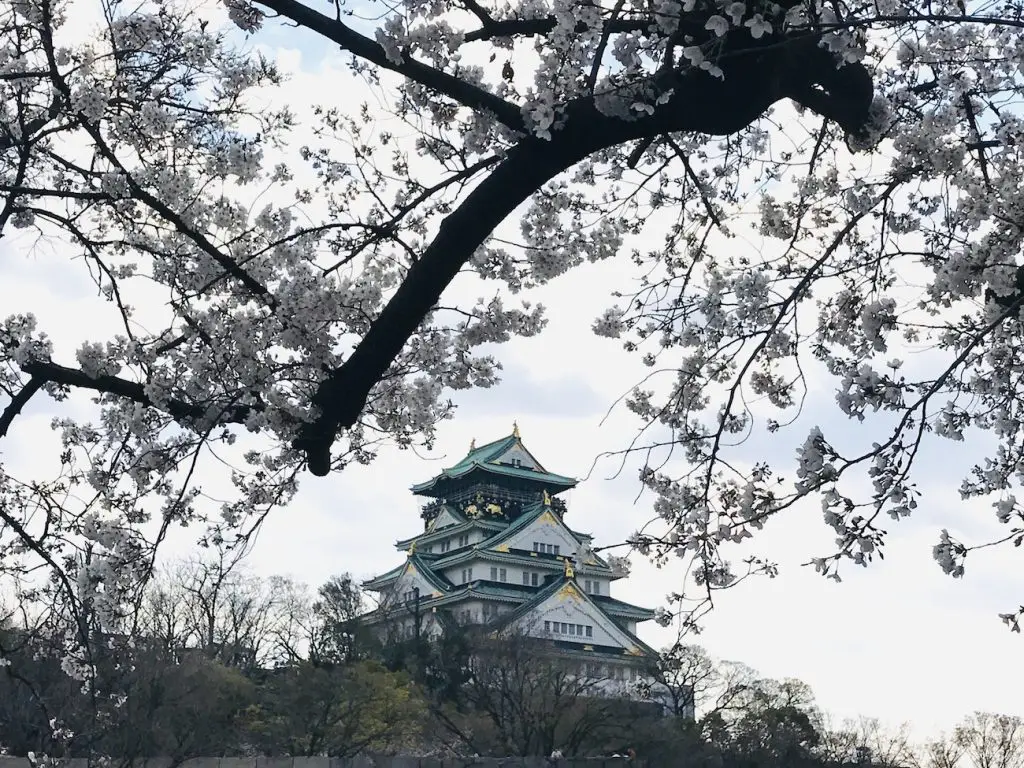 It might be that the only things you've heard about pufferfish are the scare stories of its poisonous properties – forget those, and come and try a set meal with tiger pufferfish (fugu) at its center. You won't regret being a bit adventurous with your tastebuds and don't worry, all the chefs at this renowned restaurant have the required fugu license. As well as the fugu, you can sample sashimi and porridge made with fish eggs (nicer than it sounds).
Zuboraya has been serving fugu since it opened in 1920. With that much experience, they do an excellent job! It's also in the heart of the lively Dotonbori District, so as you eat, you can watch people out shopping, drinking, and going about their life along the streets.
Choose to go for lunch or dinner (or both?).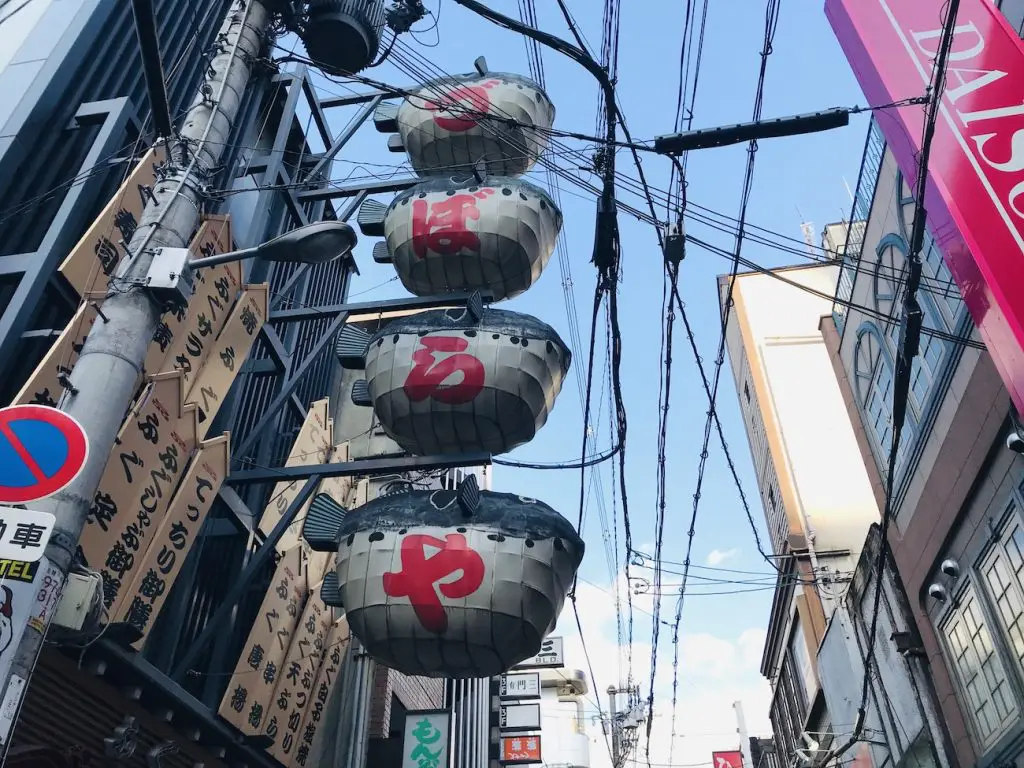 This might not be for everyone, but it is a fascinating insight into Japanese maid culture, which is totally unique to this country.
It's a world of cosplay that you're unlikely to have experienced anywhere else, and if you choose to go, you might as well enjoy it while you're there! Maid cafes have been around in Japan since long before your local cat café emerged; here you can imagine you're a lady or gentleman of old (albeit in a futuristic setting) as servers in cute maid outfits attend to your needs.
The food is just as cute as the outfits, designed as adorable animals and cuddly creatures (making them a bit difficult to bite into!). You can also enjoy performances while you eat and even get involved in quirky activities. Everyone's very friendly, and you feel like part of a slightly surreal family – in maid's outfits!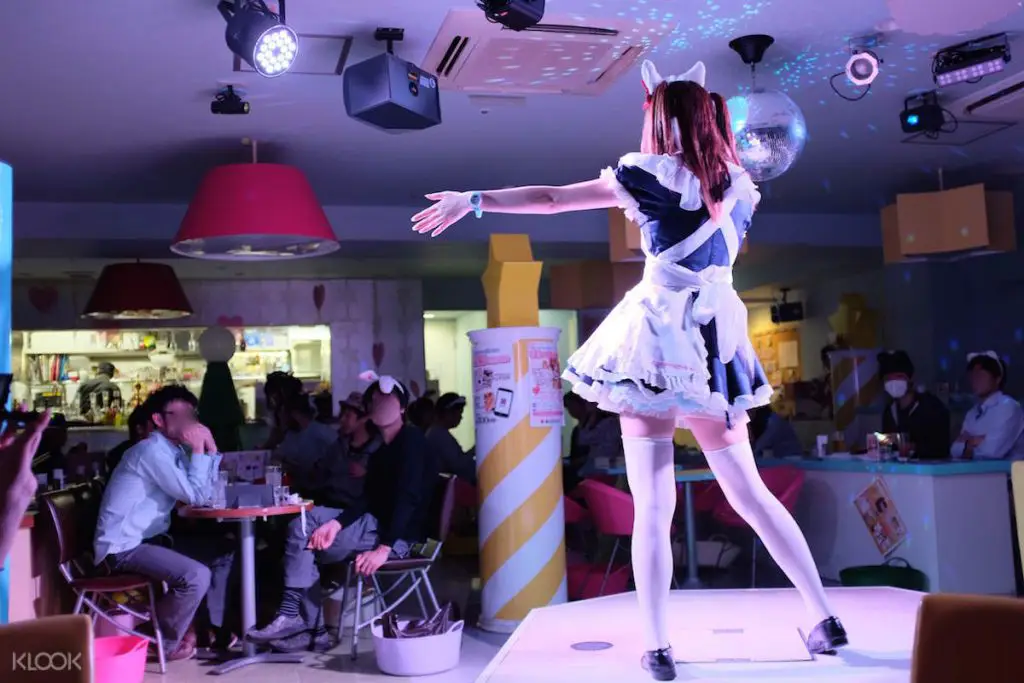 One of the best things to do in Osaka is to experience the beautiful region around the city – and you might as well take advantage of being so close to the sea. The Uratomi coastline is breathtakingly beautiful, with colors so vibrant that they seem almost unreal. Deep blue seas and green, craggy cliffs meet, and you can appreciate the natural splendor from a short cruise along the sea edge. This landscape is UNESCO accredited, and it's easy to see why.
After a fresh seafood lunch, it's time to head to another landscape that feels out of this world. The Tottori Sand Dunes are seemingly endless waves and rolls of yellow sand, with the occasional glassy pool. There's always something humbling about being in a desert, and Tottori doesn't disappoint.
If you're interested in the stories and creativity behind the substance, then the Sand Museum will show you more – a standout feature is the statue work and the theme of 'Travelling Around the World with Sand.' You'll return to Osaka feeling refreshed by your time in nature.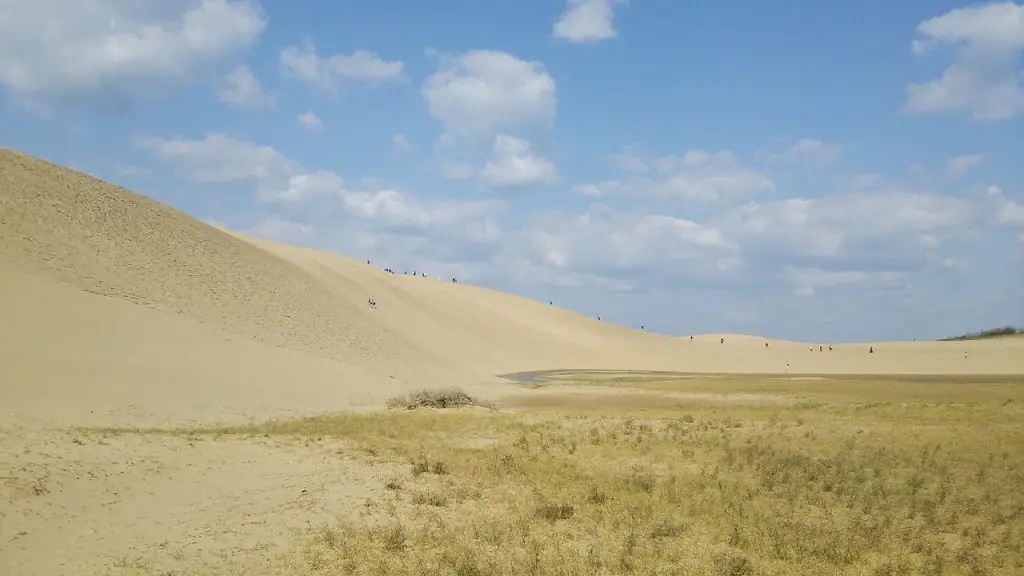 Sometimes when you're having a lot of adventures on your travels (which we love), you feel like a bit of a break from it all. It's always a good idea to give yourself a rest day and do something like visit a spa. Osaka's hot spring spa is the ideal place to do that.
It's even been described as a 'hot spring theme park,' so that gives you an idea of how elaborate the complex is. The bathing zones have Asian and European themes, so you feel like you're soothing your muscles in Greece, Rome, Japan, or Bali, depending on where you sit.
If you're not one to sit around and bask, then Spa World also offers waterpark features with enormous water slides to shoot down and amusement pools to splash around in. We love the combination of excitement and chill that they offer here – there's something for everyone! An onsen is also the perfect thing to do before a night out in Osaka.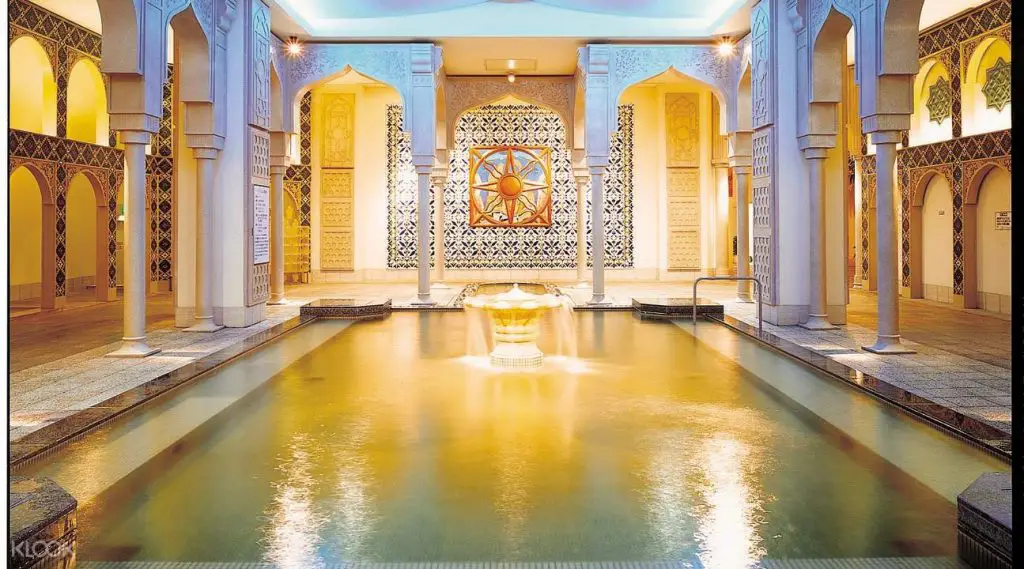 We already promised you that Osaka is like no other Japanese city and is considerably less formal; the best way to take advantage of this slightly more relaxed attitude is to enjoy a night out in the vibrant streets of Osaka.
Start with some street food in one of the izakayas that line the narrow streets, hanging out with other tourists and locals alike. Wash your meal down with beer or sake, then head to the next place to repeat the 'eat, drink, chat' pattern!
Make sure you end your night in Dotonbori, the famous party district we mentioned above. Here you'll find streets pulsing with life and a buzzing atmosphere that fuels your energy for the night. Trust us; you haven't experienced Osaka until you've gone on a pub crawl there and enjoyed how unique this city is!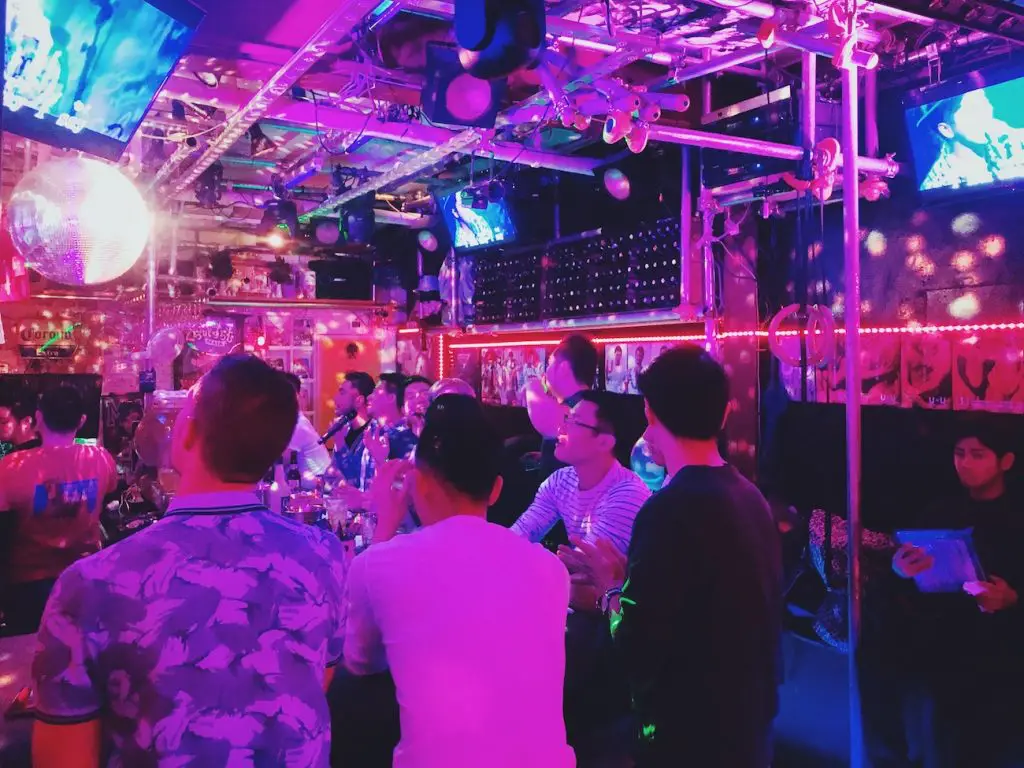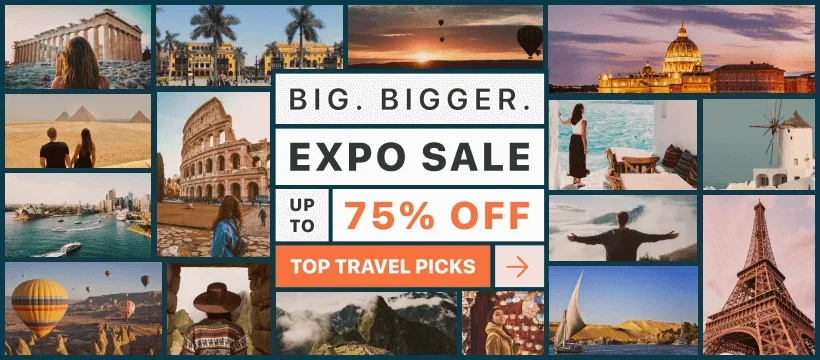 Staying Connected While Travelling
In today's increasingly connected world, staying online while traveling has become essential for a seamless experience. That's where eSIMs come into play, revolutionizing the way we access mobile networks during our global adventures. Say goodbye to hunting down local SIM cards at the airport; eSIMs provide instant activation the moment you land, sparing you the fortune usually spent on international roaming and allowing you to genuinely travel like a local (without getting hopelessly lost!).
With eSIMs, tasks like restaurant recommendations and reservations, up-to-the-minute public transport instructions, checking opening hours, and accessing further information become a breeze. And, of course, sharing your journey on social media is easier than ever. To stay connected wherever you roam, consider using either Airalo or Holafly. Airalo boasts the most extensive range of destinations worldwide, offering smaller data bundles tailored to your needs, while Holafly provides unlimited data packages and fantastic EU data deals.
So why wait? Embrace the future of travel connectivity with eSIMs and make your next journey effortlessly smooth.
Further Things To Consider Before Any Adventure
Now you're all set and prepared to explore our big wide world, why not sort out everything else out all in one go? If necessary for your travel plans make sure you have brought proper travel insurance, protected your privacy by getting a secure VPN, compared all the top hotel booking sites to find just what you're after, reserved an unbeatable rental car price and - of course - booked the best flight deals!
Or maybe just forget it all and go for a last-minute cruise or effortless tour instead?
Many budget travelers (including me) indulge in worldwide airport lounge access, so we can experience luxury while still slumming it in economy. Naturally, we would never leave home without a more general travel guide since we couldn't possibly cover everything here!
Just add an adventurous attitude and plenty of smiles - they go a long way - and that about covers it all! Now go out, find your own path and don't forget to share your best inspiration stories with me on Facebook, Twitter, and Instagram...I'd love to hear from you!