When planning a trip to America, my boyfriend suggested we start in Florida. As he spoke of family visits, muscle cars, and alligators, all I was thinking was 'Harry Potter World!'.
Like so many young adults who grew up through the Harry Potter fandom, getting the chance to visit Universal in Orlando was a dream (and I could finally figure out which butterbeer is better at Universal!)
My boyfriend and I spent two days at Universal separated by a day at NASA's Kennedy Space Centre. It's easily one of the top highlights of Florida, along with the manatees, South Beach in Miami and Key West.
We visited in December 2015, and so this Wizarding World of Harry Potter Review should help you plan your trip or just amp up your excitement.
So Here We Go With My Wizarding World of Harry Potter Review Part 1!
Upon entering Islands of Adventure with the masses of other early entrance muggles, it was clear – everyone was headed for the same place. Just walking through the entrance gave me an insight as to why 66 million people travel to Orlando for the theme parks each year (2015 stat).
Up until then, my experience at theme parks had amounted to what was available on the Gold Coast of Australia, and while those times in Aussie are very fond memories, this was on another level!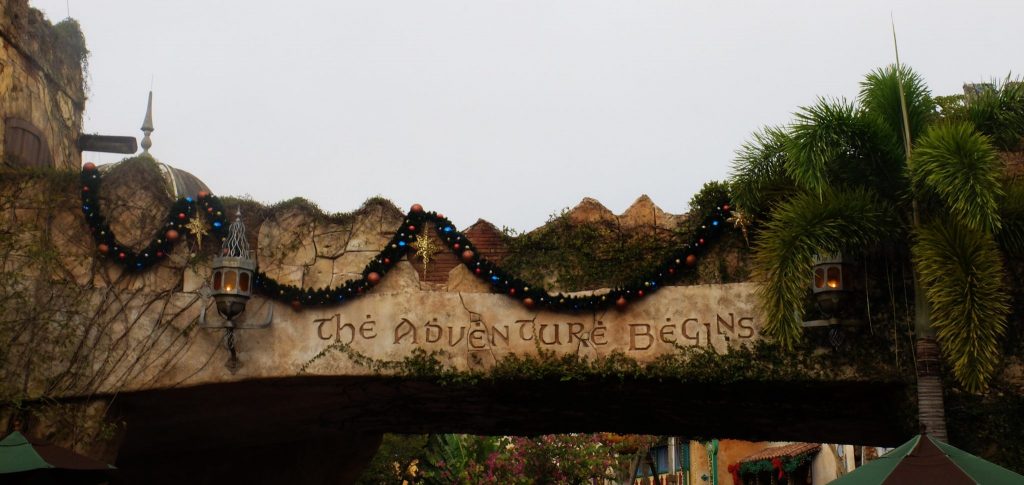 We all jostled with the speed of an Olympic walker trying to keep calm while trotting up a storm towards the very back of the park where Hogsmeade beckoned.
There was a thrill in the air that had my adrenaline going – which was lucky because we had been up since 6:30 after returning the rental car at midnight the night previous – the perils of traveling but more on that later.
Having studied the maps and downloaded both the Universal map app and ride times app to my phone, I knew it was close. At this point my desire to photograph everything warred with my desire to be under that little 'spell limits' sign I had seen in so many vlogs (which by the way, I would recommend not watching too many videos on YouTube in order to heighten your amazement when you get there).
We headed towards the back where I knew the line for the Forbidden Journey (the first major ride they constructed) started. They have masses of little lockers that are free, and you just register with your fingerprint.
The only trouble is remembering your locker number so you can find it at the end. If you are worried about security, they do have a little cavity in the seat rides behind your lower back for valuables, but I imagine they would get pretty rattled around in there.
The staff doesn't encourage you to use them because the ride doesn't stop for people to get on. Seriously, it slows down, and you walk onto a little conveyor belt and pull down a shoulder harness that keeps you in place. I freaked out a first because I was convinced mine would fail, and I would fly off the ride. I didn't.
Also, for what it's worth – one time I was on the ride, and it stalled, and the lights turned on – you really aren't as high up as you think.
But I'm getting ahead of myself!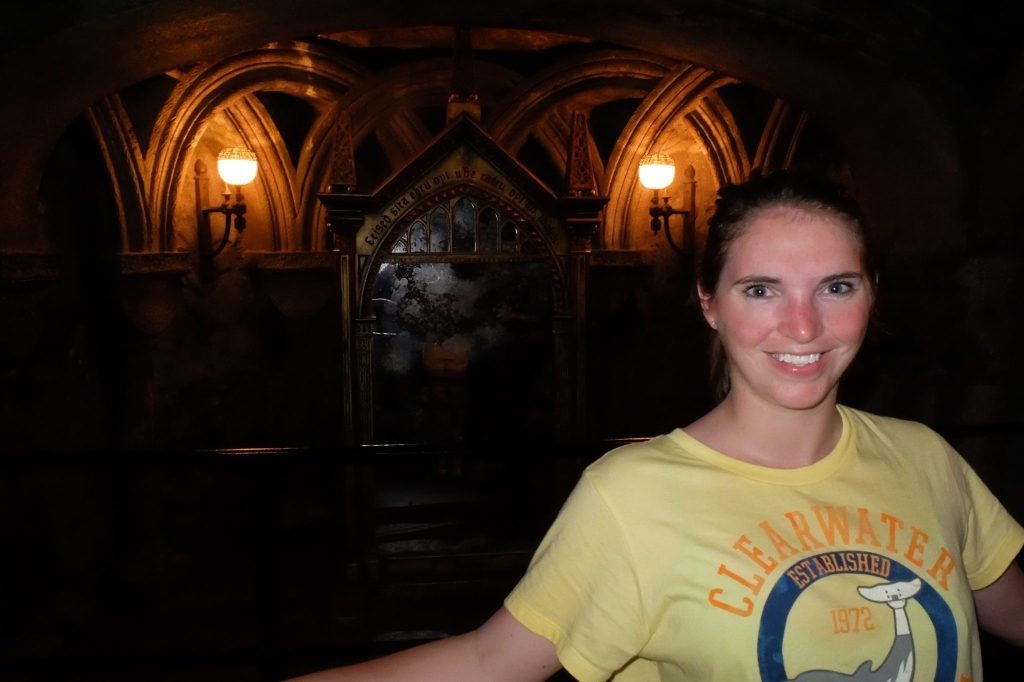 One of the major things you hear about is how long the ride waits are. Because I was there in the dead of winter (14-16 December), the ride waits were not long enough to soak in all the incredible detail that has gone into occupying your imagination while you do the obligatory line wait.
First is the tunnels with a chamber of secrets vibe, then you wind your way through the greenhouses and into the castle where house point hourglasses, statues, and more await you. I shan't spoil anymore, but there are many rooms to explore while you wait. Frankly, it is an experience in itself.
What's more, if you don't enjoy rides, you can take your camera in (just explain to the staff you won't be riding) and take photos throughout. Just make sure to go through the single rider line so people can go past you as you snap away because you don't want to be holding people up. You can then slip out at the front of the line into the parent room or straight out the exit.
While your here – why not take a look at the best deals on Universal Studios and other Orlando Theme Parks? It's cheaper than booking direct or at the gate – Trust me!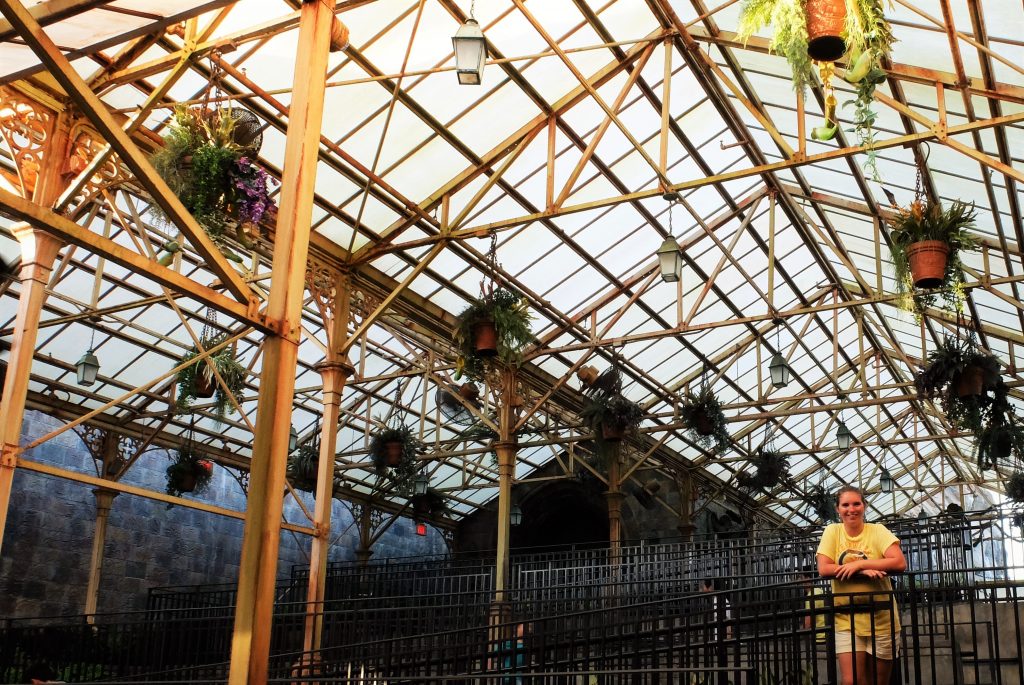 In terms of the ride itself, WOW! Again I don't want to spoil anything as I enjoyed it so much, not knowing what I was in for, but when I stepped off the conveyor, I genuinely thought to myself, "That was the best two minutes of my life."
I was terrified of going on the rides, so I made my boyfriend do them all by my side at first. Then you can bet I was running down those single rider lines as fast as I could! I understand wanting to enjoy the experience together. Still, after one go, I would recommend utilizing the faster line (it's free) as you can probably ride four times for every time the riders in groups ride once.
One the other hand, please know if you are motion sick or queasy at all – You might not love this or the Gringotts ride as they are both 3D movie type experiences while you get jostled around on a track (not quite like a rollercoaster). My boyfriend had to go all the way back to our hotel room at 9 am after one go-around on the forbidden journey for a lie-down.
By the way, yes, of course, you come out at one of the better-stocked gift shops 😉
Other rides of note at Islands of Adventure include the 'Flight of the Hippogriff' taunted as a kid's coaster it lulled me into a false sense of security that I would enjoy it. I did not. I am not a roller coaster person.
My boyfriend, however, thought it was great even if a little tame. After that experience of having to hold in the expletives considering there were children aboard, needless to say, I did not hop onto the dragon challenge. Which I kinda wish I had but hey – I'm a wuss – whatever 😛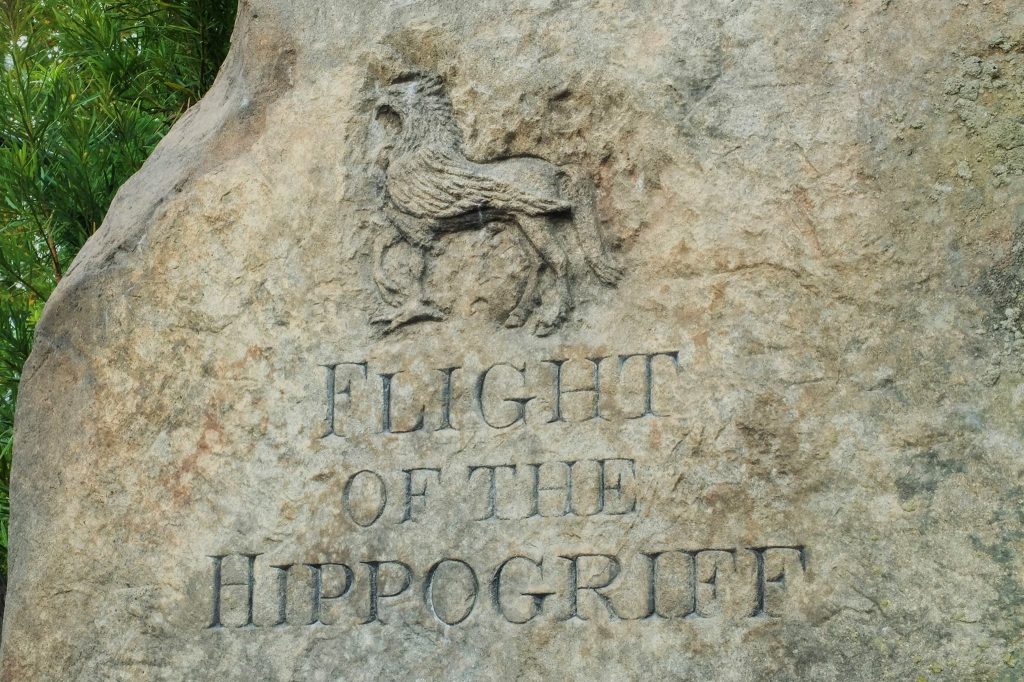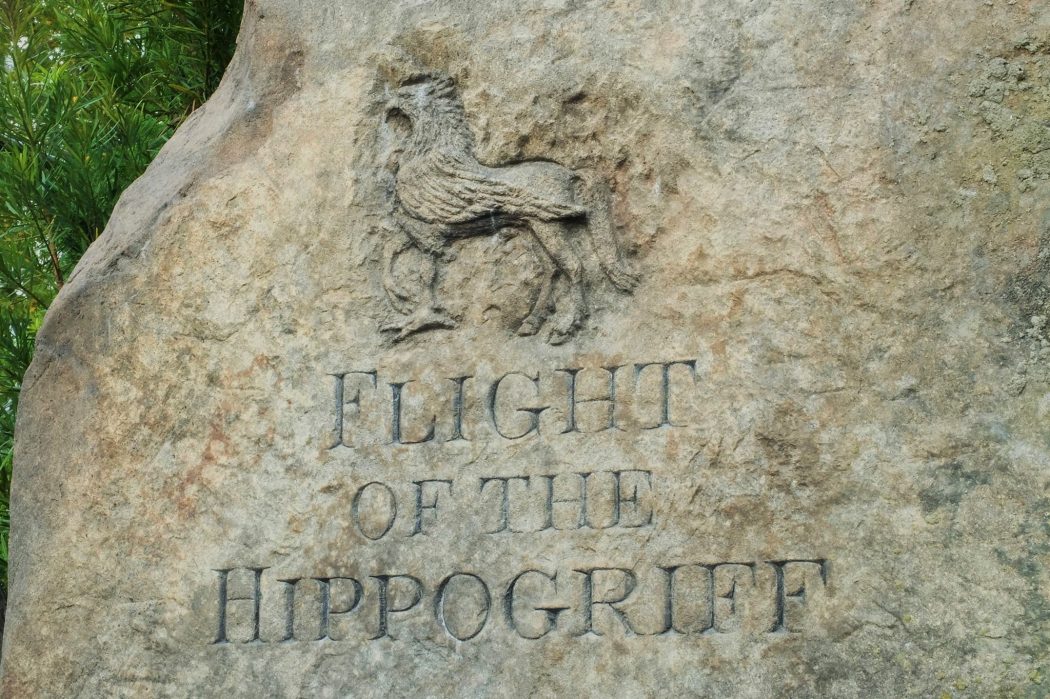 Entertainment outside of rides and shops is probably the one thing I would fault the park on – not to say it's not there, just maybe not as in your face. There are little skits and musical performances that go on (unscheduled, I believe) at the very center of Hogsmeade, where the paths converge.
We got to see a choir performance with a performer from each house, which was fun. I have seen pictures of the deathly hallows story being depicted with really cool looking puppeteers, but we didn't catch that one.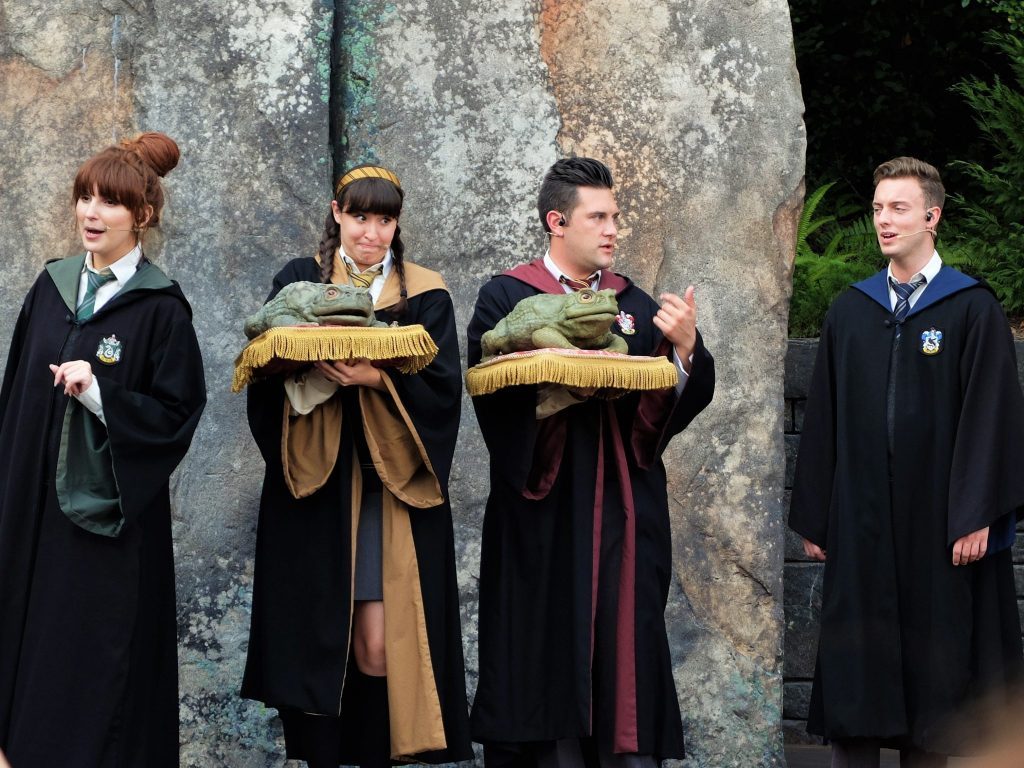 You can also buy an interactive wand for $50USD (compared to the $40USD for a regular one). These work in the park to turn on water fountains, switch lights inside windows, make an umbrella rain down on those around you, etc.
A pretty cool experience if you are willing to spend the money. I will say that the interactive wands are less intricately designed and more clunky than the collectible wands and only come in a few popular characters. If you are torn – stand by a few of the spots and watch others use them and see if you would like to experience for yourself.
I personally, was content to watch kids enjoy the magic they were creating. The wands come with a map that shows you where you can use them, but it's not hard to see people trying them out.
And of course, the shops. I wish I could say, "oh, I barely spent any time in the shops. I was outside the whole time," but I wasn't. Hogsmeade (Islands of Adventure) I would say has more variety in each store (clothing, homeware, keyrings, etc.), whereas Diagon Alley (in Universal Studios) has stores that are more genre-based!
To read about Diagon Alley and my top tips here!! You won't regret it!
Some of the cooler shopping experiences at Hogsmeade include the cart selling about 394 different keyrings from standard house colors to the most obscure things like pygmy puffs, Hogwarts express tickets, and dark marks. And of course, Honeydukes! Talk about a store that anyone would love, let alone Harry Potter lovers! They had a bunch of sweets from the books and a whole lot that weren't.
I bought Bertie Botts beans and would say that although they are incredibly realistic tasting – I wish they had committed to a box of cool flavors. Our box was 90% cherry, lemon, and watermelon with only one grass, black pepper, sausage, toothpaste, bogey, and dirt apiece.
I know it sounds crazy to complain about getting too many nice ones, but when you're buying them to share the wacky flavors with your friends back home, it'd be cool to only have the wacky flavors and leave the generic ones for every other candy store.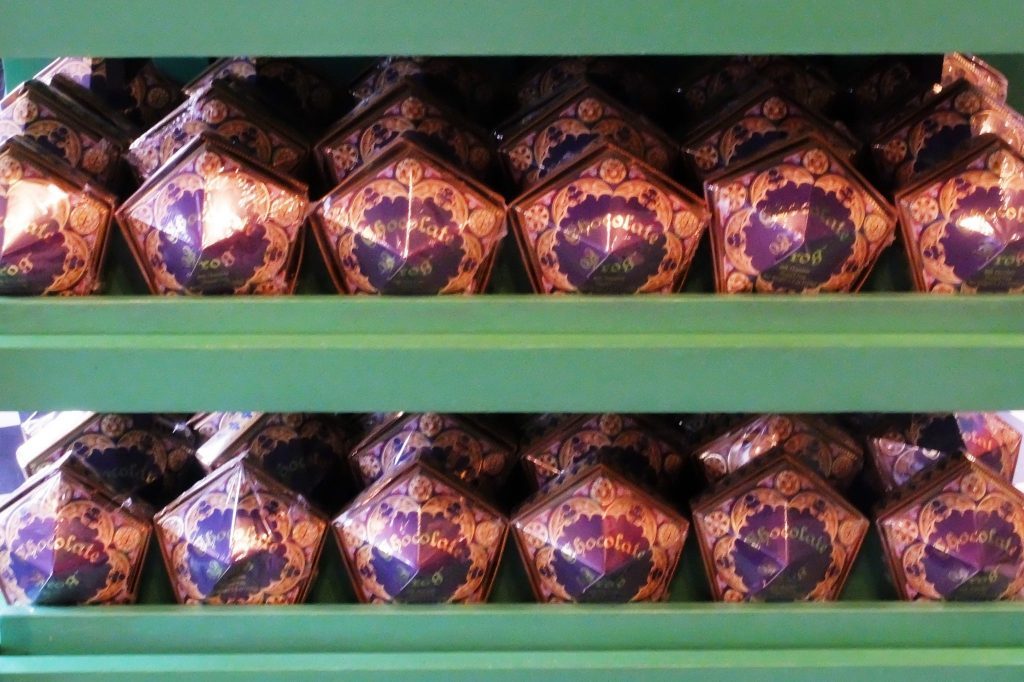 Also, the clothing is actually decent quality. I am not one for novelty t-shirts as I always thought they were tacky until I went to Harry Potter world, that is! My sister had told me to buy myself the Gryffindor Quidditch jersey I had been so keen on as a birthday present from her, and I was surprised to see on the tag it was 100% Scottish lamb's wool!
I'd like to imagine it came from a sheep in the Isle of Skye or the highlands of Scotland.
I also bought a Hufflepuff varsity-style jumper, which I have already had so much use out of! One thing I would say is – if they don't have your size, don't settle for the wrong size – there is plenty of other choices here!
There are SO many stories within the park (both in HP world and around the entrance gates) and at City Walk. I had liked a Hogwarts T-Shirt, but they only had tiny sizes at all the stores in the park. When my boyfriend was checking us out of the hotel, I got a call that they had it at the hotel gift store, and would I like him to pick it up (yes please!).
There are a few places to eat inside the HP world. Still, due to their limited options and me being a fussy britches, we ate mostly back at City Walk (up the escalators they have a bunch of cheap eats like Burger King and a Mexican chain restaurant where I got nacho chips with cheese and guac for $1.79). The food is nowhere near as good as foodie hotspots like Porto, Quebec City, or Taipei — but it isn't even as good as DisneySea Tokyo or OceanPark in Hong Kong.
You are allowed to take the food into the parks too – just not alcohol. The man at the gate made a joke about only getting in if I gave him my nachos. That brings me to my next point – everyone from the ride staff to the people serving ice cream at the entrance is so happy and pleasant.
It really makes your experience when you can chat with the man behind the counter about what house he is in and how many times he has ridden the forbidden journey. Read about my wand guessing game here.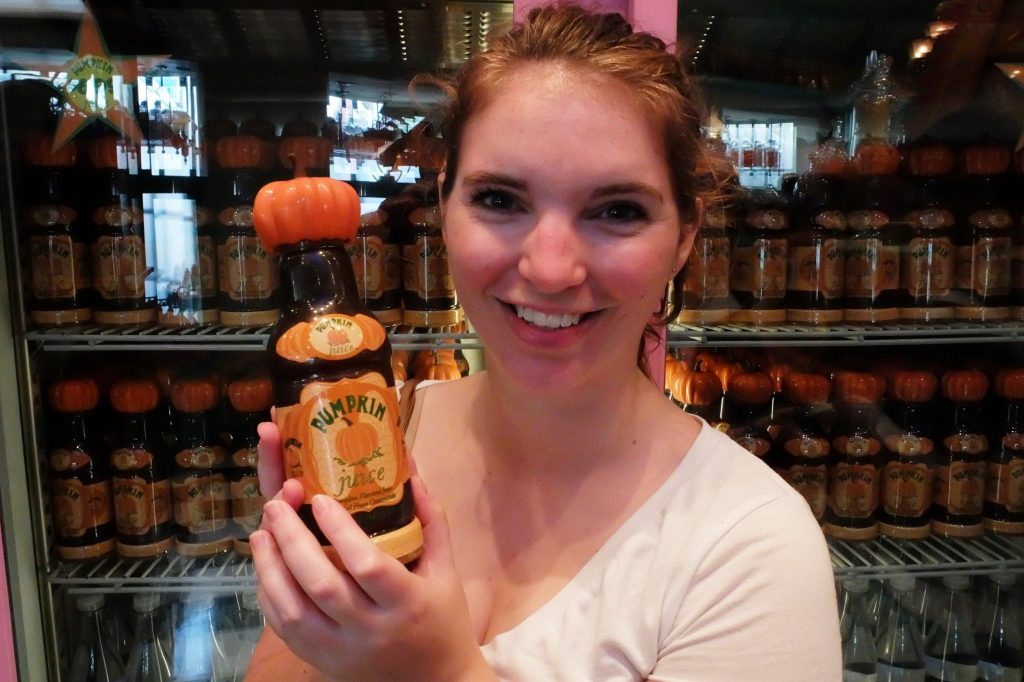 A Few Tips For Visiting Harry Potter World And Universal In General To Complete My Wizarding World Of Harry Potter Review…
Comfortable walking shoes – it sounds obvious, but after having to go back to the hotel to make ourselves ice foot baths, I can't stress it enough. Sneakers are your friend. I would recommend memory-foam sketchers, but whatever floats your boat.
Have multiple memory cards for your camera – after having to pay to use computers (and searching at the hard rock and another hotel for said computers) to offload some of our pics, I remembered I had two more memory cards… someone was unimpressed!
Don't buy a fast pass in winter. We never waited more than 10 minutes for any ride in the whole park – maybe we just got lucky, but as I said above – single rider line is free, and you have no time to discuss while you're on the ride anyway so save it for when you're off.
Don't opt for the Stunt Show. We were running short on time and had to pick between the Poseidon ride and the Sindbad stunt show. I picked the stunt show because I thought it sounded like a cool different experience from the rest of the park. Let's just say that was a poor choice. The stunts are impressive only to 5-year-olds and the jokes/script is worse. This show requires a serious re-boot, so if you're short on time, give it a miss.
Jurassic Park is another section that is a little tired. In saying that, it was my second favorite after 'you know who.' Maybe for nostalgia, maybe because it felt like you were walking through the jungle, and squirrels are running through the bushes. Be sure to look beneath your feet where fossils and leaf patterns are imprinted into the footpaths. The river adventure, despite having been around a long time, managed to get everyone in the boat jump out of their skin at one point, and the drop is insane. Be warned: if you stand watching the end of this ride – you will get splashed!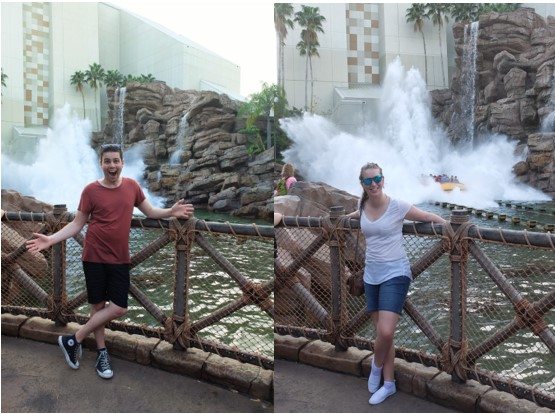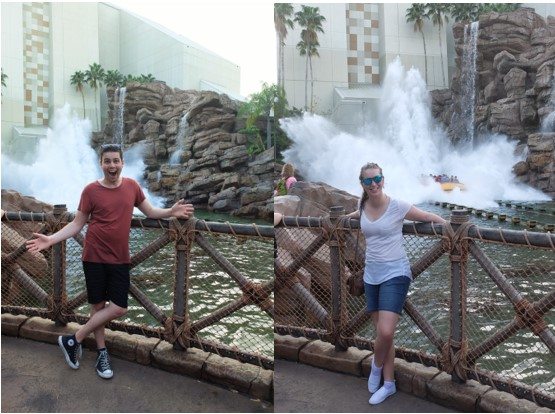 Be prepared to get wet! The Toon Lagoon did not initially appeal to me, but it has some of the best rides (especially for those wanting to avoid motion sickness-inducing rides)!
If you choose to ride water rides (and you should in Orlando heat), wear togs! Or you can do it in the middle of the day or do it when you are planning to go straight back to your hotel afterward! We did the pop-eye ride (SO GOOD!) and were soaked through. I had said before we went on, "it's ok they have these big people drying booths." What I didn't realize was that these cost $5 each — come on Universal. So we walked around in soaked clothing for a good 2 hours as the sun went down and then when it did we were COLD!
Stay at Universal's accommodation if you can. We stayed at Cabana Bay Resort. The newest and by far cheapest linked accommodation (we paid NZD 134 per night for two people – breakfast included). It is clean, well-serviced, and has a great pool. The staff is friendly – even offering to take a pic of me with the Christmas tree when I went to brekkie alone. They have pizza delivered service to your room, and breakfast every morning can consist of hot options, waffles, fruit, and cereal! But the best part of staying with them is the shuttles that travel between the park entrance and the hotel lobby between 7 am, and 2 am every 10 minutes – we never had to wait more than 2 mins and always got a seat! Also 1-hour early entrance to the park (Islands of Adventure only) so you get in at 8 am! Super useful in winter, and I would imagine it would be invaluable in the peak season.
For more tips and to hear about my experiences at Universal Studios' Diagon Alley' particularly what I thought of the Hogwarts Express and Butterbeer, check out this post. I hope you enjoyed my Wizarding World of Harry Potter Review.
Anything else I have missed, or you would like to add, please let me know in the comments below! Oh – And if you're going to Disney read up on the Best Disney World Tips And Questions Answered Before You Go!
---
Olivia Philpott, a young Kiwi who loves all things coastal, is convinced she is a mermaid. Having traveled throughout the Pacific, she is just stretching her wings and hopes to tackle Europe, North America, and SE Asia next. Follow for guest posts from an admittedly high maintenance traveler who doesn't take things too seriously! Her travel is inspired primarily by the geography on offer and whether they serve Pina Coladas!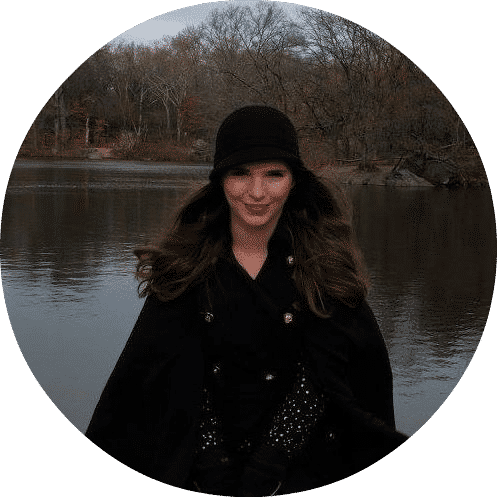 Further Things To Consider Before Any Adventure
Now you're all set and prepared to explore our big wide world, why not sort out everything else out all in one go? If necessary for your travel plans make sure you have brought proper travel insurance, protected your privacy by getting a secure VPN, compared all the top hotel booking sites to find just what you're after, reserved an unbeatable rental car price and - of course - booked the best flight deals!
Or maybe just forget it all and go for a last-minute cruise or effortless tour instead?
Many budget travelers (including me) indulge in worldwide airport lounge access, so we can experience luxury while still slumming it in economy. Naturally, we would never leave home without a more general travel guide since we couldn't possibly cover everything here!
Just add an adventurous attitude and plenty of smiles - they go a long way - and that about covers it all! Now go out, find your own path and don't forget to share your best inspiration stories with me on Facebook, Twitter, and Instagram...I'd love to hear from you!