Heading to the U.K this year, or just dreaming?? Well here are some reasons why you need to go to the Highlands of Scotland!
An incredible escape northwards to the mythic landscapes of the Highlands. A untamed land of enchanting solitude filled with rugged mountain ranges, transfixing castles, unexpectedly beautiful coastline and windswept islands! Of course there is also a shy monster, whisky, animals, outdoor pursuits and some very friendly people – just be prepared for the most changeable weather you have ever experienced!
There is very limited accomodation in the Scottish Highlands and most sells out far in advance. Compare prices now for Highland hotels to get the best price while not missing out. Most even have free cancellations!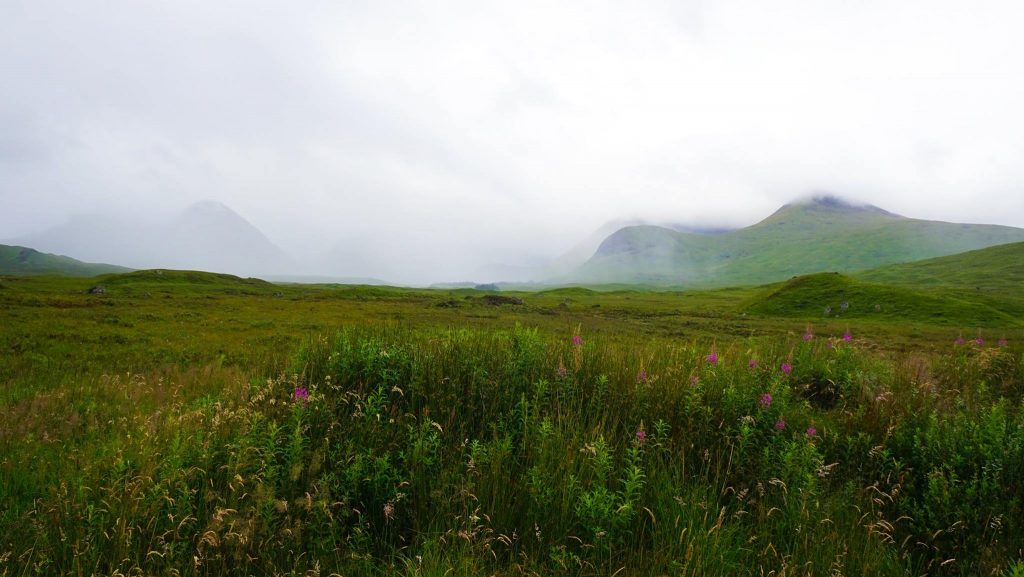 Why you need to go to the Highlands of Scotland
#1: Glen Finnan Viaduct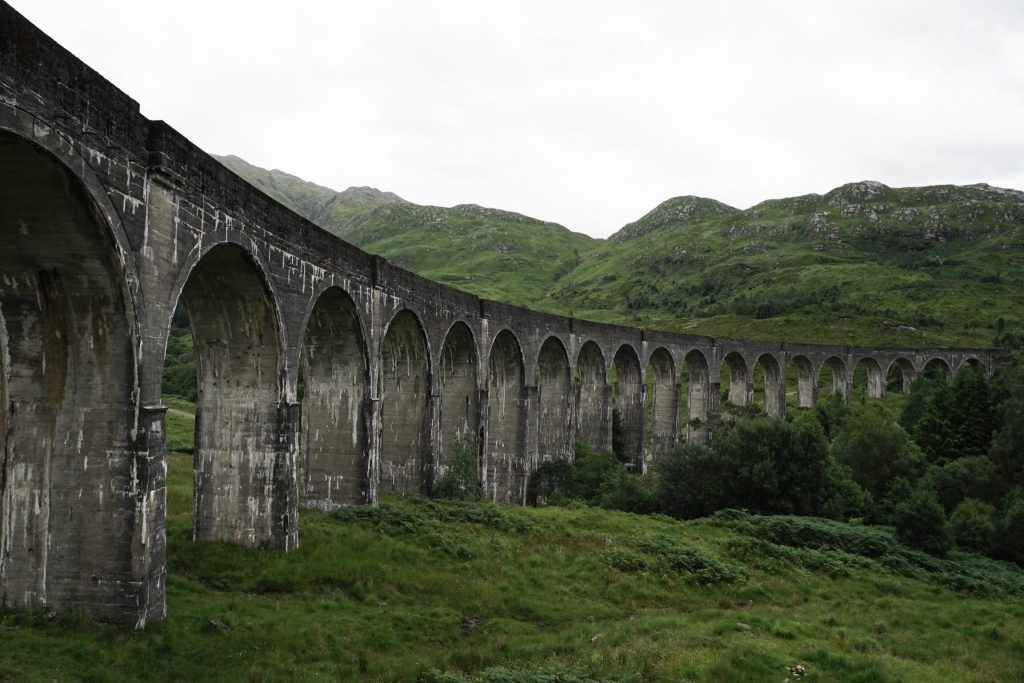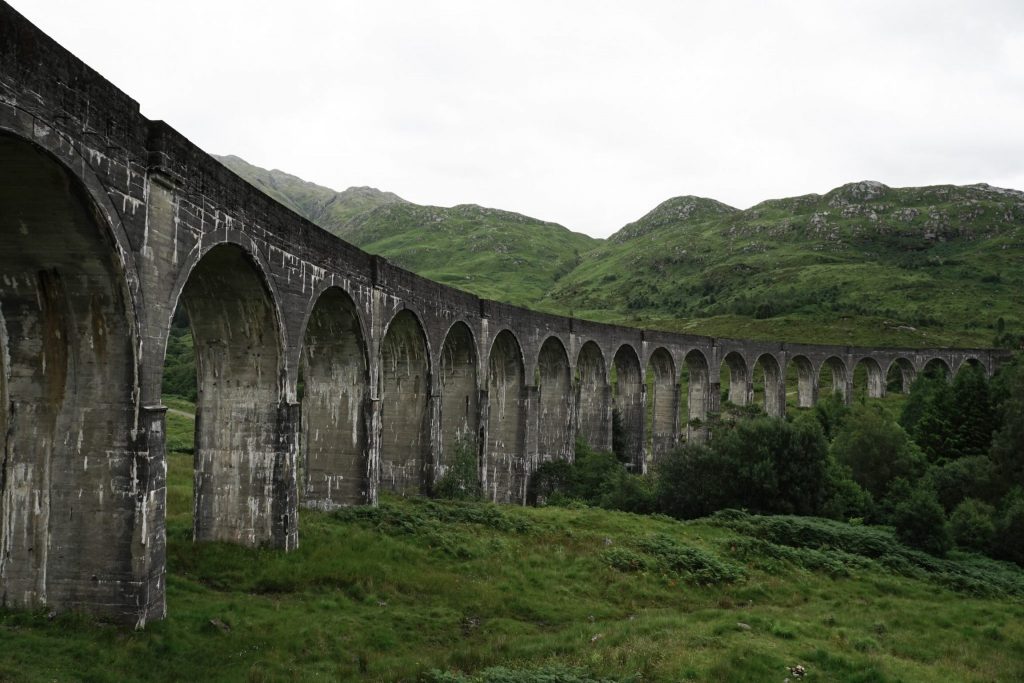 One of the most stunning viaducts in the world – An absolute must see! It is now most famous as in the Harry Potter films the Hogwarts Express was seen calling at Glenfinnan! All aboard!
#2: Eilean Donan Castle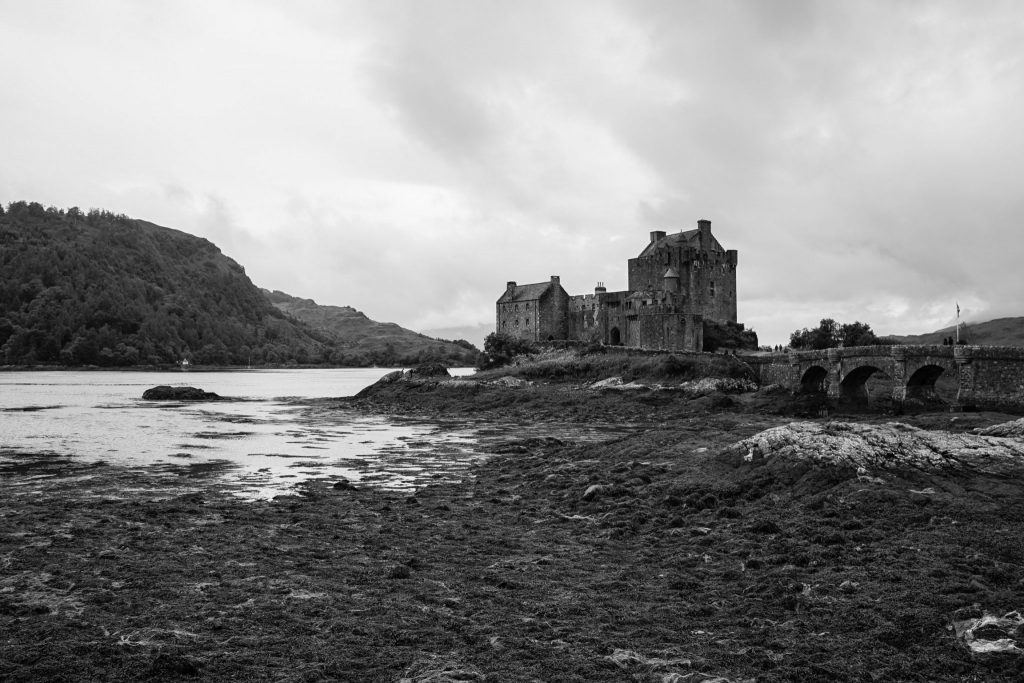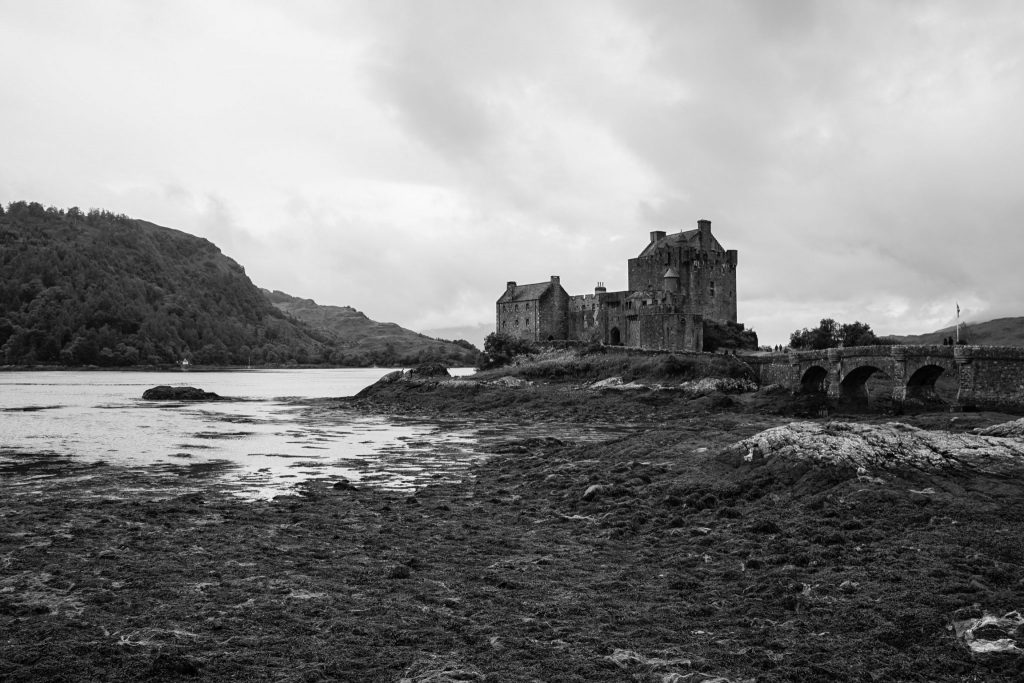 The most recognised, and photographed, castle in Scotland. An icon of Scotland found on shortbread tins and calendars the world over! Built on its own little island, overlooking the mythical Skye, it is here that three great sea-lochs meet creating a truly breath-taking setting!
#3: Loch Ness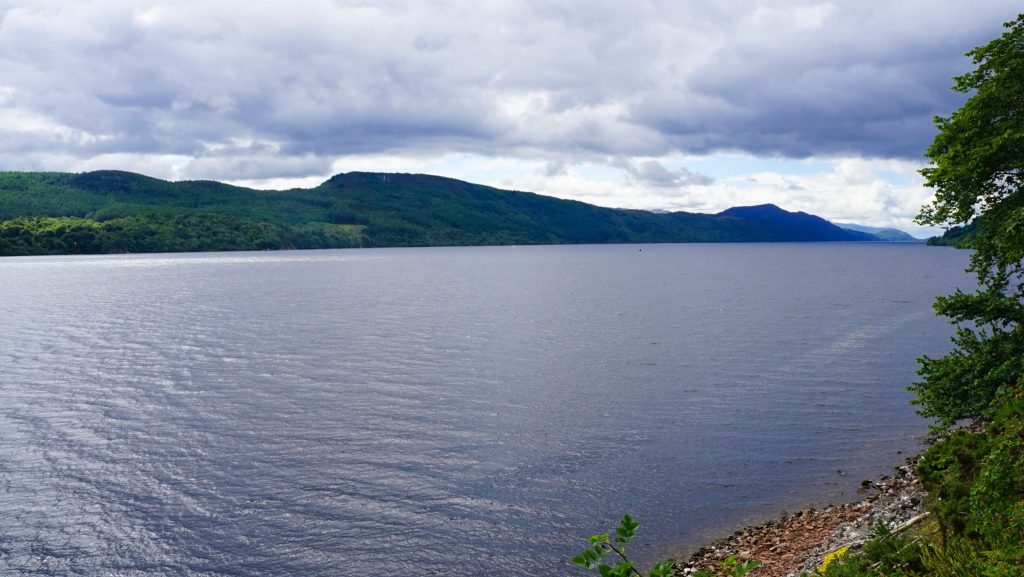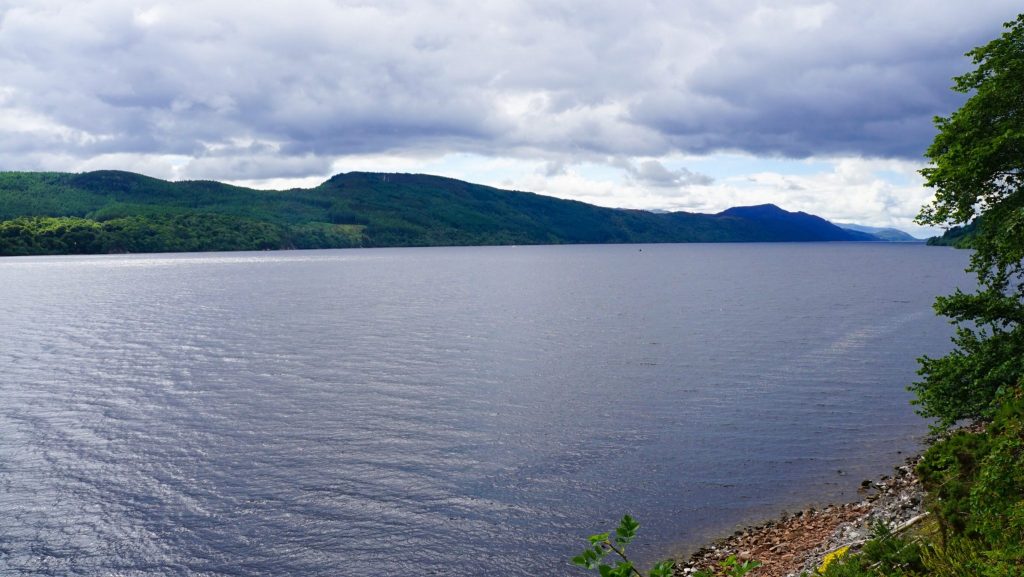 The largest lake in Scotland, this loch needs no introduction. Made famous for it's monster that lurks within, no visit to the Highlands would be complete without a visit to her murky shores. Say hi to Nessie!
#4: Inverness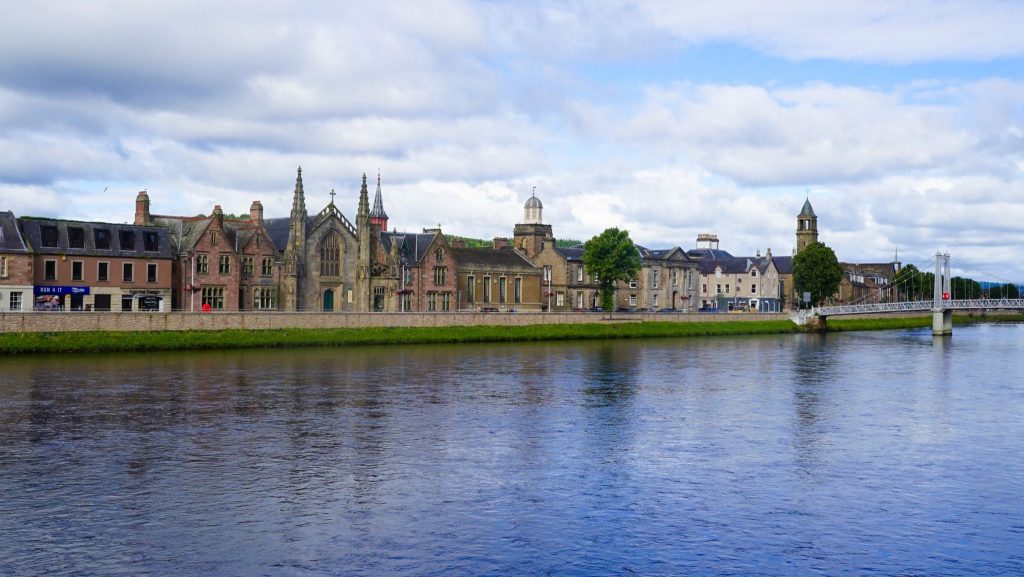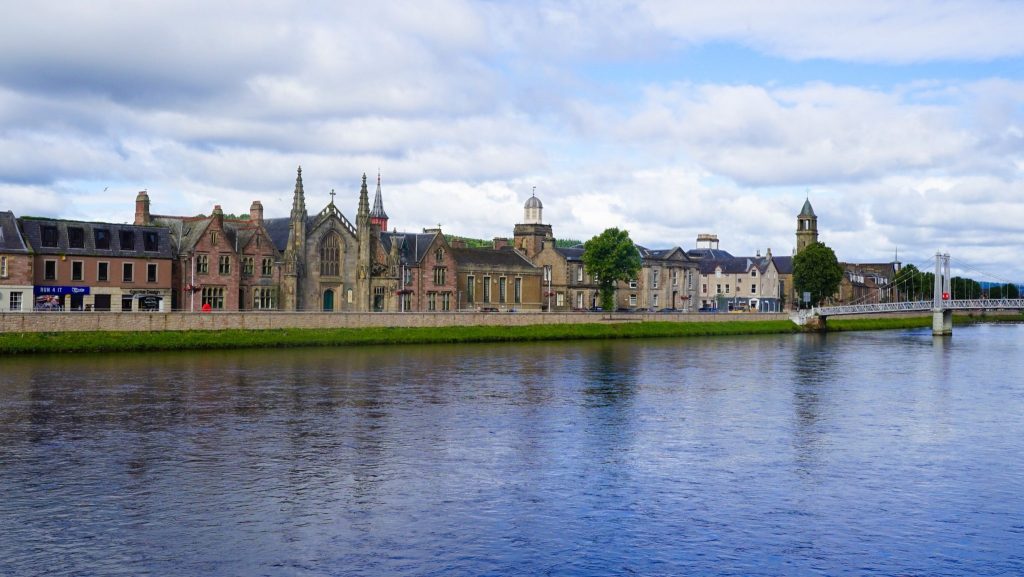 Inverness, a thriving city that offers a rich variety of things to do and see from shopping and culture to eating and drinking. The old town is beautiful and is located at a highlands cross road meaning you'll probably pass through at some point. Be sure to stay a while!
#5: Glen Roy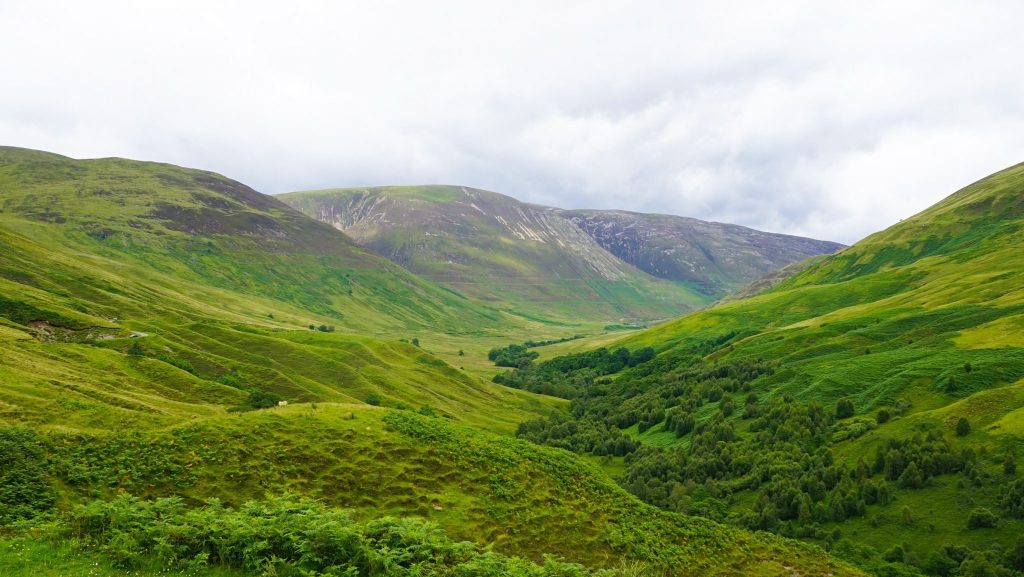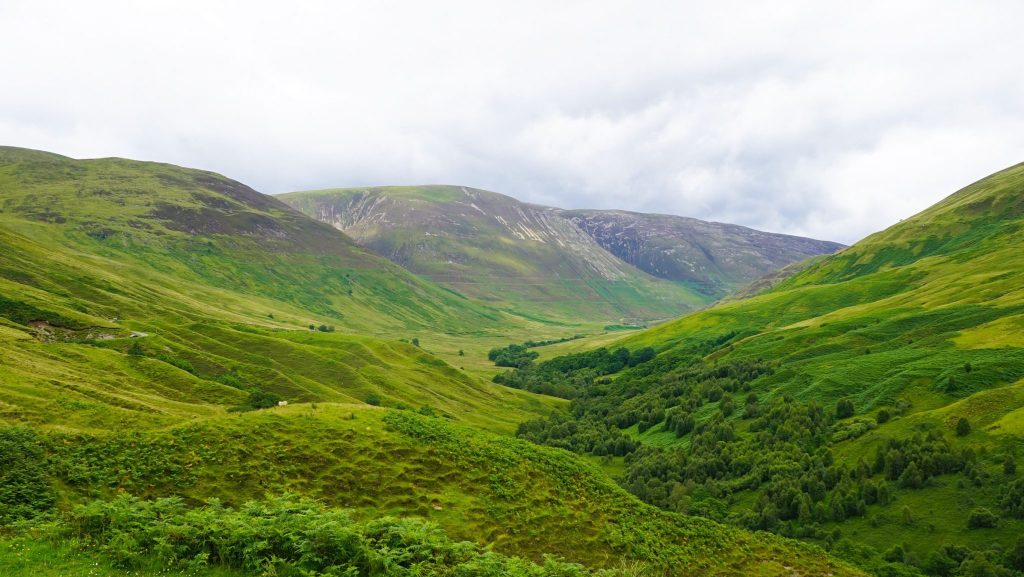 The Glen Roy National Nature Reserve, famed for its 'Parallel Roads' that slash through the landscape. These straight, precise lines baffled scientists for so long, including Charles Darwin, and are actually evidence of a long gone glacial lake. Woodland and nature still rein supreme in this tucked away valley. A true gem which is largely undiscovered by tourists!
At this point your probably realising you are going to need a car to make the most of the Scottish Highlands! Why not compare prices for Scotland car hire now to lock in the best prices? Most even have free cancellation if you need to change later! 
#6: Castle Stalker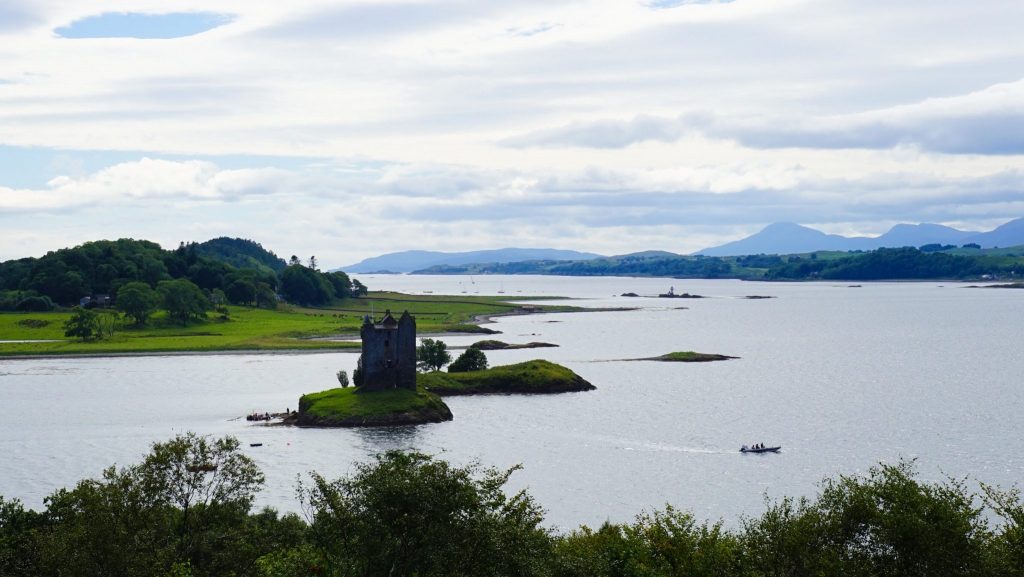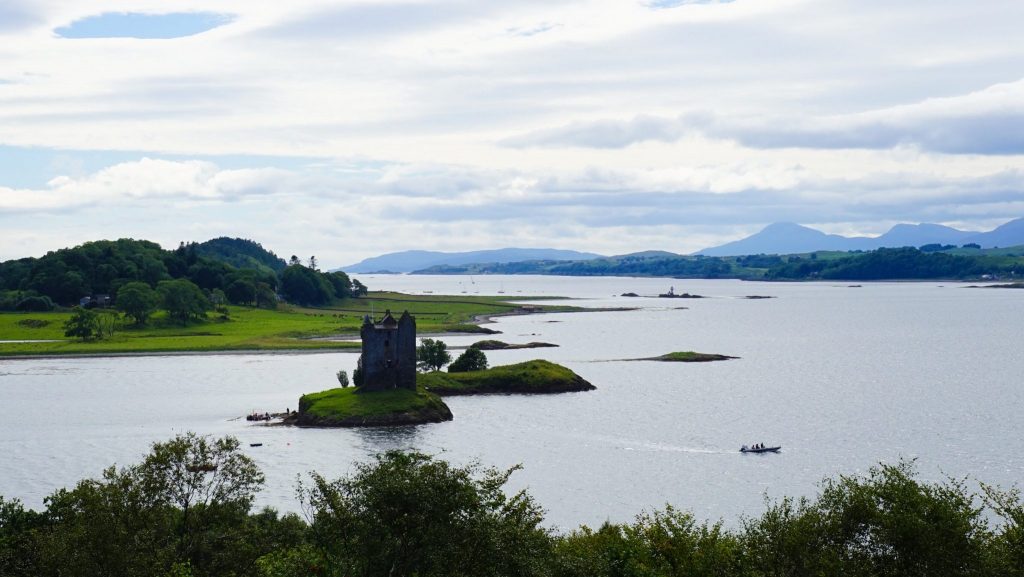 This island castle's picturesque placement, standing tall on a bewitching island set against a dramatic backdrop of mountains, has made it something of a cliché image of the Highlands. But not to fear, Castle Stalker is entirely authentic and is actually one of the best-preserved medieval tower-houses in Scotland. Marvel in it's splendour! Just another reason why you need to go to the Highlands of Scotland
#7: Ben Nevis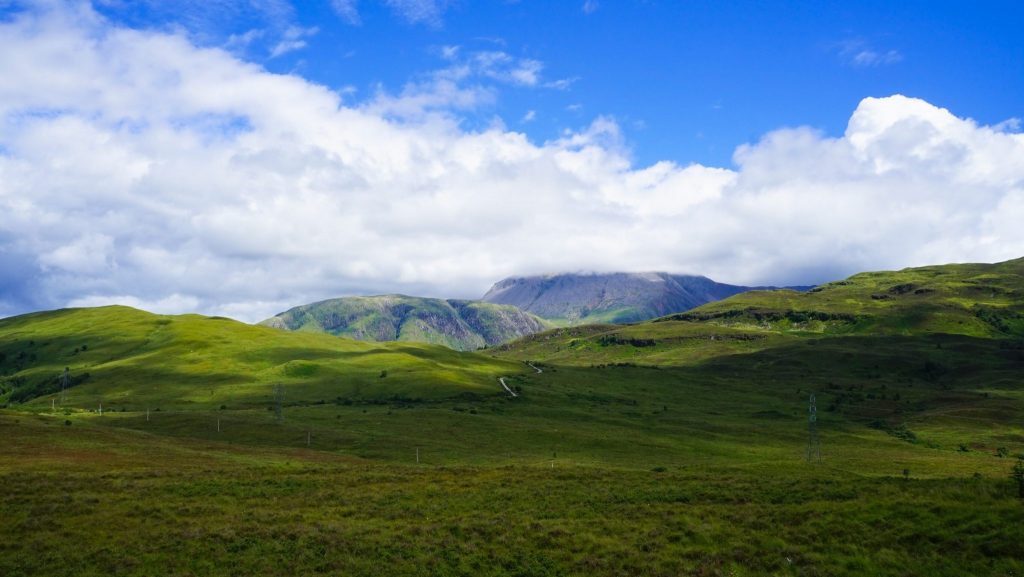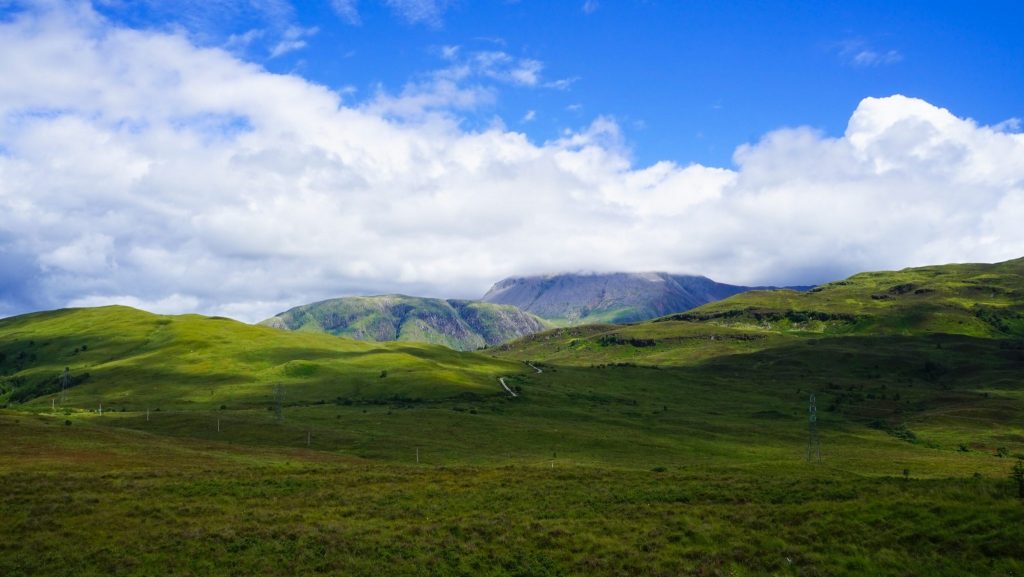 The highest mountain in the British Isles standing at 1,346 metres. An iconic peak soaring over Fort Williams, if the weather allows be sure to try climb her lofty heights! I mean…I've only ever seen it covered in clouds, but you might have better luck!
#8: Highland Cows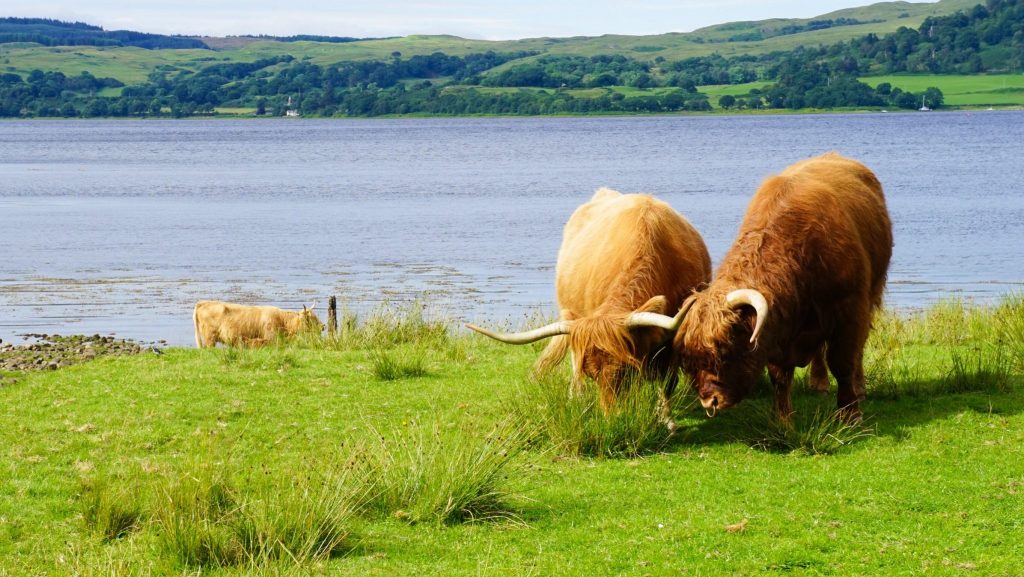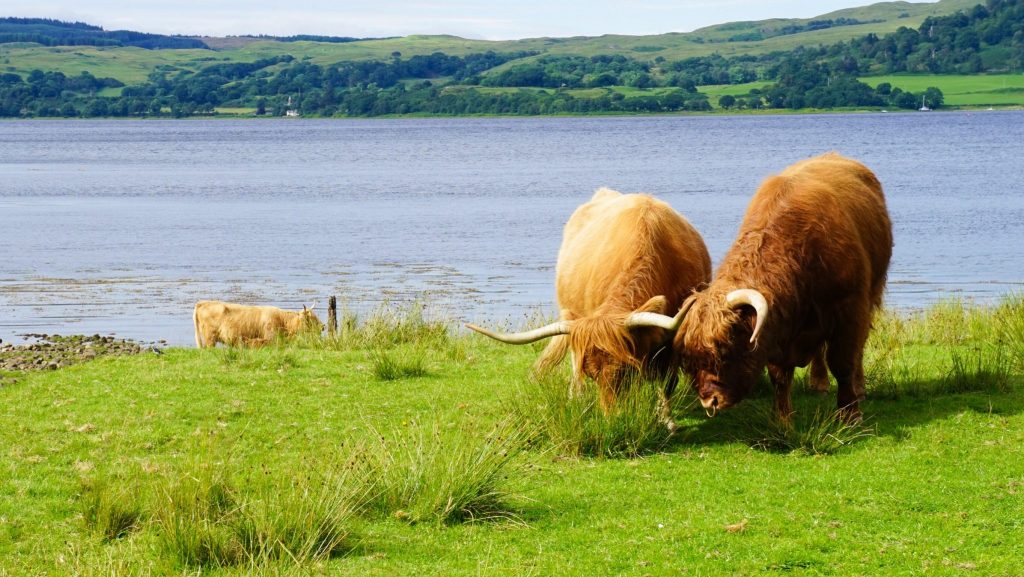 What could be more iconic than Highland Cows (pronounced Coo's in the local dialect!) .. These lumbering teddy bears dot the landscape so be sure to pull over and appreciate them! Would be rude not too right! Any more questions as to why you need to go to the Highlands of Scotland
#9: Glen Etive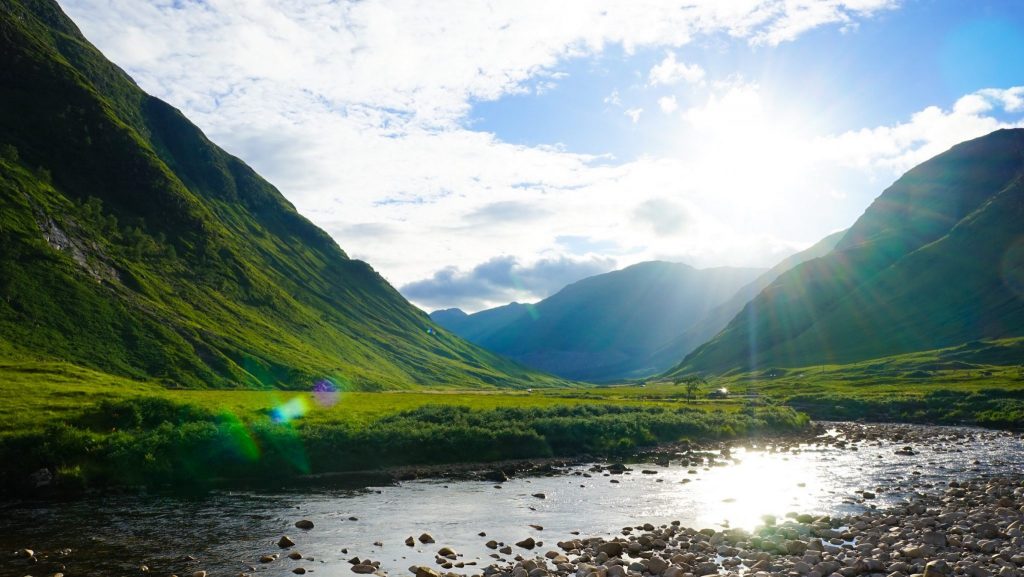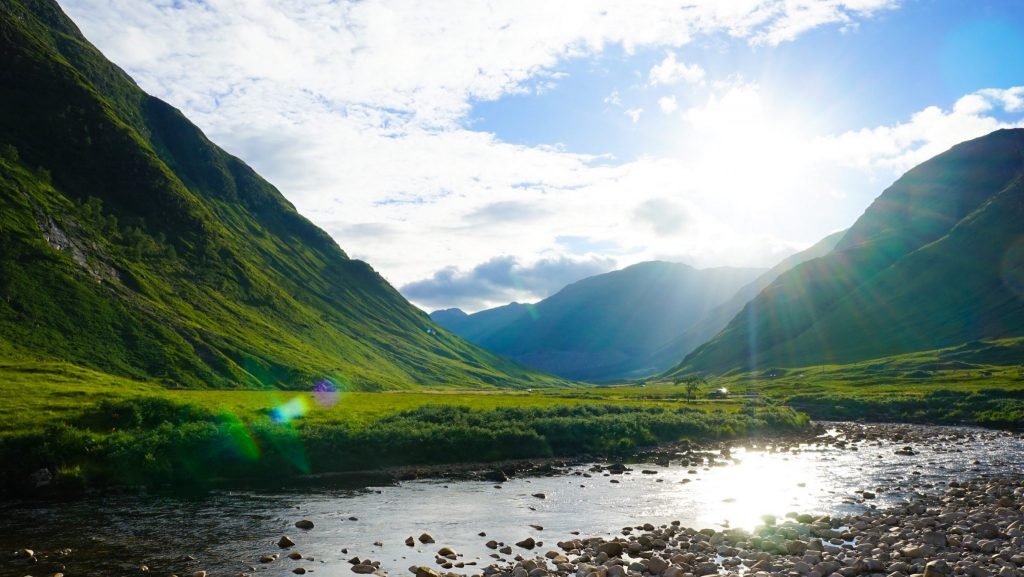 A stunning valley hidden just off the main highland road . You would undoubtably pass right by this hidden paradise but that would be a mistake. A dead-end road, you will only find a few lost tourists down here but pack your picnic and enjoy these quiet splendour! You might also like to read 8 Reasons why Scotland is Perfect for Female Solo Travellers. 
#10: James Bond SkyFall Location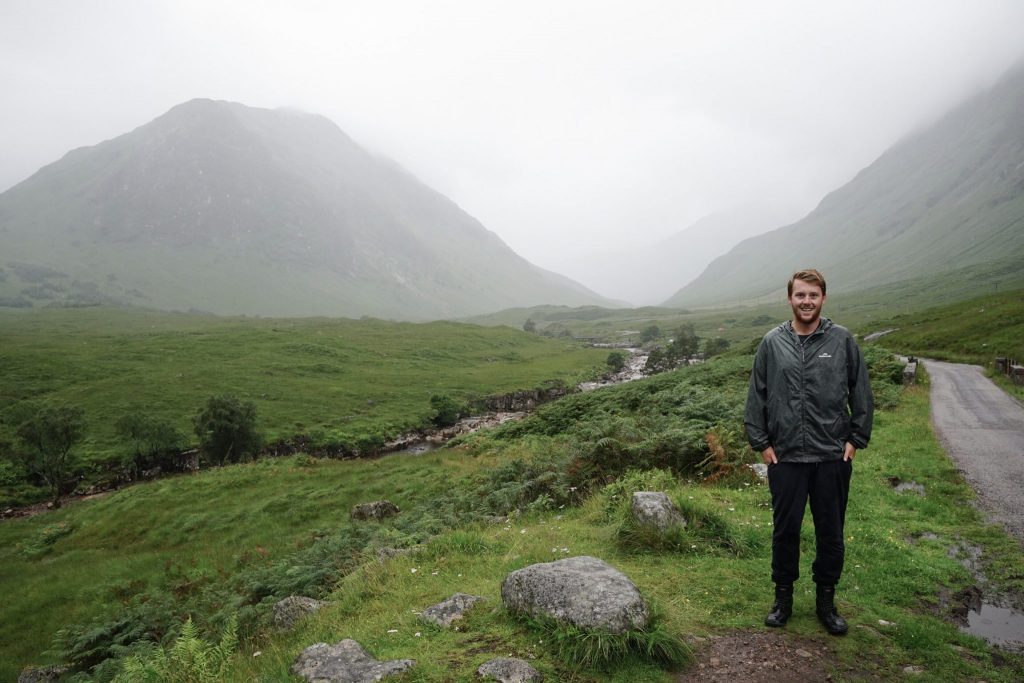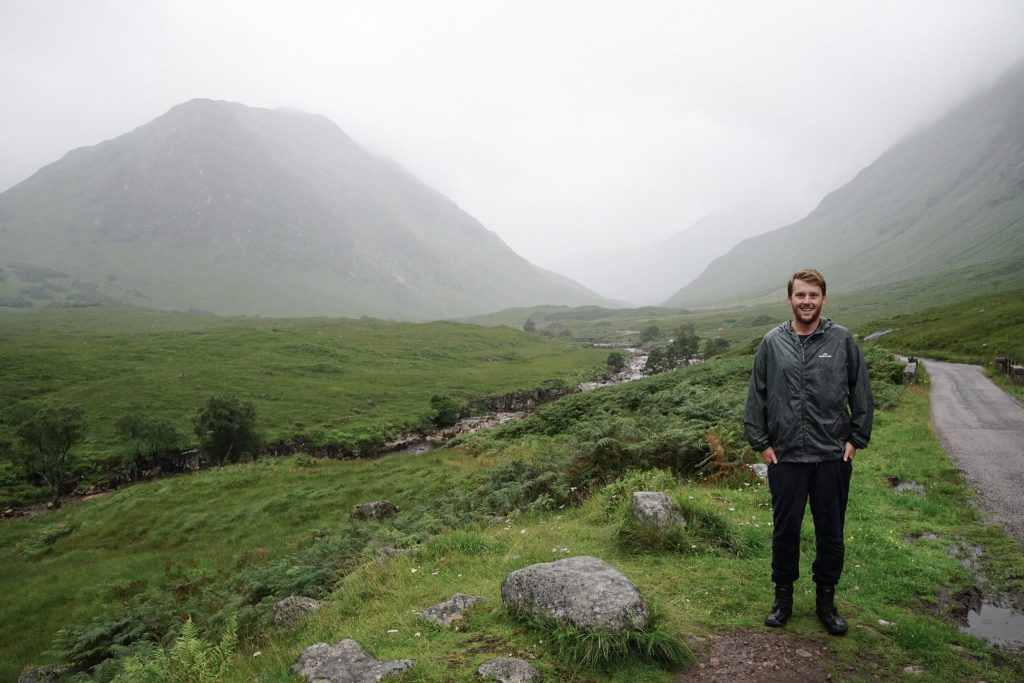 The location that inspired my entire travel here…Bond and M head into the misty valley preparing for their final show-down at SKYFALL, Bond's childhood manor. While the manor does not actually exist the iconic shots of the Aston Martin up the valley do! Check out my separate post for the exact location!
#11: Glen Coe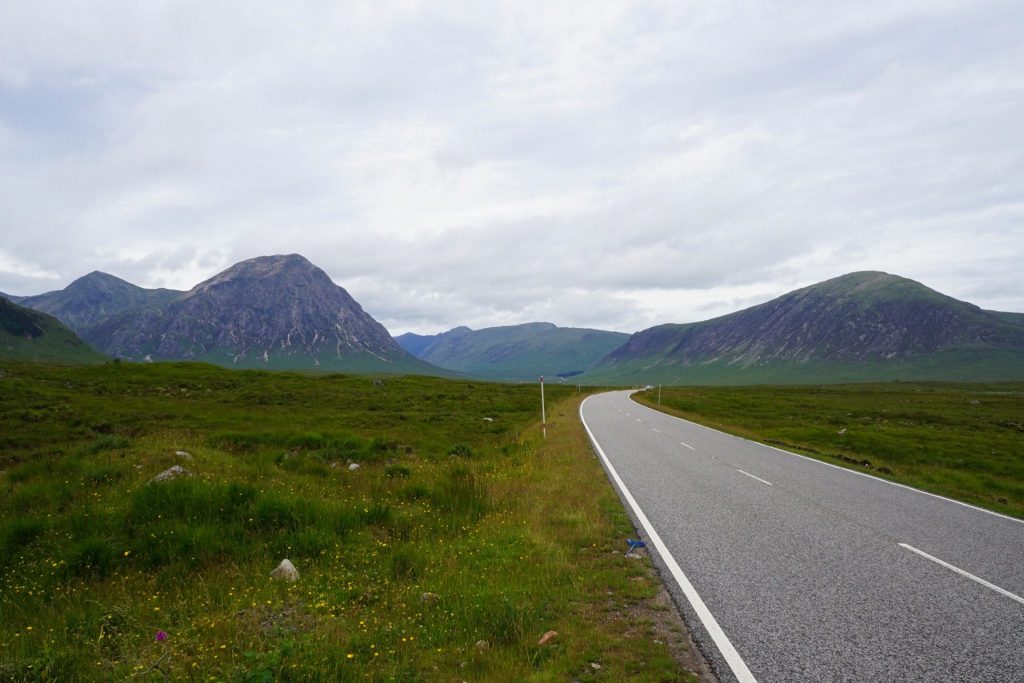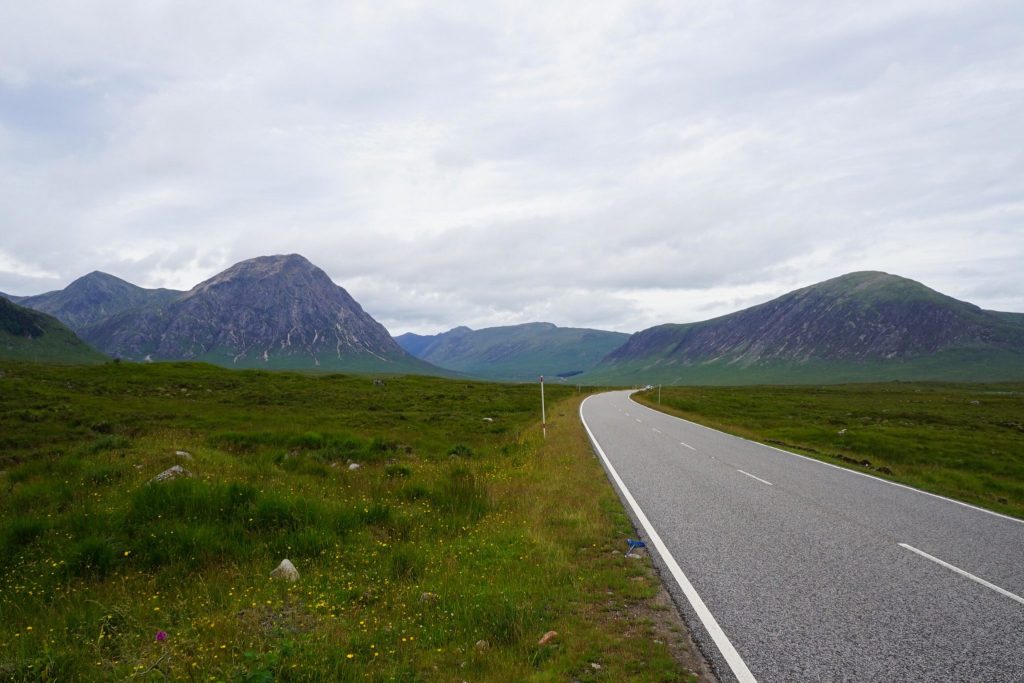 The deep valley and towering mountains of Glen Coe are the most iconic scenery in the Highlands and something which you could hardly miss if you tried. Carved out centuries ago by icy glaciers and volcanic explosions driving through these giants is an other-worldly experience and given the changeable weather, multiple trips provide a distinct experience each and every time!
#12: River Lochy Falls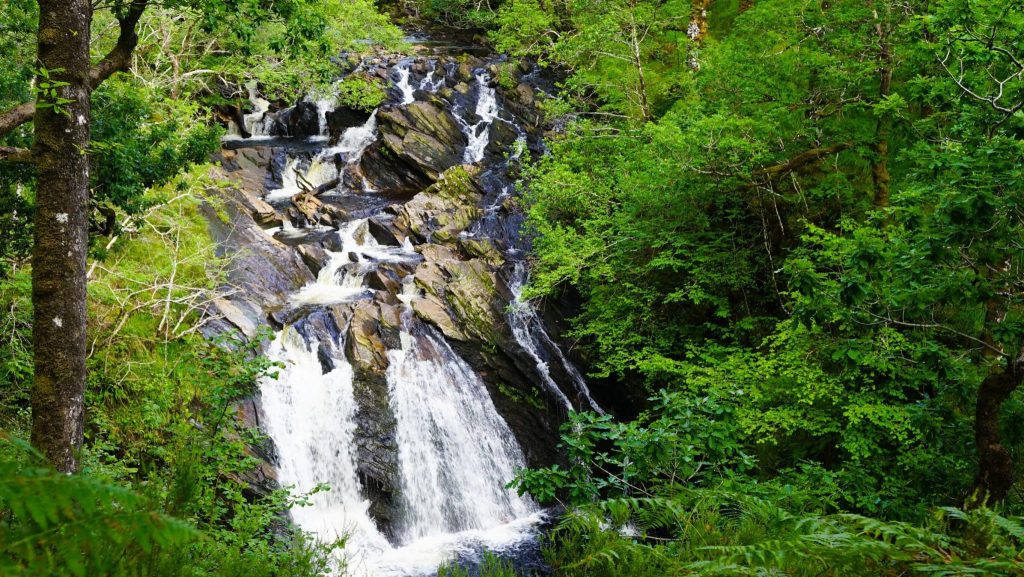 A tucked away reserve just off the main road – Perfect to stretch your feet after a long drive. A silent forest envelopes you and leads you towards these picturesque falls. A perfect picnic spot which you will likely enjoy to yourself!
---
If you love this article, you might also like:
---
#13: Mallaig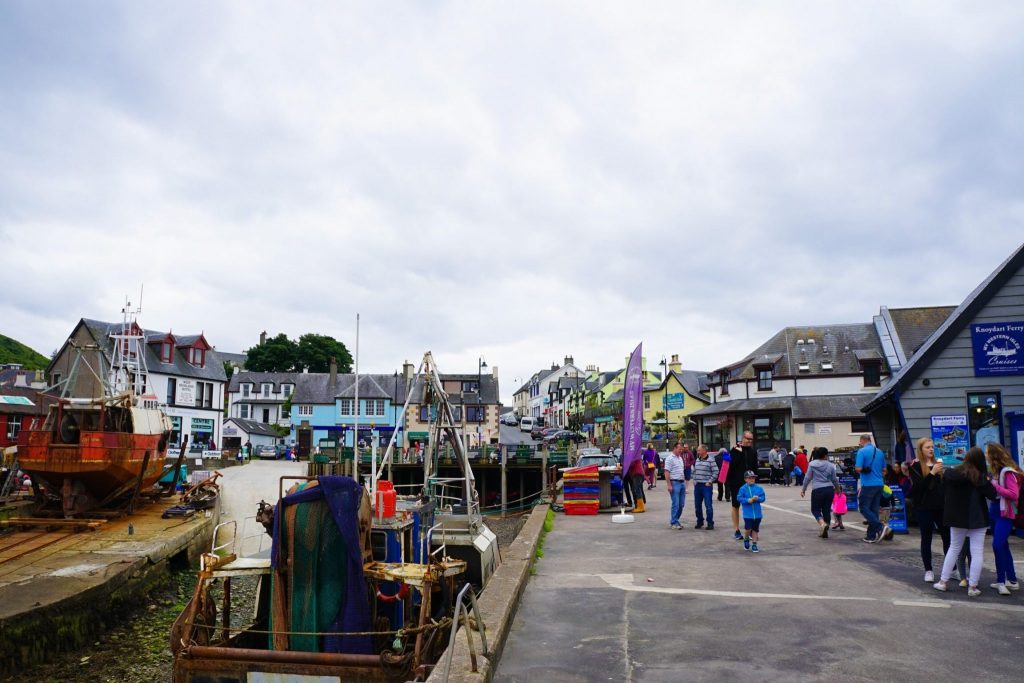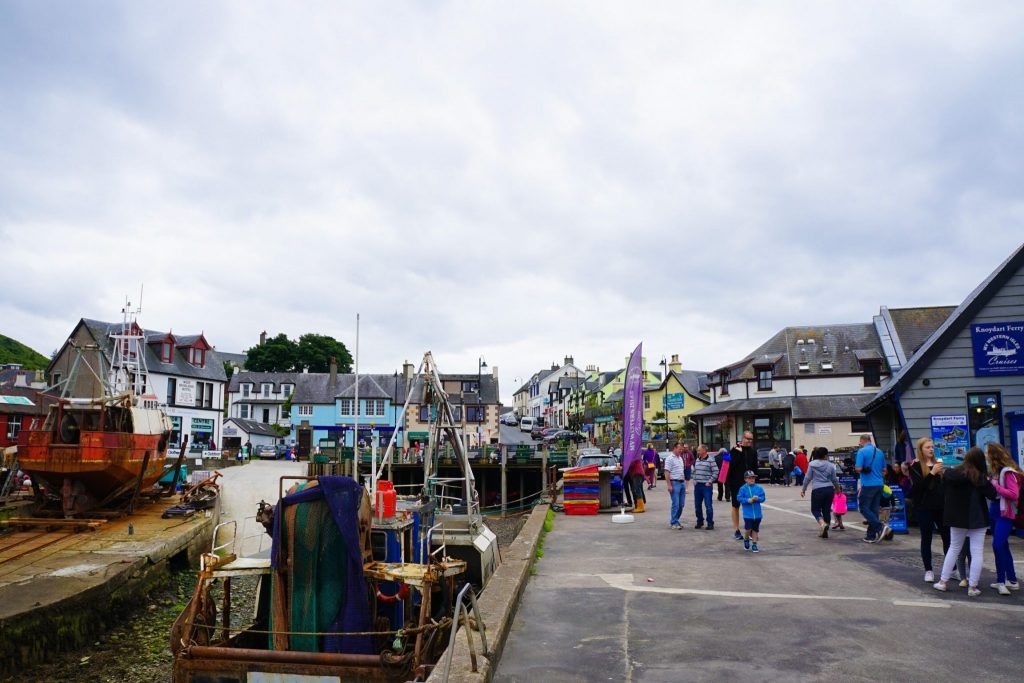 A thriving port town made famous as being the Road to the Isles.But not to be skipped over this fascinating place has the atmosphere of a working fishing port but is also a perfect remote location to relax and unwind! Something here is always going on!
#14: Kilchurn Castle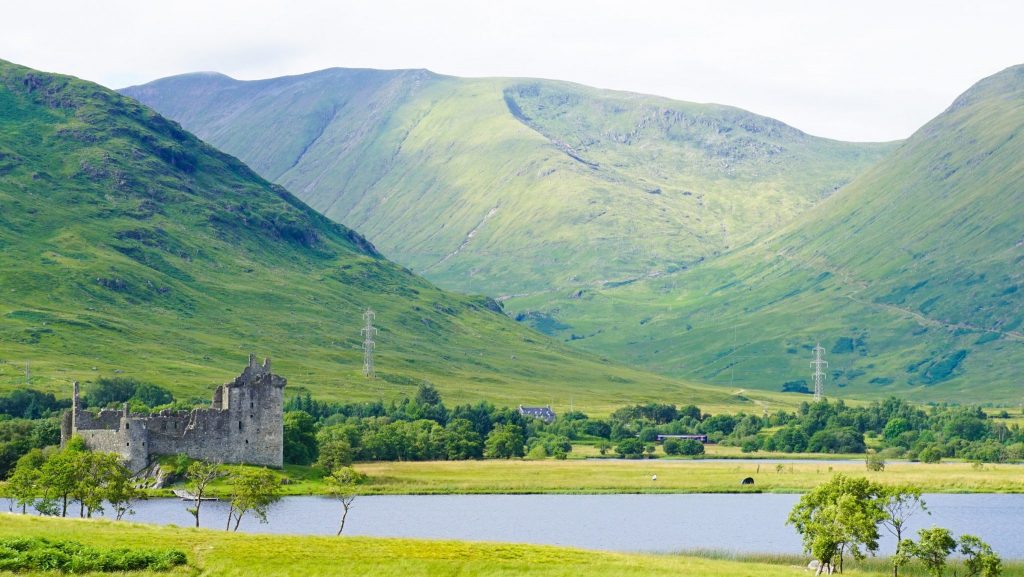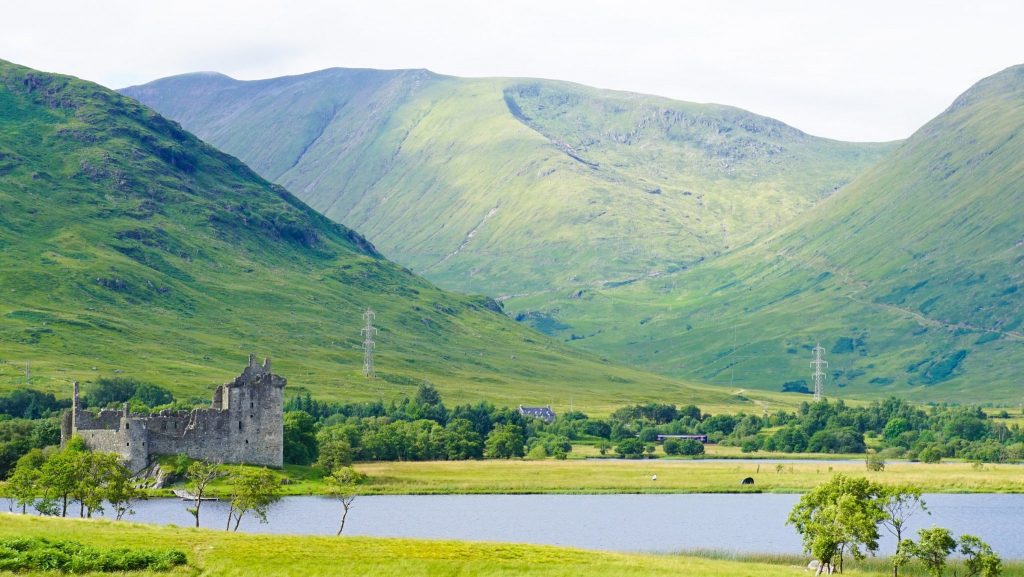 A ruined castle surrounded by soaring mountains and boggy marsh land. At the head of Loch Awe, with the peak of Ben Cruachan visible; this was the original powerbase of Clan Campbell. A must see!
#15: Skye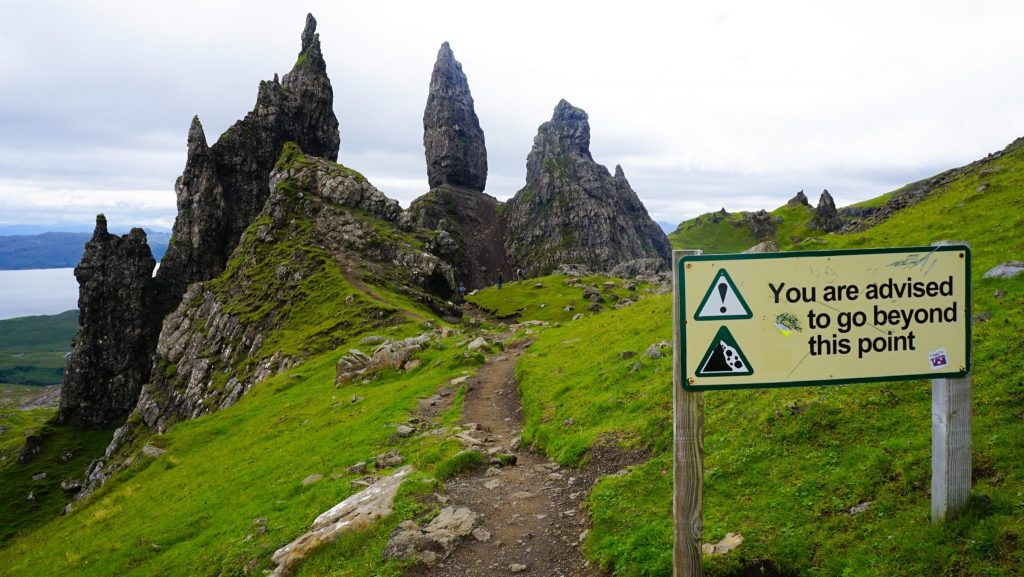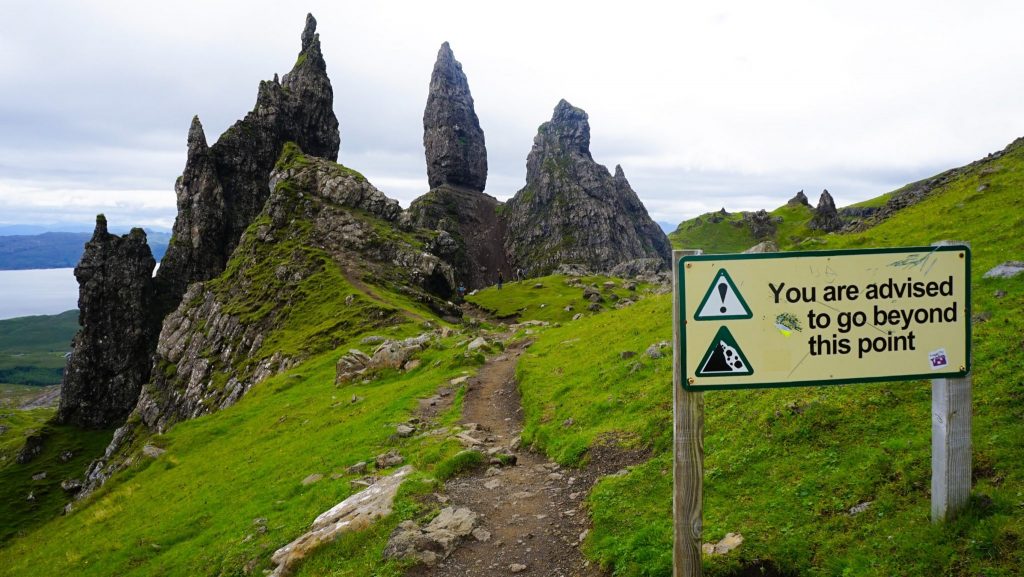 The mythic island of Skye, filled with an ancient landscape and a dark history. The biggest of the Scottish Isles, I have dedicated an entire post here to her secrets! The final reason why you need to go to the Highlands of Scotland ( and if this is not enough here is 50 more photos to inspire you to visit Scotland!)
BONUS : Loch Lommond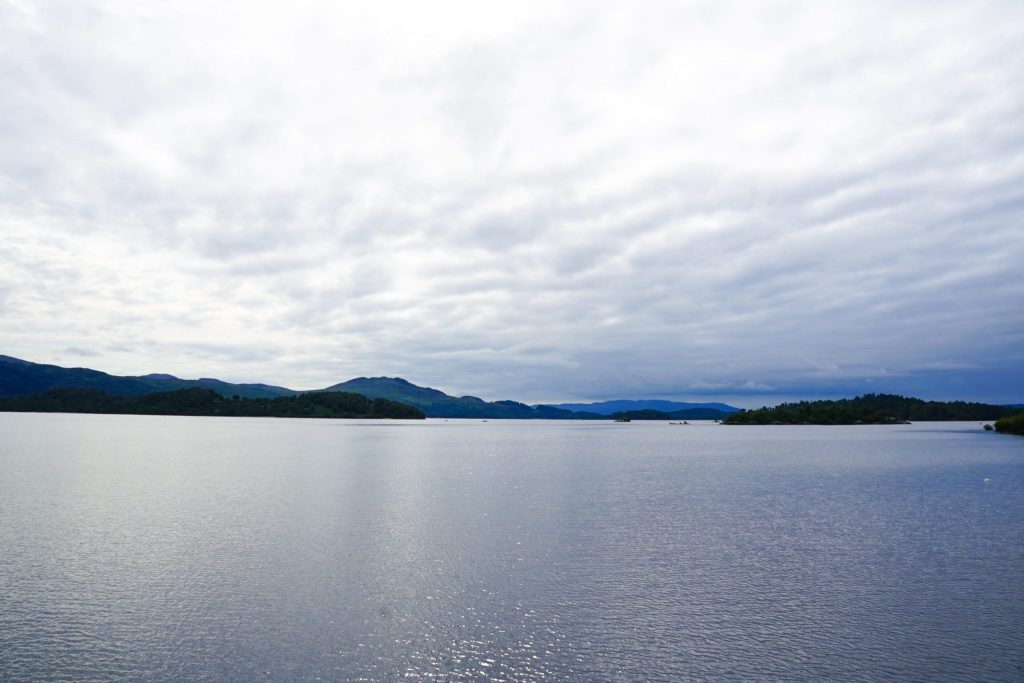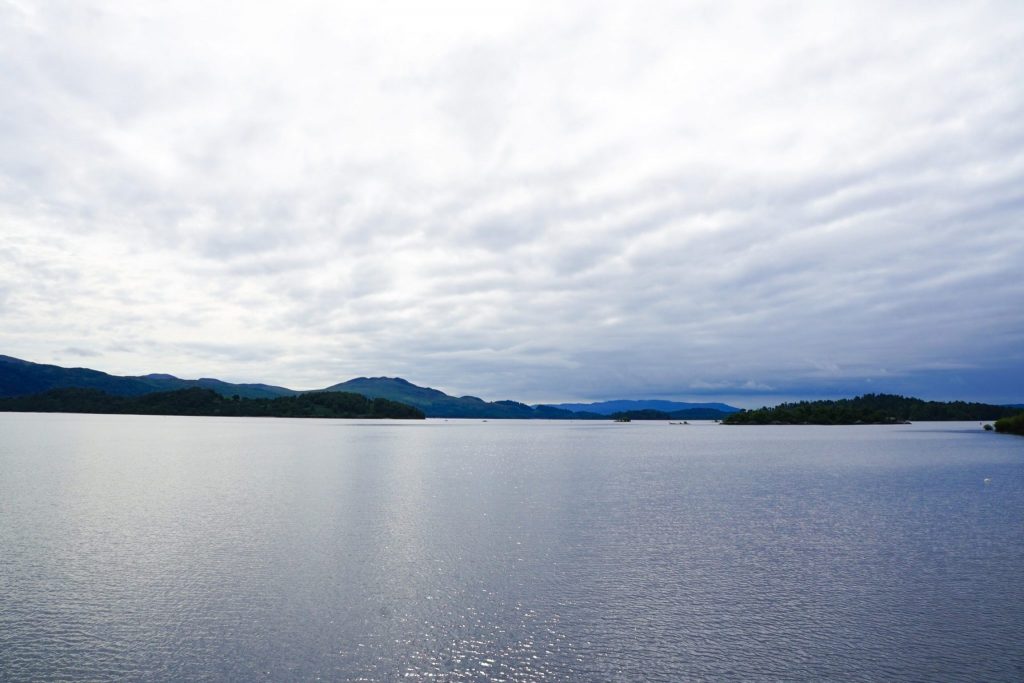 One of the first lochs before you enter the highlands proper, this tranquil lake is an ideal destination to stop and relax. Enjoy a coffee, marvel at is vista and take a walk. Your on holiday so enjoy it!
---
So now you know why you need to go to the Highlands of Scotland! What are you waiting for …get booking those flight tickets! Need any help? Feel free to comment below… Also check out my other Scotland posts about Freedom Camping, Skye, Hogmanay in Edinburgh and the Isle of Muck! Or heck out this great guide to the Scottish Highlands in November. Have fun!
Also don't forget to book your Highlands accomodation well in advance now for peak months or around festivals. And take a look at the different options for car hire in Scotland. Most options offer free cancellation so if plans change your not caught out by getting the best prices now! 
Further Things To Consider Before Any Adventure
Now you're all set and prepared to explore our big wide world, why not sort out everything else out all in one go? If necessary for your travel plans make sure you have brought proper travel insurance, protected your privacy by getting a secure VPN, compared all the top hotel booking sites to find just what you're after, reserved an unbeatable rental car price and - of course - booked the best flight deals!
Or maybe just forget it all and go for a last minute cruise or effortless tour instead?
Many budget travelers (including me) indulge in worldwide airport lounge access, so we can experience luxury while still slumming it in economy. Naturally, we would never leave home without a more a more general travel guide since we couldn't possibly cover everything here!
Just add an adventurous attitude and plenty of smiles - they go a long way - and that about covers it all! Now go out, find your own path and don't forget to share your best inspiration stories with me on Facebook, Twitter, and Instagram...I'd love to hear from you!