An epic 3-day festival jam-packed with more events than you could possibly attend in one go, Hogmanay in Edinburgh is truly a once-in-a-lifetime experience!
There is live music, huge crowds, a torchlight procession, family-friendly fun, a massive street party, traditional Scottish dancing, colorful fireworks, and even a cold costumed dip in the Firth of Forth!
Sounds like fun right…
Have you been to Hogmanay? Perhaps the most famous festival in Scotland and best way to spend NYE hands down?
No??!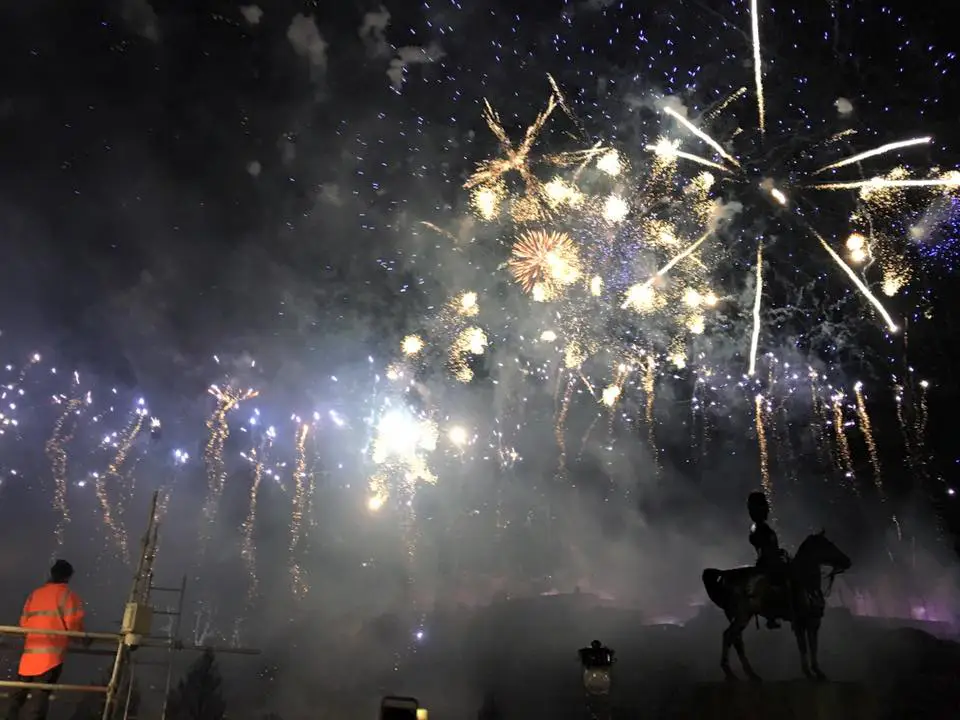 Well book your tickets to Edinburgh for this year's amazing festival and you will not be disappointed – just make sure to also secure your Hogmanay street party tickets to avoid the hassle and last-minute frustrations as you will really, really struggle last minute here!!
Then you will not be disappointed, I promise!
I certainly wasn't disappointed celebrating it with one of my oldest friends …Have to show a daytime picture because, at night, they were… not so good!
I know it's well into February now but I still felt the need to share my Guide to Hogmanay in Edinburgh as I am not normally one for big NYE celebrations!
This is largely because I have always had to work the day off and after in Auckland (and in New Zealand, we celebrate in festivals in vineyards, not in the city!). The one year I had off I went to Paris and I kid you not, this was the year they decided not to do fireworks…
Seriously, everyone around the Eiffel Tower and midnight comes with only a twinkle of its lights and a few champagne bottles popped!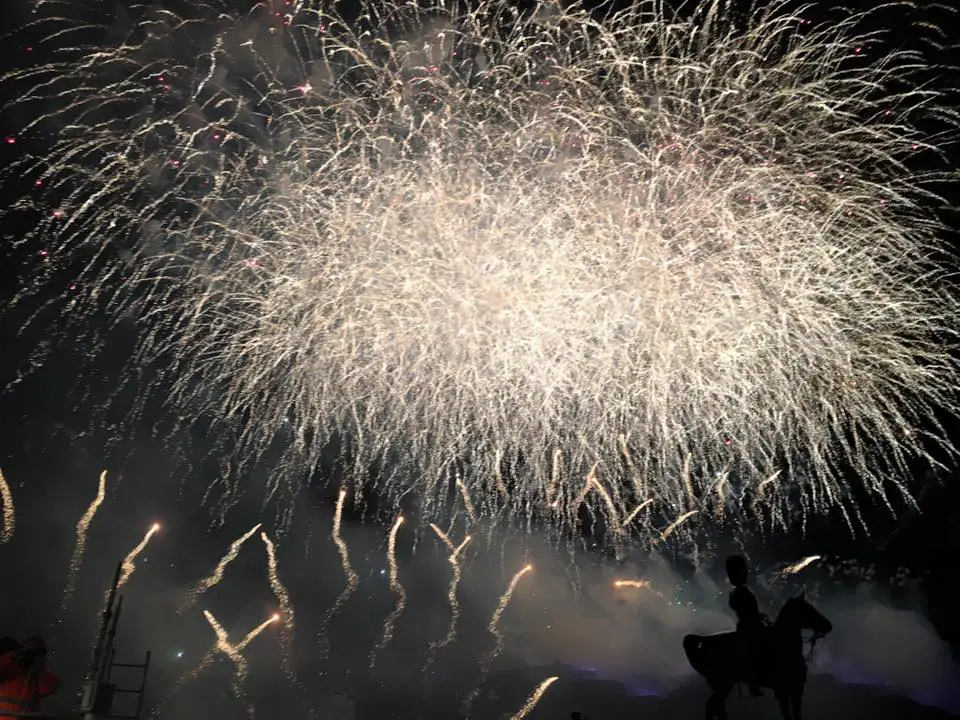 Luckily now though it looks like they have relented and it's back to fireworks as every major city should do… But I have to say Edinburgh New Years does them the best, or at least close to it… (I mean come on have you seen the videos of Dubai!)
But this…This is something special, just inspiring!
The perfect way to set the tone for a new year! Visiting at another time of year? Not to fret, check out this awesome self-guided Harry Potter tour of Edinburgh – or why not check out the world-famous Edinburgh Zoo!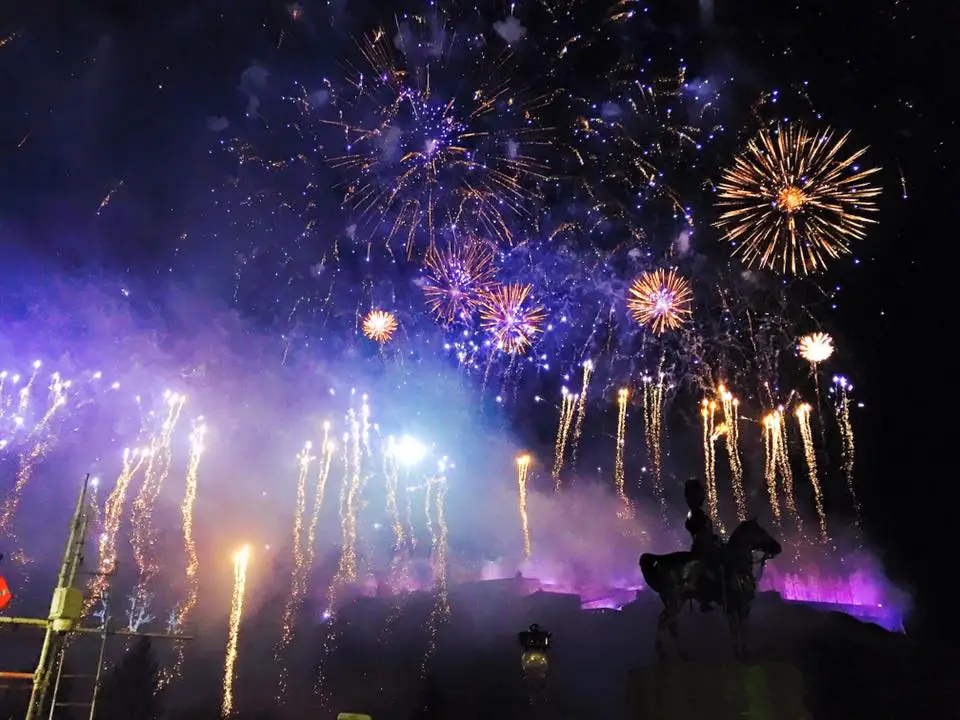 But it's rich tradition, festive attitude and the coming together of young and old on crowded streets in the middle of winter that make Hogmanay something special.
The annual Hogmanay celebration was originally an informal street party in the Old Town under the watchful eye of Edinburgh Castle, but since 1993 it has become more organized and official.
In 1996, over 300,000 people attended which the Guinness Book of Records announced as the world's largest New Year party but since then has been a limit of roughly 100,000 Hogmanay street party tickets for Edinburgh New Years.
And with numbers like this make sure you have sorted where to stay for in Edinburgh well in advance!
Just so, so, so many people…But I still loved it! Just don't try to move too much and you will love it!
I really haven't experienced anything like it and with the ability to take your own drinks, listen to wicked music and celebrate with people you have never meet who you will get way to close too…
I just loved every moment of it! And if the night time festivities are not enough to convince you, there are actually activities all spread out across 4-5 days to make it worth your while – and the Edinburgh gay scene was so much fun!
You can find the full event program here but the other massive highlights are the torchlight procession and the Loony Dook (where everyone flings themselves into the freezing cold river dressed in crazy costumes – only in Scotland!).
Easily one of the best free things to do in Scotland at New Years!
I still have no idea who this band is but I would love to find out. The electric violin, in particular, was just superb! Amazing concert, drinks, and fireworks…What more could you want really!?
It's something I will cherish for the rest of my life and hope to go back to again soon!! So go ahead, book your tickets now – get your accommodation sorted while it's cheap (ish), find a flight and away you go!! A few days either side to make a quick detour to the highlands also wouldn't go amiss!
But I just can't stress this enough – Figure out where to stay for Hogmanay in Edinburgh well in advance!
And the fireworks, WOW …The fireworks, nothing quite like it with the Edinburgh Castle as a back-drop… Amazing! BRB Booking next years tickets! After reading my Guide to Hogmanay in Edinburgh I hope you are too!
And of course, if you are after more inspiration check out this post for more things to do in Edinburgh or this comprehensive three-part guide to Edinburgh and the Scottish Highlands.
If you like reading about the Hogmanay Street Party for Edinburgh New Years you might also like: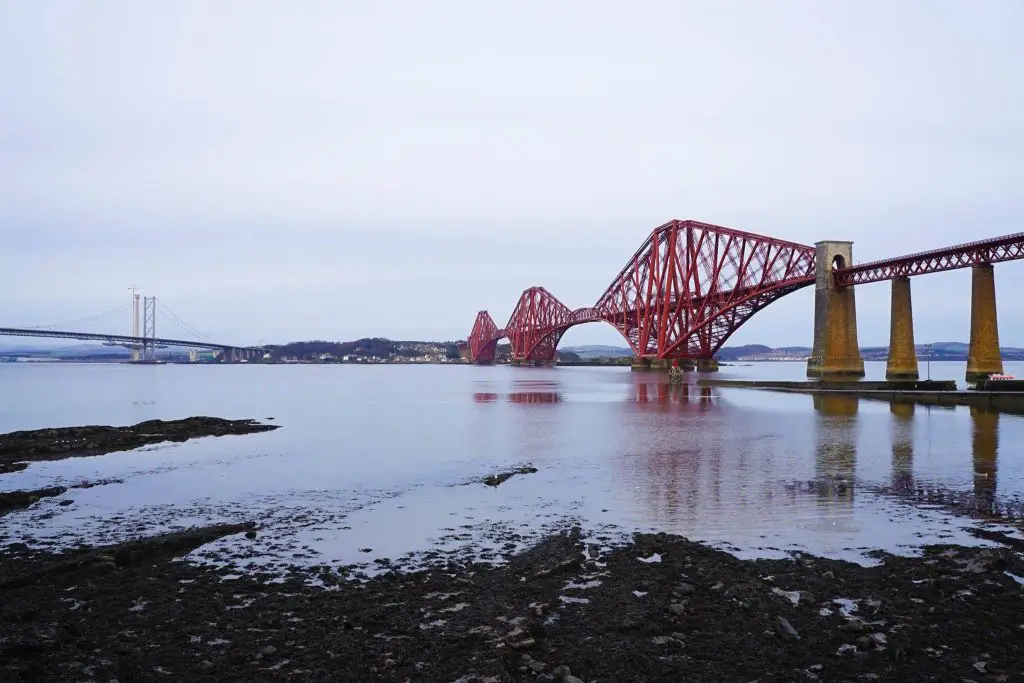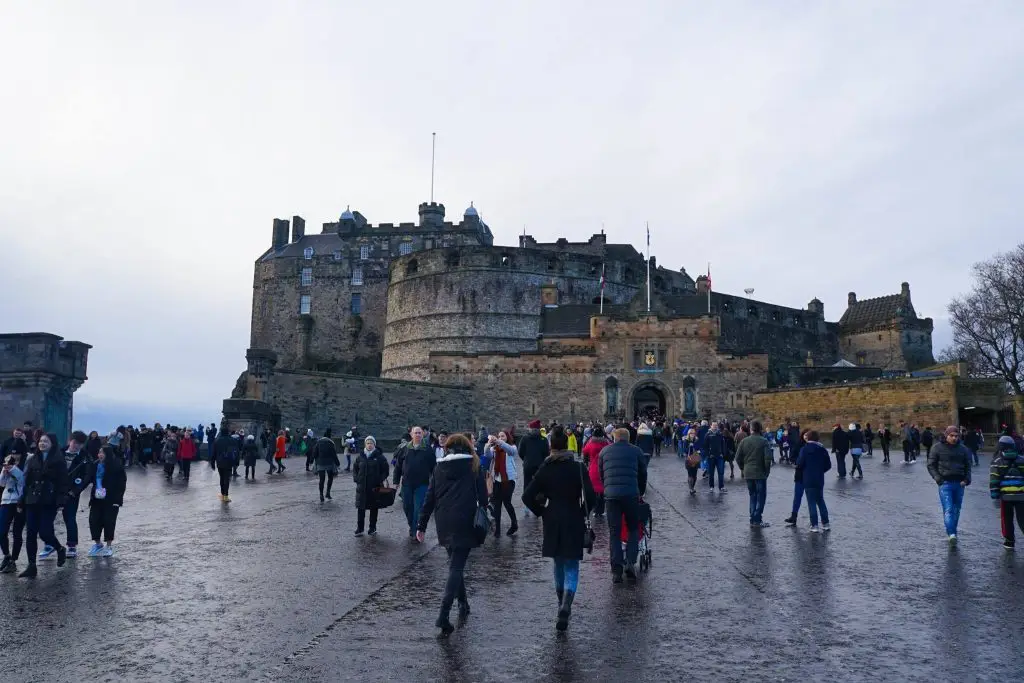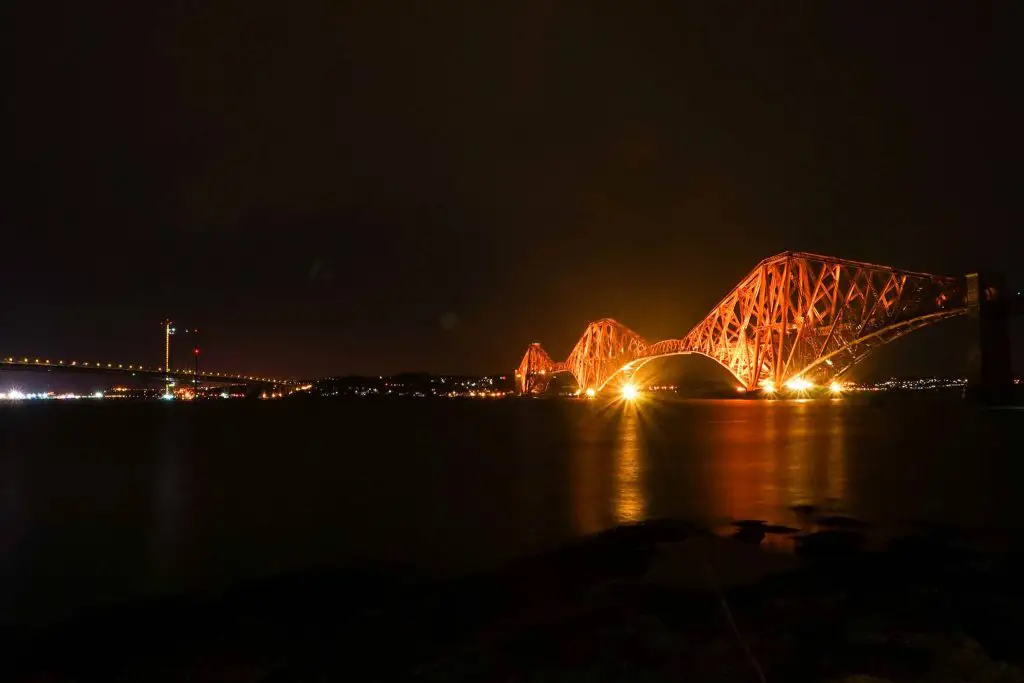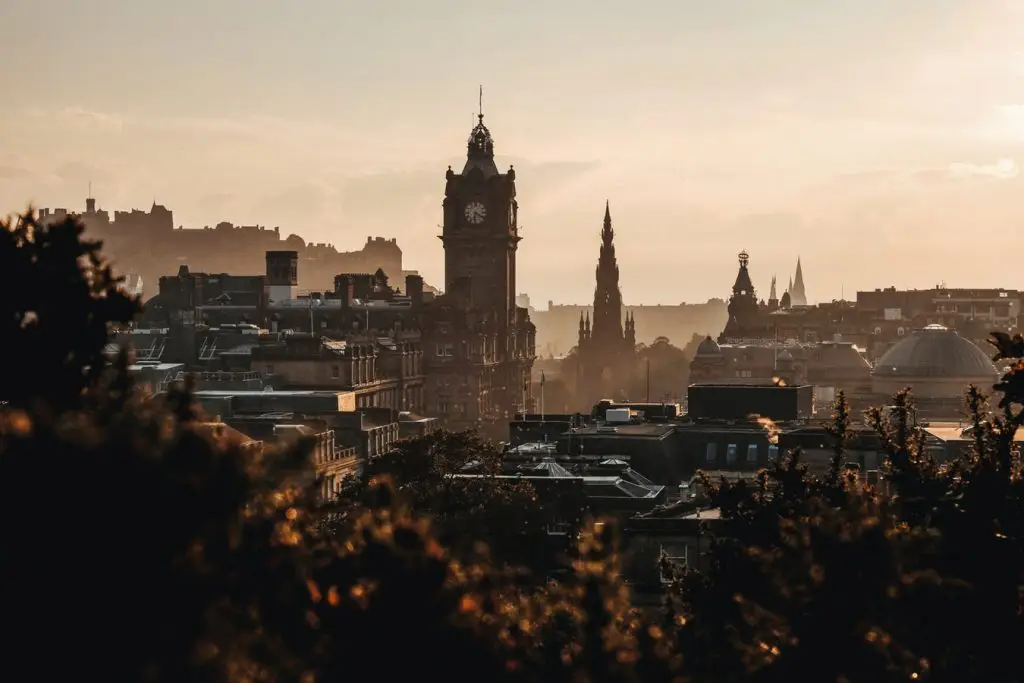 Staying Connected While Travelling
In today's increasingly connected world, staying online while traveling has become essential for a seamless experience. That's where eSIMs come into play, revolutionizing the way we access mobile networks during our global adventures. Say goodbye to hunting down local SIM cards at the airport; eSIMs provide instant activation the moment you land, sparing you the fortune usually spent on international roaming and allowing you to genuinely travel like a local (without getting hopelessly lost!).
With eSIMs, tasks like restaurant recommendations and reservations, up-to-the-minute public transport instructions, checking opening hours, and accessing further information become a breeze. And, of course, sharing your journey on social media is easier than ever. To stay connected wherever you roam, consider using either Airalo or Holafly. Airalo boasts the most extensive range of destinations worldwide, offering smaller data bundles tailored to your needs, while Holafly provides unlimited data packages and fantastic EU data deals.
So why wait? Embrace the future of travel connectivity with eSIMs and make your next journey effortlessly smooth.
Further Things To Consider Before Any Adventure
Now you're all set and prepared to explore our big wide world, why not sort out everything else out all in one go? If necessary for your travel plans make sure you have brought proper travel insurance, protected your privacy by getting a secure VPN, compared all the top hotel booking sites to find just what you're after, reserved an unbeatable rental car price and - of course - booked the best flight deals!
Or maybe just forget it all and go for a last-minute cruise or effortless tour instead?
Many budget travelers (including me) indulge in worldwide airport lounge access, so we can experience luxury while still slumming it in economy. Naturally, we would never leave home without a more general travel guide since we couldn't possibly cover everything here!
Just add an adventurous attitude and plenty of smiles - they go a long way - and that about covers it all! Now go out, find your own path and don't forget to share your best inspiration stories with me on Facebook, Twitter, and Instagram...I'd love to hear from you!