Summers coming, you have flights booked to Scotland and you finally get around to looking up location then WOW!…Its super expensive, or worse… GASP! All sold out! Not to fear, I have you sorted with this, my Wild Camping in Scotland Guide!
First of all, what is Wild Camping?
Well, it's actually exactly that, camping in the wild! In many Western countries this is illegal or frowned up but in Scotland thanks to the freedom to roam, it is the general public's right to access certain public or privately owned land for recreation and exercise! This literally means you can pitch a tent anywhere in the open (with a few caveats discussed below) absolutely free of charge…
Seriously how cool is that!!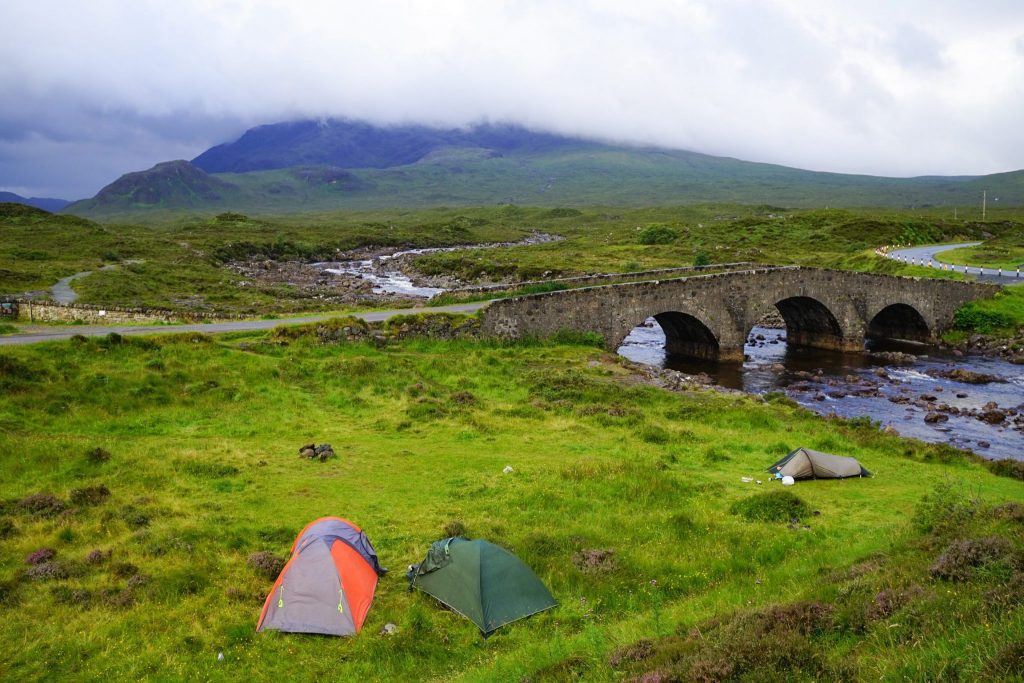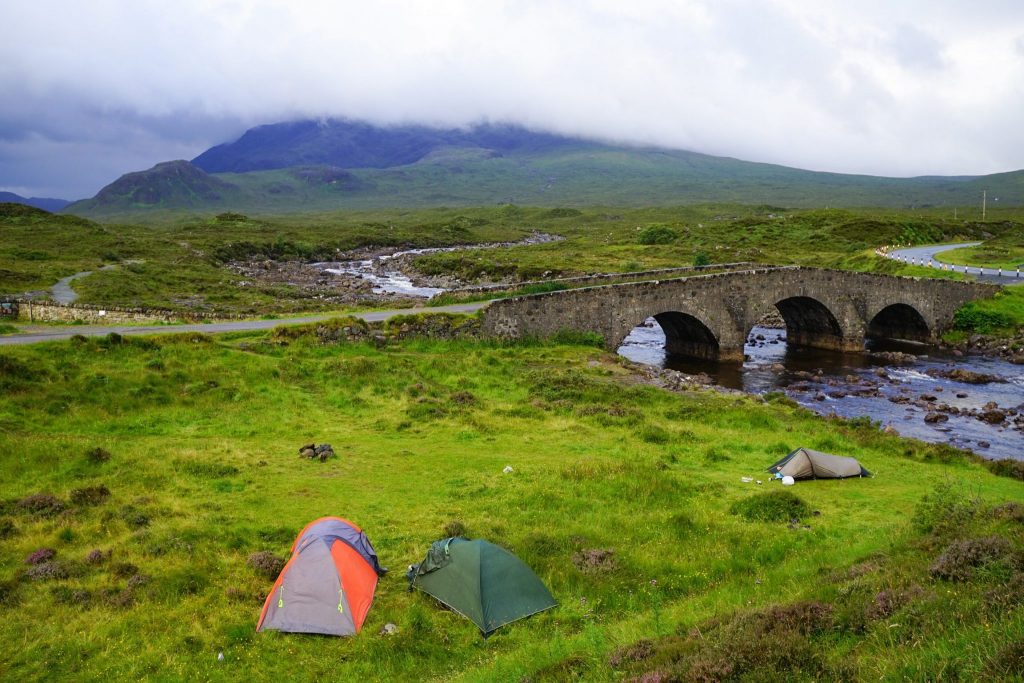 This right has actually been enshrined for centuries in the Nordic countries of Finland, Iceland, Norway, and Sweden as well as the Baltic countries of Estonia, Latvia, and Lithuania, but its passage into law came only in 2003 in Scotland.
Better late than never though right!
And so perfect for all that wide open Highlands, the least densely populated part of Europe – up there with Lapland, where you can also freedom camp. But, it's a lot colder there. And not quite as stunningly beautiful as the Isle of Skye…
I mean technically you could even pitch a tent right under the Fairy Pools in Skye…but best to just swim in her icy cold pools and camp nearby!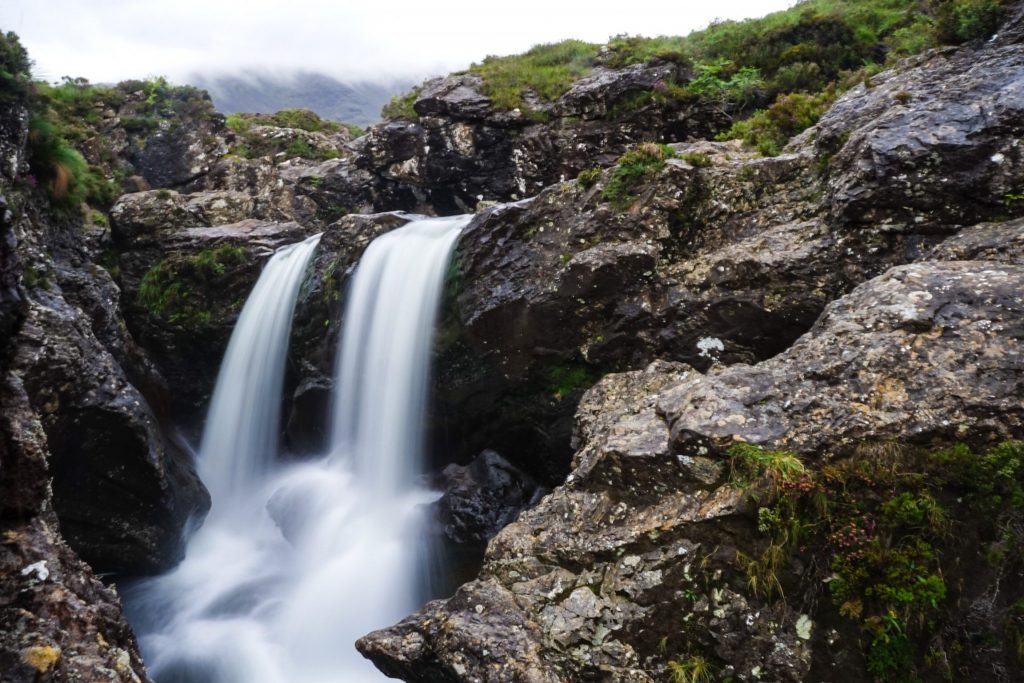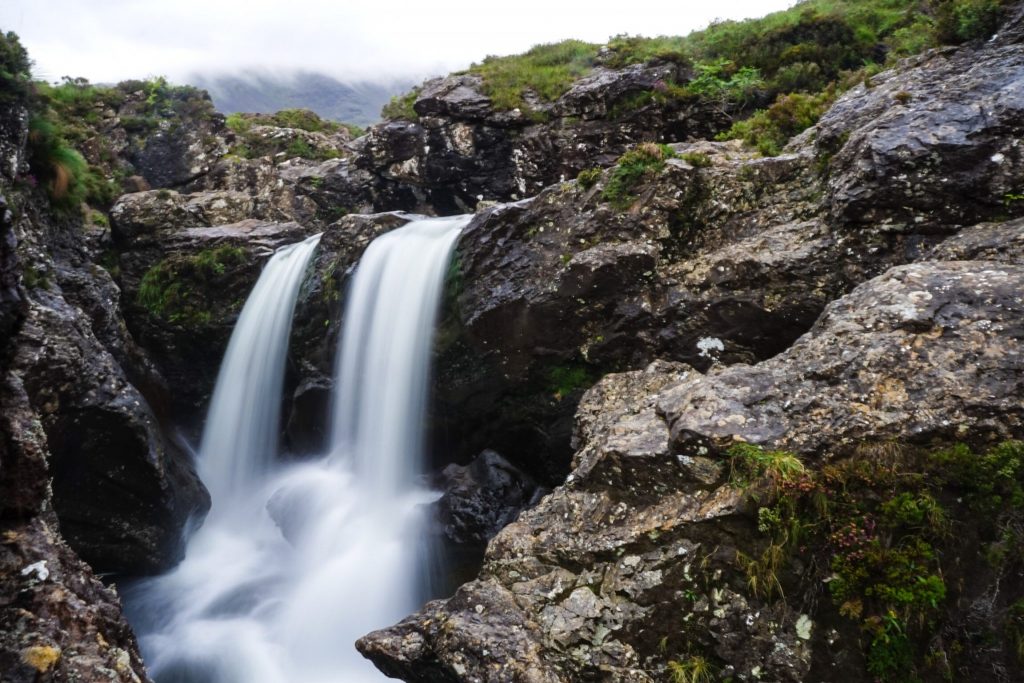 But before you go clambering head first off the beaten track there are a few things you should understand about this glorious privilege! You should first and foremost be familiar with the Scottish Outdoor Access Code.
Have a flick through but I can sum up for you here:
Leave No Trace. No fire stones, rubbish, toilet spots, ANYTHING. Under any circumstances. You should be all missing without a trace, except – well not missing!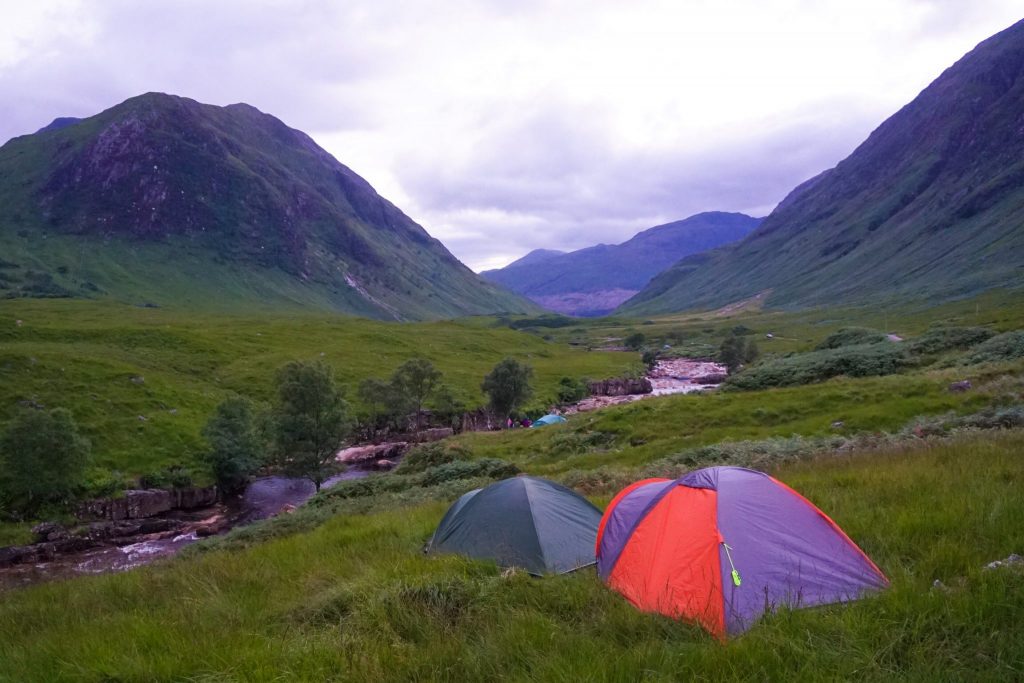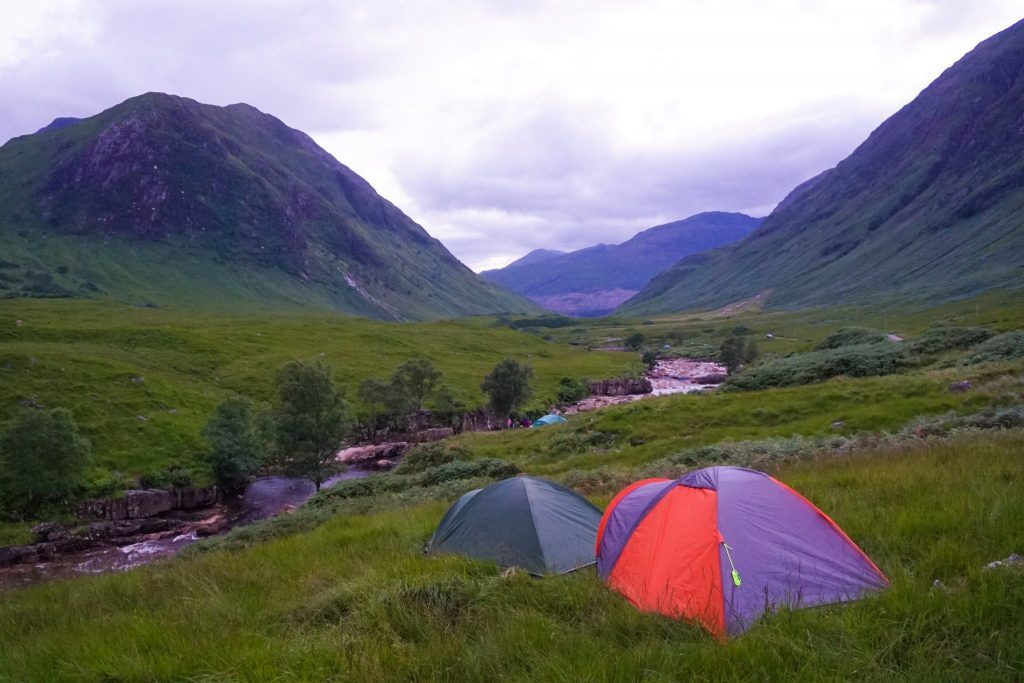 The  Scottish legislation is very liberal and says that its freedom to roam applies to most unenclosed land but please be considerate. It is a privilege to be able to camp in some of the Scottish Highlands best places, and we don't want to lose it! Don't:
 Cross any fences or open gates! Private property is private and should be respected.
Camp close to main roads, houses or businesses. Try to stay as out of sight as possible.
Overcrowd any location. It creates pressure on the environment and ruins it for everyone, just move on.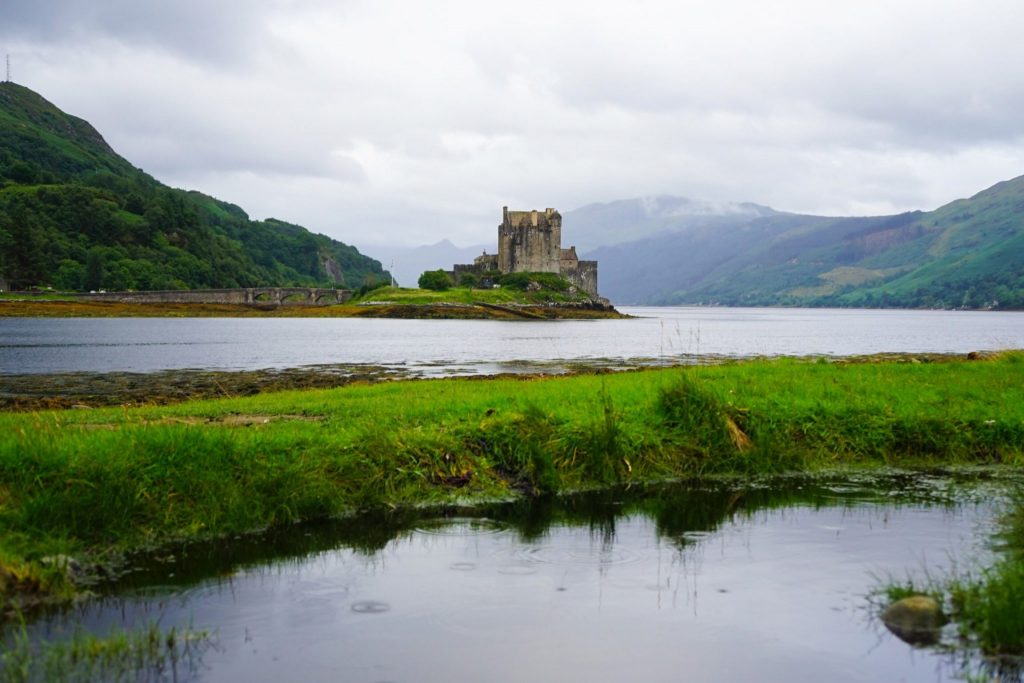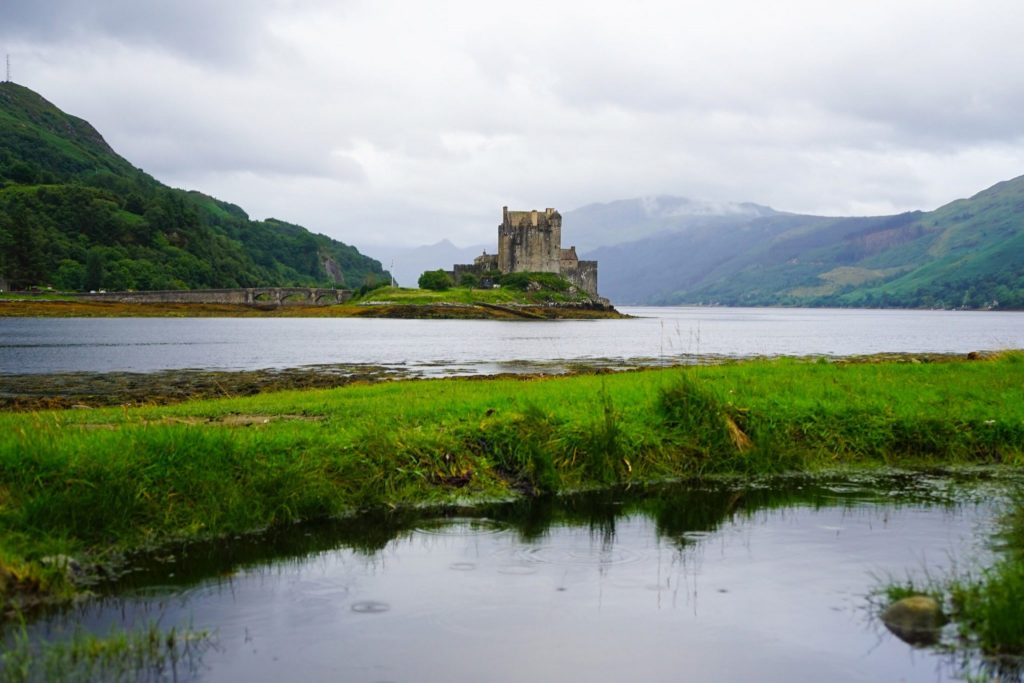 That being said, wild camping in Scotland is amazing and there really are some amazing locations just waiting to be discovered. Deep lochs, ancient forests, wind-swept beaches or bright green glens.
And when 'nature' gets a little too much for you, don't forget there are always camping parks in stunning locations with hot showers and power.\
Thought I mean really could you ever get sick of these views! You may never want to stay in a cheap motel again!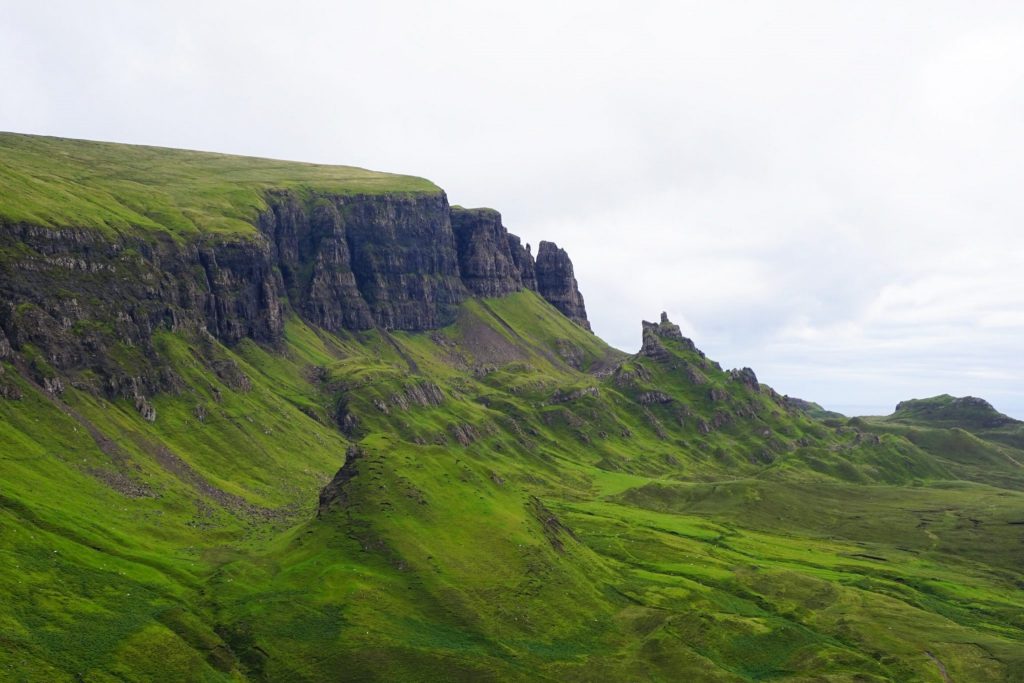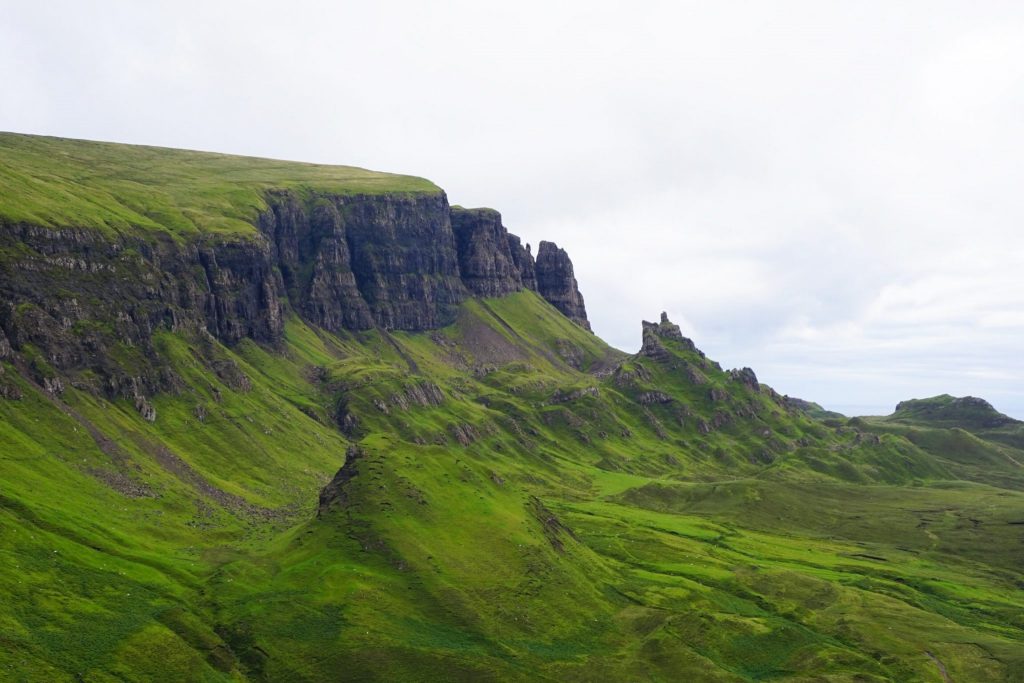 ---
Now you have a Wild Camping in Scotland guide, go out and explore this gorgeous country and its untamed wilderness's. Find those special places with no one else around and make memories to last a lifetime. If it your first time here why not consider this one week Scotland itinerary? Just be sure that photos are only trace that you were, so this incredible environment can be preserved for future generations. Also feel free to check out these other Scotland guides including for the Highlands, Isle of Muck, Edinburgh, Glasgow and Skye – or this post for planning a Scottish Road Trip!
Further Things To Consider Before Any Adventure
Now you're all set and prepared to explore our big wide world, why not sort out everything else out all in one go? If necessary for your travel plans make sure you have brought proper travel insurance, protected your privacy by getting a secure VPN, compared all the top hotel booking sites to find just what you're after, reserved an unbeatable rental car price and - of course - booked the best flight deals!
Or maybe just forget it all and go for a last minute cruise or effortless tour instead?
Many budget travelers (including me) indulge in worldwide airport lounge access, so we can experience luxury while still slumming it in economy. Naturally, we would never leave home without a more a more general travel guide since we couldn't possibly cover everything here!
Just add an adventurous attitude and plenty of smiles - they go a long way - and that about covers it all! Now go out, find your own path and don't forget to share your best inspiration stories with me on Facebook, Twitter, and Instagram...I'd love to hear from you!