Wild camping in a wild country is every wild heart's desire. The sense of freedom you find when sleeping in the great outdoors, surrounded by incredible views, is unparalleled. And countries don't get any wilder and more spectacular than Scotland.
Home of the brave, land of the free, Scotland is one of our favorite countries to visit. This is partly for its fun and friendly cities, but mainly for the vast expanses of untouched wilderness. Sweeping valleys, craggy peaks, ice-cold lochs and beaches to rival the Caribbean (if you ignore the weather!) make it a wild camper's dream.
The Highlands are reportedly among the least densely populated areas in Europe, so you could go for days without seeing other people – total peace. If you're prepared for the *ahem* unpredictable weather, then Scotland is the place for you — just make sure you have a good tent to take with you!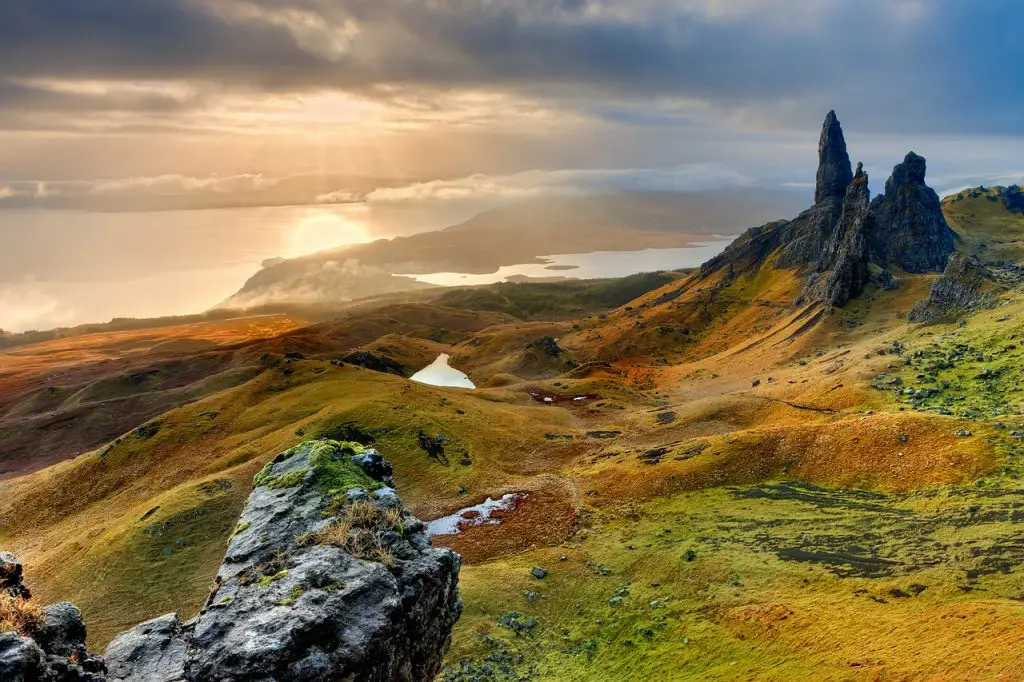 We know that wild camping can seem like a bit of a daunting prospect, especially for first-timers or those of us who love the five-star life, which is why we've created this guide to wild camping in Scotland. This will help you with everything you need to know to have a perfect trip.
First of all, what is Wild Camping?
Well, it's exactly that, camping in the wild! In many Western countries, this is illegal or frowned up, but in Scotland, thanks to the freedom to roam, it is the general public's right to access certain public or privately owned land for recreation and exercise! This literally means you can pitch a tent anywhere in the open (with a few caveats discussed below) absolutely free of charge…
Seriously how cool is that!!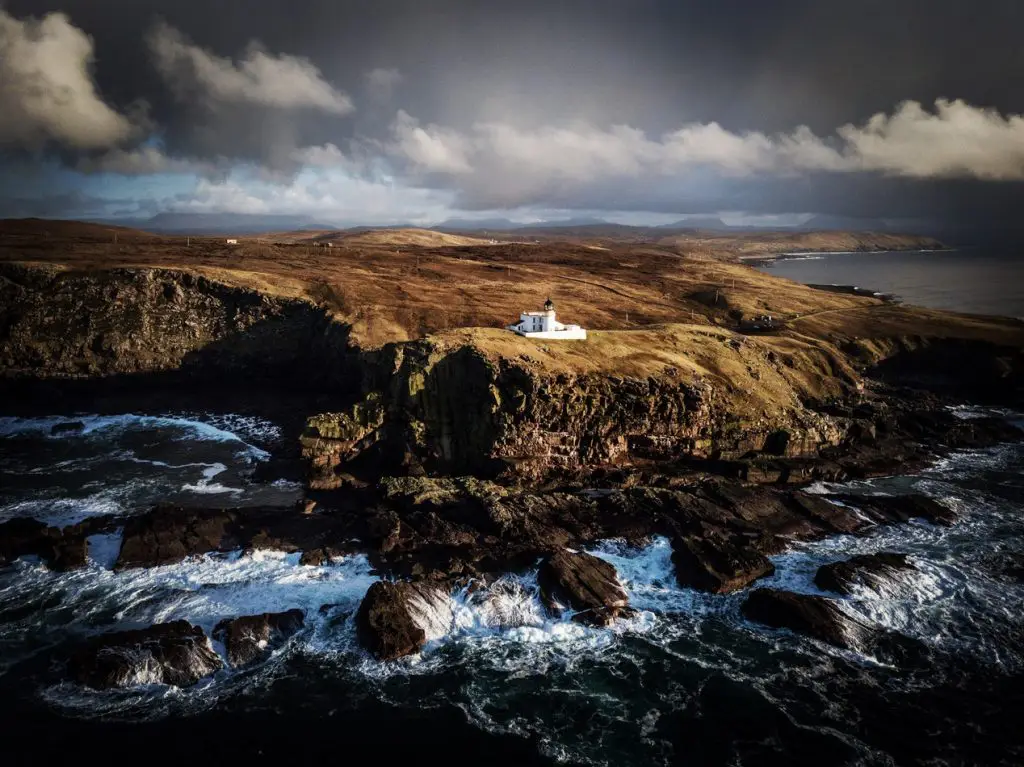 This right has actually been enshrined for centuries in the Nordic countries of Finland, Iceland, Norway, and Sweden as well as the Baltic countries of Estonia, Latvia, and Lithuania, but its passage into law came only in 2003 in Scotland.
Better late than never, right?
Trust us, when you see the sunset over the rolling hills as you sip whiskey by the campfire after a day of exploring abandoned castles or the Isle of Skye…, you'll thank us! And don't even get us started on the majesty of this hidden Skyfall James bond filming location (which yes, we also camped the night at…) and many of the other isolated spots films have been made in Scotland.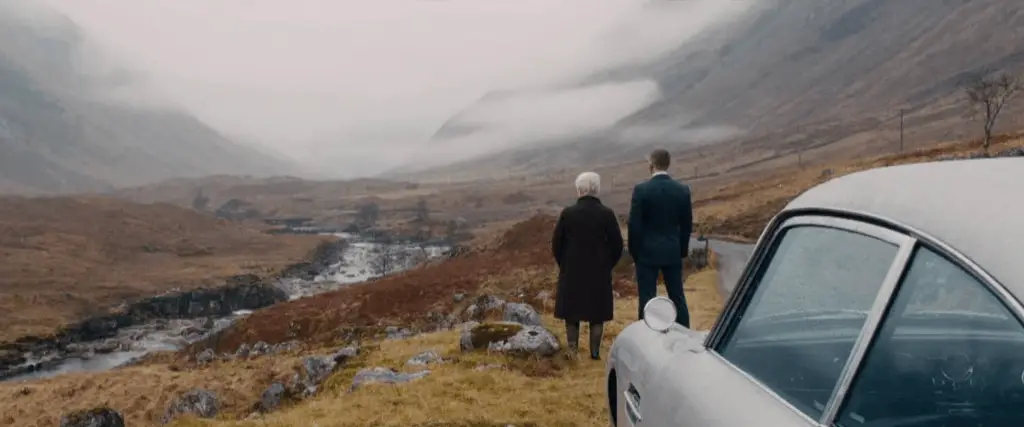 Why Go Wild Camping In Scotland: A History
OK, so there might be some of you reading this thinking' wait, am I right about what wild camping is?' If you think it's camping out in the wild, away from an organized campsite, then you're 100% right! Free, flexible, unique – it might seem like this isn't possible (and in lots of Western countries it isn't), but it's definitely an accommodation option in Scotland.
So why do it? Simply put, it's a way of getting right to the heart of this country. There are lots of areas in Scotland that are so remote that it can be hard to see them if you're using more standard accommodation – the ability to pitch your tent right in the middle of all that unpopulated landscape is a privilege.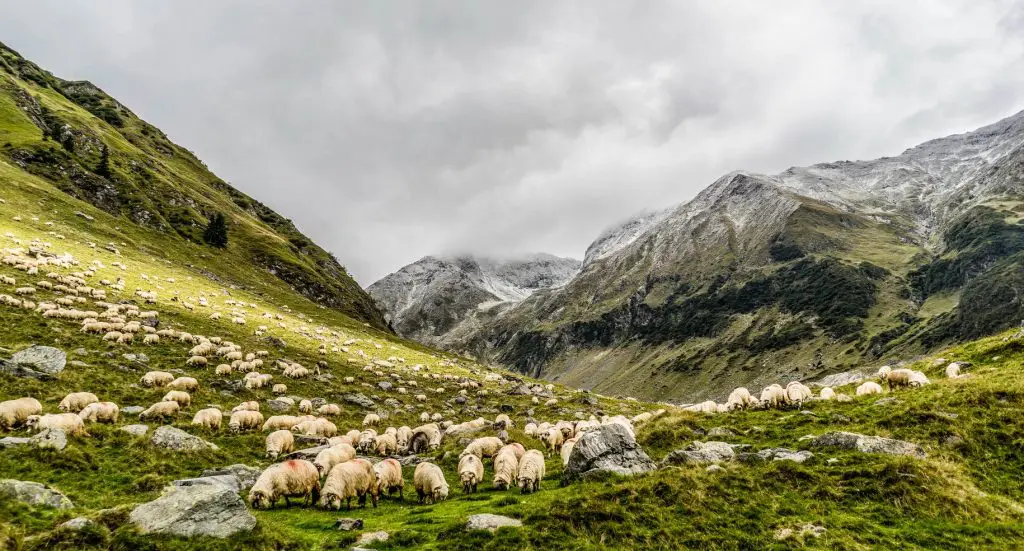 You'll also have the thrill of adventure that's impossible to get any other way. Imagine waking at dawn, stepping out into the misty morn, feeling the dew on the grass under your feet, and seeing the hills and valleys, or loch waters, or sandy beach, stretch out in front of you.
Unlike the rest of the UK, wild camping is legal in Scotland, for the most part. Freedom to roam was ensconced in the Land Reform (Scotland) Act 2003, meaning that the general public has the right to access public land for leisure or exercise purposes. For us wild camping enthusiasts, this includes pitching up a tent anywhere in the open.
There are limitations, however, which should be carefully noted. Because of overcrowding, areas like Loch Lomond and the Trossachs have by-laws regulating or preventing wild camping, so check these before you start planning your route. And built-up areas like St. Andrews are also not really options. But besides that…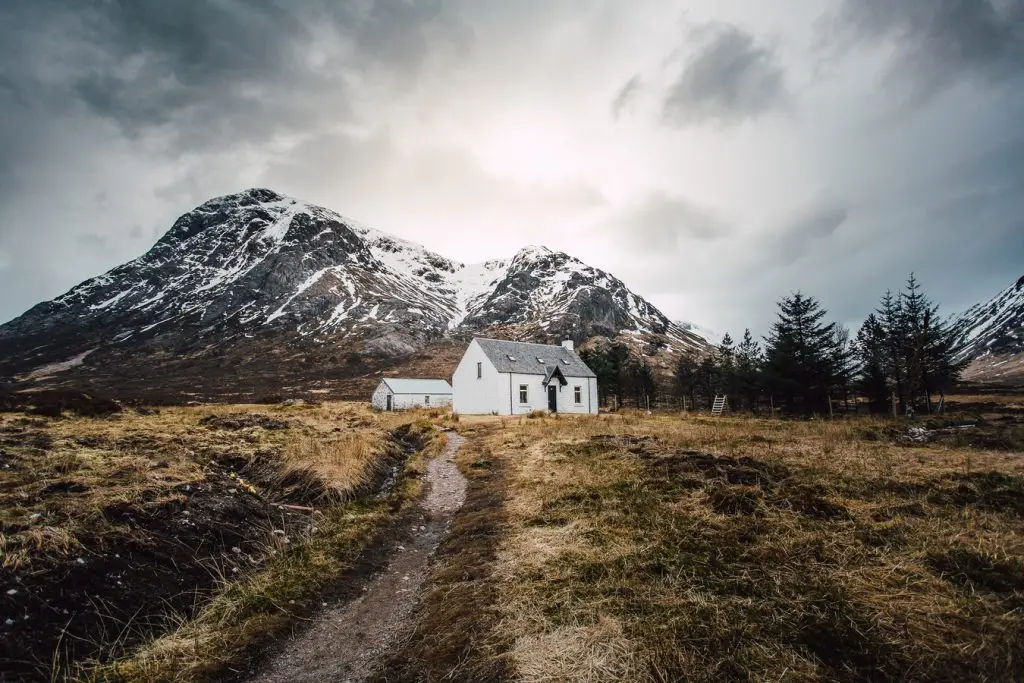 Scotland Wild Camping Rules To Follow
Obviously, if you have the pleasure of being able to enjoy wild camping in Scotland, this comes with clear responsibilities to respect the environment and landscape. These can be briefly summarised as leave no trace, but it's important to familiarise yourself with the Scottish Outdoor Access Code before you start your trip.
So, what are some of the key points?
The whole point of wild camping is its solitary nature, so stay away from areas that look crowded. It can be tempting to pitch up next to others, feeling more secure with the spot, but too many in one place can have a negative impact on the environment (and possibly kill someone else's vibe).
Speaking of the environment, pick up your litter! We would hope this is self-evident, but a reminder never hurts. Imagine turning up in a gorgeous little glen with a picturesque stream only to find empty crisp packets and cigarette butts all over the place. Horrible, right? Don't be those people.
The same goes for your toilet leftovers. Dig a hole, take away any toilet paper, or use a portable container that you remove with you.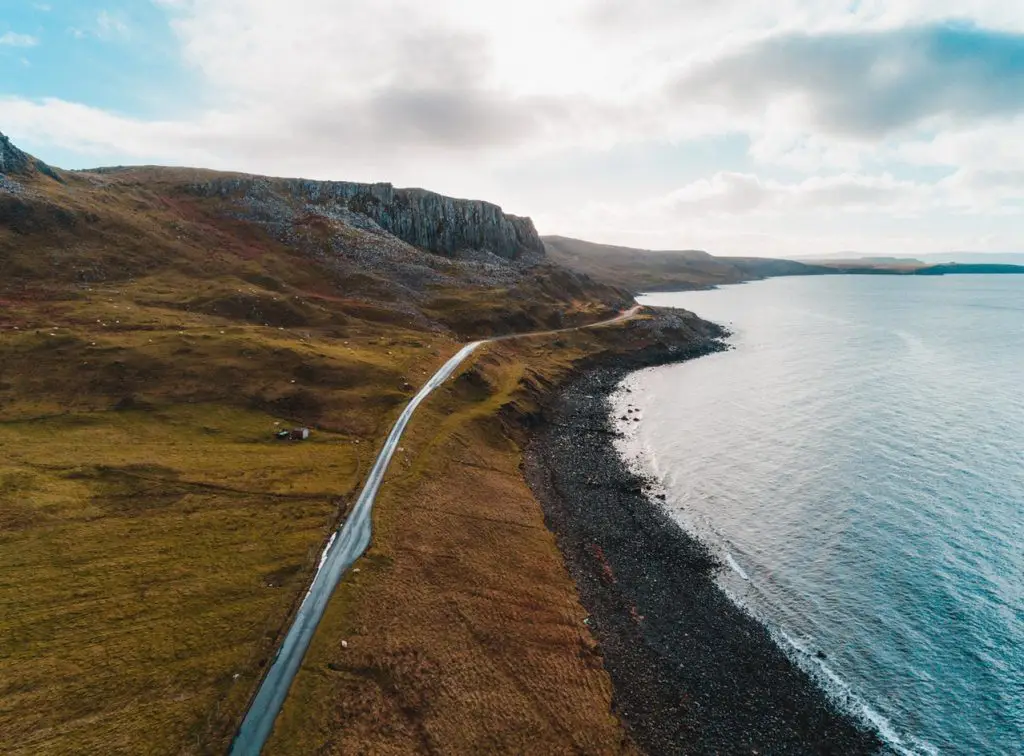 You should also stay out of sight as much as possible. Don't camp near buildings or main roads, turn up late and leave early, don't go into fields that have crops or animals (we don't know why anyone would want to do this one, though!)
If you have any doubts about whether a property is public or private, ask! You might even get advice sending you to a better spot.
We know we mentioned campfires early, but in fact, you should avoid lighting an open fire. As well as the potential safety risks, it will also leave a mark on the ground. If you want to toast marshmallows, use a camping oven or a single-use barbecue (which you then take with you to dispose of, of course!).
OK, we know this seems like a long list of rules, but they're actually common sense and pretty easy to follow – following them also won't impact on your enjoyment of the wild camping experience.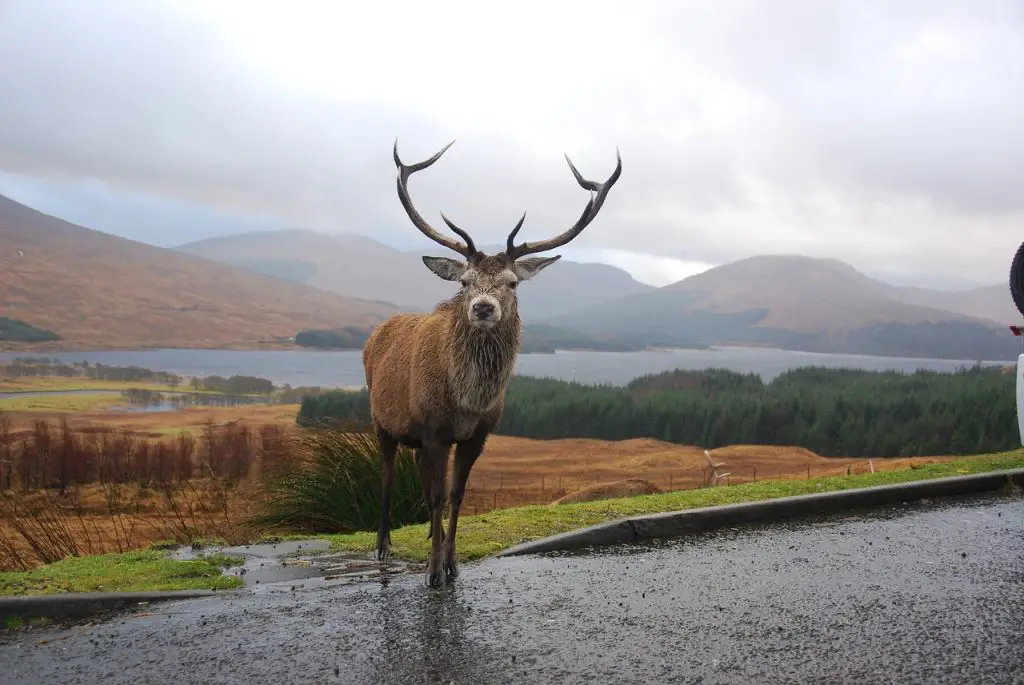 Getting To And Around Scotland
You can fly to Scotland from all over the world. While Glasgow used to be the biggest airport, Edinburgh airport has grown massively over the past decade. You can fly directly to Edinburgh or Glasgow from main cities in many countries. Inverness, Aberdeen, and Dundee also have airports, although they're mainly used for domestic or short-haul flights.
Alternatively, if you're doing a whole-UK tour, the train services around the union are excellent. London to Edinburgh only takes 4 hours on the fast train, and there are direct services from London right up to Aberdeen in the north of Scotland.
Bonus tip: if you're between 16 and 30 and planning to use the train in the UK a lot, it might be worth buying a Young Person's Railcard. It's only about £30 and gets you 1/3 off train tickets, so pays for itself almost immediately.
You might also want to consider getting the BritRail Spirit of Scotland Pass…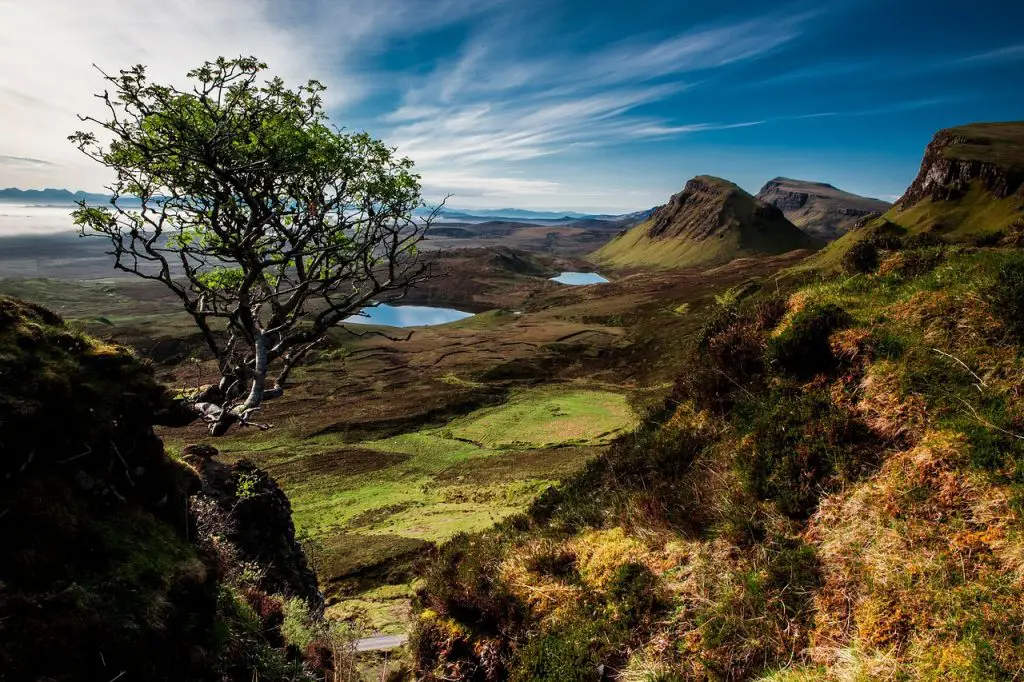 Once you're in Scotland, you have lots of options to travel around. Train and bus services are great and will get you to most cities and towns. Nothing takes very long (it's not a big country!), and prices are reasonable, especially if you book in advance.
If wild camping is your main aim for the trip, however, then renting a car is your best choice (as long as you're over 21). This gives you way more freedom to reach those far-flung places, discover the secret spots that you'll regale your friends about, and move around at will.
Stop when you want, where you want, without worrying about tickets and timetables. Now that's a true adventure!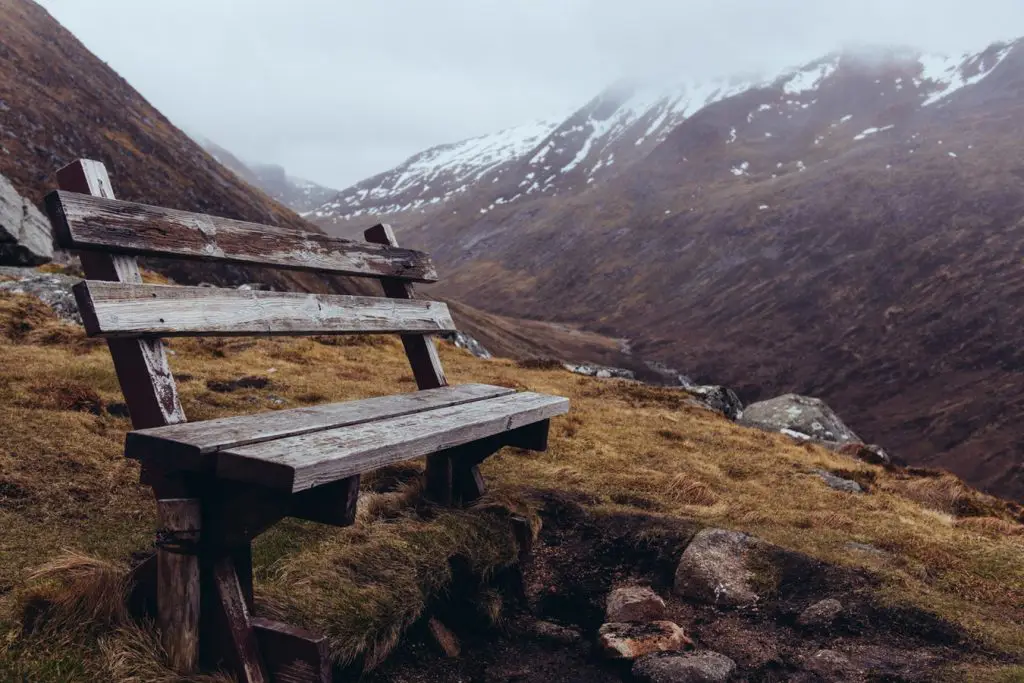 Tips For Wild Camping In Scotland
To help you really make the most of your magical wild camping in Scotland experience, here are a few extra tips:
Pack clever, pack light. Remember, you're going to need to carry everything you bring with you, particularly if you're combining wild camping with a hike, so think through everything you bring. Sure, it's nice to have a book to read, but do you need 6? We all love warm soup, but those tins are heavy!
On the other hand, energy bars, dried foods, and things like fruit, nuts, and chocolate are worth their weight in gold. Easy to carry, no preparation and perfect snacks to perk you up, these are vital for a good trip.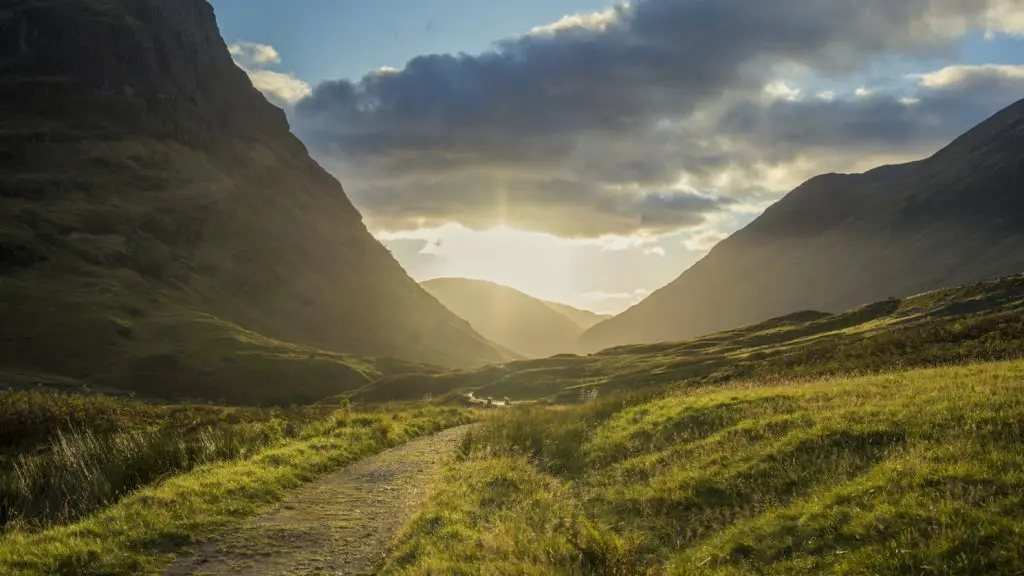 Don't scrimp on your tent. Even a 'pricier' tent is probably cheaper than two weeks' accommodation in a hotel, and budget tents can quickly get damaged. Holes in the ceiling is the last thing you want, trust us!
Keep an eye on the weather forecast. The weather in bonnie Scotland, like wild New Zealand, is seriously changeable, and you don't want to be caught unawares. For example, if it's due to rain overnight, avoid pitching your tent next to water – one downpour and that cute little stream could become a river! Similarly, if it's windy, your tent might suffer in a narrow valley!
Plan a little, but not too much. You want to make sure you're not going to be left high and dry with nowhere to sleep one night, but the joy of wild camping lies in the independence and the spontaneous discovery. There are excellent guidelines to follow about what kind of campsite to choose, but if you've got good reason to break them then do it!
The beautiful moments are the ones that aren't planned to the hilt. The ones where you stumble across a secluded clearing in a forest or a piece of flat ground next to a mini-loch, pitch up and spend the evening gazing at the stars and whispering about life, the universe, and everything.
Be safe, be sensible, and enjoy!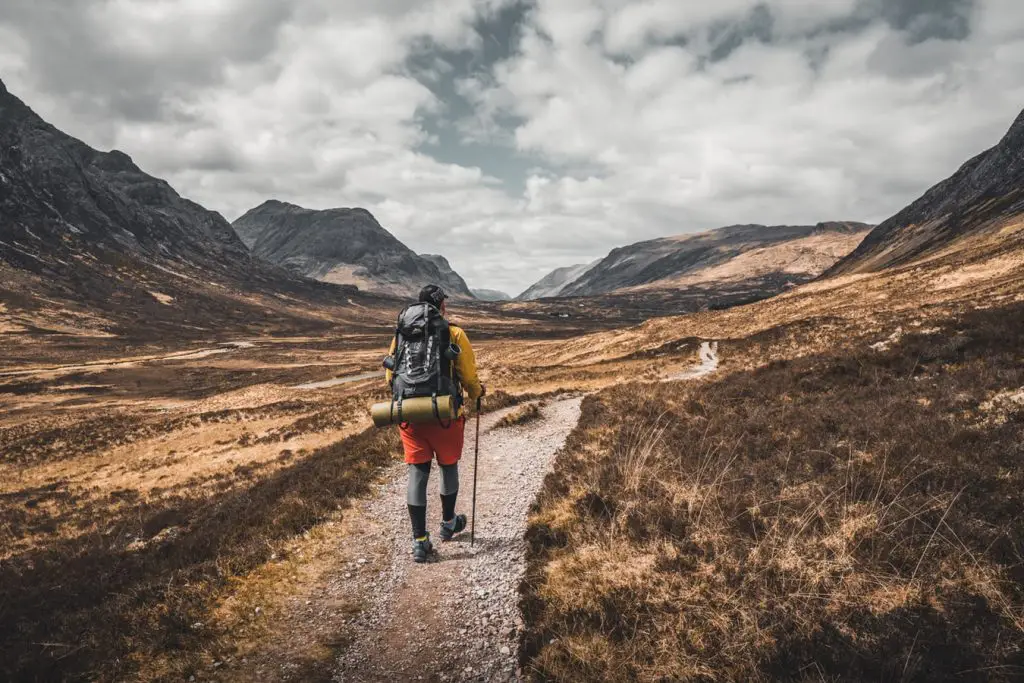 Staying Connected While Travelling
In today's increasingly connected world, staying online while traveling has become essential for a seamless experience. That's where eSIMs come into play, revolutionizing the way we access mobile networks during our global adventures. Say goodbye to hunting down local SIM cards at the airport; eSIMs provide instant activation the moment you land, sparing you the fortune usually spent on international roaming and allowing you to genuinely travel like a local (without getting hopelessly lost!).
With eSIMs, tasks like restaurant recommendations and reservations, up-to-the-minute public transport instructions, checking opening hours, and accessing further information become a breeze. And, of course, sharing your journey on social media is easier than ever. To stay connected wherever you roam, consider using either Airalo or Holafly. Airalo boasts the most extensive range of destinations worldwide, offering smaller data bundles tailored to your needs, while Holafly provides unlimited data packages and fantastic EU data deals.
So why wait? Embrace the future of travel connectivity with eSIMs and make your next journey effortlessly smooth.
Further Things To Consider Before Any Adventure
Now you're all set and prepared to explore our big wide world, why not sort out everything else out all in one go? If necessary for your travel plans make sure you have brought proper travel insurance, protected your privacy by getting a secure VPN, compared all the top hotel booking sites to find just what you're after, reserved an unbeatable rental car price and - of course - booked the best flight deals!
Or maybe just forget it all and go for a last-minute cruise or effortless tour instead?
Many budget travelers (including me) indulge in worldwide airport lounge access, so we can experience luxury while still slumming it in economy. Naturally, we would never leave home without a more general travel guide since we couldn't possibly cover everything here!
Just add an adventurous attitude and plenty of smiles - they go a long way - and that about covers it all! Now go out, find your own path and don't forget to share your best inspiration stories with me on Facebook, Twitter, and Instagram...I'd love to hear from you!