One of the oldest university towns in Britain with extraordinary medieval ruins, charming restaurants, oodles of history, heavenly white sand beaches – and one of the world's most distinguished golf courses, there is a lot of love about St Andrews.
Just over an hour out of Edinburgh by car – and with plenty of other transport options available – St Andrews is a small town with an outsized reputation. For millennia known as a religious hub, then making a name for itself as a city of education, today St Andrews has diversified and offers intriguing attractions for just about everyone.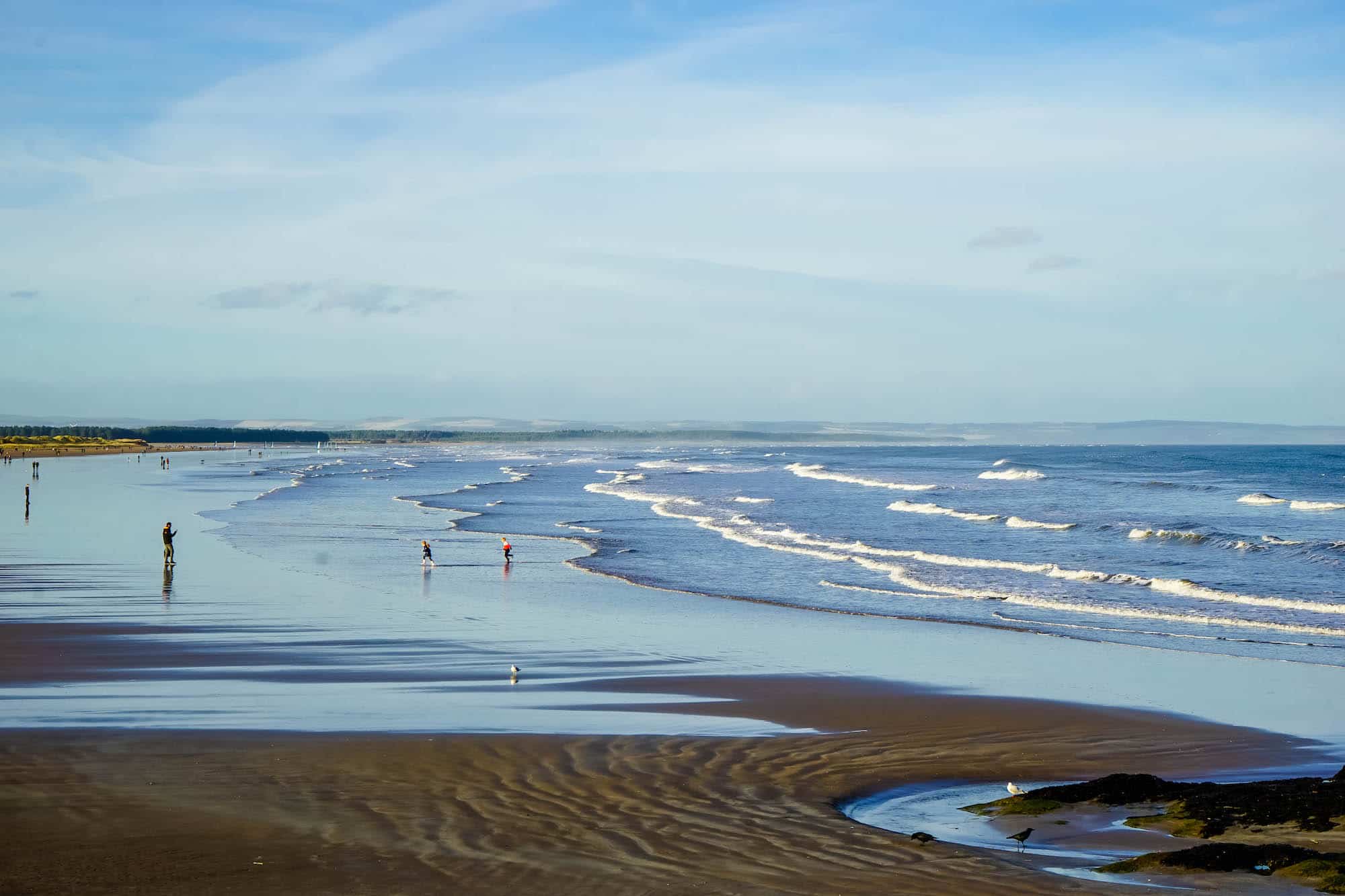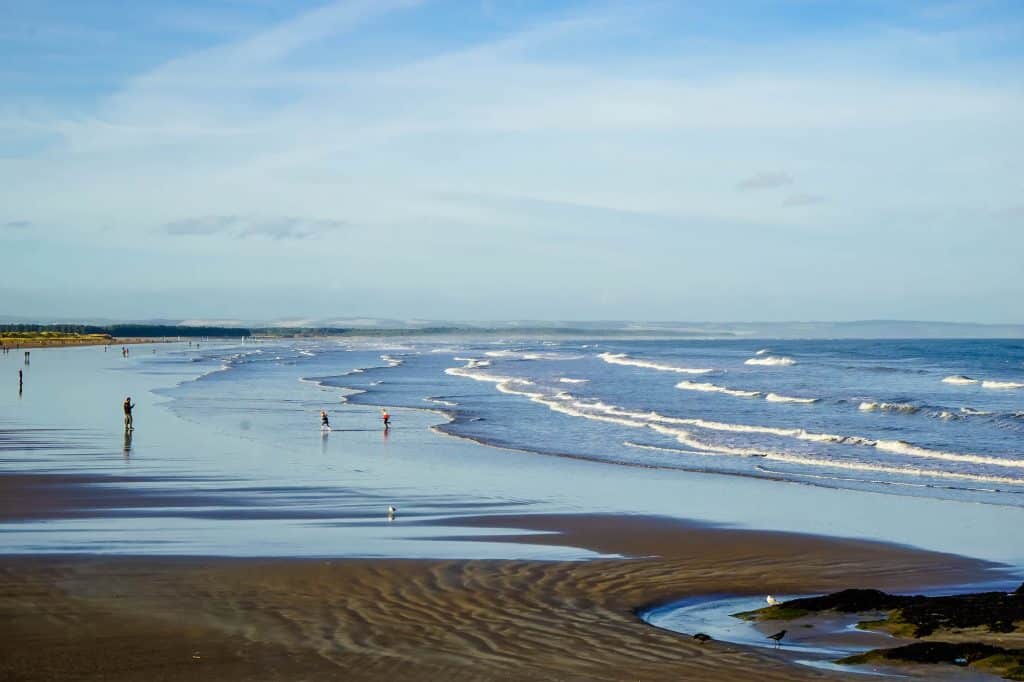 A well-heeled, happening town full of dedicated students and the fabulously wealthy, St Andrews is the kind of place where you don't need to worry about your own safety – or your objects. It's not exactly crime-less, but nowhere is, however, unless you are in living in one of the giant mansions with state-of-the-art home alarms protecting priceless antiques, well, it is highly unlikely anyone would even consider stealing your stuff because chances are already own something a lot nicer already.
One of Europe's most delightful towns, St Andrews is not only a place of history, learning and culture, but a magnificent coastal resort filled with mystery, charm, and grace. In fact, this town is so quixotic that the royal romance of Prince William and Kate Middleton, which eventually captured the hearts of the nation of the world, started here when the two were students at St. Andrews University.
If that's not enough, there are 11 golf courses – as you would expect in the world's home of golf – enchanting gardens, a seemingly endless array of festivals and events, wildness, nature, enigmatic old-world properties, cobbled streets and independent shops with unique goods to explore.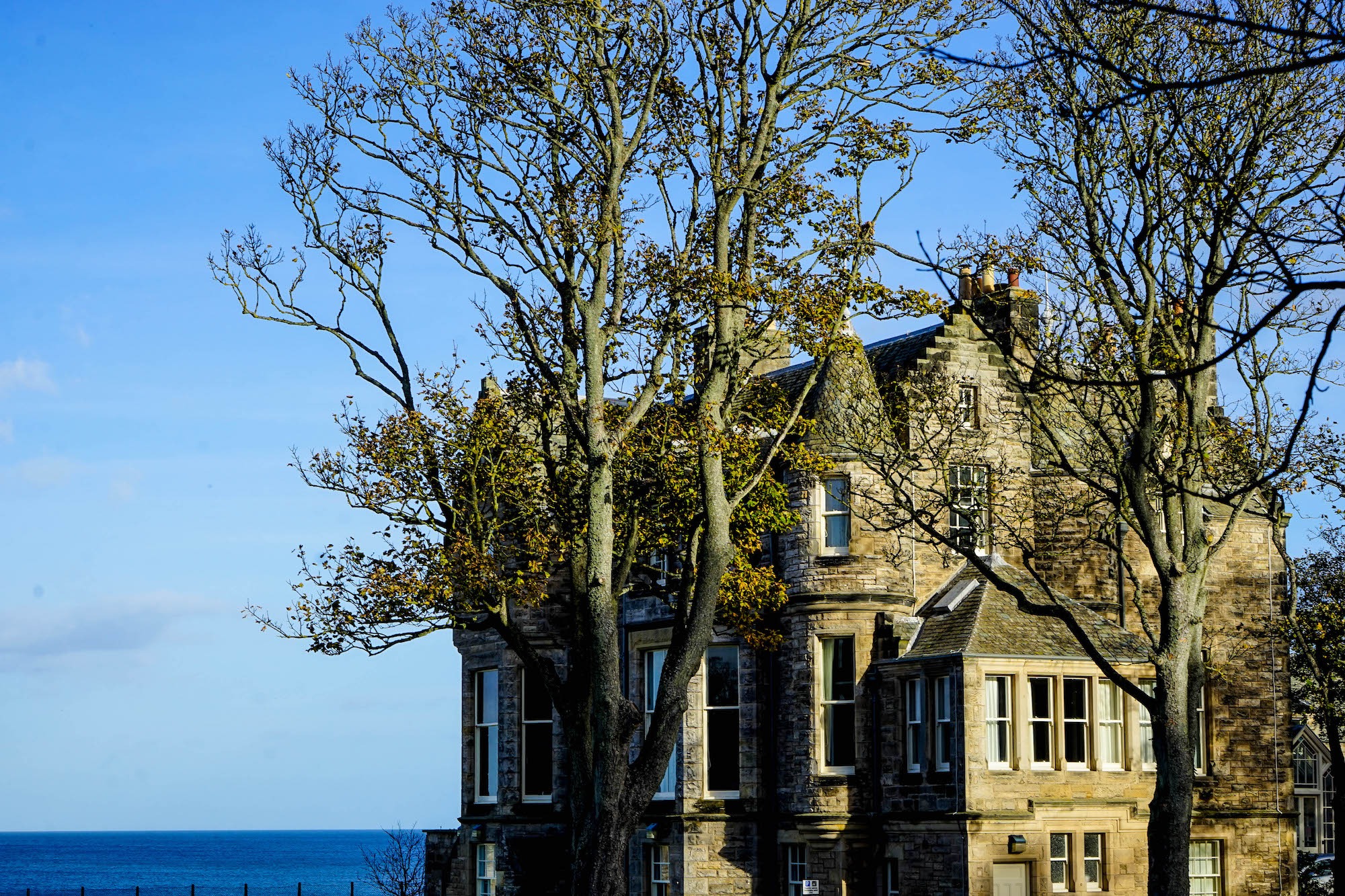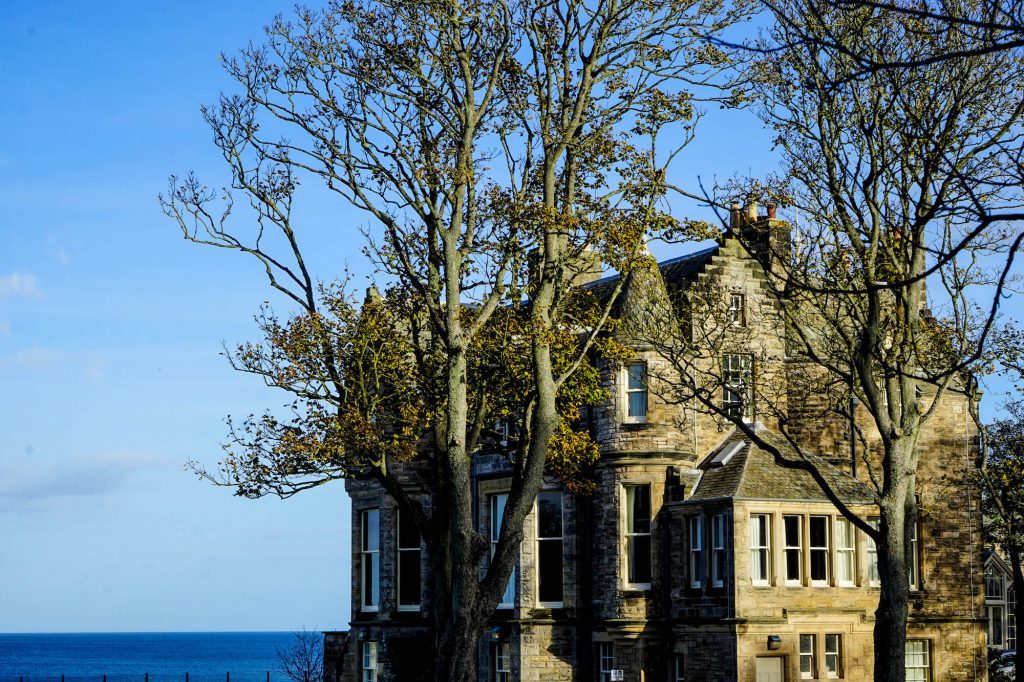 You might never have heard of St Andrews in Scotland before, but we are here to fix that – and give you all the information you need to plan your dream day trip from Edinburgh to St Andrew's. We promise we will have you back in time to still enjoy a night out in the Edinburgh Breweries. St. Andrews is one of our favorite places in Scotland and to be honest, however, we fell in love with this town and discovered far, far more attractions than we had anticipated so if you have the time you might want to consider extending your stay.
We fell in love with a few gorgeous B&Bs which we will point out later, and if you visit outside of peak season – when we think moody Scotland is at its best – their prices can actually be quite reasonable. Perfect for a romantic getaway, historical exploration, gold aficionado's or lovers of culture, this town has it all.
Welcome to St. Andrews!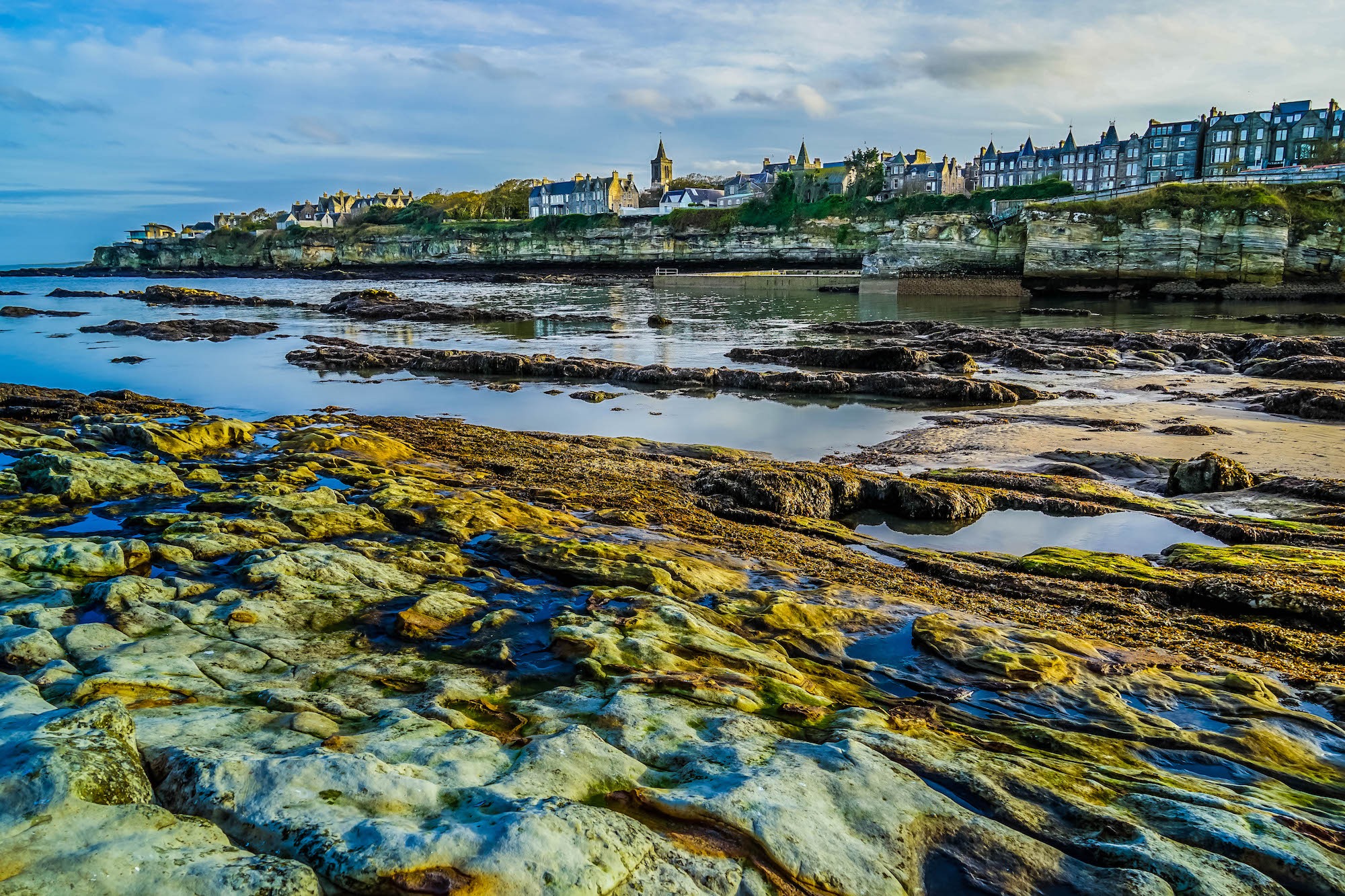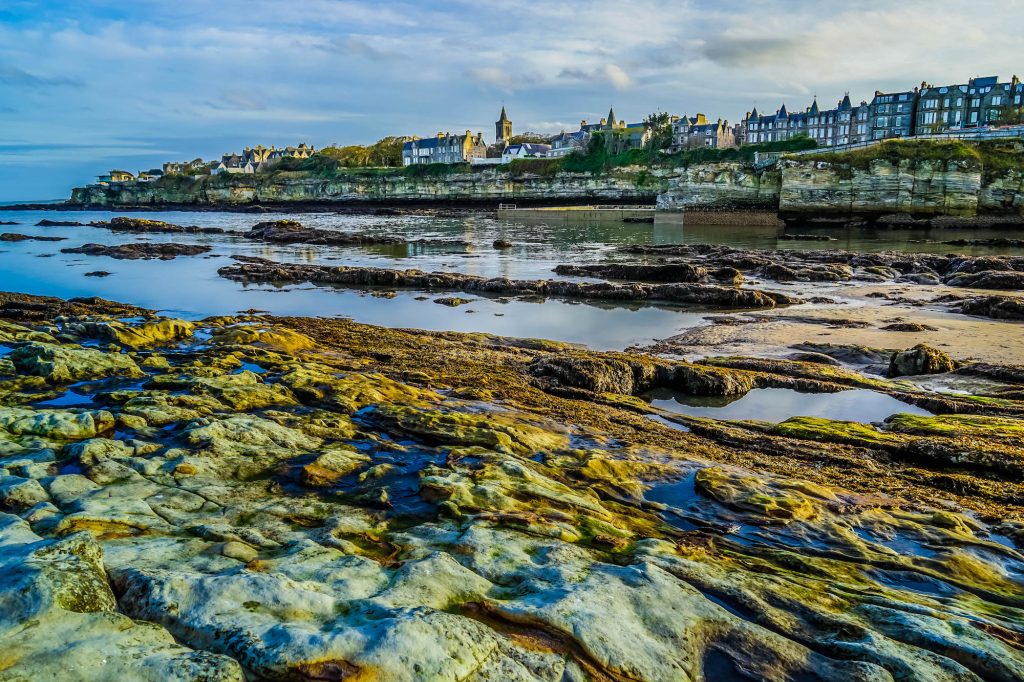 How To Enjoy A Scottish Seaside Day-Trip From Edinburgh To St Andrews! 🤩
A Little Of St Andrews History
St Andrews is located in the east coast of Fife in Scotland, with a population of around 16,000- making it only the 45th most populous settlement in Scotland. Despite its small size, however, this little town has a long and interesting history, dating back to around 4500 BD when nomadic people settled in the area around the modern, becoming farmers and clearing the area of woodlands.
Things really heated up in a few thousands years later in the 8th century when a monastery was established and the bone relics of Saint Andrew, a Christian Apostle and the brother of Saint Peter, were (according to legend) brought by divine guidance from Constantinople including the saints' arm, kneecap, three fingers, and a tooth.
Thus the origins of the towns current name. After a few new churches's were built (and destroys, the occasional Viking riders, and some gruesome executions, the modern town began to take its present shape around 1140 on the site of the ruined St Andrews Castle with the creation of a particularly large cathedral built in 1160 that quickly became the preeminent centre of pilgrimage in medieval Scotland and one of the most important in wider Europe.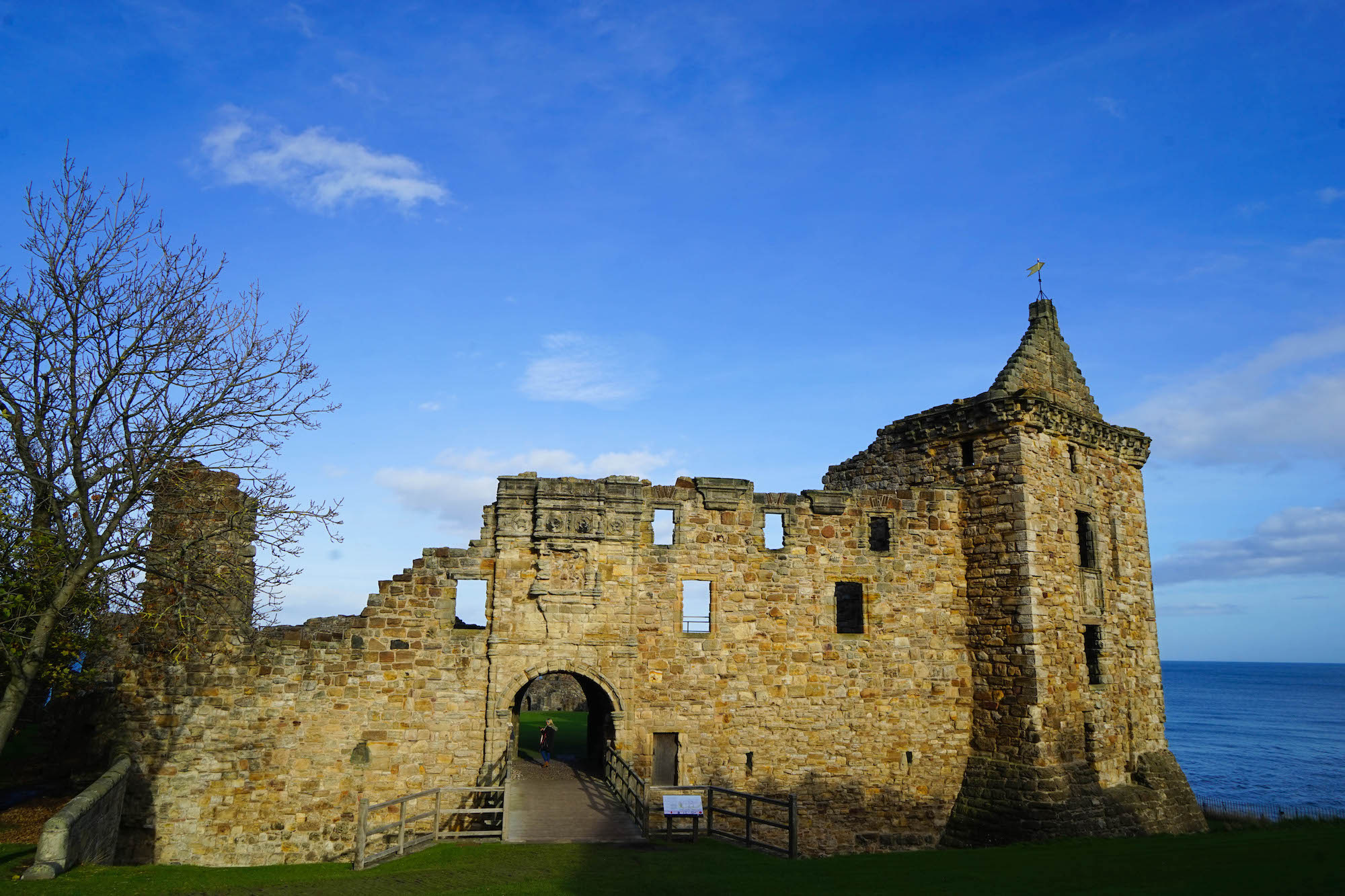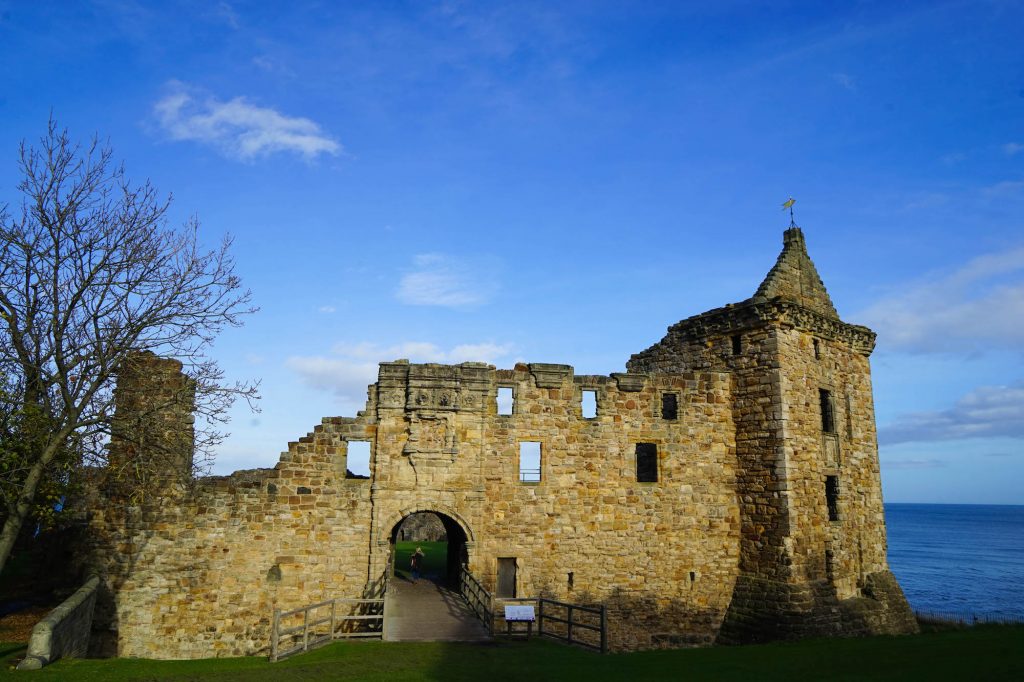 Pilgrims flocked here in huge numbers to be blessed and cured at the shrine of Saint Andrew, which increased trade and growth with the burgh's flourishing significance being recognized with inclusion at the Great Council at Scone Palace in 1357. Acknowledged as the apostolic capital of Scotland, St Andrews in this period had immense economic and political guidance within Europe as a cosmopolitan town – until 1559, when the town fell into near obscurity as a result of the vicious Scottish Reformation and the Wars of the Three Kingdoms.
Today the famous Martyrs' Monument at Saint Andrew's commemorates the Protestants executed, including Hamilton and Wishart, in an ultimately futile attempt to halt the Reformations. Breaking with the papacy and developing a predominantly Calvinist national church, which was strongly Presbyterian in outlook resulted in a focus on the parish church as the center of worship in Scotland.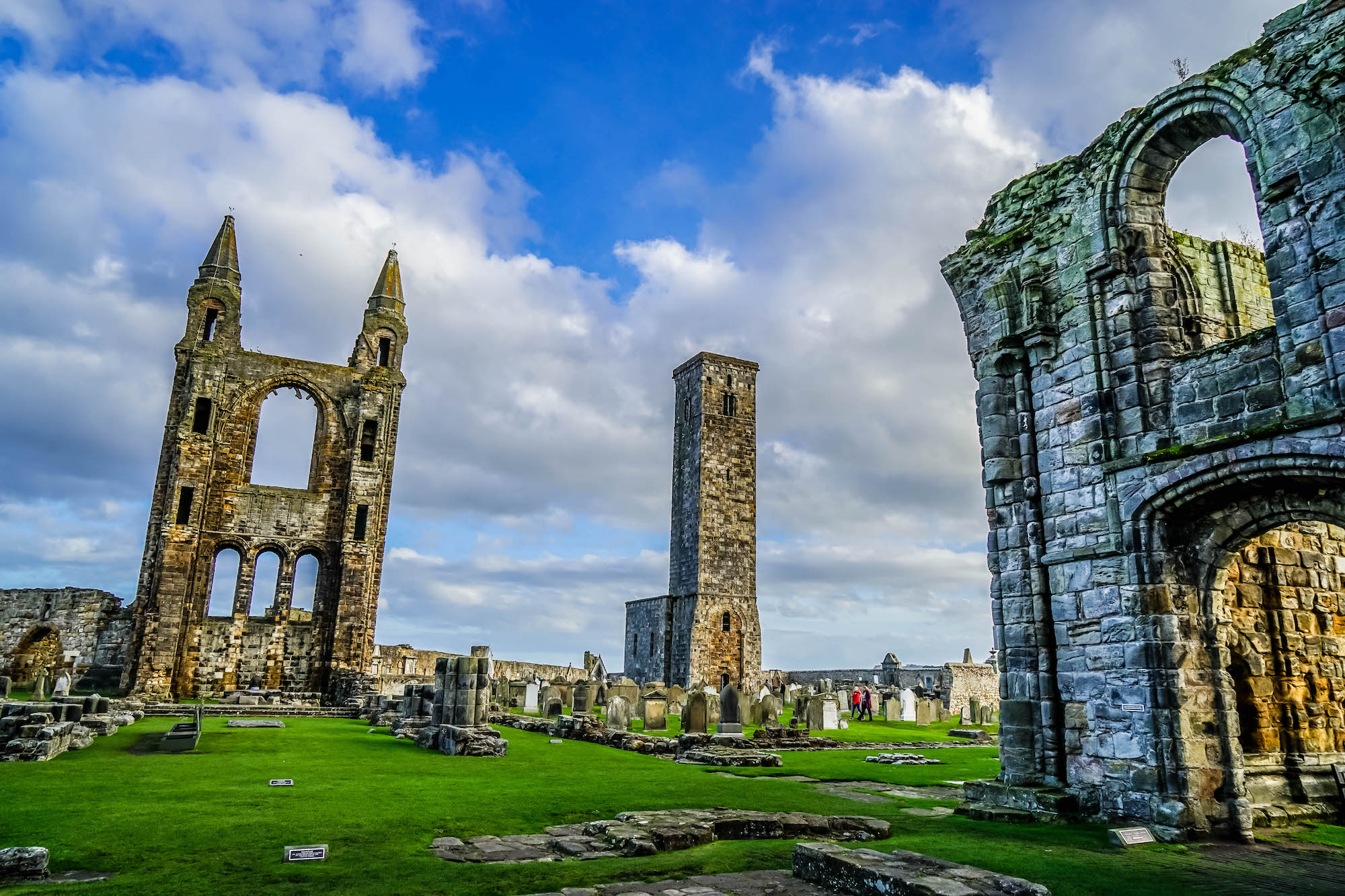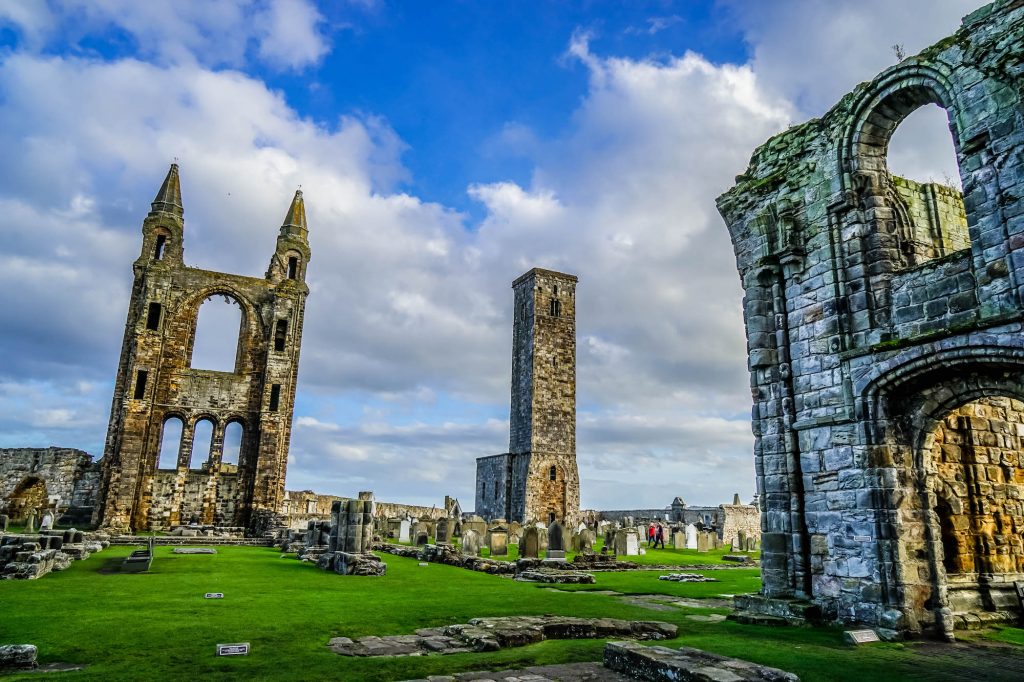 St Andrews lost its status of ecclesiastical capital of Scotland and many complex religious endowments such as chapelries, monasteries, and cathedrals were abandoned across the nation or simply left to the decay. The one grand Cathedral at St. Andrews, was actually mined for stones to be used in local houses and in this decline the one prestigious University of St Andrews actually considering relocating to Perth in 1697 and 1698. This decline continued for centuries, but by the 18th century St Andrews was attracting golfers and was known widely as the "home of golf.
The most famous golf course here is the Old Course, purchased by the town council in 1894, but dating back to medieval times. Interesting The Royal and Ancient Golf Club of St Andrews, which was founded in 1754, actually held until 2004 legislative authority over the game of golf worldwide (except in the United States and Mexico), and still today golf is a huge drawcard for the town with the Old Course being the most frequent venue for The Open Championship, the oldest of golf's four major championships- and is still ranked amongst the finest golf courses in the world.
By the 19th century the town began expanding again, the University – the third oldest English speaking university in the world and oldest in Scotland – had regained its former prestige and everything sort of fell into place with new neighborhoods and a slow but steady population grown. As a result, today St Andrews is no longer famed amongst religious pilgrims but attracts those motivated by higher education, golf, and quintessential seaside Scotland.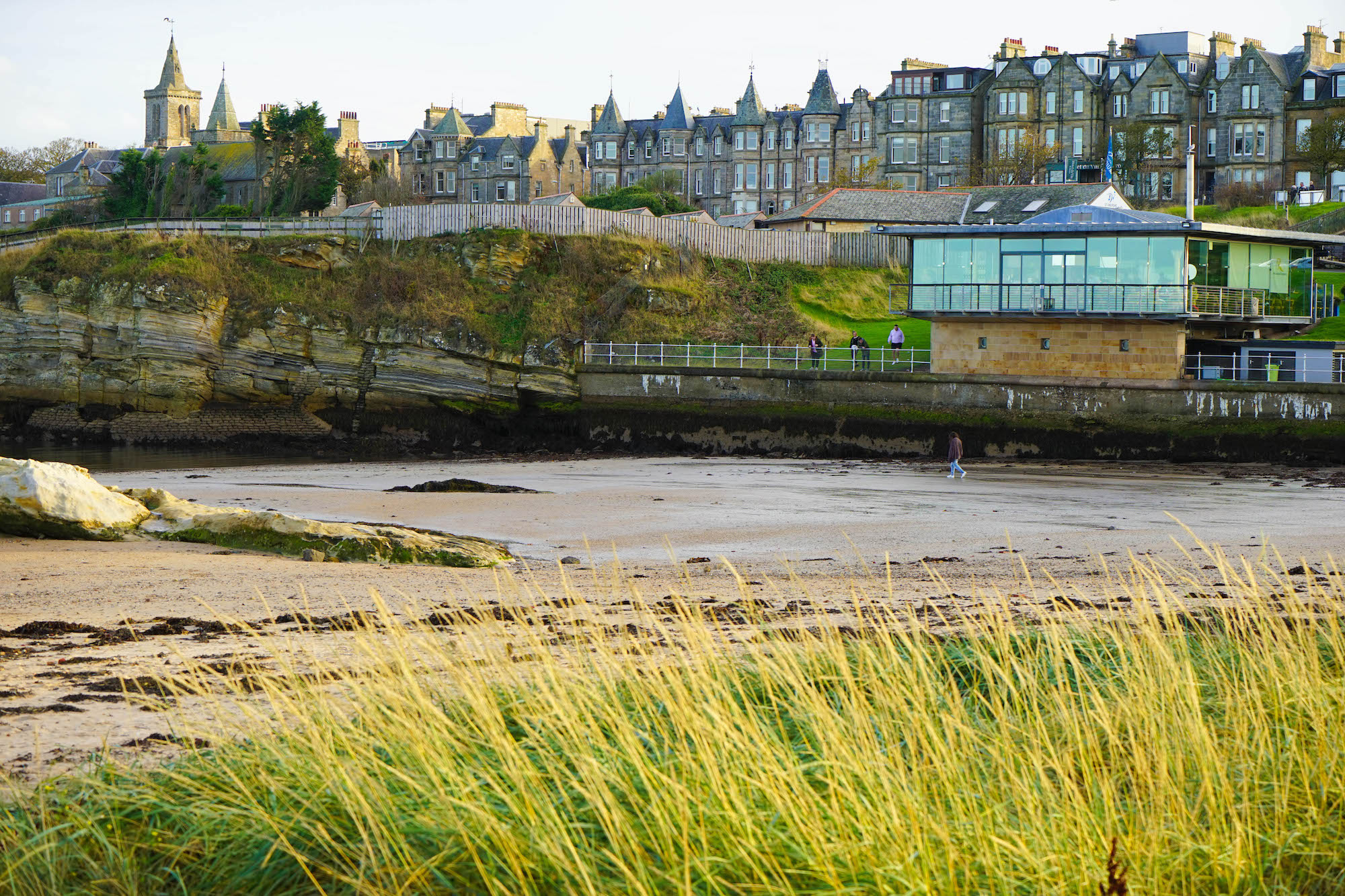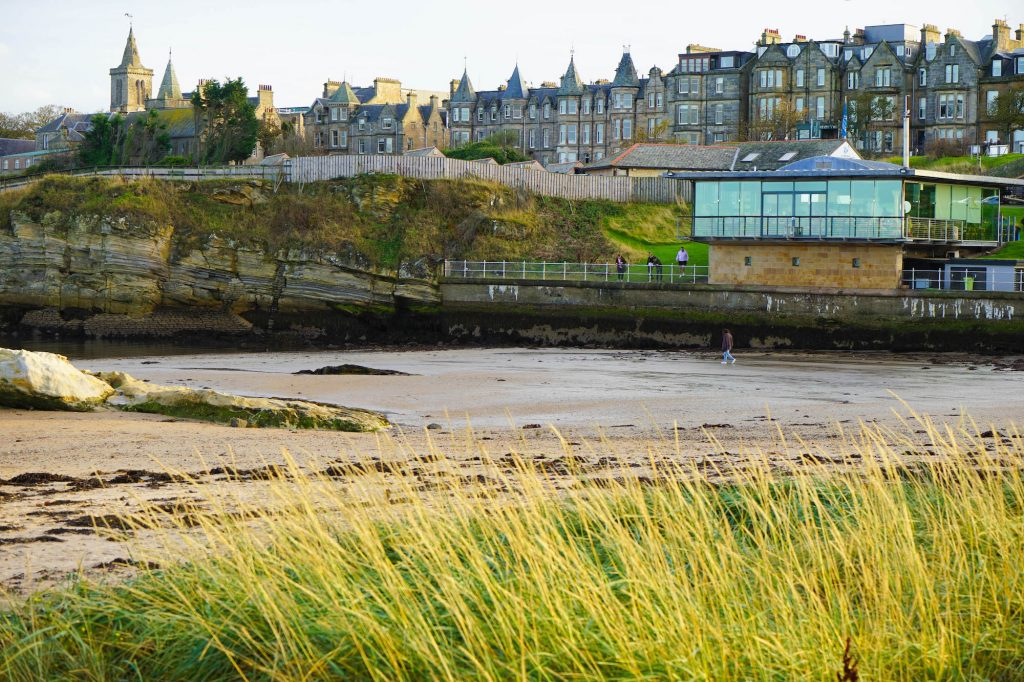 How To Get From Edinburgh To St Andrew's
St Andrews is a relatively small town and easy enough to walk around for the most part – which means you could easily enjoy a day trip from Edinburgh here without hiring a car. In essence, you have three options for travel to St Andrew's: car, bus or train, since nearest major international airport to St Andrew's is in Edinburgh, though you could also take a relaxing day tour.
As you would expect, taking a car is the fastest way from Edinburgh to St Andrews, which via the A92 takes around 1 hour and 20 mins (traffic depending) – through via the A91 and M90 is roughly the same time. There is quite a bit of free on-street parking around town and a large free car park on the way into town too, but depending on when you visit you might have to spring for paid carparks. Sundays are more relaxed with parking rules, but many Scottish day-trippers also make their way here on the weekends so it can be busier.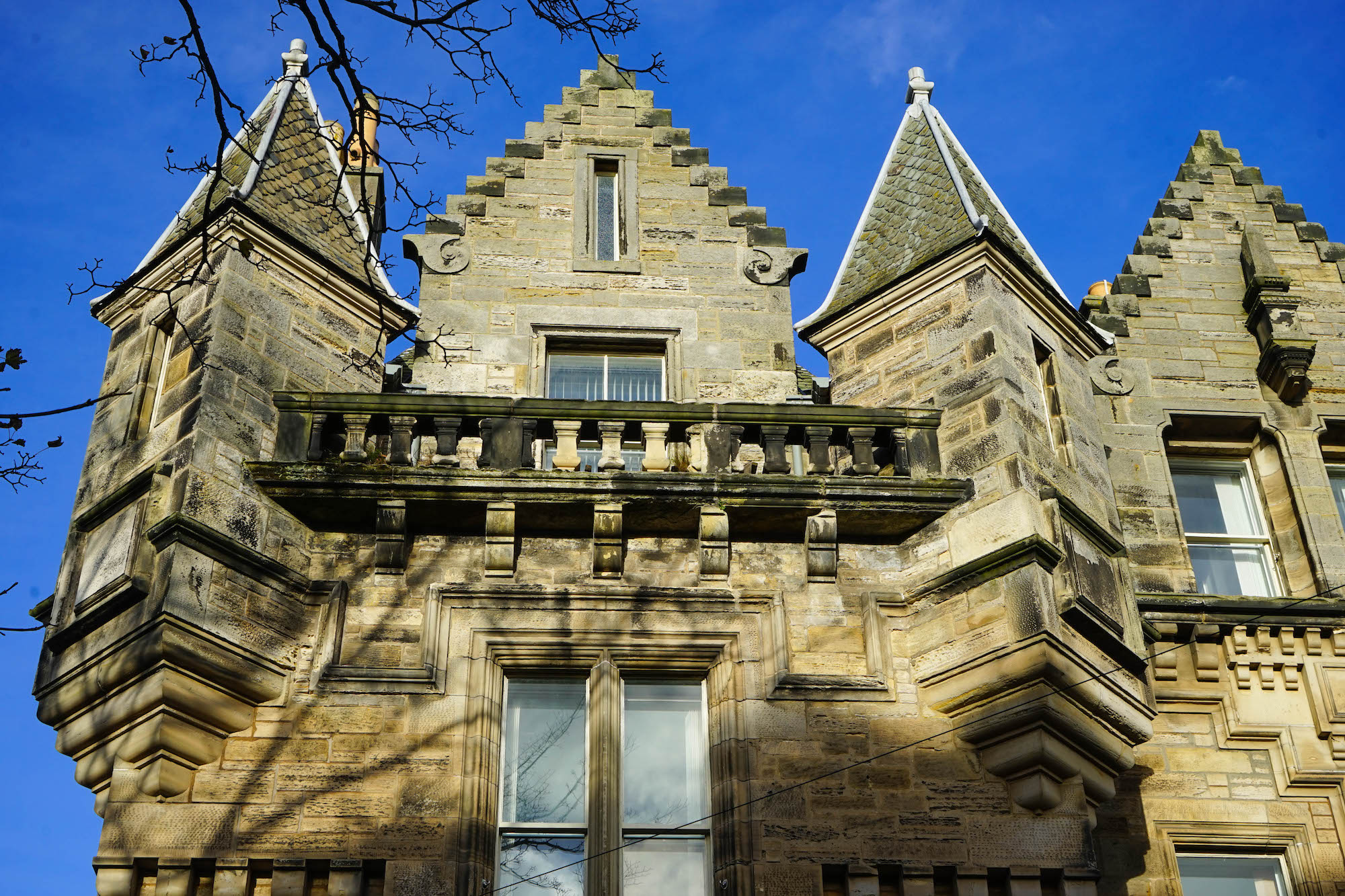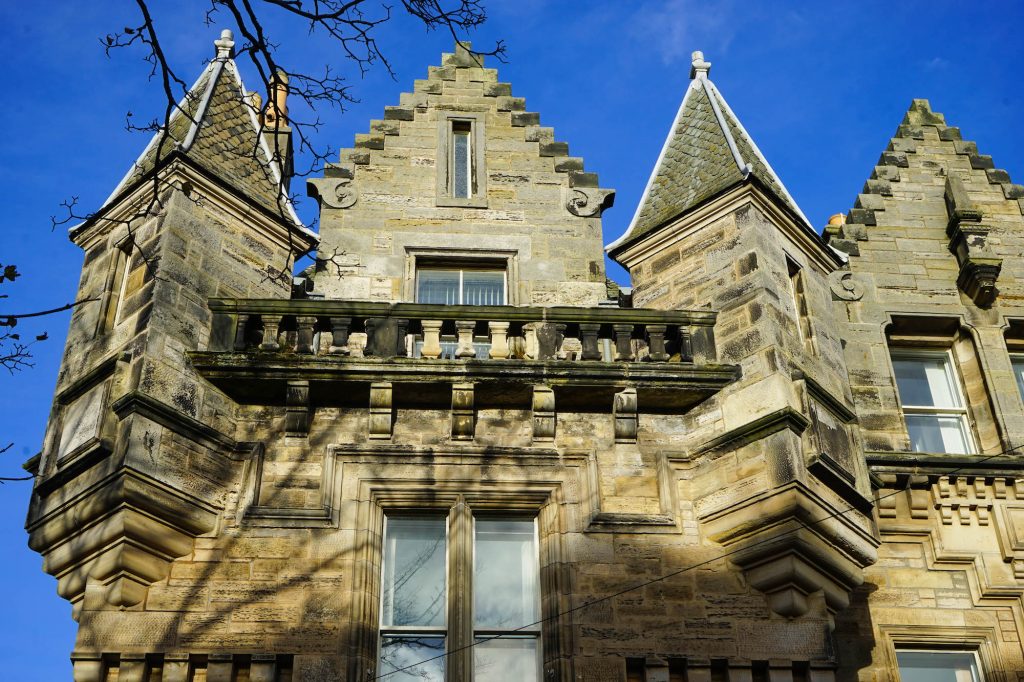 If you have a car, driving is always the best options – and if you are considering hiring a car as part of a bigger road trip around Scotland you could also visit the Isle of Skye, the gorgeous Scottish Highlands, and the abandoned Buchanan Castle. It might be more expensive than the bus or train, but you will have more independence, and can save by enjoying freedom camping in Scotland almost anywhere you want!
St Andrews has admirable transport links to the rest of Scotland, most of which delivery you to a bus station just a few minutes walk from the town center. Left luggage lockers are available for use in the waiting room if you need to store some gear while on your day trip from Edinburgh to St Andrew's, and there is also a cycle rack.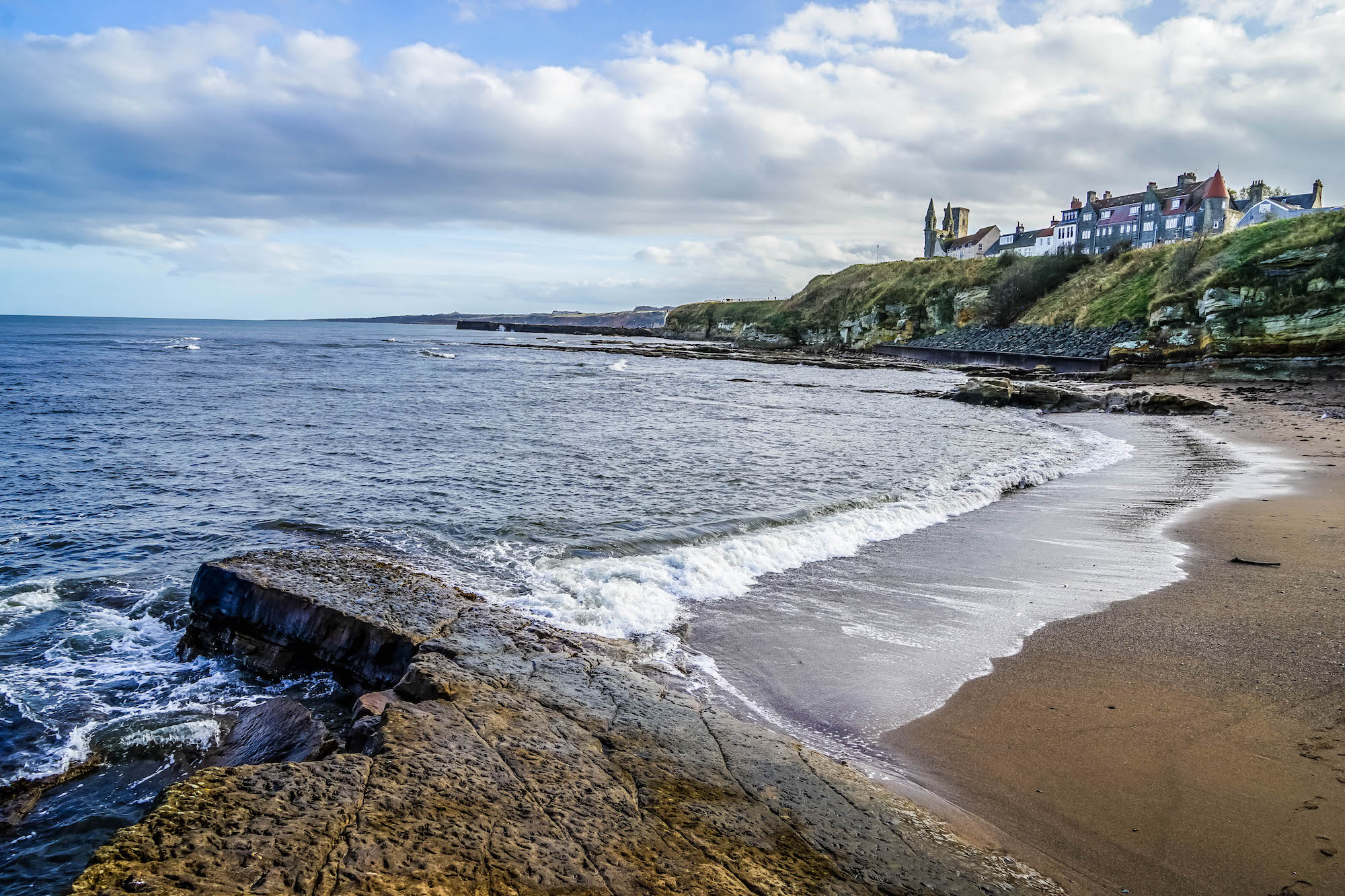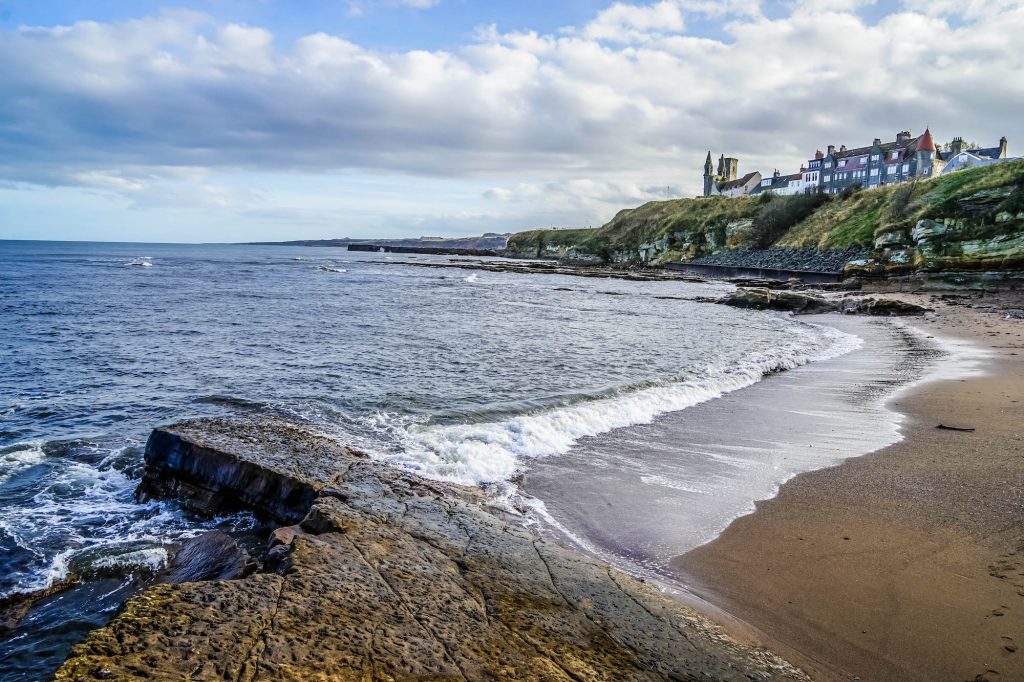 From here stagecoach buses regularly run to and from Edinburgh which tickets covering around half the price of train tickets. When arriving from a service, you can connect to a regular local bus service, run by a company called Moffat and Williamson, if your accommodation or destination is further afield – but we never needed to use their services.
If you want to complete the entire journey by train (which is common if you are using the BritRail Spirit of Scotland Pass) then the St Andrews Train Station is actually located in Leuchars, about 5 miles away. There is a regular bus service connects the train station with St Andrews town but the cost is almost double the bus if you are just coming from Edinburgh so much less convenient. Trains do however run here from Dundee / Aberdeen and there is an occasionally London Kings Cross direct train which can be more useful.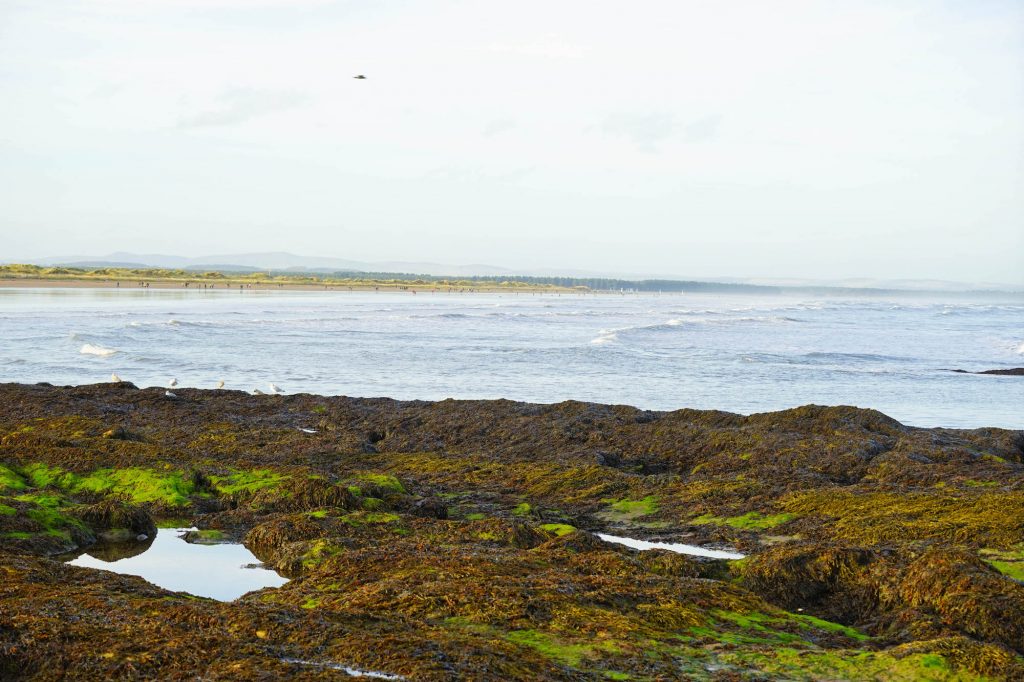 A Few Of Our Favourite Things To Do In St Andrews
There are so many wonderful things to do in St Andrews – whether you opt for a simple day trip from Edinburgh or a longer stay. Many of your favorite highlights will undoubtedly come for wandering its consecrated streets and getting wonderful lost. Who knows what you will find.
Boutique stores, cute cafes, exquisite ruins, and quiet town-house lined streets beg you to explore further but these are just a few of the attractions you are not going to want to miss…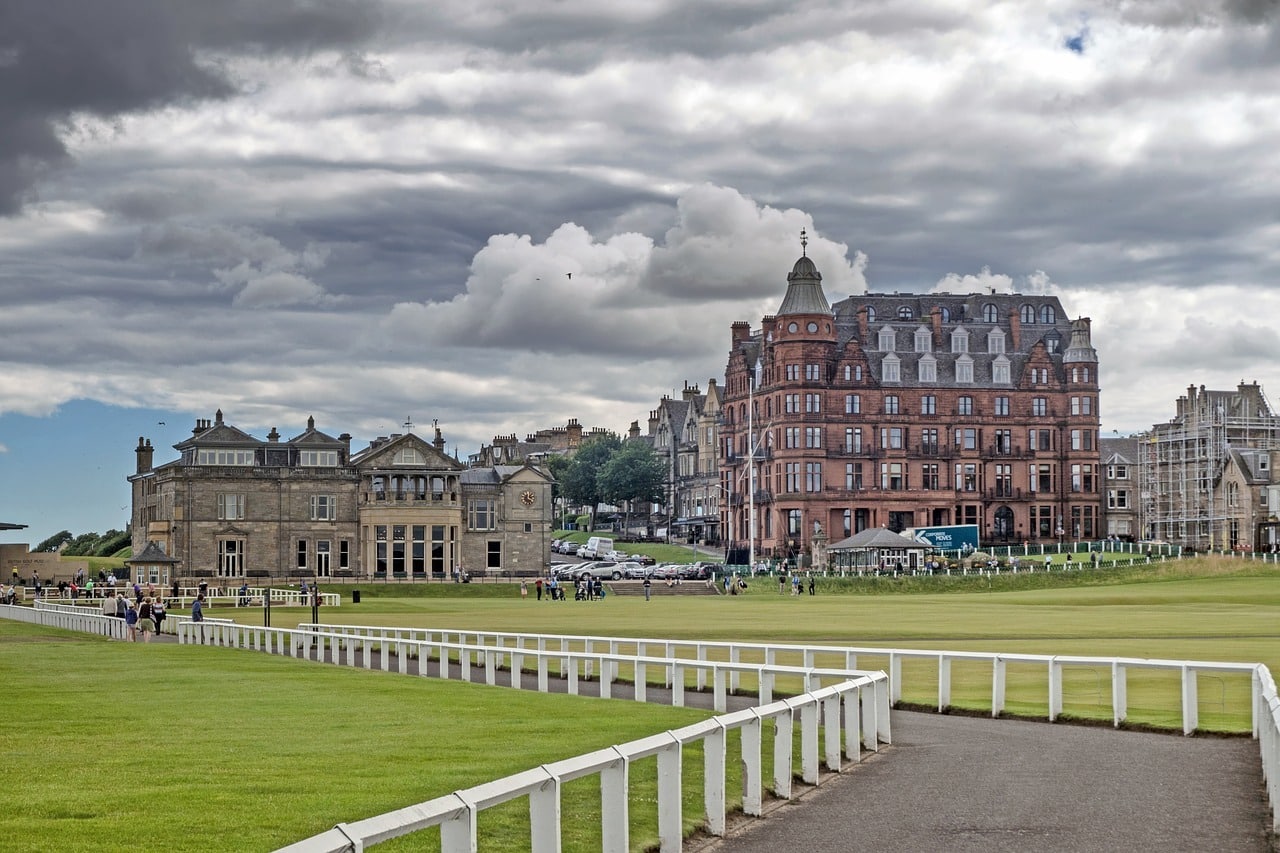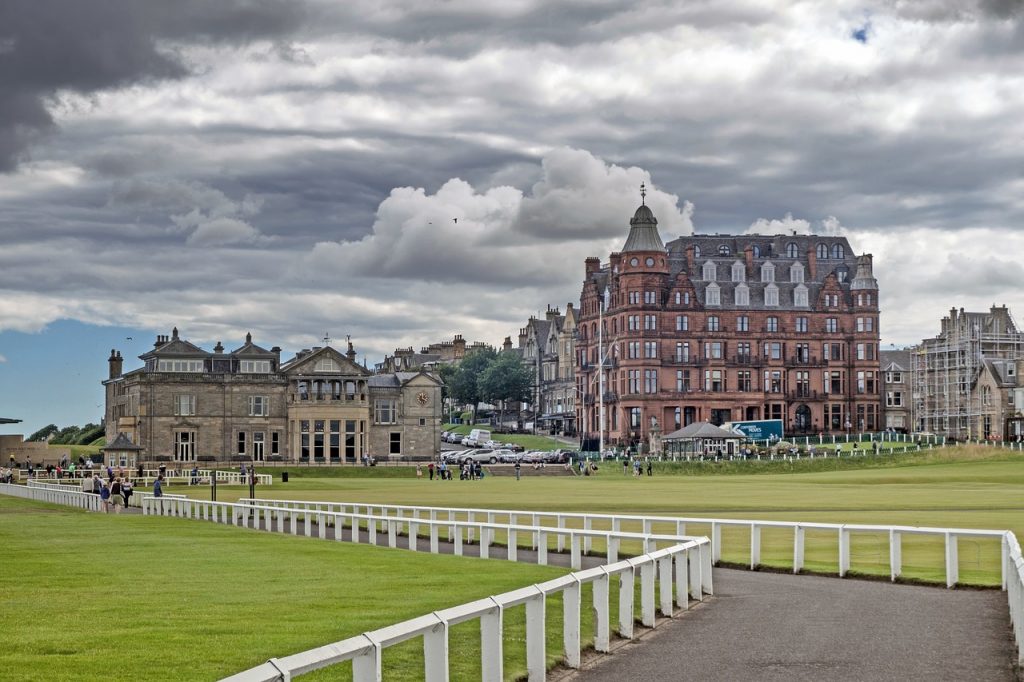 University Of St Andrews – The oldest of the four ancient universities of Scotland and the third oldest university in the English-speaking world, no trip to St Andrew's would be complete without walking around this hallowed grounds. The stunning campus, historic buildings and air of prestigious transport you back in time, though don't be confused, even today the University Of St Andrews is still consistently rated amongst the best in the world.
British Golf Museum – Positioned opposite the clubhouse of the Royal and Ancient Golf Club in St Andrews this striking museum, opened in 1990, walking you through the history of golf from medieval times to the present. If you are a golf fanatic, this is an unmissable stop, but – as non-golfers – we still were fascinated by the history of the game and enjoyed our time here.
St Andrews Museum – If you loved reading about the history of St Andrews, you can't miss diving deeper into the heritage of this university town, all within a magnificent Victorian mansion nestled in the grounds of Kilburn Park.
Gorgeous – A, well, gorgeous café offers cute British cuisine thought personally we recommend it for their variety of scones and teas. Pumpkin and dark chocolate anyone? Best enjoyed out back in their cute and quaint tea rooms or at the beach a short stroll away.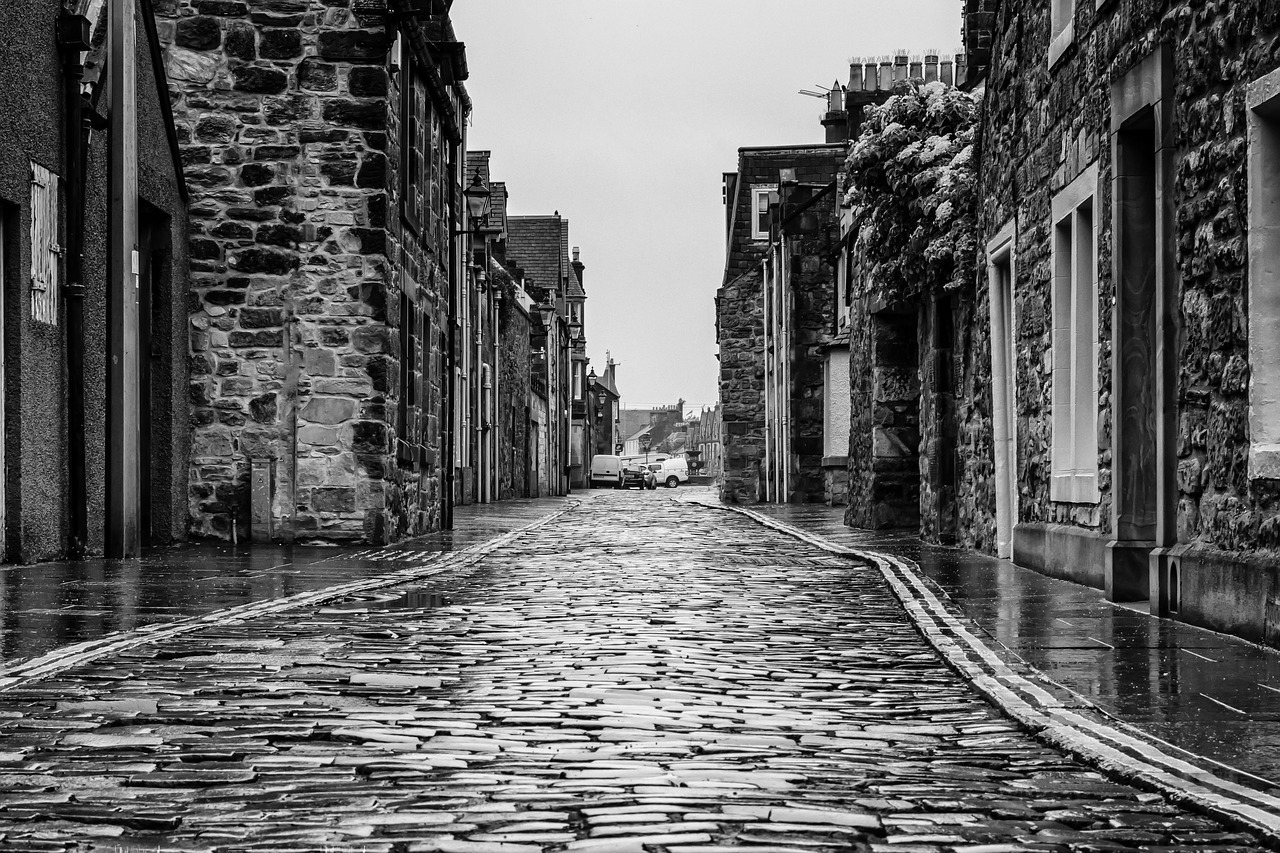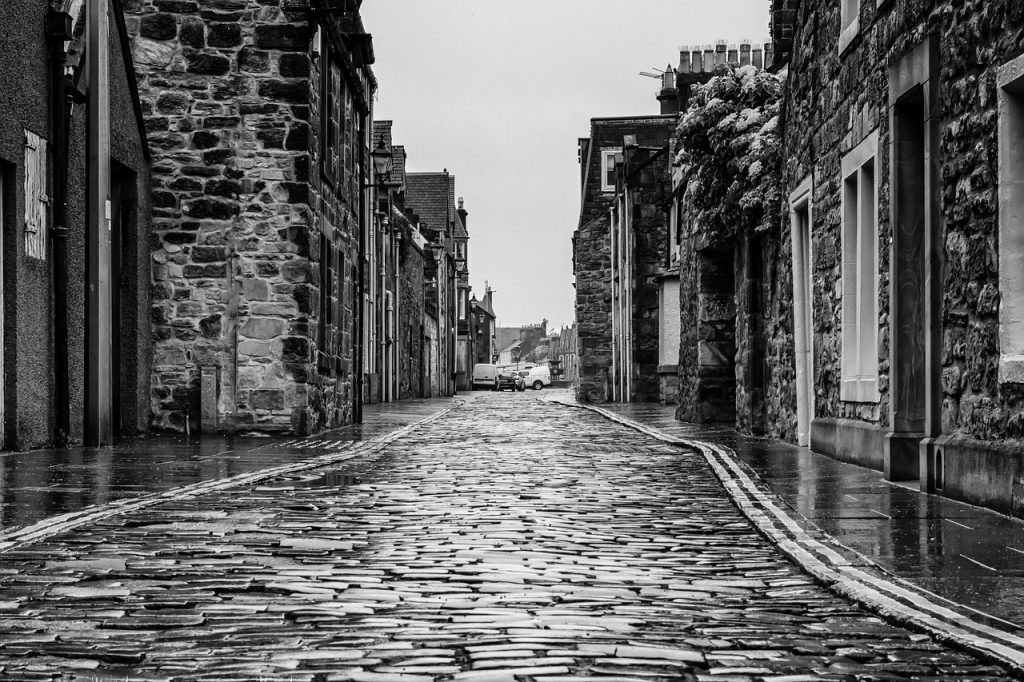 St Andrews Aquarium – One of the least expected attraction of the town but don't let its diminutive exterior fool you. Nestled into St Andrews' dramatic north facing cliffs, with striking views of the famous west sands and St Andrews Bay, St Andrews Aquarium offers an underwater world of exploration and aquatic discovery. There are over 100 different species hidden away in here from British sharks to spiders, lobsters to lionfish, poison dart frogs to piranhas, loveable seals and yes, meerkats! Perfect for a rainy day or if you are considering more than just a day trip to St Andrew's.
St Andrews Castle – The ruins of the castle built in the 13th century stand on a prominent headland. It is not free to enter but they have done an amazing job at making as much of the castle accessible and you can spend a good hour exploring the underground 16th-century siege mine and various other nooks-and-crannies. Don't miss the 'bottle dungeon', one of the most notorious prisons in medieval Britain.
St Andrews Botanic Garden – An 18-acre botanical garden a nice 20 min walk from town with over 8000 species of native and exotic plants. We love botanical gardens, but be warned this one is not free to enter – and is more suited to romantic afternoon strolls by botanical admirers on sunny days than anything else.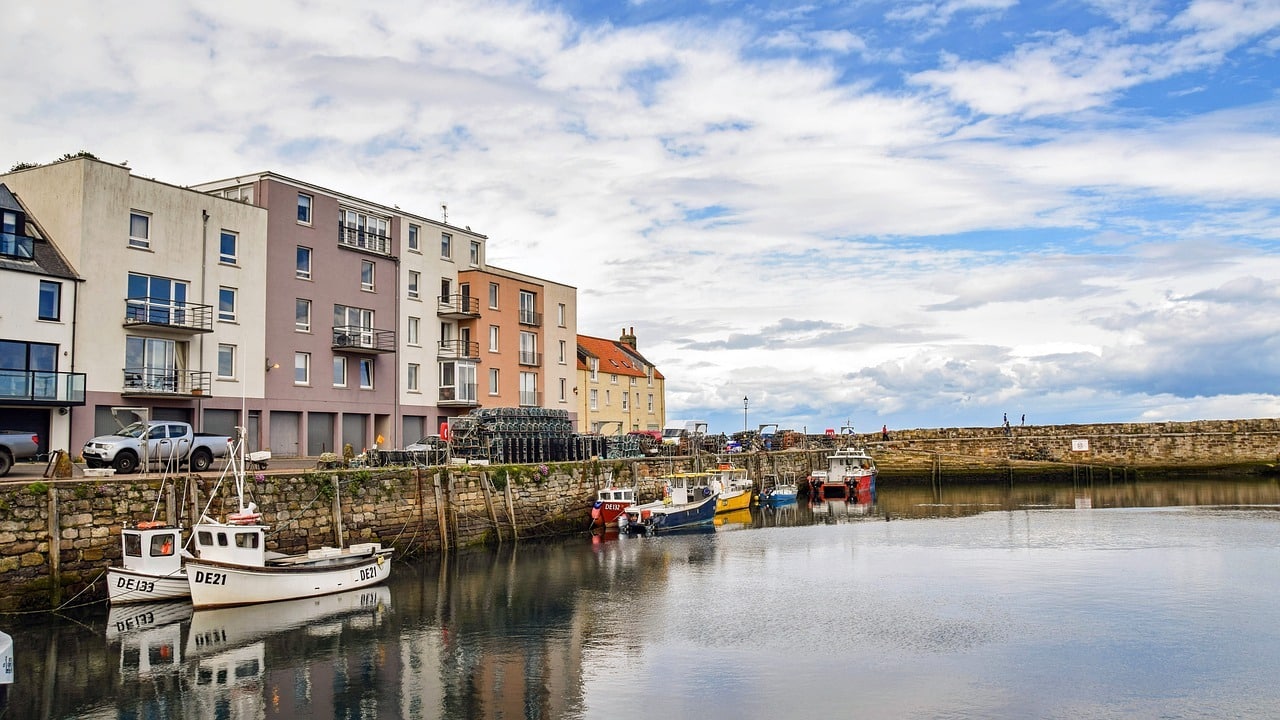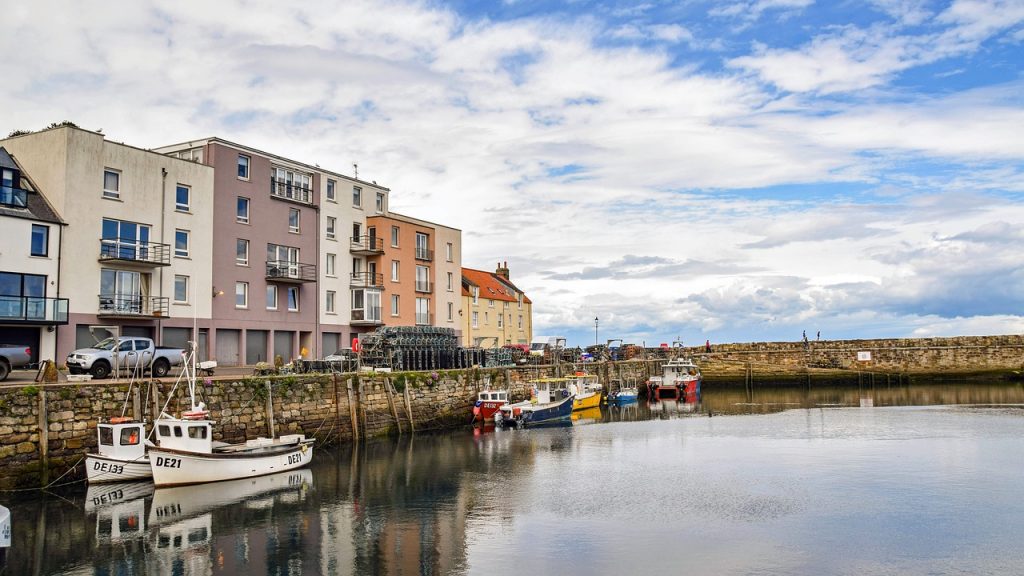 West Sands – Take a stroll along this gorgeous, wind-swept beach, also known as the filming location of Chariots of Fire. St. Andrews actually has three beaches but this was our preferred choice and one of the most lively with families and couples enjoying long walks of contemplation. No need to bring your swimming gear as unless you are crazy enough to participate in the "May Dip" the frigid North Sea is never a good idea no matter the time of year.
St Andrews Links – Golf had its humble beginning in this little town and but even non-golfers might want to consider a stroll around the picturesque grounds of the very first golf course, the old course. Watch out for stray balls, but if you are lucky enough to be visiting on Sunday you can even walk on its fairways as the course is closed. At other times, look out for celebrities who flock here though for us mere mortal, playing a round on St. Andrews' Old Course is an unlikely accomplishment, with outrageous greens fees and an exceedingly long waiting list. If you plan on trying, get in touch far in advance to reserve your spot of maybe consider one of the many, many, many other golf courses nearby.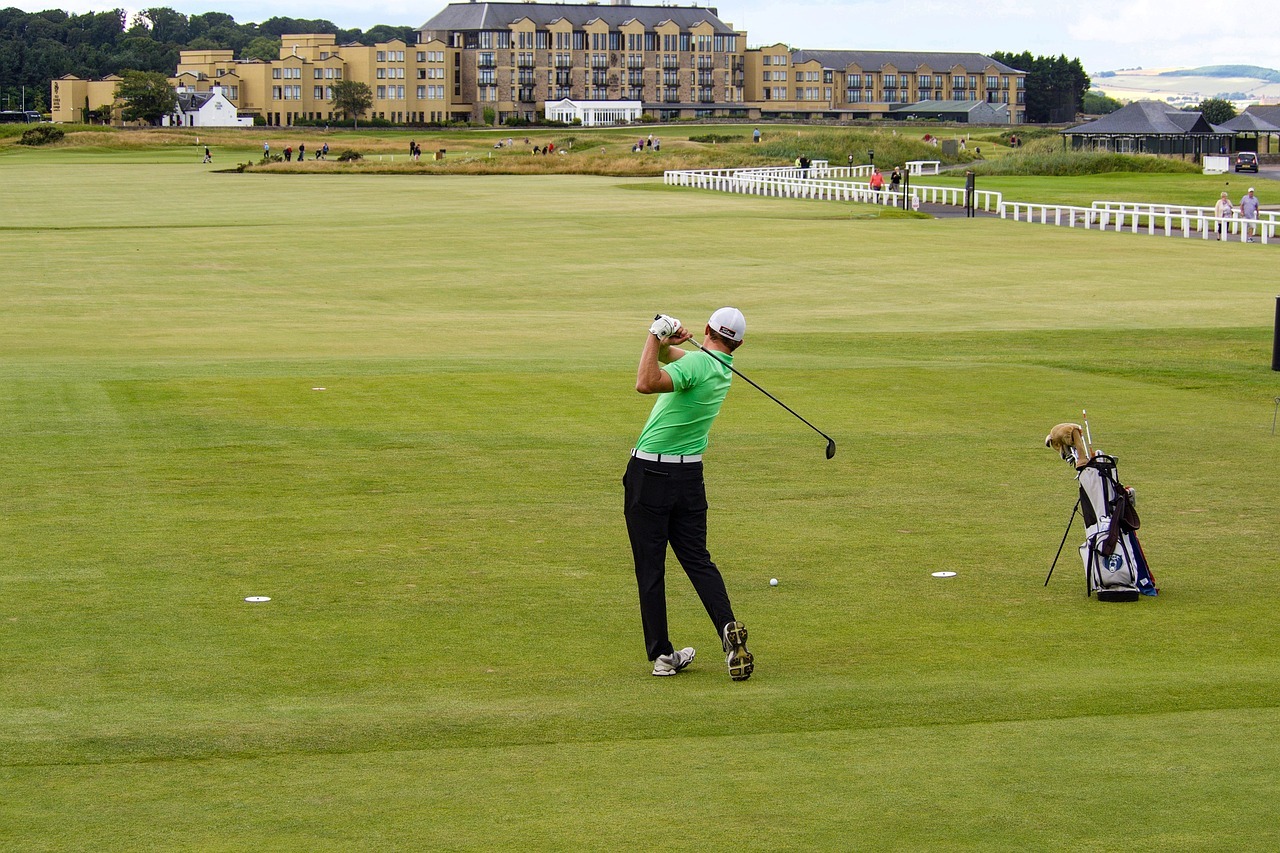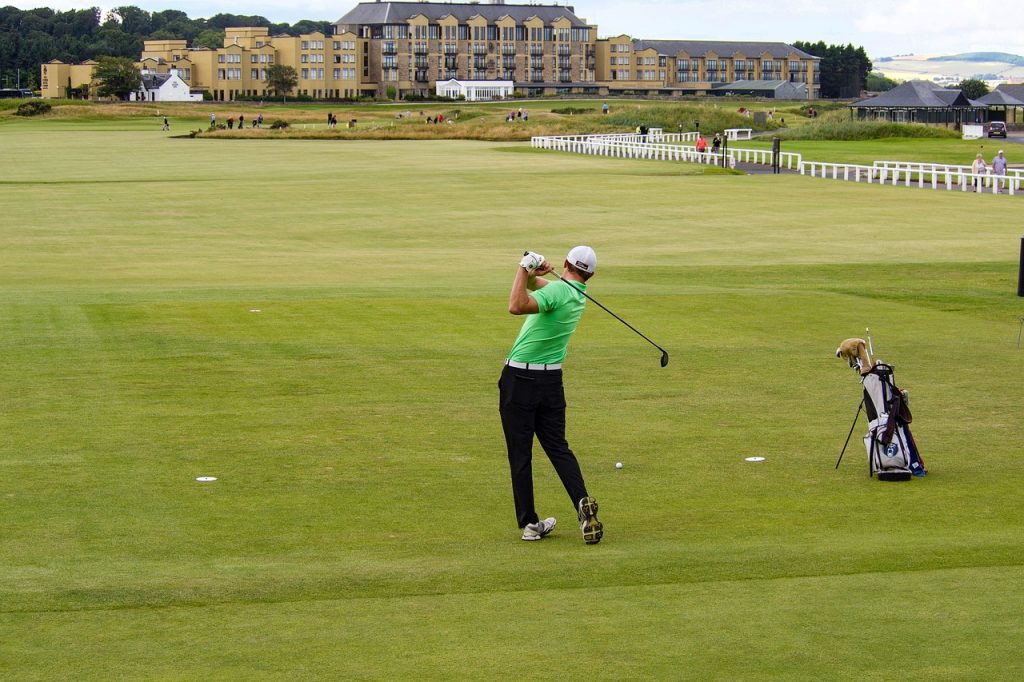 St Andrews Cathedral – Our favorite thing to do in St Andrews, strolling around the remains of St Andrews Cathedral, once Scotland's largest and most glorious cathedral church, really give you an idea of how impressive it once was. There is also an onsite museum with a terrific collection of medieval sculptures and various other other relics, and the 12th century St Rule's Tower, which gives panoramic views from the top.
Fife Kingdom and St Andrews Day Tour from Edinburgh – Short of time but want to see everything? This great day trip option lets you have it all. Marvel at the breathtaking medieval ruins and quaint coastal villages in the Kingdom of Fife while being regaled by the stories and commentary. On the way visit the fishing village of Anstruther and walk around its cobble-stoned streets. When you arrive explore the medieval town of St. Andrews and learn about its interesting backstory with a chance to grab some lunch. Afterwards, stroll inside an ancient university and the ruins of the beautiful castle perched on a cliff with a brief stop to the quaint and picturesque village of Falkland on the way back to Edinburgh, another of Scotlands most beautiful villages.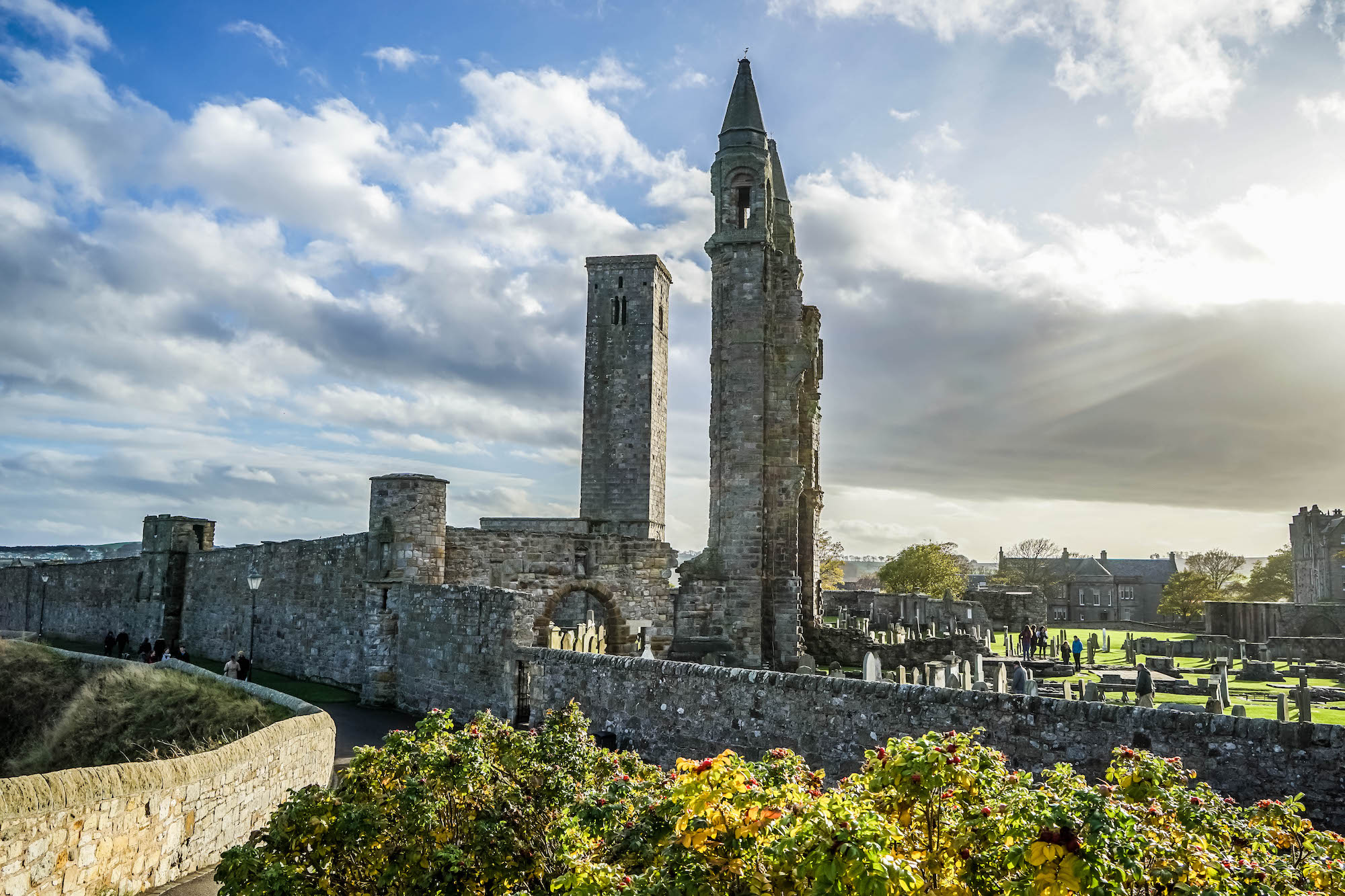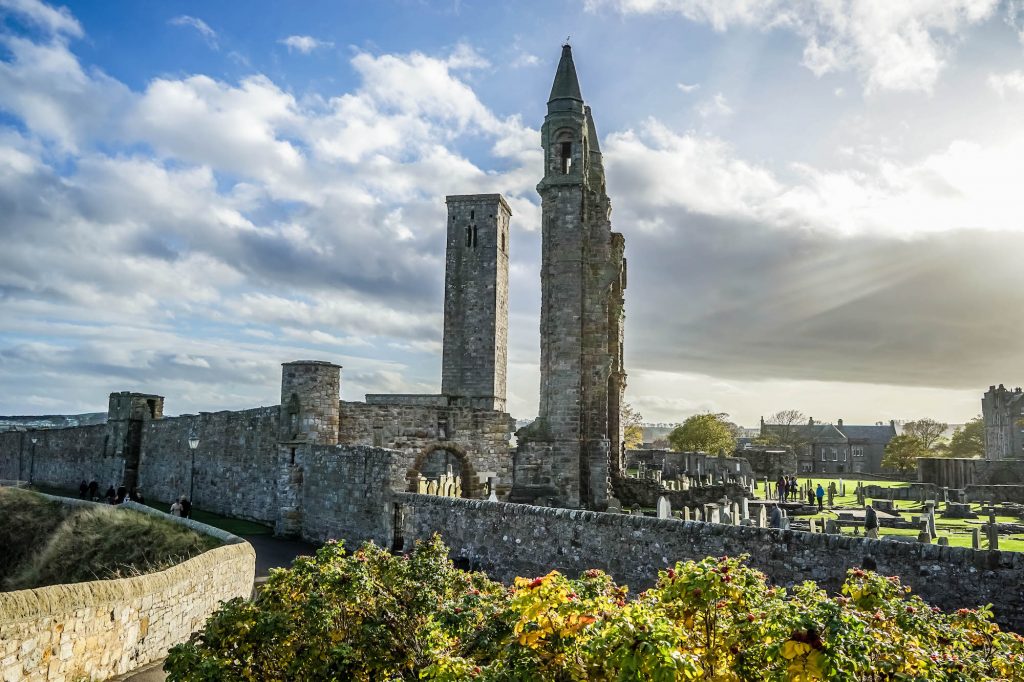 Where To Stay In St Andrews
As we already said – a day trip to this wonderful spot in Scotland is great, but you will surely want to stay much linger once you arrive so why not just plan a few relaxing days here. Whatever your tendencies, style preferences, or budget, you can find a place to stay in St Andrews thanks to its wide range of accommodation options.
Everything from five-star hotels to cheap hostels, luxury B&Bs, and self-catering apartments can be found here. Take a look at the best deals for St. Andrews accommodation now, or let us help with a few of our personal favorite St Andrews hotel ideas to tempt you.