Few countries capture the imagination the way that bonnie Scotland does. Despite the notoriously bad weather, it's one of the most fascinating places you can visit. And let's face it, without all that rain you wouldn't get those gloriously green mountains in the Highlands and soft, rolling hills in the Lowlands.
Not to mention the fact that if the weather was better, everyone would be going here! One of the best things about Scotland is its areas of wilderness (some of the largest remaining in Western Europe), and we'd like to keep it that way! From soaring, rugged mountains to stunning beaches to seemingly endless lochs, there's plenty of scope for adventure here.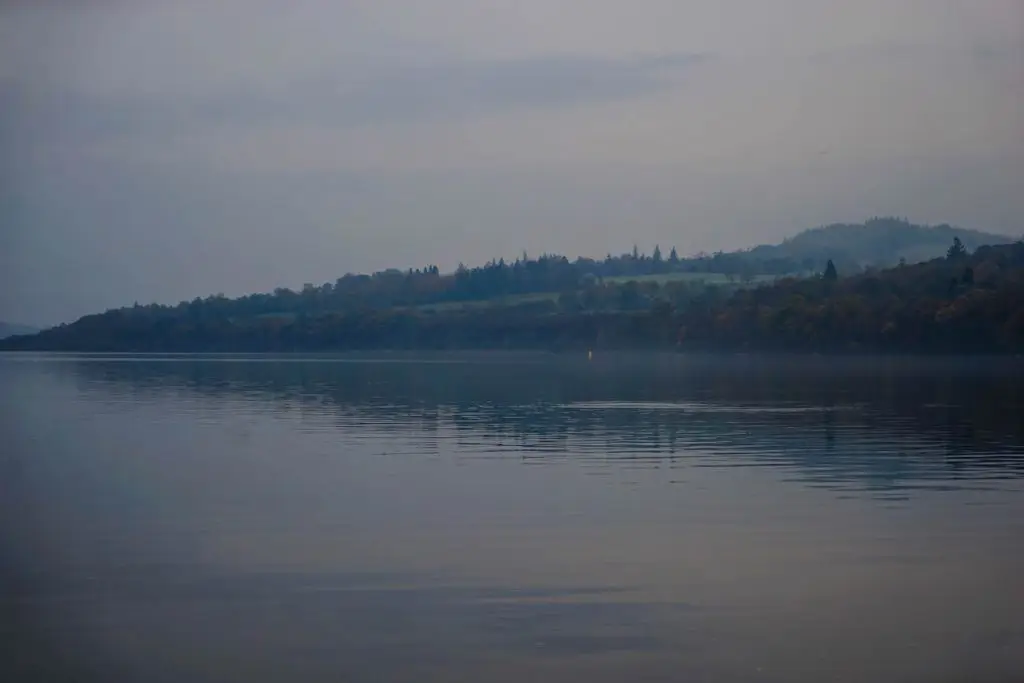 If you prefer arts and culture rather than hiking, there are masses for you here, too. The country is home to one of the biggest arts festivals in the world as well as great music venues, abundant museums, and growing food culture – goodbye, reputation for deep-fried everything (although we'd still recommend a deep-fried Mars bar!).
Scotland also has quite an incredible history – which its inhabitants are very proud of – and you can explore this at its hundreds of castles, its old battlefields, and in its museums. If some of the stories seem familiar, it's because they inspired Game of Thrones and numerous other films set in Scotland.
So with such a treasure chest of delights to choose from, where are you going to start? We've narrowed down some of the best places to visit and things to do in Scotland, so all you need to do is pack your waterproofs!
Or – its all a bit too hard, here are some amazing Scotland tour itineraries to consider…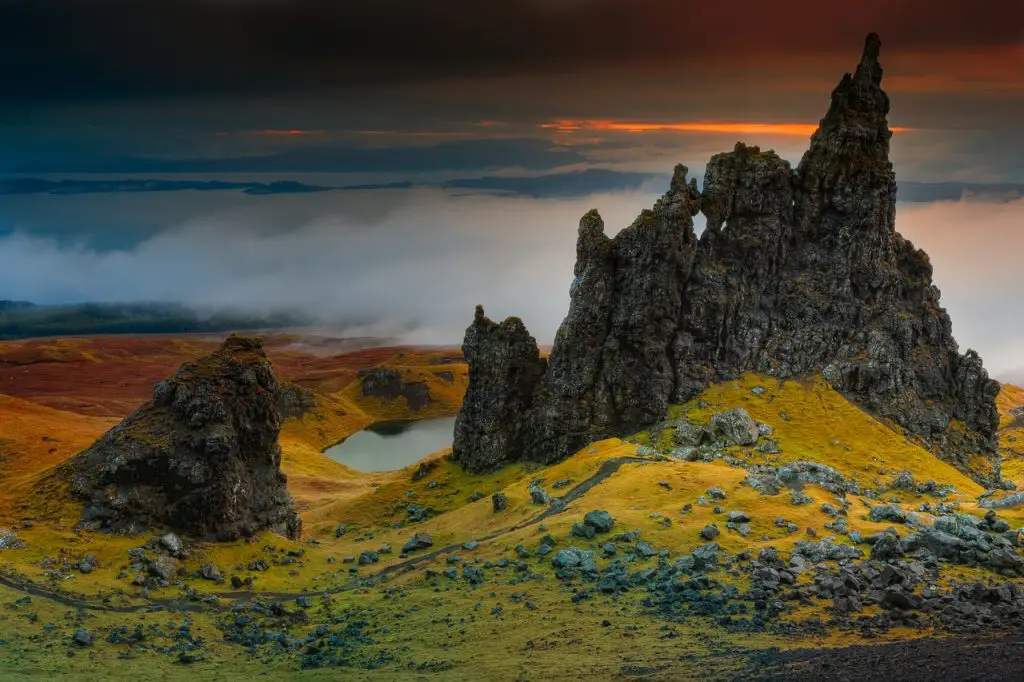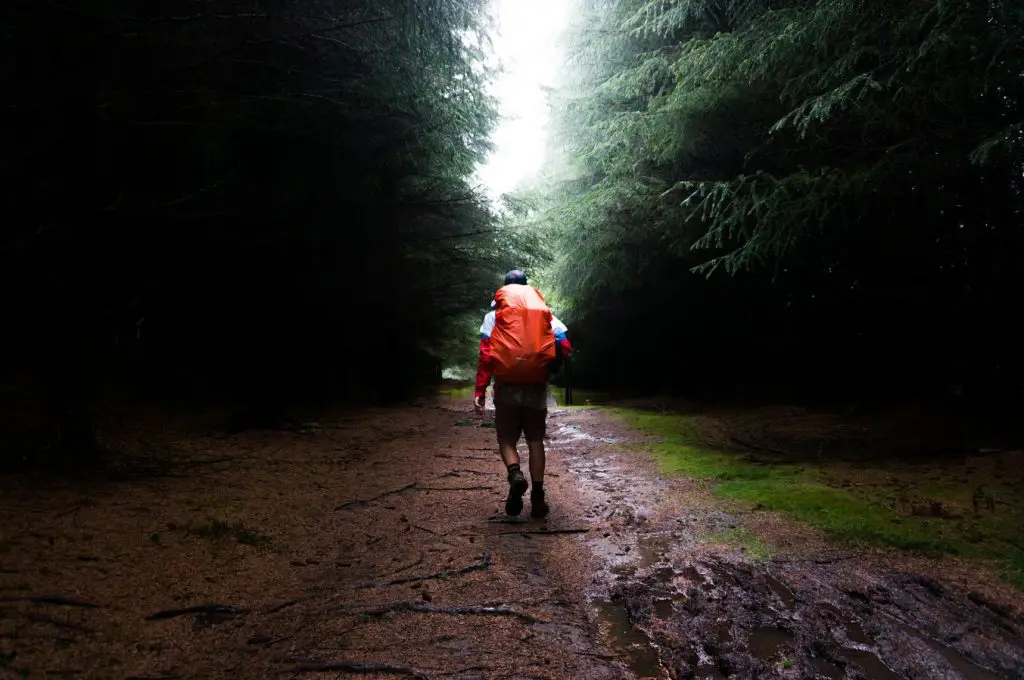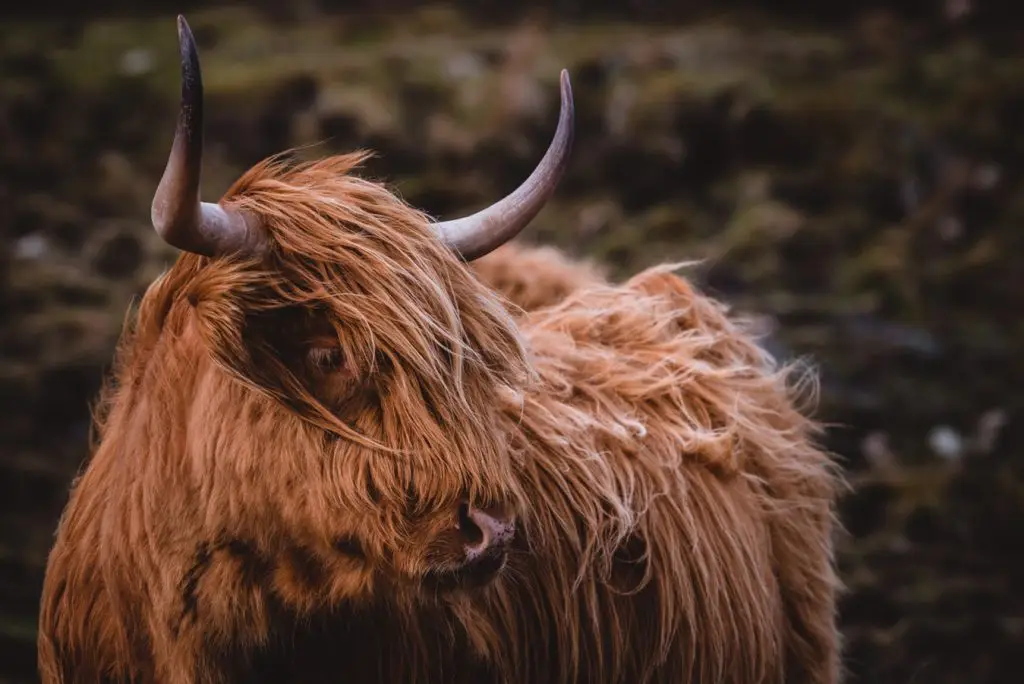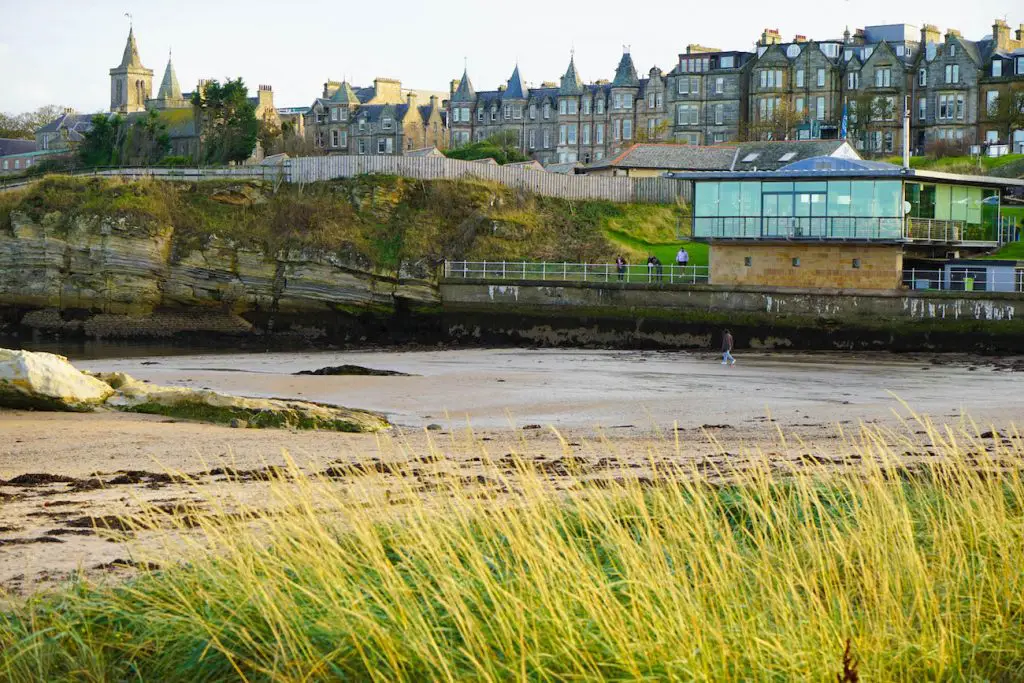 #1. Conquer The UK's Highest Mountain, Ben Nevis
The tallest of Scotland's Munroes (peaks over 3000 ft. – intrepid climbers aim to 'bag' them all); Ben Nevis is also the UK's highest point. You can enjoy it from a distance, seeing the peak soar into the clouds, but if you are fit enough then climbing to the top is one of the most adventurous things to do in Scotland.
The views from its heights are sure to be incredible – but exercise caution when climbing and make sure you know the way.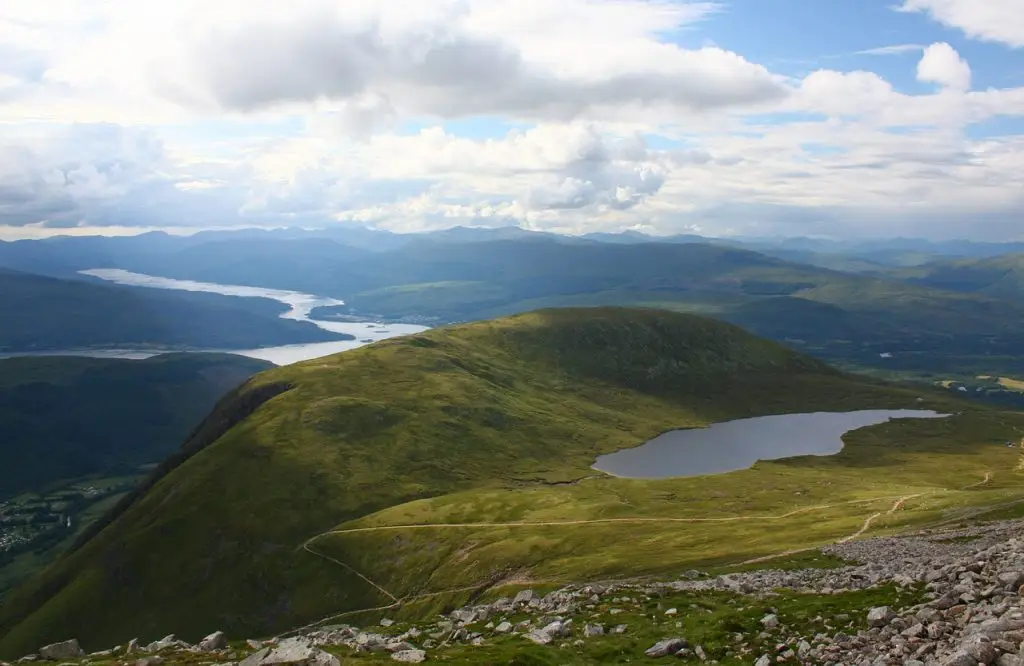 #2. Discover The Secrets Behind Scotlands Secret Bunker
One of the best kept secrets in Scotland for over 40 years, today this cold war era underground bunker has been transformed into a museum with a BBC studio, switchboard room, twos cinemas, and a cafe.
Located 100 feet underground, with an entrance accessed from a nondescript farmhouse, the bunker was built in response to the counteract the growing threat of nuclear war from the USSR. On a visit here, you'll discover a work of espionage, see the top-secret command center and find out how the elite planned to survive the Cold War.
Conveniently located near St. Andrews, the incredible labyrinth of Scotlands Secret Bunker spread across two levels is filled with secrets that are now proudly displayed. It's not quite like anywhere else we have visited in the world, and well worth stopping off at for a few hours. Also ideal for a typical rainy day in Scotland.
#3. Get Lost In The Magic Of Edinburgh
Edinburgh is a storied historic city and capital of Scotland; seat of Scottish Government, Parliament, and the Supreme Courts. It's the United Kingdom's 2nd most popular tourist destination after London. While the city hosts millions of visitors every year, only half a million people reside in Edinburgh.
It lies in the heart of the Scottish low-lands, nestled on the south shore of the Firth of Forth, a bay off the North sea. The city personifies Scotland, and Britain as a whole, with its rich history and weather typical of the British Isles.
It is also one of the most stunning cities we've ever laid eyes on, a city of mystery and history. Built on seven hills, the gothic tangle of streets and narrow closes flows down from Castle Rock, giving way to the Georgian grandeur of the New Town. The cliffs of Salisbury Crags loom over you as you explore the multiple alleys.
As you might imagine, there is a lot to explore here – and it is advisable to spend more than a day in Edinburgh, though we understand you might be torn with all these other top things to do in Scotland.
As well as aesthetic beauty, Edinburgh also offers amazing culture. Home to the Edinburgh Festival and Fringe Festival, every August the city doubles in size and bursts at the seams with plays, comedians, musicians, and street theatre. All year-round, you'll find pubs, clubs, events, and even vegan restaurants that will keep you coming back for more. And wait until you experience New Year's Eve (Hogmanay) here!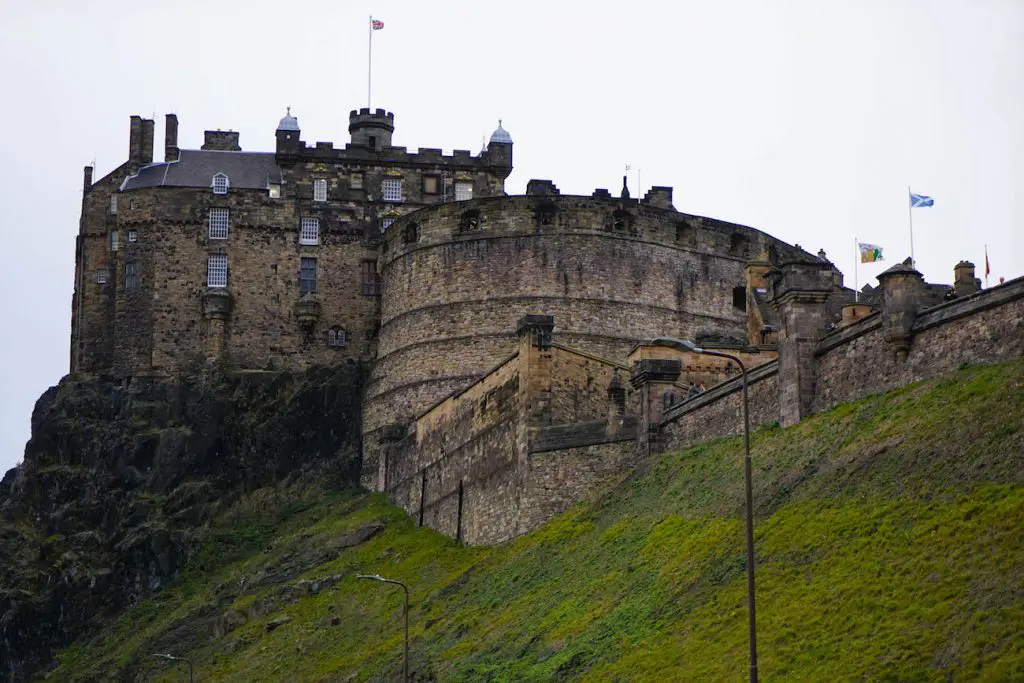 #4. Get Lost In The Romance Of Culzean Castle
Another of the improbable castles in Scotland, the magnificent Culzean Castle overlooks the Firth of Clyde, on the Ayrshire coast of Scotland. The cliff-top masterpiece was built in stages between 1777 and 1792 and towers above a magical 260-hectare park replete with woodlands, beaches, whimsical follies, and play parks.
Built by David Kennedy, 10th Earl of Cassillis – Culzean Castle was designed for extreme opulence and oozes wealth and status. There are over 40 buildings in the park, a Swan Pond, an ice house, glorious formal gardens, and the famous Oval Staircase – a climactic centerpiece of the castle.
One of the best things to do in Scotland in part due to the sheer amount of attractions here, you should plan to spend at least a whole day here. Should you want even more out of your visit, why not consider an overnight stay at the famous Eisenhower Hotel at Culzean Castle, one of the most exclusive places to stay in Scotland.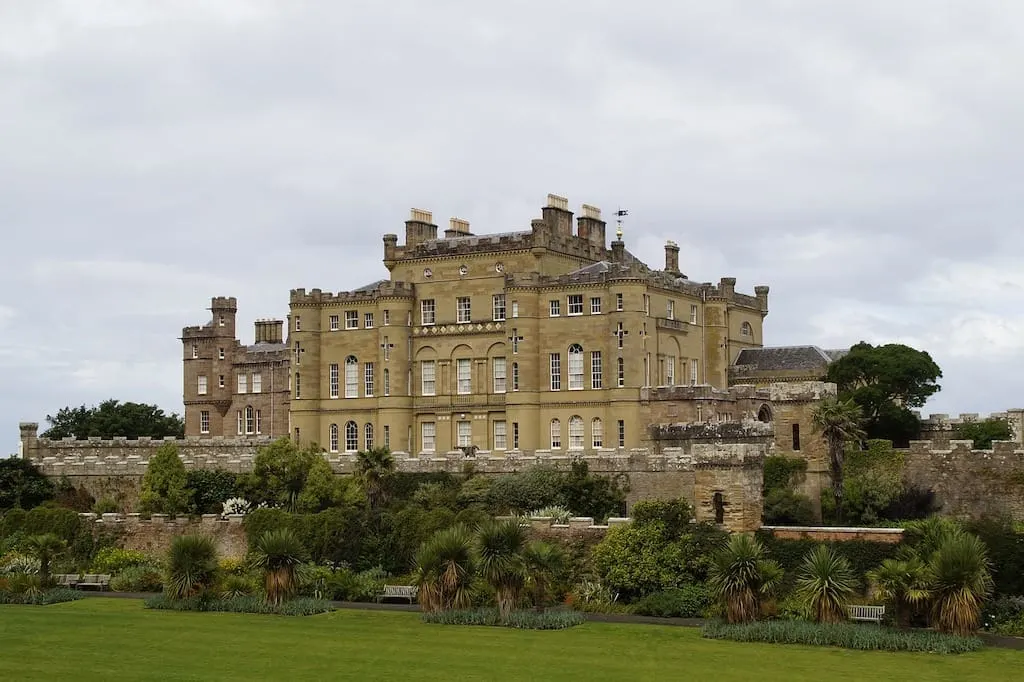 #5. Find A Breathtaking View At Loch Lomond
At the gateway to the Highlands proper, you'll find this lake with its 'bonnie, bonnie banks.' The eastern side has plenty of walking and cycling paths across the Ben Lomond mountain, while on the opposite shore, you can follow a Heritage path.
The views at Loch Lomond across the water are spectacular, especially on a still day when the surrounding hills are perfectly reflected. You can also enjoy water sports and boat trips if you just have to get out onto the water.
Perfect for a breath-taking view, an exhilarating bike cycle ride or a quiet moment on the loch shore — this is one of the most beautiful places in Scotland. There is also a range of stores and some (rather average) restaurants to eat at the visitor's center.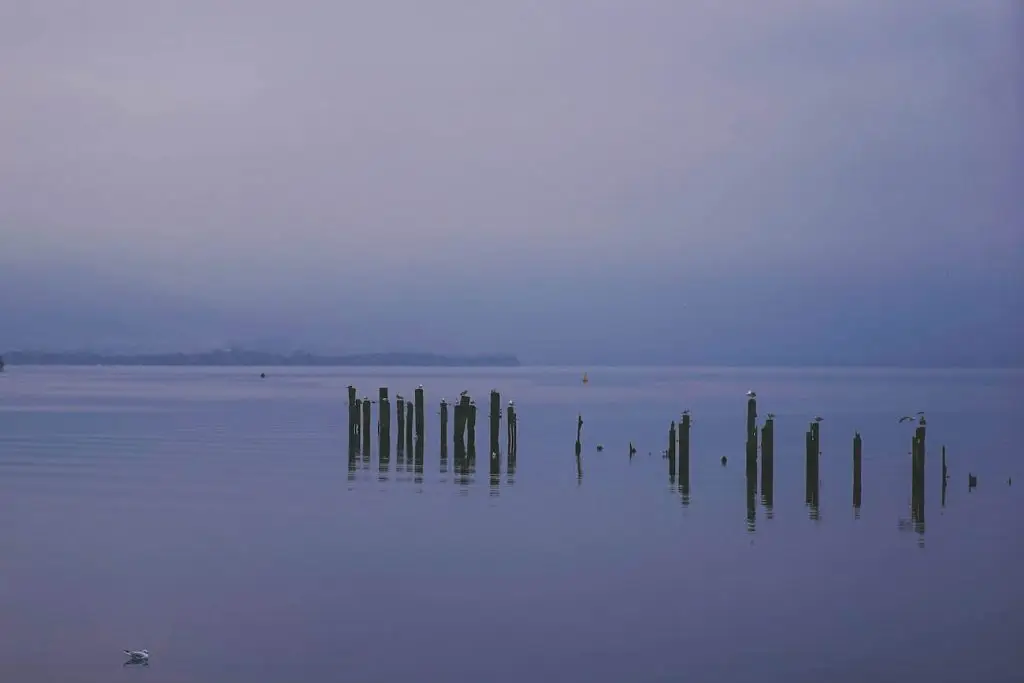 #6. Experience The Natural Wonder That Is Fingal's Cave
Fingal's Cave is an astonishingly geometric sea cave on the uninhabited island of Staffa, in the Inner Hebrides. Known for its natural acoustical proficiency, Fingal's Cave has inspired people for centuries. Today, the National Trust for Scotland manages this special place as part of its national nature reserve collection.
Discovery in 1772, the Fingal sea cave is 72 feet tall and 270 feet deep. However, what makes it so astoundingly unique is not its size, but the hexagonally jointed basalt columns that the cave is formed from — similar to the Giant's Causeway in Northern Ireland. Various sightseeing cruises visit between April to September. Inside the fractured columns form a rough path just above the water level so visitors can hike into the cave by descending from column to column.
The northern shores of the island are also home to a puffin colony in the summer, while you might even see dolphins, whales, and seals on your boat tour – depending on the day and season. An incredible hidden gem of Scotland, Fingal's Cave also has a fascinating history involving Queen Elizabeth, Pink Floyd, and Scottish poet-historian James Macpherson – which you learn more about during your visit.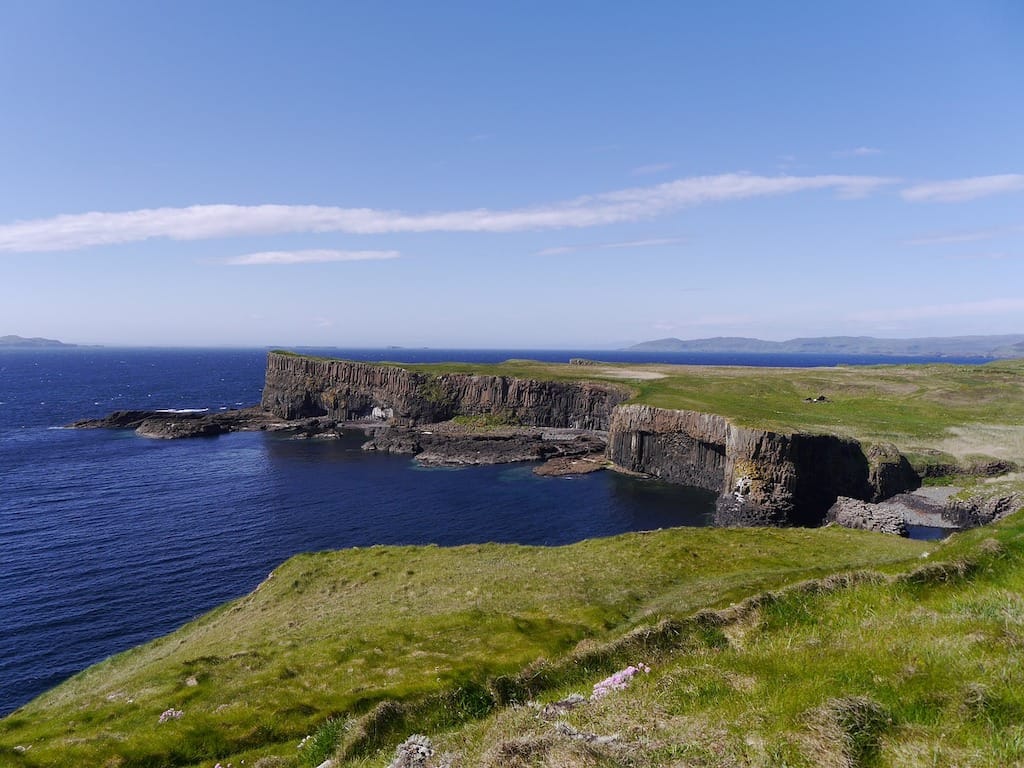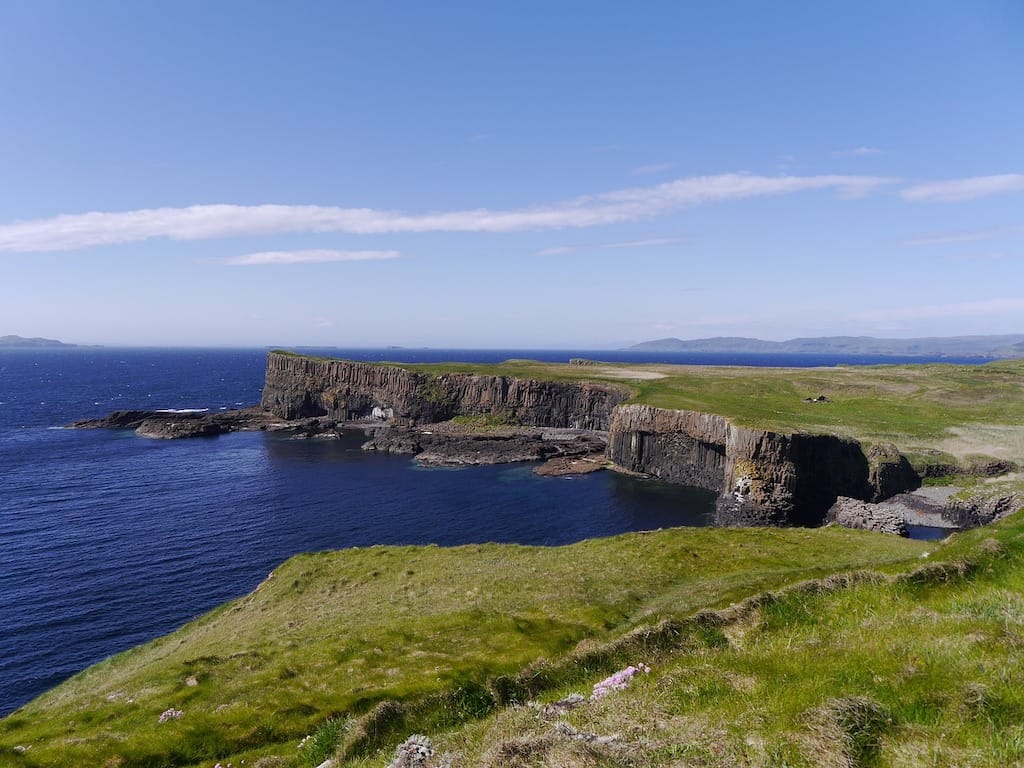 #7. Creepy Yourself Out At Buchanan Castle
Abandoned to nature after World War II, this grand old home is still the official seat of Clan Graham, although it is more ruins than homely now. It's a spectacularly spooky place to visit (go in daylight), but also fascinating.
We should mention here that technically it's not a visitors' site, but if you love a castle and like to go places off the tourist trail, then Buchanan Castle in Stirlingshire is easily one of the best things to do in Scotland.
Buchanan Castle is in Stirlingshire, on the way to Loch Lomond. In fact, people traveling around Scotland often pass it all the time and have no idea – even locals! It's about a mile from the village of Drymen (birthplace of Billy Connolly!), which is a stop on the West Highland Way on the banks of Loch Lomond.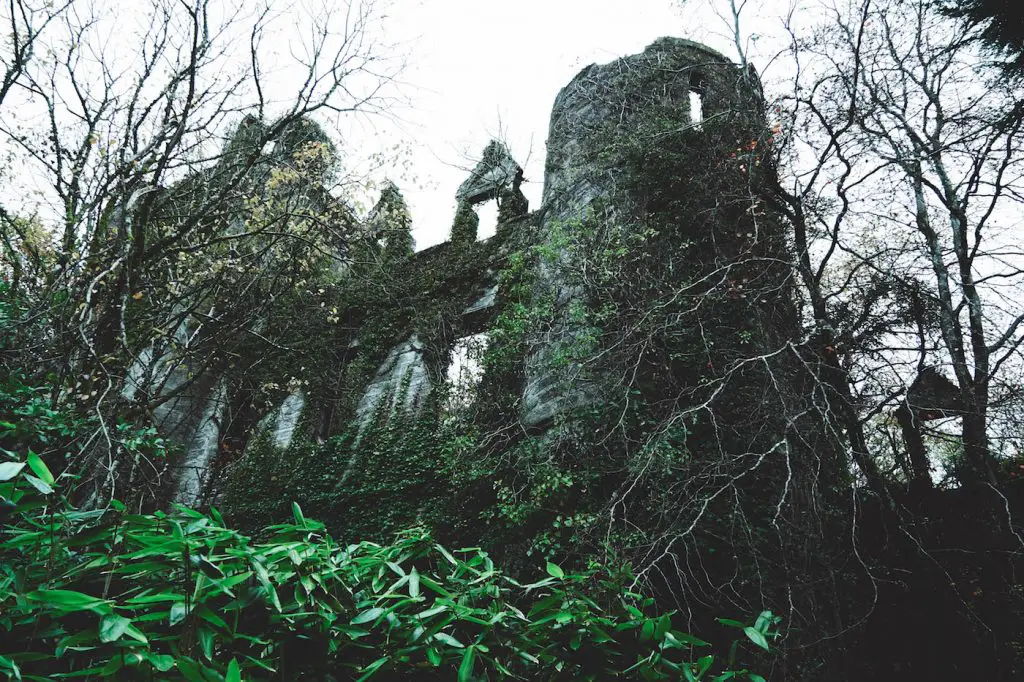 #8. Go On A Tour Of A Whisky Distillery
From the Highlands to the Isles (and seemingly everywhere in between), Scotland is known for its creation of Scotch whisky with hundreds of distilleries. Like champagne, Scotch whisky can only be distilled within the Scottish region.
Still, because where a whisky is produced can have a considerable influence on its taste, everything from the water source to the presence of peat in the local area can affect the final quality. With so many diverse landscapes in Scotland, you end up with an array of flavors and textures. However, there are five principal whisky-producing regions: Campbeltown, Highland, Islay, Lowland, and Speyside.
Whether you are a bonafide scotch expert or have just started to appreciate the infamous tipple– you shouldn't miss the chance to experience a Scottish whisky distillery on your travels here.
You could consider the Scotland Whisky Explorer, which takes you on a Highlands Day Tour from Edinburgh or the dockside Clydeside Distillery in the heart of Glasgow. For the more adventurous, we recommend charting a course to the Ardbeg or Laphroaig on the Isle of Islay or Auchentoshan in the Lowlands, which all offer world-class tours. With 120 active distilleries spread across Scotland, you're sure to be close to at least a few.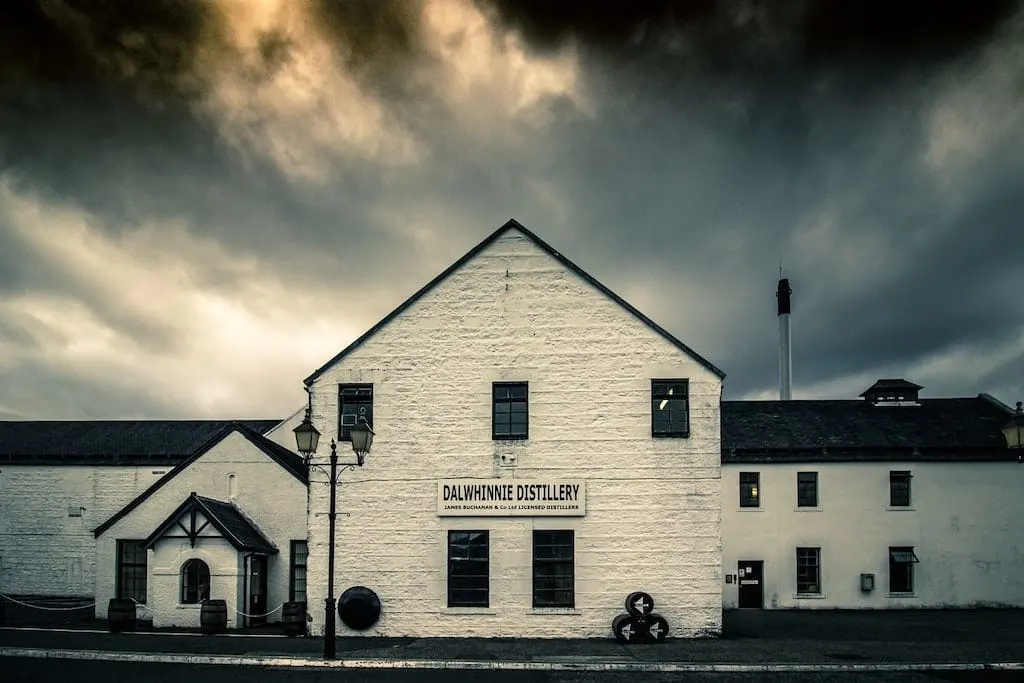 #9. Spot Wildlife In The Remote Shetland Isles
Halfway between mainland Scotland and Bergen in Norway, the Shetland Islands archipelago consists of around 100 separate islands – and some of the world's most unbelievable landscapes. A place of serene peace, pure air, open spaces, and abundant wildlife – with a rich Viking heritage to boot, visiting the Shetland Isles is easier than you might think.
By sea, there is a daily passenger and vehicle ferries, or flight services to Sumburgh Airport. Once you arrive, there is a reasonable bus service around Shetland and all inhabited islands are served by regular ferries run by Shetland Islands Council. The roads are also in great condition, should you wish to hire a car.
One of the main highlights is the opportunity to see an incredible range of wild animals and birds in their native habitat, including seabirds, otters, seals, puffins, whale, and orcas is just the beginning of the appeal. There are miles of rugged coastline, towering clifftops, empty beaches, ancient ruins, Viking-style longships, and world-class sea kayaking opportunities. And don't forget about the legendary Shetland ponies.
If you can, try to plan your visit to time with the Up Helly Aa, Europe's biggest fire festival, or the Shetland Folk Festival.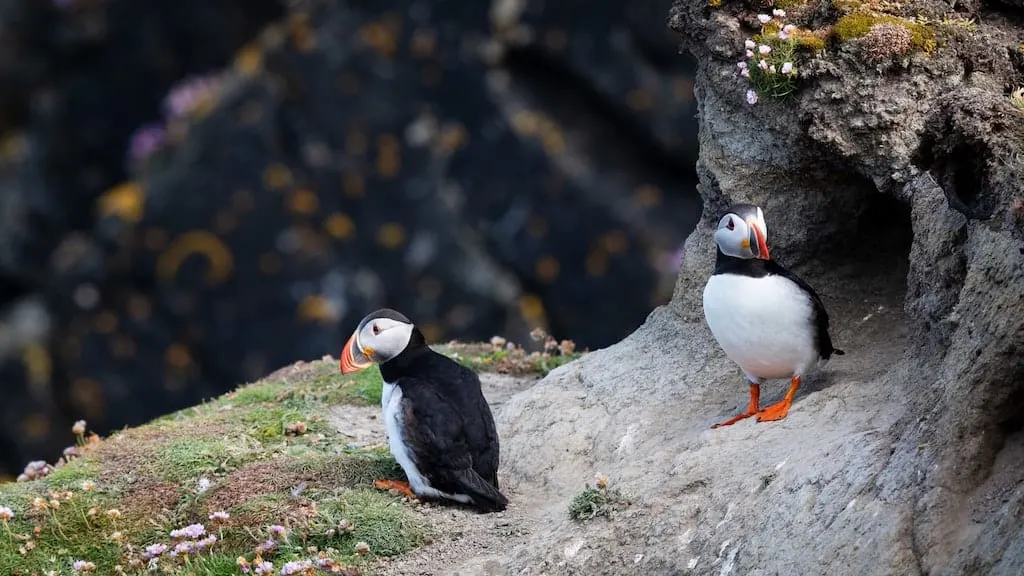 #10. Step Back In Time At New Lanark
New Lanark might not be one of the most famous places in Scotland, but this unique settlement — set in a picturesque landscape on the River Clyde — is well worth a visit. Not only is New Lanark a place of calming beauty, but it has been inscribed as UNESCO World Heritage of the UK as an extraordinary example of a purpose-built mill village envisaged as a worker's paradise.
New Lanark was developed in the early 19th century when a visionary idealist Robert Owen (1771-1858) opened a model industrial community based on textile production. Owen devised what he saw as a Utopian society that would be free from crime, poverty, and suffering. It was under Owen's management led by this enlightened revelation that New Lanark prospered.
From 1785 until 1968, the village and its water-wheel cotton mills operated and, at its peak around the turn of the 19th century, constituted one of the world's greatest industrial groupings. The conception of the model industrial village at New Lanark, in which preparation and design were blended with a humanitarian interest in worker's well-being, was a breakthrough in social and industrial history. It was a concept further borrowed and replicated worldwide in various ways, including the Finlayson factory in Tampere.
The ethical, charitable, and environmental values which drove Robert Owen's vision at New Lanark presented the basis for structural material and intangible advancements that have had an enduring impact ever since. New Lanark today is an intriguing place to visit and serves as a reminder, or warning, that the creation of wealth does not imply the debasement of its producers. The vision here presented a constructive acknowledgment of the difficulties presented by industrial society at the time. It was a testbed for doctrines and ideas that might improve the human condition.
New Lanark spurred other altruistic industrialists into action and created a journey that led to the founding of the garden city movement. The ideas embodied here were once so radical and now almost universally accepted in our modern society — something to keep in mind as you wander around New Lanark.
Even if you have little interest in history, the impressive mill buildings, roomy workers' housing, classic school rooms, and serene setting are wonderful to explore.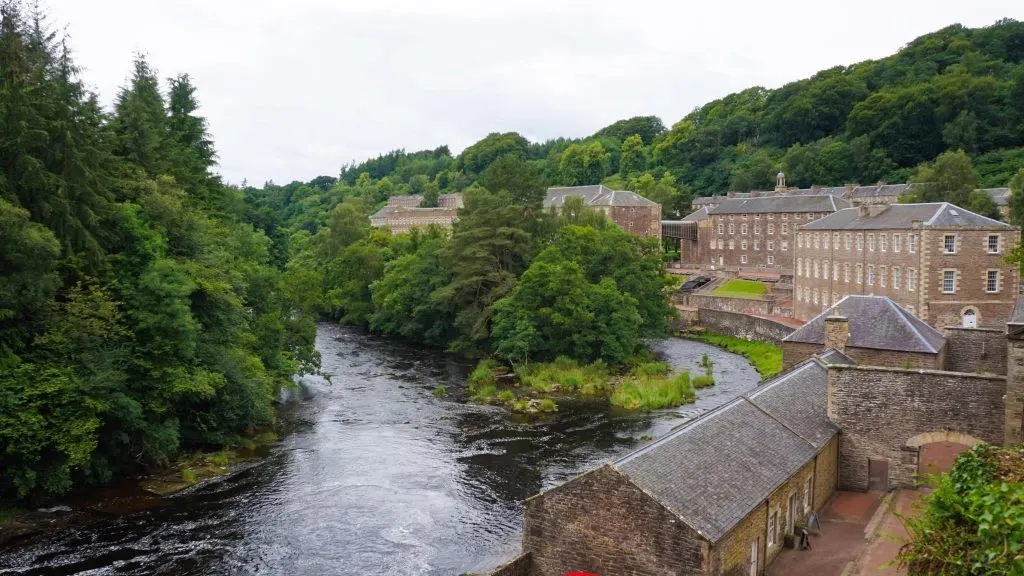 #11. Marvel At The Monumental Kelpies
This breathtaking monument to Scotland's horse-powered history features two 30 meter high horse heads rising out of a canal in Falkirk. Made of stainless steel, these iconic Kelpies shine in the sun and glisten in the rain.
As well as a nod to history, these speak to Scottish folklore, as a Kelpie is a shape-shifting water spirit that lives in lochs and pools.
The Kelpies were opened to the public in 2014 as part of The Helix, a new parkland project built to connect 16 communities in the Falkirk Council Area. They also are next to a new annex of the Forth and Clyde Canal, which reconnects the Canal to the River Forth and improves navigation between the East and West of Scotland.
Designed by sculptor Andy Scott, the Kelpies have been called 'a kitsch exercise in art for the people, carefully stripped of difficulty, controversy, and meaning,' but personally, we think they are amazing, dramatic and an iconic gateway to modern Scotland.
Decide for yourself as you stop off, snap some photos and maybe delve a little deeper at the on-site visitors center.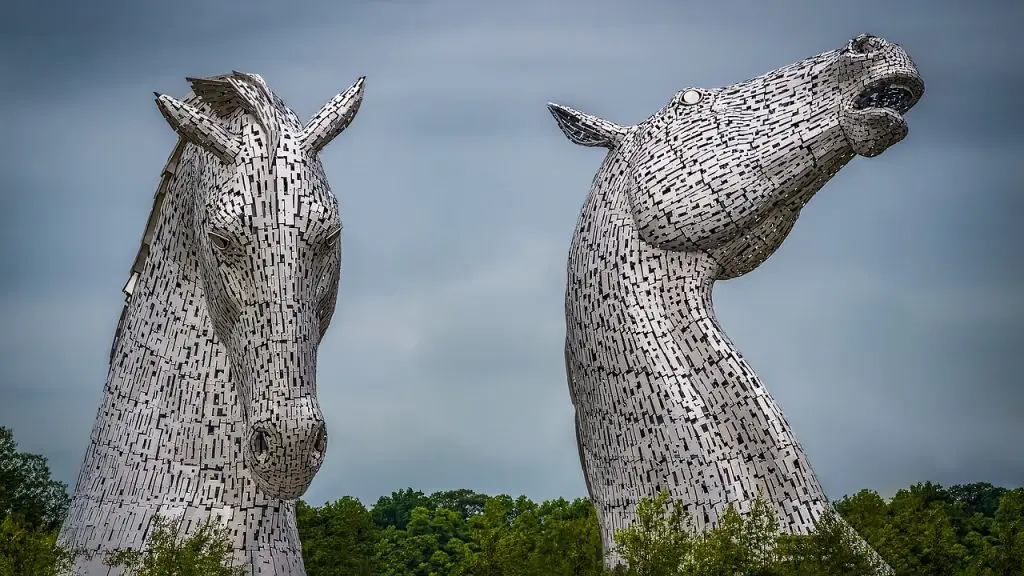 #12. Experience The Heart Of Scotland In Perthshire
Positioned in the very heart of central Scotland, Perthshire is a splendid location stuffed to the brim with delightful things. This is 'big tree country,' with acres of forests, improbable attractions, and quaint city gems to explore.
Establish around the city of Perth, Perthshire has a bounty of nature unsurpassed in Scotland with shimmering blue-grey lochs, dignified glens, bleakly beautiful moors, and isolated wildernesses all easily accessible on day trips.
With endless expanses of verdant forest and sheep grazing on impossibly green fields, it is more reminiscent of New Zealand, except with the welcome addition of malty odors wafting through the air from copious whisky distilleries. There are so many adventures to have here, and you could plan an entire holiday just in the region – but a few highlights to get you started would include Scone Palace, Loch Tay, and the autumnal dreamscape of the Hermitage.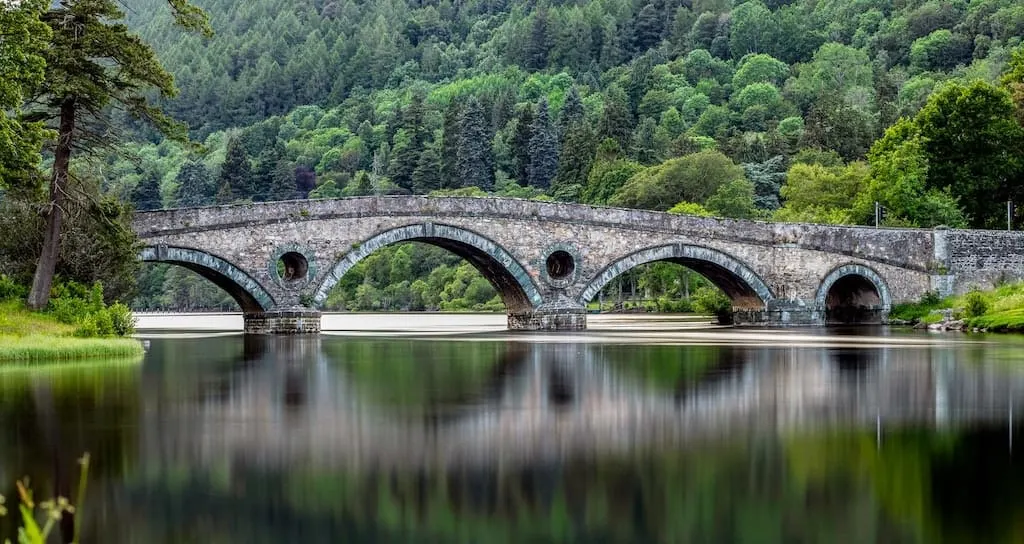 #13. Explore The Rich Cultural Legacy Of Glasgow
Scotland's biggest city is locked in a centuries-old 'frenemies' relationship with Edinburgh as the 'Weegies' and 'Edinburgers' debate where deserves the crown of the best city in Scotland. While it might lack the jaw-dropping beauty of Edinburgh, Glasgow is lively and contemporary, proud of its industrial history and cultural delights.
The old city of Glasgow is notable for its 19th century Victorian and early 20th century "Glasgow Style," but there is cutting-edge art, culture, and post-industrial style aplenty.
During the day you can shop til you drop in a wide range of stores or explore the fascinating museums and galleries. The Kelvingrove Art Gallery and Museum, a Spanish baroque style building houses 22 themed galleries, is a must-visit along with the 27-acre Glasgow Botanic Gardens. The Glasgow Necropolis and People's Palace should also not be overlooked.
The one thing Glasgow definitely does better is a night out. The live music scene is legendary, and enjoying chats with the friendly locals is one of the things to do in Scotland to give you a real sense of the country.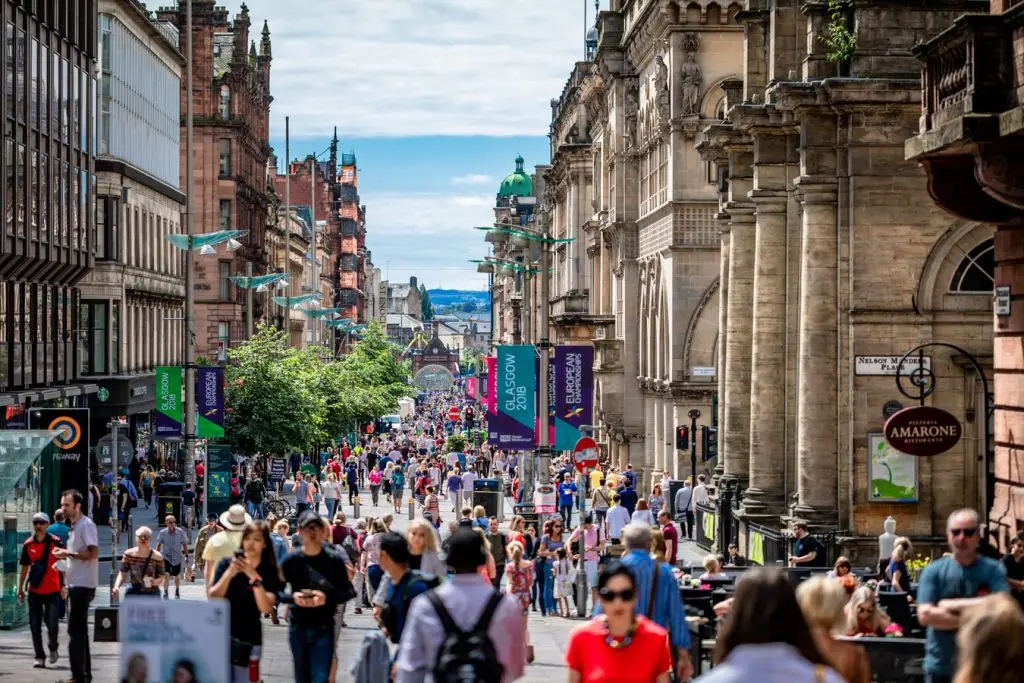 #14. Dine In Modern Style At Peat Inn
One of Scotland's most enchanting restaurants, the Peat Inn – in a hamlet of the same name in Fife- is dedicated to the appreciation of outstanding food and wine.
Boasting indulgent Michelin starred dining in a comfortable and chic setting, this is modern Scottish cuisine at the highest level. A visit to Peat Inn is perfect for that special holiday meal you'll remember for a lifetime —complete with a confident menu inspired by the seasons and locally available ingredients.
For the most indulgent of experiences, opt for a six-course tasting menu accompanied by a stay at their hotel, or those on a budget might be tempted by the three-course lunch menu, which is surprisingly affordable—especially given the quality and attention to detail on offer.
Dishes change frequently but expect delights like tartare of Scotch beef with quail eggs, hazelnuts, summer vegetables, and nasturtiums, or breast of Goosnargh duck with crisp potato terrine, young turnips, cherries, and Armagnac sauce. There is also a marvelous cheese trolley that you could lose yourself in…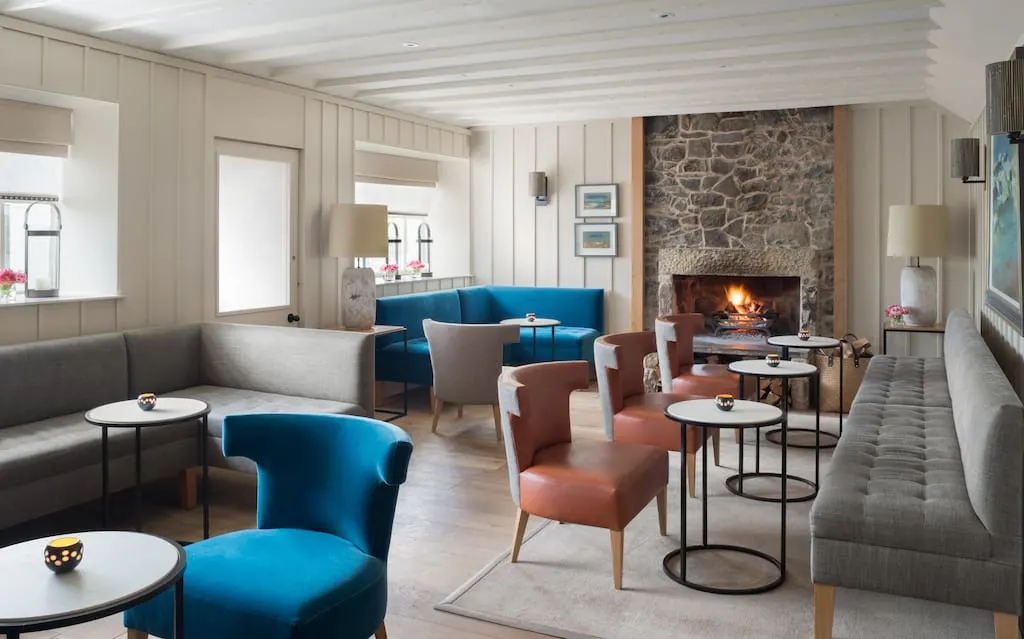 #15. Step Back Into The Magnificent World Of Stirling Castle
One thing Scotland does better than anywhere else is castles, and Stirling Castle is no exception. It makes an impression from the moment you see it towering above the surrounding landscapes. It is no wonder that is is one of Scotland's grandest castles, the imposing position, the impressive architecture, the intriguing history — you'll find it all here.
Step back into the sumptuous world of Stirling Castle's Royal Court inside this 12th-century fortification, which contains a Great Hall, a chapel, baileys, and the royal palace – you can quite easily spend a day exploring it all.
Then stand on the walls and look out over the surrounding countryside, imagining yourself centuries ago on the lookout for approaching troops. Stirling Castle doesn't just look formidable as well, like many castles constructed with a nostalgia for the past, Stirling has been the site for many important battles in Scottish history.
There have been at least eight sieges of Stirling Castle, including several during the Wars of Scottish Independence. Various Scottish Kings and Queens have been crowned here, including Mary, Queen of Scots, in 1542, because before the union with England, Stirling Castle was one of the most used of the many Scottish royal residences.
As you'll quickly learn during a visit, it doubled as palace as well as a fortress.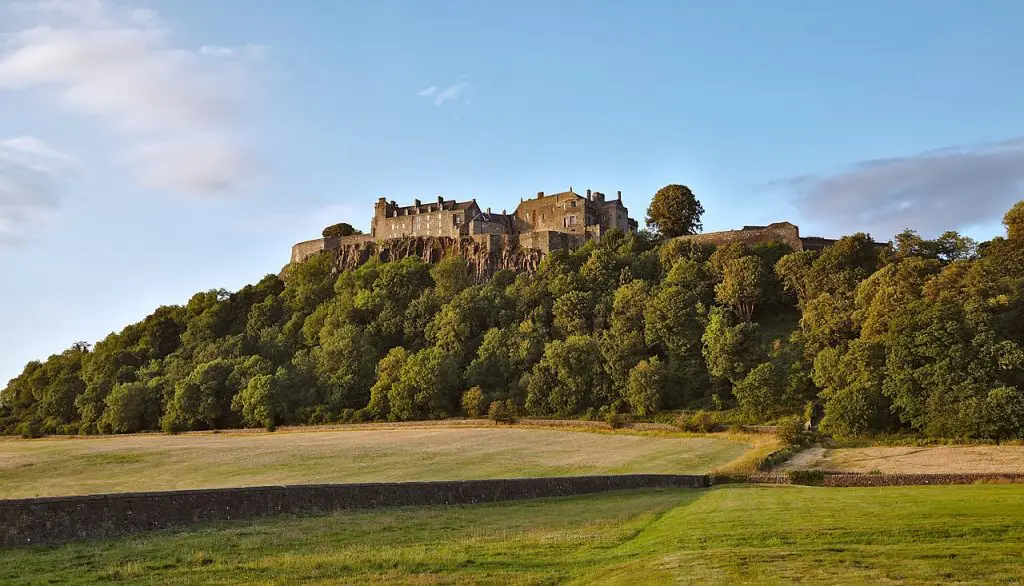 #16. Swim With The Gentle Basking Sharks
The Basking Shark is the second-largest living shark, after the Whale Shark, and typically reaches 7.9 m (26 ft) in length. As luck would have it, Scotland is one of the best places in the world to swim with these gentle giants as the world's biggest basking shark hotspot. Tours run to see Basking sharks on their seasonal migration here between April to October but are more consistently seen between July-Sept during the peak breeding season.
Basking Shark Scotland offers high adventure, low impact, eco-conscious tours depart from Oban, Tobermory, or Isle of Coll in summer. Run by professional marine biologists, there is a one-day option. However, their flagship seven-day tour is most popular. It ensures you visit the best Basking Shark spots at the best times — and mixes in some seals, whales, dolphins, seabirds, eagle's ad otters for an unforgettable adventure).
Not typically what you think of when considering a holiday in Scotland, but spending time with these noble giants in the Inner Hebrides' abundant waters is one of those 'once in a lifetime' experiences you will never, ever forget.
Oh – and don't be scared, they only eat plankton!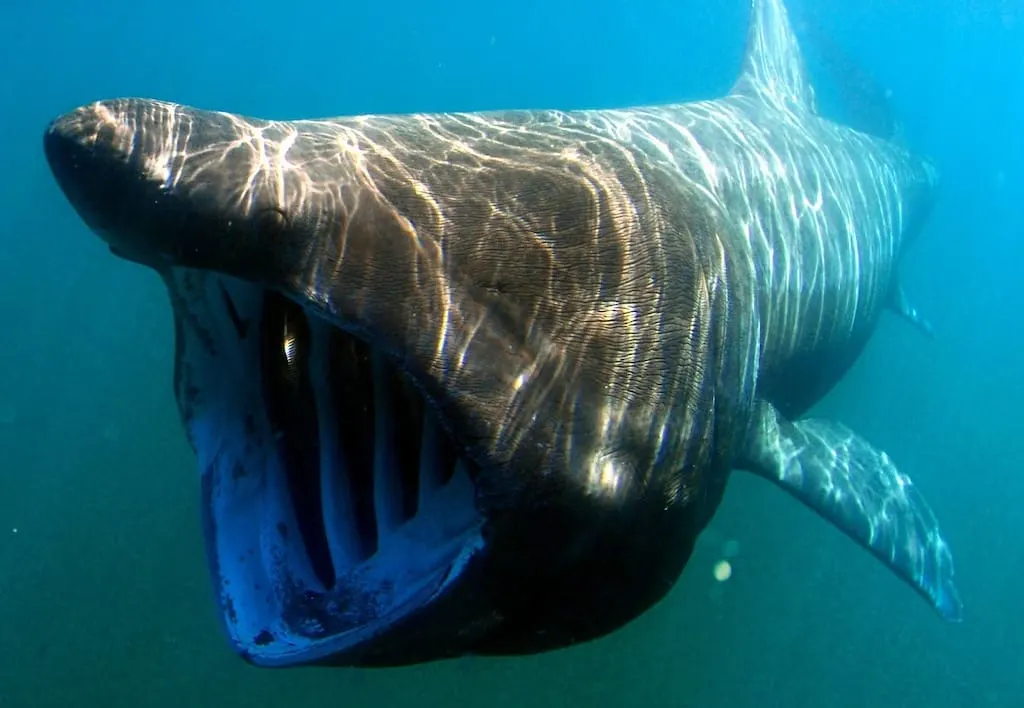 #17. Look For Nessie At Loch Ness
The largest lake in Scotland, this loch needs no introduction. Made famous for its monster that lurks within, no visit to Scotland would be complete without a visit to her murky shores. Say hi to Nessie! For a more extreme visit, why not consider discovering Scotland's iconic lochs at your own pace with scenic kayaking excursions along the Great Glen Canoe Trail.
A 22-mile trail made up of the four main lochs (Loch Lochy, Loch Oich, Loch Ness and Loch Dochfour) the Caledonian Canal system is a fun and adventurous day out for serious paddlers and myth busters alike. Whether you're looking to beat the salmon upstream or searching for the UK's most infamous local legend, this thrilling activity is for you!
For a more relaxed visit, simply walk down and spend some time on the shore. It's hard to describe how exhilarating it is to stand on the banks of Loch Ness, watching the ripples on the surface of the water and almost, not quite, maybe catching a glimpse of something beneath the waves.
Nessie will be many years old by now, but it's still worth visiting her home. Even if you don't see the monster, you'll have a great time looking for her.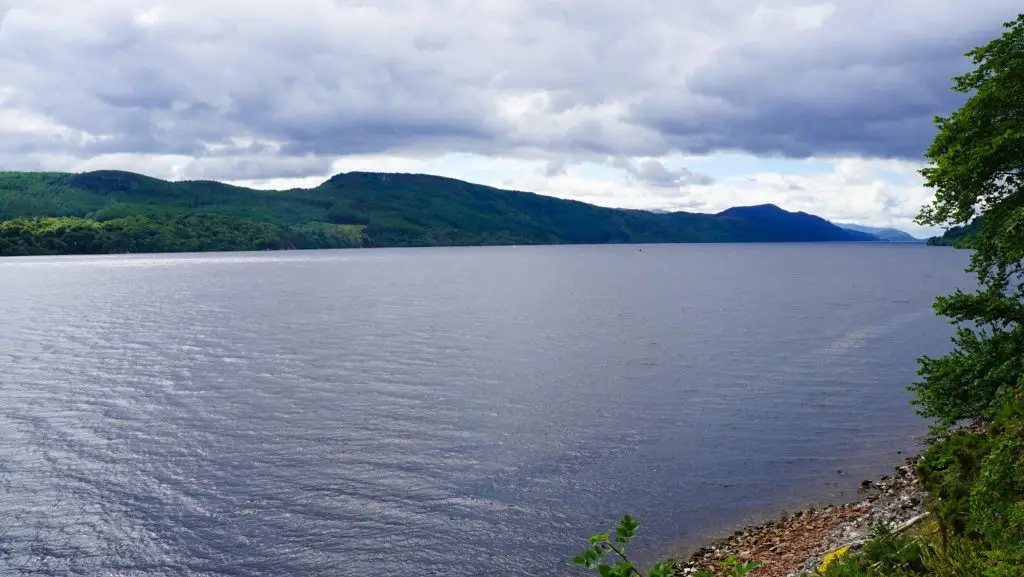 #18. Explore The Redeveloped Dundee Waterfront
The rebirth of a city, the £1billion transformation of the city waterfront, started in 2001 and heralded a new area for Dundee. While still ongoing, visitors to Scotland shouldn't miss the opportunity to explore 'the next big thing' here, which encompasses 240 hectares of development land along 3 kilometers of the River Tay.
While the 30-year project will not be complete until 2031, it has already been met with extensive international acclaim – and has borne fruits for tourists to enjoy already. A clear highlight is the V&A Dundee – Museum Of Design, which opened in 2018, but there is also a modern railway station, a wakeboarding center, the Slessor Gardens, and much more.
This is one of Western Europe's most comprehensive and transformative waterfront projects and one of the biggest urban development in Scotland's history. It is hard to overstate the magnitude of what is being done here, but one of the best ways is to experience it for yourself is to wander simply wander around.
Dundee is also home to more university students per capita than any other city in Europe, besides Heidelberg, making it a vibrant and creative place to spend a few days.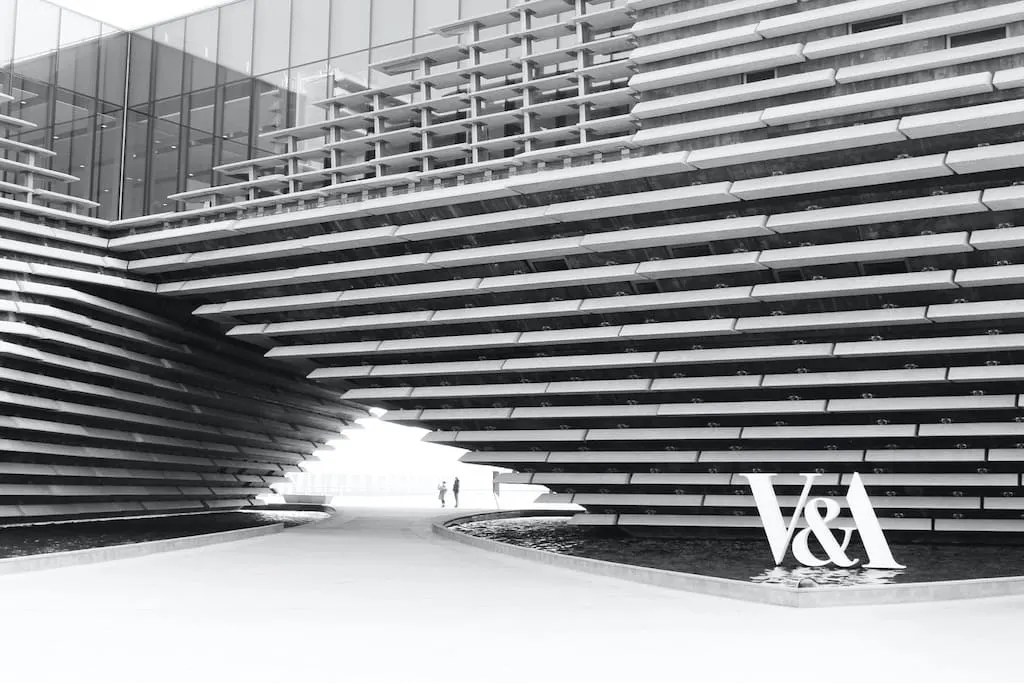 #19. Island Hop Your Way To The Outer Hebrides
Residing on Europe's Atlantic edge, the Scottish Western Isles – or the Outer Hebrides – is an assorted chain of inter-connected islands with their own unique culture and distinct way of life.
From the northern Isle of Lewis to the southernmost tip of Vatersay, the stunning Outer Hebrides offer an impressive combination of entertainment and attractions. Not to mention some of Europe's most beautiful beaches, so if you are wondering, yes, it is worth the effort to get here!
Rocky and mountainous, yet also lush and verdant -these isolated communities and islands embody peace and tranquility, have a rich history, carefully preserved Gaelic culture, and an excellent range of museums. It like nowhere else on earth. Then there is the wildlife spotting, plethora of outdoor activities – from cycling to canoeing, kayaking to walking and windsurfing, and endlessly inspiring sea and skyscapes.
There are three airports in the Outer Hebrides in Stornoway (Lewis), Benbecula, and Barra – with Barra being a three-mile beach that is only used at low tide. You can also use the Caledonian MacBrayne national ferry service to get here. Once you are here, you can hire a car as road causeways and bridges link many of the islands. Cycling or using the local bus service is also other popular ways to get around.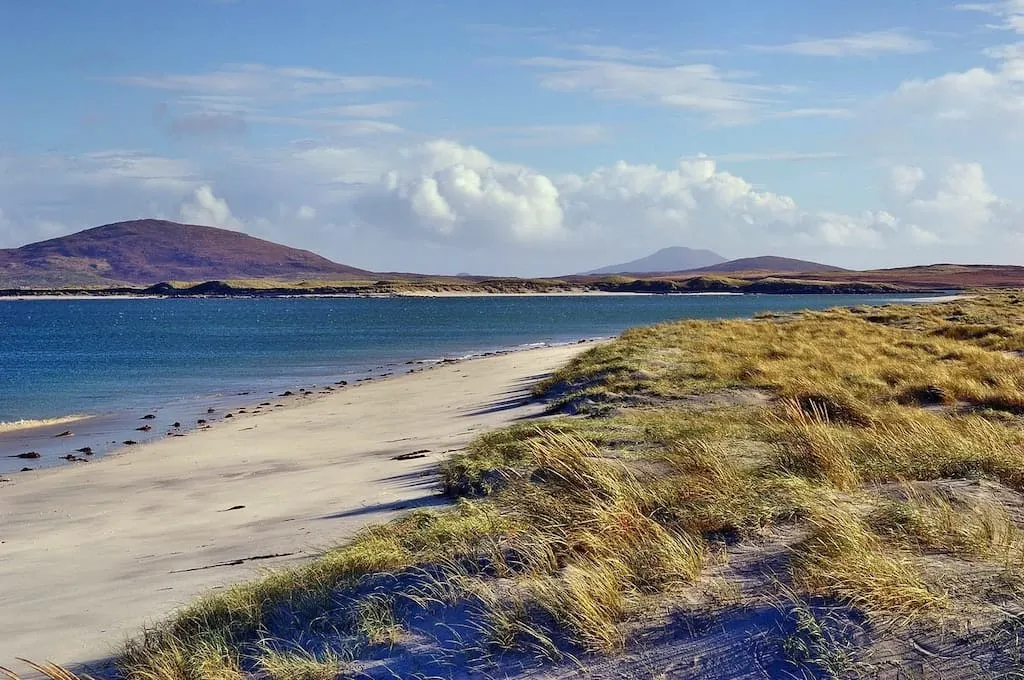 #20. Fall In Love With The Magical Isle Of Skye
The Isle of Skye, named 'cloud island' in Old Norse, is the second-largest of Scotland's islands but undoubtedly the most beautiful. A jumbled mess of mysterious moors, jagged mountain peaks, deep lochs, and towering sea cliffs that has drawn tourists in for centuries — and today makes it one of Scotland's most prominent tourist destinations.
The otherworldly scenery here is always center stage (which is why Prometheus was filmed here), but this is a place full of history and legends. The majority of tourists tend to stay in the small towns of Portree, Dunvegan, and Trotternish — but if you have a car (and you should when visiting Skye!), then freedom camping is a way to get away from it all and have a slice of Skye to yourself!
The towering mountains, glittering lochs, and epic coastline — you'll feel like you're living in a fairy tale or myth as you explore the landscapes.
When it gets too chilly to be outside, you can cozy up in the pubs or restaurants in one of the picturesque towns. There's also some pretty vibrant local culture with museums and art galleries showcasing exhibits that help you understand more about this magical place.
Adding to the otherworldly charm is the fact that a sizeable amount of the local population speaks Gaelic – around 30% – and there is plenty of vibrant local culture and heritage to sink your teeth into. Nature-lovers should be on the lookout for the plentiful wildlife, including the Golden Eagle, Red Deer, and Salmon, easily spotted amidst the spectacular – if somewhat stark – Isle of Skye highlights.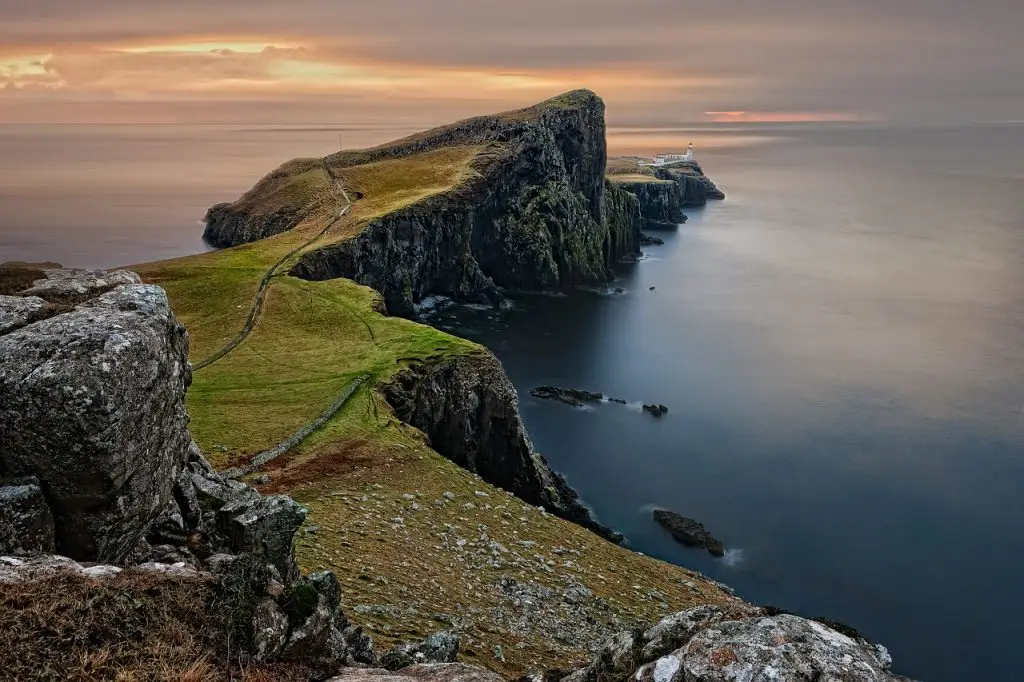 #21. Try Your Hand At Skiing At Cairngorm Mountain
You might not realize it at first, but the far north of Scotland is as far north as southern Norway, and Glasgow and Edinburgh are on a similar latitude to Copenhagen. In short, Scotland gets cold! This means there are opportunities for skiing here!
There are five ski resorts in Scotland, but in our opinion, Cairngorm Mountain is the most spectacular.
Located in the Highlands Cairngorm National Park, there are 32 kilometers of slopes and 35 different runs for skiers and snowboards to savor, along with 11 lifts to get you around. The ski area also offers phenomenal panoramic views, a funicular railway, floodlit slopes, and more – which a typical ski season running from late November to early May.
A unique thing to do in Scotland, and a must for snow-bunnies, Cairngorm Mountain offers equipment hire, affordable day pass rates and accommodation options in the nearby village of Aviemore.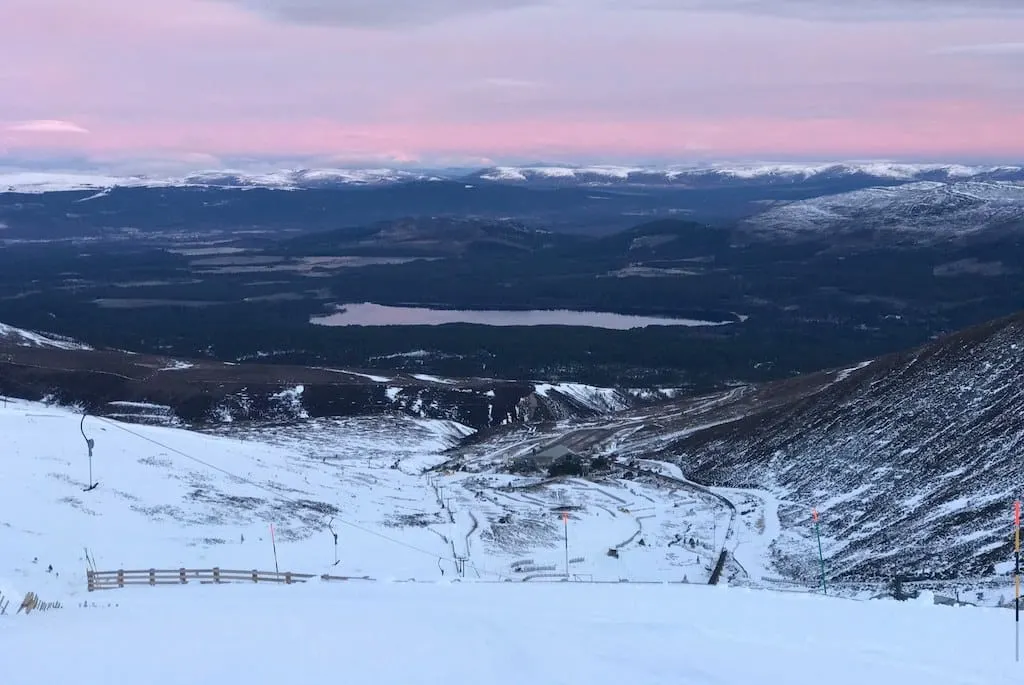 #22. Take The Jacobite Steam Train Over Glenfinnan Viaduct
All aboard the Hogwarts Express, Potterheads! The Harry Potter films have made this Victorian-era viaduct famous with the iconic image of the train steaming around the curved line perched atop elegant arches in woodland. It is one of our favorite Harry Potter places along with the Livraria Lello bookstore in Porto and The Wizarding World of Harry Potter in Osaka.
The famous Jacobite train runs between Fort William and Mallaig in the Scottish Highlands and runs over the Glenfinnan Viaduct, which you'll recognize from the movies. Even without the Harry Potter associations, this feat of engineering is well-worth seeing.
One of the best ways to see it is on a Magical Hogwarts Express / Jacobite Train Highlands Tour, where you visit multiple locations from the Harry Potter movies and ride the Hogwarts Express steam train over the multi-arch Glenfinnan Viaduct.
You'll also get views of Loch Shiel from the "Chamber of Secrets", a chance to visit the West Highland Railway Museum in the restored station building at Glenfinnan and to see the site of the Triwizard Tournament from "The Goblet of Fire".
Otherwise, for those of us who are not super fans and are hiring a car in Scotland, you can simply drive nearby and then enjoy the bridge from the ground, and some of the surrounding nature walks.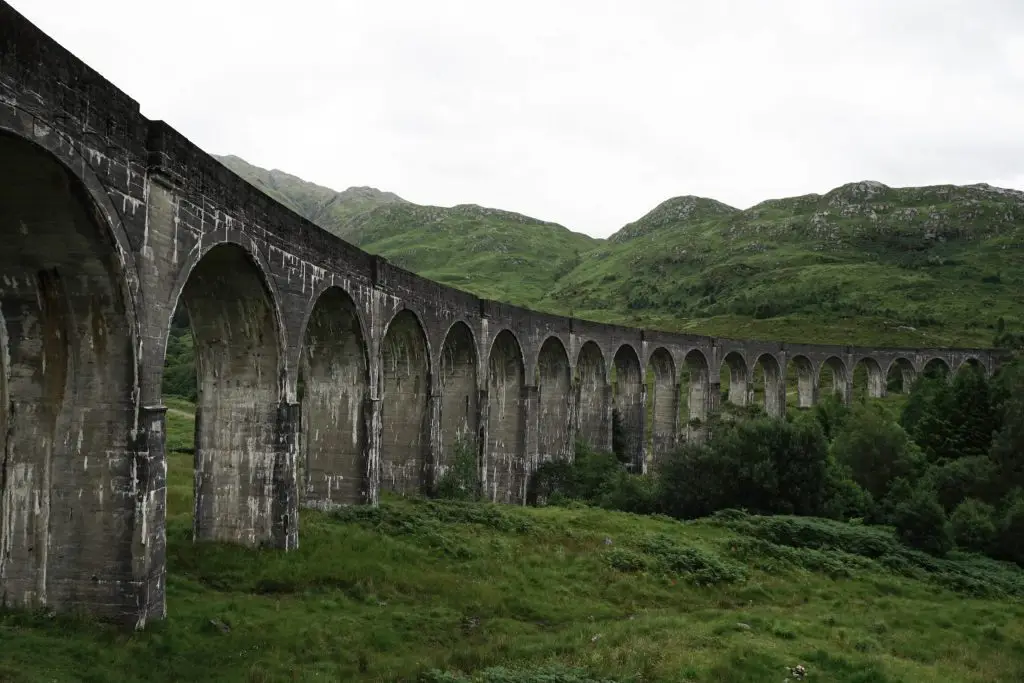 #23. Get Really Off-The-Beaten Track At The Isle Of Muck
The Isle of Skye is stunning, of course, but as one of the most popular things to do in Scotland, it can be a bit crowded. Suppose you want to visit somewhere peaceful but equally as naturally beautiful, try the Isle of Muck. The beaches would make Greek Islands envious, and there are only 38 people living here (can you believe it?!).
It seems they have indeed managed to keep their little slice of paradise a secret…
The Isle of Muck, a 1,500-acre island on the west coast of Scotland, constitutes part of the aptly named 'Small Isles' group, along with the nearby islands of Eigg, Canna, and Rum. The Isle of Muck is the smallest and most fertile of these. It is around 4 kilometers long and hosts a private farm and approximately 40 residences.
No church, no pub, no post office.
But what it may lack in cultural attractions in makes up in sheer natural beauty. There are white sandy beaches, tempting – if somewhat frigid – blue water, secluded rocky bays, and an enviable range of wildlife to make friends with including whales, porpoises, otters, seals, eagles, puffins, and more.
This is a wonderful place to seclude yourself from the trappings of modern life. Spend your time swimming in the giant rock pool, walking around the fertile land, or cuddling up in one of the yurts. Swimming in the sea here is an incredible experience if you're brave enough to deal with the icy temperatures!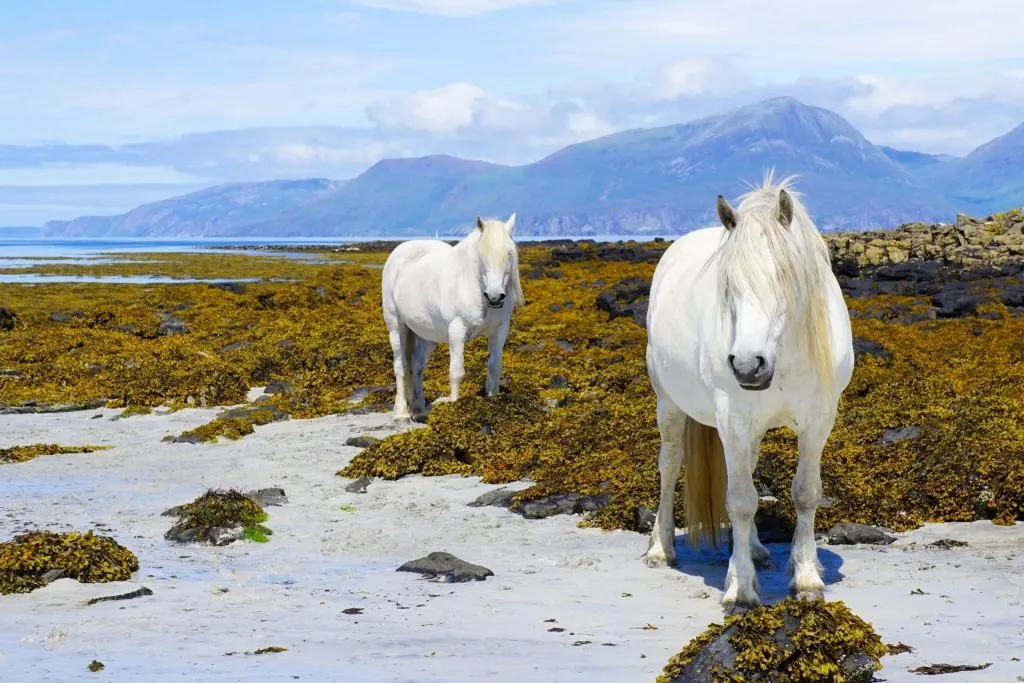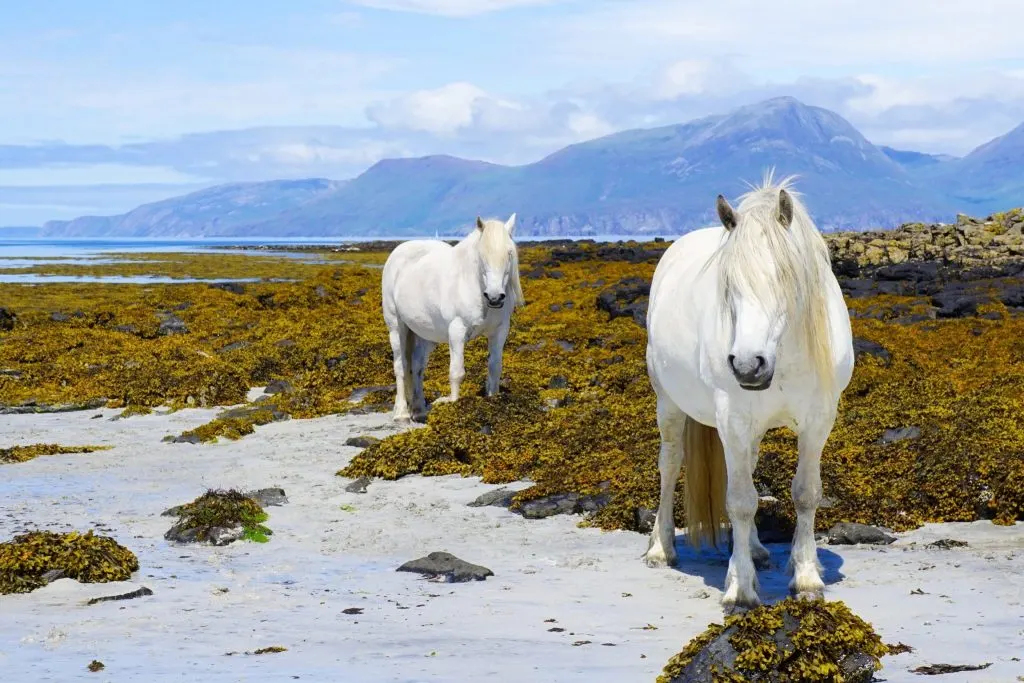 #24. Experience The Lively Hebridean Celtic Festival
The Hebridean Celtic Festival (HebCelt) is a fabulous Scottish music festival that takes place every year at Stornoway on the Isle of Lewis.
Big-name headline acts are drawn here each year, including Runrig, Van Morrison, The Fratellis, and The Red Hot Chilli Pipers in the past — but the location is worth attending alone. Located on the Castle Green, under the watchful gaze of the magnificent Lews Castle, attending the Hebridean Celtic Festival is one event you will not soon forget.
Started in 1996 and now one of the most popular summer festivals in Scotland, local musicians, and solo artists also participate, and around 16,000 people attend each year. In addition to the music, the HebCelt also features street art, Gaelic storytelling, and intriguing possibilities to immerse yourself in the vibrant culture and heritage of the Outer Hebrides.
The result is a diverse blend of sights and sounds that honors Celtic traditions but also embraces new ideas and influences. Held in July each year, if you plan to attend this cultural phenomenon, you'll want to book your Stornoway accommodation far in advance. Festival week is the busiest of the year, and all the best places book out months in advance.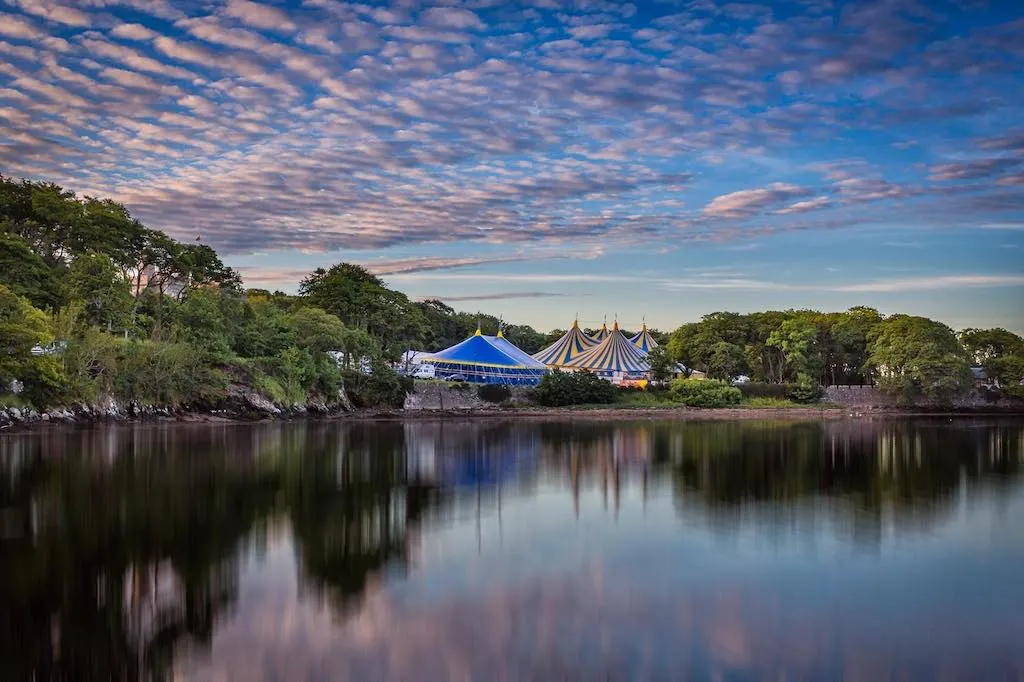 #25. Discover The Eternal Charm Of The Iconic Scottish Highlands
Visiting the Highlands is one of the best things to do in Scotland, whether you're the outdoorsy type or not. Scenery this spectacular just can't be seen anywhere else. Even merely driving through the landscape gives you enough wilderness to feast your eyes on.
An untamed land of enchanting solitude filled with rugged mountain ranges, transfixing castles, unexpectedly beautiful coastline, and windswept islands. Of course, there is also a shy monster, whiskey, animals, outdoor pursuits, and some amiable people – just be prepared for the most changeable weather you have ever experienced. Oh Scotland, you do spoil me so.
It's a good thing that the Highlands looks picturesque even in the rain or mist, as you get plenty of that in Scotland; but somehow, it makes it appear even more mystical.
Glen Coe, a volcanic valley in the midst of the Highlands, is the perfect showcase of dramatic Scottish scenery. Take the main road to get there and stretch your legs a bit in the lower glen. Then there is Urquhart Castle, Culledon, River Lochy Falls, and the Highland Cows. So many Highland Cows!
We could go one, but this area is one of the biggest highlights of Scotland, so we created a separate article detailing all the incredible things to do in the Scottish Highlands.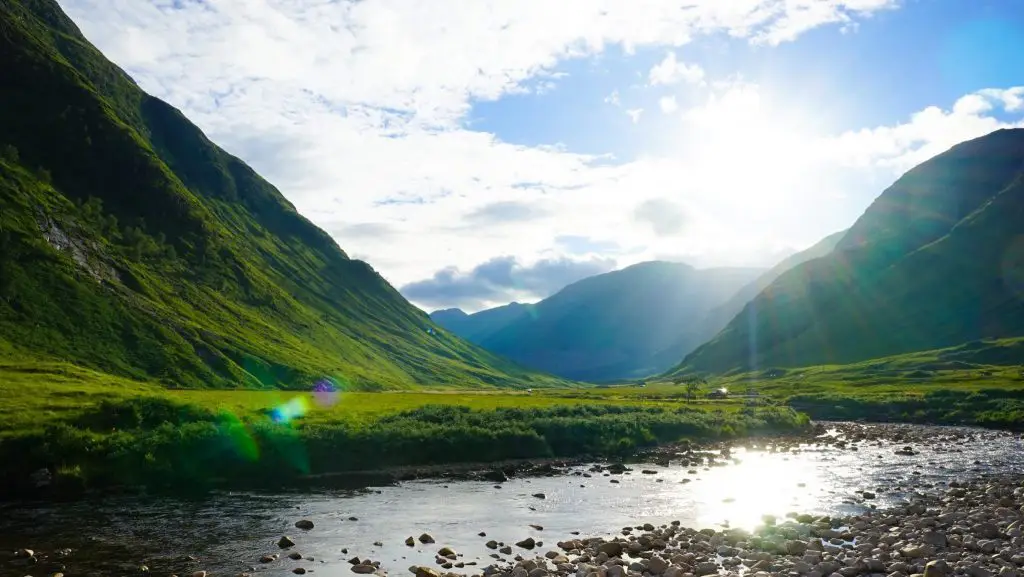 #26. Spend A Night Camping At James Bond Skyfall Filming Location
007 is quite the world traveler, whether it's Japan, Cuba, Rio de Janeiro, or Macau, yet somehow it's his trip up to his childhood home in Scotland that captured our imagination more than any other place. Who can forget those epic final scenes as the mist rolls across the valley while Bond and M take their final stand?
It is one of the most iconic James Bond filming locations in the world – and so who wouldn't want to plan a pilgrimage to the isolated wilderness of Scotland to the spot which played host to plenty of destructive fight scenes in Skyfall complete with a helicopter and the death of Dame Judi Dench's M.
A magical place shrouded in mist and seemingly as old as time itself, this 007 filming location is even better in real life and is almost guaranteed to be the highlight of your trip to Scotland. Perfect for visiting all year round, this hidden gem will leave you mesmerized.
If you are heading here on a road trip (you don't really have many options – you are going to need to rent a car to get here), it is not too far from either Glasgow or Edinburgh! We loved it so much we produced an exact step-by-step guide to the James Bond Skyfall Location in Scotland complete with GPS location. If your planning on visiting the Glen Etive area, you don't want to miss this essential guide. Or our partner guide about wild camping in Scotland.
Don't remember what happened? You need to watch James Bong Skyfall now before going! Trust me; it will make your whole experience that much better!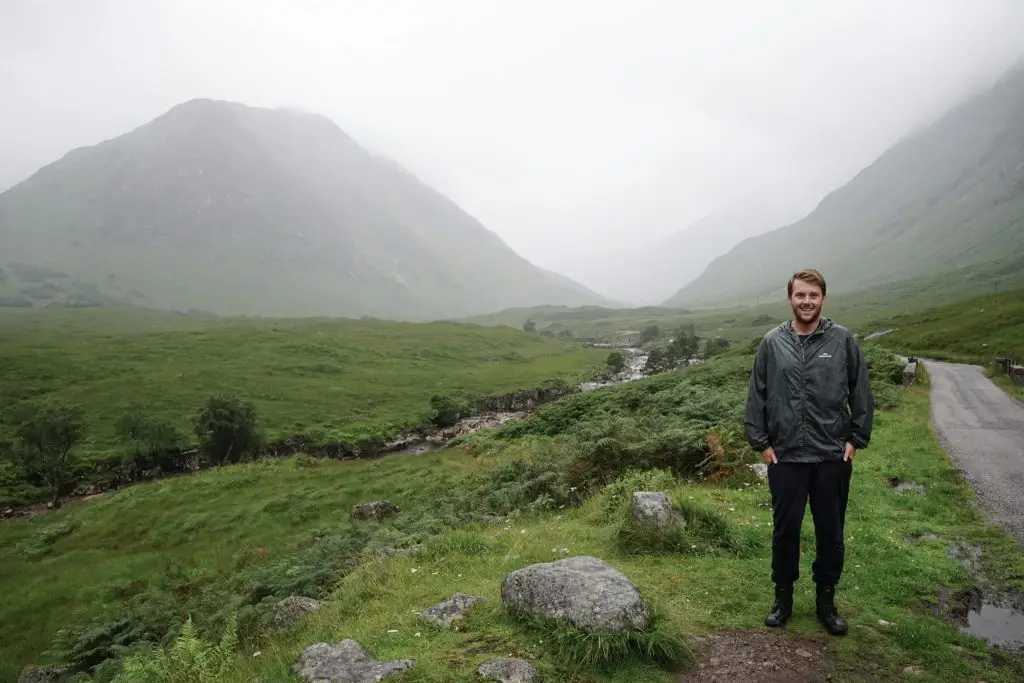 #27. Hike The West Highland Way
For the more athletically inclined, one of the best things to do in Scotland is complete the 96 miles (154 kilometers) West Highland Way, which extends from Milngavie to Fort William. Scotland in a microcosm, the emblematic hiking trail passes through a tremendous diversity of typical Scottish landscapes along the way, from idyllic countryside parks to moody loch-shores and misty moorlands to steep mountains.
Typically completed in a south to north direction (to ensure you are ready to the more challenging second half), you can take as little or as long a time as you would like to complete. Still, most suggested itineraries allow for between 5 to 7 days, timed so you can stay the night at the main hamlets along the West Highland Way.
You can also complete smaller sections with local buses and train stops at some points if you do not have time to complete the whole path.
Developed in 1980, the West Highland Way was Scotland's first long-distance route and continues to be the most popular. It is easy to see why when you consider the range of panoramic views points on offer, the well-maintained tracks, and accommodation options available on the route.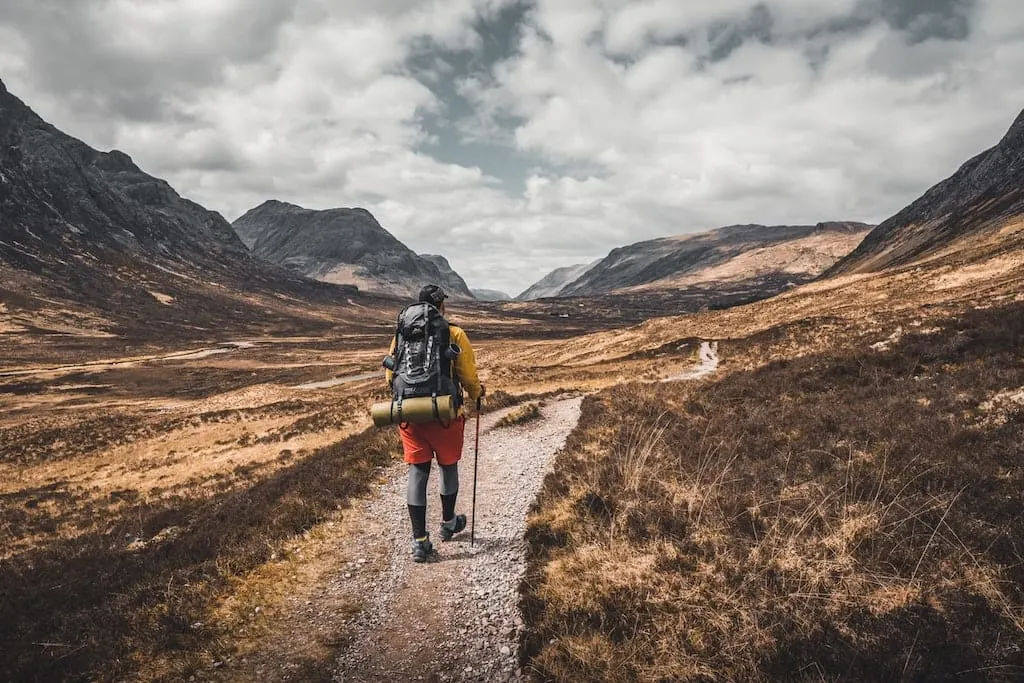 #28. Play A Round Of Golf At St. Andrews
One of the oldest university towns in Britain with extraordinary medieval ruins, charming restaurants, oodles of history – and one of the world's most distinguished golf courses, there is a lot of love about St Andrews.
Just over an hour out of Edinburgh by car – and with plenty of other transport options available – St Andrews is a small town with an outsized reputation. For millennia known as a religious hub, then making a name for itself as a city of education, today St Andrews has diversified and offers intriguing attractions for just about everyone.
St Andrews is not only a place of history, learning, and culture, but a magnificent coastal resort filled with mystery, charm, and grace. This town is so romantic that the royal romance of Prince William and Kate Middleton, which eventually captured the hearts of the nation of the world, started here when the two were students at St. Andrews University.
If that's not enough, there are 11 golf courses – as you would expect in the world's home of golf – enchanting gardens, a seemingly endless array of festivals and events, wildness, nature, enigmatic old-world properties, cobbled streets and independent shops with unique goods to explore. Perfect for a romantic getaway, historical exploration, gold aficionado's, or lovers of culture, this town has it all.
And that's before we mention the idyllic beaches, where you can take a stroll or recreate the famous first scene of Chariots of Fire. Spend a couple of days here to enjoy the leisurely pace of life.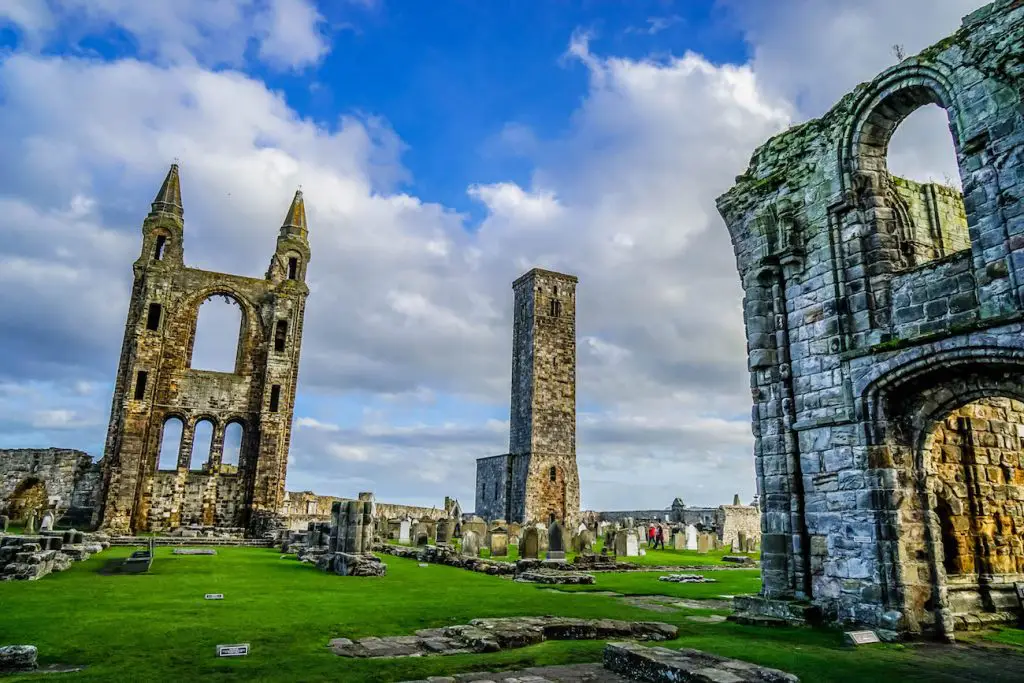 #29. Get Lost In The Magic Of Skara Brae
Skara Brae is an unbelievable stone-built Neolithic settlement, located on the west coast of 'Mainland,' the largest island in the Orkney archipelago.
Over 5,000 years ago, well before Stonehenge or even the great ruins of Tikal and Chichen Itza were built, Skara Brae was a flourishing village. This is Europe's most complete Neolithic village remaining today, occupied from approximately 3180 BC to about 2500 BC, and is one of the best things to see in Scotland!
First revealed by a storm in 1850, today curious travelers can step back in time at Skara Brae and discover a replica Neolithic house to visualize how its interiors might have resembled. The highlight is a pathway overlooking ancient buildings, once occupied by farmers, hunters, and fishermen, many of which still contain stone 'dressers' and box-beds. It will change your view of prehistoric man.
Part of the 'Heart of Neolithic Orkney' World Heritage Site, this extraordinary place also offers incredible panoramas, colorful wildflower fields, and an astonishing variety of local birdlife. The stately 17th-century mansion, Skaill House, is also adjacent to Skara Brae and included in a joint ticket.
#30. Have A Luxury Stay In A Scottish Castle
Scotland is littered with incredible castles and stately homes. Not only can you tour them during the day, but many offer accommodations for you to stay overnight. What could be more Scottish than this?
There are so many 5-star indulgence Scottish castle hotels, but there are also those with bed and breakfast rooms and a few castle side campsites. This means there is something for every budget!
You can stay overnight in a 12th-century fortress constructed for defense against warring clans, a regal tower house with Jacobite associates, or unwind in a luxe Baronial mansion with service that ensures you feel like a Sovereign of the Glen?
Whether you want to discover Scotland like your ancestors, are seeking a romantic place to treat your significant other, or just a vast house for the whole family to be together – Scotland can make your dreams come true.
For our favorite places to stay overnight in a Scottish castle, why not try the tranquility of the Dalmunzie Castle — found in a hidden part of Highland Perthshire on a 6500-acre estate? Or the Inverlochy Castle nestled on the foothills of the mighty Ben Nevis? For those on more of a budget, the Glengarry Castle bed and breakfast offer surprisingly affordable room rates on the shores of Loch Oich (close to Loch Ness) – while still giving you the quintessential Scotland castle stay experience.
Undoubtedly one of the most iconic things to do in Scotland, check out the full range of Scotland castle hotels for more inspiration. What's amazing is that this is only the beginning of what Scotland has to offer an adventure-hungry traveler. The magic of this ancient place will keep you coming back again and again (not to mention the whiskey!).