Few countries capture the imagination the way that bonnie Scotland does. Despite the notoriously bad weather, it's one of the most fascinating places you can visit. And let's face it, without all that rain you wouldn't get those gloriously green mountains in the Highlands and soft, rolling hills in the Lowlands.
Not to mention the fact that if the weather was better, everyone would be going here! One of the best things about Scotland is its areas of wilderness (some of the largest remaining in Western Europe) and we'd like to keep it that way! From soaring, rugged mountains to stunning beaches to seemingly endless lochs, there's plenty of scope for adventure here.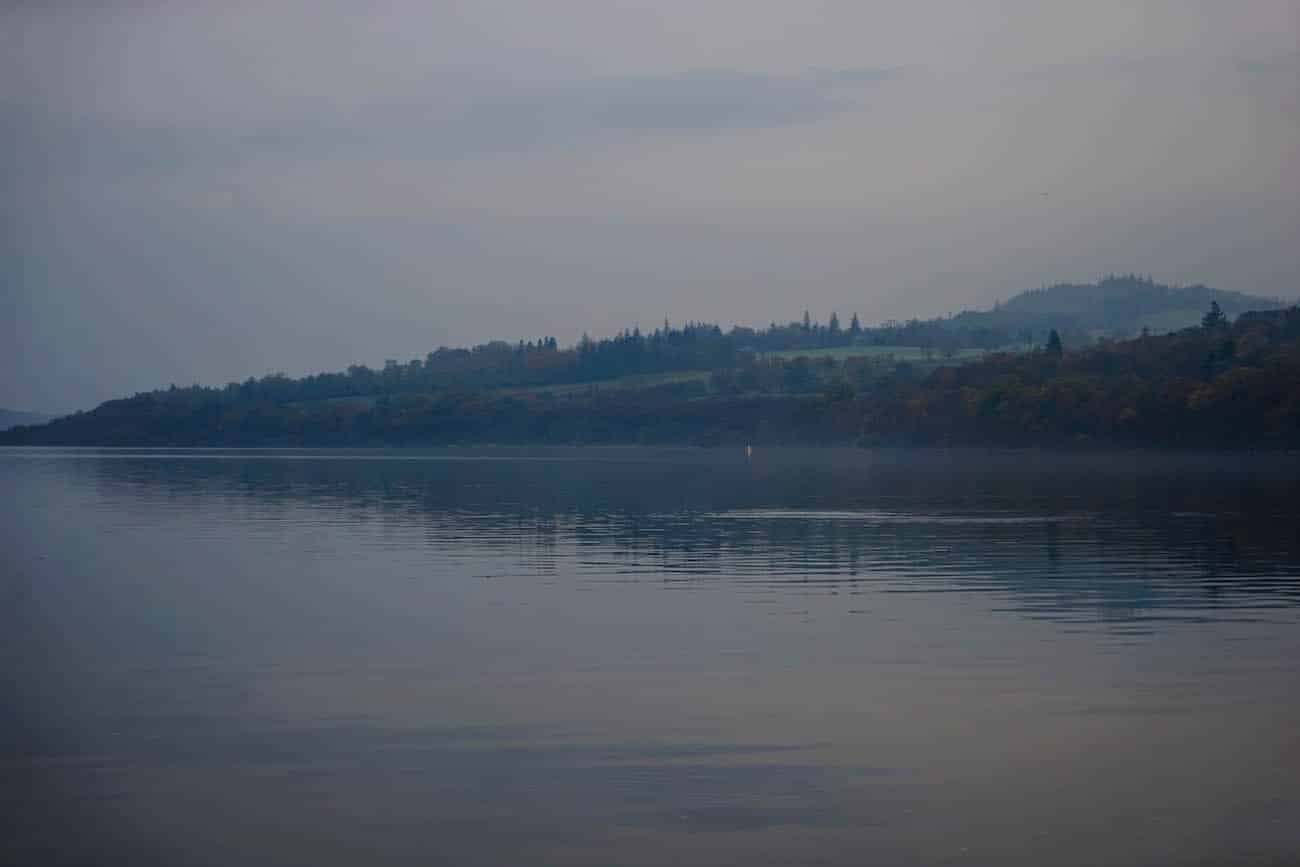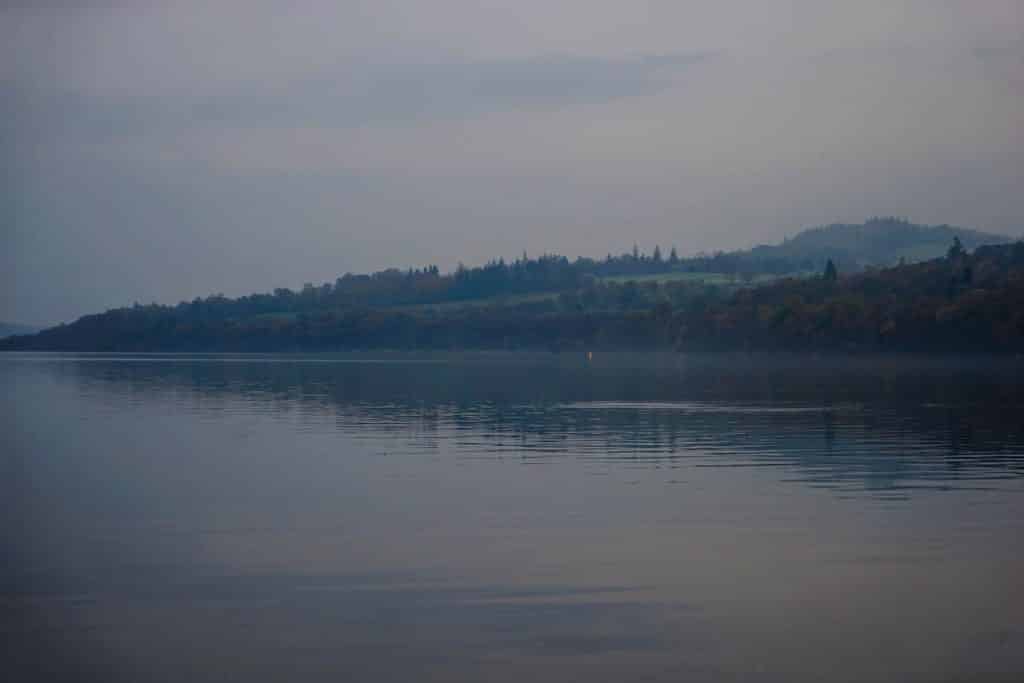 If you prefer arts and culture rather than hiking, there's masses for you here, too. The country is home to one of the biggest arts festivals in the world as well as great music venues, abundant museums and growing food culture – goodbye, reputation for deep-fried everything (although we'd still recommend a deep-fried Mars bar!).
Scotland also has quite an incredible history – which its inhabitants are very proud of – and you can explore this at its hundreds of castles, its old battlefields and in its museums. If some of the stories seem familiar, it's because they inspired Game of Thrones.
So with such a treasure chest of delights to choose from, where are you going to start? We've narrowed down some of the best places to visit and things to do in Scotland, so all you need to do is pack your waterproofs!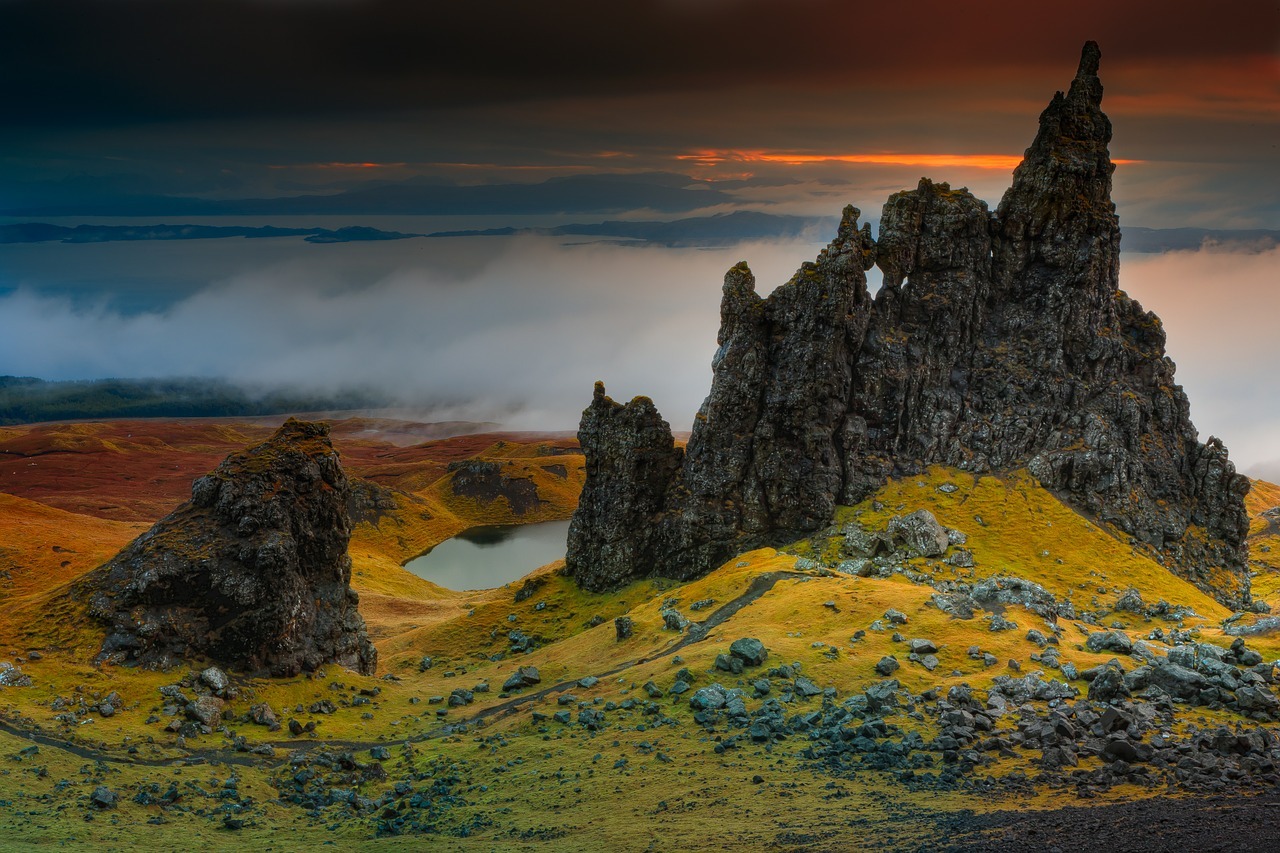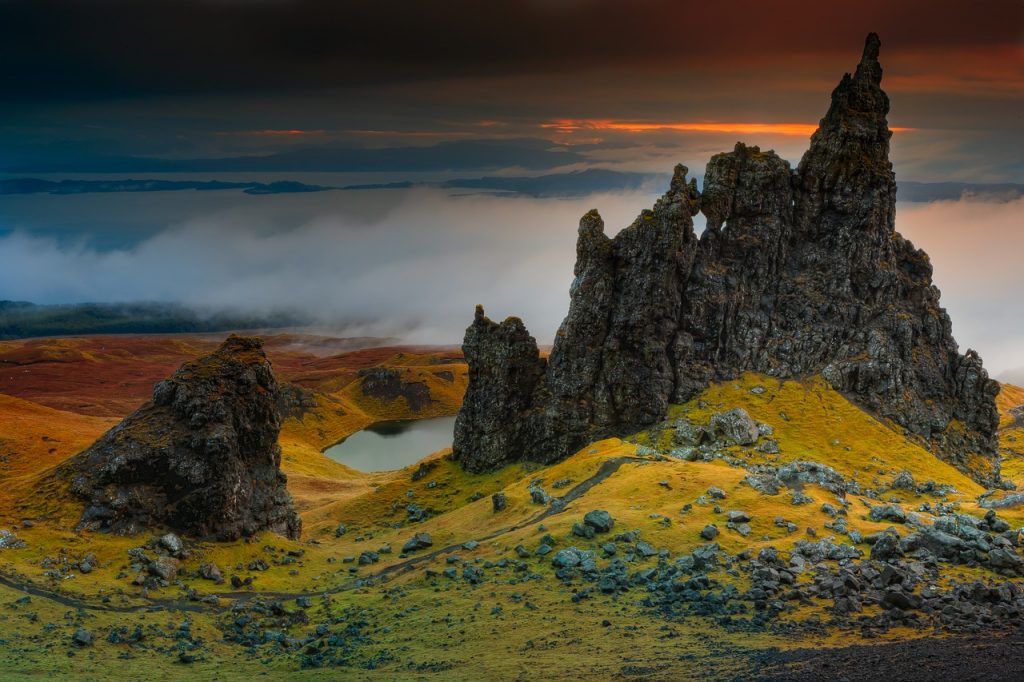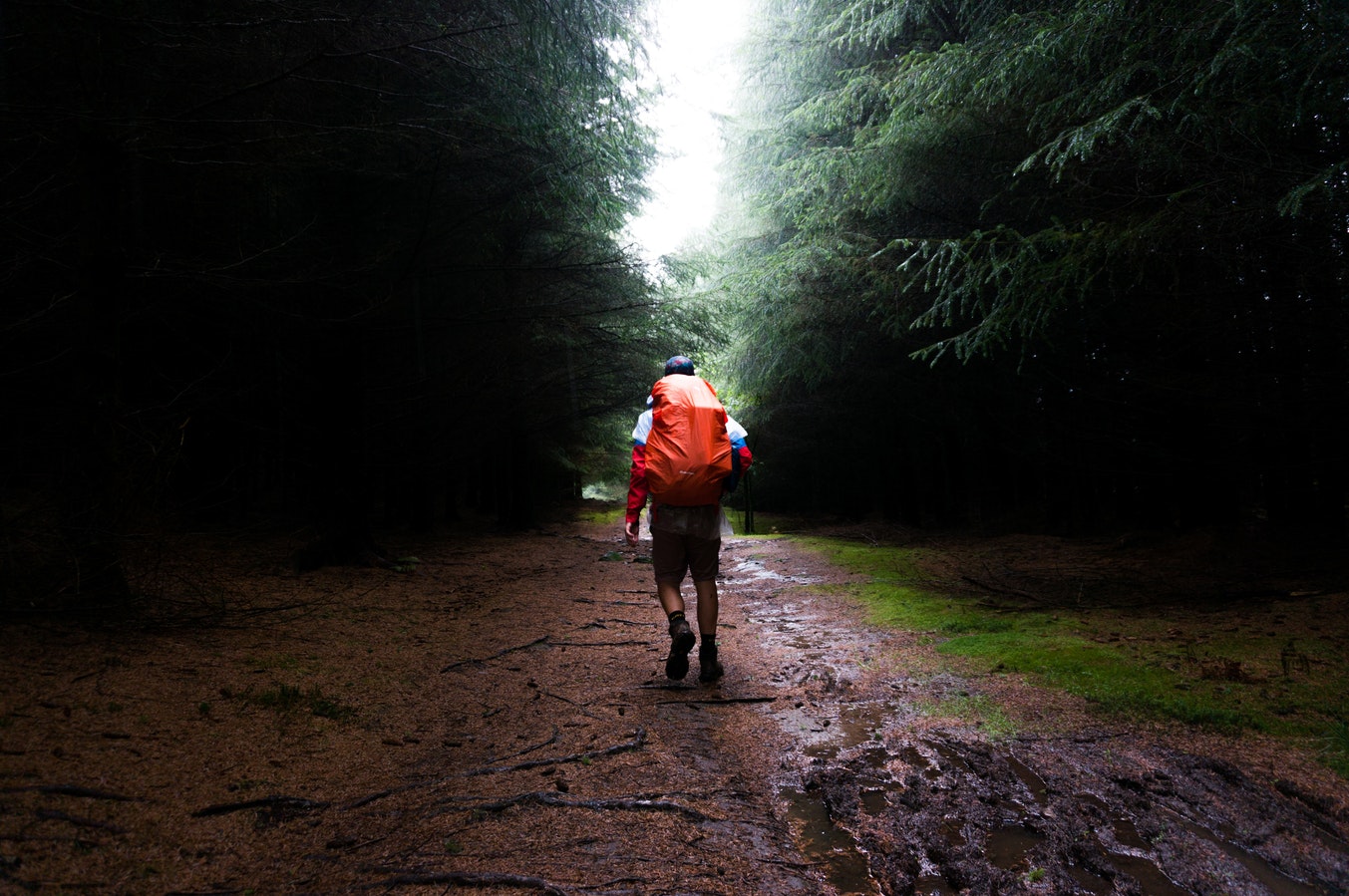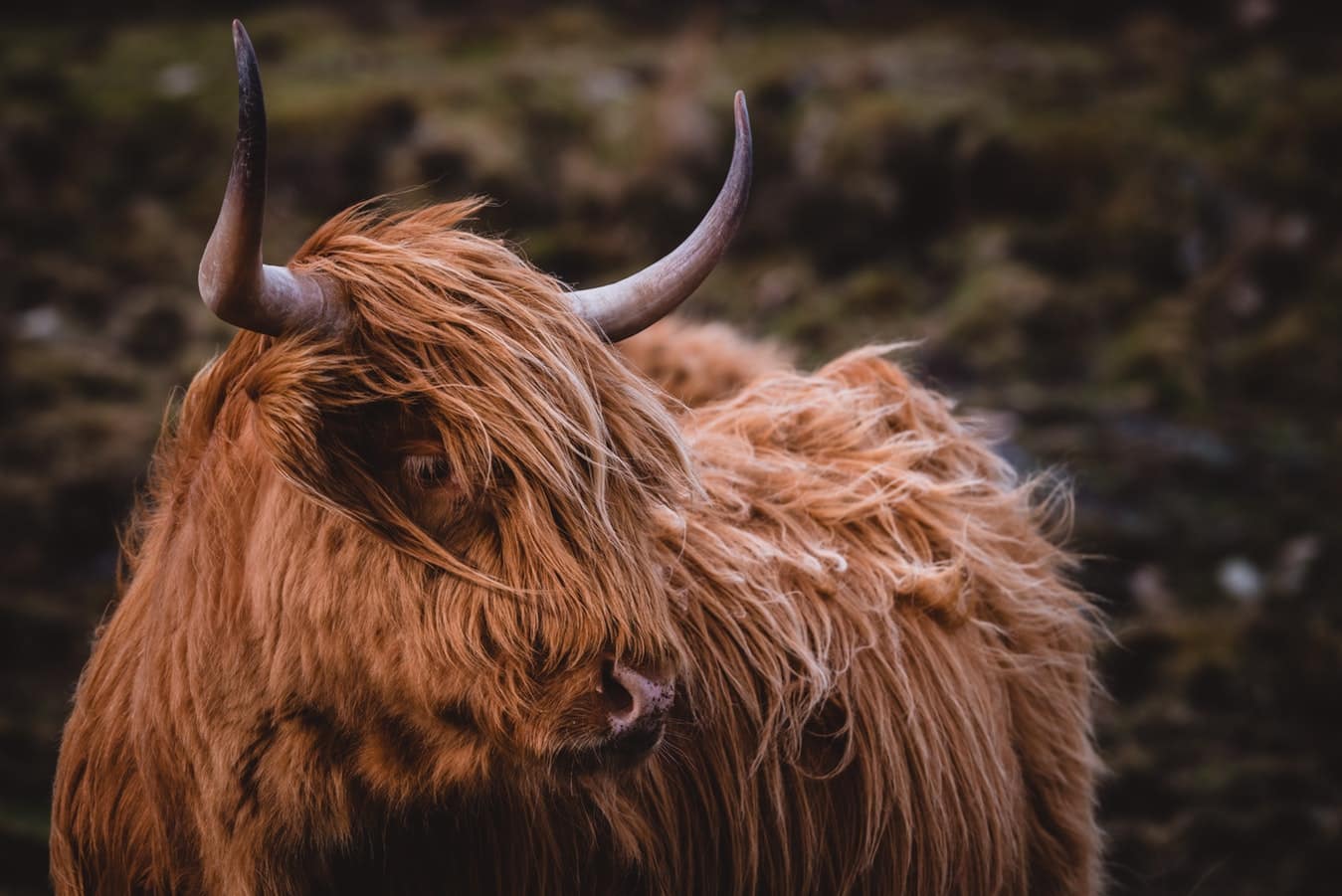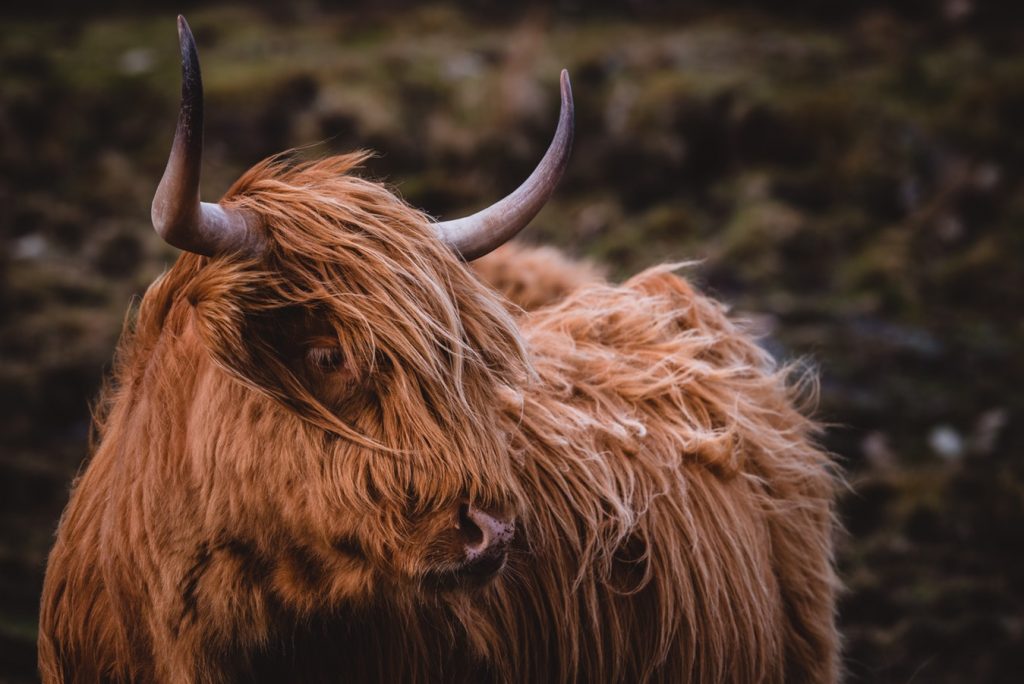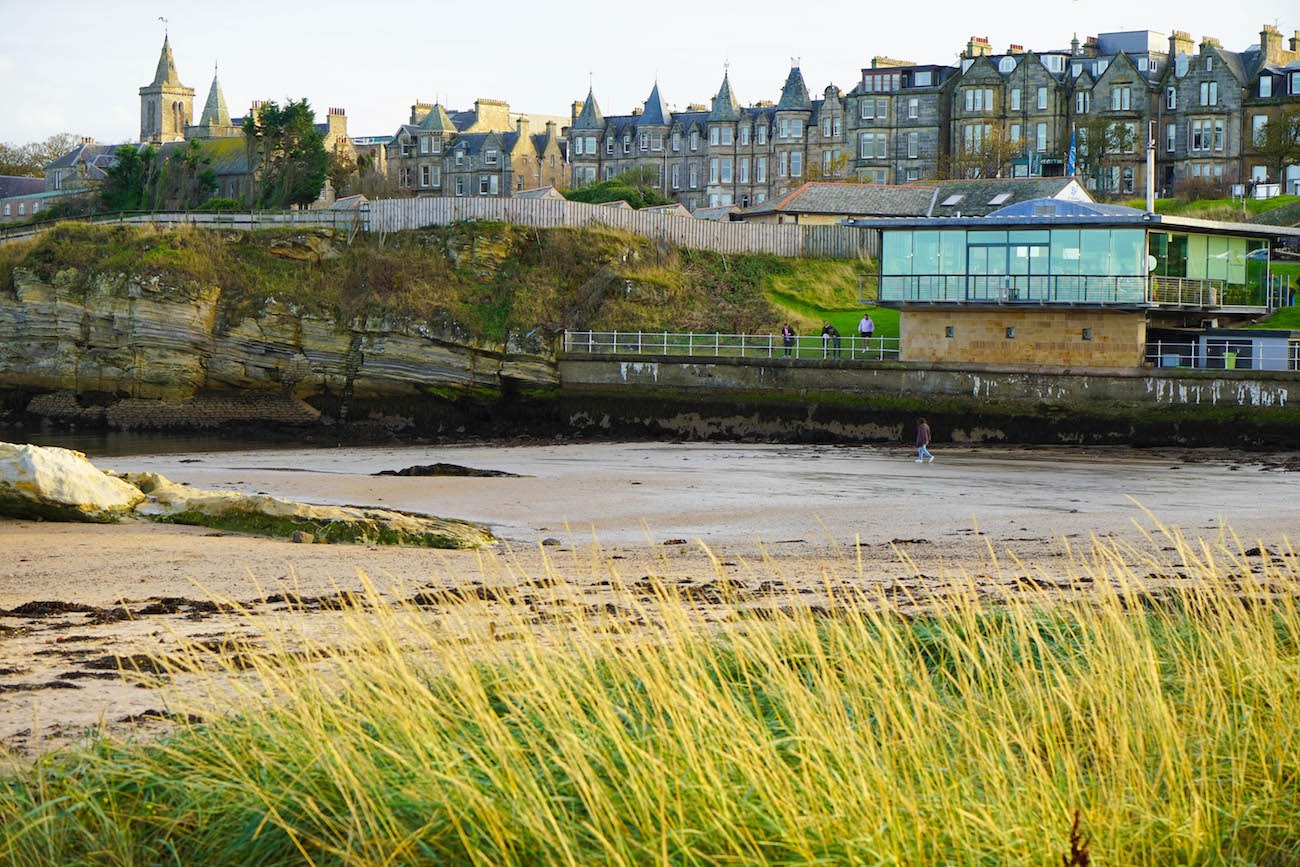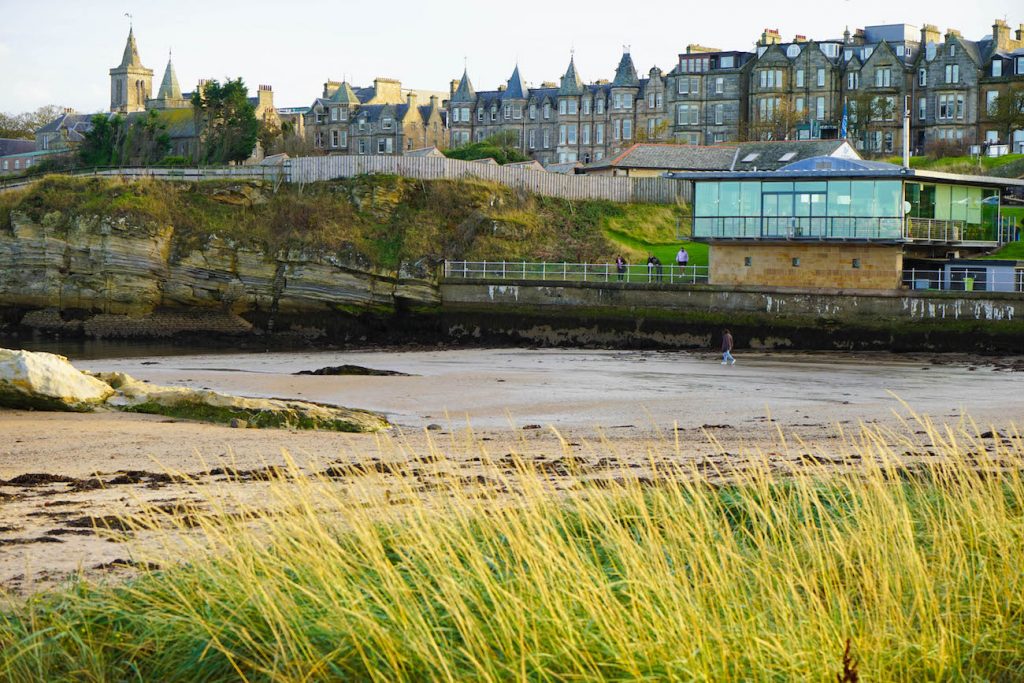 Actually Cool Things To Do In Scotland To Inspire Your Next Holiday! 🗺
The tallest of Scotland's Munroes (peaks over 3000 ft. – intrepid climbers aim to 'bag' them all); Ben Nevis is also the UK's highest point. You can enjoy it from a distance, seeing the peak soar into the clouds, but if you are fit enough then climbing to the top is one of the most adventurous things to do in Scotland.
The views from its heights are sure to be incredible – but exercise caution when climbing and make sure you know the way.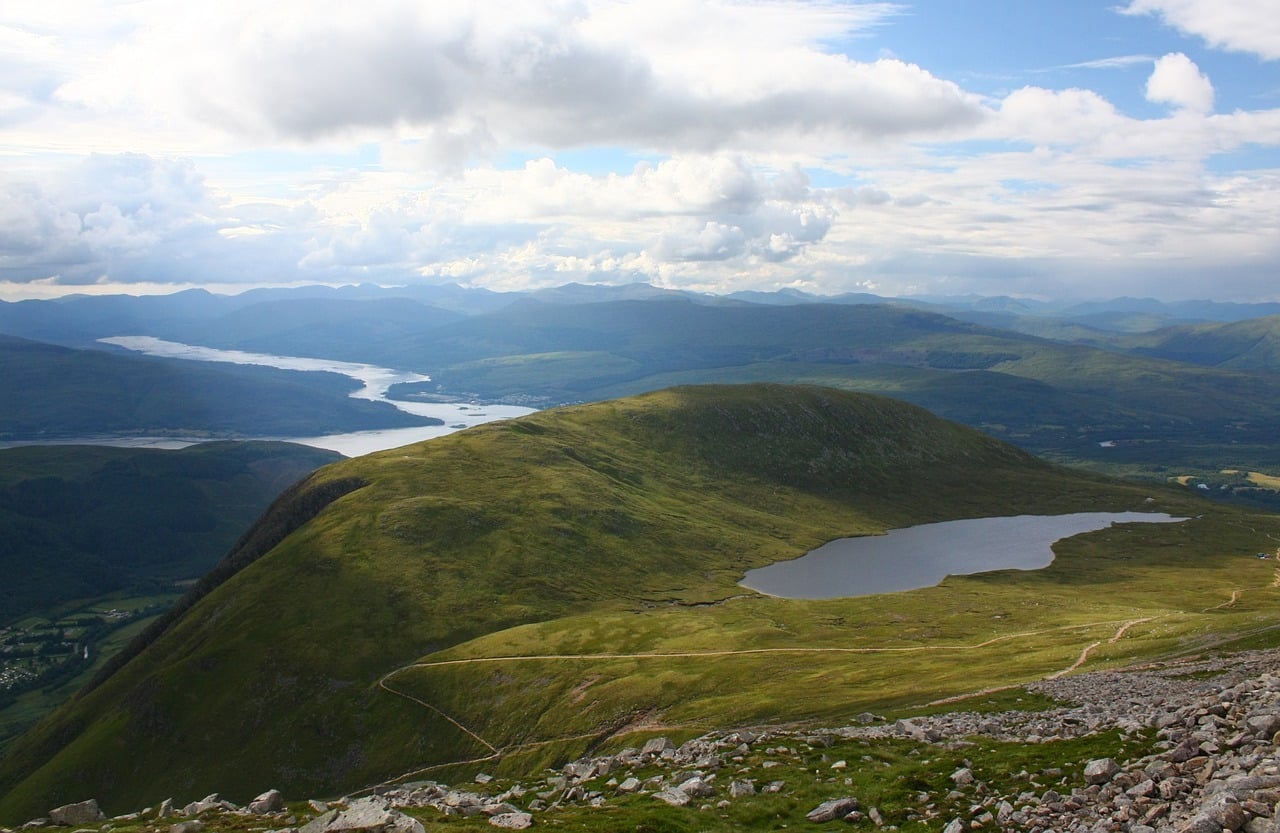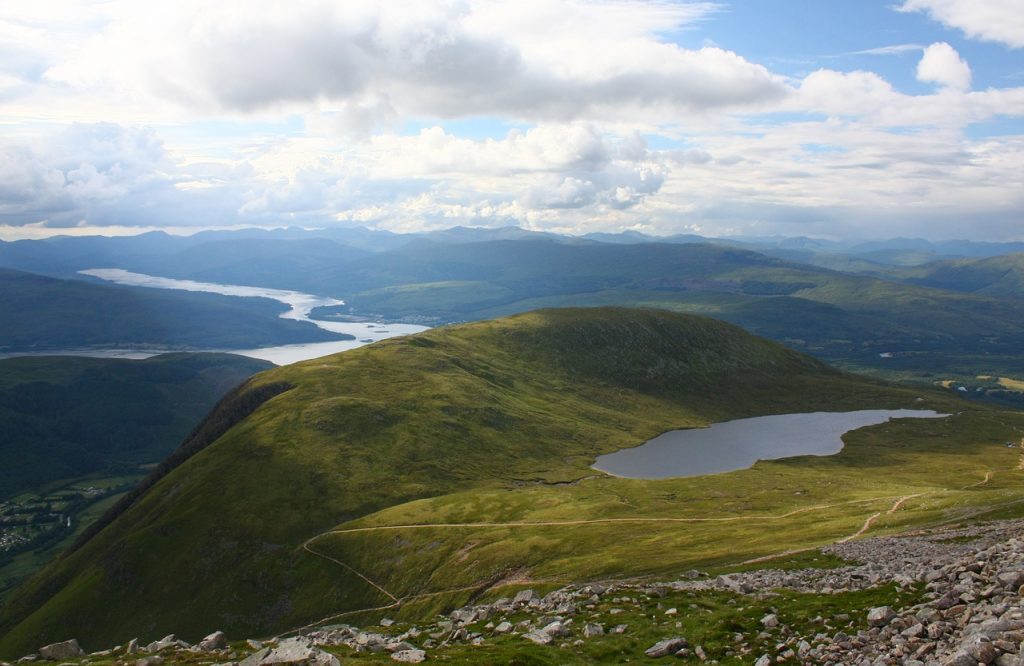 One of the most stunning cities we've ever laid eyes on, Edinburgh is a city of mystery and history. Built on seven hills, the gothic tangle of streets and narrow closes flows down from Castle Rock, giving way to the Georgian grandeur of the New Town. The cliffs of Salisbury Crags loom over you as you explore the multiple alleys.
As well as aesthetic beauty, Edinburgh also offers amazing culture. Home to the Edinburgh Festival and Fringe Festival, every August the city doubles in size and bursts at the seams with plays, comedians, musicians and street theatre. All year round, you'll find pubs, clubs, events and even vegan restaurants that will keep you coming back for more. And wait until you experience New Year's Eve (Hogmanay) here!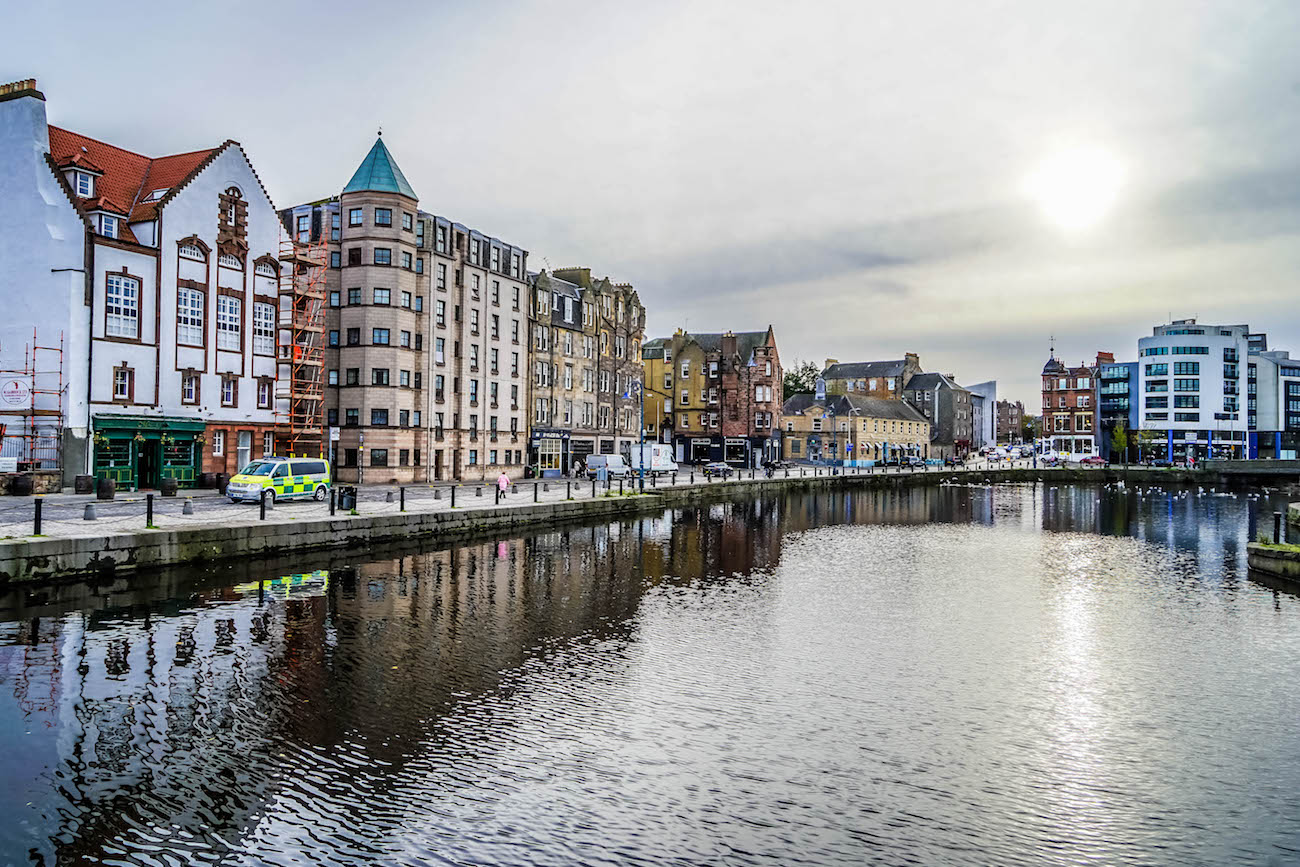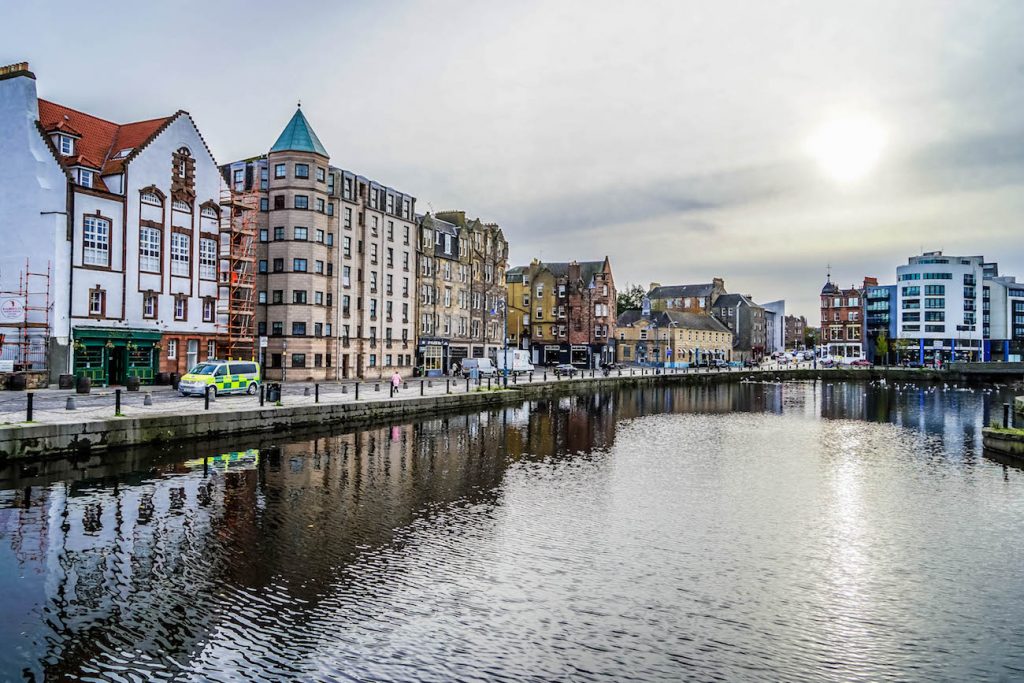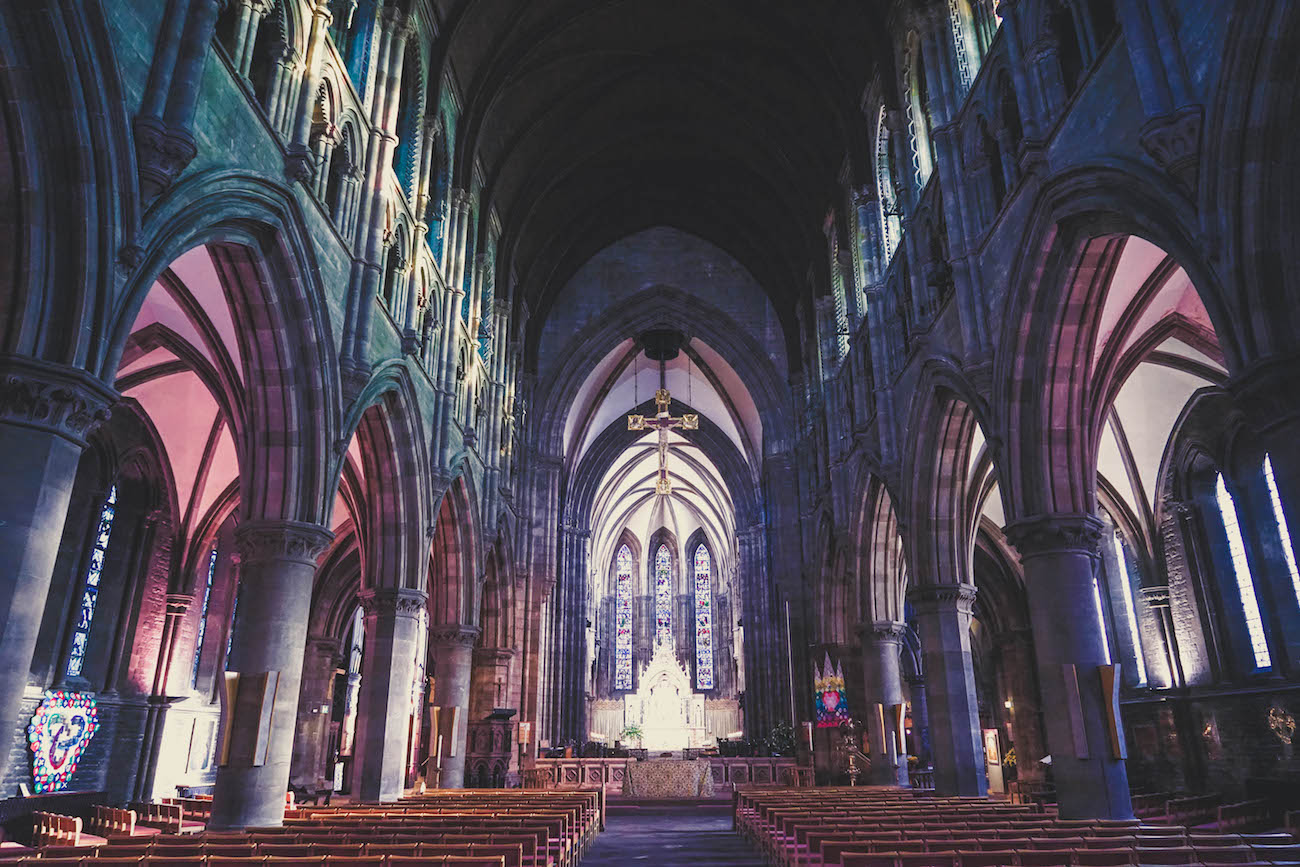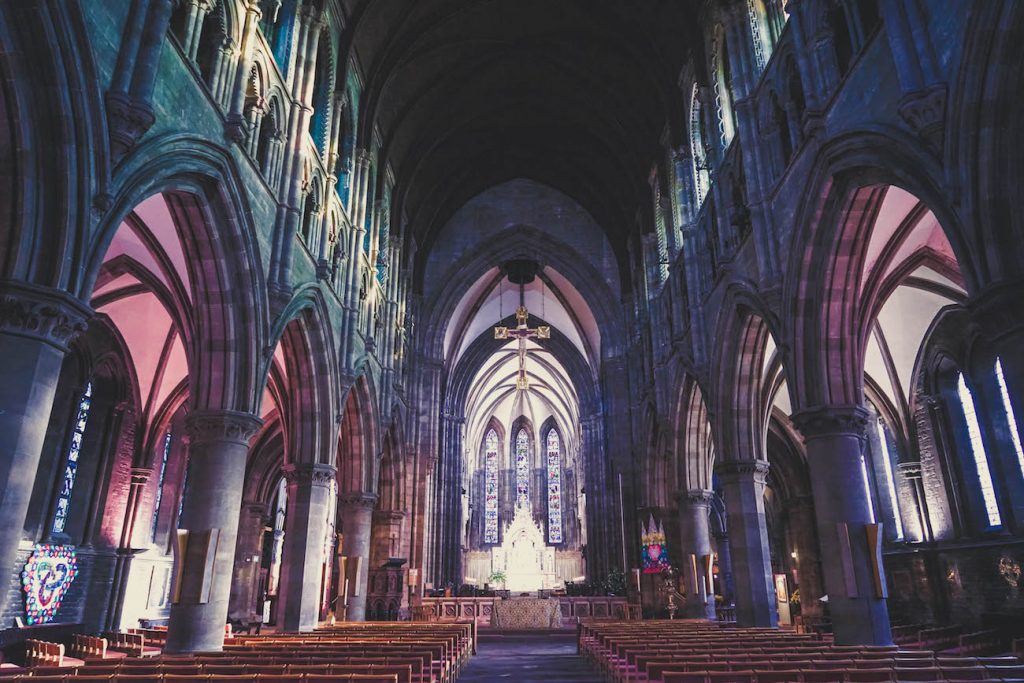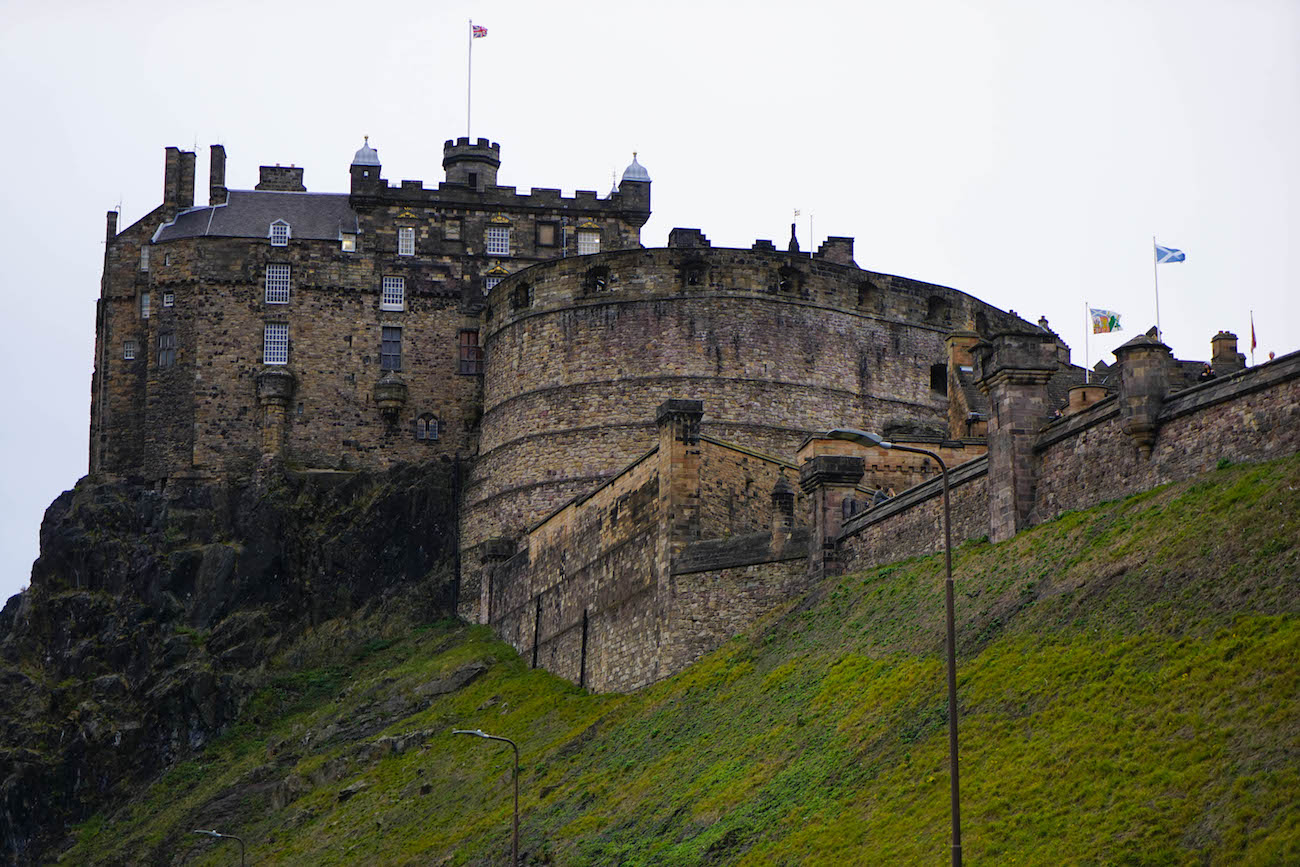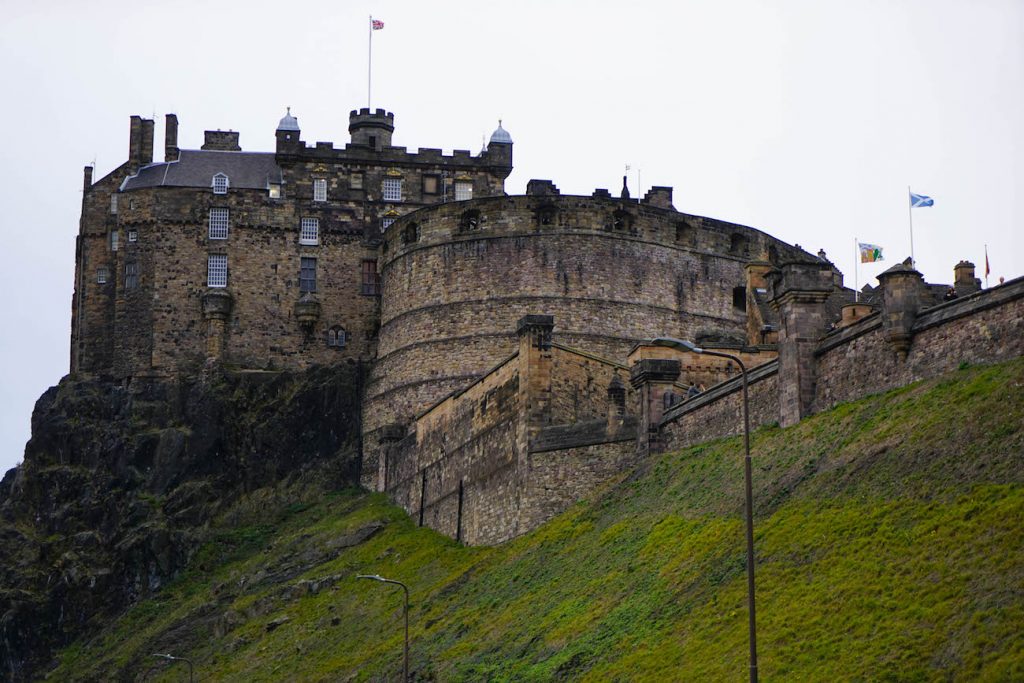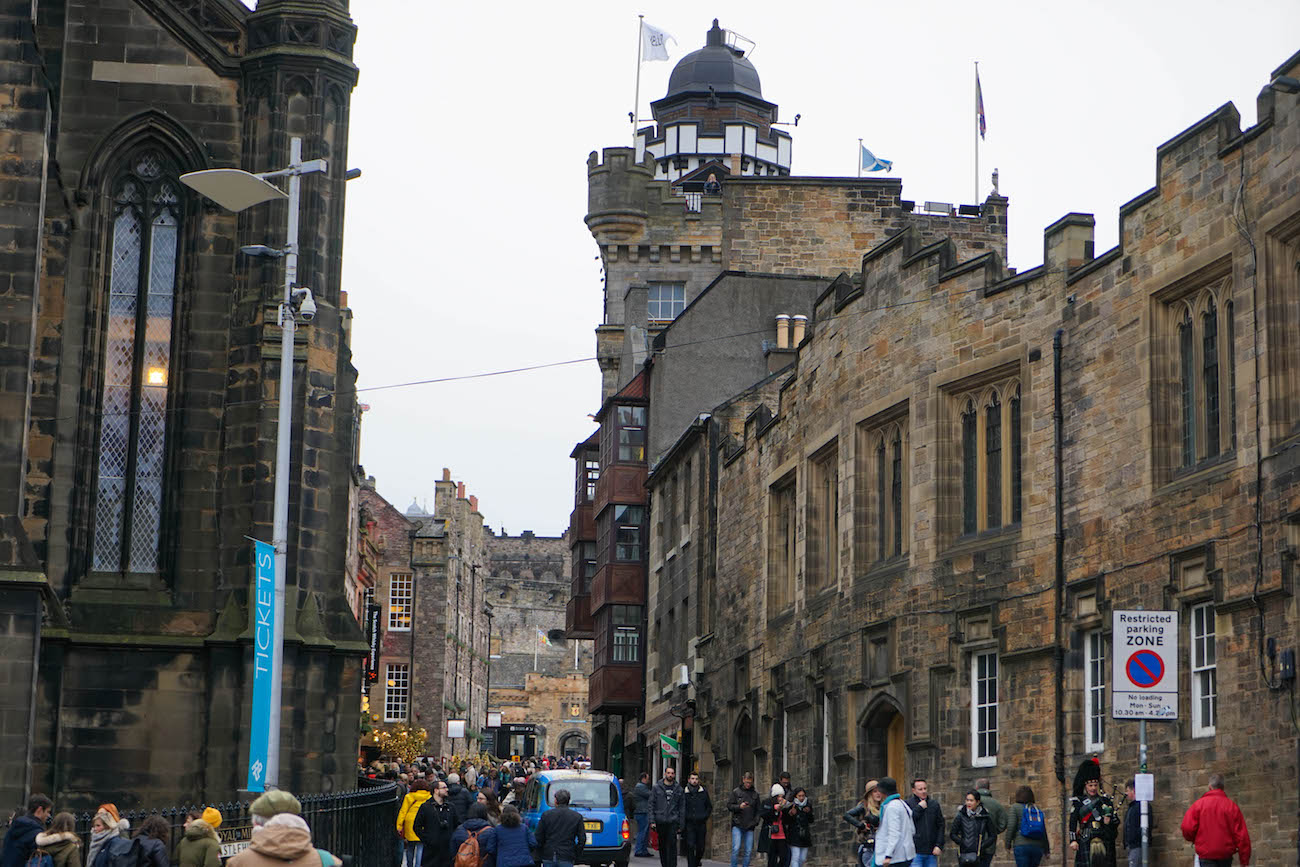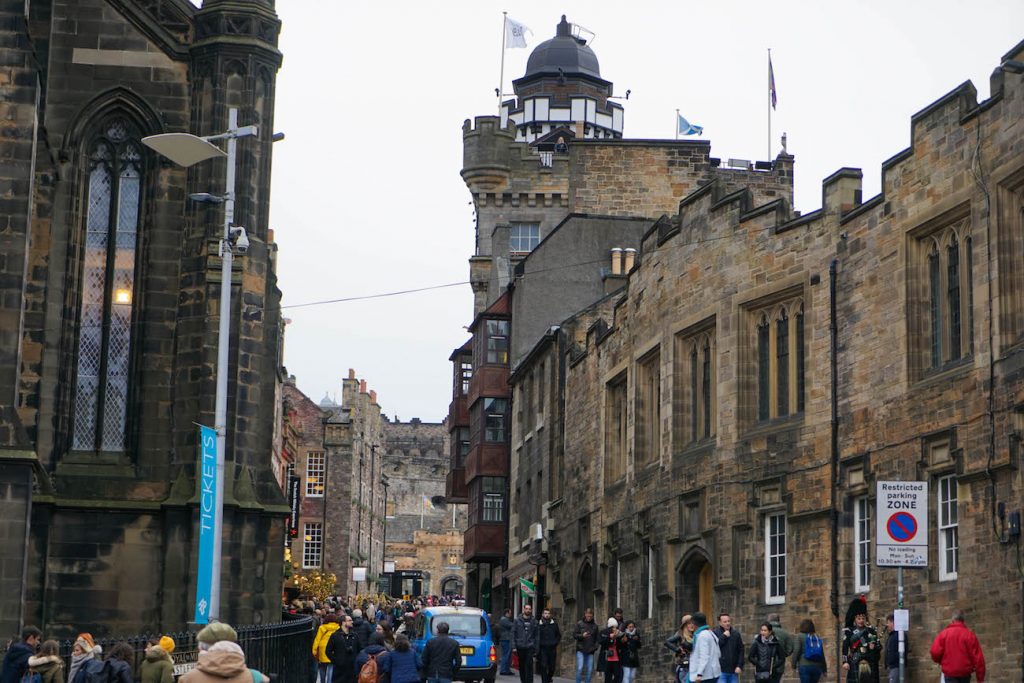 At the gateway to the Highlands proper you'll find this lake with its 'bonnie, bonnie banks'. The eastern side has plenty of walking and cycling paths across the Ben Lomond mountain, while on the opposite shore you can follow a Heritage path.
The views across the water are spectacular, especially on a still day when the surrounding hills are perfectly reflected. You can also enjoy water sports and boat trips if you just have to get out onto the water.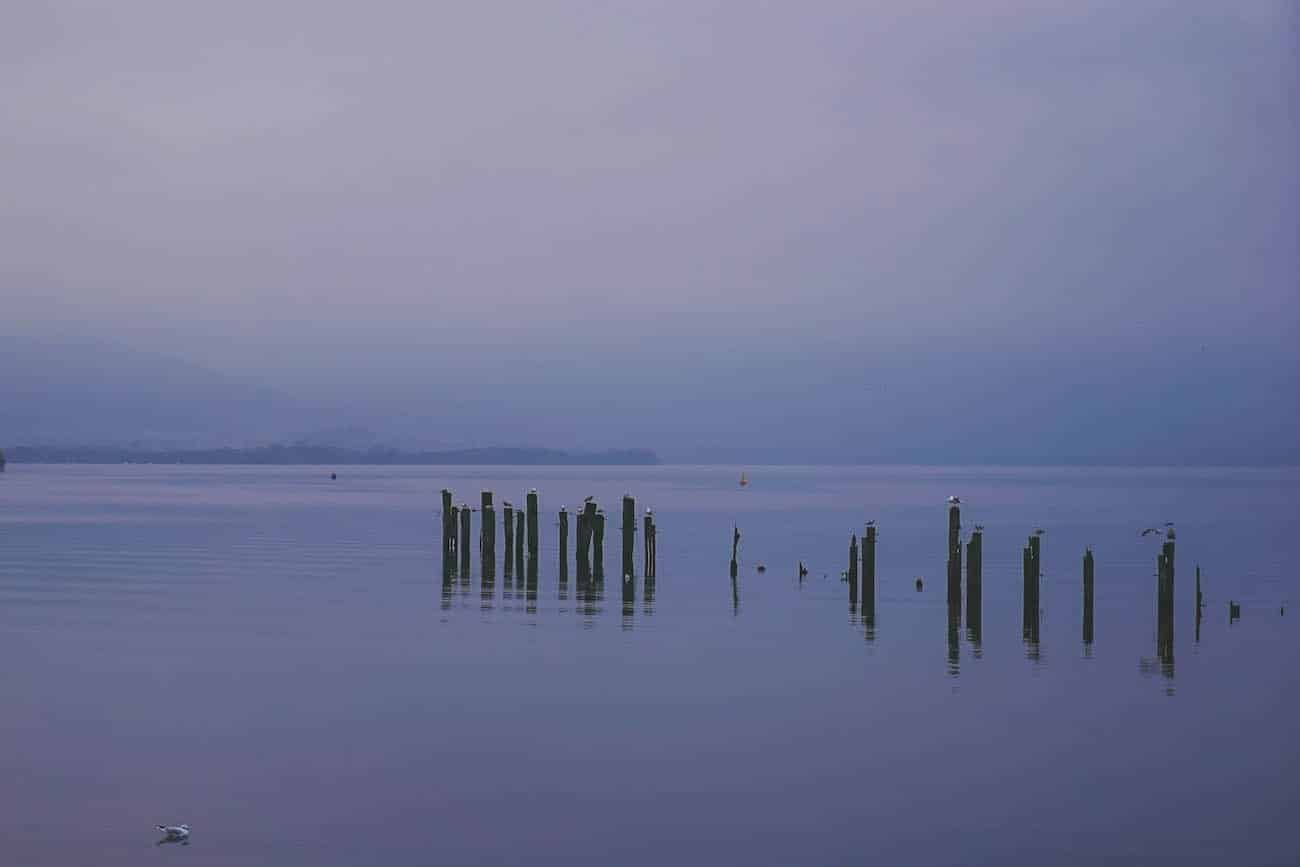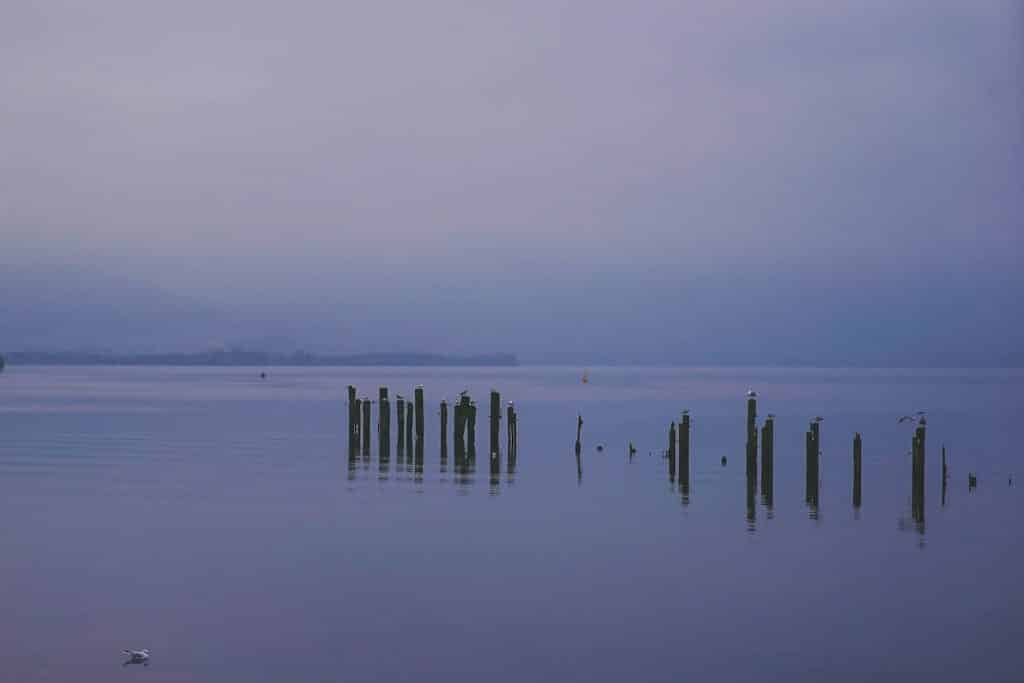 Abandoned to nature after World War II, this grand old home is still the official seat of Clan Graham, although it is more ruins than homely now. It's a spectacularly spooky place to visit (go in daylight), but also fascinating.
We should mention here that technically it's not a visitors' site, but if you love a castle and like to go places off the tourist trail, then Buchanan Castle in Stirlingshire is easily one of the best things to do in Scotland.
Buchanan Castle is in Stirlingshire, on the way to Loch Lomond. In fact, people traveling around Scotland often pass it all the time and have no idea – even locals! It's about a mile from the village of Drymen (birthplace of Billy Connolly!), which is a stop on the West Highland Way on the banks of Loch Lomond.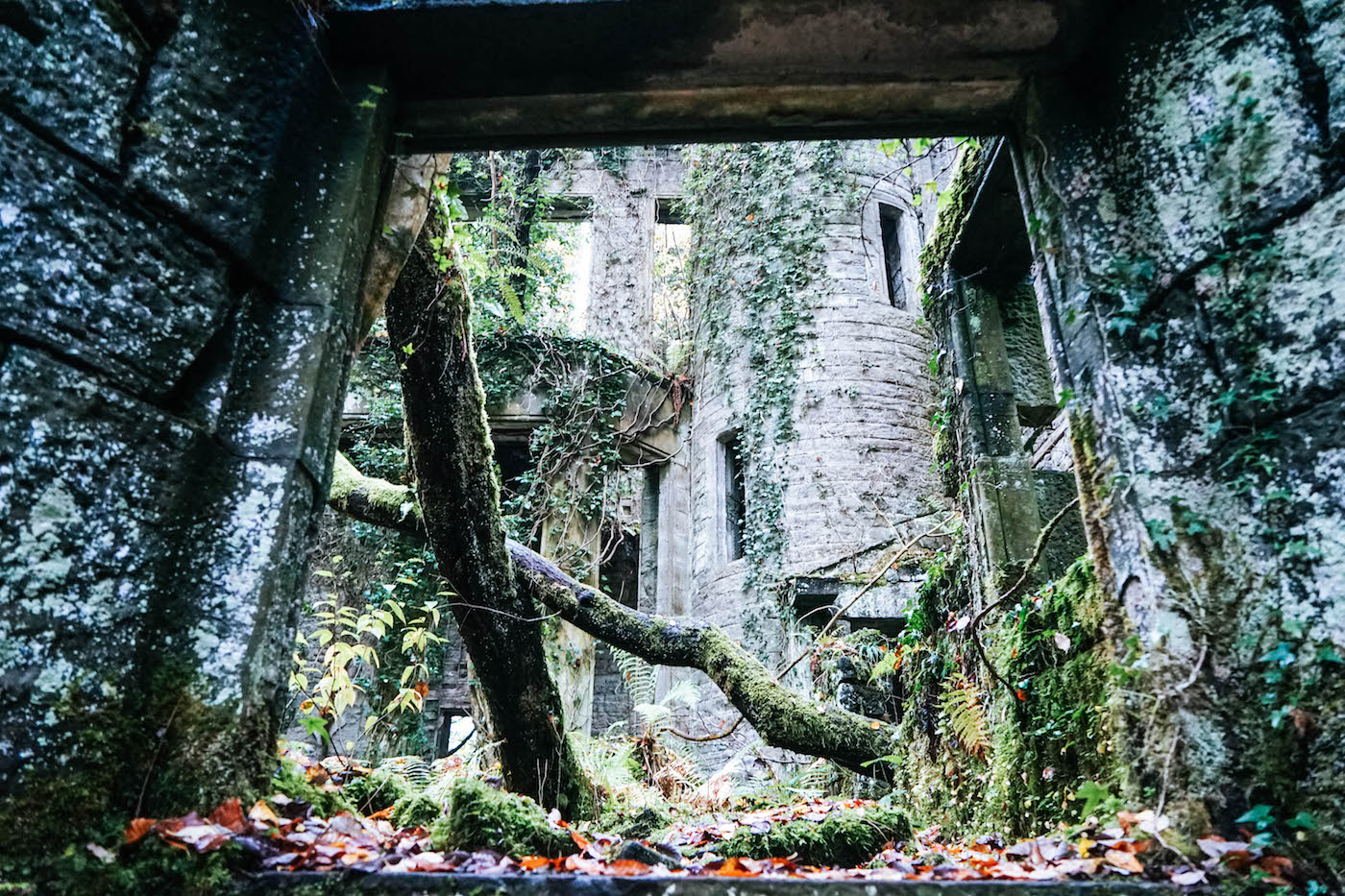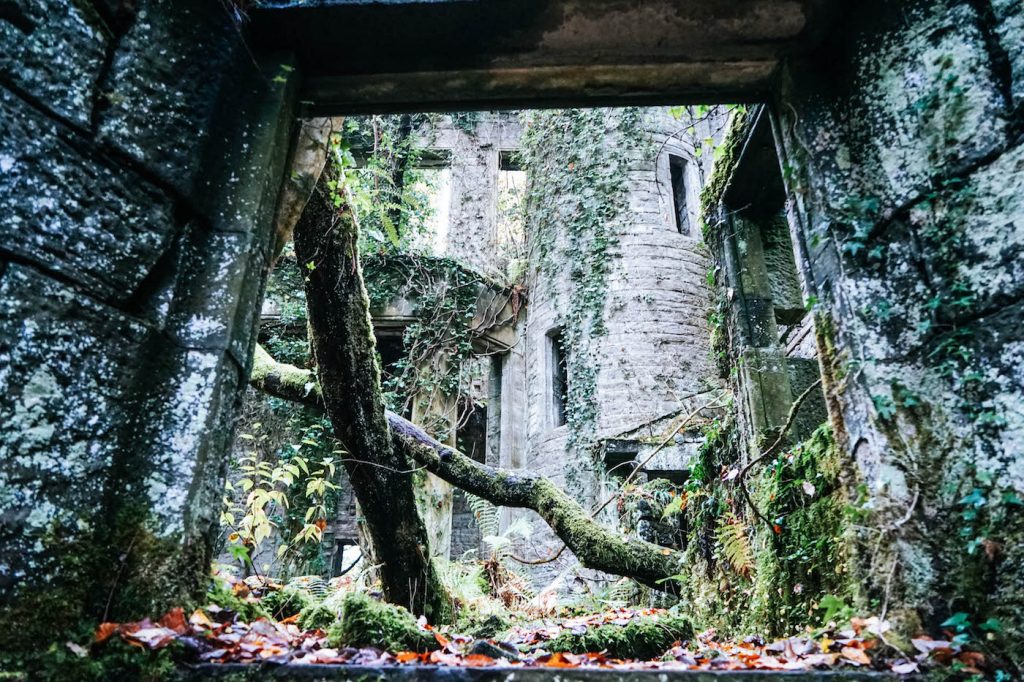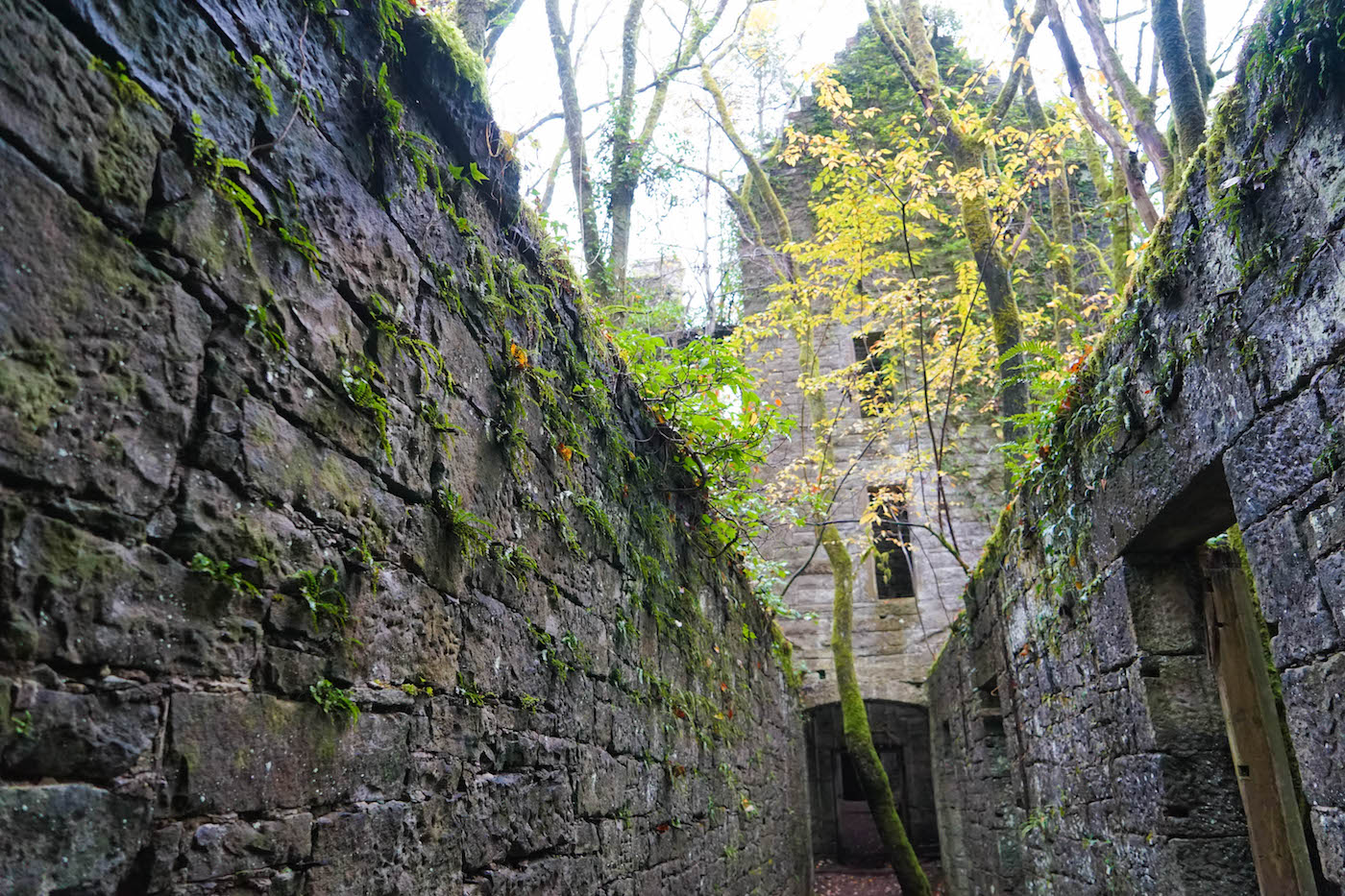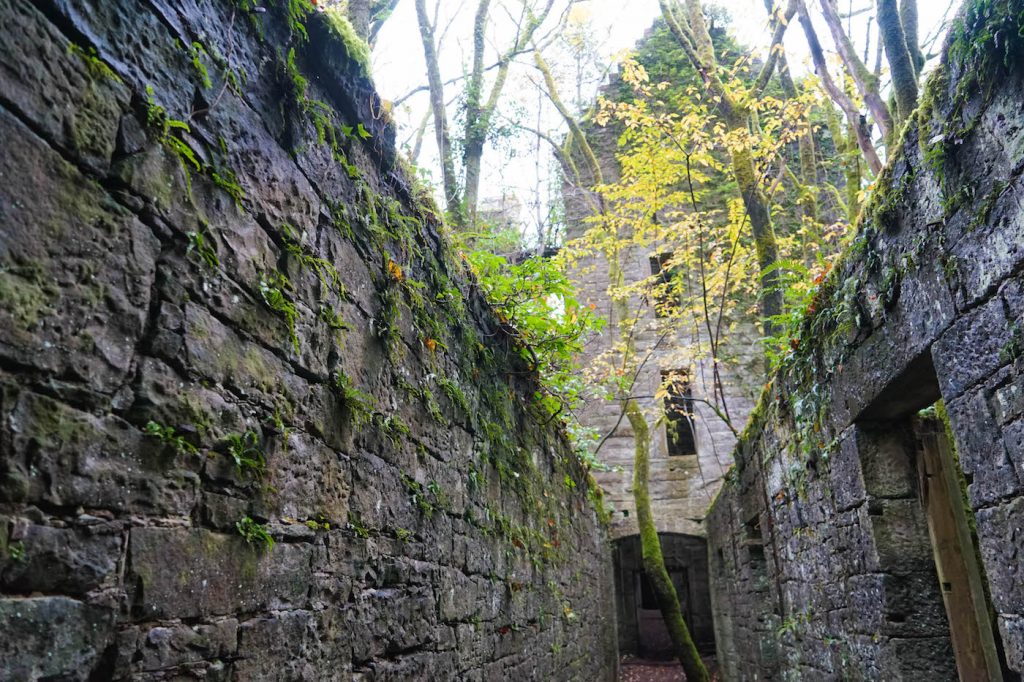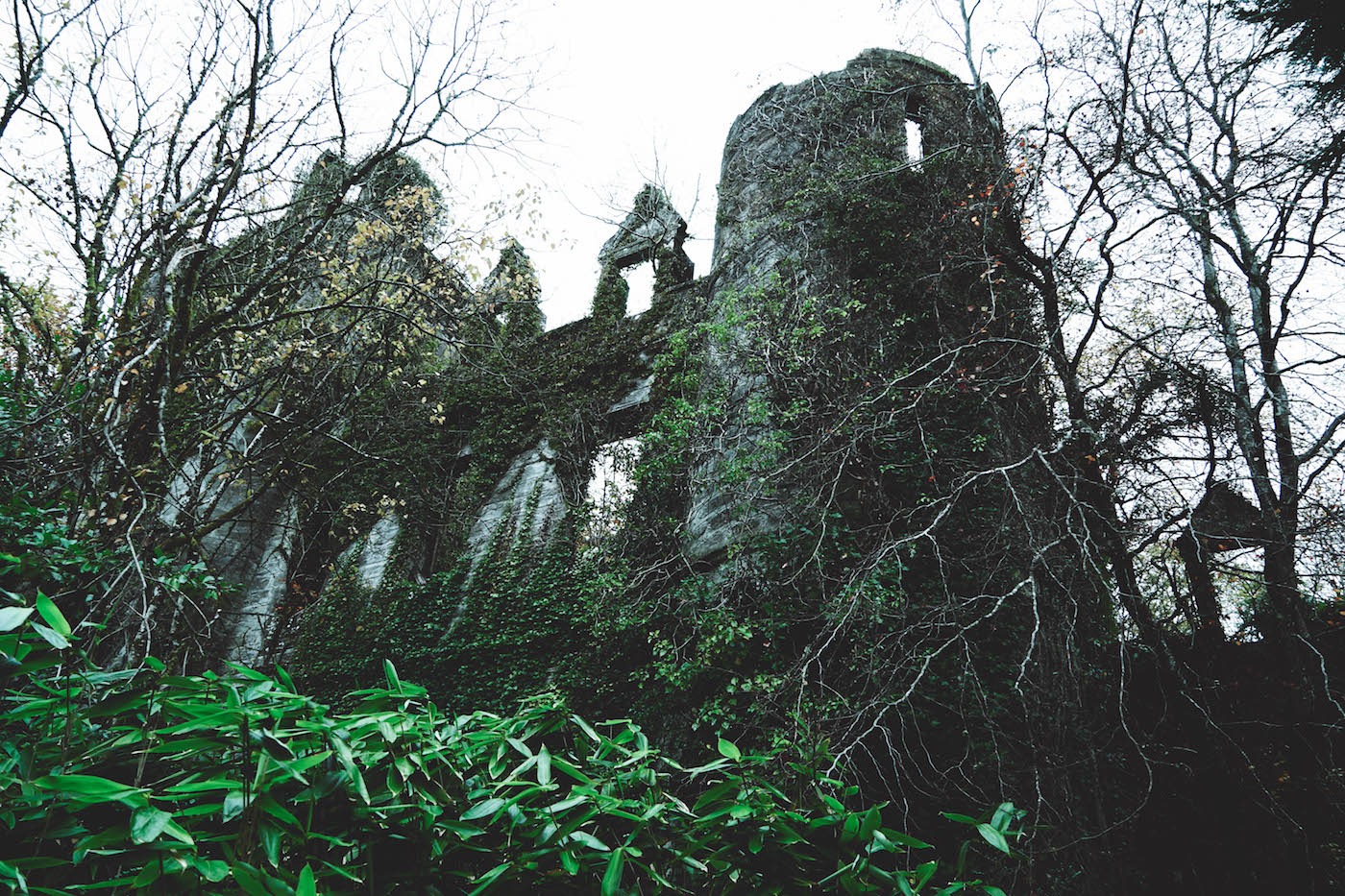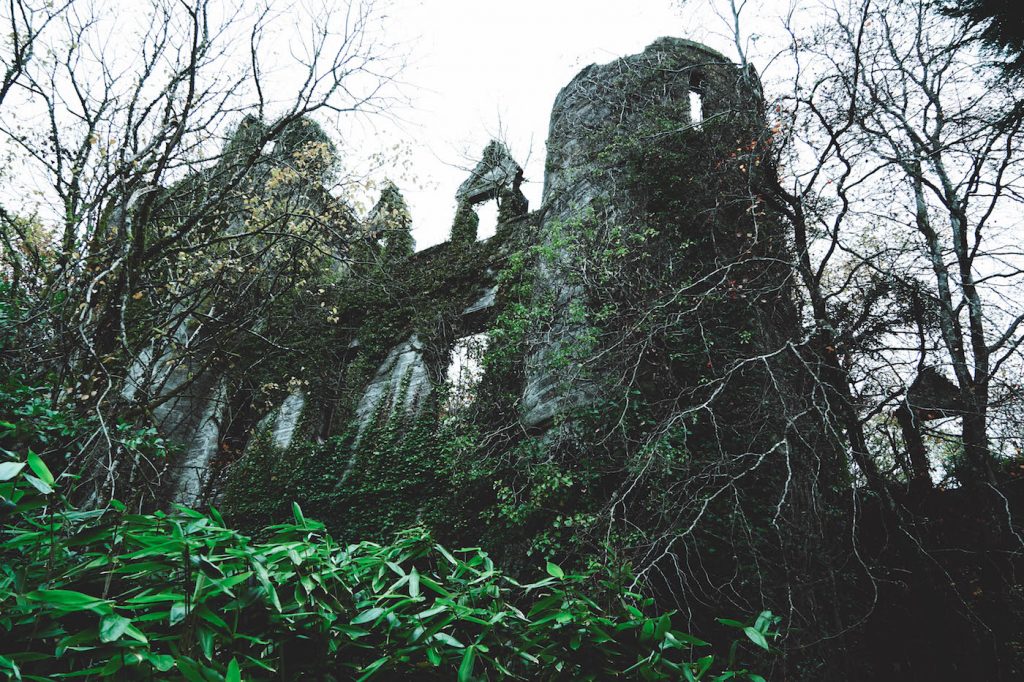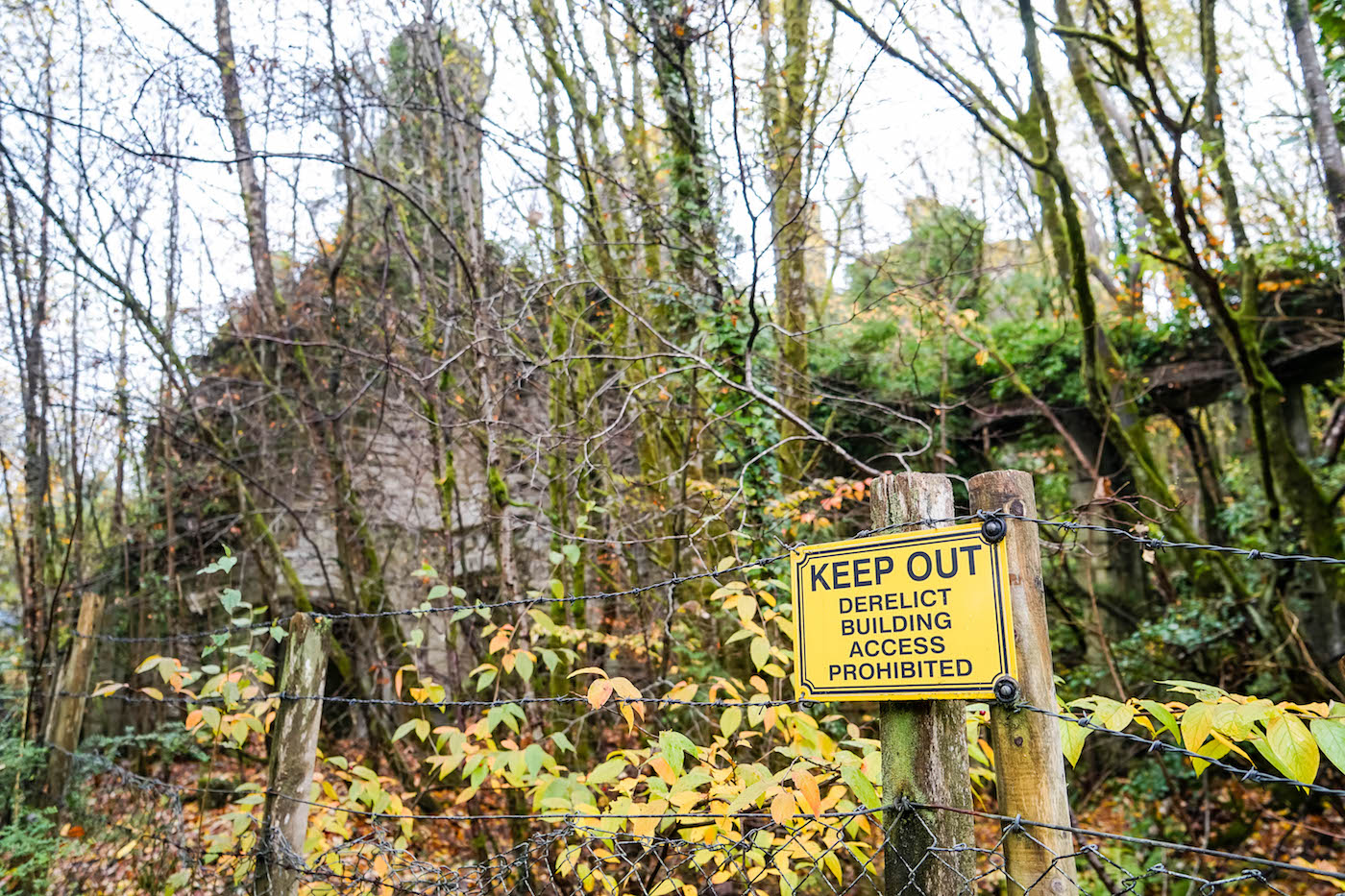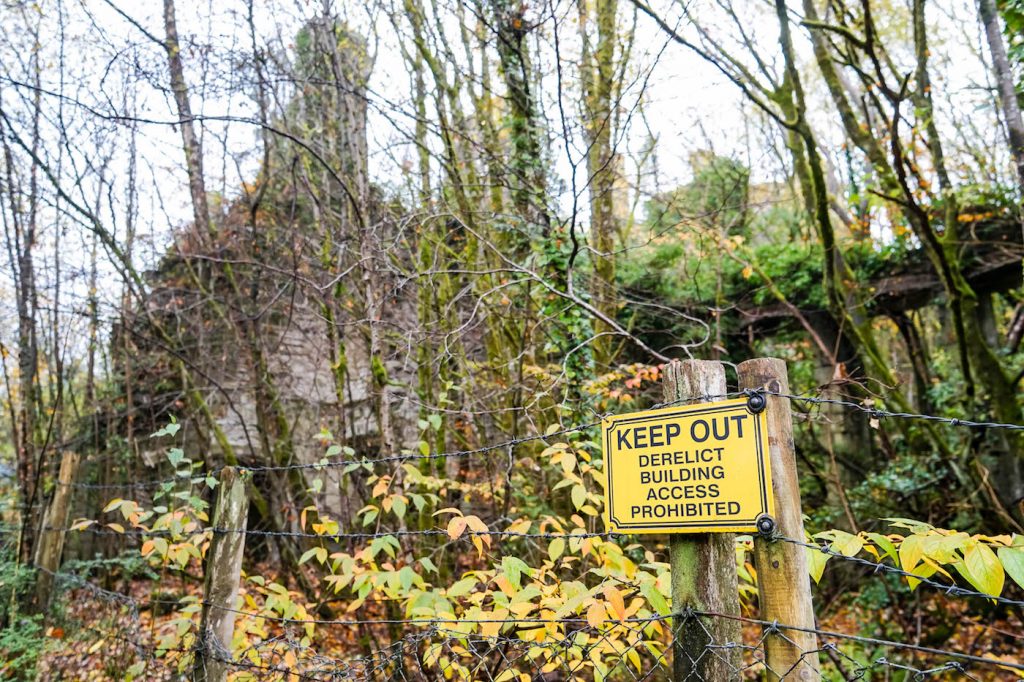 This breathtaking monument to Scotland's horse powered history features two 30 metre high horse heads rising out of a canal in Falkirk. Made of stainless steel, these shine in the sun and glisten in the rain.
As well as a nod to history, these speak to Scottish folklore, as a Kelpie is a shape-shifting water spirit that lives in lochs and pools.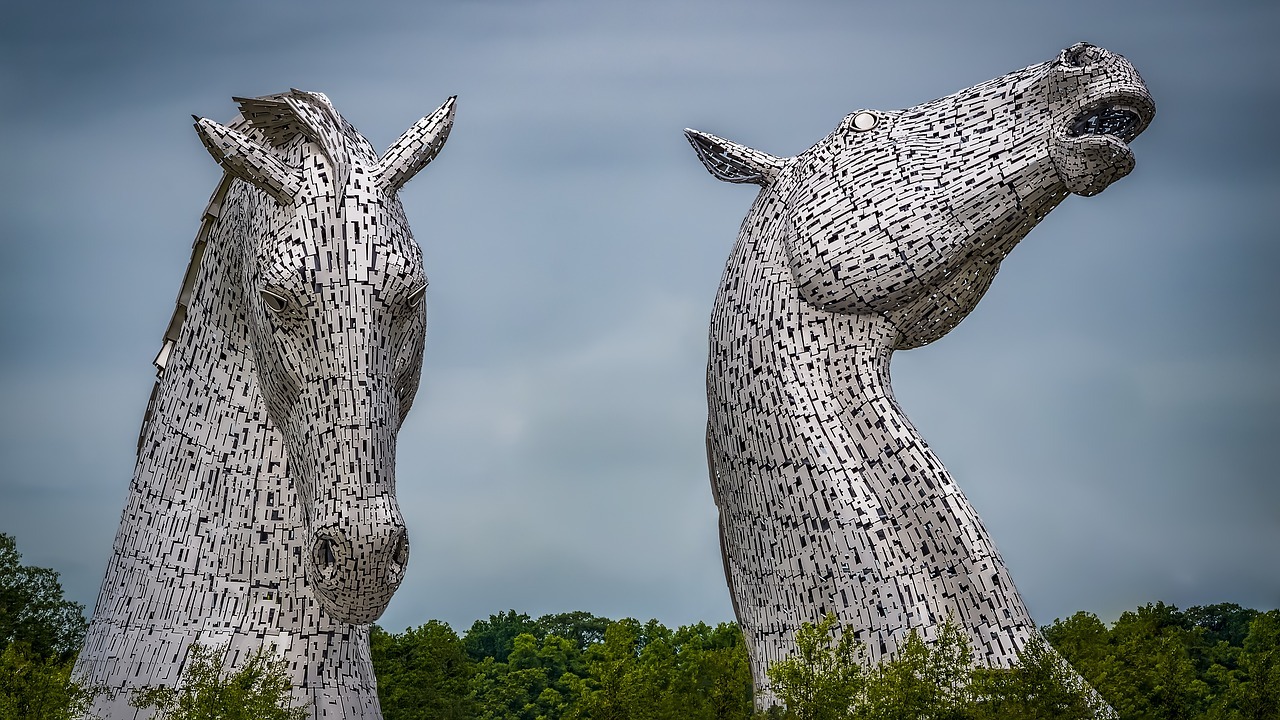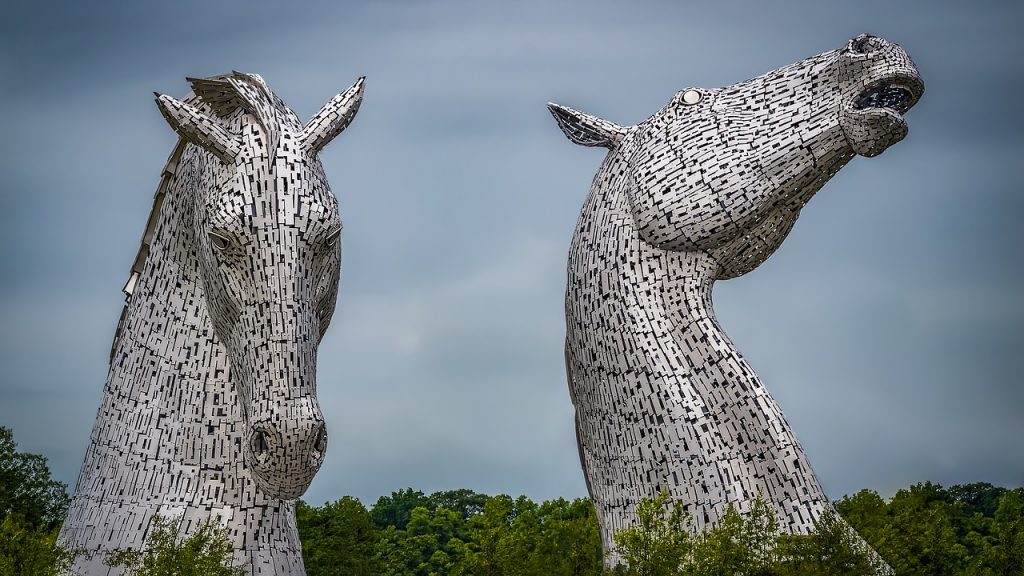 Scotland's biggest city is locked in a centuries-old 'frenemies' relationship with Edinburgh as the 'Weegies' and 'Edinburgers' debate where deserves the crown of the best city in Scotland. While it might lack the jaw-dropping beauty of Edinburgh, Glasgow is lively and contemporary, proud of its industrial history and cultural delights.
The one thing Glasgow definitely does better is a night out. The live music scene is legendary and enjoying chats with the friendly locals is one of the things to do in Scotland to give you a real sense of the country. During the day you can shop til you drop in the wide range of stores or explore the fascinating museums and galleries.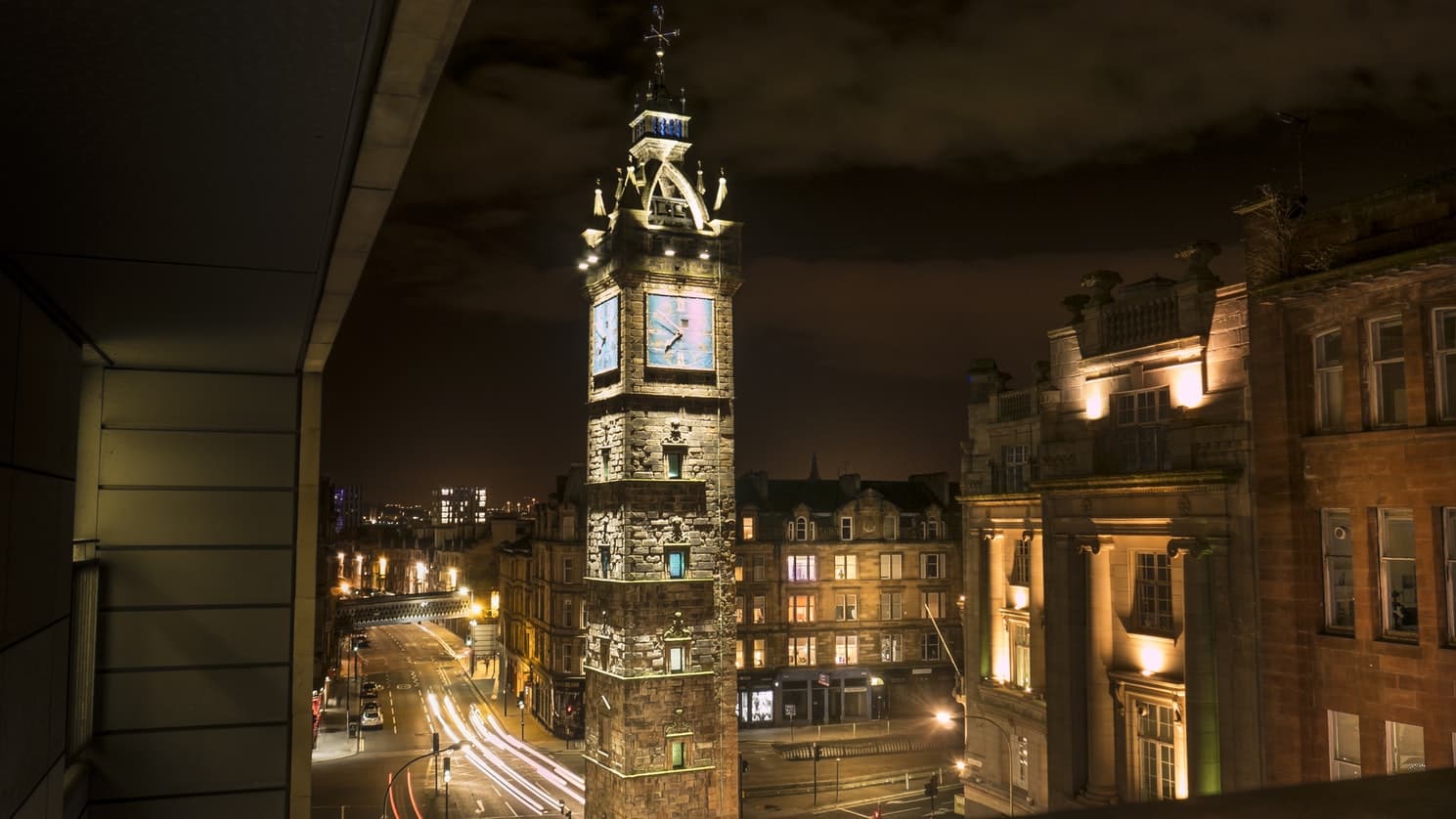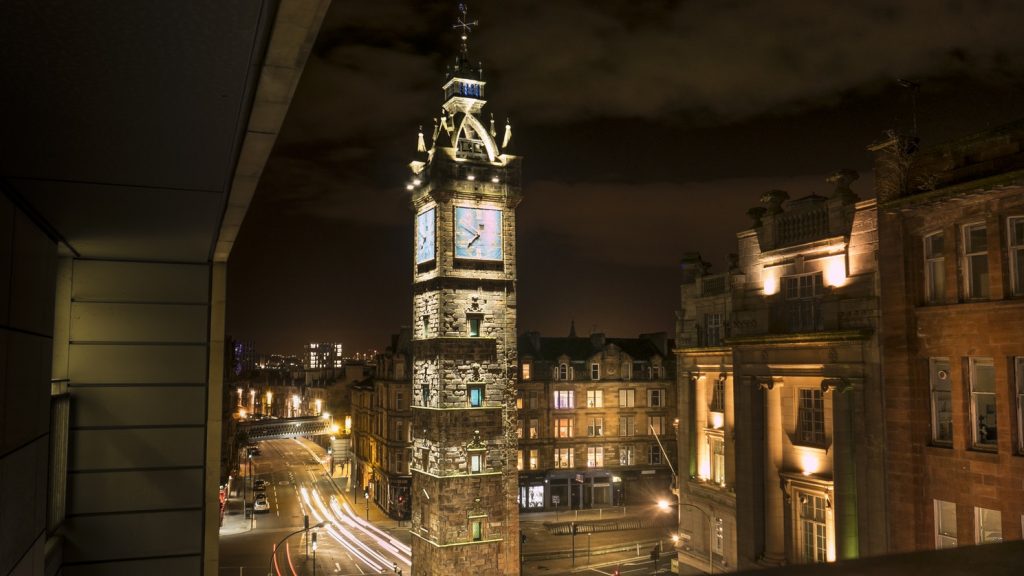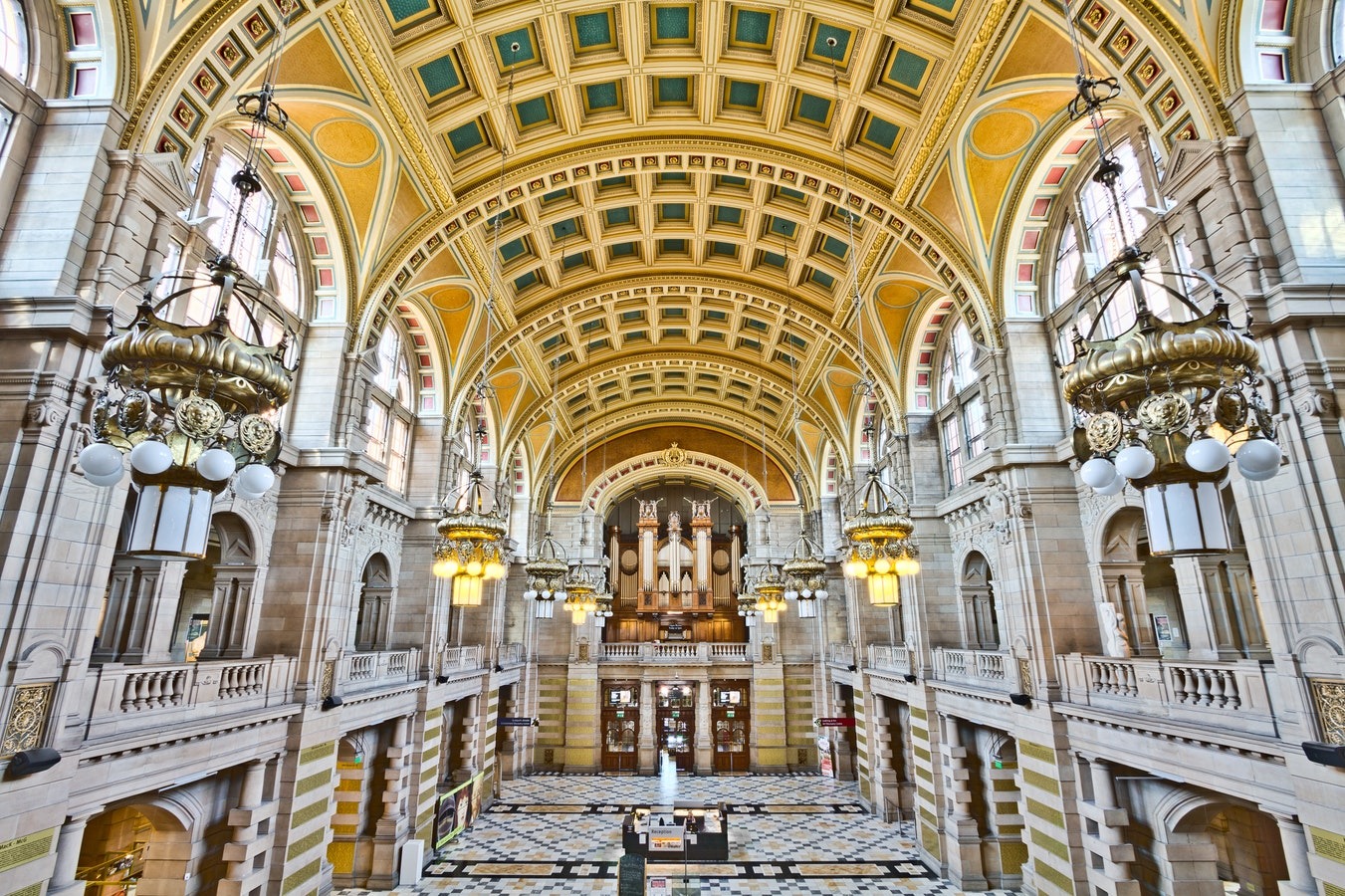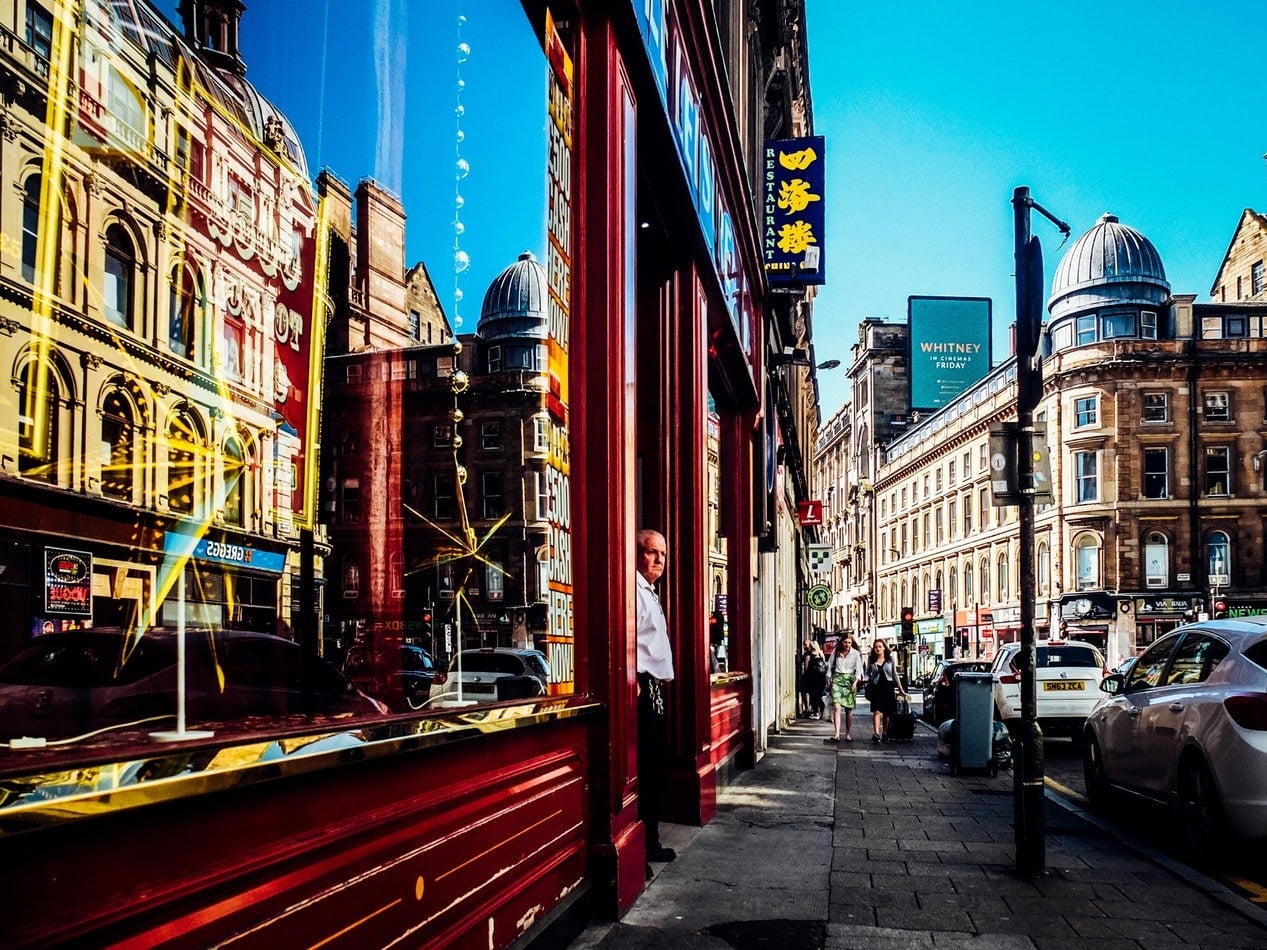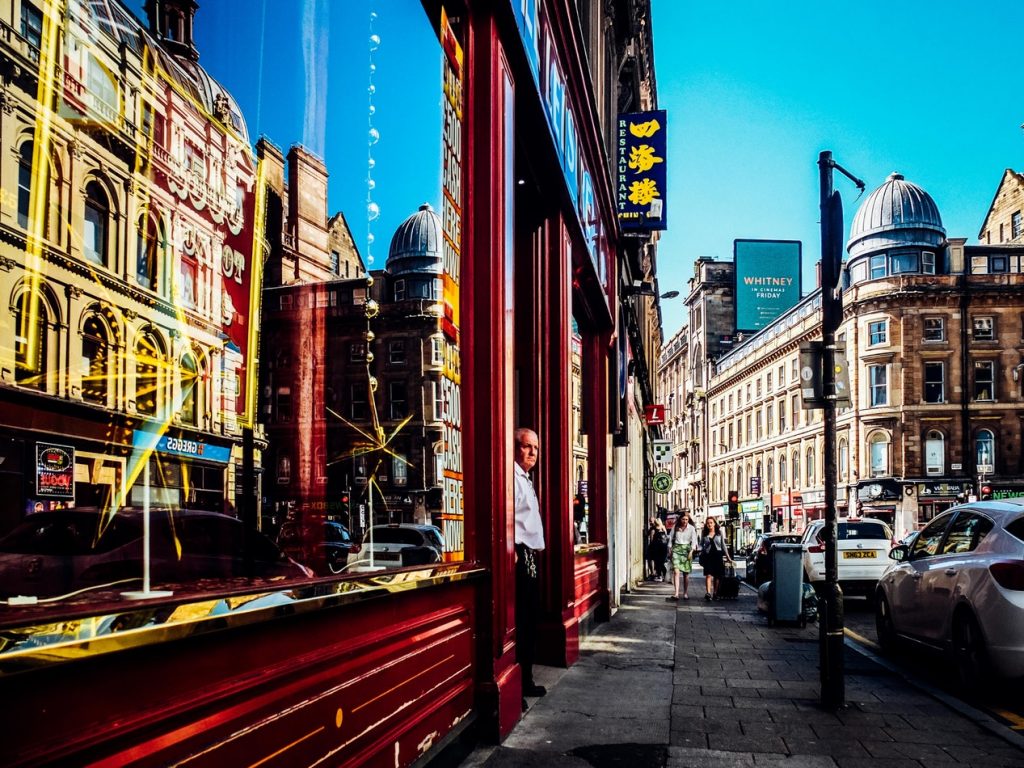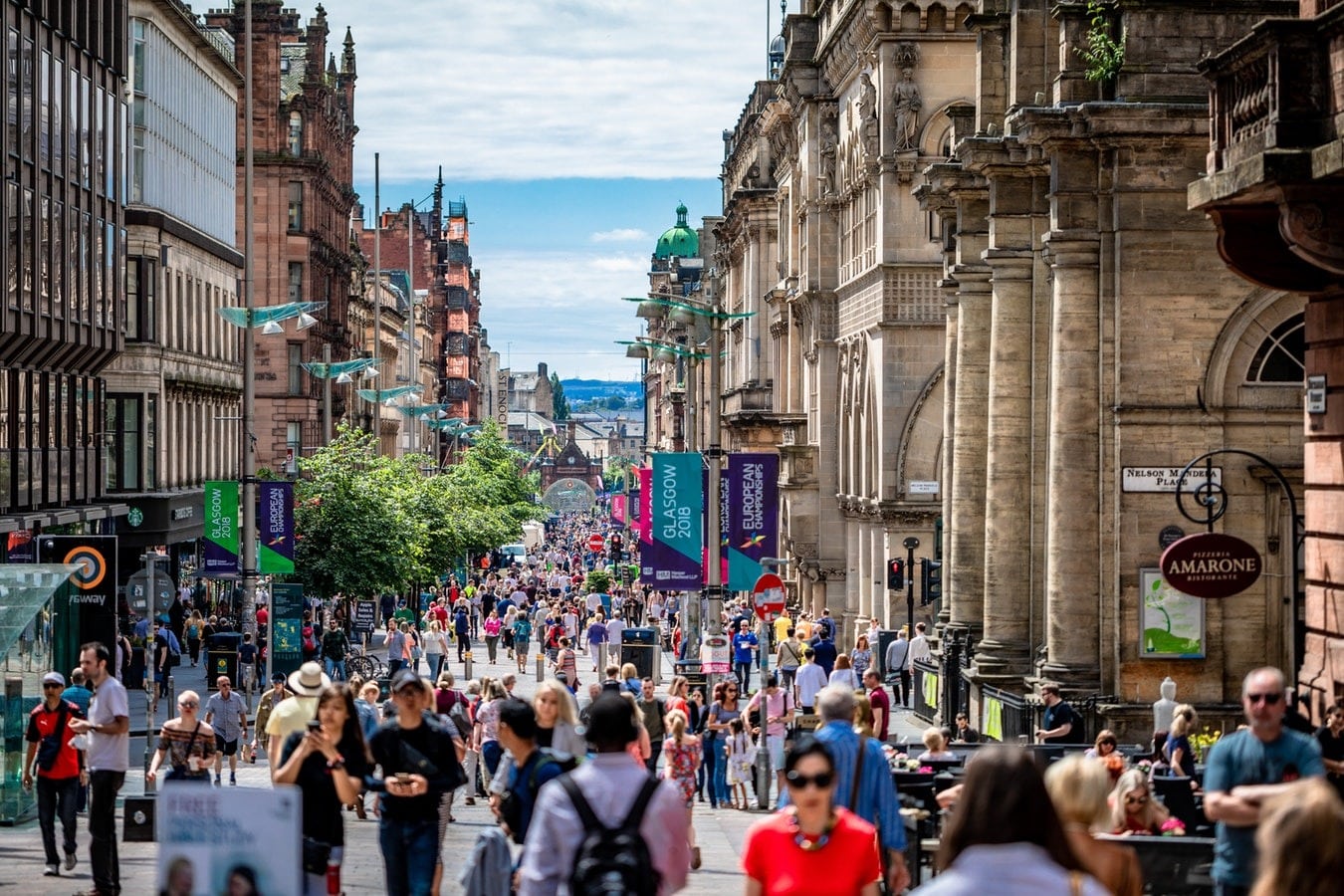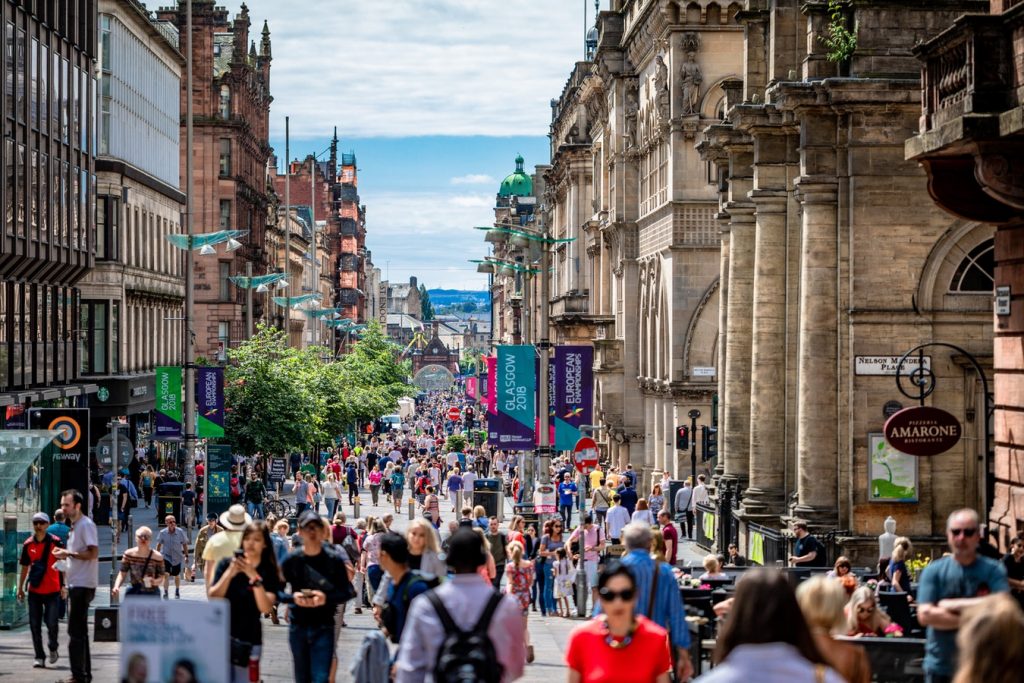 One thing Scotland does better than anywhere else is castles, and Stirling Castle is no exception. It makes an impression from the moment you see it towering about the city. The 12th century fortification contains a Great Hall, a chapel, baileys and the royal palace – you can quite easily spend a day exploring it all.
Then stand on the walls and look out over the surrounding countryside, imagining yourself centuries ago on the lookout for approaching troops.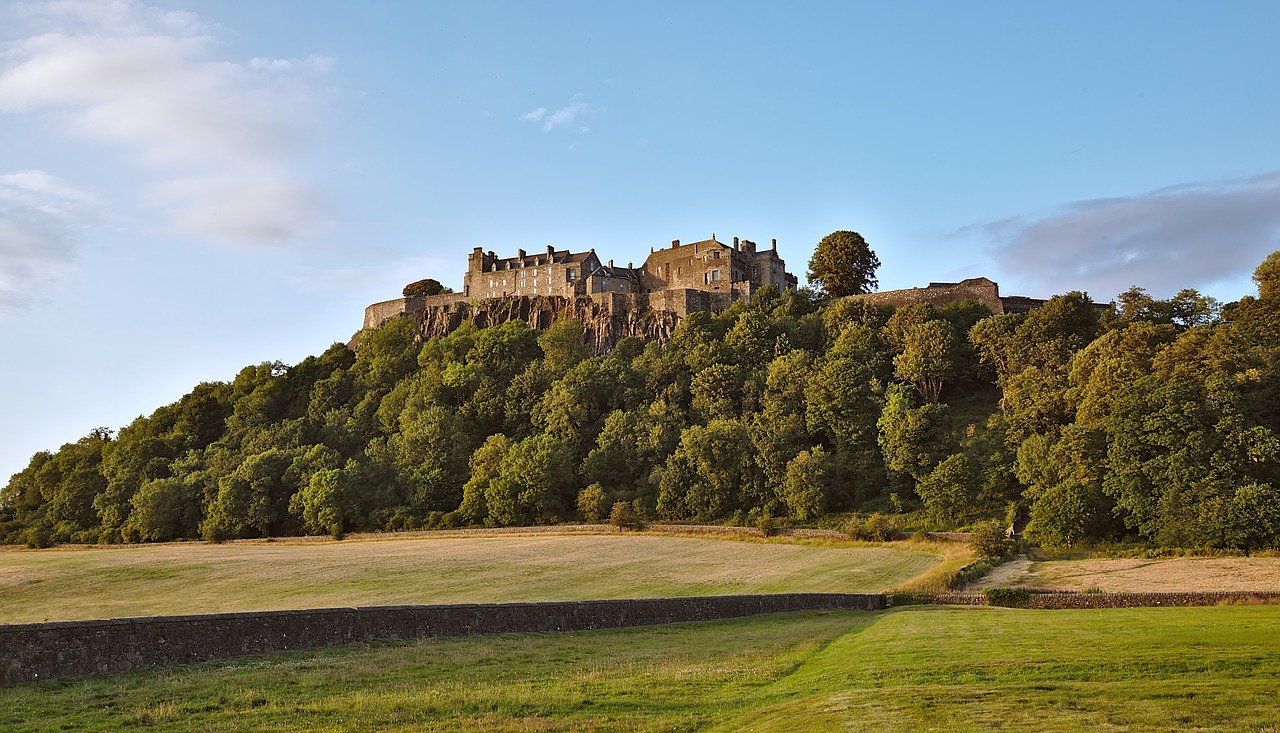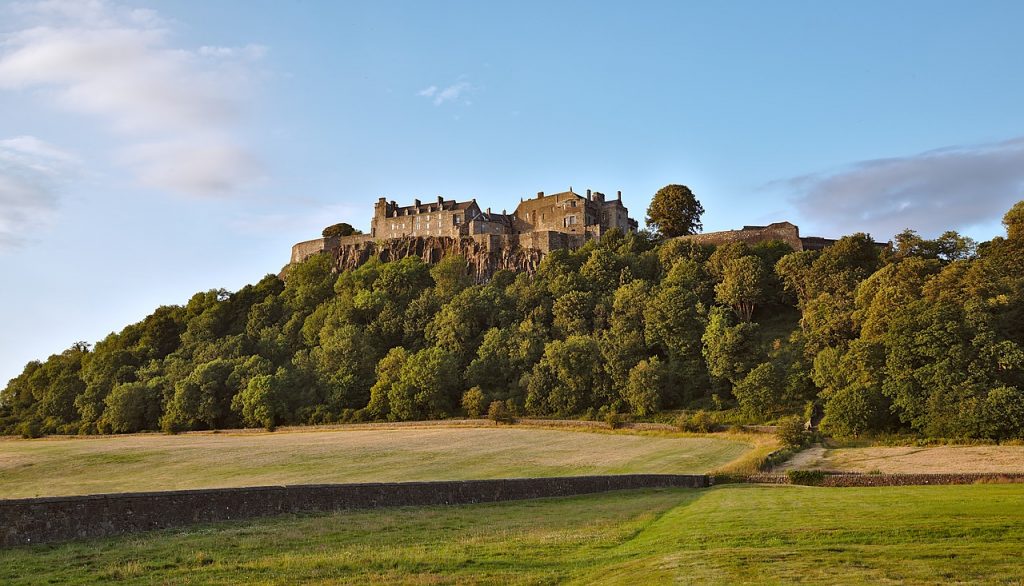 It's hard to describe how exhilarating it is to stand on the banks of Loch Ness, Scotland's biggest lake, watching the ripples on the surface of the water and almost, not quite, maybe catching a glimpse of something beneath the waves.
Nessie will be many years old by now, but it's still worth visiting her home. Even if you don't see the monster, you'll have a great time looking for her.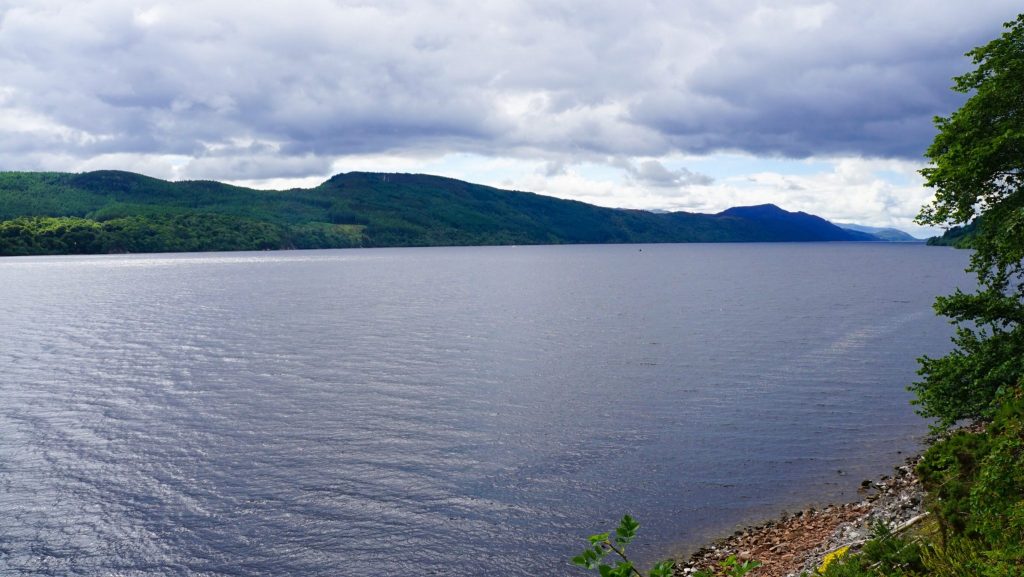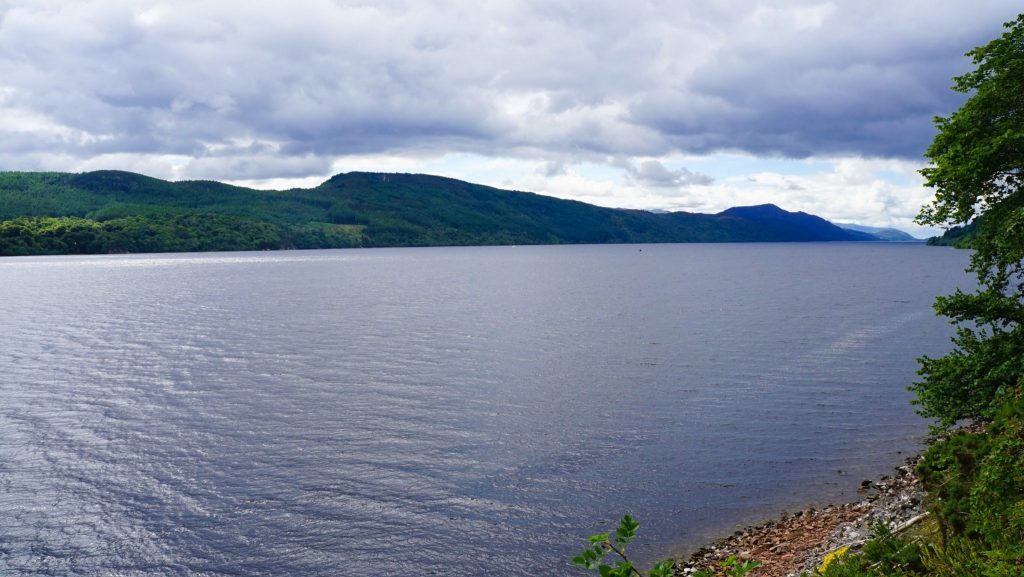 The second biggest Scottish island is a wonderful place to start your Highlands and Islands experience. 'Cloud Island', a reference to the mist surroundings the peaks of majestic Skye, is a glorious site of towering mountains, glittering lochs and epic coastline. You'll feel like you're living in a fairy tale or myth as you explore the landscapes.
When it gets too chilly to be outside, you can cosy up in the pubs or restaurants in one of the picturesque towns, such as Portree, Dunvegan or Trotternish. There's also some pretty vibrant local culture with museums and art galleries showcasing exhibits that help you understand more about this magical place.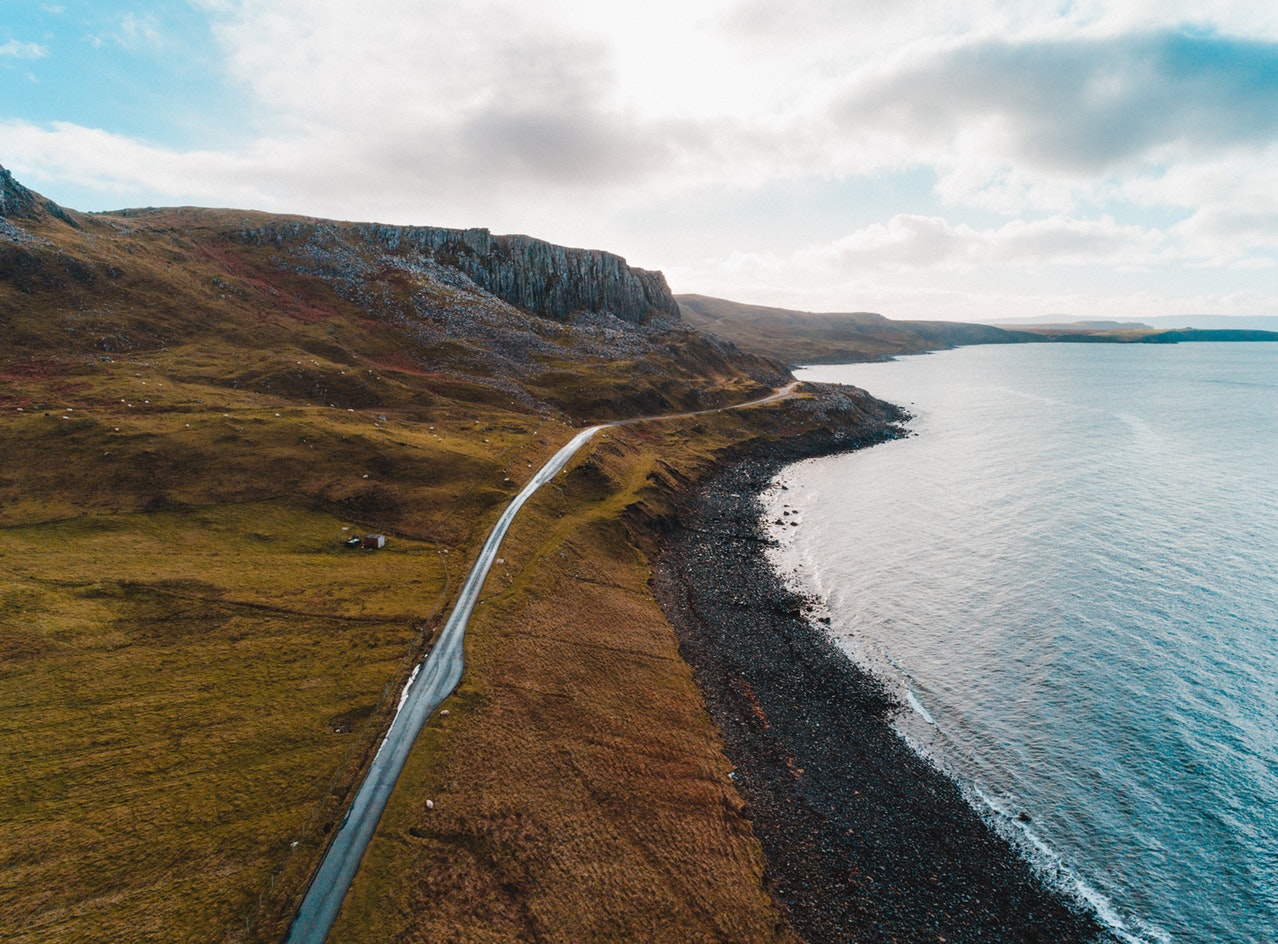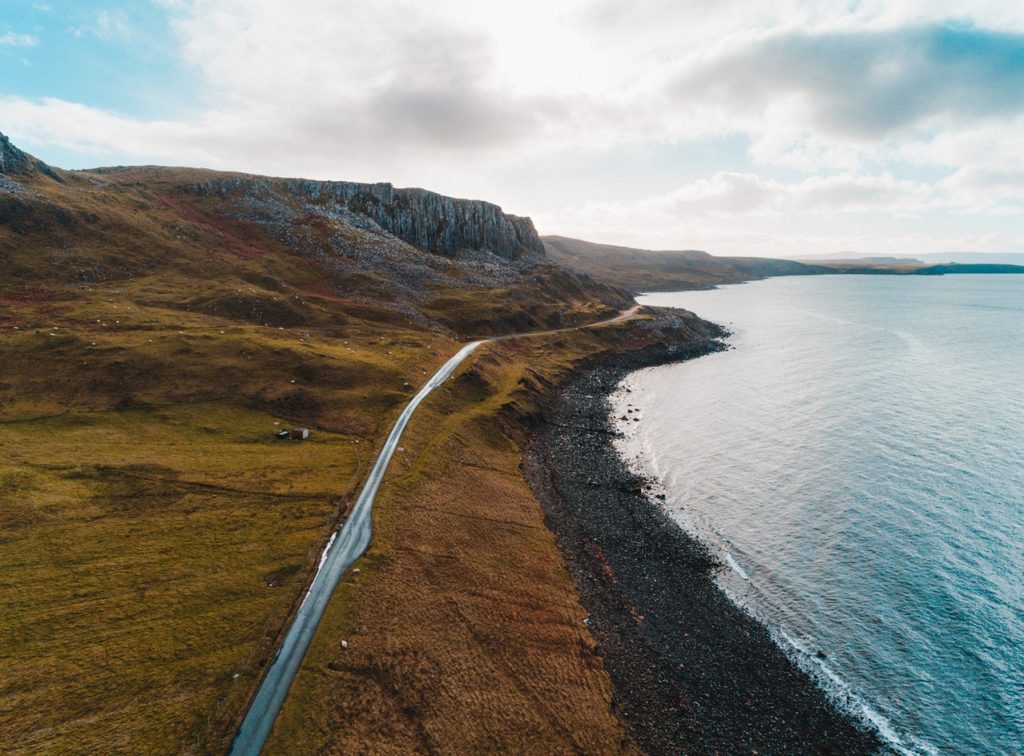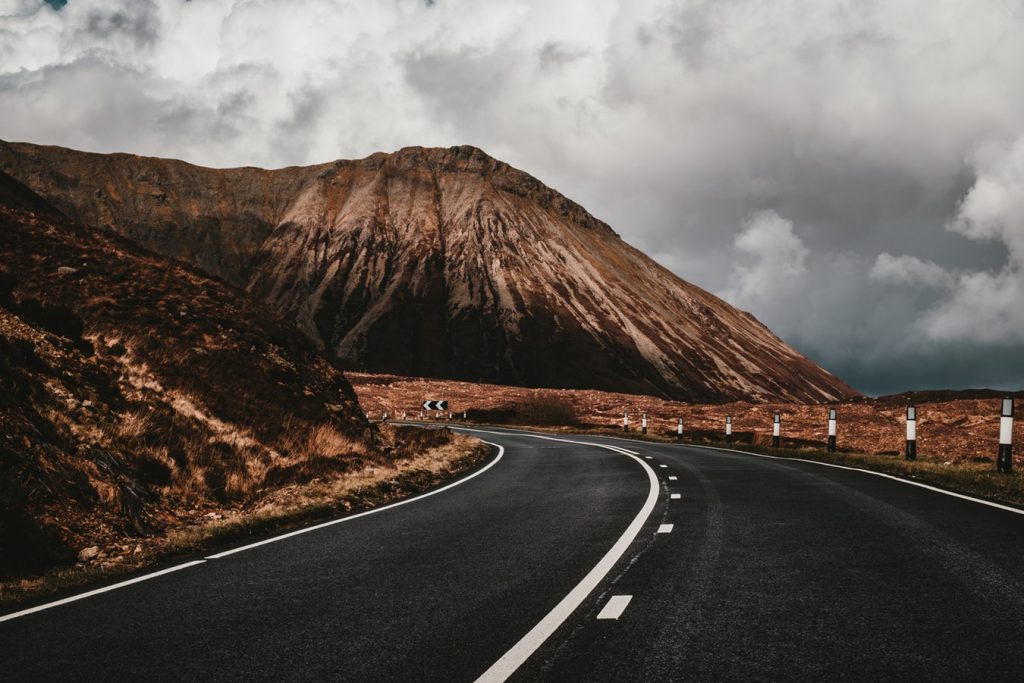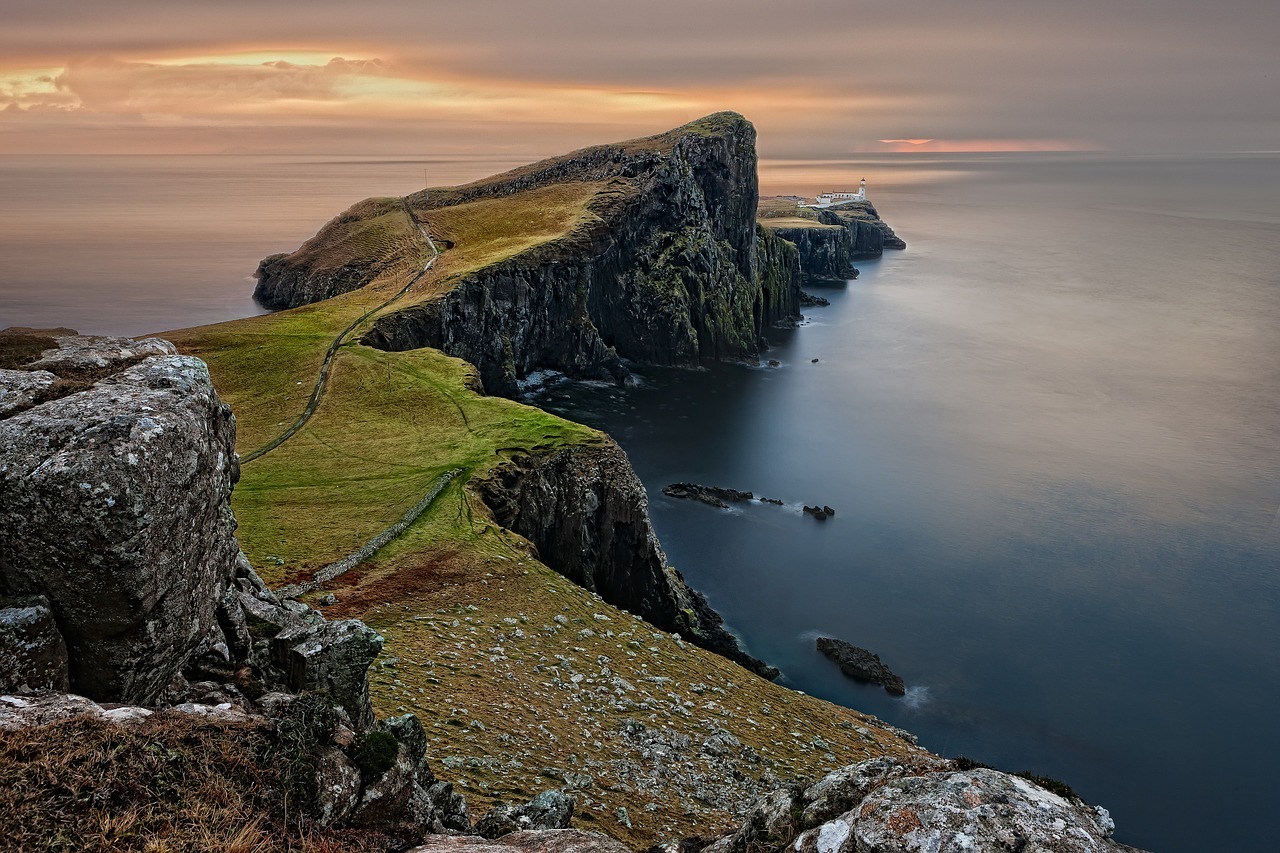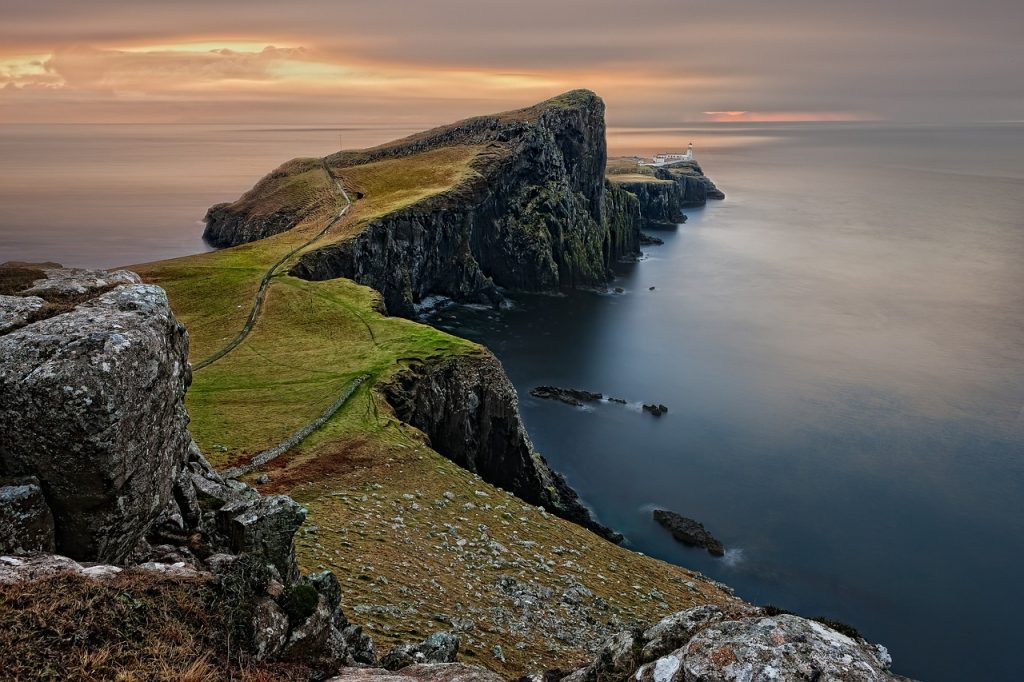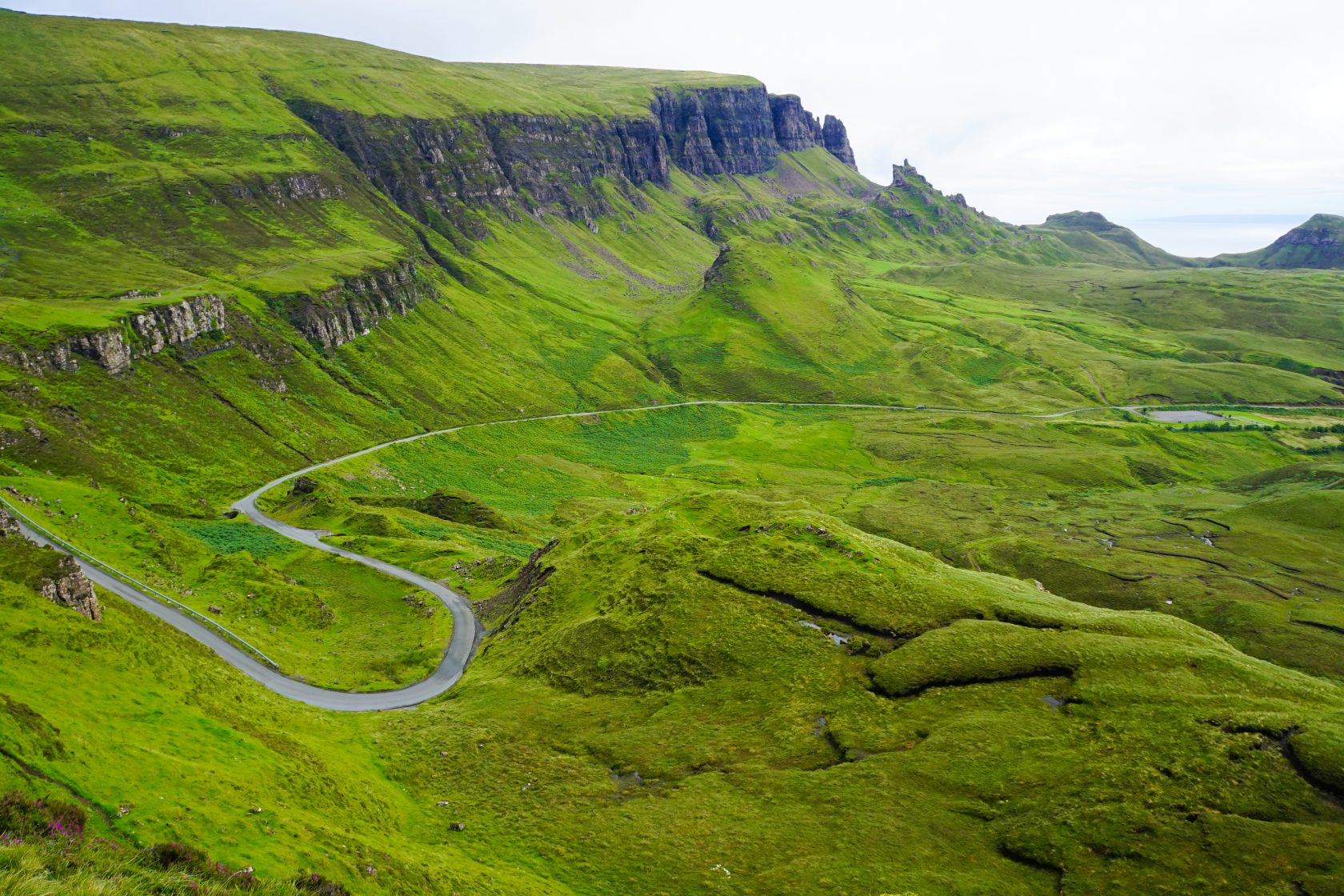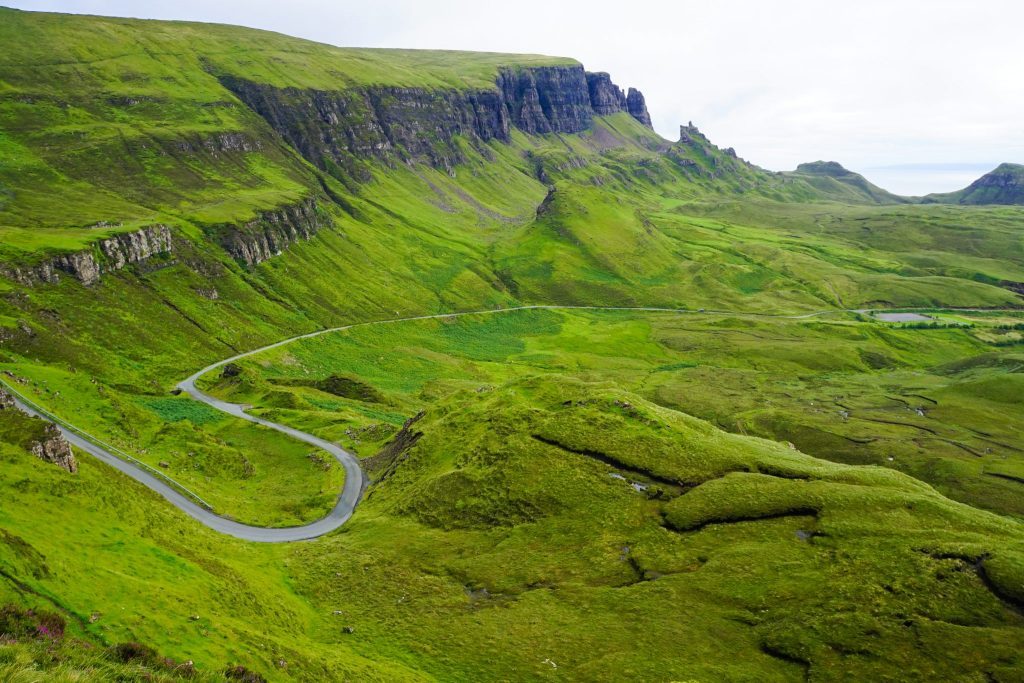 All aboard the Hogwarts Express, Potterheads! The Harry Potter films have made this viaduct famous with the iconic image of the train steaming around the curved line perched atop elegant arches in woodland.
Even without the HP associations, this feat of engineering is well-worth seeing and there are surrounding walks so you can get there and enjoy nature at the same time.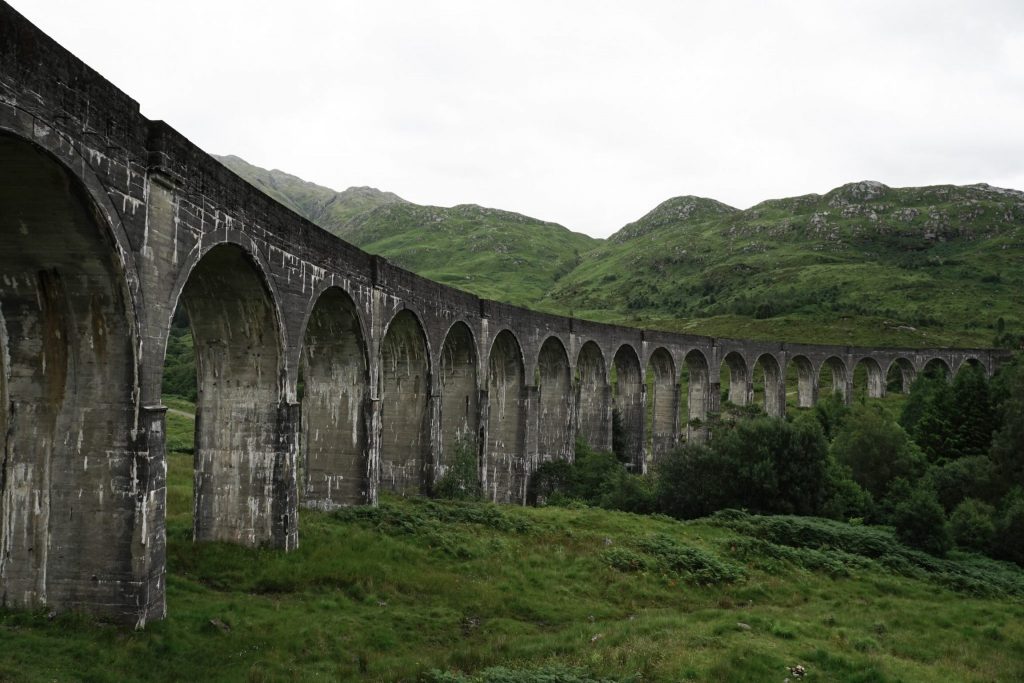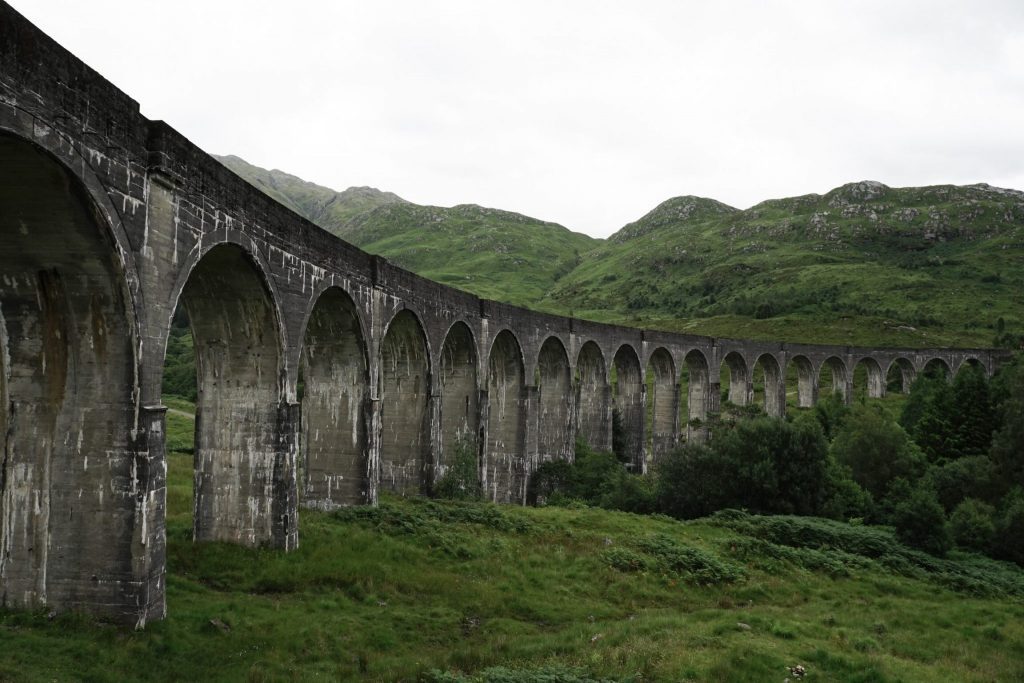 Skye is stunning, of course, but as the third most popular thing to do in Scotland it can be a bit crowded. If you want to visit somewhere peaceful but equally as naturally beautiful, try the Isle of Muck. The beaches would make Greek Islands envious and there are only 38 people living here (can you believe it?!).
This is a wonderful place to seclude yourself from the trappings of modern life. Spend your time swimming in the giant rock pool, walking around the fertile land or cuddling up in one of the yurts. Swimming in the sea here is an incredible experience, if you're brave enough to deal with the icy temperatures!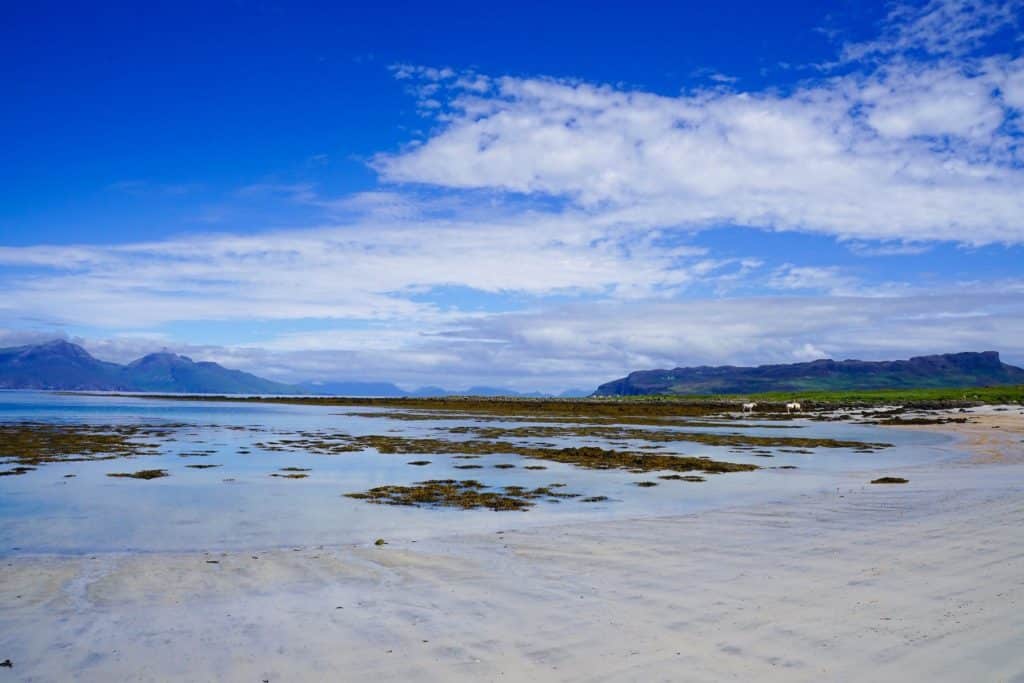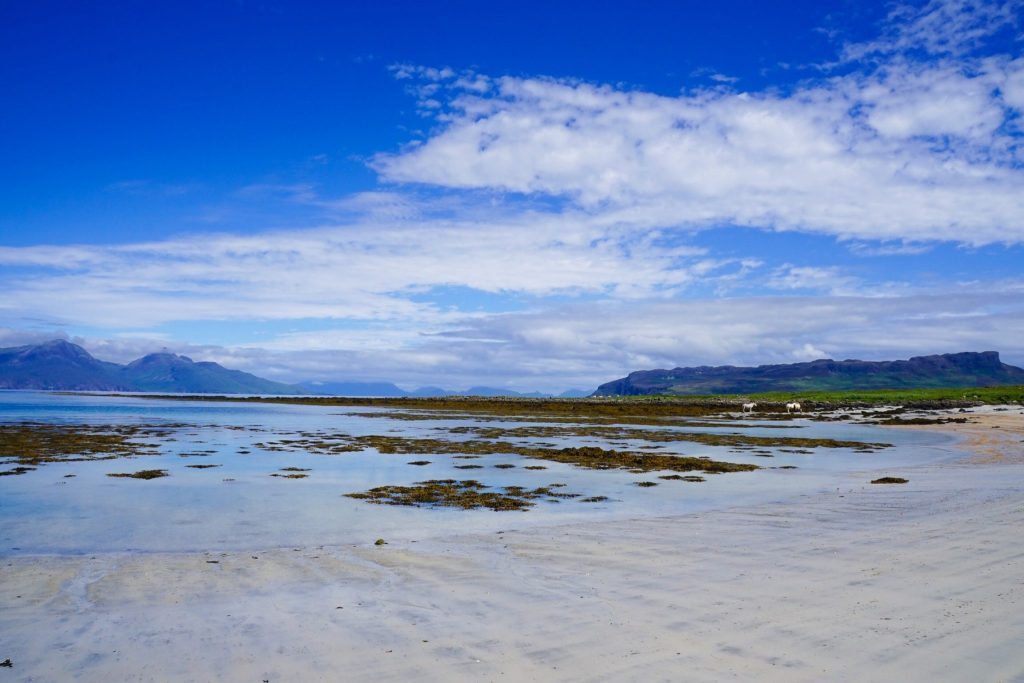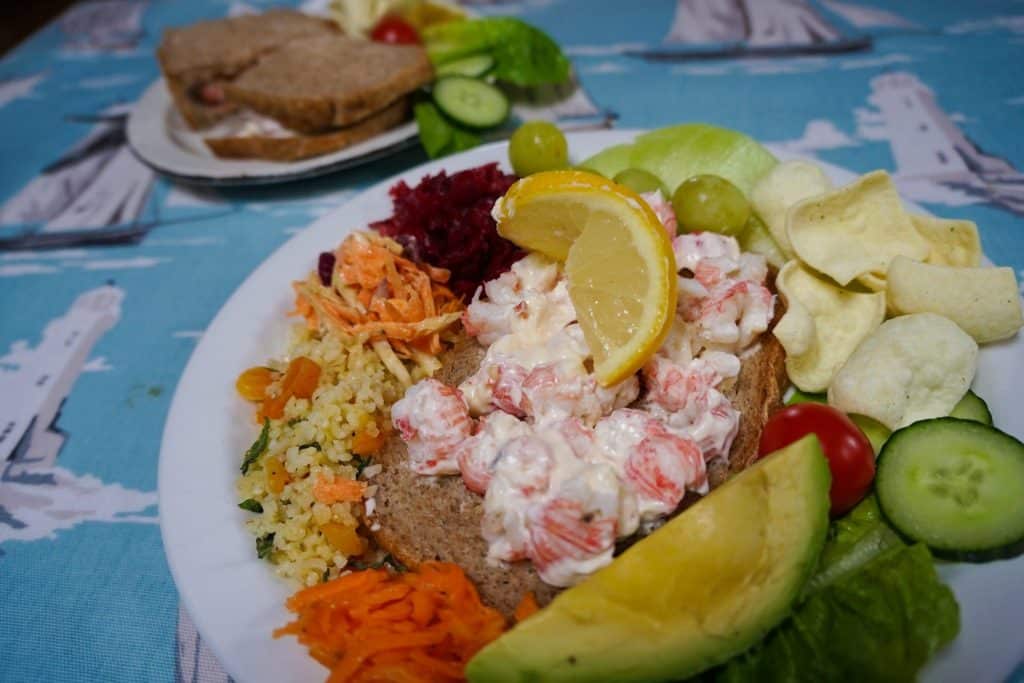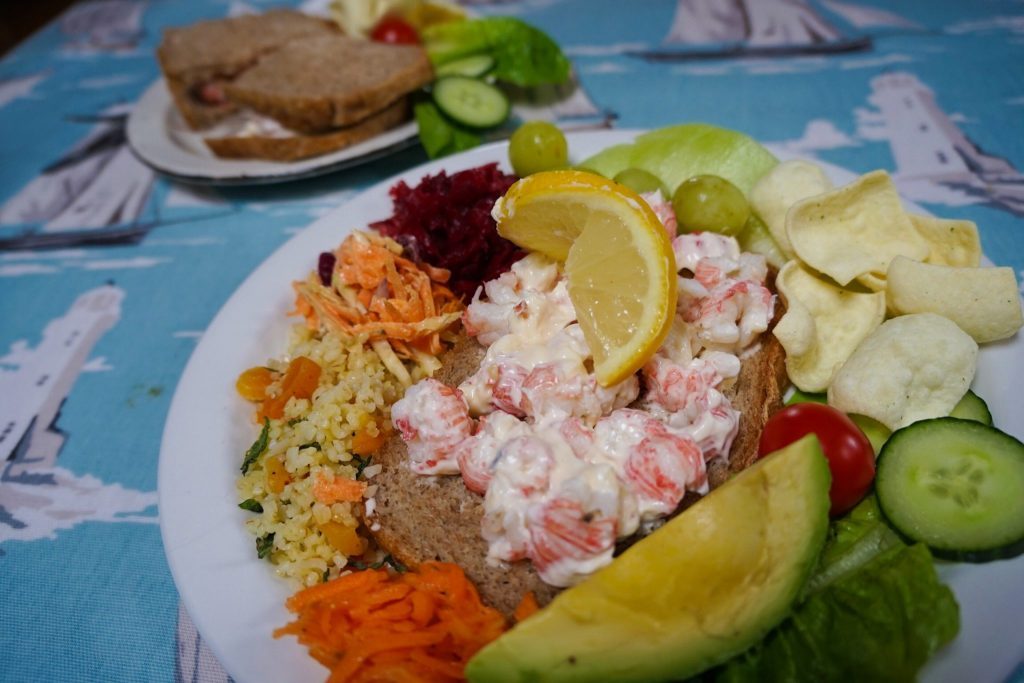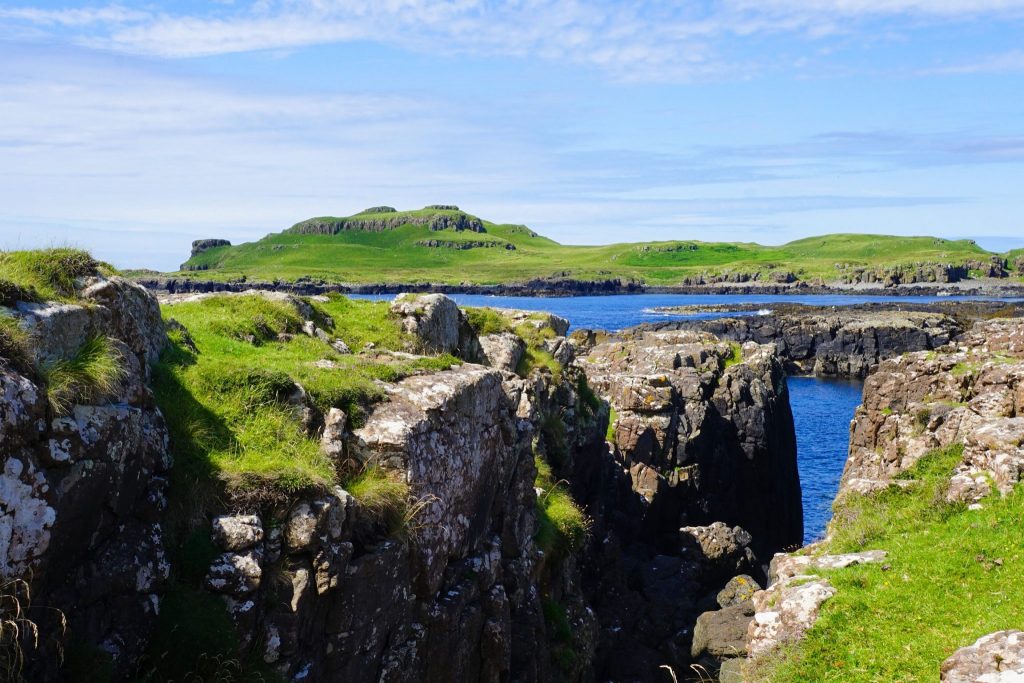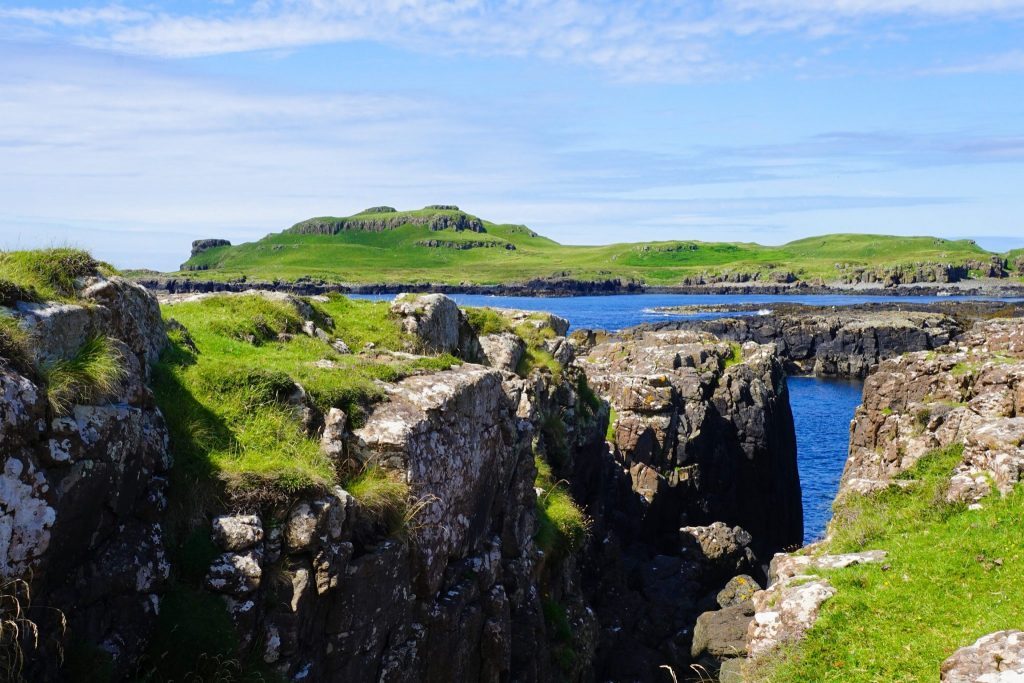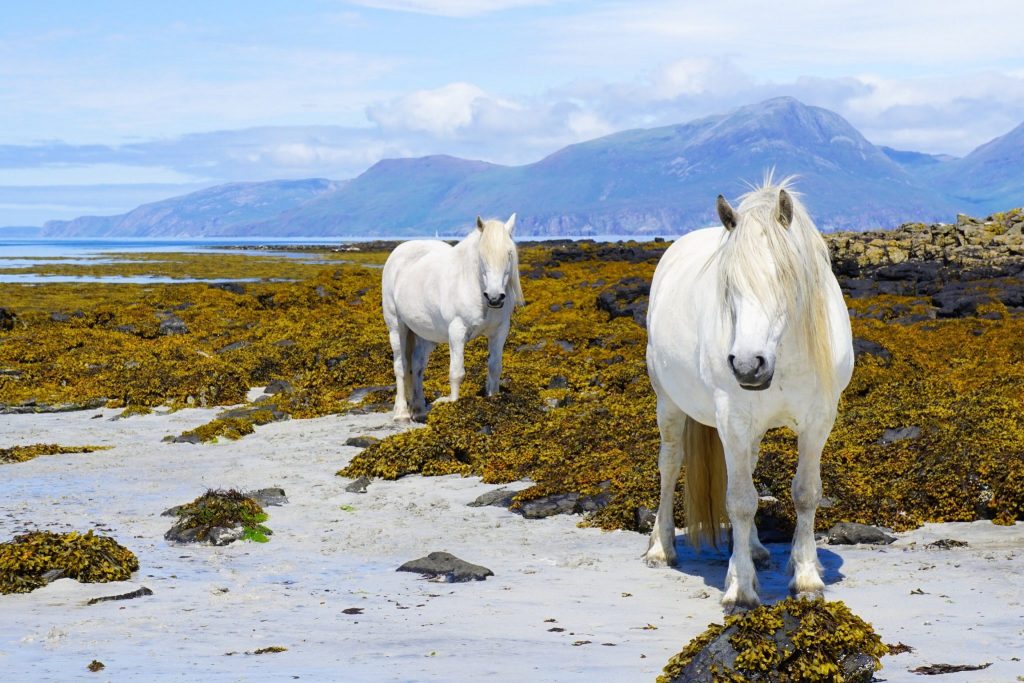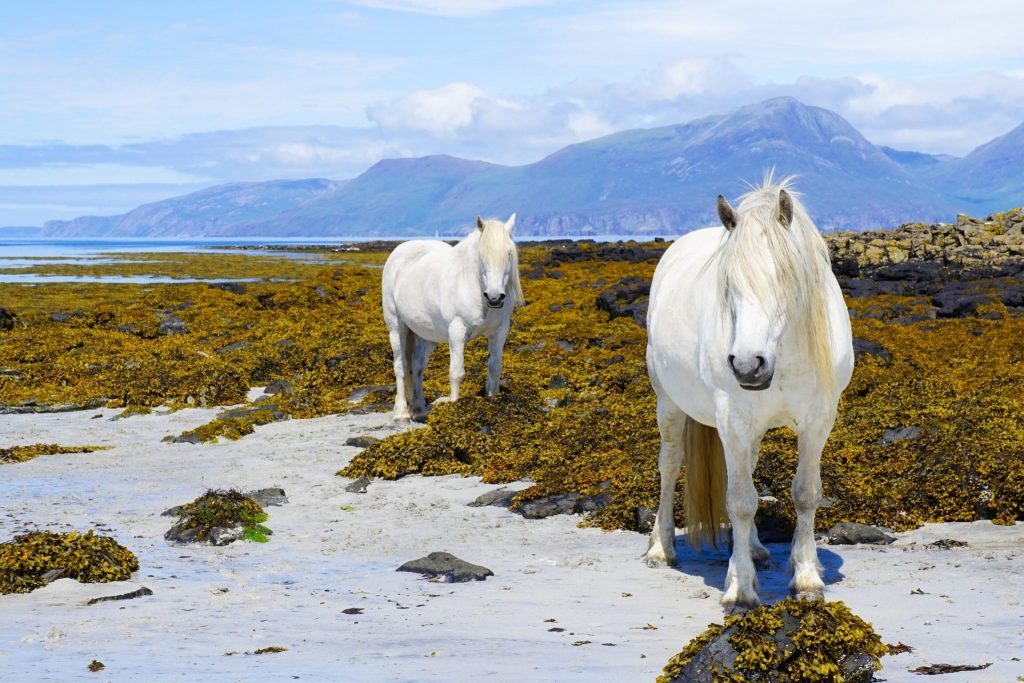 Visiting the Highlands is one of the best things to do in Scotland, whether you're the outdoorsy type or not. Scenery this spectacular just can't be seen anywhere else. Even merely driving through the landscape gives you enough wilderness to feast your eyes on.
It's a good thing that it looks picturesque even in the rain or mist, as you get plenty of that in Scotland; but somehow, it makes it appear even more mystical. Glen Coe, a volcanic valley in the midst of the Highlands, is the perfect showcase of dramatic Scottish scenery. Take the main road to get there and stretch your legs a bit in the lower glen.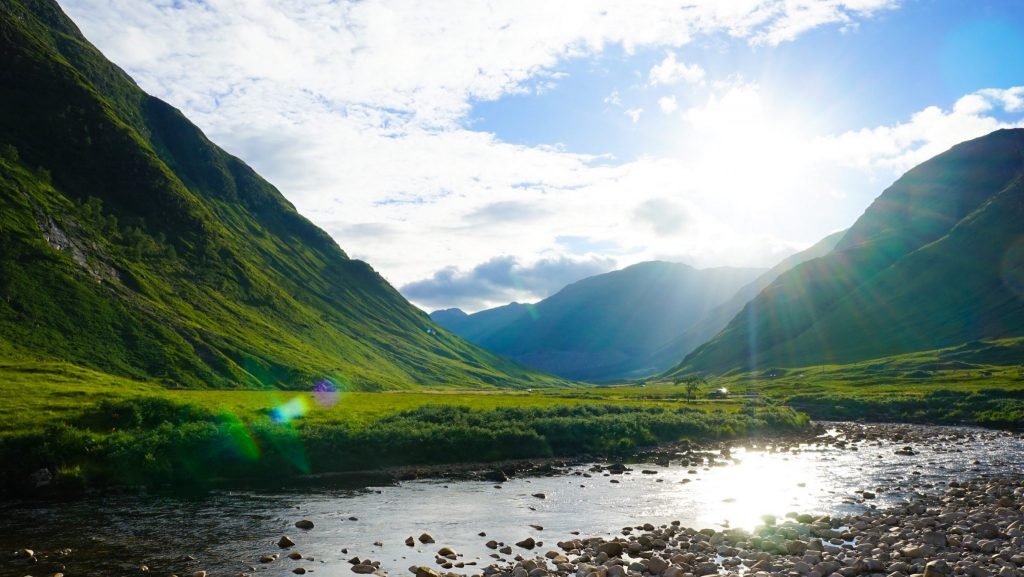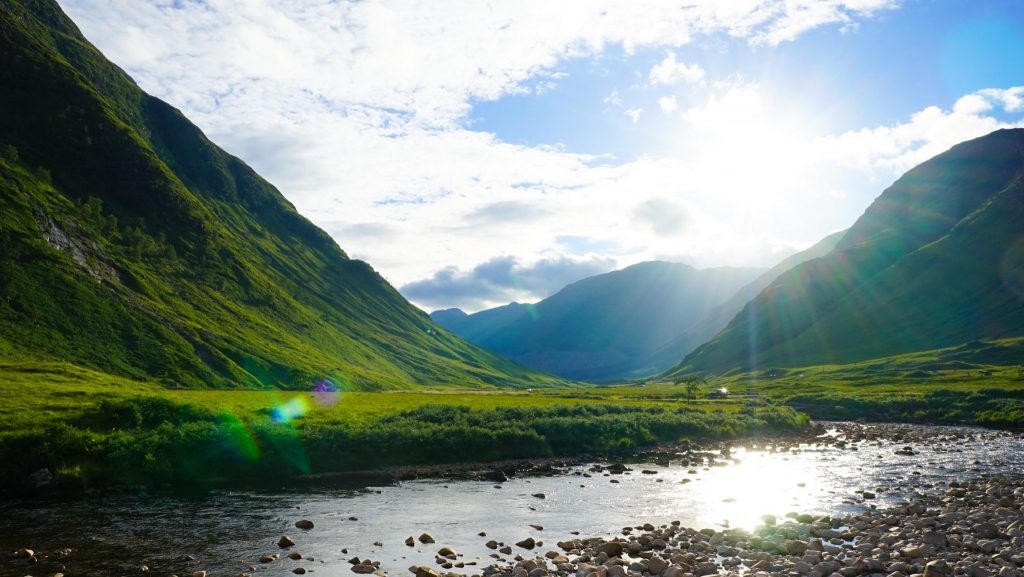 007 is quite the world traveller, whether it's Japan, Istanbul, Shanghai or Macau, yet somehow it's his trip up to his childhood home in Scotland that captured our imagination more than any other place. Who can forget those epic final scenes as the mist rolls across the valley while Bond and M take their final stand?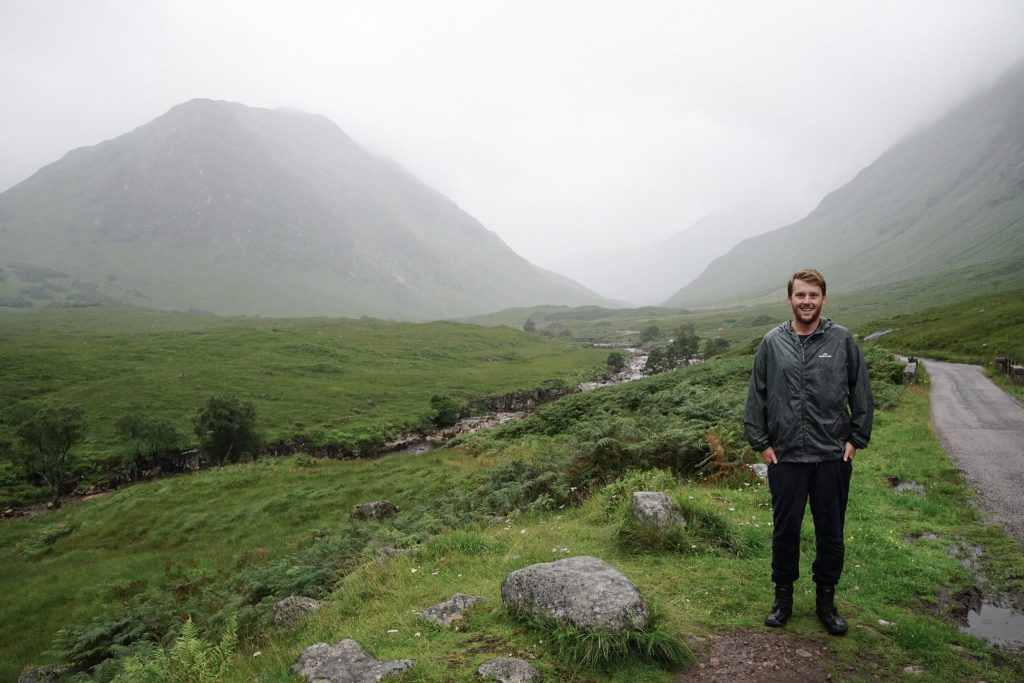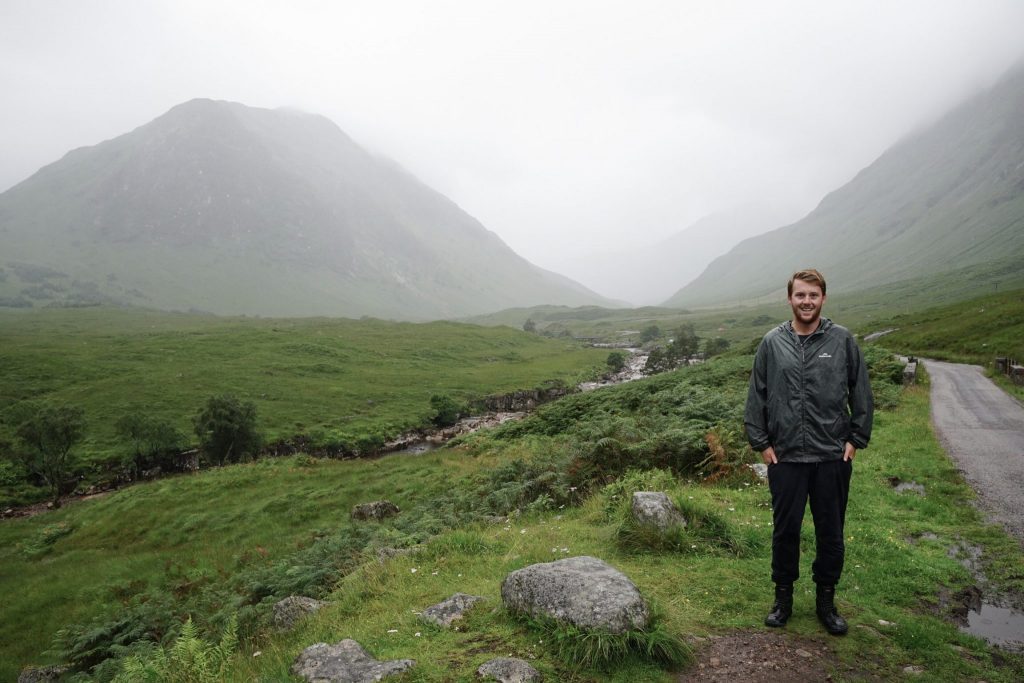 Finish your epic tour of Scotland with some time in St Andrews, a small town with a big reputation. Home to one of the most prestigious universities in the UK and some magnificent golf courses (if that's your thing); you'll also find medieval ruins, attractive architecture and some great restaurants and cafes.
That's before we mention the idyllic beaches, where you can take a stroll or recreate the famous first scene of Chariots of Fire. Spend a couple of days here to enjoy the leisurely pace of life.
What's amazing is that this is only the beginning of what Scotland has to offer an adventure-hungry traveler. The magic of this ancient place will keep you coming back again and again (not to mention the whisky!).