Hearing the word 'Florida' immediately conjures up images of sunshine, beaches, lush tropics, and spring break. In reality, it's all of these things and more. For one peninsula, Florida sure packs a lot in. Whether you want to let go of your inhibitions or escape reality, Florida's the place to come.
For starters, there are the beaches. Some people come for hedonistic pool parties at spring break or in Key West, where you can let your hair down like no other place; others want something a bit more chilled. Whatever your style, you'll find your stresses soothed by the lapping waves and soft sand. There's also plenty inland for explorers. So close to the Equator, Florida has untamed tropical wilderness and wildlife-filled swamps a-plenty.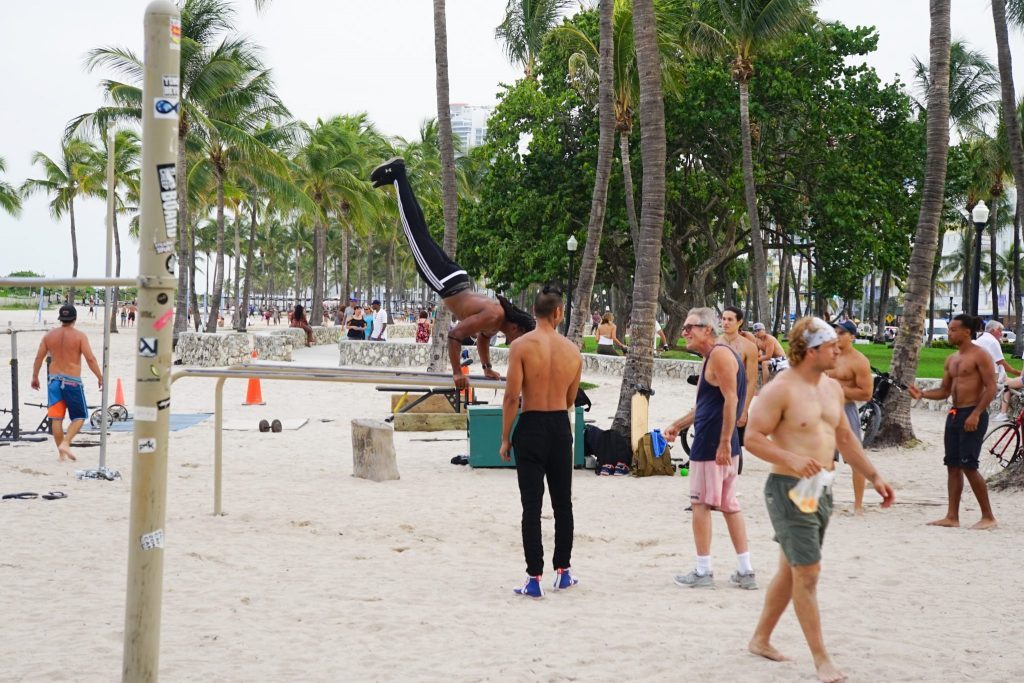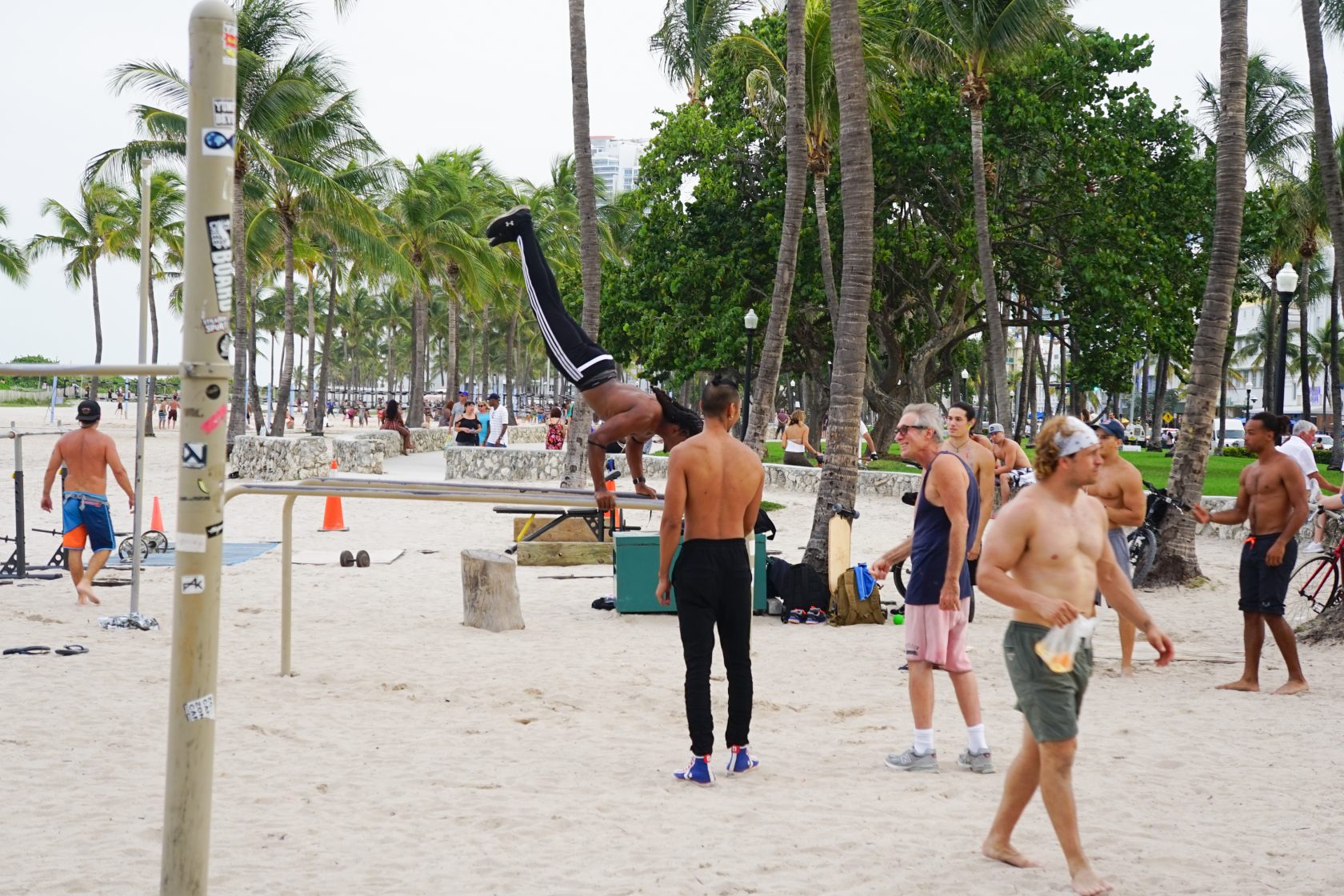 From kayaking to concerts, there are all these things to do in Florida and that's before we even mention the theme parks! The ultimate in escapism, Walt Disney World and Orlando's theme parks are another good reason to visit. You'll also experience an incredible diversely populated state where the welcome is as warm as the weather.
So, now you're definitely visiting this mystical state, where are you going to begin? Let's take a look at some of the best places to visit and things to do in Florida.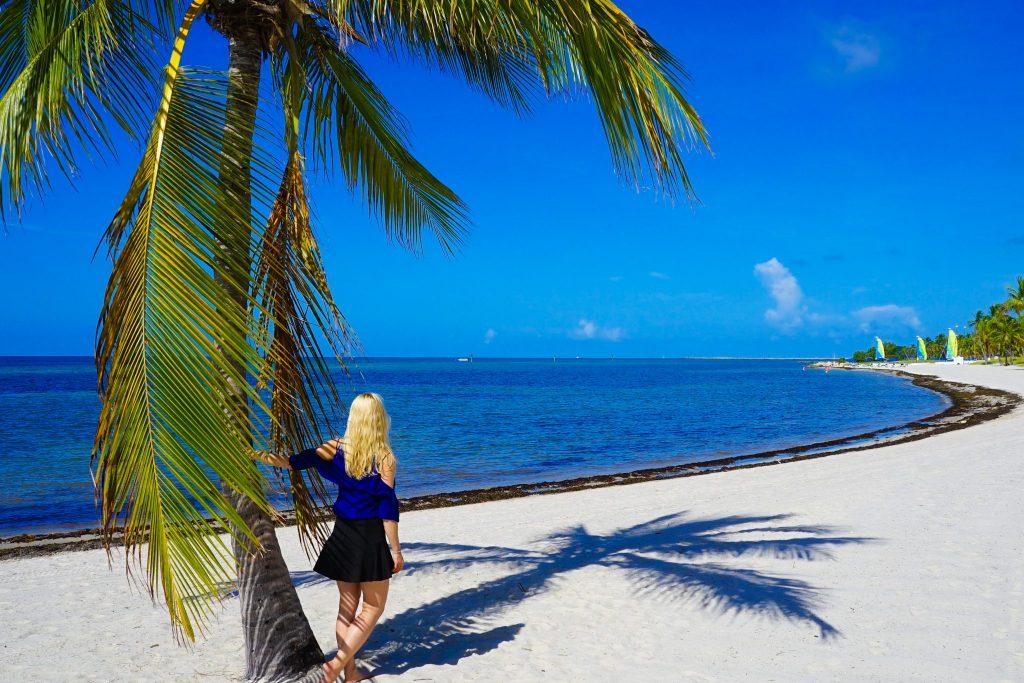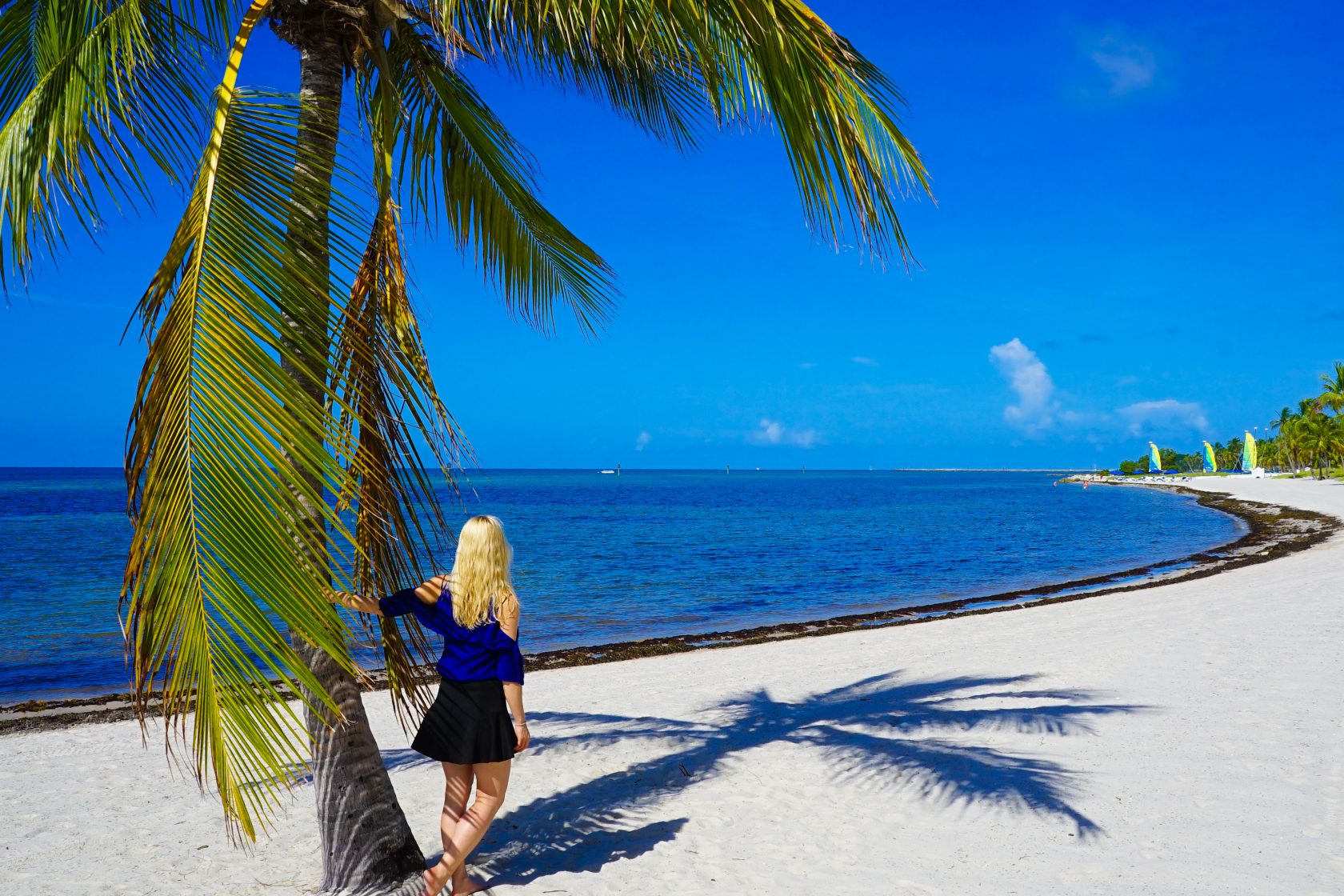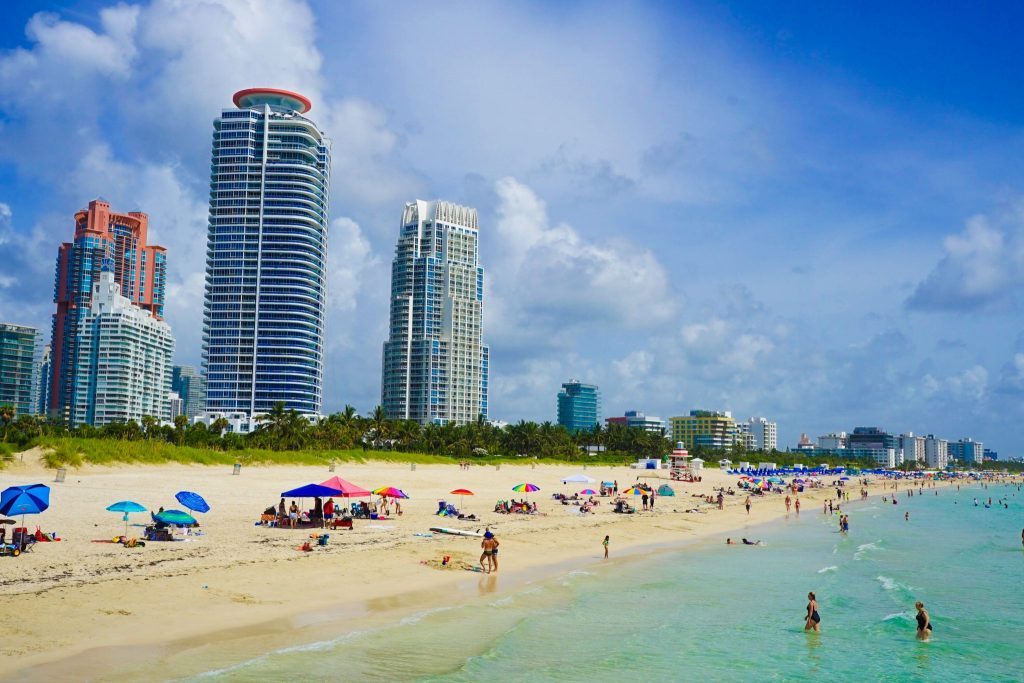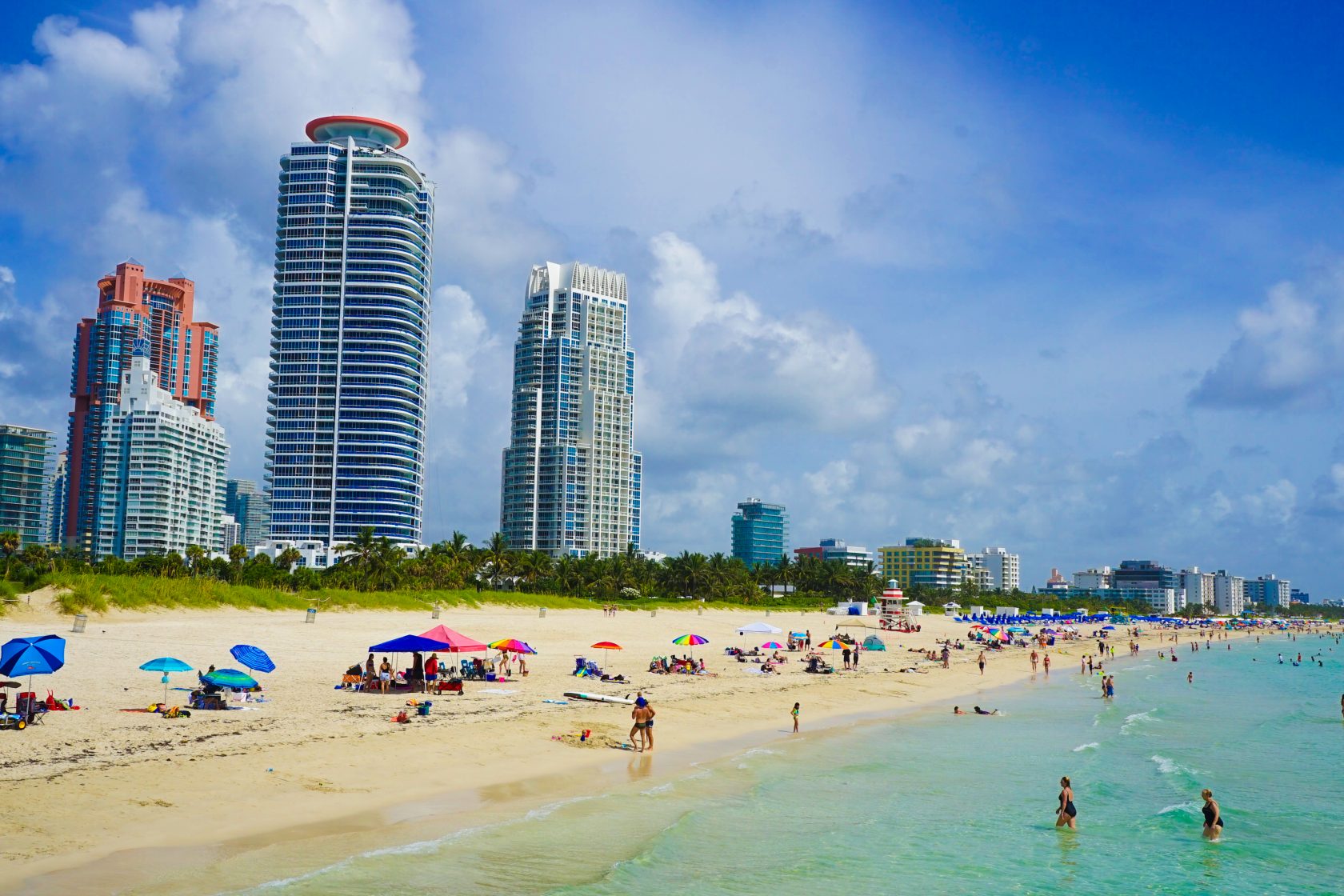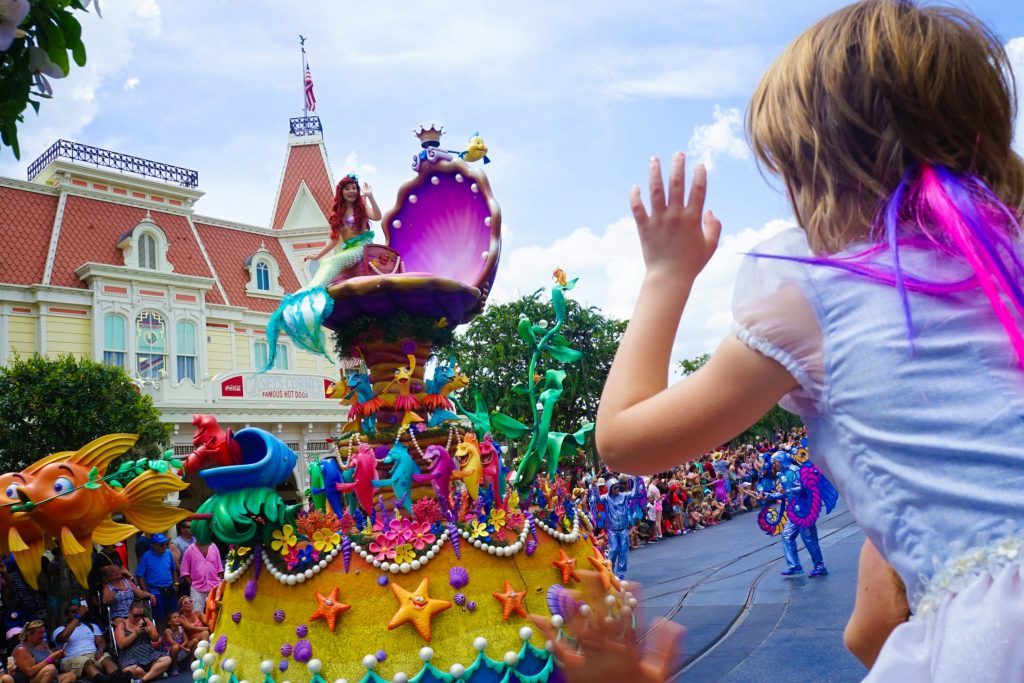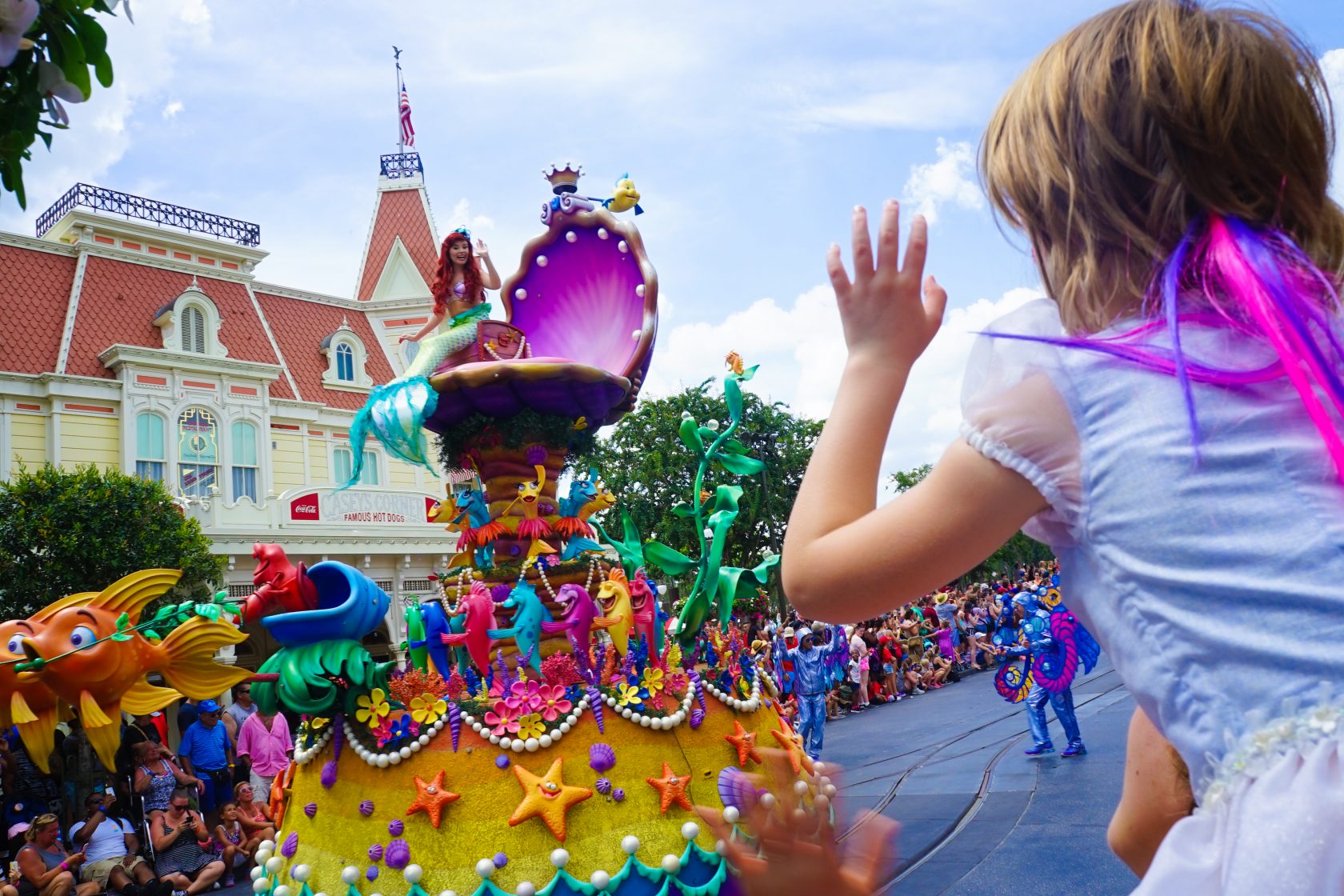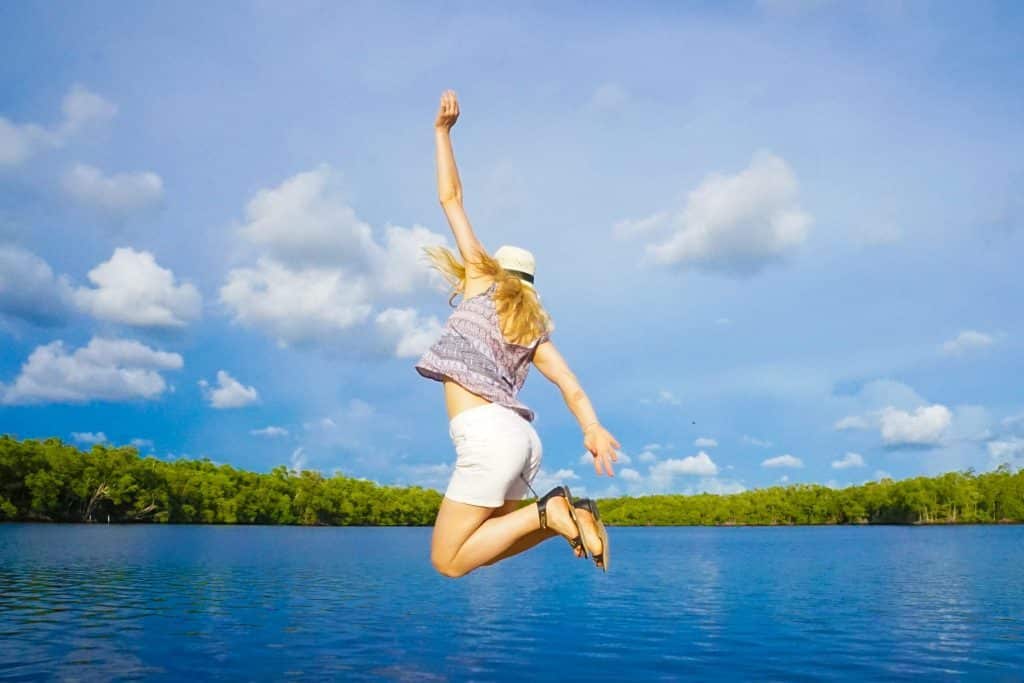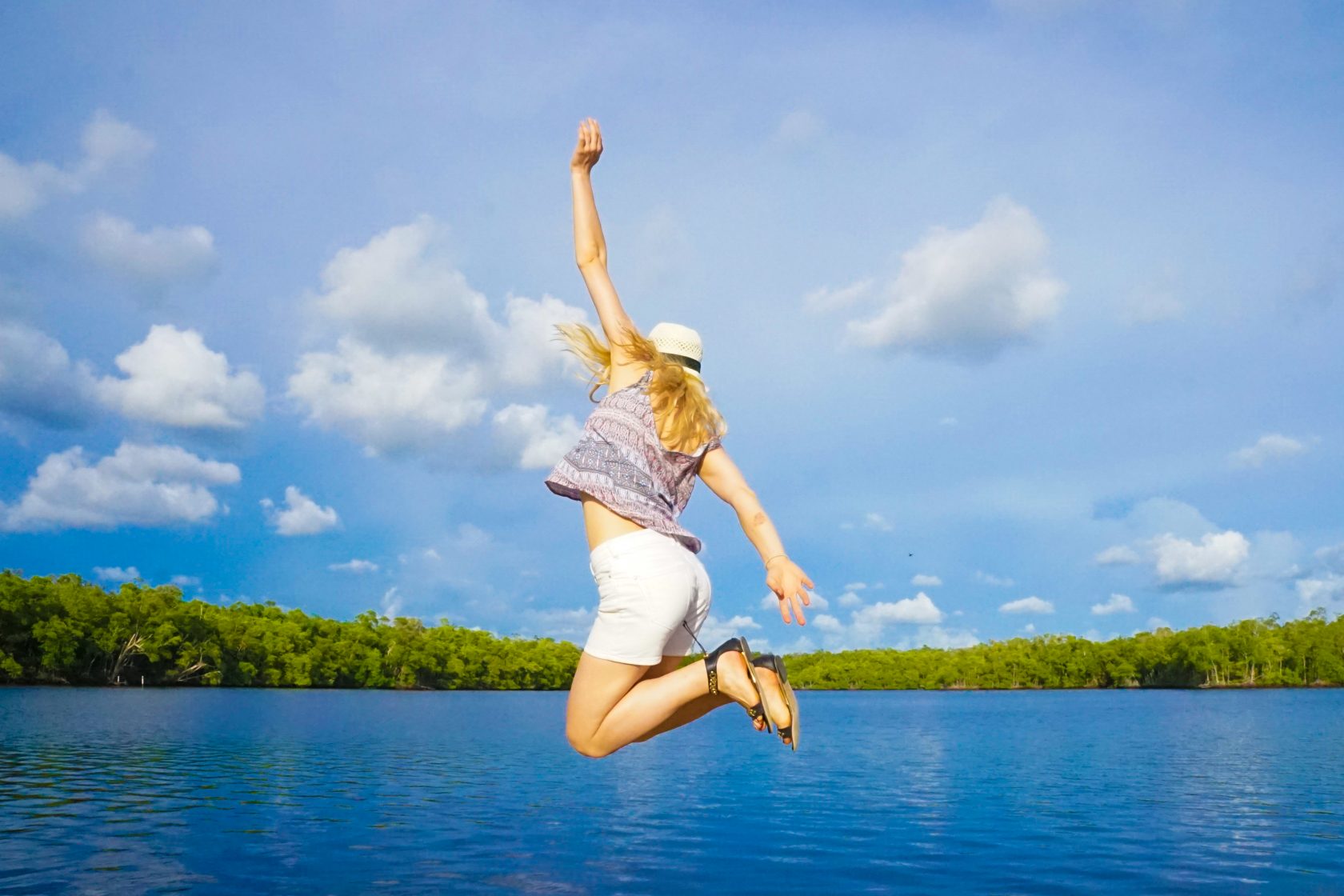 Actually Cool Things To Do In Florida To Inspire Your Next Holiday! 🌴
People can be a bit snobby about Miami, but for us it's one of the most fun and laid-back cities in the US, and well worth a visit. It's not just long stretches of beach, although that's a big draw; it also has fascinating architecture, food and arts alongside a wild nightlife.
As soon as you arrive here you feel time slowing down – let it! Enjoy the languid pace of life as you soak up rays on Miami Island, explore the Bayside Market or simply watch the world go by on the boulevard. This last activity is one of the best ways to get a sense of the city as life happens outdoors as much as possible (unsurprisingly, given the gorgeous weather). Clear a night and morning after to party in South Beach as well…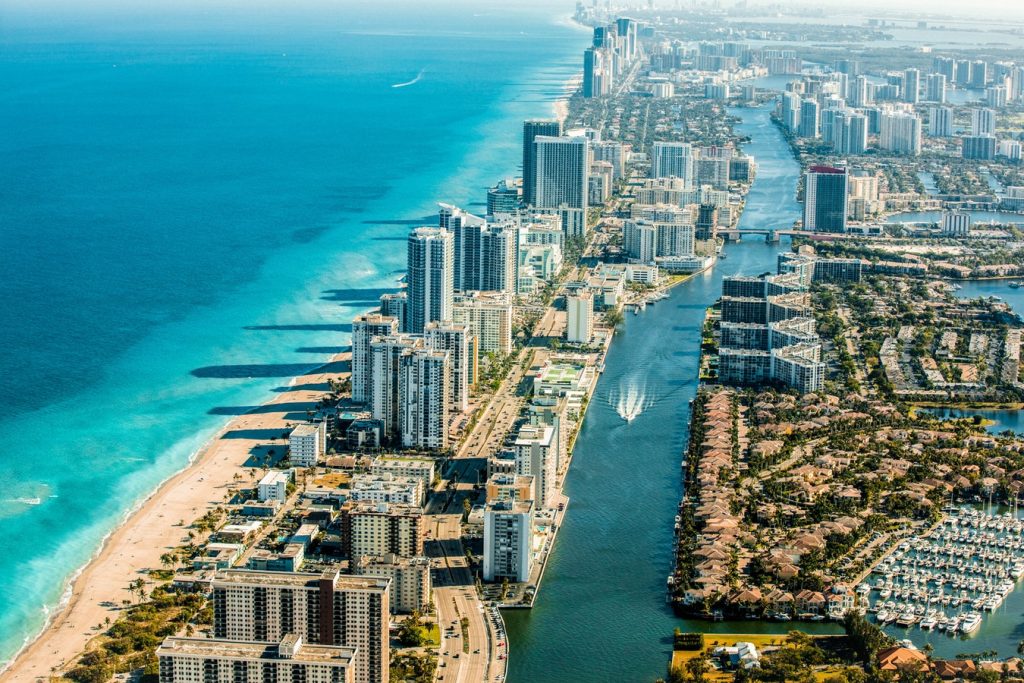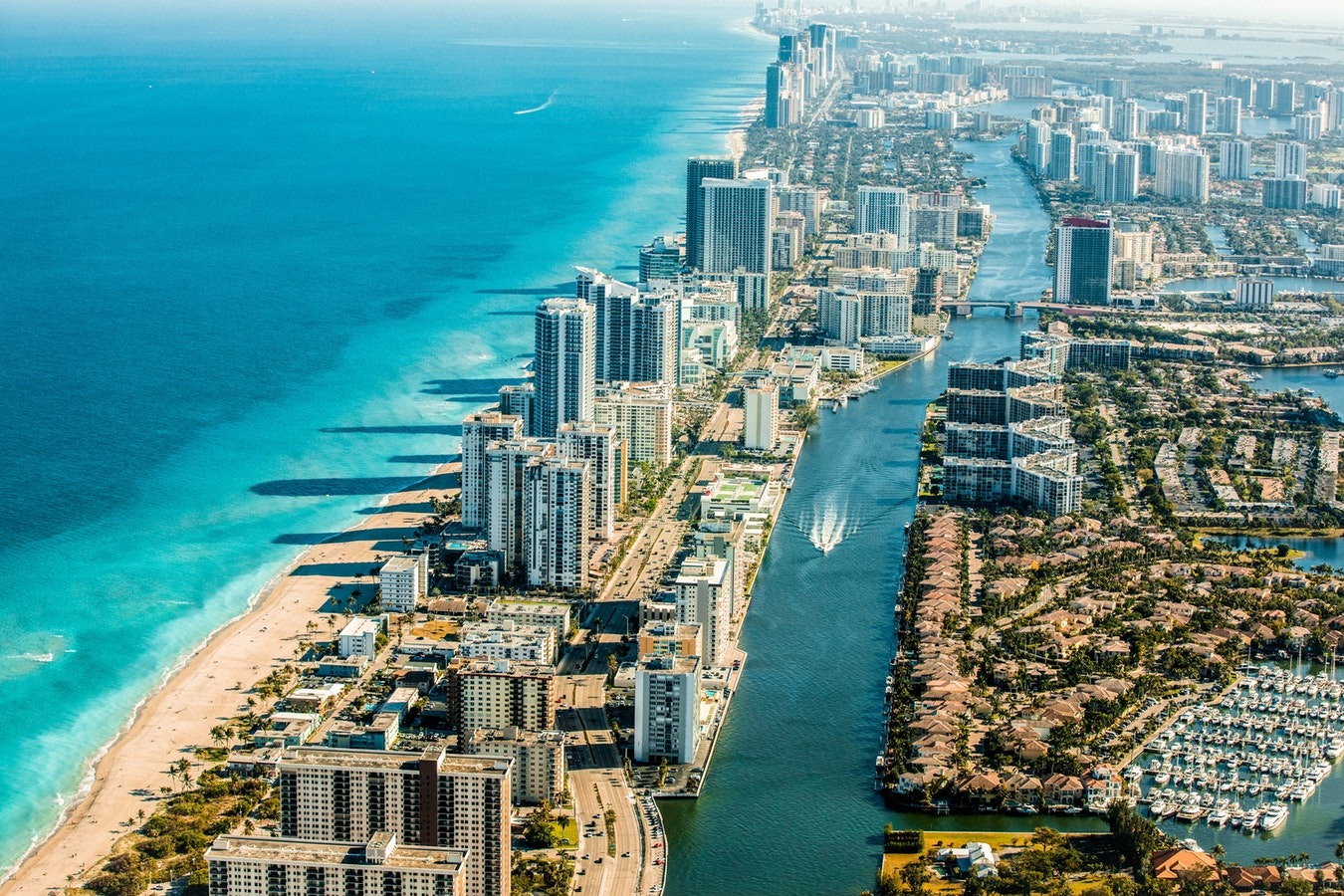 Key West is the 'final frontier', the end of the Overseas Highway and one of our favourite places to visit in Florida. Only seven-square miles, this island combines classical Caribbean villas, tropical flora and fauna and wild parties (not to mention the S&M fetish parade!).
You can see why Hemingway was so captivated by this place, which feels more like an oasis than part of the USA. How could you not be captivated by a place that celebrates the sunset every night? Or just relaxing at the gorgeous Hotel Perry…It's also got some great quirks, fun artwork and is a good town to just wander around and soak up the atmosphere. Spot the manatee mailbox!

Even those of you whose party animal is more of a squirrel will fall in love with the party scene in South Beach Miami – it is one of the ultimate things to do in Florida, and while it's not cheap you won't regret a penny (and there are ways to keep the costs down!). Cocktails, beautiful people, big name DJs and the constant throb of music combine for an epic experience.
Don't be intimidated by all the glamour, either. There's a scene here for everyone, whether you prefer dancing til dawn, rock bars or sitting outside a bar with a mojito watching it all happen. During the day, make sure you check out the Art Deco buildings in the American Riviera.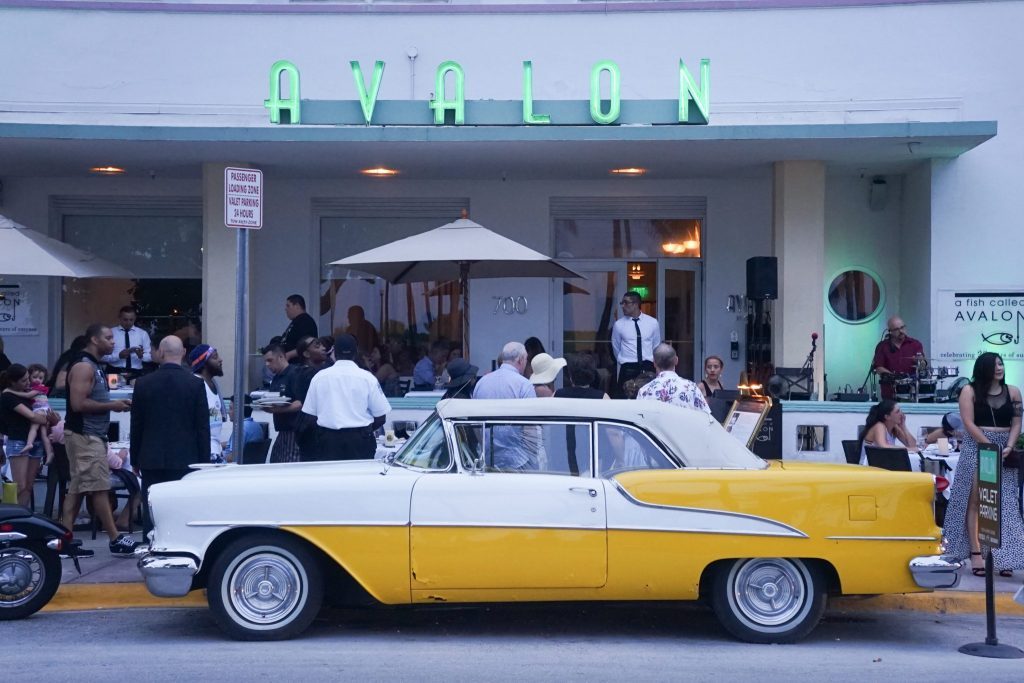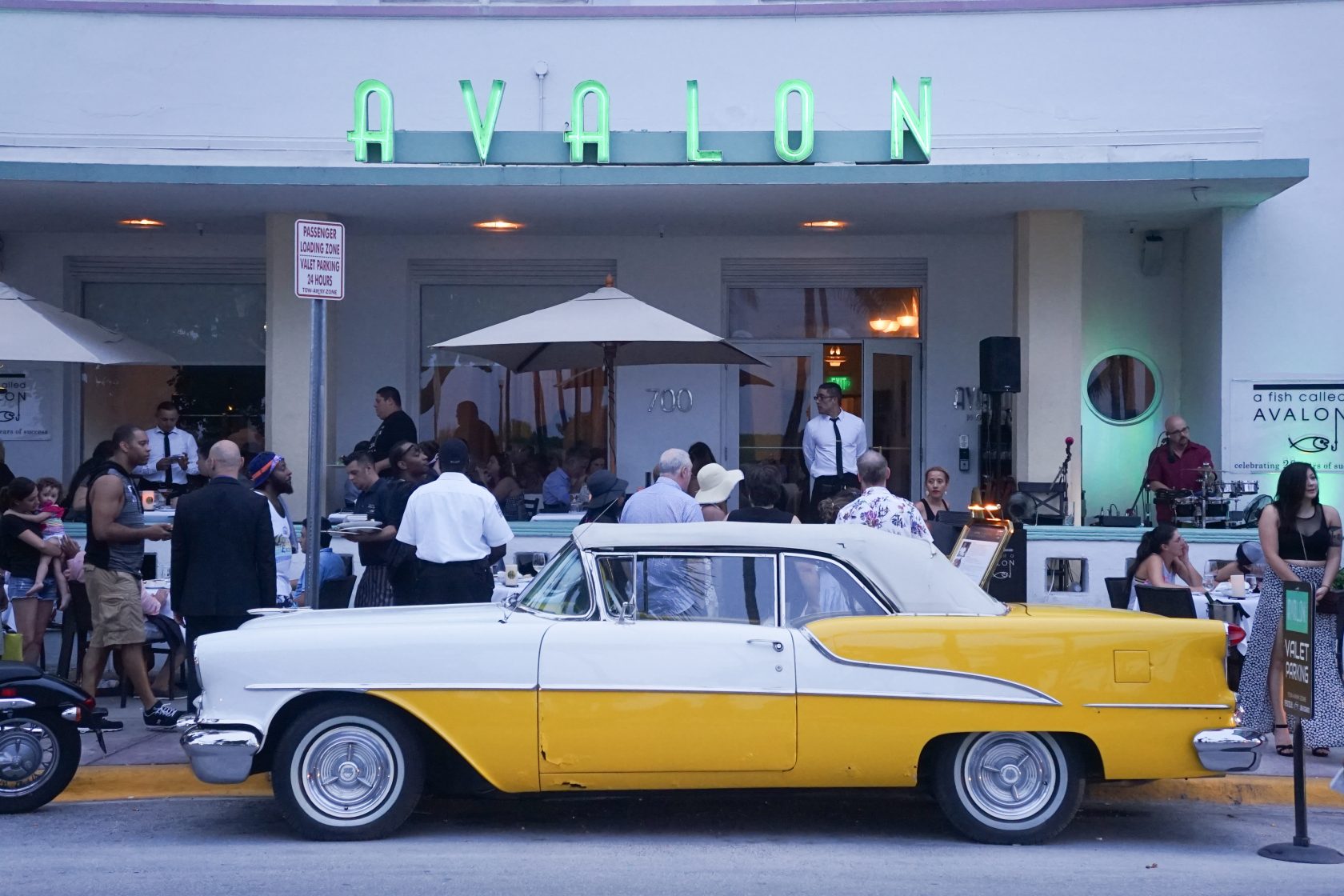 We'll get to the theme parks in a moment, but first we have to talk about how awesome the city of Orlando is. Often left in the shadow of Greater Orlando, the downtown area is starting to step into the spotlight and gain a little confidence in its own myriad charms.
It's a lovely, chilled city with attractive neighbourhoods to stroll in and has a burgeoning foodie scene as well. There are lots of gardens and parks to explore and we love the museums. From the huge Tiffany collection in the Charles Hosmer Morse Museum of American Art to the hands-on exhibits in the Orlando Science Centre, there's lots to keep you busy. After the madness of the theme parks, give yourself a couple of days more in Orlando to unwind.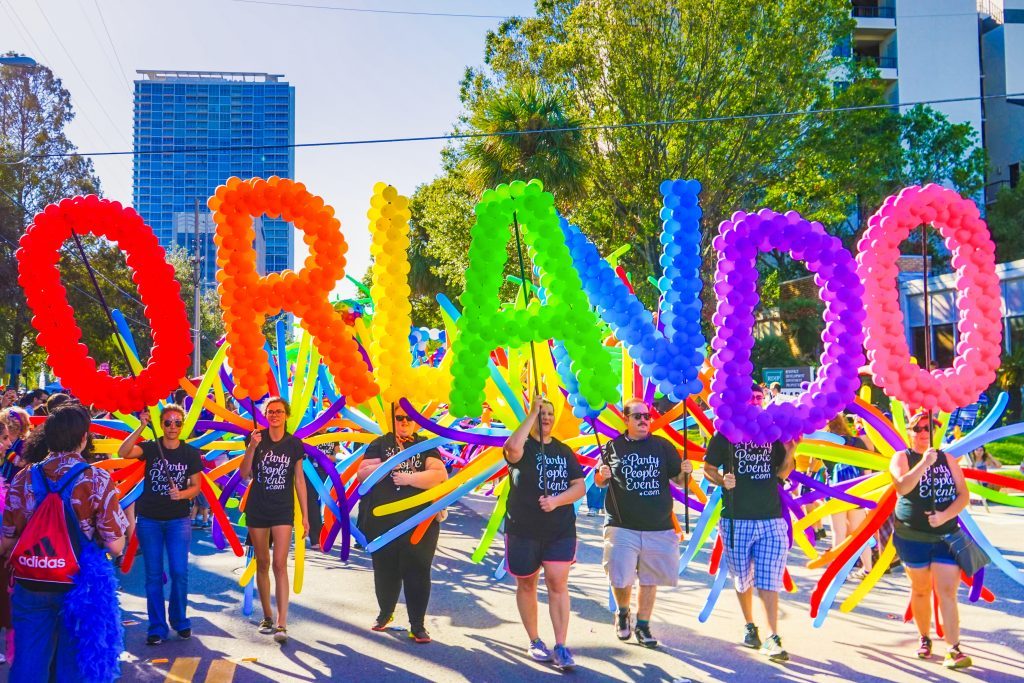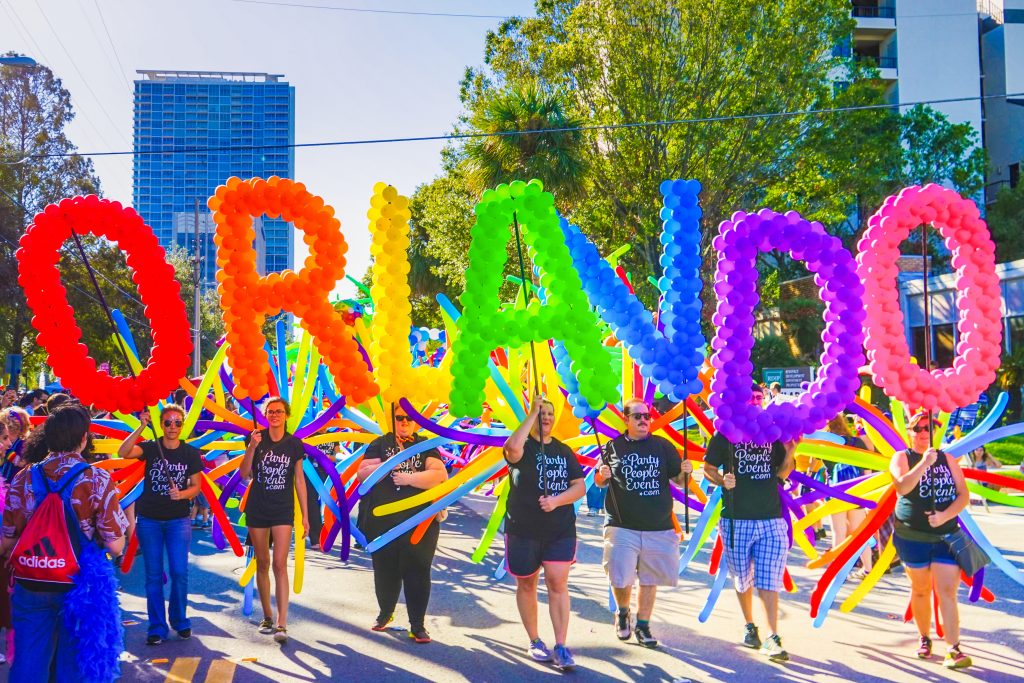 Seriously, how adorable are manatees? They're so cute you can hardly believe they're real! And did you know you can swim with them? I bet that just shot to the top of your bucket list, right? It's not that easy because they're so well-protected (definitely a good thing), but it's possible at Crystal River.
This is actually the only place you can legally swim with manatees and we were pleased that it's also a sustainable tourism operator. There are strict rules that it's important to follow, so you know the animals are being respected, and it's an incredible moving experience to be this close to such incredible creatures. Floating around in nature like this is definitely one of the best things to do in Florida.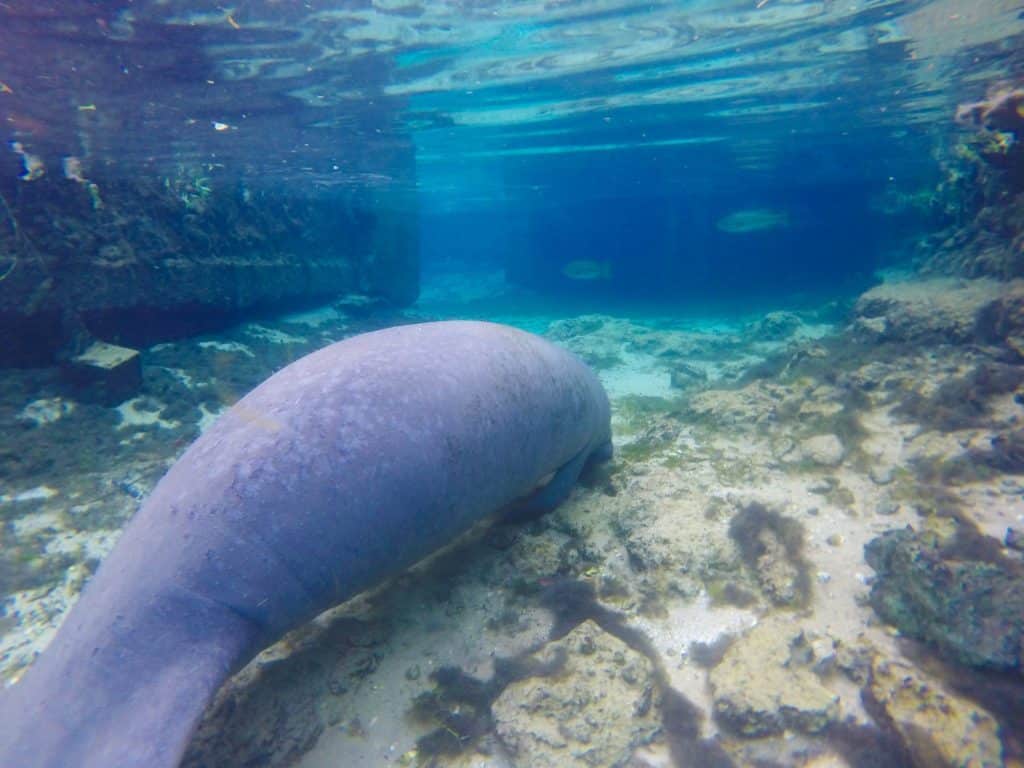 The theme parks of Orlando are definitely among the can't-be-missed things to do in Florida. Even if you're not usually into theme parks you'll find yourself having the time of your life at Walt Disney World or the Universal Resort. It's almost like going back to childlike delight when you step inside these self-contained worlds, filled with all your favourite Disney characters, magical rides and live shows.
There's always something new happening and you could spend days exploring the different parks, from the classic Magic Kingdom to the Animal Kingdom, from the Harry Potter park to Universal Studios. There's no requirement to go on rollercoasters at all – you can also enjoy the behind-the-scenes exhibitions, the light shows and the amazing level of detail that's gone into designing these worlds.
And let's not forget the incredible Halloween Horror Nights at Universal Orlando…
Look at the Overseas Highway on Google maps and you almost think there's been some kind of mistake – surely that route takes you into the sea? Well, yes, it does. This 'Highway That Goes To Sea' is a modern wonder, taking you through Key Largo, Islamorada and Marathon before ending in Key West.
There are long stretches where you're scooting along through open seas, enjoying incredible views and a sense of freedom particular to US Highways. See if you can time it so you're there at sunrise or sunset – it's spectacular.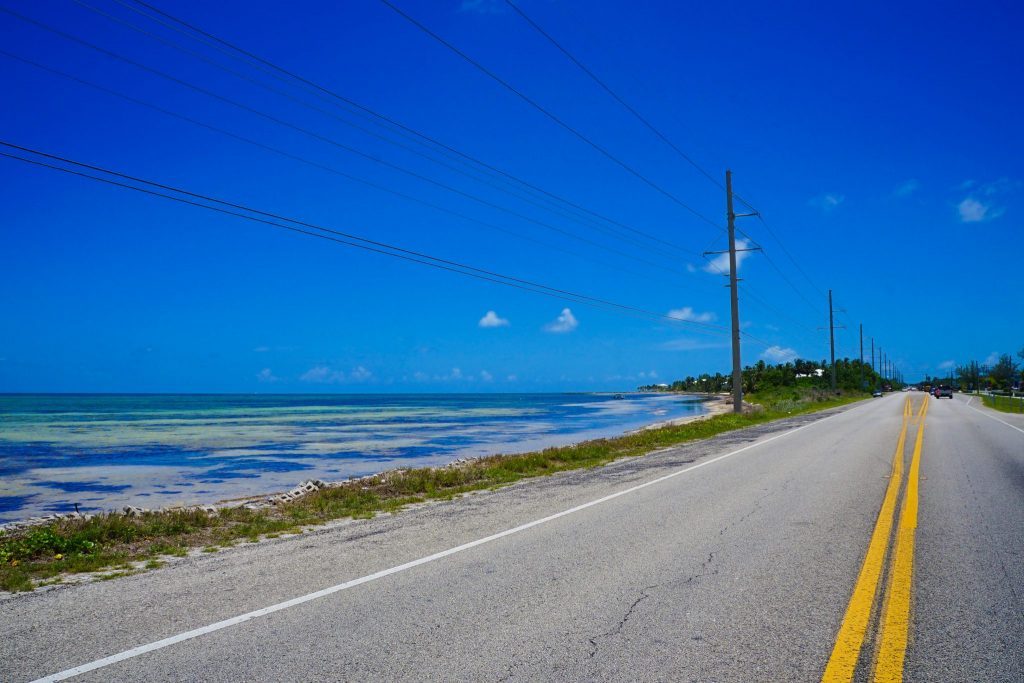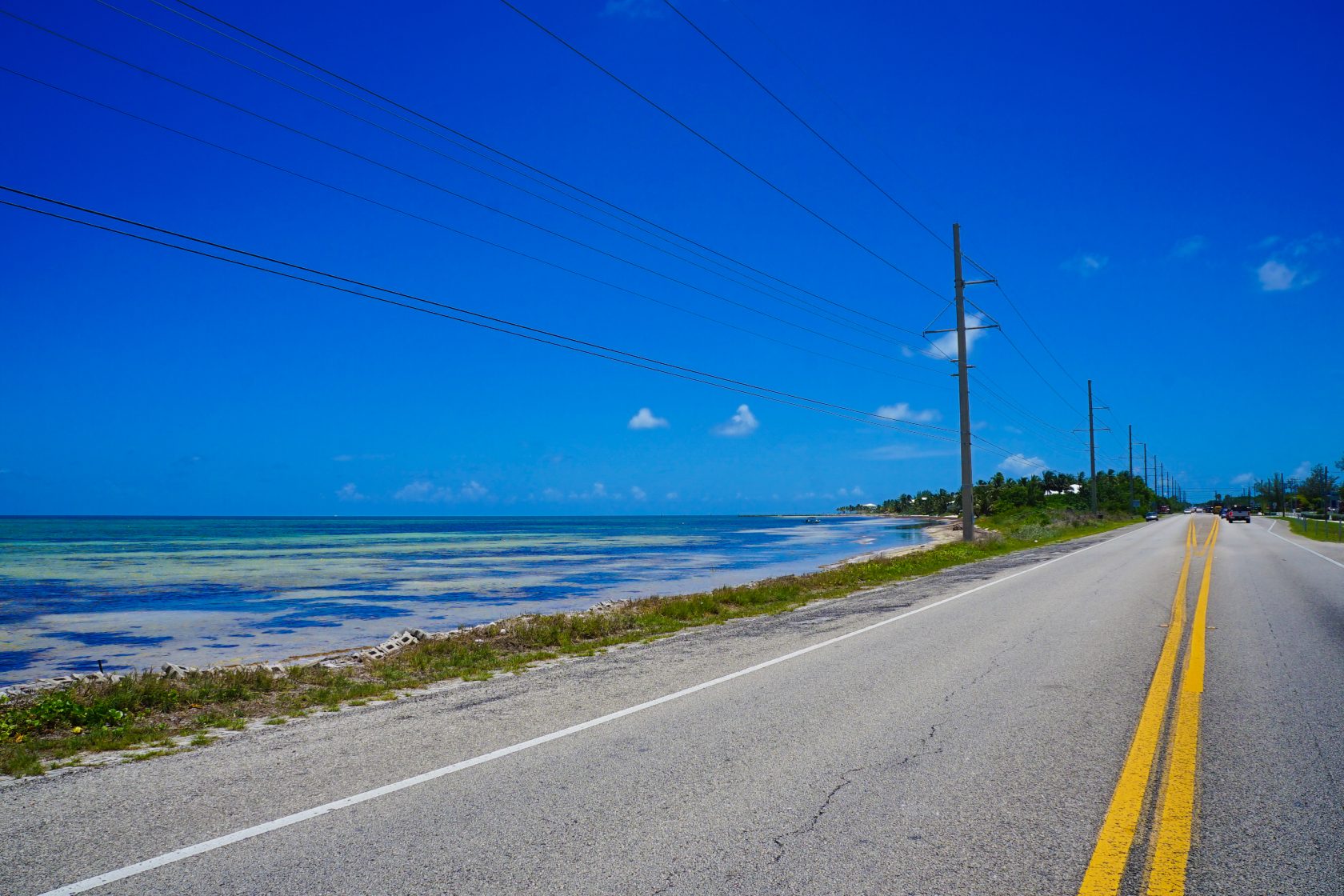 Sarasota
On the southwest coast of Florida, Sarasota is one of the state's best-kept secrets. This struggling city was rejuvenated when the circus magnate John Ringling set up camp here and now it's a thriving, culturally rich place to visit. Learn more about its particular history at the Ringling campus, complete with museum, former home of the Ringlings and beautiful grounds.
Otherwise, simply enjoy the natural beauty in Sarasota, whether it's the turquoise seas and white-sand beaches or the lush tropical gardens. There's also delicious cuisine to enjoy, which makes full use of the fresh seafood readily available from the Gulf. Don't be surprised if you end up staying longer than planned.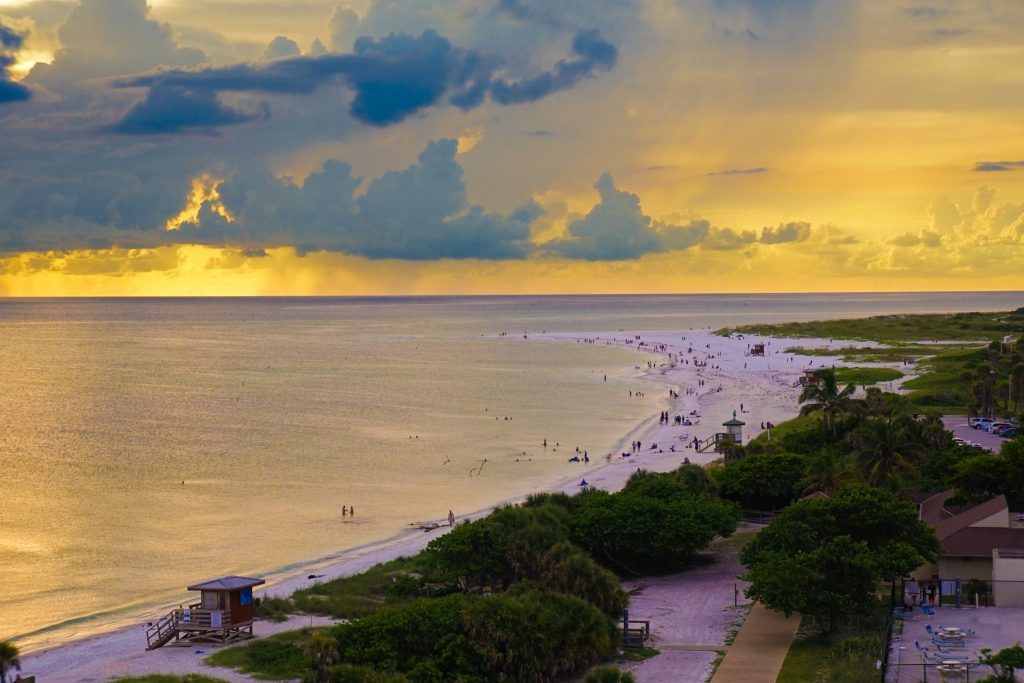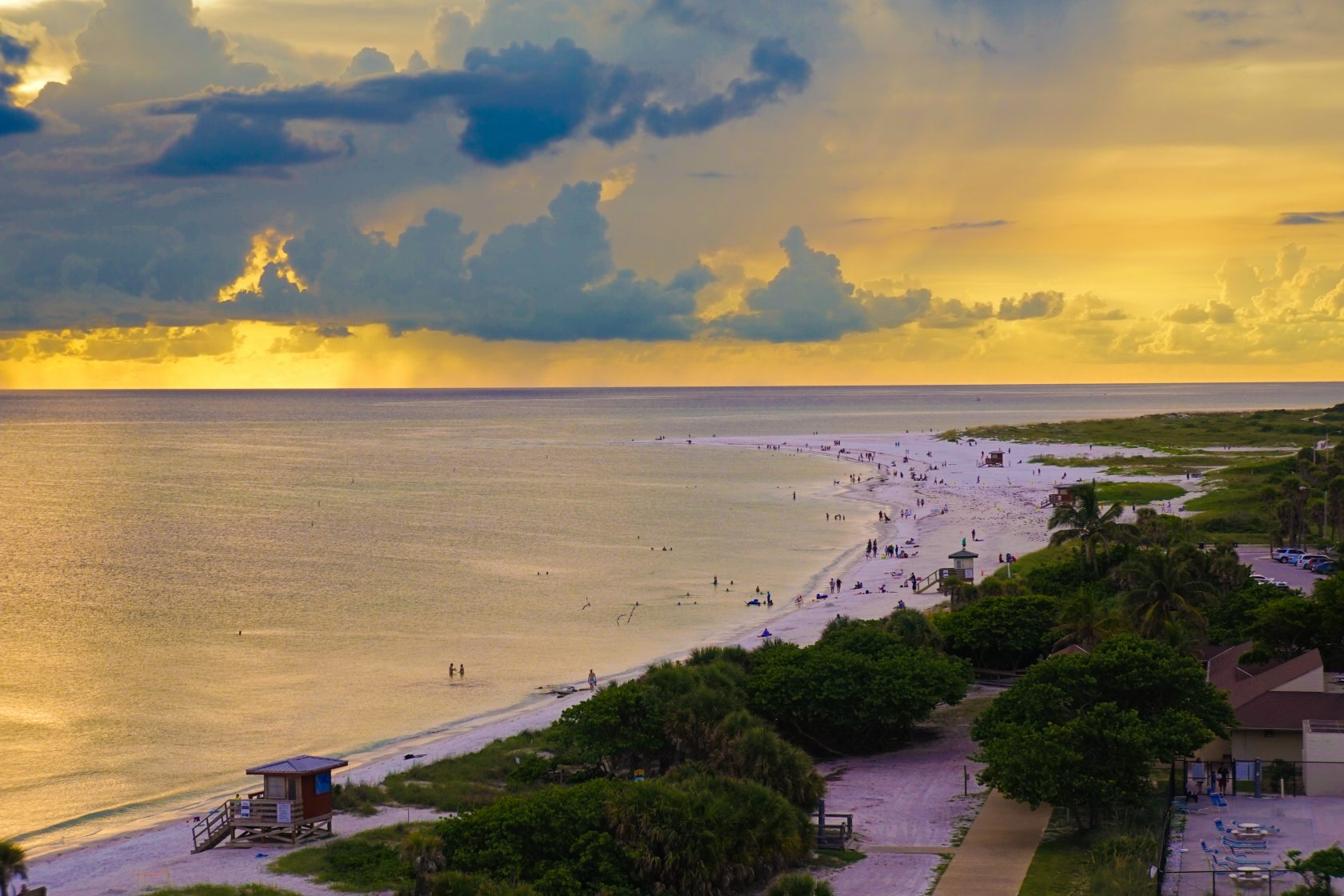 Tampa
Less immediately appealing but equally as intoxicating is Tampa, the state's business hub. It's become very 'up and coming' in recent years, making it quite new to the list of things to do in Florida. It's packed full of things to do, from museums, aquariums, zoos and the odd theme park.
We love exploring the streets of Ybor City at sunset, as the restaurants and bars start to come to life and delicious smells float across the pavements. You can also take the newly-revitalised Riverwalk to see lots of architecture and parks.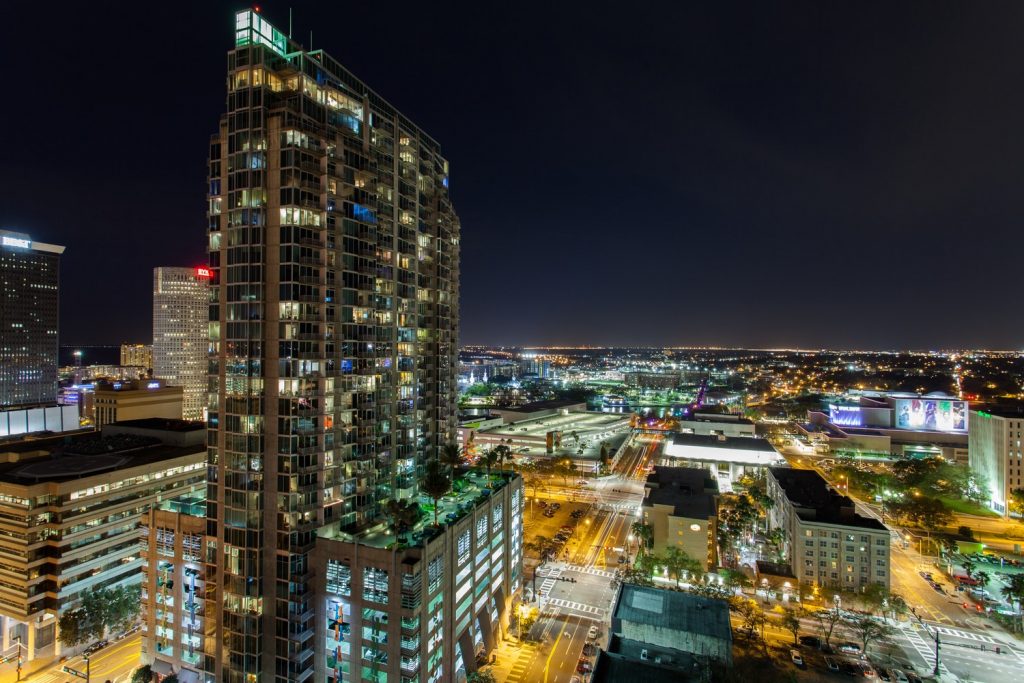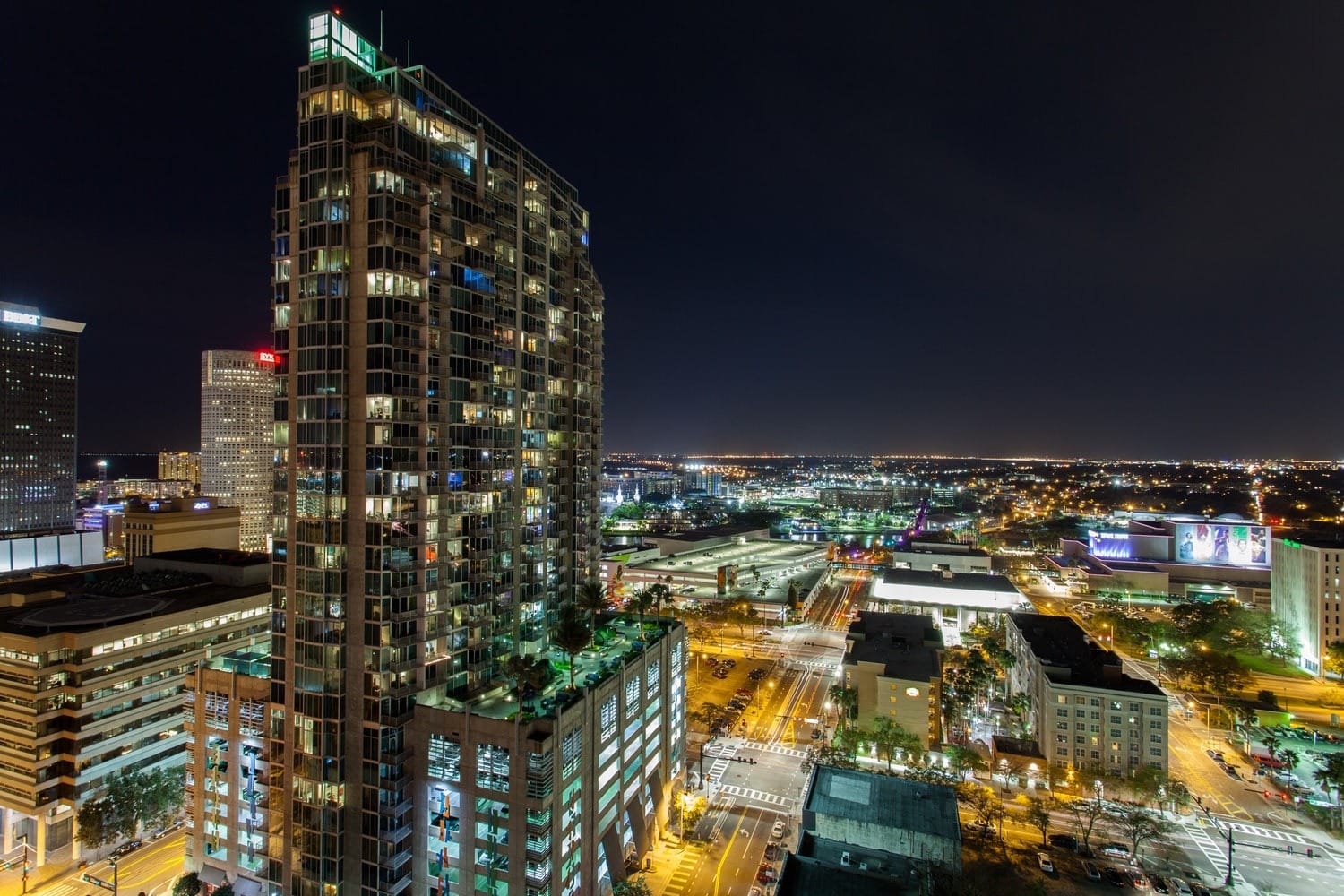 Everglades
One of our favourite things about Florida is how close you feel to nature, even when you're in the big cities. It feels like the natural world is in charge, and the cities are just borrowing space for a while! Visiting the Everglades National Park, 1.5 million acres of preserved wetlands, gets you even closer to the wildness of the state – and it's so easy to access on a Florida road trip…
It combines wetlands, swamp, grassland, rivers and lakes to create a peaceful snapshot of the natural world. There's an incredible variety of wildlife species and nothing quite like watching the colourful birds soar above the greenery. If you feel like being more active you can kayak on the lakes or hop on an airboat; alternatively, simply stroll the boardwalks and enjoy the quiet majesty.
They say you can find a hundred worlds in the Sunshine State – that's definitely true! The list of things to do in Florida is rich and varied, and there's always more. It's a luxurious pace of life where exploration and relaxation meet. Enjoy!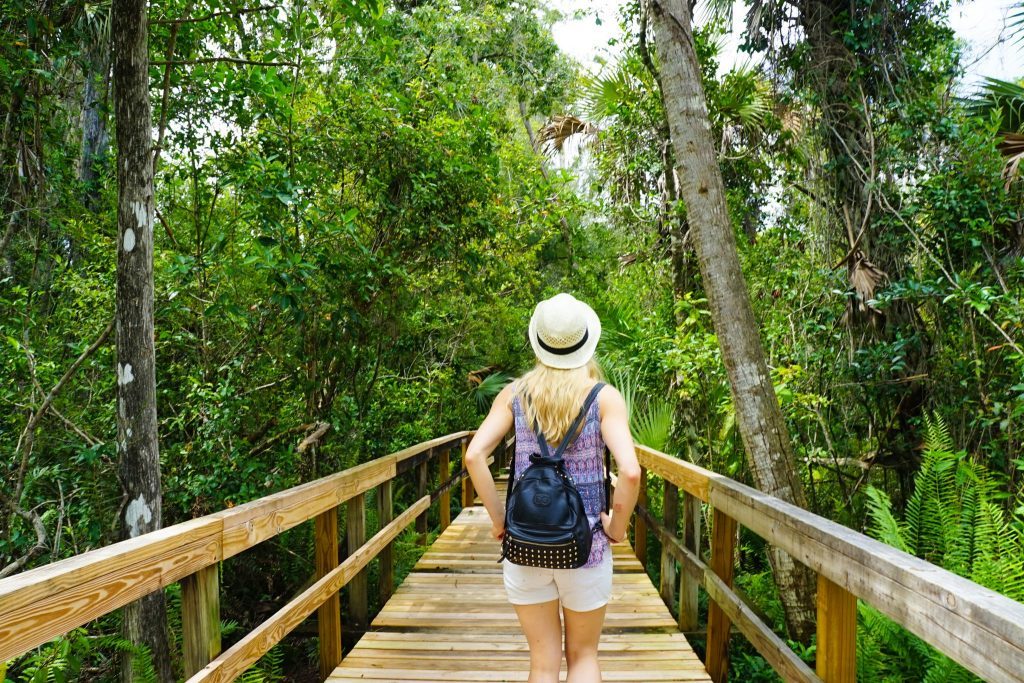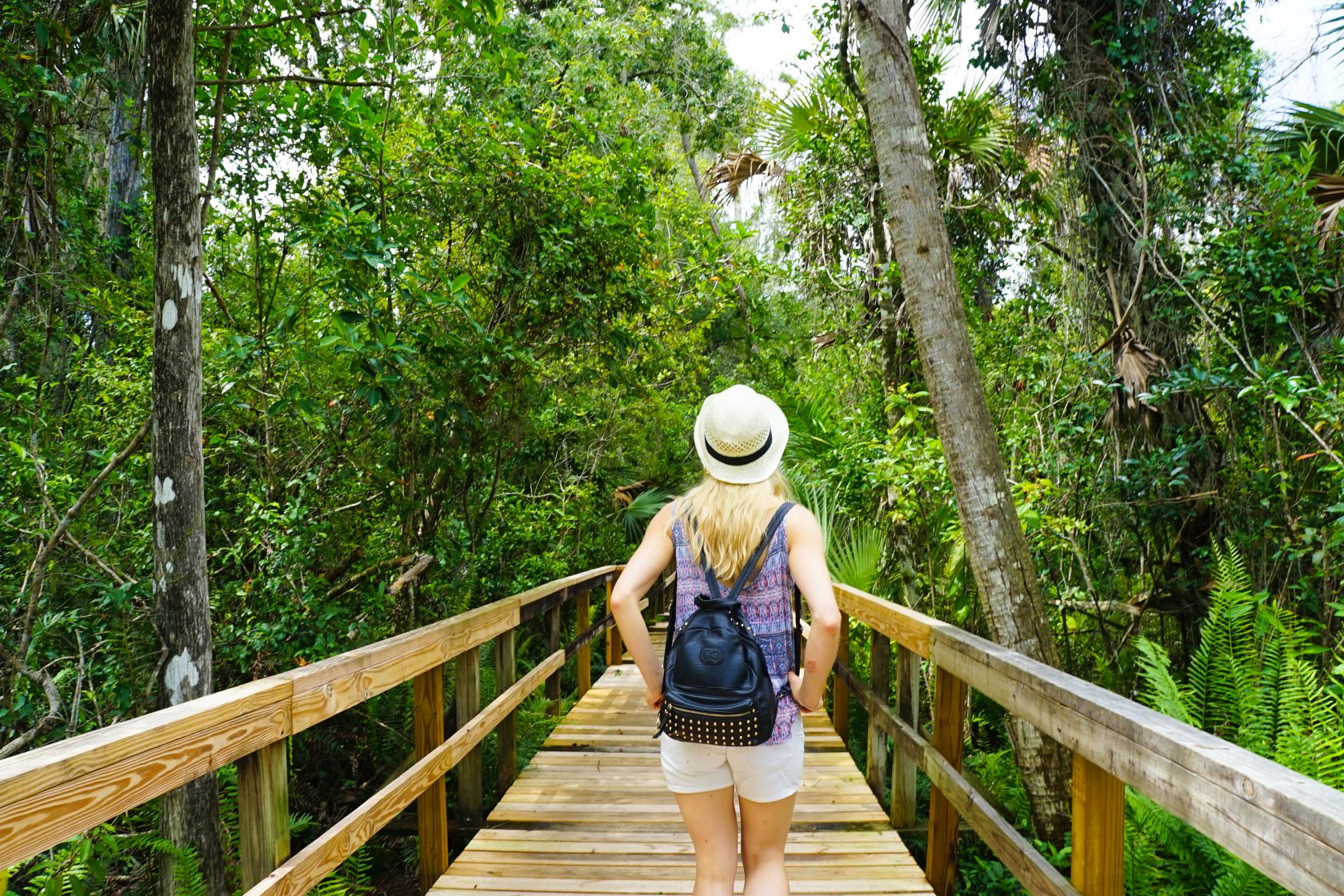 Further Things To Consider Before Any Adventure
Now you're all set and prepared to explore our big wide world, why not sort out everything else out all in one go? If necessary for your travel plans make sure you have brought proper travel insurance, protected your privacy by getting a secure VPN, compared all the top hotel booking sites to find just what you're after, reserved an unbeatable rental car price and - of course - booked the best flight deals!
Or maybe just forget it all and go for a last-minute cruise or effortless tour instead?
Many budget travelers (including me) indulge in worldwide airport lounge access, so we can experience luxury while still slumming it in economy. Naturally, we would never leave home without a more general travel guide since we couldn't possibly cover everything here!
Just add an adventurous attitude and plenty of smiles - they go a long way - and that about covers it all! Now go out, find your own path and don't forget to share your best inspiration stories with me on Facebook, Twitter, and Instagram...I'd love to hear from you!
Find Unique Accomodation Options On AirBNB Now!