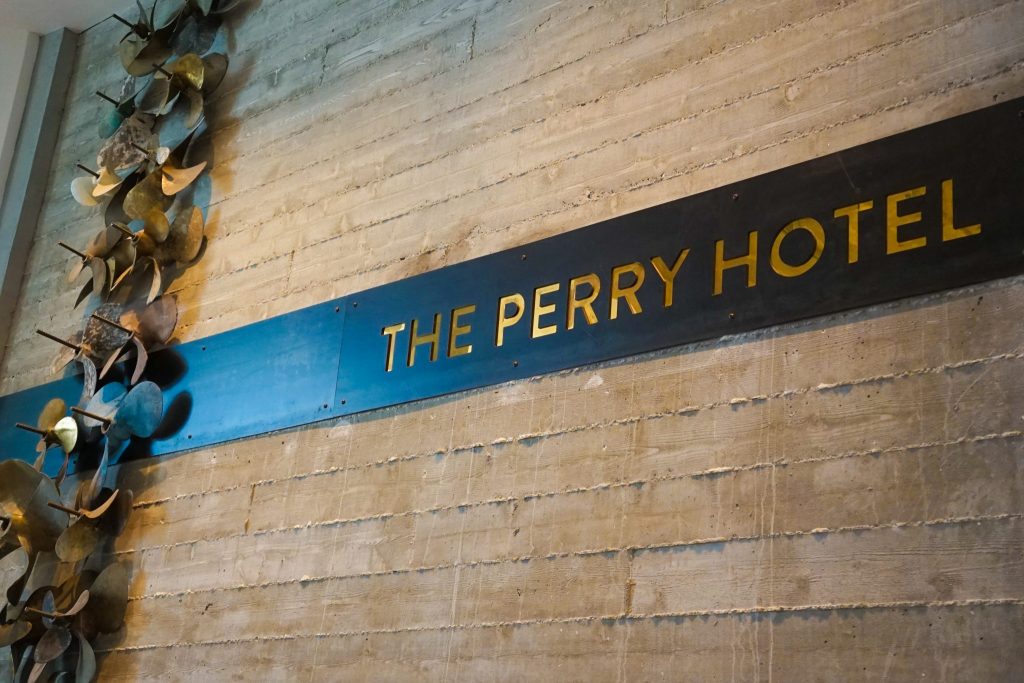 Key West has been on my bucket list for a long time – the famed speck of land at the end of the overseas highway home to Key Lime Pie, fabulous Happy Hours, daily sunset celebrations and turquoise tropical water.

On a recent two-week road trip to Florida, I was ridiculously excited to go here – until I saw the prices that are. Let me tell you; Key West is not cheap! Between limited land, zoning restrictions, crazy traffic build-ups and old style buildings I felt like I was going to have to pay through the teeth for a rickety old villa, with no sea views, in the center of the island with no local flare…
[one_second]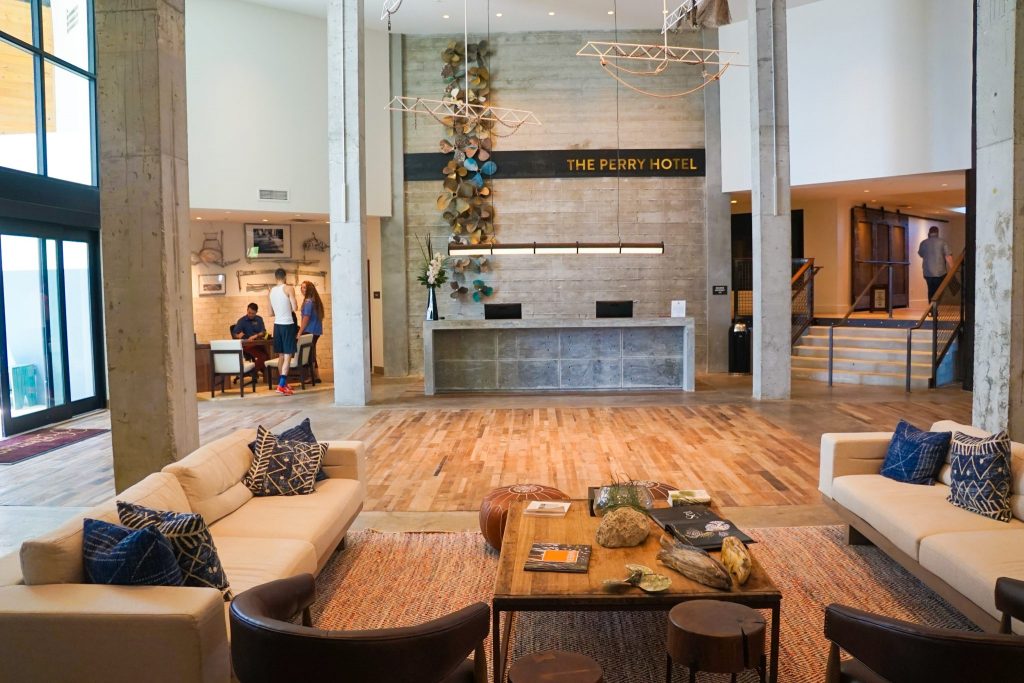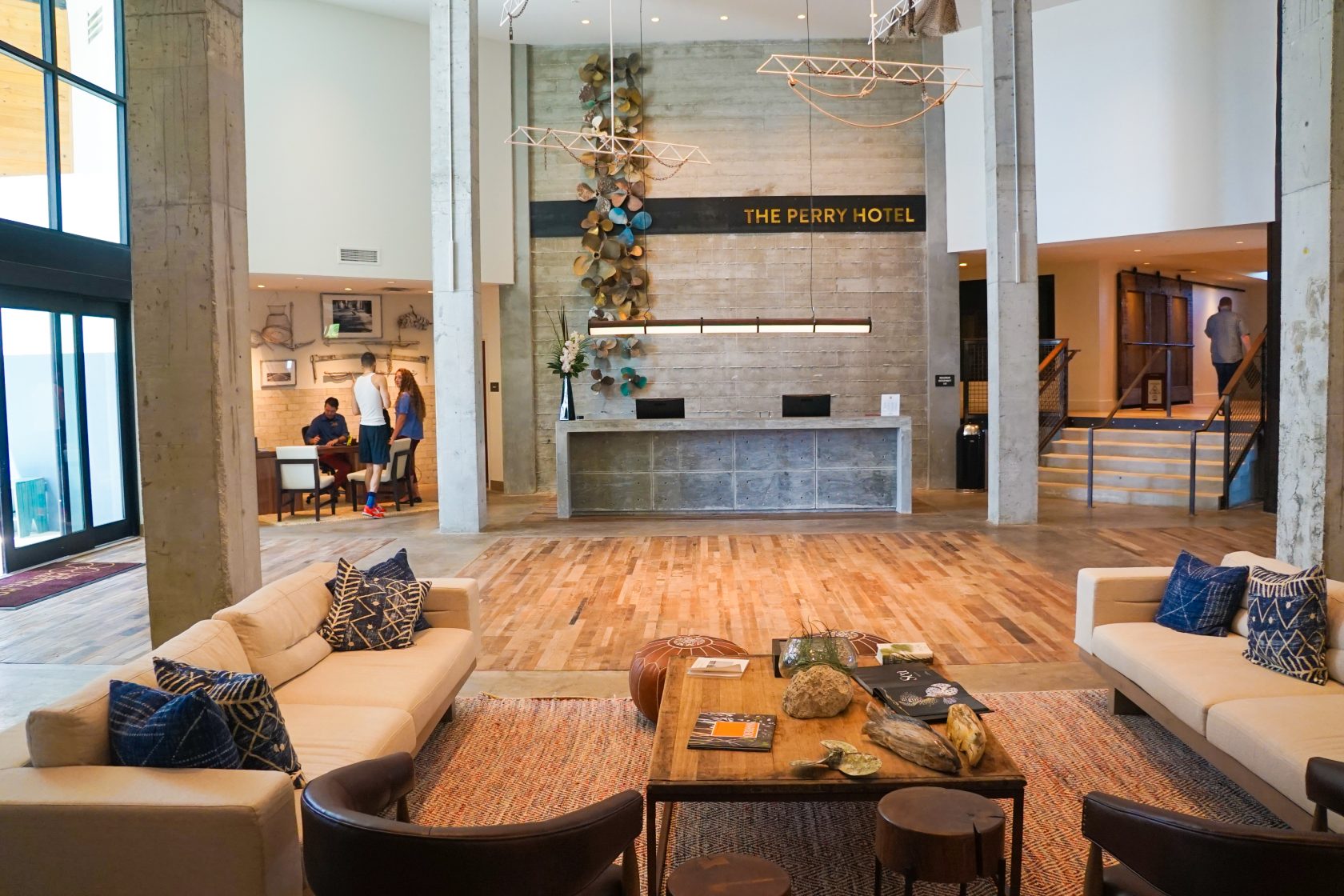 [/one_second][one_second]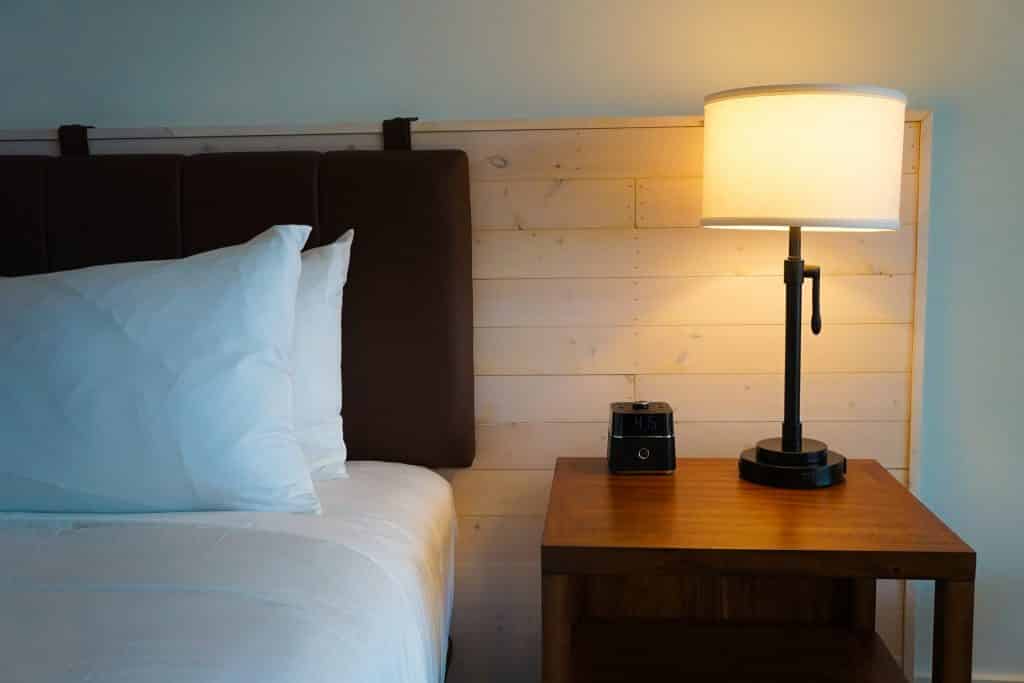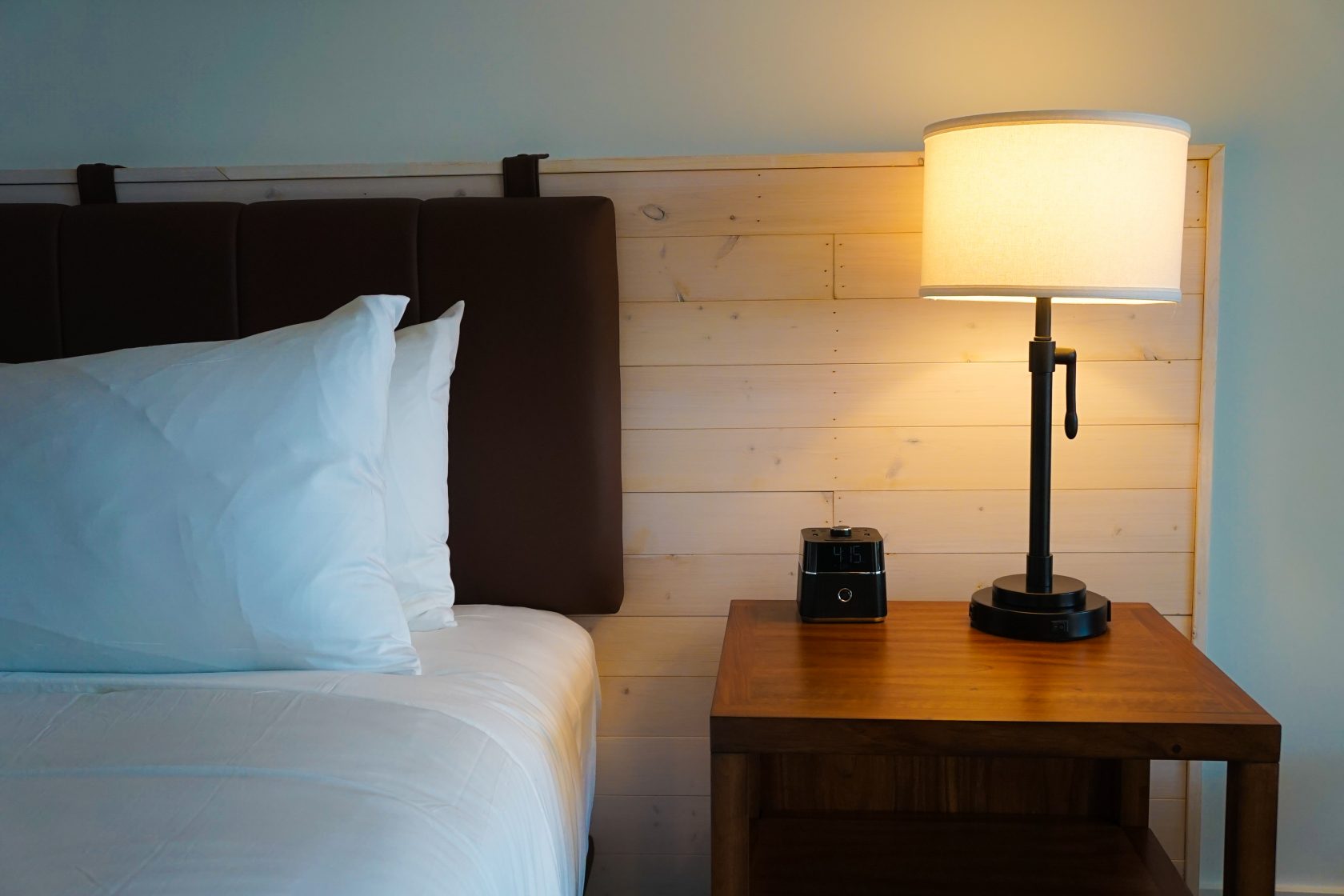 [/one_second]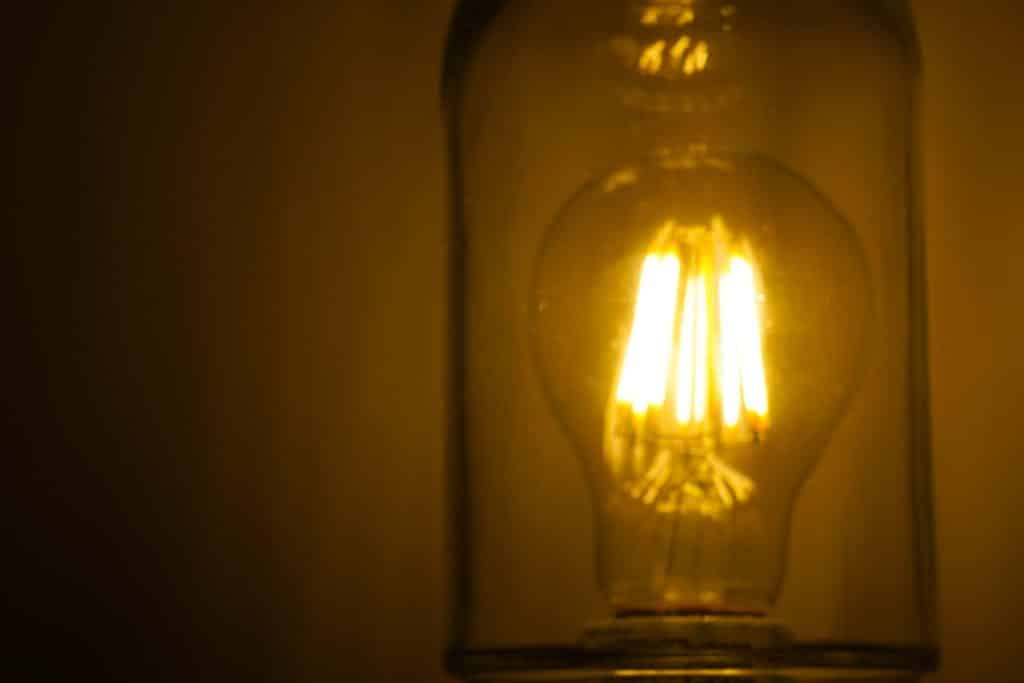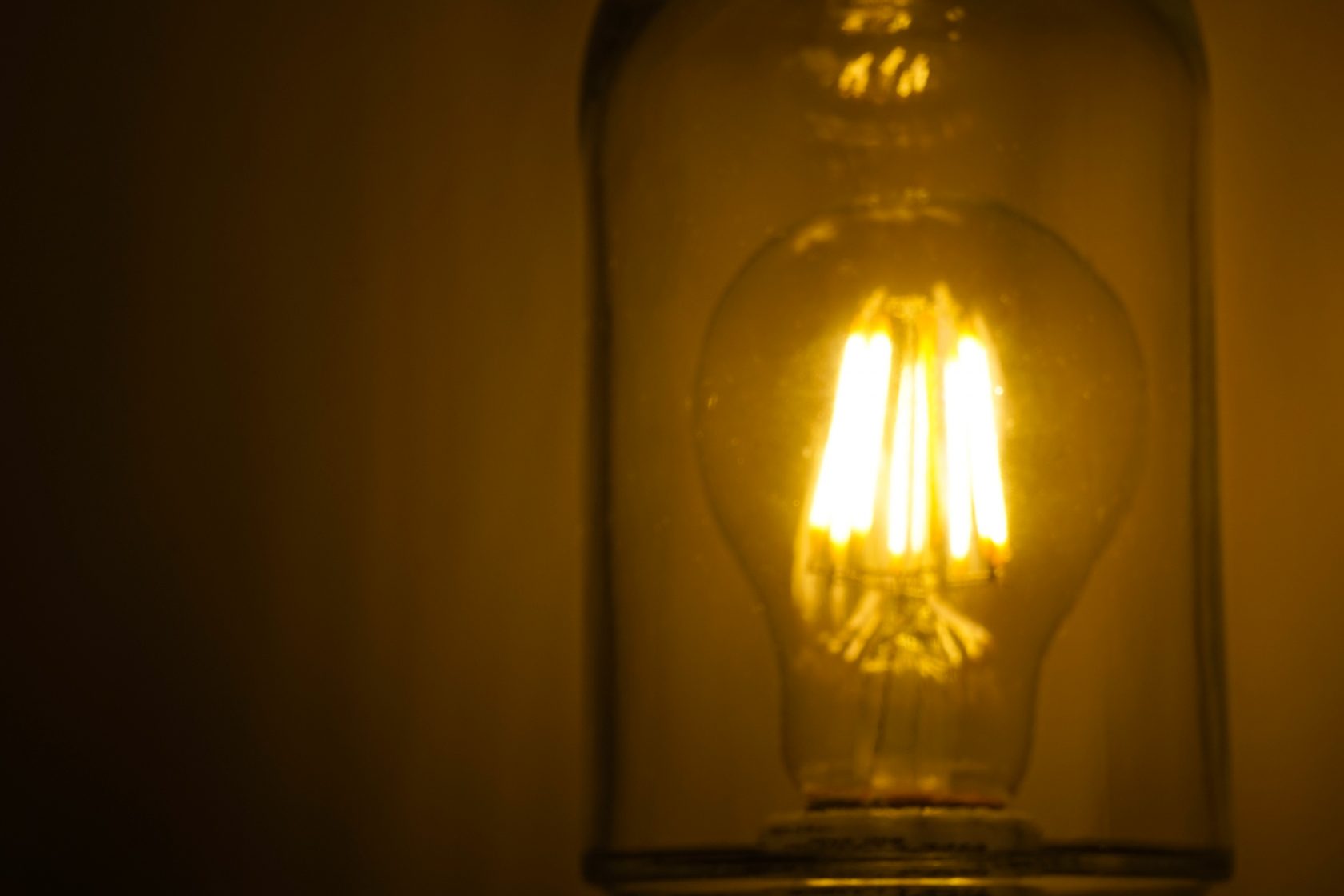 Luckily, however, I did a little more digging and found Stock Island, a quiet little island attached to Key West but a world away with a laid-back pace, mixed residential and commercial activities (think fisherman at dusk) and the newly opened Stock Island Marina and Perry Hotel Key West. Not only did the Perry Hotel Key West offer me all the amenities I was seeking, at a fair price, with sea views – but it turns out, Stock Island is a destination all on its own.
One that draws you in and offers you a peek at local life without the hoards of tourists found on the famous Duvel Street Key West. In the end, I think I found the perfect mix of local experience, sea views, stunning architectural design, and relaxation – while being able to explore all the best that Key West has to offer via hourly free shuttles to the Key West town and beaches.
Couldn't be more perfect right!?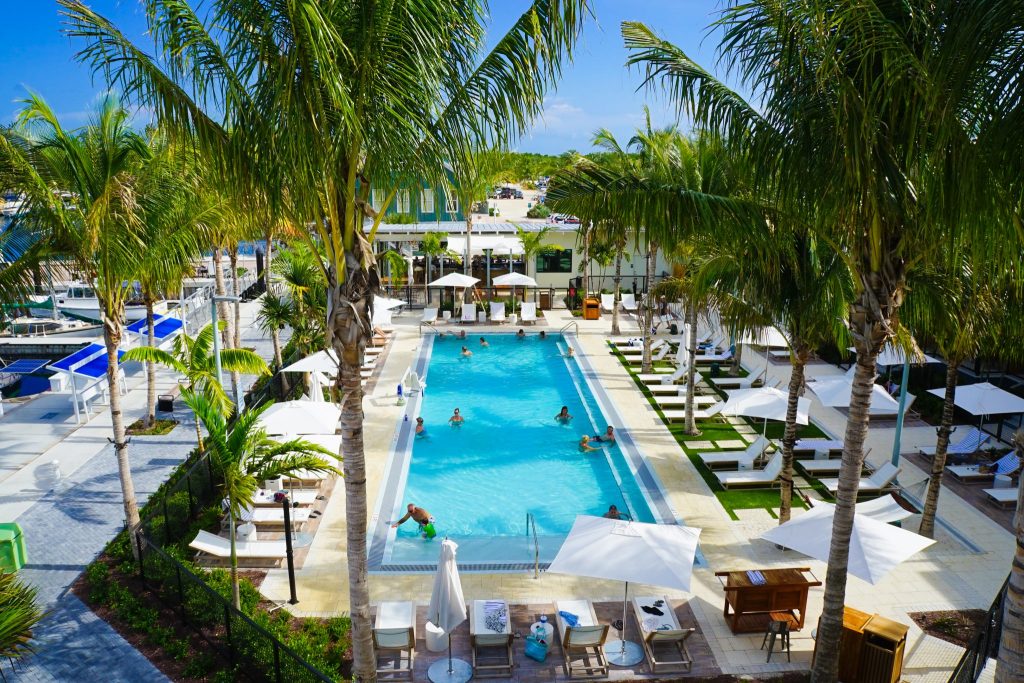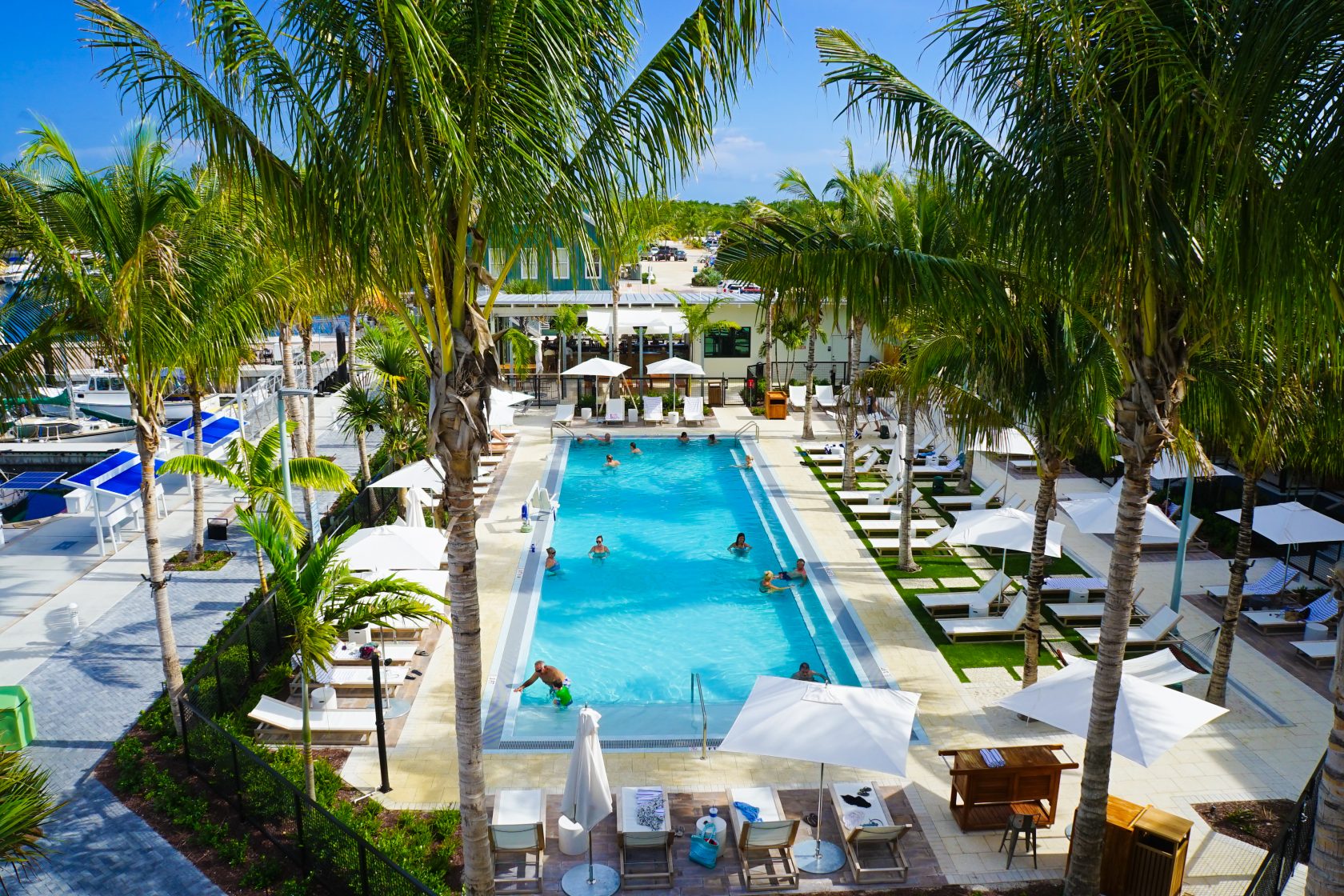 ---
Perry Hotel Key West: A New Hotel Concept At Stock Island Marina
The Concept Behind The Perry Hotel Key West
The Perry Hotel Key West is the brain-child of Brad, Warren, and Blaire Weiser – the son's of the famous hotel magnate Sherwood "Woody" Weiser who was responsible for Miami's first five star hotel, the famous Grand Bay, and went on to build or manage over 100 hotels across North America and the Caribbean.
I only mention this because as soon as you enter the spectacularly appointed lobby of the Perry Hotel Key West, you know some big names must be behind it as you immediately feel something is different about this place. Its nautical design shouts understated elegance and serenity.
A hotel that knows how good it is – yet doesn't feel the need to brag.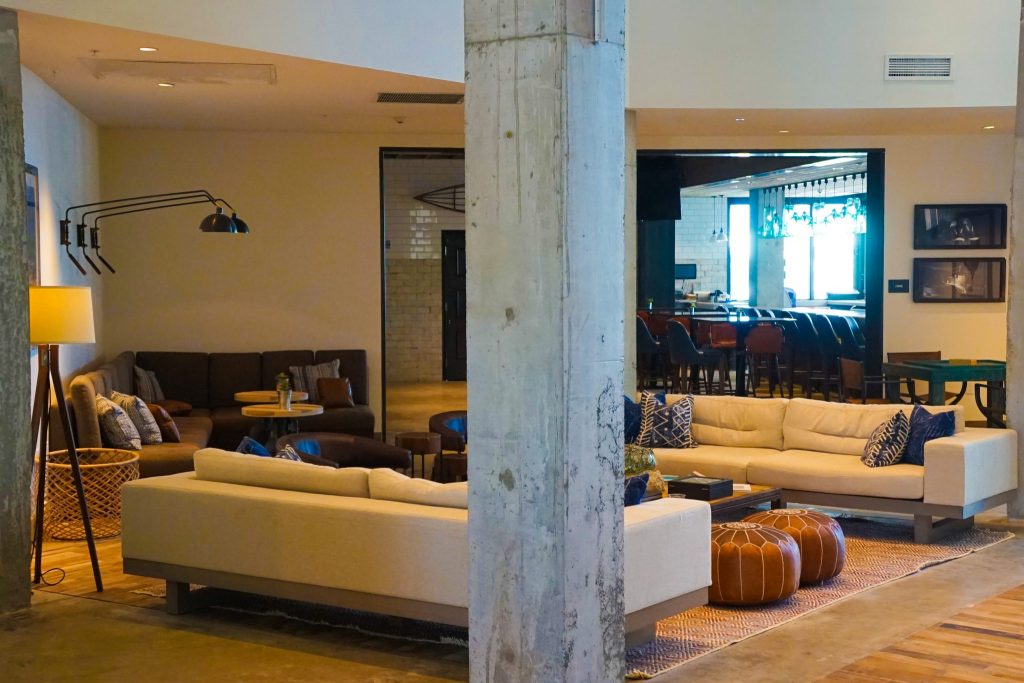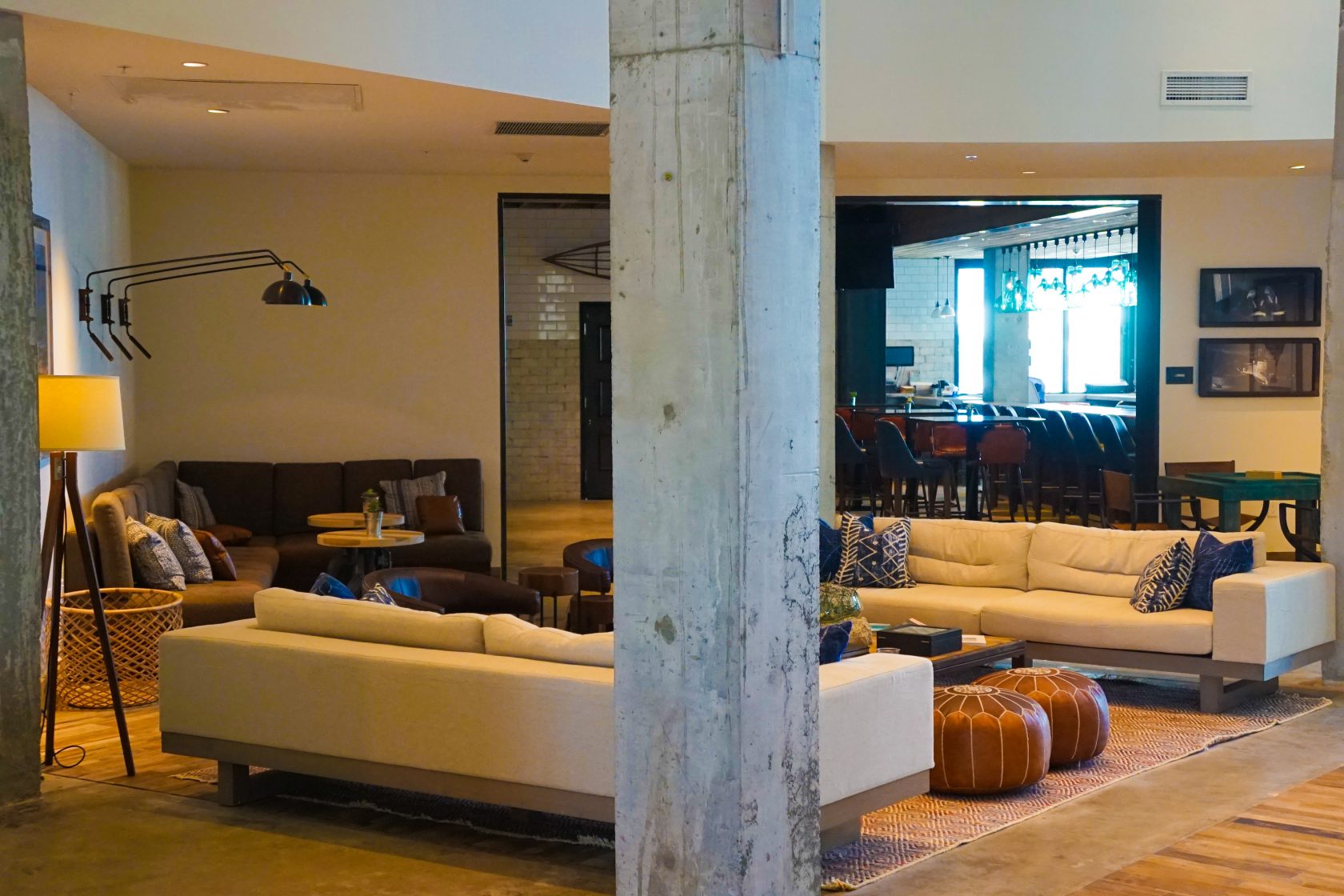 In keeping with the distinct character of Stock Island as an industrial area as well as an important fishing port, the brothers designed a modern three-storey hotel which pays tribute to the areas rich history while still garnishing a resort feel.
The lobby itself is a testament to this as smooth wood reclaimed from an old fishing boat compliments cold, hard concrete columns and the reclaimed propellers – a room which is as much about telling a story of the space as it is welcoming guests with its sleek couch's and inviting views through to the Stock Island Marina.
[one_third]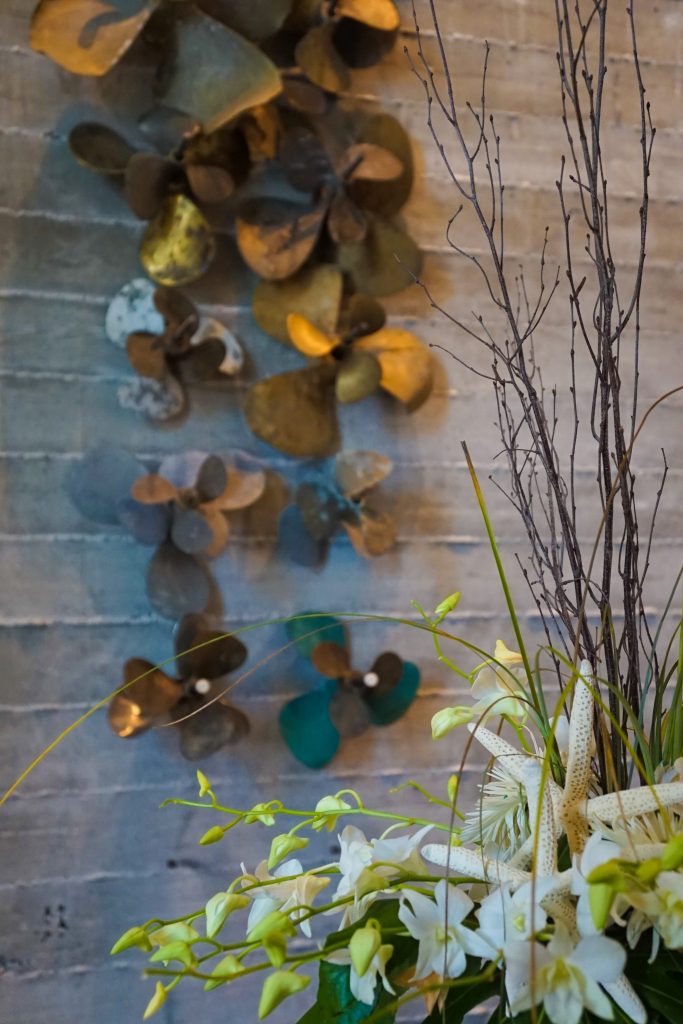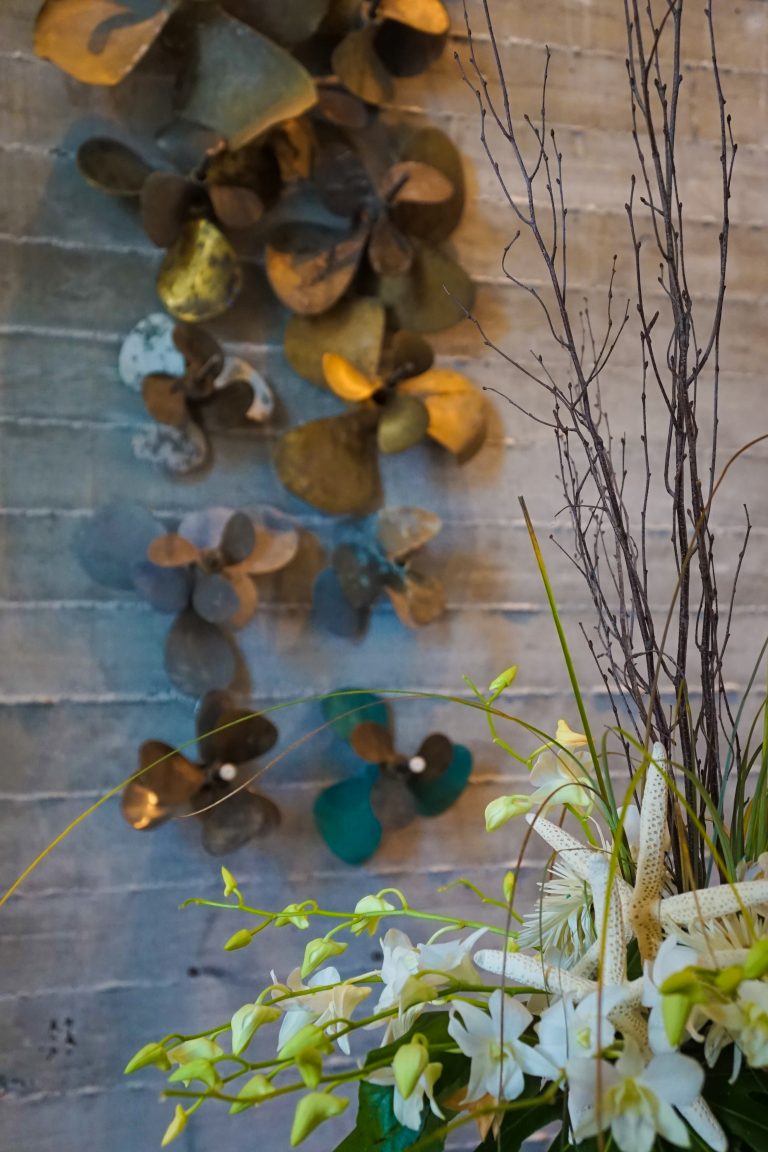 [/one_third][one_third]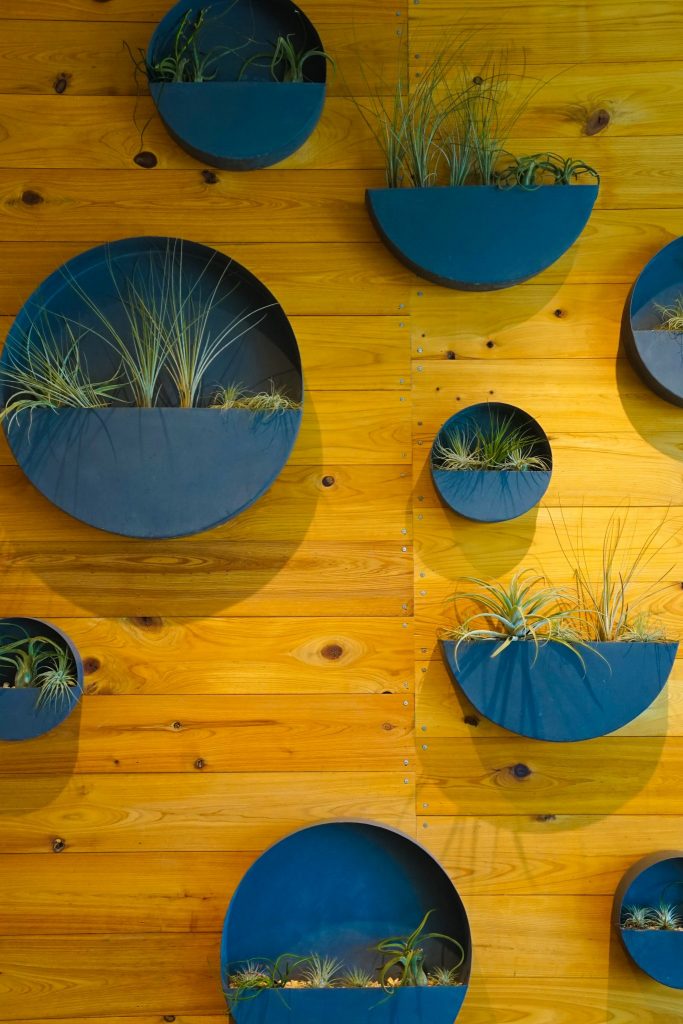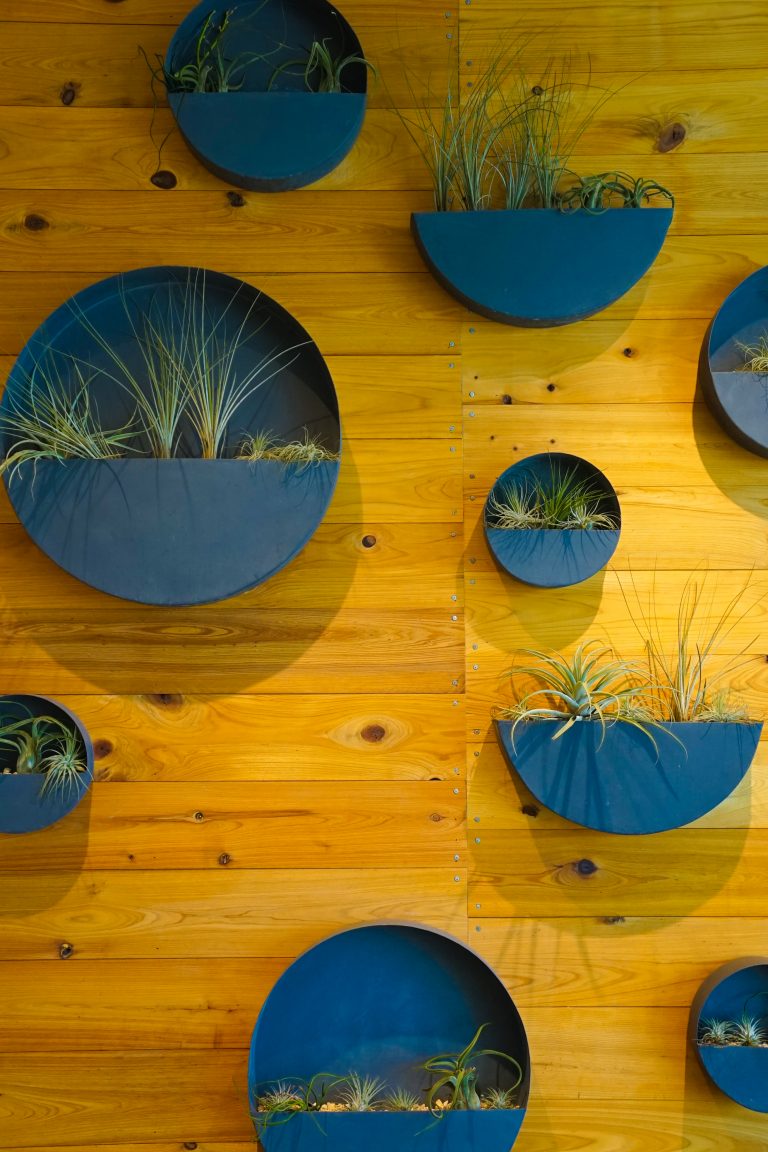 [/one_third][one_third]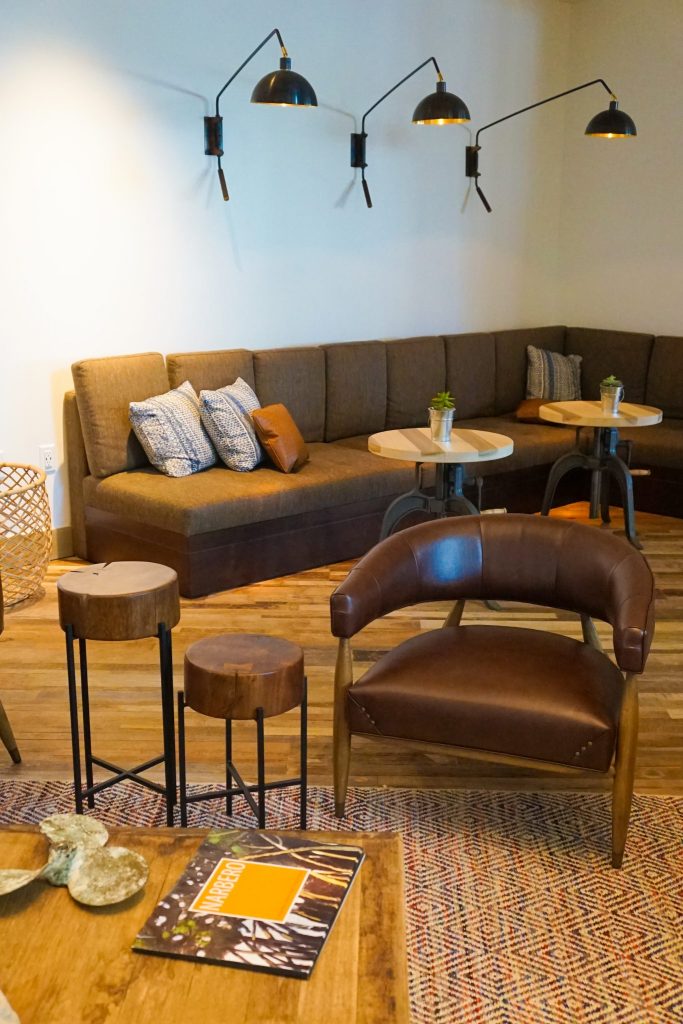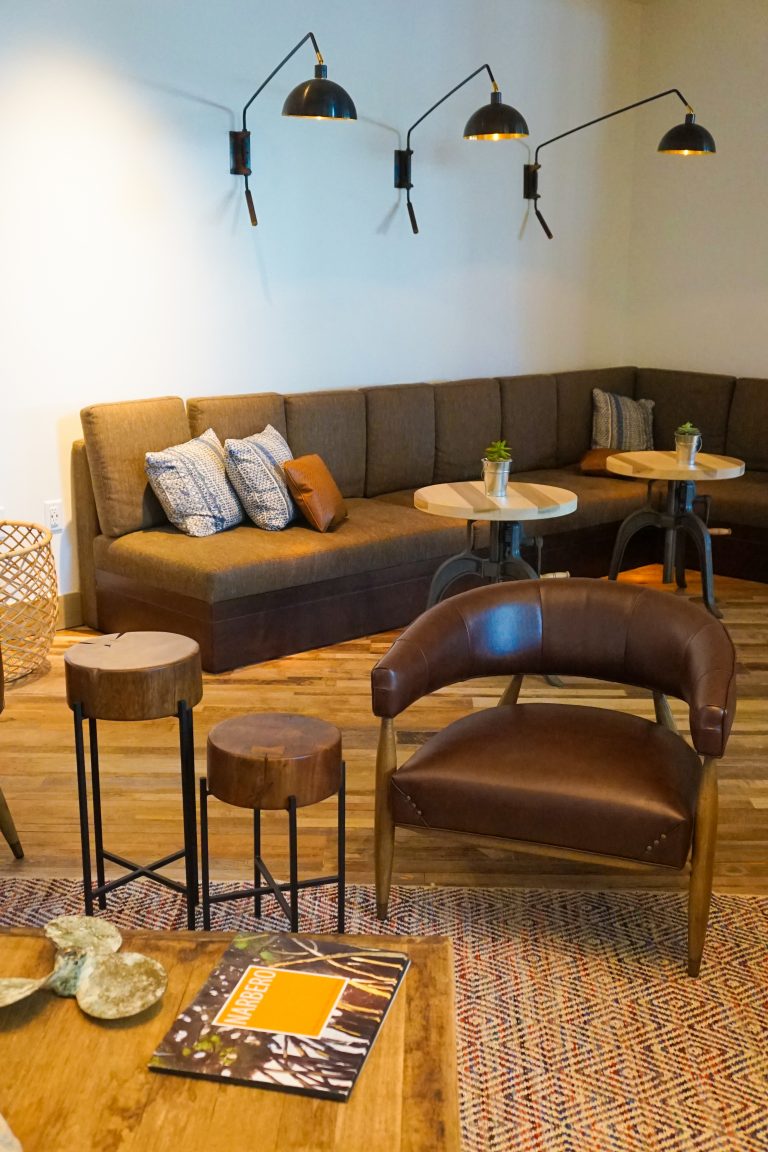 [/one_third]
A world away from the traditional Key West style – and all of its touristy gimmicks – the Perry Hotel Key West may only be a few months old, but it has already been lovingly embraced by locals thanks to its unique concept of community inclusion.
It's not often at a modern resort-hotel you can watch fisherman unload their days catch from your balcony then take a stroll and chat with residents living on houseboats. Or that you can just roam into bespoke galleries – I genuinely wish this hotel concept was more common.
Thanks to Perry Hotel's strong sense of place in Stock Island and the progressive idea of preserving areas of the Stock Island Marina for local artists and residents to use with favorable rent conditions, they have cultivated a destination in itself above and beyond any resort.
A place where locals are welcomed and invited in, rather than kept out behind large fences. And in doing so – the Perry Hotel Key West has regenerated Stock Island, breathing fresh life to businesses while staying true to the areas of strong maritime heritage.
Much like the Key West of Old.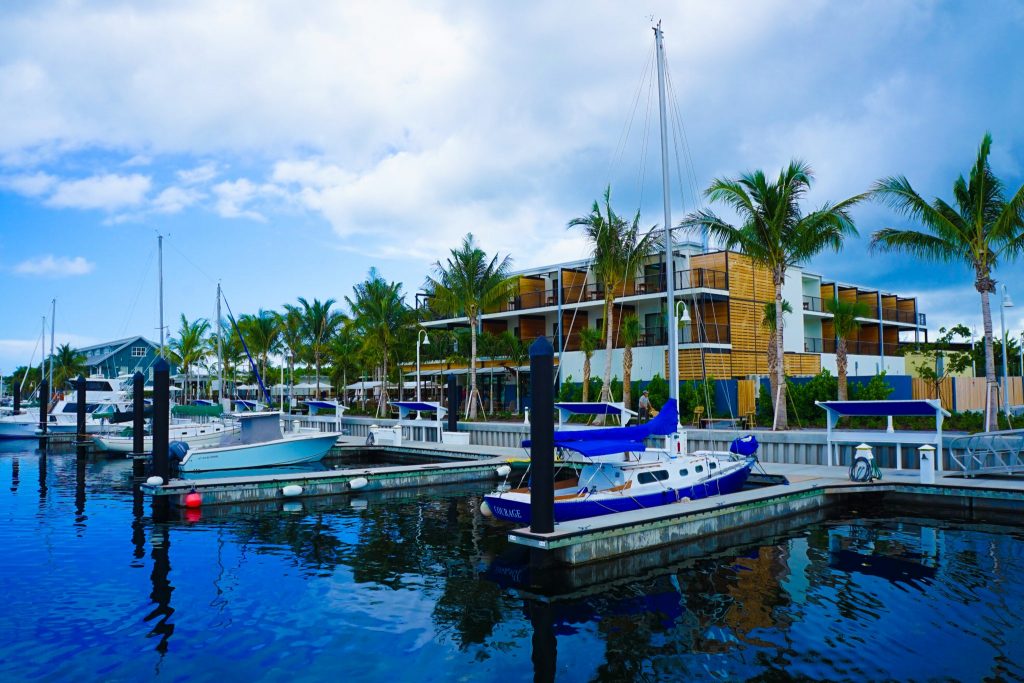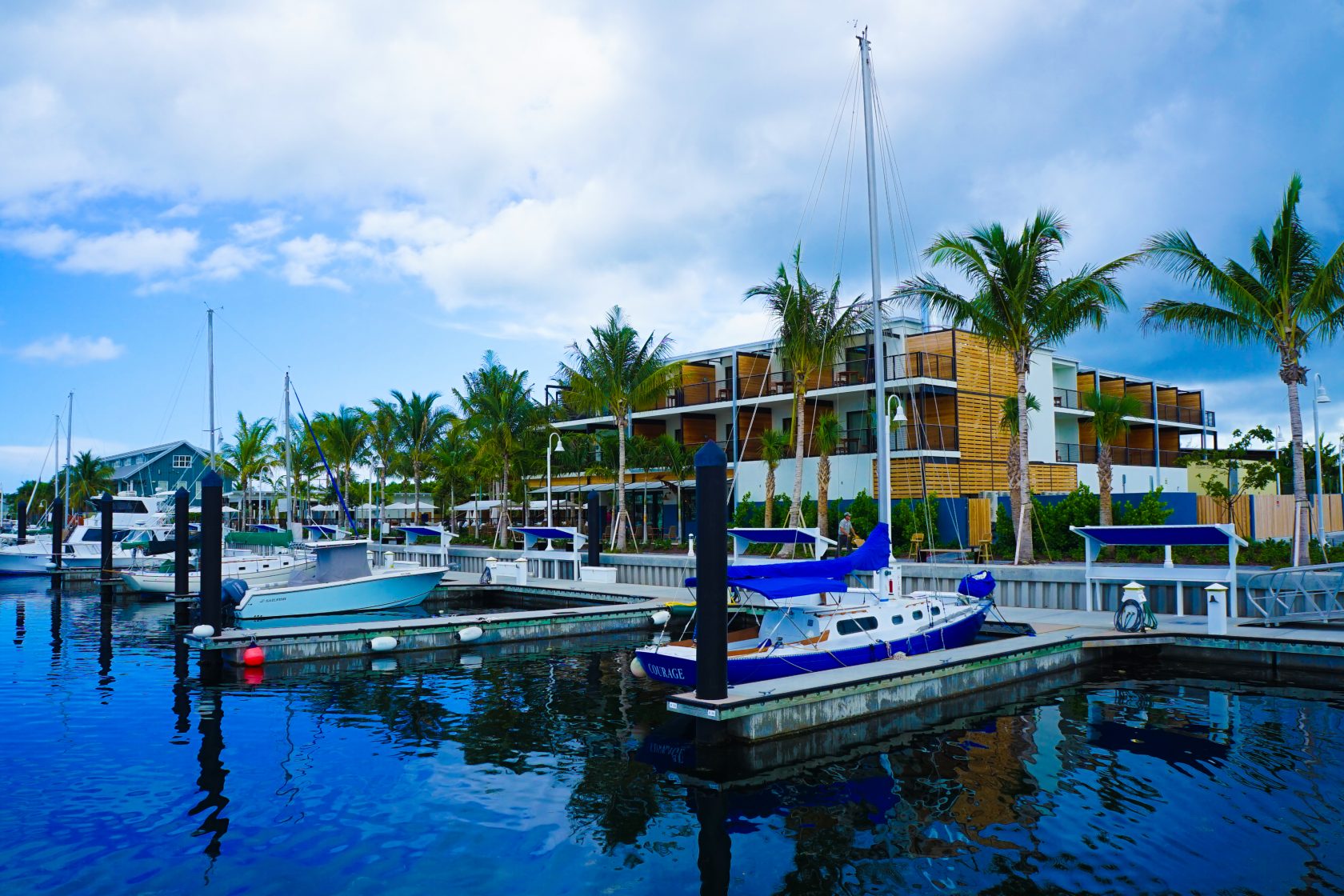 The Rooms of The Perry Hotel Key West
The bold design of the Perry Hotel – leading Architectural Digest to vote it one of the top hotels opening this year worldwide!– does not stop at the lobby and flow's through the hotel, leading to captivating rooms so beautiful you never want to leave.
Each of the hotel's 100 rooms offers to step out balconies so you can enjoy the stellar views of the Stock Island Marina as the sunsets – or rooms facing away from the Marina are appointed with luxurious outdoor showers.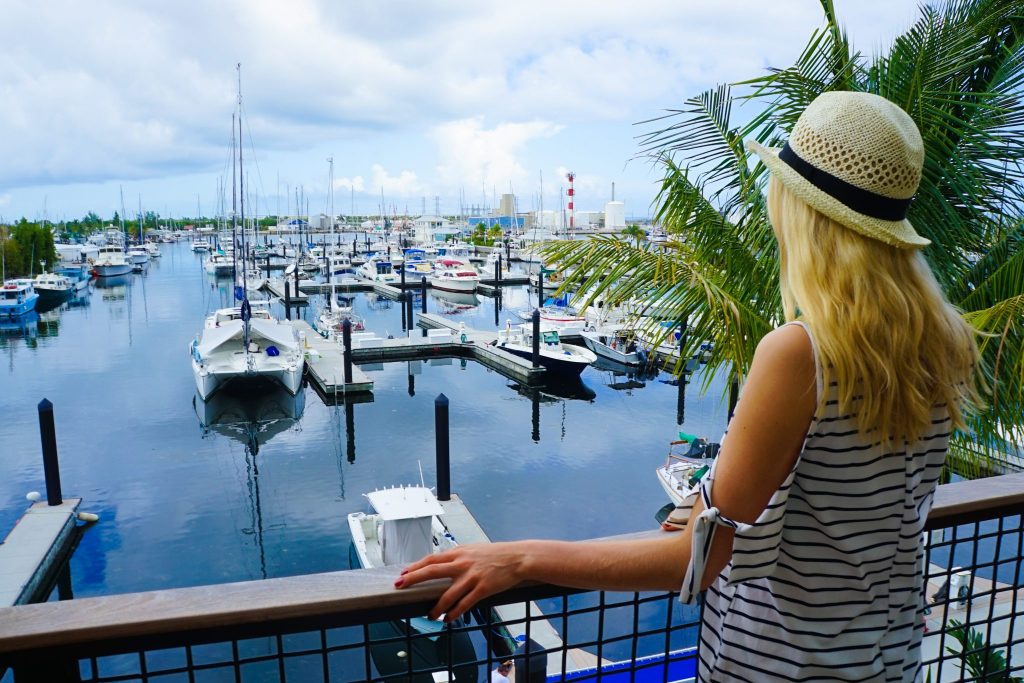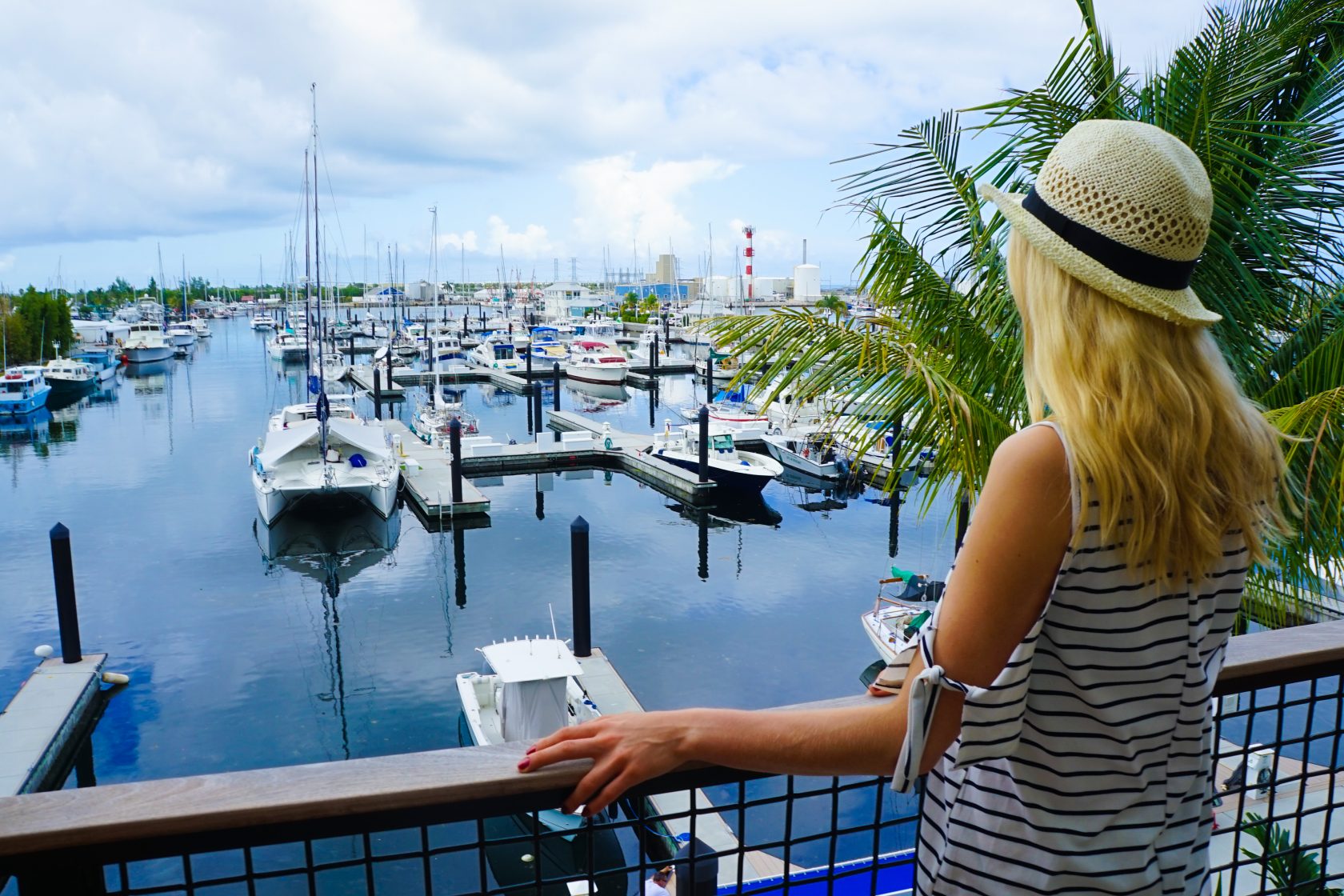 [one_third]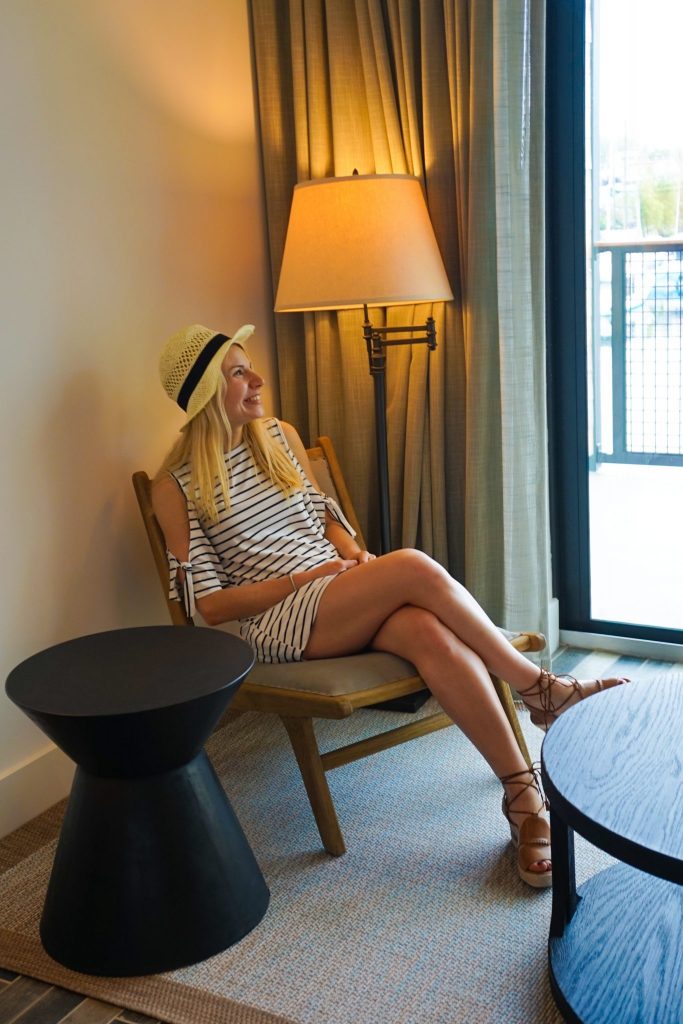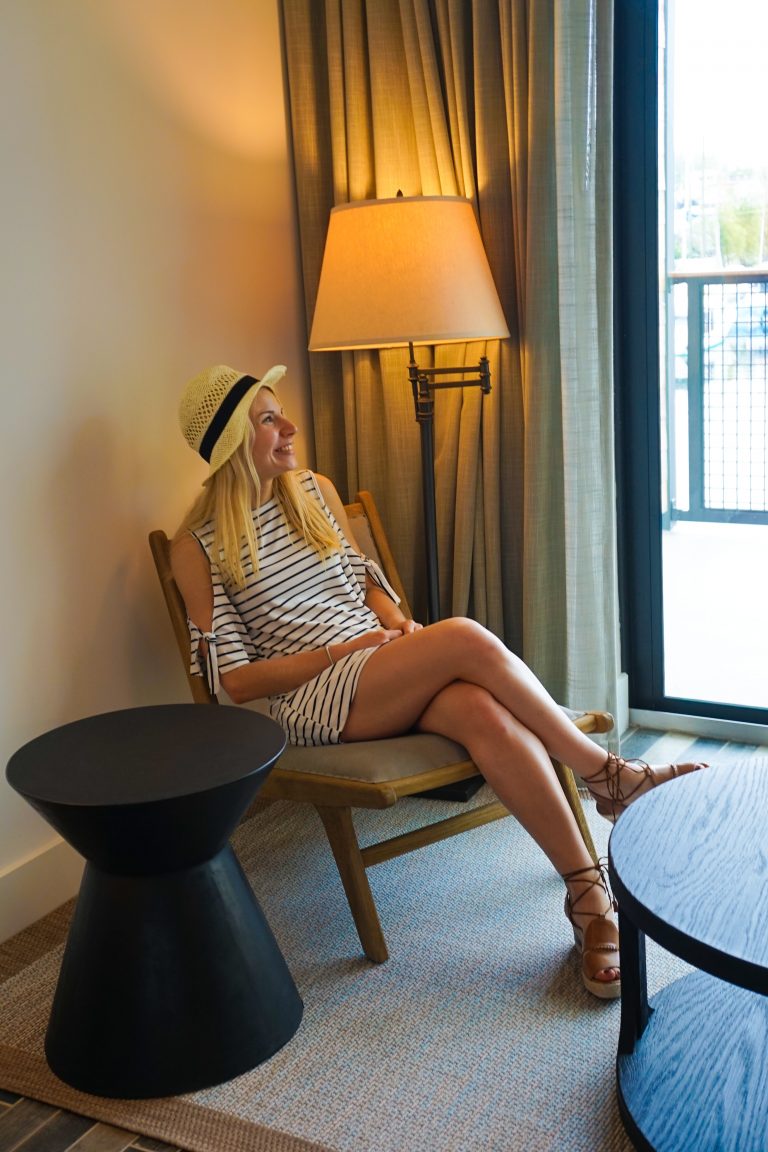 [/one_third][one_third]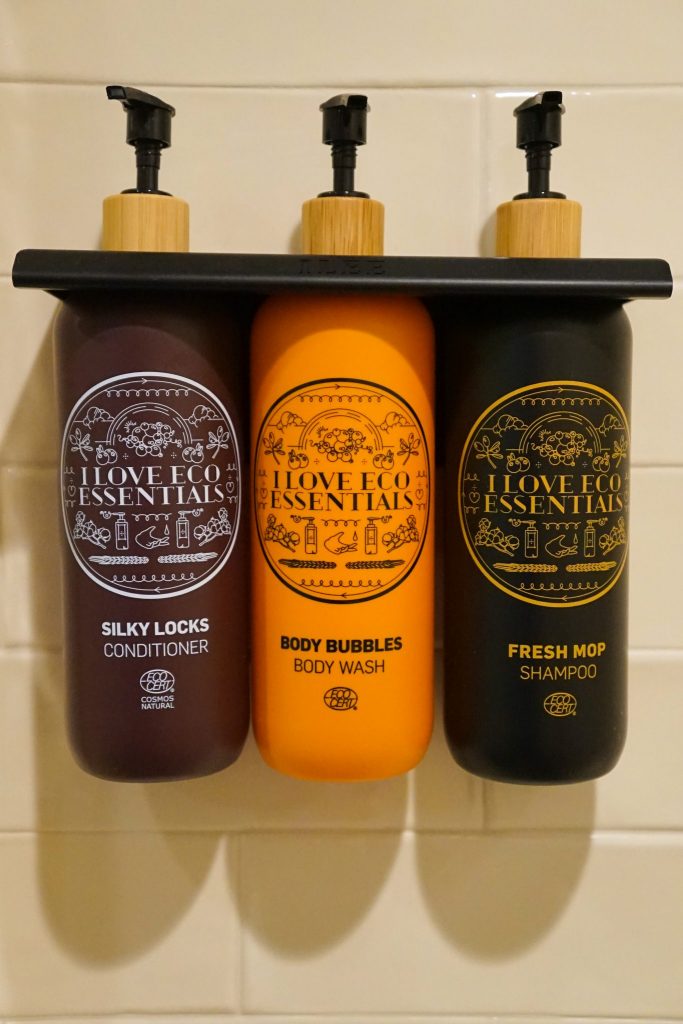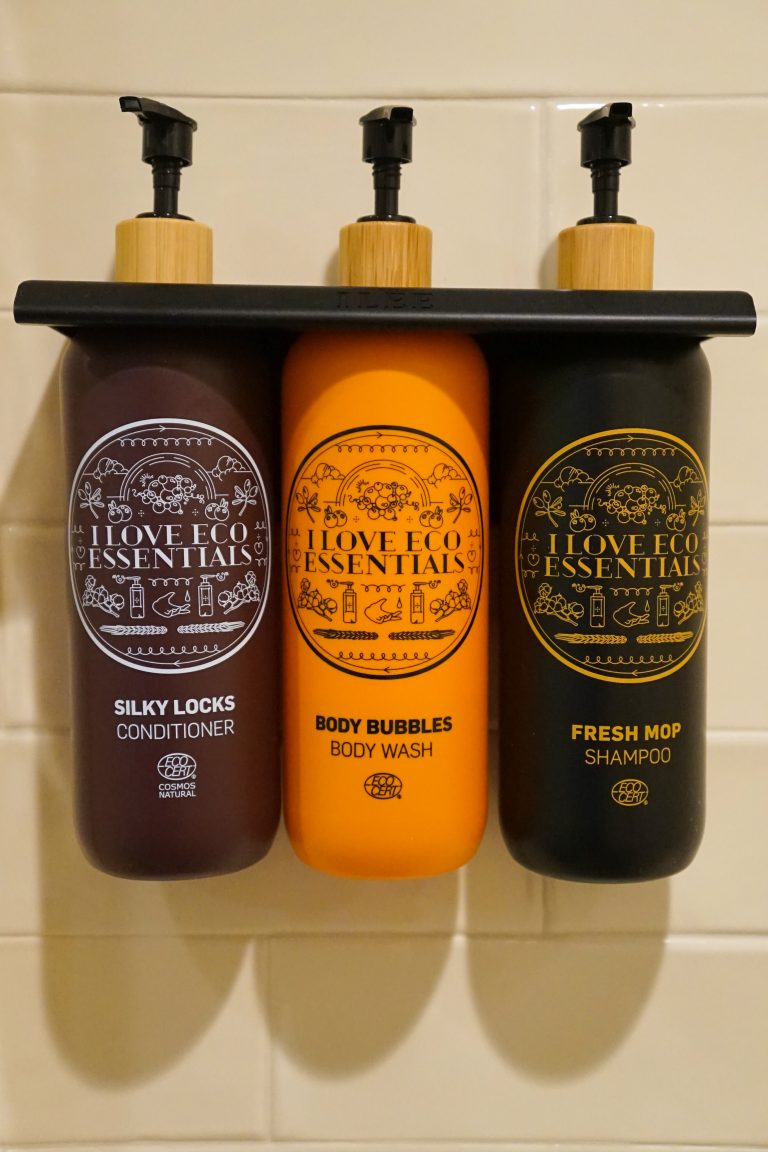 [/one_third][one_third]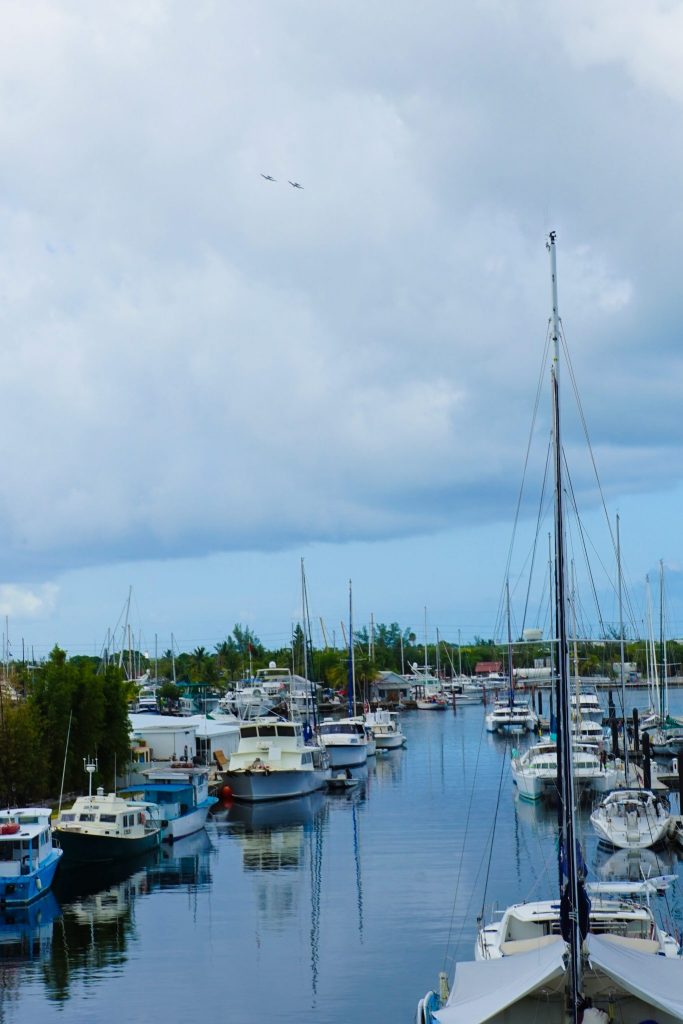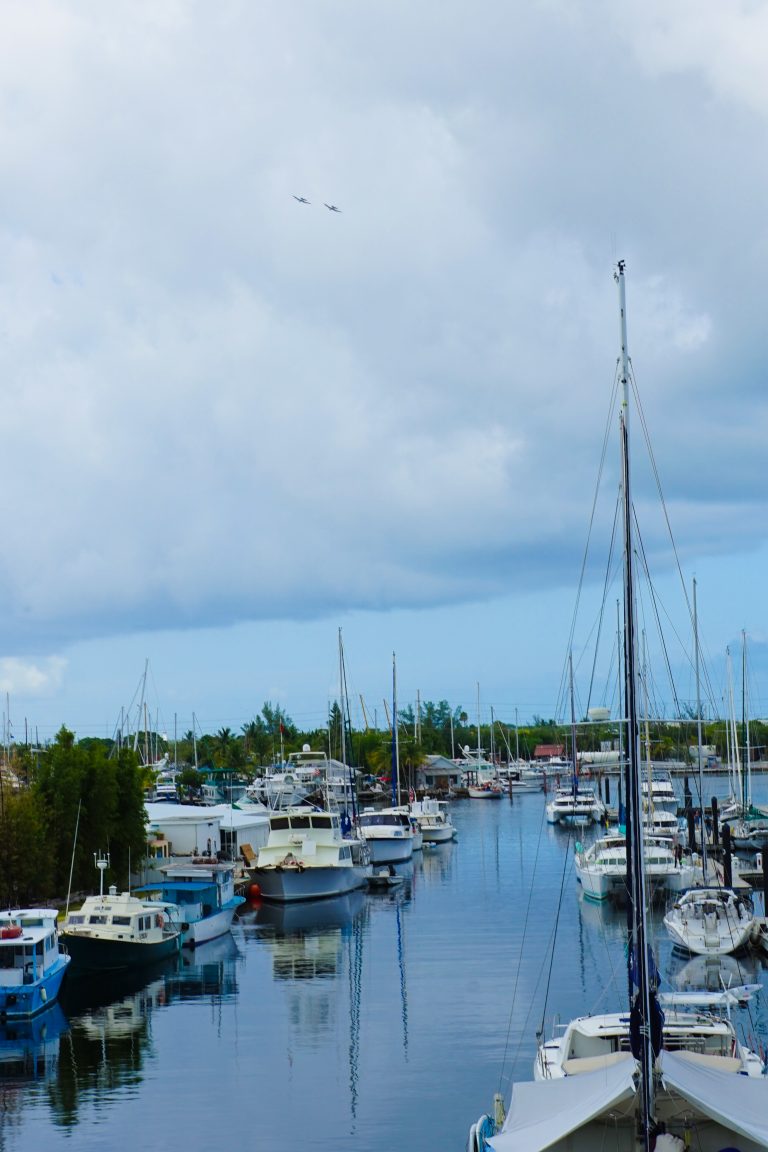 [/one_third]
Inside every detail is perfect as you would expect in a newly built hotel – high-pressure showers, high-quality toiletries, designer furniture, and even a coffee capsule machine if you are having trouble dragging yourself from the smooth, crisp sheets. And as a digital nomad, I can confirm their WiFi is 100% up to speed and trouble-free – through the bobbing yachts in the marina and fisherman hauling in fish did distract me from getting any significant work done here!
There are also three suites on offer with separate living rooms and grand bathrooms should you want to splash out – and their wrap-around terraces are to die for!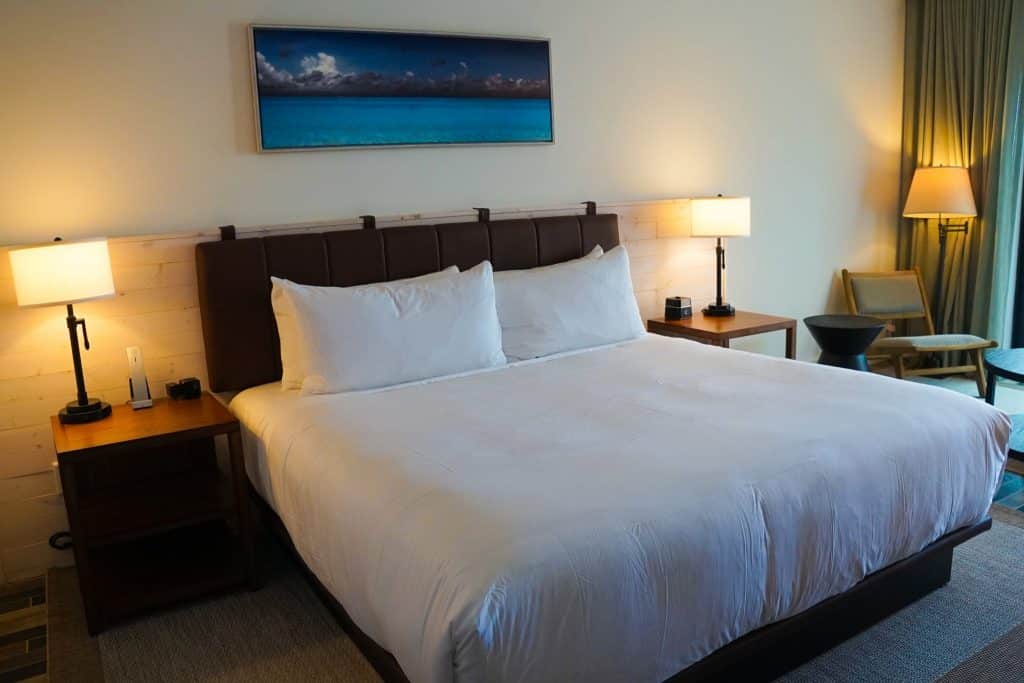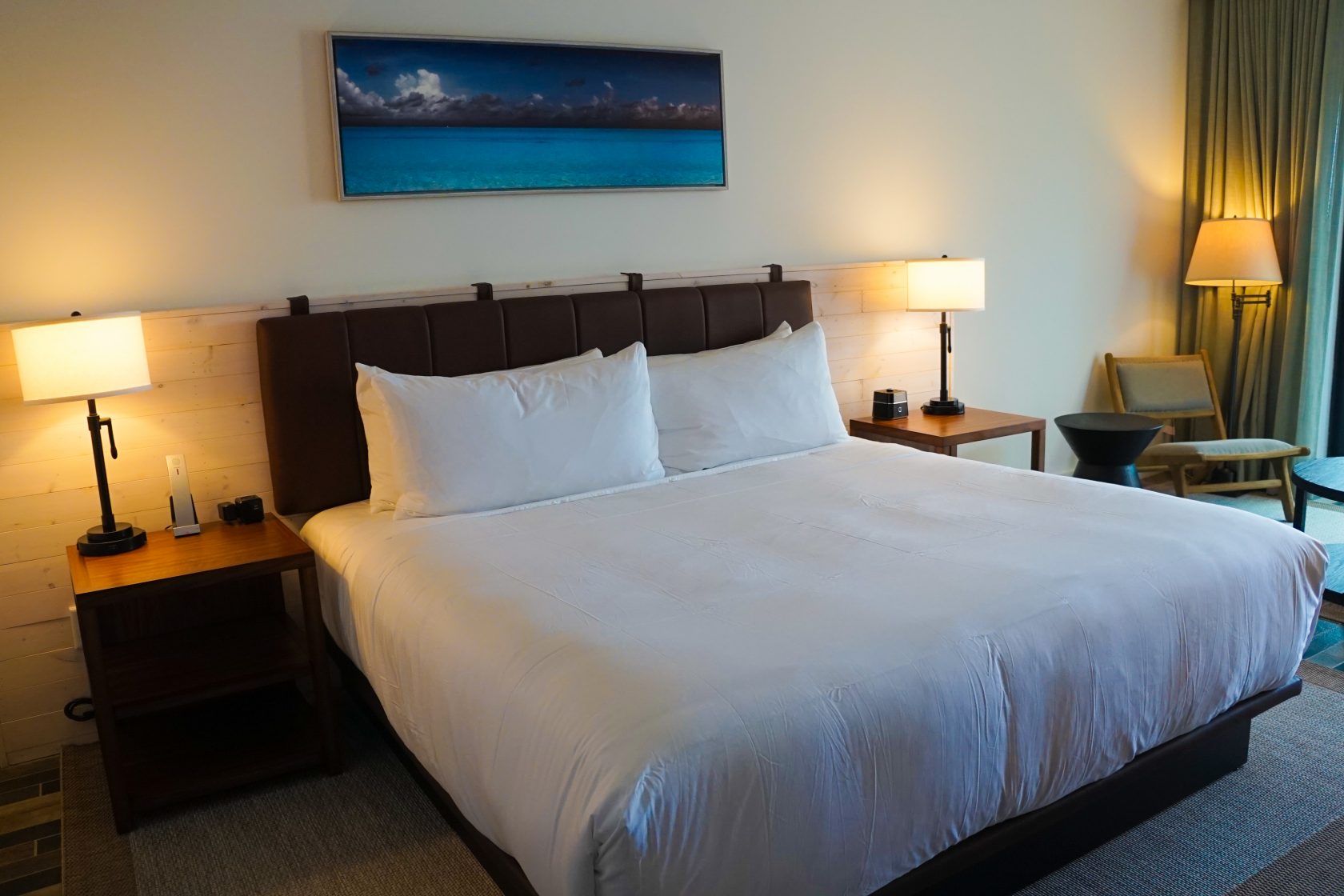 [one_third]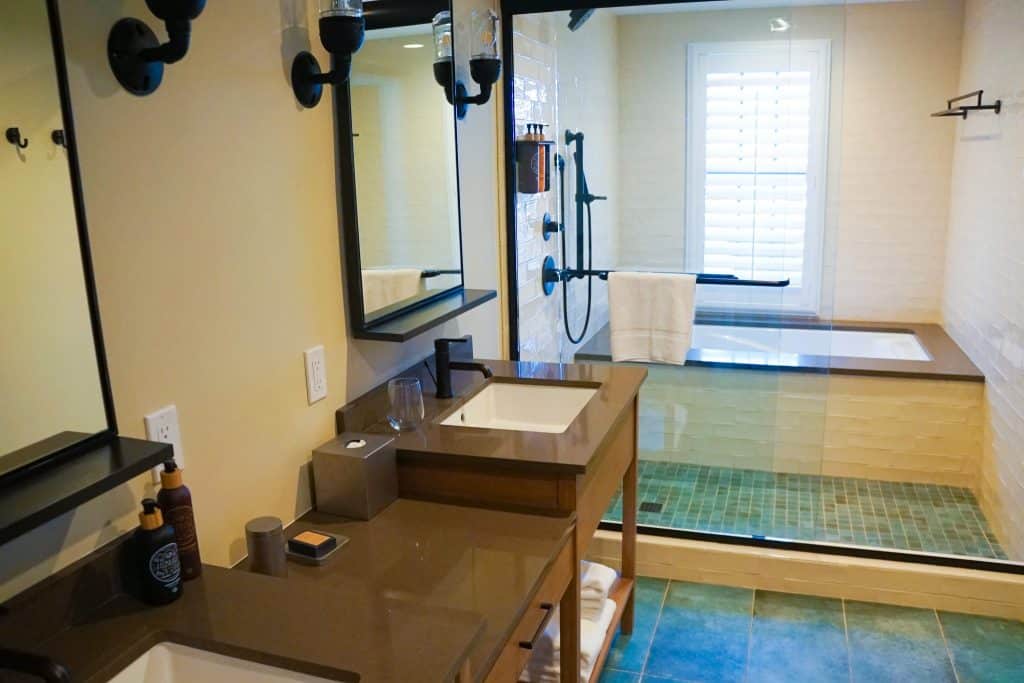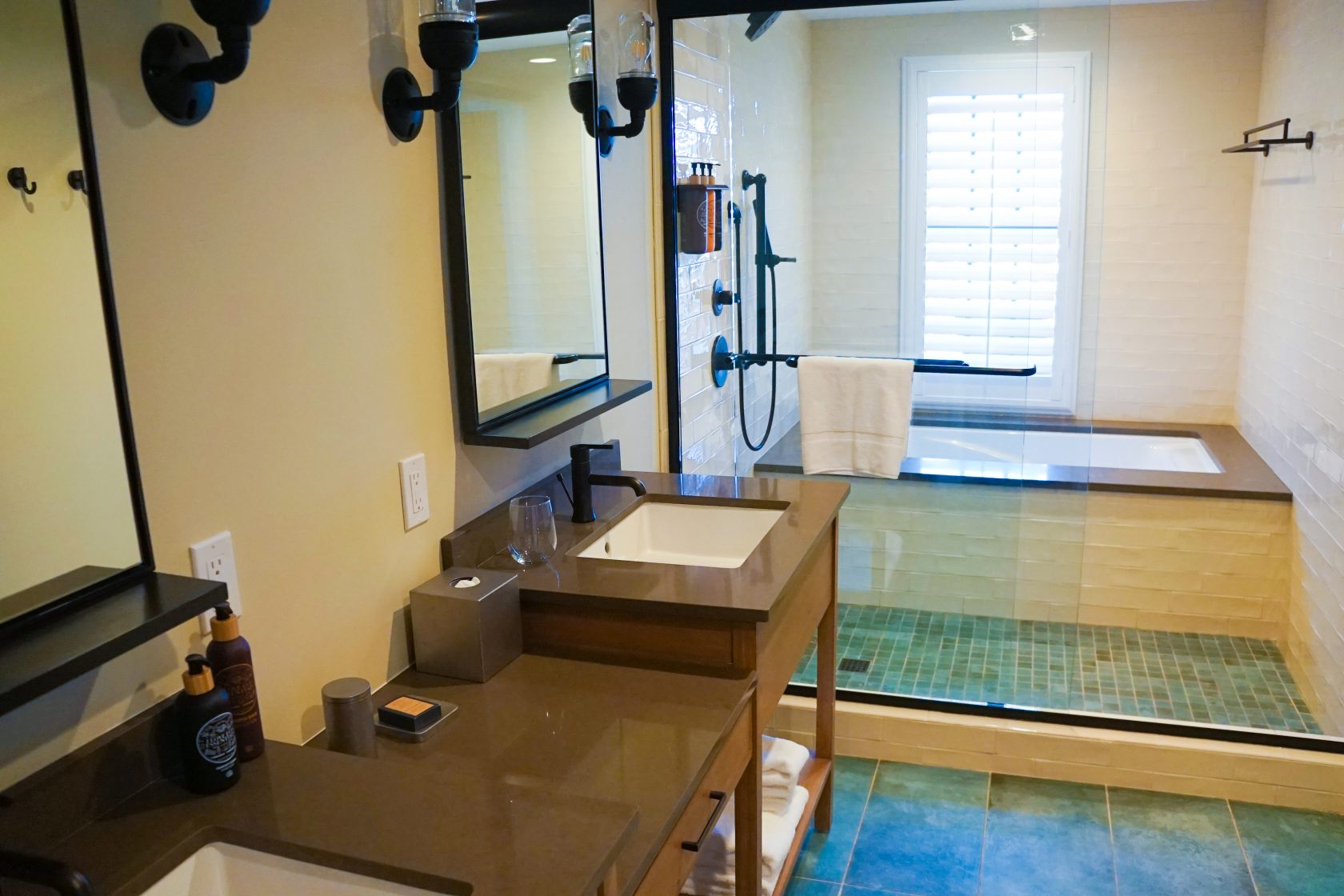 [/one_third][one_third]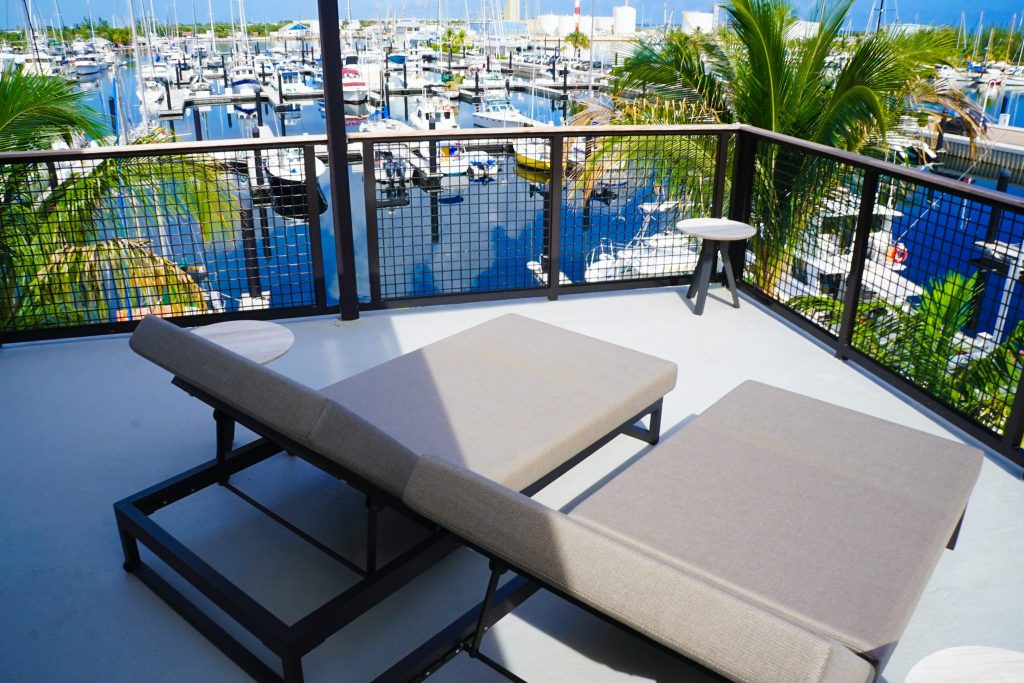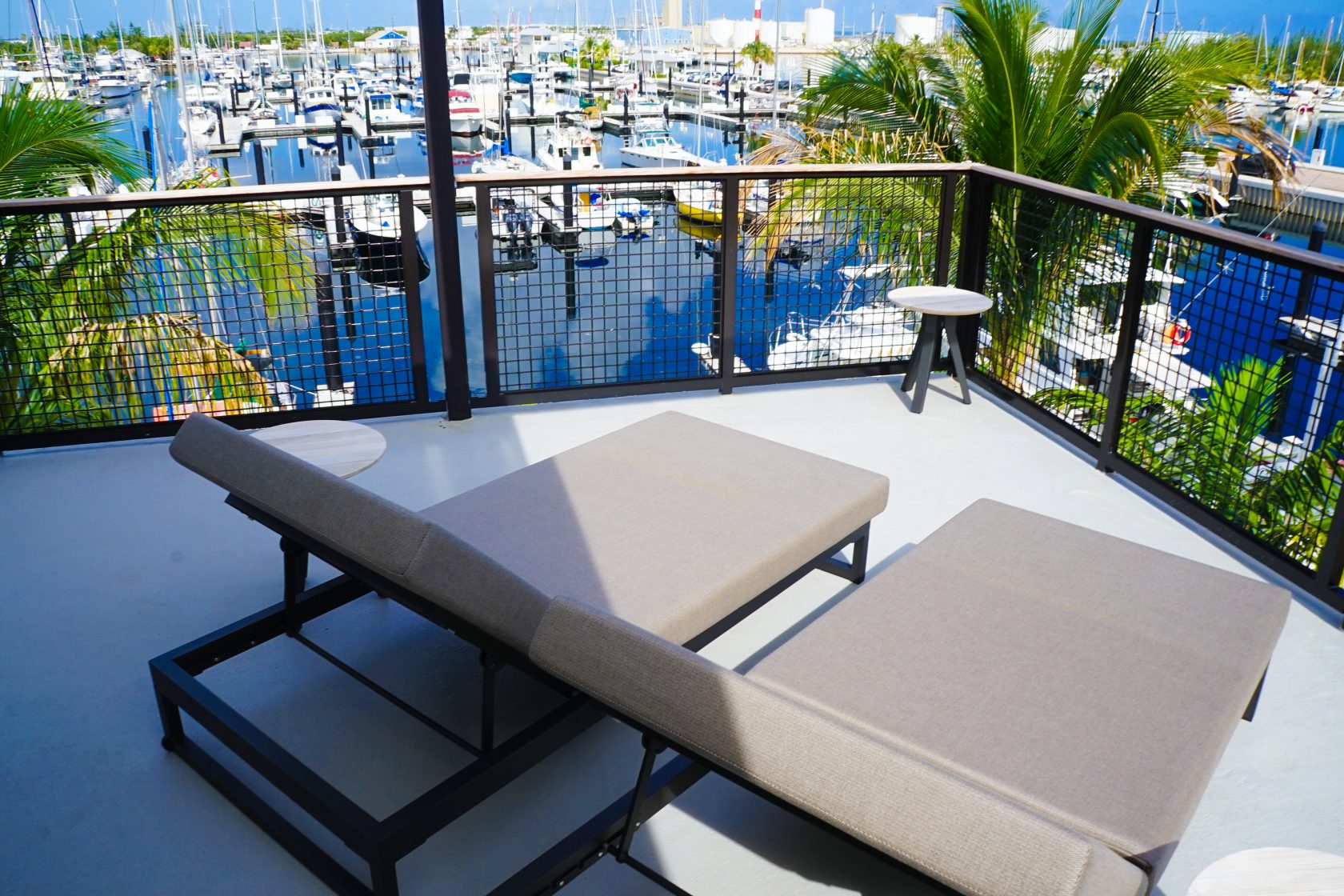 [/one_third][one_third]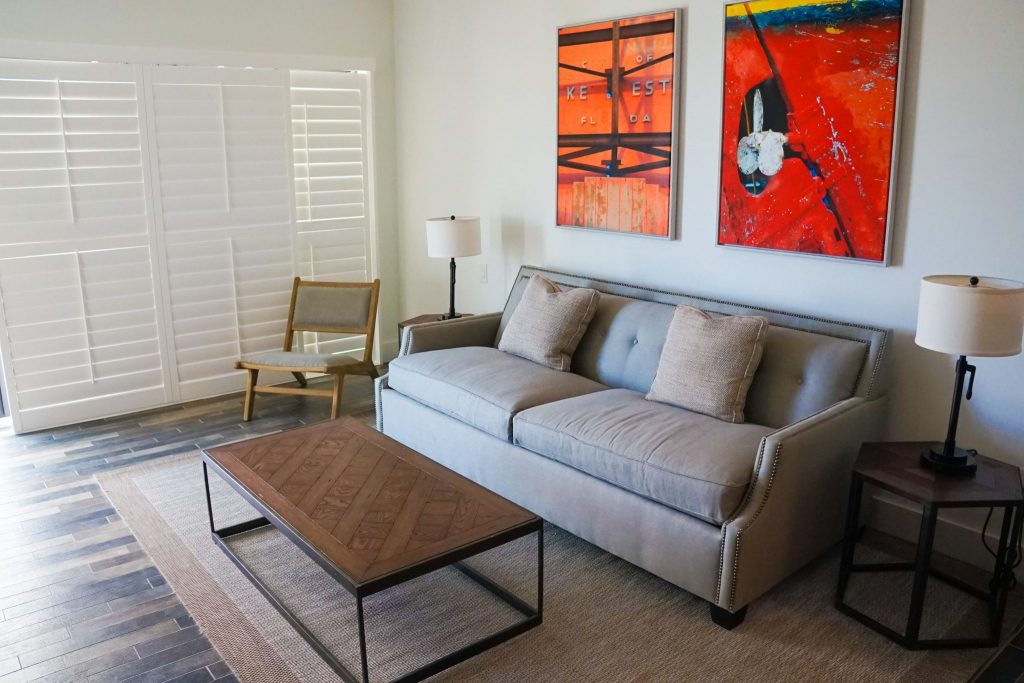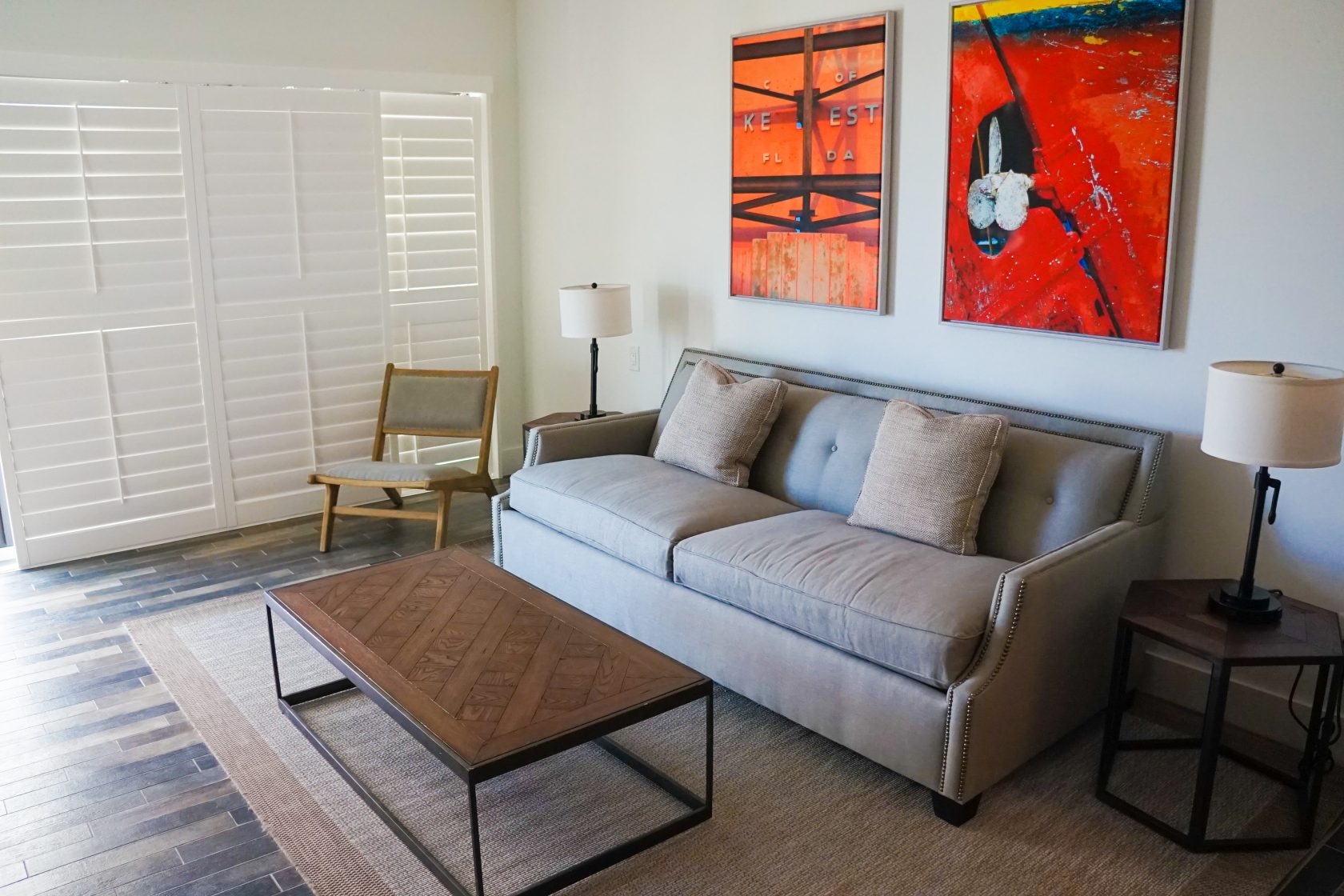 [/one_third]
The Amenities On Offer At The Perry Hotel Key West
Of course, regardless of the excellent connections to their local environment in the Stock Island Marina Village – the Perry Hotel is still a resort and has plenty of amenities to ensure a fabulous stay for its guests. There are two terrific restaurants attached to the hotel which offer 'sea-to-table' dining thanks to connections with the local fisherman, with pool/dockside dining and the option to be indoors or out.
Oh, yea – there's a pool, and a large one at that allowing everyone to have their own privacy as they dip into its cool embrace or lie around on the white sun-chairs taking in the Key West sun and people watching. Should you ever wish to leave there is a free shuttle service to the Old Town and Key West beaches most hours of the day to save you the hassle of traffic and parking in Key West.
And when you get back at the hotel there is an excellent concierge service for any information you might need locally about Stock Island or in Key West. The hotel is also pet-friendly, has direct marina access, an enviable fitness center and free on-site parking.
[one_second]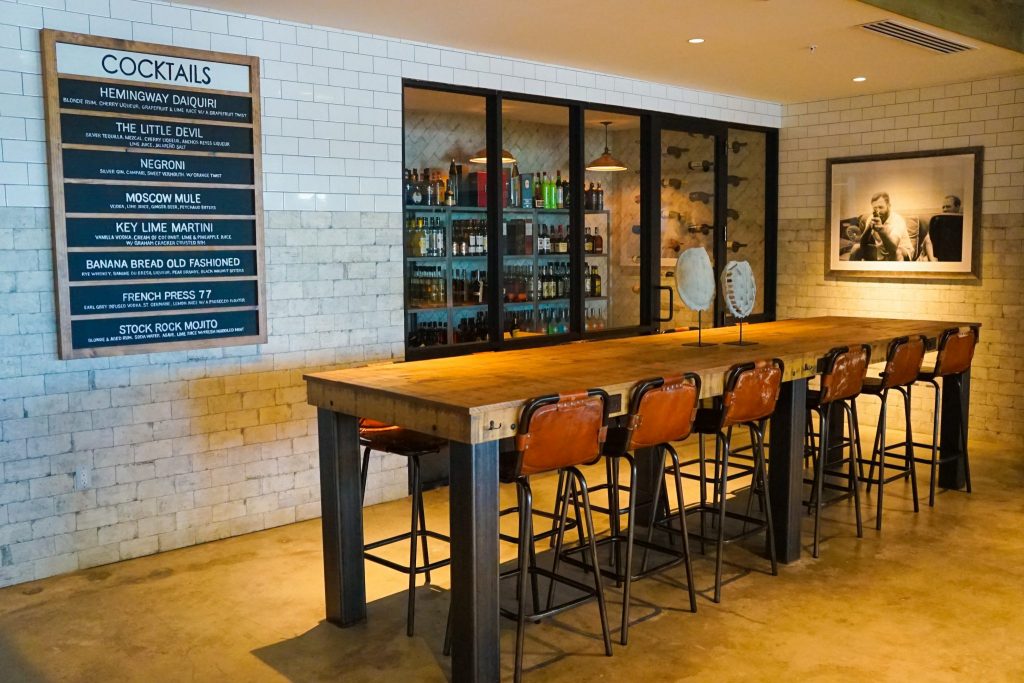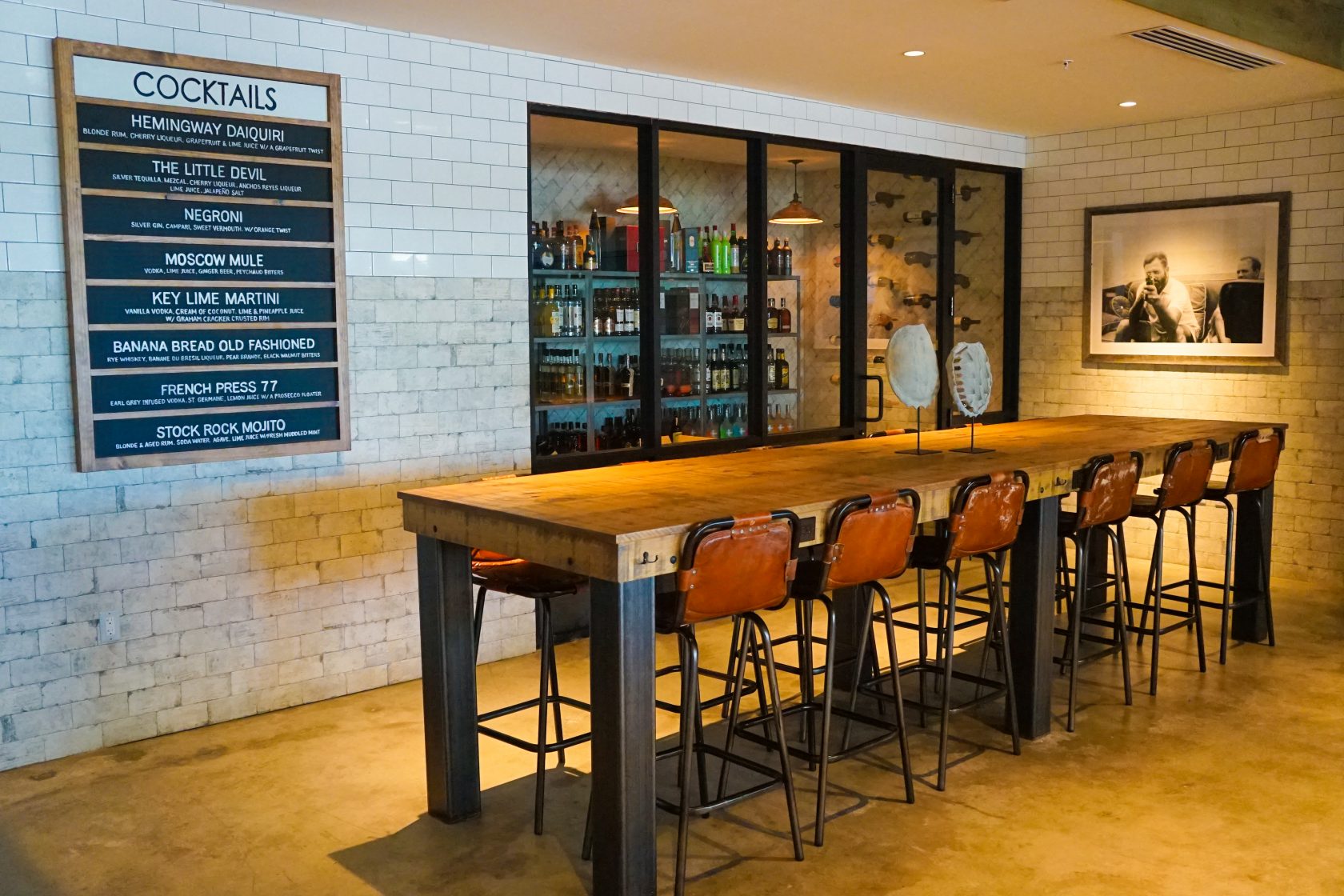 [/one_second][one_second]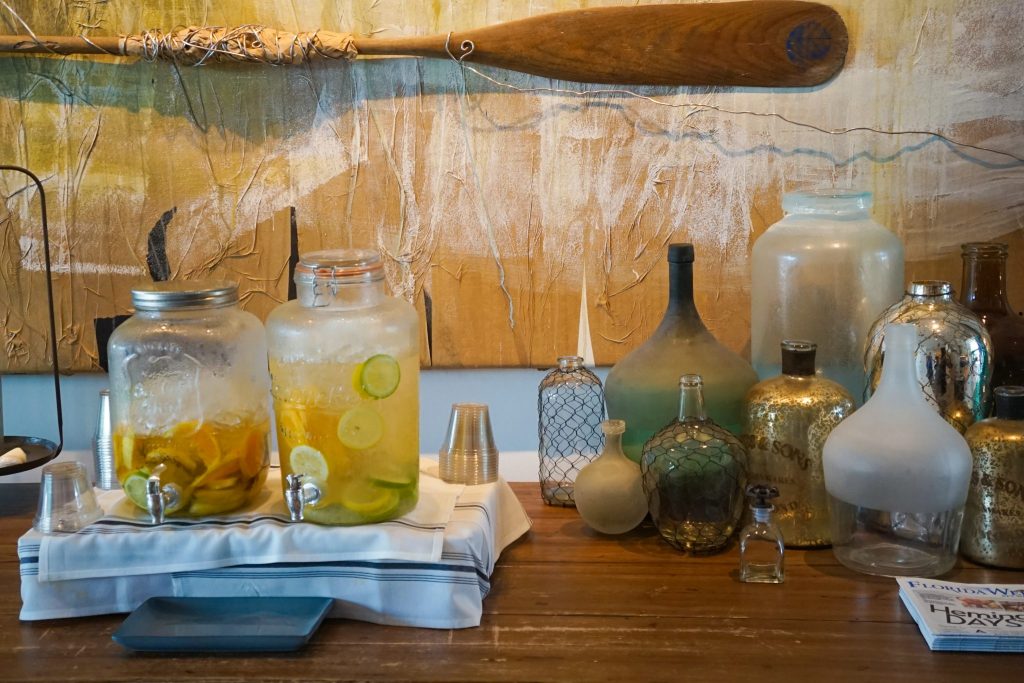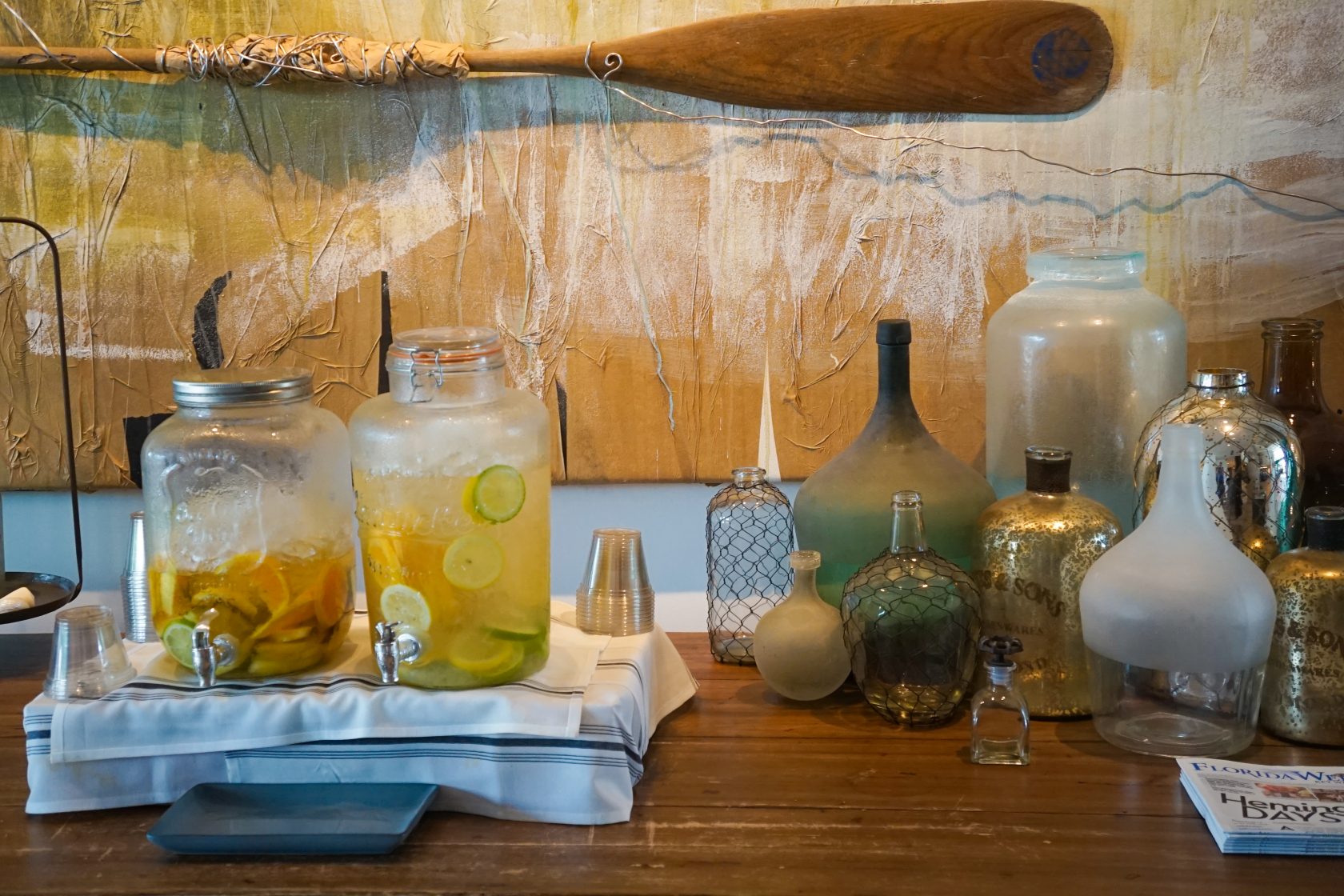 [/one_second]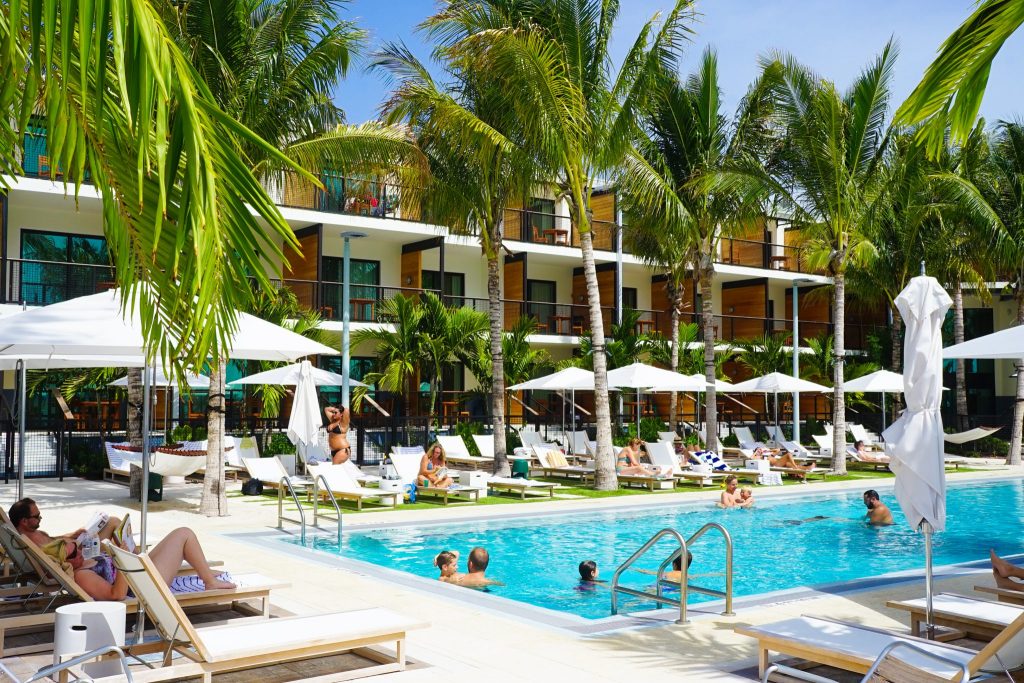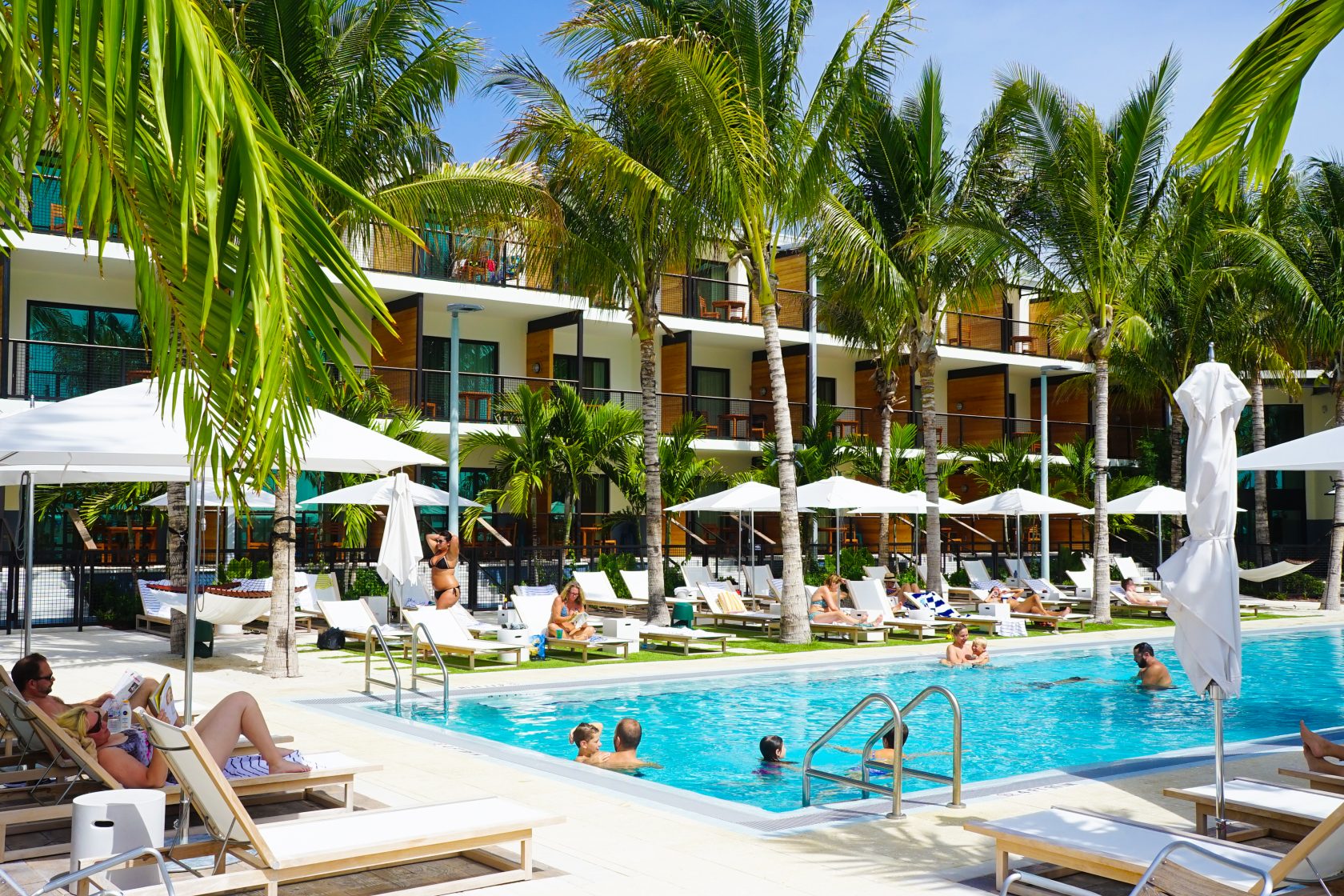 [one_third]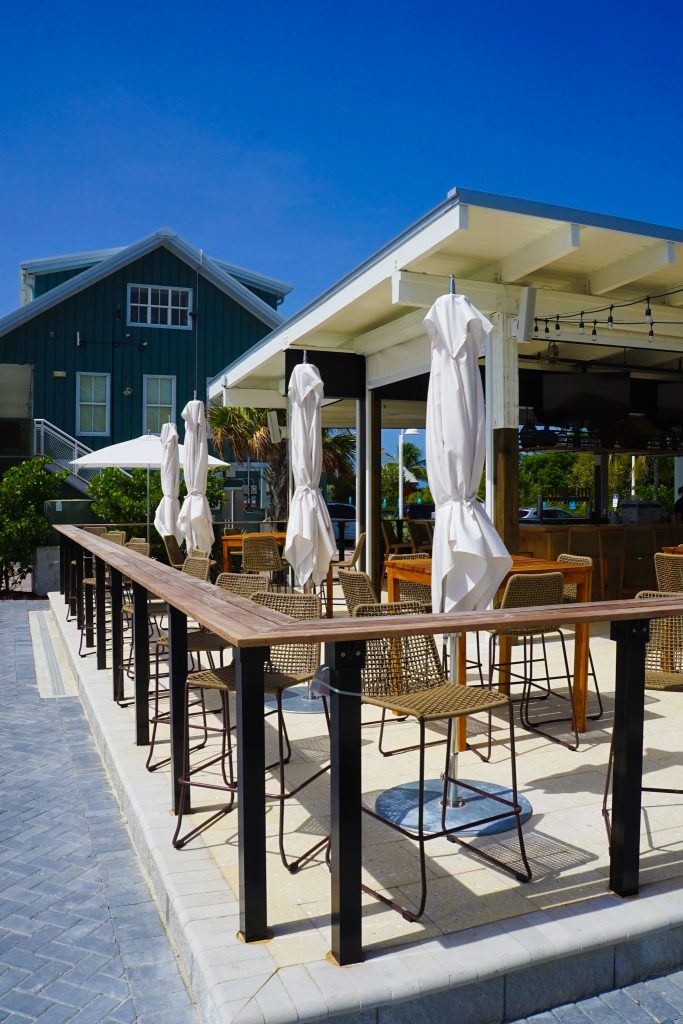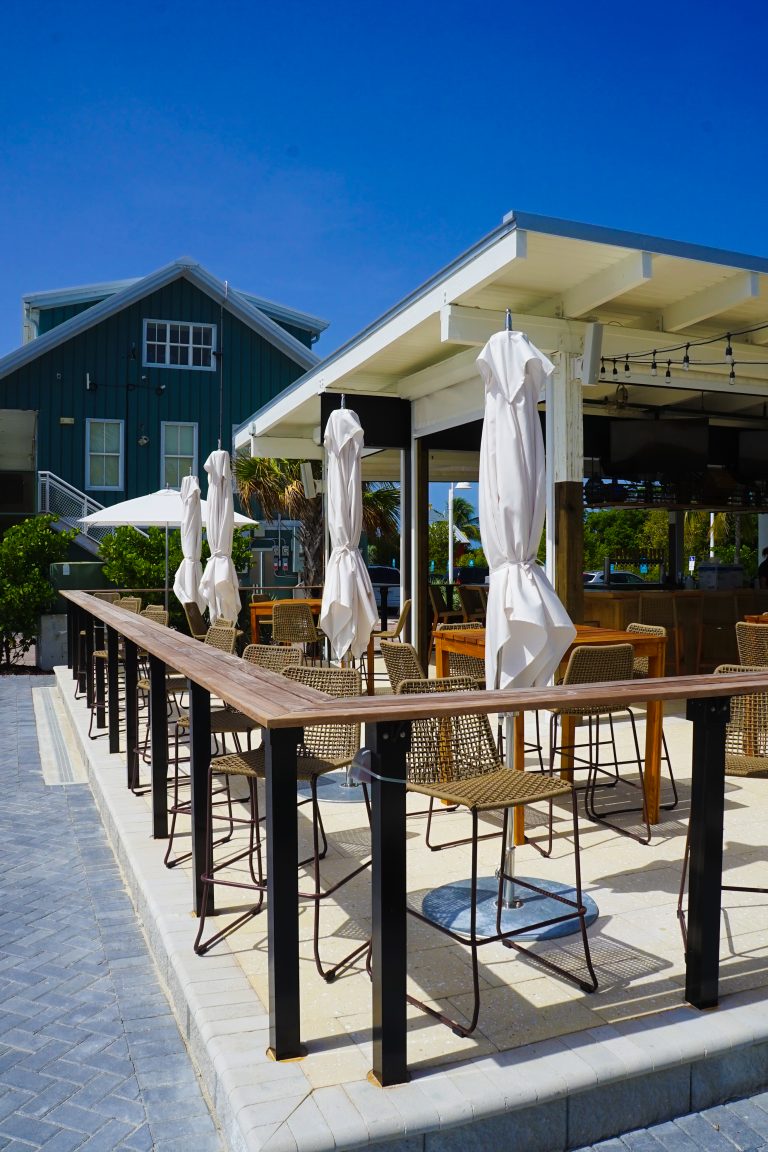 [/one_third][one_third]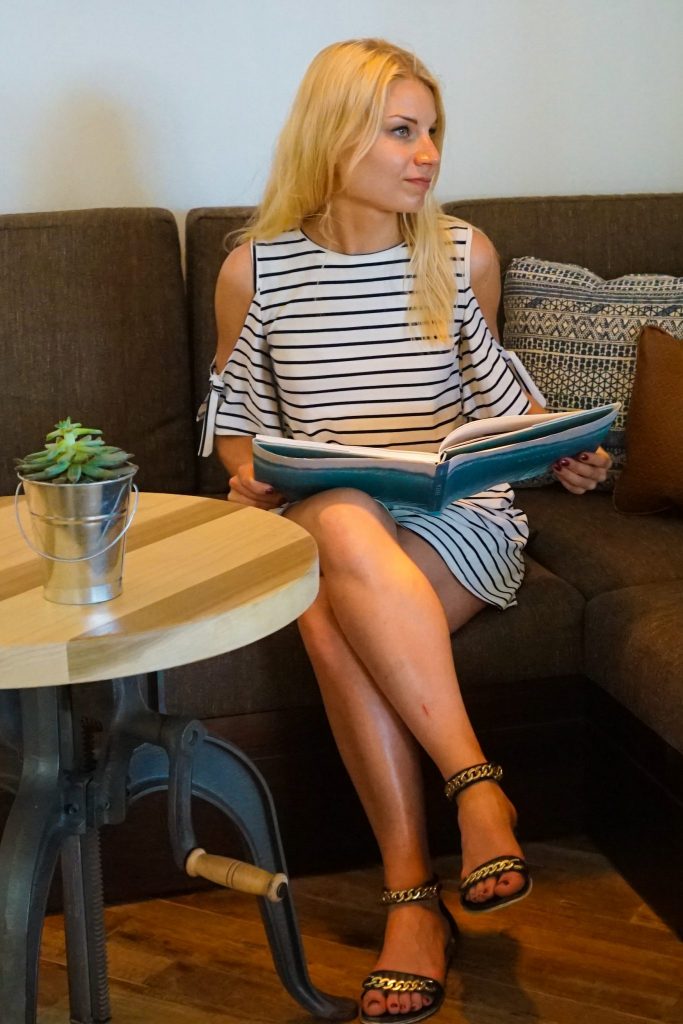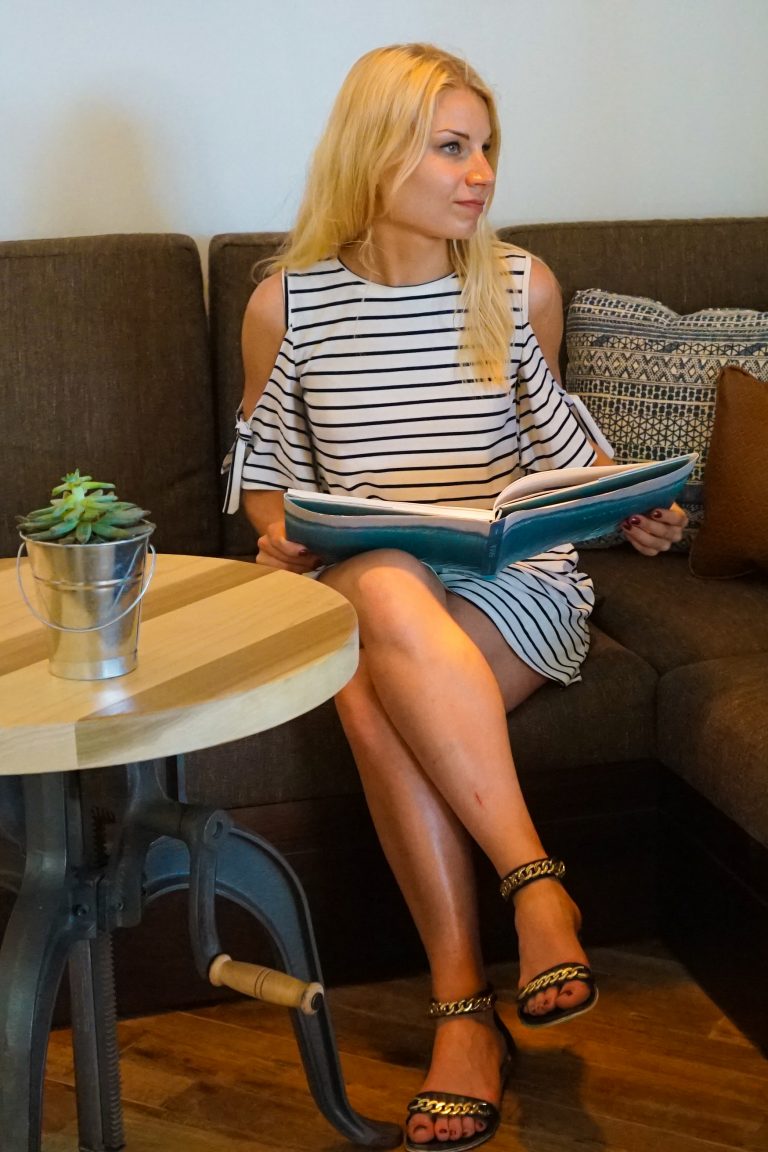 [/one_third][one_third]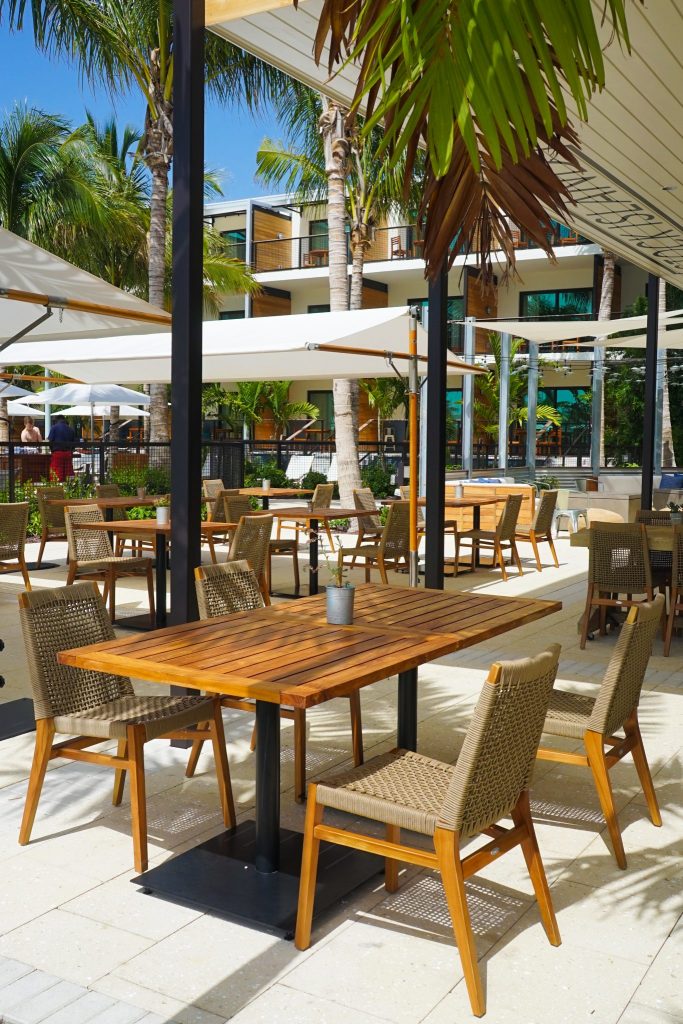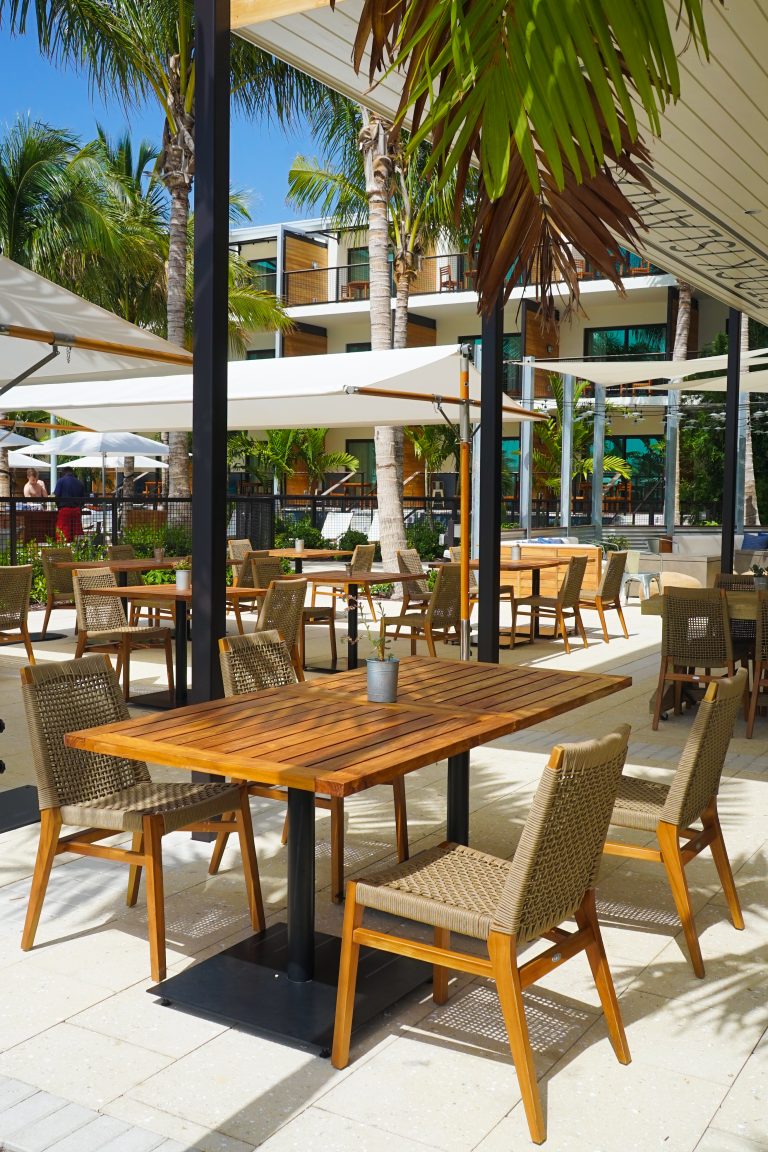 [/one_third]
Exploring The Surroundings And Stock Island Marina Key West
Since the Perry Hotel Key West had only recently opened when I arrived there will still be a great many local projects not completed, but already there was so much to explore! First off – be sure to take a wander through the Stock Island Marina – a 220-boat slip which is actually the largest deep-water marina in the Florida Keys.
Here you will see houseboats, mega-yachts, commercial fisherman and water sports operators all side-by-side thanks to the marina's unique policy of setting aside enough space at lower prices for residents and commercial use.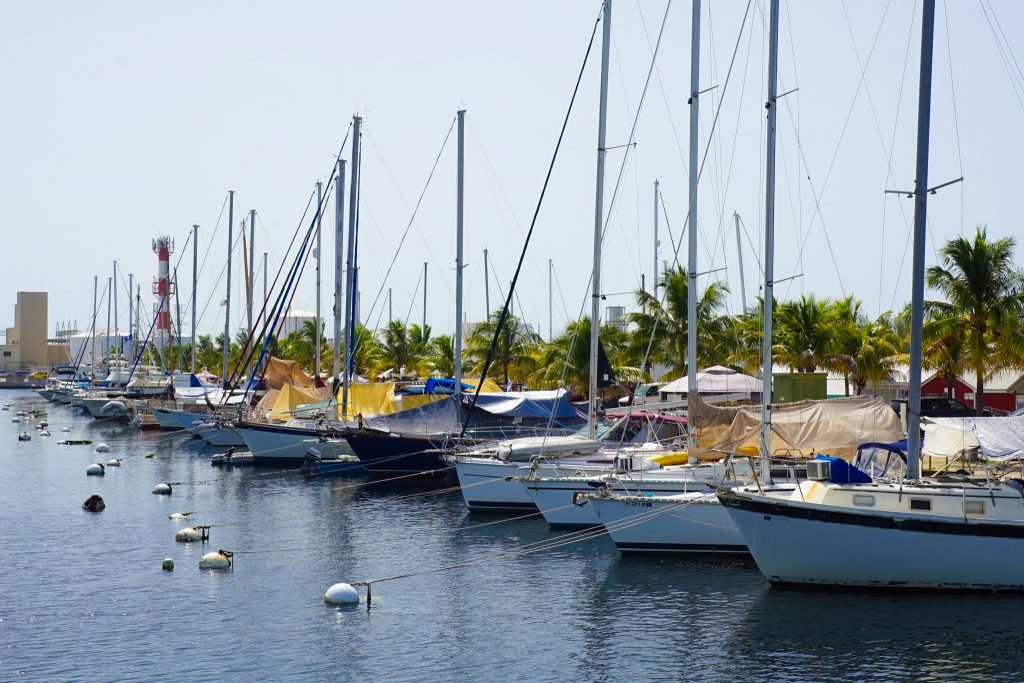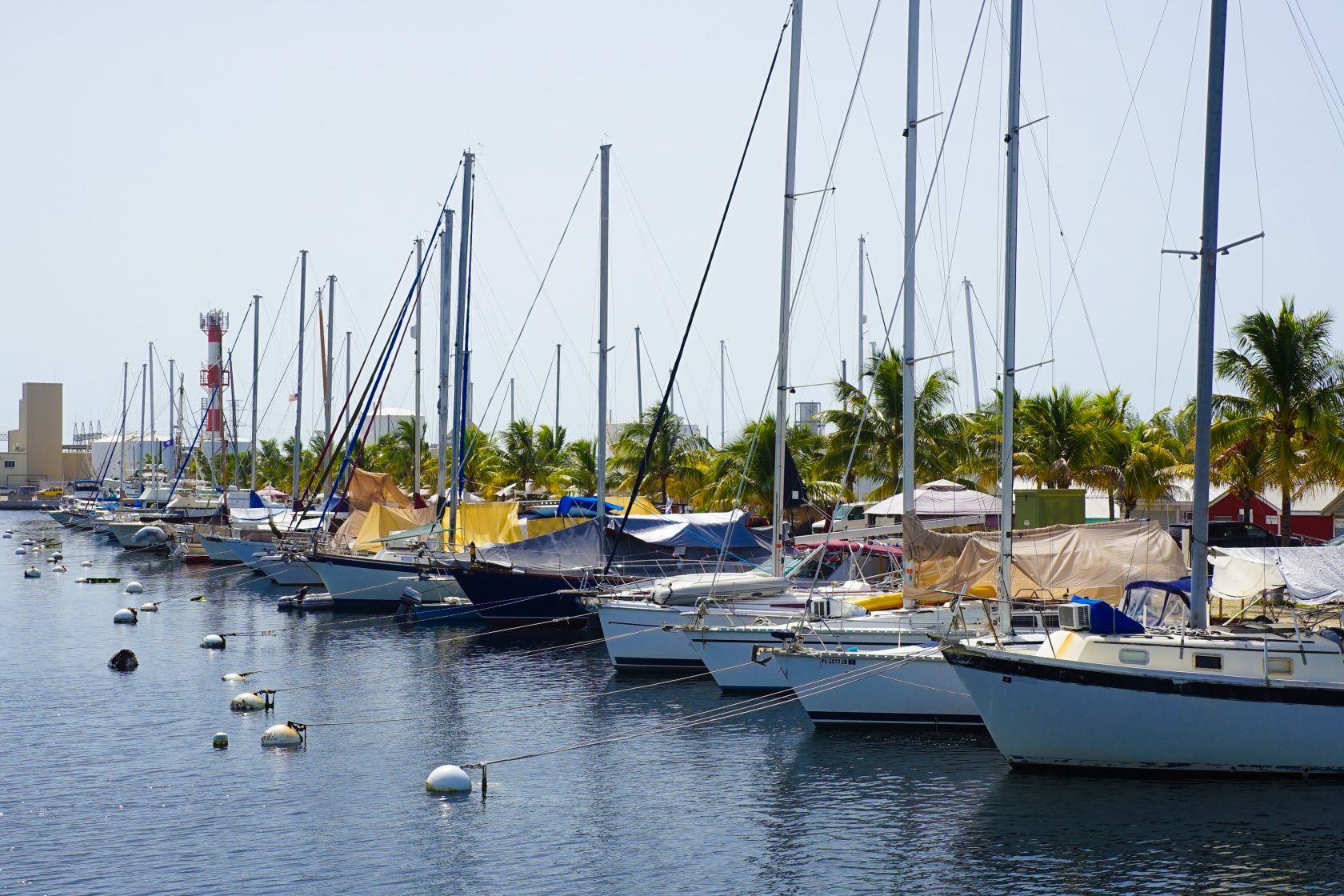 It was actually here – right in front of the Perry Hotel – that I found Namaste Eco Excursions, one of my favorite all-time tour guides who took us out to find some of the best snorkeling spots in the Keys! The marina is also a great place to search for sunset tours, diving, kayaking, paddle boarding and more – there are even cruises to Cuba run out of here!
[one_third]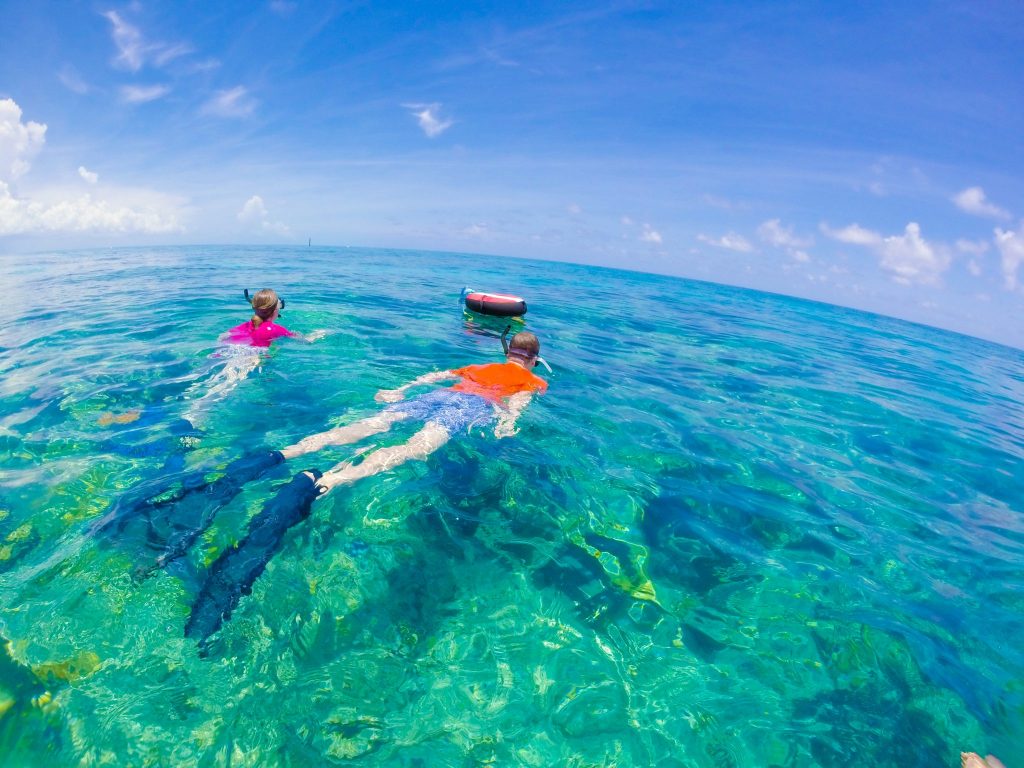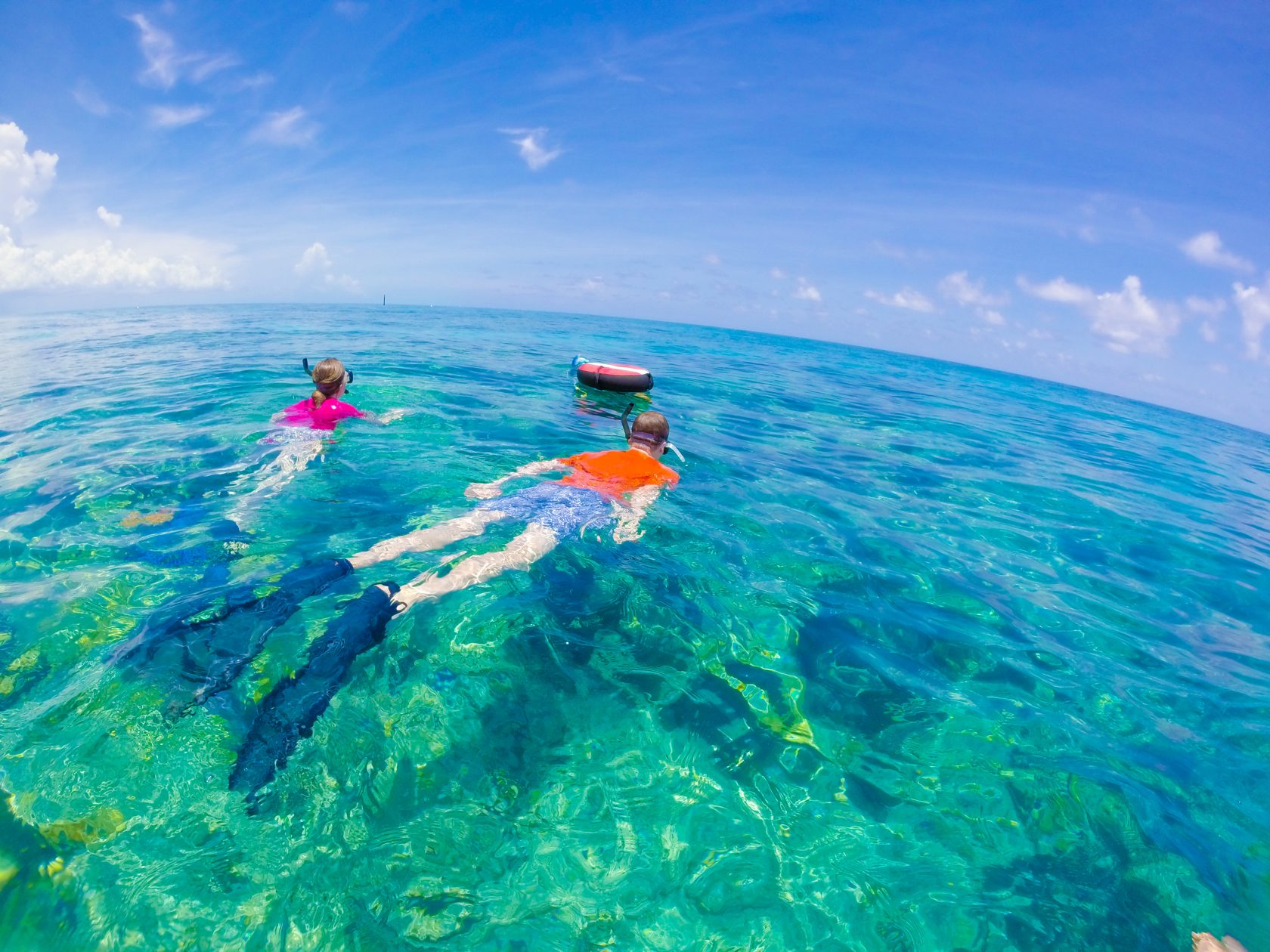 [/one_third][one_third]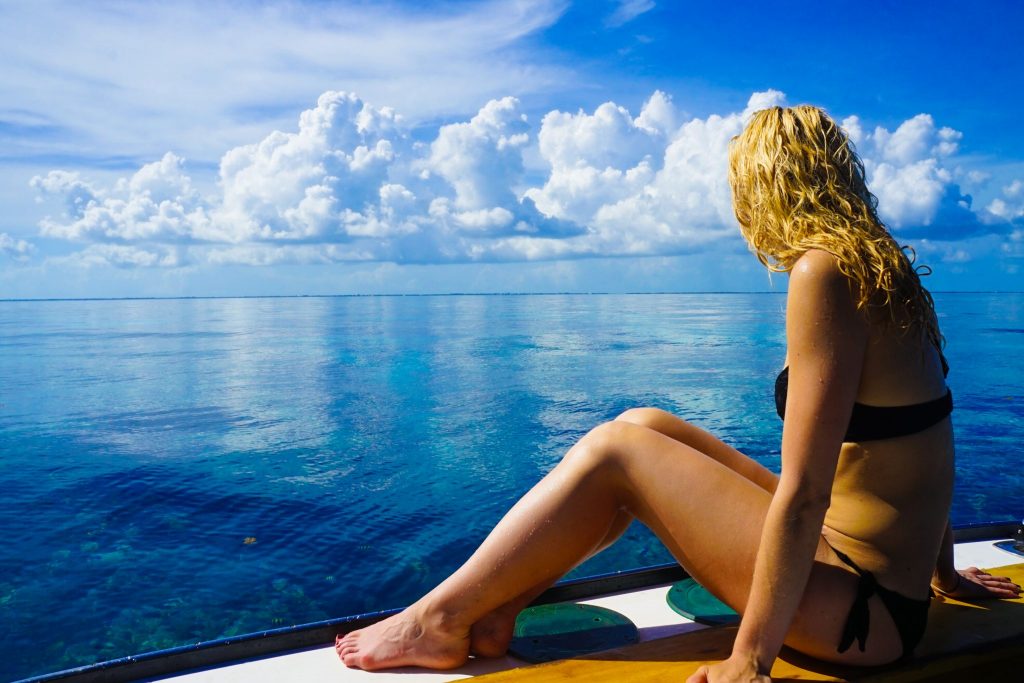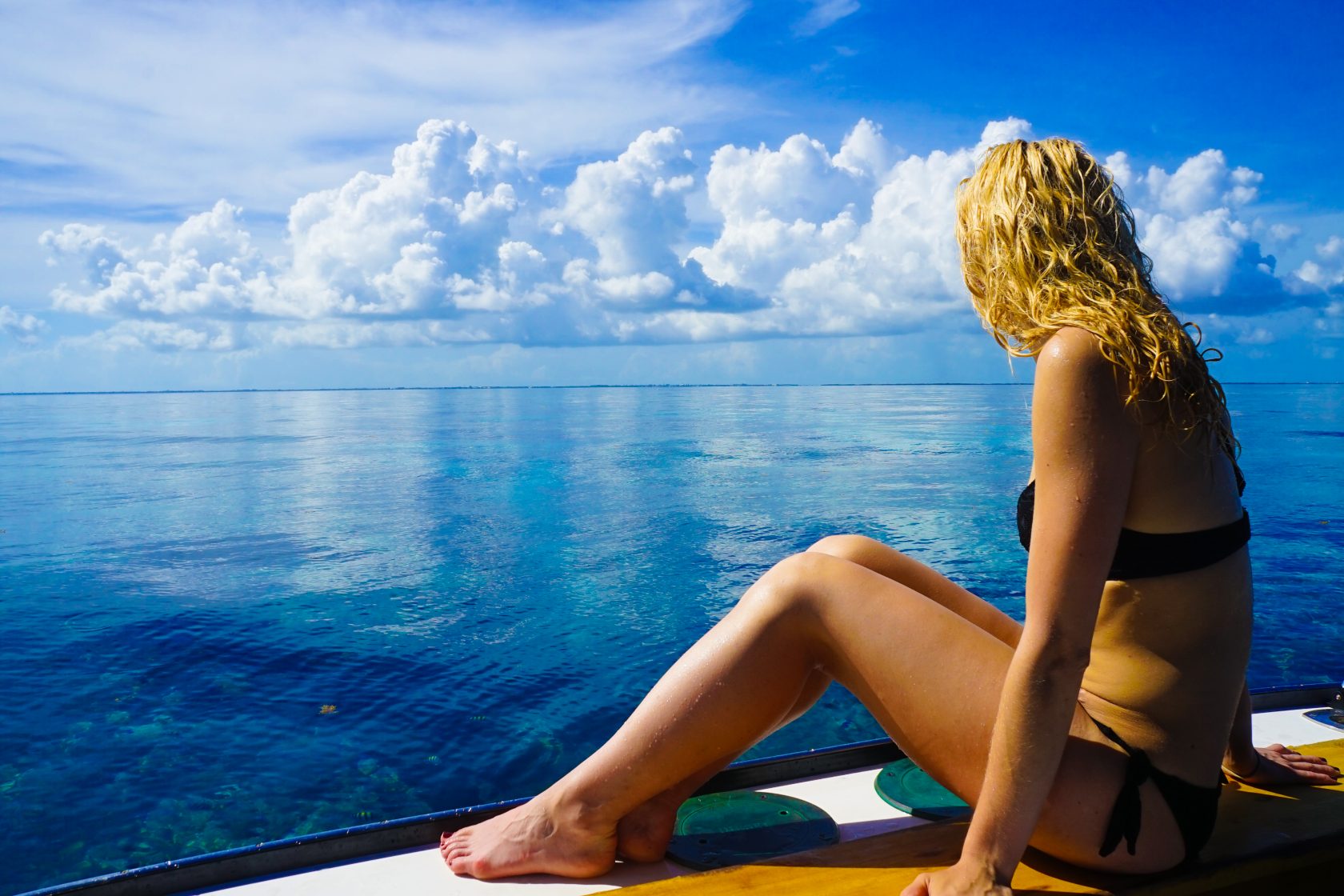 [/one_third][one_third]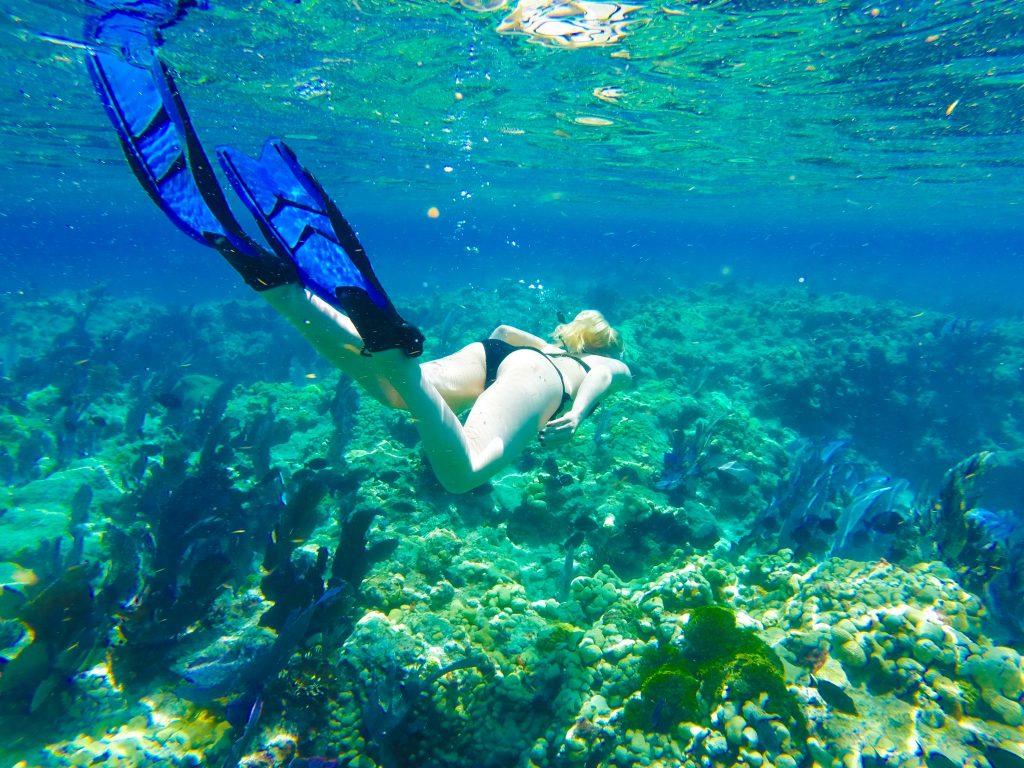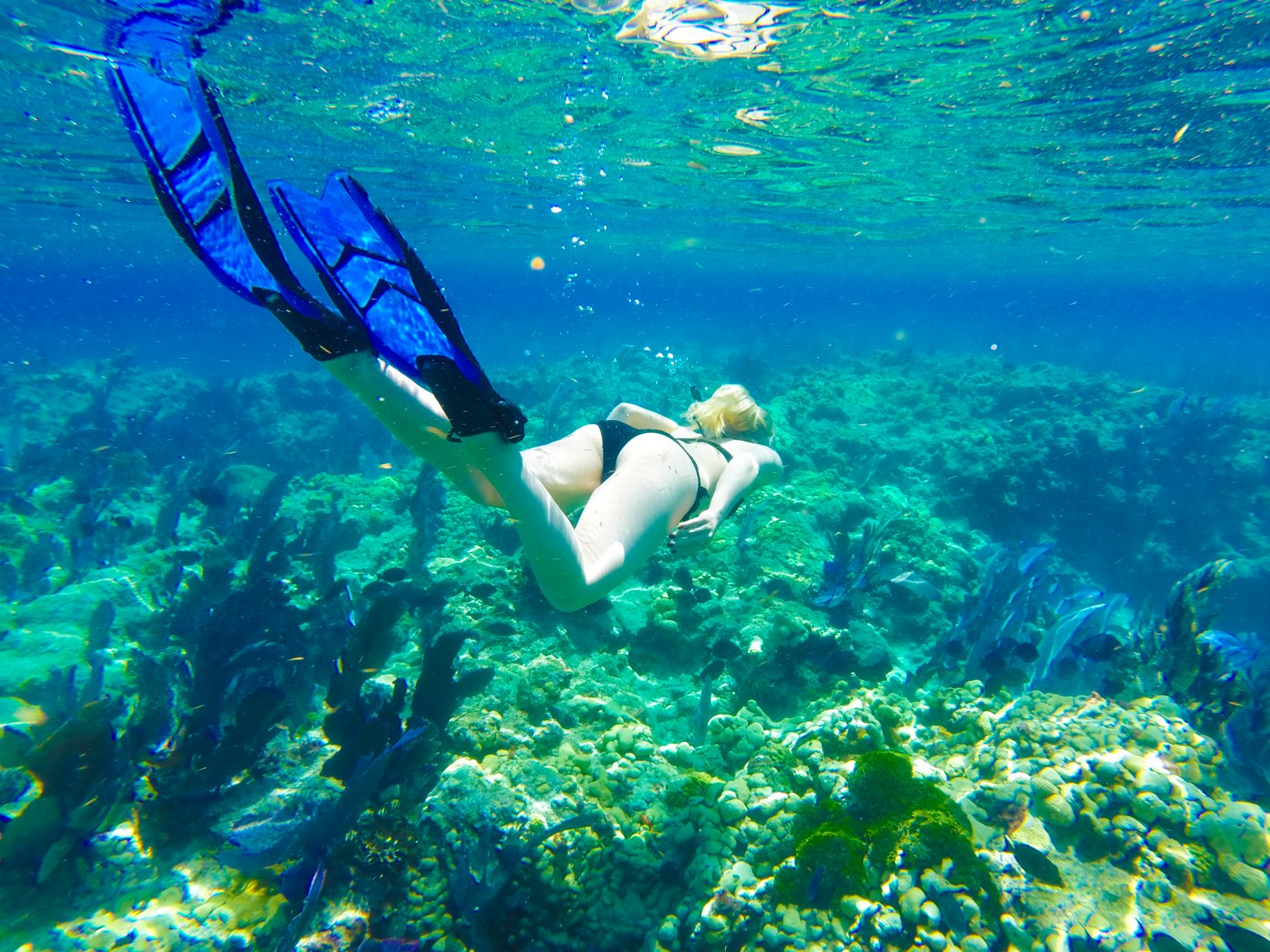 [/one_third]
In the greater Stock Island Marina Village, you can also find a great little Cuban coffee shop, two dog parks, an organic community garden and plenty of local artist studios and workspaces (plus a supply shop for provision). This makes a nice change from the resort dining style if you really want to drink with the locals and get a glimpse of what life is like here.
In the future, there is set to be a coral conservation group opening up here and an on-site distillery, plus many more interesting things I am sure. And all this without even stepping foot on Key West – as I said, a completely different and more authentic experience!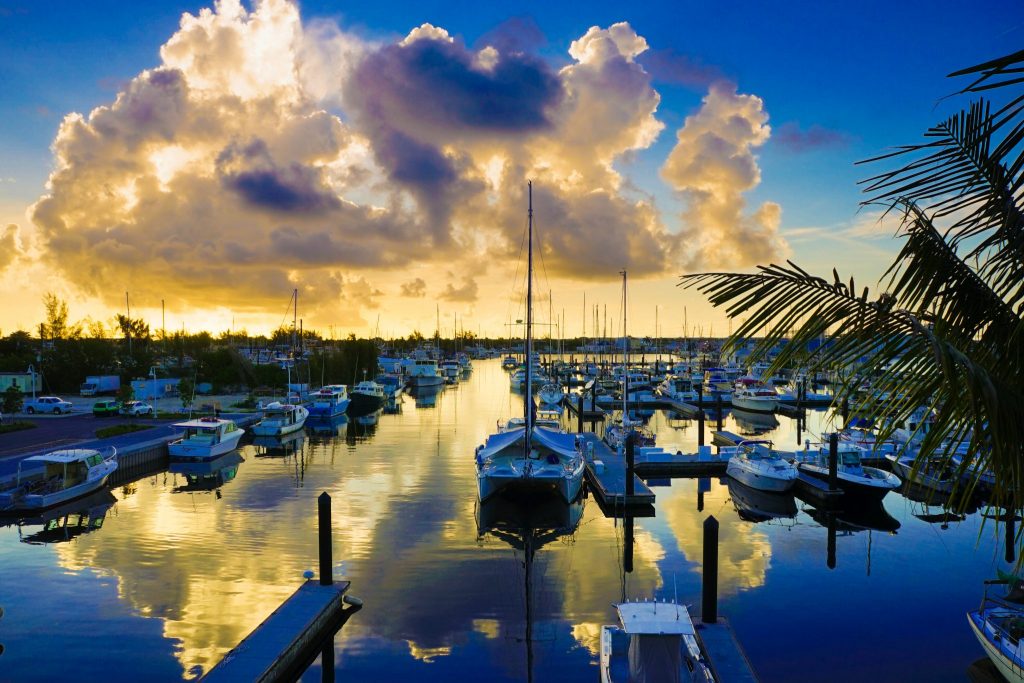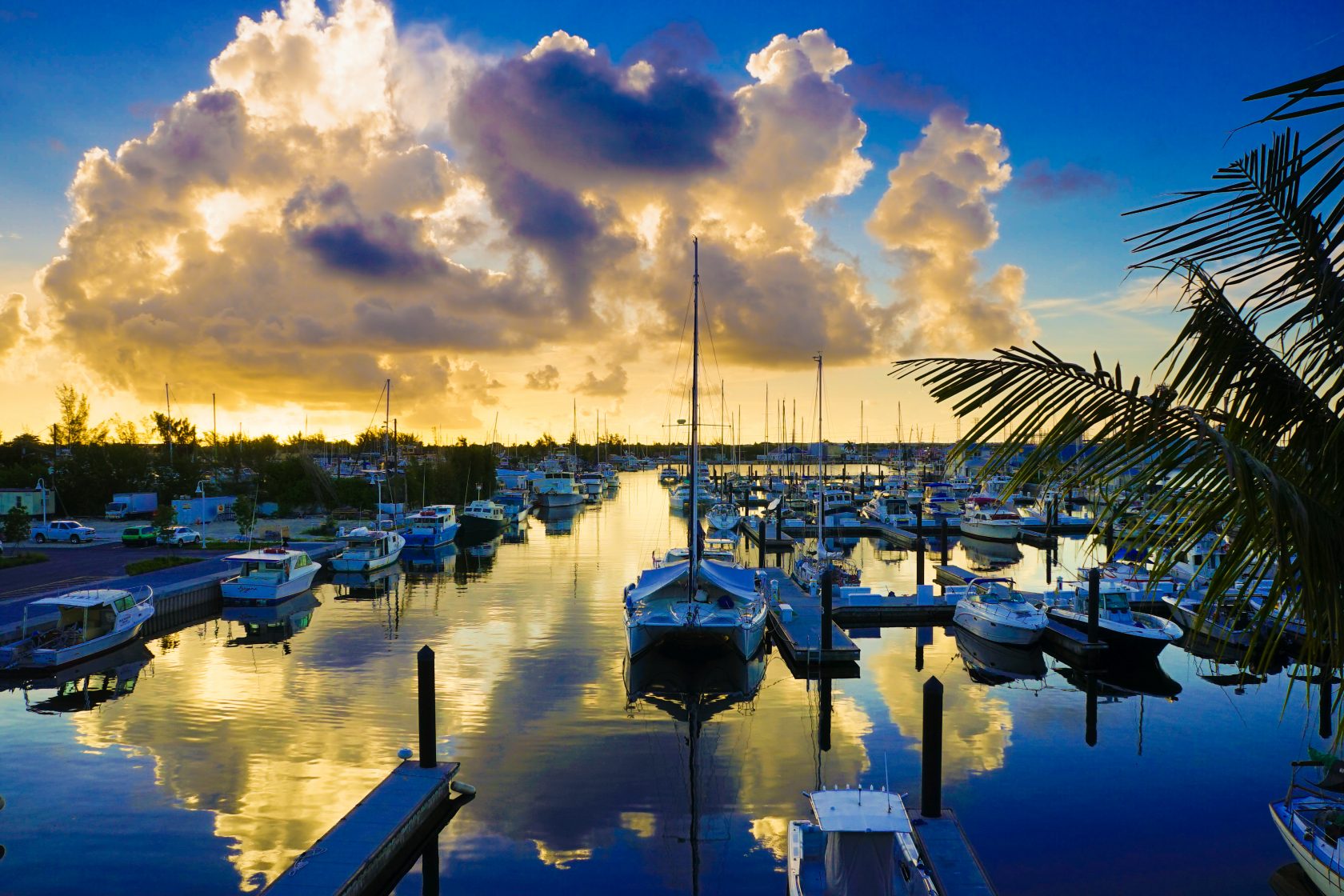 The Attractions of Key West
Of course – No matter how much the Perry Hotel Key West and the Stock Island Marina offer, you are going to want to explore Key West's old town…Even if just for a few hours! I won't get into all the attractions here, as that would entail an entirely different post.
[one_second]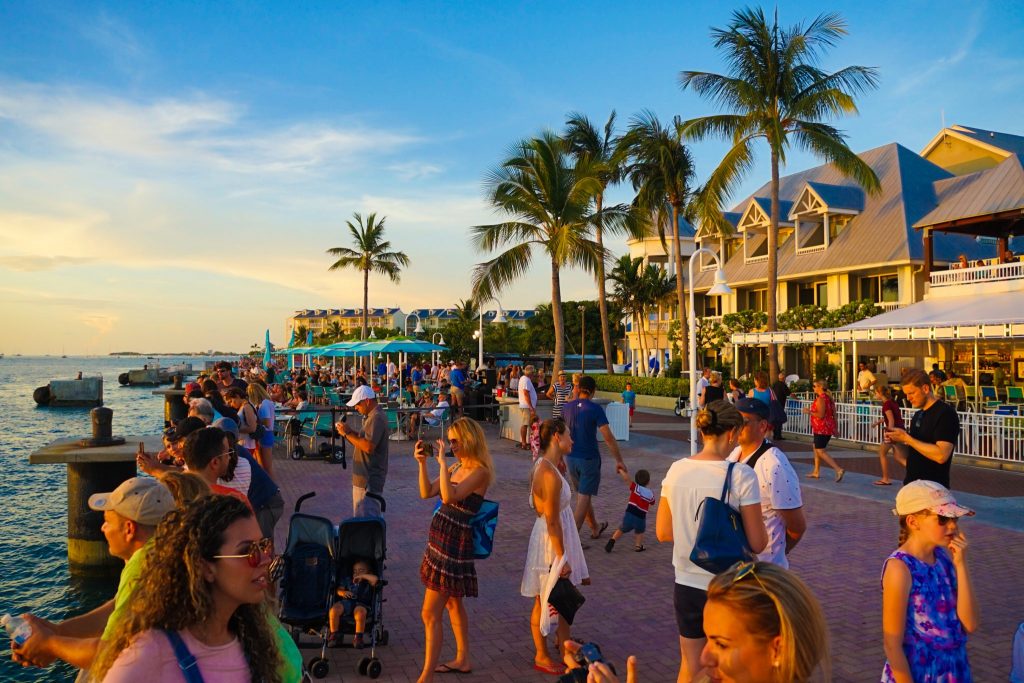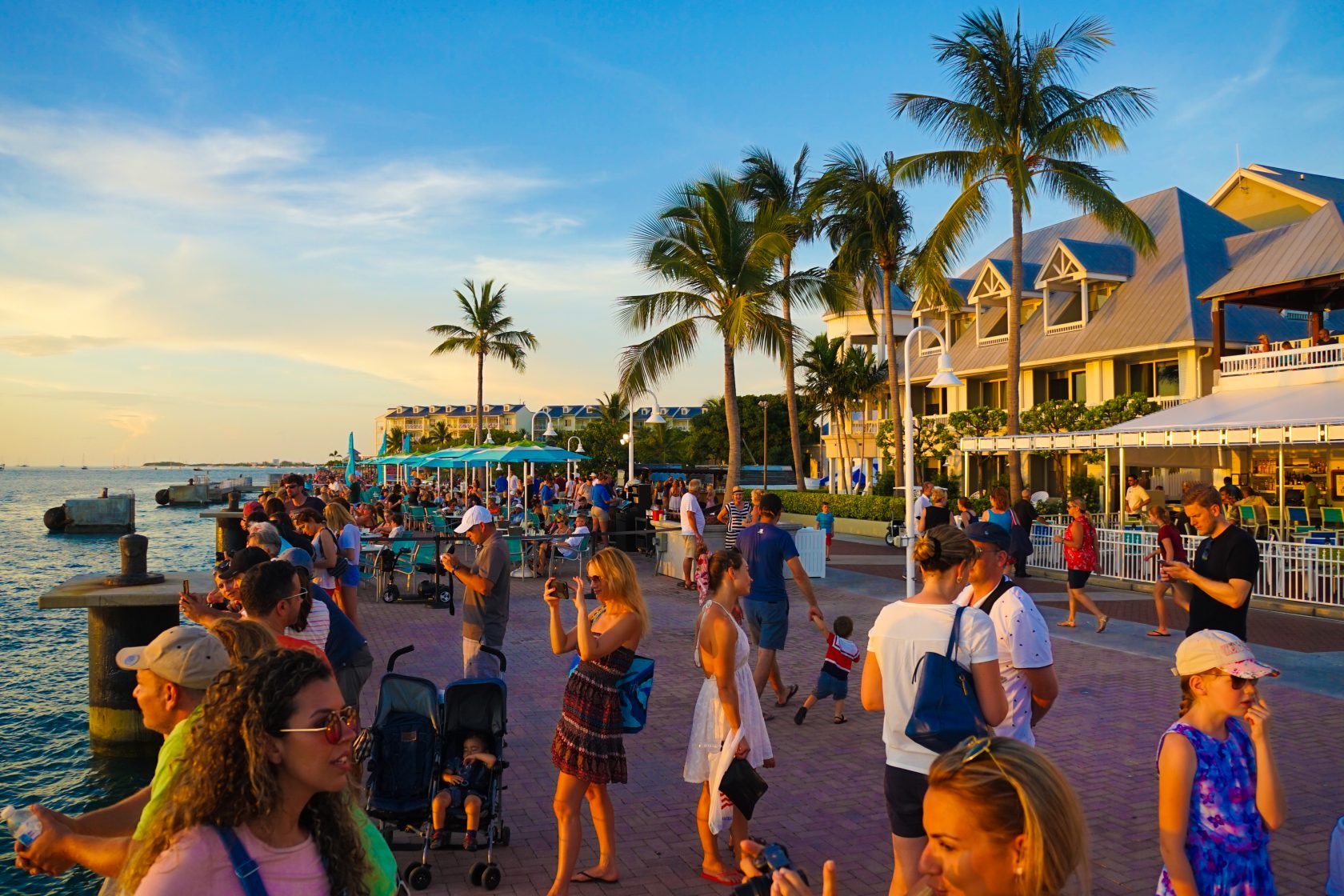 [/one_second][one_second]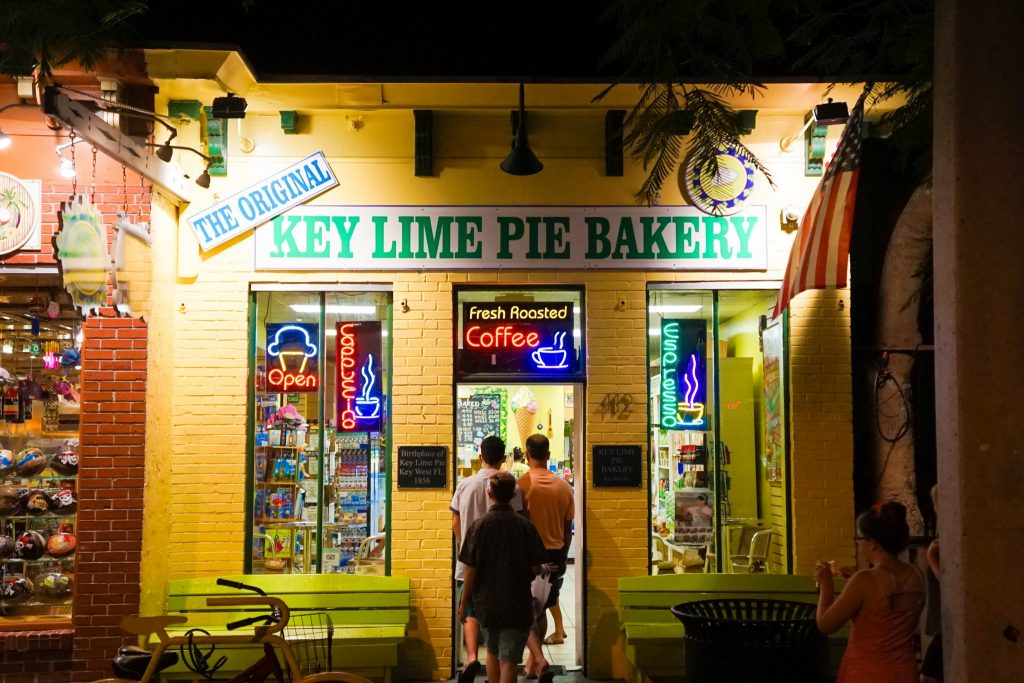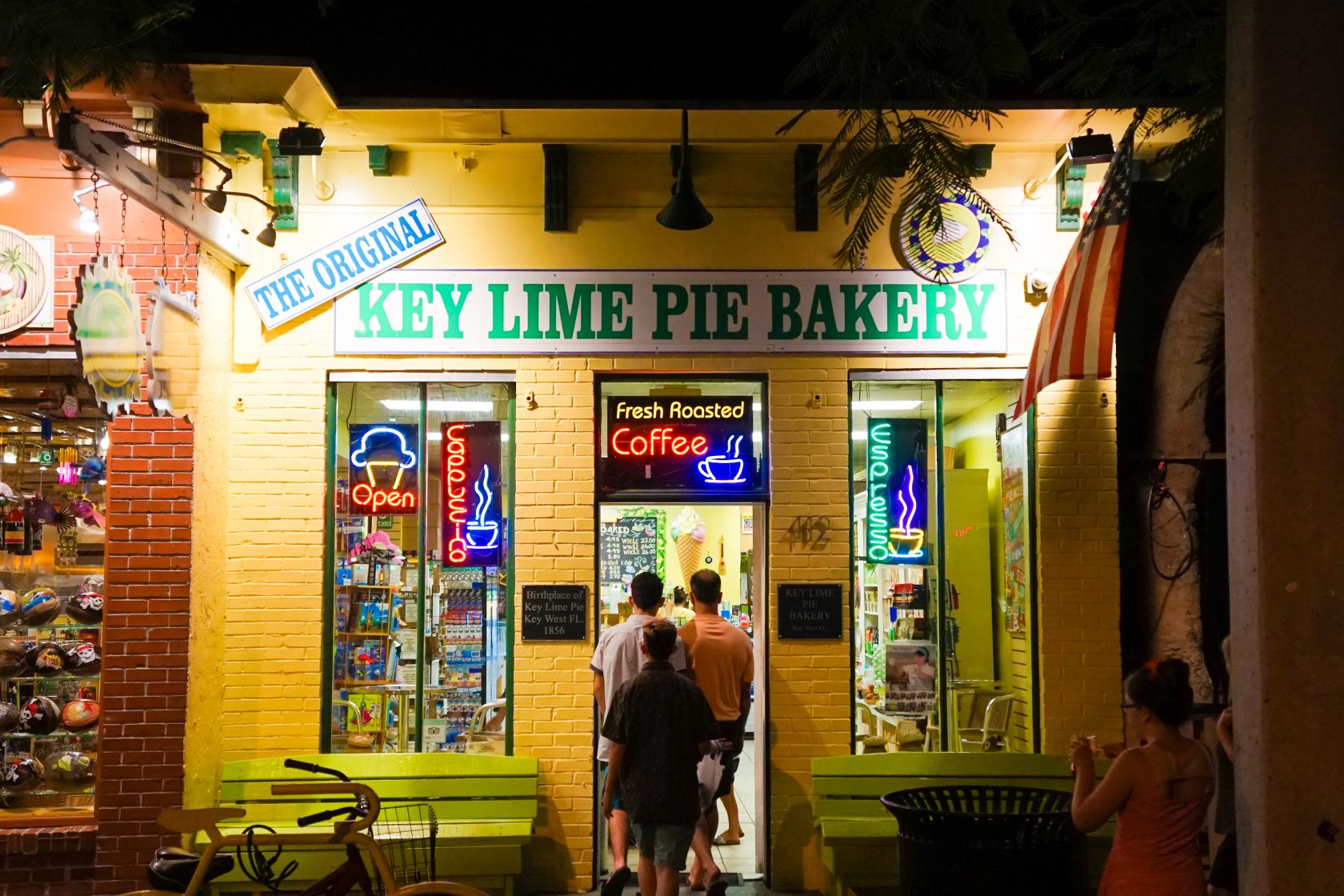 [/one_second]
Given the heat, in the middle of the day (and the questionable quality of Key West Beach's) I would recommend taking advantage of the resort facilities and water tours during the day. Then, during the evening head down to Key West Old Town when it is cooler and you can take advantage of the plentiful happy hours which offer half off drinks and appetizers! Click through to get a complete look at all of the Key West highlights.
[one_third]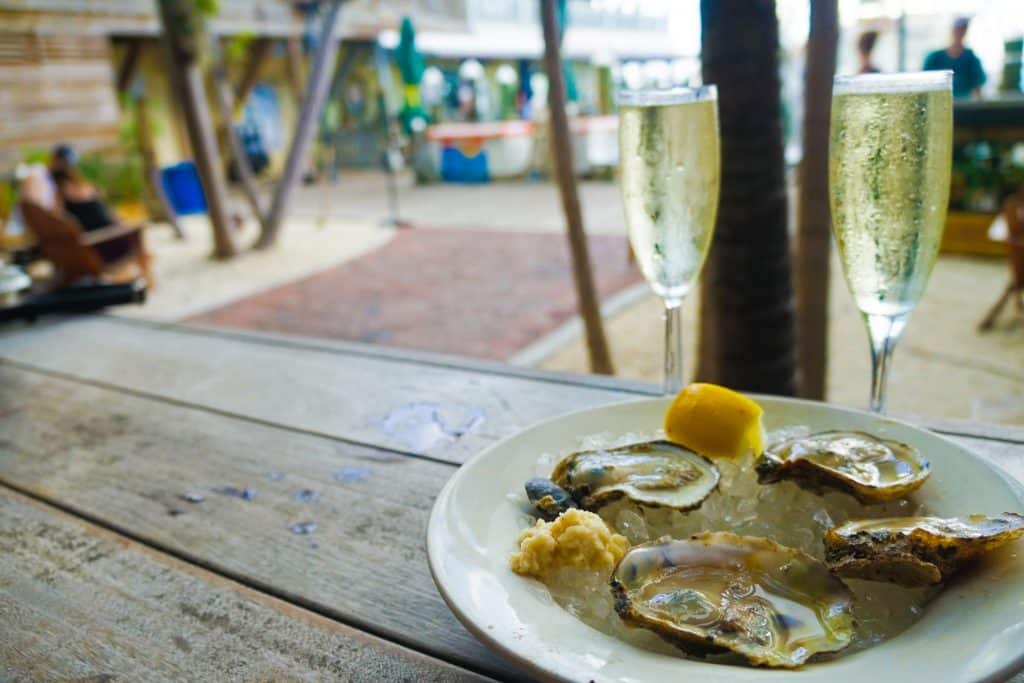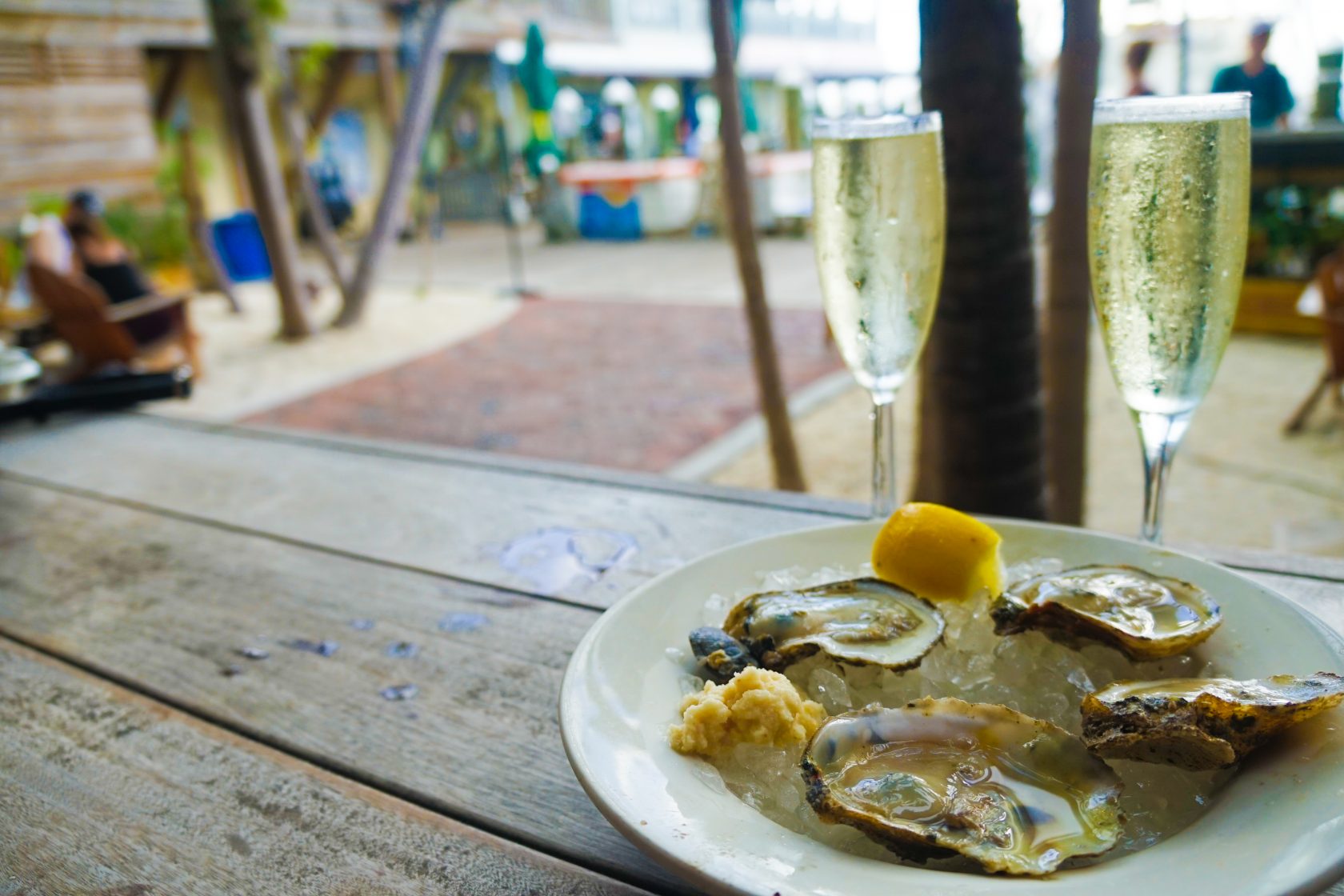 [/one_third][one_third]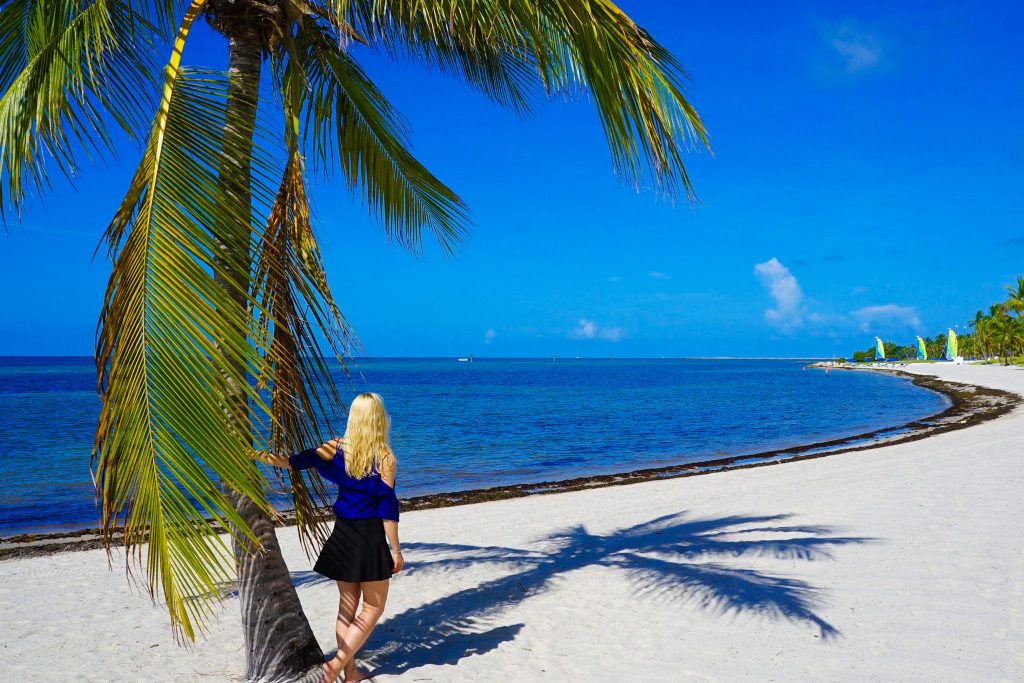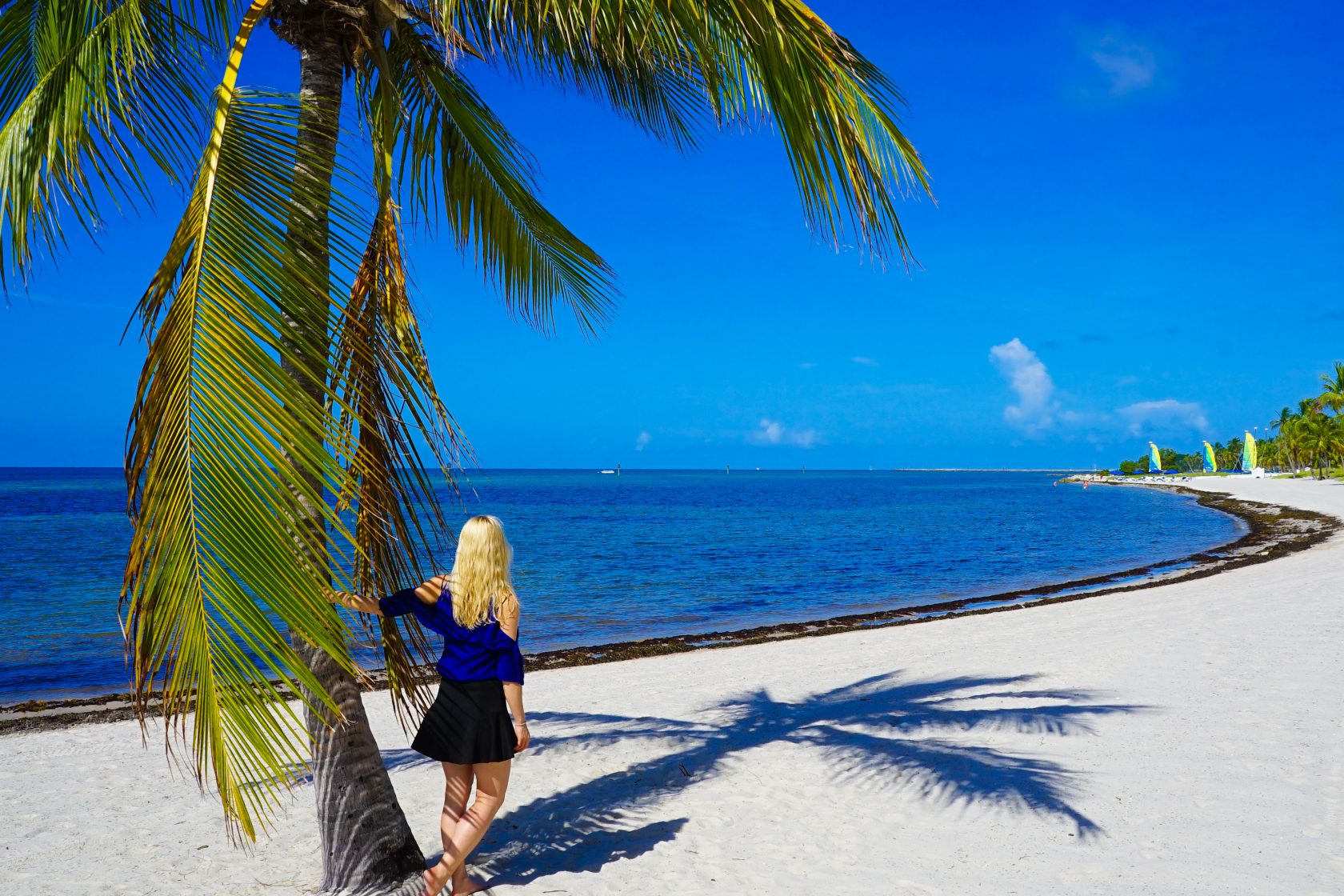 [/one_third][one_third]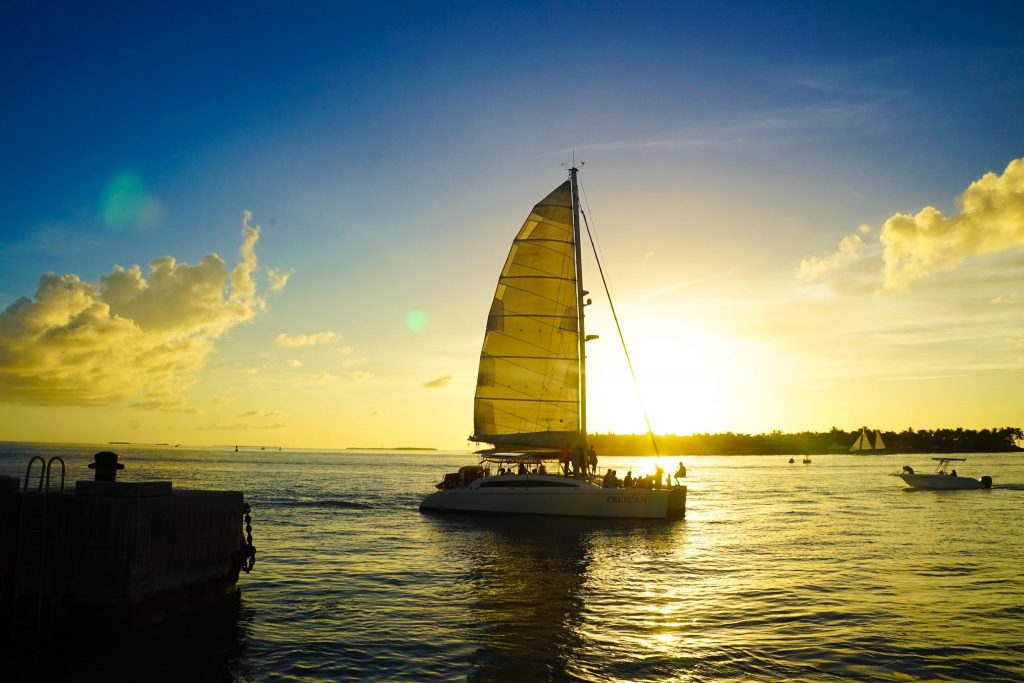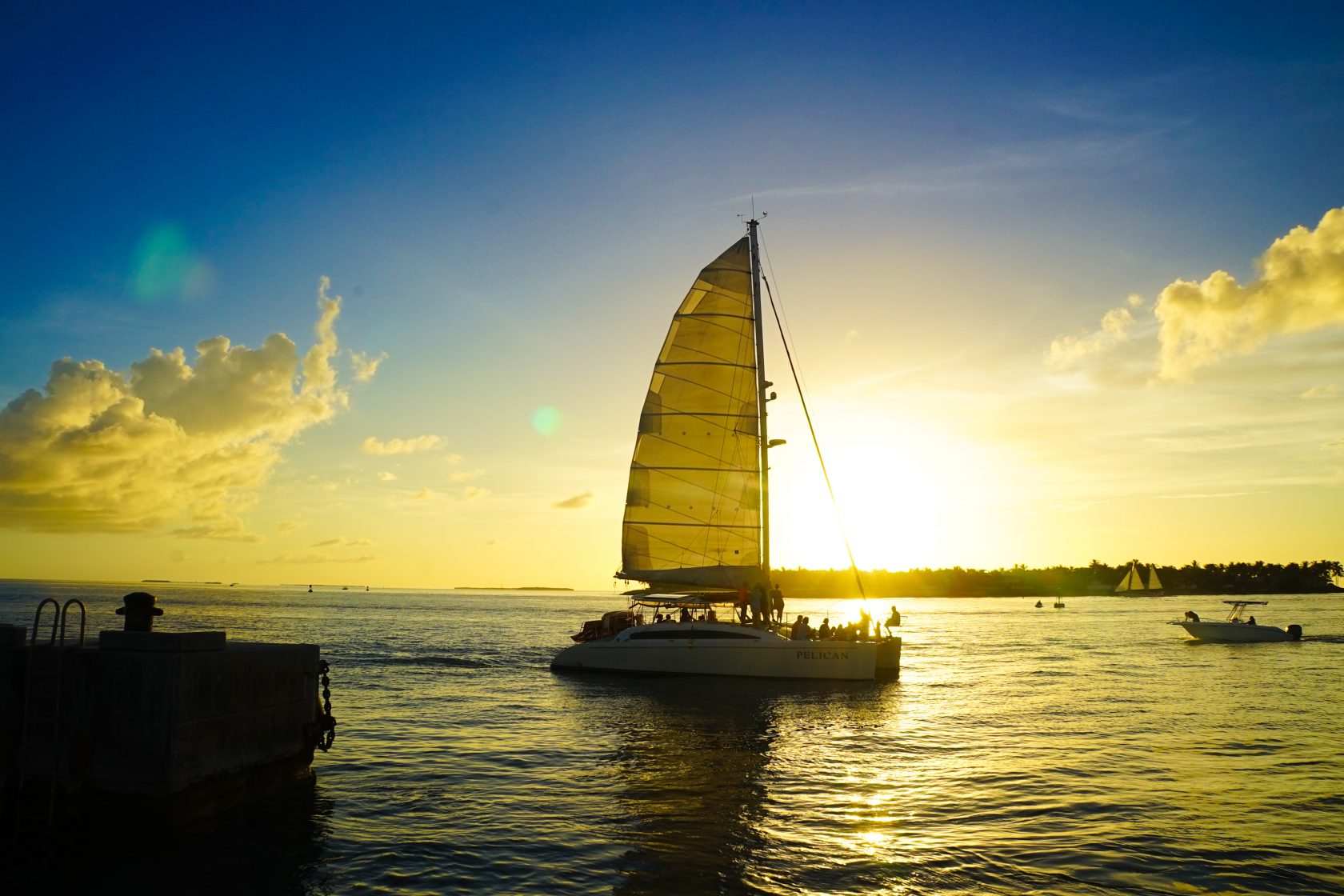 [/one_third]
Be sure to take part in the nightly Key West sunset celebration at Mallory Square and then go in search of delicious Key Lime Pie, make your way to the southern-most point in the continental US or just wander Duvall Street in awe of the (slightly grotesque) bars and clubs with flashy neon lights. Sadly, the Perry Hotel Key West shuttle only runs until 8 pm but don't worry – Uber is now in Key West, so there is an affordable way to get back to the hotel!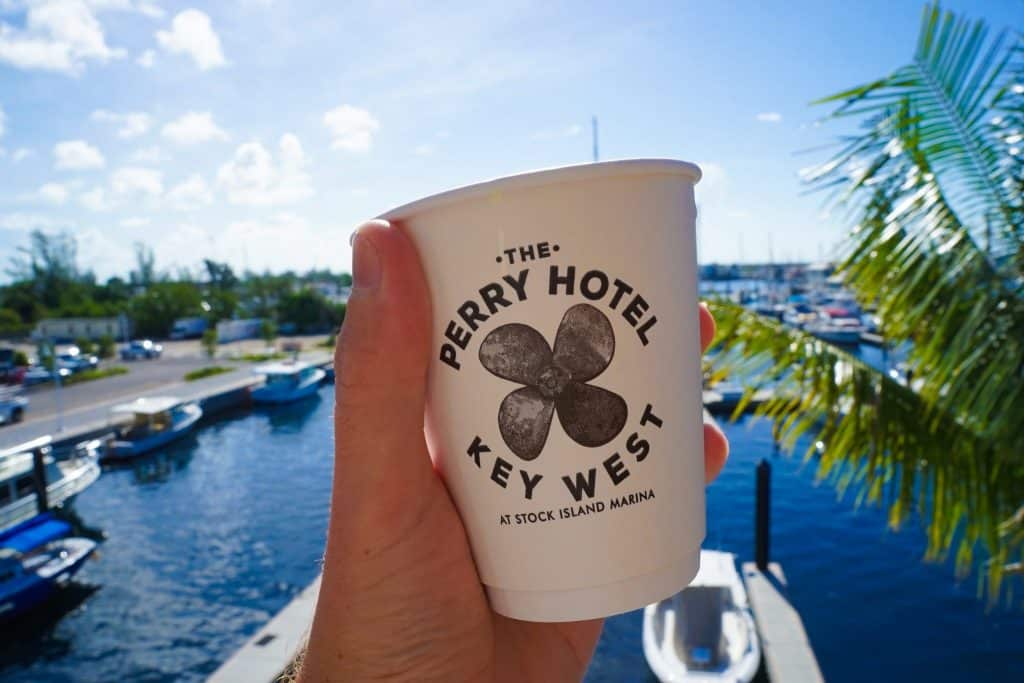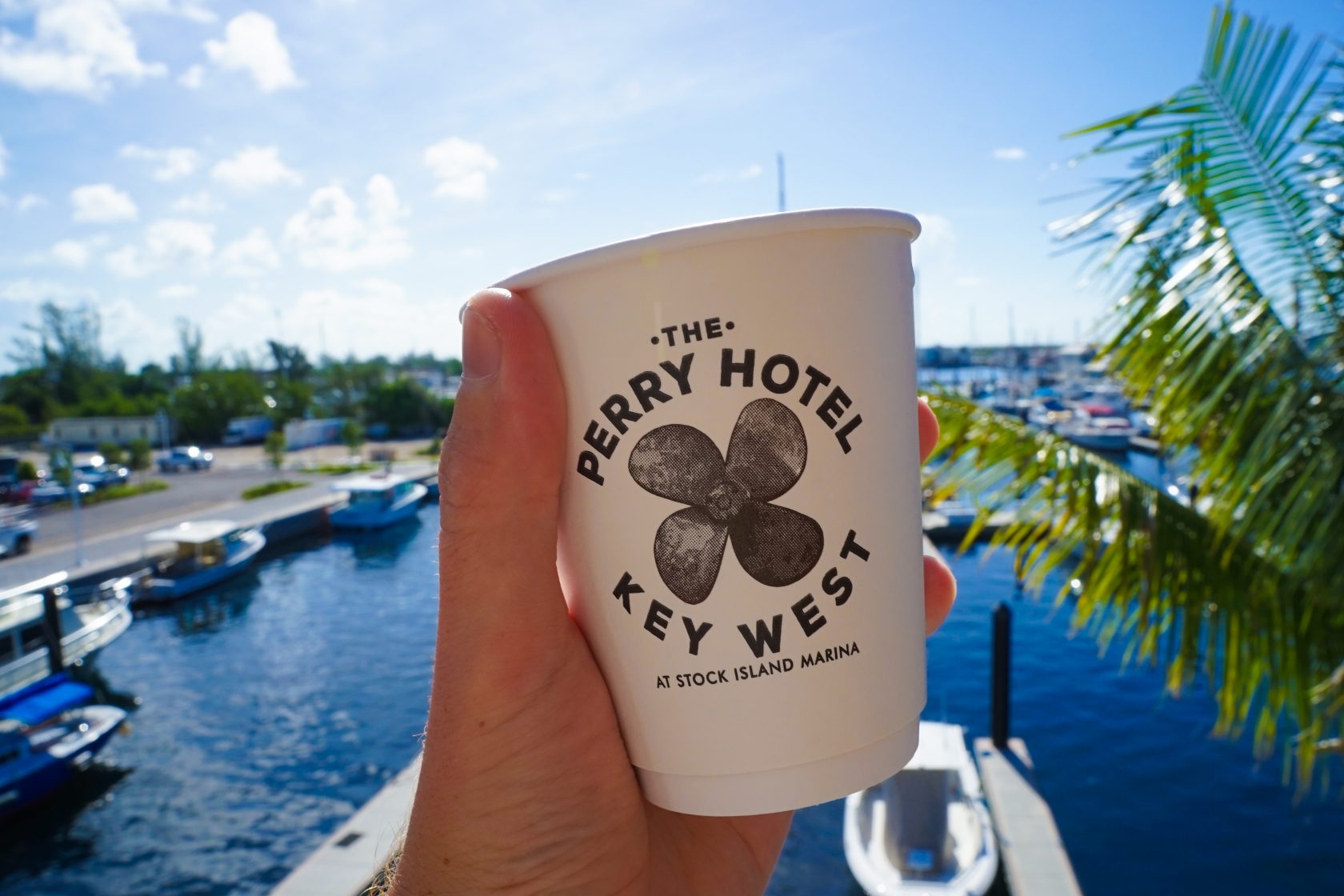 ---
Overall – The Perry Hotel Key West is one of my all-time favorite hotels and was a highlight of my trip to the Florida Keys and Stock Island. Beautiful design, friendly staff, well-appointed rooms and views to die for are only the beginning! It's unique integration with the local community and encouraging their commercial and artistic success is a recipe for success – and offers something I have never seen in a resort. Ditch over-priced Key West and cliche whitewashed hotels and experience authentic life and stylish design in the Old Keys for yourself.
Further Things To Consider Before Any Adventure
Now you're all set and prepared to explore our big wide world, why not sort out everything else out all in one go? If necessary for your travel plans make sure you have brought proper travel insurance, protected your privacy by getting a secure VPN, compared all the top hotel booking sites to find just what you're after, reserved an unbeatable rental car price and - of course - booked the best flight deals!
Or maybe just forget it all and go for a last-minute cruise or effortless tour instead?
Many budget travelers (including me) indulge in worldwide airport lounge access, so we can experience luxury while still slumming it in economy. Naturally, we would never leave home without a more general travel guide since we couldn't possibly cover everything here!
Just add an adventurous attitude and plenty of smiles - they go a long way - and that about covers it all! Now go out, find your own path and don't forget to share your best inspiration stories with me on Facebook, Twitter, and Instagram...I'd love to hear from you!
Find Unique Accomodation Options Around The World Now!