With the opening up of Cuba to the world recently, tourism is booming here, and there's been no more excellent time to explore its magical towns, pristine beaches, verdant countryside, charismatic people, or unfamiliar customs.
A country that refuses to be categorized – or to go along with the rest of the world – this bastion of socialism in the Caribbean is full of historical heritage. In this place, literally, anything can and does happen and has much more to offer beyond the perfect beaches of Varadero and Cayo Coco.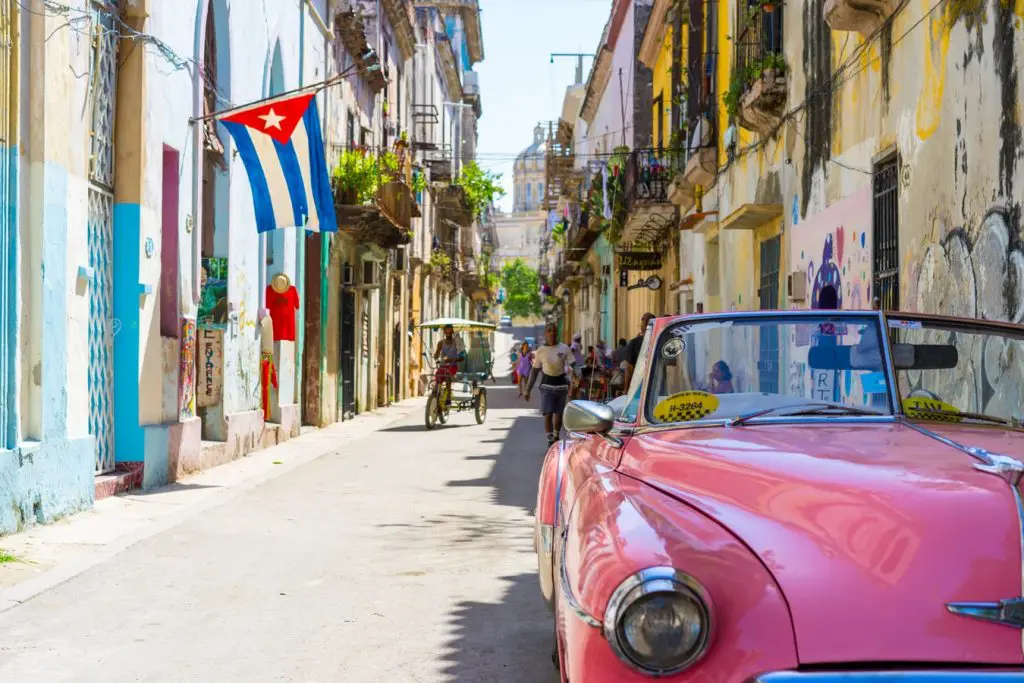 Revolutionary fever still runs strong here, and you can see the effects of a half-century of embargoes and socialism almost everywhere you look – though it's up to you to draw your own conclusions about what you see. Perfect for a weekend getaway, a week, or a month – Cuba sucks you in and offers plenty of diverse attractions. Plus getting your Cuba travel visa has never been easier…
Here is my take on the 50 Top Things to Do in Cuba in one month, I'm sure you will discover plenty more yourself. Still, hopefully, this helps to inspire you to visit more than Havana, to truly explore this unexpected country, and to find all the best Cuba tourist attractions for yourself.
And if this still isn't enough for you, you can use to Passporter App to create a useful itinerary with all the tips on what to see in Havana and Cuba.
Passporter enables you to better prepare your trip by uniting all the important information and documentation in one place: you can combine places of interest on an actionable map, upload important documentation (like plane tickets or hotel reservations…), share your itinerary with others… among many further functions, all in one single
Or if you are a little nervous, we also put together a list of the best Cuba tour companies to make life a little easier. You might also want to watch these extraordinary movies set in Cuba before your visit too.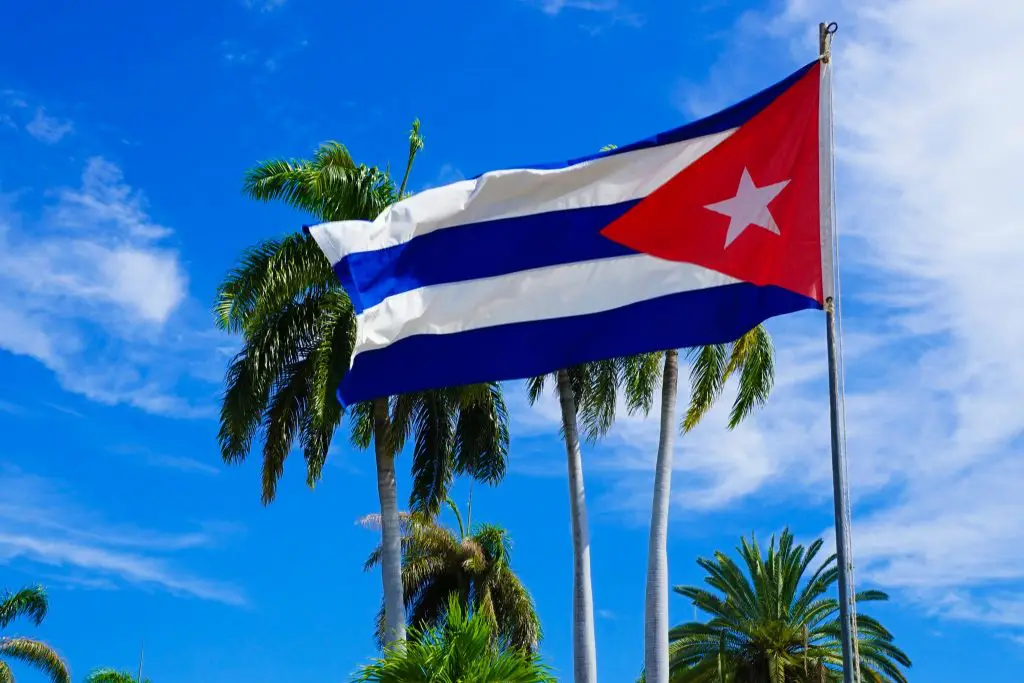 50 Top Things To Do In Cuba: Time-Wrapped Tropical Magnificence 🇨🇺
1. Go Scuba Diving In Cuba And Discover Some Of The Most Pristine Reefs In The Caribbean
While the jury is still out on the exact location for the best scuba diving in Cuba, no matter where you get in the water, you can guarantee you are going to love it! Cuba dive trips are relatively straightforward to organize and have prices set by the state – Normally around $30 – $40 per submersion. Pristine waters, elegant corals and colorful fish await! Equipment quality is generally very high, and the guides professional!
Top contenders for the best scuba diving in Cuba are Jardines de la Reina, Playa Larga, Maria La Gorda, Santa Lucia, Cayo Coco, and the Bay of Pigs. For some different dives, look out for cenote/cavern diving or consider the USS Merrimac wreck near Santiago de Cuba!
You can even easily hire gear here, so that's one thing less on your Cuba packing list!
Alternatively, for non-divers, there is also the option of snorkeling in Cuba. For the best snorkeling in Cuba, I would highly recommend any of the beaches in the Bay of Pigs between Playa Larga and Playa Giron! However, if you are on a quick all-inclusive Cuba trip to Varadero, there is also more scuba diving and snorkeling there.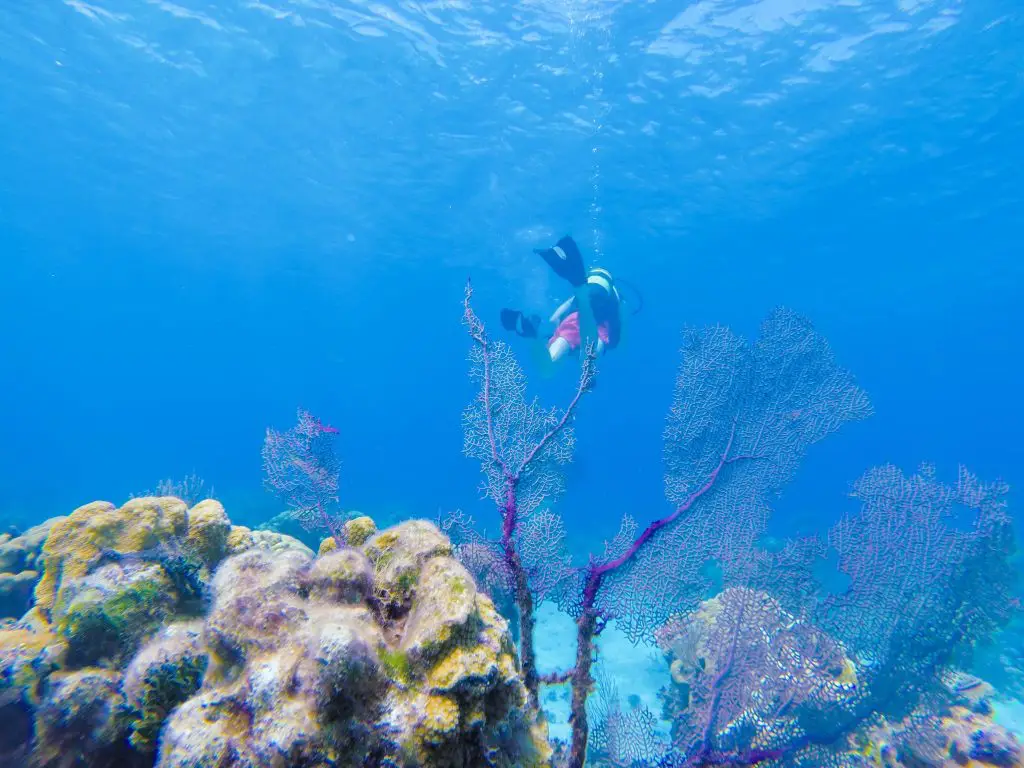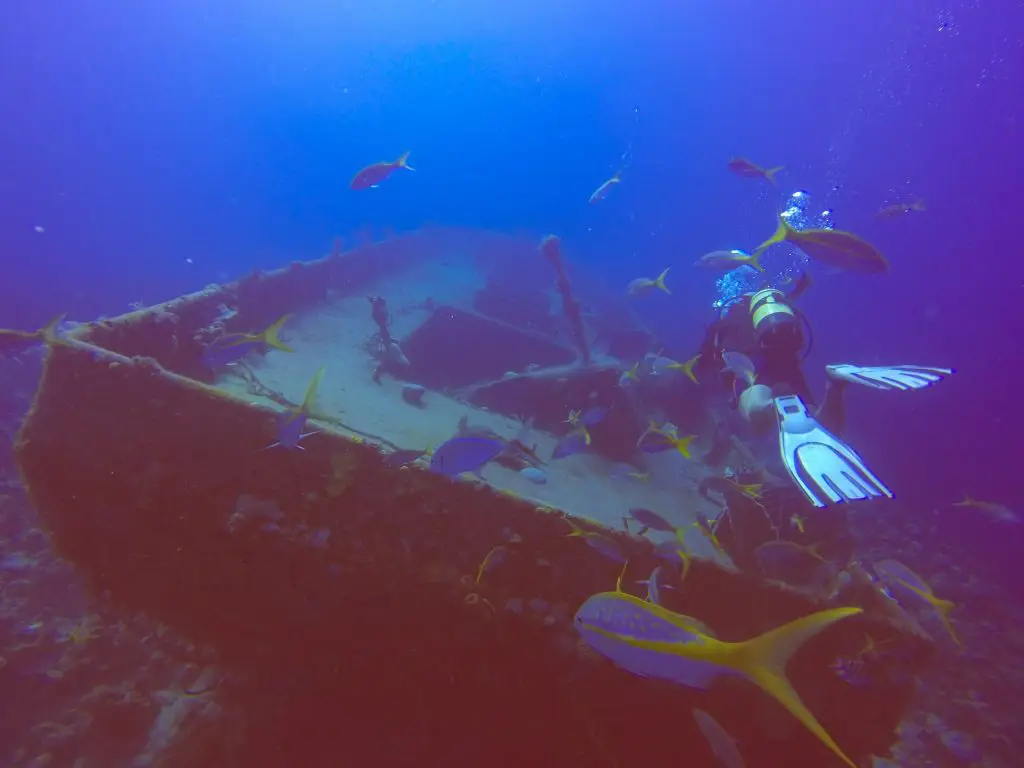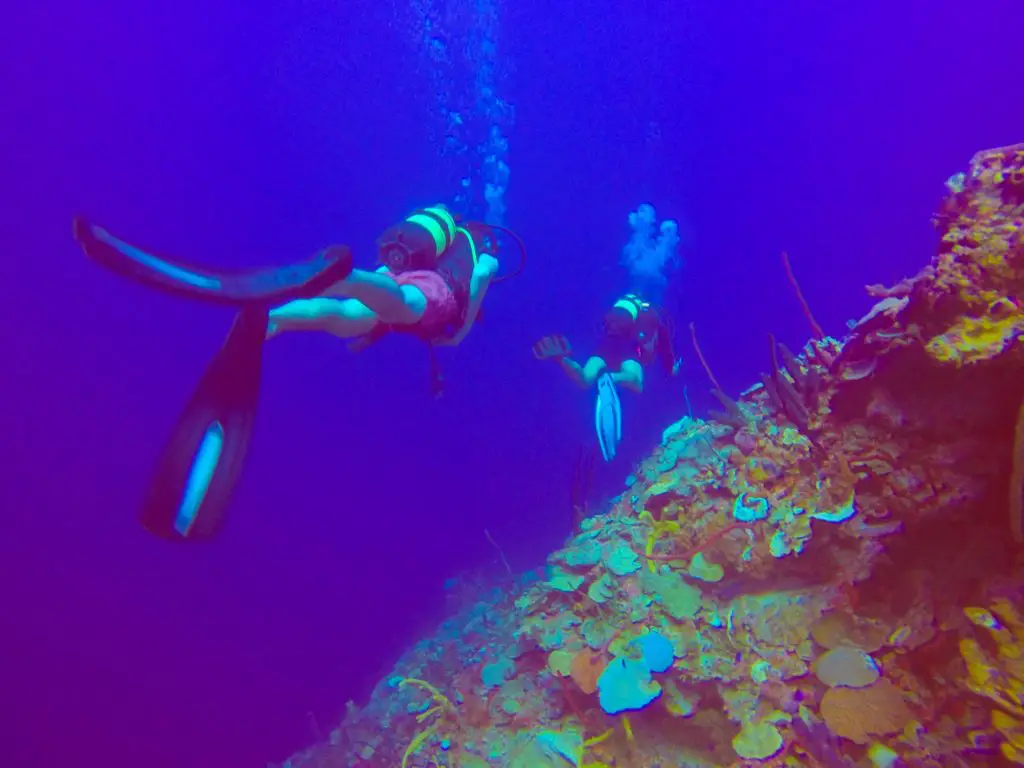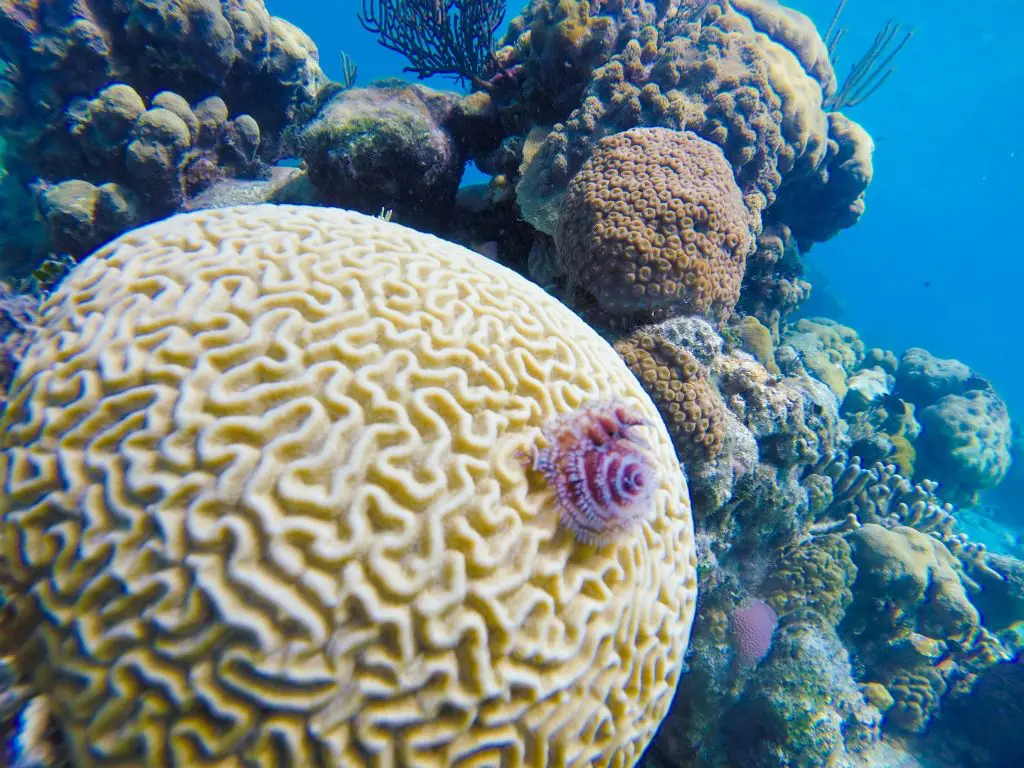 2. Take Some Time Out And Get To Know The Real People Of Cuba
While I would recommend against starting discussions on politics (top of the list of what not to do in Cuba..like in many places in the world!) – you can and should try to practice your Spanish here and take any chance you get to talk to the friendly and open Cuban people.
A window into real life here, people will quickly tell you about all the oddities and ongoings in the town, festivals, their favorite places, and what they think are the main problems in Cuba at the moment. No conversation will ever be the same, and your experience in Cuba will be all the richer for it (as well as being a great way to meet the people to people USA visitation requirement)!
Just watch out for overly friendly Cuban men on the street – who will always have something to sell you given a chance!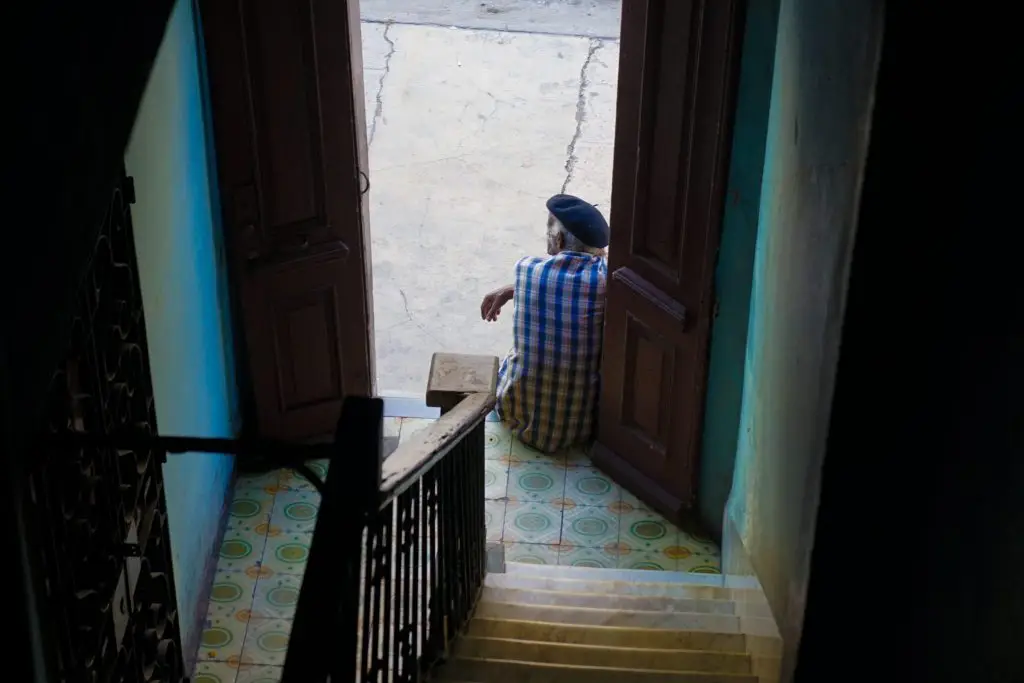 3. Wander The Crumbling Streets Of Vedado, Once The Trendiest Neighborhood In Bourgeoisie Cuba
Explore off the beaten track in Havana in Vedado – a large, mostly residential district famed for its grand buildings built during the Cuban sugar rush in the 1920s and 30's where an influx of American money made this neighborhood the most desirable in all of Havana.
Many of the best hotels of this era were also built here, such as the Hotel Nacional, the Capri, and the Havana Libre – all famed for their opulence, gambling, and corruption and all fronted by the famed Malecon Cuba!
Today, however, the money is long gone, and you can wander through streets of stunning mansions and unique architecture literally crumbling around you. Most of the Cuban diaspora who fled during the Revolution lived in Vedado, and today some of their houses now house embassies and a variety of state institutions!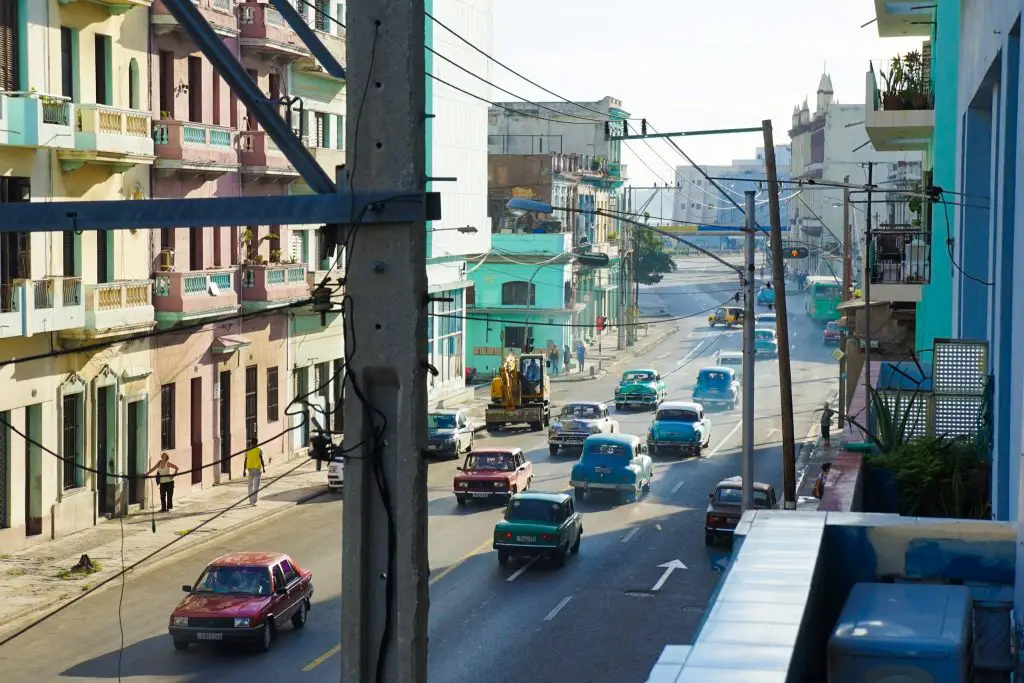 4. Indulge In One Of Cubas Most Sought-After Exports, Cigars
Famed throughout the world for their quality, Cuban Cigars, and specifically, Cohiba cigars, are just something you have to try in Cuba—whether you're a smoker or not!
Touts on the street will whisper 'Cohiba cigars, Cohiba cigars' as you walk past, but rest assured, these are not the real deal, and the only way to ensure Cuban cigars for sale are the real deal is buying from state-run cigar shops or hotels.
Cohiba Cigars can be found pretty easily, including a very high-end Cohiba Cigars Lounge within the Gran Hotel Manzana Kempinski La Habana – but you should also try many of the other lesser-known Cuban cigar brands to get an idea of the different tastes and flavors.
Best enjoyed with a view and a drink at sunset, in my opinion!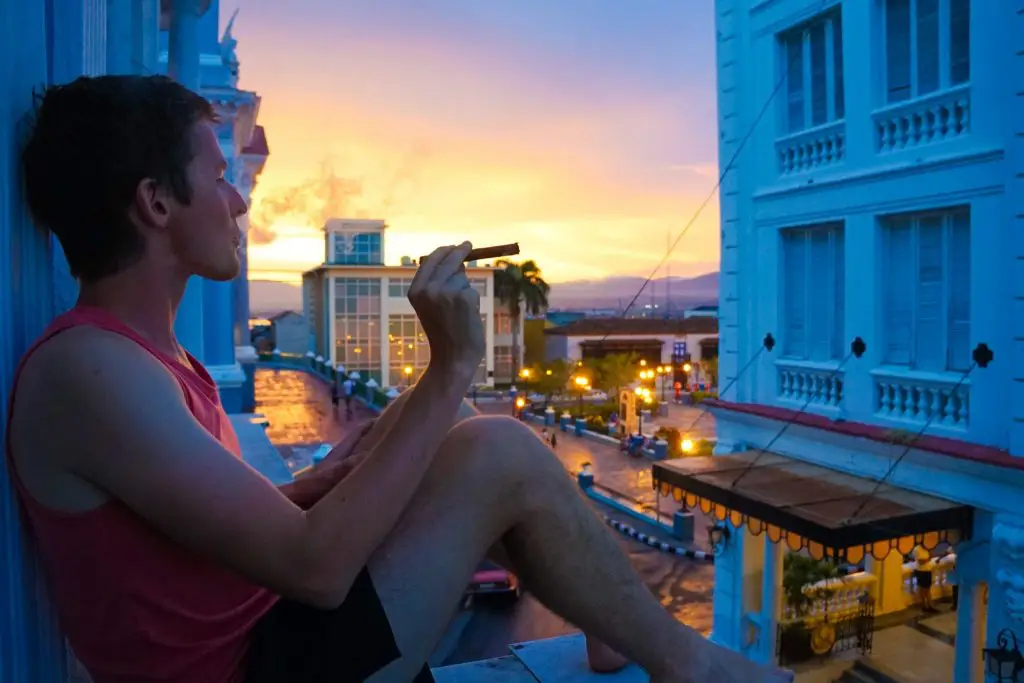 5. Get Closer To Locals – And Save Some Money – By Staying In Casa Particulares
Since the fall of the Soviet Union and Socialism across the rest of the world in the '90s, Cuba has been forced to allow small amounts of capitalism into its tiny nation, and there is no greater example than the proliferation of the casa particulares (private rooms in local houses) – found everywhere except resort towns.
Casa particulares are not only the most authentic and cheapest places to stay in Cuba (being the equivalent of bed and breakfast in Cuba even serving breakfast and dinner), but by being allowed into local homes, you can truly see how locals live – at a fraction of the price of hotels in Cuba.
The best place to find a list of casas particulares in Cuba is through Airbnb, which has over a thousand apartments and rooms for rent in Havana alone!
However, if you are going to use Airbnb to book casa particulares in Cuba (which I recommend as you can minimize the amount of cash you then need to take with you), be sure to book before you enter Cuba as Airbnb bookings cannot be made from within Cuba.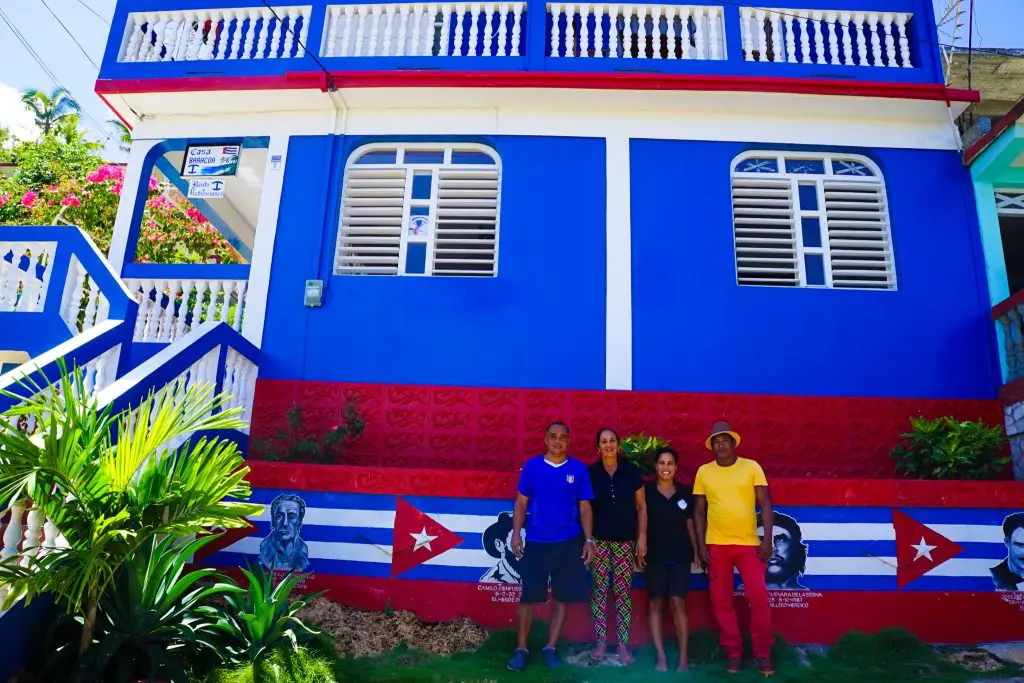 6. Wander The Streets Of Santiago De Cuba And See A Cuban Town Largely Without Tourism
While Santiago de Cuba lacks the glamour and charm of Havana, you can still find a unique beauty here within the chaos. Closer to Haiti than Havana, the Afro-Caribbean culture shines through here, and it was also the starting point for the Cuban Revolution – something it's inhabitants are fiercely proud of.
The music and culture scene is truly alive here which more than makes up for the lack of historical authenticity – and while the hustlers in Santiago de Cuba are probably the worst in the country there is plenty of gorgeous casa particular in Santiago de Cuba on Airbnb in which to escape them and truly interact with the locals of Cuba's second-largest city!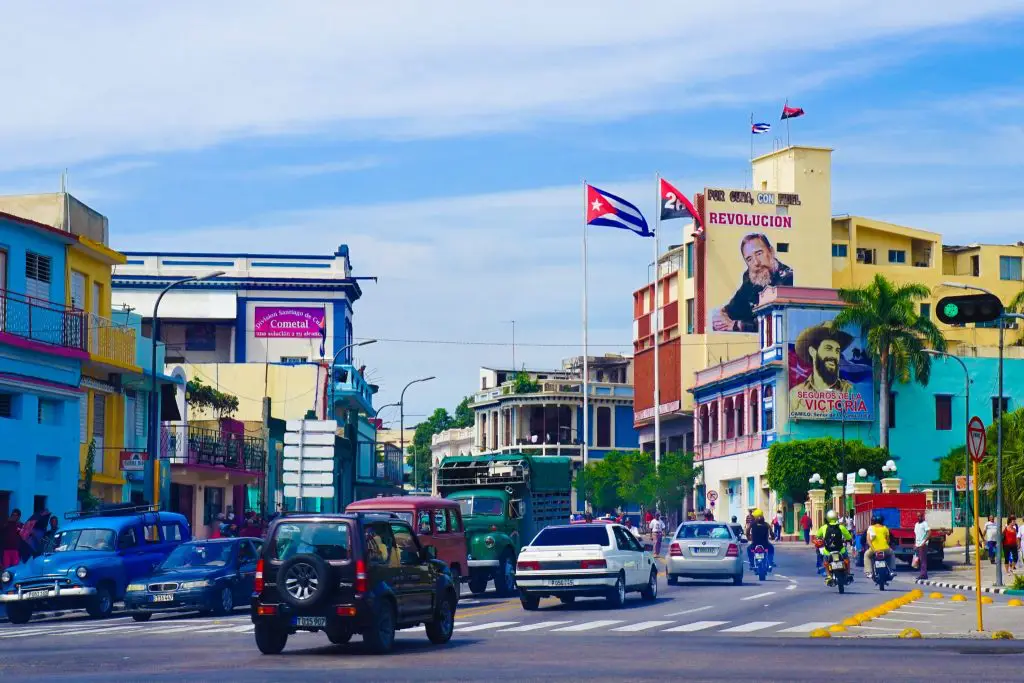 7. Climb La Gran Piedra And Visit Cafetal La Isabelica, One Of The Old Coffee Plantations In The New World
A visit to La Gran Piedra – Cuba's biggest rock – is a must for anyone who wants sweeping, panoramic views of the Cuban coastline from up high.
A half-day trip from Santiago de Cuba, do not miss the nearby (but well hidden) Cafetal la Isabelica – a glorious, old coffee plantation and manor which is part of the UNESCO World Heritage Listed Archaeological Landscape of the First Coffee Plantations in the South-East of Cuba! And the coffee still brewed here is not bad either!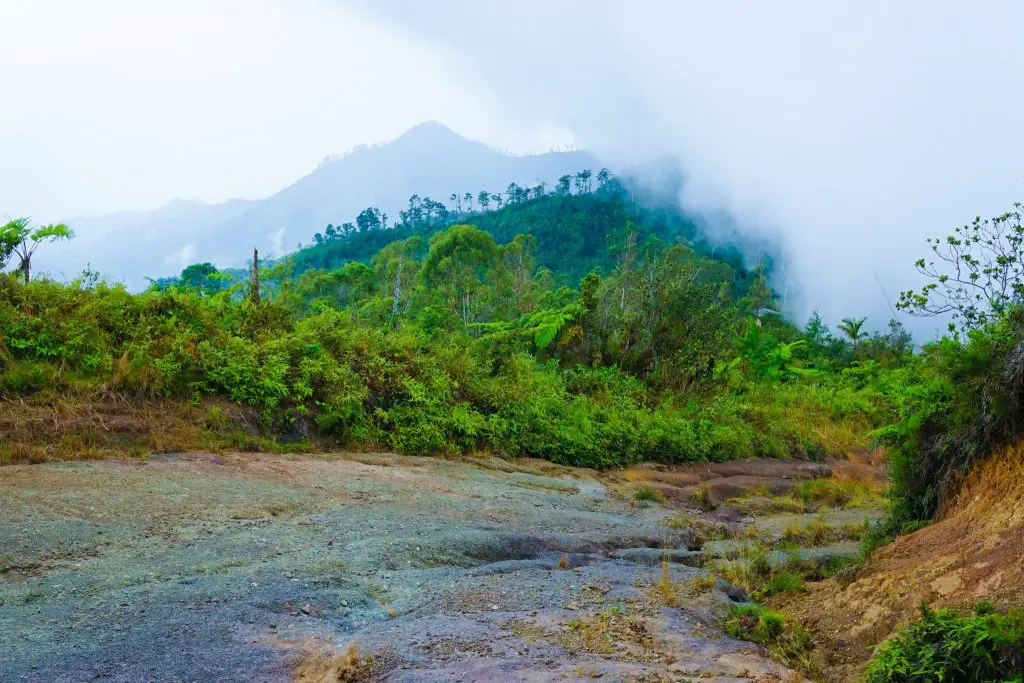 8. Enjoy Restaurant Van Van In Old Havana With Its Unique Food, Style And Music
A hidden gem in the heart of Old Havana with fantastic food, eclectic style, excellent service, and live music most nights. Consistently rated as one of the best restaurants in all of Cuba, Restaurant Van Van eschews the giant menus traditionally found in Cuba for only six main items (changing often) and really knows how to do them well!
My favorite was the Ropa Vieja – a traditional Cuban dish not to be missed, and the cocktails here are not bad either. Great value for money, be sure not to miss this one!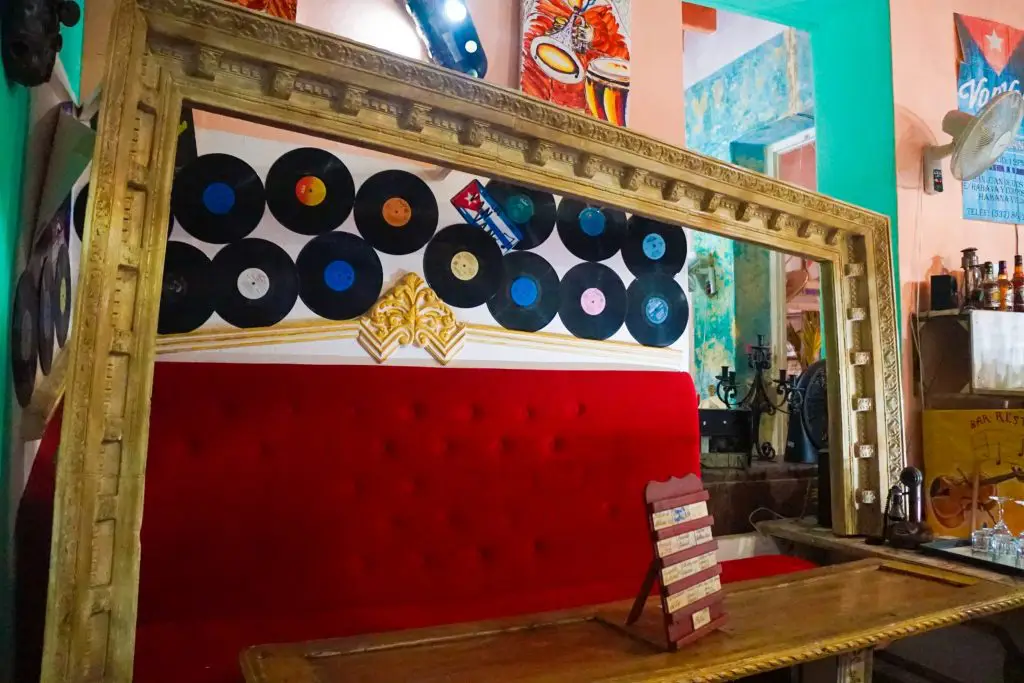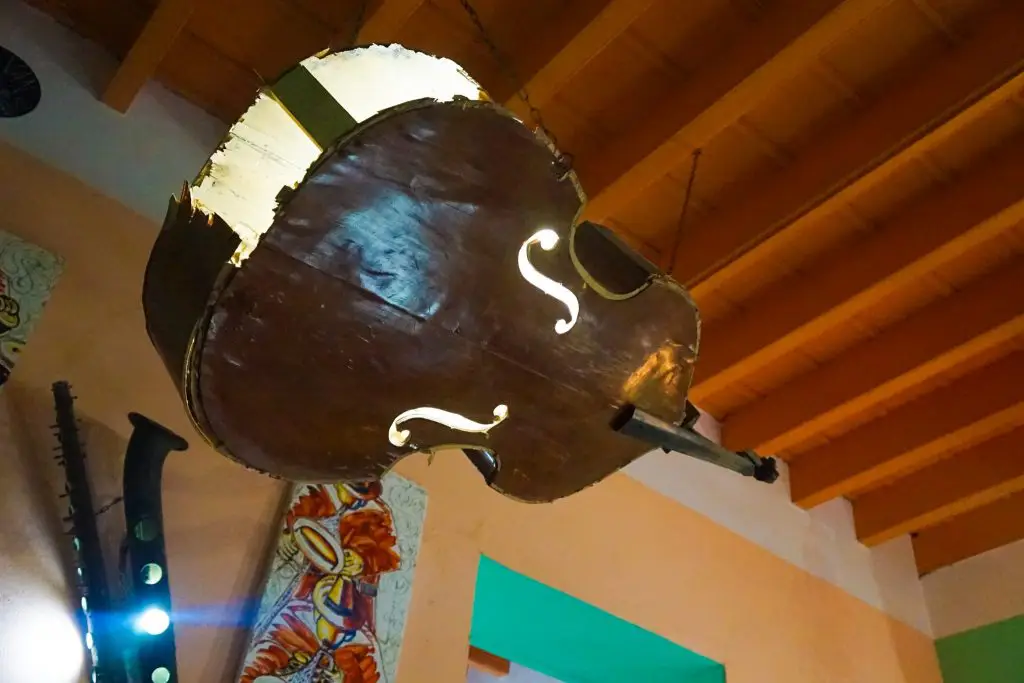 9. Take A Ride In The Famed American Classic Cars With One Of The Old Car Tours In Havana
Old car tours in Havana are all the rage – and for good reason! Due to the embargo, Cuba's socialist nature, and strict import regulations in Cuba, American classic cars are found in a ridiculous abundance all over the country, and you will undoubtedly end up in a beat-up old car at some point either as a transfer or taxi.
However, the best American classic cars are all reserved for the old car tours in Havana where pink and red convertibles ply the street making for iconic photos and making you feel like you have stepped into a time machine. It is no wonder that now my Cuba photo catalog are amongst my Shutterstock top earners.
While a trip in the most well-kept American classic cars is not cheap – It's a once in a lifetime experience and one of the most iconic Cuba tourist attractions!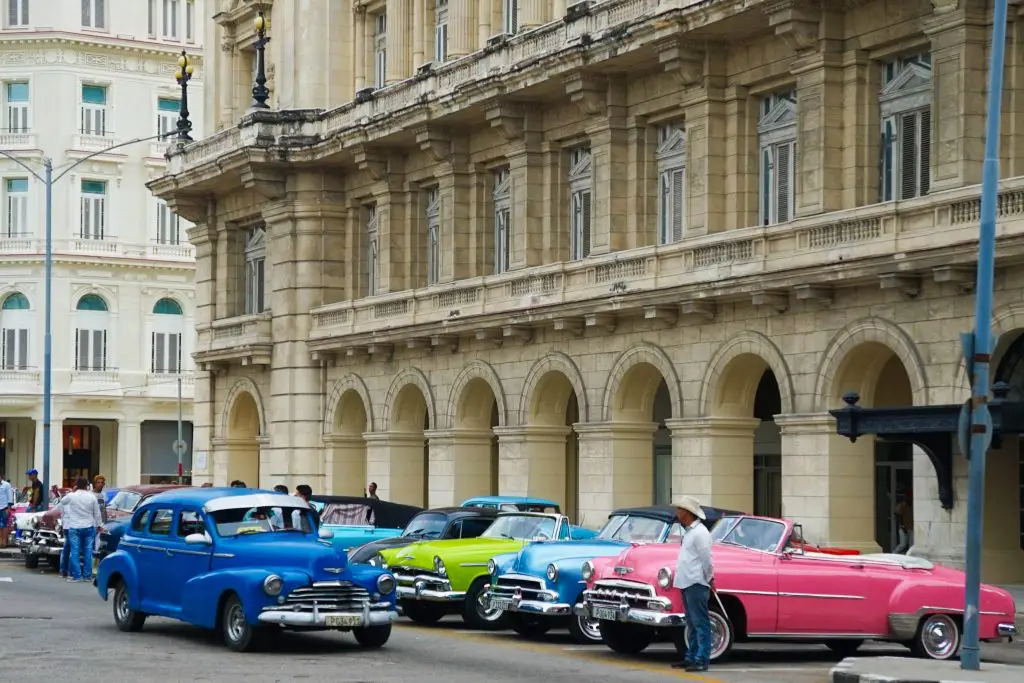 10. Explore The Tranquil Countryside Of The ViñAles Valley Either On Foot, Or By Horseback
Located in the province of Pinar del Rio, the Viñales valley is filled with verdant farmland surrounded by jagged mountains and dramatic rocky outcrops reminiscent of Halong Bay in Vietnam.
Famed for its old-school farming techniques and the quality of the tobacco produced here (as well as its cultural landscape of farms and villages which have earned UNESCO status), Viñales is a not-to-be-missed location with small restaurants, bars, hiking, horse riding, caves and more. Due to it's proximity to Havana, it seems like almost every house is a casa particular in Viñales, so you are truly spoilt for choice.
Again – you can see the best casa particular in Viñales in advance by checking on Airbnb.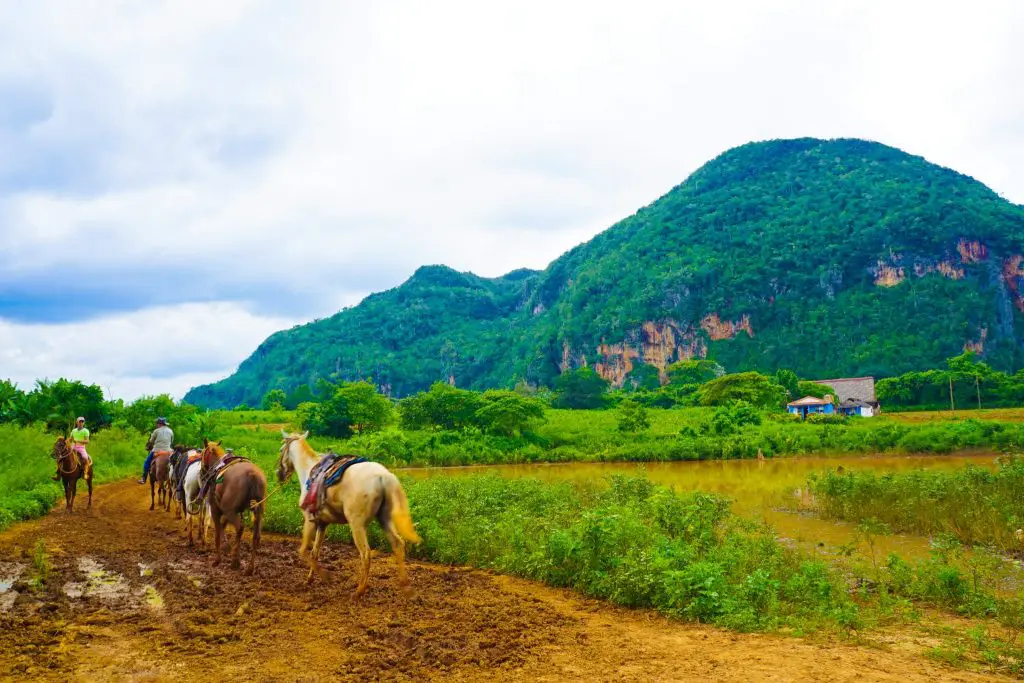 11. Get Snap-Happy In Havana's Old Town, A Colorful Kaleidoscope Of Renovated Gems And Crumbling Facades
The centerpiece of any trip to Cuba (and potentially the only destination if you opt for a short Miami to Cuba 3 day vacation!) – The Old Town of Havana has it all!
Founded in 1519 as a ship-building center for the Caribbean, it quickly became fabulously wealthy, and this shows through the eclectic mix of Baroque and neoclassical buildings and monuments today protected by UNESCO. While hoards of tourists descend here on cruises to Cuba or short Cuba vacations, it still has not lost its charm, and local life still dominates many streets here. Take your camera, get lost, explore quieter streets, and let the unique vibes of this city fill you.
There really is nothing at all like Havana anywhere else in Latin America or the world!
And if you're wondering where to stay in Havana, I can categorically say the old town is the best place! And here you will find everything from a quaint casa particular in Old Havana to 5-star luxury hotels in Cuba.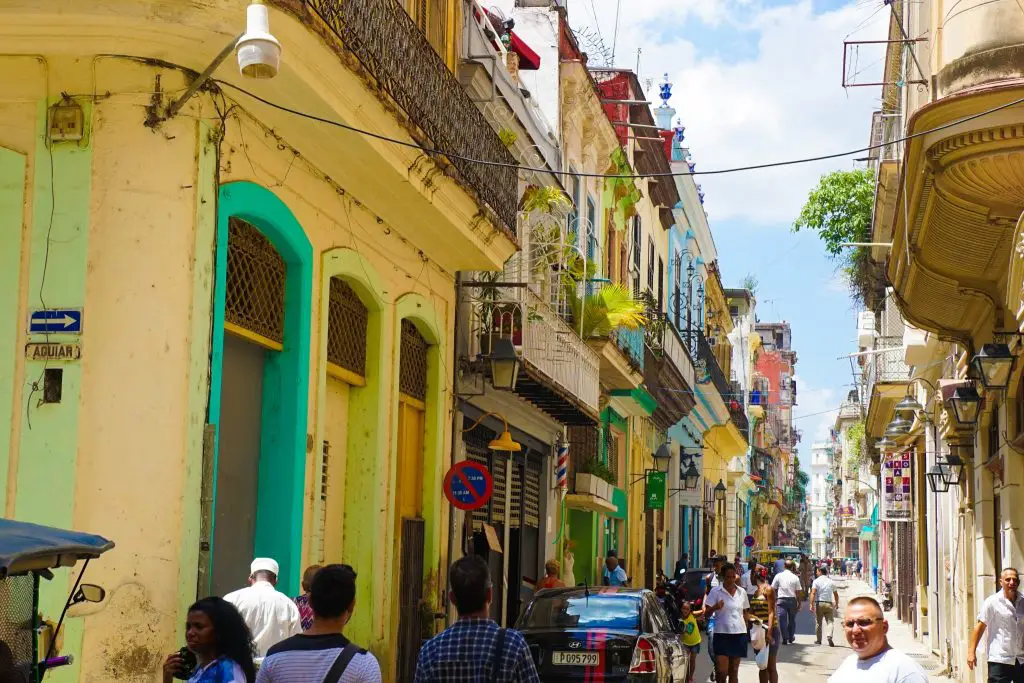 12. Stretch Your Pesos Further At Any Of The State-Run Peso Restaurants
One of the immediate benefits of socialism and the dual currencies of Cuba (the national CUP and tourist CUC) is many state-run restaurants provide food at insanely low prices designed for local consumption – but there is nothing stopping tourists from going there.
Look out for prices listed in CUP, and you have found the key to cheap vacations to Cuba! One of my favorites is Coppelia – a national ice-cream chain where you can get desserts for 8 cents (USD!) … The key to this is changing CUC to CUP at the local bank – they have no problem doing this – and then looking out for busy places with plenty of locals.
You can be sure you're on to a winner here and can eat for a 10th of the price of tourist restaurants, or less!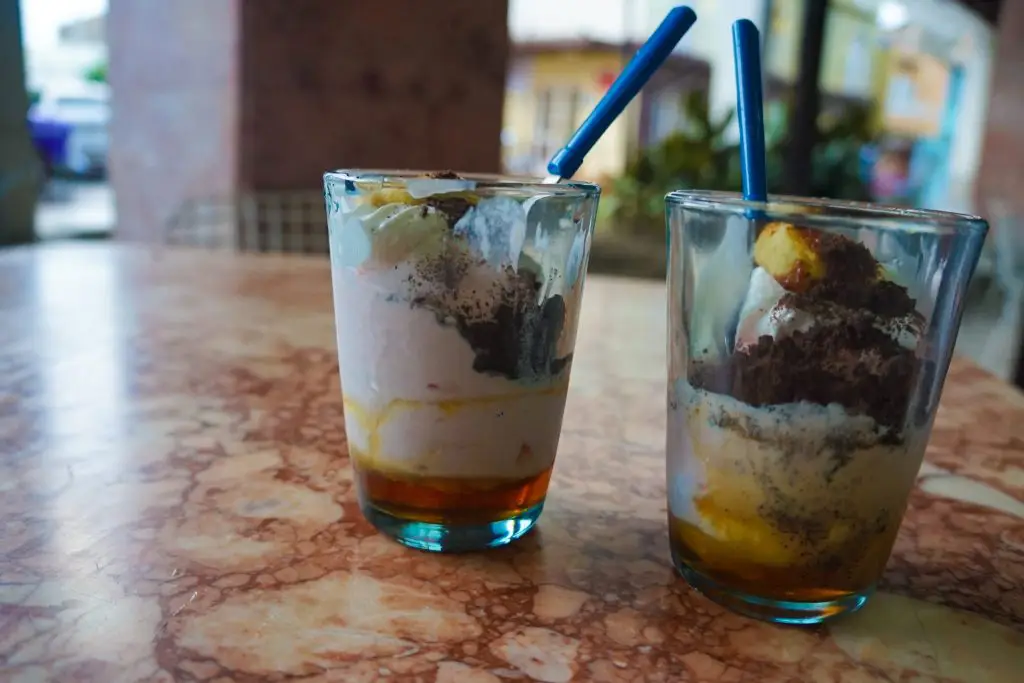 13. Visit The Santa Ifigenia Cemetery, The Final Resting Place Of Jose Marti And Fidel Castro
The Santa Ifigenia Cemetery in Santiago de Cuba is a must-visit for anyone interested in Cuban history and the revolution.
Here you can find Jose Marti, one of Cuba's national heroes for his role in the fight for independence from Spain, and the recently deceased Fidel Castro, a more controversial character, to say the least! The rest of the Santa Ifigenia Cemetery is stunningly beautiful in its own right with white marble tombs and plenty of interesting corners to explore. You can find many of the Baracadi family (of Rum fame) buried here.
The Santa Ifigenia Cemetery is about a 10-minute walk from the Viazul Bus station in Santiago de Cuba, so even if you are just transferring through, it's worth a quick visit!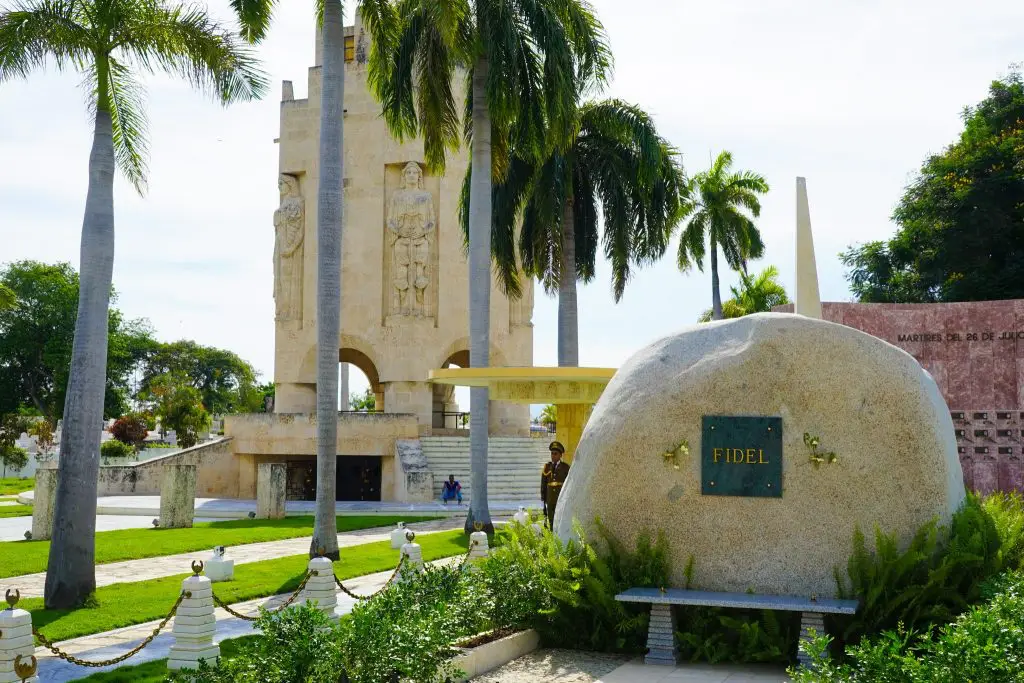 14. Appreciate The New Out-Cropping Of Modern Street Art Alongside The Older Propagandist Pieces
In Latin America street art is all the rage, and Cuba is no exception with plenty of Cuba street art to be discovered by those who look and have a keen eye.
Don't, however, expect to see anything similar to the controversial street art that made the likes of Buenos Aires or Medellin famous. Political censorship is rife in Cuba, and freedom of speech is not exactly upheld. Instead, you are more likely to see street art praising the revolution and its leaders, which remind citizens the struggle is not over yet—despite more than 60 years having passed.
When will the revolution end? I'm not sure anyone quite knows at this point…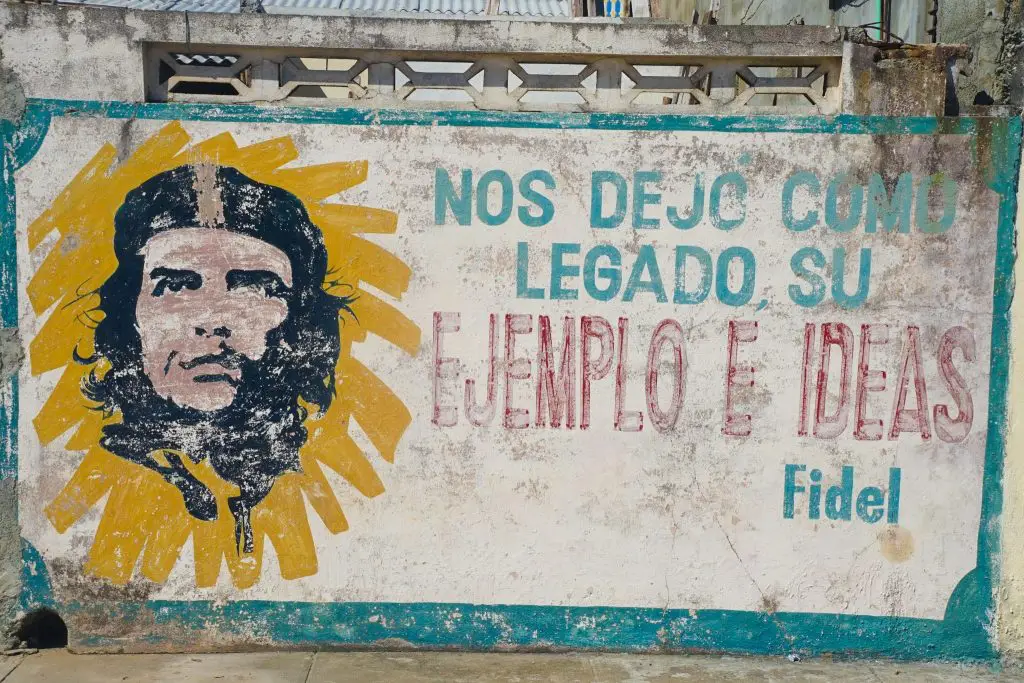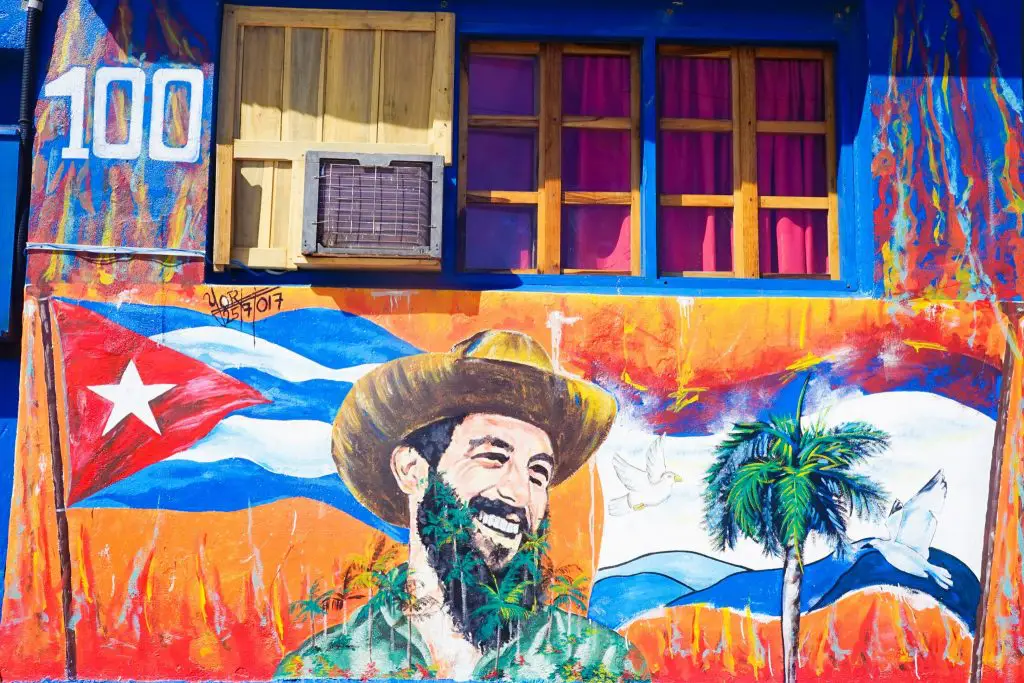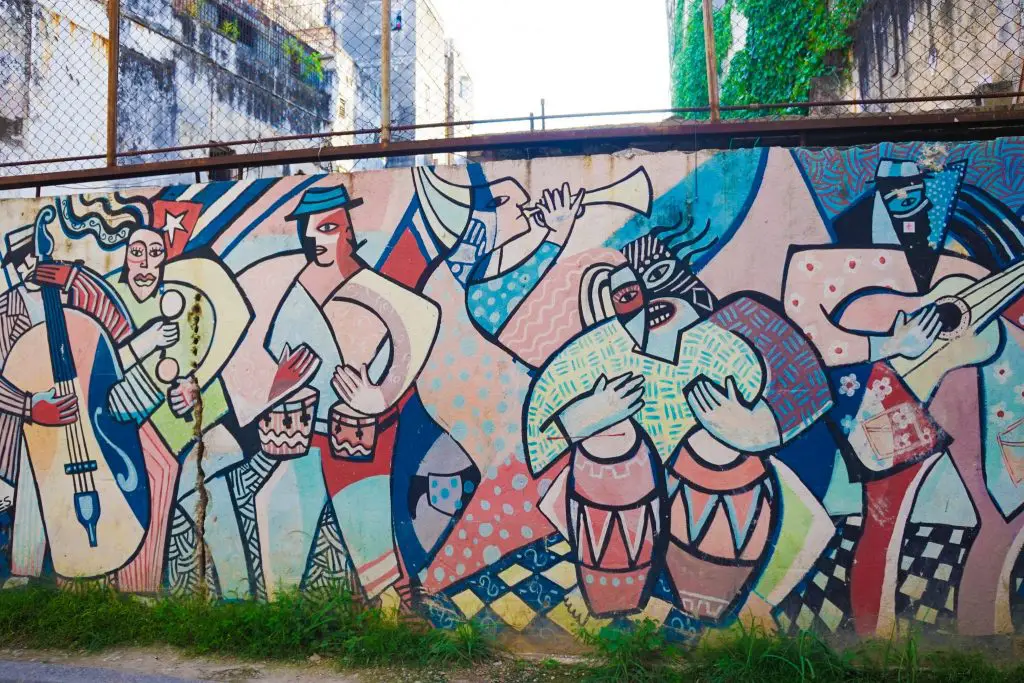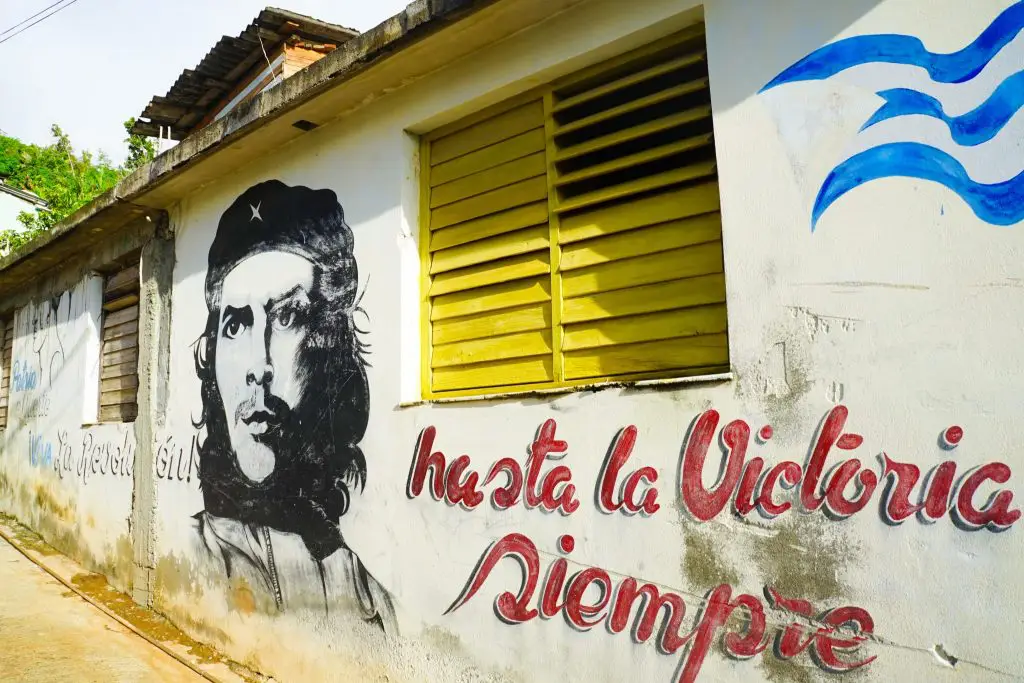 15. Visit Hotel Melia Santiago For Happy Hour Drinks And Some Of The Best Sky-High Views In Cuba
One of the tallest observation areas in all of Cuba – The 5-star Hotel Melia Santiago offers unparalleled views by both night and day. Weirdly, however, given its luxury status and location, the drinks here are incredibly affordable—and some of the best we had on our whole trip!
Ranging from 3-4 USD per drink (and 2 for one happy hour daily from 5 till 7), you can add a little bit of elegance to your trip while still keeping to a budget. Alternatively, the hotel itself is internationally managed and has great amenities (including three swimming pools), so it could be worth staying and relaxing a bit. Especially if you can get a room with a view…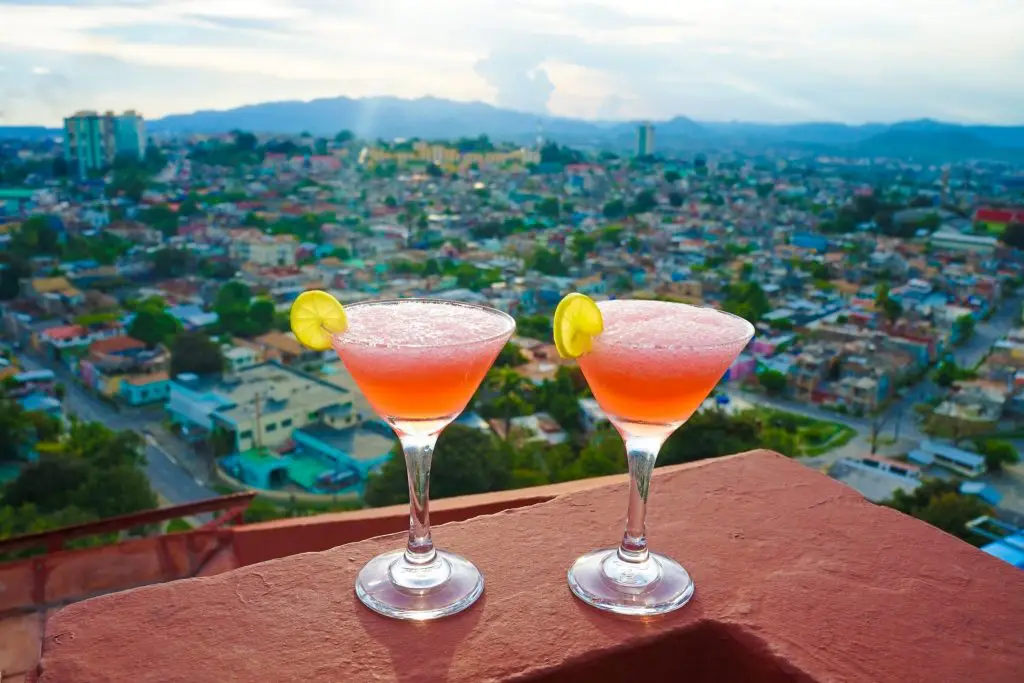 16. See Where It All Began At The Infamous Moncada Barracks Museum
The Moncada Barracks is literally where the revolution all began in Santiago de Cuba. An ill-fated and ill-planned attack orchestrated by Fidel Castro of Batista's barracks to get weapons. It, of course, failed horribly, resulting in would-be revolutionaries being shot or jailed – Fidel was spared by international outrage and simply jailed, where he was later granted amnesty, fled to Mexico and plotted his grand revenge.
The rest is history as they say, and today the Moncada Barracks is one of the biggest of Cubas tourist attractions and houses an exciting museum – although all in Spanish. Oh, and in case you're wondering about those bullet holes on the outside?
Fake – and put in after the revolution! The originals were, of course, repaired!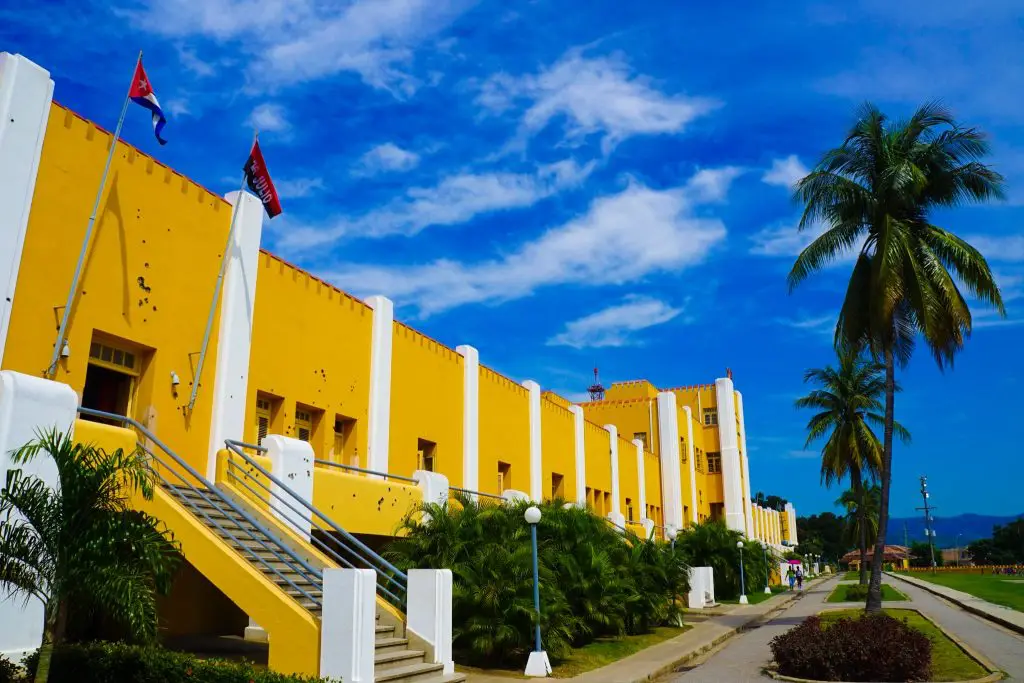 17. Sample The Unique Coffee Flavours Of Cuba
Coffee has a long and proud history in Cuba going back to the 18th century, where French farmers, fleeing the revolution in nearby Haiti, brought their knowledge and plantations to the Western Mountains of Cuba – today recognized by UNESCO in the archaeological landscape of the first coffee plantations world heritage site.
Coffee production proliferated but peaked a century later as Costa Rica, Colombia and Brazil produced vastly more and at lower prices. In addition, Cuba became far more focussed on its sugar empire to the detriment of almost every other crop.
The revolution and the nationalization of Cuba's coffee industry, however, dealt a death blow, and what was once an important export is relatively insignificant and somewhat hard to find outside of Cuba. Still—this is a nation of coffee lovers, and you can see their expresso shots in every town for a few cents, often mixed with sugar.
Finding a decent coffee with milk, however, is another issue entirely. Cuba coffee is a love it or hate it proposition, but one that has to be tried at least once!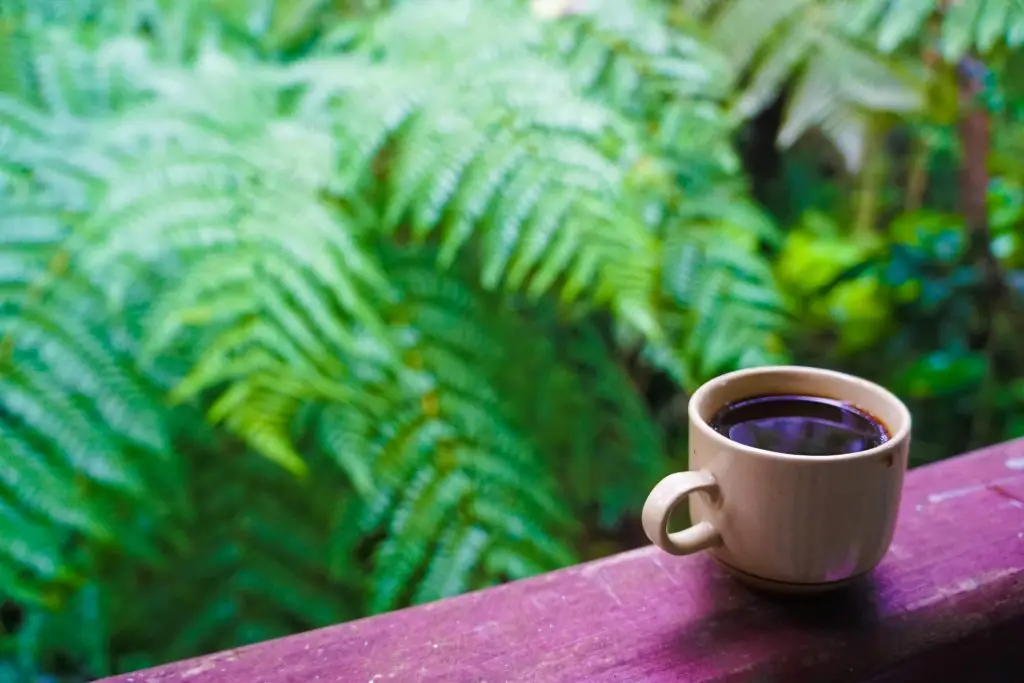 18. Visit The Glorious Churches Of Cuba And Learn About The Countries Mixed Past With Religion
Castro Fidel declared religion and Catholicism inherently incompatible with his revolution, and up until 2015, no practicing members of any denomination were able to join the Communist party.
The visit of the Pope in that year prompted Raul Castro to change his mind, and he even attended the mass. Luckily, however, unlike in the Soviet Union, no churches or cathedrals were destroyed in the revolution, and you can still appreciate their magnificent beauty across Cuba – typically occupying pride of place in the central city plaza.
Most have erratic opening hours or may even house other institutions, but if you persevere and can manage to get in, it is generally well worth your time!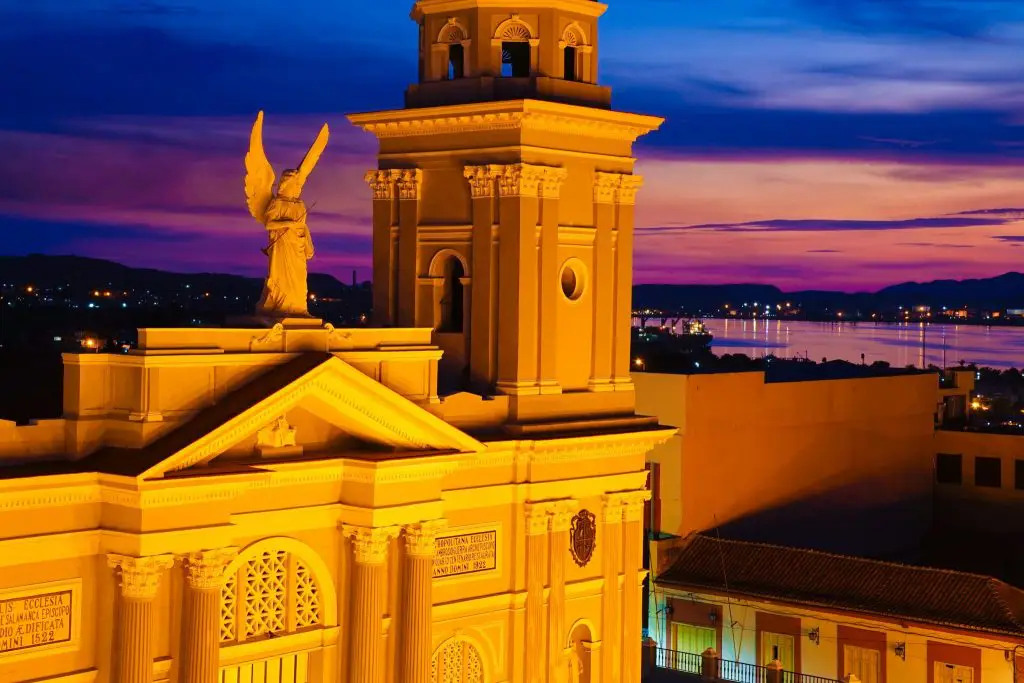 19. Embark On The Hot And Sweaty Adventure To Conquer The Famous El Yunque In Cuba
El Yunque Cuba, the famed table-top mountain that dominates the skyline in Baracoa – climbing this mountain is on most tourists bucket-list and is highly rewarding.
Eight kilometers round-trip, it's not so much the distance, but the temperature which will test you, but the incredible flora and birds along the way, plus the vista at the top make it all worth it!
Tours are best organized directly with Cubatur on the Baracoa main square (and cost 16 CUC including a guide and transfers) and better yet – including a stop at a fresh swimming hole on the way back, which you will be very, very grateful for. El Yunque Cuba was one of my favorite excursions in Cuba, and I can promise you it is well worth the effort to conquer it for yourself!
20. Stay At The Infamous Hotel Nacional, Or At Least Drop By For A Mojito And The View
One of the most famous hotels in the world, the Nacional Hotel in Havana, is a must-visit – if only for it's past history as a den of gambling, vice, and decadence. Or it's role as host to the 1946 mob summit famously depicted later in The Godfather II.
Today, the Nacional Hotel still retains the air of elegance, and its spot on the Malecon makes it the perfect location for a sunset mojito in Havana. In its 80+ years of existence, the Hotel Nacional has had more important guests than any other hotel in Cuba, including Winston Churchill, Frank Sinatra, Ernest Hemingway, and Jimmy Carter. Not to be missed!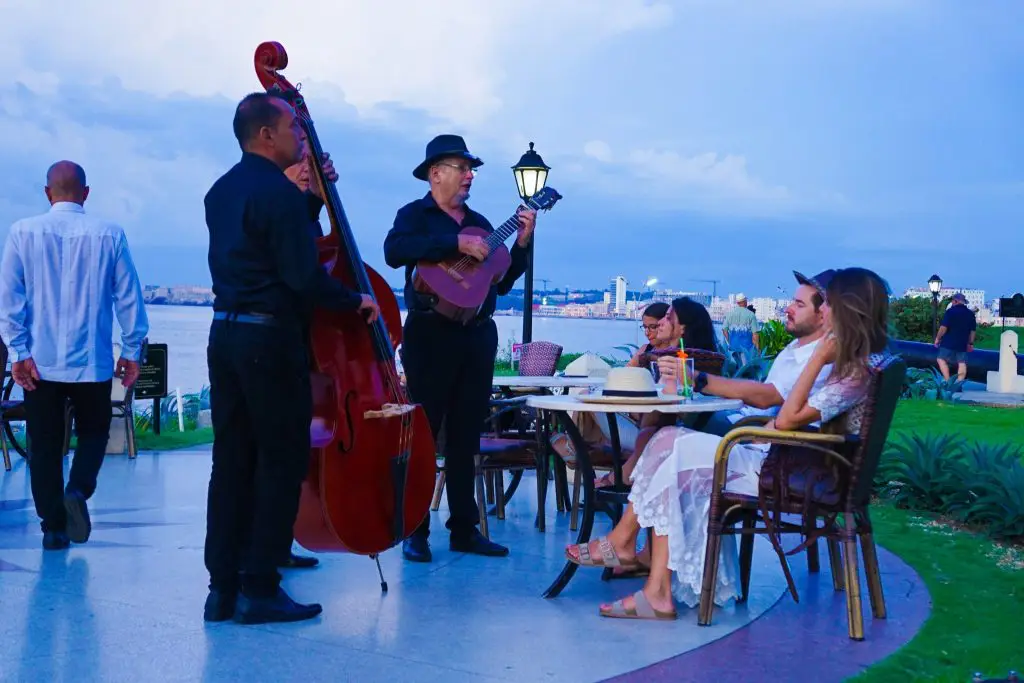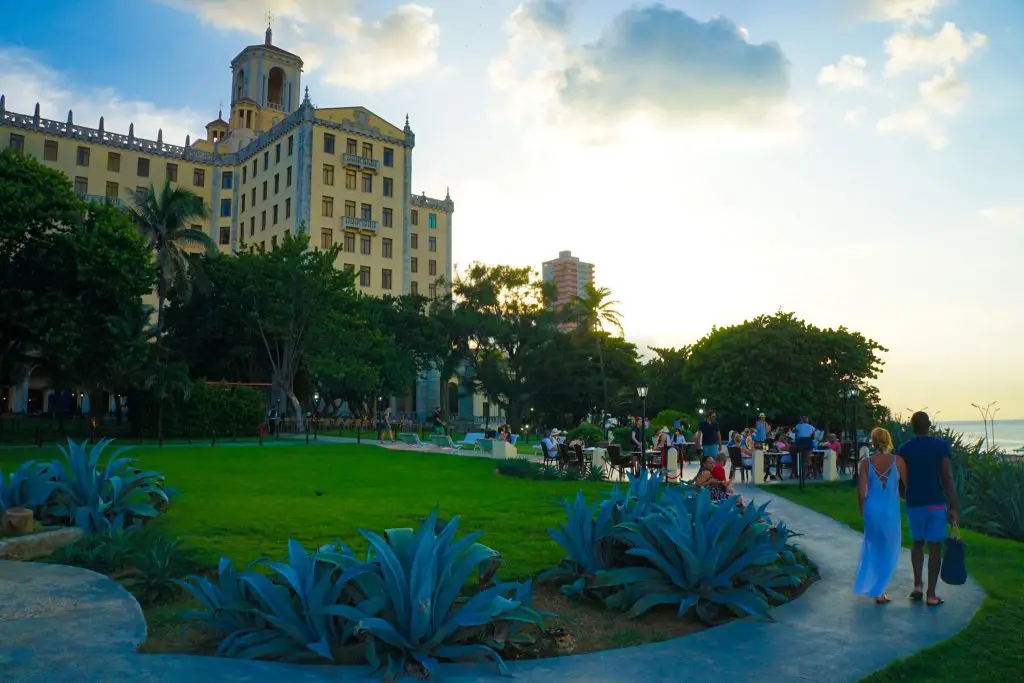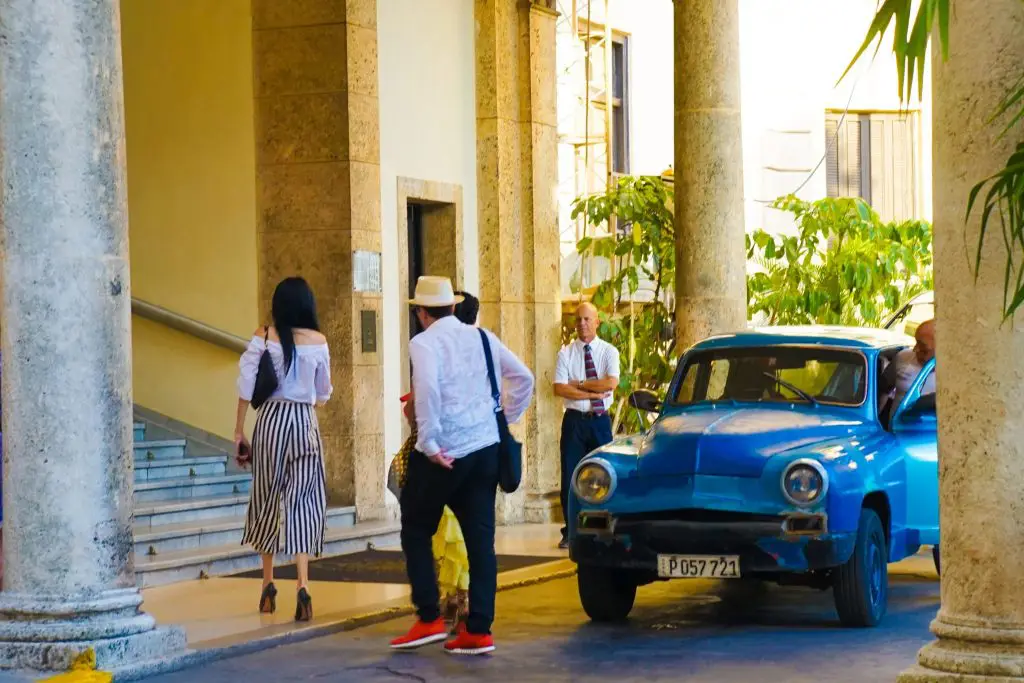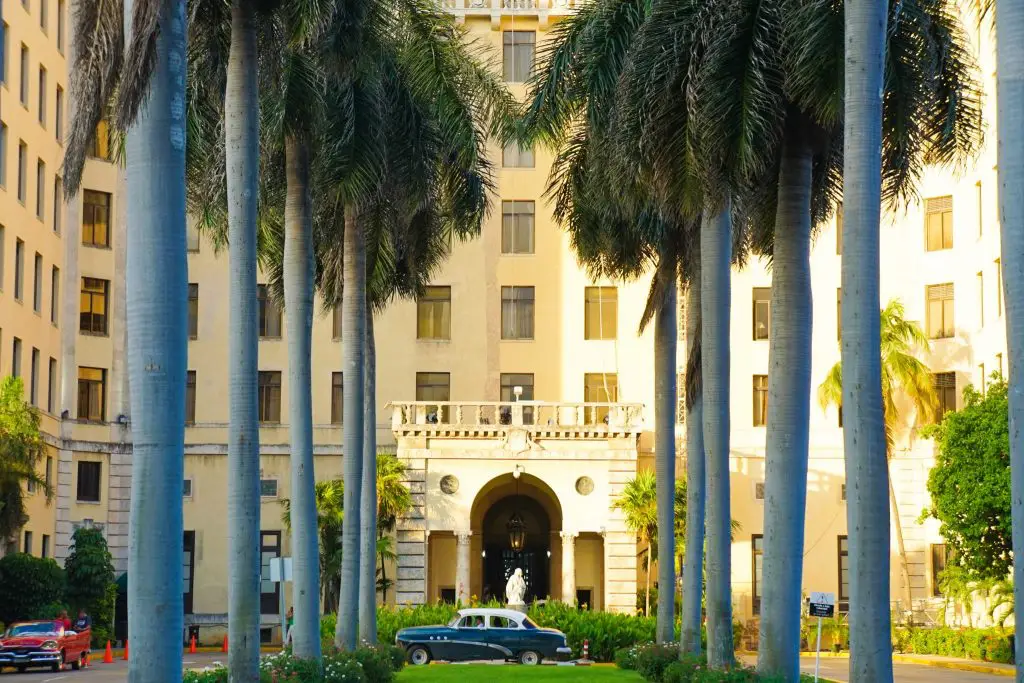 21. Tempt Your Taste-Buds With The New Gastronomy Of Cuba In Trendy Paladores
Long gone are the days of the government monopoly on food. With the opening and expansion of private restaurants across the island, something of a gastronomic renaissance is sweeping Cuba – and especially Havana – as Cubans rediscover food beyond just mere sustenance.
Goodbye ham sandwiches, black beans, and hot dogs. Hello exotic ingredients with a Cuban flare such as baby wild boar rib chops, lobster carpaccio salad, and pineapple sorbet.
Thins are undoubtedly taking off, but don't expect a fabulous food scene akin to Copenhagen, Sydney, or Singapore just yet. It should also be noted that not all of these new eateries are a raging success. Quality varies considerably, so it pays to ask other travelers you meet or do research beforehand to find the best spots. Some standouts for me were Chachahca, El Dandy, and El Biky (all in Havana) to get you started!
Feel free to let me know your best places to eat in Cuba on your return.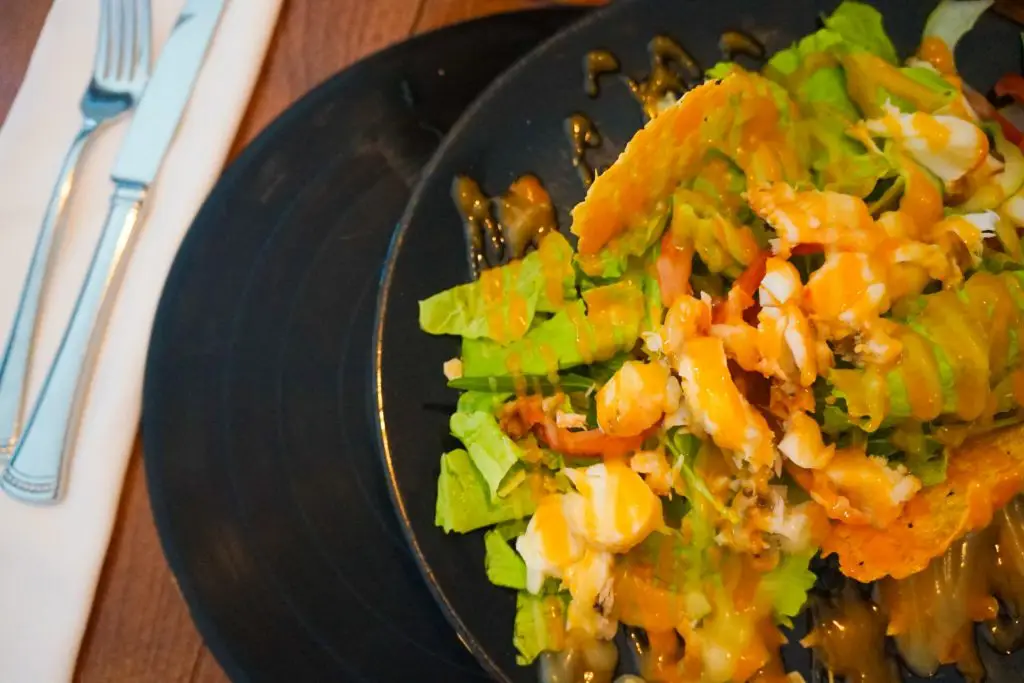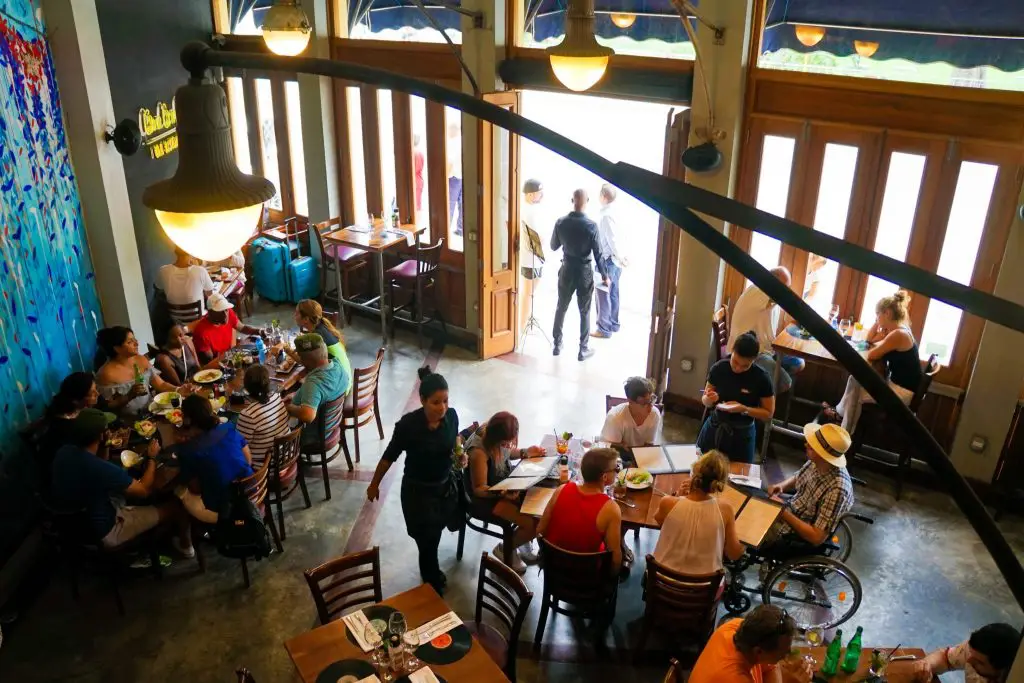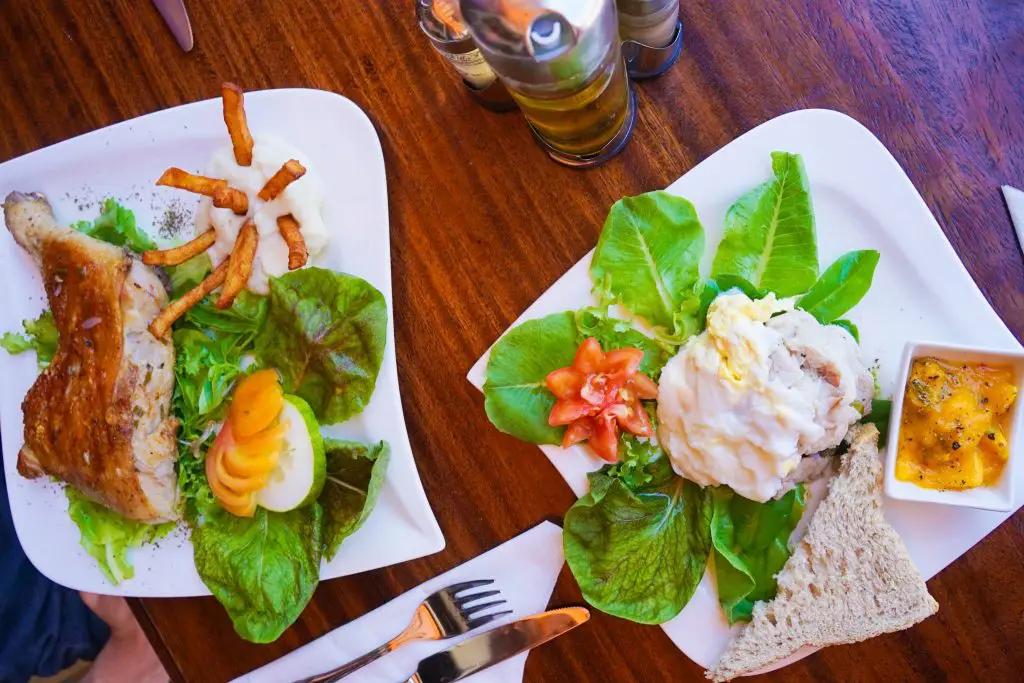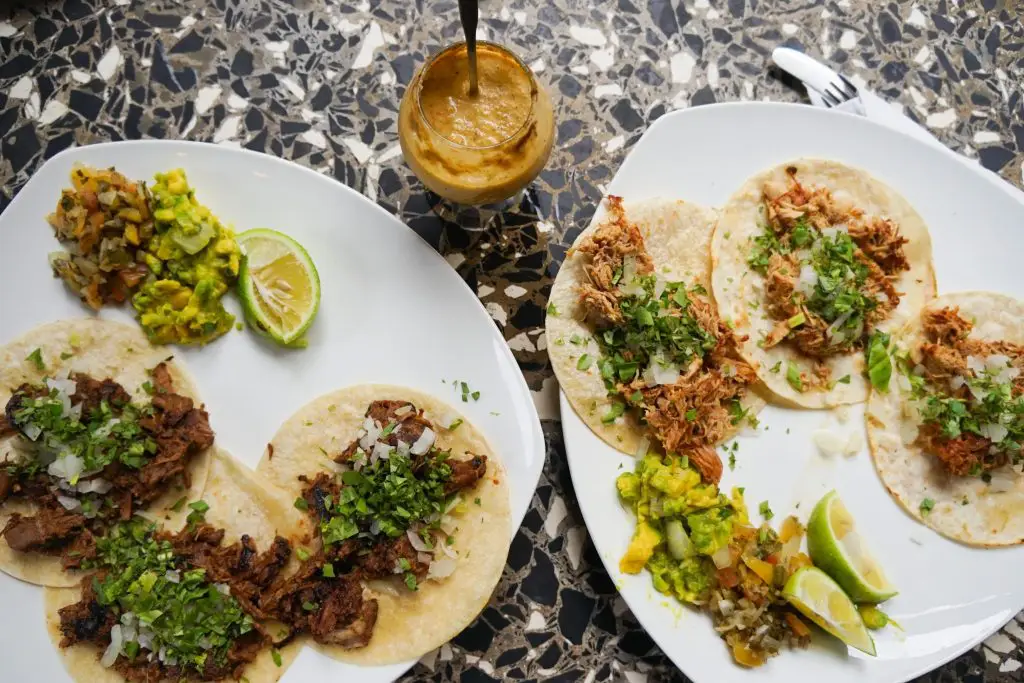 22. Wander Through The Unesco Listed Alejandro De Humboldt National Park
While access to the Alejandro de Humboldt National Park may be limited to only the peripheral 'transition' zone, a visit is still well worth your time to discover why UNESCO decided to inscribe it as a natural world heritage site.
The complex geology at the Alejandro de Humboldt National Park, along with its varied topography, has created a unique ecosystem unmatched in terms of biodiversity in the Caribbean and is actually one of the most biologically diverse locations on earth.
The underlying rocks here are actually toxic to plant species, so a unique evolutionary process has allowed species to survive the hostile conditions present within the Alejandro de Humboldt National Park. There are three short walks available with the longest talking only 2 hours, and all must be done with a guide while there are also options to see manatees in the Bahia de Taco in season.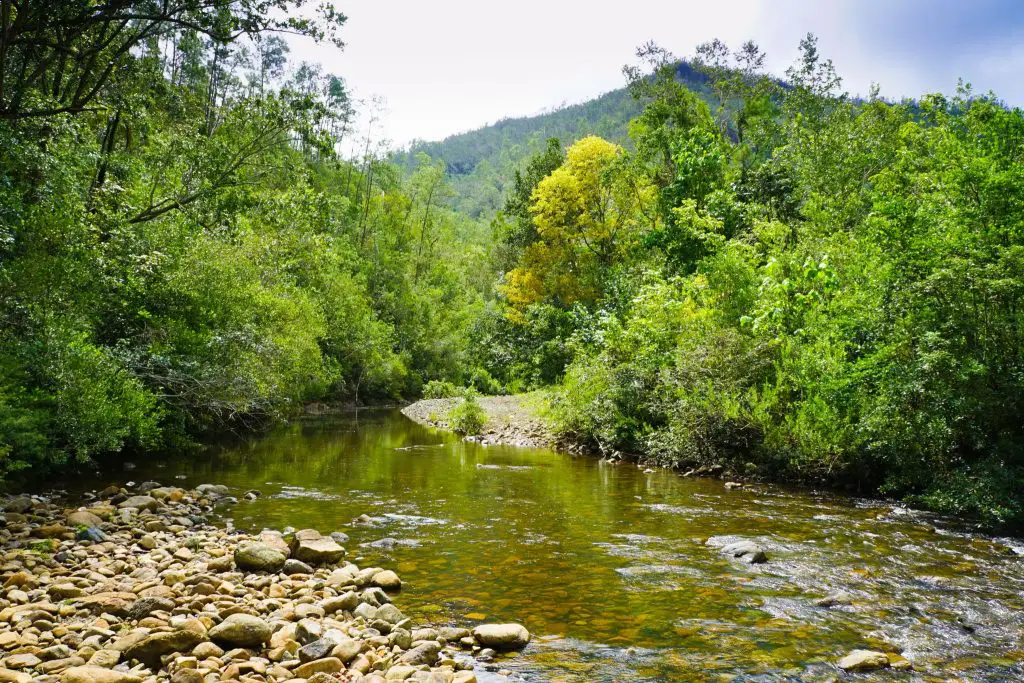 23. Enjoy Long, Leisurely Breakfasts In The Casa Particulares
Breakfast or brunch in Cuba is not really a going out event like it is in much of the west. Still, luckily the casa particulares in Cuba are always able to whip you up an incredible breakfast to start your day – often with a stunning view to match.
These breakfasts consist of fresh fruit, bread, eggs, cheese, ham, coffee + juice, and while it might get repetitive after a while, it's better than the alternative, which is nothing because honestly outside Havana nowhere serves a proper breakfast and even in Havana it is rare.
I bet, however, the first Cuban business which goes all-in with a brunch concept is going to be very, very popular! But hey – as I said, the food is fresh, and the experience is one of a kind.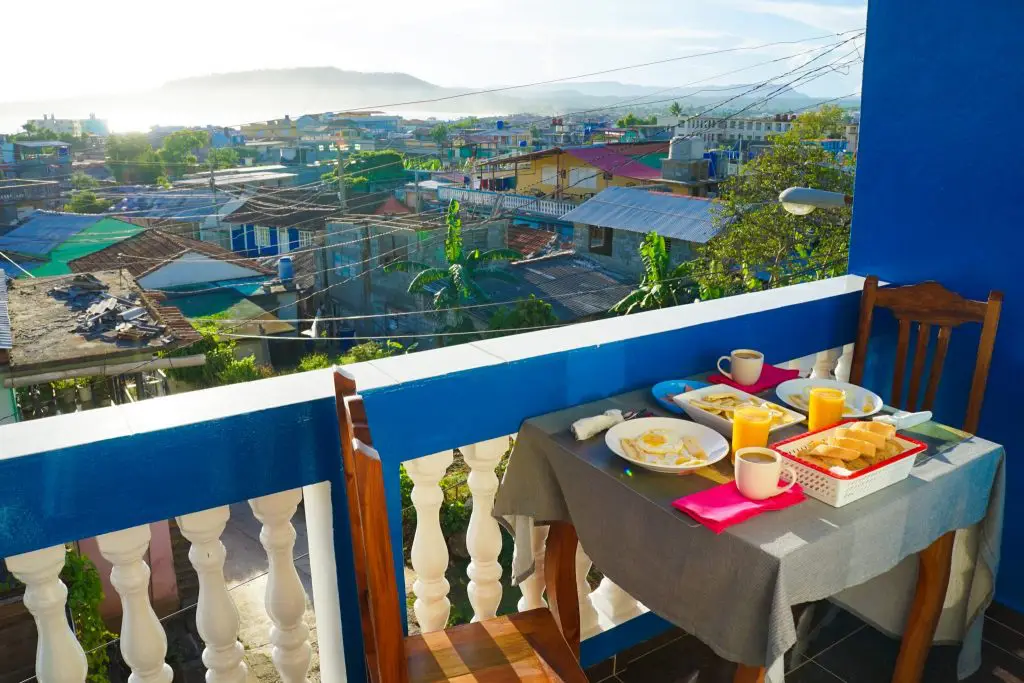 24. Catch A Game Of Baseball For Mere Pesos And Experience One Of Cubas Favourite Past-Times
Seeing a baseball game is something iconic you just have to do in Cuba – without a doubt, it is the national sport, and its a game everyone here is crazily passionate about. While baseball games in Cuba are dirt cheap due to state subsidies and of a very professional level, they are notoriously tricky to find – trying to find schedules and locations for games (which are done last minute or frequently revised) is the hardest part!
I recommend asking your casa owner in Cuba for information or checking out this Cuba Baseball website in advance.
Trust me; however – it's worth the effort, and you will see a completely different side of Cuba after going to a baseball game. Oh, and in case you are wondering about the photo, its the post-apocalyptic looking Estadio Manuel Fuentes Borges stadium in Baracoa (which I think should be one of the biggest Cuba tourist attractions in its own right!).
Literally, right on the beach, but whether it actually hosts games still is anyone's guess!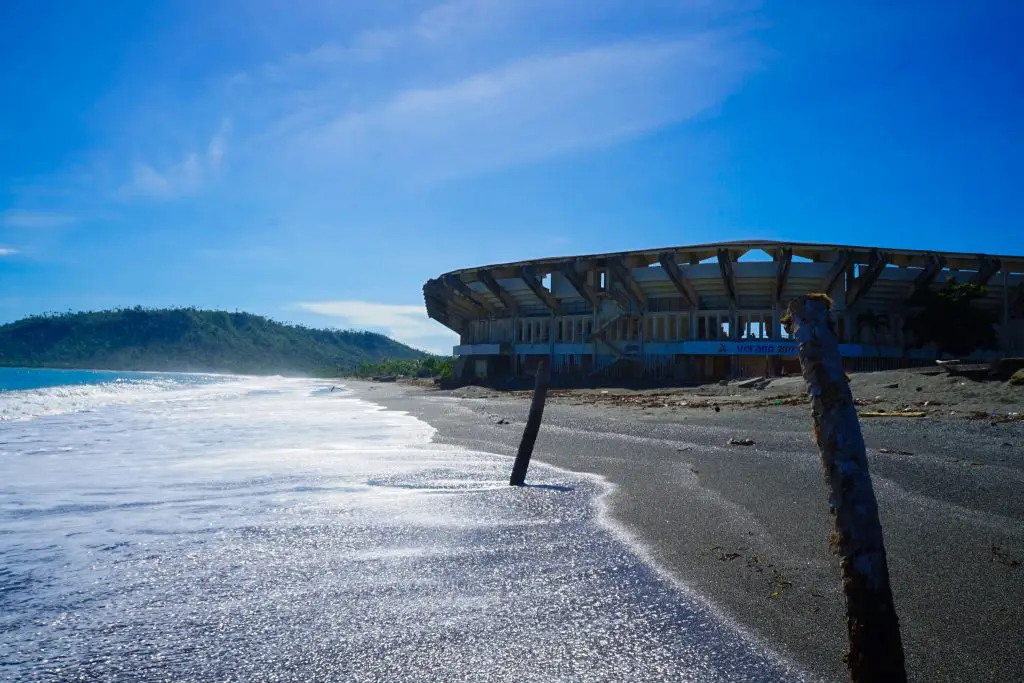 25. Pay Your Respects To Ernesto Che Guervara At The Che Guevara Mausoleum In Santa Clara
Che Guevara – the doctor cum revolutionary guerrilla who made it to the top of the FBI's most-wanted list. A controversial figure who means many things to different people, but above all, a lover of Latin America.
Murdered by the CIA after trying to incite another revolution in Bolivia, his remains were lost for many decades before finally being returned to Cuba in 1997 where his remains along with twenty-nine of his fellow combatants killed in the same Bolivia campaign were laid to rest in the Che Guevara Mausoleum in Santa Clara.
The site was chosen to commemorate the decisive Battle of Santa Clara lead by Che and also at the memorial is a museum dedicated to Che's life and an eternal flame lit by Fidel Castro himself. Number one on any list of Santa Clara Cuba things to do – though it's proximity to the bus station also means it's possible to just have a quick few hour whip around and continue on…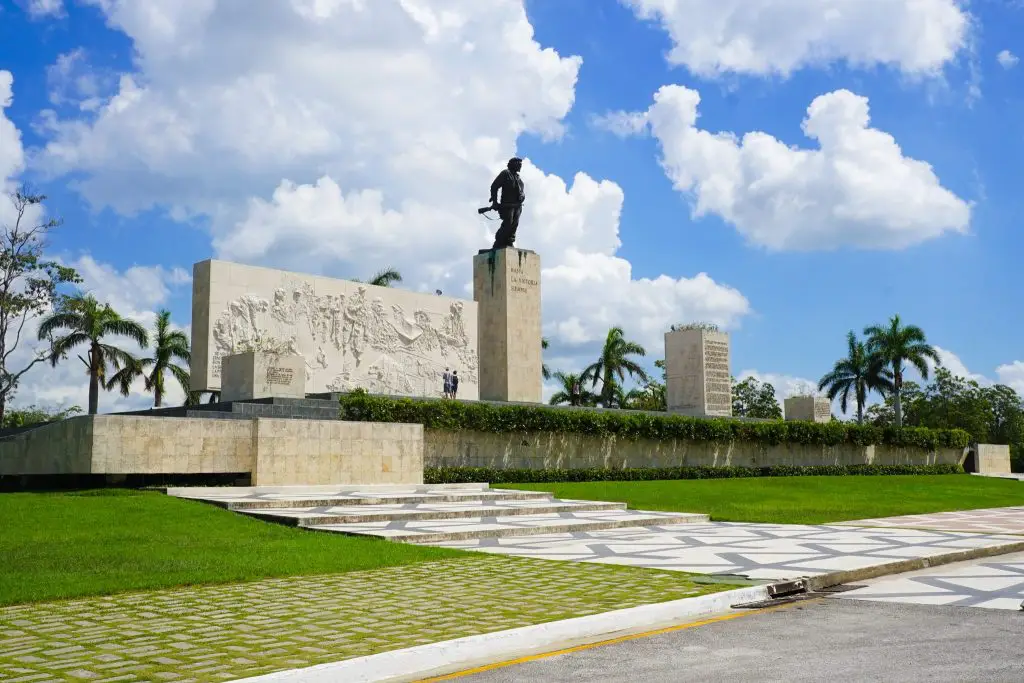 26. Keep An Eye Out For Dates Of Big Cuban Festivals Or Ask Around For The Next Celebration
Despite 60 years of socialism and crippling embargo's Cubans still like to party like it's 1959 and no more apparent is this than in the bumper-list of Cuba festivals that take place every year.
From the famed Havana and Santiago de Cuba Carnivals to the 26th of July celebrations or even the prestigious Havana Ballet Festival or Film Festival, which every year attract the internal jet-set. Not only that, but there are many, many smaller Cuba festivals throughout the year, so it's worthwhile asking around on the ground in Cuba to see what's going on.
Of particular interest to many travelers is the world-famous Ballet Nacional de Cuba, which costs hundreds to see as they tour the world, but can be seen for a fraction of the cost when they are home in Havana. A phenomenon we also experienced in post-socialist Riga, Minsk, and Chisinau, and one that you are encouraged to take advantage of.
Either way – a little bit of preplanning goes a long way. If you can line your trip dates or destinations up with any significant Cuba festival, you will surely have a unique and unforgettable experience!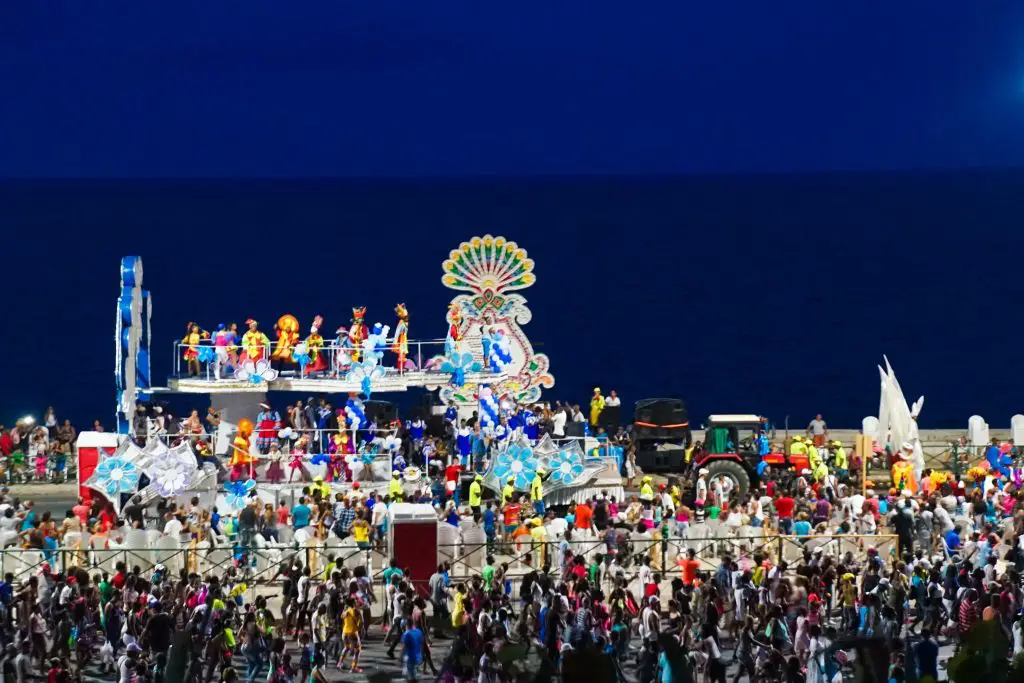 27. Make Your Way To The Eastern Tip Of Cuba And Explore The Afro-Vibes Of Long Isolated Baracoa
On the tip of Cuba likes addictive Baracoa – Cuba's oldest town, which was completely isolated from the rest of the country until a road was built in the 1960s.
Today Baracoa still maintains is own distinctive charm with lush forests to explore, unique Afro-Caribbean culture and cuisine, empty beaches, and the freshest seafood in all the country. Baracoa is the best 'undiscovered destination in Cuba' and still handsomely rewards any traveler who goes out of their way to stay here.
Oh, and not to mention that Baracoa Cuba Hotels are some of the best deals in the country, and there is even one in a converted fortress above the town with panoramic views!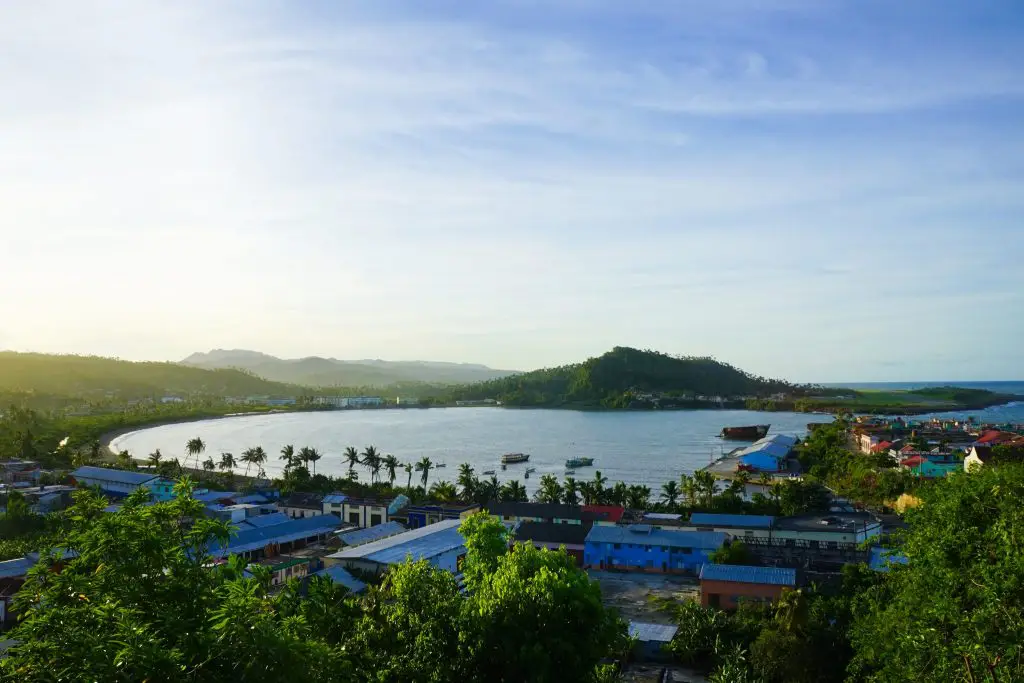 28. Taste The Chocolate Creations Of Baracoa All Started By Che Guevara Himself
And while we are on the topic of Baracoa – don't miss the chance to sample the delicious array of Baracoa chocolate on sale here, all grown and produced locally. Che Guevara himself was involved in the original Baracoa chocolate factory which is set up just outside of town (and has incredible deals on a wide, wide range of chocolate products), and you can also take a 4X4 tour through local cocoa farms and see the production from start to finish.
Don't have enough time?
No worries, there are two Baracoa chocolate cafes on the main street serving a wide range of chocolate-inspired meals and drinks – all of which were delicious!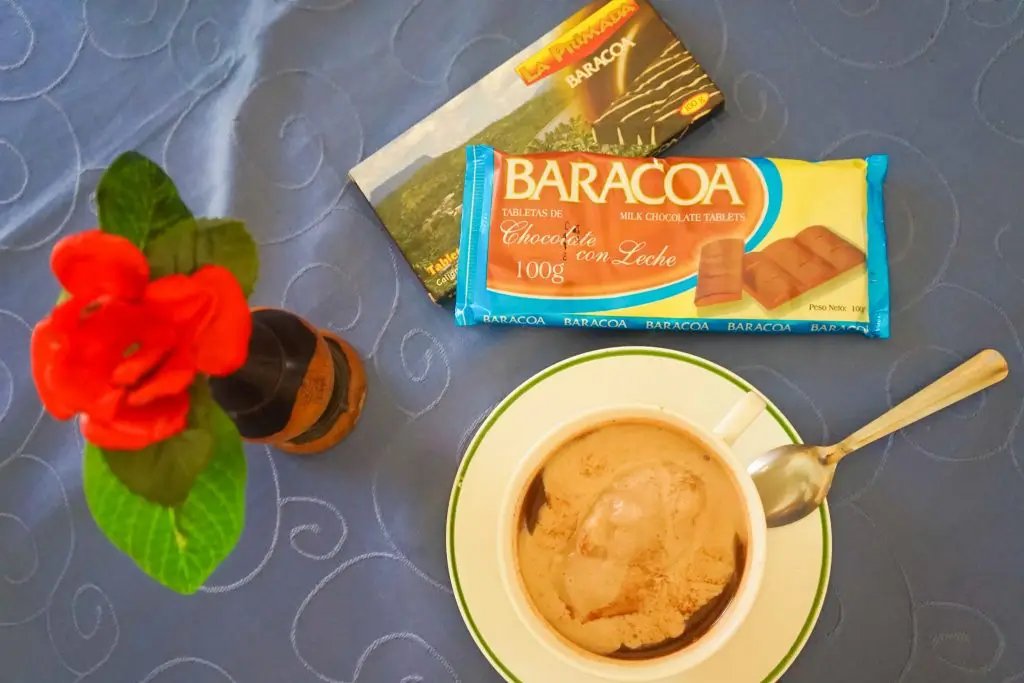 29. Take A Moment To Relax And Indulge Yourself In Many Of The Country'S Breath-Taking Hotels
Life in Cuba can be tough – even for travelers. The constant noise, dirty streets, heat, and touts in bigger cities can take a toll, and some times you need more than just a casa to recover.
Luckily Cuba has a wide range of luxury hotels that are available for a fraction of the price of their western equivalents (and many of which are run in conjunction with European hotel partners to ensure standards). Have a look now at the deals on luxury 5 star Cuba hotels over your dates and consider pampering yourself for a few days before you head home or after you arrive….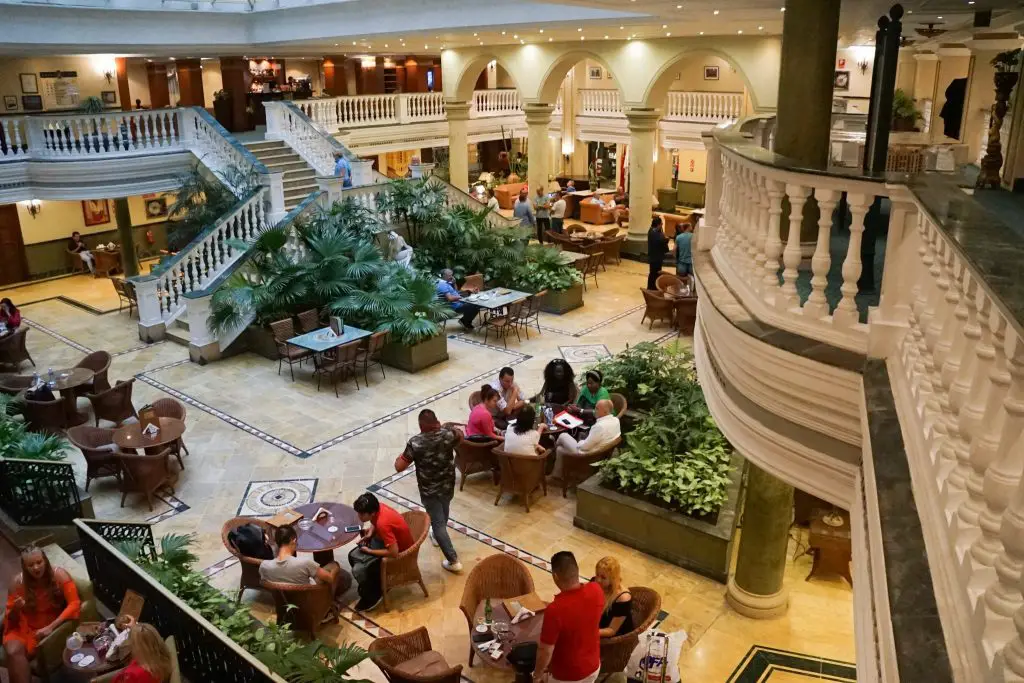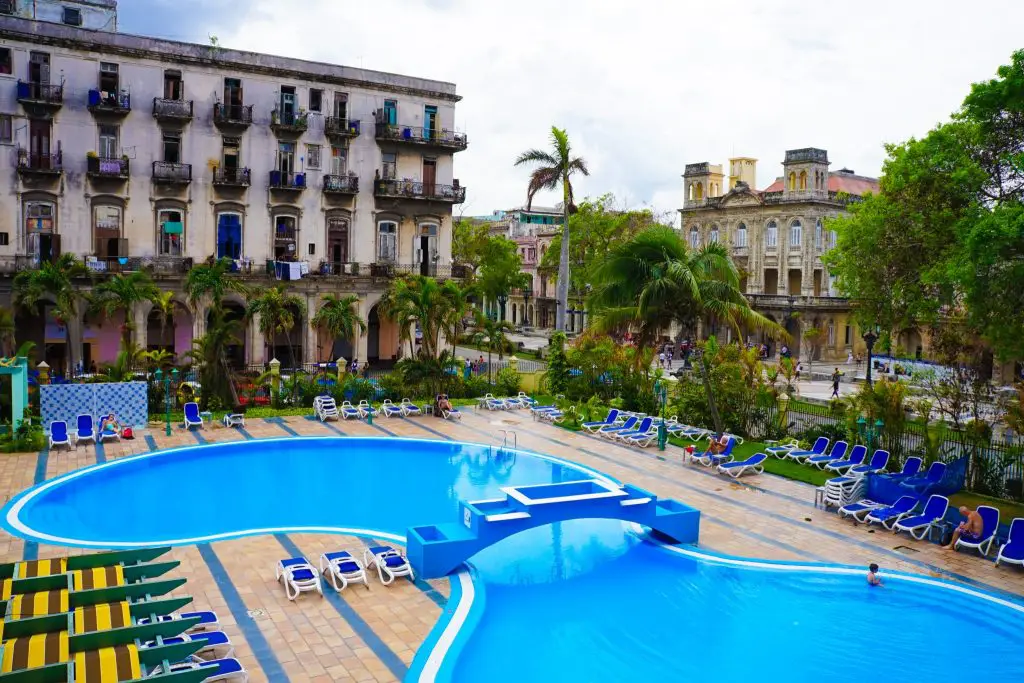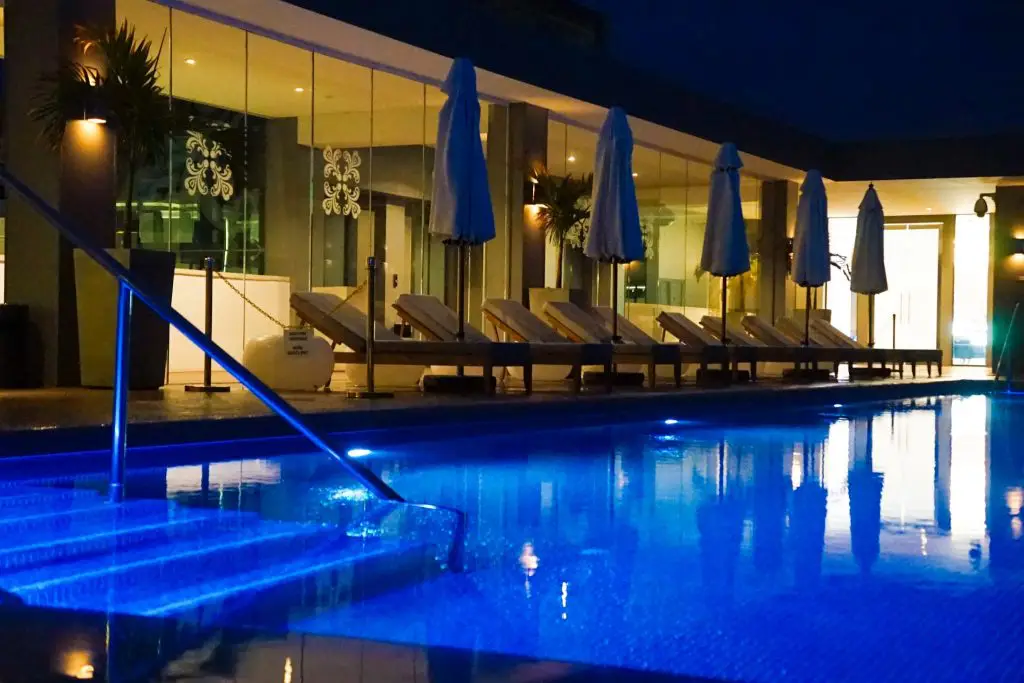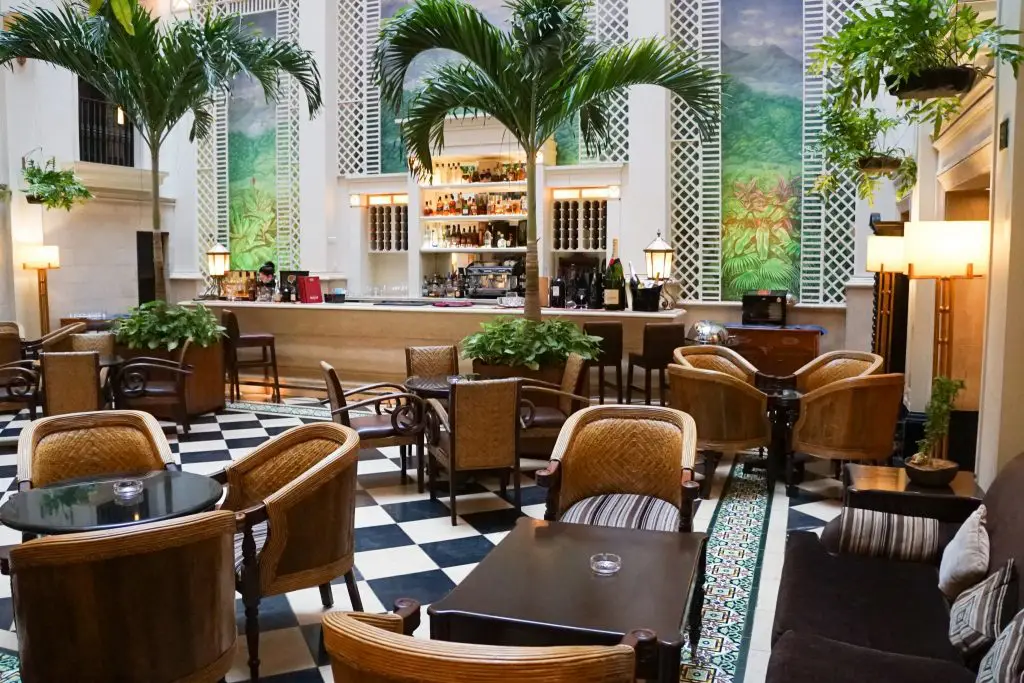 30. Enjoy A Stroll On The Lively Malecon Of Havana
The Havana Malecón – a 7 km long sea drive made famous in the most recent Fast and Furious film. It is also one of the city's most romantic and iconic streets — as well as a critical thoroughfare.
While the unbearable sun keeps many people away during the day, come sunset, the Havana Malecón comes alive, and you can wander all the way from the Havana Old Town to Vedado. People watching at it's finest you will see fishermen, families, lovers, car enthusiasts, and all manner of Cuban life on show here.
A word of warning, however, to be careful late at night, however, as some areas of the Malecón are known for prostitution and drugs, and given the severe repercussions of getting caught in Cuba with either partaking in either is top of the list for what not to do in Cuba!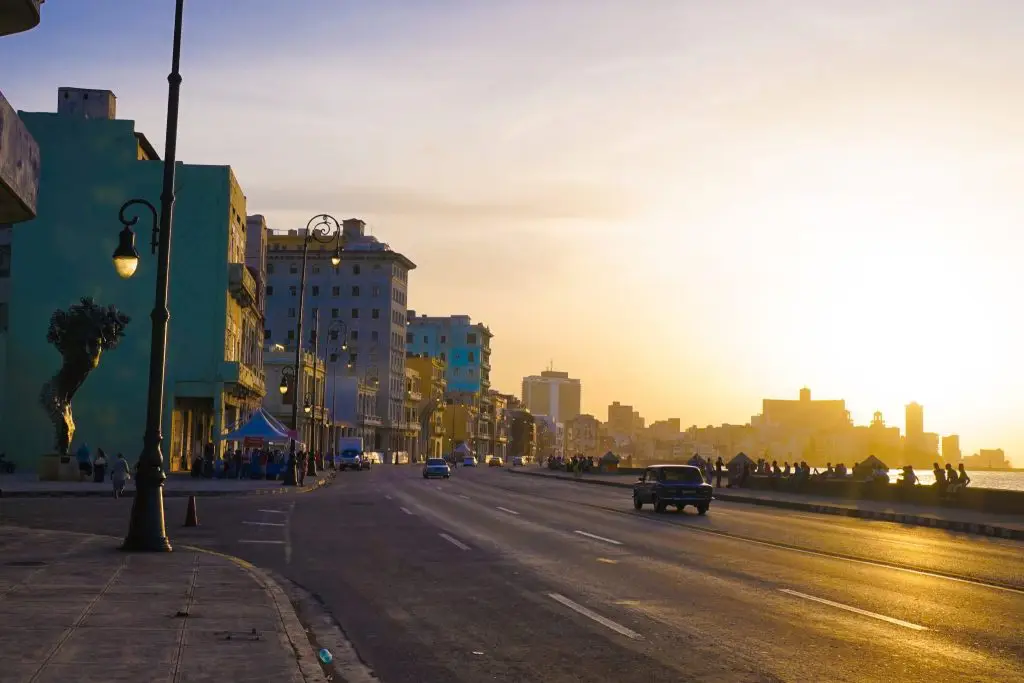 31. Hit Up The Beaches For Fresh PiñA Coladas, Warm Sand, And Turquoise Water
Of course, no list of the best things to do in Cuba would be complete without mention of Cuba's stunning Caribbean beaches: most covered in bone-white sand that falls into the sparkling, turquoise water.
Sounds perfect, right!?
Even if you are a total culture vulture, you should take a few days out to relax with a mojito in hand and to discover the best snorkeling in Cuba. If you are looking for the best beach hotels in Cuba, you will want to head to Varadero Cuba, while Playa Ancon is also easily accessed from nearby Trinidad if you are short of time.
Other top beaches in Cuba – all with their own unique appeal – are Playa Pilar, Playa Perla Blanca, Los Pinos, Playa Turquesa, Playa Sirena, Playa Francés, Playa Esmeralda and Playa Guardalavaca. Enjoy – and don't forget to take coral -safe sunscreen if you are going to be getting in the water.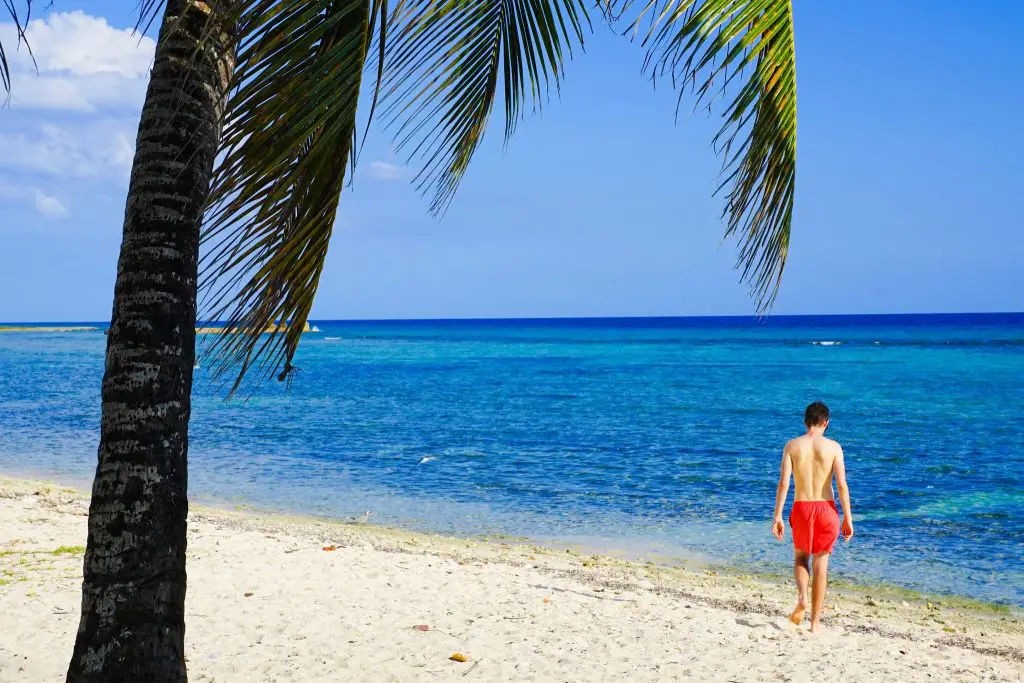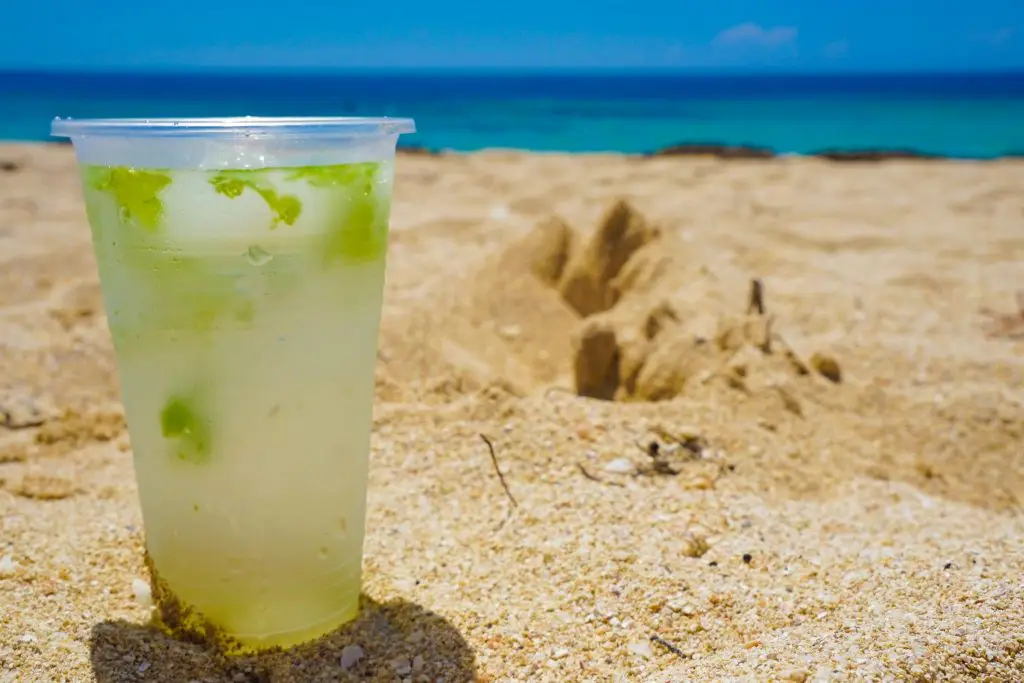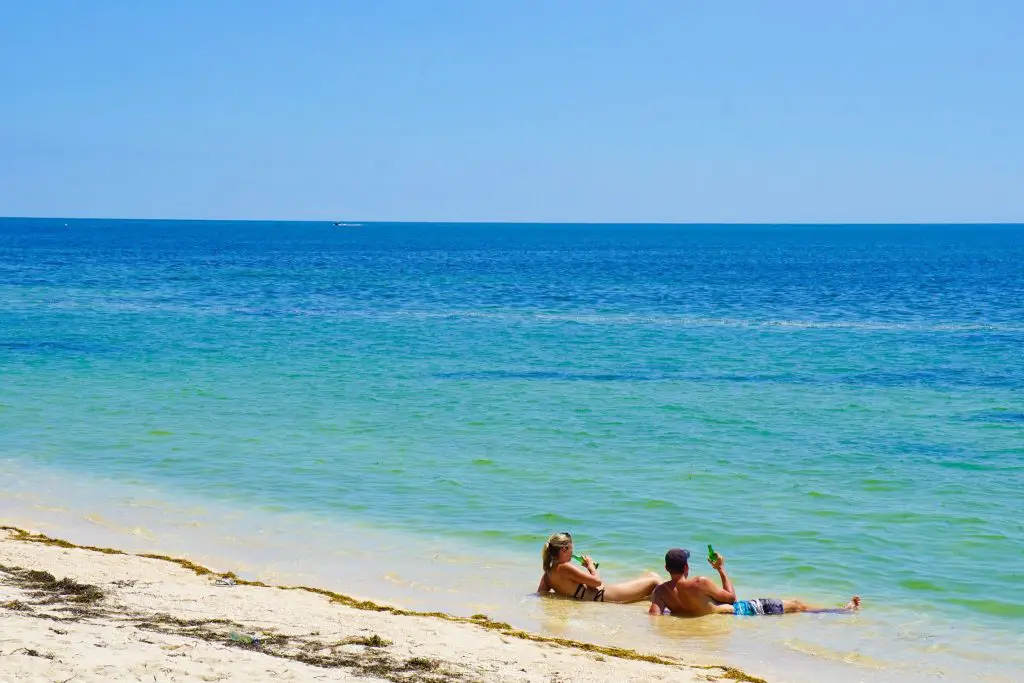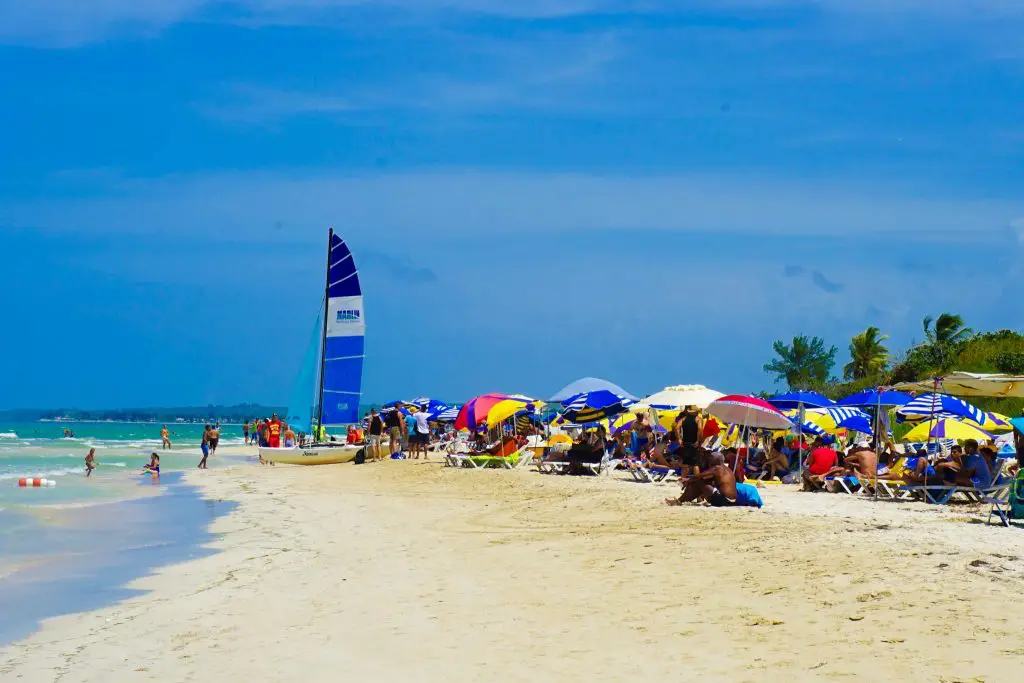 32. See The Socialist Rock Art (A Hideous Crime Against Nature) At The Viñales Mural De La Prehistoria
The Viñales Mural de la Prehistoria – commissioned by none other than Fidel himself – is a massive art project put up almost 50 years ago on a rock wall in the Viñales Valley. Controversial, even today, you will either love or hate this giant canvas/eyesore, which depicts the unique evolution of the region from early mollusks and sea organisms, through dinosaurs and into the modern human area.
Easily accessible on the Viñales Hop-On Hop-Off bus route, don't plan on spending too long – although there is a nice walk to the top starting to the right of the painting.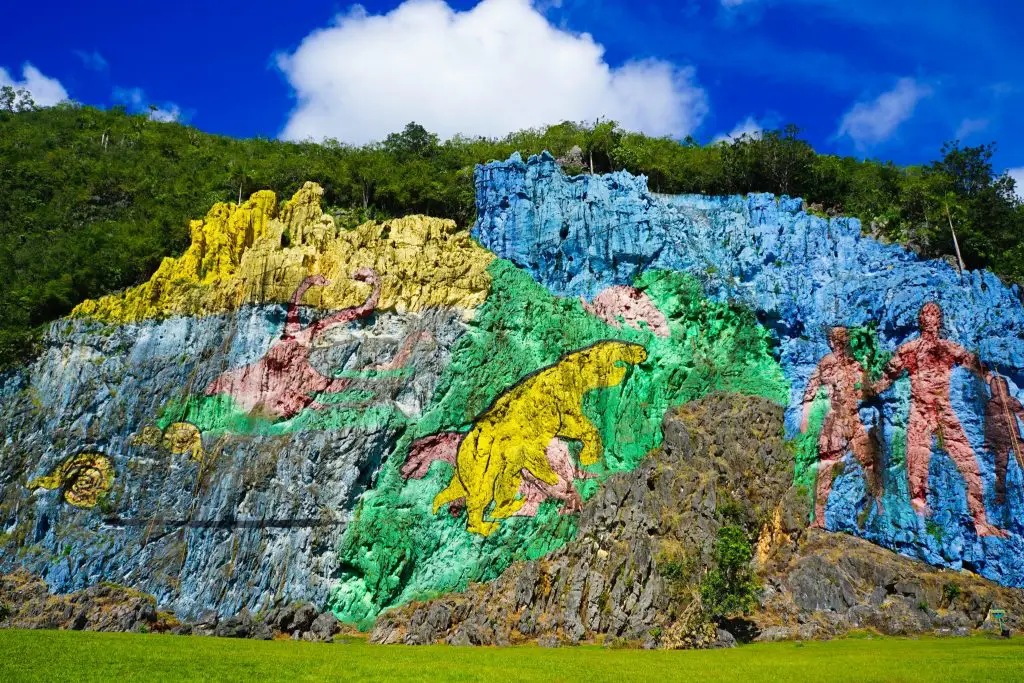 33. Wander The Street Of Cienfuegos – The Closest Thing To Paris You Will Find In Cuba
Founded in 1819, the colonial town of Cienfuegos was quickly settled by immigrants of French origin who came to trade sugar cane, tobacco, and coffee, and today this city on Cuba's Caribbean coast has a distinctly different feel.
Built-in the neoclassical style with an architectural ensemble awarded UNESCO World Heritage status for its modern ideas in hygiene and urban planning; this is one city not to be missed on a tour of Cuba. Top of the list of Cienfuegos Cuba things to do is visit the city center, take a harbor tour and explore Punta Gorda, a peninsula with lots of 1950's homes.
You will quickly see they don't call it the Pearl of the South for nothing!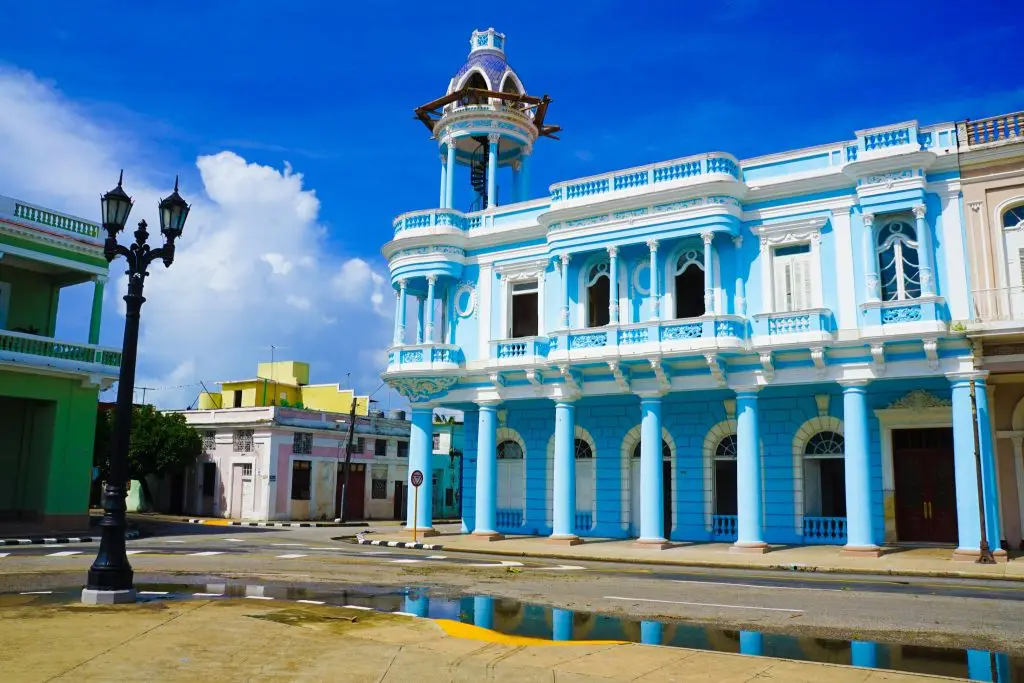 34. Live Out Your Pirate Of The Caribbean Fantasies In The Old Forts Of Cuba
In the 17th century, commercial and political rivalries throughout the Caribbean region led to a rush of fort construction to protect Spain's fledgling colonies and the all-important gold trade.
One of the most complex and imposing of all these is San Pedro de la Roca Castle near Santiago de Cuba – a massive series of fortifications, based on Italian and Renaissance design principles, on a rocky promontory to protect the nearby port city. An intricate site which is the most complete and best-preserved example in all of the Caribbean (even better than those in Panama, Cartagena, and Campeche!) and has been awarded UNESCO World Heritage status.
Bring your Pirates of the Caribbean sound-track and live out your best Jack Sparrow fantasies – You will not be disappointed! There are also other forts in Cuba – though less extensive – in Havana and Baracoa.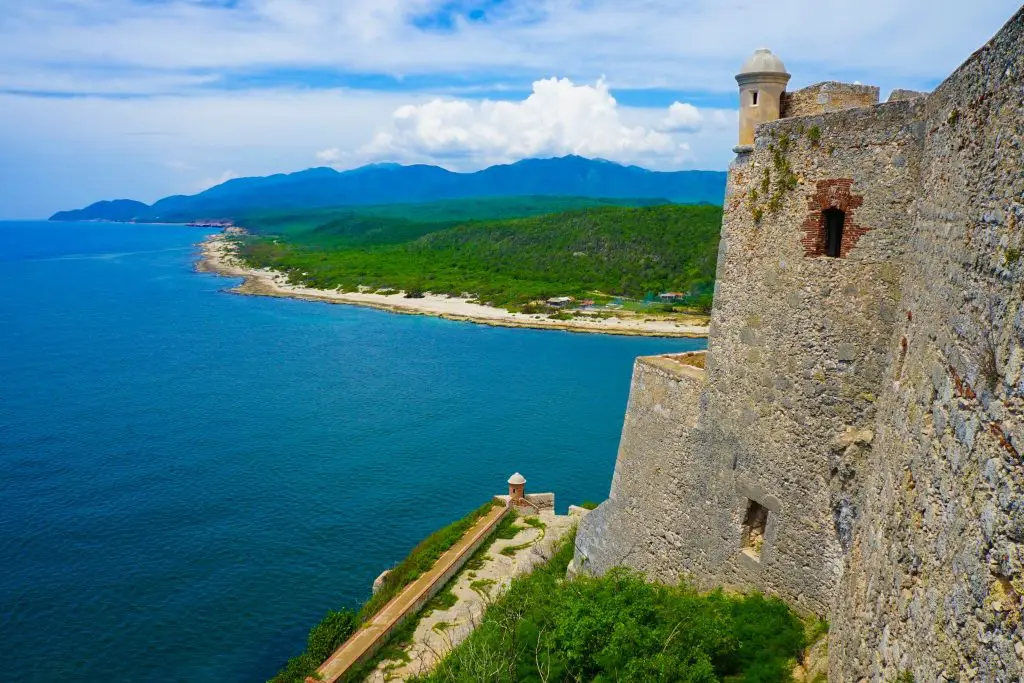 35. See For Yourself The Unique Underground Geology Of Cuba In Its Many Caves And Cenotes
Yes – Cuba literally has more beneath its surface than you might first think, and its caves are a great example of this. Due to its unique ancient geology and its extensive underwater rivers and aquifers today, Cuba is blessed with thousands of extensive caves – some so huge you can spend hours exploring and even go on motorized boat trips through. Much like the cenotes of nearby Tulum Mexico.
Most are user friendly and can be accessed for a small free – though check in advance the level of physical fitness required.
Saturno Cave in Cuba is one of the most famous in the Matazanas region and can be seen on a day trip from Varadero, but you can also find plenty around Vinales, Baracoa, and within the Bay of Pigs. All the Cuban caves are different, so take the time out to enjoy these bizarre time-worn products of nature.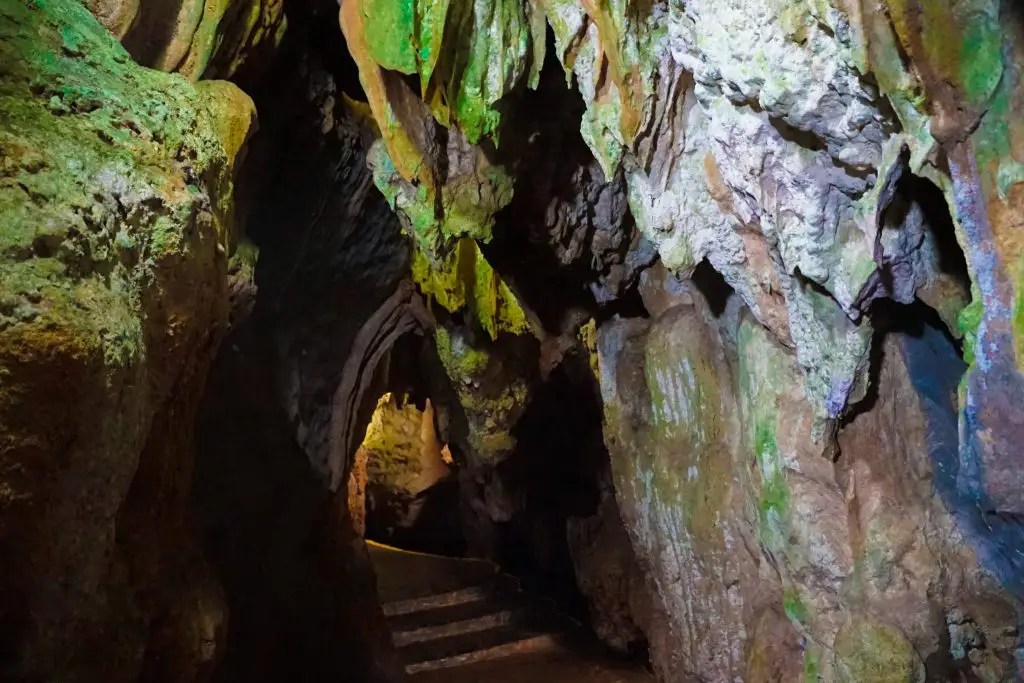 36. Take Time Out To Relax And Read Up On Havana'S And Cuba'S Chaotic Past
Visiting a country is always about more than just seeing the sites. Your experience will be so much deeper if you take the time to understand a countries past as well as present social and political conditions.
In Cuba, this is even more true with its complex and compelling history, which has to lead to a very different society today. You will appreciate your trip so much more here if you attempt to delve into this and understand Cuba just a bit more. If you are short on luggage space and can only take one book, I recommend Cuba: What Everyone Needs to Know as one of the best books about Cuba.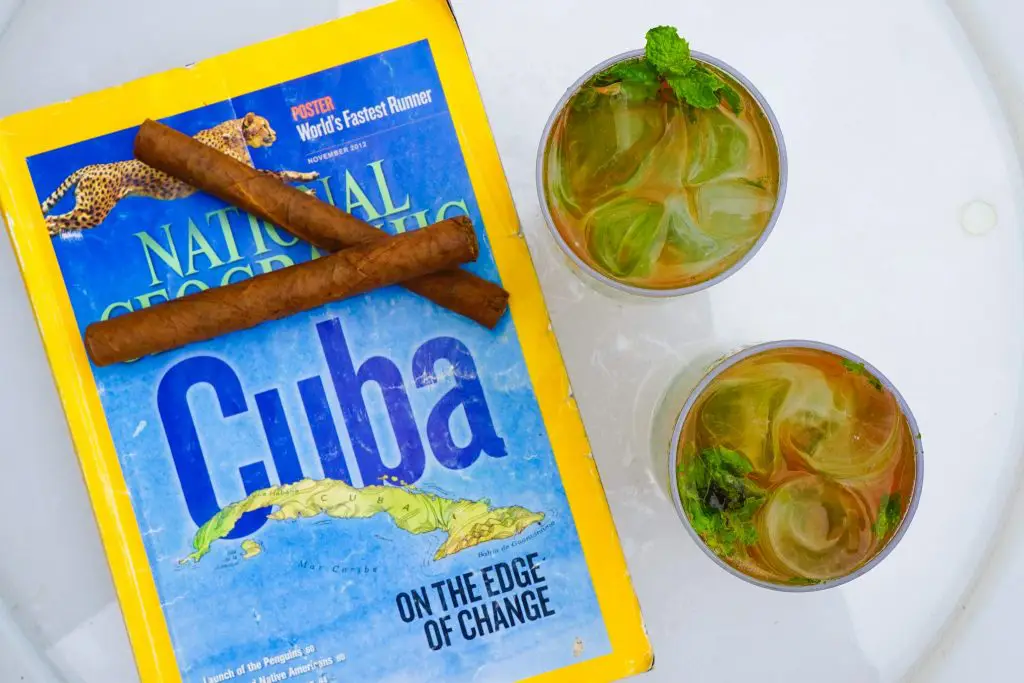 37. Take Time To Make Friends With The Local Livestock
Despite a distinct lack of exotic animals – though on the upside nothing in Cuba is poisonous – the agricultural regions and lack of cars mean livestock and people mix rather freely. There are very few places in Cuba where you cannot see an animal at work, or sneak a few pats if you're lucky.
From the ox pulling plows in the tobacco fields of Vinales to the horses pulling carriages in town – You can even find goats offering children's rides around the plaza on Sundays. Animal lovers, this is your chance to get your fix!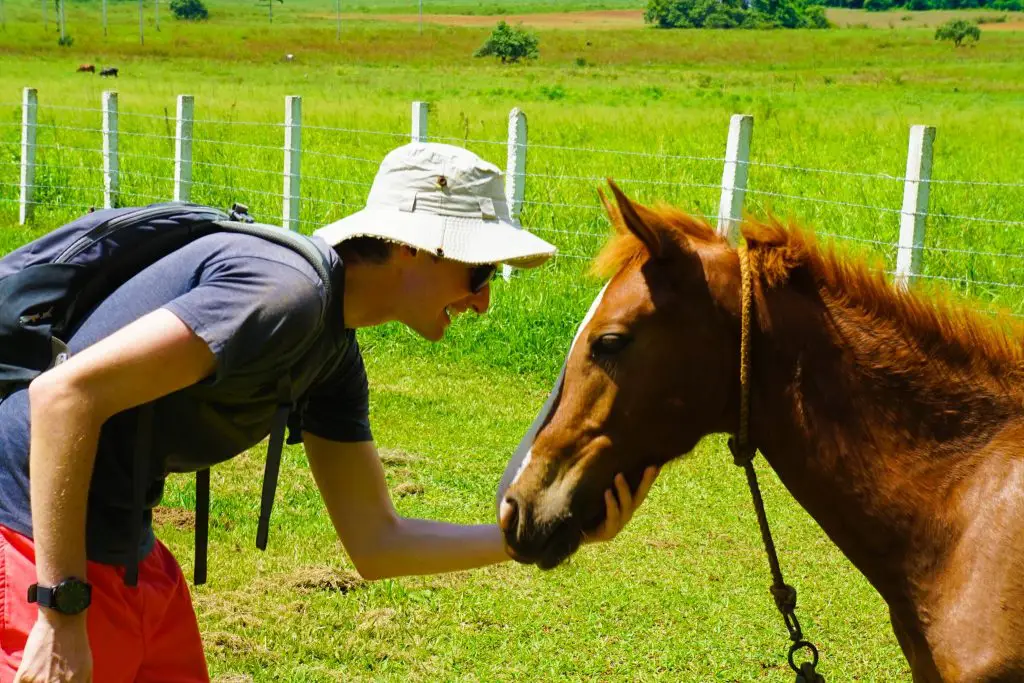 38. Stroll The Cobblestone Streets Of Colonial Trinidad
One of the biggest Cuba tourist attractions – Colonial Trinidad is utterly one-of-a-kind. Not only is it one of the oldest settlements in Cuba, but it is also a pristine example of a Spanish colonial town, you will not find anywhere else in Latin America.
Expect plenty of tourists, however, as the secret has been out on this colorful town where the clock stopped ever since it received UNESCO status and funding. Plenty of great food, art stores, rooftop bars, and churches wait to explore, Trinidad just cannot be missed.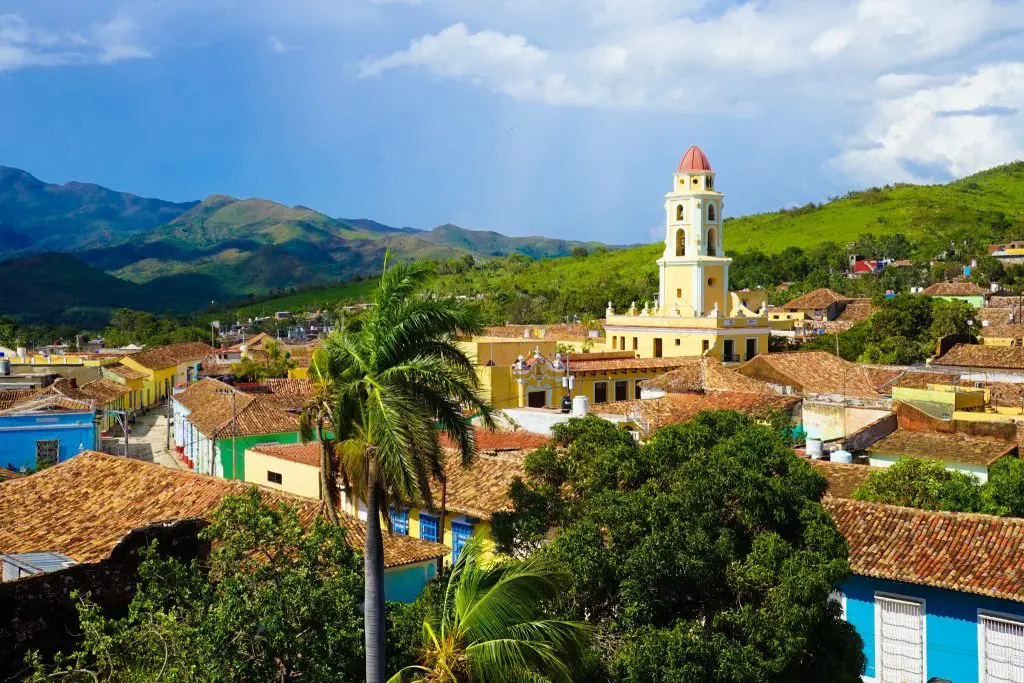 39. Sample All Of The Cocktails In Cuba And Decide For Yourself Which Is The Best
No list of things to do in Cuba would be complete without mention of cocktails, those delicious drinks available in every casa, and restaurant utilizing Cuba's famous rum.
The three most famous cocktails made in Cuba are the Daiquiri (made with rum, ice, lemon juice, and sugar), the Mojito (made with rum, sparkling water, sugar, lemon juice, ice, and mint) and the Cuba Libre (a blend of rum and cola) – but there are plenty of lesser-known cocktails and international cocktails to discover.
You will soon learn quality can vary a lot, so ask around to find out the best spots and then sit back and relax. You are on island time!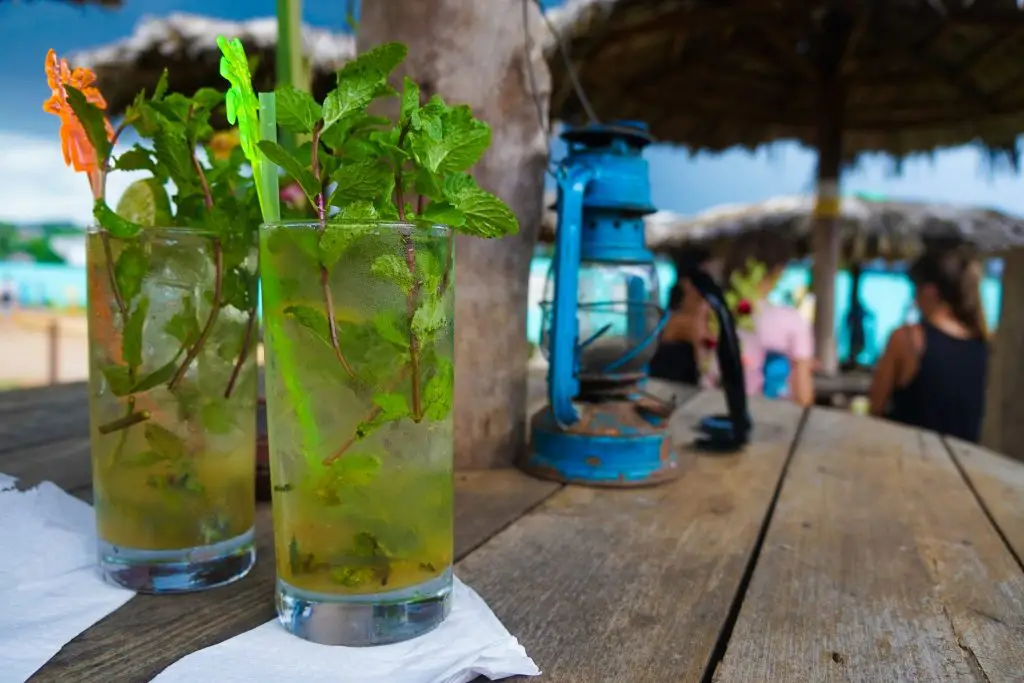 40. Visit A Tobacco Farm Or Factory And See Firsthand The Cuban Process
You might have already tried the famous Cuban Cigar (or even the Cohiba cigars), but do you know how they are made? A tour of a tobacco factory or farm will quickly show you how the best cigars in the world are made – and give you an opportunity to buy cigars at discounted prices.
The best tours take place in Vinales; but most factories are open to visitors in Cuba at certain times. Just avoid those in Havana as they are overpriced and focussed on ripping tourists off. Of course, these cigars will not be your high-end Cohiba cigars with brand labels, and you should be getting a significant discount if you plan to buy a large amount direct from the factory.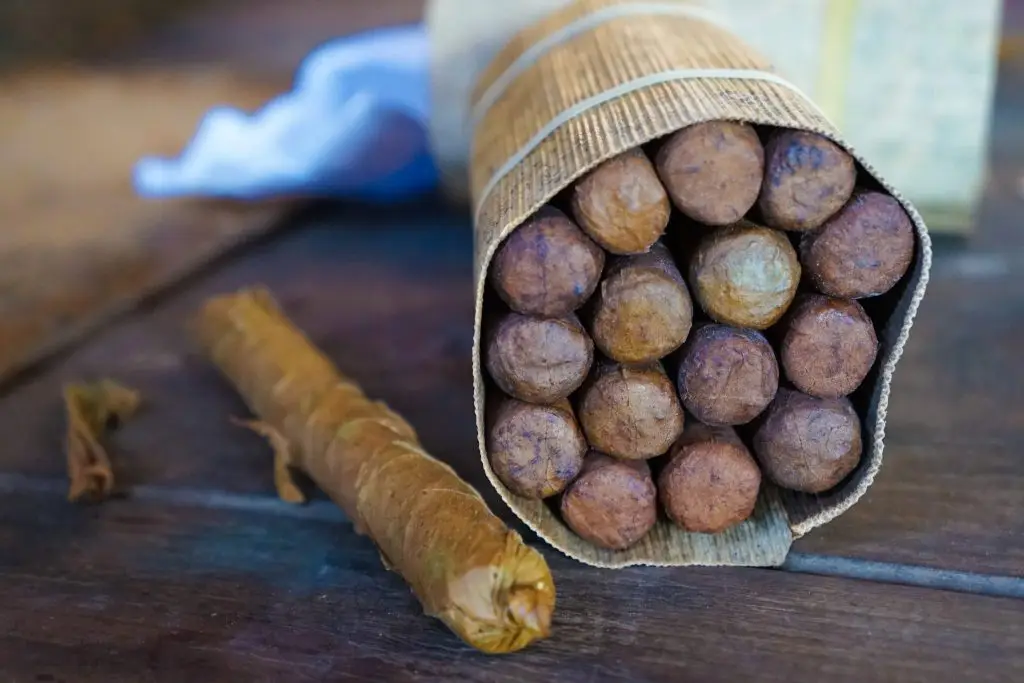 41. Learn About The Islands Complicated History With Sugar In The Valley Of The Sugar Mills
The Valley of the Sugar Mills, located near Trinidad, makes a great day trip as you can see the last remanent of the once-great Cuban Sugar Empire. At its peak, there were over 50 mills here though today you can only visit the remnants of the structures.
Eery and beautiful, this relic from the past is included in the Trinidad, and the Valley de Los Ingenios UNESCO Site as the former plantations and mill buildings represent the most precious example of the Caribbean sugar agro-industrial process of the 18th and 19th centuries, and of the slavery phenomenon on which it relied.
Tour to the Valley of the Sugar Mills can be organized in Trinidad with Cubatur, your guesthouse, or via an infrequently run and unreliable train. If you want to learn more about the incredible rise and even more spectacular fall of Cuban sugar empire you should read The Sugar King of Havana: The Rise and Fall of Julio Lobo, Cuba's Last Tycoon before you go.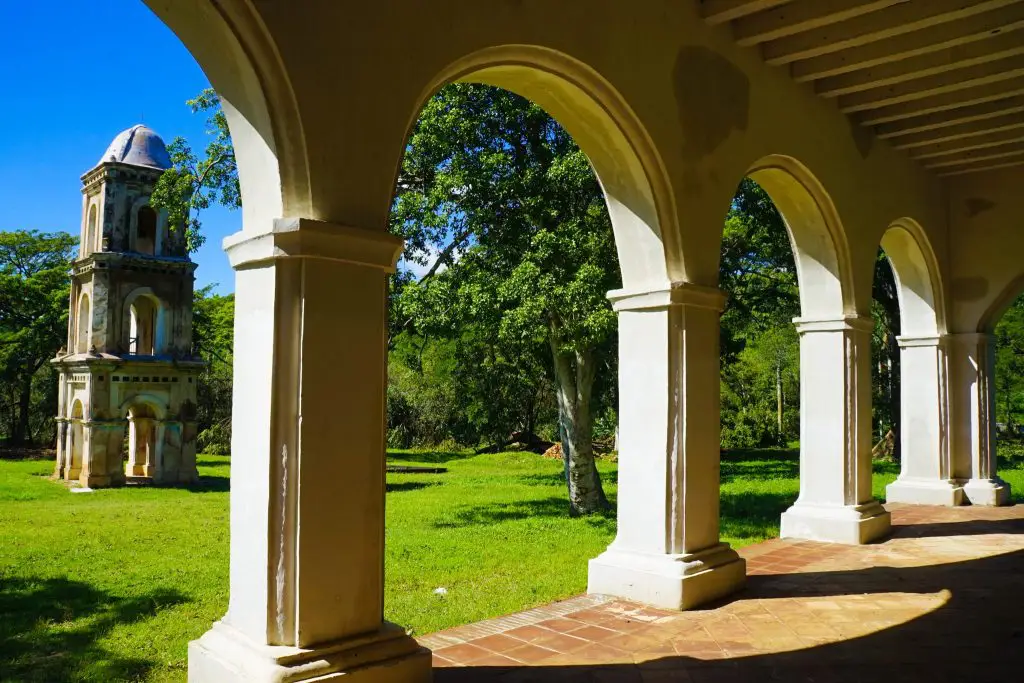 42. Keep An Eye Out For The Hop-On Hop-Off Bus Deals Around Cuba
The popularity of the hop-on bus Cuba tour has soared in recent years, and these great tour options can now be found throughout the country. Opting for a hop-on bus Cuba tour is a great way to meet other travelers, see the sights of the city and avoid the high costs of organized tours or private taxis.
The Havana hop on hop off bus tour around the city or to the eastern beaches is the most popular. Still, there are also lesser-known ones including my favorite – the Vinales hop on hop off bus for only 3 CUC all around the Valley or the Cuba hop on hop off bus to Playa Ancon from Trinidad.
New routes and cities are continually being trialed, so be sure to ask your guest house on arrival of any options in your towns.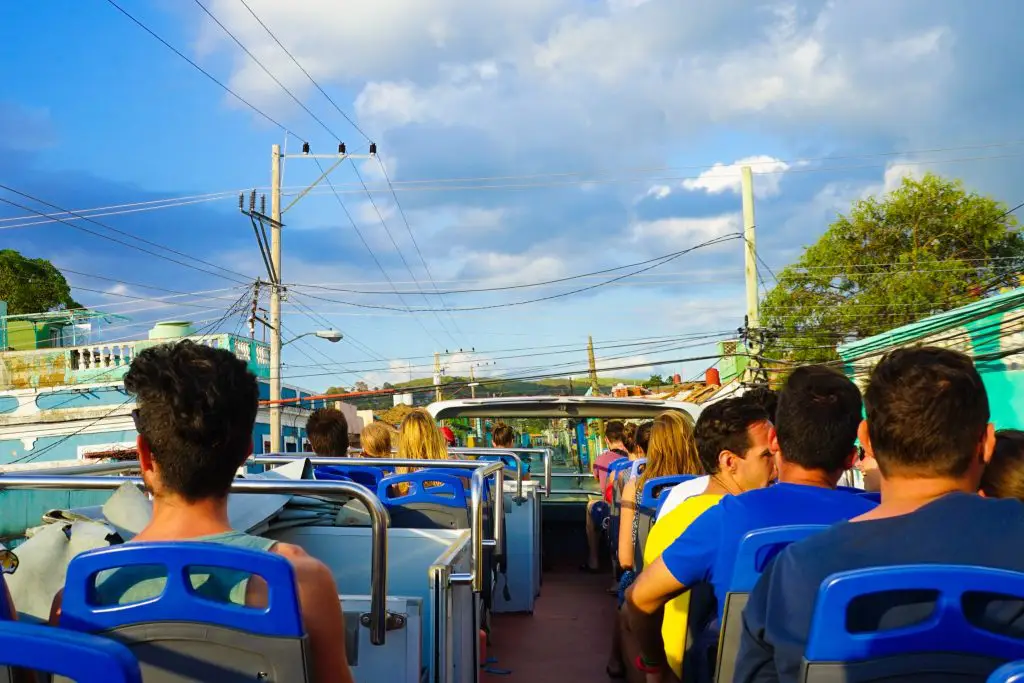 43. Get Lost In The Disorienting, Twisting Streets Of Camagüey
One of the oldest villages in Cuba – and the only set inland – Camagüey is a maze of irregularly connected streets, alleys, giant blocks, and serpentine roads, all designed to confuse invading pirates.
A mismatch of architectural styles including neoclassical, eclectic, Art Deco, Neo-colonial as well as some Art Nouveau Camagüey makes a great stop in the middle of the country for a few days. More if you get lost in its streets.
Cheap, with the main shopping street, multiplex cinemas, and incredible food – it's the kind of place which sucks you in and begs you to stay longer. For the best view, visit the Gran Hotel Camagüey Cuba rooftop at sunset for a view you will never forget.
And if it is still not enough, at the nearby Playa Santa Lucia, you can combine an intense kite holiday mixed with culture, music, and traditions to experience the true atmosphere of uncontaminated Cuba! Complete with kitesurfing lessons and catamaran trips: this incredible kite camp designed to help you progress in kitesurfing and have fun regardless of your level!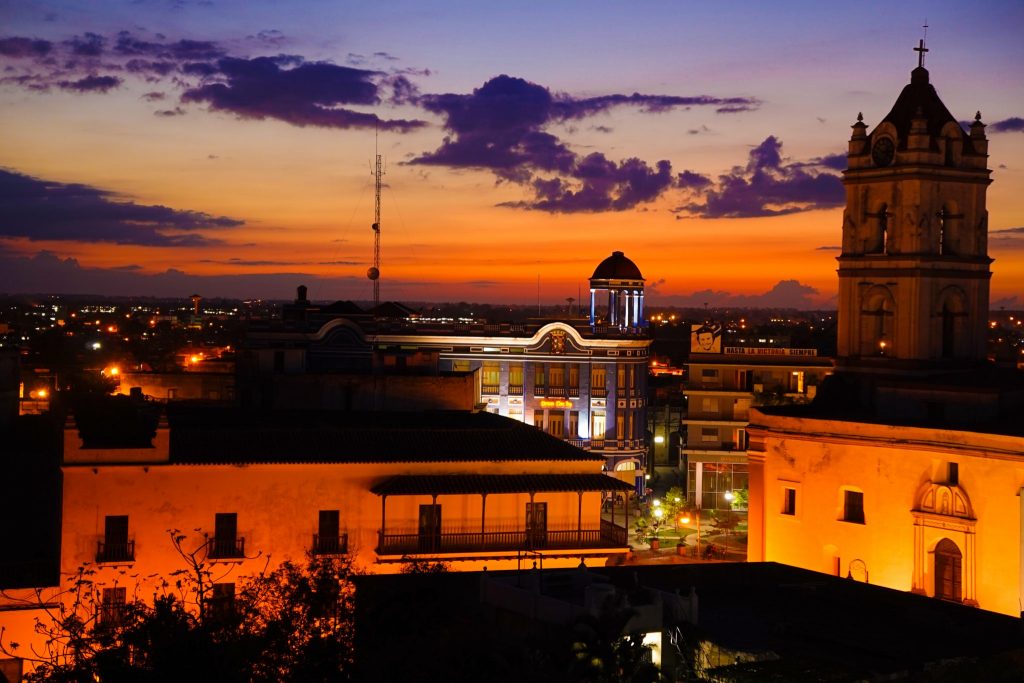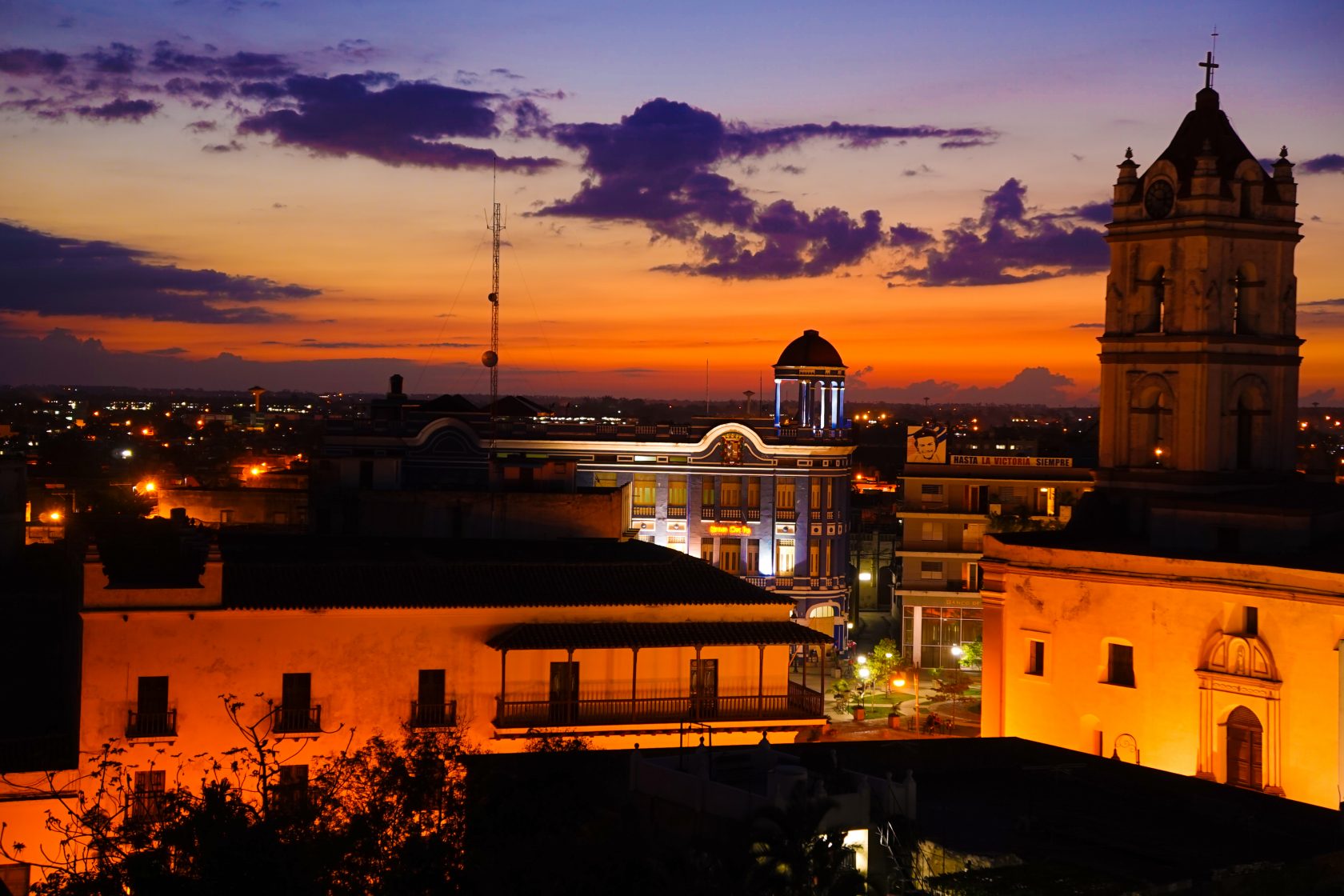 44. Experience Life As A Local By Joining A Queue At The Often Empty Grocery Stores
You really can't say you have been to Cuba until you have at least waited in a few lines for a product that you then find is out of stock. A ubiquitous experience in Cuba – You will wait for WiFi cards, ATMs, entrance to shops, and more.
To fit in like a local yell ' Ultimo' and whoever replies is the person you will go after… yes, lines are a loose concept here, but this system does seem to work. People, however, are very courteous and will help you out if lost or confused.
A by-product of their socialist system, just be thankful you will only have to do this a few times and spare a thought for all the poor Cubans who do this day in and day out.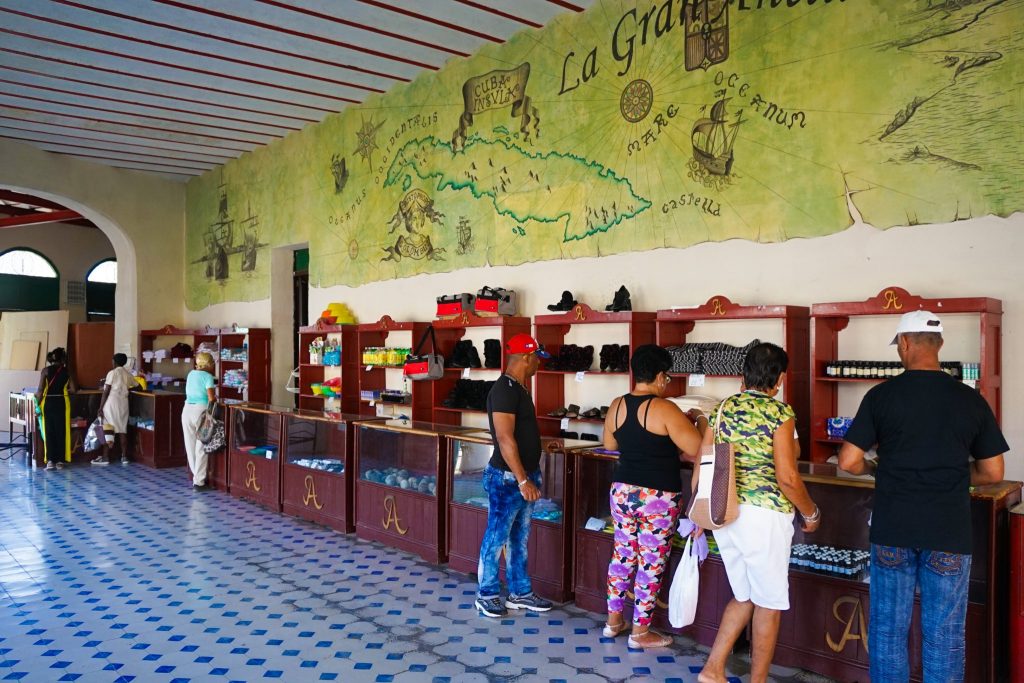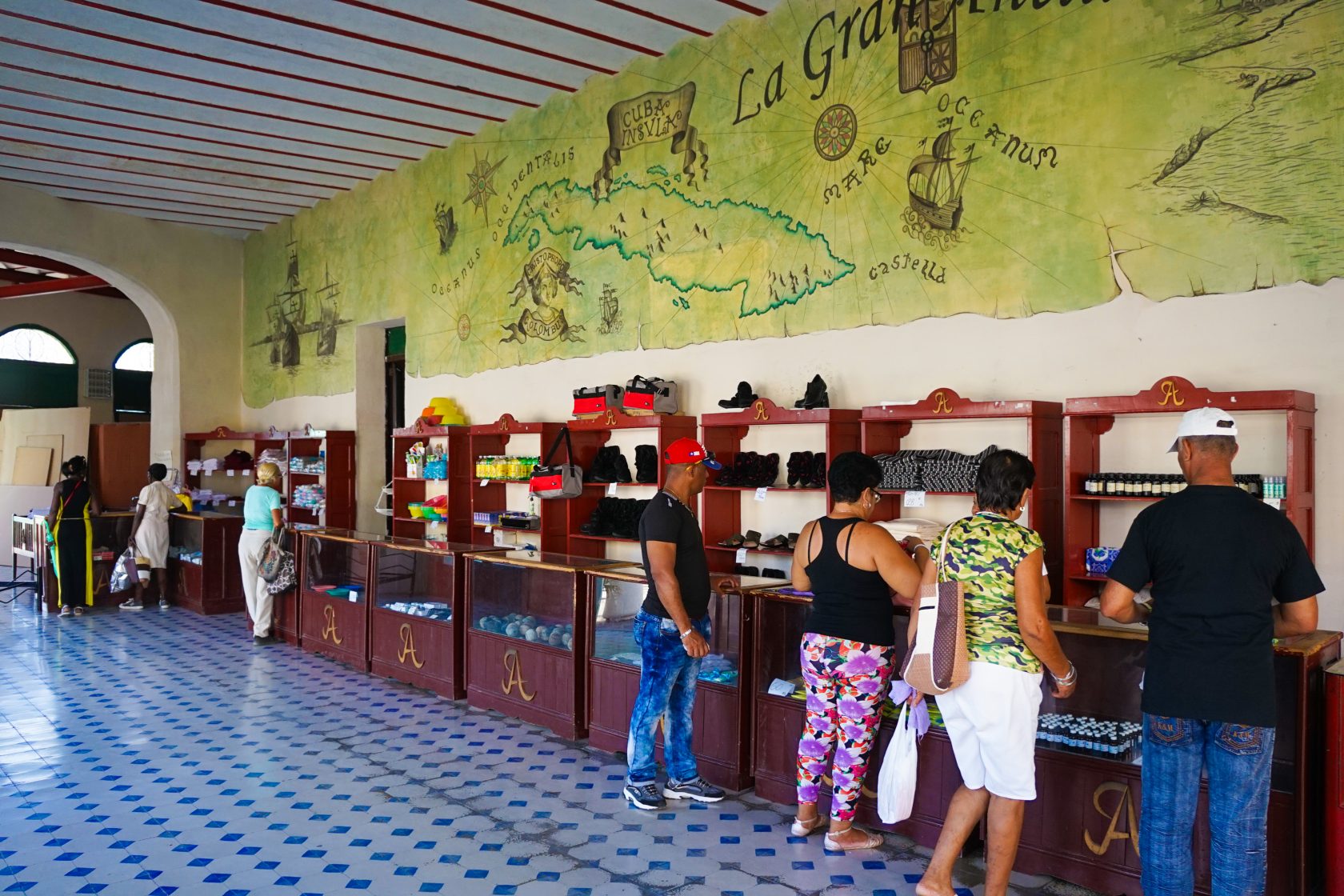 45. See First-Hand The Bay Of Pigs – The Tranquil Backwaters Of Cuba Famed Around The World As The Location For One Of Americas Biggest Foreign Policy Blunders
The Bay of Pigs famed throughout the world as one of USA's greatest strategic blunders is today actually an increasingly popular tourist destination.
While still very propaganda heavy and with a few museums and monuments, a trip to the Bay of Pigs (and the settlements of Playa Larga and Giron) today will more likely involve lying under palm trees or experiencing the world-class diving and snorkeling here.
Playa Giron especially has a quaint charm, and with barely a tourist in sight, this is your chance to enjoy beaches by yourself and really interact with the locals.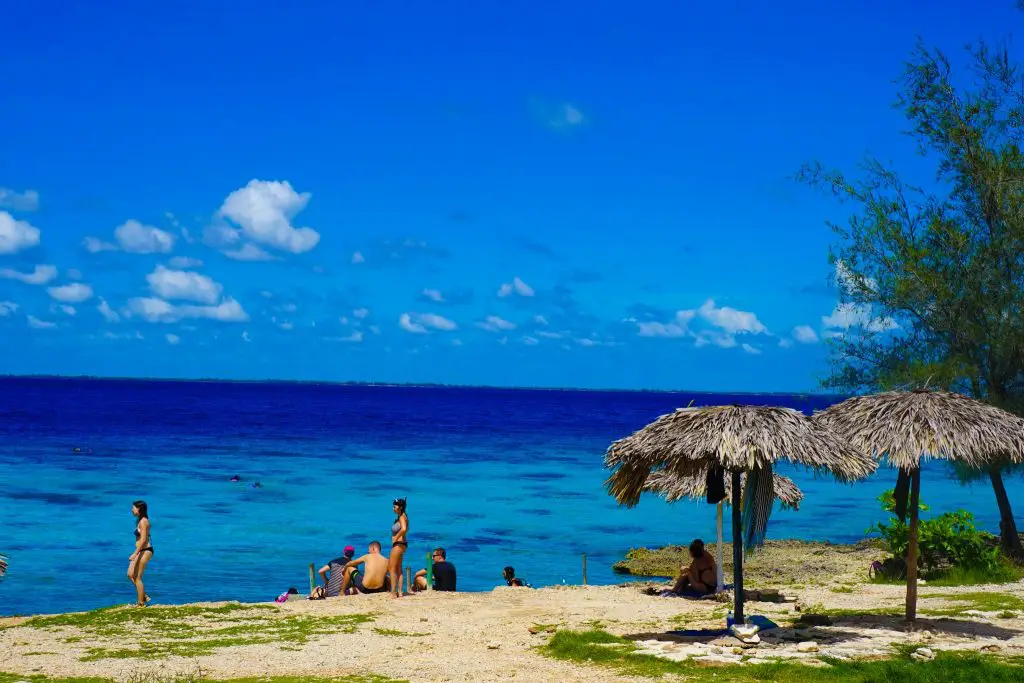 46. Seek Out All Of The Adorable Street Dogs
Yes, it wouldn't be Latin America without some adorable street dogs to pat – and luckily in Cuba, they are all generally immaculate and friendly. If you are going for a walk around a small town or on the beach, they may join you for nothing else but the company.
Even if you don't like dogs, they will grow on you! In Havana – true to the socialist spirit – there are even many dogs sponsored by state institutions who have little tags around their neck telling you about their history, likes, and dislikes!
How cute, right!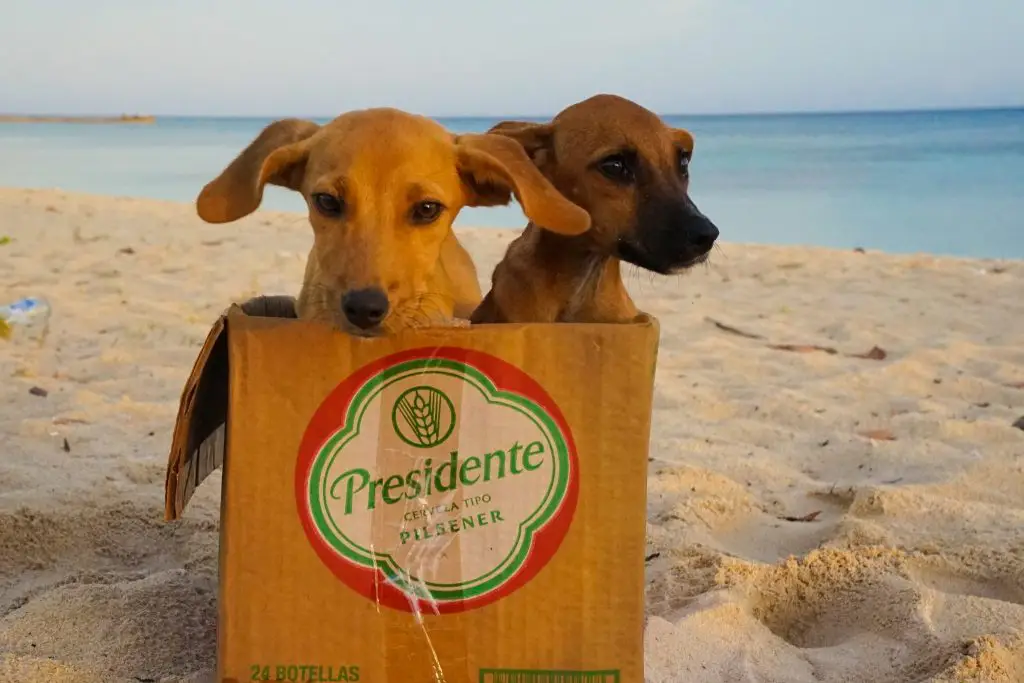 47. Indulge In A Stay In Cuba'S Most Luxury Hotel – And The First 5* Hotel Built In Havana Since The Revolution: The Gran Hotel Manzana Kempinski La Habana
The answer for where to stay in Havana, the Gran Hotel Manzana Kempinski La Habana, located in the historic heart of UNESCO-protected Old Havana, was only recently opened in 2017 and already is the premier hotel option in Havana and indeed all of Cuba.
This is the first luxury 5* hotel to be built in Havana since the revolution, and no expense has been spared in creating something extraordinary. The rooms are surprisingly affordable compared to their Western counterparts. If a stay at the Gran Hotel Manzana Kempinski La Habana is out of your budget, you can enjoy the rooftop restaurant and bar with any purchase. The view is incredible across the entire city, but sadly the pool is only for guests.
A one-of-a-kind experience and an unforgettable stay…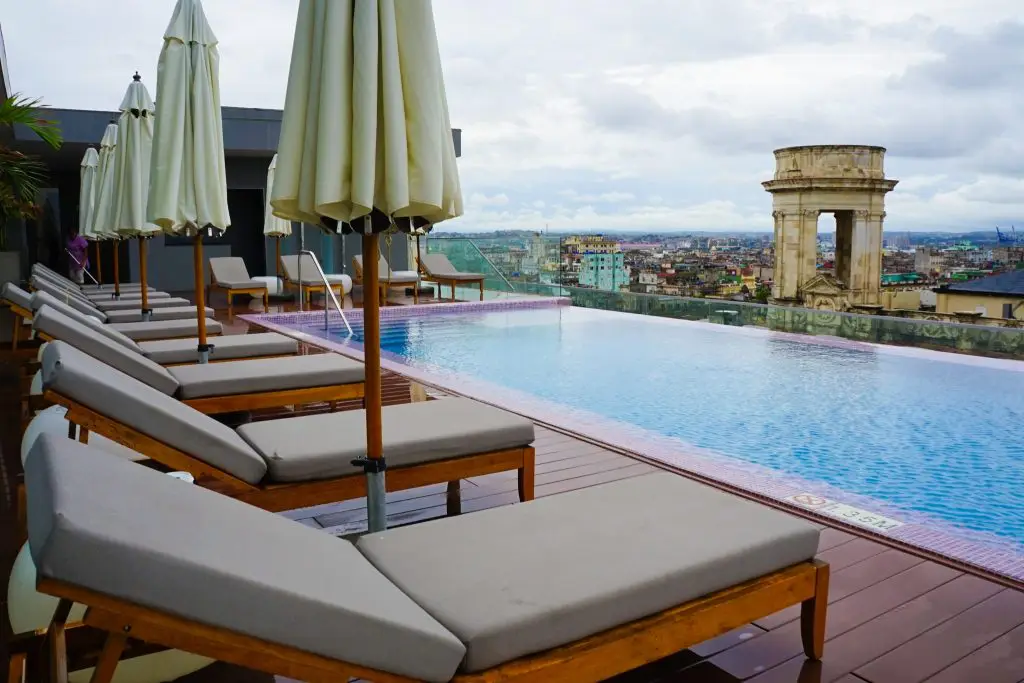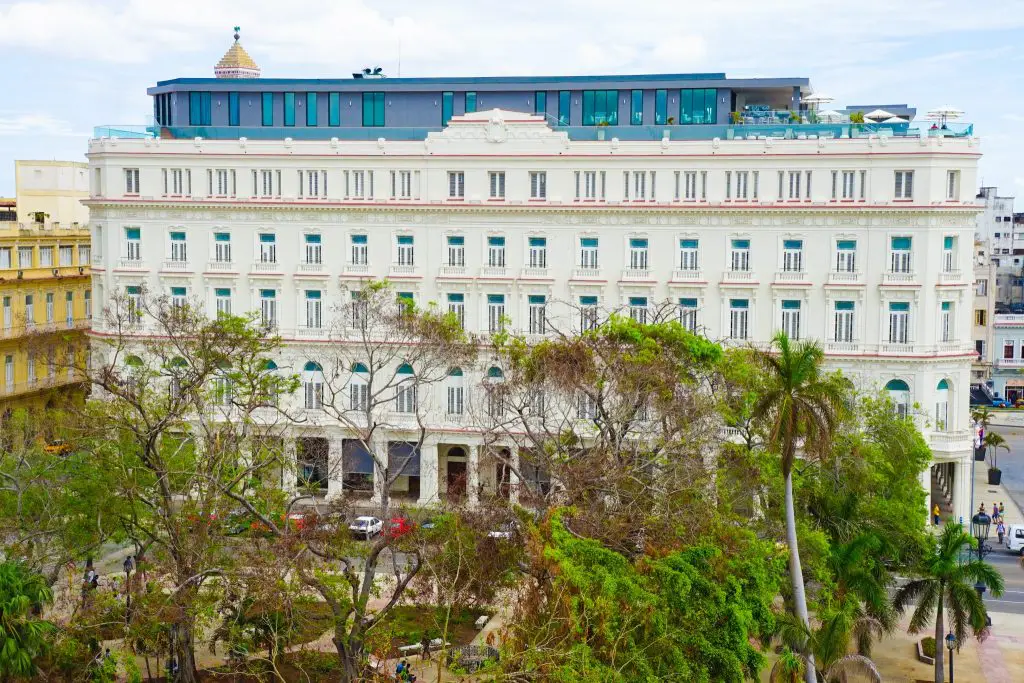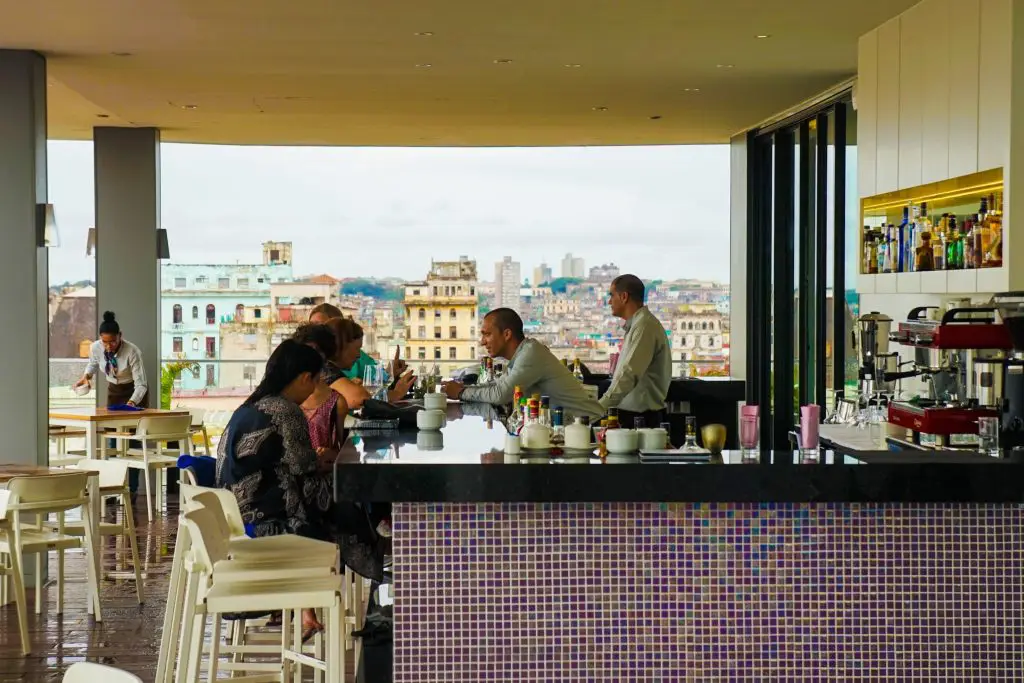 48. Enjoy Cocktails At Havana's Azucar Lounge On The Picturesque Plaza Vieja
The best cocktail bar in Havana set on the most beautiful square in Havana – Azucar Lounge is perfect for people watching over a square you could mistake as Italy and enjoying the fabulously decadent cocktails (which you will be sharing on Instagram, trust me!).
Giant daiquiris, perfect mojitos, and attractive daily specials such as ginger martinis – Azucar Lounge is a popular haunt with those in the know and one of the few bar-only venues in all of Cuba. But hey, when you do one thing this good, why would you even try to do anything else!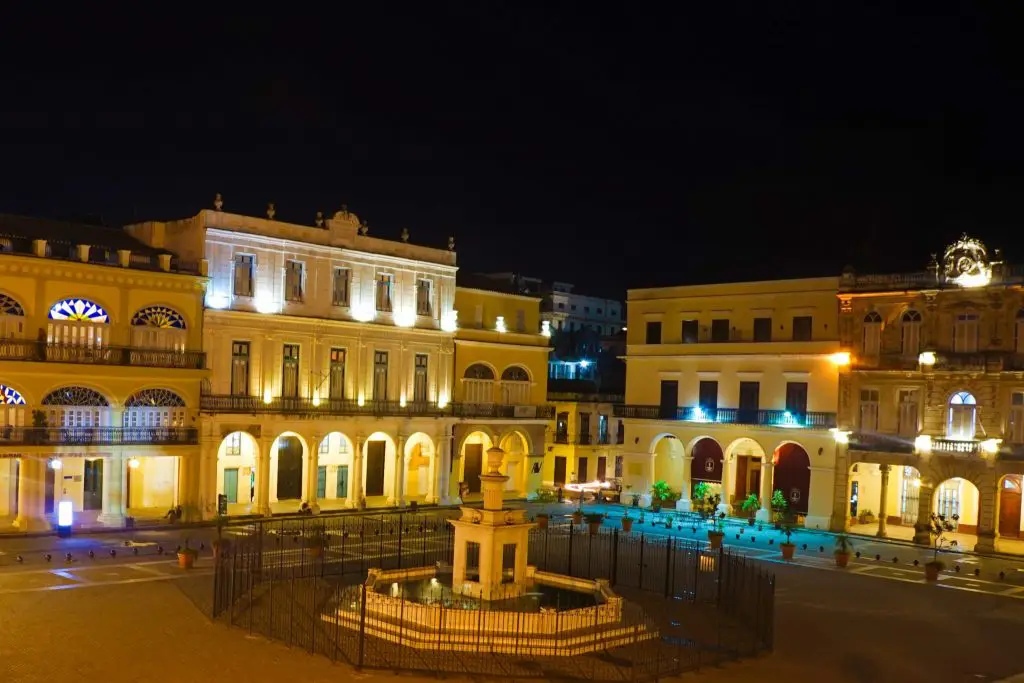 49. Try The Lobster In Cuba – You Won't Find It Cheaper Anywhere Else
Lobster may be one of the most expensive items on menus all over the world, but in socialist Cuba, it can often be found for a fraction of the price – and in the most unexpected locations. The best place to try is in the casa's where the general cost of a meal is 10 CUC, no matter if you opt for chicken, beef, or yes — lobster.
Just go with it and be sure to order it where ever you go. Hopefully, they don't realize the terrible mistake they are making by selling it for so cheap too soon!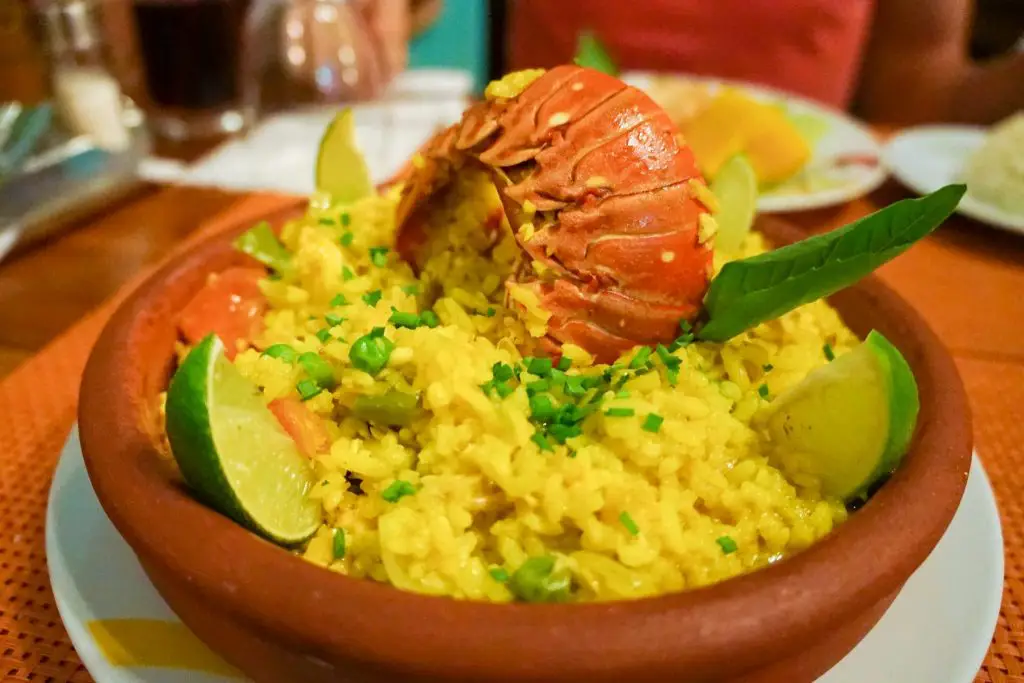 50. Become A Sunset Aficionado And Seek Out The Best Spot Every Night
An activity in and of itself, Cuba sunsets are worth planning your day around, and due to the tropical humidity, they never, ever disappoint. Every day is different, and you can find gorgeous oranges, vivid reds, purple and blue – oh and the occasional lightning storm.
Best enjoyed with a cigar and cocktail in hand. Most towns offer a roof-top bar in their high-end hotels, but if you are not sure to ask your guesthouse for advice or simply keep an eye out when you explore the town. Half the fun is finding your own unique angle and view.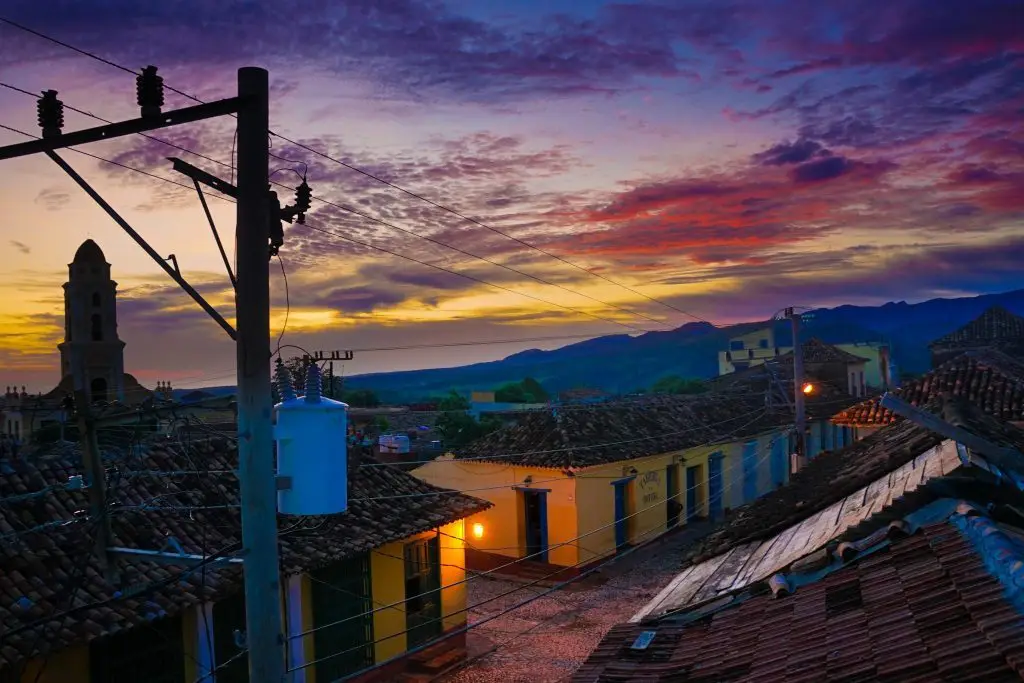 And there you have it. The Top 50 Reasons to Visit Cuba. Will you go for the endless white-sand beaches, world-class cigars, and cocktails, different society, bizarre history, natural treasures, or picturesque cities?
Whatever the reason be sure to have a copy of the Cuba Lonely Planet handy (either on your phone or in print) as you will need information on the fly – and don't forget if you are going to use Airbnb in Cuba to book all accommodation before you go as you cannot book from within the country (and at least consider a luxury hotel stay to relax for a few nights).
Enjoy this tropical island paradise, embrace its quirks, and challenge yourself to get off-the-beaten-track.
No matter what, we promise you Cuba will not disappoint!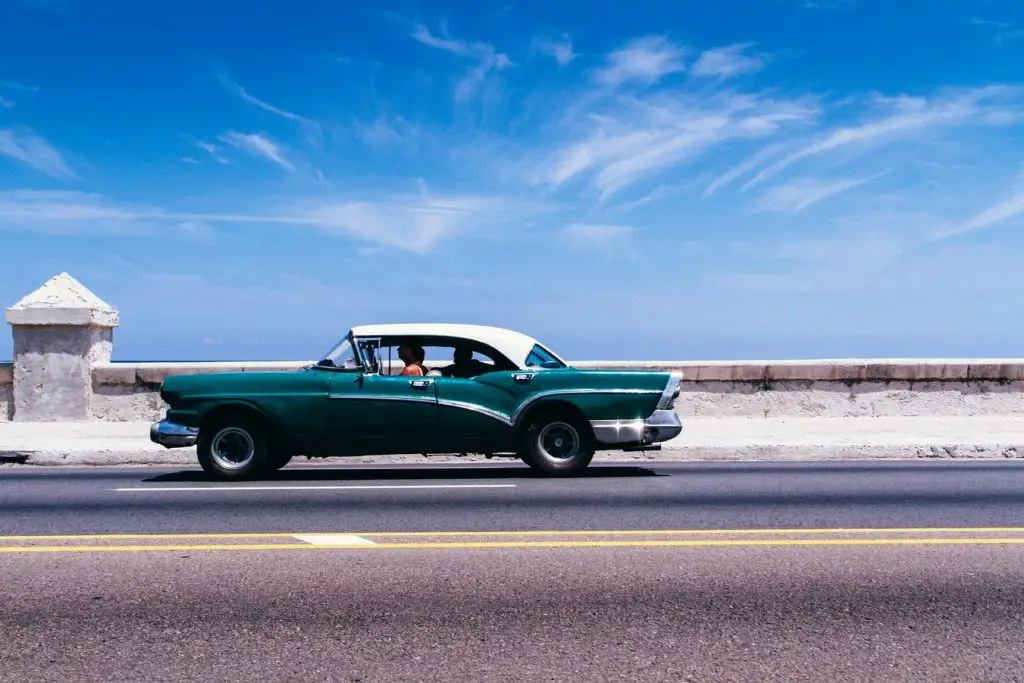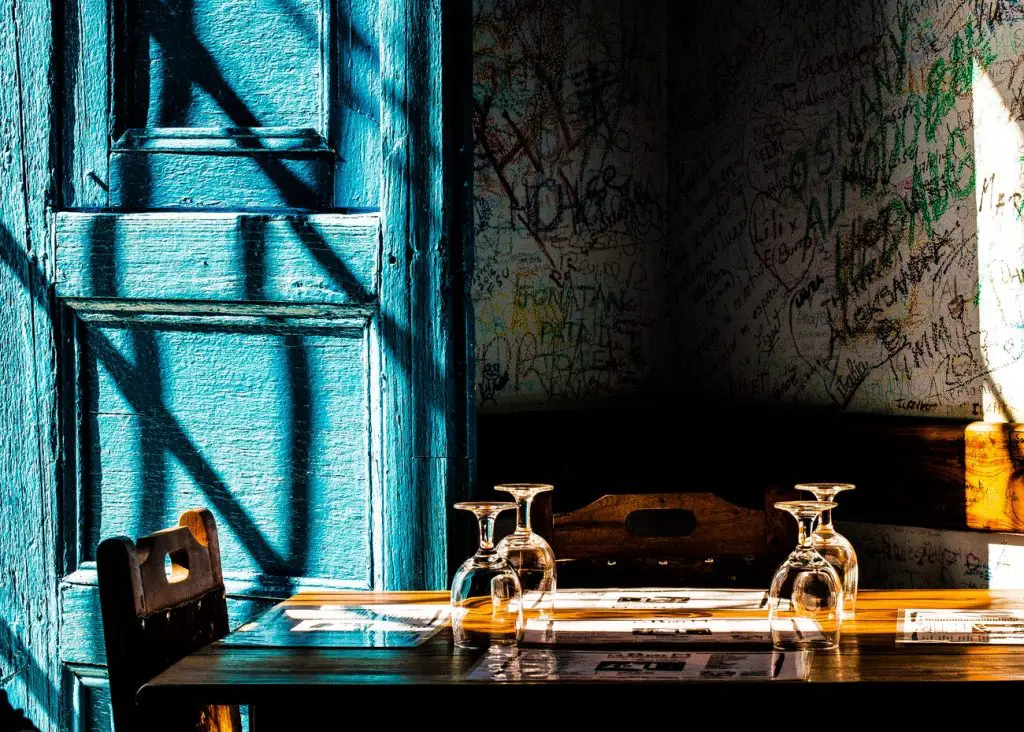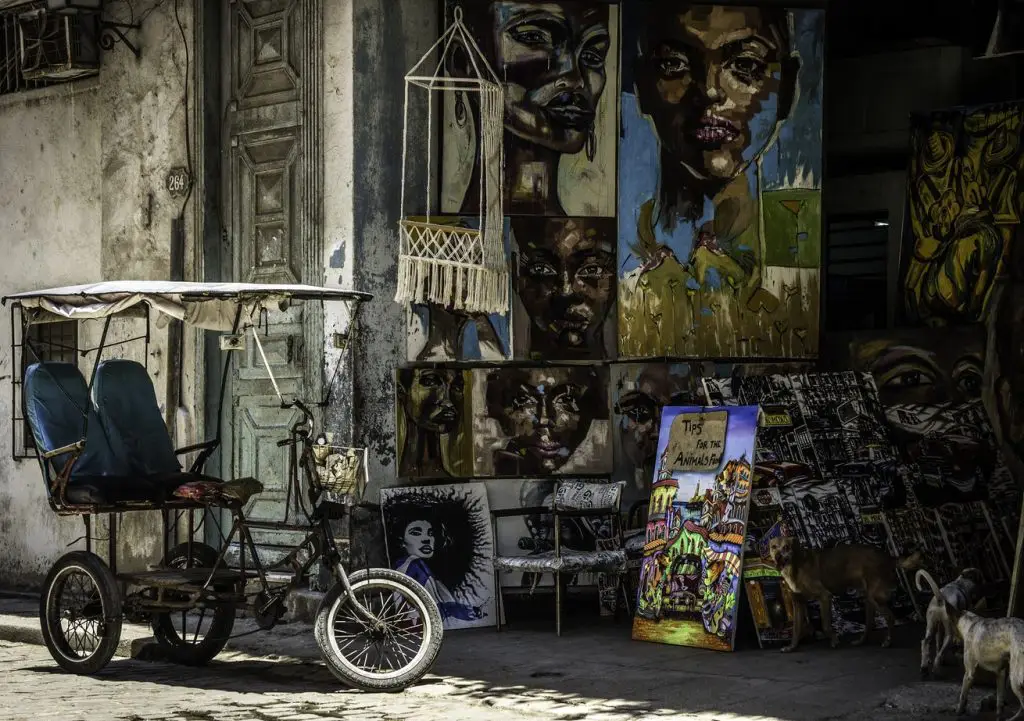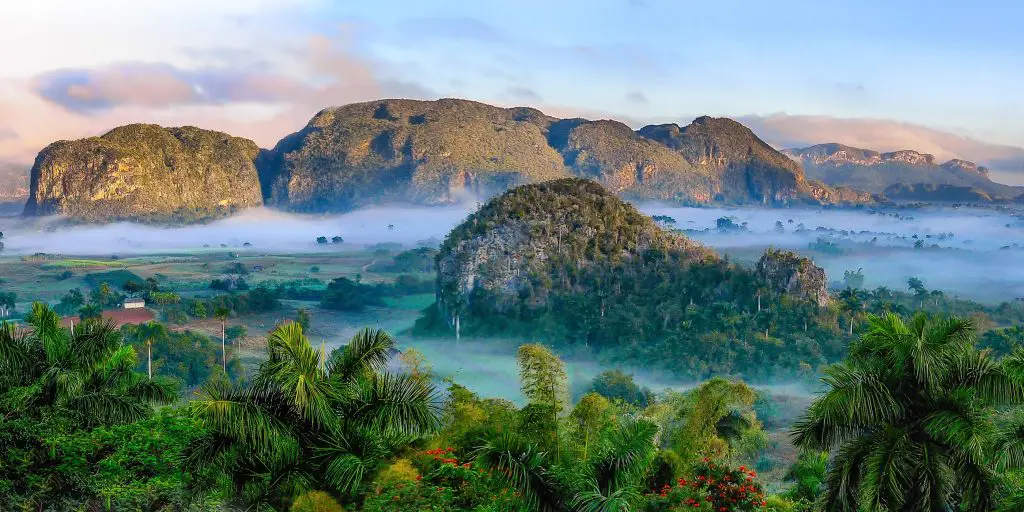 Staying Connected While Travelling
In today's increasingly connected world, staying online while traveling has become essential for a seamless experience. That's where eSIMs come into play, revolutionizing the way we access mobile networks during our global adventures. Say goodbye to hunting down local SIM cards at the airport; eSIMs provide instant activation the moment you land, sparing you the fortune usually spent on international roaming and allowing you to genuinely travel like a local (without getting hopelessly lost!).
With eSIMs, tasks like restaurant recommendations and reservations, up-to-the-minute public transport instructions, checking opening hours, and accessing further information become a breeze. And, of course, sharing your journey on social media is easier than ever. To stay connected wherever you roam, consider using either Airalo or Holafly. Airalo boasts the most extensive range of destinations worldwide, offering smaller data bundles tailored to your needs, while Holafly provides unlimited data packages and fantastic EU data deals.
So why wait? Embrace the future of travel connectivity with eSIMs and make your next journey effortlessly smooth.
Further Things To Consider Before Any Adventure
Now you're all set and prepared to explore our big wide world, why not sort out everything else out all in one go? If necessary for your travel plans make sure you have brought proper travel insurance, protected your privacy by getting a secure VPN, compared all the top hotel booking sites to find just what you're after, reserved an unbeatable rental car price and - of course - booked the best flight deals!
Or maybe just forget it all and go for a last-minute cruise or effortless tour instead?
Many budget travelers (including me) indulge in worldwide airport lounge access, so we can experience luxury while still slumming it in economy. Naturally, we would never leave home without a more general travel guide since we couldn't possibly cover everything here!
Just add an adventurous attitude and plenty of smiles - they go a long way - and that about covers it all! Now go out, find your own path and don't forget to share your best inspiration stories with me on Facebook, Twitter, and Instagram...I'd love to hear from you!