While a small country by most standards, The Republic of Costa Rica has become a massive destination for ecotourism holidays.
The Central American country currently boasts some the most forward thinking and progressive environmental policies the world over and has become somewhat of a beacon for what renewable energy can accomplish when a government actively invests towards such environmental goals.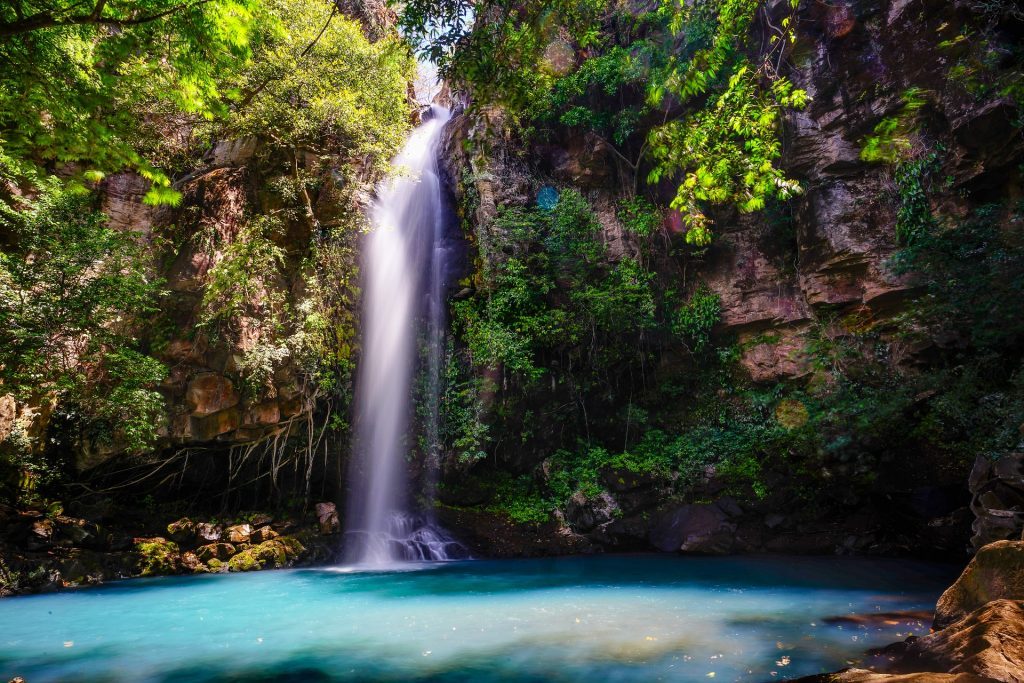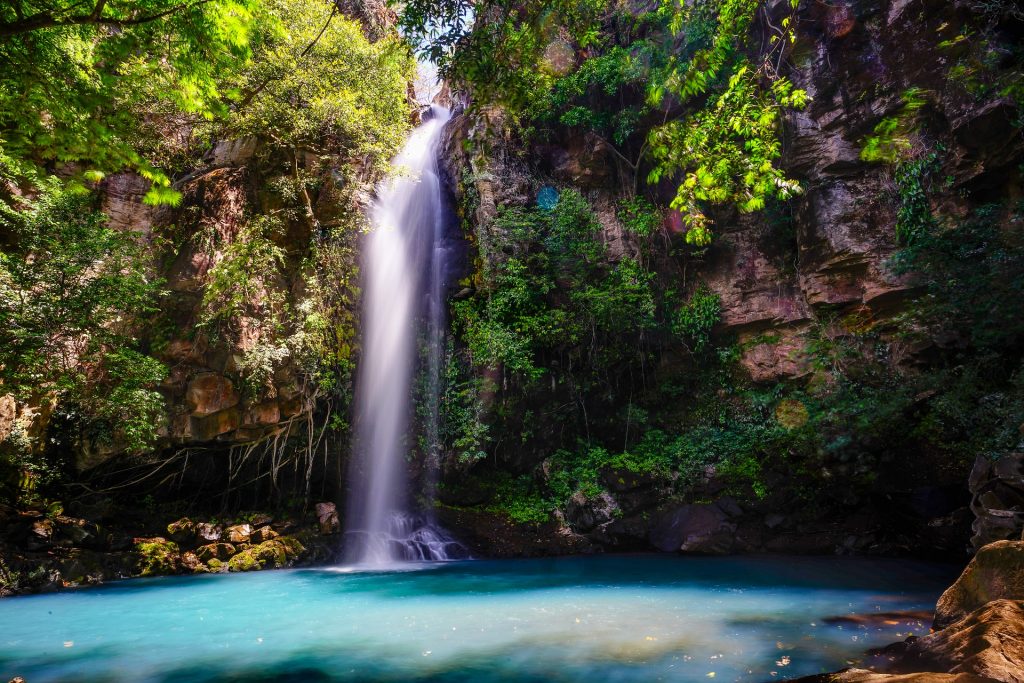 Costa Rica is the only country in the entire world to actively accomplish environmental sustainability guidelines set out by the UNDP (the United Nations Development Programme).
The country has not rested on its laurels and has set out to become carbon neutral within the next three years. Even now, the country receives 98.1% of its electricity through renewable means. What Costa Rica has accomplished already is amazing and truly a guiding star for the world at large for how we (as a species) can move forward and away from environmentally damaging fossil fuels and towards sustainable tourism management.
Though you will generally still need to fly here – and that is where carbon offsetting is important.
With protected lands, national parks, wildlife reserves, its vibrant culture and gorgeous natural environment attracting visitors from all over the world, there is almost too much for outdoor lovers and environmentally conscious tourists to see and do while here.
Whether you want a calm, low key trip or an adventurous excursion, there's no lack of eco-friendly activities in Costa Rica. You could even consider a wildlife volunteering holiday in Costa Rica – or a trip to the utterly unique Territorio de Zaguates dog sanctuary.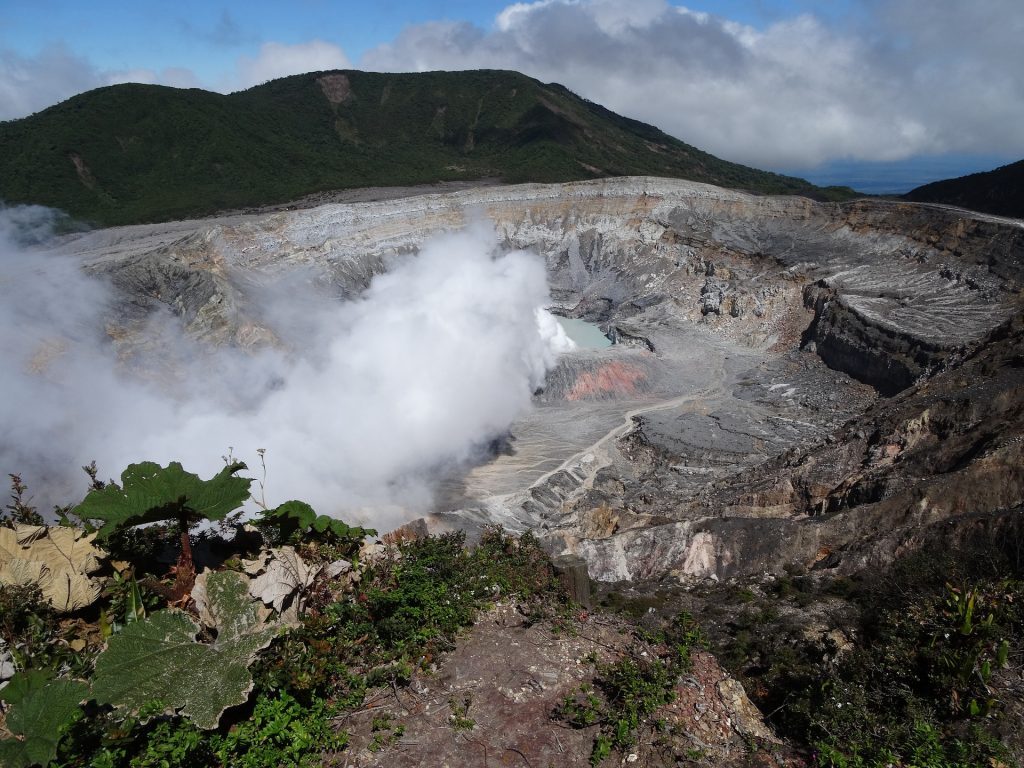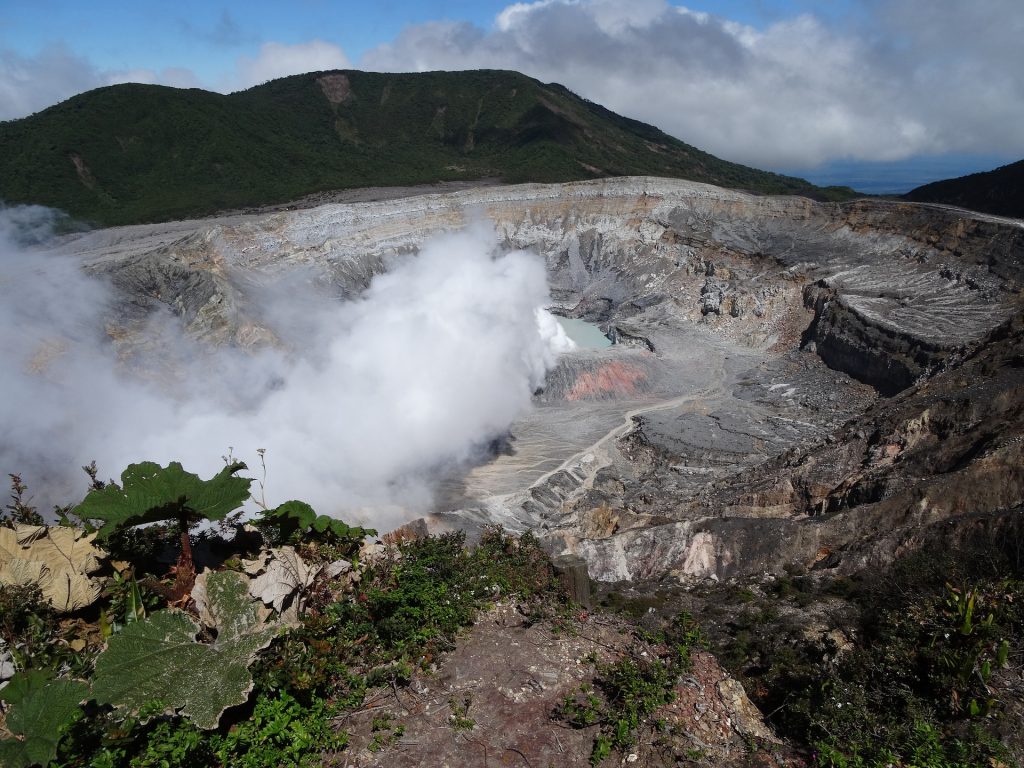 Here are a few of our favorite places/ecotourism examples in Costa Rica:
Corcovado National Park
Corcovado is Costa Rica's largest national park. Set on the Osa Peninsula, it's the perfect spot for hiking, bird-watching or nature photography.
The park is home to 13 ecosystems, including beaches, mangrove swamps and rainforest. You may be lucky enough to see monkeys or sloths hanging out in the trees, and there are also more rare species here, like tapirs and jaguars.
Ballena Marine National Park
Ballena is one of the country's newer national parks, and it's an ideal place to go if you want to go whale-watching.
On top of the humpback whales you may spot, you can also enjoy the nearly 9 miles of beaches or snorkeling in the coral reef.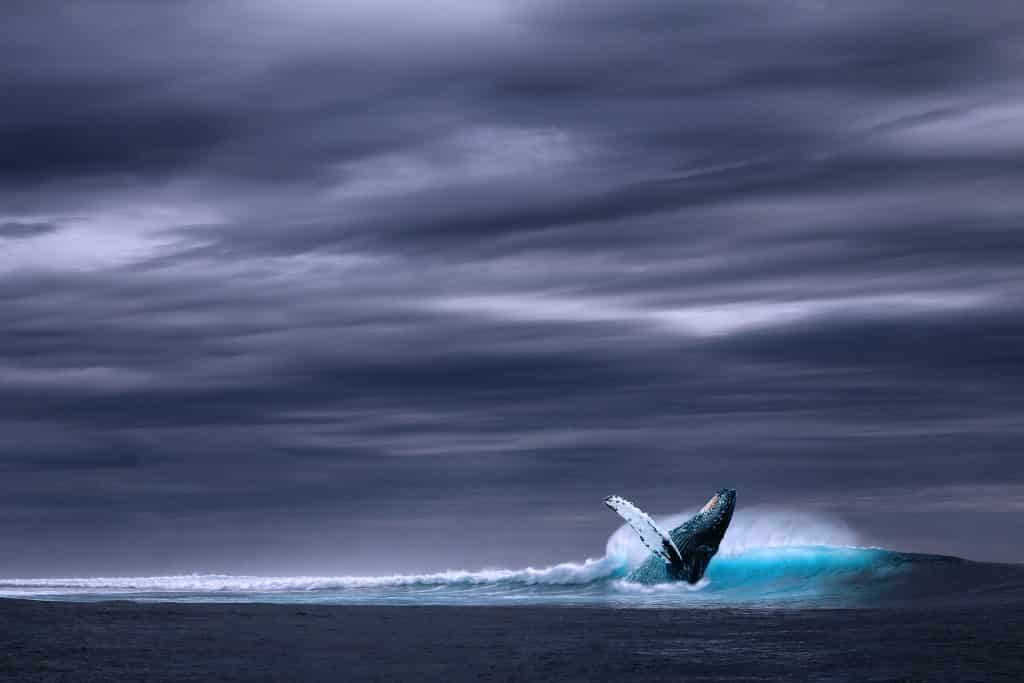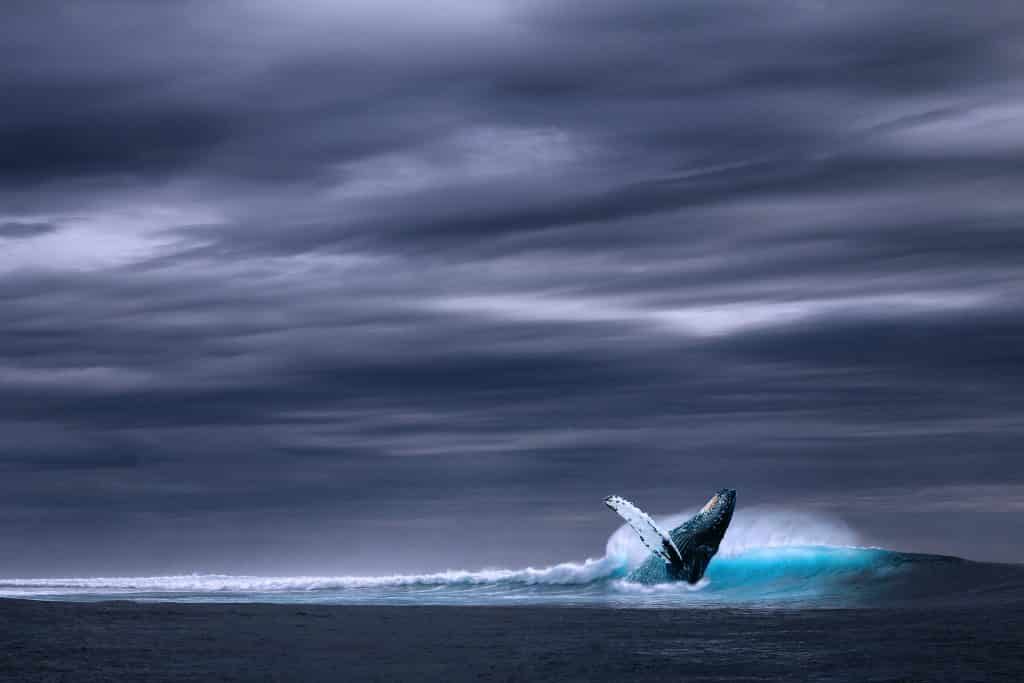 Tabacon Hot Springs
If you've hiked for a few days, it may be time to give your aching muscles a rest. You can do just that at the Tabacon hot springs, which are set in beautifully landscaped gardens and have a view of Arenal Volcano.
Give your shoulders some extra attention by standing under the sculpted waterfall, which acts as a natural massage. If you want to pamper yourself more, book a massage or mud mask treatment at the spa.
Manuel Antonio National Park
Manuel Antonio National Park is one of the world's prettiest, and it draws approximately 150,000 visitors each year. There are lovely beaches here, plus hiking trails that lead through primary and secondary forest, lagoons and mangrove swamps.
There are also 109 species of mammals and 184 species of birds. If you have food on you, keep it concealed – the monkeys are known to help themselves.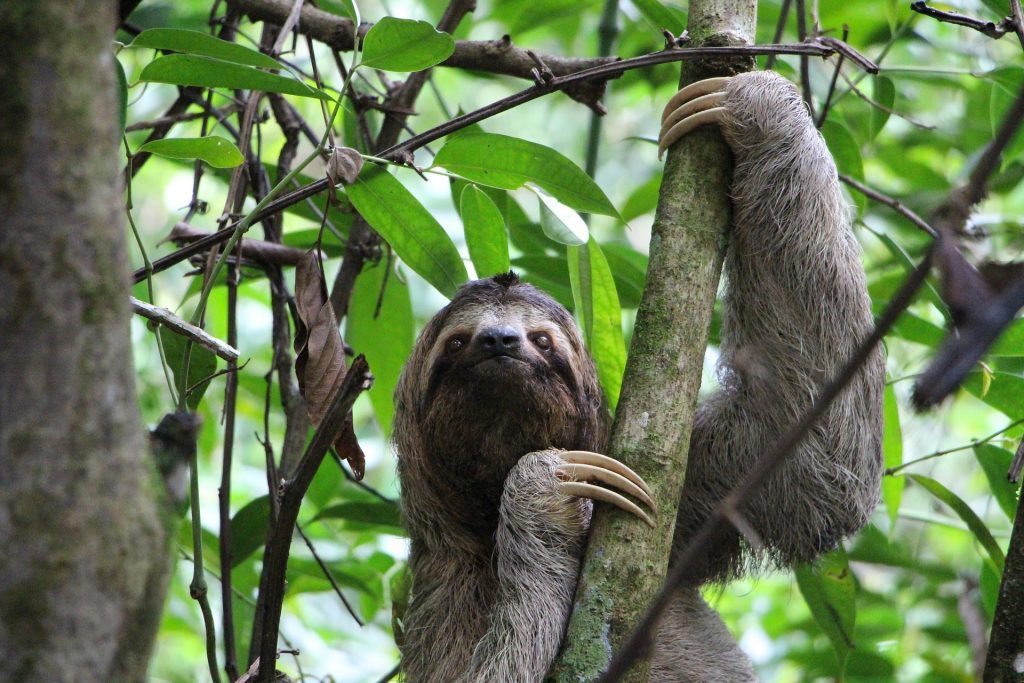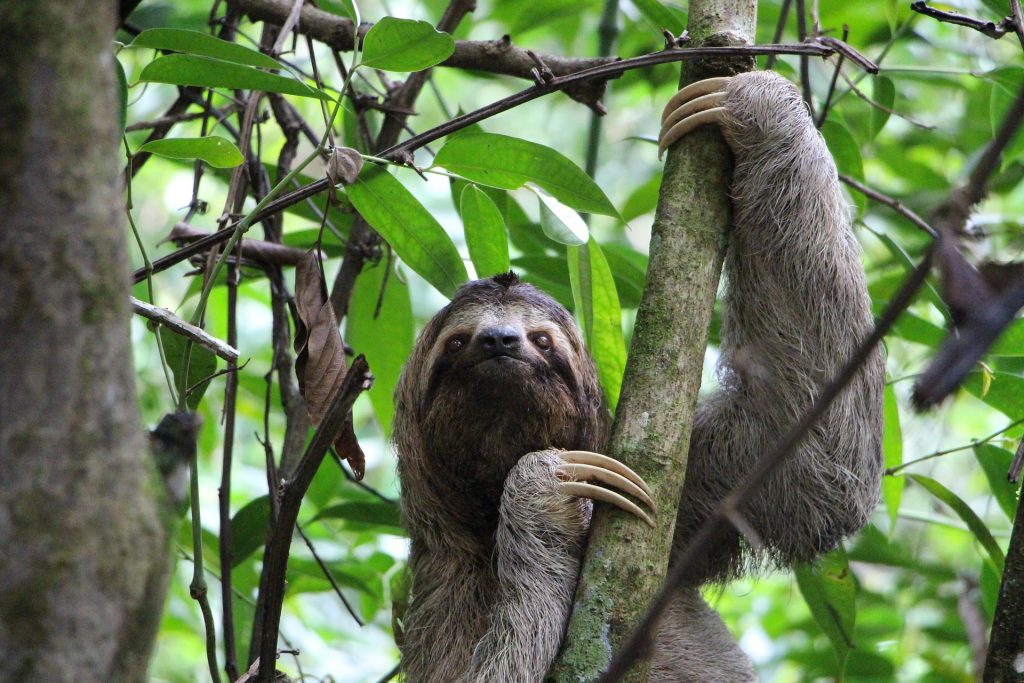 Arenal Volcano
Set in the northwest, close to the intimate town of La Fortuna, Arenal towers over the rich green landscape of the area.
There's a lot to do here aside from volcano-viewing – visit the hot springs or the La Fortuna Waterfall, or see how many different animals you can spot in the national park.
Tortuguero National Park
Situated on the Caribbean coast, this protected land, which spans 77,000 acres, is one of the best examples of ecotourism in Costa Rica.
The park can only be reached by plane or boat, and once you're there, you'll be able to experience its 11 habitats and lie on the beach while enjoying one of the world's best ecotourism holidays. Since there are a lot of lagoons and creeks here, you may want to explore the area by boat.
A lot of people come here to see the beaches where sea turtles nest, and if you hire a guide, you can go to the beaches at night to try to see turtles laying eggs.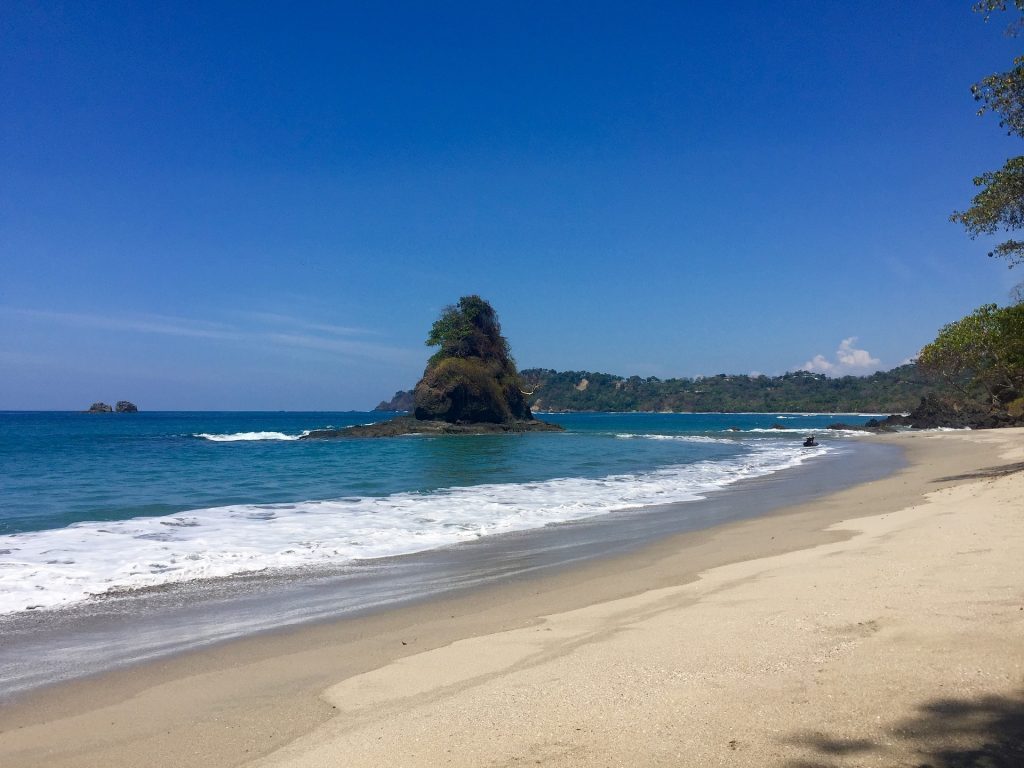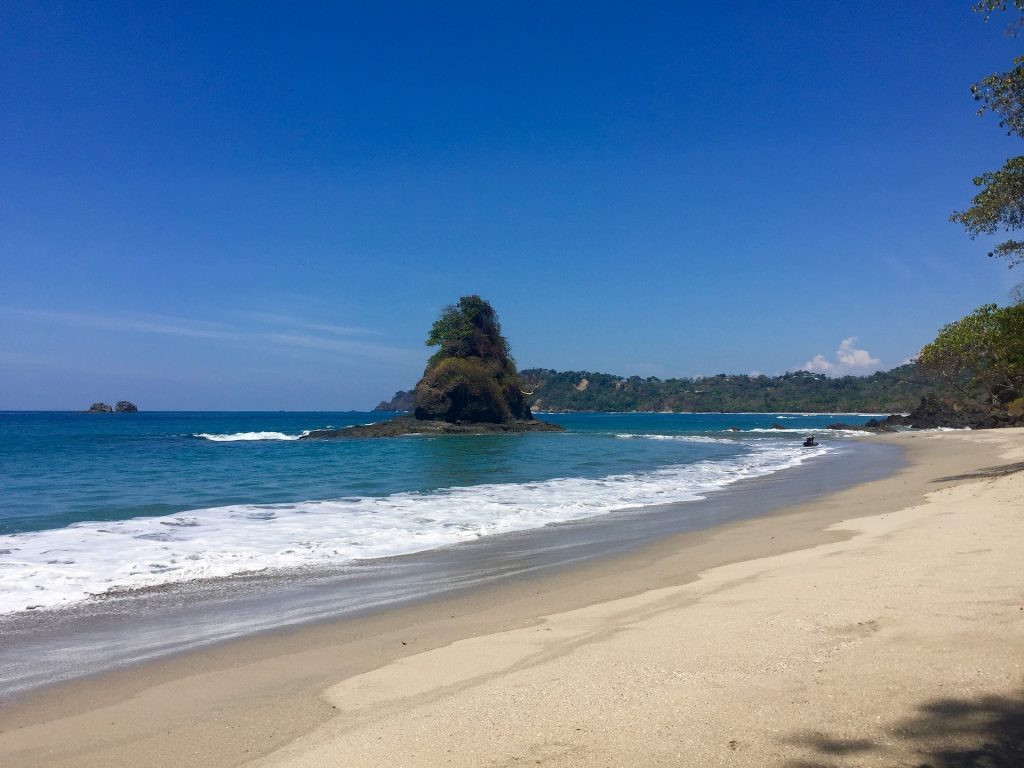 Rincon de la Vieja
This national park gets its name from the cinder volcano, which has nine craters and towers at over 6,000 feet. If you take the Senduro Encantado hiking trail, you'll go through lowlands that lead to the cloud forest, and you'll see a lot of different flora and fauna during your time there.
The hiking trail connects to the Pailas circuit trail, which will take you to Sulphur hot springs, where you can unwind for a bit before heading into the cooler water of the nearby stream. If you want to check out lagoons and waterfalls, take the Sendero Congreja trail.
Tirimbina Biological Reserve
If you want to get an education while in Costa Rica, plan a trip to Tirimbina Biological Reserve, which is a two-hour drive from San Jose.
There are six miles of trails here, including hikes that go through cacao plantations. You can also book a guided tour to learn about the local wildlife and how Costa Rica plans to improve it's sustainable tourism management in the future.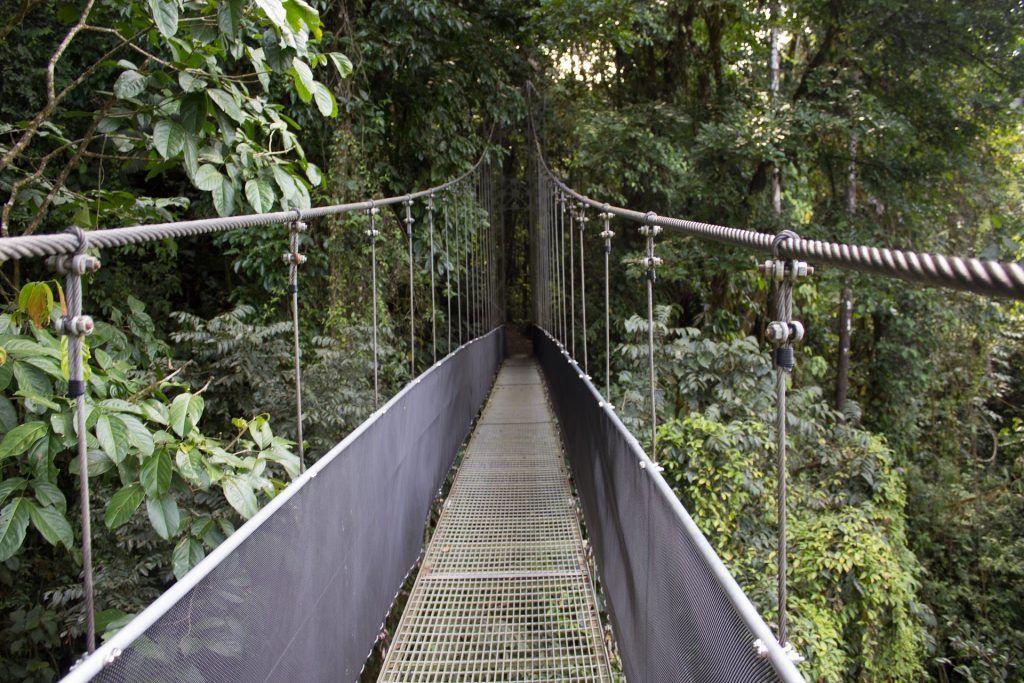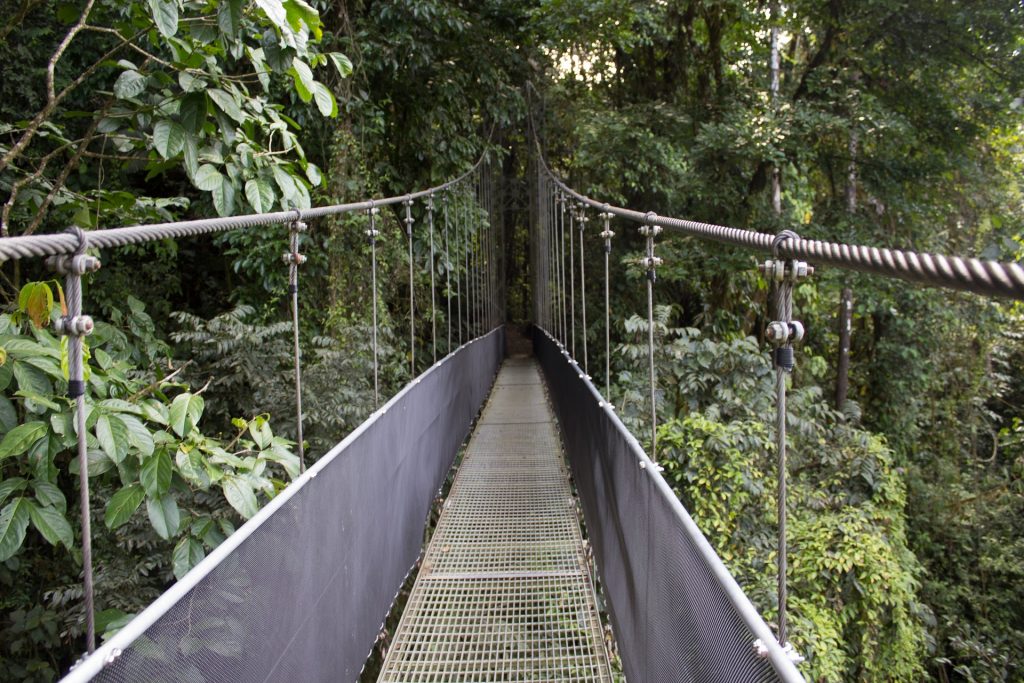 Cano Island
Cano Island, which can be found off the Osa Peninsula's coast, has been a biological reserve since the late 1970s and one of the world's first ecotourism examples. There are gorgeous evergreens here, and keep your eye out for the stone spheres that are hand-carved by the Diquis tribe. This is also an excellent spot for scuba diving, as it's surrounded by five coral reef platforms. You'll have the chance to view lobsters, sea turtles, eels, sharks and maybe even whales during the winter season.
Monteverde Cloud Forest Reserve
Monteverde is one of Costa Rica's most popular attractions. It has six ecological zones and impressive biodiversity. There are 100 different species of mammals, 120 species of amphibians and reptiles, 400 species of birds, and over 2,500 species of plants. There's a nature center here, too, plus a frog pond, butterfly gardens, suspension bridges, hiking trails and ziplining.
Costa Rica's ecotourism holidays is able to keep the natural wonders of the country sound and intact while contributing to the local economy. If you're looking for a way to spend your vacation time while treating the environment kindly, consider a trip to Costa Rica.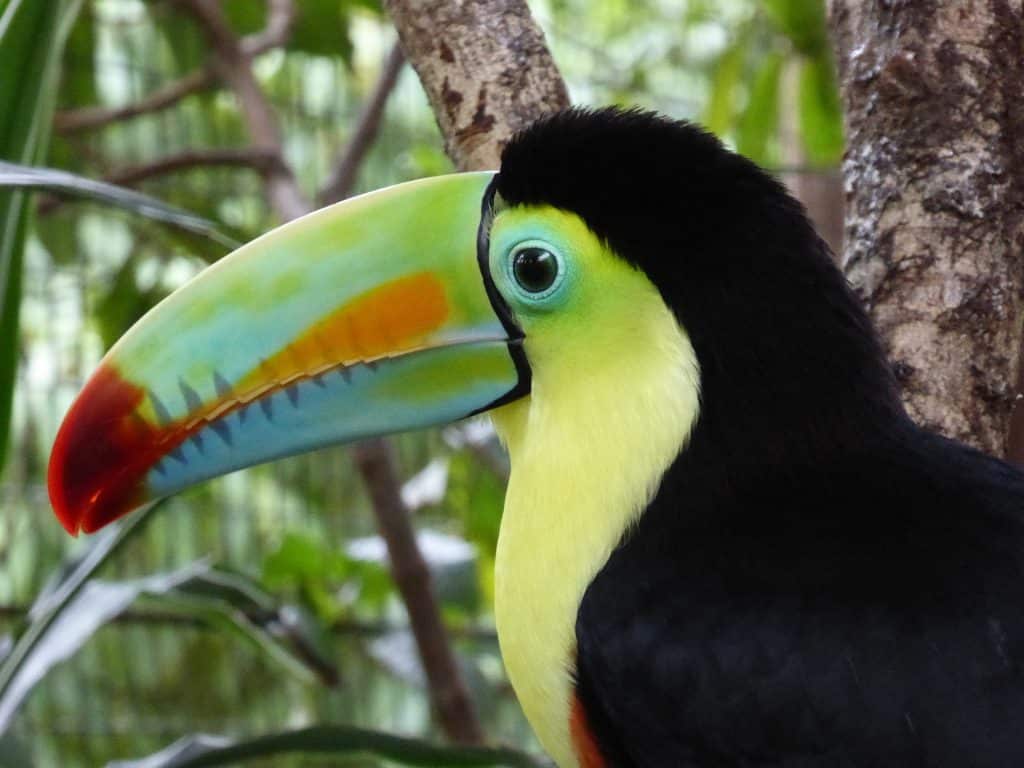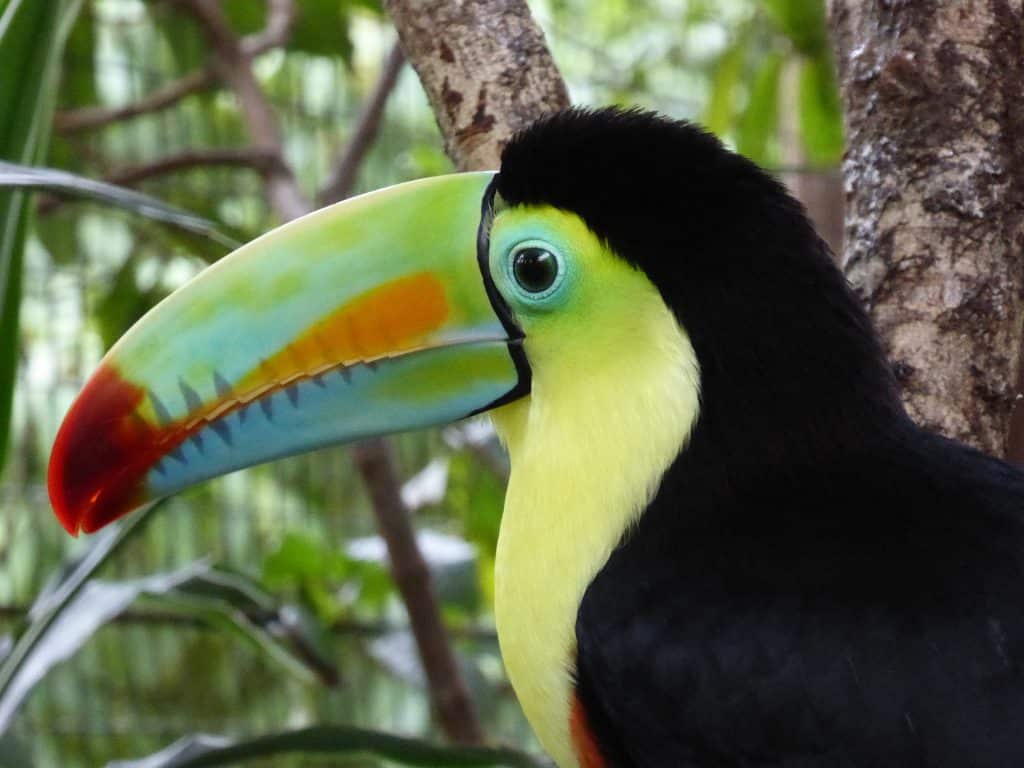 ---
Kylie is the editor at Green & Growing.
She enjoys the outdoors, especially when she can go on a fun hike or adventure. She likes to focus on the perks green living.
She feels it is so important to take care of our earth and hope to spread more awareness as she edits and writes.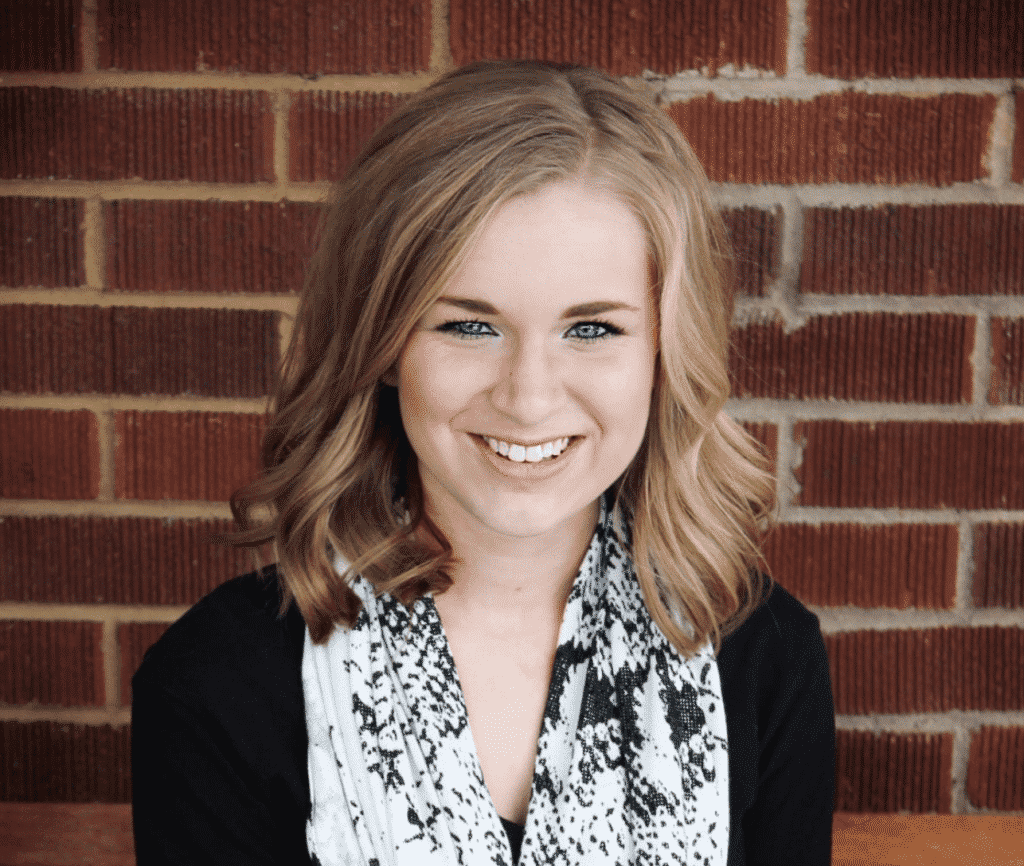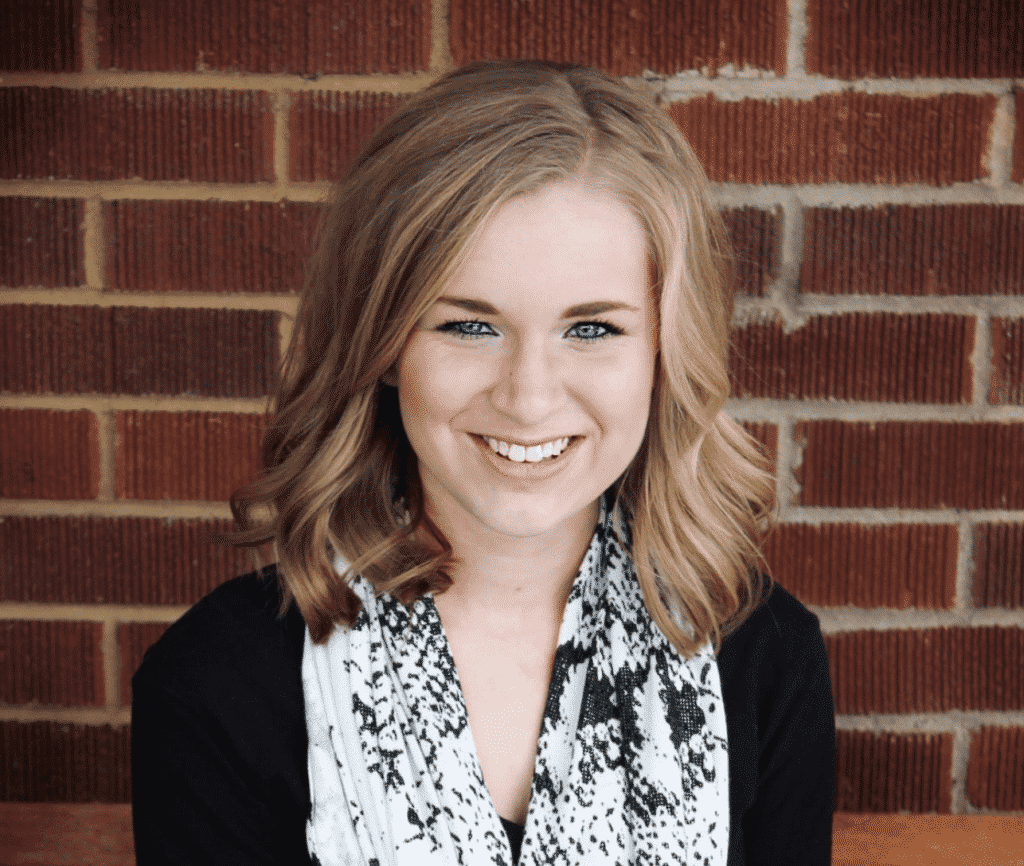 Further Things To Consider Before Any Adventure
Now you're all set and prepared to explore our big wide world, why not sort out everything else out all in one go? If necessary for your travel plans make sure you have brought proper travel insurance, protected your privacy by getting a secure VPN, compared all the top hotel booking sites to find just what you're after, reserved an unbeatable rental car price and - of course - booked the best flight deals!
Or maybe just forget it all and go for a last-minute cruise or effortless tour instead?
Many budget travelers (including me) indulge in worldwide airport lounge access, so we can experience luxury while still slumming it in economy. Naturally, we would never leave home without a more general travel guide since we couldn't possibly cover everything here!
Just add an adventurous attitude and plenty of smiles - they go a long way - and that about covers it all! Now go out, find your own path and don't forget to share your best inspiration stories with me on Facebook, Twitter, and Instagram...I'd love to hear from you!