Hip and cool yet perfectly in touch with it's historic past- Bergen in Norway is one travel destination on everyone's list this season.
Of course I just had to check it out for myself, and decided I needed a boutique hotel to match the destination.
Enter Hotel Oleana: a über-trendy hotel in Bergen on a tree-lined boulevard filled with colourful suites, funky designer details, warm hospitality and one of the best hotel breakfasts in the world!
P.S. Don't forget to read my companion piece for twenty top things to do in Bergen full of inside tips, ideas, suggestions and seasonal photos that will convince you a trip to Bergen is just what you need….As if staying at the beautiful Hotel Oleana wasn't quite enough!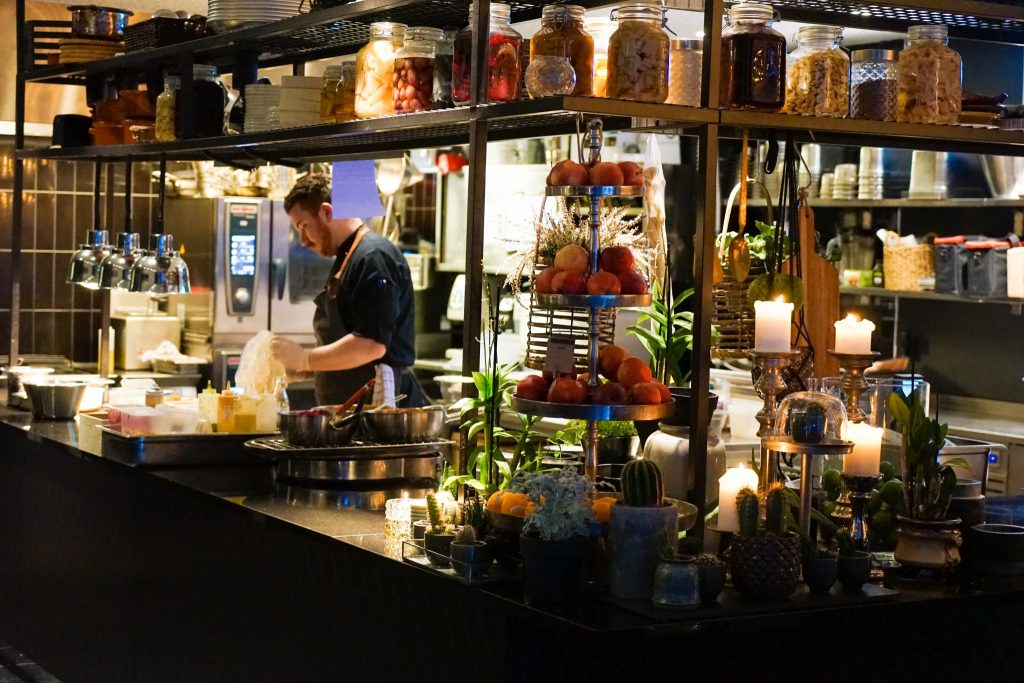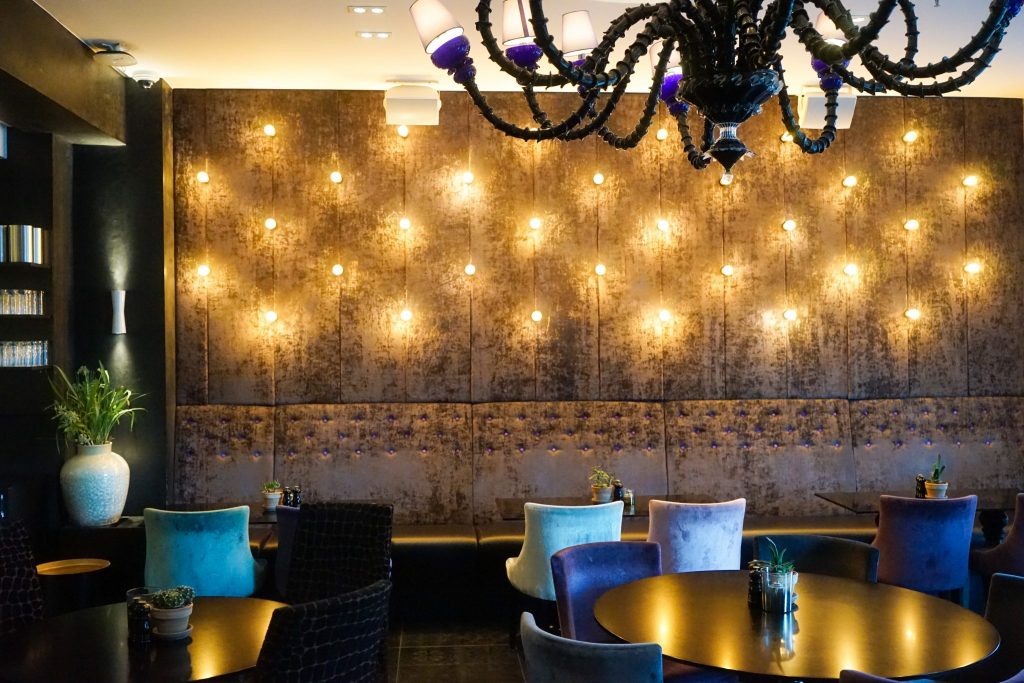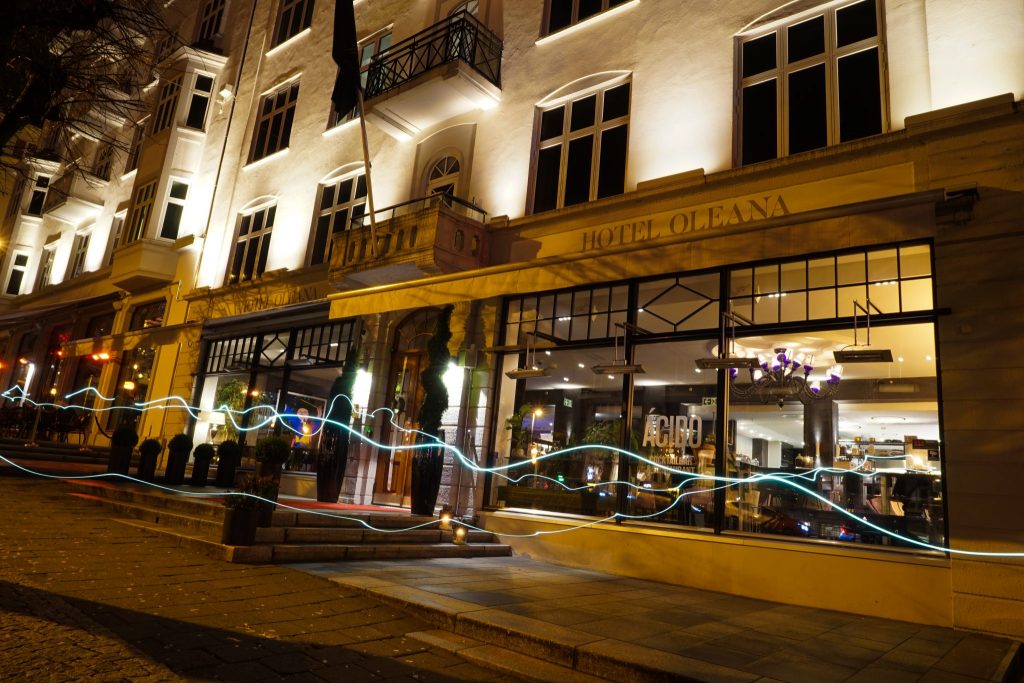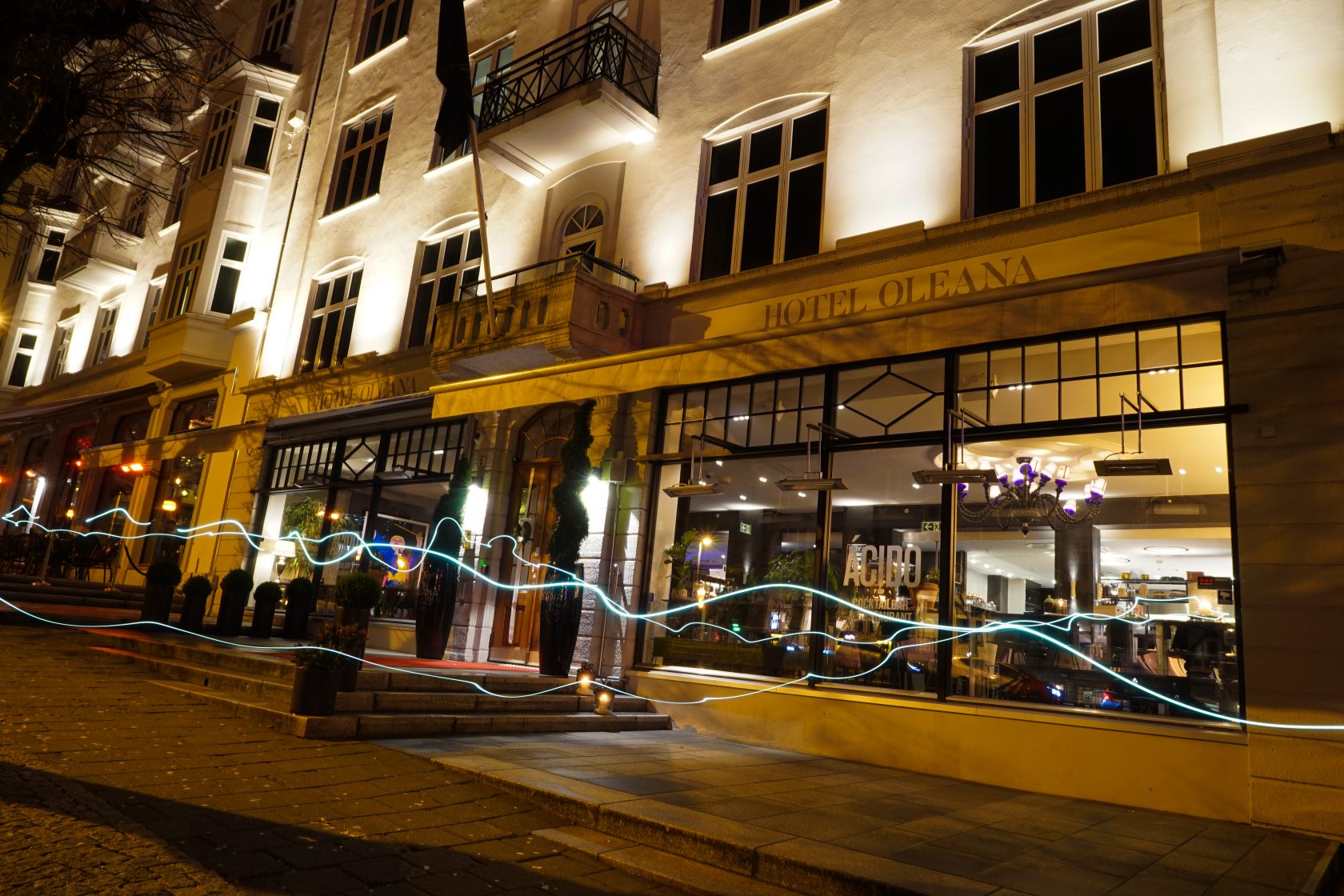 The Best Boutique Hotel in Bergen Norway: Hotel Oleana Review
The Concept Behind Hotel Oleana in Bergen Norway
While today's Hotel Oleana may be thoroughly modern, the building is anything but, having a rich history dating back to 1870. Originally opening as the upscale Hotel Holdts', the building has always been a magnate for luxury and sophistication – which is little wonder given it's envious position right in the centre of Bergen.
Sadly – though somewhat inevitably given Bergen's track record – the hotel and hundreds of other buildings burnt to the ground in a huge fire in 1916 in which 2,700 people lost their lives. The people of Bergen however are nothing if not tenacious – and I guess they have to be given their weather – and less than ten years later the site was rebuilt as offices and upscale apartments which were used right up.
This was until 2011 when visionary Ole Jan Strønen saw the potential of tourism in Bergen, bought the hotel and completely overhauled it (including connecting with the adjoining building).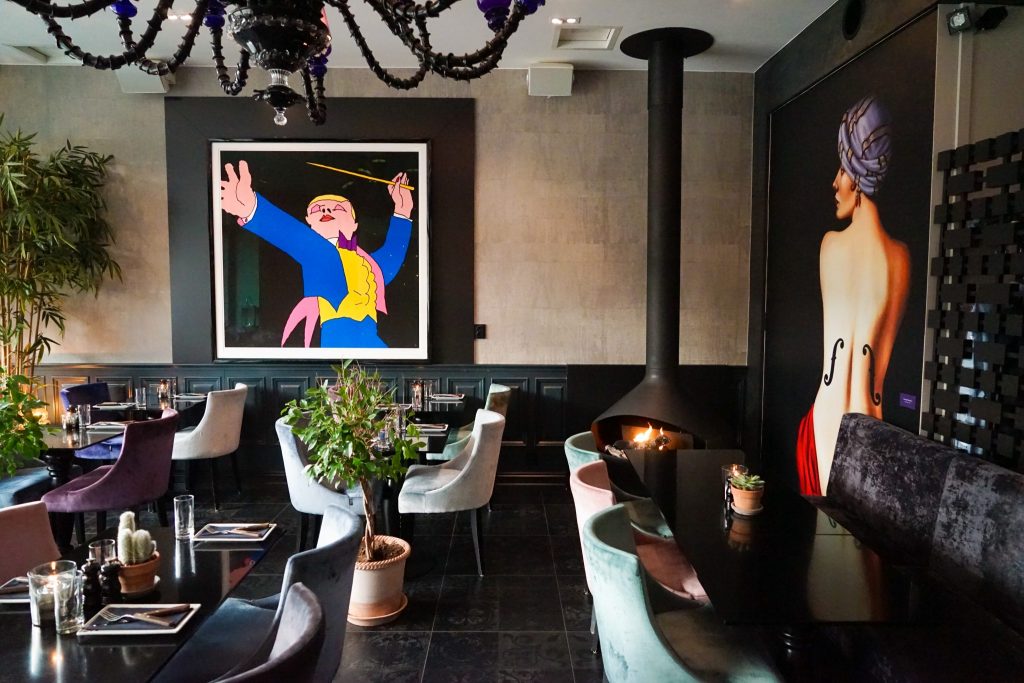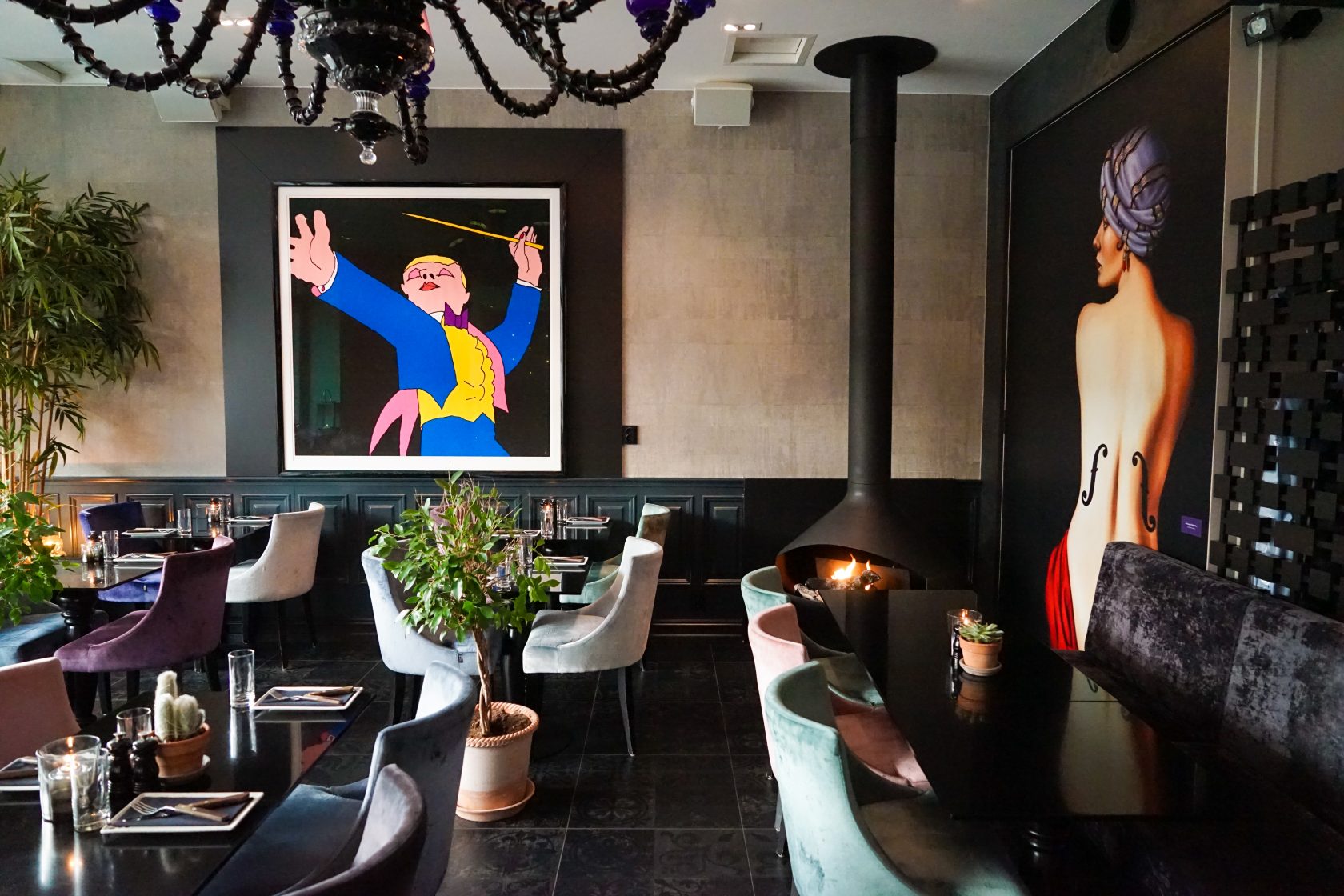 After 4 years of hard work and design, the Hotel Oleana opened it's doors in 2015 with 97 stunning – and unique rooms – each with different themes, bold colours and at times rather risqué themes.
Unapologetically fabulous, Strønen and Hotel Oleana sought to buck the trend of standardisation and conformity that has become so ubiquitous in todays hotel industry, instead creating something utterly unforgettable. Bold pictures, mood lighting, neons and interesting texture choices all speak to a designer hotel which doesn't want to fit into any mold.
And why should it – Bergen is undeniably an expensive destination by international standards and so you should at least have fond memories of your hotel when you paying this sort of moo-lah (though by Bergen Hotel prices I found Hotel Oleana to be incredibly good value..Take a look for yourself!)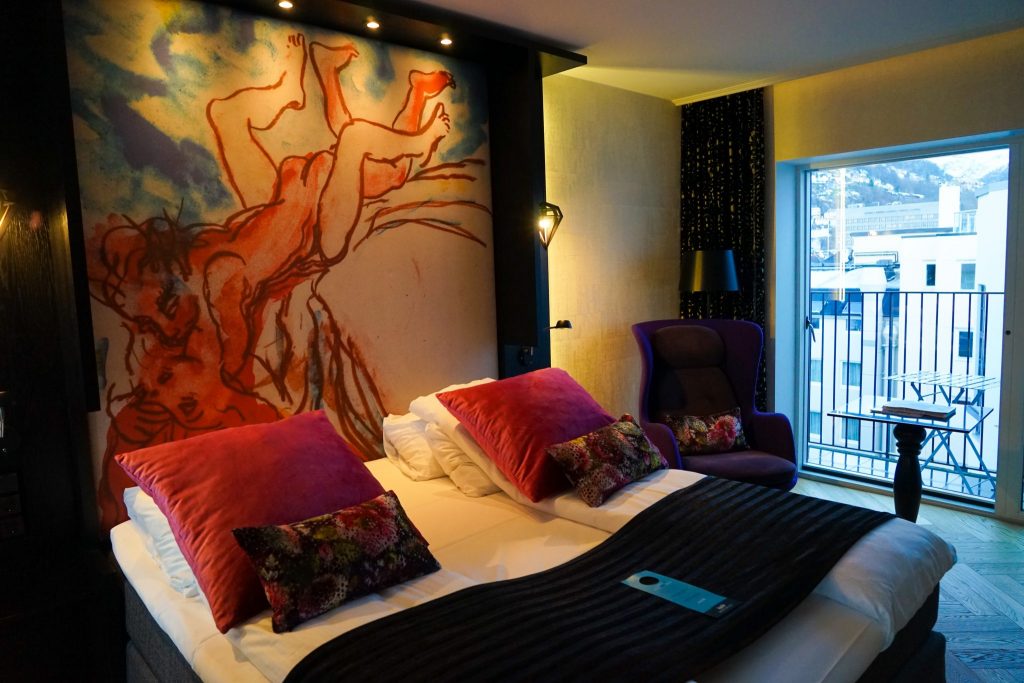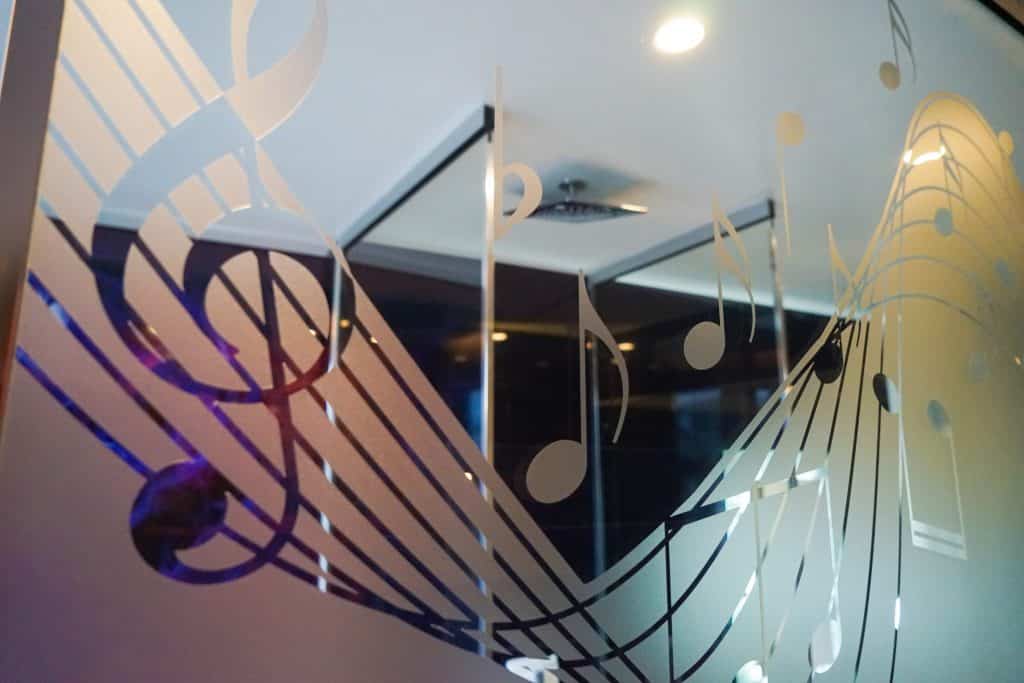 Of course..If you're wondering why Oleana, it's because the hotel is located next to the famed Ole Bulls Plaza. And for those of you who are not up on your Norwegian classical music history, Ole Bull was a famous Norwegian violinist who was born just a few doors away in 1810.
Norway's first superstar – think Beyonce or ABBA of the 19th Century – Bull as often refereed to in Bergen as "the people's finest and proudest moment". Bull then used all his concert-earnings to start the New Norway settlements in Pennsylvania and named one town 'Oleana' (now Ole Bull State Park).
While the Oleana settlement didn't go very well and everyone left shortly after having had expectations dashed by the reality of an unsuitable site, todays Hotel Oleana is anything but – and when you arrive here it's all but guaranteed you will never want to leave!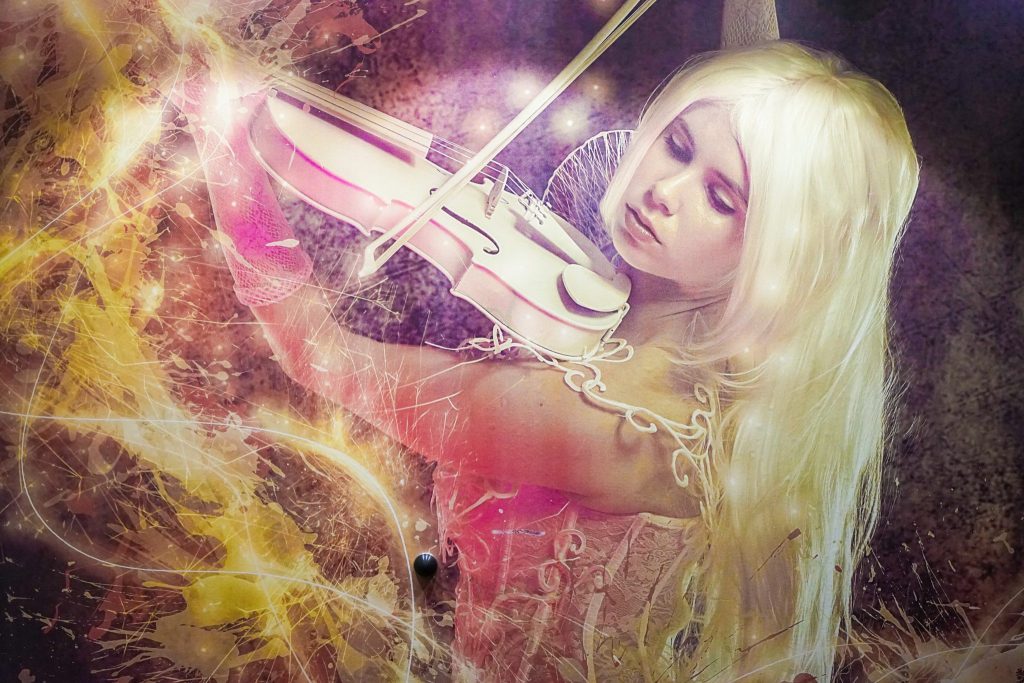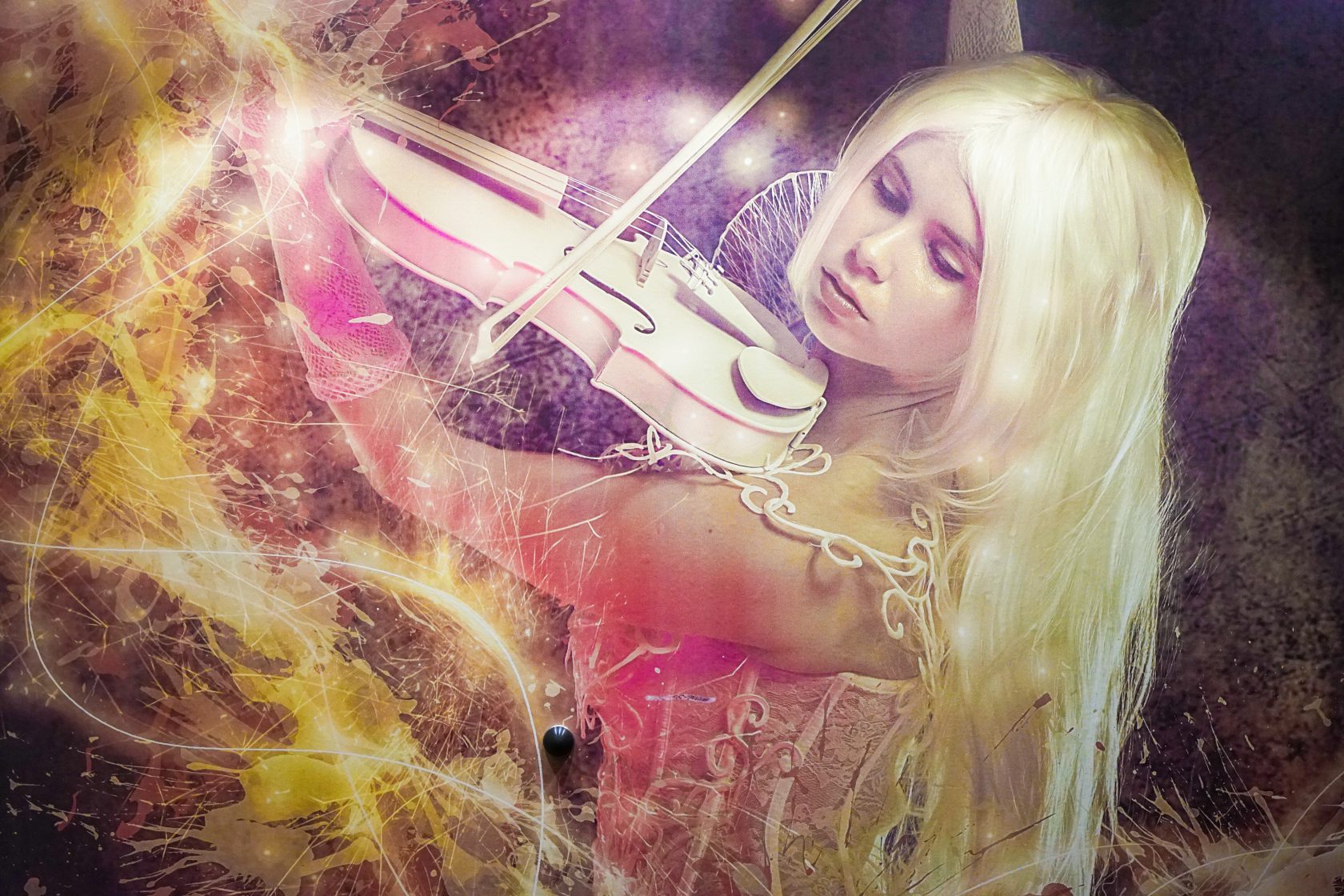 The Rooms of Hotel Oleana Bergen
The intrepid and iconic design of the Hotel Oleana Bergen begins the moment you step foot in the lobby / restaurant and flow's throughout the entire hotel. This leads to captivating rooms so beautiful you never want to leave – and will probably want to come back just to experience the art and design of each and every room.
Each of the hotel's 97 rooms offers a distinctive layout with a invigorating splash of colour, and every rooms has a luxurious open rainfall shower. Truly heavenly. Higher category rooms even feature sexy, tempting open showers offering a slightly burlesque experience for those on a romantic escape to Bergen, or for more relaxed vibes there are suites with deep free-standing tubs to indulge in while it rains cats and dogs outside.
The lowest room categories with a north-facing internal view were my least favourite and could be a bit dark at times, though I think this was intentional to fit with the hotel style – so you might want to consider paying a bit for an upgrade to a south-facing city view room which are very light even in winter.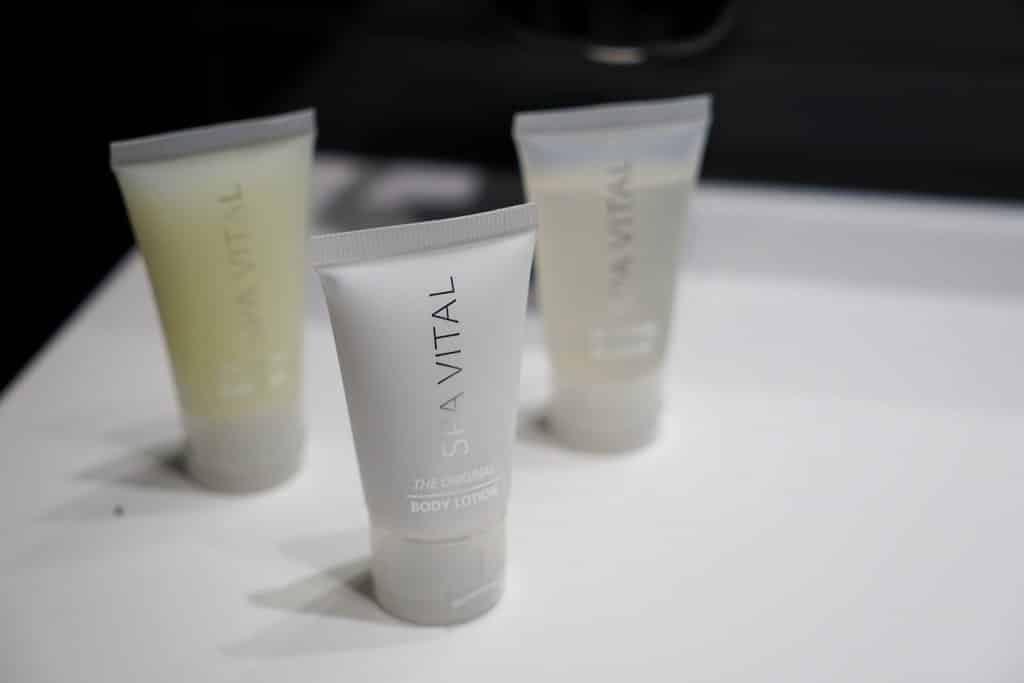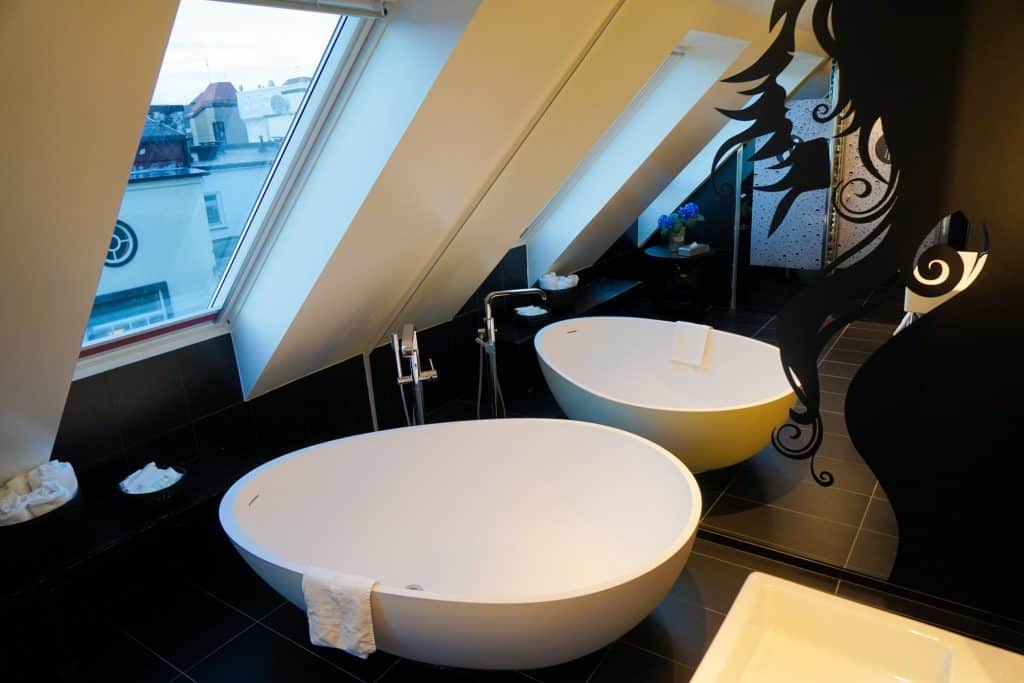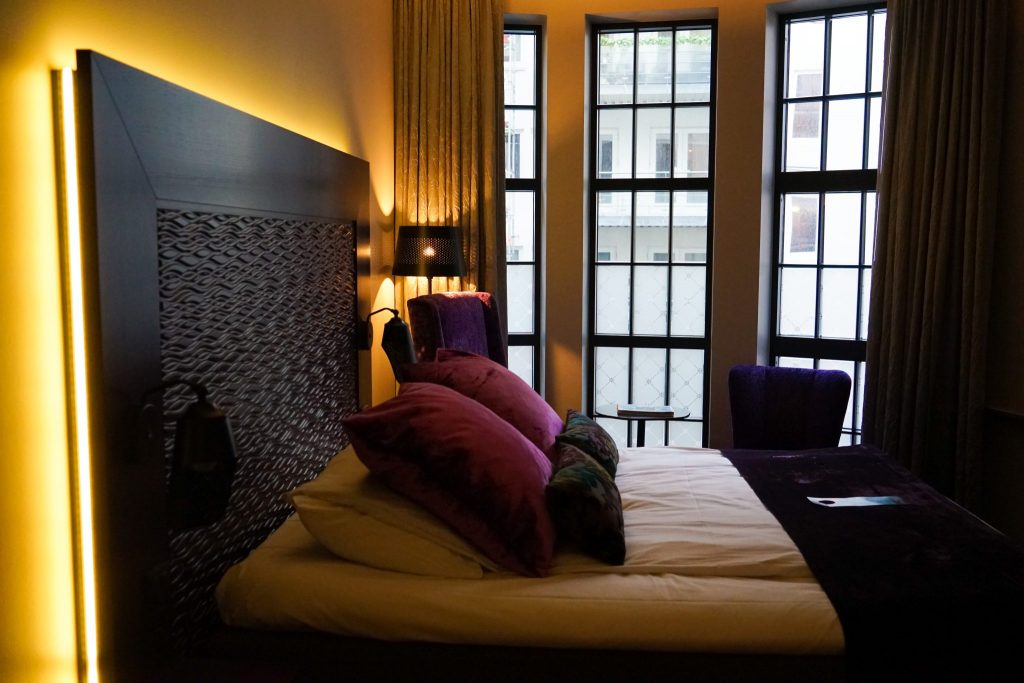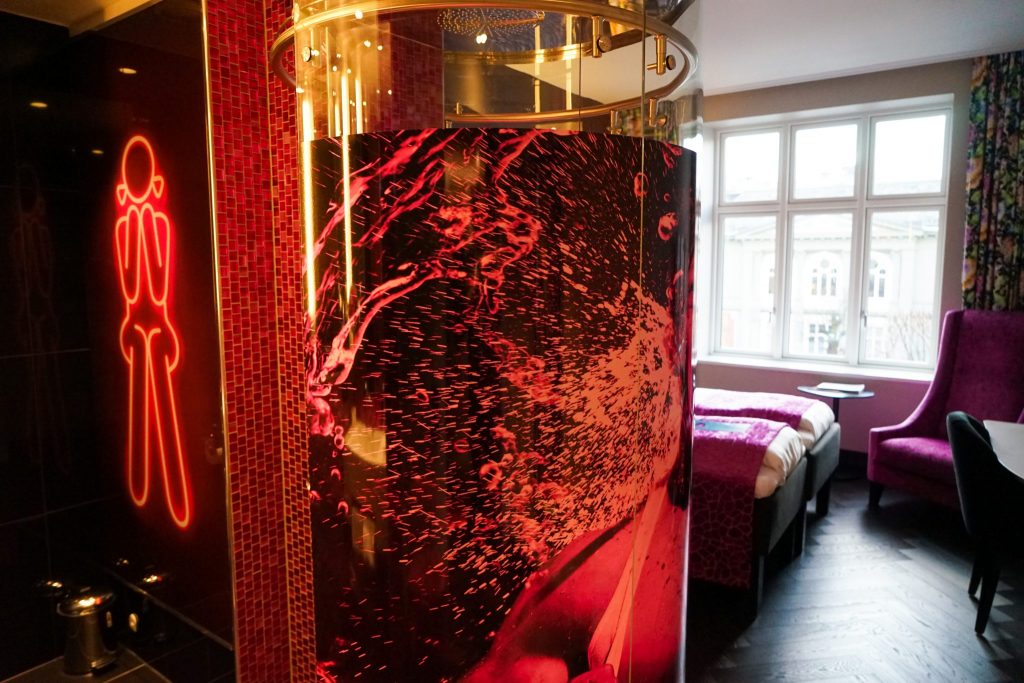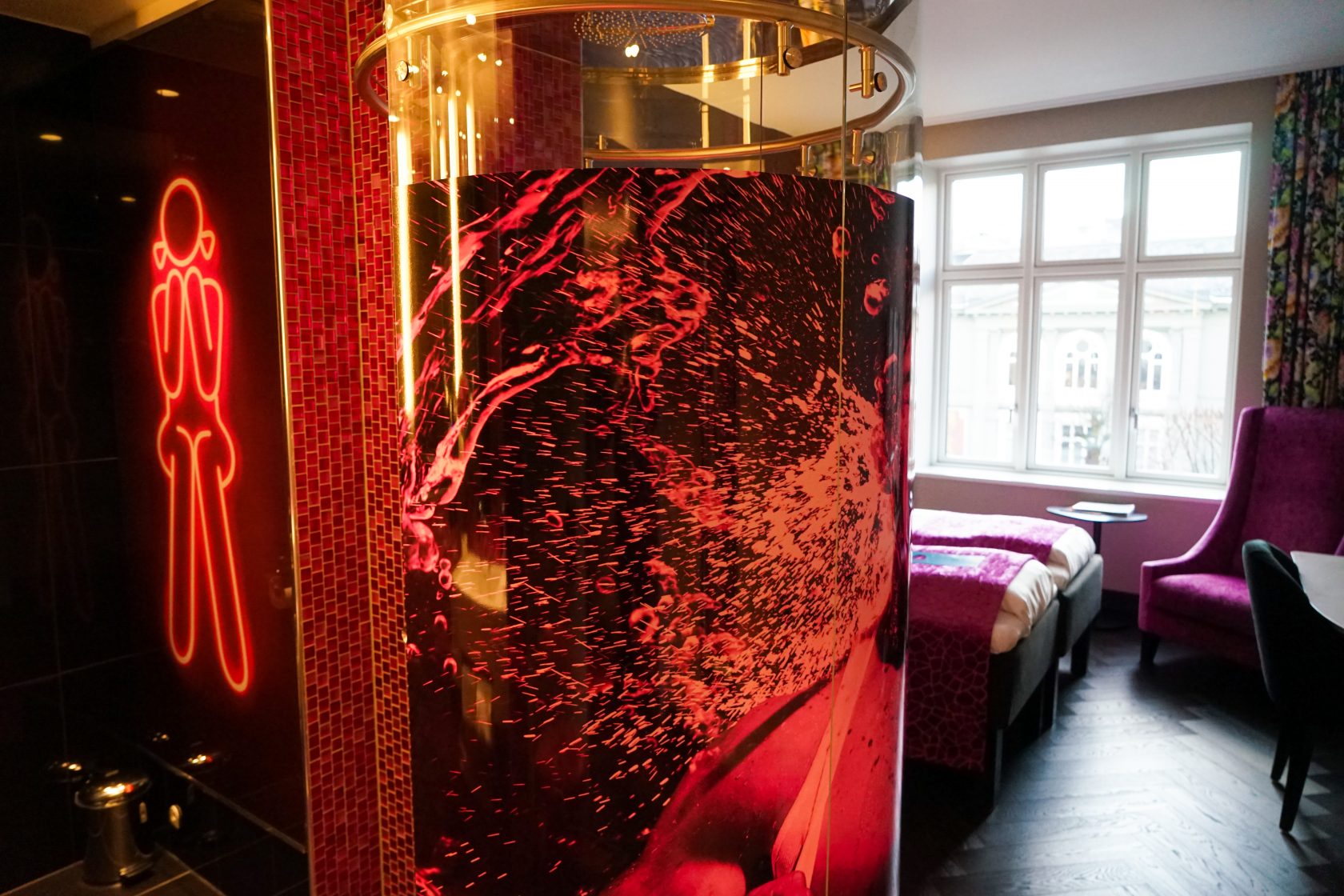 Every detail in my room was perfect as you would expect in custom-designed hotel – high quality toiletries, designer furniture, amazing water pressure and a well-stocked mini-bar if you dread the idea of dragging yourself from the smooth, crisp sheets to search for food.
And as a digital nomad I can confirm their WiFi is 100% up to speed as you would expect in a hotel of this calibre. There are also plenty of power sockets located around the room and all rooms contain a wardrobe, desk with chair, flat screen TV, armchair and a full-length mirror. Even though there are many pubs and nightlife options around the Hotel Oleana (to be expected given its enviable location), my room was whisper silent at night and the black-out curtains worked amazingly.
Despite all this however what sold it for me was the tortuously tempting naked torso which greeted me every time I came and left my room….I'd return just for this alone (and sadly, it's not possible to get a copy to take away… I did ask)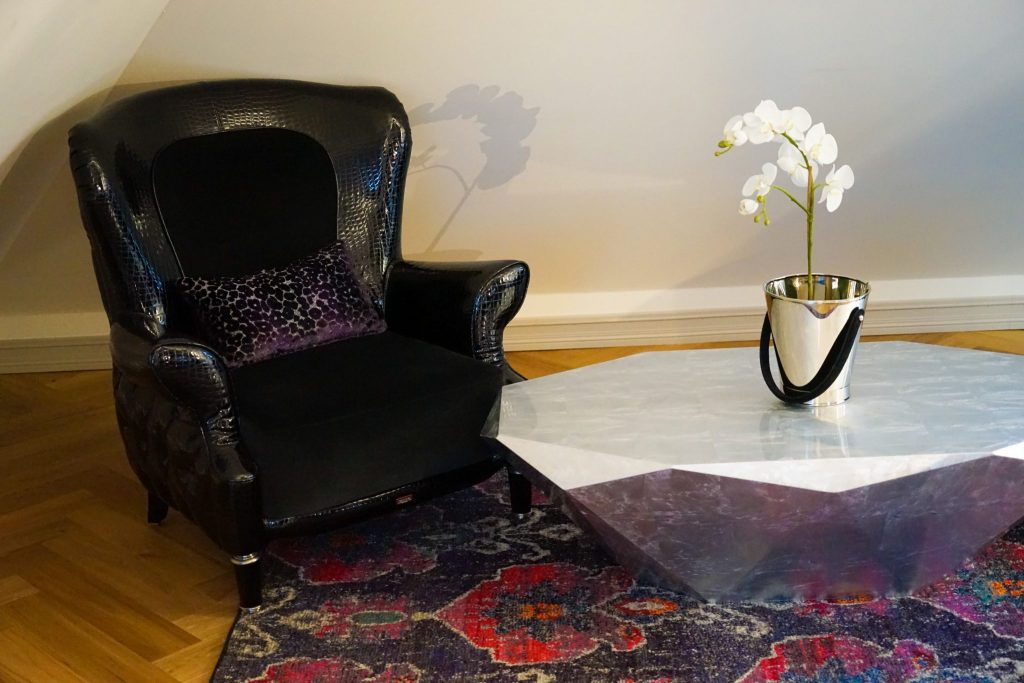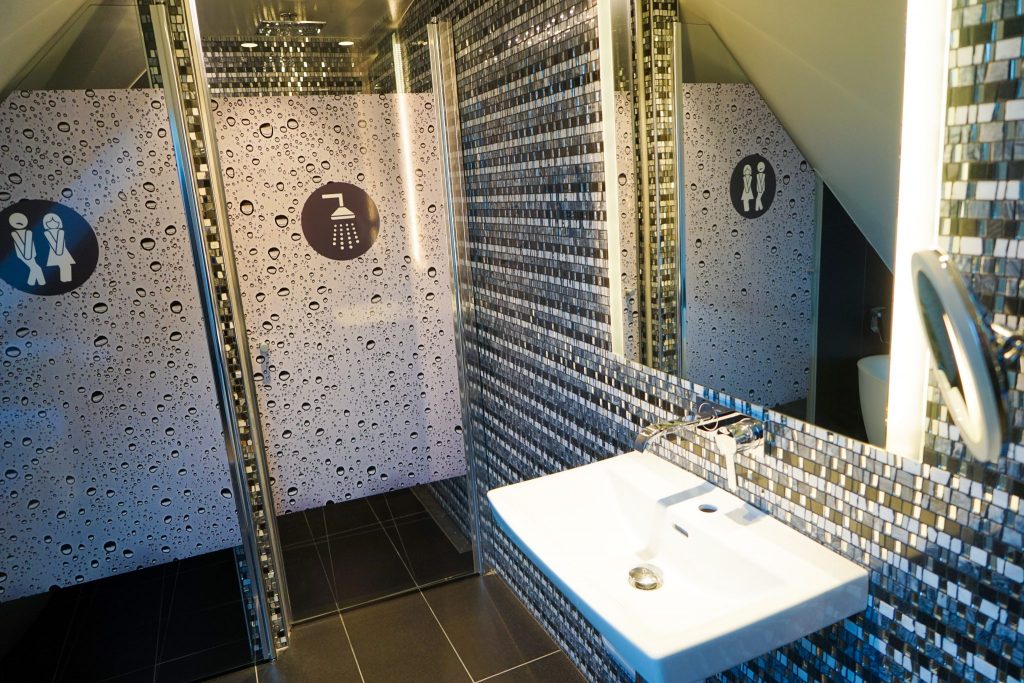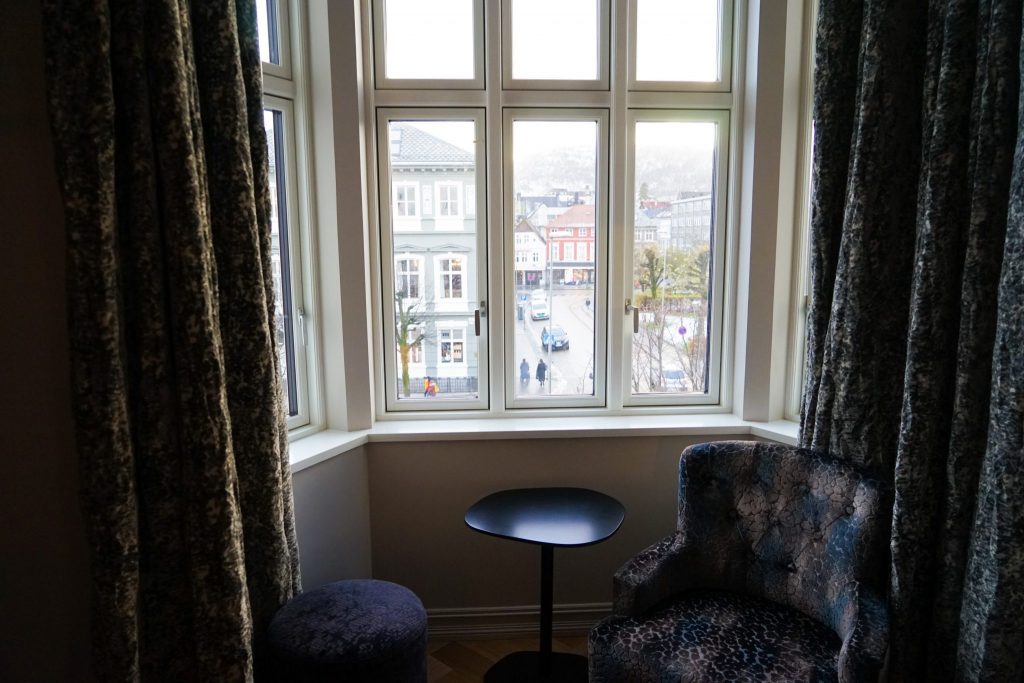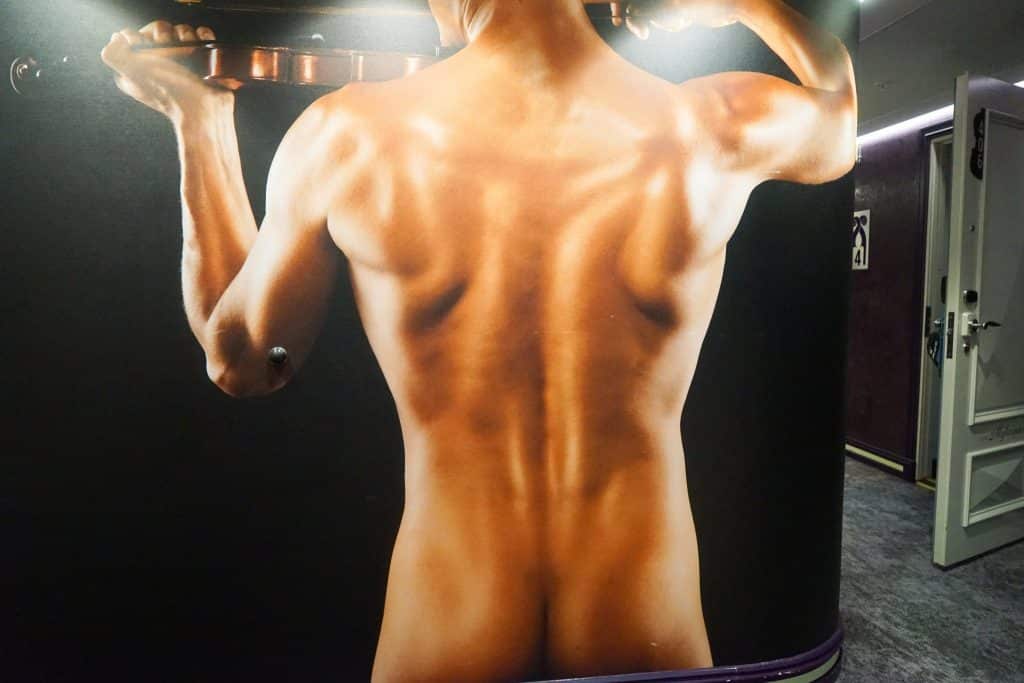 The Amenities On Offer At The Hotel Oleana Bergen
Despite the eclectic design and strong desire to be anything but mainstream, the Hotel Oleana has all the expected facilities of a designer boutique hotel: 24/7 reception, free breakfast, daily room cleaning, bar and a relaxed lobby space to meet with guests.
The Klostergarasjen carpark is about 100 meters from the hotel if you are planning on road-tripping around Norway As I've already hinted, the breakfast here was absolutely fantastic – easily one of the best in the world. With fresh squeezed orange juice, smoked salmon, bread baked in-house and around a hundred different options you really are spoilt for choice whether you want a quick healthy snack or an all out breakfast extravaganza.
I loved the Norwegian specialties such as pickled herring and dark rye bread but you can find all the expected British and American classics as well. Make the most of this breakfast and you won't want to eat until dinner! The only thing I would have liked was fresh barista coffee delivered to my table…but it was delicious nonetheless from the machine and there were even handy to-go cups.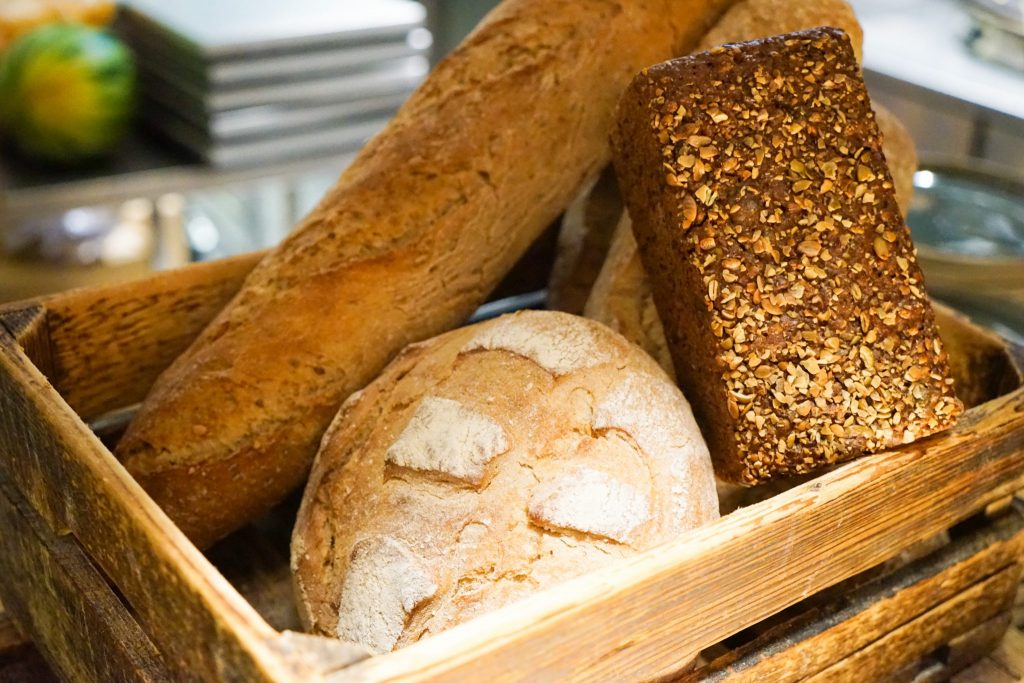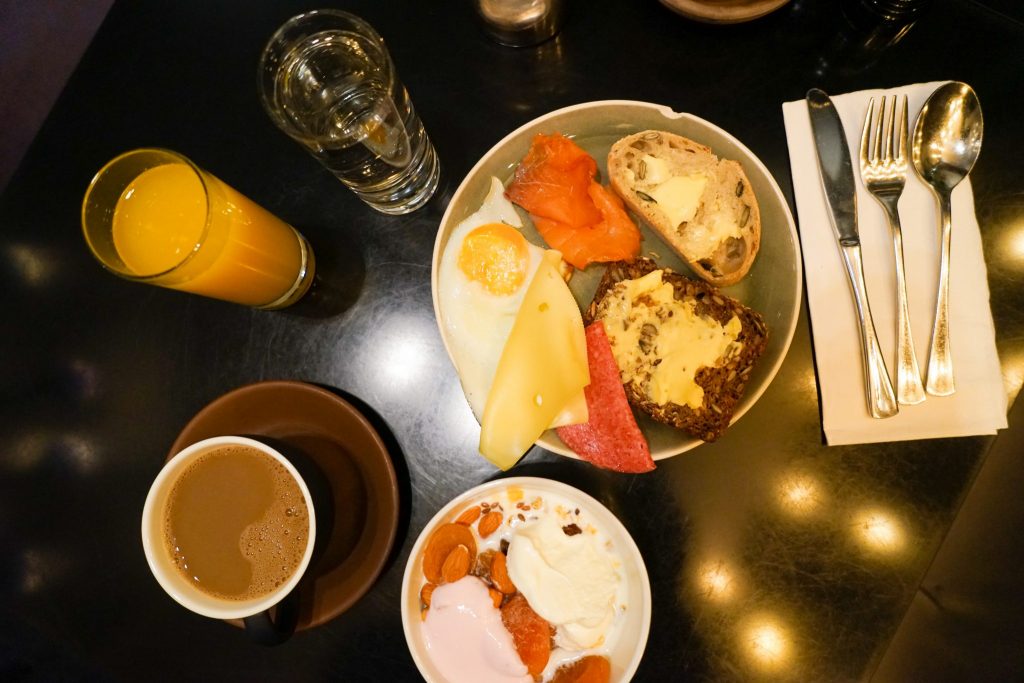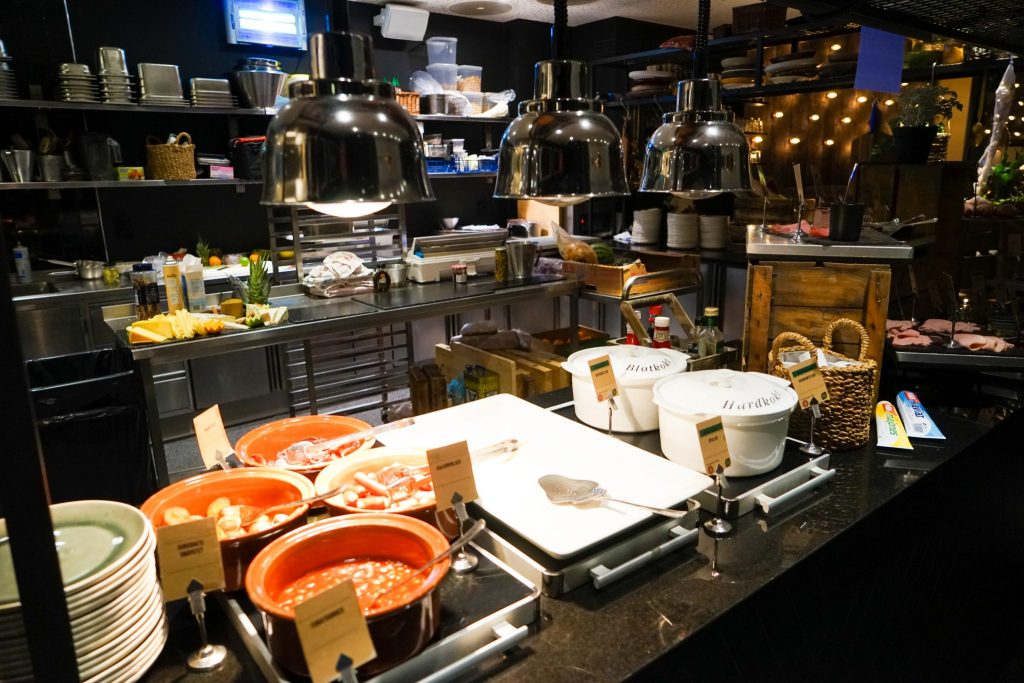 Onsite there is also the award-winning Ácido, a South American influenced restaurant focussed heavily on social eating with shared dishes such as ceviche and tacos, all accompanied by delcious cocktails.
Far from your traditional Norwegian fare, Ácido is insanely popular with locals – and said to have Norway's best taco – but hotel staff will always strive to ensure a place for guests – though it helps to make reservations in advance!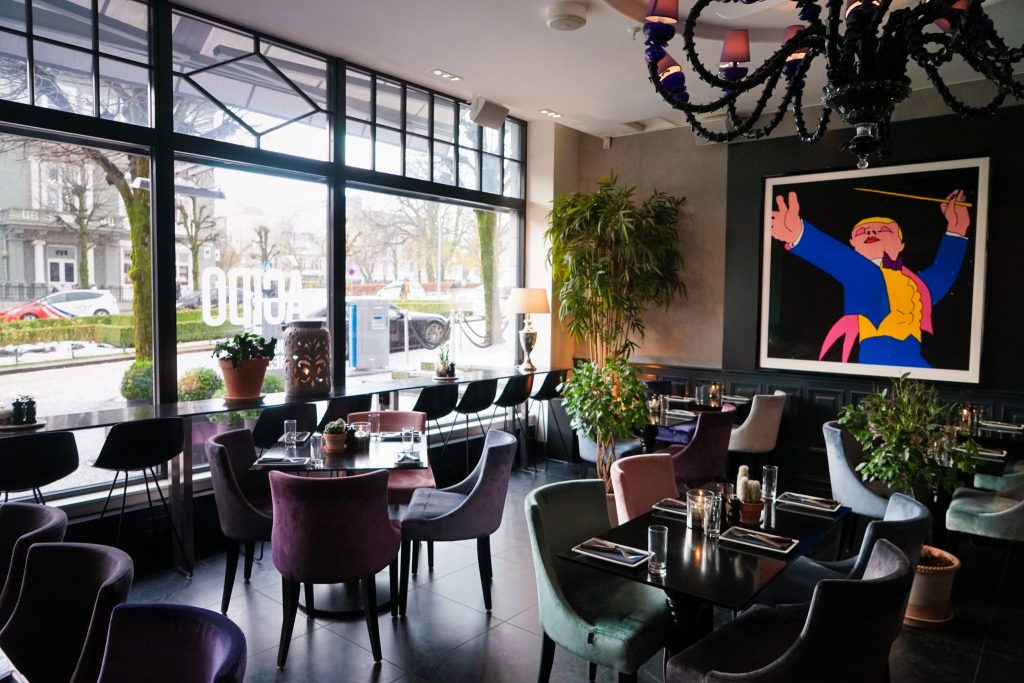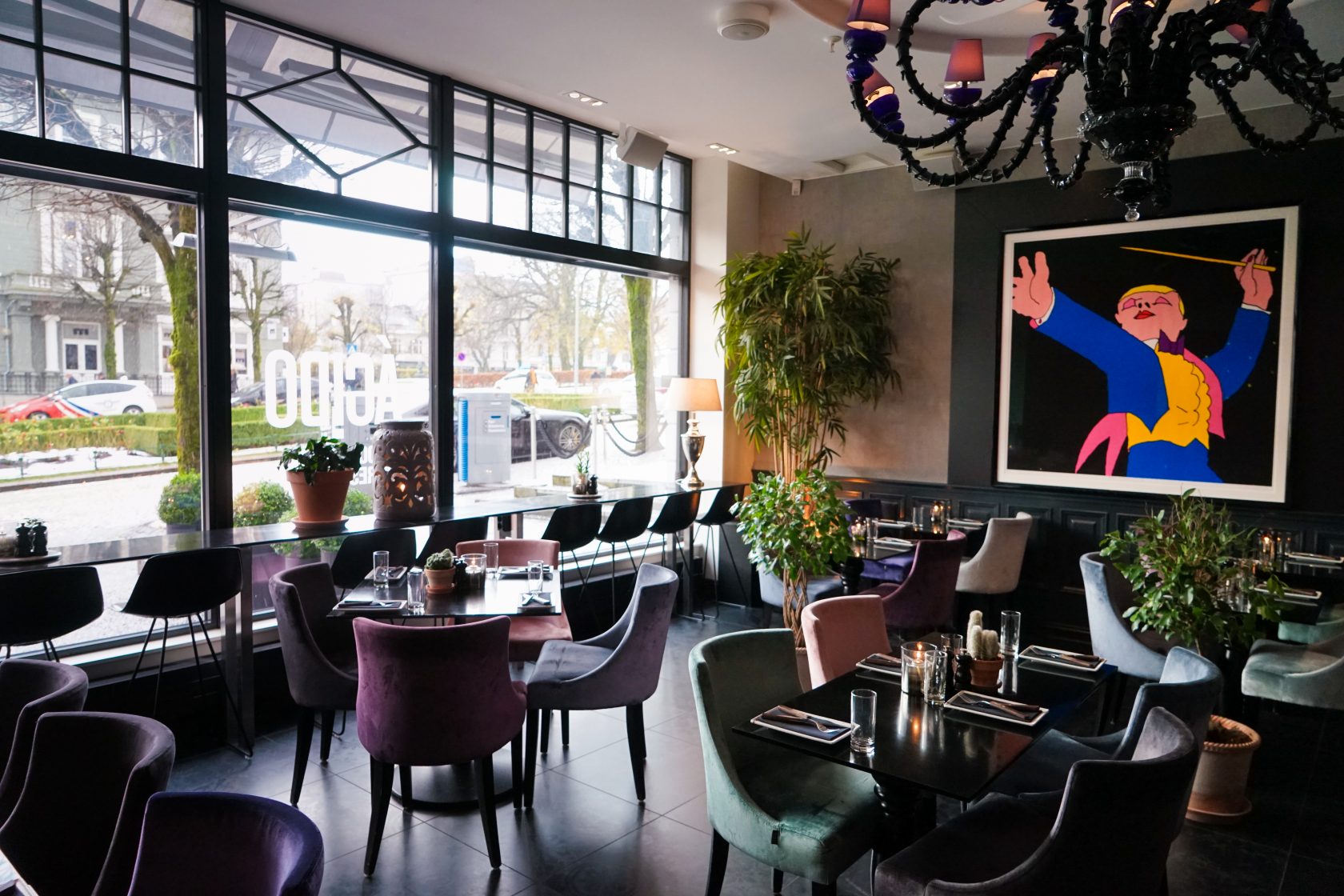 A stay at Oleana is made even more special thanks to thoughtful touches like a custom note on arrival wishing me a great stay, the free umbrellas to take and return as your wish (handy in Bergen!) and the hassle-free early check in to my room after a long transAtlantic flight….Got to love a hotel that lets you in the room earlier than allowed if it's available (which is becoming less and less common these days).
Plus my ownwards trip to Oslo was easily arranged with the train station nearby.
And as a hotel with a proud social and environmental conscience, the Hotel Oleana has a raft of innovative initiatives to reduce their impact but the one I loved the most was the option to forgo your room cleaning and instead have a donation made in your name to their Sweet Dream project, helping children who have been victims of trafficking.
No pressure – but saving lives while you snooze away a rainy day sounds pretty ideal to me!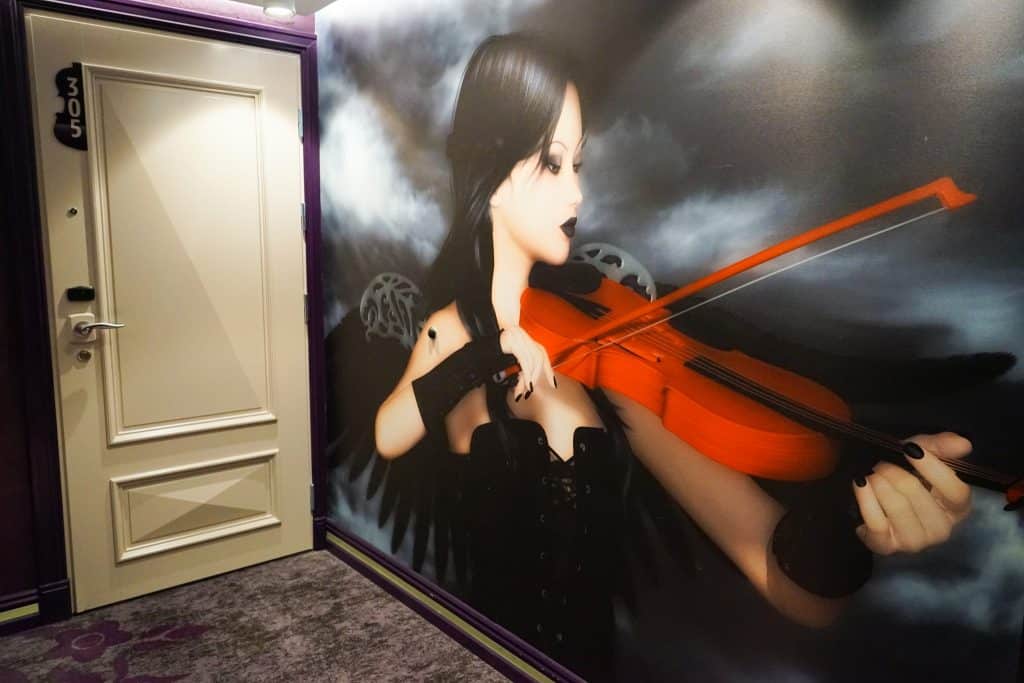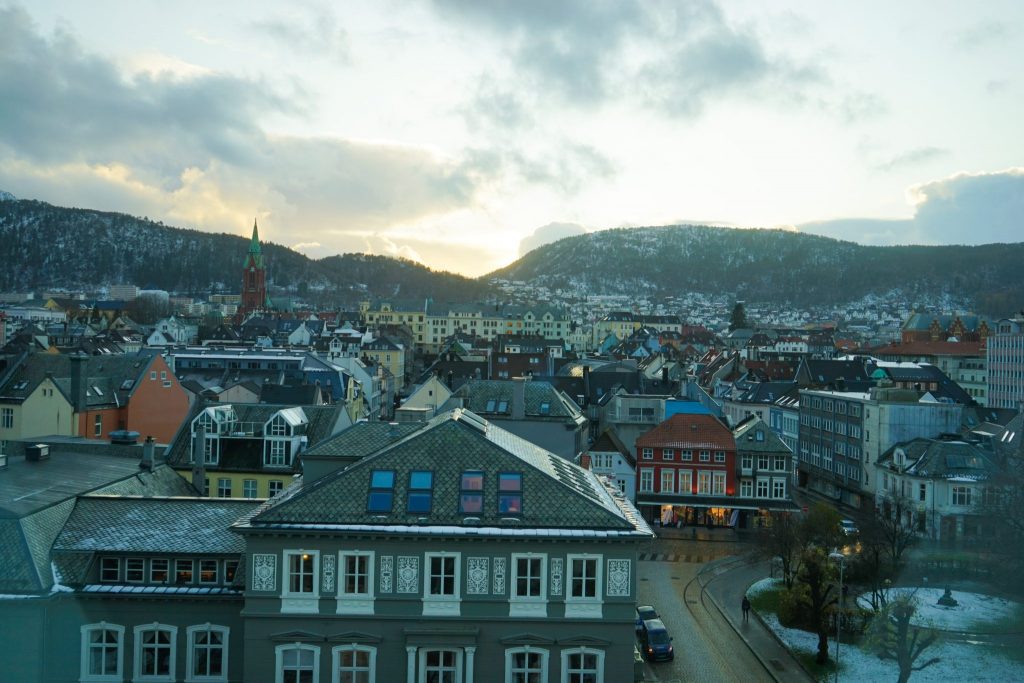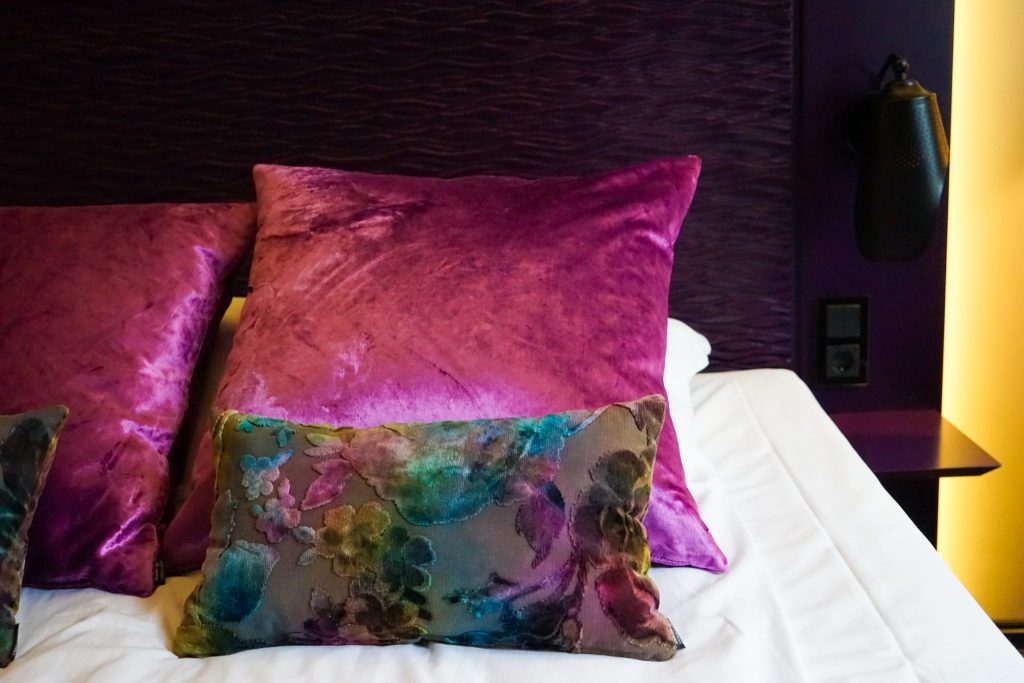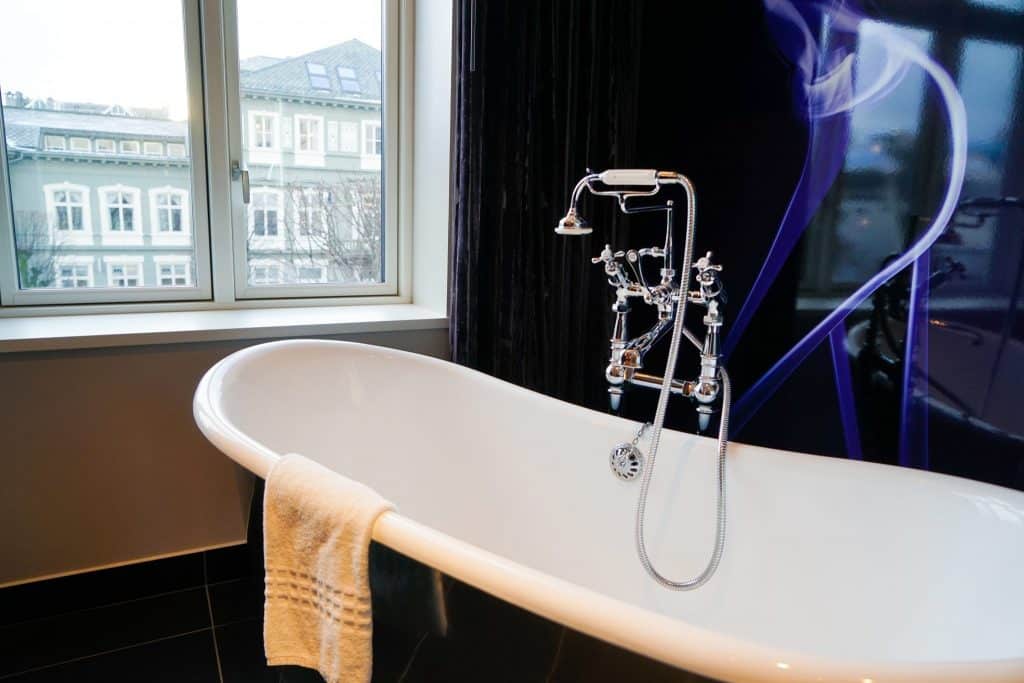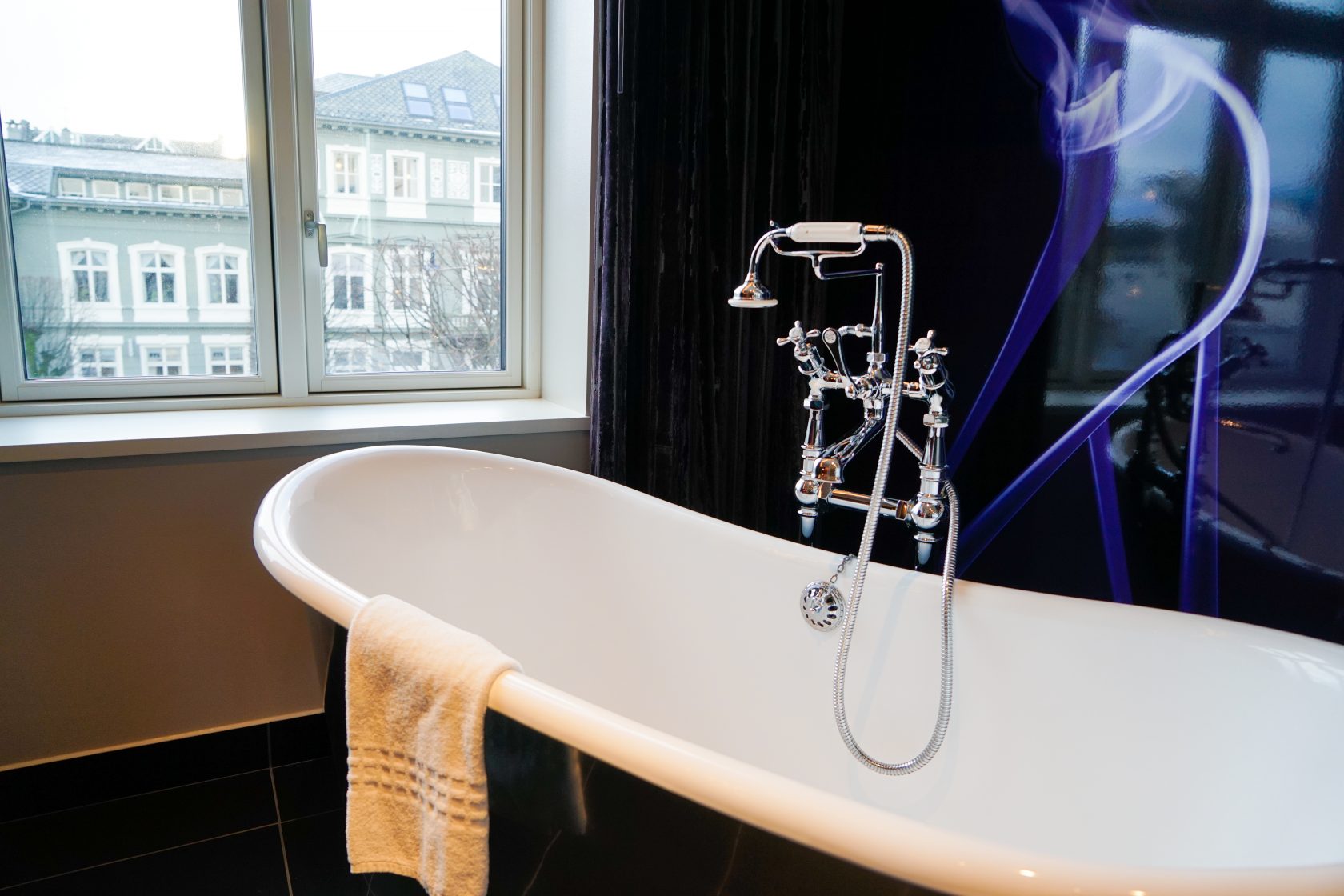 The Hotel No 13 Bergen Sister Property
While I didn't stay here – I really wanted to show their sister property Hotel No 13 Bergen just around the corner…. A slightly cheaper option, I had a quick look around No 13 and fell in love with their penthouse – with it's incredibly huge skylight and Fifty Shades of Grey vibes (which is rather fitting as a certain lead actor is rumoured to have stayed in this exact room).
Featuring many of the same, bold colour choices and designer room details this could suit those looking for a more casual experience with the focus restaurant here serving delicious burgers and beers.
Even if you don't stay it's worth poking you head in to admire the mosaic backlight ceiling painstakingly brought from America and to try their delicious burger of the month the the Hotel No 13 bergen restaurant.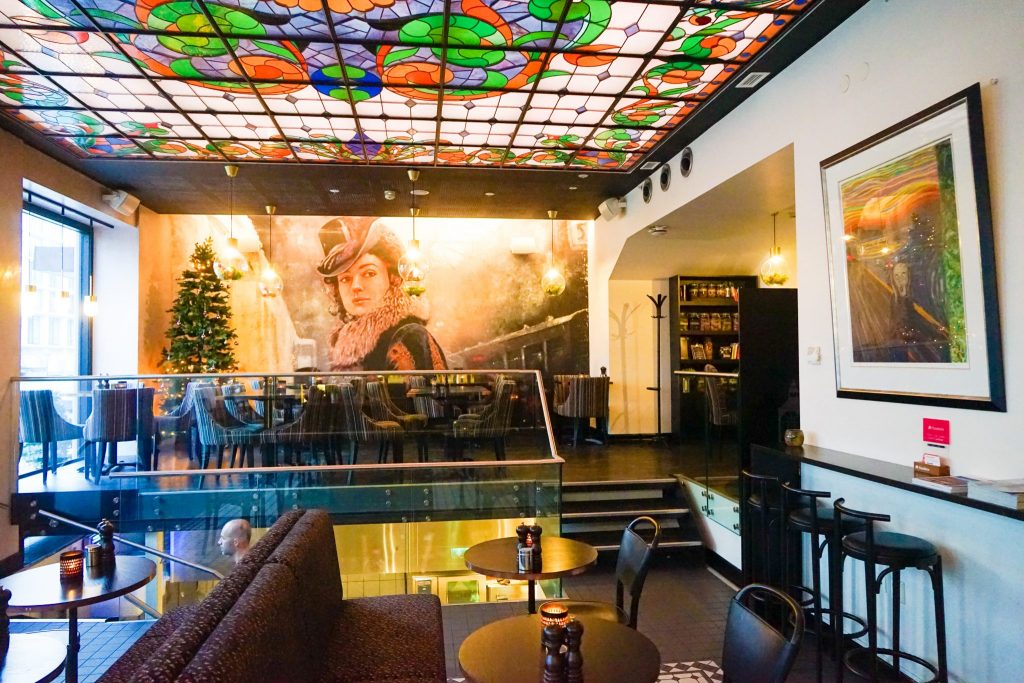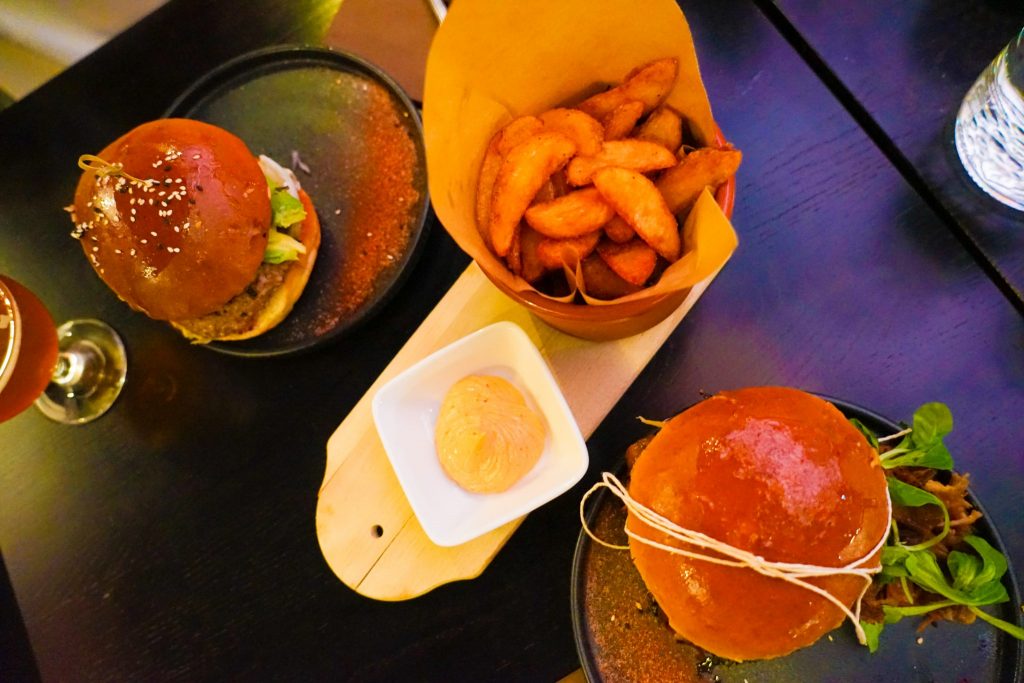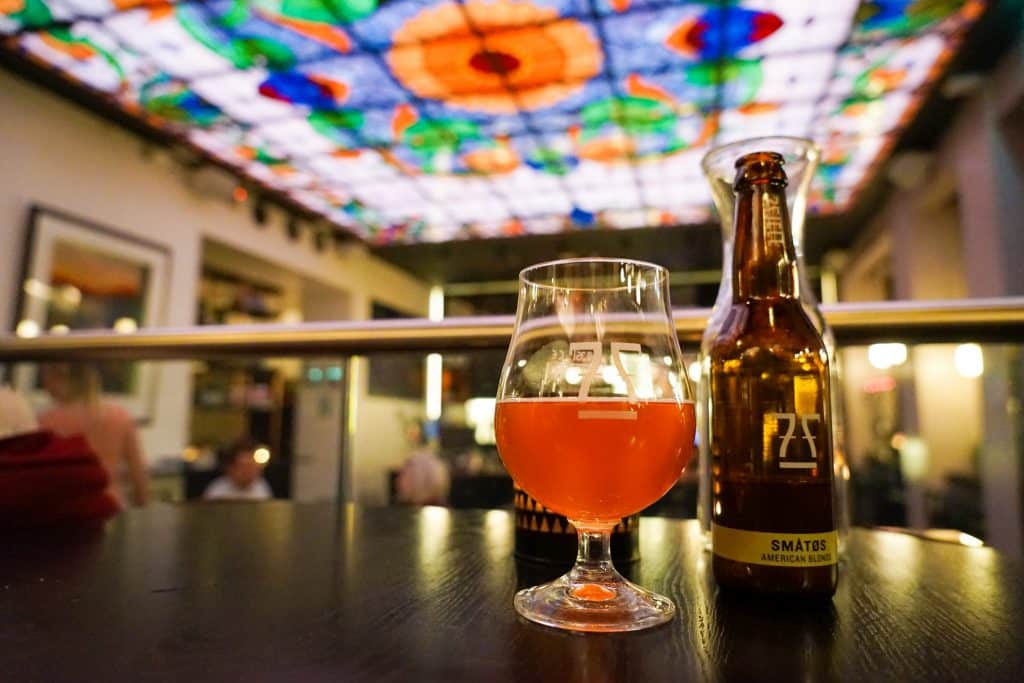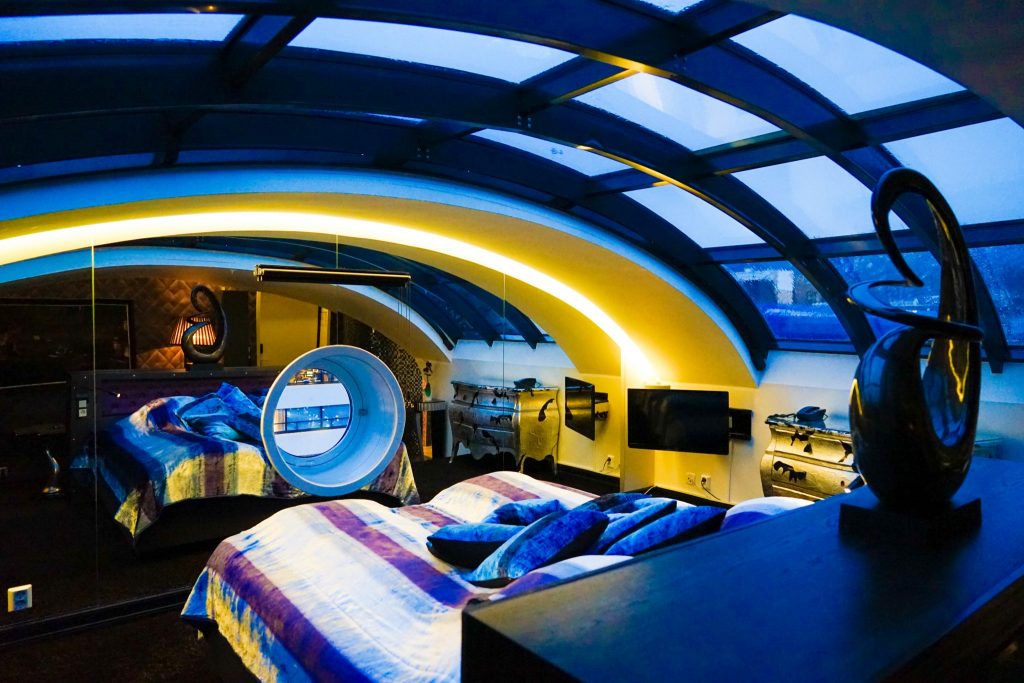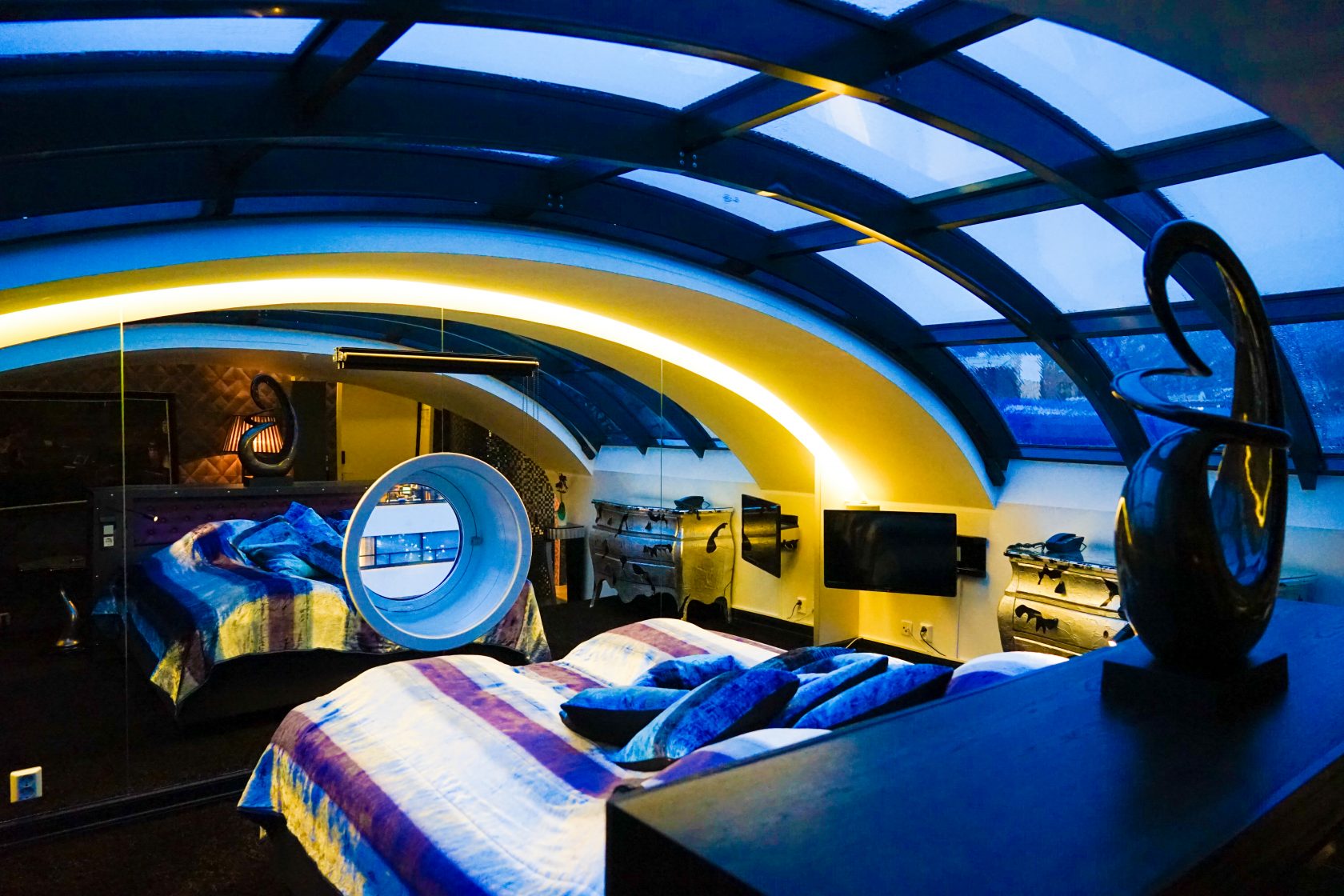 Curious to compare? Check out the latest prices, specials and availability for Hotel No 13 Bergen right here!
Exploring The Surroundings And Seeing More Of Bergen's Attractions
Bergen – a picturesque, harbourside city in Norway is suddenly the destination everyone is talking about.
With beautiful fjords, colourful houses, plentiful museums and innovative gastronomy, all served up alongside a heavy dose of Scandinavian design Bergen might just have it all…if you can get past the weather that is!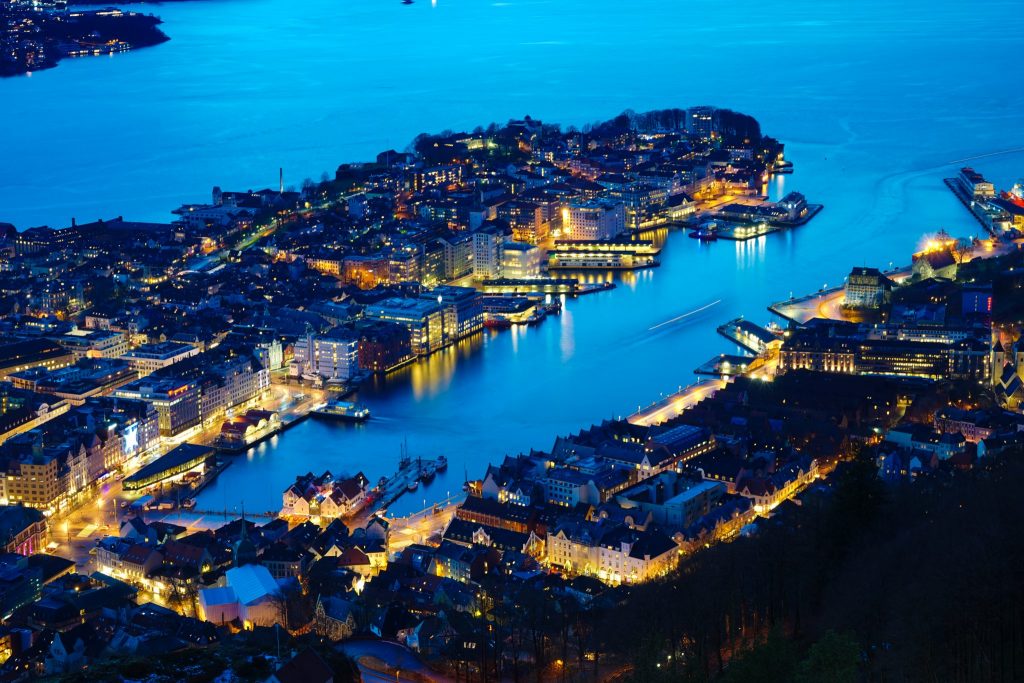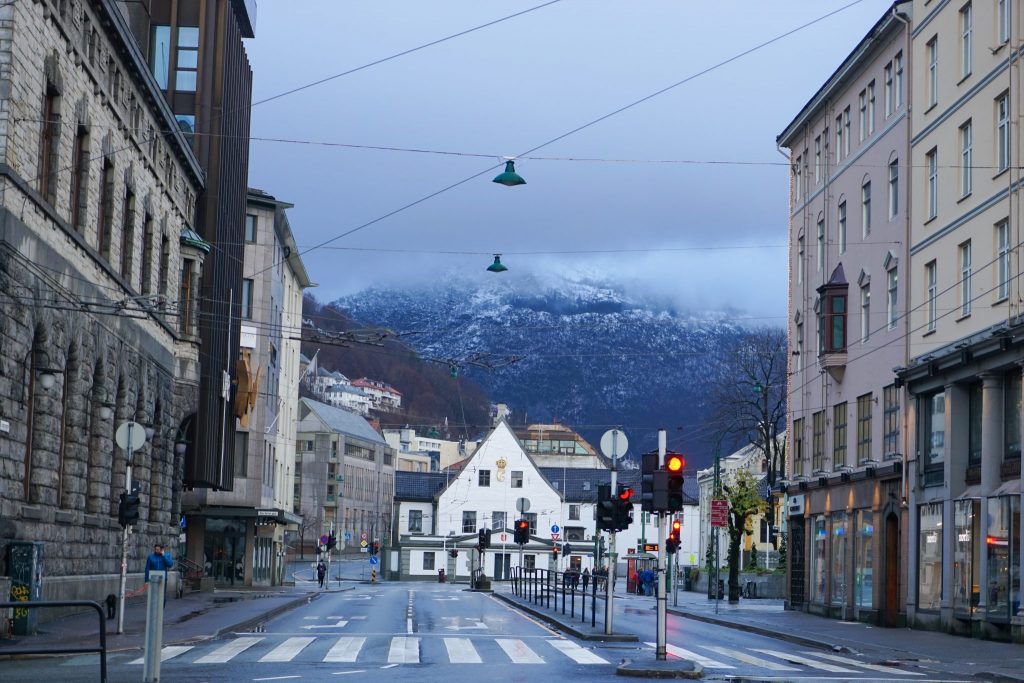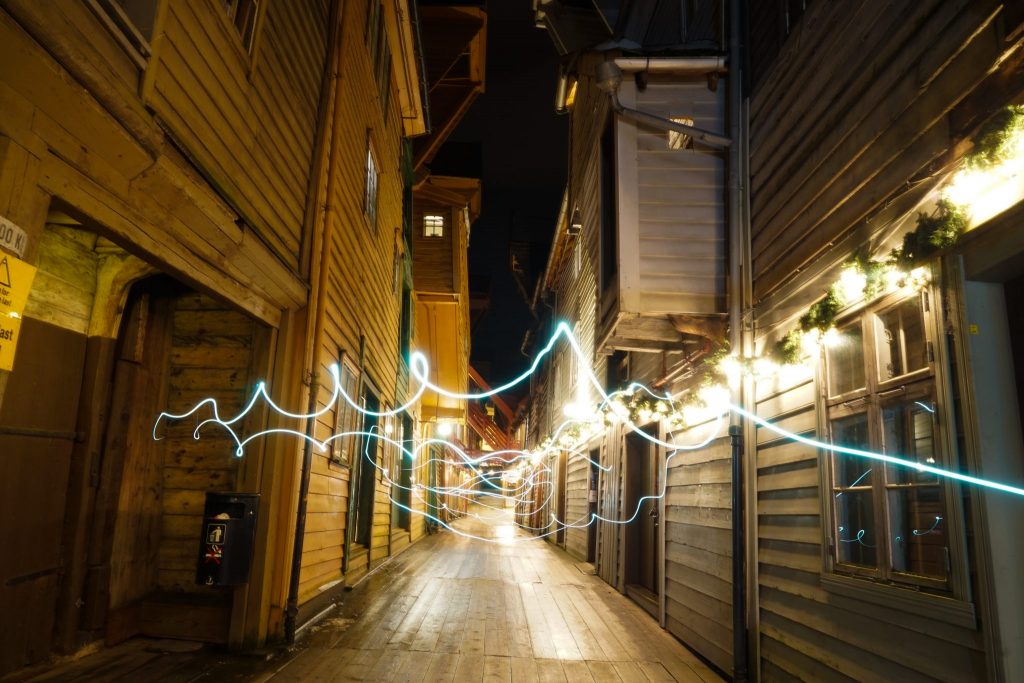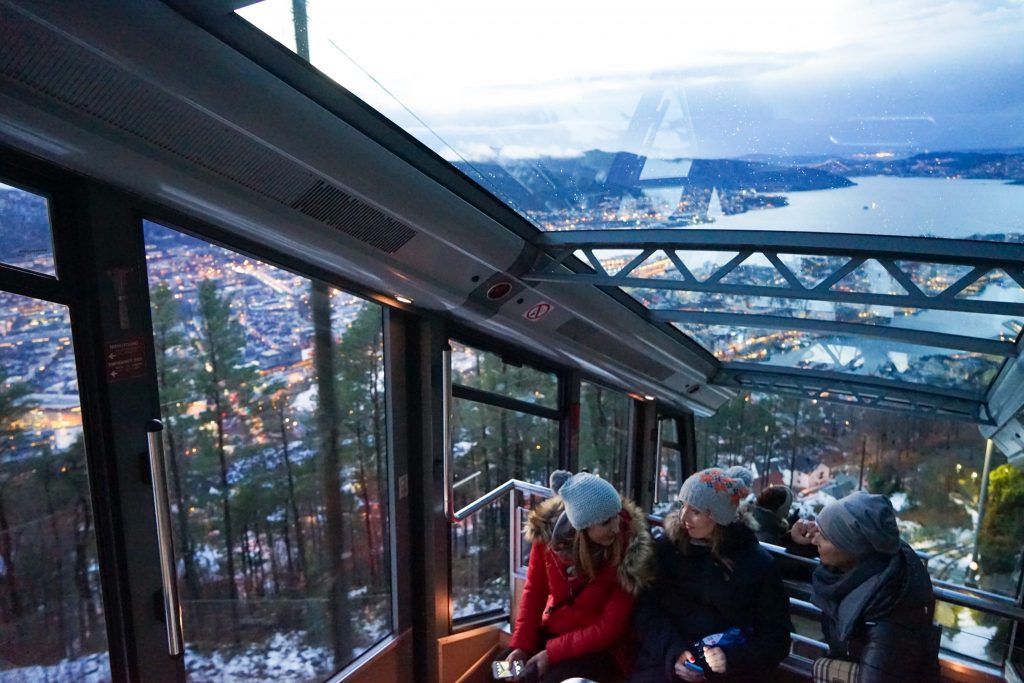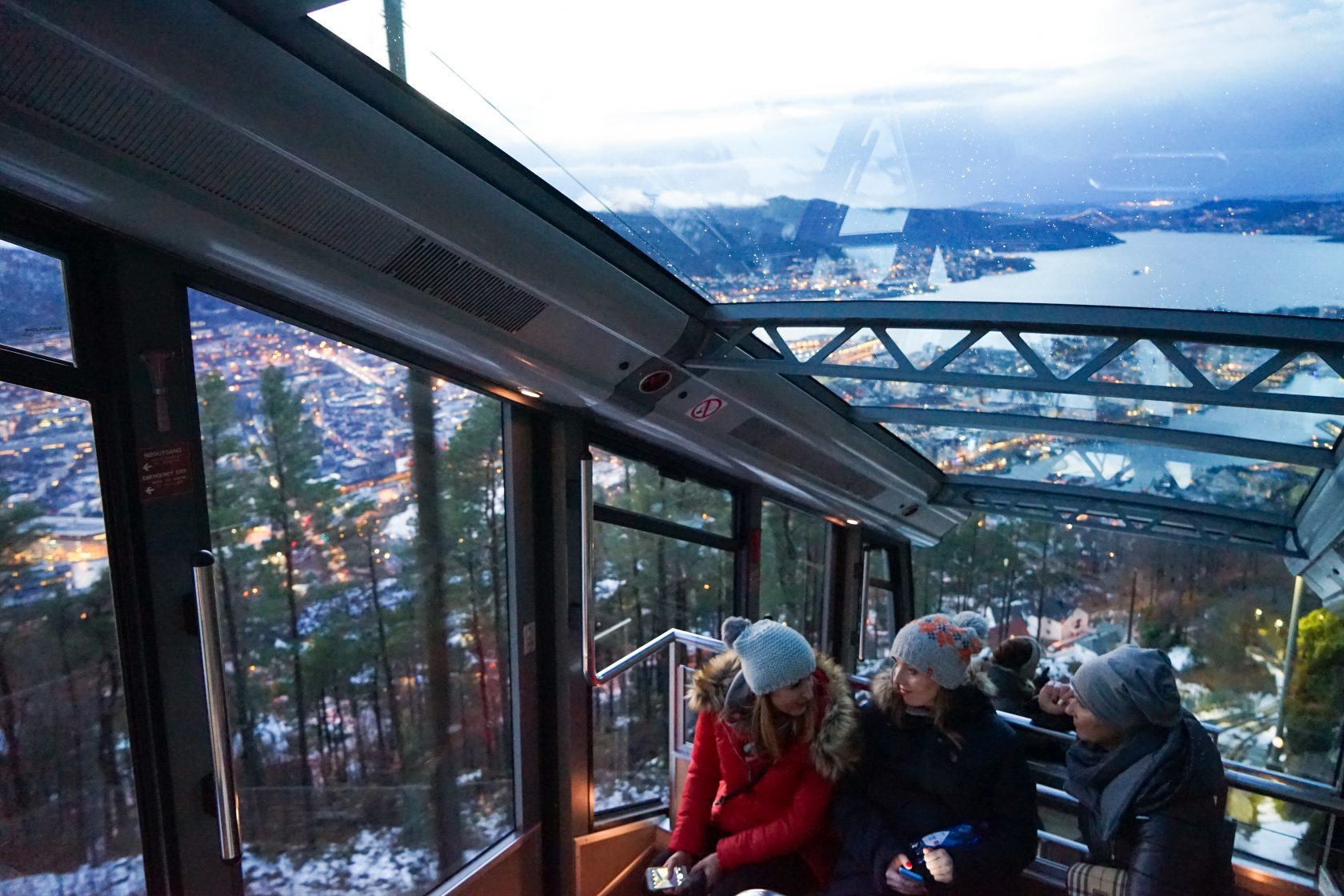 Yes, there is no denying it, Bergen is allegedly either the wettest city in Europe, or the entire world (depending on your internet source). You would think that much rain would put a damper on spirits, but no – these hardy Vikings have developed plenty of alternative activities for a rainy day.
In the process they've created an international city filled with cosy coffee shops, world class-dining, twenty + museums and plenty of other incredible attractions to fill a travellers calendar for weeks or months.
Of course the weather is not that bad, and even during my visit in one of the wettest month of the year (November) there were plenty of clear days – and everybody really knows how to get out and make the most of
To find out more about the attractions of Bergen in detail click through to Bergen In A NutShell: 20 Unmissable Things To See And Do in Bergen Norway.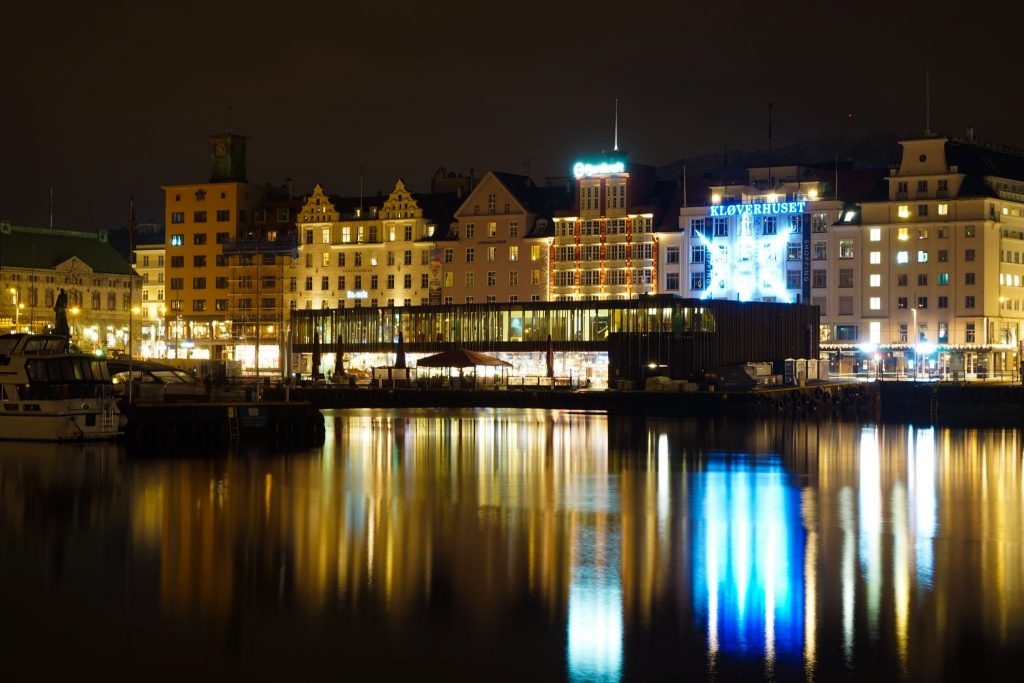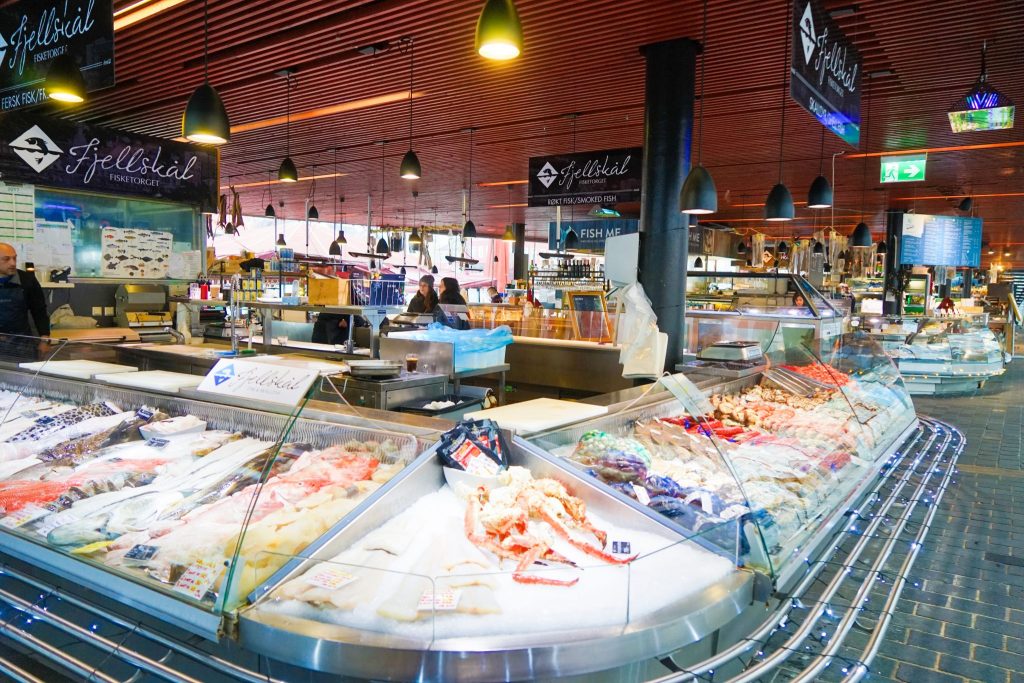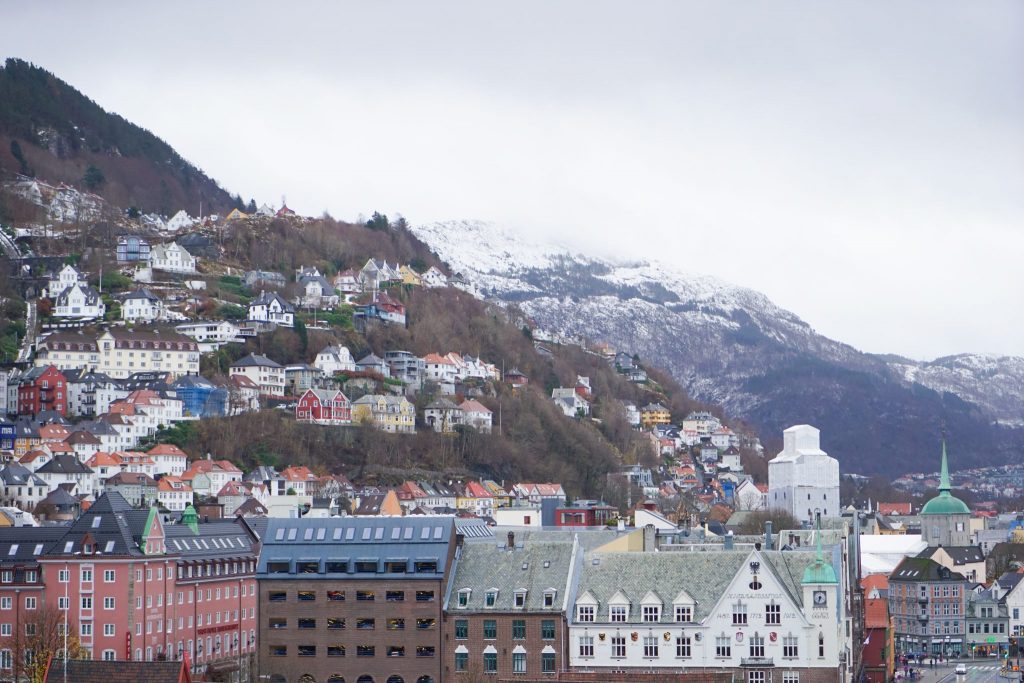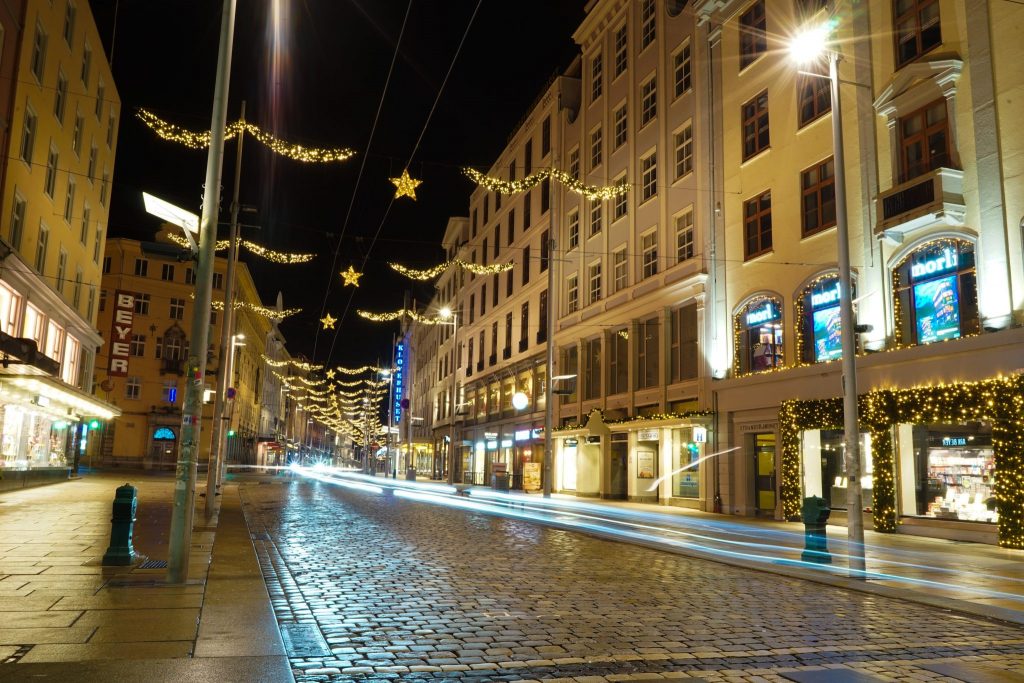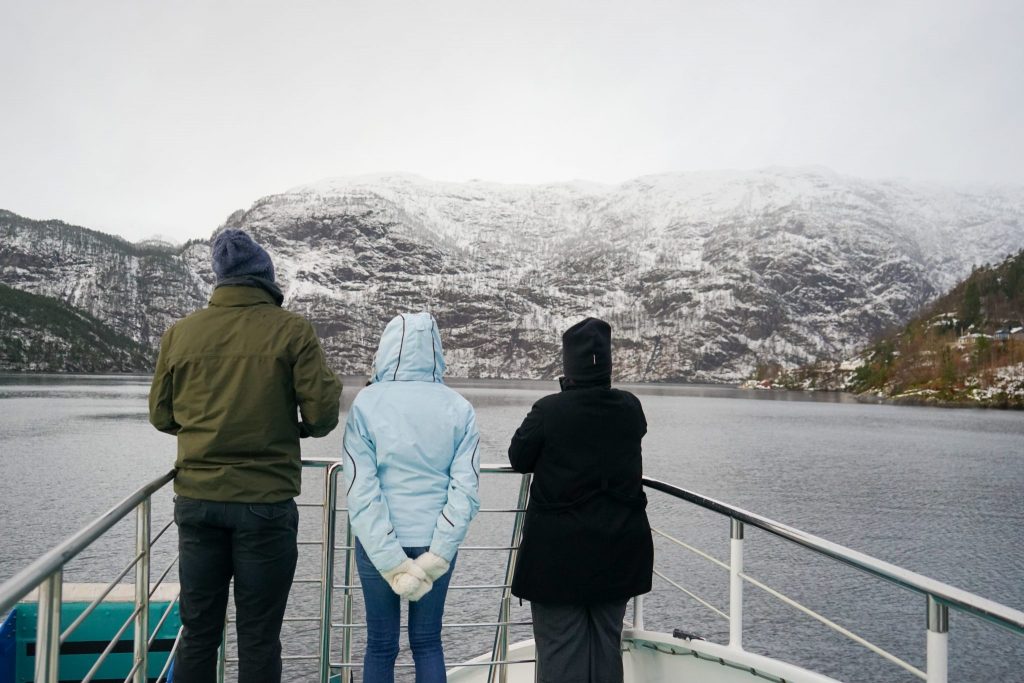 Overall, The Hotel Oleana Bergen is one of my all-time favourite hotels and perfectly complimented my stay in Bergen. Far from a forgettable hotel, I was excited when it rained in Bergen as it meant I could hang out in the lobby sipping a coffee with the young and fabulous or retreat back to my room looked after by my dream man.
Beautiful design, friendly staff, well-appointed rooms and one of the most fabulous hotel breakfasts you'll ever experience – What more could you ask for really? Ditch the over-priced chains and cliche whitewashed hotels and experience the bold, stylish and ever-so-risque design of the Hotel Oleana for yourself.
Sure, rough camping in Norway might sound appealing – but a comfortable bed, wonderful service and a hot shower in one of the world's best hotels is so much better.
A special thanks to Hotel Oleana for helping me with my stay, including hosting me and providing plenty of great local hints and tips that you can find included above and in the sister article: Bergen In A Nutshell: 20 Unmissable Things You Need To Do In Bergen Norway!
As always all opinions are my own and I was in love with this hotel even before I reached out to stay here.
Further Things To Consider Before Any Adventure
Now you're all set and prepared to explore our big wide world, why not sort out everything else out all in one go? If necessary for your travel plans make sure you have brought proper travel insurance, protected your privacy by getting a secure VPN, compared all the top hotel booking sites to find just what you're after, reserved an unbeatable rental car price and - of course - booked the best flight deals!
Or maybe just forget it all and go for a last-minute cruise or effortless tour instead?
Many budget travelers (including me) indulge in worldwide airport lounge access, so we can experience luxury while still slumming it in economy. Naturally, we would never leave home without a more general travel guide since we couldn't possibly cover everything here!
Just add an adventurous attitude and plenty of smiles - they go a long way - and that about covers it all! Now go out, find your own path and don't forget to share your best inspiration stories with me on Facebook, Twitter, and Instagram...I'd love to hear from you!