Located in Southeast Asia, Singapore, one of the smallest countries in the world, rightly sits among one of the top tourist destinations in the region.
Lacking both the space and the natural wonders of surrounding countries, it would be hard to imagine how Singapore manages to reel in tourists from all over the world and put a smile on their face as they leave the country, fully satisfied.
Perhaps a strange mix of traditional Eastern culture and modern lifestyle is the key factor here. Although the city has been there for centuries, Singapore seems to never lose its youthfulness, incorporating it into the city's traditional lifestyle.
By day, one could enjoy a walk around the austere and somber local temples, and as day fades into night, the city's nightlife comes to life with non-stop dancing and music, mesmerizing you into an ecstatic trance.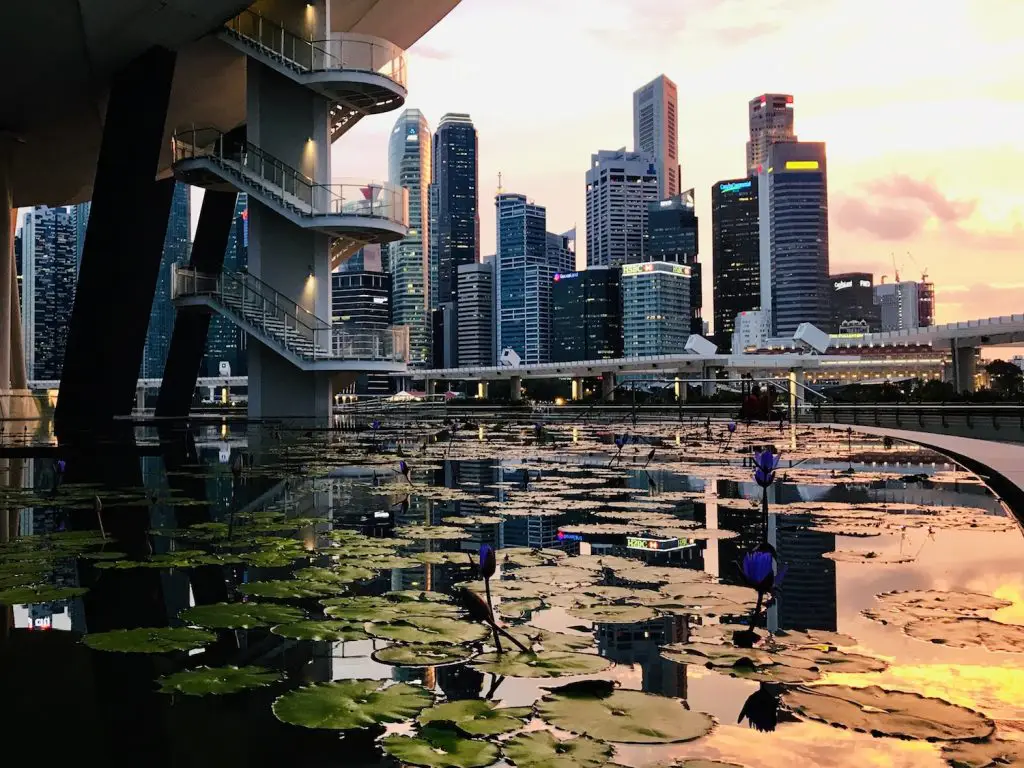 The city also harbours one of the most multicultural societies in Asia. Given its strategic location along the Strait of Malacca, ever since its first days, Singapore has seen vibrant marital activities in its waters, giving birth to multinational immigrants.
Today, thanks to these original immigrants, Singapore has become a true melting pot with communities of people with different ethnicities living together in harmony, creating a unique scene with so many fun attractions to discover.
There is just so much to see in Singapore, but do not worry! Because the city is quite small, it is possible to see the most beautiful landmarks and destinations in Singapore in just 24 hours – though if you have more time, our comprehensive article with 50 things to do in Singapore will help you out a lot more. Take our hand, and we will show you the beauty of this lovely country in South East Asia!
---
Before exploring Singapore, arrange an eSIM to avoid hefty international roaming fees. Staying connected while traveling is essential, and eSIMs have transformed mobile network access for globetrotters.
No need to search for local SIMs at the airport; eSIMs offer a hassle-free experience upon arrival. They save time and money while preventing loss or damage to physical SIMs. To stay connected, consider Airalo or Holafly, the biggest names in global eSIMs.
Airalo offers a wide variety of destinations and smaller data bundles, while Holafly has unlimited data packages and excellent EU data deals. Don't delay; enhance your travel experience with eSIMs for seamless connectivity.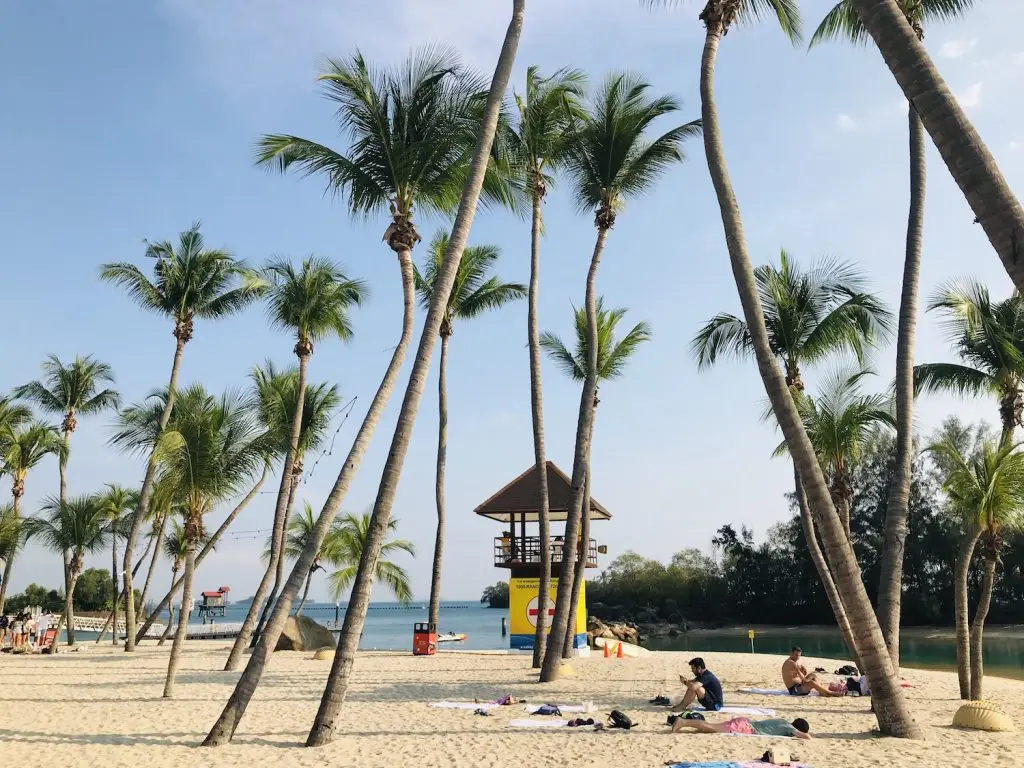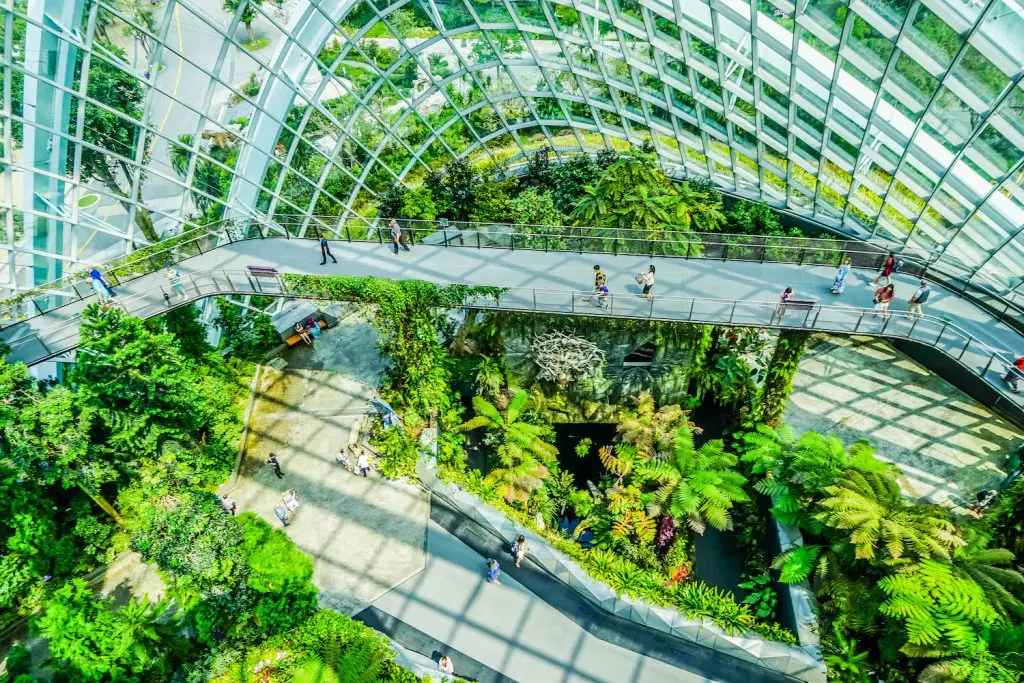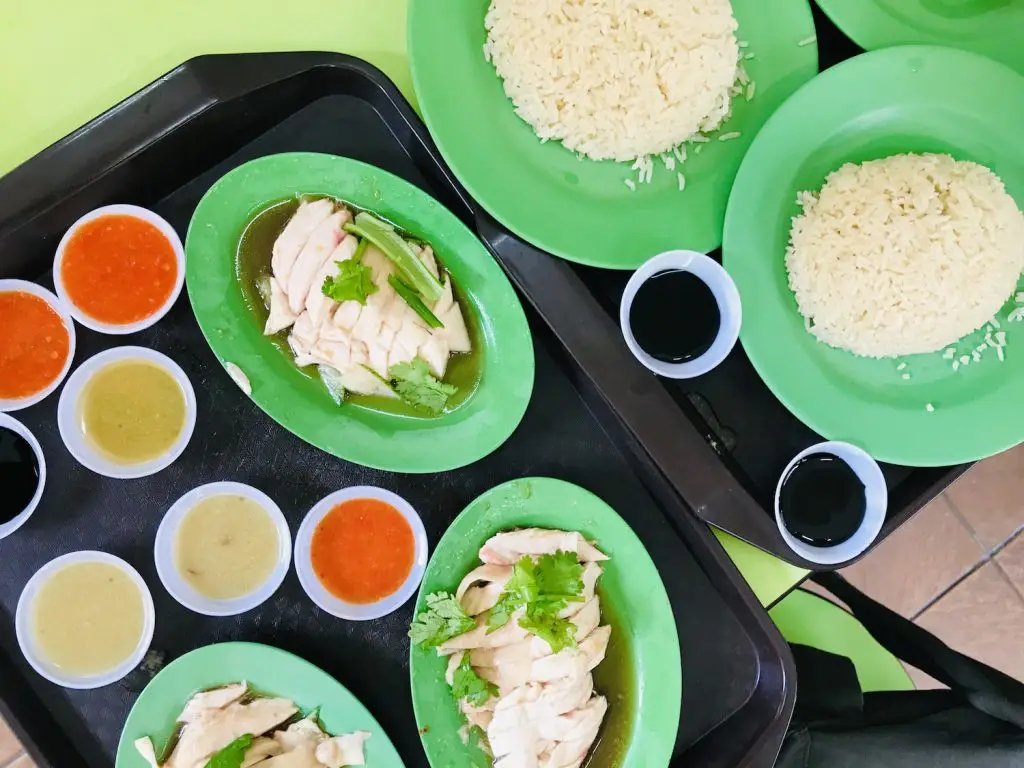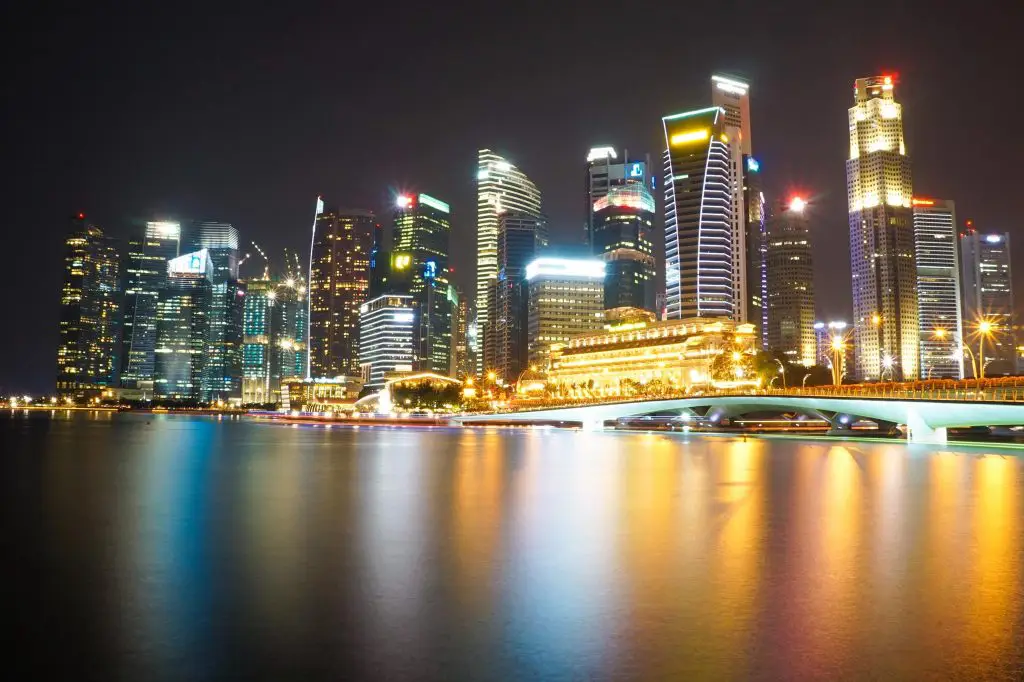 Singapore Stopover Guide: What To Do For 24 Hours In Singapore 🛫
Have Breakfast At Tekka Indian Market
The Indian community is one of the primary communities in the country, and they also contribute a great deal in building Singapore's reputation as a foody's heaven in South East Asia. Indian foods abound in the city, but to truly taste the finest quintessential dishes of Indian cuisine, we recommend you to take a walk to the hawker market at Tekka Centre.
Consisting of nearly 300 food stalls, this hawker market is truly a utopia for foodies. As it is neatly located in Little India, the Indian foods you get here are true local authentic dishes that will leave you wanting for more, so keep your eyes on the lookout for the best roti prata or biriyani!
There are so many things you have to try to eat in Singapore, and you can find many of them here – so make sure to go on an empty stomach…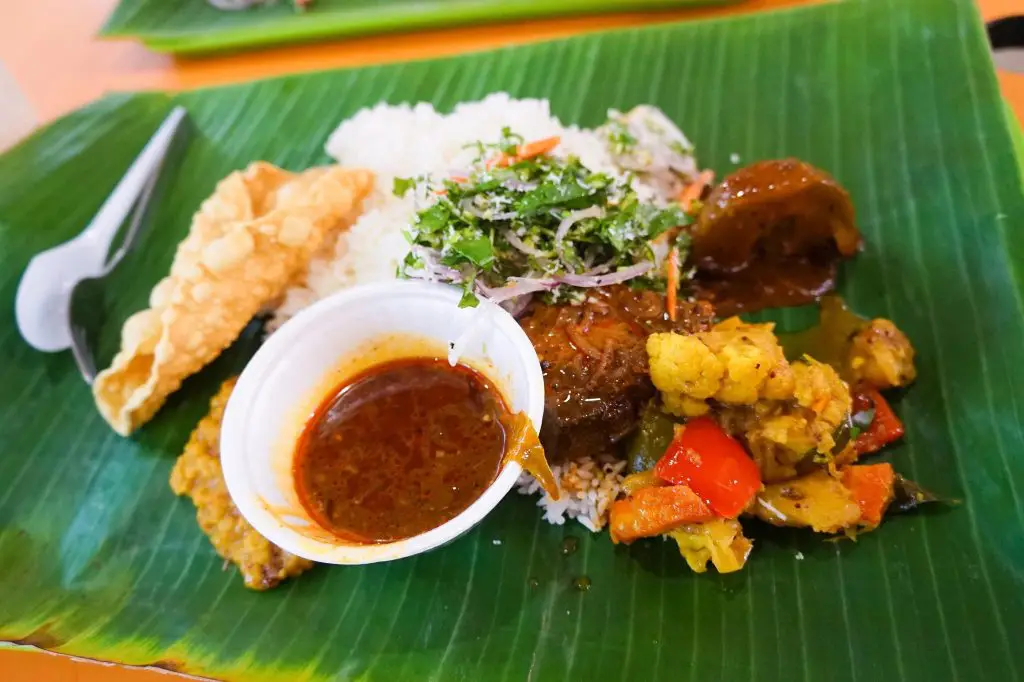 Explore The Hectic Streets Of Little India
After savouring the delicacies at Tekka Centre to the last bit, it's time to dive into the colorful world of Little India.
Energetic and vibrant, the streets of Little India are well-known destinations that appear on every tourist's itinerary. Rows after rows of aromatic spices and delicious foods will enchant you, taking you away to a sensual trip through the most exotic scents and aromas of Asia.
To add a touch of modernity, the area also houses several artworks painted by local budding artists, making sure that a trip through the area will leave all your senses satisfied. After hours of walking, remember to treat yourself a quick rest at a local restaurant.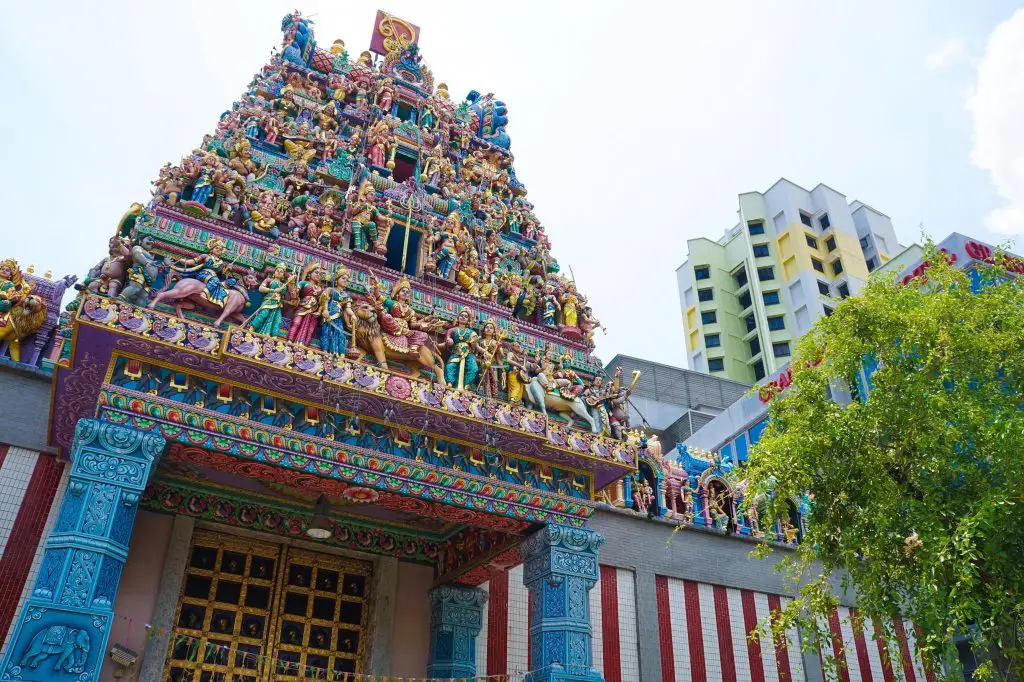 Enjoy The Spirituality Of Kampong Glam
Now it's time for you to explore one of the most unique neighbourhoods in Singapore, Kampong Glam, better known as Little Arabia.
Kampong Glam is the Muslim neighbourhood of the city, and also where the grand Sultan Mosque resides. Stunningly beautiful in true Muslim architecture, the mosque was built as far back as in 1824 and was declared a national monument in 1975, making it one the most sacred destinations in the country.
There are guided walking tour available in English for tourists, and, as a token of Singaporeans' hospitality, non-Muslims are welcome here, so long as they are appropriately dressed and behave well. When you are done seeing the magnificent mosque, take a look around the neighbourhood to find an Arab restaurant of your liking and enjoy your lunch here!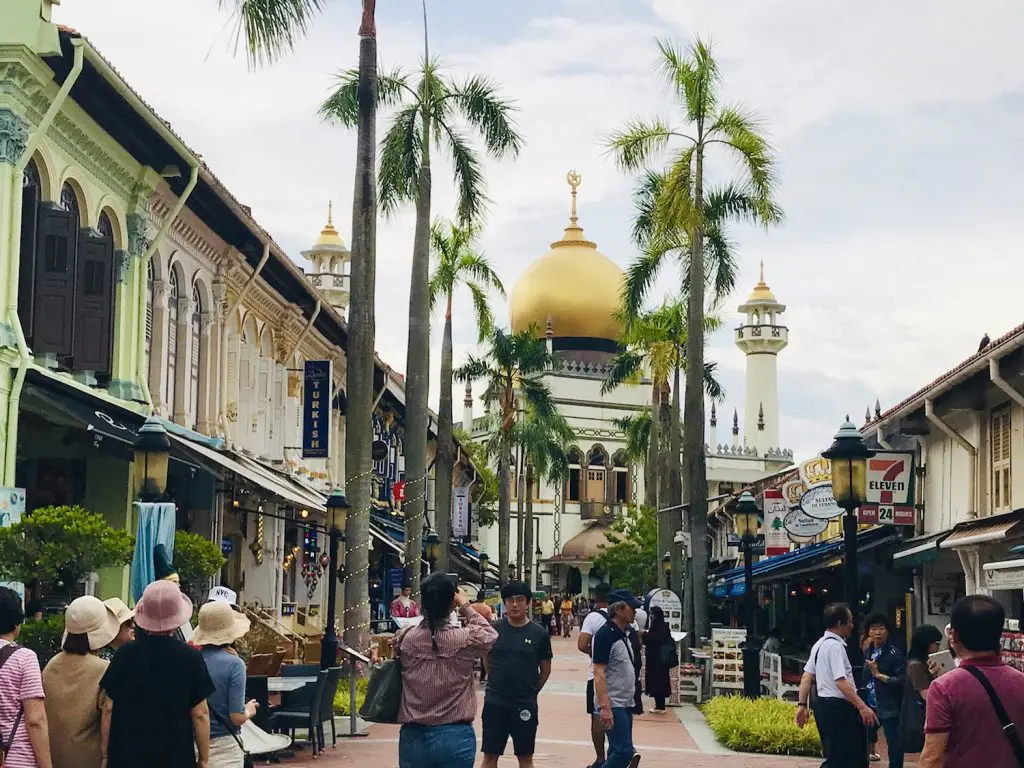 Head For The Lively Chinatown
Arguably one of the most famous destinations in Singapore, the Chinatown has so much to offer that it's impossible not to visit it. To reach there easily, it is best to take a metro. Known for its fusion of the old and the new, Chinatown today is no longer the ramshackle Chinatown of the past, but rather a vibrant quarter full of life and activities.
While you are at the quarter, we recommend you to take some time to visit the local religious institutions such as Jamae Mosque, Sri Mariamman Temple, and Buddha Tooth Relic Temple to gain a more comprehensive understanding of local religions.
After a trip to austere temples, treat yourself with some comfort foods sold by local hawkers to get a taste of authentic Chinese Singaporean cuisine.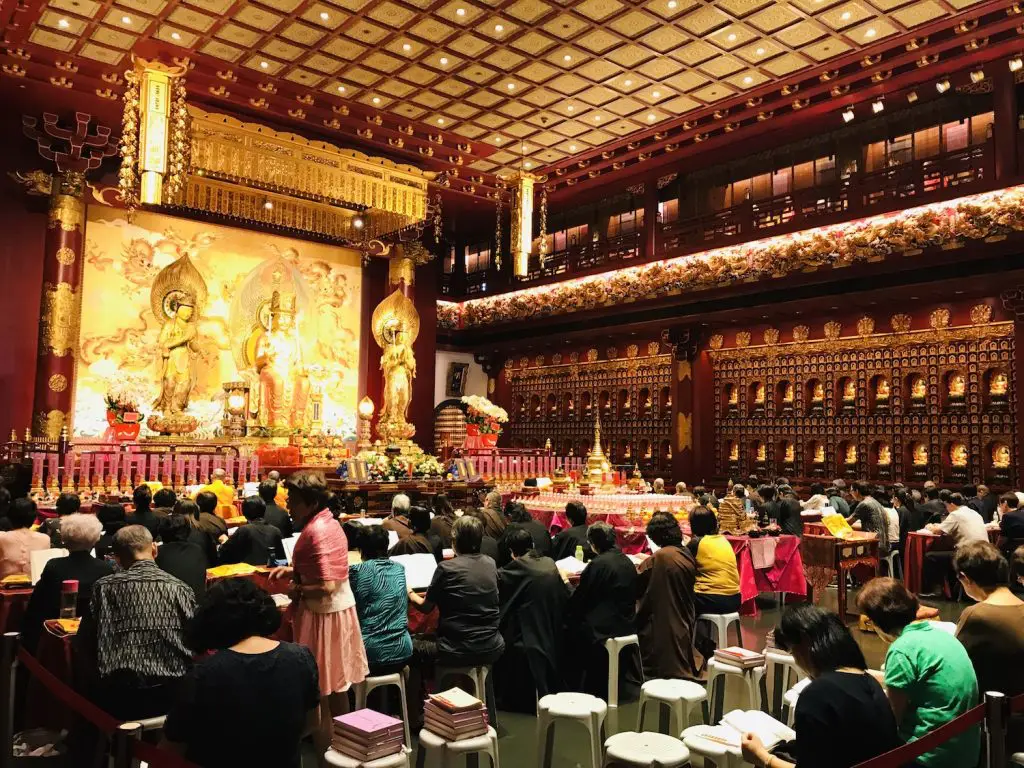 Stroll Around The Incredible Botanic Gardens
It's time to dive into more sightseeing! For the next one, take the metro to the centre of the city, where the famous Botanic Gardens reside.
As one of the only three gardens in the world which have achieved UNESCO Heritage status, the site features lush spaces of green and verdant exotic tropical plant. As you step into the site, be prepared to be mesmerized by the magnificent display of colours and the enchanting fragrance.
Since its creation in 1859 by British Colonists, the gardens have been used as an invaluable research site by scientists, biologists, and botanists around the world. The location has also played an important role in the preservation of tropical plants, making a trip to the Botanic Gardens an adventure full of helpful knowledge.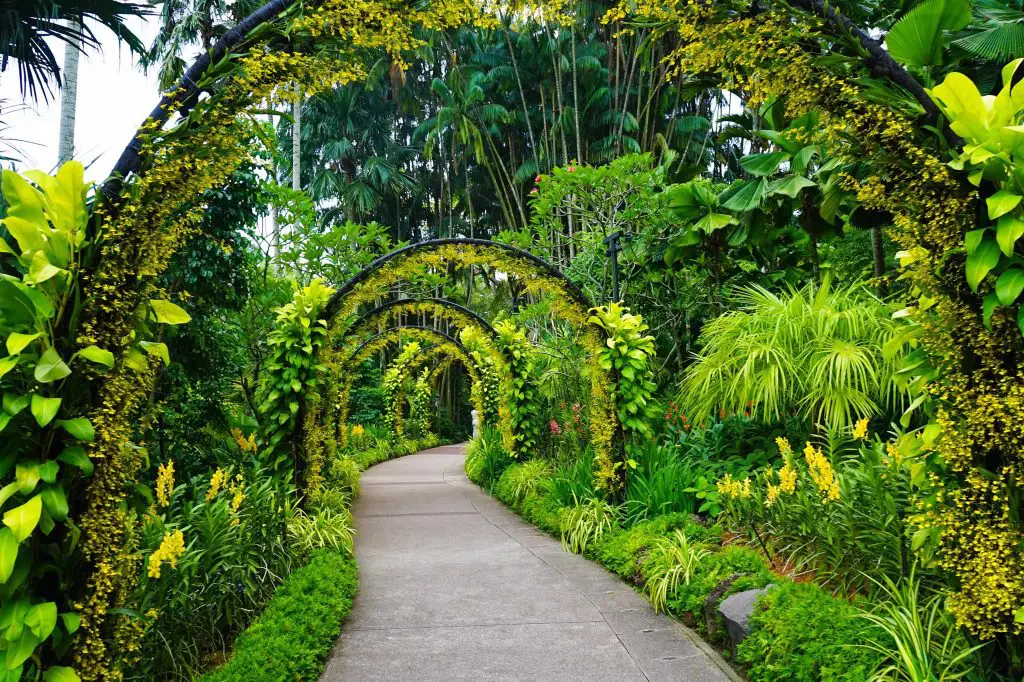 Shop Till You Drop On Orchard Road
No trip to Singapore is complete without shopping. As one of the best shopping venues in the world, Singapore offers you a wide range of selections, from fine tea to clothes and fragrances, all from the most luxurious brands in the world.
When it comes to shopping in Singapore, perhaps there is hardly a better place the Orchard Road. Located in the heart of the tiny country, this road, only 2.7km long in length, houses as many as 20 malls, plazas, and shopping galleries, a feat comparable to Tokyo's famous Ginza district.
Other newer and hipper neighborhoods might have gained more reputation, but when opulence and wealth are what you seek, Orchard Road is still the destination.
As exciting as it is today, the road was not always this cosmopolitan. In its early days, there were not malls nor department stores on the road, only fruit orchards and farms, hence the name. It was in 1958 that the first department store opened on the street, and more soon followed.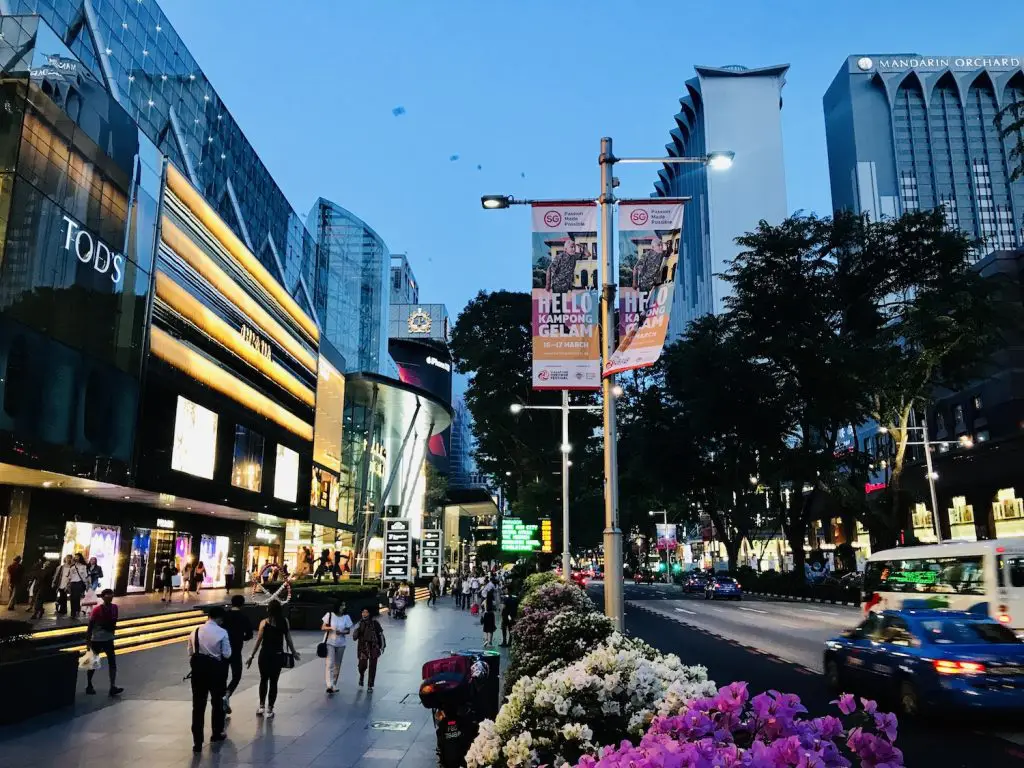 Enjoy Sunset At Marina Bay Sand's Infinity Pool
The pride of Singapore, Marina Bay Sand is the place to go when you feel like lavishing. With an impressive design, top-notch services, and the finest gourmet dishes around, this iconic hotel in Singapore will make your trip an unforgettable one, and an expensive one as well, that is!
One of the most famous attractions in the hotel is its rooftop infinity pool. Situated on the top of the hotel, the pool is arguably the largest infinity pool in the world. Imagine as the sun is setting, you will sip a glass of cocktail by the largest infinity pool in the world, enjoying Singapore's impressive skyline.
What can be more attractive than that! Be warned, though, that in order to use the pool, you will have to be the hotel's guest. Understandably, the price tag will be huge, so take some time to think it through before you go with it.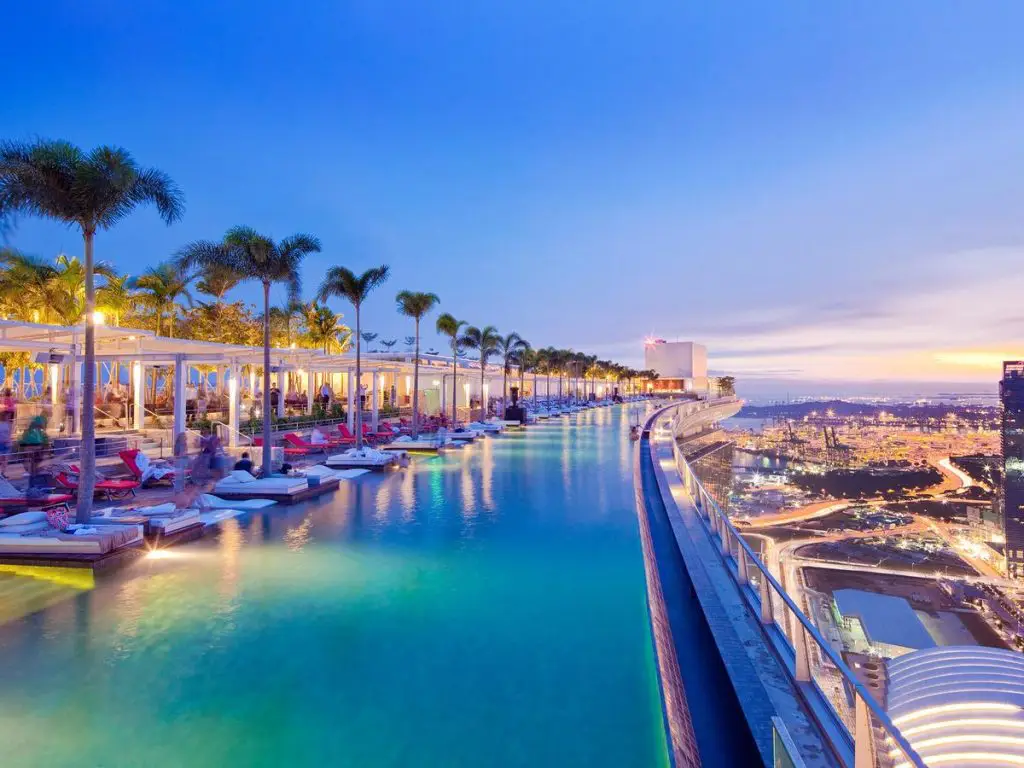 Enjoy The Fabulous Supertree Grove Show
Marina Bay Sand is not just about the infinity pool. In fact, head behind it at night to Gardens By The Bay, and you are in for a magical display!
The Supertree Grove there will shine brightly at night, lighting up Singapore's night sky and symbolizing its modernity and progress. There will also be accompanying music, creating a truly wondrous event.
Even better, the show is completely free, so travelers on a budget can easily enjoy the essence of modern Singapore without worrying about their pockets.
Though if you can squeeze in some extra time, the fabulous greenhouses are well-worth exploring, and tickets can be brought on discount in advance… with the added bonus of skipping the lines!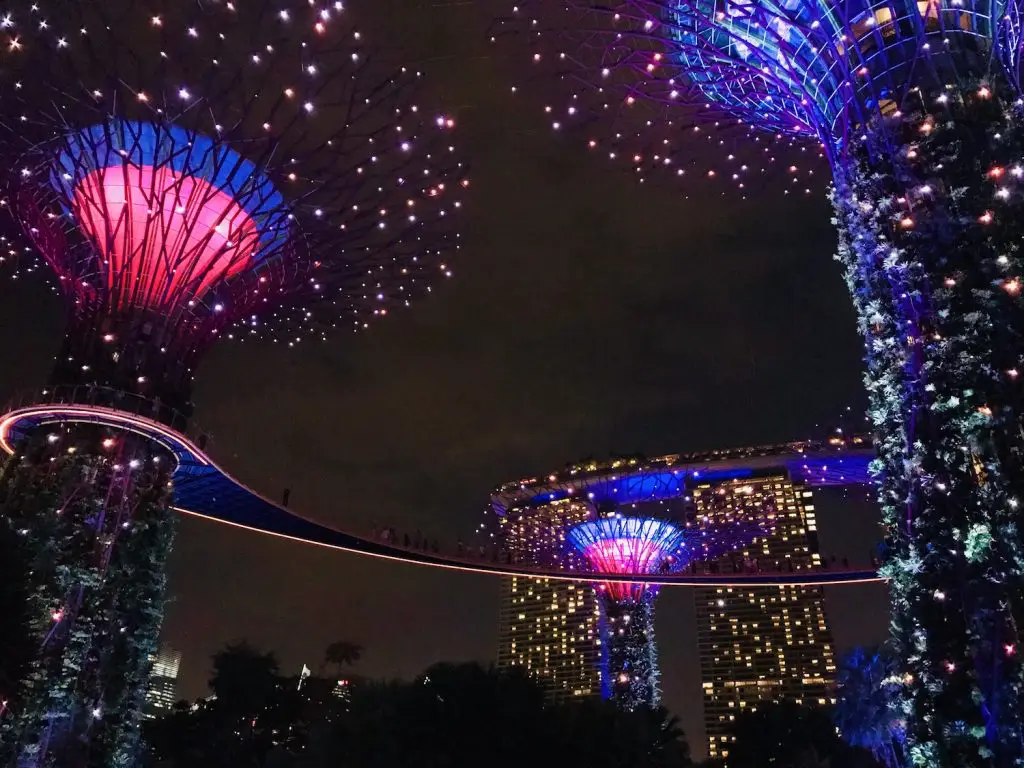 Dive Into The Wild Singapore Nightlife
Being a modern and vibrant city, it is hard to imagine Singapore without its iconic nightlife. From jazzy bars, cozy pubs, to loud karaoke sessions and wild dance parties, Singapore has so much to offer you, and it would be such a huge waste to let go of a chance to discover the city's beautiful nightlife.
As a huge plus, there is a local gay scene around Chinatown for you to discover, and there are some other hidden scenes known only to locals. When night comes, it's time to cast off all worries and indulge yourself in the rhythm of the music.
Singapore is such an amazing country, not to mention how clean the streets are and how friendly the people. 24 hours might be enough to visit the essential spots around the city, but Singapore still has so much more to offer you.
If it is possible, we recommend you to stay a bit longer to enjoy to the fullest the heart and soul of the Lion City, and to have an extra day to explore Sentosa Island…