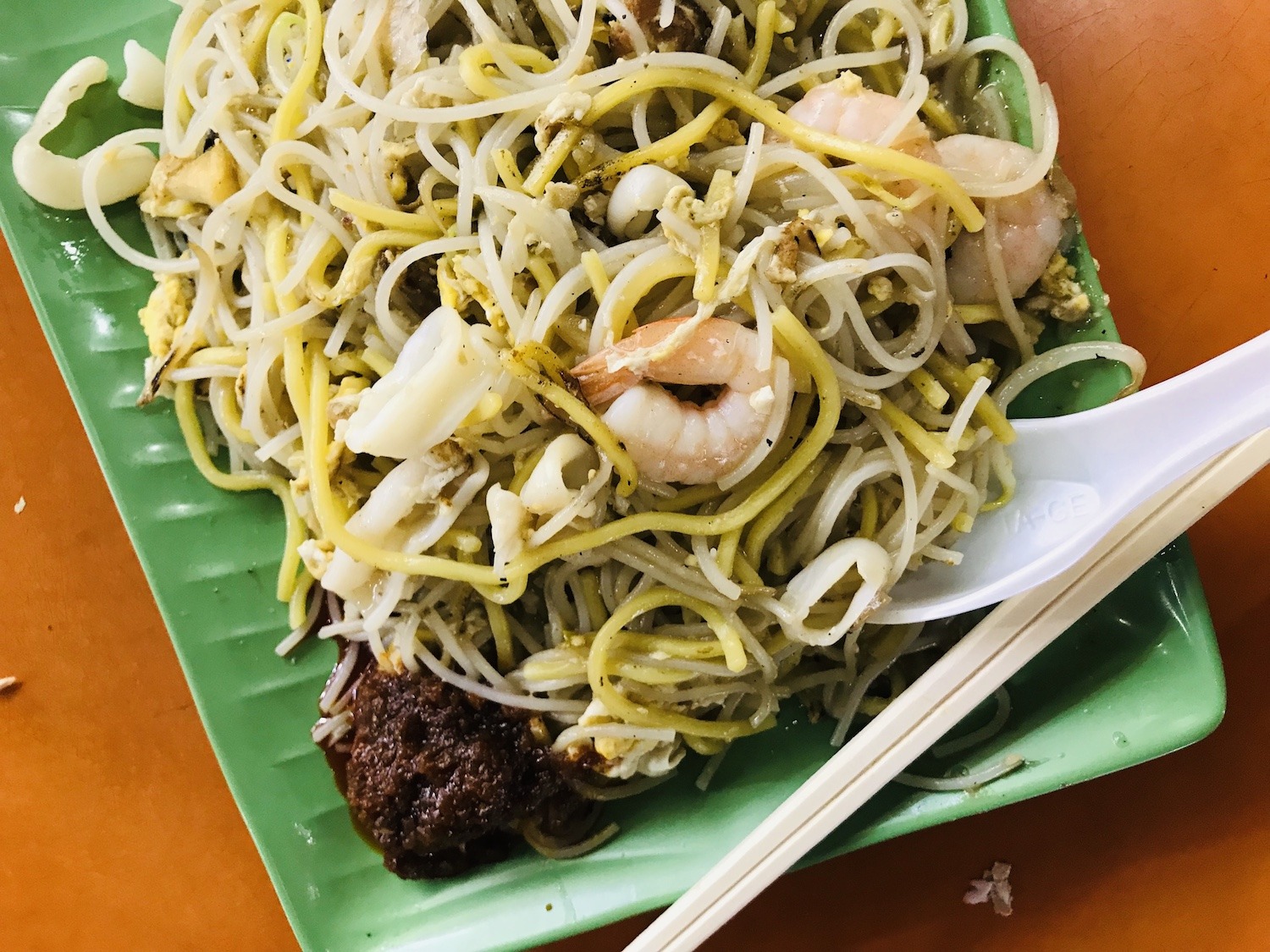 The buzz of the metropolis of Singapore is full of endless sights and sounds. Glittering skyscrapers, glossy malls, and futuristic islands and parks combine to create a place of almost magical wonder – and there's often more than meets the eye!
While the stereotypical image of Singapore is one of sleek modernity, the city has a rich and varied history. Singapore's historical role as a port city meant the city has always welcomed immigrants, who brought their cultures and, importantly, their food. It's this history that makes it such a great place to eat. Seriously, you could easily eat your way around Singapore for days (doing nothing else!) and still not have tried everything.
[one_third]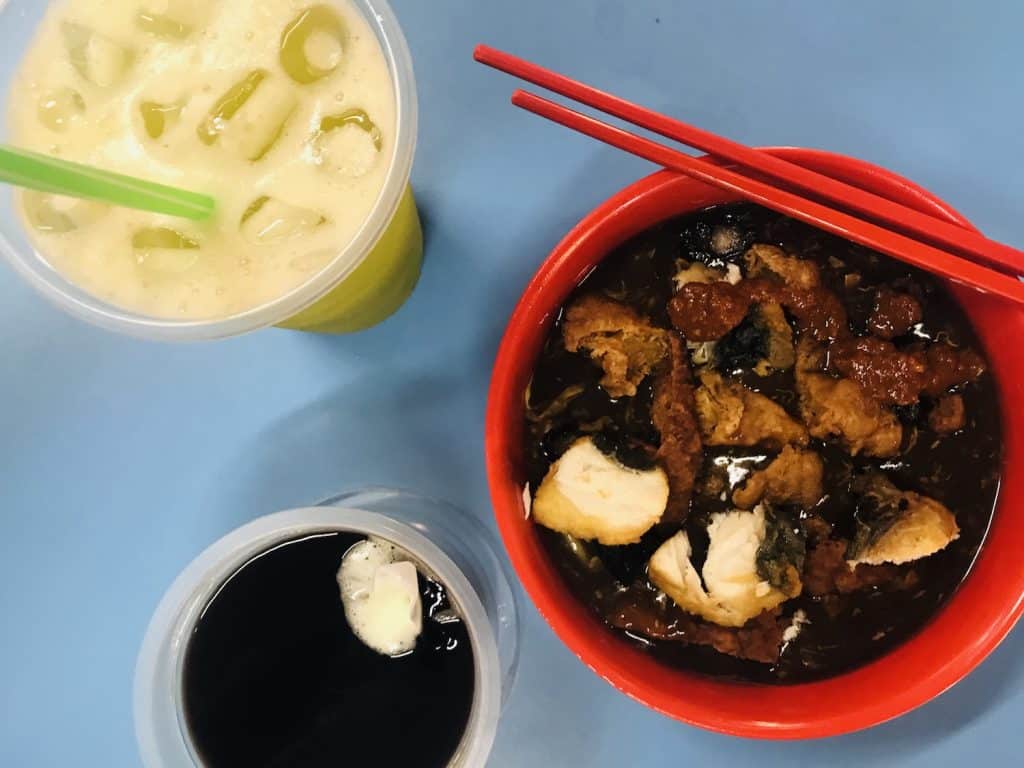 [/one_third][one_third]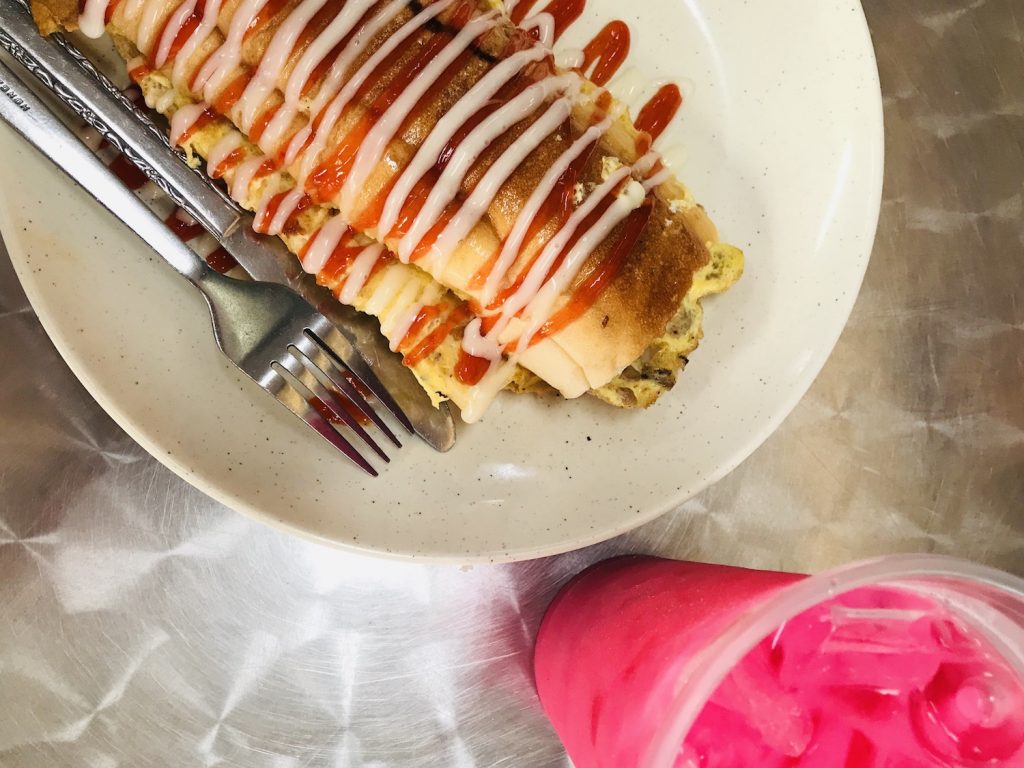 [/one_third][one_third]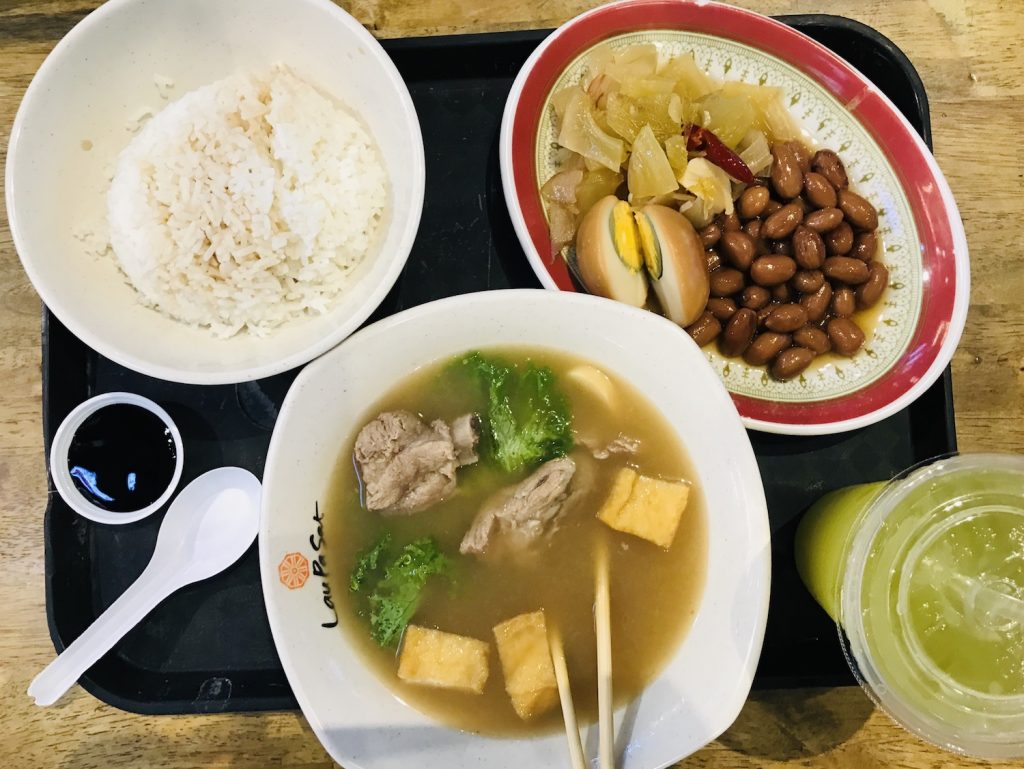 [/one_third]
We mentioned before that Singapore is full of endless sights and sounds, but add to that the infinite delicious smells floating in the air, making your mouth water in anticipation of the treats you're about to consume. A fusion of influences – Chinese, Indian, Malaysian, Indonesian, Western – has created a smorgasbord of dishes that will always surprise you
What to eat in Singapore is only a slightly less controversial question than where to eat it (native Singaporeans could argue for hours about where the best wanton noodles are), but we've helped you narrow down your choice to what we think are some of the most famous dishes that visitors should try. You can sample these at a high-end restaurant, a food court or one of the city's amazing hawker centres…Just not on Sentosa Island, which has a lot of reasons to visit, but food is not one of them!
In fact, once you've read these suggestions of what to eat in Singapore, we'll be surprised if you schedule in any sightseeing at all – after all, this is time when you could be eating! It's Singapore's national pastime, so you might as well join the party! If you have some spare time, you might want to also explore these other 50 things to do in Singapore…
[one_third]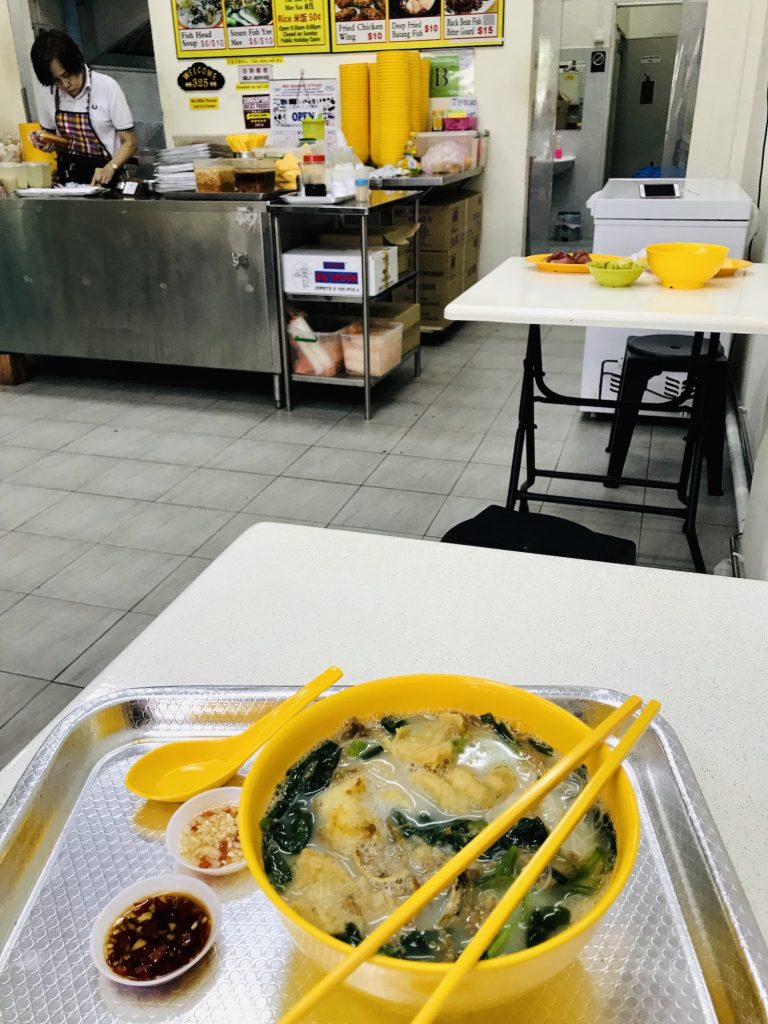 [/one_third][one_third]
[/one_third][one_third]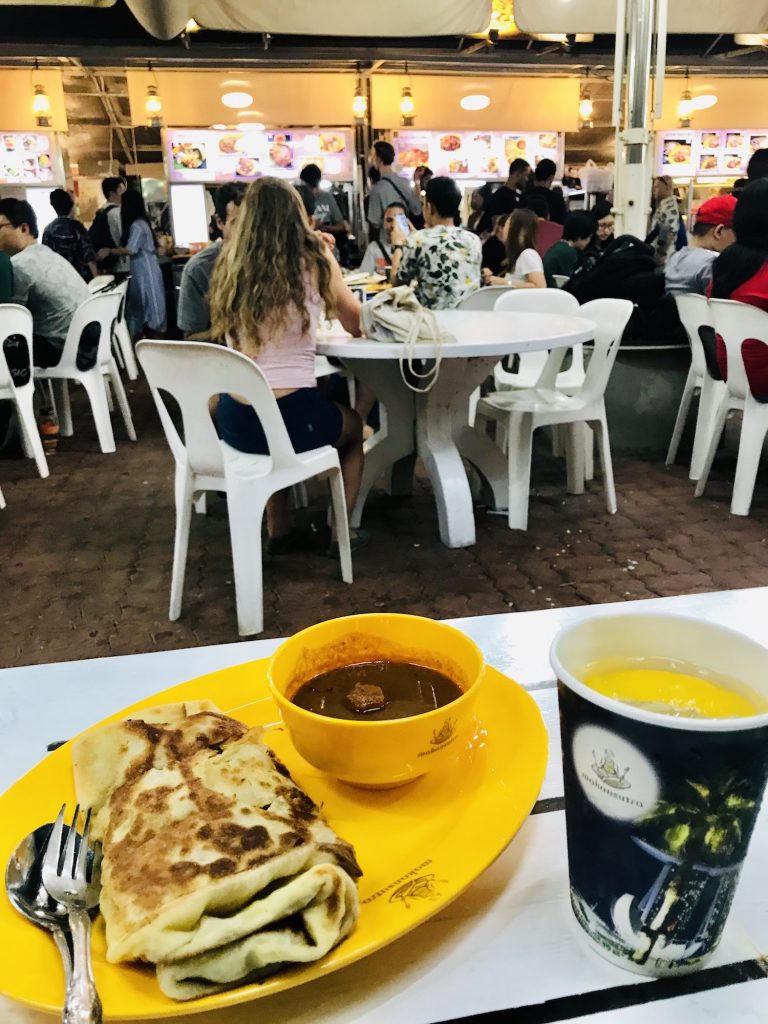 [/one_third]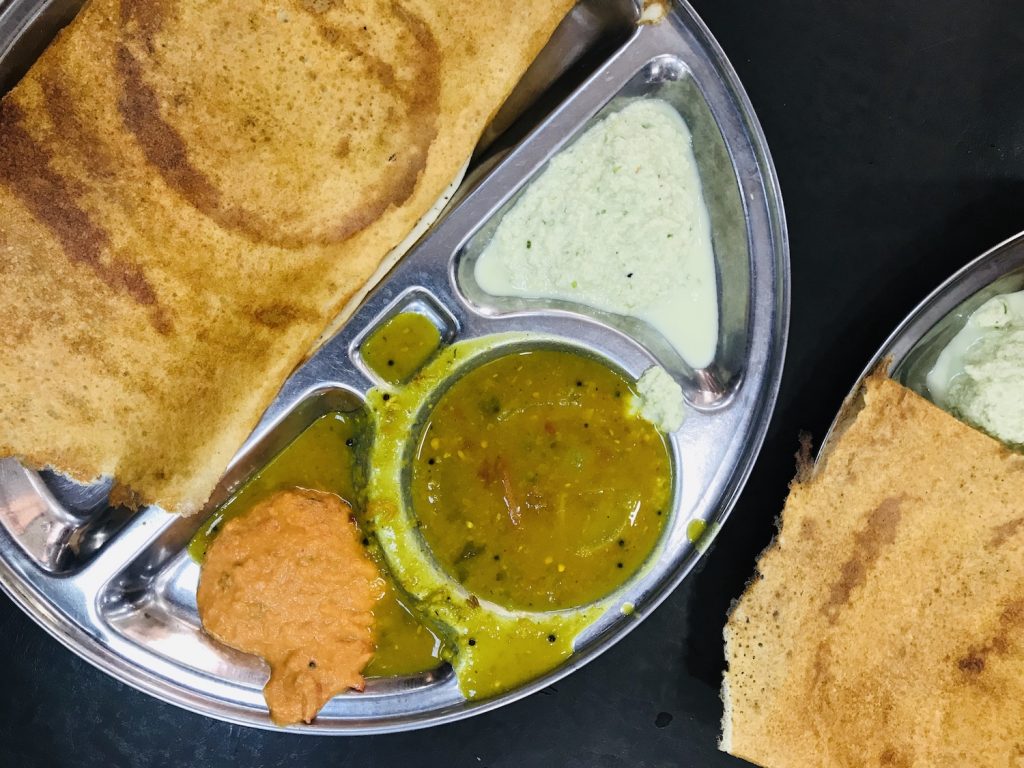 What To Eat In Singapore: Our Favourite Must-Try Dishes For Travellers 🍲
Curry Puff
British people, listen up. This tasty snack combines two of your country's favourite things: curry and pie (well, pastry). A buttery shortcrust pastry encloses curry made of chicken, potato and curry sauce. If this sounds a bit much, don't worry, it comes in a small parcel, so they're easy enough to tackle. So easy, in fact, that you might find six have popped into your mouth without you even noticing!
They're actually very popular snacks in Singapore, sold at night markets and in stalls at shopping malls. Adventurous types have expanded the range of fillings to include yam, durian, sardines and even custard, among others. Good pastry is a must. It's biting into that crispy, flaky, deep-fried cover that makes such a great contrast to the tangy curry beneath. Don't think about the calories (or the word 'deep-fried'). Just focus on not eating so many of these that you ruin your appetite for everything else!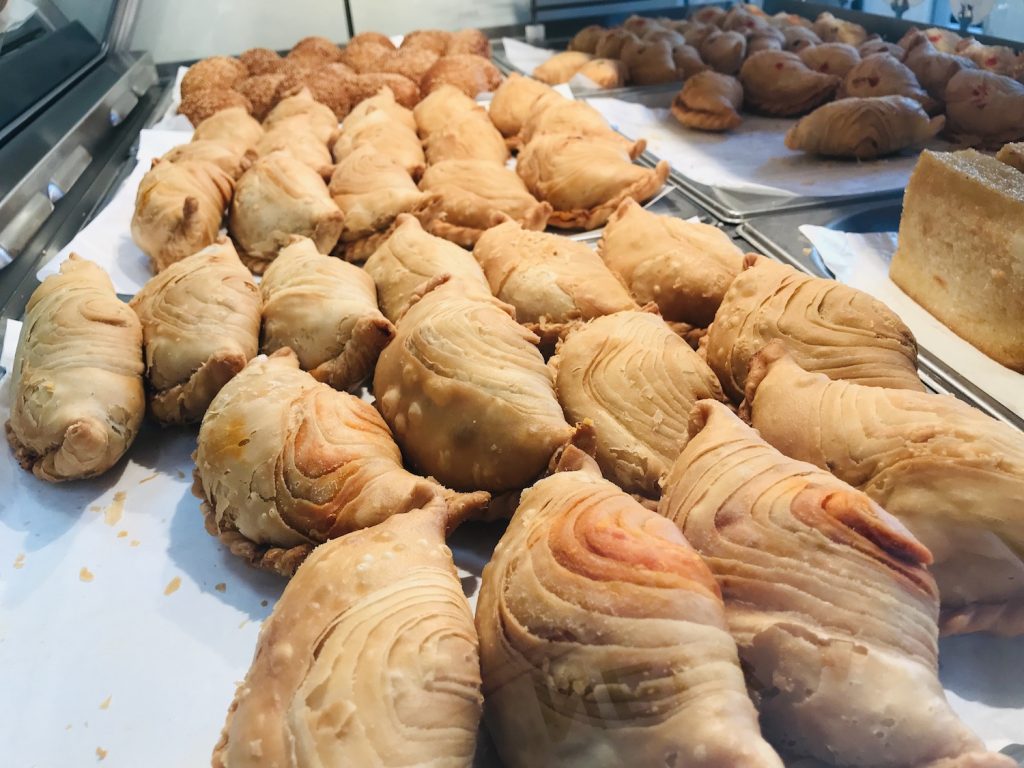 Laksa
Forget chicken soup for the soul; all our soul wants is this savoury noodle soup. It's a product of the combination of Chinese and Malay cuisine, known as Peranakan culture. Different theories exist about the origins of the dish – for example, some historians believe when Chinese sailors settled in Southeast Asian, their local wives mixed their own spices into the Chinese noodle soup, creating Peranakan culture and thus, laksa.
However it happened, curry laksa is now one of the most popular dishes in Singapore. There are varieties across Southeast Asia including our all-time favorite in Kuala Lumpur, but in Singapore, you'll find it traditionally made with vermicelli, coconut milk, bean curd and seafood. The noodles in the spicy soup make a warm and soothing meal, ideal for hangover recovery or those rare rainy days in the city.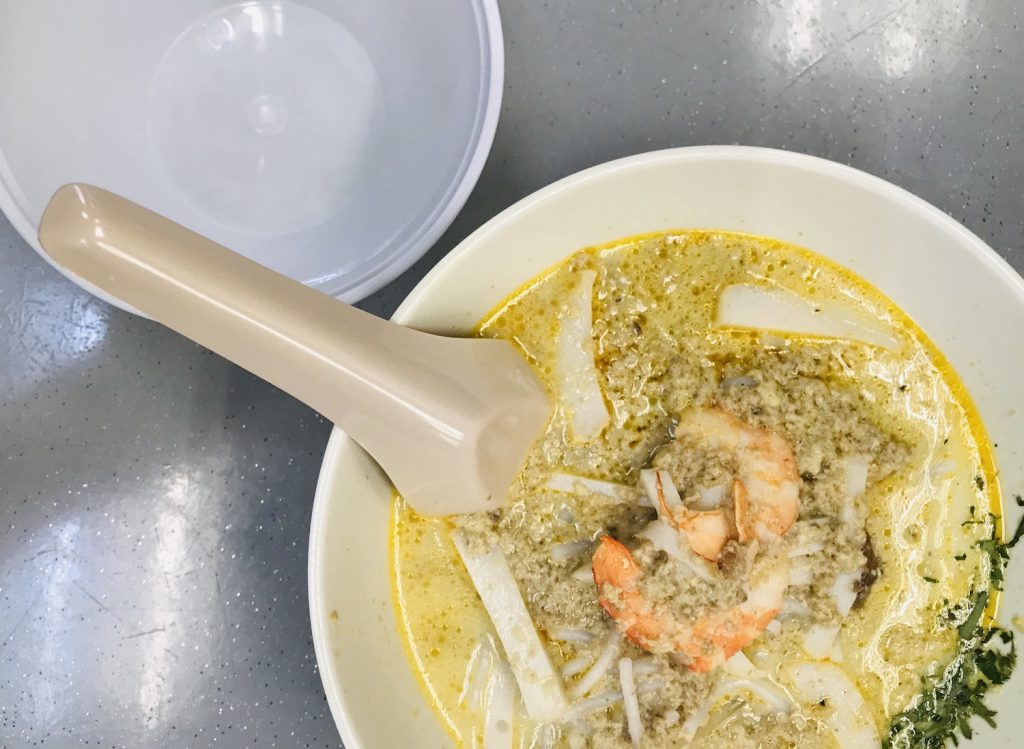 Wonton Noodle
Thin slivers of barbecued pork, green vegetable leaves, bite-sized dumplings that burst with flavour in your mouth and a light, sweet sauce, all coating perfectly cooked noodles – this Cantonese dish, when done well, is the perfect, filling pick-me-up after a long day's shopping in one of Singapore's many malls. You even get a bowl of soup on the side – a hot broth which feels very cleansing.
There are lots of different varieties of wonton noodles around Asia, which we also loved exploring in Taipei and Hong Kong. The Singapore version has soup on the side rather than the noodles being served 'wet' and more savoury noodles than other regions. The wonton dumplings are mostly pork although some hawkers serve prawn ones (yum). Whatever the components, if you're looking for something wallet-friendly and fresh to eat in Singapore, this should go to the top of the list!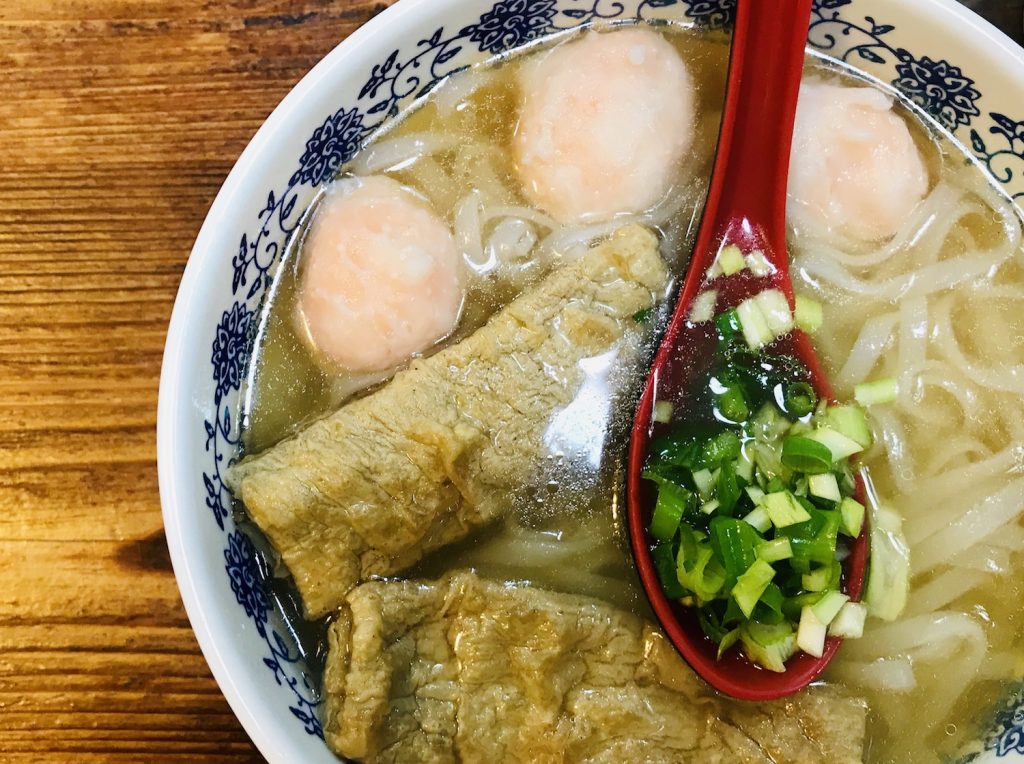 Hainanese Chicken Rice
Vegetarians, look away now – one of our favourite options of what to eat in Singapore is certainly not meat-free. Chicken rice stalls are ubiquitous all around the city and it's something you have to try at least once. True connoisseurs can try several versions to pinpoint the best. Developed by migrants from the southern Hainan province in China to make the flavour of chicken last (and therefore save money), it consists of poached chicken on a bed of rice cooked in chicken stock.
Don't be put off by this admittedly dull description! The use of good quality stock to cook the chicken and rice means both are bursting with flavour and the dipping sauce of garlic and red chilli really makes the subtle taste pop. Both Malaysia and Singapore have claimed to invent the dish (controversial!), but as long as we can still find it all over Singapore, we're happy!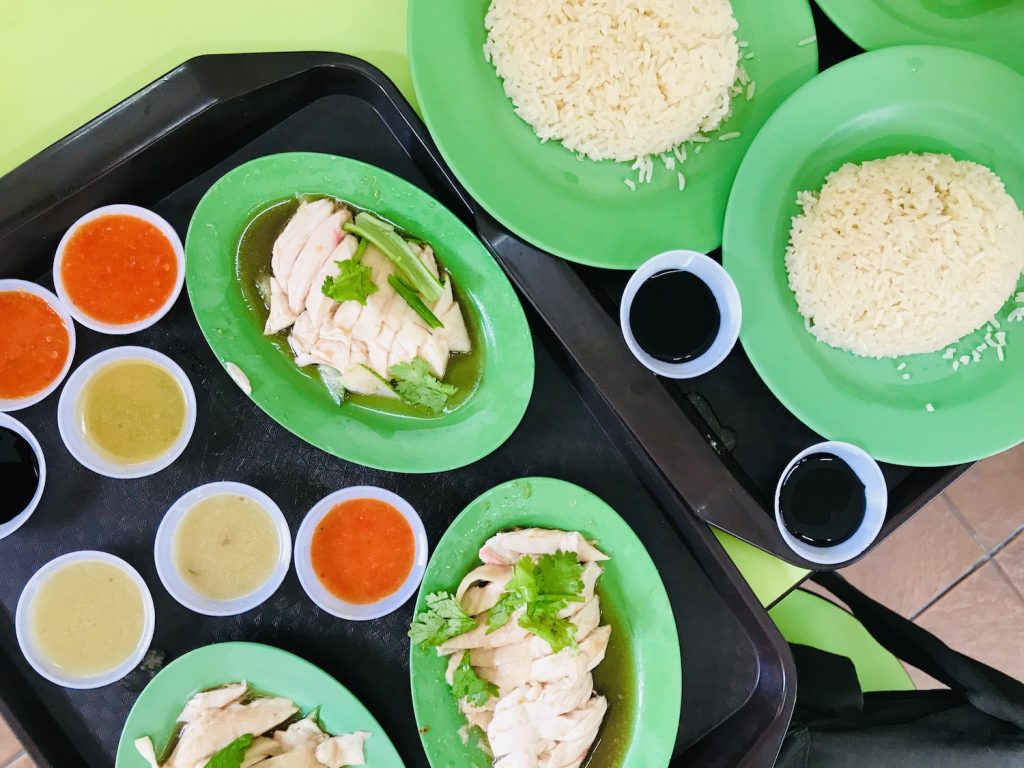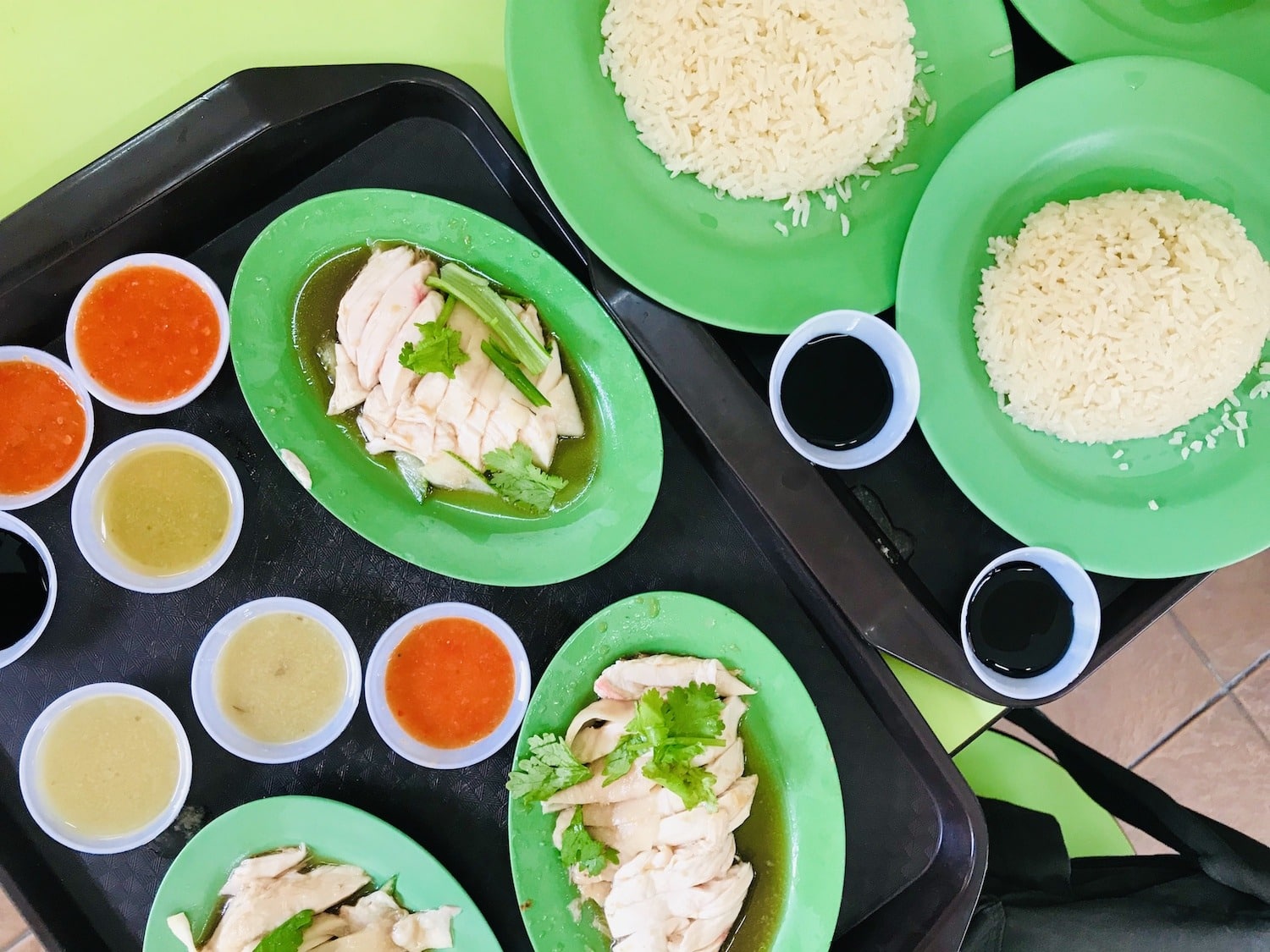 Rojak
OK, veggies, here's one for you (check with the stall owner, but usually it hasn't got any animal products in it). With different permutations of this salad all over the region, it's hard to pinpoint exactly where the eclectic mixture of fruit and vegetables originated. Many think Indonesia, although the version you get in Singapore has more Indian influences. We love that the name also colloquially means 'eclectic mix' so reflects the multiculturalism of this city-state.
Dough fritters, bean sprouts, bean curd puffs, radishes, pineapple, cucumber and roasted peanuts are mixed with a black, fermented prawn paste sauce (with chilli too, if you're brave!). The Indian version uses a red sauce with potatoes and spices instead. We know it sounds weird, but it's surprisingly more-ish.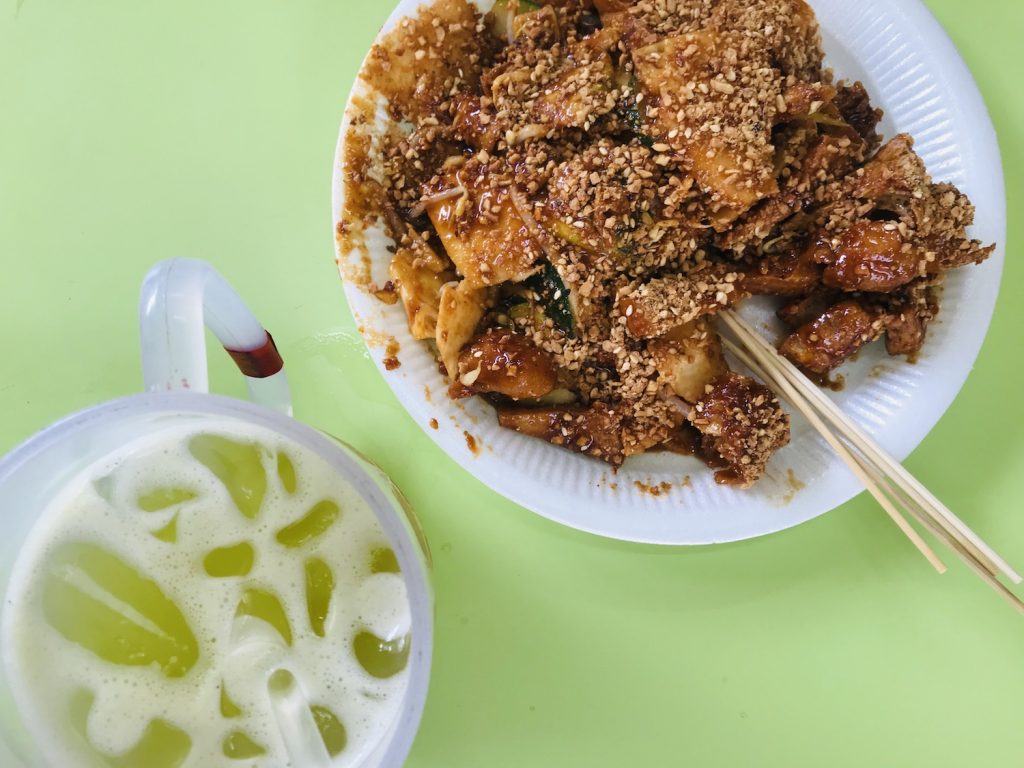 Murtabak
Is it a pancake? Is it an omelette? Is it fried bread? To be honest, two bites into the savoury goodness of a murtabak, such questions cease to matter. These layers of dough, minced meat, eggs and vegetables were brought to Singapore by Overseas Indian Muslims. They in turn are thought to have discovered the dish through traders to Yemen.
Really, you only have to say the words 'multi-layered pancake' and we're on board. The dough wraps around the filling and is then deep-fried until it's delectably crispy on the outside and piping hot inside. While most commonly found in Little India, Murtabak can be seen all over the city. It's another of those delicacies that don't need to cost the world to be delicious.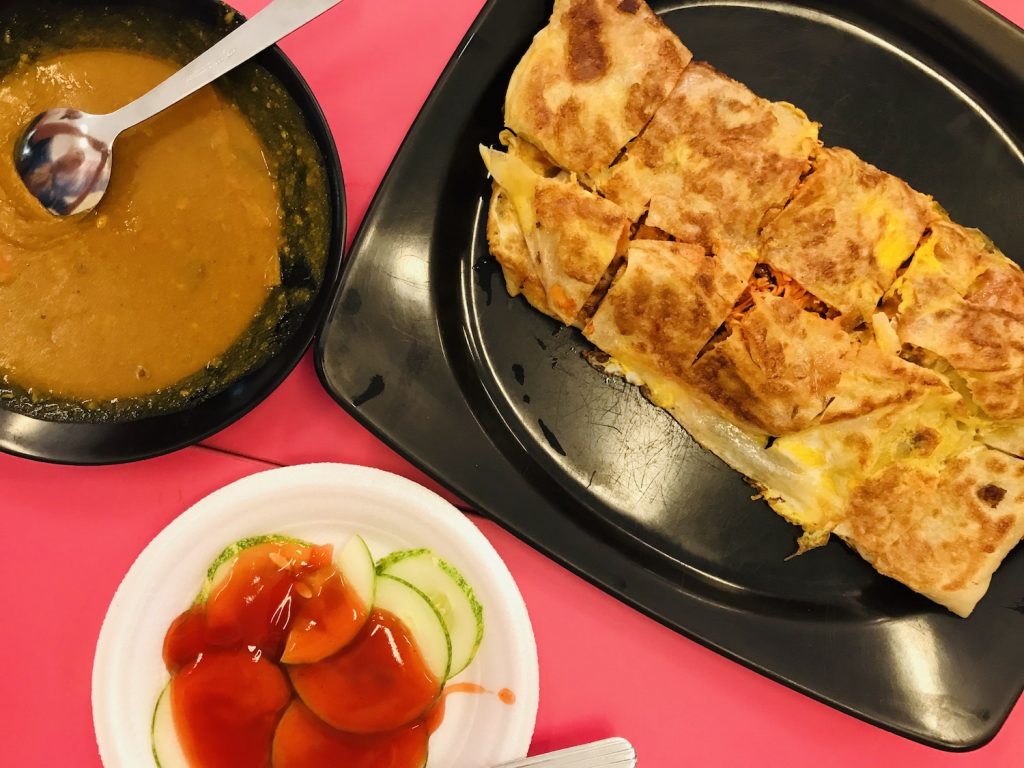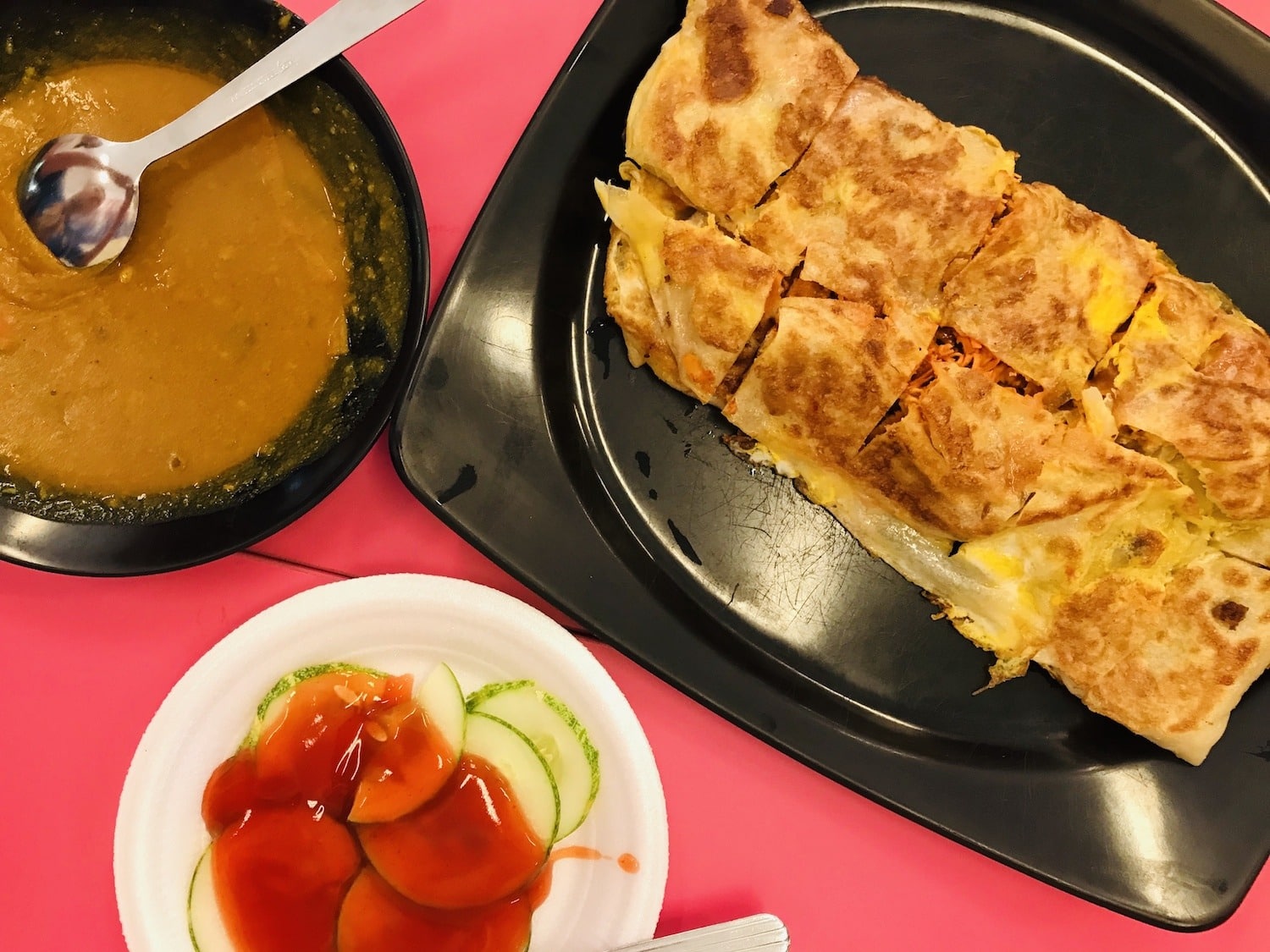 Nonya Kuehs
Into things that you can gobble up in handfuls? Us too. That's why we've always got to make room for plenty of nonya kueh when we visit Singapore. Kueh (or kuih) refers to any bite-sized dessert or snack nibbles in Southeast Asia. Another dish born of Peranakan culture, in Singapore these are usually brightly-coloured gelatinous slices of pudding that are steamed.
Wobbly combos of rice flour, syrup, coconut beans and eggs might not be for everyone but even if the taste's not for you, you can't deny how pretty they look. They're a big part of traditional festivities and you can see why.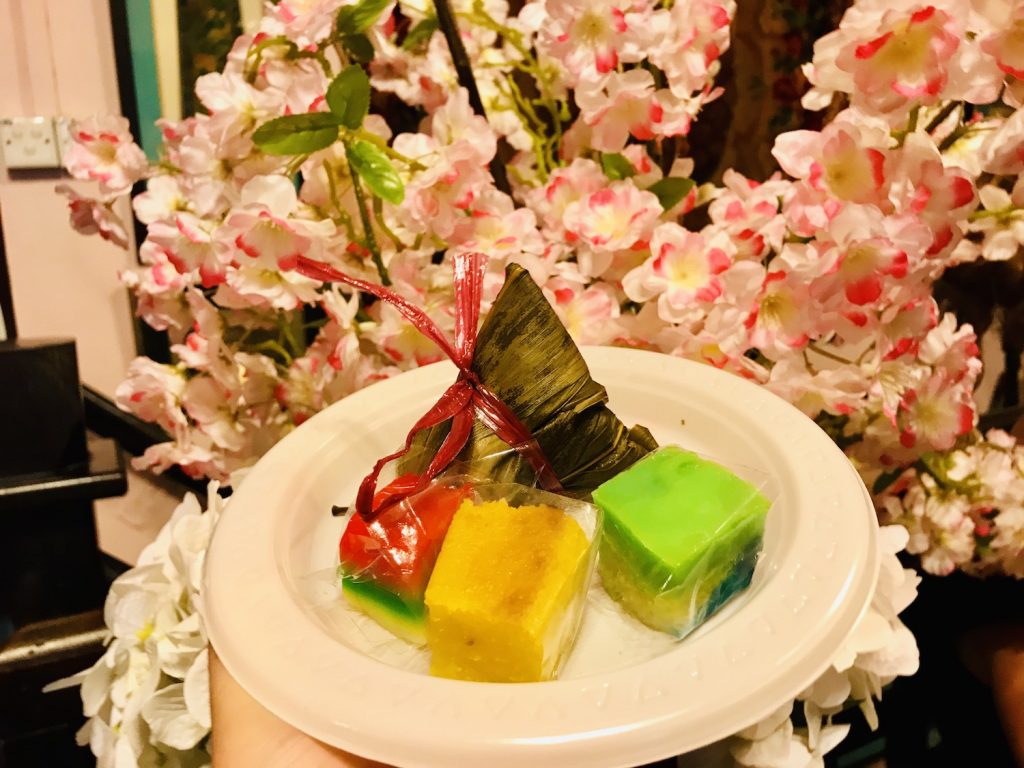 Sugarcane Juice
Now it's time for the dentists to look away, because as you can imagine from the name, sugarcane juice is not exactly tooth-friendly. The name says it all, really: peeled sugar cane is crushed in a mill and the drink is poured into a cup. You can grab a cup everywhere you go as you explore the city and it will give you a good boost of energy. At the best vendors, it'll be made right in front of you so you know it's all fresh and natural.
Surprisingly enough, many argue for the health benefits of sugarcane juice and it's a great refreshing drink after you've worked your way through our list of what to eat in Singapore!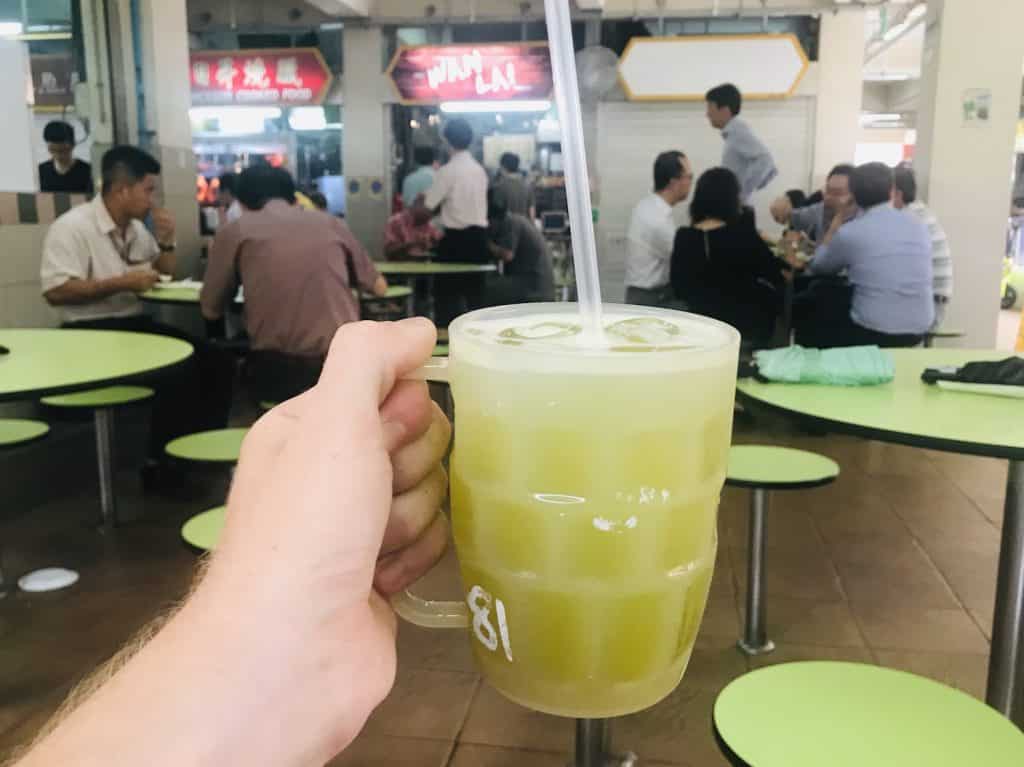 Teh Tarik
By now you might have noticed that while savoury dishes tend to be bursting with spice, sweet dishes are undeniably sweet. The same goes for many of Singapore's signature drinks, with this hot milk tea made with condensed milk being no exception. Another thing brought by Indian Muslims, it's now the national drink of Malaysia and Singaporeans love it just as much.
We know that the tropical heat of Singapore doesn't really lend itself to the idea of a hot, sweet drink but it's worth getting one of these simply for the amazing performance of making it. The liquid is 'pulled' – passed back and forth between two glasses from high up to mix it well and give it a frothy top.
These are only a few ideas to get you started on culinary adventures in Singapore! For more, you might want to consider a food tour, as we did…Which was one of our favorite food tours in the world! Do you have any recommendations for what to eat in Singapore? Let us know on social media so we can cover them next visit…
Further Things To Consider Before Any Adventure
Now you're all set and prepared to explore our big wide world, why not sort out everything else out all in one go? If necessary for your travel plans make sure you have brought proper travel insurance, protected your privacy by getting a secure VPN, compared all the top hotel booking sites to find just what you're after, reserved an unbeatable rental car price and - of course - booked the best flight deals!
Or maybe just forget it all and go for a last-minute cruise or effortless tour instead?
Many budget travelers (including me) indulge in worldwide airport lounge access, so we can experience luxury while still slumming it in economy. Naturally, we would never leave home without a more general travel guide since we couldn't possibly cover everything here!
Just add an adventurous attitude and plenty of smiles - they go a long way - and that about covers it all! Now go out, find your own path and don't forget to share your best inspiration stories with me on Facebook, Twitter, and Instagram...I'd love to hear from you!