A large, mega-city known as the cultural melting pot of South East Asia: Kuala Lumpur is often at the top of travelers bucket lists for those who want to experience a bit of everything: street food, wild nightlife, temples, mega-malls, and skyscrapers.
Some of the highlights of KL, however, are not so obvious, and that is where I come in!
Kuala Lumpur is the federal capital and the largest city in Malaysia with over 7 million residents including the surrounding areas which seem to stretch on forever. What fascinates most travelers with Kuala Lumpur and Malaysia is the multi-cultural mix of its residents where ethnic Malay, Chinese, Indians, Indigenous people and a handful of expats all live together in relative harmony, and it really shows in their incredible food.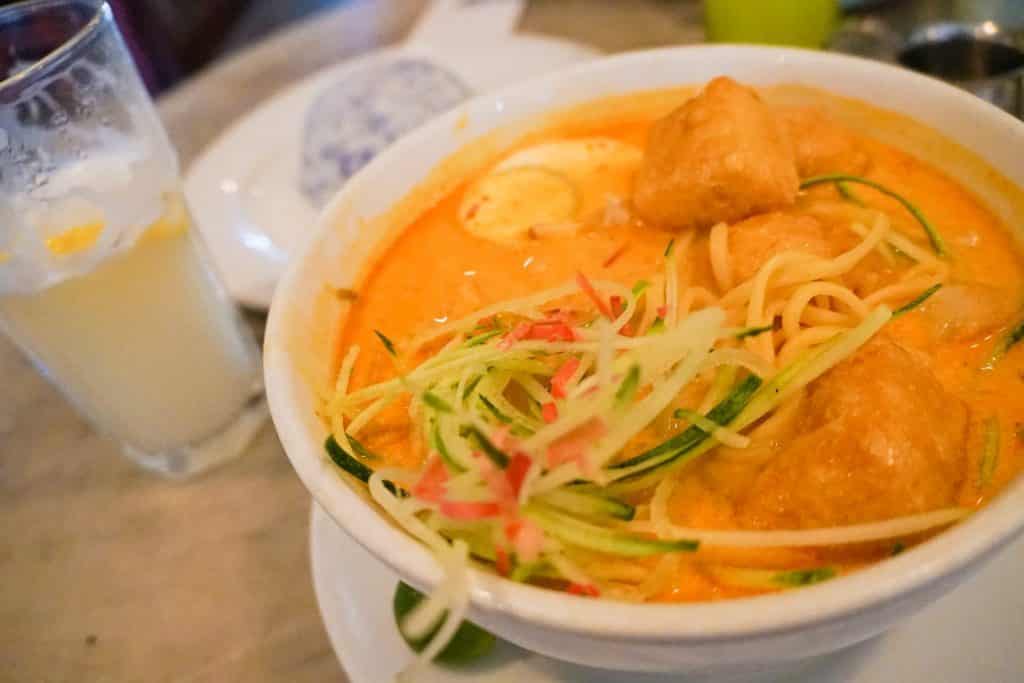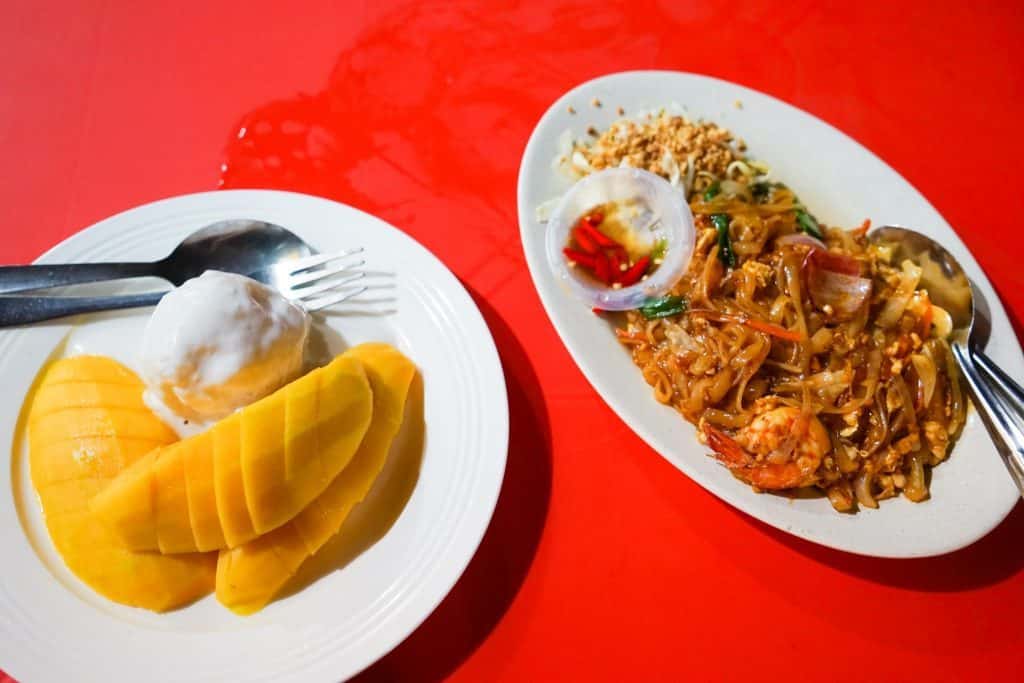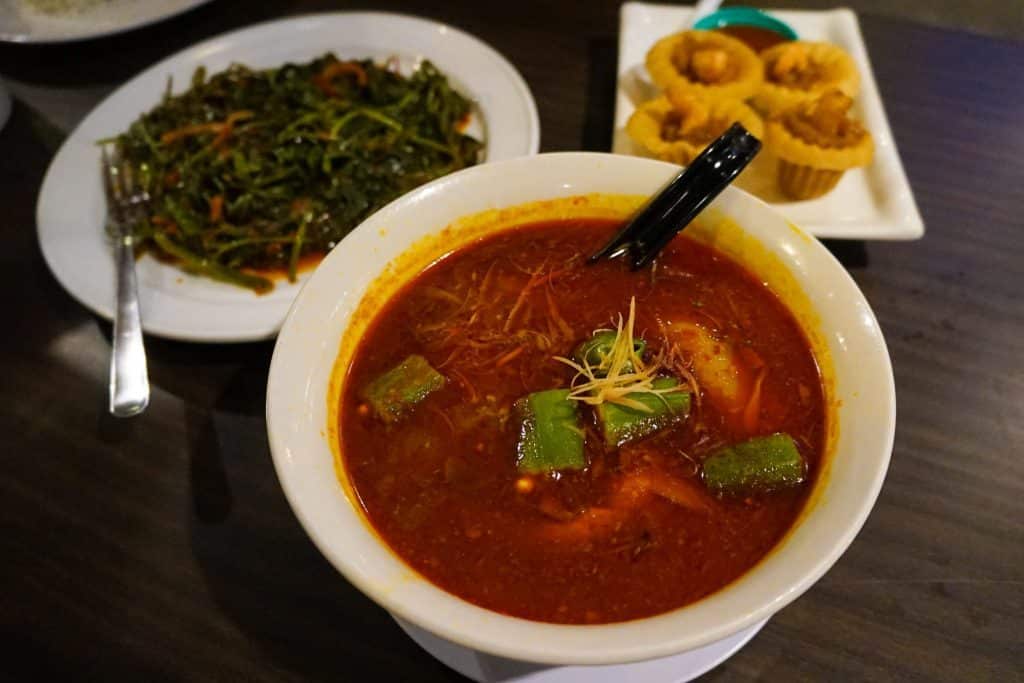 Not only does Malaysia have some of the best shopping in the world, but it is also blessed with some of the best street food.
Sorry, Taipei, Singapore and Tokyo, I love you – but KL just takes it to a whole new level.
One of the best tips we can give you for exploring Malaysia is to order a travel SIM card for easy airport pickup and activation the moment you land so you will not pay a fortune for international roaming – and can truly travel like a local. Restaurants recommendation and reservations on the fly, public transport instructions up to the minute, opening hours and further information – and of course, social media posting, if that's your thing – all become just that much easier.
Mobile data is fast, cheap and available almost everywhere in Asia so it is no wonder the only way to truly explore like a local, and to get off the beaten track (without worrying about ever being lost) is to get connected. So why wait? Discover more in Kuala Lumpur by sorting the best local SIM card now.
Spend your days here exploring historic districts or the nature which lays just beyond the city outskirts, and return at night to find the traffic-clogged streets cleared to make way for the hawker stands which explode out across the sidewalks, where you can sit in plastic chairs, people watching with a cold beer and some delicious Laksa, Hainanese Chicken Rice or Bak Kut Teh. A city for everyone, read on to discover your own favorite things to do in Kuala Lumpur Malaysia.
Just don't be surprised if you need a plan a second (or third) trip to fit it all in…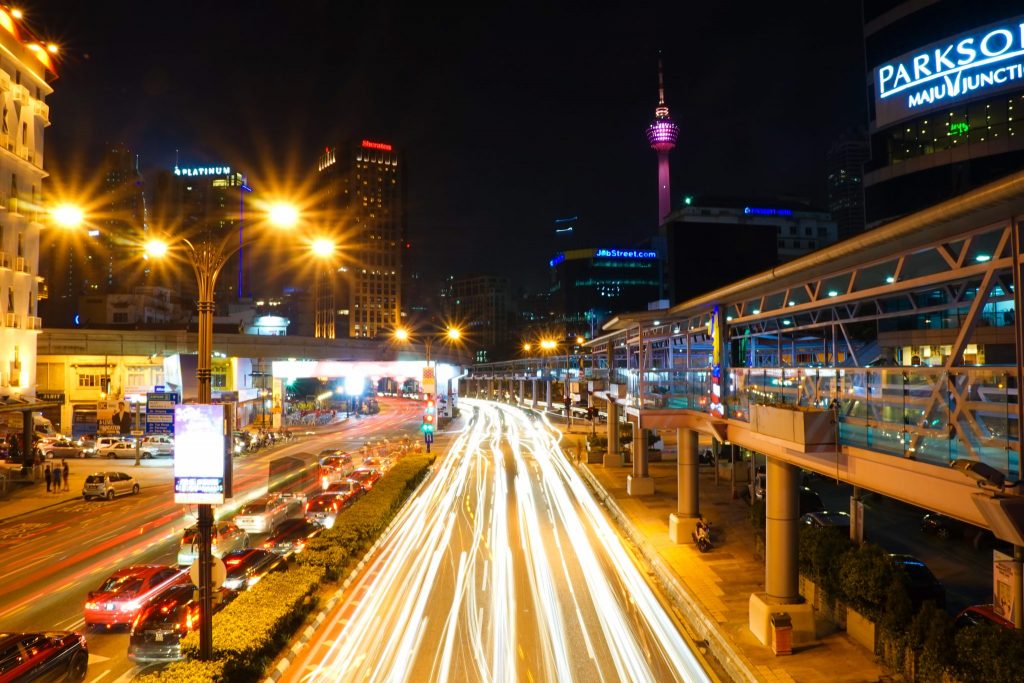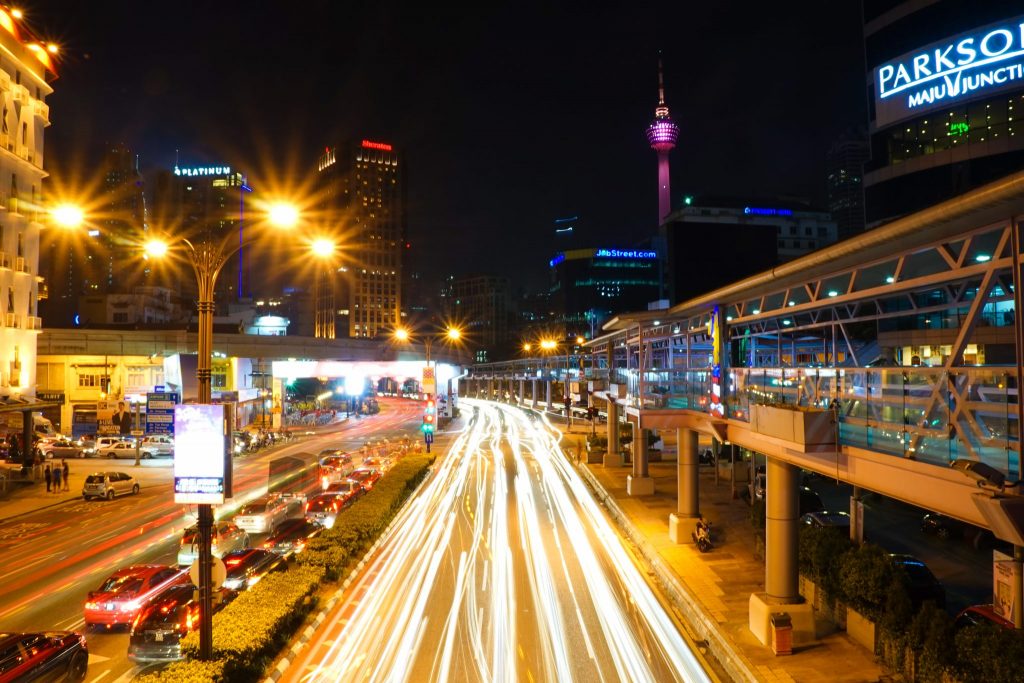 12 Unmissable Things To Do In Kuala Lumpur Malaysia 🇲🇾
Petaling Street / Chinatown KL
The old town of Kuala Lumpur, today Petaling Street and surrounding blocks are known as Kuala Lumpur's Chinatown – a swirling mess of shops and stalls that come together to form a bargain hunters paradise. Fake designer goods, dirt-cheap prices (depending on your negotiating skills) and delicious old-world restaurants make this a great place to wander for half a day.
Alive by day or by night, look out for the beautiful street art that can be found on the side-streets here and make sure to pop into the landmark Hindu Temple Sri Mahamariamman Temple or the Sin Sze Is Ya Taosist Temple, amongst the oldest in Kuala Lumpur.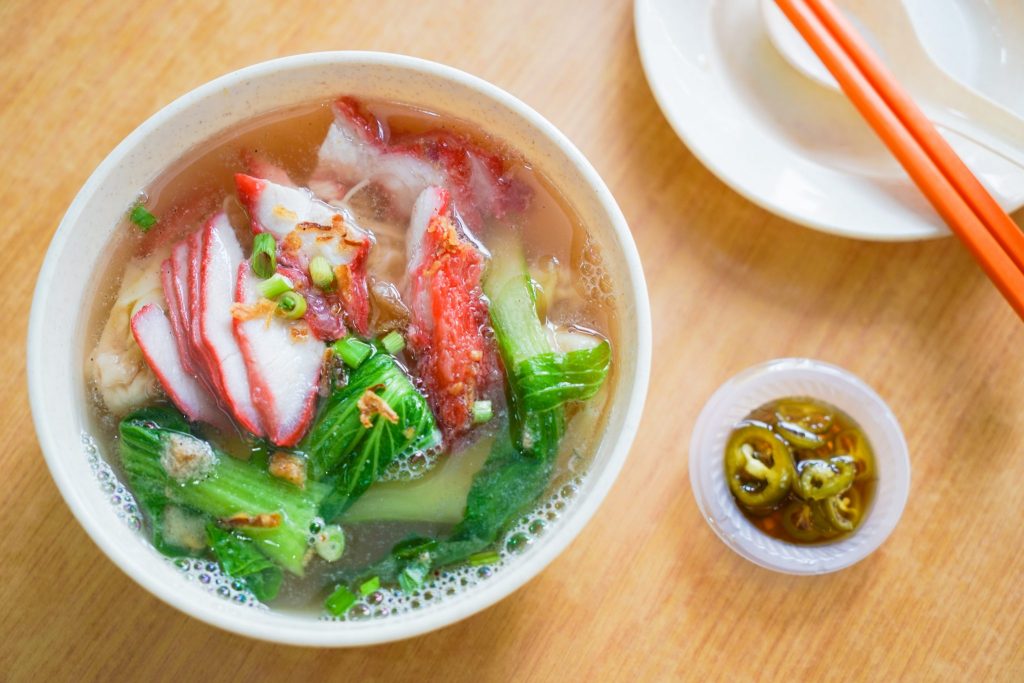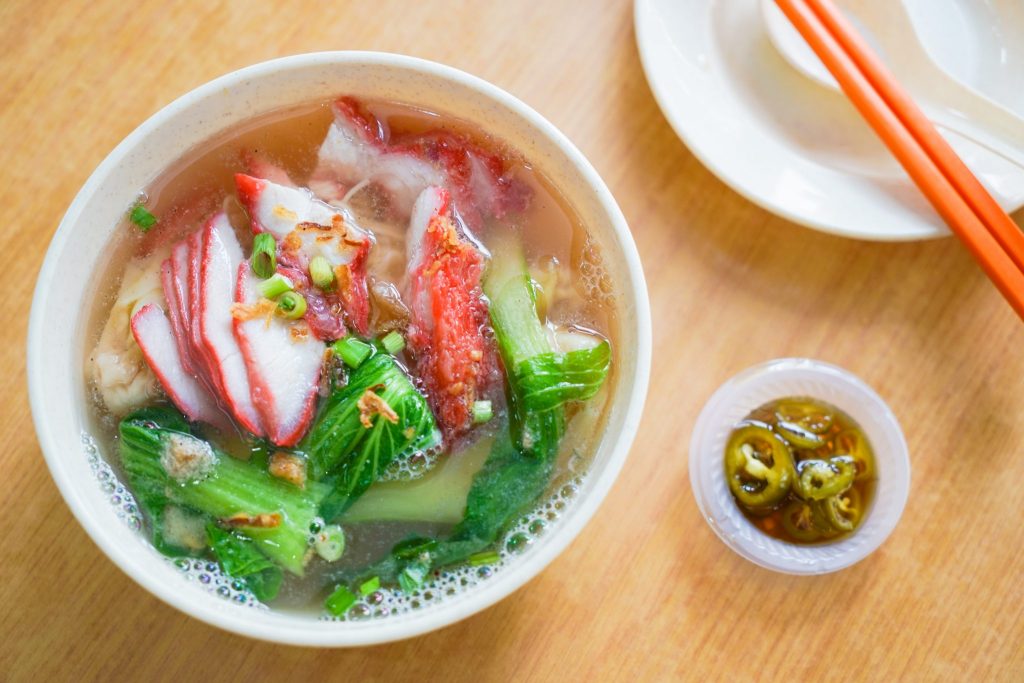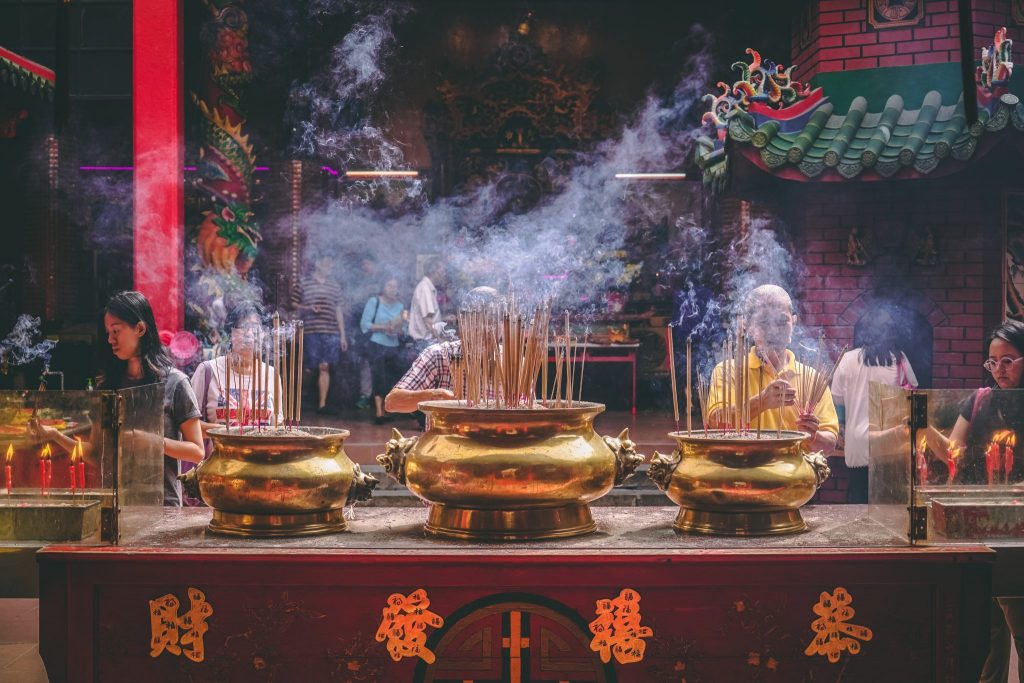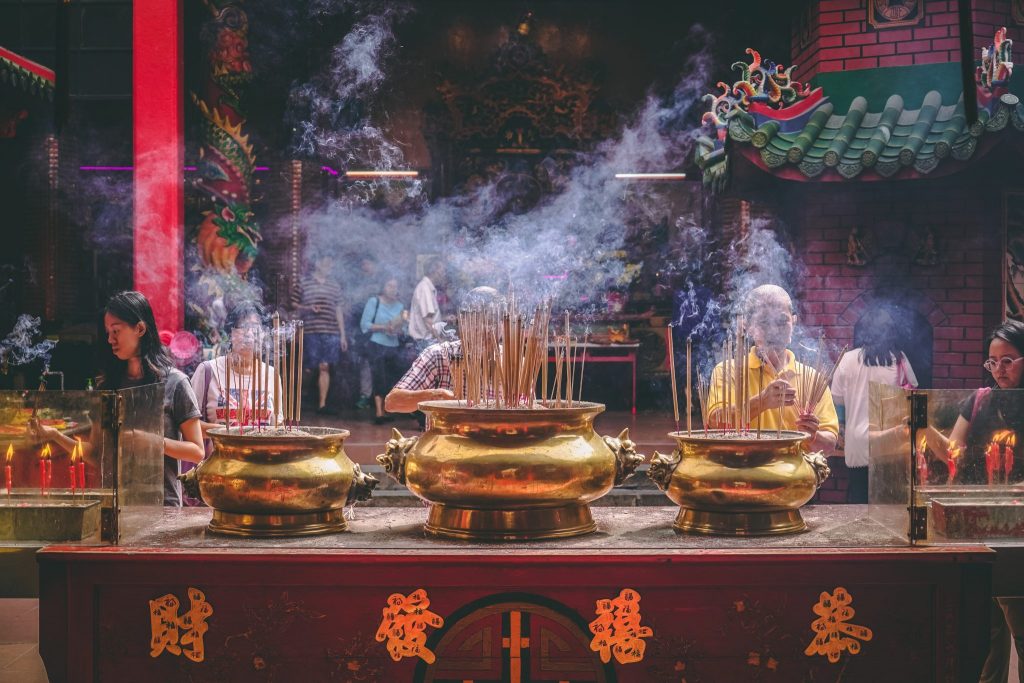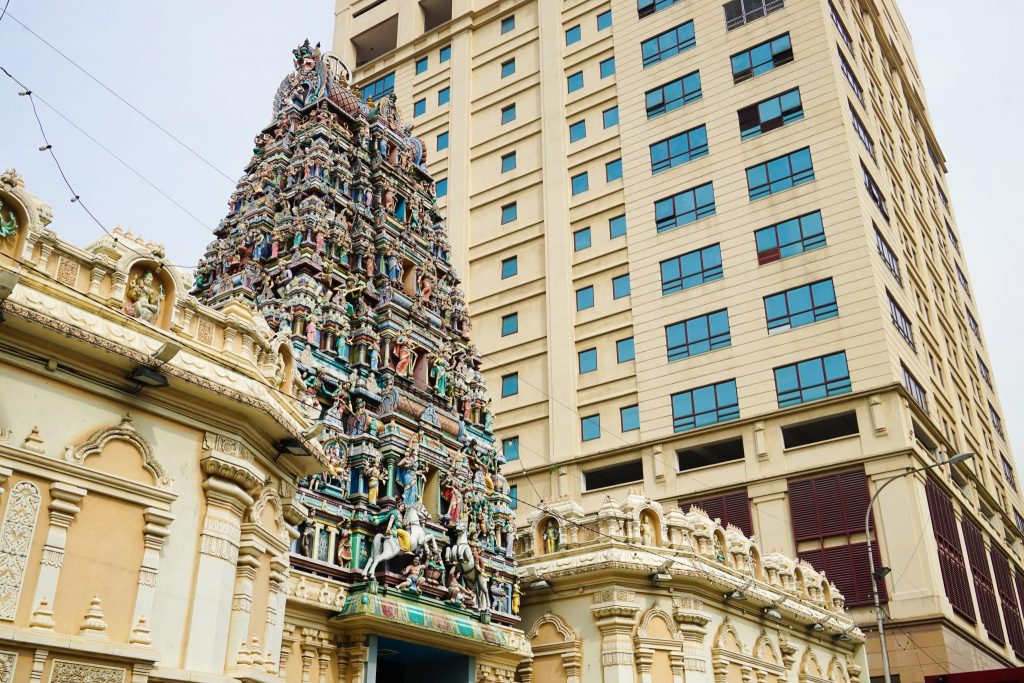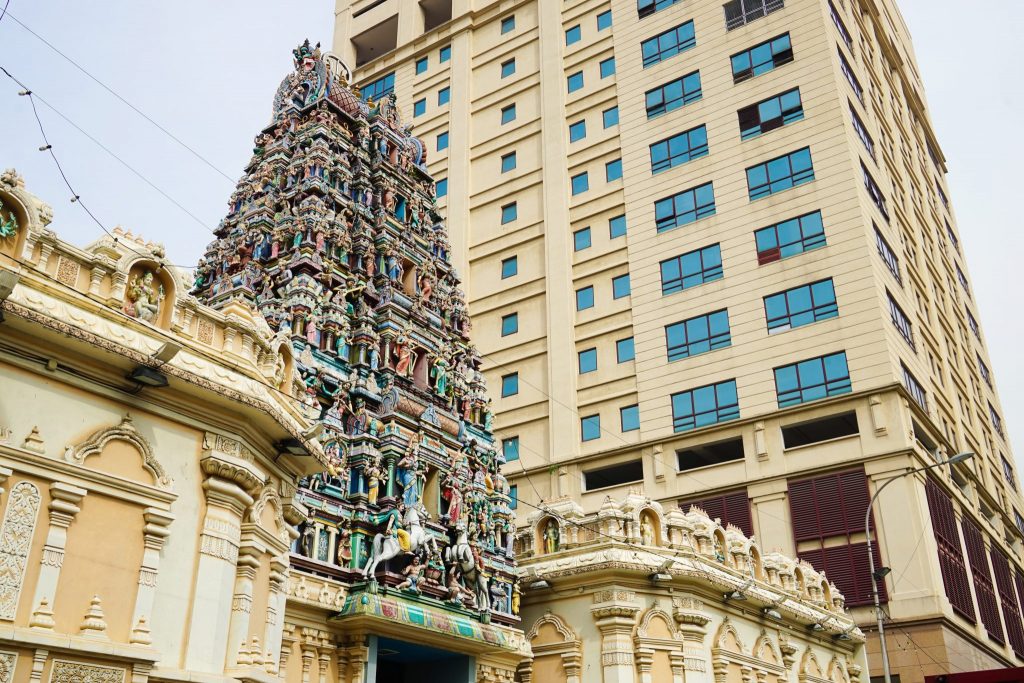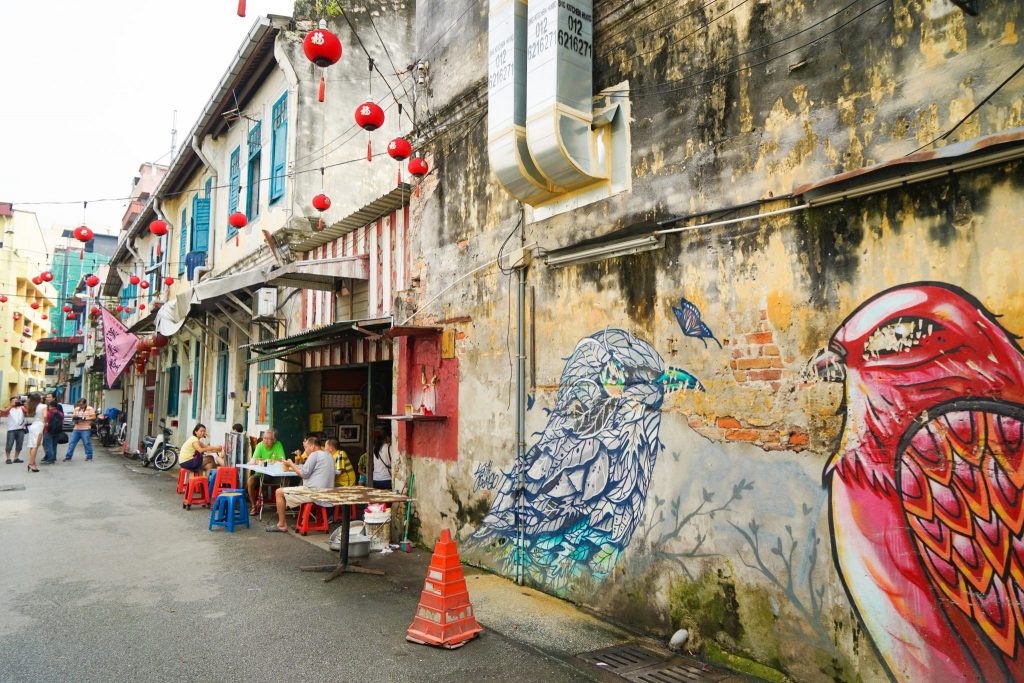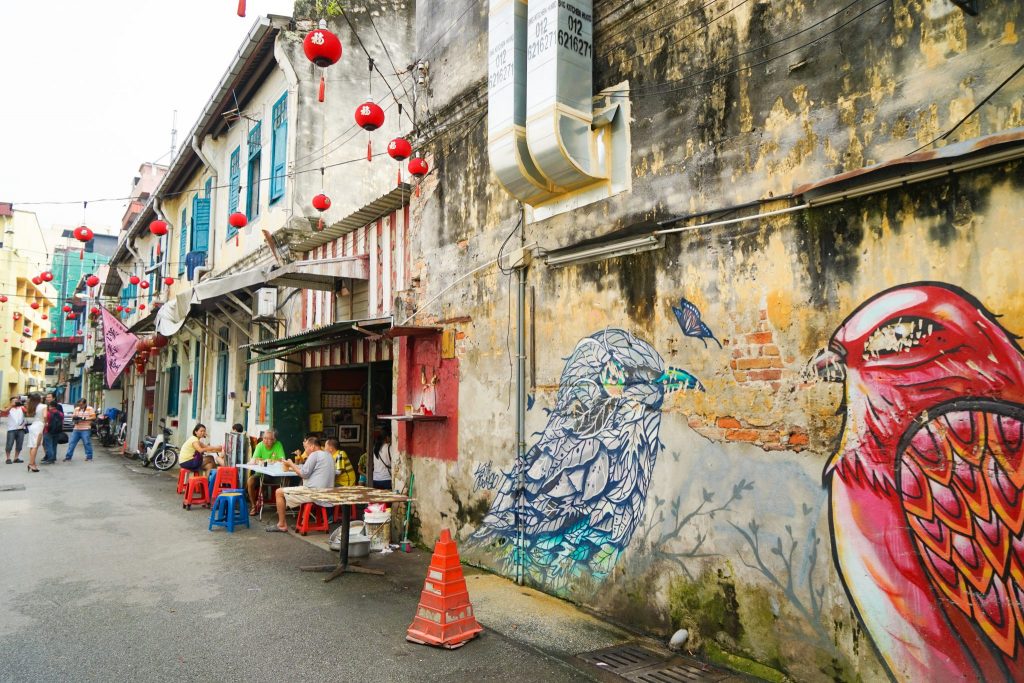 Jalan Alor Kuala Lumpur Food Street
Chaotic, slightly touristy and famously delicious, the Jalan Alor Kuala Lumpur Food Street is an institution in Kuala Lumpur, a world away from the glossy malls and apartment towers. As the sun sets, the street comes alive with all manner of Asian food, you simply have to make up your mind amongst so many delicious options.
The perfect place to chat with other travelers or mingle with locals over a beer – the entire street is one beautiful, crazy, photogenic mess of hawker stands all vying for your attention.
This is the Malaysia you wanted to see, and it's a place you will end up returning to time and time again.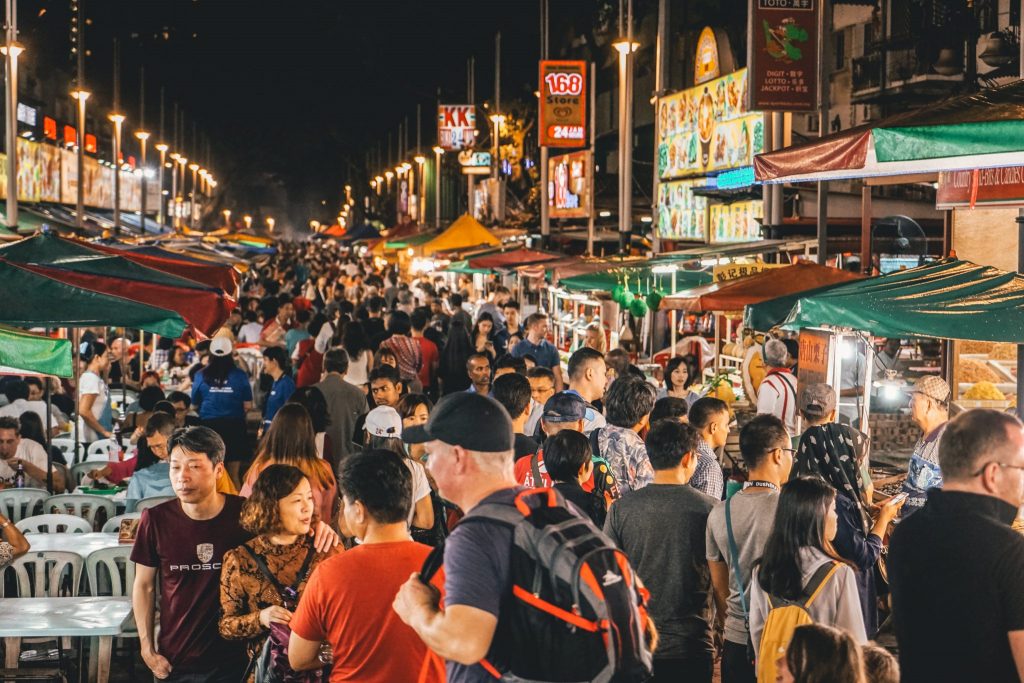 Husky Cafe Kuala Lumpur
Malaysians are never ones to miss a trend, and with the growing trend of dog cafes around the globe, they decided to take it one step further with an entire cafe dedicated to just huskies…the cutest of all dogs, or at least the fluffiest!
Newly opened Huskiss Cafe is absolutely everything you could dream off – delicious coffee, über-clean and modern faculties and of course DOGGOS! With five resident huskies – and one mammoth Alaskan malamute – there is plenty of dogs to go around, and the staff are well-trained at helping guests interact with the dogs, without either party getting overwhelmed.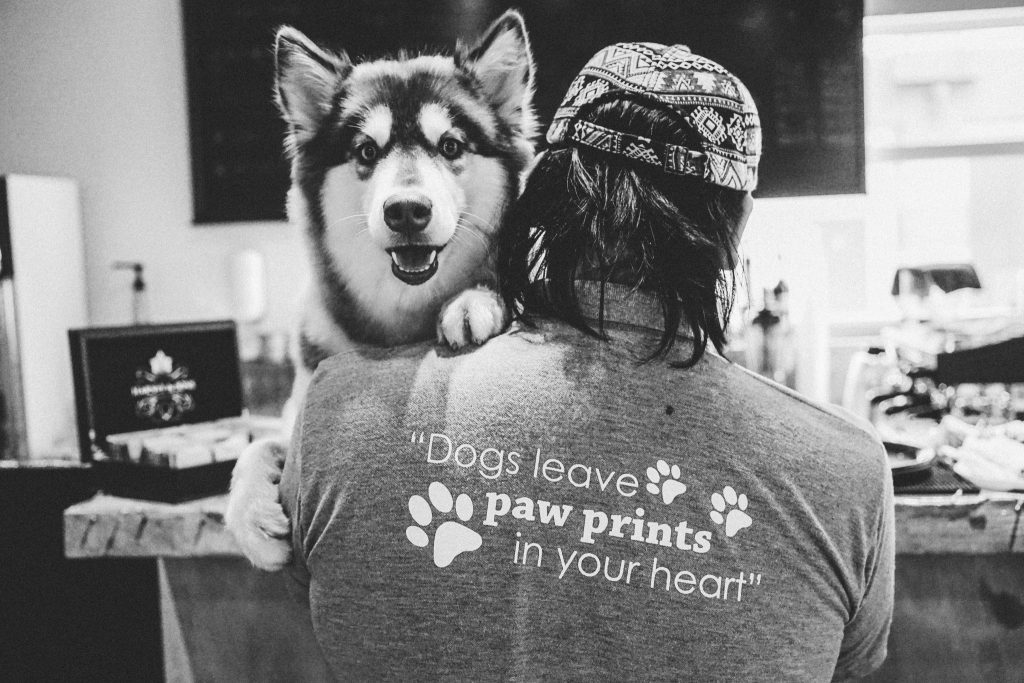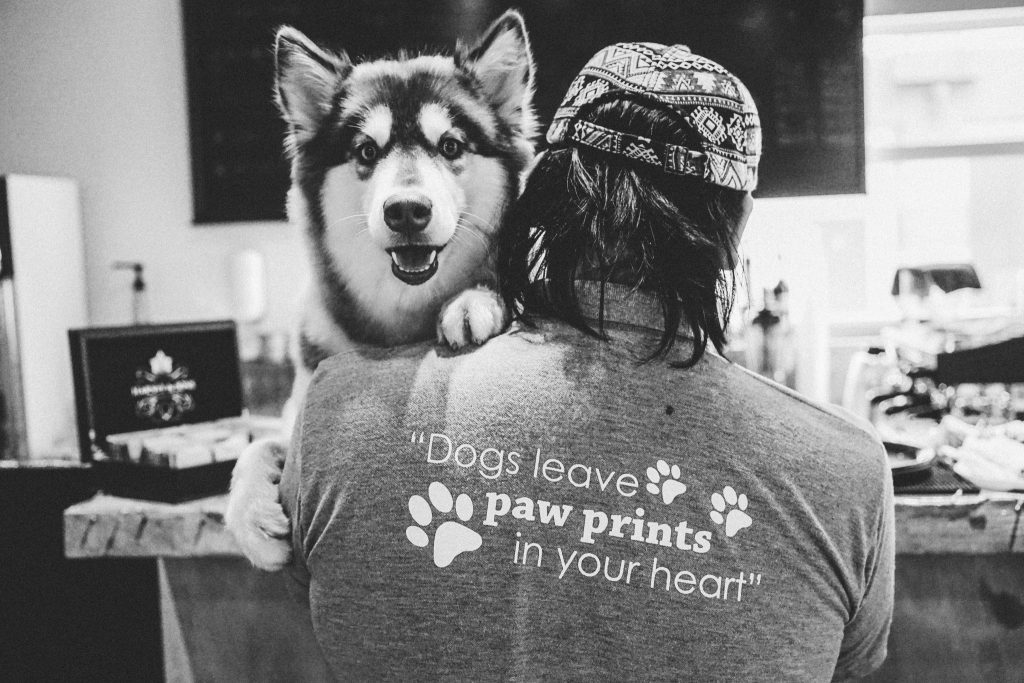 I also loved that compared to the dog cafe in Hong Kong I visited, the food and drinks were actually a focus here and you could easily just pop in for one of their daily sessions to sip coffee and watch – but where would be the fun in that. There are four 1.5 hour sessions daily starting from midday and a full-clean goes on between everyone, so you barely see a stray fur and there is no animal smell inside – no small feat!
A completely unique experience in Kuala Lumpur, make sure you reserve in advance because unsurprisingly Huskiss Cafe in very, very popular!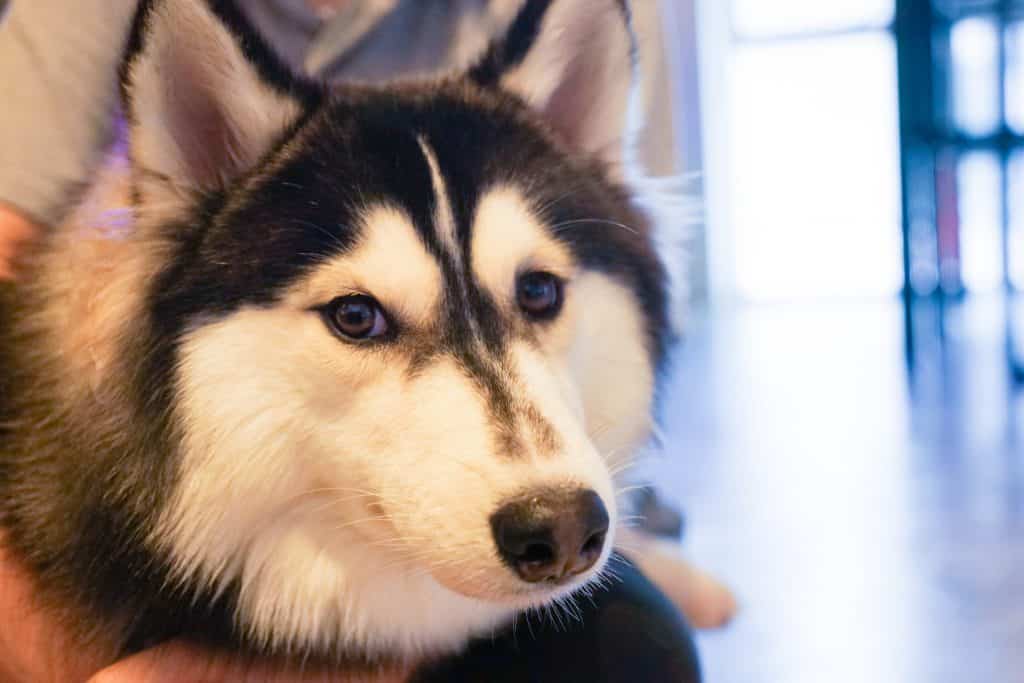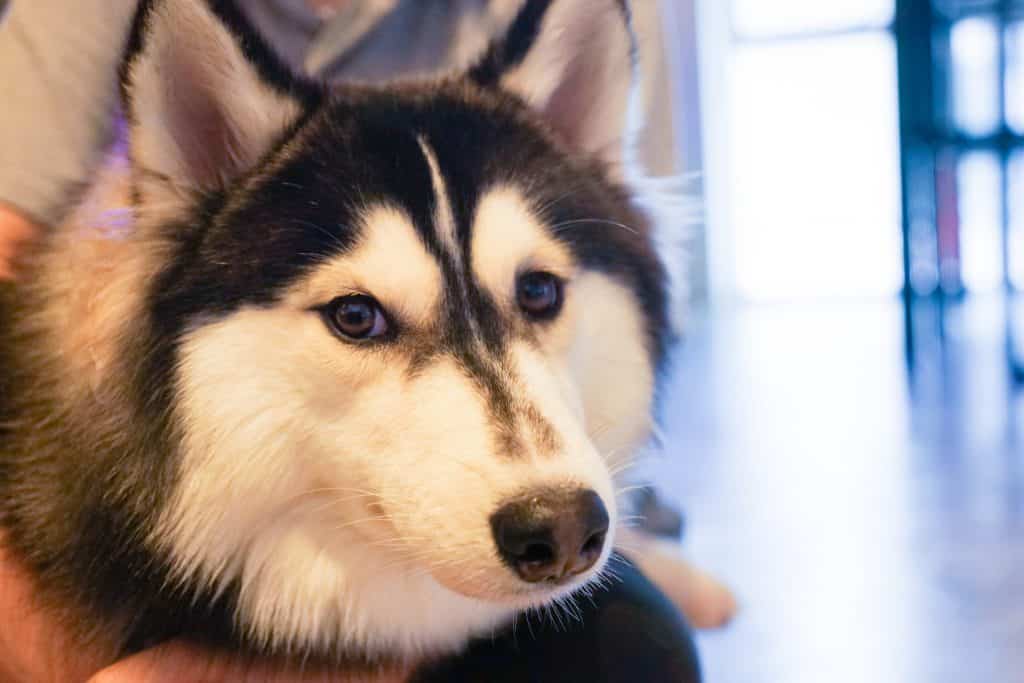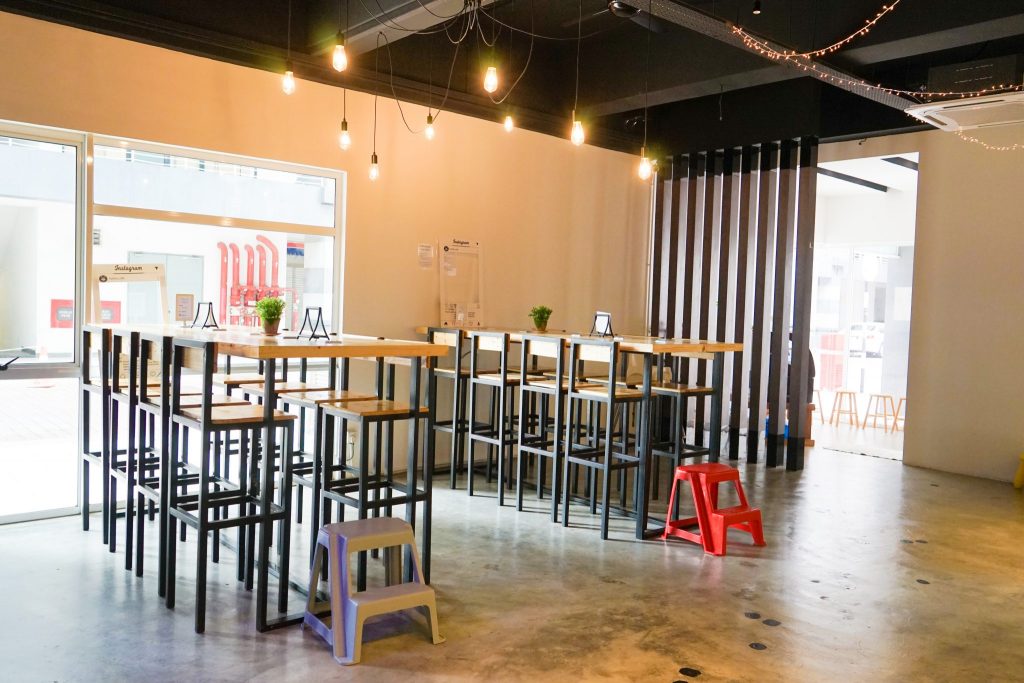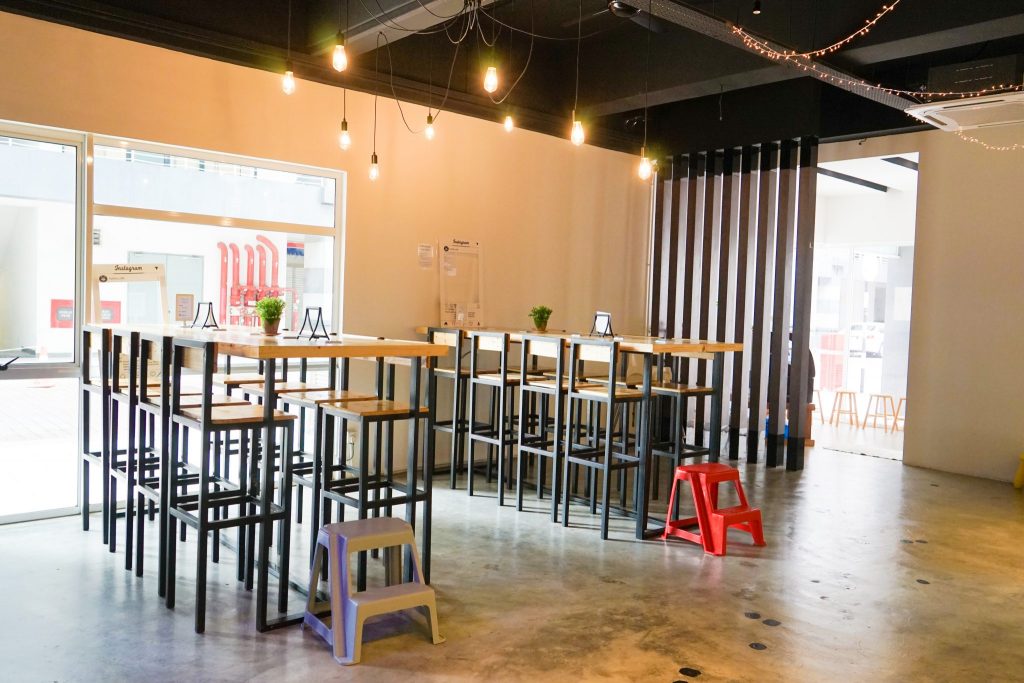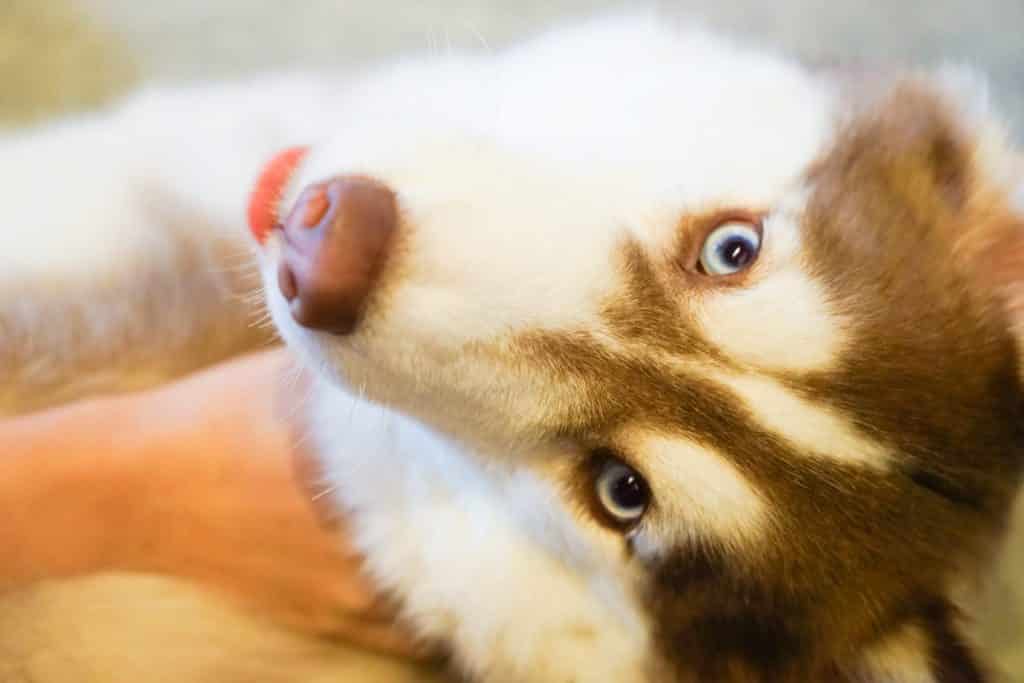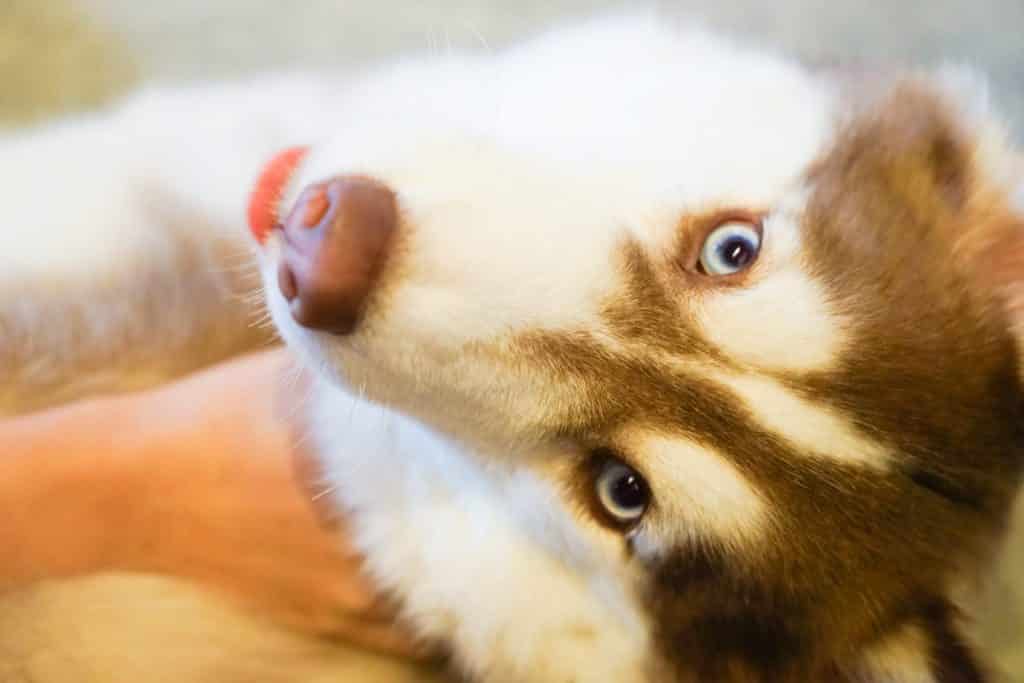 Paper Plane Hostel
On previous trips to Kuala Lumpur, I've made the mistake of staying in the wrong location, spending literally hours in traffic and public transport and ended up not having a great impression of Kuala Lumpur.
Luckily this time I found Paper Plane Hostel and instantly felt better be right in the thick of everything – located on a quiet side-street just a few minutes walk from Chinatown, Bukit Bintang, Night markets, shopping malls, clubs, bars, and the airport bus.
It was perfect!
And as if that wasn't enough, I loved their chic-modern fit out of a 100-year-old colonial house and the irreverent wall art dotted around.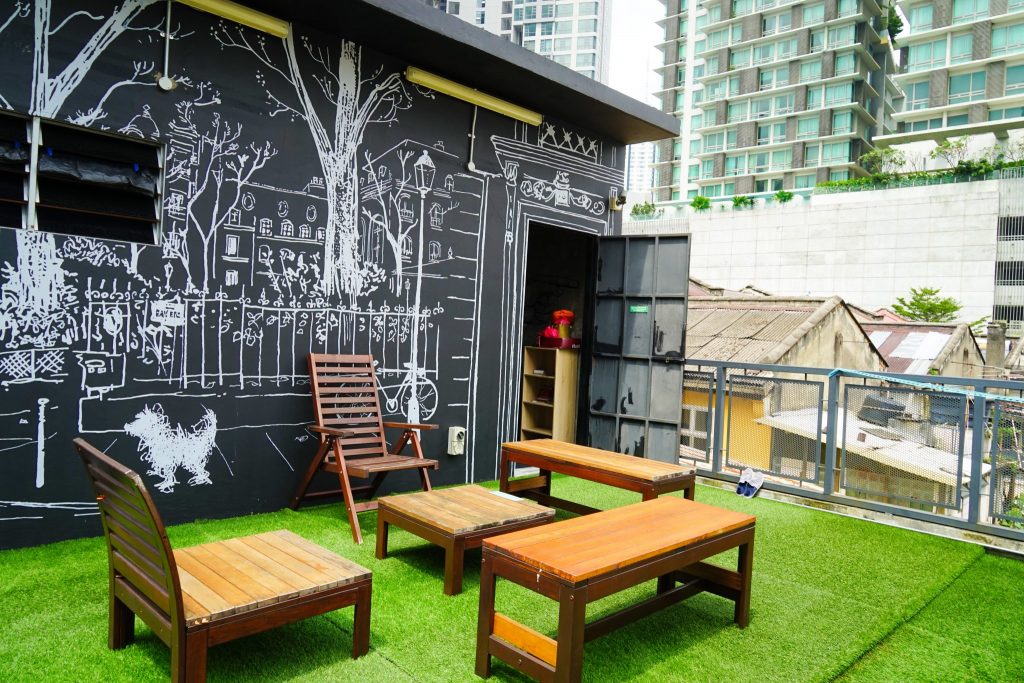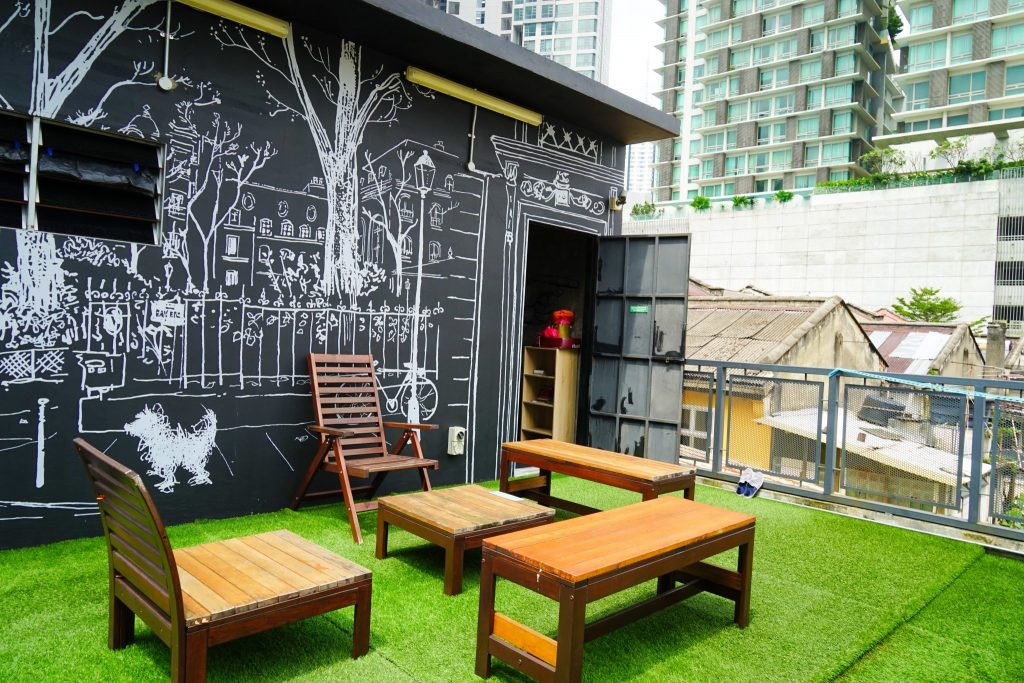 With fast-WiFi, ridiculously clean facilities (I swear they cleaned everything 3+ times a day!) and super-helpful staff I was already a massive fan, but my favorite thing must have been the perfectly sized private rooms with comfortable bed, desk + workstation including coffee and exposed brick details.
The dorms also get rave reviews from other travelers, who were easy to meet in either the glass-encased lobby or rooftop chill-zone. While I did love having my privacy, I appreciated being able to just step outside my door and be able to find someone to share an adventure with…
Even if it was just to the hawker food stands two blocks away! For a sociable and hip hostel option in Kuala Lumpur, there is no need to look any further than Paper Plane Hostel!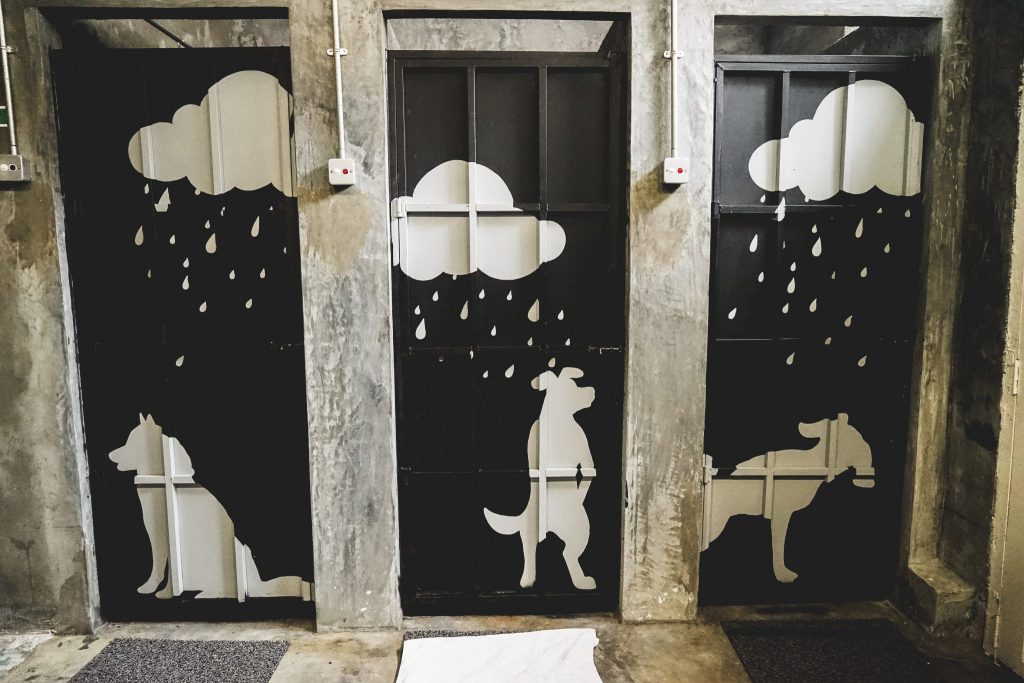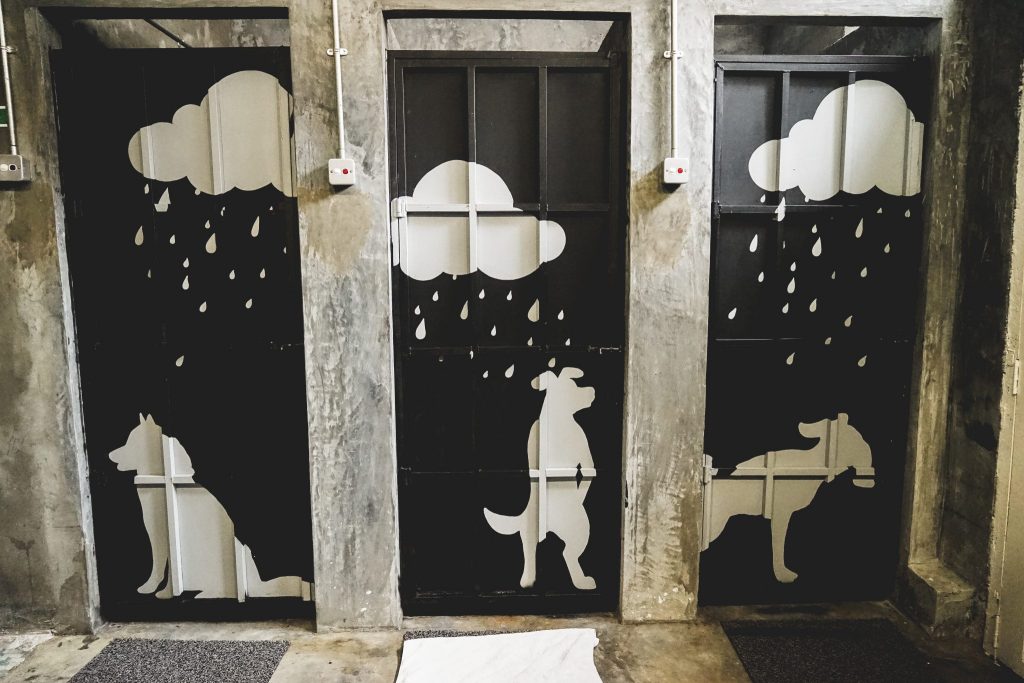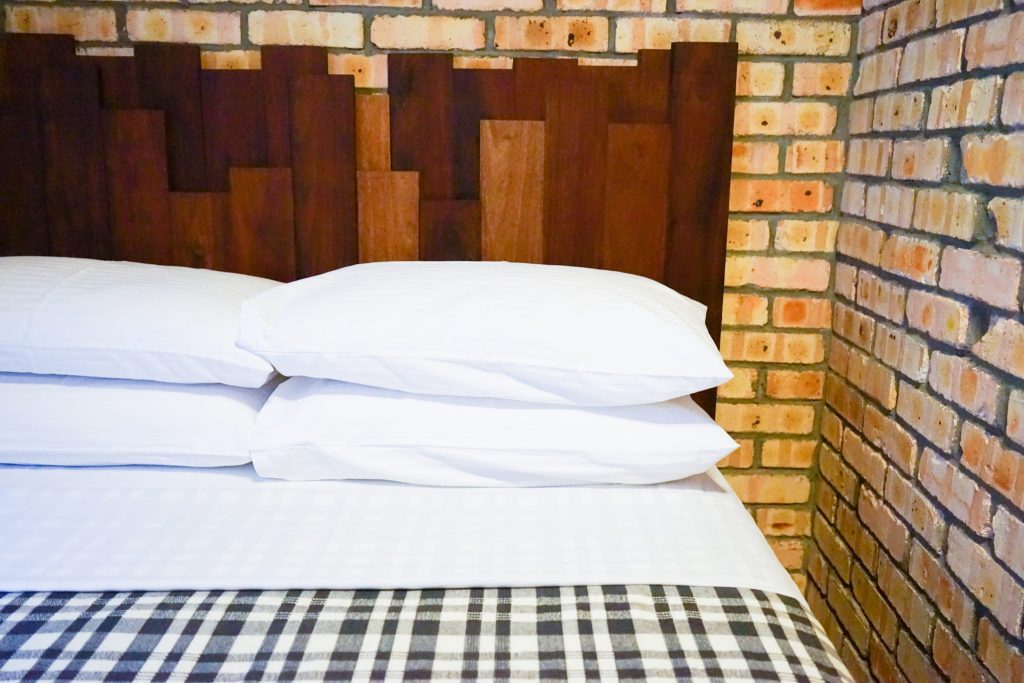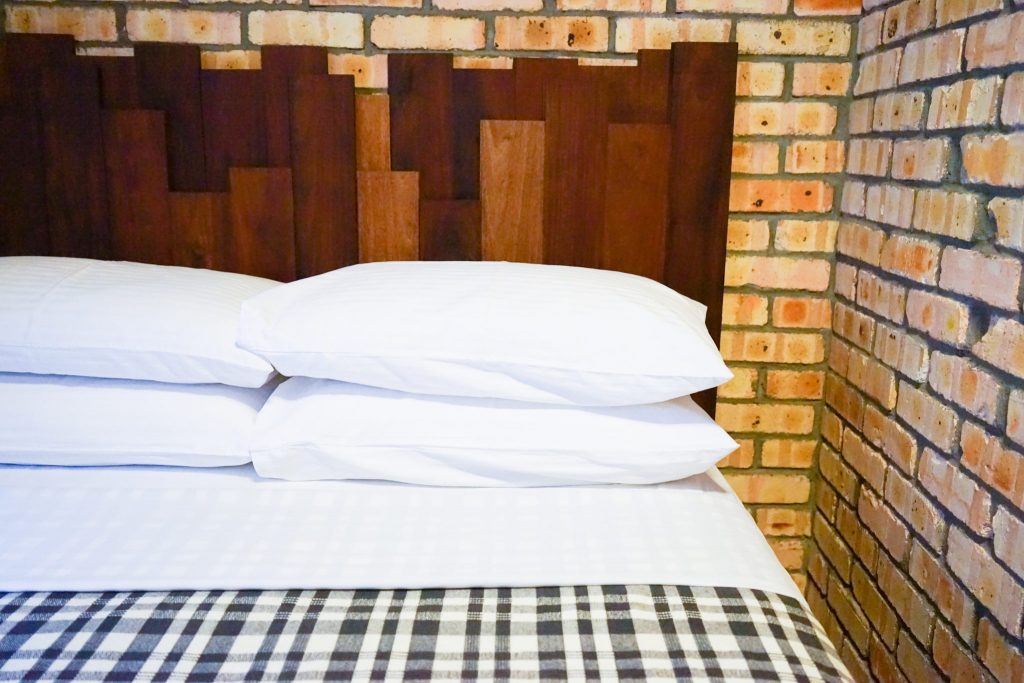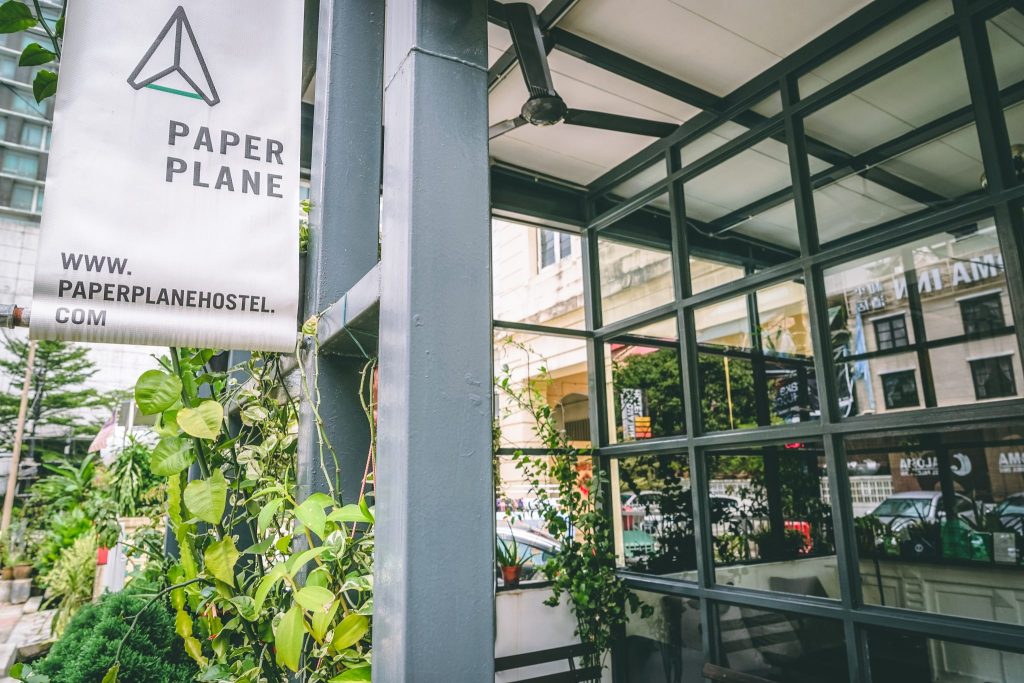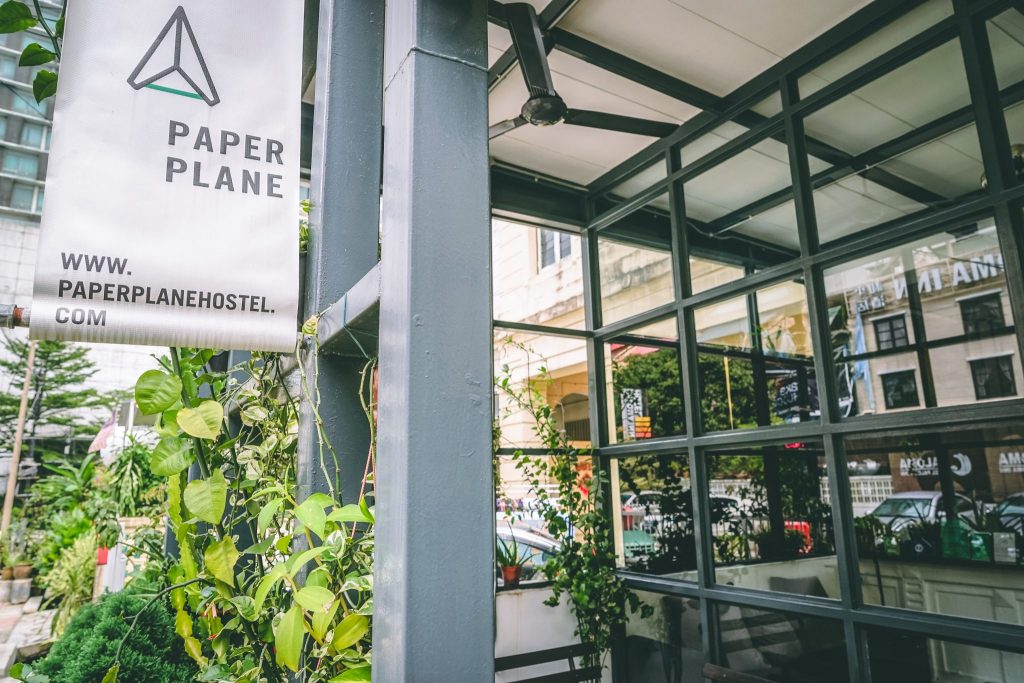 Lot 10 Hutong Food Court
Easily the best food court in Kuala Lumpur, don't miss the opportunity to see and taste all of the cities best hawker street food under one roof.
Yes, I'm not kidding – no need to read through hours of food blogs or search obscure districts of the city – Kuala Lumpur has ingeniously brought all of the most beloved places under one roof: Lot 10 Hutong.
Malaysia's first and only heritage destination which collected all the best-loved national treasures aka good food and the art of local cuisines into one location. With so many options however you will still find it impossible to decide, but at least you can rest assured there are no bad choices to be made here.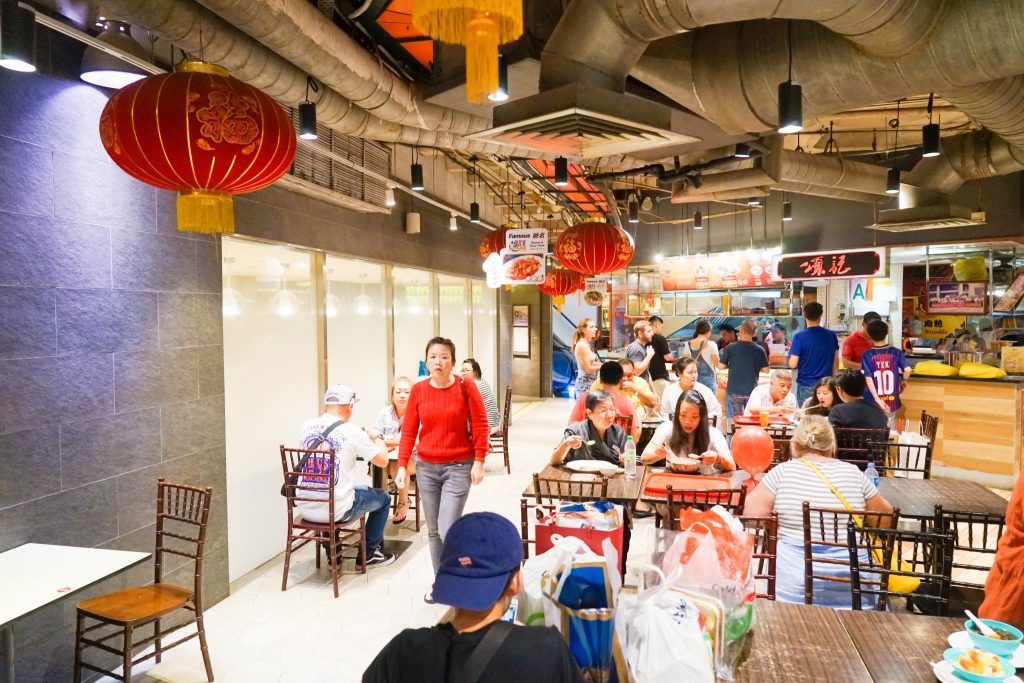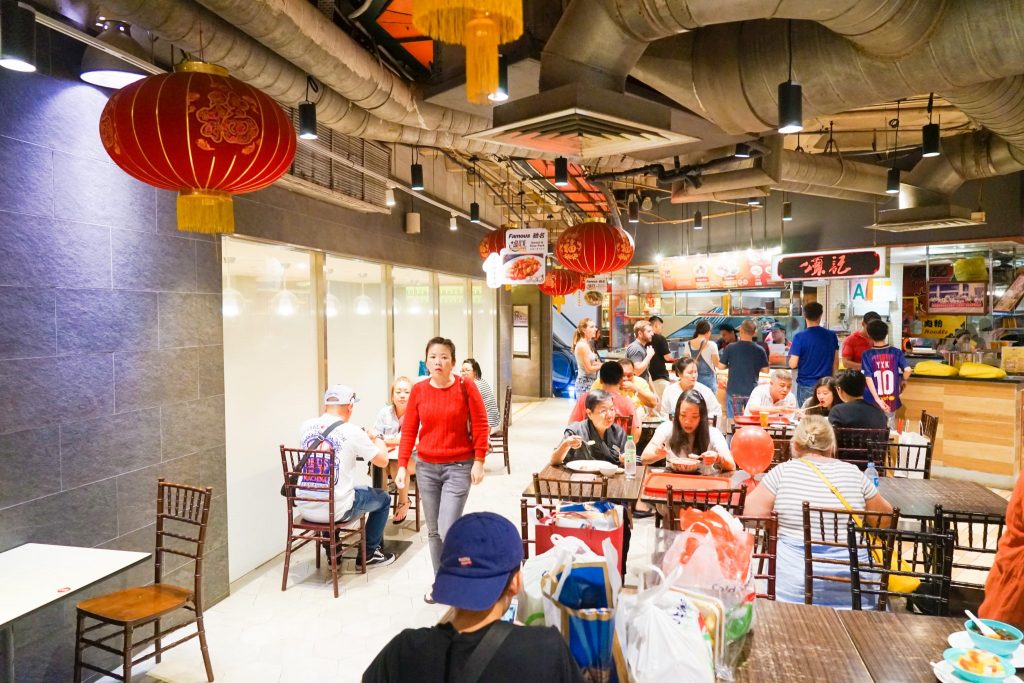 Kuala Lumpur Nightlife
Even though Kuala Lumpur is a Muslim-majority country – and Muslims are forbidden legally from consuming alcohol-, the nightlife here is just as vibrant as any cosmopolitan city in Asia!
Hong Kong, Hanoi, Singapore – KL can be just as much fun!
There is even a vibrant Kuala Lumpur gay scene if you can believe! For an epic night out you should start at Heli Lounge Bar, a trendy hangout which is actually an amazing helipad that morphs into a rooftop bar in the evening with the best views in the city or head to Elysium Bar + Terrace, with its stunning rooftop terrace and some of the cities best DJ's.
Later at night Zouk Kuala Lumpur offer's endless dancing and crowded spaces in six different themed rooms or you could head to Under9 Kuala Lumpur, a semi-secret underground house and techno club not for the mainstream crowds. There are obviously plenty more options, and the guys at Paper Plane Hostel were great at helping us find exactly the right place and vibe!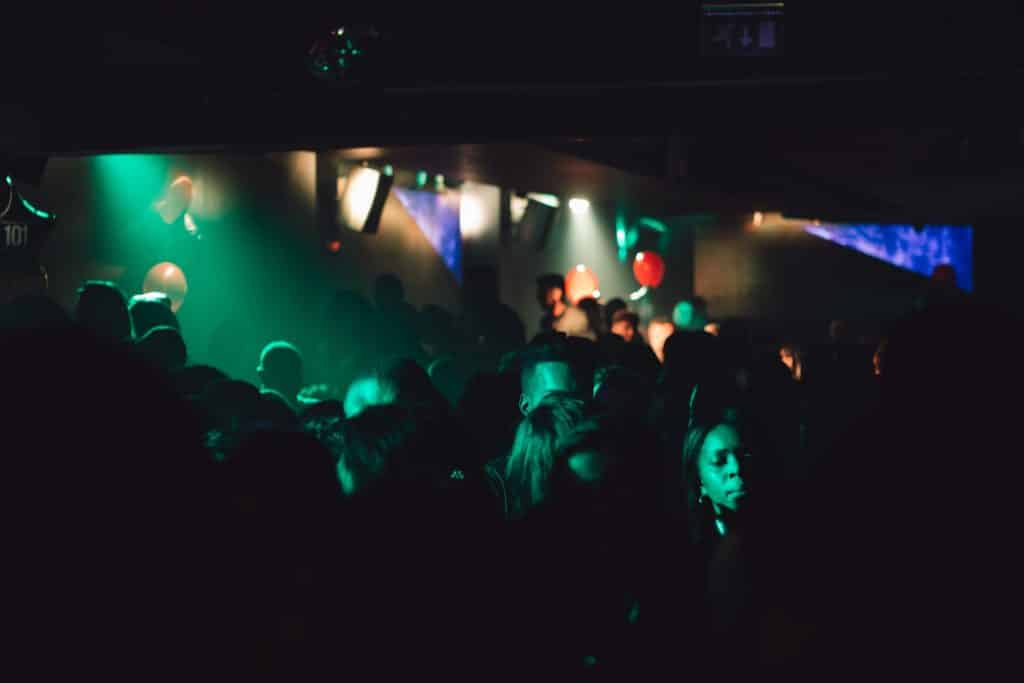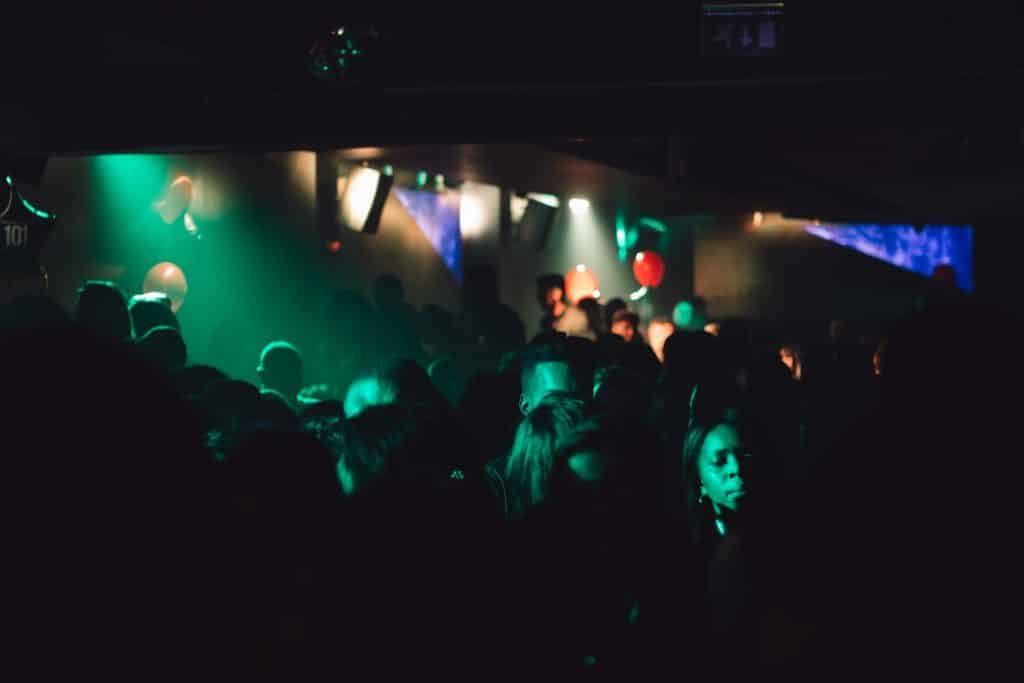 Pavillion Mall KL
A luxury shopping destination with over 550 retail outlets and restaurants, even if you're not out for a shopping spree this mall is fascinating for its grandiose design, central location in Bukit Bintang and to watch at the fashionista's running around spending their hard-earned ringgits (or not so hard – who really knows!).
Popular with Asian tourists, if you are around any holidays head to their main atrium which will undoubtedly be decked out in an absolutely insane amount of decorations, and there is often a pretty decent schedule of free events and performances to draw you in. A temple of consumerism and a great place to get lost for a few hours.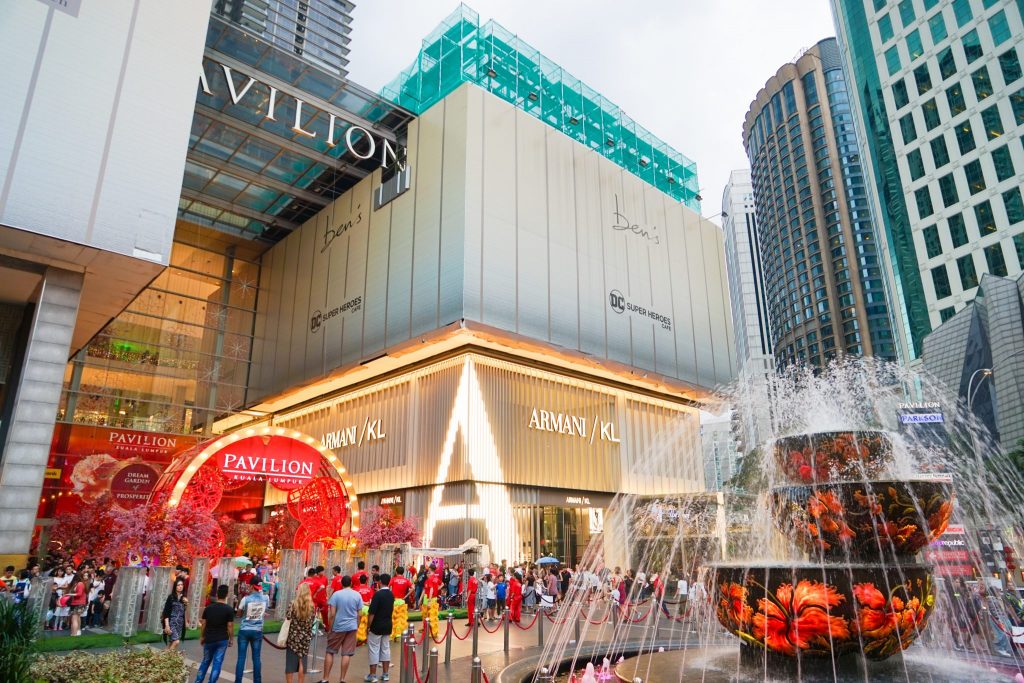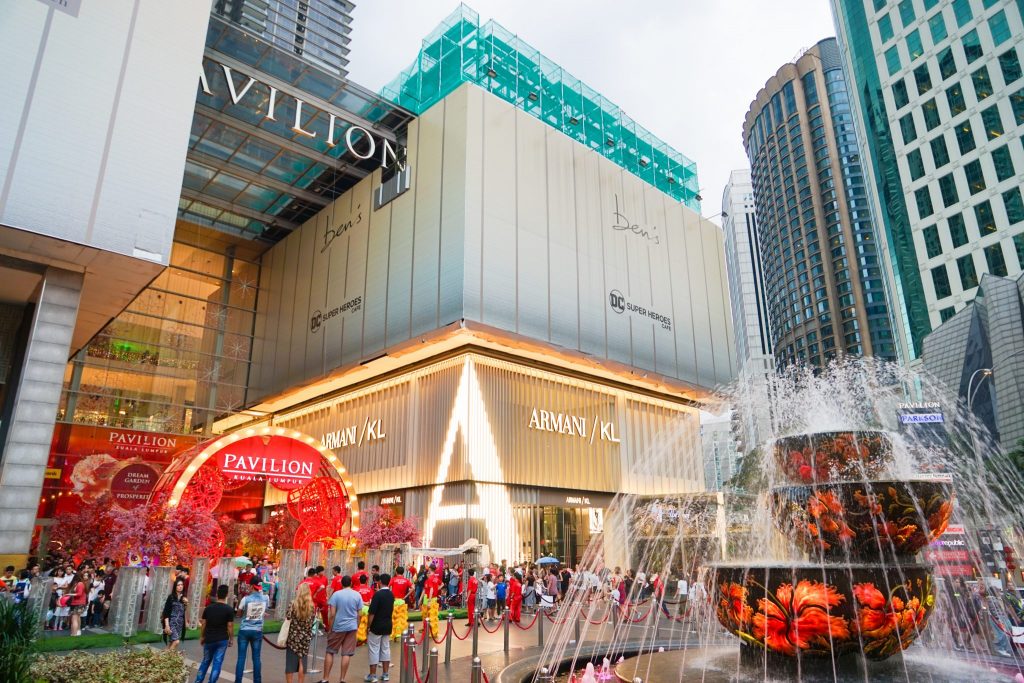 White Water Rafting KL
Calling all thrill seekers and nature lovers! KL might be mega-metropolis but don't forget it has some of the world's most incredible nature right on its doorstep!
A perennial favorite of travelers is the Kampar River, and what better way to experience nature than crashing down a scenic river, screaming with joy and terror? Clean water, continuous rapids, lush rainforest, and even some old tin mining plants on the way down – though you will probably be too excited to even notice!
Try something different while in Malaysia and give white water rafting KL a go (or maybe explore the Bukit Nanas Forest Reserve for a less arduous adventure or if your visit KL with kids!)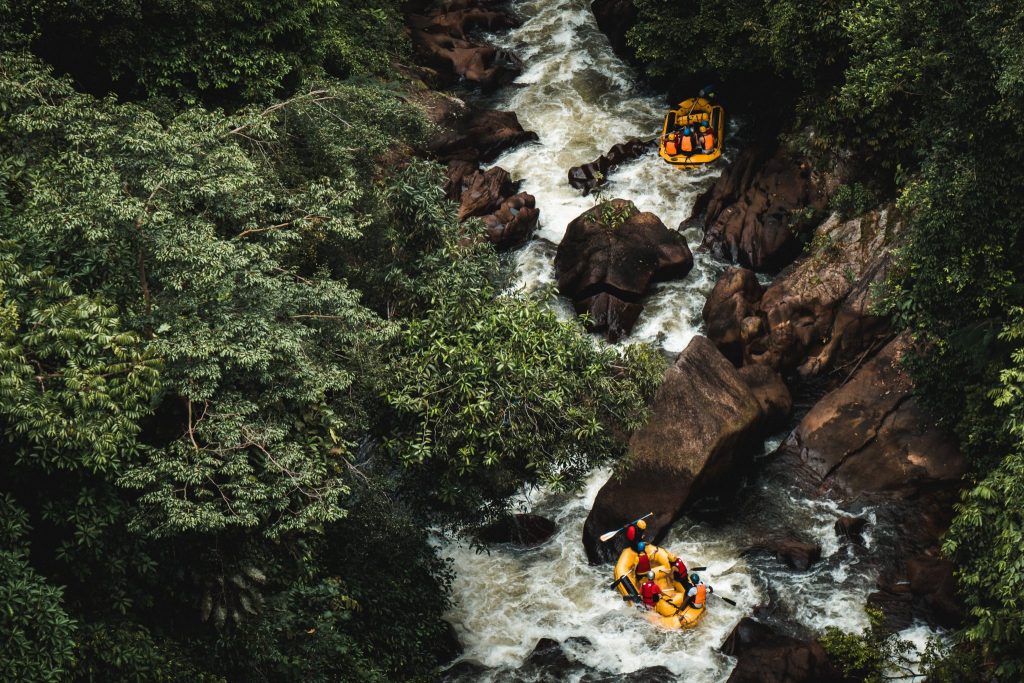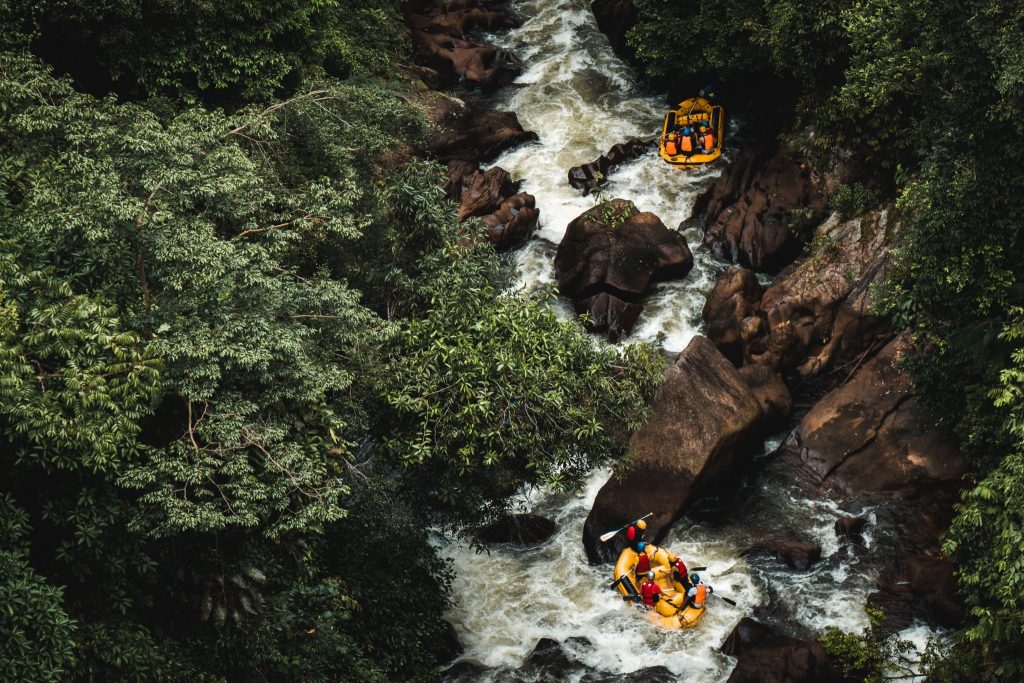 Acme Bar & Coffee at The Troika

Normally a singular cafe won't warrant a mention here, but the Acme Bar & Coffee is truly one in the best in the city.
Sophisticated with a dash of steam-punk serving global comfort food, the Acme is favored by the young and fabulous for brunch and wine – but has been made famous not just in KL but around the world thanks to their divine sizzling brownie served with molten chocolate right at your table. You might be tempted to play it cool and not video it, but don't worry – everyone else here is and putting it straight to Instagram (and can you blame them?).
For a quieter, yet equally hipster-local favorite, you can't go past VCR cafe just around the corner from Paper Plane Hostel.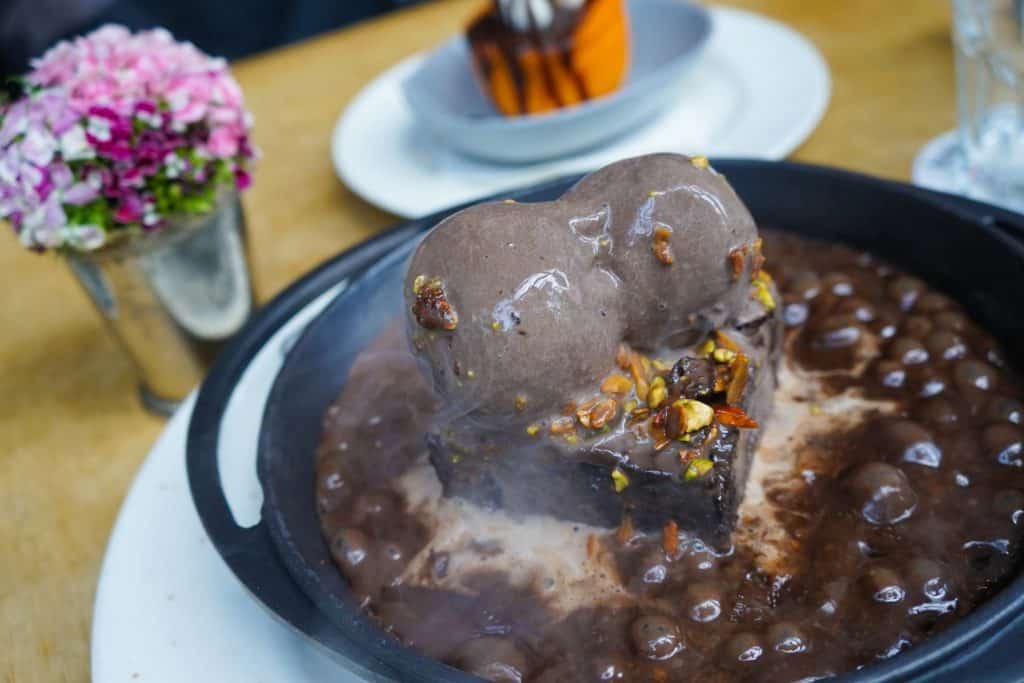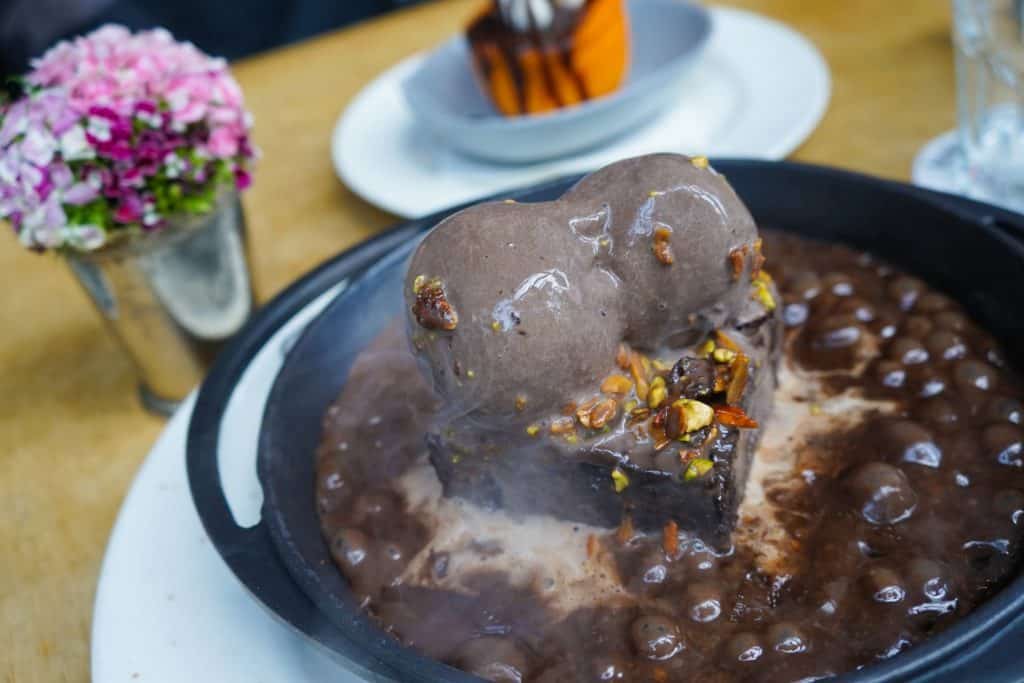 Kuala Lumpur to Malacca Day Trip
A UNESCO World Heritage Site only a few hours away, heading out on a Kuala Lumpur to Malacca Day Trip is a great way to experience this historic and beautiful city with its world-famous food – without staying overnight, because…well there isn't much more than a single days worth of things to do!
Sorry Malacca…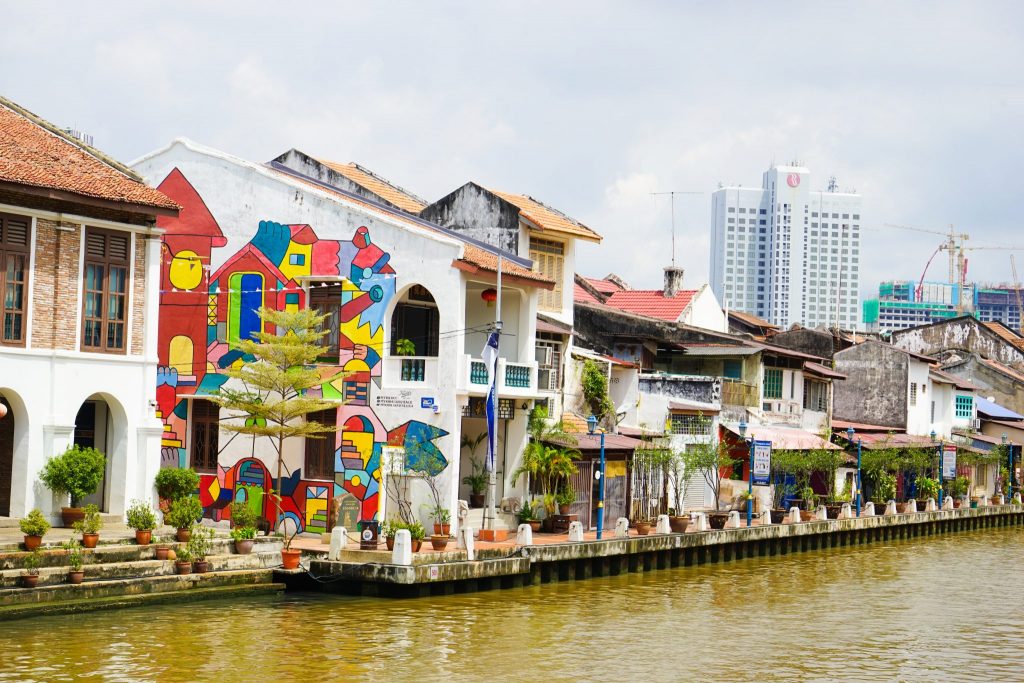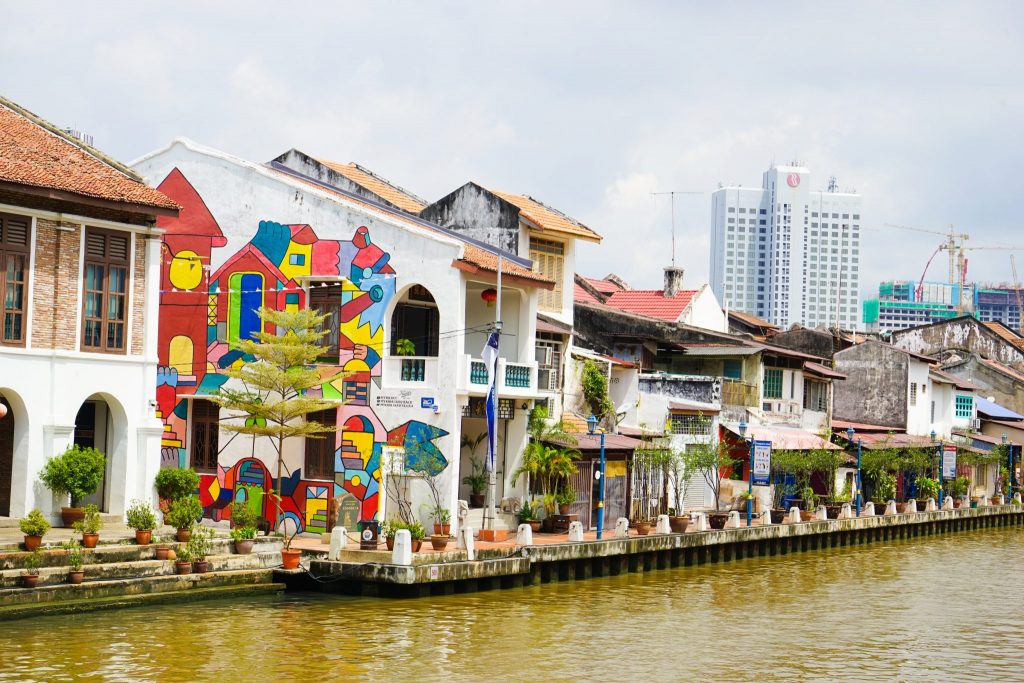 Once a key port for trade between the West and East you can easily see the influences of former European rulers here, being controlled at different times by the Portuguese, Dutch and British. Long before KL even existed here the stunning sites of St Paul's Hill the Stadthuys, the fortress A'Famosa and Cheng Hoon Teng, Malaysia's oldest Chinese temple were in full swing and this town was decidedly less sleepy than it is today!
You can take a bus from TBS (Terminal Bersepadu Selatan) to get here – though it will involve a separate taxi or bus trip either end, or there is also some great shared or private Malacca day trip from Kuala Lumpur options.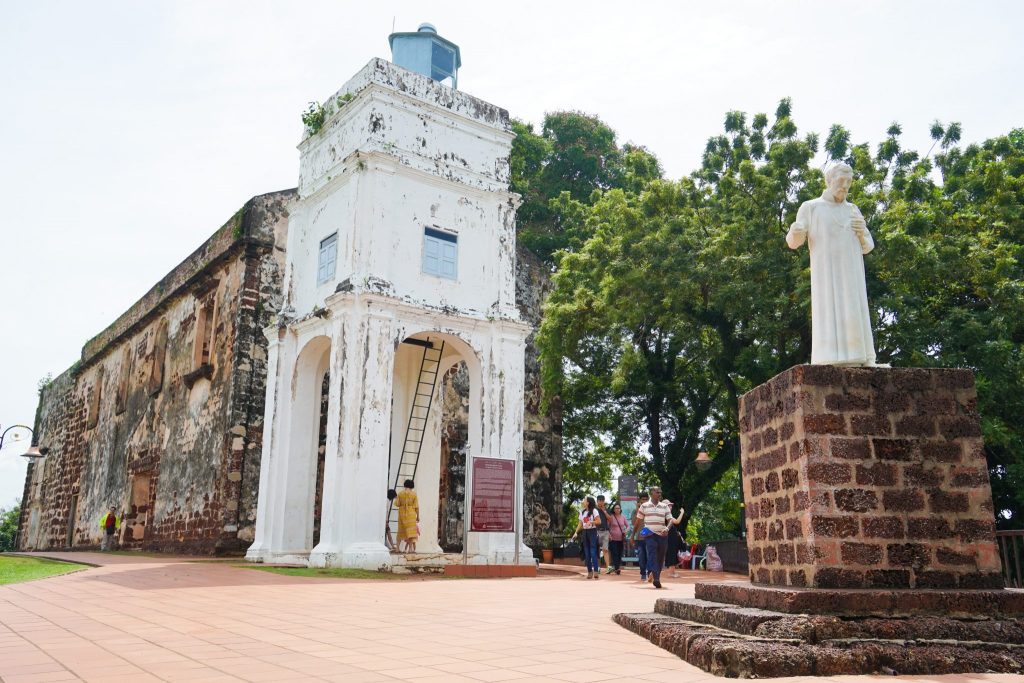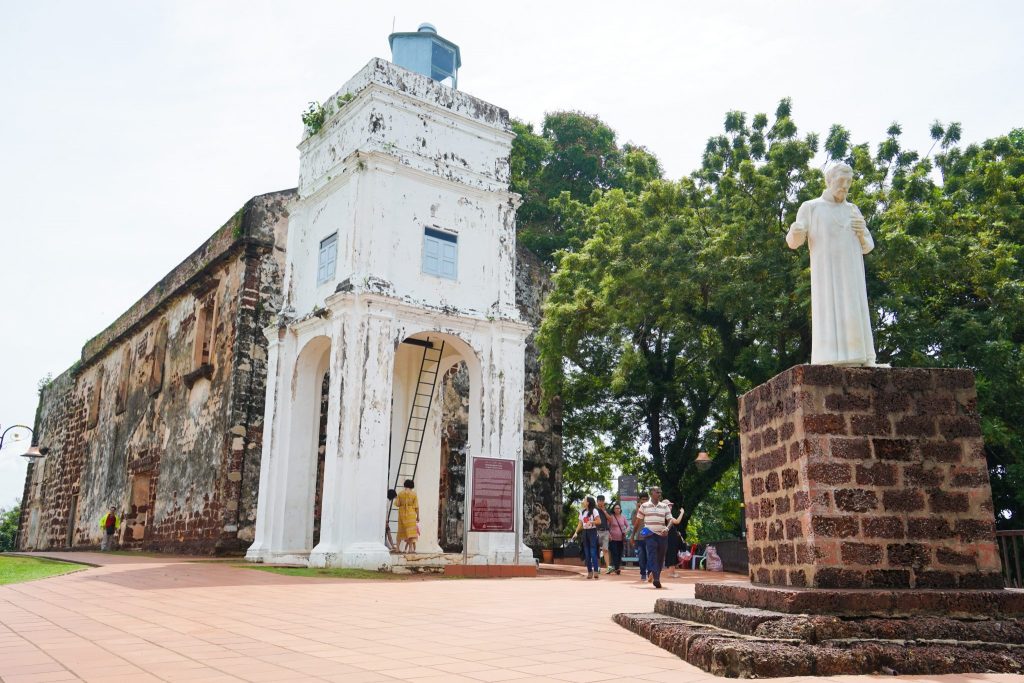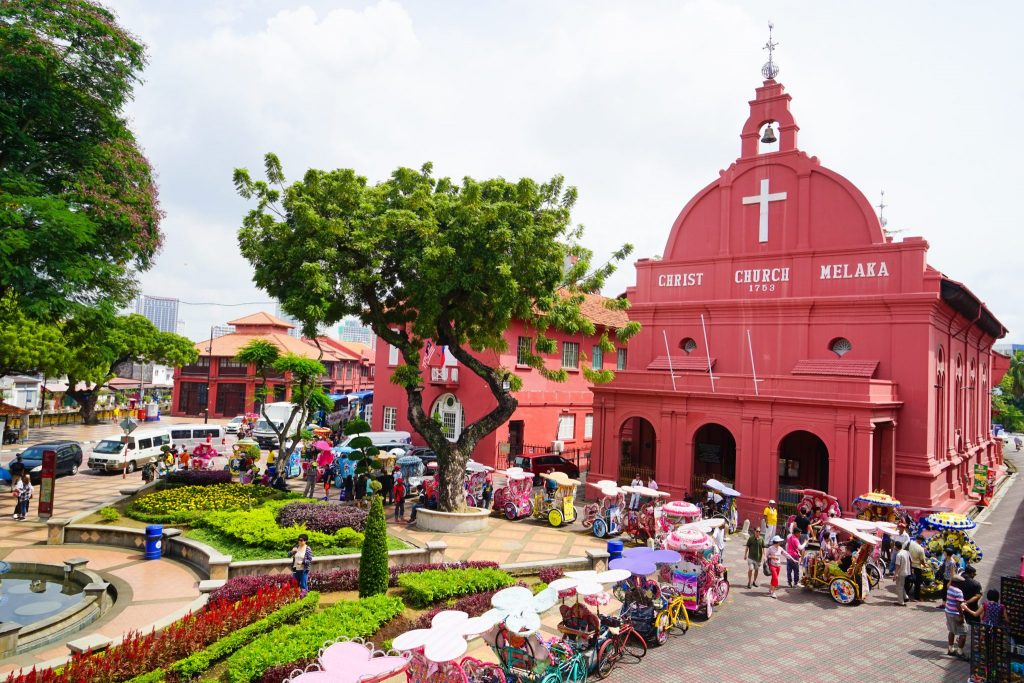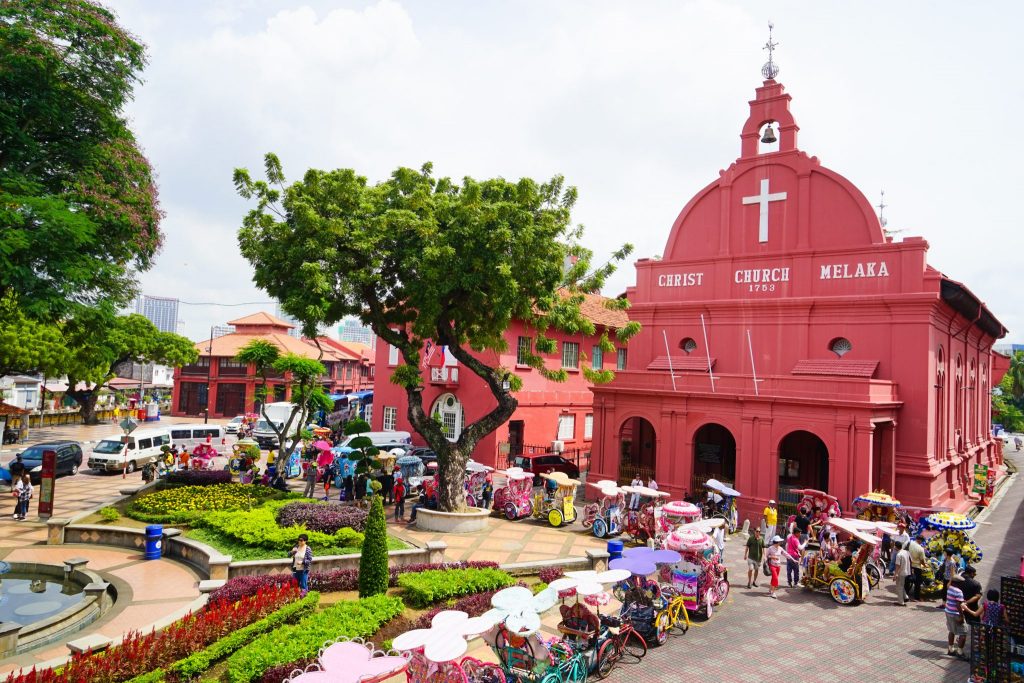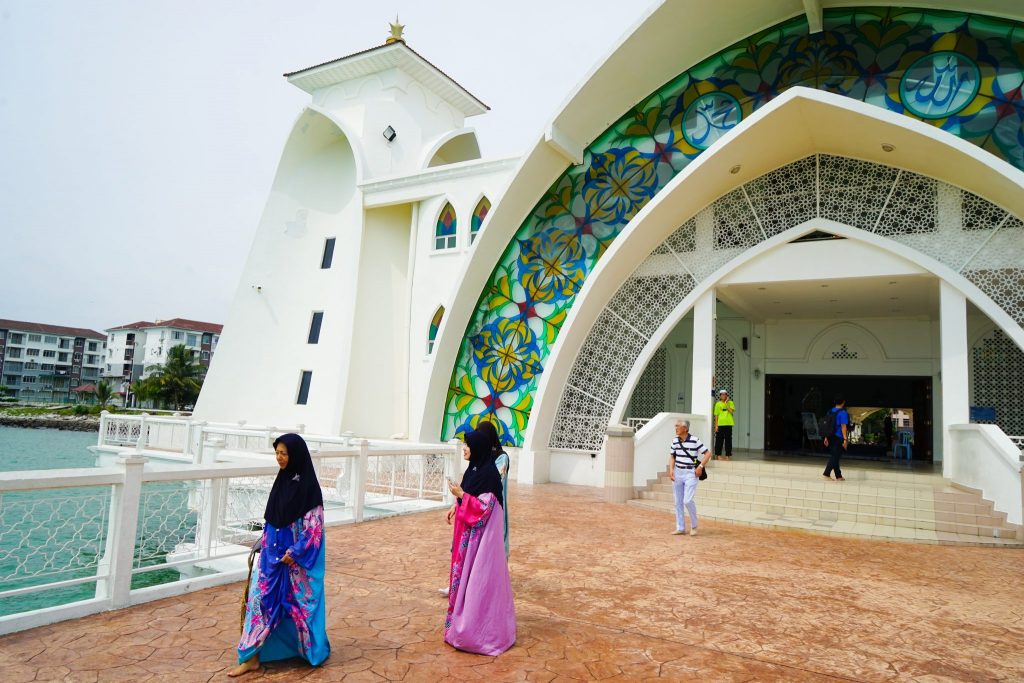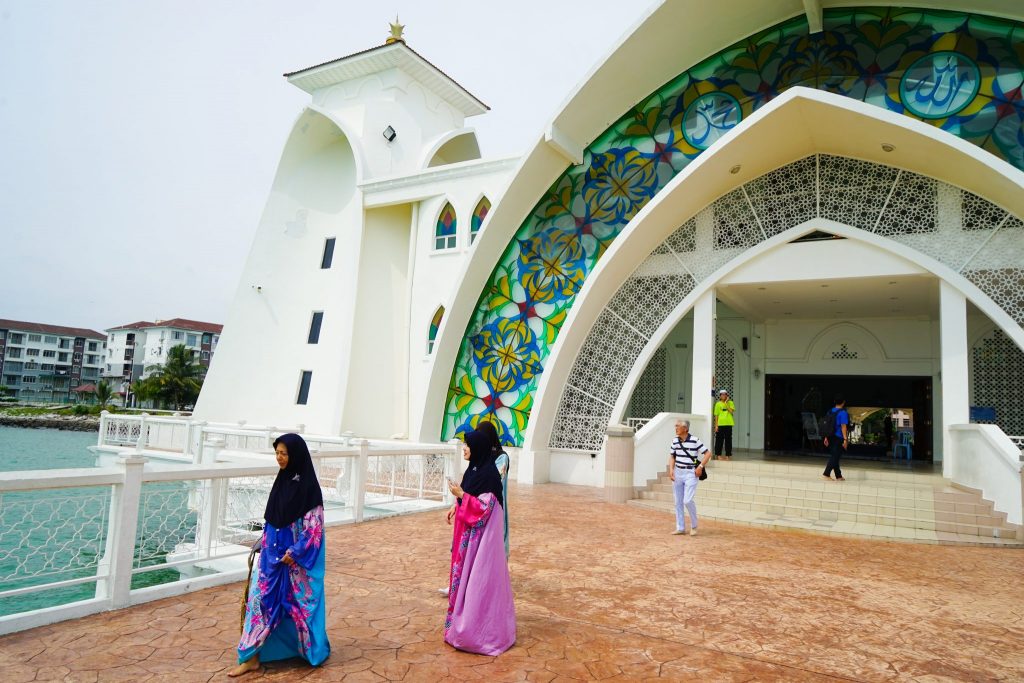 KLCC Park & Petronas Towers
The KLCC Park, a 50-acre garden set around the luxury Suria KLCC shopping center and Petronas Towers are one of the best places to view the Petronas Towers from, and all the locals know it too.
A great place to people watch and wander, especially in the afternoon, everybody is out enjoying the various waterfalls, lakes and reflecting pools scattered around the park. Even better are the water fountain shows at midday or in the evening. Of course, you're also going to want to go up the stunning postmodern style/ 21st-century icon Petronas Towers, which are still the tallest twin towers in the world!
Lines can be horrifically long in the peak-season, weekends or around sunsets but you can save some time by buying Petronas Towers online with e-ticket delivery to skip the lines!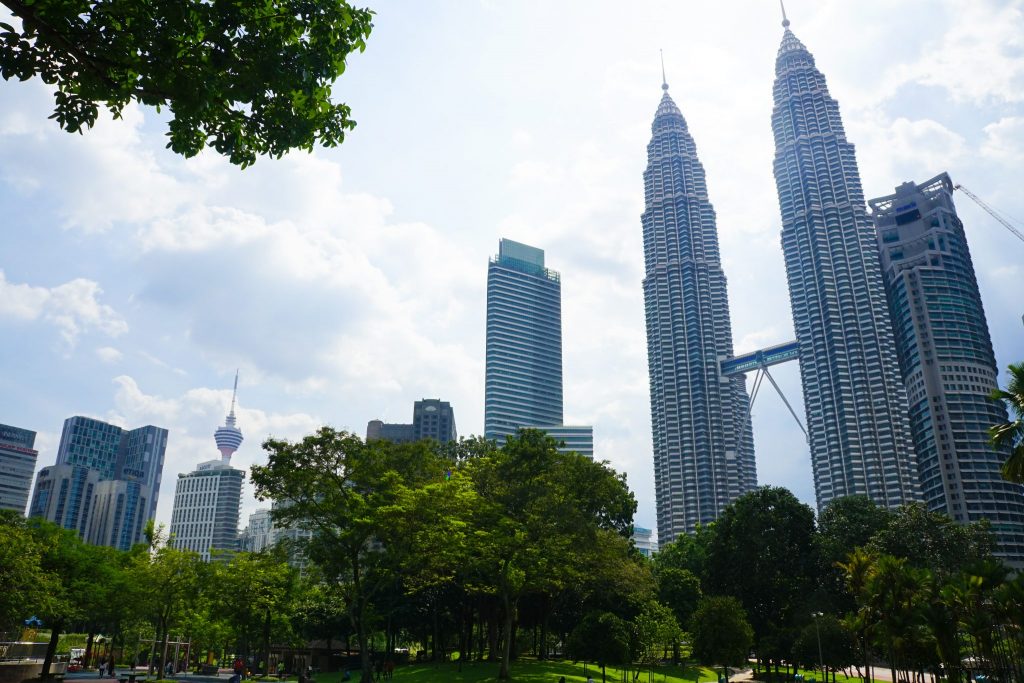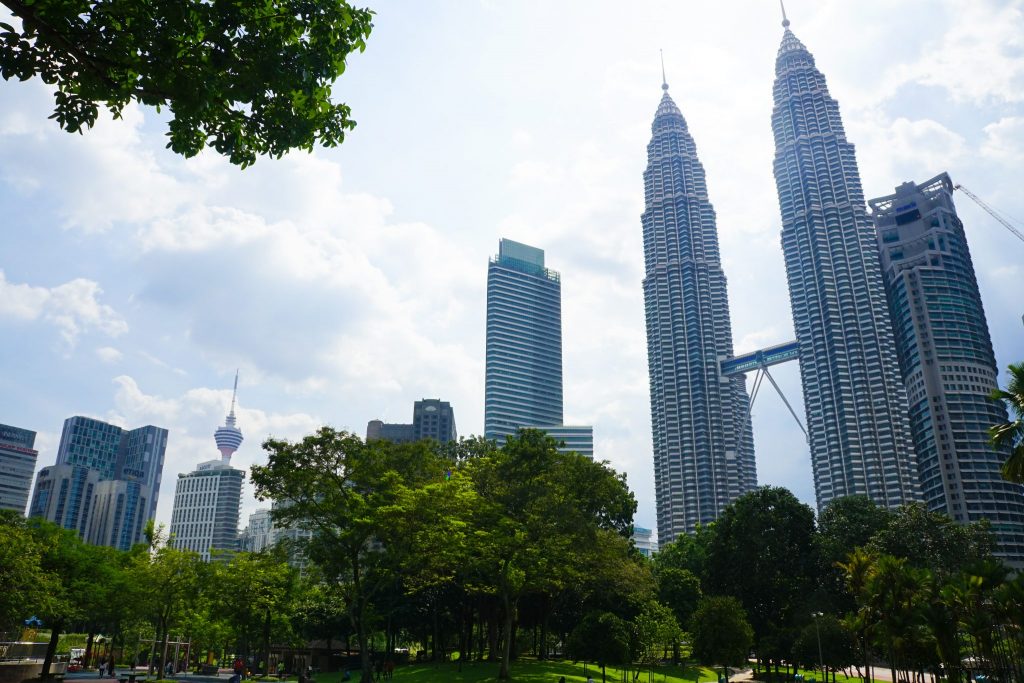 Batu Cave Steps
Probably the most famous tourist attraction in KL is the Batu Caves – a series of caves and cave temples built into a stunning limestone hill, filled with monkeys and watched over by a giant golden statue.
One of the most popular Hindu shrines outside India, climbing the Batu Cave Steps amongst other travelers (and a few religious practitioners) is just something you cannot miss when you visit KL – but it is a long way out from the city center.
While the metro extends here making it somewhat easier, if there is more than one of you it's inexpensive and far easier to simply take a ride-share app, or what not make a day off it by birdwatching in the Templer's Park rainforest and seeing fire-flies in a floating village by night?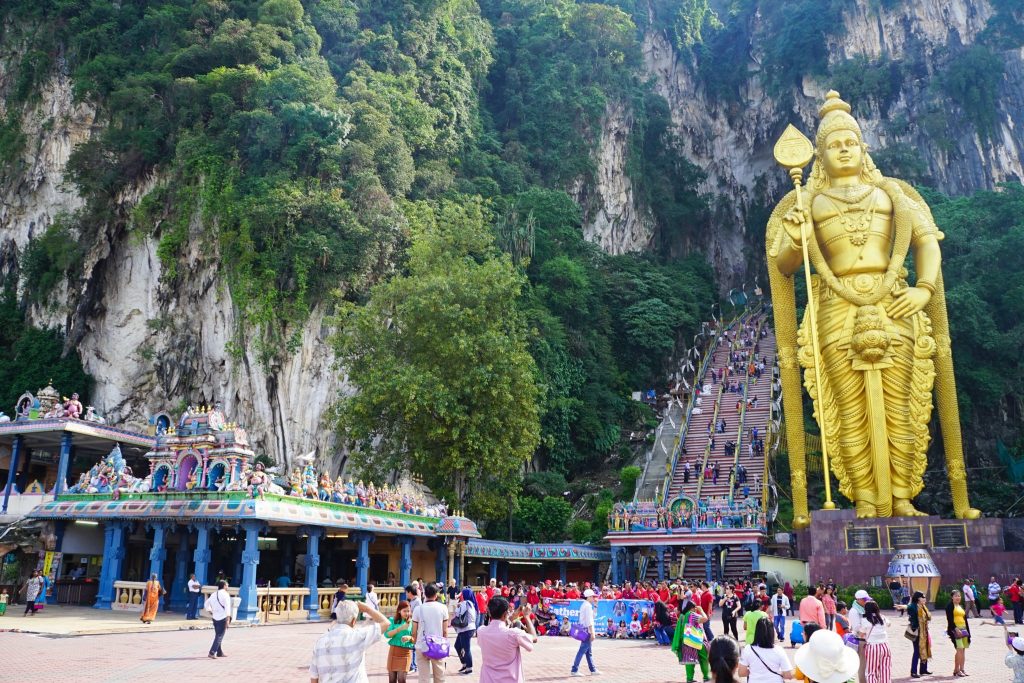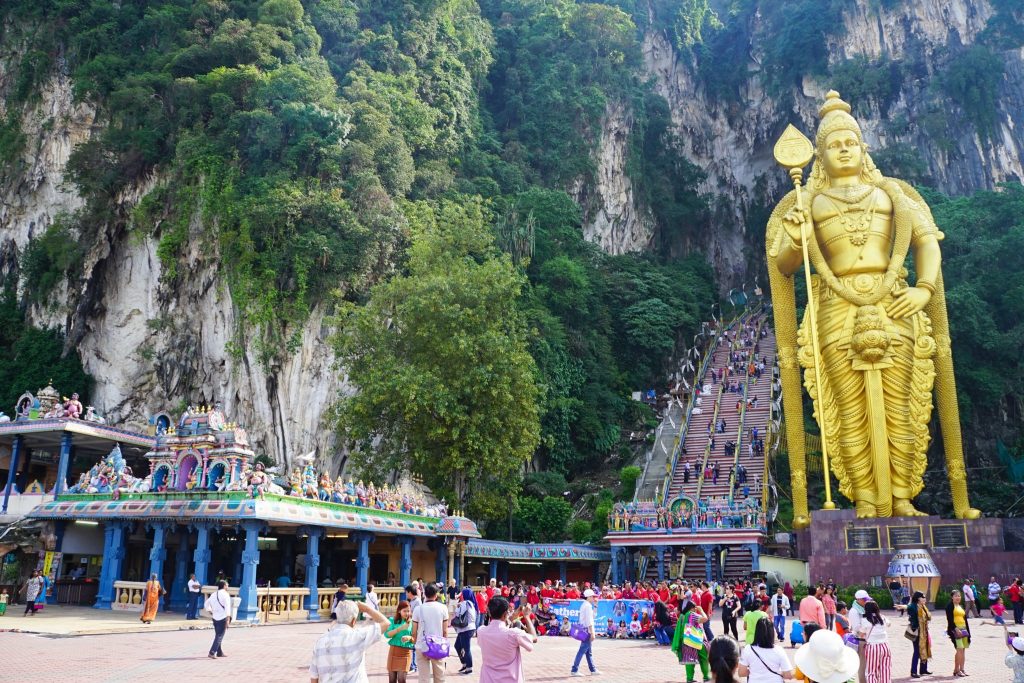 Cameron Highlands Day Tour
The famous Cameron Highlands is an easy day trip from Kuala Lumpur where you can enjoy the cool climate and the fantastic scenic viewpoints.
Of course if you have more time in Malaysia you should consider staying here longer but even on just a Cameron Highlands Day Tour you will get to experience the stunning natural beauty of this location filled with waterfalls, tea plantations, native people and tropical rainforest literally dripping in moss – plus quite a bit more (strawberry picking anyone?).
Take a look at all the options on a Cameron Highlands Day Tour now, a bit of fresh air will do you good!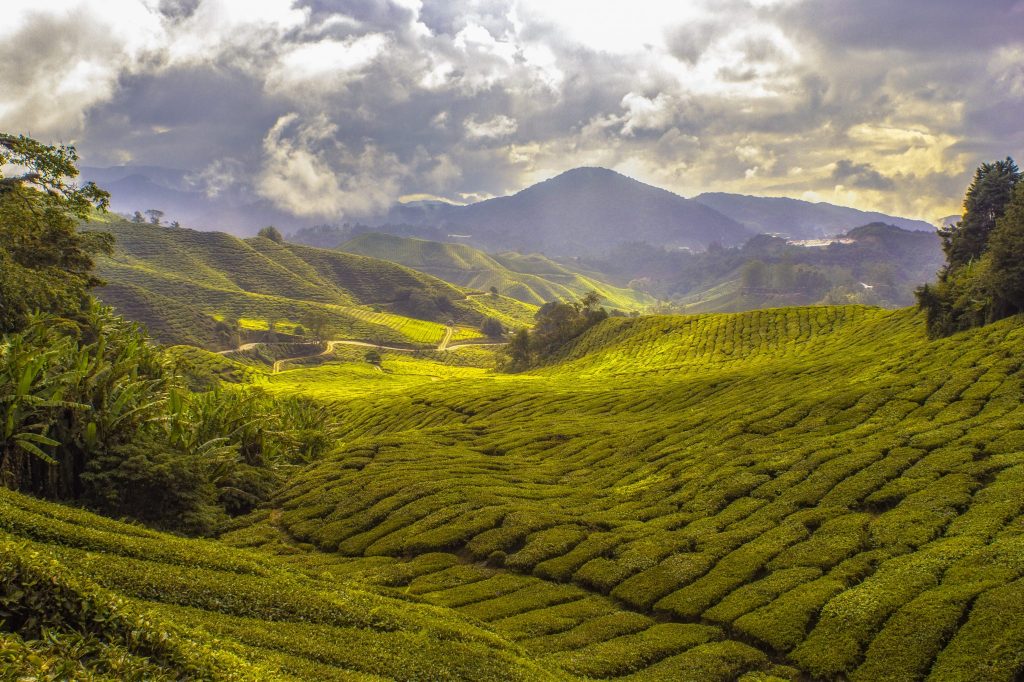 The Best Place To Stay In Kuala Lumpur
Choosing the best place to stay in Kuala Lumpur is difficult if you are arriving into this sprawling city for the first time. The roads are confusing and the public transport is rather disjointed, and discerning a central area is a perilous task in-and-of itself.
There are hundreds of accommodation options but there are just a few of my favorites. You have to narrow it down somehow right…
High End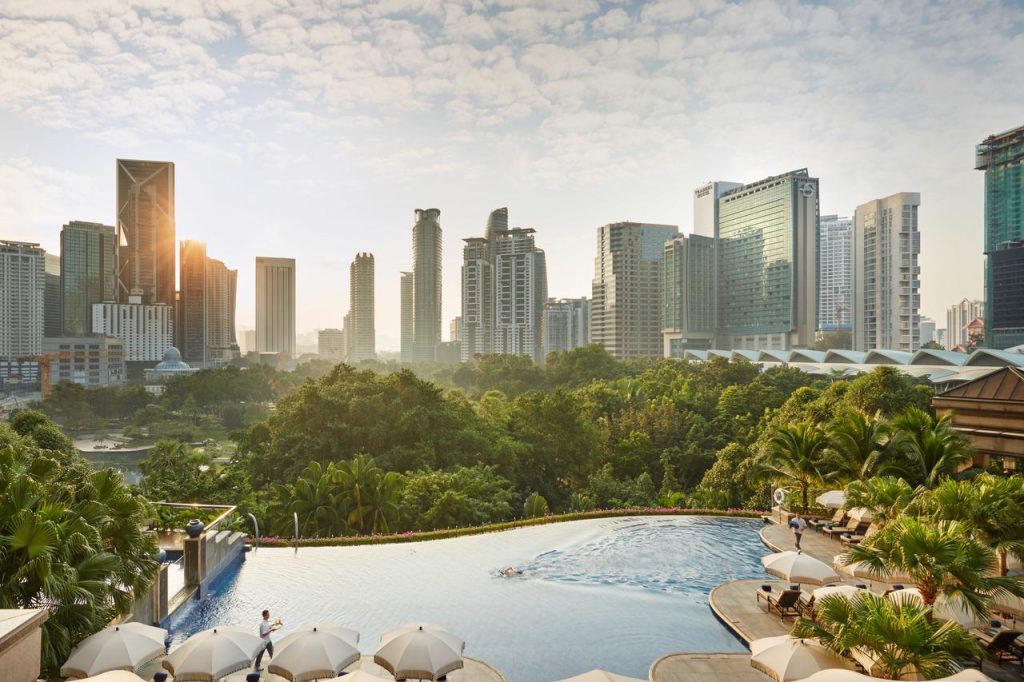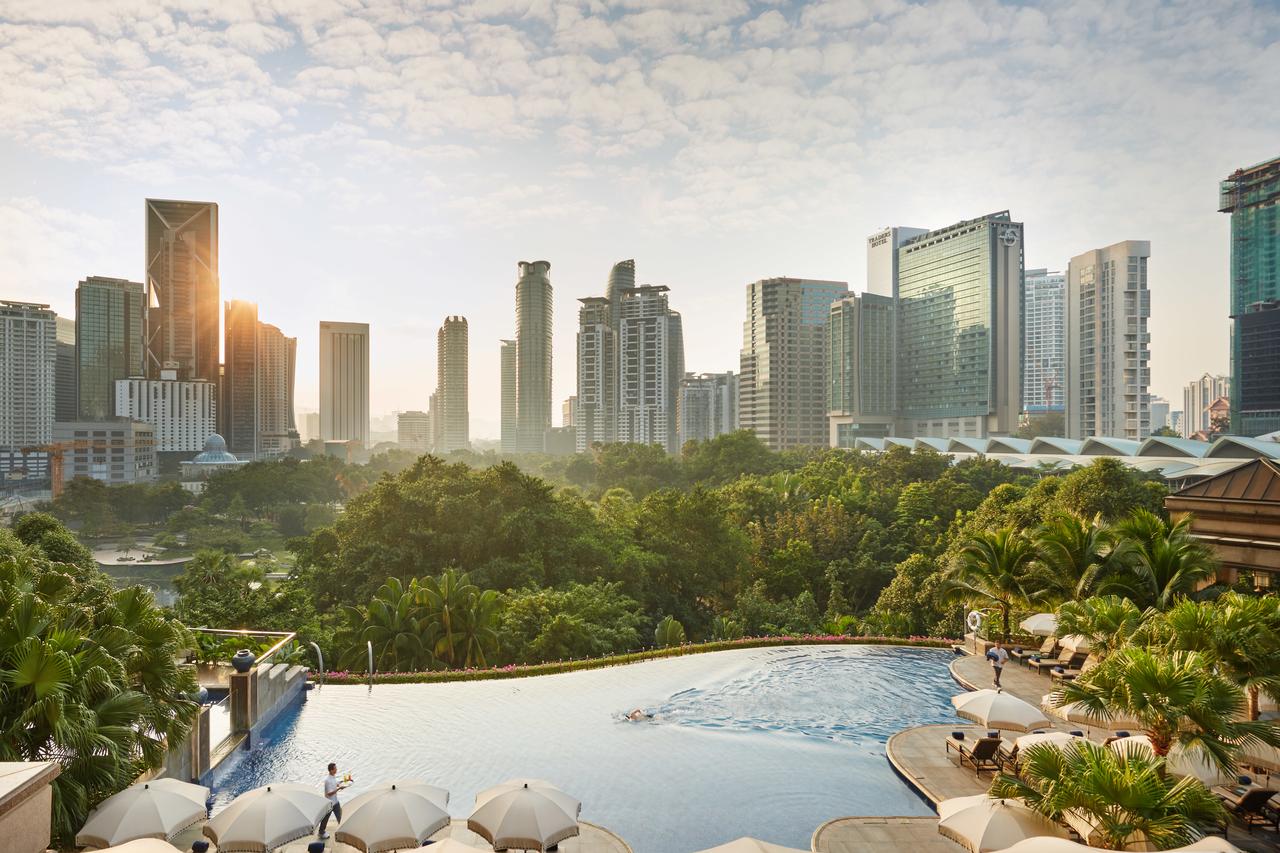 A five-star luxury hotel in the heart of the city, offering elegant interiors, spacious rooms and a wealth of dining options – and out-of-this-world views!
Mid-Range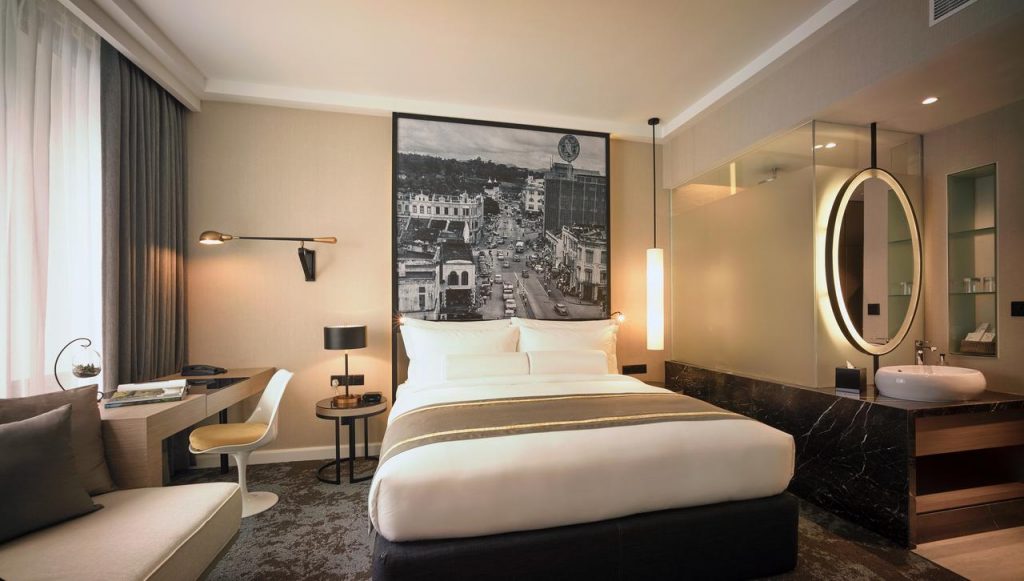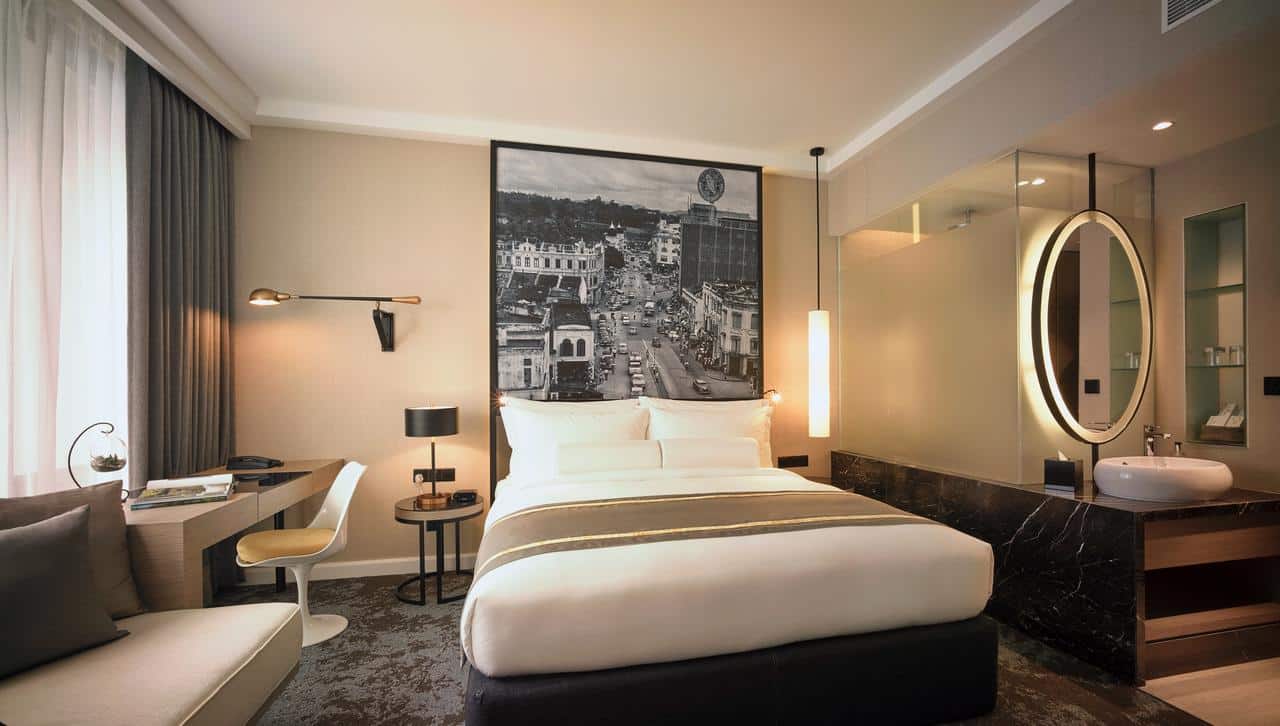 Bespoke guest rooms and suites with a unique blend of contemporary design and urban chic and a chic rooftop pool overlooking Kuala Lumpur's skyline!
Budget Stay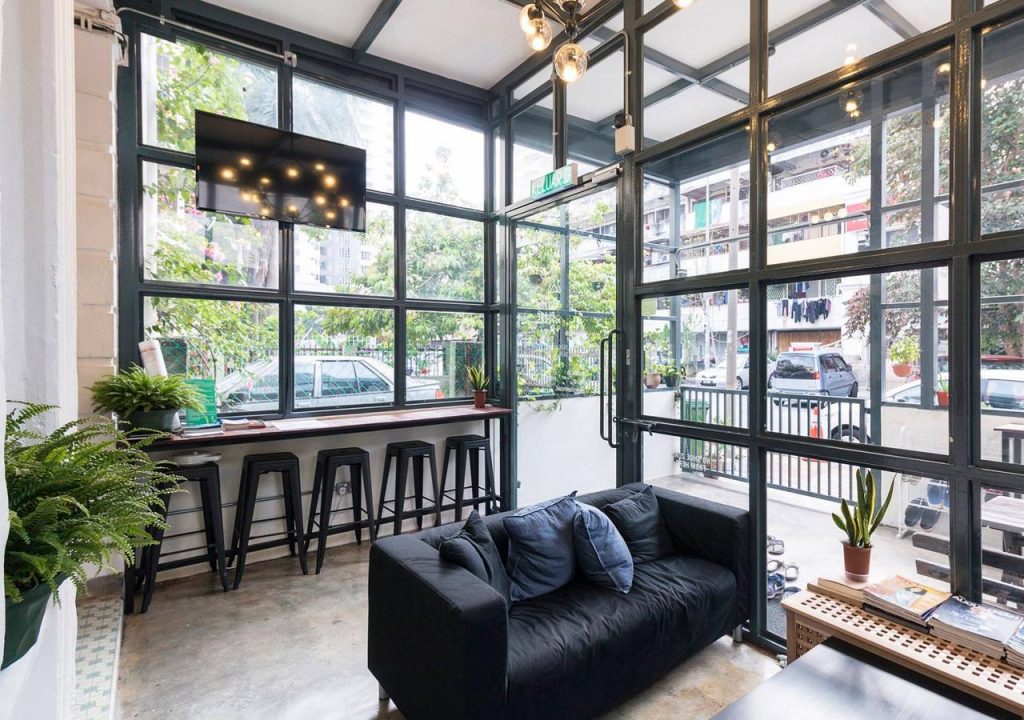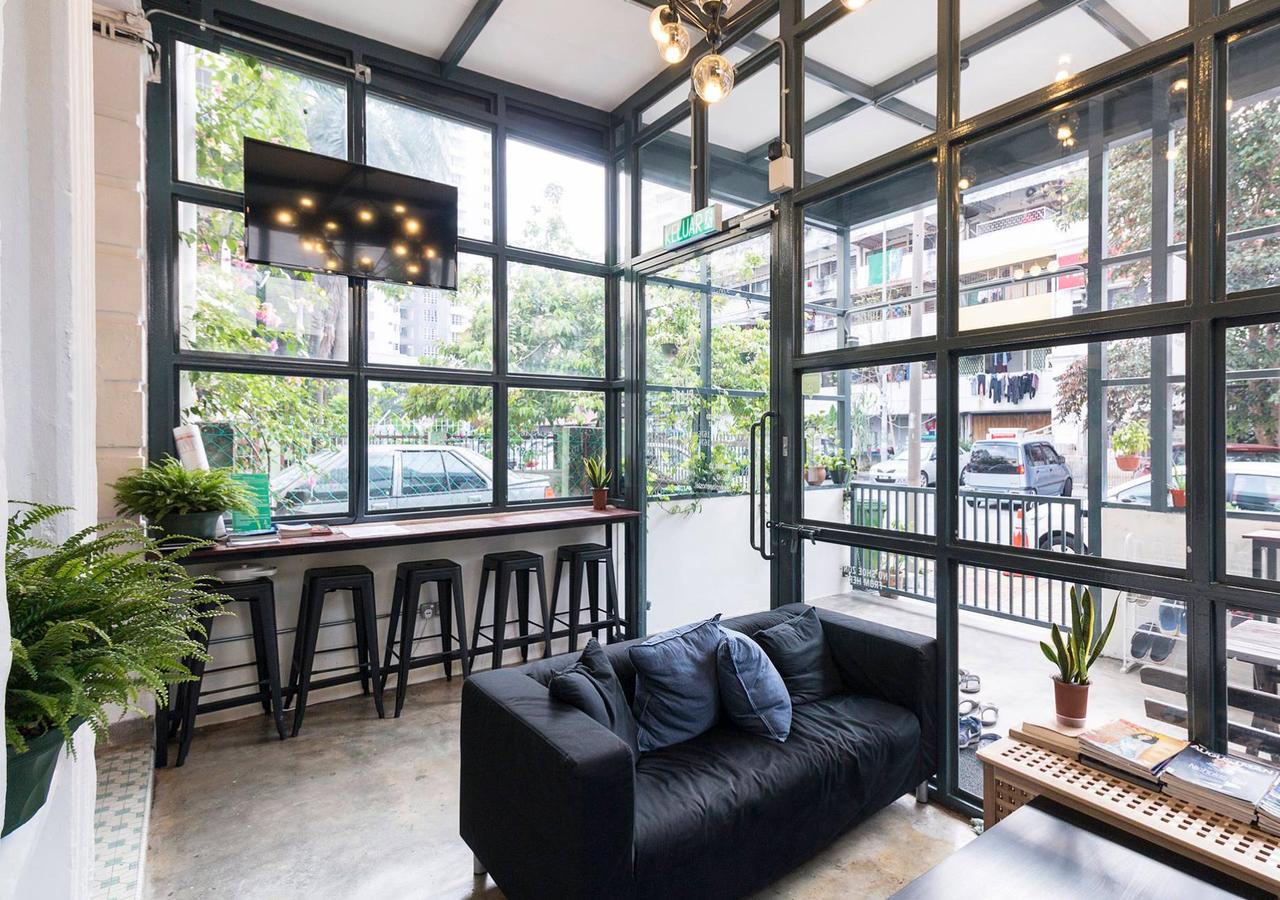 Paper Plane Hostel provides a young and hip place to stay in the city of Kuala Lumpur – all refurbished and rebuilt from a 100-year-old colonial house.
And there you have it!
All the top things to do in Kuala Lumpur guaranteed to help you see the best of this diverse and complex city! If you have longer on the Peninsula why not check out a quick guide to a Singapore stopover or if you are heading over the Malaysian Borneo I really loved Uncle Tan's Wildlife Camp or diving at Sipidan!
Just to get you inspired…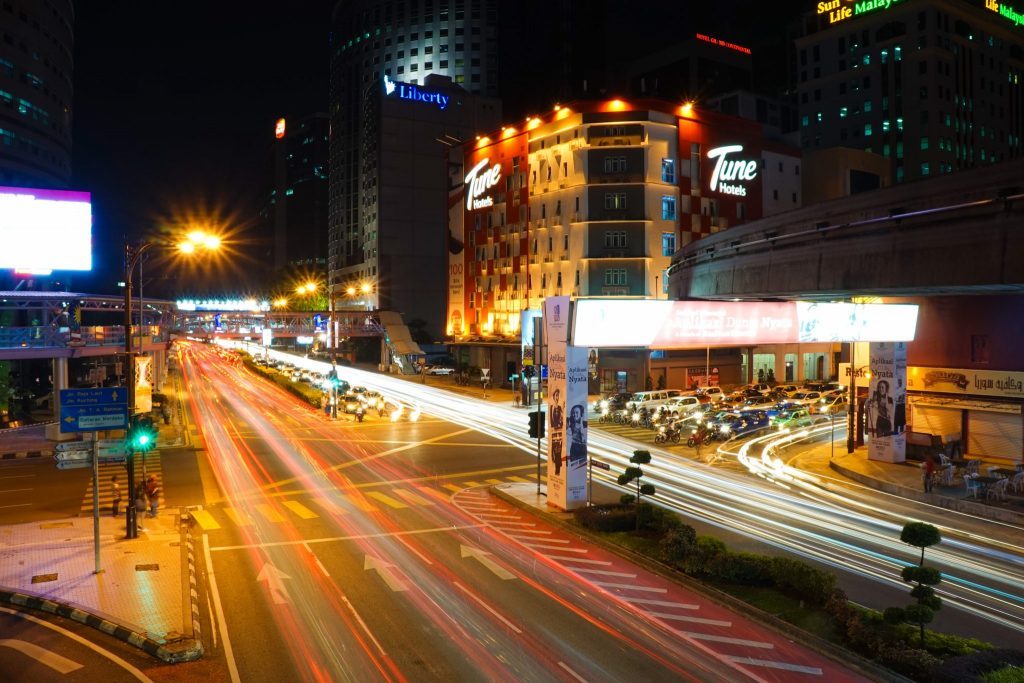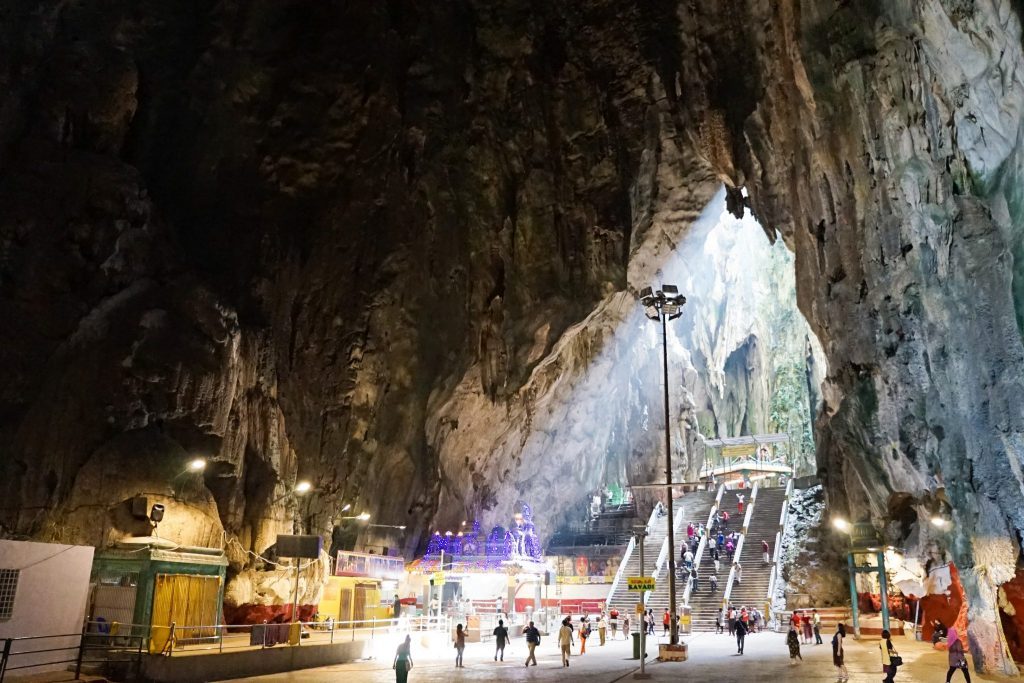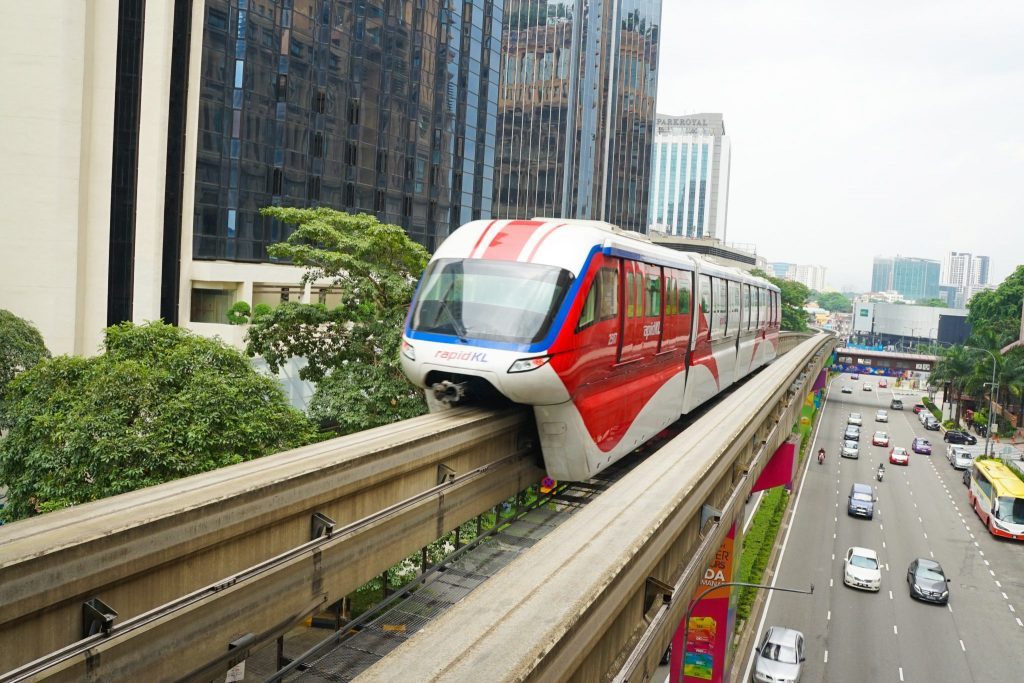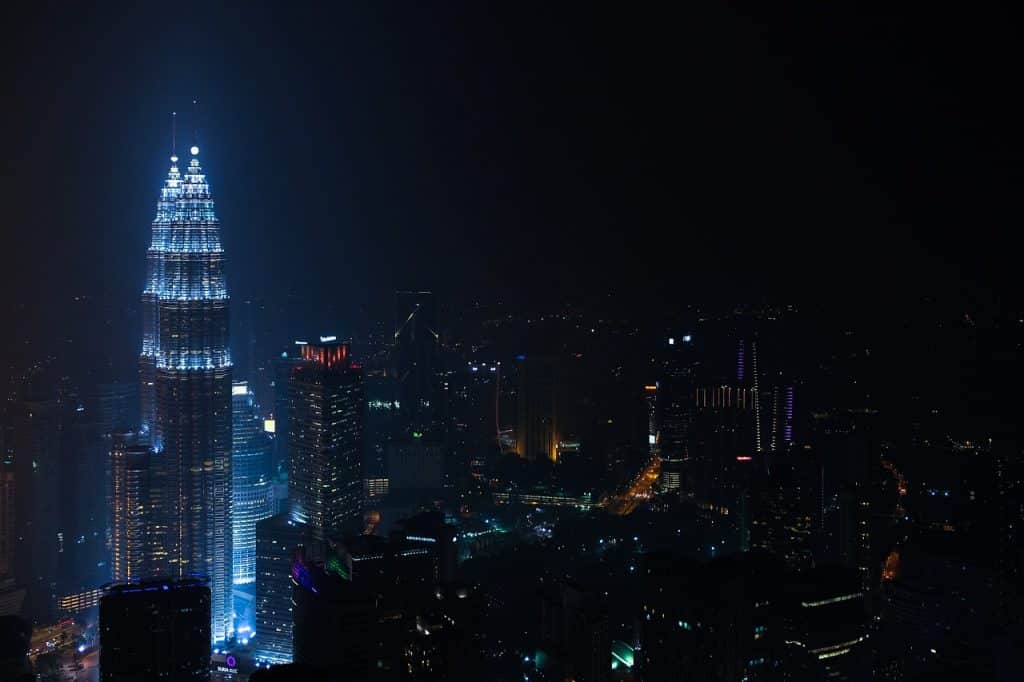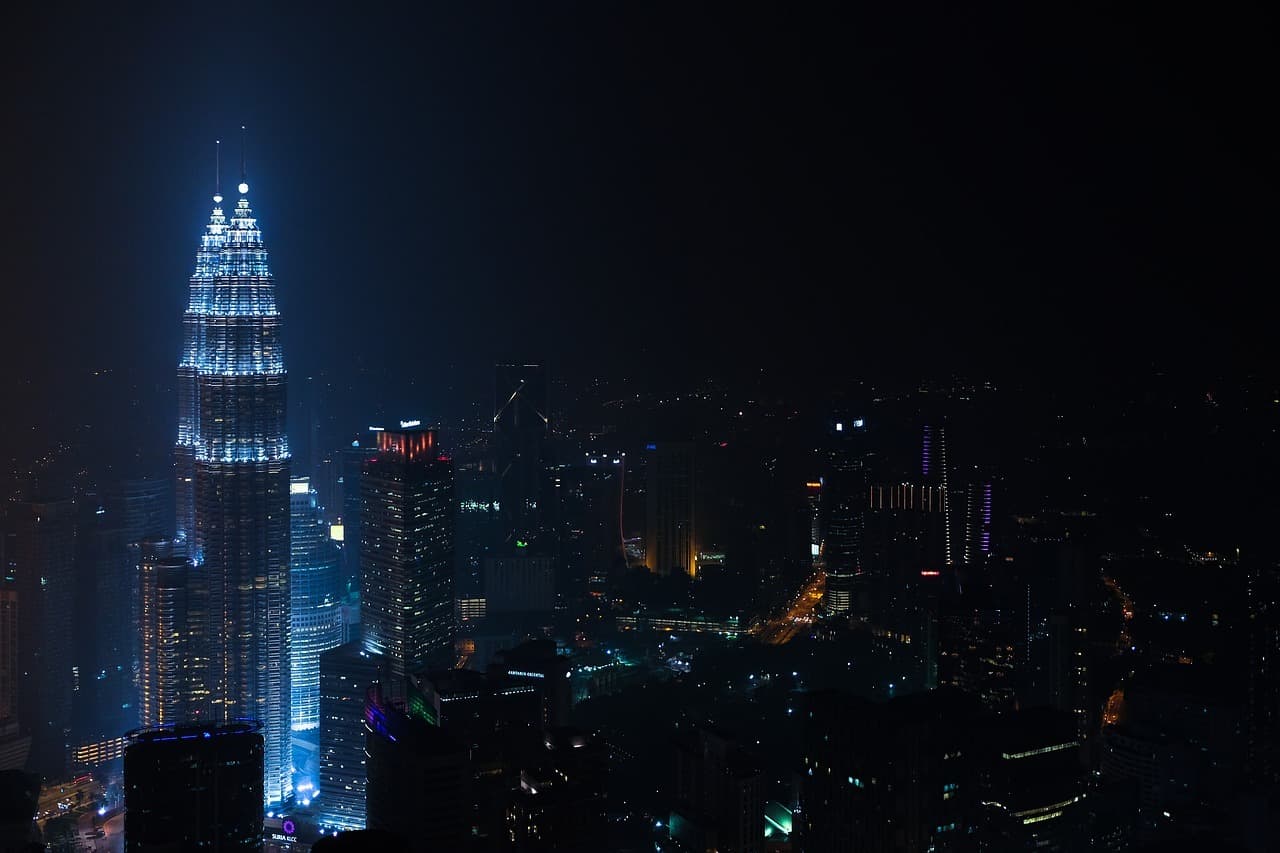 Further Things To Consider Before Any Adventure
Now you're all set and prepared to explore our big wide world, why not sort out everything else out all in one go? If necessary for your travel plans make sure you have brought proper travel insurance, protected your privacy by getting a secure VPN, compared all the top hotel booking sites to find just what you're after, reserved an unbeatable rental car price and - of course - booked the best flight deals!
Or maybe just forget it all and go for a last minute cruise or effortless tour instead?
Many budget travelers (including me) indulge in worldwide airport lounge access, so we can experience luxury while still slumming it in economy. Naturally, we would never leave home without a more a more general travel guide since we couldn't possibly cover everything here!
Just add an adventurous attitude and plenty of smiles - they go a long way - and that about covers it all! Now go out, find your own path and don't forget to share your best inspiration stories with me on Facebook, Twitter, and Instagram...I'd love to hear from you!