An intoxicating blend of old-world nostalgia and break-neck modern development, there are hundreds, if not thousands, of Hanoi things to do! Choosing just a select few is impossible, but in just 3-4 days you can get a good overview of Hanoi (and most likely quickly start planning another trip!) and this slots in well with a 3 week Vietnam itinerary.
[photosetgrid layout="3″]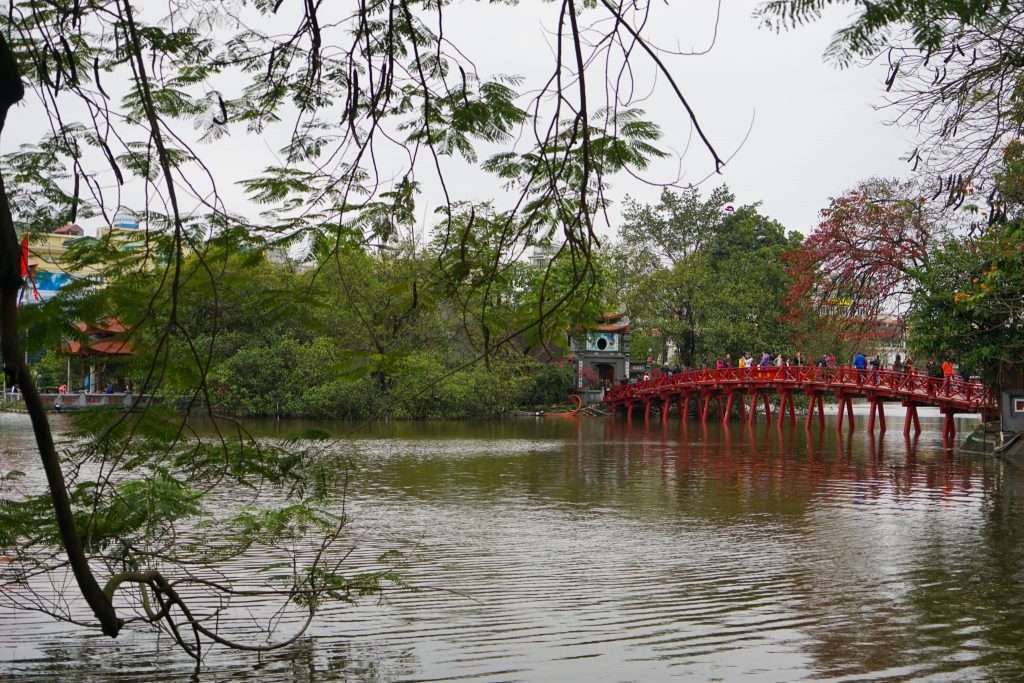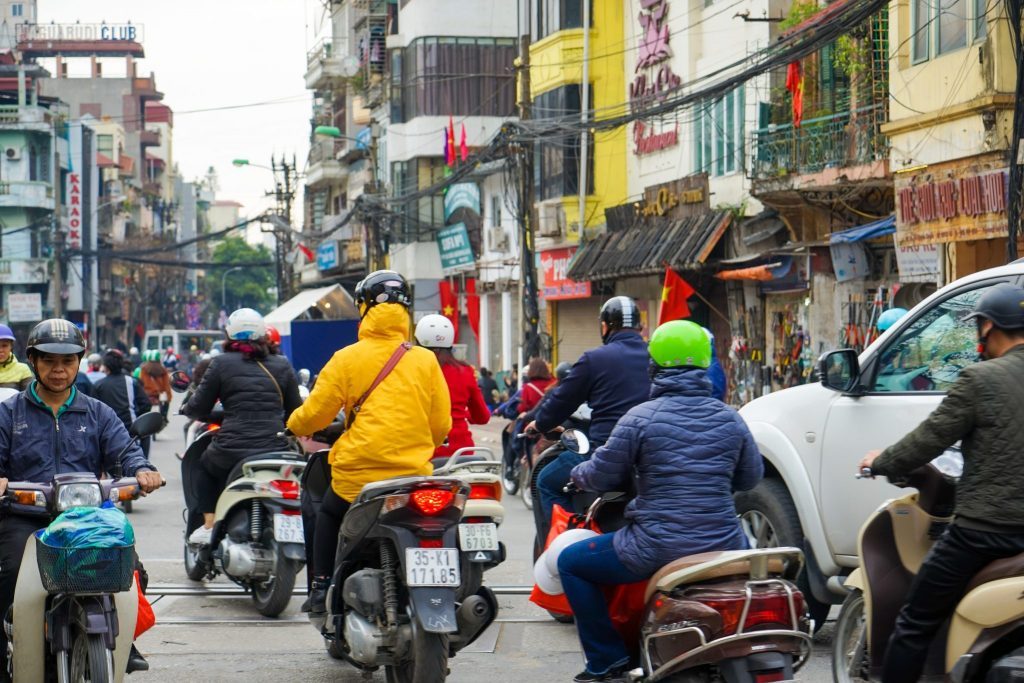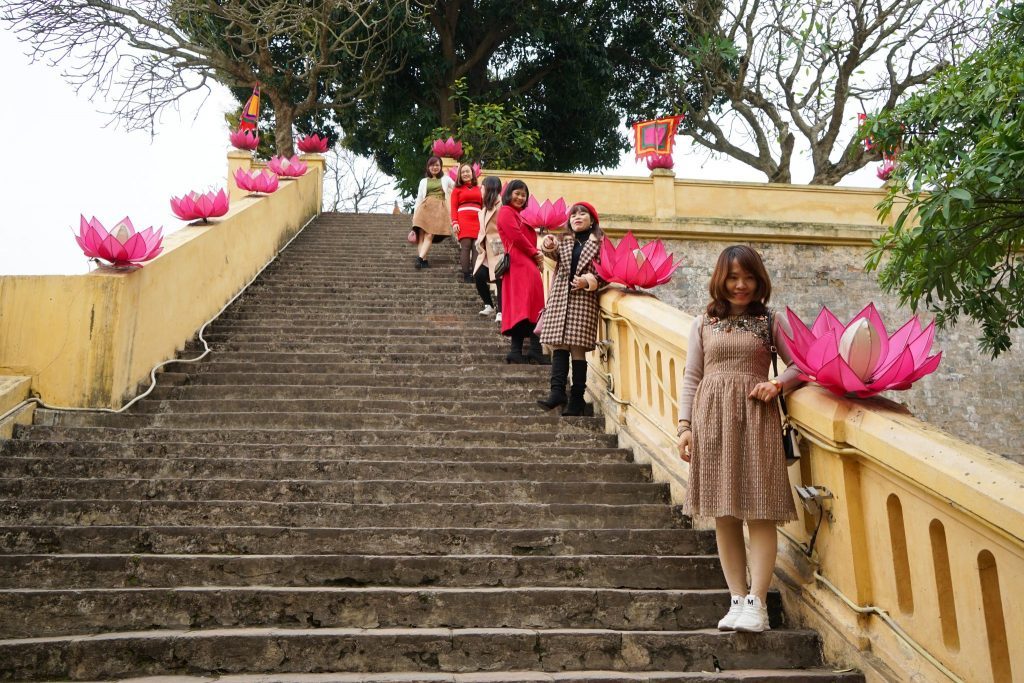 For each traveller, Hanoi represents a chance to create your own adventure – to get lost in the labyrinth like old town, discover delicious pho on a tiny stool by the side of the road or sip cocktails and sample fusion food in hip restaraunts. However you choose to visit Hanoi is up to you, but you will quickly find no matter how much time you have in this captivating city there is always more to discover. A Southeast Asian metropolis with strong communist and french overtones, with a four seasons climate – Hanoi will be sure to draw you in. Explore at your own pace, and don't feel compelled to follow the beaten track, but here are a few of our favourite discoveries and Hanoi things to do if you need a bit of inspiration or somehow aren't yet convinced!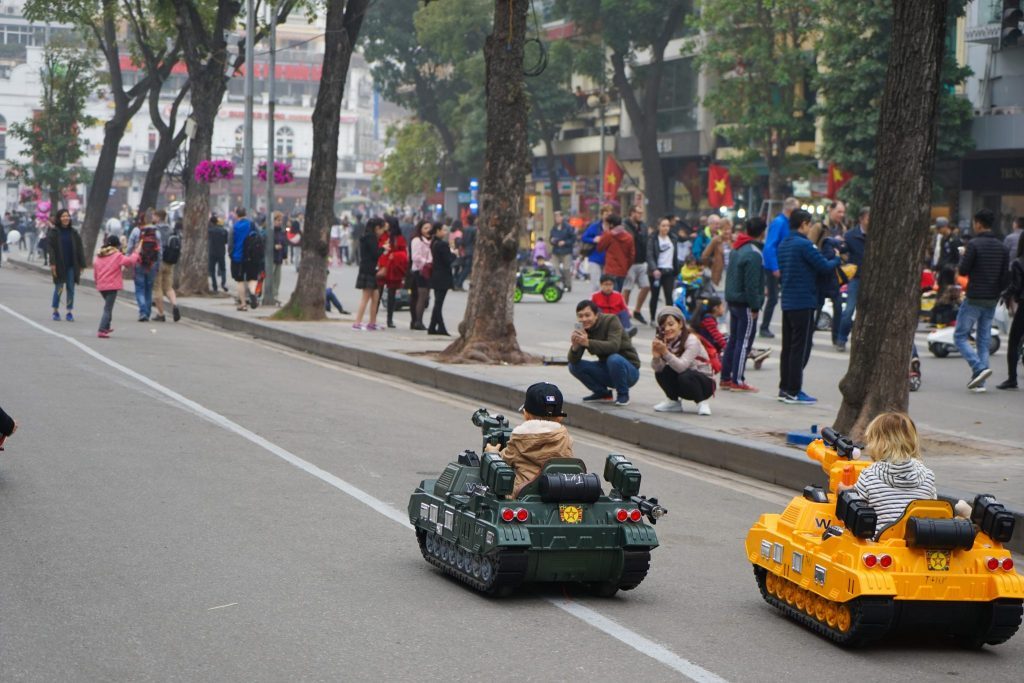 ---
20 Unique Hanoi Things To Do – Create Your Own Adventure
Hanoi Cooking Class
What better way to get to know the local culture than through their cuisine – and luckily Hanoi and Vietnam in general has some of the world's best food (and it's surprisingly easy to make yourself!). Sign up for a Vietnamese cooking class, head to the local market to source your freshest ingredients and try your hand at folding spring rolls, making rich soups or even try cocktail-making using traditional liquors. Besides – making a meal from scratch back home is a far better way to show off to your friends than a two-hour photo slide!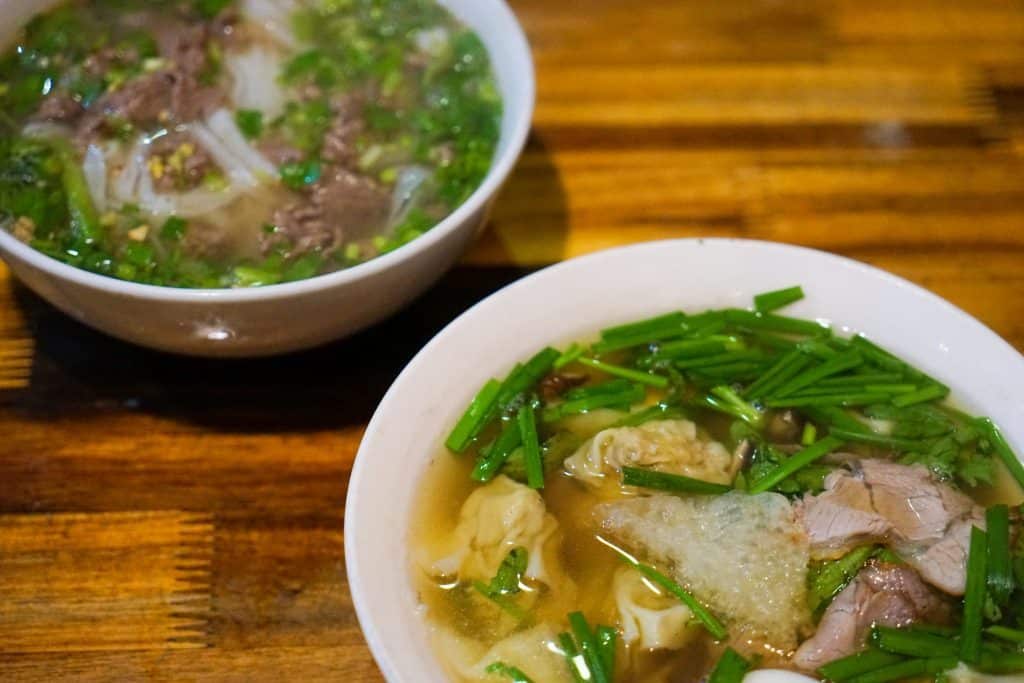 Ho Chi Minh's Mausoleum
Pay your respect to the greatly admired liberatior of Vietnam preserved for all eternity in a potent cocktail of formaldehyde ala Lenin and Mao. Strictly no photography is allowed inside and the lines can get crazy long in the peak holiday periods so head early in the morning and be prepared to wait. This is no joke and talking or anything akin is not permitted in his presence, even hands must be removed from pockets at all times. For a less intense experience you can see the changing of the guard outside the Ho Chi Minh mausoleum daily – in itself quite the spectacle – or head to the nearby Ho Chi Minh Museum for a slightly glorified look into Uncle Ho's life and the flourishing of revolutionary socialism in Vietnam.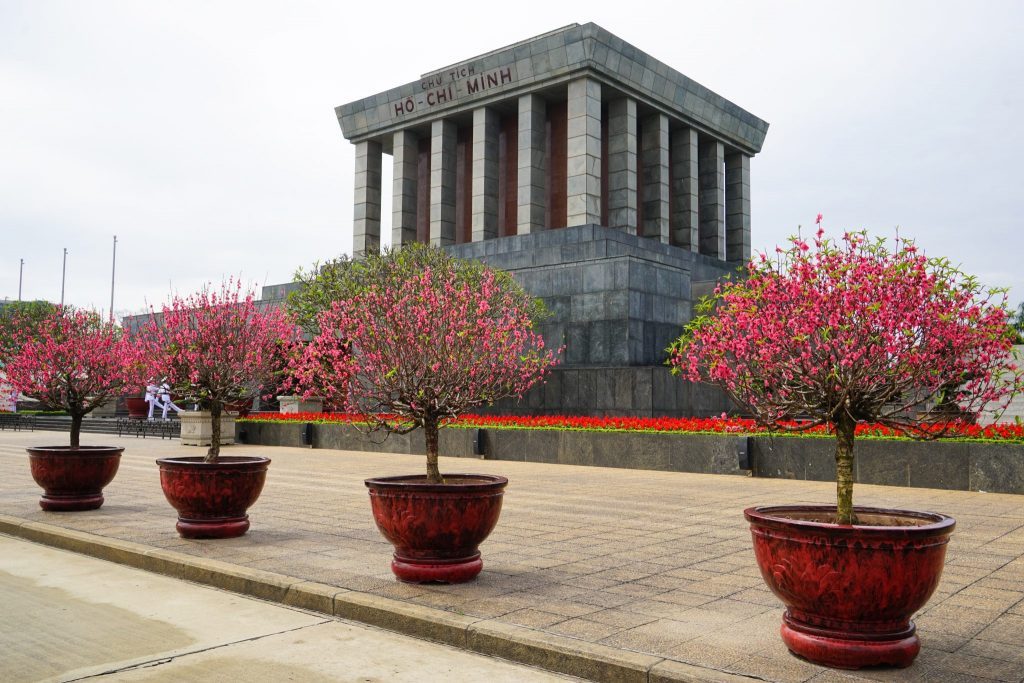 Nexy Hostel Hanoi
Bonding with other travellers over cheap happy hour specials at the Nexy Hostel, or get travel advice, recommendations and more from the super-helpful front desk! Nexy Hostel is our choice for the best place to stay in Hanoi for those looking for chic & social accomodation smack bang in the middle of everything (and yet conveniently located on a quiet side-street!). A modern design hostel with high-quality dorms and private rooms – including some with terraces and city views – you really can't go past a stay at Nexy, and we made plenty of travel friends, shared stories, made plans and had a few crazy nights out! Nexy Hostel even has multiple social areas including a games room, lounge / cinema and roof-top terrace with some of the best views over Old Hanoi (well, we did't manage to find any better!).
We also loved the local street art work within the rooms, super-clean facilities, fast WiFI and friendly staff willing to help with anything. When you travel you want to remember everything – and make as many memories as possible – and Nexy seems to get that with the staff interested in how your day went, providing great views and just generally designing a hostel based on social environments and guest interactions No need to wonder where to stay in Hanoi anymore,
the Nexy Luxury Boutique Hostel is waiting!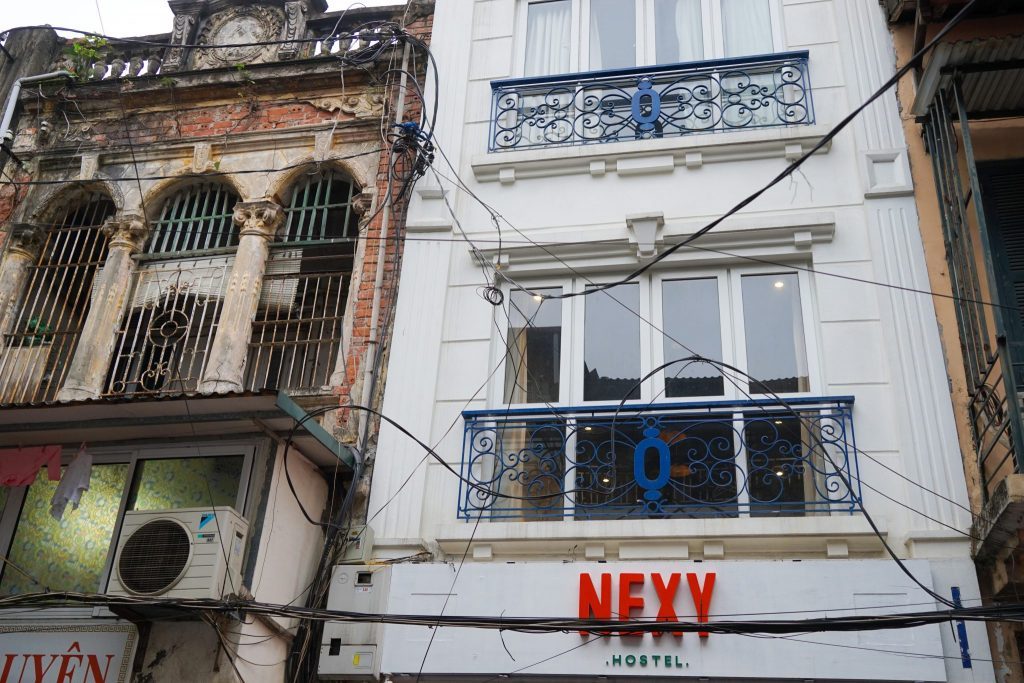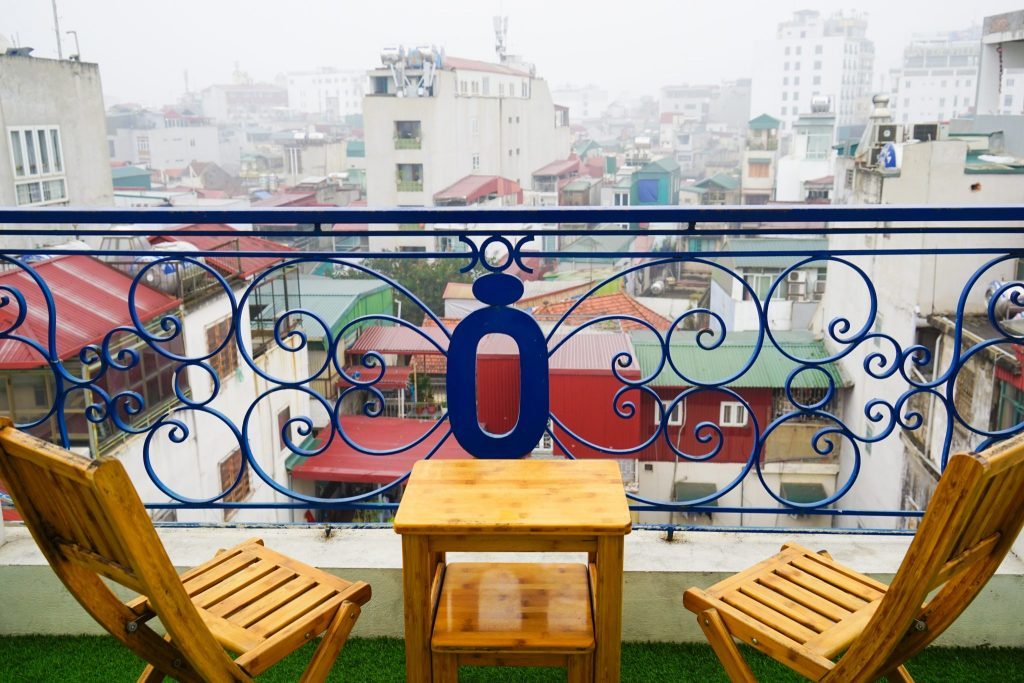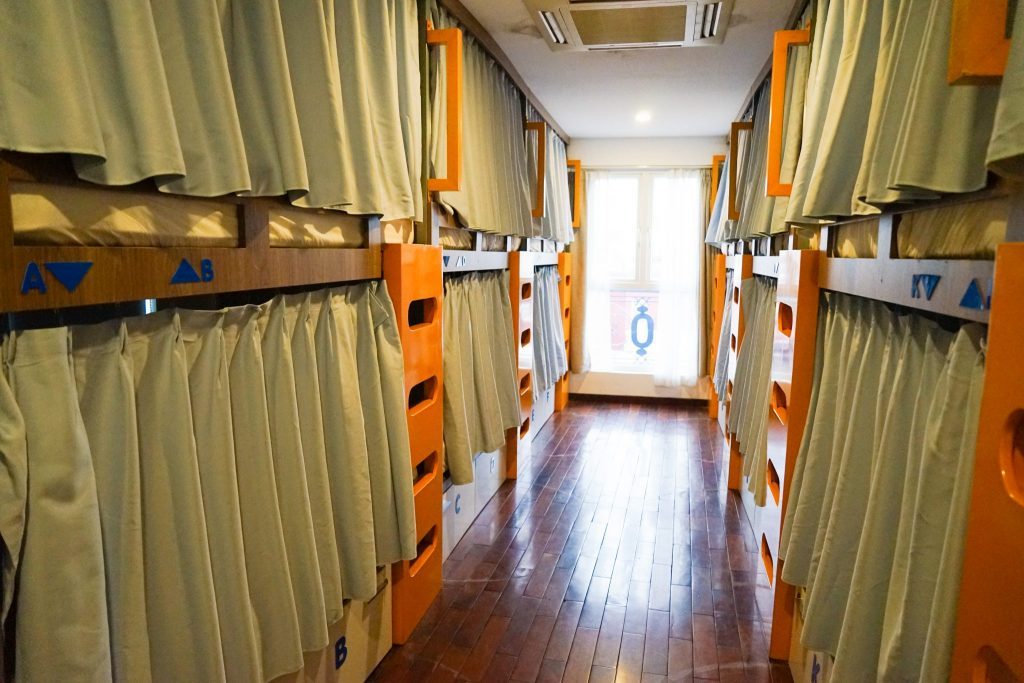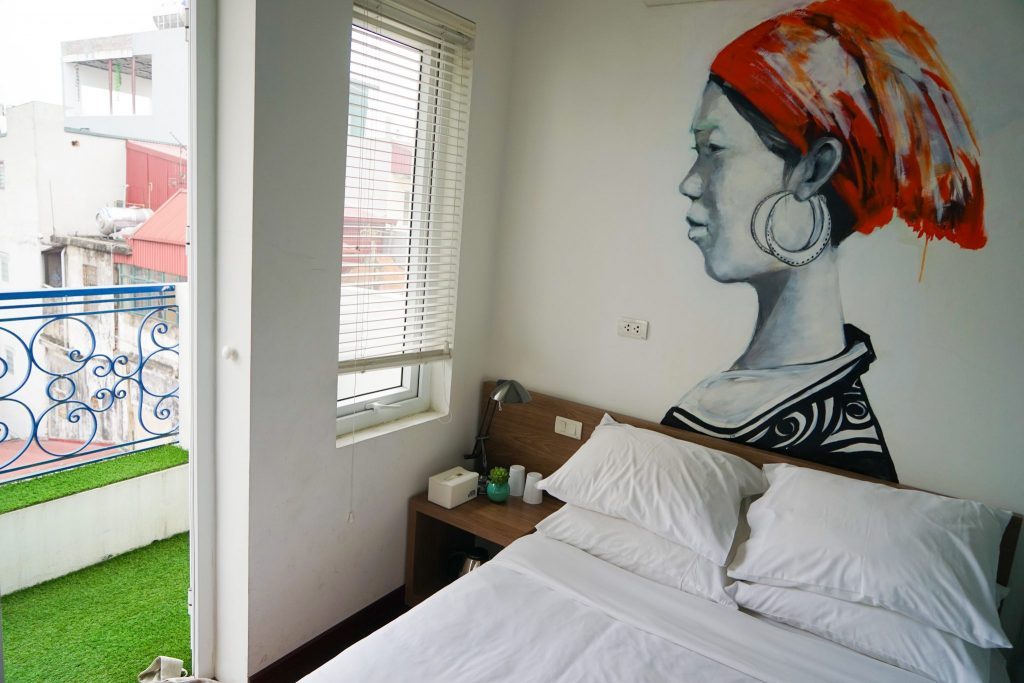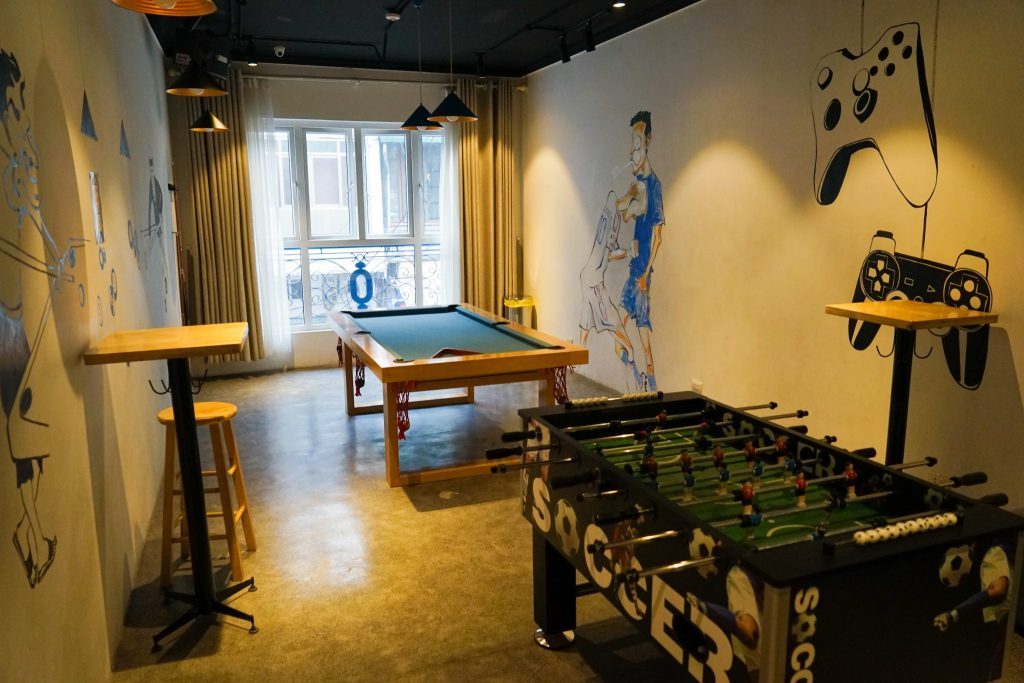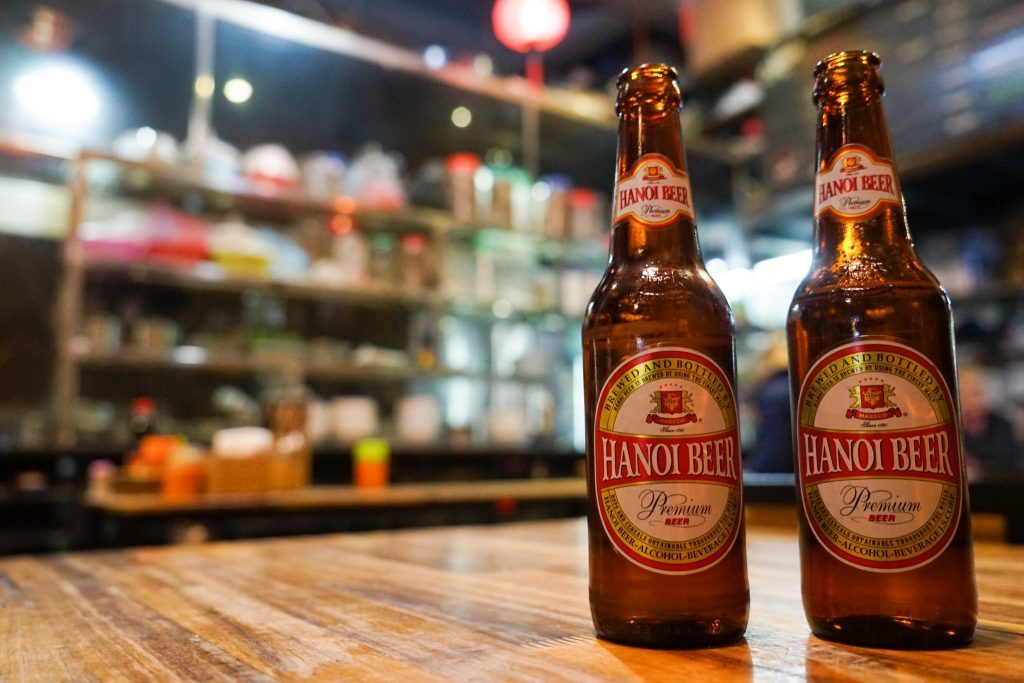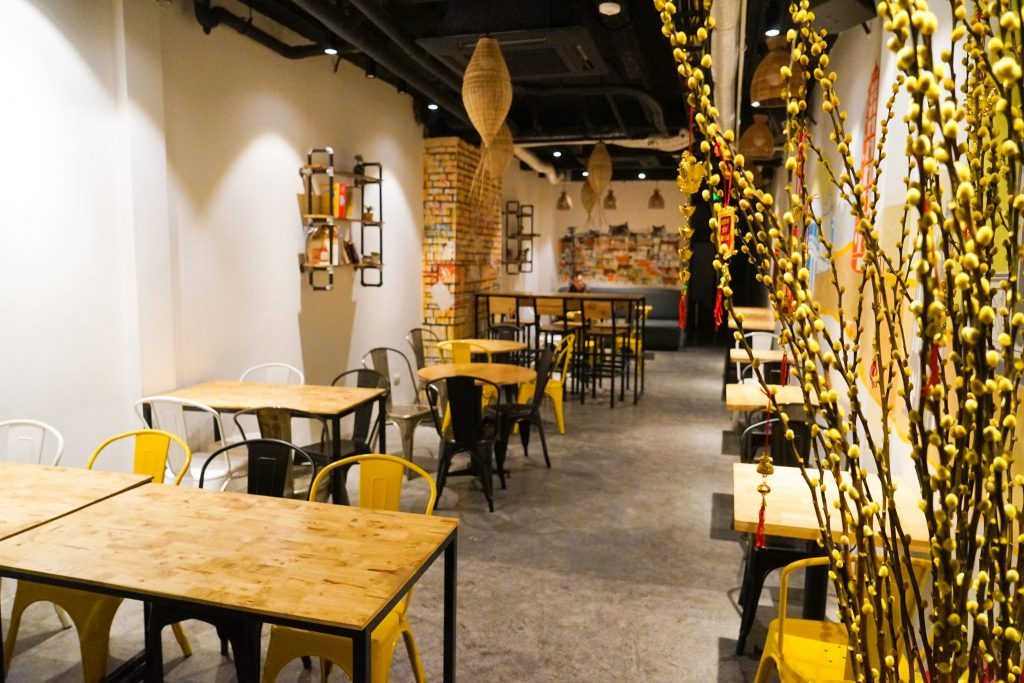 Municipal Water Puppet Theatre Hanoi
No trip to Hanoi would be complete  without stopping by for a showing of the world famous ancient art of water puppetry…and the best place to see a performance is the multiple showings at the Municipal Water Puppet Theatre right in the heart of the old town. Imagine puppet shows in a flooded rice paddy complete with fire-works, singing and a fair few mythical animals and you will have an idea of what to expect. Tickets are surprisingly cheap and often available last minute – but seats for the front sell out in advance so swing by their office if you can for a up-close view or book online in advance for your date with hotel delivery sorted when you arrive.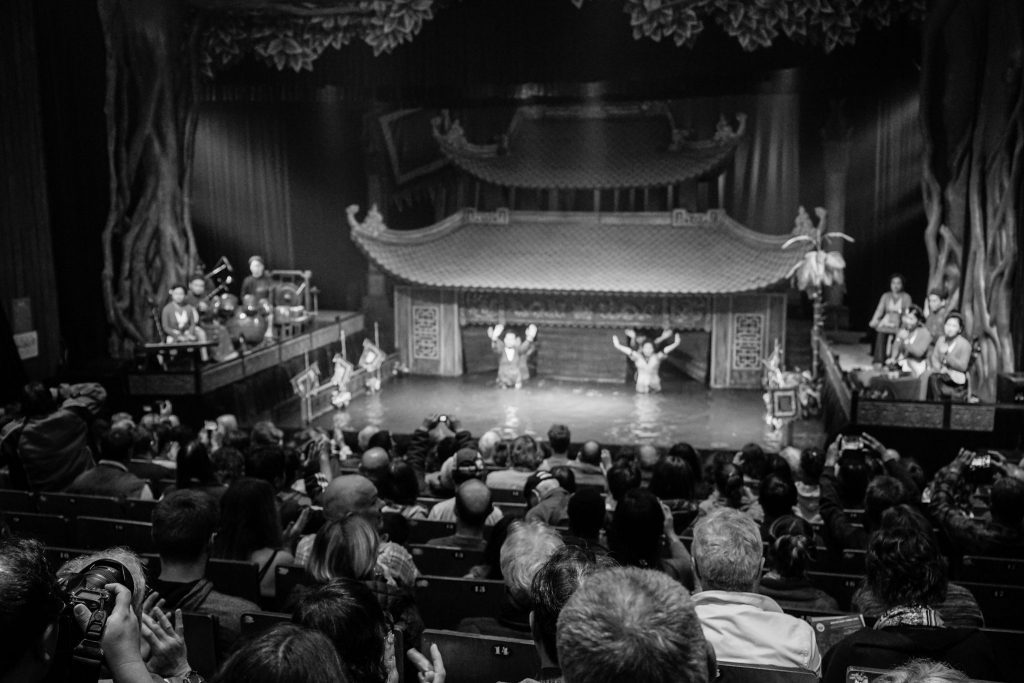 The Note Coffee Hanoi
We considered not writing about this because in all honesty, we didn't think the coffee or food was outstanding…but we loved these guys energy, warmth and get up, we just could not skip them from our Hanoi Things To Do round-up. Sure, it's been done before – but never like this – step into their multi-level premise and every surface including the tables, chairs, roofs and lamps are covered in thousands and thousands of brightly coloured notes from previous guests all over the world going back years. We spent over an hour just reading all the delightfully upbeat quotes, sayings and stories and we didn't even leave our corner of the room. The coffee's even come with a personalised message from the barista and they have fast WiFi with views out over the lake so overall …You should at least pop in for a dose of warm and fuzzies at the note cafe.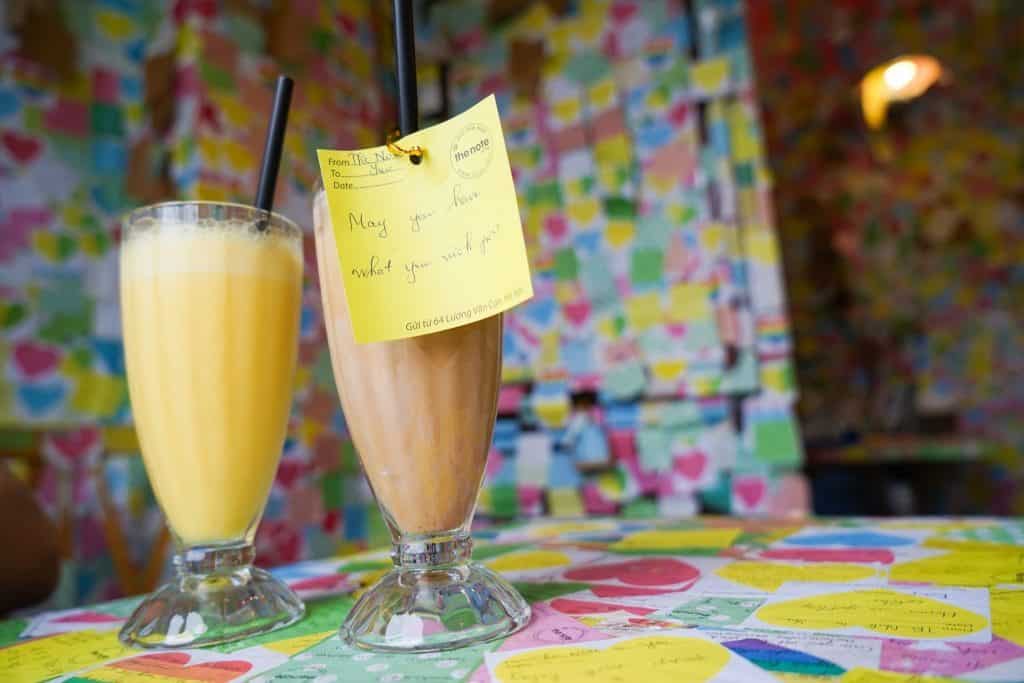 Hanoi Opera House
Dripping with colonial French decadence this elaborate venue is a must see – even just for it's ornate facade and history: in 1945 the Viet Minh declared they had taken over the city from it's balcony. Performances take place most nights still of either orchestra or opera and are well worth viewing if you get the chance. Check the Hanoi Opera House website in advance to reserve tickets and see whats on.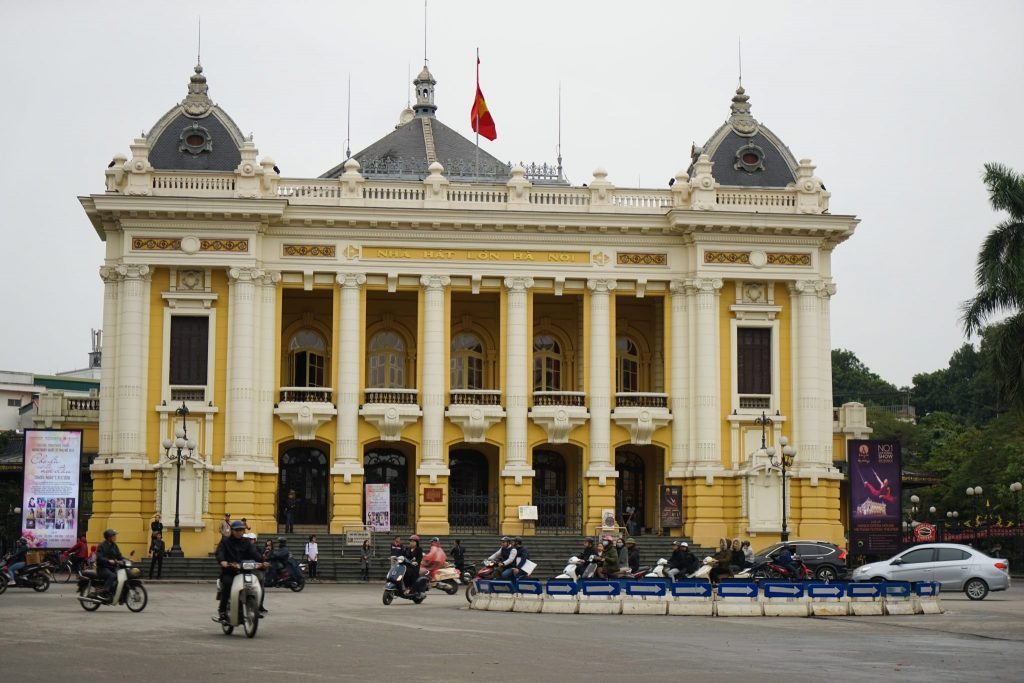 Tay Ho (West Lake)
Take a wander – or a bike – around West Lake, the largest in Hanoi. With plenty of popular restaurants and boutique shops along the way, and a fair few temples, it can take a whole day to explore this 13 kilometer round journey…But you can also explore it in sections. An up-and-coming area preferred by many expats and the nouveau rich of Viet Nam we loved the new bike pathway, the wind in our hair and escape from the relentless moto-chaos that inevitably ensues when you wander around anywhere else in Hanoi.
Craft Beer Hanoi
While beer is easily the poison
de jour
 in Vietnam, the craft beer scene here has been surprisingly slow to develop and Hanoi does still lag behind Ho Chi Minh City in this respect. Still, there are a few cool micro-breweries to check out and if helping the burgeoning craft beer scene in Hanoi isn't a worthy cause …I don't know what is! There is a Hanoi Craft Beer Pub in the Old Town serving a good selection with live sports and terribly slow service, but for a more authentic experience head to Hoa Vien Brauhaus for Czech style beer (thanks Soviet connections) or Furbrew, a cool microbrewery with on-site tasting room. If your really keen – or don't want to go at it alone – there is
a highly rated Hanoi Craft Beer tour
you can check out too!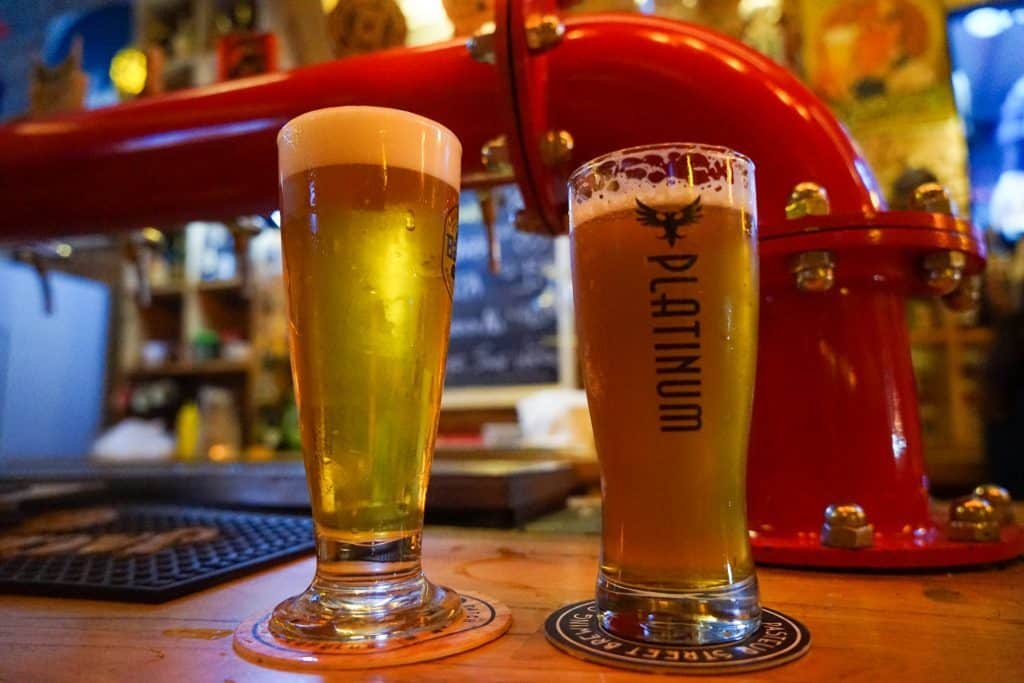 Tay Ho Pagoda
One of the most popular temples in Hanoi overlooking West Lake, the smell of incense and offering to the Mother Goddess is strong here. Partciular popular with locals around auspicious dates and lunar holidays, many tourists skip it because of it's location but there is no entry fee, plenty of photo ops and if you're still not sold – the vendors selling turtles and goldfish by the entrance help to add a point of difference.
Vietnam Military History Museum
One for the history buffs, in this very communist museum you can get an overview of the struggle during the colonial French period of Vietnamese history and an in-depth dissection of the American / Vietnamese war…if a bit one-sided. There is also plenty of Soviet and Chinese military hardware on display and a few American 'trophies' including a bizarre B-52 art sculpture and the ticket includes access to the Flag Tower, symbol of Hanoi, which makes for a great photo op.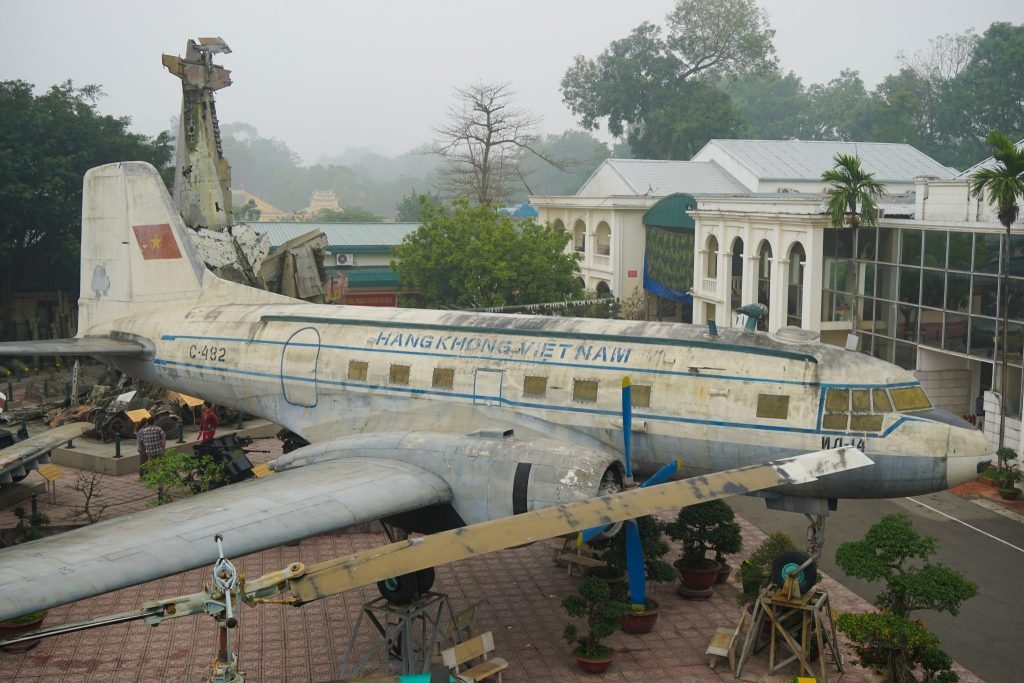 Lifted Coffee & Brunch
An accidental discovery when we were slightly sick of the traditional hotel breakfasts – Lifted Coffee & Brunch in Hanoi is newly opened  offering a perfectly executed brunch concept with a chilled atmosphere, in-door / outdoor dining, innovative ingredients and delicious drinks. The service was fabulous, it's location discrete enough so only those in the know tend to wander in and the food …It was one of our favourite places to eat in Hanoi with the pulled pork eggs benedict or giant dirty shakes tempting us back for a second visit.
Hanoi Citadel / Imperial Citadel of Thăng Long
The hub of Vietnamese military power for over 1000 years, Hanoi Citadel or the Imperial Citadel of Thăng Long was built in the 11th century during the Ly Viet Dynasty on the remains of a 7th century Chinese fortress. Dripping in history with plenty of small museums, shrines, look-outs and photo spots – the Hanoi Citadel was awarded UNESCO World Heritage Status in 2010 and has since seen a major over-haul. An icon of the city and the country that should not be missed!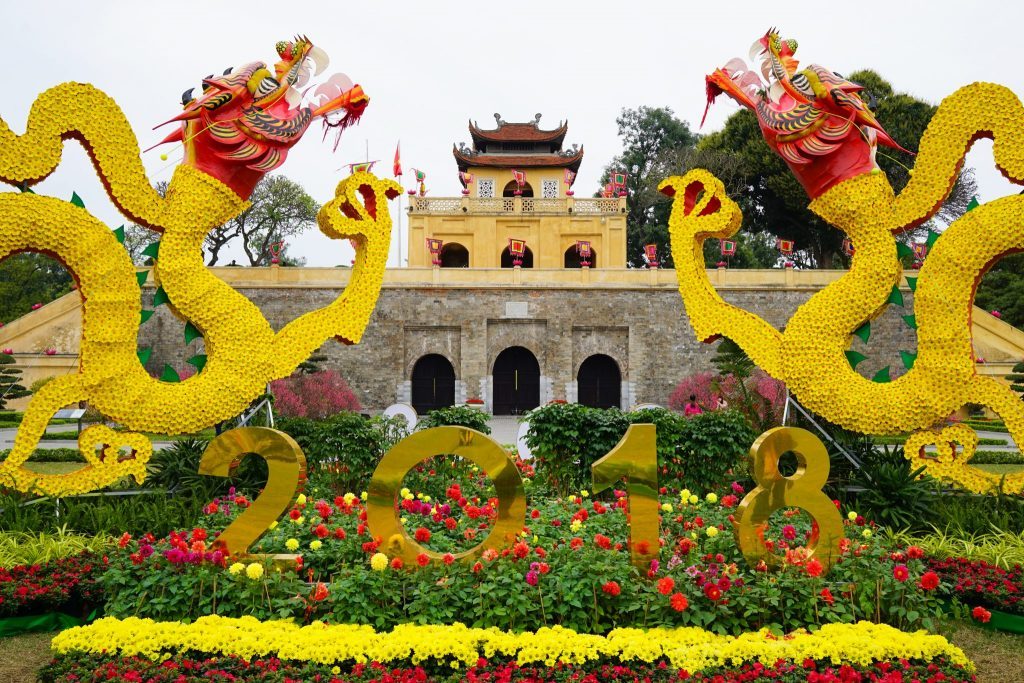 Temple of Literature
A Confucian temple built in 1070, this was Vietnam's first university and housed within are plenty of photogenic pavilions, halls, statues and inscriptions on stelae of doctors who passed the notoriously difficult exams here. Featured on the back of the 100,000 Vietnamese dong banknote, the Temple of Literature has undergone three renovations in the last century and today stands as one of the finest examples of traditional Vietnamese architecture and can't be left off any self-respecting Hanoi things to do list!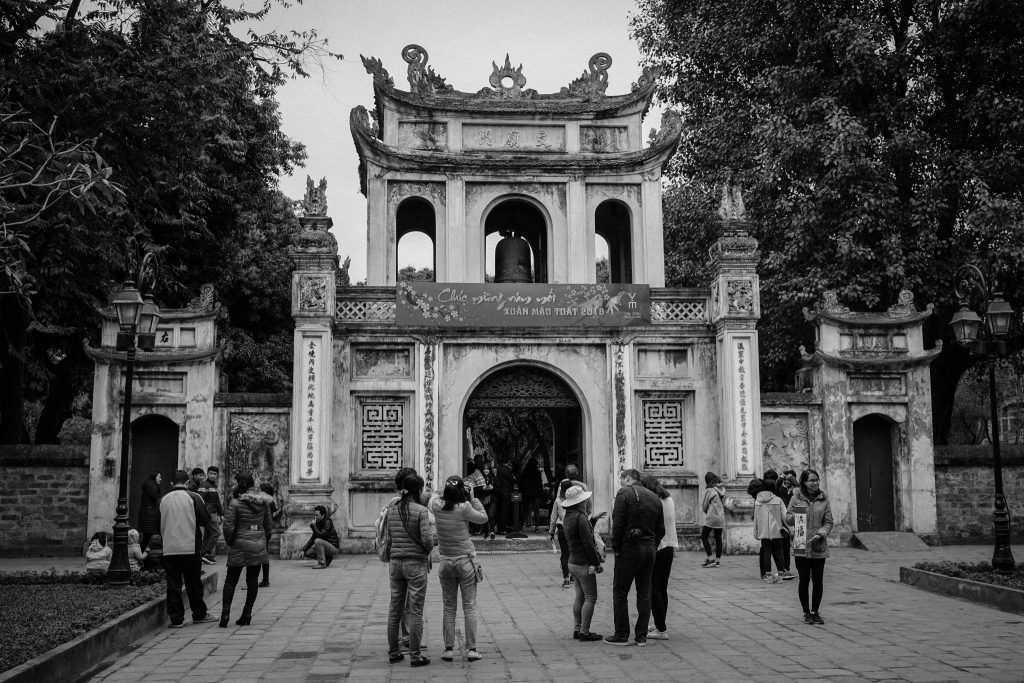 Unicorn Cafe Hanoi
For those of you who have missed the trend, Unicorn Cafe's are taking the world by storm and Hanoi is no exception. Cute and adorable with an almost sickly level of glitter and pink, they actually serve delicious coffee, tea and food and offer a great atmosphere to chill in (and escape the chaotic traffic). Our favourite Unicorn cafe in Hanoi was nearby the Temple of Literature (turn left out of the main entrance and its 150 meters on the opposite side of road) but for a more full on experience there is the Unicorn Kafe at 16 Cửa Bắc, Ba Đình, Hà Nội where they even have onesies you can try on while you sip your custom coffee with images printed on the top. Not your traditional Hanoi things to do, but one of our favourites!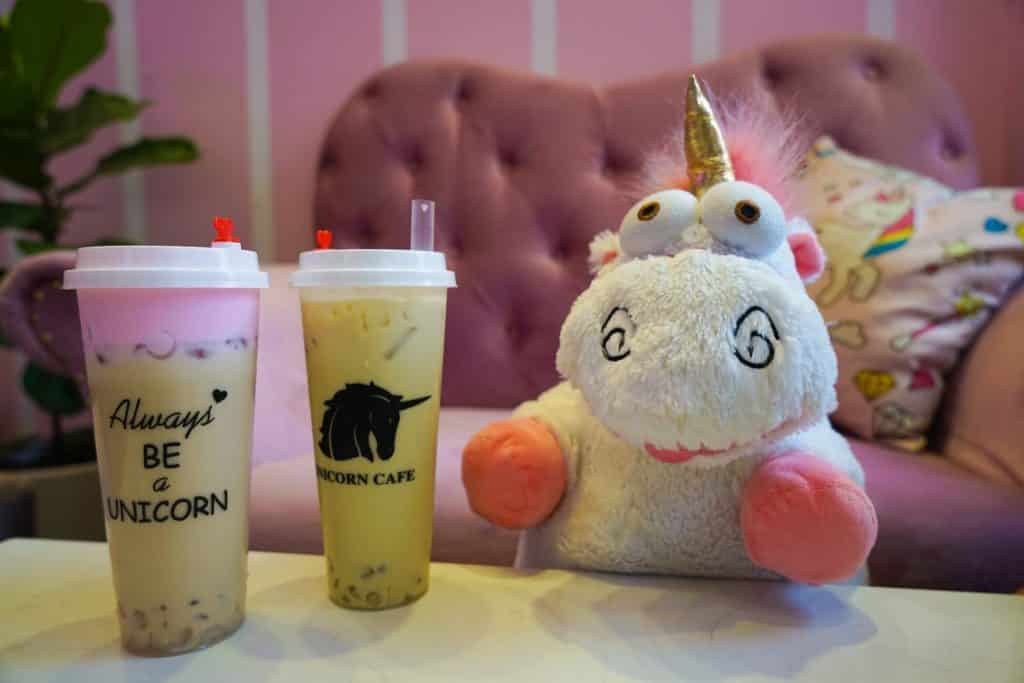 Hanoi Train Street
Probably one of the best things to see in Hanoi – ignore everything your mum and education ever taught you and wander the Hanoi train street where local life is on full display and is only slightly inconvenienced  by the freight and passenger trains the barrage through here. There are a few little entrepreneuring coffee shops that have opened up to cater to tourists waiting for the next train, but otherwise you can wander the section of tracks leading all the way to the northern entrance of the Hanoi Train Station and peep into hair-salons, people's homes or even massage parlours (hard to imagine a less relaxing location right?). One of our favourite memories was sipping a hot bowl of pho as the train wooshed past just a meter away!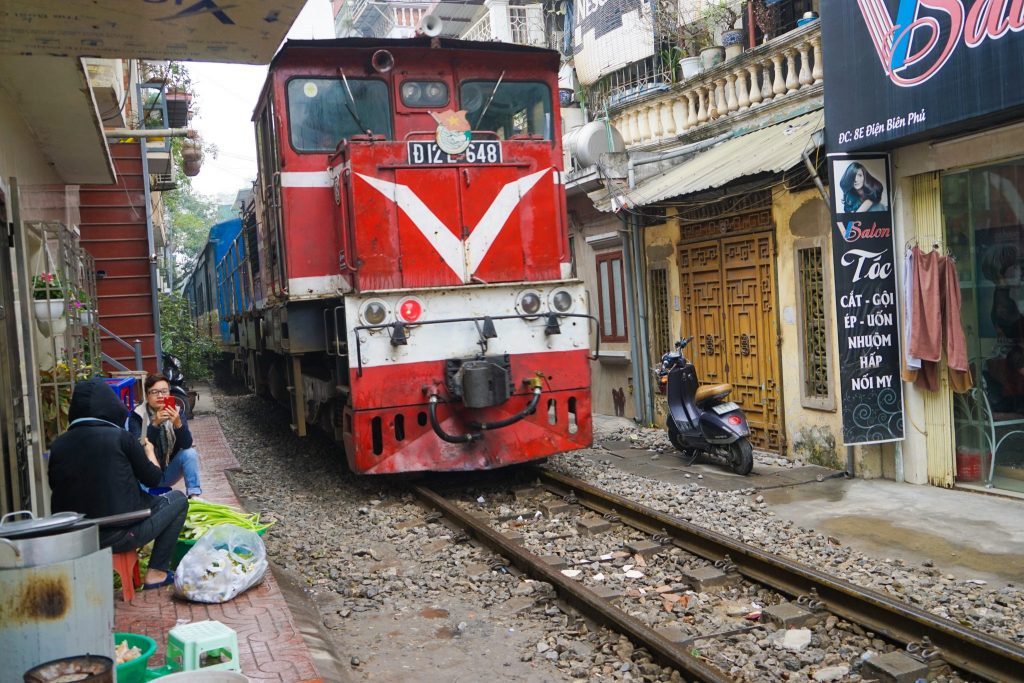 Cộng Cà Phê
Coffee with attitude, Cộng Cà Phê is a semi-themed coffee bar taking Hanoi by storm with a military chic get-up, delicious coffee at affordable prices and is seemingly popular with locals and a few expats in the know. Hoping to be the next Starbucks of Vietnam (and far superior to Highlands Coffee – a blatant Starbucks rip-off in our opinion, but ubiquitous in Vietnam) they have expanded into franchisee stores, and for a true experience you should head to the busy roundabout in the Old Quater for your morning coffee hit in Hanoi. Siting on the Cộng Cà Phê third-floor balcony enjoying a fresh brew, croissant with condensed milk and a view over Hoàn Kiếm Lake and the crazy traffic below…perfection!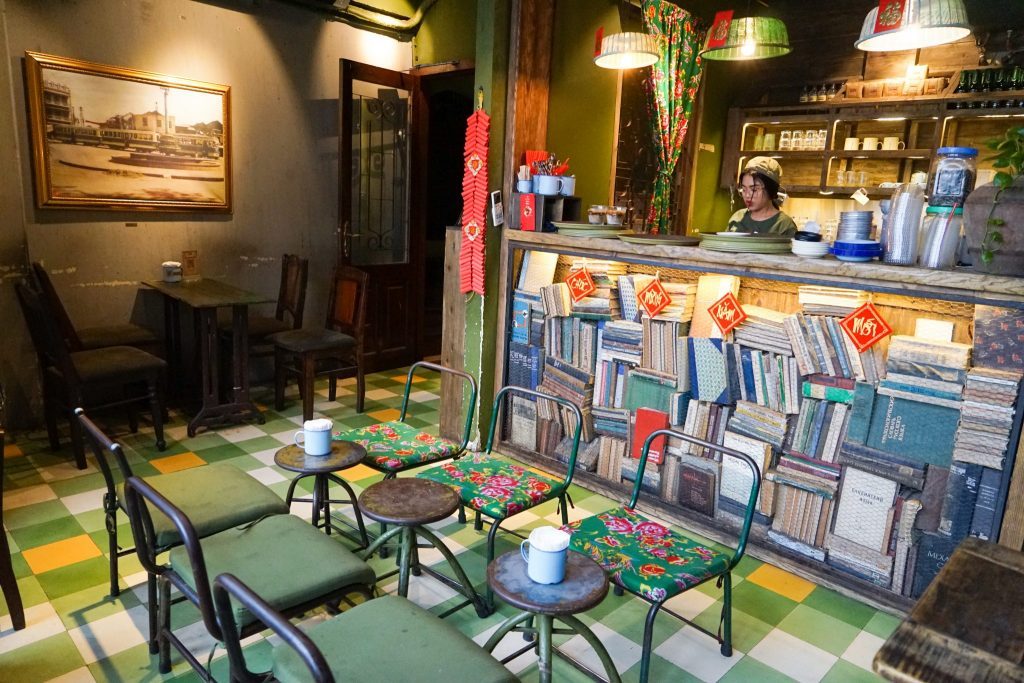 Halong Cruise From Hanoi
One of the natural wonders of the world, and a UNESCO World Heritage Site – Halong Bay is probably the most famous tourist attraction in Vietnam and it is a circus out there! Don't expect to have the place to yourself but if you book a good Halong cruise in advance you can expect a luxurious night on a boat, kayaking around the karst giants and delicious cocktails, food and maybe even a cooking class thrown in. The best way to see Halong bay is undoubtedly on a overnight cruise, but as for Halong bay cruise recommendations? Well, book in advance as the best rated cruises sell out fast and know your stuff: We have a few recommendations below and if you book though Get Your Guide it's nice to know you have an international middle-man with a great reputation to fall back on if something were to go wrong. Otherwise relax, order a few mojitos and watch as these megalithic giants pass by your cabin window!
St Joseph Cathedral
A potent symbol of French colonialism in the heart of Hanoi Old Town, the St Joseph Cathedral is a stunning example of the 19th-century Gothic Revival / Neo-Gothic style and the main church for the roughly four million Catholics in Vietnam. Closed until 1990 by communist authorities, the church has yet to be fully restored to it's former glory, not that that stops worshippers regularly spilling out onto the plaza and streets for Sunday mass.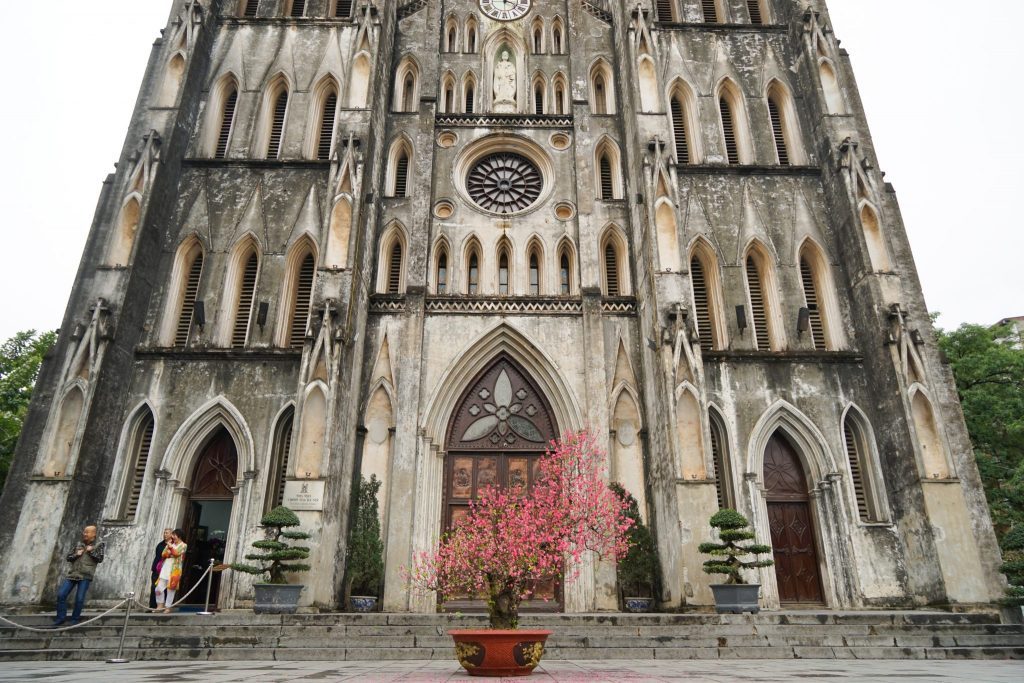 Polite & Co Hanoi Cocktail Bar
One of our favourite finds in Hanoi, tucked away on a side-street: Polite & Co is one of the best cocktail bars in Hanoi and has a legendary Happy Hour from 4 til 8 pm everyday where pretty much everything half-price! These are world-class cocktails served in a trendy speak-easy with a wooden bar, up-scale decor and waiters and bartenders all dressed straight out the the Great Gatsby! Innovative and delicious, Polite & Co Hanoi Cocktail Bar has an extensive selection or traditional and newly invented cocktails but our favourites where the Spicy Paloma with Jalapeno-infused Tequila, Grapefruit Juice, Lime, Salt and Soda or the Hula Hula with Jackfruit-infused Rum, Vanilla cachaca, banana liqueur, tamarind paste and spiced agave in a cool Tiki cup! This is one spot to plan your evening around if you want to see the Hanoi nightlife… though it's almost guaranteed you will end up spending longer than you planned here!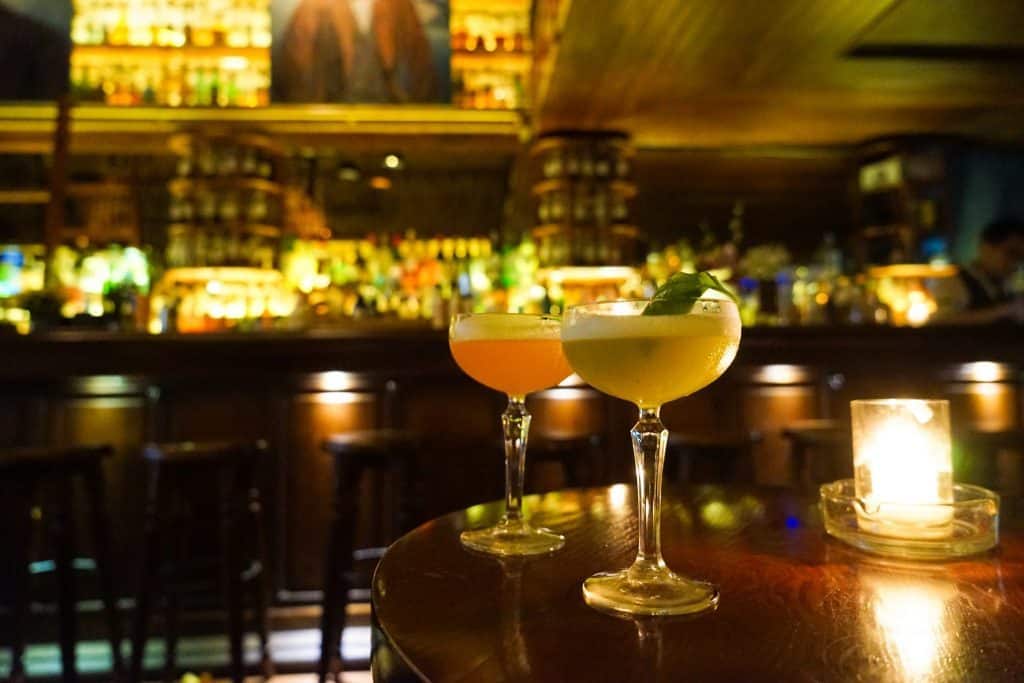 Hanoi Weekend Night Market
It wouldn't be Vietnam without incredible street food and Hanoi does not disappoint! While there are plenty of delicious options dotted all over town, if you can time your visit to Hanoi over a weekend you're in for a treat with the Hanoi Weekend Night Market. A crazy collection of sellers and street food in Hanoi starting from Hang Dao Street and going to the edge of Dong Xuan Market, you're sure to find everything and anything your heart desires. Take a camera as everything is so photogenic (the camera eats before you right?) – but be careful in crowds as we heard reports of pick-pockets operating sadly.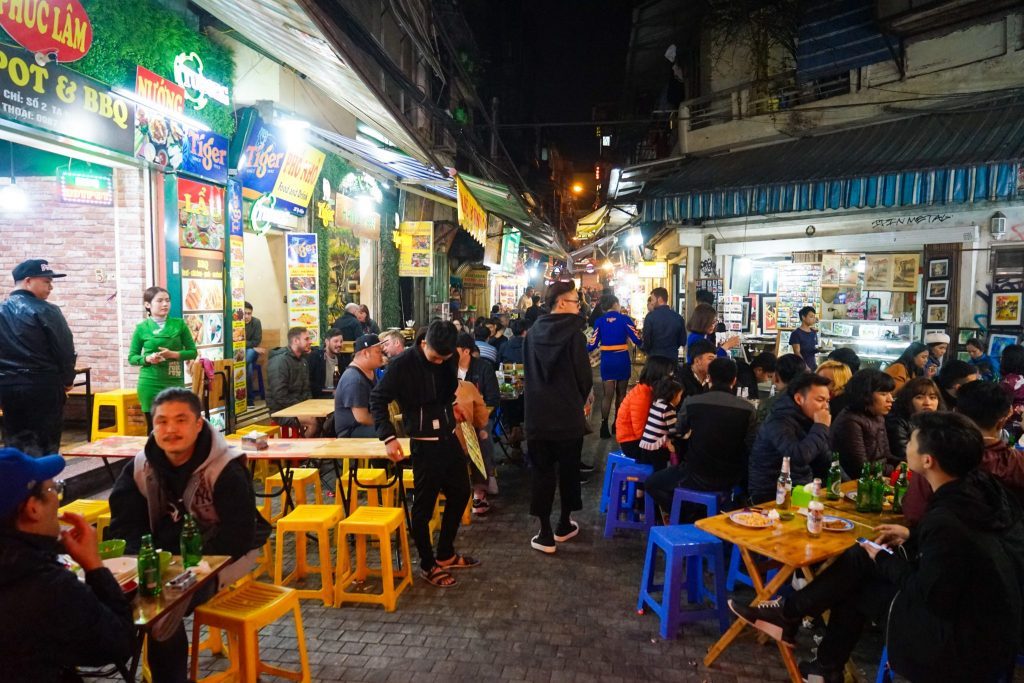 Ideas For Exploring More Outside Of Hanoi
While we don't personally believe it's even possible to ever truly want to leave Hanoi, at some point you're probably going to want a break from all the incredible coffee, sensory overloads and yes, moto-traffic mayhem. With the reputation of pretty much every Hanoi tourism shop in tatters – and arguments frequent over-switched tours, scams or even fake names in order to trade off better competitors name – we recommend booking tours in advance for piece of mind through a trusted source…I might be a small fraction more, but for peace for mind and to ensure quality (plus having an international middle-man in case anything goes wrong) we think it is totally worth it. Plus, who really wants to shop around twenty different shops in Hanoi to save a buck!
---
[photosetgrid layout="3″]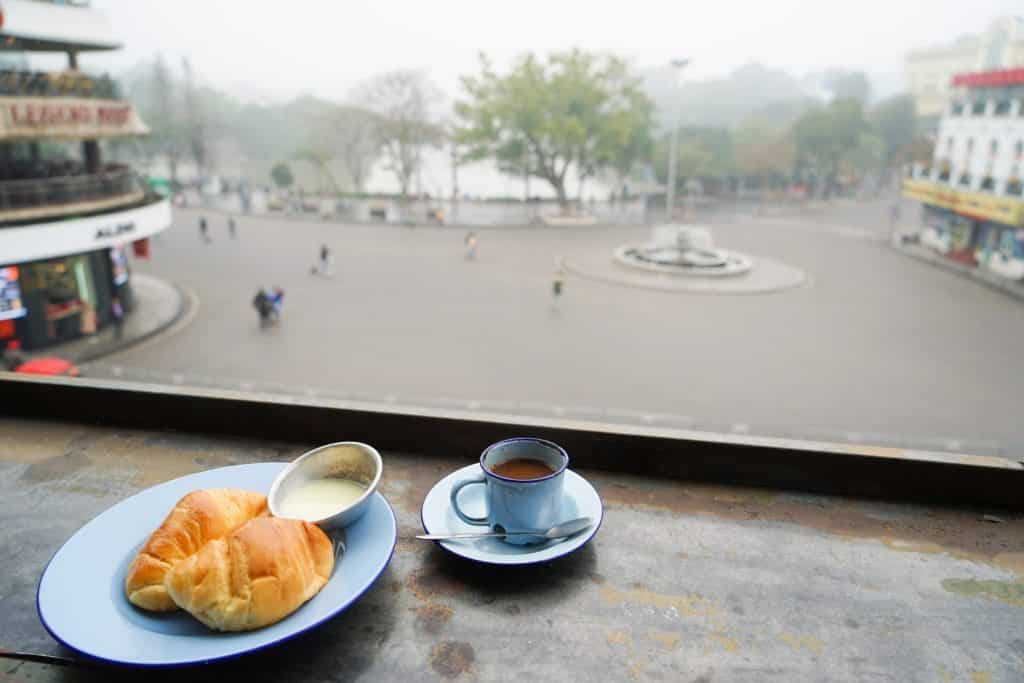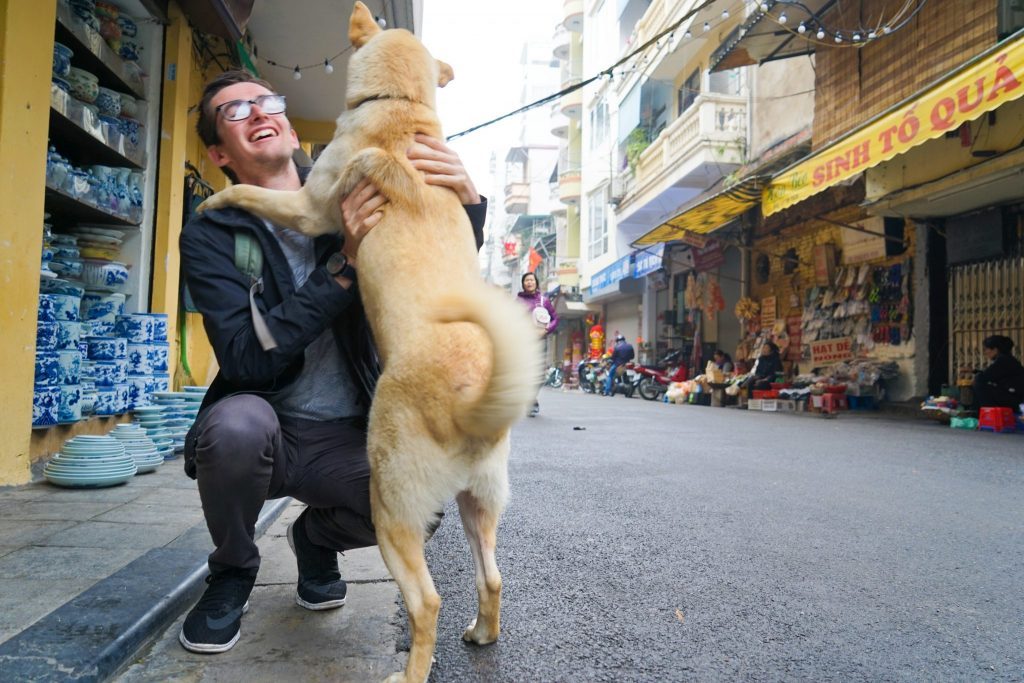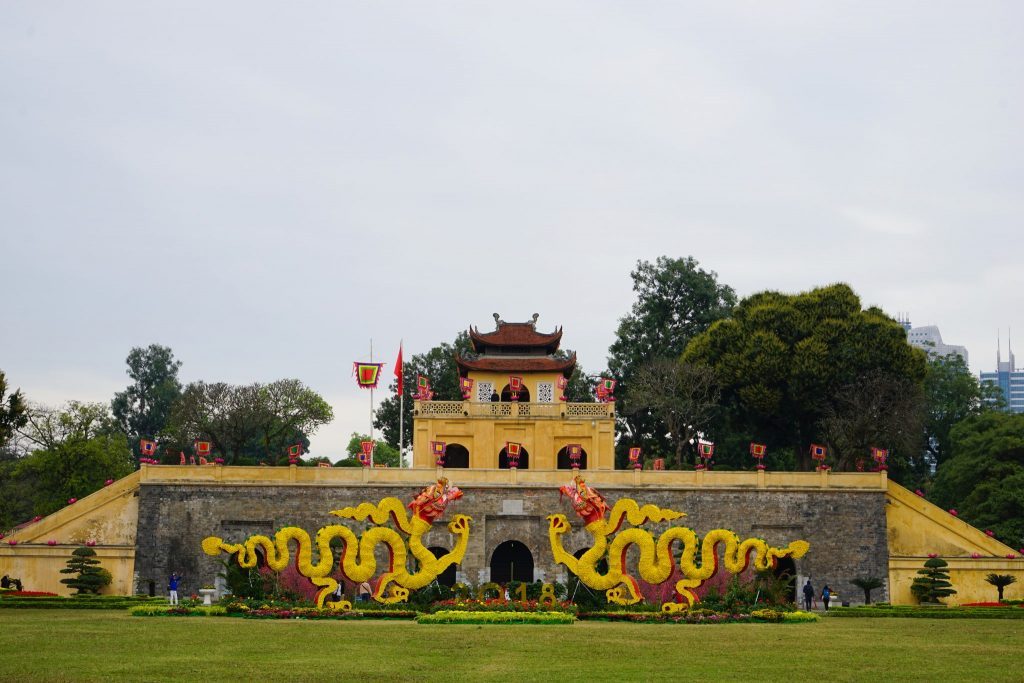 And there you have it! All the top things to do in Hanoi guaranteed to help you see the best of this diverse and complex city! I'm sure you will love it just as much as we did! A special thanks to Nexy Boutique Hostel for hosting us – though all opinions are of course are our own. If you have longer in Vietnam you could also read our other guides to Ninh Bihn Eco Tourism and Danang / Hoi An! Just to get you even more inspired…
Further Things To Consider Before Any Adventure
Now you're all set and prepared to explore our big wide world, why not sort out everything else out all in one go? If necessary for your travel plans make sure you have brought proper travel insurance, protected your privacy by getting a secure VPN, compared all the top hotel booking sites to find just what you're after, reserved an unbeatable rental car price and - of course - booked the best flight deals!
Or maybe just forget it all and go for a last minute cruise or effortless tour instead?
Many budget travelers (including me) indulge in worldwide airport lounge access, so we can experience luxury while still slumming it in economy. Naturally, we would never leave home without a more a more general travel guide since we couldn't possibly cover everything here!
Just add an adventurous attitude and plenty of smiles - they go a long way - and that about covers it all! Now go out, find your own path and don't forget to share your best inspiration stories with me on Facebook, Twitter, and Instagram...I'd love to hear from you!