Vietnam somehow manages to combine awe-inspiring natural beauty with lively city life, moments of blissful peace and quiet with moments of glorious chaos, complex and flavourful foods with the joy of a simple beer by the water.
In short, it's a country that has something for everyone – and more! While everyone thinks they know a bit about Vietnam, a trip here will always be full of surprises. Explore the caves in the Phong Nha-Ke Bang National Park, float in Halong Bay, discover the ancient temples, taste rice wine in the markets, and get your heart racing on a motorcycle.
In the words of Lion King, there's more to see here, than can ever be seen – but we know you're going to want to try and see as much as possible! That's why we thought we'd give you some vital information on transport in Vietnam – where to go and what you need to know.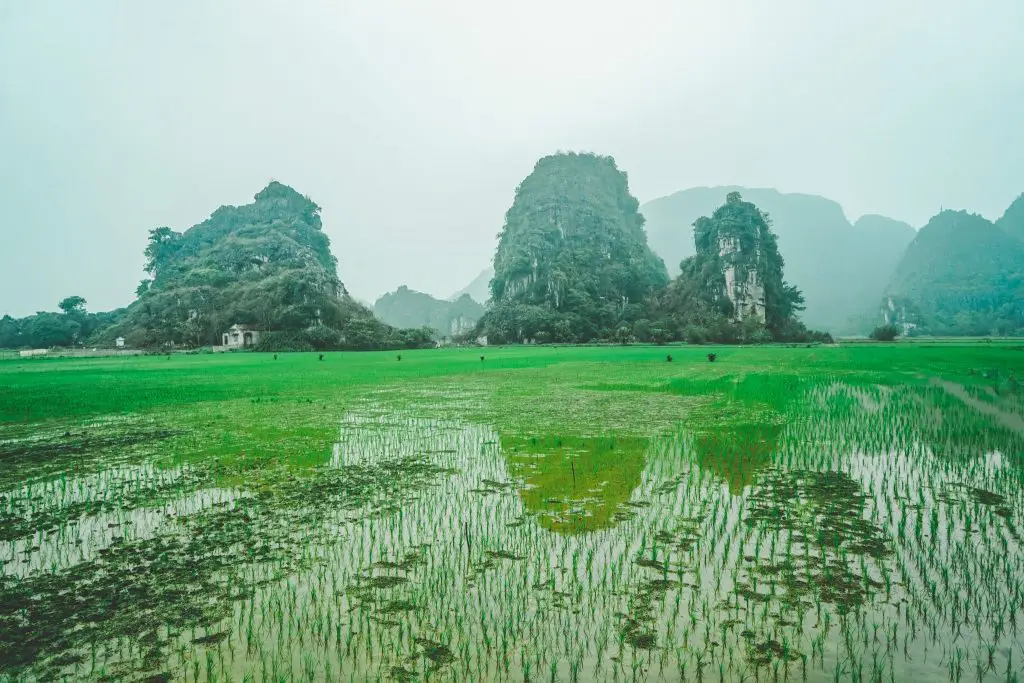 We're going to be honest; Vietnam is not the easiest place to travel around. This is due in large part to its geography – stretching all the way along the east side of the Indochinese Peninsula, it's a long and thin country that's as short as 50 kilometers across at its narrowest point. In contrast, it's 1650 kilometers from north to south, covering mountains, forests, coastlines, and fields.
Once you figure out your transport, the country is easy to travel, usually moving north to south (we'd avoid hopping back and forth!). There's transport in Vietnam to suit all budgets and preferences. Flying is surprisingly easy – did you know Vietnam has 20 airports? – so if you're short on time, you can fly from one end of the country to the other.
Of course, the downside of this is you don't get to see as much of the gorgeous scenery. For a cheaper option with better views, there are 1600 miles of railway serving the country. The mainline (Reunification Express) goes from Hanoi to Ho Chi Minh, stopping in places like Hue, Nha Trang, and Danang. Choose from different ticket types, affecting the comfort of your seat and things like air conditioning.
Also, be warned: the trip from Hanoi to Ho Chi Minh takes 40 hours in total! Great if you're a leisurely type, but not ideal if you only have a two-week holiday. In this case, it might be better to fly between these two great Asian cities.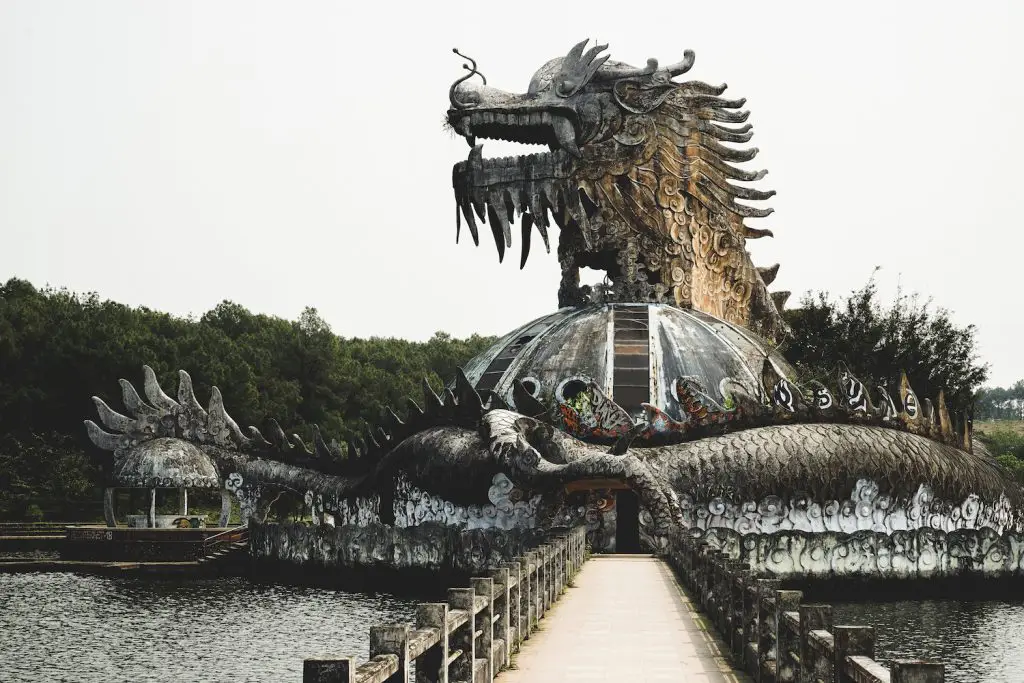 Then there are buses, both national buses, and privately operated 'open tour' buses. State buses can be hard to predict, although good for an adventure, while the privately-operated companies run to a timetable and have air conditioning. If the open road is your dream, but you don't fancy the bus, you could hire a car and driver (foreign tourists aren't allowed to drive themselves) to get around in style.
With so many travel options and such a complex transport infrastructure, transport in Vietnam can be a little overwhelming – and that's before you even factor in the language barrier. Particularly if you need to change from train to bus or bus to ferry, arranging it on your own can be stressful. However, it doesn't need to be! Here we've gathered together some of the most popular destinations in Vietnam and how you can get there.
We'd recommend using Hanoi as your base for a lot of your exploration in northern Vietnam, before making your way south in stages and ending up in Ho Chi Minh – this is how we've outlined our suggestions. If it still seems all too difficult you could also go for a Vietnamese tour company, who make everything just that much easier.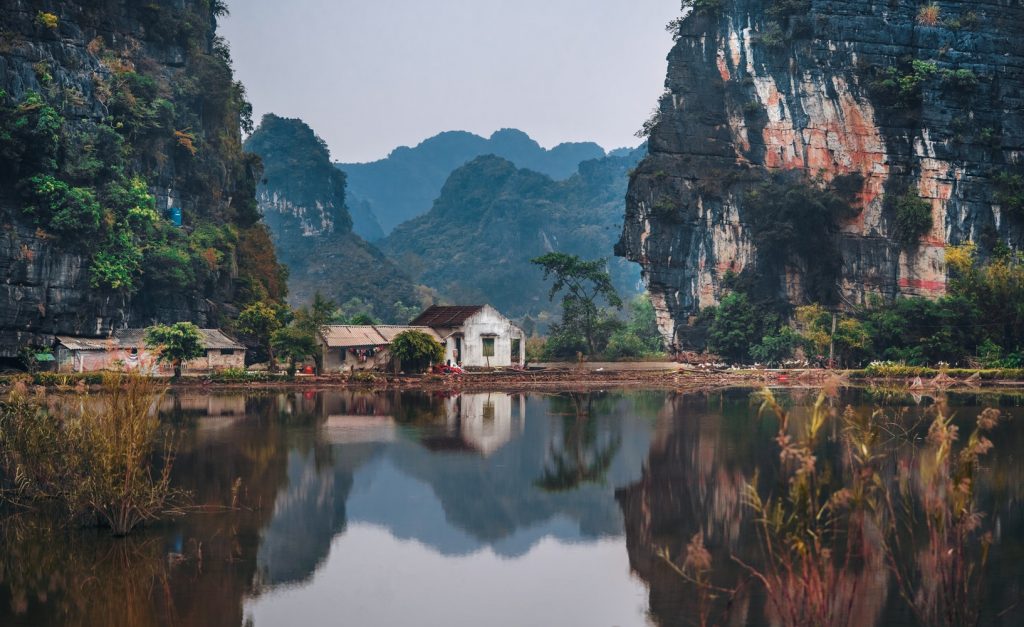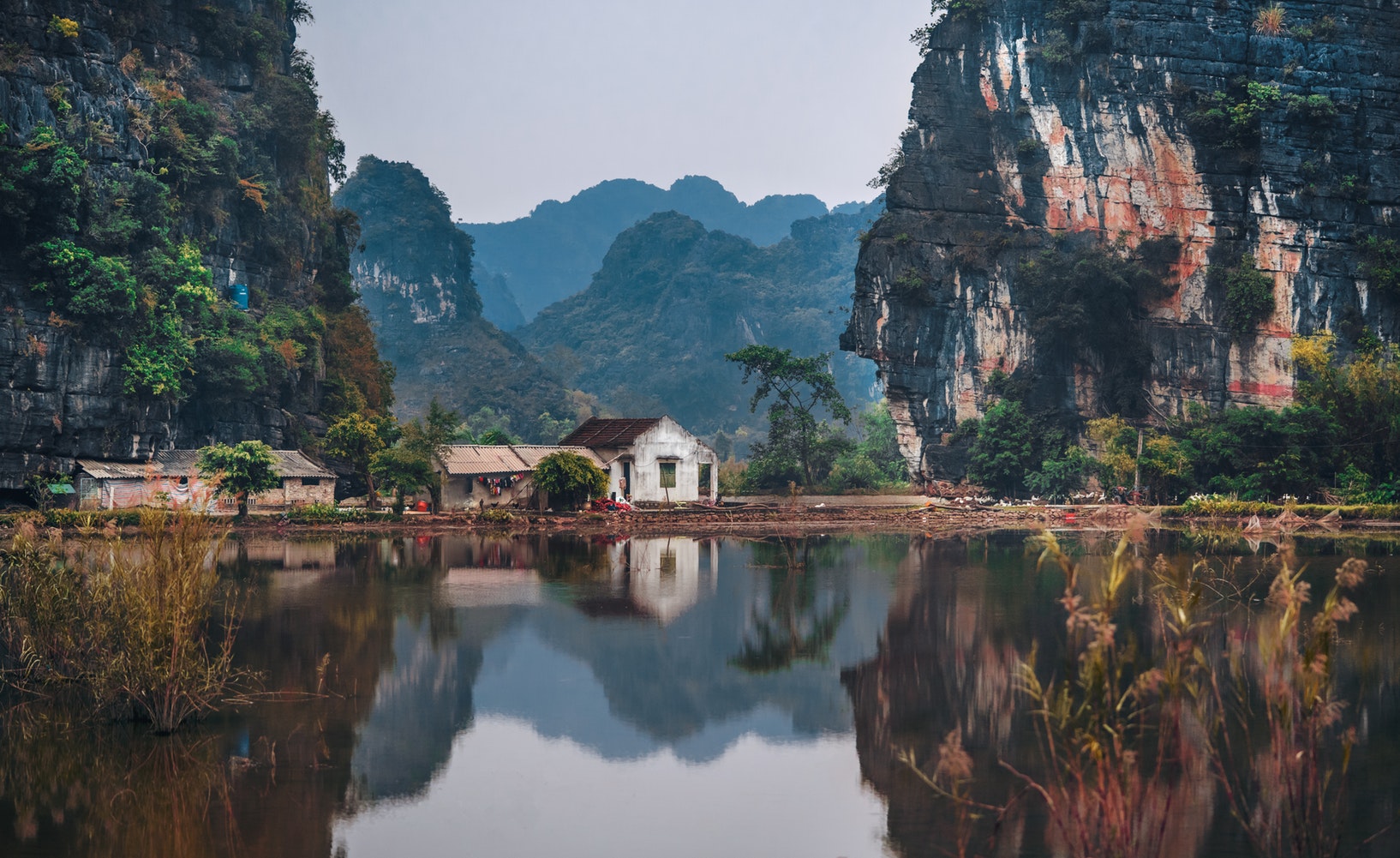 Transport In Vietnam: Where To Go And What To Know 🇻🇳
Ha Giang is nestled right up in the north of Vietnam, on the border with China. The province and capital share a name as well as a laid-back attitude and plenty to do! The landscape is truly spectacular, so it's well worth making the trip. Soaring limestone peaks and granite rock formations jut out from rich, green forest.
Unsurprisingly for a place with this much gorgeous scenery, it's a haven for outdoorsy types. The Quan Ba pass is justifiably known as Heaven's Gate for its incredible views over the rice terraces, while the Dong Van Karst Plateau Geopark is a huge limestone area that's one of the best places to visit in the area.
While it's the amazing natural wonders that should draw you to the province, Ha Giang city is a great base to explore all these from. It's larger than you would expect, but not overwhelming, and the streets are clean and relaxing to walk along. There are a couple of resorts, but also plenty of pleasant and welcoming guesthouses.
How do you get there? Given Ha Giang's position at the very north of the country, it's easiest to head there from Hanoi. A 'quick' 6-hour bus journey will get you there, whether you opt for a Semi-Sleeper bus or a more luxury option, like the Luxury bus with TV, WiFi, and reclining seats.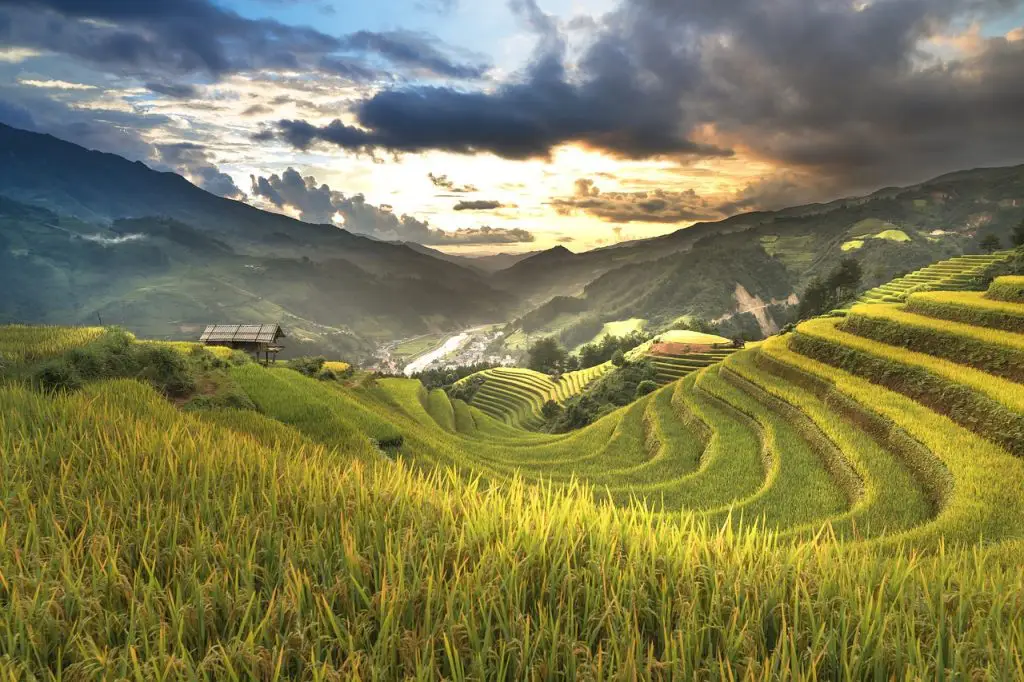 Sapa is the name of both a district and its main town in the mountains of northwest Vietnam. Looking out over terraced rice fields and originally a hillside market town, Sapa is situated to make the most of its gorgeous views.
As it's now the center of tourism in this area, you'll find it less antiquated than you'd expect, with high-rises continually sneaking up to mar the skyline. Spend a day or two here strolling the streets, enjoying being part of the bustle as the hill-tribes gather here, and then move on to Sapa's main attractions.
Like so many other places in this beautiful country, these main attractions are the spectacular landscapes in this part of the world. It's a hiker's paradise, and even non-walkers will understand why. Verdant rice terraces spill down the hillsides, dotted with minute villages and settlements, while nearby Fan Si Pan is the highest mountain in the country. Hoang Lien National Park offers more manageable hiking than this peak, but is every bit as glorious.
How do you get there? There are lots of transport options for getting to Sapa. The cheapest is the sleeping bus, which takes just under 6 hours. Other buses are also available, as are the scheduled minivans. None of these have WC aside from the luxury bus. Privately hired minivans for up to 9 people or cars for up to 5 people are also on offer at the higher end of the budget. Trains, surprisingly, take longer than buses – approximately 8 hours – but are the best way to enjoy the scenery.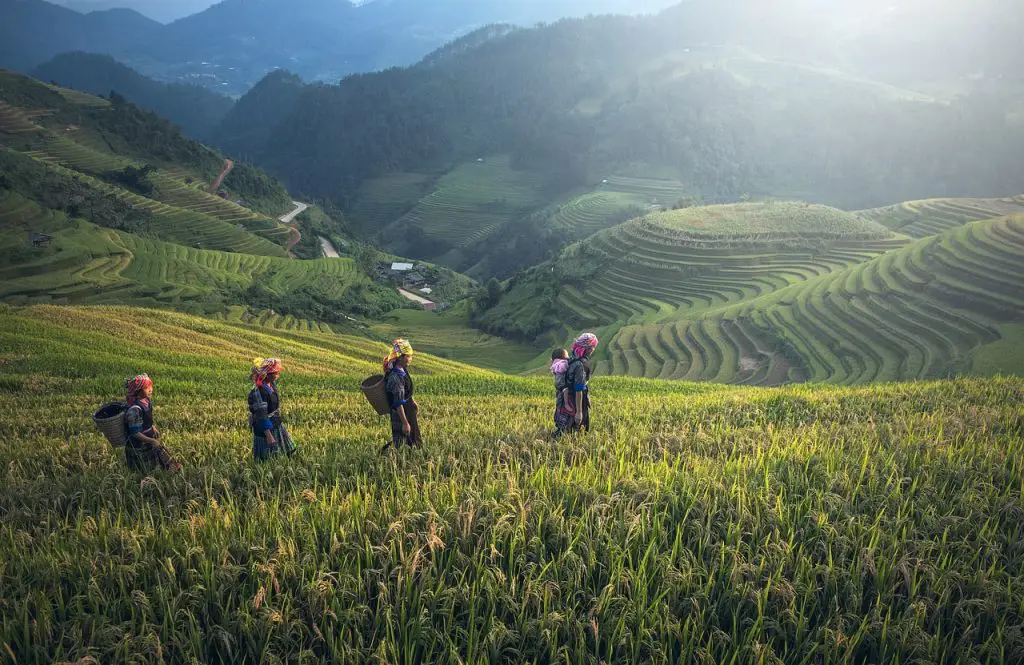 There is no way you can come to Vietnam and not visit Halong Bay, the UNESCO World Heritage Site that defies expectations and is almost beyond words. This is what you always see in travel photos of Vietnam – the greeny-blue water with the craggy limestone islands and pillars that look like they've been dropped there from above, rather than grown from below.
Over time, the water and wind have eroded the limestone, but this has only served to make them more otherworldly. Cruise tours will take you around the Bay, and you could even sleep on board the boat to avoid the hectic Halong City. For sportier types, kayak expeditions also take you around the main sights of 'descending dragon' Bay.
It's busy, sure, so you might ask if it's really worth it. We'd say 100%, but look for ethical tour companies, so you know you're not contributing to any damage caused by tourism.
How do you get there? To get to Halong Bay from Hanoi, you need to hit the road. You can privately hire a luxury or standard car, SUV, or minivan with anything between 2 and 8 seats. This will be the most comfortable and most convenient, but, as always, not the cheapest. Otherwise, there are scheduled buses and minivans that take about 4 hours.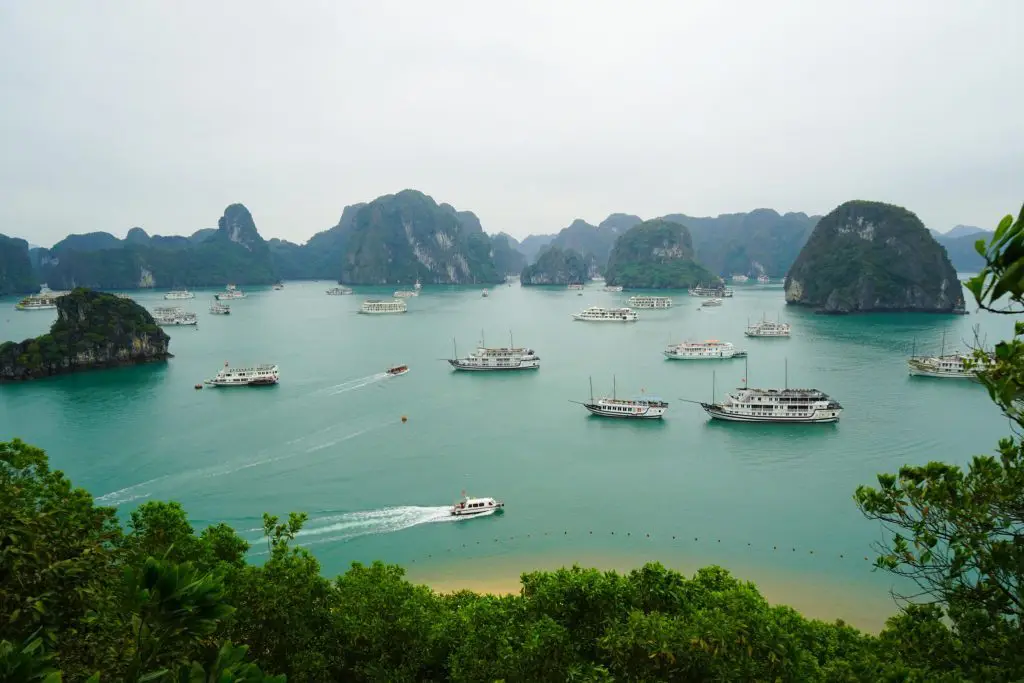 Once in Halong Bay, you'd be missing out if you didn't head to Cat Ba Island. It's the biggest island in the Bay and has a wealth of places to stay and explore the area – a much nicer base than the city on the mainland, to be honest. While the main part of the town on Cat Ba has got a bit over-developed, the rest of it is a relatively unspoiled limestone hill, lakes, waterfalls, and jungle.
As well as exploring the treasures of the surrounding Bay, you can also use your time here in paradise to go on a hike through the National Park that covers almost 50% of the island, go on a cruise through the less-crowded Lan Ha Bay or eat at one of the restaurants attached to the fish or oyster farms serving incredibly fresh seafood. Snorkeling, kayaking, and floating karaoke are among the fun activities that will keep you staying here for far longer than you planned.
How do you get there? There's a minivan that runs from Halong Bay Image Hotel to Cat Ba 3 times a day – it takes less than two hours and is very cheap. Some travelers might choose to skip out Halong and head straight to Cat Ba. To get from Hanoi to Cat Ba Island, it's a 4-hour journey of bus plus a ferry or speedboat.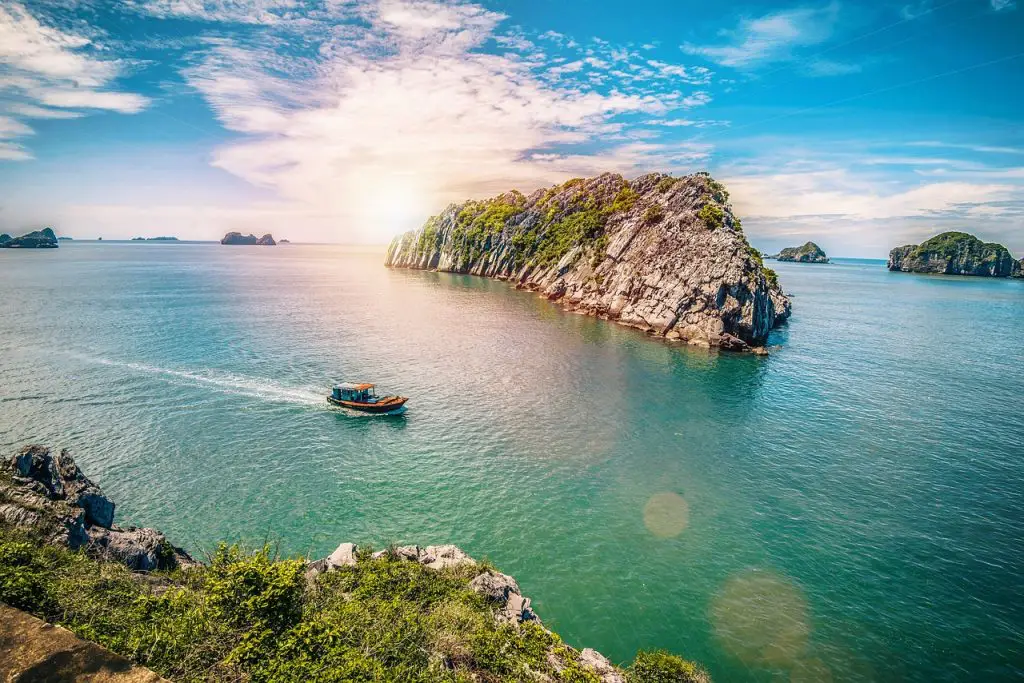 This is the kind of hidden gem that you go traveling to discover. Scenery that looks like it's straight from an epic film set, a soothingly serene atmosphere and less than 100 km from Hanoi – what's not to love?
With imposing karst peaks, mysterious caves, and placid lakes, the landscape is absolutely captivating. You can explore the Trang An complex of underwater caves and mountains by boat, rowing under the craggy roofs; there are also lots of historical pagodas hidden among the hills. If you're feeling energetic, you can climb the 400 steps to Hang Mua Peak, and Van Long Nature Reserve, an expanse of wetlands, is lovely for birdwatchers, wildlife lovers, or anyone who likes the calm of nature.
The food here is delicious as well (although pretty meat-heavy – be warned, veggies!), so there's plenty to sustain you after all this outdoor activity. In Ninh Binh town (the main city and the province have the same name), Cho Cop market is a great place to eat as there's a huge range of vendors among the market stalls.
How do you get there? While the central town is not the most attractive place, it's the easiest spot to travel to from Hanoi. Once there, you can use it as your base or travel further using privately-hired transport. The cheapest options are the scheduled minivans, which take about 2 hours and come in 'luxury' or 'limo' versions. Alternatively, you can hire a car for up to 5 people which will take you to any hotel in Ninh Binh.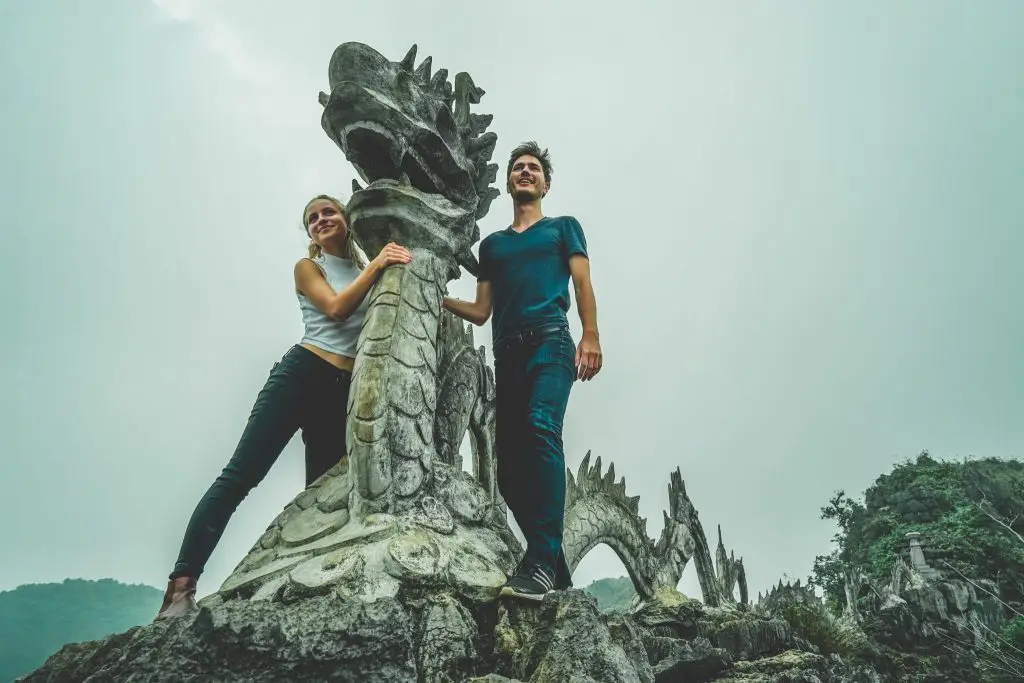 Vietnam's extensive national park, a designated UNESCO World Heritage Site featuring breathtaking natural wonders, can be found just north of the place where the country was once divided into North and South. The scenery here is truly spectacular, sprawling over 885 kilometers squared and boasting the largest cave in the world (Hang Son Doong).
Amongst the rugged landscape and lush foliage, visitors will find those famous karst limestone formations – 400-million-year-old caves and underground rivers that feel like something from another planet. Aside from Hang Son Doong, which is big enough to fit a city block inside, you'll find Paradise Cave with its epic stalagmite and stalagmite formations, Hang Va and Hang En. Both require a hardcore trek to get there or there is Dark Cave with a zip line and a swim. Basically, it's an adventurer's dream! Though there is plenty more trekking in Vietnam should you be interested.
While the majority of the park around the caves isn't open to tourists, visitors can explore what is accessible for free and enjoy the sight of the diverse wildlife – including macaques and black bears – as well as the rugged landscape.
How do you get there? As it's in the northern part of the country, Hanoi is the best hub to use to get to Phong Nha – Ke Bang. You can get between them in about 9 hours on a sleeping bus run by Camel Travel or Hey Travel. With AC, reclining seats, and WiFi, it's pretty close to a luxury ride!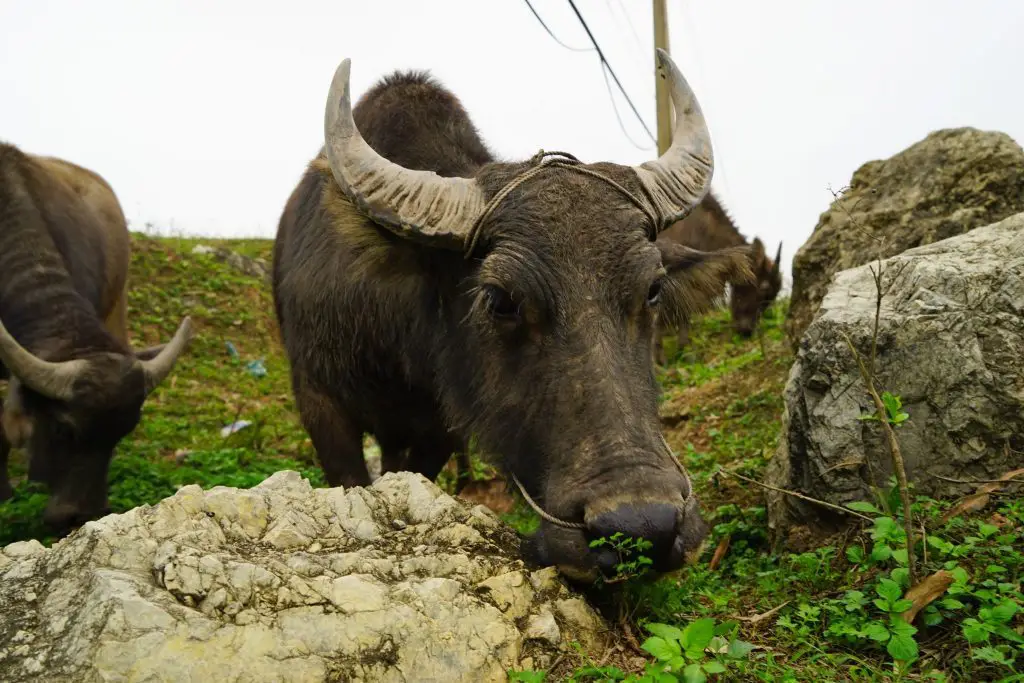 Conveniently located about halfway between Hanoi and Ho Chi Minh, Hue is a charming riverside city that still has traces of its past as the capital of the Nguyen Empire. Whether it's misty, rainy, or sunny, its spot on the Perfume River means Hue is always pretty.
More modern buildings have popped up to take the places of those lost during the American War, but the city seems to be blending old and new together successfully. When you're there, take time to explore the Imperial City, ancient palace grounds surrounded by a waterlily-filled moat. For those interested in history, the Provincial Museum and Khai Dinh Tomb are also fascinating.
Otherwise, it's a pleasant city to simply stroll through, whether that's along the riverside walkways, lit with lanterns in the evening, through the colorful pagodas or window shopping in Dong Ba market. Around Chi Lang St is where you'll find sumptuous food – and if you are feeling extra adventurous, there is an even an abandoned waterpark to explore just out of town. Hue is also a relatively safe city for cycling, so why not take advantage of that and hire a bike to explore?
How do you get there? Getting from Hanoi to Hue is relatively simple either by train or by bus. A tourist, deluxe, or economy train takes about 13 hours – these have varying levels of comfort and therefore cost. We'd aim to at least get AC! A sleeping bus takes about the same amount of time but is cheaper.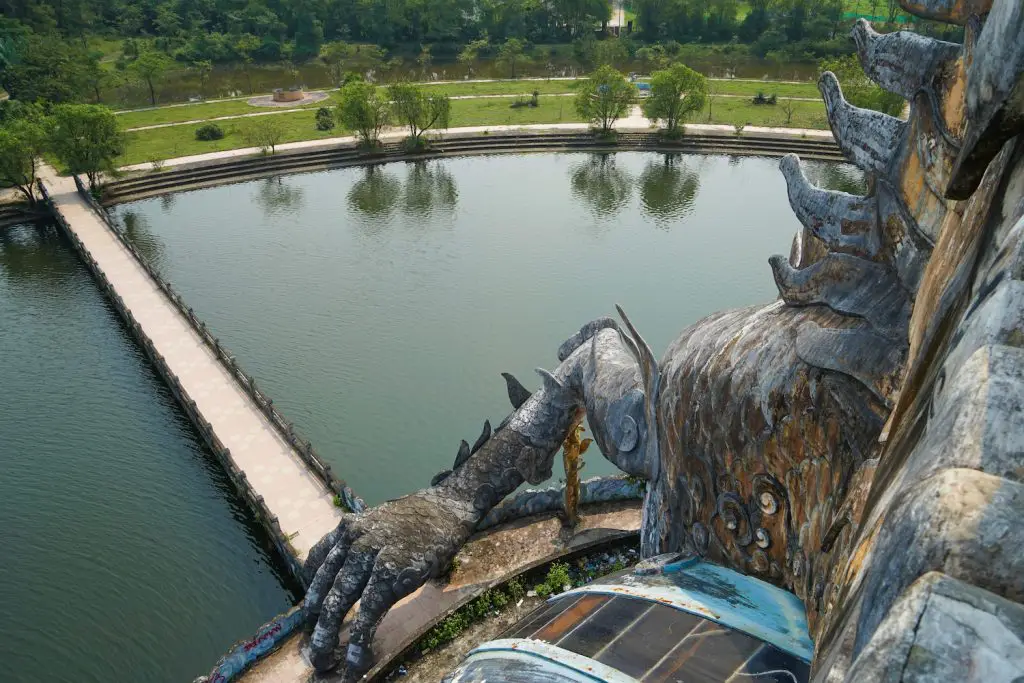 Vietnam's third-largest city is a vast sprawl of metropolis with a fast rate of change. Quickly growing along the Han River, you'll see high-rise apartment blocks, shiny new hotels, and bridges that are amazing feats of engineering spanning the water. Any bridge-lovers out there (no shame!), Da Nang is the place for you!
The rest of us can still enjoy Da Nang for its excellent street food scene, glittering lights, and buzzing nightlife. There's also an expansive beach for sun-worshipping – in fact, rumor has it that it's referred to as the 'Hawaii of Asia'! In the mountains to the west, you can day-trip to Ba Na Hill and enjoy the 19th-century imitation French architecture and the views, which are more authentic – and of course just south there is the beautiful UNESCO-protected town of Hoi An.
How do you get there? After Hue, Da Nang is the next place to stop on your way down to the south of the country. It's a simple trip between 2 and 3 hours on a bus or a train. You can also hire a private transfer in a car or a minivan for groups of between 2 and 9 – as always; this is the more expensive but more convenient option.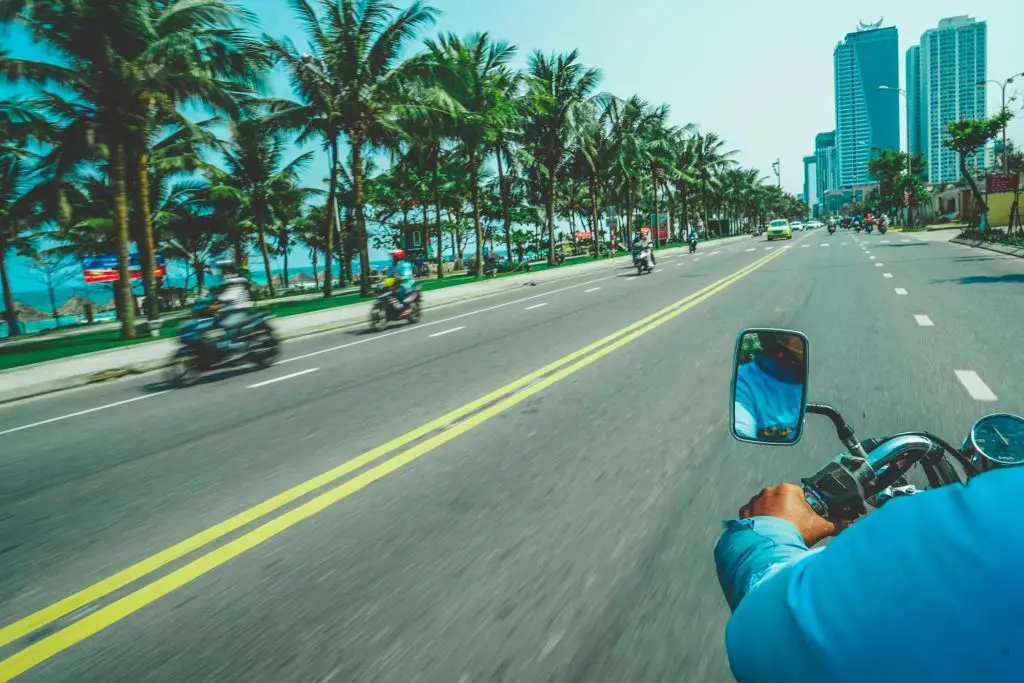 This popular beach resort has the considerable advantage of being in one of the most attractive spots it could be. A full, bright-blue bay is lined with a stretch of enticing golden sand. Beyond the city, you can see the mountain ranges. It's the ideal spot for endless days on the beach and sunset-watching with cocktails.
Cocktails are a vital part of Nha Trang, because aside from its beachy vibes, nightlife is at its core. You'll notice the bars swinging into action as the dusk draws in, and there's a huge range of rather sophisticated wining and dining spots. We also loved strolling the promenade behind the beach, people watching.
How do you get there? It's another long trip from Da Nang to Nha Trang. If you opt for a bus, it will take you between 10 and 12 hours – your choice includes the semi-sleeper, luxury, or sleeping buses (a luxury has a TV, semi-sleepers have blankets, all have AC). Otherwise, the train will get you there in just under 10 hours with AC, a WC, and WiFi.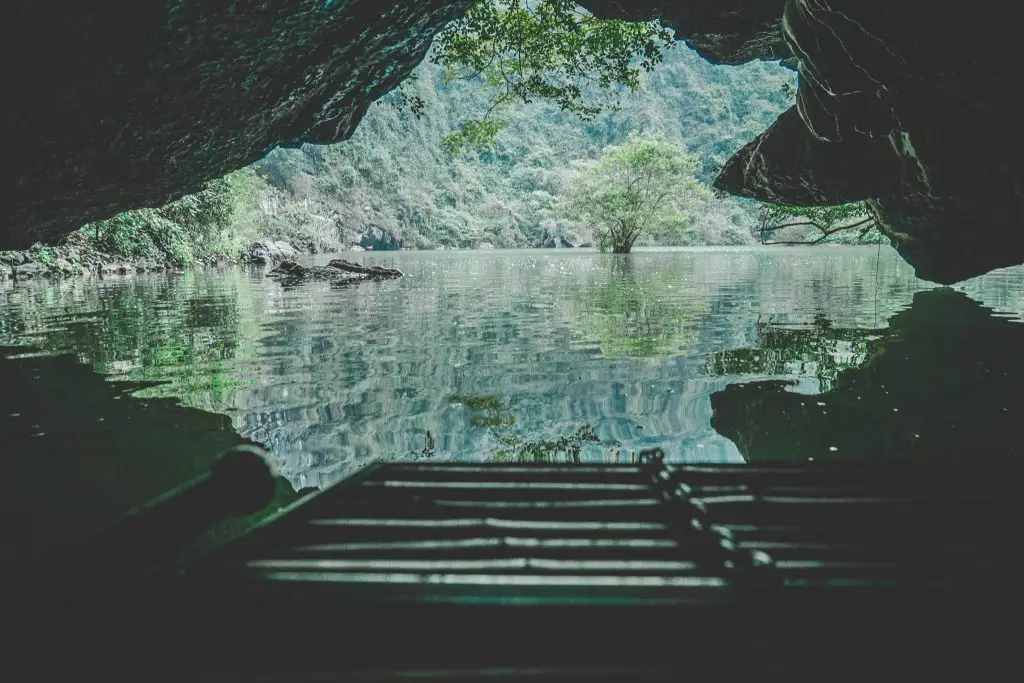 If you're looking for a relaxed destination that's a bit different from the norm, this city in the Central Highlands of southern Vietnam is just the place for you. Due to its location in the mountains, the temperatures here stay moderate, giving the town a spring-like feel. This is what first drew the French here, which is why you'll see a lot of French architecture and see strawberries in the surrounding fields.
Perhaps unsurprisingly for a town with a French influence, Da Lat is Vietnam's honeymoon capital. But it's not only the lovebirds who flock here; the cooler temperatures make it the ideal place for adventure sports. Go canyoning, mountain-biking, or trekking in the surrounding pine forests and hills, or white-water-rafting on the rivers and waterfalls.
When you're exhausted from all the adrenalin rushes, you'll find plenty of food to sustain you. The fresh produce from nearby is sold at the markets, with the night markets, in particular, being great places to eat. Plus, you have to try the Da Lat Red Wine, another hangover (no pun intended!) from the French.
How do you get there? Da Lat is really not far from the coastal resort of Nha Trang in the south, so catch your bus from here. A tourist or standard bus will get you there in 4 to 5 hours, with AC on board and sometimes reclining seats. An Economy or Limo Minivan takes about the same amount of time. For a more personalized service with pick-up, drop-off, and times chosen by you, opt for a car for 3 or 5 people, or a minivan for up to 9 – just bear in mind it will be more expensive!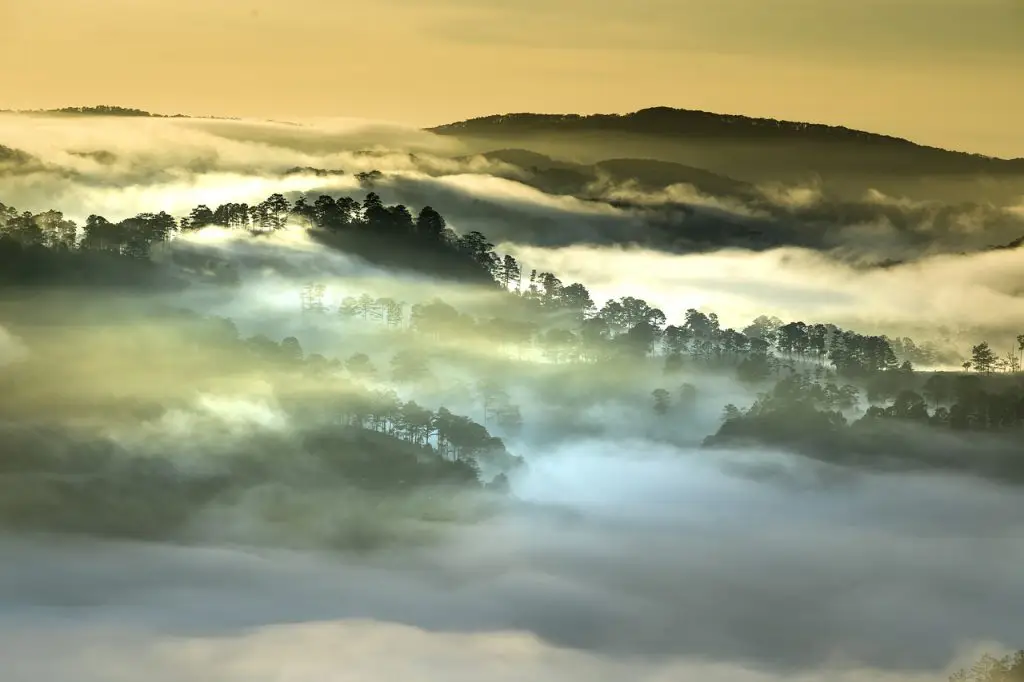 HCMC is peak Vietnam. A glorious cacophony of sights, sounds, and experiences, where the modern-day meets ancient tradition in a mish-mash of old and new that somehow works perfectly. You'll need your wits about you while crossing the roads, but it's more than worth it for everything you can discover while exploring.
Formerly Saigon, Ho Chi Minh still has remnants of that time in its mysterious alleys and temples, co-existing happily with boutique hotels and shopping malls. Visit the Museum of Ho Chi Minh City, soar up the Saigon Skydeck, visit Notre Dame (yup, the right name!), shop at Ben Thanh Market, or simply let the whirl of energy in the city whisk you away to something entirely new! Then eat. A lot. Everything.
How do you get there? Your final stretch to the southern hub of Ho Chi Minh will take you approximately 7 hours. Again, you have your choice of luxury buses, standard buses, and sleeper or semi-sleeper buses; minivans will be less crowded, but won't have WCs. Otherwise, shell out the extra money for a private 5-person car that takes about 6 hours.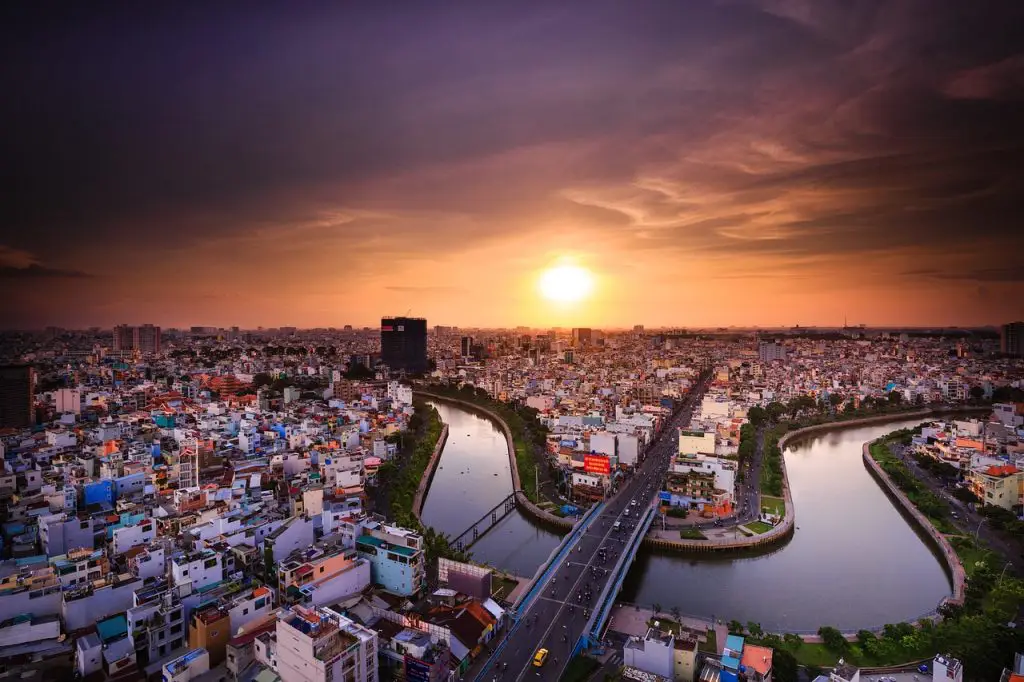 So you see that transport in Vietnam doesn't need to be stressful – simply work your way slowly north to south and enjoy all your discoveries along the way!