Local, scenic, quiet, and waiting for you to discover it for yourself – Ninh Binh is undoubtedly the hidden gem in Northern Vietnam.
The obvious drawcard here is the Mua Caves, and it's scenic mountain where 500 steps bring you up to one of most iconic views in Vietnam, but trust me: there is a whole lot more to the Ninh Binh region that meets the eyes.
This, however, is not going to be your average list of things to do in Ninh Binh – and there are plenty of attractions and activities to partake in here that didn't quite make the cut.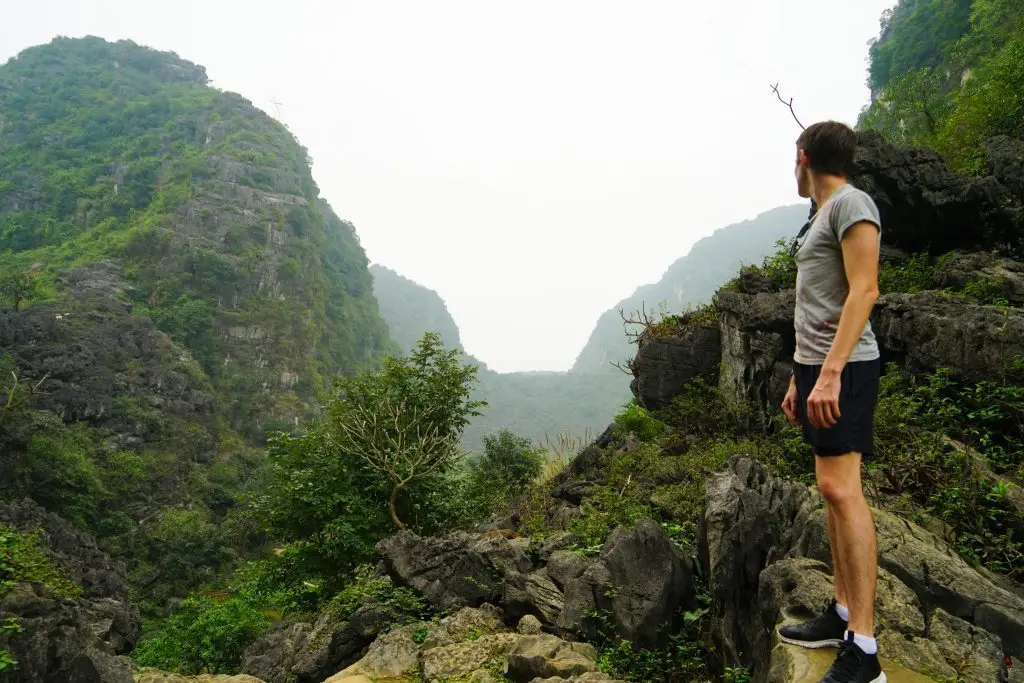 To write a norma 'to-do' hit list would be to misunderstand the appeal of the Ninh Binh area, a growing eco-tourism region, which is to uniquely experience and immerse yourself in this almost fairytale-like environment – rather than to run around checking boxes all day!
With something to appeal to practically every traveler traversing the must-see attractions of Vietnam, you'd be hard-pressed not to fall in love with Hang Mua Caves in Vietnam, the serene rice fields, and the friendly locals when you visit Ninh Binh.
Thankfully most Vietnam tour companies make a stop here as well …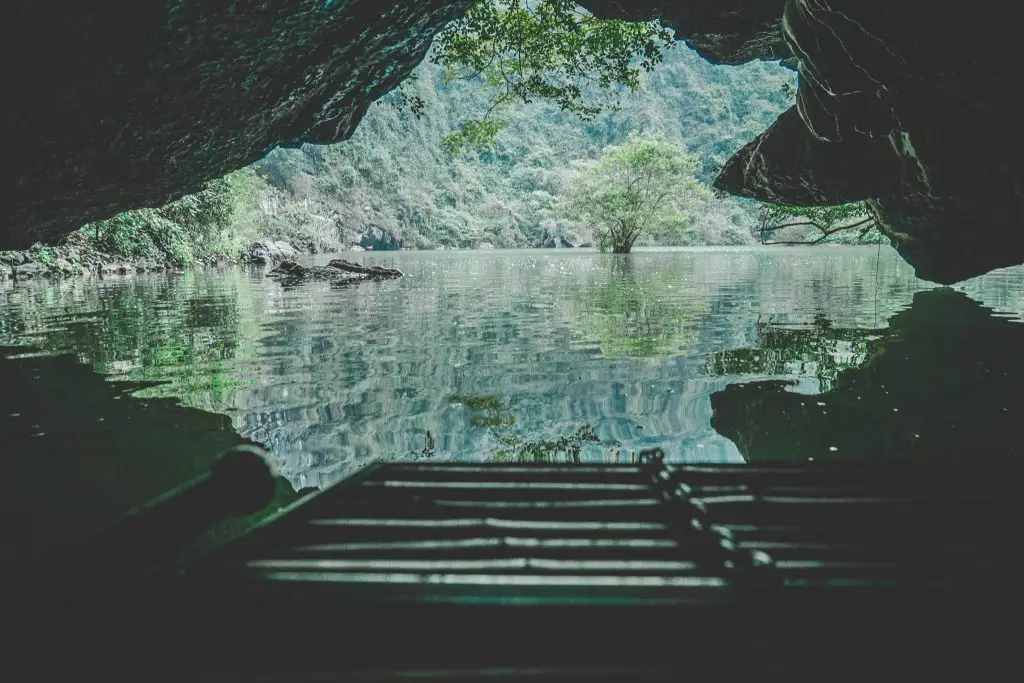 Plus, it is easy to get here from Hanoi. Almost too easy… Especially when you use Bookaway – a travel search engine for ground transportation, which enables travelers to find, compare and book tickets online easily. Boasting an outstanding user experience and a 24/7 support team that works closely with local suppliers, you can easily simplify the travel planning process in Vietnam and make travel ticket booking easy.
Of course, it still helps to have some idea of what you're doing when you arrive here, so I've decided to narrow down the top ways you can – and should – experience the magical Ninh Binh And Mua Caves areas: by eating, relaxing, riding and exploring!
Follow these guidelines – and my advice on where to stay in Ninh Binh and pretty soon, this quiet little corner of Vietnam is going to be your favorite too!
---
Before exploring Vietnam, arrange an eSIM to avoid hefty international roaming fees. Staying connected while traveling is essential, and eSIMs have transformed mobile network access for globetrotters.
No need to search for local SIMs at the airport; eSIMs offer a hassle-free experience upon arrival. They save time and money while preventing loss or damage to physical SIMs. To stay connected, consider Airalo or Holafly, the biggest names in global eSIMs.
Airalo offers a wide variety of destinations and smaller data bundles, while Holafly has unlimited data packages and excellent EU data deals. Don't delay; enhance your travel experience with eSIMs for seamless connectivity.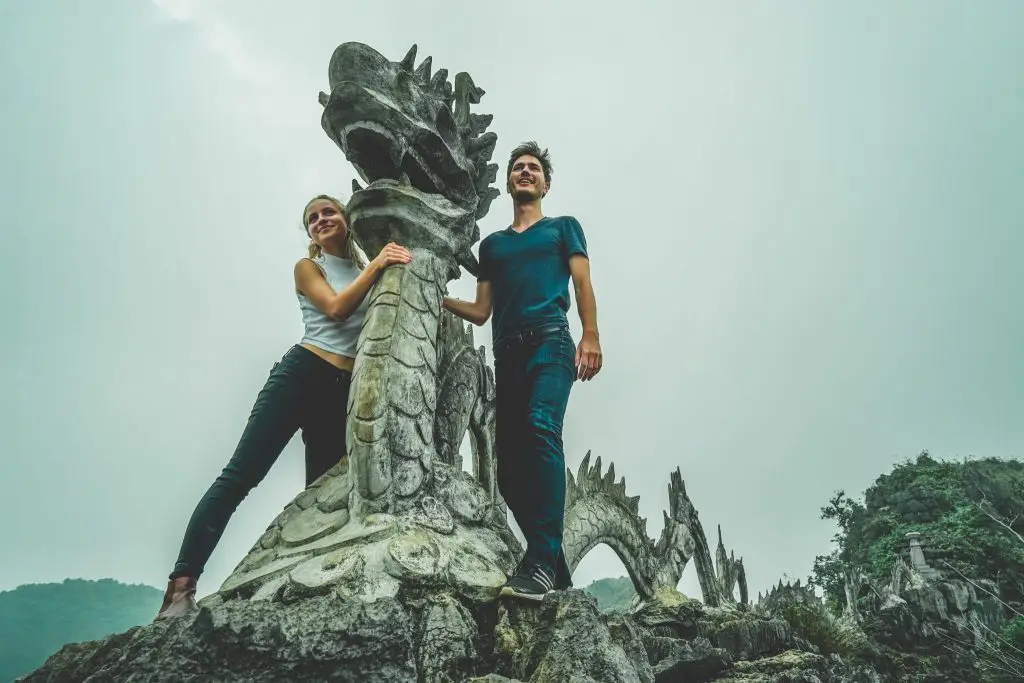 How To Truly Experience Magical Ninh Binh And Mua Caves In Vietnam 🇻🇳
Experience Ninh Binh By Cycling Its Quiet Back Roads
If you've just come from any city in Vietnam I'm sure you'll be keen to get a bit of fresh air and what better way than a private cycle trip guided by yourself, right!?
You may see many other tourists hiring scooters, and they're great if you want to venture to some of the further sights, but there's a lot of places they can't go, having to stick to many of the larger roads.
The brilliance of jumping on a bike and getting around under your own steam is that there are so many streets, alleyways, back roads and farm tracks you can explore, not to mention you don't break the silence with your own bike.
Don't worry if you're not the fittest, the whole area around Ninh Binh is entirely flat, meaning it's an easy cycle anywhere you go.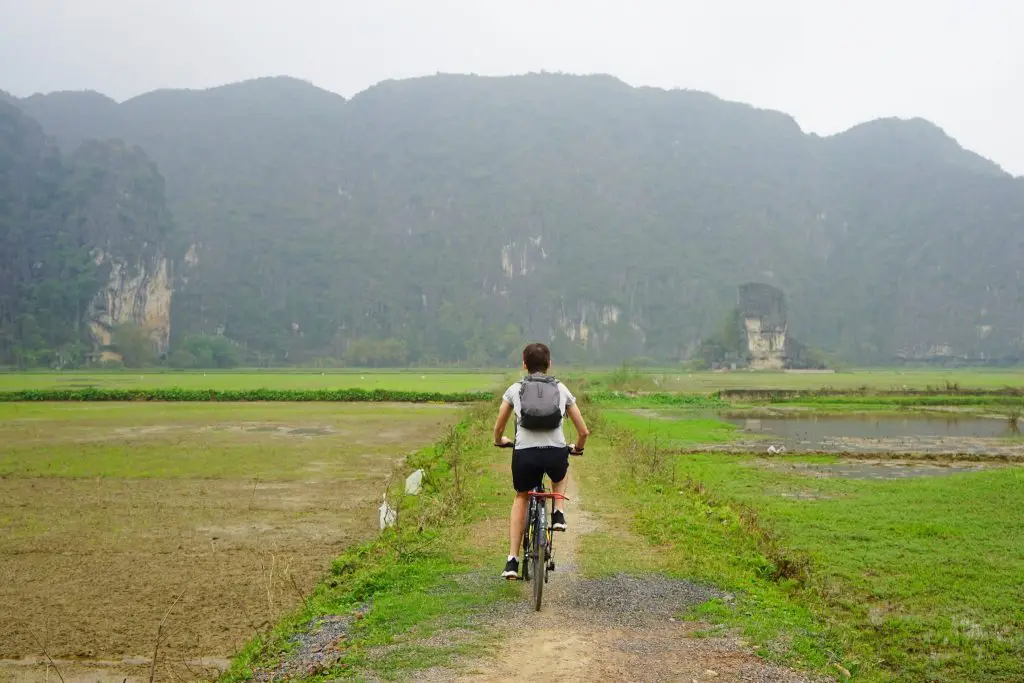 Though one bit of advice would be, if possible, get yourself a geared bike. For the sake of a couple more dollars, it'll make things even easier than easy.
One great trail to cycle is the Ninh Binh Valley Homestay loop track (look on a map, and it will make sense), which takes you deep into Ninh Binh valley. One of the favorite things I did with my time there was cycling along the dirt road, rice paddies either side, the reflections of the giant rocks being reflected back at me with no other tourist in sight.
This is no exaggeration; apart from the hardworking ladies in the rice paddies, I saw no one else along my trip.
The most common friends you'll be making are the friendly cows and water buffalo on the roadside or now, and then you may have to stop as a family of ducks cross ahead of you. There was even a most excitable pig along the way that loved a scratch behind the ears.
A truly unique adventure all of your own…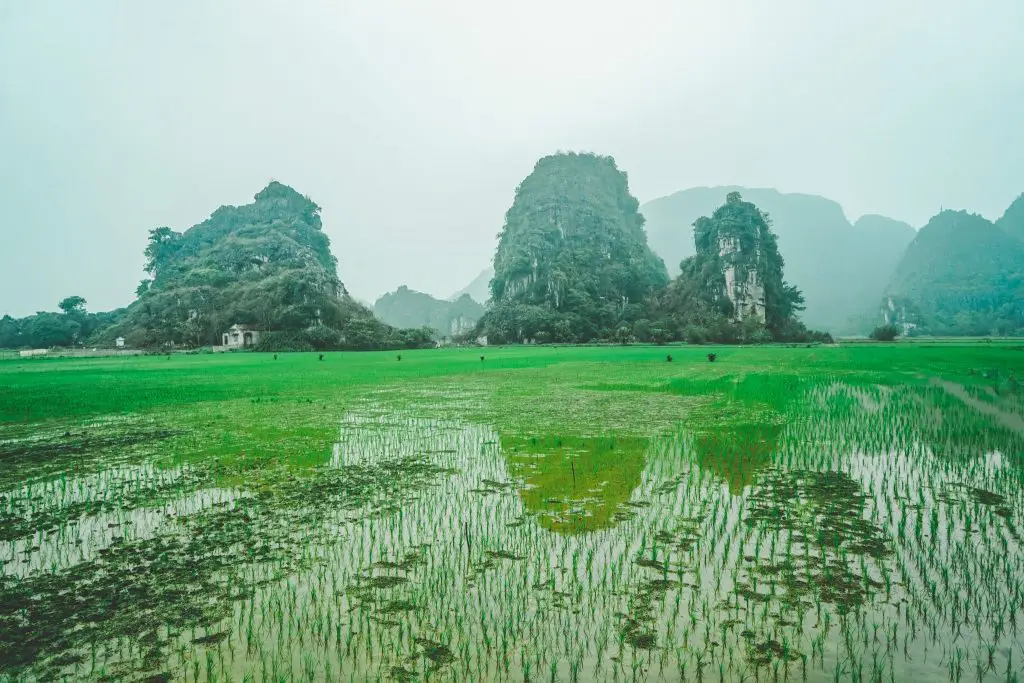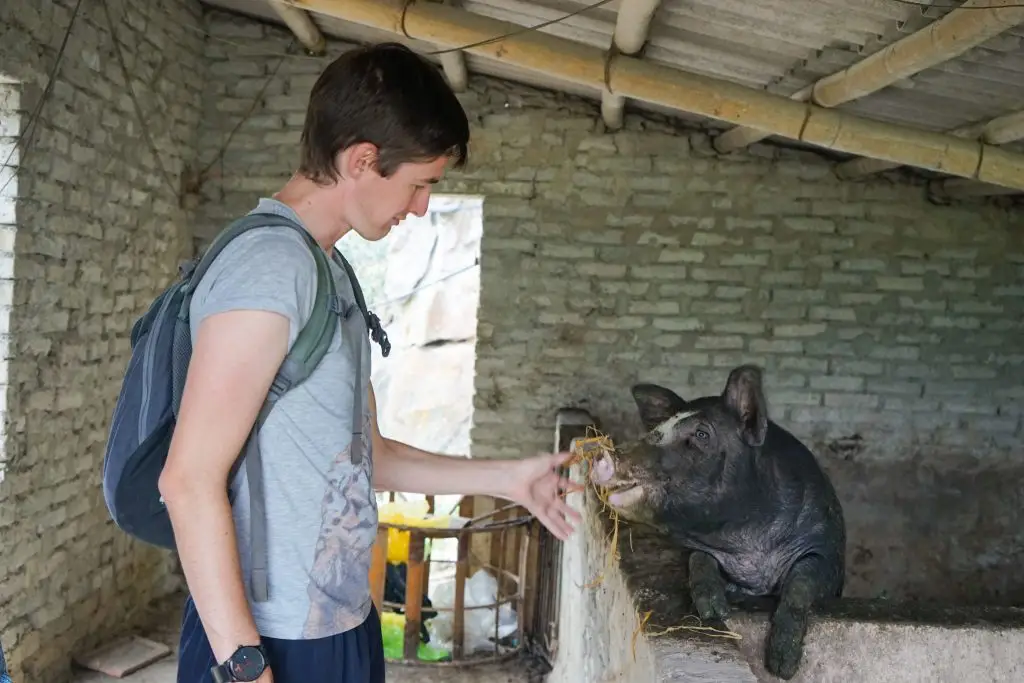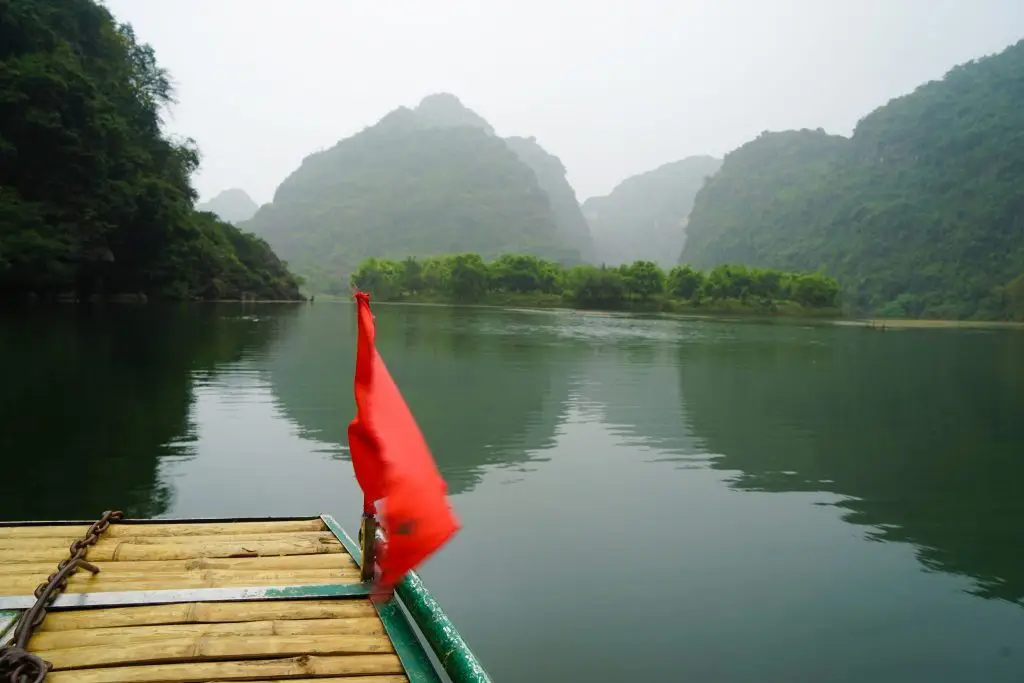 Experience Relaxing In The Luxurious Hang Mua Ecolodge Amidst Nature
Deciding where to stay in Ninh Binh is complicated – with information on the ground hard to find.
Thankfully after hours of research into all the Tam Coc / Ninh Binh accommodation options, we found the absolute perfect opportunity: the Hang Mua Ecolodge, and after spending a few days here, I am convinced there is no better place to stay in Ninh Binh.
Tucked away under the iconic rocky karst mountains of Vietnam and looking directly at Mua Mountain, the Hang Mua Ecolodge is the perfect place to stay in Ninh Binh for relaxing nature and serenity. Located equal distance from both the famous Tam Coc & Trang An eco-rafting experiences, you can quickly get anywhere from here.
Hang Mua Ecolodge is a short bike trip through lush rice fields and along quiet roads – but you are unlikely to want to leave for long as you'll soon want to be back to sit on your ecolodge porch looking up at the majestic Mua Mountain at sunset or get hot and steamy in their uber-luxurious outdoor rain shower.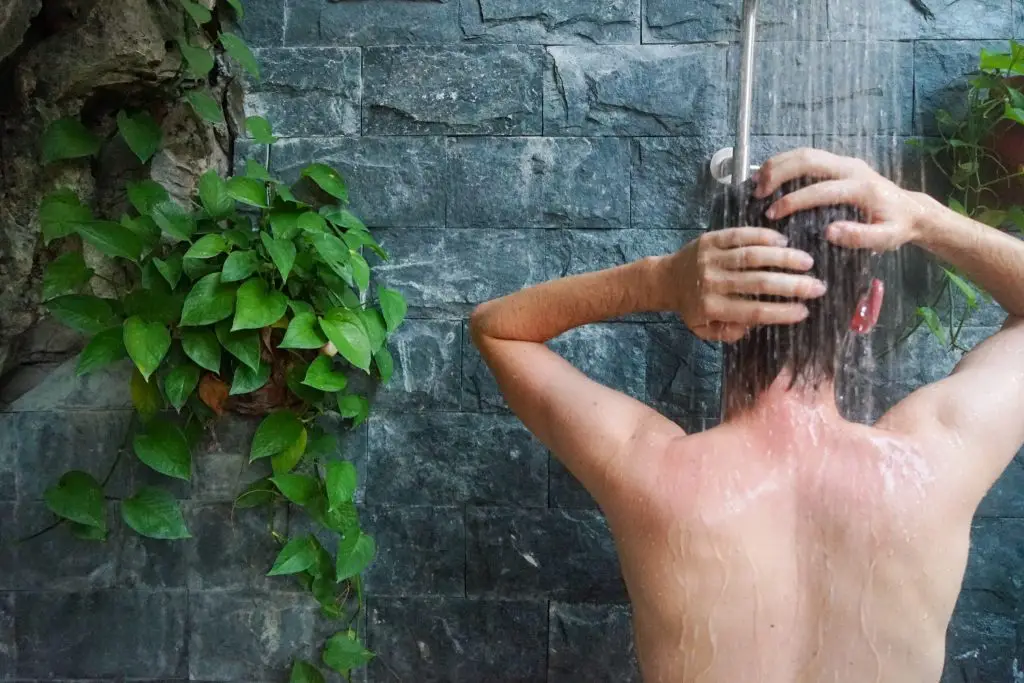 Surprisingly affordable and exceeding all expectations, you will love everything from the friendly staff and delicious included breakfast with both Vietnamese and Western options to the comfortable beds, fast WiFi, and smell of lemongrass-infused throughout your room.
Being part of the Mua Caves means you will save on entry and can visit anytime you want – sunrise, sunset or just because the weather is clearing (and we popped up three different times on our stay as we just could not get enough!),
Add to all this a delicious on-site restaurant where everybody socializes at night over drinks, local food (the set menu is incredible and offers plenty of tasting options), and just general laid-back pace of life, and there is no reason to consider any other accommodation in Ninh Binh. The swing sets over the rice paddies and numerous photo opportunities around the property also add to the appeal.
Eco-luxury on a flashpacker's budget and the perfect complement to the beautiful natural landscape around Ninh Binh, we can't wait to get back soon. Hopefully, you can experience Hang Mua Ecolodges too.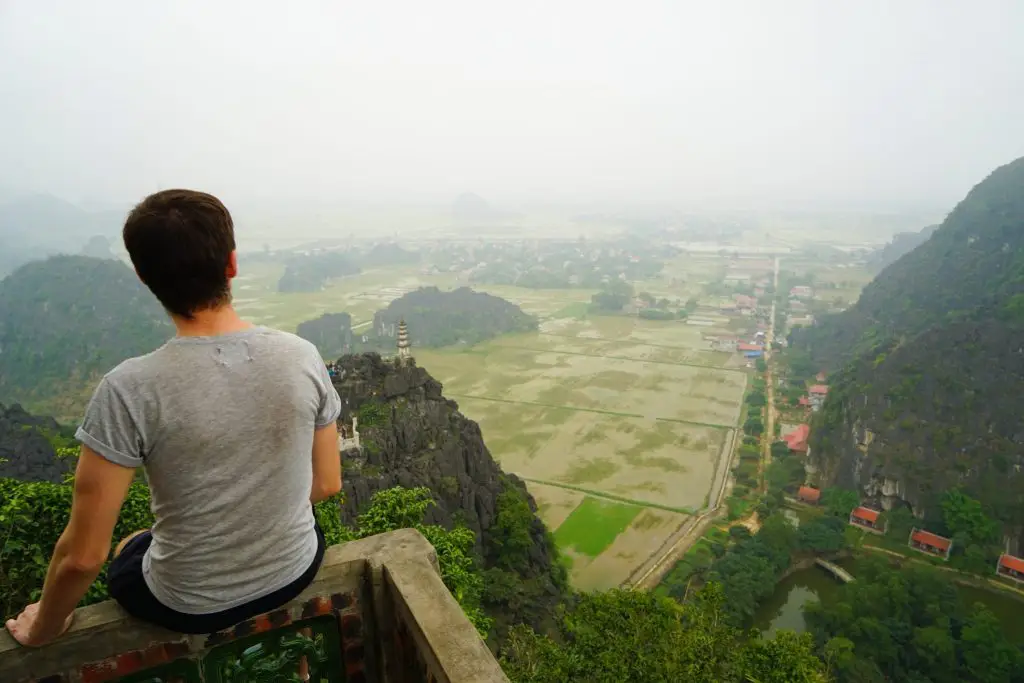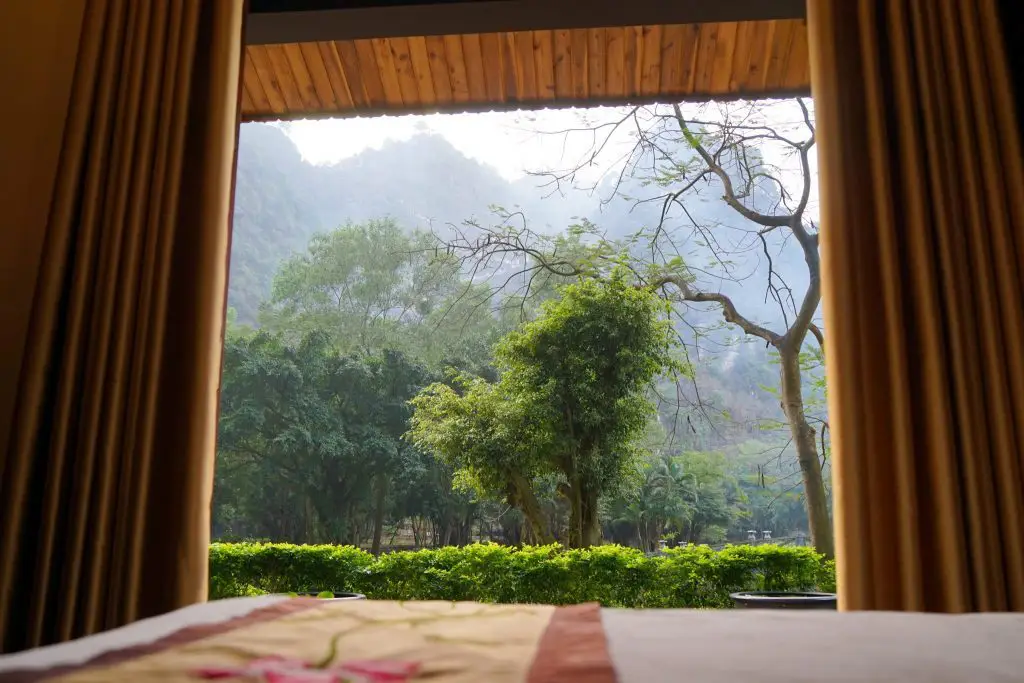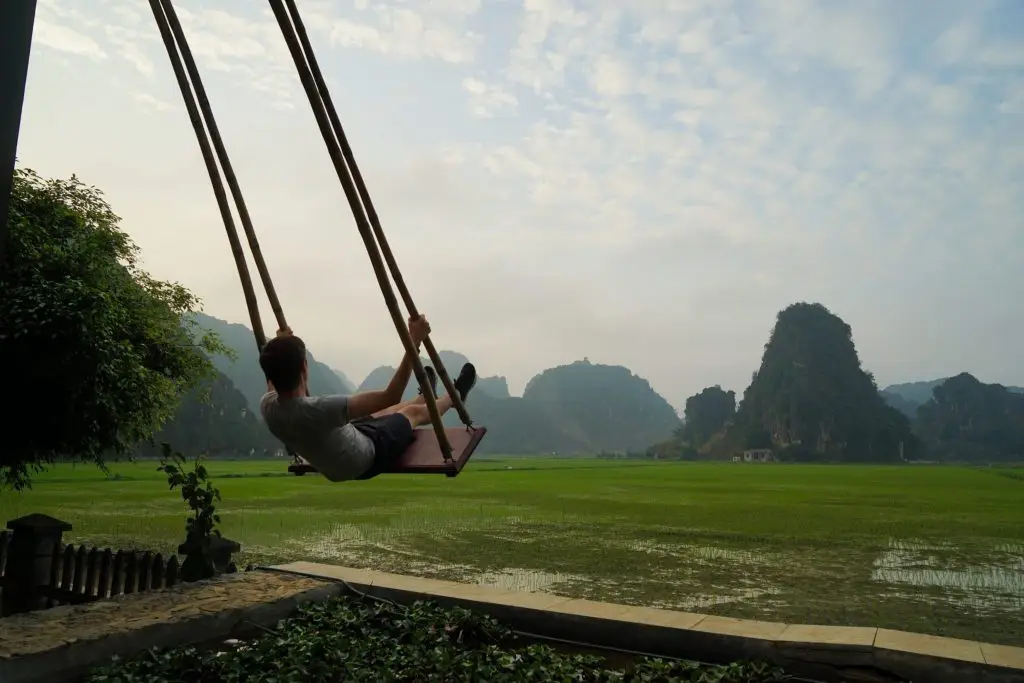 Experience Delicious Dining in Ninh Binh Without Pretence
Ninh Binh is no Hanoi – and that's a good thing.
Here you are going to find quiet spaces, traffic-free roads and plenty of nature. Visiting Ninh Binh is also a chance to get back to basics, to experience the best of Vietnam food without all the fancy-fusion food eateries with bowties that have cropped up in Hanoi (though just one wouldn't hurt).
Vietnamese food has become insanely popular around the world, and along with Peruvian food and Mexican food is my favorite food in the world. Ninh Binh offers a chance to try authentic Vietnamese dishes filled with fresh vegetables, intriguing spices, and plenty of noodles.
Such is the food culture in Vietnam that you should try as many places as you possibly can while visiting Ninh Bihn. Vietnamese culture being what it is inherently means finding good food involves a different process than what you'd typically use when traveling.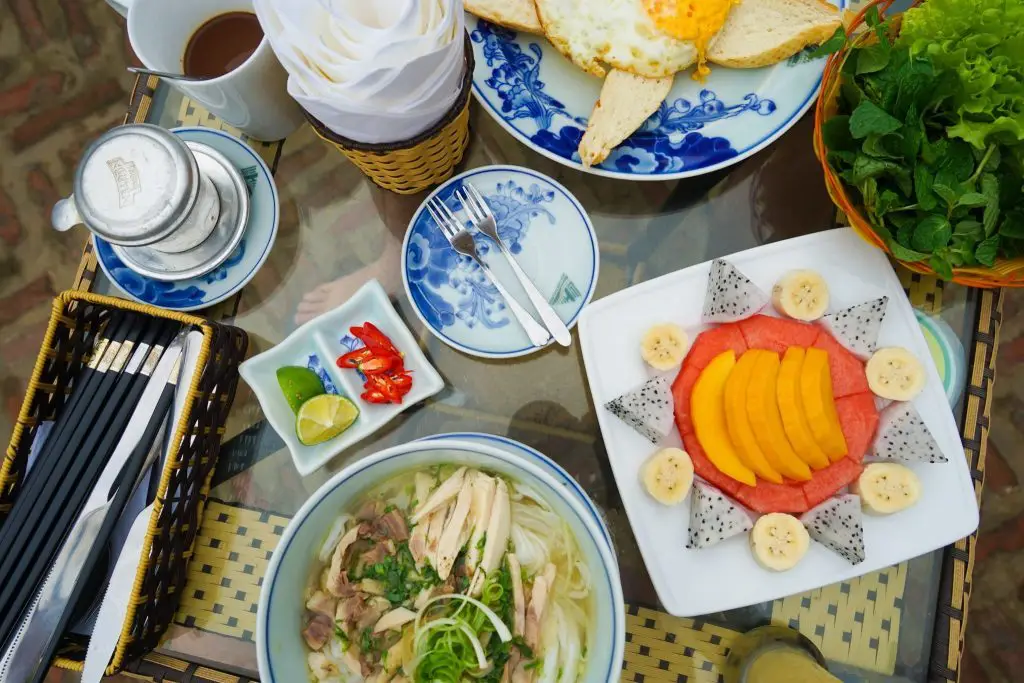 Look for the unkempt place, yes it seems wrong, but the messiest means busiest. It's completely normal to drop your rubbish on the ground here while dining, so it's a sign of a busy restaurant, and busy means fresh, which means good. If you have already visited Hoi An and headed out on one of the world's best food tours, you will know the signs to look out for!
Little houses dot the landscape, and plenty of entrepreneurial spirits have flung open their doors to hungry tourists who wander by, and the main streets of Ninh Binh are packed full of enough noodle stands to keep you busy for weeks…
Two standout recommendations you should try to visit, however, have to be La Carte Bar for egg coffee (it's adorable on the main street of Tam Coc) and the outstanding set menu options available at the Lac Hong Mua Caves Restaurant. The incredible variety served in a cute little platter and selection of local Vietnamese delicacies is sure to leave you with a smile on your face…
And with so much food to sample in Vietnam, it's nice to try a little bit of everything! If you have just climbed down from the Mua Mountains, their gluttonous chocolate shake is the perfect reward!
Experience True Exploring Filled With Surprise And Intrigue
Forget the guides, ditch the to-do list, and simply get out and explore for yourself.
Ninh Binh is the best place to get out and go it alone, be it on foot, bike, scooter, or boat. With everything so flat and nothing too far away, there's plenty of hidden gems to find. Many may be on all the tourist lists, of course, but there's something a little exciting about finding them yourself.
Pagodas a plenty, teeming with temples and more caves than you can throw a stick at. Adventure it alone along winding roads and farm tracks and get lost between the mammoth granite giants. Find picture-perfect spots with not a soul around or amuse yourself with the many animals that'll greet you along your way, including cute pups and photogenic buffalo.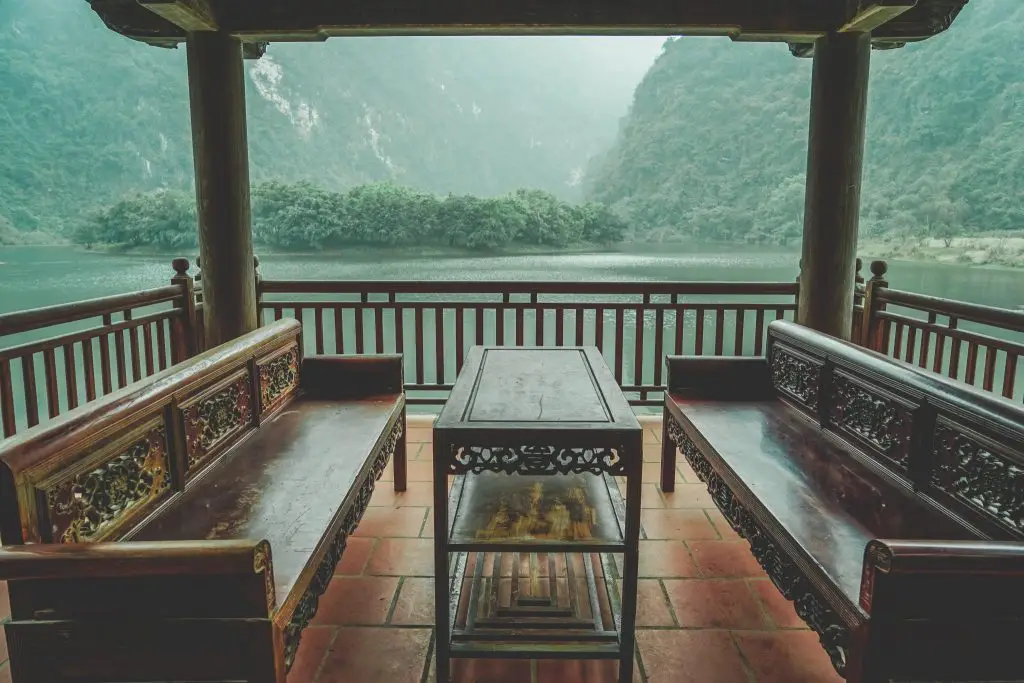 Skip Tripadvisor and the most touristy food spots, find your own. Head to town; you won't be at a shortage of places to choose from, no matter how hungry you are or grab a snack at the many small local stalls you see along your way. Want something a little less active?
Well, you can still explore. Jump on one of the many riverboat trips around the area; each usually has a variety of options and routes, giving you a combo of various caves or temples depending on what you prefer.
No matter what you choose, you're guaranteed stunning views along these picturesque rivers while barely moving a muscle.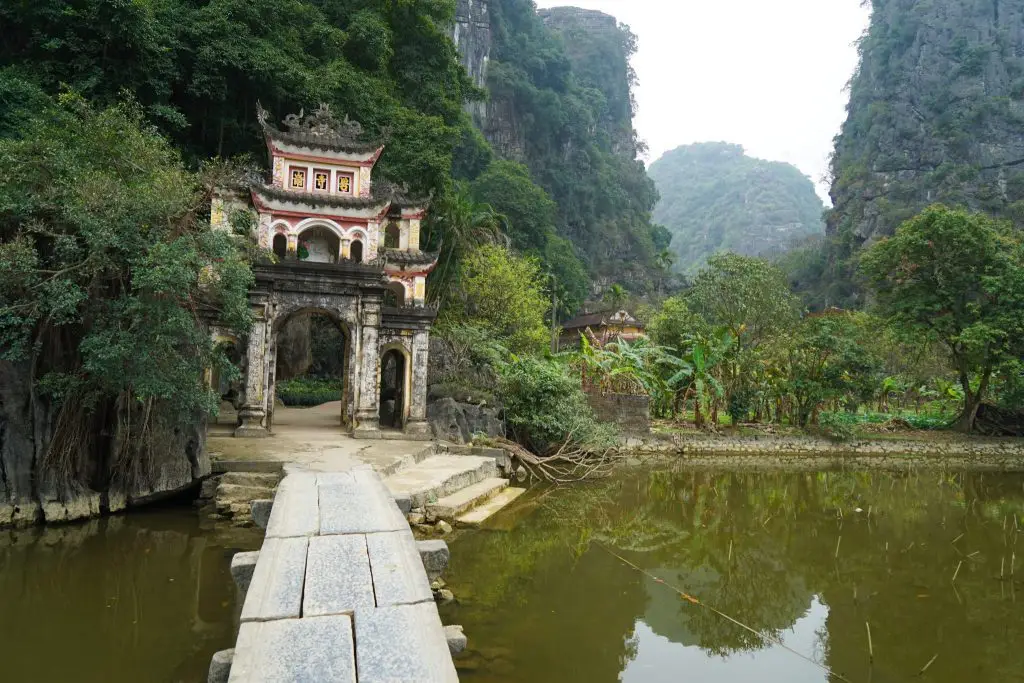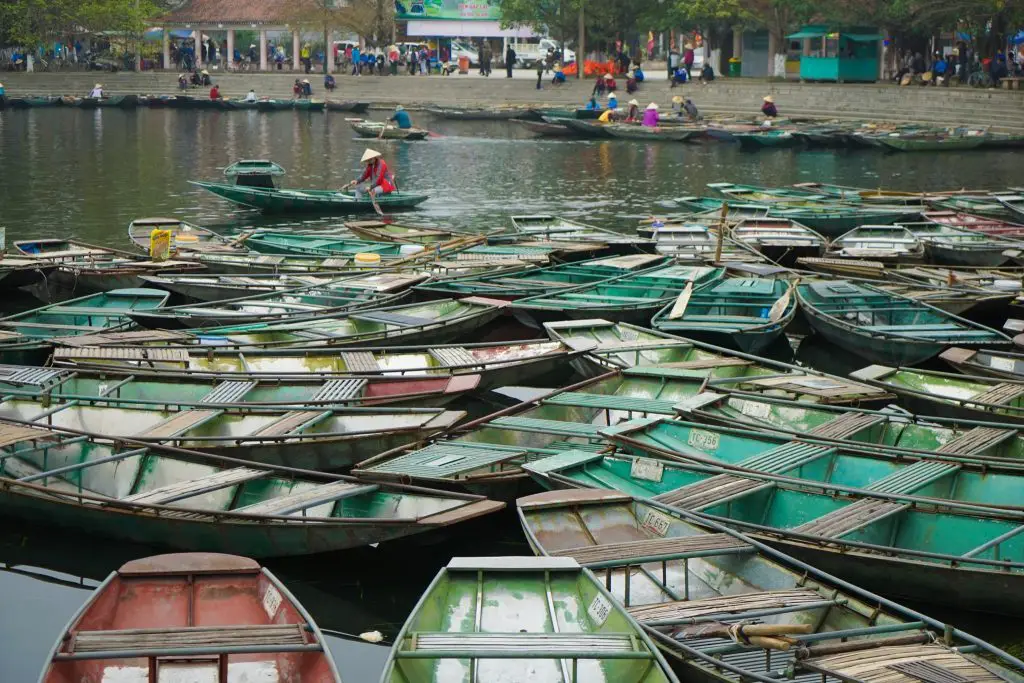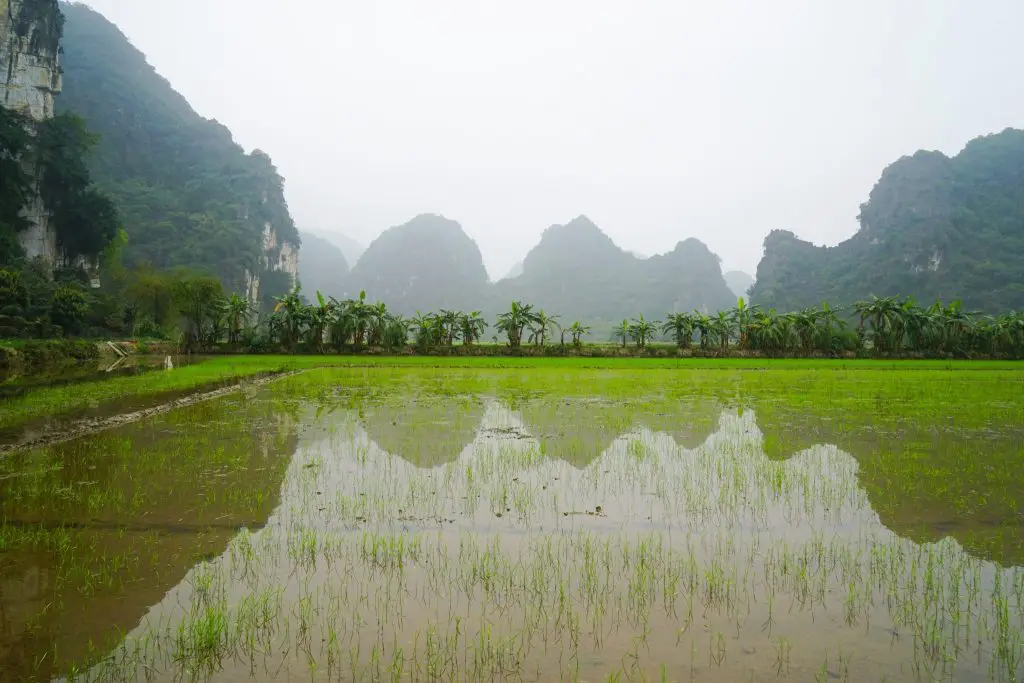 How To Get To Ninh Binh And the Hang Múa Caves Vietnam
If you are traveling to Ninh Binh, it is easy to reach it from almost anywhere in Vietnam. Located on the main train line going up and down Vietnam, you can easily catch a train from Hanoi to Ninh Binh, which drop you at the Ninh Binh train station, and a taxi is around USD 5 to the Hang Múa Caves.
You can also catch the same train from the south from Da Nang or Hue to Ninh Binh. If you have a Ha Long Bay tour beforehand, there is no need to head back to Hanoi and waste time – A direct shuttle leaves from outside the Ha Long Bay Marina to Tam Coc / Ninh Bing… Just ask your tour guide on the boat to get you a seat!
From other locations, there is plenty of different transport routes in Vietnam to consider.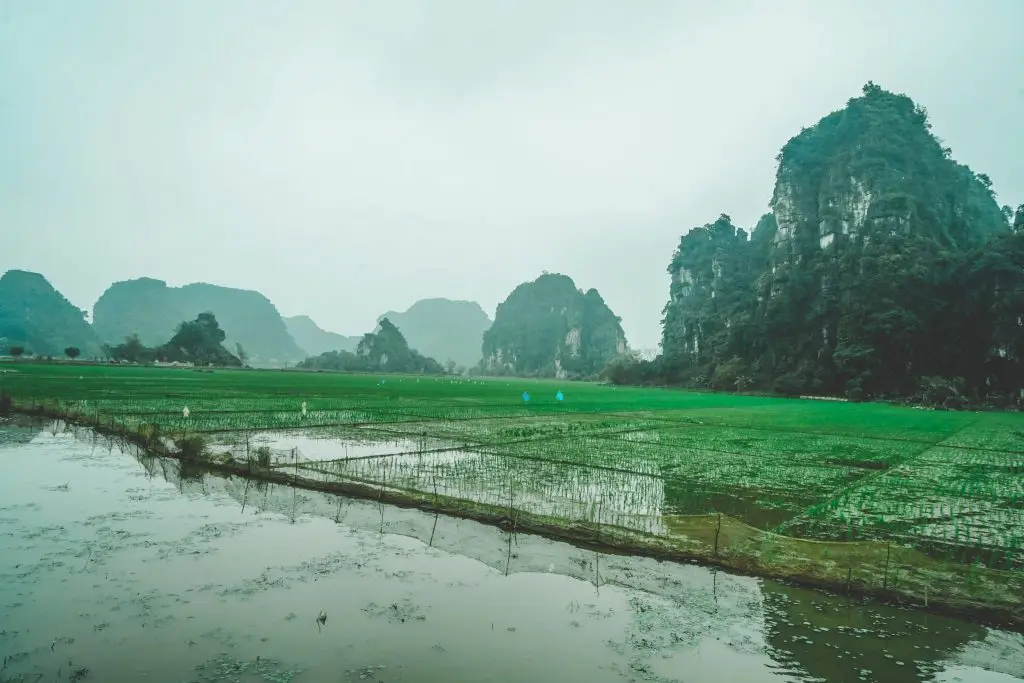 So there you have it, I bet you're sold right and are just dying to visit Ninh Binh and Mua Caves on your Vietnam trip, right? If you follow these simple steps, you are going to have the best experiences in the Ninh Binh area – and staying at Hang Mua Ecolodge and climbing to the top of that majestic mountain at sunset (or sunrise) is sure to be a highlight.
One of the most authentic areas of Vietnam easily accessible to tourists, you won't believe how many beautiful attractions you will be able to experience in just a few days. No wonder it is one of Vietnam's top highlights.
While I truly believe many of the best things to do in Ninh Bihn are found only by getting lost and discovering a lady plowing the rice fields beneath the limestone cliffs or seeing baby goats on the side of the road – I understand you might want a name to plan around, so I'll finish off by listing a few top attractions – through the Lonely Planet Vietnam has plenty more.
Just promise you will take the path less traveled, OK?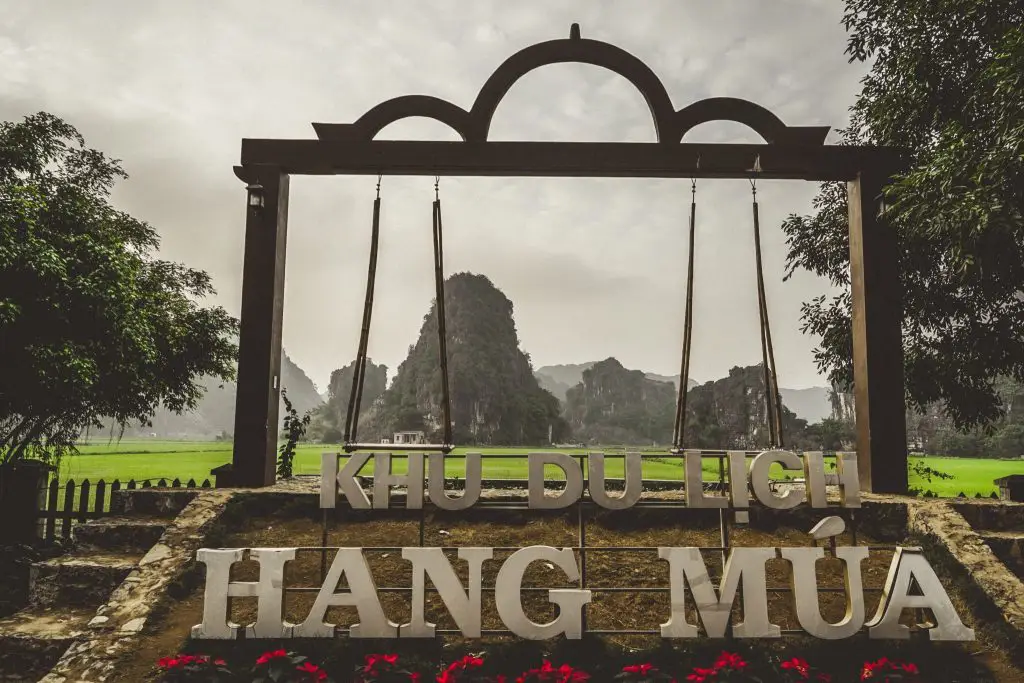 A Short List Of Things To Do in Ninh Binh
Mua Caves And Summit

– I've said it before, and I'll say it again. Probably the best view in Vietnam and the perfect place to relax in a peaceful setting (unlike crowded Tam Coc). Also, the Dragon at the top is hyper-Instagrammable, much like the

derelict Ho Thuy Tien water park in Hue.
Bich Dong Pagoda

– An ancient tiered pagoda hidden in the mountains and reachable by boat with plenty of natural caves.

Tràng An Scenic Landscape Complex

– An epic landscape recently declared

UNESCO World Heritage.

The beginning of your Trang An grottoes tour is going to be rather crowded but time your visit for a weekend after 1 pm, and you will be able to discover these glorious caves and scenes by boat with almost nobody else.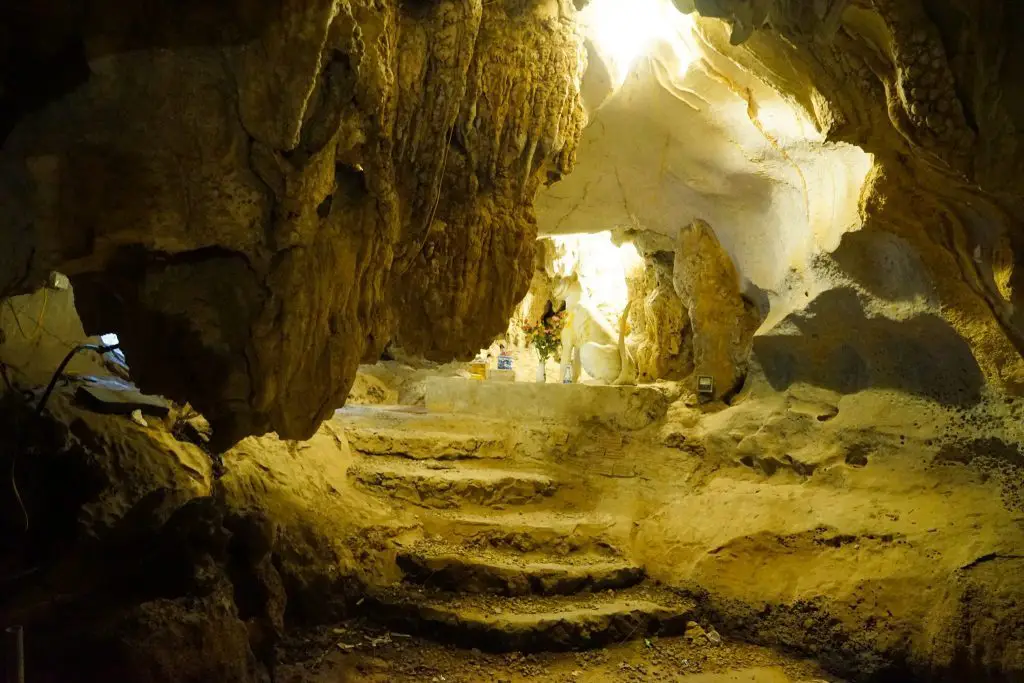 Hoa Lu Ancient Capital

– Not far cycling past the Trang An grottoes tour was the stunning ruins of the Hoa Lu Ancient Capital. The first fundamental Government of Vietnam, this is a great place to wander in the morning while the tour buses plow Trang An!

Van Long Nature Reserve

– Similar to Tràng An Scenic Landscape except smaller and far-less frequented. Many people claim it's a better experience, but you will need a scooter to get here.

Phát Diệm Cathedral

– Built in stone in 1892, this church is a blend of Vietnamese and European architectural and what is best summed up as a 'eclectic architectural style'.

Tam Coc Boat Tour

– From what we heard, this was the most over-rated thing to do in Ninh Binh, and it's easy to see why when you are there (two Tam Coc Boat Tour photos below and the middle one is the better, more peaceful view over the Tam Coc river from Hang Mua Caves Vietnam). Thousands of boats in a dirty pond and everybody screaming at you. We loved Ninh Binh but instead of a Tam Coc boat tour, head out on a more organized Trang An Grottoes Tour.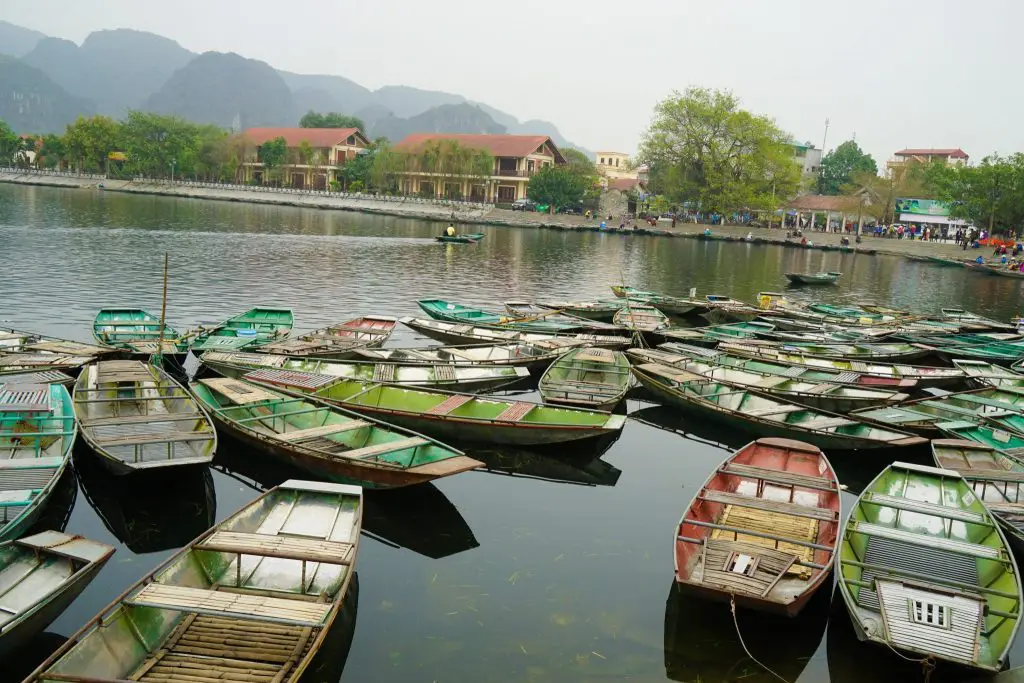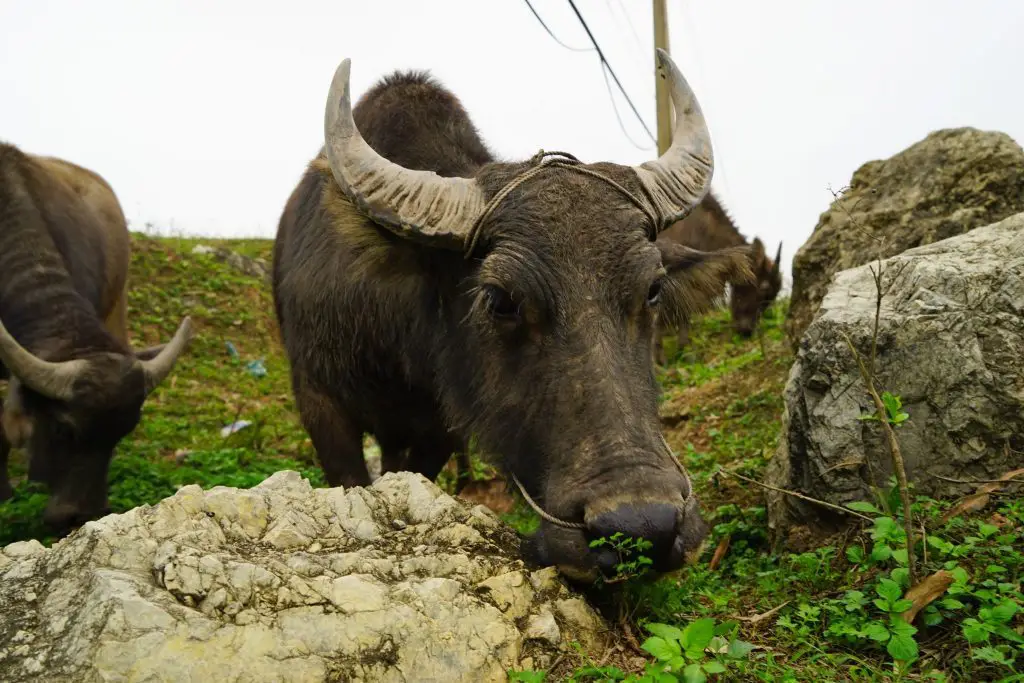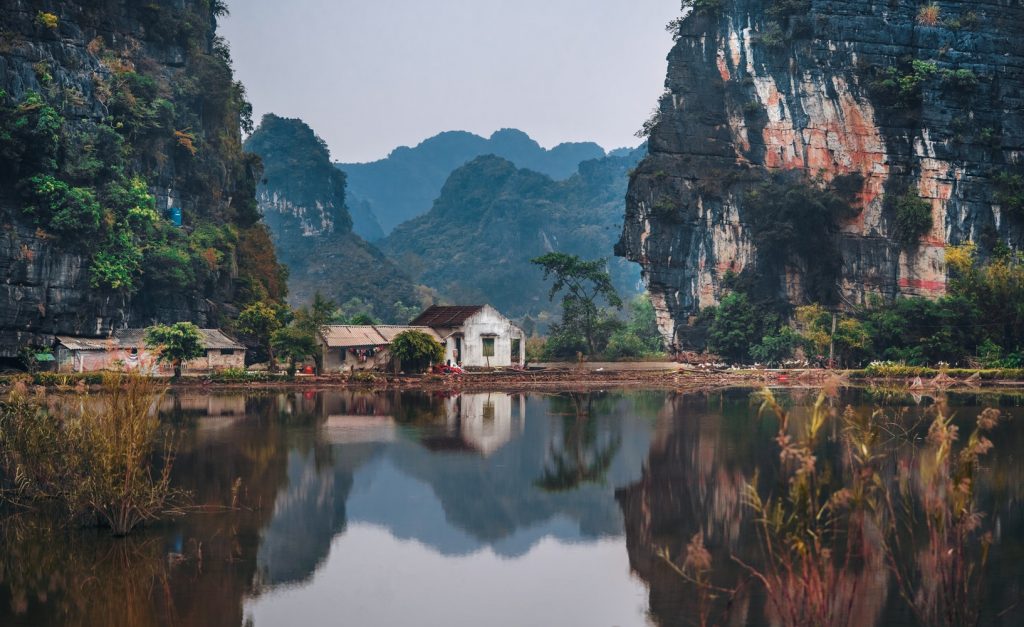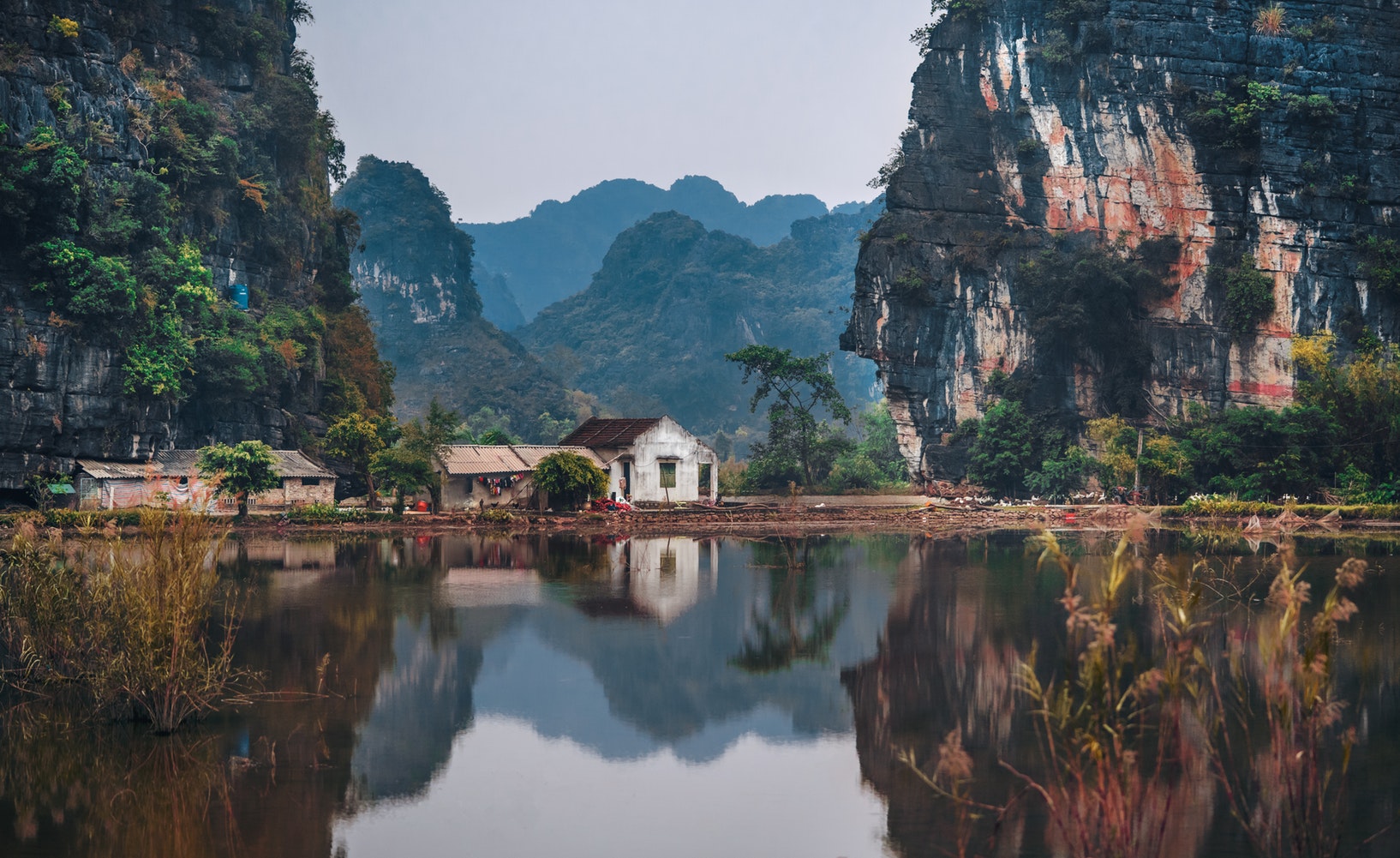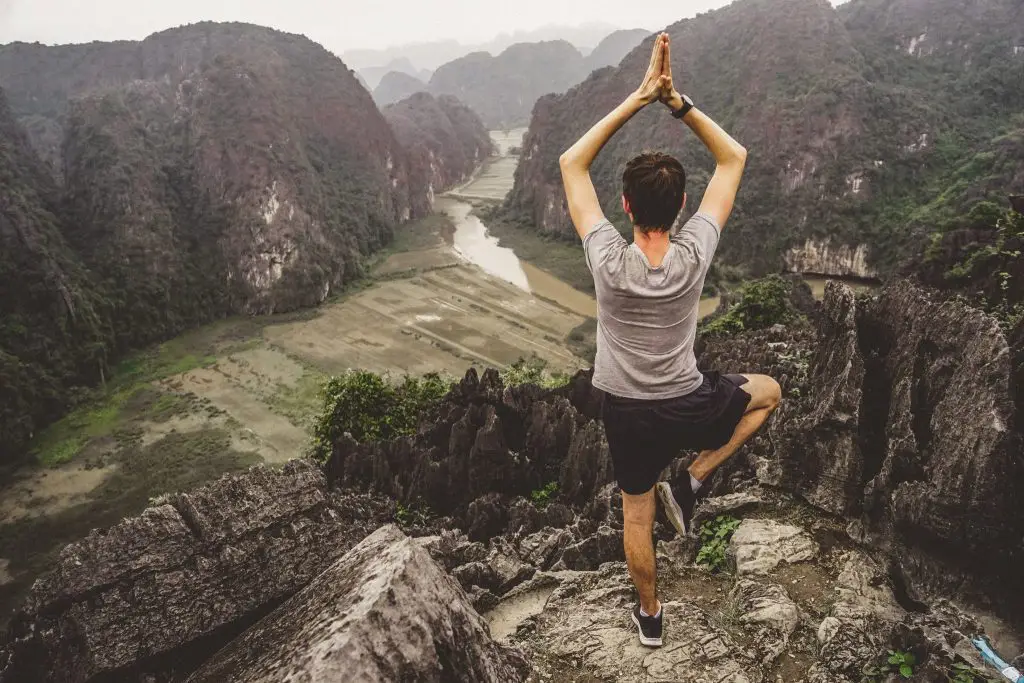 Staying Connected While Travelling
In today's increasingly connected world, staying online while traveling has become essential for a seamless experience. That's where eSIMs come into play, revolutionizing the way we access mobile networks during our global adventures. Say goodbye to hunting down local SIM cards at the airport; eSIMs provide instant activation the moment you land, sparing you the fortune usually spent on international roaming and allowing you to genuinely travel like a local (without getting hopelessly lost!).
With eSIMs, tasks like restaurant recommendations and reservations, up-to-the-minute public transport instructions, checking opening hours, and accessing further information become a breeze. And, of course, sharing your journey on social media is easier than ever. To stay connected wherever you roam, consider using either Airalo or Holafly. Airalo boasts the most extensive range of destinations worldwide, offering smaller data bundles tailored to your needs, while Holafly provides unlimited data packages and fantastic EU data deals.
So why wait? Embrace the future of travel connectivity with eSIMs and make your next journey effortlessly smooth.
Further Things To Consider Before Any Adventure
Now you're all set and prepared to explore our big wide world, why not sort out everything else out all in one go? If necessary for your travel plans make sure you have brought proper travel insurance, protected your privacy by getting a secure VPN, compared all the top hotel booking sites to find just what you're after, reserved an unbeatable rental car price and - of course - booked the best flight deals!
Or maybe just forget it all and go for a last-minute cruise or effortless tour instead?
Many budget travelers (including me) indulge in worldwide airport lounge access, so we can experience luxury while still slumming it in economy. Naturally, we would never leave home without a more general travel guide since we couldn't possibly cover everything here!
Just add an adventurous attitude and plenty of smiles - they go a long way - and that about covers it all! Now go out, find your own path and don't forget to share your best inspiration stories with me on Facebook, Twitter, and Instagram...I'd love to hear from you!