Vietnam is easily one of our favorite destinations in Asia, or even in the world. With breath-taking scenery, a rich and fascinating culture, delicious food and ever-changing cities, there's a little something for everyone here.
It's a country where you've always got something new to see, to do, to eat. Adrenalin junkies will love the range of thrilling outdoor activities to offer, from motorbiking through steep mountain passes to kitesurfing in the tropical bays. Just as heart-pounding is navigating the traffic in Ho Chi Minh or Hanoi, of course, where motorbikes maintain a constant flow through the streets.
There are signs of the country's complex past everywhere. French architecture and avenues point to Vietnam's time as a colony, traces of Chinese and Hindu influences are visible in the ancient buildings, cemeteries stand in memorial to the victims of the tragic war.
For all this respect for the past, Vietnam is not a country that stands still or looks back, as can be seen in the burgeoning skylines of the main cities.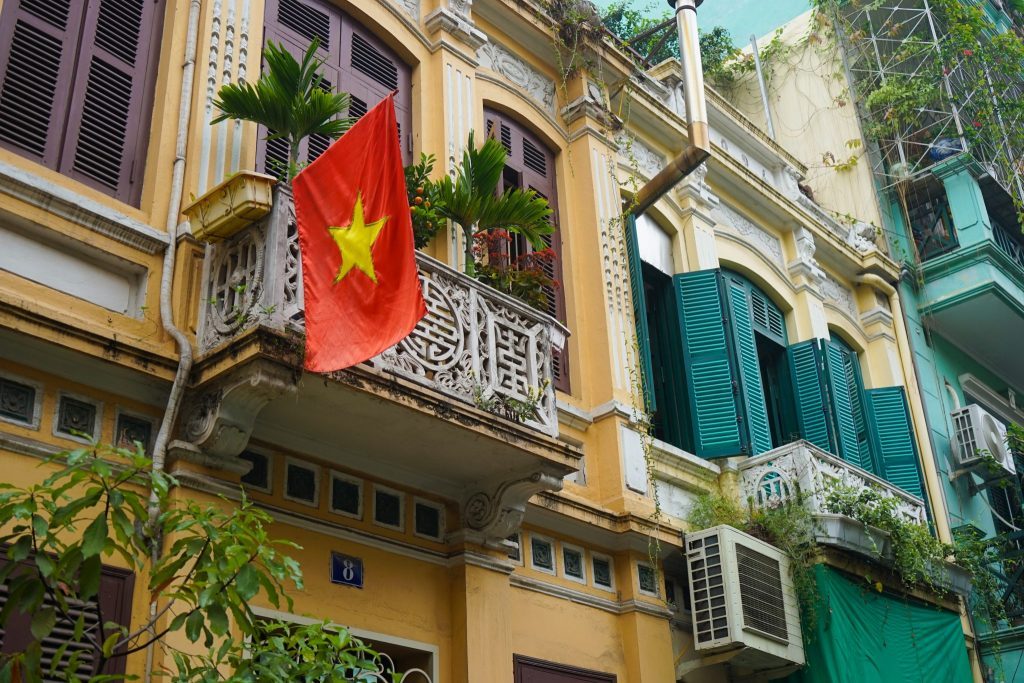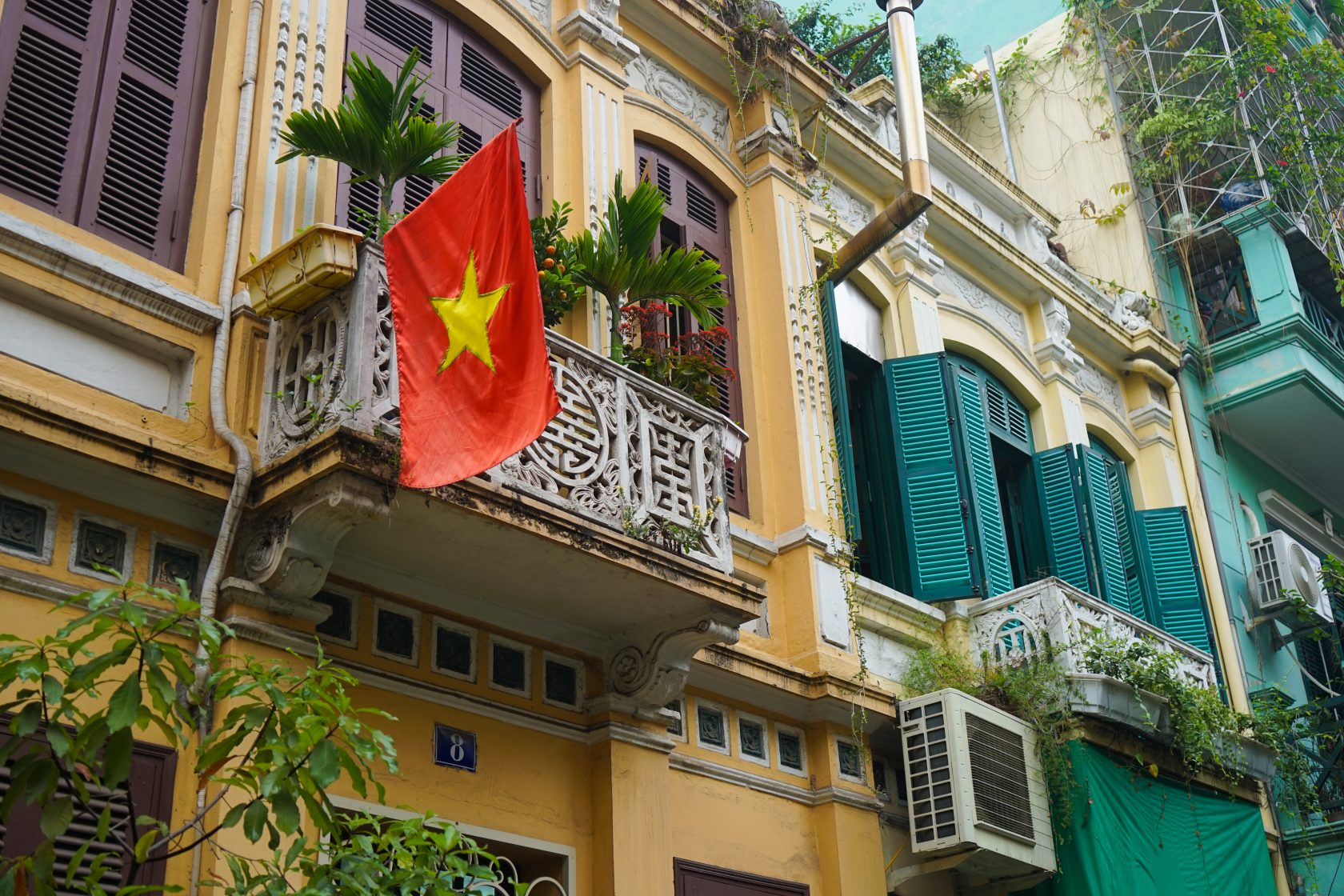 You can have a wonderful time in Hanoi, Hue and Ho Chi Minh, but it's the stunning landscapes that will really capture your heart. Lush, green mountains, intricate cave systems at Ninh Binh, golden beaches and the limestone islands of Halong Bay demonstrate the diversity and the beauty of Vietnam.
The geographical, historical and cultural diversity here surely has something to do with the diversity of the food. In the north, you'll taste Chinese flavors in the soup, while along the coast herbs and spices lend complex and subtle gusto to dishes you thought you knew. Barely anything compares.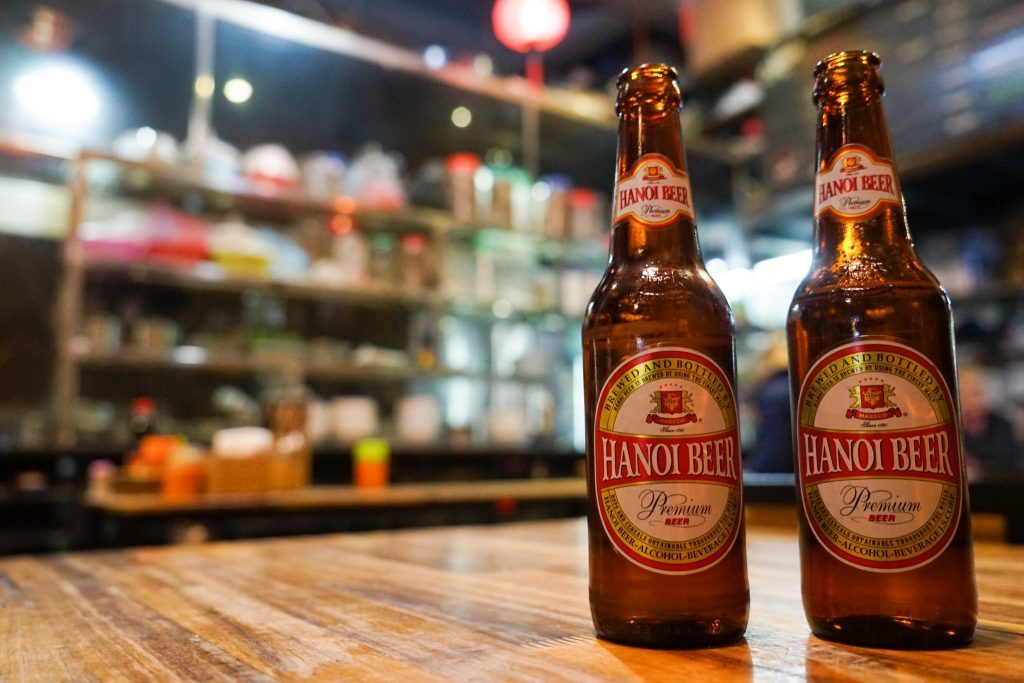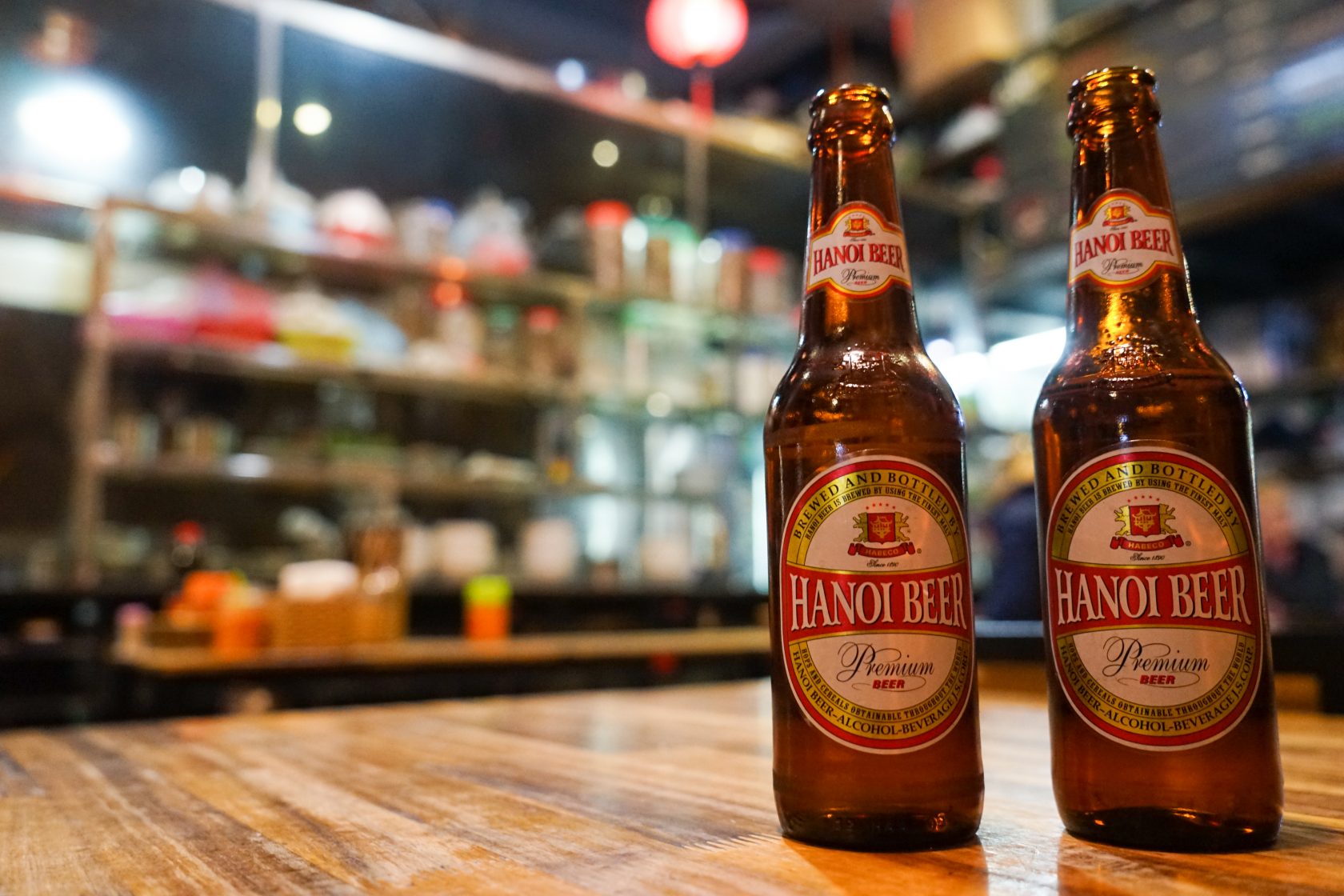 So, with so much on offer, how are you going to see the best side of Vietnam? We all know from experience that choosing where to go and what to see on holiday can be pretty stressful, especially with this much to choose from. Transport in Vietnam is not as simple as Western Europe or Japan after all.
The solution? A tour, of course!
Nowadays, tours are so much more than that stereotype of Bermuda-shorts-wearing, enormous-camera-carrying, loud tourists. You'll meet a variety of people who are all just as interested in travel as you, all helped in their experience by knowledgeable and friendly guides. It means you get a much deeper understanding of the places you visit, plus none of the planning hassle.
Win-win, right? The only thing you need to do is pick the right tour company. That's where we come in, with our suggestions for the best Vietnam tour companies around.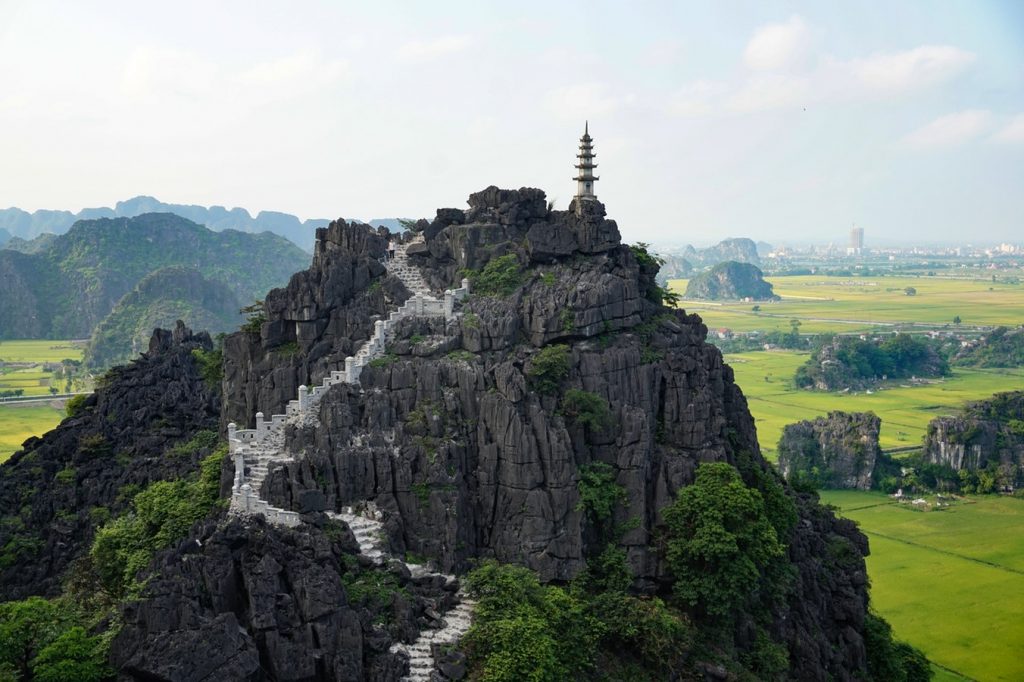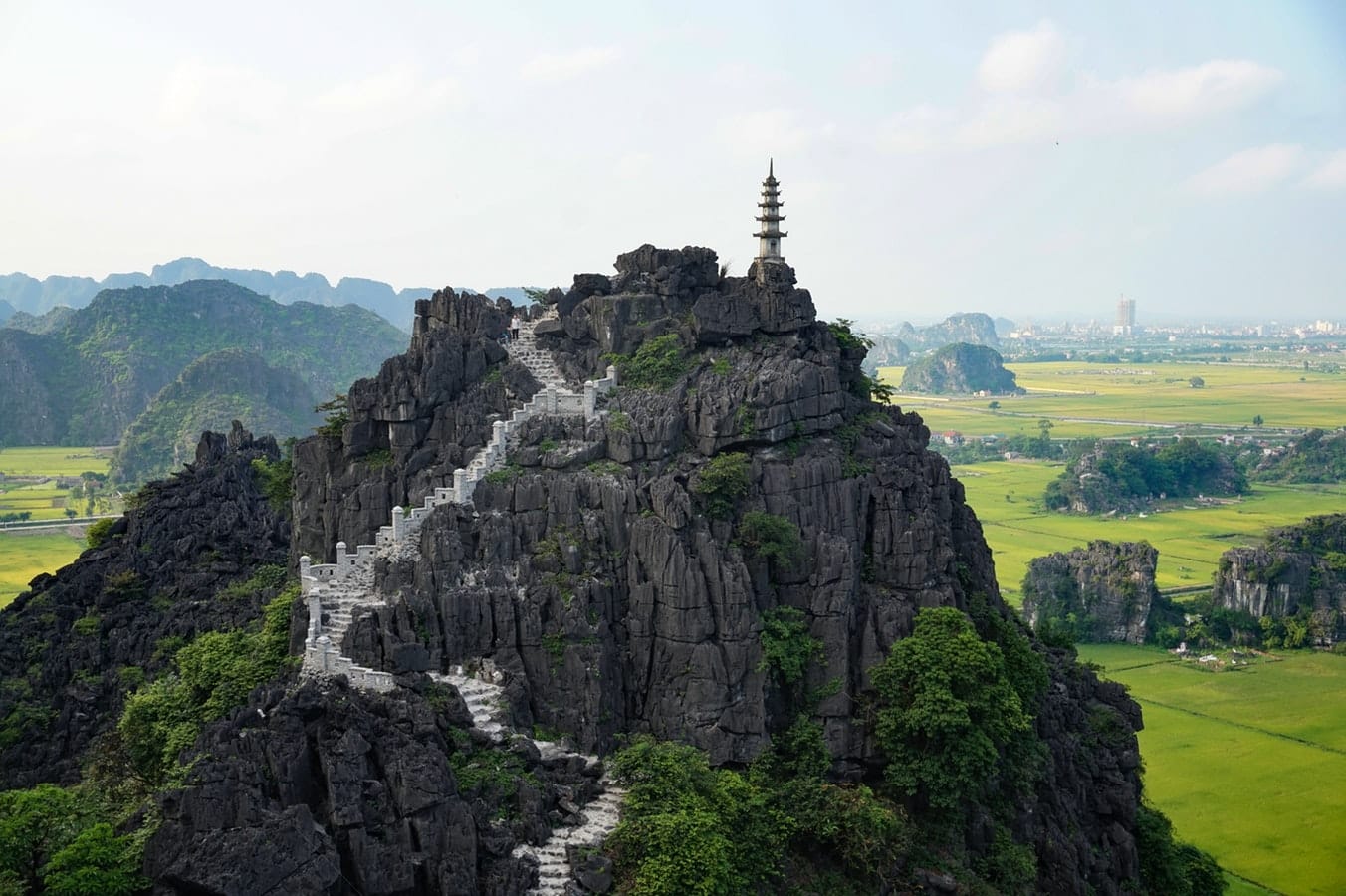 The Best Vietnam Tour Companies To Discover Vietnam With! 🇻🇳
Stray Asia has been taking an alternative approach to group travel since 2001, offering flexible 'road trip' style options for explorers who like to maintain their independence and make decisions about where they stay, how long for and what they do while they're there.
It's all bus travel, so you'll find that the average age of your fellow travelers is 20-something. There's a social feel onboard the coaches, so don't be surprised if you find yourself with new traveling companions.
The routes Stray Asia have designed for their Hop On/Hop Off buses don't only stop at the 'main' destinations; they also take you to remote areas and hidden gems around the countries they visit. While accommodation isn't included, the guides on board the buses can help you find and book places to stay, as well as offer advice on things to see and do.
These tours are the perfect fit for travelers who love to go places, but hate booking transport – and easily one of the best Vietnam tour companies around.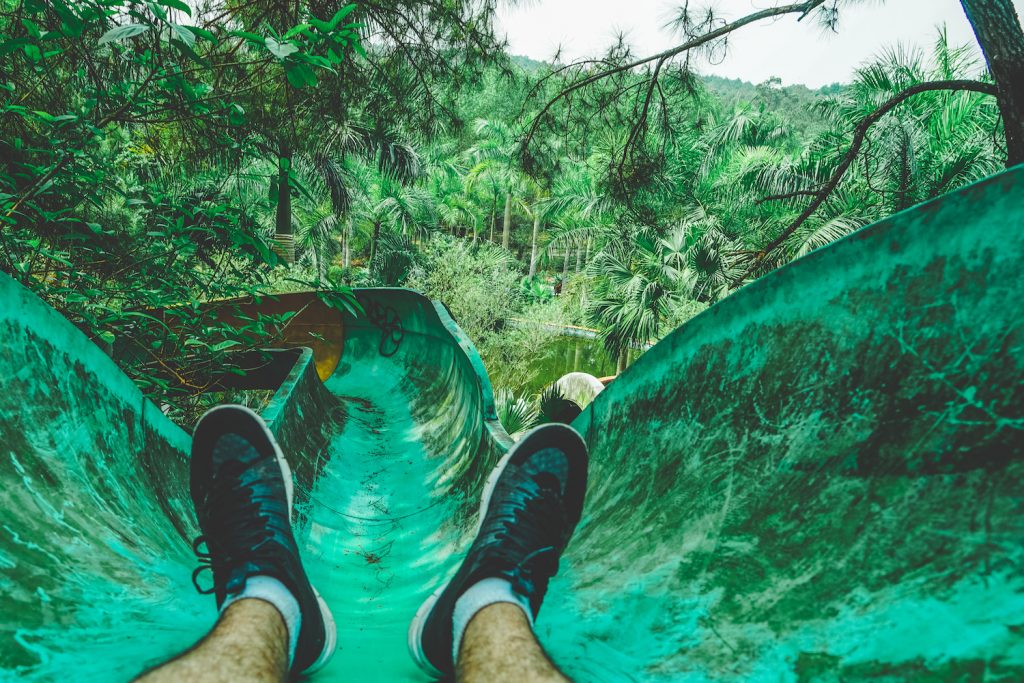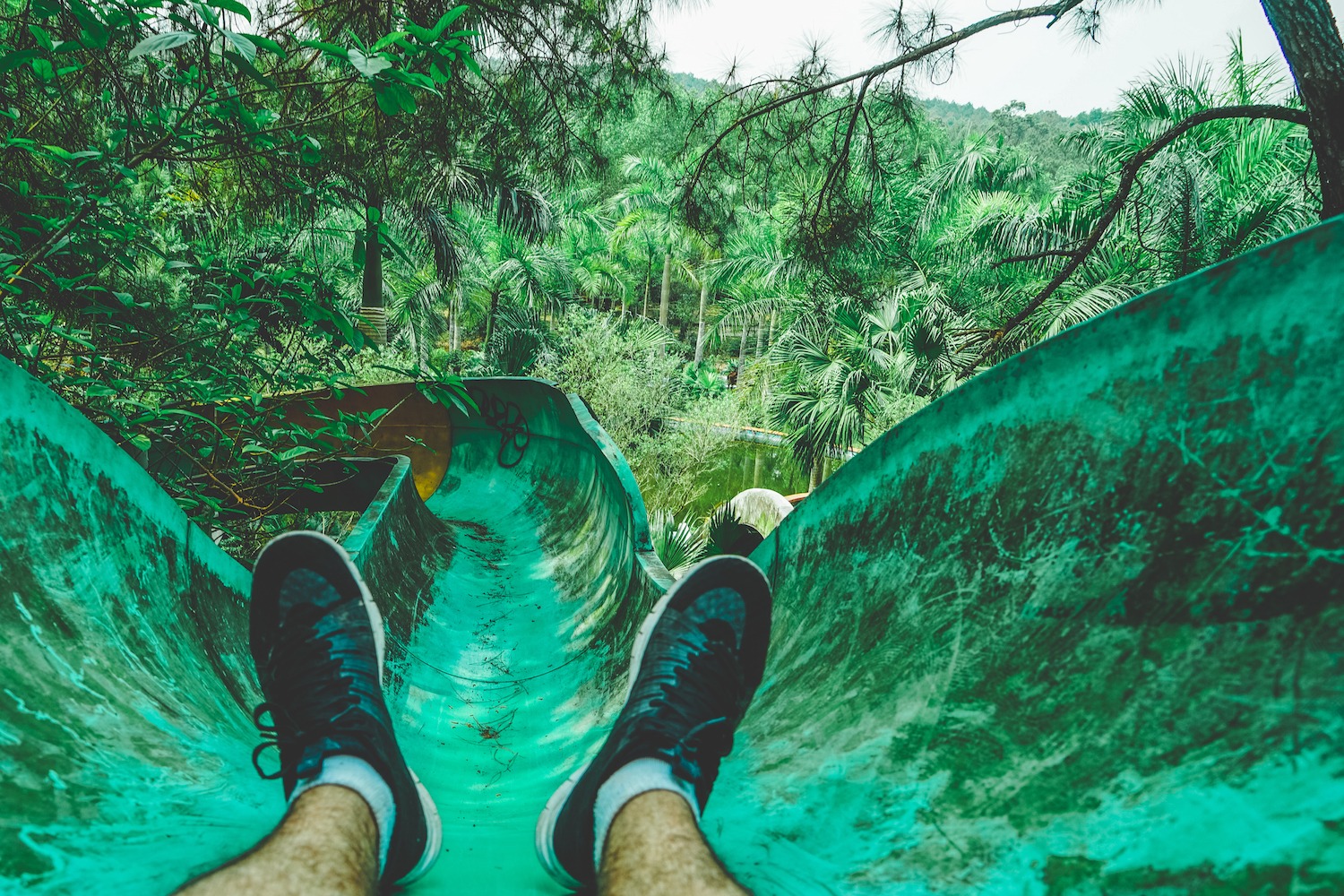 This is definitely an option with a difference, as technically it's a 12-month Hop On/Hop Off pass that gives you coach travel from Ho Chi Minh to Hanoi and includes a knowledgeable local guide and entrance fees to attractions including the Vinh Moc Tunnels, Datania Waterfall and Paradise Cave. If you treat it as a tour, the 8 destinations between the two major cities can be completed in 2 weeks. The lucky among us might be able to stretch that out for a year!
The Dong Pass shows you the beauty of Vietnam in all its diversity. You'll spend time in the hectic and intoxicating cities, kicking back in leisurely Hue, exploring the stunning Phong Nha-Ke Bang National Park and enjoying remote seaside locations like Bai Xep.
Whether you're discovering natural or ancient wonders, snorkeling in crystal-clear waters and trying delicious food, you're getting a comprehensive picture of Vietnam. Your friendly guide can help you with booking accommodation or finding places to visit.
Approximate cost per day: £53 – not including accommodation.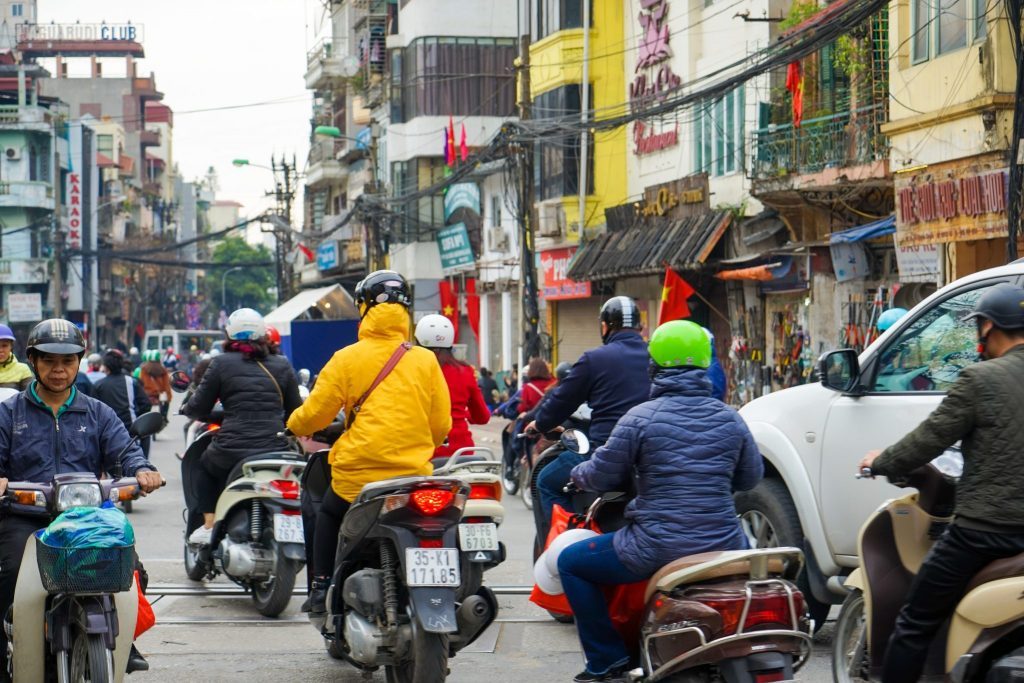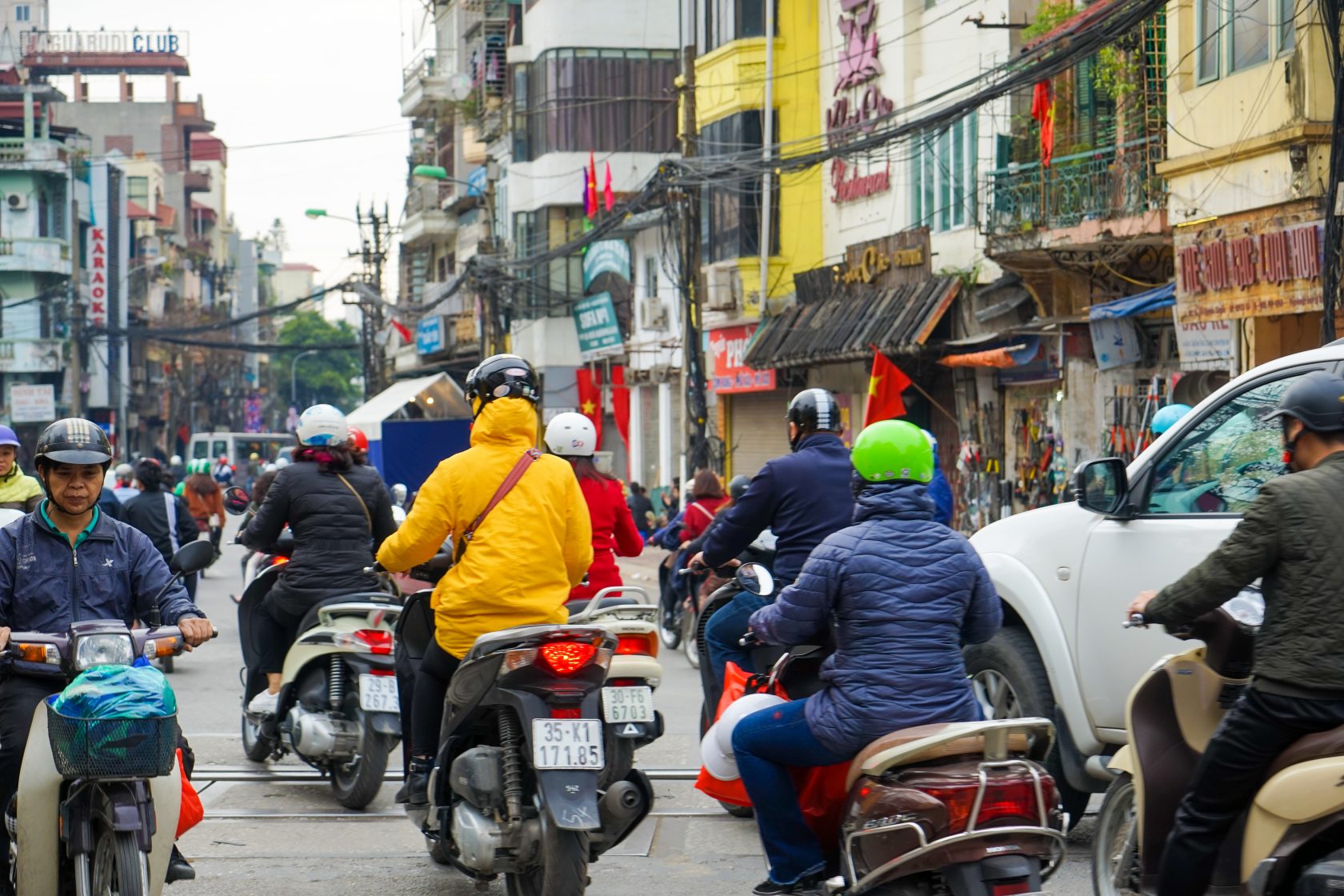 Professional, passionate and responsible, G Adventures is not only one of our top choices for Vietnam tour companies, but one of our top tour companies full stop. It runs sustainable and creative tours that aim to change people's lives through travel.
They plan itineraries with interesting activities that also have plenty of free time built-in, so you have the opportunity to explore independently or simply have a bit of breathing space.
The great thing about G Adventures being such a big company is that they can offer a huge variety of tour types to suit every travel style. You might want to travel with people of a similar age, with other families, with fellow active types or experience wildlife on one of their Jane Goodall Collection tours.
Selecting your tour like this means that you feel assured that your itinerary will be full of things you want to do, and people who want to join in. There's a full range of Classic, Marine, Family, Active and 18-to-Thirtysomethings tours in Vietnam.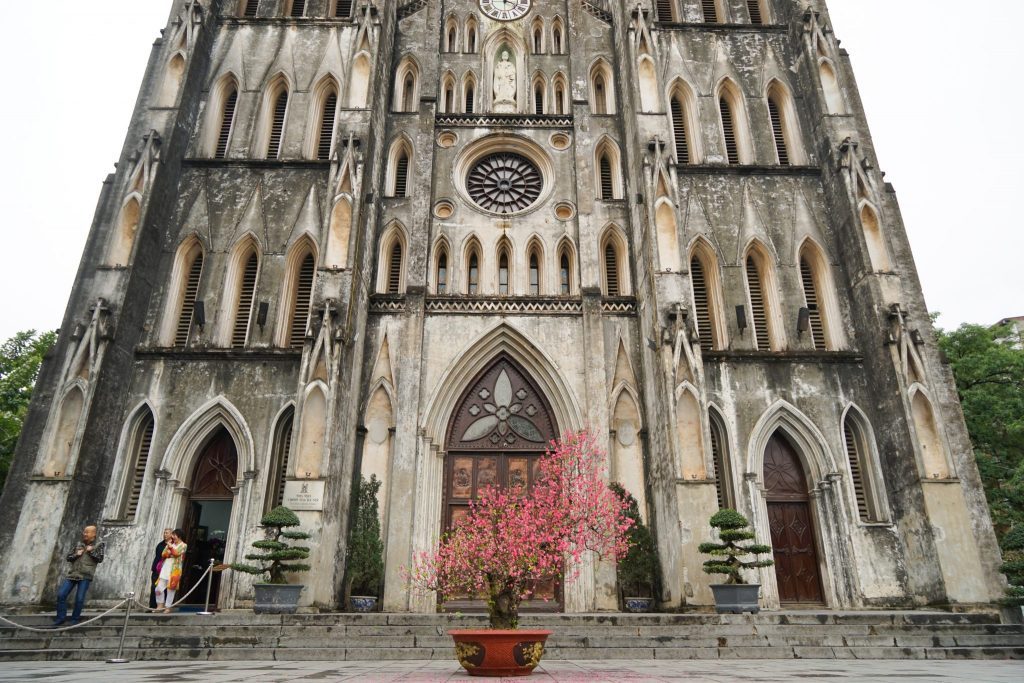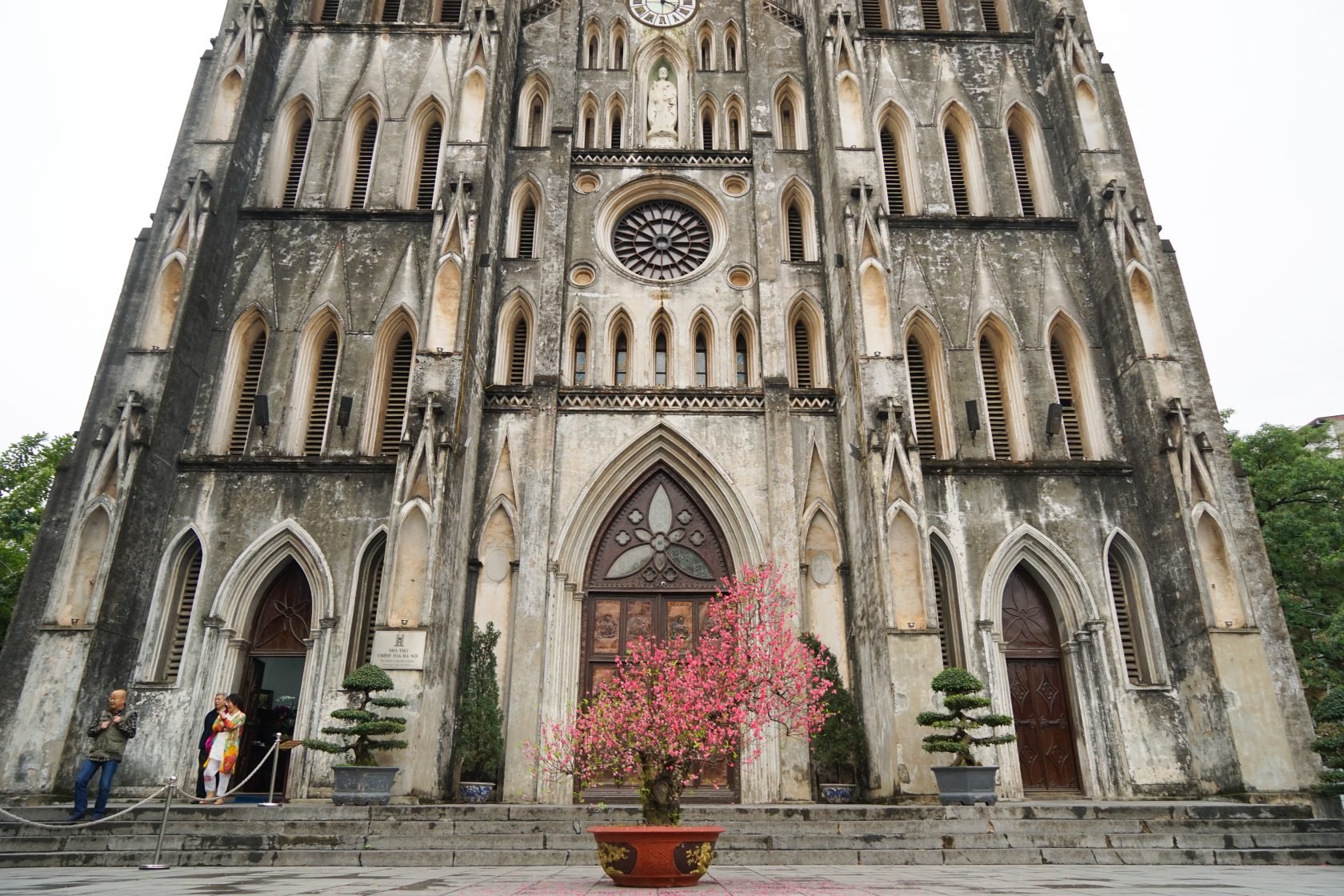 From Ho Chi Minh to Hanoi, the fun and new adventures never let up on this 12-day tour. There's something for everyone as the trip takes you from the hustle and bustle of Ho Chi Minh to the golden beaches of Nha Trang.
Time in Hoi An and Hue gives you a chance to see city life in Vietnam at a slightly less frenetic pace, as well as venture out on a motorbike tour and see a noodle-making demonstration.
The 'nightlife' aspect of this tour comes into play throughout the journey as there are plenty of places to enjoy a beer or several in Vietnam. From beach parties in Nha Trang to street beers in Hanoi, you and your fellow 18 – 39s explorers are sure to find a lot of time to have fun.
Another highlight is the junk boat trip in spectacular Halong Bay where the craggy limestone islands rise out of placid waters. The 'Chief Experience Officers' provide guidance, support, and flexibility.
Approximate cost per day: £43.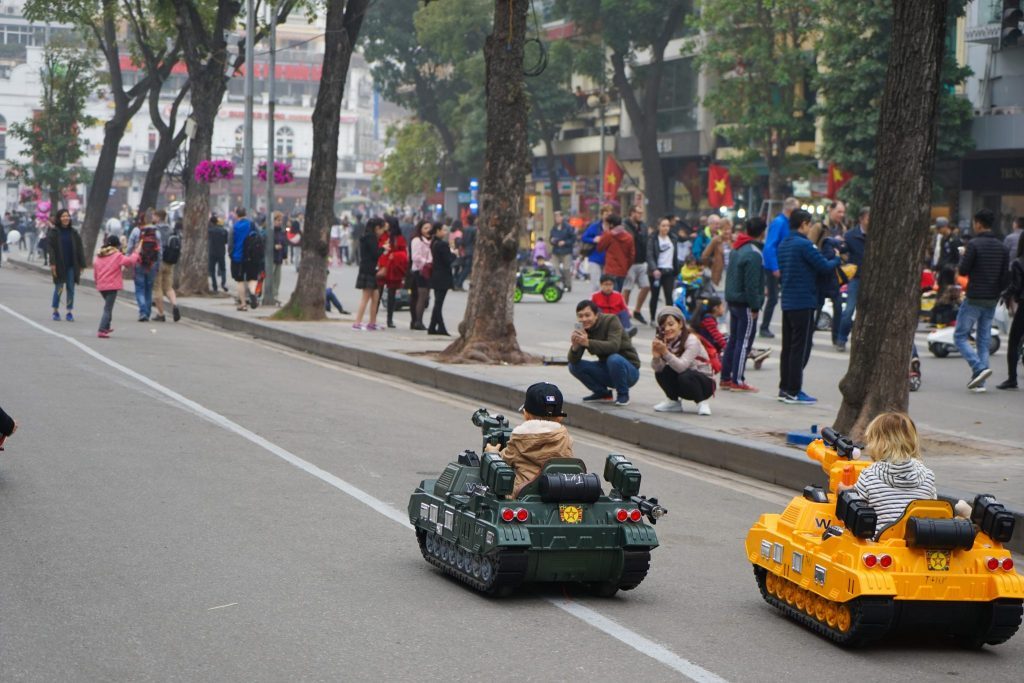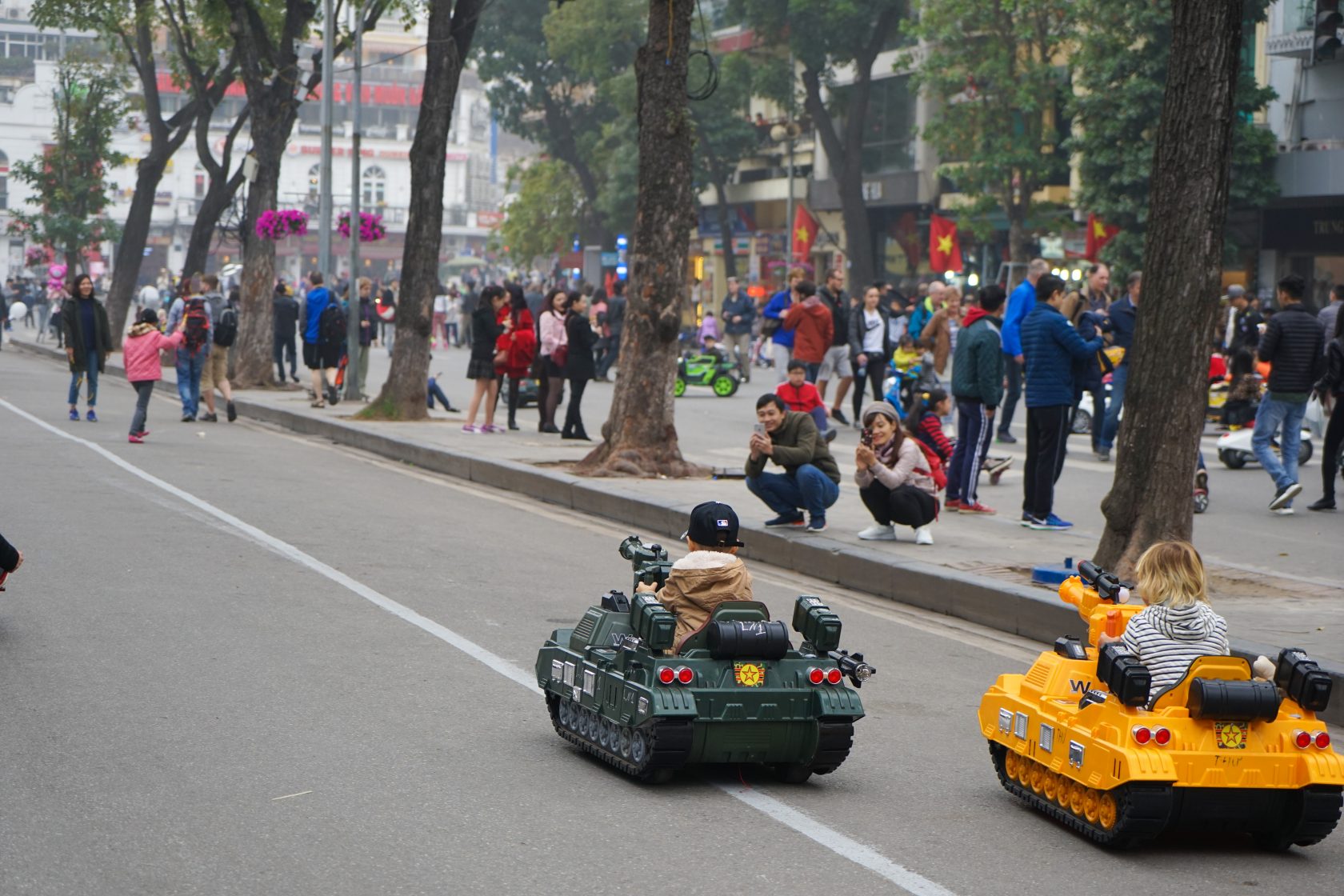 Intrepid Travel is all about the new, whether that's new places, experiences, friends or dishes. This open-minded approach is exactly what you need when you're visiting a diverse country like Vietnam.
It means that they go out of the way to ensure you have the trip of a lifetime and see the smaller things that really make a holiday special. Their guides are local, as well, and help you understand the places you see.
Everyone is welcome on an Intrepid tour, whether you're traveling alone, with your family, in a couple or with friends. Tours are categorized by level of comfort (from 'basic' to 'comfort') and have a range of themes depending on what activities you'd like to prioritize. Itineraries are always varied and have a balance of group activities and time for yourself.
They use local accommodation and dining options both to support the communities and offer you an authentic experience.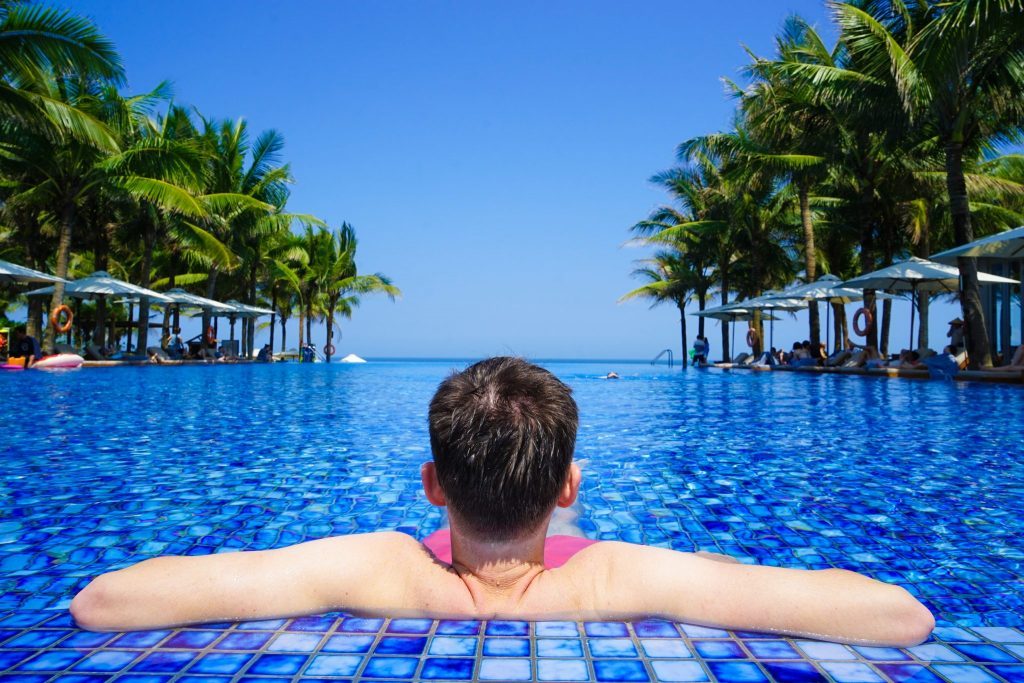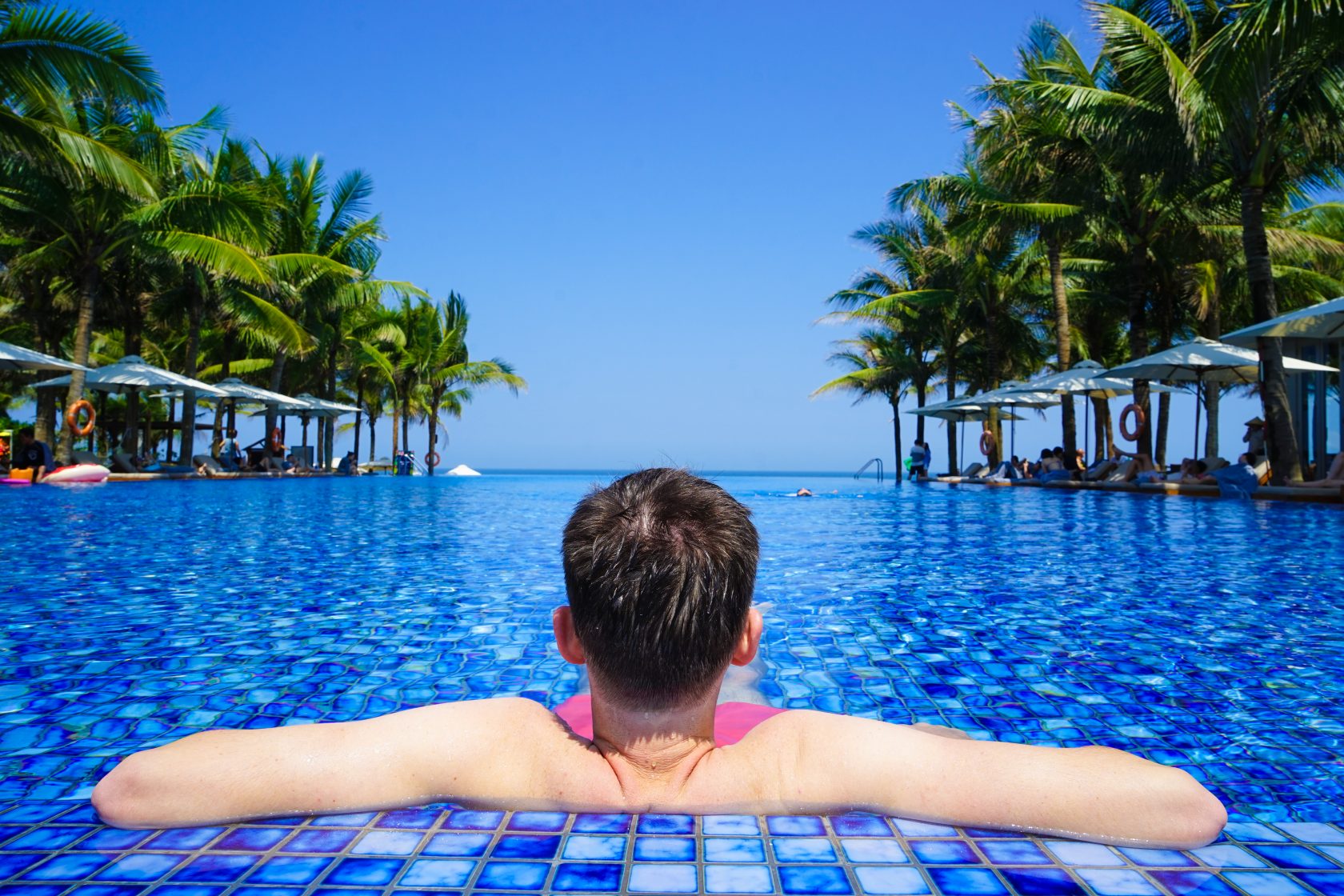 Vietnam has a wonderful coastline, so what better way to enjoy it than by boat? Usually, passengers stay on land, with only the occasional foray into bays; this tour allows you to see the beauty of the coast without missing out on the iconic spots on the mainland.
Board your small ship (approximately 48 passengers) in Ho Chi Minh before beginning your cruise north, exploring the cities of Hoi An and Hue along the way, as well as coastal spots like Quy Nonh and Phan Tiet.
The most spectacular destination has to be Halong Bay, an almost otherworldly World Heritage Site where you can swim, kayak and explore the caves. You won't miss out on Phong Nha-Ke Bang National Park either, as a bus will take you inland to see the unspoiled nature.
Days of cruising provide a nice balance to all this sightseeing. Relax on deck with new friends or a good book, watching the sea go by. Leaders on board ship give you further insights into this fascinating country.
Approximate cost per day: £270.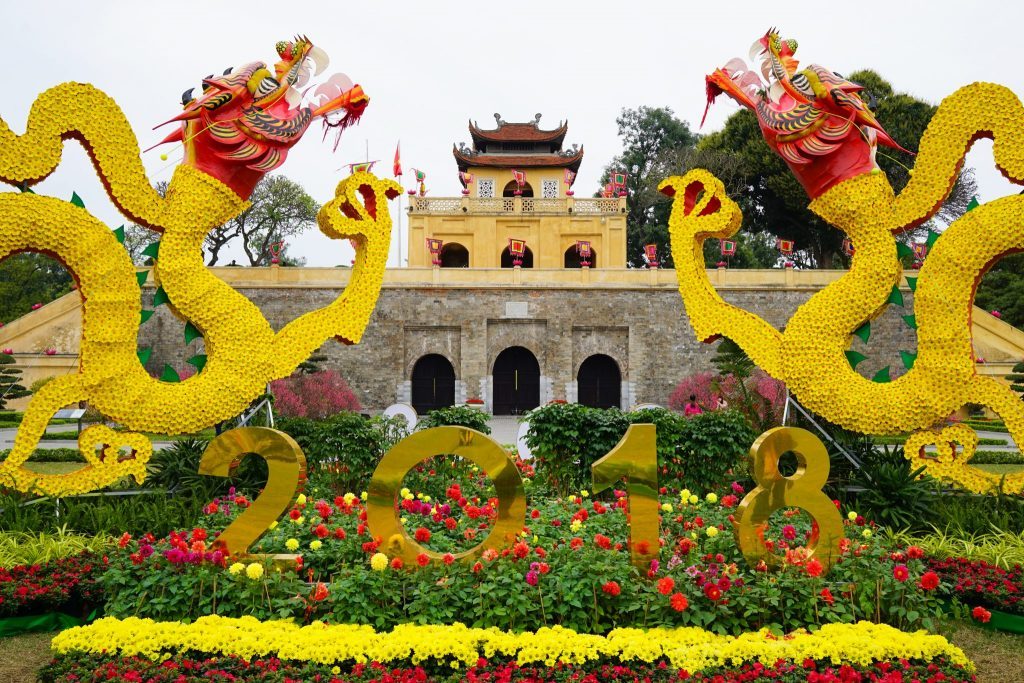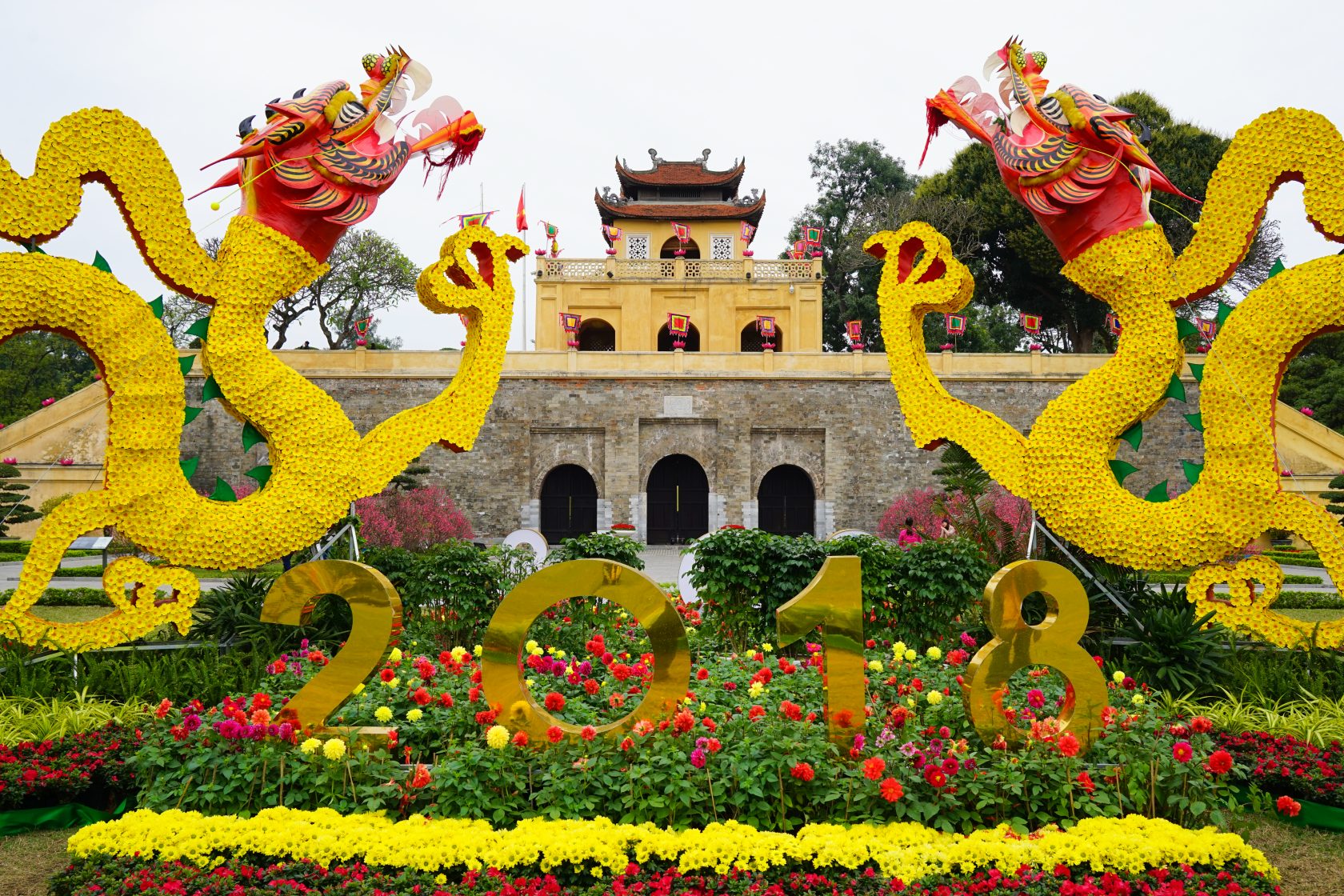 As you might guess from the name, this tour company is perfect for those who love the two-wheeled life – and is a little different from other Vietnam tour companies. Art of Bicycle Trips was founded in 2010 when the owners were enjoying a 100km cycle through India and now arranges bike trips all over Asia.
They can see that this is a truly unique way to see a new country as you can take things a bit slower, appreciate the small things along the way, and get to know the local life and culture.
Their experience with cycling also means that the team can craft well-balanced itineraries that are active without being overwhelming. There's always rest time and activities are chosen based on advice from local specialists. The bikes are good quality, of course, and your leaders are adept both at guiding you around new places and fixing the steeds!
Choose different riding levels and between classic, family and private trips.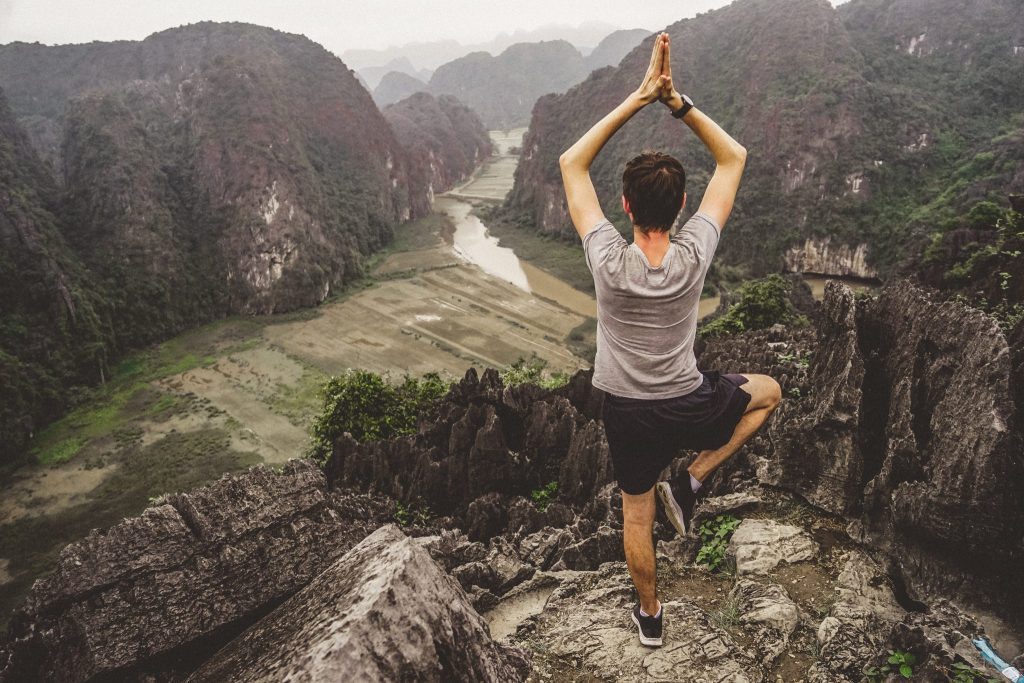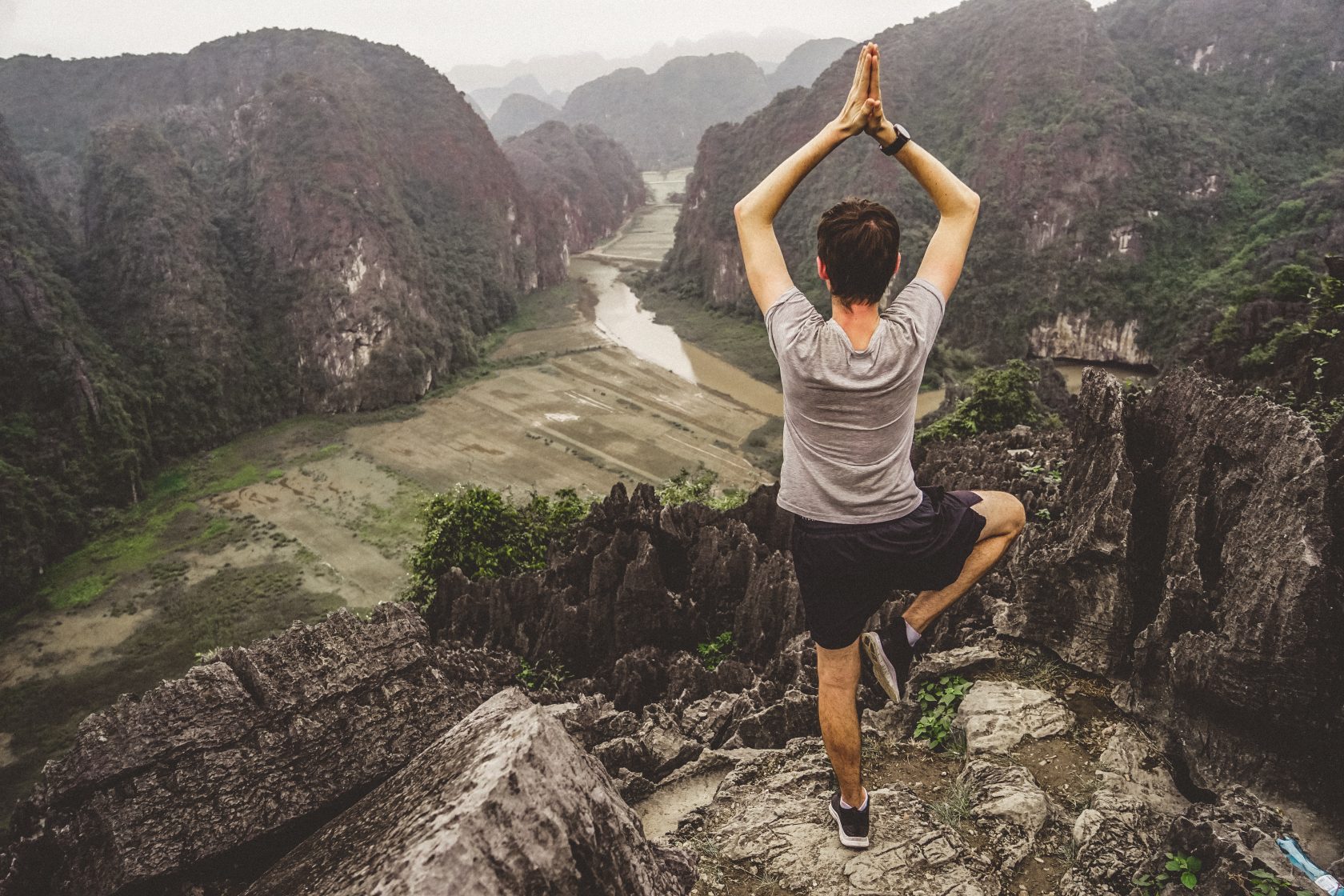 Yup, this is definitely a tour you'll need to train for a little bit but the rewards are well worth the effort. 17 days of exploring the most beautiful areas of Vietnam on two wheels, feet or by paddle is the experience of a lifetime. You see all of the famous spots from a totally different perspective – trust us, it adds to the experience!
Kayak Halong Bay, cycle through Da Lat mountains and the Mekong Delta, hike to the three peaks of the Langbian mountain. There are so many highlights on this trip, it's hard to know where to start. You'll end each day tired, happy and ready to see even more.
You travel from Hanoi in the North to Tra Vinh and Can Tho in the South, before finishing in Ho Chi Minh. Along the way take a cycle loop through the World Heritage City of Hue, rest up a day in Hoi An, enjoy tropical, rural, coastal and mountain view bike rides.
The average distance is about 50km a day, so make sure you're prepared for that! Don't worry, it's not all hard work; you'll definitely have some time to swim in the sea and sample the range of delicious dishes.
Approximate cost per day: £164.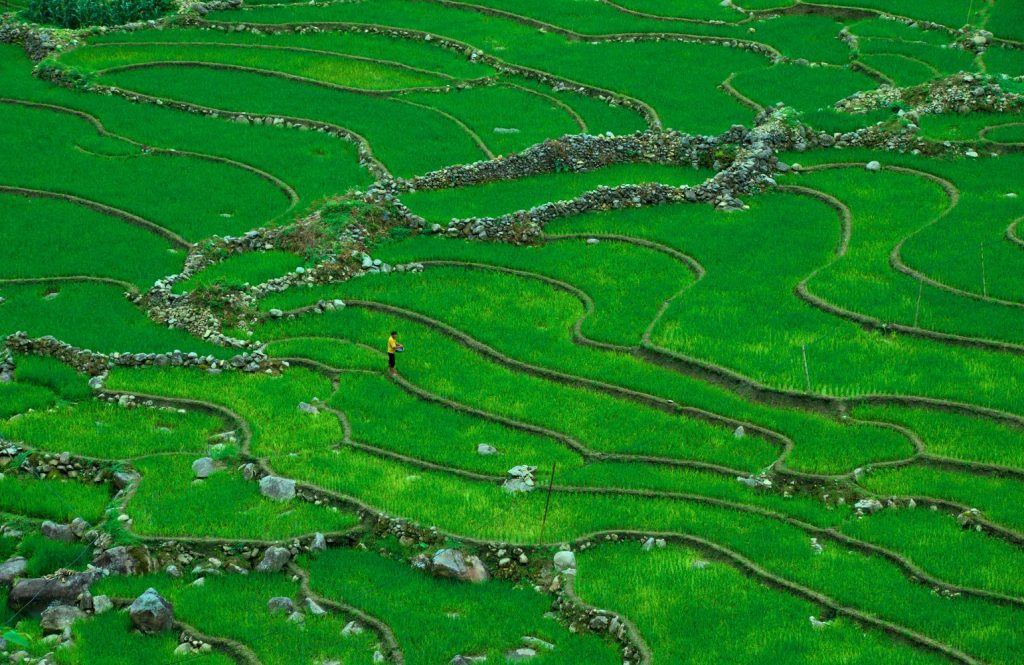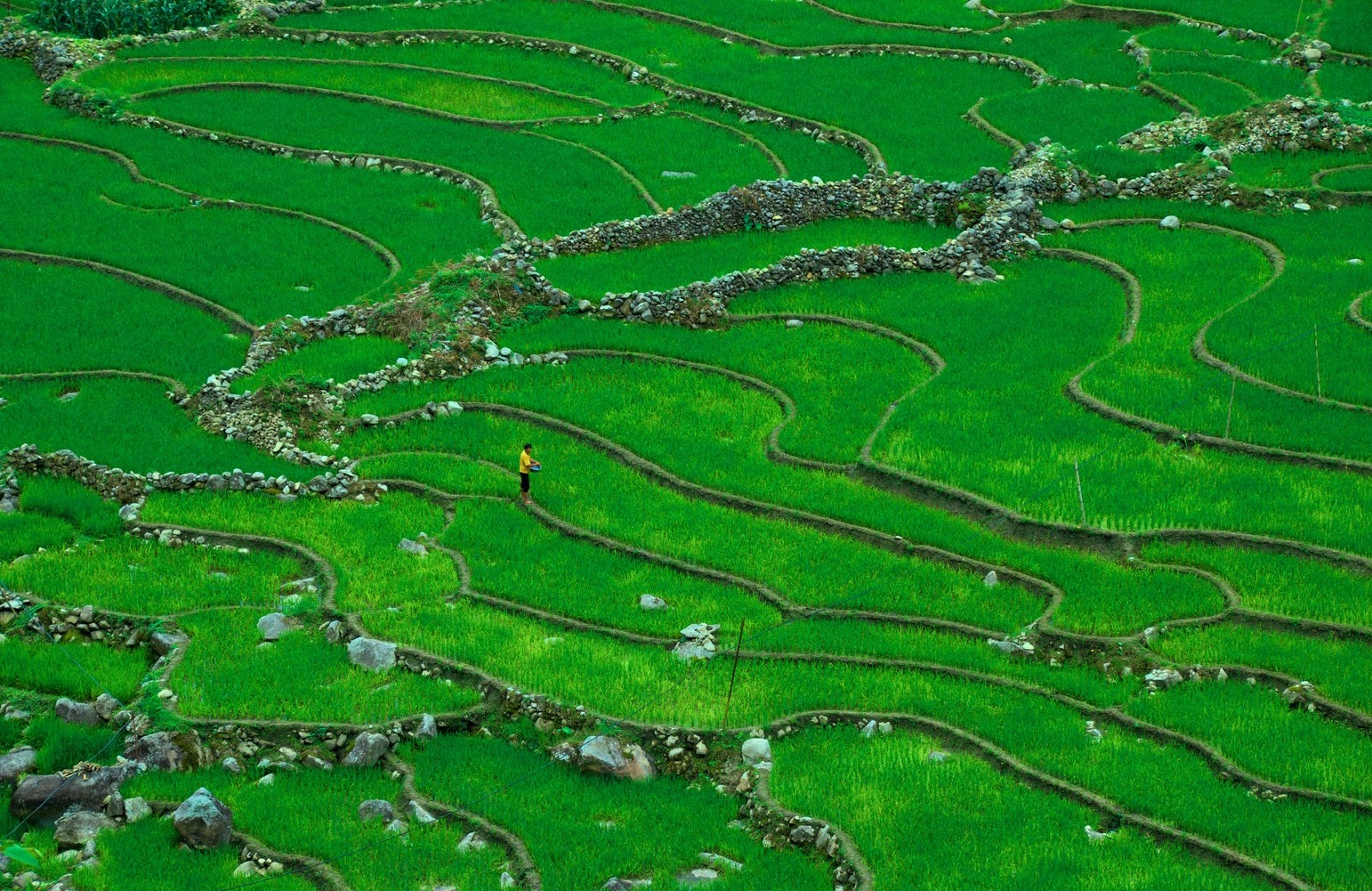 You might guess this from the price point: Peregrine Adventures is one of the high-end Vietnam tour companies. However, you definitely get what you pay for.
In the case of this company, it's groups of 12 or less, high-quality accommodation (there's a 'Feature Stay' in every trip), unique itineraries and (almost) all-inclusive prices. There's no rushing around to tick all the boxes here; instead, you take things slow, soak up the atmosphere and explore properly.
Over 40 years' experience in travel means that the team here really knows what people want and what makes an experience special. The activities involve immersing yourself in the culture and meeting local people, while every aspect of the transport and excursions has been carefully considered.
Guides are knowledgeable and engaging, ensuring their place on any list of the best Vietnam tour companies.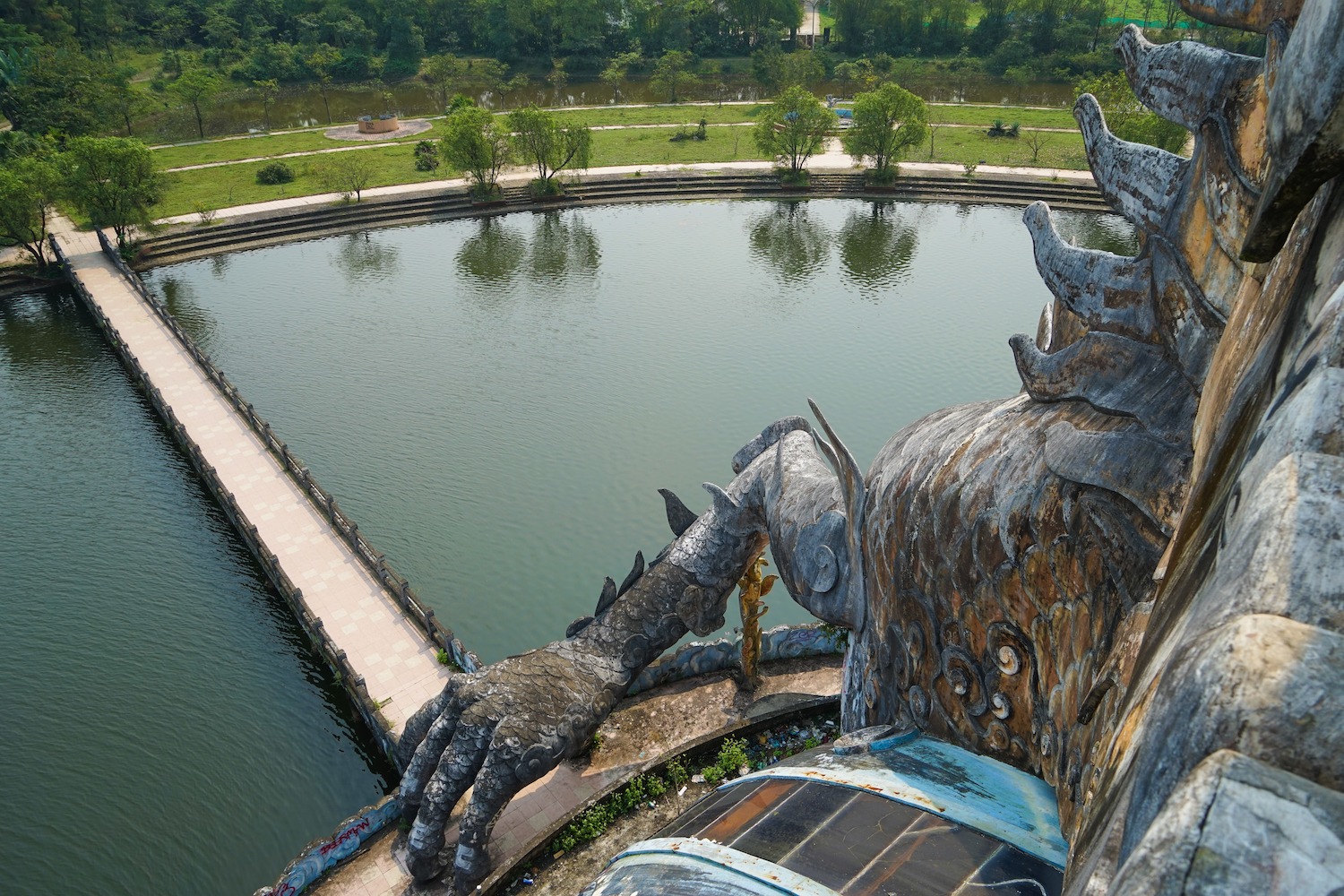 This 10-day trip is a leisurely way to see the North Vietnam coastline and its most significant sites. Starting in Hanoi and ending in Hoi An, along the way you'll take in stunning Halong Bay, the imperial capital of Hue, the National Park and the tunnels of Vinh Moc and Khe Sanh.
The ship is a motor sailor that fits 49 guests in 25 cabins and has a range of services. It's a pleasure to spend time on deck watching the shoreline slip past, or enjoy a drink with fellow passengers.
There's a huge range of activities on offer, such as walking tours, puppet theatre, 'laughing yoga', exploring the enormous Paradise Cave, snorkeling and a tour of Halong Bay on a smaller boat. Seeing Vietnam in this way is idyllic whether you're a first-timer or have visited many times before – it's something completely different.
Approximate cost per day: £286.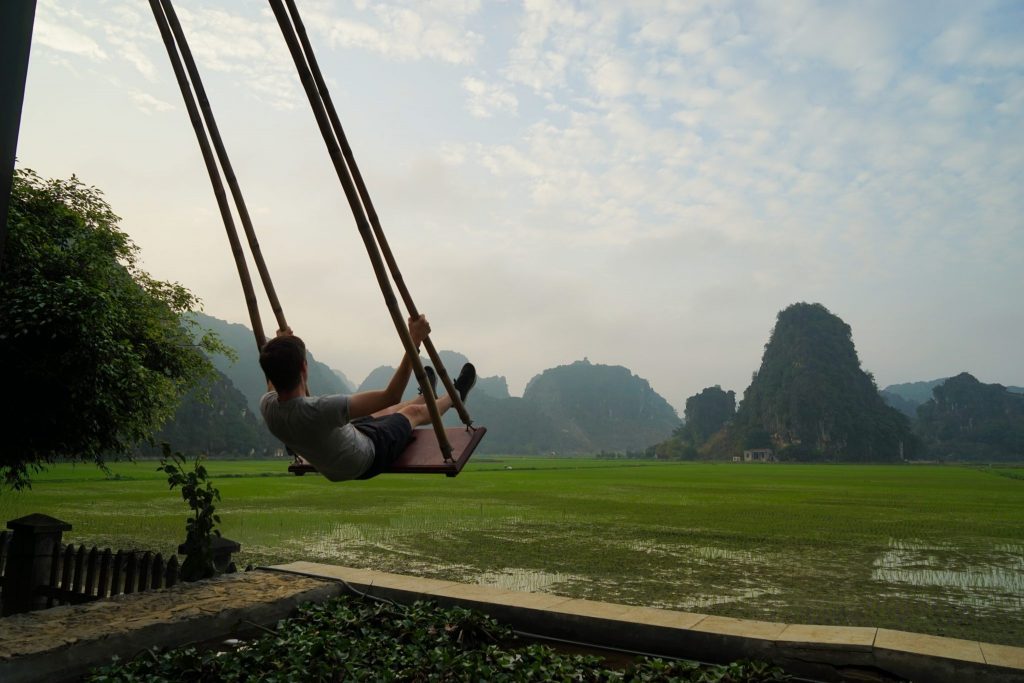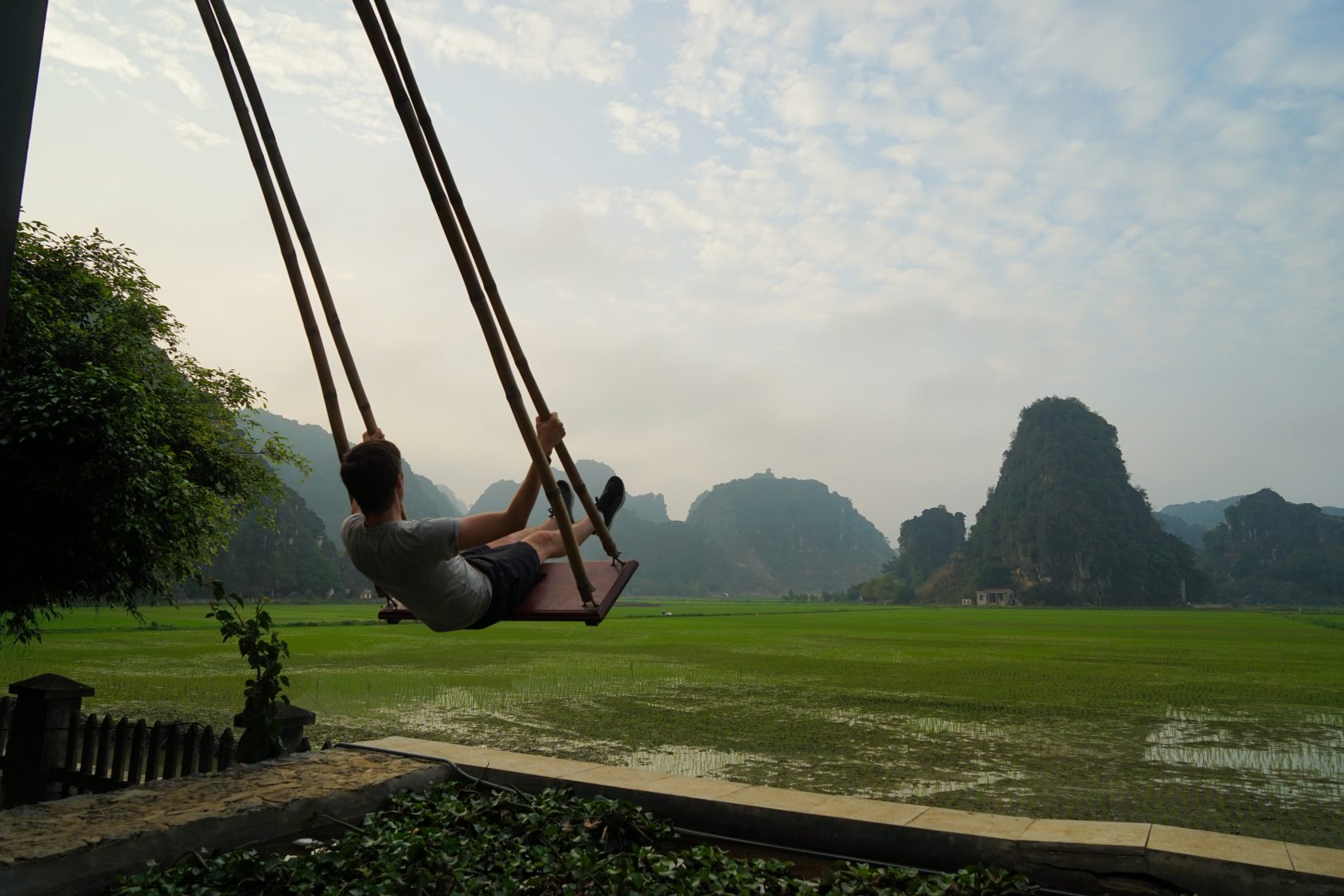 Further Things To Consider Before Any Adventure
Now you're all set and prepared to explore our big wide world, why not sort out everything else out all in one go? If necessary for your travel plans make sure you have brought proper travel insurance, protected your privacy by getting a secure VPN, compared all the top hotel booking sites to find just what you're after, reserved an unbeatable rental car price and - of course - booked the best flight deals!
Or maybe just forget it all and go for a last-minute cruise or effortless tour instead?
Many budget travelers (including me) indulge in worldwide airport lounge access, so we can experience luxury while still slumming it in economy. Naturally, we would never leave home without a more general travel guide since we couldn't possibly cover everything here!
Just add an adventurous attitude and plenty of smiles - they go a long way - and that about covers it all! Now go out, find your own path and don't forget to share your best inspiration stories with me on Facebook, Twitter, and Instagram...I'd love to hear from you!