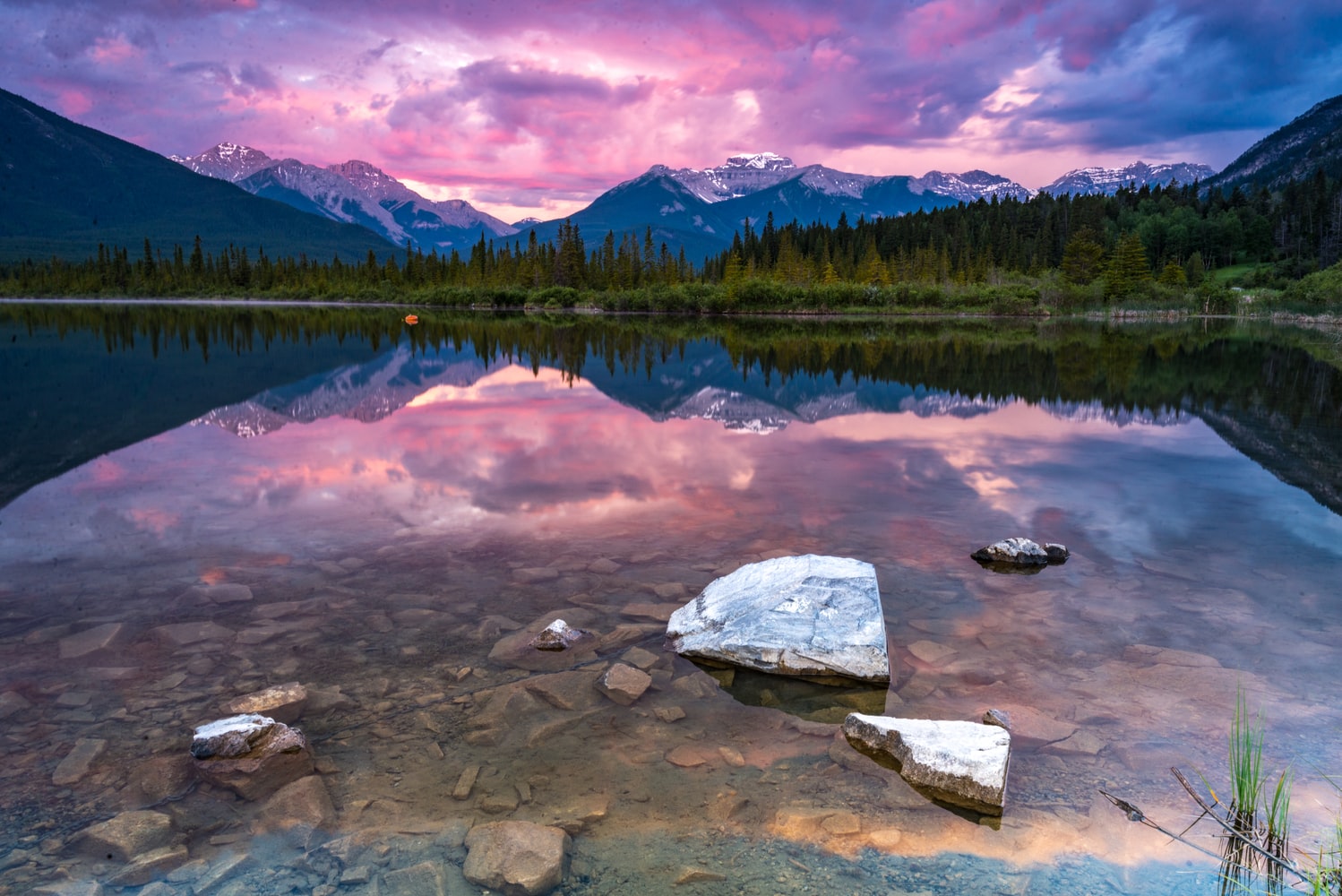 Much of the magic of Canada lies in the fact that it's the world's second-biggest country by area but has a population of a mere 37 million. This means that vast expanse of its stunning landscape are unpopulated and unspoiled, and a dream to explore.
It's hard to overstate the impact of nature here. Acres of deep-green, mysterious forest, soaring mountains, sparkling glaciers, vast expanses of glassy lakes and secluded beaches make up a diverse landscape that explorers and locals glory in.
See as much of it as you can. Go skiing in Whistler, scuba-diving off the Bruce Peninsula or white-water rafting along the South Nahanni River if you're an adrenaline junkie.
If you want to set a more sedate pace, there are plenty of options for walks and hikes, as well as beach-bumming.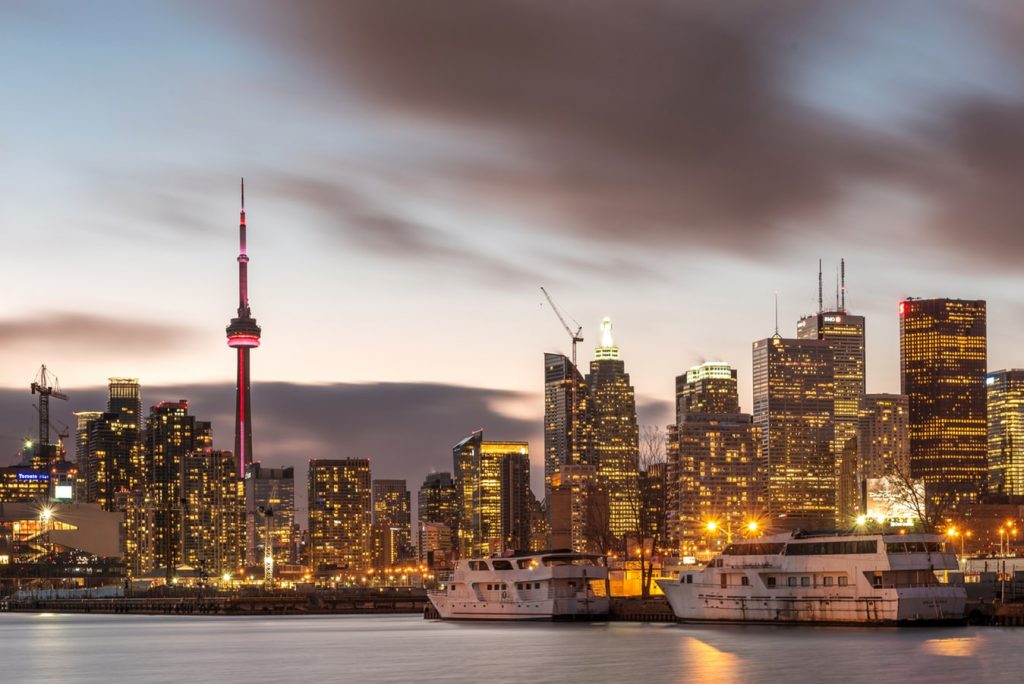 All this countryside means that Canada abounds in fresh produce. The seafood in British Colombia is sublime, while the local wines will surprise you.
The country doesn't need much in the way of complex flavorings or techniques, because the raw materials it's working with are so damn good. Simple, excellent dishes are the perfect accompaniment to the days spent outdoors.
Of course, while Canada is famous for its rural areas, its urban ones are not to be dismissed! Vancouver is one of those cities that has travelers looking up house prices after about a day here; Toronto has a diverse arts scene; Montreal maintains its delightfully French feel and Ottawa has stunning views and museums galore.
It's a far more innovative country than endless jokes on American sitcoms would have you believe, that's for sure!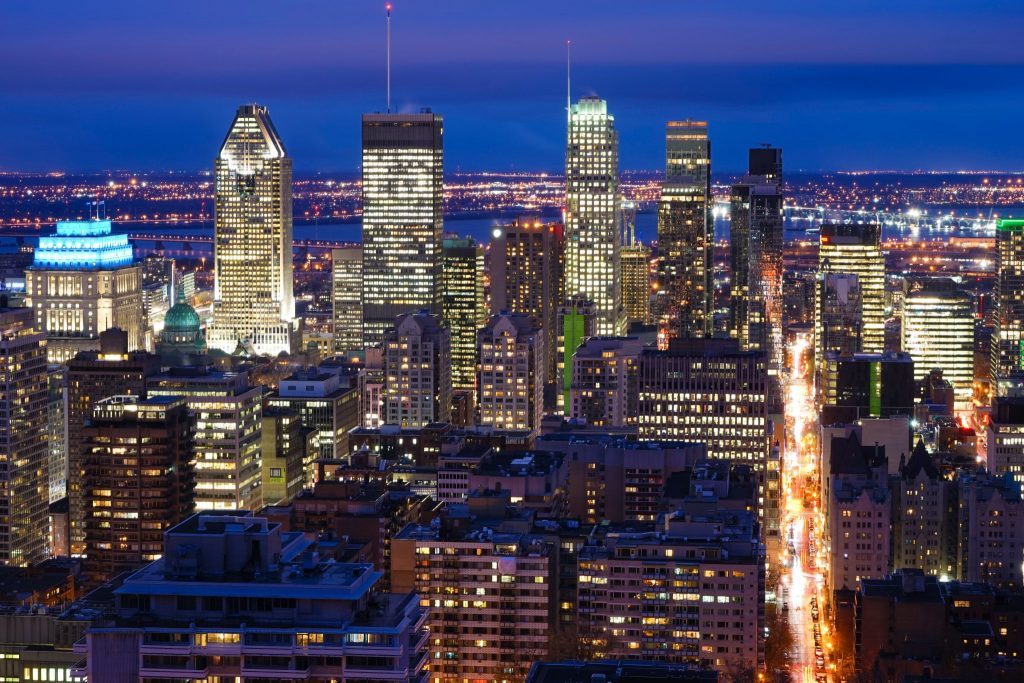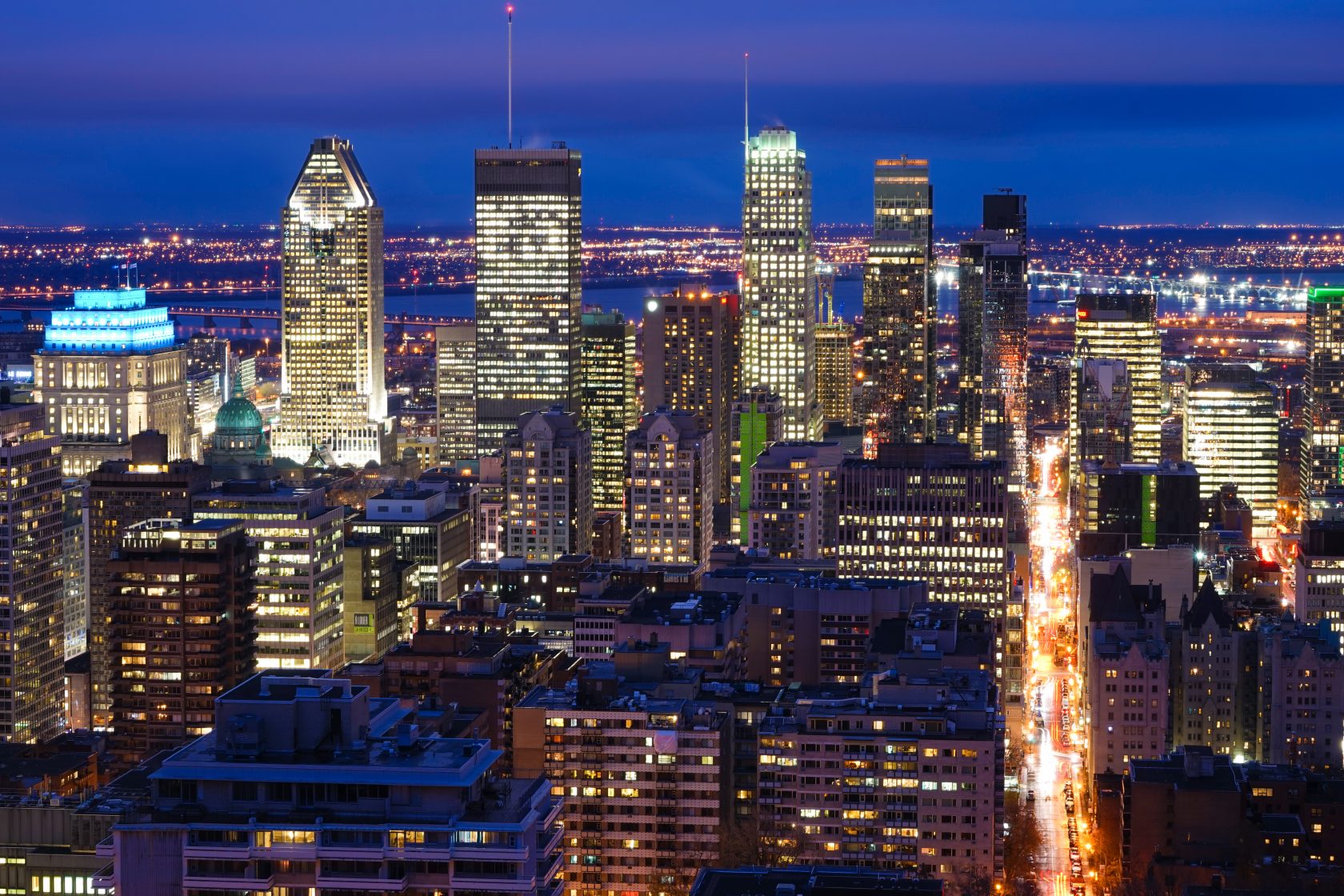 So why take a tour in Canada? Surely it's easy enough to travel around independently. Well, that's certainly true, but there are hundreds of hidden gems here that you might not stumble across on your own.
These Canada tour companies have the knowledge and experience to help you see all the best things the country has to offer. Plus, you won't have to spend 4 months before you travel frantically Googling 'things to do in Canada', which is always a win for us!
As well as the convenience and depth of experience, a tour is also a wonderful way to meet people. Seeing a new country is such a pleasure, and even more so when you're in good company.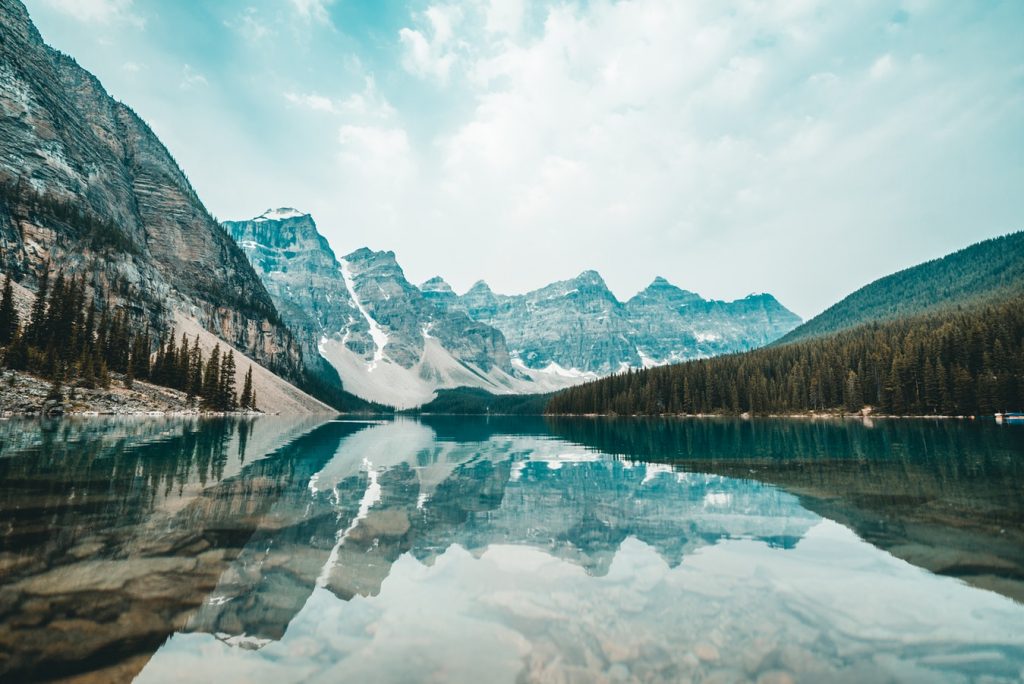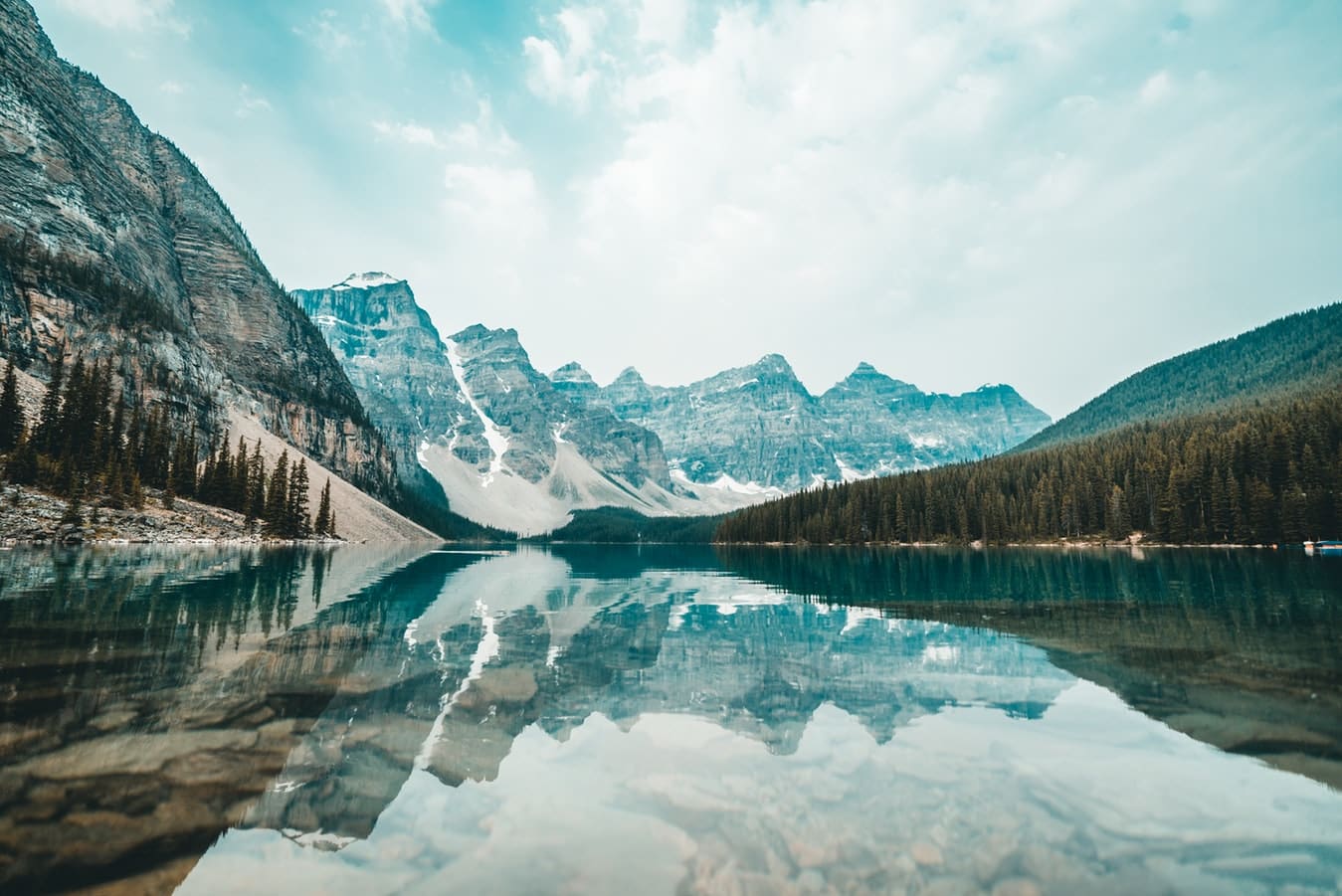 The Best Canada Tour Companies To Discover Canada With! 🇨🇦
If you're trying to choose between several Canada tour companies, you can't go wrong with a local one. Fresh Adventures is a Canadian tour company run and staffed by people who are passionate about this beautiful country.
Your guides are all locals and can take you to all the best spots and tell you all the best stories along the way. Wilderness and community are among their core values, and this shows in every aspect of the carefully considered tours.
The tours make the most of the great Canadian outdoors with lots of options for adrenaline-pumping activities, while the food on offer is locally sourced and deliciously fresh. They are also proud of not charging a single supplement resulting in over 50% of their guests being solo travellers.
This means you're likely to have a sociable and friendly experience as you enjoy adventures in the wild.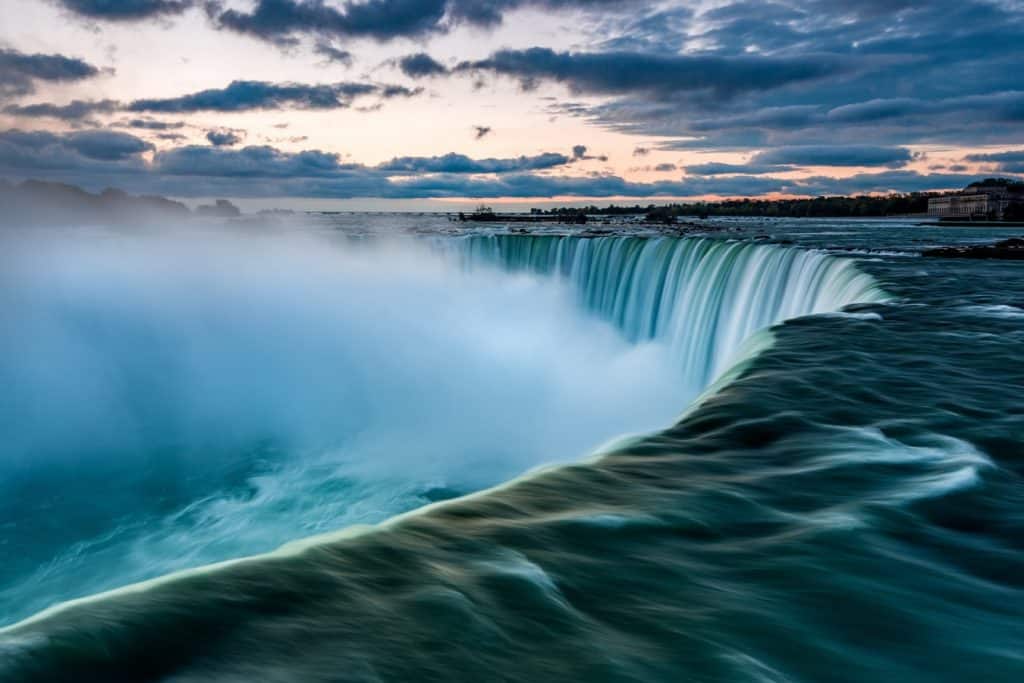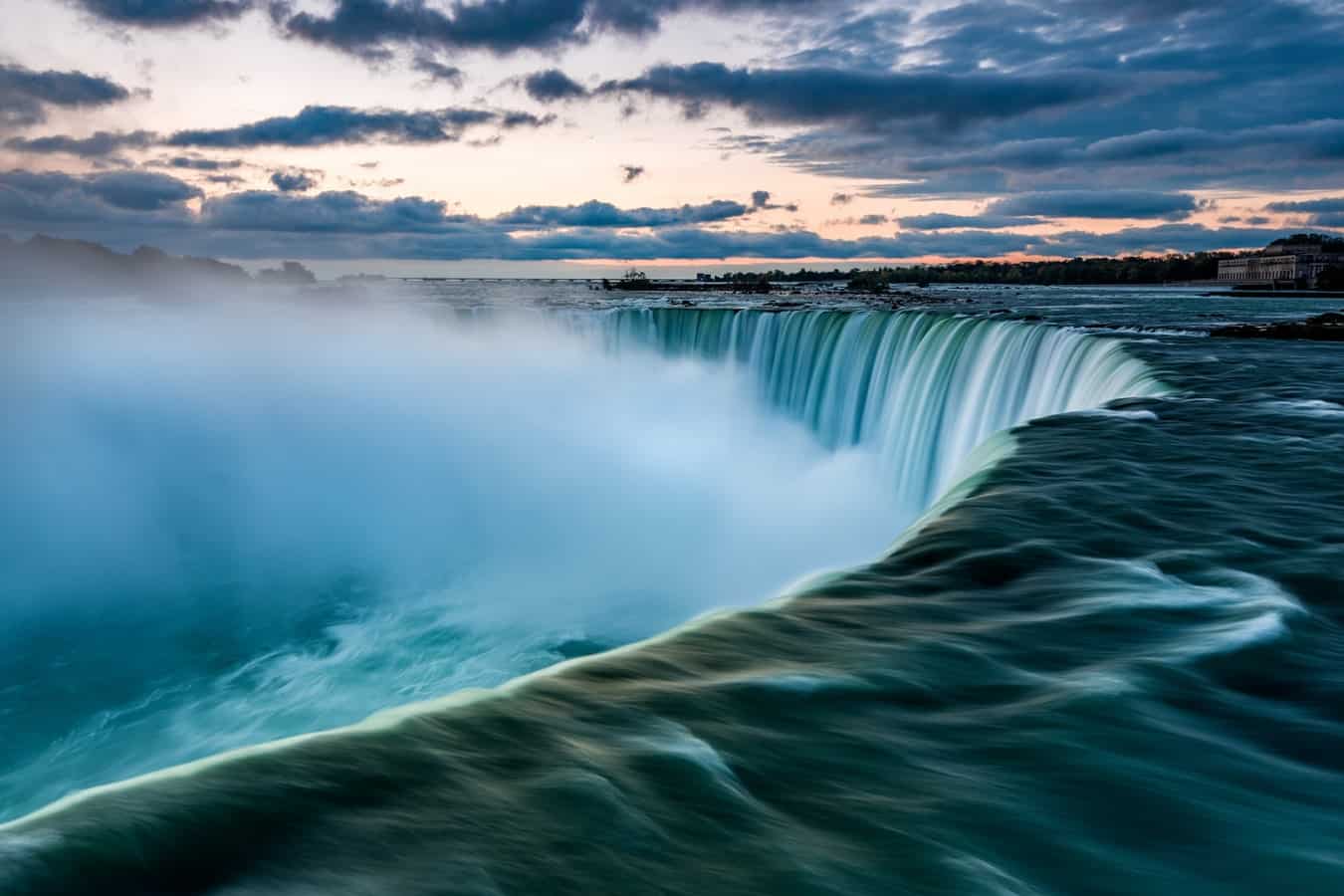 Ski bunnies, take heed – this is your dream tour. If you lust after untouched, powdery snow, the craggy mountain peaks watching over you as you swoosh down the slopes, British Columbia awaits. This 9-day tour takes you to some of the finest slopes in the country, from the astoundingly steep slopes of 'Mania' and ''Discipline' in Revelstoke to the panoramic views from Kicking Horse.
After skiing till you drop, you can soak in the hot springs at Lussier and Ainsworth to soothe those tired muscles. Three nights in the town of Nelson offers that idyllic après ski life, with over 80 bars and restaurants crammed into this little town.
A guided ski tour means you won't miss out on anything as your local guide takes you to slopes and attractions off the beaten path. You'll finish tired, happy, and totally in love with Canada!
Approx. price per day: £170.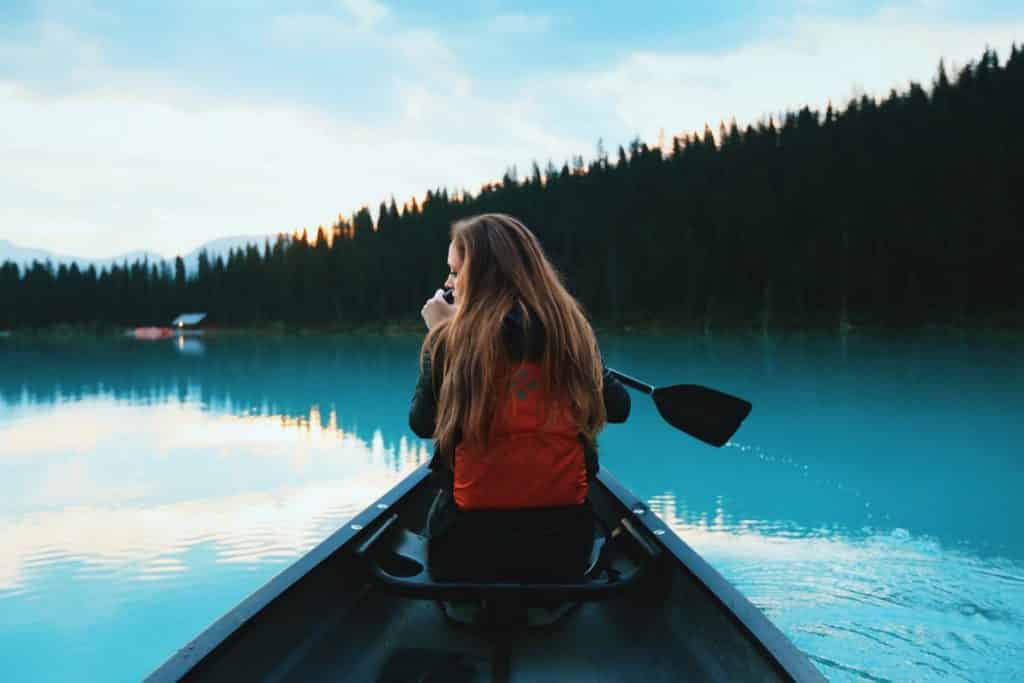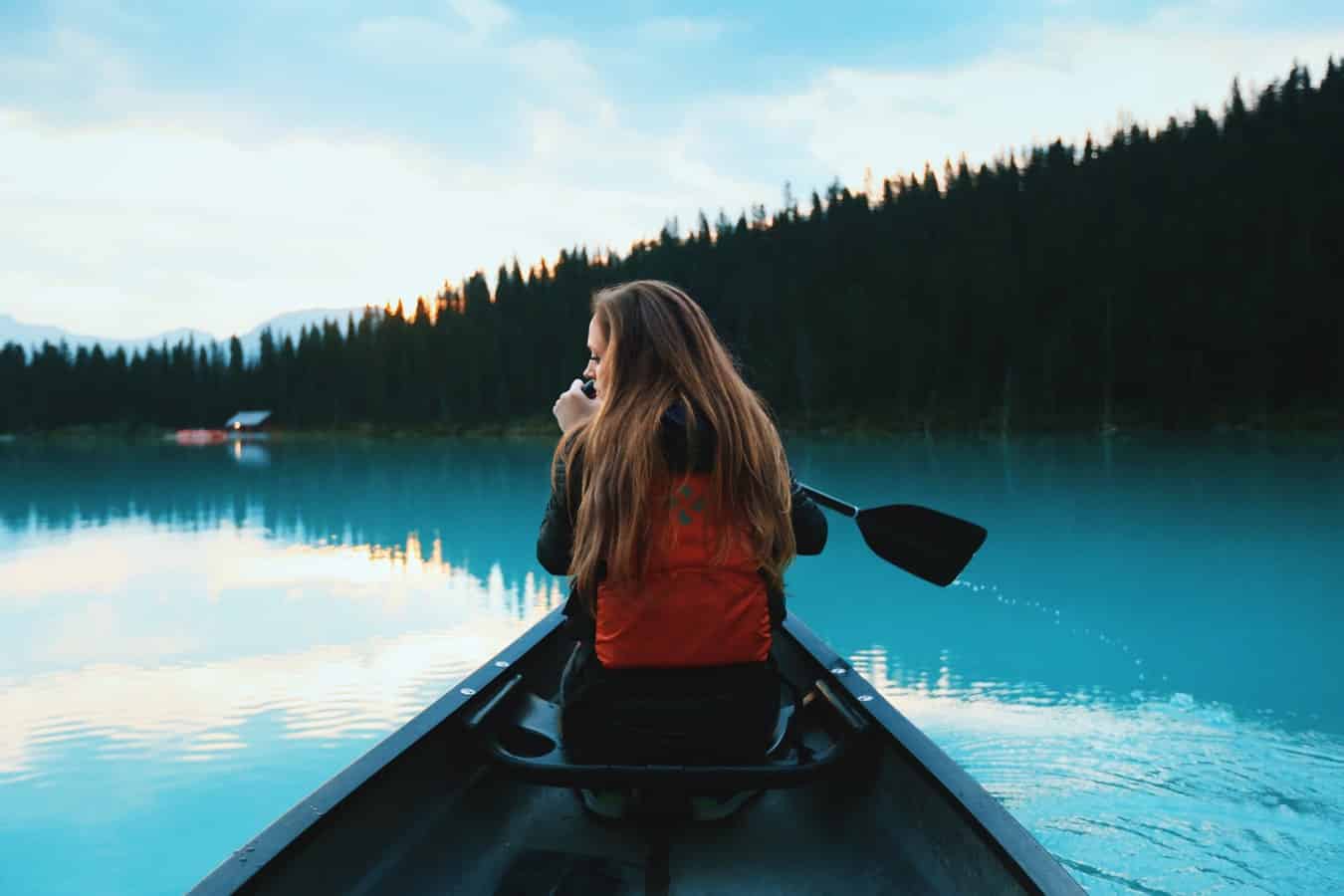 From its beginnings in Switzerland over 80 years ago, Cosmos has grown into a global company that still manages to maintain its personal touch.
The company's passion lies in showing travelers the best of the world, and in minimizing the hassle along the way. They love travel, and they want the rest of us to love it too. You definitely travel in comfort, with all hotels 3-star or more and first-class coaches, but these little luxuries aren't overpriced. In fact, we find their tours pleasingly good value.
The professional 'Tour Directors' in each destination are a great asset. They can tell you more about the places you visit, offer advice on where to eat and explore, and help with any issues that come up. Cosmos also allows for flexibility, so there are plenty of optional excursions that you can choose from to design a holiday that perfectly fits your travel style.
In a country as huge as Canada, it definitely helps to have someone else doing all the planning for you!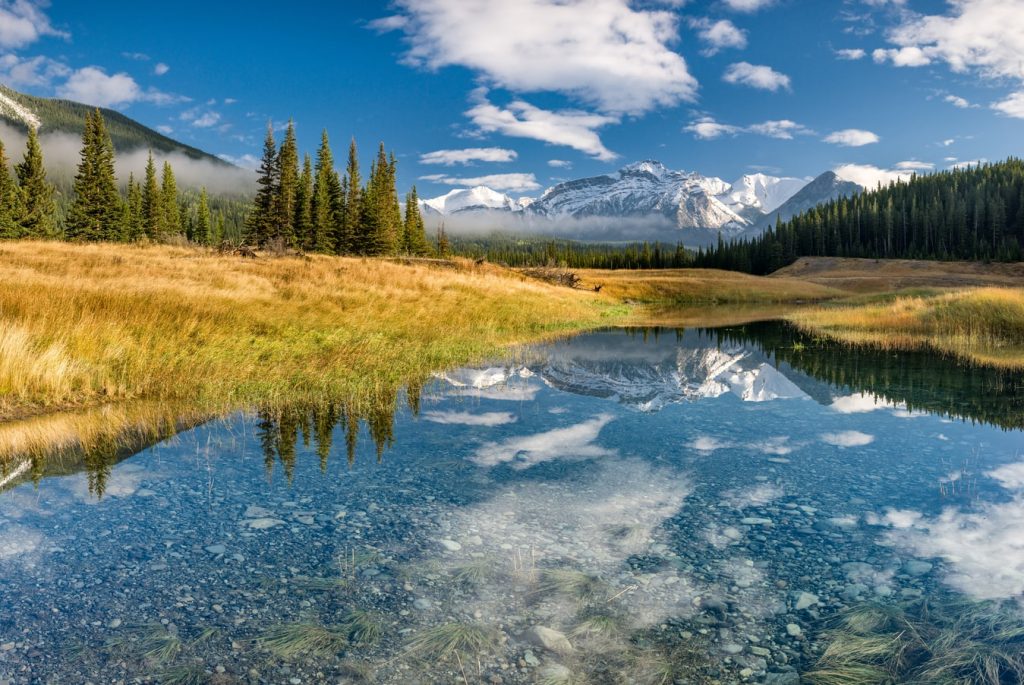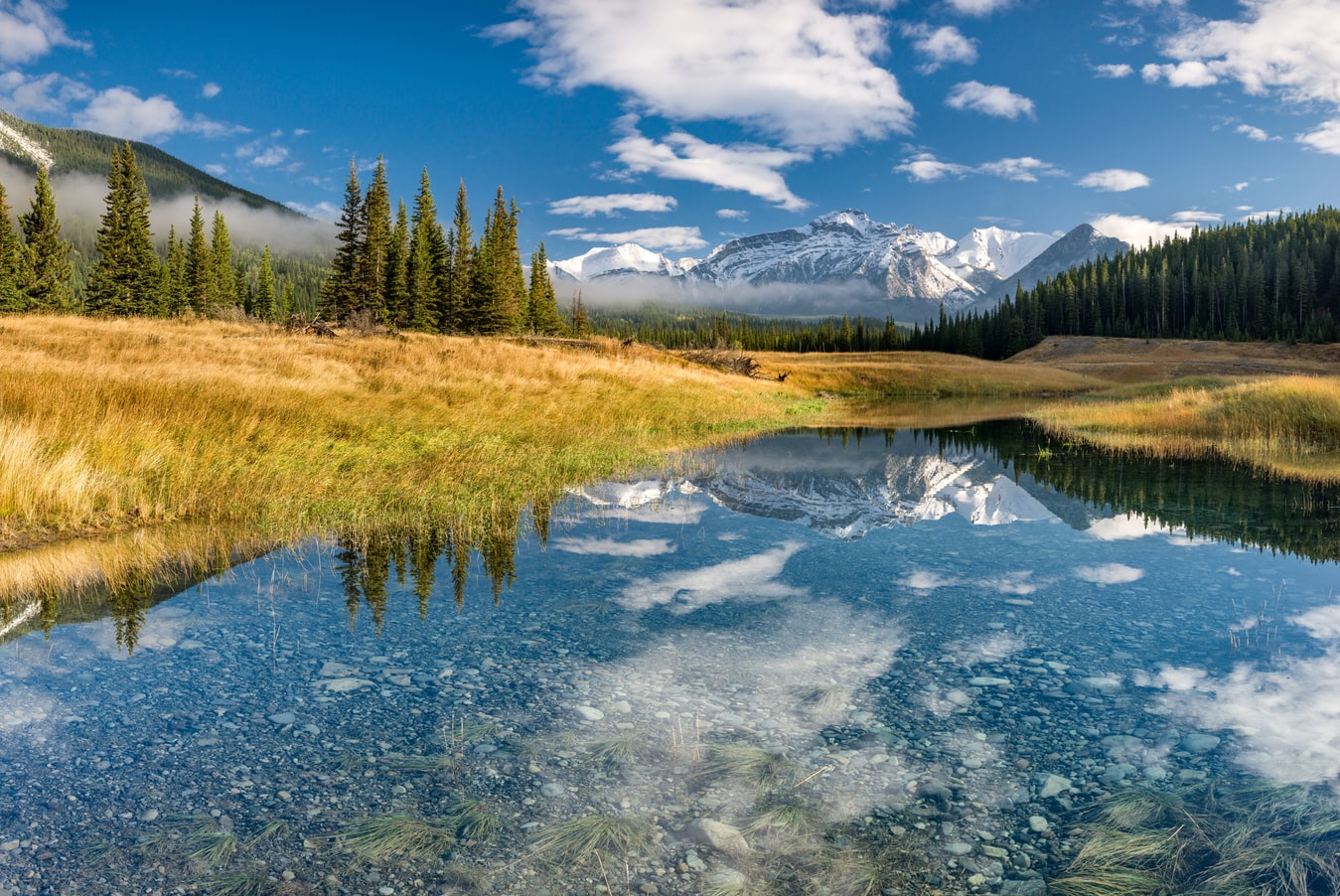 This fantastic tour is 12 days taking in the cultural side of Canada, from Ontario through Toronto, Canada's biggest city, and Halifax with six other destinations along the way.
It's a pleasantly sedate trip that still feels that you have seen a good portion of the beautiful scenery and engaging cities in this part of the country. It's fascinating to see aspects of French America such as the Basilica of Notre Dame and Place Royale square in Quebec.
The overnight Ocean Train from Montreal to Halifax is a delightfully different way to travel, and feels luxurious as you enjoy the views of Nova Scotia from your private sleeper car. It's not only cities, either; you can also take a thrilling boat cruise to Niagara Falls and go sightseeing through the islands in St Lawrence Islands National Park.
In fact, the itinerary is the perfect mix of a lively city and spectacular scenery, and will certainly give you a taste for Canada.
Approx. price per day: £140.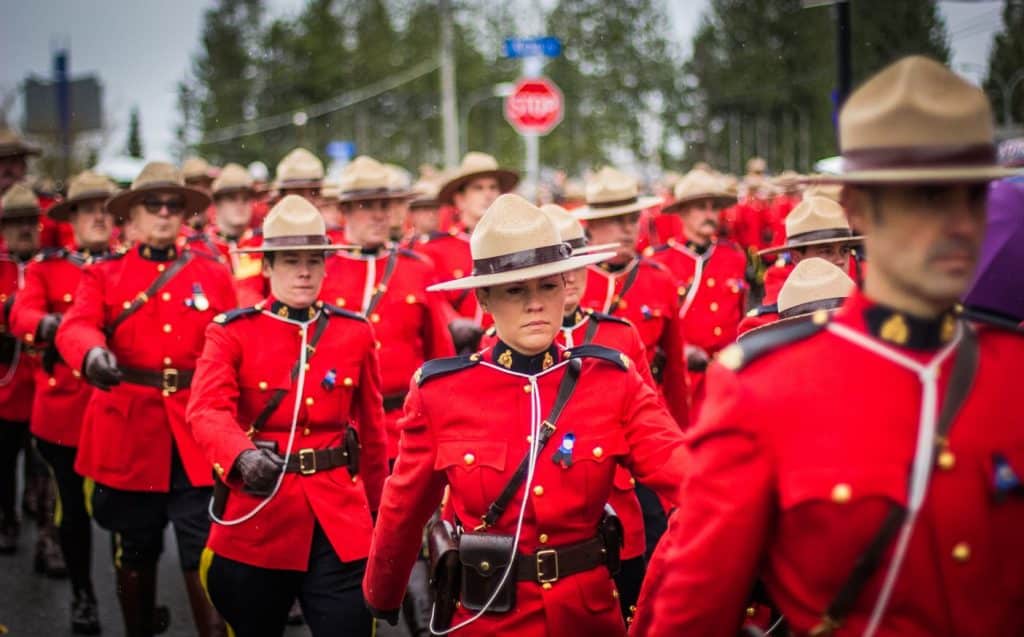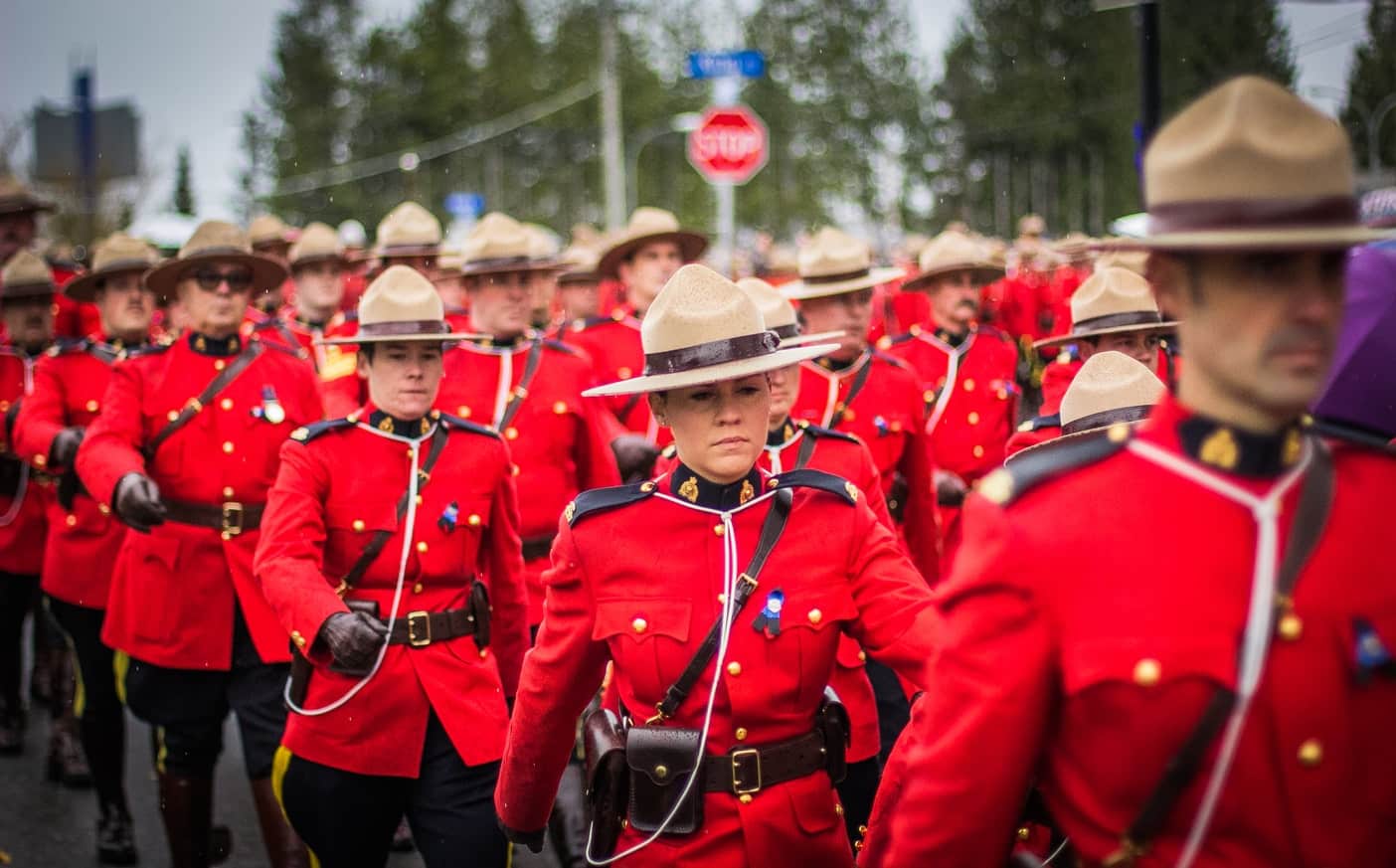 A Topdeck tour is a trip that's packed full of adventure, experience, and fun. Their age range is 18 to 39 as they dedicate themselves to inspiring younger people to travel. Exploration and freedom are at the heart of what they do. It started back in 1973 with a bunch of friends on a bus to Morocco and those are the vibes they endeavor to keep creating.
Their trips are always pretty full-on, with lots of destinations and lots of fun in the evenings, so don't expect a gentle pace! Having said that, the team here knows that young adventurers want the opportunity to be independent, so there are lots of opt-in activities and the chance to explore yourself.
Fantastic tour guides and drivers make the experience something special, and friendly fellow guests (over 50% solo travelers) create a sociable atmosphere.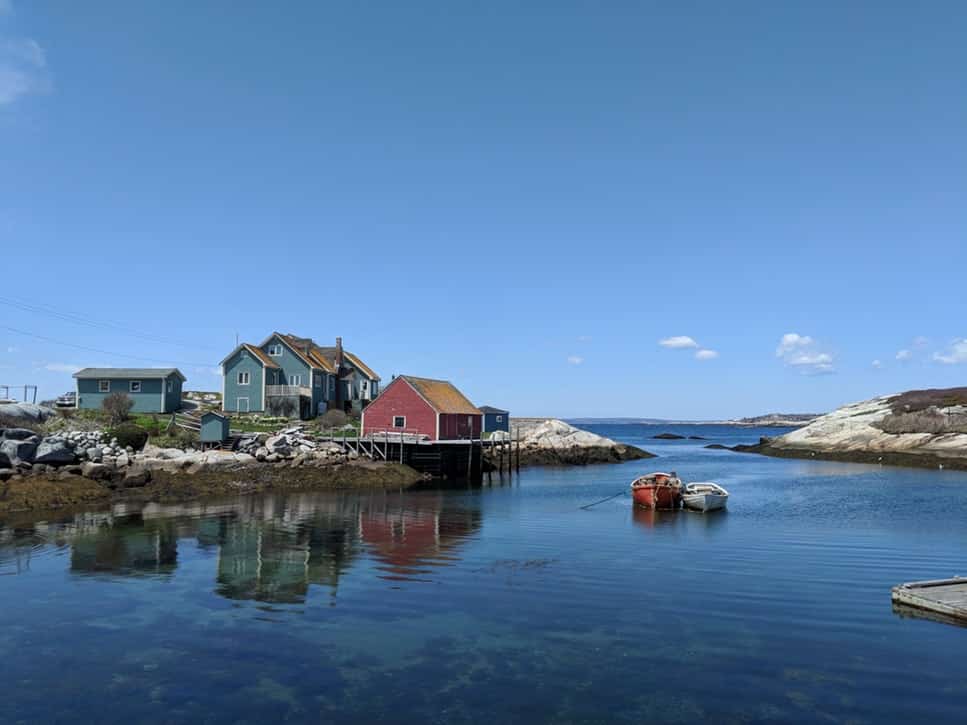 This 10-day adventure tour starts and finishes in Vancouver, taking you on a round trip through the glories of the Rocky Mountains. You'll see the very best Canadian scenery in some of its finest National Parks, including Yoho, Banff and, of course, Whistler. We love that things kick off with wine tasting in Kelowna and a group dinner to get to know fellow travellers. After this, you'll all be firm friends.
As you explore these stunning National Parks, you have options for add-ons like white-water rafting, ziplining and heli-tours. Entry to hot springs, the Athabasca Glacier tour, and bike hire is all included to help you enjoy the experience to the max.
You'll find that there's a lot more to Whistler than just skiing as you walk through the forests and explore the cafes and boutiques. It's a tour for true adventurers who love to be outdoors.
Approx. price per day: £151.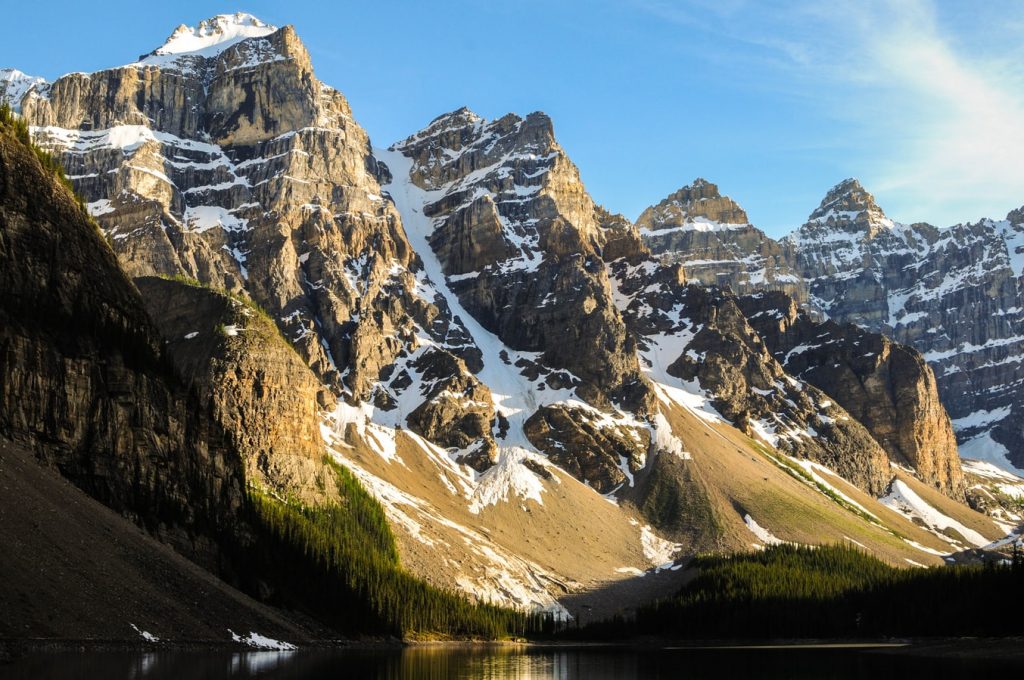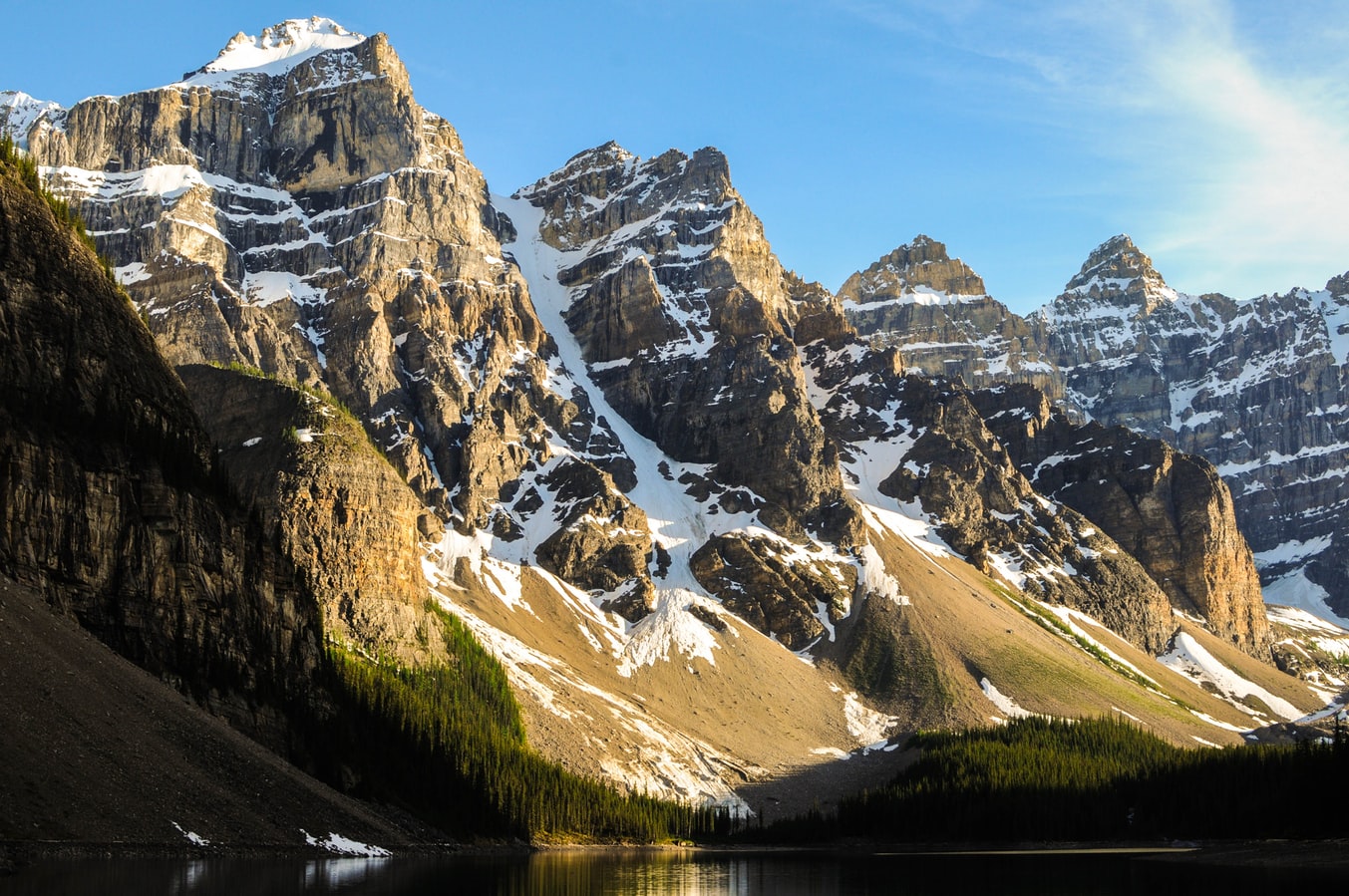 This North American company is the only one offering small group (10 – 12 people) tours for the 18 to 38 age group, and boy, do they do it well! It's been operating since 1972 so they've got plenty of experience in creating fun, adventurous and authentic tours that take people off the beaten path. Local guides and knowledge accumulated over 40 years mean that they know all the hidden gems and secret spots in an area.
We obviously think that travel is for everyone, but there's also something nice about knowing that everyone in your tour group is going to be a similar age to you. It means that you're likely to want to do similar things and be able to connect over shared experiences.
Even if you're travelling alone, you'll find you soon are part of a tight-knit group making wonderful memories.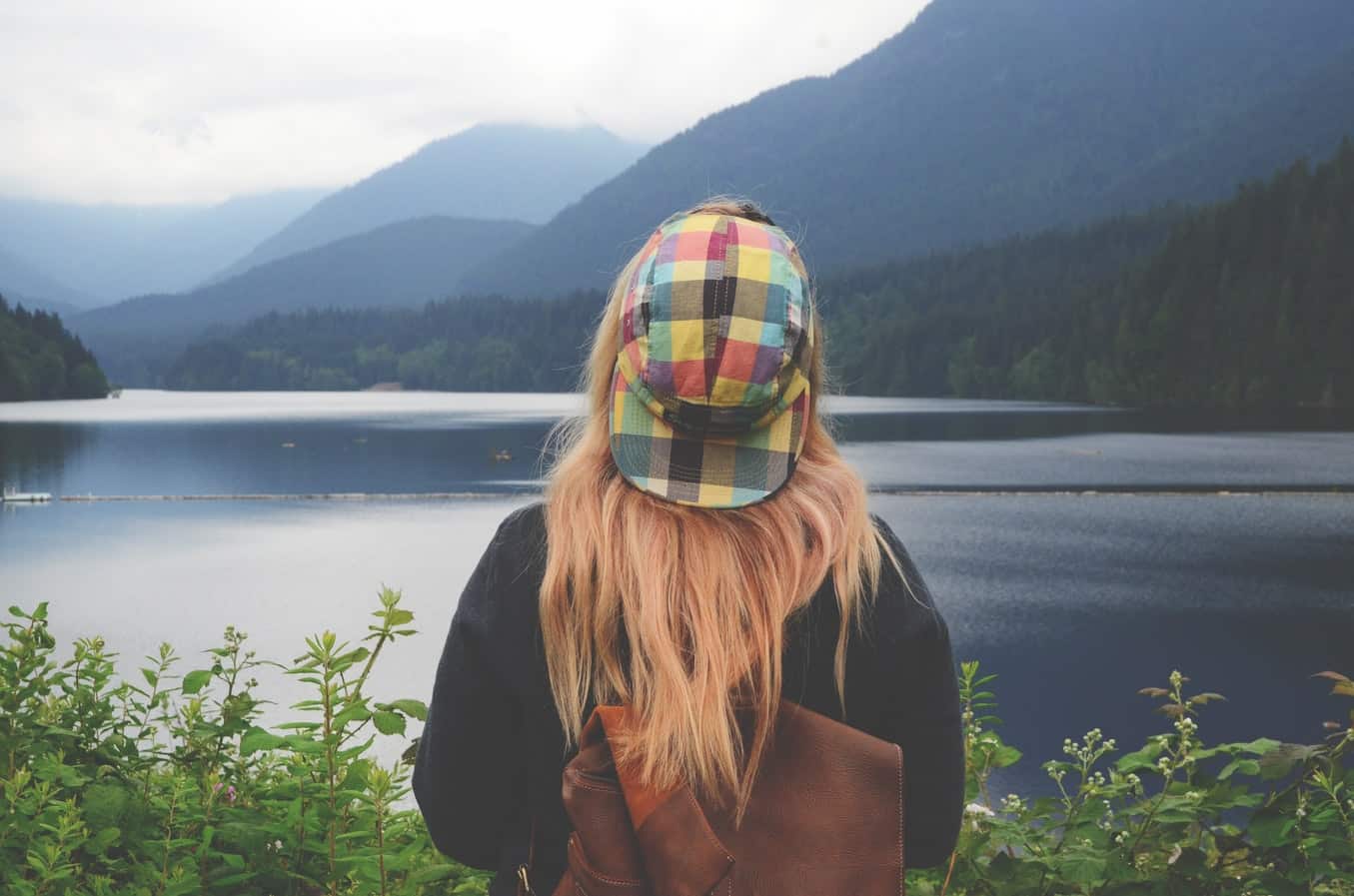 11 days of adventure in the rugged scenery of British Columbia and Alberta? Heart-stoppingly beautiful views, glassy lakes and walking through the cleanest air you can imagine? Sign us up now! This small group tour takes you from Vancouver to Calgary through some of the best wilderness Canada has to offer – Wells Gray Provincial Park, Jasper, Banff and Yoho National Parks, and Icefields Parkway.
Aside from gazing in awe at the vistas around you, there is tons for you to do on this exhilarating trip. Hike through Well Gray to see gorgeous Helmcken Falls, spot Grizzlies in Jasper, trek the Wapta Falls and Emerald Lake Loop and opt for some white-water rafting if you want to get your heart rate up. Lake Louise is another particularly beautiful spot for a stroll and a cup of tea.
An expert and friendly guide, plus fellow travellers of your age make the experience even more special.
Approx. price per day: £122.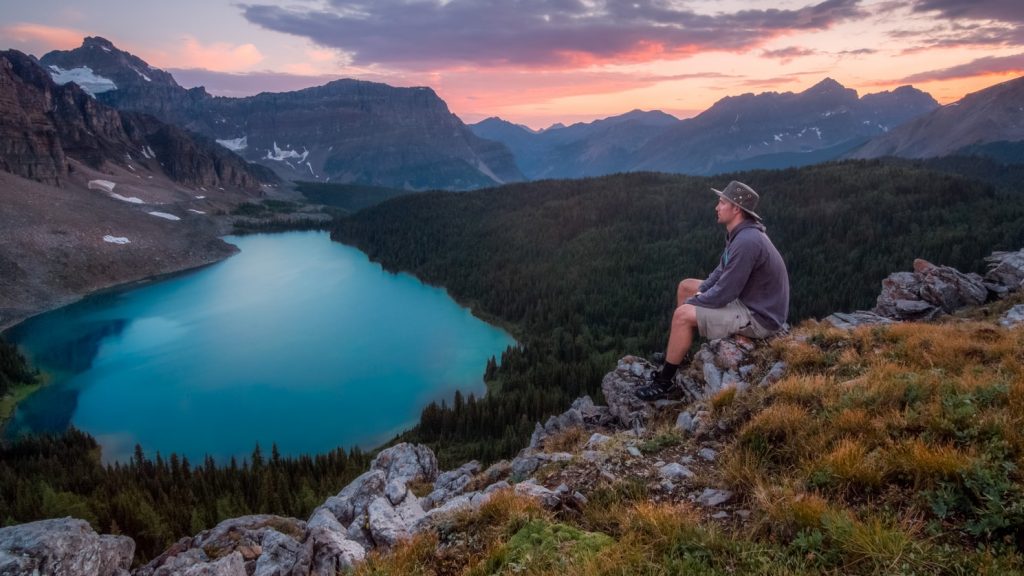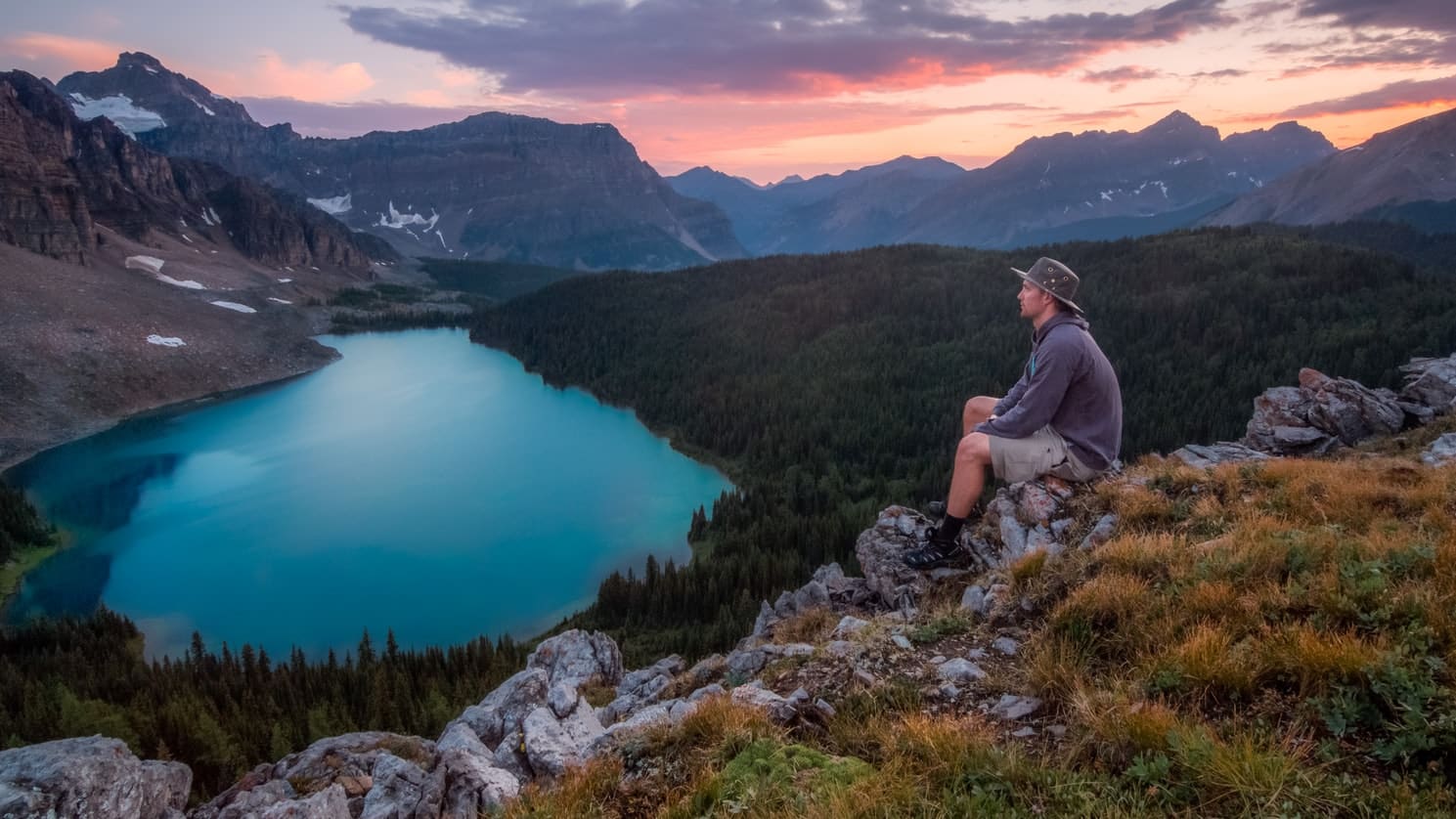 This is another local Canada tour company that wants to give visitors the best possible experience in their native land. They specialise in Canadian road trips with a large helping of adventure for ages 18 to 39. A very popular tour is their 'Big One' – 26 days of gorgeous scenery and fun in Central and Eastern Canada. If you have the time, it's well worth it. Their other tours are of equally high quality, of course.
They build in a lot of flexibility and, unusually, schedule 2 or 3 days in each destination so you have a lot of time to explore and experience these areas. This slightly more chilled out pace makes the trip really special. You have time to get to know other travellers over a beer or a coffee, rather than dashing from place to place, and there are tons of activities.
It's got the freedom of an independent trip, but these road trips definitely aren't things you could do yourself. Their expertise and love for the country shines through in every aspect of their itineraries.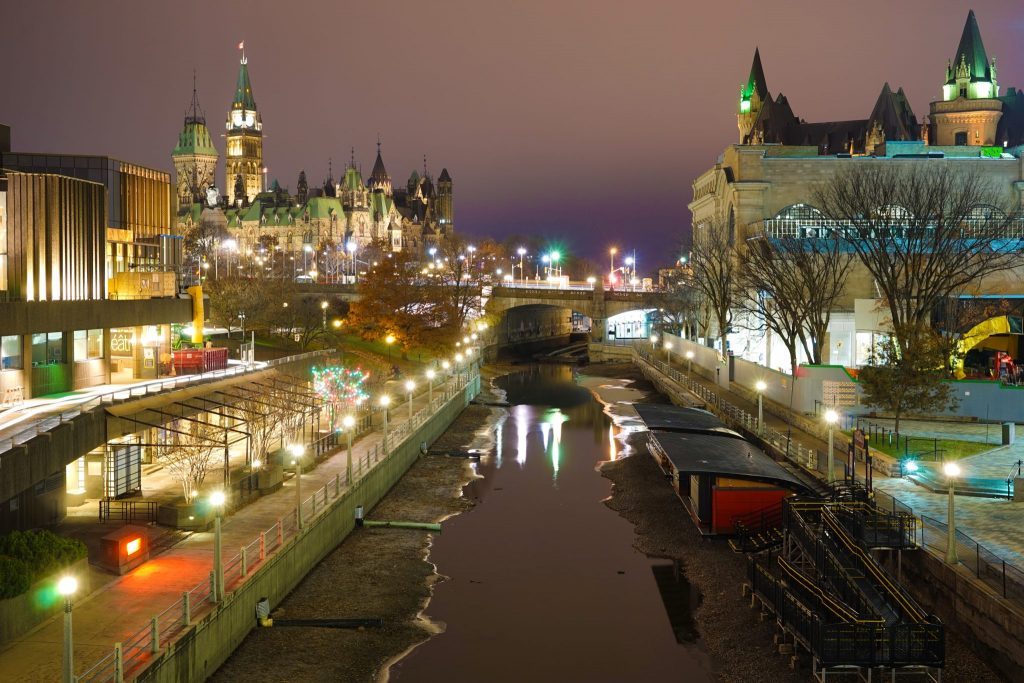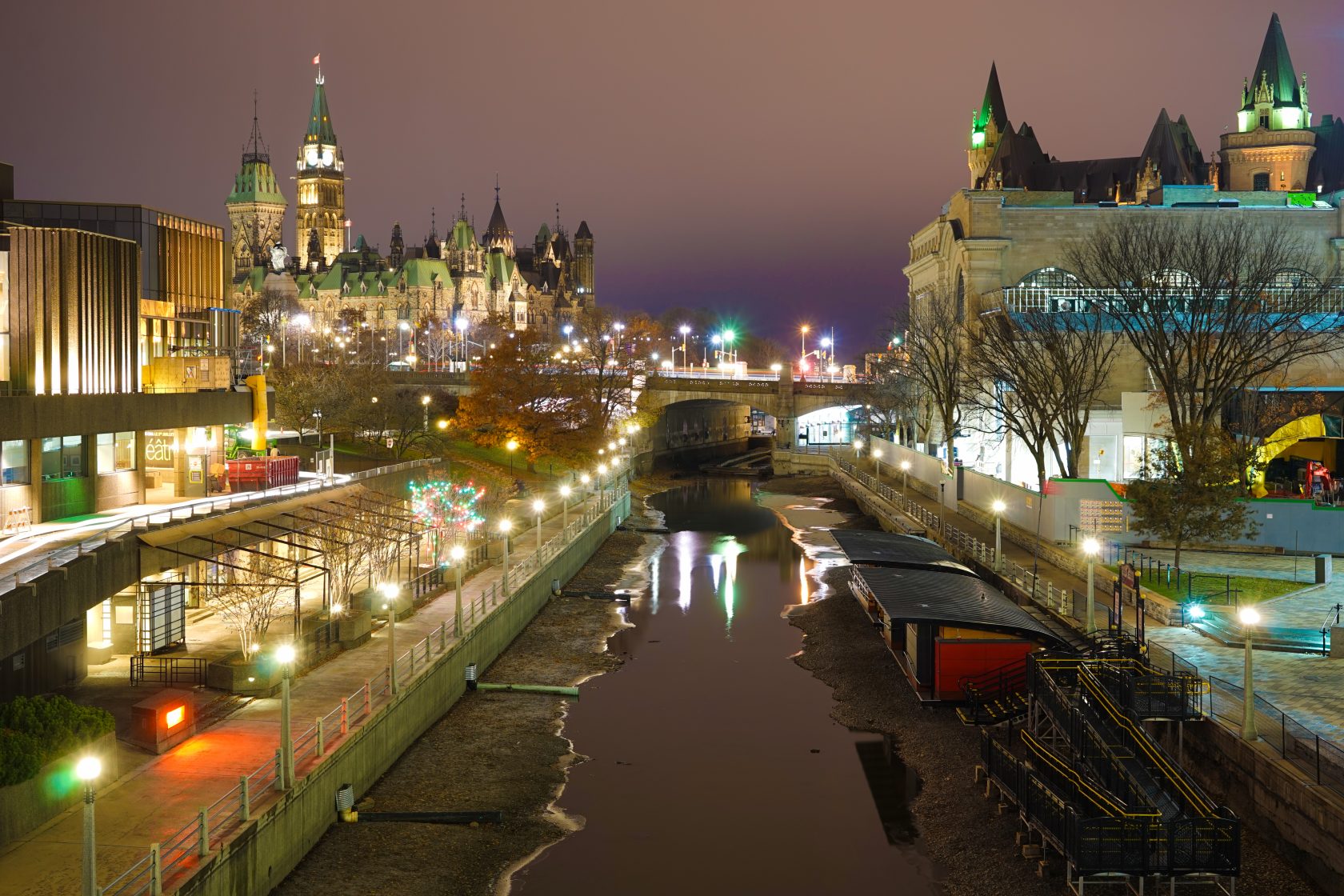 Pack your thermals and woollies, it's time for 12 days' adventure in snow-blanketed Canada. It's an incredibly beautiful time to see the country, when the snow and ice makes everything sparkle and brings a sense of peace and calm to the wilderness. This tour makes the most of this with lots of winter activities like snowmobiling, tobogganing, skating, skiing and (our favourite!) hot-tubbing!
You'll explore Ontario and Quebec, taking in places like craggy Algonquin Park, the winter wonderland at St Lawrence River, picturesque Quebec City, and sophisticated Montreal. This Winter Wild tour can sometimes encompass festivals like IglooFest (the world's coldest outdoor music festival) or Winter Carnival in Quebec City – if you want a chance to see these, get in touch with Out Here.
And remember: there's no such thing as bad weather, only bad clothes! So, try everything once and enjoy the magic of Canada in the winter.
Approx. price per day: £59 – not including accommodation.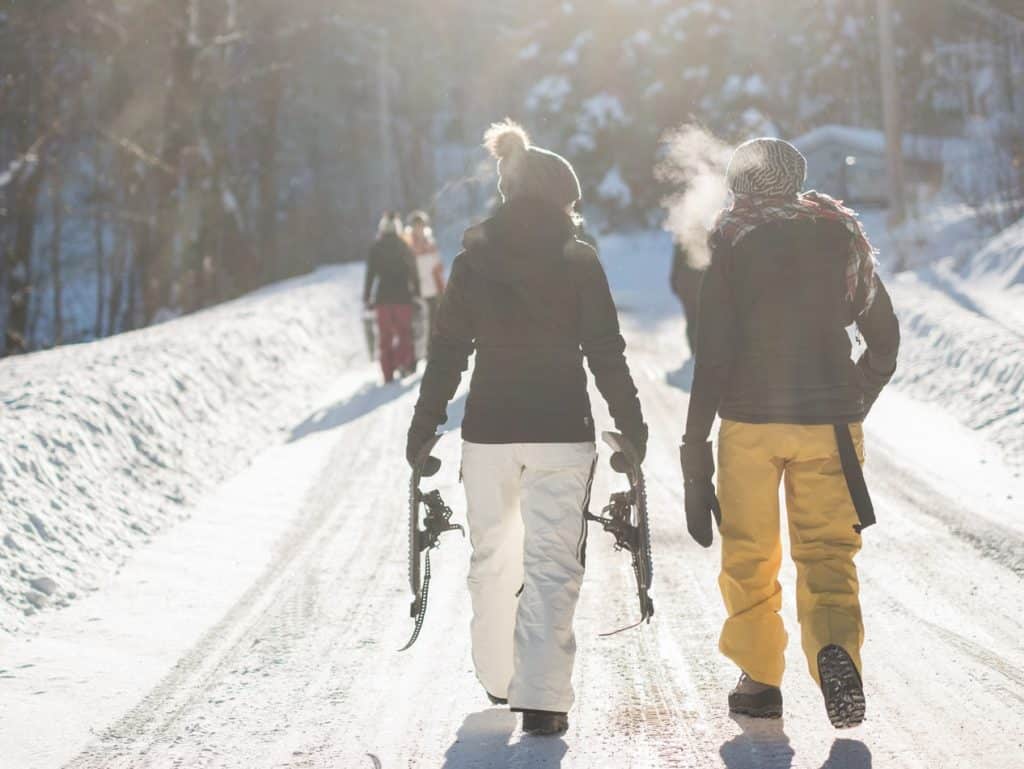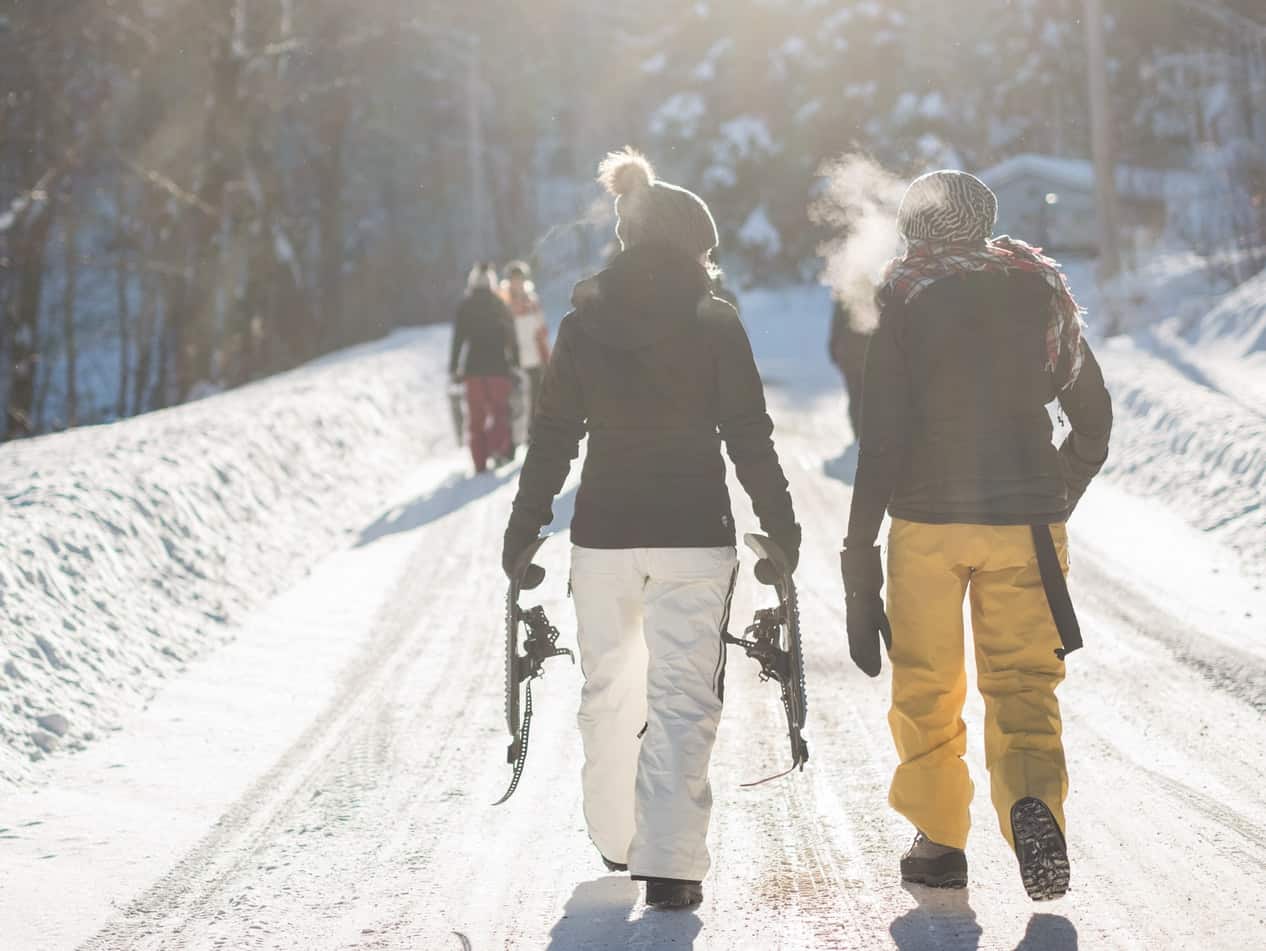 Further Things To Consider Before Any Adventure
Now you're all set and prepared to explore our big wide world, why not sort out everything else out all in one go? If necessary for your travel plans make sure you have brought proper travel insurance, protected your privacy by getting a secure VPN, compared all the top hotel booking sites to find just what you're after, reserved an unbeatable rental car price and - of course - booked the best flight deals!
Or maybe just forget it all and go for a last-minute cruise or effortless tour instead?
Many budget travelers (including me) indulge in worldwide airport lounge access, so we can experience luxury while still slumming it in economy. Naturally, we would never leave home without a more general travel guide since we couldn't possibly cover everything here!
Just add an adventurous attitude and plenty of smiles - they go a long way - and that about covers it all! Now go out, find your own path and don't forget to share your best inspiration stories with me on Facebook, Twitter, and Instagram...I'd love to hear from you!