A country of the dragon, Vietnam will be able to surprise you with its many facets. Mountain hikes, paradisiacal beaches, green rice paddies, expanding cities and warm inhabitants will fascinate you on your trip to Vietnam.
Here comes the main reason why Vietnam is the travel destination you should consider for your next trip:
Cultural Heritage
The citadel of Hué, the sanctuary of My Son, or even the ancient city of Hoi An are examples of this vibrant Vietnamese heritage. Wherever you go, the Vietnamese will have stories to tell you. Cities, palaces, pagodas, temples evoke this culture and overflow with traditions and beliefs.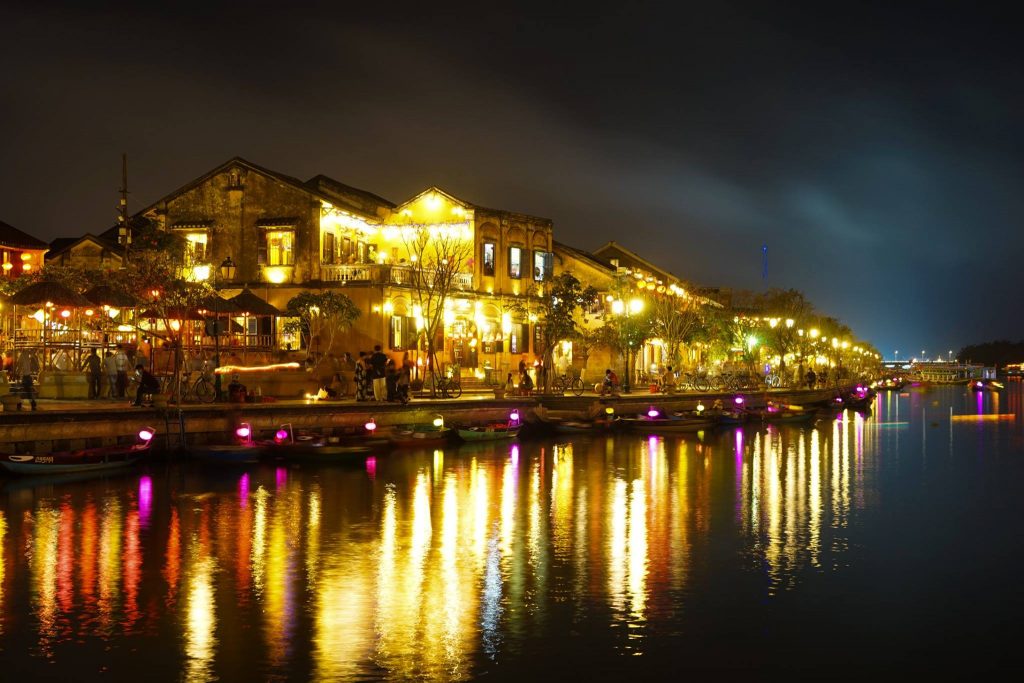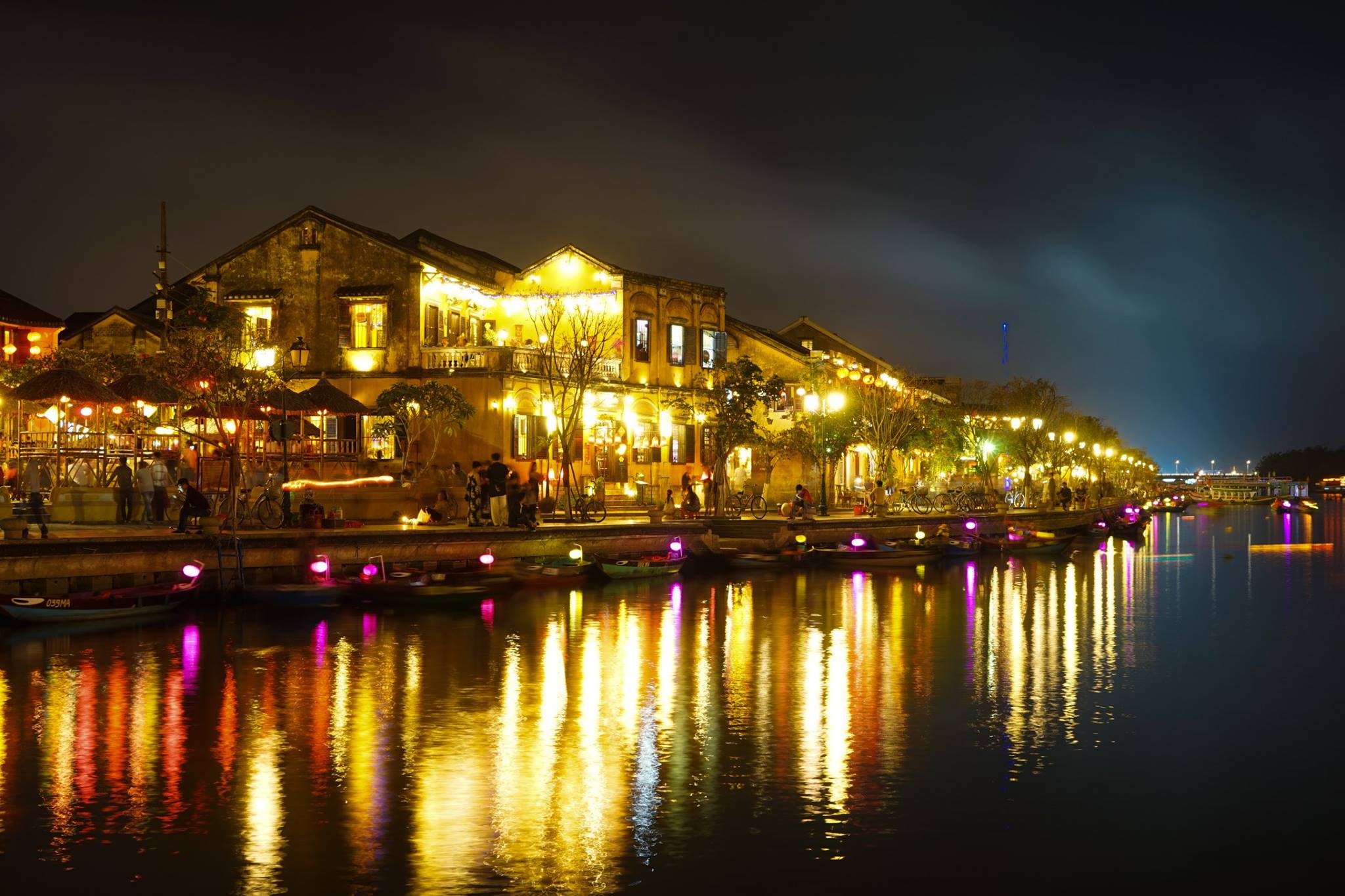 Immersion in local life
In Vietnam, you will have many opportunities to travel outside the conventional destinations. You can rely on local agencies to make unforgettable excursions or venture alone in the villages, and the welcome of the inhabitants of Vietnam will allow you to totally immerse yourself in their daily lives.
You'll be inspired to get snap-happy everywhere you go and come home with copious amounts of photos. Don't worry though — you can then use your travel photograph to make money!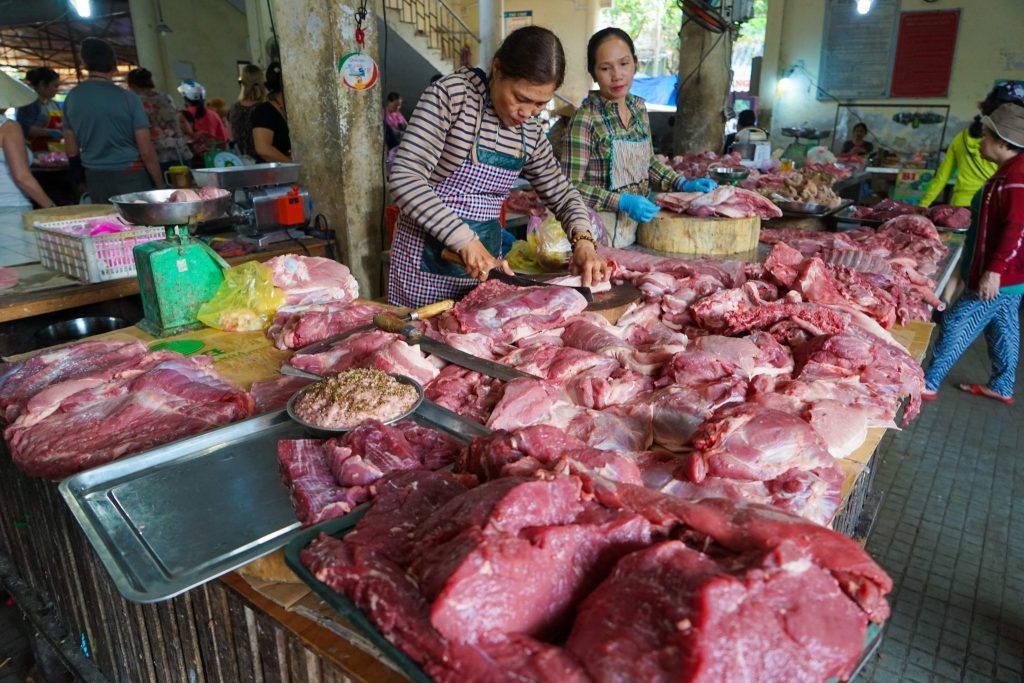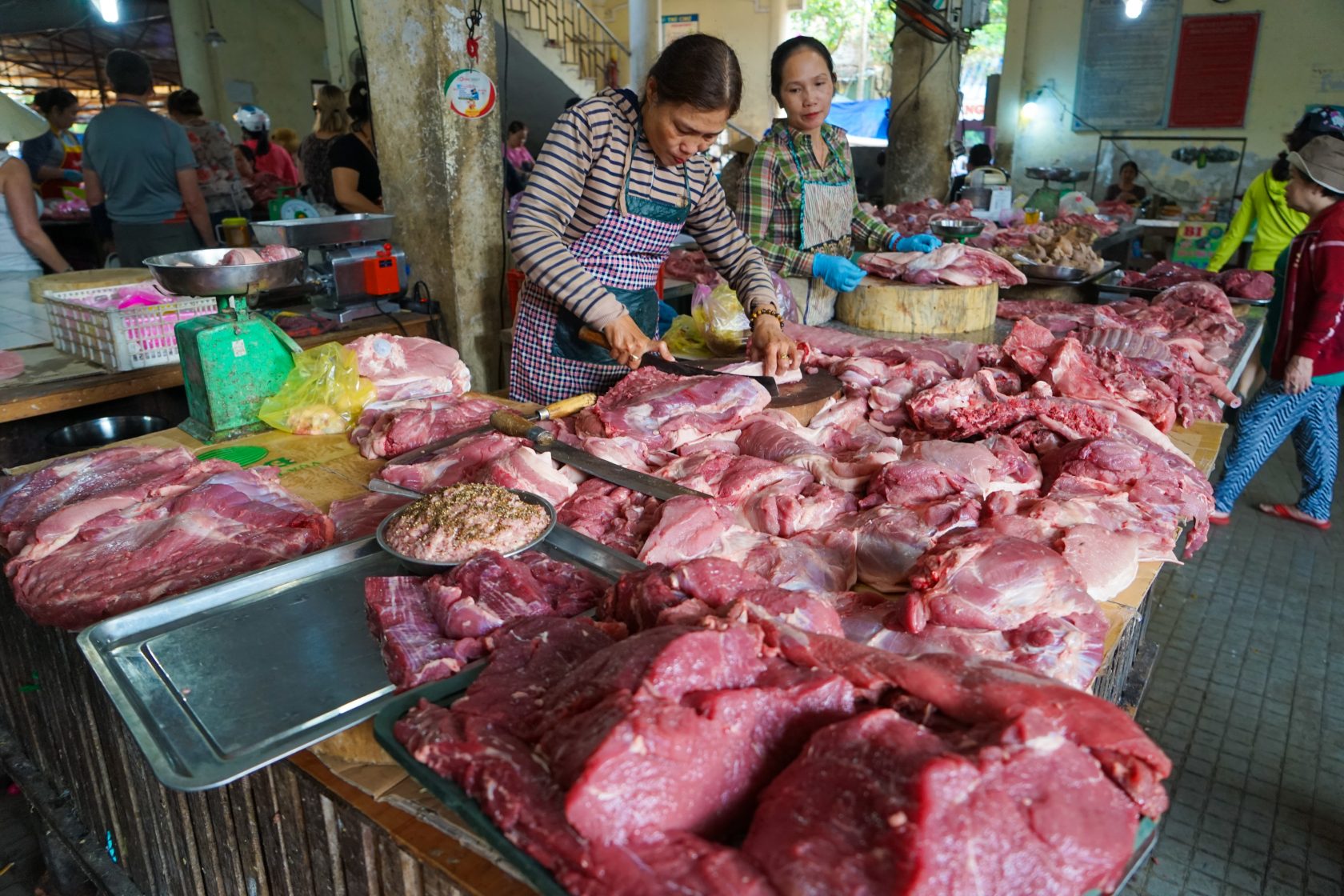 Motorcycle adventures
If you want to relive a part of your adolescence and get a scooter or a motorbike back on, then Vietnam is for you. In fact, it is better to discover Vietnam on two wheels.
Whether along the central coast of Vietnam or through the mountains of the north, this means of transport in Vietnam will take you into the heart of your adventure here adventure.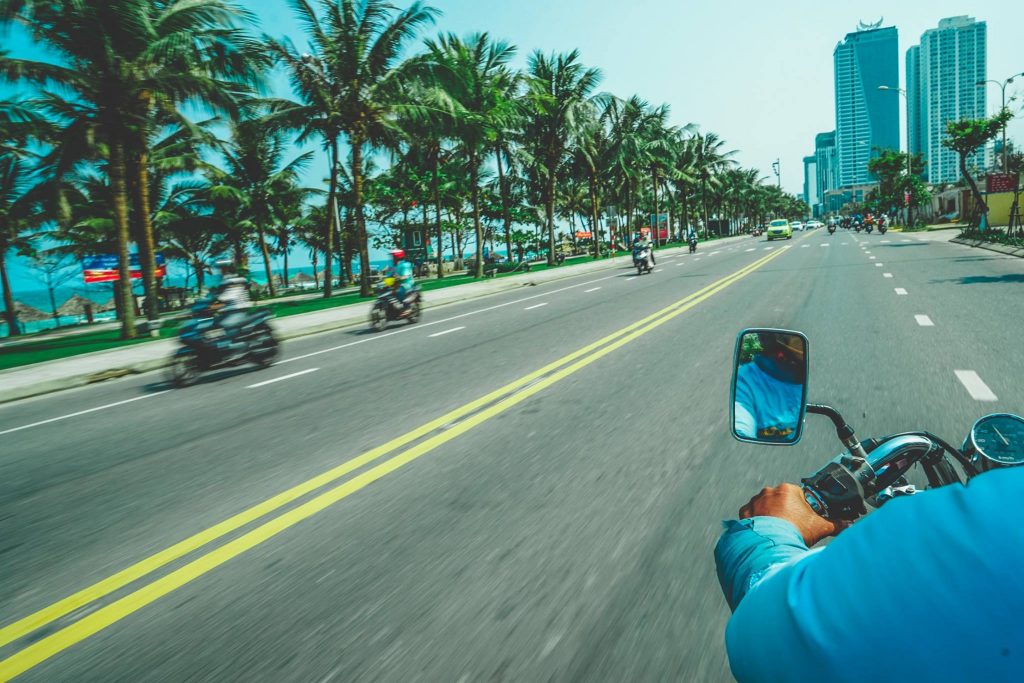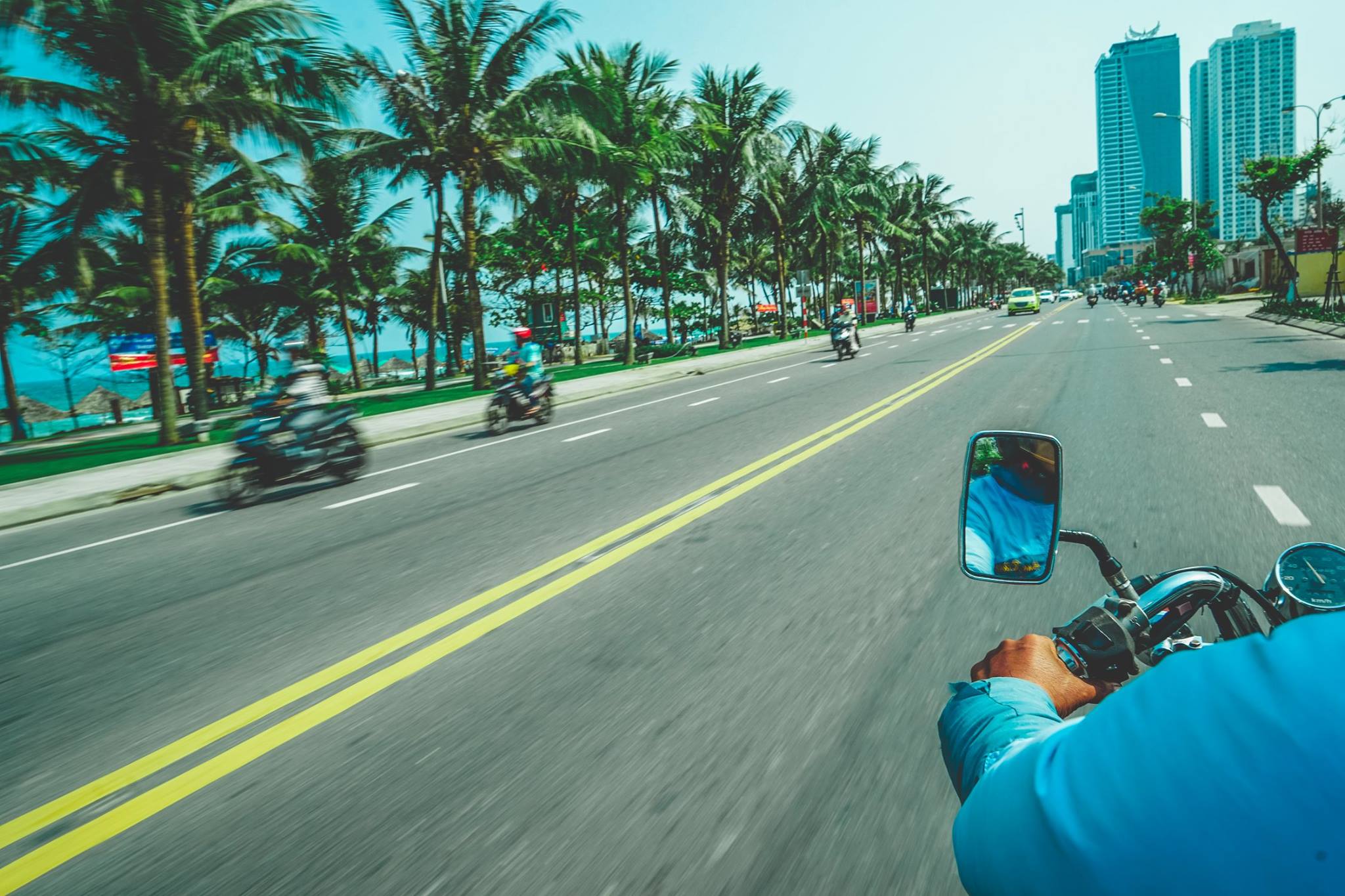 The culinary art of taste without compromise
Vietnamese food is varied, healthy, and succulent! You will spend a lot of time eating because for the Vietnamese; it is an important and convivial moment. Every region of Vietnam has a culinary specialty, so do not hesitate to browse. Hue remains, from the culinary point of view, the city where one must stop to eat well.
After a few days, the use of chopsticks will no longer have secrets for you.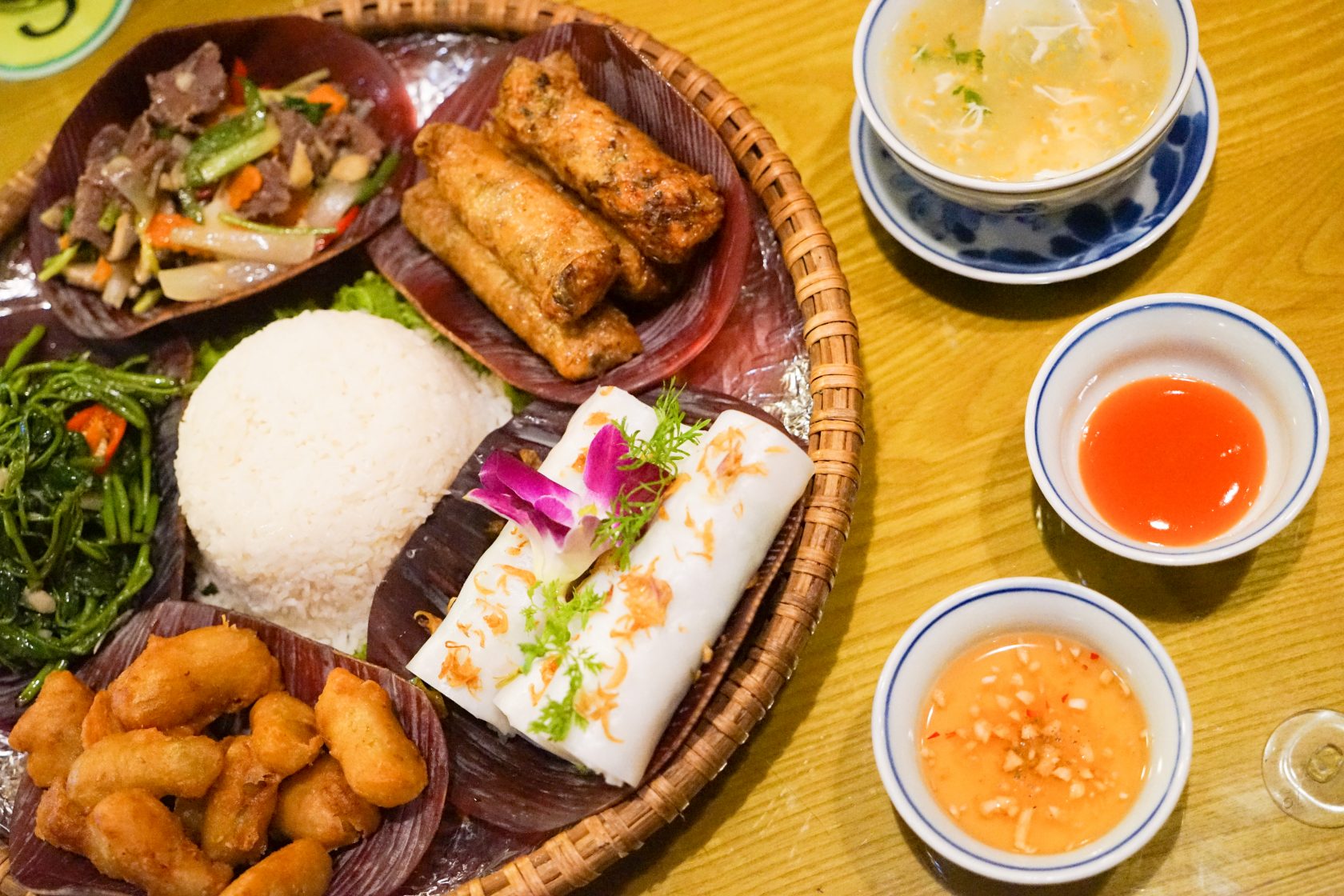 Smiles everywhere
The Vietnamese have a communicative joy, and you will see that they smile very often. Smiles are part of them and are a way for them to interact with others—nothing better to feel good somewhere.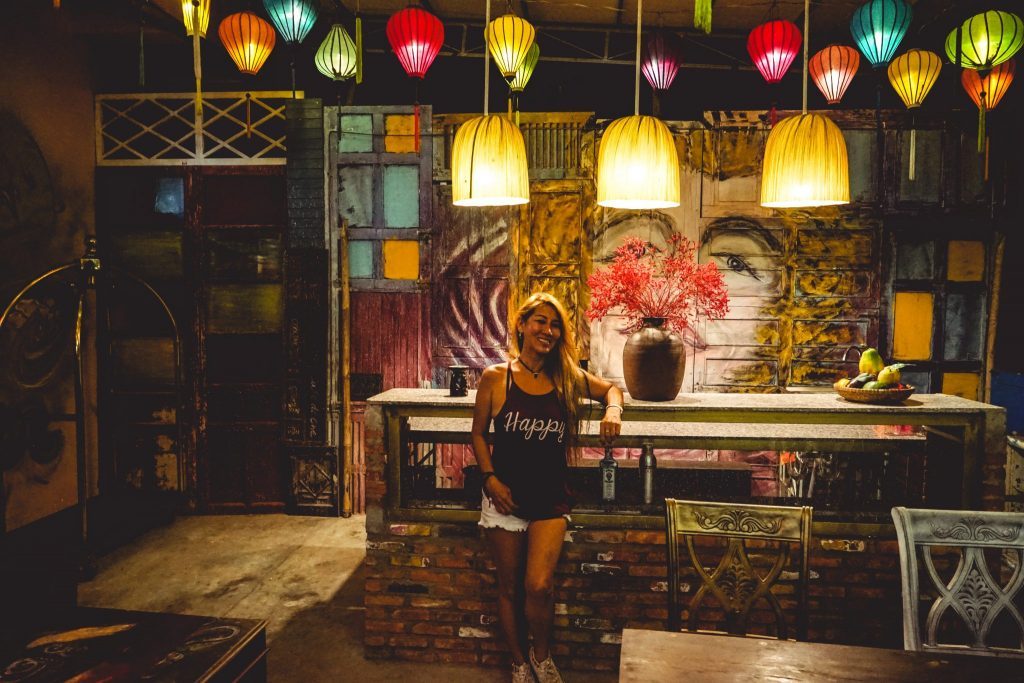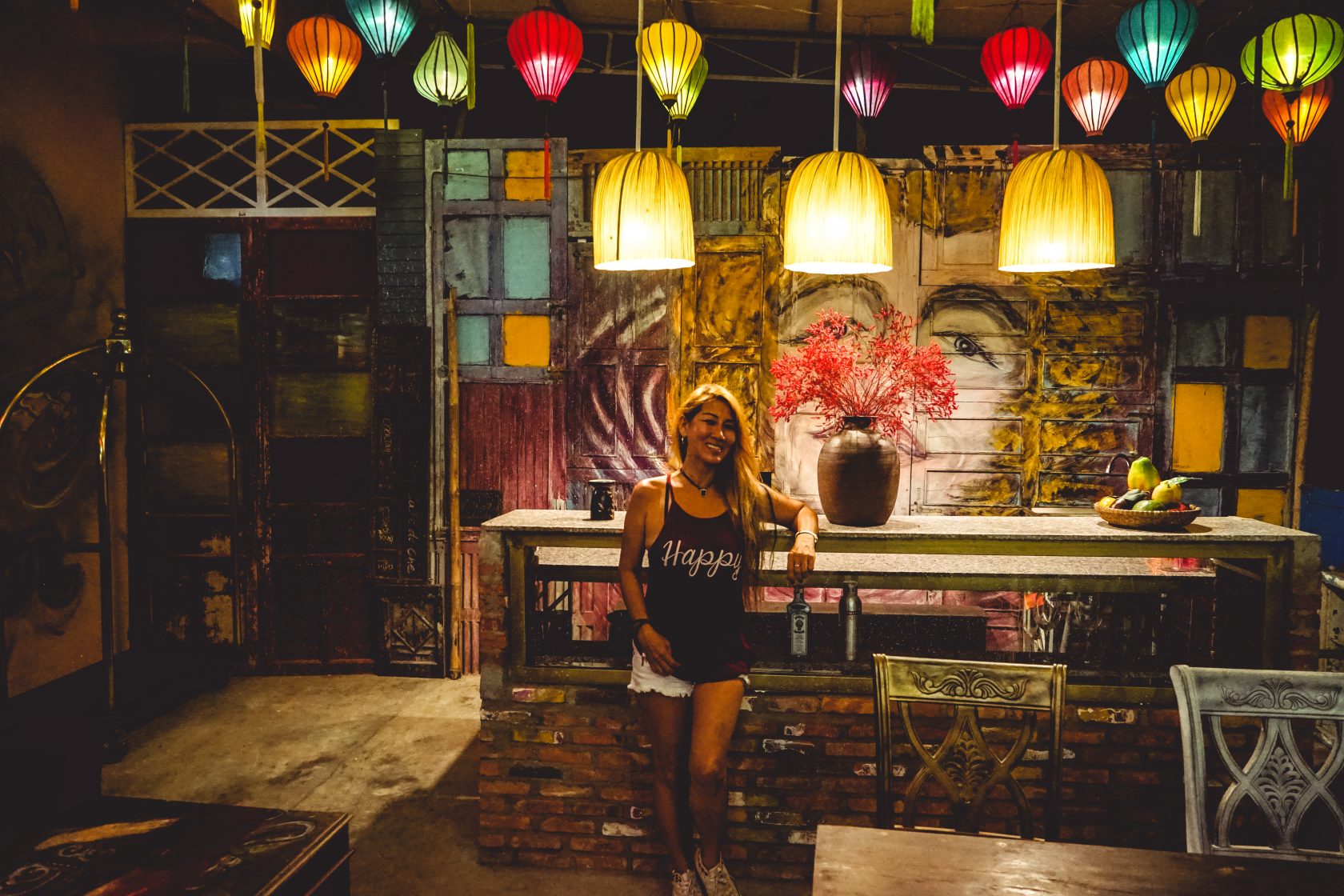 Breathtaking landscapes
From Halong Bay to the Mekong Delta, from the majestic mountains of Sapa to the paradisiacal beach of Phu Quoc, each landscape is different and retains its own authenticity: an indisputable charm. This diversity of the Vietnam landscape is fascinating and gives the impression of moving from one country to another.
One of the best tips we can give you for exploring Vietnam is to order a travel SIM card for easy airport pickup and activation the moment you land so you will not pay a fortune for international roaming – and can truly travel like a local. Restaurants recommendation and reservations on the fly, public transport instructions up to the minute, opening hours and further information – and of course, social media posting, if that's your thing – all become just that much easier.
Mobile data is fast, cheap, and available almost everywhere in Asia, so it is no wonder the only way to truly explore like a local, and to get off the beaten track (without worrying about ever being lost) is to get connected. So why wait? Discover more in Vietnam by sorting out the best local SIM card now.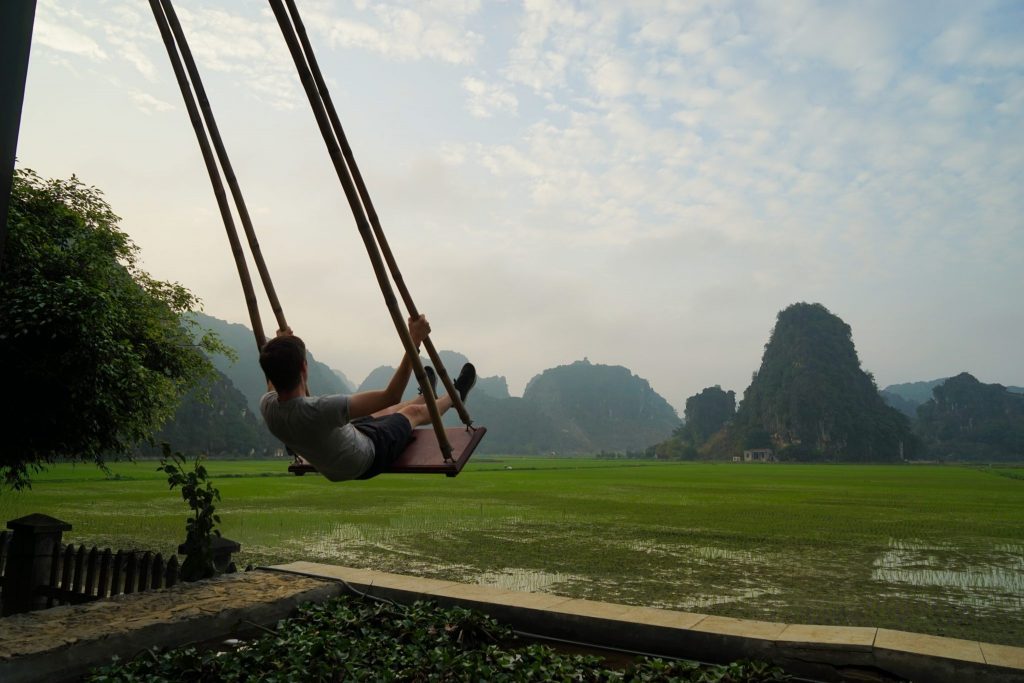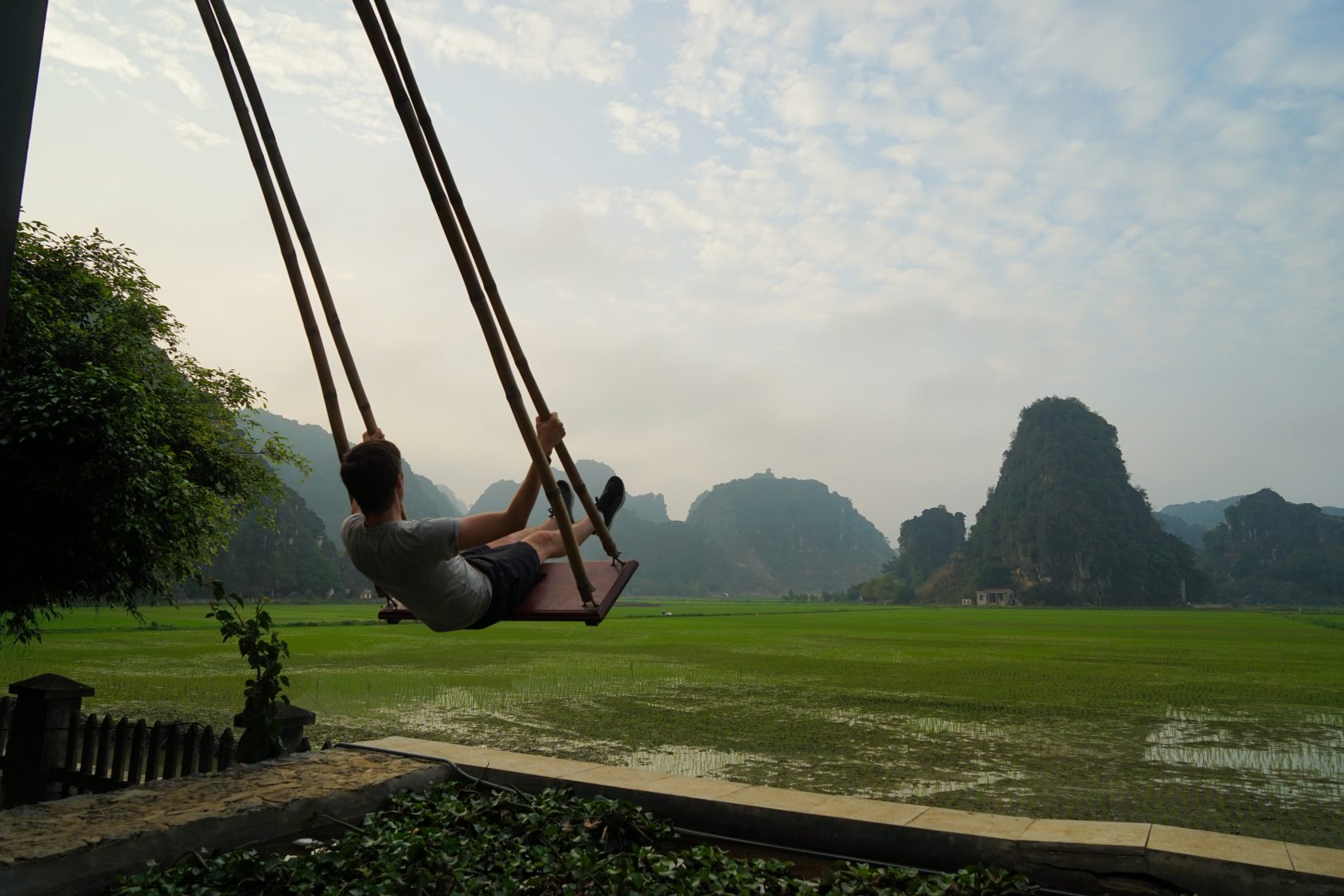 As you may have noticed, Vietnam is a great place where to find so many amazing things for a fulfilling and unique trip. If you want to see and do it all, but are short on time, why not speak to the trusted Vietnam tour operator, Incredible Asia Journeys, with an unrelenting devotion to serving clients with true Vietnamese hospitality.
I found them especially useful when organizing Halong Bay Cruises, but they have an expert team who are knowledgeable about the entire country and what could be possible on your trip. But for now, let's get inspired by the top things to do in Vietnam.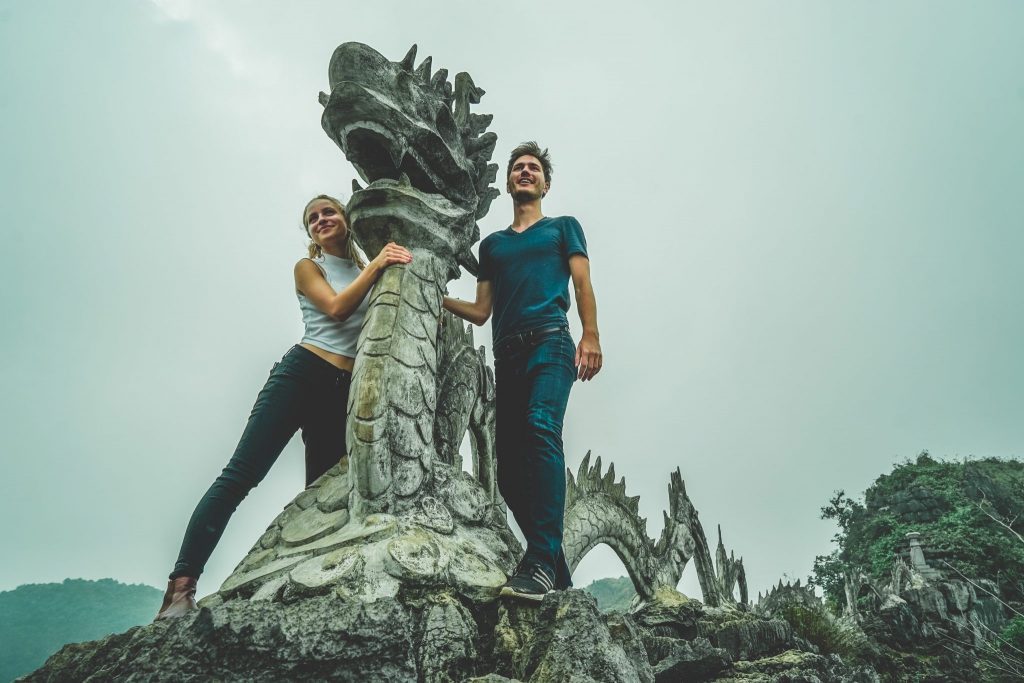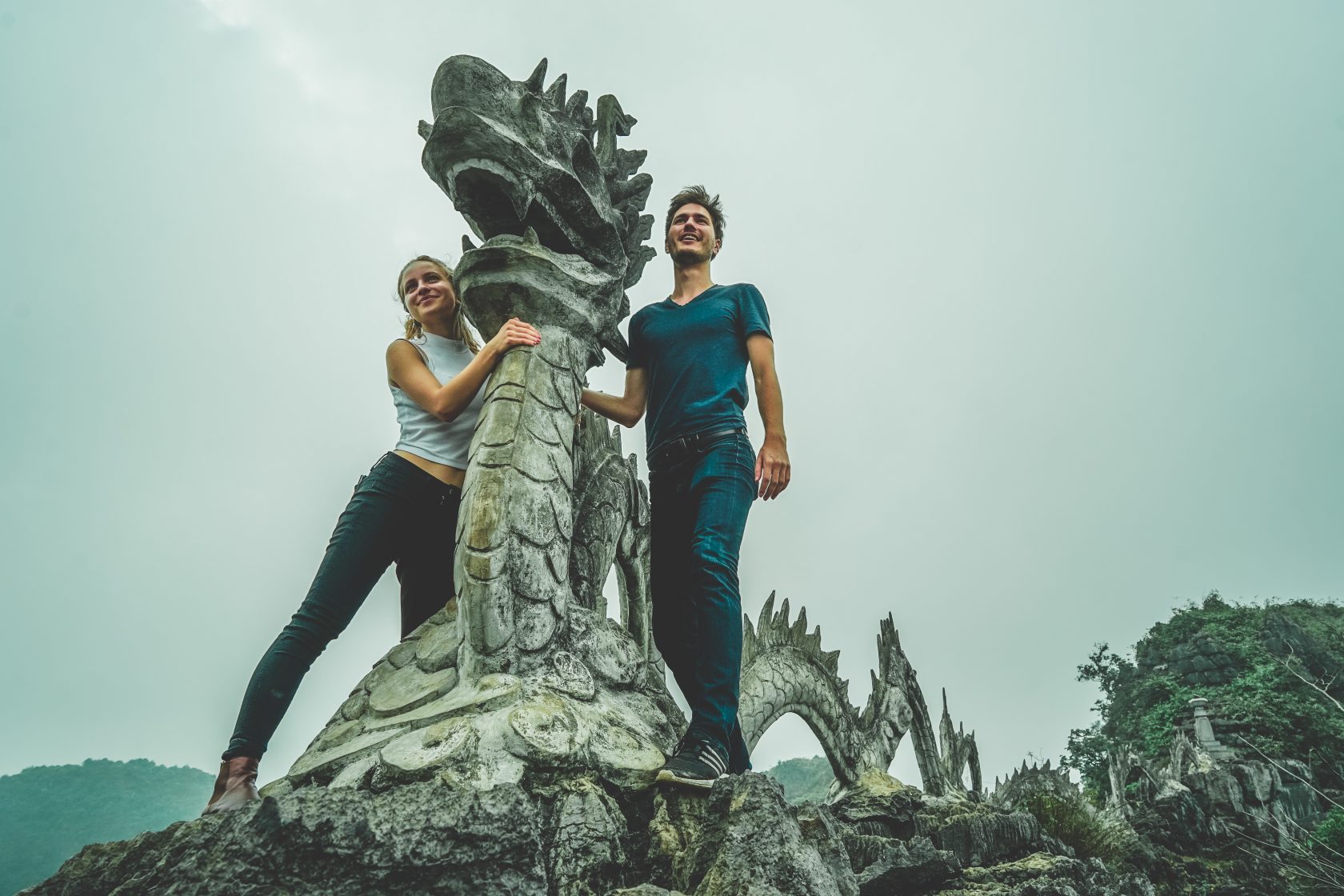 Top Things To Do In Vietnam: A Land Of Unparalleled Beauty 🇻🇳
Hanoi
The capital of Vietnam is a modern and dynamic city. The discovery of the city starts from the historical center, the most characteristic district of Hanoi.
The maze of crowded streets will captivate you with its perfumes and colors. In ancient times each street housed shops and premises that specialized in the same goods, and from this trade derived the name of the street. Today this division has remained only the name of the streets: the shops and stalls are many, and sellers are presented by offering to their passers-by their many products.
Here you will find shops selling silk, or jewels, but also carpentry and blacksmiths, and of course many places to taste typical dishes. This old quarter is located near Hoan Kiem Lake, the main attraction of the capital of Vietnam.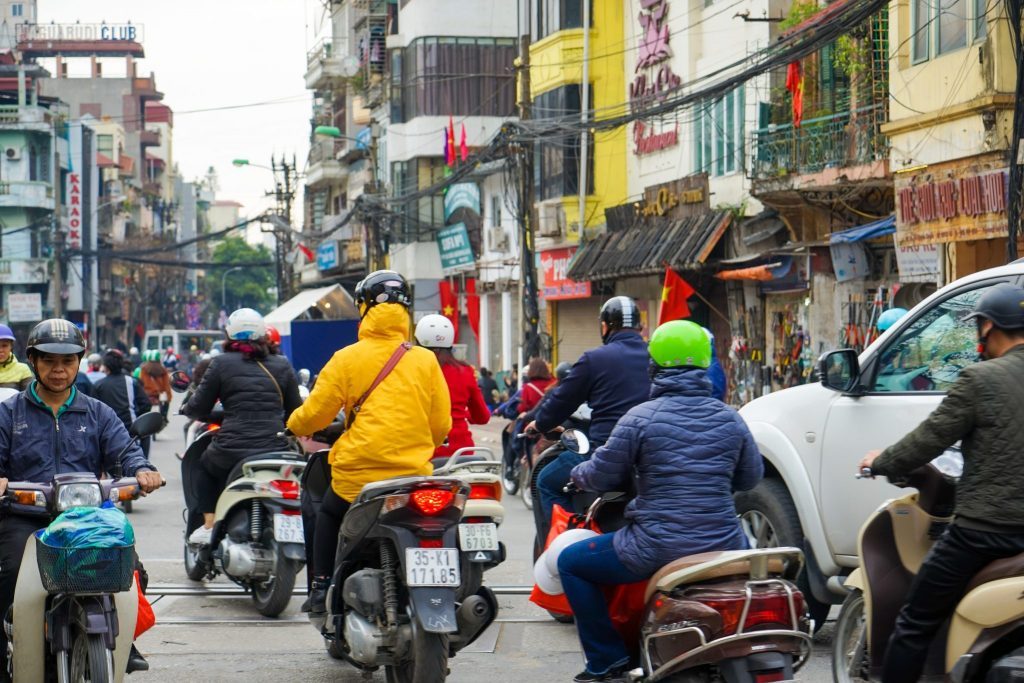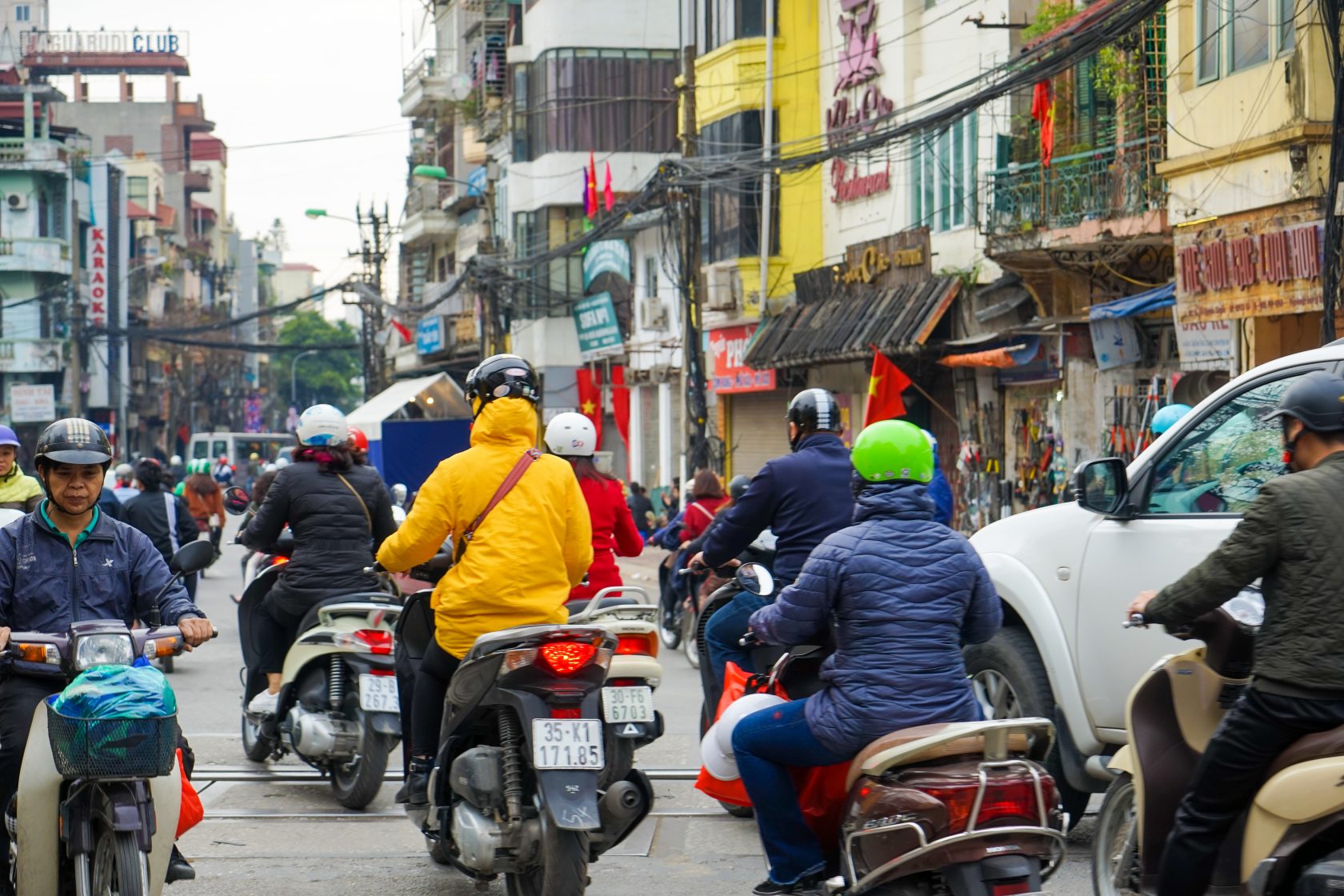 Ninh Binh
Nestled in the Red River delta region, about 100 km south of Hanoi, Ninh Binh province is the ideal stopover to get into more rural Vietnam.
Also known as Halong Bay, the province is famous for its numerous limestone peaks set among rice fields, caves, temples, and waterways, also chosen as a set for the recent film Kong. Although it is not an "unknown" destination, in Ninh Binh, you can breathe a serene and relaxed atmosphere, immersed in really nice and particular landscapes and easily reachable from Hanoi by train or bus.
The most famous and known part of Ninh Binh is undoubtedly Tam Coc, where the river of the same name crosses steep limestone mountains and rice fields, dotted with caves and cavities. Another experience to do in Ninh Binh is to walk by bike (or even on foot) along with the rice fields, breathing deeply the most rustic and rural Vietnam.
By leaving the main streets, you will find yourself through small villages and beautiful landscapes, where you can also experience local hospitality.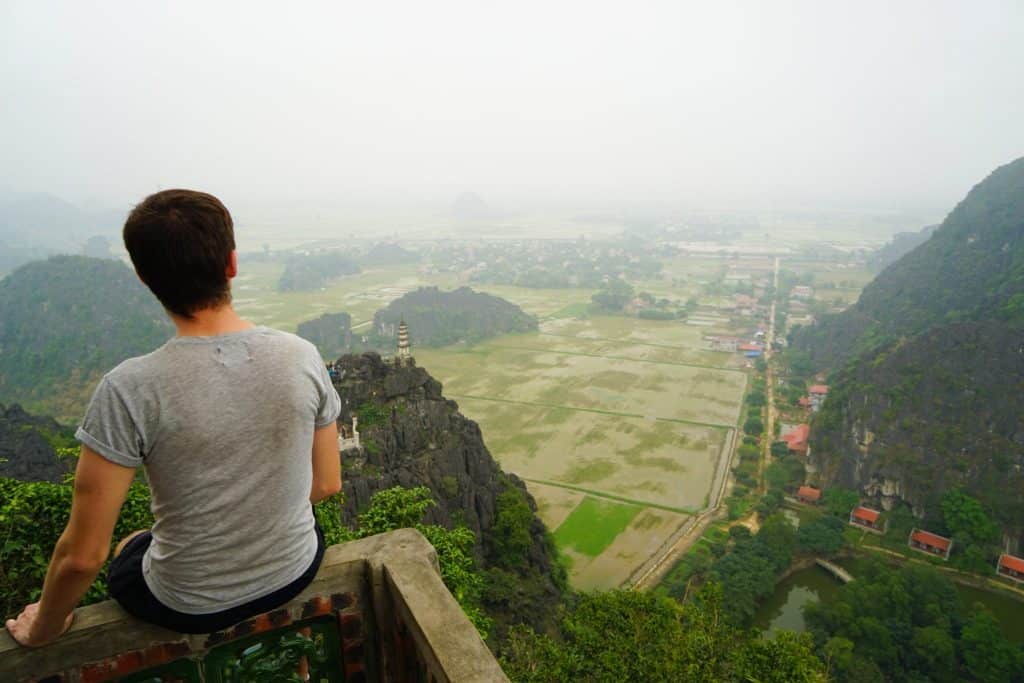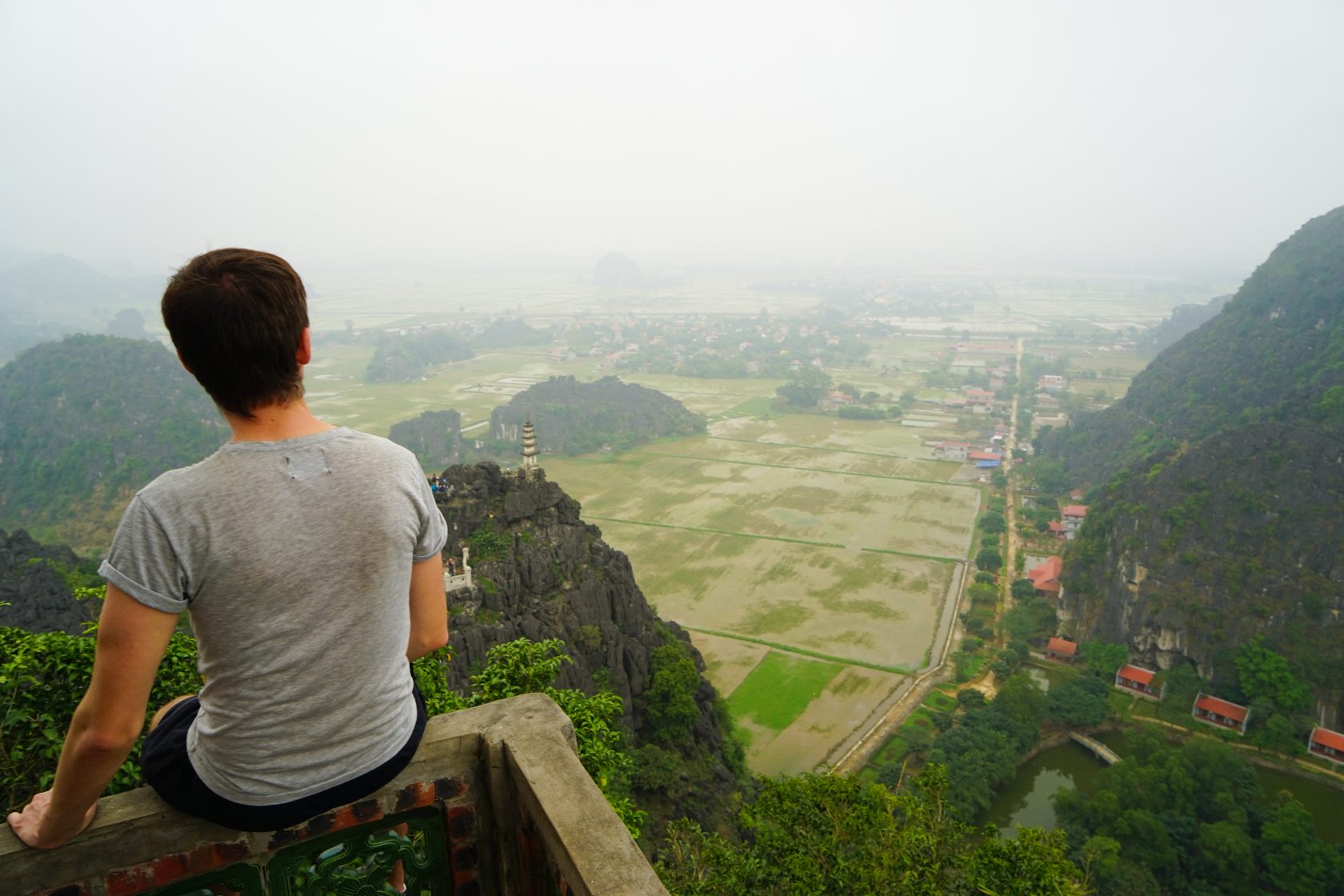 Halong Bay
Declared a World Heritage Site by UNESCO in 1994, Ha Long Bay is one of the most fascinating natural attractions of Northeast Vietnam.
The bay is located in the Gulf of Tonkin, within the province of Quang Ninh, and is famous for the thousands of limestone pinnacles of various sizes that stand on the surface of the water, giving rise to a unique scenario in the world. The conurbations of Bai Chay and Hon Gai, belonging to the same municipality and for this reason, often merged under the unique name of Halong City.
The latter is the main gateway to the wonders of the bay, although in recent years, more and more tourists prefer to stop at Cat Ba, from which it is convenient to plan excursions to the less crowded Lan Ha bay. To explore it, you need to rent a boat, the only means that can move easily in the expanse of limestone islets dotted with caves dug by the millenary action of wind and waves and illuminated by colorful reflections of light.
If you are short on time, why not try a Halong Bay day cruise instead, which lets you enjoy the majesty of this natural treasure, albeit briefly. To be clear, however, staying overnight is recommended, so you have maximum time to experience the grandeur and highlights of this ancient landscape.
There is a lot of tour operators out there with bad reputations and who leave tourist disappointed with Halong Bay, but I personally can recommend the Incredible Asia Journeys Cruise for your adventure here. They also have more than 2000 excellent reviews, so it's not just me who thinks they are great too!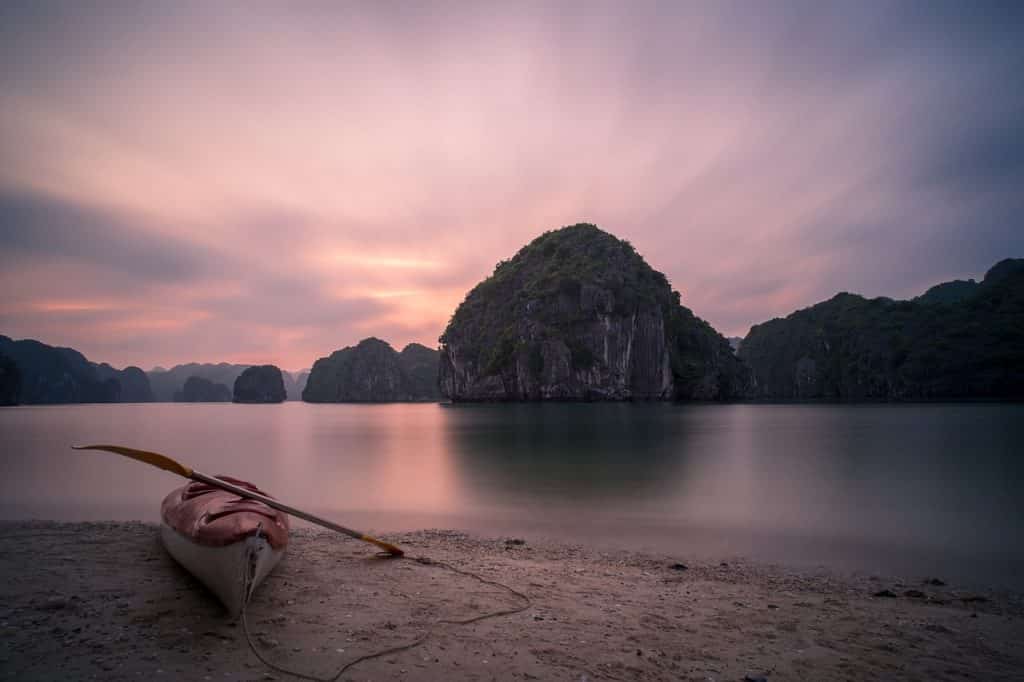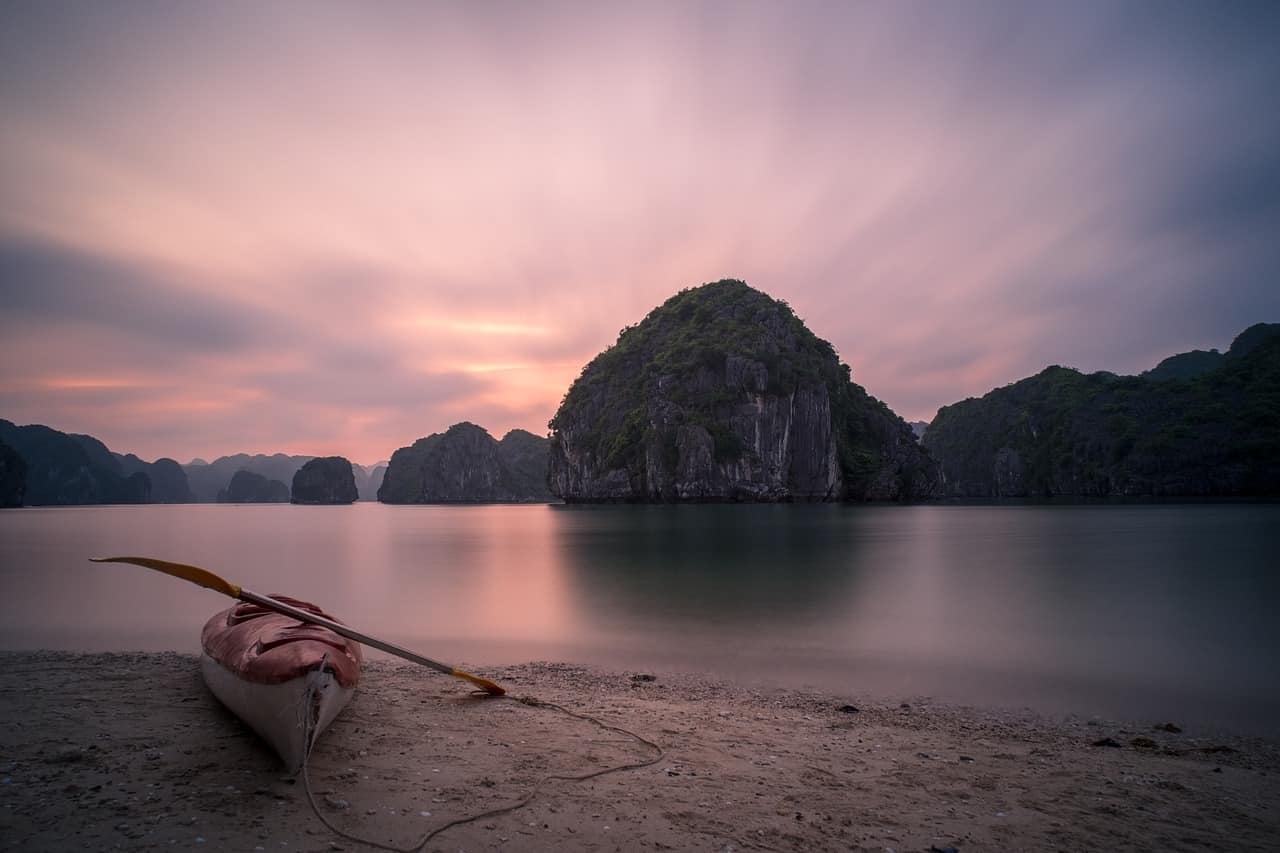 Sapa
Sapa is a very important tourist town in Vietnam. Located in the northwest at about 1500 meters above sea level, it enjoys a very cool climate; in fact, the French used it as a mountain resort.
Sapa overlooks a deep valley with terraces cultivated with rice and tea, which makes this landscape unique in its kind, also the mountain peaks are surrounded by clouds that make it even more impressive. The main tourist attraction of the area is trekking to admire the beautiful views, but also to learn more about the different mountain tribes living in these areas.
Plus, in Sapa you can meet different Hmong ethnic groups, who wear their traditional clothes and sell their handicrafts to the market and the streets of Sapa. Especially on Saturday – market day – members of the tribes who live in the surrounding villages come here to sell traditional items and clothes. Just make sure you know what to expect when shopping in Vietnam.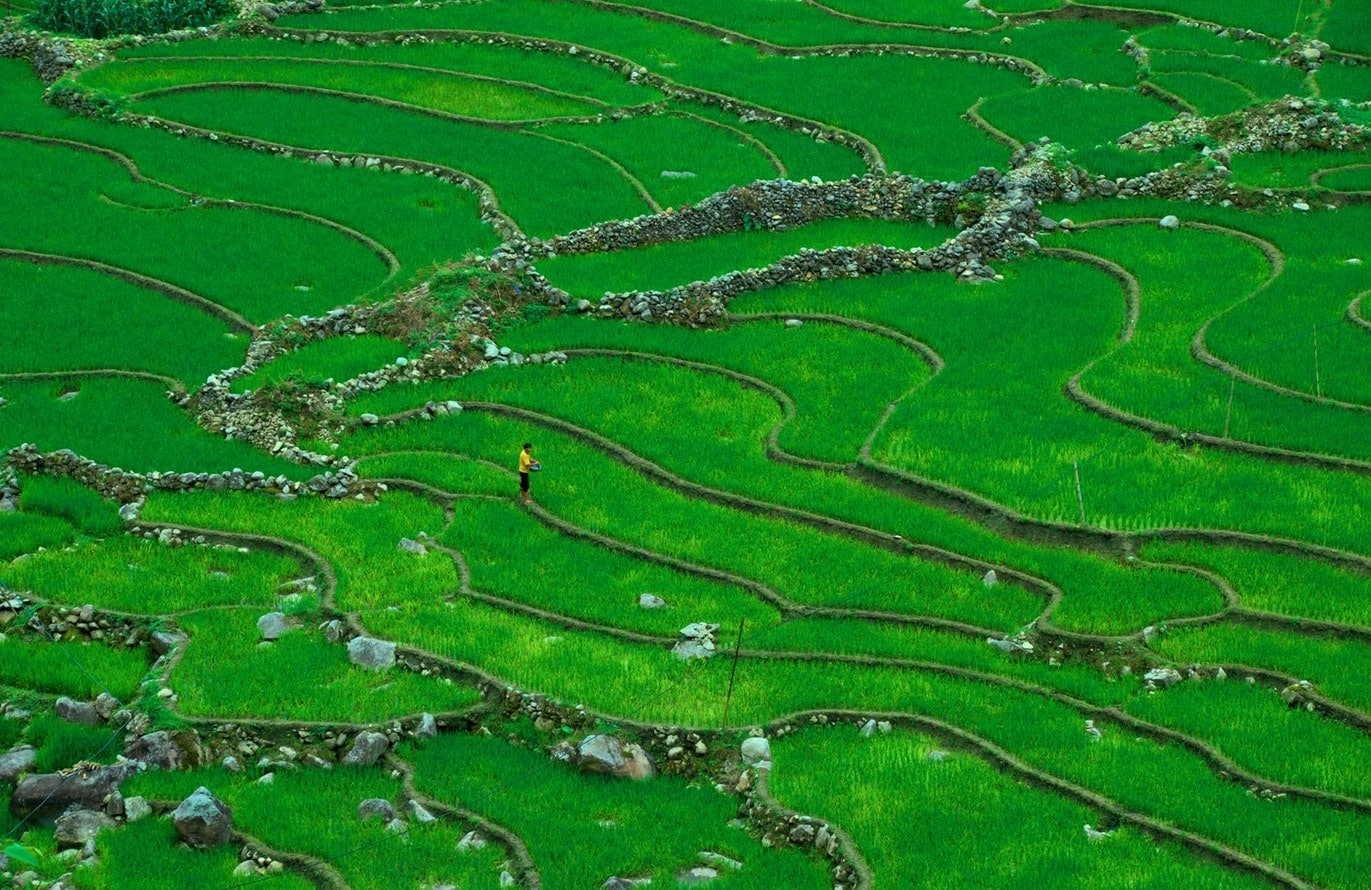 Da Nang
Da Nang is the perfect starting point for exploring the unspoiled nature of eastern Vietnam. However, it is not just a place of transit: in constant evolution, this former provincial city today hosts a wide choice of lively hotels and lively shopping centers. Not to mention the excellent food that can be enjoyed at every corner of the city.
For a long time ignored by tourist itineraries, Da Nang is becoming a more and more appreciated seaside resort, and a growing number of travelers decide to spend a few days before going to Hue or nearby Hoi An. In Da Nang and around there are beautiful beaches, vast, clean and for all tastes: from those of the promenade, equipped and very popular, up to those out of town, wild and lonely.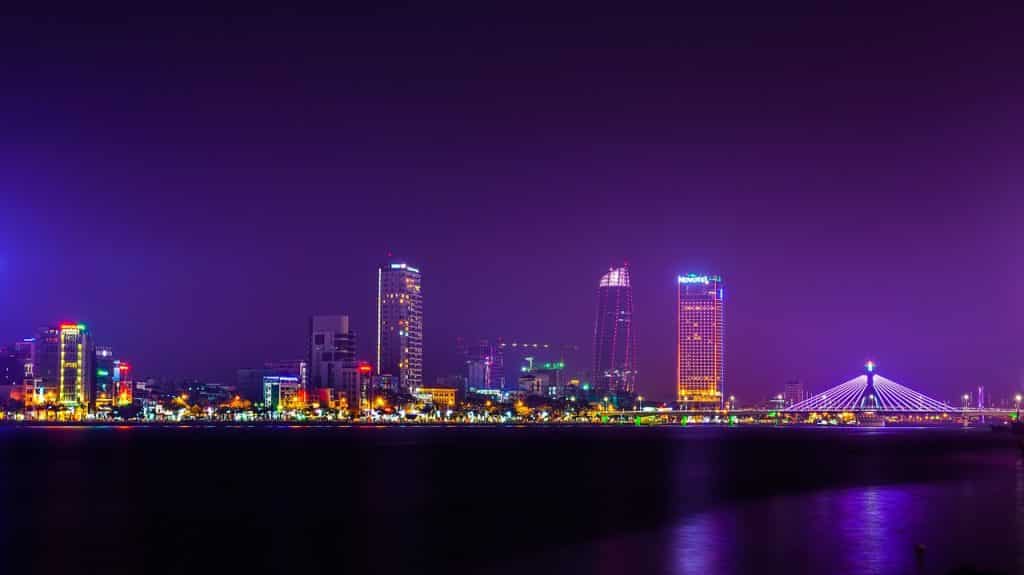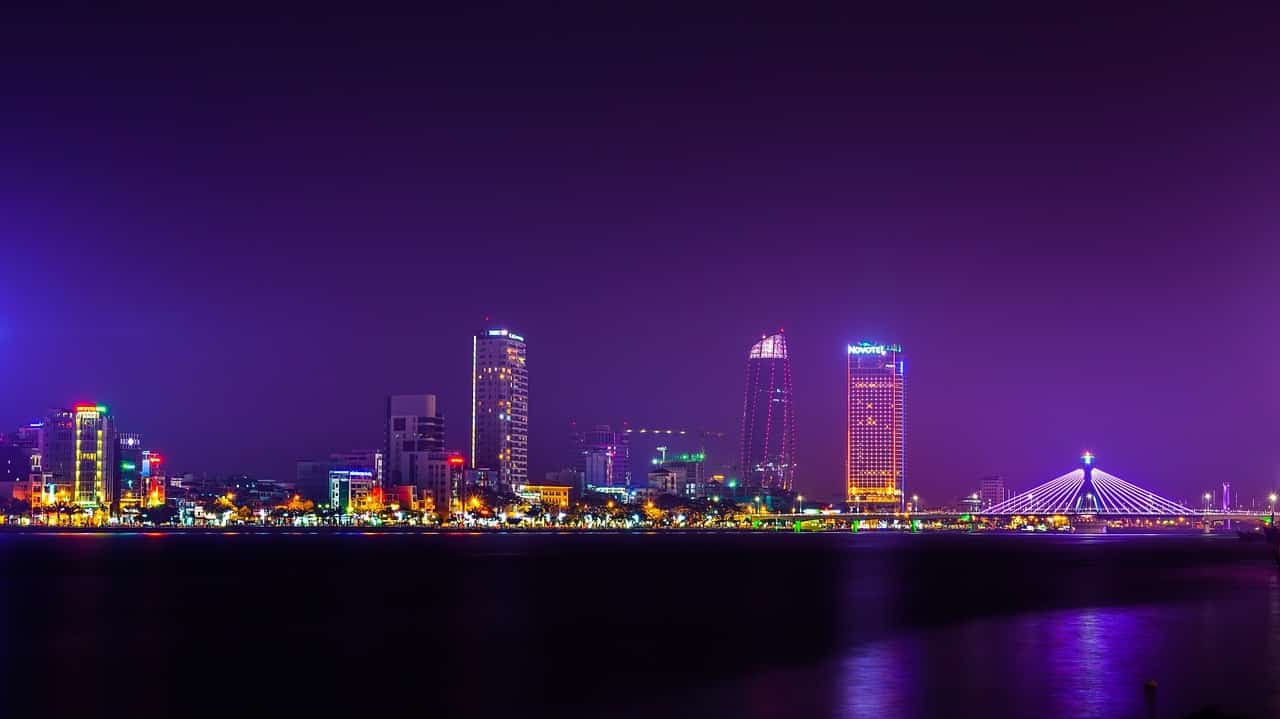 Hoi An
Of all the cities of Vietnam, Hoi An is undoubtedly the most enchanting and romantic, called the city of lanterns because the first time you arrive in this city, you cannot help but notice the thousands of colored lanterns scattered throughout the city. Cities that light up at sunset, creating a truly magical atmosphere.
The old Hoi An is a real gem enclosed within the ancient walls, declared a World Heritage Site by UNESCO in 1999. The historic center is really characteristic, and wandering and getting lost in its colored streets to explore the most remote corners, among the lush tree-lined avenues, the many shops, restaurants, and cafes, is certainly an experience that you will not forget.
Not to be missed are the Japanese Covered Bridge, a symbol of the city of Hoi An, built in the late 1700s, which divided the Chinese part from the Japanese; the traditional houses of Tan Ky House and Phung Hung, built by wealthy Chinese merchants from the seventeenth century.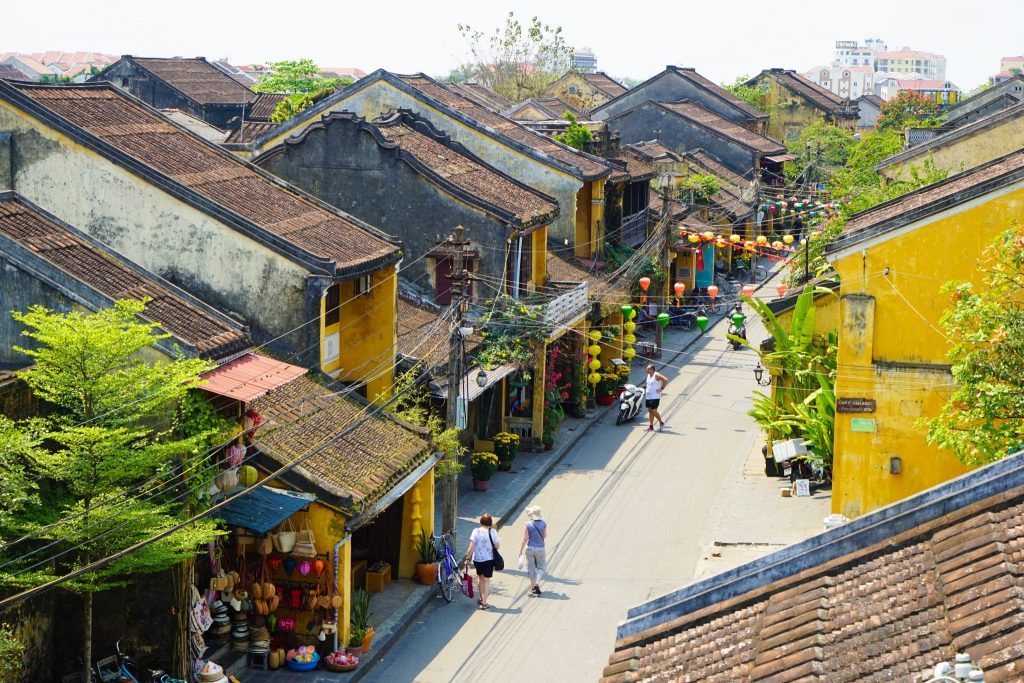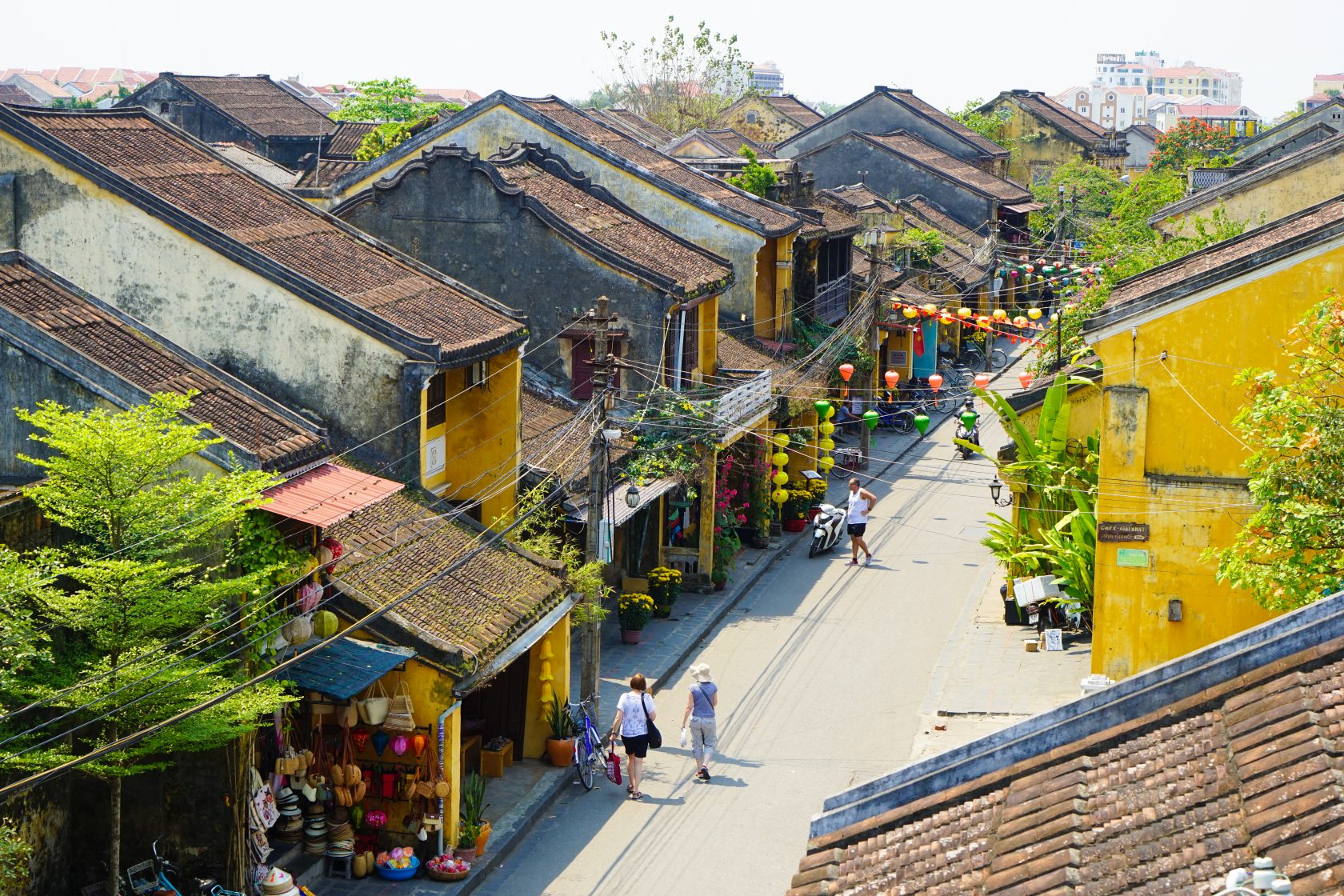 Hue
Hue is one of the oldest cities in Vietnam. Long imperial capital, it was virtually razed to the ground during the last war; of the historic urban fabric, only a few buildings survive, often in a state of neglect and neglect.
The city still preserves numerous sites of historical, artistic, cultural, and religious interest, of primary importance. In the center, however, there is little to see. Who passes by Hue is often limited to a fleeting visit to historical sites related to the imperial period. The city deserves instead to be visited in at least two days. Only in this way is it possible to see the surroundings, a rural context of great charm.
At the top of the agenda of all the tourists who visit Hue is its famous fortified citadel and, inside, the extraordinary Forbidden City and the Imperial Palace, both UNESCO World Heritage sites. And there is also an awesome abandoned water park to explore.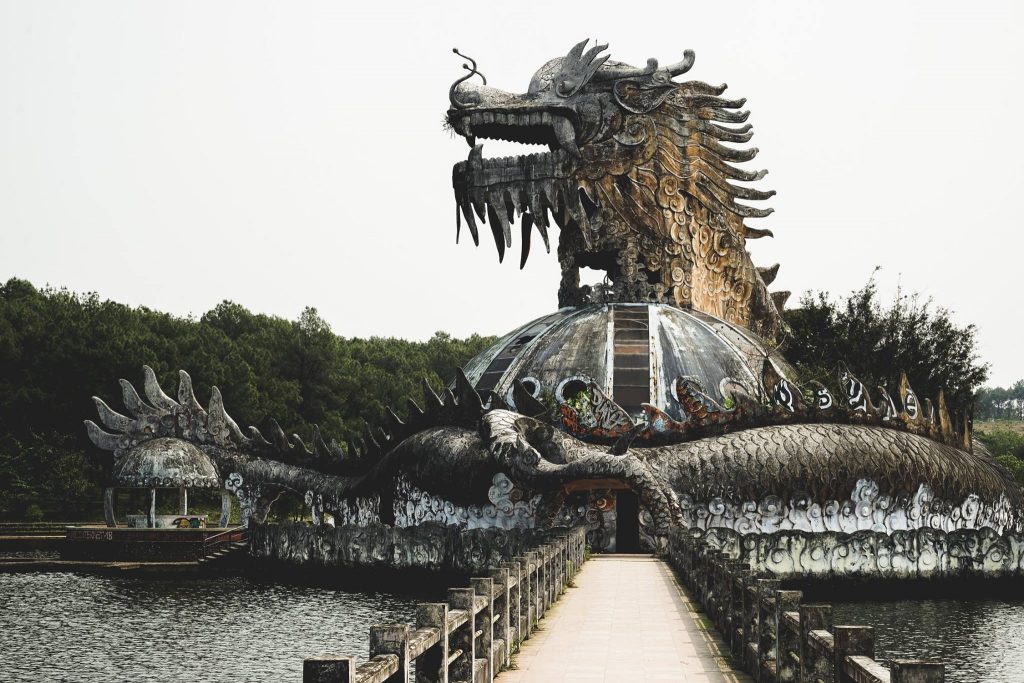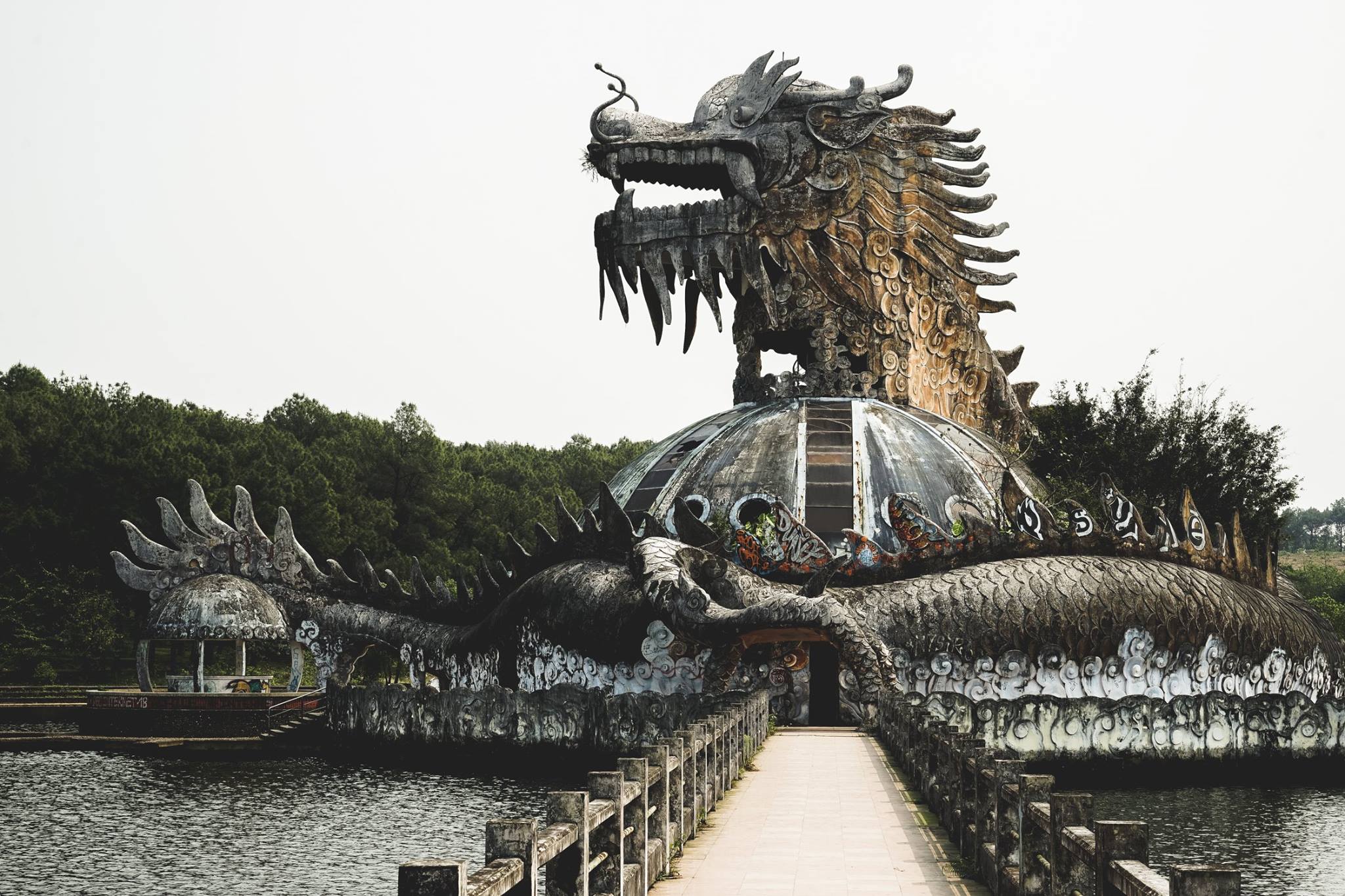 Ho Chi Minh
The city of Ho Chi Minh is one of the most important cities in the Asian country. Named Saigon for years, it became the capital of French Indochina and South Vietnam.
Since its takeover by Northern Vietnam in 1975, which ended the reunification of the country under the socialist mandate, its name changed to honor the communist leader. In the streets of Ho Chi Minh, the pure Vietnamese tradition is intermingled with the modernity of the West. You can find both Buddhist temples and colonial buildings coexisting and forming a delicious harmony.
The Giac Lam Pagoda is one of the most traditional places in the city. It is a huge rectangular pagoda of 65 meters high. Inside, you can find a Buddhist altar with spectacular decoration. Undoubtedly, this will make this sanctuary one of the essential places of your visit to the city of Ho Chi Minh.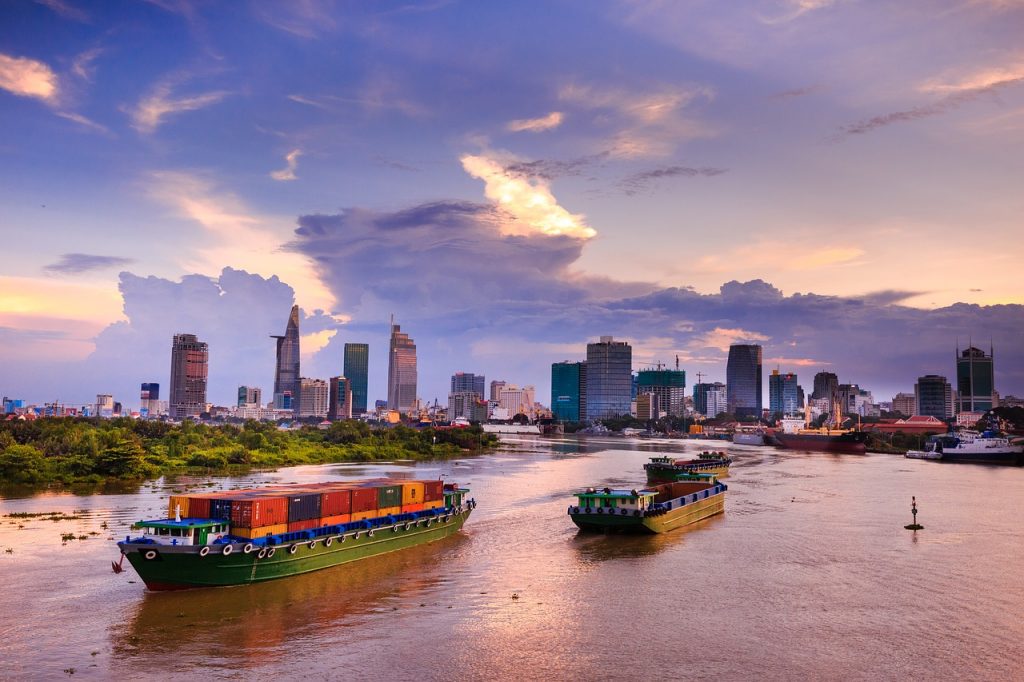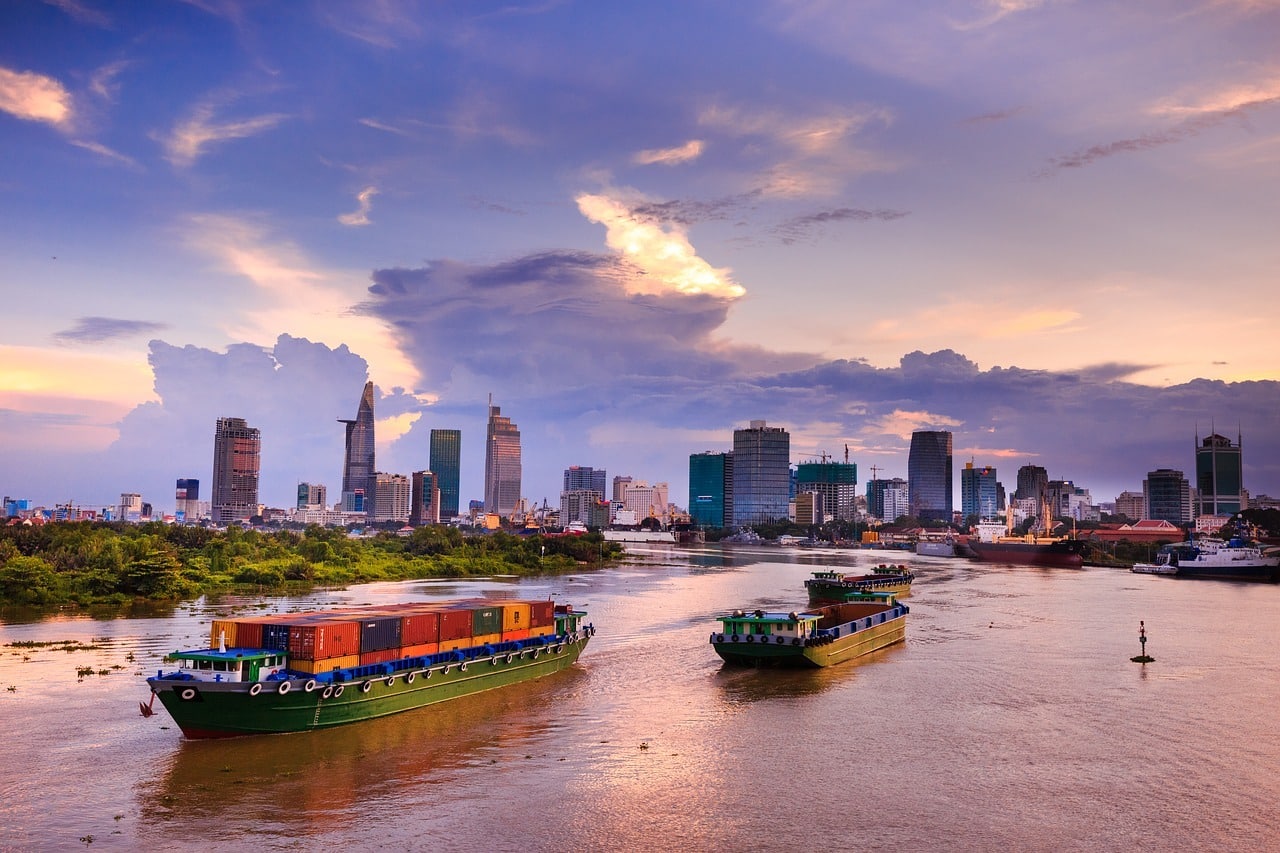 Mekong Delta
The region of the Mekong Delta is a territory as extraordinary as it is complicated to visit. It is a huge and very varied area, 39,000 km² of intertwining rivers and streams, labyrinths in the jungle, cities unknown to tourists, and floating markets.
This territory represents one of the biologically richest areas of the whole planet, with thousands of animal and plant species. Not to mention that here they are from the house of Su Su, the forest of Melaleuca covered by a mantle always green and Un Minh, one of the largest mangrove forests in the world.
Cai Be is a small town in the Mekong Delta, famous for its fascinating floating market and a pretty French colonial-style cathedral, which can be seen from the river, and it is an absolute must-see. It is here that many artisans and growers meet to exchange products. They use traditional wooden boats, with colored eyes on the front and a wooden pole where instead of the flag, they have hung the product they sell.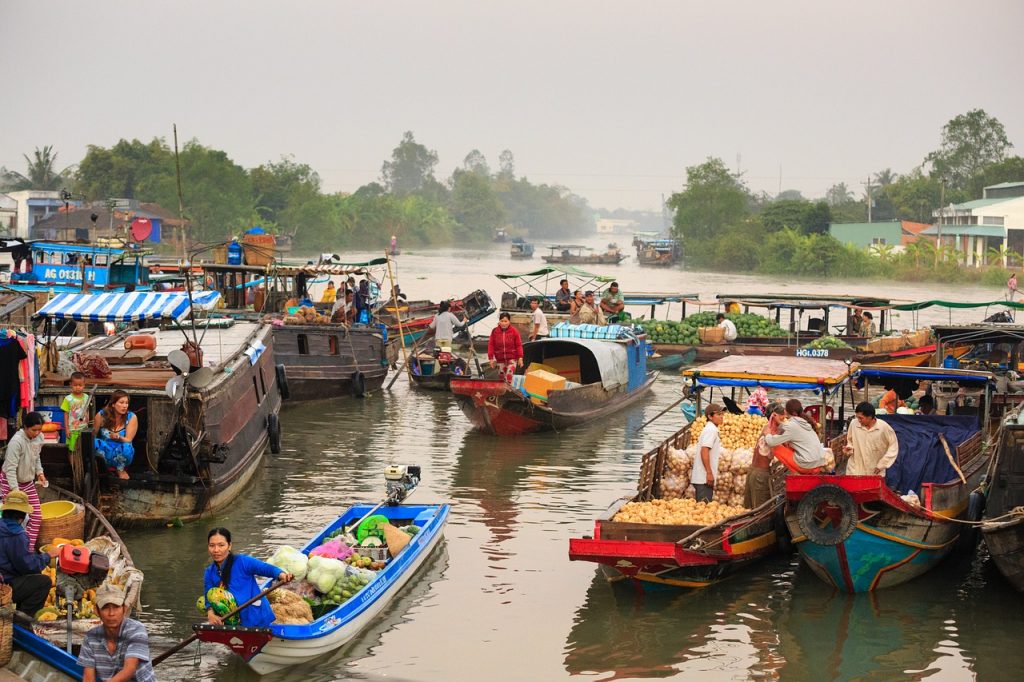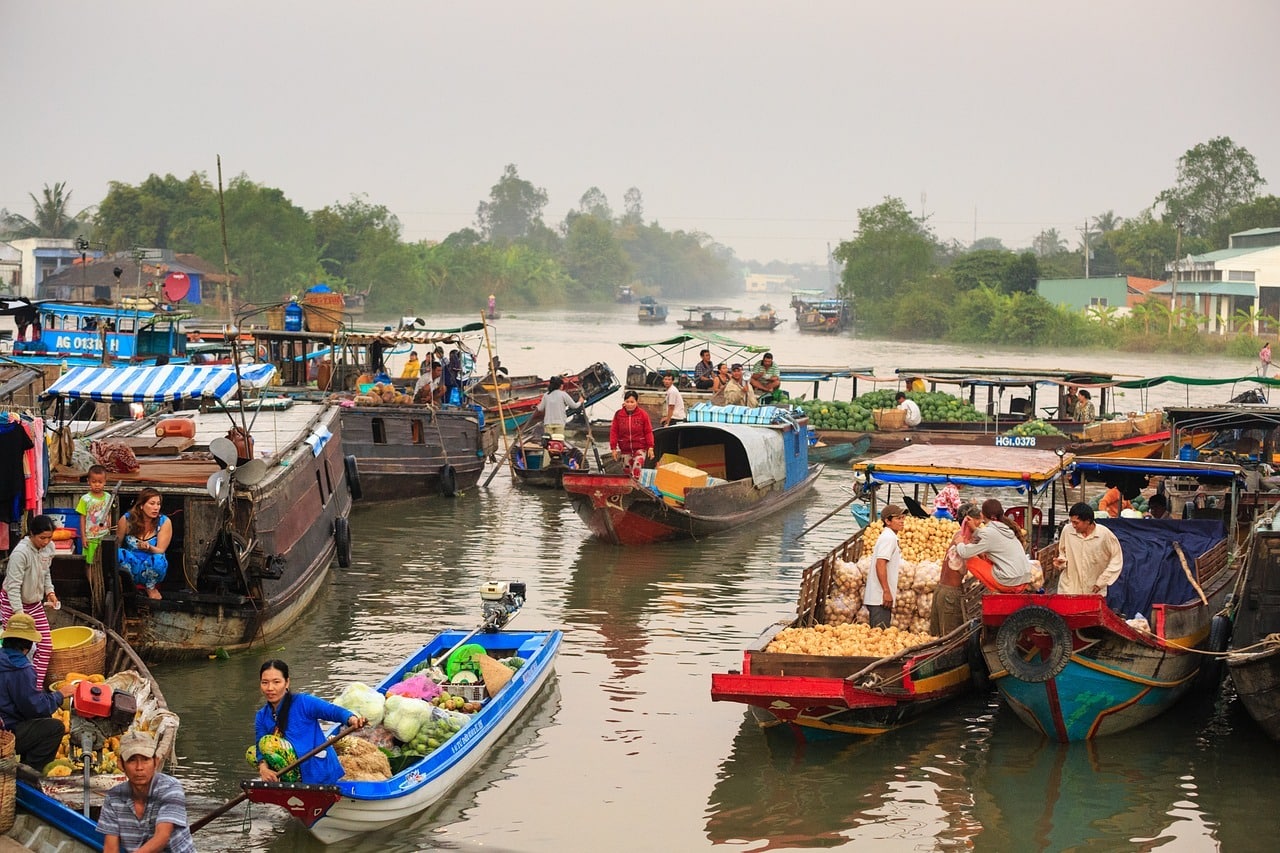 Mui Ne
Mui Ne is a picturesque fishing town, teeming with life and traditions. Immersed in the life of the sea and wild nature, surrounded by green rice fields and historic ruins, this village on the Vietnamese coast is located just north of Ho Chi Minh City.
Although easy to reach, it is almost never included in tours or travel itineraries. Lovers of sunsets and beach life will find in Mui Ne a postcard paradise: the wind blows in all seasons, especially in winter, to the delight of kitesurfing fans! That's why sportsmen from all over the world come here.
And the sky of Mui Ne is dotted with a thousand colored kites. A constant element of the landscape of Mui Ne is the Thung Chai, the traditional round boats of Mui Ne, made from palm leaves: some, the more recent ones, are in fiberglass and very colorful.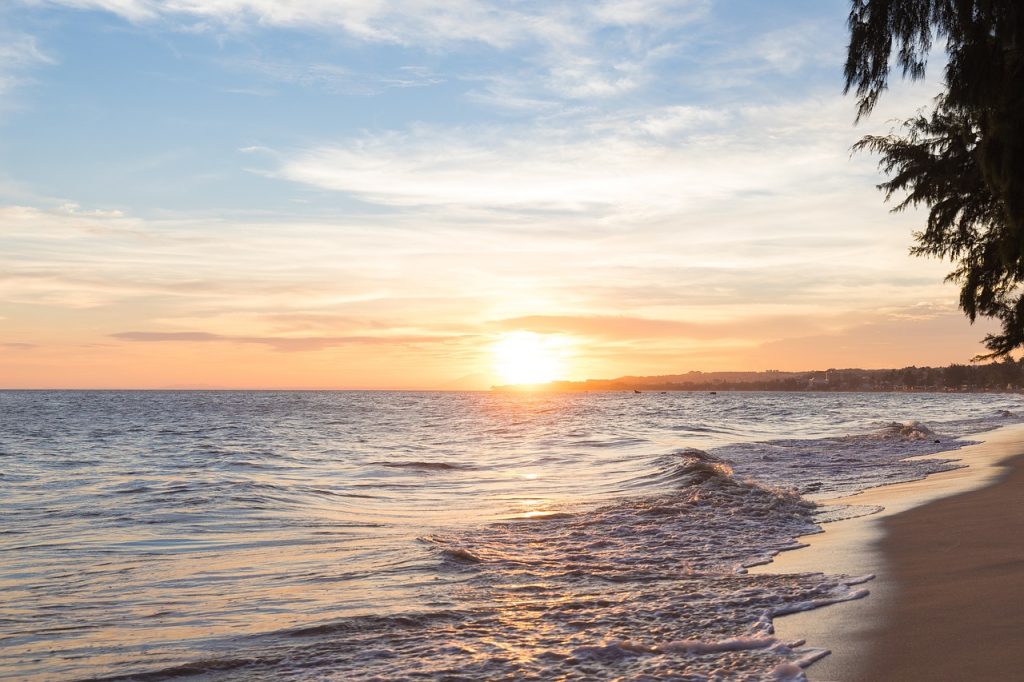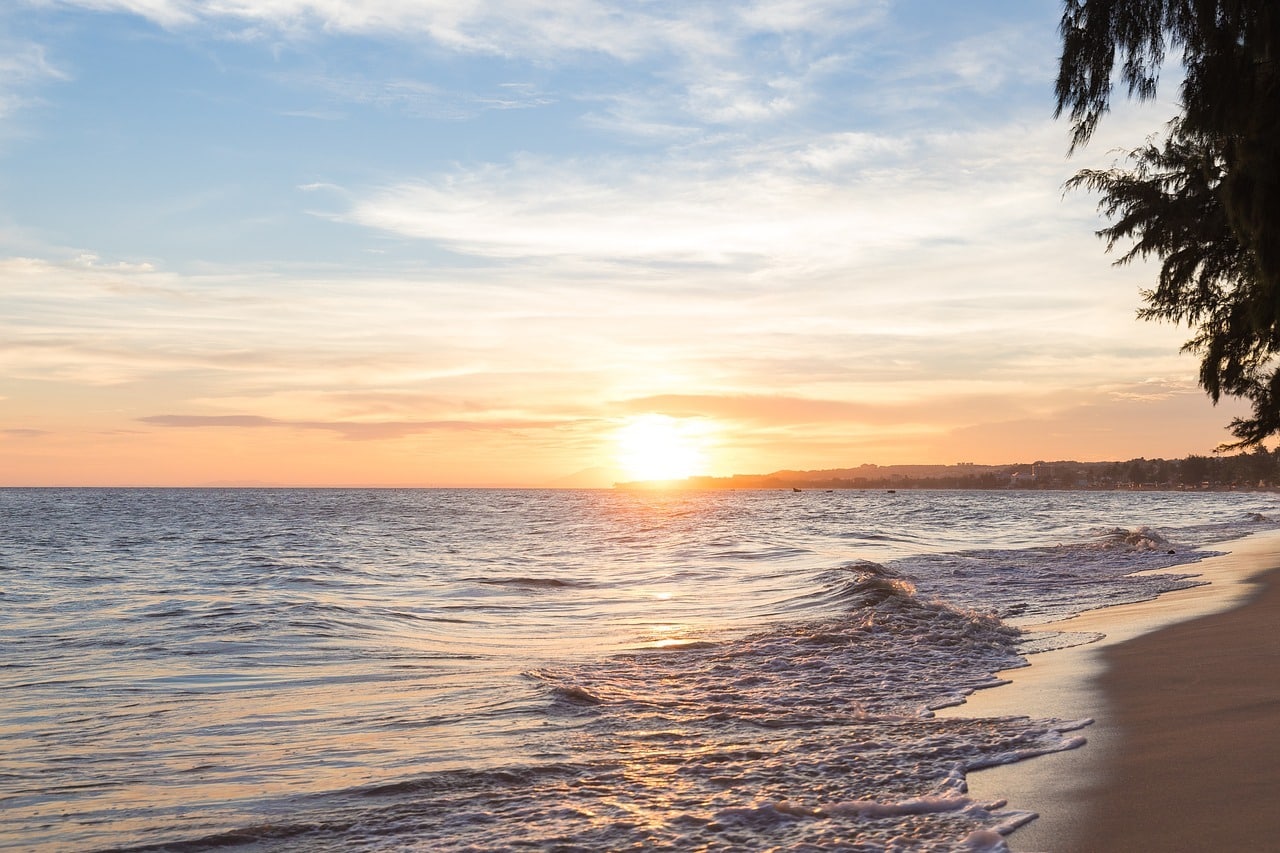 And there you have it, my take on the top things to do in Vietnam – but of course, in this fabulous country, there are many, many more. If you want to remove the hassle of finding them, why not try the expert advice and trusted services of Incredible Asia Journeys, the leading Vietnam Tour Operator, which has proudly assembled an expert team who are adept at designing the perfect pre-arranged Vietnam itineraries.
Prices are reasonable, the service impeccable, and they really do know what they are doing, meaning you can enjoy your holiday more, with more highlights and less disappointment. Top-rated on TripAdvisor, their wealth of experience makes exploring Vietnam off-the-beaten-track easy and achievable …without the hassle!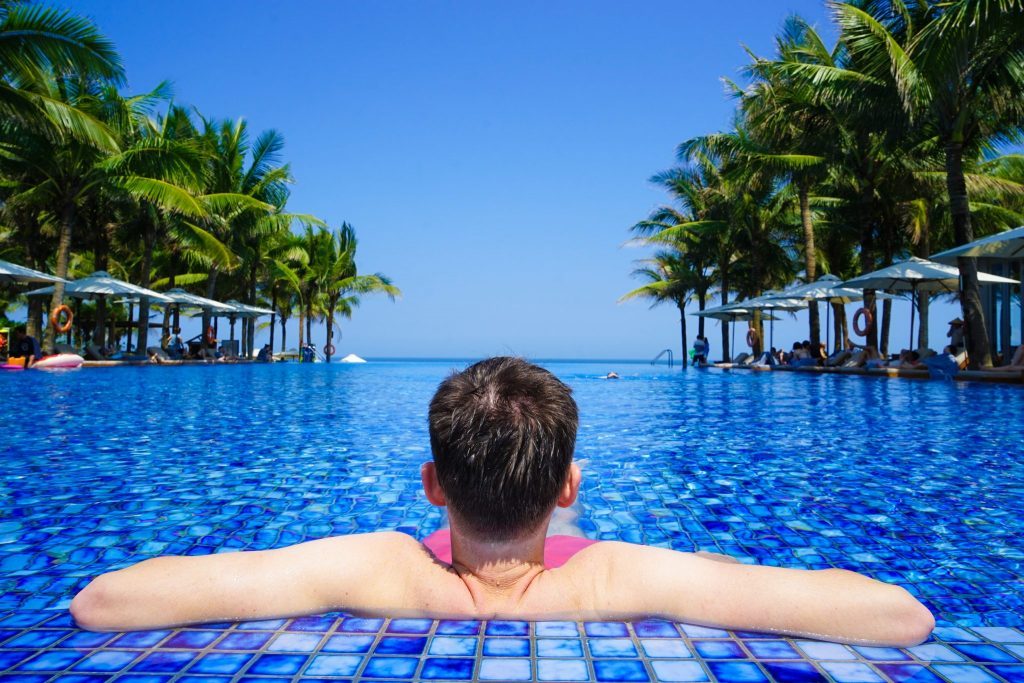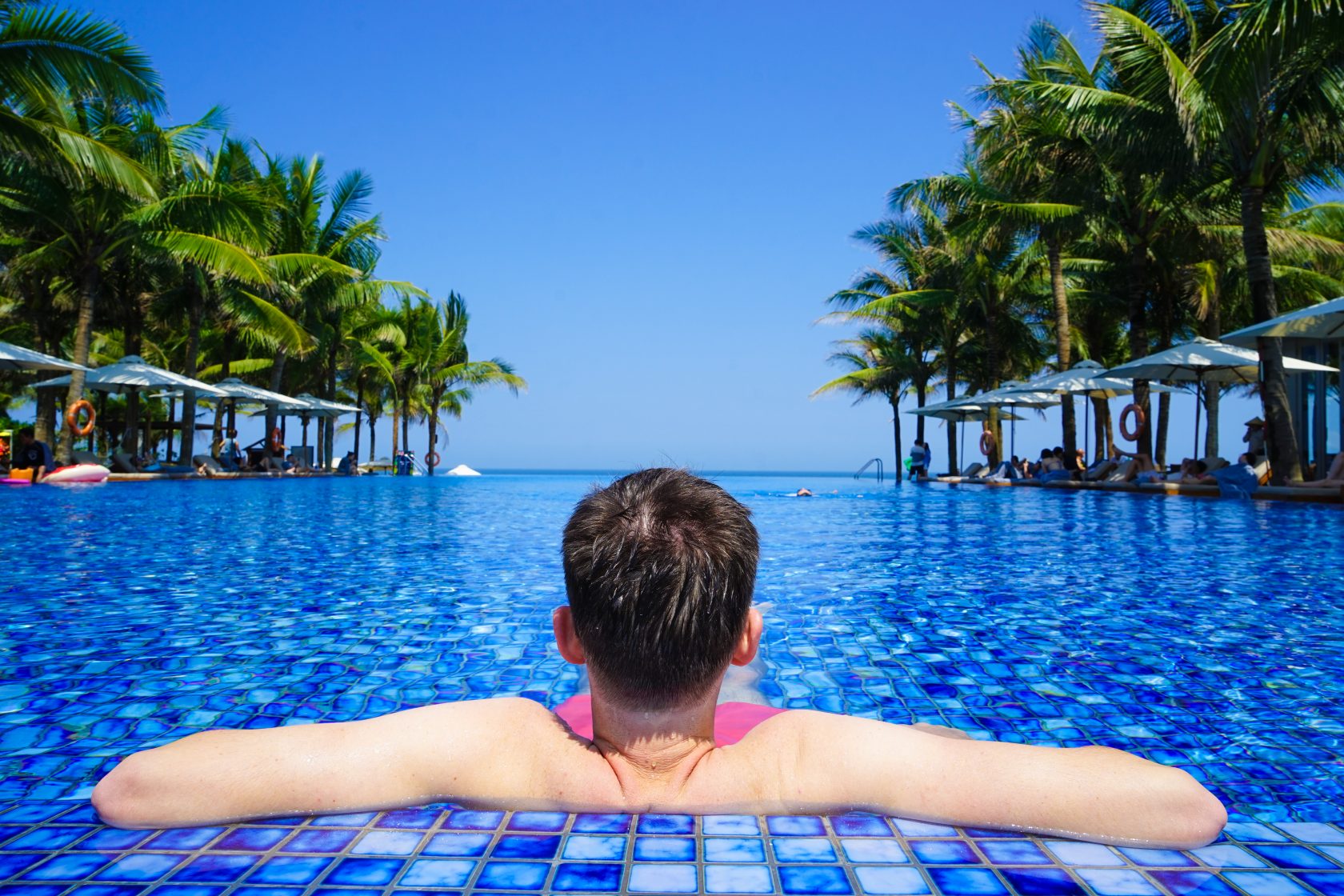 Further Things To Consider Before Any Adventure
Now you're all set and prepared to explore our big wide world, why not sort out everything else out all in one go? If necessary for your travel plans make sure you have brought proper travel insurance, protected your privacy by getting a secure VPN, compared all the top hotel booking sites to find just what you're after, reserved an unbeatable rental car price and - of course - booked the best flight deals!
Or maybe just forget it all and go for a last-minute cruise or effortless tour instead?
Many budget travelers (including me) indulge in worldwide airport lounge access, so we can experience luxury while still slumming it in economy. Naturally, we would never leave home without a more general travel guide since we couldn't possibly cover everything here!
Just add an adventurous attitude and plenty of smiles - they go a long way - and that about covers it all! Now go out, find your own path and don't forget to share your best inspiration stories with me on Facebook, Twitter, and Instagram...I'd love to hear from you!