What's your favorite thing about traveling?
Woah, OK, we're sorry to drop that 64-million-dollar question on you straight away. What were we even thinking – where do you even start? Is it about meeting new people? Seeing the incredible sites you've always dreamed of? The freedom? The fun?
One thing we're sure of: food has got to be on that list. It's certainly at the top of ours! It's not just because we love chowing down, honestly. A big part of our love of eating-while-travelling is that food is at the heart of culture. It plays such a huge role in our lives and tells us so much about the place we're visiting.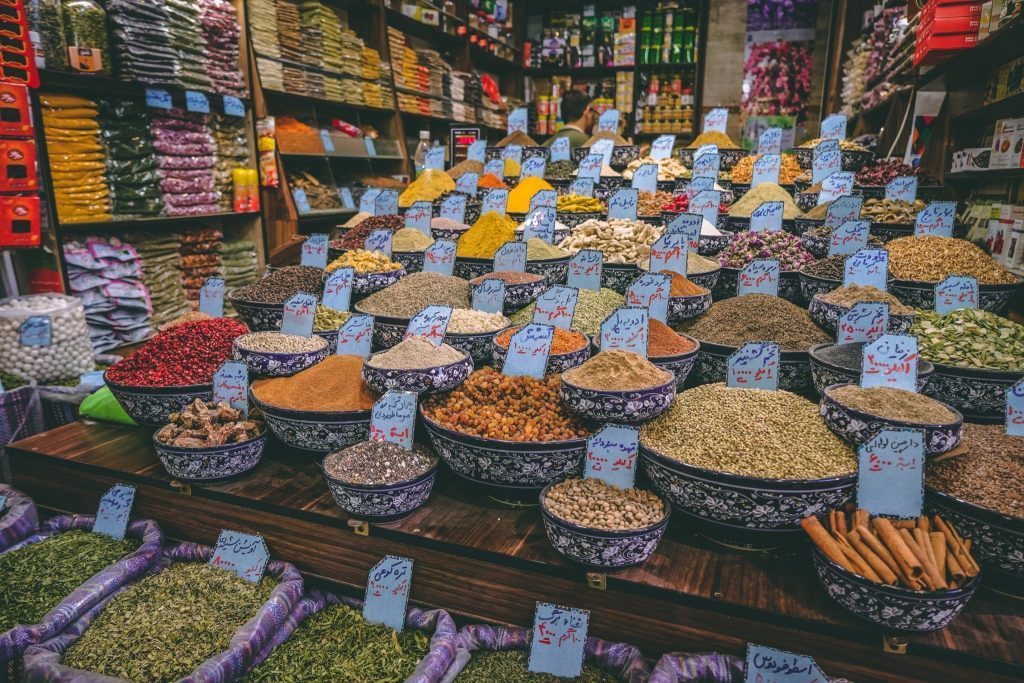 So what better activity for your next trip than a food tour? The increasing popularity of food tours shows us that we're not alone in our appreciation for a combination of tasty eats, exploring and learning. There are so many great food tours out there now, run by passionate people keen to share more about their homes with enthusiastic visitors.
Often you'll get a chance to chat with the chefs or café and stall owners as you follow your food tour, making it an even better way to explore local culture. As well as meeting local people, you'll also meet fellow travellers, so it's a good activity if you're a solo traveller – although it works for everyone.
With the increasing popularity of food tours, of course, comes a growing number of them so it can be difficult to pick the best ones. Luckily, we've done the hard work (eating your way around a city can be so tough, guys!) to bring you this list of the best food tours in the world.
Whether you're heading to one of these places soon and need some ideas of what to do, or are looking for inspiration for your next trip, we're sure you'll find these suggestions to your taste (no pun intended).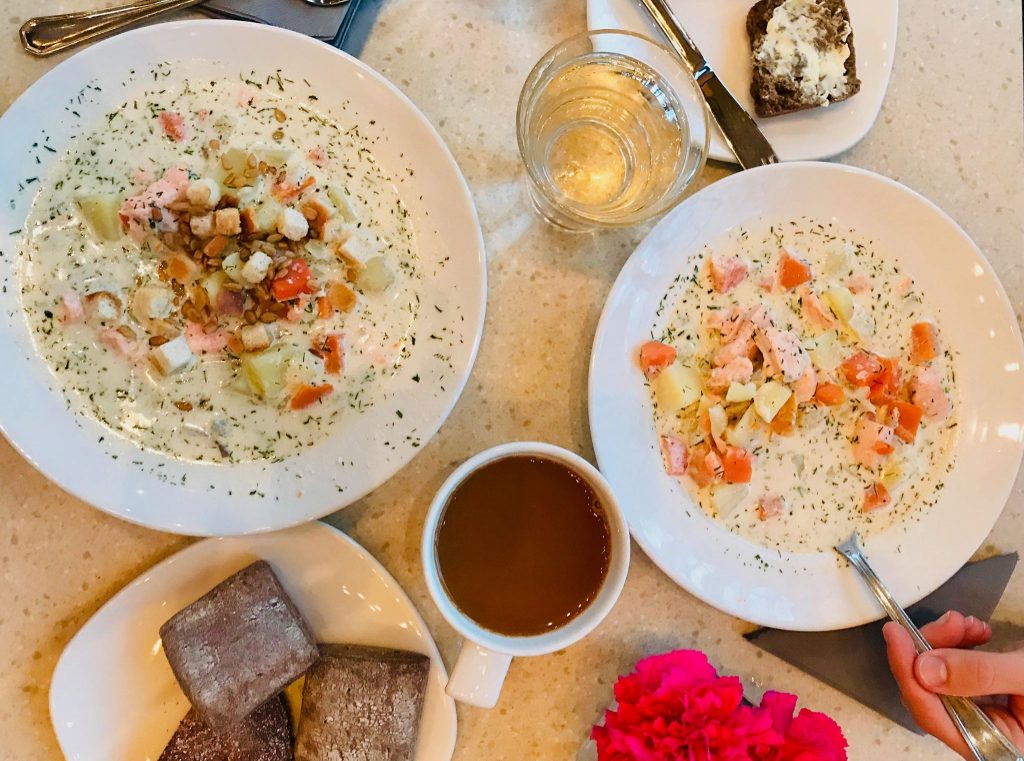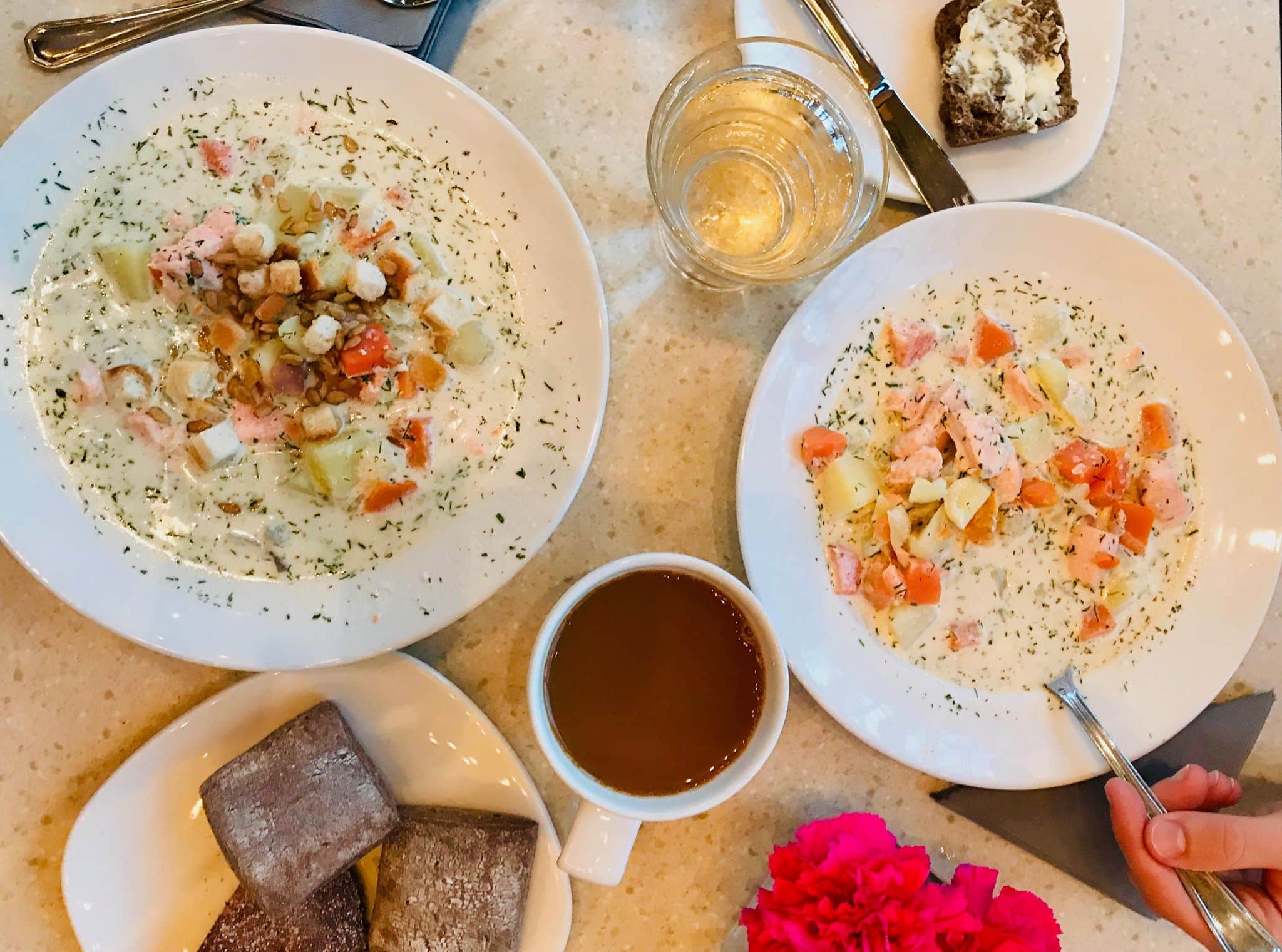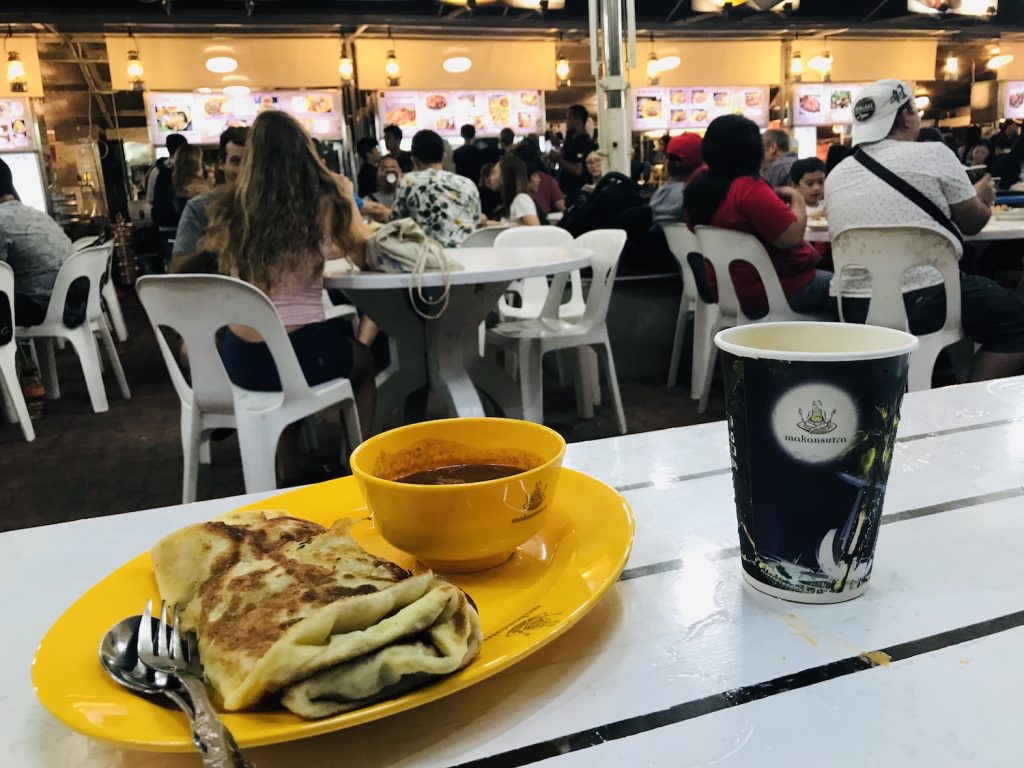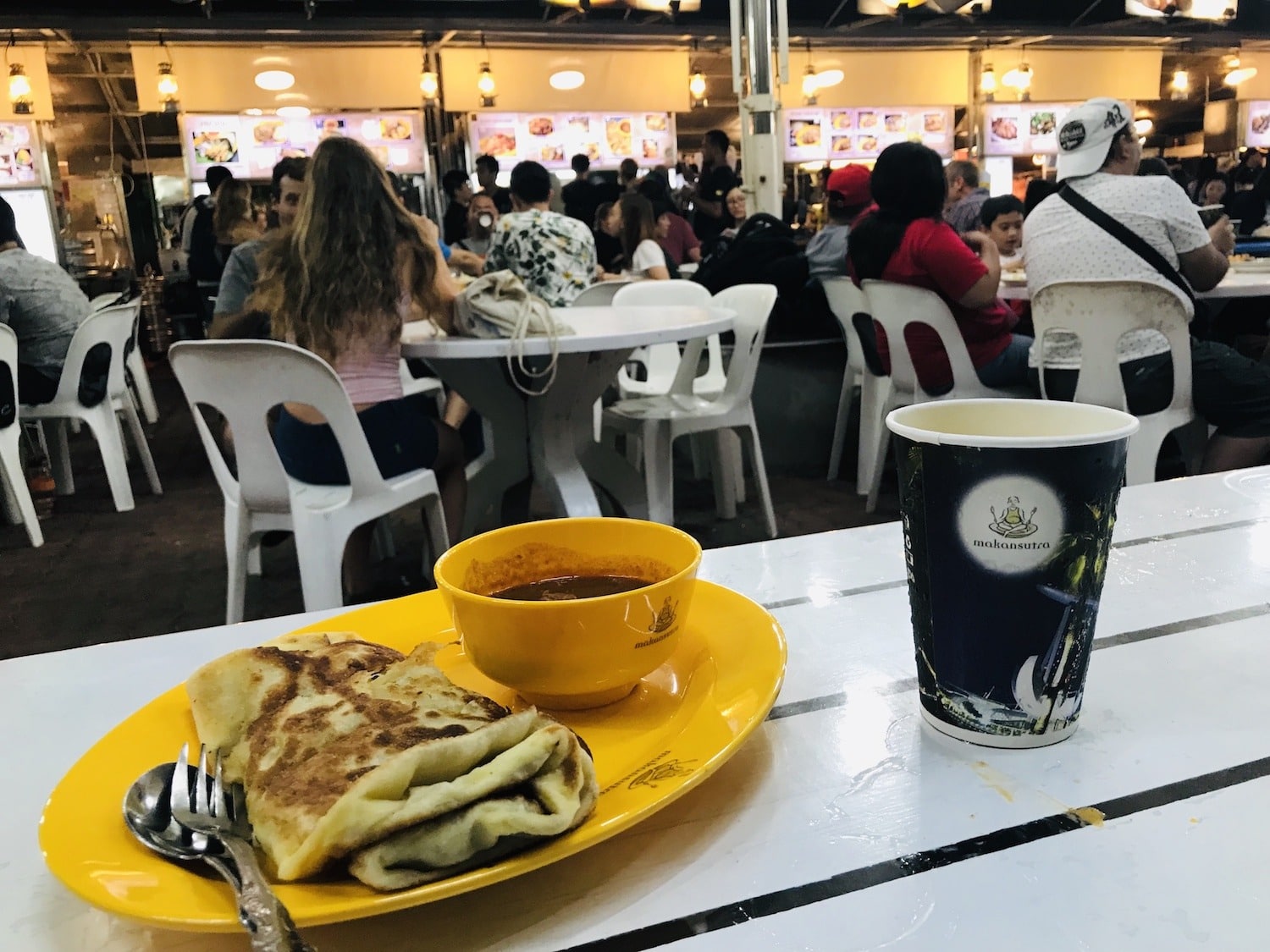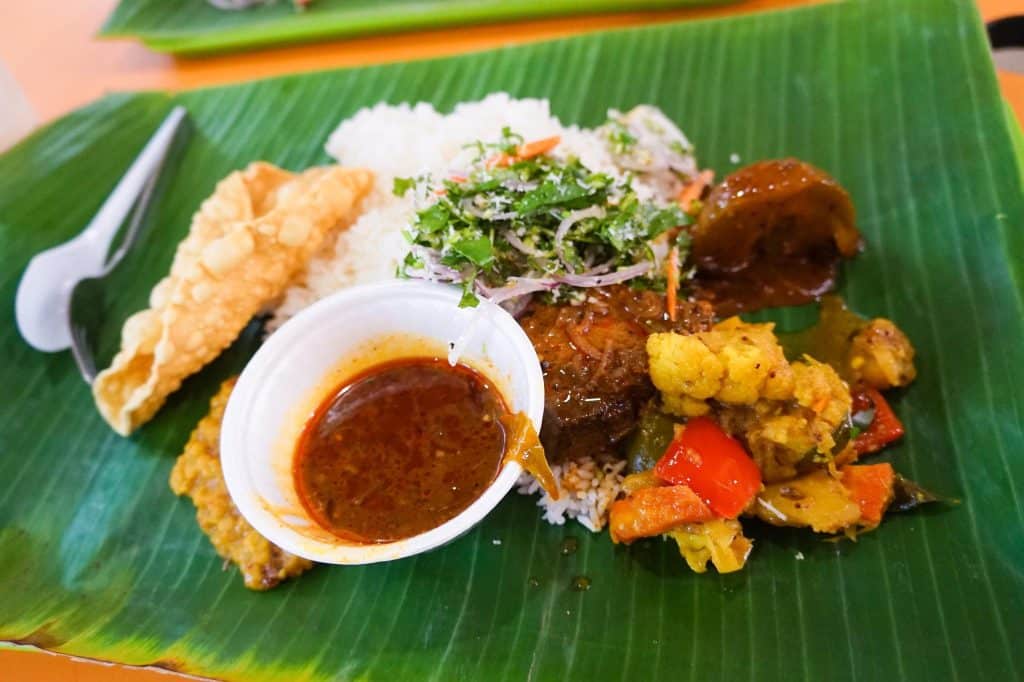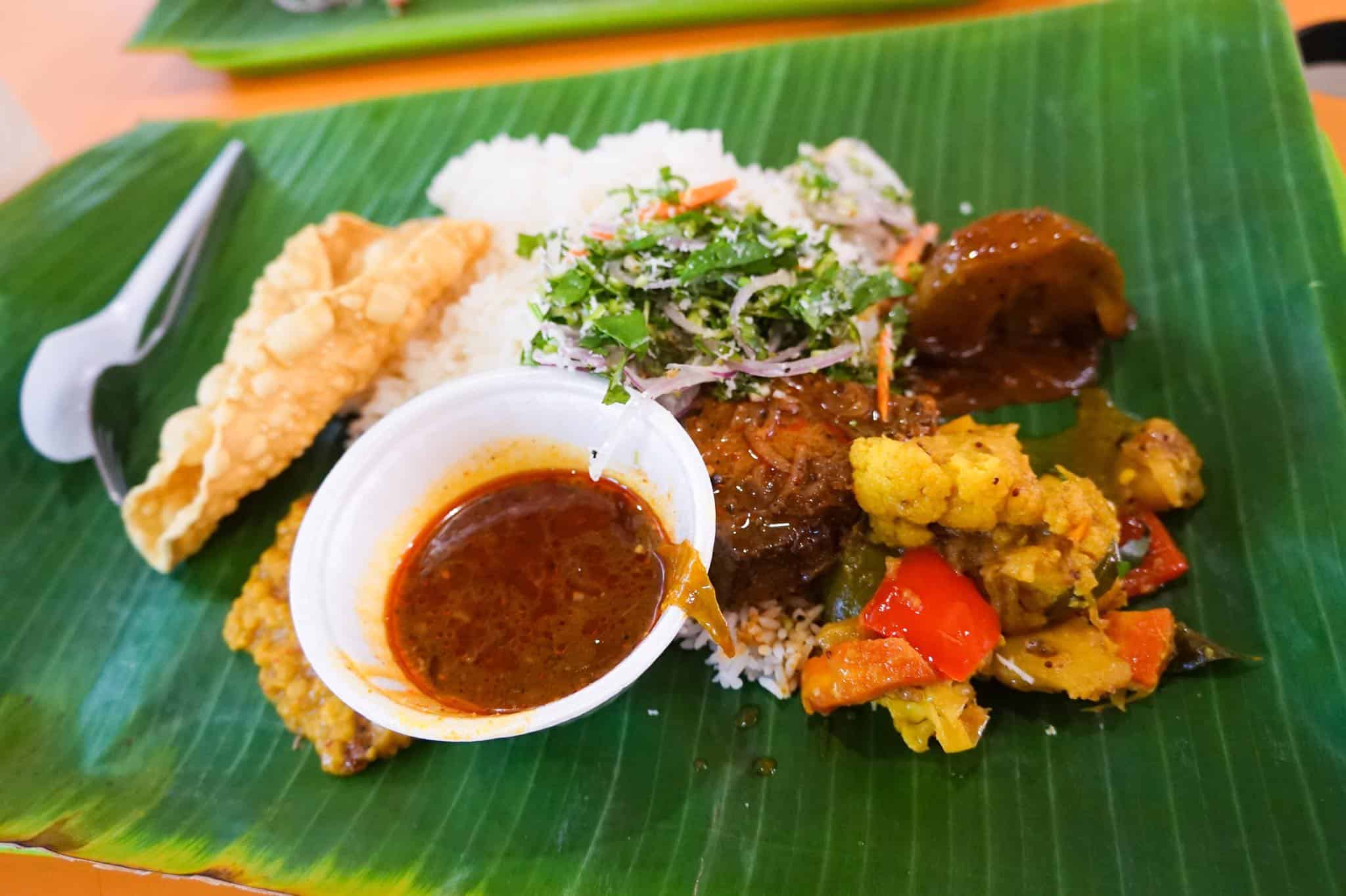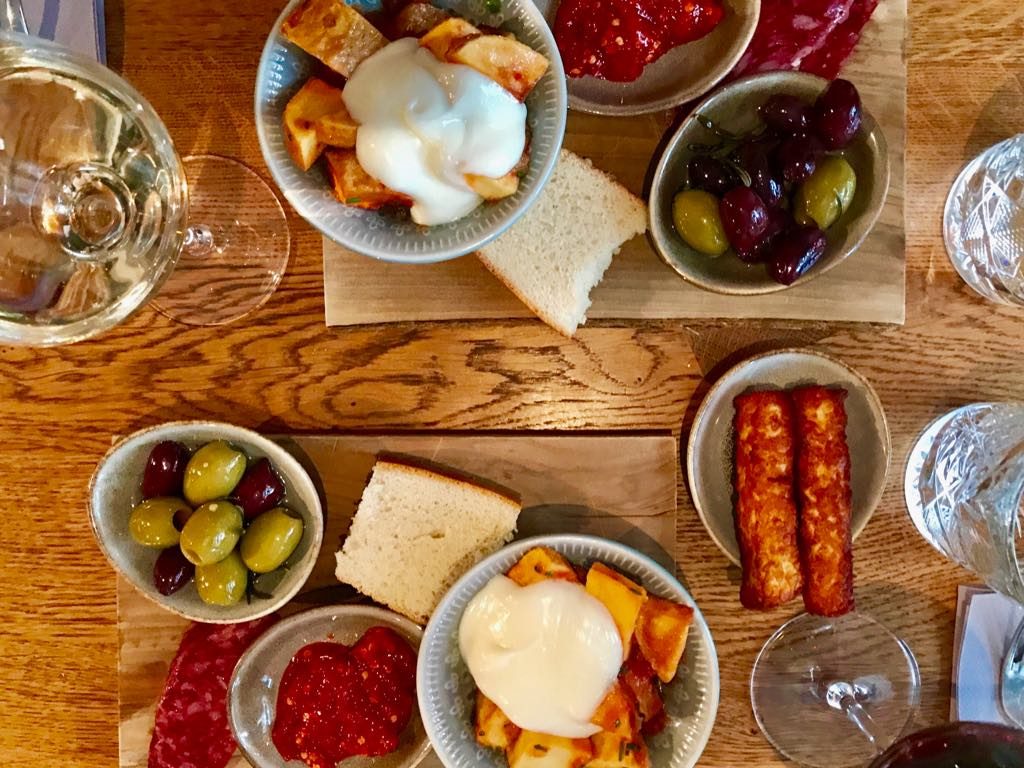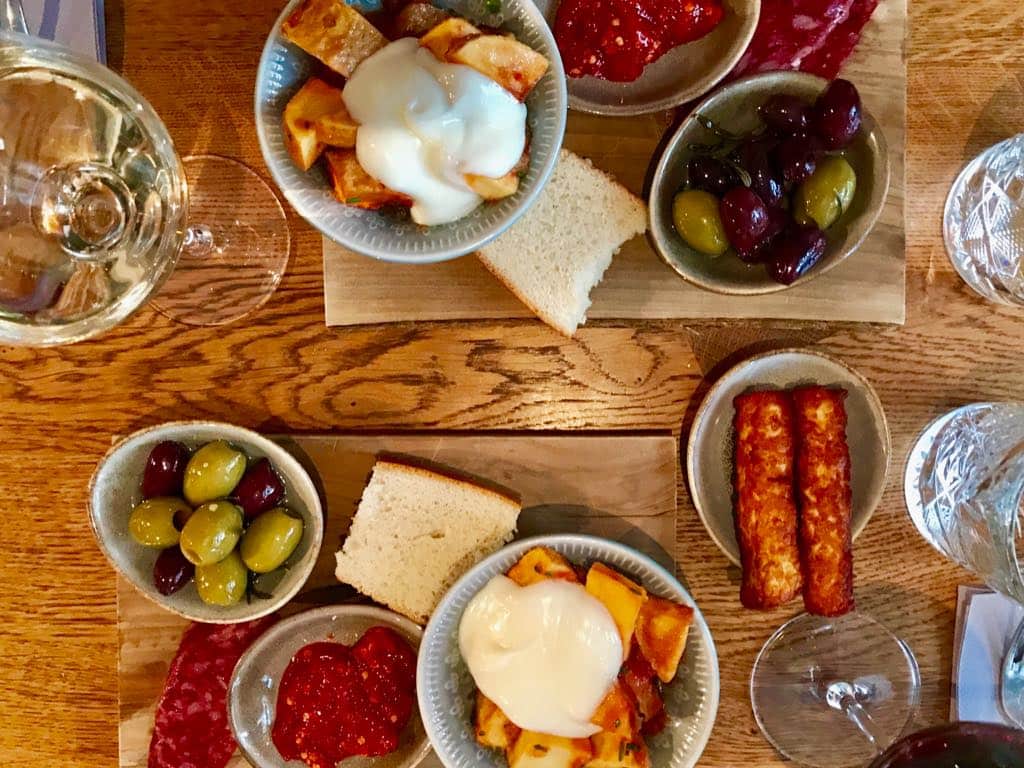 The Best Food Tours In The World For Globetrotting Gastronomists 🍲
Medellin is such a fascinating city to visit – what better way to gain an understanding of its dark past and complicated present than to explore a traditional neighbourhood and its food? Street food has always been a staple in Medellin and on this three-hour tour you'll meet local vendors who have many a story to tell.
There's a huge range of food to sample – you'll have to limit yourself to about 6. With 8 people or fewer in the group, less time is spent rounding people up and walking slowly; more time spent eating and chatting! You round everything up with a cup of delicious Colombian coffee, the perfect conclusion to a day's food adventuring. We loved it so much – we even did a full review of our time with Tasty Town Medellin!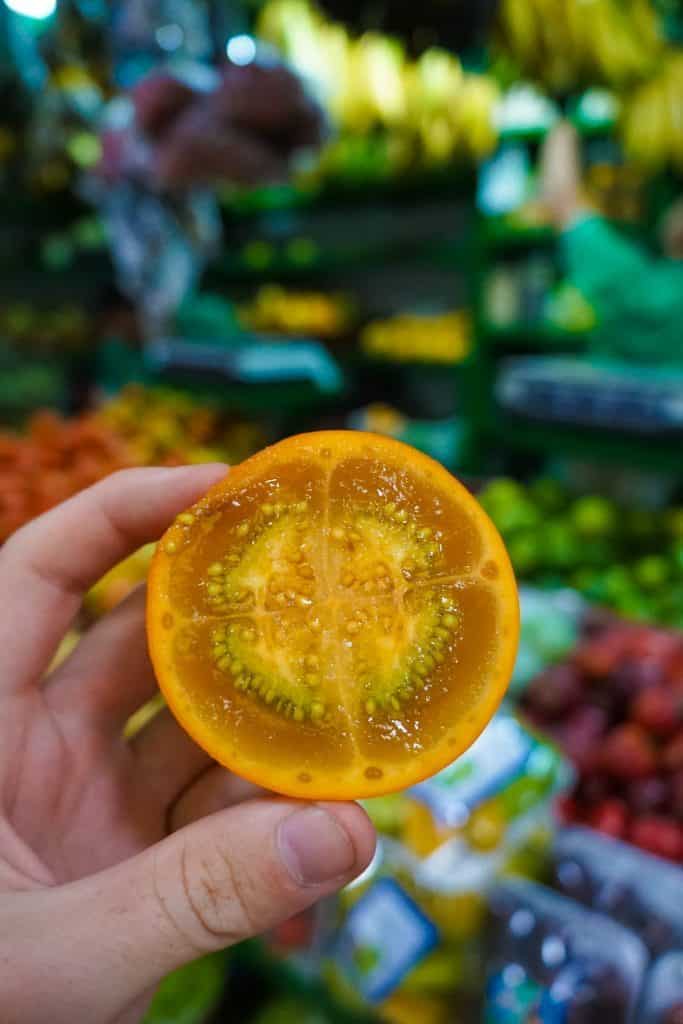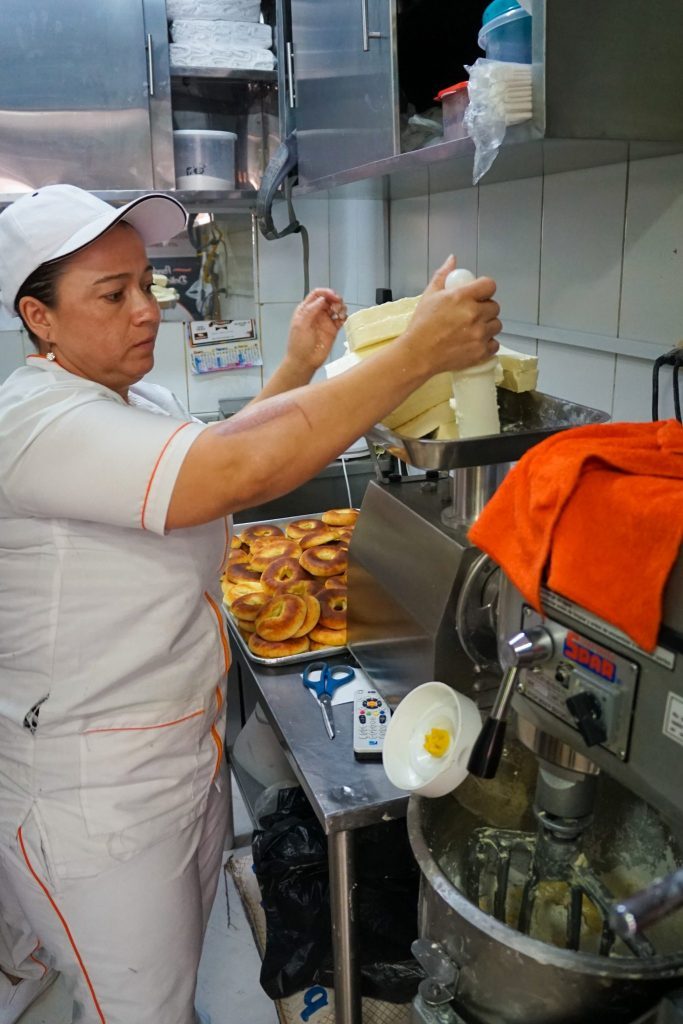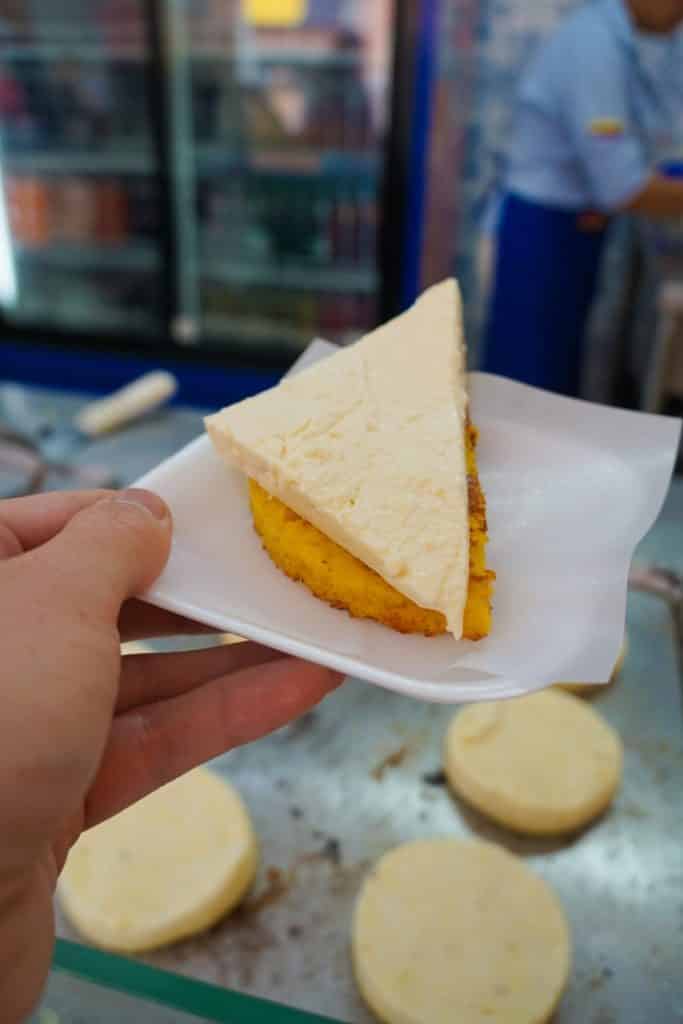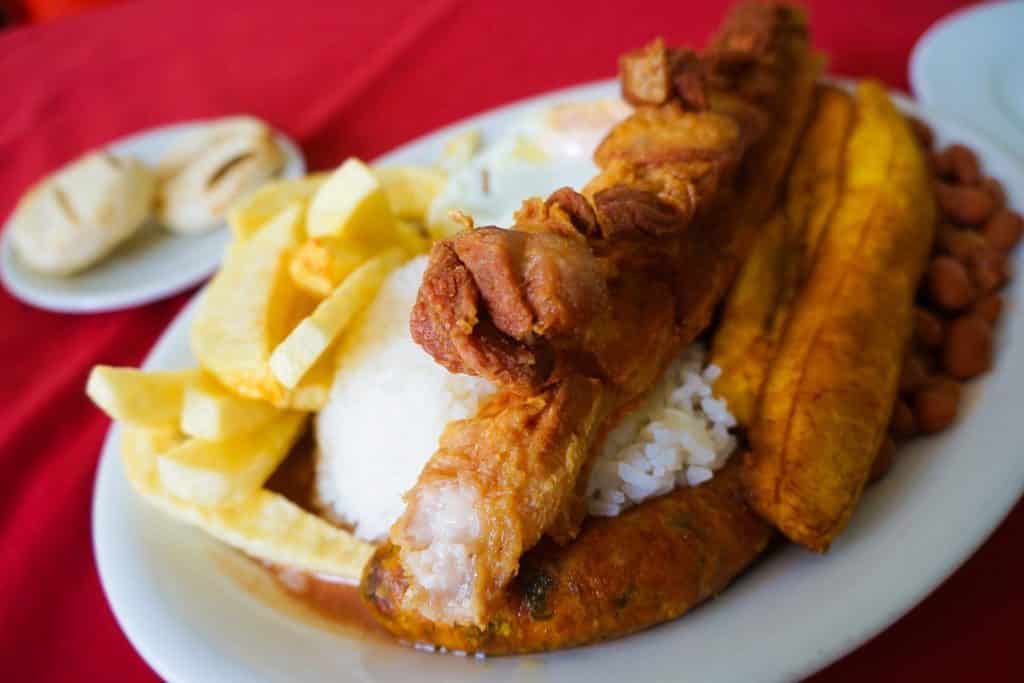 It's no surprise that the most common review on this tour is that it's the first thing visitors to Hoi An should do. It takes you right to the heart of the city: its food. Rather than spending your trip in tourist restaurants, this tour will introduce you to food the locals eat. There's a combination of meandering through markets tasting fresh street food and a private tasting for food from further afield.
This was the first tour of its kind in Hoi An and with their passion and experience it's ranked one of the best food tours in the world, and one of the best ways to truly understand Vietnam. Vietnamese food is integral to the culture and each dish has a rich background that you'll learn about. There are up to 40 tastings included on the Taste of Hoi An experience (so don't eat breakfast!) so your tastebuds will be in a state of delight.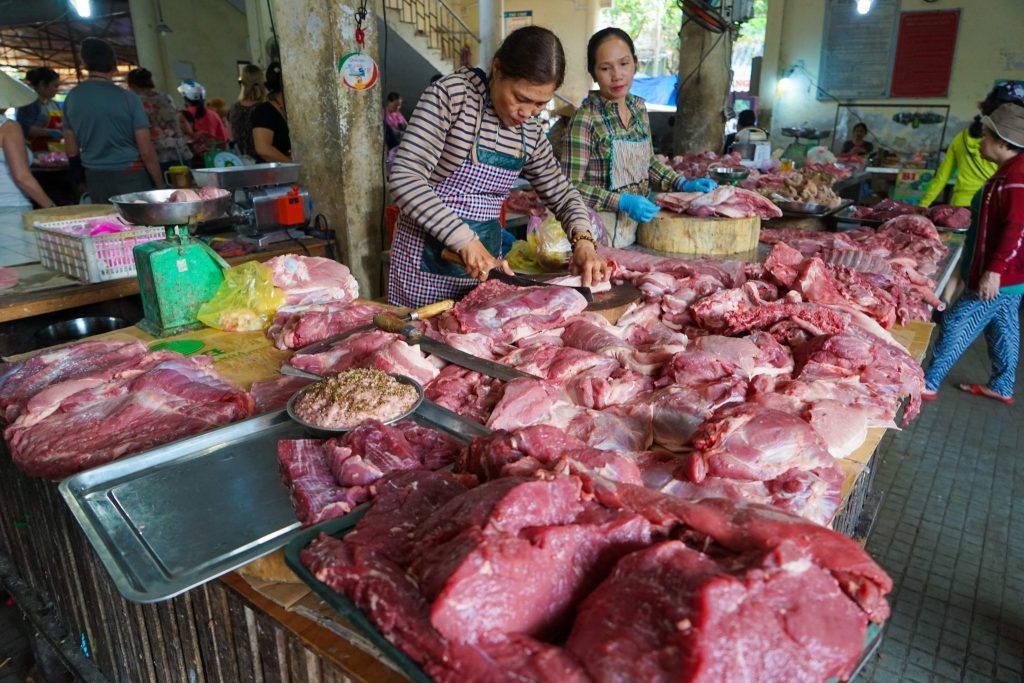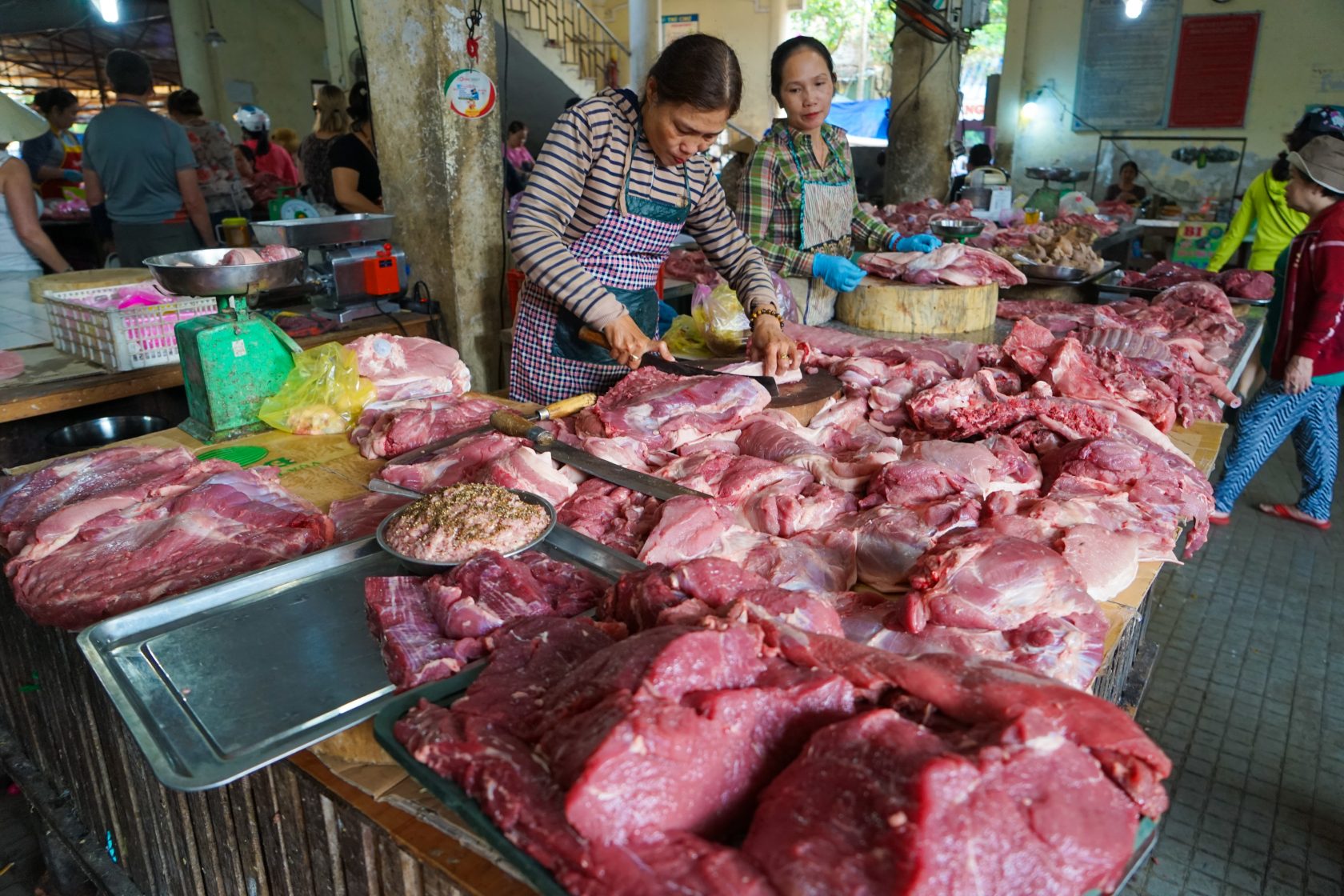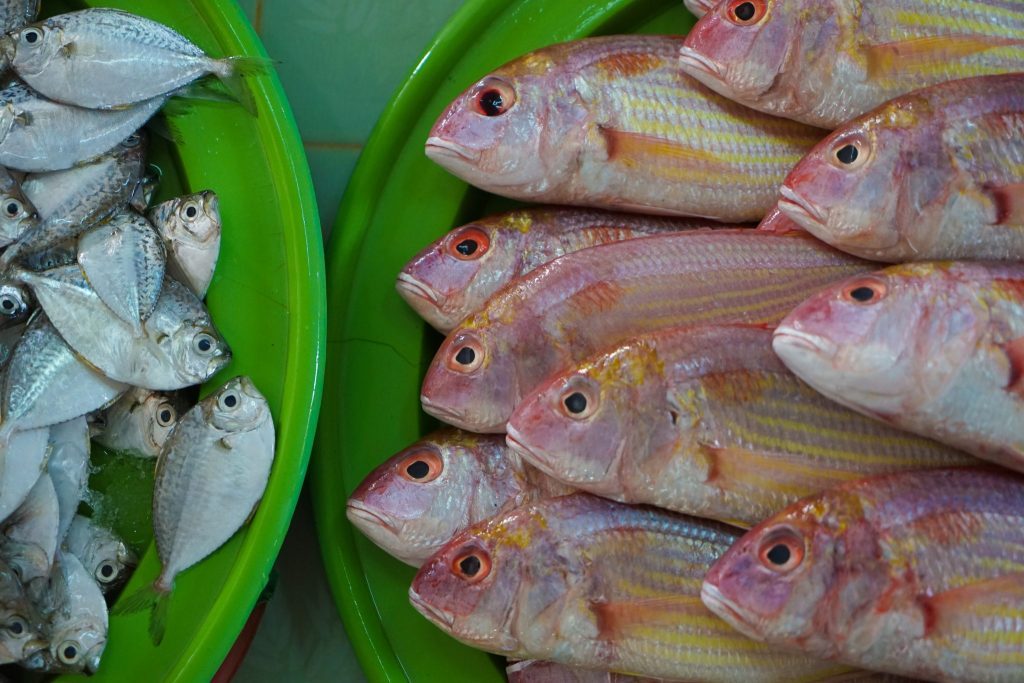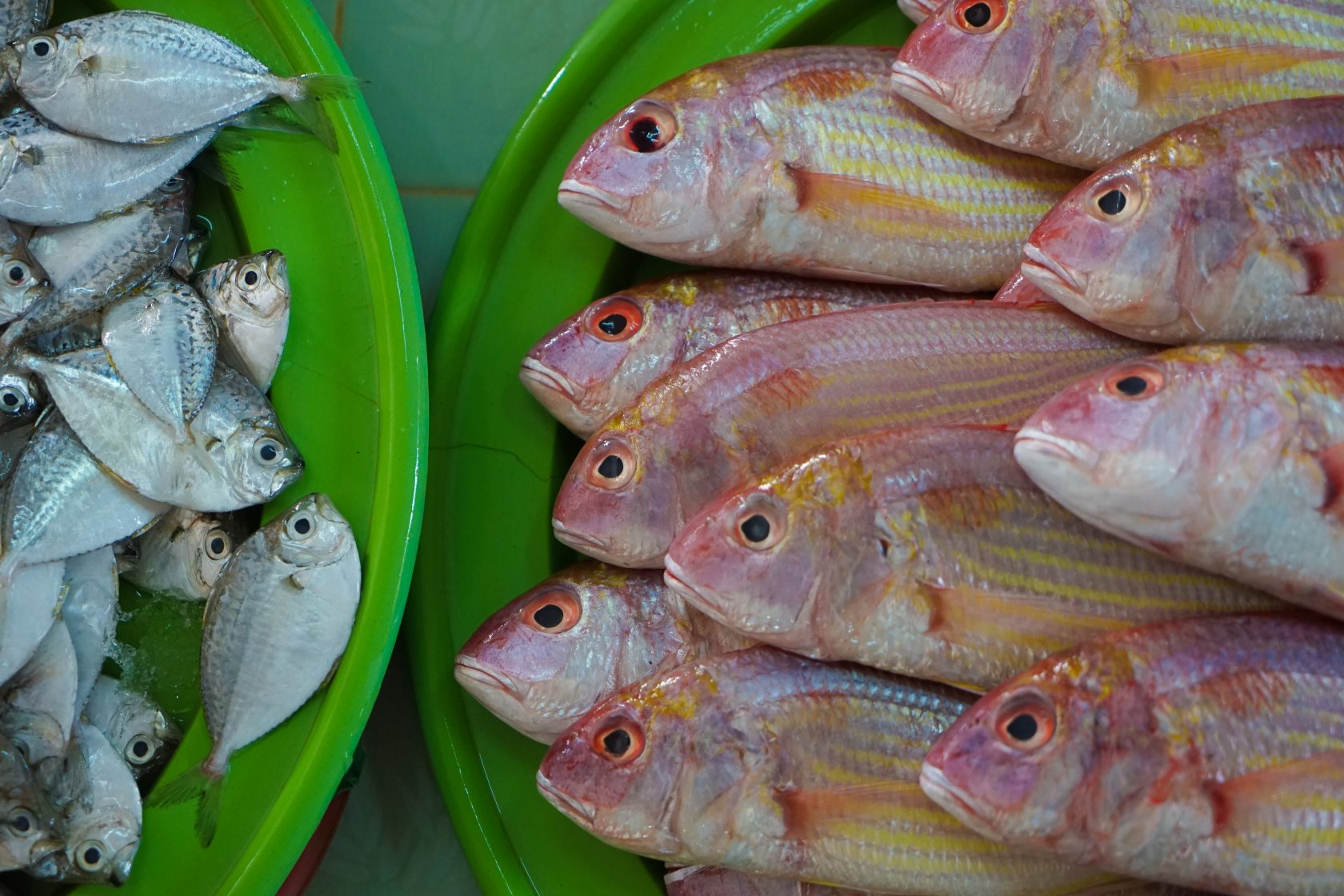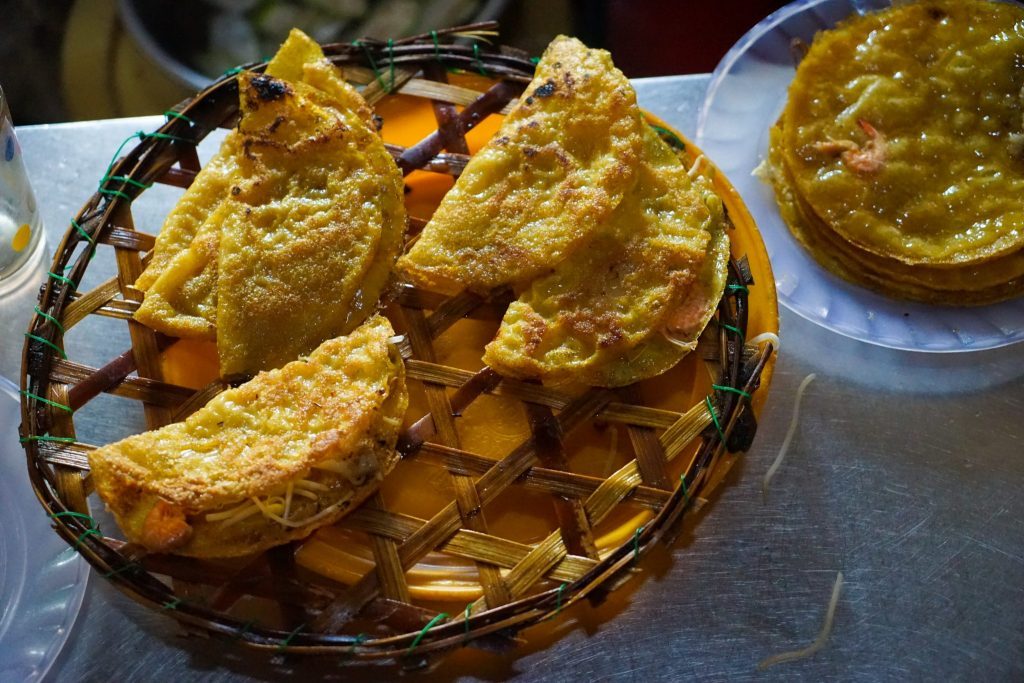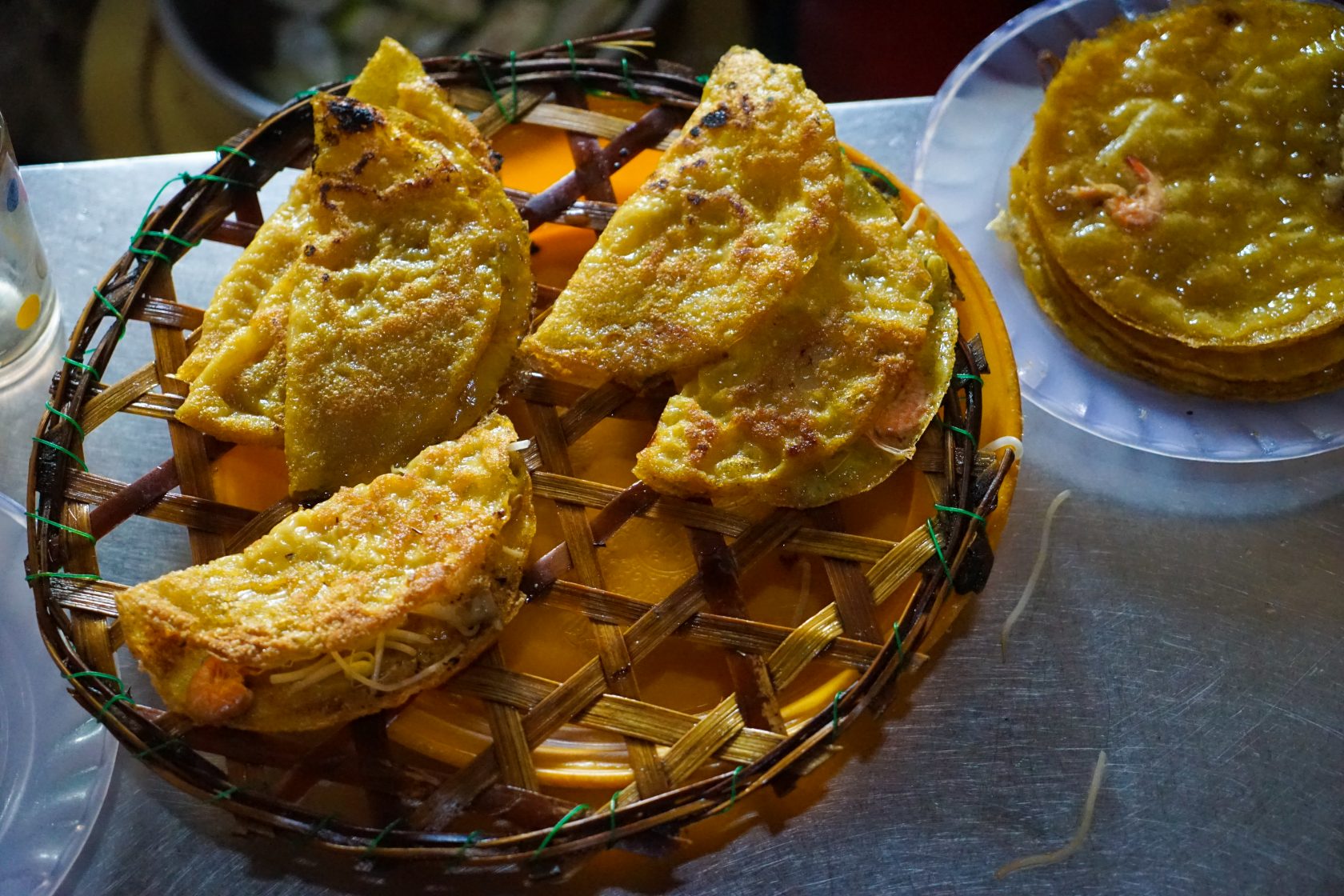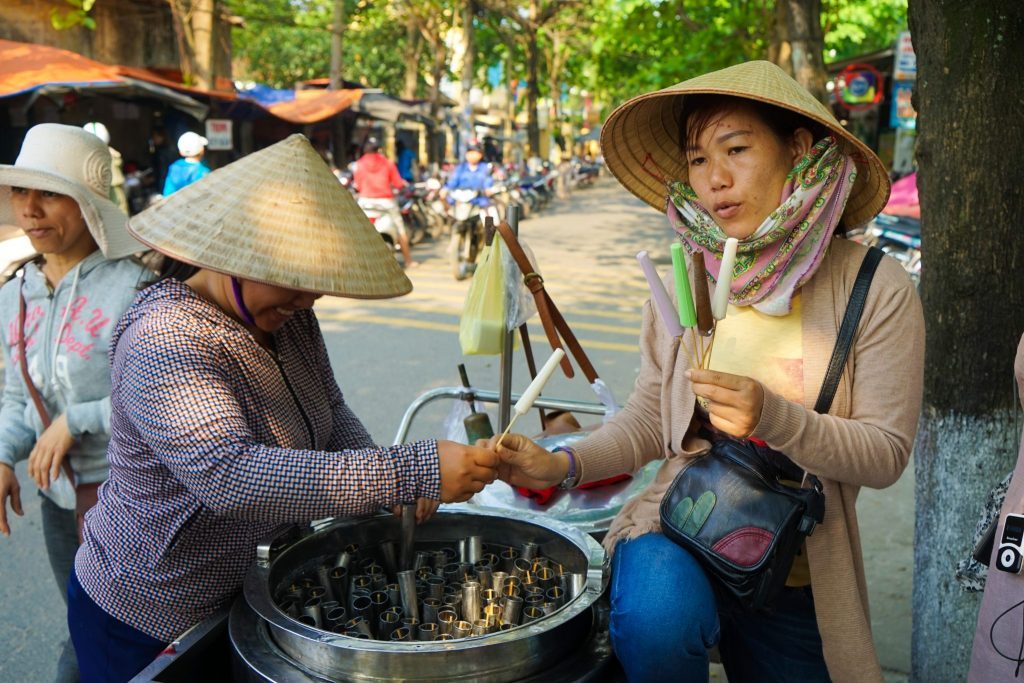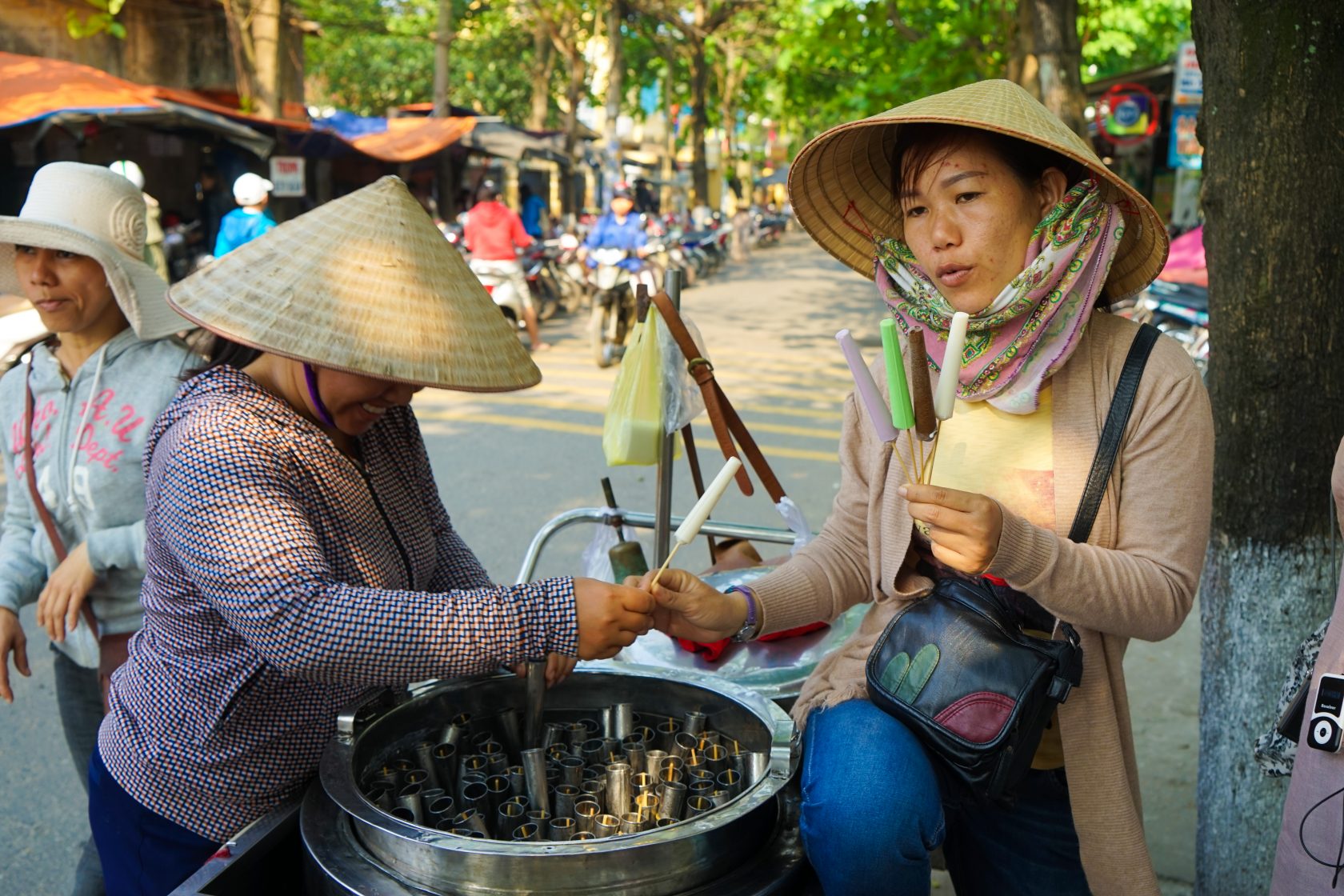 Danish food is not all pastries and open sandwiches – certainly not anymore Copenhagen certainly has one of the most innovative food scenes in the world. As way later found out, imitation is the highest form of flattery and this boom in Copenhagen has propelled Northern European dining forward – including Tallinn's new Nordic dining with an Estonian twist. This modern tour in Copenhagen tour seamlessly combines traditional dishes with new ideas; there's alcohol, too! Nordic cider, craft beer and 'snaps' all make an appearance.
What we love about this food tour is that it also is an opportunity to see more of Copenhagen. In the four-hour walking tour you'll be guided through the city's maze of alleyways to find food-passionate people both in the city centre and in the trendy area of Nørrebro. The team at Foods of Copenhagen clearly love both the city and its food. By the end of the tour, we're sure you will as well.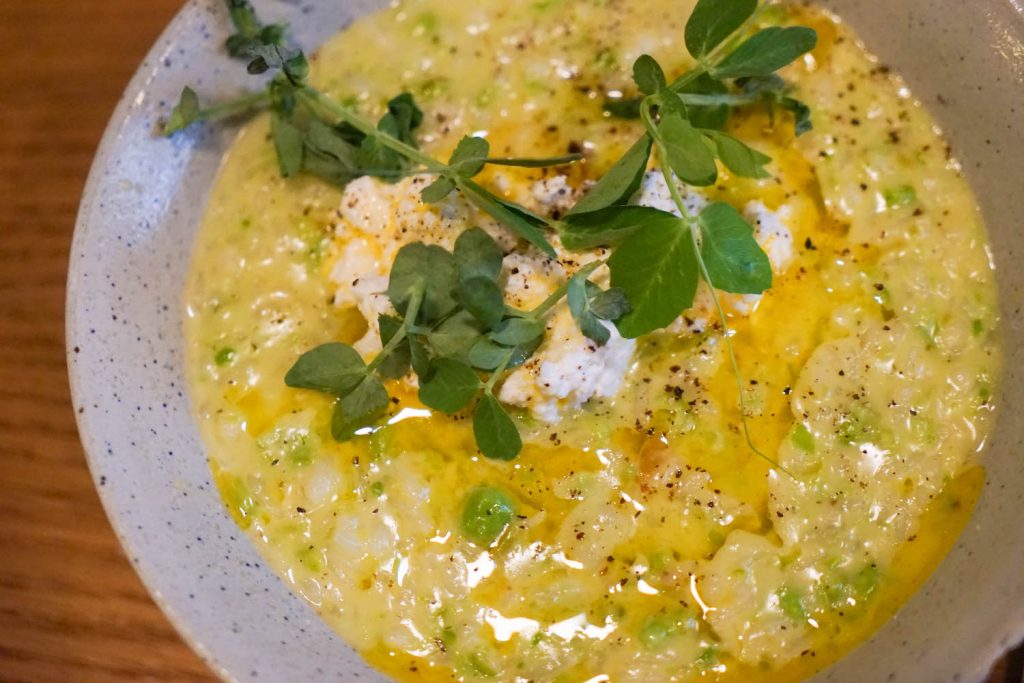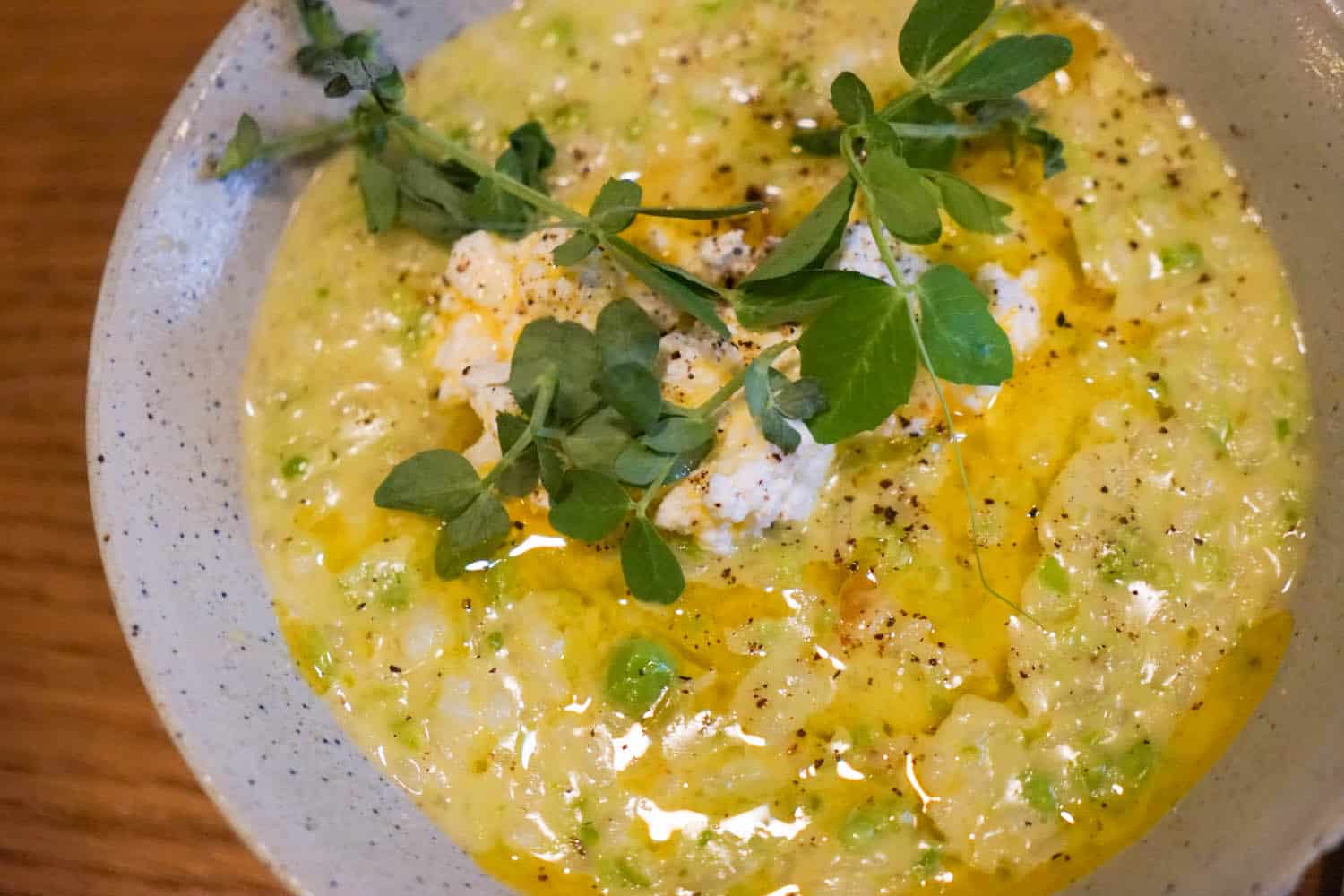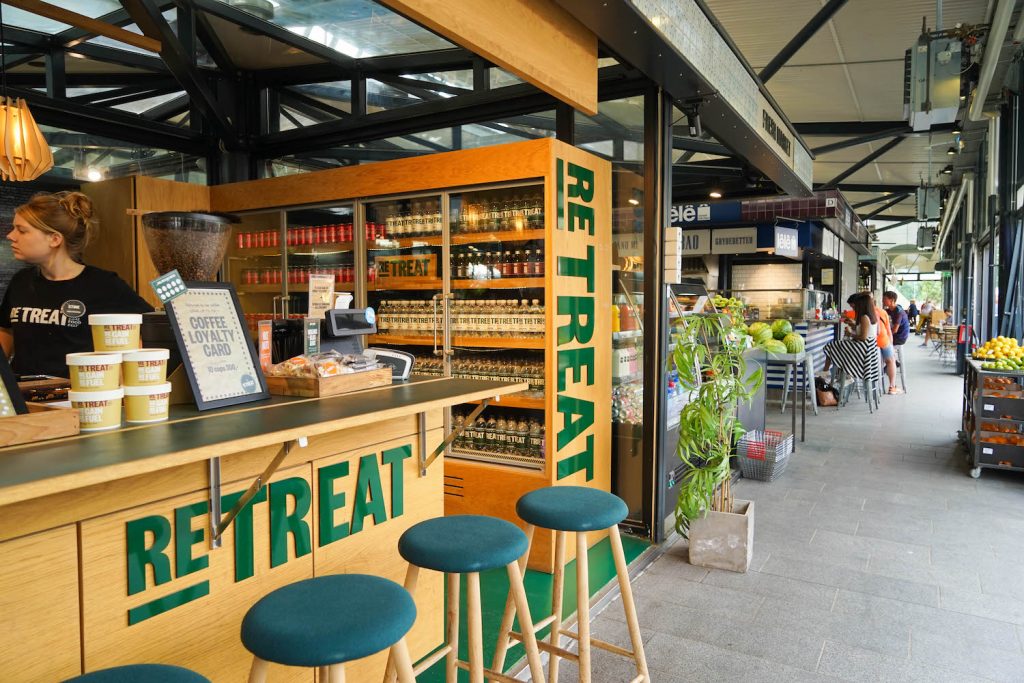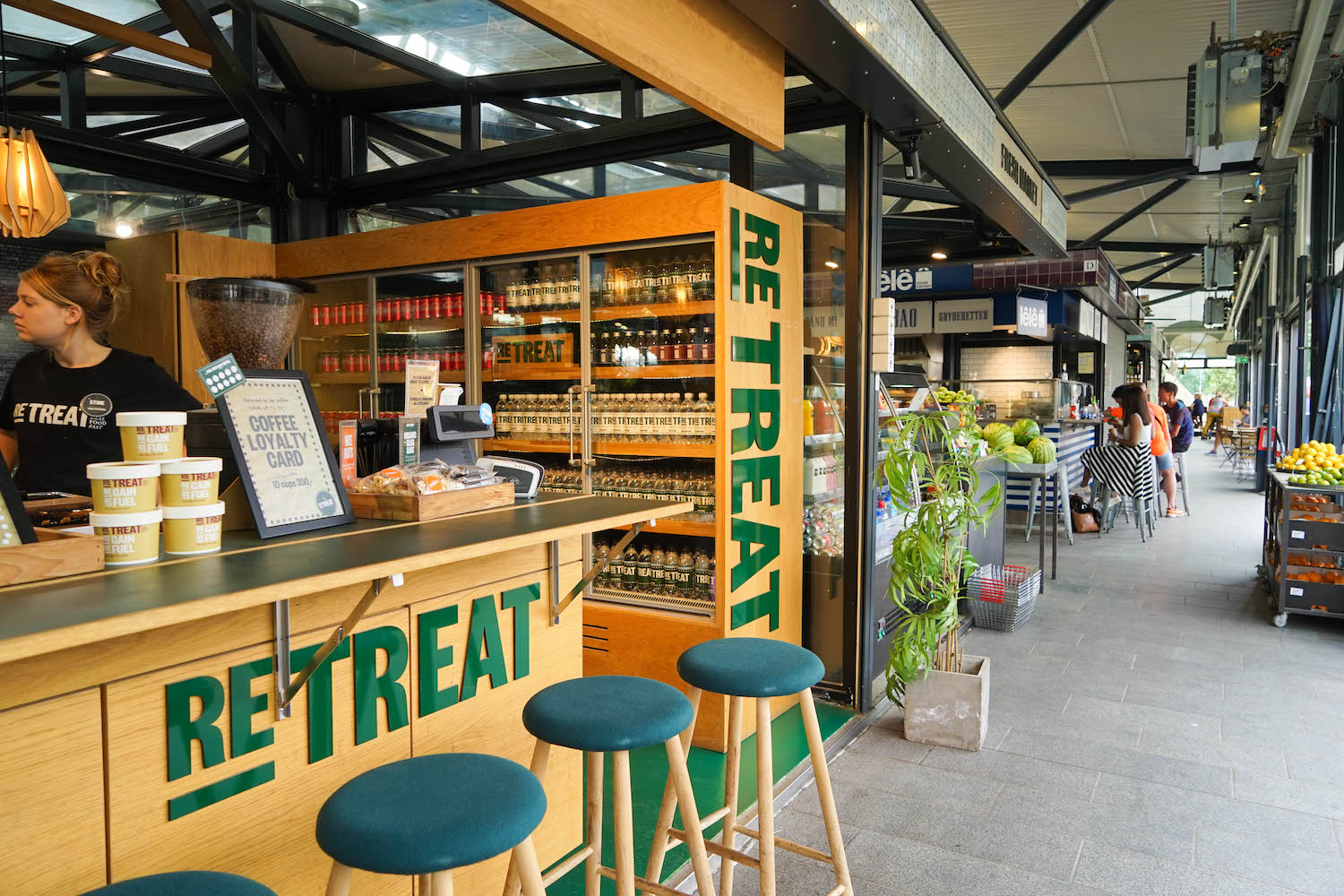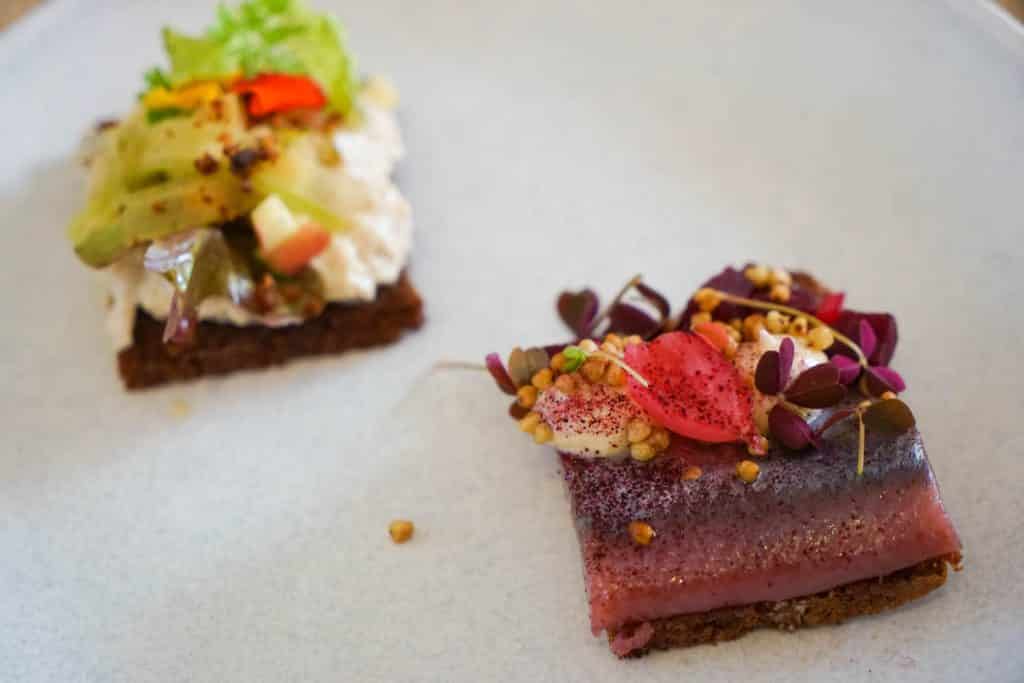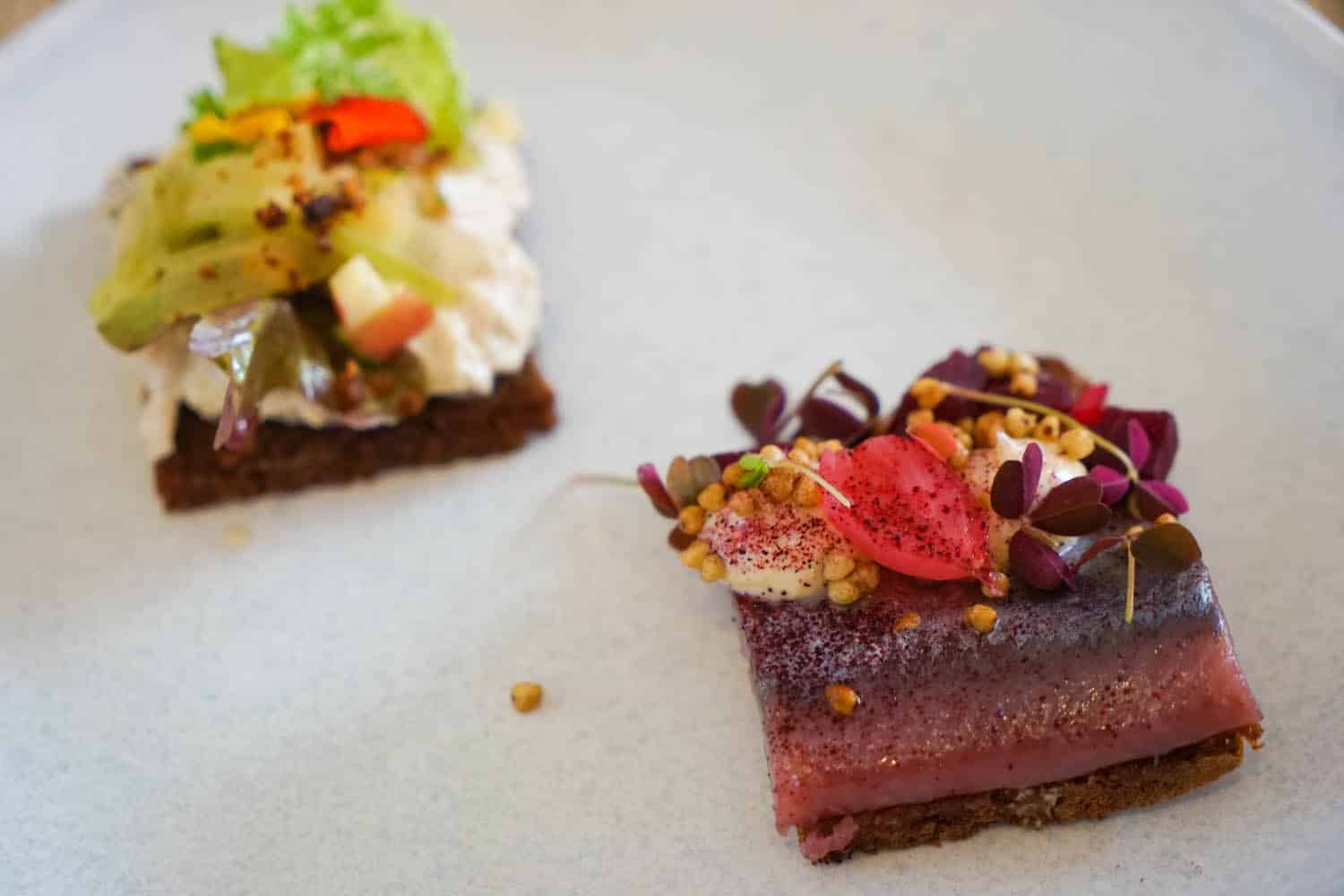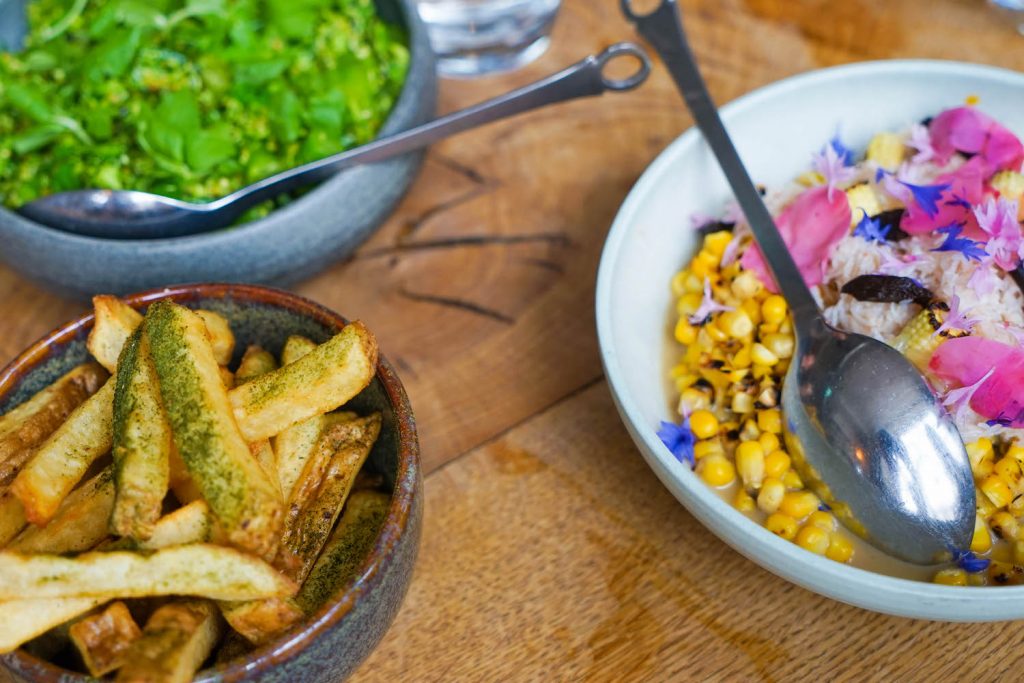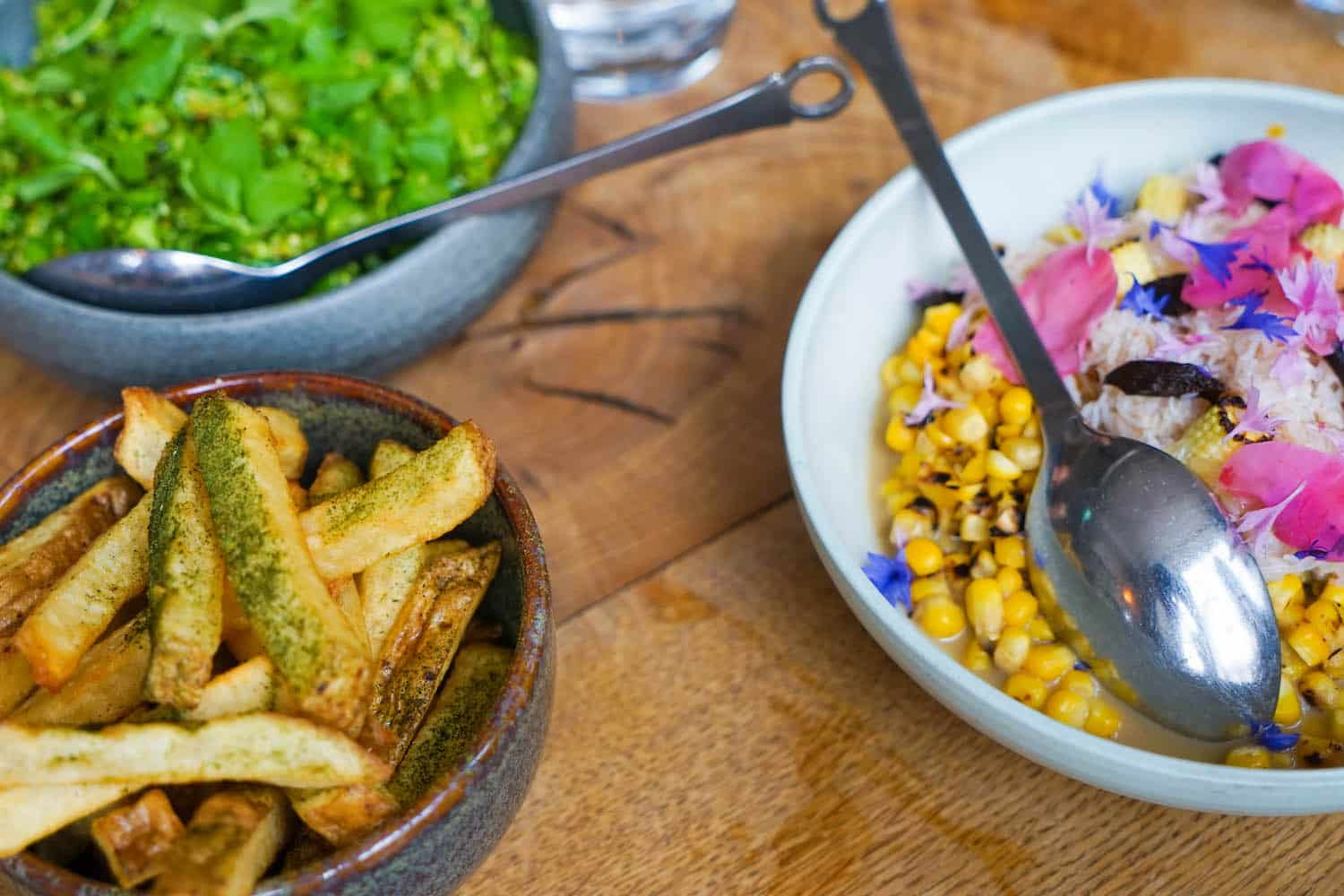 We've written before about the sheer joy Singaporeans have in eating and in talking about what or where to eat, so it's only natural that the city is home to one of the best food tours in the world. A glorious five and a half hours will fly by as you are helped to discover the delights of the local culinary scene – a great thing to do alone in Singapore!.
The reason Singapore's food is so great is the diverse range of cultures that have been brought together in this old seaport – the tour recognises this by ensuring you taste Indian, Malay, Chinese and Peranakan dishes in a range of areas. Curry puffs, laksa, Hokkien Mee and Teh Tarik are all on the menu and you'll be able to experience the city's famous hawker centres with those in the know. You'll find lots of places you'll keep coming back to for the rest of your trip, so do this tour early in your stay and you'll be an expert on what to eat in Singapore!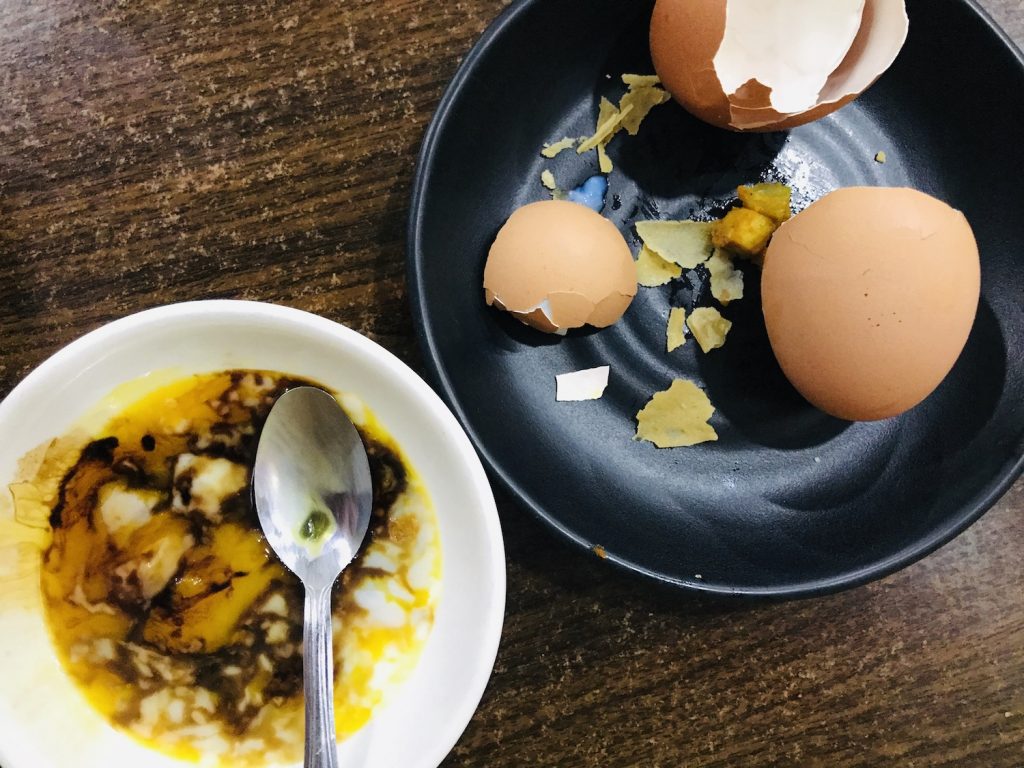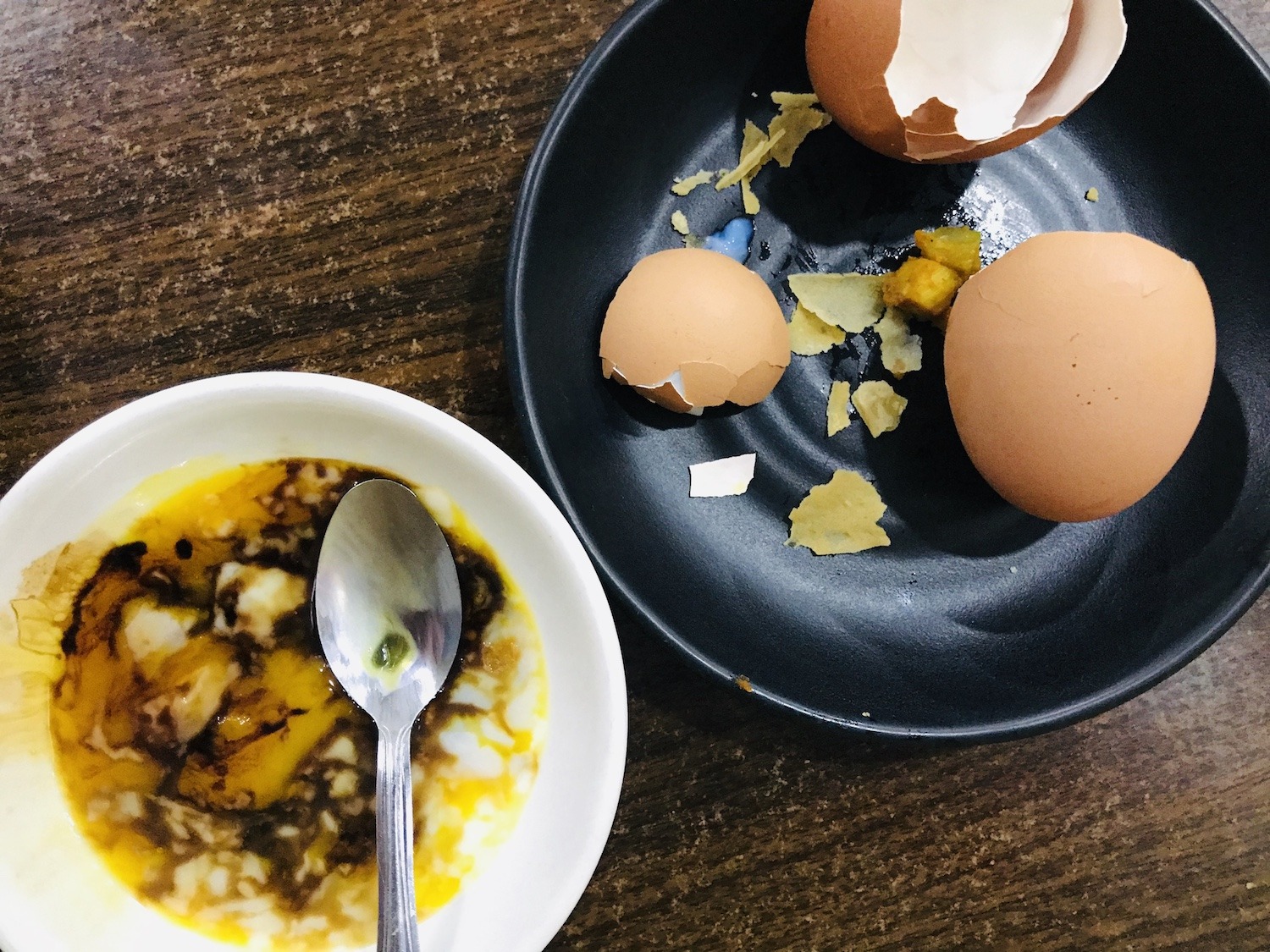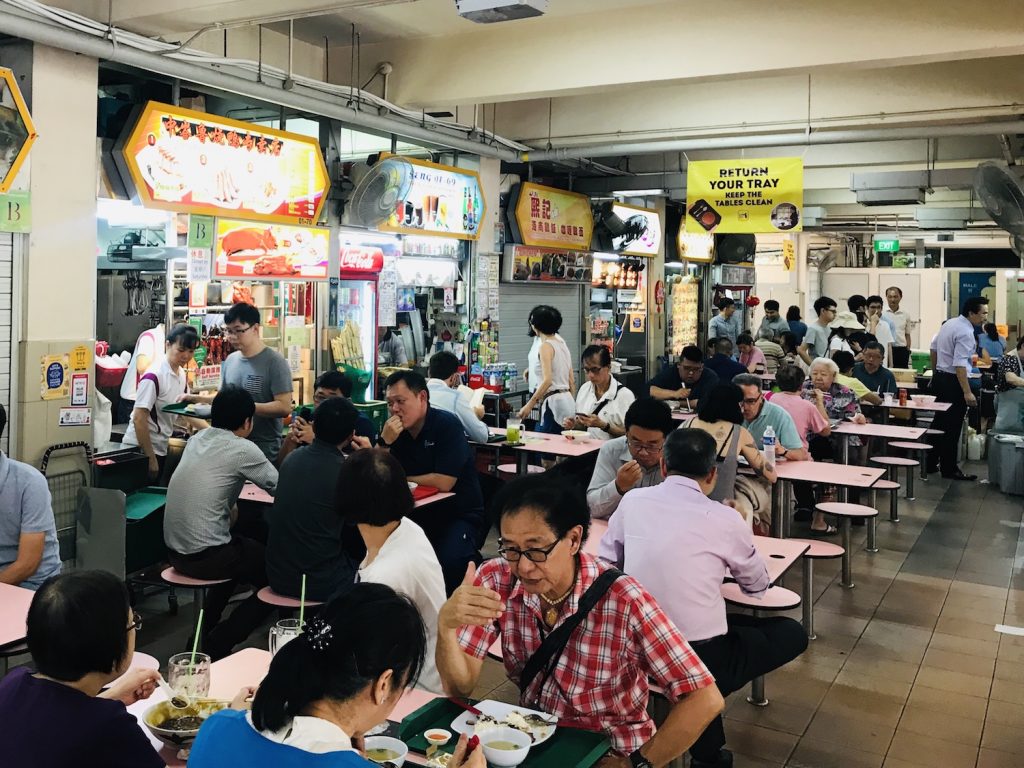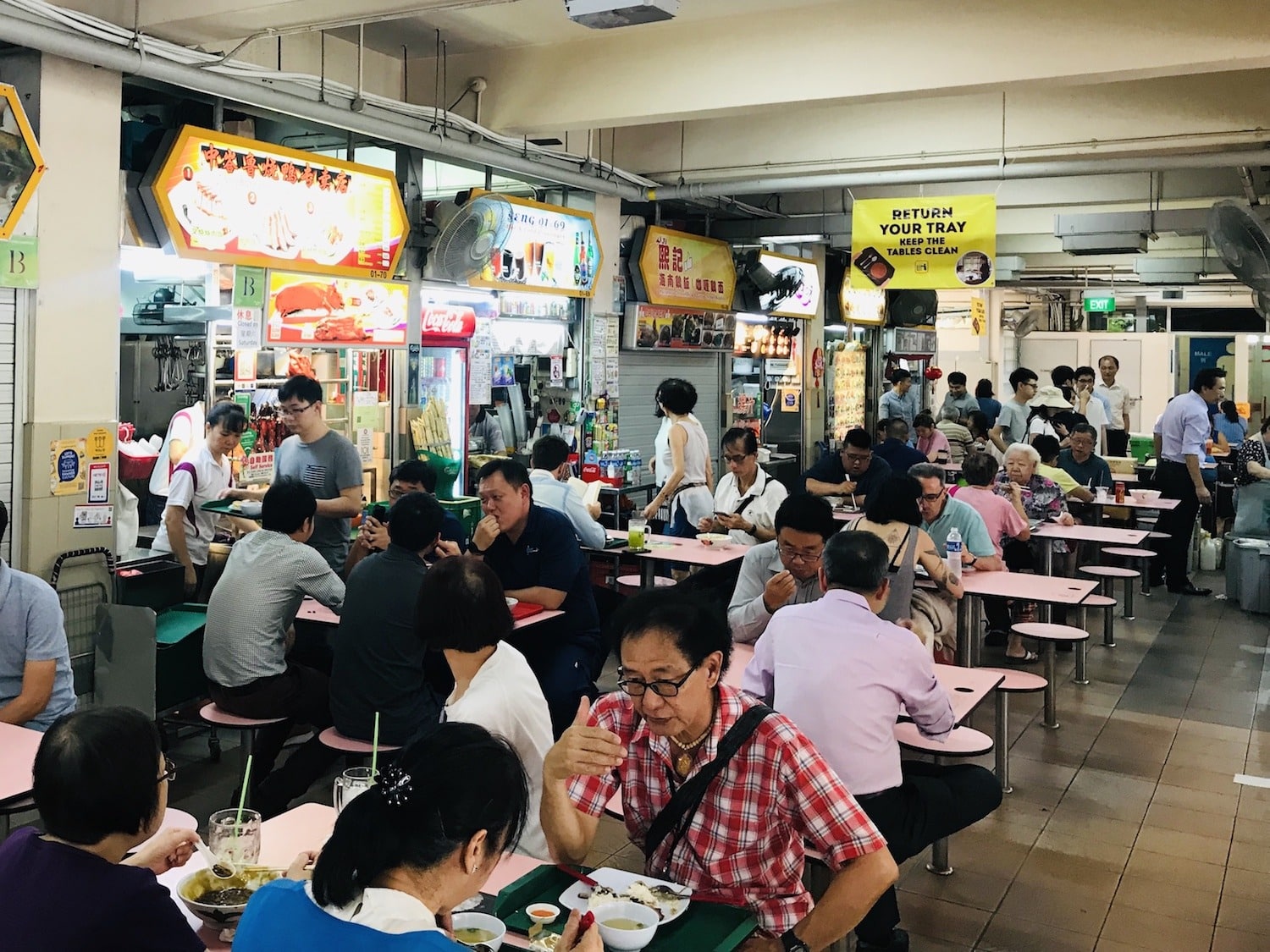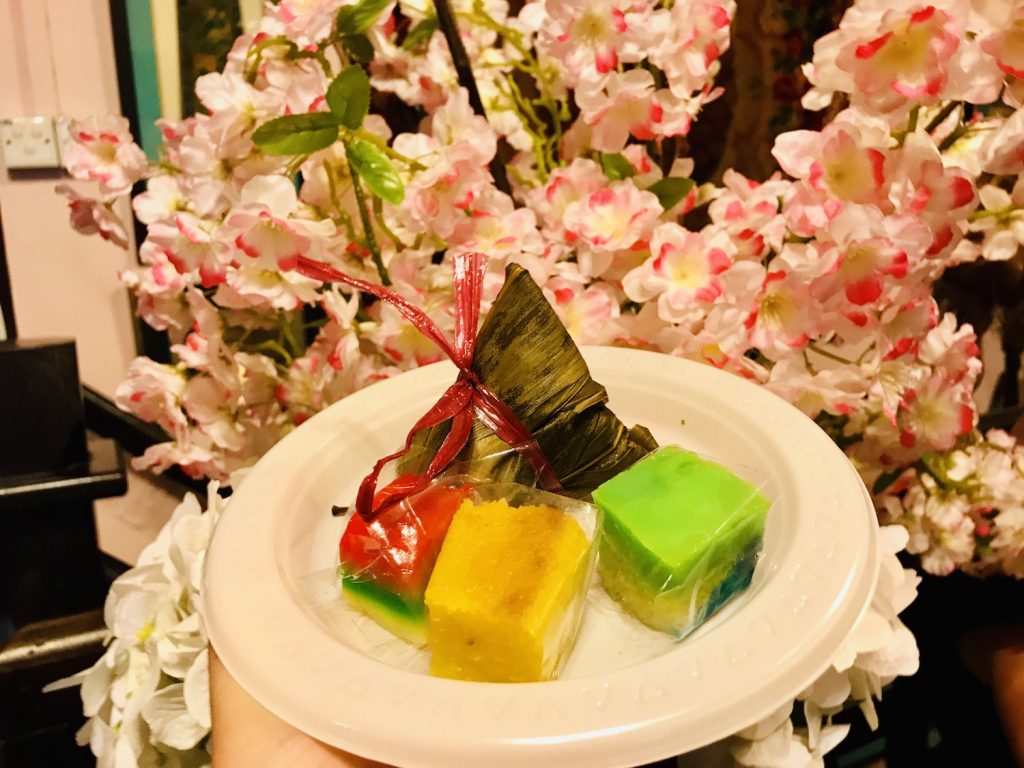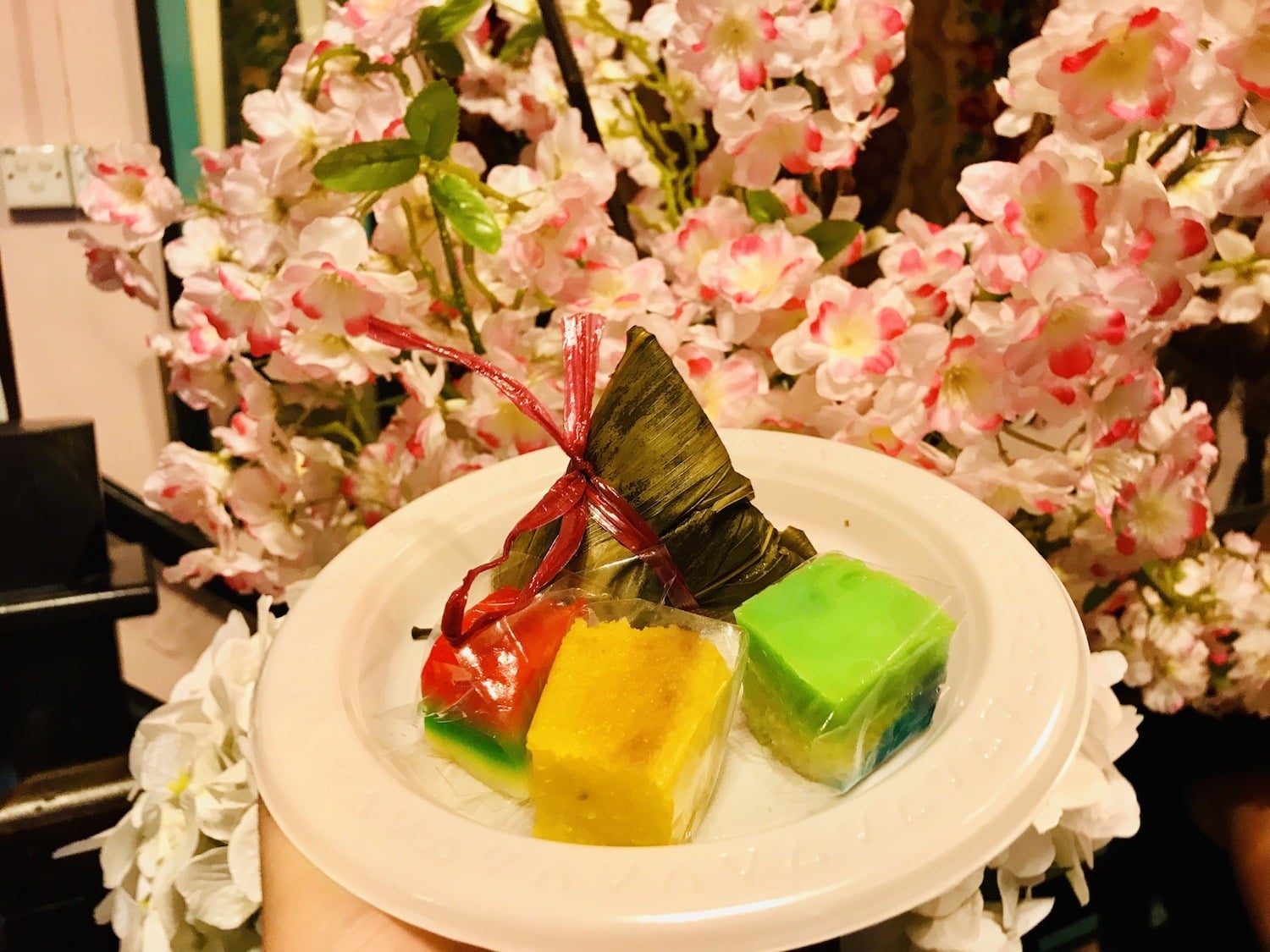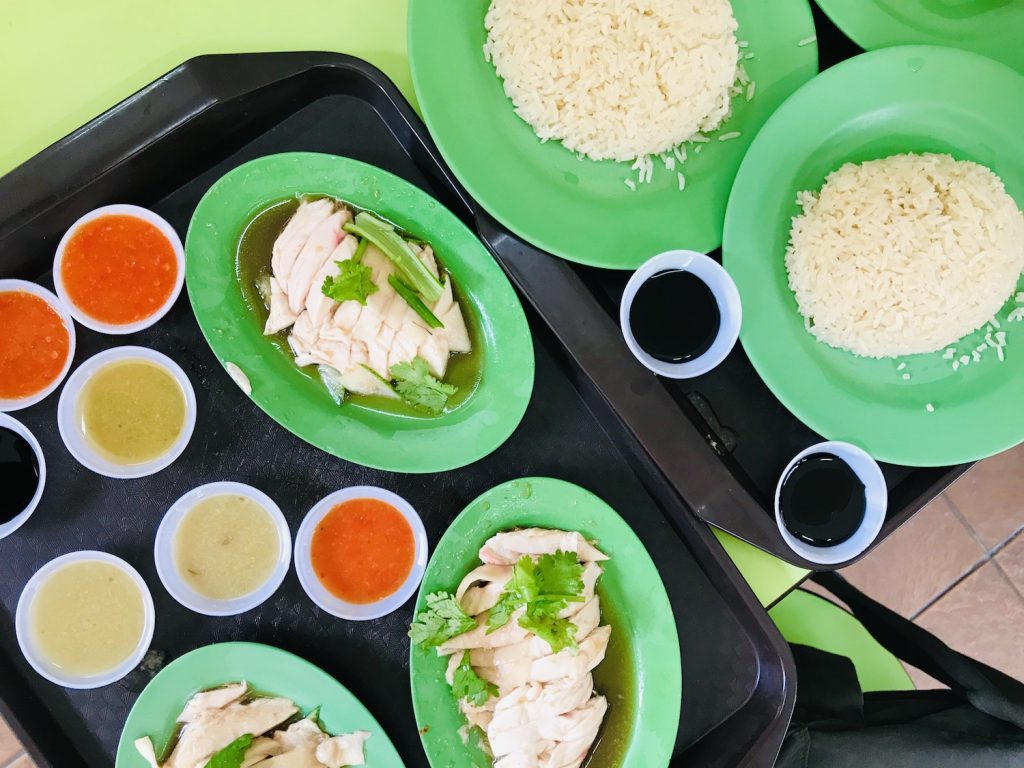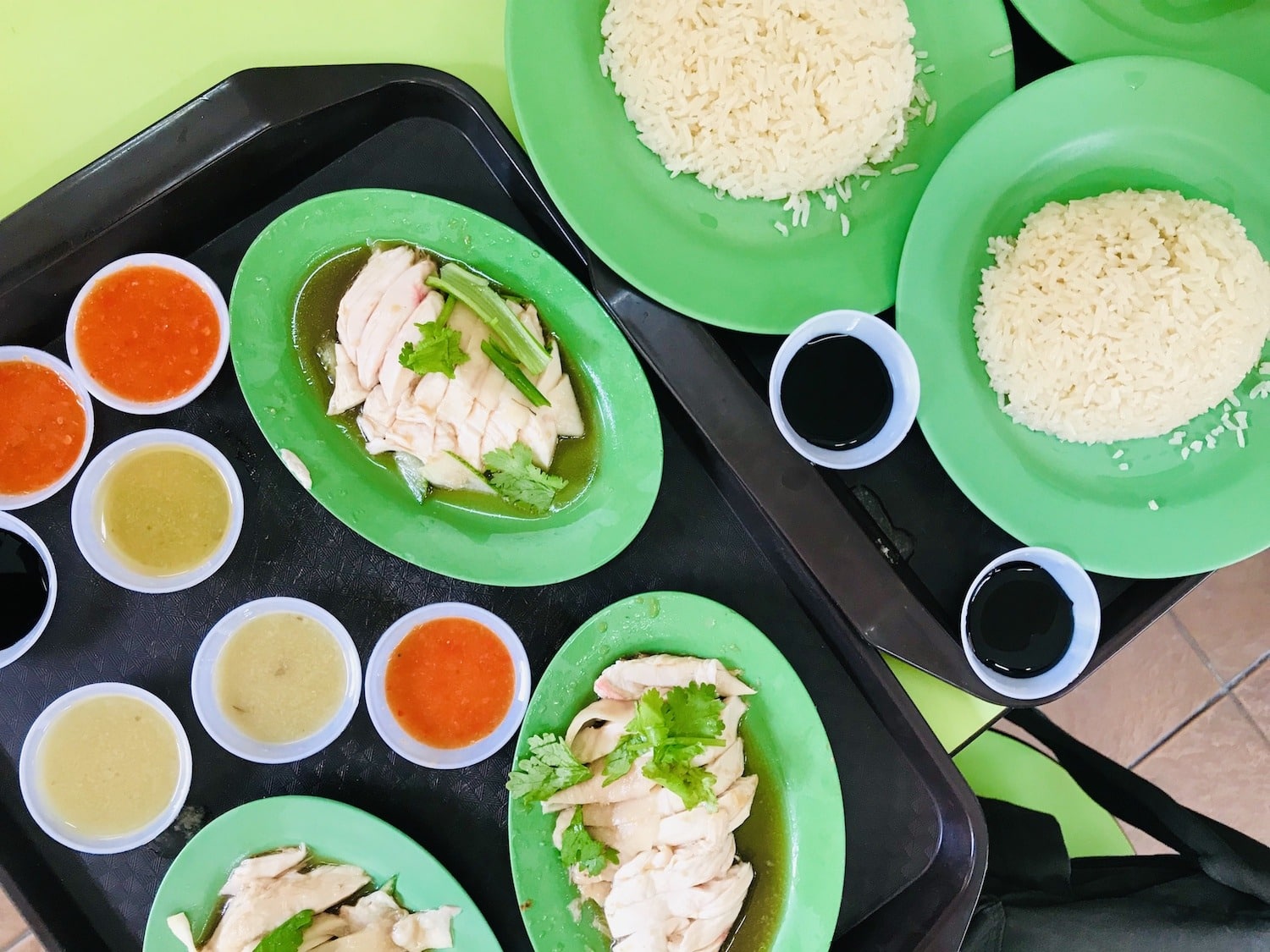 A food tour with a twist, we just had to include this innovative concept we loved in Turku – a self-guided food tour where you can pick and choose from distinctive dishes at authentically local restaurants. Just purchase the card then select your favored five from the ten restaurants on offer and start your tasting tour, they give you three days to complete it which is perfect…
Let's start with food and get a taste of the best of Finnish cuisine in Turku, the self-proclaimed food capital of Finland – though I personally think it deserves the title. More casual, affordable and accessible than Helsinki – Turku holds a number of Finland's oldest and more unique restaurants and has specially cultivated the growth of a creative dining culture in recent years.
Leading you straight to the beating heart of Turku's food culture, most of the restaurants are located along the River Aura making a fabulous walk/waddle while you enjoy inspired cuisine. Think a Brewery Sausage Plate along with the trimmings in a renovated school-house brewery, a warm chicken open-faced sandwich with Aura blue cheese sauce on a romantic riverboat or a delicious seafood starter in one of Turku's oldest cellar restaurant.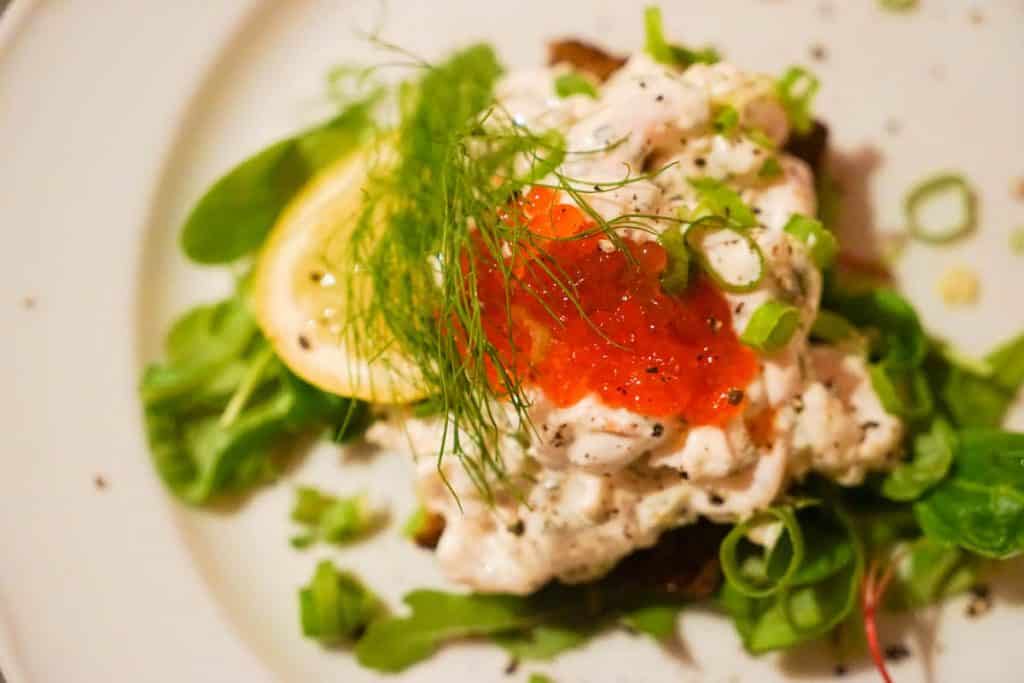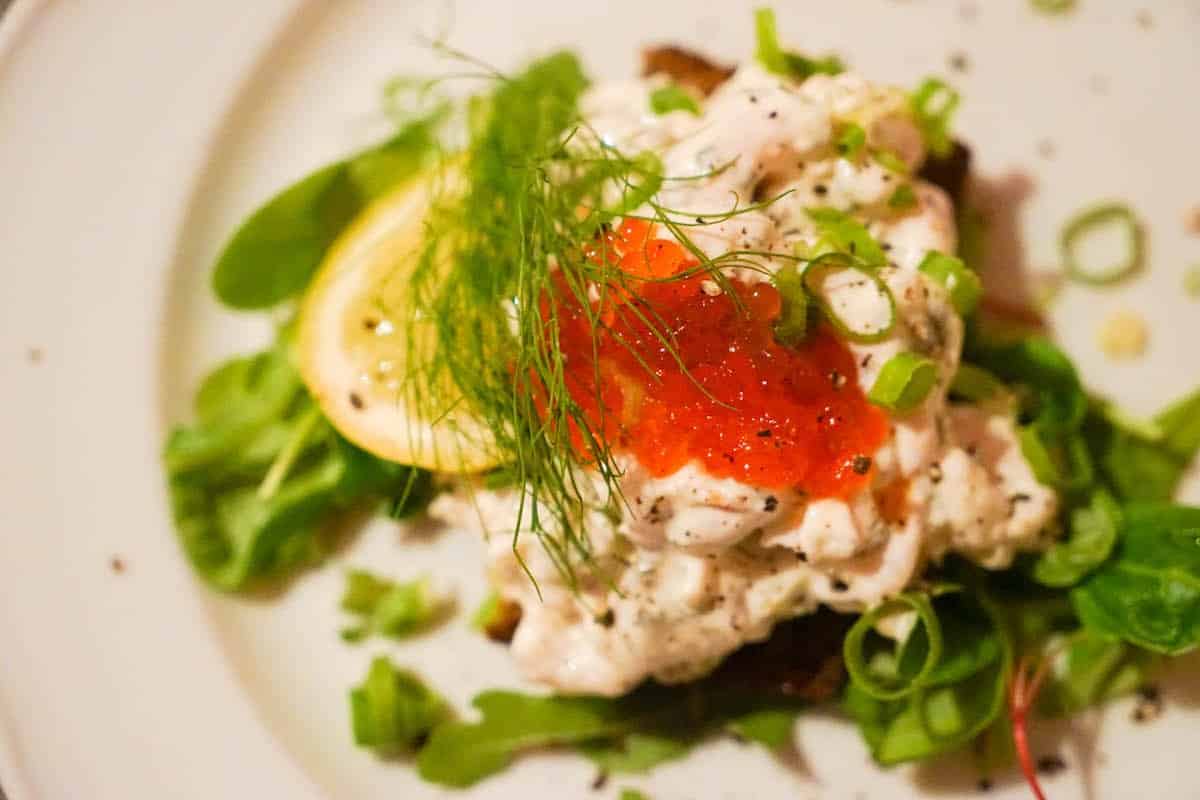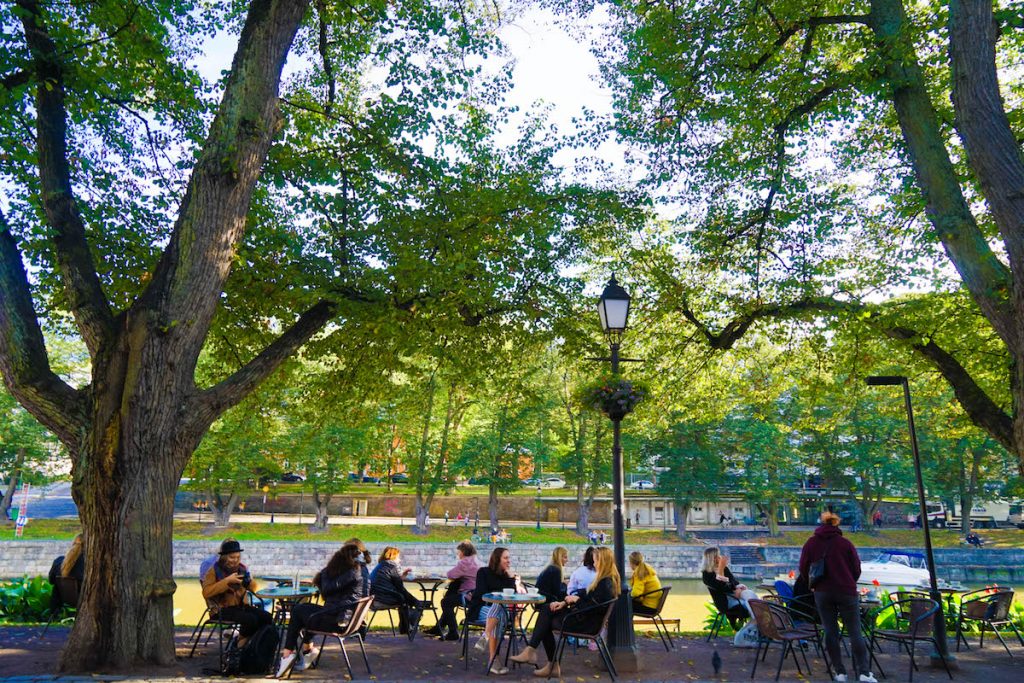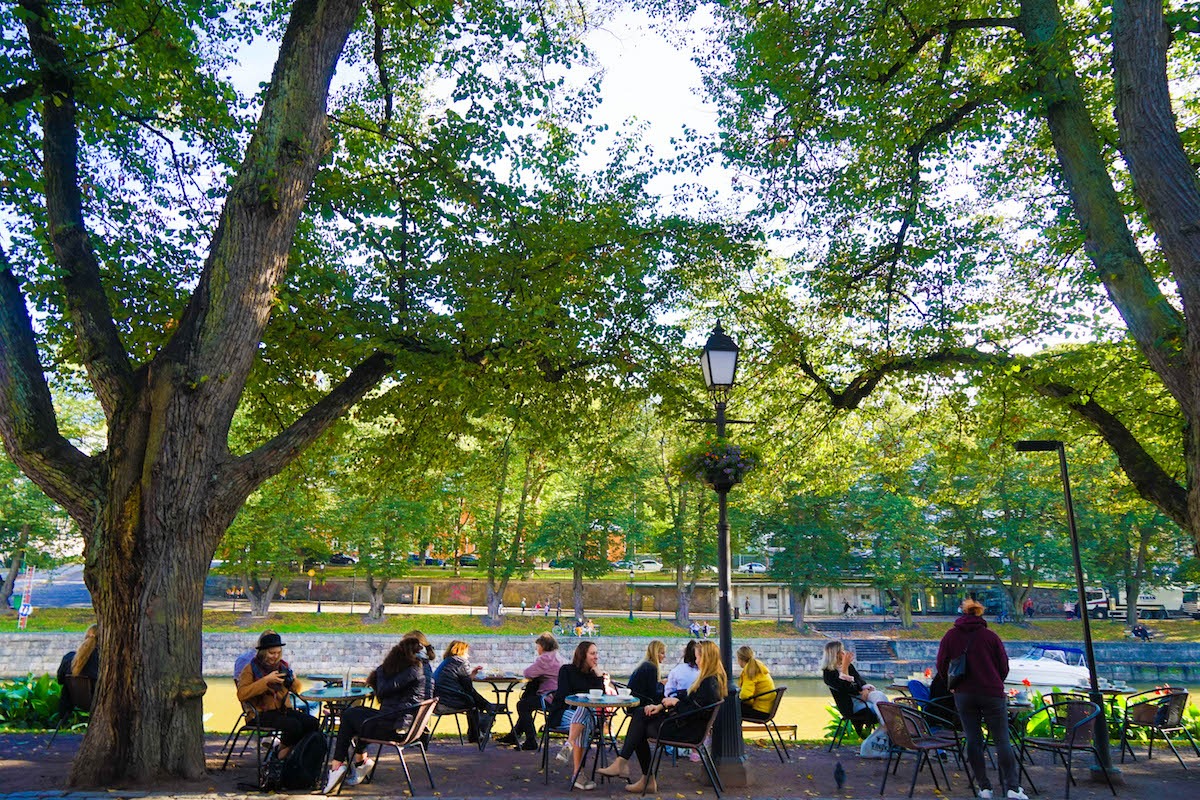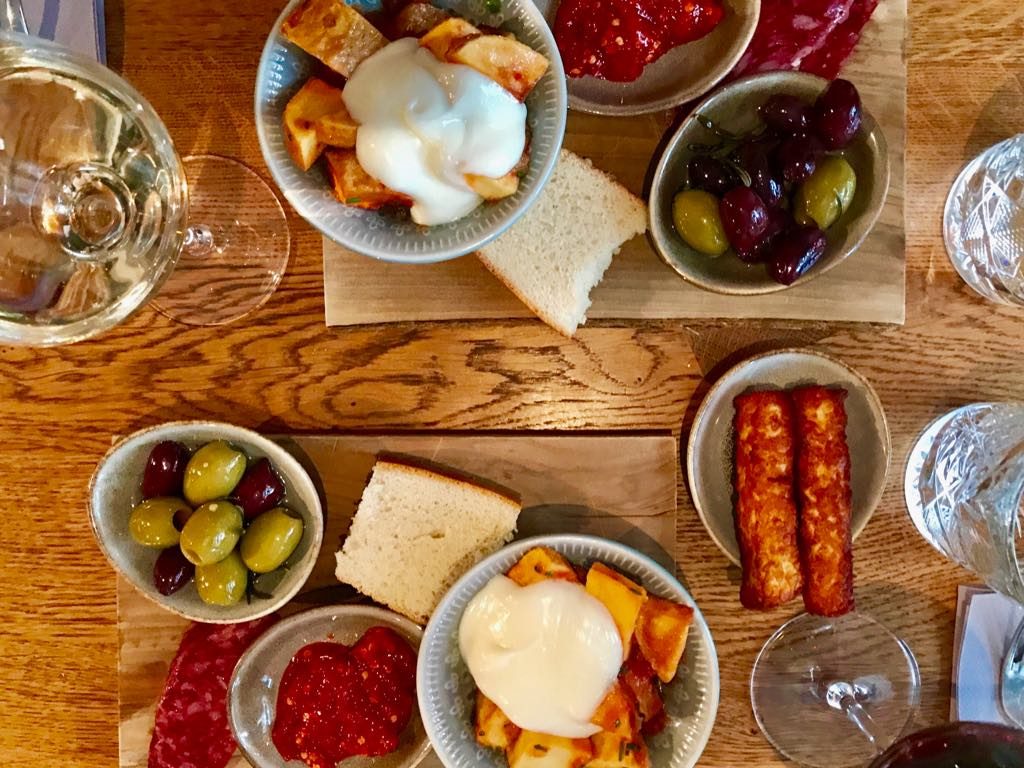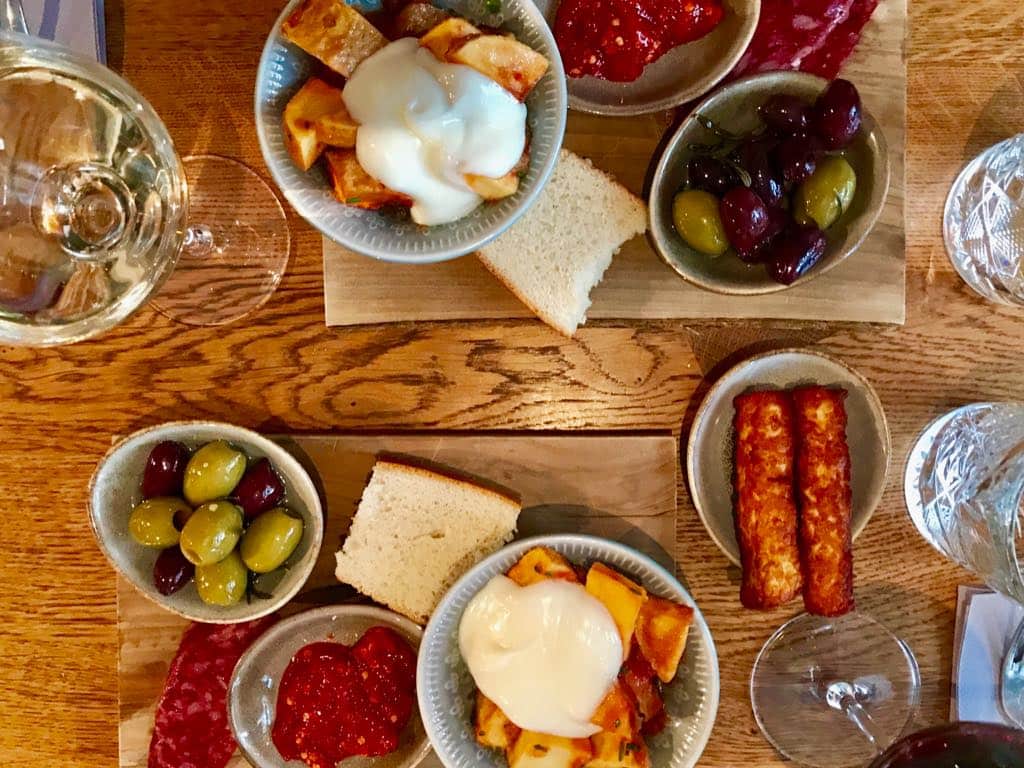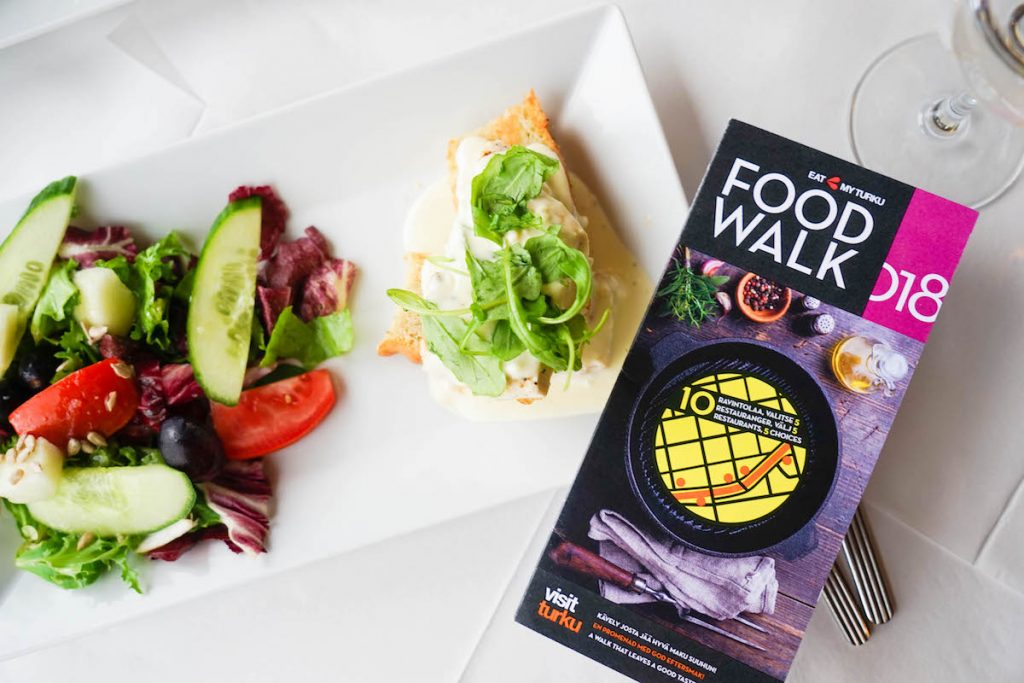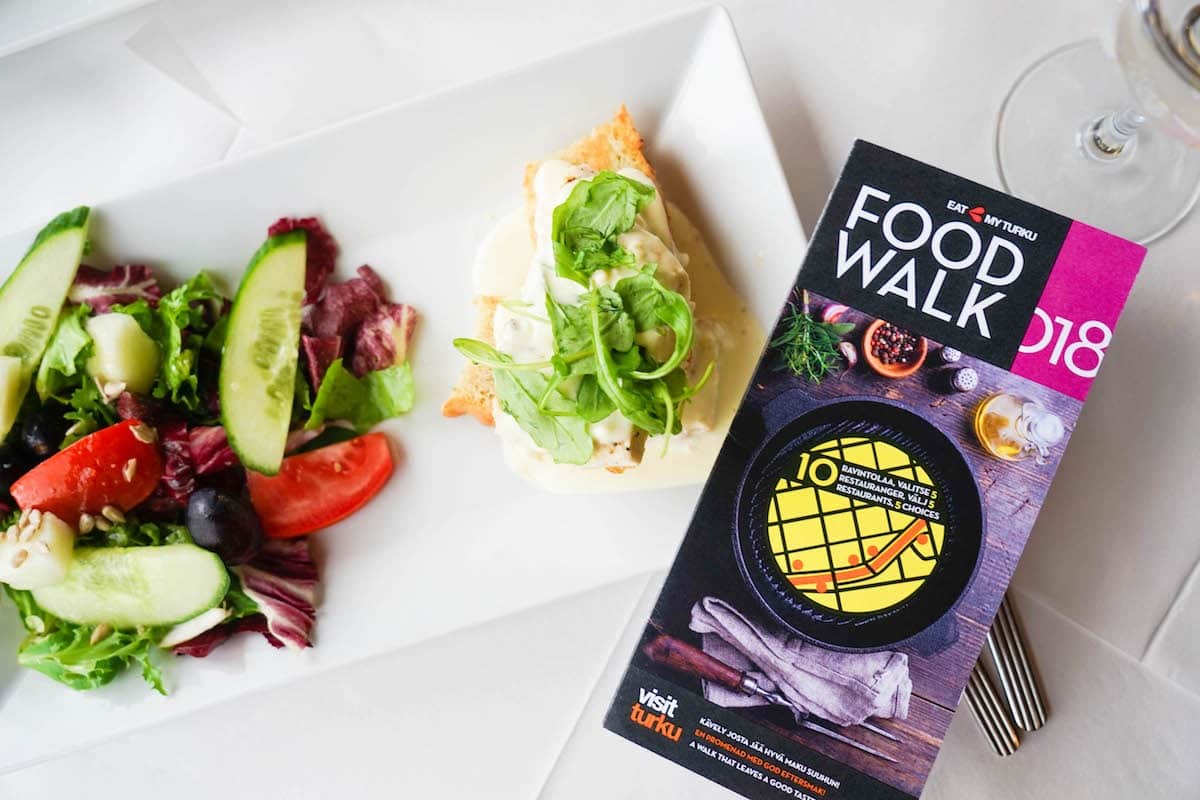 Although the Xinyi District is usually noted for its skyscrapers and modern malls, it also hides a maze of small alleys where some of the most exciting food in Taipei can be found. Starting in one of the traditional markets and then dropping in on some of the city's secret fooderies, you'll taste things like onion bread, Taiwanese burgers and of course the infamous stinky tofu.
The four hours of the tour showcases not only the best in Xinyi food but also some of the most interesting sights – so no need for another sightseeing tour after this adventurous food one.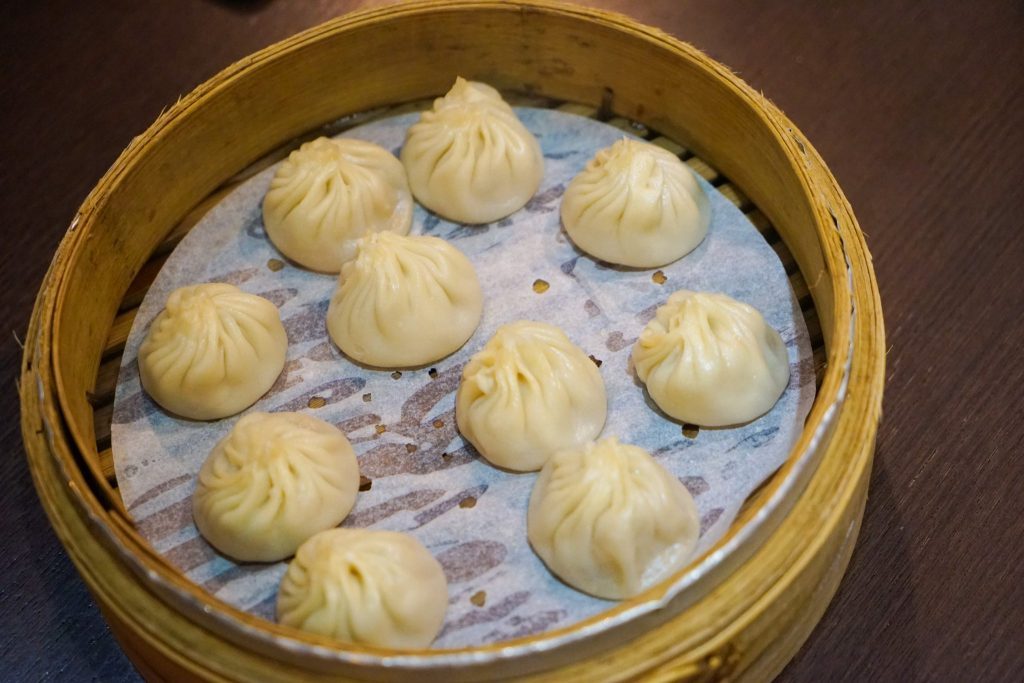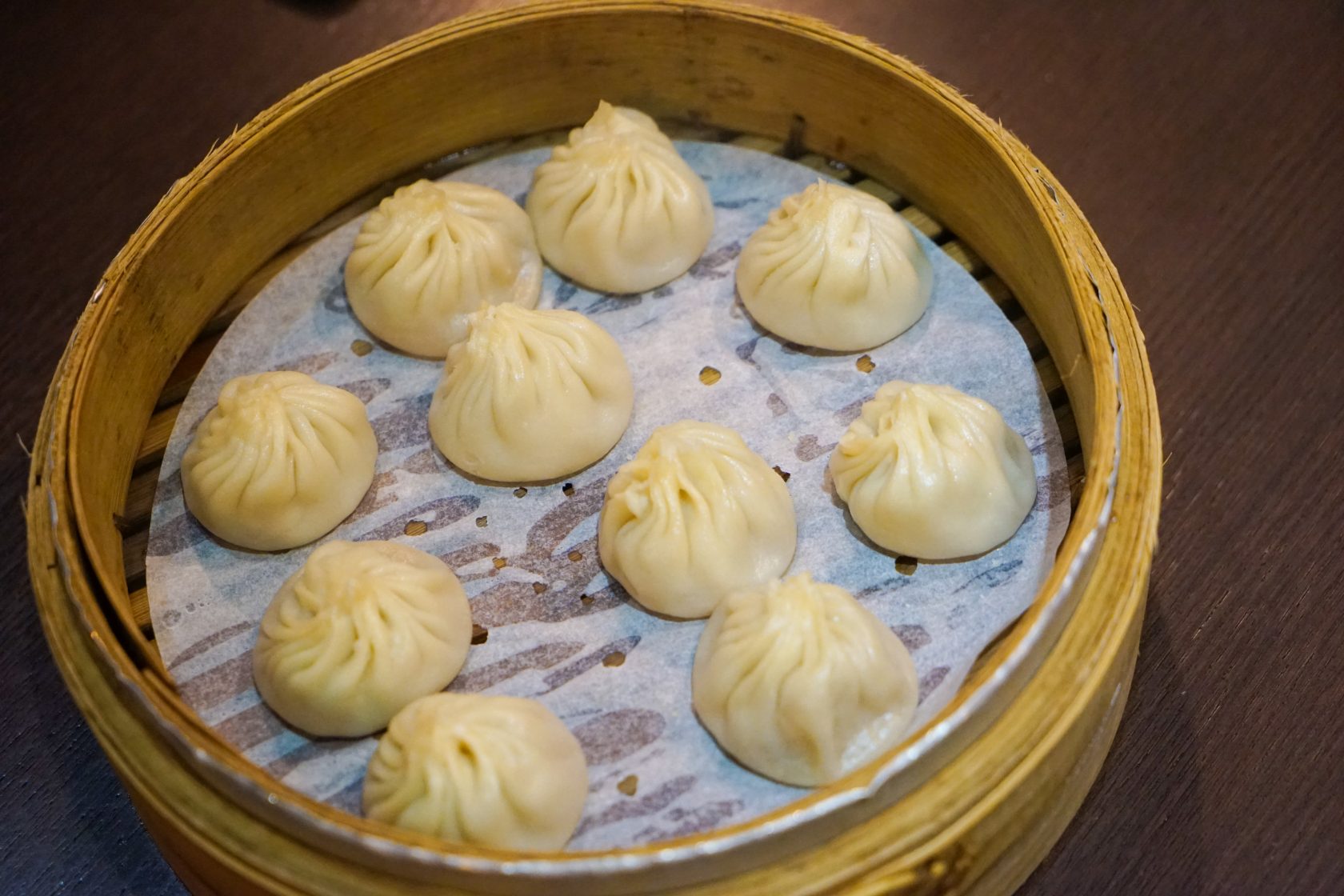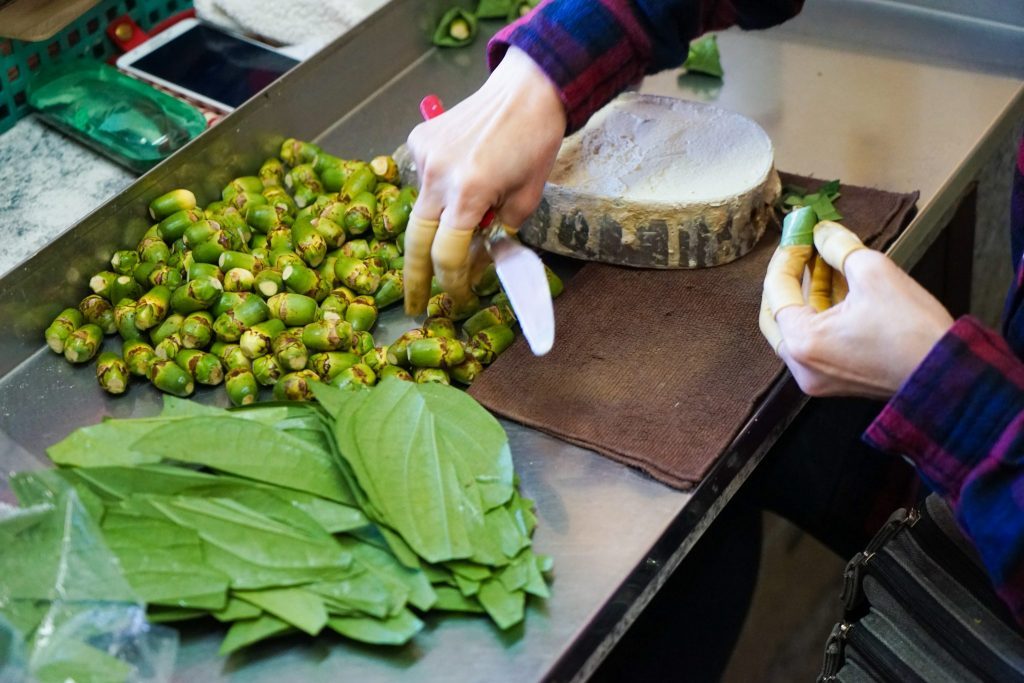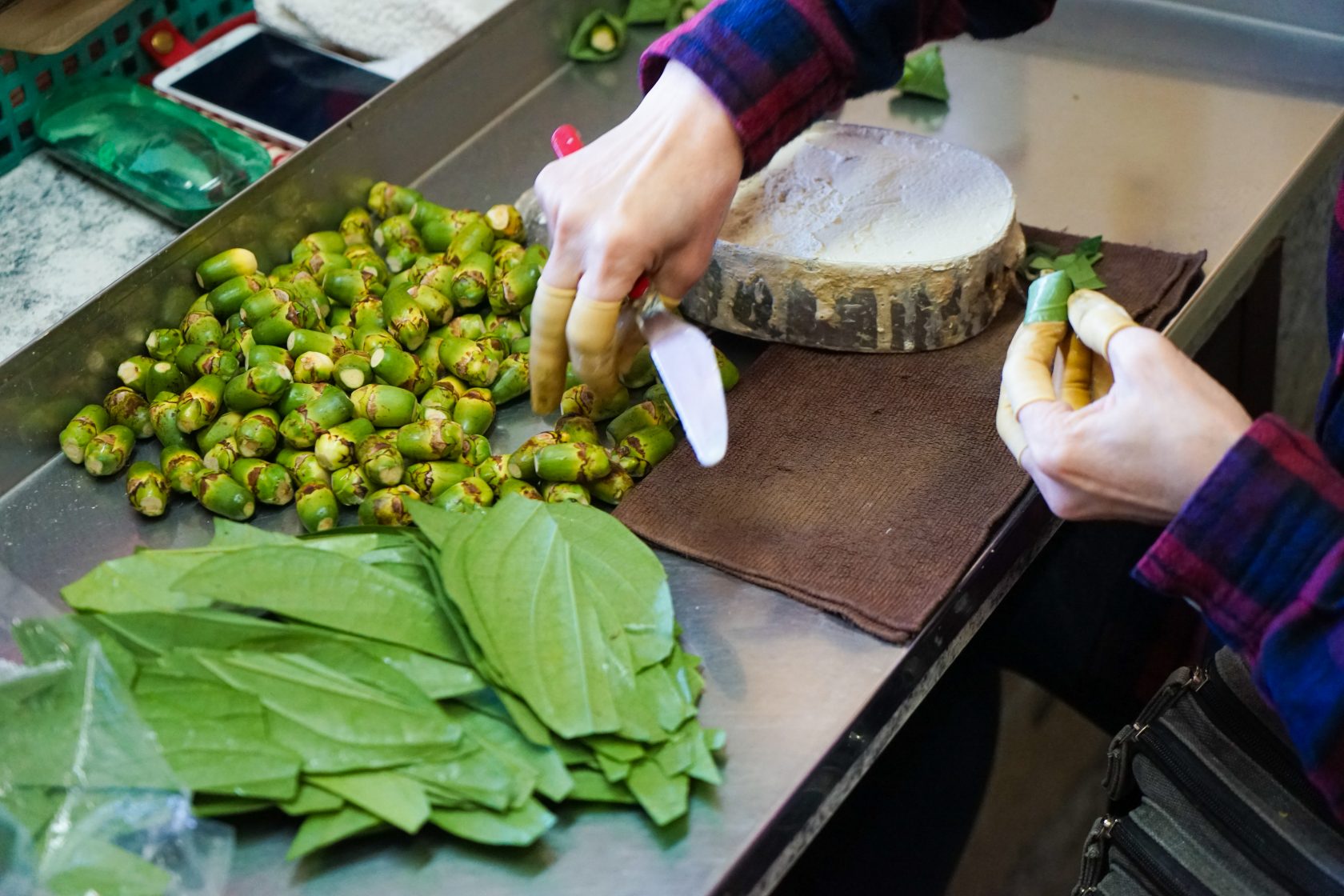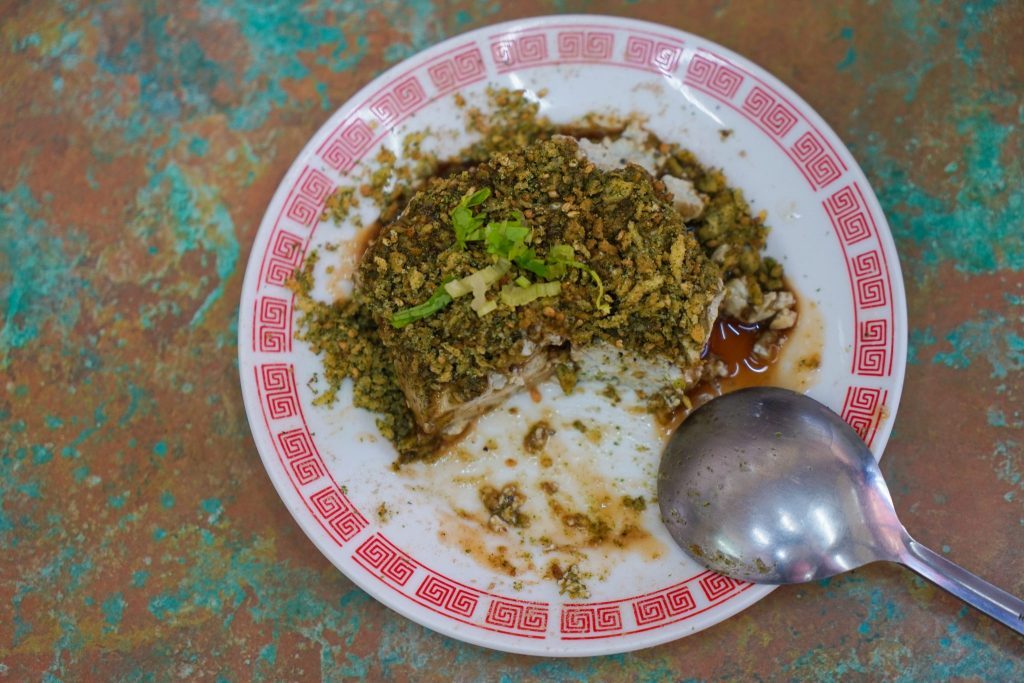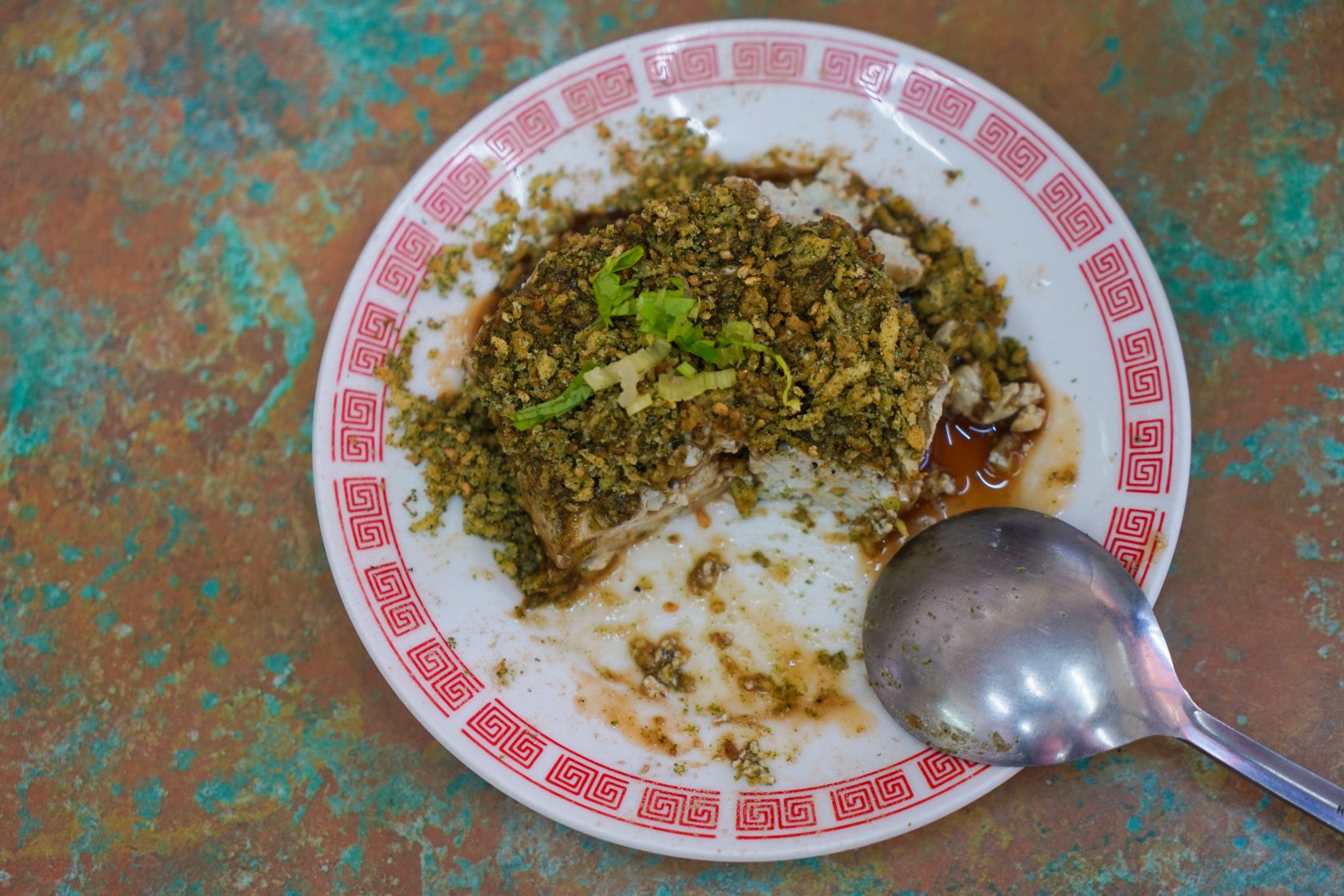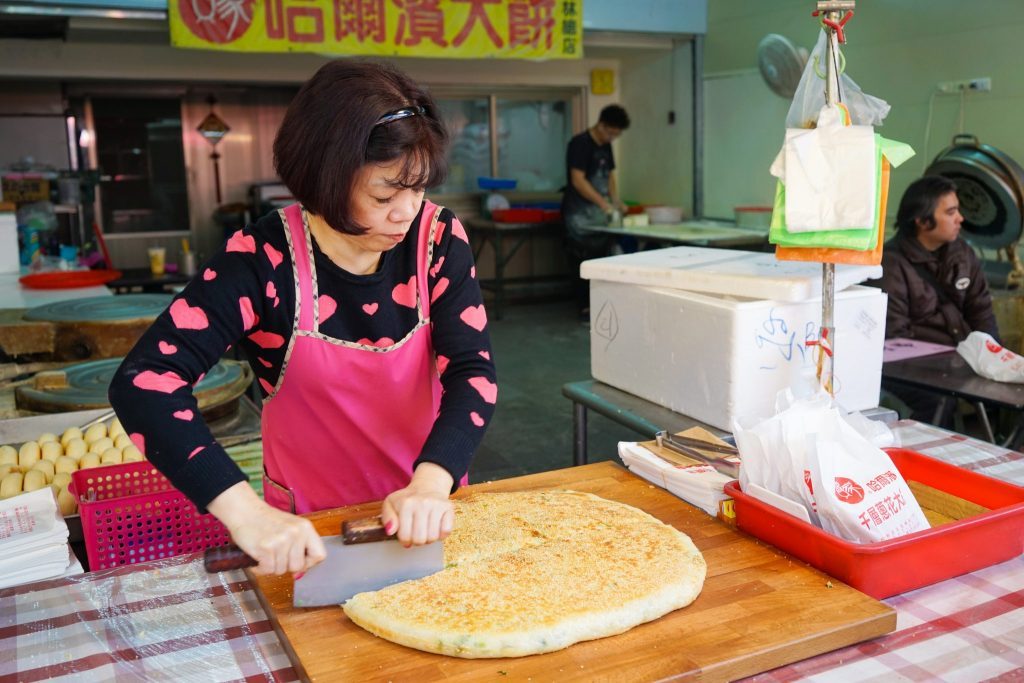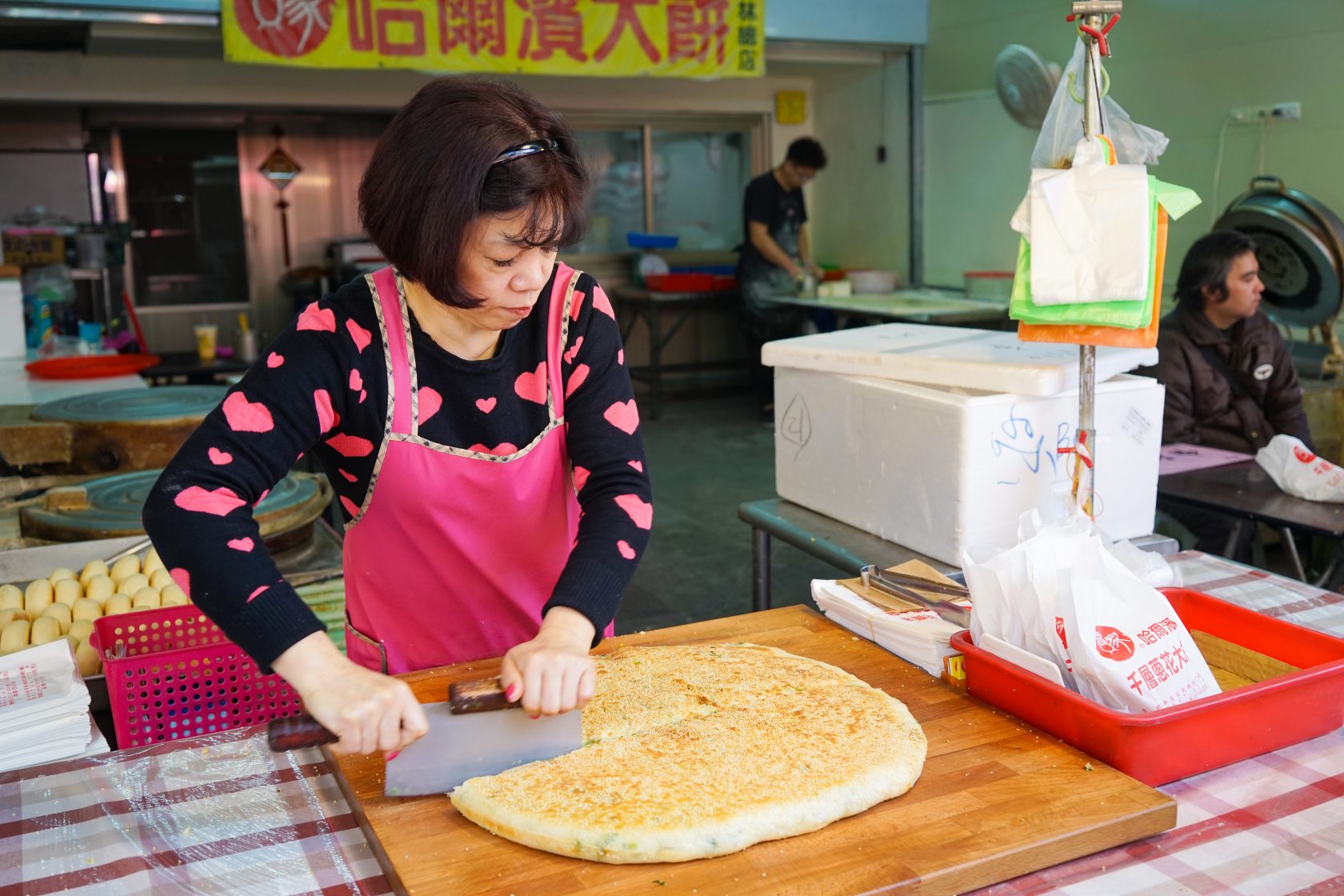 Touting itself as the original Hong Kong food tour, this journey through the local delicacies of Hong Kong is the ideal introduction to the city's food and its culture, which are intertwined. The gastronomic influences are mainly Cantonese, with a hint of the British heritage there too, so expect to sample Dim Sum, Wonton Noodle and the ubiquitous Milk Tea.
We love that this tour is designed to be accessible to even the more picky eaters and that there's a maximum of 9 participants, so it becomes a more intimate experience. Just don't plan a big night beforehand, like the Wednesday Horse Races in Hong Kong, because it's a longer, more comprehensive, food tour that will demand your full attention!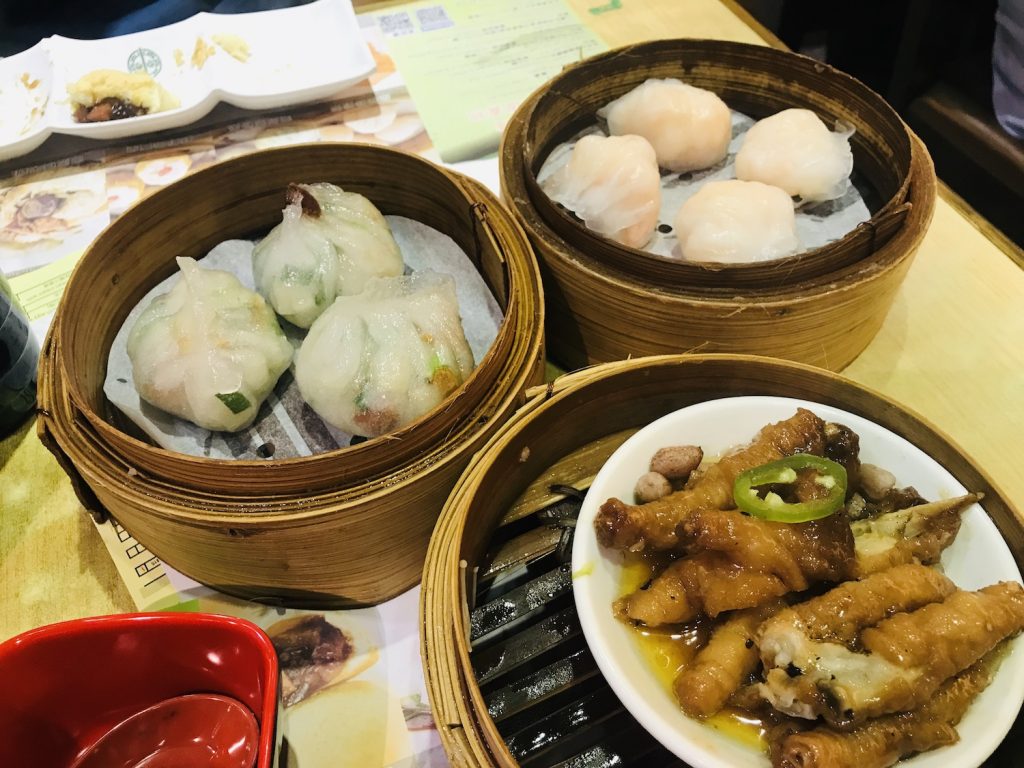 This might be controversial but we really believe British food gets an unfairly bad rep. Here to rehabilitate it is this Secret Food tour offering you the very best of traditional British food. All the usual suspects are here – fish and chips, sausages, locally brewed ales, English cheese – as well as a Secret Dish that you only find out about on the day.
The area around London Bridge combines past and present with the bustling Borough Market offering a range of fascinating stalls as the Shard towers above it all. Along with the unique deer park and Westminster, don't leave this fabulous food tour off your list of London things to do!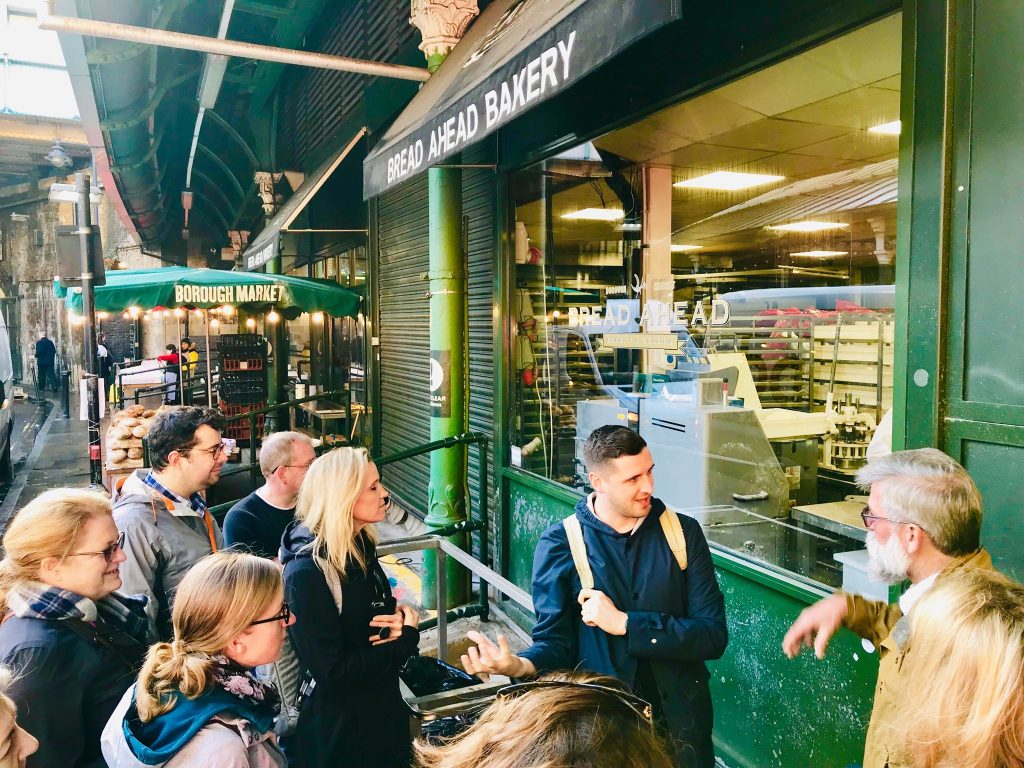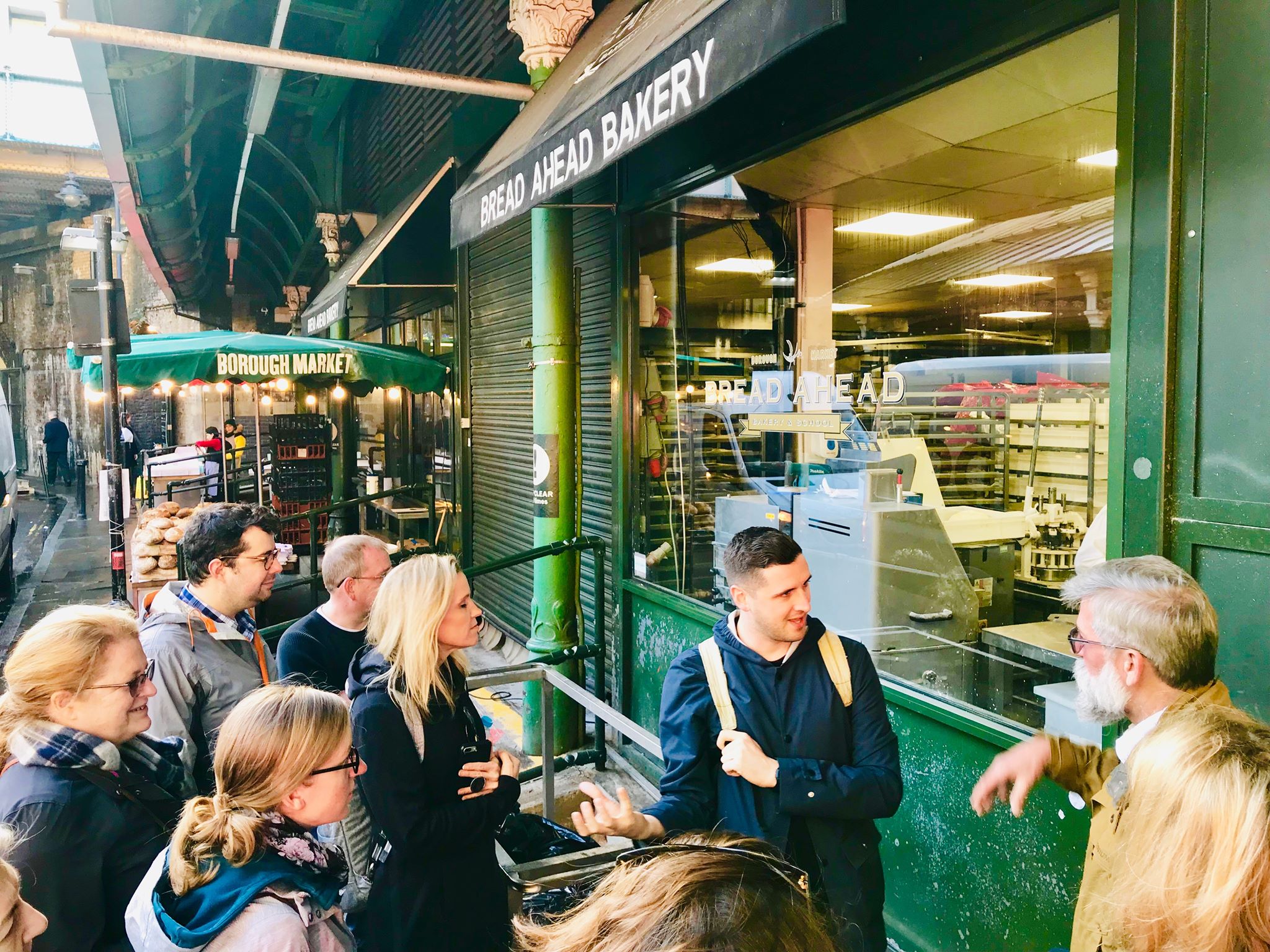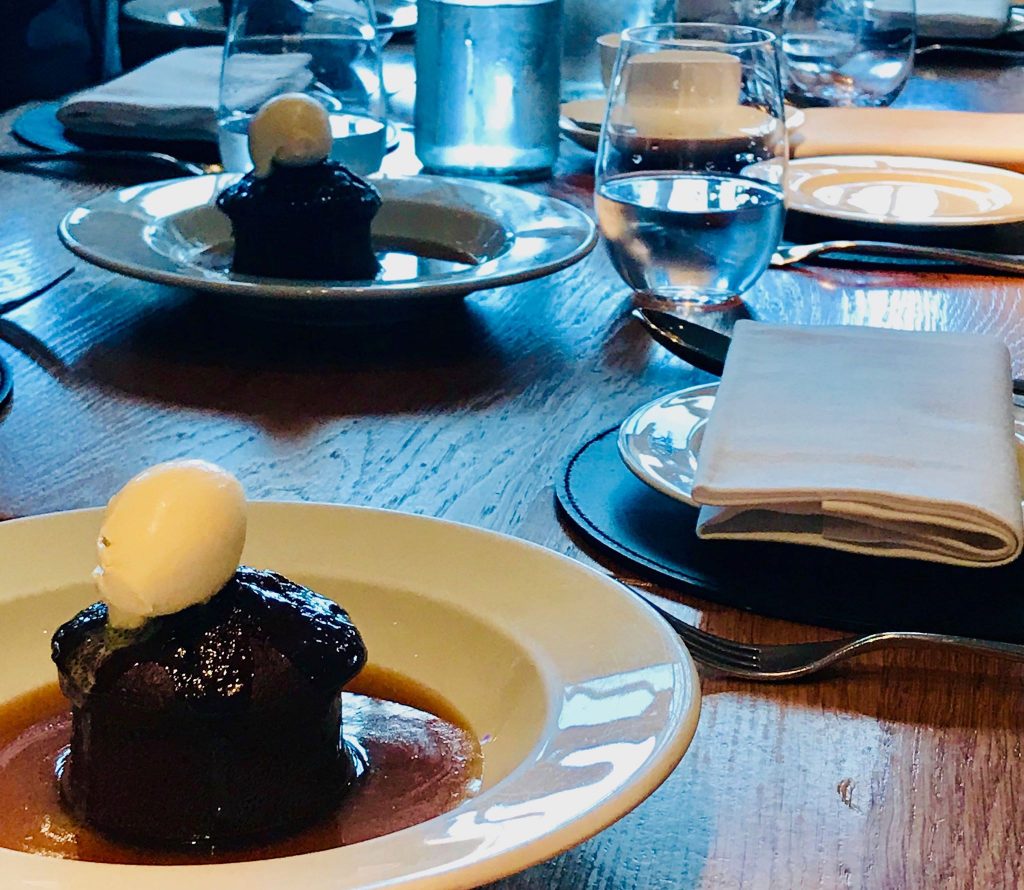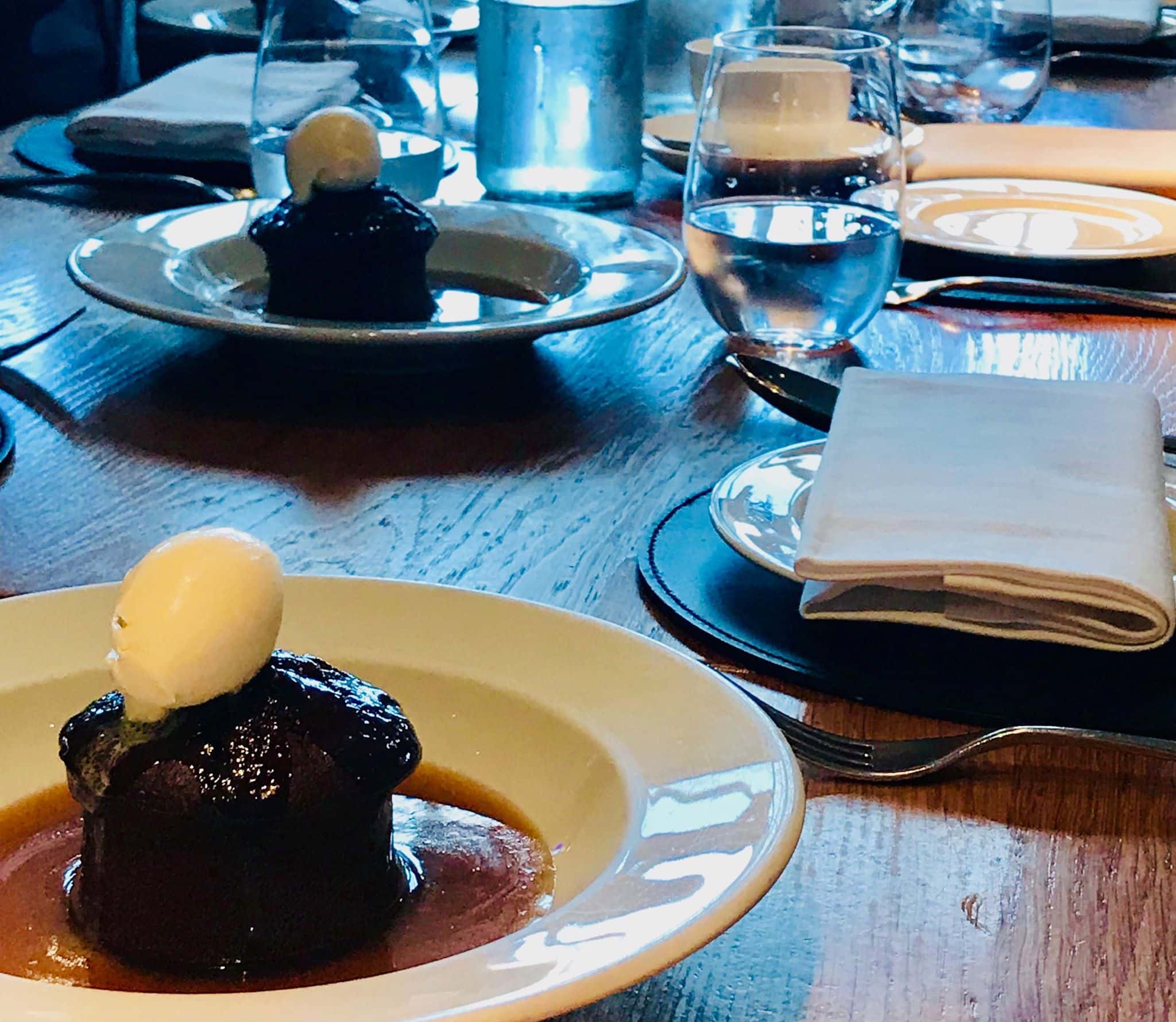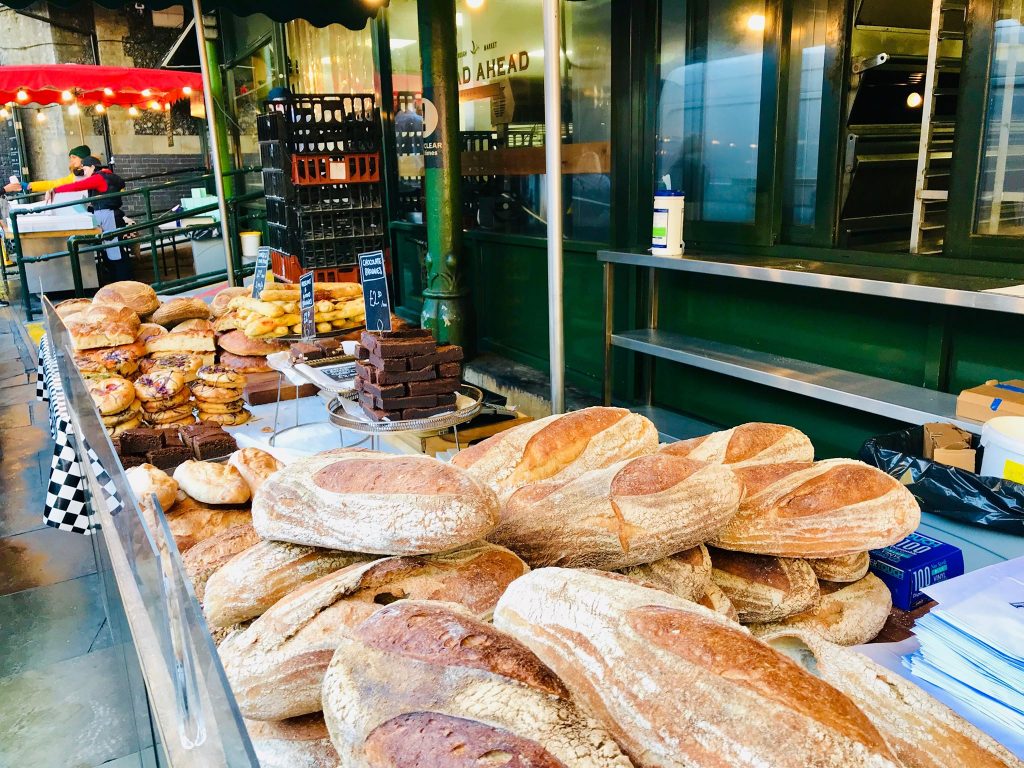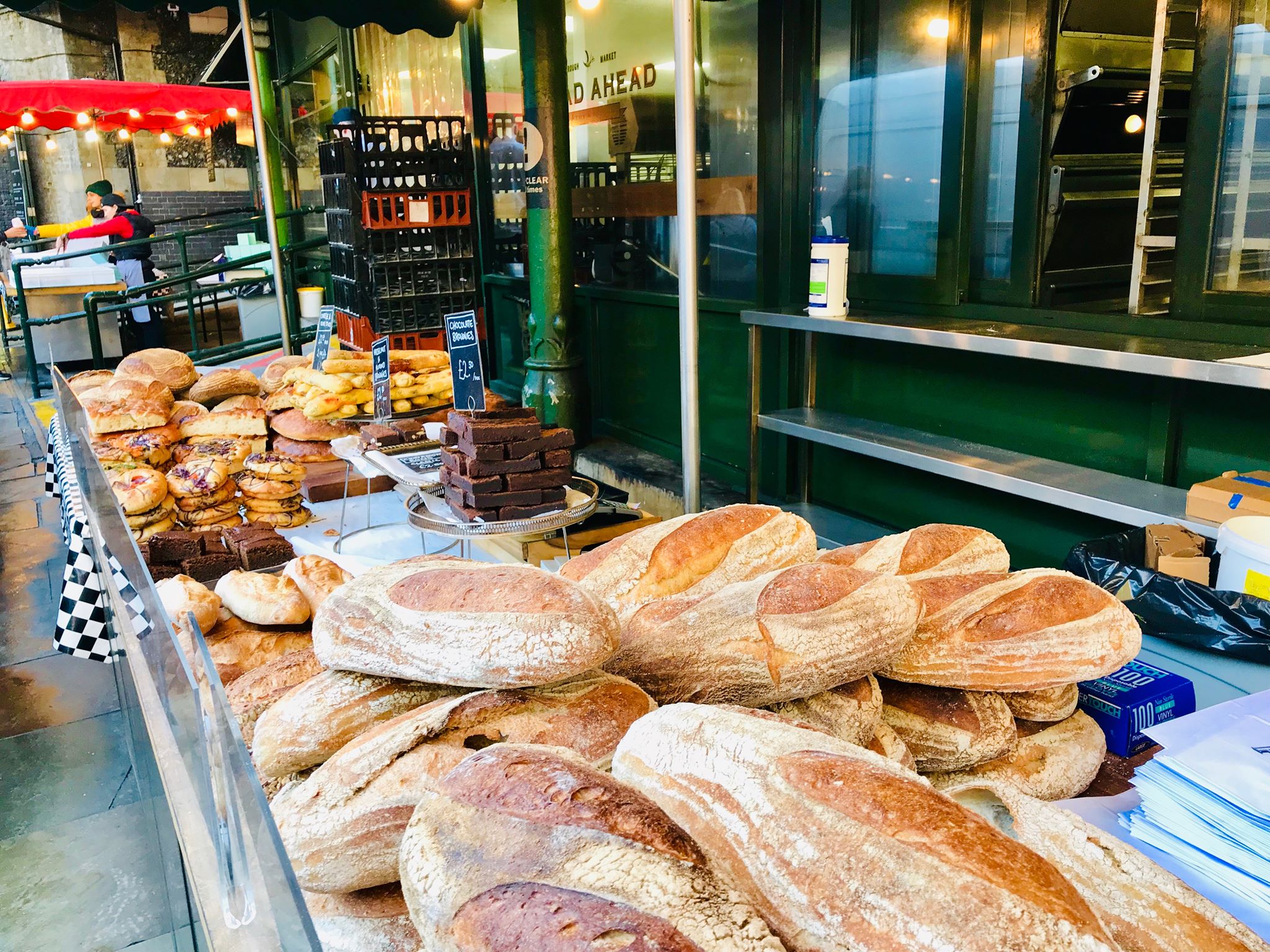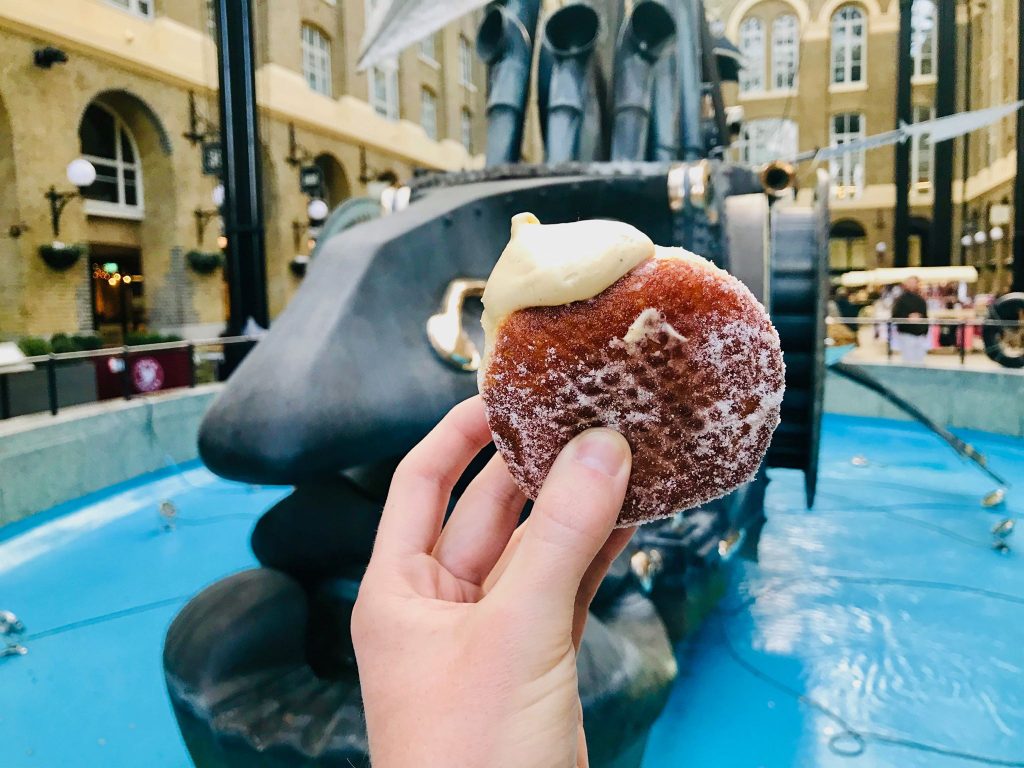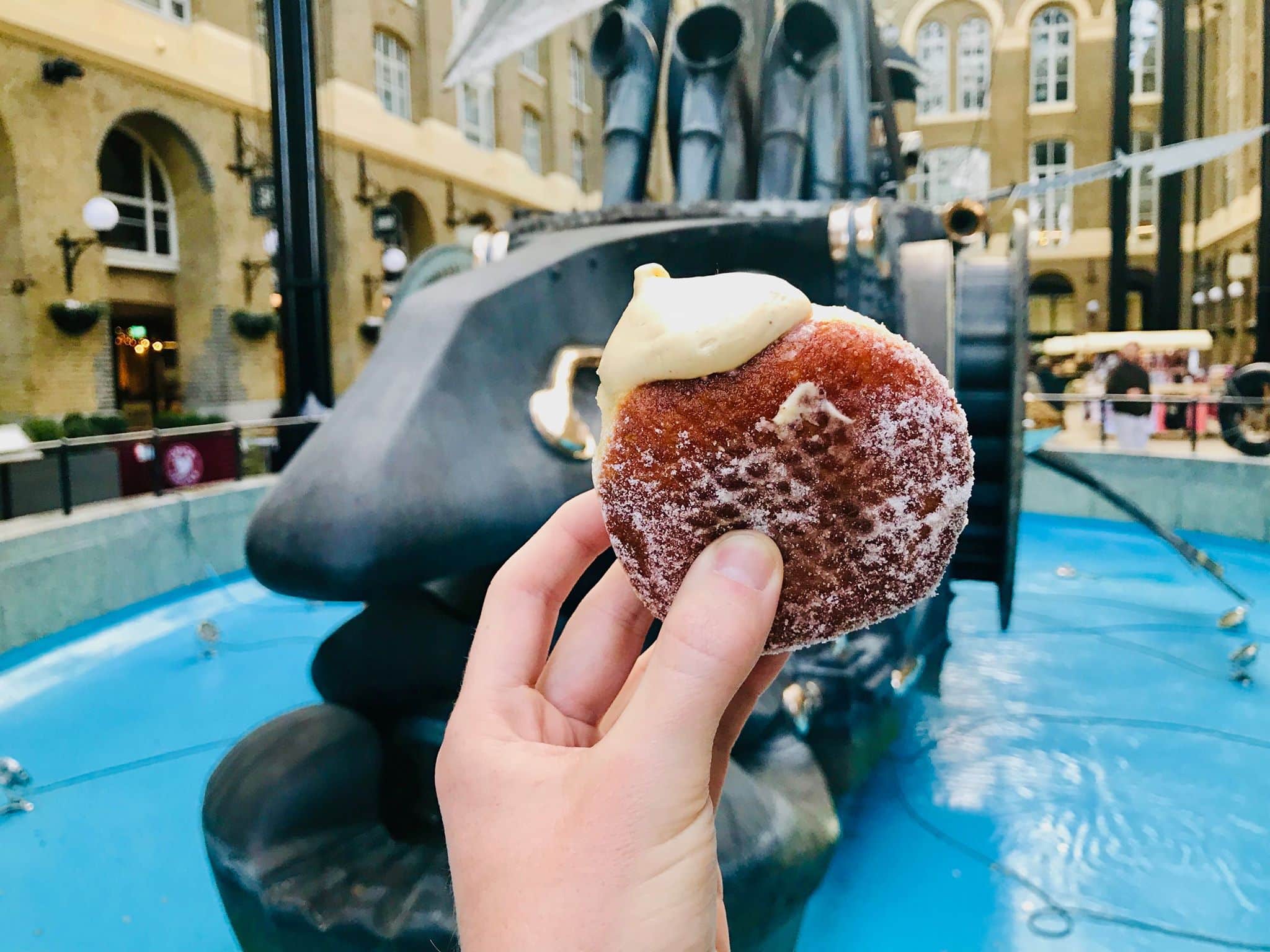 Sydney is another foodie paradise as the multicultural city is host to a fusion of dishes. This in-depth tour is as much a learning experience as it is a tasting extravaganza. As well as chowing down on some KFC (Korean Fried Chicken!), dumplings and noodles, you'll see some of Chinatown's hidden landmarks and hear some of the history.
One of the high points (aside from the gelato) is the ancient Chinese Tea Ceremony, a peaceful and soothing ritual amidst the hustle and bustle of Sydney. The perfect addition to any solo trip if you want to eat with new friends, though we also found it one of the more romantic things to do in Sydney…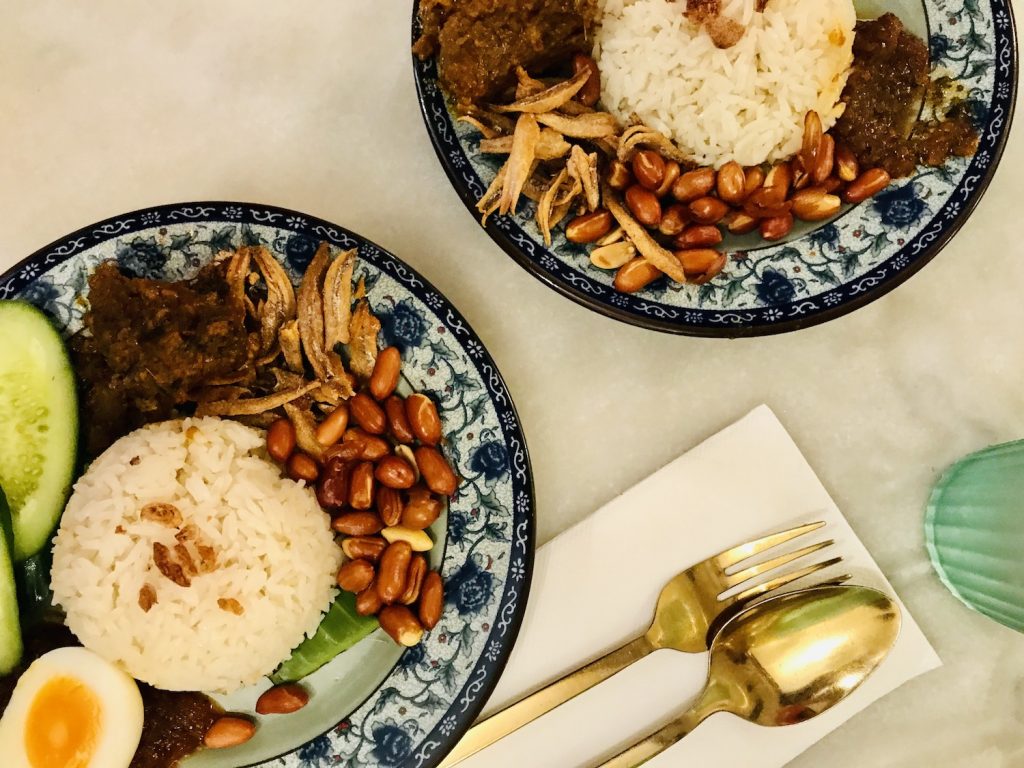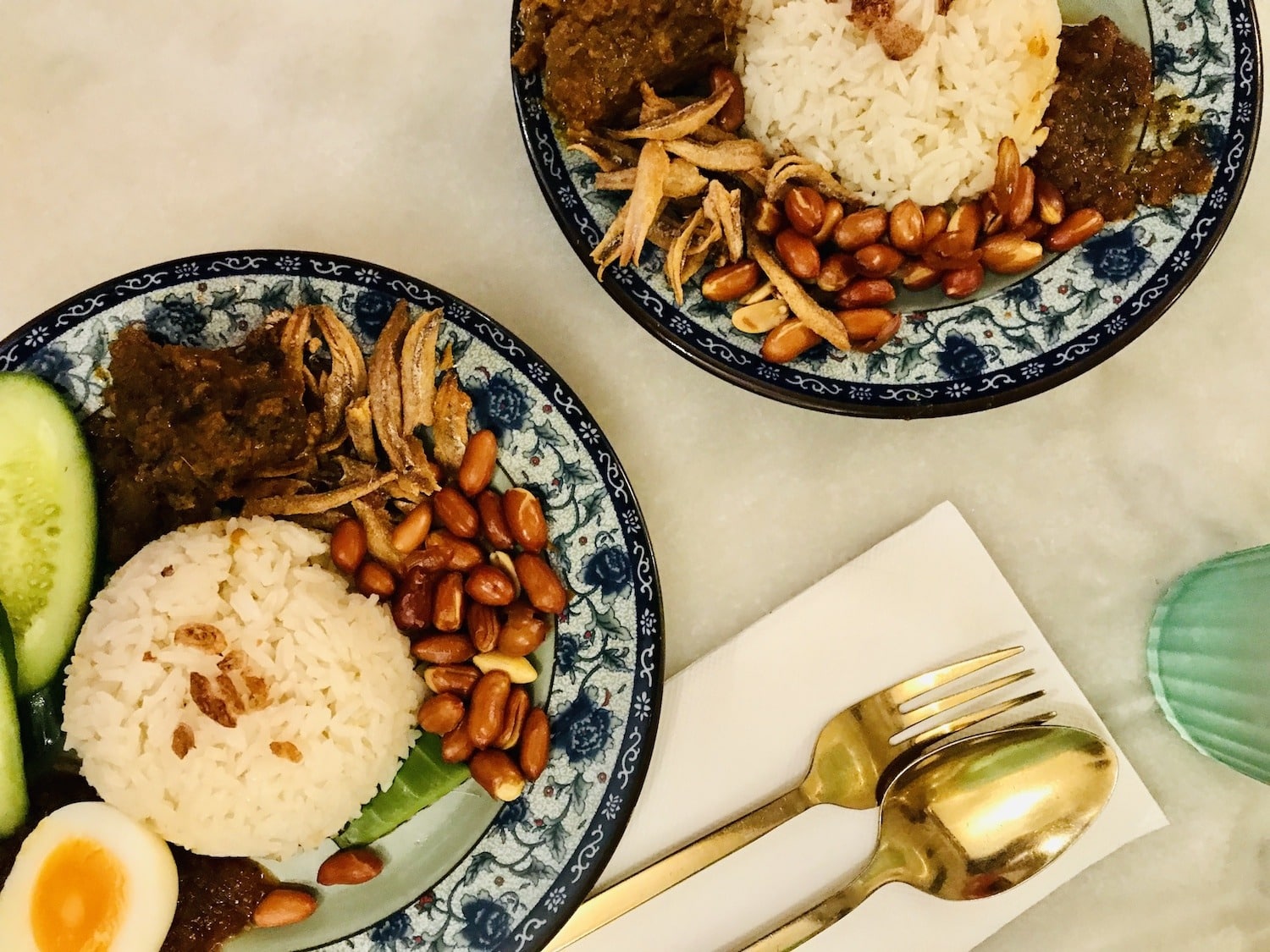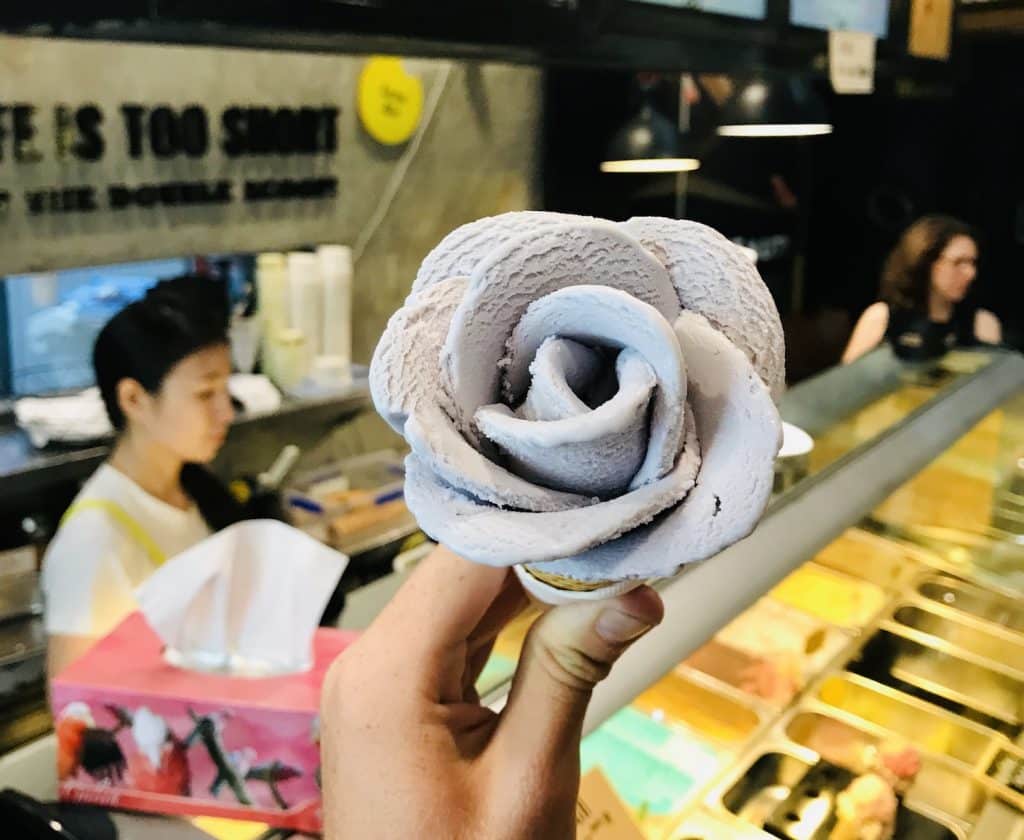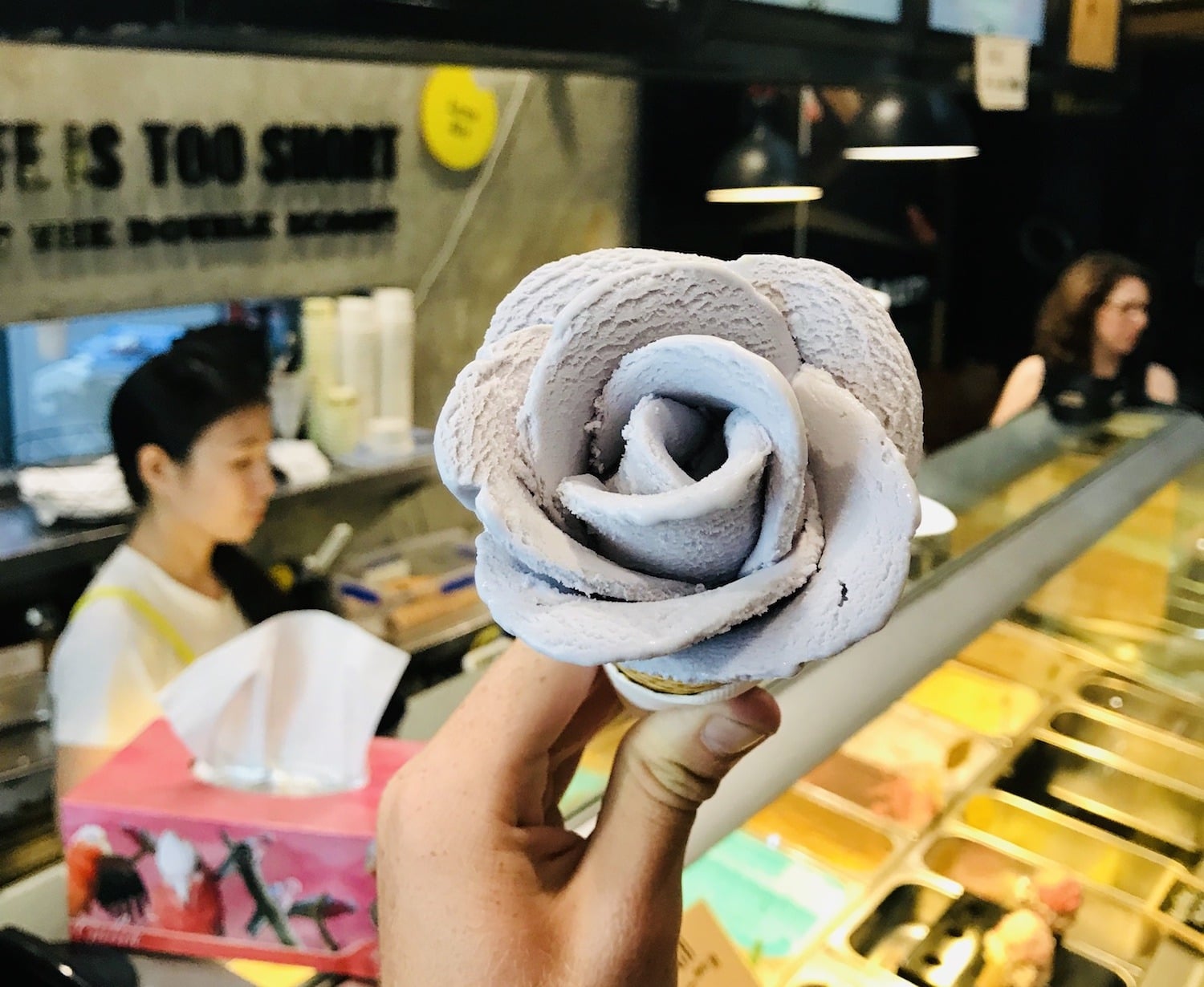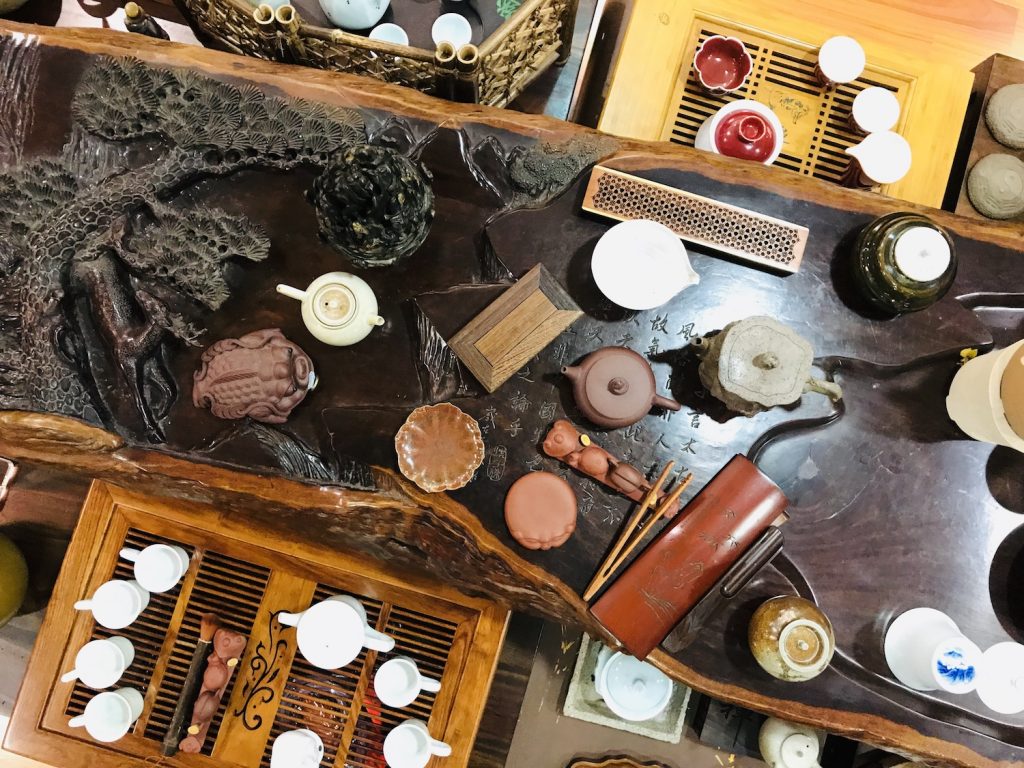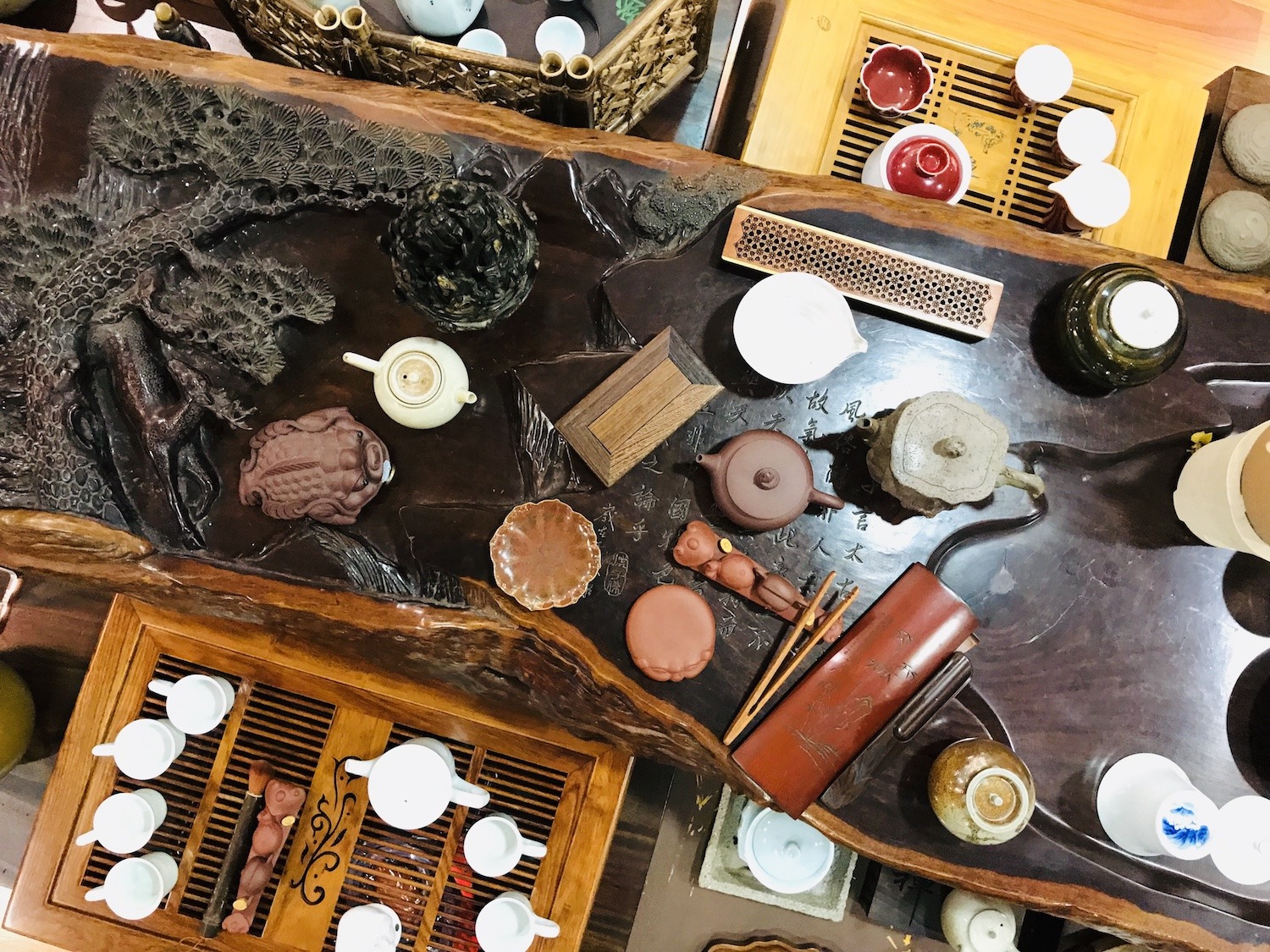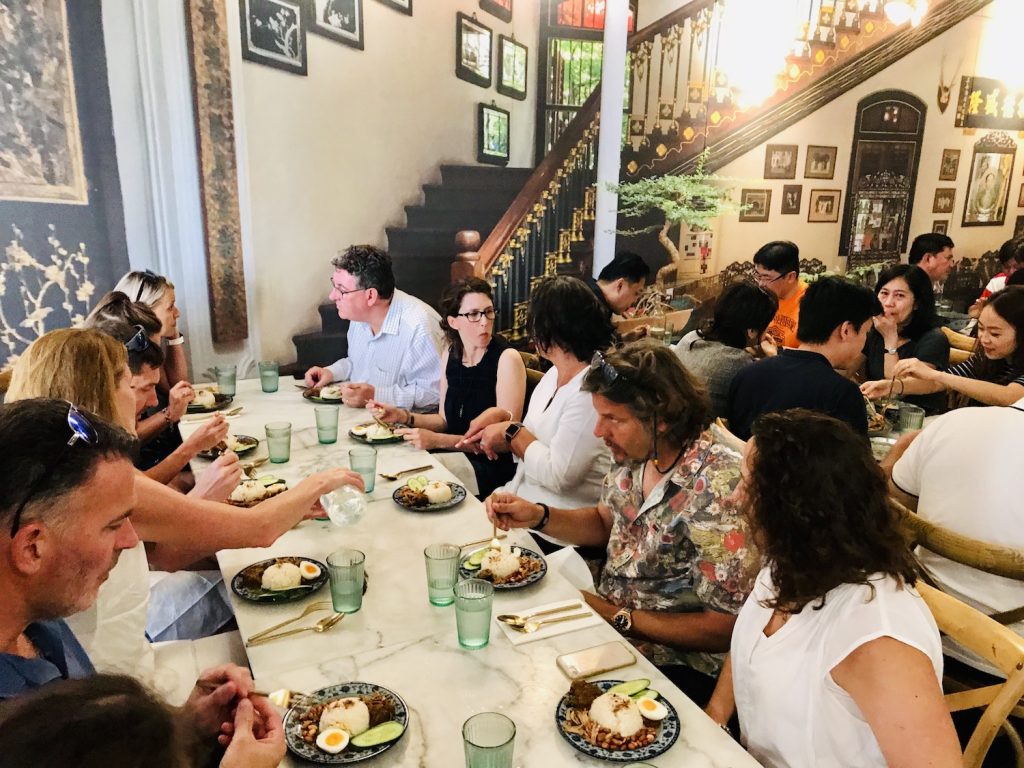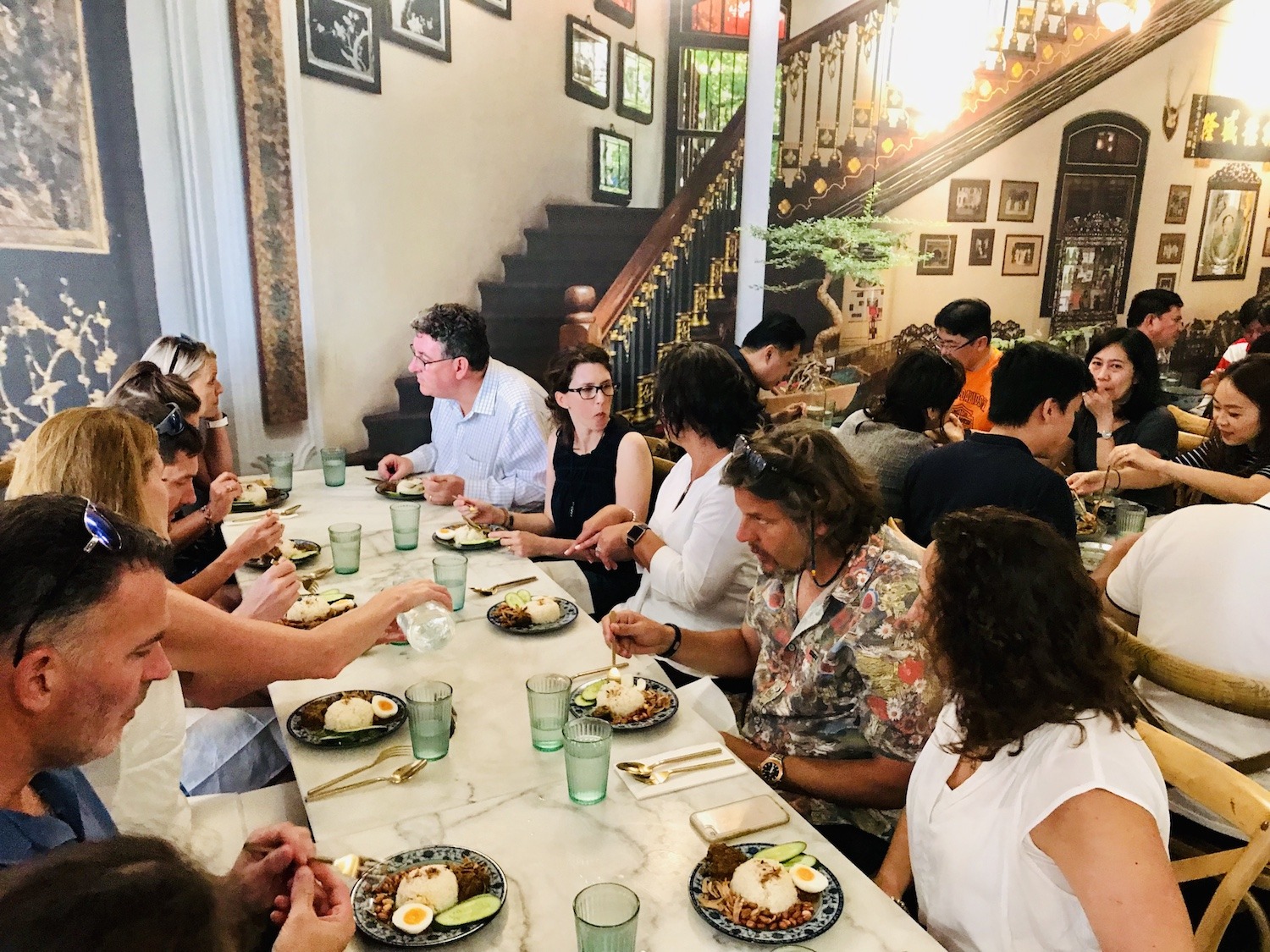 Did you know that Dotonbori in Osaka is known as the "nation's kitchen"? Originally this is because it was at the hub of the rice trade and now it's just a great place to grab a bite. This is a bit like stepping back in time as you explore historic alleys and temples – but time travel with great food.
As well as tasting different appetizers, you also get to try your hand at making sushi, but not the real stuff! This is the imitation food used to tempt people into restaurants and it makes a great souvenir.
Call us biased, but we happen to think NZ has some of the best food – and therefore best food tours – in the world. The lively suburb of Sandringham Village in Auckland is a case in point with this fun tour that takes you beyond the standard dishes to make and try lassi, spicy curries and snacks, and other delights born of the multicultural community.
We love tours that take you beyond what you'd expect and this one does just that. With six restaurants and three spice markets in the mix you know your tastebuds will be tingling by the end.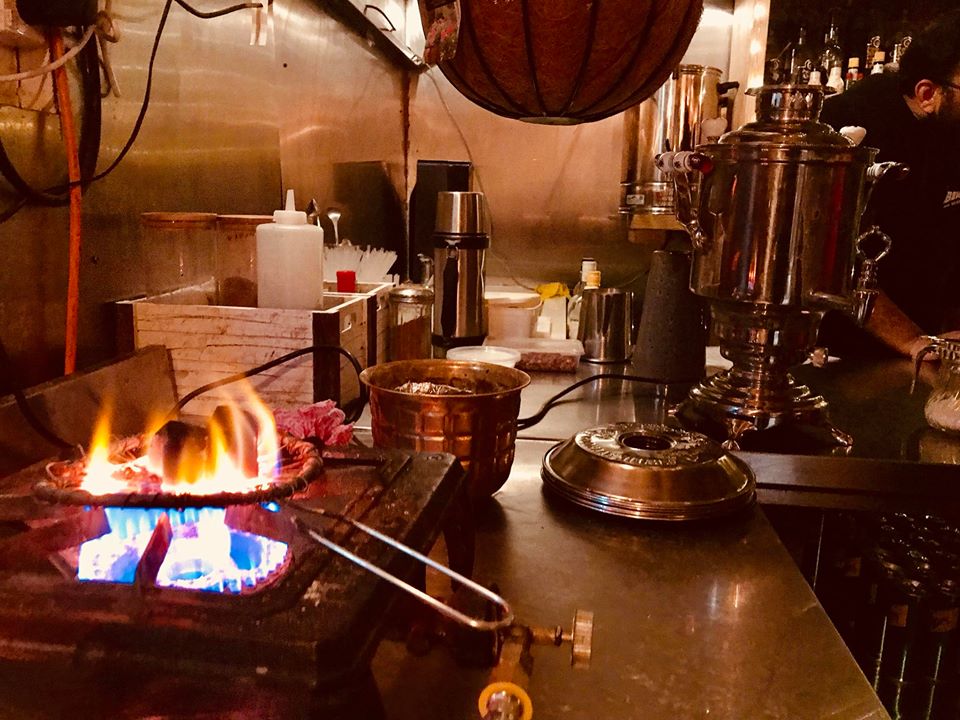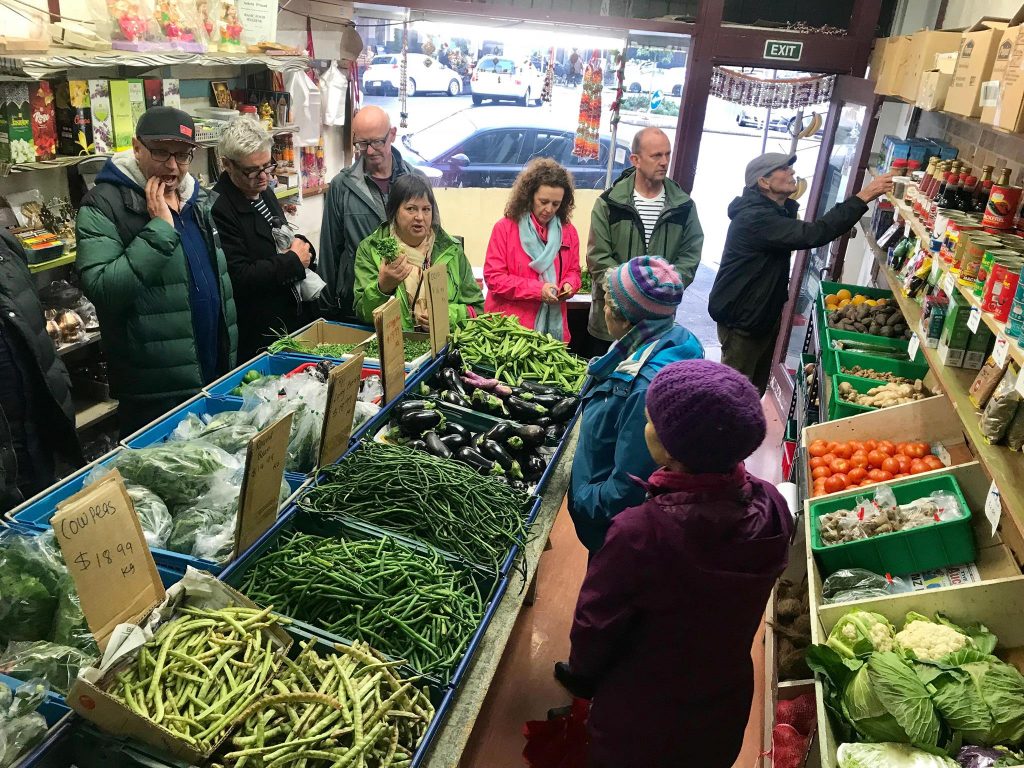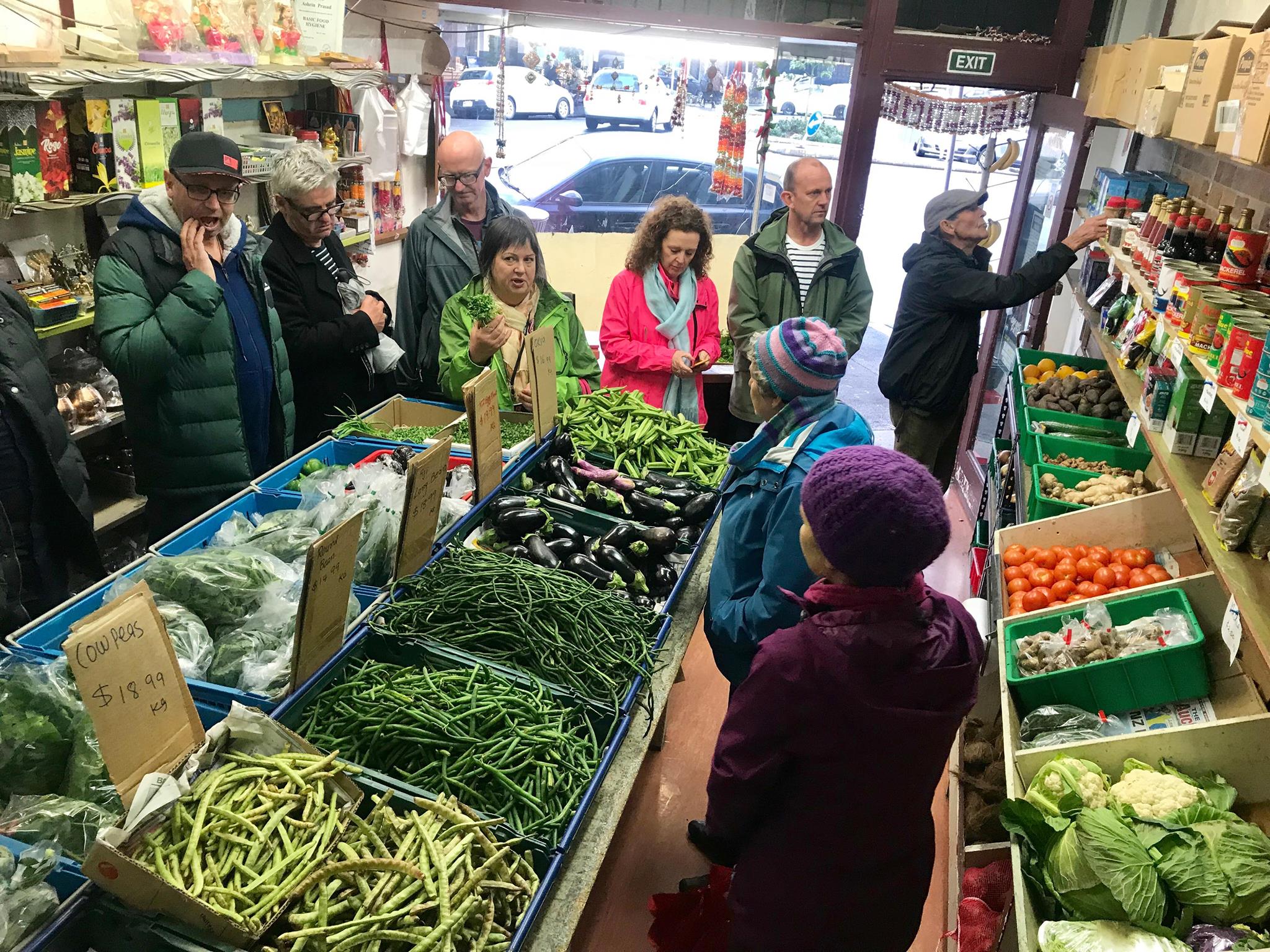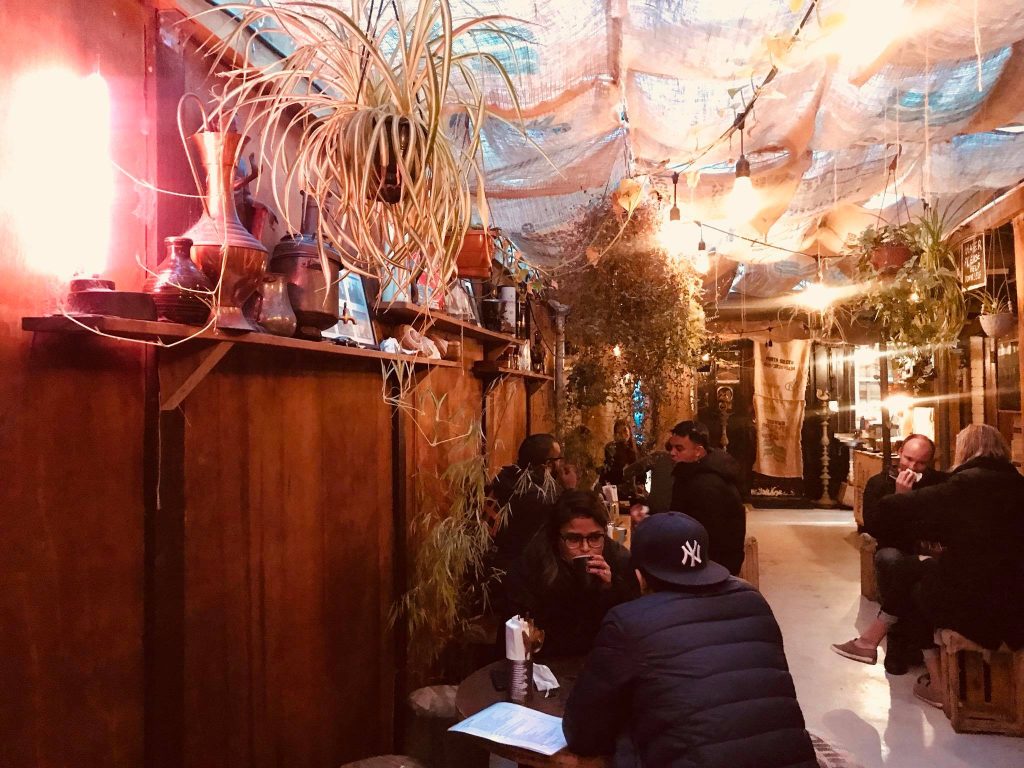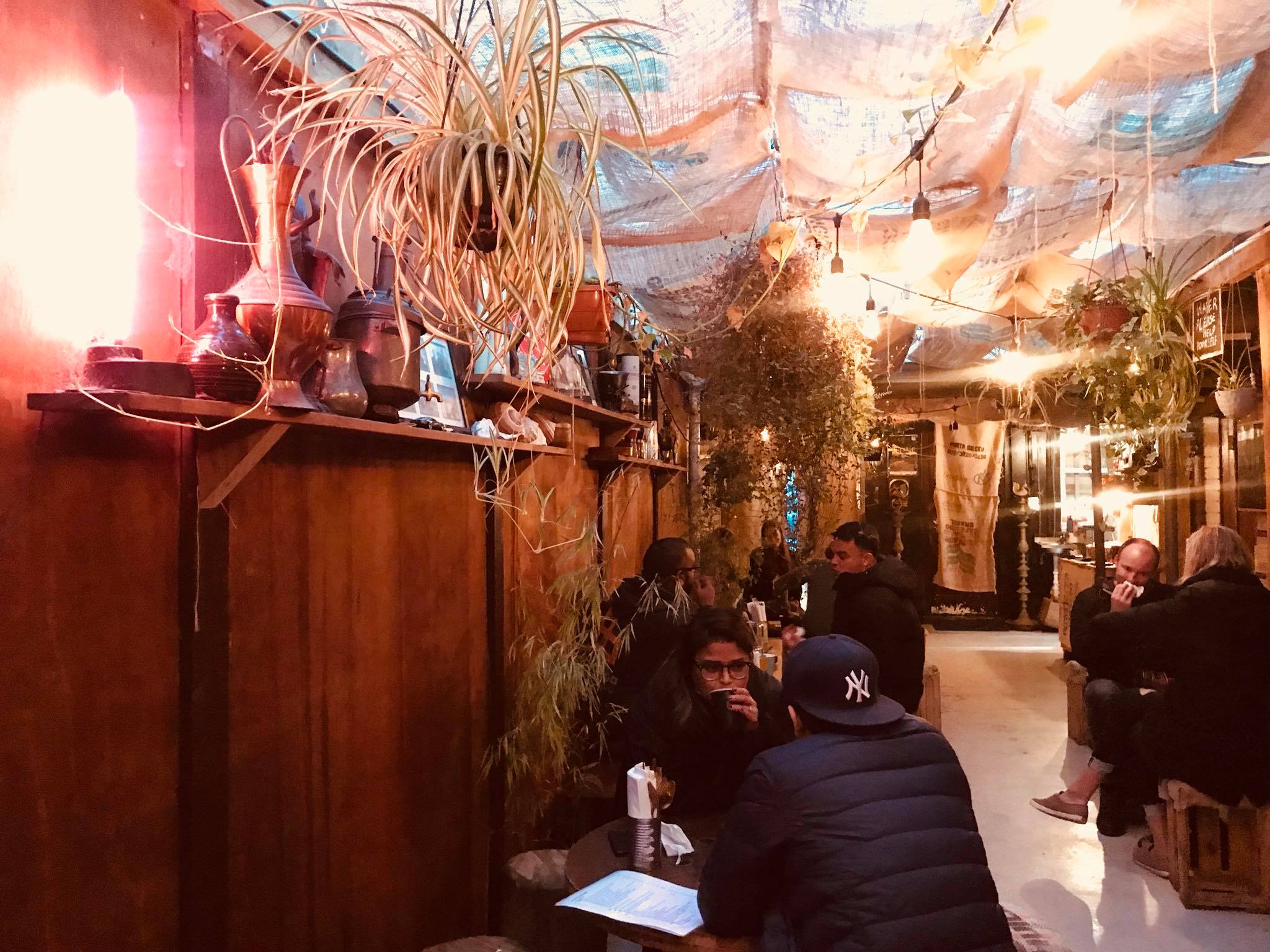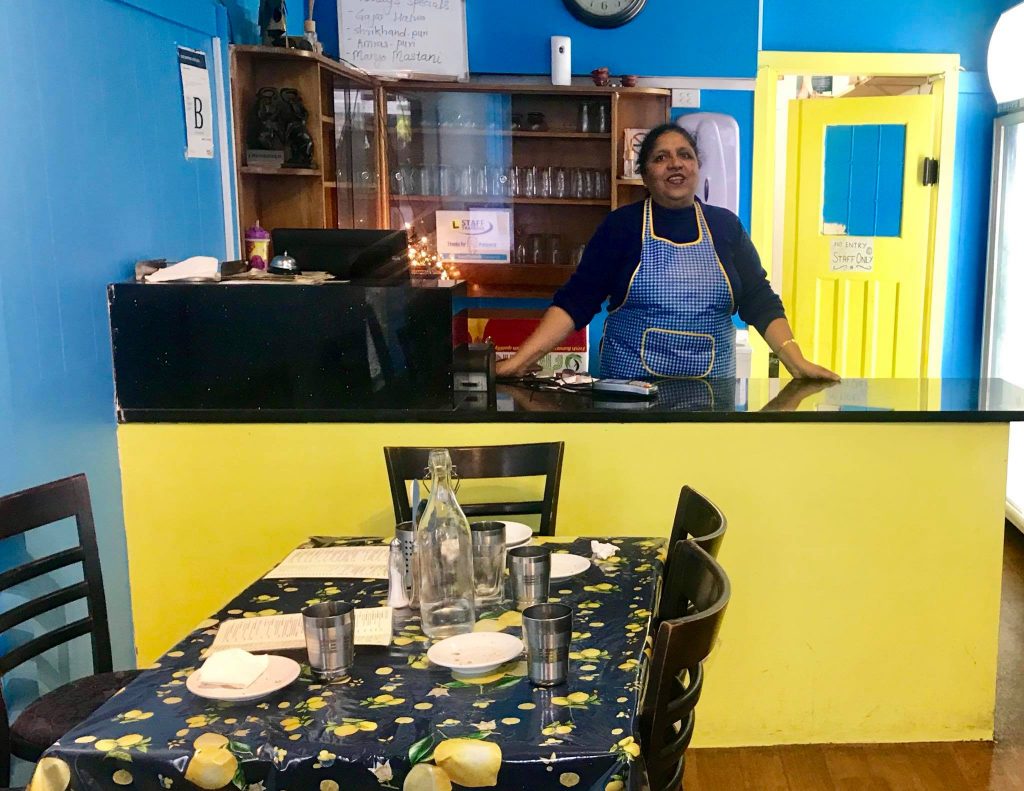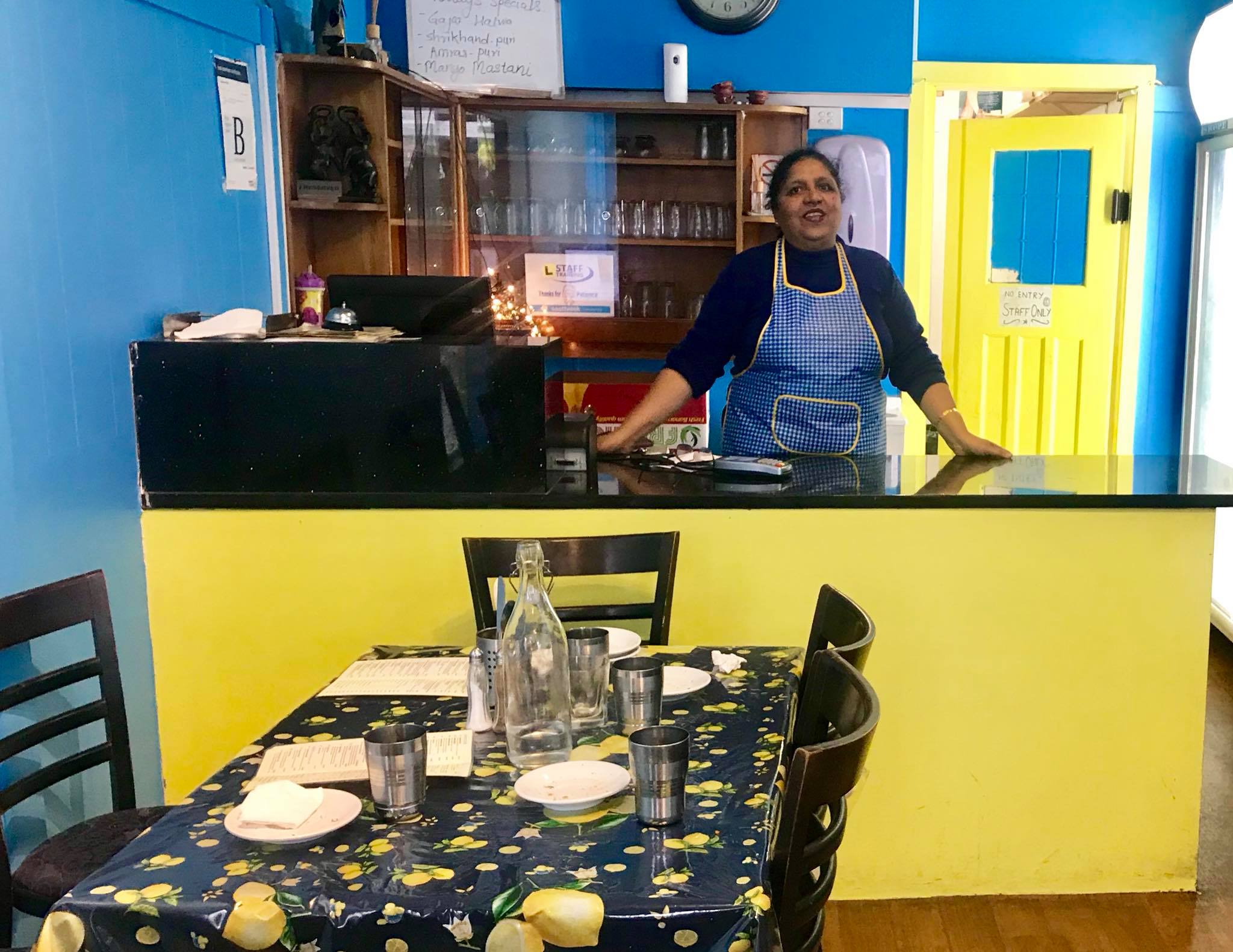 If you go to Seoul and don't try the Korean pork BBQ, did you really go to Seoul? That's not a question you have to ponder after going on this epic evening tour that encompasses not only the crispy pork, but also Korean pancakes and some booze. There's a vibrant atmosphere and a laid-back vibe in the food markets of Mapo, where the tour takes place.
Essentially, it's an amazing night out disguised as a food tour, which is a great mixture! Bring an empty stomach and an open mind!
Now you've got plenty of ideas for your next culinary adventure – and we bet your stomach's rumbling, too!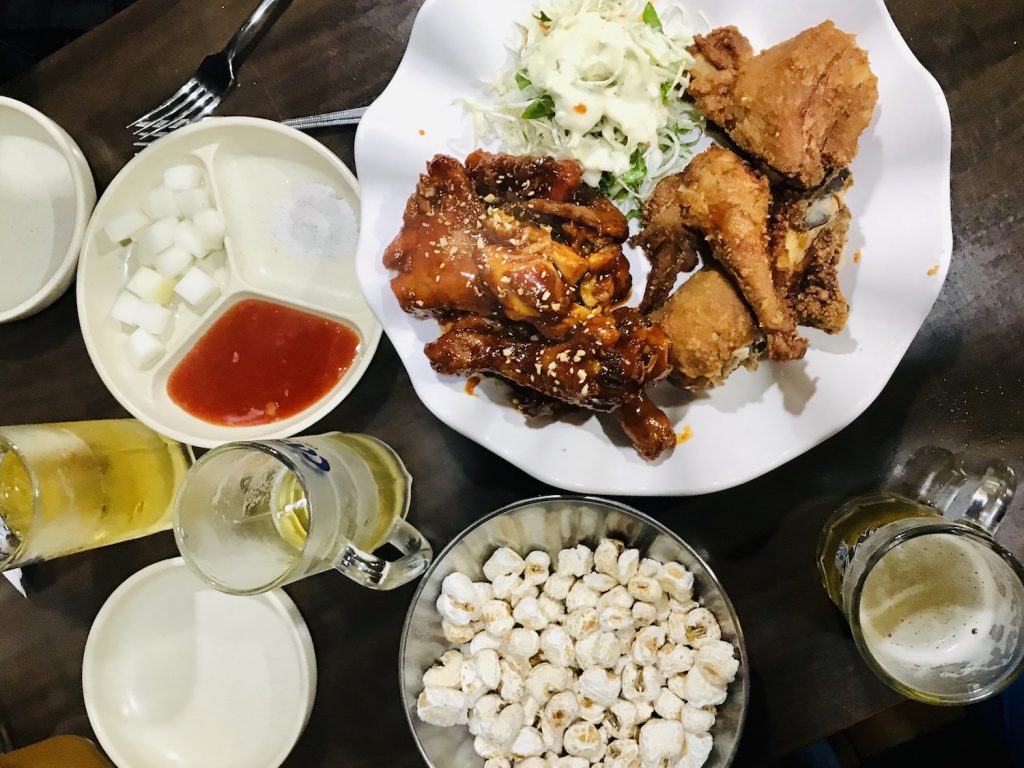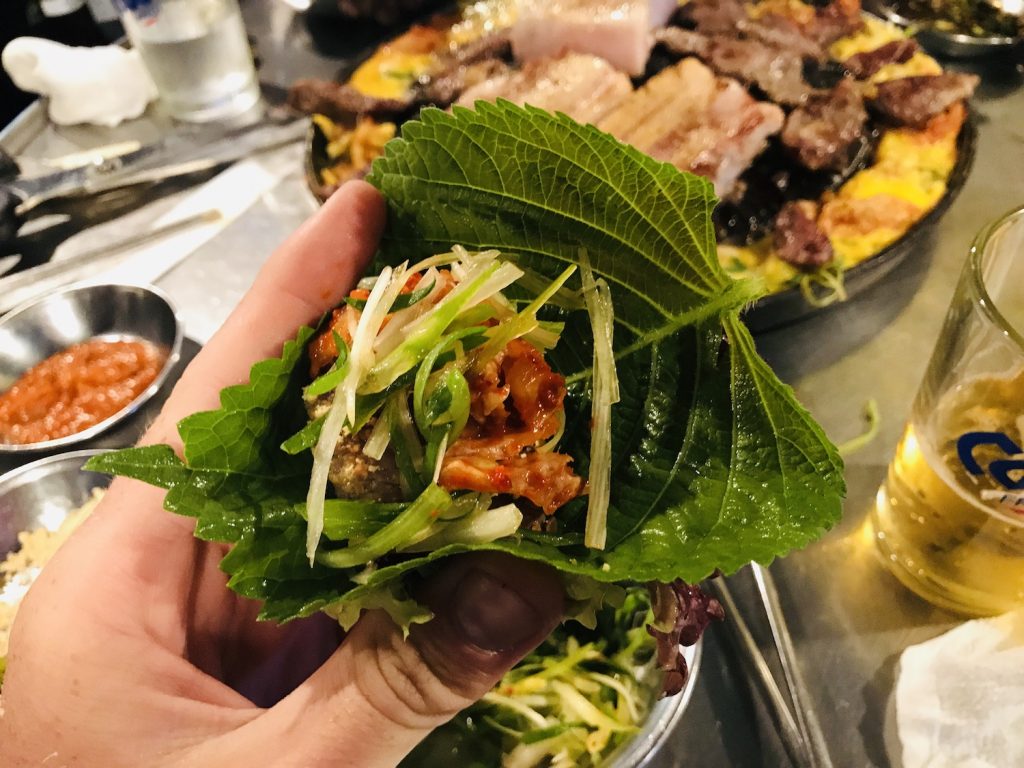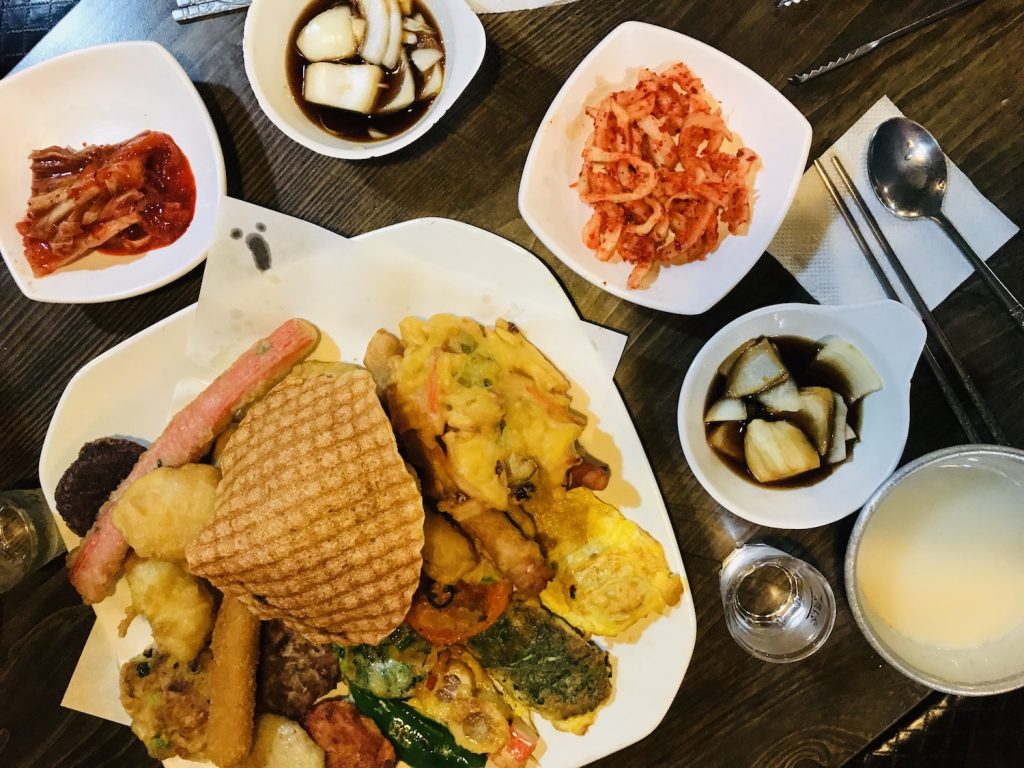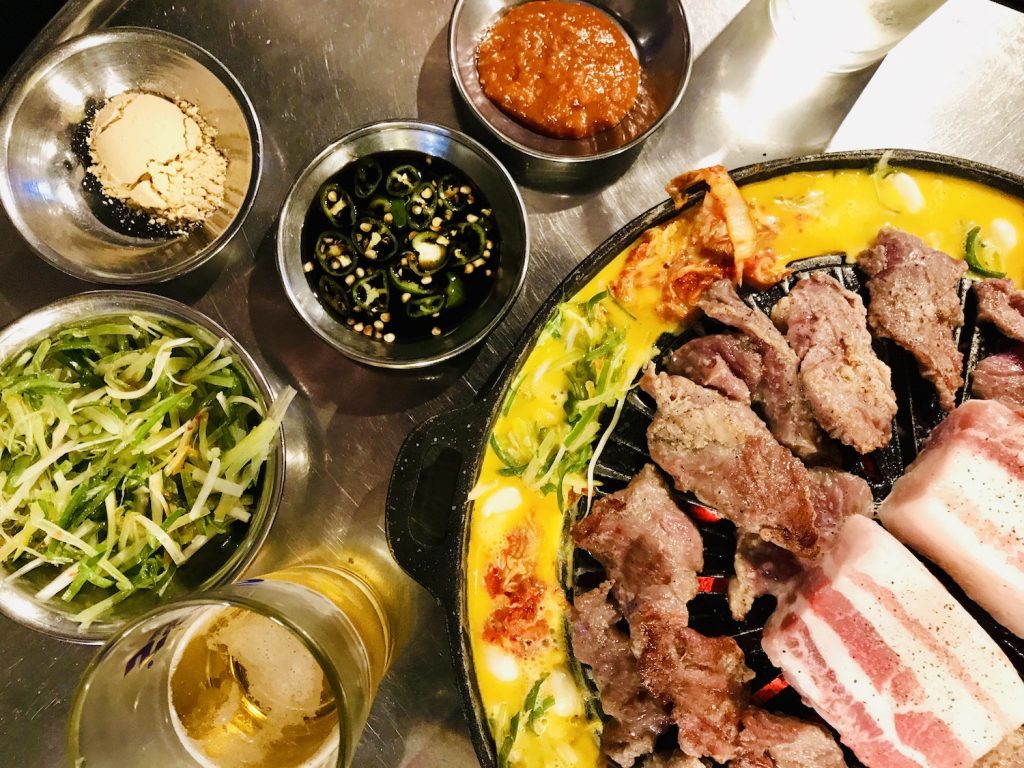 Further Things To Consider Before Any Adventure
Now you're all set and prepared to explore our big wide world, why not sort out everything else out all in one go? If necessary for your travel plans make sure you have brought proper travel insurance, protected your privacy by getting a secure VPN, compared all the top hotel booking sites to find just what you're after, reserved an unbeatable rental car price and - of course - booked the best flight deals!
Or maybe just forget it all and go for a last-minute cruise or effortless tour instead?
Many budget travelers (including me) indulge in worldwide airport lounge access, so we can experience luxury while still slumming it in economy. Naturally, we would never leave home without a more general travel guide since we couldn't possibly cover everything here!
Just add an adventurous attitude and plenty of smiles - they go a long way - and that about covers it all! Now go out, find your own path and don't forget to share your best inspiration stories with me on Facebook, Twitter, and Instagram...I'd love to hear from you!