When you're exploring a new city or even a new country food is one of the most of the most exciting parts.
It's something we may take for granted at home but once out of our everyday surroundings it's something that can become somewhat of an adventure (be it good or bad) as you discover new tastes and smells.
We all love to try and track down the latest trends, the different techniques, and of course new flavours. But what I think is the best part is learning about the culture that the food brings with it.
Such an important part of the cuisine in any culture though quite often missed by the everyday tourist. Food is something that can change the dynamics of a place, from a simple family to the entire nation.
That's why I loved our Medellín Food Tour with Tasty Town where we not only got to try some tasty treats but also learn how the culture of Colombia and it's food intertwine – and of course discover some of the best street food in Medellin with mouth watering new and exotic food.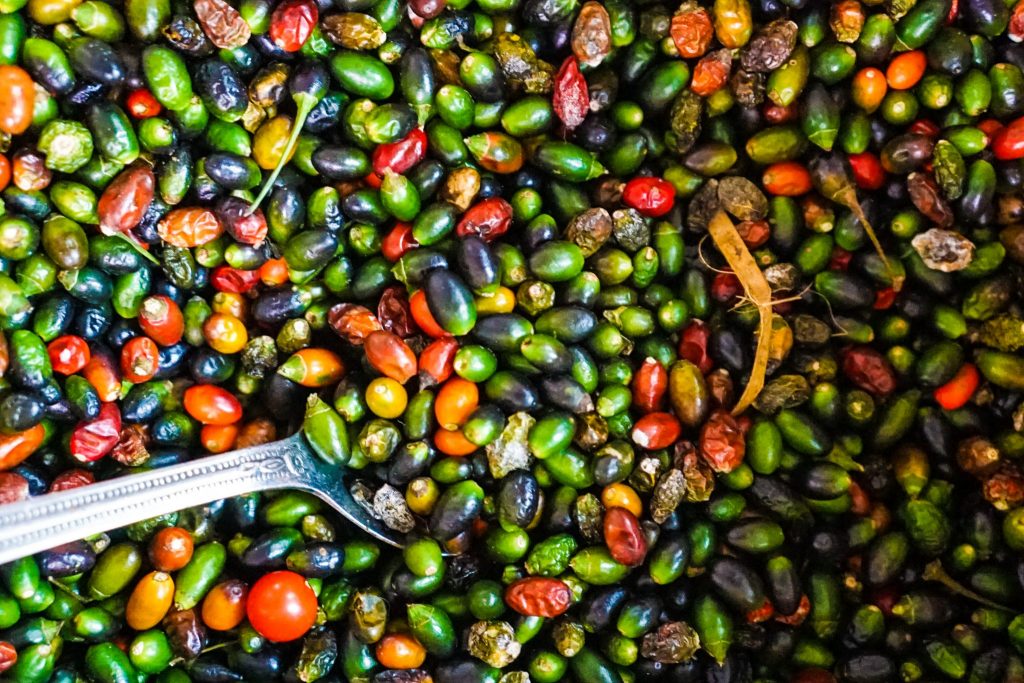 Discovering the Taste of Colombia On A Medellín Food Tour With Tasty Town
Our Medellín Food Tour, lead by local foodie Laura, started in the nearby Envigado, a local area away from the busy Medellín centre and technically another city all together.
It may seem counterintuitive but this is the best place to experience the real food of Medellín because it's not an area tourists often head to meaning there's none of the many touristy restaurants aimed at them as you'll see in Medellín's centre.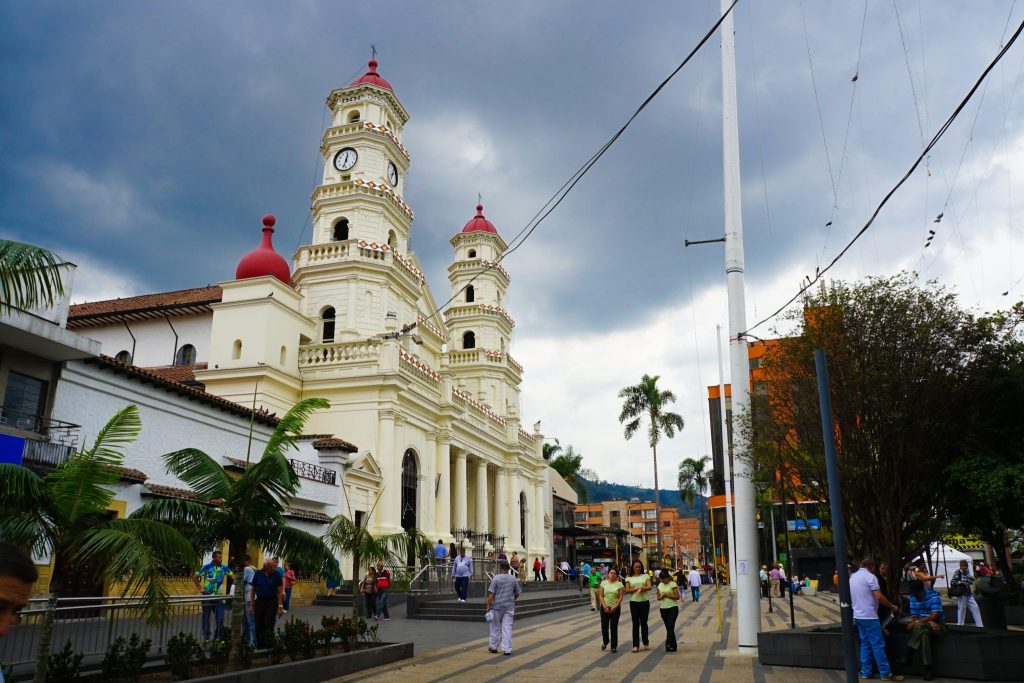 Our first stop was a small but busy bakery. A hustle of people outside and the smell of fresh baking inside. Pan de queso y Colombiana was what we were here for. Pan being bread and queso being cheese. Think of something along the lines of a bagel mixed with a cheese scone. Arriving with the Spanish it was originally made with wheat.
Discovering corn was the only thing growing in Colombia they simply switched the ingredients using the same recipe creating this Spanish and Indigenous fusion.
A perfect breakfast in my opinion, especially when it's still warm out of the oven, but as we were to find out not the breakfast of choice in Colombia.
Have you booked your accommodation for Medellin yet? There are so many great options to choose from – why not take a peak now at the best deals in Medellin accomodation over your travel dates! And don't forget to grab the Lonely Plant PDF for you phone to take with you…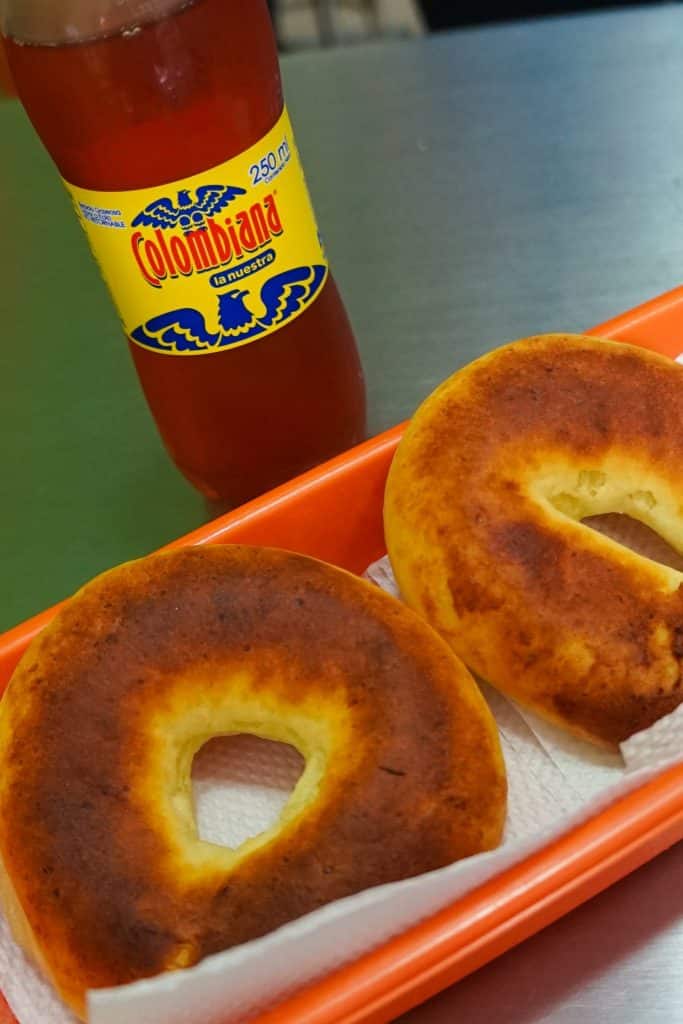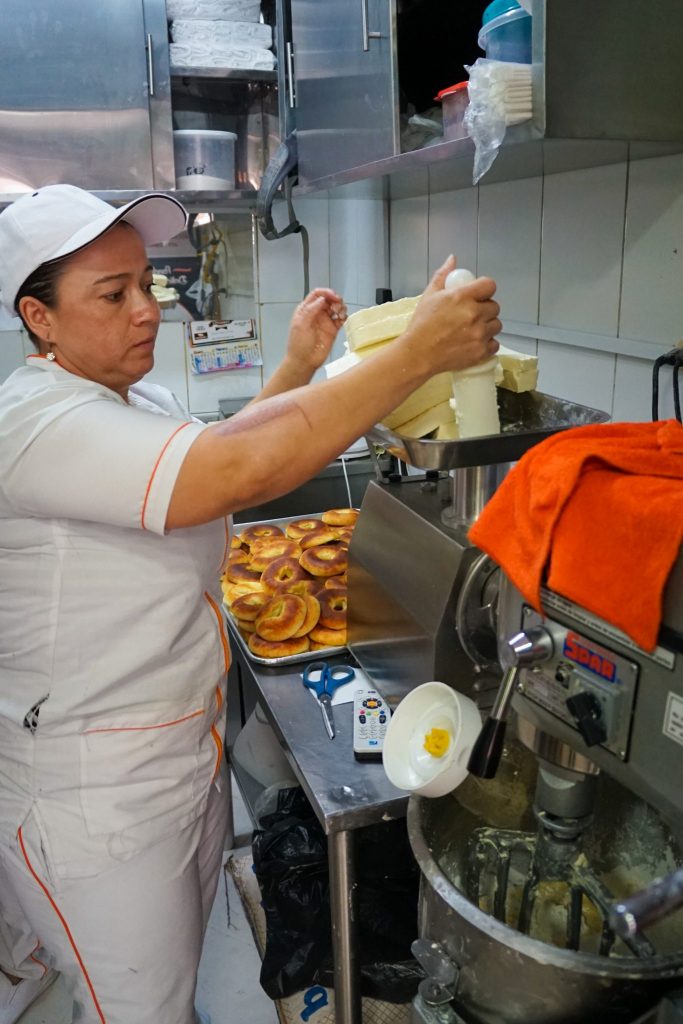 A bit further down the road we found our next destination. A local breakfast spot, which in Colombia means Arepas. We'd come across Arepas already in our time in Colombia and to be honest, they weren't great.
Often made out of maize and very dry they were similar to eating cardboard. But much to our relief we learnt there are many types of Arepa and we would be trying Arepa de chócolo. This one was was made of sweetcorn with a thick slice of cheese on top, they love their sweet and salty combinations in Colombia. But unlike Hot Chocolate and cheese, which is also popular here and a dish we tried in Popayan on a cycle tour, we actually really liked this one.
Maybe still a little strange for us, for the locals Arepa is their equivalent of bread so is typical with various spreads or toppings. Whether your rich or poor, everyone has Arepa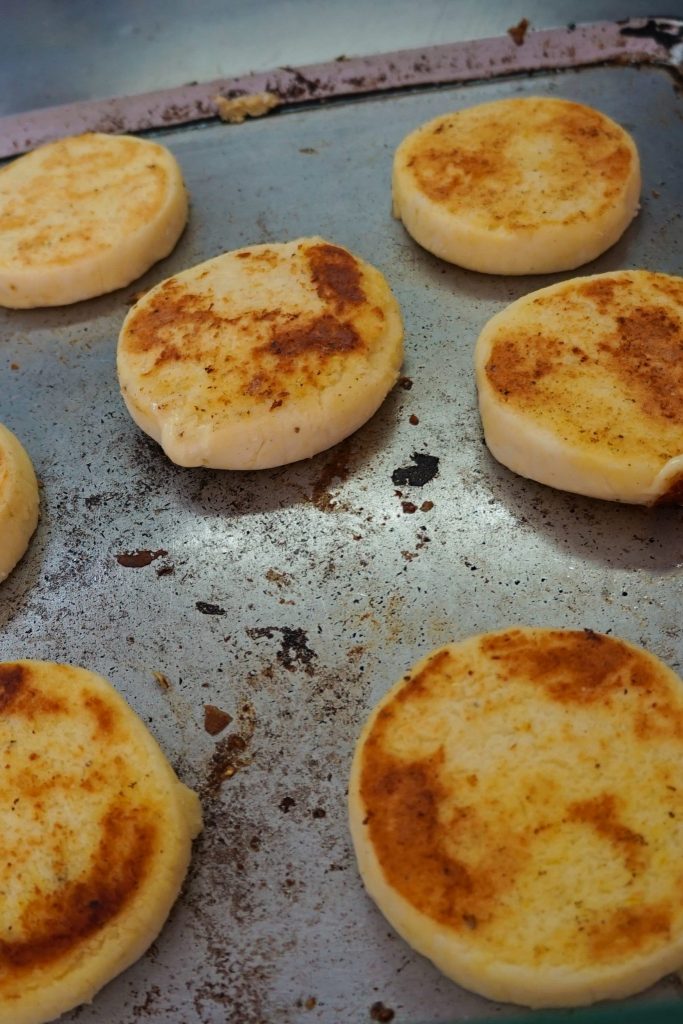 Next stop with Tasty Town was at the local market for our mini Medellin fruit tour. This market in Envigado has been operating in the same spot for over 400 years – how it's not in the tourist books I have no idea, but that's why you trust Tasty Town! If you've spent any time in South America you'll know how amazing these markets are.
A place you can buy anything and everything, a local from every household will head there daily for one thing or another, they're a central part of the community. We stopped at one of the many stands piled high with all sorts of fruit. Almost any tropical fruit you could think of, any many we didn't even know of before our mini Medellin fruit tour! We tried Lulo, Granadilla, Pitaya, Higo, Ají pajarito and Murrapo!
I bet you haven't heard of any of them but I can tell you they were all absolutely delicious. It was great because we'd been seeing all these weird fruit all across South America but hadn't tried any because we didn't want to hassle the guy only buying one of everything. But because of the relationship Tasty Town has cultivated in this area he was bringing out more fruit than we could possibly try!
In the end we even bought some more to take with us because – well – you won't find fruit this good at your local supermarket! Even if you don't take this food tour, you should 100% visit the markets of Medellin….
Have longer to spend in Colombia? It's a big country and you can discover more local flavours for yourself by making your own Colombia road trip! Check out the best deals for car hire in Colombia now – Trust me, it's much better than taking the bus!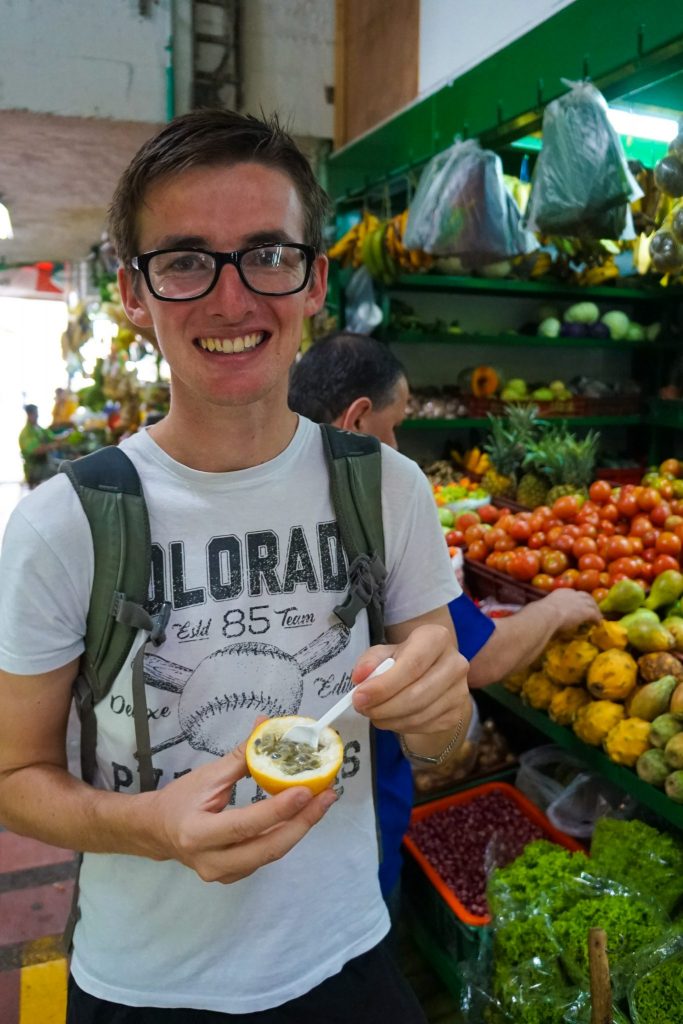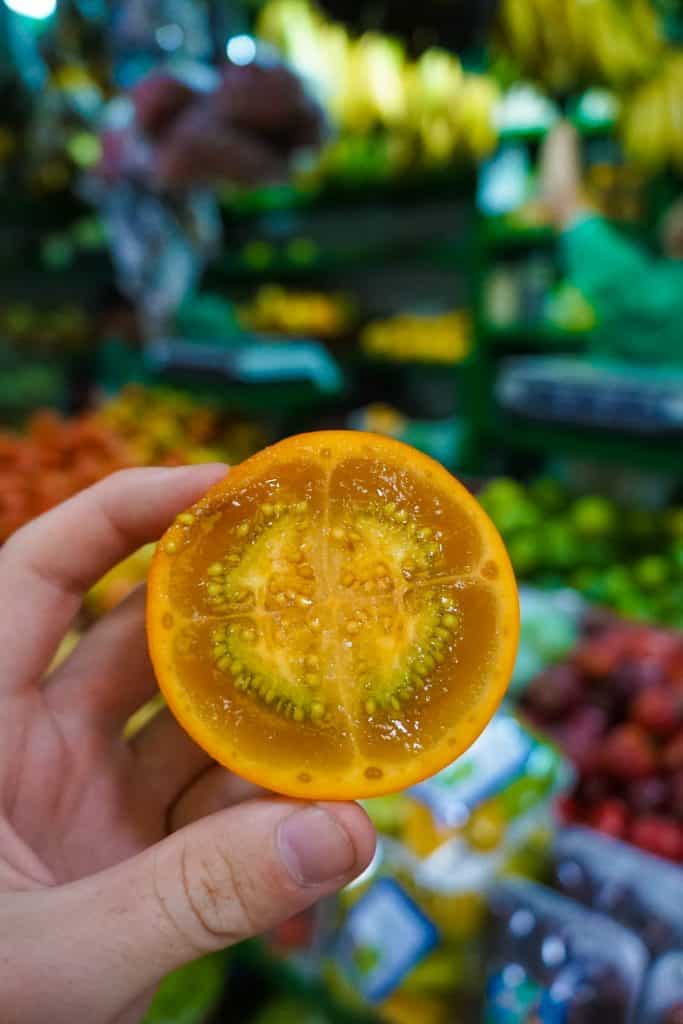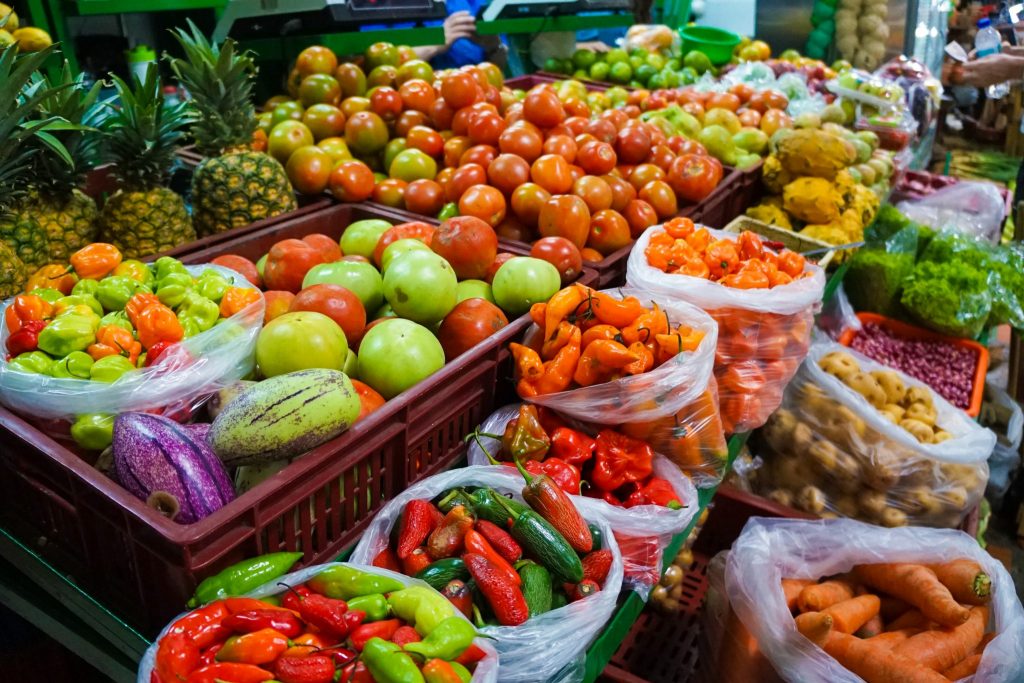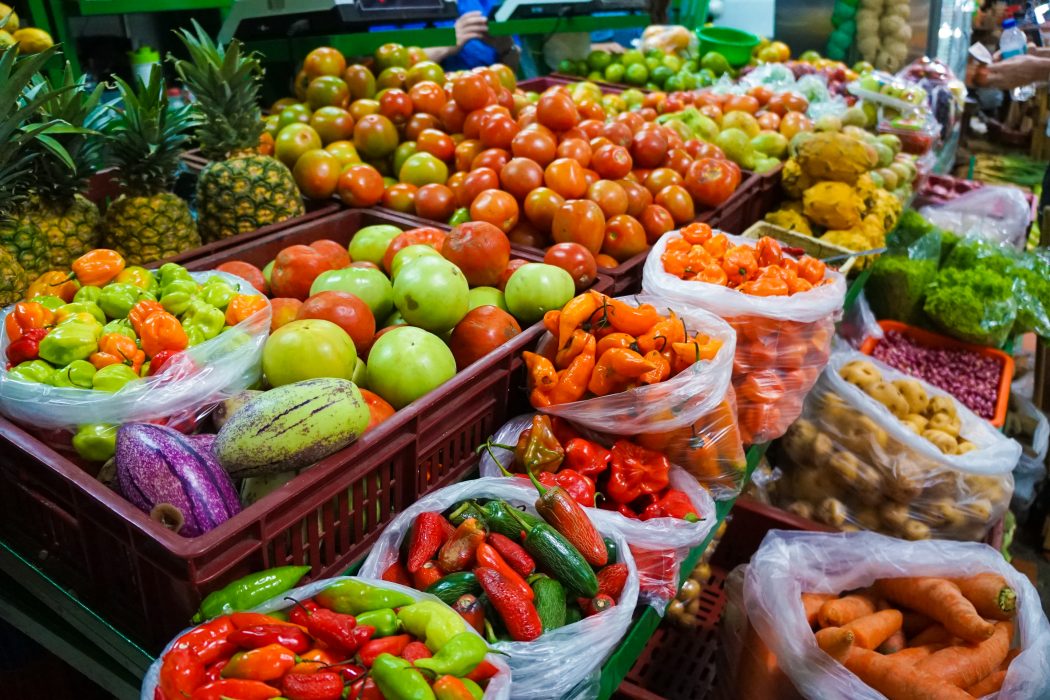 On our way back towards the main square we stopped by a church, a bit strange I thought seeing as this was a food tour! But as we soon found out food and churches go hand in hand in Colombia.
To the side of the church was a small empanaderia, which after the service is a perfect place for everyone to gather, have a bite to eat and of course, a bit of a gossip. Out of the many types we tried empanadas de papa con ají.
We'd had many an empanada on travels thus far but this little corn filled pouch of potato was probably the best so far. Seemed fitting as well seeing is Papa is also the Spanish word for Pope!
All praise the Papas!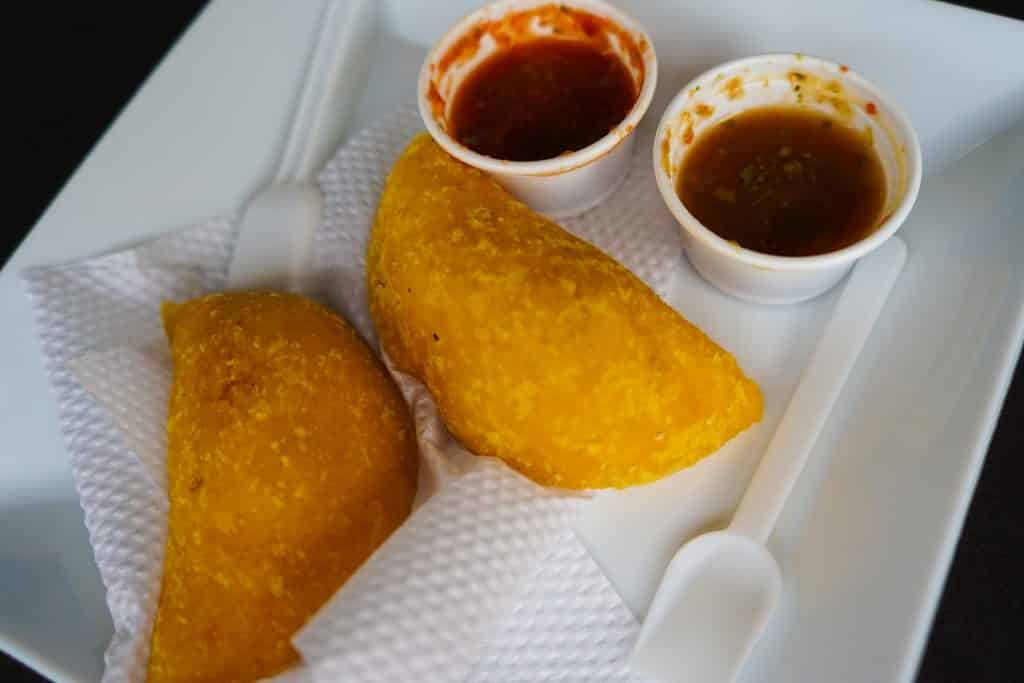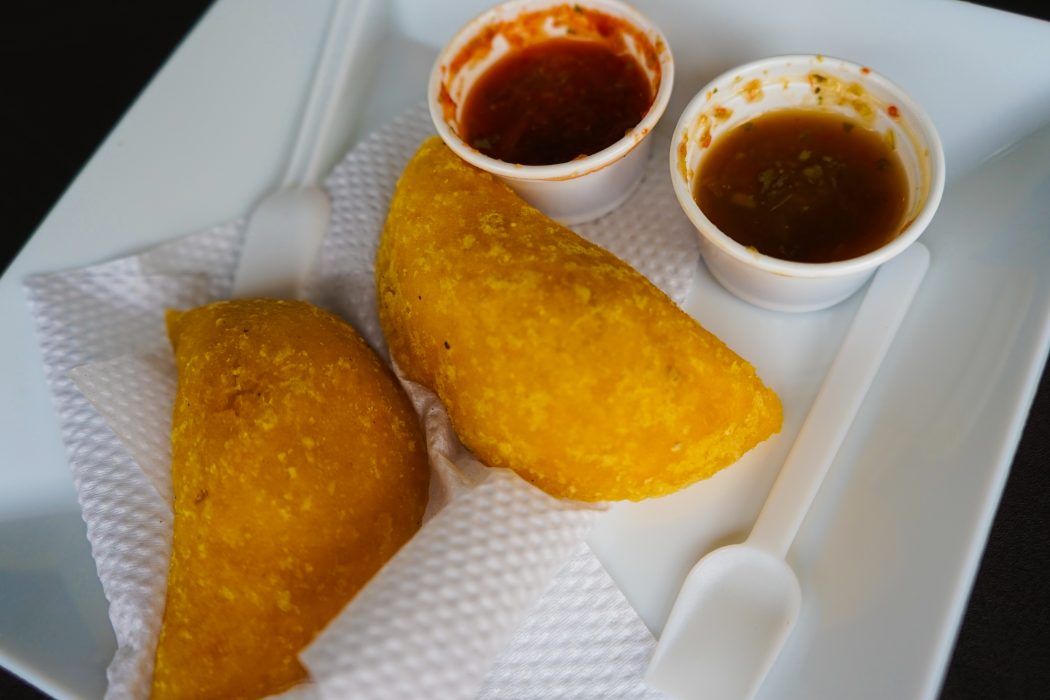 At this point on our Medellín Food Tour we were feeling pretty full, but a short walk till the next stop and we were ready for lunch! We'd heard about bandeja paisa from many people already, a dish named after the locals of the region (Paisas).
It also has a reputation for being huge, and that's exactly what it was!
Now it was time for us to try it…. The dish includes Frijoles (black beans), arroz (rice), chicharrón (pork belly), chorizo, huevo (egg), tajada de maduro (fried plantain), carne en polvo (even more meat!) Now my number one tip for this dish is…Don't Eat Breakfast!!!
Thankfully we were sharing or we would have never conquered it (still debatable who won I'll be honest) but classic Colombian comfort food was true to form and filled with so many amazing flavours and cooked to perfection!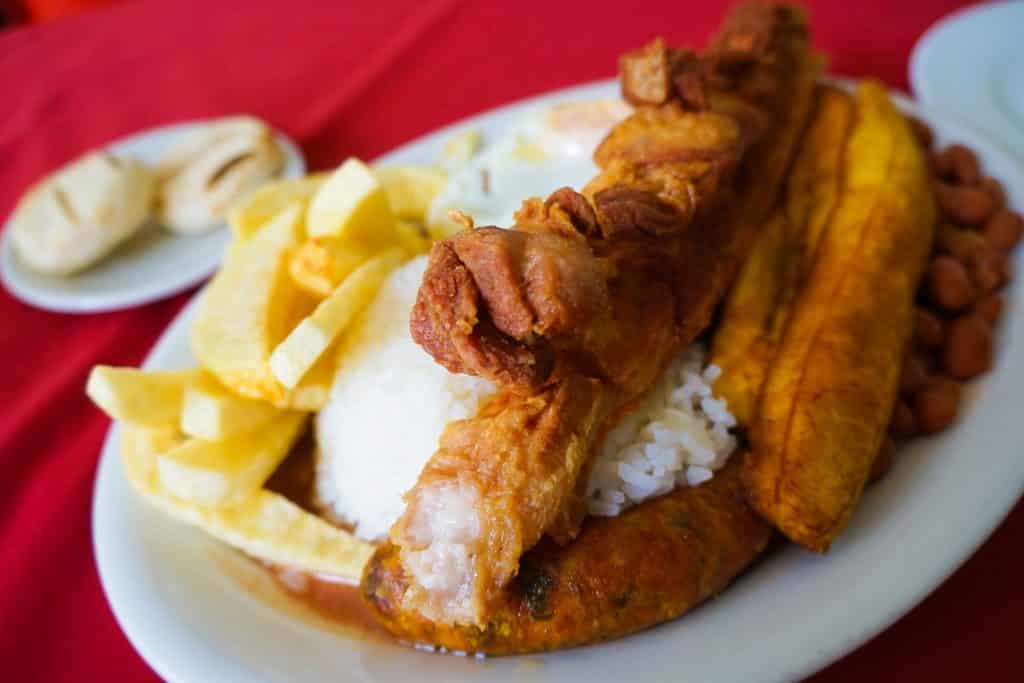 As we stuffed a few more bites into our mouths, Laura, our terrific guide, told us it was time for dessert. So off we waddled with slightly horrified looks on our faces wondering if we could squeeze in anything else.
We stopped in at a small postre, or dessert shop to pick up a local sweet surprise and headed to one of the cities best coffee shops for a post tour de-brief and to answer any other questions we had! Now was out chance to ask all about gay life in Medellin and for future food recommendations around the city, which were amazing!!
Laura recommended Ganso y Castor (brunch), Alambique and OCI to us which were spot on – but since these are individually tailored to your tastes and interests I'm sure she will have some different ones for you!
---
If you like this you might also like:
---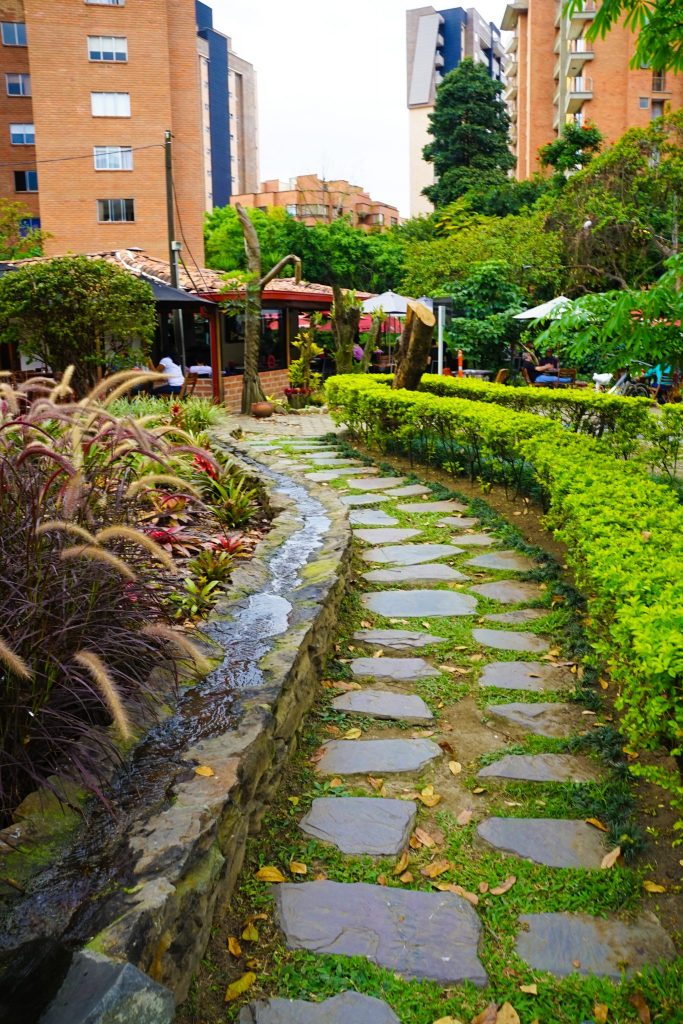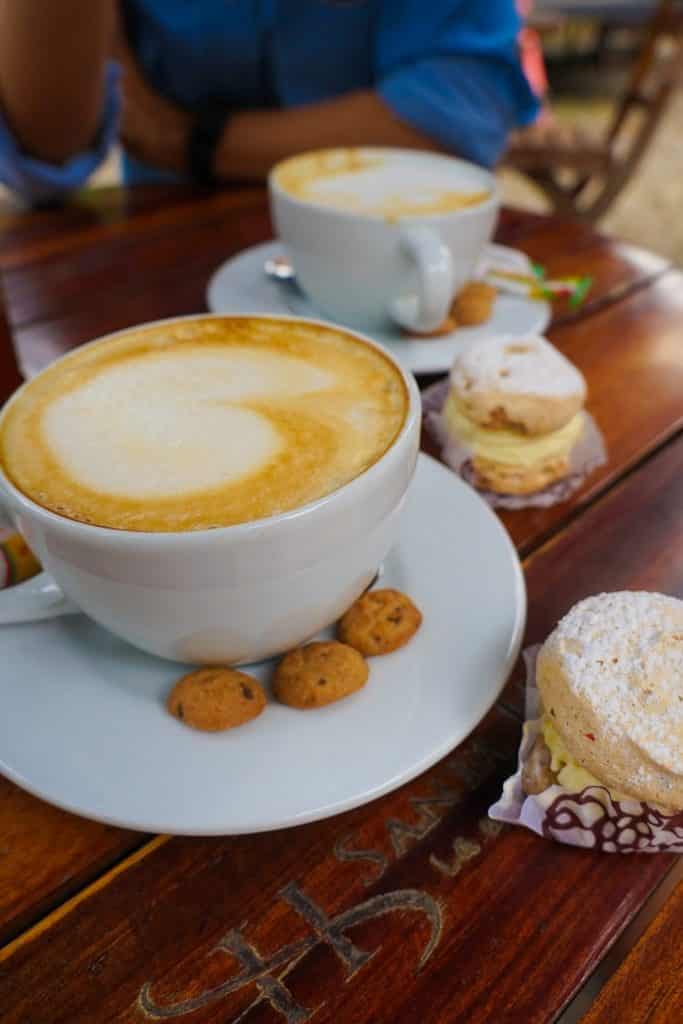 Overall our Tasty Town Street Food Walking Tour was one of the best experiences we had in Medellin, a intensely local experience with a highly qualified and friendly guide who intertwined humour and knowledge to give us insight into what everyday Colombians eat, while tempting us to step outside our comfort zone.
And now I can say for sure I have tasted some of the best street food in Medellin!
Easily one of the best things to do in Colombia and I highly recommend you check it out! And while you at it – don't forget to also visit all the fabulous street art in Medellin.
Thanks to Laura and Tasty Town for inviting us to come along on their Medellín Food Tour. They also offer a Colombian Coffee Farm Tour or Cooking Experience which I would love to try on a future visit!
Private tours can also be arranged to any other specific interests you may have in this fast-changing city of gastronomy. As always the opinions expressed in this article are mine and mine alone.
Oh and don't forget to book you Medellin accomodation now to get a great stay at a even greater price! And consider my Colombia road trip idea, a trip you will never forget either way!
Further Things To Consider Before Any Adventure
Now you're all set and prepared to explore our big wide world, why not sort out everything else out all in one go? If necessary for your travel plans make sure you have brought proper travel insurance, protected your privacy by getting a secure VPN, compared all the top hotel booking sites to find just what you're after, reserved an unbeatable rental car price and - of course - booked the best flight deals!
Or maybe just forget it all and go for a last-minute cruise or effortless tour instead?
Many budget travelers (including me) indulge in worldwide airport lounge access, so we can experience luxury while still slumming it in economy. Naturally, we would never leave home without a more general travel guide since we couldn't possibly cover everything here!
Just add an adventurous attitude and plenty of smiles - they go a long way - and that about covers it all! Now go out, find your own path and don't forget to share your best inspiration stories with me on Facebook, Twitter, and Instagram...I'd love to hear from you!