Have you heard of Buga, a sleepy town in Colombia's Cauca Valley most famously known for religious pilgrimages? No? I'm pretty sure you hadn't, as neither had I … it's not even mentioned in the Lonely Planet!
But it's conveniently located on the main bus route between Armenia / Medellin and Cali and after accidentally googling it we found that there is a lot of cool stuff happening here that make it a great place to stop off and spend some time – Chiefly Beer, God and Iguanas!
Besides the surprisingly elegant colonial and republican-era buildings I'm going to tell you some of the things to do in Buga which make it a great small town alternative to Cali and one of Colombia's most off the beaten track destination!
Old Town Square and Iguanas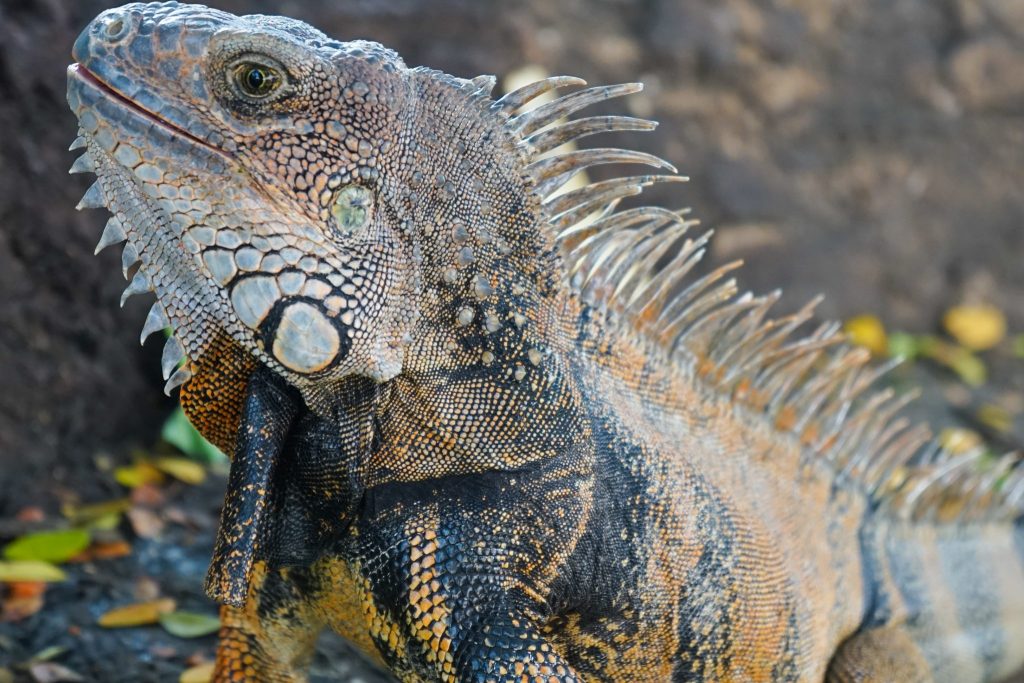 So almost every town in South America no matter how big or small has a town square. The usual criss crossing paths and gardens, old men chatting on park benches and various small food carts selling empanadas. But there's something in Buga's square you won't find everywhere else…Giant Iguanas!!!
Yea, no lies, there are just giant Iguanas strolling around and sunning themselves all over the place. No idea how they came to be there but now the local vendors leave food for them and they come down from the trees to eat, seemingly unbothered by anything happening around them.
Even cooler is when the local squirrels, who don't want to miss out, come and eat beside them. A combination I never thought I'd ever see!
Miracle Waterfall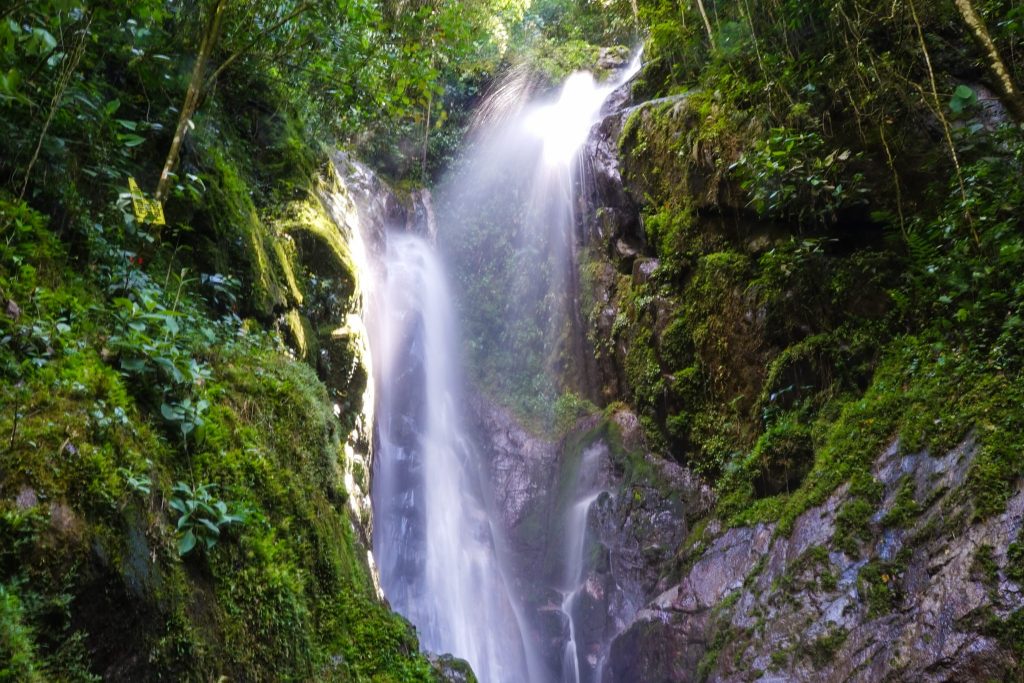 Buga is the most visited religious centres in all of Colombia and the story that gave the town this title began with a waterfall. As the story goes an old lady had been saving money a long time to buy a crucifix.
On her way to buy it she met a man on his way to prison. She decided to give the man her money to save him from going to jail and the man was so thankful he gave her a blessing. A few days later while washing clothes under a waterfall the current pushed something into her hands, a crucifix, just like the one she was going to buy. After taking it home and building an altar for it the cross began to grow.
Over the following years it continued to grow, even after the old lady had passed, till it eventually became a full size image of Christ on the cross. Located just out of town and after a short walk is the aforementioned waterfall. Whether you believe the story or not, everybody loves a waterfall!
Catch a bus or taxi towards the village of Alaska and hop out about 1km before, you'll see a big welcome sign with the town's name.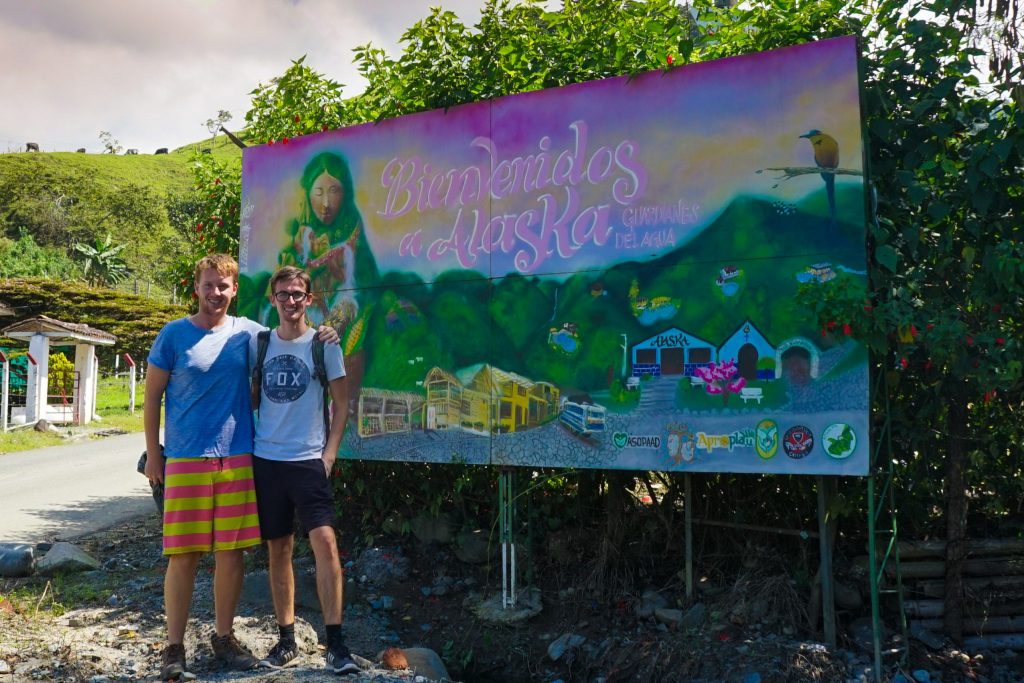 Take the right beside the sign and follow the road/path beside the river and you'll eventually come across a bridge. Cross the bridge and walk another 20 mins and you should come across the waterfall.
It's not on maps so here are the Miracle Waterfall GPS coordinates to help out, 03°52′19.4″N 76°09′58.25″W. It's a pretty magical place, make sure you take your swim shorts and climb up and see how long you can spend under the falls. I guarantee you'll feel relaxed after this refreshing dip.
The best way however to see this glorious place is with a local guide as it's really off the beaten track and you can easily get lost. Guides can be organized extremely cheaply (I'm not kidding!) through Buga Hostel and we had the best day!
Eat

Delicious Food and Drinks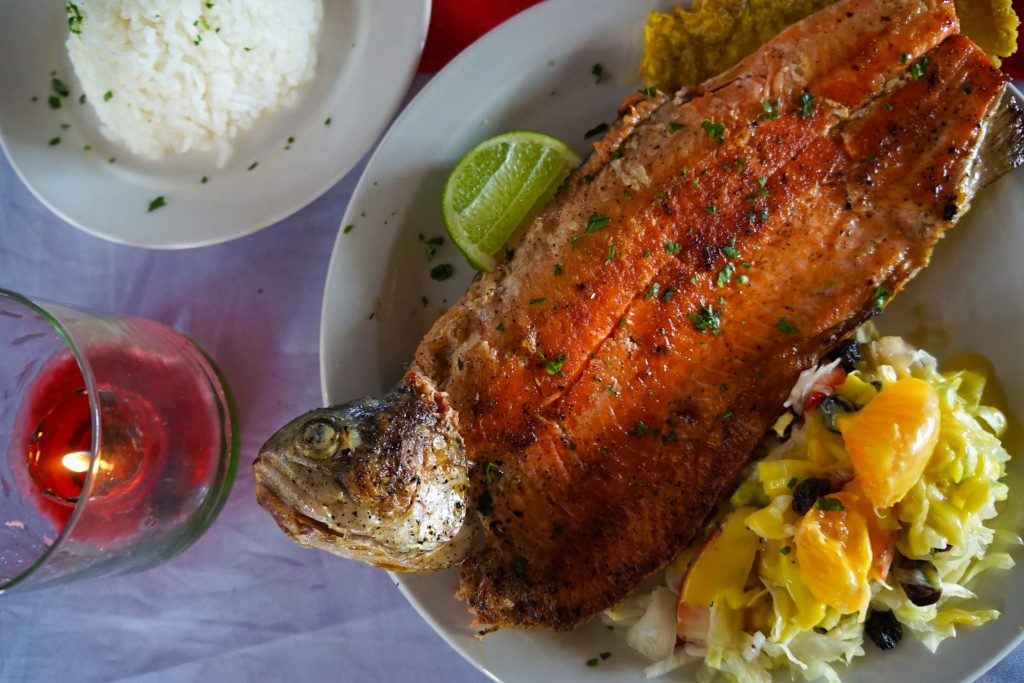 Time for a recharge? Then Buga has the perfect thing. If you're a little over the usual lunch almuerzo or Colombian bakeries then head to the Holy Water Ale cafe. They make sandwiches from home made European style bread and wood oven pizzas…but best of all amazing beer!
Locally brewed they have all your usual suspects plus some a bit more interesting. Mango, pumpkin or even hibiscus! Try them all!
They also run the only hostel in town which is great. What better combination than great beer, good food and a bed right next door for when you're done.
Holy Water Ale Brewery Tour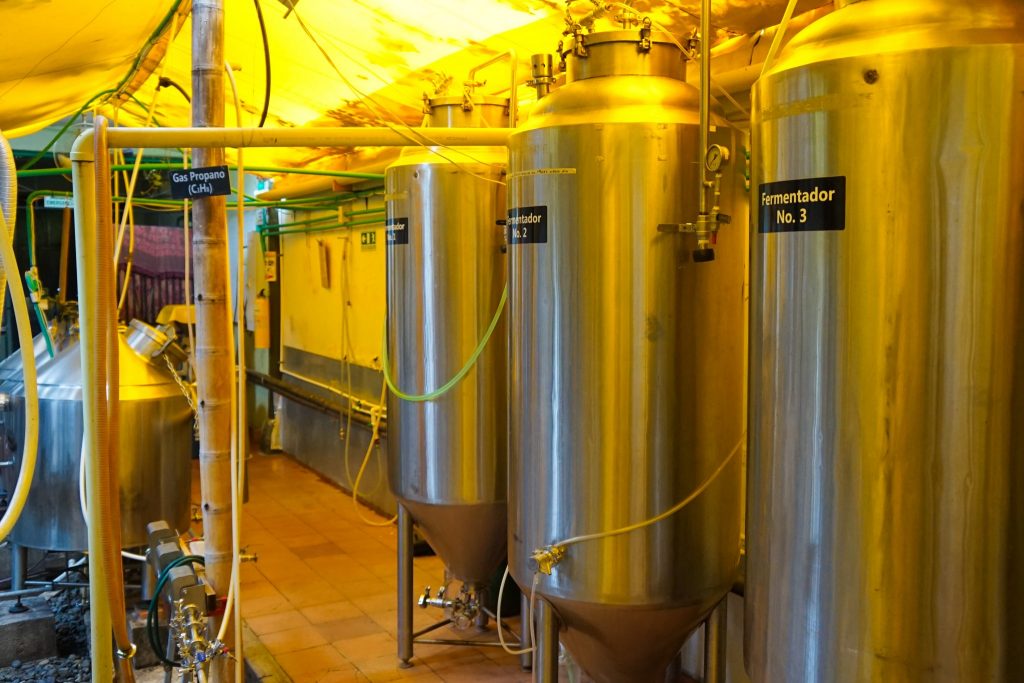 How about doing something a little different on your trip by visiting a brewery? The Holy Water Ale Microbrewery to be precise… Learn the ins and outs of how this golden gift from the gods is made.
Started by a German who took his passion for small scale brewing so far that eventually he couldn't drink it all himself you can take a daily tour around his micro brewery. Even if you don't like beer it's still interesting to learn how one process through a few tweaks and some different ingredients can produce such a range of flavours, it really is an art form.
Best part of all is that at the end you'll get to sample some of the unique beers brewed here.
Visit t

he Holy Church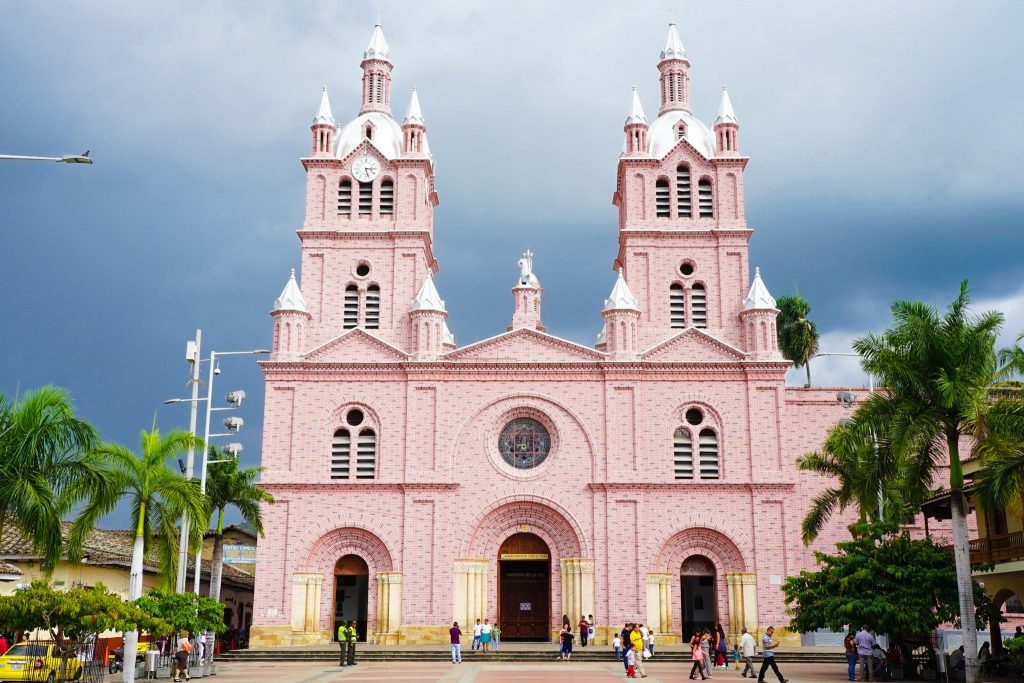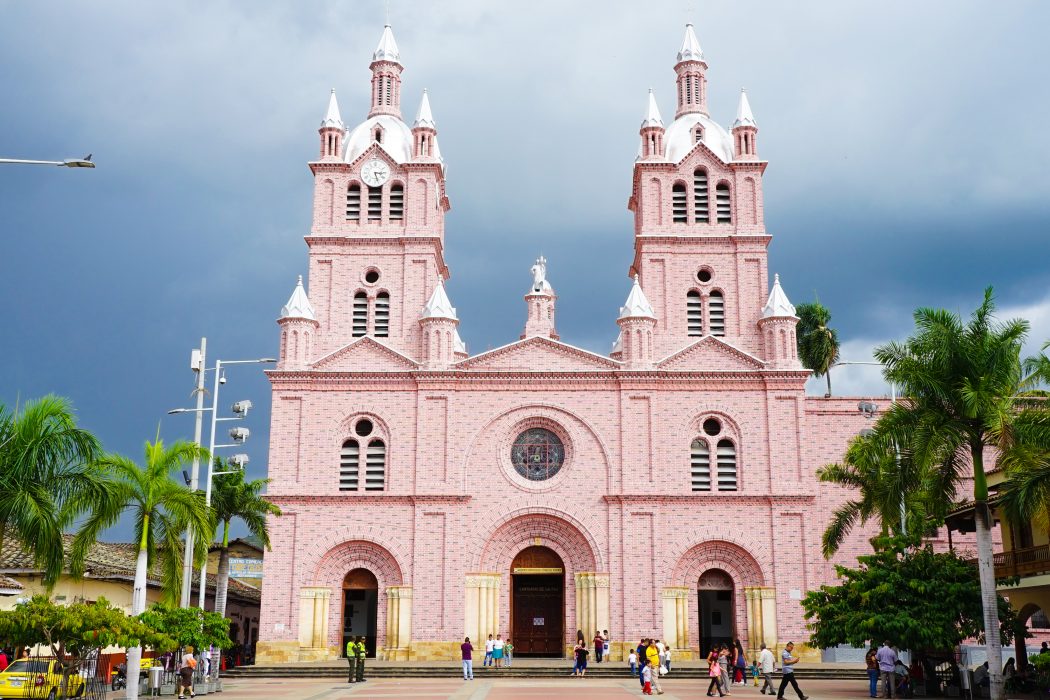 The central religious destination for pilgrims visiting Buga, the Basílica del Señor de los Milagros, which brings us back to our story. After the crucifix had began growing pilgrims from everywhere came to pray in front of it. Then for some strange reason the Mayor of the city ordered for the cross to be burned. The crucifix was put into a fire but it wasn't consumed,
instead it turned black and began to sweat. For days after it continued to sweat and drew even bigger crowds, many of whom were sick that ended up cured.
The Basilica was built in 1875 to house the now black crucifix and can still be viewed today. Enjoy the impressive architecture and head up to the stairs behind the alter where you can view the crucifix. Also have a closer look at the bricks on the outside of the church, they're not quite what they seem…
---
If you like this you might also like:
---
Getting To Buga Colombia And Where To Stay In Buga
Buga lies on the main road which runs through the Cauca Valley. Its about 2 hours from both Cali to the south and Armenia in the North. Busses run this route every hour.
There are a variety of hotels in the city catering to religious pilgrims but the best place to stay for a traveller would easily be Buga Hostel which offers dorm and private rooms. We loved our stay here and would return in a heartbeat! Make sure to check out their fresh daily bread and ask about the free brewery tour (only available to guests!)
Further Things To Consider Before Any Adventure
Now you're all set and prepared to explore our big wide world, why not sort out everything else out all in one go? If necessary for your travel plans make sure you have brought proper travel insurance, protected your privacy by getting a secure VPN, compared all the top hotel booking sites to find just what you're after, reserved an unbeatable rental car price and - of course - booked the best flight deals!
Or maybe just forget it all and go for a last-minute cruise or effortless tour instead?
Many budget travelers (including me) indulge in worldwide airport lounge access, so we can experience luxury while still slumming it in economy. Naturally, we would never leave home without a more general travel guide since we couldn't possibly cover everything here!
Just add an adventurous attitude and plenty of smiles - they go a long way - and that about covers it all! Now go out, find your own path and don't forget to share your best inspiration stories with me on Facebook, Twitter, and Instagram...I'd love to hear from you!