Ok – I know a review of a hostel should at least start off being as unbiased as possible, but screw it, I'm just going to jump straight to the conclusion: El Rio Hostel Colombia is probably one of the best hostels in the world.
Yup, there it is, I said it – and no, before you ask I am not receiving any compensation (financial or otherwise) for this!
El Rio Hostel near Santa Marta and Palomino is amazing not just because of its stunning environment – an exotic forest giving way to a beautiful river so clean you could drink from it – but also because of the hostel community it manages to cultivate, it's freshly prepared food and affordable, fun activities.
El Rio Hostel Colombia 100% truly felt like the perfect place to me, a blissful retreat from the modern world where you can focus on relaxing and getting back in touch with nature.
And all of this is on backpacker prices if you can even believe! Yes, you read right! So read on for my full El Rio Hostel Colombia review to find out why this hostel is one place not to be missed on your places to visit in Colombia.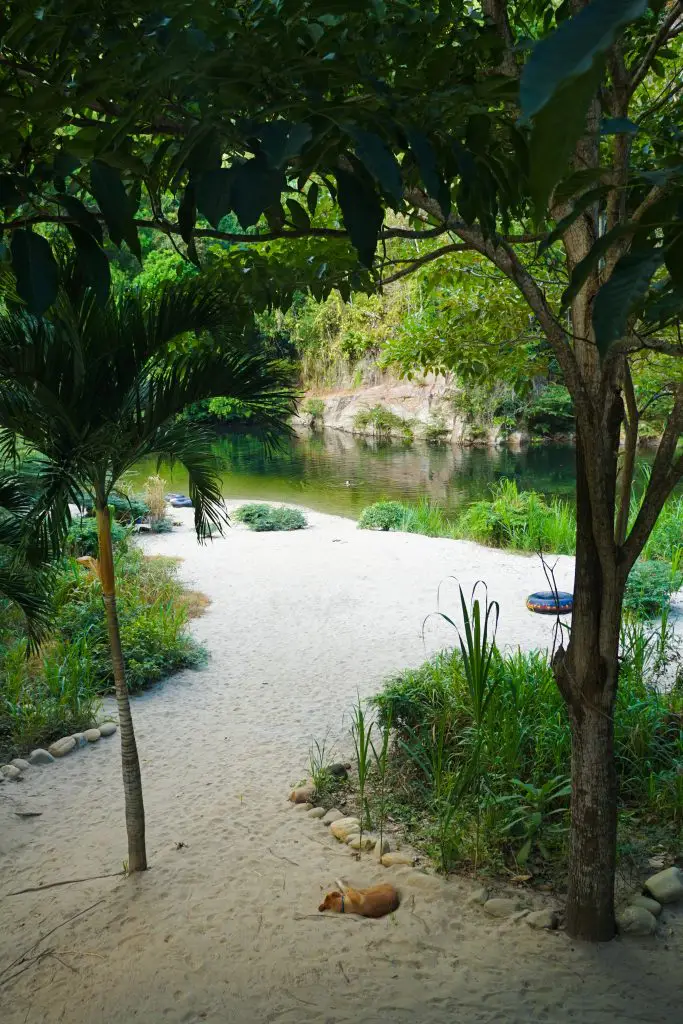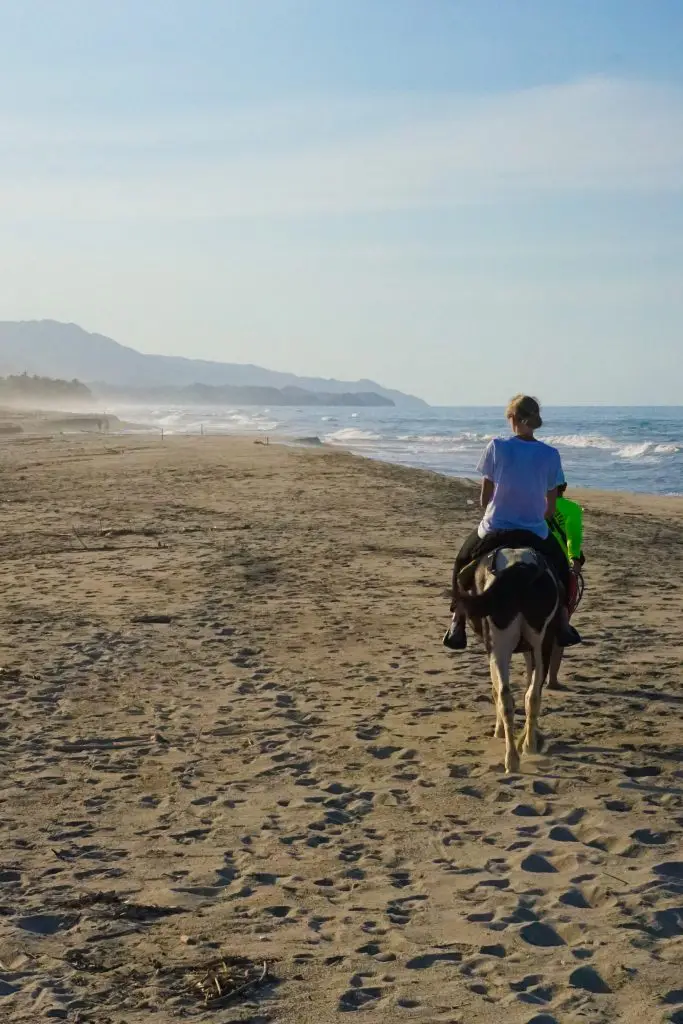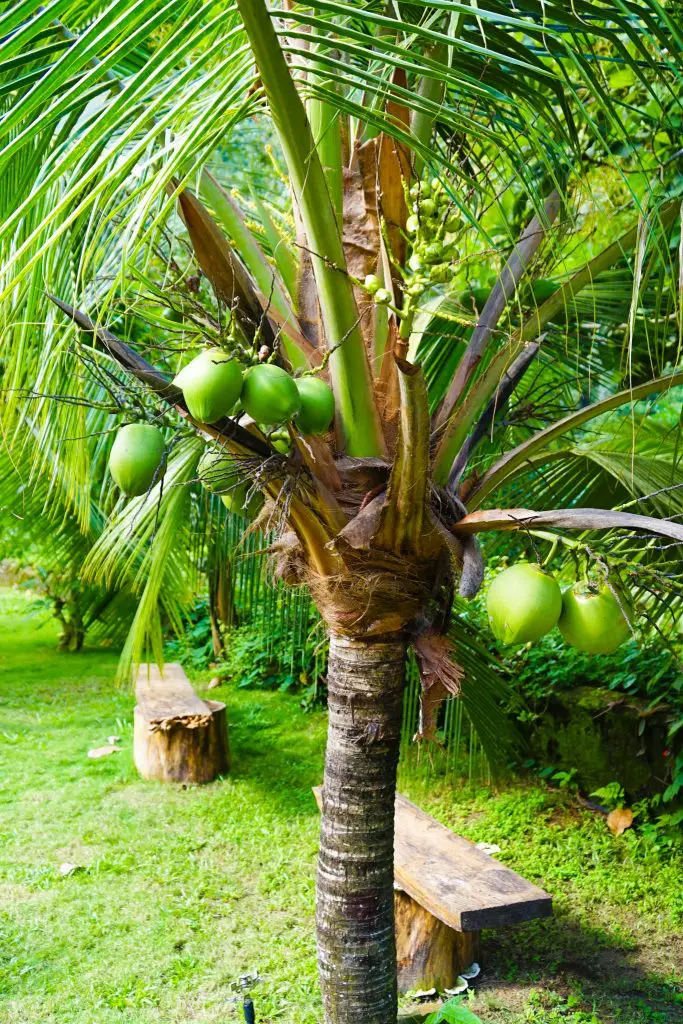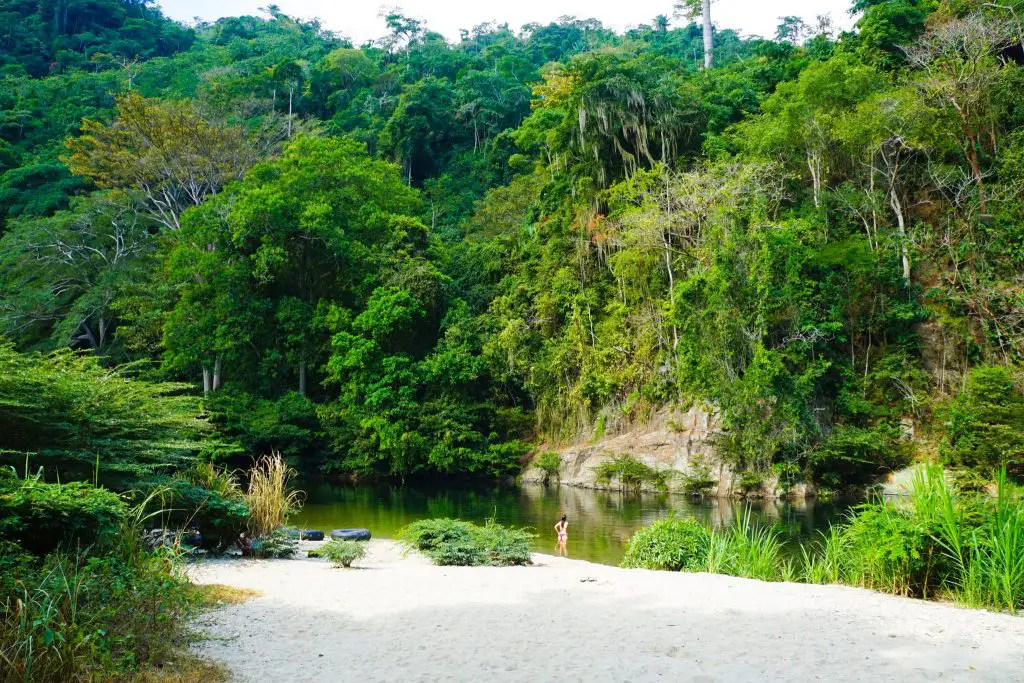 A labor of love by two British ex-pats, Ben and Guy, who wanted to create the perfect hostel after years of back-packing and seeing it done wrong, El Rio Hostel Colombia opened in December 2016 to stellar reviews.
Don't just take my word for it – The TripAdvisor reviewers all agree that this place is the real deal! From the well-stocked bar pumping out relaxing tunes to the stunning white sand beach and crystal clear water perfect for relaxation, it's nothing short of paradise.
Club Med eat your heart out!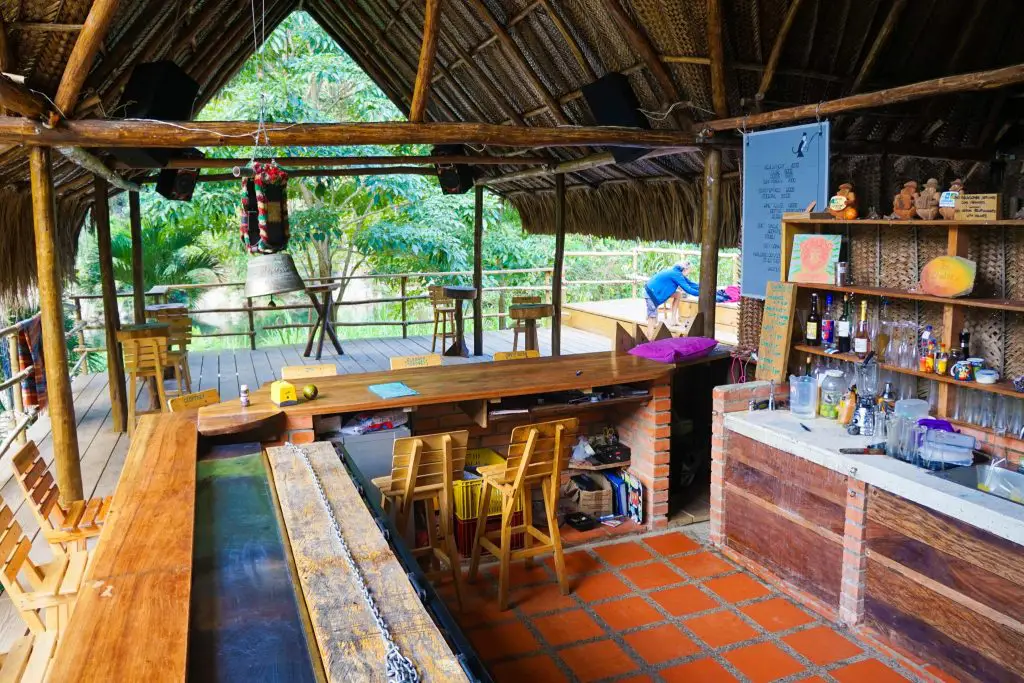 El Rio Hostel is located near the town of Buritaca, one hour north of Santa Marta. Its Caribbean coast location is perfect for a variety of exotic activities if you actually manage to tempt yourself away from the hammocks and cooling breeze.
Fancy a beach day? Easy!
It's only a twenty-minute walk through a banana plantation to gorgeous, crashing waves and inviting palm trees – or if you fancy yourself a bit of a romantic El Rio Hostel can also organize horse riding on the deserted beach at sunset. I wonder how long till they get their first proposal here!
But El Rio Hostel Colombia is one of those special places you just don't want to leave, and quite rightly. If only they had a better collection of books and board games I might have moved in permanently.
WiFi is specifically made unavailable so the hostel has a buzzing social atmosphere, which really shows at mealtimes when everyone eats together family-style and chats can go for hours!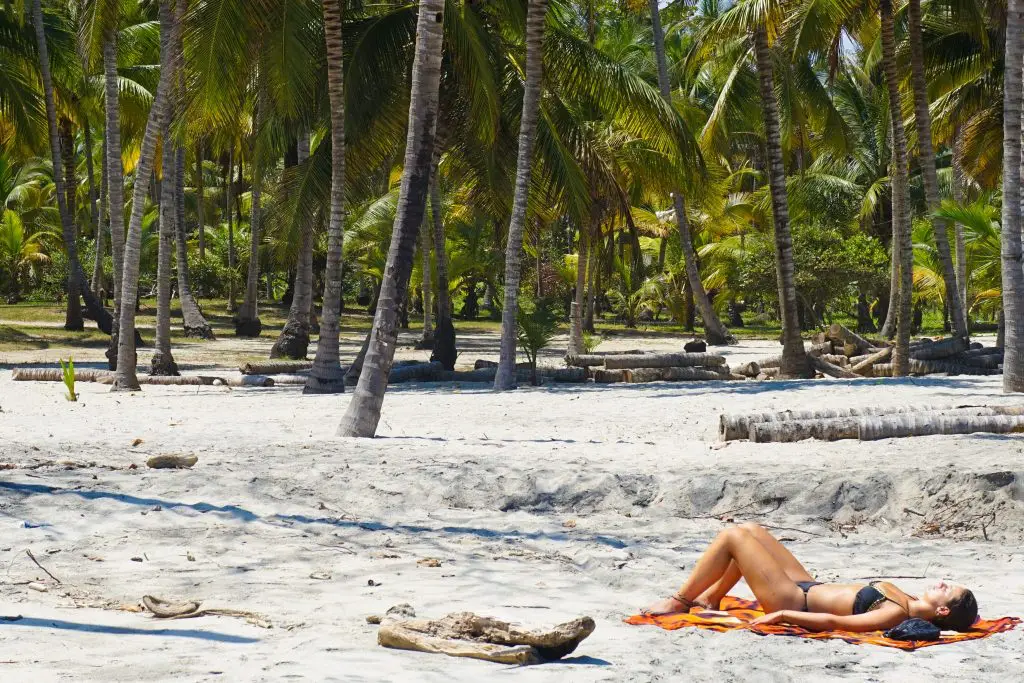 It would be nice however if El Rio Hostel Colombia made a desktop connection available for changing reservations, checking flight and bus times, etc as this was super annoying going on a bus trip for 30 minutes just to check an email! And no, telling guests to buy a local SIM doesn't solve anything, as then the social atmosphere disappears!
The food was delicious with large proportions and a nice mix of Colombian/ Western food, and even better is the free breakfast muesli and fruit for those wanting some home-style comforts.
Be warned that food here is however rather pricey for what you get by Colombian standards, more so when you aren't able to choose your own meal – but hey, you're a captive customer in this isolated setting!
Cocktails, cakes, brownies and more are also available all day for a moderate price, so as I said – why would you want to leave!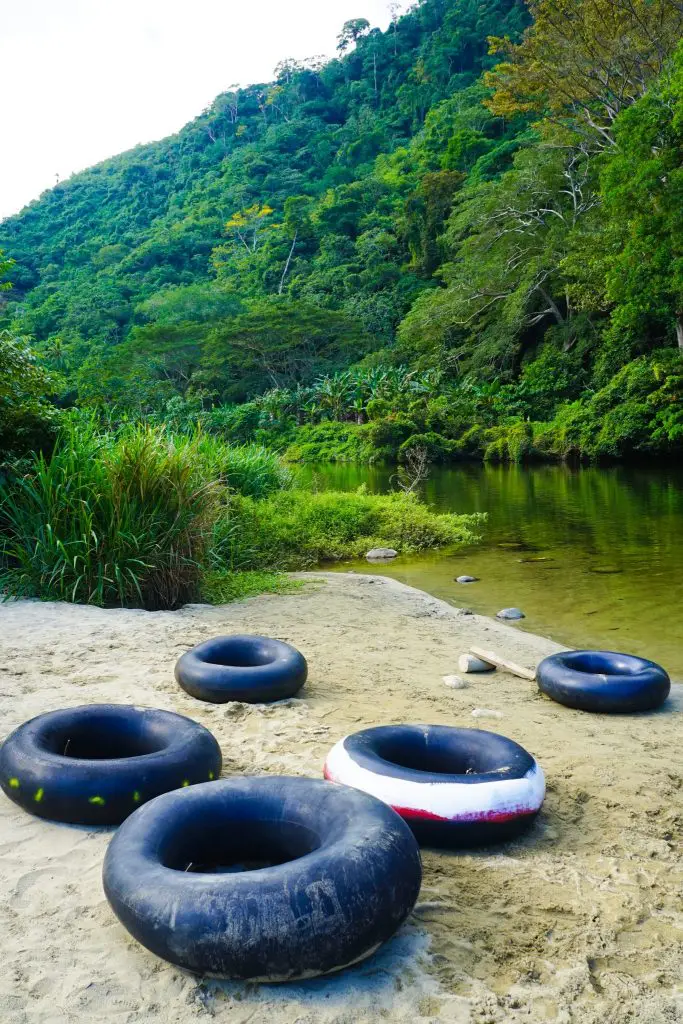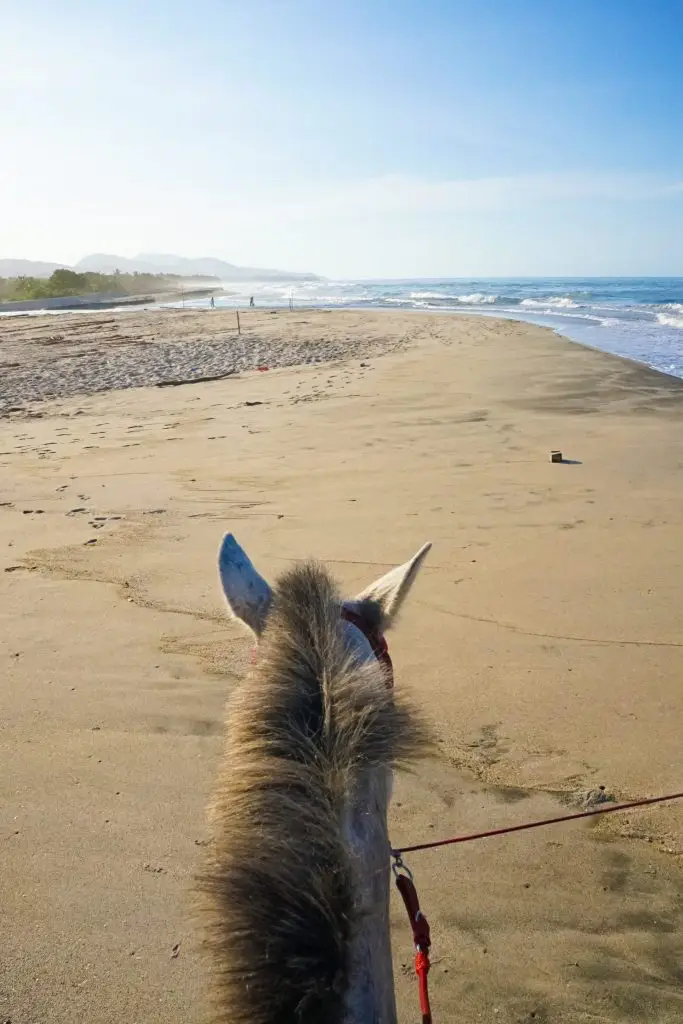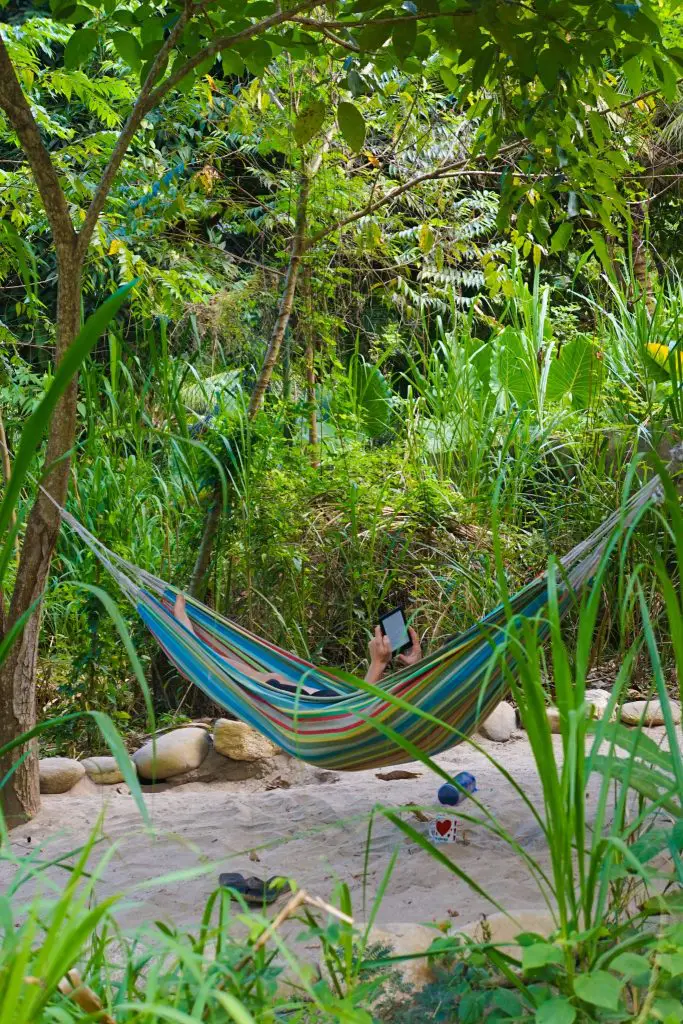 ---
If you like reading about the River Hostel In Colombia you might also like to read:
---
El Rio Hostel Buritaca also offers a variety of accommodation options from hammocks and dorms to private villa rooms, so you get a nice mix of people and backgrounds – which is what makes any hostel!
You can even save your pennies for the bar at night or splurge on a decent room! Everyone comes here to relax and unwind, and let me tell you, my 5-day stay was nowhere near enough! My absolute favorite thing about El Rio Hostel Colombia, however, is their twice-daily tube/booze cruise down the river.
A far better option than Palomino Tubing, here there is at least the option of taking alcohol, you will be with large groups for more fun and there is a nice mix of shade and sun! Better yet upstream is a national park so you will not find any pollution, contamination or trash floating around here, a relative rarity in parts of Colombia sadly.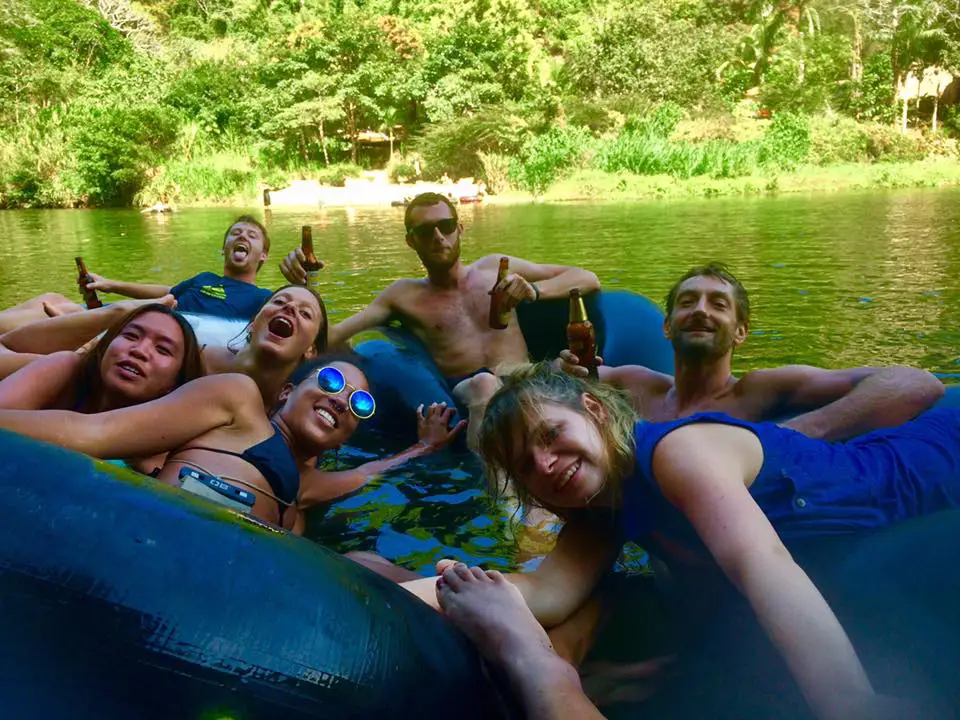 At nights the El Rio Hostel Buritaca party can reach different levels based on the guests that are staying, and sadly this is where my major gripe lies, as did a few other guests. One night the owners and volunteer workers partied till 3 am, long after all guests had been to bed and kept ringing the lunch/dinner bell and waking other guests up.
However the next night when the majority of guests were ready to party they insisted on having the music down really low and playing soft music – I guess partly because they were hungover and not up to another night. Really killed the buzz for quite a few people and most people commented they were disappointed. Oh, and Jesus – play something else besides house music at night. It's fine every once in a while but 6 hours of it is overkill!
Anyway – hopefully, they can reach a balance in the future, it's just that they set such a high standard it's annoying they would blow it on the little things.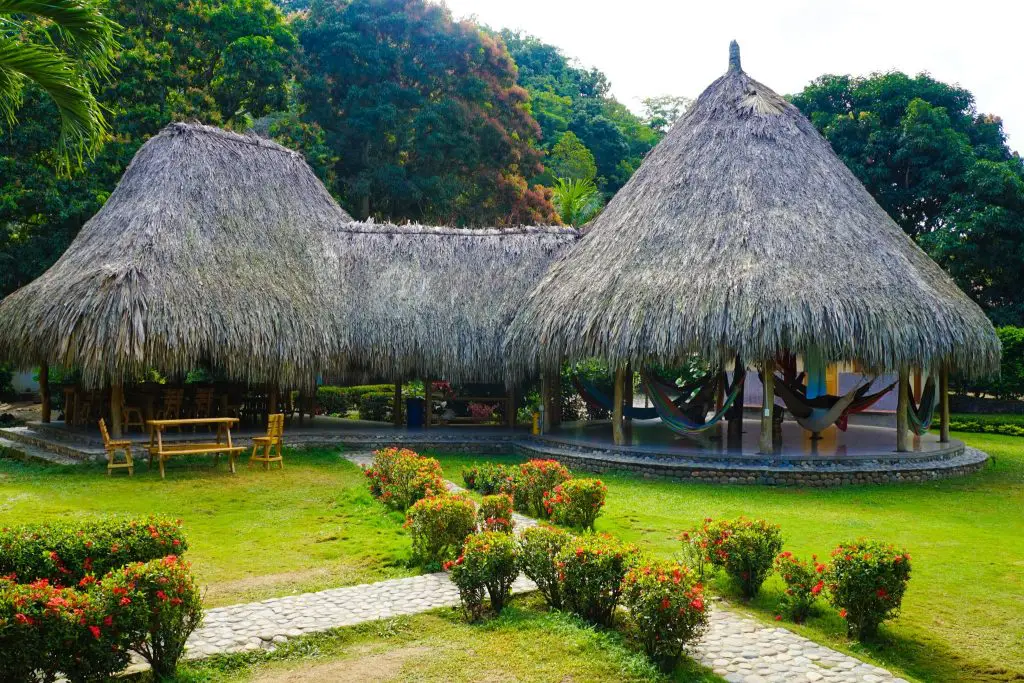 Overall however El Rio Hostel Colombia is somewhere you will dream about for years to come, a secluded river hostel with good vibes, great company, beautiful surroundings and plenty of things to do.
Almost everyone extends their stay so make sure to allow at least a few days, one night just isn't enough for one of the world's best hostels. Let's hope they keep their standards high in the future and sort out the few issues with WiFi and music…
When you visit I would love it if you could let other readers know your experience in the comments below to update us!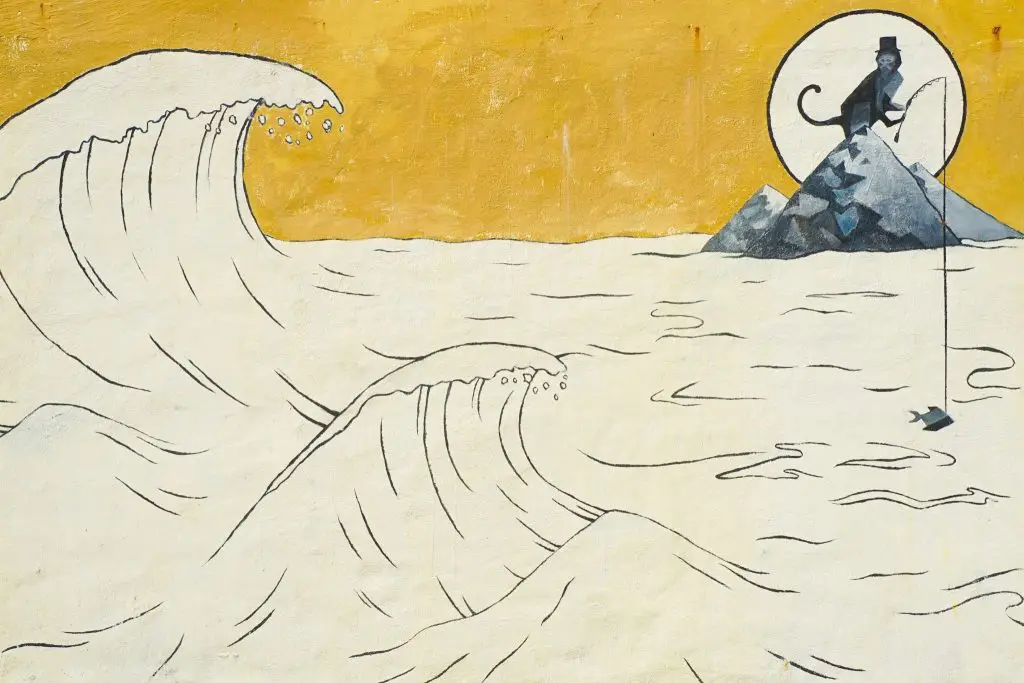 How to get to El Rio Hostel Colombia: The best way is the bus from Santa Marta which leaves every 20 minutes during daylight hours from Mercado Público, the direction is Palomino. From here it is 1.5 – 2 hours depending on traffic.
The bus also makes stops at Tayrona National Natural Park and Costeño Beach. From Palomino, it is only 20 minutes to El Rio Hostel Buritaca. The stop is actually just before the Buritaca ridge where you can take a moto-taxi, or get off at the bridge just outside of town and you will have a pleasant ten-minute walk (just follow the signs!)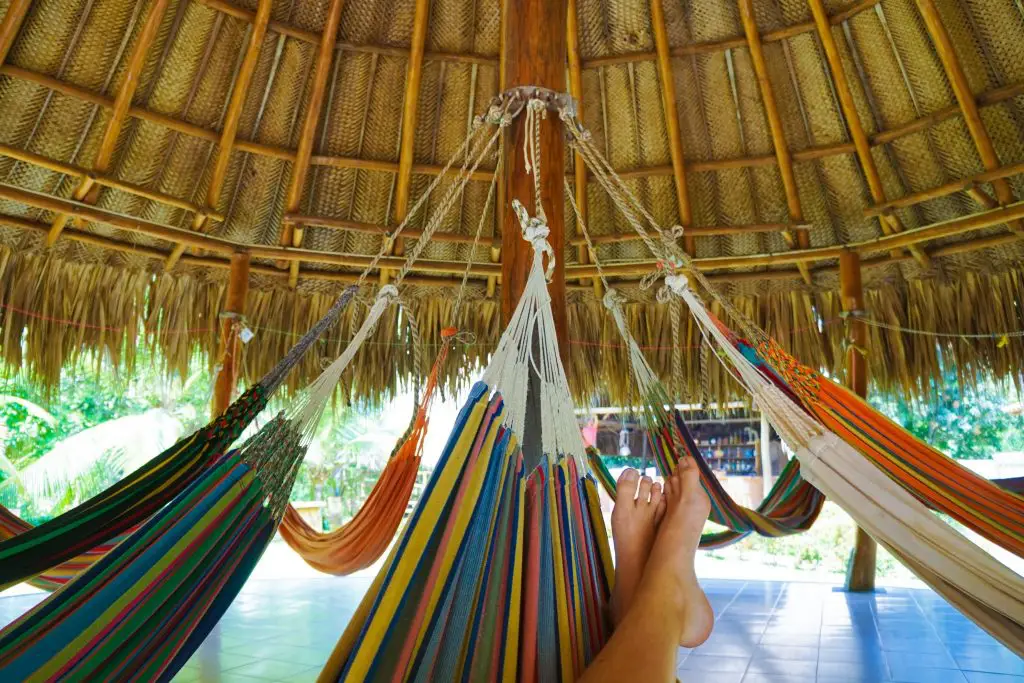 Staying Connected While Travelling
In today's increasingly connected world, staying online while traveling has become essential for a seamless experience. That's where eSIMs come into play, revolutionizing the way we access mobile networks during our global adventures. Say goodbye to hunting down local SIM cards at the airport; eSIMs provide instant activation the moment you land, sparing you the fortune usually spent on international roaming and allowing you to genuinely travel like a local (without getting hopelessly lost!).
With eSIMs, tasks like restaurant recommendations and reservations, up-to-the-minute public transport instructions, checking opening hours, and accessing further information become a breeze. And, of course, sharing your journey on social media is easier than ever. To stay connected wherever you roam, consider using either Airalo or Holafly. Airalo boasts the most extensive range of destinations worldwide, offering smaller data bundles tailored to your needs, while Holafly provides unlimited data packages and fantastic EU data deals.
So why wait? Embrace the future of travel connectivity with eSIMs and make your next journey effortlessly smooth.
Further Things To Consider Before Any Adventure
Now you're all set and prepared to explore our big wide world, why not sort out everything else out all in one go? If necessary for your travel plans make sure you have brought proper travel insurance, protected your privacy by getting a secure VPN, compared all the top hotel booking sites to find just what you're after, reserved an unbeatable rental car price and - of course - booked the best flight deals!
Or maybe just forget it all and go for a last-minute cruise or effortless tour instead?
Many budget travelers (including me) indulge in worldwide airport lounge access, so we can experience luxury while still slumming it in economy. Naturally, we would never leave home without a more general travel guide since we couldn't possibly cover everything here!
Just add an adventurous attitude and plenty of smiles - they go a long way - and that about covers it all! Now go out, find your own path and don't forget to share your best inspiration stories with me on Facebook, Twitter, and Instagram...I'd love to hear from you!