They say that Colombia has all of Latin America in one country. While we wouldn't presume to say this, it does reflect the complexity and diversity of the continent within its borders, mixing past and present, beach and mountain, adventure and tranquillity.
It's an astonishing mixture of landscapes thanks to its ideal position right on the equator and the range of altitudes available. Start right at the top, and you'll find snowy mountain peaks and the unique high-mountain plains; at the low altitudes, you'll find tropical grasslands or beaches baked in the sunshine.
In between this, there's even more verdant land, rolling hills, and the lively city of Bogota where the temperature is always about 17 – 20 degrees.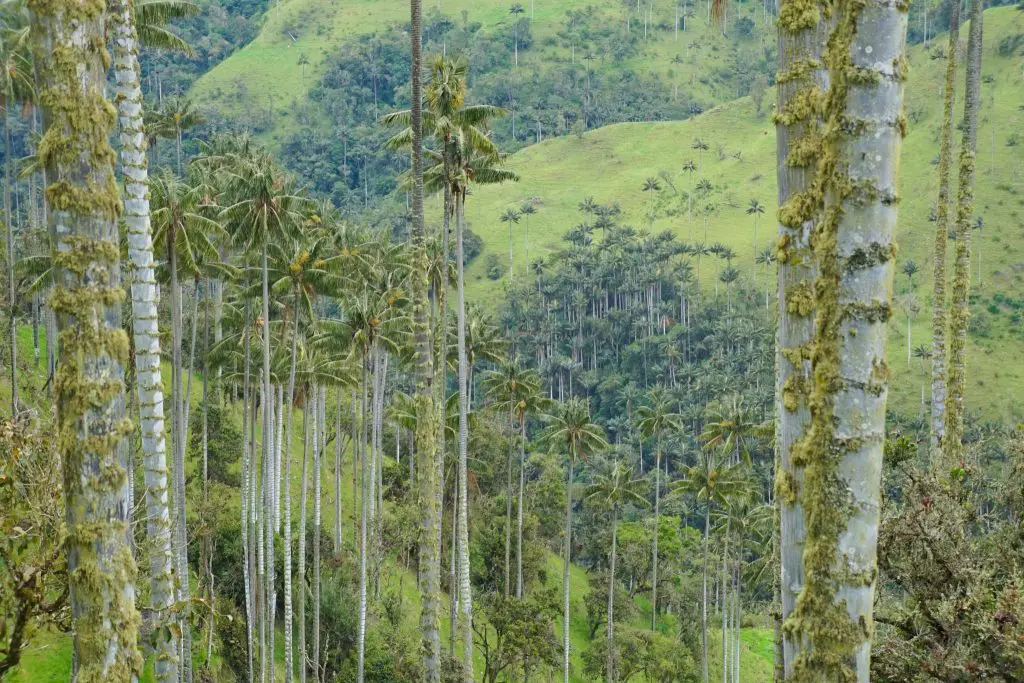 With all this variety, it'll come as no surprise that Colombia offers a wealth of outdoor opportunities. Walk for days through the jungles to discover ancient ruins or challenge yourself with treks in the mountains (training might be necessary!).
If you're more of a water baby, then head to the coast and enjoy the world-famous reef at Providencia. Of course, if this is all sounding a bit exhausting, then you're totally free to lie on one of the gorgeous beaches instead!
It's not only diverse in the landscape; there is also a vast range of urban landscapes. From the sprawling streets of Bogota to cobblestoned towns in the hills, there's a mixture of colonial, historical and modern architecture. Seriously, sometimes you'll feel like you've wandered onto a film set. If you want to go back even further in time, then visit Ciudad Perdida, an ancient city built sometime between the 11th and 14th centuries.
We also love that Colombia has seen such a turnaround recently. The second city, Medellin, has gone from a place with a violent reputation to a great tourist destination. It's not only Medellin, either – the whole country is not only safer but bursting with innovation. And let's not forget the coffee! With all this on offer, where do you even start planning a trip? Let's have a look at some of our favorite things to do in Colombia.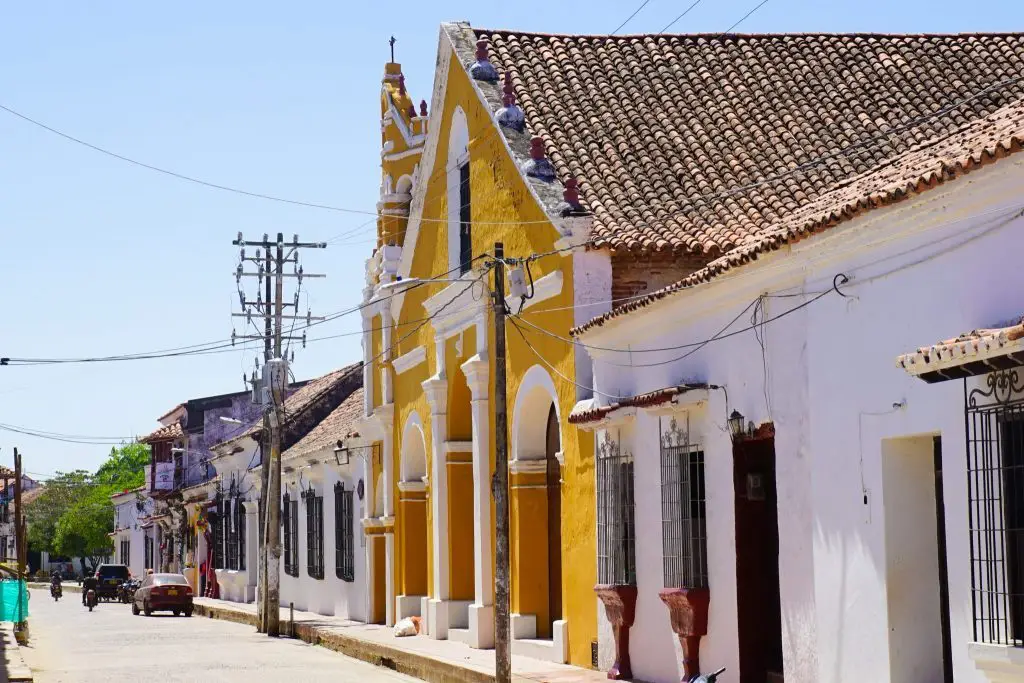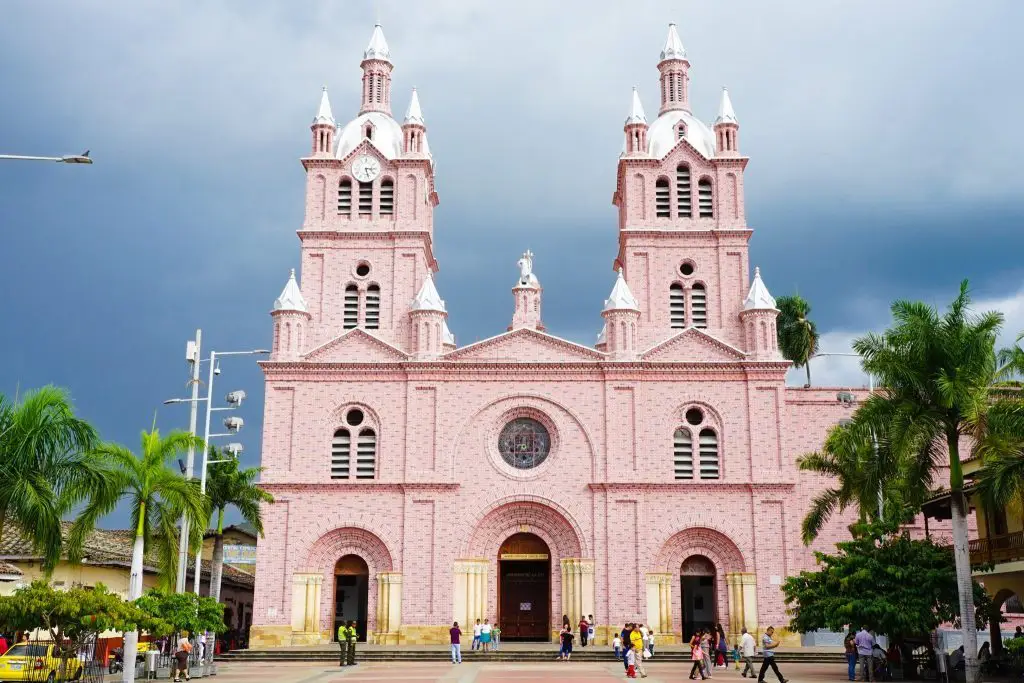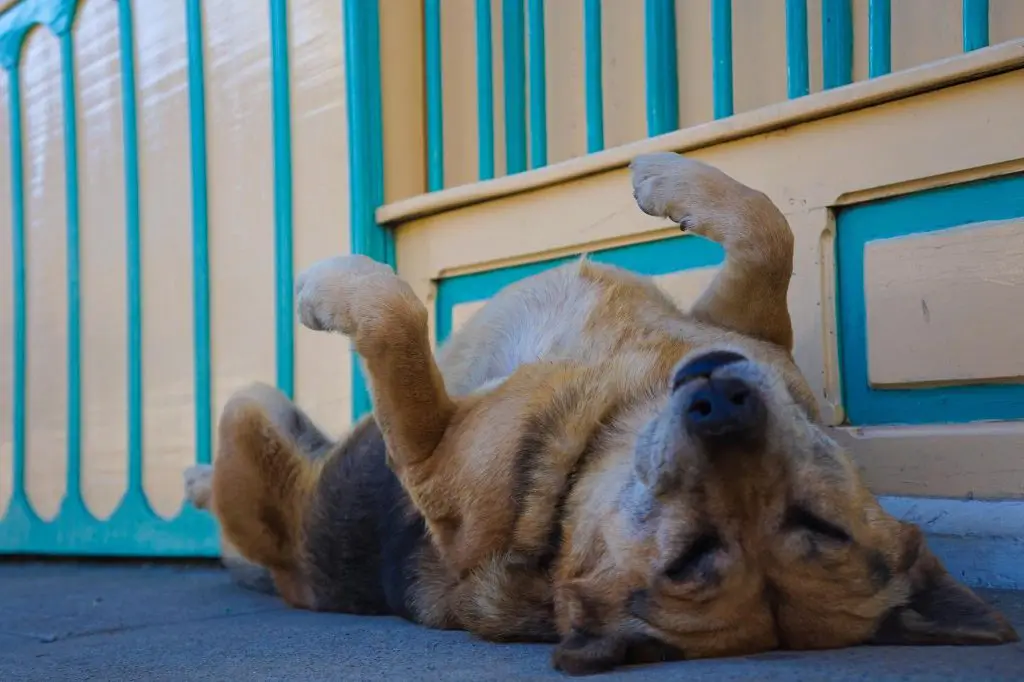 14 Inspiring Things to Do in Colombia: Latin America's Most Magical Destination 🇨🇴
We know we mentioned the street art in Bogota already, but in our opinion, it's stuff like graffiti and street art that really help you get under the skin of a city (that, and food!). Particularly in Medellin, with its notoriously violent past, street art is a colorful symbol of how far it has come from those days.
Comuna 13, where we recommend you take a tour, was once a battleground and now is a living, breathing art gallery.
After a governmental airstrike on the neighborhood in 2002, the inhabitants of Comuna 13 started making bright, hopeful art with a range of styles and influences. The tour will take you around some of the most remarkable pieces in the area as well as introducing you to local shops and food.
It's a safe way to see the city and chat to some residents, too. You'll leave knowing more about Medellin.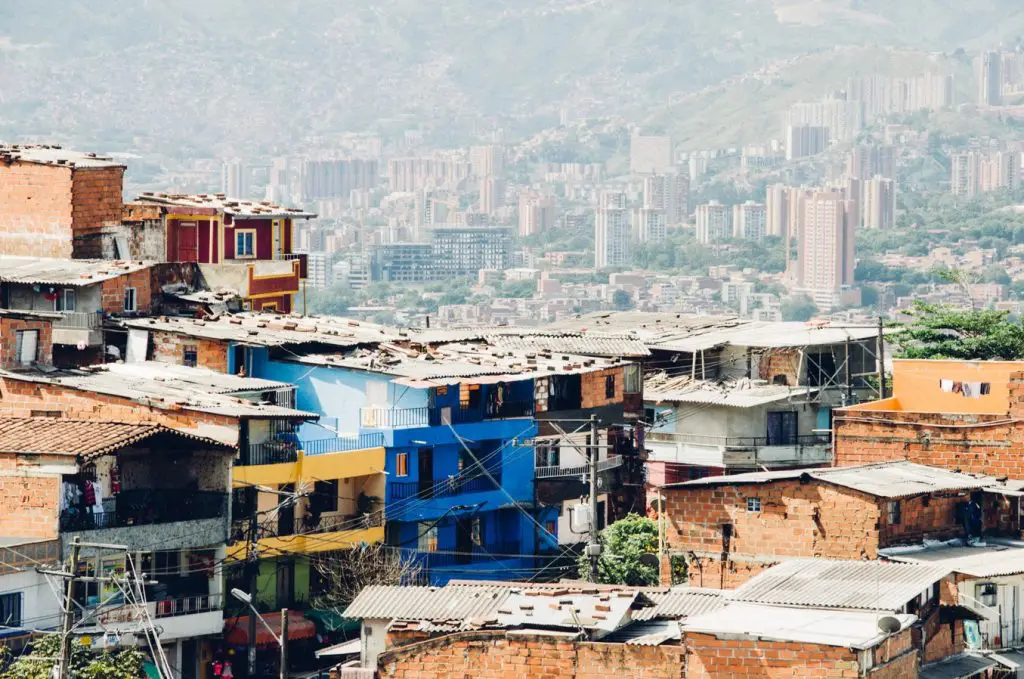 This is one of the fantastic things about Colombia – that there's not only one fascinating ancient site nestled in the mountains but two! At this UNESCO World Heritage Site, you'll find over 500 sculptures dotted around a forest walking trail.
As well as these charming statues (many of which wouldn't be out of place in a modern art museum), you'll find monuments, tombs, and the gorgeous Fuente de Lavapatas carved in the bed of a stream. There's a San Agustin Archaeological Park museum to start you off, so you've got some context for the site, and then you can explore at will.
As well as the central park, there are a couple of other smaller sites among the rolling hills nearby – a jeep or horseback tour is the best way to get here, although you'll need a couple of days.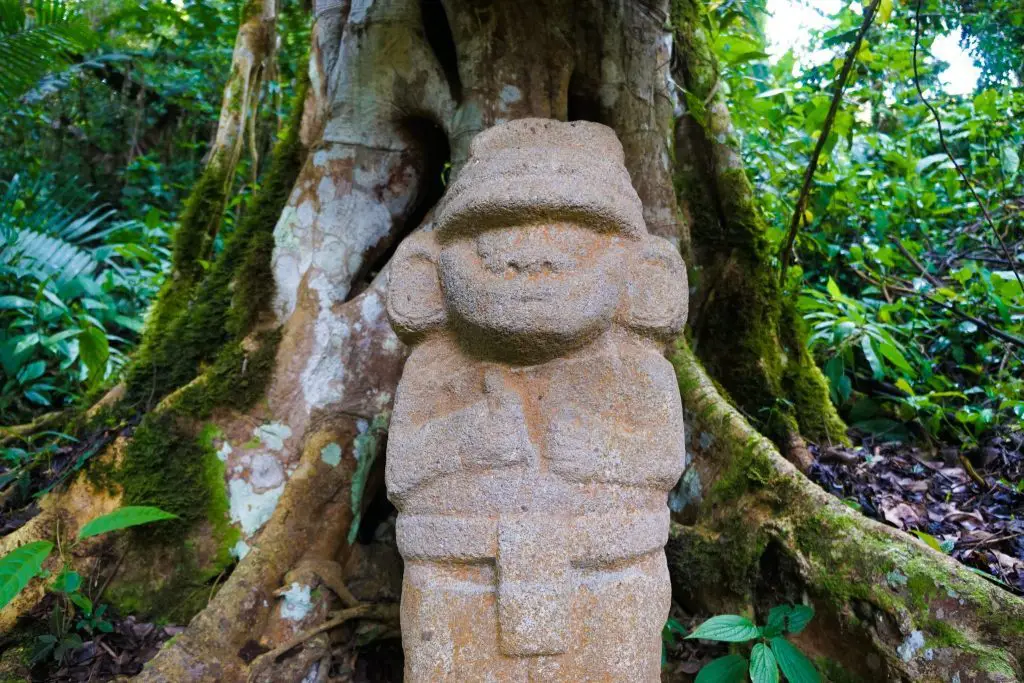 This dark horse of a town is tucked away in the Cauca Valley and not frequented by tourists, but its relaxed vibes and resident iguanas ambling around make it one of the most exciting things to do in Colombia. Yup, you read right about the iguanas – they merrily hang out in the Buga town square munching on food from local vendors.
Aside from the live nature documentary, you can also visit the miracle waterfall just outside the town, a stunning place of light and water, before recovering from the hike with some of Buga's mouth-watering food. There's even a brewery – the Holy Water Ale Microbrewery, no less – where you can learn more about the beer-making process. It's an eclectic selection of things to do, we know; that's what makes Buga such a great spot!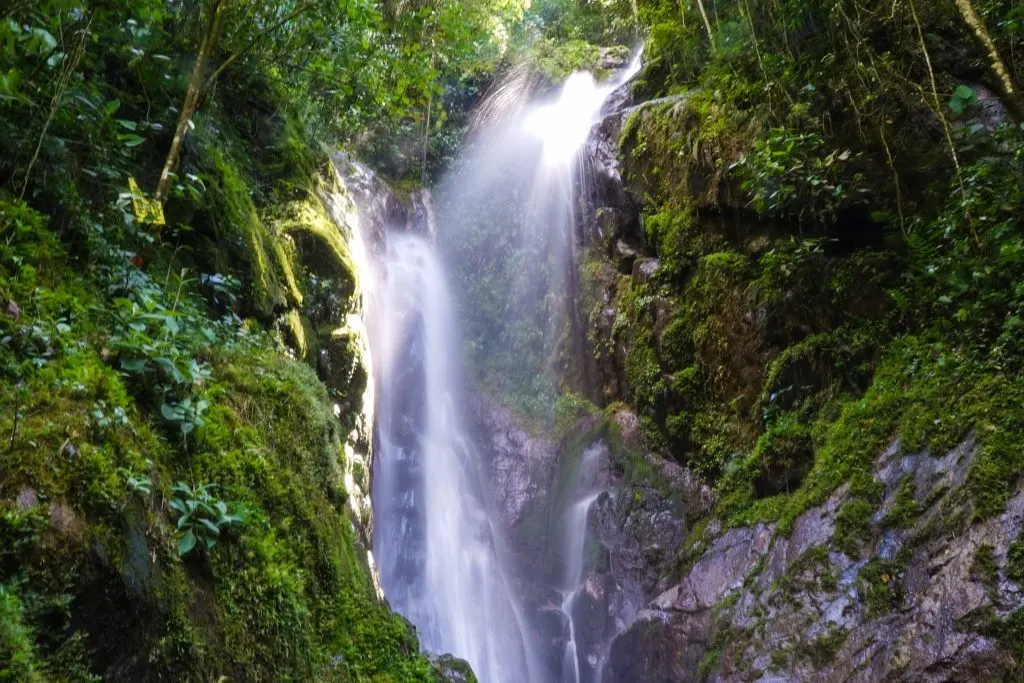 The Carbonera Palm Forest has a whopping 1.5 million palm trees and is an easy day trip from Salento as it's located in the mountainous area 25 kilometers away. Despite these draws, it's a surprisingly secluded spot, and you're unlikely to bump into many other people.
While walking beneath these lofty trees is a peaceful and humbling experience, we loved being able to cycle there with the Salento Cycling team, who also arrange transport there and back. It's a swift 31-kilometer ride, allowing you to see lots of the forest, and the best part is, it's all downhill – definitely a winner!
There's nothing quite like skimming through such majestic nature spotting rare birds and chatting with new friends.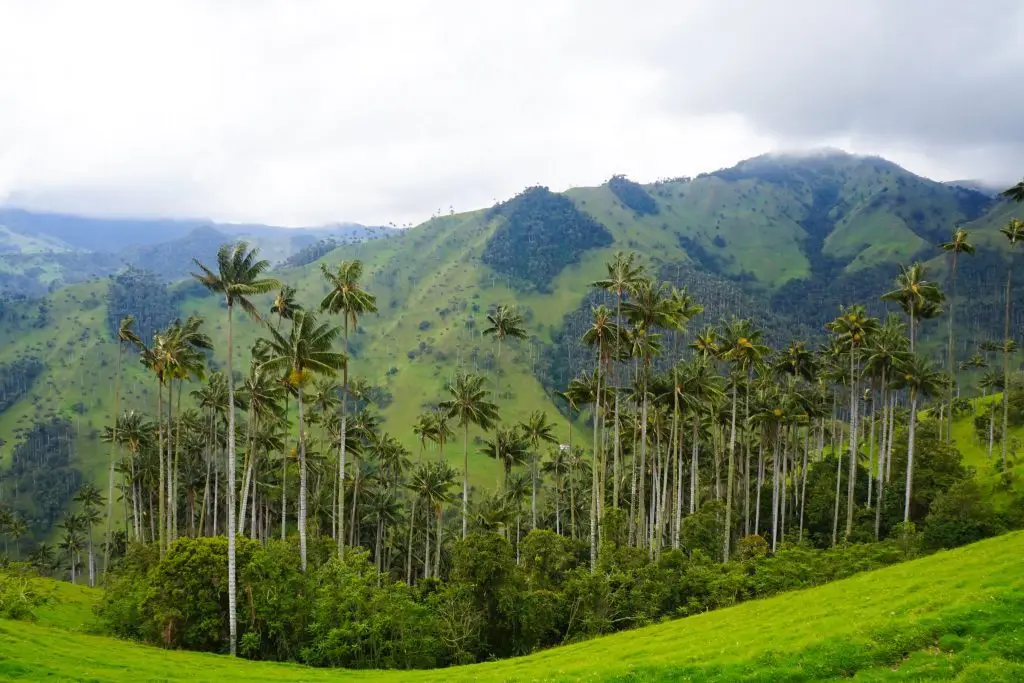 Have you even visited a place if you haven't eaten as much as you possibly can there? We don't think so, which is why we always love a food tour. It's a great way to learn more about the culture of a city and eat non-stop (any excuse). This tour takes you away from the busy center of Medellin to more authentic places.
Starting with bread specialties in local bakeries, to a 400-year-old market for a mini fruit tour, to a church (yup) for empanadas, you're sure to end up places you would never expect or find on your own. Colombian food uses fresh ingredients and lots of sweet/salty combinations – hot chocolate and cheese, anyone?
Our recommendation is to be brave and get out of your comfort zone with this Tasty Town food tour, and you'll have a more in-depth understanding of the country.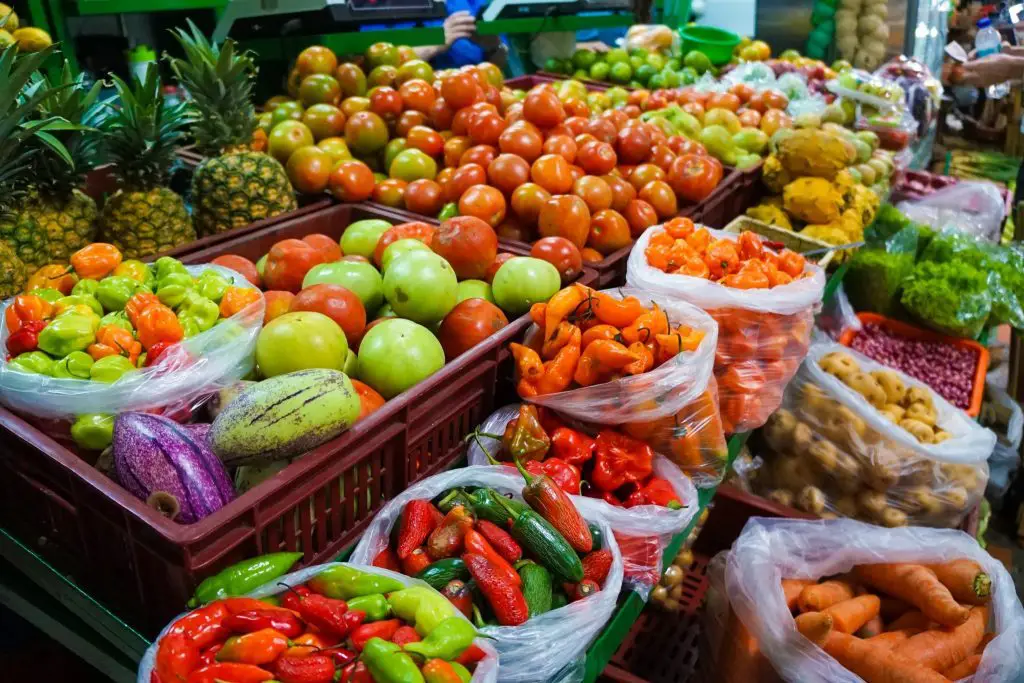 There's always tons to see when you walk around bustling Bogota, from preserved colonial buildings to historic squares to vibrant nightlife. It's a city that still has a surprise on every corner and where innovation thrives in the ever-changing capital of Colombia.
Something you'll never get tired of discovering is the fascinating street art that adorns the walls of the city. Although it was initially repressed, now even the municipality is on board with allowing artists from all over the world to brighten up dull streets with graffiti commenting on political and social issues, or just sharing their passion for anything!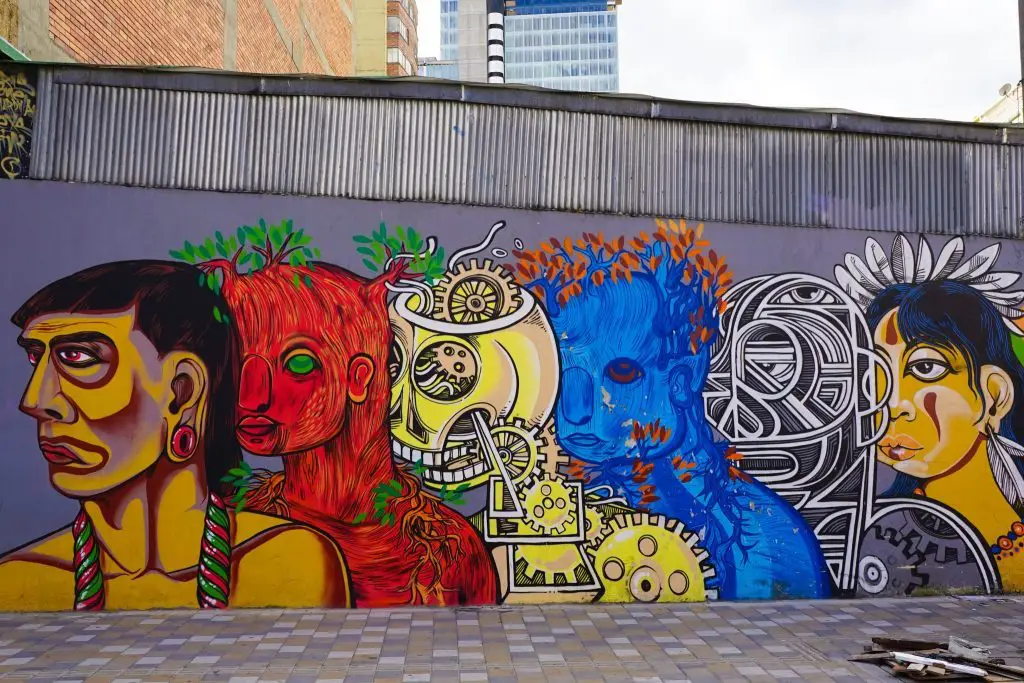 There can often be a slight air of apology about hostels; like they're sorry you don't get to stay at a hotel – not so at the El Rio hostel on the coast an hour north of Santa Marta. The gorgeous El Rio hostel is set among lush forest and next to a sparkling river is proudly by backpackers, for backpackers.
The British duo that runs it aims to create a social atmosphere and do so through not having Wi-Fi (no phone-zombies here!) and arranging activities like a tubing/booze cruise combination down the river. The location is stunning, and the food is delicious – thankfully, as it's your only option for meals!
Choose from hammocks in dorms or a private villa depending on your budget and privacy requirements, then simply relax and enjoy.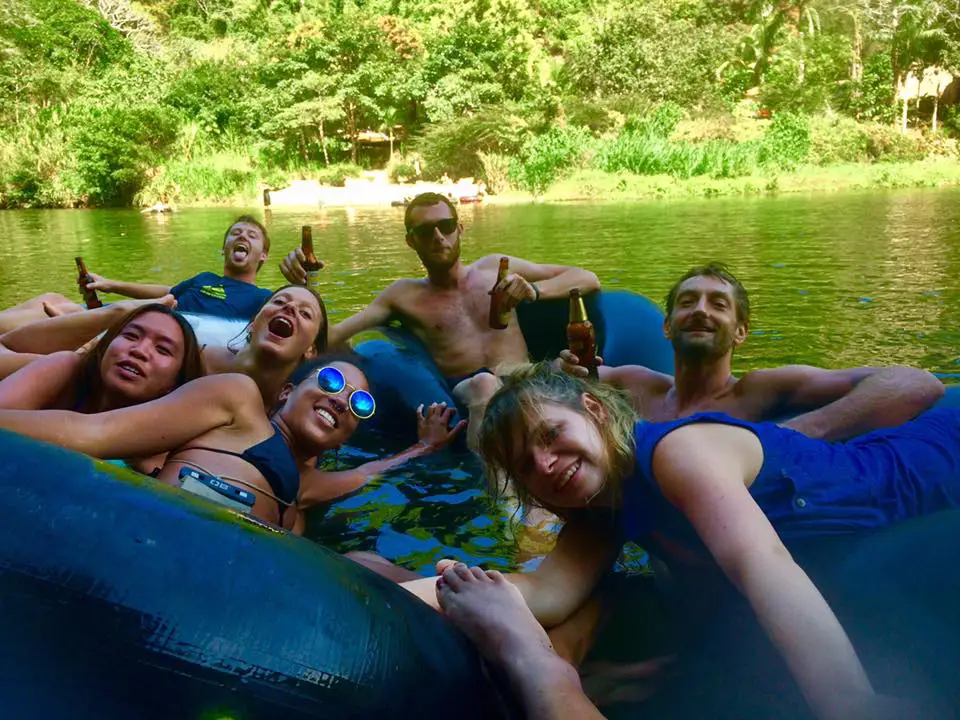 This hidden, isolated gem in a valley of the Andes is difficult to come across if you're not looking for it, but it's well worth the journey. The park is home to a series of over 100 underground tombs (Hypogea) carved into the craggy volcanic rock that dates back to the 6th to 10th centuries.
It's a fascinating link to the pre-Hispanic communities that built Tierradentro, communities that respected their ancestors to the extent of building tombs that mirrored their own homes. There are also amazing carvings and statues to marvel at, before exploring the surrounding landscape, which is green, secluded, and wild.
There are plenty of walks to take you around the site, and you'll enjoy the feeling of having the place to yourself.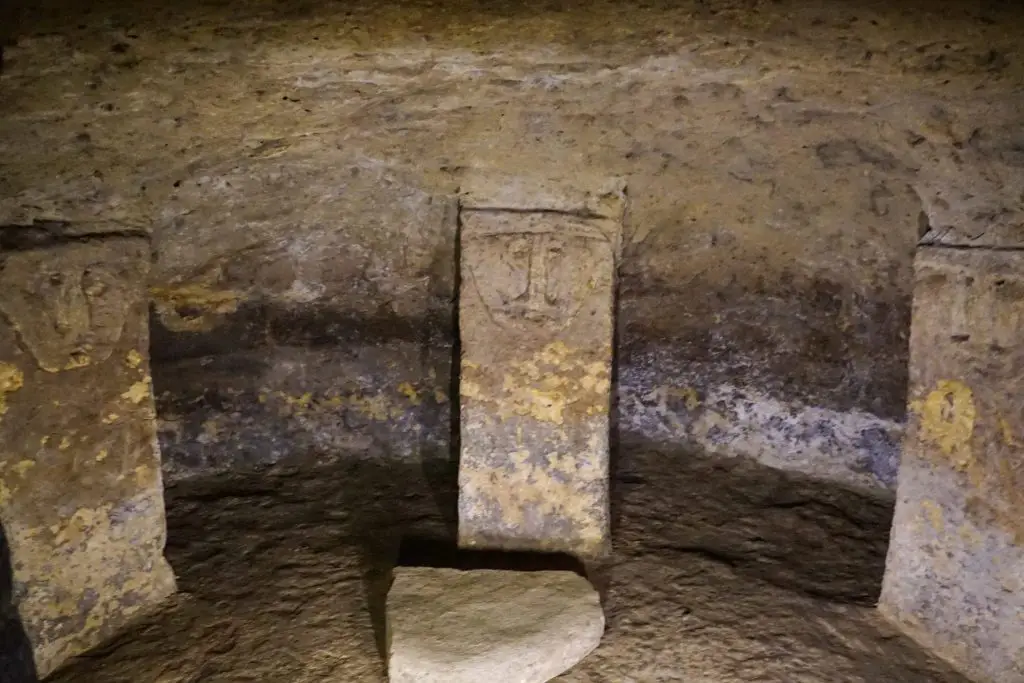 Beautiful Popayan in south Colombia has many things it could boast about: a UNESCO designation for the intangible cultural heritage of humanity, protecting its almost-500-year-old Easter Procession, being a UNESCO City of Gastronomy; an impressive colonial old town. Yet somehow it remains off the tourist trail, a quiet little village where you can really relax and take your time exploring.
With hot springs in the nearby mountains, great options for cycling around the surrounding countryside, a fascinating whitewashed town center and monthly free concerts, there's more than enough to keep you happy for days, or even weeks.
And of course, as a City of Gastronomy, you could eat all day, every day, trying new and unique flavors and food combinations.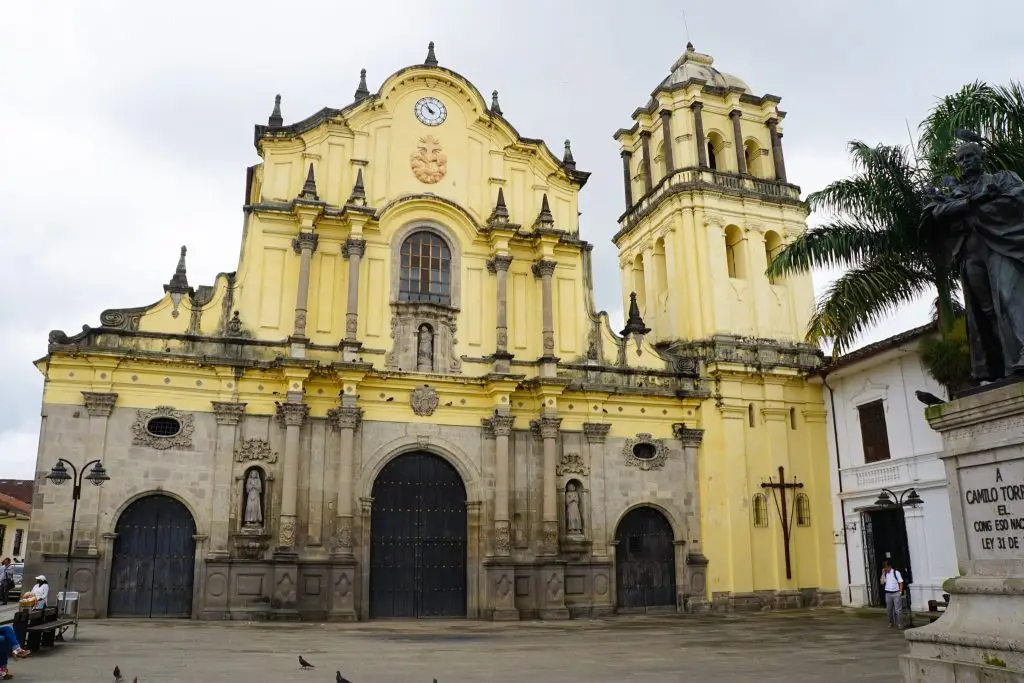 Exploring this dream-like city is one of our favorite things to do in Colombia and trust us when we say you won't regret heading here before it hits the big time.
As it stands at the moment, unless you visit during Easter, you'll have the place to yourself! Founded by the Spanish in 1530, Mompox was the first place to declare independence and is where Bolivar mustered his armies.
The architecture is astonishingly well-preserved, and the accommodation options that are appearing, such as the gorgeous Portal de la Marquesa Boutique Hotel, stay true to the spirit of the town. You can easily spend hours wandering the streets, soaking up the atmosphere and slowing your pace right down, so it matches the town itself.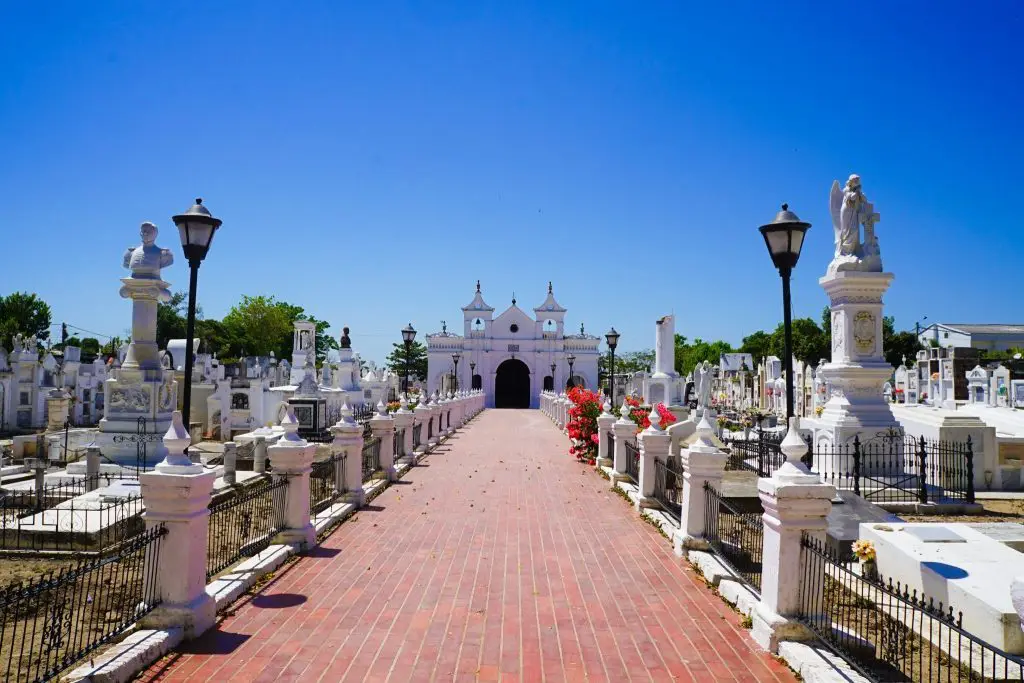 Of all the things to do in Colombia, we'd argue that very few teach you as much about real life as this Bazurto Market tour in Cartagena. Insider Tours is a part of an NGO working to empower indigenous communities in Colombia, so it's an important cause to support, as well as being fascinating for you as a traveler as well.
Bazurto Market is absolutely massive, full of stalls selling everything from meat, fruit and vegetables, music, snacks, and fish. You get a chance to chat with business owners and try a range of food along the way – the seafood market, in particular, stood out.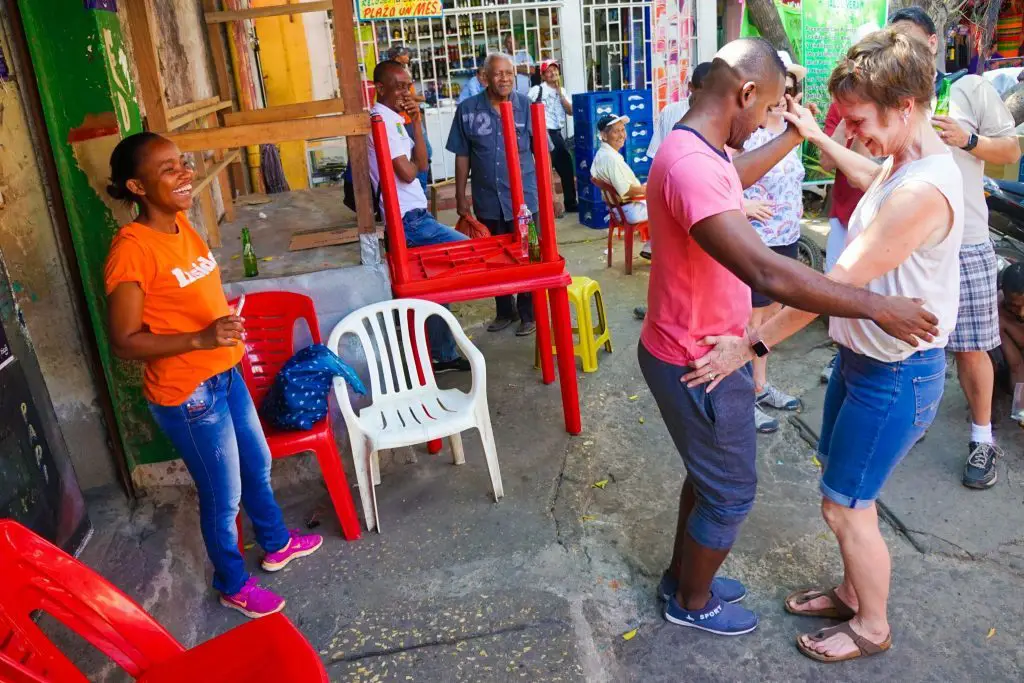 These 365 idyllic white-sand islands decorating a turquoise-blue ocean are the perfect places to unwind after exploring the bustling cities of Colombia. Independent travel there is pretty much impossible, so choose your tour carefully.
Having the opportunity to explore such remote and uninhabited islands like San Blas is a real privilege, and there are points when you feel like you must be in paradise. Be warned, however: the boat trip over there is often rough, so take a seasickness tablet or two!
Then simply enjoy the simple accommodation, quiet beaches and lack of responsibility!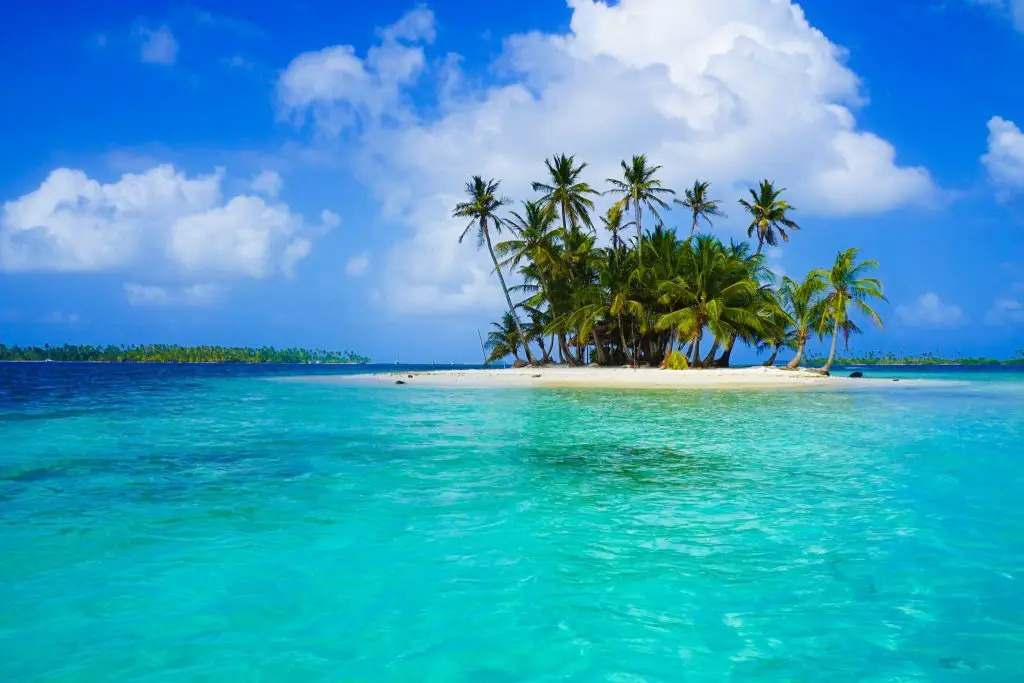 While the above-ground part of lovely Cartagena gets all the press, what can be experienced when diving in sites a one-hour boat trip away is every bit as fascinating.
Although over-fishing means you might not see as many fish species as in other dive spots, here you'll see colorful reefs, fantastic flora and fauna, and possibly even some old pirate treasure strewn across the sea bed.
The dive school here really appreciates the importance of taking your time when exploring underwater – it's not about 'ticking off' items on a list, but merely enjoying the opportunity to be allowed into this under the sea world (no merpeople, alas!).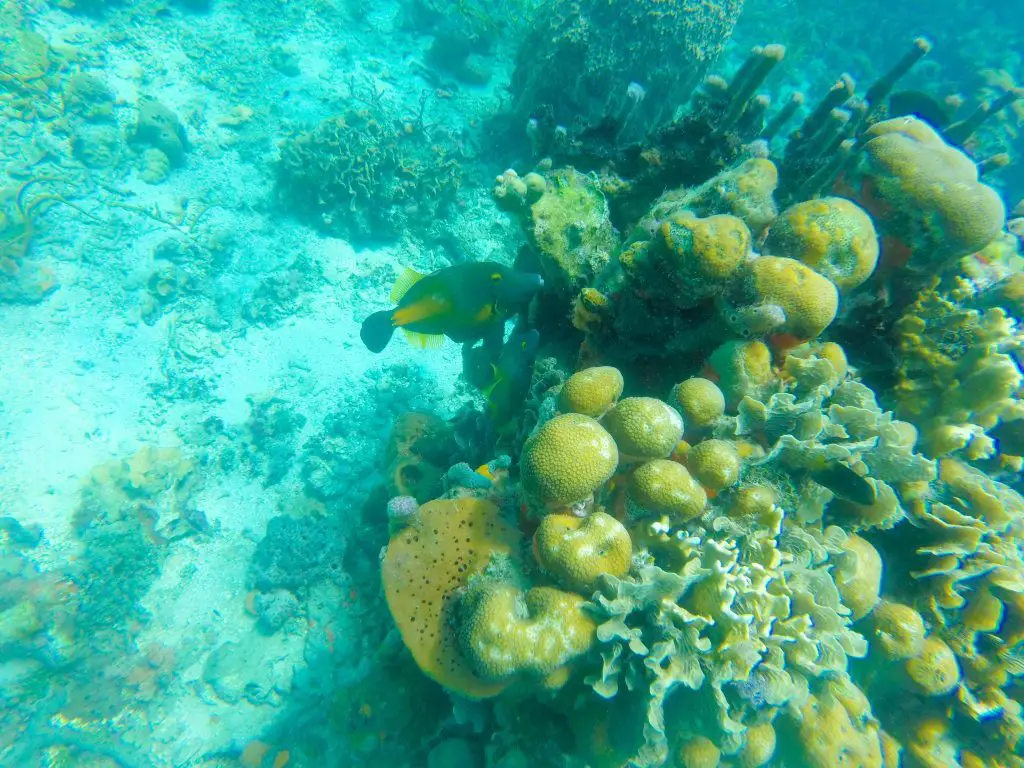 There are lots of tours to choose from in Colombia's coffee triangle, but in our experience, the Finca Don Eduardo Coffee Tour beats the rest. High in the mountains among coffee fields so green it hardly seems real, Don Eduardo (actually a British expat!) grows his coffee and gives informative and funny tours.
It covers every part of the coffee-making process, and you'll learn hundreds of fun facts you never knew before (warn your friends you'll be boring them with coffee factoids for a while!). Of course, the coffee tasting is a high point, and it leaves you with a newfound appreciation for your caffeine fix.
So there you have it – just a few of the hundreds of amazing things to do in Colombia. Like Don Eduardo, you might be tempted to stay forever!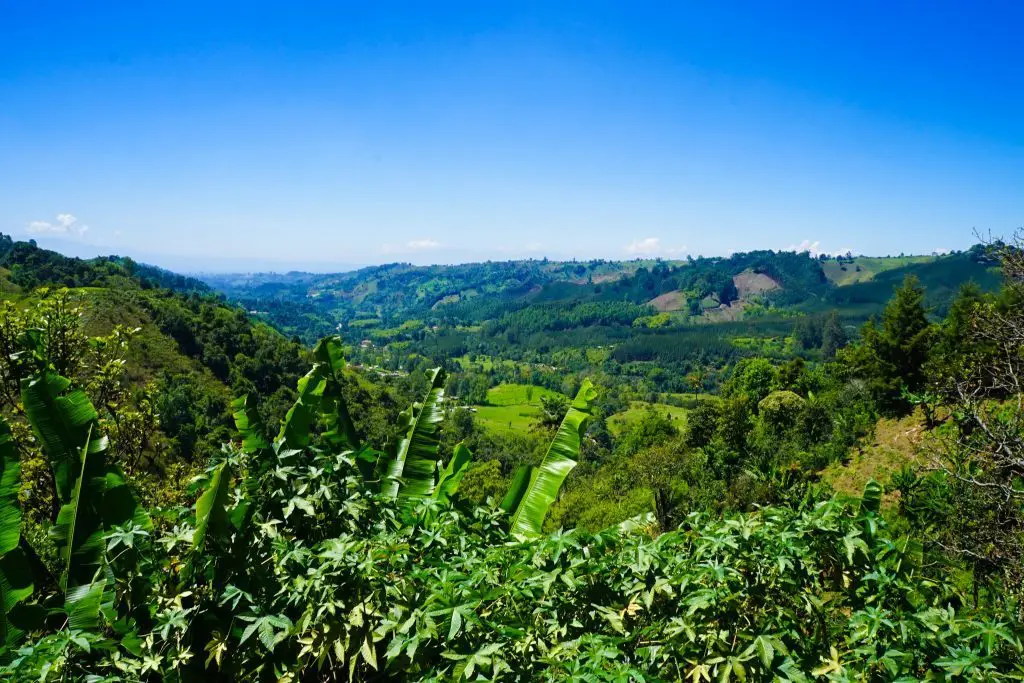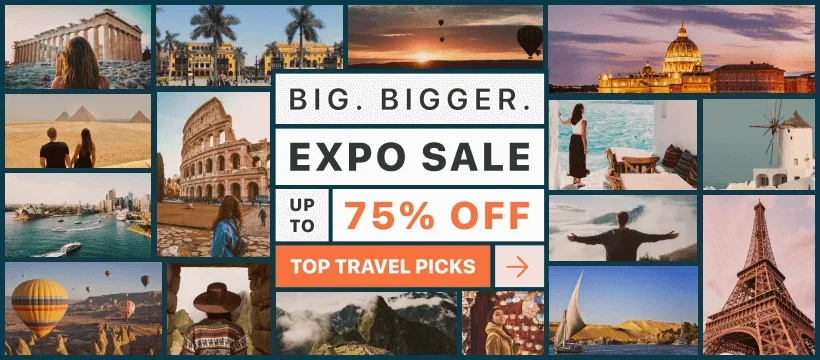 Staying Connected While Travelling
In today's increasingly connected world, staying online while traveling has become essential for a seamless experience. That's where eSIMs come into play, revolutionizing the way we access mobile networks during our global adventures. Say goodbye to hunting down local SIM cards at the airport; eSIMs provide instant activation the moment you land, sparing you the fortune usually spent on international roaming and allowing you to genuinely travel like a local (without getting hopelessly lost!).
With eSIMs, tasks like restaurant recommendations and reservations, up-to-the-minute public transport instructions, checking opening hours, and accessing further information become a breeze. And, of course, sharing your journey on social media is easier than ever. To stay connected wherever you roam, consider using either Airalo or Holafly. Airalo boasts the most extensive range of destinations worldwide, offering smaller data bundles tailored to your needs, while Holafly provides unlimited data packages and fantastic EU data deals.
So why wait? Embrace the future of travel connectivity with eSIMs and make your next journey effortlessly smooth.
Further Things To Consider Before Any Adventure
Now you're all set and prepared to explore our big wide world, why not sort out everything else out all in one go? If necessary for your travel plans make sure you have brought proper travel insurance, protected your privacy by getting a secure VPN, compared all the top hotel booking sites to find just what you're after, reserved an unbeatable rental car price and - of course - booked the best flight deals!
Or maybe just forget it all and go for a last-minute cruise or effortless tour instead?
Many budget travelers (including me) indulge in worldwide airport lounge access, so we can experience luxury while still slumming it in economy. Naturally, we would never leave home without a more general travel guide since we couldn't possibly cover everything here!
Just add an adventurous attitude and plenty of smiles - they go a long way - and that about covers it all! Now go out, find your own path and don't forget to share your best inspiration stories with me on Facebook, Twitter, and Instagram...I'd love to hear from you!