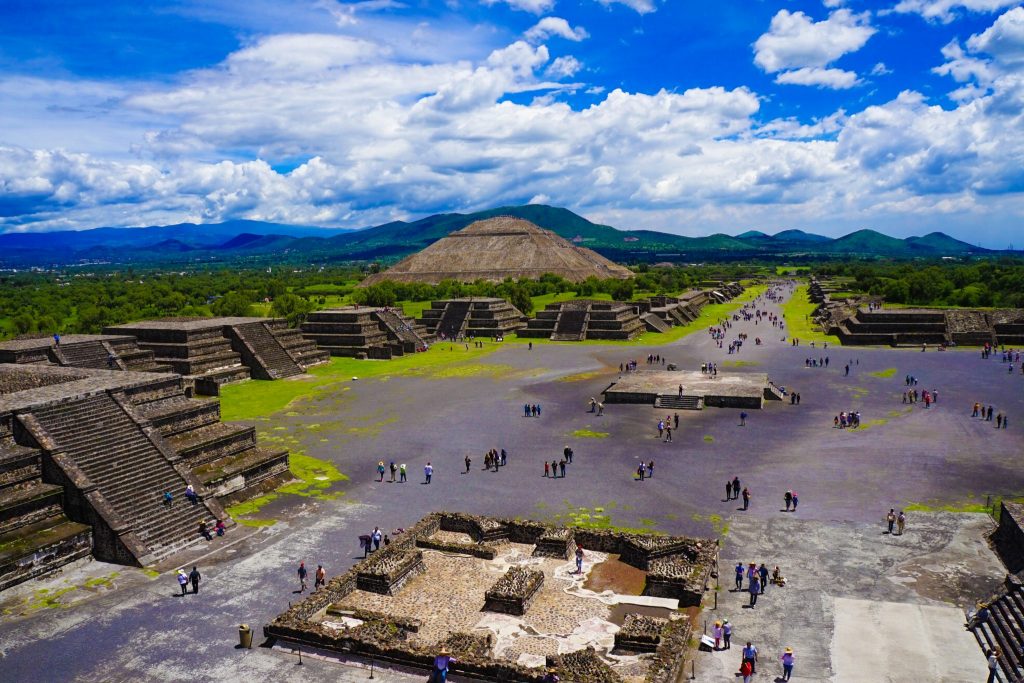 Mexico is a very vibrant and diverse country, full of incredible sights and activities to entertain any traveler. Prepare to immerse yourself in a world of incredible food, art, and music, and check out the country's incredible landscape.
Mexico is so full of hidden wonders that you could easily go back several times throughout your life and feel fulfilled.
If you're planning a trip to Mexico, there's no shortage of amazing activities to do there. Whether you're looking to lay on the beach, explore beautiful urban paradise, or anything in between, there are plenty of opportunities that will take your fancy. Mexico is known for its beautiful weather, which is what attracts many people to visit.
While there are many resort towns that are popular with international tourists, there are also plenty of hidden gems where you will get to dive into authentic local culture. It's all up to you and the type of vacation you want to have.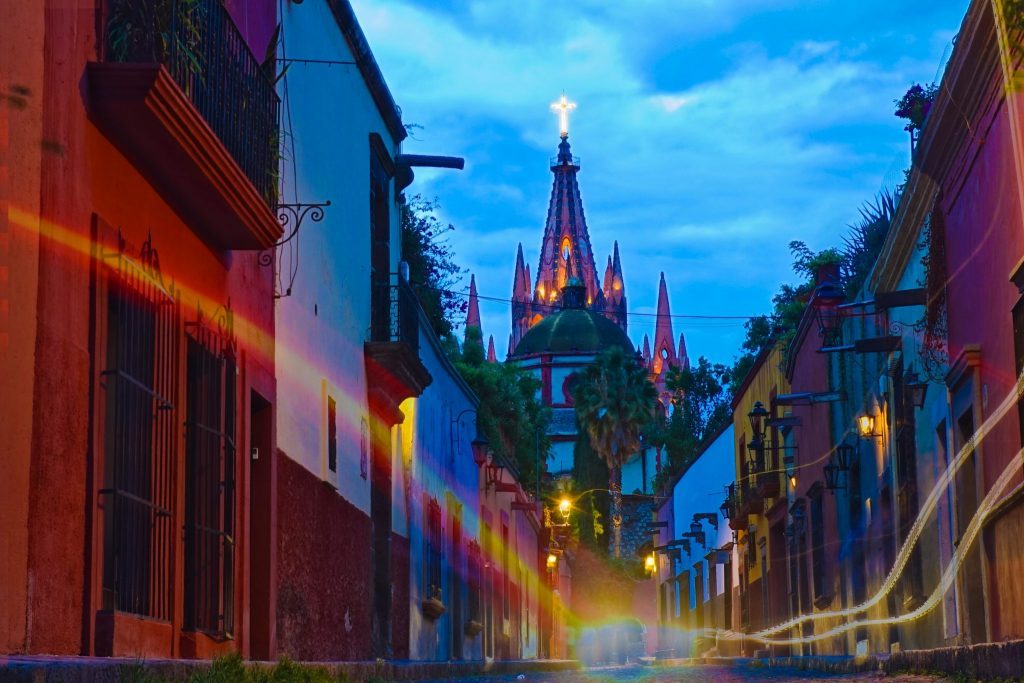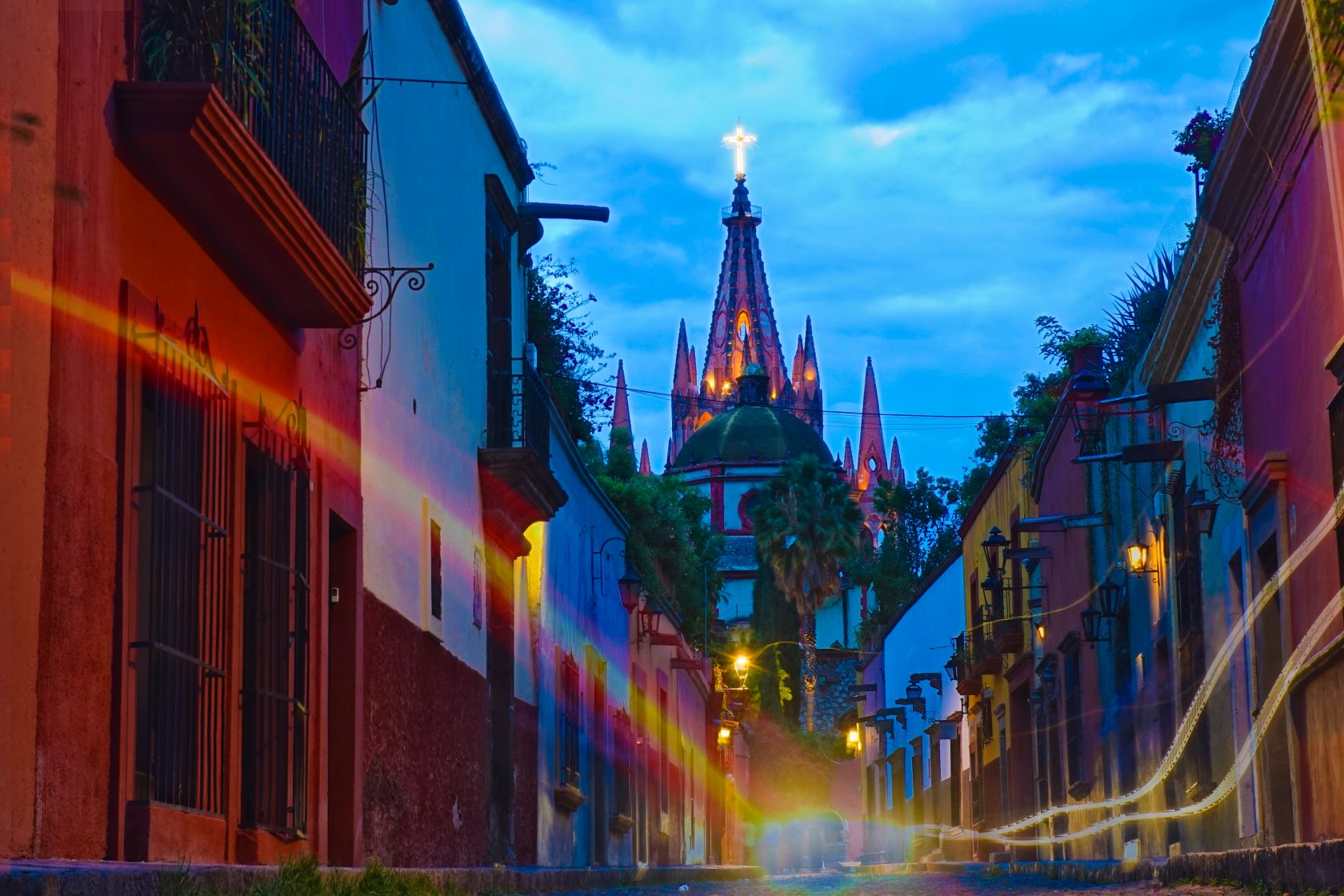 The natural landscape of Mexico is very diverse. You probably picture pristine beaches sitting on the gulf, but there are also jaw-dropping mountain views, calm inland lakes, and many more unique land and water features that are a must-see for any adventurous soul.
There are plenty of opportunities to enjoy water sports like boating, surfing, and swimming, but there are also many amazing hiking opportunities, and you can even opt to take an ATV through the rugged landscapes.
Whether you're visiting a small town or a big city, you'll find that Mexicans are very proud of their culture and will have so much to share with you. They are also very friendly and sweet, and learning a bit of Spanish to communicate with them will behoove you greatly throughout your travels there.
Don't be afraid to head off the beaten path and check out places that the locals like.
Although Mexico is a very vast country, you have a variety of options for getting from place to place as well. Flights within the country are relatively affordable, and you can also use the country's bus system, which is very reliable and an excellent option if you are on a budget.
While it's difficult to narrow down what to do when there's so much to offer, here are 10 of the best things to do while you're in Mexico.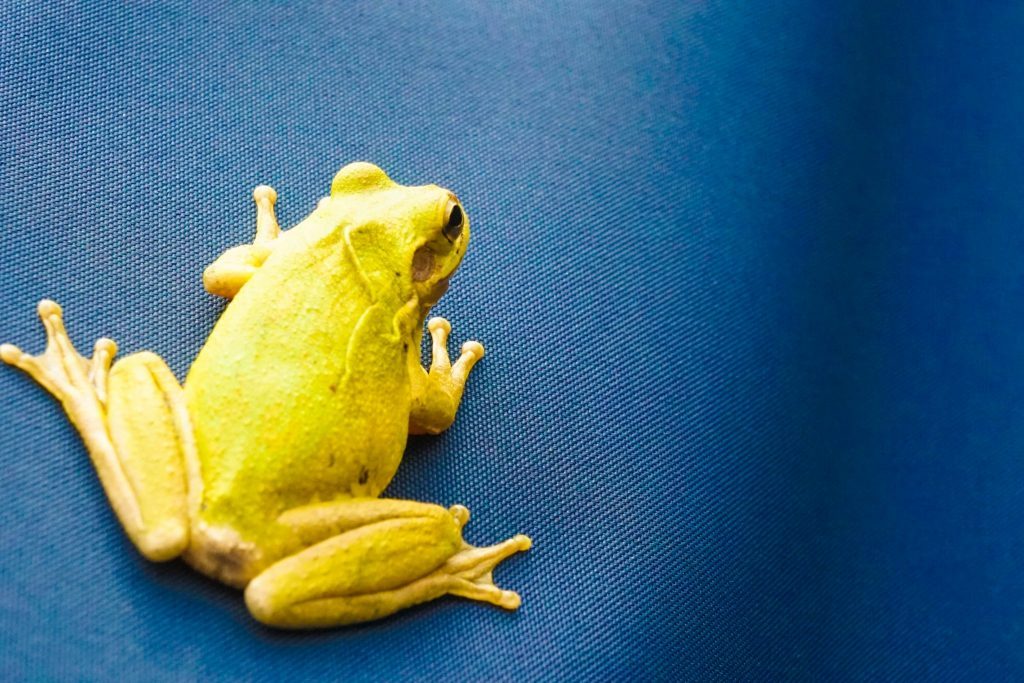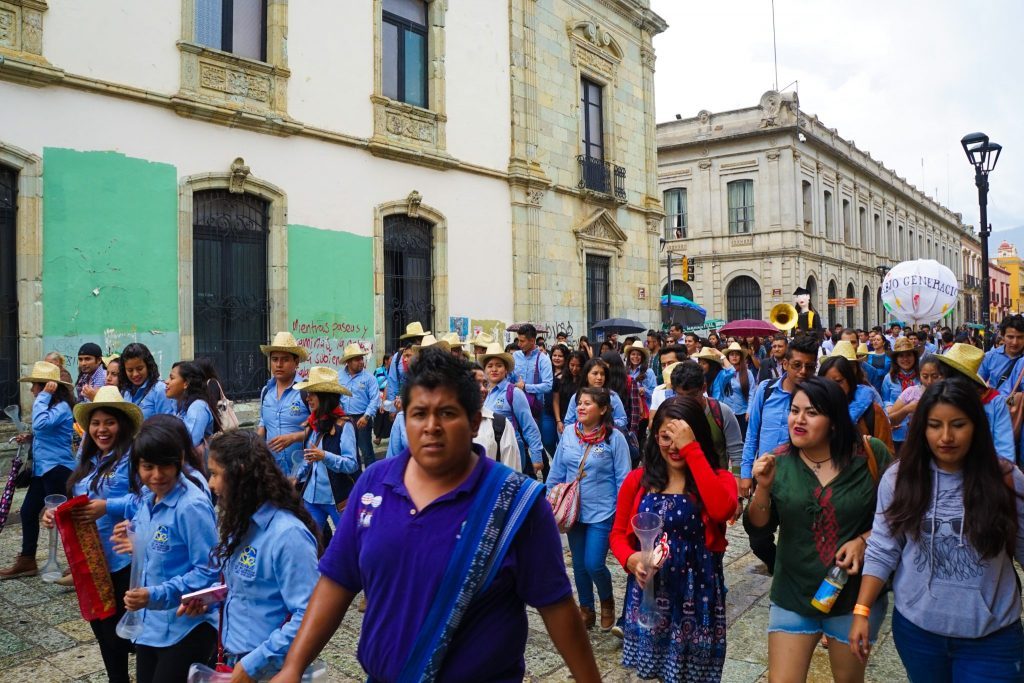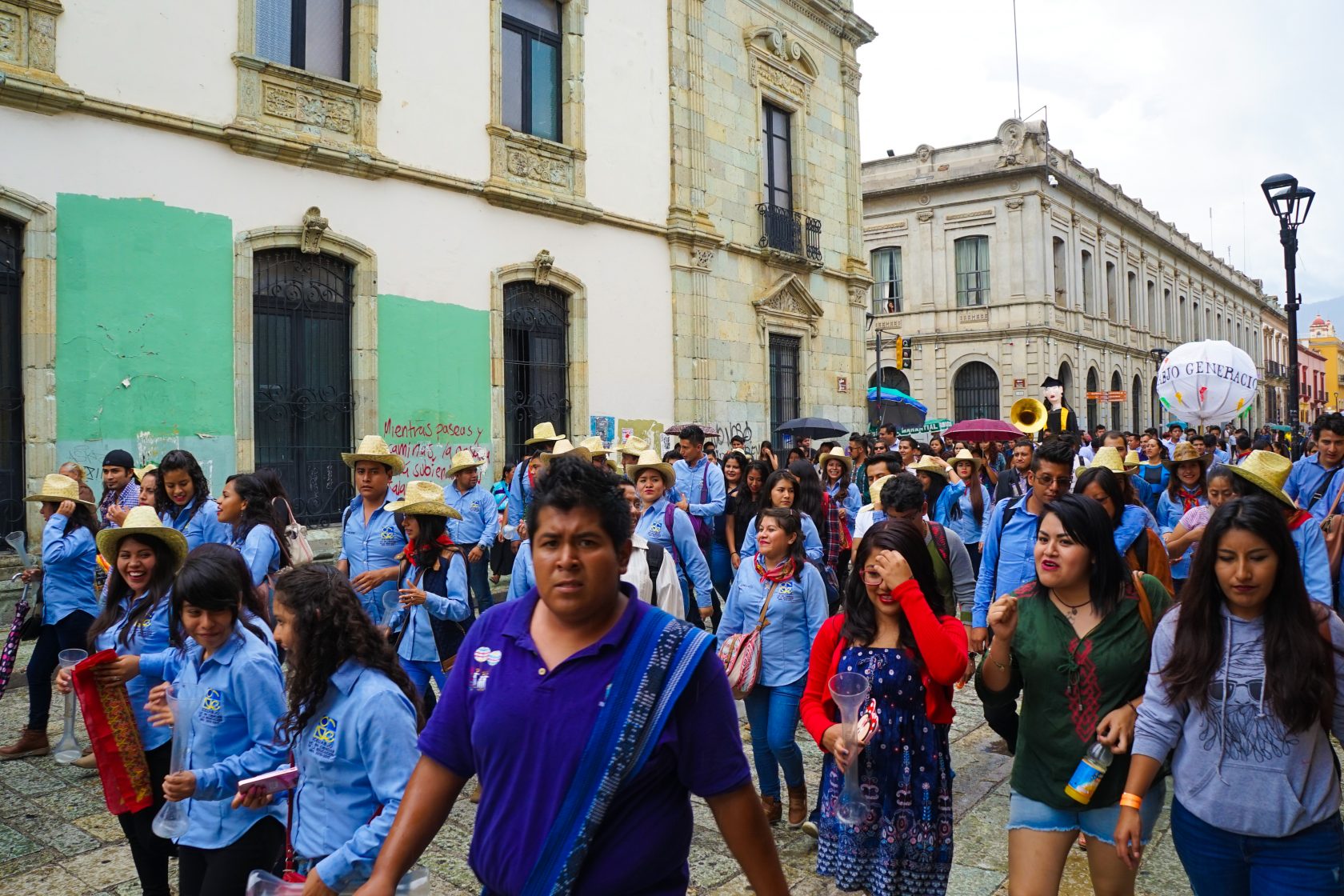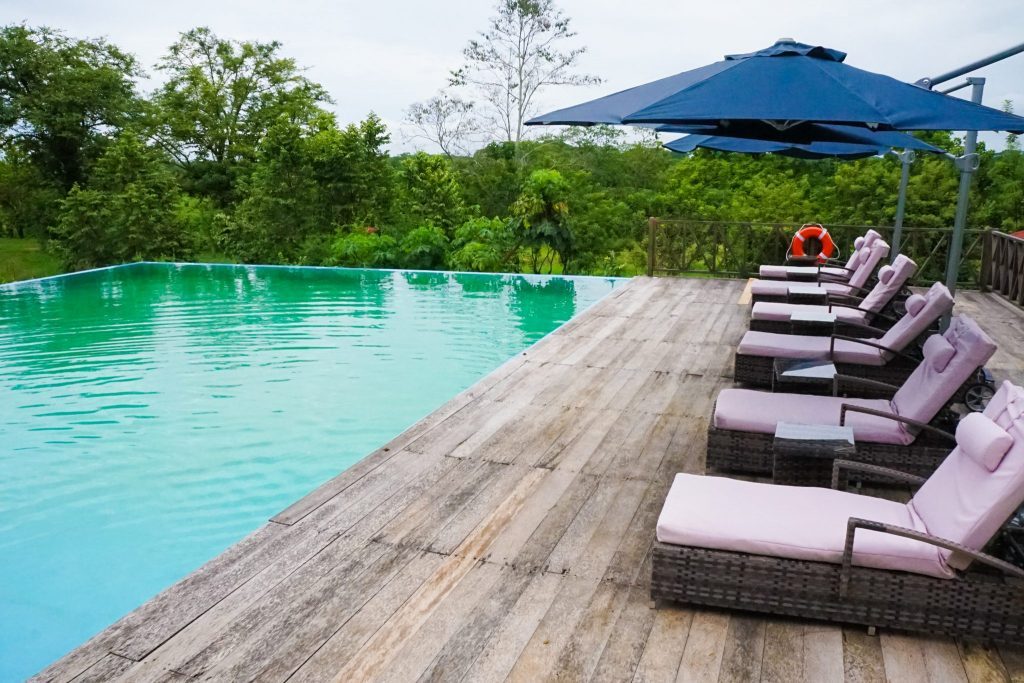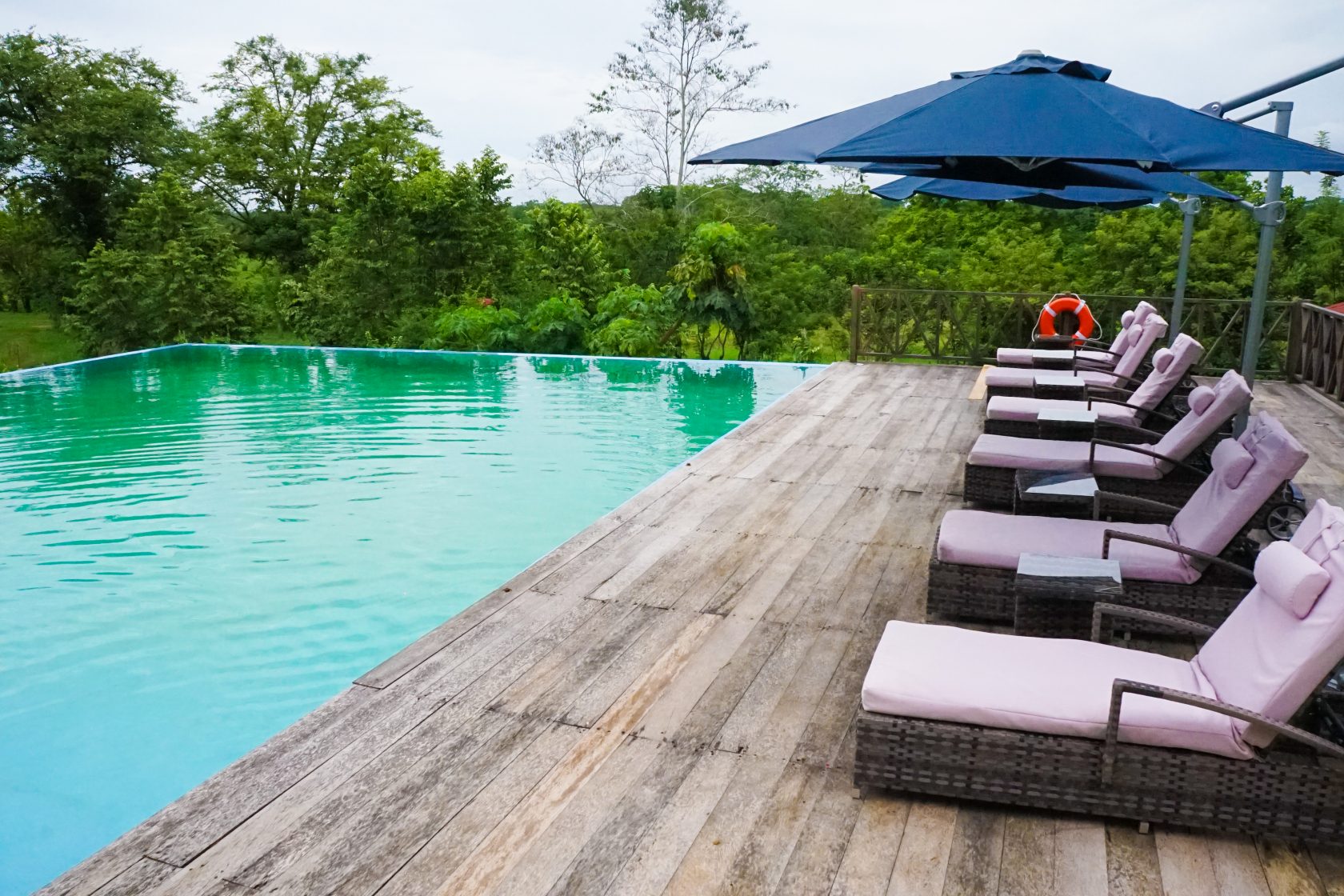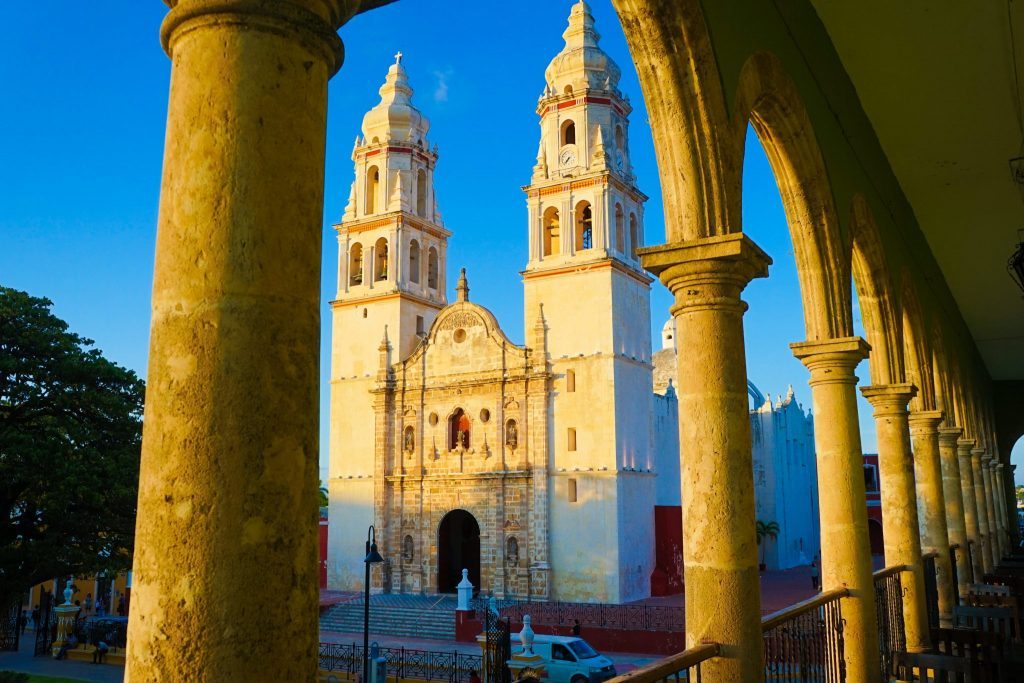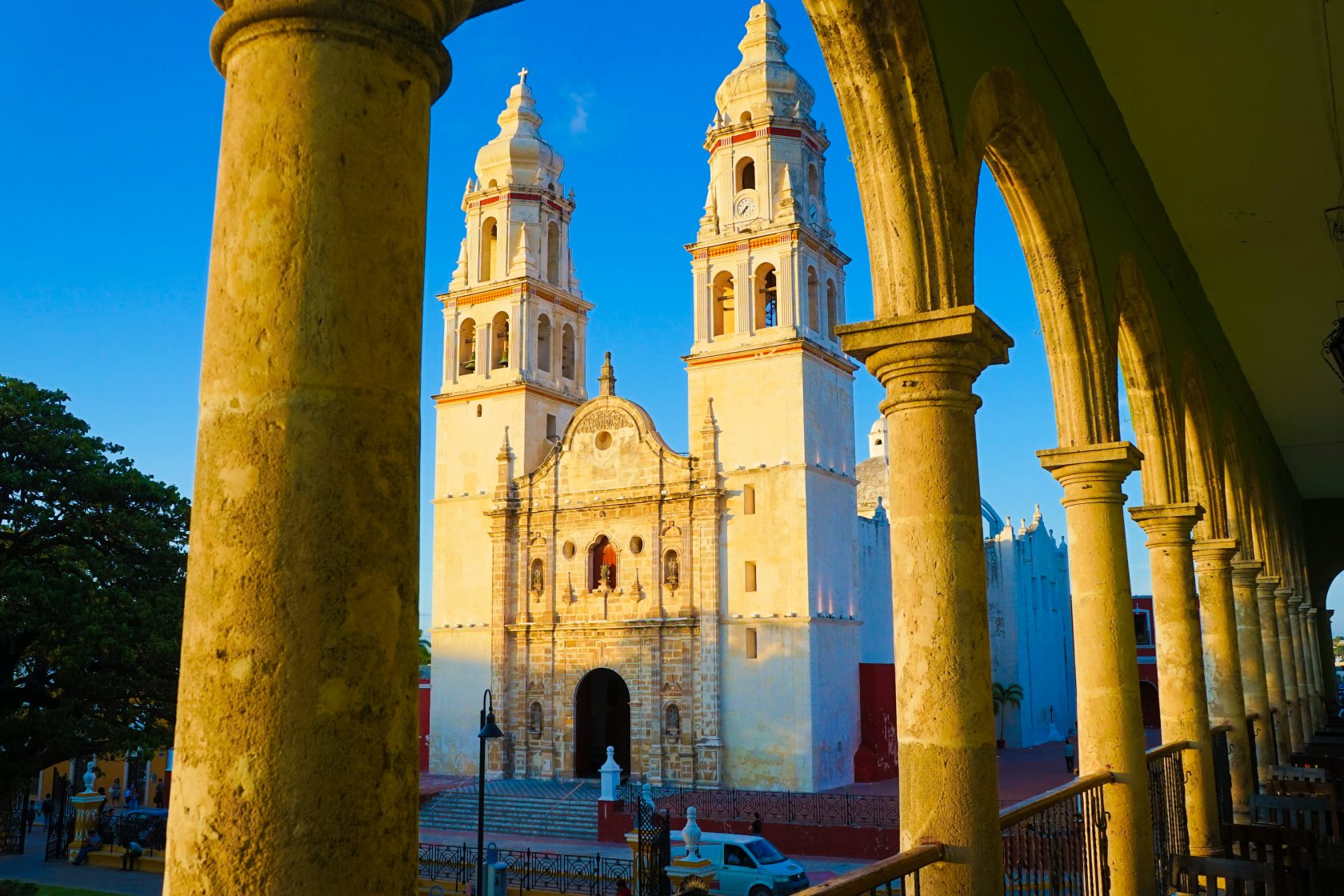 10 Incredible Things To Do In Mexico: A Taste Of Pure Vibrancy 🇲🇽
Tulum is a fast-growing beach town on the Maya Riviera in southern Mexico. It is home to some beautiful ruins as well as a very relaxed, laid-back culture, but what really makes Tulum such an incredible destination are the amount of water activities you can do there. If you just want to relax, you can sit on the beach and watch as the sun sets over the Caribbean.
However, if you're feeling more adventurous, there are so many exciting options worth exploring. One of the most unique attractions is snorkeling in the cenotes, which are beautiful natural sinkholes that make for a completely unique experience. If you're feeling particularly daring, Tulum also has optimal conditions for kitesurfing.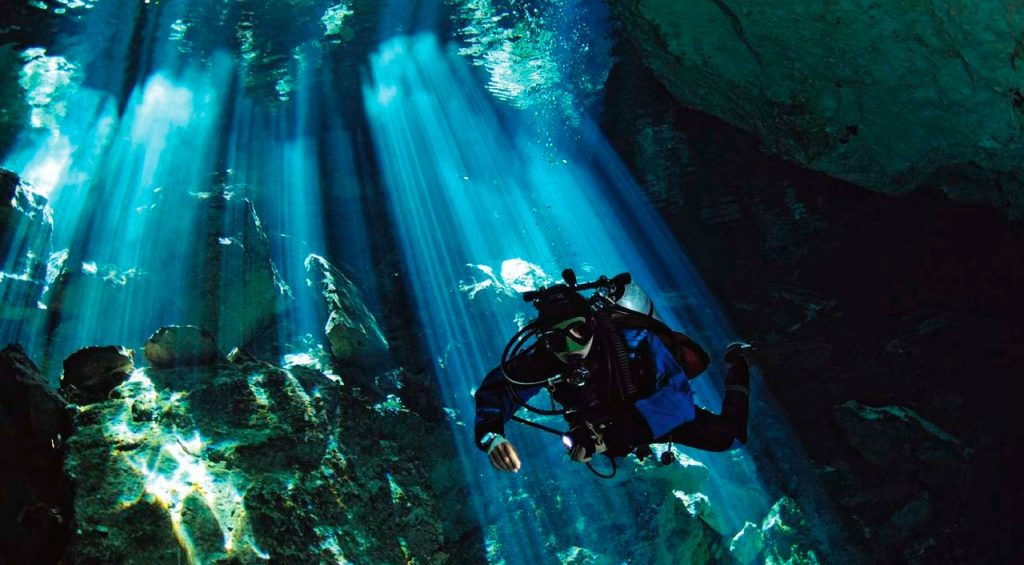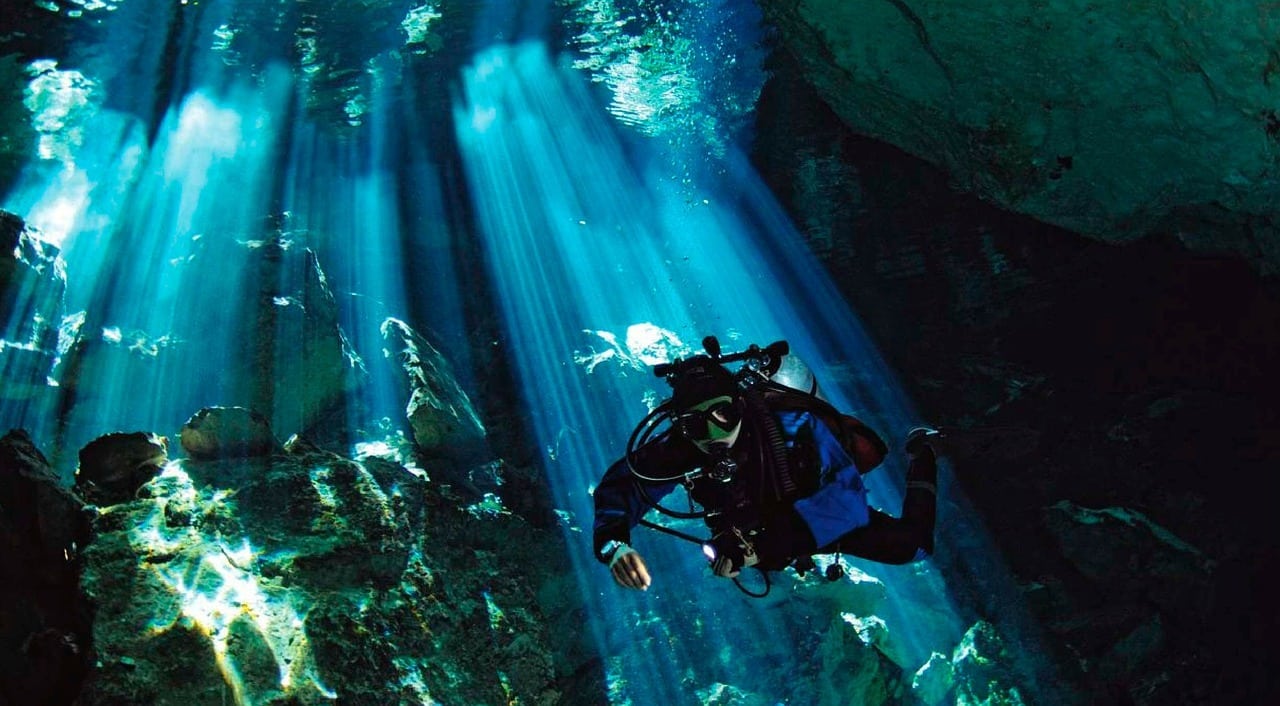 Cancun is known for being a major resort town, but there's so much more to it than that. In particular, Cancun offers an amazing opportunity to get up close and personal with whale sharks.
These beautiful animals are quite docile and happen to be endangered, so this is an experience that you truly shouldn't miss – there are actually only a few places in the world where it's possible to see them.
Whale shark season runs from May through September, and many companies offer guided whale shark tours for an optimal experience.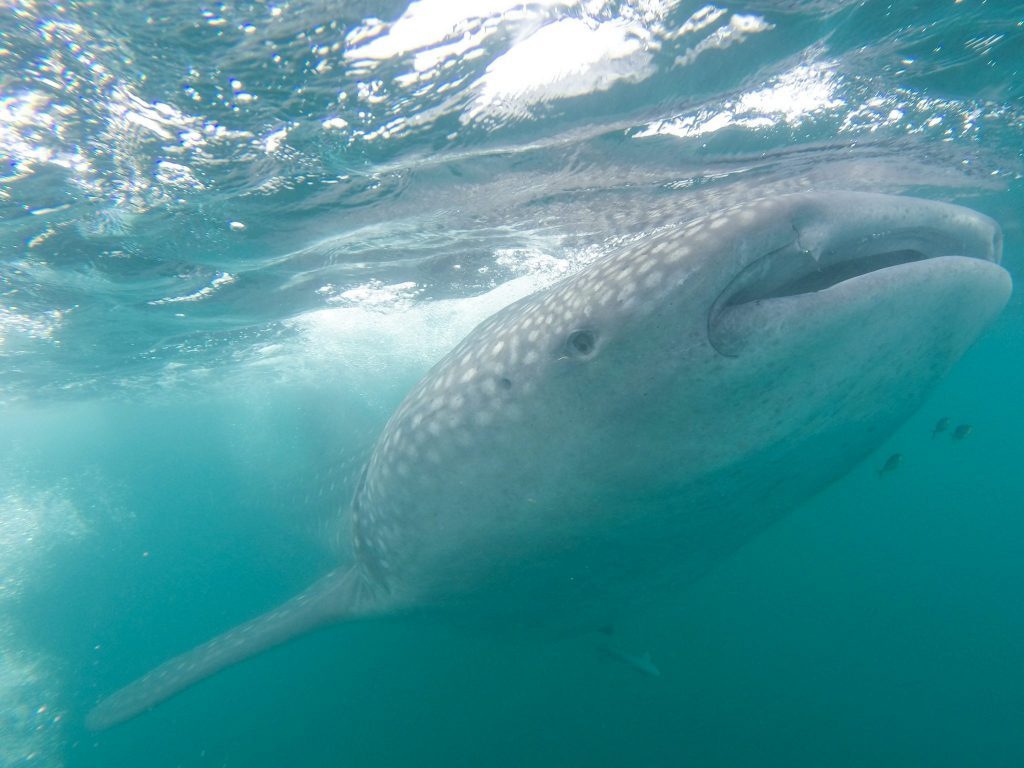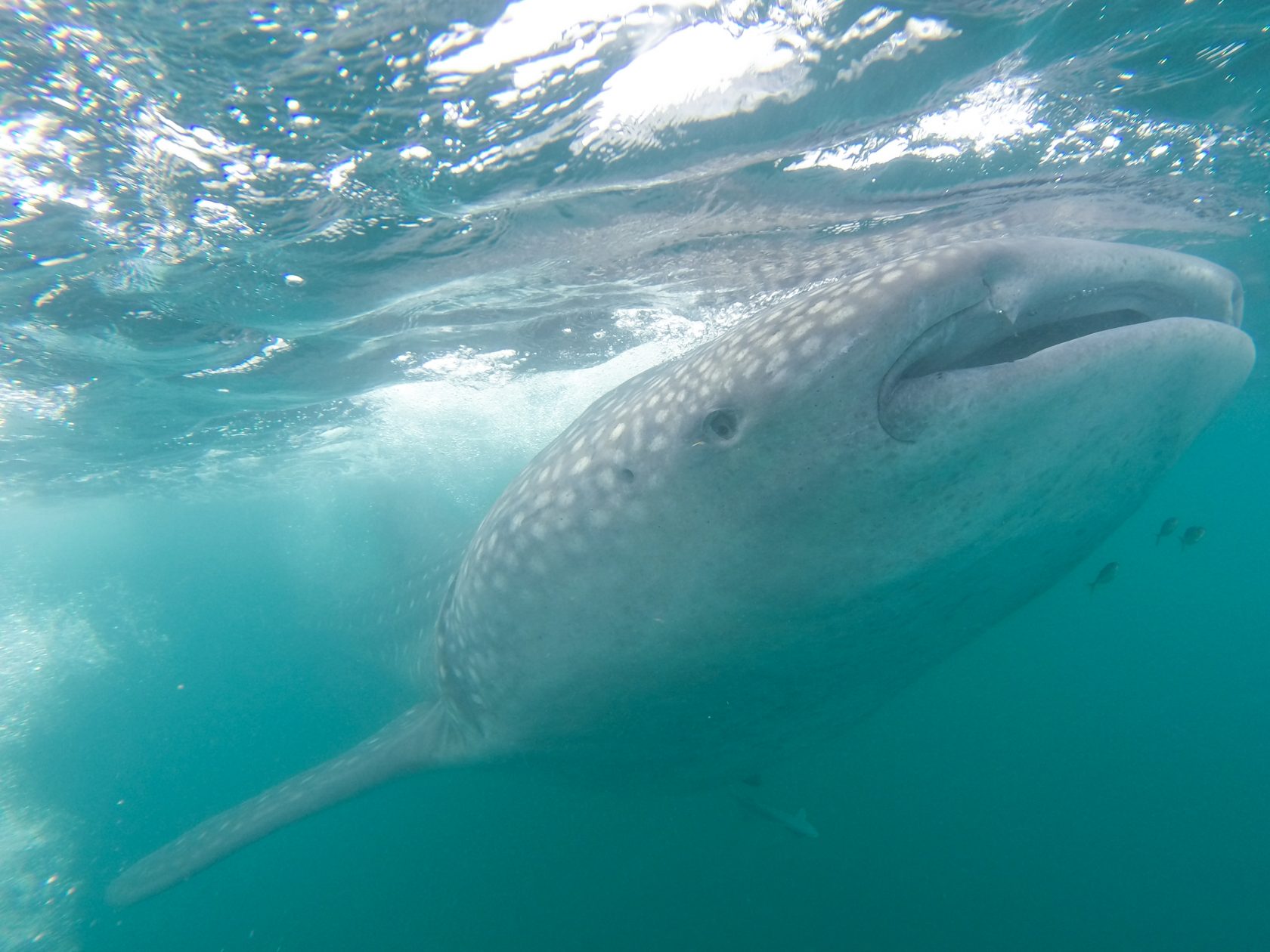 This beautiful historic ruin is located on the Yucatan Peninsula, and it's been designated a UNESCO World Heritage Site.
It's even considered to be one of the Seven Wonders of The World and is something that you have to see in person to appreciate the true grandeur of. Chichen Itza was a city built by the Mayans and the Toltec prior to the development of modern Hispanic civilization, and the El Castillo pyramid is the most iconic building.
This beautiful structure celebrates the Mayan calendar and is highly symbolic. There are many other historical sites worth seeing here as well, and if you want some guidance, there are many tour groups that will take you through it. However, you can save some money and explore Chichen Itza on your own by coming early in the morning, when it's not too crowded.
You can rent a car and drive or take a bus from nearby Valladoid.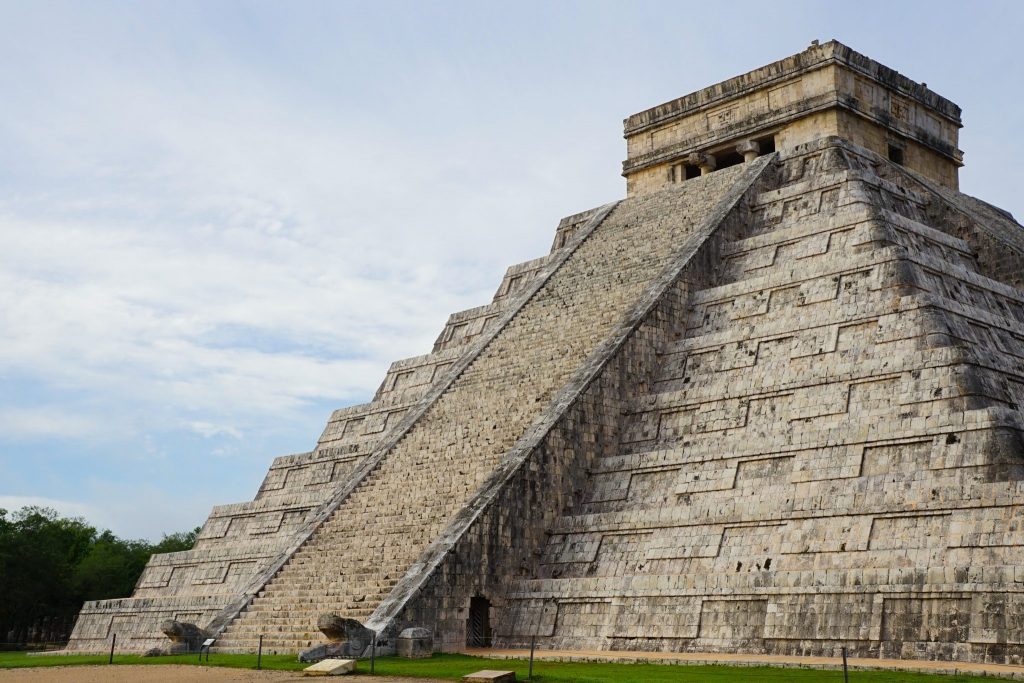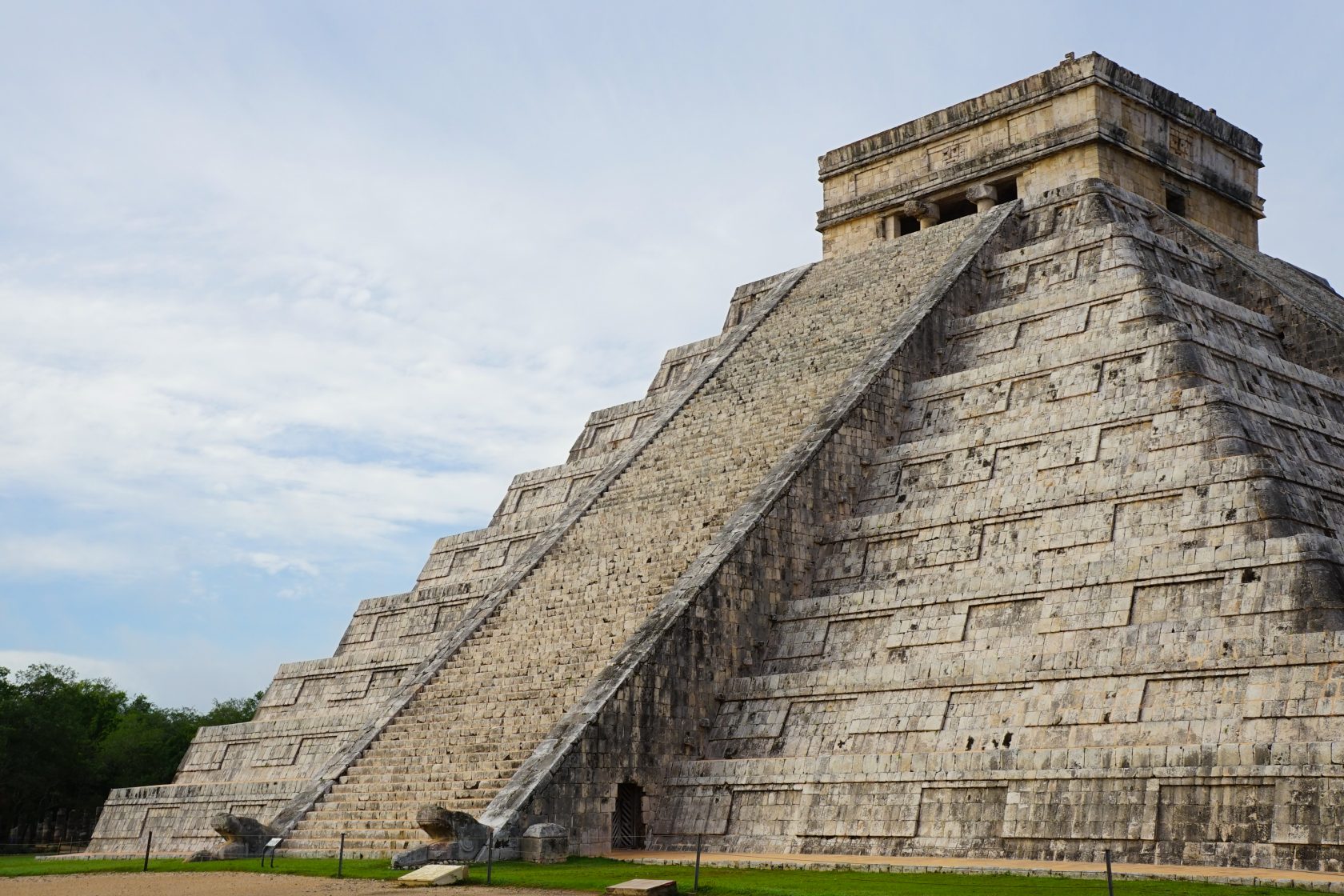 Campeche is a charming town located on the Yucatan Peninsula that is known for its rainbow facades and rich history.
The walled old town has been designated at UNESCO World Heritage Site, but there are also many modern attractions just outside of the city walls. Just wandering around the city will satisfy your craving for beautiful surroundings, but there are also notable museums where you can really dive into the city's rich history.
Campeche was also a target for pirates in the 17th century, and you can still take tours on an authentic pirate ship while you're visiting.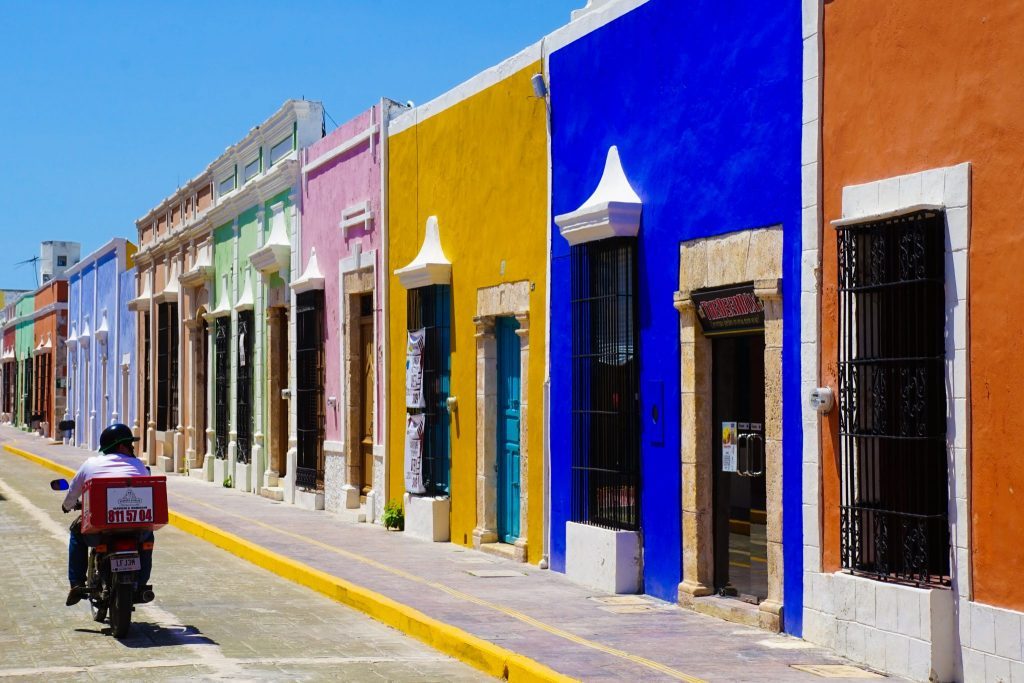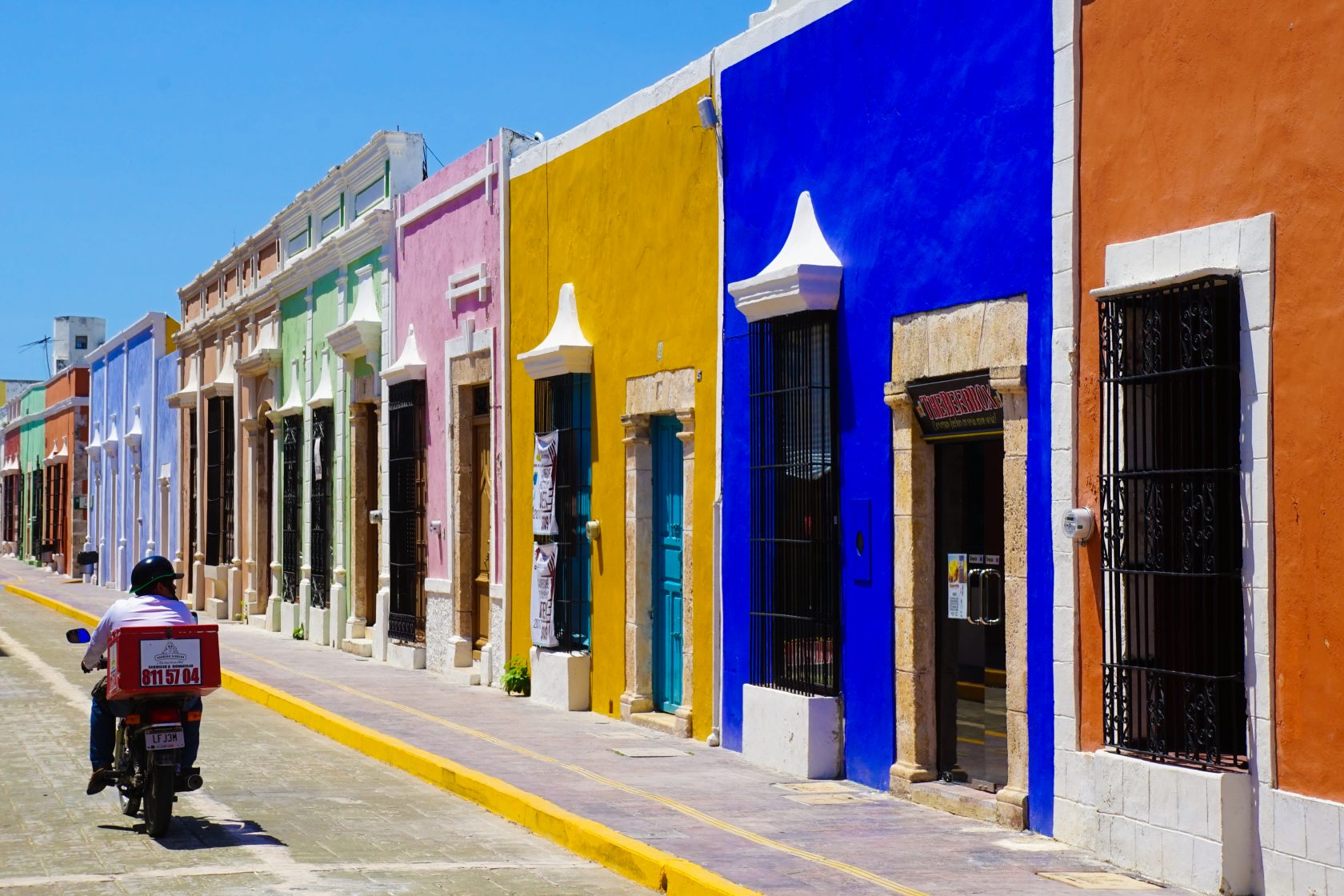 Palenque is an old Mayan city that is still home to some of their most exquisite and detailed architecture. The ruins have also been partially absorbed into the surrounding jungle, which is very lush and green. When visiting Palenque, you'll have the opportunity to hike through the jungle and see unique wildlife, and you'll also see dramatic waterfalls and and rivers.
Aluxes Ecoparque is an amazing place where you can see breathtaking animals like crocodiles and manatees. For a fully eco-friendly experience, stay at Winika Hotel and Resorts, which is very charming and intimate.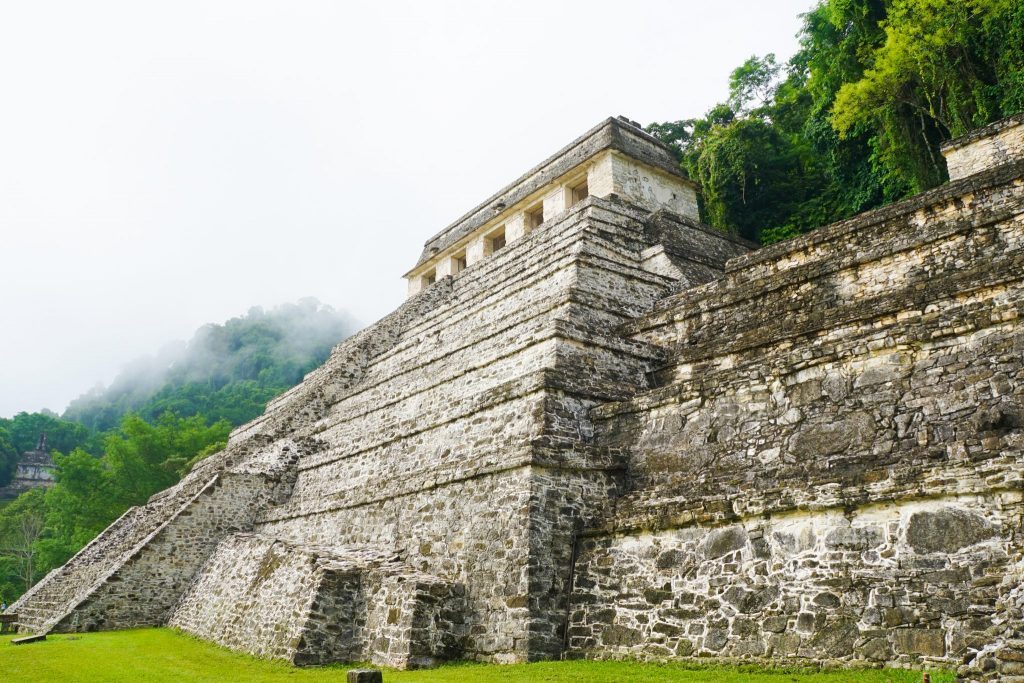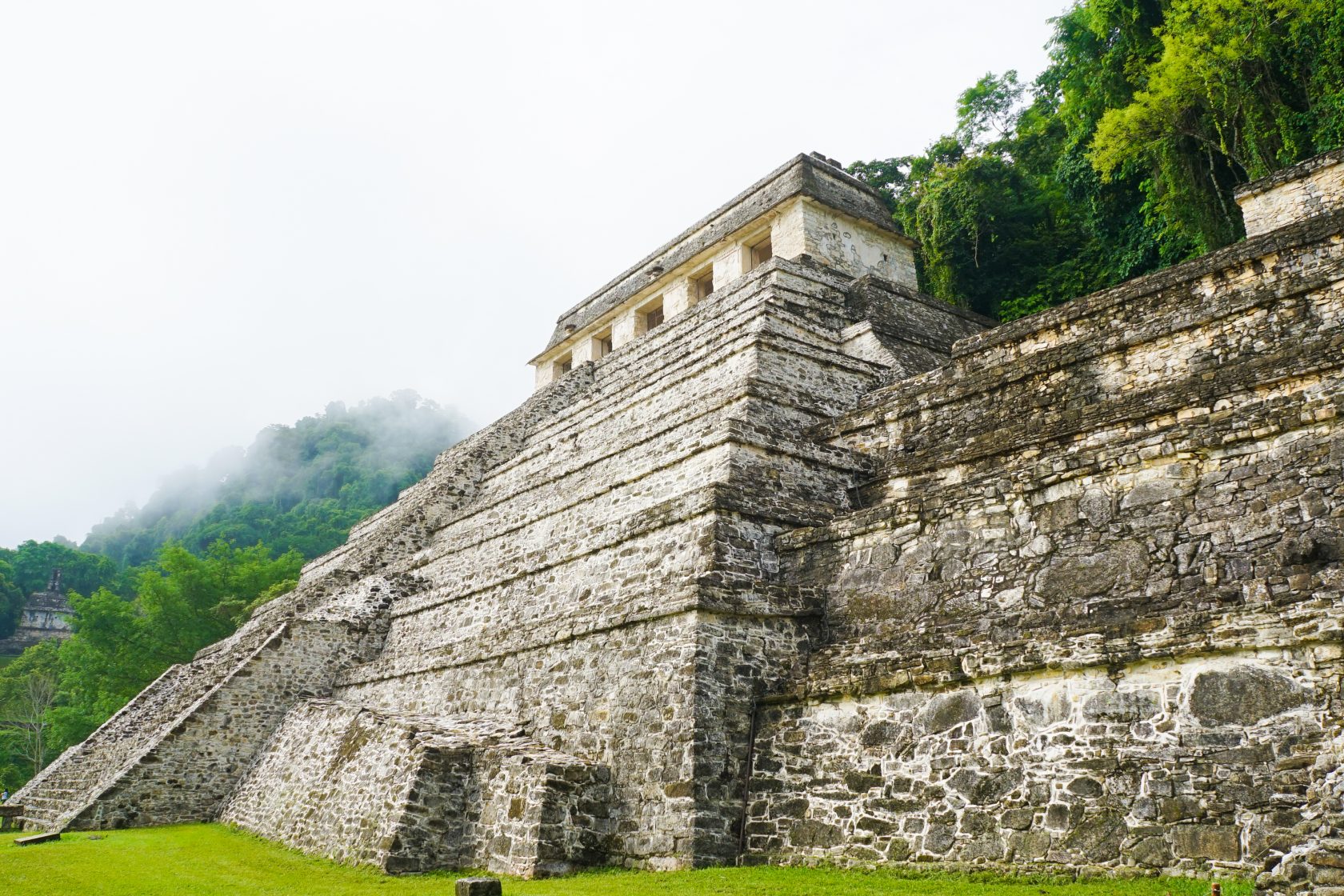 Oaxaca often gets overlooked for some of the bigger cities in Mexico, but it offers many of the same enticing attractions without the crowds. It's the perfect place to experience authentic Mexican culture while also seeing the charm that draws tourists to this incredible country.
Oaxaca is known for its burgeoning food scene, so be sure to check out some restaurants while you're here. You can also find beautiful architecture in the city's old churches, as well as a vibrant local art scene that's on display at the Museum of Contemporary Art as well as at many local galleries. There's also plenty of stunning street art that you'll notice as you wander through this vibrant town.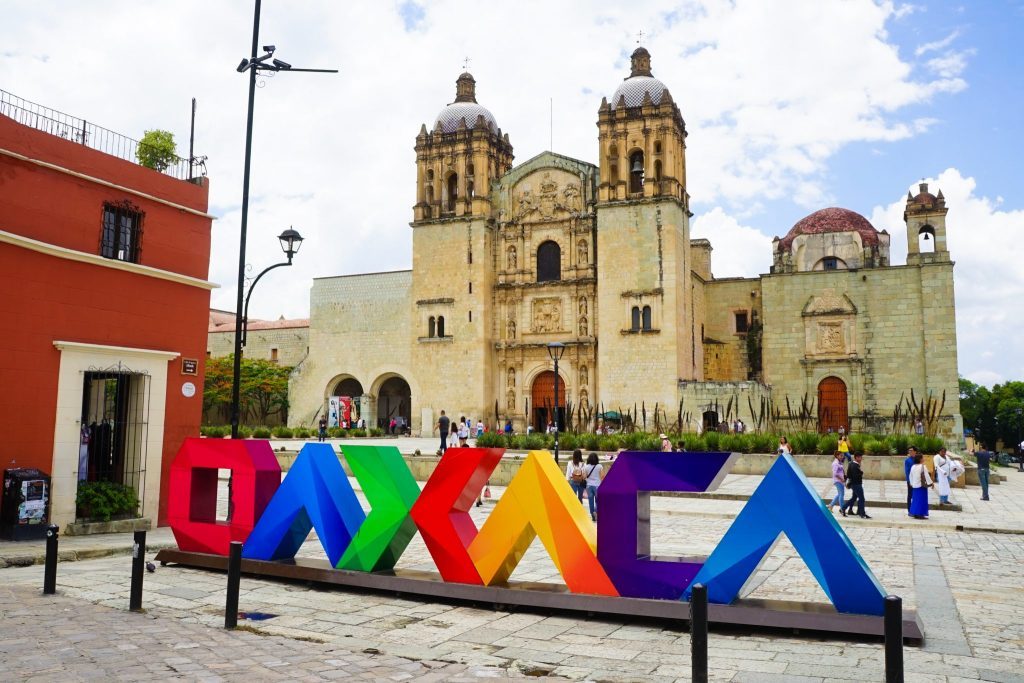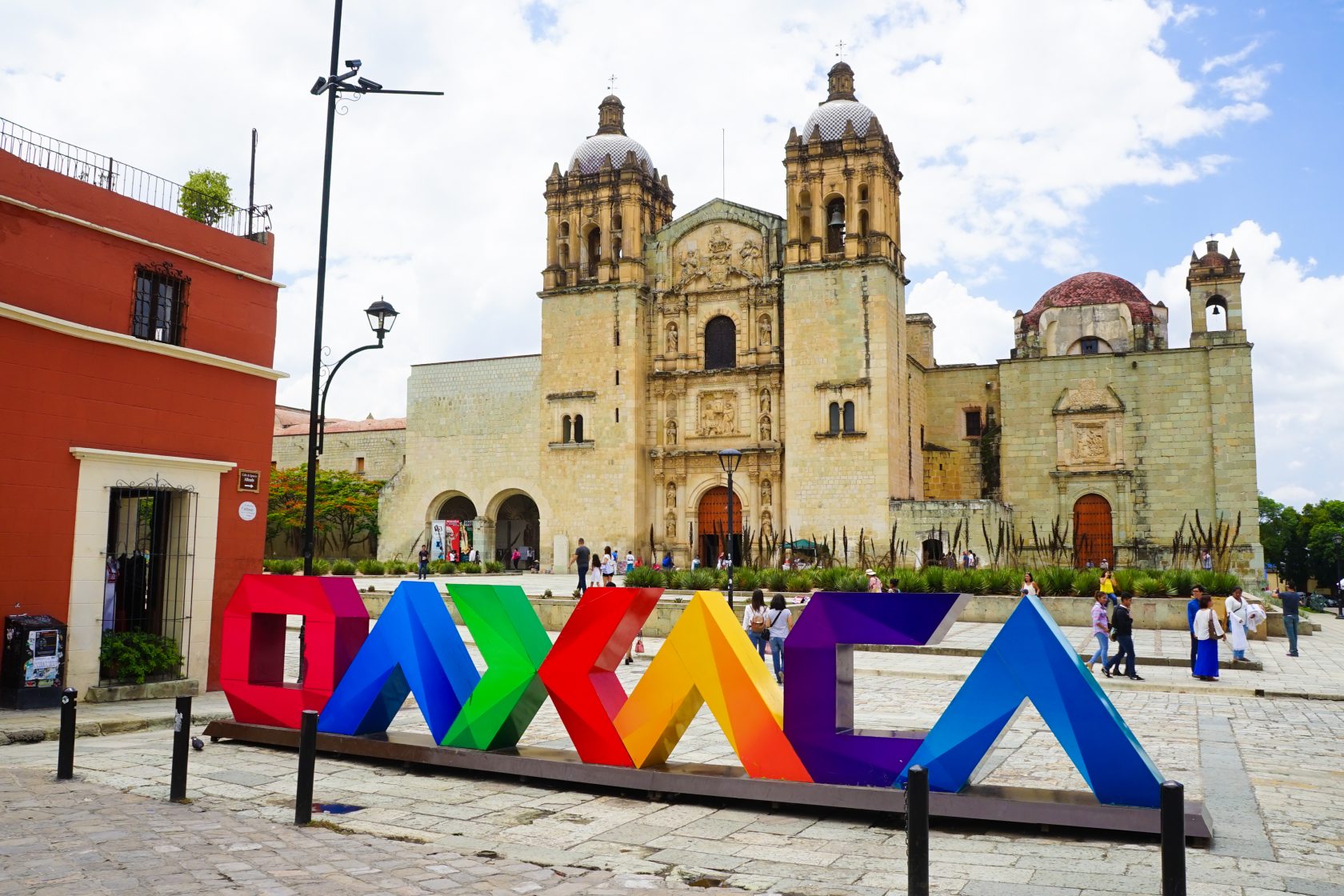 The Tehuacan-Cuicatlan Biosphere Reserve is a preserved area surrounded by four mountain ranges where you will find dramatic rugged landscapes as well as thousands of different cactus species. It is one of the most biodiverse landscapes in the entire world, and thus has recently been designated a UNESCO Heritage Site.
There are so many hiking opportunities in this area, perfect for the outdoor adventurer or just getting the perfect Instagram shot!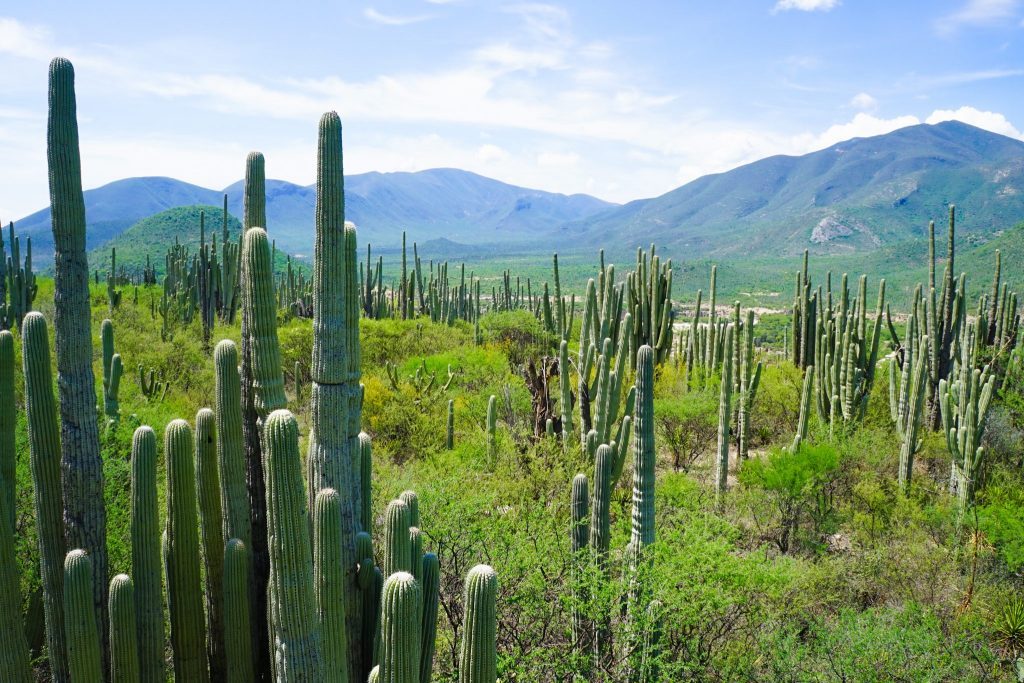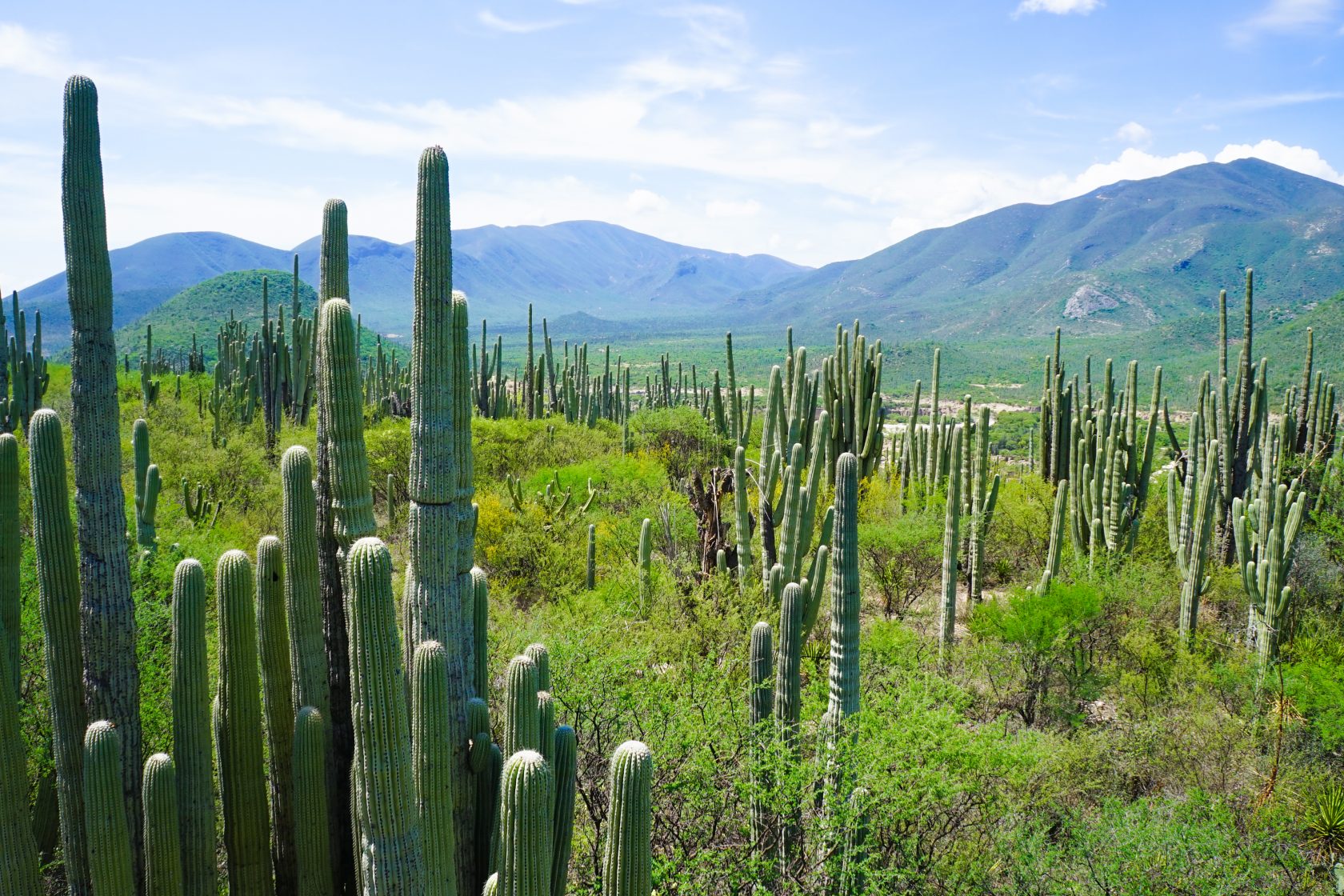 Mexico City is one of the largest cities in the world, and you could easily spend weeks here exploring all that this urban center has to offer. The food and scenery are both great, but something really notable and exciting about Mexico City is that it actually is home to more museums than any city in the world.
The Soumaya Museum, the Museo Frida Khalo, the Museum of Modern Art, the Mexican Museum, the Museum of Objects – the list goes on and on. The museums could easily keep you occupied for days, but world-class food and shopping, as well as proximity to nearby ruins of Teotihuacán are another huge draw.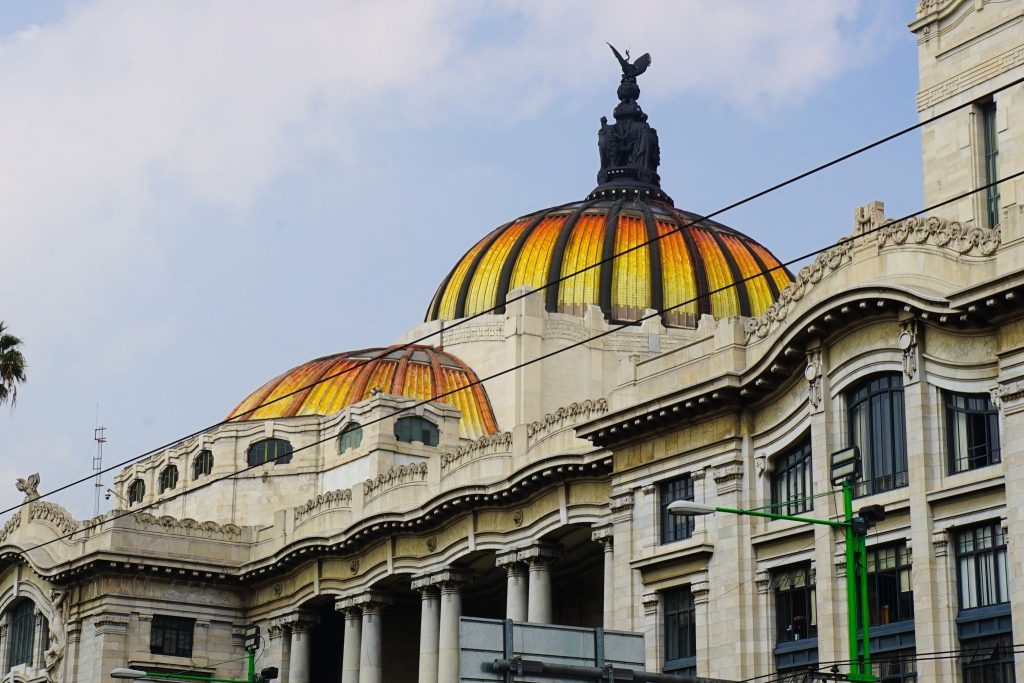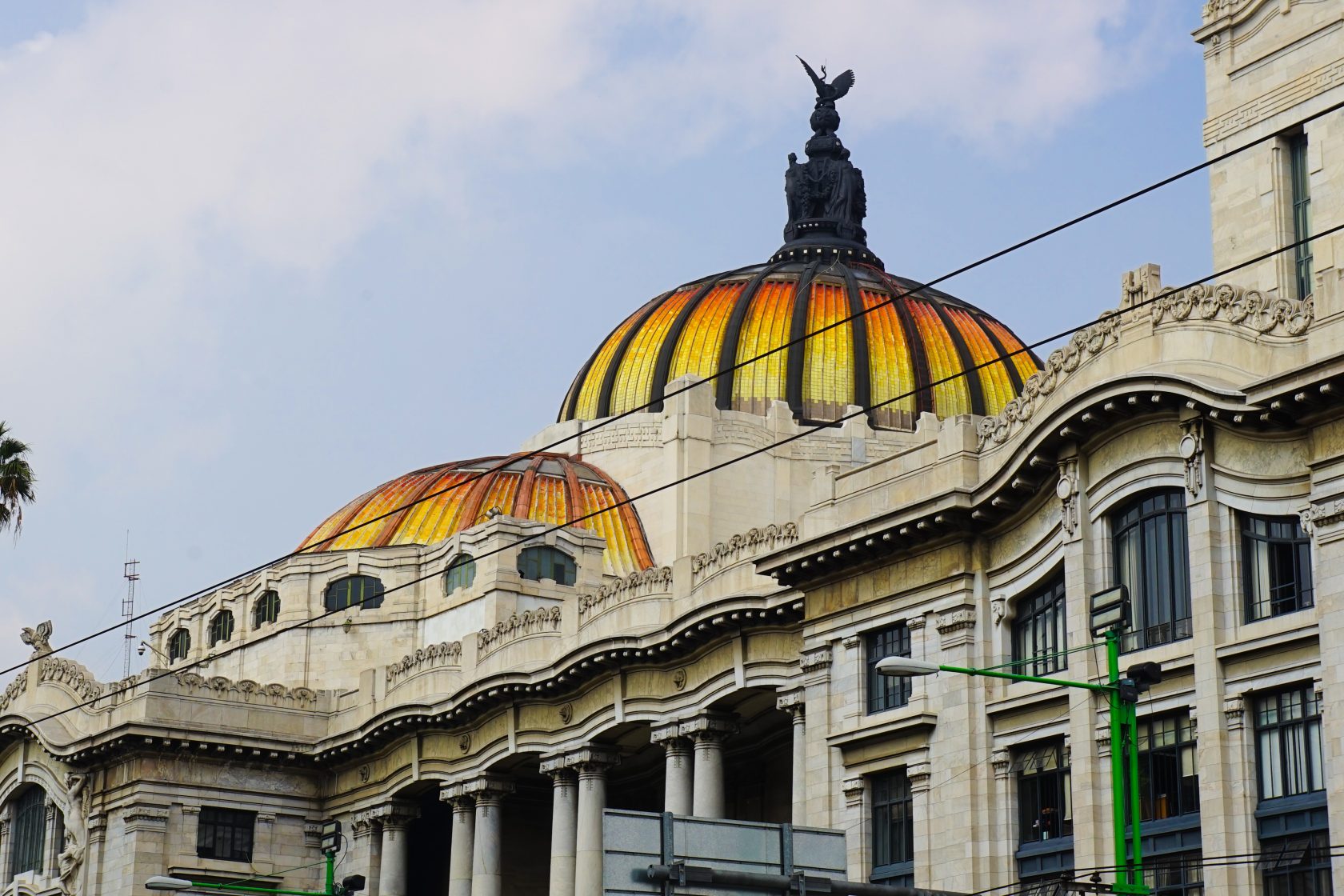 The Sierra Gorda Biosphere Reserve is another great place to take in the natural beauty of Mexico. It is completely different from the more touristy areas of Mexico, so it is great if you want a calmer experience that will give you a taste of authentic small-town life.
Not only are there beautiful forests to hike through and lush rivers to swim in, but there are also charming small towns located in this area where you can stay for a while and really get away from the stress of everyday life. For true natural drama, be sure to check out El Chuveje Waterfall as well as Sotano del Barro, a sinkhole full of rare birds. Sierra Gorda is also full of intricately designed historic mission buildings that you'll want to bring your camera for.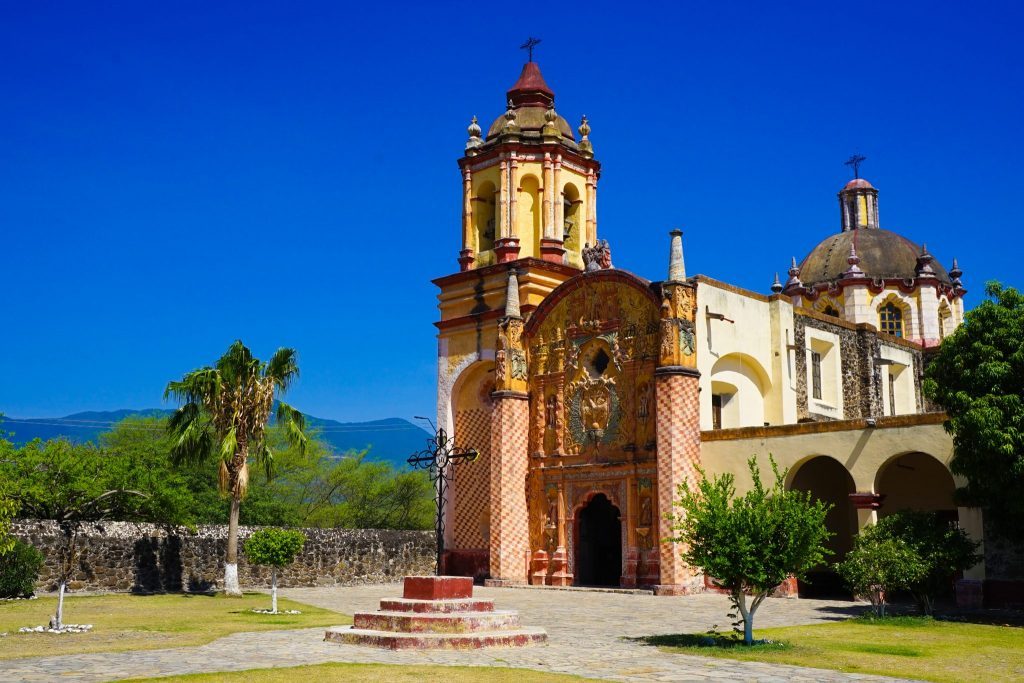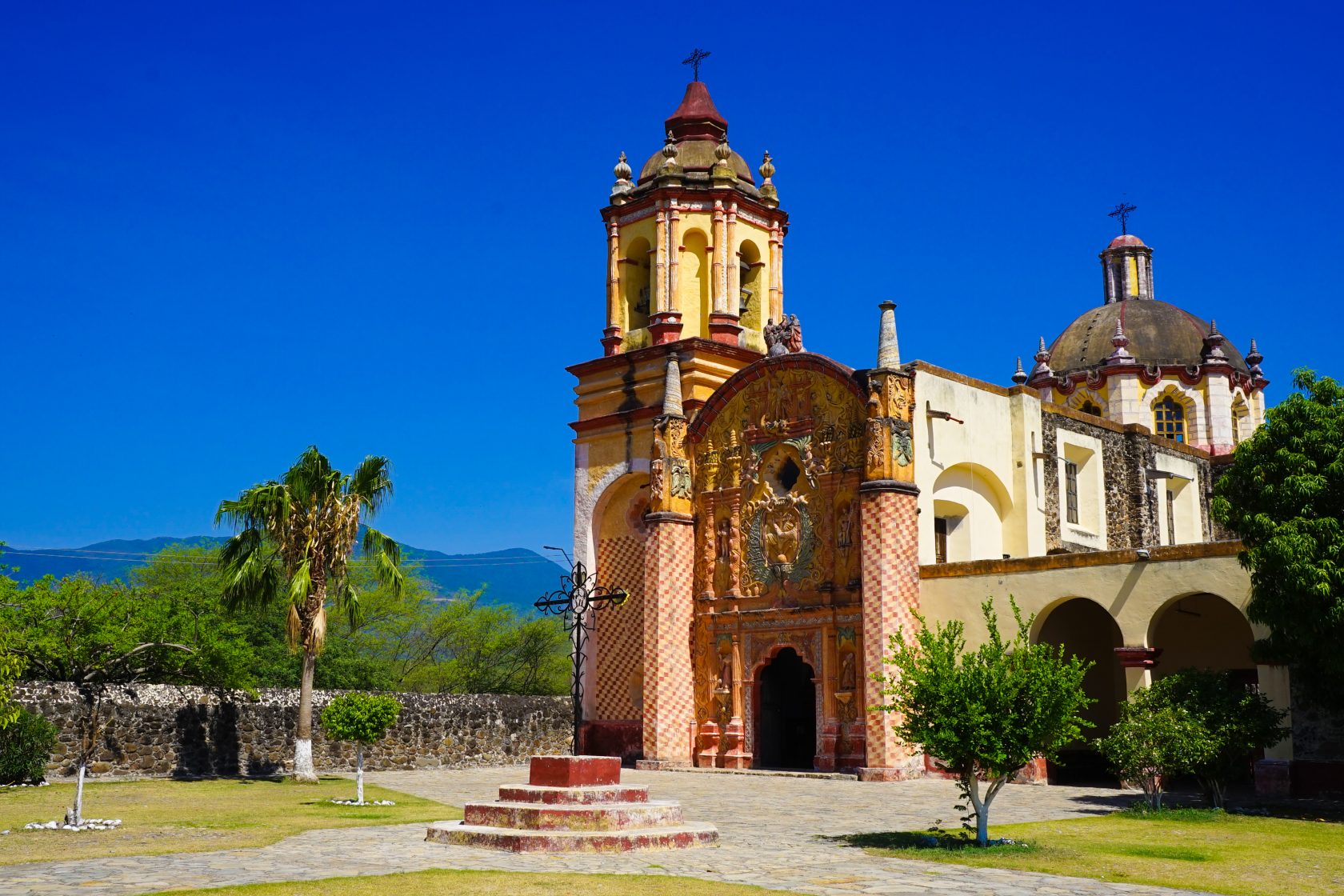 Located in central Mexico, this sweet city has a beautiful romanticism to it, with cobblestone streets and beautiful architecture. For tourists looking for a classy vacation destination, this is a great option, as there's plenty of fine dining available as well as intricately designed churches and beautiful art galleries to peruse.
You'll find plenty of beautiful bright colors as you walk through town, and there are many quaint but luxurious lodging options that offer total relaxation.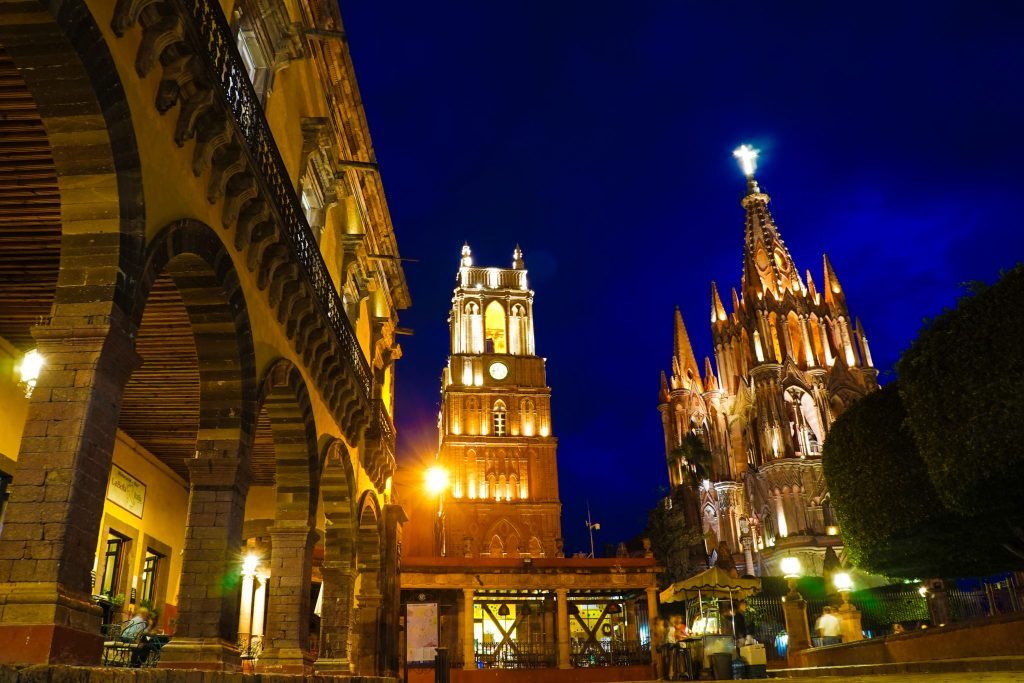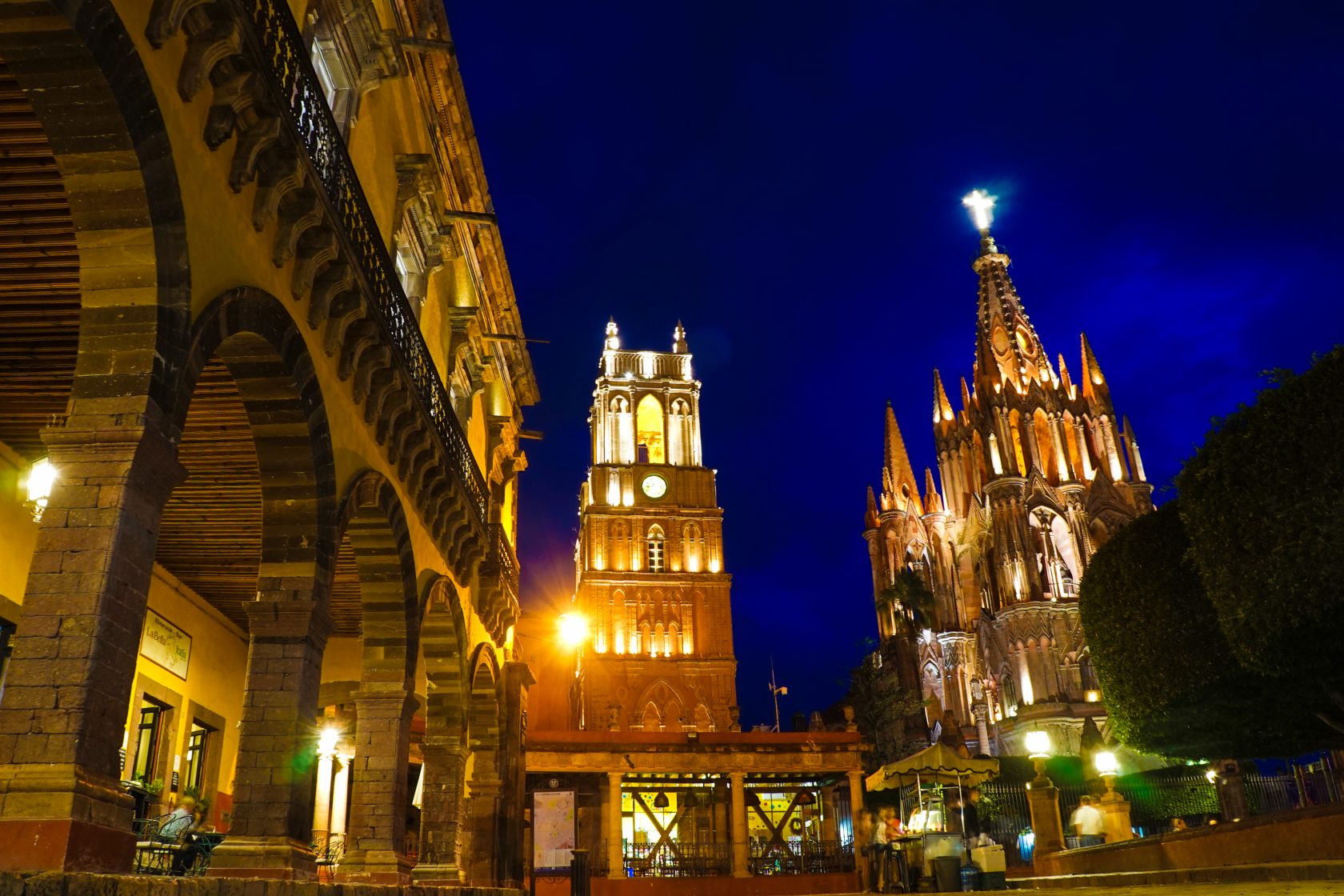 Further Things To Consider Before Any Adventure
Now you're all set and prepared to explore our big wide world, why not sort out everything else out all in one go? If necessary for your travel plans make sure you have brought proper travel insurance, protected your privacy by getting a secure VPN, compared all the top hotel booking sites to find just what you're after, reserved an unbeatable rental car price and - of course - booked the best flight deals!
Or maybe just forget it all and go for a last-minute cruise or effortless tour instead?
Many budget travelers (including me) indulge in worldwide airport lounge access, so we can experience luxury while still slumming it in economy. Naturally, we would never leave home without a more general travel guide since we couldn't possibly cover everything here!
Just add an adventurous attitude and plenty of smiles - they go a long way - and that about covers it all! Now go out, find your own path and don't forget to share your best inspiration stories with me on Facebook, Twitter, and Instagram...I'd love to hear from you!