Oaxaca City is easily one of the most vibrant and chronically overlooked cities we have ever visited – and is one place in Mexico you will not want to miss!
Boasting an authentic mix of new-age artisans, indigenous traditions, colonial architecture, and a booming gastronomical scene, Oaxaca City is an intoxicating, chaotic and utterly unique destination that offers something for everyone in Oaxaca City.
Mexico City, Guadalajara, Tulum — watch out. Oaxaca is coming for you!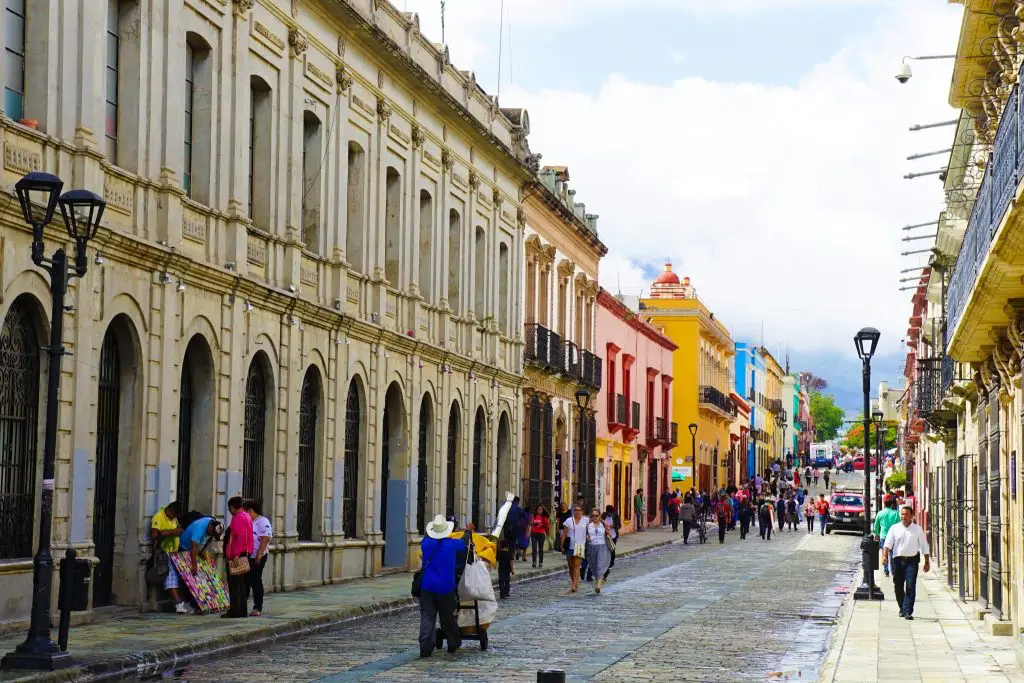 On first sight, the tree-shaded streets and slow-pace of life suggest a typically sleepy mid-sized Mexican town- but just spend a little time, and you'll discover just how deceiving looks can be. Brightly colored fiestas randomly take over the streets here almost every day, and the three C's of culture, cuisine, and creativity creep into every facet of life.
Almost as colorful as Campeche, I'd say … almost.
Visit Oaxaca City and discover not only culinary delights, world-class museums, and bewitching market but take your time and explore the famed mountain-flanked Oaxaca valley, home to two cultural UNESCO World Heritage Sites in Mexico, vibrant local artist communities, hiking, biking, natural wonders and more…
The list of things to do in Oaxaca City is extensive and never-ending, but here is my take on the 15 best things to see when you visit Oaxaca!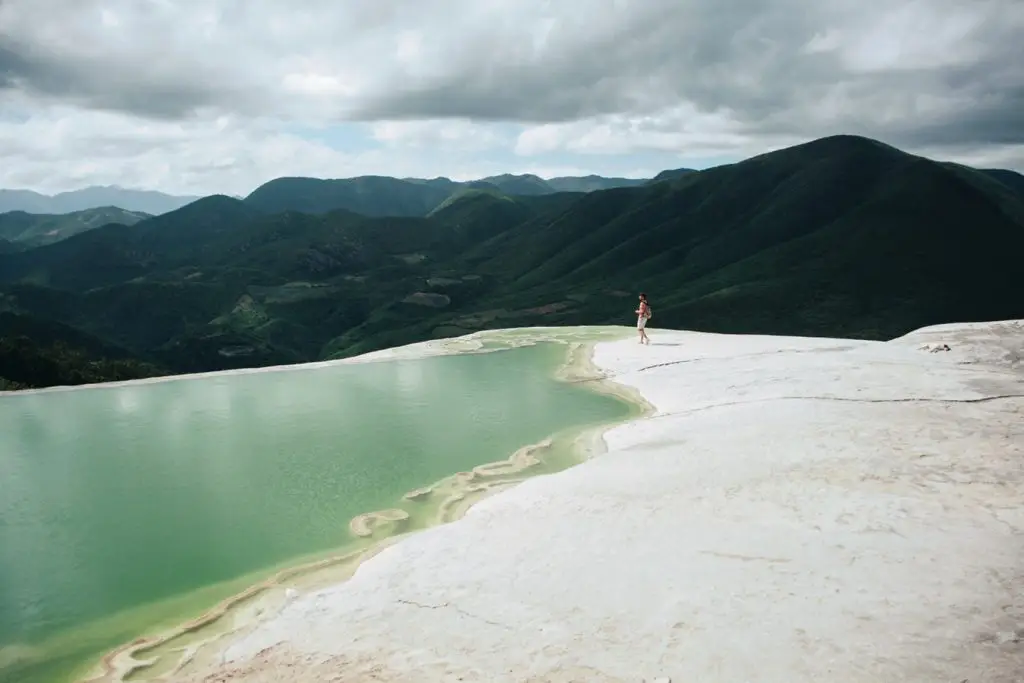 15 Fun Cultural, Culinary, And Creative Things To Do in Oaxaca City! 🇲🇽
1. Indulge in The Oaxaca City Food Scene – Mexico's Newest Foodie City!
The question of where to eat Oaxaca City has never been easier, and its explosive food scene – with a uniquely modern take on indigenous and colonial ingredients – has made it just that much harder.
You cannot walk more than a few meters in Oaxaca City, without your mouth watering at a quiet Taquería or high-end rooftop restaurant serving cuisine that would be just as at home in luxurious Manhattan.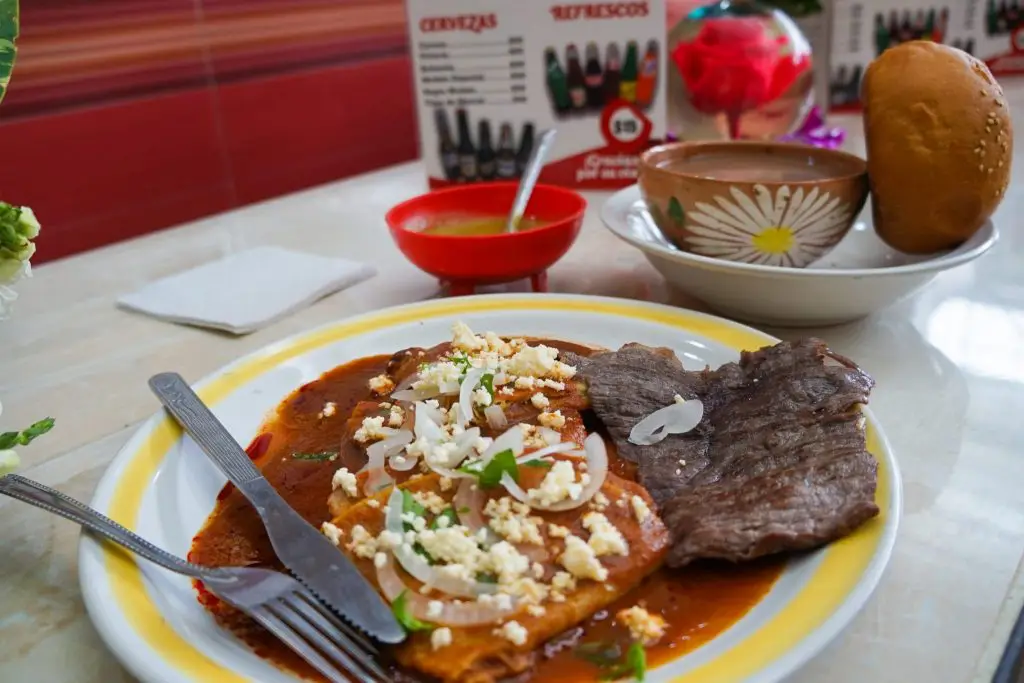 Take yourself on your very own Oaxaca food tour as your peruse the street and discover the best restaurants in Oaxaca Mexico for yourself. Or if you need some help, check Cafe Brujula for a relaxed specialty roasted coffee-house, Catedral for Oaxacan fine-dining fusion cuisine, or La Florecita for high-flavor Mexican work food.
Things change quickly; however, so please let us know the highlights of your Oaxaca culinary vacation or check out this in-depth Oaxaca food guide for more information.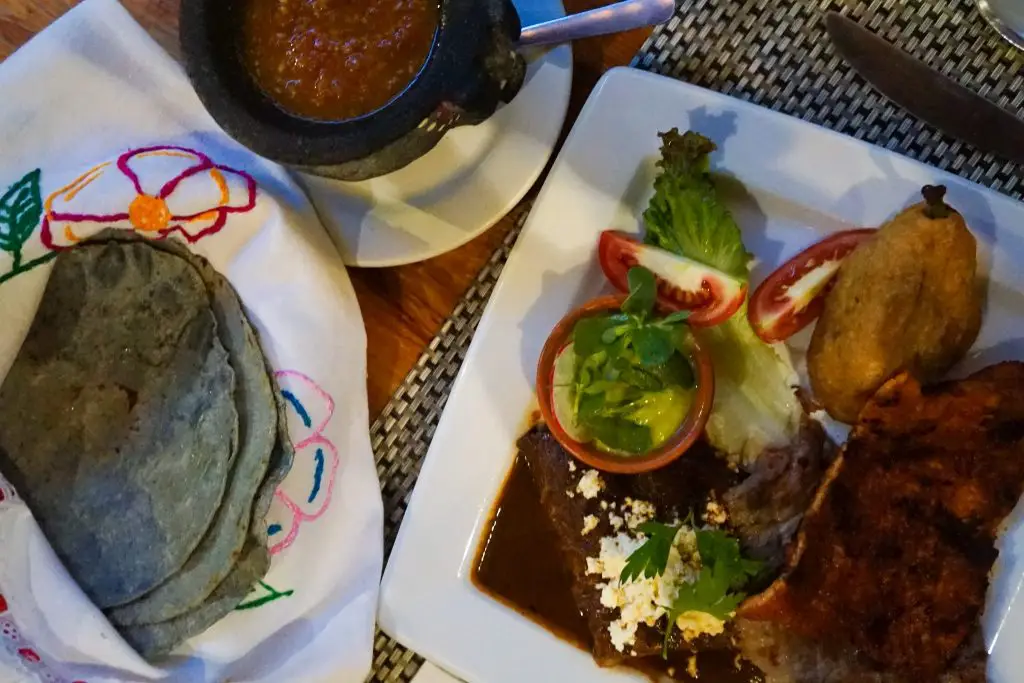 2. Stand In Awe At Ancient Ruins Of Monte Alban High Above Oaxaca City Mexico!
I'm not sure what's more impressive – The pyramids, temples, carving, and palaces that were completed over the 1,500 years this city was occupied …. or the fact that it quite literally is carved right out of a solid mountain!!
Yes, Monte Alban – part of the Historic Centre of Oaxaca and Archaeological Site of Monte Albán UNESCO Site – does not disappoint! At Monte Alban, many human-made terraces replaced the natural unevenness of the mountain and up rose a newly sacred topography of pyramids, temples, and more.
An incredible and powerful place made all the most beautiful by that big blue sky!!!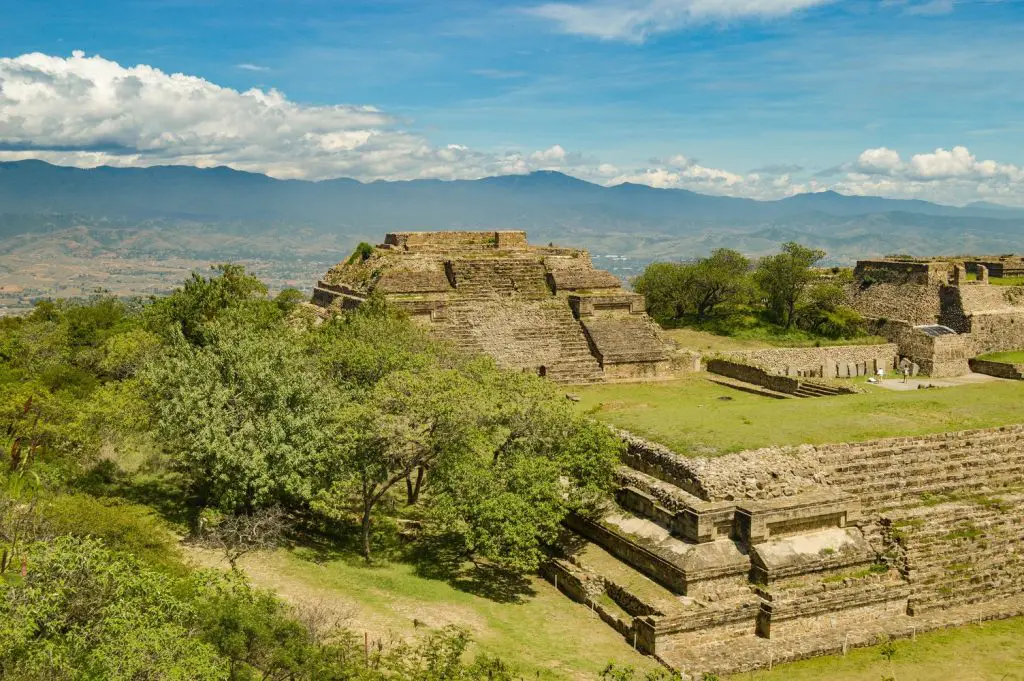 The best way to get here is the Monte Alban Shuttles that leave every hour on the half-hour in a small well-signposted shop next to Hotel Rivera de Angel, and the Monte Alban Shuttle costs 55 pesos. It takes 4 hours, including 30 minutes to travel each way, which is the perfect amount of time – though you can likely negotiate longer if needed.
The Monte Alban Shuttle tickets are also sold throughout the city, but since there is no need to book in advance, it is best to just go directly for the best price. There are no direct public buses to Monte Alban currently, and it is a long walk from the nearest stop (over one hour uphill).
A taxi to Monte Alban could be a good option for a group costing around $300-$400 pesos return, including waiting time and can be organized through most Oaxaca City accommodation.
If you would like a guide and are relativity fluent in Spanish many Oaxaca City Tours also include Monte Alban as a stop.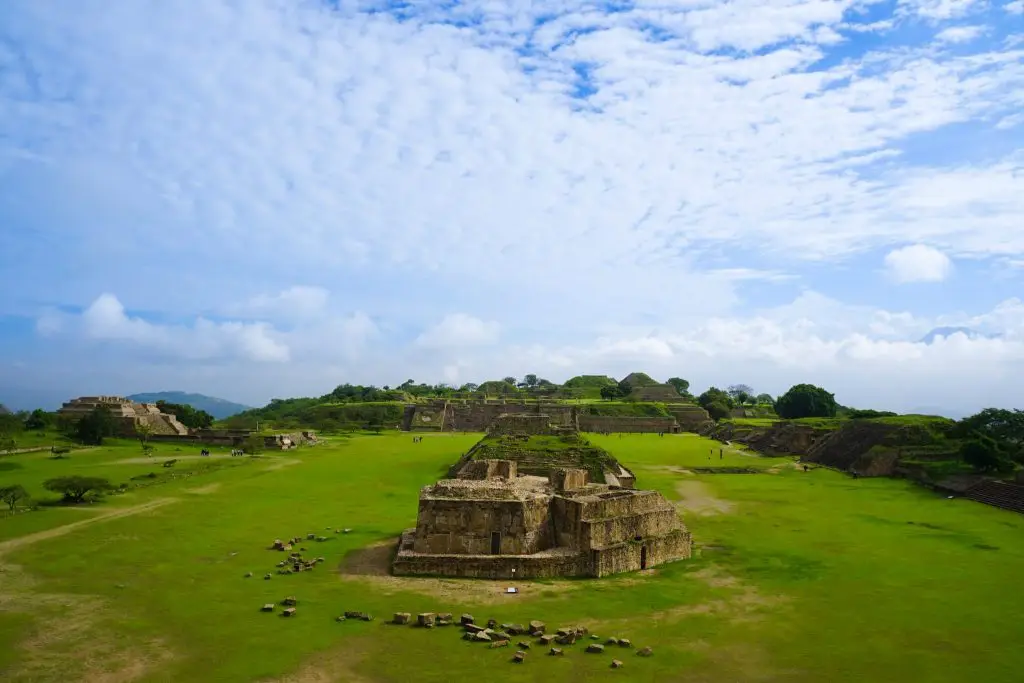 3. Mingle and Get Snap Happy With Oaxaca City Street Life!
No Oaxaca City travel guide would be complete without a mention of all the street life on offer in this captivating city. For a full list of annual festivals, I recommend to visit Oaxaca City Insider when planning your Mexican Holiday, but this only provides a snapshot of what truly is on offer.
With the greater Oaxaca City population standing at 650,000 and vibrant indigenous culture, you can expect to see something unusual, different, or intriguing every time you leave your Oaxaca City accommodation.
Whether it is a marching band, a protest, a food festival or a parade – there is never a dull moment here (so keep your camera handy at all times!)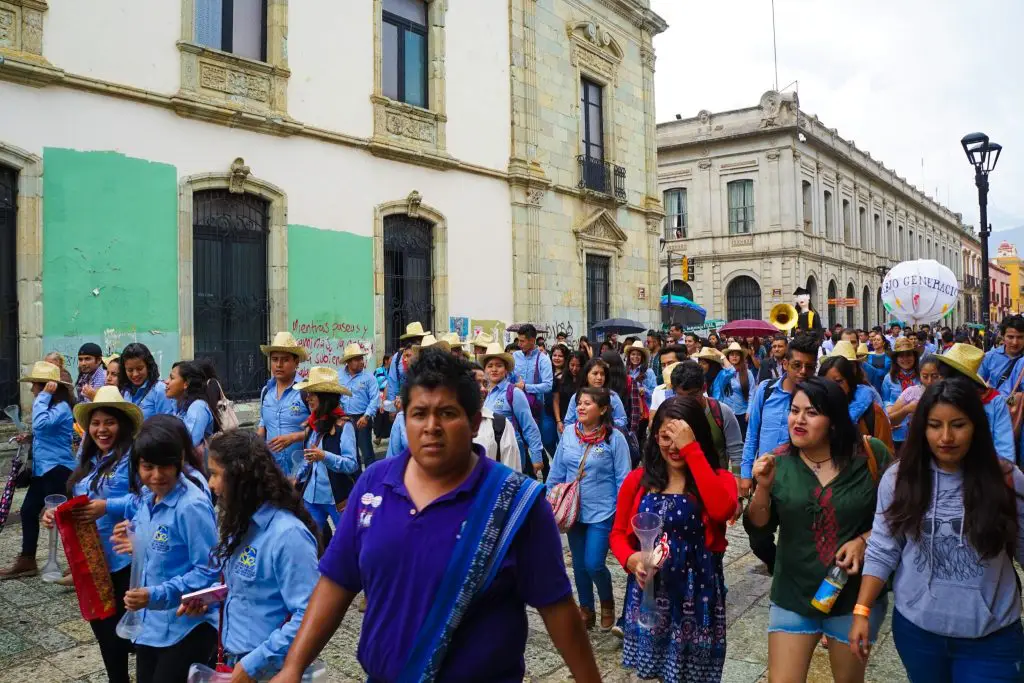 4. Admire The Interior Of Church Of Santo Domingo De Guzmán – One Of The Most Beautiful Churches In Mexico!
Anyone that spends even a bit of time in Latin America / Mexico will know that jaw-dropping churches are a dime a dozen, but trust me – even the most jaded of travelers will want to take a moment inside the Church of Santo Domingo de Guzmán when they visit Oaxaca City.
Built-in the Baroque ecclesiastical style, the complex brings new meaning to be decadent, and it's hard not to feel just a little spiritual in what must one of the most beautiful churches in Mexico! Plan at least a few visits to really take in the details – which thanks to its central location is pretty easy!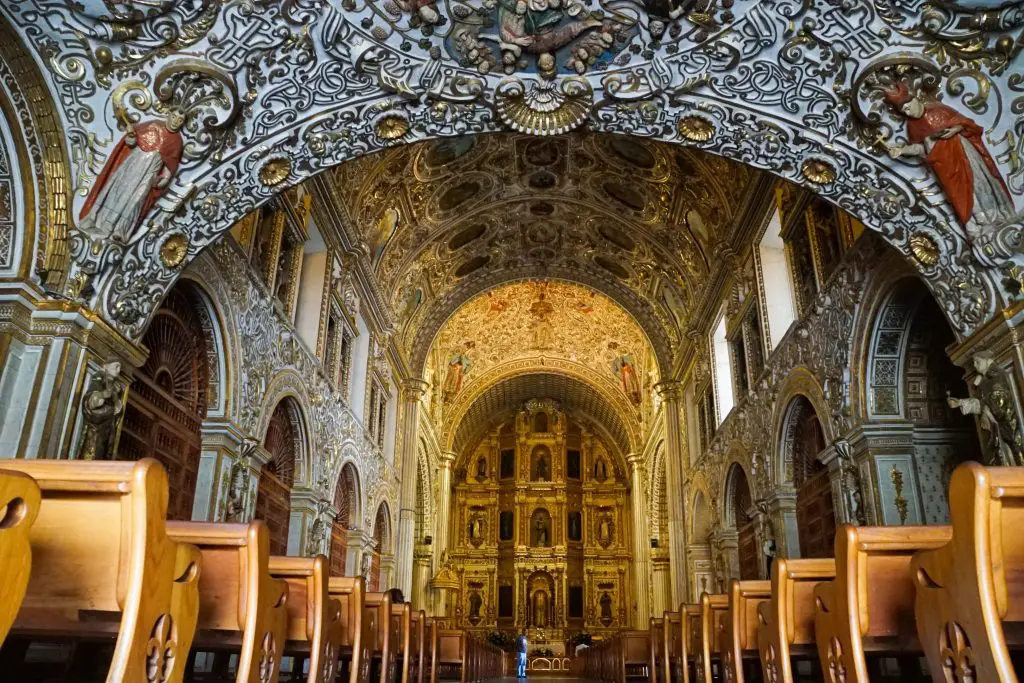 5. Enjoy The View From The Quiet Hill Top Ruins of Yagul!
Only a 30-minute collectivo trip from the center of Oaxaca City (or easily included on many Oaxaca city tours), you will find the isolated Yagul Ruins located on a cactus-covered hillside with stellar views across the entire Oaxaca Valley and beyond.
A true off-the-beaten-track destination, you are likely to have the entire site to yourself – indeed, when I visited at 9 am, the ticket booth operator had failed to show up, so it was just me and these supreme ruins. If you take a collectivo you will have to walk the last 1.5 kilometers from the main road but ignore the Lonely Planet as I can't for the life of me imagine why it would be considered unsafe?
Well restored and home to the second biggest ball-court in Latin America – and don't forget to make an effort to climb the Fortaleza (Fortress) for inspiring views out over the mountains in every direction.
One of my favorite Oaxaca City things to do!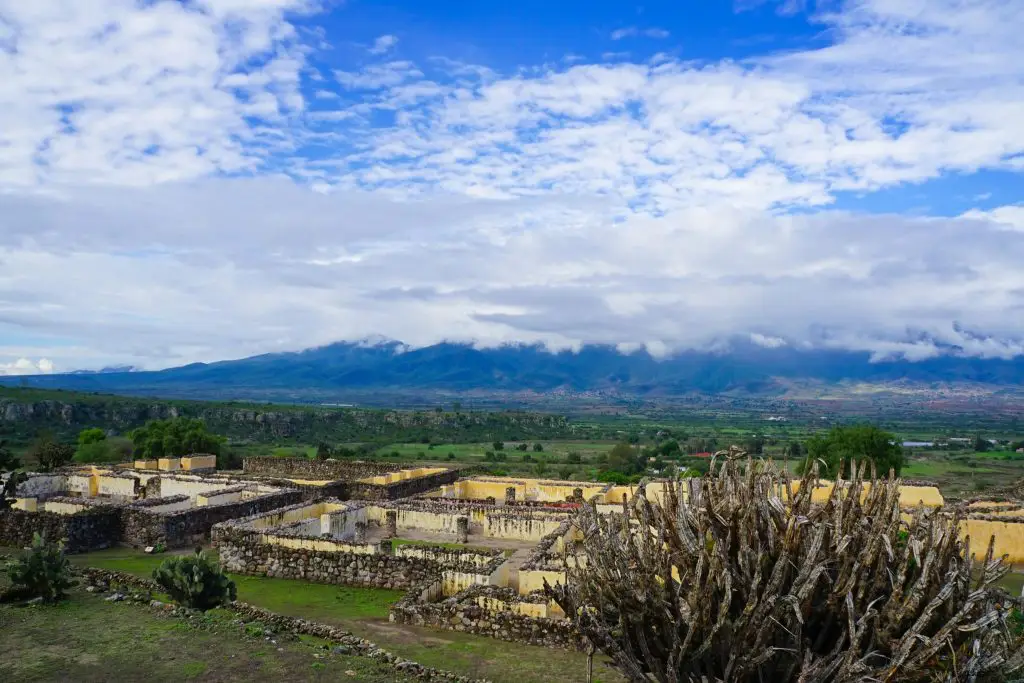 6. Take In Some Of Oaxaca's Cities Vibrant Art Scene!
Not only is Oaxaca City Mexico known for great food, street life, and ruins – but the art in this fascinating region is rapidly gaining attention as a number of its artists become known locally and internationally.
While the streets are dotted with fabulous galleries, you can also see some of the best contemporary and local artworks at The Museum of Contemporary Art (MACO) or an astonishing array of traditional Oaxacan crafts and textiles on display at the Museo Textil de Oaxaca.
Honestly – you do not have to look far to find the artistry vein that runs deep through this city and be sure to ask around for temporary exhibitions or performance art events as there are plenty of them!
If you are looking for an Oaxaca City accommodation option that fuses art with the hospitality, I highly recommend Nana Vida Boutique Hotel. This gallery-in-a-hotel type place perfectly compliments any Oaxaca City vacation.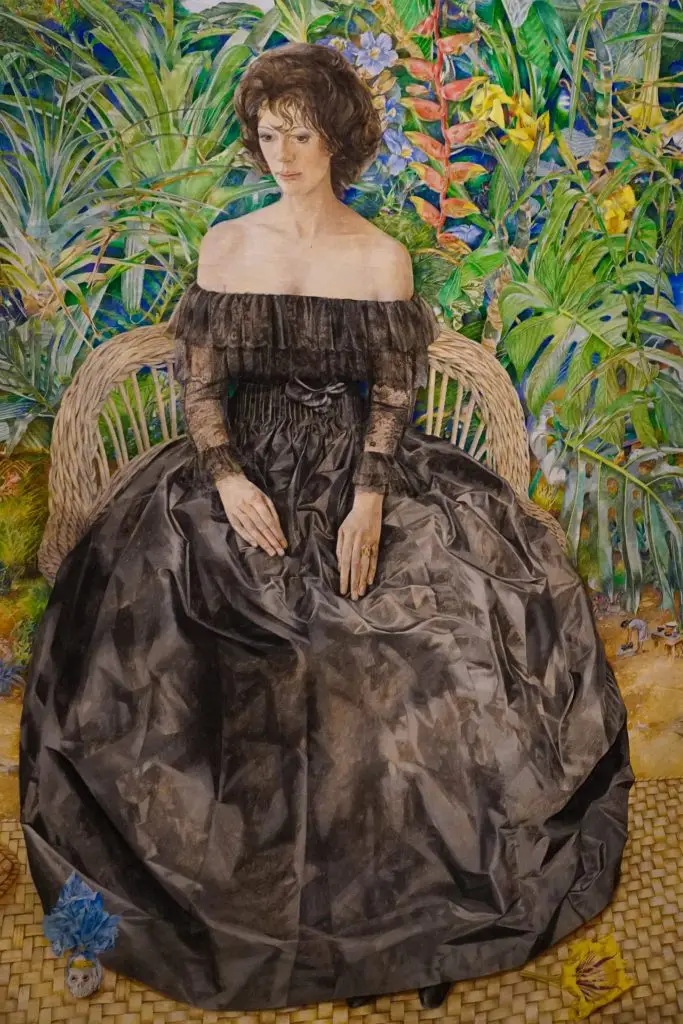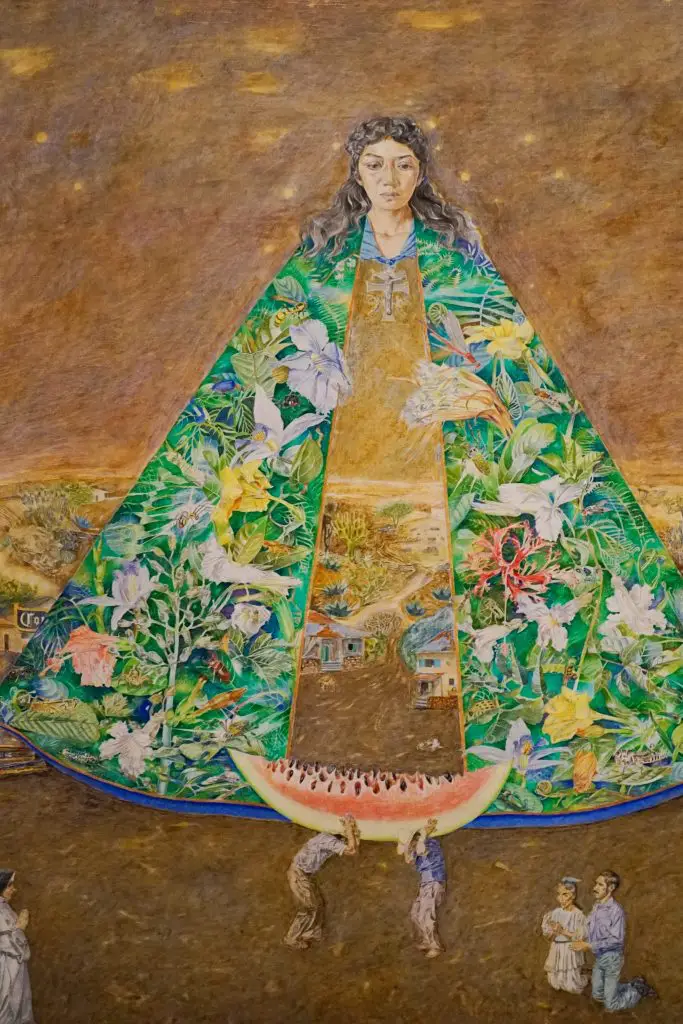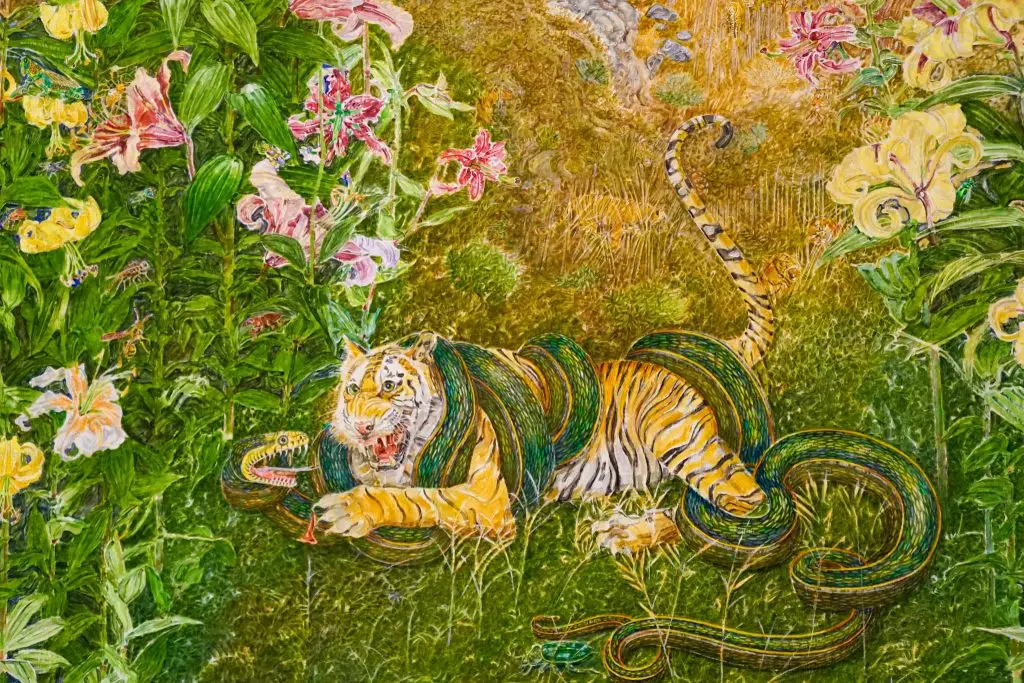 7. And While You'Re At It – Unearth The Growing Oaxaca Street Art Movement!
Yes, its Oaxaca City is not just home to a formal arts scene but for the past ten years has developed a reputation and the center for a still-developing political street art movement driven by the political turmoil in the Oaxaca State (one of the poorest in Mexico).
Sadly not even mentioned in passing in any Oaxaca city travel guide I read, the murals are an important component of Oaxaca City's contemporary history and highlight severe social and political anguish, covering everything from disappeared students to drug lords and migrants.
Not yet as encouraged as the street art scene in Medellin, or as polished as the street art in Buenos Aires, the street art here is raw, powerful, and deserves to be seen and not hidden away. Just wandering the streets here will not be enough to find it, but not to worry as you can sign up for a fun and affordable street art tour in Oaxaca.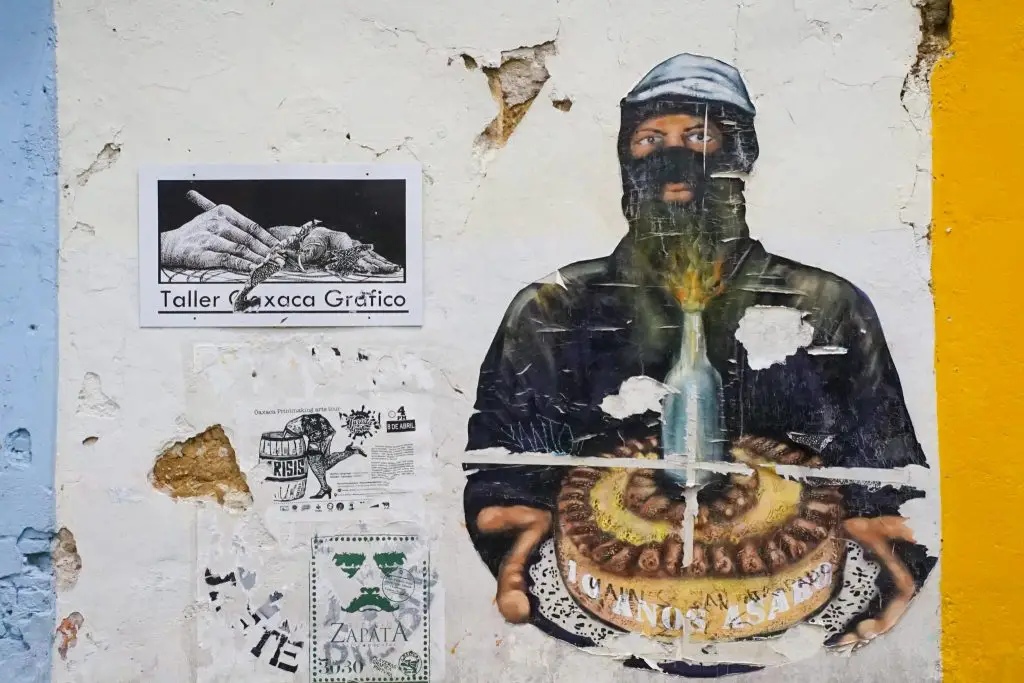 8. Make A Day Trip To Mitla, A Unforgettable Pueblo Magico!
Just 15 minutes further down the main highway from Yagul – and 45 minutes from Oaxaca City Mexico by collectivo – lays the ancient town of Mitla, where one of the most important Zapotec religious centers now lay protected and surrounded by a slow-paced modern Mexico town.
Complete with painted friezes and geometric mosaics unpaired in Ancient Mexico, the magic town of Mitla makes a great day trip from Oaxaca City. It indeed is one of the most popular Oaxaca City tours available and not without good reason. While Monte Albán was the most important political center for the ancient Zapotecs but Mitla is thought to have been the main religious center – and the level of details in the buildings here really is something special!
For a quiet visit, try to come on the weekdays as it gets rather packed on the weekends with local tourists.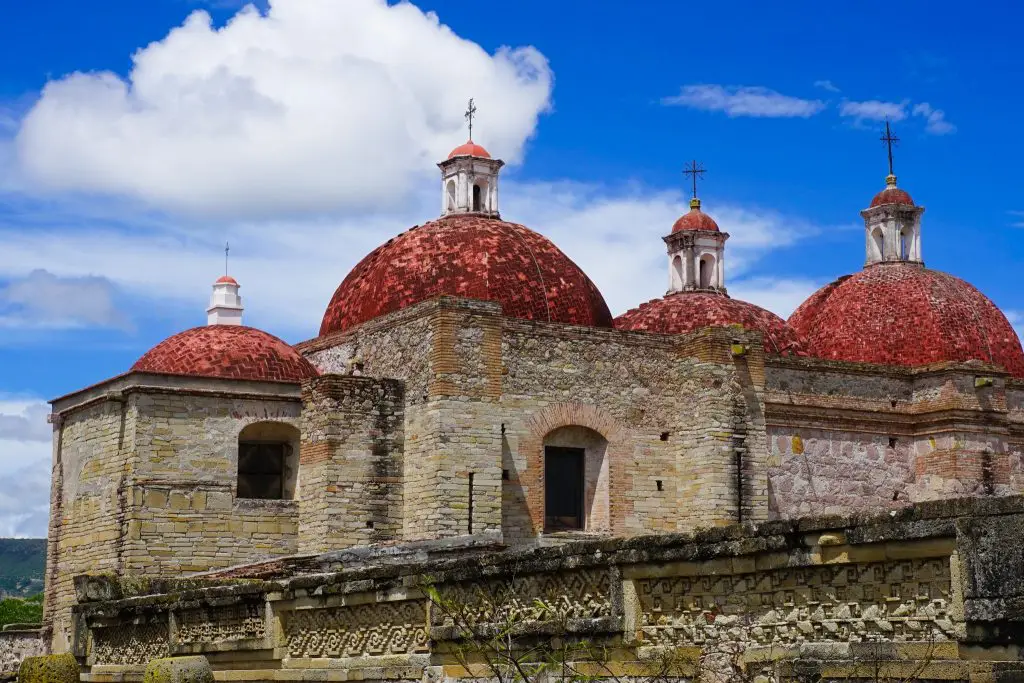 9. Brush Up On Your Stamp Knowledge At The Museo de Filatelia de Oaxaca!
OK, so admittedly not top of any list of Oaxaca City things to do but hear me out…First, the Museo de Filatelia de Oaxaca is free, so it can't hurt to check it out, but hopefully, you are as pleasantly surprised as I was!
An outstanding collection of all types of stamps, envelopes, and postcards from different time and locations all around the world, it presents a captivating insight into cultural diffusion and history (and some of them are really, really beautiful!).
Inside the Philatelic Vault, there is an insanely huge collection of stamps you are free to explore, but there is also Hall of Postal Art and a Library. Good for an hour, the museum is open Tuesday to Sunday from 10 am to 8 pm and as I said: admission is free.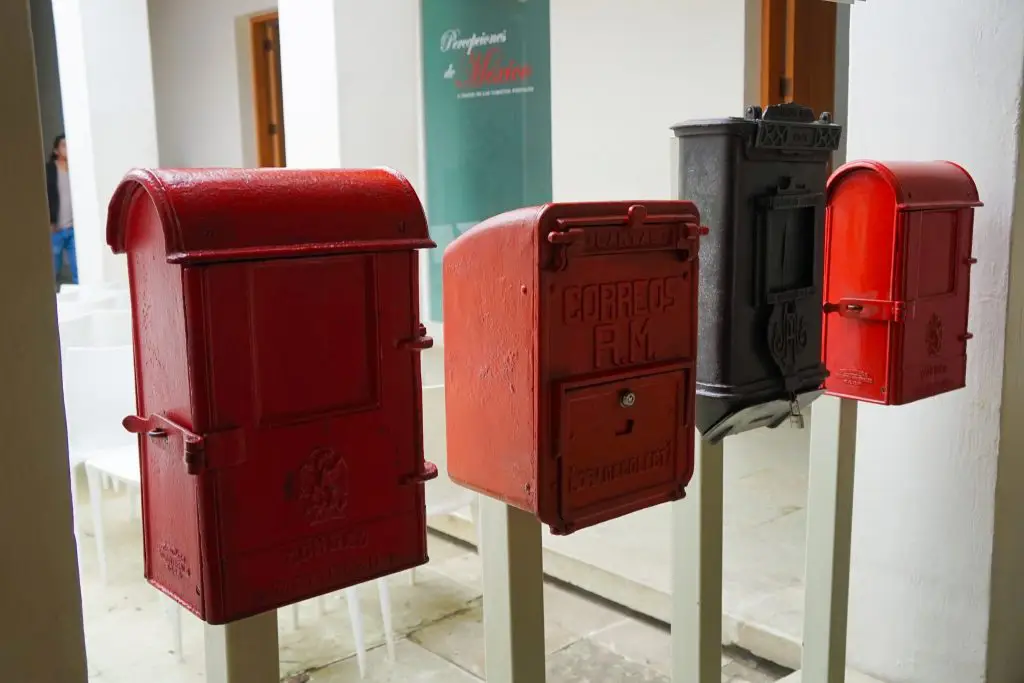 10. Shop Till You Drop On Andador Macedonio Alcalá!
Andador Macedonio Alcalá, a humming pedestrian street right in the heart of Oaxaca City, providing a thoroughfare between the two main churches in Oaxaca and a stylish location for many of the cities top galleries, restaurants, shops and more.
Take your time, peek into the beautifully restored buildings, watch the inevitable street performer, or simply just people watch. A treasure trove of traditional artisan goods and high-end shopping, there is something for everyone!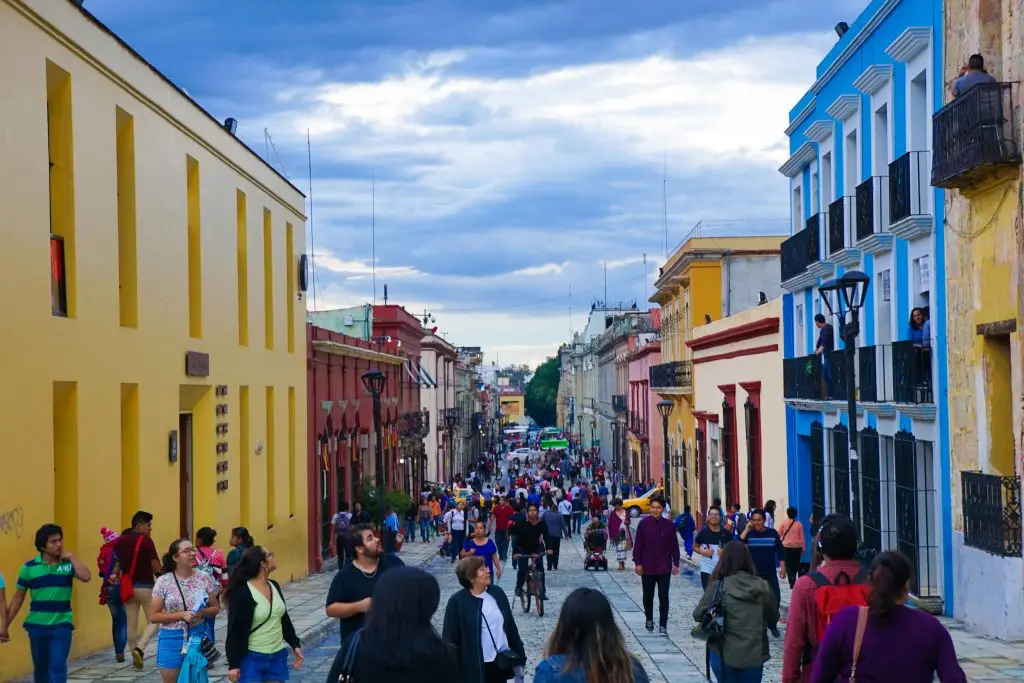 11. Relax With Coffee And Cake …In Style!
One of my favorite Oaxaca City things to do was just to relax and enjoy the surroundings in one of the many, many, many delicious Pandaria's or coffee shops scattered throughout the old town.
If you have been in Latin America for any length of time, you will also appreciate the real bread you can find in this city – none of that cheap, sugary rubbish – and the coffee is freshly roasted and well delivered! So where to eat in Oaxaca City for great bread, coffee, and more?
Pan y Co. has a great selection of breads and pastries baked daily from all-natural ingredients while Bamby is a favorite of budget travelers and locals. There is also La Pasión bakery, which has plenty of imported black, green, and oolong loose-leaf teas to choose from – the best tea shop in Oaxaca City!
For the best coffee shop in Oaxaca City, try El Volador, a cute little café with space for only three tables, Cofetarika for its tranquil terrace or Café Nuevo Mundo for local Oaxacan beans!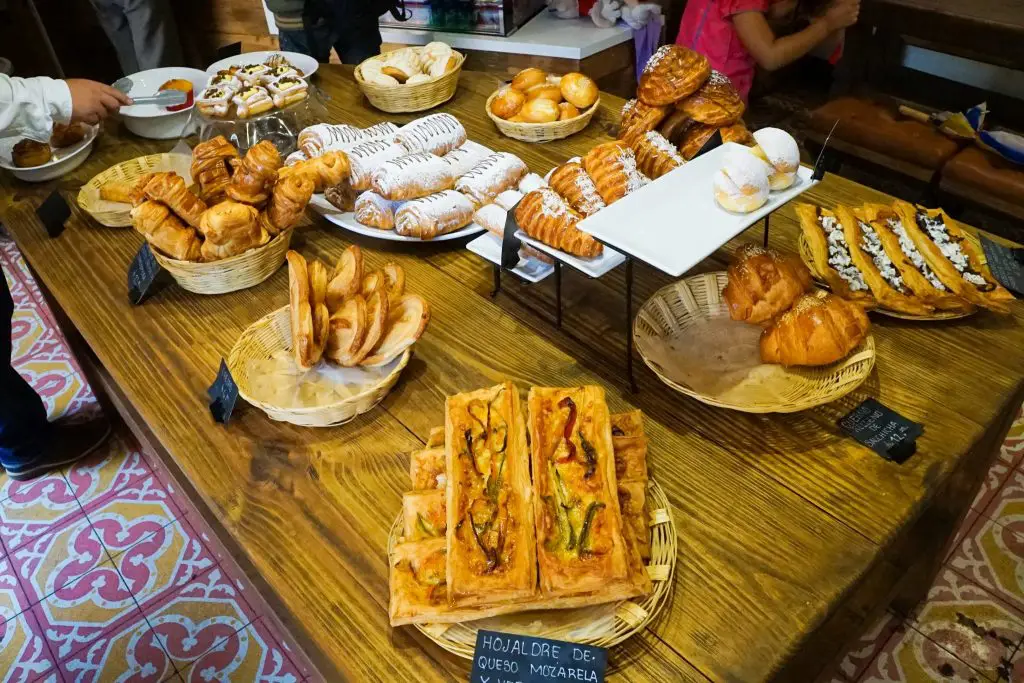 12. Get Your Culture Fix At One Of Mexico'S Best Museums – Museo De Las Culturas De Oaxaca!
When you are considering what to do in Oaxaca City, I'm sure a museum is not a priority – but the Museo de Las Culturas de Oaxaca (or the Museum of Oaxacan Cultures) is an absolute highlight!
Set in the stunning monastery buildings attached to the aforementioned Church of Santo Domingo de Guzmán, not only is the huge, rich diversity of art on display here a drawcard, but so is the architecture.
If you read Spanish, you will enjoy more. Still, it's pretty self-explanatory otherwise, and I enjoyed wandering for hours just gazing upon the treasures of Oaxaca state ranging from pre-Hispanic to the current day.
One of the unmissable Oaxaca city things to do, plan on at least a few hours or a whole day if you want to get into and explore one of Mexico's best museums!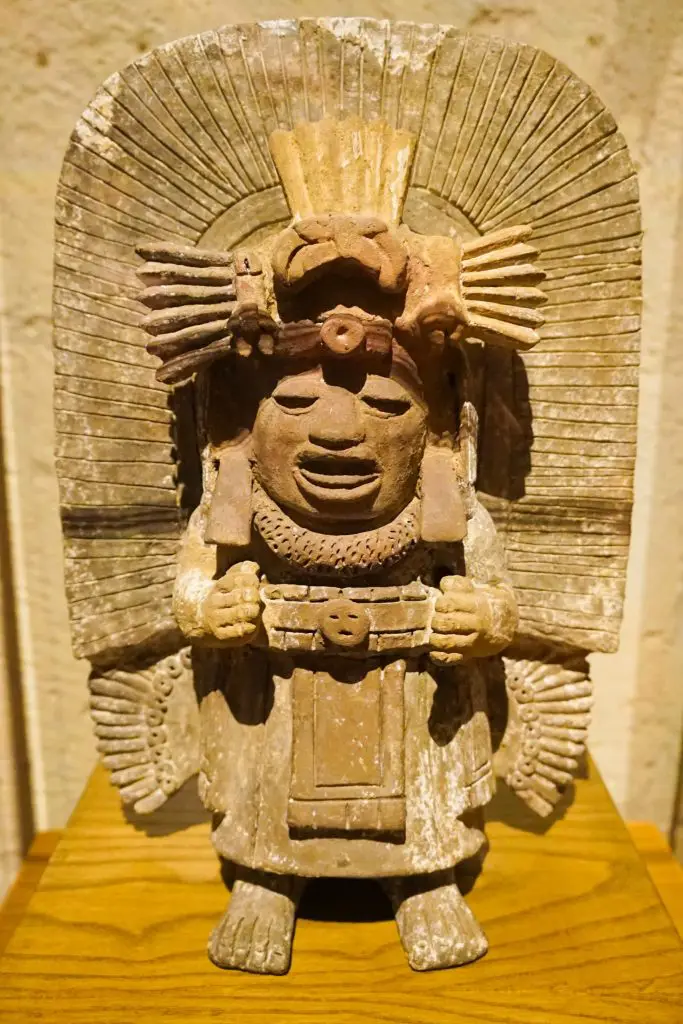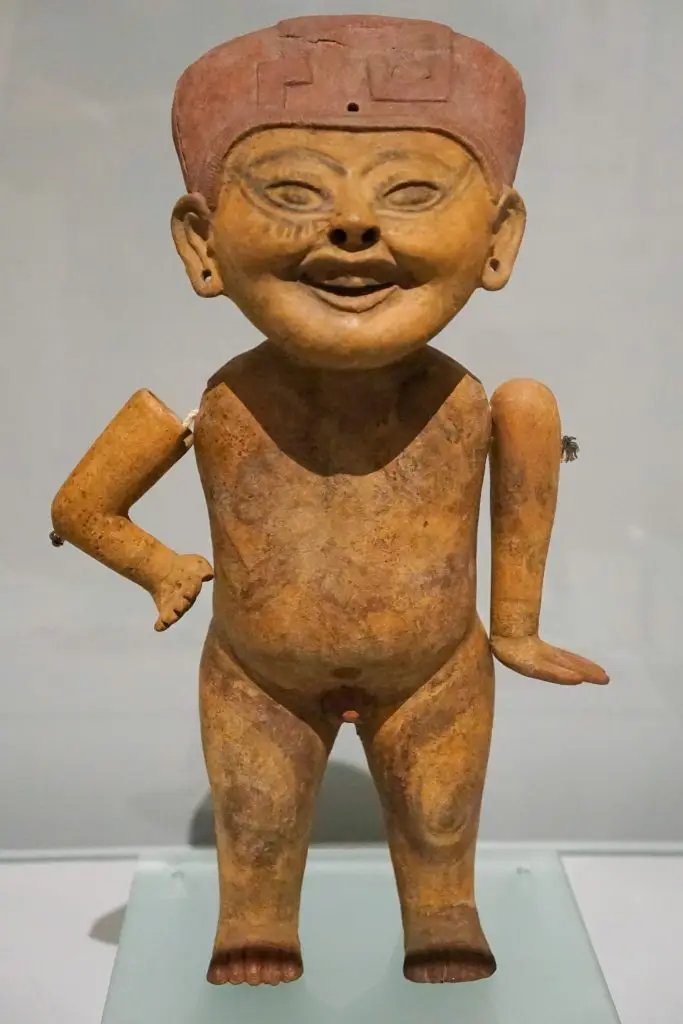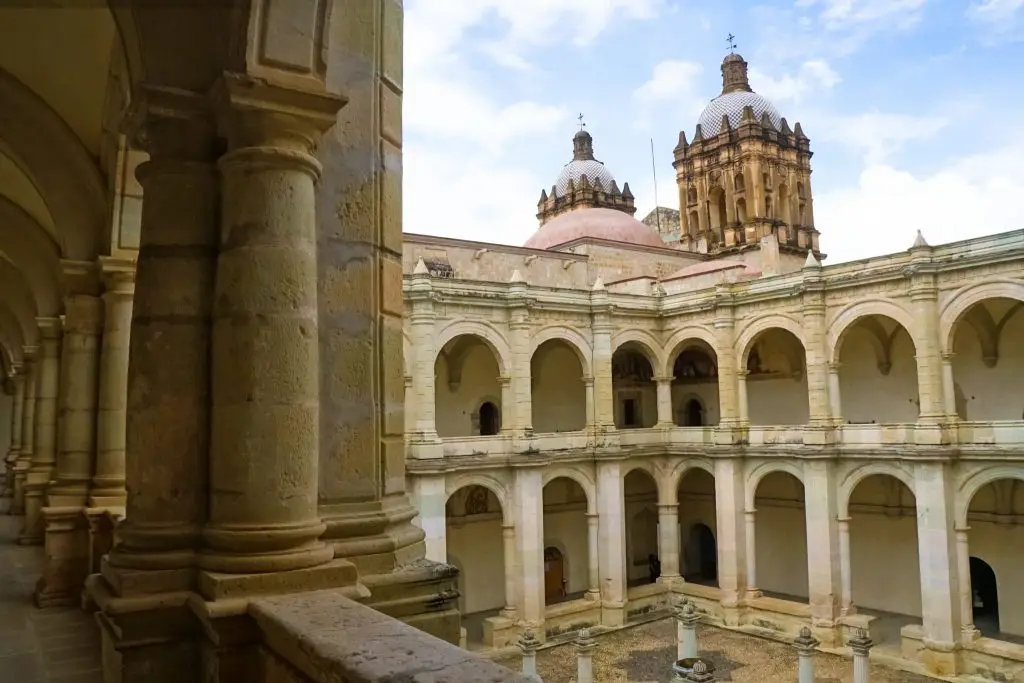 13. Browse One Of Mexico's Best English Book Stores!
Not usually a highlight in any city, but the Amate bookstore deserves mention due to the vast collection of English-language books and magazines.
If you are traveling around Latin America, you will not find this often, if at all, so this is a great place to stock up on not only Oaxacan and Méxican themed books but also top-sellers and numerous other subjects. Jam-packed with practically every book on Mayan and Mexican culture ever printed in English, there is something for everyone.
Very reasonable prices and a relaxed attitude make Amate bookstore at least deserving of a quick pop-in!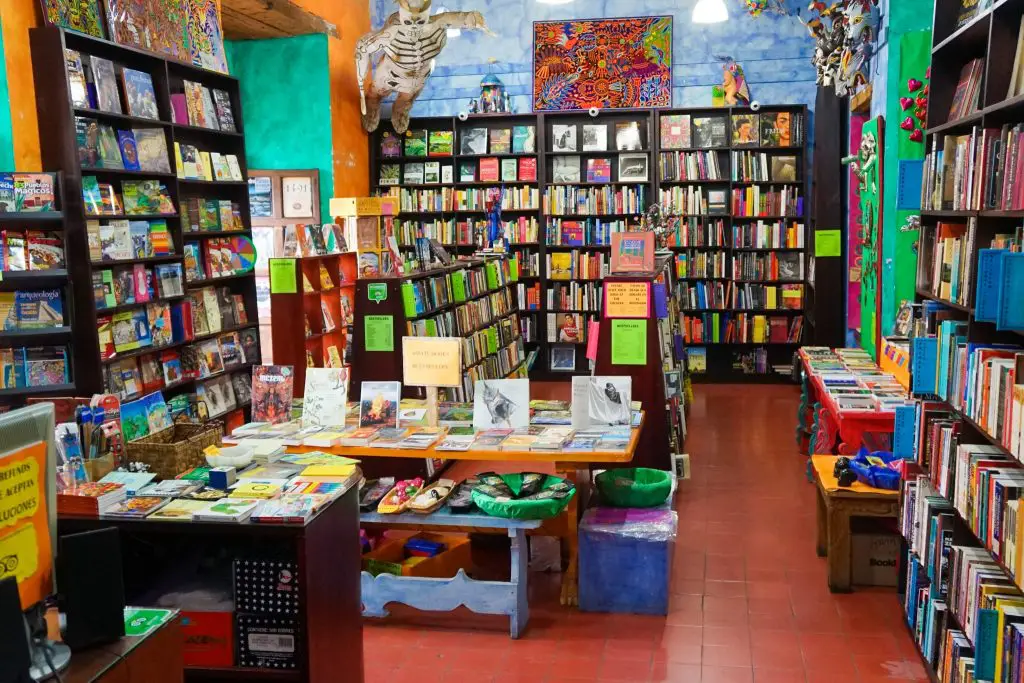 14. DIscover The Unesco Listed Prehistoric Caves Of Yagul In The Central Valley Of Oaxaca!
A bit hard-to-find and yet to be 'touristified,' this recent UNESCO World Heritage practically guarantees you will be alone as you explore the pre-Hispanic archaeological complex and its series of pre-historic rock caves and shelters.
Within these caves is evidence for the first domestication of plants in the America's which allowed for the rise of Mesoamerican civilizations such as Tikal, Chichen Itza, or even Machu Picchu.
While many of the caves are hard to access, you can easily see them from the road as you visit nearby Yagul and Mitla Ruins. It has to be said, however, that the best place to see the prehistoric caves of Yagul and Mitla in the Central Valley of Oaxaca UNESCO Site is from Yagul.
Here cave art can be seen just off the main road on your right; you can see the entire landscape from the Yagul fortress. If you sneak off the road just past the Yagul side-road heading towards Mitla (100 meters), you can see an enormous, easily accessible cave.
Not top of most what to do in Oaxaca City travel guides but a unique piece of history and a gorgeous landscape!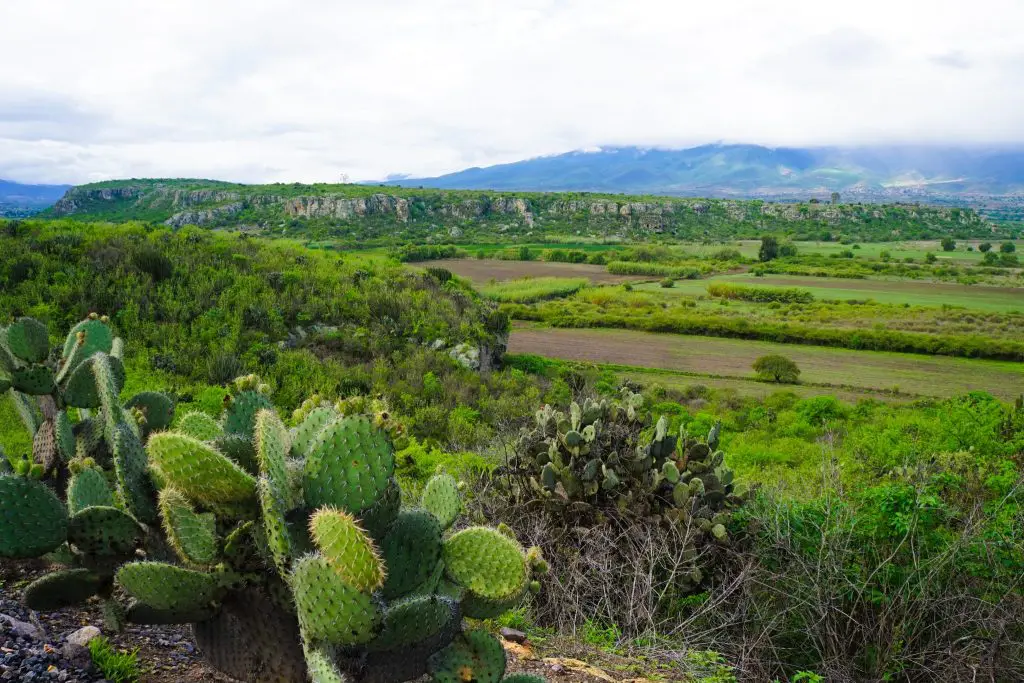 15. Scout Out A Bargain At The Famous Oaxaca City Markets!
No self-respecting Oaxaca city travel guide would be complete without a visit to the vibrant, hectic, and oh-so-photogenic Oaxaca City Markets – complete with the offering of the traditional bug snack, Chapulines, or grasshoppers.
While there are a wide variety of markets in Oaxaca City, for food and artisanal purchases – as well as a wild experience – you can't go past two of the best: the 20th of November market in Oaxaca City center and the Benito Júarez market just across the road!
The 20th of November market is famous for its large variety of food, prepared and grilled in front of you (just look for the busiest place to find the best!). By comparision, the Benito Júarez market in Oaxaca is an eclectic mix of everything from pet stores to butchers to shoes and alcohol. A truly authentic Oaxacan experience – you will find a mix of everything here for sure!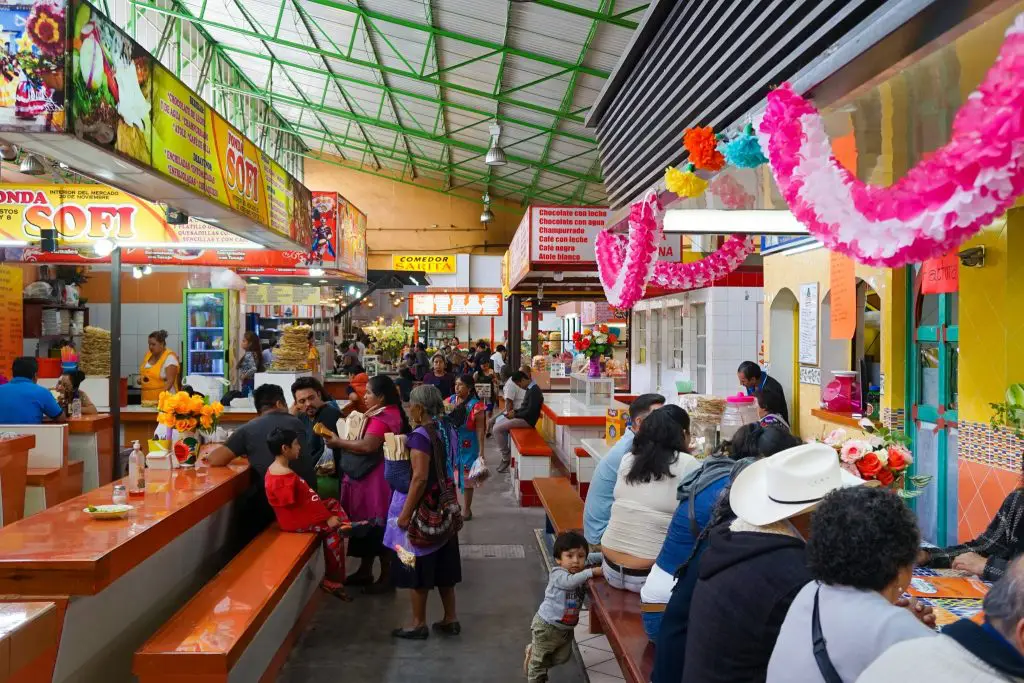 So there you have it: 15 Cultural, Culinary And Creative Oaxaca City Things To Do!
Are you inspired to visit Oaxaca City and discover the street art, gastronomy, and dual UNESCO World Heritage Sites for yourself?
Feel free to bookmark and share this guide so you will not wonder what to do Oaxaca City when you arrive, or to read on the glorious beaches of Puerto Escondido.
And if you are still looking for Oaxaca city accommodation, I highly recommend the Nana Vida Boutique Hotel for great service and an arty stay! Don't forget to compare these great deals for hotels and hostels in Oaxaca City with the best rate guarantee so that you can splash out on all these other awesome things instead!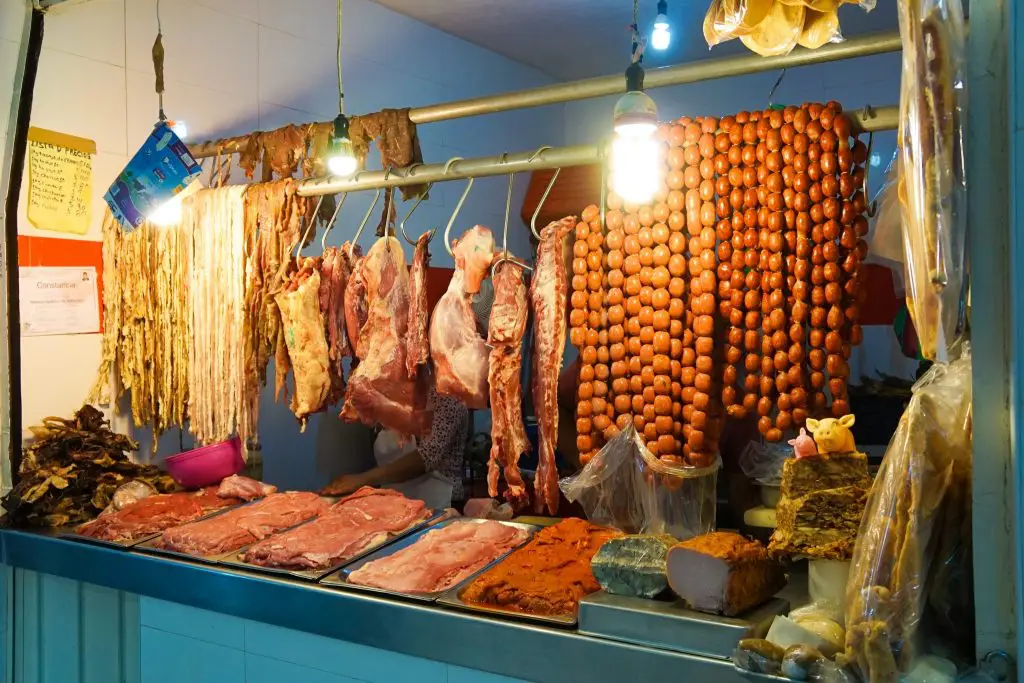 Staying Connected While Travelling
In today's increasingly connected world, staying online while traveling has become essential for a seamless experience. That's where eSIMs come into play, revolutionizing the way we access mobile networks during our global adventures. Say goodbye to hunting down local SIM cards at the airport; eSIMs provide instant activation the moment you land, sparing you the fortune usually spent on international roaming and allowing you to genuinely travel like a local (without getting hopelessly lost!).
With eSIMs, tasks like restaurant recommendations and reservations, up-to-the-minute public transport instructions, checking opening hours, and accessing further information become a breeze. And, of course, sharing your journey on social media is easier than ever. To stay connected wherever you roam, consider using either Airalo or Holafly. Airalo boasts the most extensive range of destinations worldwide, offering smaller data bundles tailored to your needs, while Holafly provides unlimited data packages and fantastic EU data deals.
So why wait? Embrace the future of travel connectivity with eSIMs and make your next journey effortlessly smooth.
Further Things To Consider Before Any Adventure
Now you're all set and prepared to explore our big wide world, why not sort out everything else out all in one go? If necessary for your travel plans make sure you have brought proper travel insurance, protected your privacy by getting a secure VPN, compared all the top hotel booking sites to find just what you're after, reserved an unbeatable rental car price and - of course - booked the best flight deals!
Or maybe just forget it all and go for a last-minute cruise or effortless tour instead?
Many budget travelers (including me) indulge in worldwide airport lounge access, so we can experience luxury while still slumming it in economy. Naturally, we would never leave home without a more general travel guide since we couldn't possibly cover everything here!
Just add an adventurous attitude and plenty of smiles - they go a long way - and that about covers it all! Now go out, find your own path and don't forget to share your best inspiration stories with me on Facebook, Twitter, and Instagram...I'd love to hear from you!