Currently off almost every tourist's radar in Mexico is the Tehuacán-Cuicatlán Biosphere Reserve.
One of my favorite places to see the real Mexico off the beaten track – I only discovered it by accident when researching Mexico's UNESCO World Heritage Sites for an upcoming trip.
The Tehuacán-Cuicatlán Biosphere Reserve is a tentative UNESCO Site that is being considered at the 41st Session of the World Heritage Committee in Krakow, Poland, this year and I will update this if it progresses to a fully-fledged UNESCO Site!
Update: On July 2, 2018, the site was listed as a UNESCO World Heritage site – a year later than expected as the 'Tehuacán-Cuicatlán Valley: originary habitat of Mesoamerica.' I guess that now makes the Tehuacán-Cuicatlán Biosphere Reserve one of the top UNESCO World Heritage Sites (that you have never heard of!)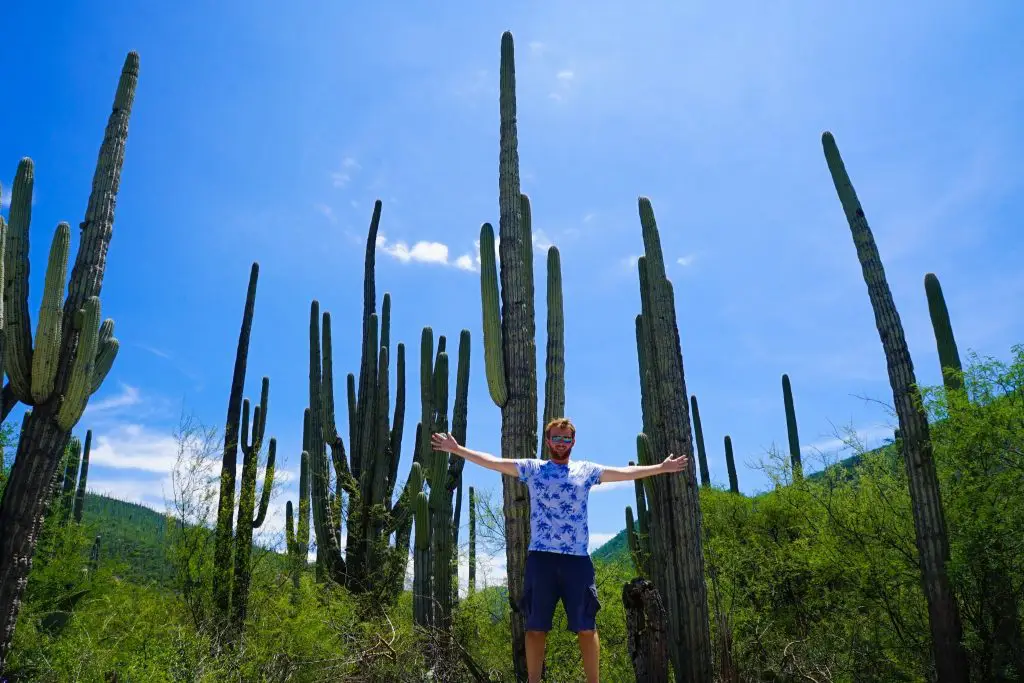 The Tehuacán-Cuicatlán Biosphere Reserve offer's all those quintessential shots of rugged landscapes, barren desert, and cacti galore that you might expect when you are traveling around Mexico.
It turns out, that's not actually easy to find, especially if you stick to travel destinations in the south of Mexico like Palenque, Tulum, Campeche, or Chichen Itza. This is why it is important to consider what to pack for Mexico depending on where exactly you plan on visiting.
Visiting the Tehuacán desert, however, is an easy day trip from either Puebla or Oaxaca or better yet – as a convenient stopover between Oaxaca and Mexico City!
However you choose to see the Tehuacán-Cuicatlán Biosphere Reserve you will not be disappointed, so read on to find out what makes this Biosphere so unique, why UNESCO is considering it and how best to visit the Tehuacán-Cuicatlán Biosphere Reserve.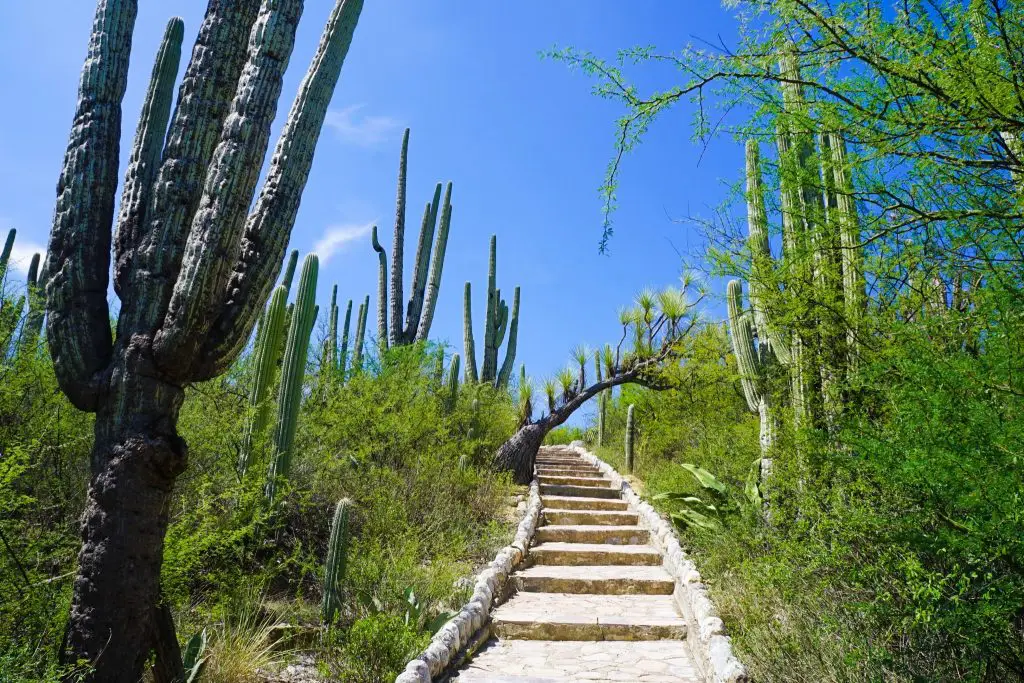 Visiting The Tehuacán-Cuicatlán Biosphere Reserve: Mexico Off The Beaten Track 🇲🇽
What is the Tehuacán-Cuicatlán Biosphere Reserve in Mexico?
Tehuacán-Cuicatlán Biosphere Reserve is located in a valley landscape backed by mountains in Puebla and Oaxaca State, with around 500,000 hectares of protected land. 140,000 hectares of which is being considered for UNESCO World Heritage Status and the remainder as a buffer zone in which minimal human activities are permitted.
The Biosphere's limits are defined by four mountain ranges; Sierra Mixteca, Sierra Zongolica, Sierra Mazateca, and Sierra de Juárez, which leads to the complex geography of separate valleys divided by mountains producing the tremendous biological and ecosystem diversity seen here across an altitudinal variation of 1500 – 3200 meters above sea-level.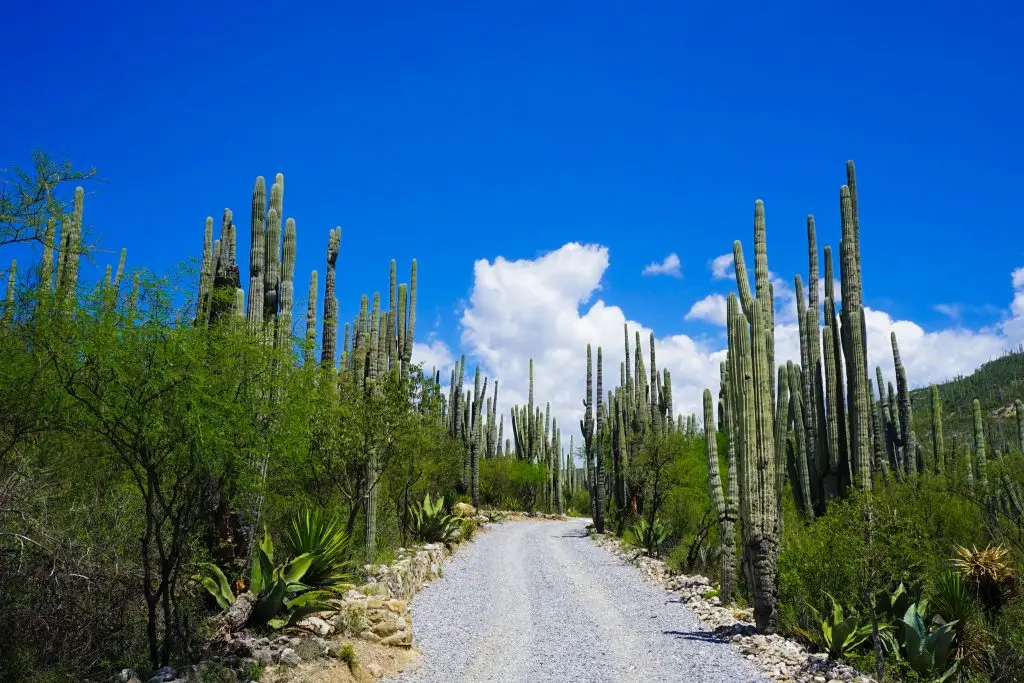 Indeed the diversity of display here is so great that the Tehuacán-Cuicatlán Biosphere Reserve is considered a global center of endemism for flora species with an unprecedented 2,686 species of columnar cacti being found here, the largest concentration in the world.
There are also around 600 vertebrate species found here as well as several endemic species, but make no mistake – the cactus is the star of the show! However, if they are not enough for you, there are various types of micro-climates found here due to the altitudinal variation including tropical deciduous forest, thorny forest, oak, and pine forest, grasslands, and desert scrub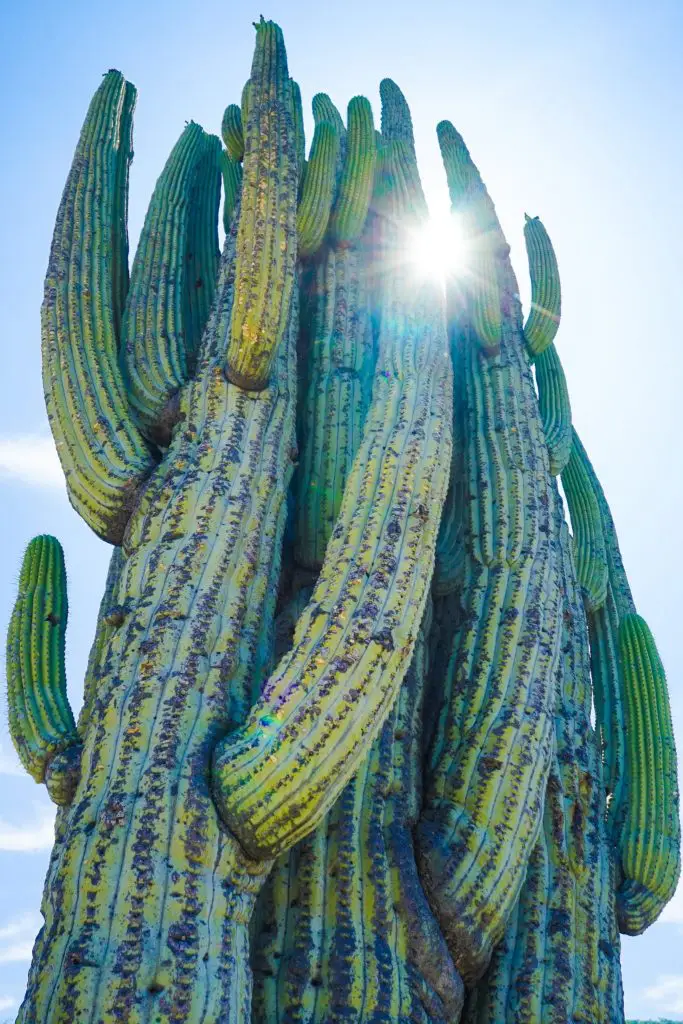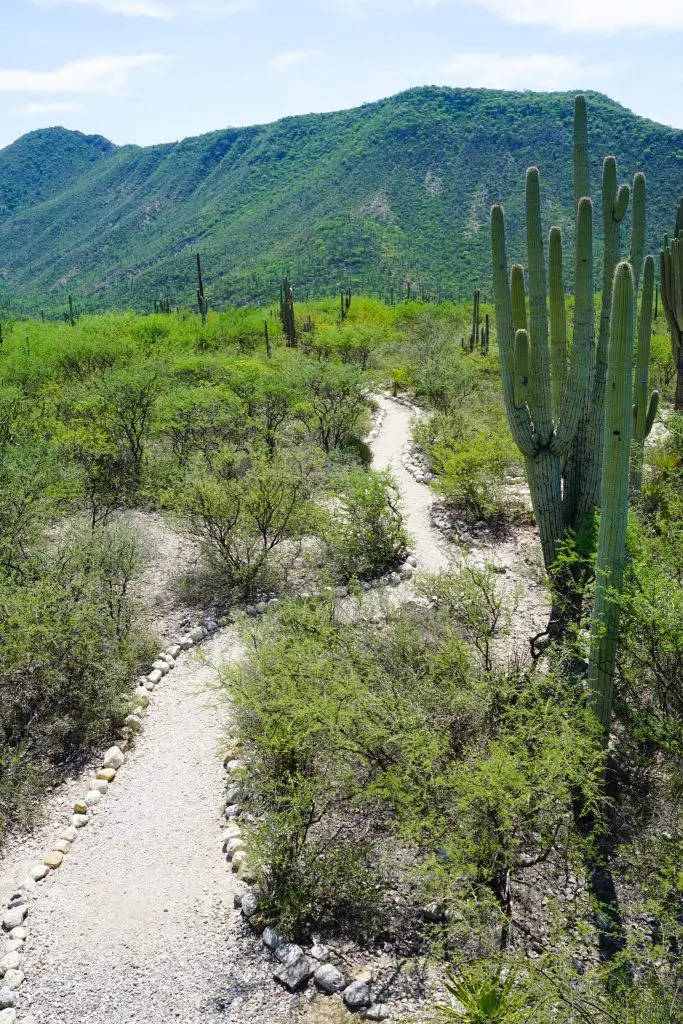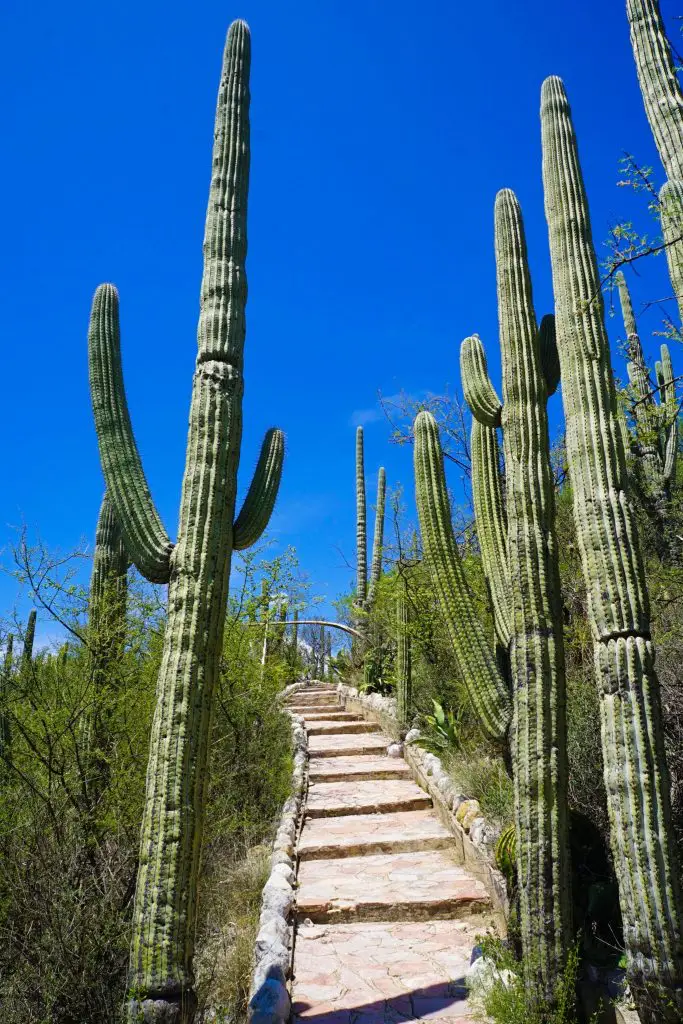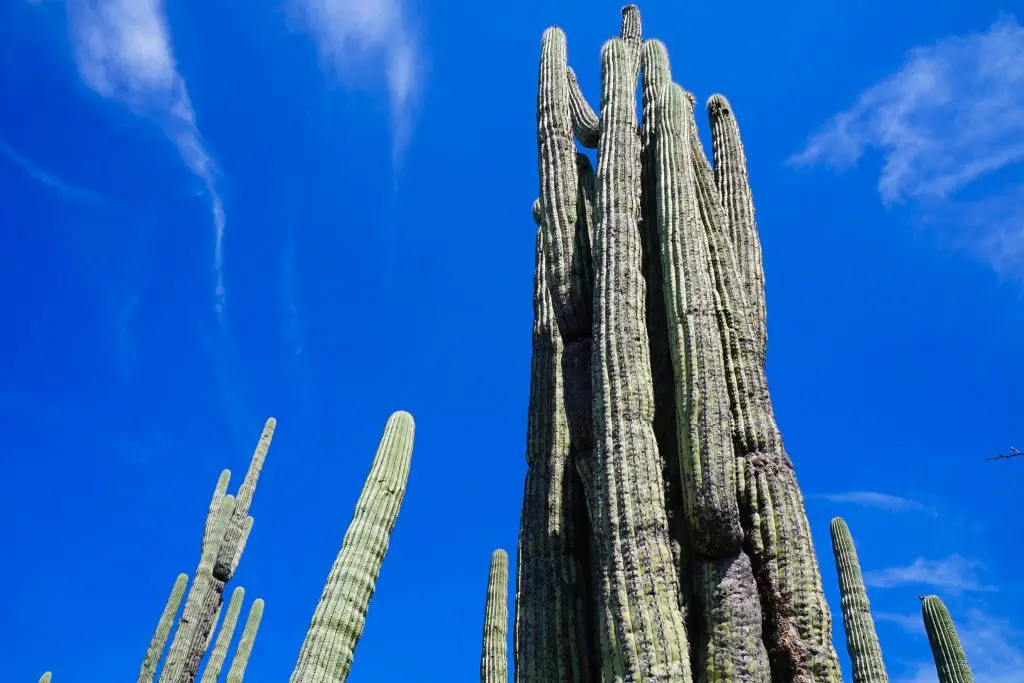 As if its natural significance was not enough, the Valley of Tehuacán – Cuicatlán was also one of the key sites of agricultural development in Mesoamerica, with the domestication of corn, avocado, pumpkin and chilies being thought to have occurred here!
So when you visit, take time to thank the ancient Mesoamerican all those years ago for putting in the hard work so you can enjoy your avo on toast or – well, pretty much all the delicious food of Mexico today!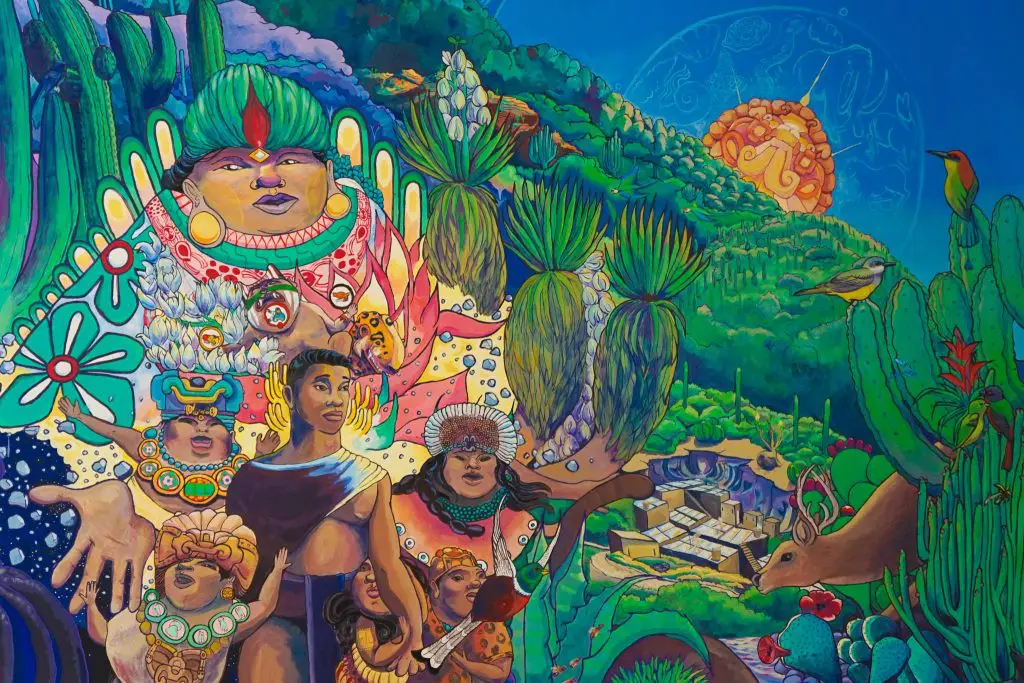 Why is the Tehuacán-Cuicatlán Biosphere Reserve in Mexico being considered for UNESCO World Heritage Status?
The Tehuacán-Cuicatlán Biosphere Reserve is said to provide both naturally and culturally outstanding universal value as a result of the above. The extensive array of endemic species – of which many need protection or are in danger of extinction – and the rarity of many of its floral species make this site a center of global biodiversity (IUCN) or a 'biodiversity hotspot'.
Furthermore, the area is considered one of the last remaining areas of wild cactus species in such density and is a crucial site of evolution in 'the Cactaceae family'. All this is said to justify its inclusion on the natural heritage list – and based on what I saw, I would tend to agree as it truly is astounding.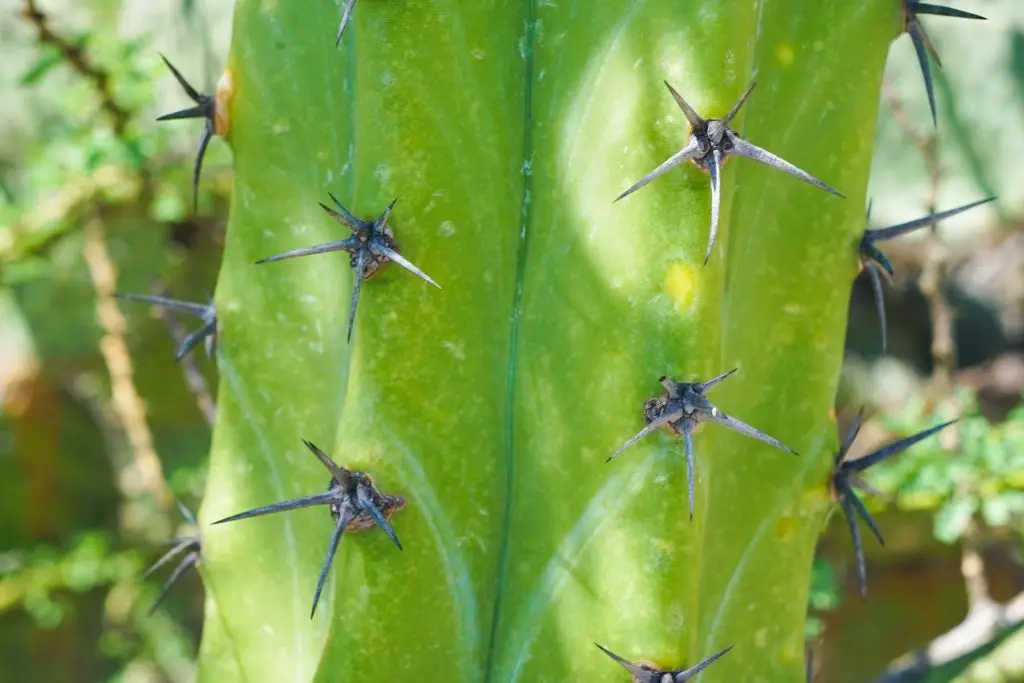 Also, it's role in hosting the domestication of many principal Mesoamerican crops is said to justify its inclusion on the cultural heritage list. This is a more dubious claim to me, however, as it seems very similar to any other Mexican site: Prehistoric Caves of Yagul and Mitla in the Central Valley of Oaxaca, which I visited and was disappointed with.
Overall, however, I would agree with UNESCO listing for the Tehuacán-Cuicatlán Biosphere Reserve as it's ecosystems are unique, not significantly altered, contain great wealth, but are incredibly fragile and need to be protected.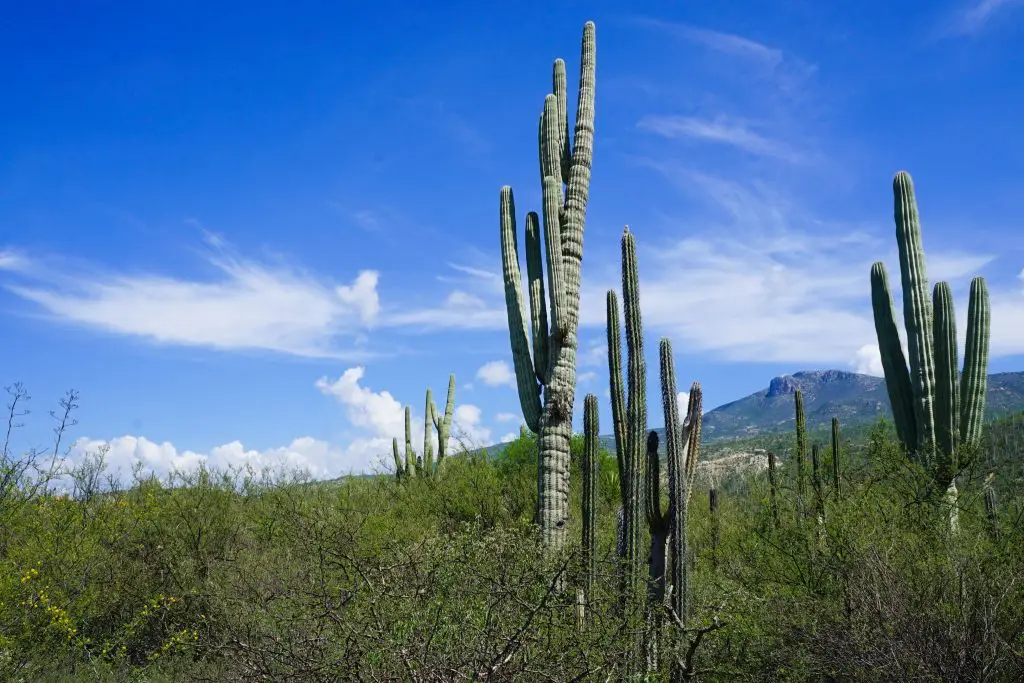 How To Best See The Tehuacán-Cuicatlán Biosphere Reserve in Mexico?
Long story short – The best way to see the Tehuacan Valley Mexico is going to be in a car if you can manage it.
In such a vast, open landscape with many hiking opportunities and look-outs, you could spend hours, or even days, exploring all the different ecosystems of the Tehuacan Valley in Mexico! That being said – it is also possible on a bus from Tehuacan to the Tehuacán-Cuicatlán Biosphere Reserve, and if you take a seat at the front, the views for the hour-long trip are incredible.
If taking the bus option, I would recommend visiting the Helia Bravo Hollis, a community botanic garden just outside the small town of Zapotitlan Salina, with paths between cacti to explore at your leisure. There are also guide services to learn more about this unique ecosystem and to explore Mexico off the beaten path (or at least off the track in the gardens!).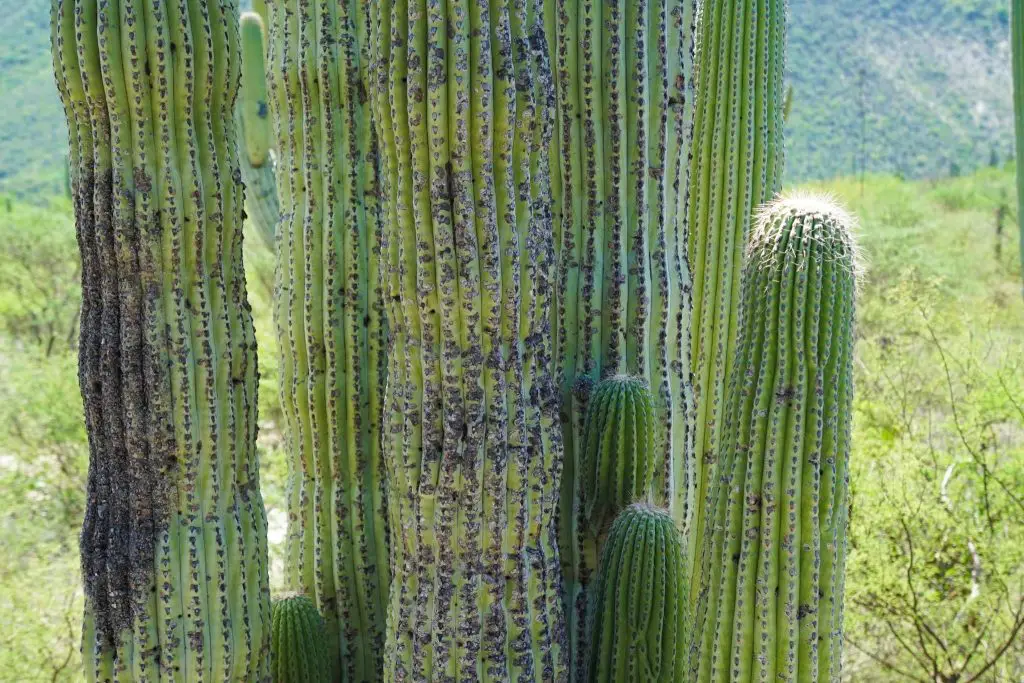 The bus from Tehucan to Zapotitlan Salina is hard to find and departs from Centenario and Calle 7 Ote every 30 minutes.
The bus is usually waiting, but here are the GPS coordinates just in case! The bus driver will drop you at the Zapotitlan Salina Botanical Gardens if you decide to catch the bus back just wait on the side of the road. If there is a few of you, or budget is no problem, you can likely organize a tour through your Tehuacan hotel in Mexico.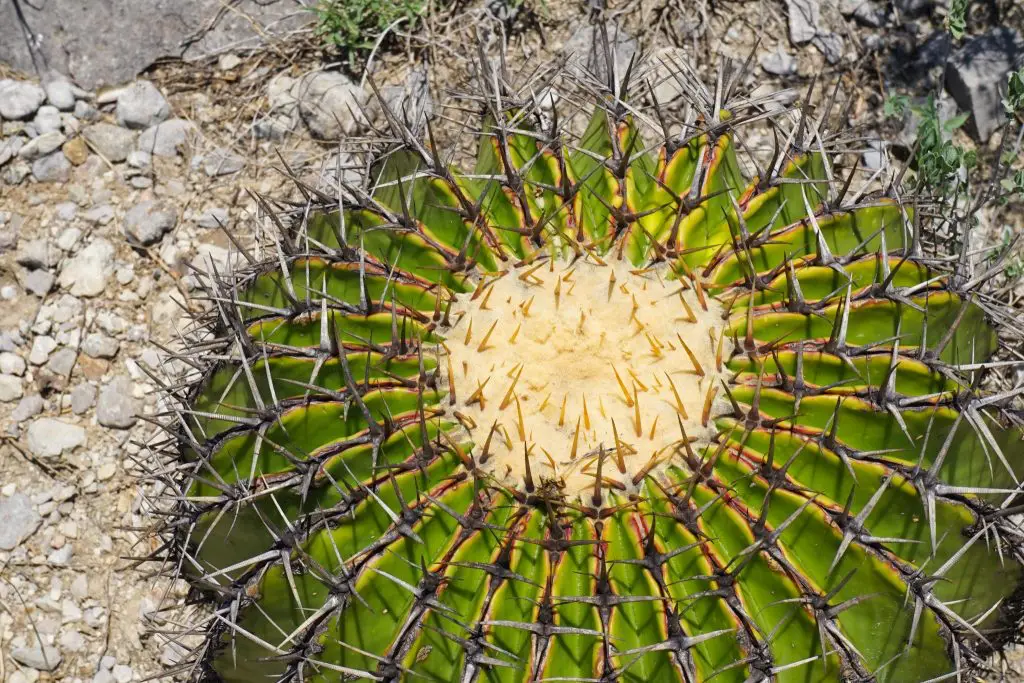 If you have the time, the small pueblo of San Juan Raya has an impressive Community Paleontological Museum and Turritelas Ecotourism Park, where you can see more of the area's rich fossil history.
In the town of Zapotitlan Salinas itself, you can also visit the churches of San Martin, Reyes Magos, and San Francisco, which are some of the oldest in the region – and discover many artisans clay crafts from which the area is known.
Tehuacán-Cuicatlán Biosphere Reserve offers the chance to see Mexico off the beaten track and discover a beautiful natural area without hoards of tourists (or any at all!). It might seem like an effort, but when you get there, it is straightforward and worth it considering the other-worldly landscape you are presented with.
Hopefully, UNESCO decides to inscribe this beautiful landscape this year, and the tourist facilities become a little more updated / existent – Watch this space. Please check back with your favorite highlights after your visit! Until then – Happy Cactus Hunting!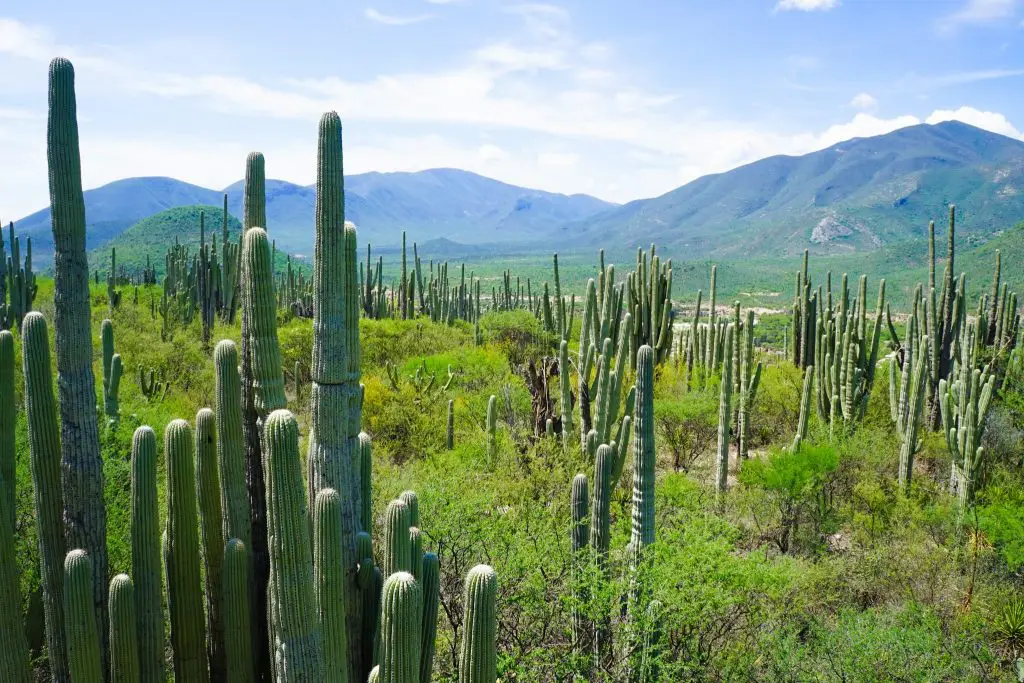 Staying Connected While Travelling
In today's increasingly connected world, staying online while traveling has become essential for a seamless experience. That's where eSIMs come into play, revolutionizing the way we access mobile networks during our global adventures. Say goodbye to hunting down local SIM cards at the airport; eSIMs provide instant activation the moment you land, sparing you the fortune usually spent on international roaming and allowing you to genuinely travel like a local (without getting hopelessly lost!).
With eSIMs, tasks like restaurant recommendations and reservations, up-to-the-minute public transport instructions, checking opening hours, and accessing further information become a breeze. And, of course, sharing your journey on social media is easier than ever. To stay connected wherever you roam, consider using either Airalo or Holafly. Airalo boasts the most extensive range of destinations worldwide, offering smaller data bundles tailored to your needs, while Holafly provides unlimited data packages and fantastic EU data deals.
So why wait? Embrace the future of travel connectivity with eSIMs and make your next journey effortlessly smooth.
Further Things To Consider Before Any Adventure
Now you're all set and prepared to explore our big wide world, why not sort out everything else out all in one go? If necessary for your travel plans make sure you have brought proper travel insurance, protected your privacy by getting a secure VPN, compared all the top hotel booking sites to find just what you're after, reserved an unbeatable rental car price and - of course - booked the best flight deals!
Or maybe just forget it all and go for a last-minute cruise or effortless tour instead?
Many budget travelers (including me) indulge in worldwide airport lounge access, so we can experience luxury while still slumming it in economy. Naturally, we would never leave home without a more general travel guide since we couldn't possibly cover everything here!
Just add an adventurous attitude and plenty of smiles - they go a long way - and that about covers it all! Now go out, find your own path and don't forget to share your best inspiration stories with me on Facebook, Twitter, and Instagram...I'd love to hear from you!