Winíka Hotel and Resort in Palenque, Mexico offers everything I looked for in a unique and relaxing hotel stay: a simple yet elegant design, sustainable ethos and concepts, a beautiful environment all bundled with great service.
For me, my recent 3 night stay at the newly opened Winíka Hotel Palenque ticked all the boxes – and then some – contributing to a memorable stay that I found hard to leave.
Read on to find out about the individual concepts behind the two separate Winíka Hotel locations in Palenque, Winíka Habitat and Winíka Alterra, to discover what makes Winíka Hotels unique, and of course – find the best things to do in Palenque (yes – there is far more than just the UNESCO listed ruins here!)
Check out the best prices for booking Winika Resort today or compare availability across multiple sites for later!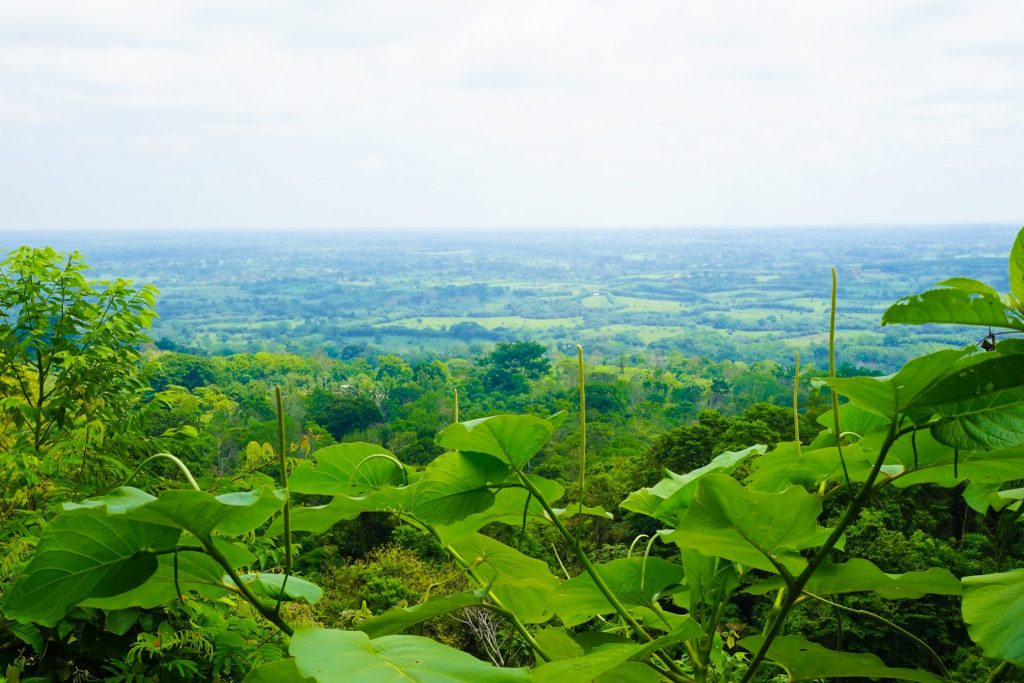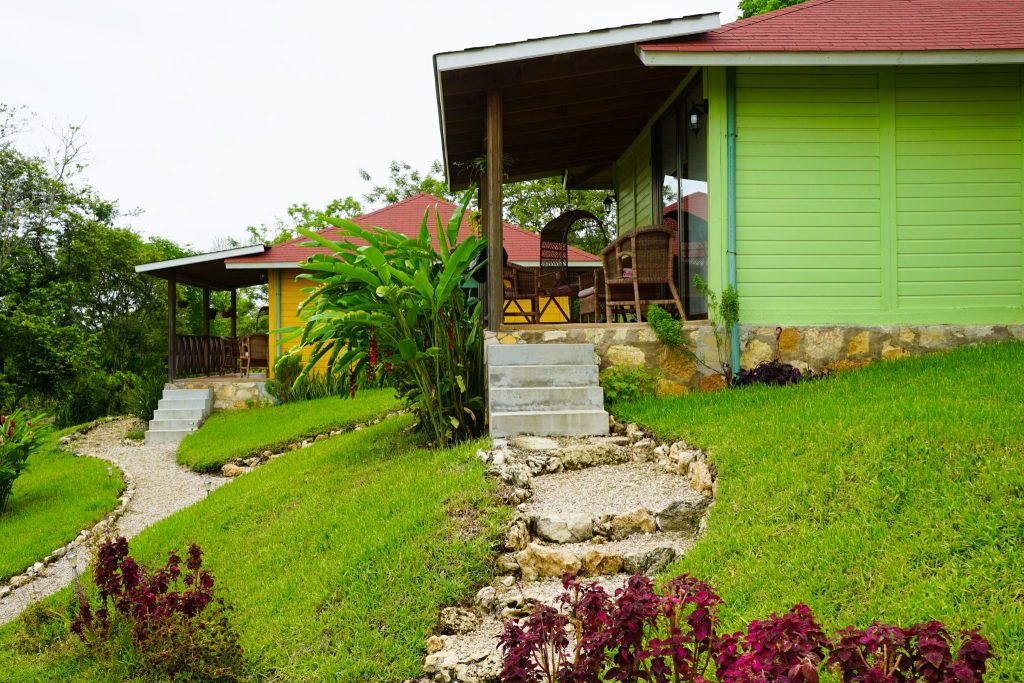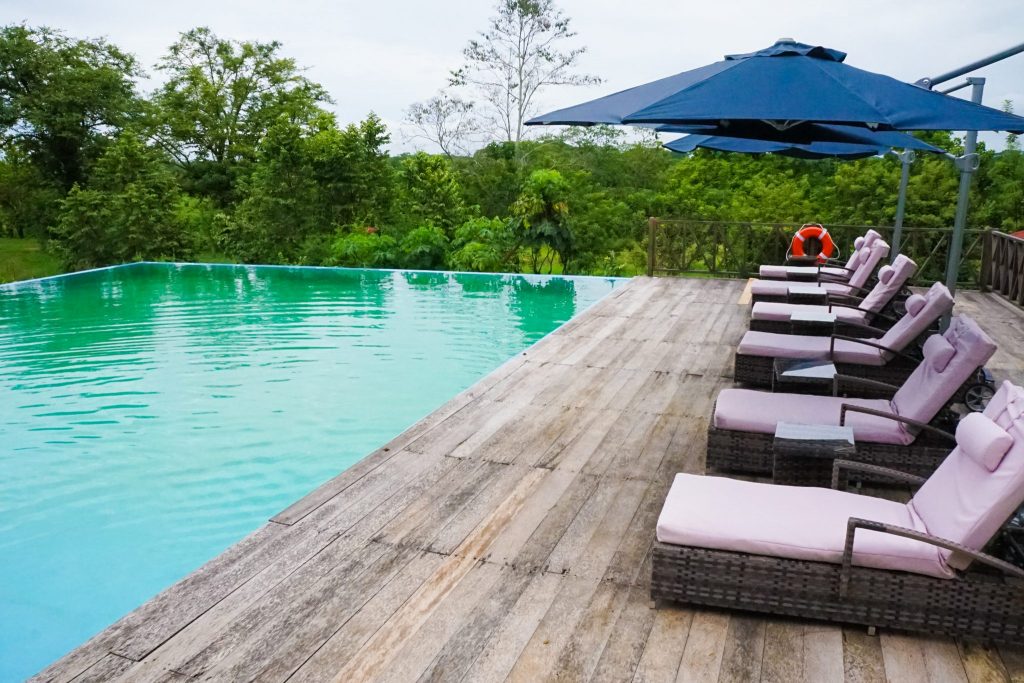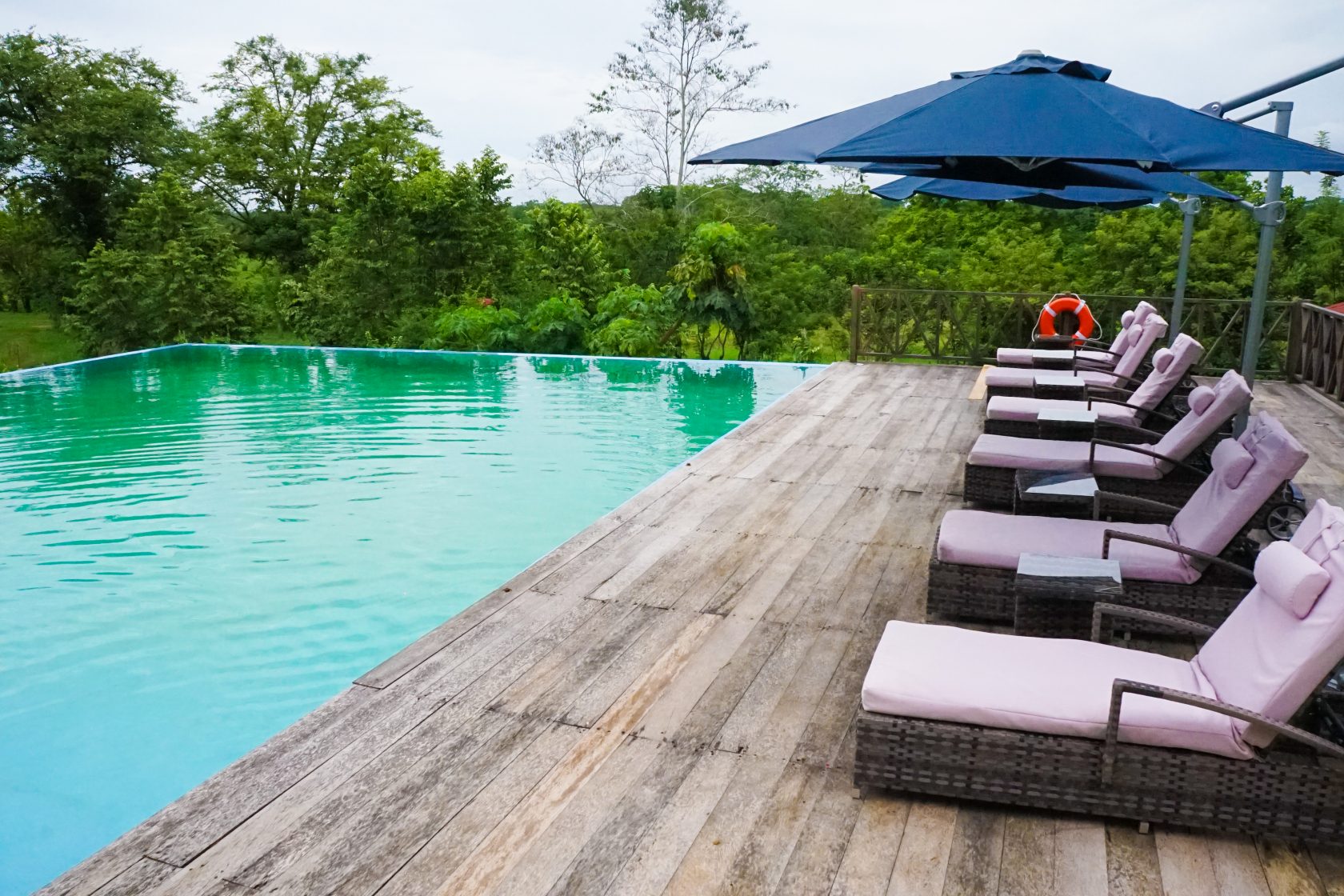 Hotel Check: Winíka Hotel & Resorts Palenque Mexico- Relax In Nature's Embrace
Winíka Hotel and Resorts Palenque Mexico: Two Locations, Two Concepts, One Guiding Principle
At first it seemed a little weird to me that the family behind Winíka Hotel and Resorts – passionate Palenque locals who moved back from the big city to enjoy the nature and lifestyle available here – would open two hotels at once, under the same name…. but after visiting both it became immediately obvious why.
Winíka is sustainable development and design, a true eco-hotel that is concerned with preserving and protecting the environment while allowing guests to enjoy it, now and into the future. Both hotels truly focus on this and natural luxury – but due to their locations offer supremely different experiences.
One, Winíka Habitat, is located on the very edge of the limestone hills which rise above the Chiapas plains (the same hillside that nearby Palenque Ruins was built into) and is more rustic, surrounded by tropical jungle – here the focus is on disconnecting, revitalising and rediscovering nature.
On the other hand, Winíka Alterra, located on land previously used as a ranch offers a wider range of amenities and easier access, but nature still abounds here. I stayed for my three nights at Winíka Alterra – an easier proposition with no car – but I visited Winíka Habitat and will talk about it briefly here.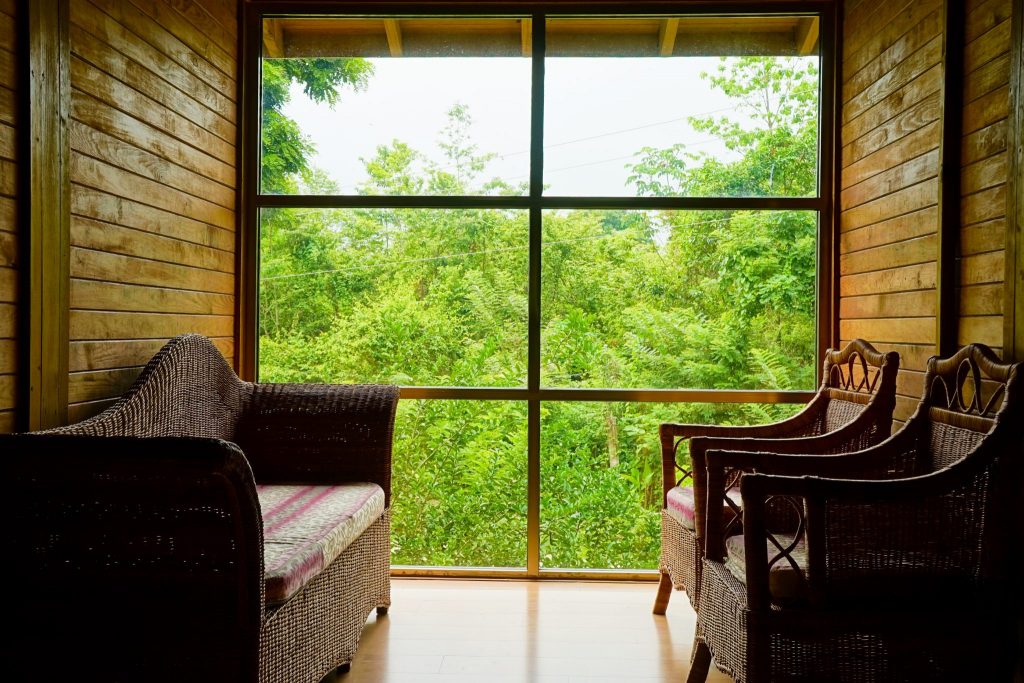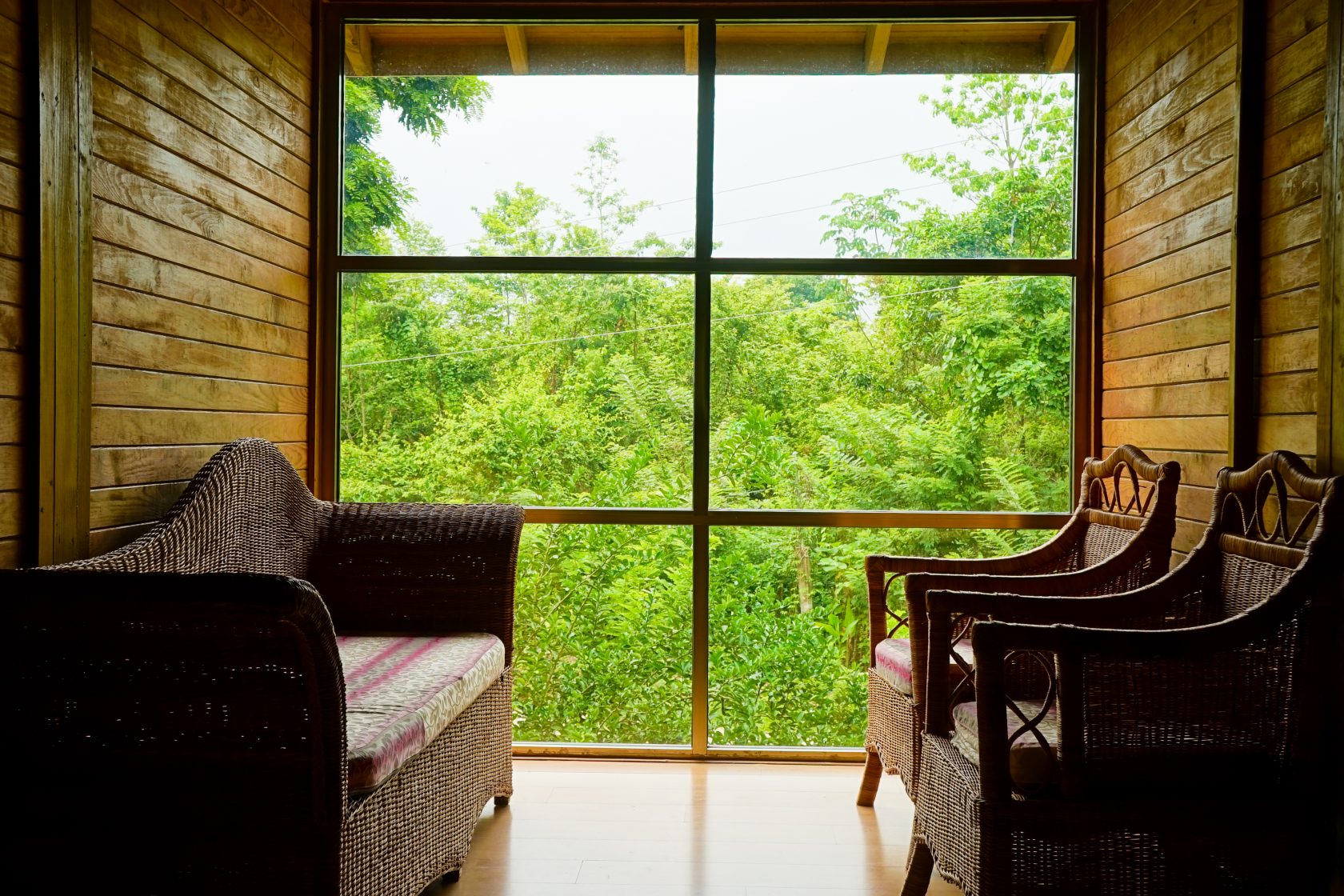 Winíka Habitat: Immersion In Jungle Goodness!
Winíka Habitat is a small eight room pine lodge surrounded by tropical jungle with a crystal clear river trickling by just meters away.
Located further from the town this is a perfect location for those wanting to relax, hike in dense nature, spot wildlife and take it slow. Transfers can be arranged from town for those not wishing to drive, and tours can be organised to all the usual attractions but this is the place to take things slow and explore.
Currently a small onsite restaurant is being built so guests do not have to rely on bringing their own food in, a zip-line is being built in the dense virgin jungle heading up the hill-side behind and a bike trail runs very close to the hotel.
For those who want to spot wildlife, hike in an isolated area and yet enjoy modern convinces such as air-conditioning and hot water this is a unique accommodation option in Palenque and one that would surely be a highlight of your stay in Mexico.
So much space, freedom, and openness! What could be more refreshing…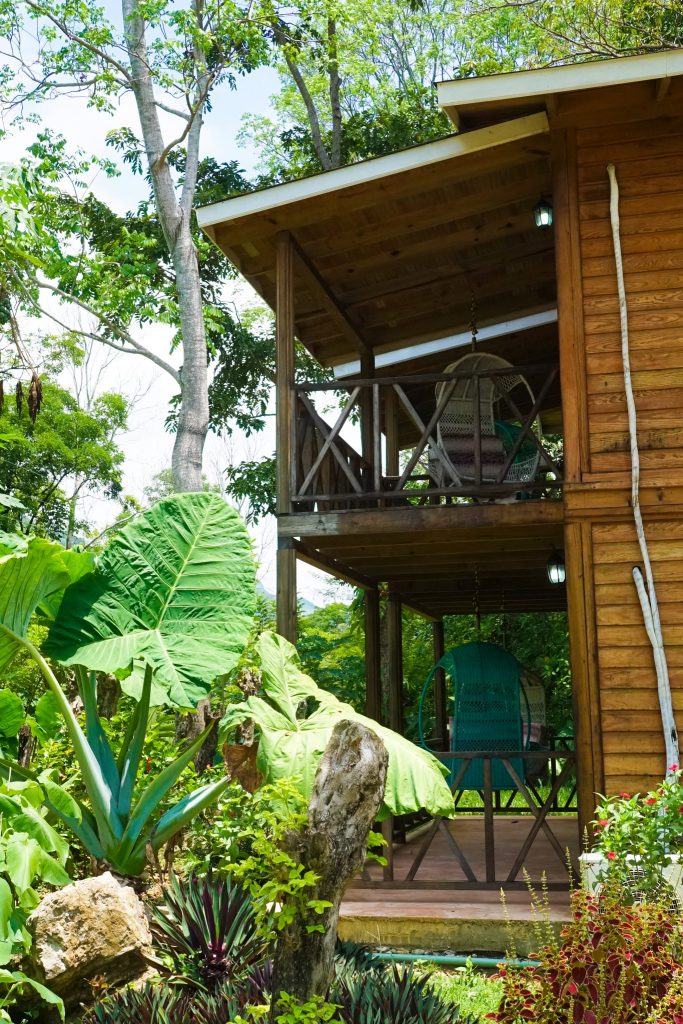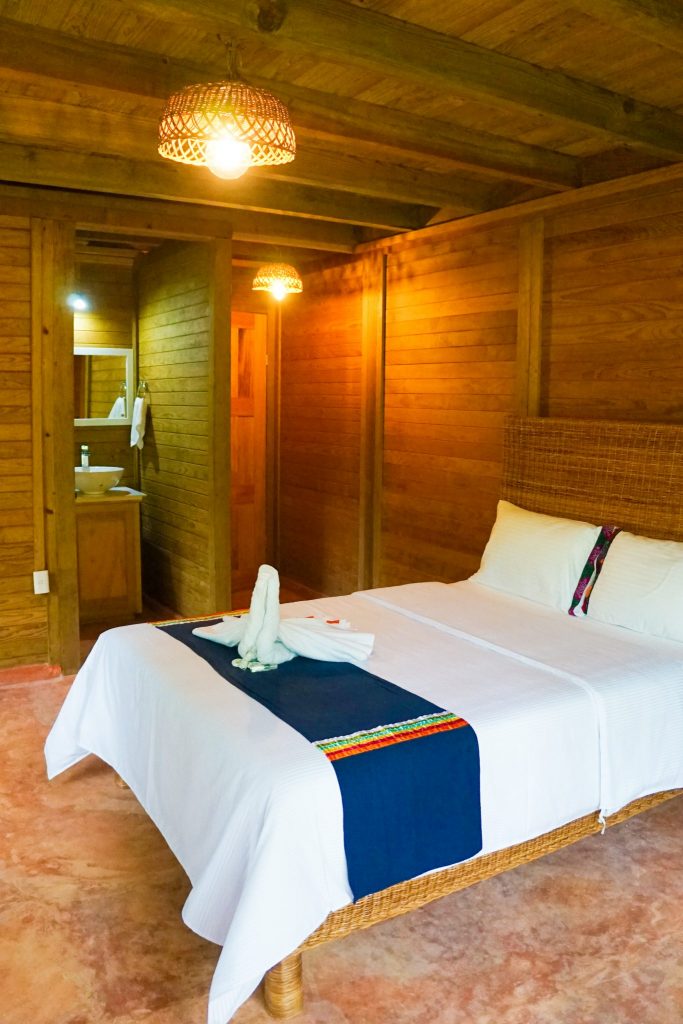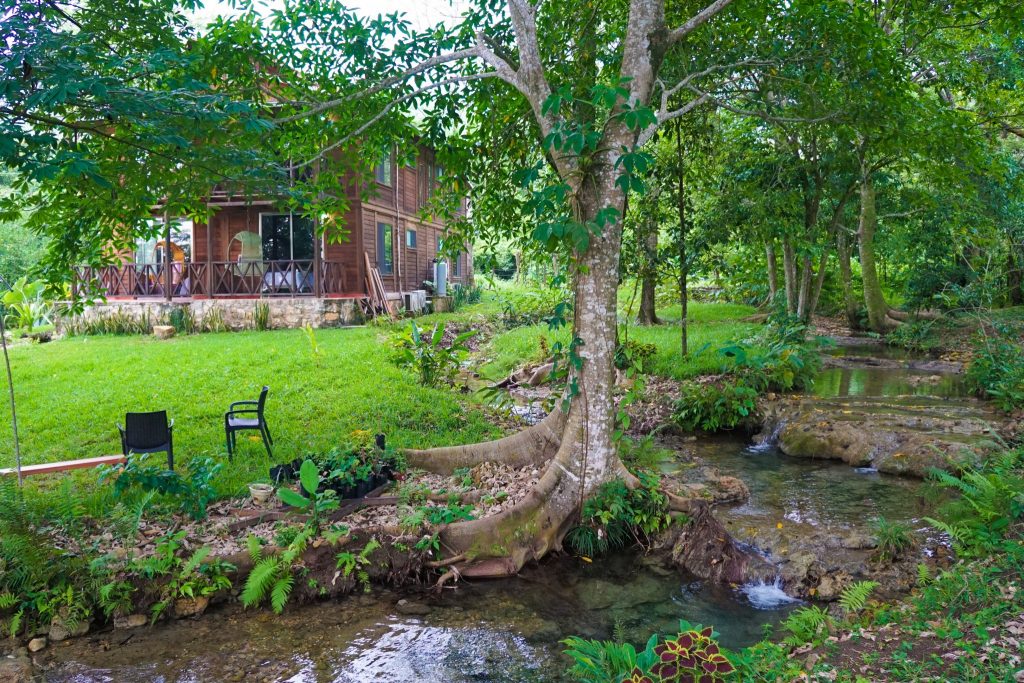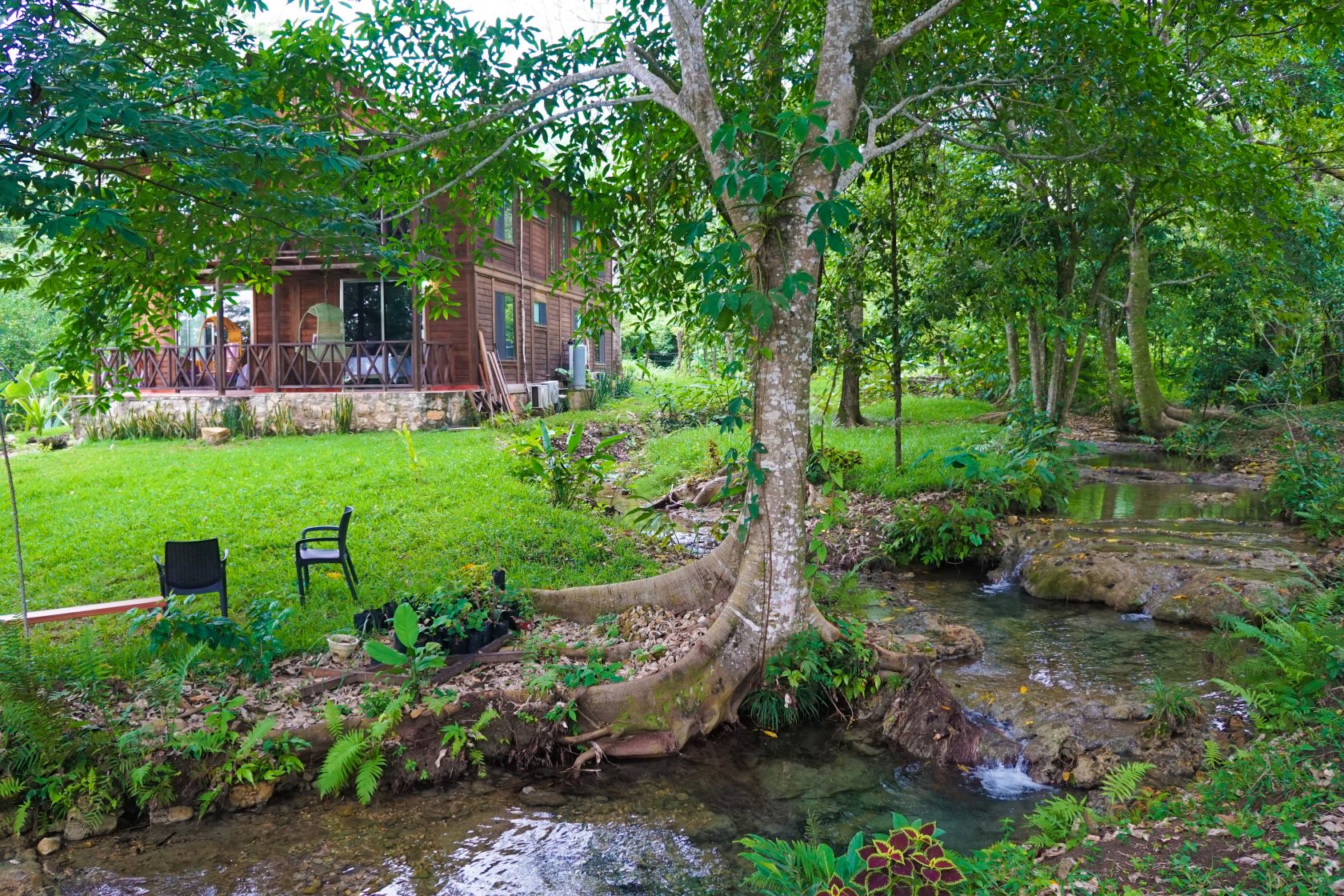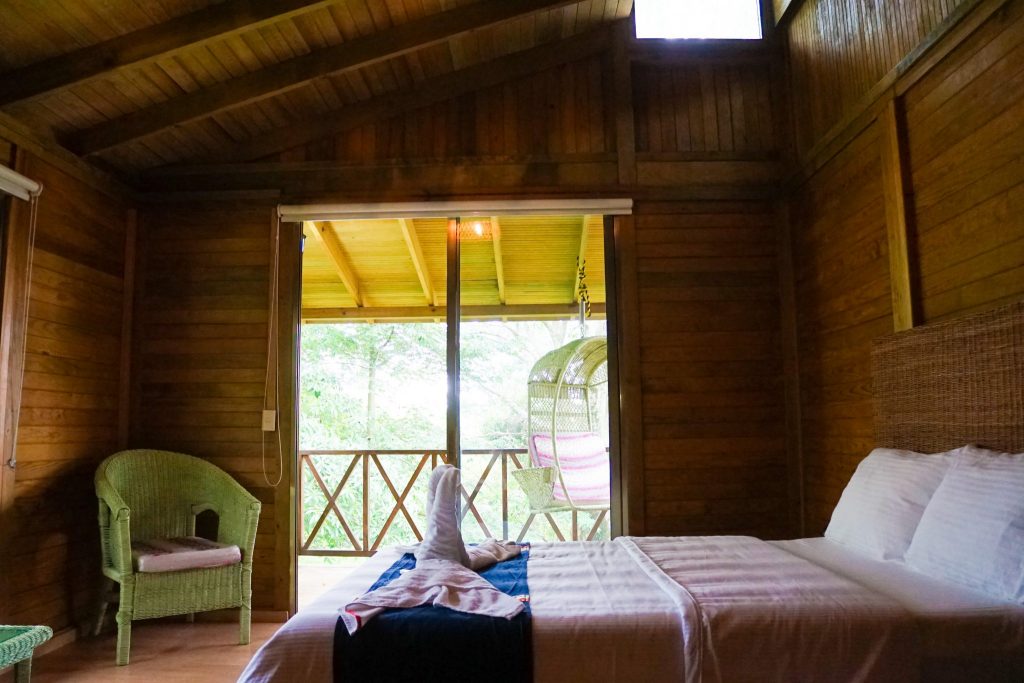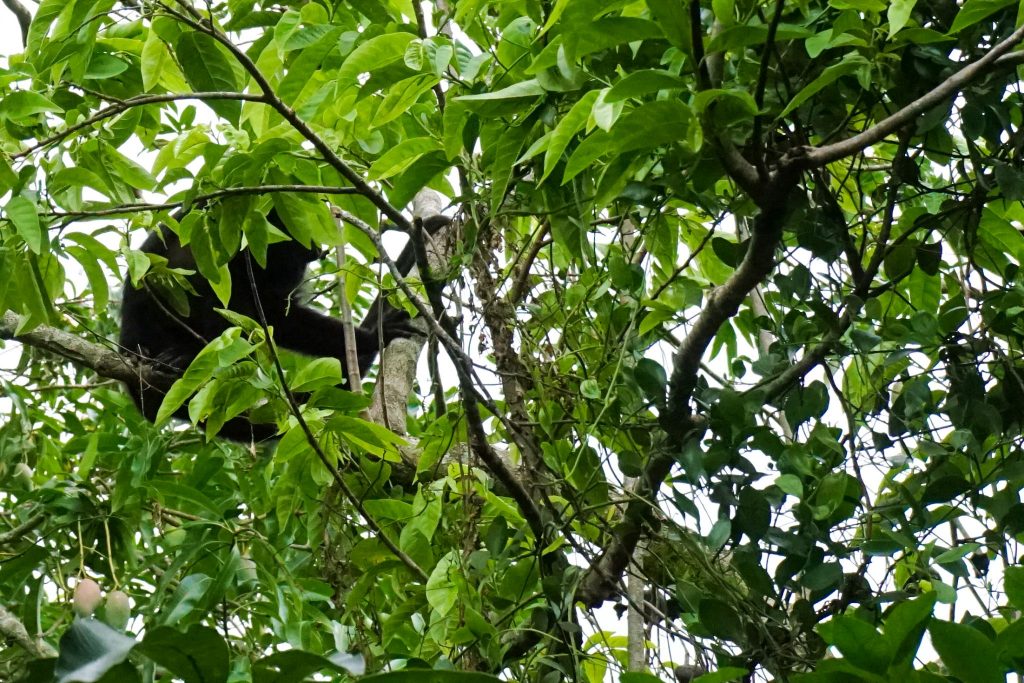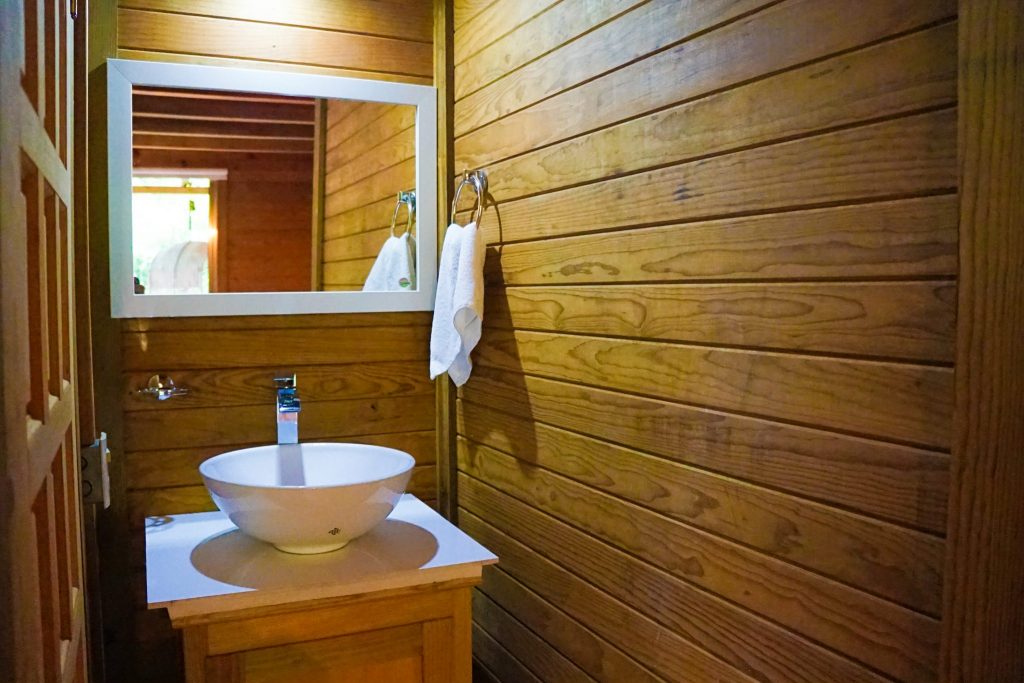 Winíka Alterra: Relax With Views & Gourmet Food
For those who are on a shorter trip or looking for more modern conveniences the five beautifully appointed wooden cabanas at Winíka Alterra might be a better fit – especially given it has a highly rated restaurant (worth a visit alone if you are not staying here) and huge ecological swimming pool.
Wildlife is still on offer here with howler monkeys eating mangoes in trees nearby, glow bugs lighting the night and curious frogs if you look hard enough.
While the rooms were stunning – large, very clean and with high quality furnishings – one of my favourite things here was the unique restaurant and sunsets views to be had here.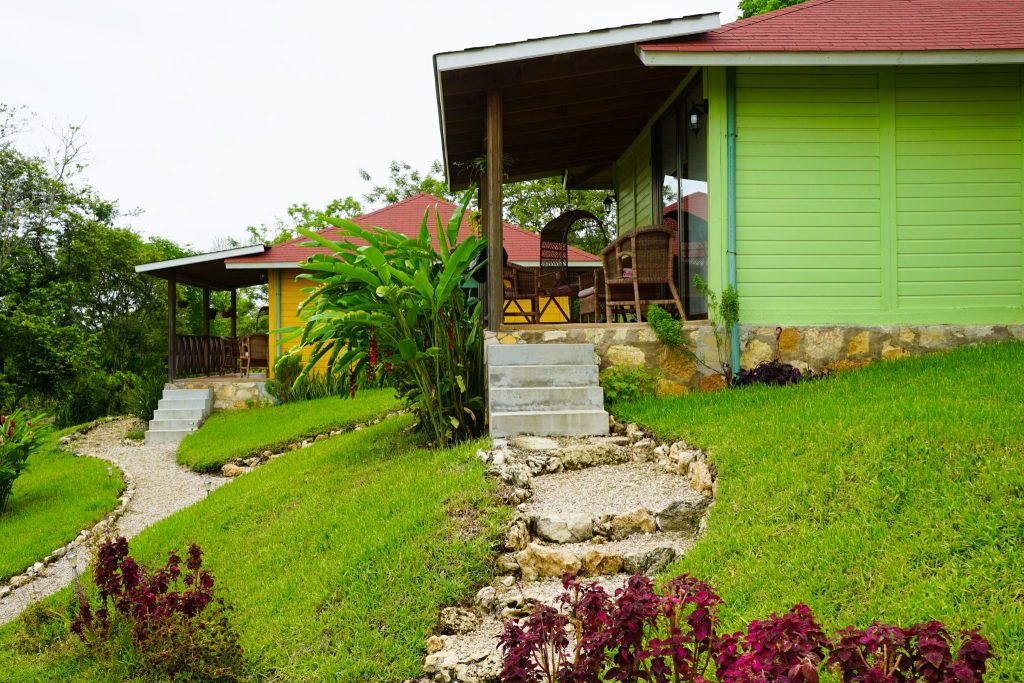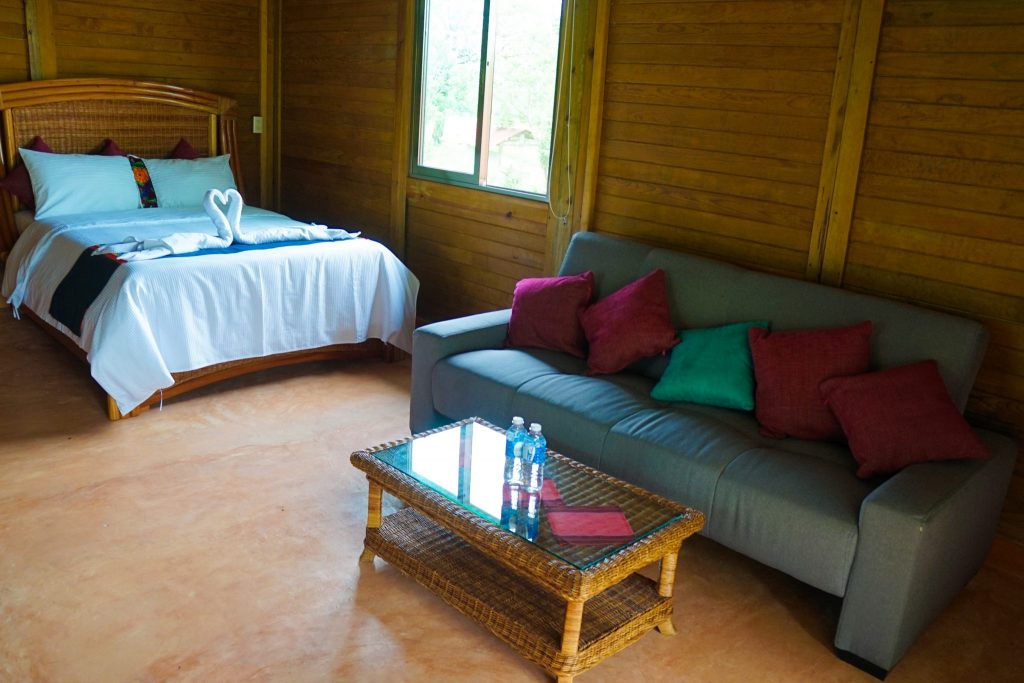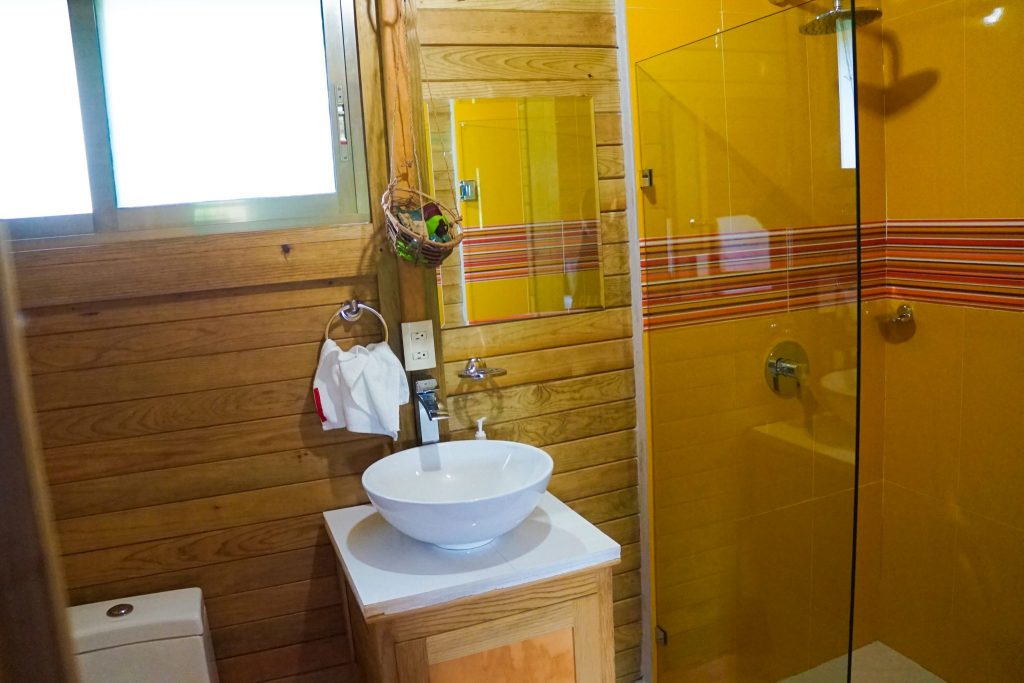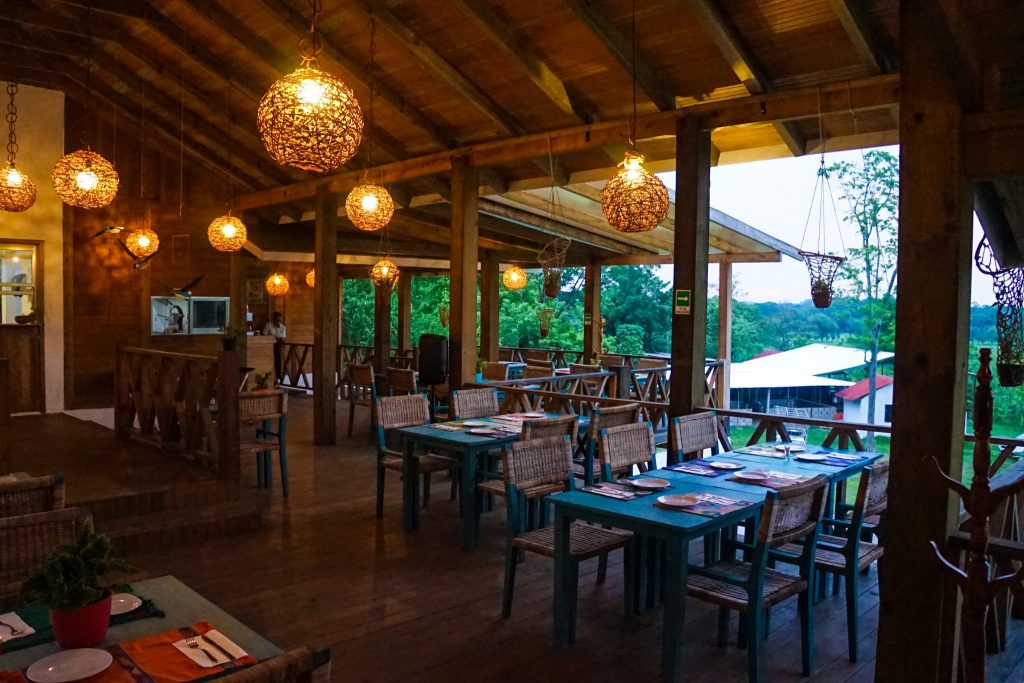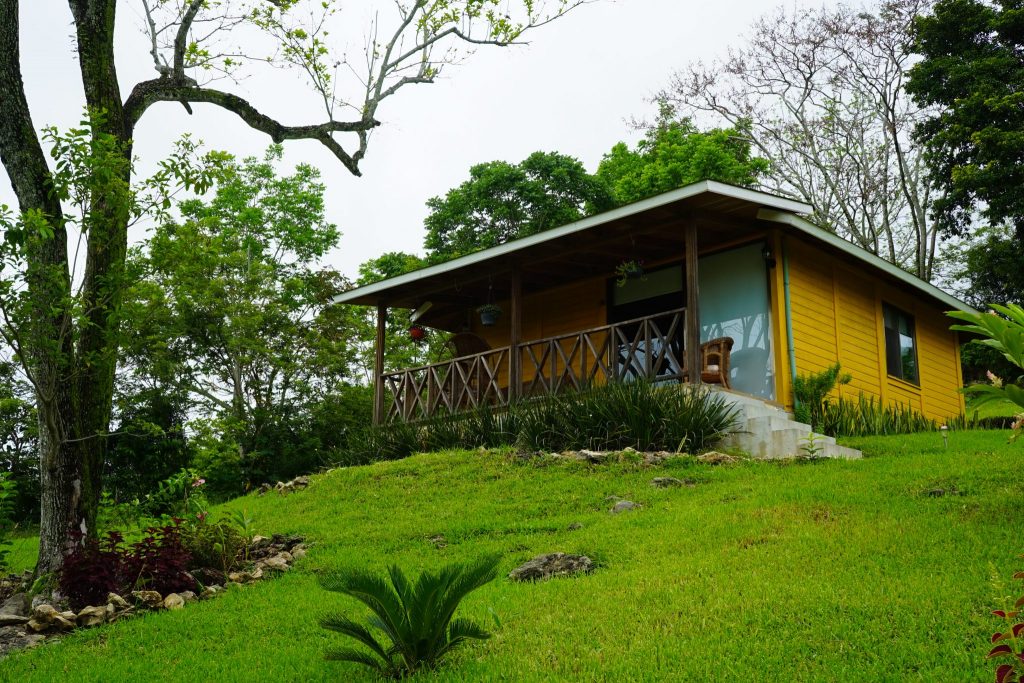 As I said previously the Winíka Restaurant is worth a visit itself due to its innovate chef who serves up traditional regional cuisine with a modern twist – using organic ingredients, many sourced on-site, in an informal setting.
Try the Duck Duet for dinner (lean duck breast marinated with tamarind sauce and morita pepper salsa. Squash chop suey and chipilin mousseline), or the Montadito for breakfast (Fried eggs on top of yellow peppers stuffed with string cheese. Covered with pico de gallo, a traditional Mexican salad!) – or those missing Western cuisine will not be disappointed by the Ravioli (stuffed with pumpkin flower, mustard greens and goat cheese served with mushroom and blue cheese sauce), I swear it's as good as any in Italy!
They also stock a range of award-winning beers and wine, mouthwatering Margaritas (with flavours that will tempt you more than once) and Tascalate (a traditional drink from Chiapas prepared with maize, achi ota, cinnamon and pine nuts!).
Or, of course, sample the rest of the menu … I never found anything I did not like!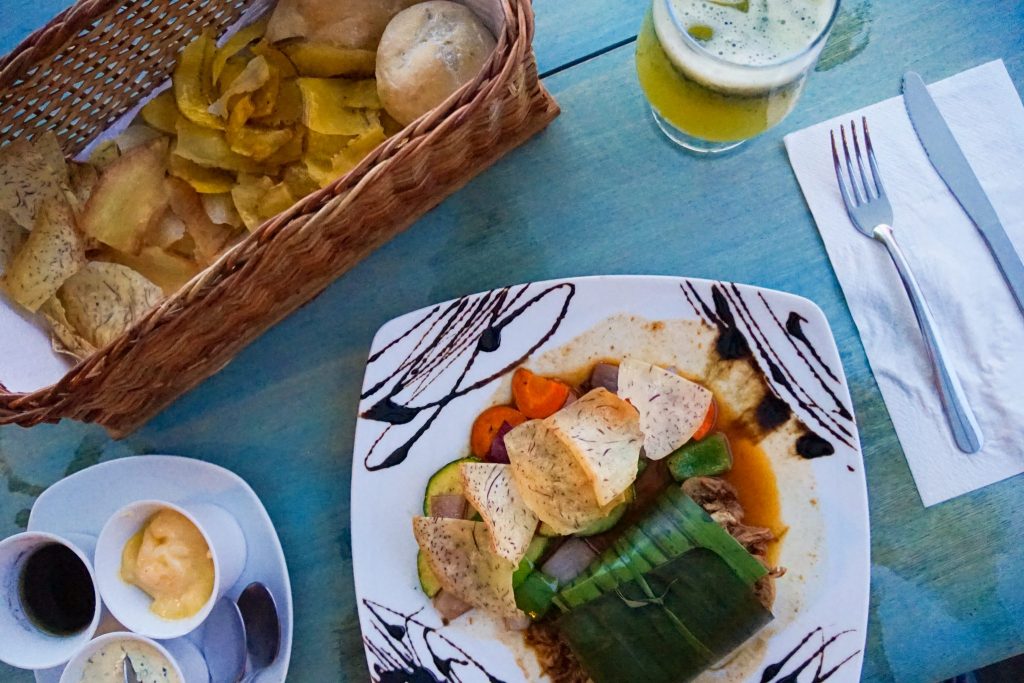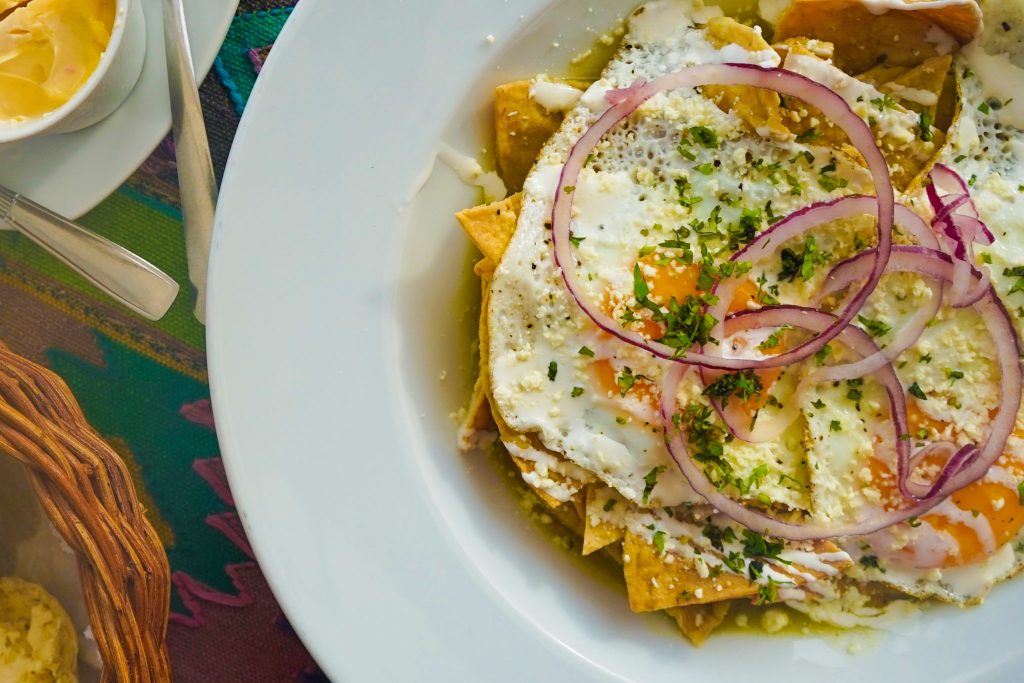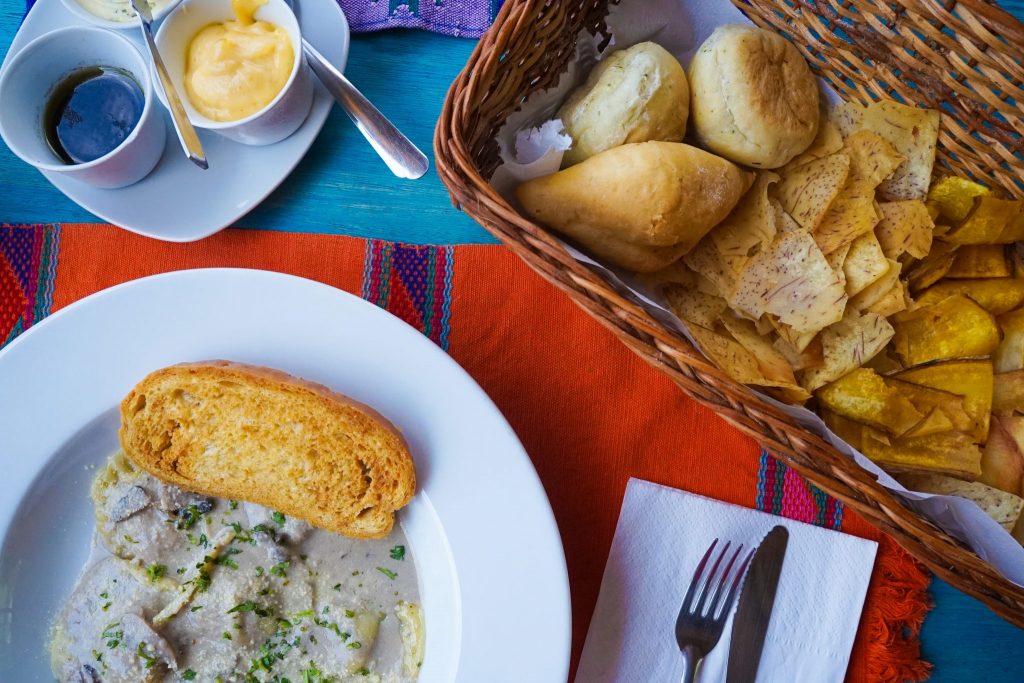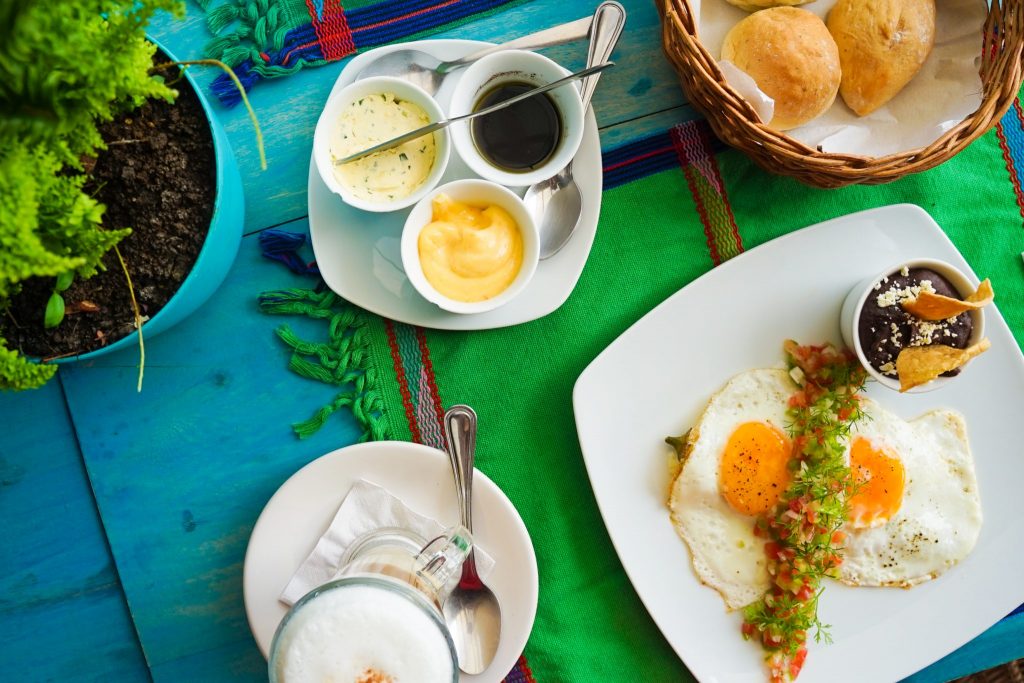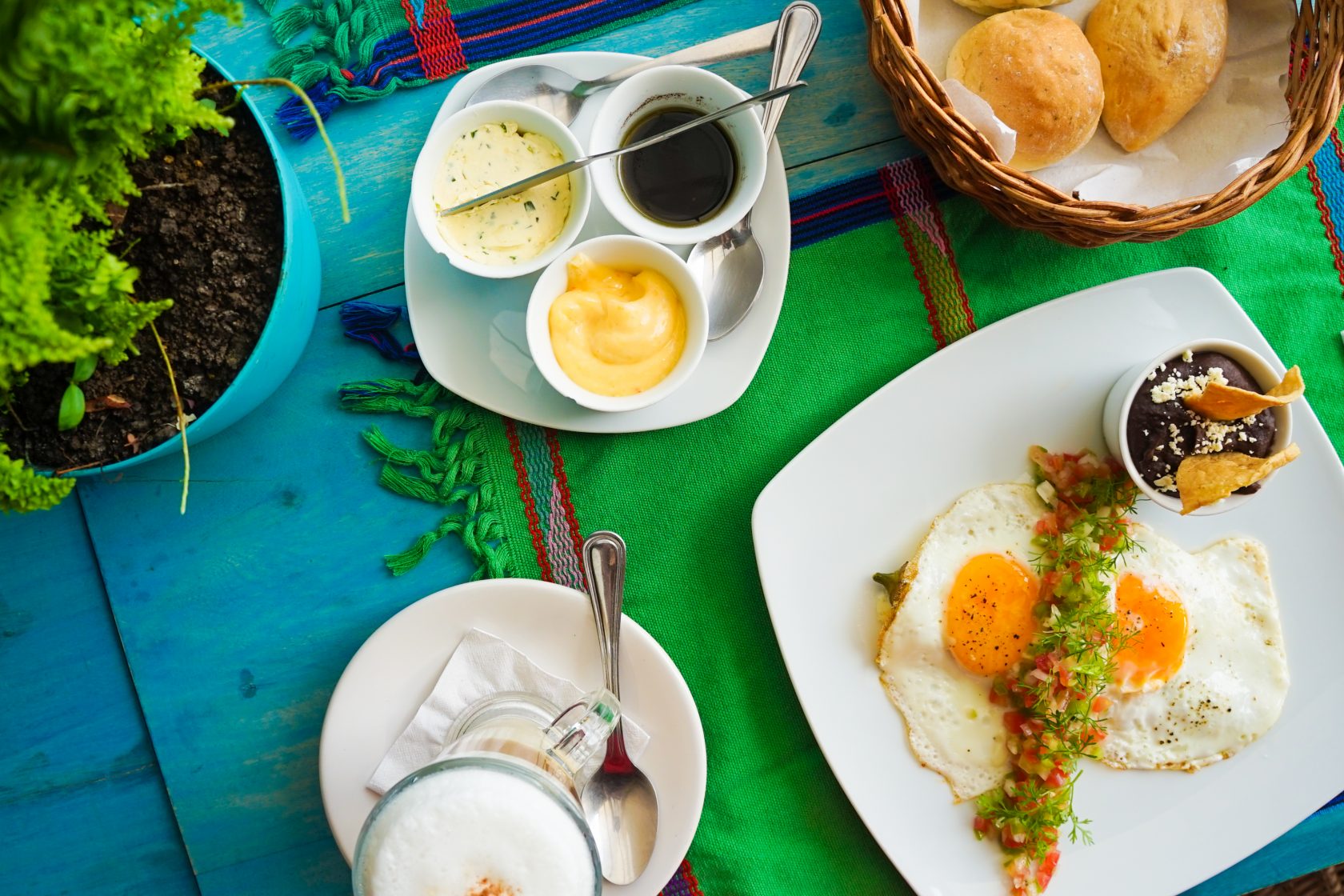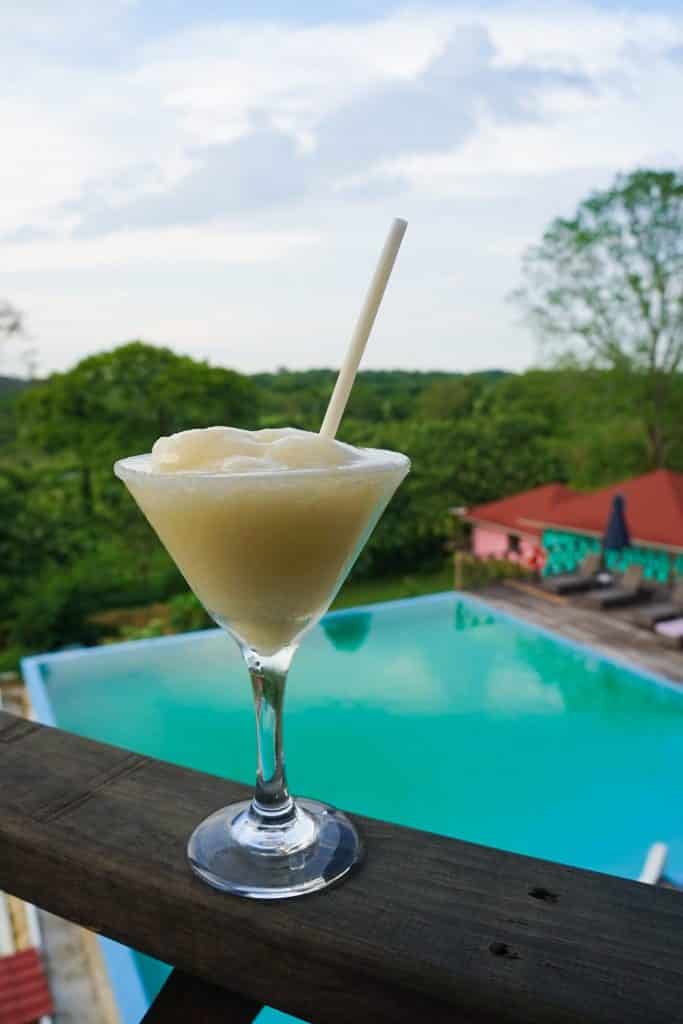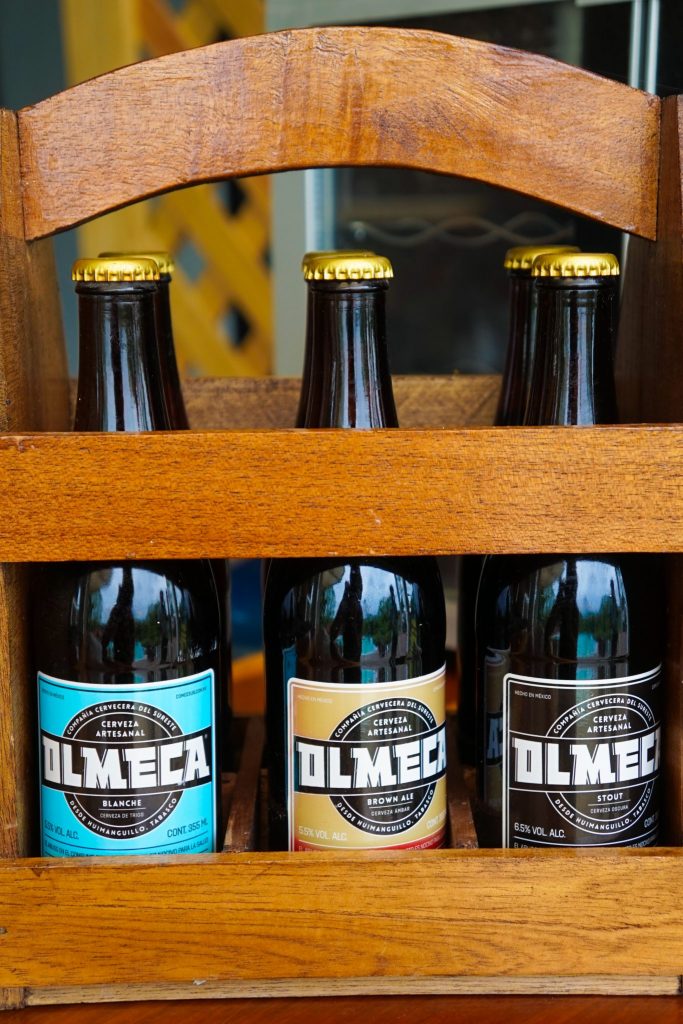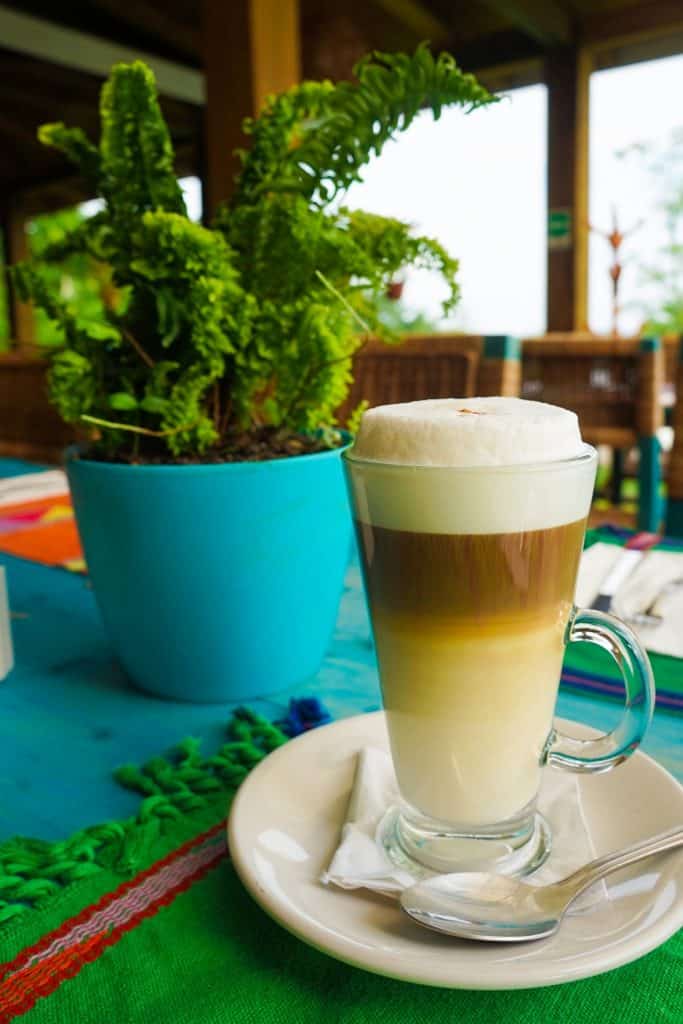 While there are plenty of activities to do onsite at either hotel – including walking in nature, exploring the jungle, horse riding, swimming and seeing the various farm animals – there is also plenty more on offer in Palenque and the surrounding area.
I thoroughly enjoyed the UNESCO listed Palenque Ruins which I thought were better than Chichen Itza and honestly, pretty close to Tikal which so far are the most impressive Mayan Ruins I have visited. A trip to Palenque can also easily be organized through the hotel with an additional visit to the stunning waterfalls of Misol-ha and Agua Azul, something not to be missed.
There is also a unique ecological park called Aluxes Ecoparque which has many semi-wild animals available for viewing including manatees, crocodiles and jaguars with great reviews. Visits to Aluxes Ecoparque can be arrange at night by private appointment or during the day during normal operating hours.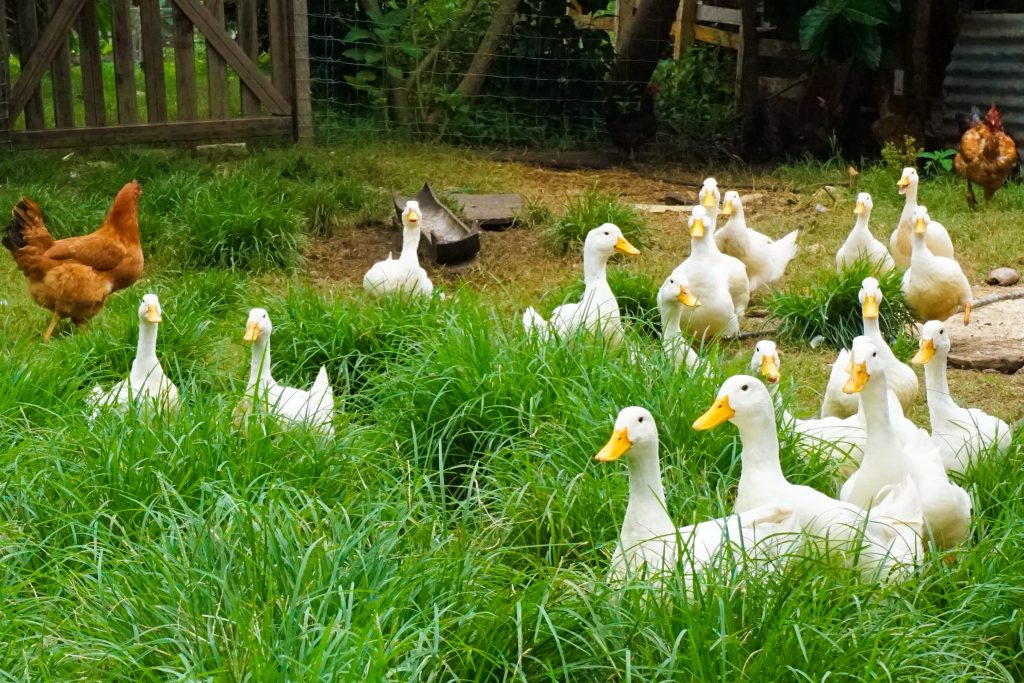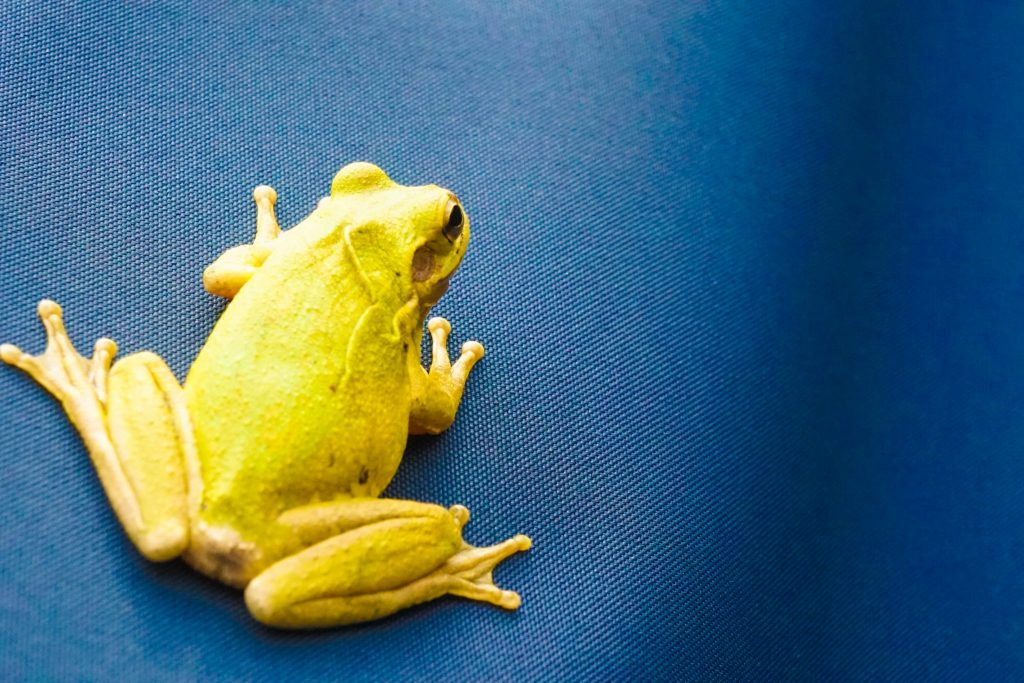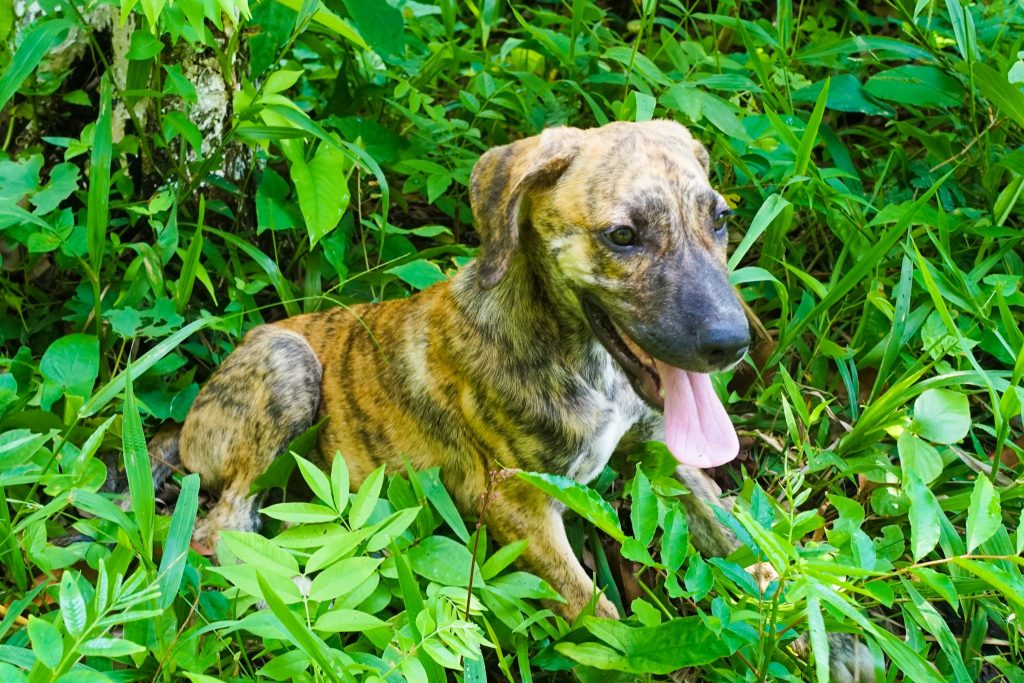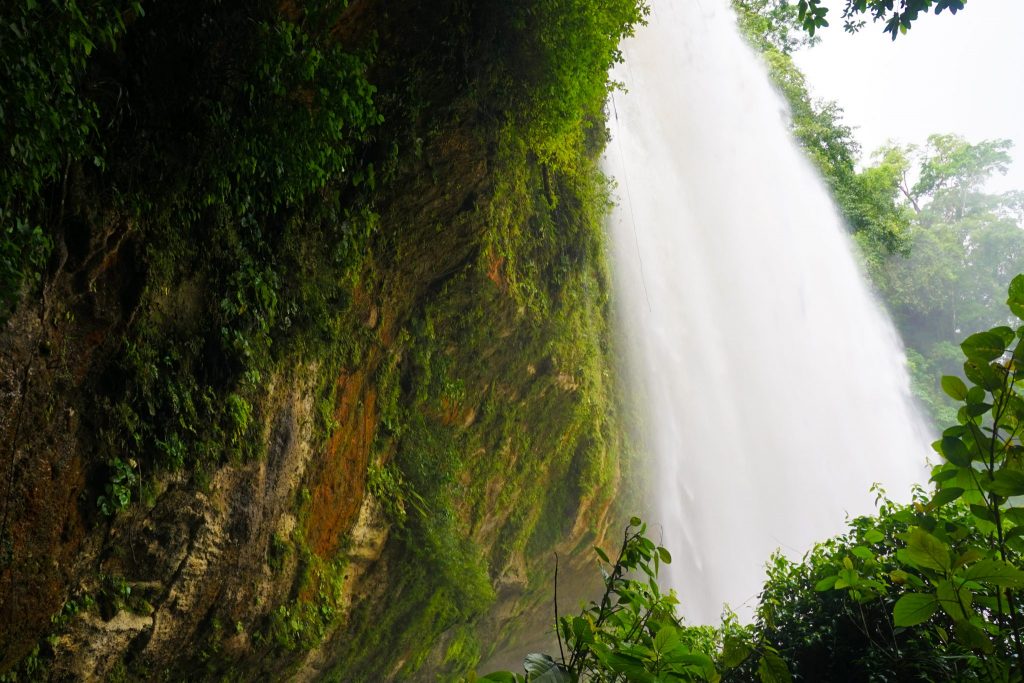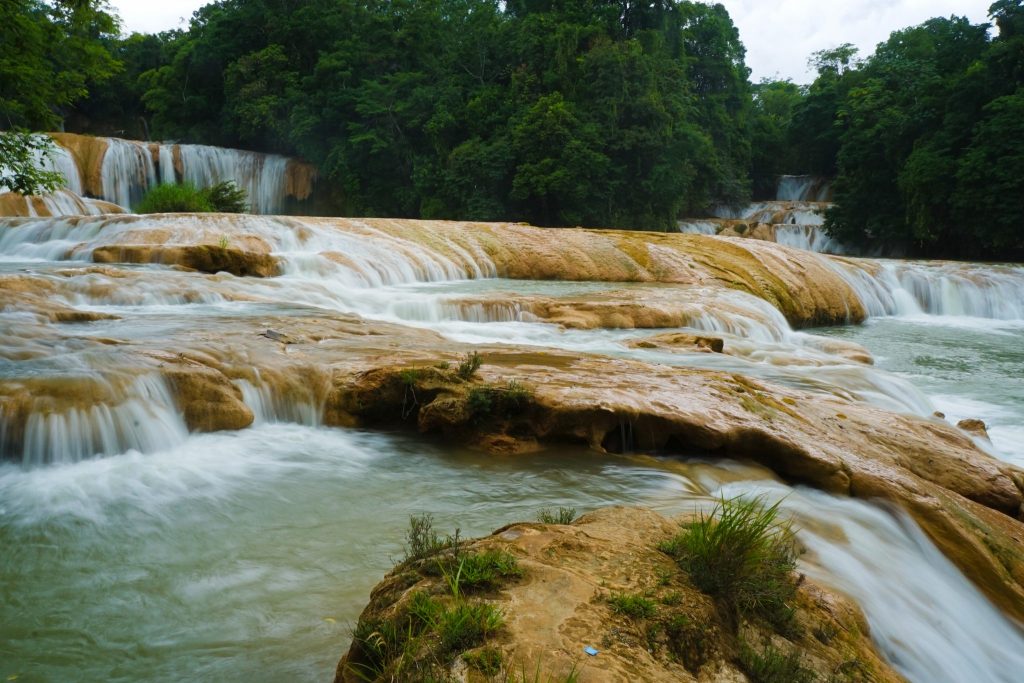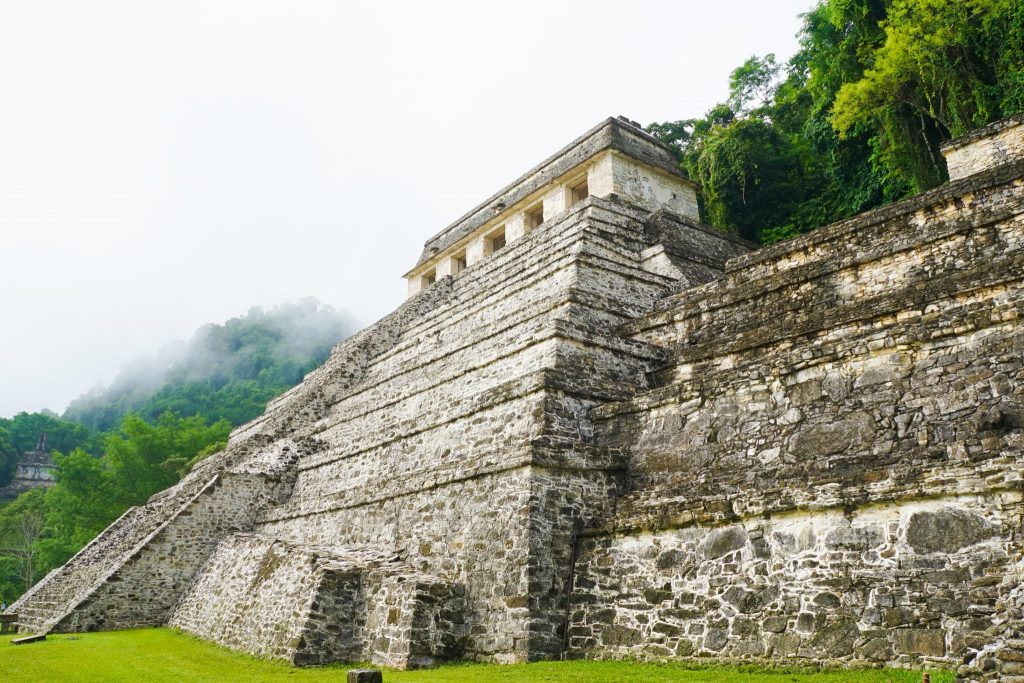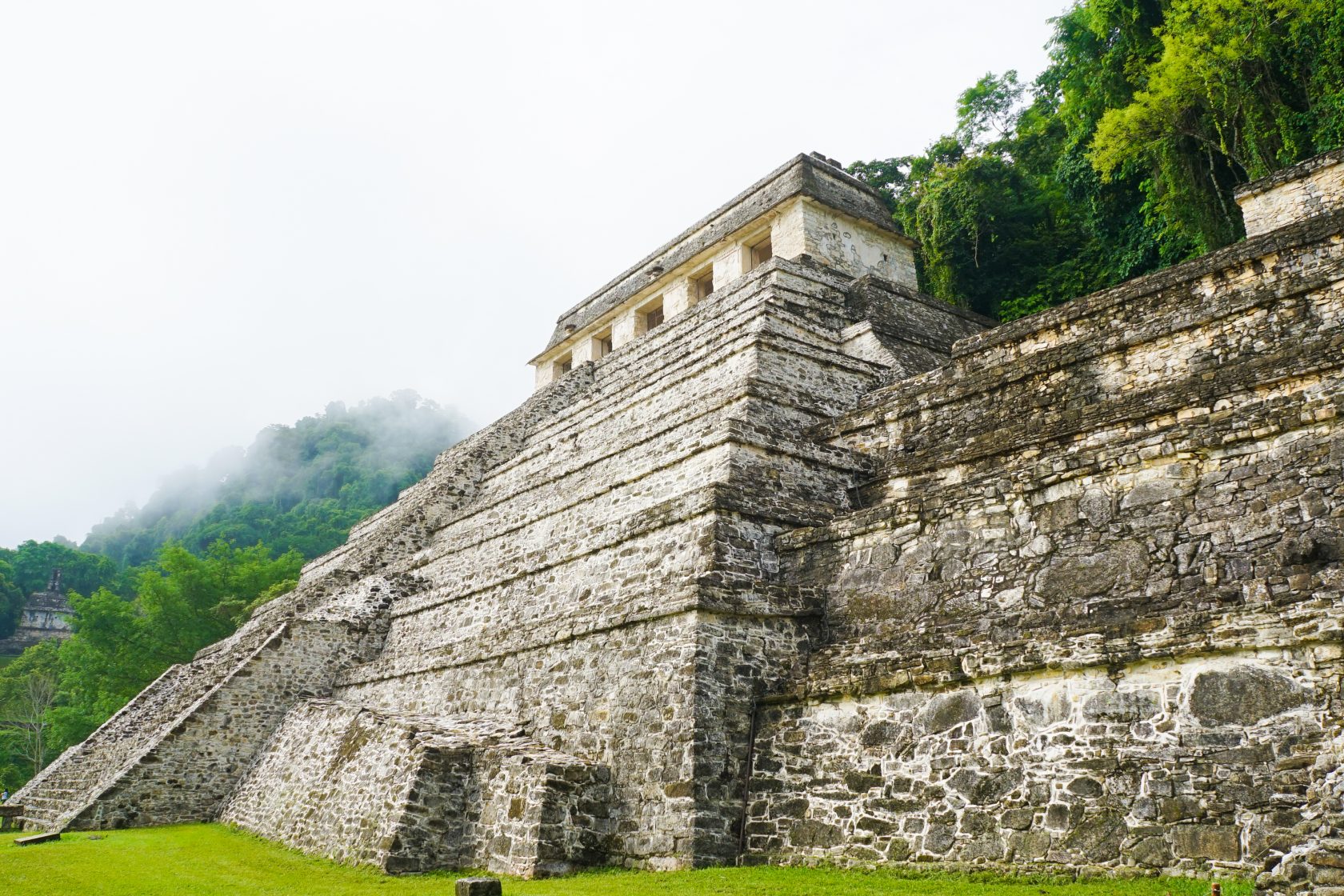 As frequent readers will know, when picking a hotel to stay at (or doing anything really!) I am always considering the ecological impacts of said activity and their steps towards sustainability….and I was truly impressed by Winíka in this respect.
Not only have they saved large tracts of primary tropical jungle from development by ranchers, they have also initiated an extensive reforestation project at both sites to ensure the continual improvement of the local environment into the future.
The wood used throughout the developments is sustainably sourced pine (which also adds a great smell!) and both hotels have onsite waste-water filtration systems to ensure any environmental impacts are minimized – something many hotels in Palenque have thus far failed to do. Wildlife is frequently sights around both sites but is not feed (so as not to discourage natural behaviour) and there is a strong push to exclusively use organic ingredients produced onsite in the restaurant – something I believe they will achieve soon.
Even the swimming pool at Winíka Alterra is ecological – using a series of smaller ponds with vegetation in addition to a sand filter to ensure the pool water is pristine clean without the use of harmful chemicals.
The only addition I would like to see in future is a water-bottle refill station so guests can refill water bottles (either at a cost or free-of-charge) instead of the current system where it is necessary to buy another water bottle.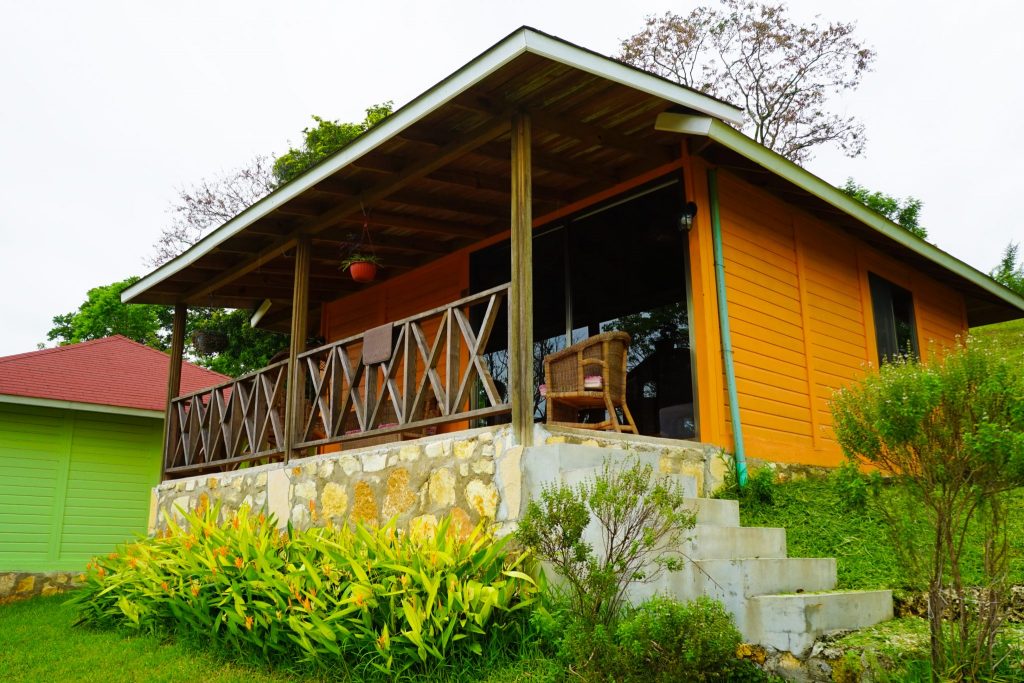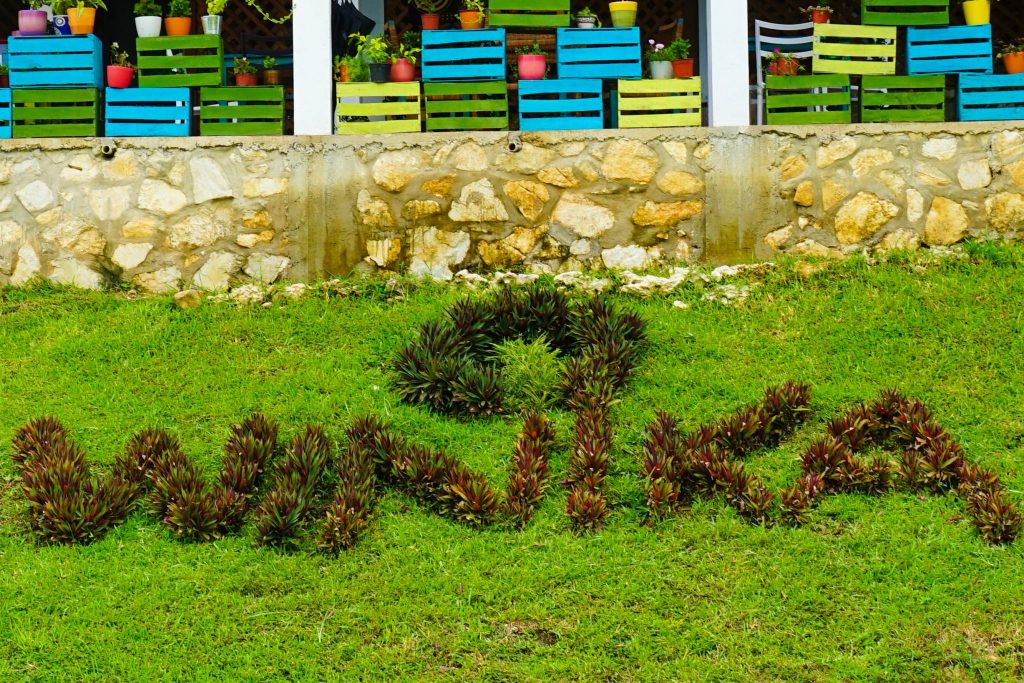 Final Thought On Winíka Hotel & Resorts In Palenque
Winíka Hotel and Resorts Palenque Mexico offers two unique options for experiencing the best of nature and adventure tourism.
Both Winíka Alterra and Winíka Habitat offer their own unique approach for coexistence in harmony and experiencing their magnificent natural settings while being close to the archaeological zone of Palenque.
Comfortable cabins or private rooms with friendly service and a relaxed pace of life will leave you wanting more – and most likely begging to extend, if only to work your way through the delicious menu of the onsite gourmet restaurant.
I look forward to returning, getting closer with nature and unwinding in a peaceful environment in the future once again!
Further Things To Consider Before Any Adventure
Now you're all set and prepared to explore our big wide world, why not sort out everything else out all in one go? If necessary for your travel plans make sure you have brought proper travel insurance, protected your privacy by getting a secure VPN, compared all the top hotel booking sites to find just what you're after, reserved an unbeatable rental car price and - of course - booked the best flight deals!
Or maybe just forget it all and go for a last-minute cruise or effortless tour instead?
Many budget travelers (including me) indulge in worldwide airport lounge access, so we can experience luxury while still slumming it in economy. Naturally, we would never leave home without a more general travel guide since we couldn't possibly cover everything here!
Just add an adventurous attitude and plenty of smiles - they go a long way - and that about covers it all! Now go out, find your own path and don't forget to share your best inspiration stories with me on Facebook, Twitter, and Instagram...I'd love to hear from you!