The Sierra Gorda Biosphere Reserve is exactly where you want to be if you're trying to get off-the-beaten-track in Mexico, to truly interact with friendly locals, to discover quaint, dusty towns, pristine nature and delicious, delicious Mexican food.
Aptly named the "green jewel in the heart of Mexico", the Sierra Gorda truly offers something for everyone and yet it's reputation as being 'hard to reach' keeps most of the masses away meaning no matter where you're exploring you are likely to get a friendly wave from the locals or be all alone!
The Sierra Gorda Biosphere Reserve has a little of everything, forests, deserts, gaping canyons and the UNESCO listed Franciscan Missions in the Sierra Gorda of Querétaro. Read on to discover more about the Sierra Gorda Biosphere Reserve, all of the must-see attractions and activities and how to best get to Sierra Gorda by bus or car!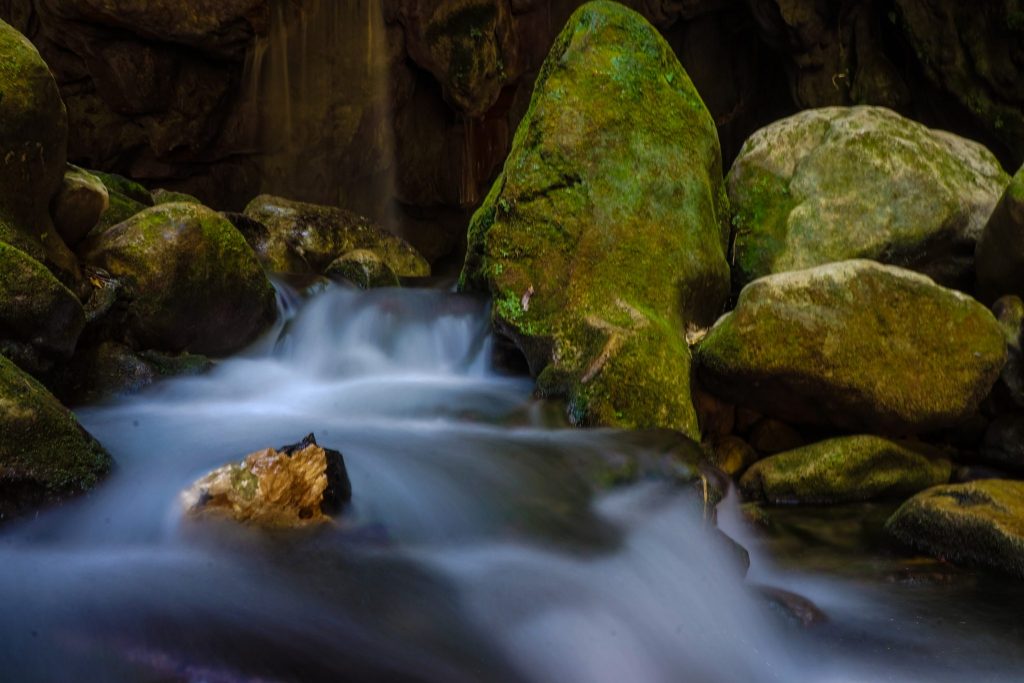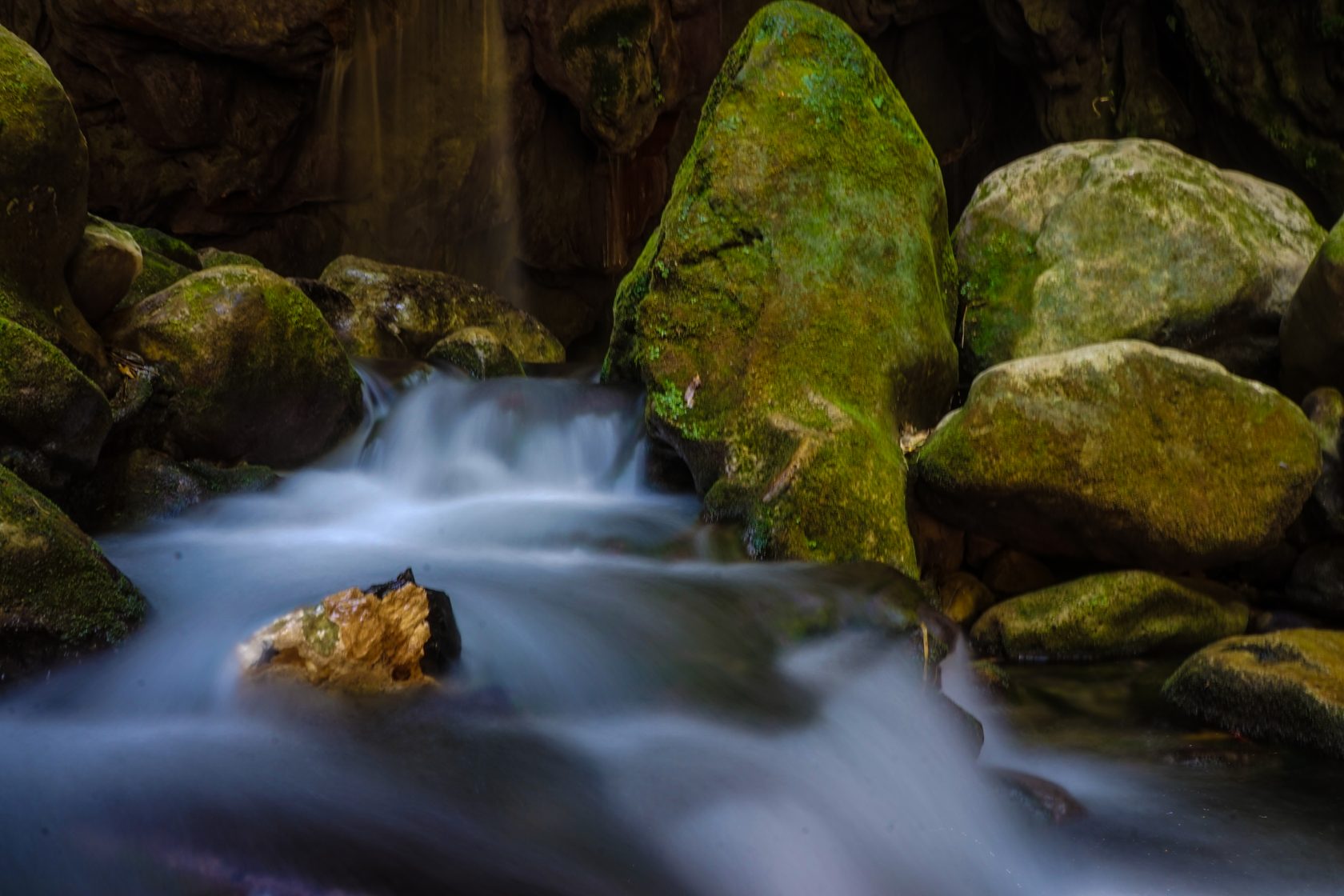 Where Is Sierra Gorda Biosphere Reserve (and How to Get To Jalpan de Serra!)
The Sierra Gorda is an ecological region located in the North of the Mexican state of Querétaro and extending into the states of Guanajuato, Hidalgo and San Luis Potosí. It is about 5-6 hours driving north-east of Mexico City.
The Sierra Gorda cover's a large area of mountains and valleys making access difficult and time-consuming compared to other places in Mexico – but once you are in, it all becomes worth it as you are rewarded with a highly-diverse protected region filled with ecological and cultural richness, truly Mexico off-the-beaten-path!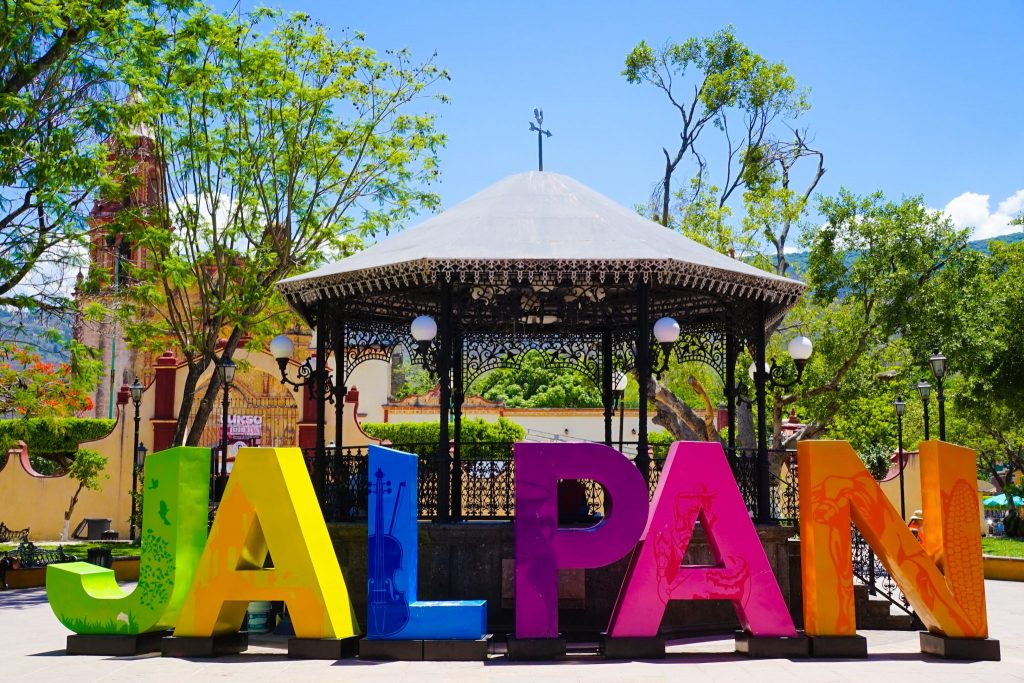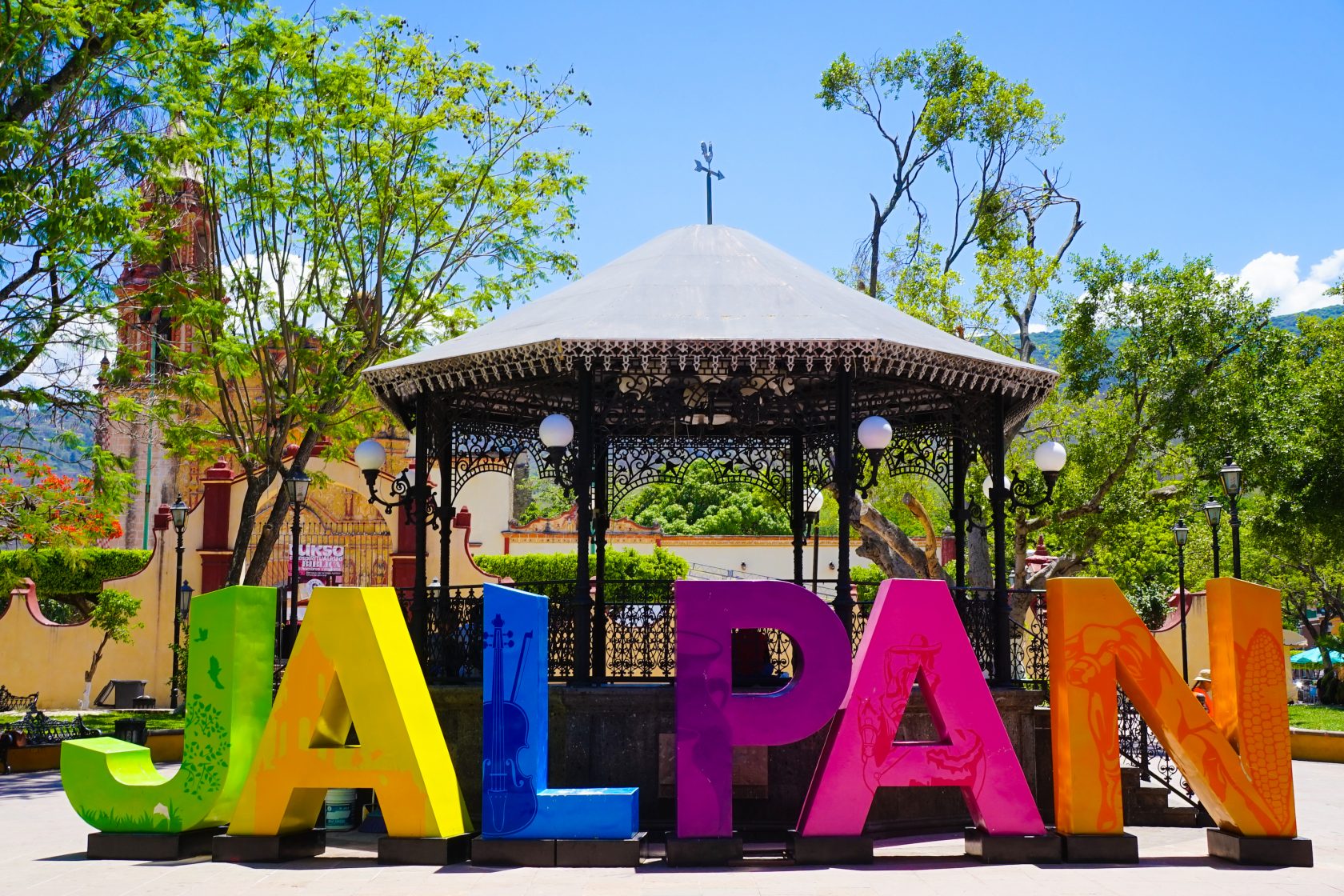 While there are a number of other towns in the Sierra Gorda Biosphere Reserve – Jalpan is indisputably the largest town and central hub, located on a cross-roads, that most buses and drivers pass through.
If you want to travel without the hassle, view schedules, reviews, amenities, and other useful information before booking and have a 24/7 support team we recommend checking BookAway for getting the bus, ferry, train or cars – here, or all over the world.
Jalpan is a great place to try the food of the region, stock up on shopping, check emails, etc. Jalpan de Serra is also the place you are probably going to want to start your adventure in the Sierra Gorda from!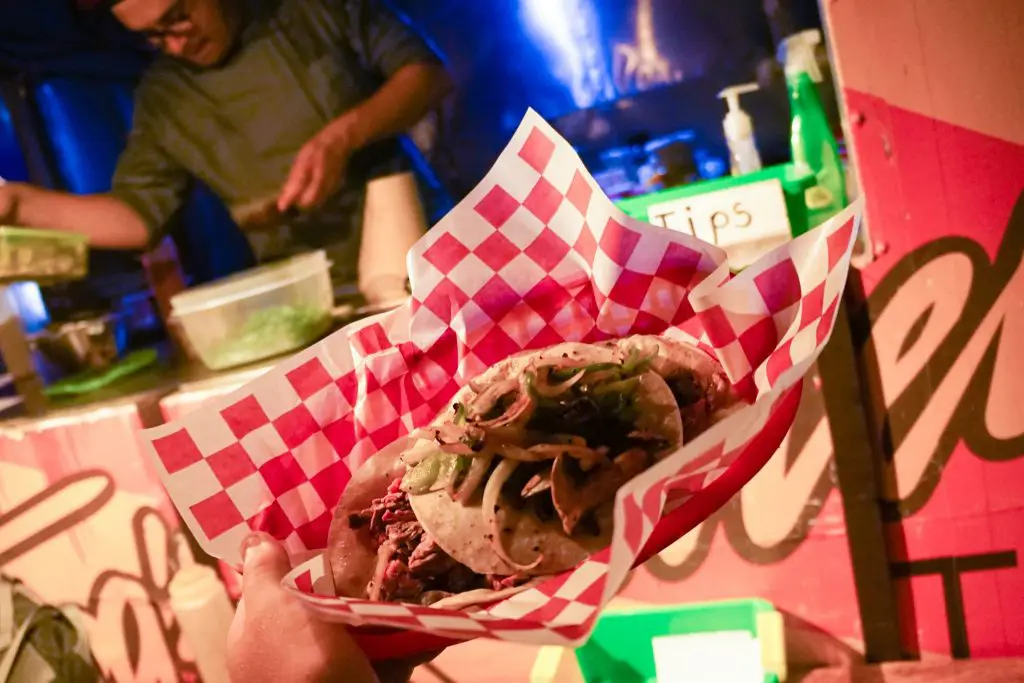 Catching a bus from Mexico City or Queretaro to Jalpan de Serra in the Sierra Gorda.
Despite all the confusing information online, it is actually simple to catch a bus from Mexico City or Queretaro to Jalpan de Serra.
If you are starting in Mexico City you have two direct options daily, leaving at 12.50 pm and 9 pm every day from Mexico City to Jalpan de Serra with Flecha Amarilla from the Central de Autobuses del Norte bus station. This actually takes around 7 hours, and the night bus is a horrible idea – though the 12.50 pm option can be nice if you don't mind the lower comfort. But if your backpacking Mexico on a budget this might be better!
Yes, its a second class line with no bathroom, frequent stops and windy roads. Best to avoid if possible!
Your other option from most other places in Mexico is to head to Queretaro where there are three daily bus departures from Queretaro to Jalpan de Serra at 8am, 12pm, and 3pm (returning from Jalpan to Queretaro at 5am, 2pm and 5pm.). This is with the Primera Plus bus line – comfortable, with your own TV, in-seat power, snack pack and bathroom. It takes 4-5 hours on the bus from Queretaro to Sierra Gorda (well, to Jalpan) and can often be quicker and more comfortable to go via Queretaro from Mexico City.
There are also local second class buses in daily from Xilitla, San Luis Potosi or Rio Verde to Jalpan but I am not sure of the times – as they seem to change frequently but could be a great option if you are coming from the North or East. Here are some pictures with the destinations, times and price of buses leaving Jalpan that may help.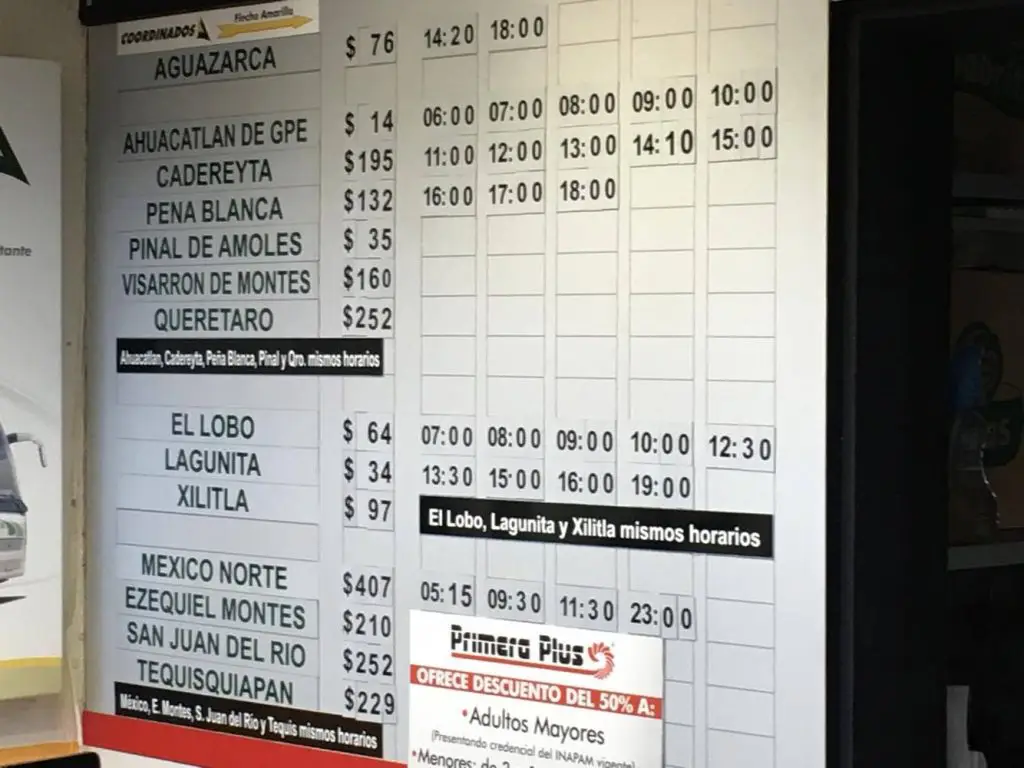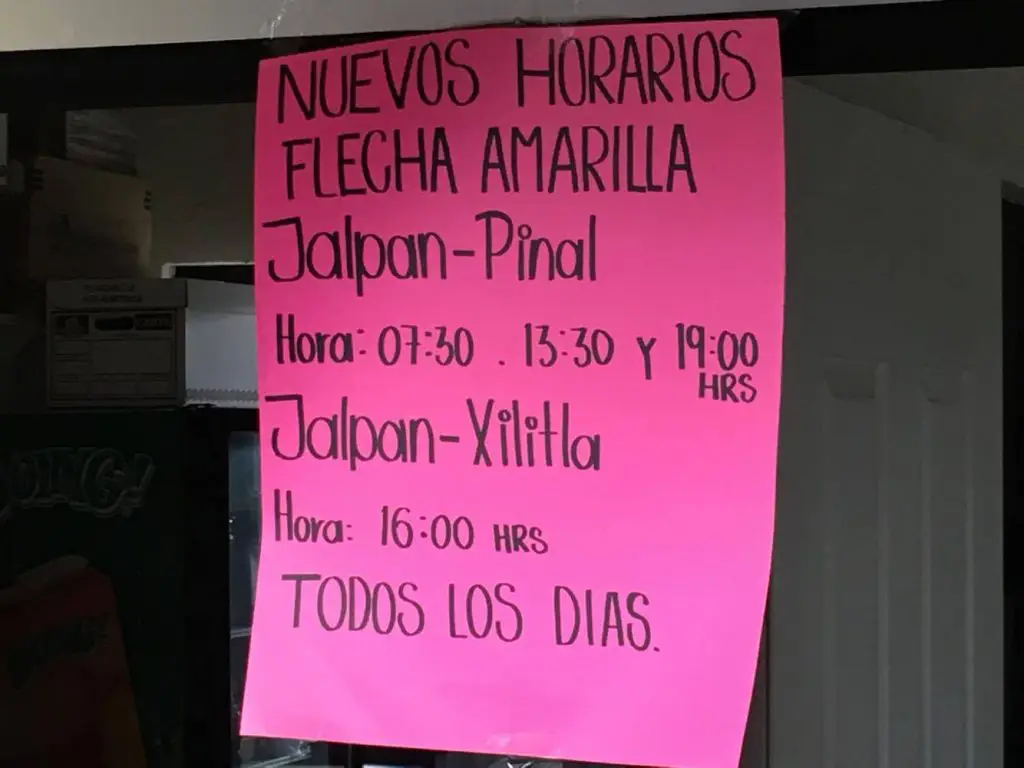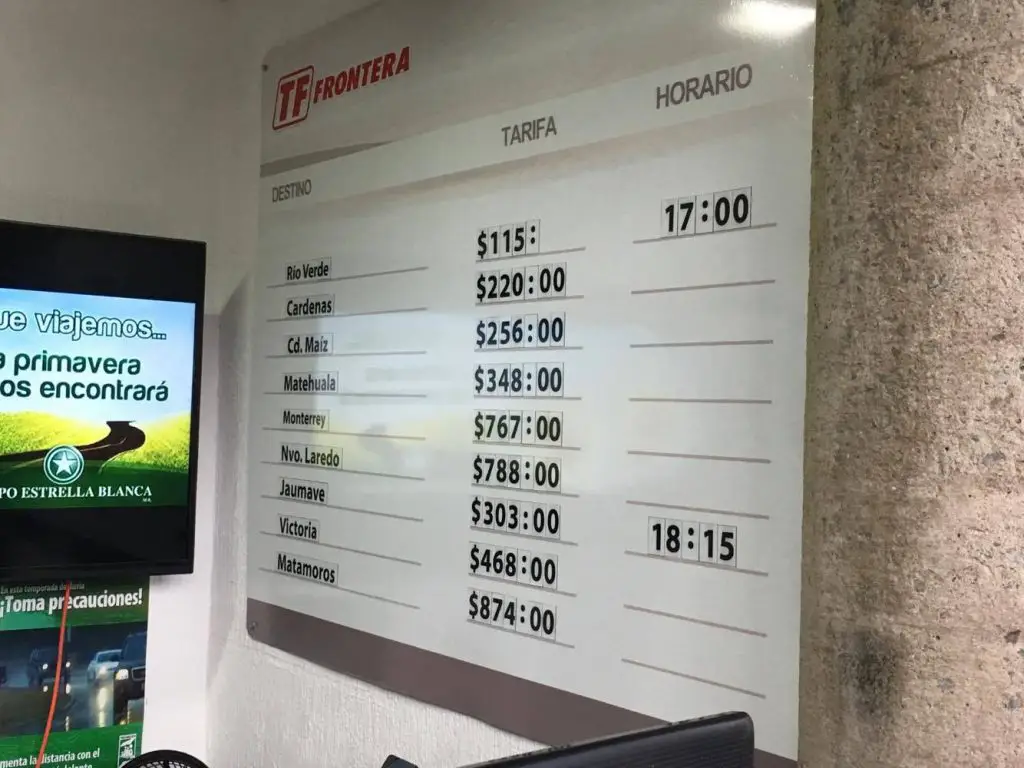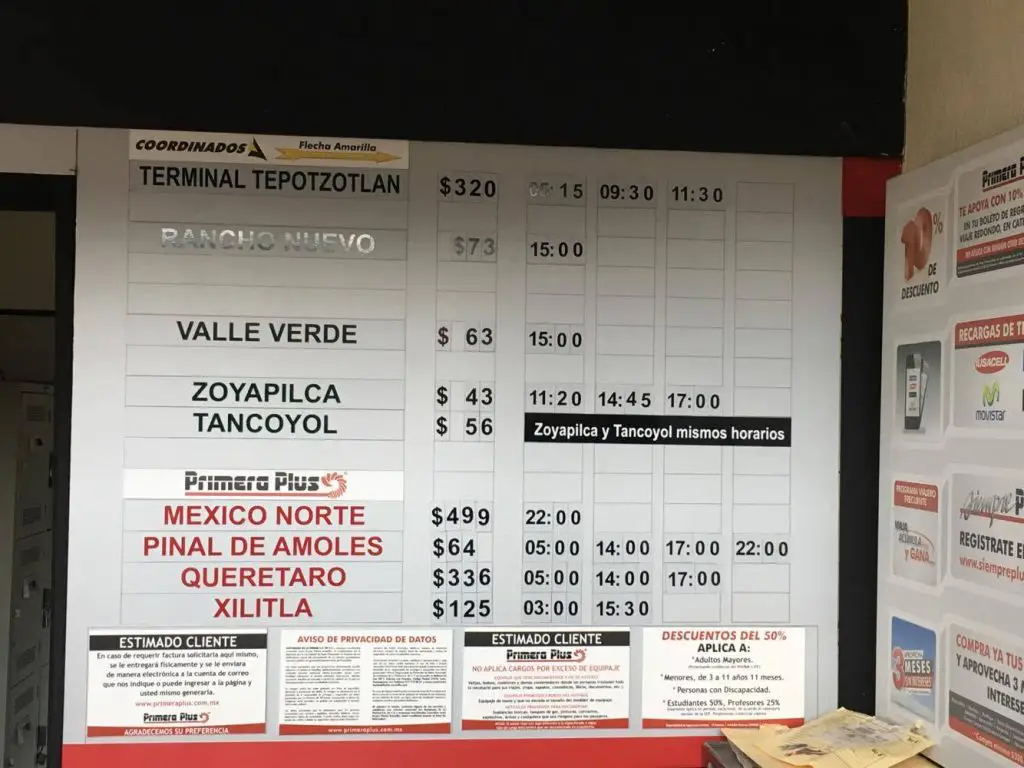 And if you have time why not also stop on the way at Pina de Amoles, with it's picturesque old town and towering monolith – especially if you have a car (though can also easily be done if you stay the night previous in Queretaro and take the morning bus from Queretaro to Pinal de Amoles and then onwards to Jalpan de Serra! – see above for new timetable from Jalpan to Pinal if you want to do on the way out of the Sierra Gorda)
Driving from Mexico City or Queretaro to Jalpan de Serra in the Sierra Gorda is a much easier proposition and honestly- if you have a car or can hire one I recommend taking a car. Just be sure to have offline maps as internet access is spotty at best.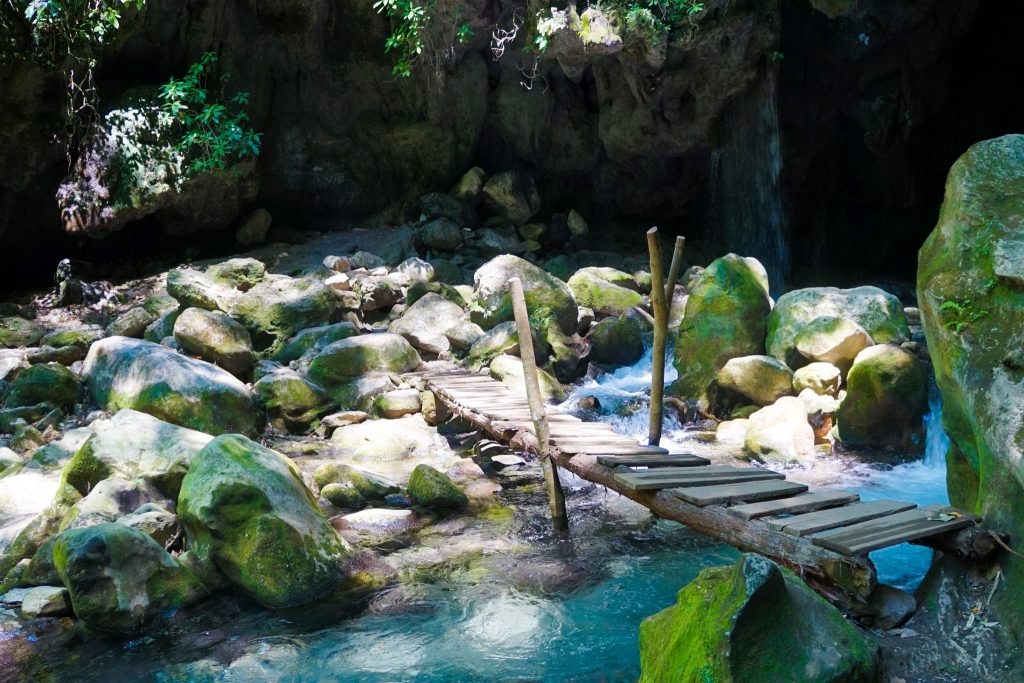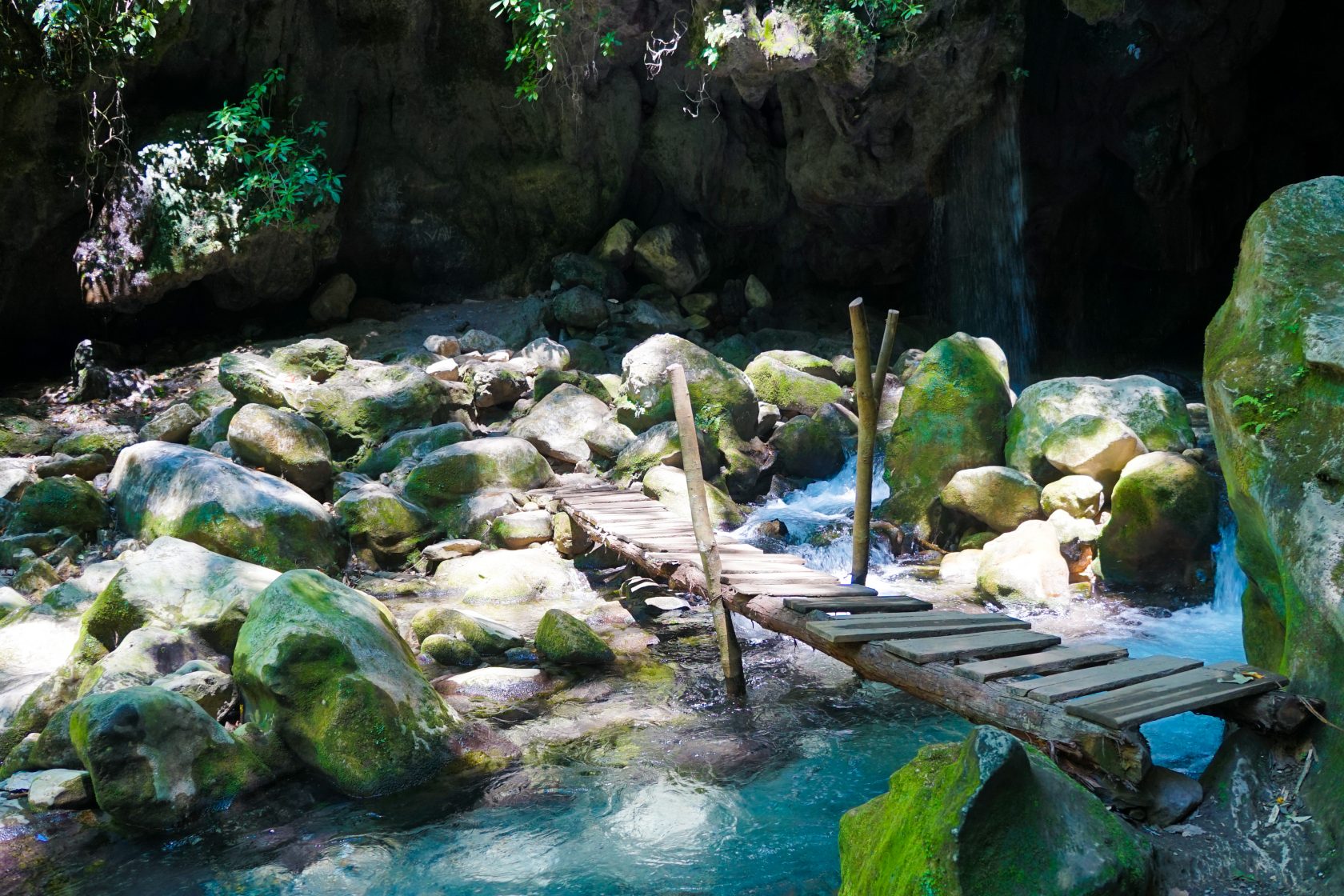 Discovering The Natural Highlights of Sierra Gorda Biosphere Reserve
Swimming in crystal clear rivers, bird watching at sunrise, and hiking through the jungles and mountain cloud forests, this tour aims to get you as close to nature as possible.
It is your chance to discover the secrets of Mexico's most eco-diverse natural protected area with our experienced local guides.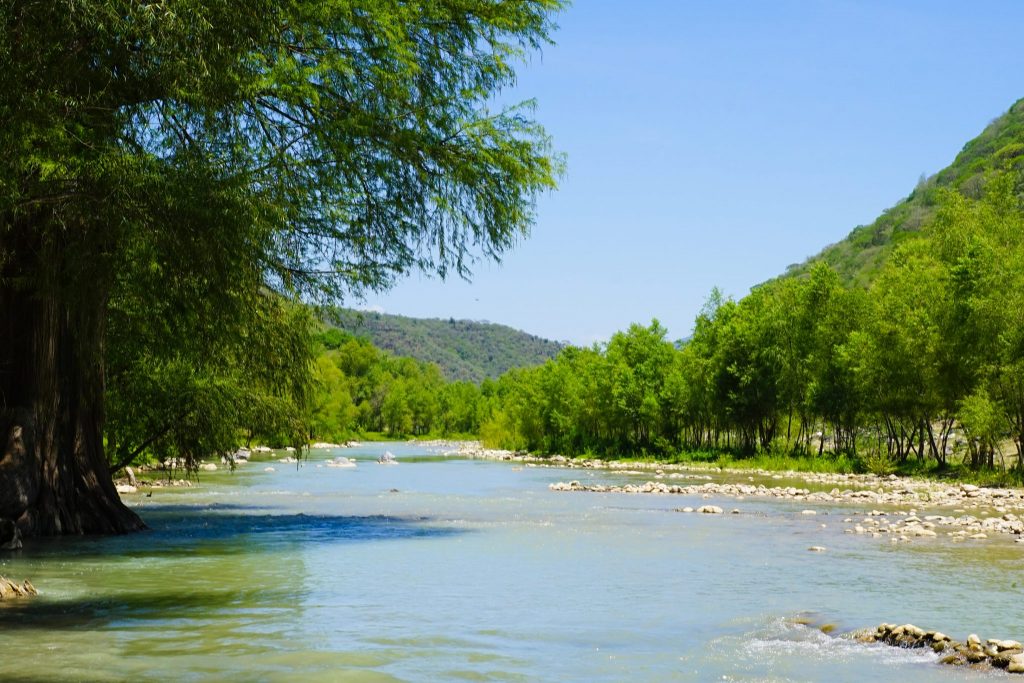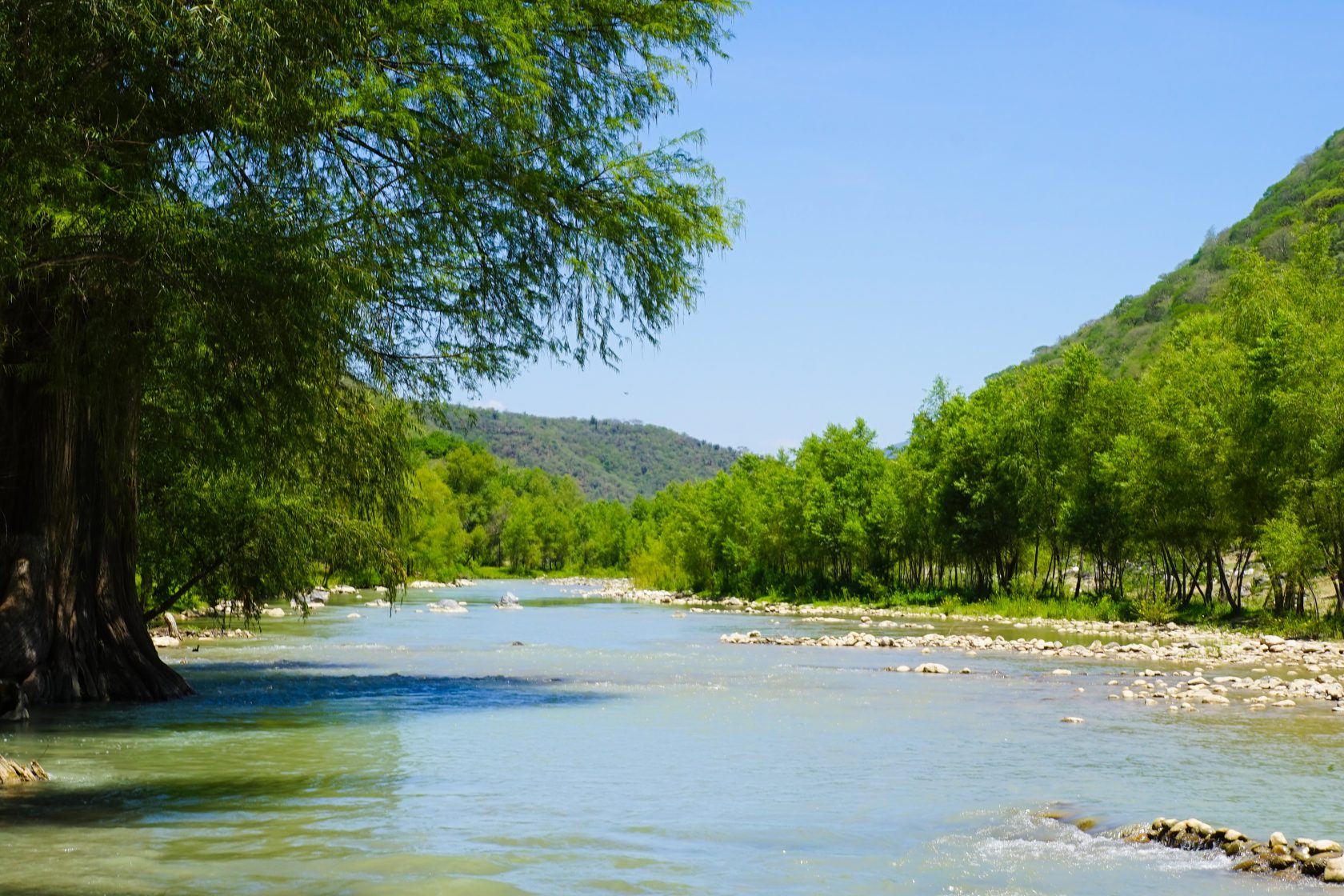 One of the most beautiful regions in Mexico, the Sierra Gorda is set apart by its stunning biodiversity, and by the efforts to preserve this natural wonder through sustainable development.
With everything from pristine cloud forests, to steamy jungles to semi-arid deserts, you'll find a unique range of habitats and ecosystems supporting a variety of species.
In addition to its many ecosystems and impressive mountain vistas, the area is famous for its crystal clear rivers, limestone caves and sinkholes. The attractions and must see places in Sierra de Gorda featured below are perfect for hard-core nature-enthusiasts and those with more of a simply lusting for the wild, showcasing some of the best natural attractions and vistas within the Sierra de Gorda Biosphere.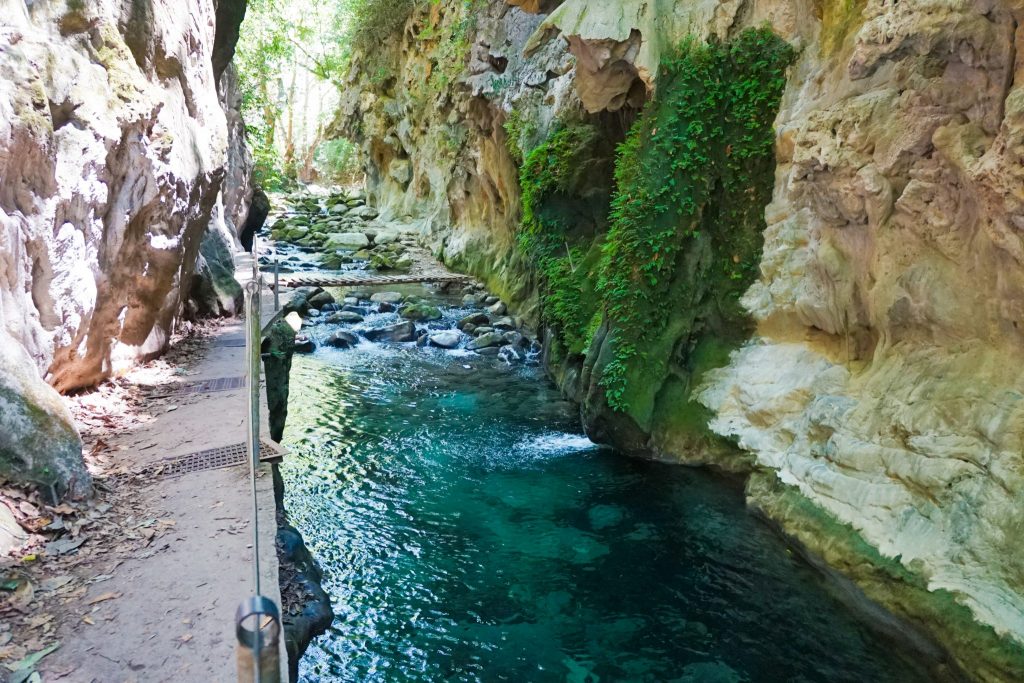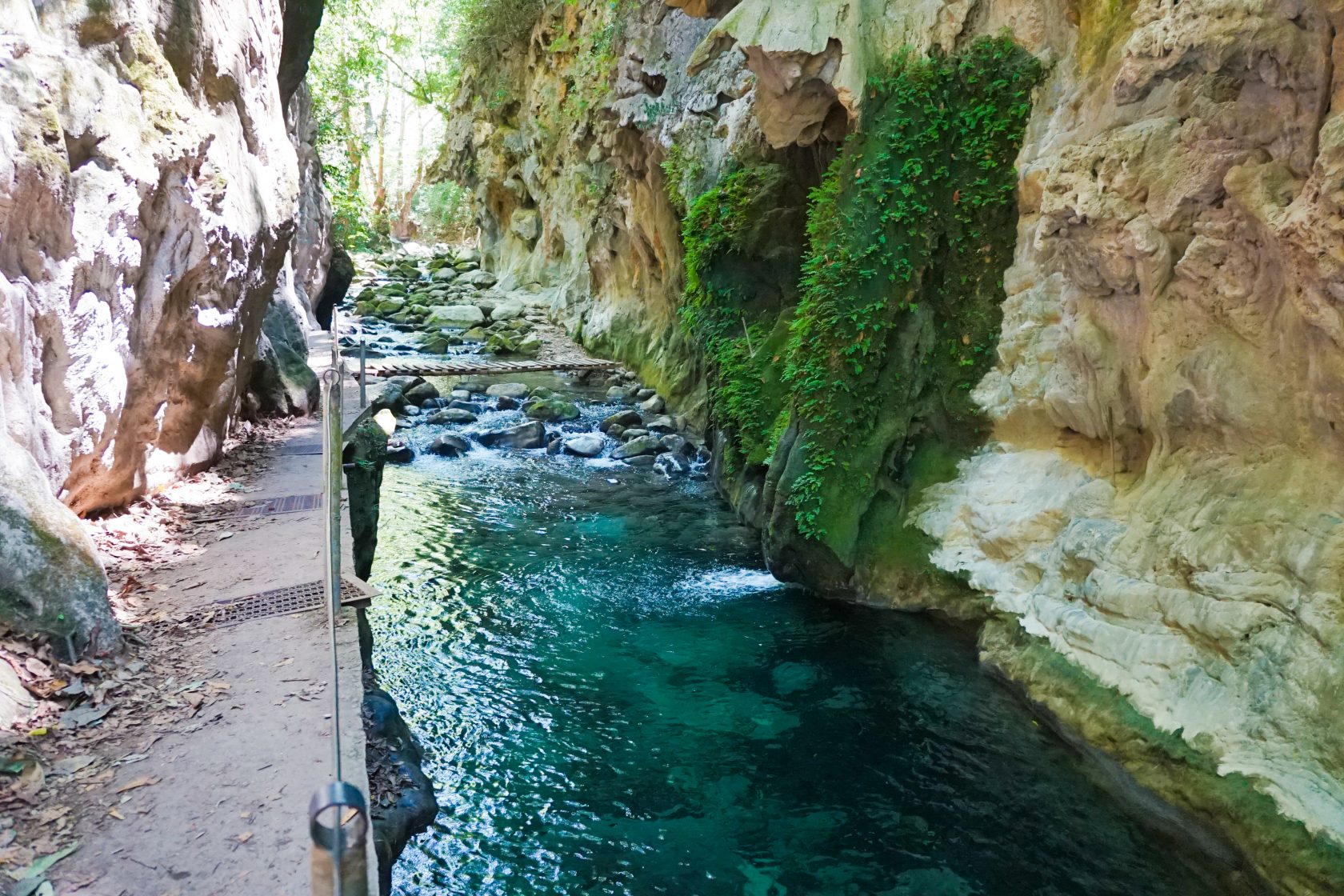 Cuatro Palos Viewpoint – One of the highest ridges in the Sierra Gorda with views over many eco-systems that will leave you breathless!
El Chuvejé Waterfall – A 30 meter tall waterfall which leaves all visitors inspired. It's claimed as one of the most beautiful in the world and I'd believe it!
La Trinidad – The small local community in the wild heart of Sierra Gorda. Take you camera, you're truly discovering Mexico without tourists here!
Escanela River – Crystal clear water that invites you for a dip between its raw limestone rocks and ancient trees that tower above!
Las Adjuntas – Perfect for a mid-afternoon dip, the deep valley and mixing of two rivers creates a quiet place for contemplation.
Sótano del Barro – Difficult to get to, but not to be missed! A giant sink hole now claimed as home for a rare Macaw population. Completely unique!
San Juan de los Durán – A great location for hiking the pine covered terrain to a remote community with views over the lush valley below!
Cave of Swallows – The second biggest pit cave in Mexico whose limestone walls now house parakeets and dense vegetation. A must see place for bird lovers in Mexico!
Puente de Dios – The Bridge of God, and one of the best attractions is the Sierra Waterfall. A beautiful walk to hundreds of small waterfalls gushing down for the roof of a stunning cave!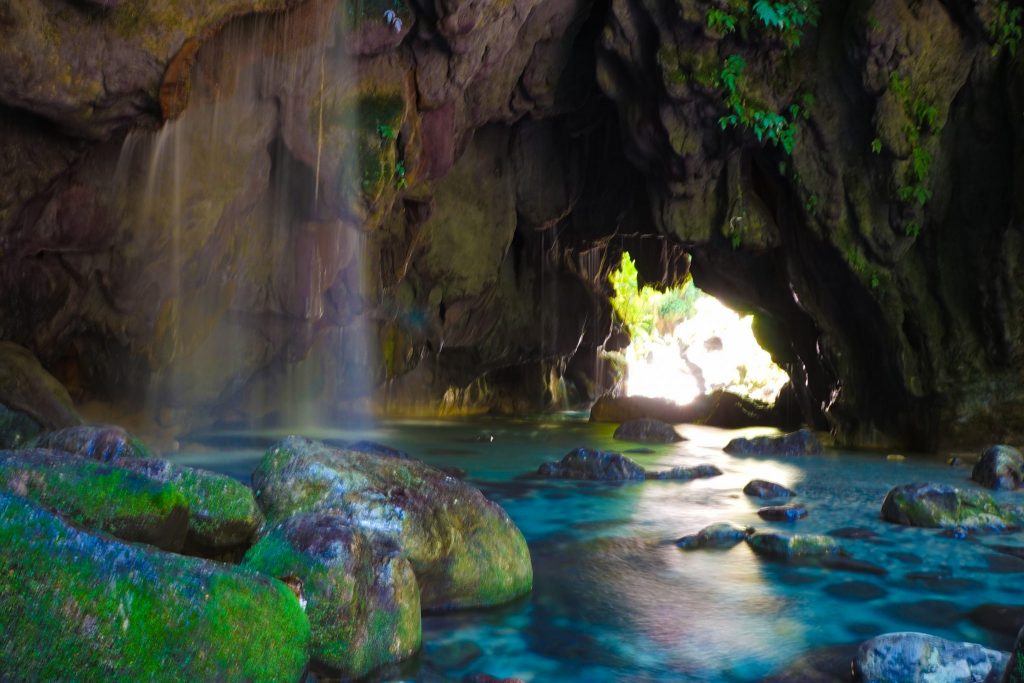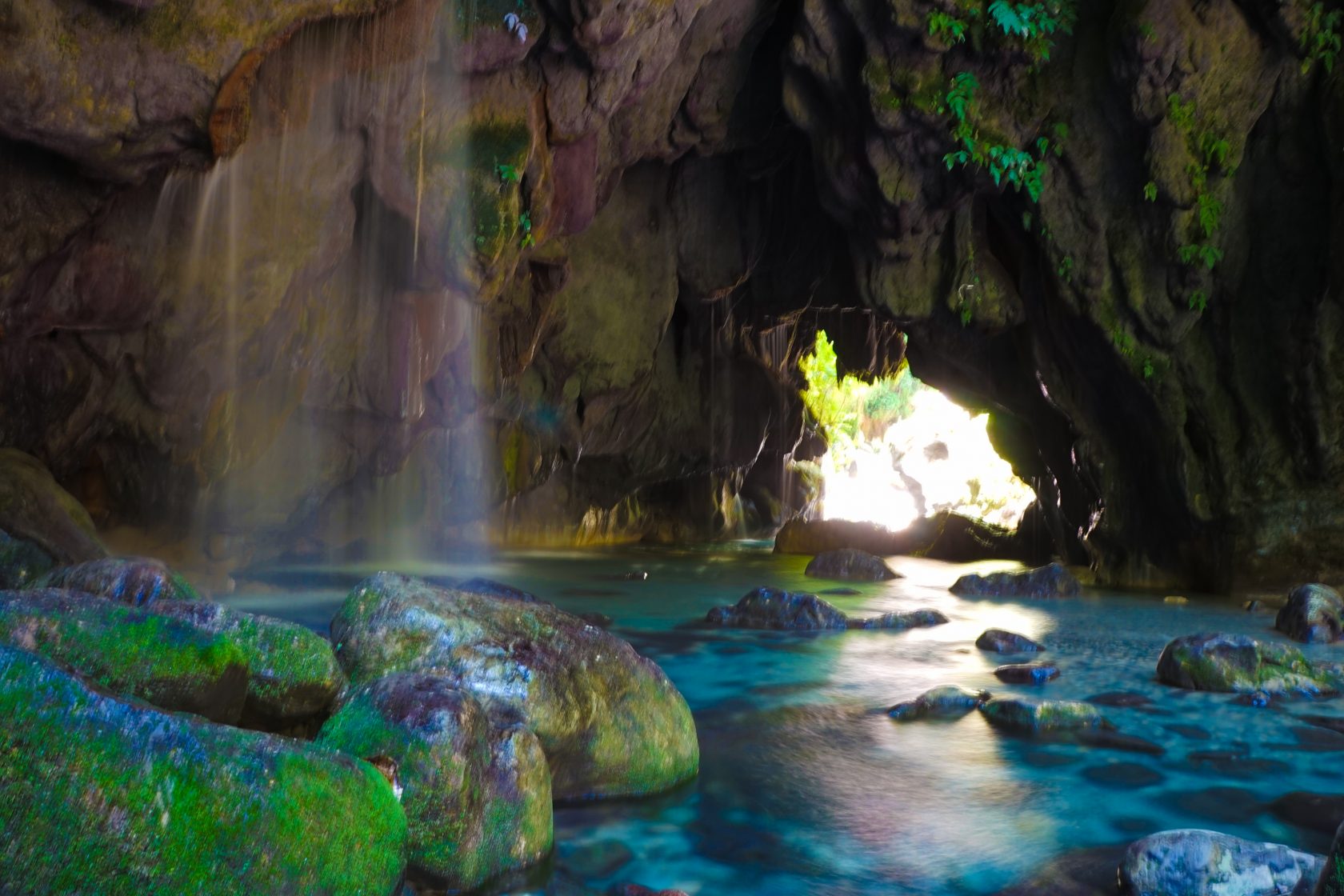 Visiting the Sierra Gorda Missions UNESCO Sites in Mexico
For me the major draw card for coming to the Sierra Gorda was to see the five Franciscan missions of Sierra Gorda that were listed by UNESCO in 2003. Built in the 18th century during one of the last phases of conversion in Mexico's vast interior, these missions are an important link in the then on-going of evangelizations deeper into California, Arizona and Texas.
Not only that but the churches have facades and interiors like nothing you are likely to have seen before – of special interest because they were a unique combination of the missionaries and indigenous peoples creativity and beliefs, termed "Mestizo Baroque".
You will find corn and other vegetables adorning the rather sparse walls, and while the exterior facades are jaw-dropping on their own, pay special attention to the quirky details here and you will quickly see why they are considered so different.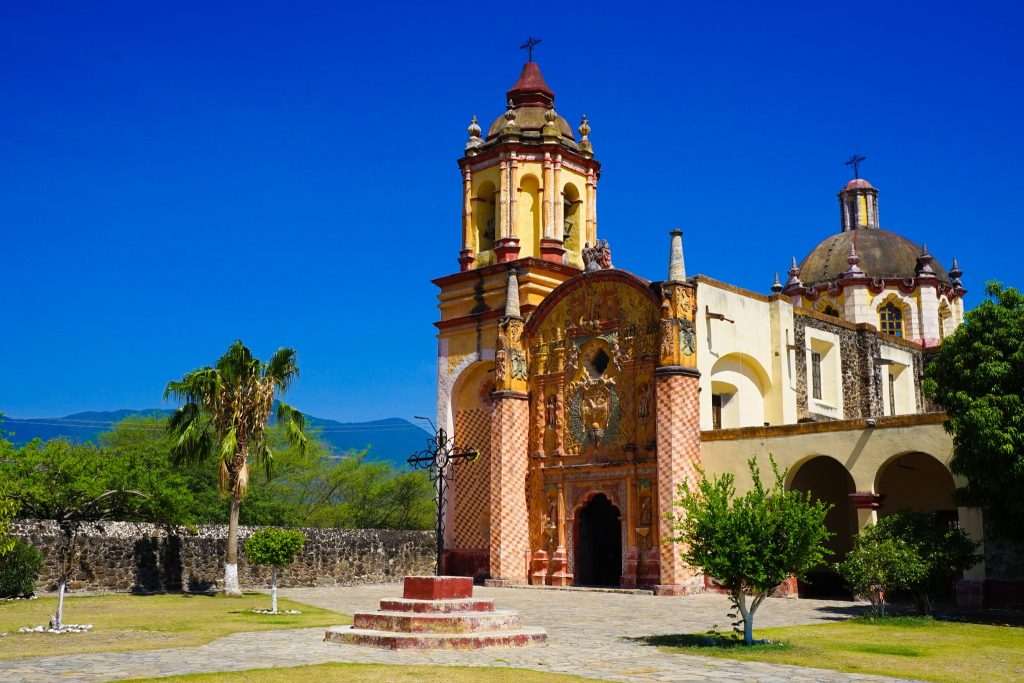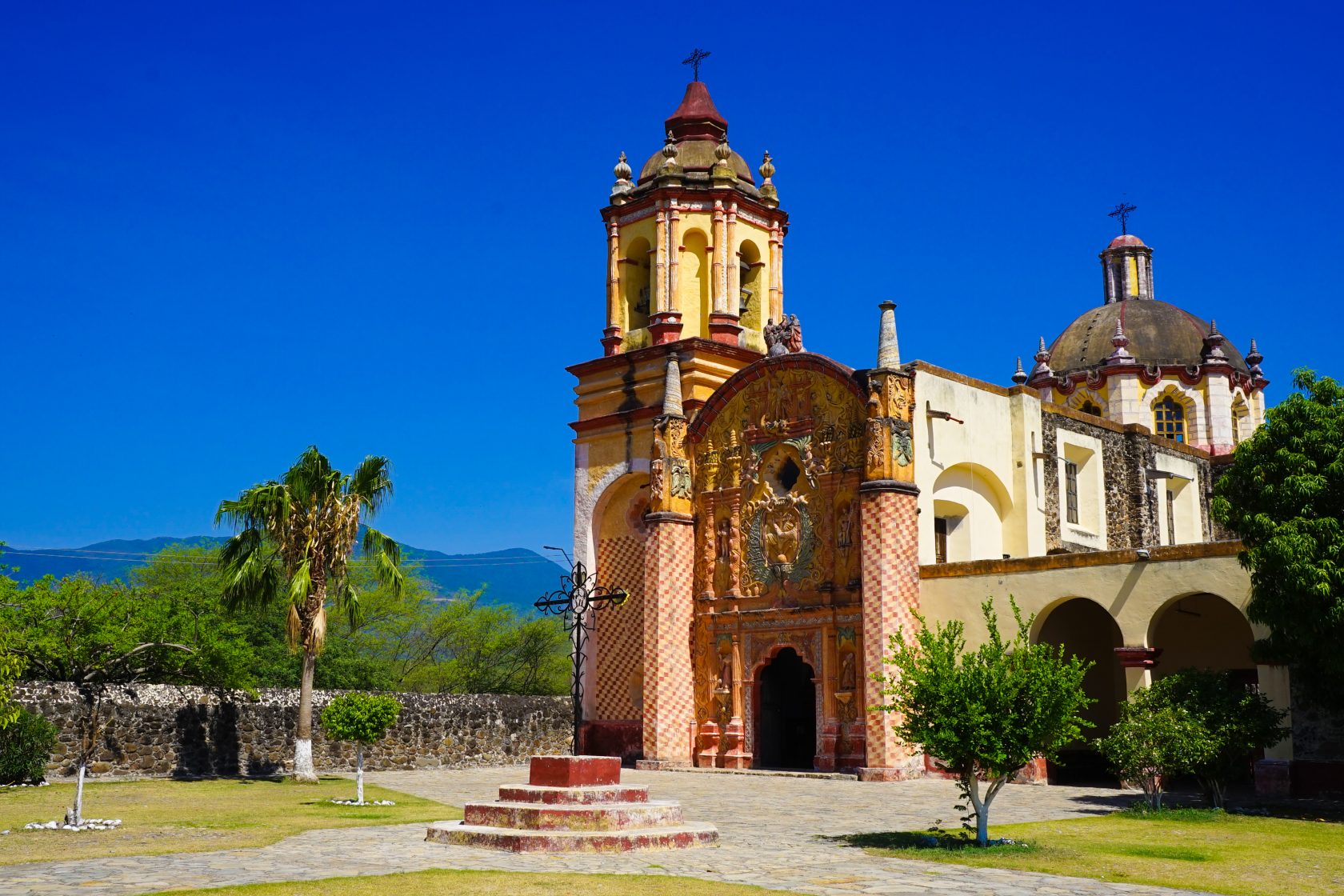 The settlements surrounding these churches are also considered unique so take your time to wander and explore them too as the intertwined history here is – quite simple – fascinating and not to be missed. Easily reachable by bus, car, taxi or hiking I recommend visiting as many of the missions as you can because each is completely unique and different.
They are spread throughout the Sierra Gorda Biosphere so can easily be added into most day other activities The five listed missions are Santiago de Jalpan and Nuestra Señora de la Luz de Tancoyol in the municipality of Jalpan, Santa María del Agua de Landa and San Francisco del Valle de Tilaco in Landa, and San Miguel Concá in Arroyo Seco.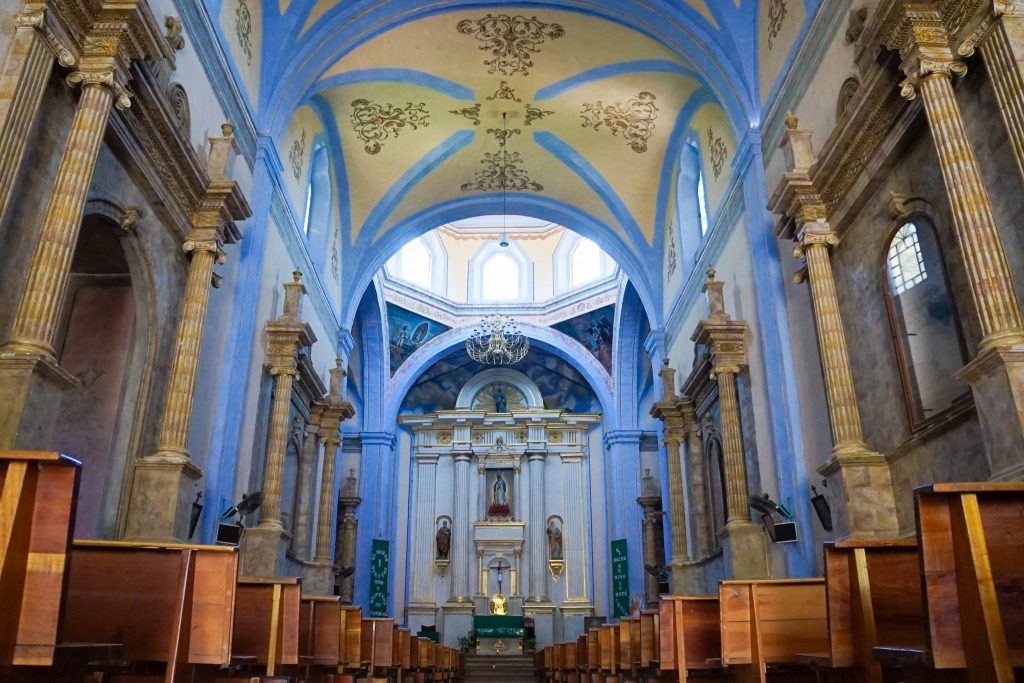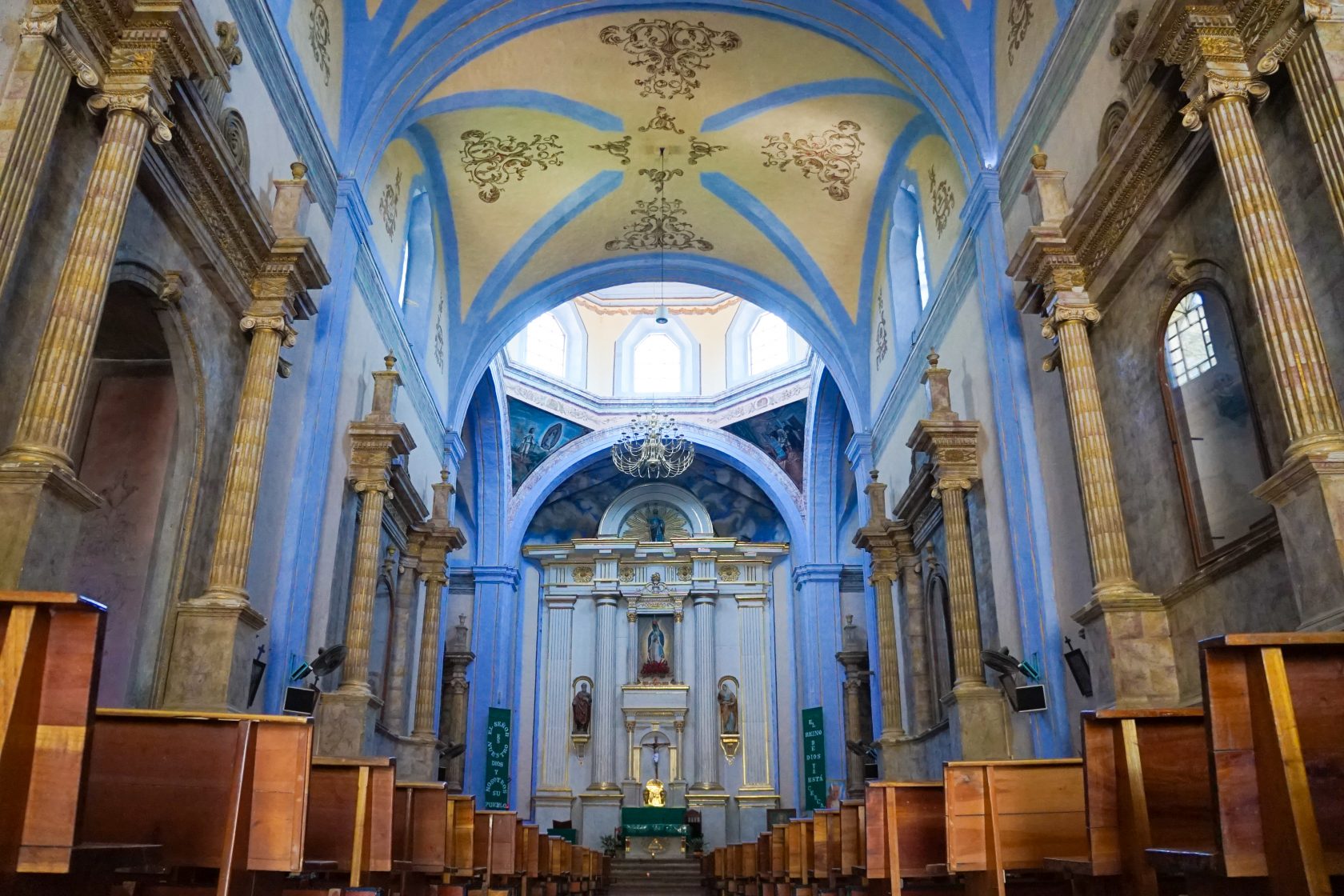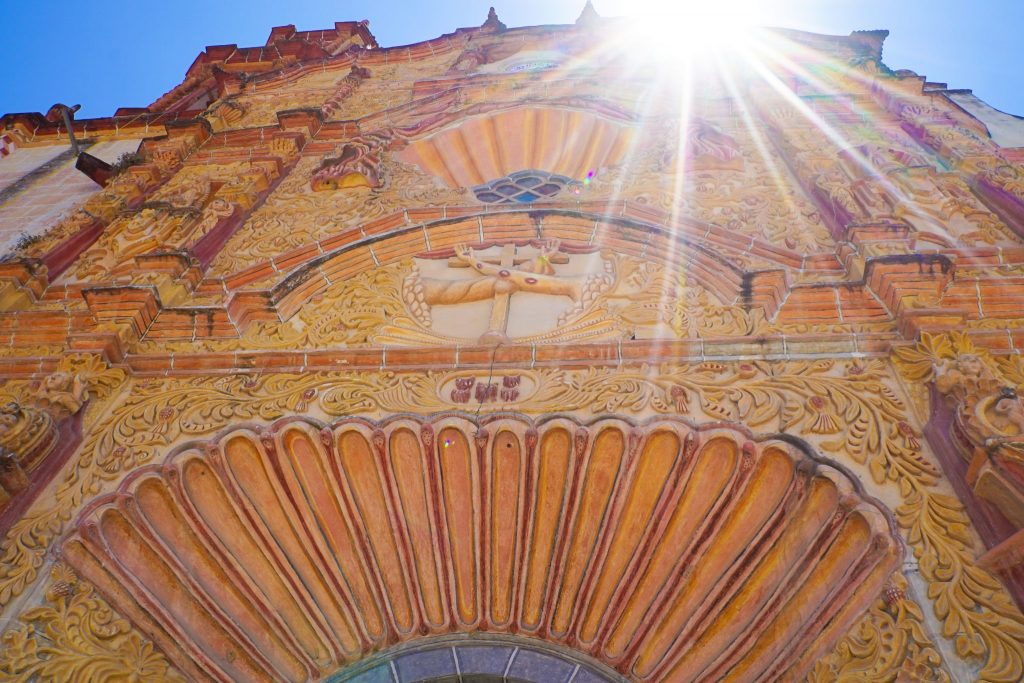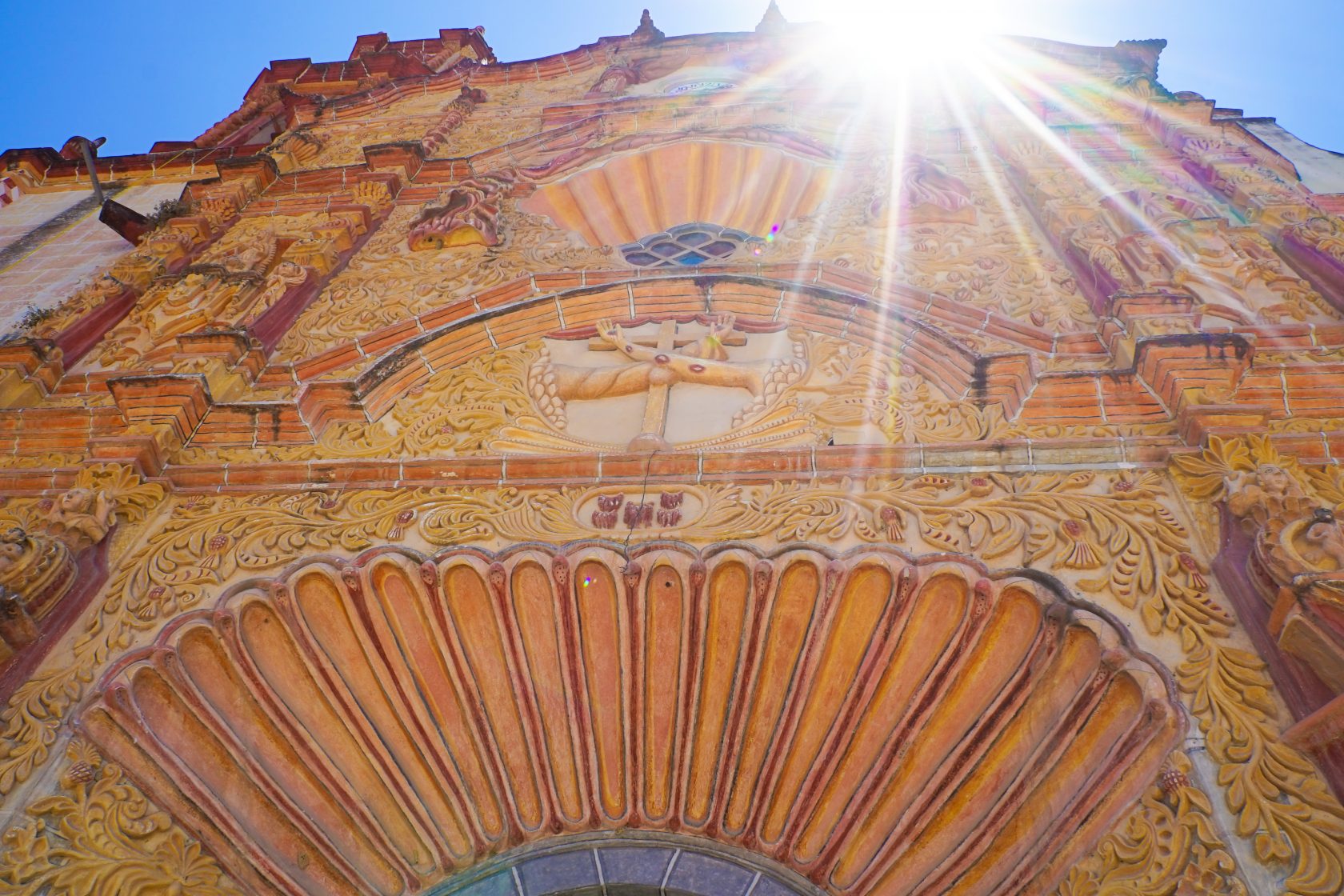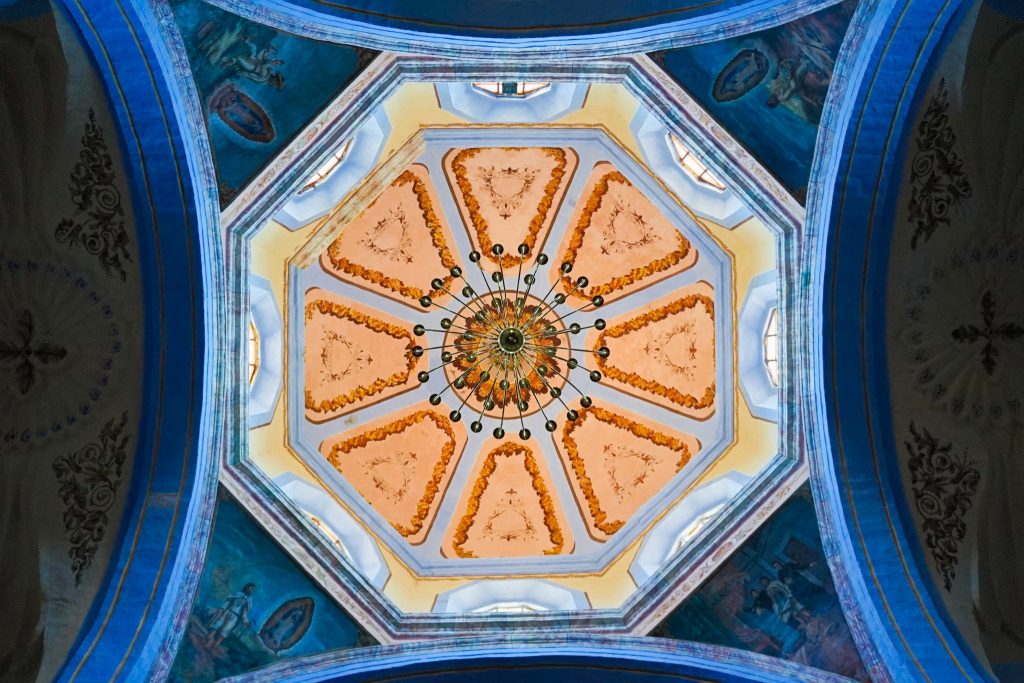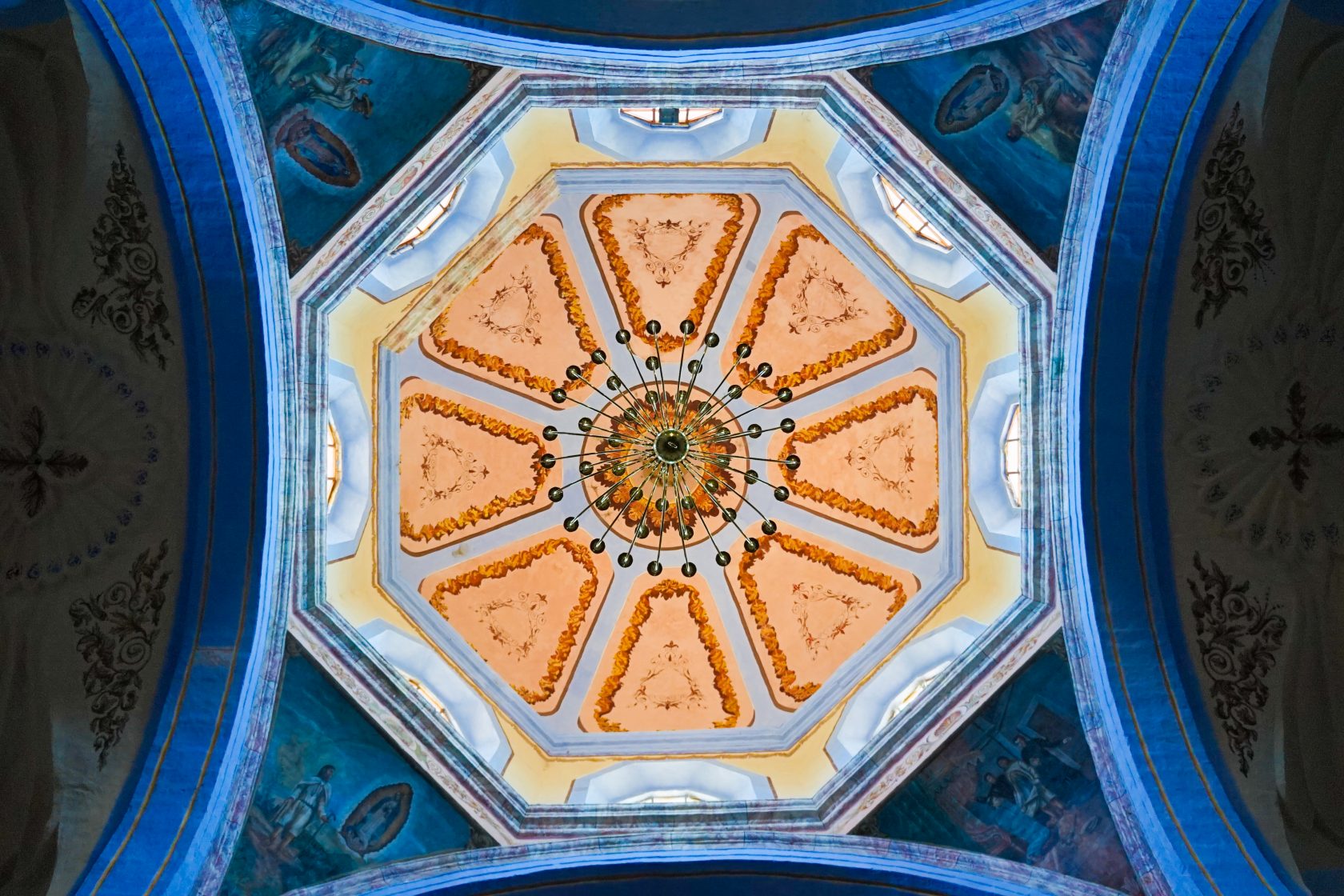 Other Great Reasons To Visit Sierra Gorda de Queretaro im Mexico
The rugged territory of the Sierra Gorda contains a variety of destinations that tell the story of our past. With more than 500 archaeological sites, UNESCO World Heritage Franciscan Missions, a surrealist sculpture garden, and hundreds of years of tradition and history, the Sierra Gorda has more to offer than just beautiful scenery.
Enjoy one of the guided tours to the 18th century Missions, the archaeological wonder Tancama, or the ex-convent of Bucareli. Check out a ceramics workshop and get your hands dirty by joining a traditional local pottery class, learn how to make tortillas at a stop on the Tasting Trail, or enjoy traditional huapango music at one of the annual festivals in Pinal de Amoles.
Whatever you choose, you'll be met with warmth and welcomed by local communities eager to share their traditions and culture with you.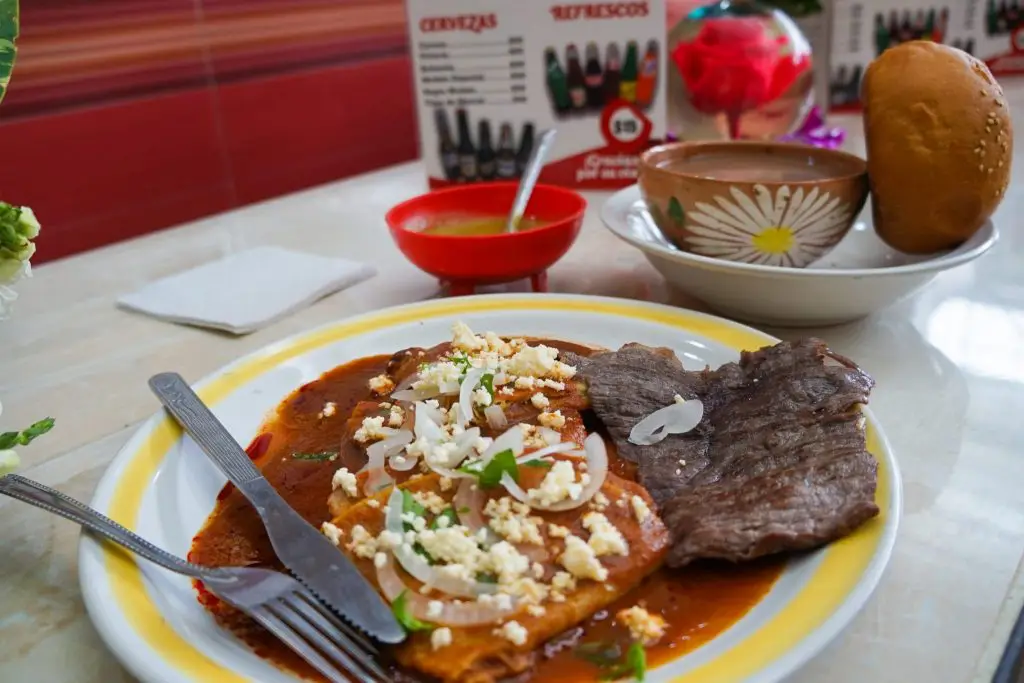 Tancama Archaeological Site -A pre-hispanic ruin showcasing the best of Mesoamerican and Huastecan cultural traditions across more than 40 structures.
Tilaco Community Museum – A collection of objects from pre-hsitory to independence specific to the region. A unique look at Mexican history from the regions perspective.
Landa Community Museum – A look at the development of agriculture in the Sierra Gorda with plenty of odd bit's and pieces.
Women Embroidering for Nature – Elegant designed inspired by nature with all profits remaining with this women's owned and operated co-operative.
Las Mariposas Ceramic Workshop – Another women owned and run enterprise focusing on teaching the regions traditional pottery skills to young women in order to earn a modest income.
Las Pozas Surrealist Gardens – An bizarre highlight of a sculpture park created by a English poet and loved of surrealist art. An amazing garden and orchids are also found here.
Food lovers are sure to fall in love in the Sierra Gorda, which offers visitors a range of great food and dining options. I could recommend at least half-a-dozen great restaurant options in Jalpan de Sierra alone (likeCarretas) but one of my favourite things was to discover the culinary highlights of Sierra Gorda through trail and era – after all this region is famed for its Ruta del Sabor (Tasting Trail).
With plenty of local community "fondas" serving up tasty, traditional and cheap food – you are sure to find plenty of hidden gems yourself!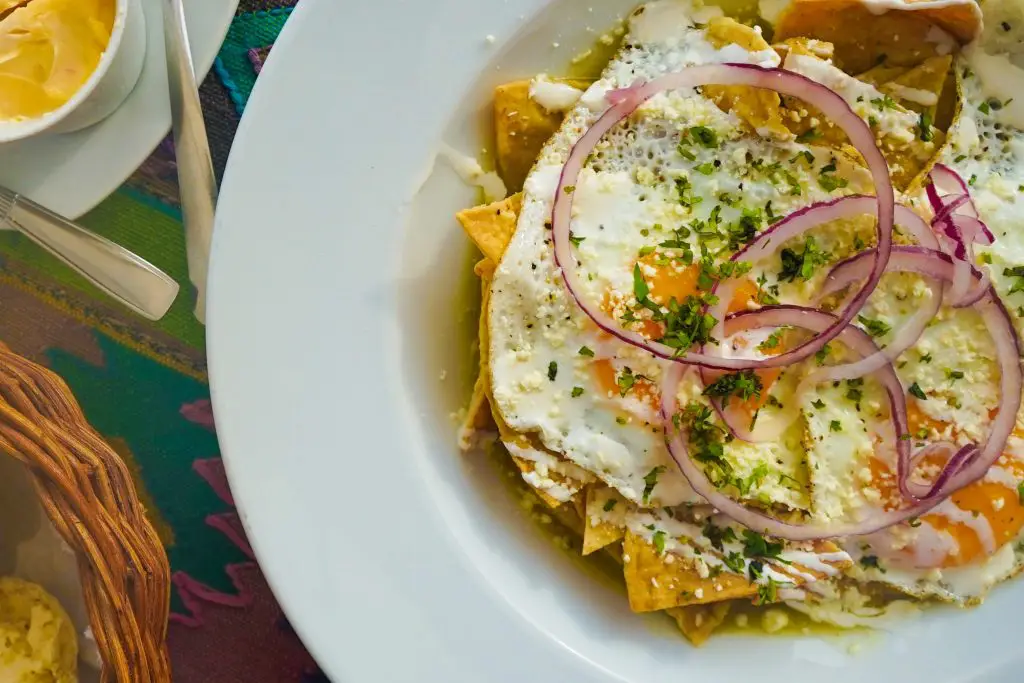 Stay At The Best S

ierra Gorda Ecotourism Accommodation
Casa Ecologica, a labor of love eco-retreat located judged outside of the main town of Jalpan de Sierra, offers a unique stay and perfect compliment to the natural surrounds of Sierra Gorda.
Run by local nature enthusiast Margarita and her family, Casa Ecologica is more than a simple over-night but the chance to immerse yourself in a beautiful natural surrounding and to experience amazing hospitality and local life.
Consisting of a variety of small abode cabins and houses, each with their own kitchen and living space, Casa Ecologica promises a memorable low-impact stay where you can be as self-sufficient as you like – but if you want a little something more Margarita also offers vegan organic cooking, a traditional sauna experience, holistic therapy and more.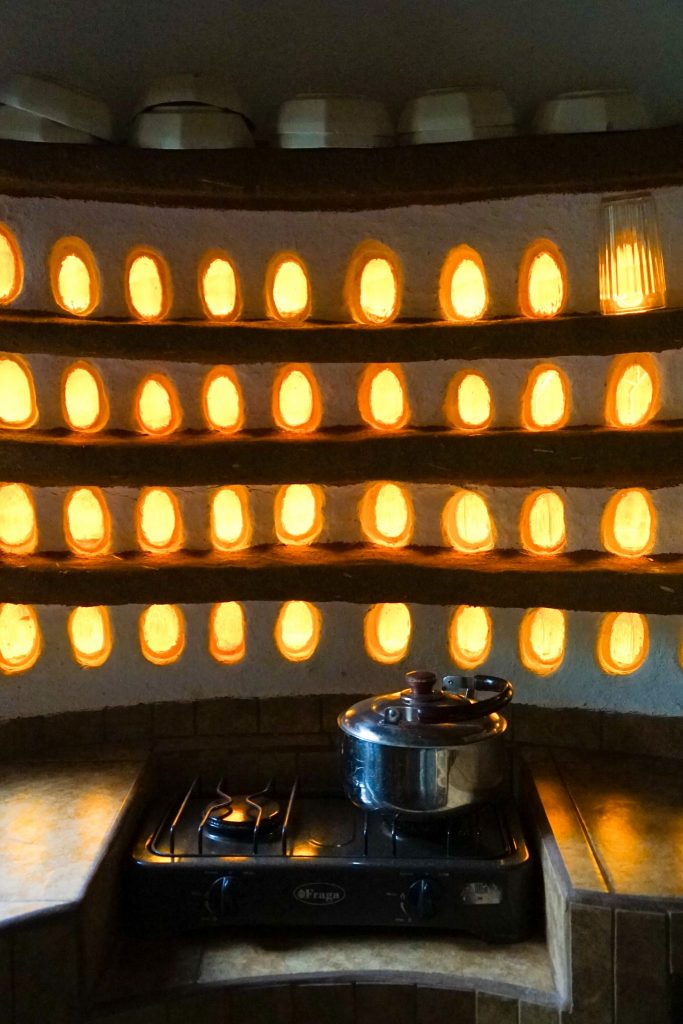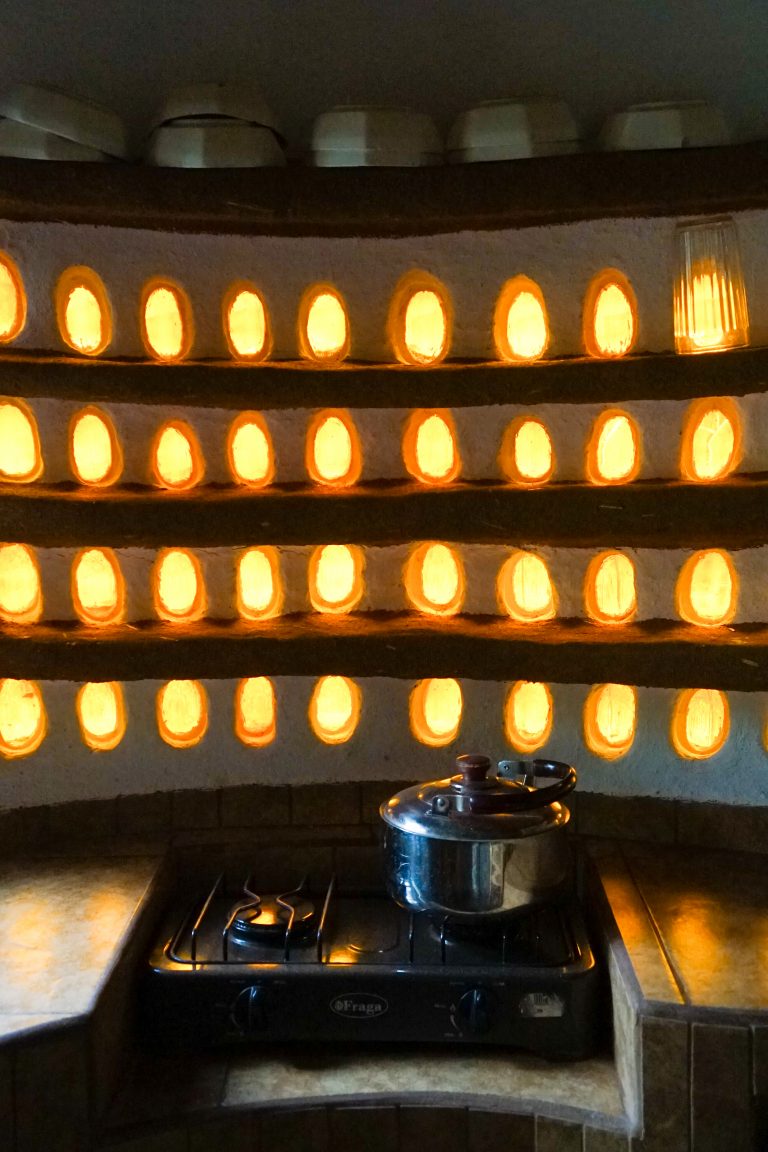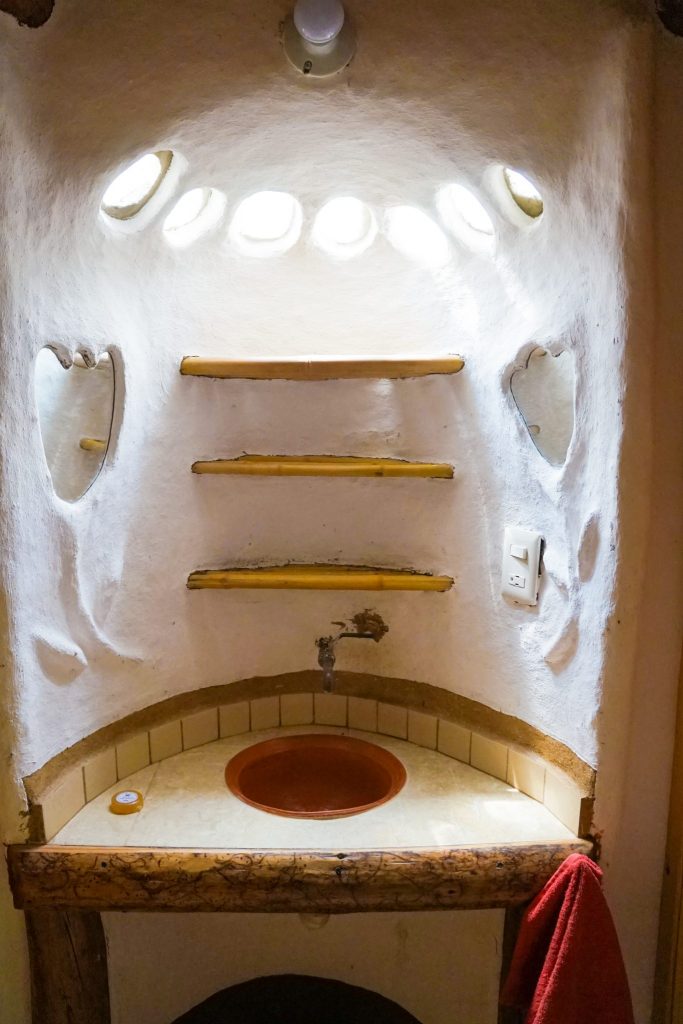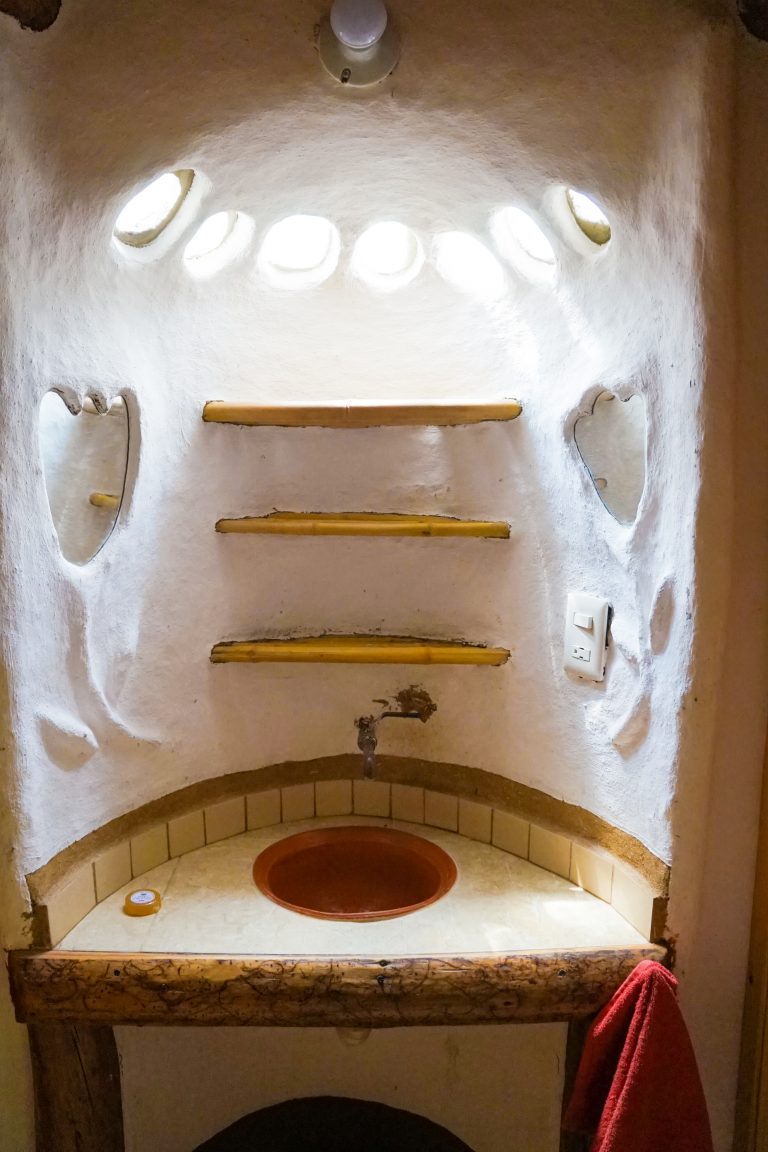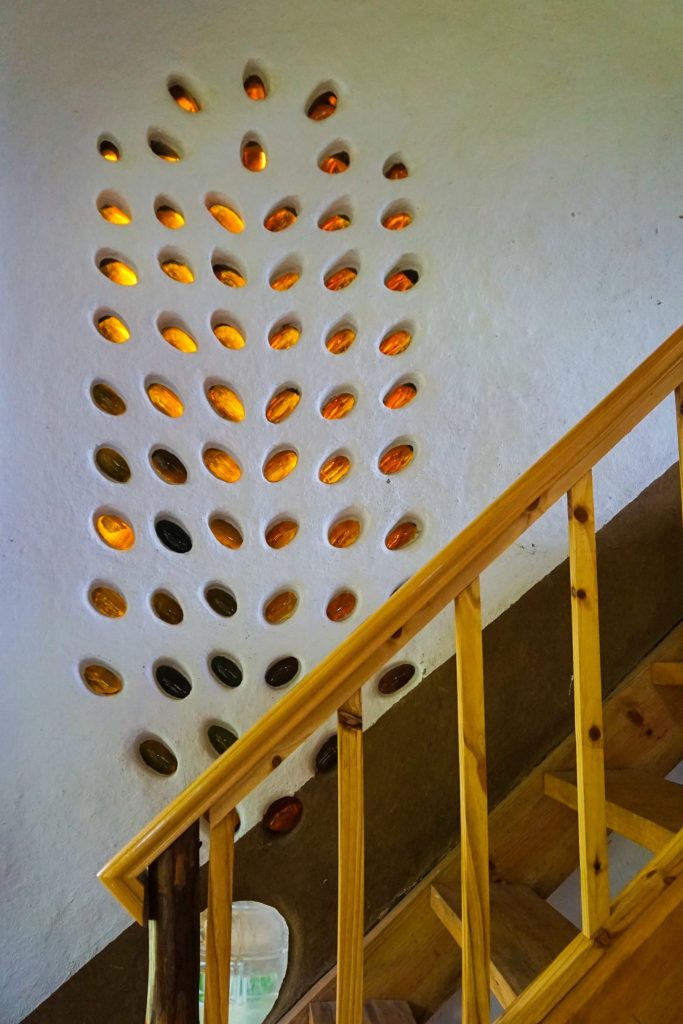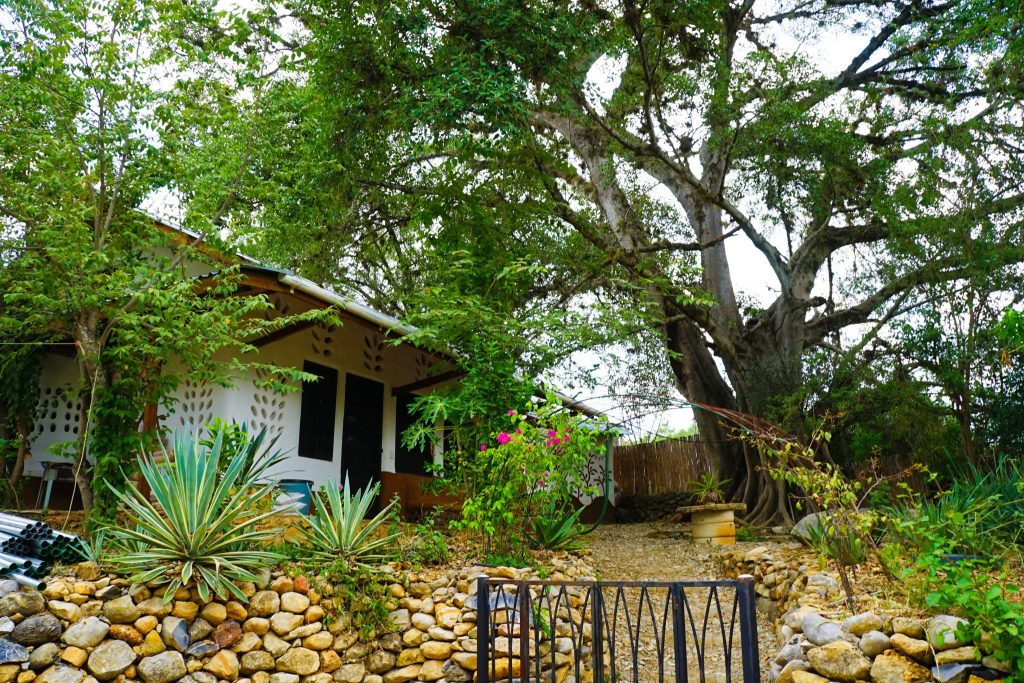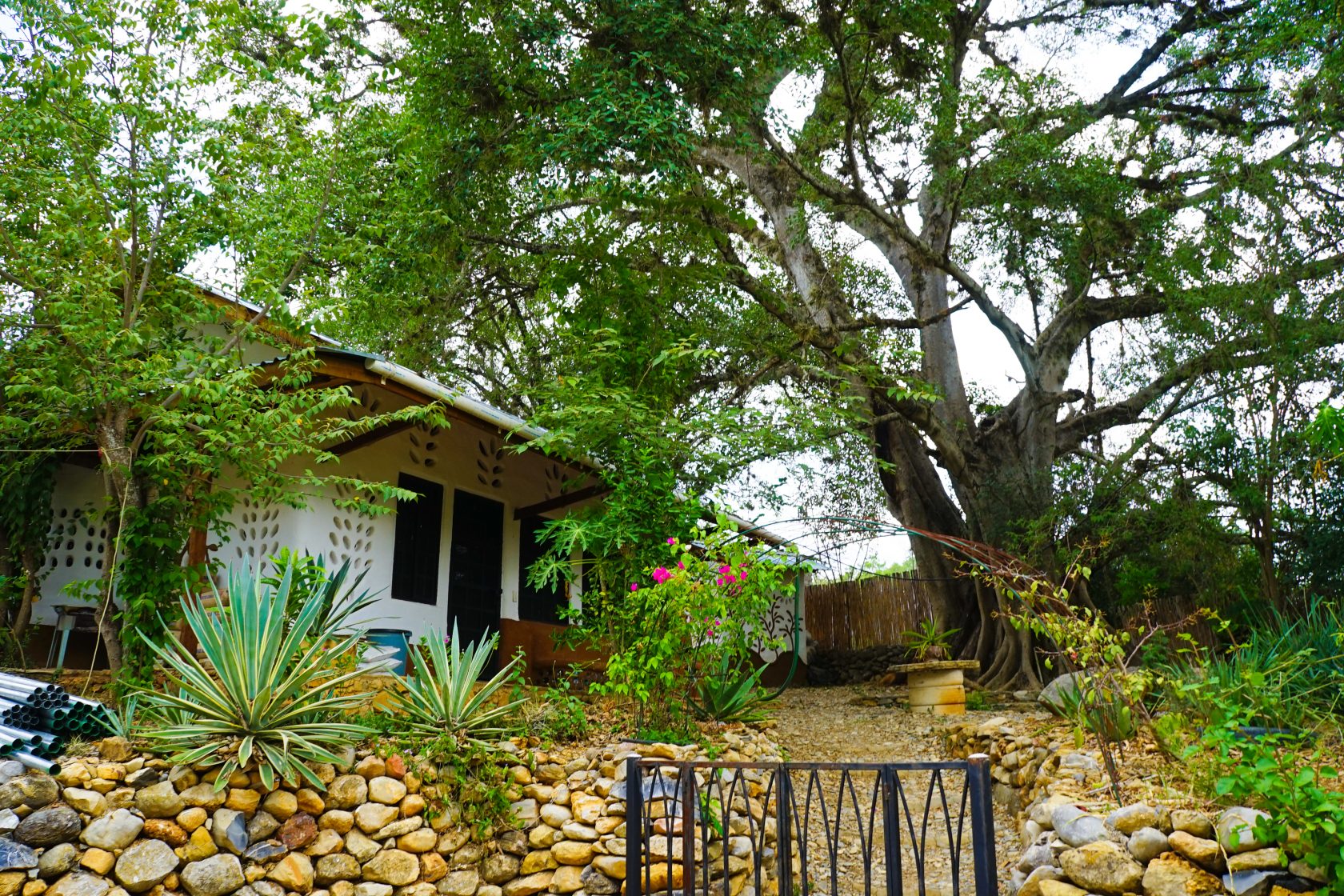 Having been born in Jalpan de Serra but spending half of her life in England, Margarita is incredibly passionate about the area and will be able to tell you everything you need to know about it – where to eat, which missions are the best and of course what hiking and biking will be best suited to your needs.
Margarita has also been instrumental in many Eco-tourism activities around the Sierra Gorda over the years and has the inside scoop on everything – be sure to ask her all about it!
So there you have it, a few of the small highlights of the Sierra Gorda Biosphere Reserve! What did I say, it truly has something for everyone right. While it is best explored by car, you can also get around the Sierra Gorda by bus and a combination of hitch-hiking so do not be put off!
A special thanks to Casa Ecologica for hosting me and helping me truly see the magic of this region and of Jalpan de Sierra – I can't wait to get back as this is truly one of my favourite secret spots in Mexico!