It's an experience like no other. When you're travelling the world you're likely to be seeking out new experiences every day – and diving is probably the most exciting, for many different reasons!
Here are 10 of them to get you ready to explore the deepest depths on Earth:
1. You can do it anywhere
Diving isn't exclusive to one particular location – where there's water there's likely to be the opportunity to explore it!
Once you're PADI-certified, you've got the freedom to travel to some of the most beautiful places renowned for their oceans, and to see just how different the wildlife and underwater climates are from country to country.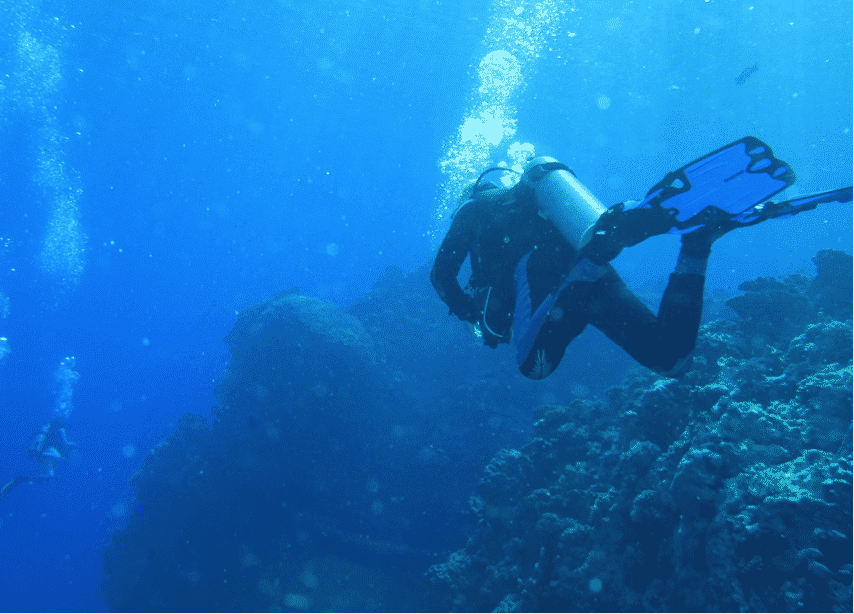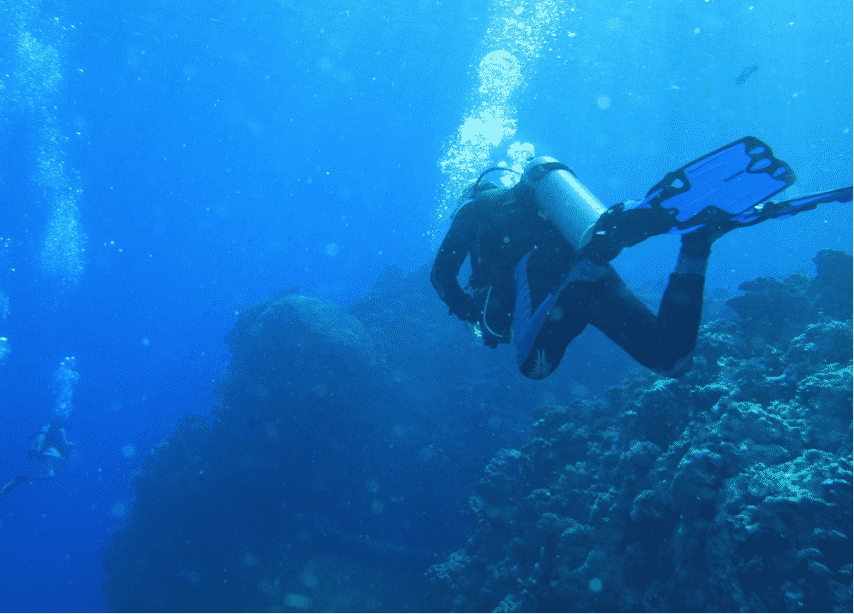 2. You never know what to expect
It's said that we've only managed to explore a tiny 5% of our oceans worldwide. With that being said, you'll never be able to predict what you'll find under the surface.
There's a plethora of different animals and other organisms underwater that you've got the chance to swim with. The mystery makes the experience even more exciting (but there is such thing as too much mystery, so make sure you are buying a great dive computer to stop you getting into any trouble!)
3. It's the perfect opportunity to detox
One of the very few places on Earth where you won't use your phone is under the sea. Diving provides an alluring opportunity to just zen out, leave a world behind and surround yourself with the peaceful tranquillity of an ocean.
It's quiet, it's peaceful and you'll find yourself completely at ease floating through the water.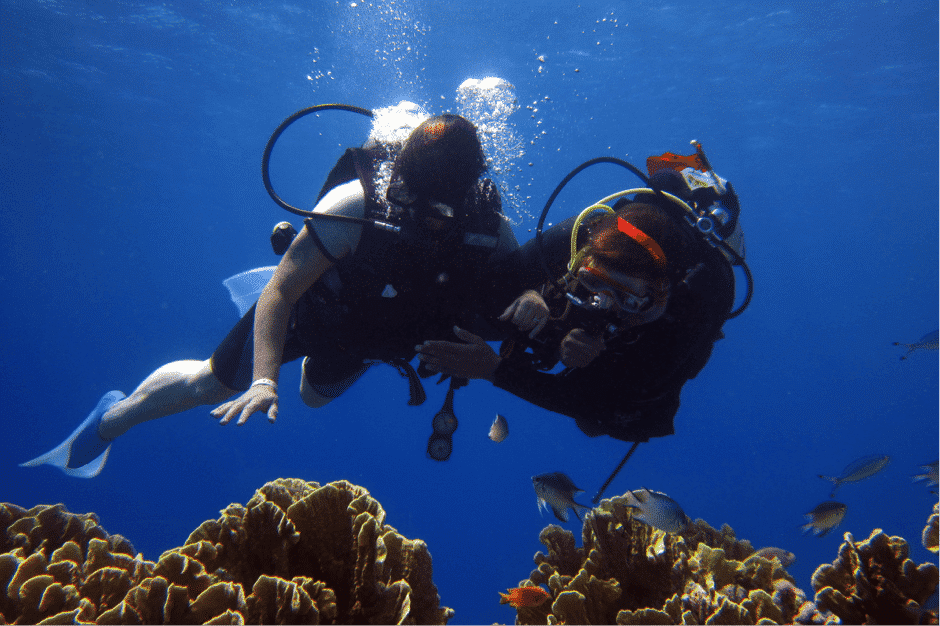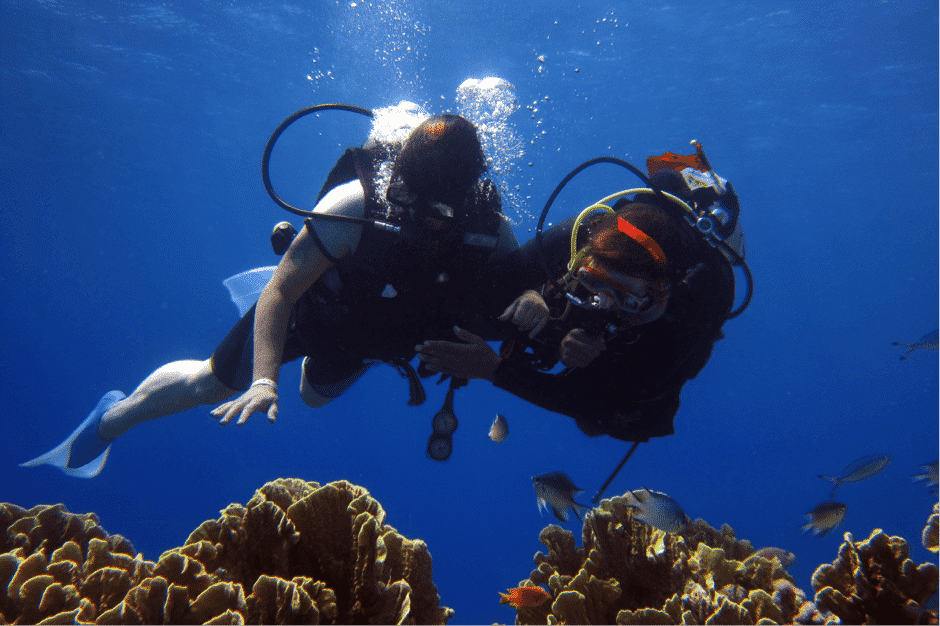 4. Discover hidden history under the surface
It's no secret that there's an unknown number of shipwrecks and other sunken artefacts are waiting to be discovered on the seabed. Luckily for you, there's a huge amount of them that you're allowed to explore!
From New Zealand to Hawaii as Sport Diver say, you can find some uniquely beautiful diving hotspots that have become part of the ecosystem over the years.
5. You can challenge yourself
Taking the plunge into the deep unknown isn't an easy thing to do for anyone. It's nerve-racking, especially on your first time, but the rewarding feeling you get after making that leap and completing your first time is incomparable to anything else in the world.
You'll potentially be overcoming your fears, and you'll be able to tell everyone just how incredible the experience was as a result.
6. You'll make new friends
When going out on a dive, you're likely going to be with a large group of people. This is the perfect opportunity to make new friends!
Travelling always leads to meeting new people, and diving with them makes it probable that they're like-minded and willing to have fun, like yourself. Who knows – they could become your new travelling buddies…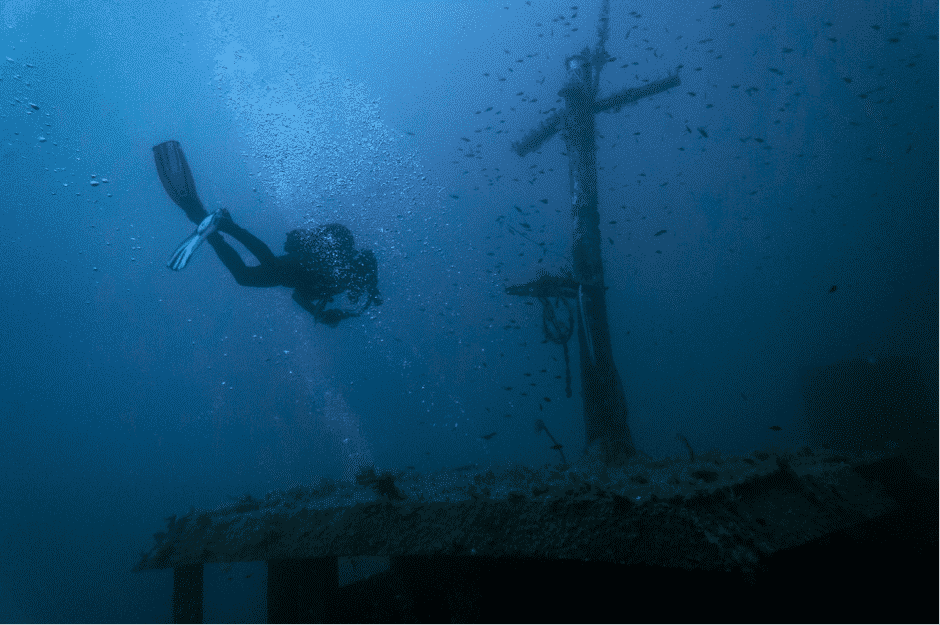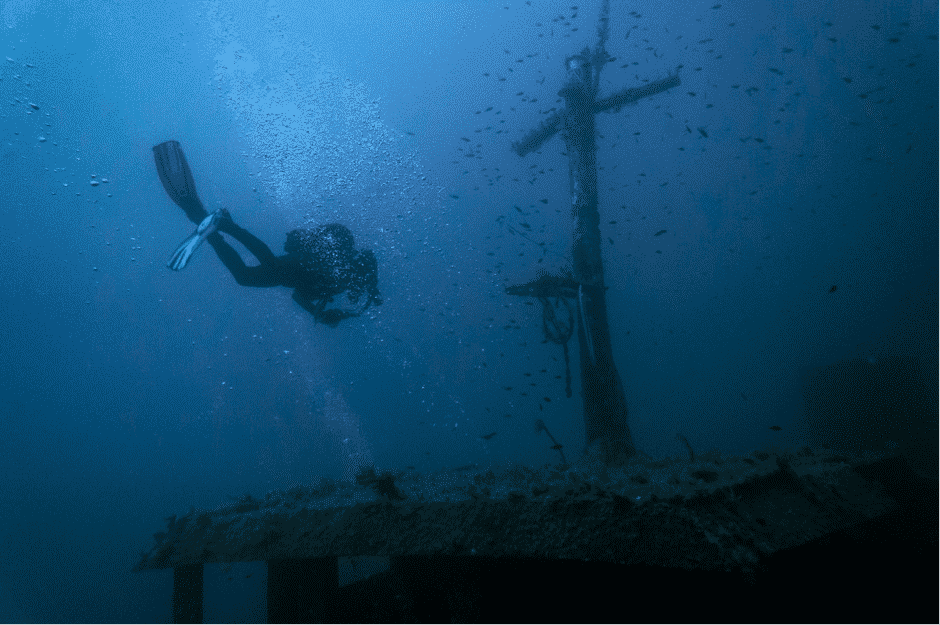 7. It's an adrenaline rush
The sheer amount of sea creatures that roam the waters freely means that you'll be seeing some big and beautiful animals once you're exploring.
Sharks, whales and rays are likely to be seen swimming around you, and although there's likely absolutely nothing to fear in their presence, you'll get an undeniable adrenaline rush like no other.
8. You'll likely gain some new skills
It goes without saying that the more you dive, the better you'll be at it. But it's not just diving techniques that you'll learn when underwater.
Trusting your partners and staying calm and relaxed throughout your time diving is key, and these are life skills you can apply once you're back on dry land.
9. Make your friends green with envy
Nowadays it's becoming much easier to take photos and videos underwater, and when diving you're given the perfect opportunity to snap some seriously incredible shots.
Your friends will likely be jealous that you saw that hammerhead shark swimming above you on your last dive! There are Instagram opportunities abound when you dive – don't miss out.
10. It's the best thing you'll ever try
Sure, you'll get up to some incredible stuff when seeing the world on your gap year. You'll gain a wealth of knowledge as you embrace different cultures and explore different countries, but diving will always be the one thing that sticks out about your time away from home. It's unique, it's fun and it's unmissable.
Wherever you are, take the opportunity and dive right in.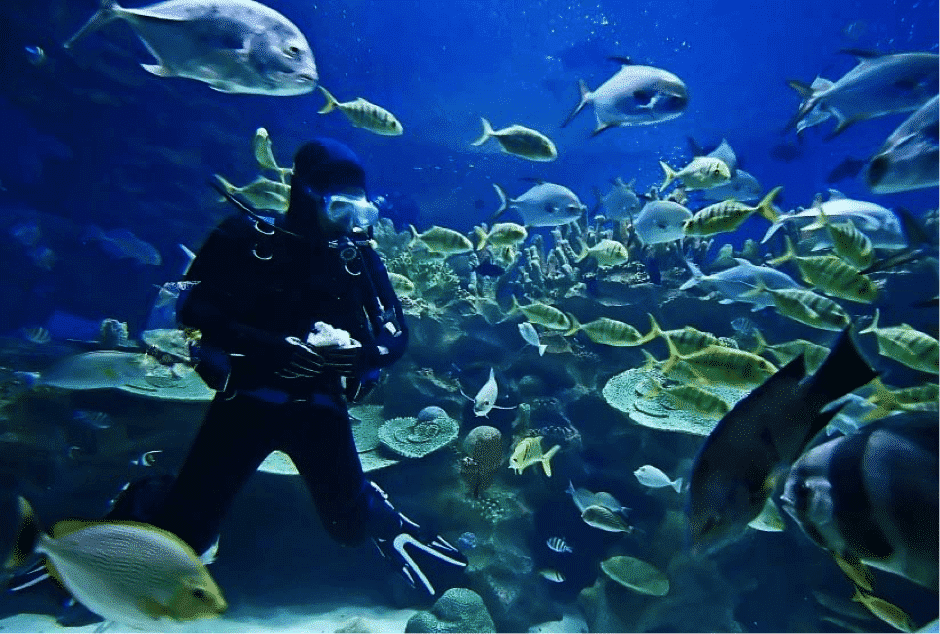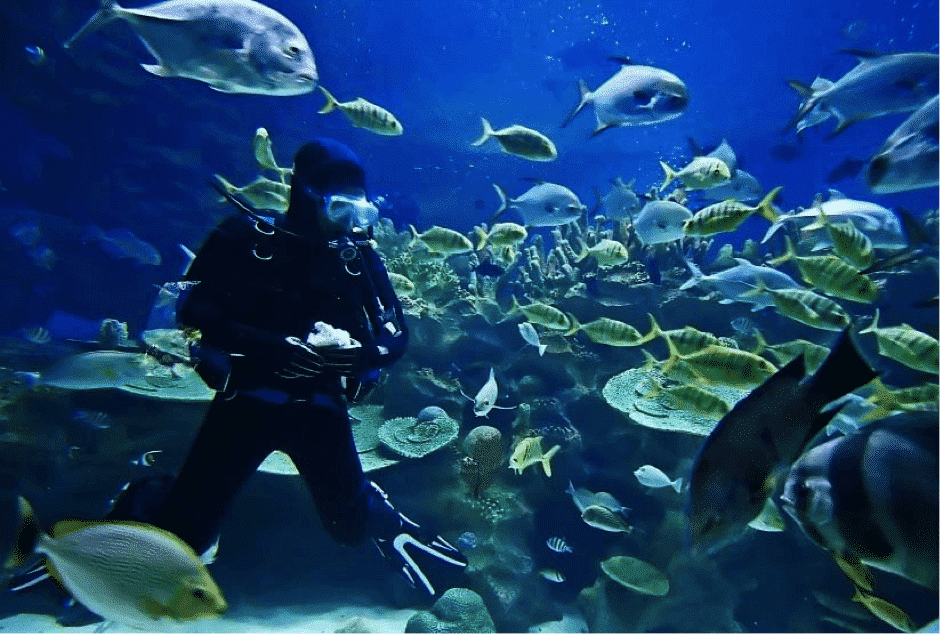 ---
Love scuba diving? Here are some other posts you may love:
Further Things To Consider Before Any Adventure
Now you're all set and prepared to explore our big wide world, why not sort out everything else out all in one go? If necessary for your travel plans make sure you have brought proper travel insurance, protected your privacy by getting a secure VPN, compared all the top hotel booking sites to find just what you're after, reserved an unbeatable rental car price and - of course - booked the best flight deals!
Or maybe just forget it all and go for a last-minute cruise or effortless tour instead?
Many budget travelers (including me) indulge in worldwide airport lounge access, so we can experience luxury while still slumming it in economy. Naturally, we would never leave home without a more general travel guide since we couldn't possibly cover everything here!
Just add an adventurous attitude and plenty of smiles - they go a long way - and that about covers it all! Now go out, find your own path and don't forget to share your best inspiration stories with me on Facebook, Twitter, and Instagram...I'd love to hear from you!