Cartagena, the famed walled-city that for hundreds of years acted as the gateway to the colonies of South America, is easily the most popular tourist attraction in Colombia.
With its wonderfully preserved colonial churches, lush plazas, opulent palaces and numerous mansions, it's no surprise the travellers are coming here in droves.
However that's not the only attraction of this historic city and on my recent visit here I was more interested in what lay just off its coast…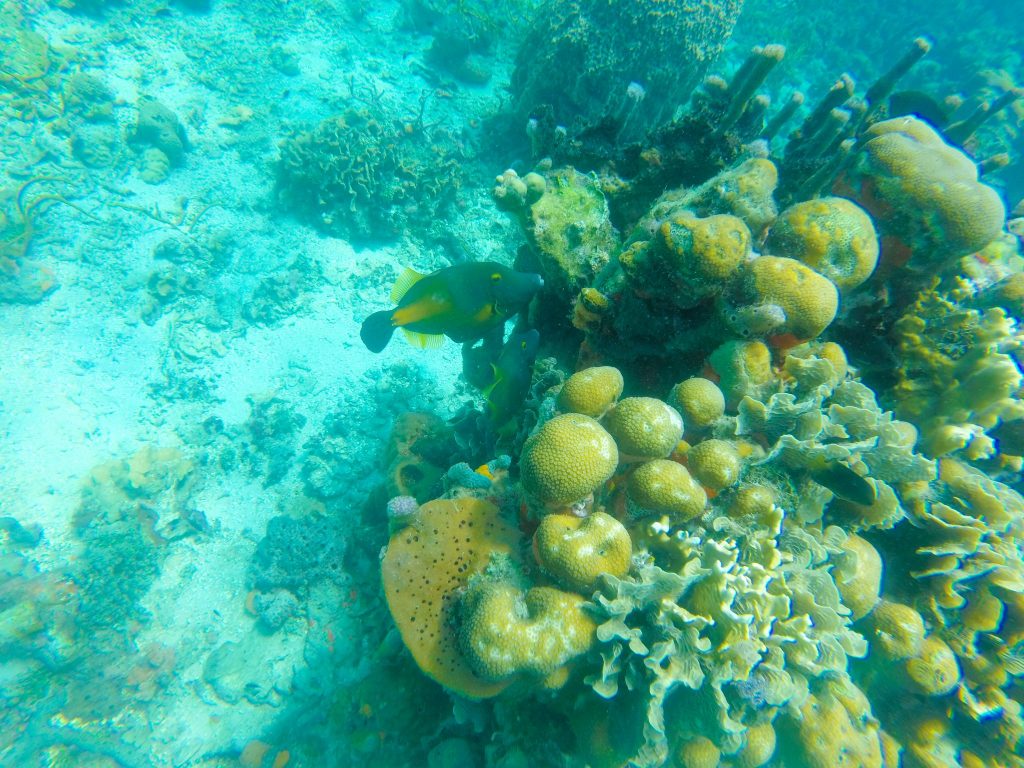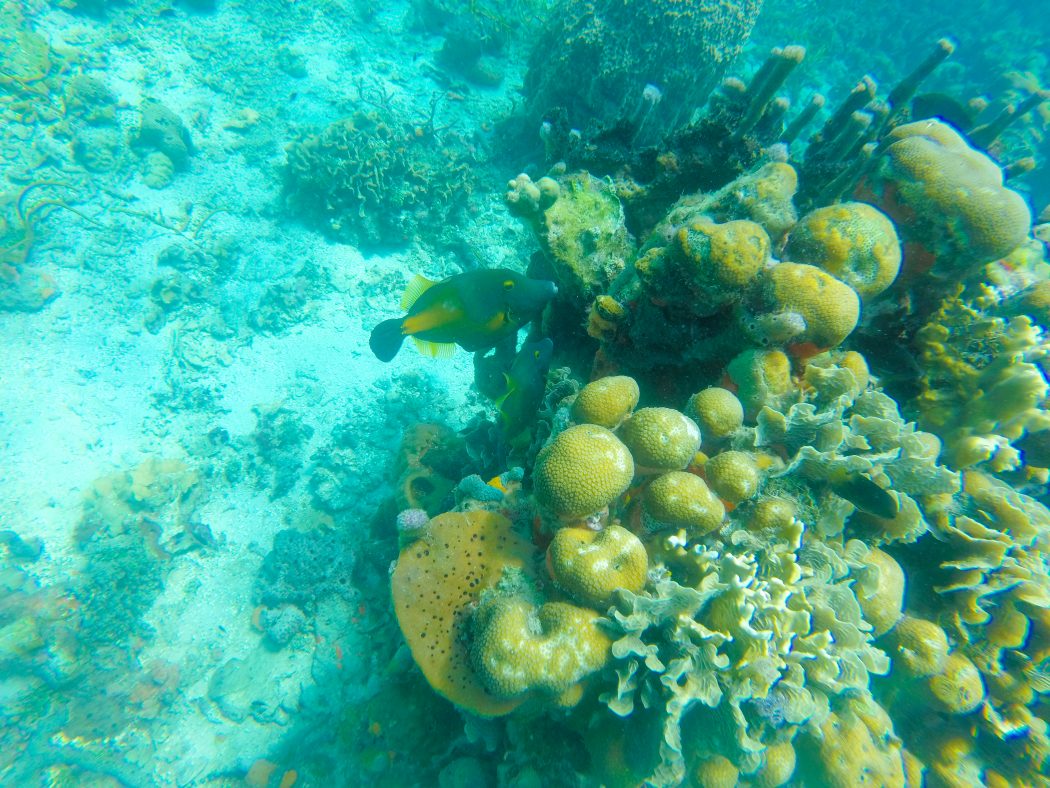 Beneath the turquoise waters that lay just one hour's boat trip from central Cartagena is another world, largely undiscovered by the tourist masses but just as colourful and lively. Diving Planet Cartagena was my chosen guide for my Cartagena Scuba Diving adventure and after a quick chat with Andrés, the owner, I was absolutely frothing to get in the water after 6 whole months without a dive!
"Just take your time, look up and around and pay special attention to the little things".
I honestly hadn't been expecting much given the dive sites proximity to a major city, but Andrés was adamant I would not be disappointed.
I was tempt to just jump on a flight to the San Andres Islands and try my luck there, but I persisted instead in Cartagena…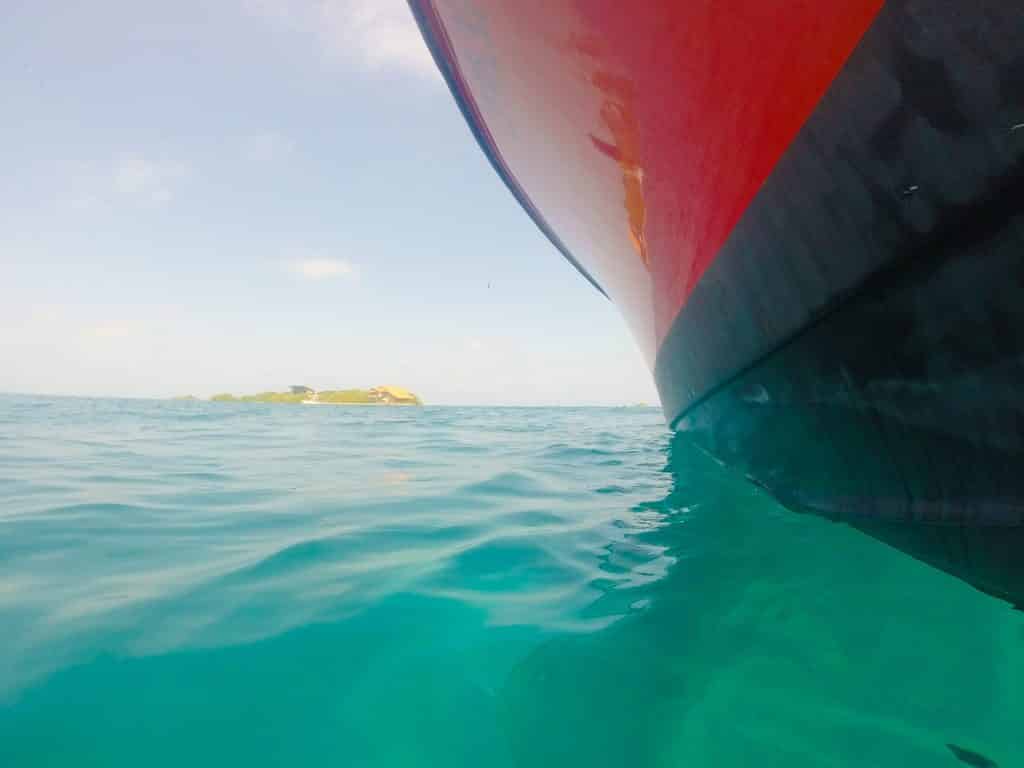 As I stepped off the side of the boat, deflated my BCD and said good-bye to the palm-tree islands on the surface I was meet by a bright world of red, blue and green. An extensive coral reef filled with plenty of nooks and crannies to explore and poke your head into, especially the beautiful Giant Barrel Sponges!
I mean seriously, just how do they get so big! A curious school of bright blue fusiliers weaved in and out of the coral outcrops, timidly following us and beating a hasty retreat when we got too close.
The visibility here was a stellar 15 to 20 meters so you don't miss much, but it's always nice to stare out into the deep blue void!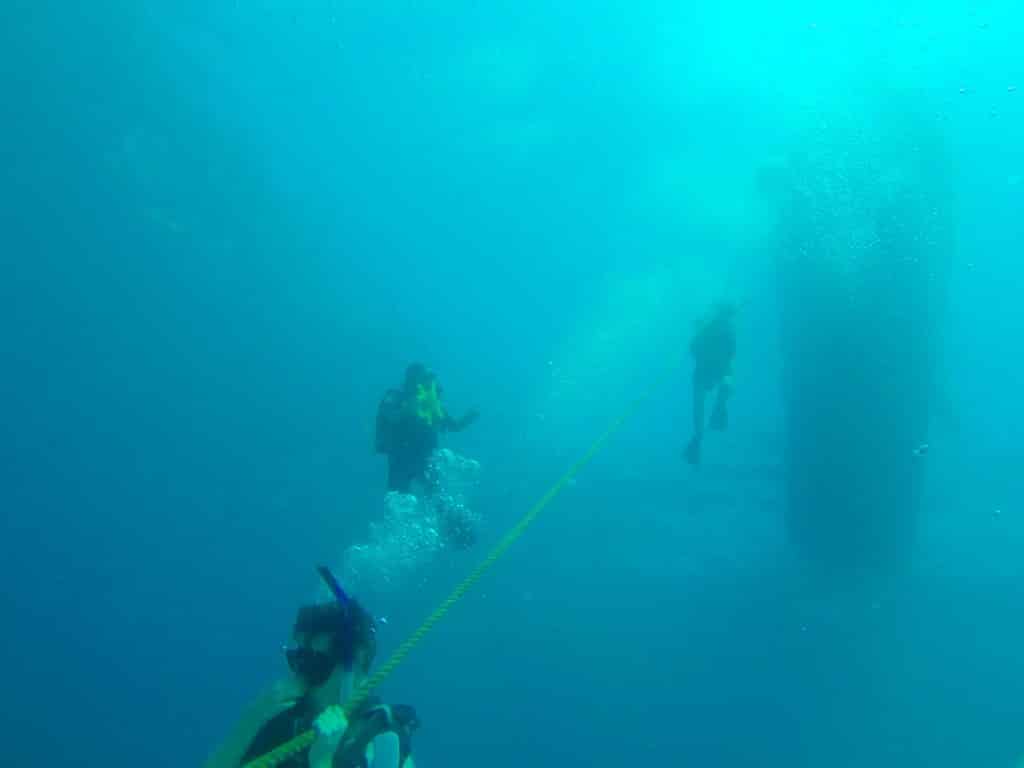 While years of over-fishing in this part of the Caribbean has left it lacking large pelagic species, sharks or even big fish schools, I often think your not a true diving fanatic until you're more excited by the little things.
And they're exactly what I loved about Cartagena Scuba Diving – the ability to slow down, to check out that tiny juvenile boxfish just barely holding his own against the current or watch a lone hermit crab trudge his way across the giant abyss that is the ocean floor.
And of-course who can resist having some fun with the weirdly hypnotic Christmas tree worms!! I always think their quick retreat would be accompanied with a cartoonish 'pop'!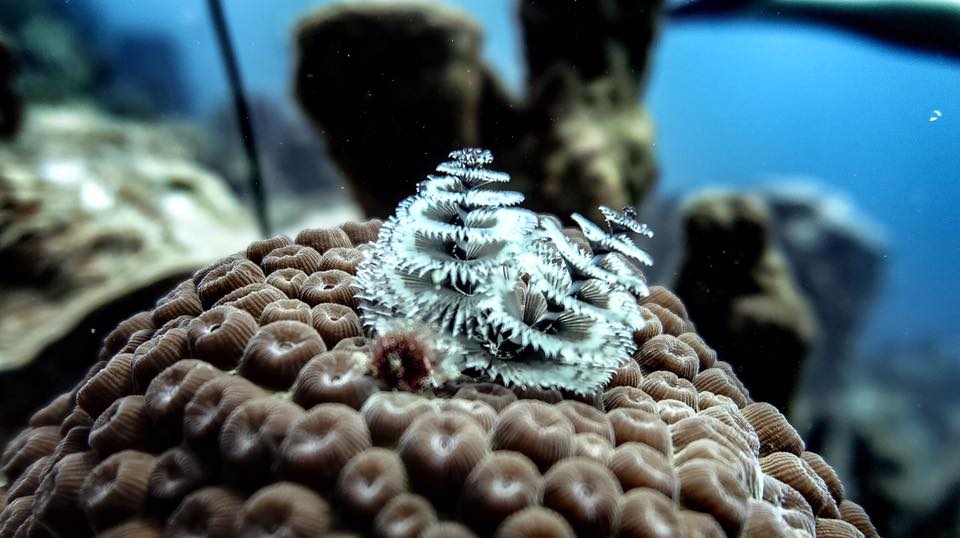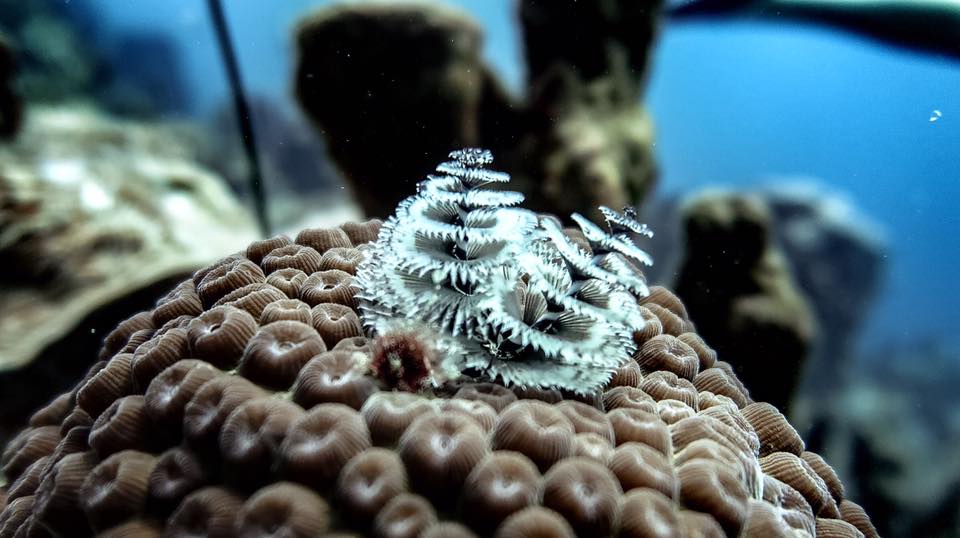 I also realised during my dive that this area was famous for pirates during the height of pillaging of South America by the Spanish – and thousands of boats set to make the voyage across the Atlantic met their untimely fate in this part of the Caribbean as the result of storms – or more likely Pirates.
So while you're on a dive, and you see a glint below you, take a further look. You never know how much treasure is below, just waiting to be discovered!…
Yes, I will be extremely jealous if you come back from a Cartagena Scuba Diving adventure with a few gold bars. And yes, you have to share with me!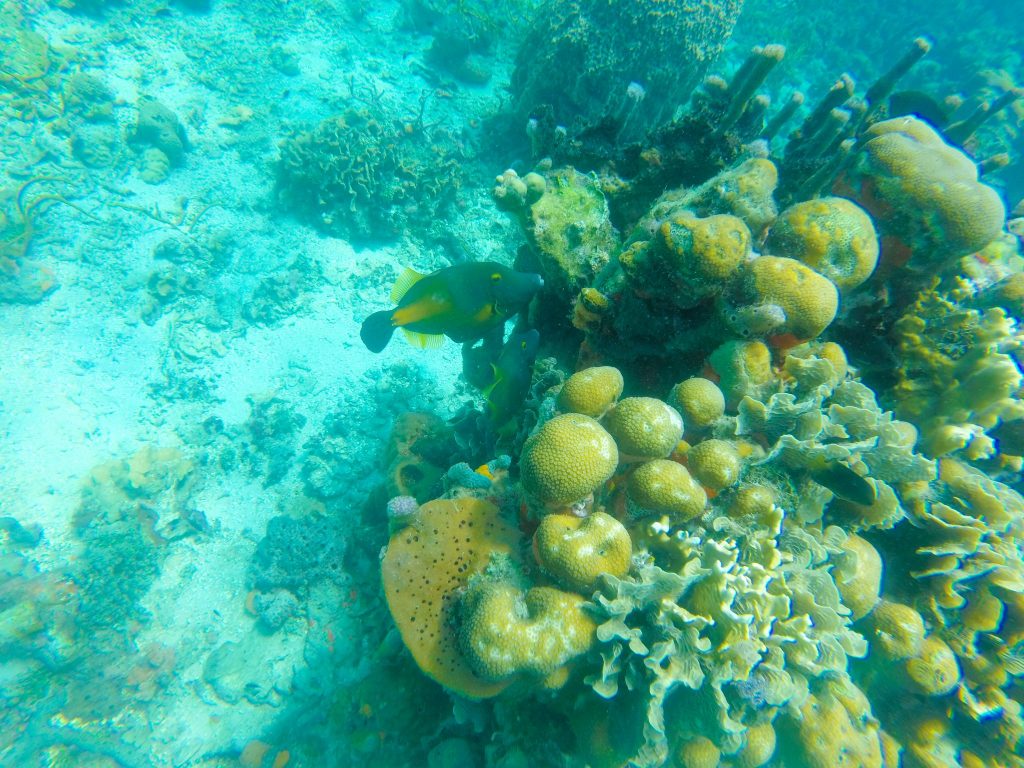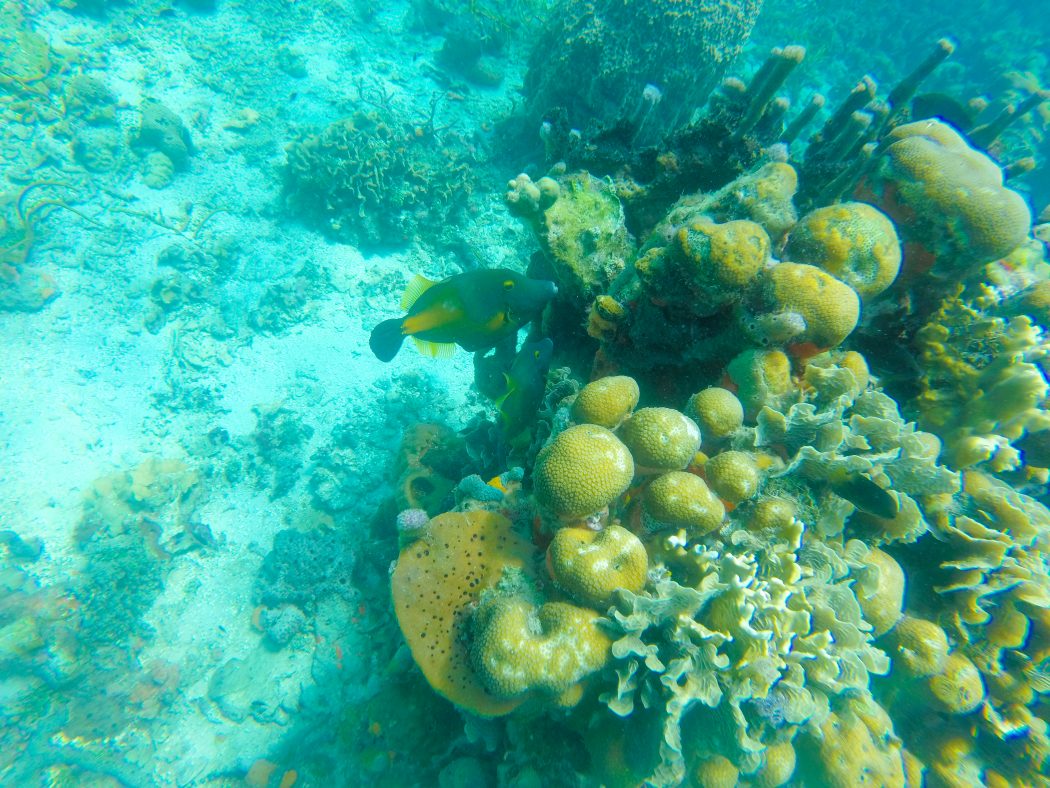 Our second dive was a bit more 'creepy' shall I say, and while lacking as much aquatic life as the first it made up for it in weird underwater geography – think shapes which wouldn't look out-of-place with the pyramids of Giza, or mushroom corals that you half expect a Smurf to come home to every night,
Oh and watch out for sworn enemy of the Smurfs, Gargamel, that is lurking within their home – e.g. the red-eyed snapper! There is plenty of other flora and fauna lurking in all the cracks and crevices so it was great that Diving Planet filled all their tanks to 3,000 PSI!
It really meant you didn't have to be overly concerned with your air consumption and would get a full dive either way.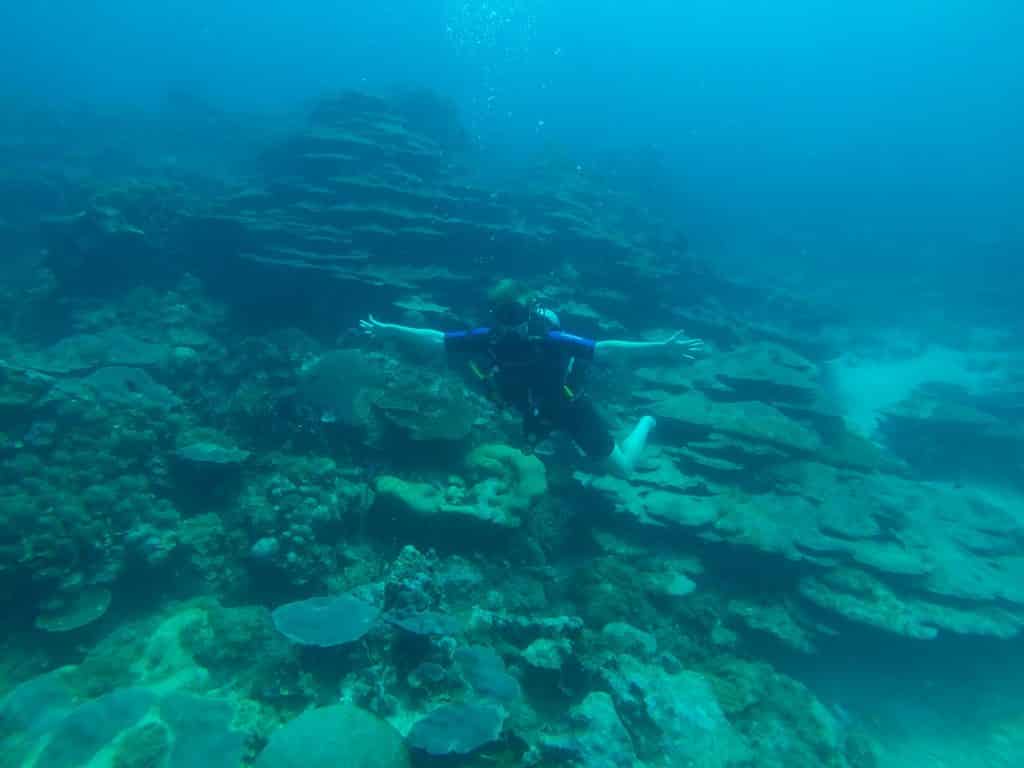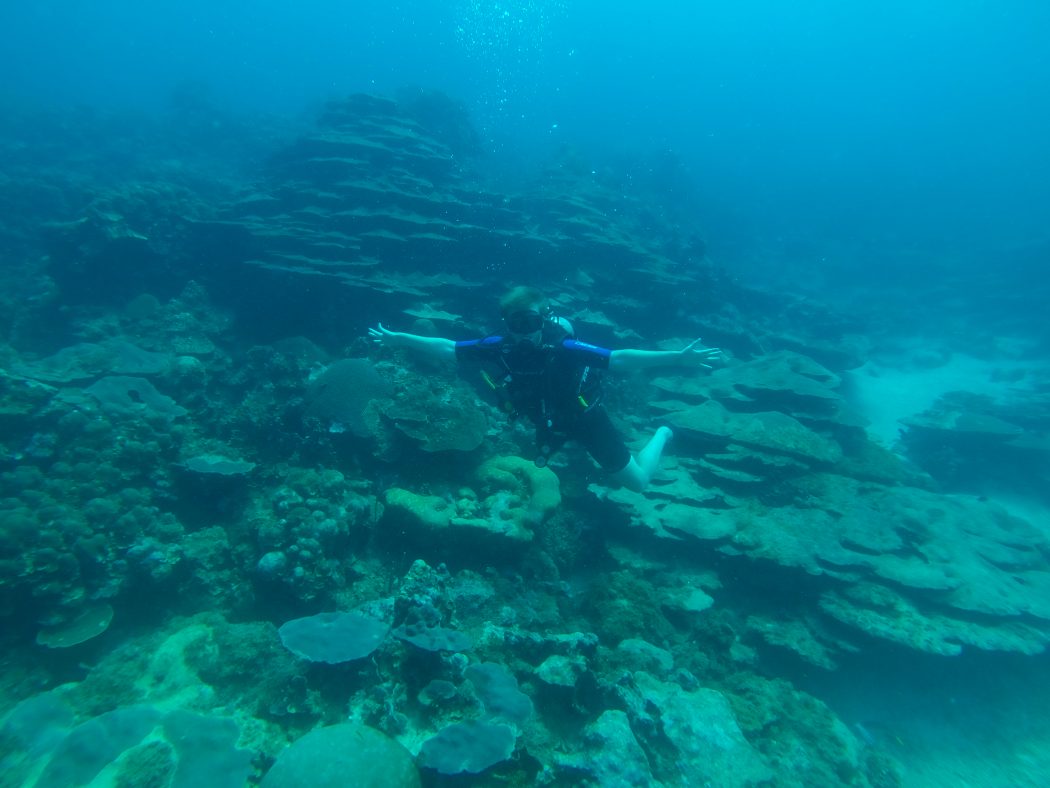 Here is the perfect place to practice your wide-angle dive photography with your Gopro, trust me – not many dive sites have structures as otherworldly as this (and you can see all the best dive sites I've been to here!).
Sadly I lost my red-filter hunting whale sharks in Thailand so my photos don't really do it justice but the Diving Planet Instagram account gives a pretty accurate depiction of what you can find while on a Cartagena Scuba Diving adventure, if you are visually inclined!
---
If you like this, you might also like: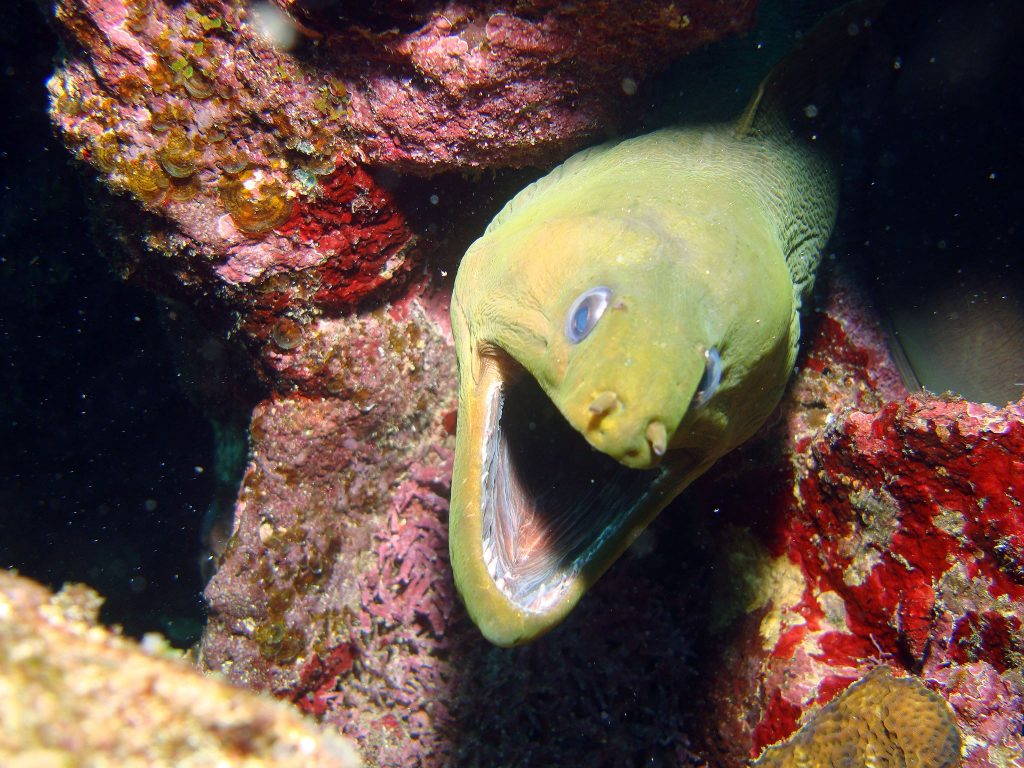 Topside your surface interval will be spent at a rather luxurious resort on Isla Rosario – a great place to relax, rinse off the salt in their pool and satisfy your hunger cravings after a long dive. Seriously, the amount of food provided was insane, and delicious.
The tuna sandwiches were definitely a highlight, so much so I took one 'for the road!'…or should I say the boat?
Diving Planet has a custom built, modern boat to whisk you to and from Cartagena City in style and comfort. Plush seats, a cool breeze and a smooth ride made the trip out relaxing and enjoyable, instead of grinding your teeth waiting for it to be over. Keep you camera handy as you will also get some killer views on the way in and out!
A perfect way to end an amazing day both above and below the water!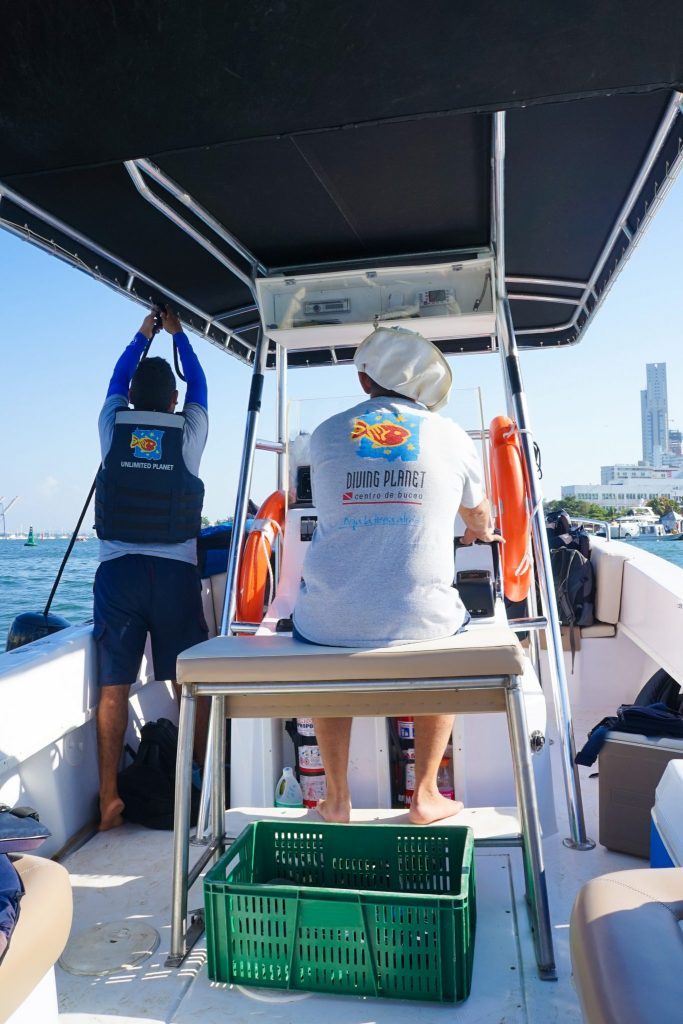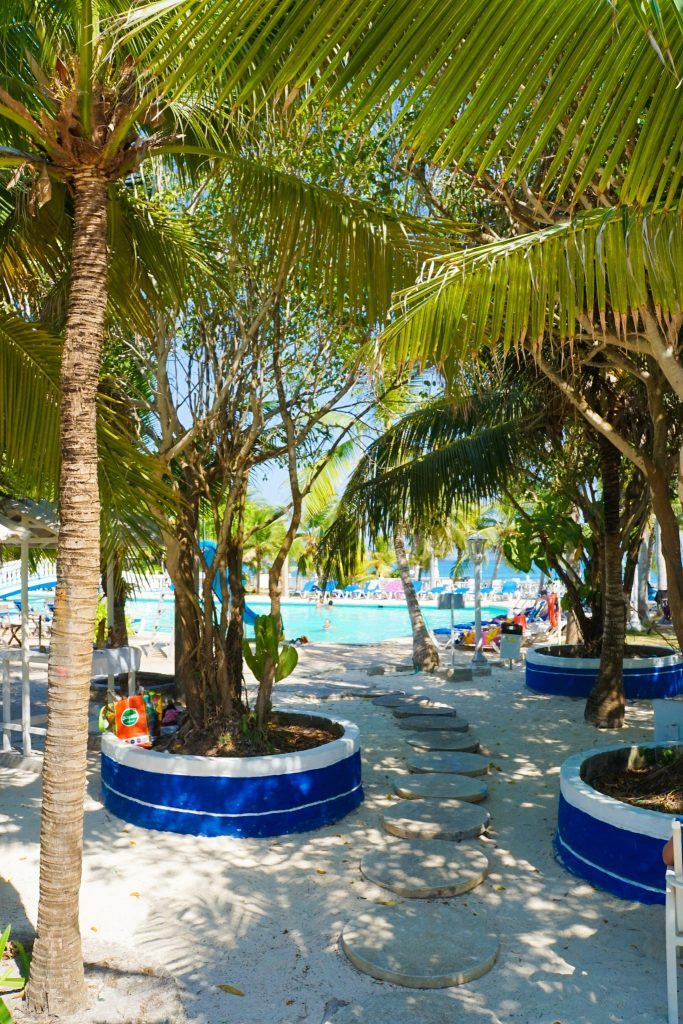 ---
Diving Planet is conveniently located in the historic old town of Cartagena. They offer a two-tank diving day including transportation, lunch, high-quality gear and certified instructors for $119 USD, including a 10% direct booking discount through their website.
The owner Andrés, has safety and fun as his top priorities and their #1 position on TripAdvisor signifies the pride he takes in his work and offering customer satisfaction. It is also possible to do PADI-certification courses. Advance bookings are recommended for both courses and fun dives as most days they are fully booked!
While I did work with Diving Planet to create this content all opinions and ideas within are, as always, my own and did not influence me in any way.
Further Things To Consider Before Any Adventure
Now you're all set and prepared to explore our big wide world, why not sort out everything else out all in one go? If necessary for your travel plans make sure you have brought proper travel insurance, protected your privacy by getting a secure VPN, compared all the top hotel booking sites to find just what you're after, reserved an unbeatable rental car price and - of course - booked the best flight deals!
Or maybe just forget it all and go for a last-minute cruise or effortless tour instead?
Many budget travelers (including me) indulge in worldwide airport lounge access, so we can experience luxury while still slumming it in economy. Naturally, we would never leave home without a more general travel guide since we couldn't possibly cover everything here!
Just add an adventurous attitude and plenty of smiles - they go a long way - and that about covers it all! Now go out, find your own path and don't forget to share your best inspiration stories with me on Facebook, Twitter, and Instagram...I'd love to hear from you!