A beautiful destination like New Zealand is hard not to dream about. Actually, "magical" might be the better word if we're being more specific.
For only in places like New Zealand will you get to see glaciers and beaches on the same trip, play with penguins in the morning before dipping into a hot spring in the afternoon, or admire modern art while staying in a forest lodging.
This is a destination not bounded by old or new, rustic or modern, boutique, or luxurious. New Zealand is a place of unlimited possibilities, filled with so many adventures fit for travelers of all ages.
But with New Zealand offering so many exciting activities for tourists, it might be a little confusing as to where to go first or which one to try first. I'm writing this article in the hopes of helping you prioritize based on personal preference and recommendations, so you can make the most out of your visit to my homeland.
I'd like to start by giving you a quick round-up of the two islands that make up the whole of New Zealand. This way, you can plan your itinerary easier and make better decisions when it comes to where you want to stay or focus your New Zealand tour.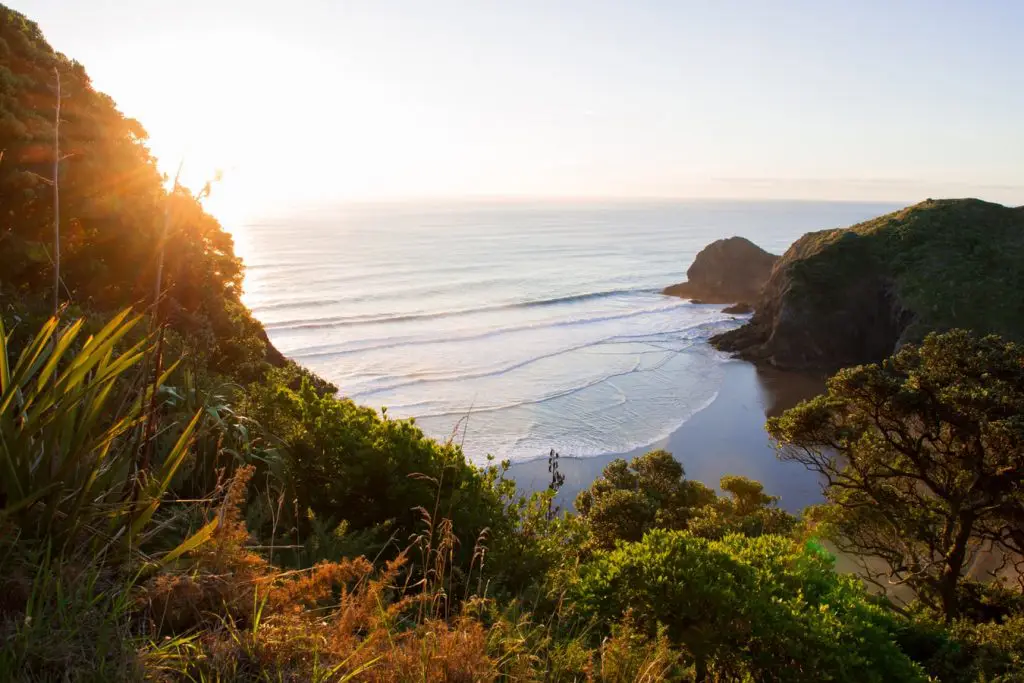 New Zealand is divided by the North and South islands. If you've got plenty of time to explore both of these incredible islands, I highly suggest you do so.
If you only have enough time to tour around one of them, the following differences will help you come up with a sound decision. This is not to say it's gonna be easy (both are truly awesome in their respective ways!), but I'm here to offer a helping hand.
While both islands are rich in history and tradition, the North one would be the better option if you want a cultural fix kind of trip. But if you're looking for an adrenaline-inducing adventure, the South one is the place to be. And when it comes to beautiful beaches, the Bay of Islands won it for the North Island.
But when it comes to more dramatic landscapes, South Island wins as it comprises of New Zealand's highest peaks and most scenic mountain ranges. And is the quintessential New Zealand landscape people know from watching movies filmed here.
Now that you're familiar with that, let's get to the most exciting part. Keep in mind that this is not your usual post about the common things to do in New Zealand. Instead, I'm suggesting unique activities for visitors who want to get away from the more touristy areas and take an off the beaten track for the extra awesome time on the island.
Without further ado, let's get right to it!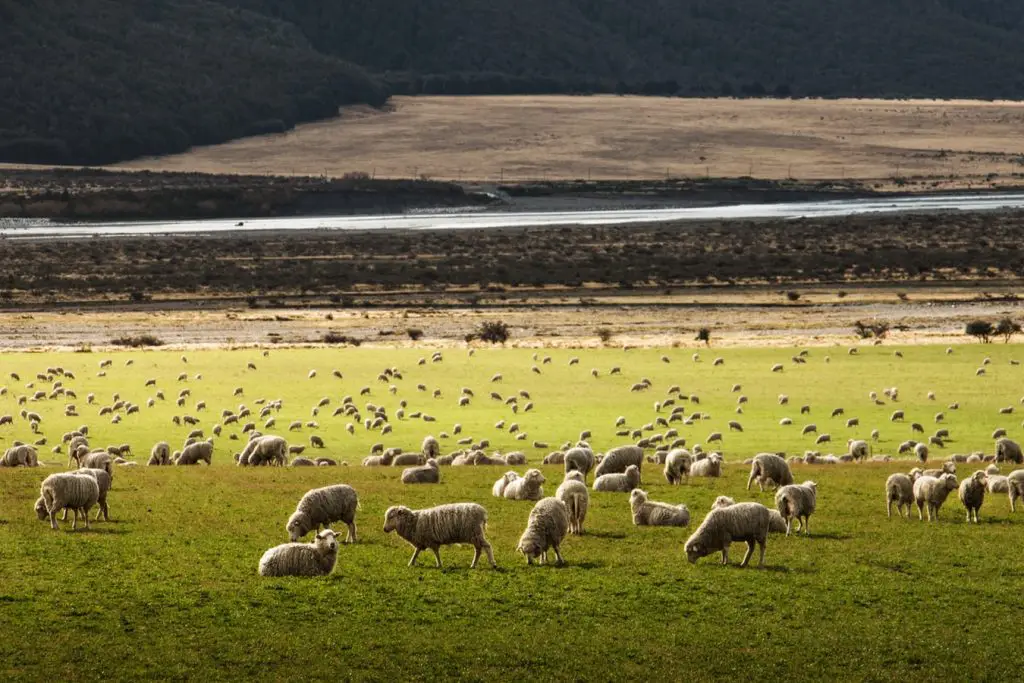 10 Unique Things To Do In New Zealand | Art, Nature, Wildlife, And Adventures! 🇳🇿
1. Go On A Scenic Overnight Cruise At Milford Sound
Dubbed as the 8th Wonder of the World, there is no doubt Milford Sound is a must-not-miss destination for anyone wanting to explore the best of New Zealand. Situated in Fiordland National Park and nestled in between towering cliffs, you can just imagine how scenic the view is from your room on an overnight luxury ship.
Milford Sound is a hidden treasure tucked away in Fiordland National Park, which is then sitting on Te Wahipounamu, a UNESCO World Heritage Site. Judging by this alone, you would already know why it's a must-visit attraction for those visiting the South Island. Fun fact: this fiord is the only one in the country that is accessible by road. But due to its remote location and natural protection in the form of high cliffs and lush greeneries, Milford Sound remains unspoiled.
There are just too many things to experience here that will leave your day busy. The truth of the matter is, one full day isn't enough to completely soak up on the beauty that this fiord has to offer. Luckily for us, Fiordland Discovery offers overnight cruise tours so that we can make the most out of our visit here in Milford Sound. Jump on board the luxurious nine-cabin Fiordland Jewel and spend two days journeying this little piece of paradise.
The Milford Sound Overnight Cruise is an exclusive tour, taking only 20 passengers per night. The Fiordland Jewel is equipped with climate-controlled cabins, each featuring a private bathroom and a stunning sea view. It is one of the dreamiest ways to enjoy the fiord, even offering the use of its onboard top-deck hot tub during the night.
How's that as the kick-off party to your dream New Zealand adventure?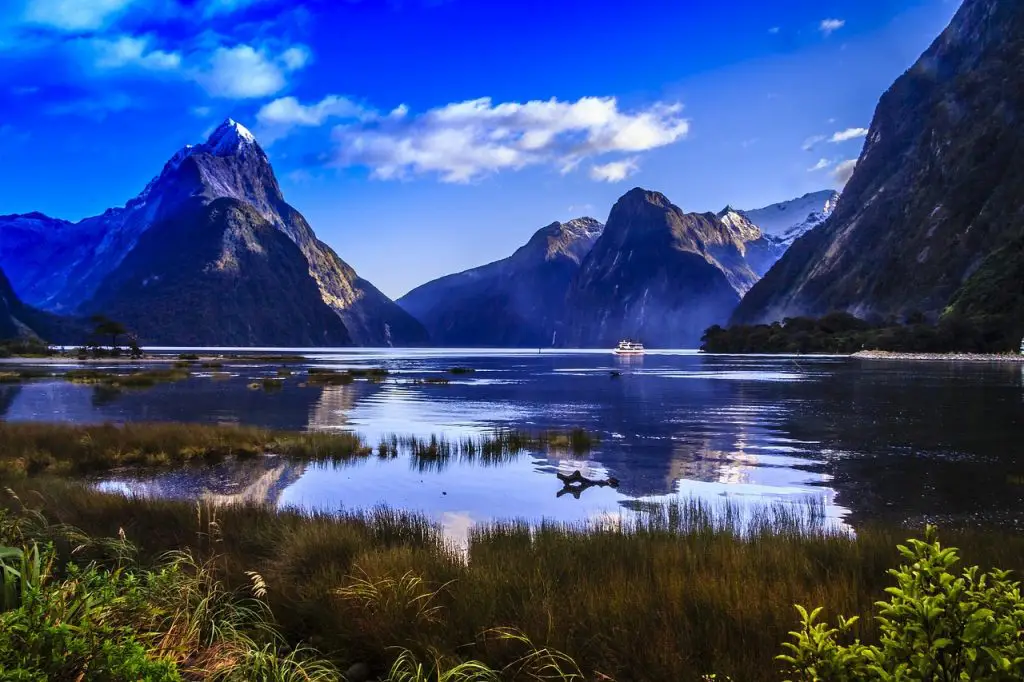 2. Explore World-class Art In Auckland
For a humble nation like New Zealand, I have to say it actually has a lot to boast about in terms of art. From designer labels to sculpture parks and gourmet food, name it, we've got it!
So if you're an enthusiast or just generally curious about the art scene in New Zealand, Auckland is the perfect place for you. Depending on the type of art you're interested in, there are tours operated in the area which would bring you to all the beautiful and must-visit places. Be it fine arts, food, or fashion; it's all conveniently laid out for you. And Hobbiton and Waiheke Island are only short day trips away..
The Auckland Art Gallery, Connell's Bay (a world-class sculpture park on Waiheke Island), Gibbs Farm, the Pah Homestead, Ayrlies Garden, or Kinder House. Further afield, we also loved the tranquil Brick Bay Sculpture Trail and Winery.
For a small nation, New Zealand has more than its fair share of internationally recognized artists, designers, chefs, winemakers, musicians, and thinkers – and is it any surprise than many of them chose captivating Auckland their home!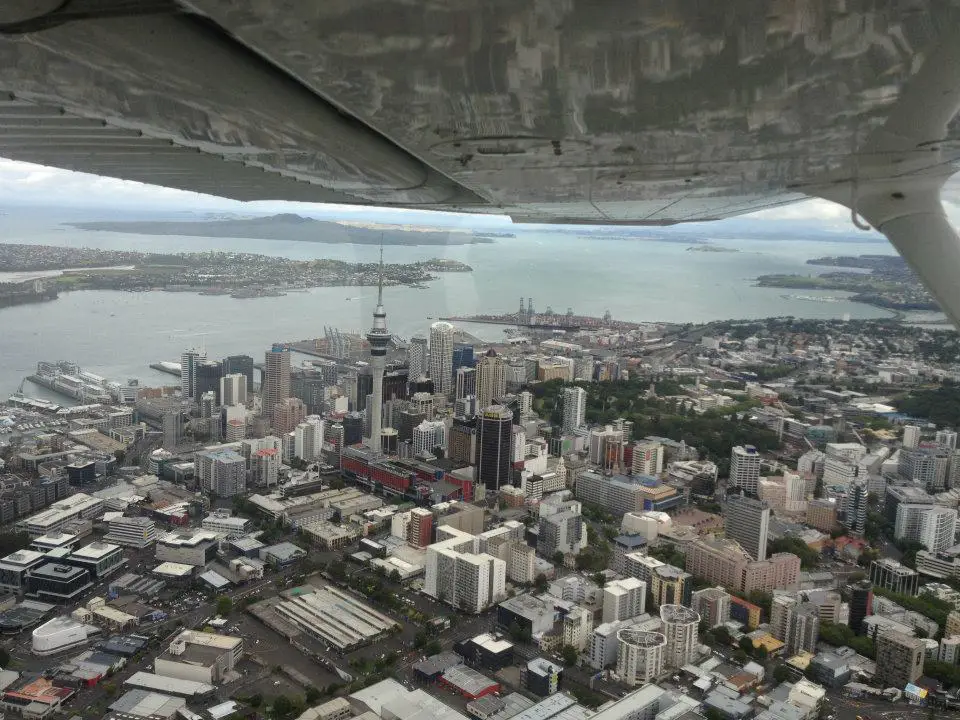 3. Unwind In The Hanmer Springs Hot Springs
When you're in New Zealand, experiences vary within two things—you're either going for a heart-pumping adventure or a laidback getaway. There's no in-between! When planning for the later, there's plenty of ideas for you to choose from. One of these is a relaxing trip to Hanmer Springs, a resort town in the Canterbury region of South Island.
Apart from lazing around and having the best time of your life in the thermal pools and spa (as you may have already guessed it!), there are still a lot of other exciting things to do here, including horse trekking. Enjoy the view of the mountains while having a fun ride with friendly horses! All these you can experience by staying in your very own place at the Heritage Hanmer Springs.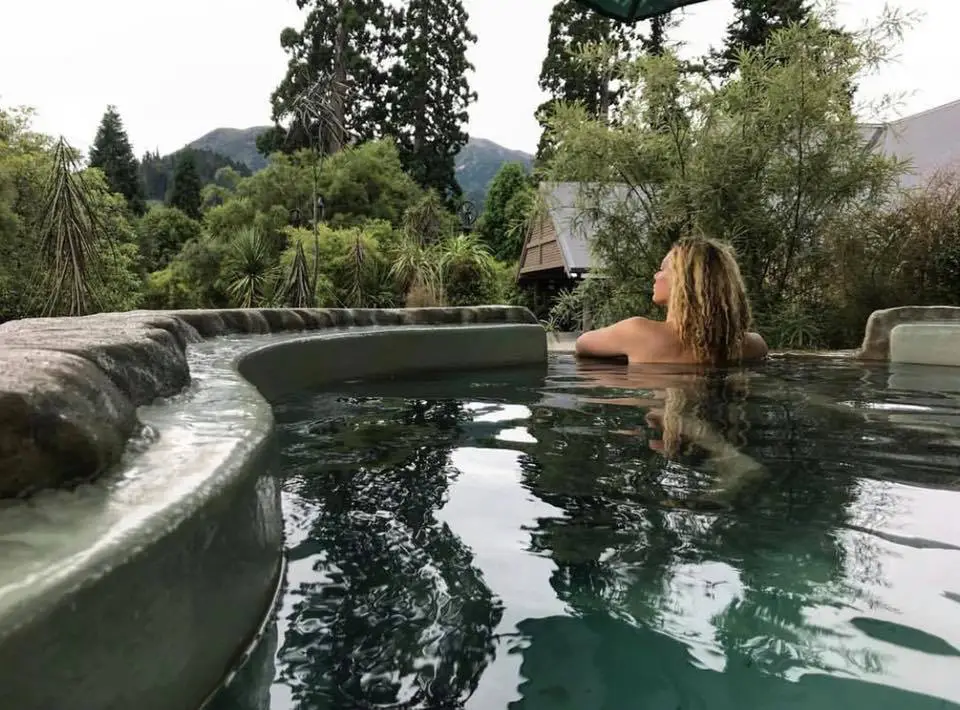 4. Come Close And Personal With The Royal Albatross Birds And Blue Penguins
It's safe to say New Zealand has all the prerequisite characteristics of a dream destination. Apart from the insane landscape and fascinating culture, the island will yet again surprise you with its rich fauna. Including the native animals that can be found here are the royal albatross, a species of beautiful large seabirds, and blue penguins, the smallest species of penguins.
Take this rare opportunity to see and pet these alluring animals at the Royal Albatross Centre and Blue Penguins Pukekura near Dunedin, which both offer viewing tours to visitors.
5. Go On An Adventurous Day Trip To Waitomo Caves
A trip to New Zealand will never be complete without going on at least one extreme adventure. If you're looking for an activity that includes a beautiful view, challenging trails, and a unique feature that can't be easily found anywhere else in the world, then this item is for you.
Let's just say, Waitomo Caves has it all when it comes to everything a wanderlust can dream about their New Zealand trip. Walk, jump, wade, swim, and climb through the cavernous passages of Waitomo's underground system.
Admire the stunning fossils & flowstones, and prepare to have your breath taken by the beautiful glowworm display.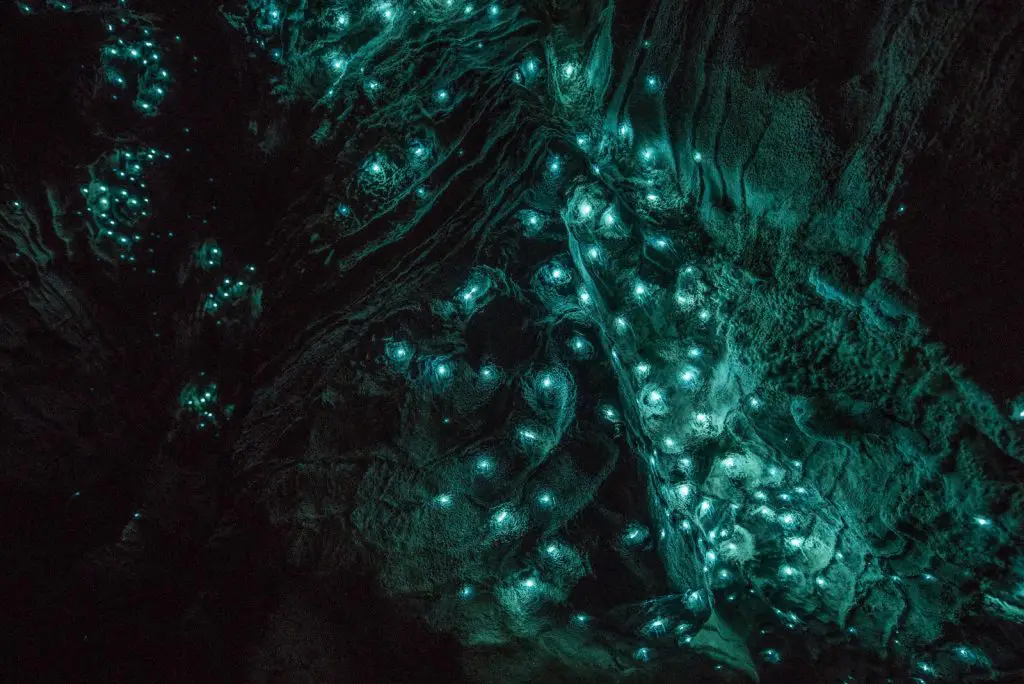 6. Raft The World's Highest Rafted Waterfall Located In Rotorua
Filled with natural marvels and cultural treasures, Rotorua is absolutely a destination not to be missed when traveling to North Island. Whether you're in the hunt for nature's hidden gems or fascinated about ancient cultures, there's a jam-packed list of activities waiting for you in the city.
Being the country's center for volcanic and geothermal wonders and heartland for the Maori culture, Rotorua will surely be able to feed the wanderlust in you. Get ready for a fun-filled adventure in the city—this is unlike any other places you've been to before. Beautiful, magical, and captivating—these three words best encapsulates what you're about to get yourself into on this exciting trip.
If you have to pick a fun activity that everyone can join and enjoy, it has got to be this one! Pique your adrenaline by going water rafting at Kaituna River. Navigate through steep and narrow canyons, go through over 14 rapids, and survive three waterfalls, which includes the infamous 7-meter Tutea Falls, the highest commercially rafted waterfall in the globe!
If this doesn't sound like something that will create your fondest, most unforgettable memory with your travel buddies, then we don't know what will!
7. Treat Yourself To A Staycation At A Queenstown Boutique Hotel
Dubbed as New Zealand's adventure capital, Queenstown is the perfect destination for tourists who are looking for an unforgettable vacation, filled with jaw-dropping views and heart-pounding activities. With so many sights to see and places to visit, it's pretty hard not to enjoy this charming little village from the moment you step your foot on the ground.
Once a sleepy neighborhood tucked away in the mountains, more and more tourists have been coming in and out for decades to experience the one-of-a-kind adventure that this dreamy destination offers. All thanks to its jaw-dropping landscape—the banks of Lake Wakatipu with the background of stunning mountain ranges looks like a scene taken straight out of a postcard.
Want to experience the ultimate New Zealand getaway? Treat yourself to a luxurious boutique hotel accommodation like Queenstown Park Boutique Hotel. Check-in and you'll easily find a dreamy place that will fulfill everything you've imagined New Zealand to be. With a huge glass window, a world-class view of the mountains, and a place you can call home away from home, it's a little too difficult not to feel like royalty here.
If you ever happen to tire of the views, you can always hire a car and explore the incredible wineries of Queenstown and Wanaka, which are truly out-of-this-world.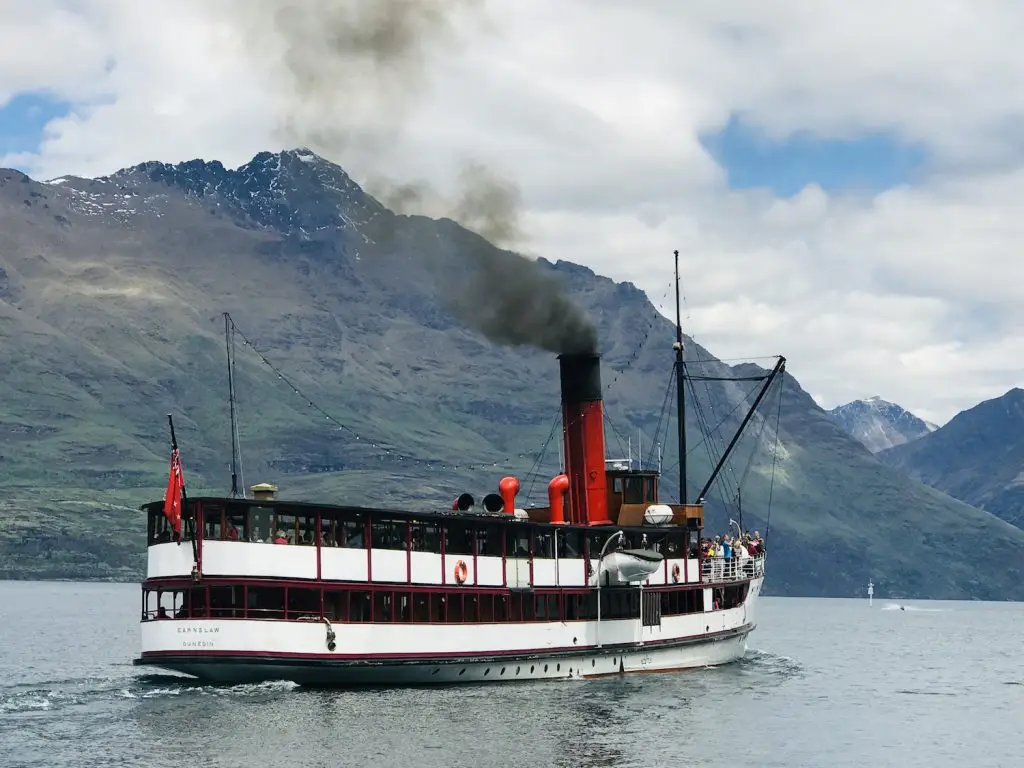 8. Discover Tutukaka's Ocean Treasure
Head to the North Island of New Zealand, and you'll find the world's most pristine beaches. Golden sand, turquoise waters, and lush greenery—this nation has got it all! To make the most out of your Tutukaka experience, we recommend going to a trusted tour operator like Dive! Tutukaka.
Their expert team of marine biologists, naturalists, tech & wreck specialists, as well as award-winning photographers, will ensure that you'll have the best time underwater. Their services include diving, diving lessons, snorkeling, a tour to The Poor Knights Island, and many more.
All these you can enjoy while conveniently staying in this charming boutique accommodation called Lodge 9.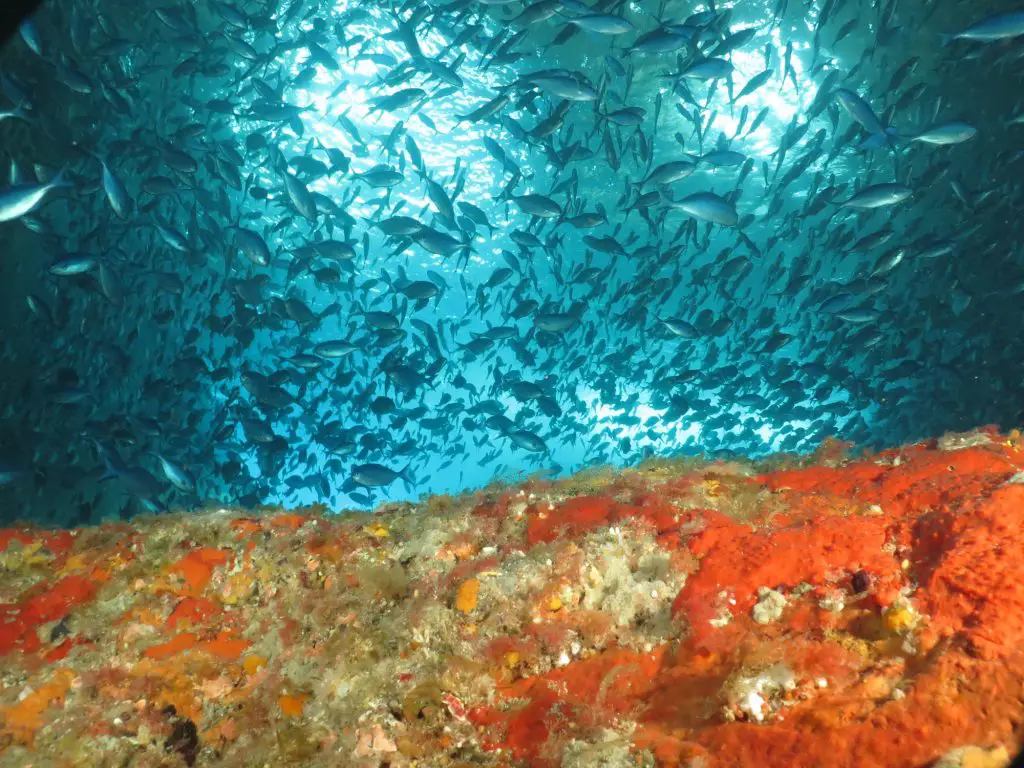 9. Experience Reborn Christchurch
Visit the largest city of South Island! A destination where urban regeneration meets heritage and culture, Christchurch definitely goes to my unique list of things to do in New Zealand.
From street arts to modern architectures, vintage buses to double-decker buses, it's a complete bummer not to take a peek at the innovation hub of the island. Visit the Botanic Gardens, enjoy The International Antarctic Centre, and take photos at The Brockworth Street Art Gallery. These are just some of the fun Instagram-worthy activities you can expect here at Christchurch.
Here's another fact: In 2011, the city experienced a catastrophic earthquake that damaged homes, injured thousands of people, and took over a hundred lives. Want to understand the far-reaching effects this disaster had on the city? Make sure to visit The Canterbury Earthquake National Memorial.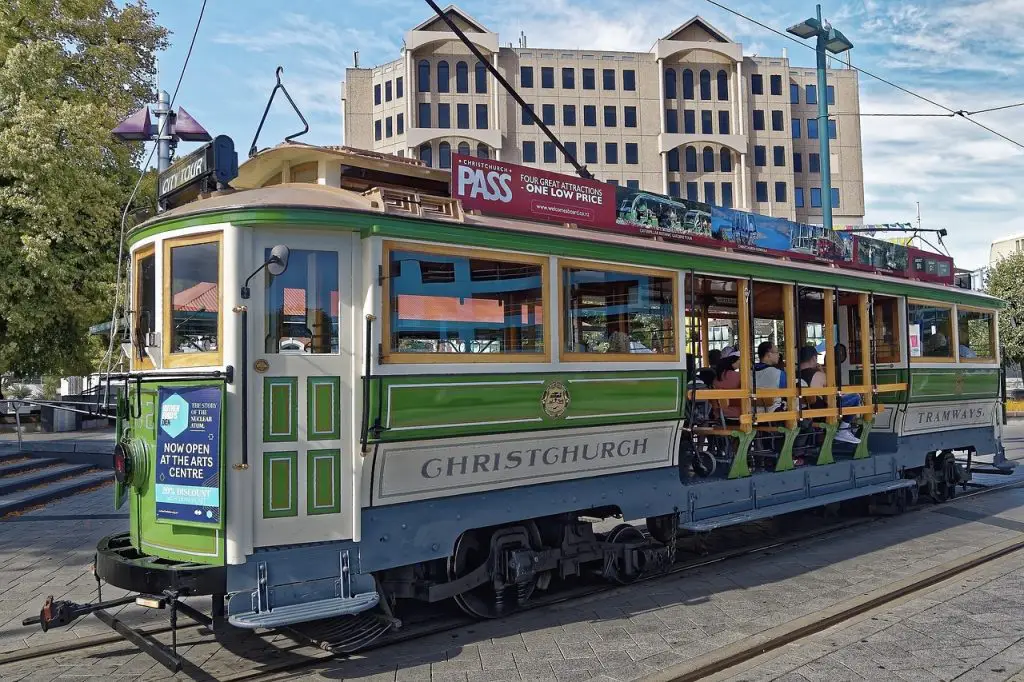 10. Go Into A Nature Retreat At Te Waonui Forest Retreat
New Zealand is a haven for nature lovers, and it's a waste not to bask in all its glory. Tucked away in Franz Josef Glacier, surrounded by rainforests while boasting a rustic-chic facade, the Te Waonui Forest Retreat luxury hotel lodge is everything you need and more for a serene holiday with nature.
Treat yourself to a spa, laze around your luxe bedroom for as much as you want, and admire the unbounded serenity of nature—we say this is the perfect cap off to a perfect holiday break.
Immerse yourself in this quick getaway for a refreshed mind and rejuvenated soul before going back to the hustle and bustle of city life at home!