Wanaka is one of the best places in New Zealand to enjoy an elegant wine tasting. It's part of the Central Otago region, which is known for producing some of the best varietals in New Zealand.
There are plenty of charming boutique wineries to check out, which makes for the perfect date or day out with your friends. Not only will you get to enjoy some delicious drinks, but it's a great way to see some of the amazing mountain scenery that Wanaka is known for.
A wine tasting is an absolute must on your vacation to Wanaka, and it can be difficult to narrow down the best wineries to go to in the region. Here are some of the most notable wine tastings to visit while you're in the area.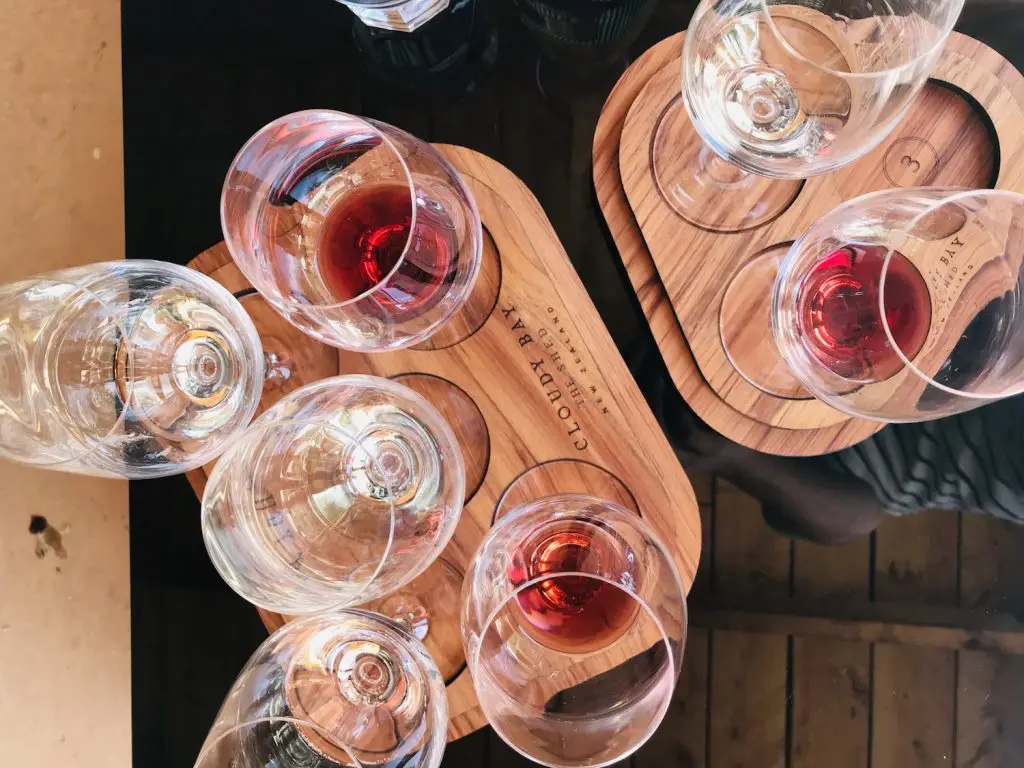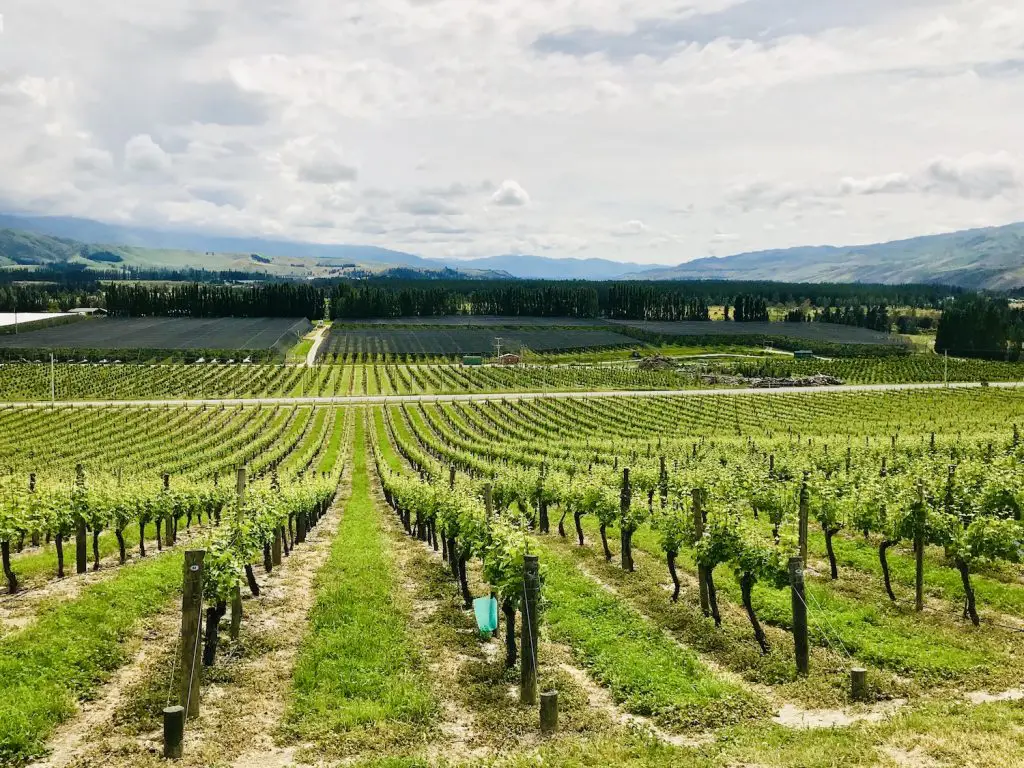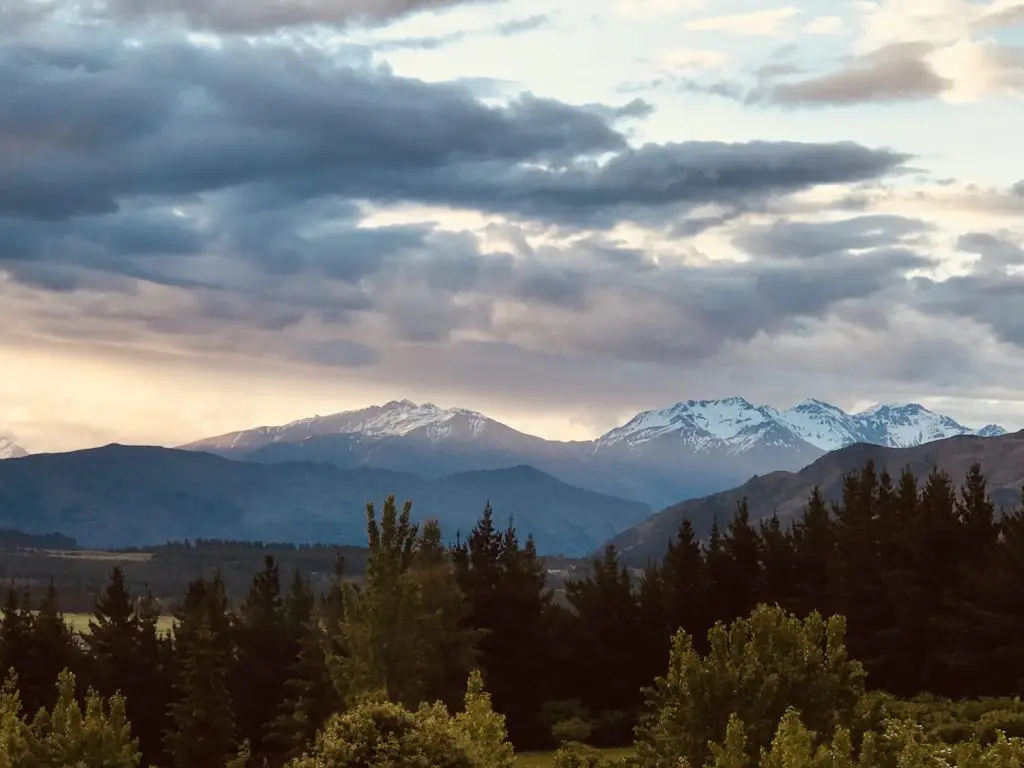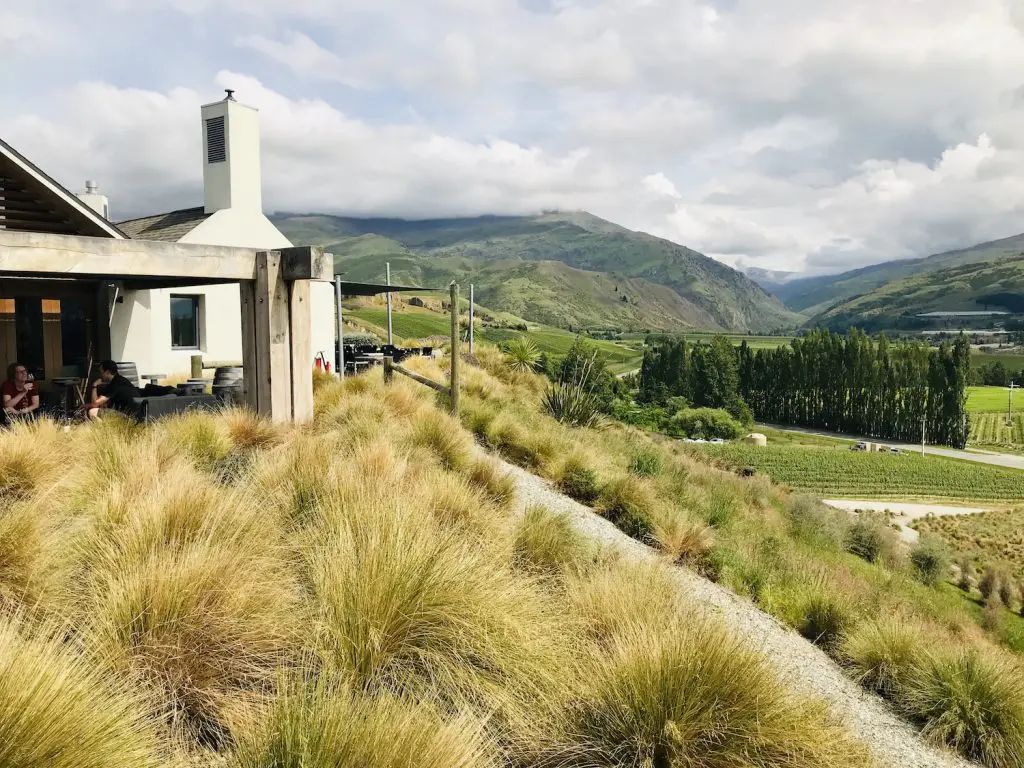 The Best Wanaka Wineries for Sophisticated Wine Tastings 🍇
Cloudy Bay is one of the most sophisticated and well-presented wineries in the Wanaka area – and it's only just opened its doors, so you can often enjoy this secret gem with barely a soul around! Their Central Otago cellar door is beautifully serene and perfect for escaping from the hustle and bustle of everyday life.
This charming winery sits right on a lake, with beautiful vineyards in the background, and during the summer, you can enjoy your wine outside and take in the views. During the winter, they encourage you to sit by the fire and enjoy a flight of rich wines paired with their lunch menu. Cloudy Bay also offers private tasting experiences if you really want to go the extra mile.
Brand ambassadors will guide you through their excellent selection of wines in a charming, intimate setting. You can also take a driving tour through the vineyard, or for a truly luxurious experience, you can opt for a private chef's special lunch with wine pairings.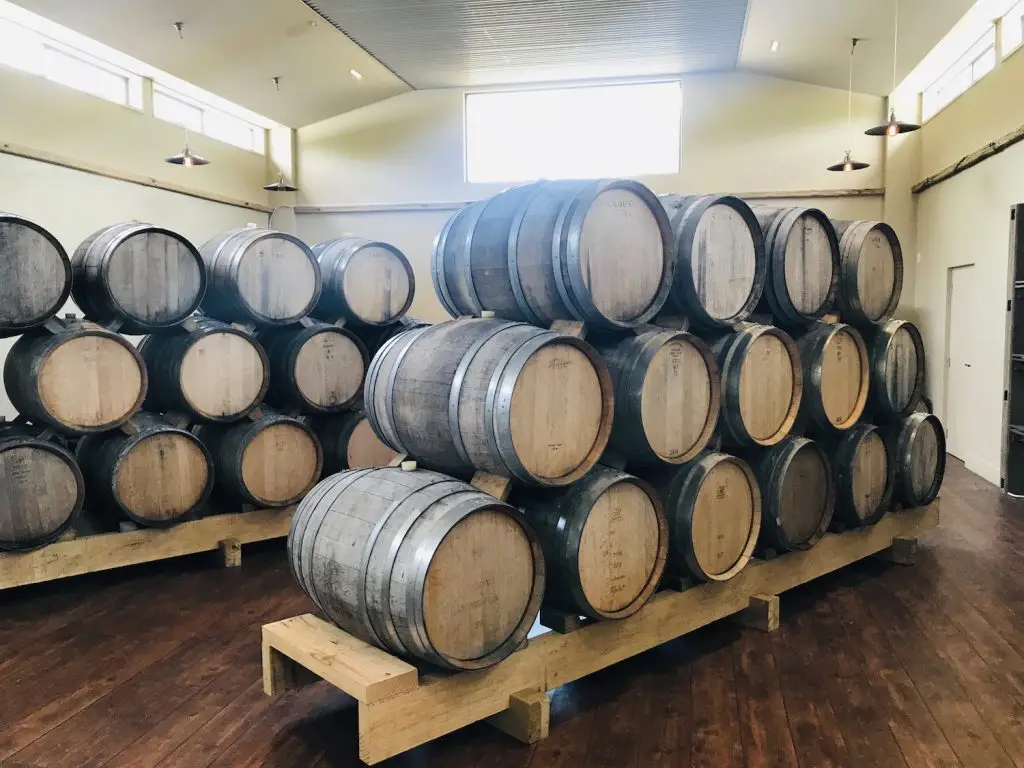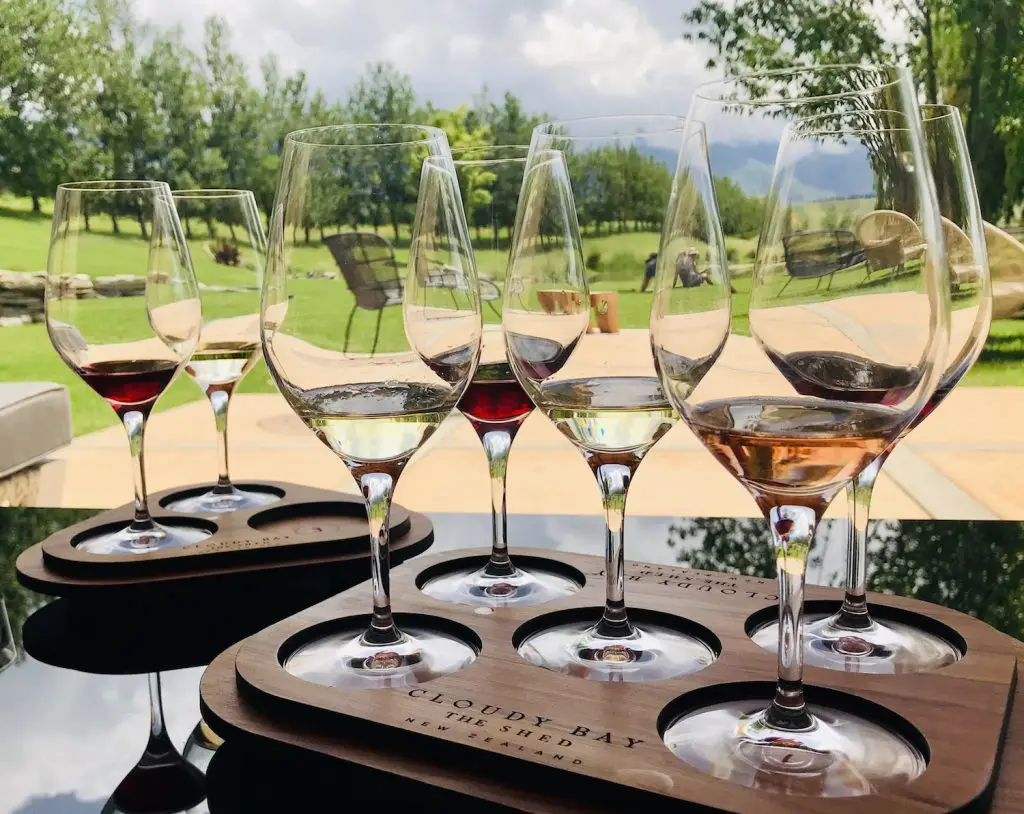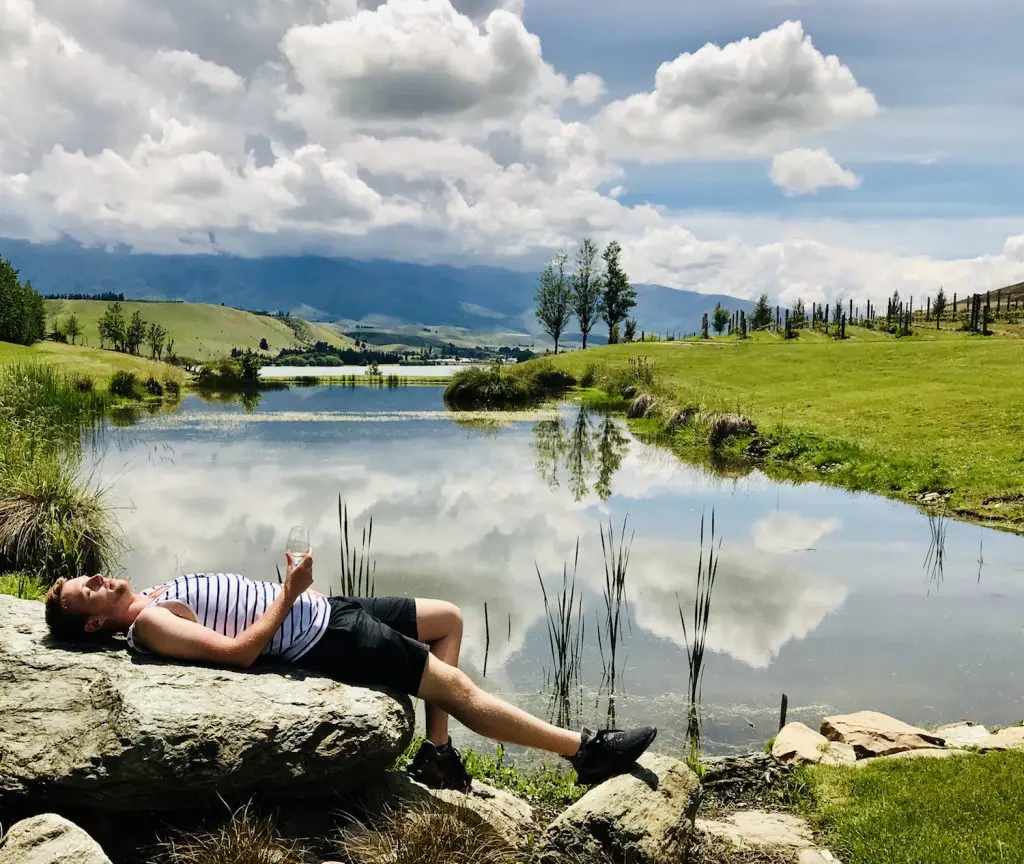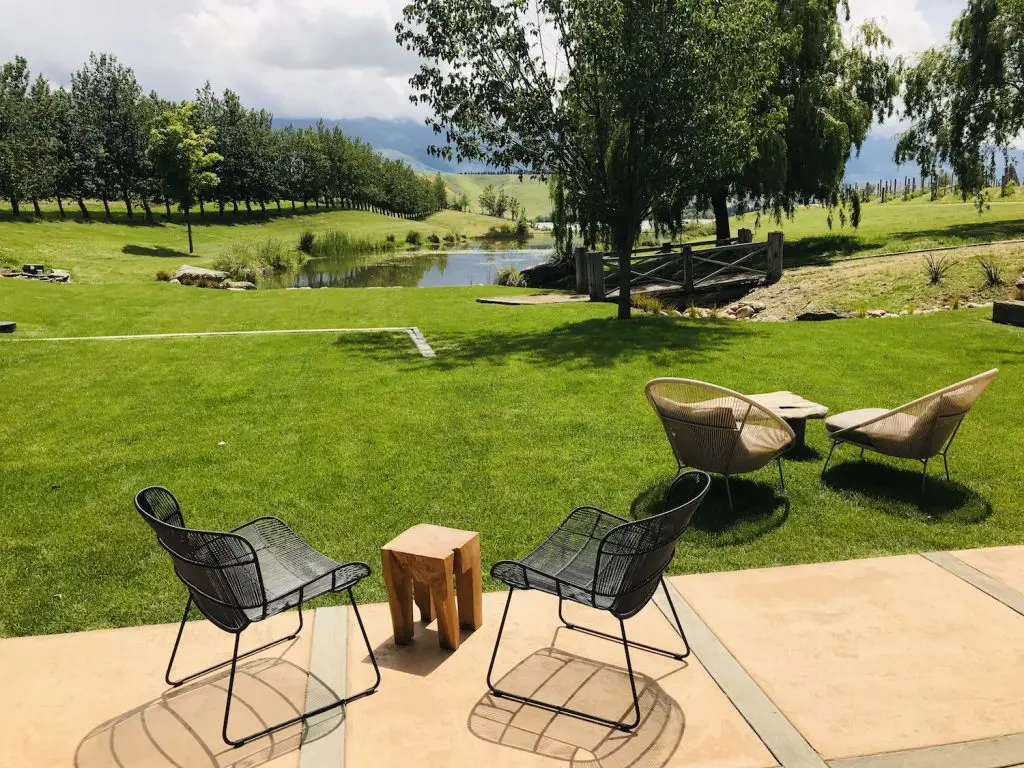 This beautiful winery is located on the shores of Lake Wanaka and provides some truly incredible views as you look out over the water.
They have a variety of wines to choose from, but are known for their pinot noirs and rieslings. Their tasting menu is always changing, but you will always be able to taste five to seven of their latest wines in their charming cellar door. The tasting environment is very informal, so it's perfect for a restful vacation day when you're not in any hurry.
They don't charge a set tasting fee, but instead encourage people to give to their Habitat Restoration program, which preserves the beautiful New Zealand land surrounding the winery. If you want a more formal experience, you can also book a private tasting in advance.
This is a great option for larger parties.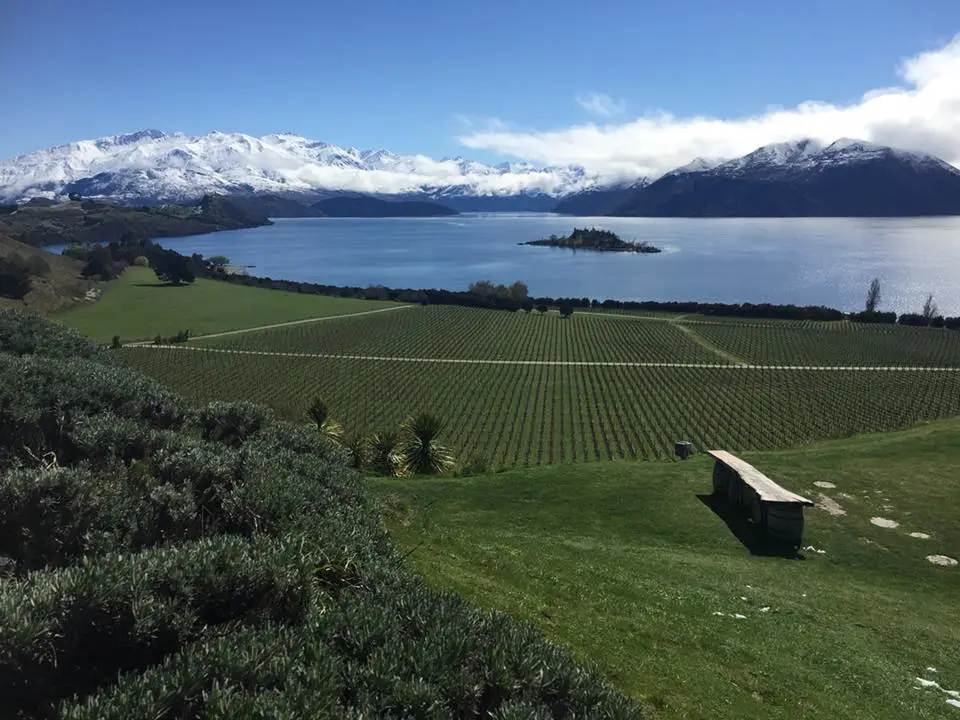 Maude is a notable boutique winery based in the Central Otago valley, and they have a beautiful tasting room that looks over the town of Wanaka as well as the mountains of the Southern Alps.
The tasting is a very intimate experience that showcases some of the best wines in the entire region, and the expert staff will guide you through each varietal as you drink it.
While Maude's wine selection isn't as large as some of the other wineries in the area, they focus on quality, and the tasting will even give you the opportunity to experience some of the winery's best options before they sell out.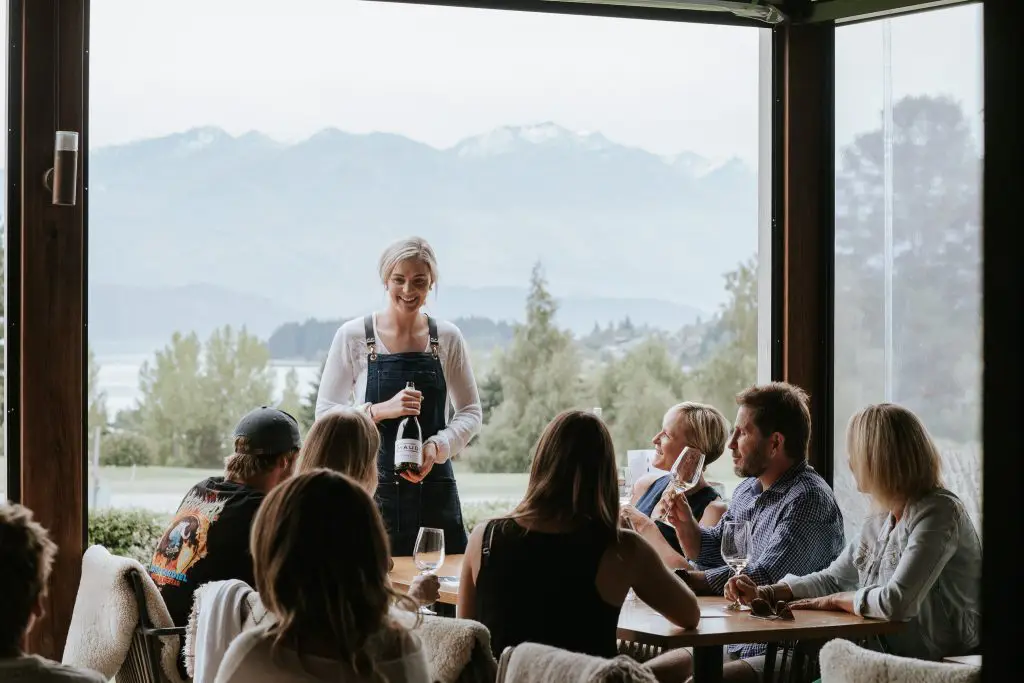 Named for the mountain that their vineyards sit under, Mt. Difficulty is known for their Pinot Noirs, although they produce several different types of wine. The Mt. Difficulty cellar door is a very chic, modern building with broad, rugged views that look out over the valley and the mountains beyond.
You can bask in the sunshine on the patio during the summer or sit by the fireplace during the winter. During the wine tasting, you will get to explore their entire range of wine, which is expertly sourced from their local vineyards. They also have a winery restaurant that is known for their fresh and sustainable cuisine.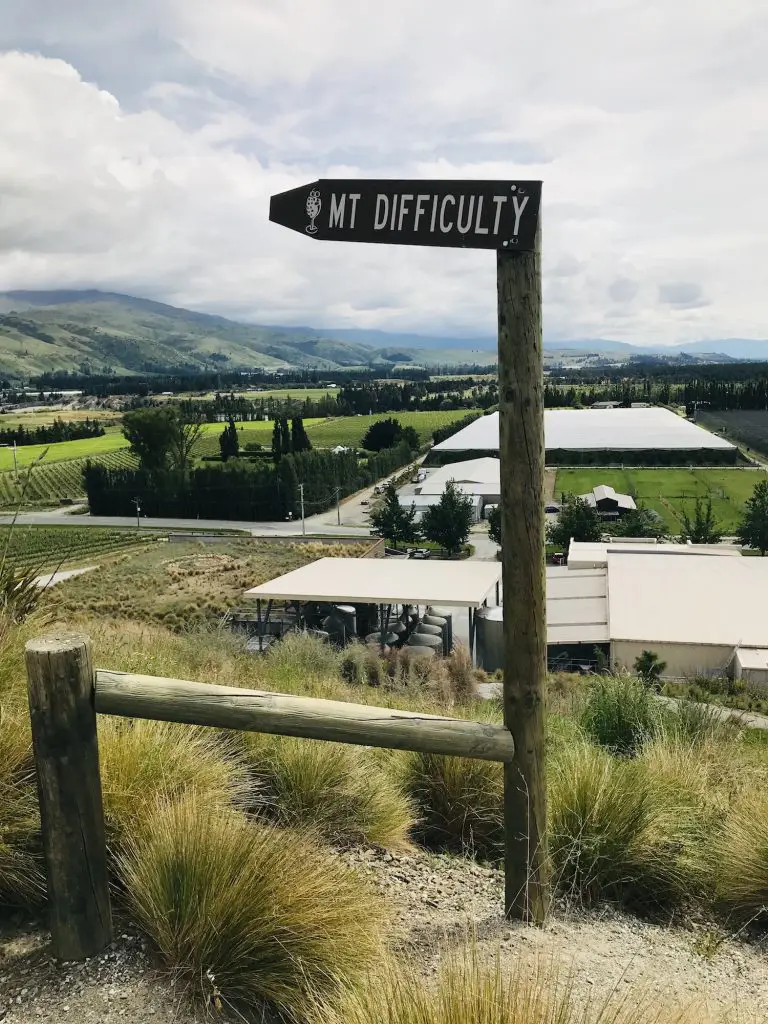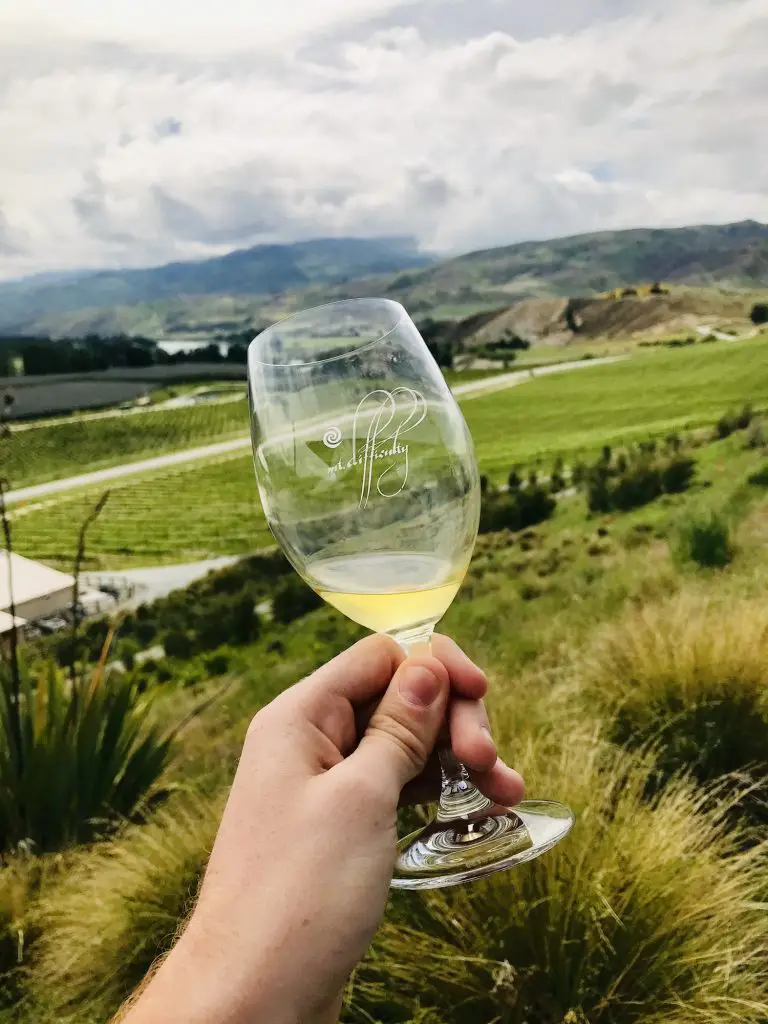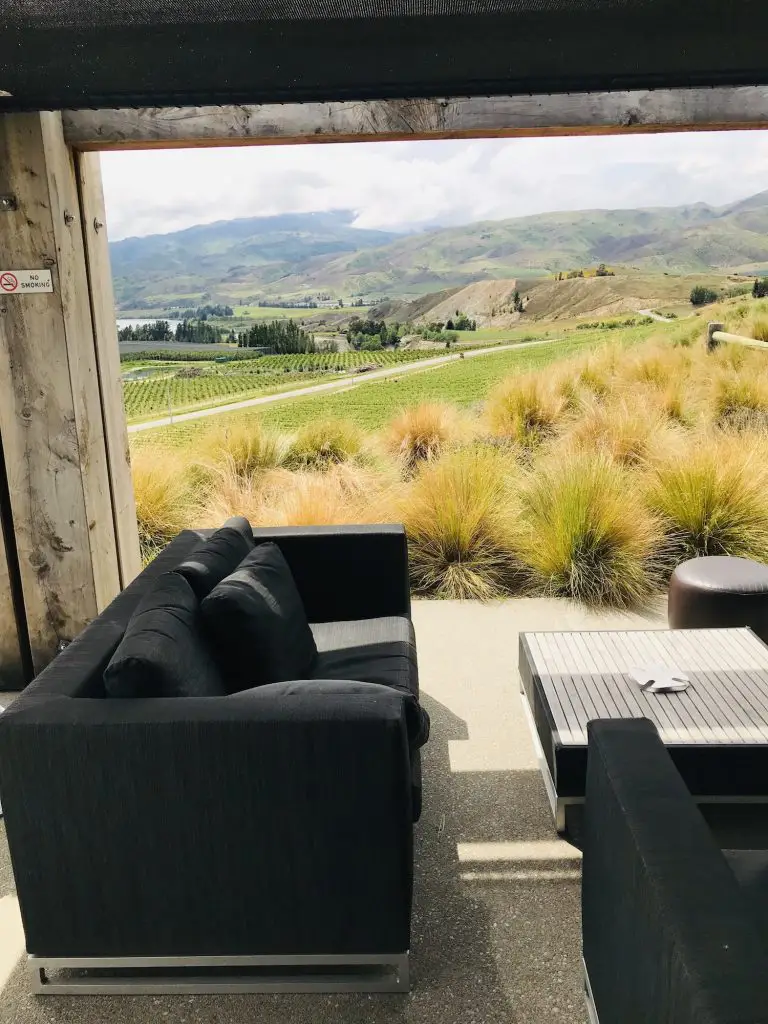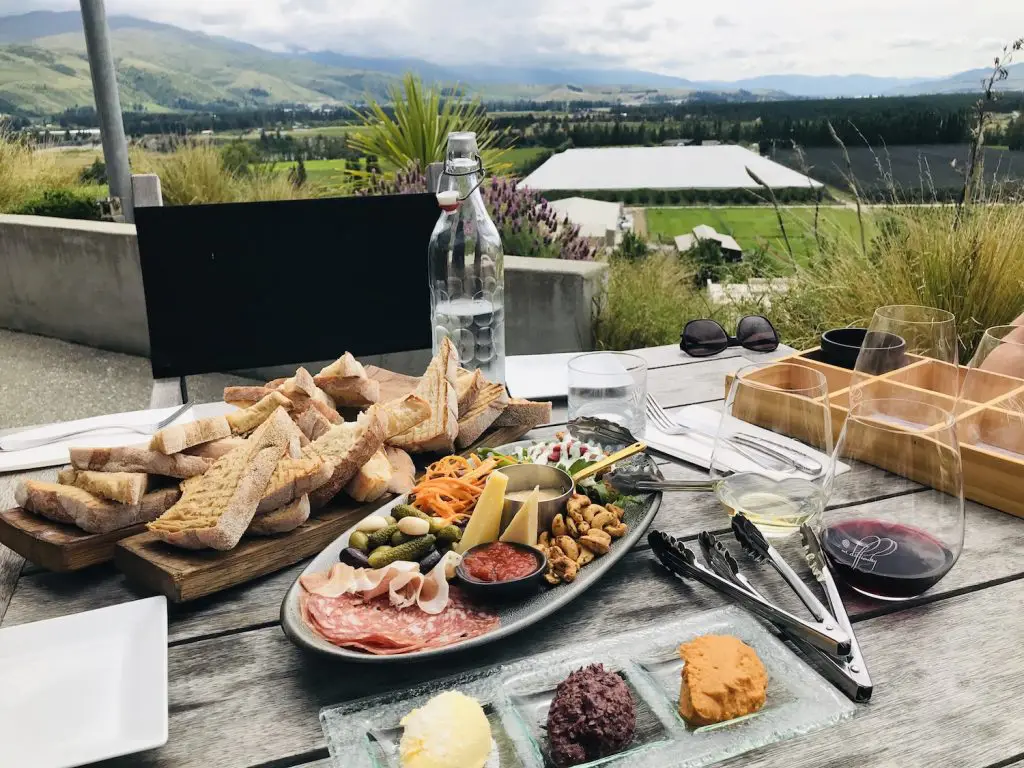 Aitkens Folly is a small, charming vineyard located just outside of Wanaka. The convenient location makes it an excellent choice for those who don't want to venture too far outside of town. They are known for their Pinot Noir and Chardonnay, two wines that grow exceptionally well in the Wanaka area.
In addition to their charming tasting room, they also have their 'Back Block' area, which is home to a local cafe, craft beer brewer, and antiques shop. Visiting Aitkens Folly is the perfect opportunity to slow down and enjoy life in the country.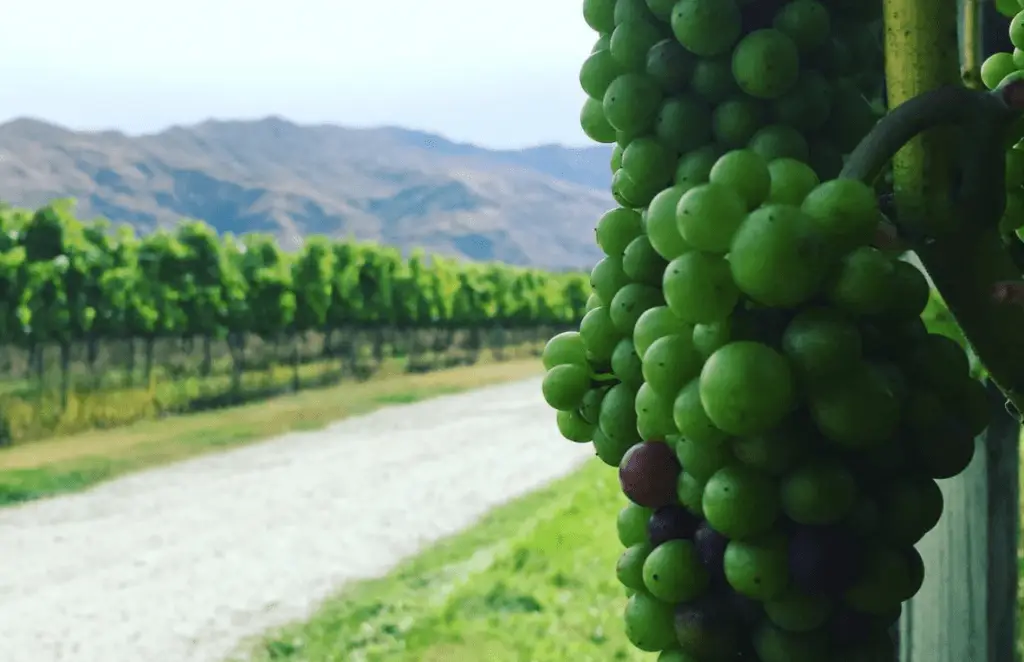 This small family-owned winery is located in the valley between Wanaka and Cromwell. Visiting their tasting room is a great way to get a feel for the relaxed, outdoorsy lifestyle of a winegrower. The staff taking you through your tasting are also the ones who make the wine, so they can give you an inside look at the process.
This winery has a unique focus on preserving the natural ecosystem around it, which you can see if you opt to stroll through the grounds. This winery is also located next to the Clutha River, and you can even opt to go fishing for trout if you would like.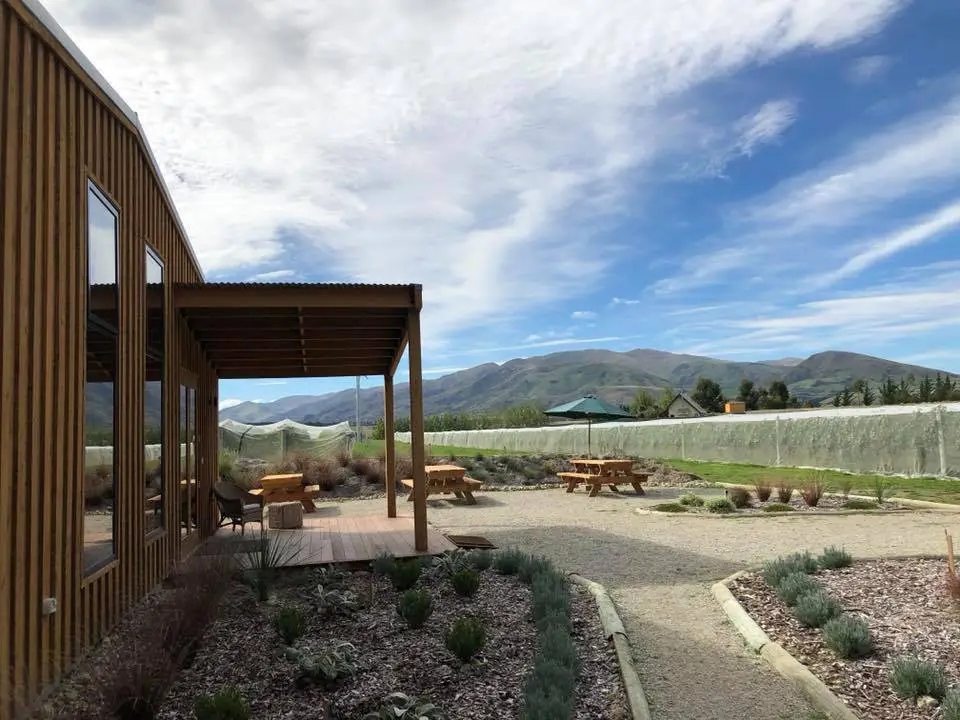 Mondillo is a vineyard that offers exclusive private wine tastings, perfect for a very intimate and luxurious experience. This winery has a focus on hospitality, which is why tastings are by appointment only.
The expert staff provides assistant in selecting wines to suit your taste, and you will get access to exclusive vintage reserves if you would like to purchase a bottle.
Like many other wineries in Central Otago, they focus primarily on Riesling and Pinot Noir, but they do produce other wines as well. They are also accredited with Sustainable Winegrowing New Zealand and are passionate about maintaining the area's natural beauty with sustainable practices.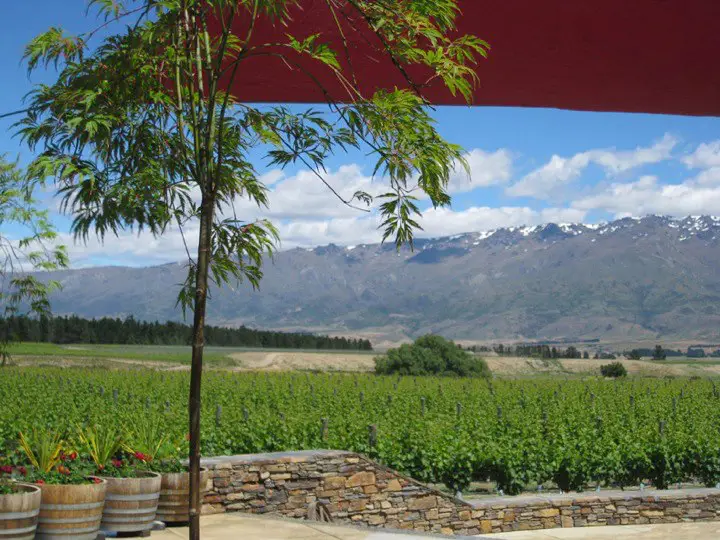 This charming vineyard is located in the nearby town of Cromwell, just a short drive away from Wanaka. Affectionately called Space at the Base, their cellar door is open daily and offers a selection of wines from both their Scott Base range and their premium Allan Scott wine range.
They also serve Moa Beer, a local craft brew, as well as snacks to go with the wine. The space offers incredible views of the surrounding mountains and Lake Dunstan, and you can sit outside when the weather accommodates. The tasting room is also family-friendly, so you can bring your children along as well.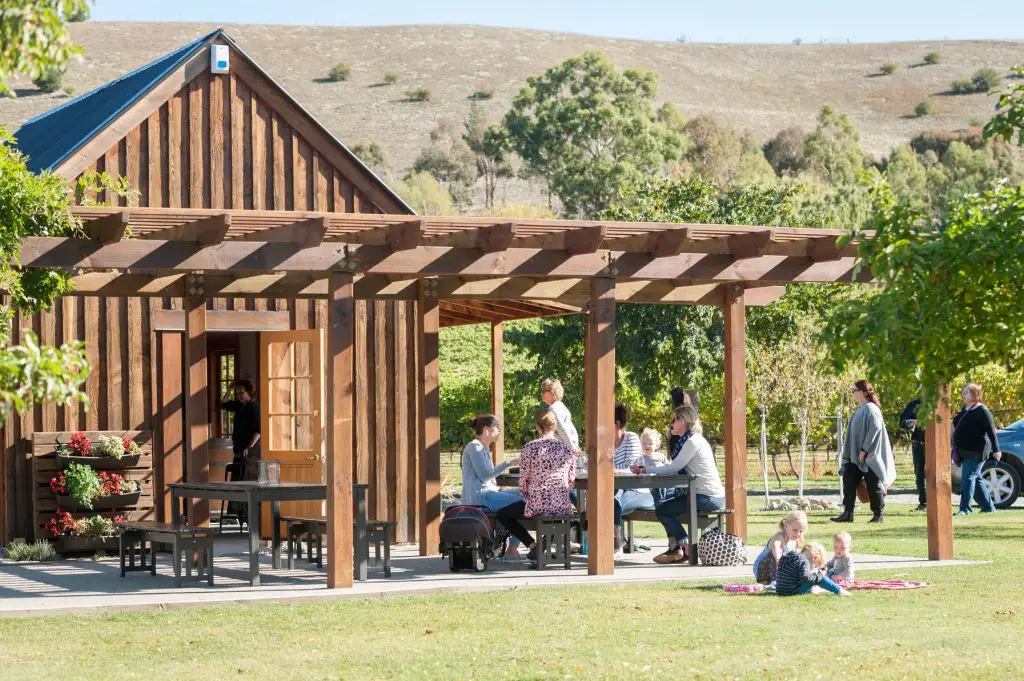 This charming tasting room and restaurant brings together wines from around the Central Otago region for a comprehensive selection. They feature wines from their own vineyard as well as other local wines from the area, so it's a great option if you don't have time to visit multiple vineyards. They recommend booking ahead for wine tasting to get the ultimate experience.
They also have a restaurant on site, which serves classic meats and platters as well as pizza and salad. The setting is extremely charming, with plenty of space to relax both indoors and outdoors, and a garden area nestled right against the mountains.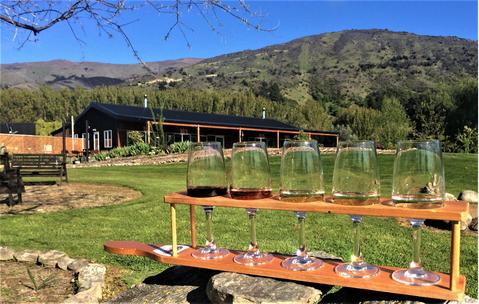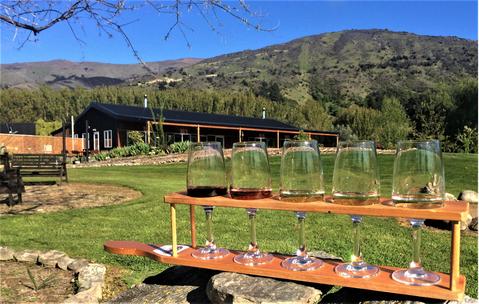 Swallows Crossing is an intimate lodge and winery nestled away in the hills between the vineyards. Their tasting room is located in a charming little green shed where you can sample their pinot noirs, rose, riesling, and more. Located out of the way of larger vineyards, this is a great way to escape the resort crowds.
If you're looking for accommodations, you can also stay at their associated lodge, Swallows Rest.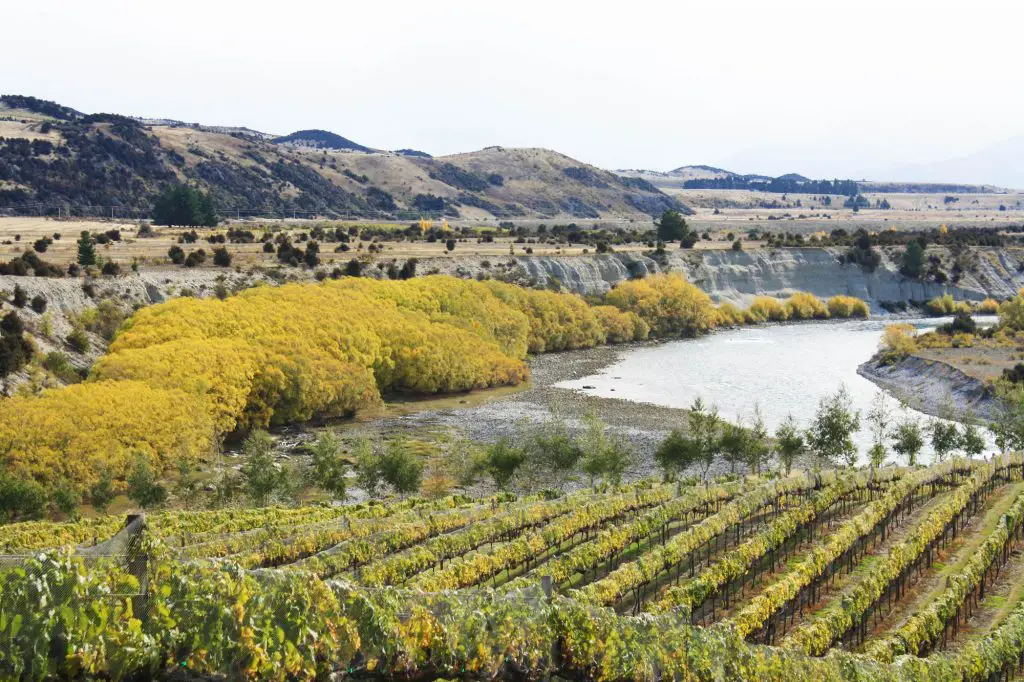 Archangel's elegant winery is the perfect place to enjoy a romantic date while sipping on delicious local wines. When visiting for a tasting, you can cozy up in their intimate lounge area and explore their wine selection, which ranges from riesling to pinot noir and much more.
They create their wines using completely organic practices, and you can look out over the lush estate while you sample their selection. When the weather's pleasant, you can opt to relax on their terrace or even explore the vineyards. Archangel offers food pairings to enhance the experience, and you will also notice they feature local art on their walls.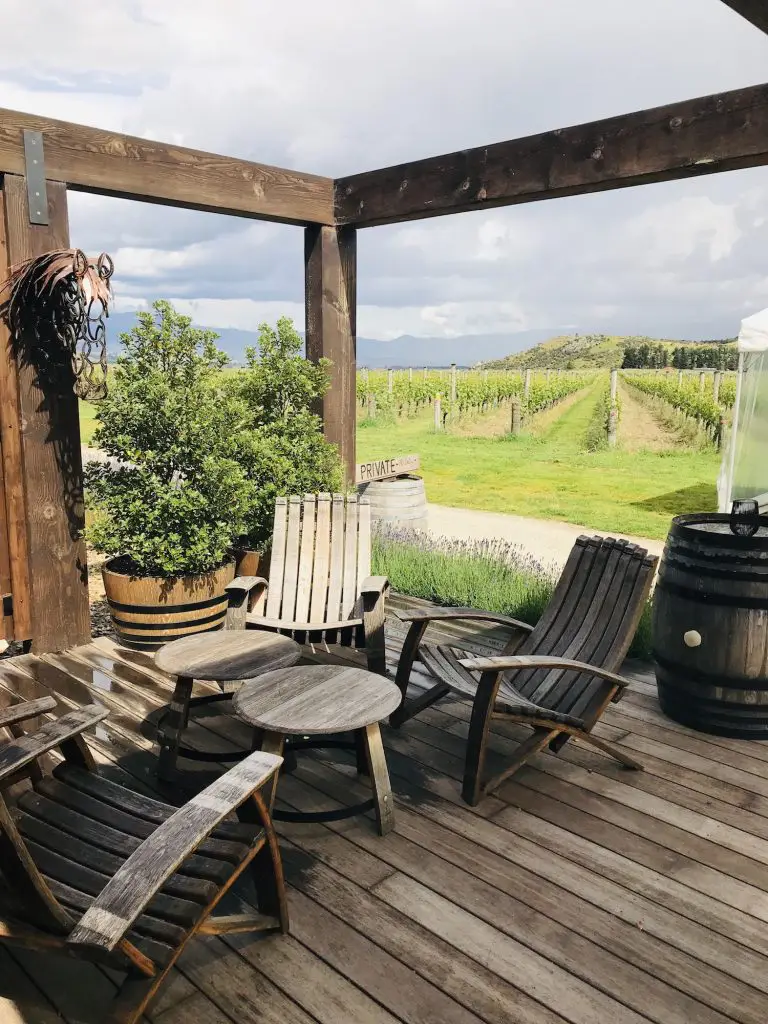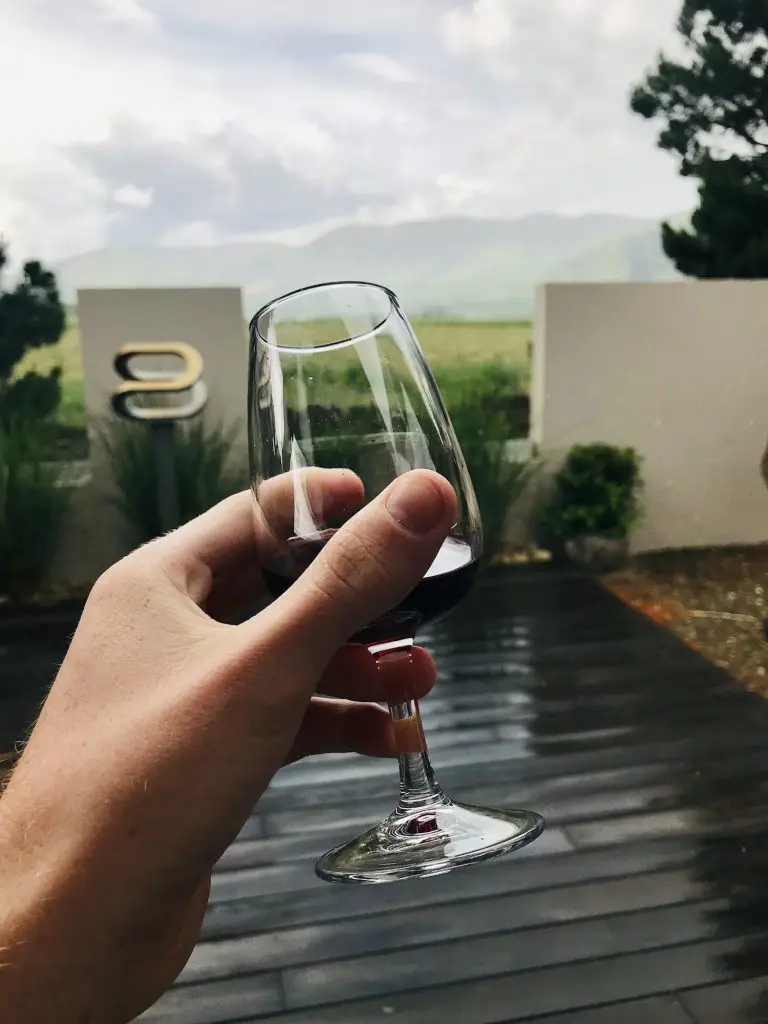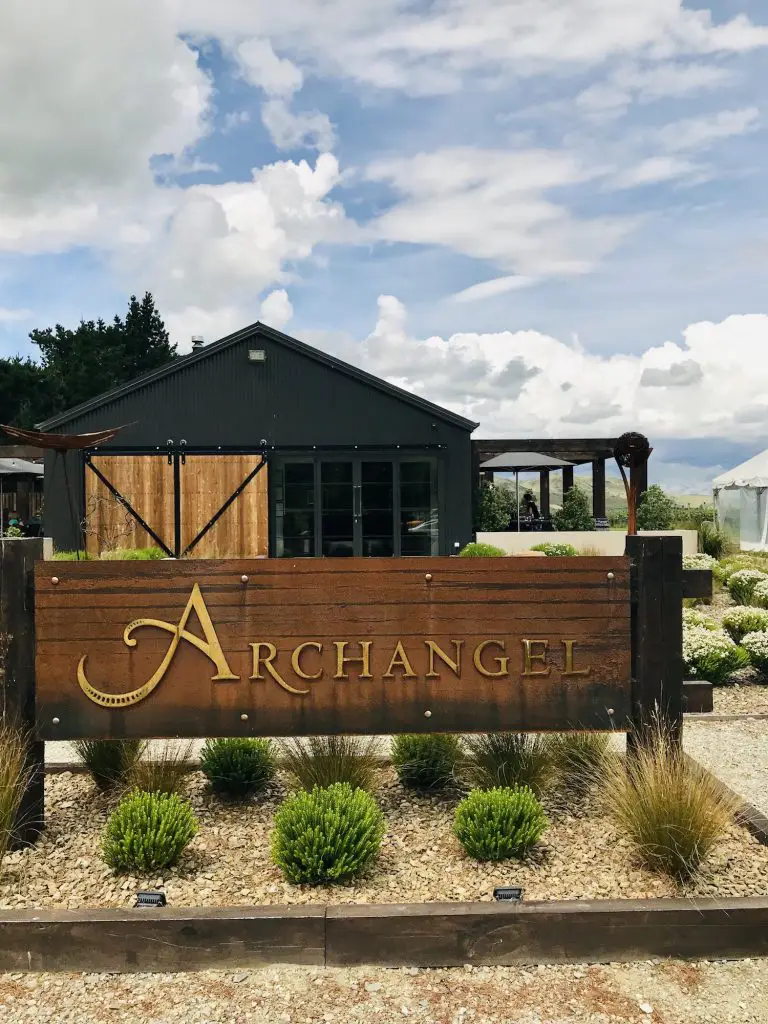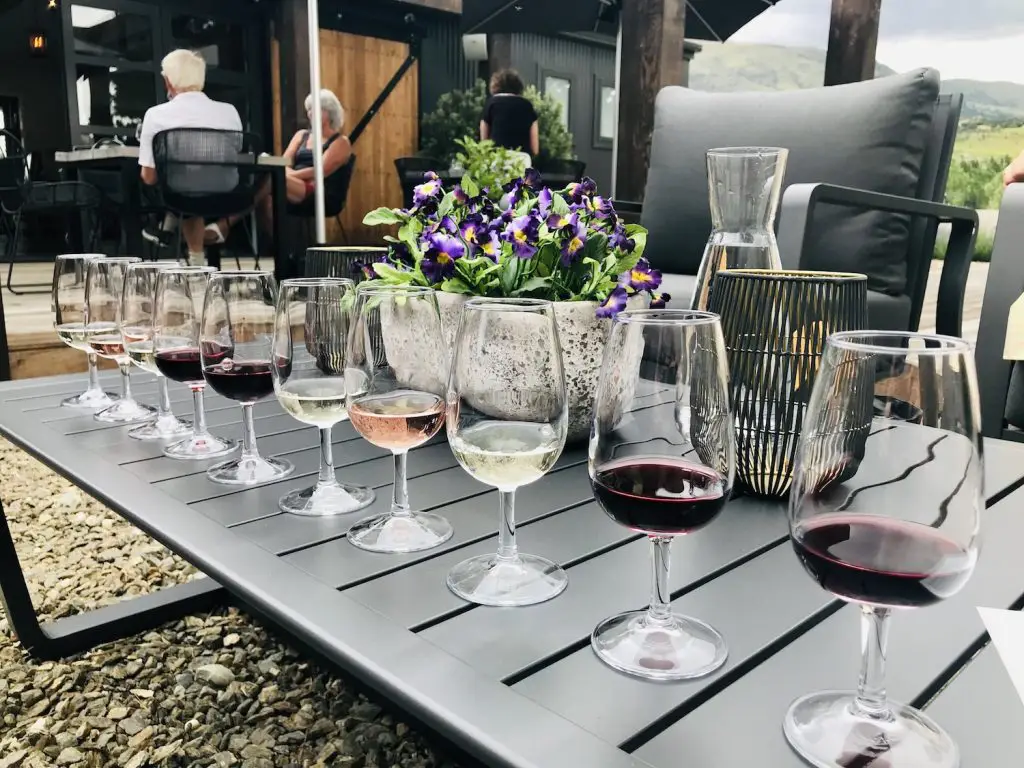 These are just some of the many amazing wineries in Wanaka and the surrounding region. The Central Otago region is known around the world for the quality of their wines, particularly their pinot noirs, and wine tasting is an absolute must while you are visiting, even if you don't normally consider yourself a wine connoisseur.
If you haven't had enough wine yet you could also try the Queenstown Wineries or if you are up in Auckland for a portion of your trip we also loved exploring the Brick Bay Sculpture Trail and Winery. For a sober day, the Queenstown To Milford Sound Drive is also an absolute must-do.
Of course, always make sure to drink responsibly and have a designated driver or another safe form of transportation. A sophisticated wine tasting works equally well for a romantic date or a fun day out with friends and is perfect for your vacation days when you want to relax and take a break from outdoor adventuring.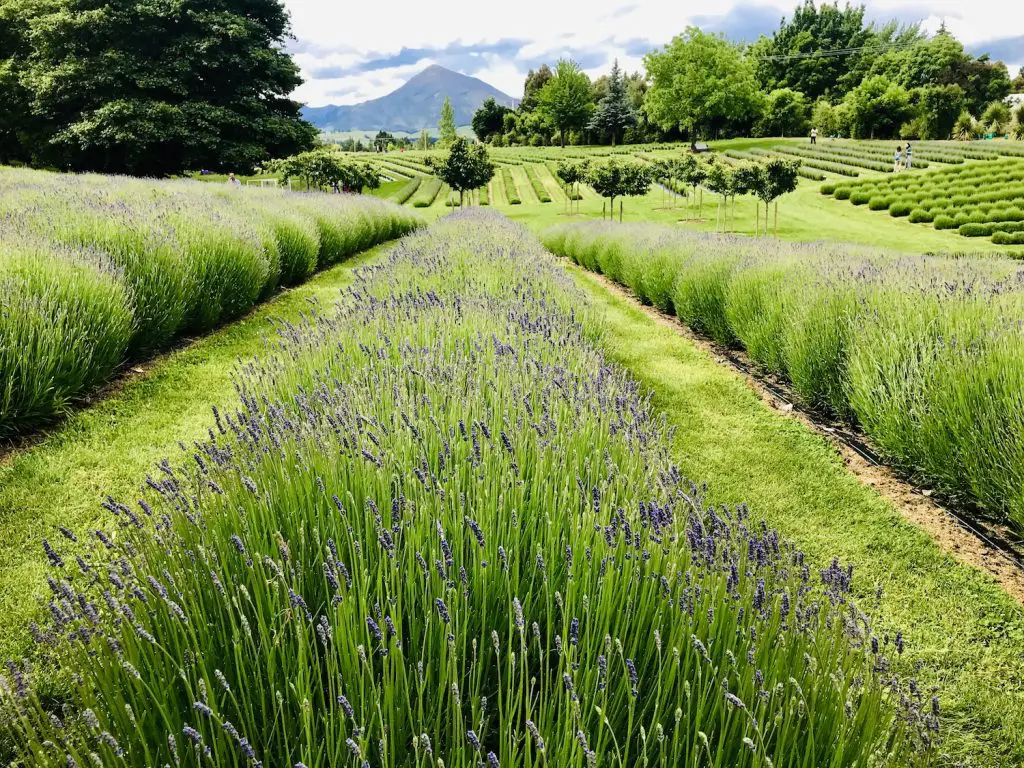 Staying Connected While Travelling
In today's increasingly connected world, staying online while traveling has become essential for a seamless experience. That's where eSIMs come into play, revolutionizing the way we access mobile networks during our global adventures. Say goodbye to hunting down local SIM cards at the airport; eSIMs provide instant activation the moment you land, sparing you the fortune usually spent on international roaming and allowing you to genuinely travel like a local (without getting hopelessly lost!).
With eSIMs, tasks like restaurant recommendations and reservations, up-to-the-minute public transport instructions, checking opening hours, and accessing further information become a breeze. And, of course, sharing your journey on social media is easier than ever. To stay connected wherever you roam, consider using either Airalo or Holafly. Airalo boasts the most extensive range of destinations worldwide, offering smaller data bundles tailored to your needs, while Holafly provides unlimited data packages and fantastic EU data deals.
So why wait? Embrace the future of travel connectivity with eSIMs and make your next journey effortlessly smooth.
Further Things To Consider Before Any Adventure
Now you're all set and prepared to explore our big wide world, why not sort out everything else out all in one go? If necessary for your travel plans make sure you have brought proper travel insurance, protected your privacy by getting a secure VPN, compared all the top hotel booking sites to find just what you're after, reserved an unbeatable rental car price and - of course - booked the best flight deals!
Or maybe just forget it all and go for a last-minute cruise or effortless tour instead?
Many budget travelers (including me) indulge in worldwide airport lounge access, so we can experience luxury while still slumming it in economy. Naturally, we would never leave home without a more general travel guide since we couldn't possibly cover everything here!
Just add an adventurous attitude and plenty of smiles - they go a long way - and that about covers it all! Now go out, find your own path and don't forget to share your best inspiration stories with me on Facebook, Twitter, and Instagram...I'd love to hear from you!